There are so many things to do in Waterton Lakes National Park you'll likely need to visit a few times before you truly feel you've gotten the most out of the park. From places to eat, hotels to stay, and hikes to enjoy you will not get bored.
After a few years of living in Alberta, we finally had the time to check out Waterton Lakes National Park in Southern Alberta. All I can say is WOW, I don't know why it took us so long to visit. This part of the Canadian Rockies really blew us away, and we can't wait to return.
Whether your interests are hiking, enjoying the cute downtown area, or sipping tea at the Prince of Wales iconic hotel there is something for everyone. Here is all you need to know about visiting Waterton National Park.
---
A Brief History on Waterton National Park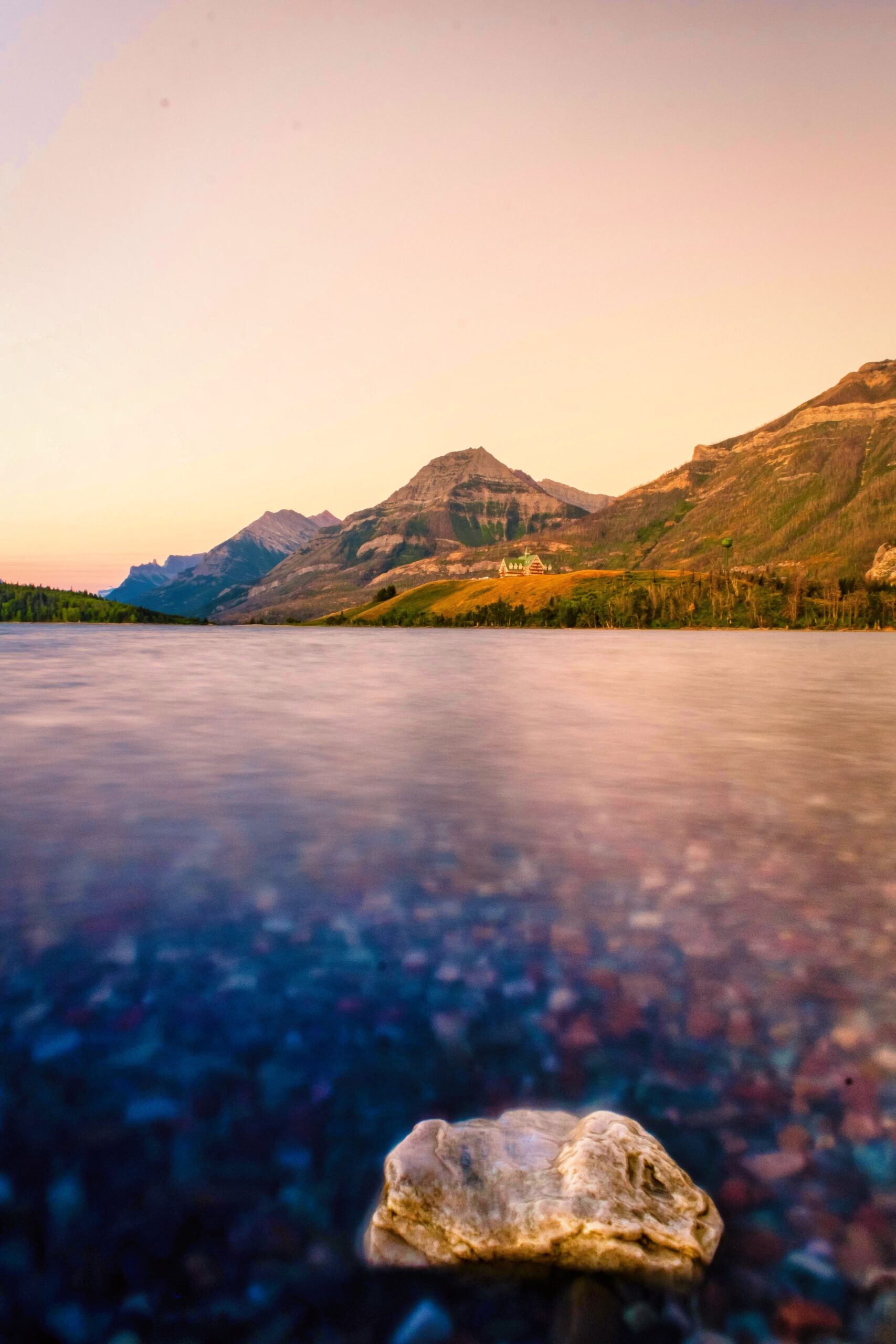 In 1895, a 54-square-mile area was protected by the federal government. It was known as Dominion Forest Park, which is now known as Waterton Lakes National Park. Waterton was the 4th established national park in Canada. The park's name derives directly from Waterton Lakes, which are impossible to miss.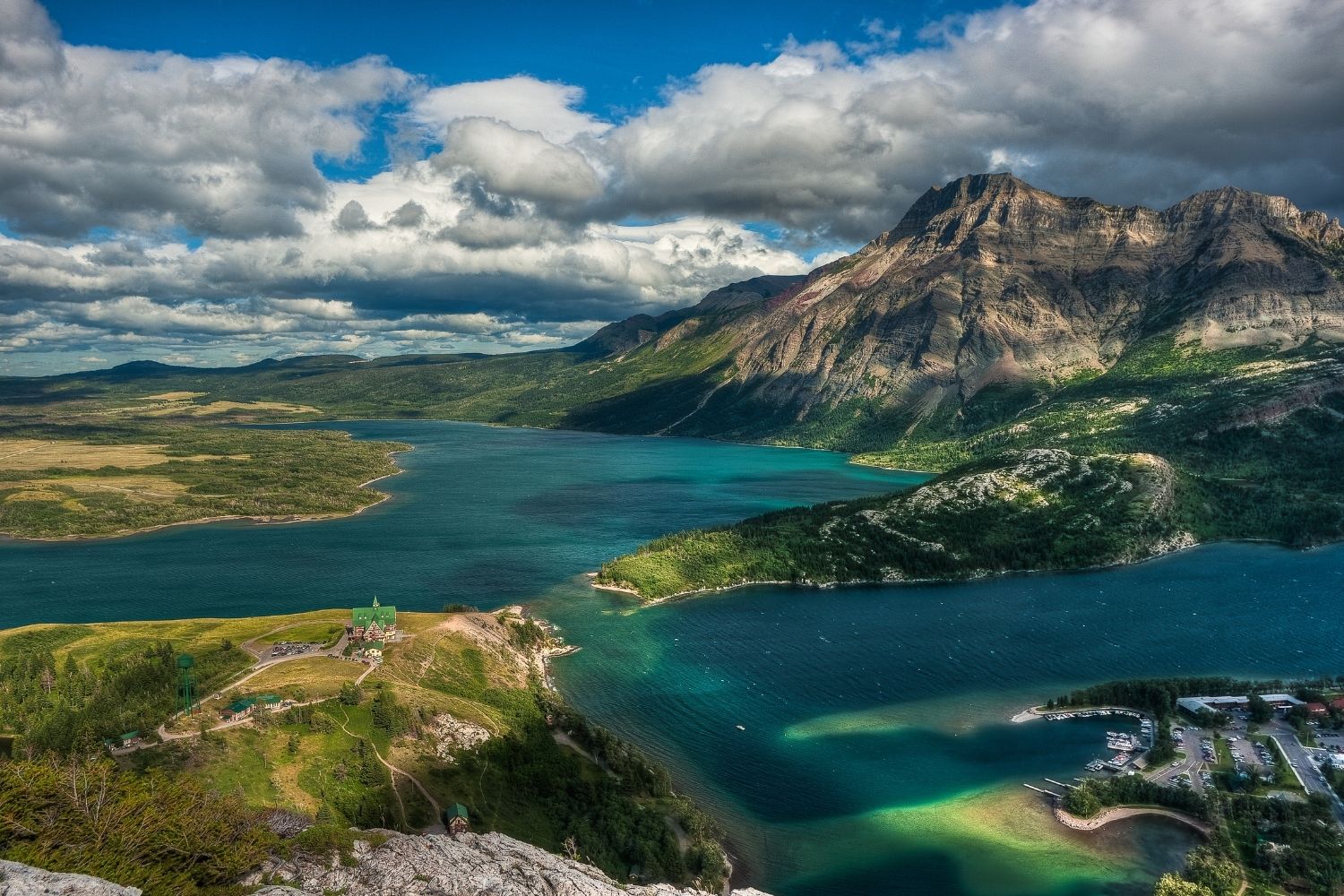 In 1927, the famous Prince of Wales Hotel was opened, and service to Glacier National Park in the USA commenced. Then a ship was built to travel between Glacier and Waterton; the "M.V. International" can still be experienced today.
In 1921 the townsite had developed, and a working town was bustling. In 1932 the Waterton-Glacier International Peace Park was created to commemorate goodwill between the USA and Canada. This peace park is now a UNESCO World Heritage site.
Waterton Lakes National Park is on Treaty 7 territory and is the traditional territory of the indigenous people of the Nakoda, Niitsitapi, and Tsuut'ina.
---
Best Things to Do in Waterton Lakes National Park
---
Hike Bears Hump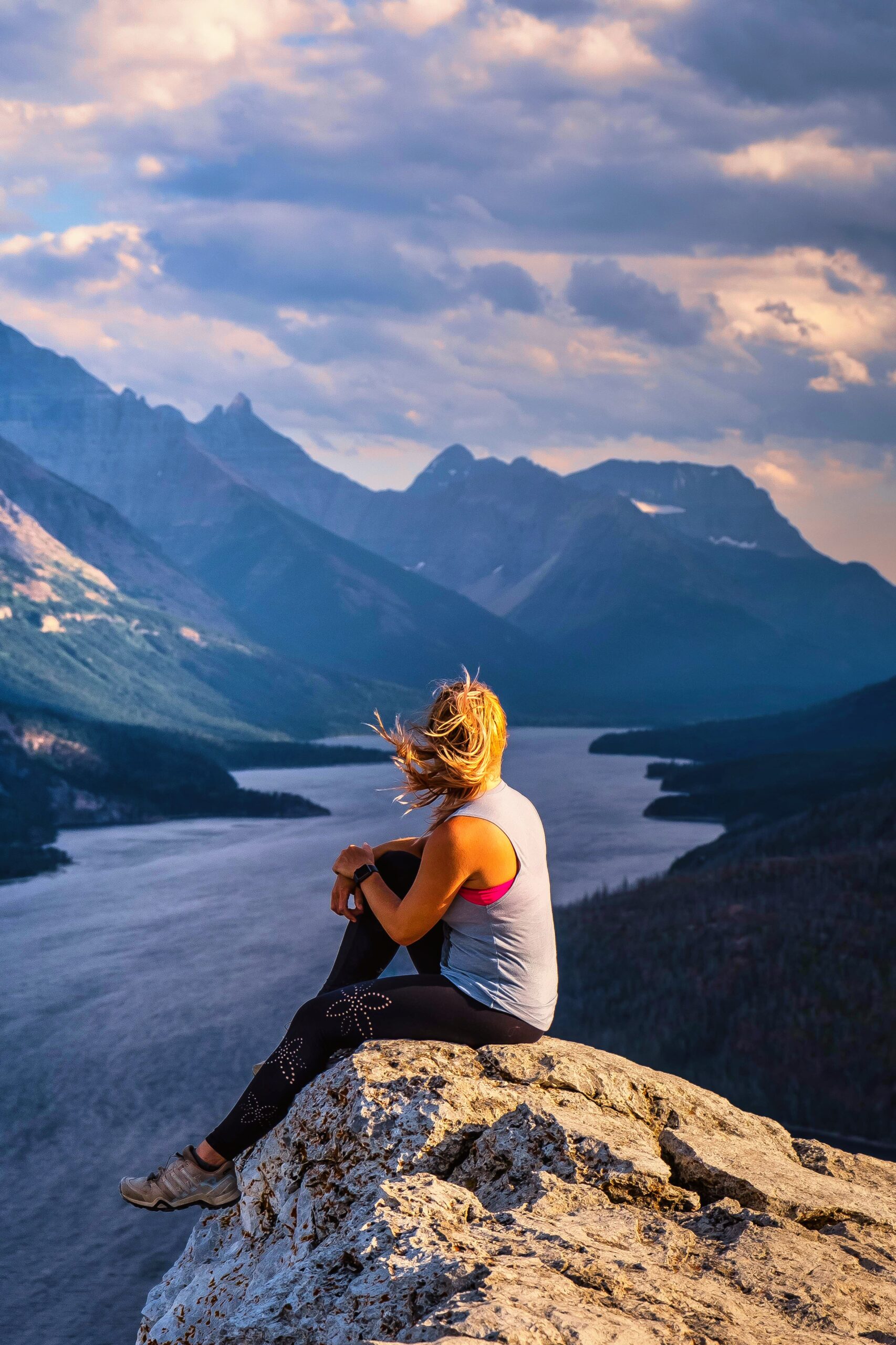 Bear's Hump is a must-do short Alberta hike in Waterton National Park. It's a great Canadian Rockies hike as almost anyone can make it up to Bear's Hump and get incredible views over the park. On a clear day, you can easily see Montana from here. It's a beautiful, short, and easy hike that any visitor to Waterton should do.
Located right in town, it's easily doable in under an hour – meaning you can complete your days in Waterton with plenty of other things to do. Here's how to hike Bear's Hump in Waterton National Park!
---
Hike the Crypt Lake Trail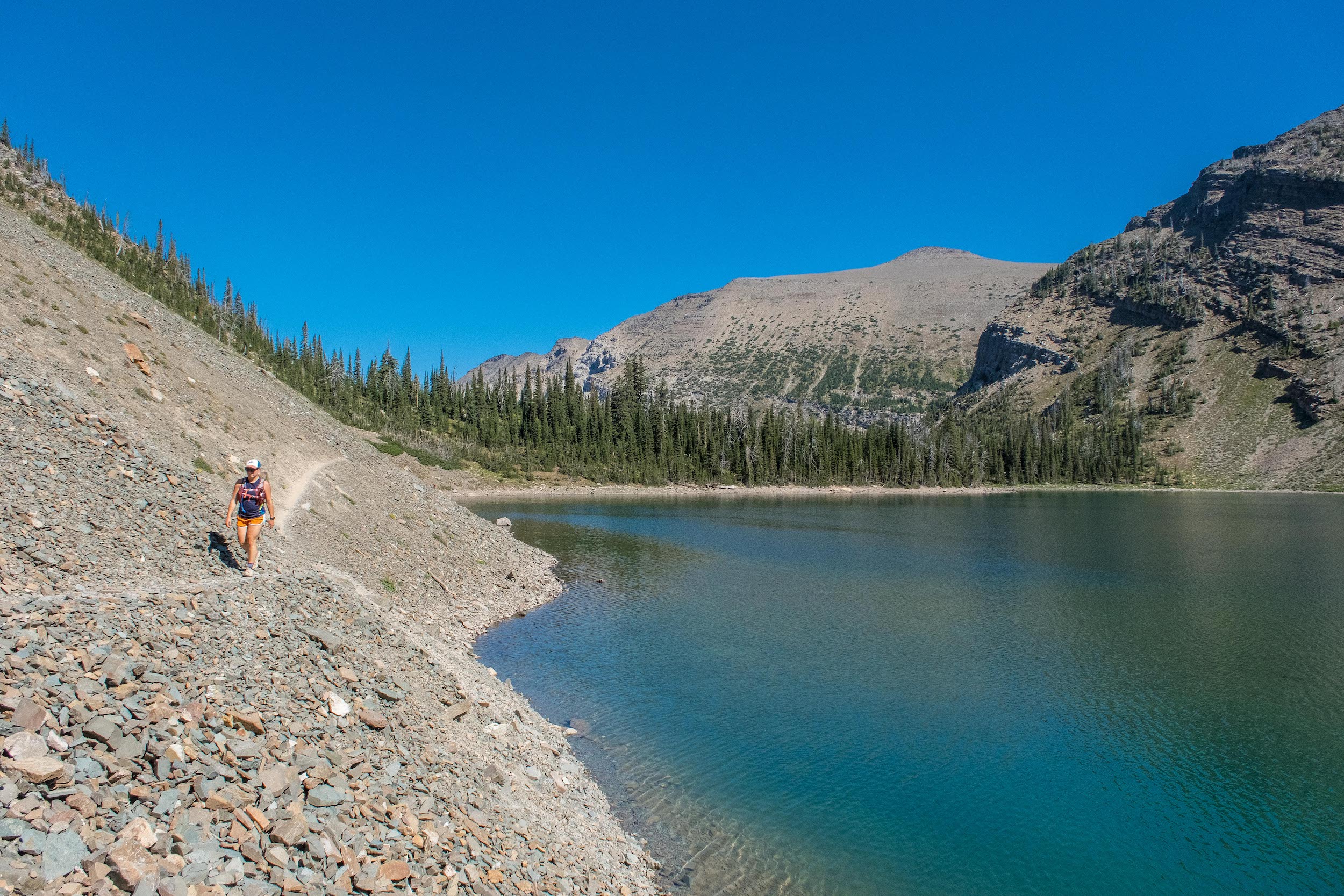 The Crypt Lake Trail in Waterton National Park has been named one of the most thrilling hikes in the world and one of the best trails in Canada.
Hikers reach the trailhead via boat from the Waterton Township for a full day on the trail. The trail climbs 900 meters over 10 kilometers making its way through the Canadian Rockies.
The path requires hikers to cling to cliffsides, climb an exposed ladder, and squeeze through a natural tunnel. Along the way, there is no shortage of views with lakes, waterfalls, and towering mountains overhead. In the end, hikers are rewarded with a turquoise blue lake perfect for a chilly dip on a hot day.
---
Waterton International Peace Park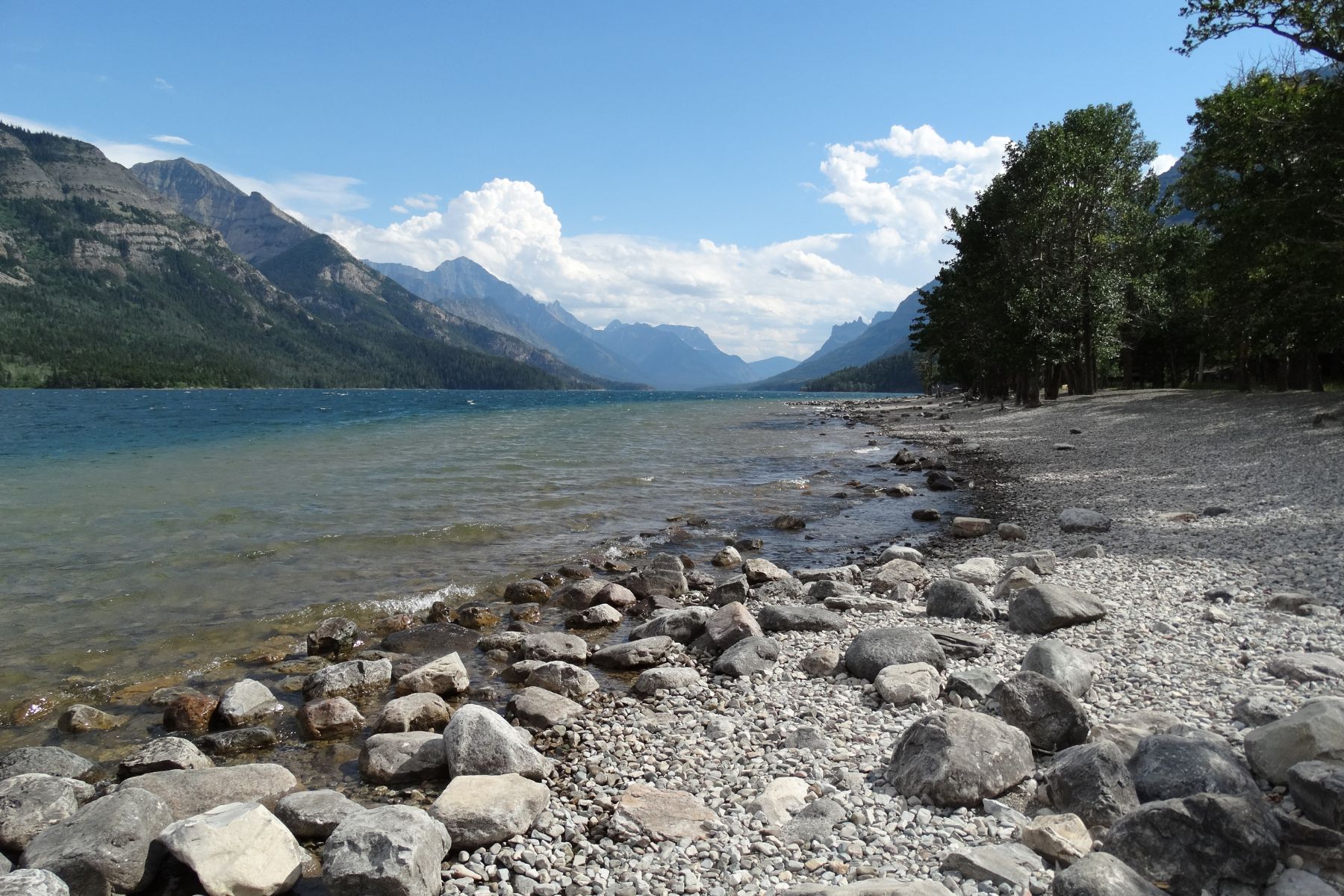 The International Peace Park is located right near the marina and honors the unity of Waterton Lakes National Park in Alberta and Glacier National Park in Montana. Together they are the Waterton-Glacier International Peace Park, which is the first of its kind in the world.
The park has nice walking paths and a few of the famous red Adirondack Parks Canada chairs.
Consider booking a Gypsy Guide Audio Tour for Waterton National Park
---
Have High Tea at the Prince of Wales Hotel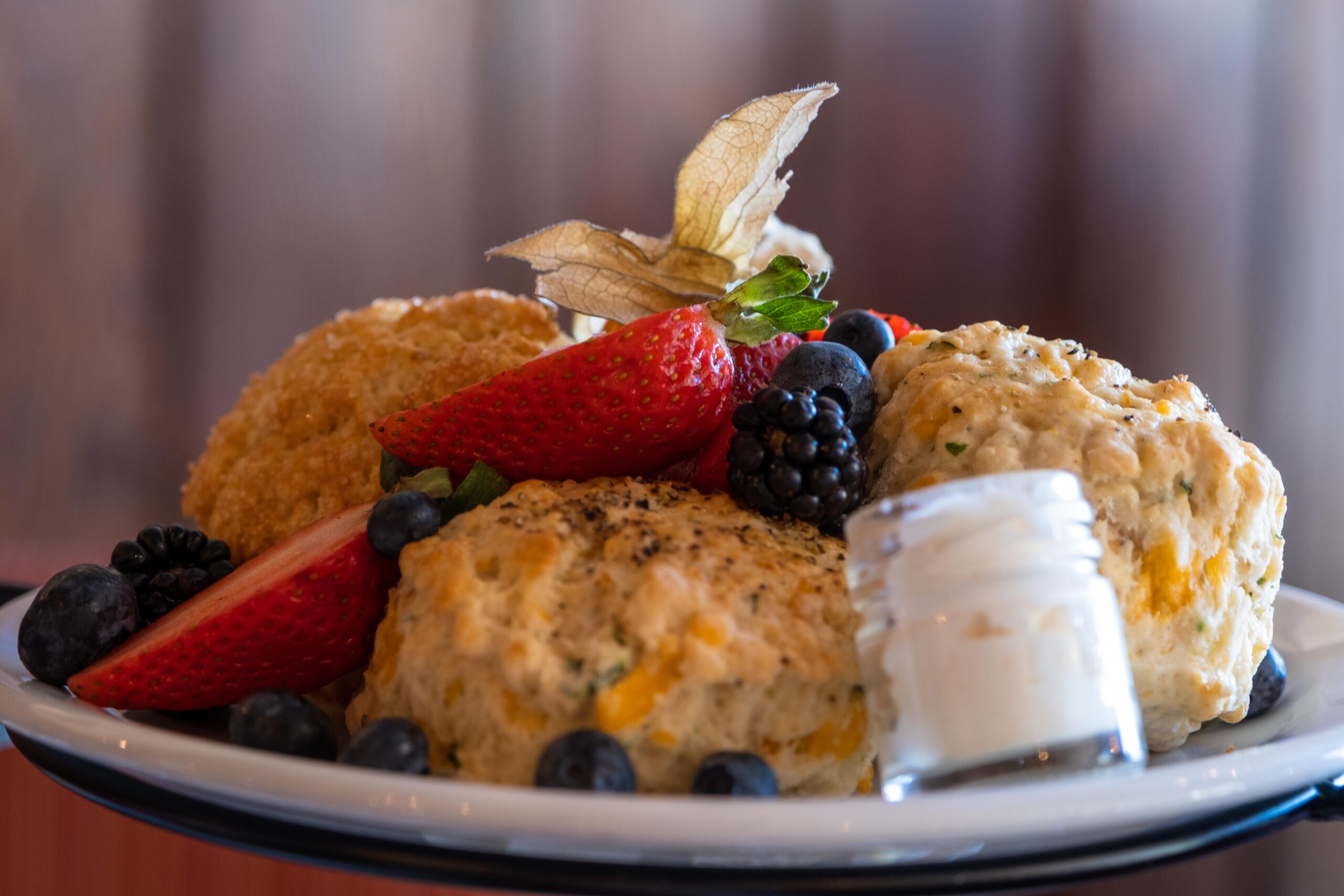 After hiking, one of the best things to do in Waterton National Park is to enjoy High Tea at the beautiful Prince of Wales Hotel. Seriously, there aren't many places better to have high tea than here.
The views are incredible, and the Prince of Wales is an iconic hotel in the park (more on that later). Hotel guests and nonguests alike can enjoy having sandwich squares and pastries every day from 12-4pm.
---
Listen to Ghost Stories at the Prince of Wales Hotel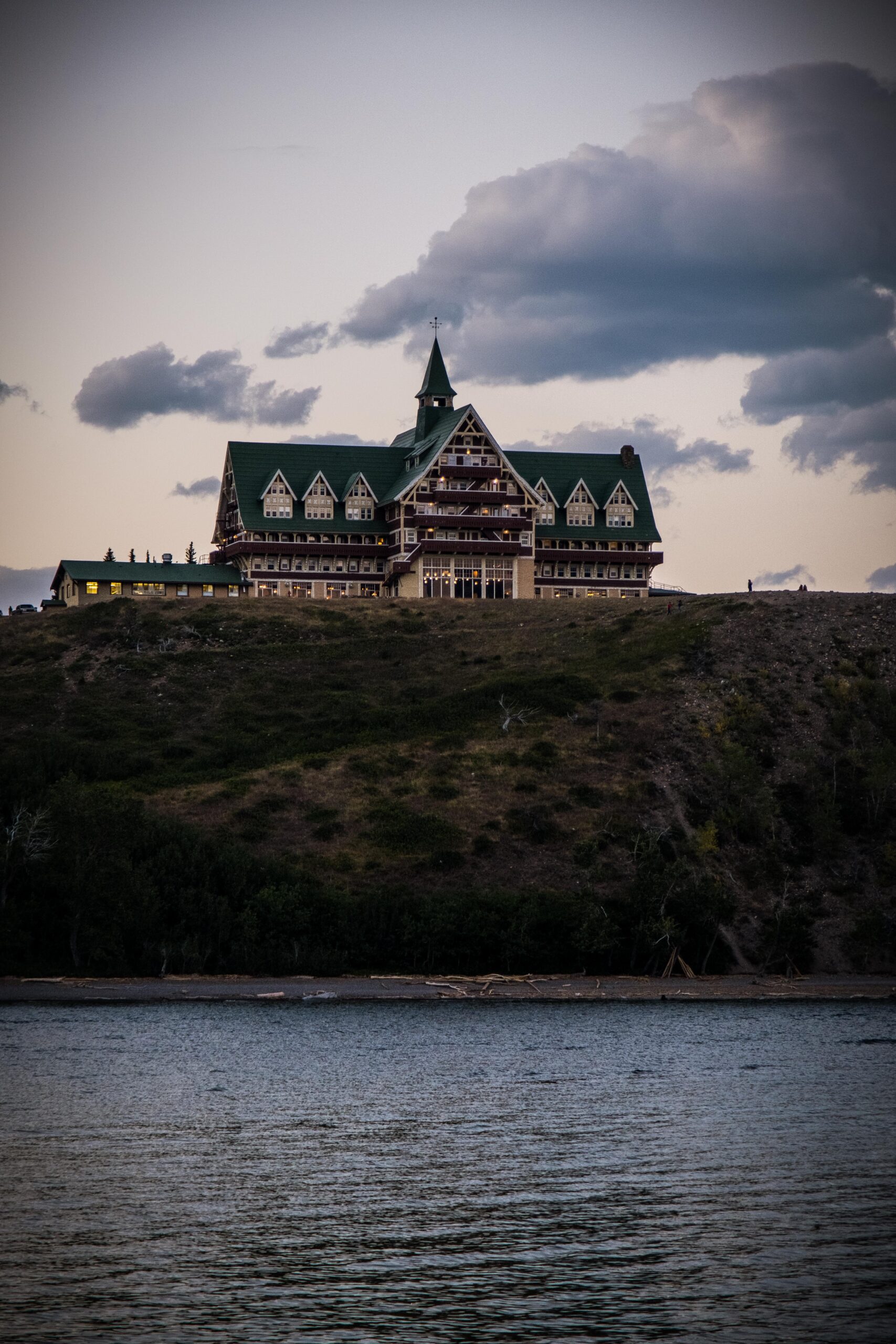 If you're wondering what to do in Waterton in the evening, consider listening to a few old stories! The Prince of Wales was built by the Great Northern Railway in 1927, and stepping in truly feels like stepping back in time. From the furniture, rooms, and elevator to the cocktails coming in here is a different experience.
Every evening at 8pm, the staff at the Prince of Wales also share stories from Waterton and even a few ghost stories from the hotel. Open to both guests and non-guests.
---
Bike the Red Rock Canyon Parkway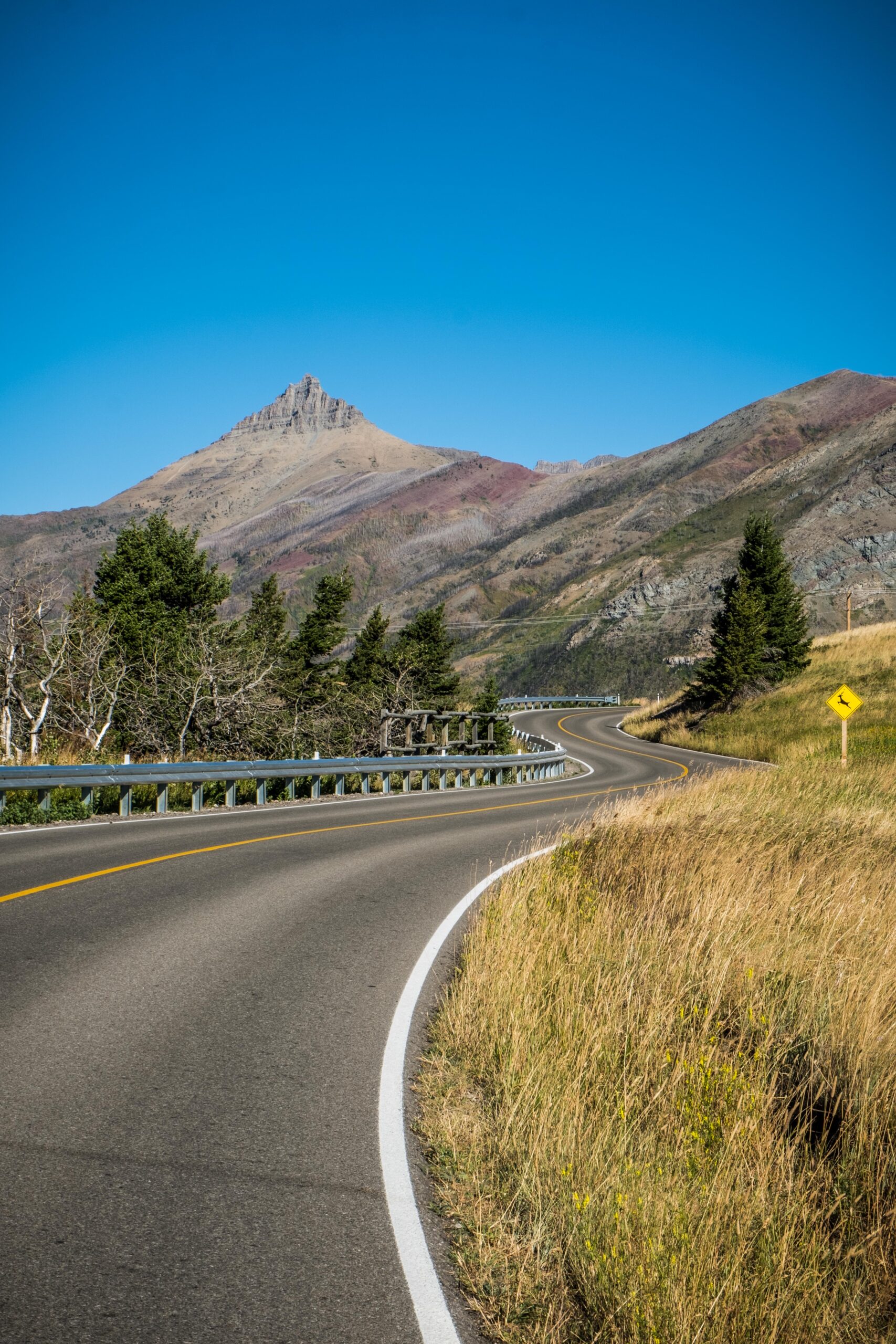 One of the most famous Waterton attractions is the Red Rock Canyon Parkway! The Red Rock Canyon Parkway is one of the most beautiful drives in Alberta. It's 9 km of rolling hills, mountains, and grassland prairie with plenty of pull-off points. You can drive it, or bring your own bike, or rent one from Pat's downtown and cycle the whole way!
Taking in the views along this are some of the best things to do in Waterton. Even if you're coming from elsewhere in Alberta, I promise you you haven't seen colors in the mountains like this before.
---
Red Rock Canyon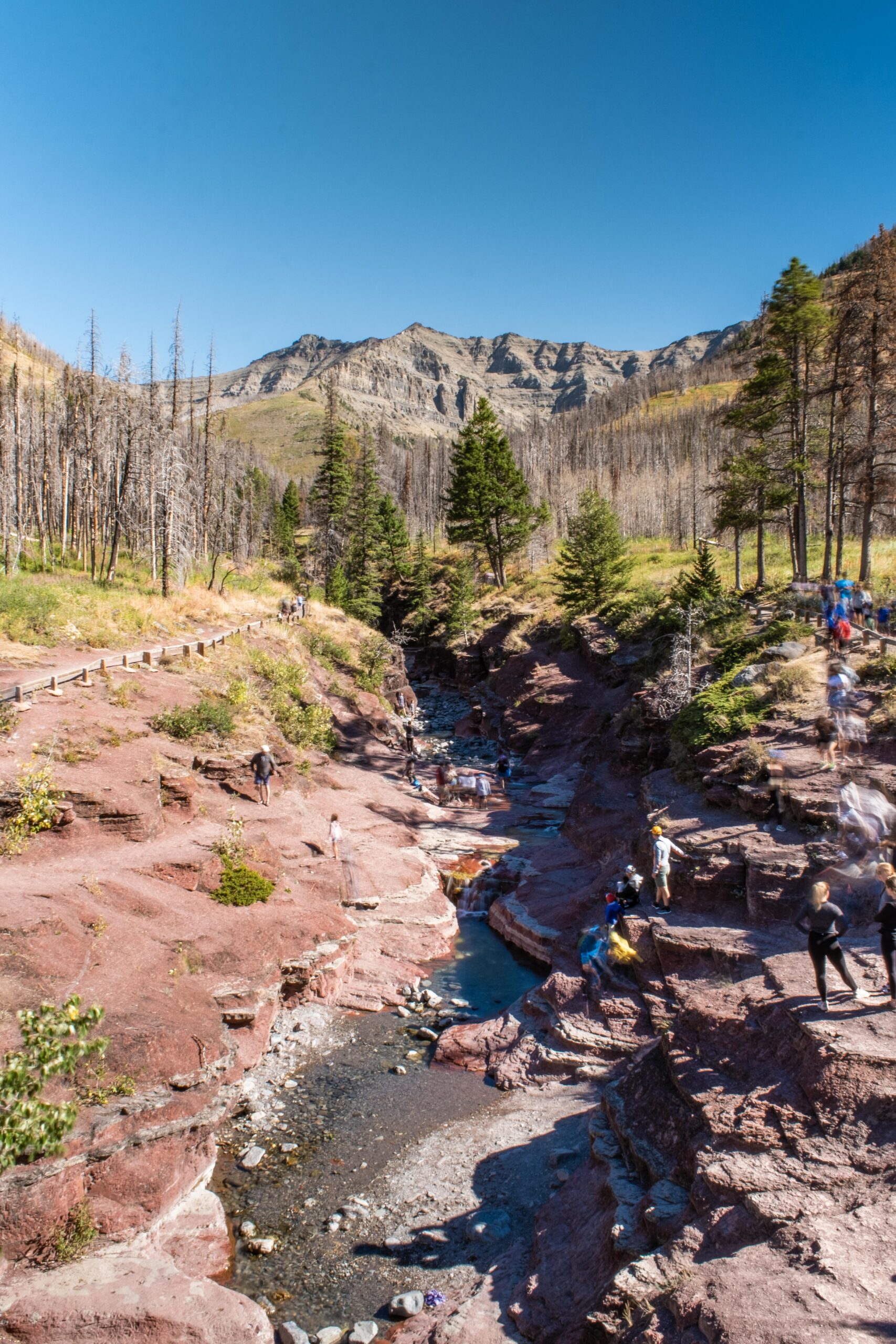 The famous Red Rock Canyon Canyon is at the end of the Red Rock Canyon Parkway. An awesome feature in Waterton National Park and one that you can do an easy hike around as well. This is a popular place, especially on weekends, so make sure to get here early!
---
Enjoy an Ice Cream Downtown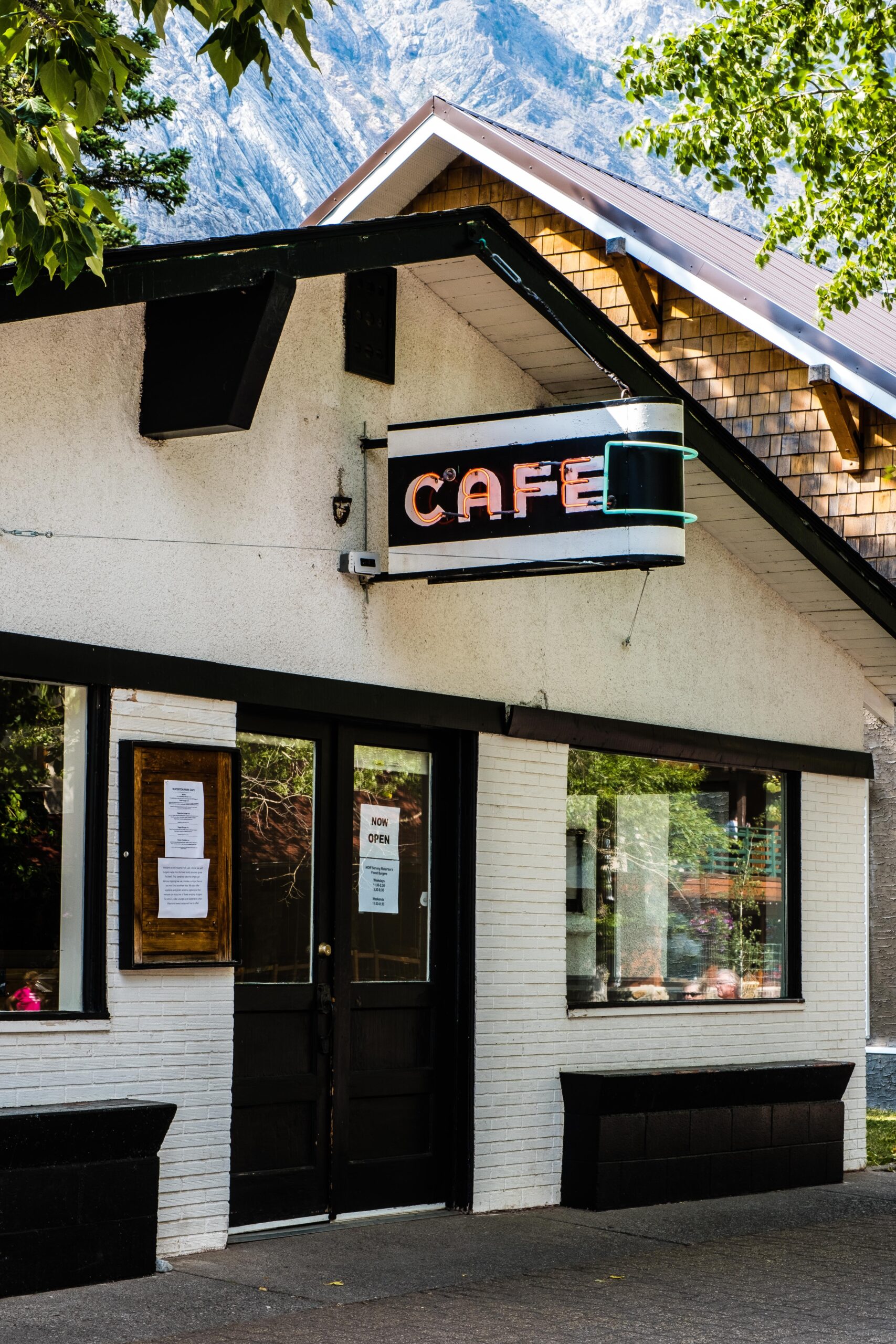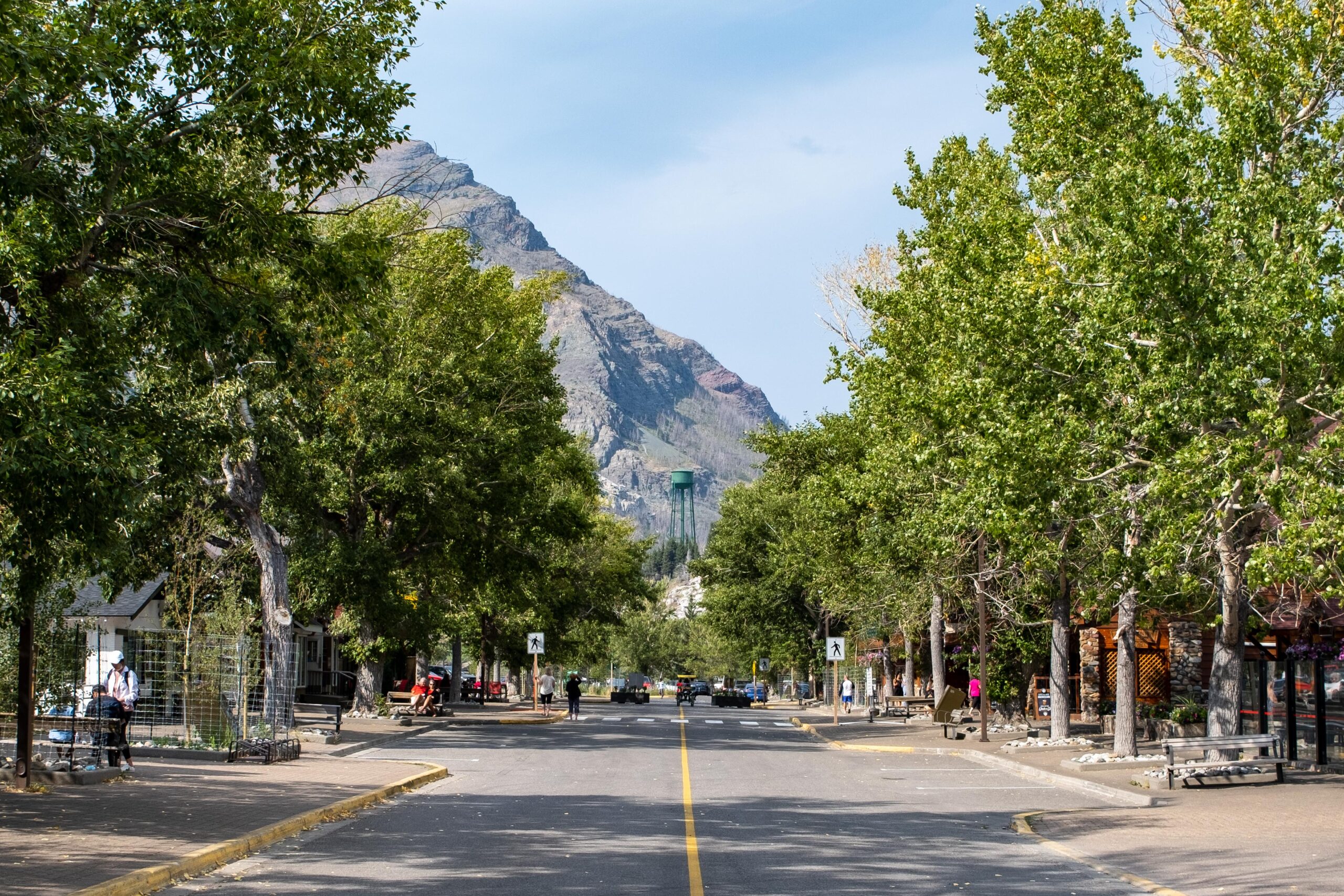 While Downtown Waterton is small, there are some great things to do here, plus great restaurants to enjoy along Lake Waterton.
Some of our favorite bites to eat are Wieners of Waterton, The Taco Bar, and the Thirsty Bear. We also couldn't resist having ice cream on a hot summer day at the Big Scoop Ice Cream Parlor.
---
Get Out on Lake Waterton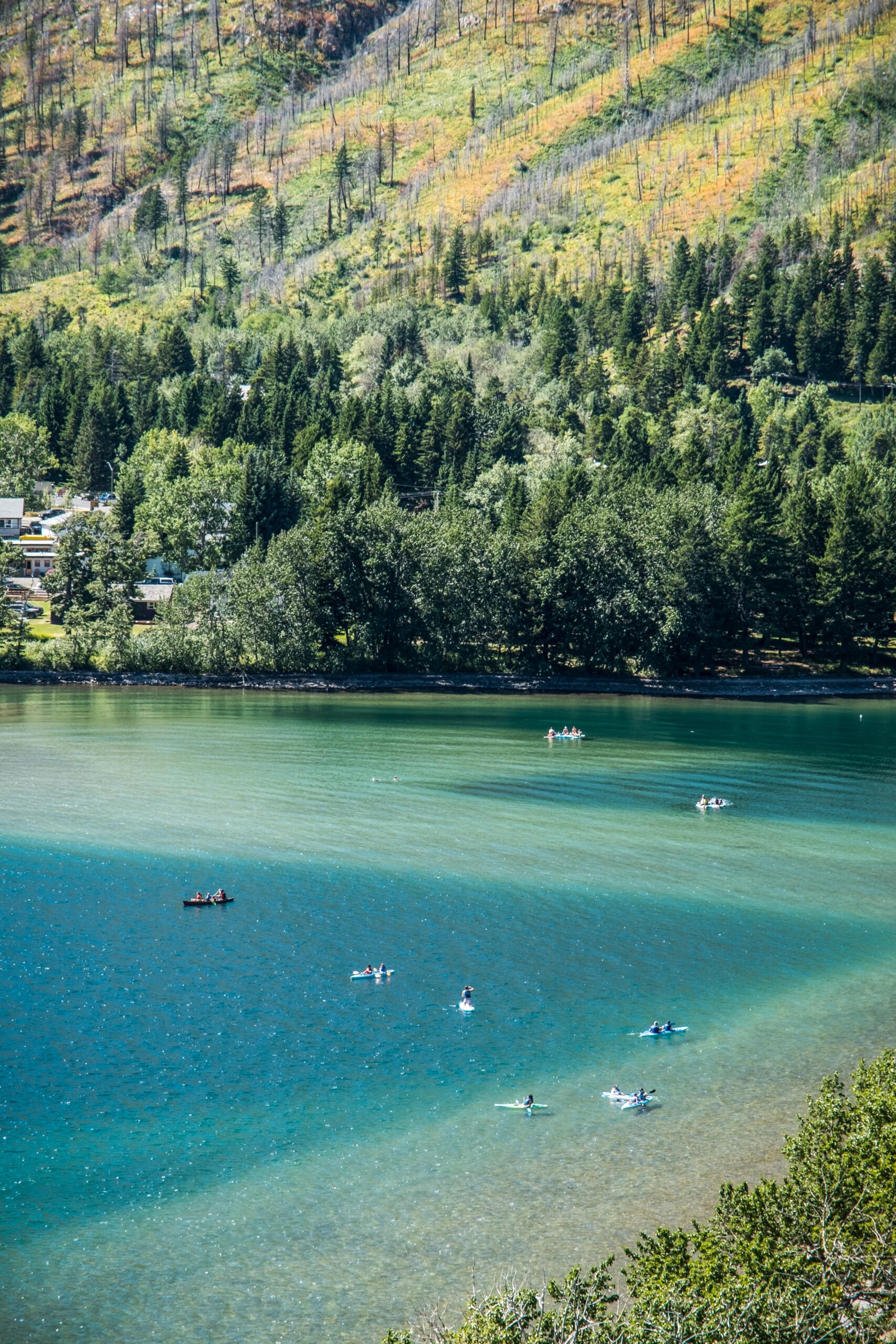 Whether it be by kayak, canoe, or stand-up paddleboard, it's important to make sure you get out on Lake Waterton while there.
Seriously it's one of the best things to do in Waterton, especially on a hot day. If you don't have your own, you can rent paddleboards and kayaks at Pat's Waterton for $25/hr.
---
Sunbathe on Waterton Beach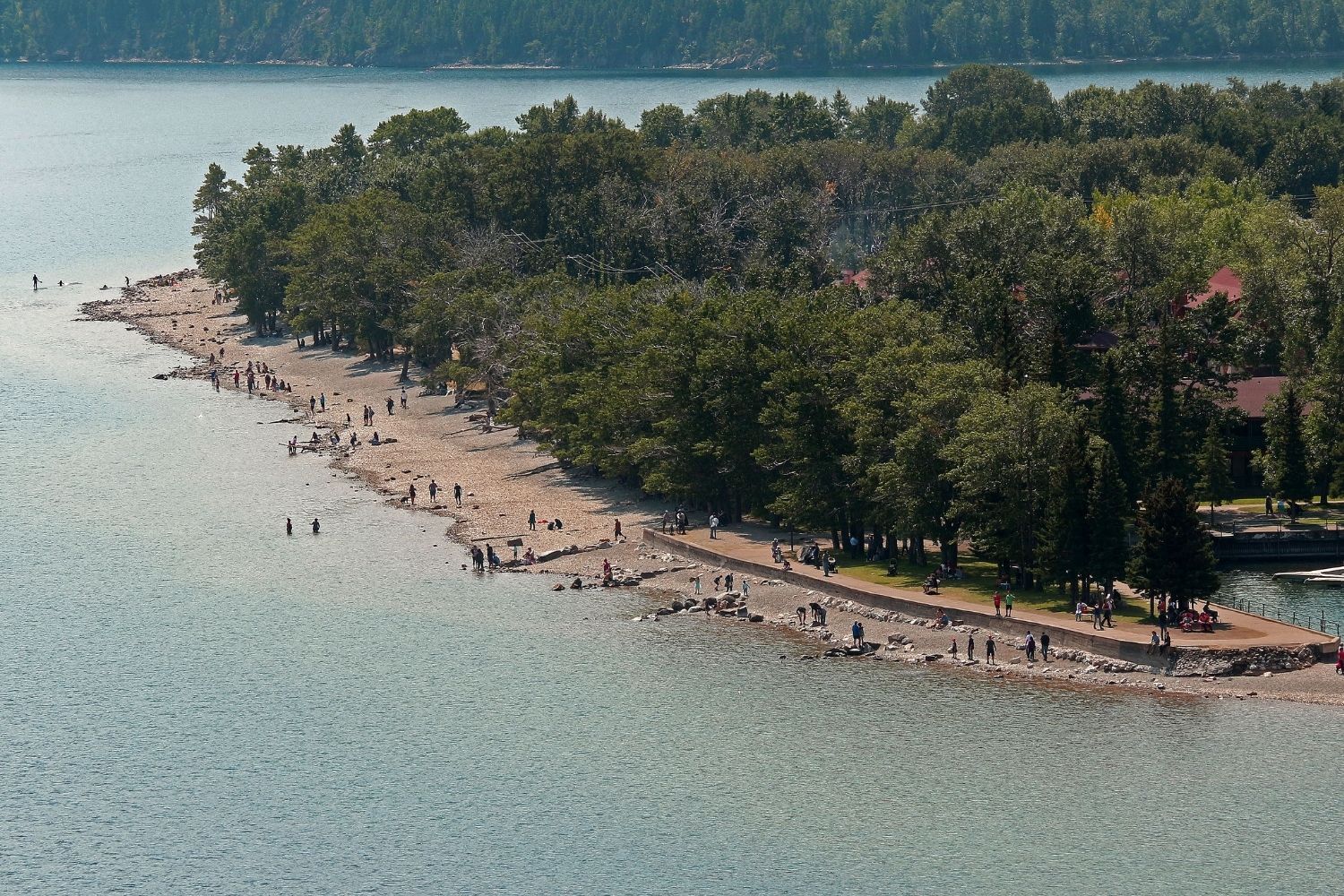 On the shores of Waterton Townsite is a gorgeous pebble beach that runs all the way from the townsite to the Waterton Campground near the Prince of Wales Hotel.
You can set up some towels and chairs here in the sun, or choose a shaded spot under the trees and admire Vimy Peak across the lake.
You can bring a kayak or stand up paddleboard and get out on the water. Or if you dare take a swim in the chilly Upper Waterton Lake. Even during peak August, the water is sure to take your breath away. There's a nice footpath to walk around when you want to stretch your legs.
---
Explore Cameron Falls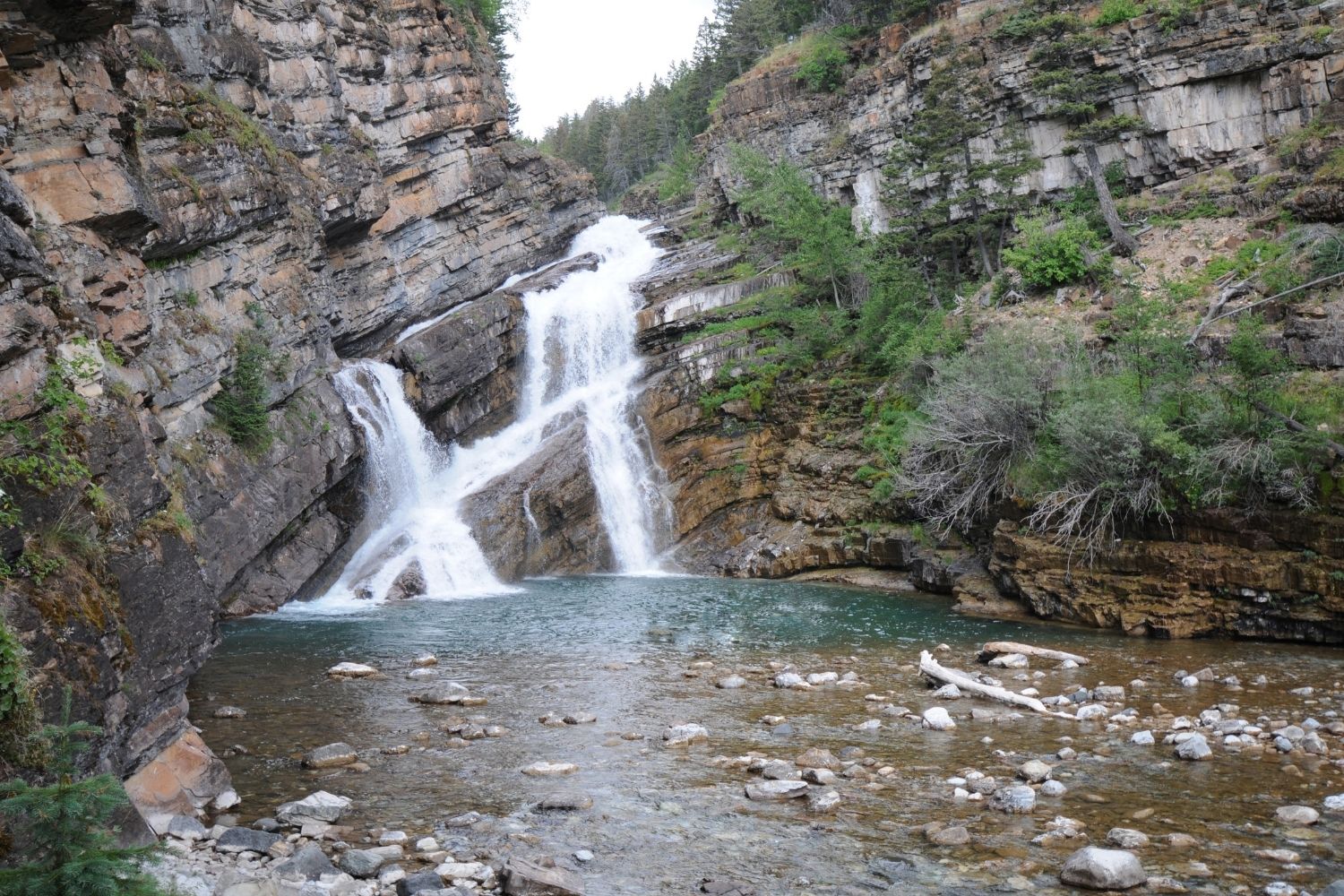 Cameron Falls is another great thing to do in Waterton, and one of the best Alberta waterfalls to see. It's easily accessible from down and incredibly beautiful. It's here you see fresh mountain water flow down and stand on the viewing bridge to get sprayed by cool mist.
Visiting Cameron Falls is great for all ages as you don't have to trek far to see the beauty. Just a short stop from the car, and you'll be able to experience Waterton's wonders.
---
Hike to Lower Bertha Falls + Bertha Lake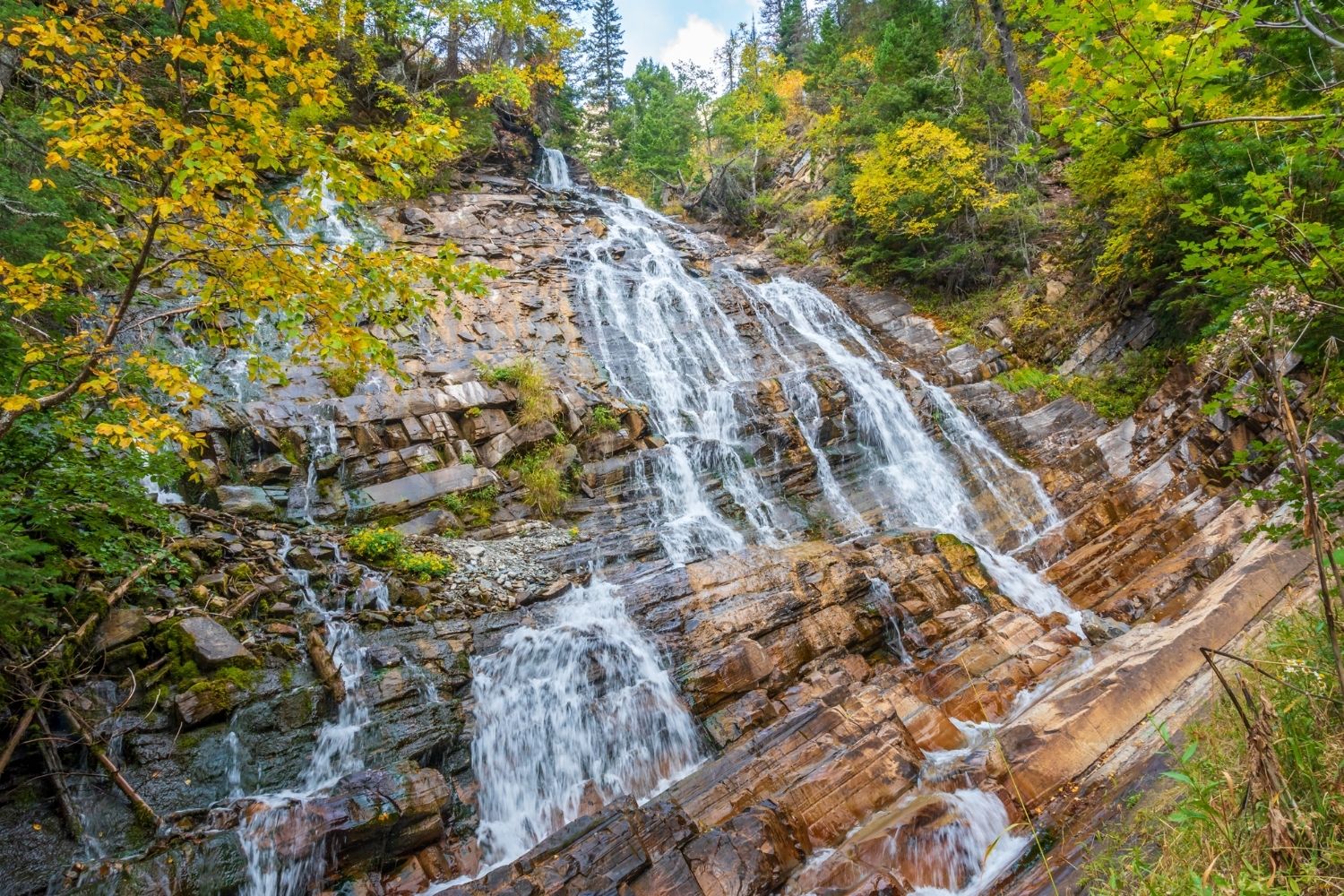 The Lower Bertha Falls hike is similar to Bears Hump in terms of difficulty, but you are rewarded with waterfall sprays instead of views to another country. This is a great kid-friendly hike with easy terrain and minimal elevation gain.
Along the way to the falls, you'll get plenty of views of Waterton Lake. Once you reach the falls, you have the option to turn this into a longer hike and continue to Bertha Lake, that is another 3km, 400 meters, and 21 switchbacks away. The reward is a brilliant green-blue lake!
---
Take a Boat Tour Around Waterton Lakes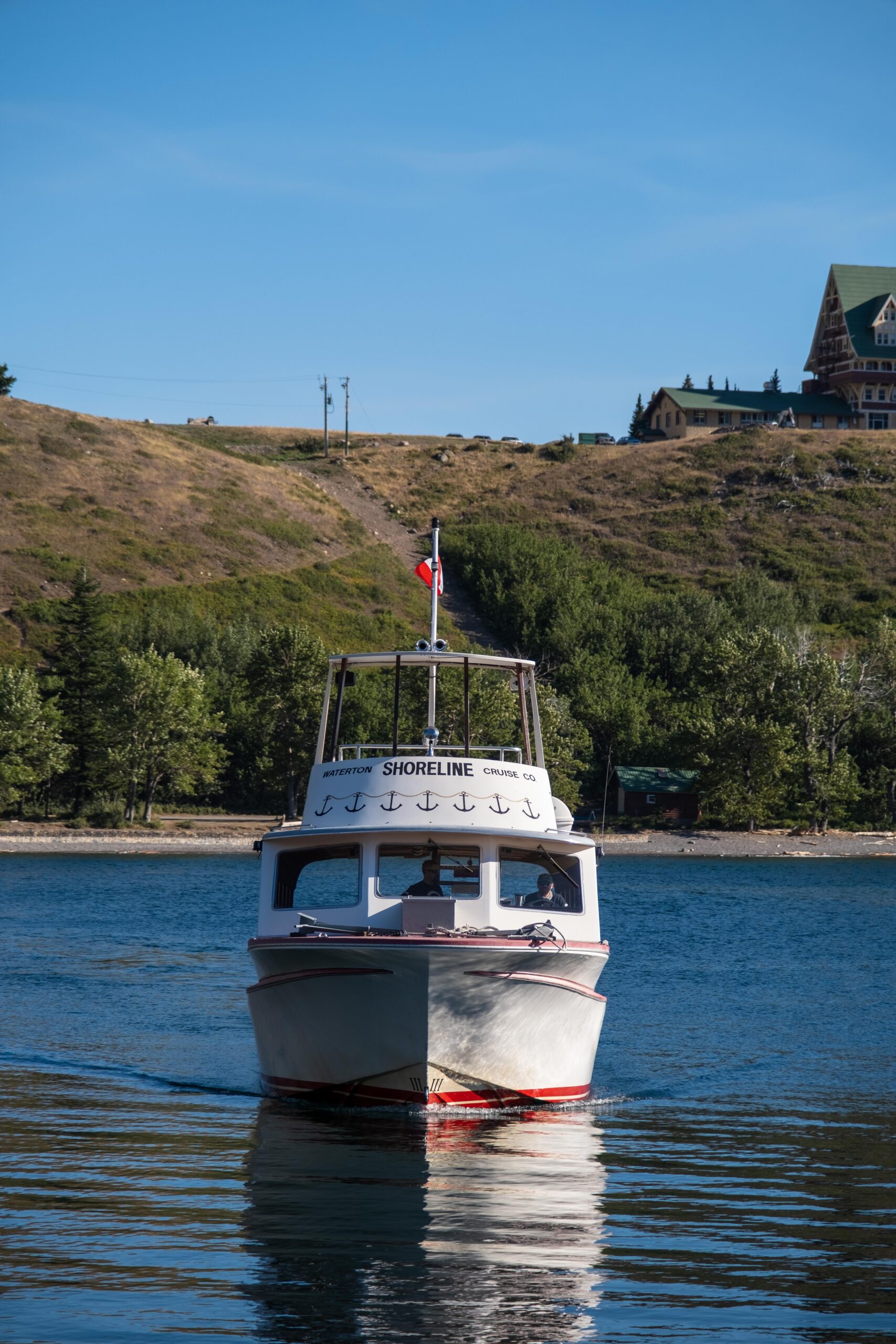 Shoreline Cruise at the Waterton Marina runs boat tours daily around Waterton Lake. They run multiple cruises daily for $55 per adult. It's a great way to get out on the water. You'll also cross the border between Canada and the United States, with a quick pit stop in Goat Haunt in Glacier National Park in Montana.
The cruise runs all summer, and the friendly staff will educate you about the details and history of Waterton National Park along the way.
---
Paahtómahksikimi Cultural Centre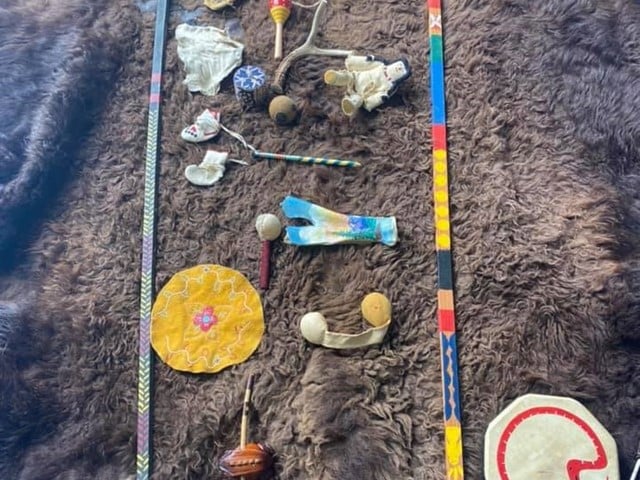 The Paahtómahksikimi Cultural Centre is one of the best indigenous experiences in Alberta and helps visitors connect with the true Spirit of Waterton. It's here you can visit and learn about the history of Paahtómahksikimi – meaning the inner sacred lake.
---
Golf in Waterton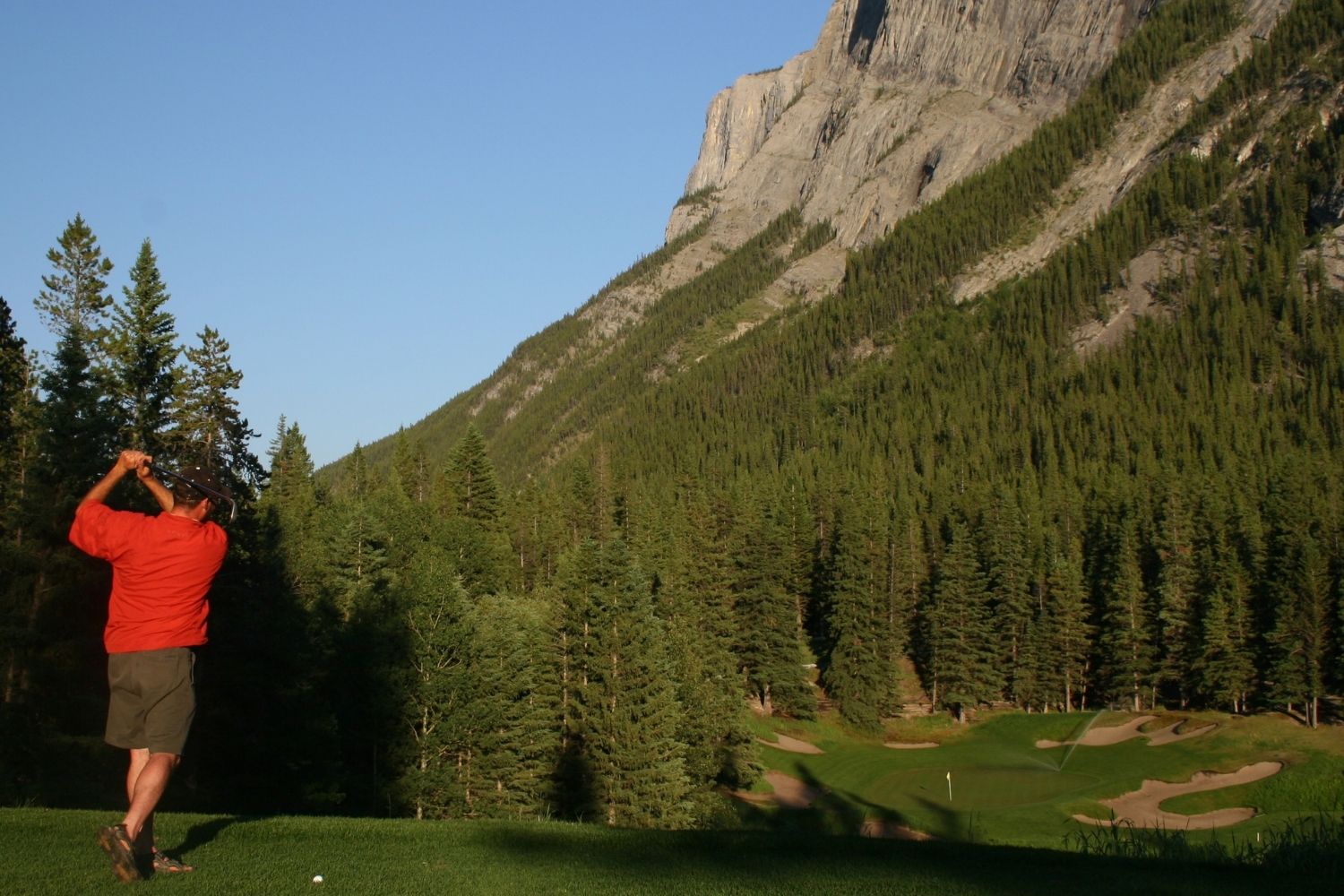 The Waterton Lakes Golf Course is one of the oldest golf courses in Canada. This is an 18 hole course that golf enthusiasts will love.
This course was inspired by Stanley Thompsons' design and constructed between 1929-1939 and is absolutely incredible, thanks to the mountain vistas. The golf course is open seven days a week during the summer!
20 BEST Alberta Golf Courses to Tee Off At
---
Go for a Mountain Horseback Ride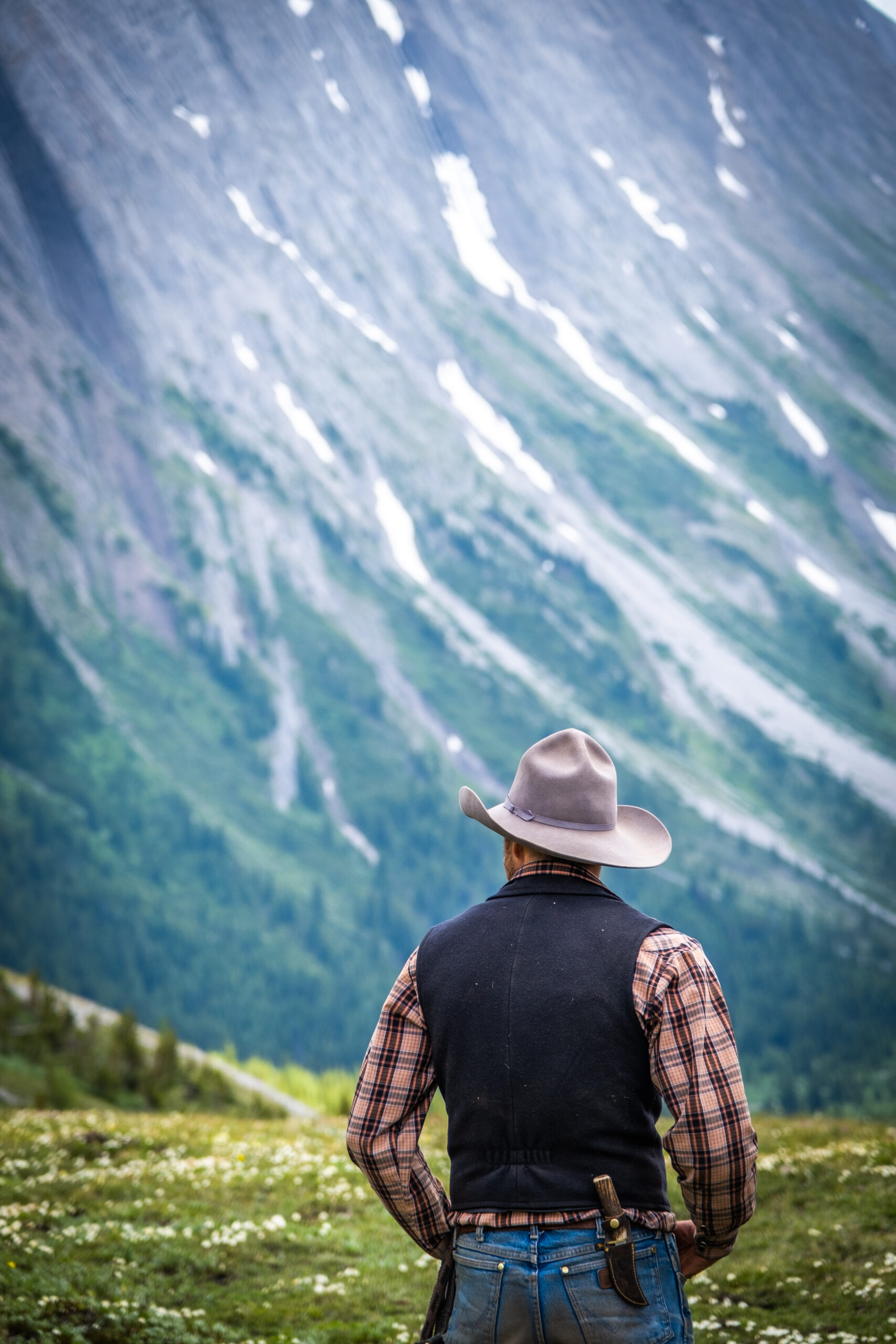 The Canadian Rockies are among the top places in the world to go horseback riding. Alpine Stables is a family-run establishment that is well known and respected in the community.
They have been running tours since 1969 and continue to take visitors on the 200+ km of trails in Waterton Lakes National Park.
---
Cycle Around Waterton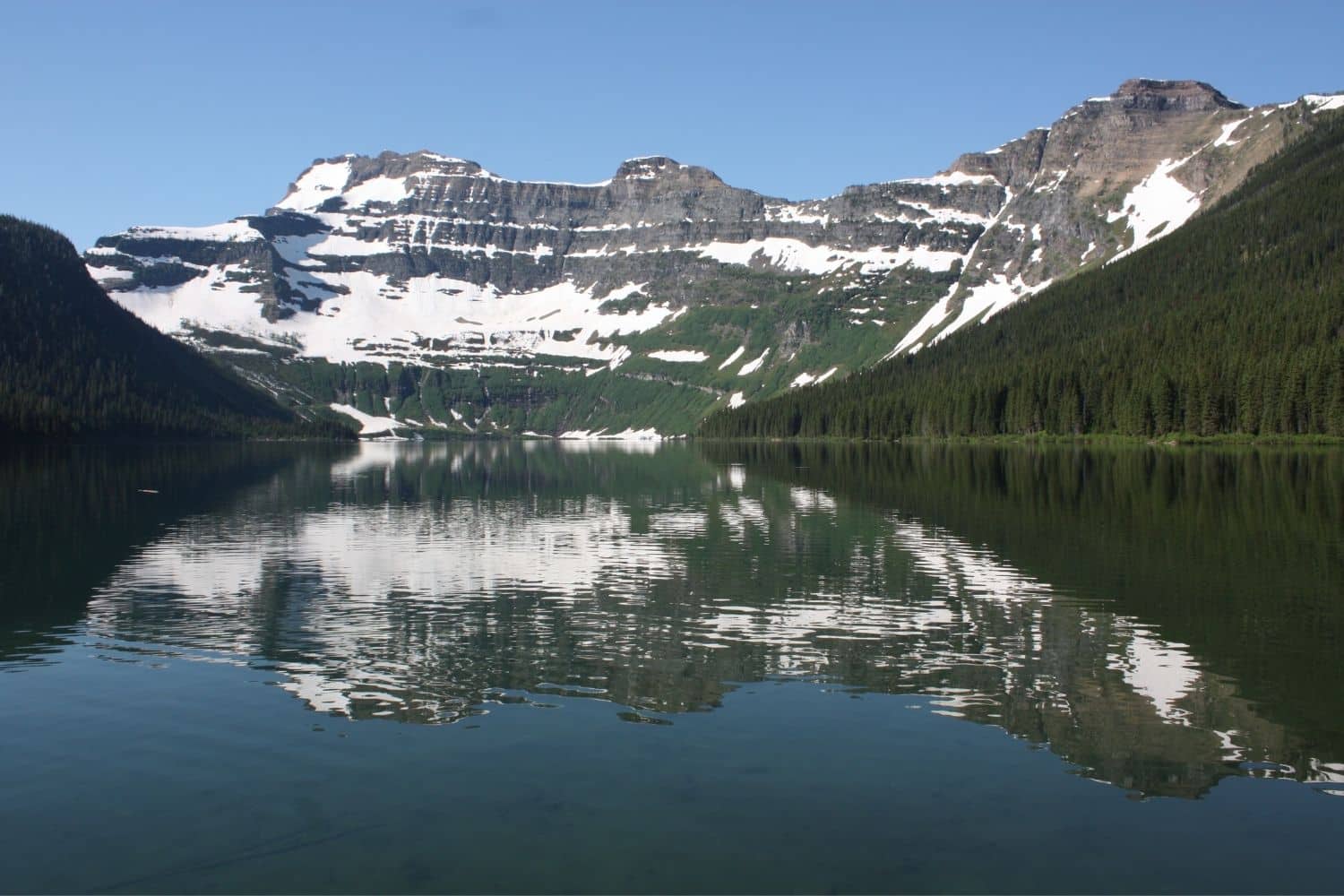 Bring a road bike, mountain bike, or e-bike to Waterton National Park so that you can enjoy some of the best trails in the summer. The Red Rock Canyon trail (mentioned above) is 36 km from town and the best trails to cycle.
Two other great trails to consider is biking to Cameron Lake via Akamina Parkway. You can stop at the First Oil Well in Western Canada. The trails to Crandell Lake, Lineham Falls, Rowe Lakes, Akamina Pass, Cameron Lakeshore and Carthew-Alderson all are located along this road.
The other is the Kootenai Brown Trail which is a multi use trail that offers views of Middle Waterton Lake and the Prince of Wales Hotel.
You can rent bikes at Pat's Waterton and Blakiston & Co. Adventure Rentals.
---
Things to do in Waterton in the Winter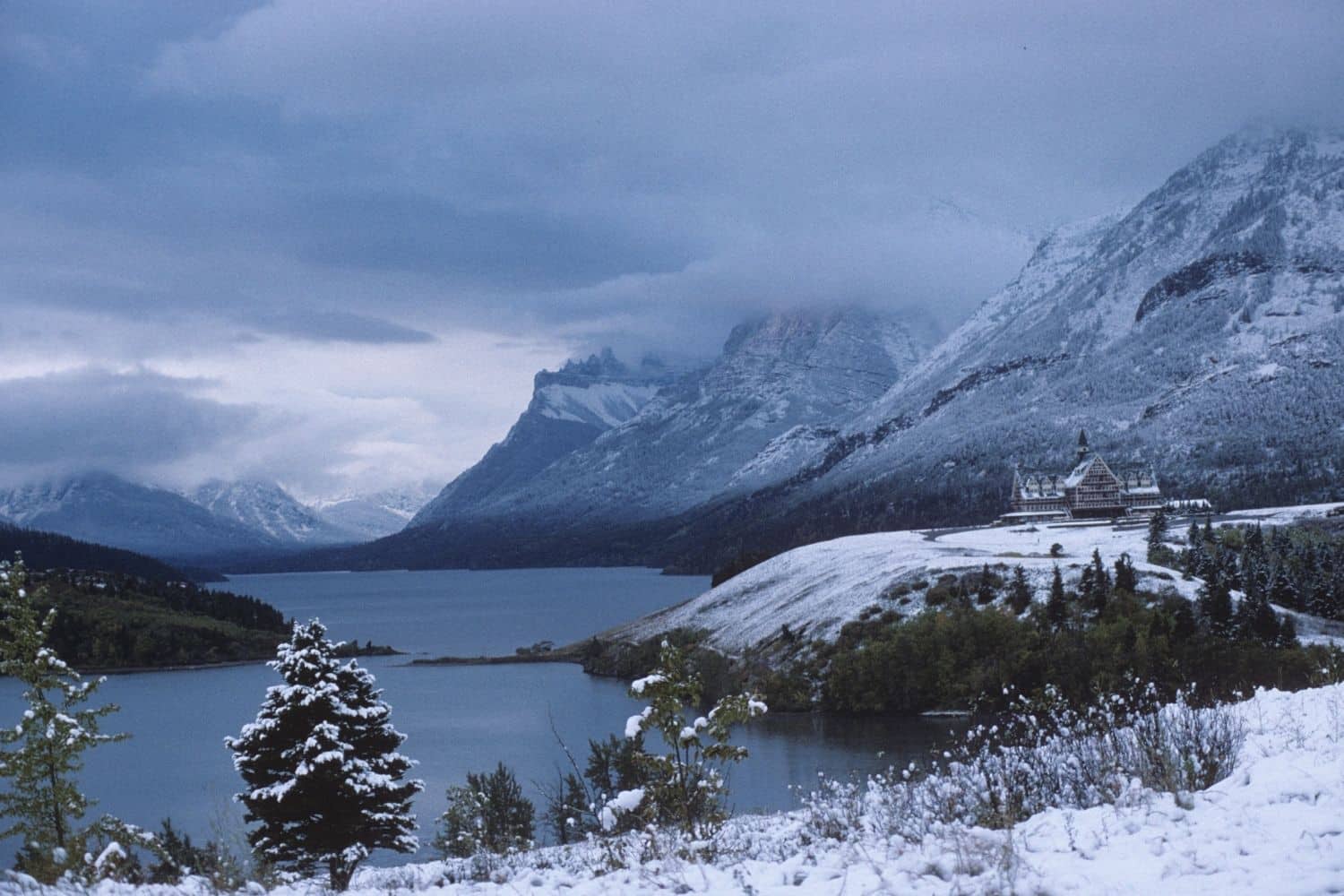 Most restaurants and hotels shut down during the winter in Waterton. The only hotels that remain open are Waterton Glacier Suites, Kilmorey Lodge, and Crandell Mountain Lodge.
Nevertheless, if you don't mind not having the full Waterton experience, you'll love visiting Waterton National Park in the winter. It's a quiet time filled with endless beauty. Winter season begins in November and usually stretches into April.
Snowshoeing in Waterton: There is great snowshoeing around Cameron Lakes. Belleview trail, Wishbone trail (to Vimy junction), Townsite Loop trail and Prince of Wales hill are all great places to snowshoe that avoid avalanche terrain.
Cross Country Skiing: Parks Canada sets skiing tracks on the Akamina Parkway between Little Prairie Day Use Area and Cameron Lake.
Fat Biking: Red Rock Parkway is closed to motor vehicle access in the winter and is a great fat bike ride.
Wildlife Viewing: Winter can be a fantastic time for wildlife viewing in Waterton. Look out for elk, and if you're lucky, a cougar or lynx – or at the very least their tracks.
Ice Climbing: Prepared climbers can take to some the popular ice climbs in the area. Popular climbs include the Compound Gullies, Quick and Dirty, Experts Choice, Lineham Falls and Sullivan Falls.
Ice Skating: Linnet Lake near the Prince of Wales Hotel can be a great time to ice skate if the conditions are right.
---
How to Get to Waterton National Park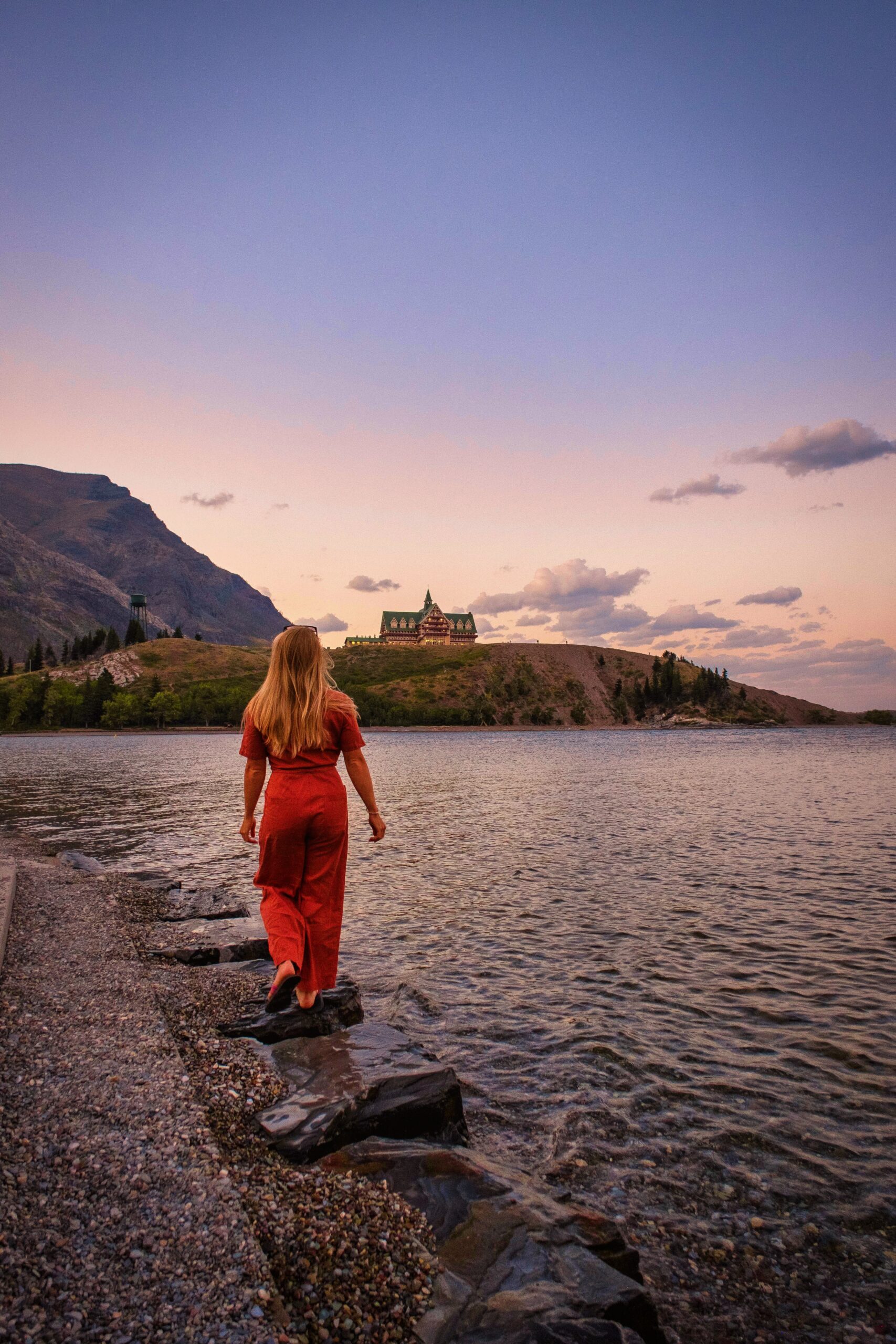 As you may have gathered, Waterton Lakes National Park sits right on the US and Canada border. From Calgary, it's only a 2.5-3 hour drive making it an easy day trip for Calgarians. If you're coming from the states, there are few border crossings from Montana.
Calgary to Waterton (270 km): An easy 2 hr 50 min via AB-2 S will get you from the city to Waterton in no time.
Banff to Waterton (400km): This drive will take you roughly four hours via Trans-Canada Hwy/AB-1 E and AB-2 S.
Lethbridge to Waterton (132 km): If coming from Lethbridge you're in luck as it's only a 1.5 hour drive to Waterton along AB-5 W.
Whitefish, Montana to Waterton (188 miles/300 km): If you're busy exploring the US side of this park and want to venture across the border it's only a 3.5 hour drive via the Carway border crossing.
---
Purchase a Parks Pass for Waterton National Park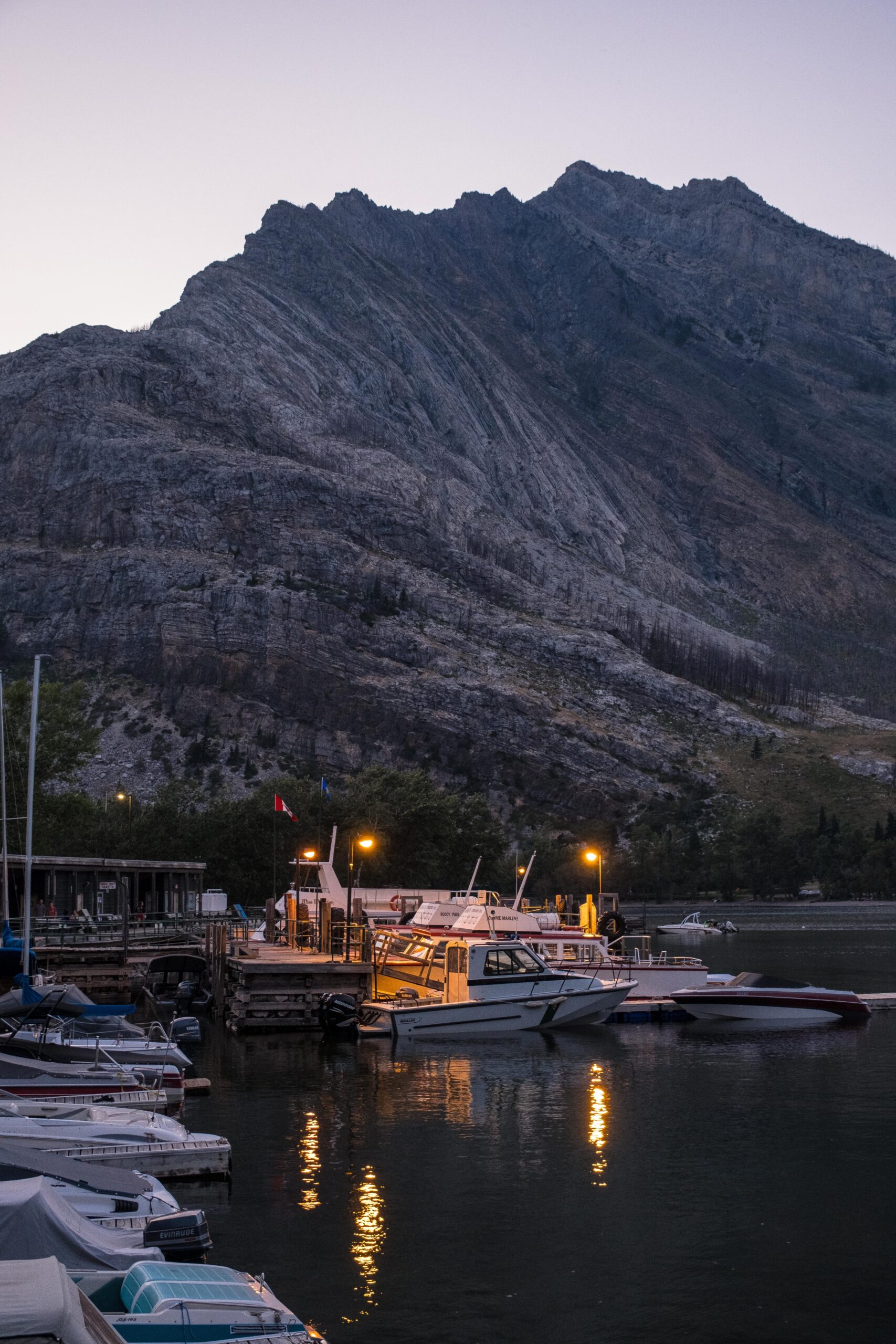 You can purchase a Parks Canada pass at any park gate. Or you can buy them in advance online. A Parks Canada Discovery Pass, which gets you entrance to all Parks Canada destinations for the year, is only $145.25 for a family.
Day passes are $10.50 per person, so depending on how many days you are staying and if you have plans to go to Banff, you may want to consider the Discover Pass.
Parks Canada Day Passes
Adult: $10.50
Senior: $9
Youth (up to 17): Free
Family/group of 7 people: $21.00
Day passes expire at 4 pm the following day.
ULTIMATE Guide To Purchasing A Parks Canada Pass
---
Where to Eat in Waterton National Park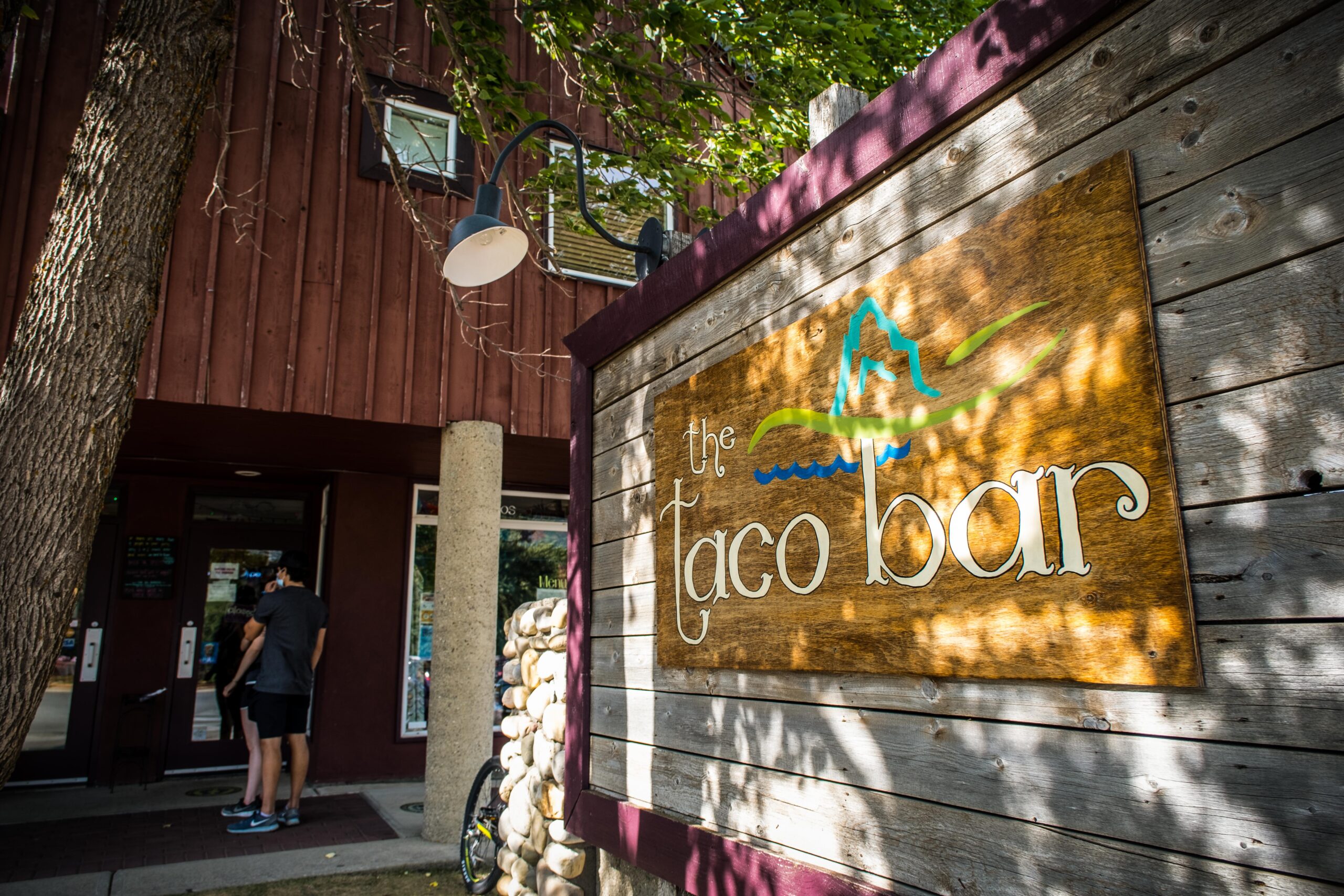 Wieners of Waterton: Small shop that dishes up amazing sweet potato fries and gourmet hot dogs with homemade sauces.
The Taco Bar: Inexpensive and basic taco shop. Great for a quick bite!
The Thirsty Bear: Hip bar that has live music and happy hour specials.
Lakeside Chophouse: Fancy restaurant with lakeside seating. Perhaps the most expensive in Waterton, but great for a special occasion.
Royal Stewart Dining Room at the Prince of Wales Hotel: Step back into history at the Prince of Wales Hotel. This is another place to have a memorable dinner on a special occasion.
---
Where to Stay in Waterton National Park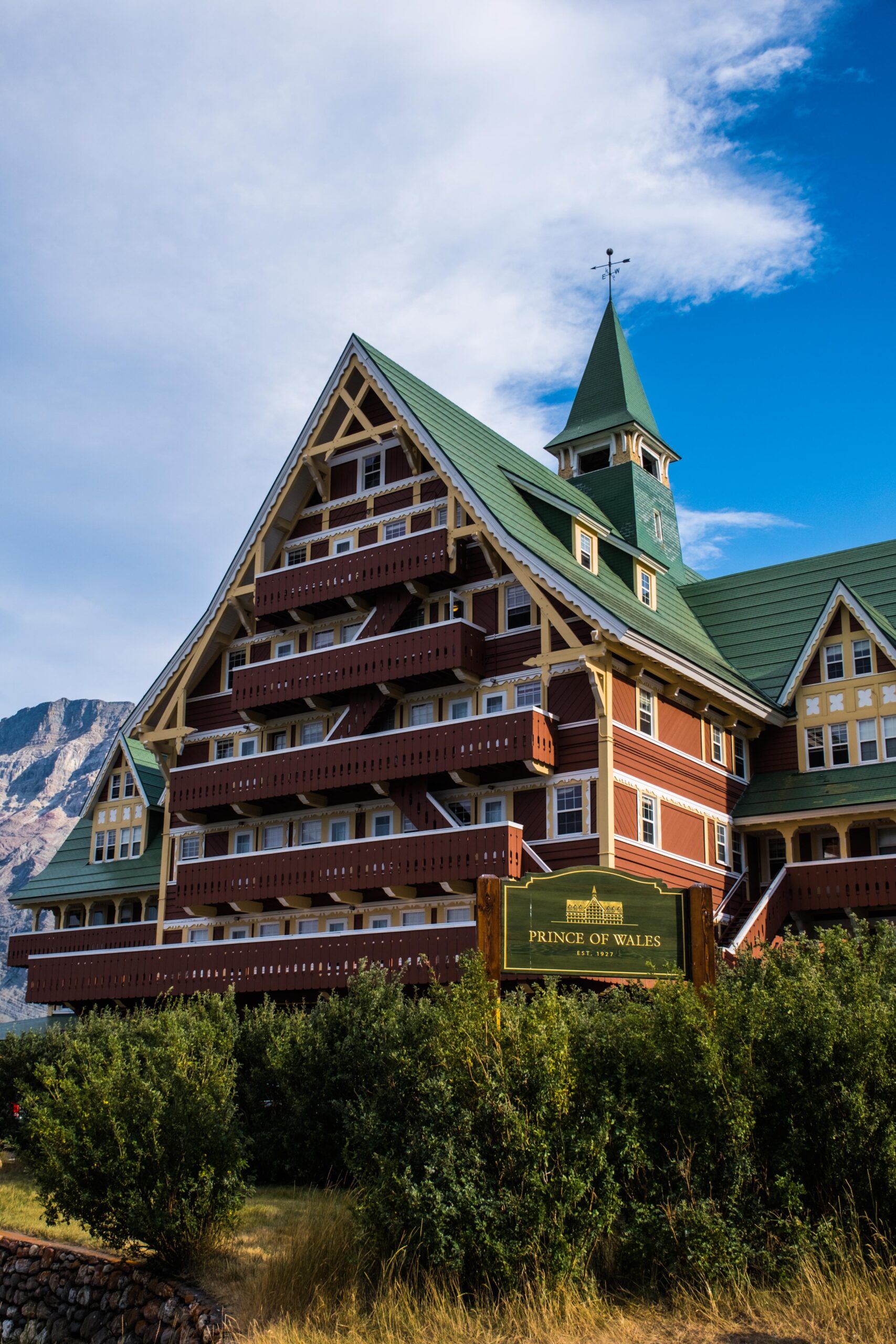 The best place to stay in Waterton is easily the Prince of Wales Hotel that is perched perfectly over Upper Waterton Lake. Stepping into the Prince of Wales will take you back in time. To the time of 1927 when this historic hotel first opened its doors.
The hotel was built for the Great Nothern Railway company and is considered one of the best railway hotels. The whole building was actually deemed a National Historic Site of Canada back in 1922 and remains true to its roots to this day. This building actually contains seven floors, with most of the rooms overlooking Upper Waterton Lake.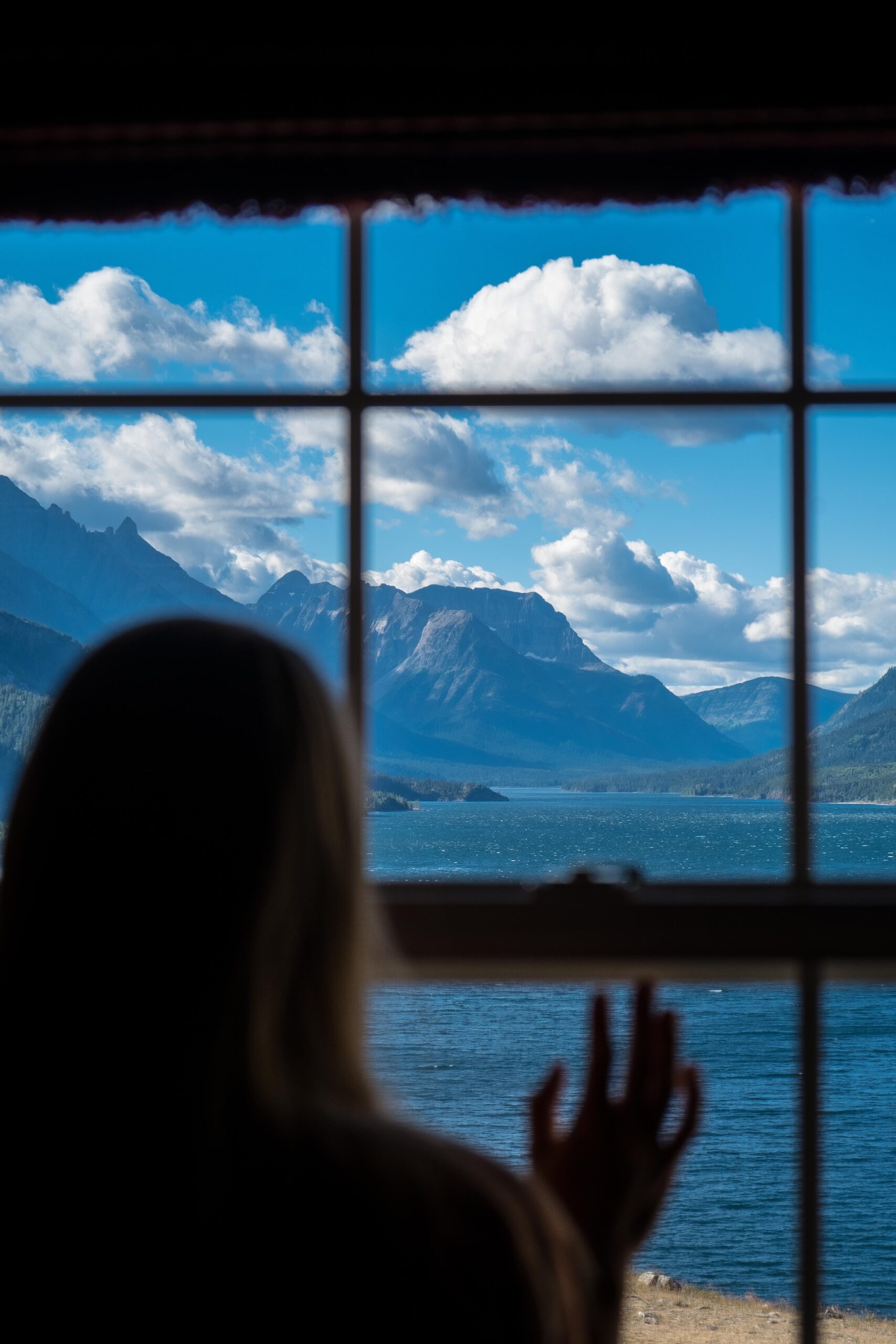 This is the only Canadian Railway hotel built by an American company. After hearing stories, we learned that the hotel was built in an attempt to lure American tourists to Canada during the prohibition era when drinking alcohol was prohibited in the United States.
All Americans had to do was cross the border from Montana. The hotel was named after the Prince of Wales, although the prince had never actually stayed there.
It's a timeless place to stay in Waterton, with comfortable and spacious rooms. I would highly consider having a meal here whether you are a guest or not, and definitely try the Afternoon Tea that is mentioned above.
Other Waterton National Park Hotels
See Also: The Best Hotels in Waterton
---
How Long Should You Spend in Waterton National Park?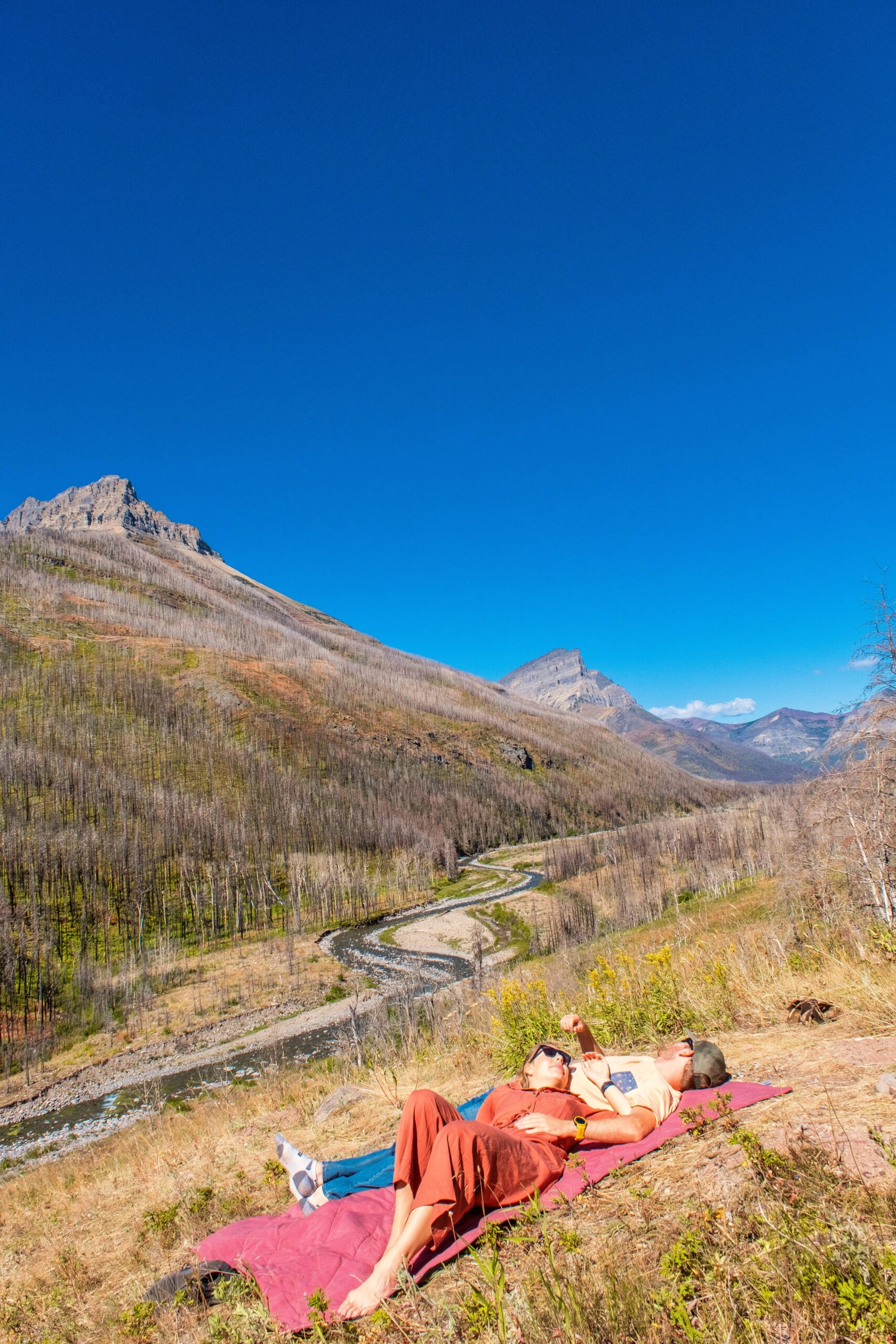 We spent two nights and three days in Waterton National Park, and it was the perfect amount of time. I definitely could have used more time to relax and hike some of the surrounding peaks, and enjoy more things to do in Waterton.
Two nights left me with a good taste of what Waterton had to offer. Ideally, I would recommend visitors spend at least three days in the park.
---
When is the Best Time to Visit Waterton National Park?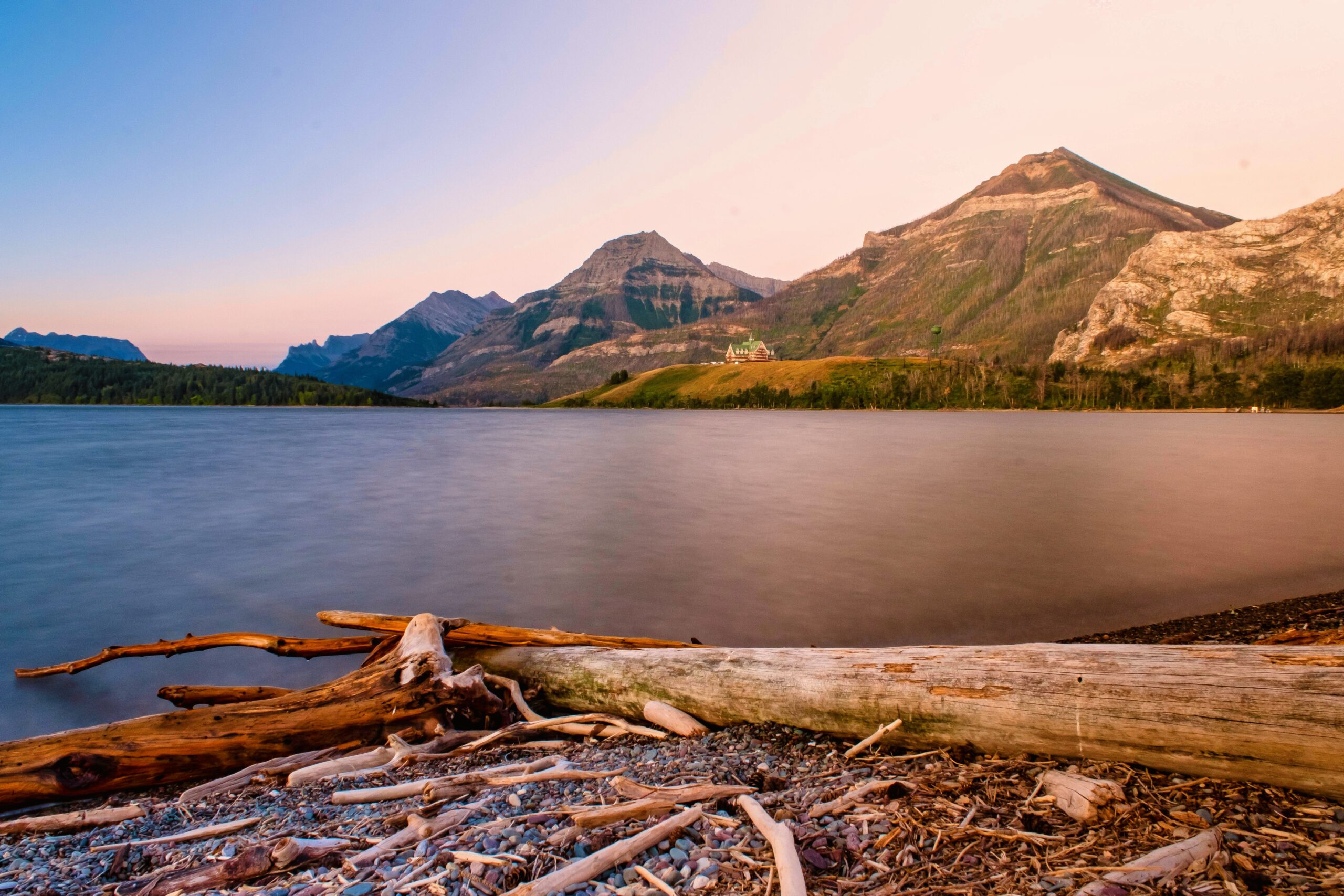 The best time to visit Waterton National Park for great weather is between June and September, though even visiting in May and October will still provide you with some nice sunny days. We visited in August and had nothing but sunshine and warmth at Waterton Lakes – and a lot of wind (Waterton Lakes is one of the windiest places in Canada).
That being said, winter is still an awesome time to visit Waterton Lakes National Park, though many services shut down. During the winter, you stand a good chance at seeing some awesome wildlife – perfect for photography. It's also possible to go cross country skiing, see the Northern Lights, or take a hike up Bears Hump.
---
See Our Other Mountain Town Guides
---
---
↓ Join the community ↓
The Banff Blog Facebook Group is your headquarters for the Canadian Rockies' travel advice and information. Including hike info and off-season travel information. You can also meet new adventure buddies.

Plan Your Trip to the Canadian Rockies