There's only one word to describe Banff in July – stunning. July is one of the best times to visit the Canadian Rockies if you're after sunshine, warmth, and long days. I love Banff in July as the snow disappears off the mountain peaks, hiking is plentiful, and the vibe is delightful.
July in Banff also means clear days and nights, meaning you can play all day and stay up and star gaze with a hot tea by your side at night. So what's the weather like in Banff in July and what can you do? Let's dig in.
---
Things to Know Before Visiting Banff in July
---
What's the Weather Like in Banff in July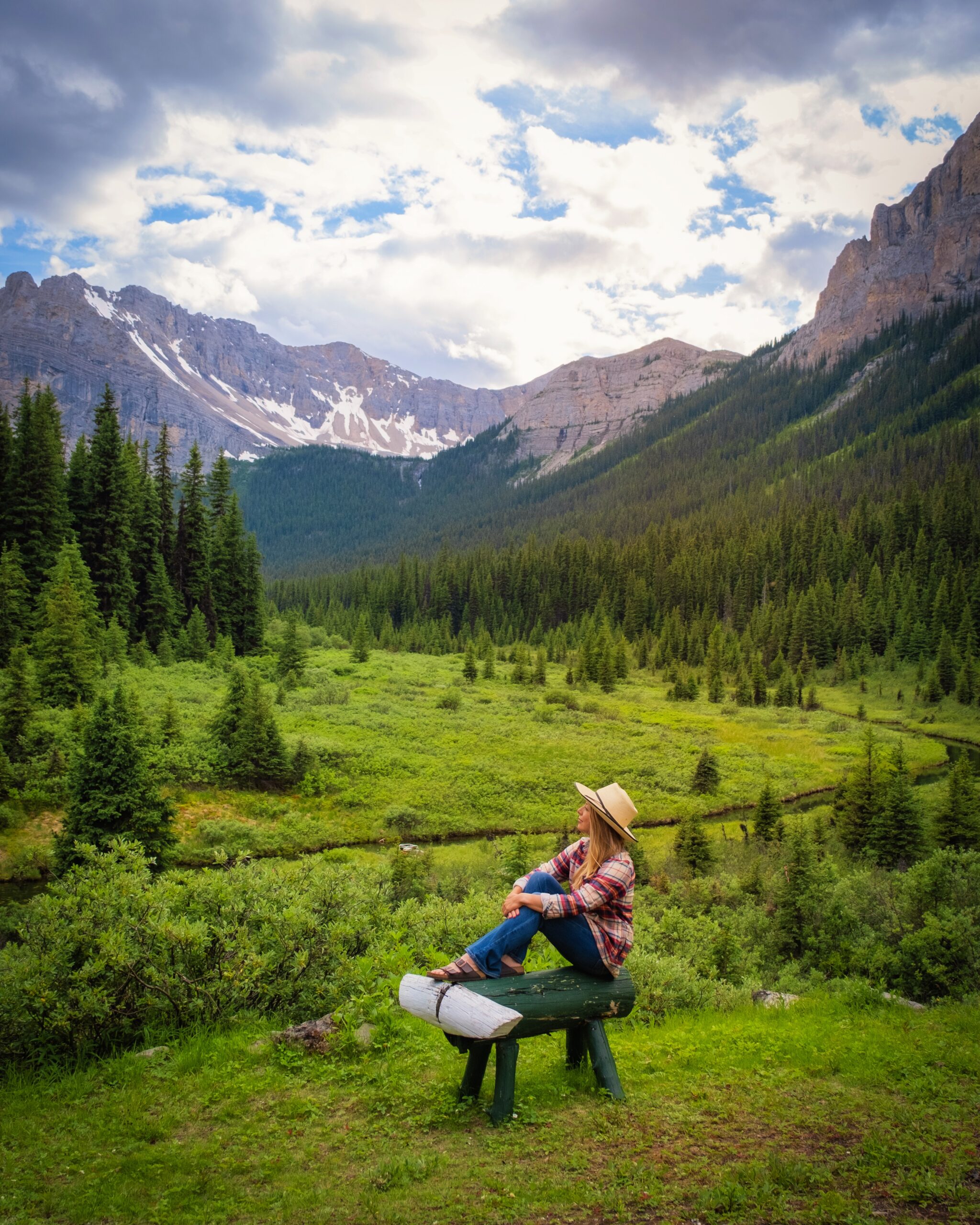 Banff in July is, without a doubt, one of the most beautiful times. July means it's summer in the Canadian Rockies. The rainfall is low, and if you're lucky, your vacation will mainly be sunshine and long warm days.
The average temperature is 24°C but tends to be warmer in the afternoon under the sunshine. Yes, this means you can finally forget about winter, though you'll still want to pack a packable down jacket and a shell jacket just in case, especially if you are doing lots of hiking.
I typically spend my days in shorts and a t-shirt in July. It's also finally bathing suit season in Banff in July (a very short-lived season in the Canadian Rockies).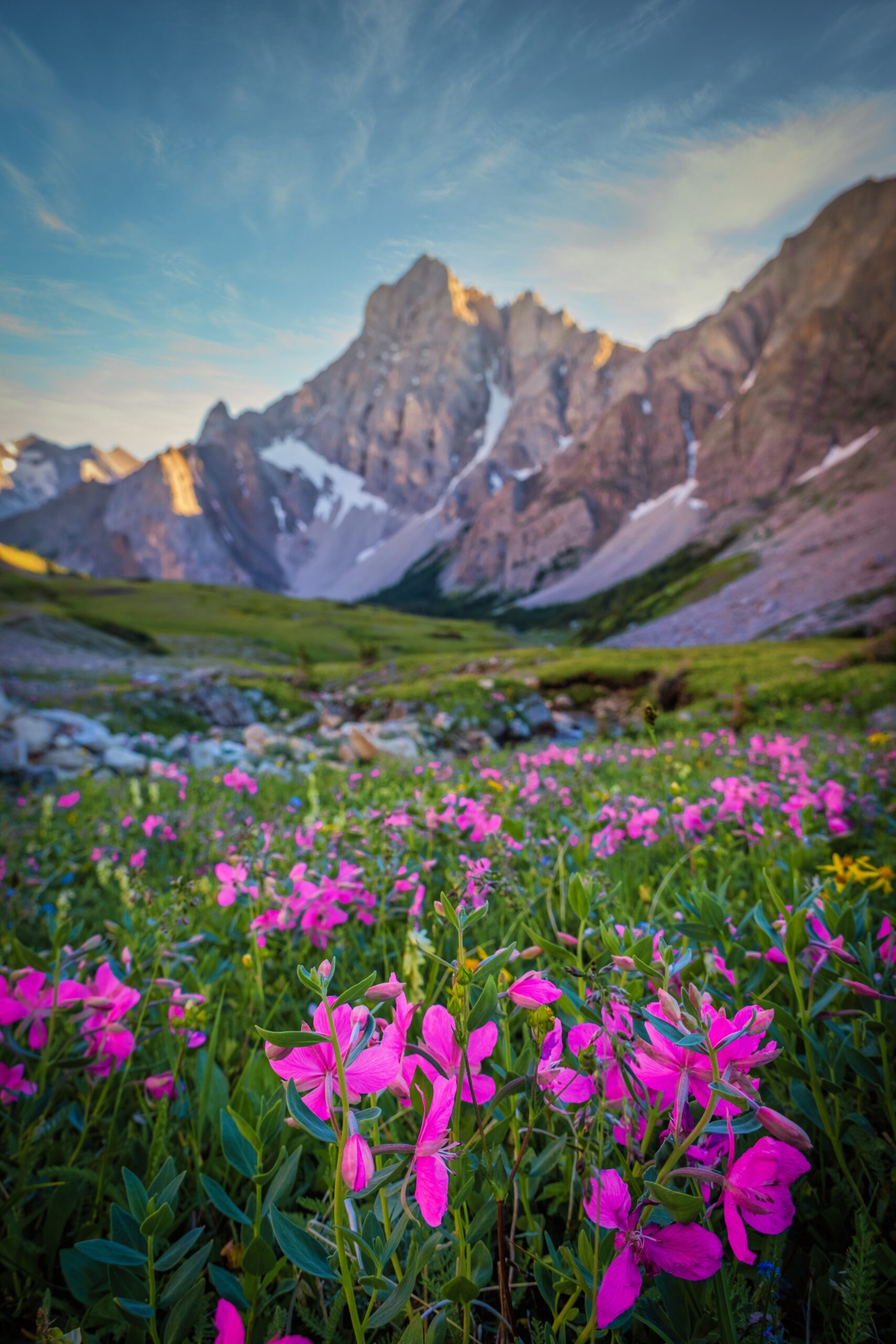 Is there snow in Banff in July? Thankfully, most of the winter snow has melted, and hiking trails are generally snow-free. Though the higher the mountain and the summits, the more snow you'll find.
All that sunshine and melting snow have made the mountainsides a lush carpet of greenery, and the wildflowers abound. There's a lot of daylight – about 16 hours per day, meaning the sun doesn't set until after 10 pm and rises extra early. However, if you stay up late, you'll be rewarded with superb stargazing.
If all this sounds too good to be true, that's because there's a pitfall. The park is filled with visitors, and you'll need reservations for any popular camping spots. If you plan on staying in a Banff hotel, book your reservation well in advance and be prepared to pay premium prices.
Spots like Moraine Lake, Lake Louise, and Lake Minnewanka will be packed, and it's going to be a struggle to get parking at peak times. Though don't worry – the park is vast, and there are plenty of places you can visit without the crowds.
---
Festivals in July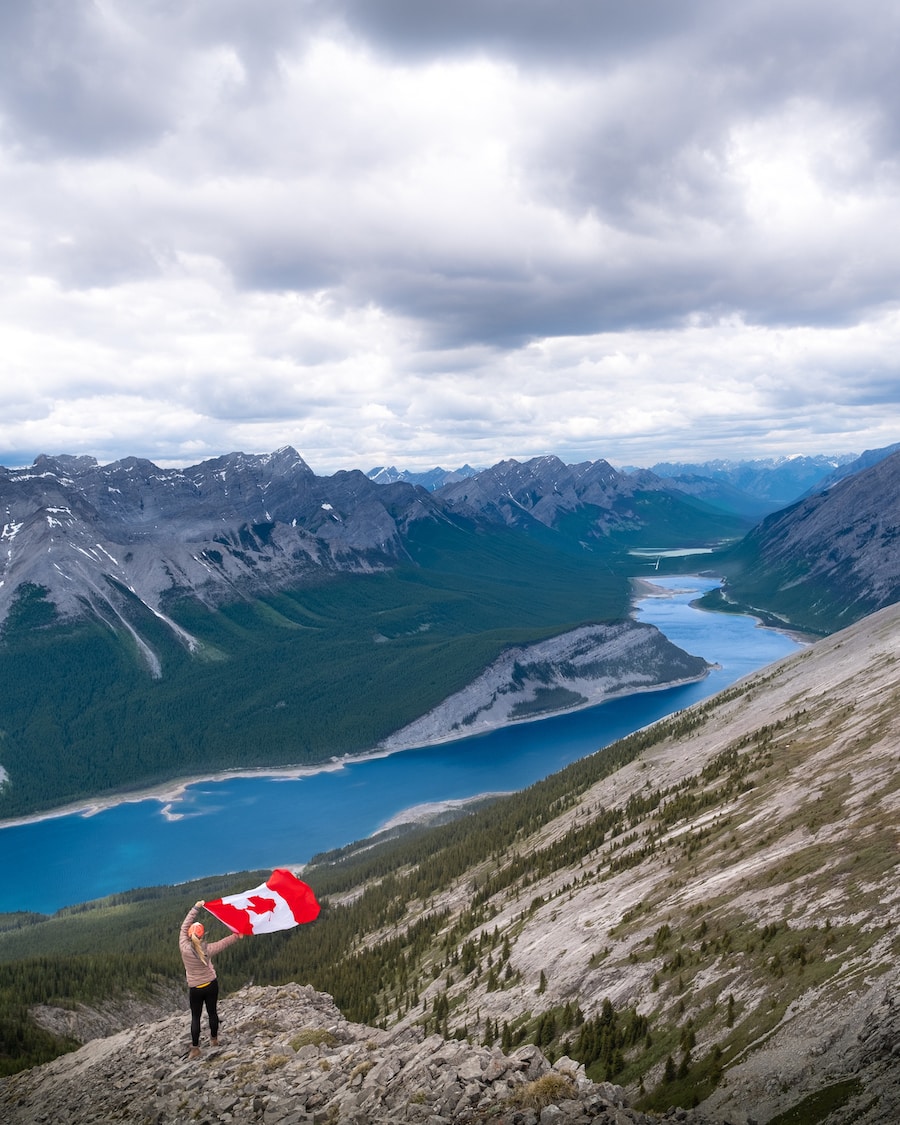 On July 1, it's Canada Day. This is celebrated with processions and concerts in both Downtown Banff and Canmore! We like to escape the crowds and get out on a hike during the celebration.
If you like your festivities to be less wild and more of a weekly thing, then you'll like Banff Farmers Market. This takes place every Wednesday (between 10 a.m. and 6 p.m. at Central Park) throughout the summer and is the place to go for fresh produce, crafts, and ceramics – as well as food trucks if you get hungry.
You can also check out the Canmore Farmers Market which takes place around the same time.
Like music? Then head to the funky Canmore Folk Music Festival. This is a long weekend of music and mayhem that's been going since 1978.
---
What to Pack for Banff in July?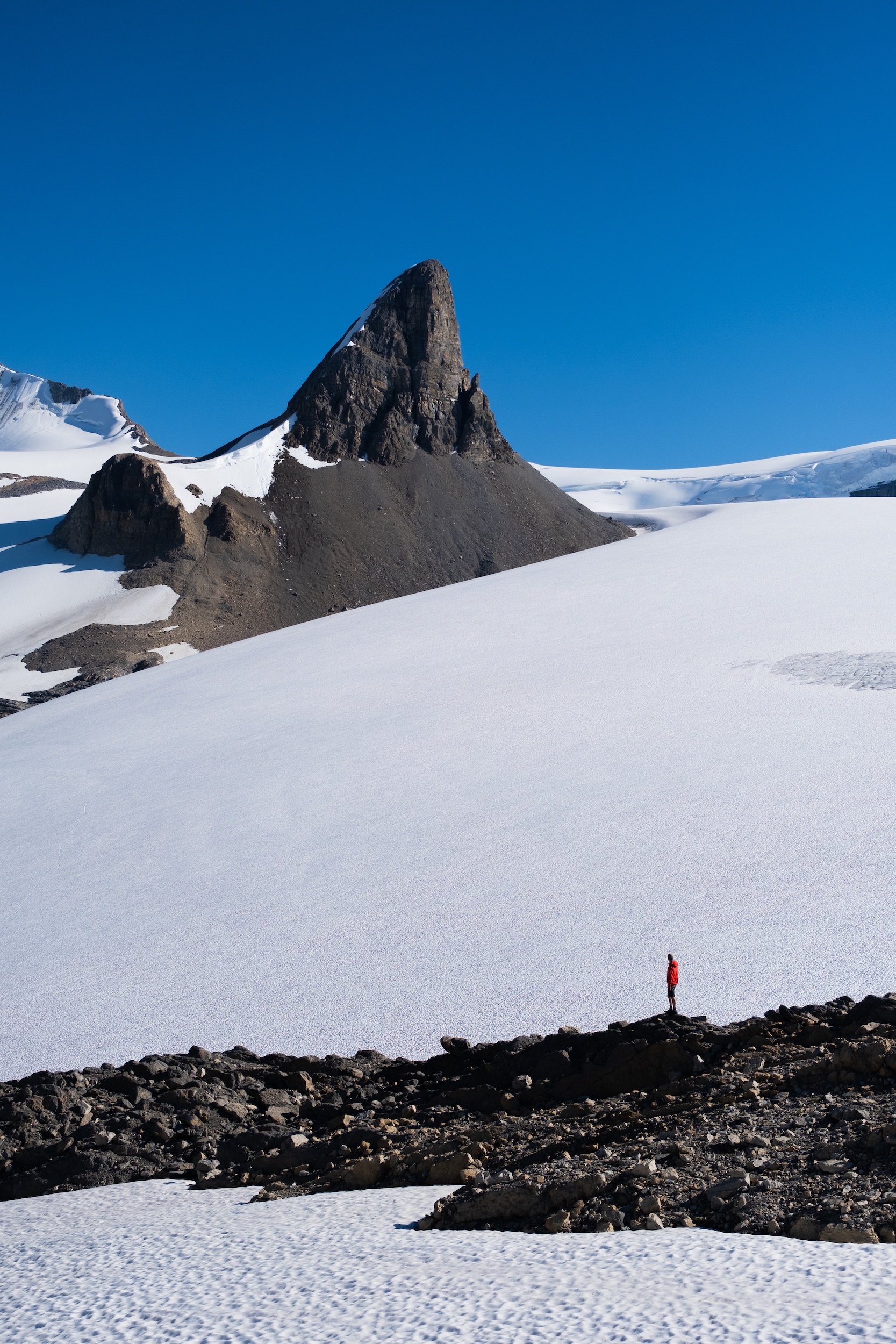 Is it cold in Banff in July? Well – it could be, so pack just about everything! Along with August, July is one of the warmest months in Banff National Park, but that doesn't exactly make it incredibly warm.
So while you will probably be comfortable in shorts and a tank top throughout the day, it's best to come prepared with a jacket and pants for nighttime. You'll hardly ever be uncomfortable in pants in the Canadian Rockies.
Don't forget to bring your hiking shoes and poles if you want to hike in the park. Also, a good daypack will come in incredibly useful. If you have nice dinner plans, don't forget to bring a few nicer outfits for a night out on Banff Ave. Though you can honestly wear your Patagonia jackets and trail runners to just about any restaurant in Banff if you want.
---
Can You Visit Lake Louise in July?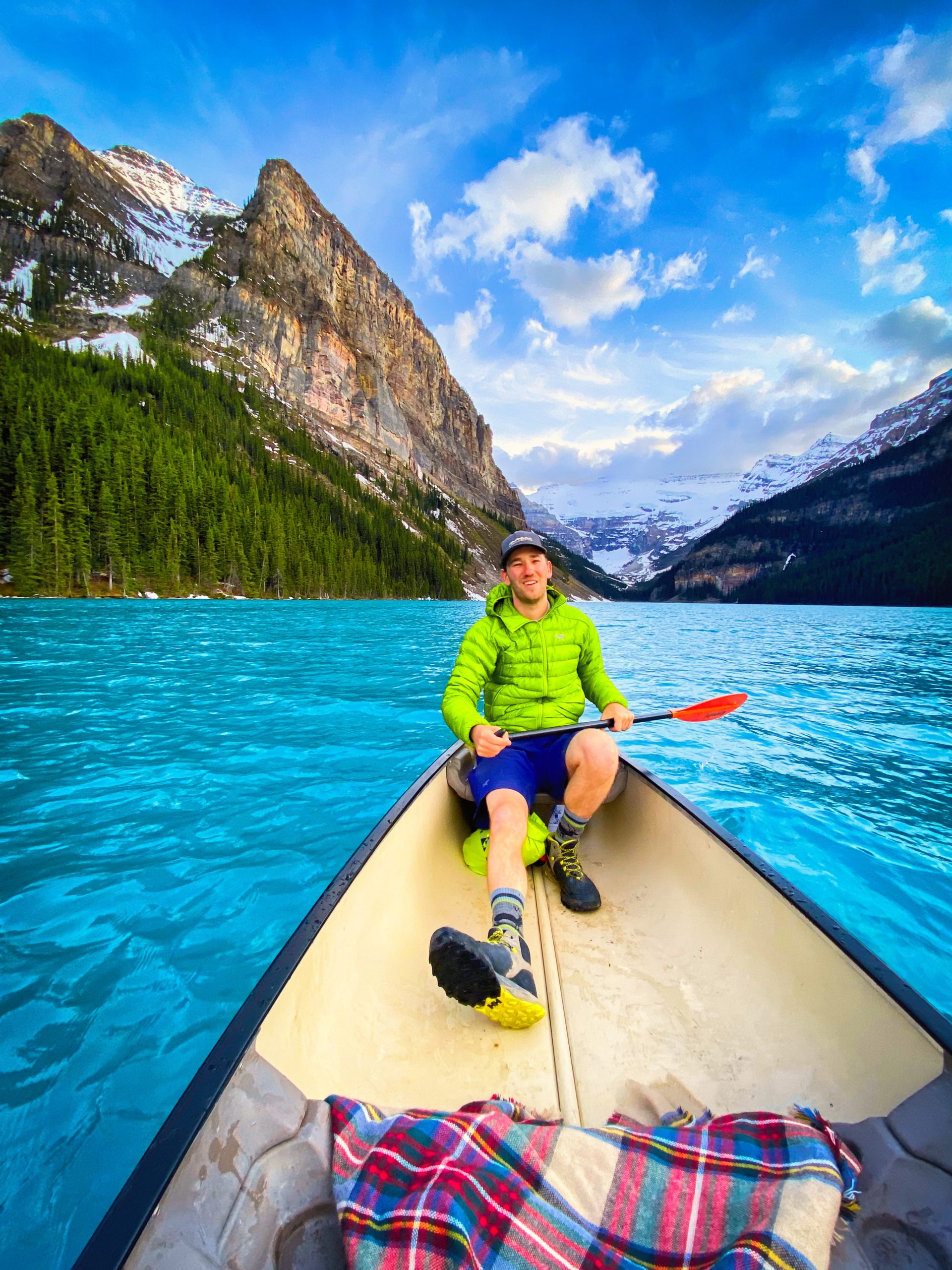 Yes, you can visit Lake Louise in July, and it's one of the best months to visit. Lake Louise is all thawed, and you can expect a bright blue glacial-fed lake to be waiting for you. The snow has melted off most of the Lake Louise hiking trails as well.
The only downside is it's one of the busiest times of the year to visit the famous lake, and you'll likely need to arrive by sunrise to get a parking spot at the lake. So plan accordingly. You can also plan to take the Roam Transit from Banff, or utilize the Park & Ride (which is what we recommend).
Lake Louise Parking: Everything You Need to Know in 2022
---
Can You Visit Moraine Lake in July?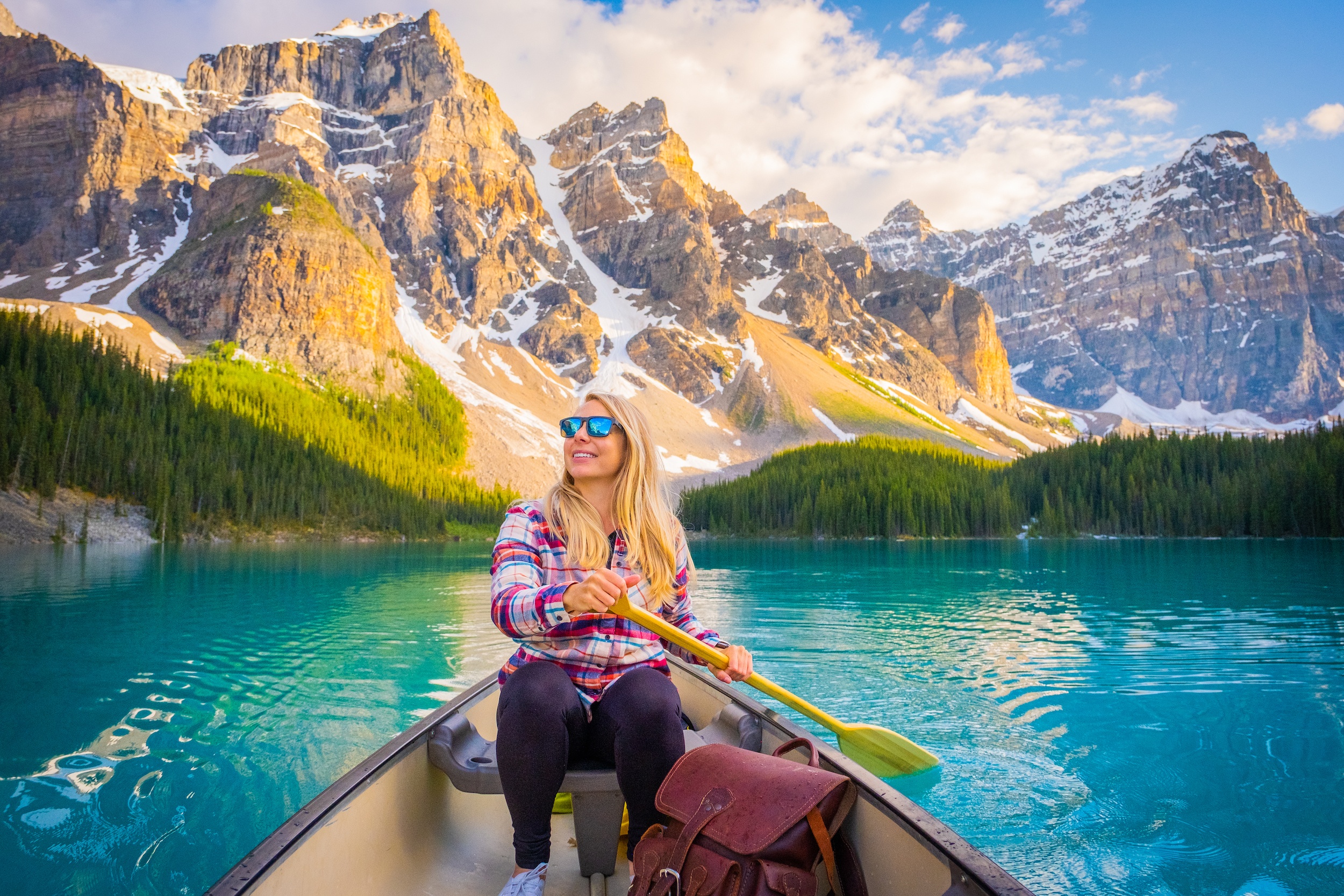 Lake Moraine in July is an absolutely incredible time. Like Lake Louise, Moraine Lake is completely thawed and filled up to the brim. I say that because Lake Moraine is a glacial-fed lake that recedes depending on the season.
Most of the hiking around Lake Moraine is also good to go, though you should wait until August to attempt to summit Mount Temple.
July is prime time at Lake Moraine though. And to guarantee yourself a parking spot at the limited available spaces, you'll need to arrive before sunrise. Sometime between 4:30am-5:30am in the summer – yes, I'm serious.
If you don't get a coveted parking spot at Lake Moraine in the morning, you should plan to ride in with the Parks Canada Park and Ride, or arrive in the evening. Getting to Moraine Lake has never been easier than this year with the Park and Ride – read all the details here.
---
Things to do in Banff in July
---
Hike Healy Pass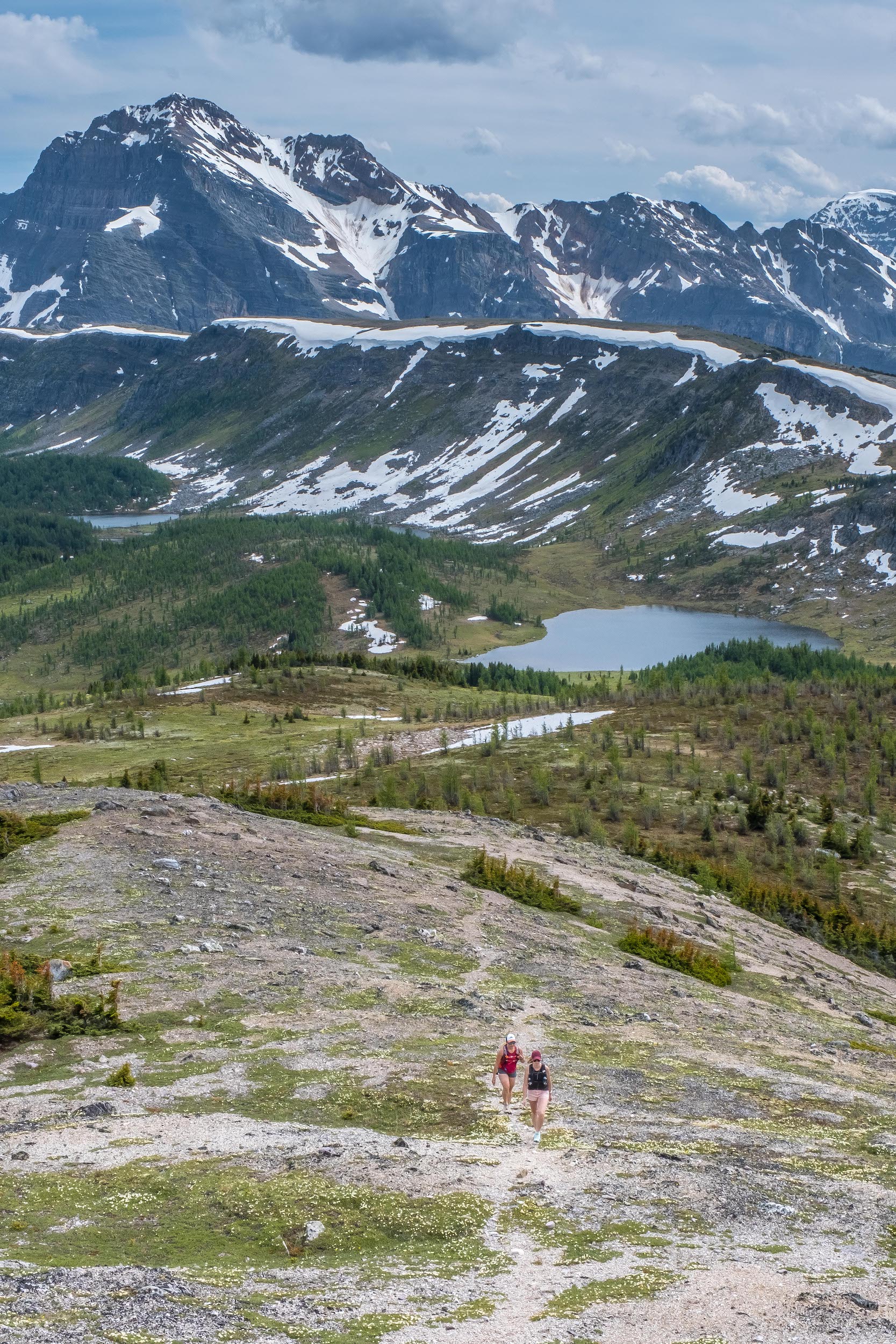 One of the finest hikes in the Banff National Park is Healy Pass. The hike starting point is a short drive from the town of Banff at Sunshine Village and climbs a gradual pass until unveiling a pristine alpine meadow.
The meadow is resplendent for hiking and famed for wildflowers in Banff in the summer, and is well worth a hike. There are quite a few storybook vistas in the park, but Healy Pass rivals the best of them. You can read all about the Healy Pass hike here.
---
Go for a Bike Ride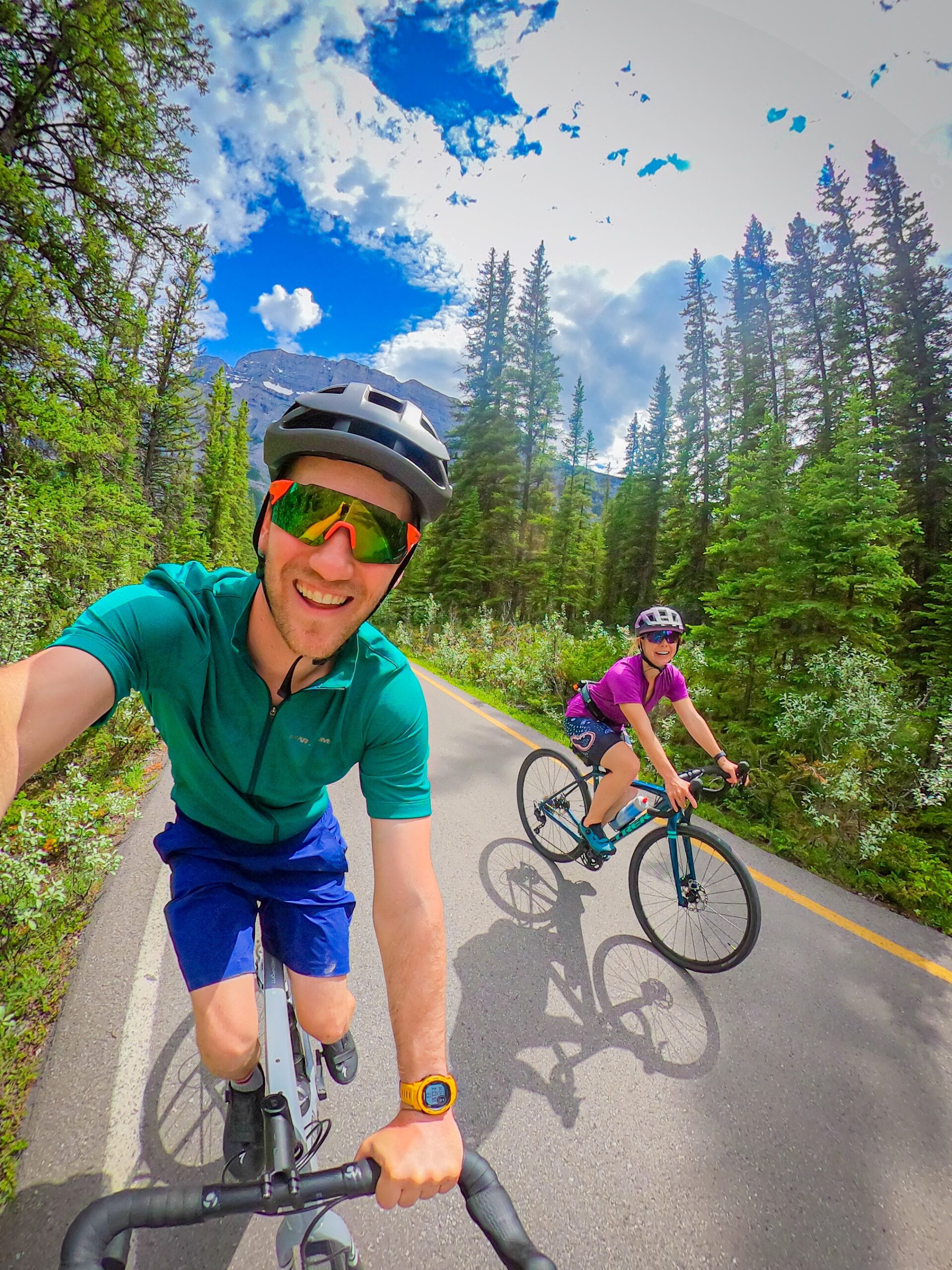 Biking around Banff is one of the best things you can do while visiting. Whether it's mountain biking or cycling, there are tons of trails to explore. My favorite long distance rides are the Legacy Trail from Canmore to Banff or the Bow Valley Parkway from Banff to Lake Louise.
If you want to mountain bike there are great trails at the Nordic Center in Canmore.
---
Head to Emerald Lake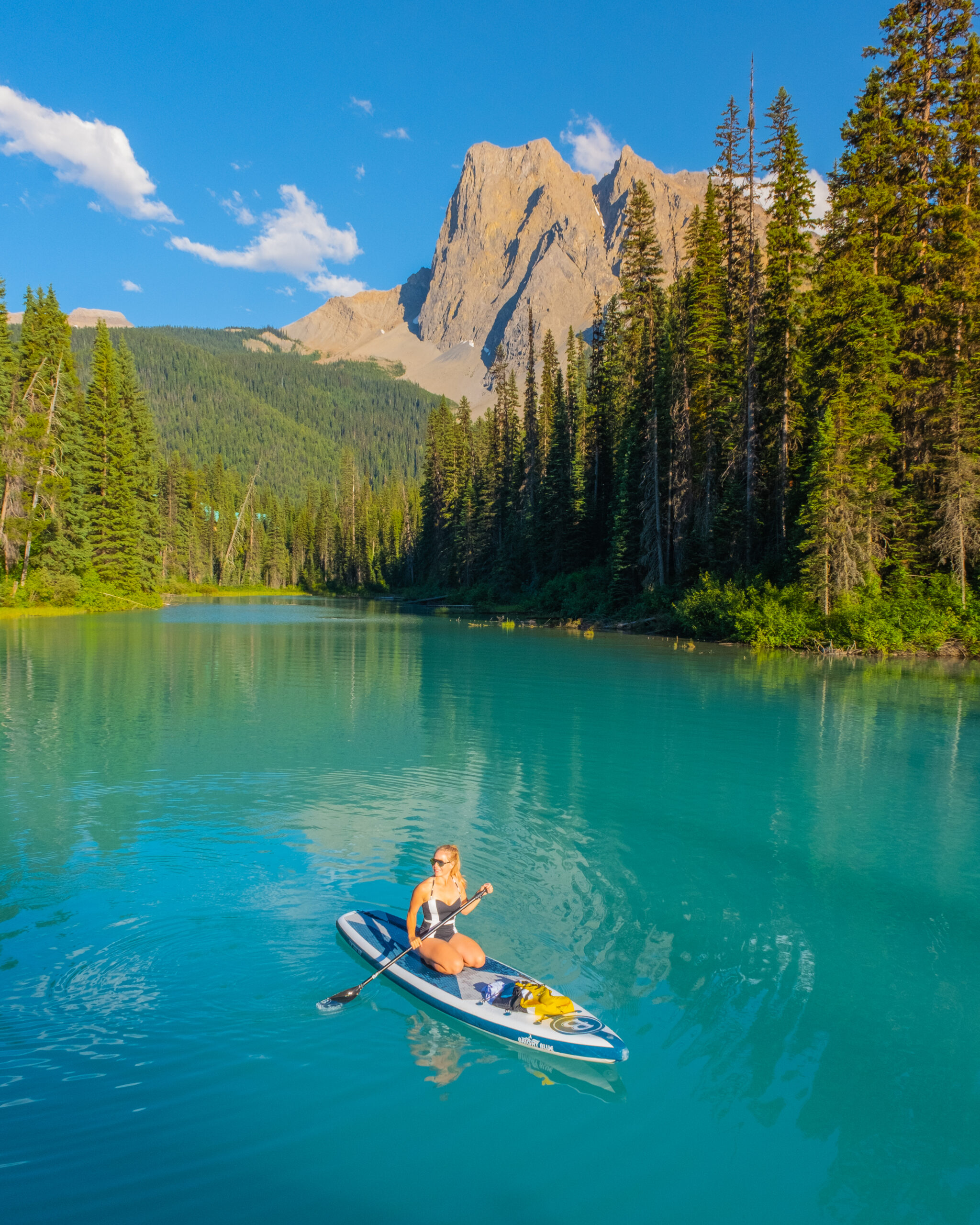 Emerald Lake isn't technically in Banff, but it's not far from it. Just past Lake Louise, you can drive into Yoho National Park and take in all the beauty there.
Emerald Lake is one of the most turquoise lakes I've ever seen and rivals in beauty with Lake Moraine and Lake Louise. It's definitely a must-visit spot in the Canadian Rockies. If you have kayak or paddleboard bring it to this spot! If you don't have your own personal watercraft, you can rent one at Emerald Lake.
---
Go Deep in the Backcountry on Horseback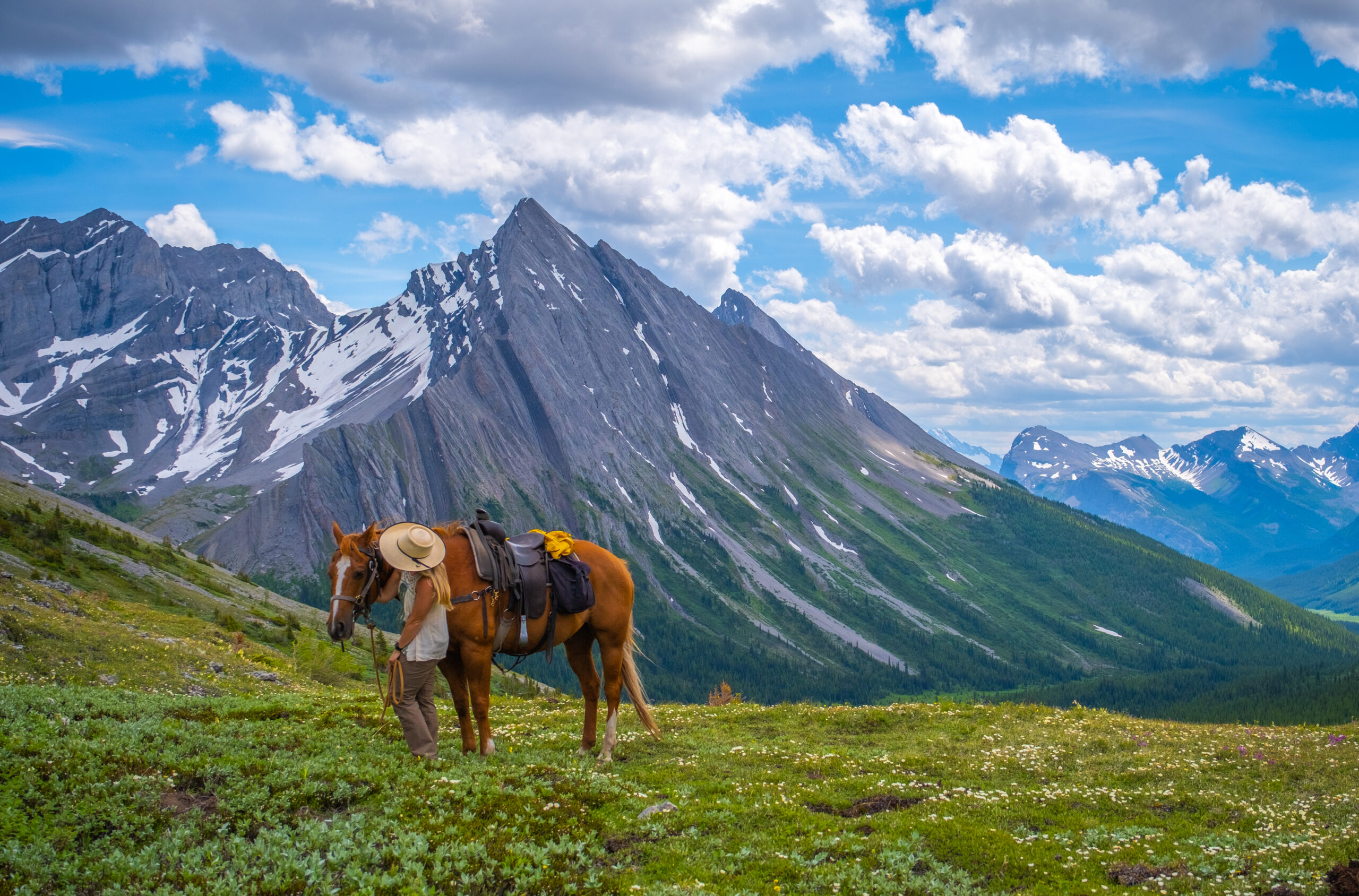 Banff Trail Riders is a local company that can take visitors deep into the backcountry via horseback in the summer. It's one of those bucket list experiences I would recommend to anyone that genuinely wants to live out those old western dreams. We spent a week in the backcountry with Banff Trail Riders, and it was marvelous.
Horseback Riding in Banff With Banff Trail Riders
---
Canoe on Vermilion Lakes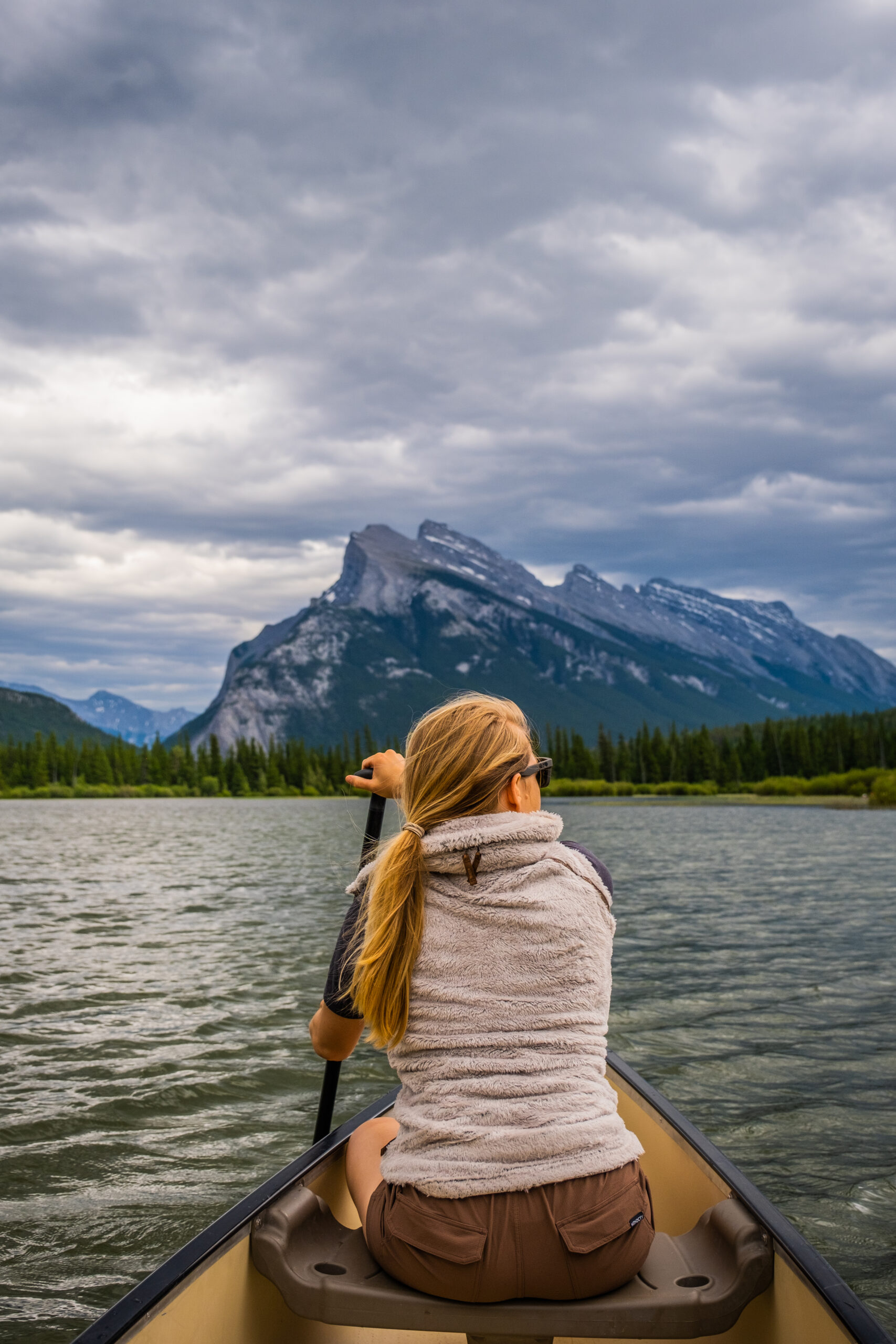 There are plenty of lakes to canoe on in Banff National Park. The closest one to town is Vermilion Lakes which sits right below beautiful Mount Rundle and is fun to canoe on. There are always some curious ducks and geese on the water, and if you're lucky, you might even spot a beaver.
---
Hike the Beehive Circuit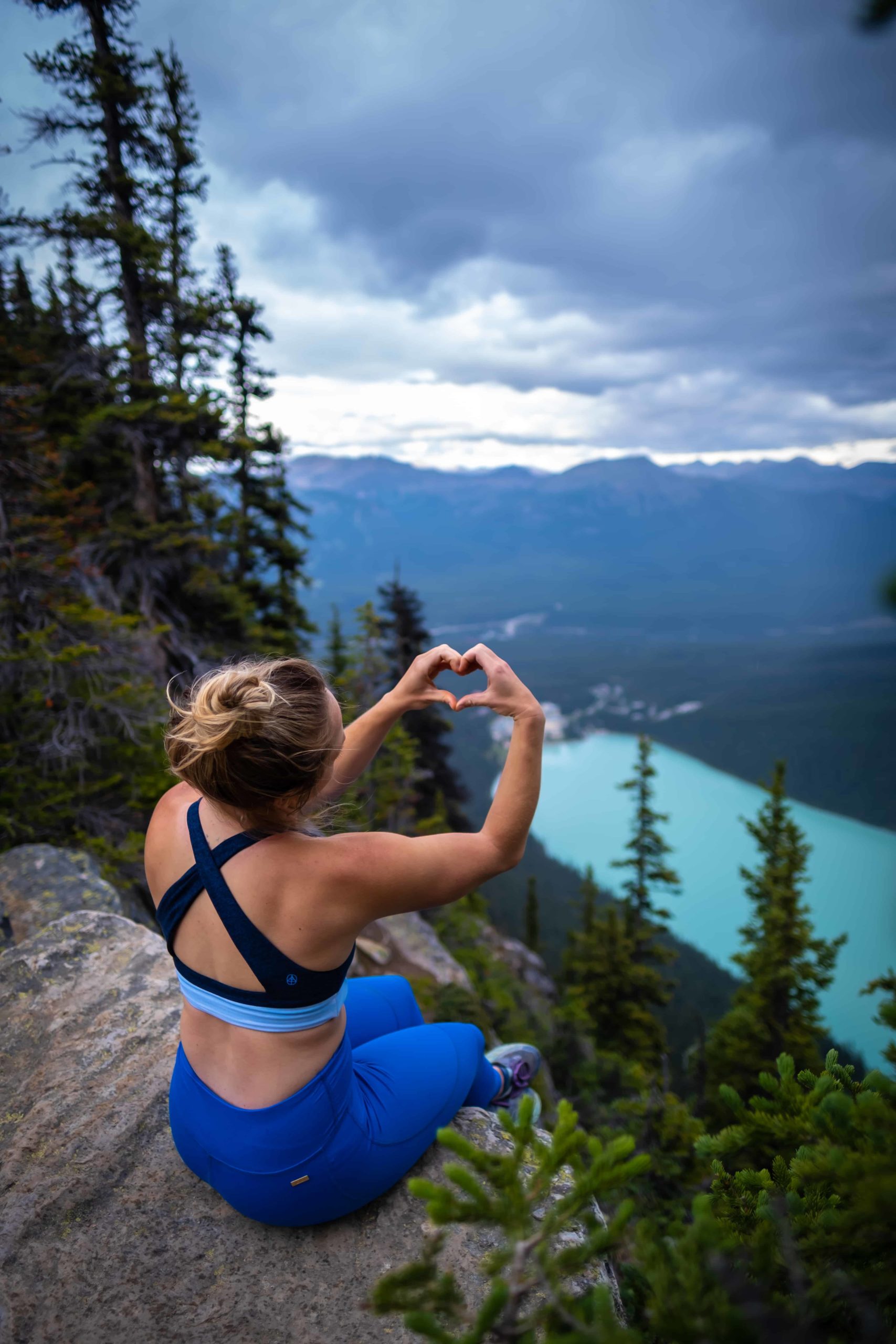 The Big Beehive and Little Beehive are two of the most popular hikes in all of Banff National Park and hiking them is one of the best things to do in Banff. While the trail often feels far from being in the wilderness, the surreal views more than make up for anything that you can say negative about the hike.
The greater "Beehive Circuit" makes for a tremendous day out for beginner to intermediate hikers with spectacular views and a solid challenge. Read all about the Beehive circuit here.
---
Go for a Hike in Kananaskis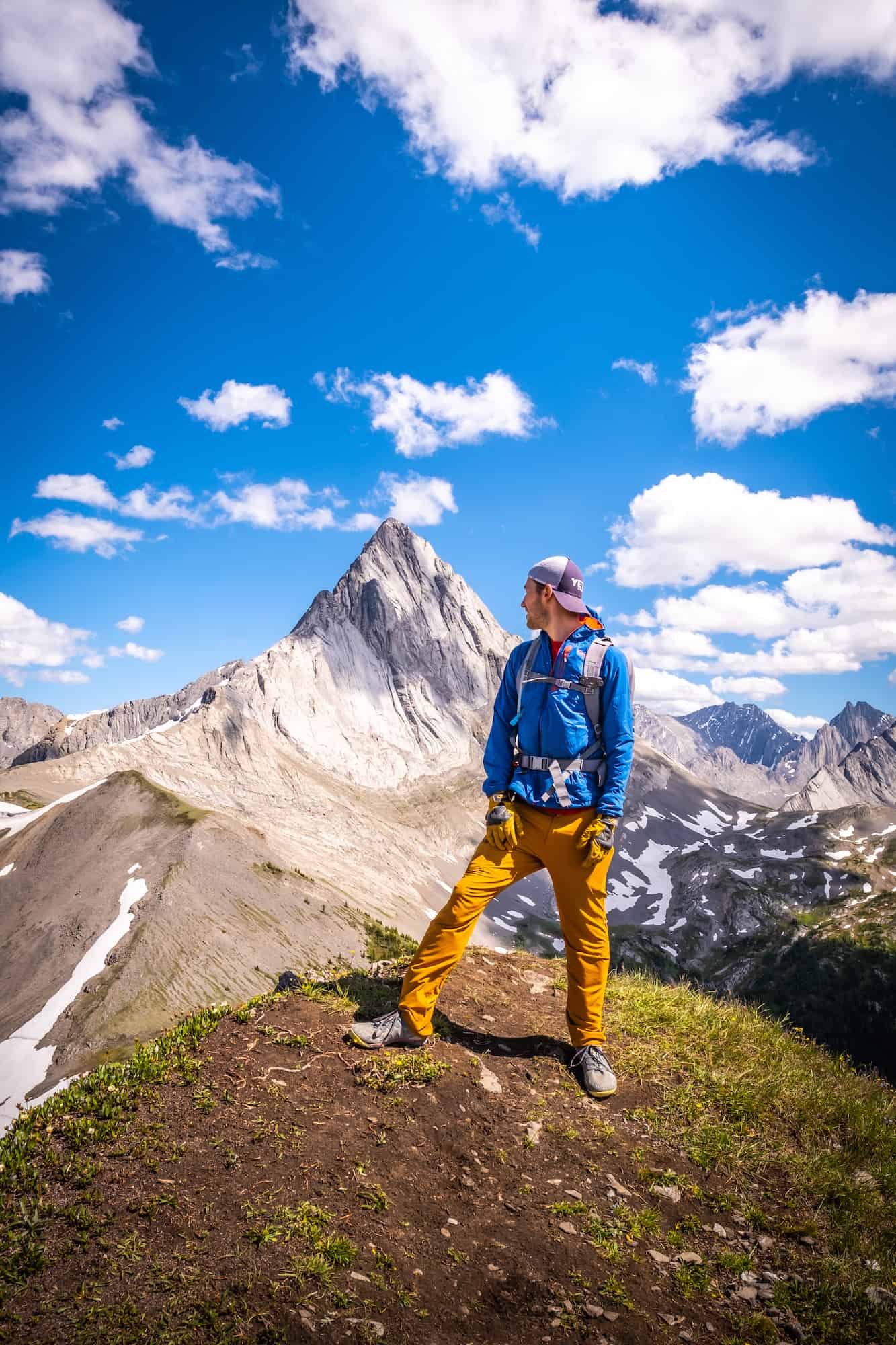 There is plenty of hiking to do in Banff, don't get us wrong. But for a change of views, it's a great idea to do one or two hikes in Kananaskis Country. A few of our favorites are Smutwood Peak, Tent Ridge, and Sarrail Ridge.
---
Walk Across the Golden Skybridge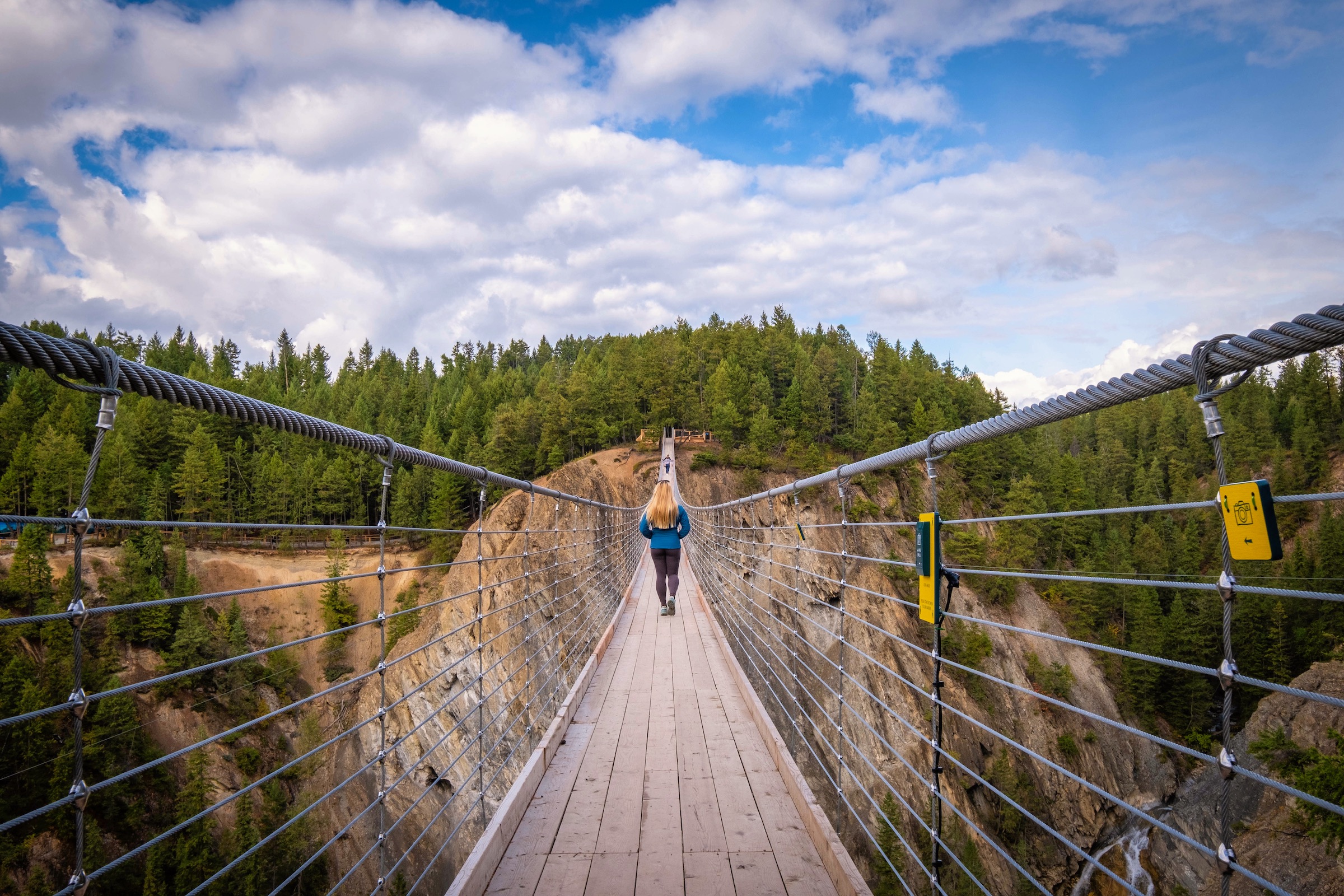 If you are keen to venture a bit outside of Banff or plan on embarking on a road trip to Revelstoke or Vancouver, it's worth it to stop at one of our favorite towns – Golden!
Golden is about 45 minutes away from Emerald Lake and Yoho National Park. There's plenty of things to do in Golden, but their newest attraction is the Golden Skybridge.
It's not every day you can walk 426 feet above a vast canyon. Surrounded by the Columbia Valley, walking across this skybridge while a river and waterfall crash below you is memorable. It's one of the best things to do in the area with families.
---
Admire Peyto Lake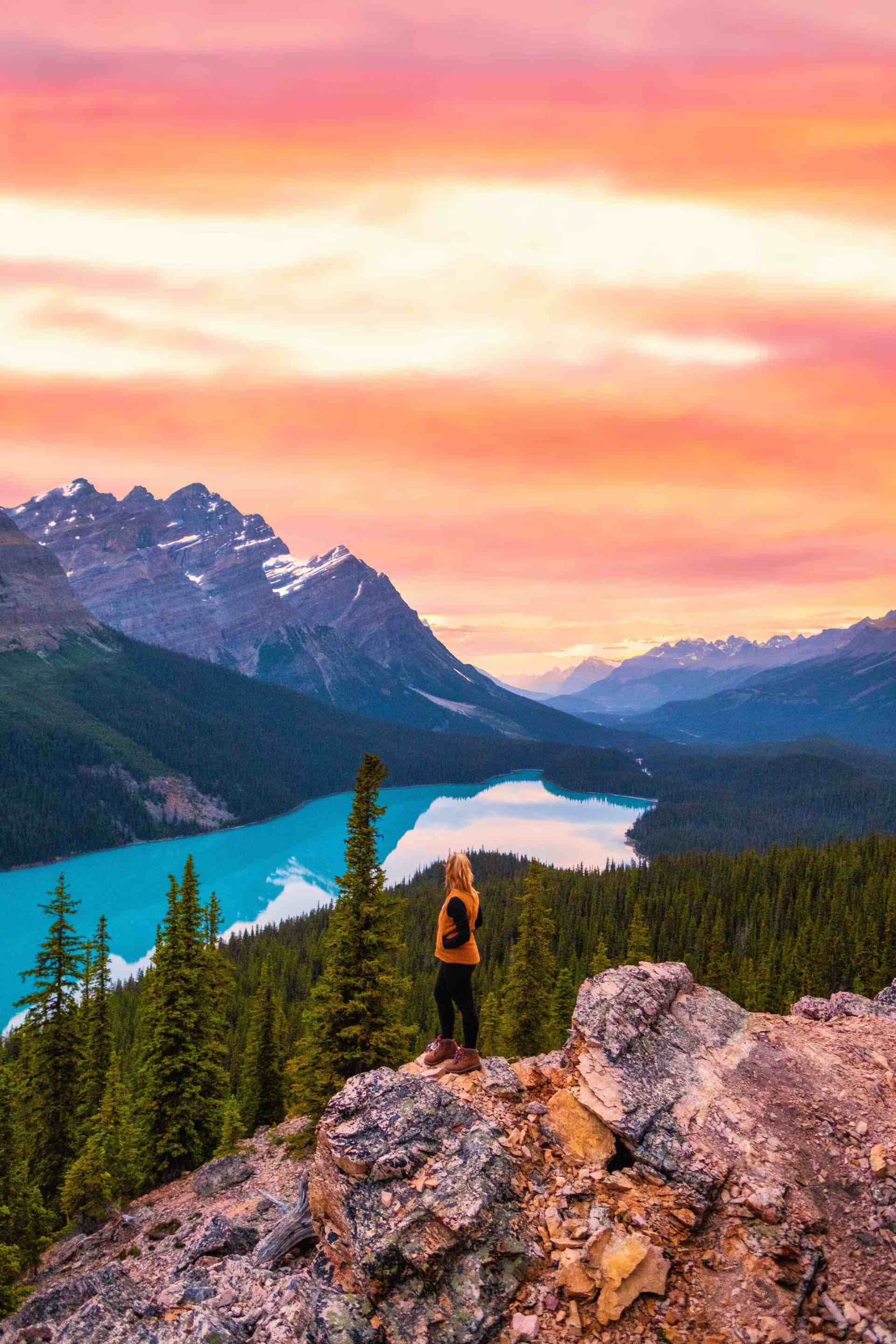 Peyto Lake is a dazzling blue lake in Banff that is the third most visited in Banff after Moraine Lake and Lake Louise. Parks Canada recently completed renovations in 2021, and now there is a beautifully updated viewing platform to see the fox-shaped lake from. If you're driving the Icefields Parkway, stopping here is a must.
---
Hike Parker Ridge
Speaking of the Icefields Parkway, if you plan to drive between Banff to Jasper, it's well worth it to leave a few extra hours open in your schedule to hike Parker Ridge.
Parker Ridge is an easy hike in Banff that provides stunning views of the Saskatchewan Glacier. Seriously, it's rare that I am rewarded with such beautiful views for low effort.
---
Summit Cascade Mountain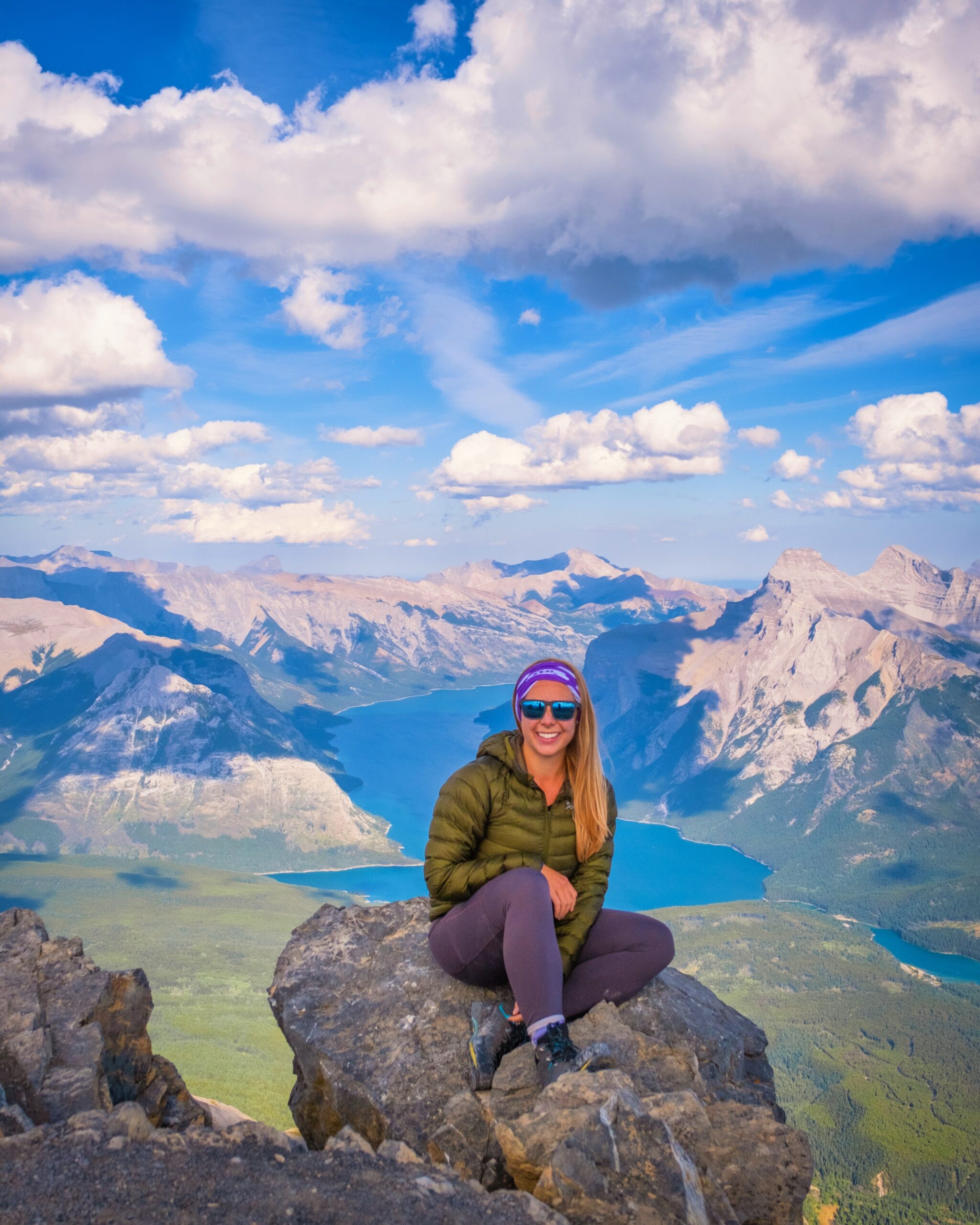 For those that walk down Banff Avenue and see that massive mountain in front of their eyes and think, "can I climb that?" – this one for you. That mountain is Cascade Mountain, and you can summit it in a day.
A very long day, but a day nonetheless. Summiting Cascade Mountain will require you to embark on a 20km+ day with over 1500 meters of elevation gain.
Once at the top though, you'll have fantastic views of the Bow Valley and Lake Minnewanka. There is some light scrambling involved to summit Cascade, so it's best reserved for those with experience hiking in the Rockies.
---
Stay at a Banff Cabin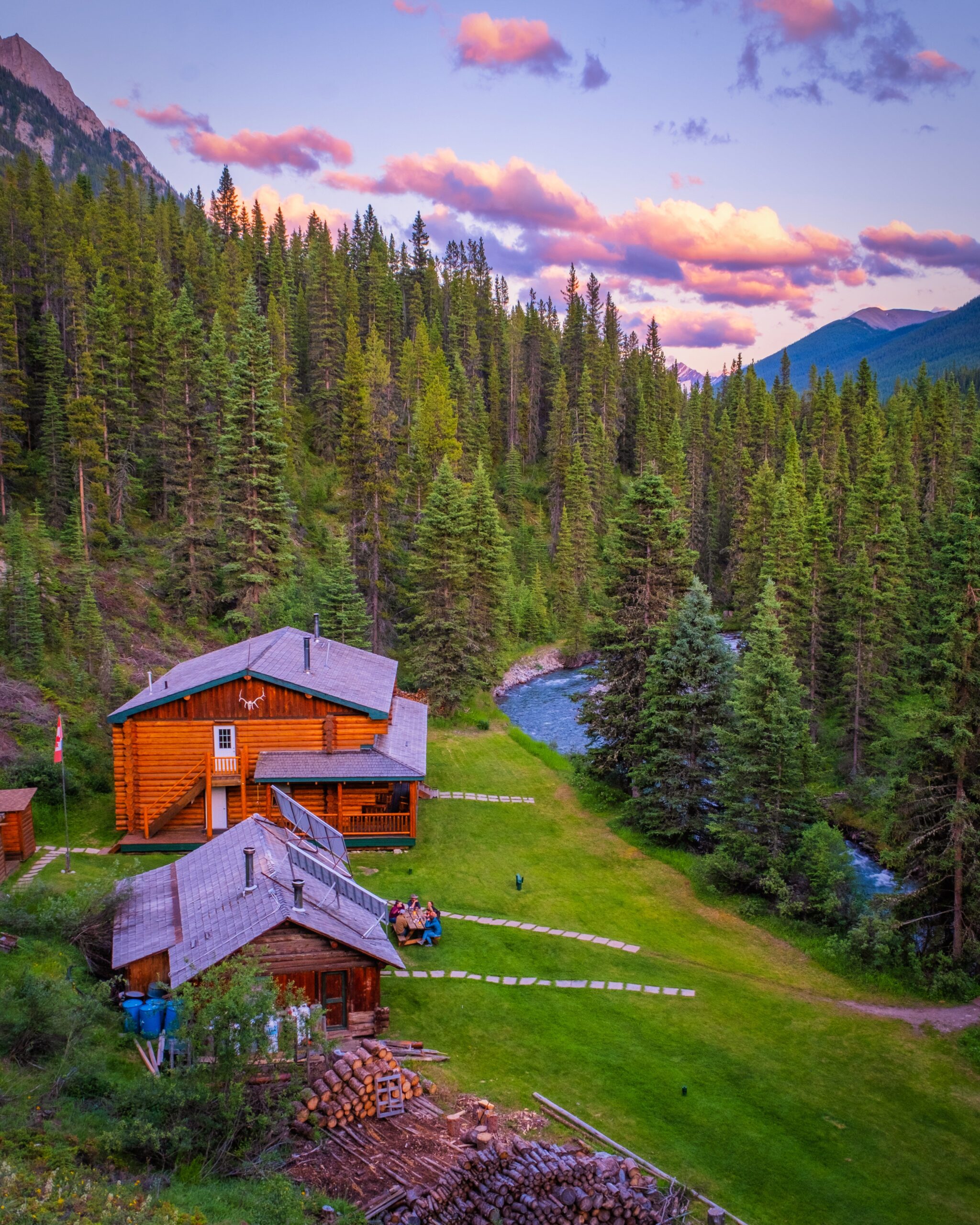 Although my favorite time to enjoy a cozy Banff cabin is in the winter, it's still pretty awesome to stay in one in the summer.
Who doesn't love sleeping in a log cabin, without modern annoyances like WiFi, surrounded by goliath mountains? Get into the backcountry at Skoki Lodge or Halfway Lodge or enjoy a more catered experience at Baker Creek and Storm Mountain.
---
Where to Stay in Banff in July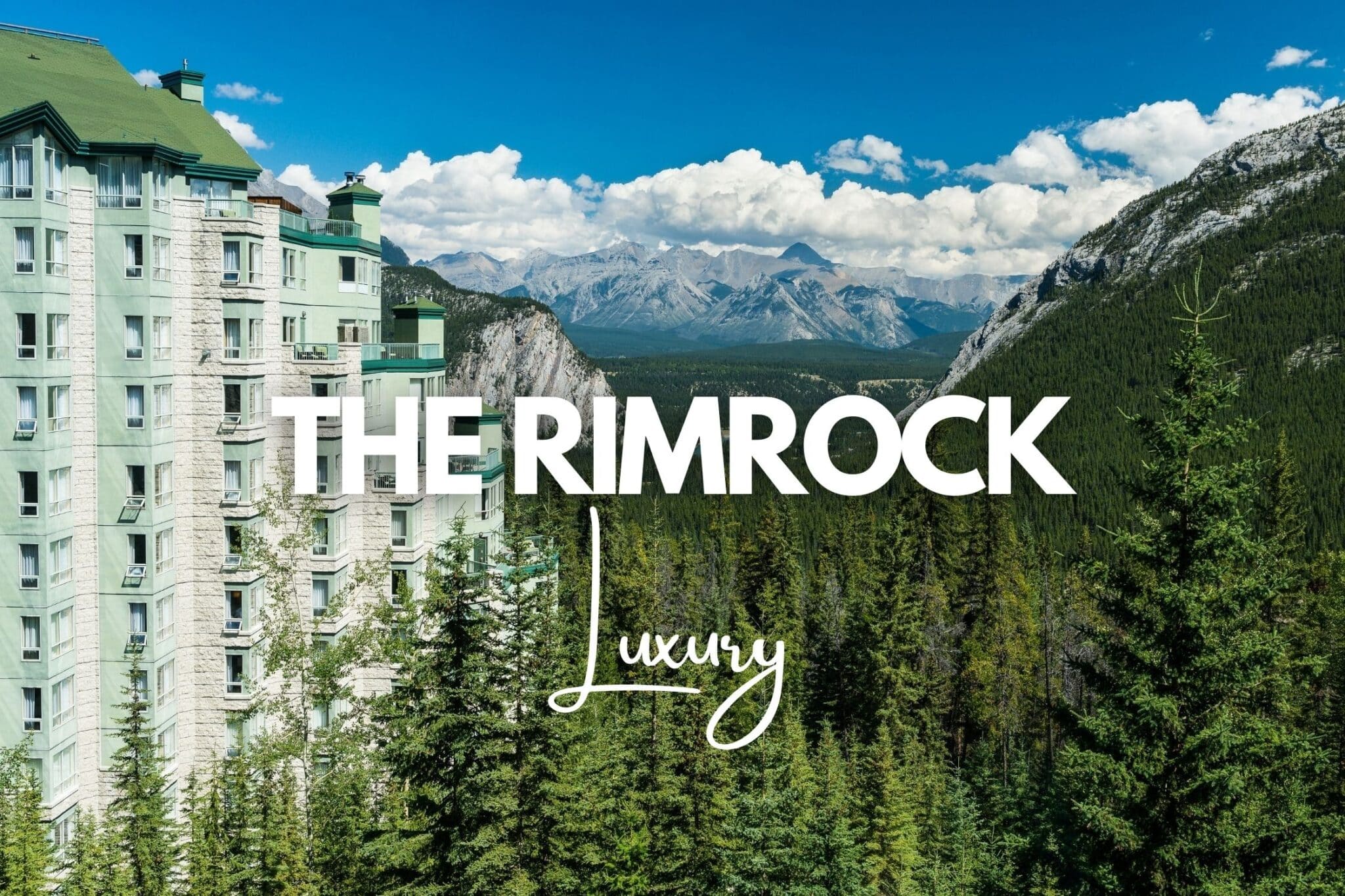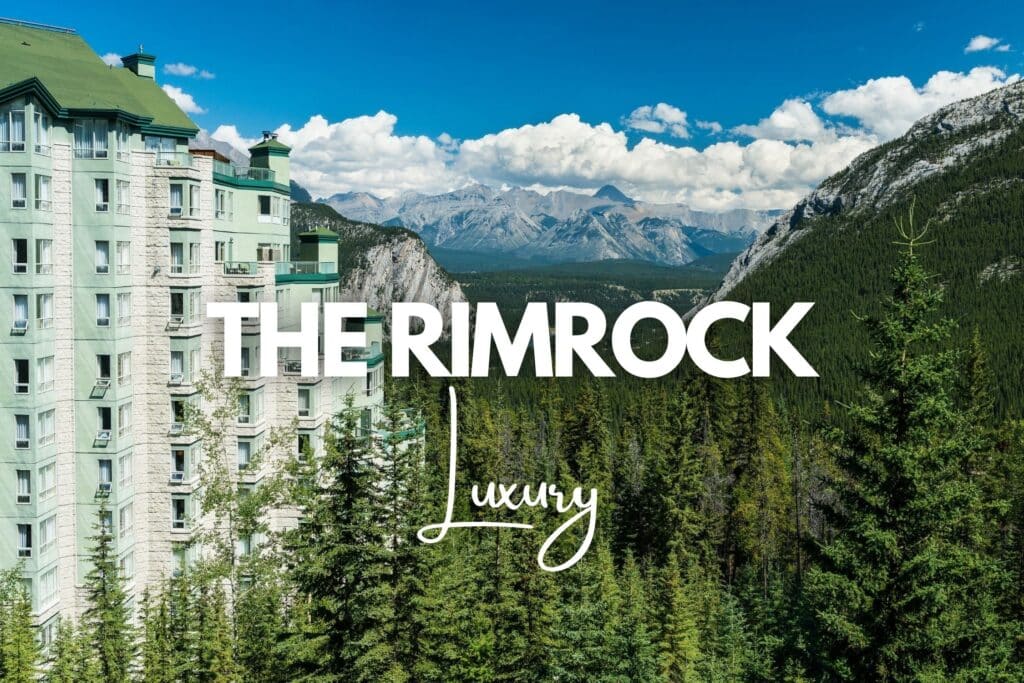 Is a super great pet-friendly option in Banff. It's close to Sulphur Mountain and the Banff Hot Springs. It's one of the most popular places to stay in Banff, so book it in advance.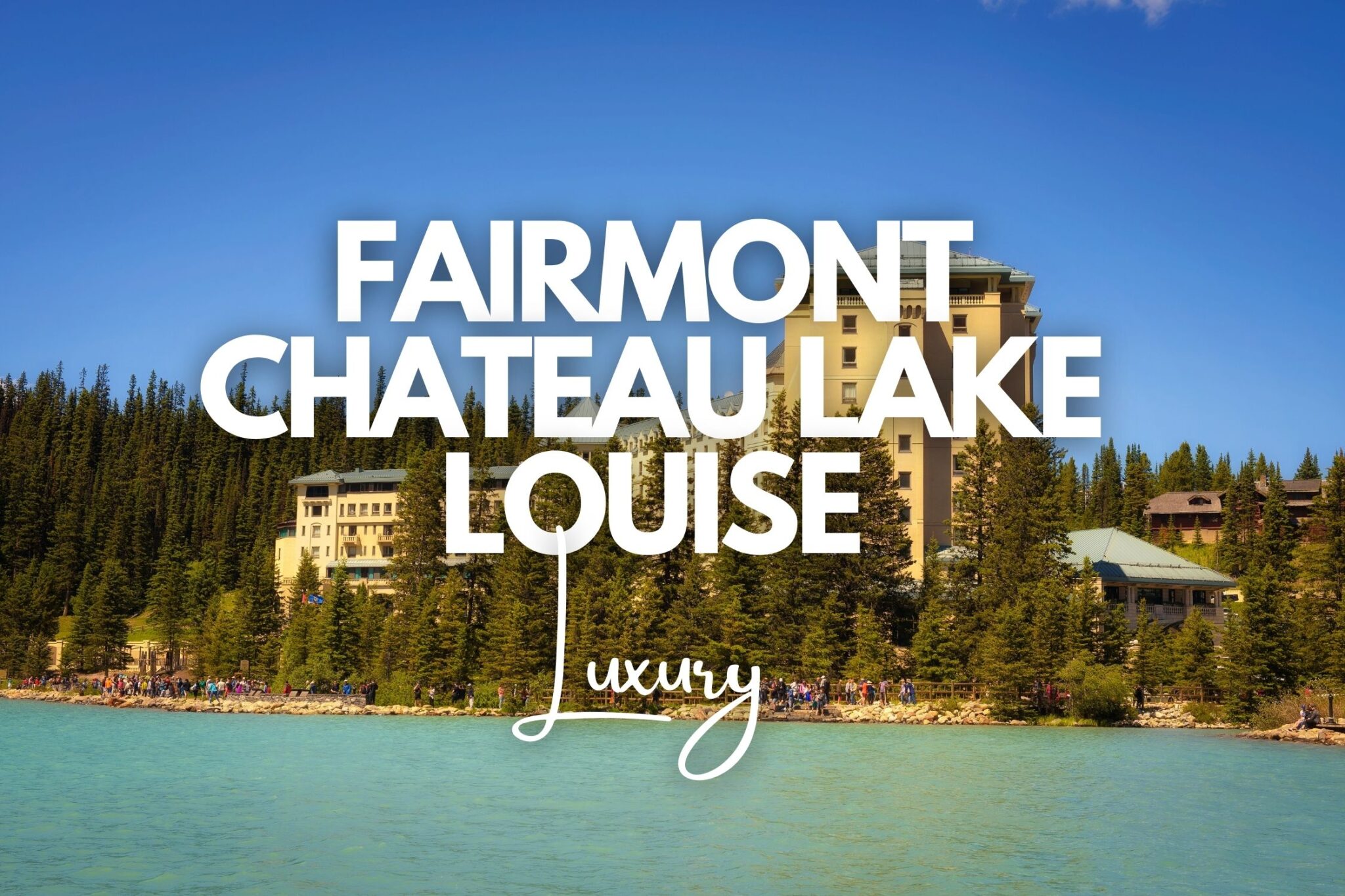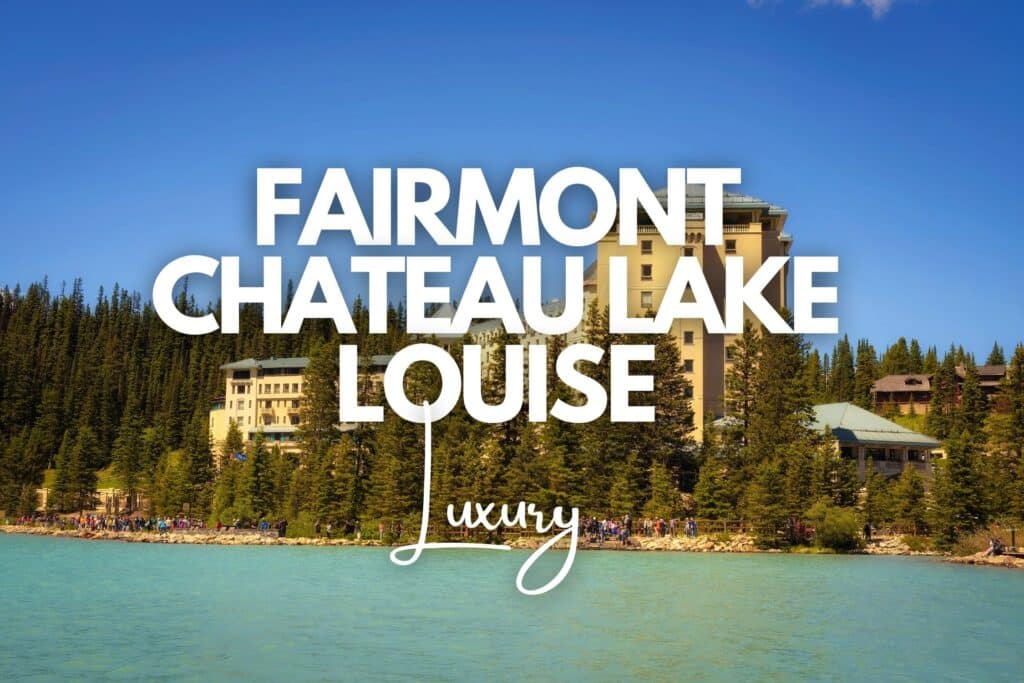 Easily the most famous and most expensive place to stay in the park. Primarily because it's the only hotel on Lake Louise. Truly a once in a lifetime stay.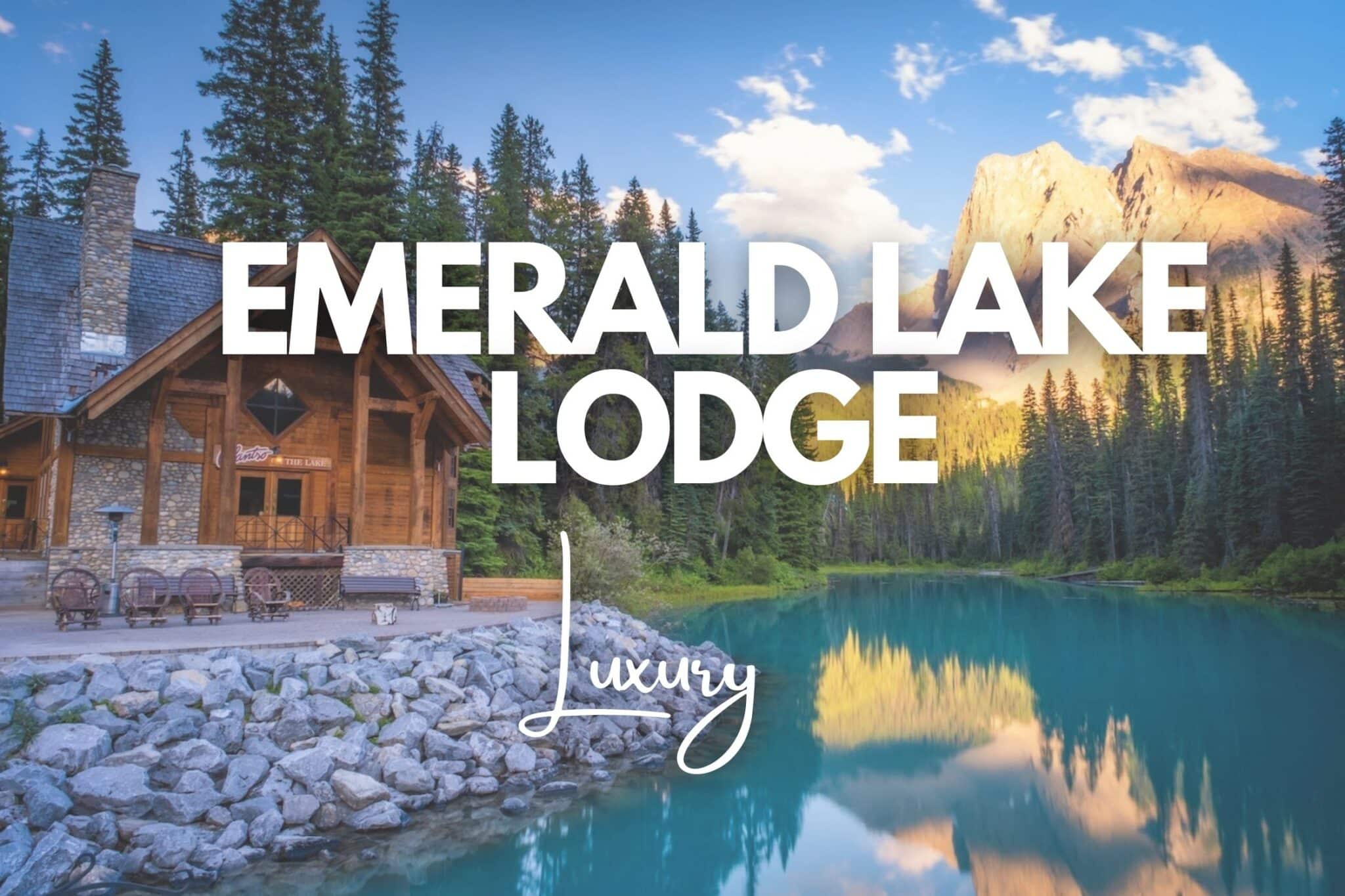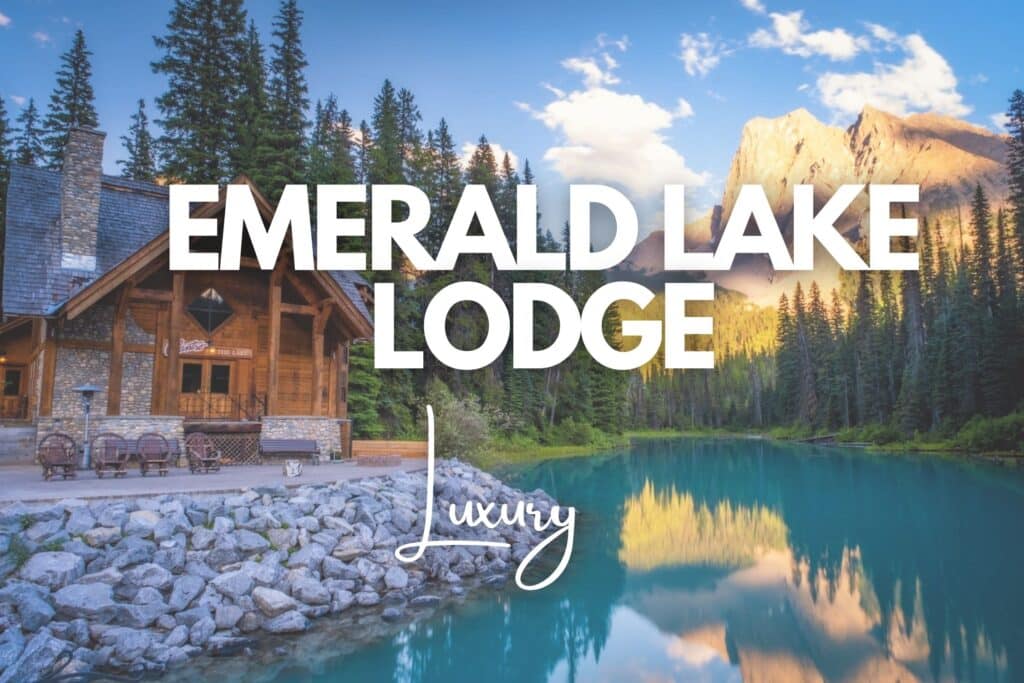 One of the most sought after places to stay is Emerald Lake Lodge on Emerald Lake. It's the only place to stay in the area and will provide stunning views of Emerald Lake at sunrise and sunset!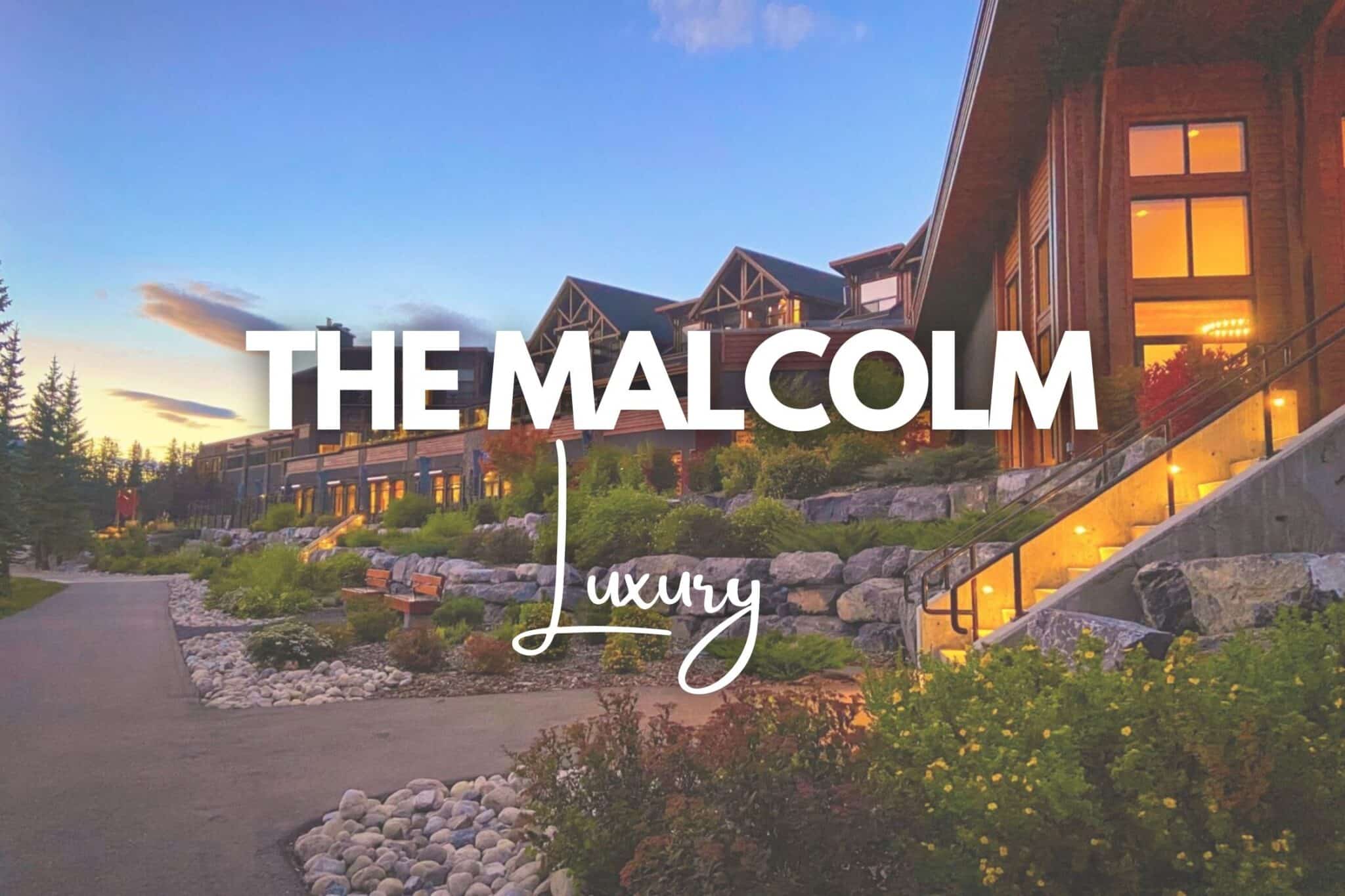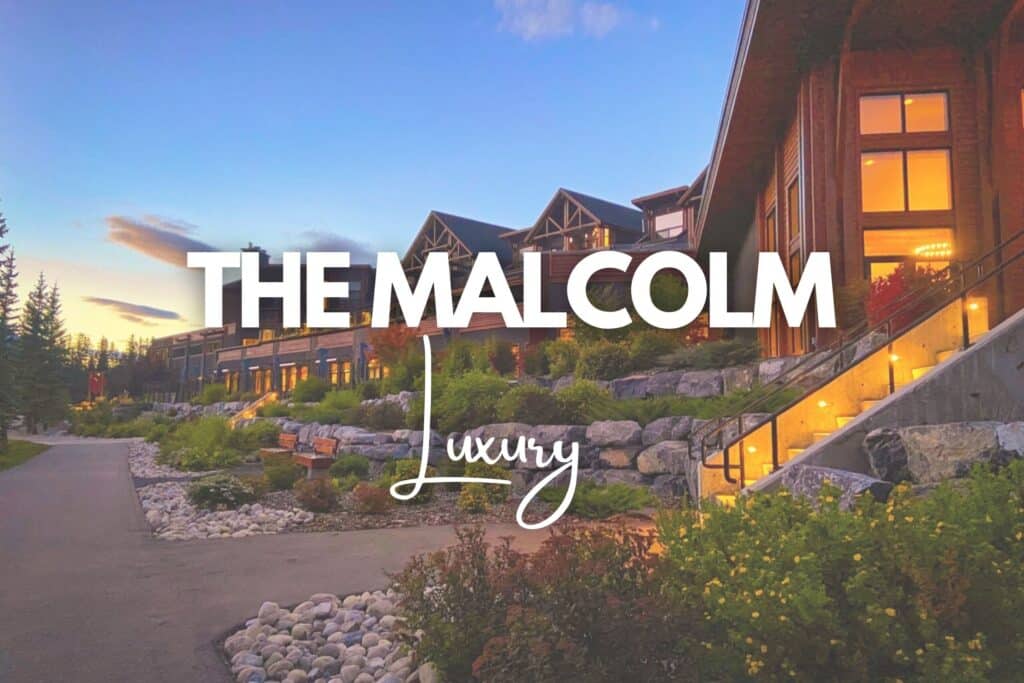 If you opt to stay in Canmore you can stay at one of the most amazing hotels in the Rockies for less than you would pay in Banff. Their pool views of the Three Sisters is worth the stay alone.
---
Hopefully, this helped you determine if you want to visit Banff in July.
If you have any other questions leave a comment or see our Canadian Rockies travel guide for more articles about photography spots, lakes, hikes, and everything else.
---
Plan Your Trip to the Canadian Rockies
↓ Join the community ↓
The Banff Blog Facebook Group is your headquarters for the Canadian Rockies' travel advice and information. Including hike info and off-season travel information. You can also meet new adventure buddies.