The Smutwood Peak hike is easily one of our favorite hikes in all of the Canadian Rockies. When we set out to tackle Smutwood Peak, we had no idea just how awe-inspiring the views would be in person.
Thanks to numerous photos circulating around social media, the Smutwood Peak hike has become increasingly more popular. I can't even lie. One of the main reasons this Kananaskis hike was so high on our list was the gorgeous photos we saw. If you're wondering how to tackle the Smutwood Peak hike, keep reading!
See More:
---
Smutwood Peak Hike Guide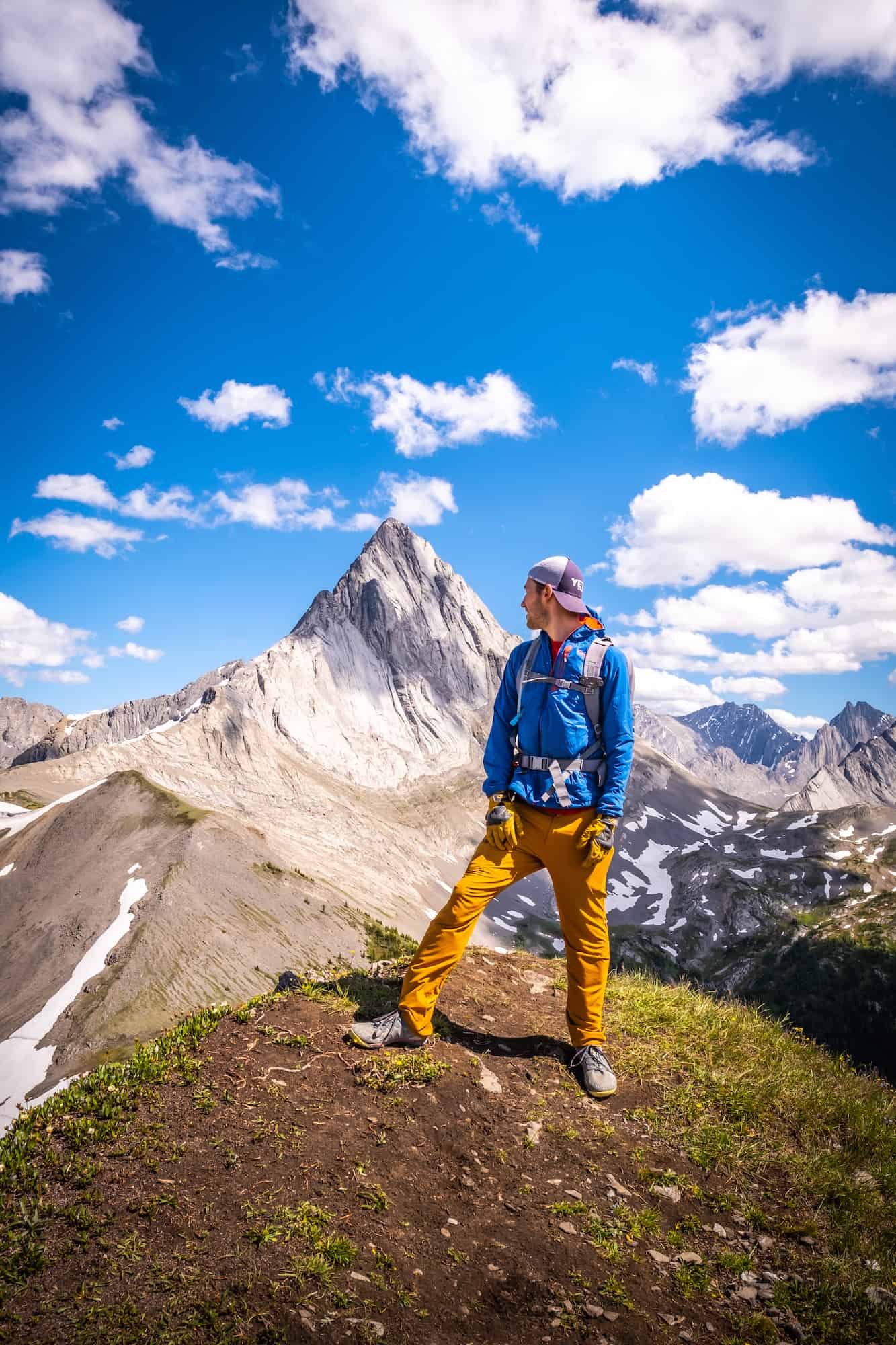 ---
Key Stats for Smutwood Peak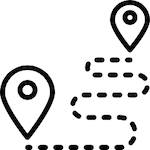 Length
17.9km (11.1 miles)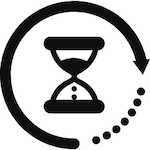 Duration
5 – 9 hours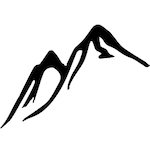 Elevation
961 meters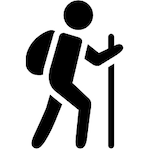 Difficulty
Moderate – Difficult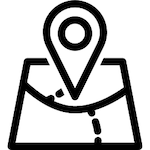 Trailhead
Mount Shark Road
---
Route Description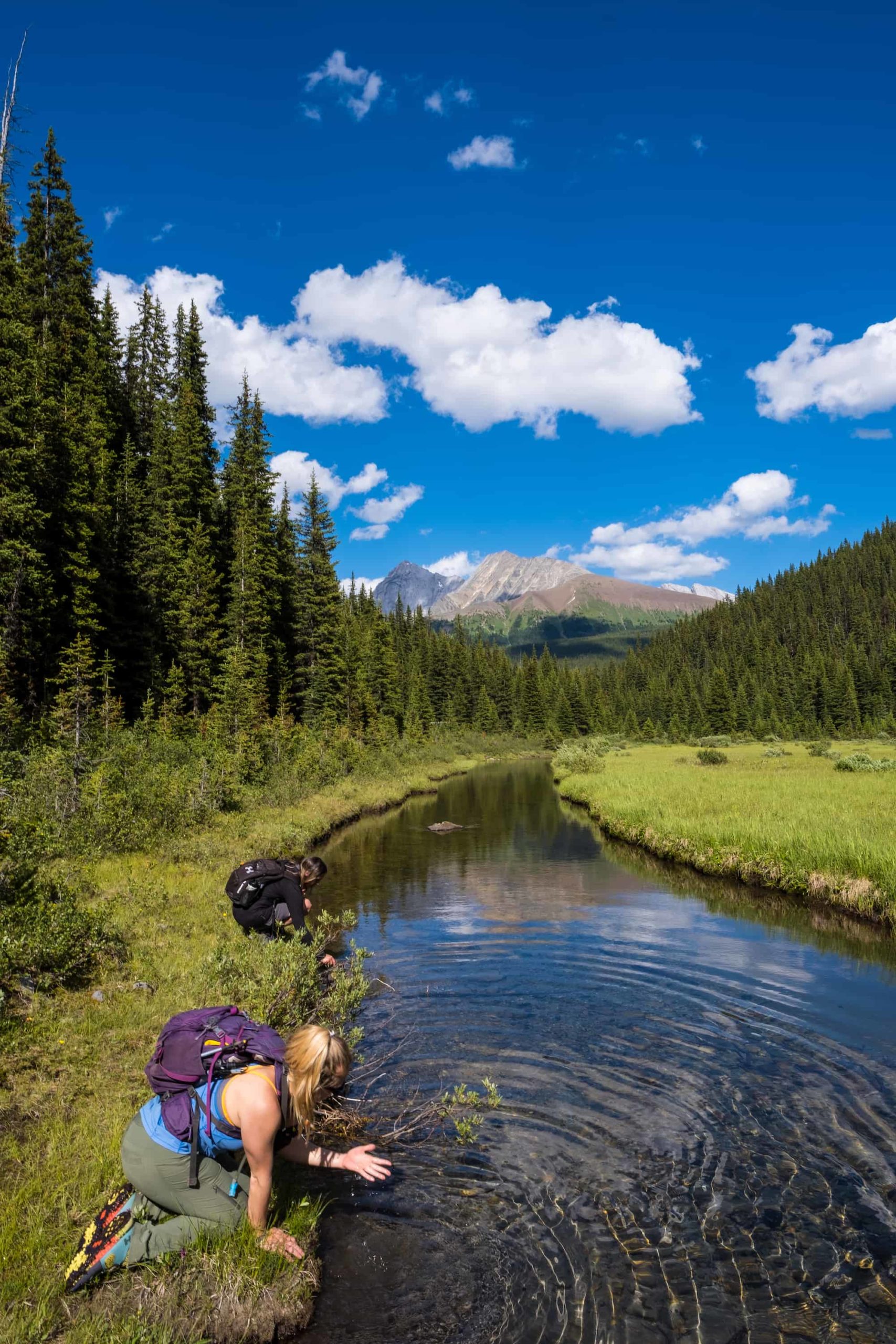 The first hour or so of this Kananaskis hike is straightforward, with no elevation gain. You'll pass an incredible waterfall, and once you get into the alpine meadow, the views are amazing. Don't mind the whistling marmots.
At about 6 km, your first taste of steepness is going into Smuts Pass, where it's relentless for 2 km or so but then lightens up again as you first lay your eyes on Mount Birdwood. Mount Birdwood is the stark mountain you'll see to your left as you keep climbing. This is not the mountain you are attempting to summit. Mount Birdwood is for climbers only.
Many groups were hiking here when we went, but all of them stopped at the saddle and enjoyed the lakes. The route from the saddle up to the summit of Smutwood Peak looks long and steep, but it's easier and shorter than it looks.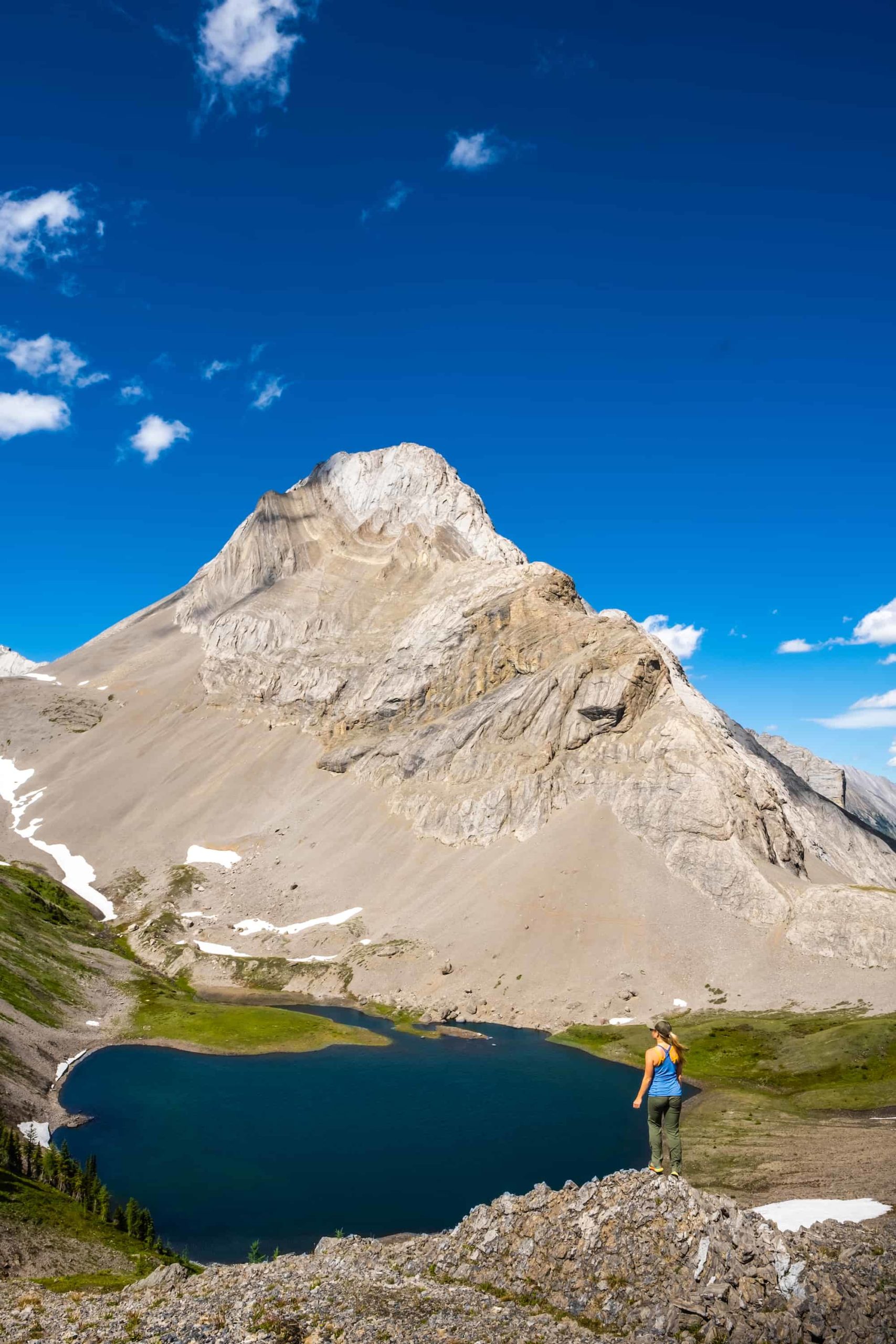 Continue on past Birdwood and around the two lakes to your right. At about 7.5 km, your ascent truly begins. You have another 1.5 km to go of scrambling and climbing. From the two lakes to the true summit took our group between 45 minutes to one hour – but we had a pretty fast group.
There is a false summit around the 8.5 km mark. The view from the false summit is great of Birdwood but continues to the true summit for 360 views. This is where the route gets a bit scrambly and slightly exposed. A fall here certainly wouldn't be good, but it's not certain death (that's next door on Mount Smuts).
Keep pushing for the summit and enjoy the views. Once you reach it, the views are amazing, and you'll see Mount Smuts and Mount Birdwood. You'll even be able to see Tent Ridge if you look hard enough.
Descend the same way you came.
---
Smutwood Peak Parking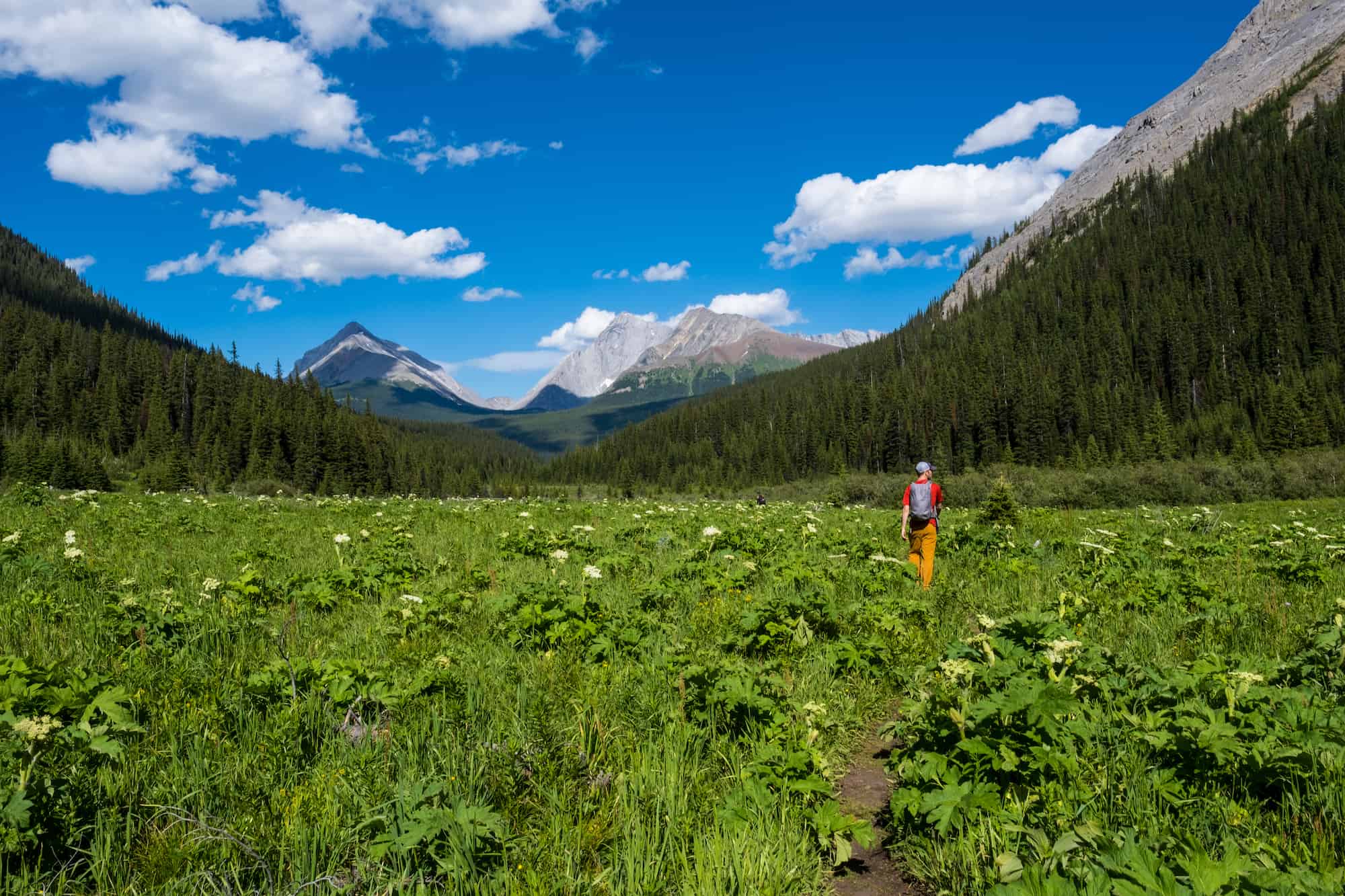 Turn onto Mt. Shark Rd from the Smith Dorien. Here there is a small lot right off of Mt. Shark Rd, right past Mount Engadine Lodge. This is an out and back trail and is where you will leave your vehicle and return to it at the end of your hike.
---
Gear We Recommend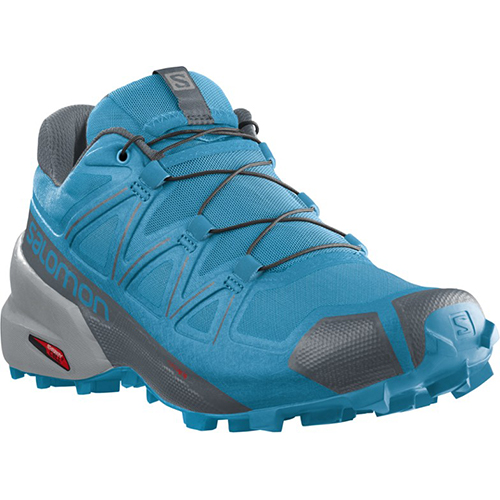 The vast majority of hikes and easy scrambles in the Rockies, you'll find us in our trusty Salomon Speedcross.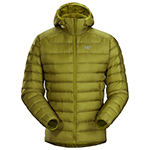 Arc'teryx Cerium is our pick for the best down jacket. It's incredibly light, and we bring it on almost every hike in the Rockies.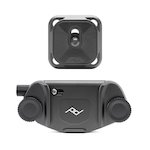 This nifty clip from Peak Design secures a camera to my backpack strap for easy reach. No more digging in the backpack!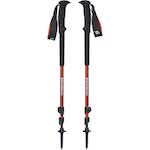 A pair of durable and lightweight hiking poles are a great asset on the hiking trail.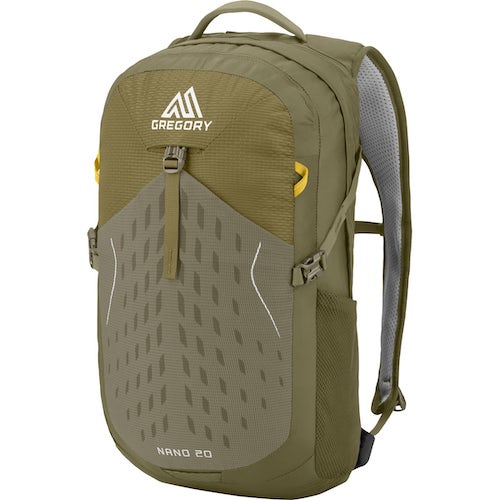 20L feels like the ideal size for quick hikes and scrambles. We love the Nano from Gregory with a hydration reservoir.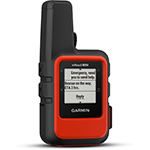 There is not much cell service in the Canadian Rockies. In case of emergencies, we carry an emergency beacon with GPS.
---
When Can You Hike Smutwood Peak?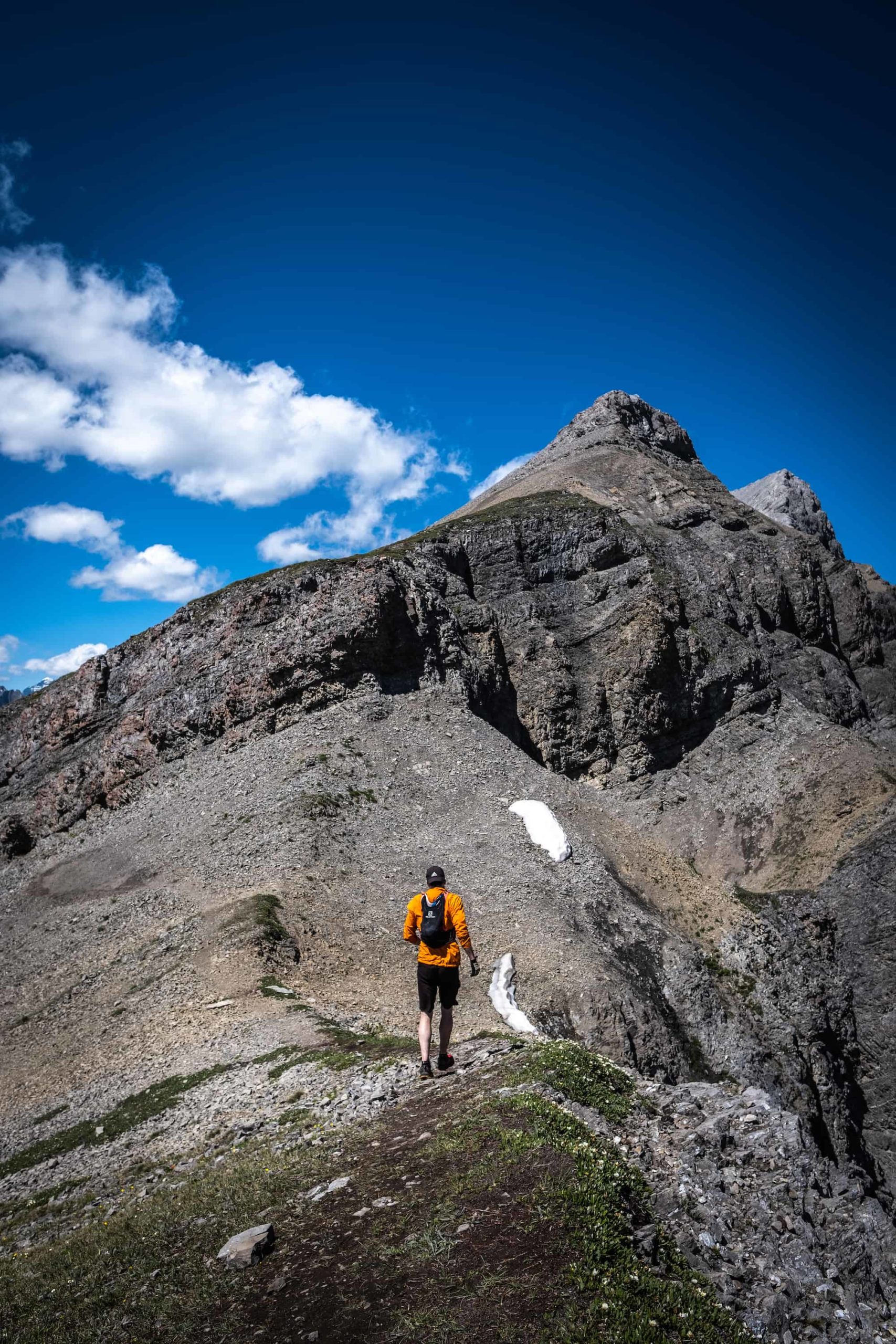 Smutwood Peak is high in elevation. You can attempt this hike as early as June, but you'll likely want snowshoes and microspikes. Smutwood is best in July, August, September, and early October. We tackled Smutwood Peak in early August and had absolutely perfect weather. If you wait until the end of September or Early October, you'll probably be rewarded with spledid fall colors.
---
How Long Does Take To Hike Smutwood Peak?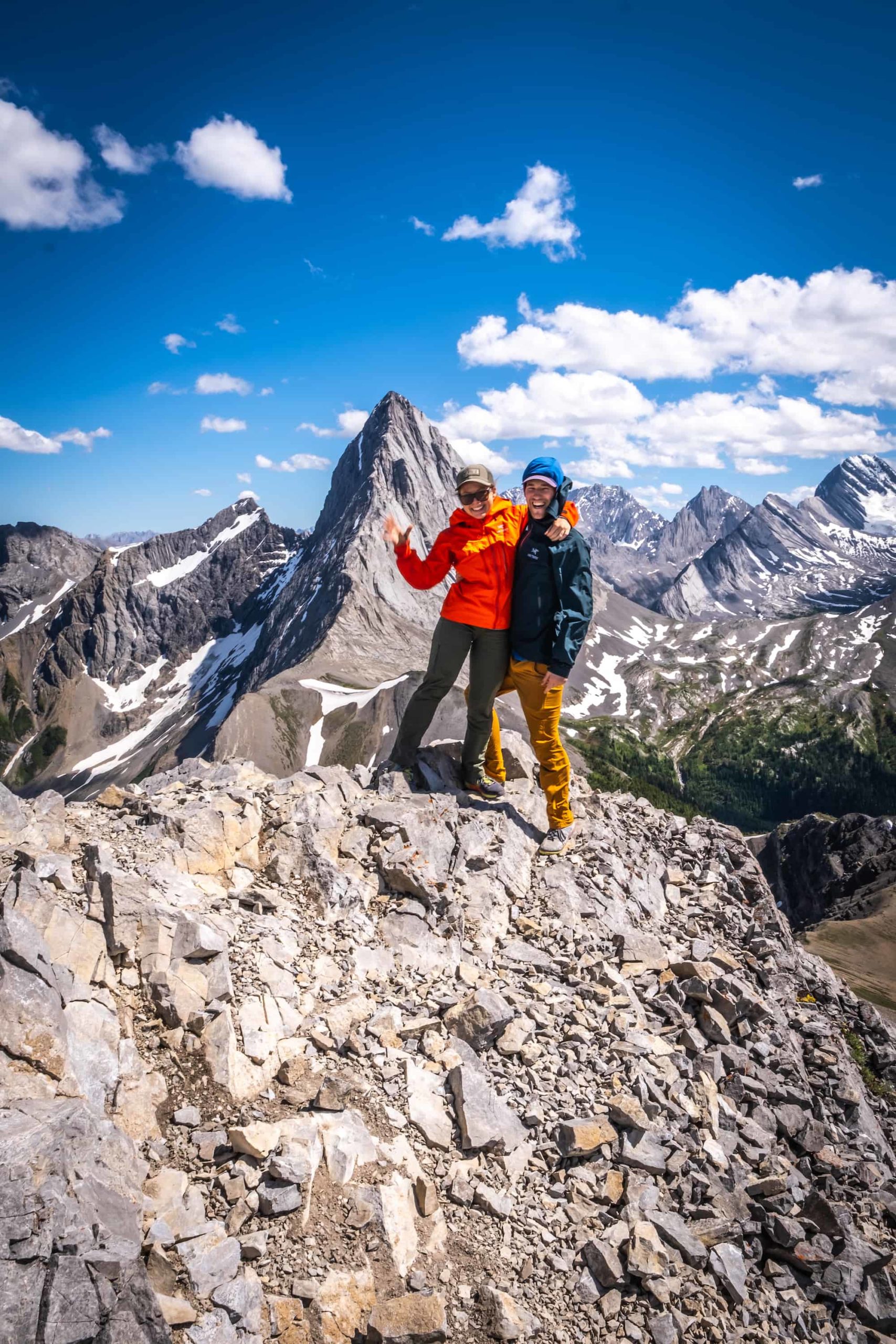 Smutwood Peak is a 17.9km (11.1 miles) hike with an elevation gain of 961 meters. The hike is rated as moderate, and towards the end, you'll be using your hands a bit.
We had a large group of 10 and were hiking at a good pace. It took most of our group about six hours out and back, but some members took about nine hours. It depends on your hiking ability! If we were a smaller group, we could have quickly finished five hours or less and planned for 5-8 hours.
---
How Hard is the Smutwood Peak Hike?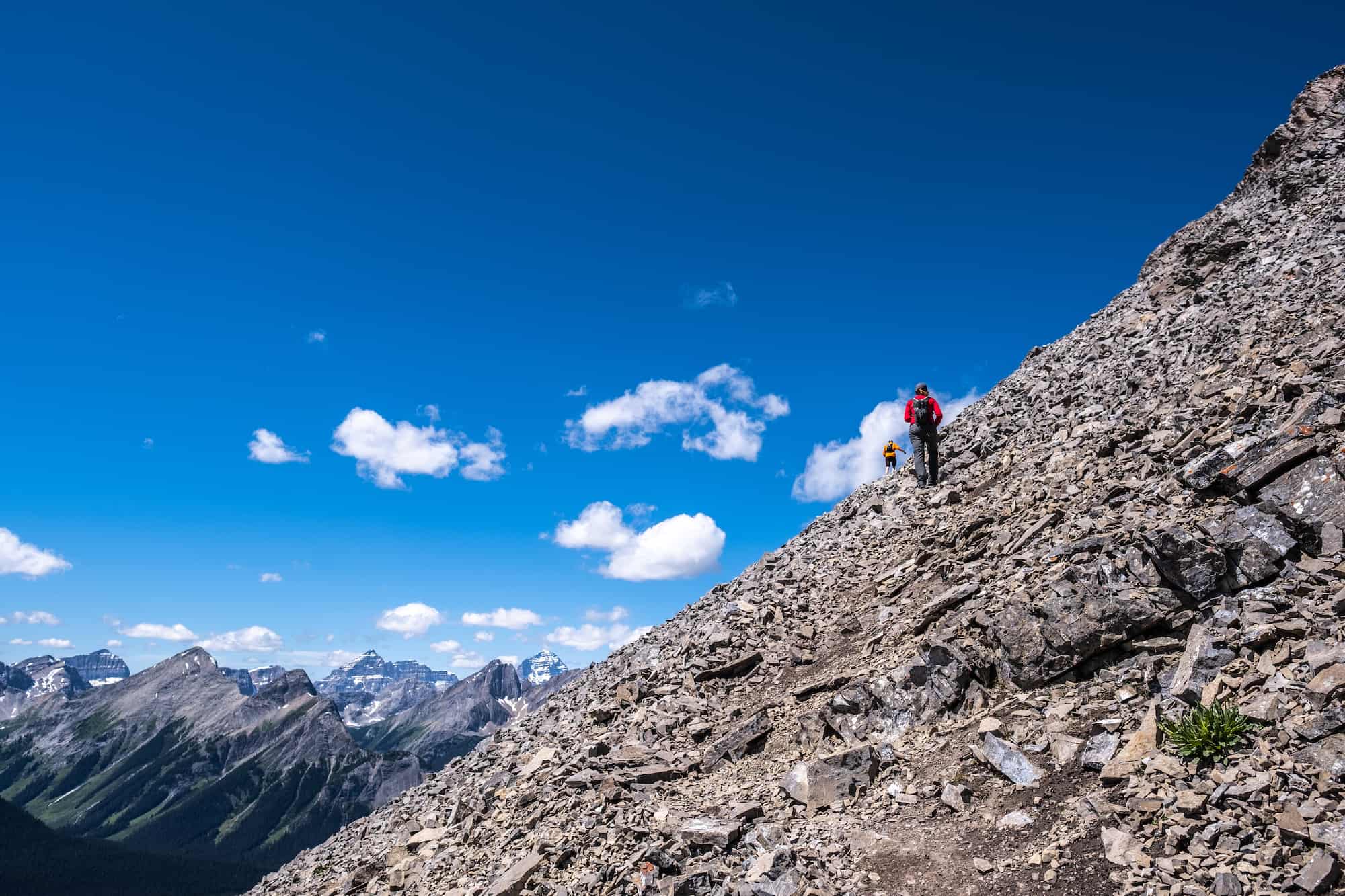 The first 6km of this hike is an easy peasy walk through the meadow. After 6 km, you'll hit your first uphill section before reaching the saddle and Birdwood Pass. Almost everyone else we saw hiking turned around at the saddle. If you stopped here, it would be a mild hike with little elevation gain. The real challenge was continuing on to Smutwood Peak. It took us a little over an hour of uphill climbing to reach the summit from the saddle.
The last 500 meters is the scariest section as there will be loose scree over several cliff bands. You don't want to fall, it wouldn't be certain death, but you'll definitely get roughed up.
This, to me, was the most challenging part. However, compared to other scrambles and hikes in Banff and Kananaskis, it is not bad at all. I would say if you are even a moderate hiker, you can accomplish summitting Smutwood Peak.
---
Are Dogs and Kids Appropriate to Hike Smutwood Peak?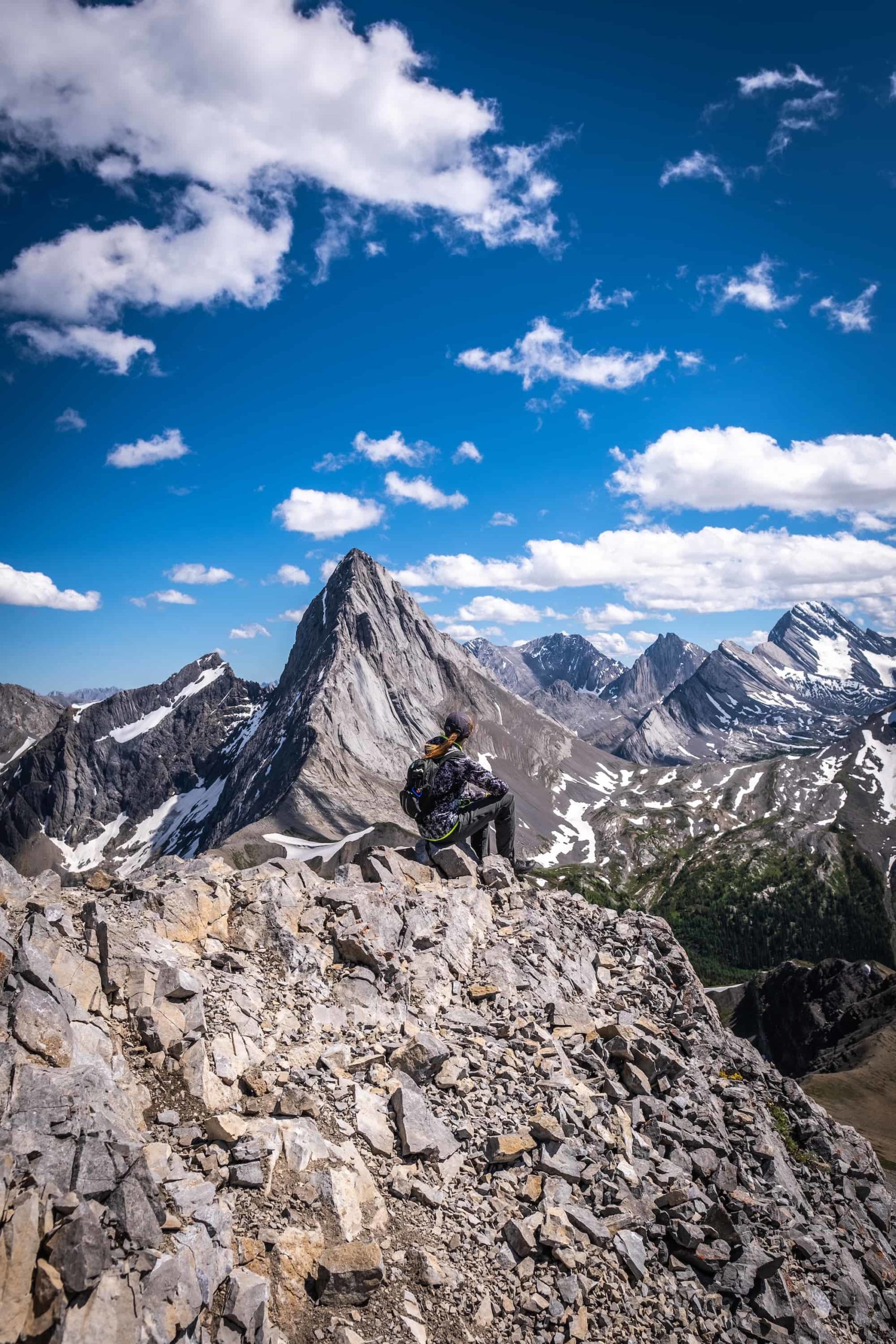 We saw a few children climbing to the saddle and many dogs. Make sure to keep your dogs on a leash as there are plenty of bears around. We saw one grizzly at the saddle of this hike.
I'm happy there wasn't a loose dog around, plus there is a leash law in Kananaskis. Seasoned teenage hikers could definitely scramble to the summit of Smutwood Peak.
The last push to the peak was all loose shale, and I think this would be rough on a dogs paws, so unless you have little booties for them I would recommend not bringing the dogs to the summit of Smutwood.
12 Bear Safety Tips • How To Hike In Bear Country
---
How Busy is the Smutwood Peak Hike?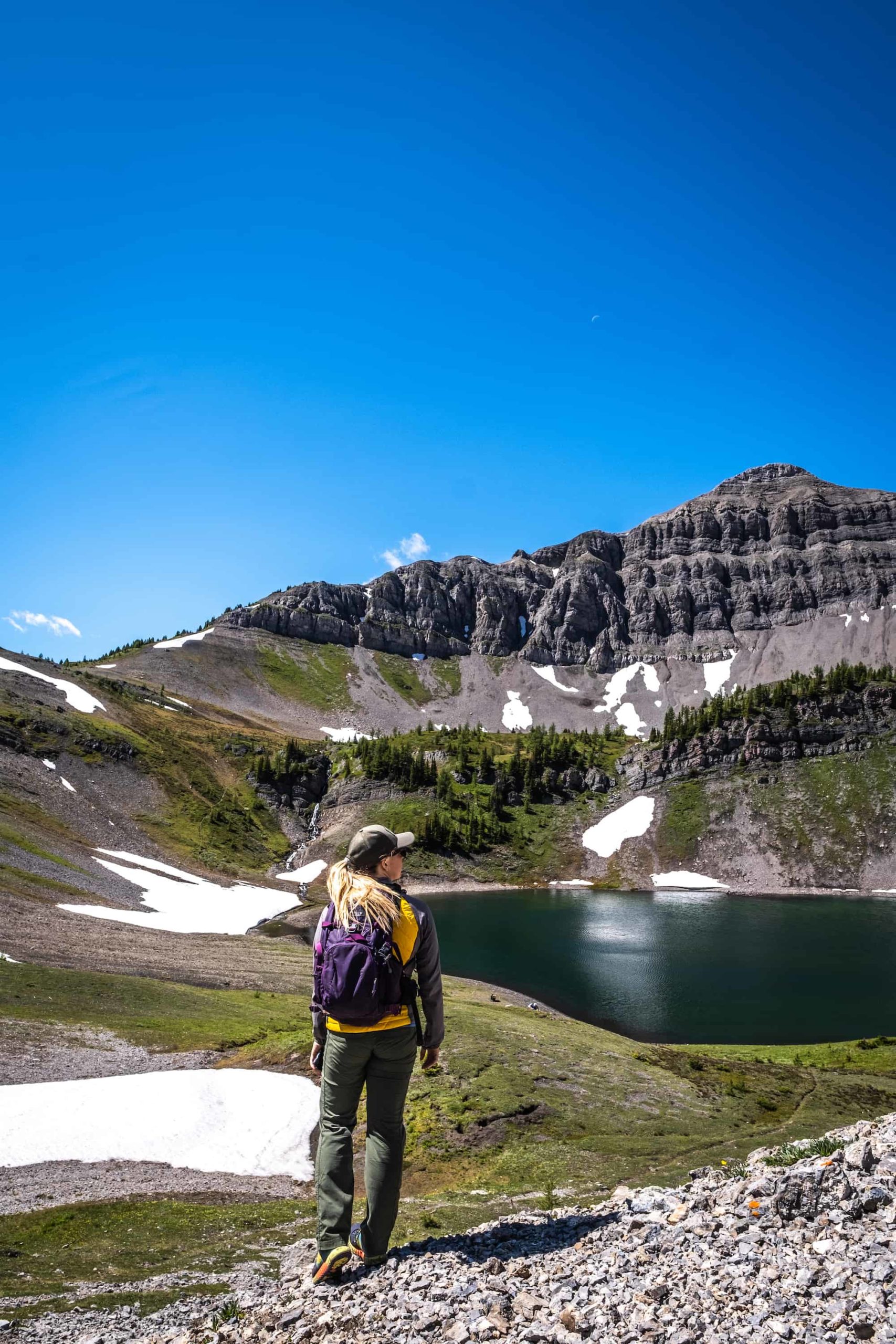 We saw maybe six other groups of hikers on the trail. We set out on a beautiful Friday afternoon in Kananaskis. Weekends would be a bit busier, but nothing crazy like around Lake Louise.
The hike used to be an undiscovered gem, but the stunning view and photos have really increased its popularity. When we first hiked this there were only 50 or so reviews on AllTrails, now there are well over 700.
That being said, you should have no problem having some nature to yourself here on this trail especially on weekdays at certain times. The elevation gain and distance is enough to keep most of the crowds away.
---
Other Notes about Hiking Smutwood Peak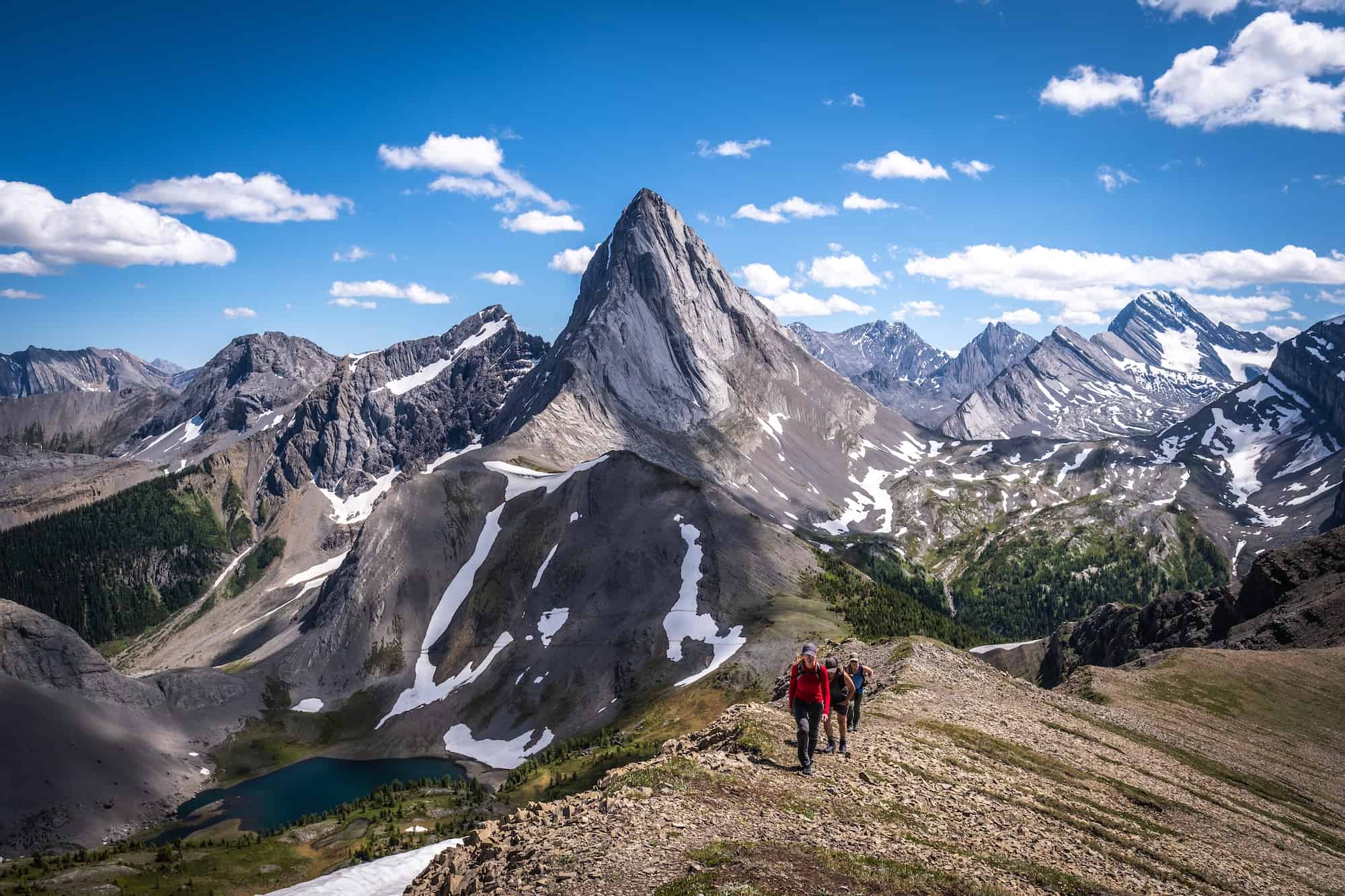 Smutwood Peak should not be confused with Mount Smuts. Smutwood Peak is a moderate to difficult hike, while Mount Smuts is one of the hardest scrambles in the Canadian Rockies (don't believe me – get Alan Kane's book).
You shouldn't attempt Mount Smuts unless you are a well-seasoned scrambler and have helmets, rope, and a GPS. There have been multiple deaths on the descent, and a rope with rappel skills would make it much safer and easier.
On another note, a popular thing to do here in the past was camp at the saddle so that hikers could get sunrise photos on top of Smutwood Peak. While these photos look amazing, you would be taking a risk to get them.
It is illegal to free camp here, and there are no camping sites, a $1000 fine could be issued to you on the spot if caught. Your best bet for an early morning hike is to get to the parking area around 2am and start from there. If you're exceptionally fast, you might be able to reach the summit before 5am.
---
Wildlife Awareness on The Hike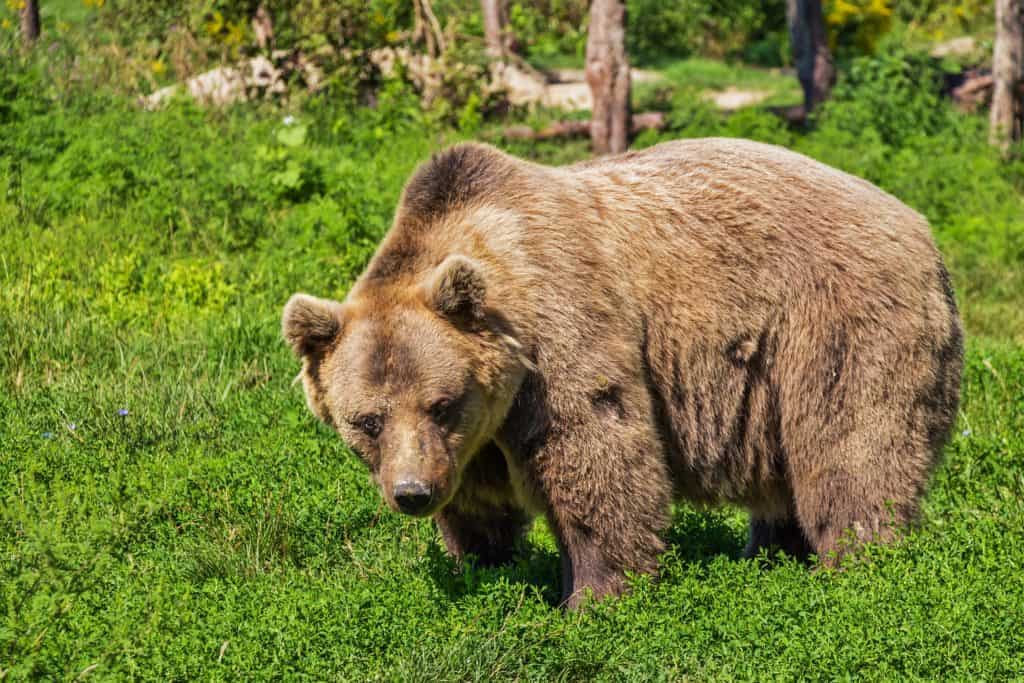 If you're on any hikes in Kananaskis, you should practice proper wildlife awareness. There are frequent sightings of black bears, grizzly bears, moose, coyotes, and cougars in the region. They are all a potential threat to humans, and we should reduce our impact on their natural lives.
Before any hike or walk-in the Canadian Rockies, you need to have bear spray. Remember that the bear spray is worthless if it's in your pack, you'll need to be able to grab this in two seconds or less in an emergency. We wear our bear sprays on our hips.
The likeliness of seeing wildlife on this trail is high. It is a moderately trafficked trail, but bear sightings have occurred. The meadow and valley is prime grizzly habitat, and the trail has been closed in the past due to bear activity. We saw a male grizzly near the saddle of this hike. Thankfully he was fairly far away, and we had a large group with plenty of bear spray. Always check the park websites for wildlife information (Parks Canada) and check again for notices at the trailhead.
When you're on the trail, make noise by banging hiking poles, talking, whistling, clapping, or singing. This is particularly important around blind bends and corners. You're through the deep woods during these times, and it's prime time to sneak up on a bear. Once you're at the summit, you're safer as you can see wildlife from afar, but still, don't let your guard down and keep the bear spray on you just in case.
While hiking, you always need to stay alert, travel in a group if possible, mind children and pets, and finally carry bear spray and know how to use it. If you've come to the park without bear spray, Valhalla Pure Outfitters in Canmore sells spray and holders with employees who will demonstrate how to use them properly.
Besides bears, it's common to see hoary marmots and pika. We asked a marmot for directions, but they only gave us a whistle.
---
What to Wear On a Hike in the Rockies?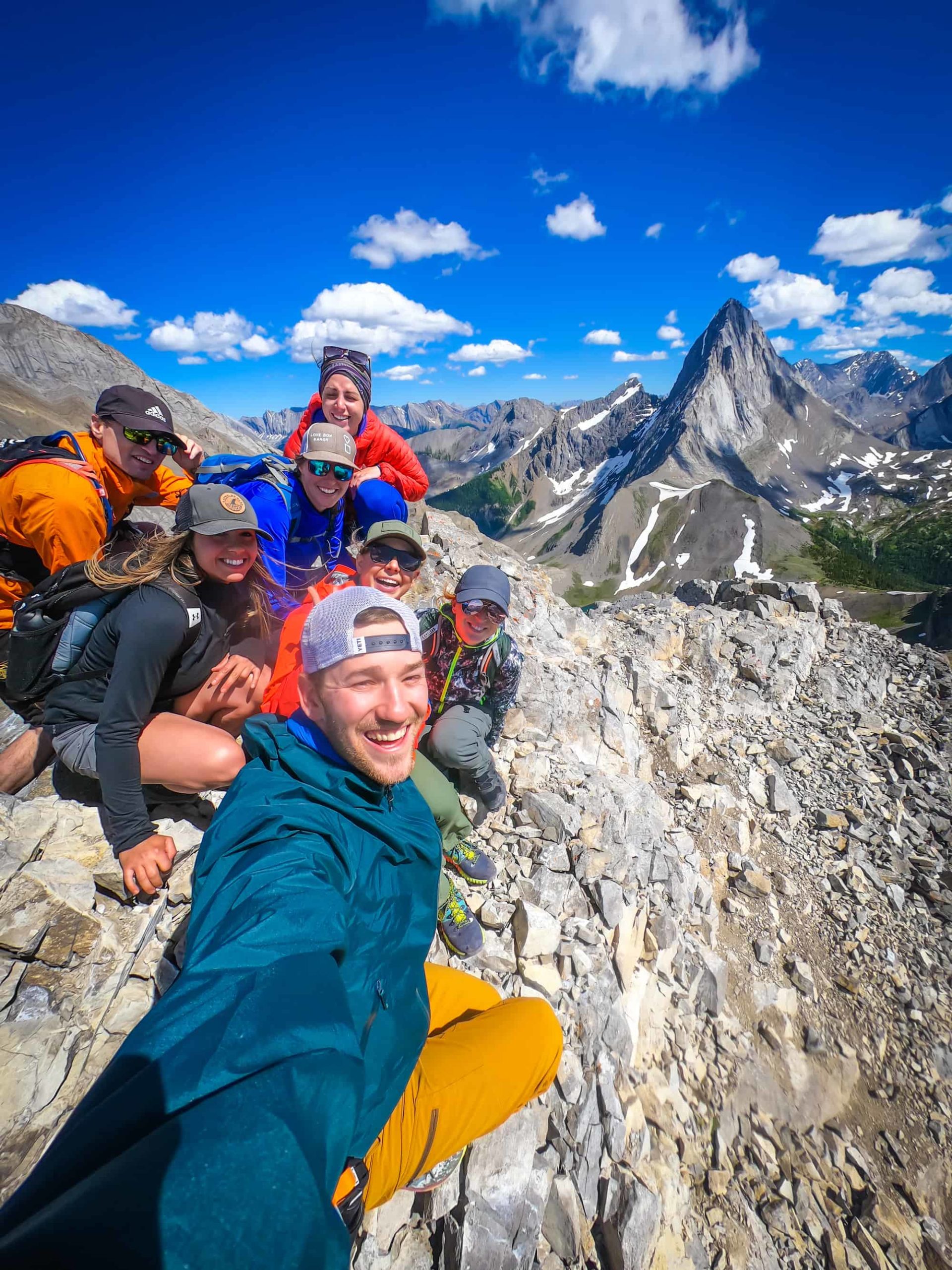 The most basic principle of what to wear hiking is layering. Anyone that has spent time in the wilderness or mountains can speak to the fact your temperature can fluctuate a lot on a hike. You can easily start off cool at the mountain base and get hot as soon as you begin moving.
---
Other Awesome Kananaskis Country Hikes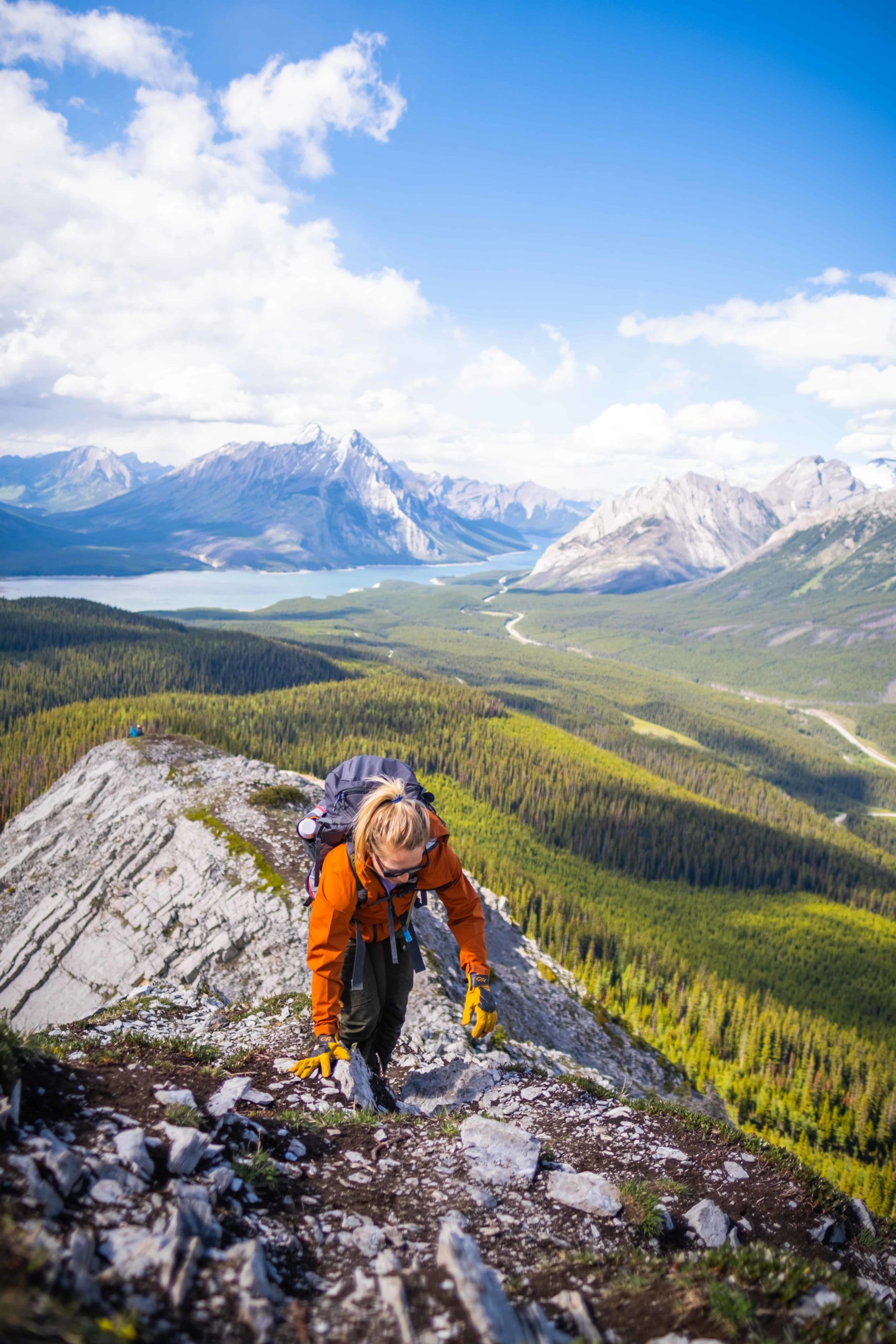 There are so many more great hikes in the Kananaskis Country Provincial Park. A few of my favorites are Windtower, Ha Ling, and EEOR.
---
Hopefully, this helped you determine how to hike Smutwood Peak in Kananaskis.
If you have any other questions leave a comment or see our Canadian Rockies travel guide for more articles about photography spots, lakes, hikes, and everything else.
---
↓ Join the community ↓
The Banff Blog Facebook Group is your headquarters for the Canadian Rockies' travel advice and information. Including hike info and off-season travel information. This is also where you can meet one another when you need adventure buddies. 

Plan Your Trip to the Canadian Rockies