Unlike many drives in the world, the Vancouver to Calgary drive (or Calgary to Vancouver drive) is anything but boring. There are plenty of beautiful stops to make between the drive that can turn the journey into an epic road trip.
While it's possible to drive this route in one very long day, it's best to split it up, as you could easily spend weeks exploring everything mentioned below.
---
How Far is the Vancouver to Calgary Drive?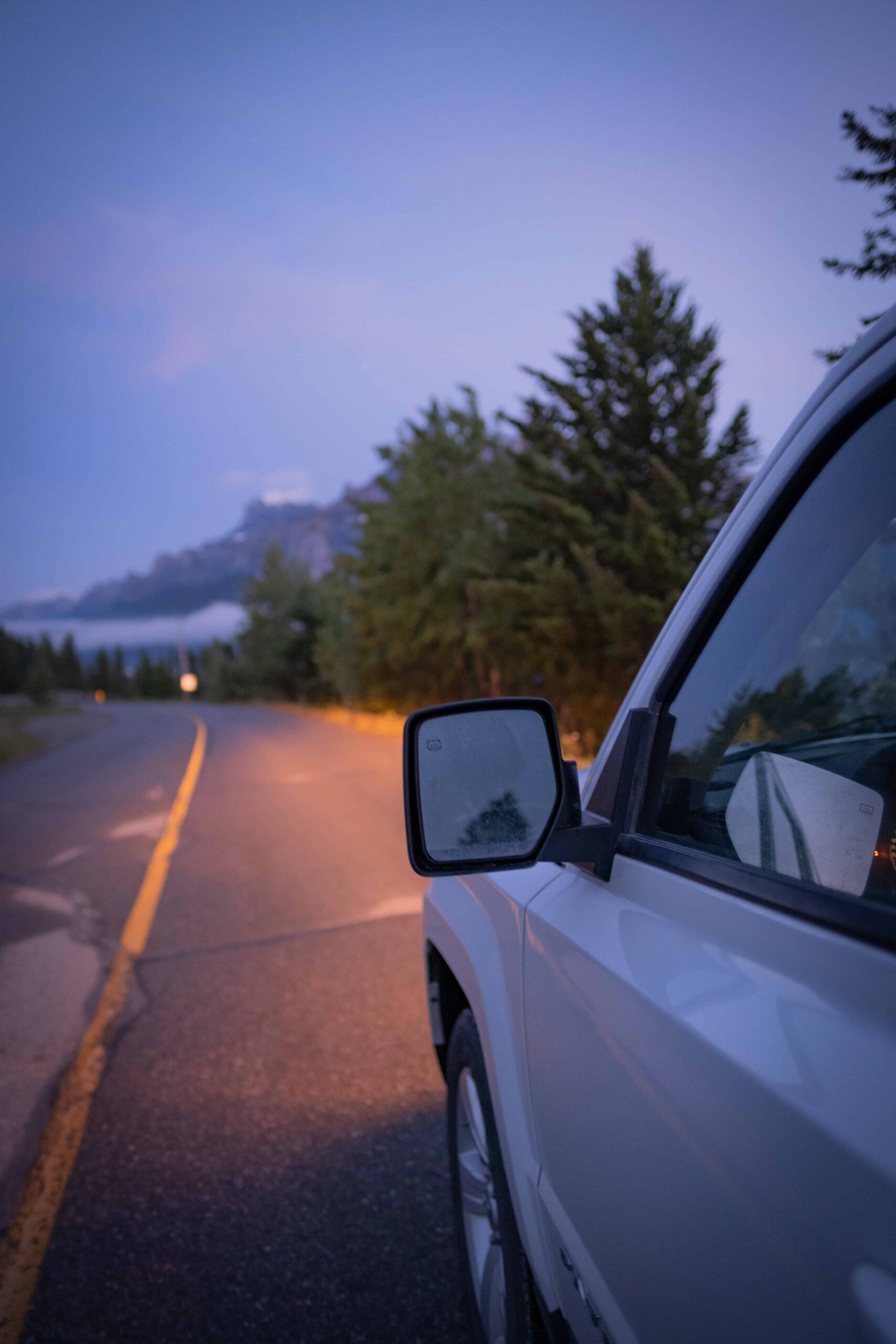 It all depends on which route you take, but in general you can expect the drive to be about 1000 km and take anywhere from 10.5 (fast way) to 14 hours, or even longer if you really take your time!
---
Can You Do the Vancouver to Calgary Drive in One Day?
Yes you can! Granted it is a very long day and will require you to start your day early, make minimal stops, and arrive in Calgary late.
However it is doable if necessary. But what would the fun in that be? There are so many beautiful places to stop and see between Vancouver and Calgary that it deserves at least two days!
---
The Best Ways to Travel Between Vancouver and Calgary
---
Driving in the Winter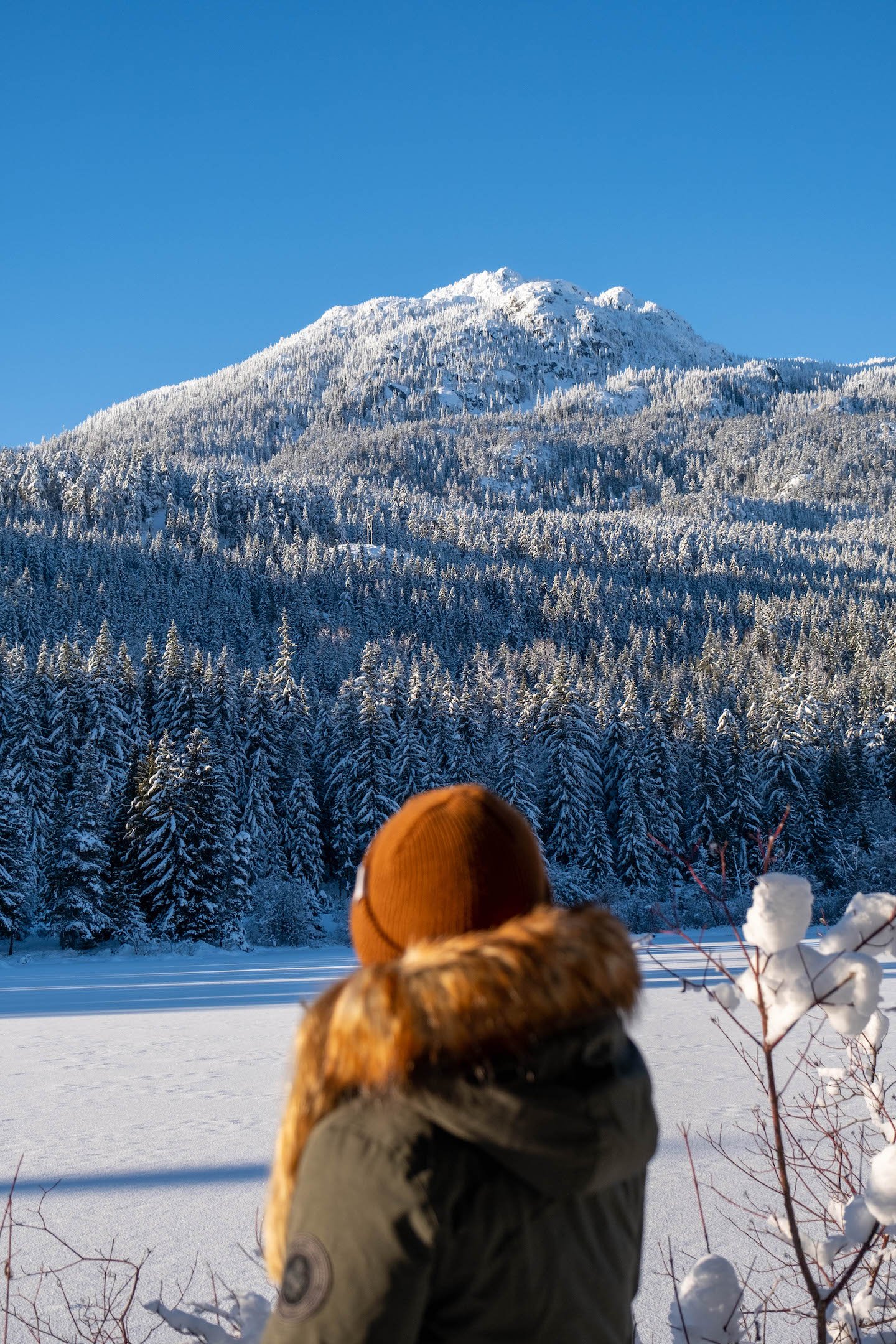 You must take extra precautions when driving in the winter in Western Canada. This is especially true if you are driving Highway 99 and going over the Duffy Lake Road, or driving Rogers Pass (Revelstoke to Golden).
These routes are treacherous in the winter, and if you hit the road during a winter storm it will make driving conditions very difficult, even with winter tires.
Winter tires or chains are required on most routes in British Columbia from October 1 to April 30, and a few routes in Alberta as well.
Stay to date with Alberta driving conditions on 5.11 Alberta and British Columbia conditions on Drive BC.
---
The Best Routes Between Vancouver and Calgary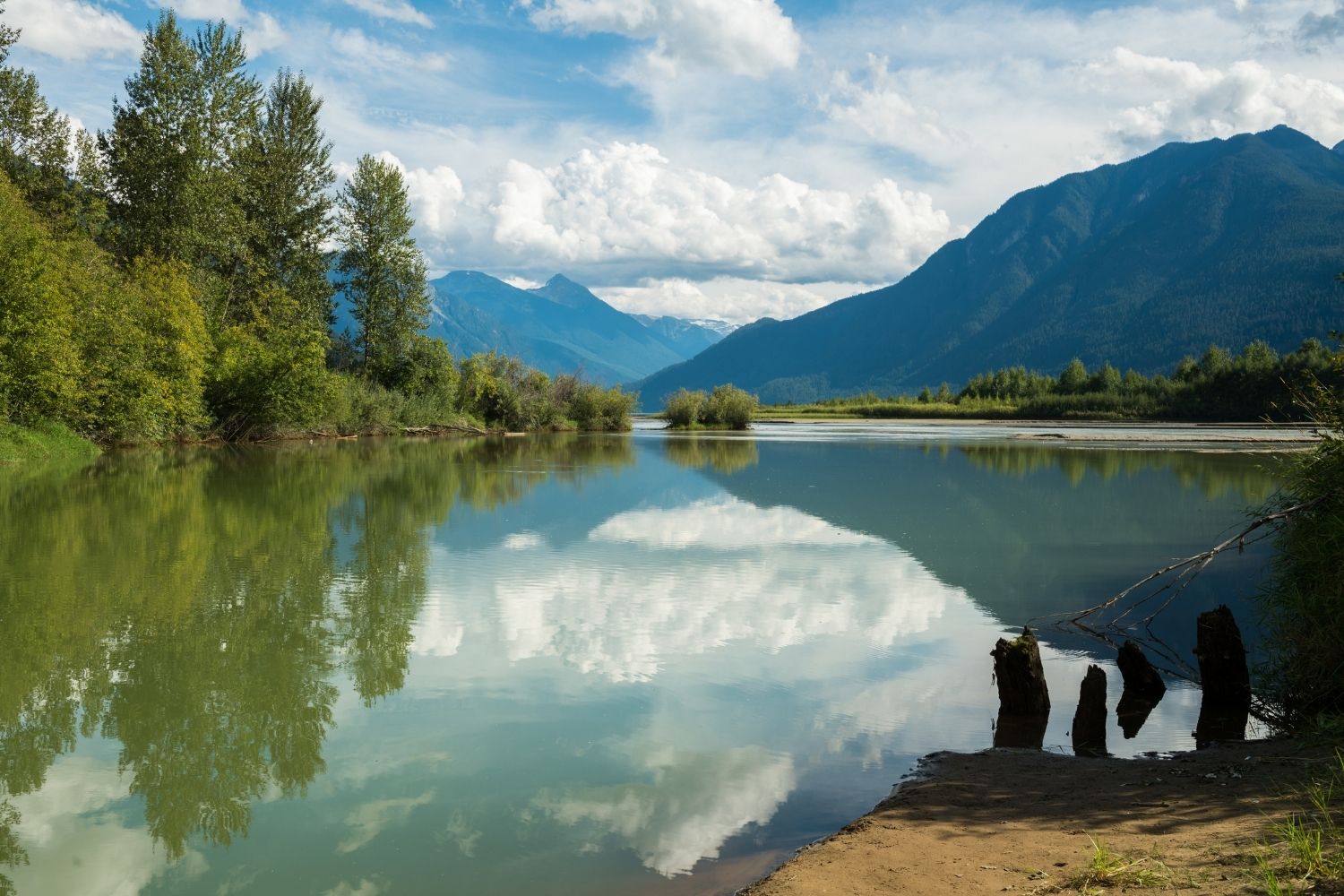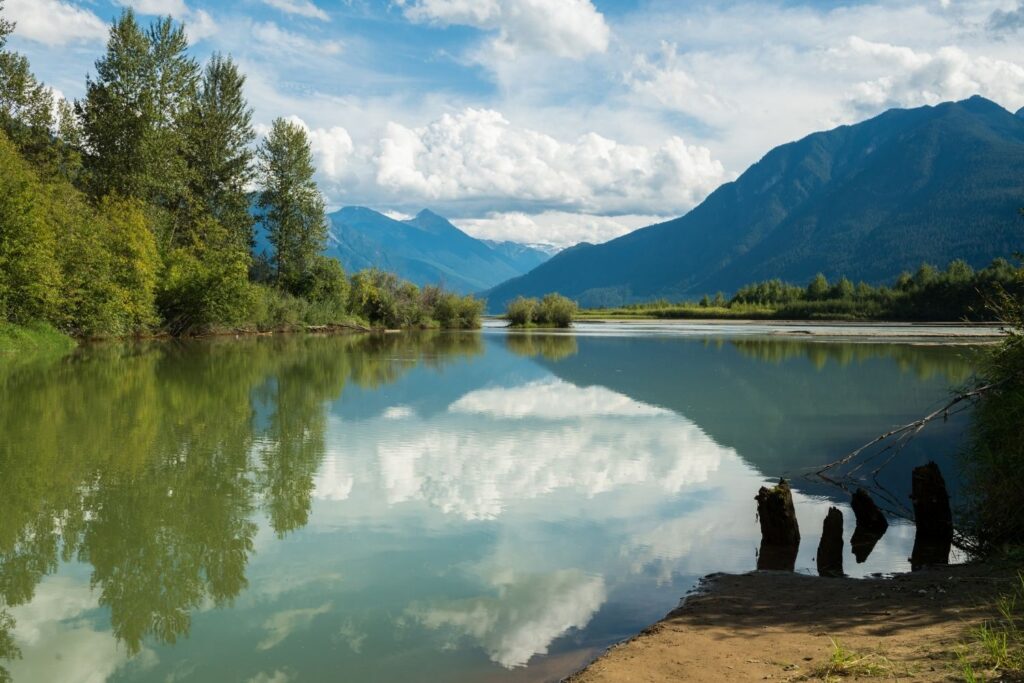 ---
Best Stops to Make Between the Vancouver and Calgary Drive
---
Vancouver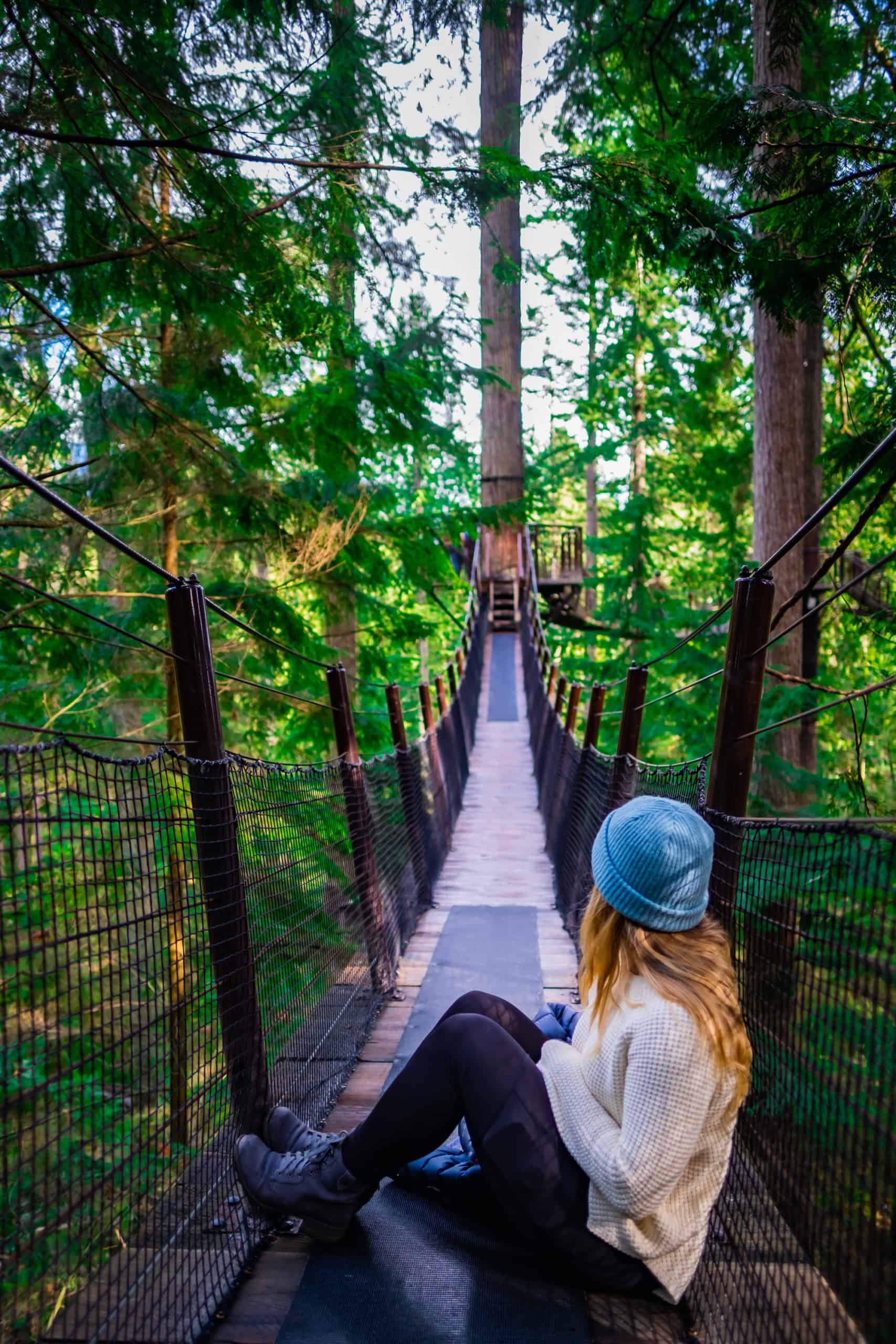 We'll start this journey in Vancouver, though you can reverse these stops while driving from Calgary to Vancouver. Vancouver is the perfect place to create a fantastic adventure in Western Canada. Vancouver International Airport is one of the largest airports in Canada and provides plenty of domestic and international flight routes.
If you arrive at YVR we highly recommend staying and checking out Vancouver for a day or two. There are tons of unique things to do in Vancouver, especially for a large city.
The Best Things to do in Vancouver
Some of the best things to do in Vancouver include:
---
Vancouver to Calgary: Route 99 Option
There are two main options for driving between Vancouver and Calgary, we prefer driving route 99 as we think it's more scenic, but it does take a bit longer.
---
Squamish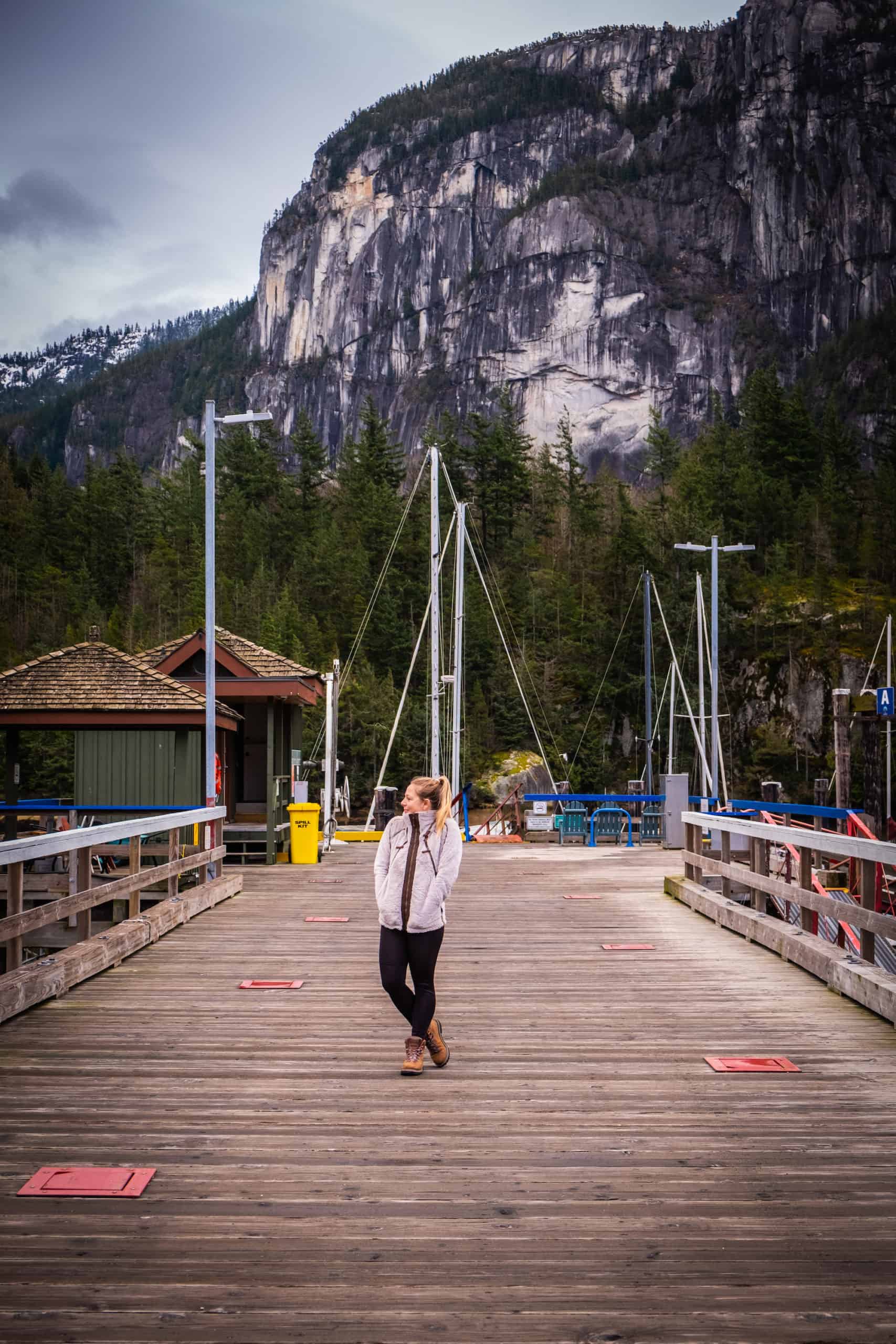 45 minutes north of Vancouver, along the most beautiful Sea to Sky Highway stretch, is Squamish. This large town is at the northern tip of the Howe Sound and is surrounded by mountains and coastline. You can't miss the famous Stawamus Chief granite monolith on your drive. It towers over Squamish and is beloved by locals.
Squamish is an outdoor mecca for adventure enthusiasts. It's known for world-class climbing, mountain biking, and many hiking opportunities.
The Sea to Sky Gondola provides epic views over Shannon Falls, while the Britannia Mine Museum provides a fascinating history. There are plenty of fantastic places to eat and drink in Squamish too! Our favorite is the Howe Sound Brewing Company.
---
Sunshine Coast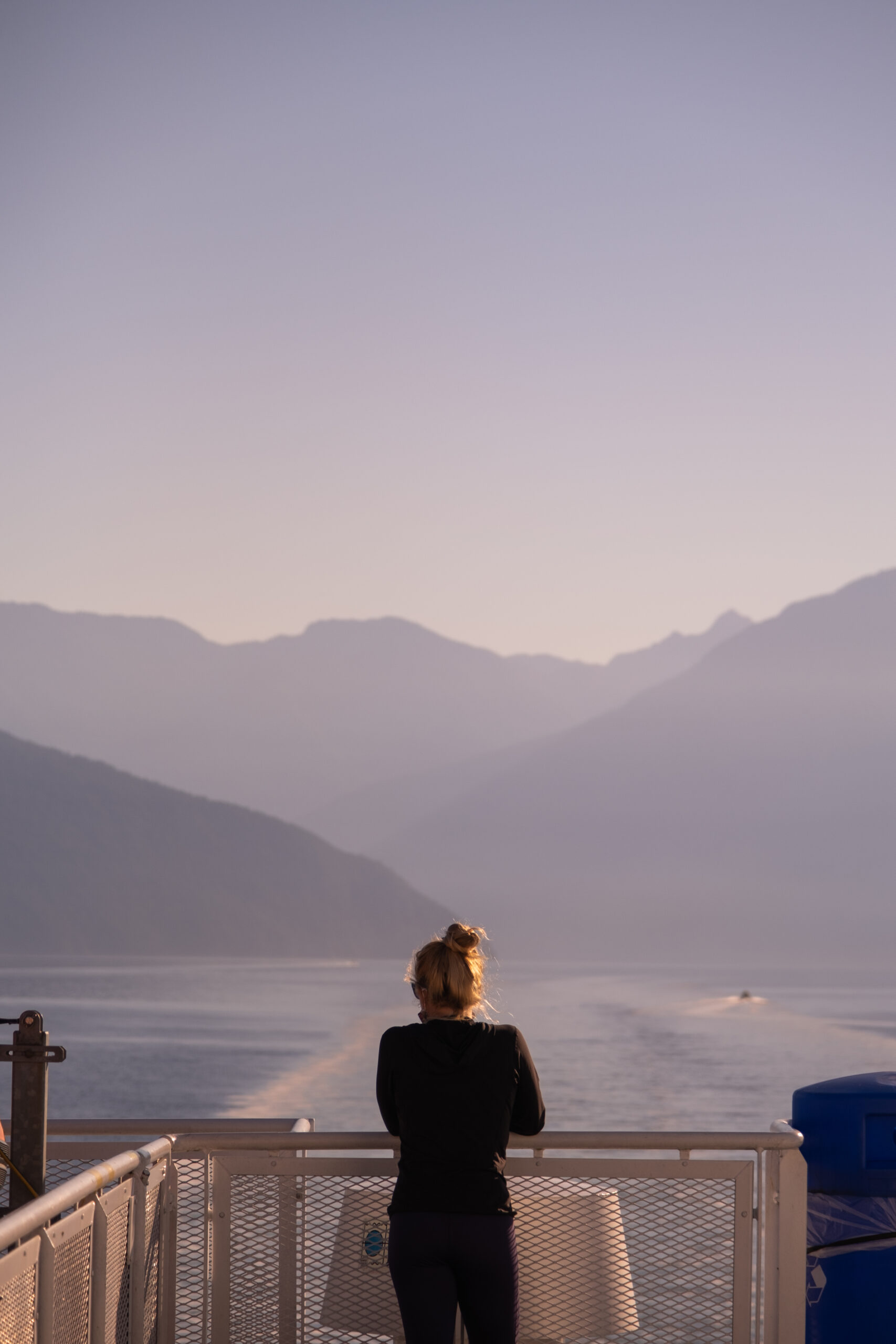 If you're driving from Vancouver to Calgary in the summer, make sure to plan a detour to the Sunshine Coast. To get to British Columbia's stunning coastline will require you to hop on a BC Ferry, but once you're there, you will be able to experience the ultimate laid-back coastal vibes.
This 180 km stretch of coastline is known for its mild weather and forested mountains that look straight out of a dreamy movie set. Some of the best things to do here are go mountain biking, paddle along the coast, find a beach to sunbathe on, or enjoy a brewery or two.
---
Whistler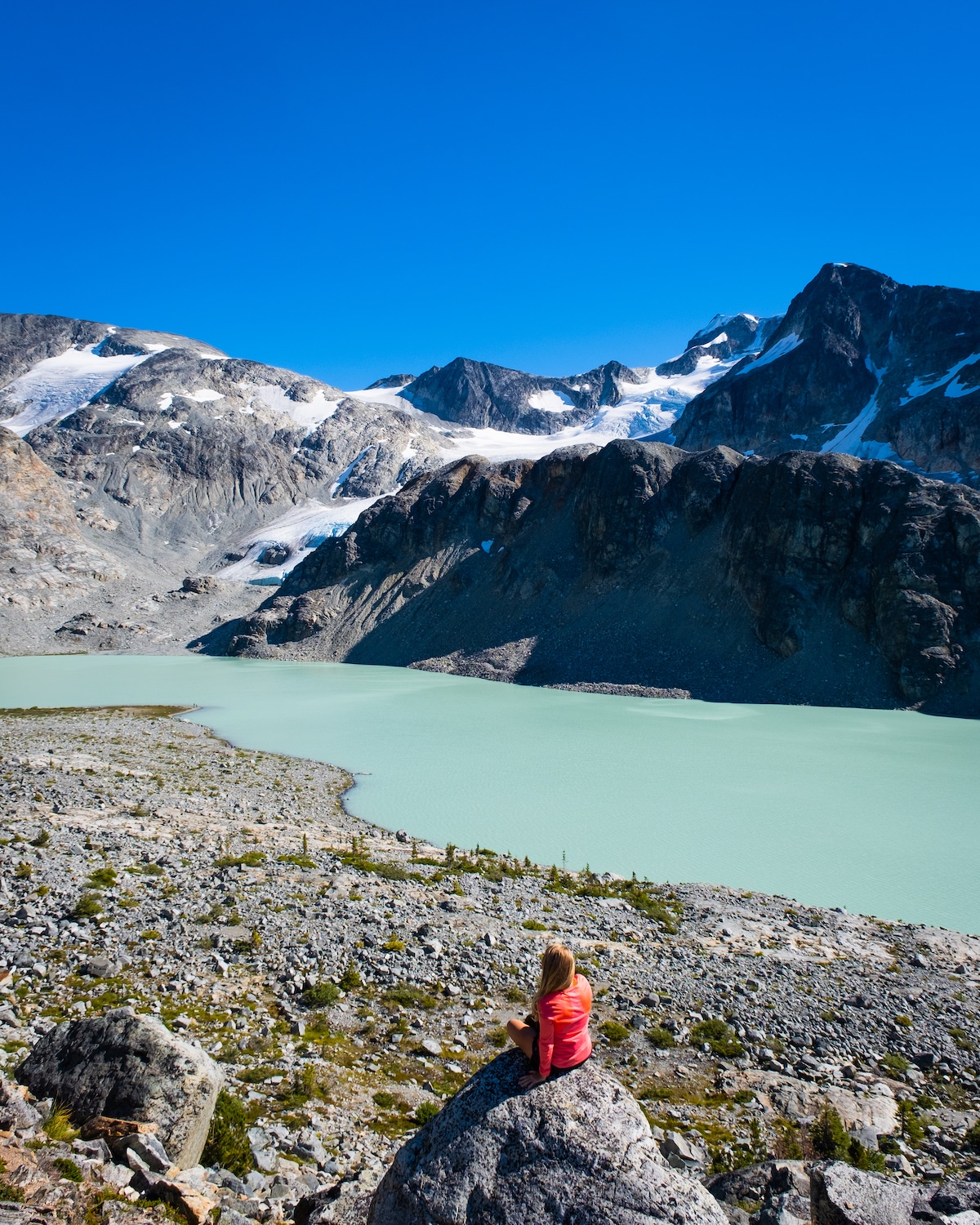 Keep driving up the Sea to Sky past Squamish, and in about 45 minutes, you'll hit a world-class skiing destination – Whistler.
Whistler is best known for Whistler Blackcomb, the largest ski resort in North America. There is some absolutely epic terrain here and an abundance of snow. If you are driving from Vancouver to Calgary in the winter, it's best to plan a few days here and enjoy some fantastic riding.
Even if you don't ski or snowboard, strolling around the Whistler Village is a thing to do in itself. As well as walking around Nita Lake or skating on Alta Lake.
Whistler isn't just happening in the winter. In the summer, there are endless hiking trails and mountain biking routes. One of our favorite (hard) hikes is up to Wedgemount Lake, where you'll be rewarded after a long hike with bright blue lakes and glaciers galore.
45 Best Things to Do In Whistler (Summer and Winter Guide)
---
Pemberton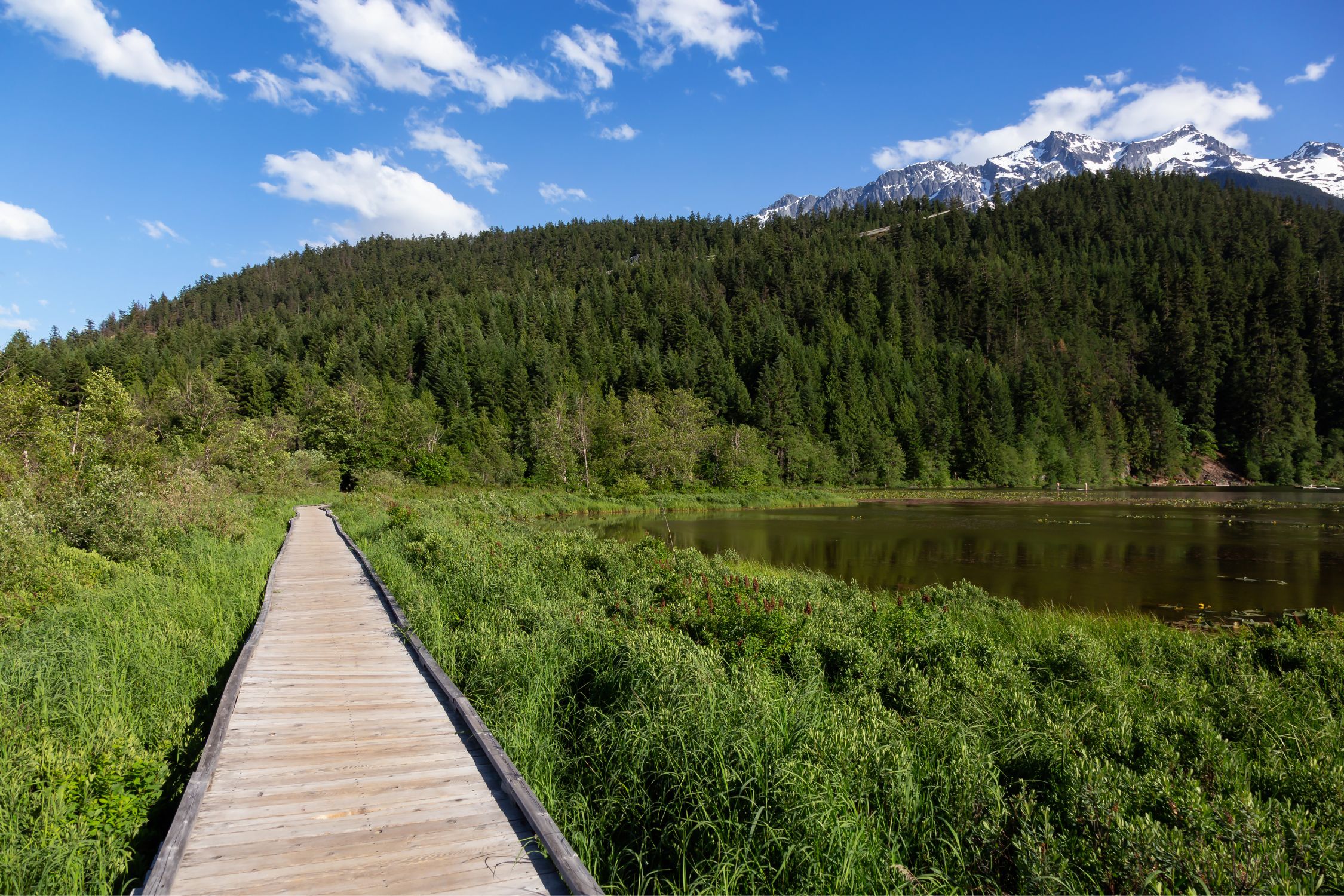 Just 45 minutes past Whistler is the small mountain town of Pemberton. The main village of Pemberton is located at the based of Mt Currie, and has astonishing views any visitor will love.
It's a small town, but there are still some shops, places to eat, and walking trails to enjoy. Fun things to do there are to visit North Arm Farm or go horseback riding through the valley with Copper Cayuse Outfitters.
---
Joffre Lakes Provincial Park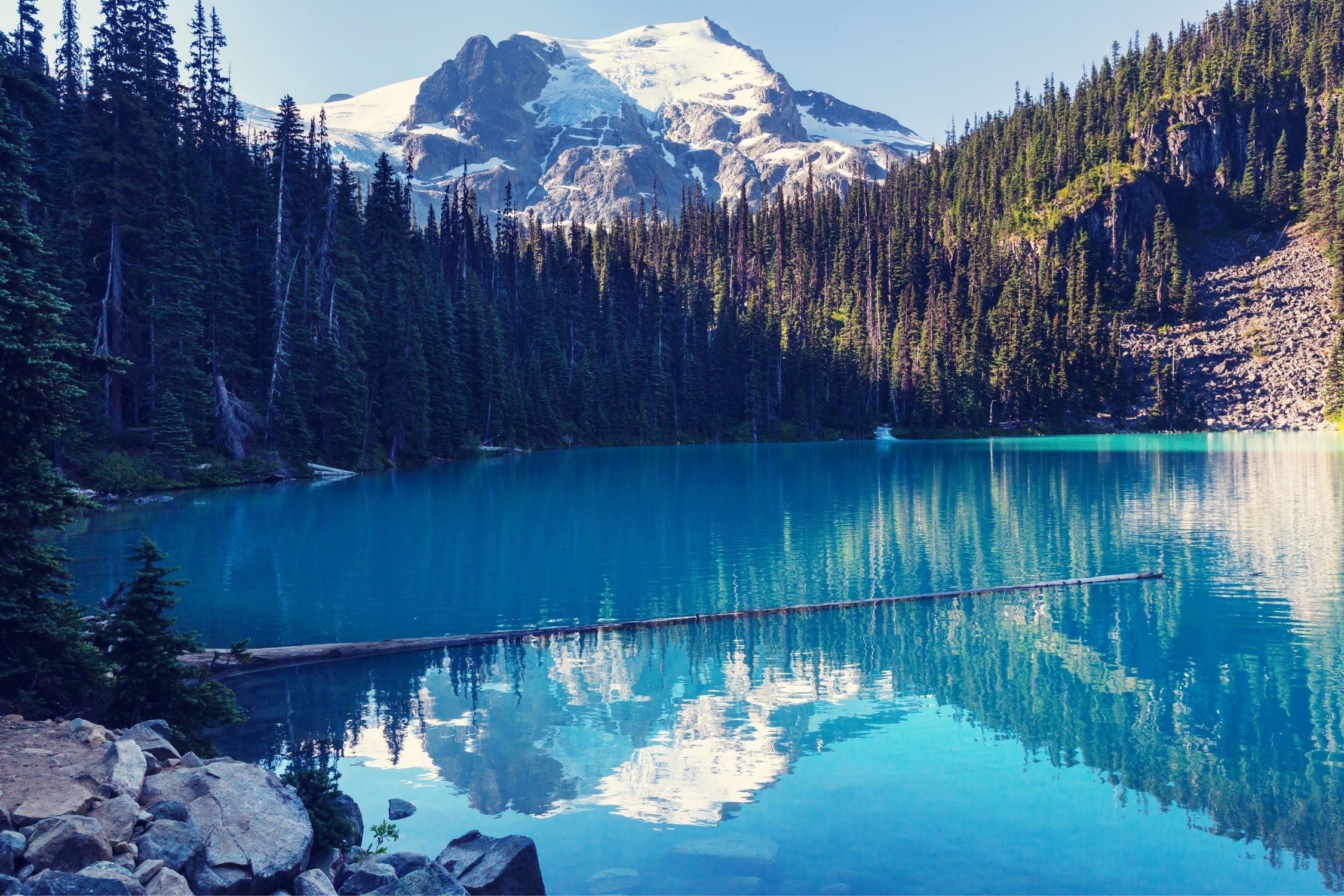 A short drive past Pemberton on Duffey Lake Road is the stunning Joffre Lakes Provincial Park, one of the most beautiful places in British Columbia. Trust me when I say it's well worth the hike.
The hike to Lower, Middle, and Upper Joffre Lakes is 10km with less than 400 meters of gain. The highlight is seeing the bright blue lakes shimmer under the glaciers. Joffre Lakes are best visited between June and October.
---
Vancouver to Calgary – Hwy 97
---
Hope Slide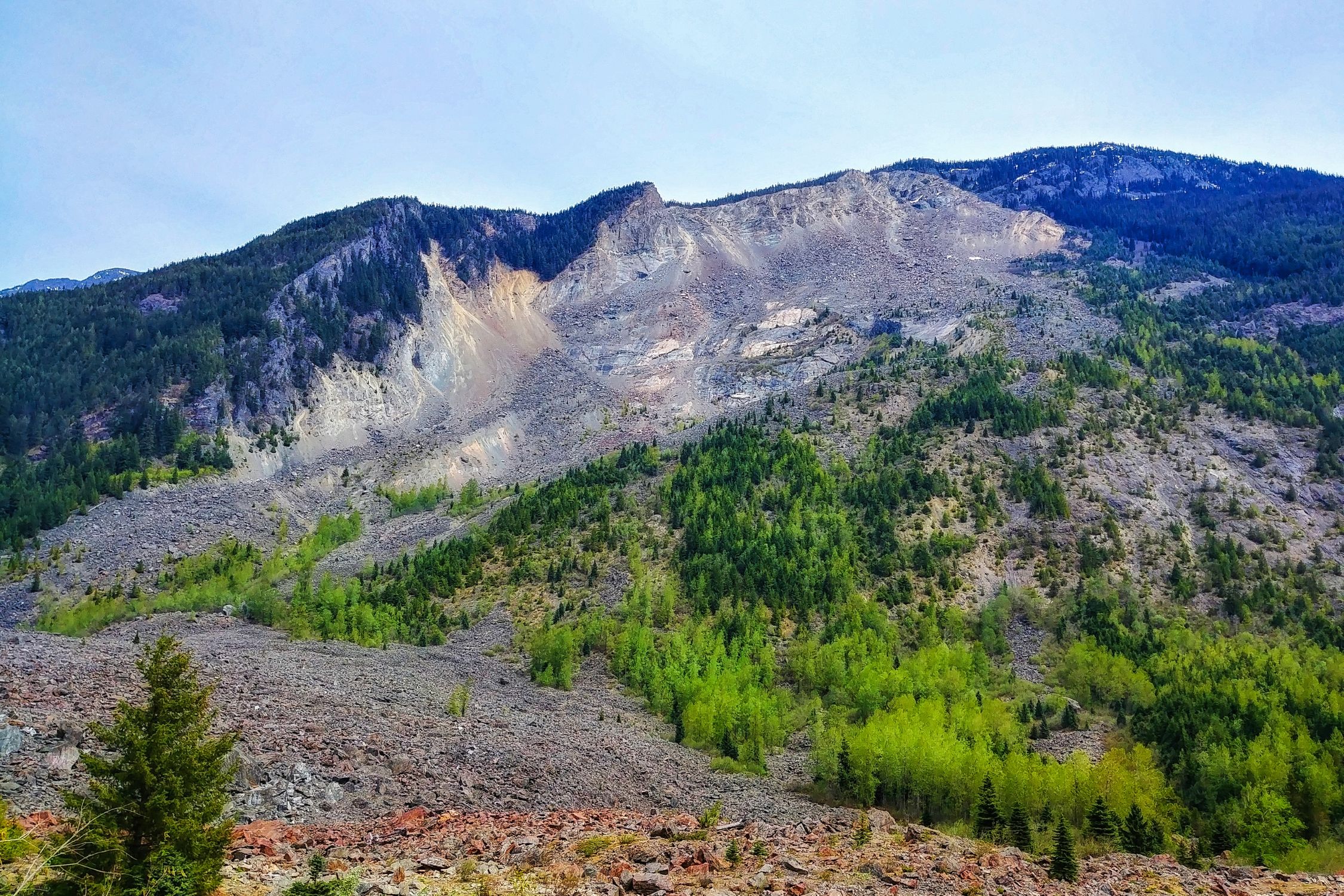 Just outside of Hope, BC is the site of the second largest recorded landslide in all of Canada. In 1965 a landslide occurred near Hope; it is estimated that 47 million cubic meters of rock fell. Now the area is known as Hope Slide, and can be viewed easily by visitors.
---
Kelowna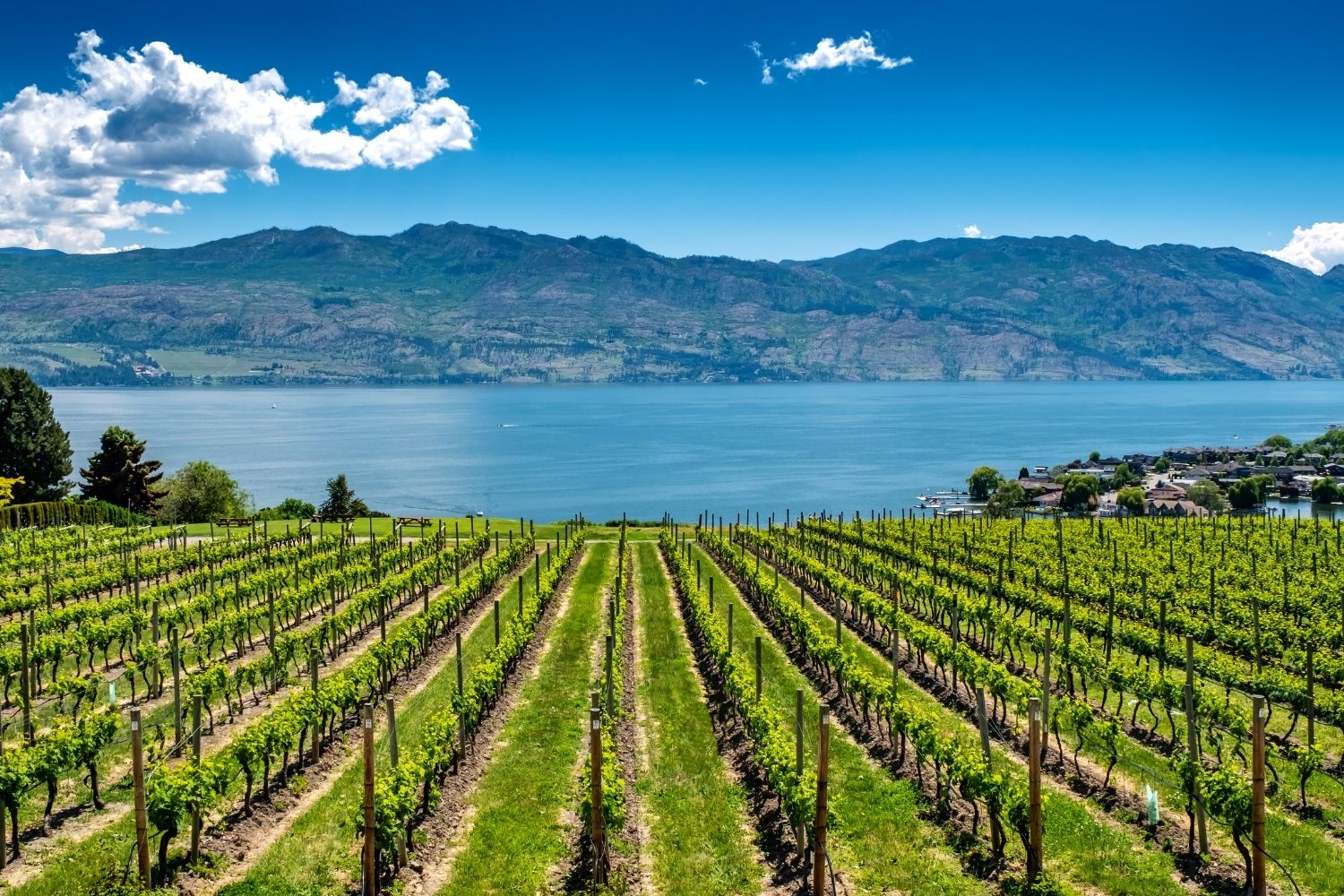 Kelowna is a popular destination in the summer for those wanting to explore the Okanagan Valley. This is Canada's famed wine region, and people will travel from around the country to sit in the sun and sip up the local wine on the shores of Lake Okanagan.
You can also find some of the best produce in Canada here, and farmer's markets are a serious thing in the summer and fall.
If you are driving during the winter and ski or snowboard, plan a day or two to enjoy the slopes at Big White Ski Resort.
---
Vernon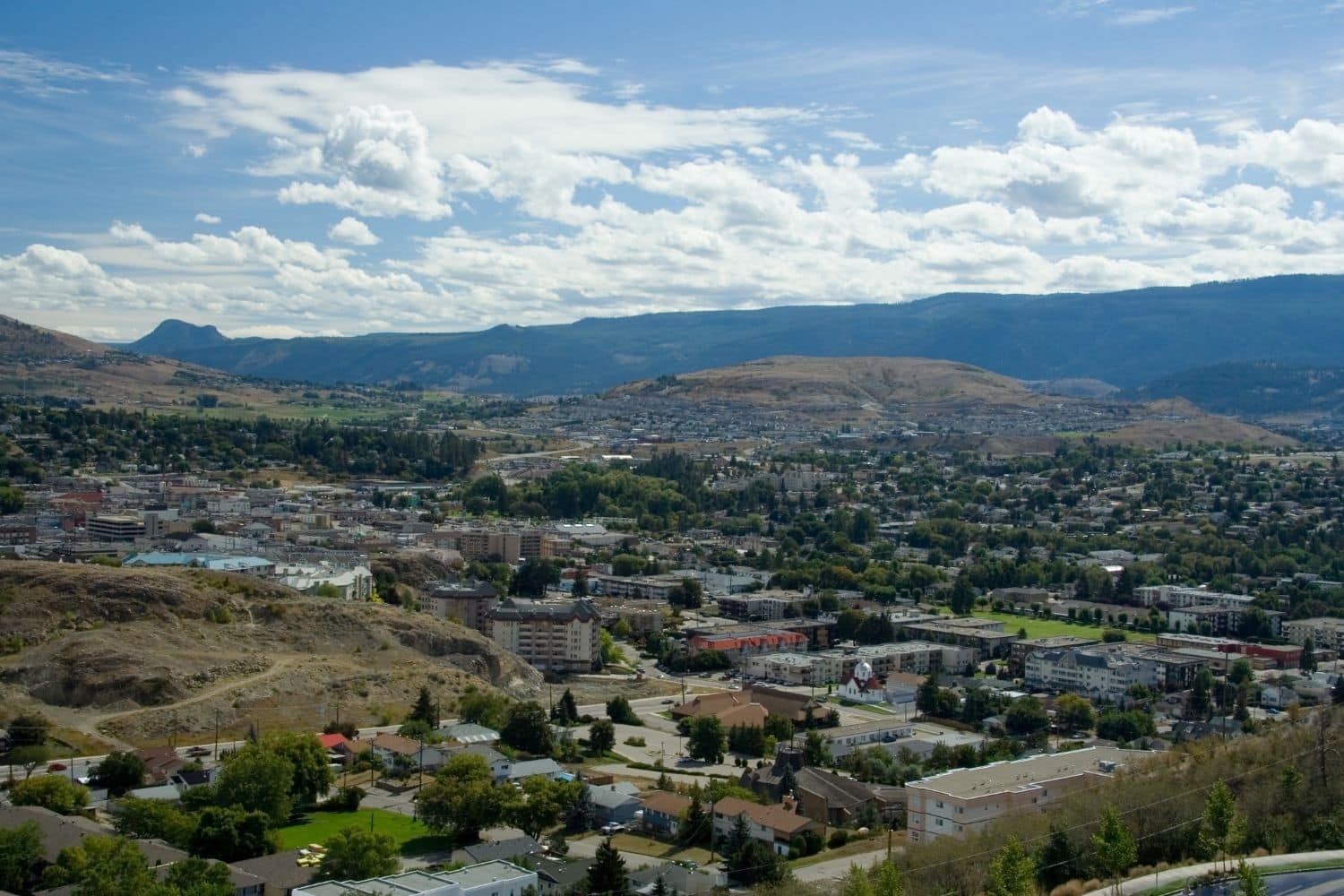 Less than an hour from Kelowna is the city of Vernon. Here you can enjoy more of the fresh BC goodness. In the summer, some of the best things to do are bask in the sun at Kalamalka Beach, stroll the historic main street, or buy some fresh local fruit at Davidson Orchards.
---
Most Routes from Vancouver to Calgary
---
Sun Peaks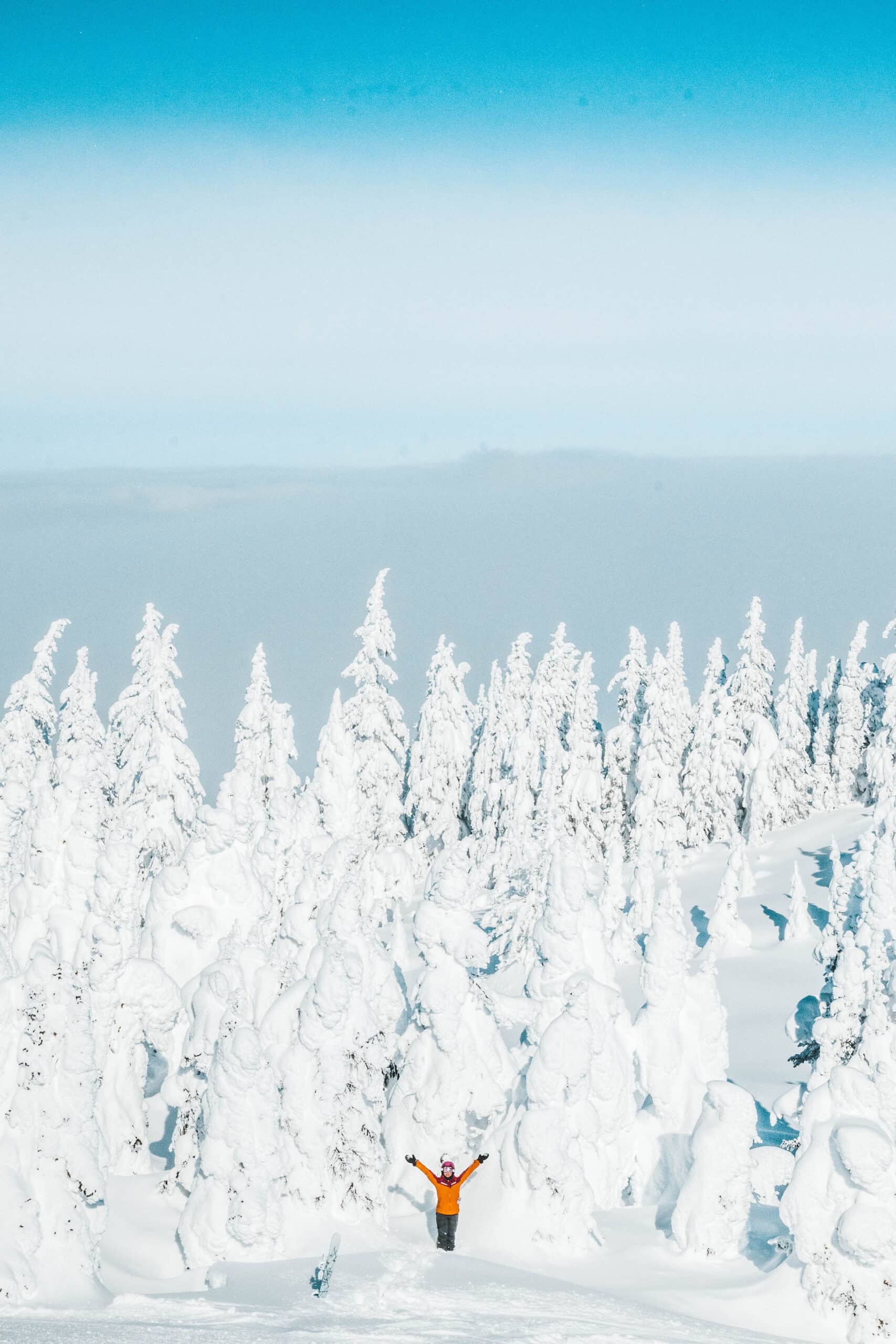 This is a destination to head to if you are driving from Vancouver to Calgary or Calgary to Vancouver in the winter. Sun Peaks is an alpine ski resort located 56 km northeast of Kamloops.
Unlike many ski resorts in Canada, where the mountain is a bit in the middle of nowhere with few amenities, Sun Peaks is a fully serviced ski resort that is great for families looking for afull ski vacation with restaurants and plenty of things to do. They have multiple peaks with terrain for everyone. My favorite aspect of Sun Peaks is tree skiing!
---
Revelstoke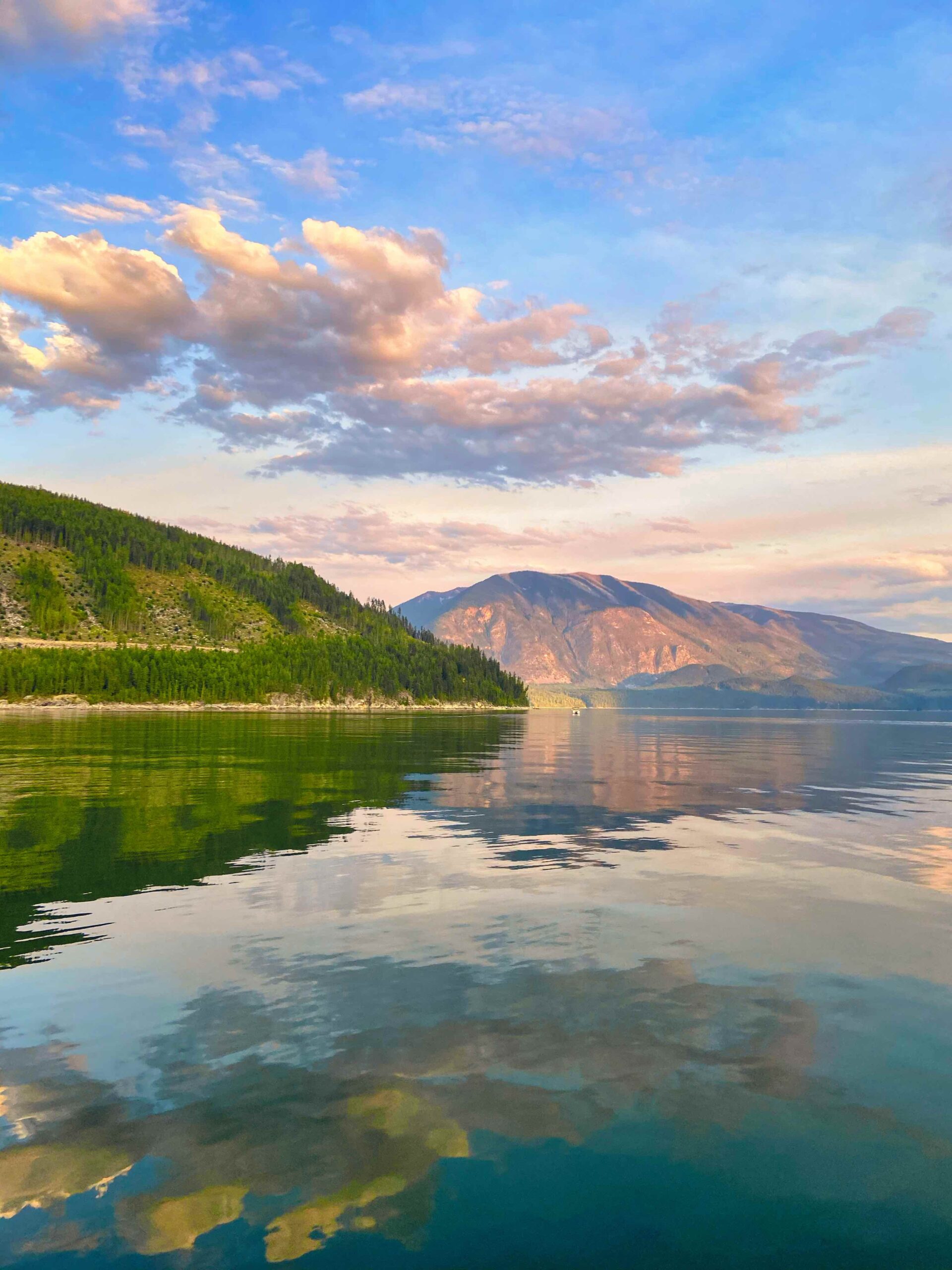 Speaking of ski resorts in the middle of nowhere, I bring you Revelstoke. Revelstoke is easily one of our favorite places to visit in all of Canada, and we head there multiple times a year to enjoy all its wonders.
Revelstoke is a small town near the Selkirk Mountains and Glacier National Park. While it used to be an unheard-of mountain town, it's gaining worldwide recognition for its fantastic powder year after year.
Due to its location off the Trans Canada and near Rogers Pass, it's not a busy Canadian mountain town like Whistler. Revelstoke has a lot to offer visitors in both the winter and summer.
If you are driving from Vancouver to Calgary in the summer, some of the best things you can do is a paddle on Arrow Lakes, go mountain biking, hike Mount begbie, or take a ride on The Pipe Mountain Coaster. In the winter, two of the best things to ski and go sledding!
25 Best Things to do in Revelstoke, British Columbia
---
Glacier National Park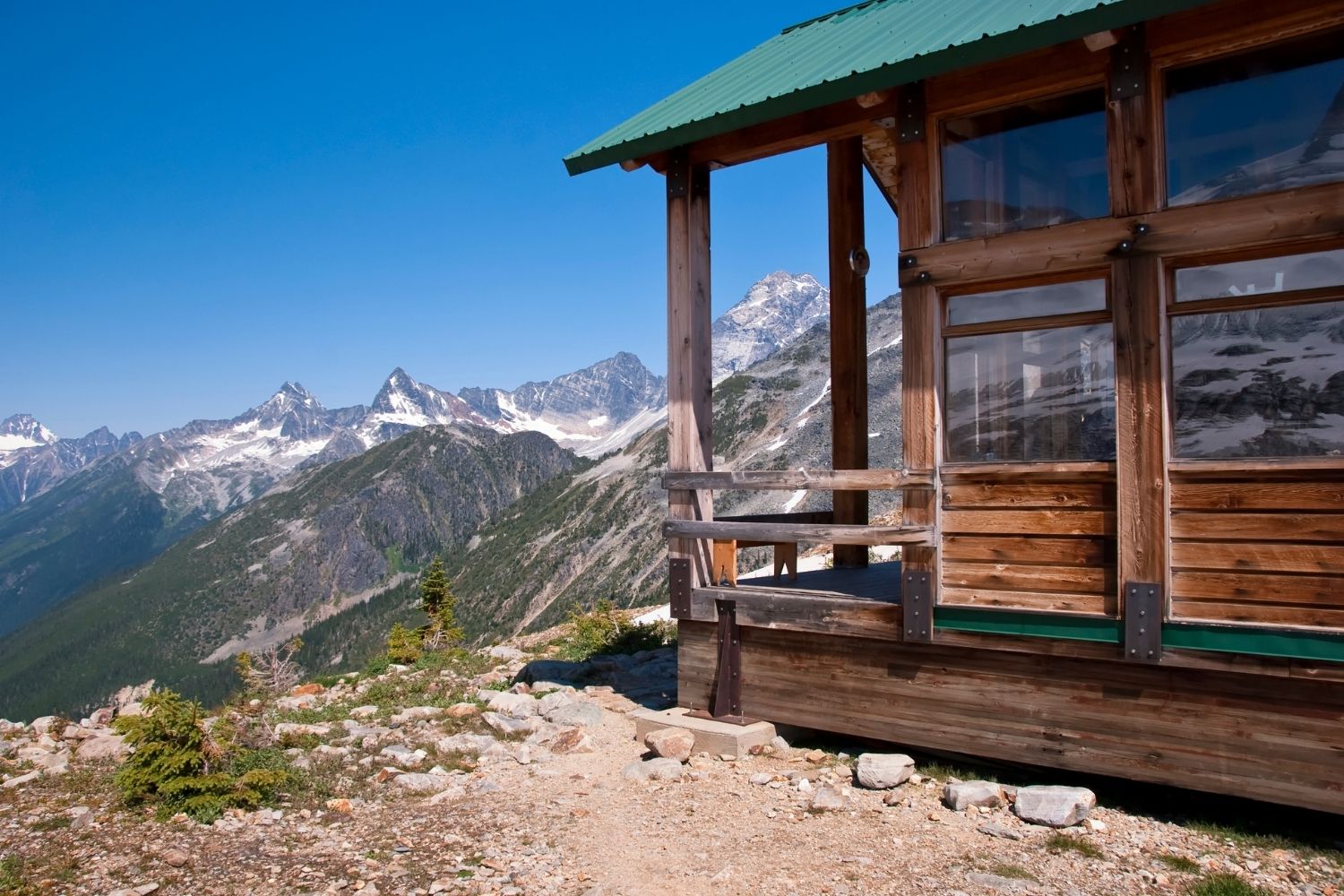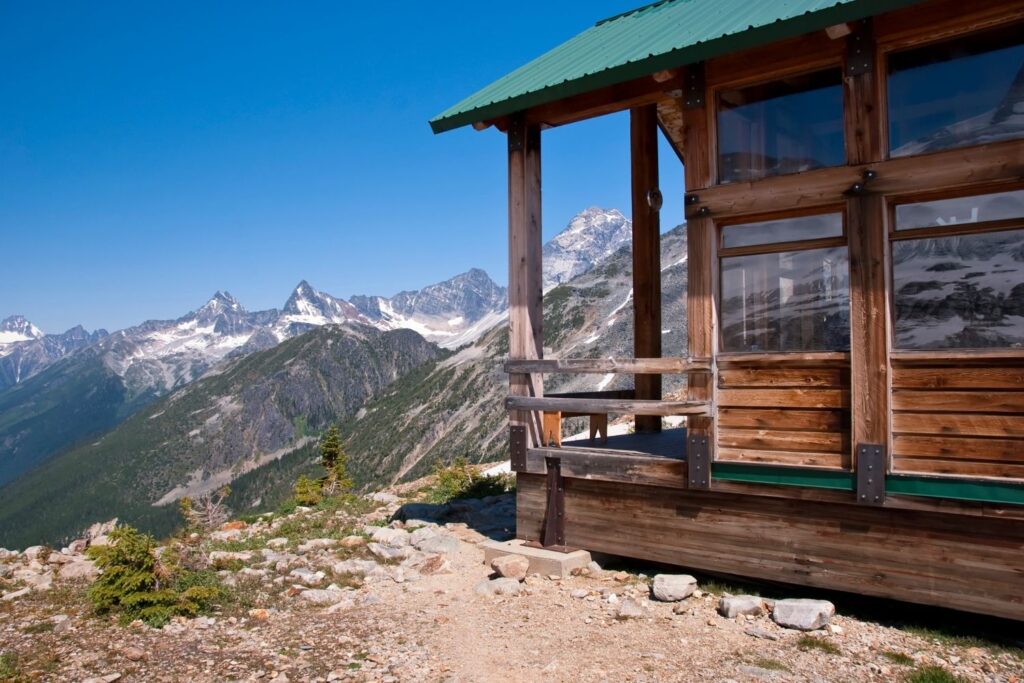 Between Revelstoke and Golden is a beautiful national park that many people often forget about.
There are fantastic hiking opportunities here in the summer and some butt-clenching backcountry ski opportunities here in the winter.
Some of my favorite hikes are the Great Glacier Trail, the Asulkan Valley Trail, and for an extra-long day, the Abbott Ridge Trail.
---
Golden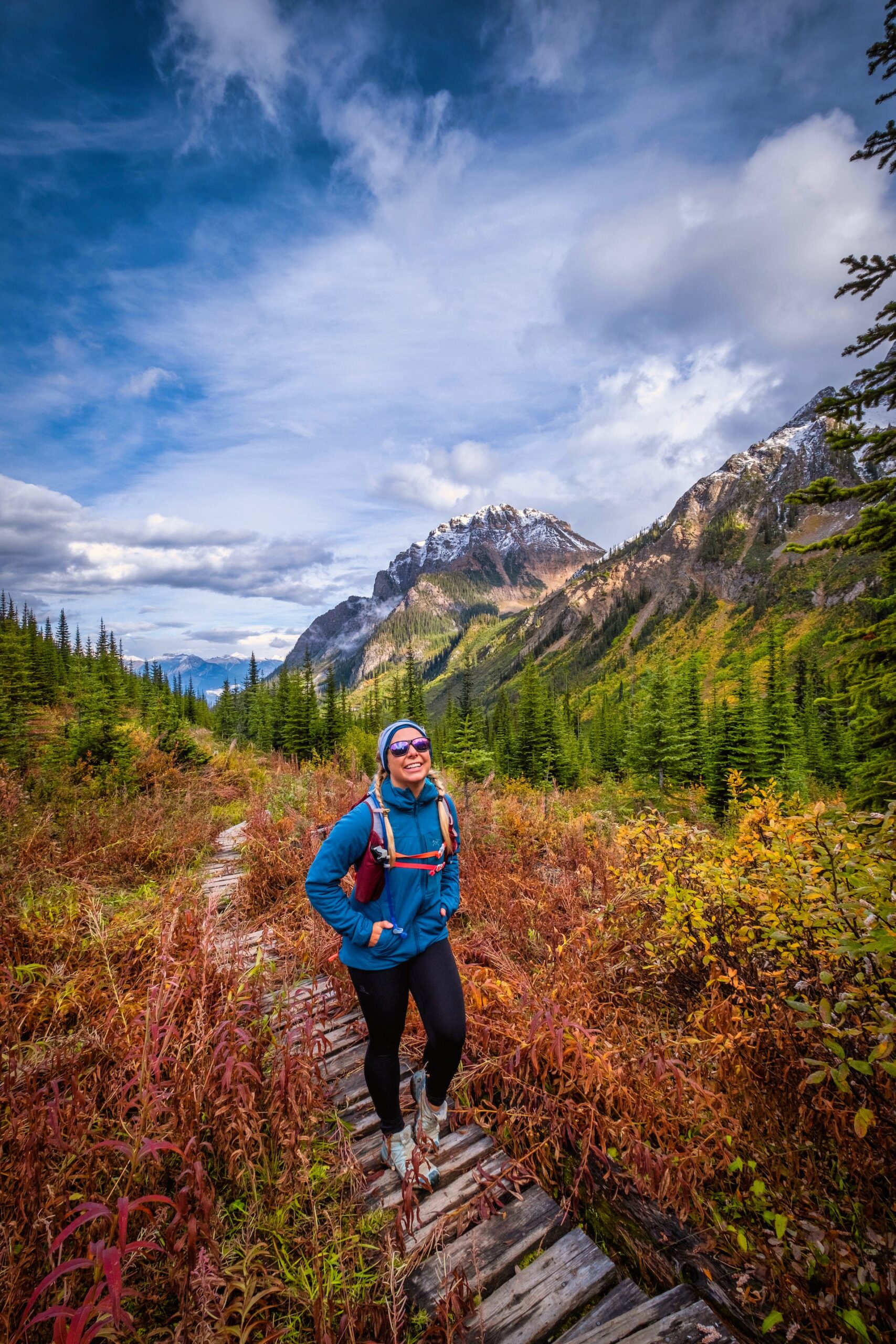 Continue to Golden on the Trans Canada highway and enjoy one of the best mountain towns that give excellent access to Glacier National Park and Yoho National Park.
Golden is a small town with under 4000 people in southeastern British Columbia. The closest major city is Calgary, about four hours away, so it's a bit in the middle of nowhere, but not relatively as quiet as Revy.
Golden is built around the Columbia and Kicking Horse rivers and surrounded by the Purcell and the Rocky Mountains. There are tons of great hiking opportunities in the summer and in the winter, Golden is home to one of the best ski resorts in the world – Kicking Horse Mountain Resort.
Golden provides that fantastic mountain town feel, without the hordes of tourists that you'll find in Banff and Canmore. It's a love stop for 2-3 days, so you can enjoy the Golden Skybridge or the KHMR Via Ferrata.
35 Best Things to do in Golden, BC
---
Emerald Lake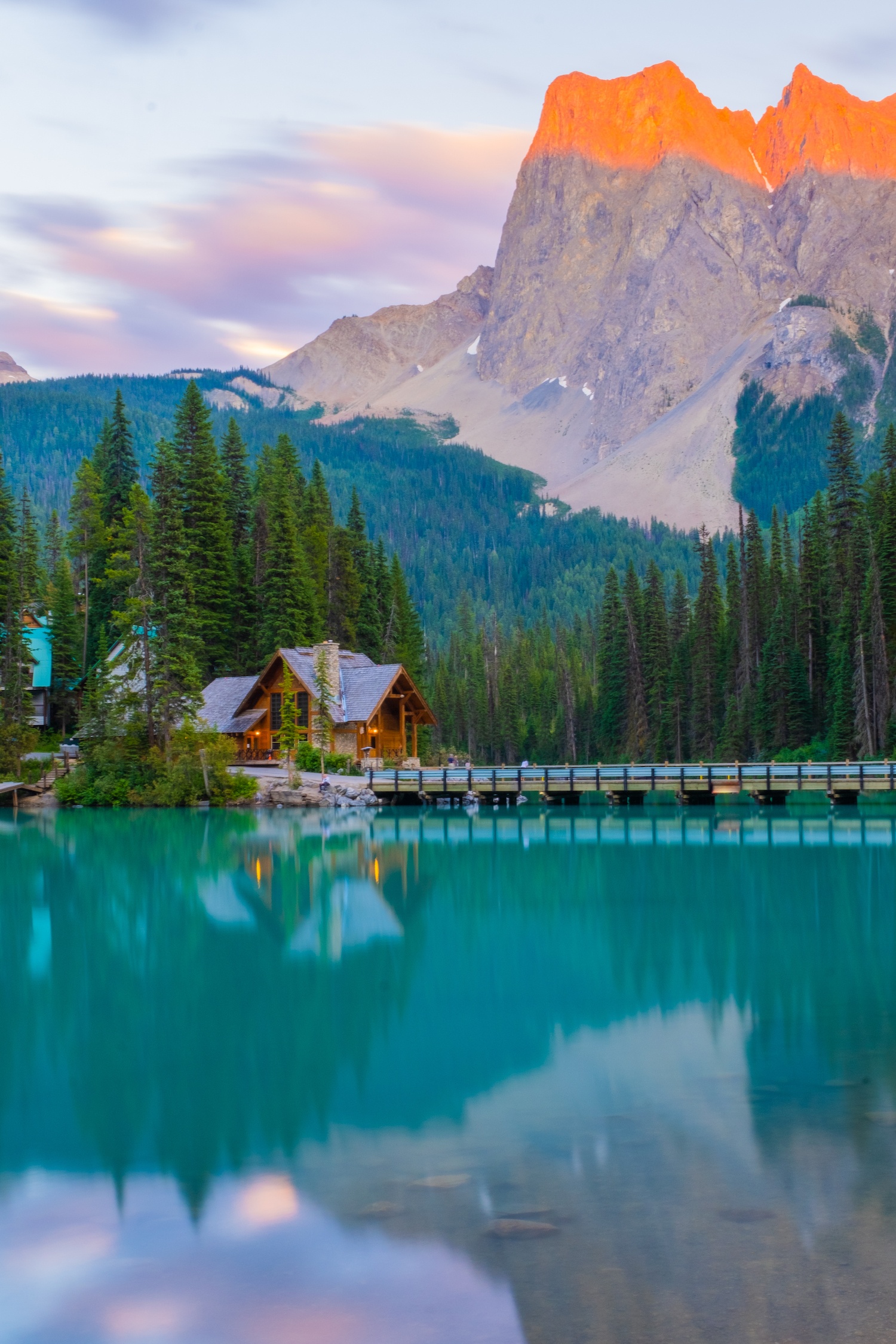 Emerald Lake is a must-stop when driving between Calgary to Vancouver. It's one of the most beautiful lakes in all the Canadian Rockies. When you reach Emerald Lake, you'll first notice the color. I'm sure you can guess it's pretty Emerald from its name. Emerald Lake gets its name as the glacial waters refract light in a vibrant display of color.
The lake is surrounded by colossal peaks in all directions. One of the best things to do in Emerald Lake is walking around the lake, paddle on it, or enjoy the views with a coffee at the Cilantro restaurant.
Emerald Lake in Canada: 15 Things to Know (Yoho, British Columbia)
---
Tak Falls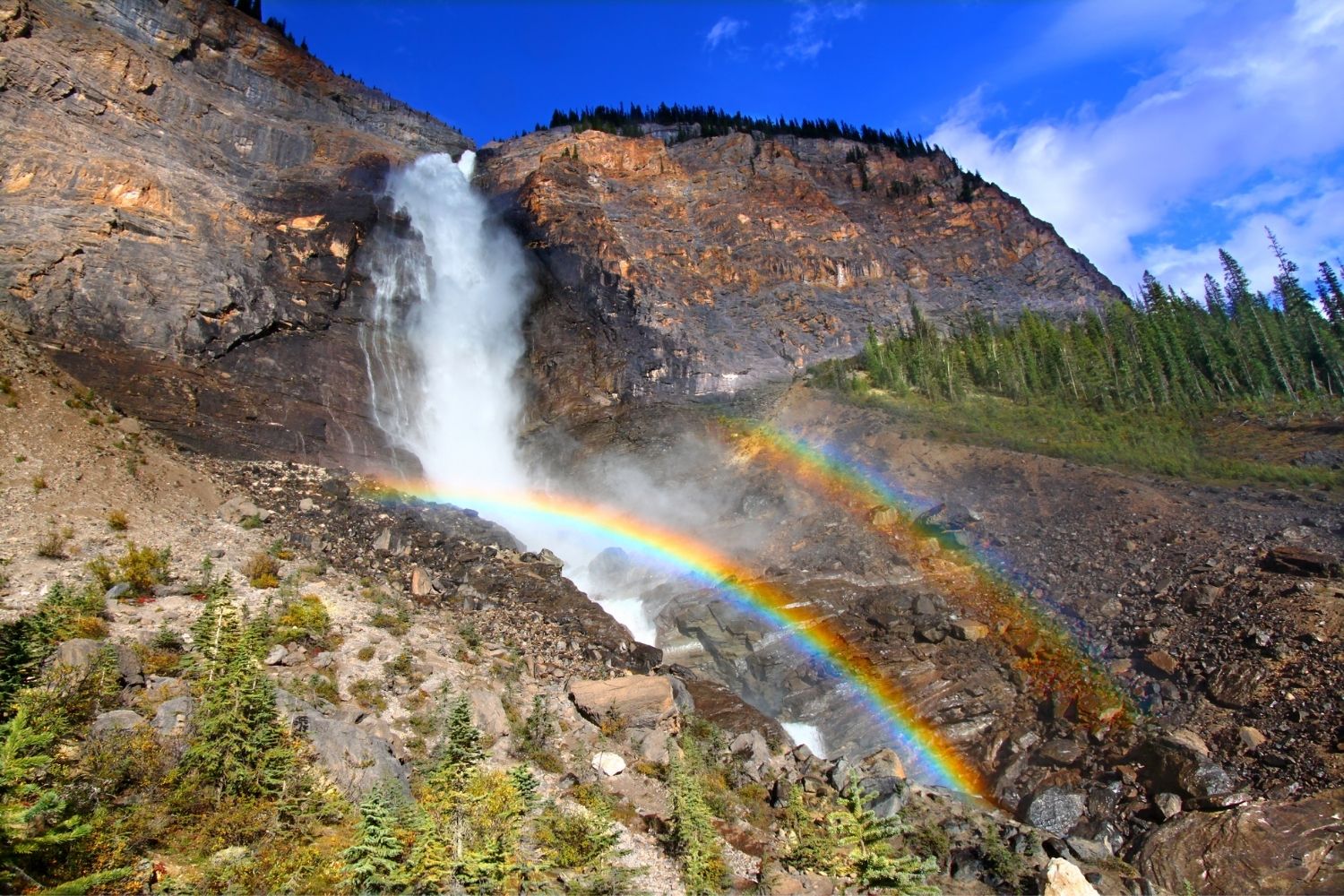 Takakkaw Falls is conveniently located near the small town of Field, just off the Trans Canada highway. It's less than an hour away from the town of Golden and less than 30 minutes from Lake Louise. Seeing Takakkaw Falls is one of the best things to do in Yoho National Park.
Takakkaw Falls is the second-highest waterfall in Canada at 373 meters. There are two drops, with the main drop whopping 254 meters high! It's incredibly accessible and doesn't require any hiking to get to, a rarity in the Rockies.
---
Lake Louise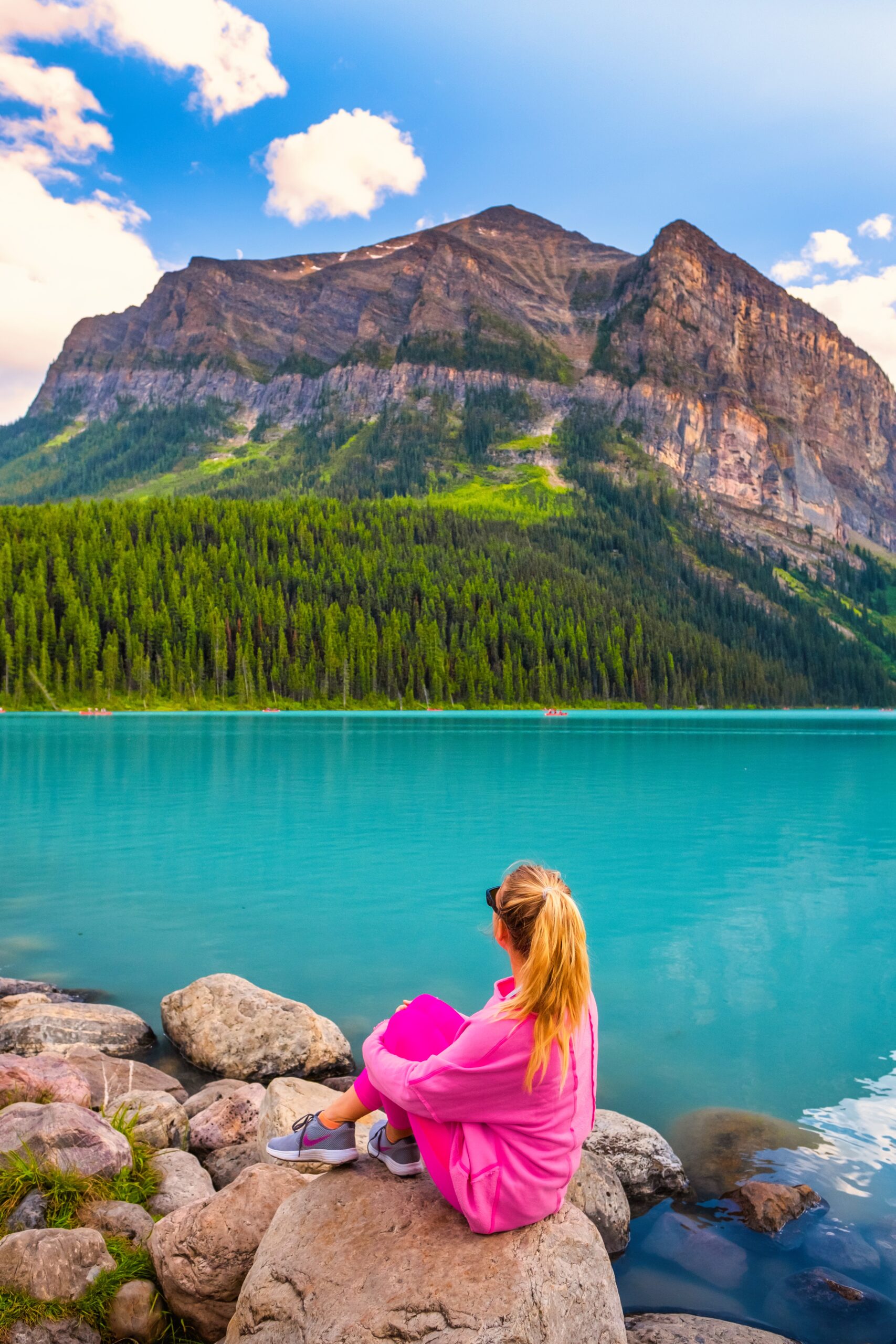 Lake Louise is one of the most beautiful sites in Western Canada, if not the whole country. Anyone driving between Vancouver and Calgary would kick themselves if they missed stopping here.
Picture a bright blue lake with mammoth glaciers in the background. This is Lake Louise, and it's well worth a stop in the summer and winter. In the summer, you can enjoy a thawed lake where you can paddle and hike high above the lake for beautiful views. In the winter, many people head here to enjoy the ice castle, ice bar, and ice skating in paradise.
25 Amazing Things To Do In Lake Louise
---
Downtown Banff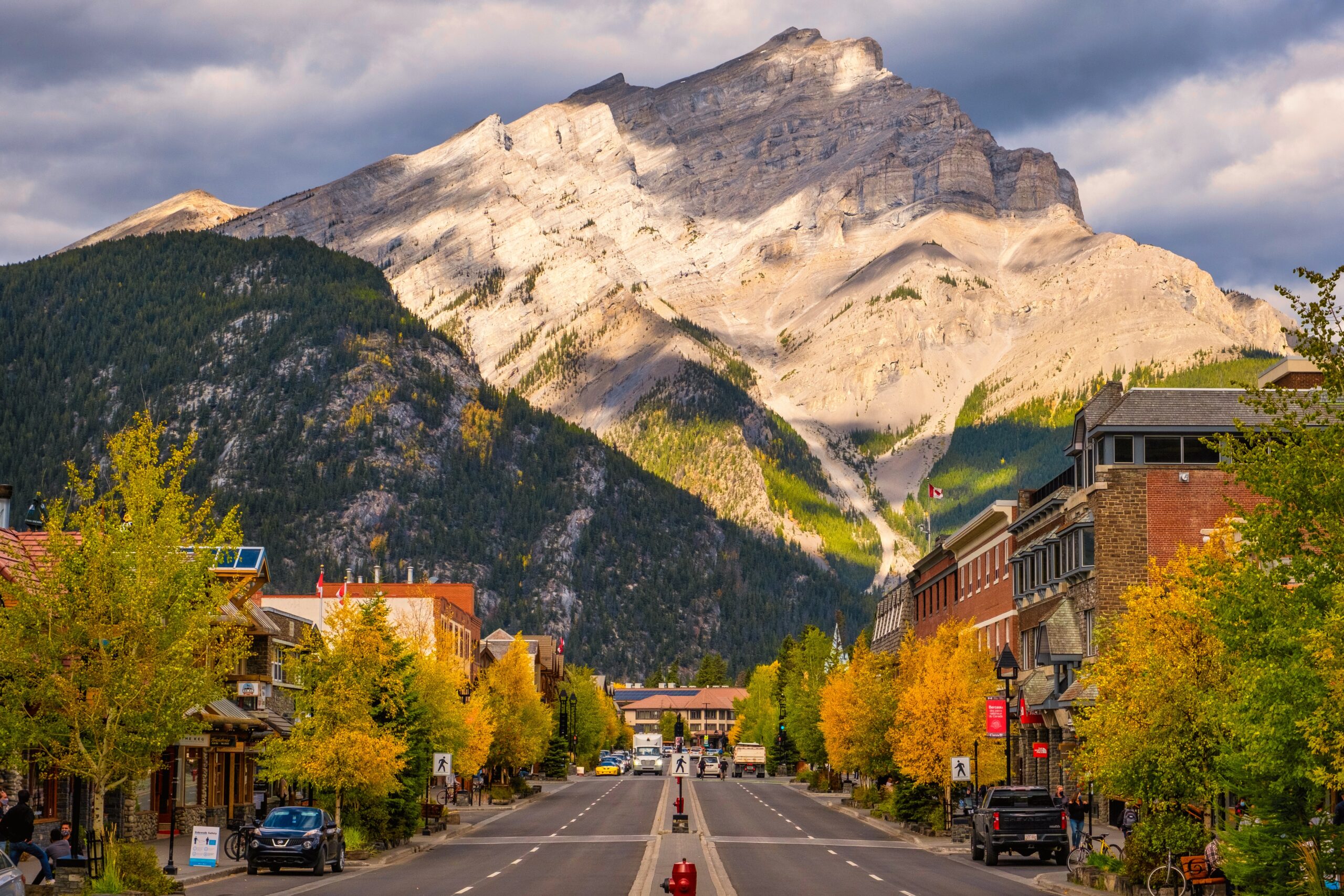 The town of Banff is almost too beautiful to be real. There are plenty of things to do in Banff during every season. From strolling the storefronts and enjoying all the fantastic Banff restaurants one can easily spend an entire week and never get bored.
There are plenty of hikes around the park, but if you want to stay close to the Downtown I recommend hiking Tunnel Mountain, taking the Banff Gondola up to the top of Sulphur Mountain, or walking to Bow Falls.
For those who want to stretch their legs on two wheels, one of my favorite things to do is bike the Minnewanka Loop. That will take you to Cascade Ponds, Two Jack Lake, and Lake Minnewanka!
20 Beautiful Banff Cabins and Chalets to Get Cozy In
---
Canmore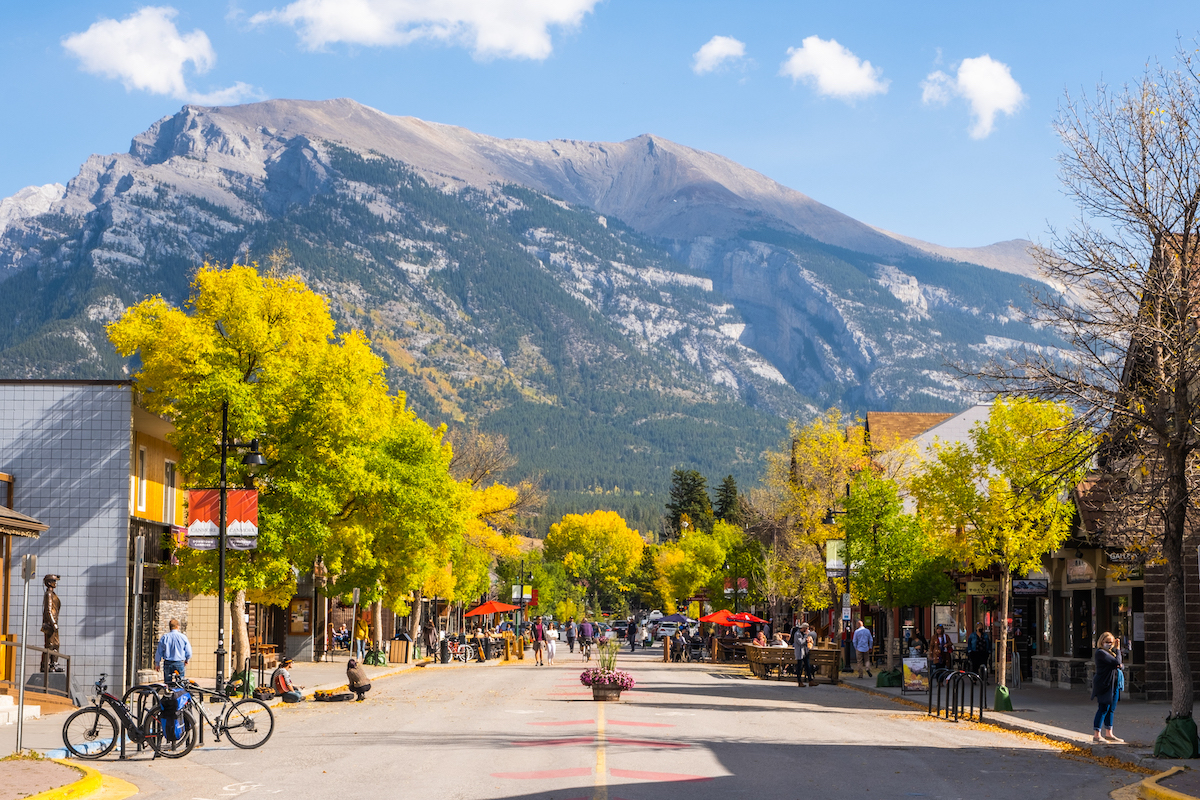 About 15 minutes past Banff is my favorite mountain town in the world – Canmore! Here you can stroll the main street with a coffee in hand, taking in the views of Grotto Mountain ahead of you. Head up the Canmore Reservoir, or hike to the summit of Ha Ling.
When you visit, you will have to try hard not to get bored in Canmore. It's often slightly cheaper to stay in a Canmore hotel over a Banff hotel, and depending on the season, you can often find a deal.
BEST Canmore Hotels with a Pool (& Private Hot Tub!)
---
Kananaskis Country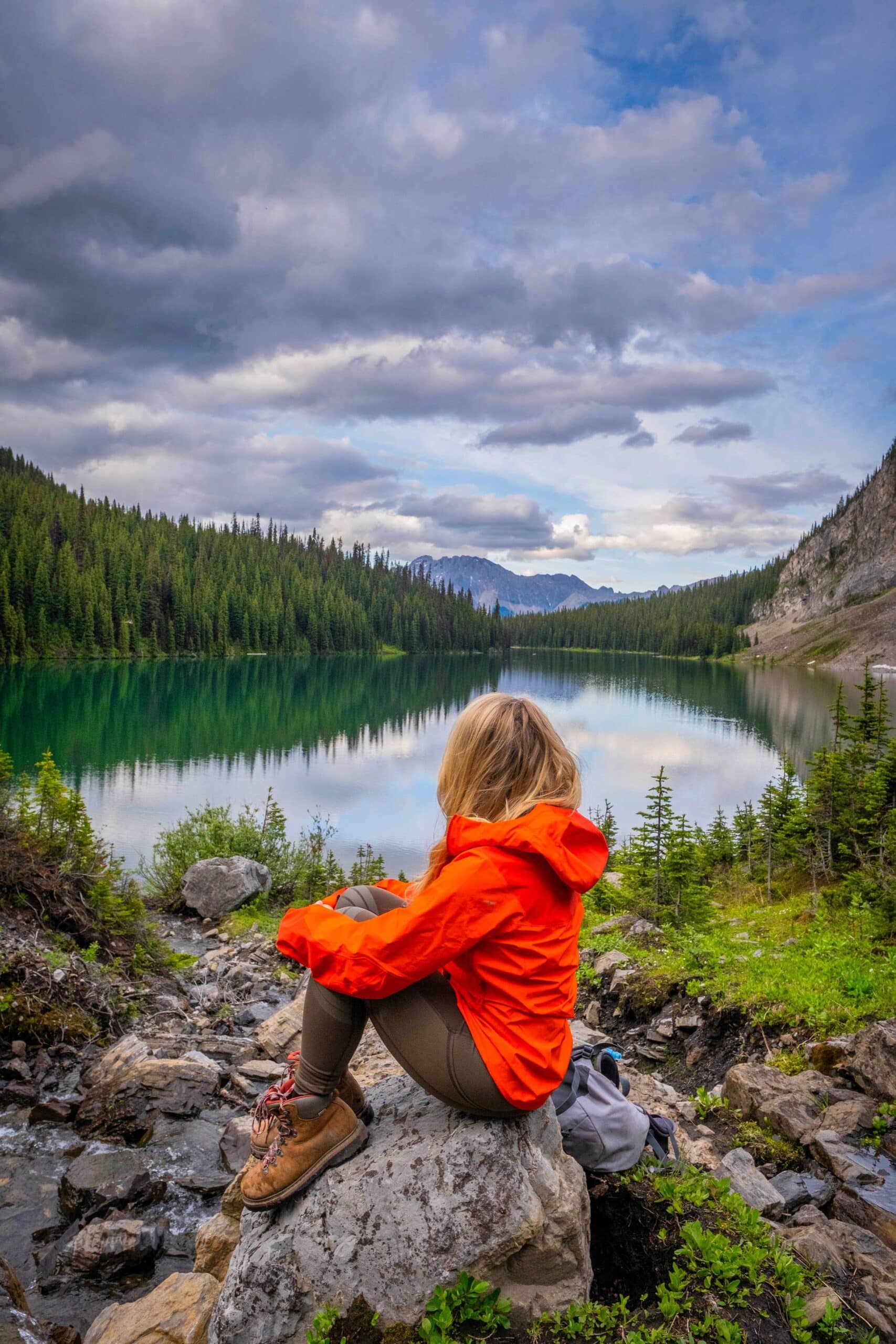 For those looking to go hiking, Kananaskis Country is one of the best places in Canada. Head here before arriving in Calgary to see beautiful lakes like Kananaskis Lakes, Rawson Lake, and Spray Lakes.
Or grab some poles and start the trek to the top of Smutwood Peak or Tent Ridge. There are endless things to do in Kananaskis for everyone to enjoy!
21 Kananaskis Hikes To Put on Your Summer Bucket List!
---
Calgary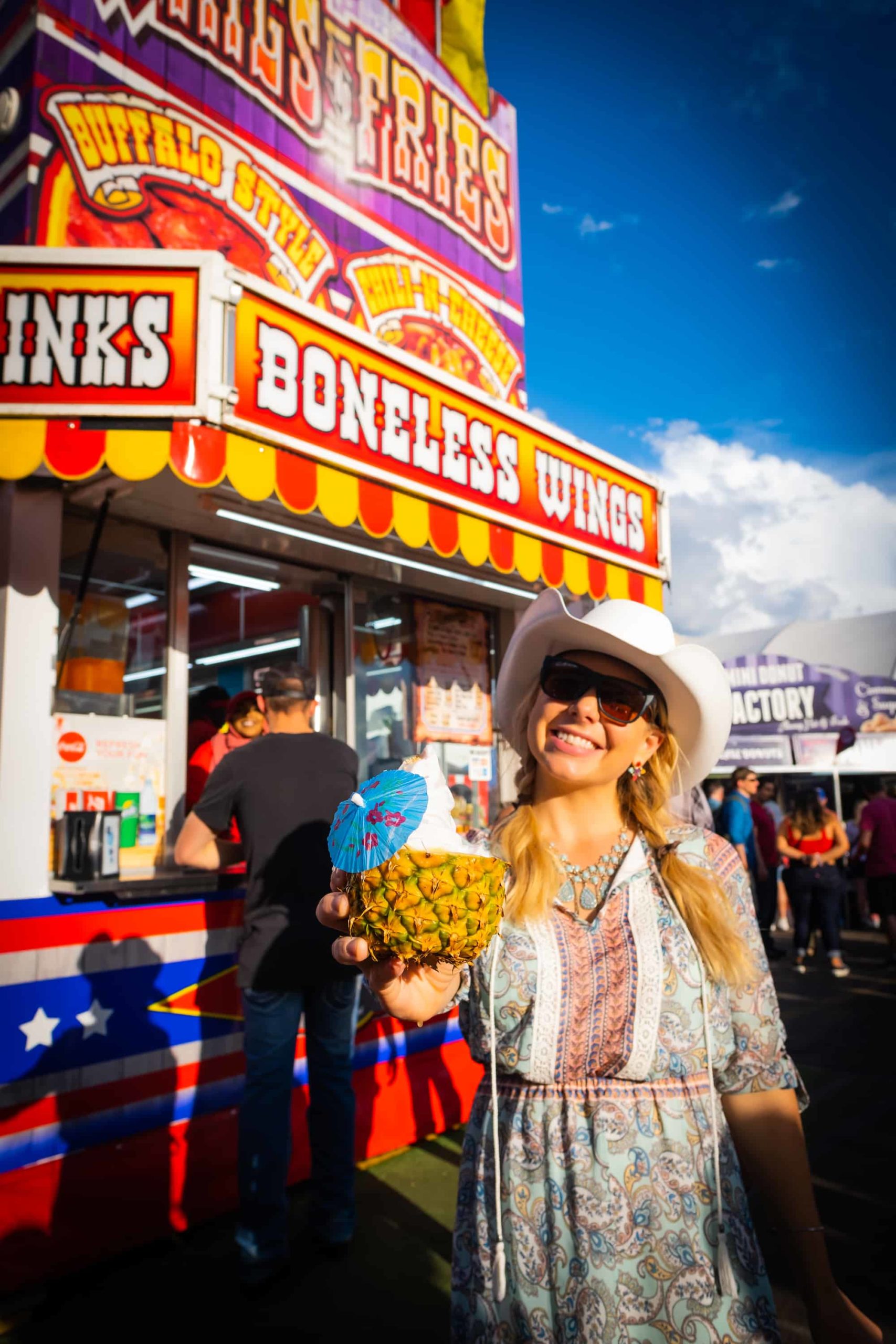 You've made it to Calgary, which may be the end of your journey. Don't just hop on the plane and take off! There are some amazing things to do in Calgary and some delicious Calgary restaurants to enjoy.
If you happen to be visiting mid-July around the time of the Calgary Stampede you are in for a real treat. Other fun things to do include seeing Studio Bell or heading up to the famous Calgary tower.
---
Renting a Car in Canada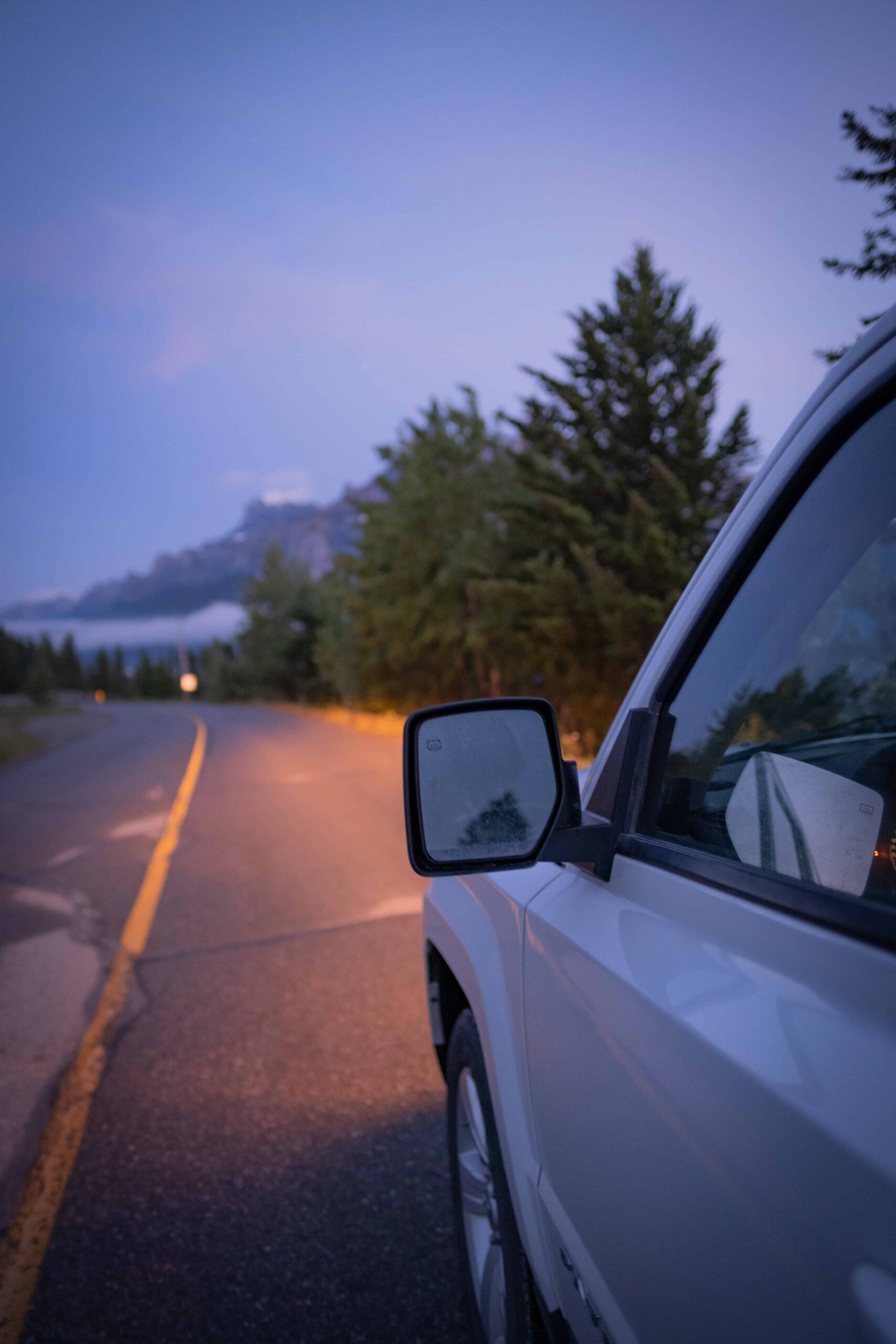 If you don't have your own car, it's best to rent a car in Vancouver or Calgary. You can rent one at Vancouver International Airport (YVR) or Calgary International Airport (YYC). You can either rent a one way or do a return trip.
Although rates tend to get a bit cheaper once you get away from the airport and into the city. We like to use Discover Car Hire to find the best deals. See our best rental car tips before renting!
---
Where to Stay in Calgary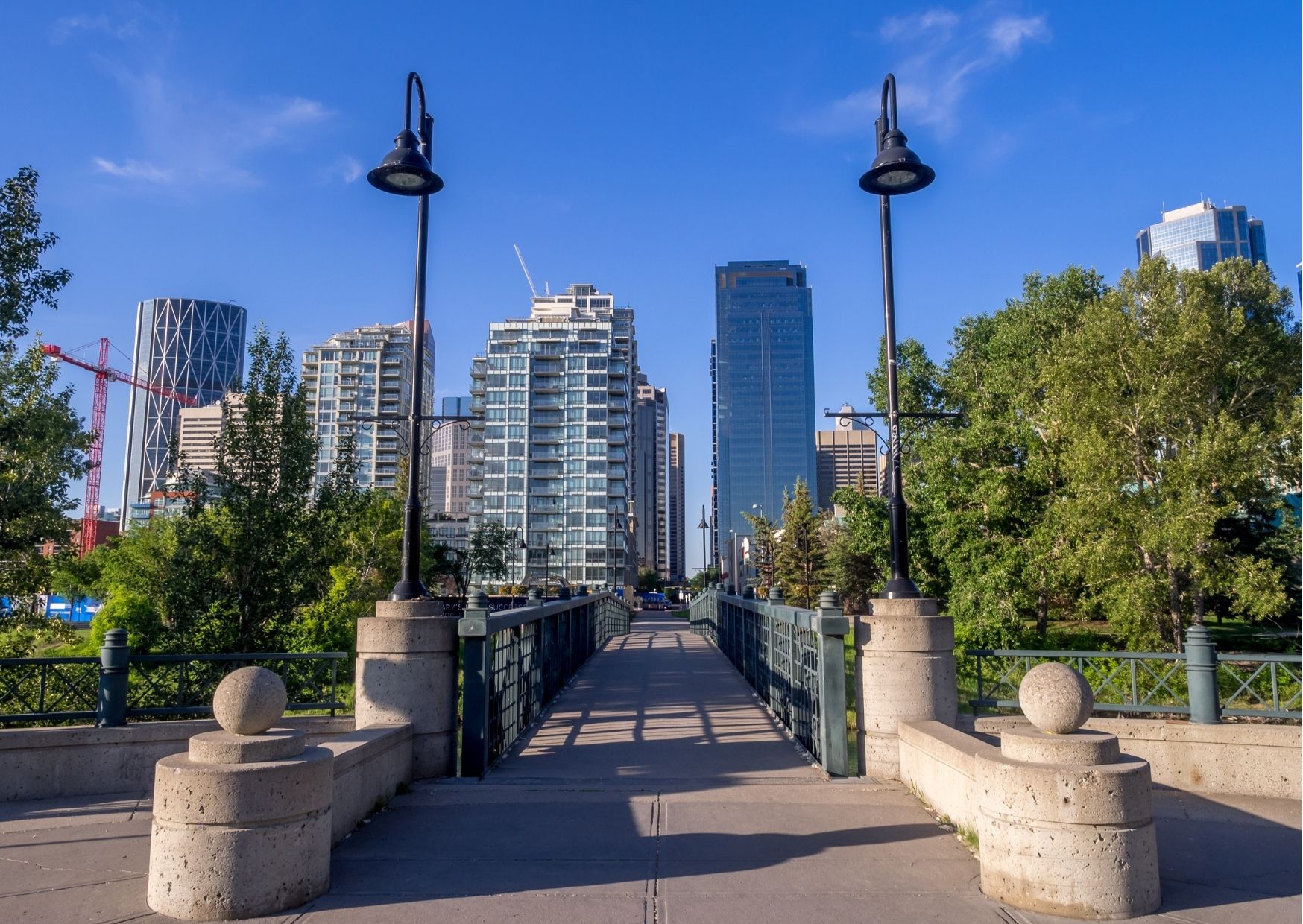 ---
Where to Stay in Vancouver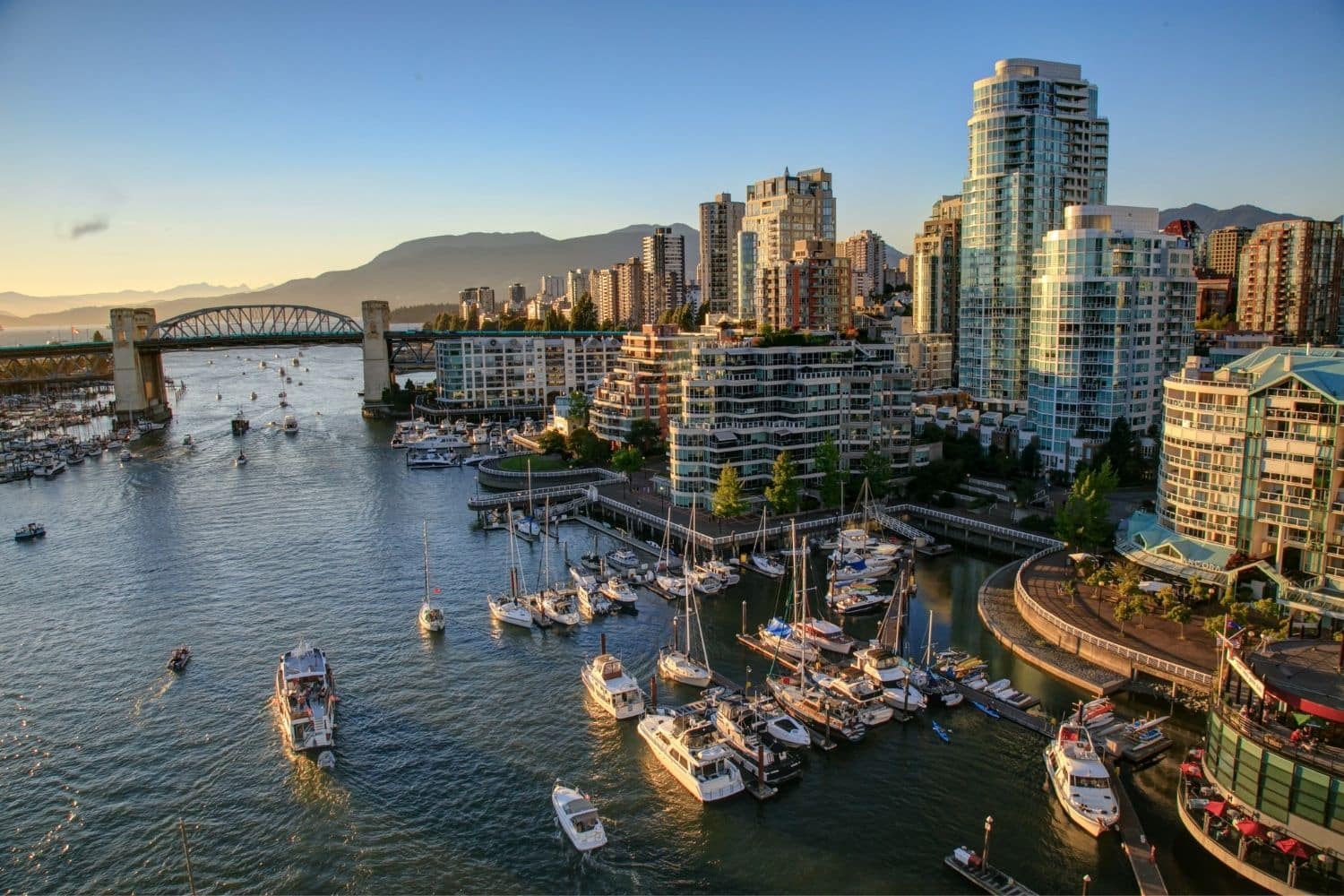 ---
Hopefully, this helped you determine the best sights to see between Vancouver and Calgary!
If you have any other questions leave a comment or see our Canadian Rockies travel guide for more articles about photography spots, lakes, hikes, and everything else.
---
↓ Join the community ↓
The Banff Blog Facebook Group is your headquarters for the Canadian Rockies travel advice and information. Including hike info and off-season travel information. This is also a place where you can meet one another when you need adventure buddies.

Plan Your Trip to the Canadian Rockies