British Columbia is not just one of the most beautiful places in Canada, but the entire world. There are so many amazing places to visit in BC, it would be impossible for any visitor to feel fulfilled after just one trip.
From roaring waterfalls, colossal peaks, pristine coastline, and bright blue lakes, there are plenty of amazing places to go in BC. Let's dig into just a few to get you started with your travel planning!
---
The Best Places to Visit in BC
---
1. Joffre Lakes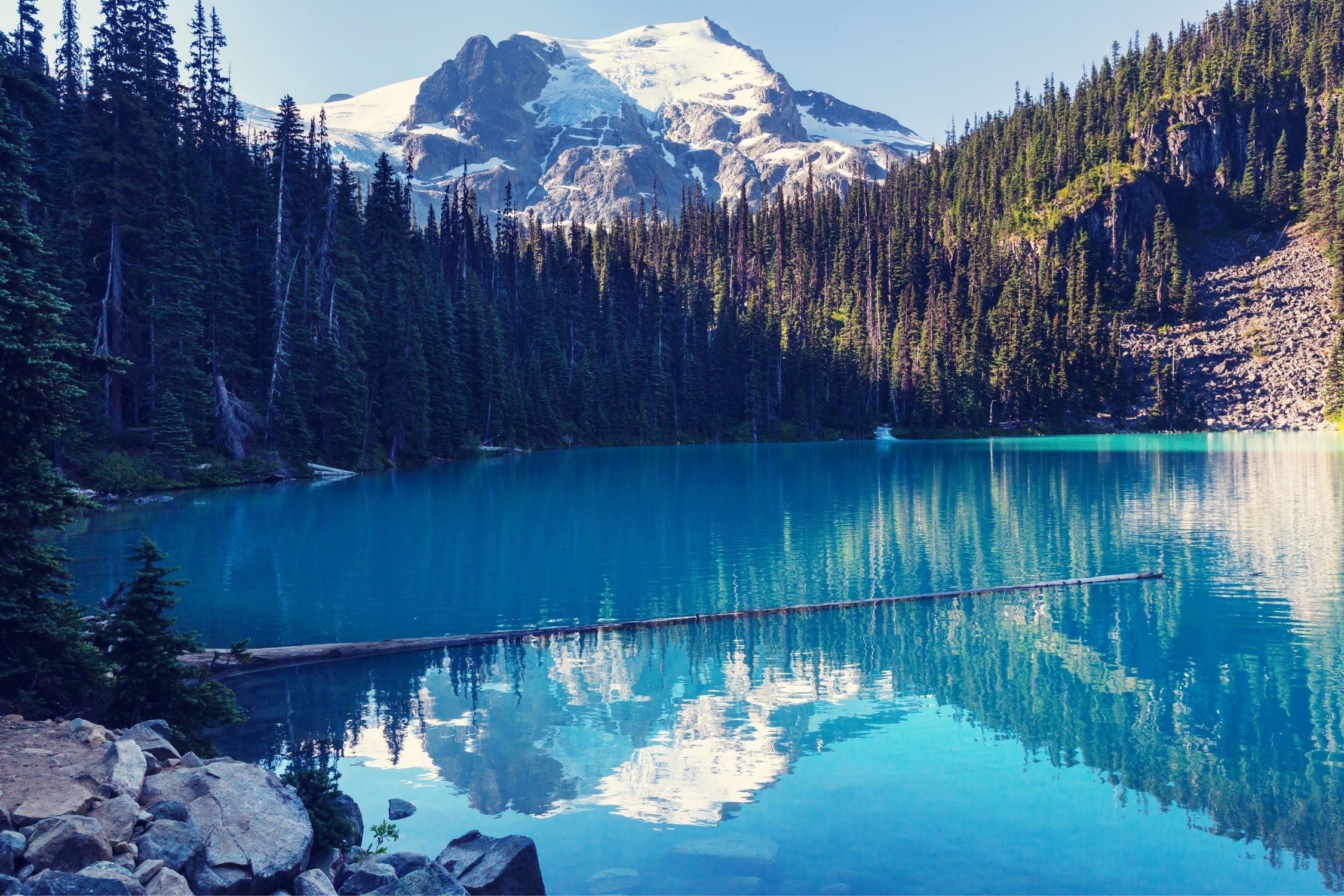 When you visit Joffre Lakes, you're not visiting one or two lakes but three incredibly beautiful glacier-fed lakes with turquoise waters and stunning surroundings. The lakes are situated in a provincial park and the hiking trail that leads to them is one of the best in the entire country.
The first lake you'll reach is called Lower Joffre Lake. Keep hiking and you'll reach Middle Joffre Lake and finally, you'll reach Upper Joffre Lake. The entire hike is about 9.4 kilometers and along the trail, you'll see snow-capped mountains, rushing streams and perhaps some wildlife.
Other popular activities in the park include camping, climbing and fishing.
---
2. Pacific Rim National Park Reserve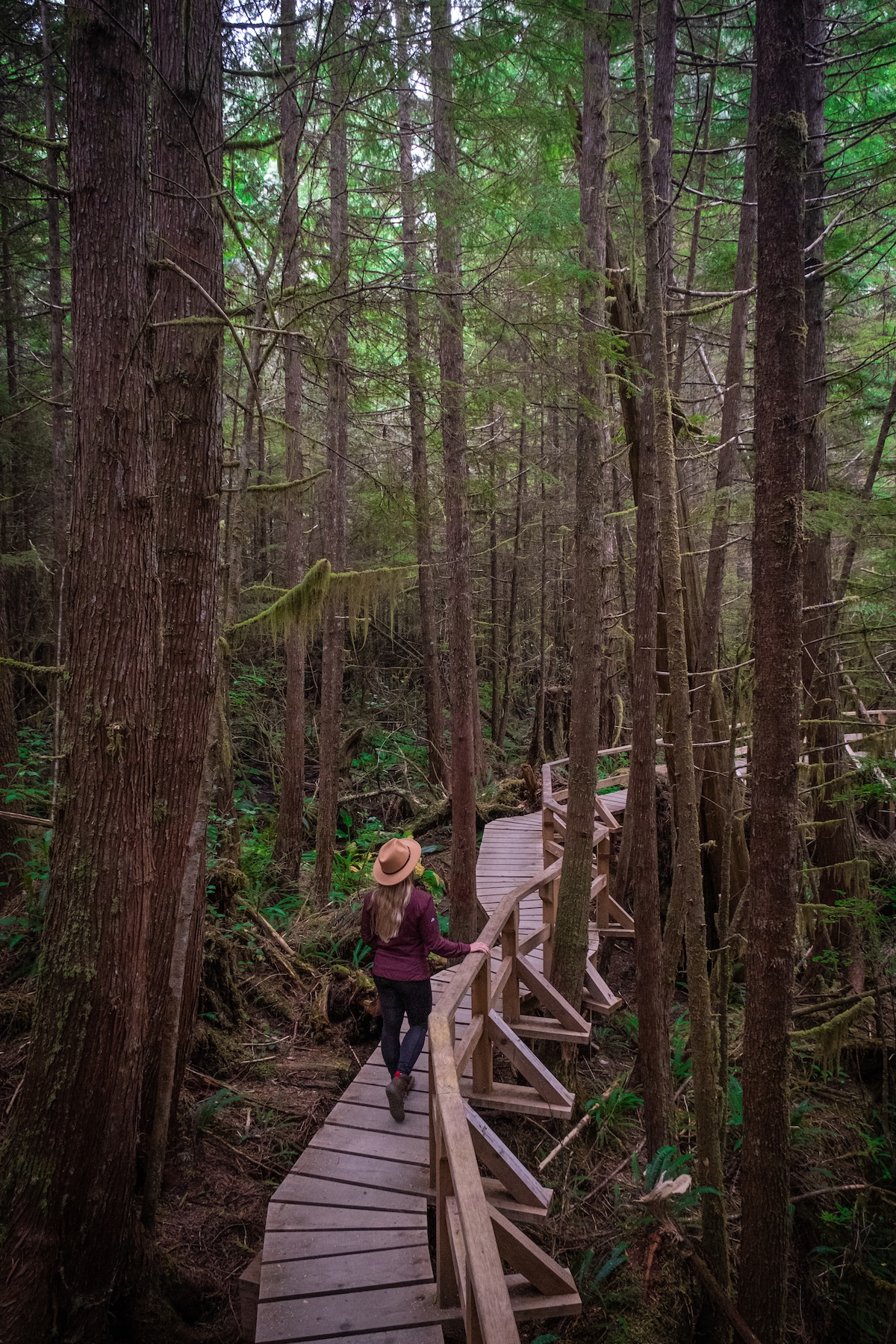 Easily one of the most stunning places to visit in BC. Situated on the west coast of Vancouver Island, Pacific Rim National Park Reserve is home to the country's temperate rainforest and a land of unspoiled beauty. Sandy beaches, rugged coastline, mountains and beautiful hiking trails, such as the West Coast Trail, make up the landscape but you also get a taste of history and vibrant culture.
Take an interpretive walk with a local guide, watch for wildlife, or embark on an overnight adventure to the Broken Group Islands.
---
3. Tofino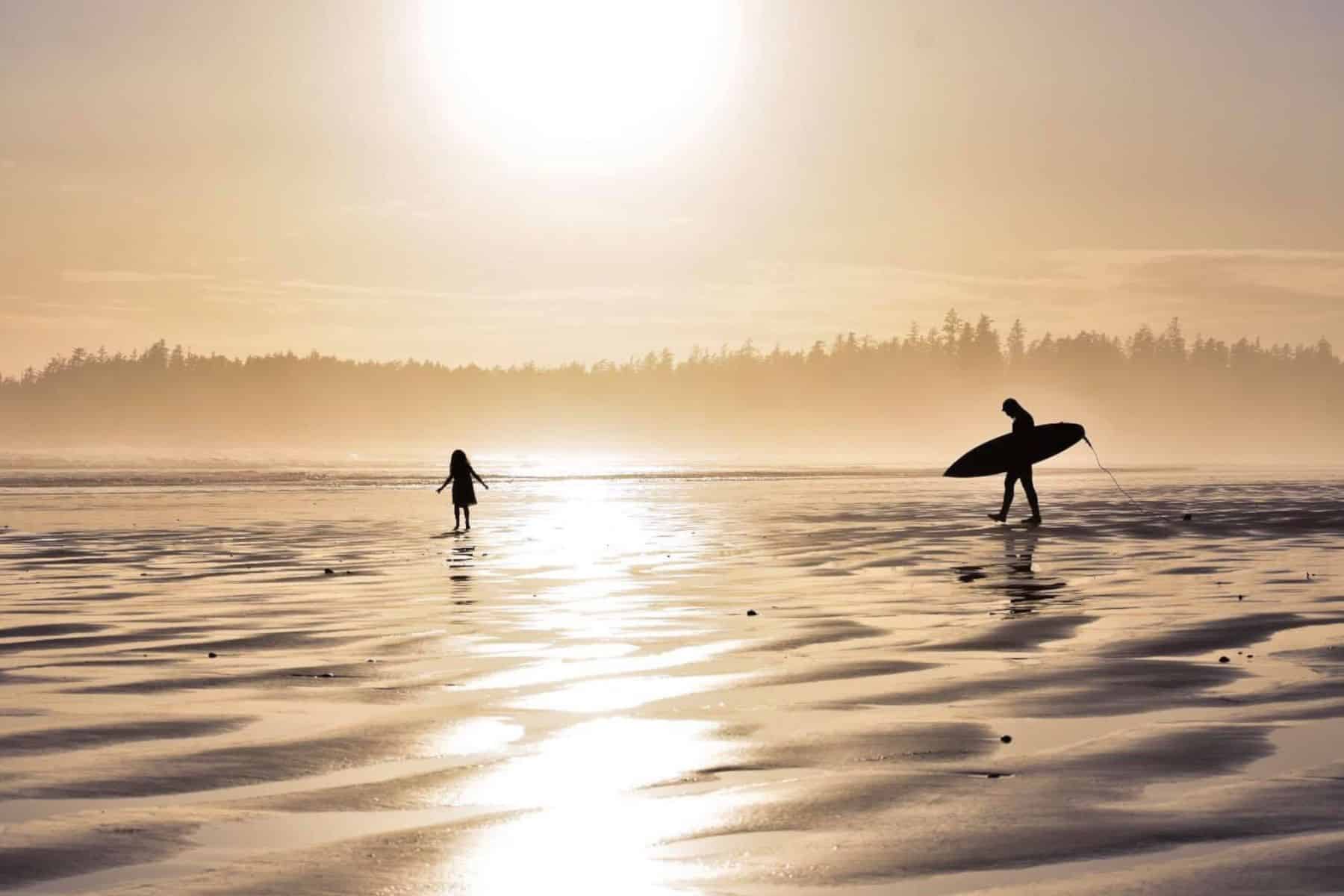 If you've heard of Tofino, you've likely heard about how it's a popular surfing destination but this small coastal town on Vancouver Island is so much more! The area surrounding Tofino features incredible scenery consisting of lakes, rainforests, sandy beaches, and rugged inlets.
Whether you love catching waves, hiking, birdwatching, kayaking, camping, whale watching, fishing, indulging in the vibrant foodie scene (the oysters are to die for), or just spending time in nature, there's something for everyone.
There are also many attractions including the Naa'Waya'Sum Gardens and the Roy Henry Vickers Gallery to also enjoy between all the adventures in Tofino.
---
4. Victoria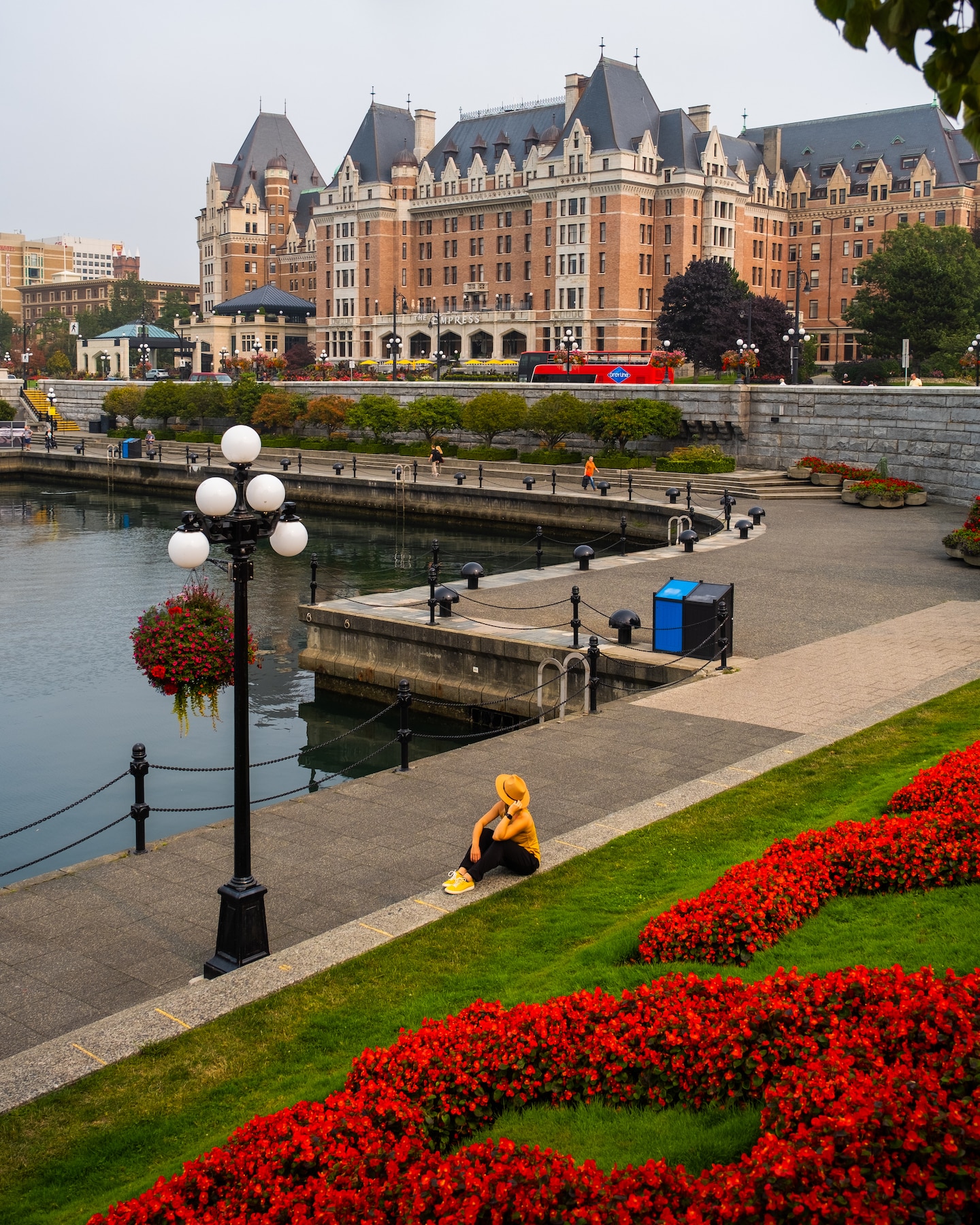 The British Columbia capital city of Victoria is one of the most beautiful cities in Canada, and it's easy to see why. With its lovely coastal scenery, Victorian architecture and so many gardens and parks that it has earned the nickname Canada's Garden City, this city is more than meets the eye.
Besides its good looks, it's known for incredible restaurants serving fresh, local food and for being an outdoor lover's paradise. Many hiking, kayaking and camping adventures await on the outskirts of the city!
Enjoy world-class attractions such as the Royal BC Museum, Craigdarroch Castle, Art Gallery of Greater Victoria, Miniature World, Victoria Bug Zoo and The Maritime Museum of British Columbia.
---
5. Sunshine Coast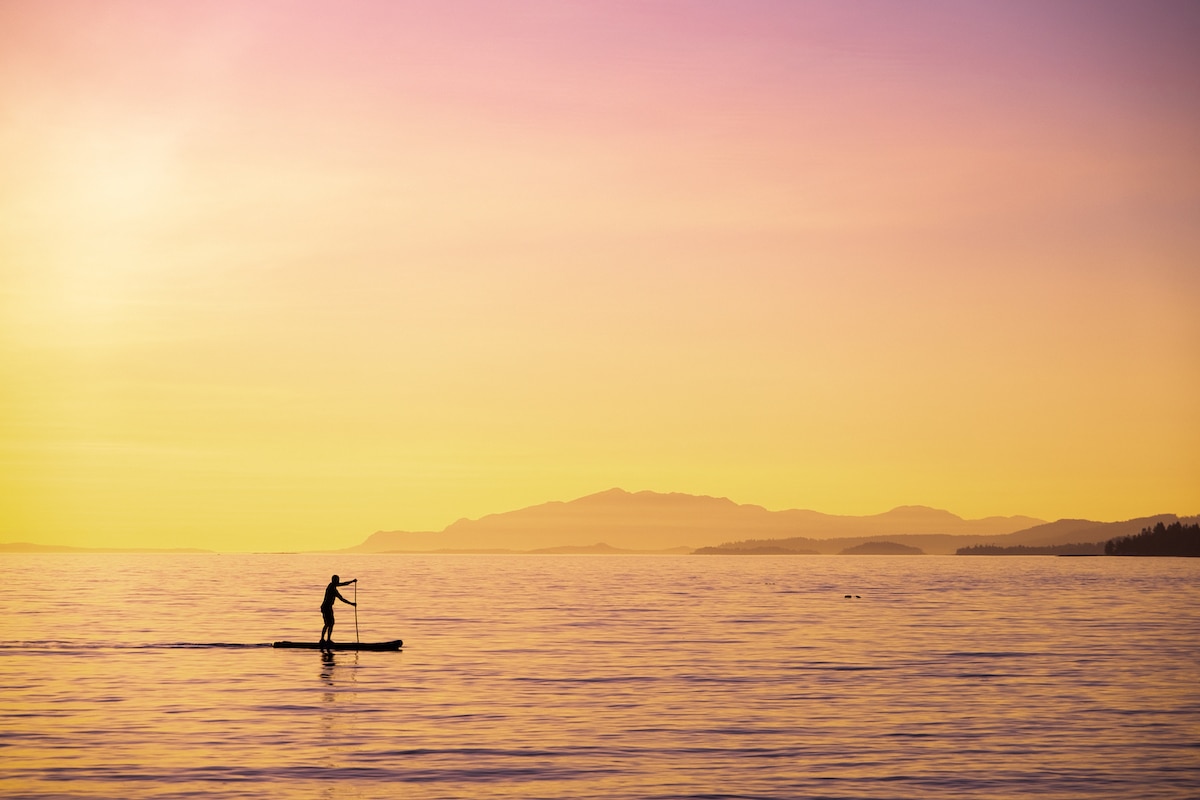 Jagged coastline, beautiful beaches, towering mountains, sparkling lakes, sprawling green spaces and plenty of sunshine are just some of the things the Sunshine Coast is known for. Within this 180 kilometer expanse of rainforest, you'll enjoy a range of activities including hiking, biking and kayaking.
Because it's only accessible by boat or plane, this place feels like it's a world away from the hustle and bustle of the cities. When you want access to modern amenities, stop at Noosa where you'll find a variety of eateries, shops and accommodations.
Several provincial parks are in the area, including Mount Richardson, Tetrahedron and Spipiyus which are wonderful to visit in the summer.
---
6. Garibaldi Provincial Park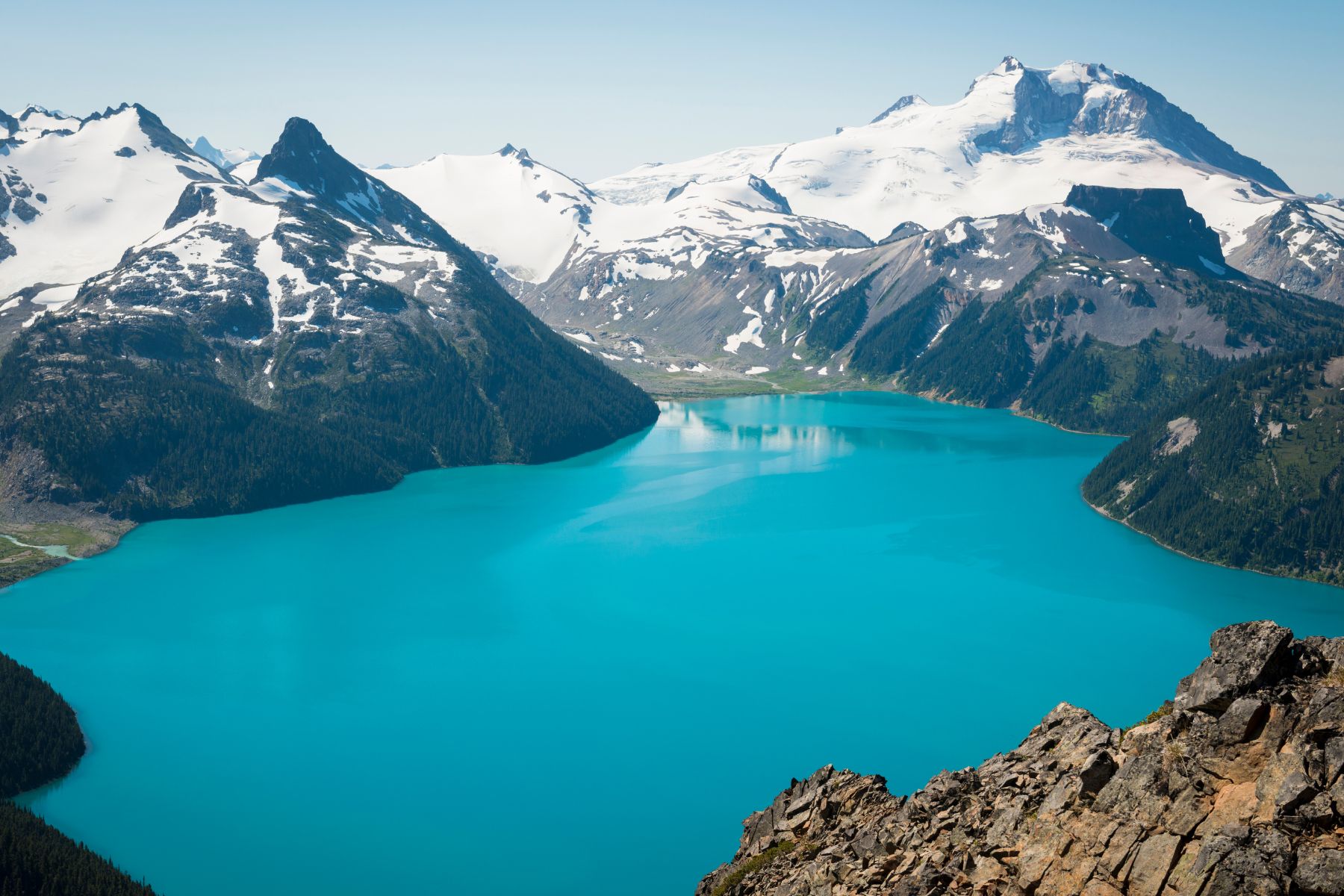 Mount Garibaldi is the prominent feature in Garibaldi Provincial Park near Squamish but it's also known for its distinct vegetation, wildlife, scenery and outdoor activities such as fishing, kayaking, climbing, biking, snowshoeing and hiking on more than 90 kilometers of trails.
One of the best things to do in British Columbia is tackle the steep climb to Garibaldi Lake and see where turquoise-coloured water is nestled between alpine mountains and a spectacular glacier as the backdrop.
---
7. Capilano Suspension Bridge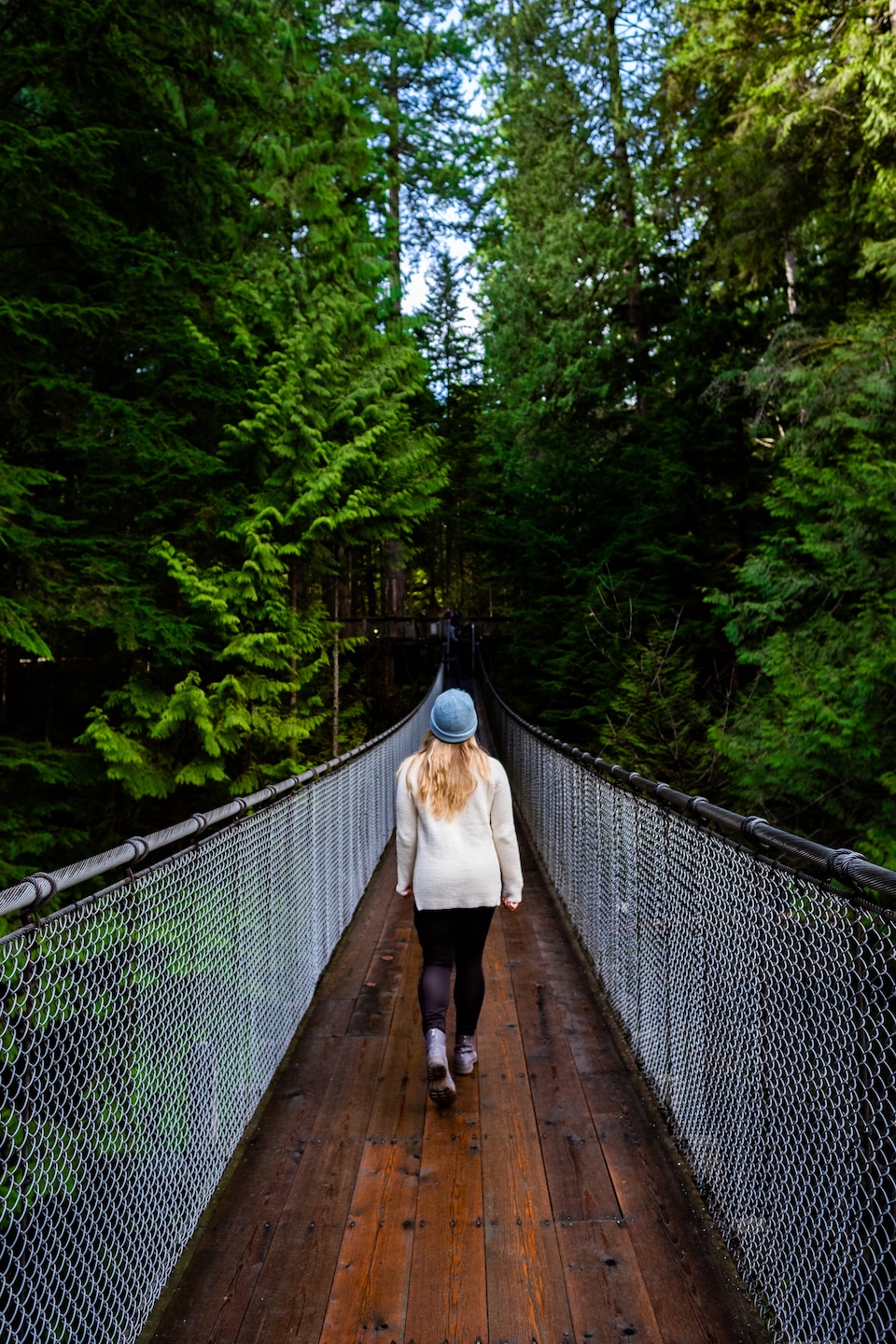 Easily one of British Columbia's top attractions. At 430 feet across, the Capilano Suspension Bridge is the longest bridge of its type in the world and is located in Vancouver.
It hangs 230 feet above a raging river, giving visitors a thrilling experience as they cross to the other side, enjoying views of the surrounding rainforest.
Treetops Adventure and Cliffwalk are the two other thrilling experiences available at this attraction.
---
8. Wells Gray Provincial Park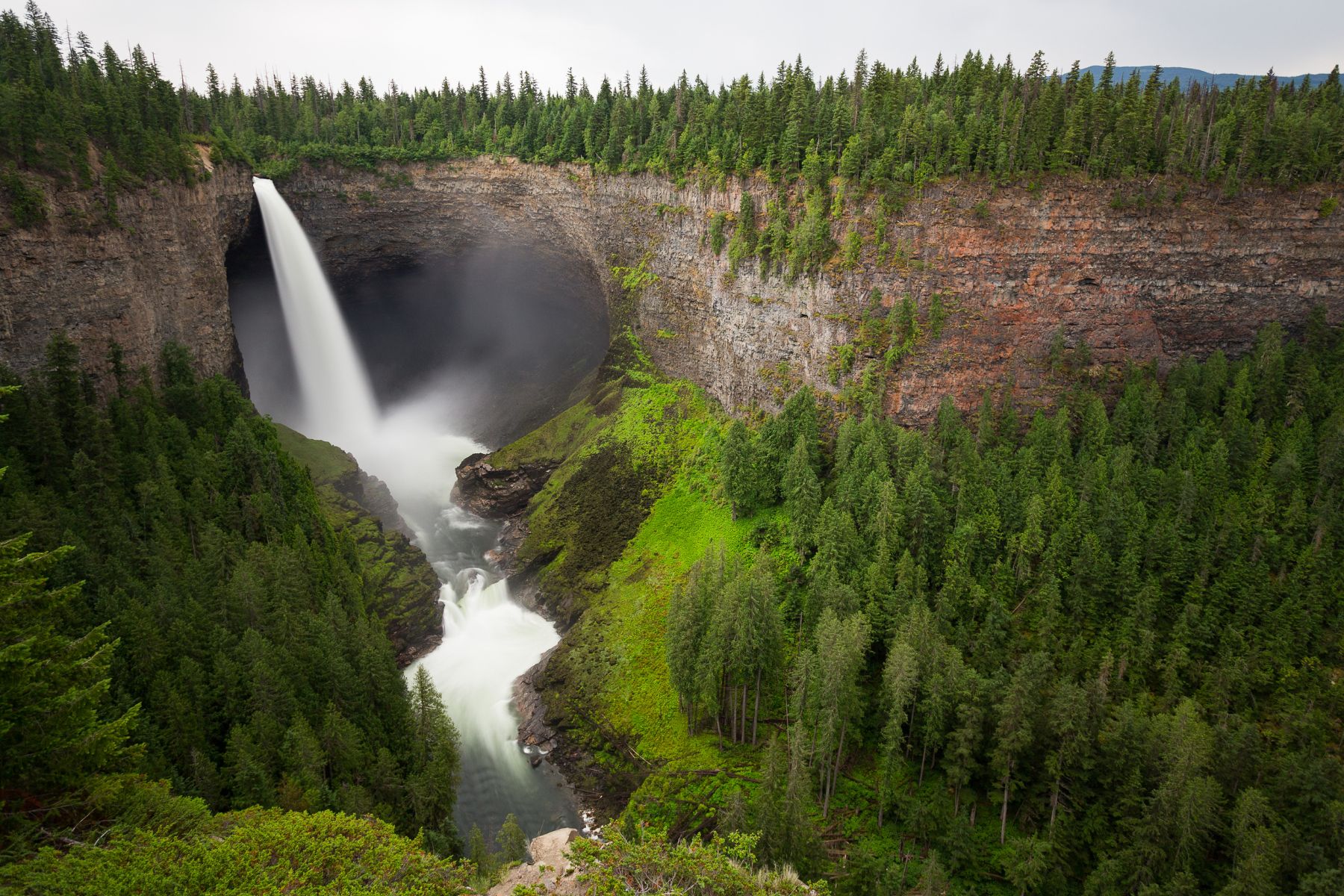 Located in Clearwater, Wells Gray Provincial Park is nicknamed Canada's Waterfall Park due to the 41 BC waterfalls within its borders, including the spectacular 141-meter-tall Helmcken Falls.
Lakes, snow-capped mountain peaks, sprawling meadows, canyons and many wildlife species are some of the sights you'll enjoy as you explore this huge wilderness area.
Enjoy hiking, kayaking, canoeing, horseback riding, river rafting, fishing and exploring the abandoned Ray Farm while you're there.
---
9. Squamish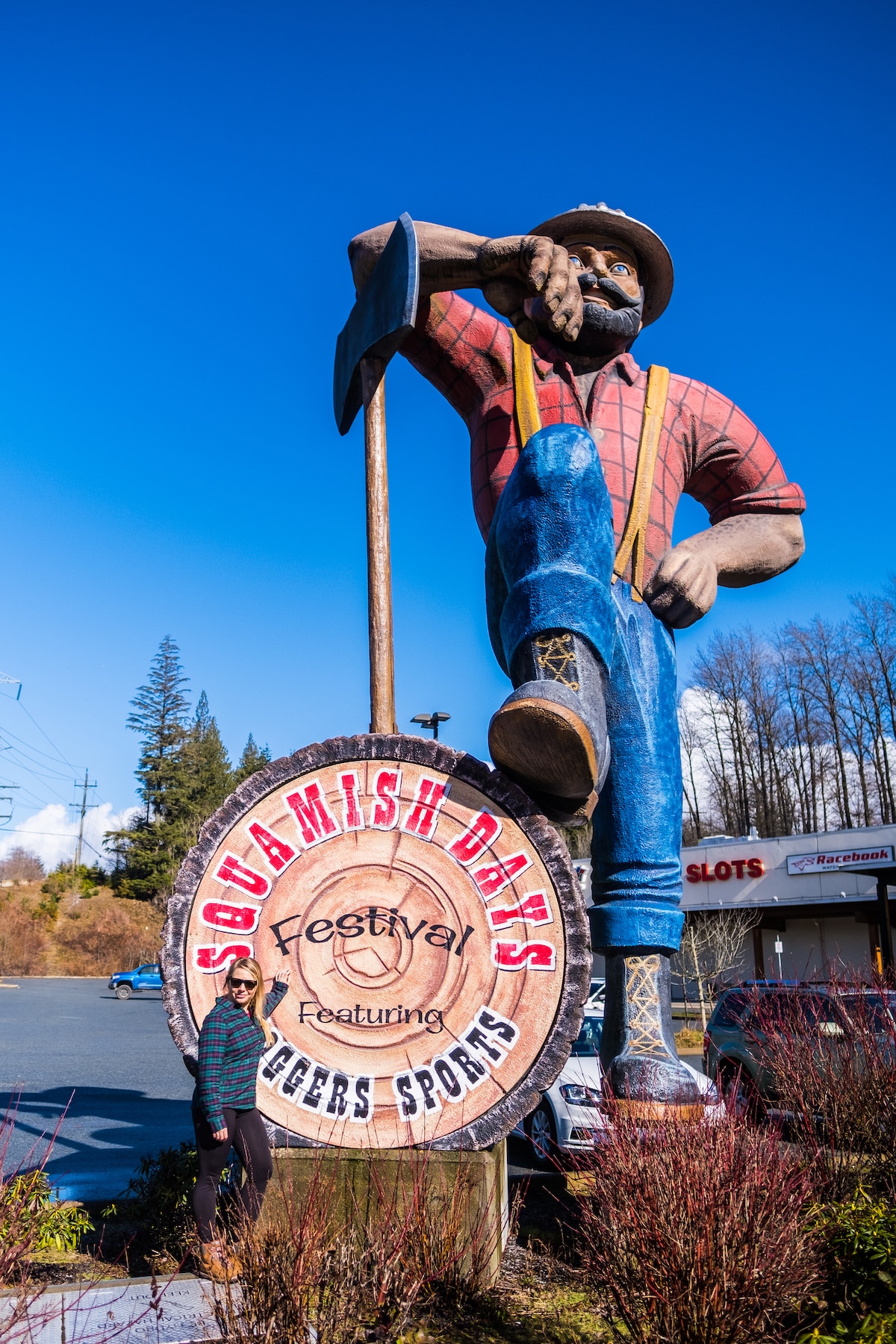 Squamish is an amazing mix of history, culture and outdoor adventure and one of the best places to visit in BC. With many trails and a location close to mountains, ocean and rivers, you'll have plenty of opportunities to go hiking, biking, climbing, kayaking and river rafting.
Explore Shannon Falls, marvel under Stawamus Chief, a granite dome that you cannot miss, watch for bald eagles and explore the downtown district which features many shops and restaurants. Some of the best things to do in Squamish is go mountain biking, or if you're a climber, this is a world class climbing destination.
Britannia Mine Museum, Railway Museum of British Columbia, and Brackendale Art Gallery are popular attractions.
---
10. Hole in The Wall – BC
The circular hole you can see in the rock at the site known as Hole in the Wall near Port Alberni isn't naturally formed; it was drilled to accommodate a pipeline that has since been removed, but the fact that it's man-made doesn't make it any less fascinating!
The trail is just over a kilometer and once there, you'll see a beautiful site with a creek that runs into a clear pool surrounded by forest.
---
11. Malahat Skywalk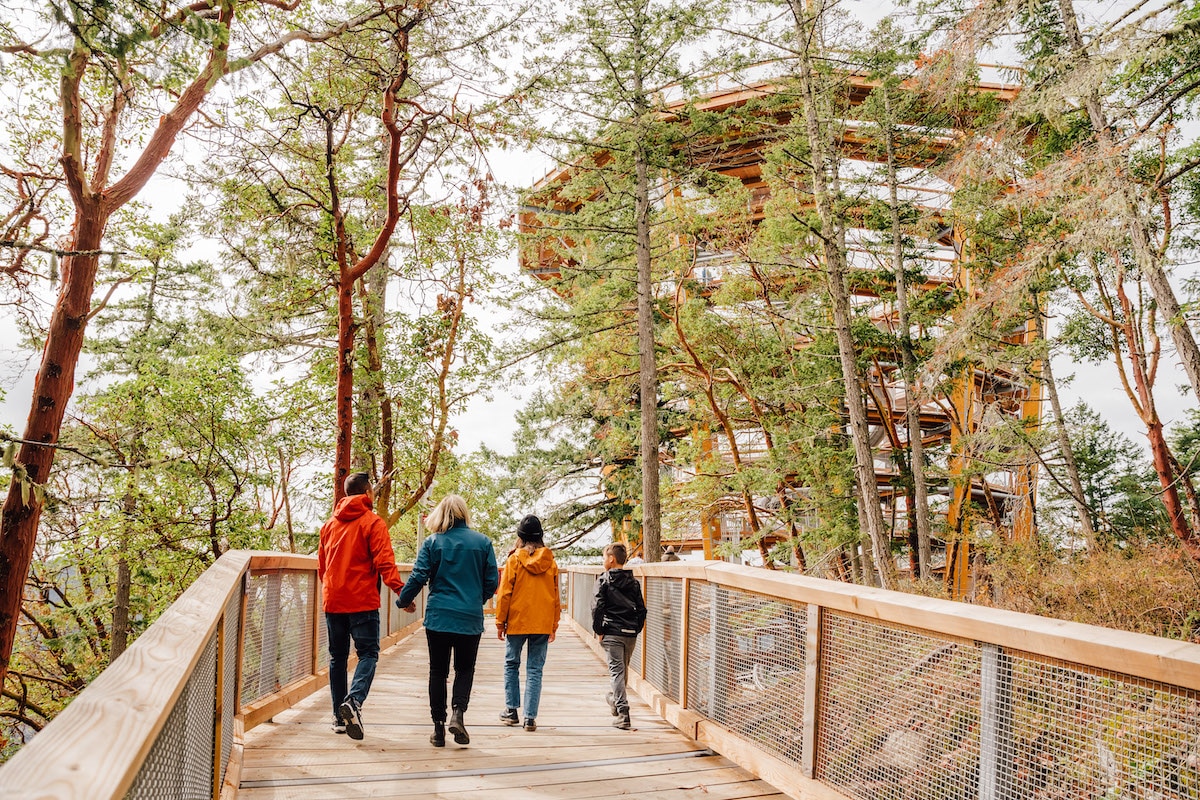 At the Malahat Skywalk, you'll have the opportunity to climb to a 600-meter walkway that overlooks the treetops, mountains and fjords and out over the Cowichan Valley, Finlayson Arm, Saanich Peninsula, the Gulf Islands and to the state of Washington.
You can also go out onto the Adventure Net for a feeling of being suspended over the forest.
---
12. Barkerville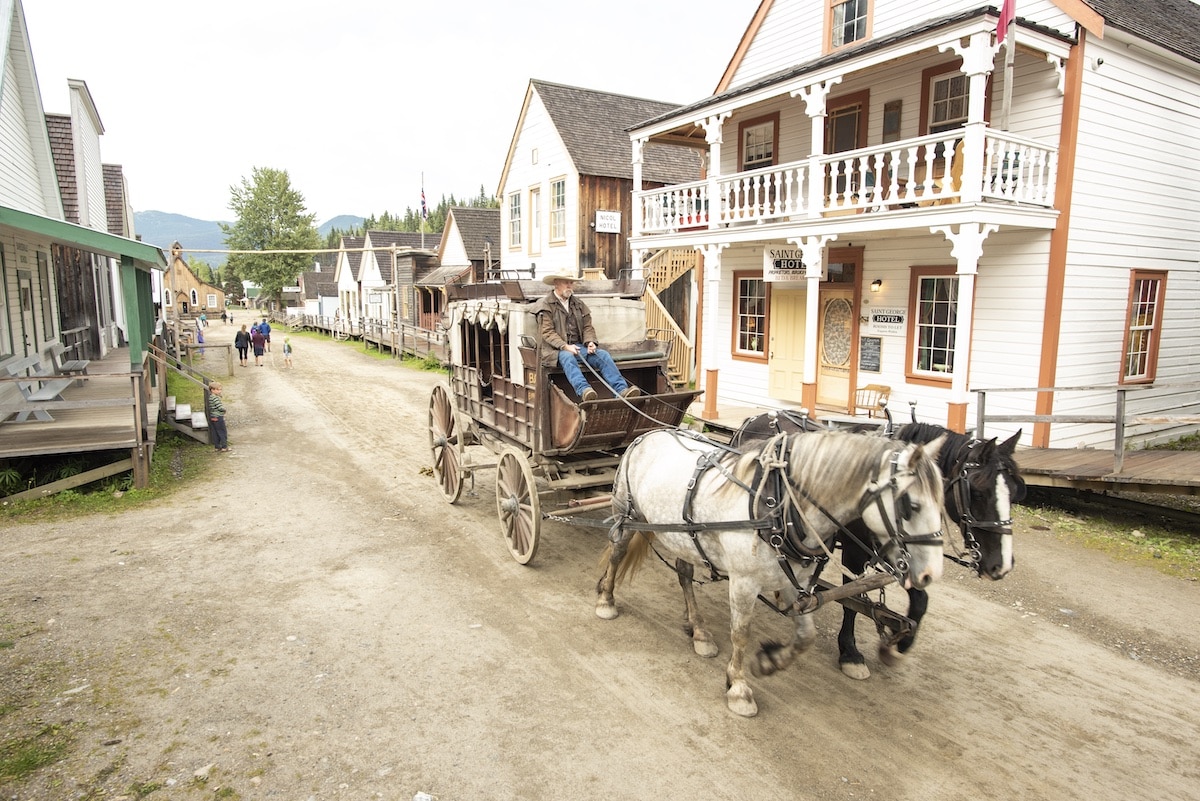 You've likely heard stories of the Wild West during the Gold Rush Days, and at Barkerville, you can experience what it was like in those times with a stroll through this restored town that's now a National Historic Site.
It's the biggest living-history museum in Western North America, but it was once the main center during the Cariboo Gold Rush. It looks much like it did back then and through research, each of the 125 buildings was refurbished to be just as they were.
Period displays, fascinating exhibits, restaurants and shops are some of the things you'll see during your visit and during the winter, you can head over to the Shamrock Tube Run for some cold-weather thrills.
---
13. Tribune Bay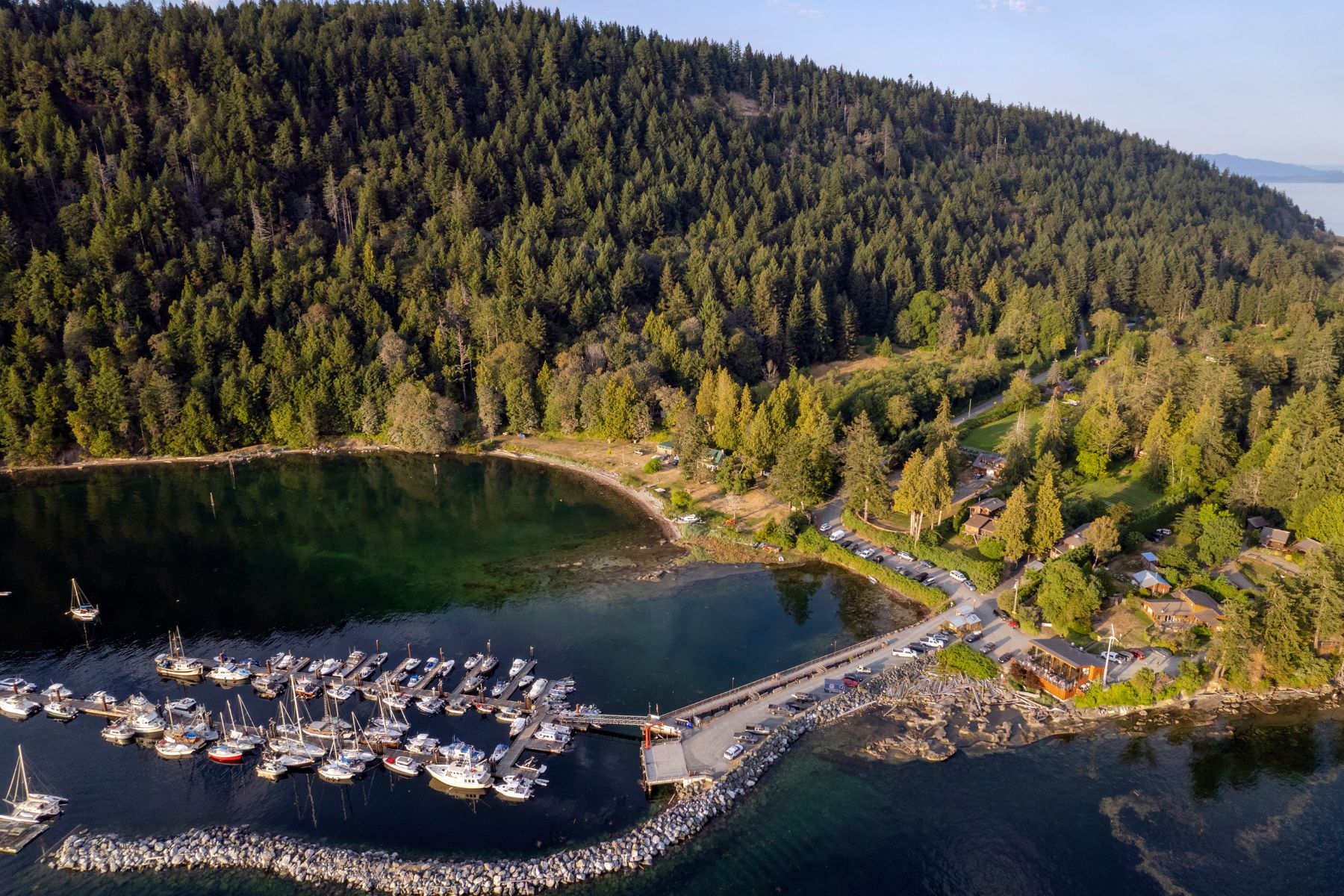 They don't call Tribune Bay "Little Hawaii" for nothing! This tropical-like park area on Hornby Island features white sandy stretches lined with unique rock formations. The clear, turquoise ocean water is said to be the warmest in the province.
Hiking and fishing are other popular outdoor pursuits and if you visit in the spring, you'll enjoy a lovely wildflower bloom.
---
14. Sun Peaks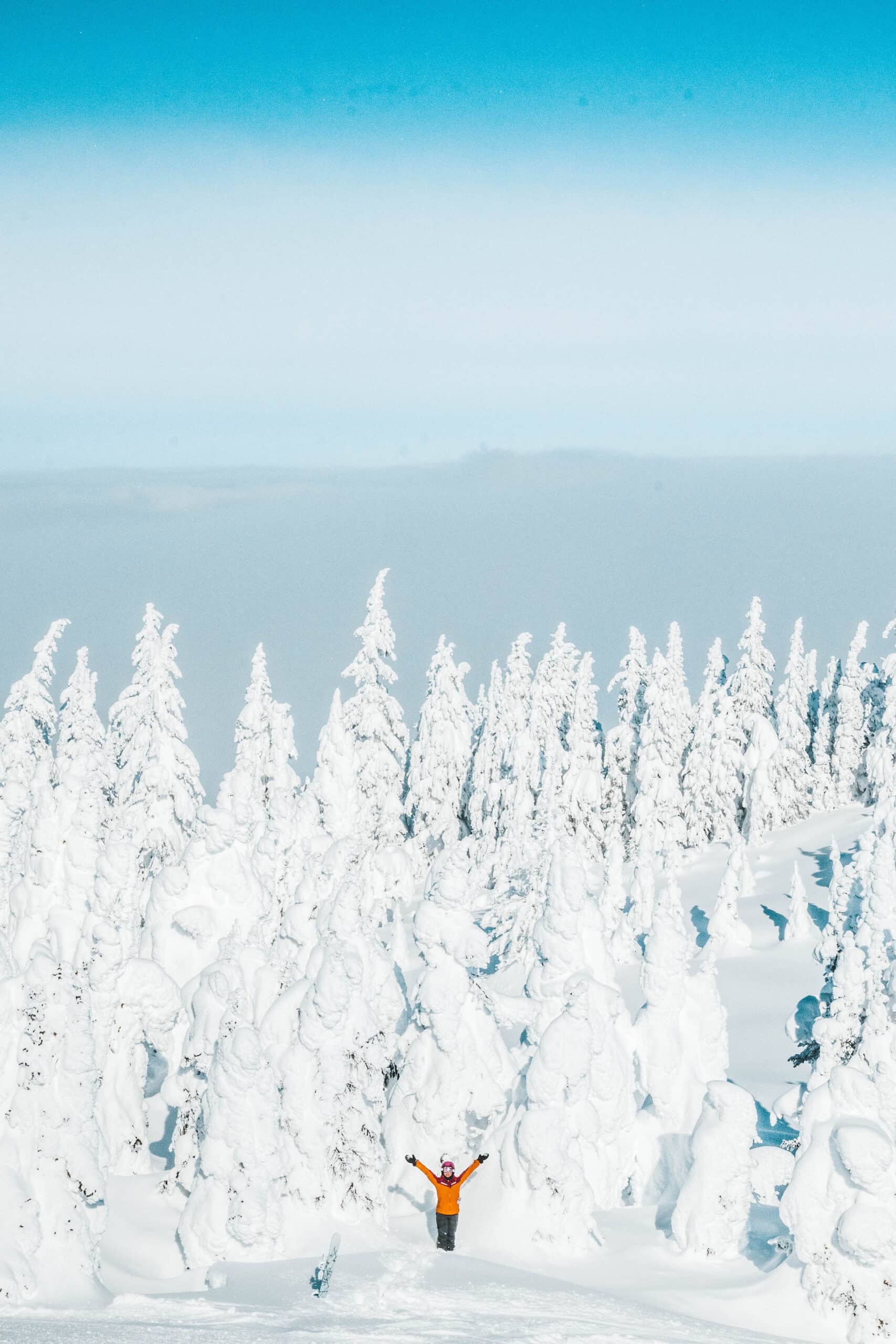 If you love downhill skiing, you'll love Sun Peaks, the country's second-largest ski area, and one of our favorite Canadian ski resorts! It features 137 runs and 13 lifts with skiing suitable for all levels. There are also 40 kilometers of cross-country ski trails and a tubing area.
In the warmer months, enjoy access to a mountain bike park and golf course. No matter what season it is, the village of Sun Peaks and its European ski resort charm features a variety of accommodation options, restaurants and shops.
---
15. Haida Gwaii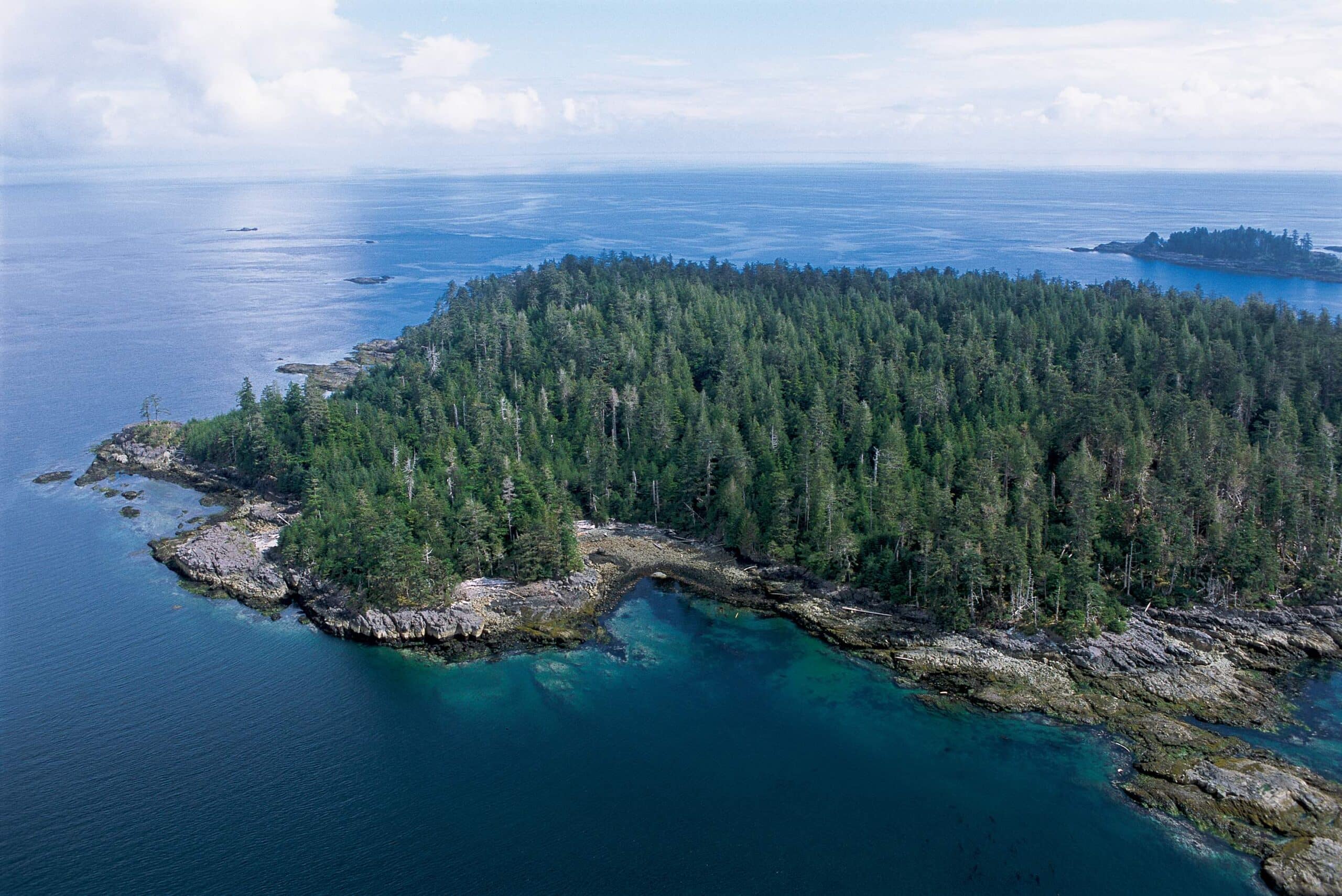 If any place in British Columbia could be described as magical, it would be Haida Gwaii. This group of remote islands is rich with wildlife, scenery, history, culture and mystique.
During your travels around the region, you'll see ancient totem poles, beaches, rainforest areas and fascinating archaeological sites. Hiking and kayaking are popular activities on the islands but many people go there simply to be one with nature.
---
16. Great Bear Rainforest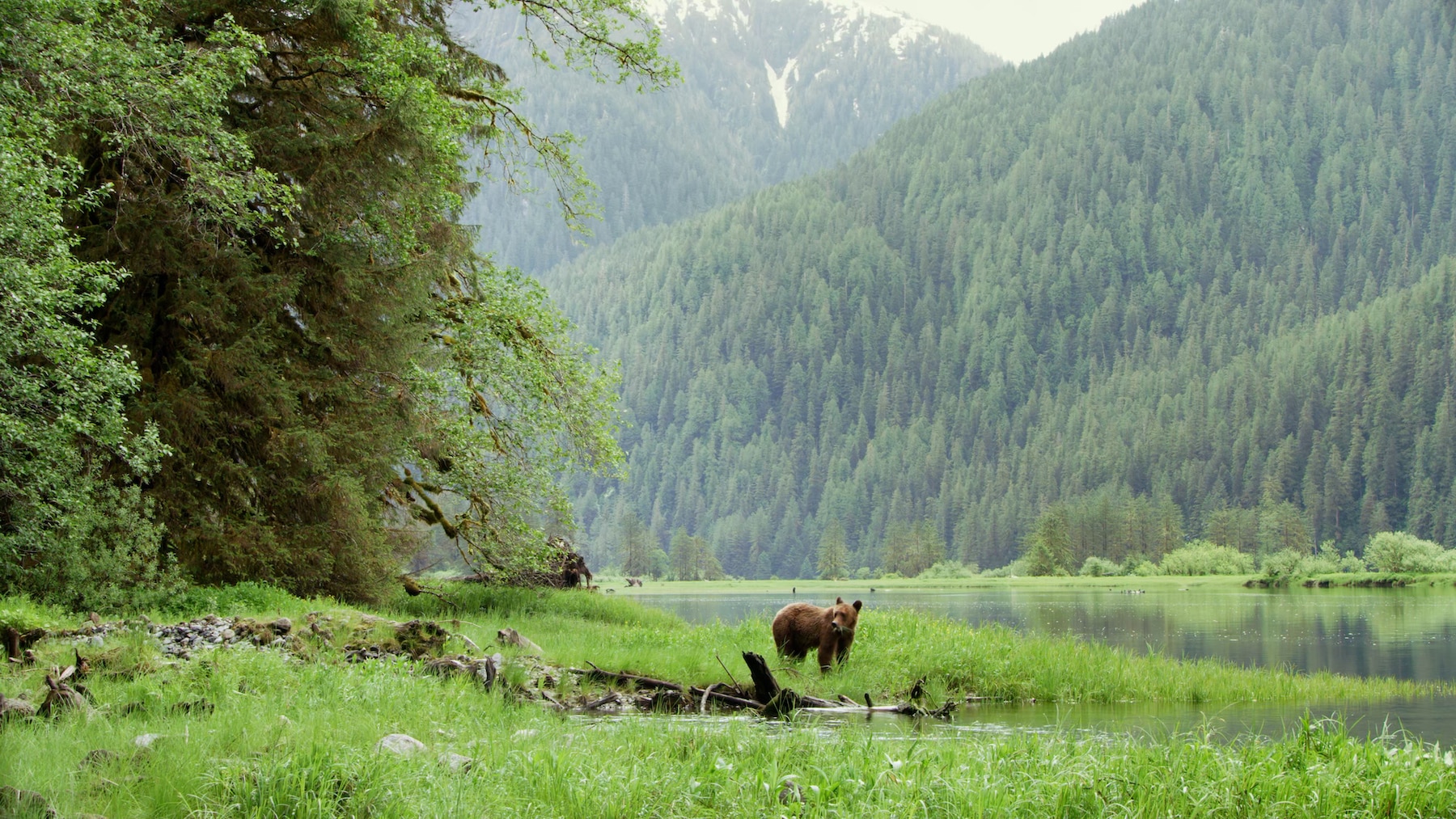 It's where the ocean meets the land and the valleys seem to always be shrouded in a light mist. Where spectacular fjords, pristine rainforests and a wide variety of wildlife species share space in a vast wide-open space.
This is the Great Bear Rainforest and its part of the biggest coastal temperate rainforest on earth and one of the best places to visit in British Columbia. Admire incredible scenery, embark on guided experiences with local Indigenous guides, watch for whales offshore, go fishing for salmon in the raging rivers, kayak along the coast and hike the many trails.
There are so many ways to enjoy this spectacular place that is virtually untouched by the modern world.
---
17. Osoyoos Desert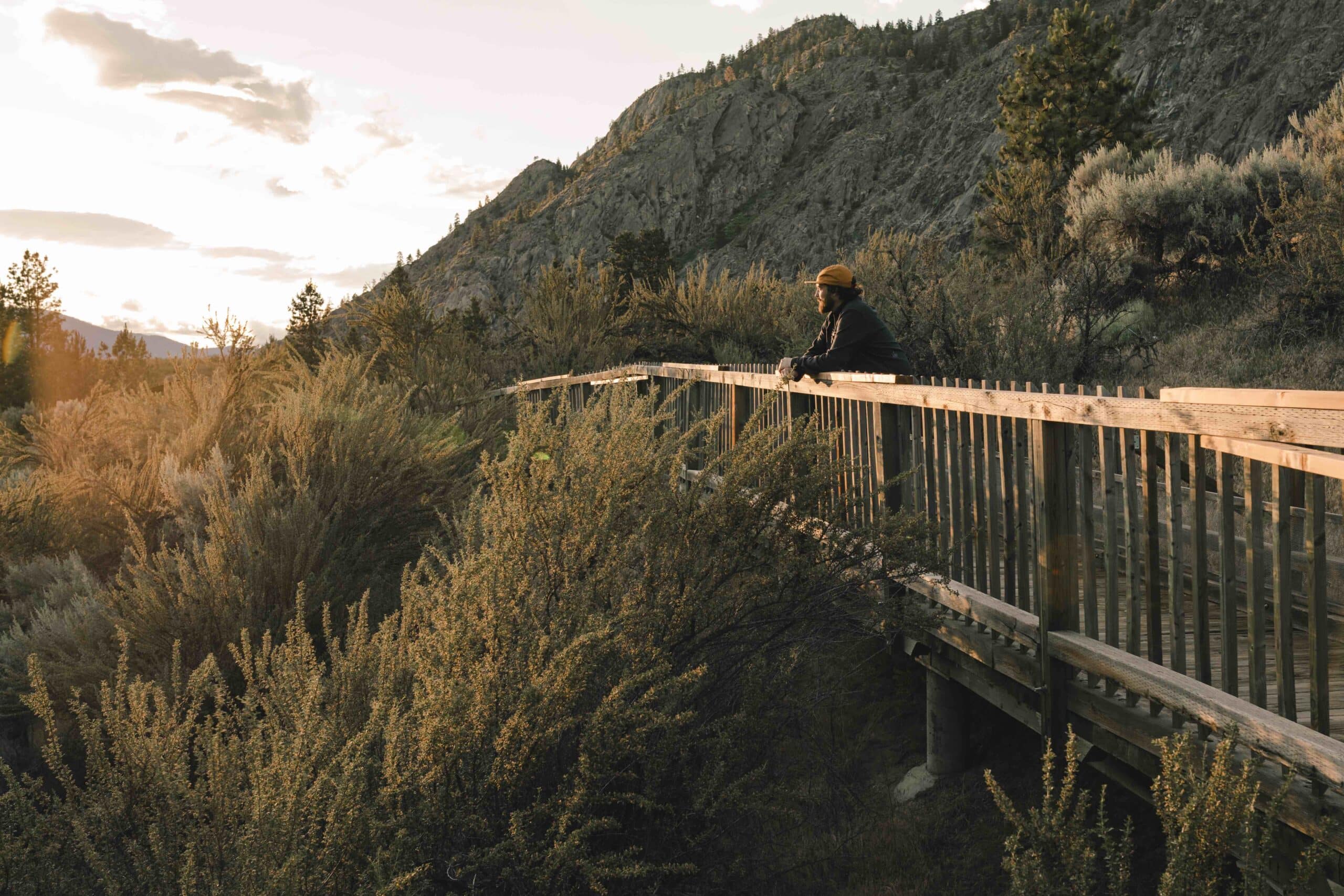 Most people would never dream of finding a desert in Canada, but deep in the Okanagan region in the town of Osoyoos lies the country's only desert! This arid desert is actually part of the Sonoran Desert that runs from Mexico all the way to Osoyoos.
If you're seeking a truly unique landscape featuring a different kind of beauty than the coastal and mountain areas of British Columbia, this is the place to head! Head to the Osoyoos Desert Center and take a stroll along the boardwalk where you'll see native plants and interpretive displays.
Be sure to keep an eye out for the rare animal species that make their home in this desert land.
---
18. Glacier National Park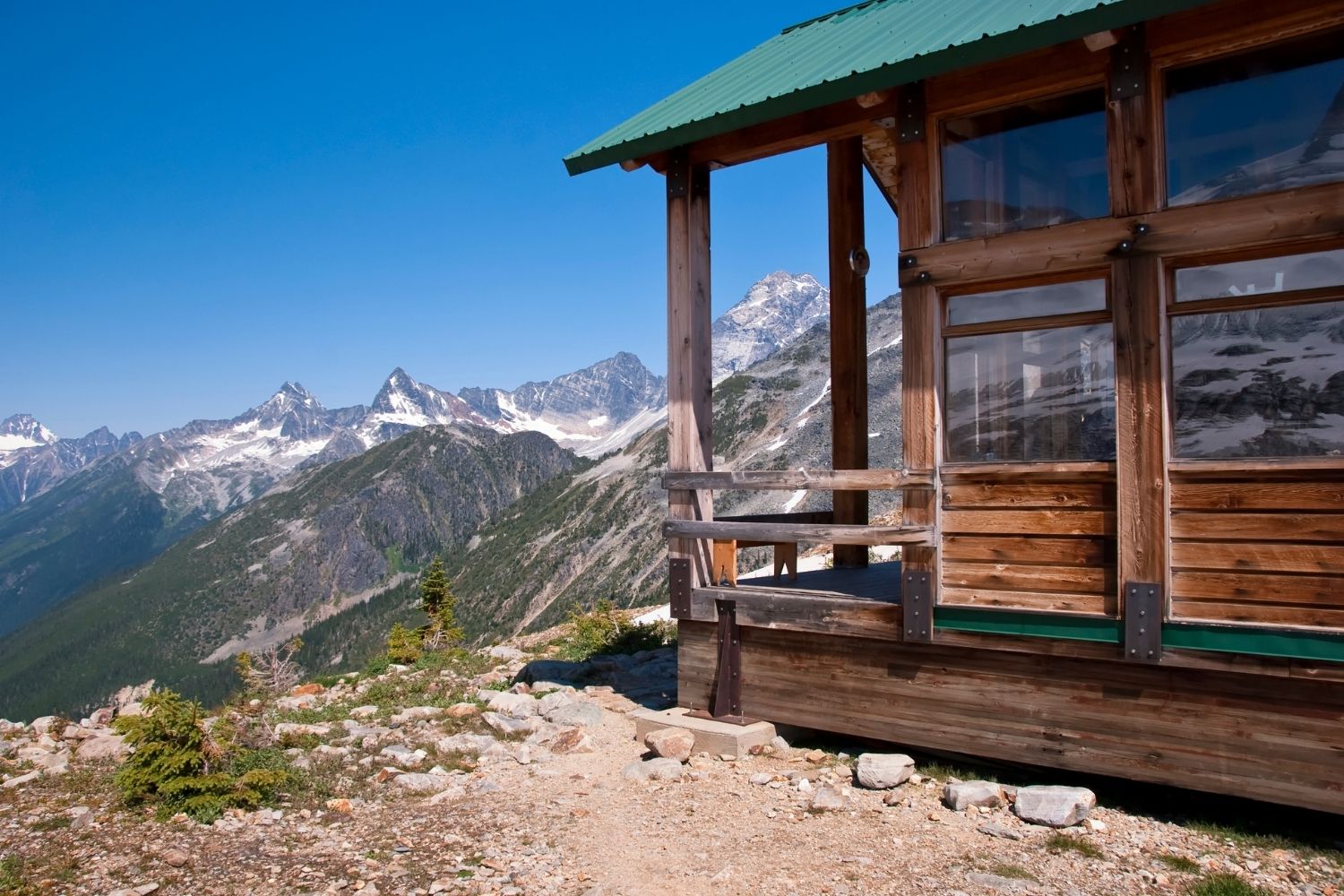 Glacier National Park is a place where you can see the spectacular Northern Lights in the winter, pristine wilderness areas where rare species thrive, mountains, valleys, meadows. It's home to the only inland cedar rainforest on earth and even the remnants of a luxury alpine resort in one incredible area.
While you're there, you can take a scenic drive on the Meadows in the Sky Parkway, hit the mountain trails with a Swiss mountain guide, relax along the banks of a raging river and learn more about the park at the Rogers Pass Discovery Center.
---
19. Prince Rupert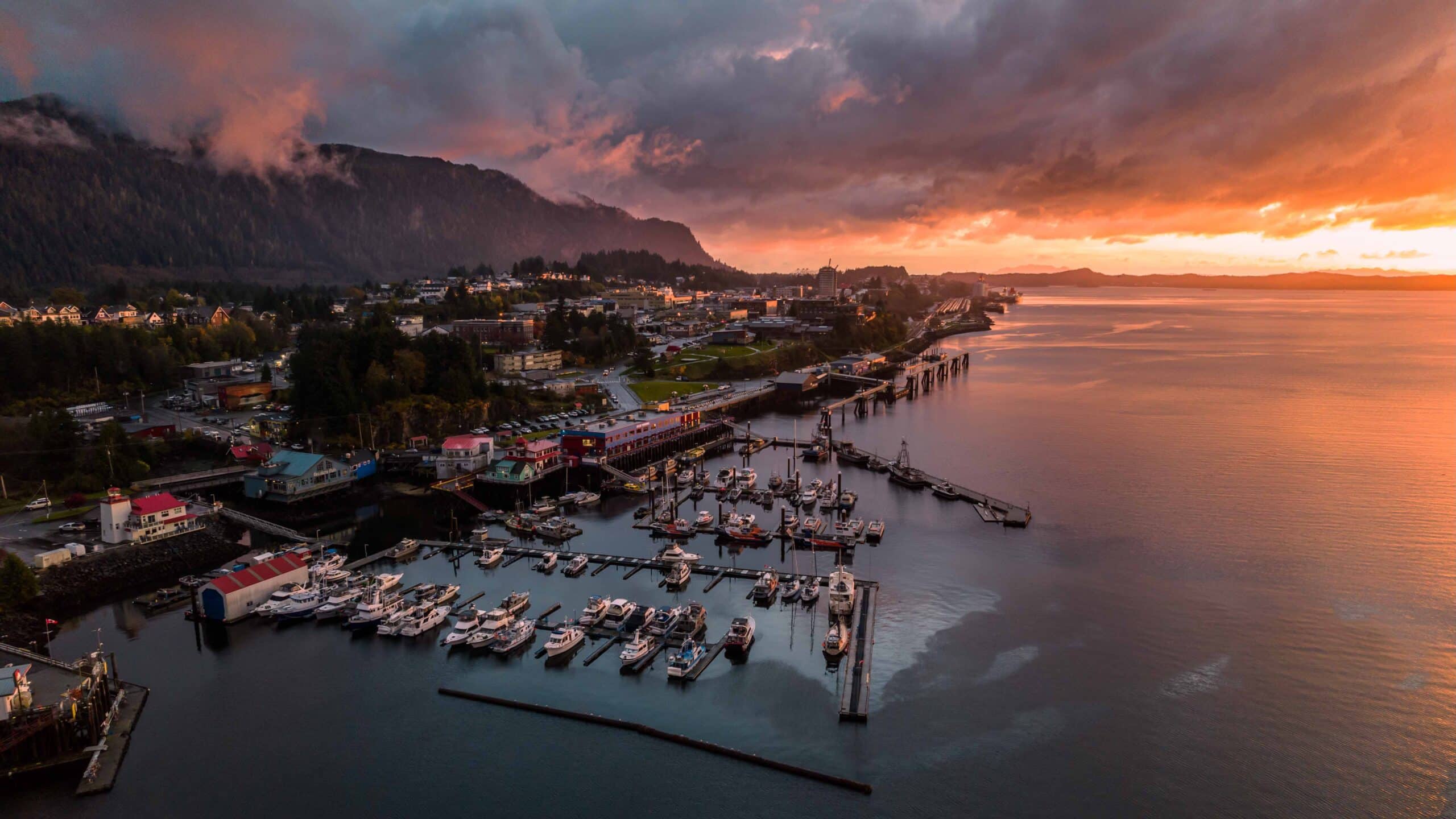 As a port city, you can expect beautiful ocean views when you visit Prince Rupert but you'll also get to experience nearby wilderness areas including the Khutzeymateen Grizzly Sanctuary bear habitat.
That's the best thing about this city; a fantastic combination of urban and rural attractions. You can be shopping and hanging out in cozy cafes and fishing, kayaking, hiking, or whale watching a little while later.
Popular attractions include The Museum of Northern B.C., North Pacific Cannery, Ice House Gallery, Prince Rupert Wildlife Rehab Shelter and Prince Rupert Fire Museum.
---
20. Valemount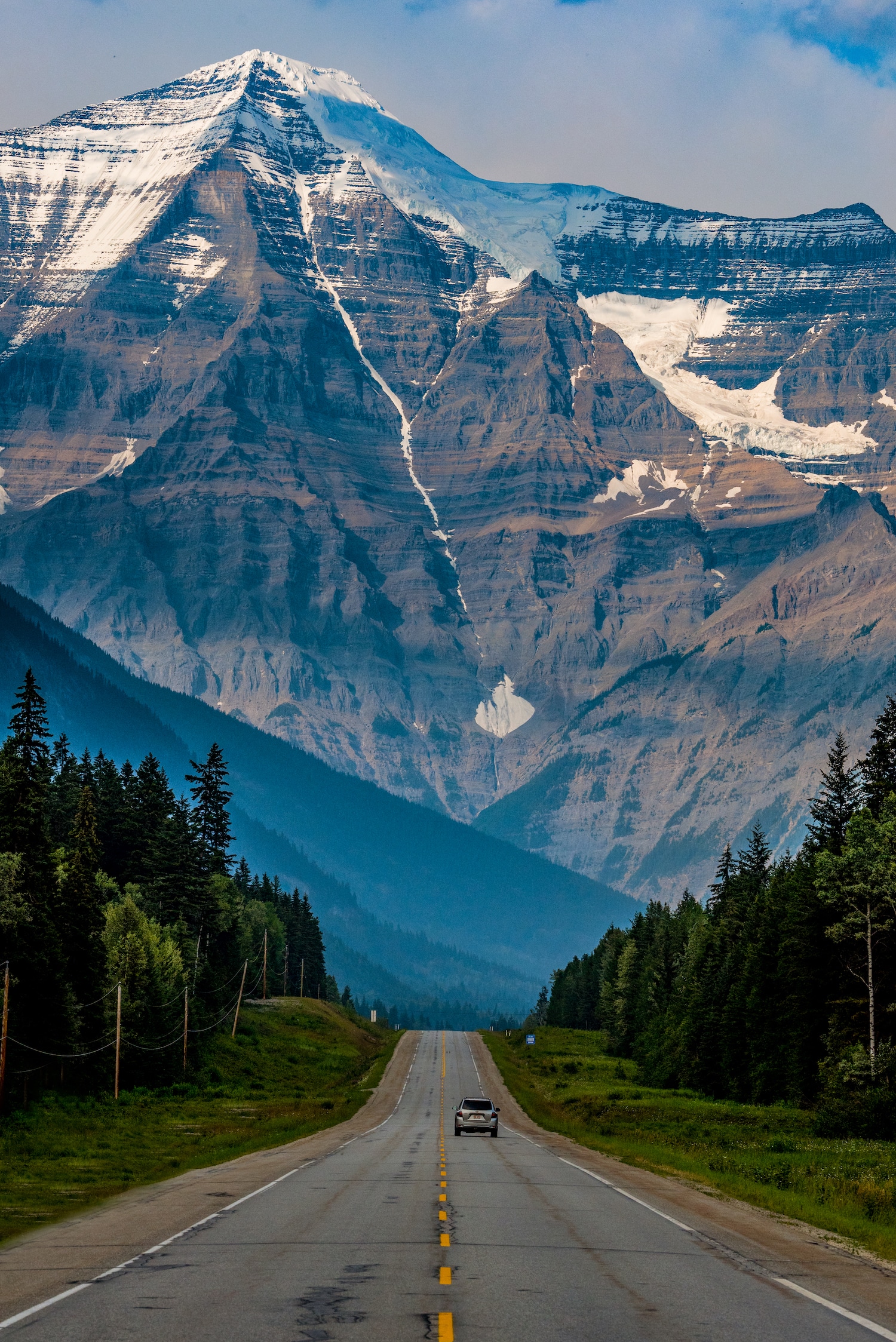 If the great outdoors is calling your name, that call may very well be coming from Valemount. This town is known for being one of the top outdoor adventure destinations in the province but its most famous attraction is Mount Robson nearby, which is the tallest peak in the Canadian Rockies.
Fishing, mountain biking and white-river rafting are also popular activities and as you explore the area, you'll enjoy views of snow-capped peaks, lakes, rivers and valleys.
Valemount is also under 1.5 hours to Jasper National Park, one of the most famous national parks in Canada.
---
21. Nelson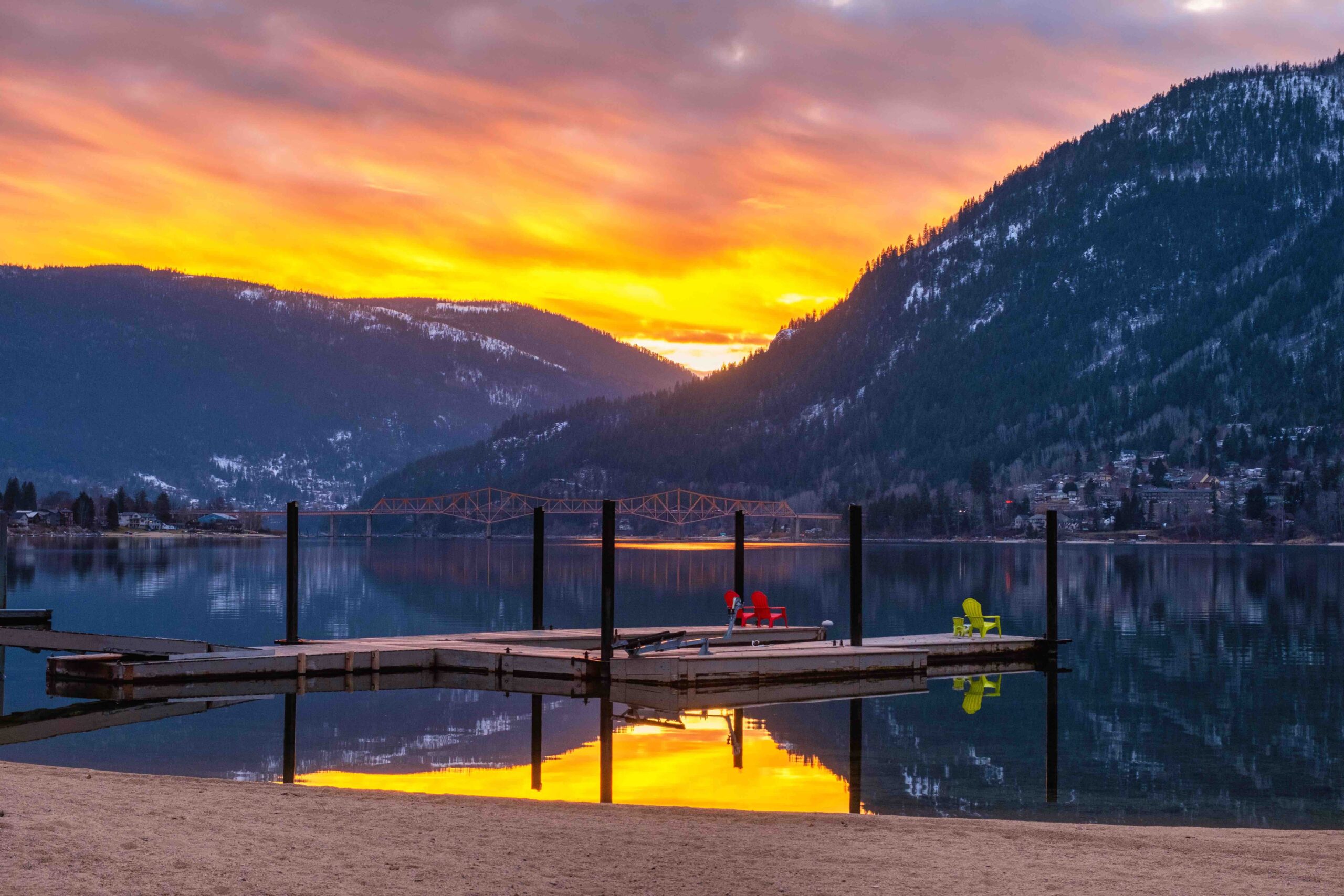 Friendly, quaint and charming. These are some words that suit Nelson, one of the best places to visit in BC, quite well. You could also say it's urban with a rural feel. However you want to describe it, its history, culture, and Kootenay Lake activities lure many visitors from all over. There are over 300 heritage buildings in this small area and the arts are alive and well!
Take a ride on the historic streetcar, immerse in the mountain biking culture the town is known for, or go hiking along the Pulpit Rock Trail. Cottonwood Falls Park, Nelson Museum and Viewpoint Gallery are popular attractions.
---
22. Invermere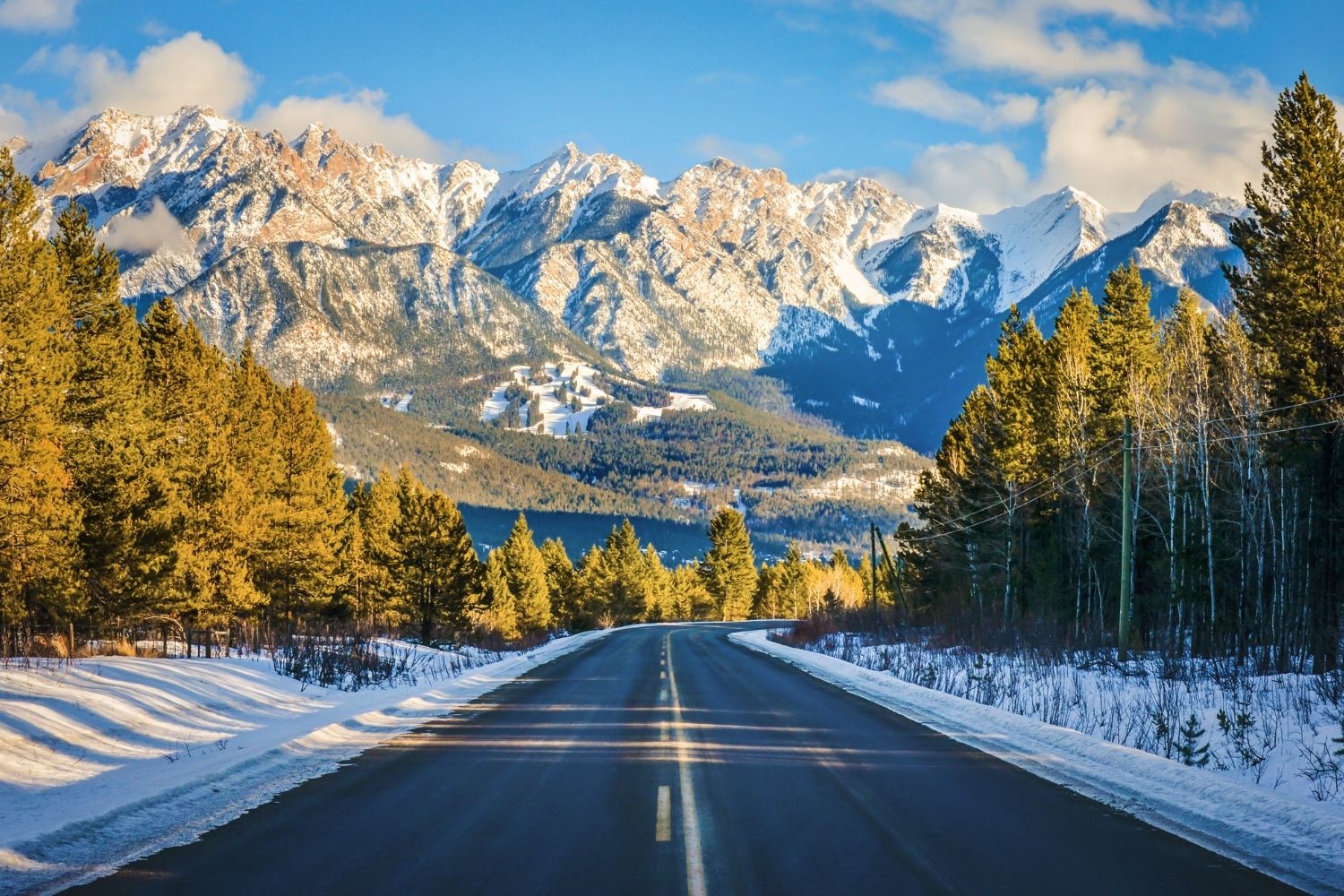 While many people use Invermere as a base for their adventures at nearby Windermere Lake, it has so much more to offer in all seasons! The town is centrally located to Panorama, one of Western Canada's top ski areas and the longest skating trail in the world is on the outskirts of town.
In summer, kayaking, golfing and soaking in rejuvenating hot springs are popular activities. This scenic area is also home to many attractions including James Chabot Provincial Park, Windermere Valley Museum and Artym Gallery.
---
23. Cariboo Chilcotin Coast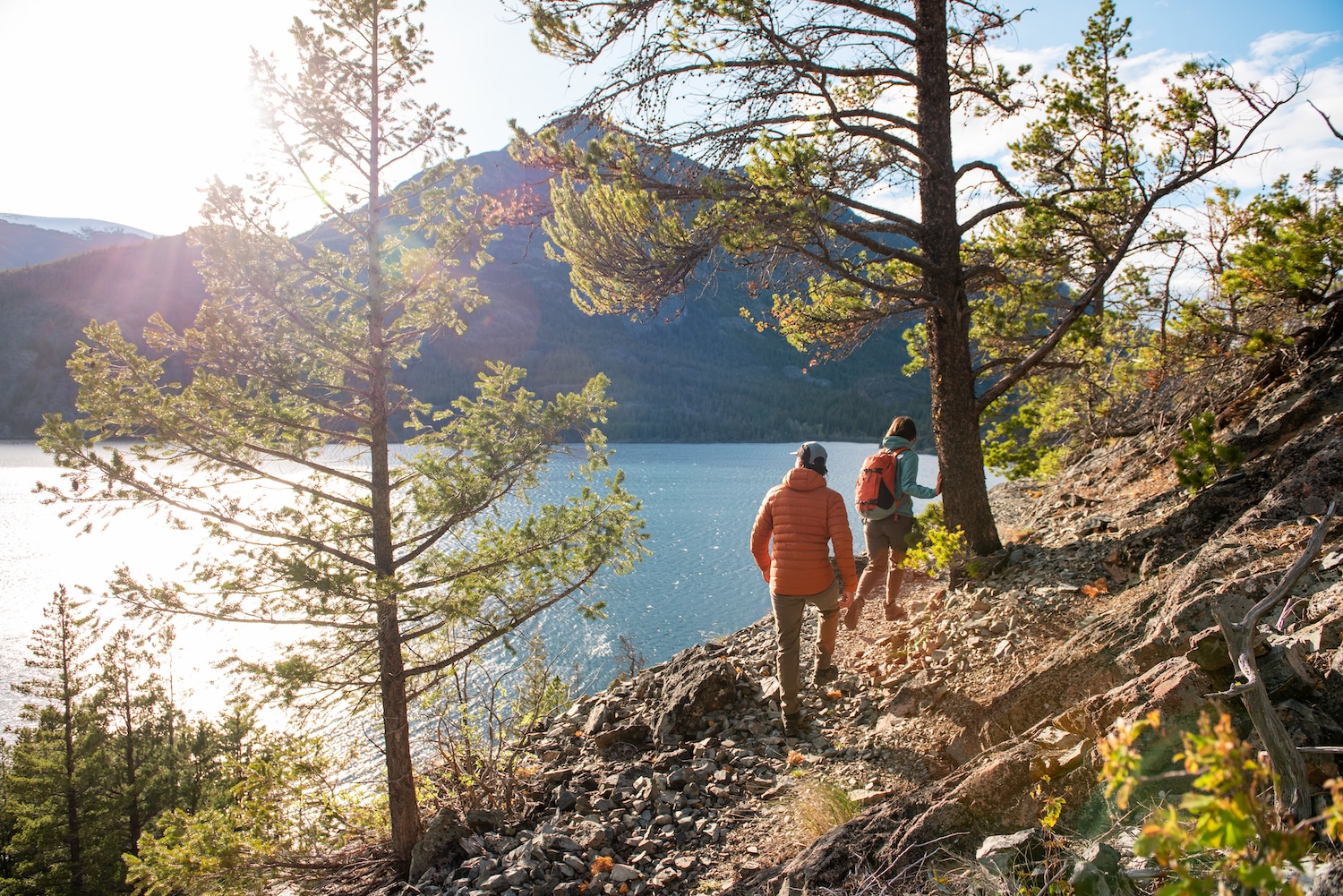 No matter what adventures you choose to embark on along the Cariboo Chilcotin Coast, you'll always have that stunning scenery consisting of forest, mountain peaks, plains and fjords to admire in the background. Fishing, horseback riding and following in the steps of those who once traveled through here during the Gold Rush are popular activities.
Visit Tweedsmuir Provincial Park, go canoeing on Bowron Lake, or head to the little town of Quesnel and check out the galleries.
---
24. Alaska Highway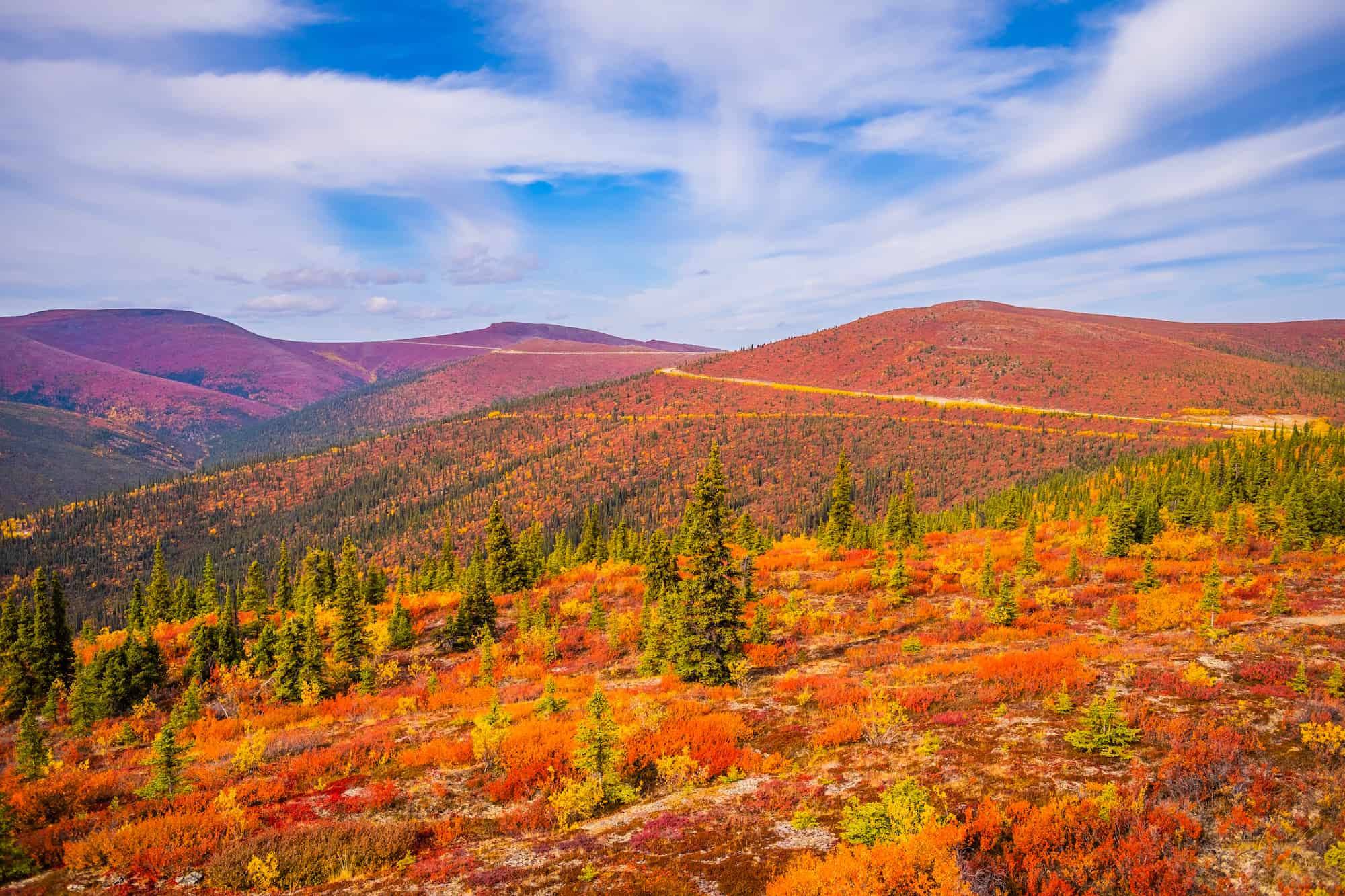 Many of the best places in BC that we've listed are in the souther part of the province, but not the Alaska Highway! When it comes to epic road trips in Canada, the Alaska Highway is high on the list! The highway runs 1,520 miles through Northern British Columbia, The Yukon and Alaska.
Along the way, you'll pass through some of North America's most untouched and wildest places, remote villages, provincial parks with abundant wildlife and places where the scenery is almost otherworldly.
---
25. Kelowna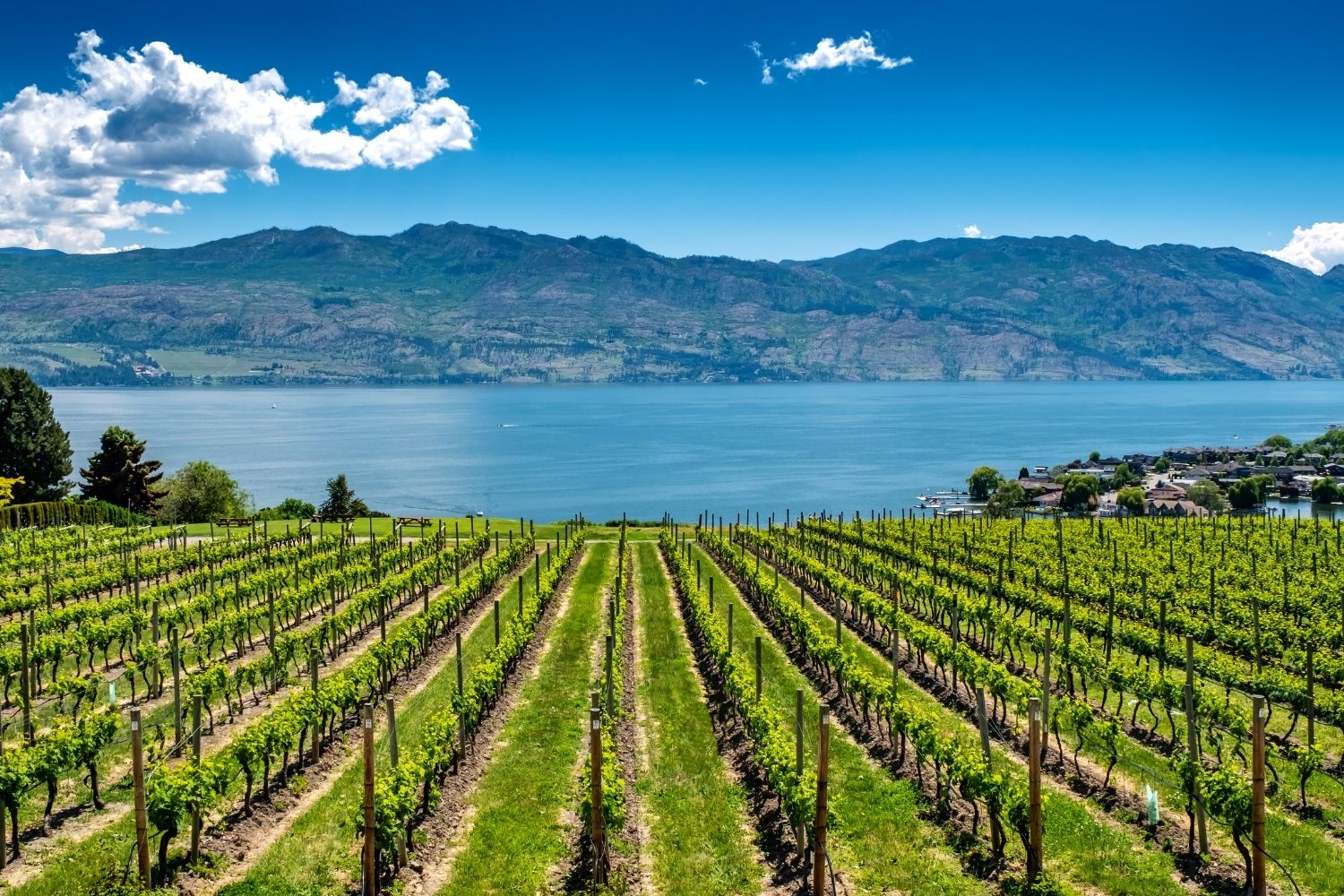 Situated on the shores of Okanagan Lake, Kelowna is an amazing mix of urban sprawl and wilderness. The downtown district is home to beautiful parks and cultural attractions while not too far away, you can escape into an area with orchards, beaches, mountains and forest.
Kelowna is well-known for its vineyards and there are plenty of opportunities to embark on wine tours. That's right – if you're a wine lover you don't have to go all the way to Napa Valley – as you'll find one of the best places to visit in BC for wine production around the Okanagan.
---
26. Fraser Canyon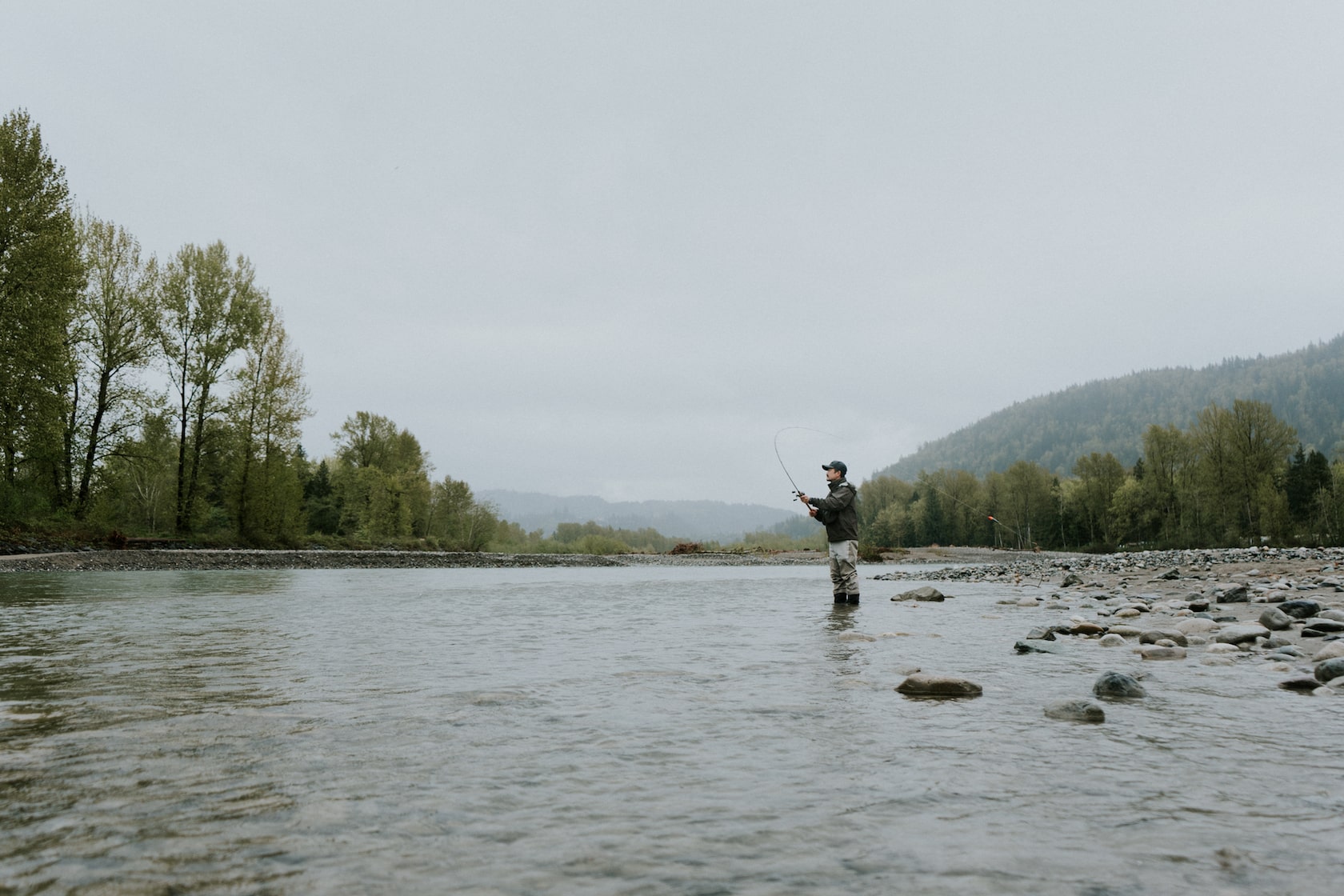 The wild and rugged Fraser Canyon is a nature lover's dream. Mountains, valleys, rivers and stunning scenery make this an amazing place to spend a day rafting or hiking. Even just driving through it is a wonderful adventure!
Local attractions include Hell's Gate Airtram, Alexandra Bridge Provincial Park and Yale Historic Site.
---
27. Sea to Sky Drive
The Sea to Sky Highway quite literally travels from sea to sky from the lowlands of Vancouver to the peaks of Whistler. Along the 120 kilometer drive, you'll enjoy beautiful scenery featuring lush forests, water views, and mountains.
You'll also find many attractions including West Coast Heritage Park, Nairn Falls, Sea to Sky Gondola, Cypress Provincial Park and Britannia Mine Museum.
---
28. Revelstoke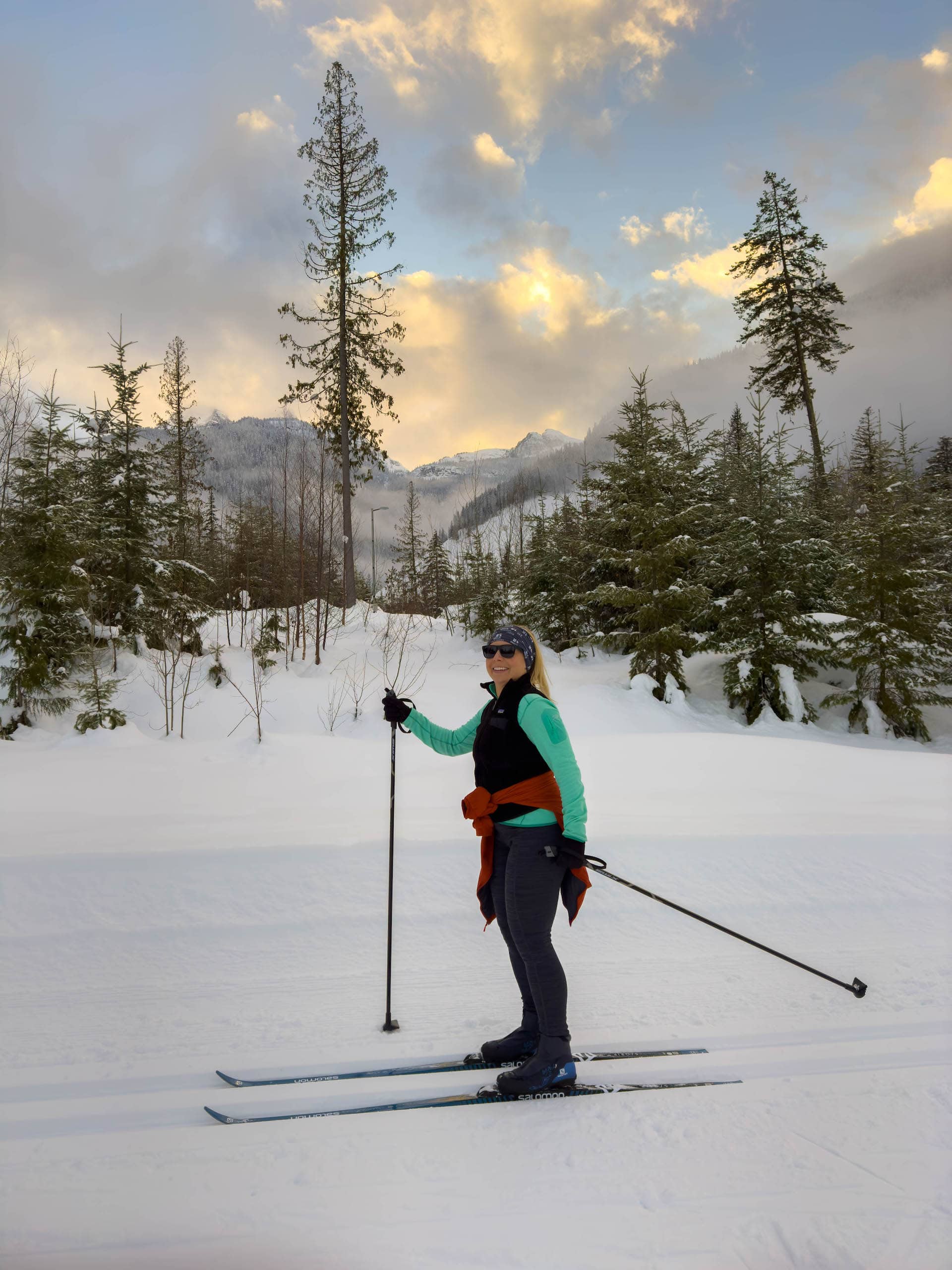 Situated on the banks of the Columbia River, south of the Revelstoke Dam, Revelstoke is a small town nestled between the Selkirk Mountains and Glacier National Park in southeastern BC.
While Kamloops and Kelowna are the nearest cities, many road-trippers on the ultimate Western Canada road trip between Calgary and Vancouver make a stop in Revelstoke.
Founded in the 1880s during the construction of the Canadian Pacific Railway (CPR), Revelstoke was initially reliant on mining. The town's mining town roots are still evident while strolling through it today.
Despite its origins in mining and railway, Revelstoke is now renowned for its epic powder dumps at Revelstoke Mountain Resort during winter and mountain biking in the summer.
---
29. Golden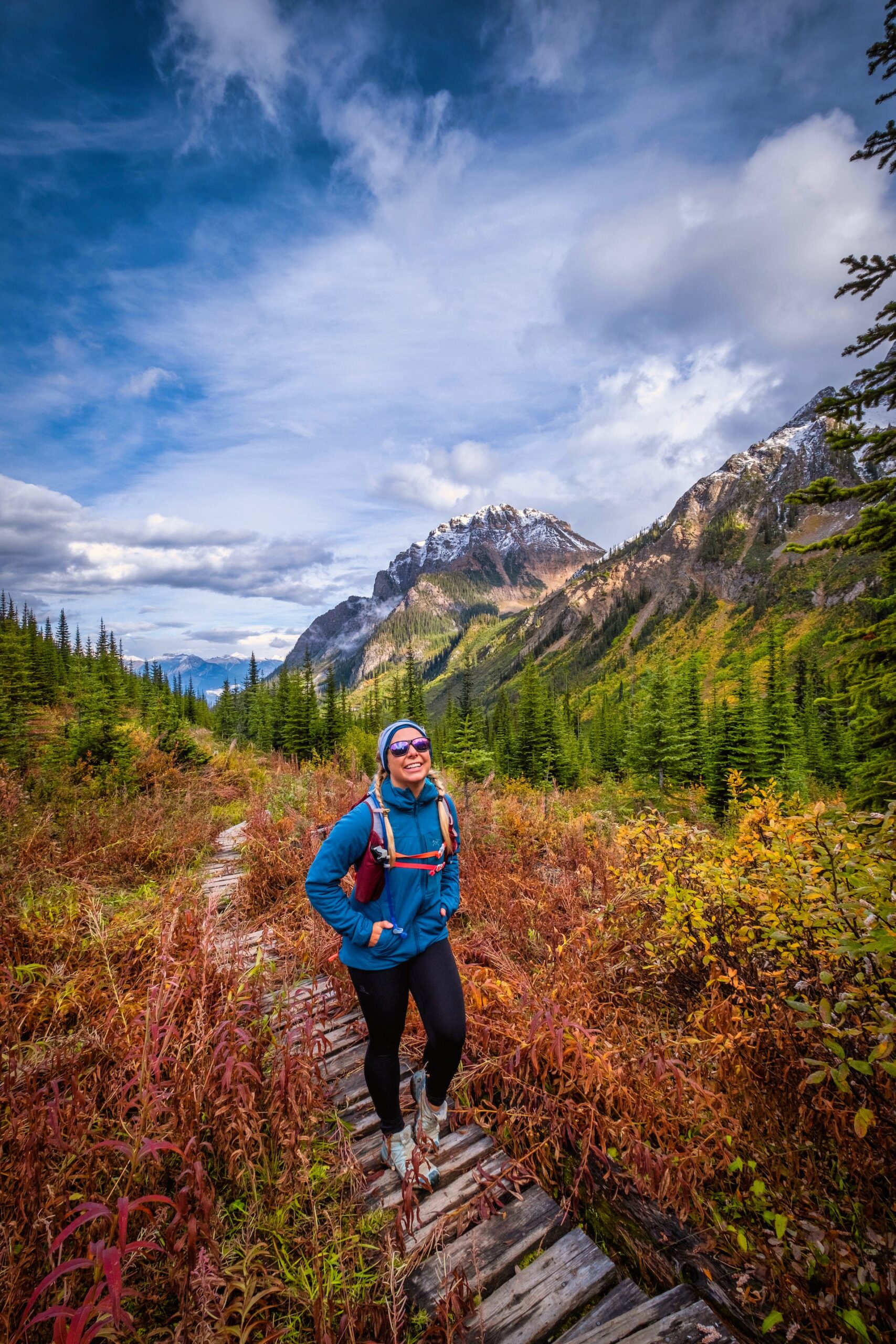 Located in southeastern British Columbia, Golden is a small town situated around the confluence of the Columbia and Kicking Horse Rivers and is surrounded by the Purcell and Rocky Mountains.
Golden is an ideal location near Yoho, Banff, Jasper, Glacier, and Kootenay National Park. Being located right off Highway 1 (the Trans-Canada Highway), it's an excellent stop on any Western Canada road trip, especially when connecting Vancouver to Calgary.
Due to its accessibility to Yoho National Park, it's a popular spot for summer tourists. With the rise of Kicking Horse Mountain Resort, it's gradually becoming a world-renowned ski destination, though the resort needs to invest in a few more lifts before that happens!
Like Revelstoke, Golden's history is closely tied to the Canadian Pacific Railway and the logging industry, and remnants of its past as an old railway town can still be seen today. However, the town now primarily thrives on outdoor adventure and tourism.
---
30. Whistler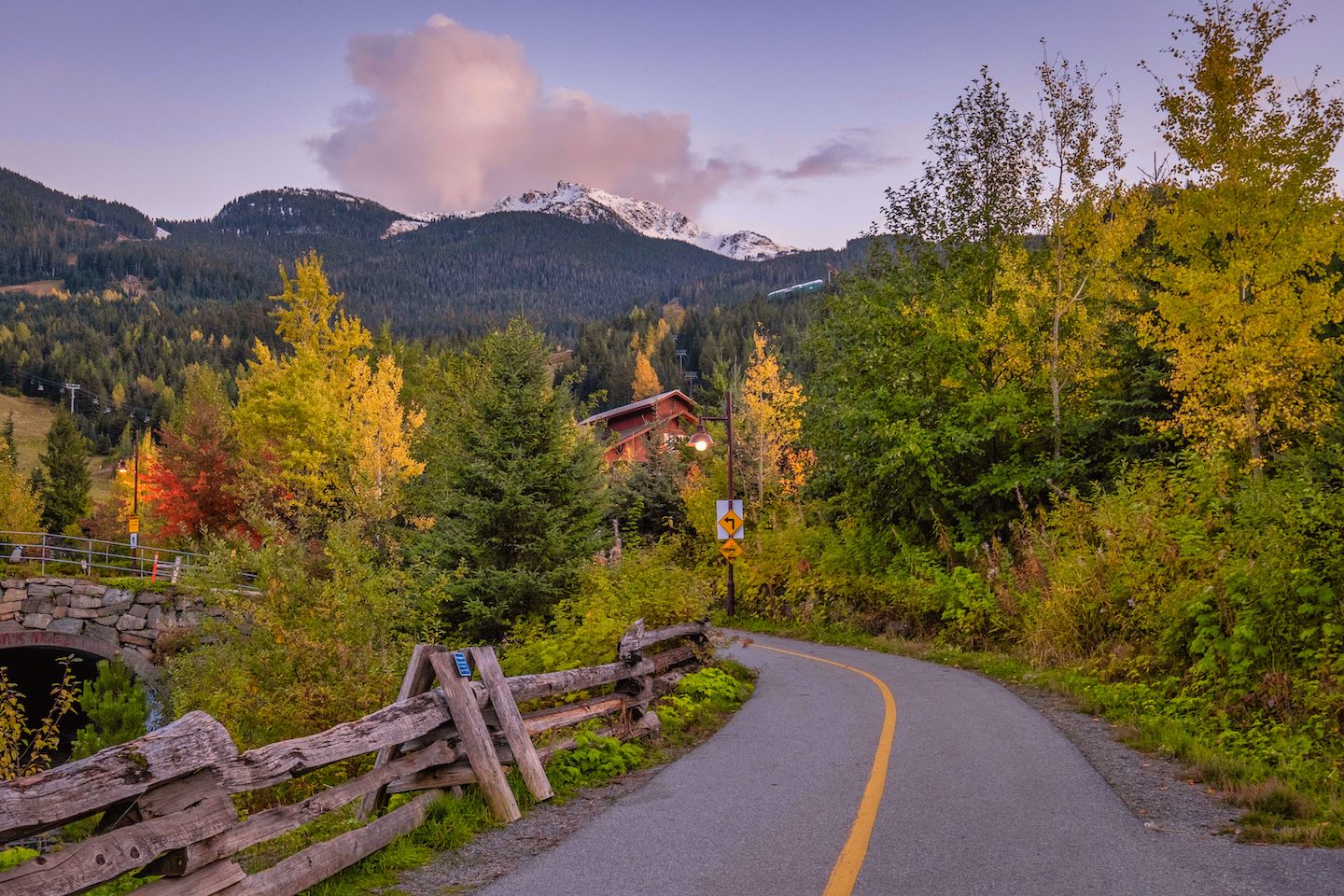 Whistler is a charming ski town considered one of Canada's top destinations, attracting tourists from all over the world. It can be reached in less than two hours by car from Vancouver via the Sea to Sky Highway. Known globally as a leading skiing destination, Whistler is also North America's largest ski area and one of the largest in the entire world.
Although it is highly popular among domestic and international travelers in winter, Whistler is also an ideal adventure destination during summer when the whole town turns into a mountain biking mecca.
---
31. Pemberton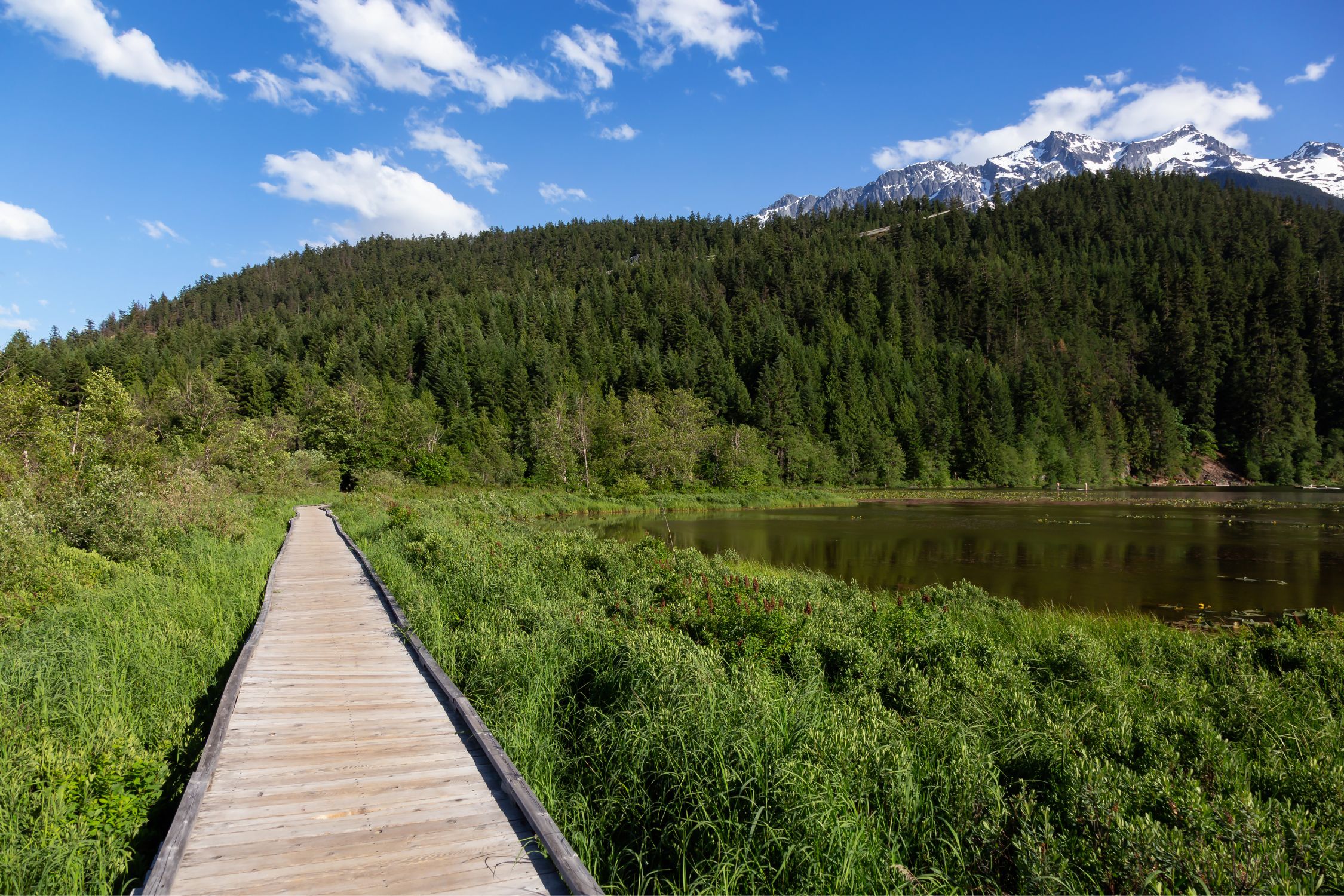 Located just 45 minutes north of Whistler is the picturesque mountain village of Pemberton at the foot of Mt. Currie.
Despite its small size, Pemberton offers a variety of shops, restaurants, and hiking trails to discover in the summer. Visitors can enjoy activities such as visiting North Arm Farm or taking a horseback ride through the valley with Copper Cayuse Outfitters.
For those seeking more affordable accommodation options than Whistler, Pemberton is an excellent choice as it offers many BC cabins with lower rates than its more popular and well known neighbor.
---
32. Kootenay National Park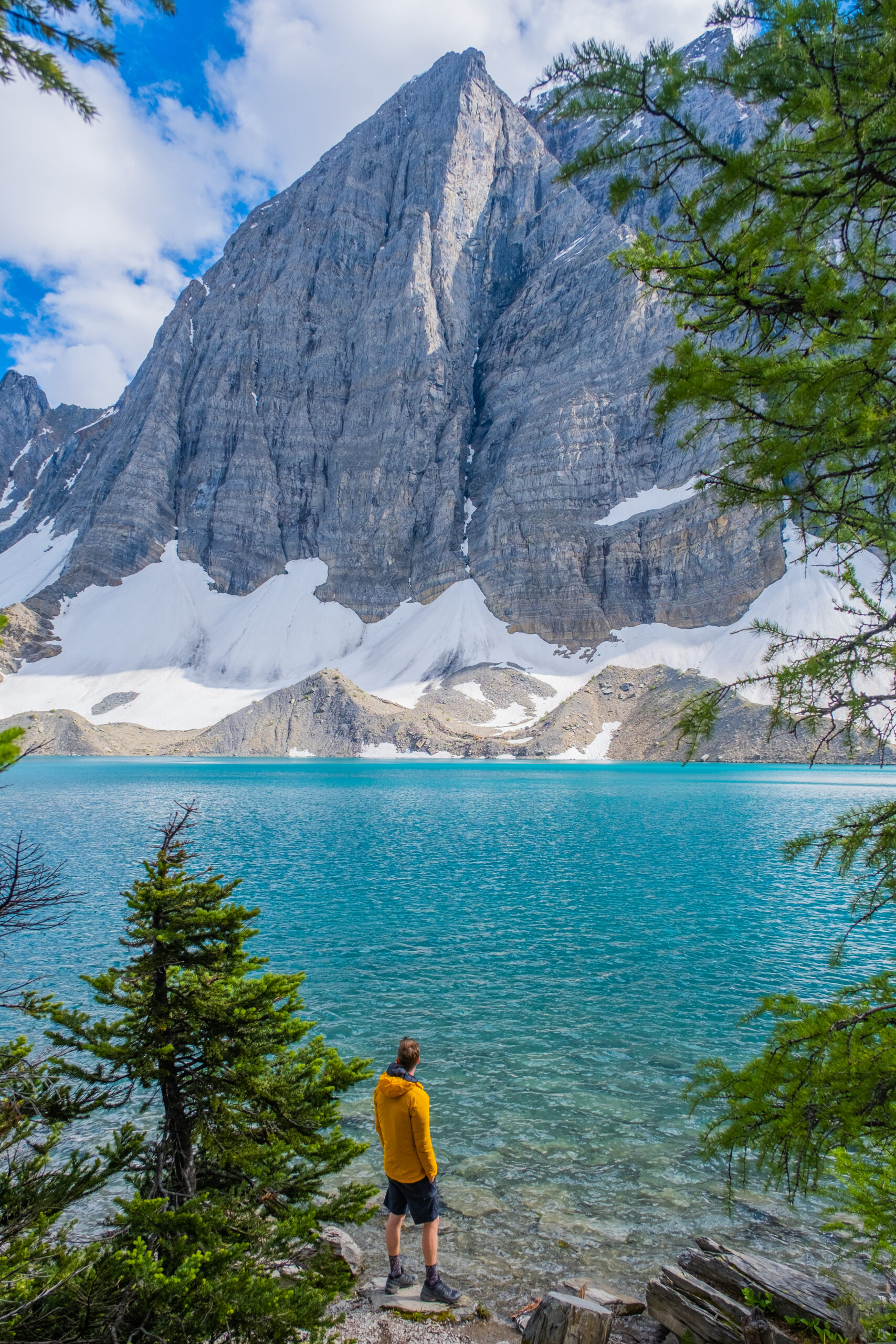 Kootenay National Park, spanning 1,406 square kilometers, is a stunning natural wonder that borders Banff National Park in Alberta. Some travelers may even unknowingly cross into a new park when driving along the Banff-Windermere Highway.
The ideal way to explore this picturesque park is to take a leisurely drive on Hwy 93S, which connects Banff and Radium Hot Springs, and plan a day of scenic stops (and perhaps even a few hikes).
With every turn, the road offers breathtaking views of mountains, crystal-clear lakes, and dense Douglas Fir forests. Adventurous hikers need not fret as the park also boasts plenty of hiking trails and one of our personal favorite lakes in BC – Floe Lake.
---
33. Yoho National Park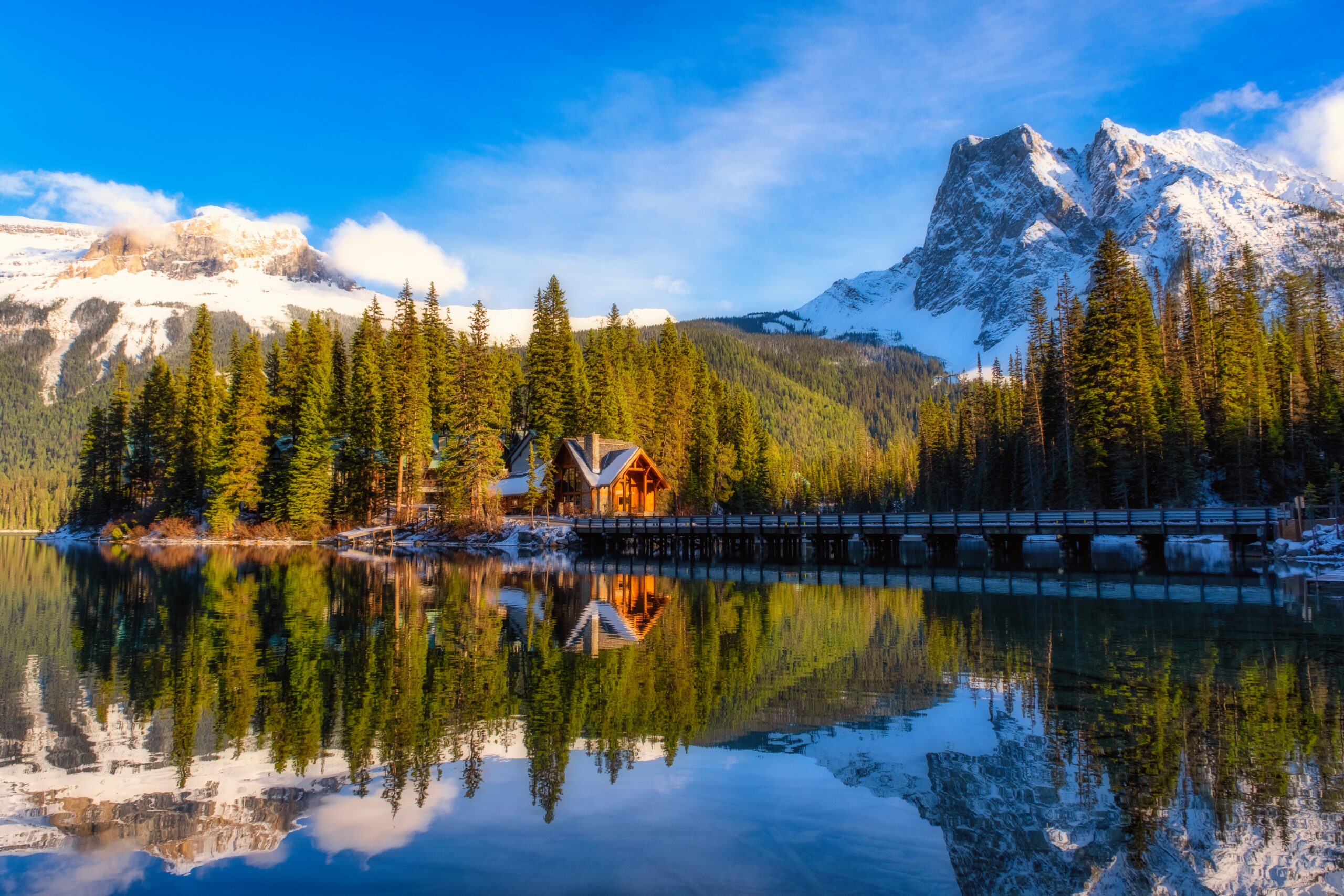 Yoho National Park, nestled in the Canadian Rockies, is a personal favorite of mine due to the variety of activities it offers for visitors.
It's a short drive away from Lake Louise, making it an easy extension to any Banff trip. Yoho is well known around British Columbia, and all of Canada for that matter, as this is where you can find Lake O Hara and beautiful Emerald Lake!
---
34. Mount Assiniboine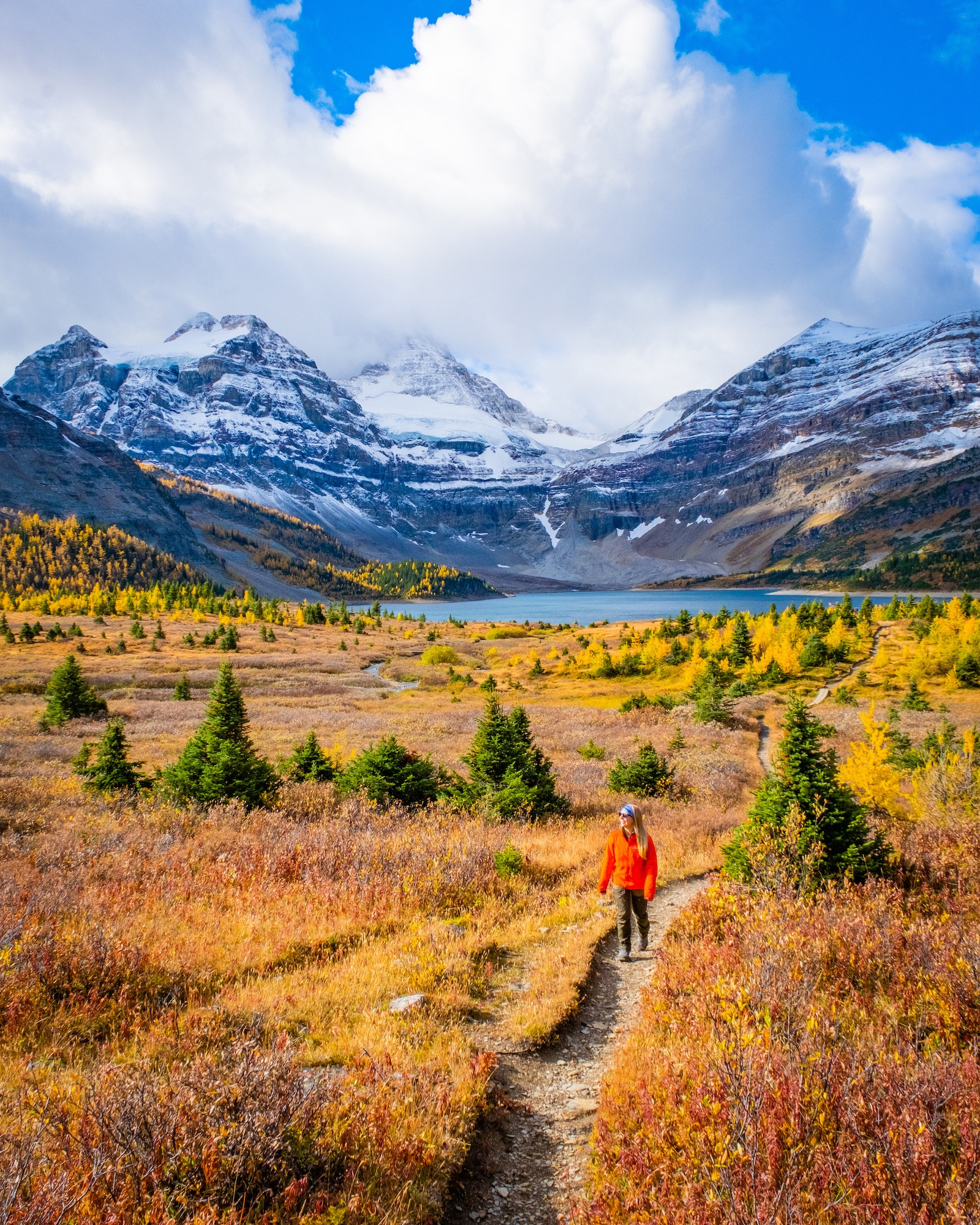 Standing tall and majestic, Mount Assiniboine is an iconic peak in the Canadian Rockies, and embarking on a journey to its base is a truly unforgettable experience. The region boasts some of the most spectacular scenery in the Rockies, with a pristine wilderness of wildflowers, bears, and towering peaks.
Often referred to as the "Matterhorn of the Rockies", the peak's pyramidal shape is a sight to behold. Mount Assiniboine Provincial Park and the surrounding mountains have been a magnet for visitors seeking to immerse themselves in its serene beauty for over a century.
There are no roads leading into the park, so visitors have to hike, take a horse, or fly in on a chartered helicopter, but we promise it's well worth the effort!
---
35. Fernie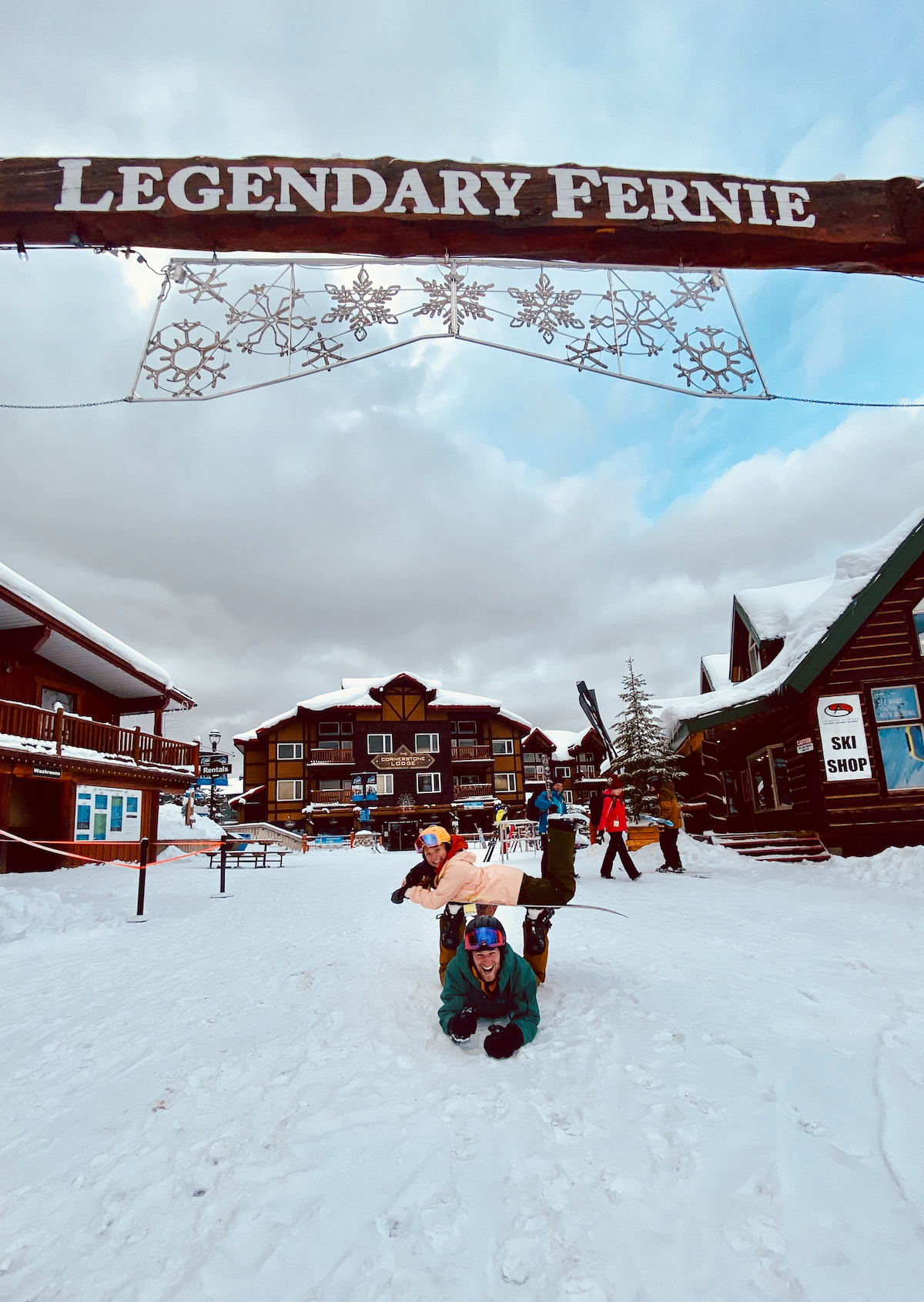 Fernie is another fantastic mountain town that has gained a reputation in the skiing world for its incredible powder dumps during the winter months. During the summer season, it attracts many mountain bikers and hikers who come to explore the beautiful terrain.
No one would suggest otherwise that Fernie is one of the top destinations in British Columbia for ski enthusiasts. Its abundance of fluffy white powder and steep terrain make it a paradise for powder hounds.
In the summer, visitors can unwind and soak up the scenery by spending their days lounging by the many lakes or hiking through ancient black cottonwood trees.
---
Best Places to Visit in BC Map
Plan Your Trip to the Canadian Rockies