Invermere is a popular destination near the Purcell Mountain Range and Kootenays. There are plenty of things to do in Invermere in the summer and winter for visitors of all ages.
Whether it's snowboarding at Panorama Mountain Resort or tubing on Lake Windermere, it will be hard to get bored here!
---
Where is Invermere?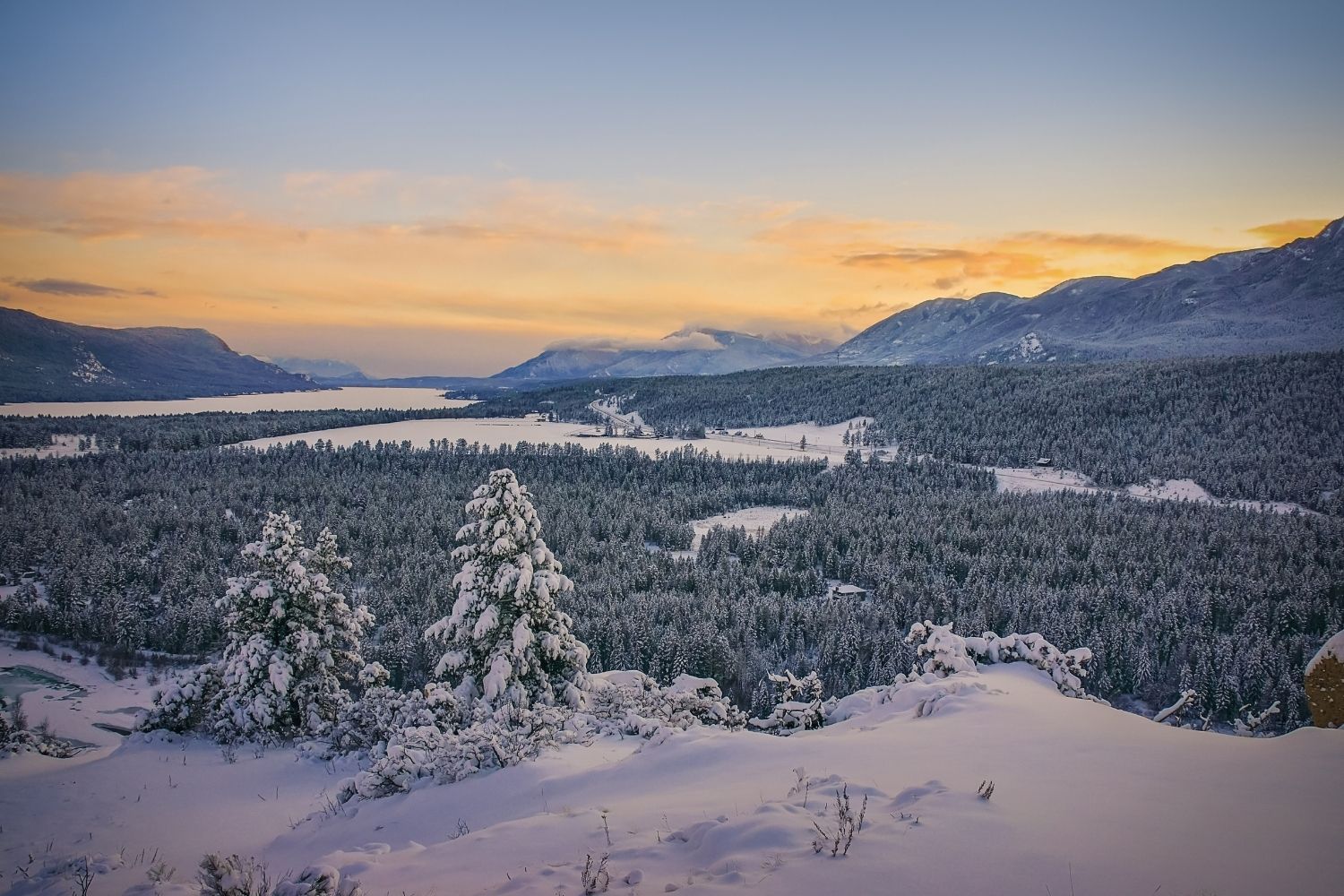 Invermere is a small town in British Columbia just near the Alberta border. It sits between Golden to the north and Cranbrook to the south and 14 kilometers from Radium Hot Springs.
Invermere is most well known for being a base to explore Windermere Lake. It's a popular summer destination to go boating on and a popular ice skating spot in the winter.
Invermere stays busy with visitors from Calgary and Edmonton, especially in the summer as it's not too far from Kootenay National Park!
---
The Best Things to do in Invermere
---
Ice Skate Along Lake Windermere Whiteway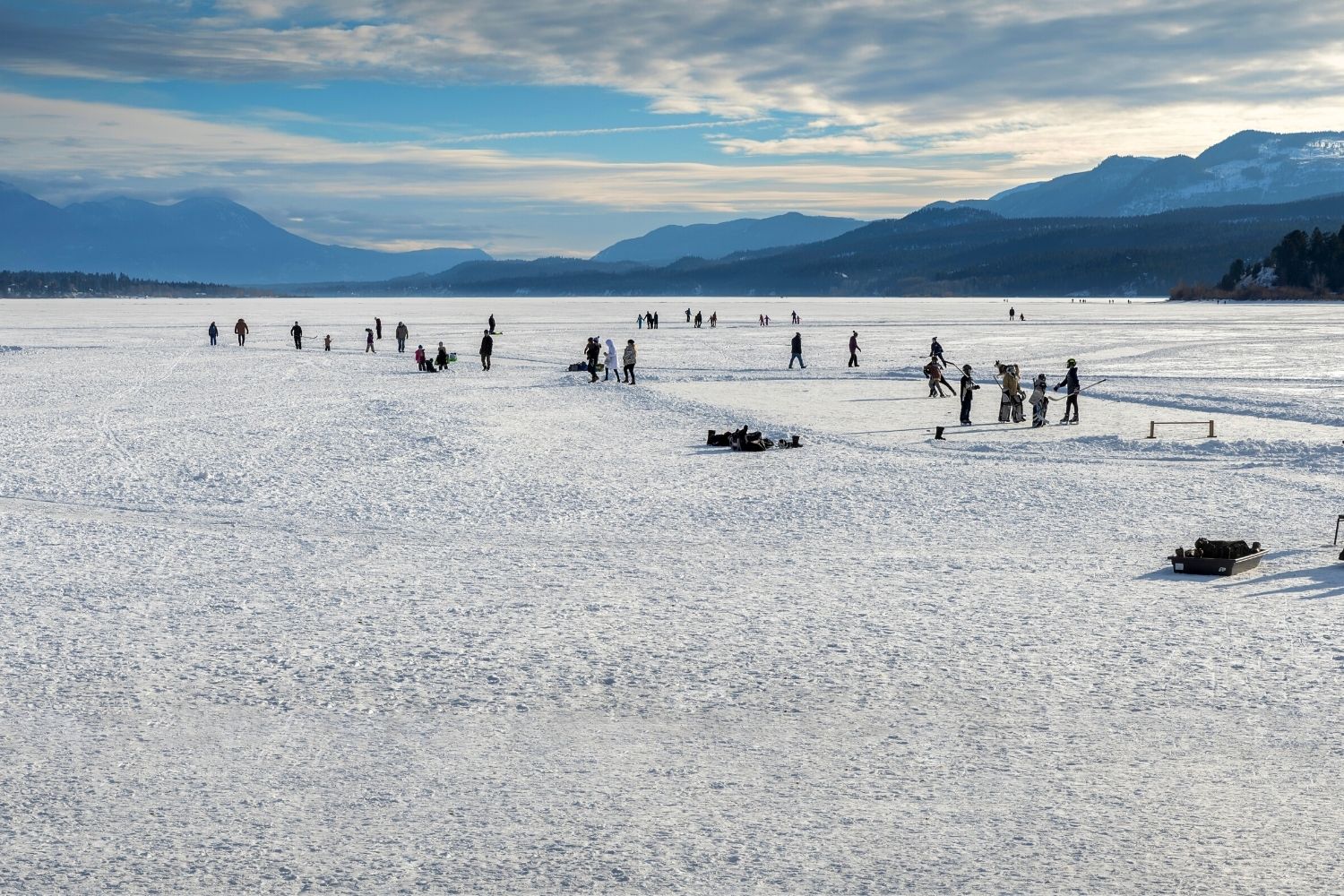 One of the absolute best things to do in Invermere is enjoy Lake Windermere. The 21-mile-long Lake Windermere Whiteway is the world's longest naturally frozen skating trail. In the cold winter months, the water freezes solid, providing terrific skating opportunities.
Sitting in the shadow of the Purcell Mountains, the trail runs all around the lake and links Invermere and Windermere. There's one large loop, as well as several shorter loops if you don't want to spend so long skating.
There are also areas for cross-country skiing, Nordic walking/snowshoeing, and playing ice hockey.
---
Start your Day at the Invermere Bakery and Cafe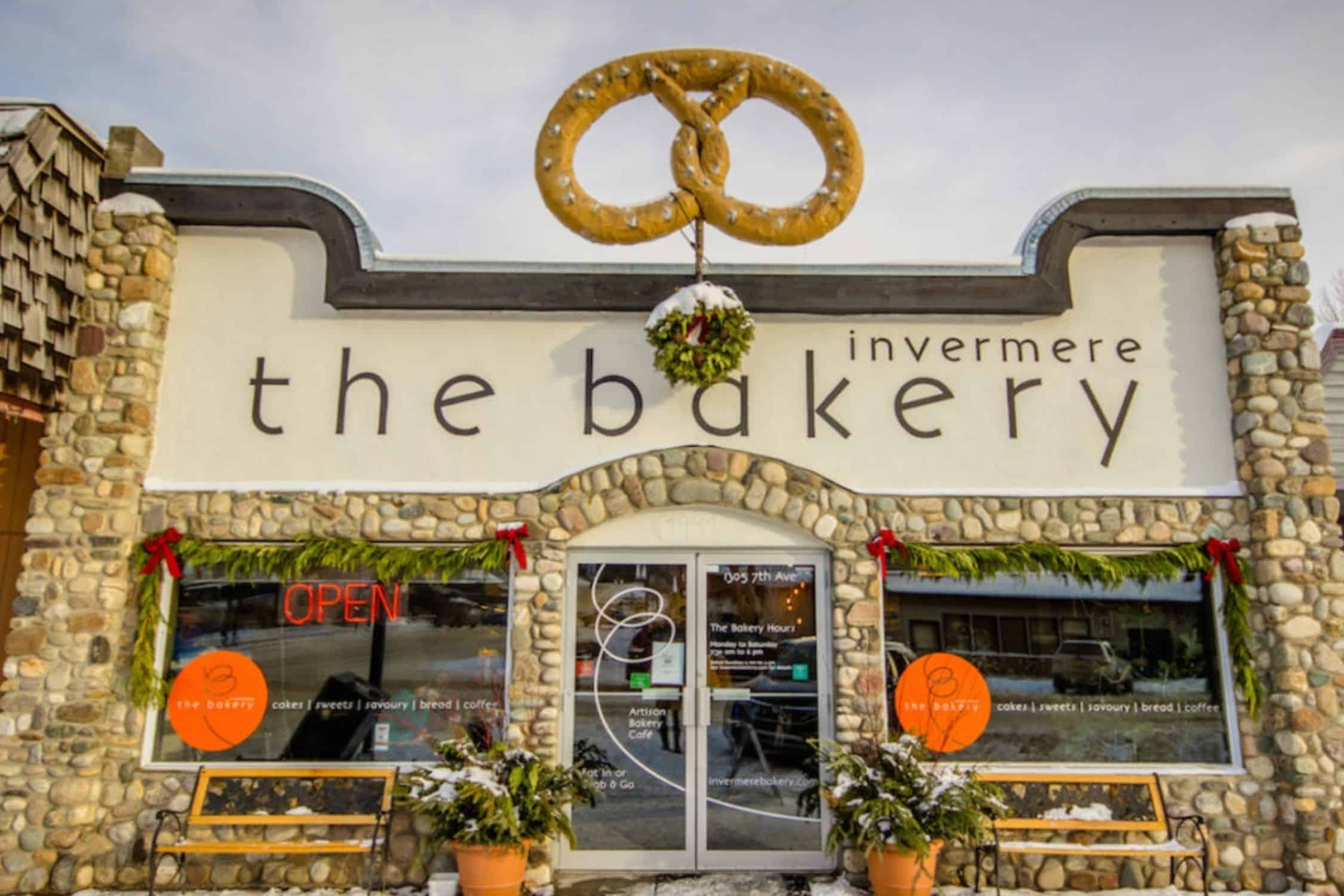 On a beautiful summer day one of the best places to head is Invermere Bakery Cafe. They have a great patio area where you can enjoy artisanal breads and pastries before venturing out for a day of adventures.
---
Unwind in Fairmont Hot Springs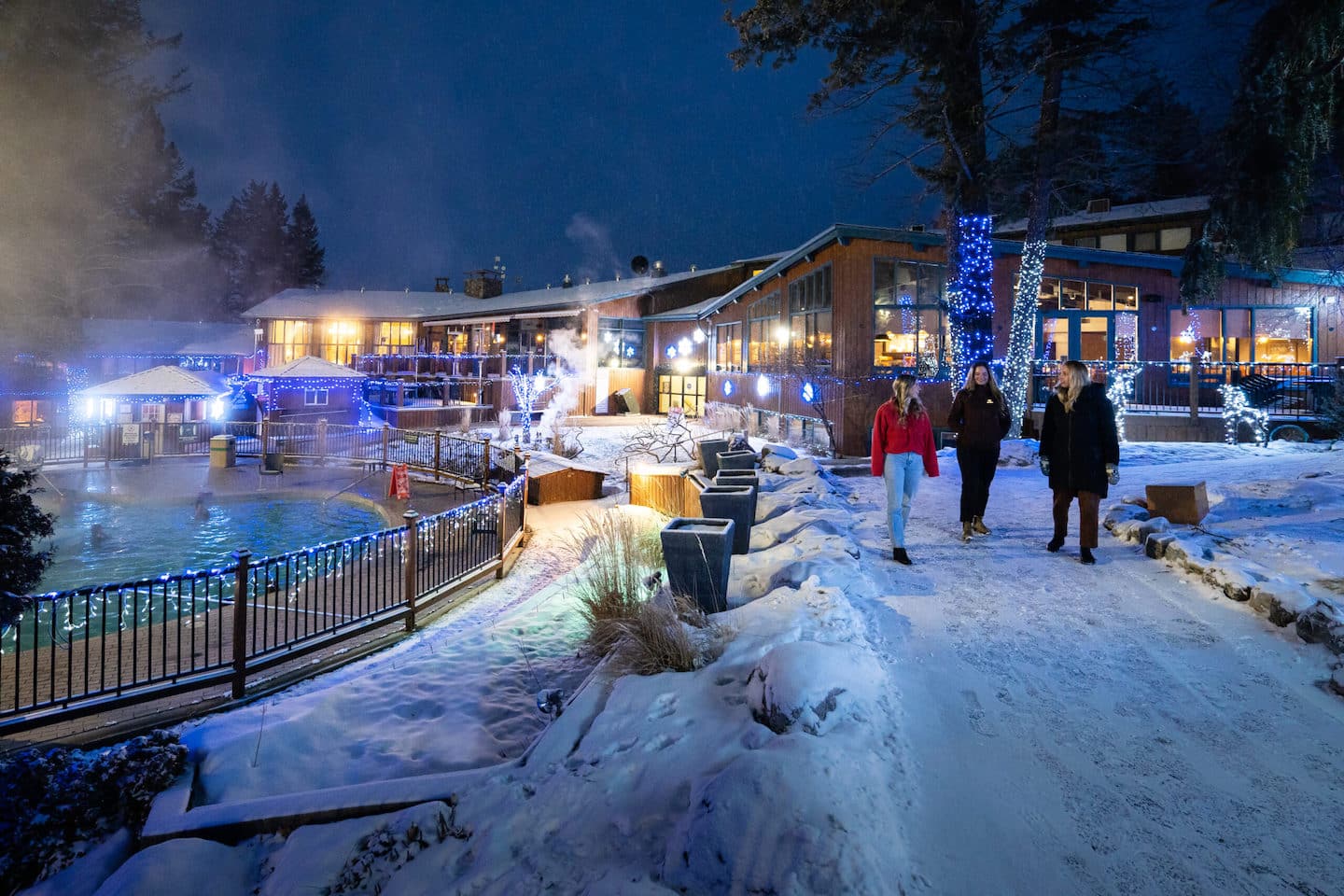 Soothe your senses and warm up on cold days with a relaxing soak in the delightful Fairmont Hot Springs. Hop into the deep tub and admire the glorious views as you feel any stresses and strains simply melting away. There's also a large heated pool next to the springs if you want to be a bit more active.
---
Sample Flavored Vodka at Taynton Bay Spirits
Taynton Bay Spirits is the only distillery in Invermere. While you can find their products on sale all around Canada, why not see where they are actually made and taste the delicious drinks at their place of origin?
The wheat used to produce the liquor is grown within miles of the distillery. Lots of care goes into producing incredibly drinkable spirits—you're sure to be thirsty for more! Before sampling locally made beverages, see what goes into creating tasty drinks and learn more about distilling processes.
The distillery is primarily known for its wide variety of flavored vodkas, with cool flavors like raspberry, orange turmeric, and ginger matcha tea. The pickled vodka is perhaps one of the more unique drinks created here.
---
Time Travel at Windermere Valley Museum and Archives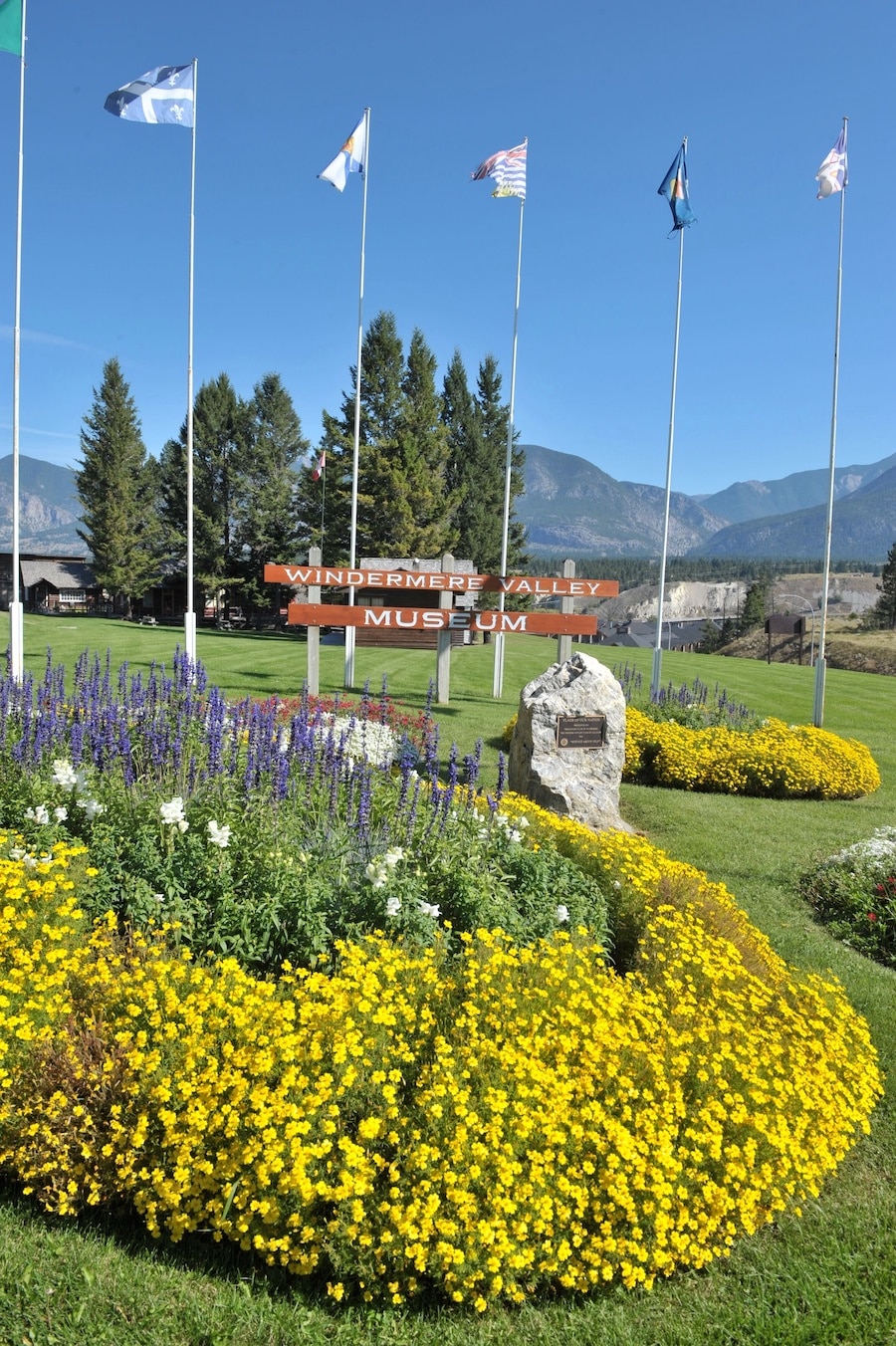 A fabulous place to discover what Invermere and surrounding areas were like in the past, Windermere Valley Museum and Archives is home to a number of interesting historic buildings. You're sure to feel like you've been transported back in time as you stroll around the site.
The main building is an old railway station that was damaged in the past by a runaway train. Other interesting facilities include the original Brisco schoolhouse, a 1942 pioneer cabin from the Crook homestead, the Miner Cabin, the Notary Building, and the Ice House. The Legion Building, now owned by the museum, was originally constructed as a WW1 veterans' memorial.
Each building contains a variety of fascinating exhibits and artifacts, with collections relating to mining, farming, transportation, daily life, construction, trade, and various crafts. The museum also has many documents, maps, and photos, and you can make an appointment if you wish to peruse the archives.
---
Grab a Coffee at Kicking Horse Coffee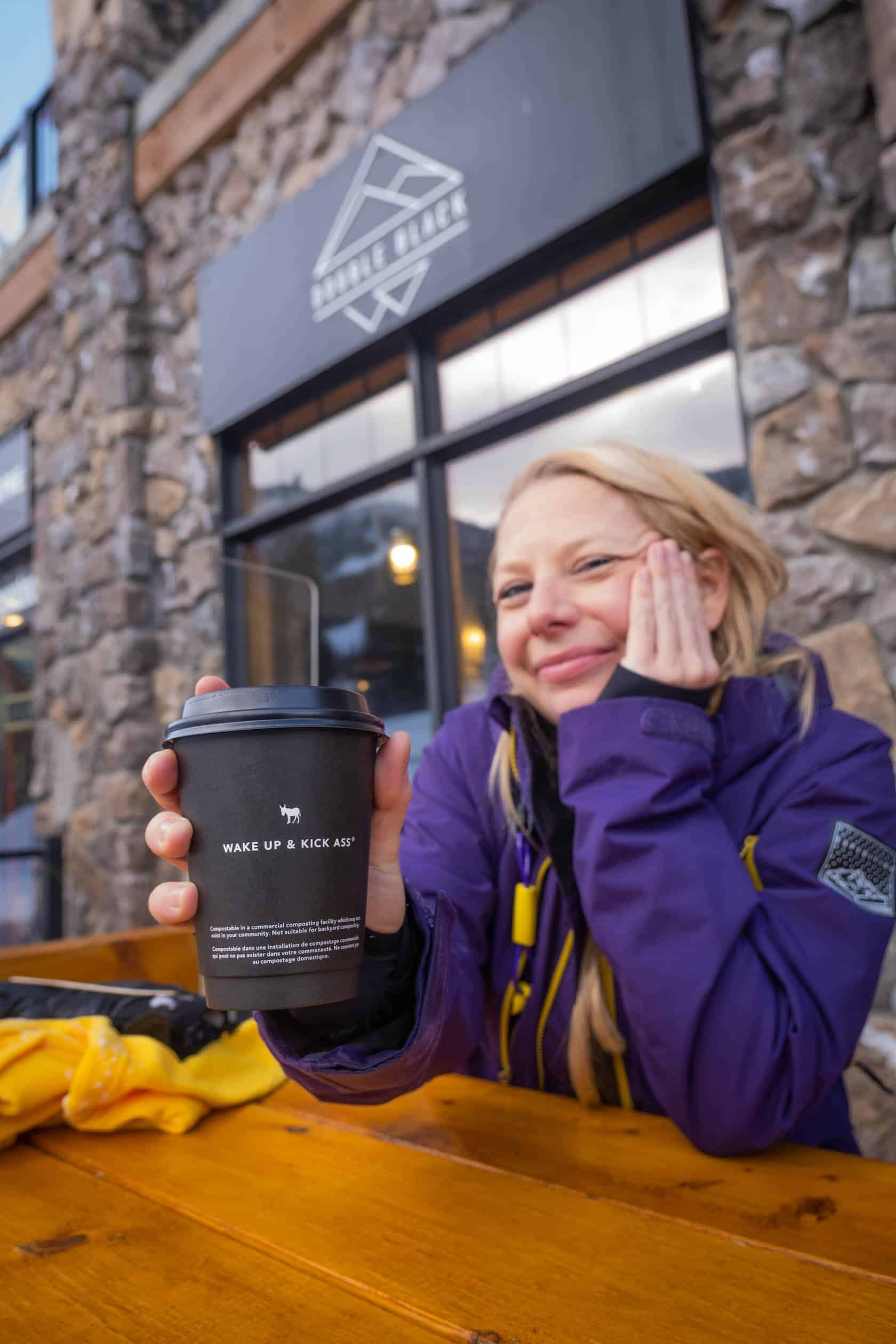 You'll find Kicking Horse Coffee in grocery stores all over Canada. However the flagship coffee roaster and cafe is right in Invermere.
One of the best things to do in Invermere is visit and check it out! They have a beautiful cafe that is the ideal place to get a little work done with a cappuccino if you need to!
---
Ski/Snowboard at Panorama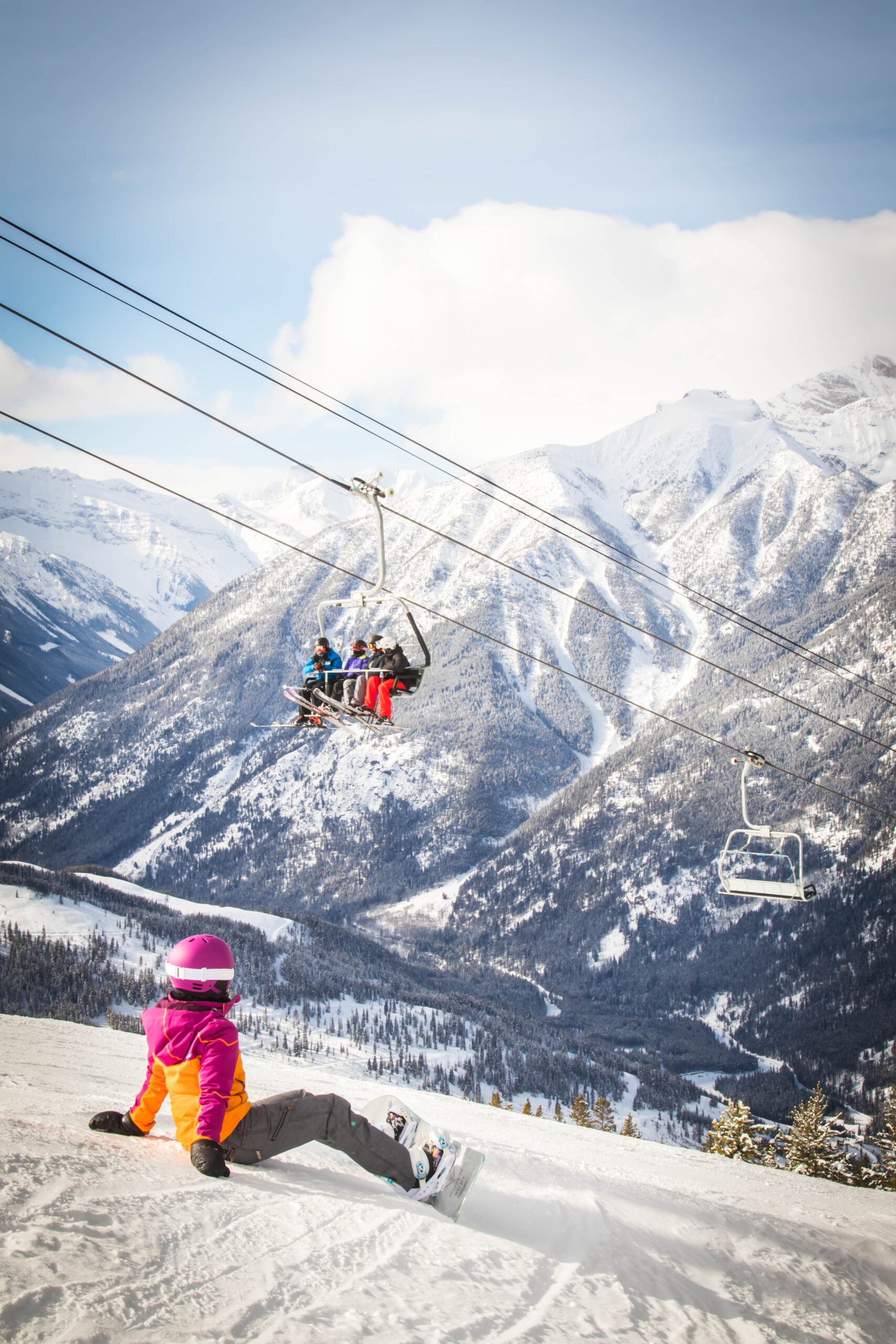 Towering as high as 4,000 feet, Panorama Mountain Resort has one of the biggest verticals in all of North America and is a fantastic Canadian ski resort to enjoy There are runs suitable for all levels of skier/snowboarder, from beginner up to expert.
Instruction is available, while advanced skiers can enjoy the soft powders that were once only accessible to heli-skiers. The resort has four chairlifts and it's one of the most beautiful skiing areas around.
Fans of cross-country skiing and snowshoeing won't be disappointed either. There are many tracks in the locale, including The Panorama Nordic Trail and Lake Lillian. Many other winter sports are available in the valley, including fat biking, snowmobiling, and dog sledding.
---
Downhill Bike at Panorama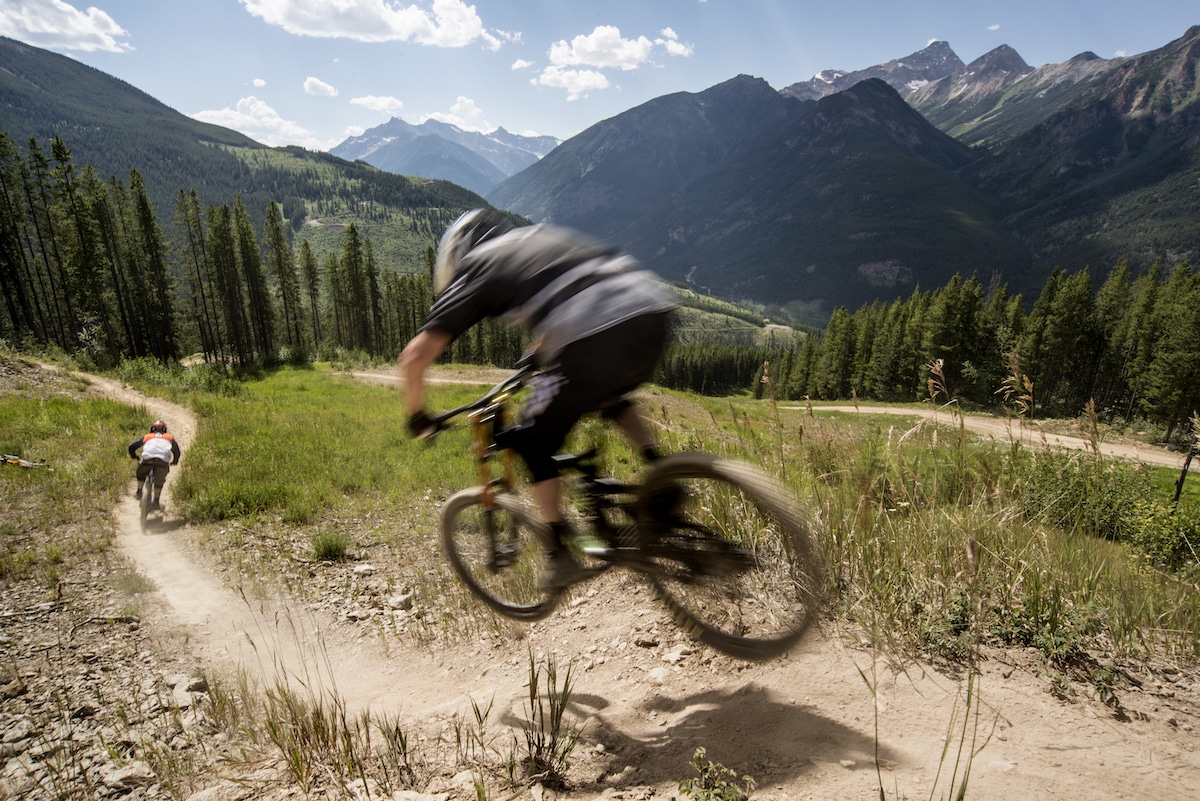 While Panorama is a destination for ski and snowboard enthusiasts in the winter, in the summer it's renowned for the Panorama Bike Park. The bike park here has flow tracks, green trails for beginners, and plenty of intermediate and expert trails for more experienced bikers. The terrain is full of natural and man-made features.
Besides biking there is also mountain yoga, the EuroBungy, tennis, pool, waterslides, and a climbing wall!
---
Glide through the Skies at Invermere Soaring Centre
Enjoy a bird's eye view of the majestic landscapes with a glider experience at Invermere Soaring Centre. Summer is the best time for long flights and sublime views over The Rockies. The area boasts a terrific combination of thermal currents, waves, and soaring conditions.
---
Relax at James Chabot Provincial Park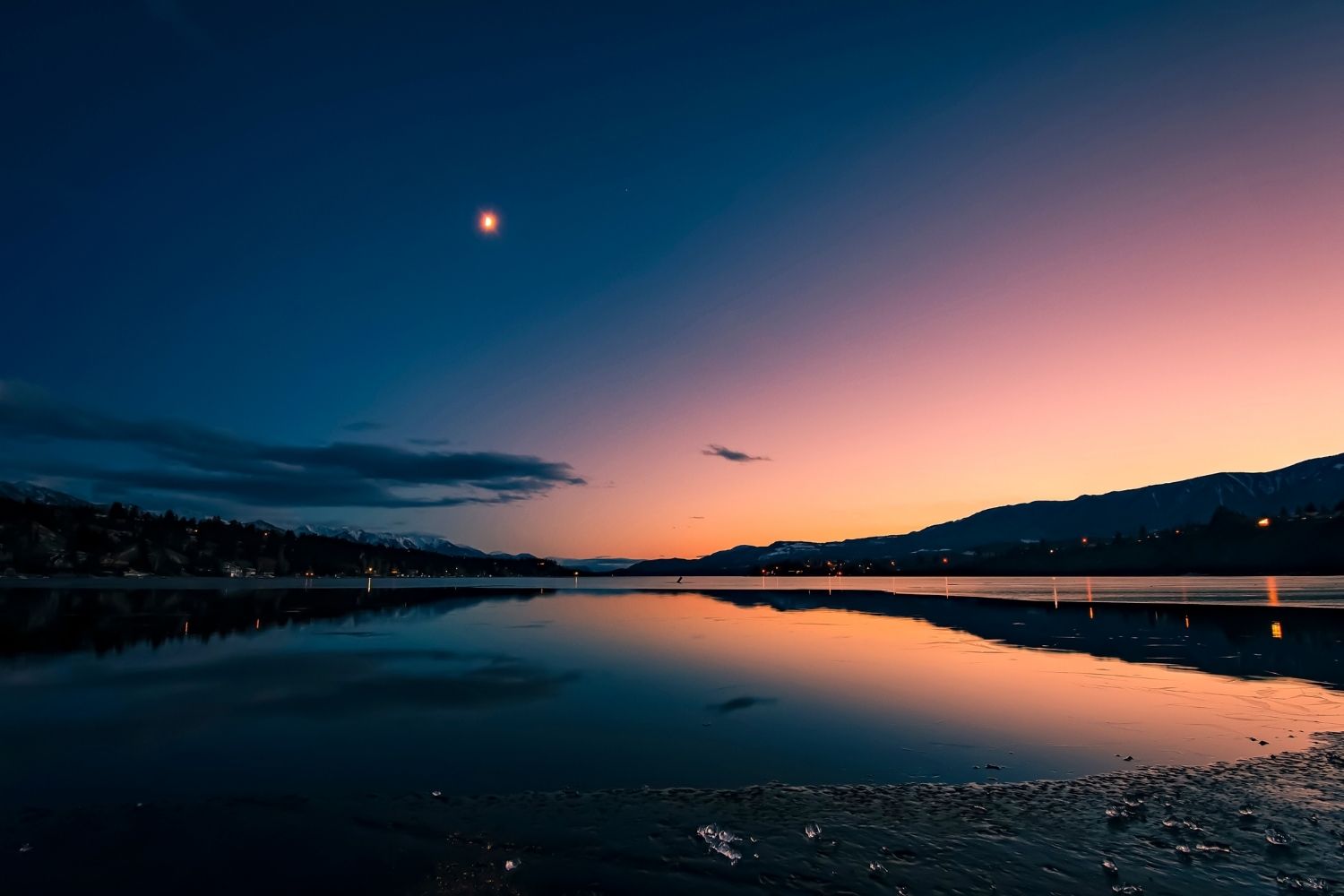 An ideal destination on a warm summer's day, James Chabot Provincial Park sits right on the edge of Lake Windermere. There's a pleasant sandy beach where you can soak up some rays, play, and paddle in the water, as well as a grassy area where you can sit in the shade.
Take to the water for kayaking, canoeing, paddleboarding, and windsurfing, or just cool down with a swim. Kids can cut loose at the play area, and people of all ages can burn off excess energy with a game of volleyball.
---
Uncover Local Culture at Pynelogs Cultural Centre and Art Gallery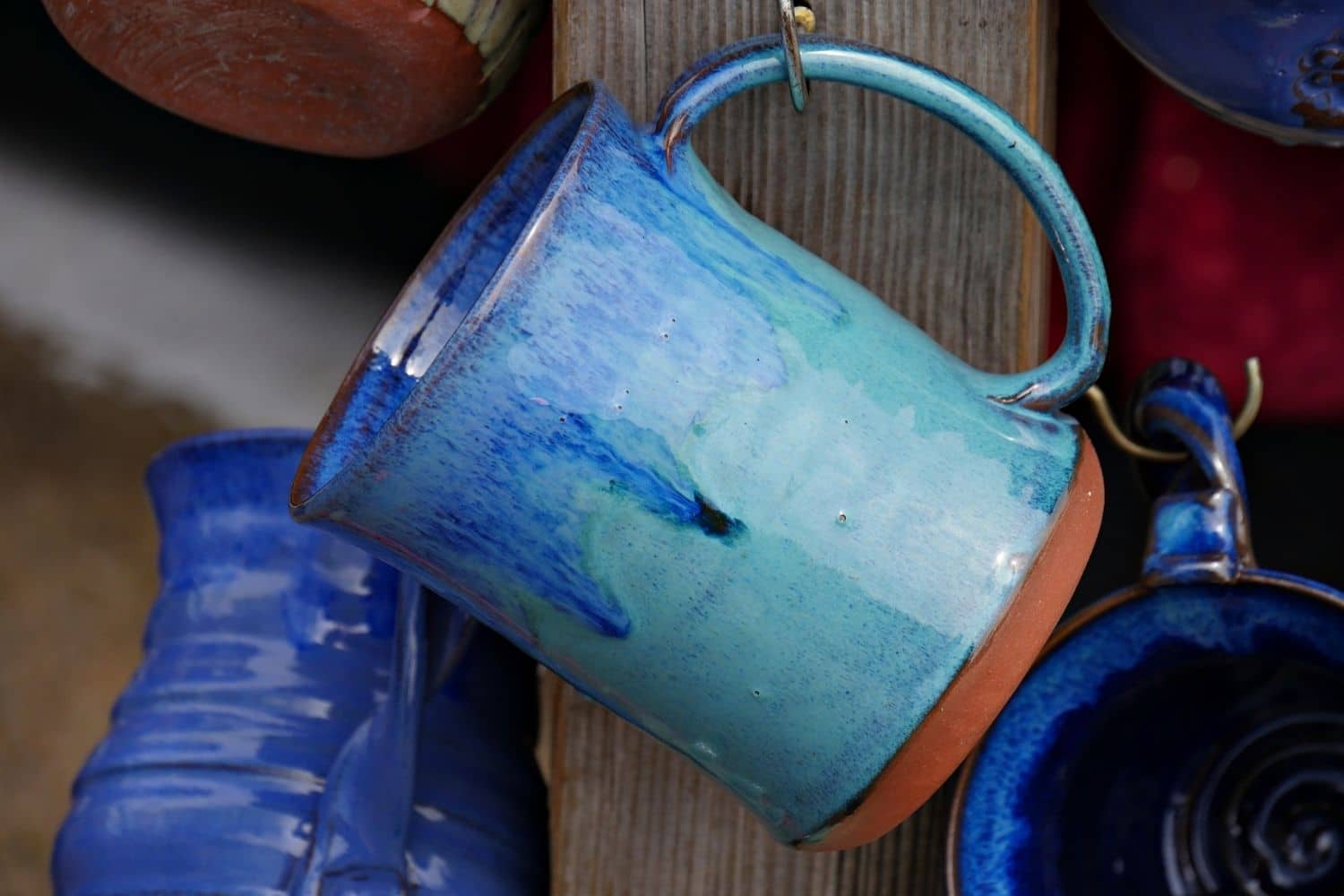 The main cultural center in the Lake Windermere area, Pynelogs Cultural Centre, and Art Gallery is housed in a charming historic log building. Constructed in 1914 by a Scottish developer, the log home was built for his wife's gift. Sadly, the wife died shortly after arriving at the property, and a monument marks her burial site within the grounds.
The beautiful grounds also feature a heritage garden with flowers and vegetables that were common in the past, along with native plants in lovely landscape areas and a high-shooting fountain in the picturesque Dorothy Lake.
Inside the center, you'll find a great selection of art depicting various subjects and themes. From painting and prints to sculptures and ceramics, the art here is very diverse. Multiple events are hosted here too, including comedy shows, music concerts, plays, and dramas.
---
Play a Game of Golf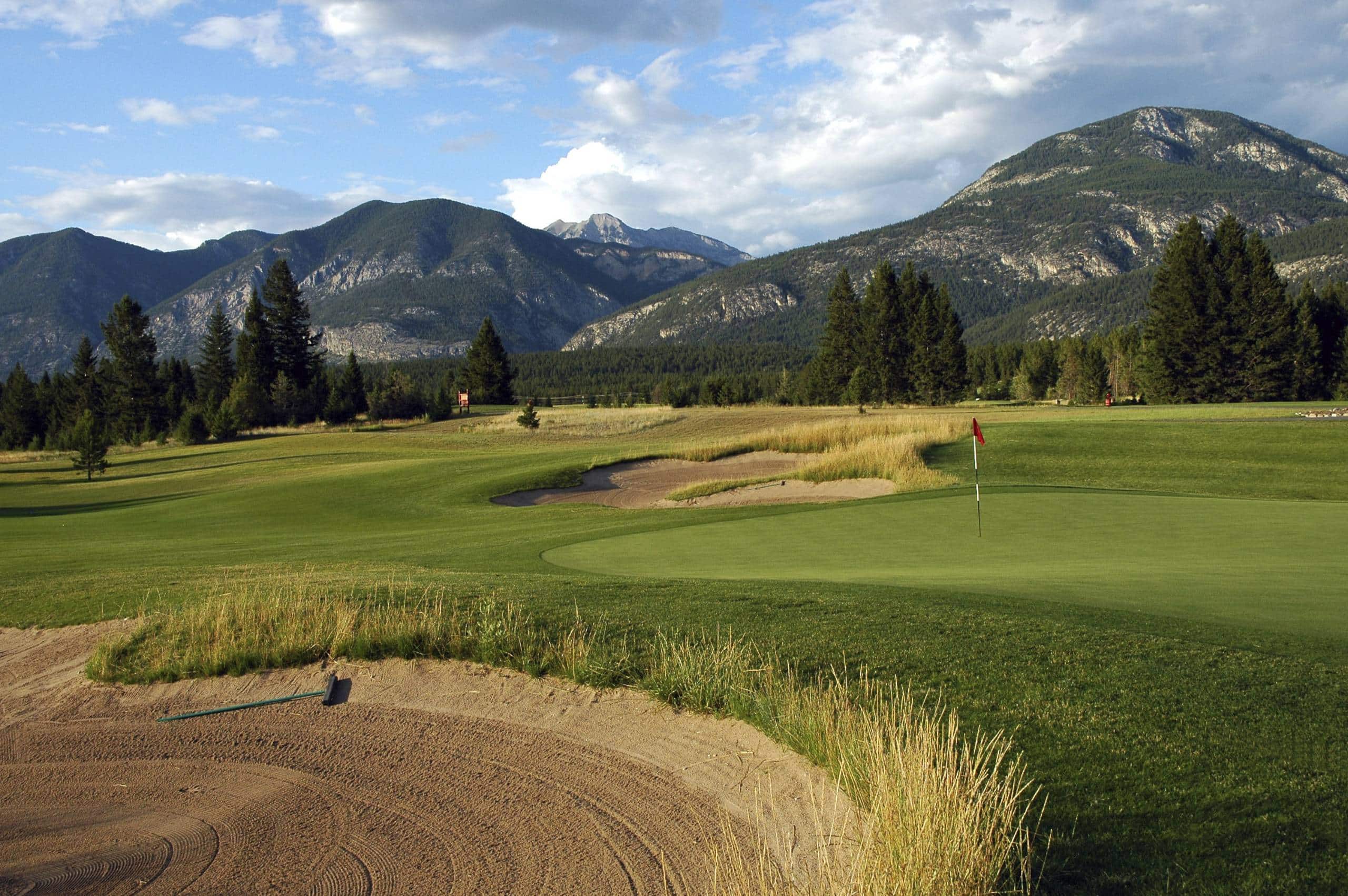 Invermere is home to several top-class golf courses, each beckoning to enthusiasts who want to spend days outdoors working on their swing. Golfing is undoubtedly a popular summertime activity in Invermere.
The 18-hole course at Eagle Ranch Resort is a winner when it comes to spectacular views. Combining sweeping fairways with small canyons, right in the sunbelt of The Rockies, the par-72 course offers a great game.
The family-owned nine-hole Setetkwa Golf Course also has an RV park, and The Ridge at Copper Point is an 18-hole course with par 62, making it a great option for a quick round if time is short. Greywolf Golf Course has been voted one of the top five courses in Canada. Surrounded by soaring mountains, each of its 18 holes are picturesque and challenging.
Other exciting options include Creekside, Edgewater Hill, Mountainside, and The Spring Course. Howling Wolf Mini Golf at Panorama Resort is perfect for families.
---
Walk around Downtown Invermere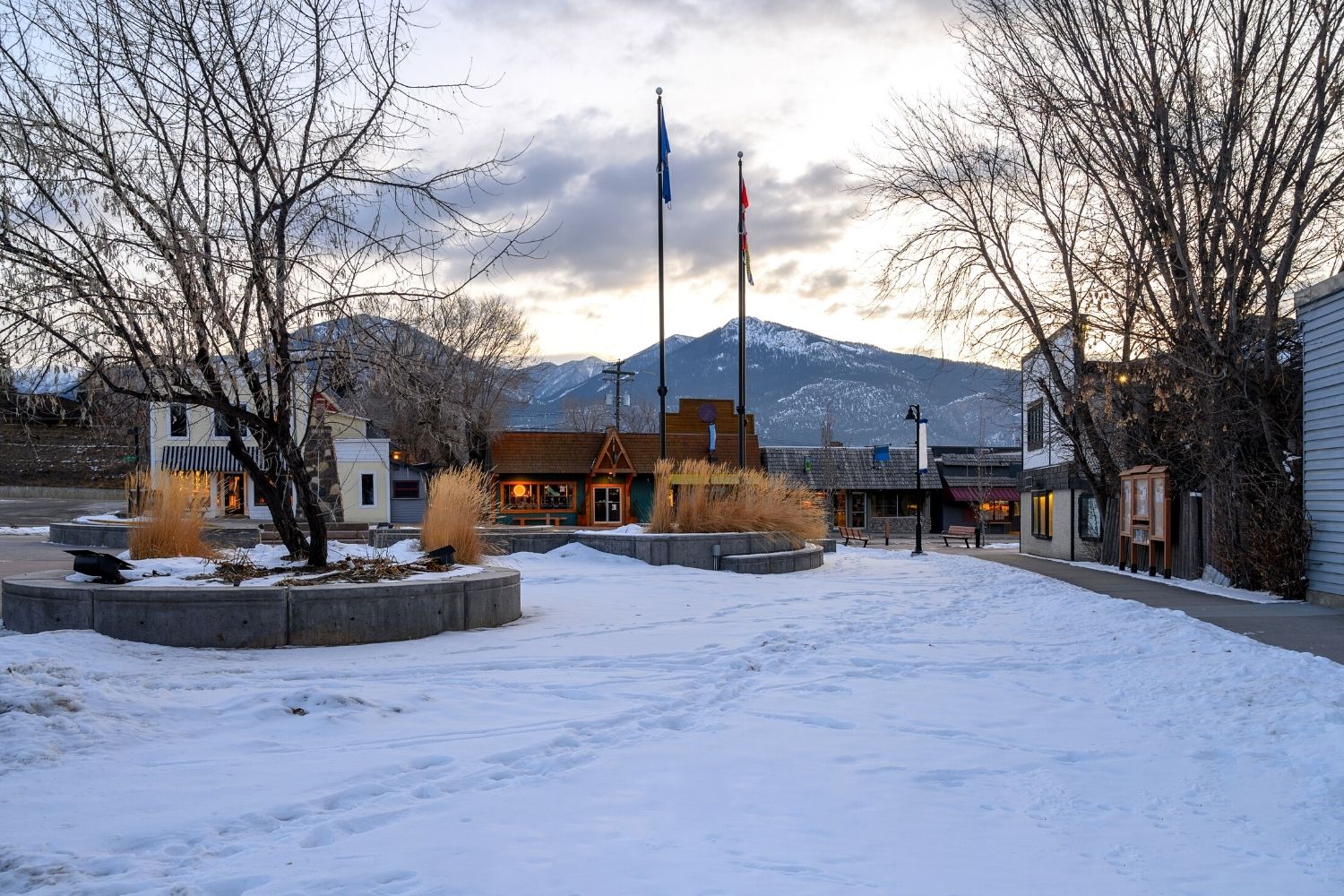 Downtown Invermere is well worth a couple of hours of exploration. There are many shops and art galleries to beckon you, and you'll find a good selection of artisan shops along 7th Avenue in particular.
There's no shortage of eateries, with an array of typical North American cuisine and a selection of global favorites like Indian and Italian. You'll also find a decent selection of bars for when evening falls.
---
Visit the Charming Pothole Park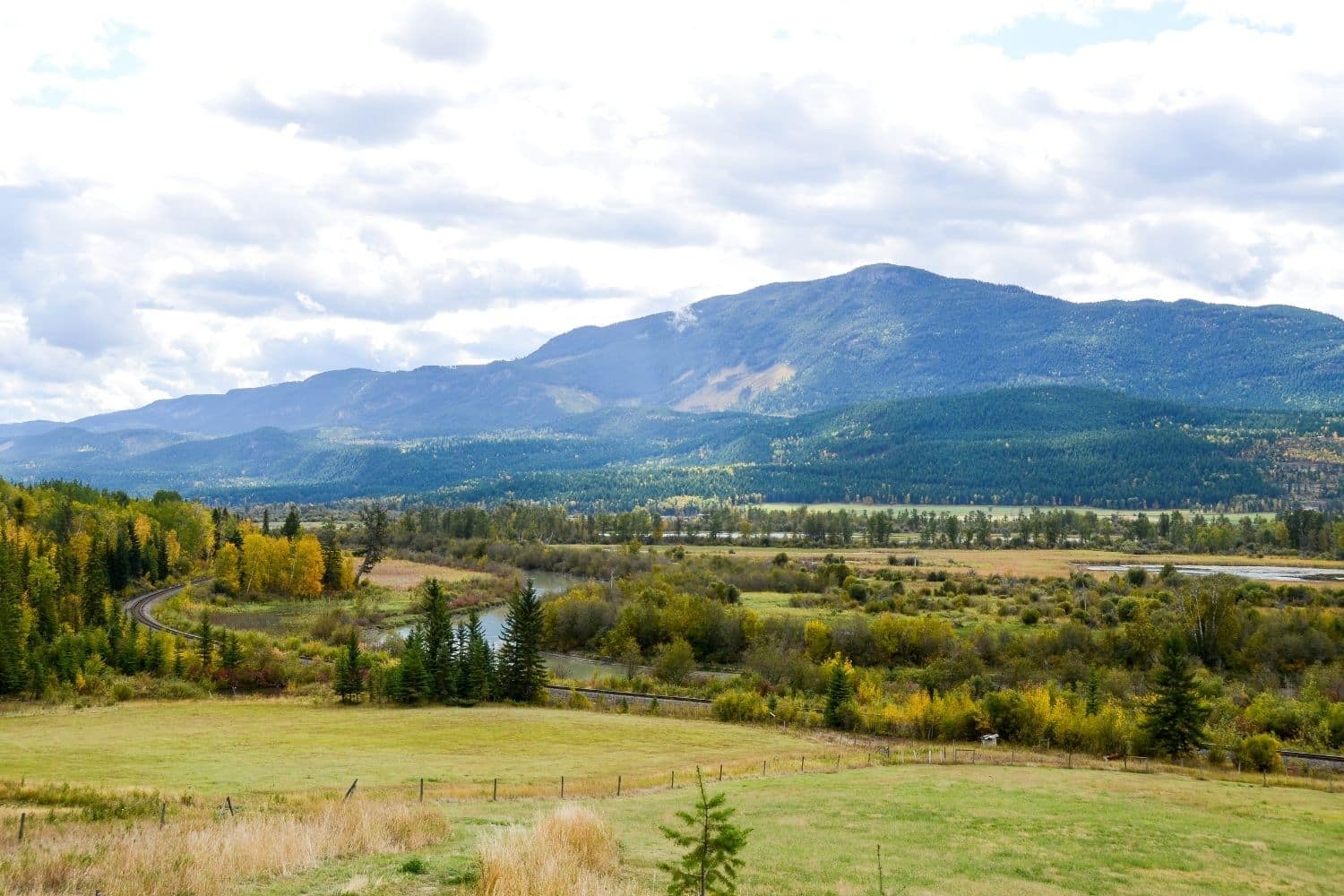 Pothole Park takes its name from the fact it is sunken into the ground below street level. Previously an overgrown patch of trees, it became a community park in 2005.
A path leads around the park's edges and you can cross the cute bridge. Not only a good place to relax, read, and for kids to run and play, the park also hosts numerous events throughout the year.
---
Go Boating on Lake Windermere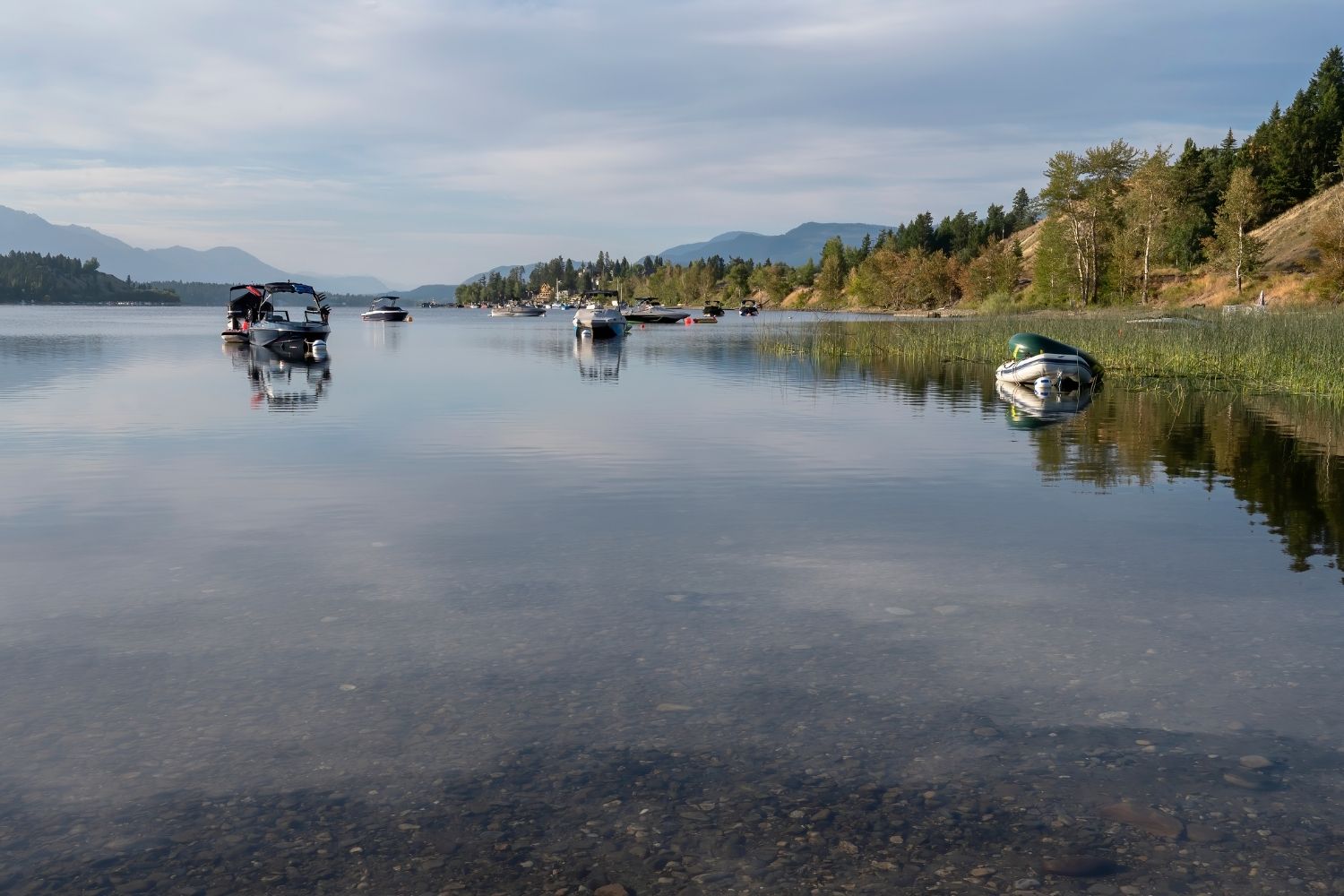 Popular in the summer months, Lake Windermere is an excellent place for exploring by boat. You'll find a number of ramps and boat launches throughout the area if you have your own. Many visitors, however, opt to rent a boat from Pete's Marina for a fun time on the water.
Pack a picnic to really make the most of your time, and set off for your own private lake cruise. Pause to plunge into the blue waters before continuing on your adventure. It's definitely a great way to appreciate the views from a different perspective.
---
Sip Craft Beers at Arrowhead Brewing Company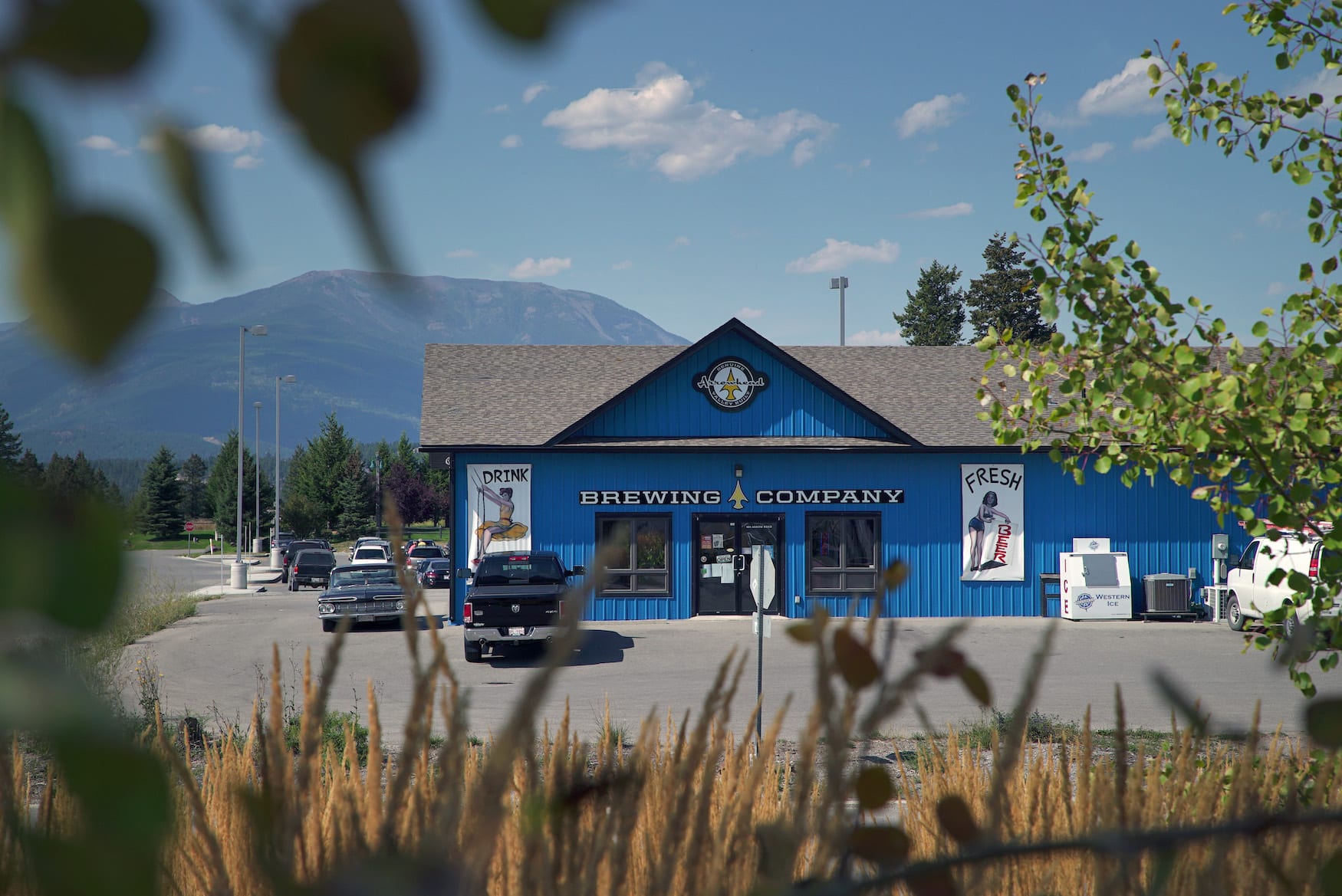 Open since 2012, Arrowhead Brewing Company is an excellent place for beer aficionados. Creating quality craft beers that range from traditional to experimental, the brewery always has six permanent brews alongside several seasonal types.
Take a seat in the welcoming taproom or unwind on the large patio for a glass of your favorite beer. Or, why stop at one? Order a tasting flight to really appreciate the different delicious beers made on-site. Local beers include Blonde Bombshell—a German-like pale ale—a dry Irish stout called Black Jack, and the crisp Likeabull Lager.
---
Support the Local Hockey Team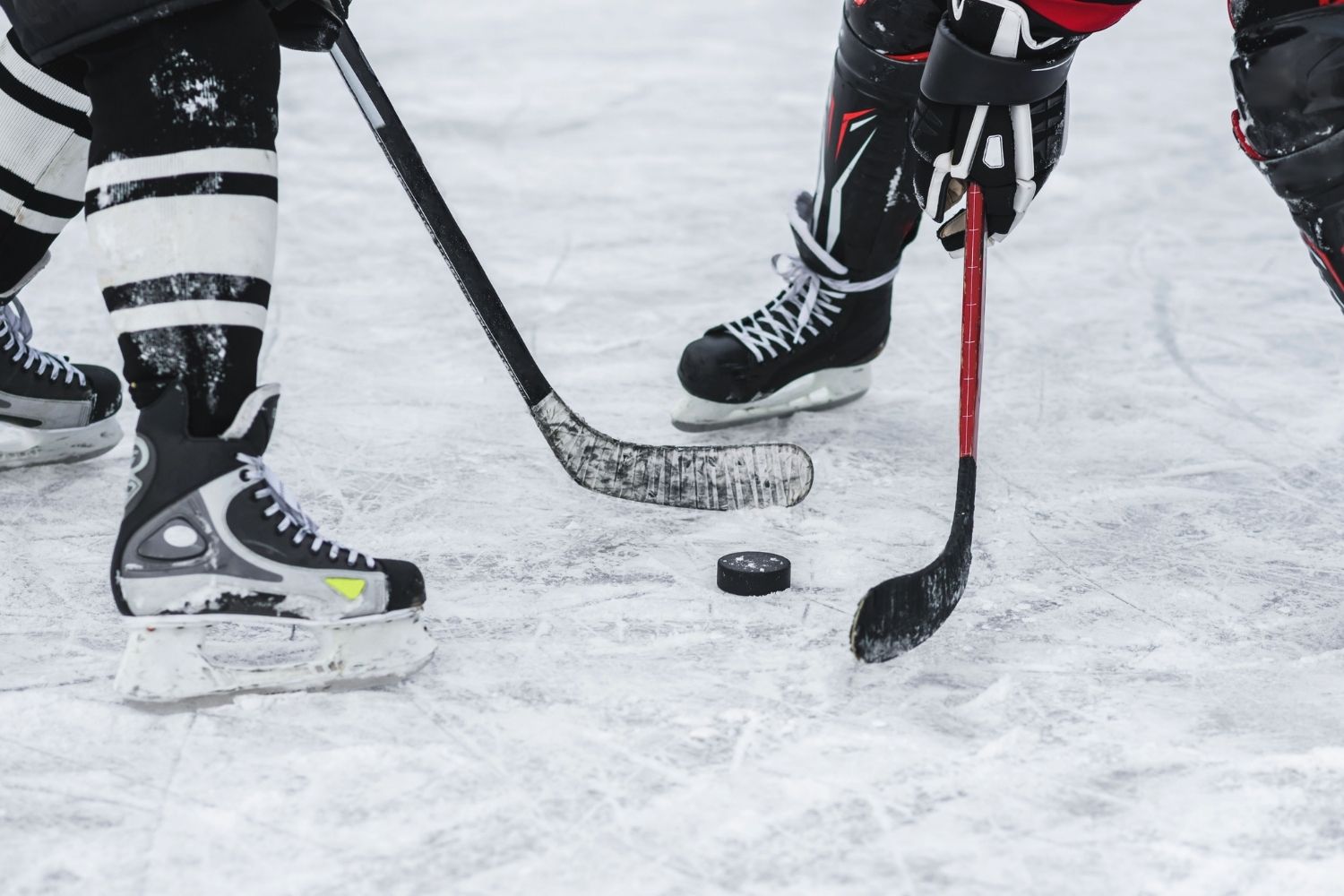 Invermere's ice hockey team is the Columbia Valley Rockies. Join the locals in supporting the team when they play; home games are played at Eddie Mountain Memorial Arena.
---
Soak Up Some Sun at Kinsmen Park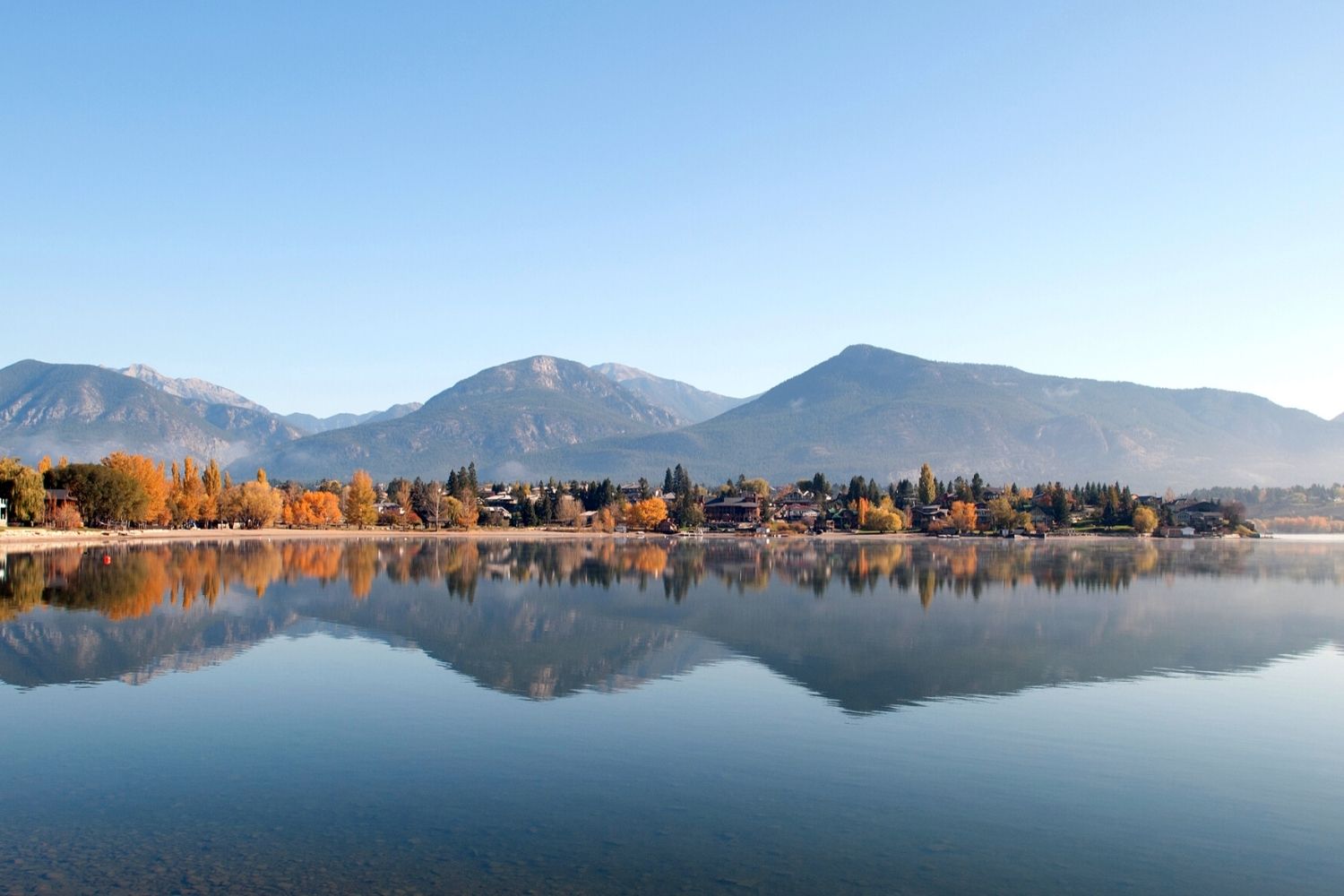 Popular with locals and visitors alike, Kinsmen Park is a lakeside beach and park close to downtown. The park is home to an old CPR Lodge, which once housed workers but has now been restored and relocated. You can also wander through the attractive Columbia Valley Botanical Gardens (AKA the Community Garden) within the park.
The park affords splendid views of The Rockies and the Purcell Mountains, and there are plenty of towering trees for shade. Concession stands sell drinks and snacks in the summer months and there's a children's play area, picnic tables, washrooms, and beach volleyball courts.
---
Warm Up with a Hot Cup of Coffee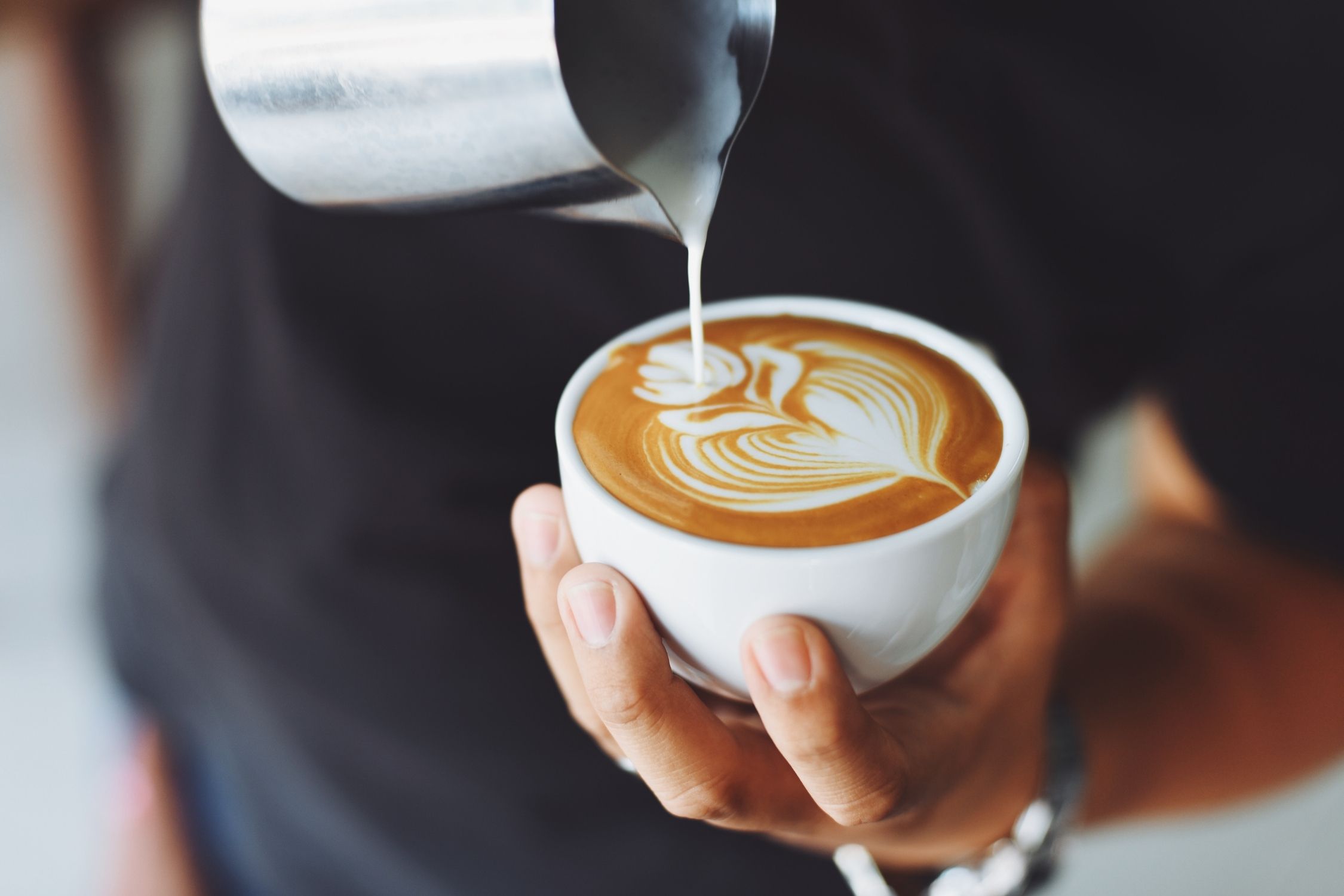 There are several cafes and coffee shops around Invermere, but Stolen Church Coffee is a top choice for a great cup of coffee.
The family-run micro-roastery prides itself on quality and freshness for the perfect sip every time. Roasts include Peruvian, Columbian, Costa Rican, and Sumatran, as well as tasty blends. They also serve delicious gelatos.
Kicking Horse Coffee is another great option and one of the best coffee shops in the area. The famous chain has been roasting coffee for some 25 years, and their flagship store is in Invermere. You can almost taste the magic of The Rockies in the organic, Fairtrade Arabica beans.
---
Admire the Pieces in Artym Gallery
The award-winning Artym Gallery contains a large collection of art created by more than 65 Canadian artists. The displays constantly change, and you can admire striking paintings, handsome sculptures, and exquisite jewelry.
---
Take the Kids to Invermere Rotary Splash and Spray Park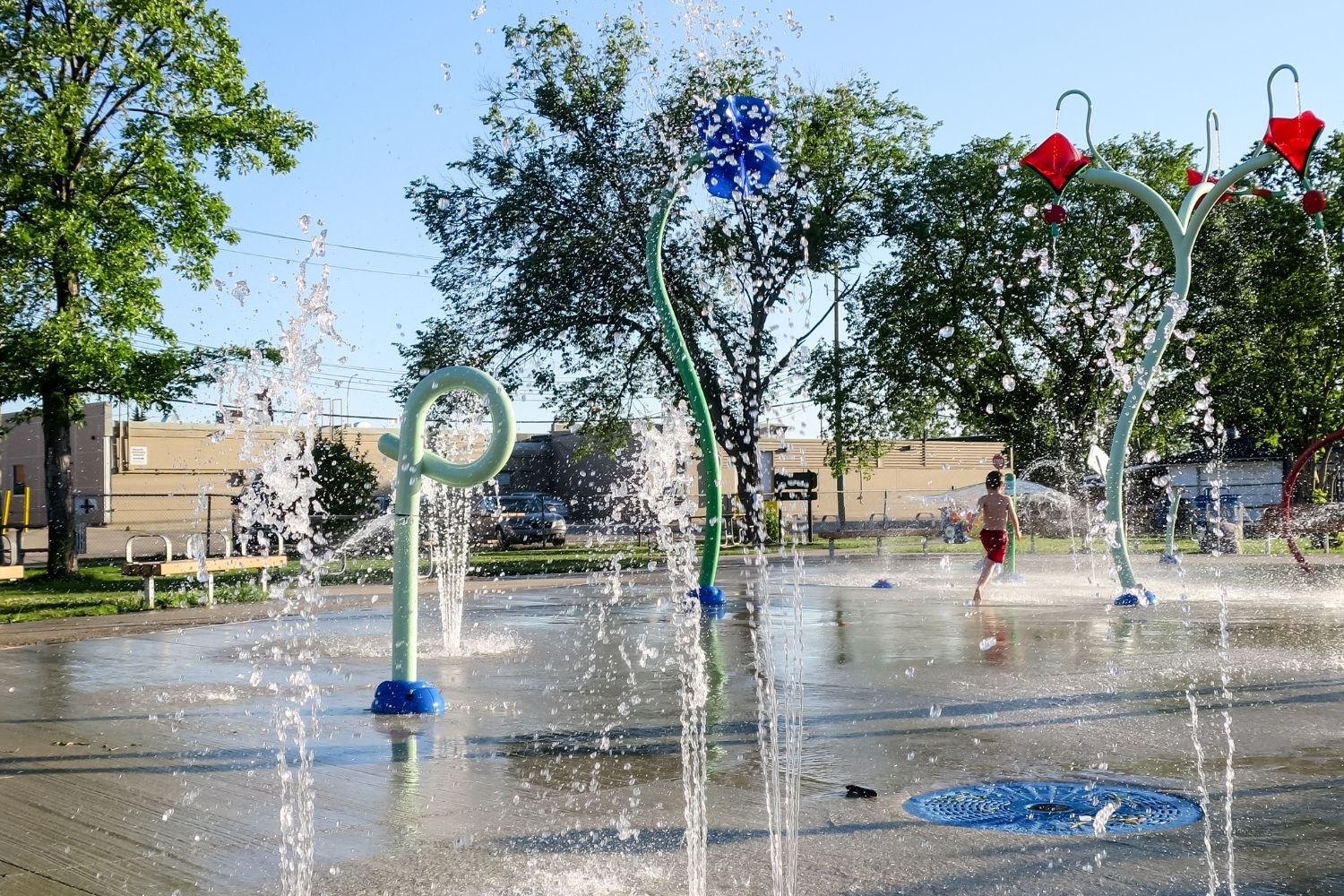 Located on the northern shore of Lake Windermere, Invermere Rotary Splash and Spray Park is a massive hit with little ones on a hot summer's day. Watch as your kids have fun in the colorful sprays and jets, and cool off with a paddle and a splash.
---
Discover Kootenay National Park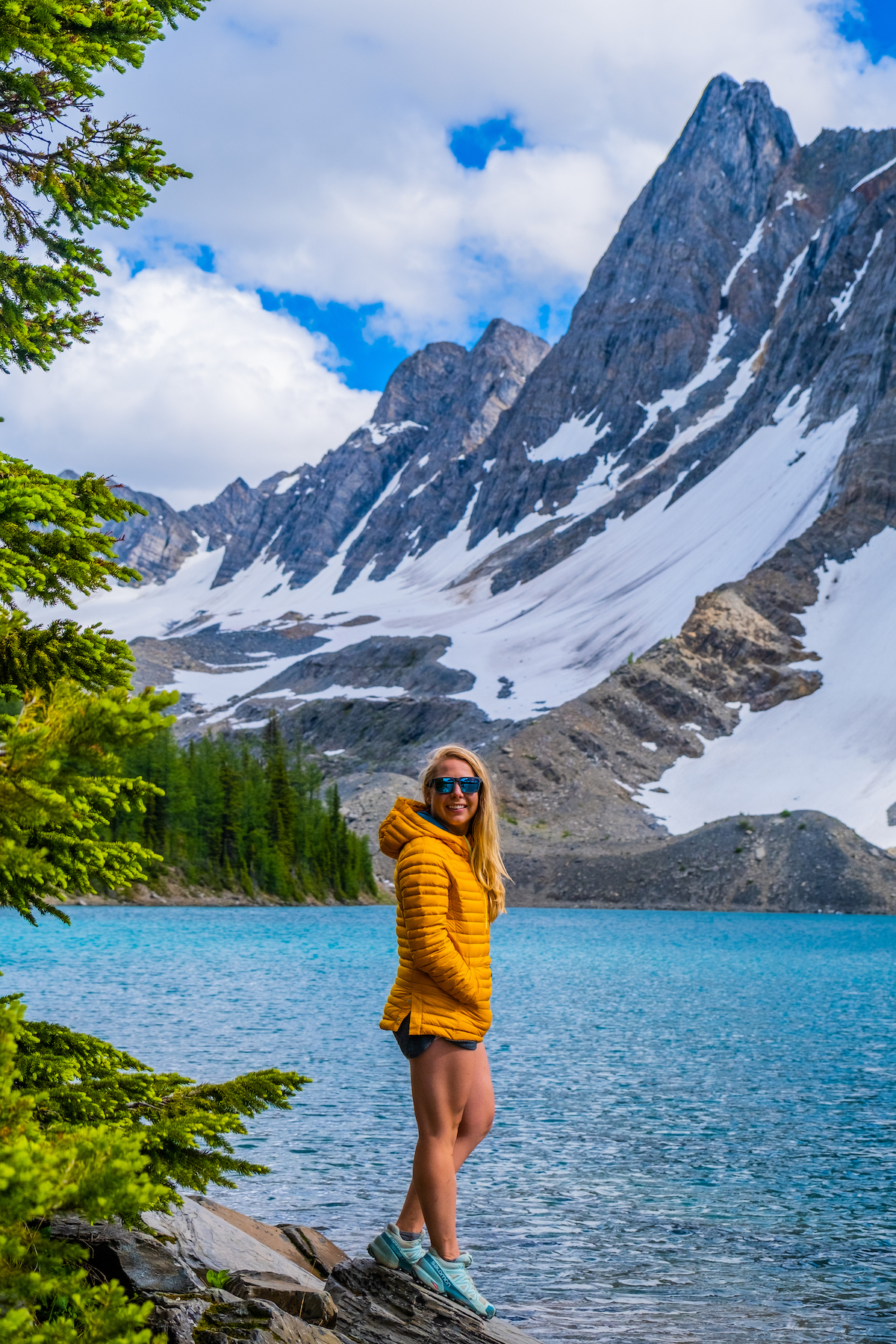 Kootenay National Park is just a short drive from Invermere downtown. The gorgeous national park sees relatively few visitors compared to Banff, meaning you can often enjoy the spectacular sights in (relative) peace and quiet.
You can drive along scenic roads and soak up the beauty all around, stopping to visit waterfalls and canyons that are easily accessed from the roadside. Marble Canyon is an extraordinary spot. If you are up for a bigger day, or are seeking a fantastic place for backcountry camping you cannot miss Floe Lake.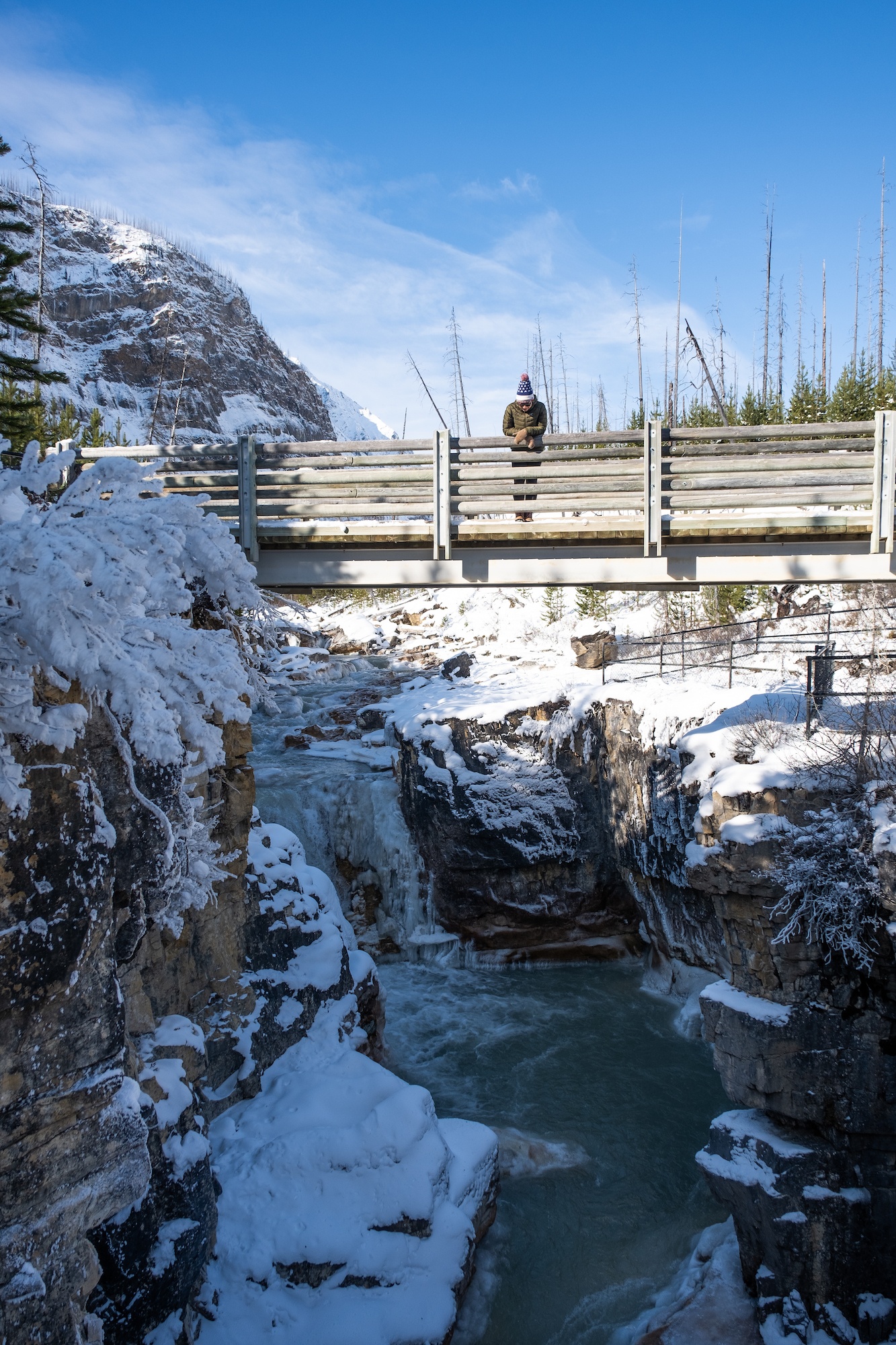 Follow hiking trails to immerse yourself in the diverse terrain and spot wildlife, and join a guided hike to marvel at some of the oldest fossils in the world. The UNESCO-listed Burgess Shale fossils are more than five hundred million years old!
Skiing, fishing, cycling, and climbing are just a few more adventures to enjoy in the national park.
---
Ride the Chairlift at Panorama Resort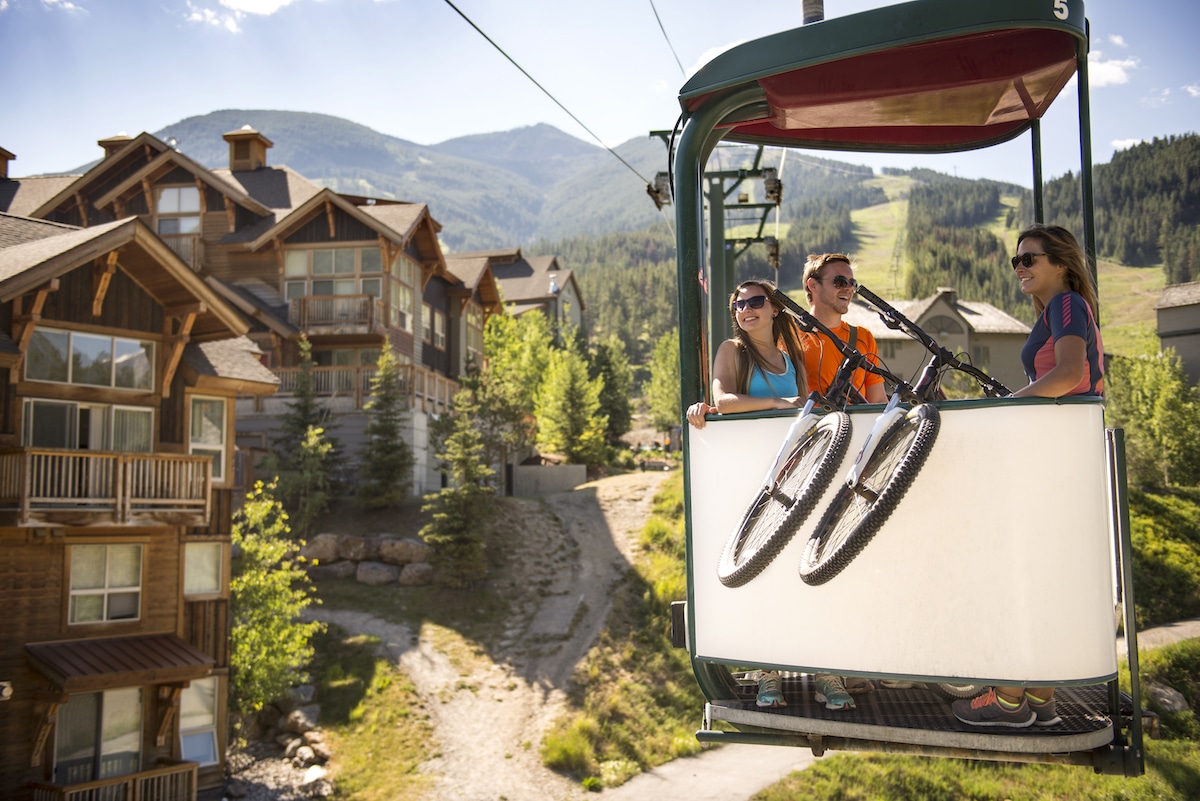 Another one of the best things to do in Invermere is soak in the views from the top of the Panorama chairlift. Admire stunning views from above with a fabulous sightseeing ride on the chairlift at Panorama Resort.
The chairlift takes you up to 5,300 feet for a truly breathtaking experience. Don't forget your camera! You can also use the opportunity to explore several hiking trails up the mountains.
---
Go Hiking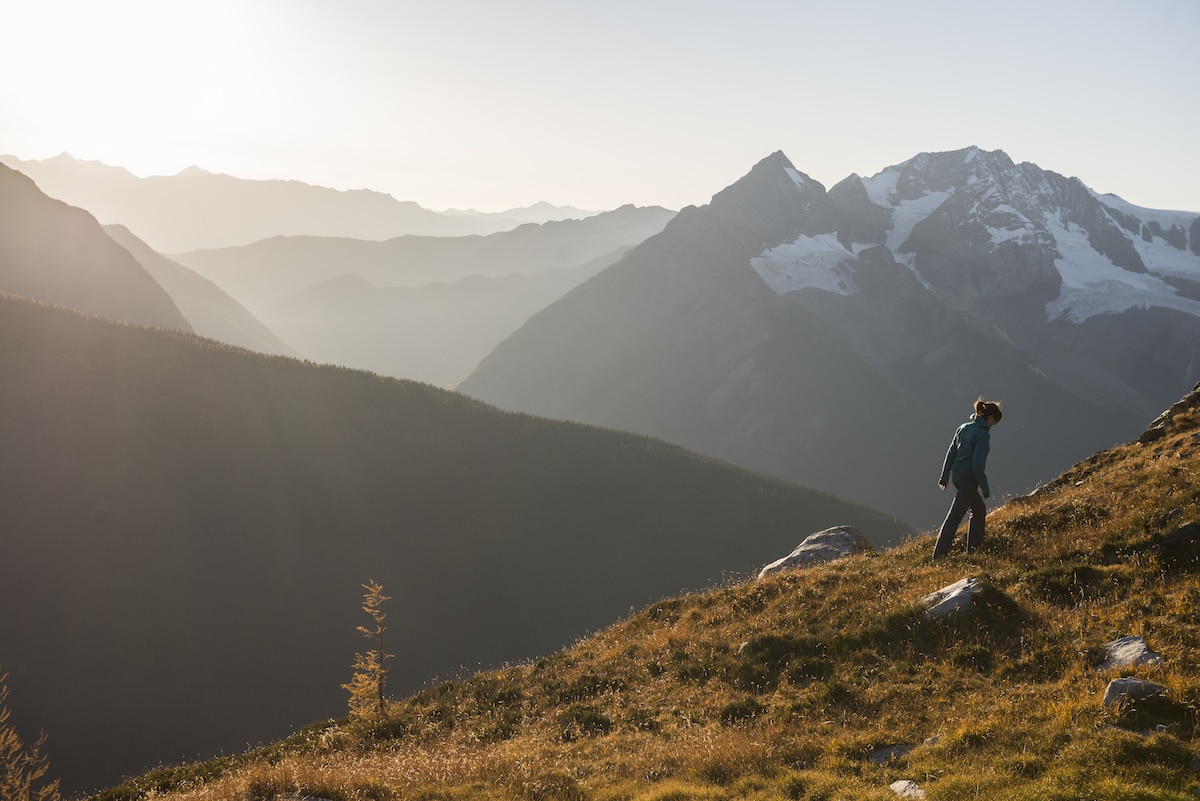 There are some fantastic hiking and walking trails around Invermere. "The Johnson" around Lillian Lake is one of the most popular trails in the area and draws in both hikers and mountain bikers.
The area is well mapped and overlooks Toby Creek Canyon. Along the hike you can find vertical hoodoos that drop directly into the creek. It's surely a sight to see!
---
Lake Lillian Whiteway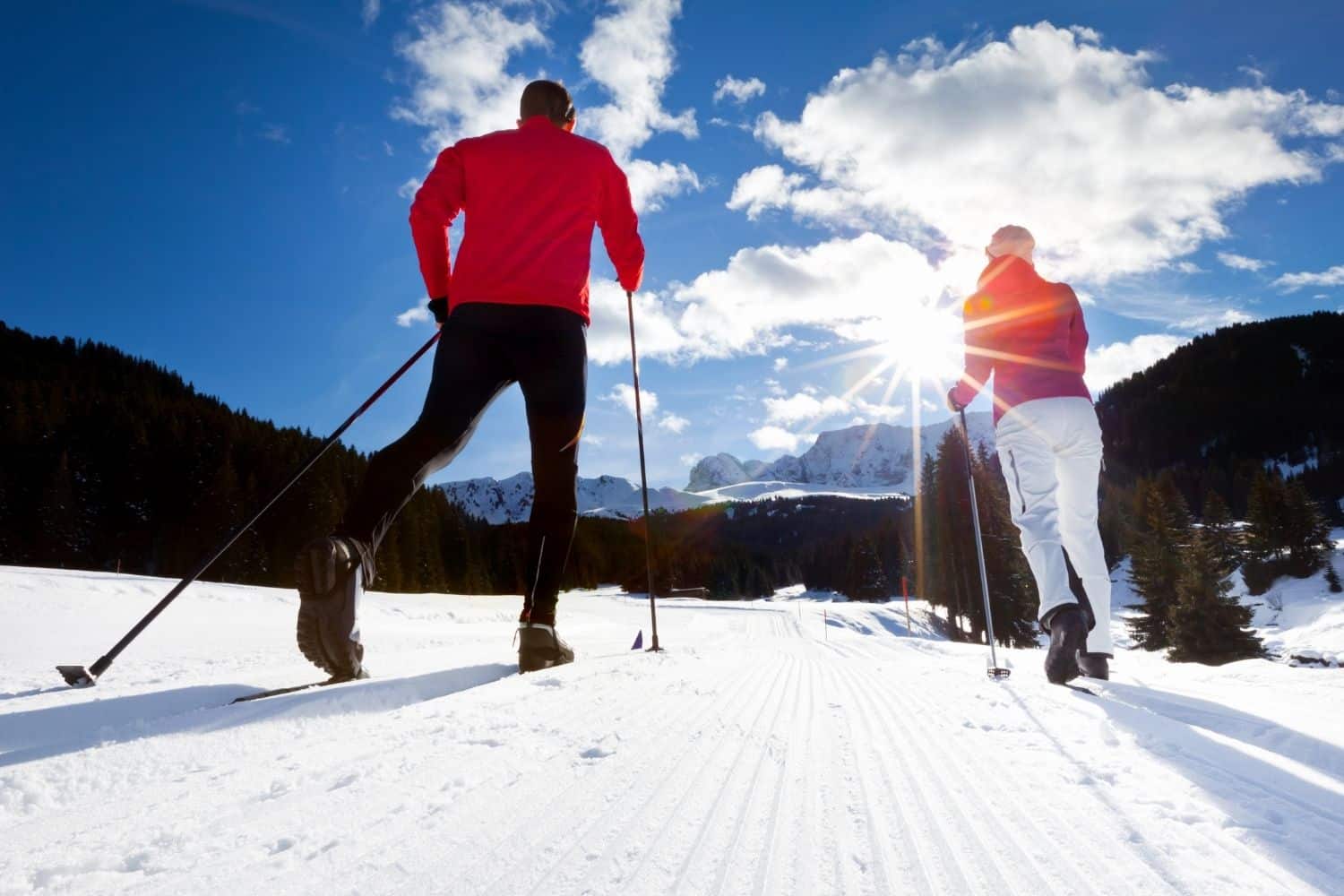 Another great thing to do in Invermere in the winter is go Nordic skiing on the Lake Lillian Waterway just 10 minutes outside of Invermere. This 3km long trail is perfect for those who have already been out on the Windermere Whiteway.
---
Columbia River Paddle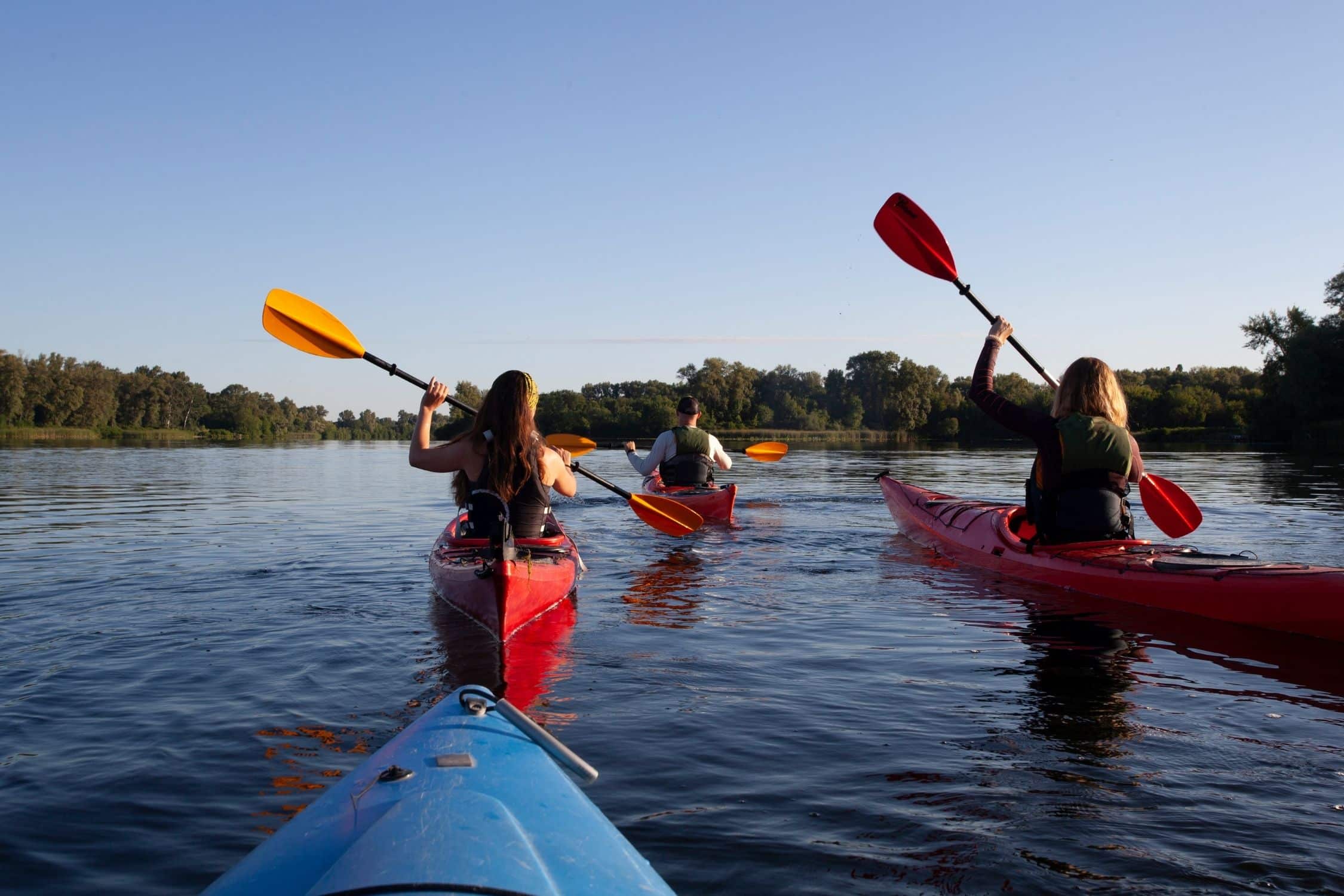 Go on a self-guided or guided river adventure. Columbia River Outfitters specializes in canoeing and kayaking on the beautiful Columbia River.
---
Mountain Bike at Lake Lillian
All mountain biking enthusiasts should look at the Lake Lillian mountain biking trails as biking the Lillian Lake trail network is one of the best things to do in Invermere.
---
Go to Radium Hot Springs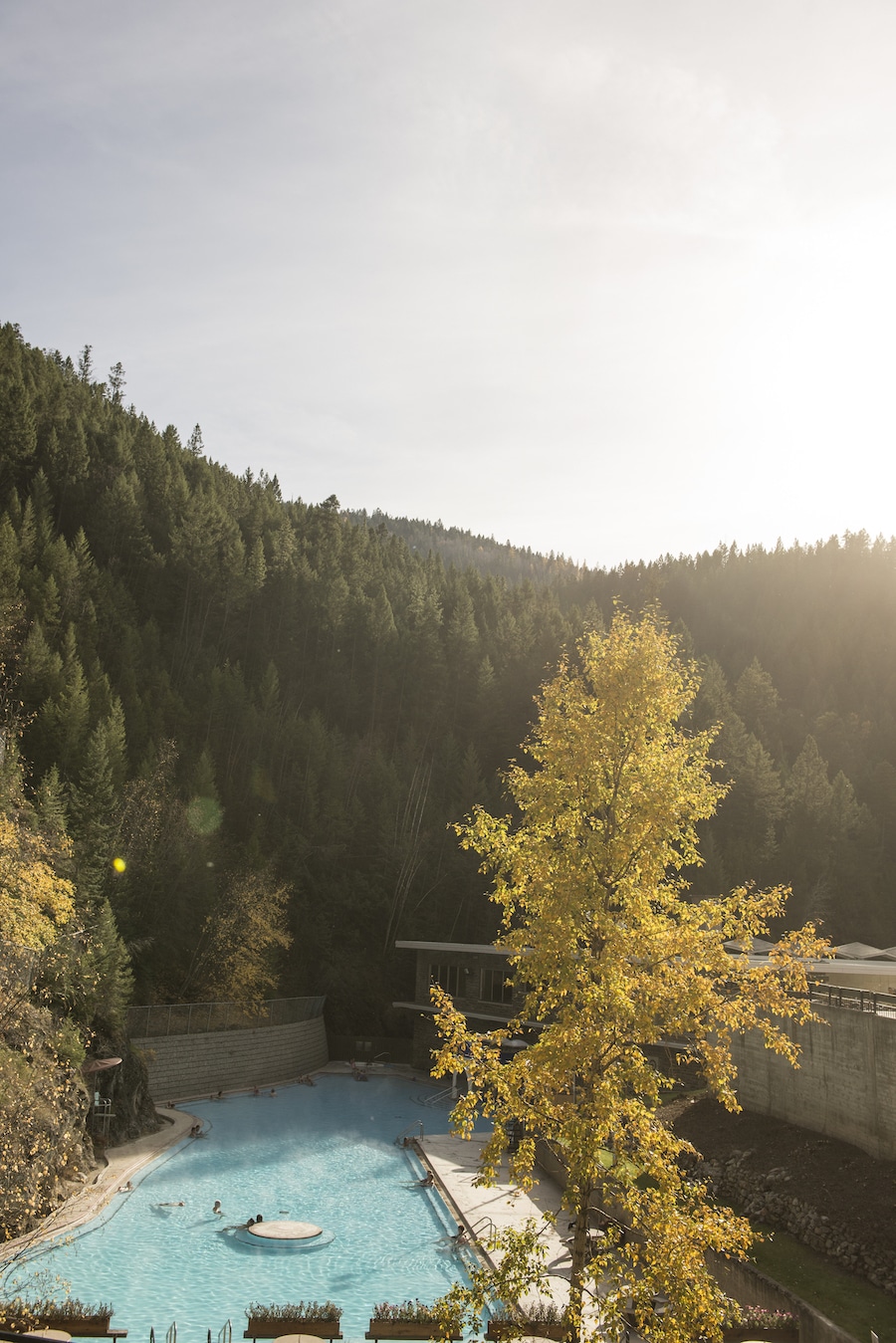 Just a 15-minute drive from Invermere is the small town of Radium Hot Springs. Radium Hot Springs is often referred to as "Radium" and is a popular place to head in both the winter and summer. Primarily for the Radium Hot Springs, as these are among some of the best hot springs in BC. Here you can soak away your problems in the hot springs with beautiful views of the Kootenays.
There are among the biggest and most popular hot springs in all of Canada, and are a natural mineral-rich spring. The clear waters contain sulfate, calcium, magnesium, silica, and more, and the temperature is always between 37 and 40 degrees Celsius. No need to worry about an overpowering eggy smell that is common at hot springs—the waters at Radium Hot Springs have no odor!
---
Day Trip to Golden
Golden is another small town about 1.5 hours away from Invermere. It's a great place to take a day trip to as there are plenty of things to do in Golden.
In the summer, you can enjoy the Kicking Horse Via Ferrata or Golden Skybridge, while in the winter there is plenty of snowmobile options as well as skiing world class terrain at Kicking Horse Mountain Resort.
We try to make it out to Golden a few times a year, and have even considered moving there!
---
Book a Stay at Nipika Mountain Resort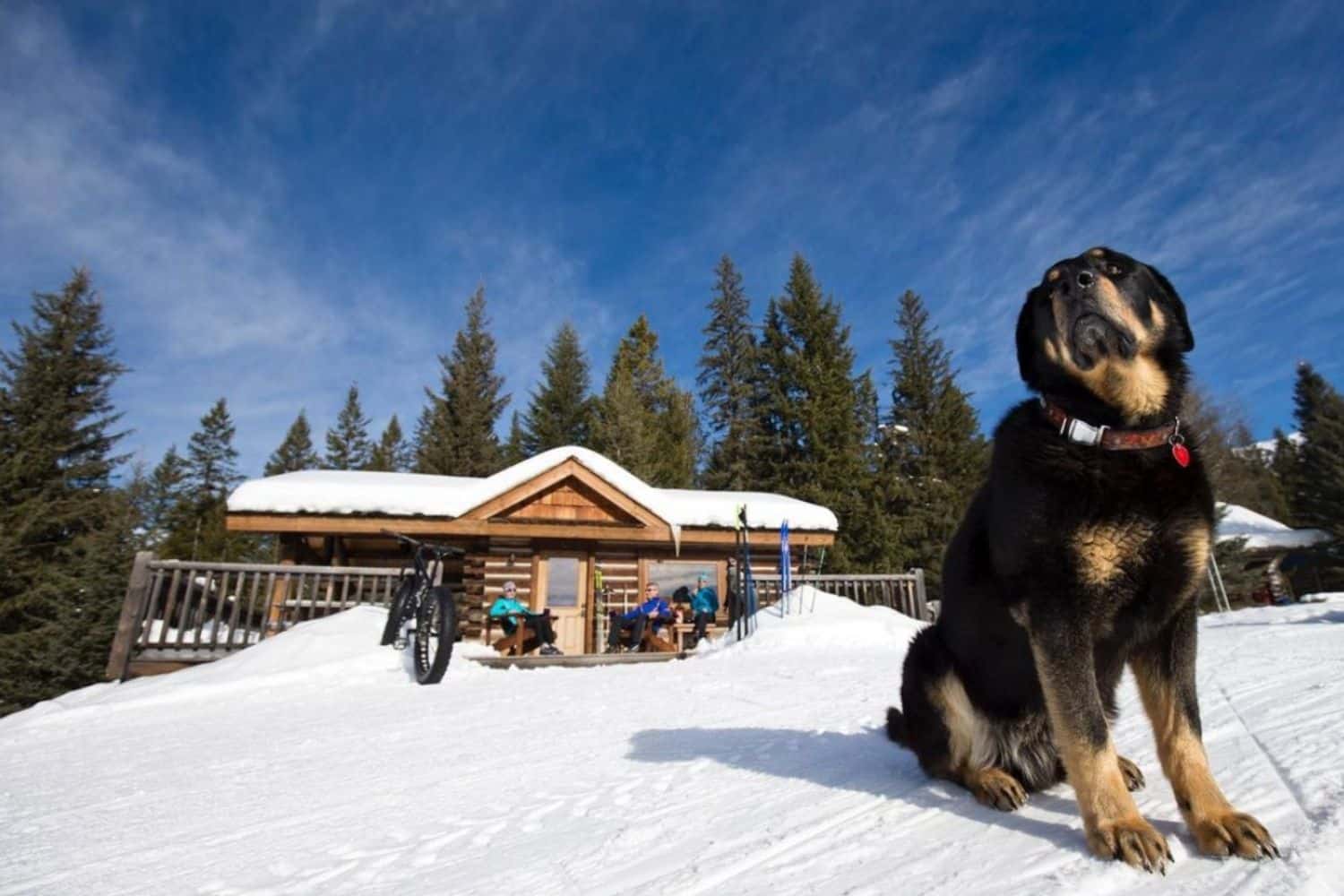 Nipika Mountain Resort is a beautiful resort not far from Invermere. It's ideal for spending a winter holiday as they have some attractive log cabin accommodation options.
Nipika Mountain Resort is surrounded by an amazing trail network set along the Kootenay and Cross River valleys. The trails make for a great place for cross country skiing, fat biking, and snowshoeing in the winter. In the summer you can enjoy endless hiking and mountain biking opportunities.
---
Best Restaurants in Invermere
Birchwood Restaurant: Relaxed place to eat with seasonal dishes like meatballs and lamb. Sit on the patio in the summer!
Huckleberry's Family Restaurant: Awesome comfortable family restaurants serving breakfast, lunch, and dinner.
Peppi's Italian Fuel: Pizza point with awesome thin crust pizza, salads, and appetizers.
---
Where to Stay in Invermere
---
Fun Things to Do in Invermere, BC Map
---
Hopefully, this helped you determine things to do in Invermere.
If you have any other questions leave a comment or see our Canadian Rockies travel guide for more articles about photography spots, lakes, hikes, and everything else.
---
See Our Other Mountain Town Guides