Nordegg is not so much on the tourist trail like the other Alberta towns of Jasper and Banff, however it makes for a great stop. There are so many things to do in Nordegg in both the summer and the winter that the area actually stays pretty busy!
David Thompson Country is at the foothills of the Canadian Rockies and provides visitors with endless hiking, camping, and lake opportunities. Let's dig into the best Nordegg hikes and attractions.
---
Where is Nordegg, Alberta?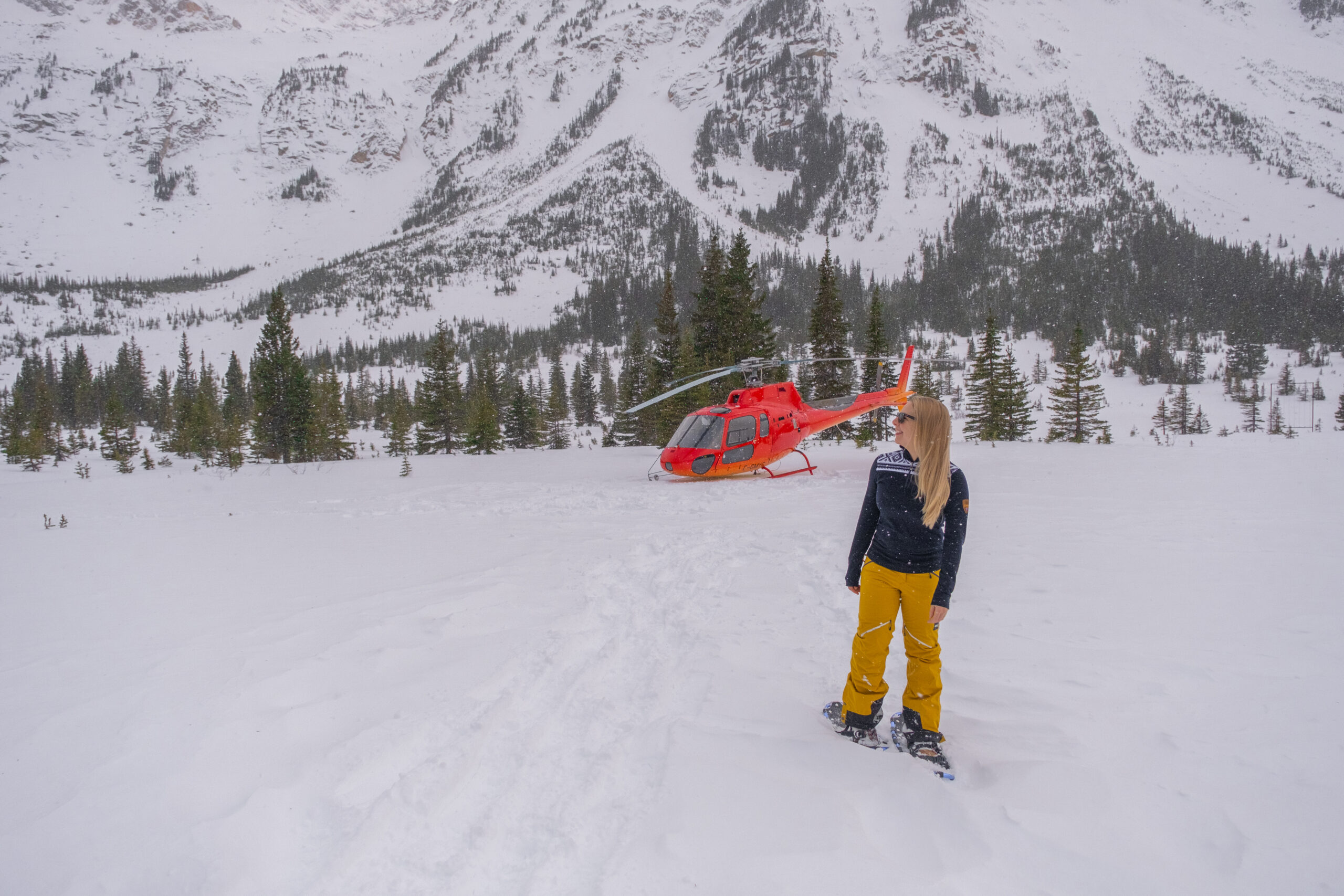 Before we discuss the best things to do in Nordegg, let's chat about location! Nordegg is a hamlet in Alberta located in Clearwater County. It's about 2 hours and 40 minutes drive to Banff along the Icefields Parkway and Trans Canada and about 3 hours away from Jasper.
Nordegg is located in the North Saskatchewan River Valley right at the foothills of the beautiful Canadian Rockies. The town is right along the David Thompson Highway and near David Thompson Country.
Nordegg is a popular outdoor space to head in both the summer and winter, primarily because of its location near Abraham Lake which is a great camping spot in the summer and known for methane frozen bubbles in the winter.
---
Best Things to Do in Nordegg
---
1. Admire the Stunning Crescent Falls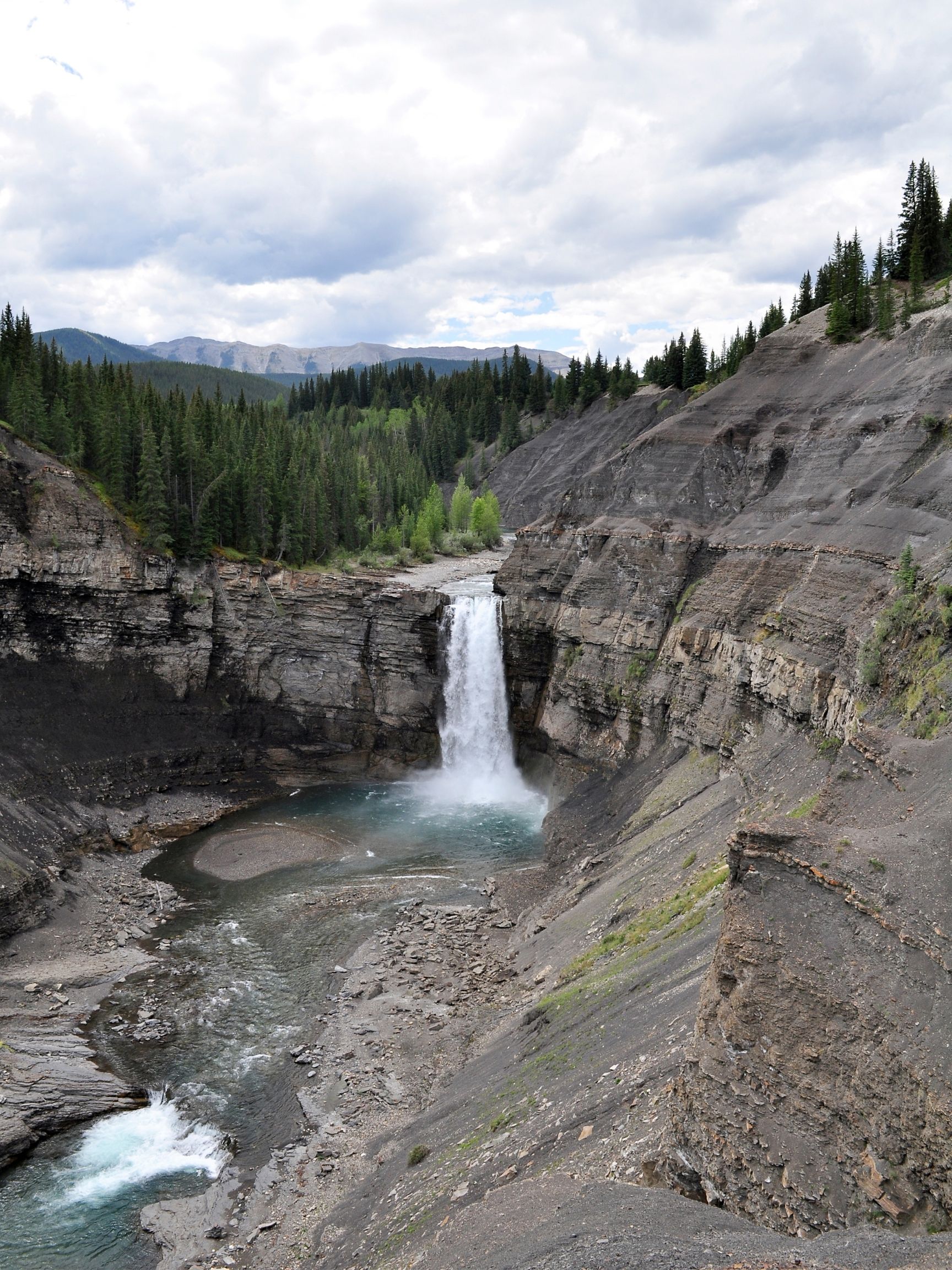 One of the most popular attractions in Nordegg, Crescent Falls is a spectacular twin cascade with amazing mountain vistas. Fully immerse yourself in glorious nature as you appreciate the majestic falls from several viewpoints at various levels. Stunning from above and below, you'll definitely want to make sure that your camera is fully charged!
Take a packed lunch to enjoy in one of the scenic picnic areas and, if you're feeling active, you can hike into the beautiful canyon. There are several trails in the surroundings and you can also go geocaching. Fishing is possible in some spots, and if you want to stay longer, there's a nearby campsite with good facilities.
It is possible to visit the falls all year round. While the water flows rapidly in the warmer months, over winter it's not uncommon for the waterfalls to freeze almost completely solid. Do take care if visiting in the winter, however, as the trails can be very icy and slippery.
Swimming near the falls should be avoided. There have been multiple drownings in recent years here.
---
2. Get Active at West Fraser Outdoor Discovery Park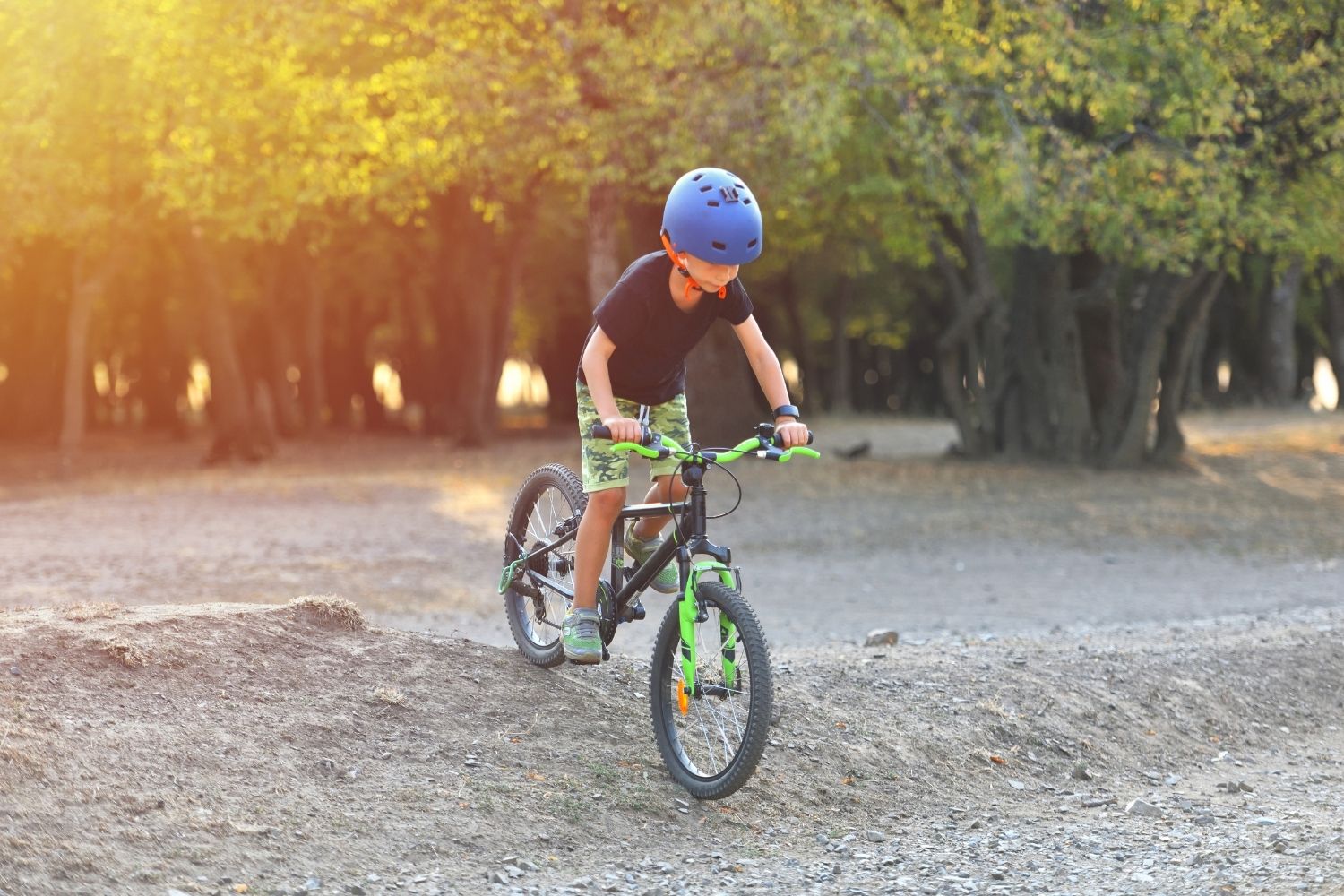 Open throughout the year, West Fraser Outdoor Discovery Park is a cool family-friendly destination. It's a relatively new attraction, and has only been open since 2017. Locally sourced and sustainable wood was used to build the park, with structures that seem to blend into the beautiful natural surroundings. Take a leisurely stroll along the boardwalk or relax in the covered picnic area.
If you're feeling active you can keep fit in the exercise area, complete with a variety of outdoor gym equipment, while the bumpy bike track offers thrills for all ages. There are challenging climbing rocks too. The large grassy area is perfect for relaxing in the sunshine, playing ball games, and for kids to run around and let off steam.
Younger visitors can also have fun on the play area, with colorful equipment that includes climbing apparatus, swings, and slides.
---
3. Perfect Your Swing at Nordegg Historical Golf Course
Nordegg Historical Golf Course may be fairly small, but with all nine holes offering something different, it's certainly a top place for a relaxing round amid amazing landscapes. There are plenty of challenges for experienced golfers, but it's not too difficult for beginners who simply want some fun.
Don't worry if you don't have your own clubs—you can rent them on-site. When you've finished, pop into the clubhouse for a meal or drink and soak up the splendid views in a laid-back environment.
---
4. Spot Wild Horses Along the Highway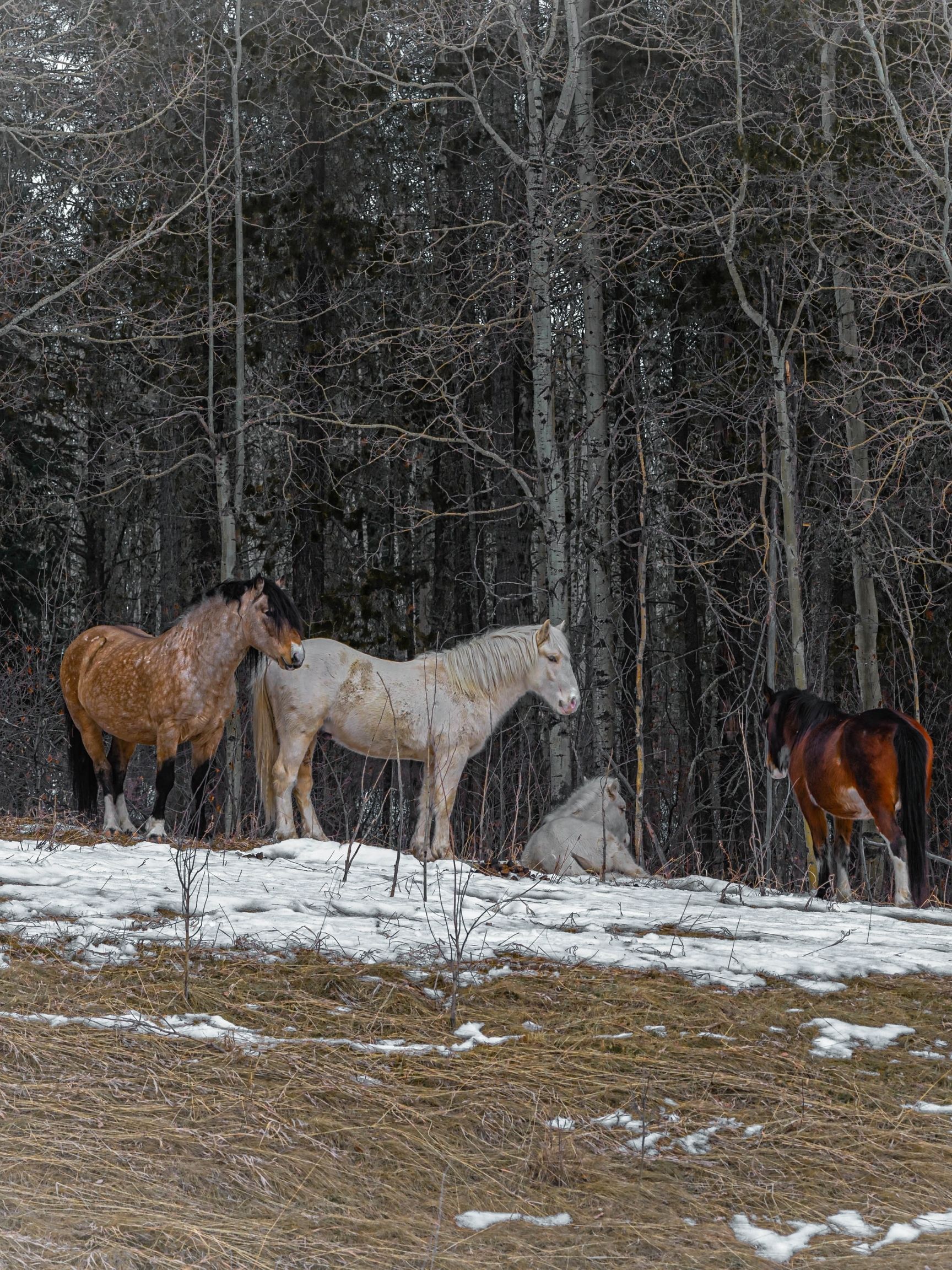 Take a drive along the David Thompson Highway between Nordegg and Abraham Lake and keep your eyes peeled for glimpses of handsome wild horses. While sightings aren't guaranteed, it's not unusual to see the magnificent beasts grazing and wandering along the side of the road.
Nordegg and its surrounds are blessed with an abundance of wildlife, and you can often spot deer and sheep on your outings. Diverse bird species call the area home too. There are also high chances of seeing bears, both grizzly and black.
---
5. Step Back in Time at Nordegg Museum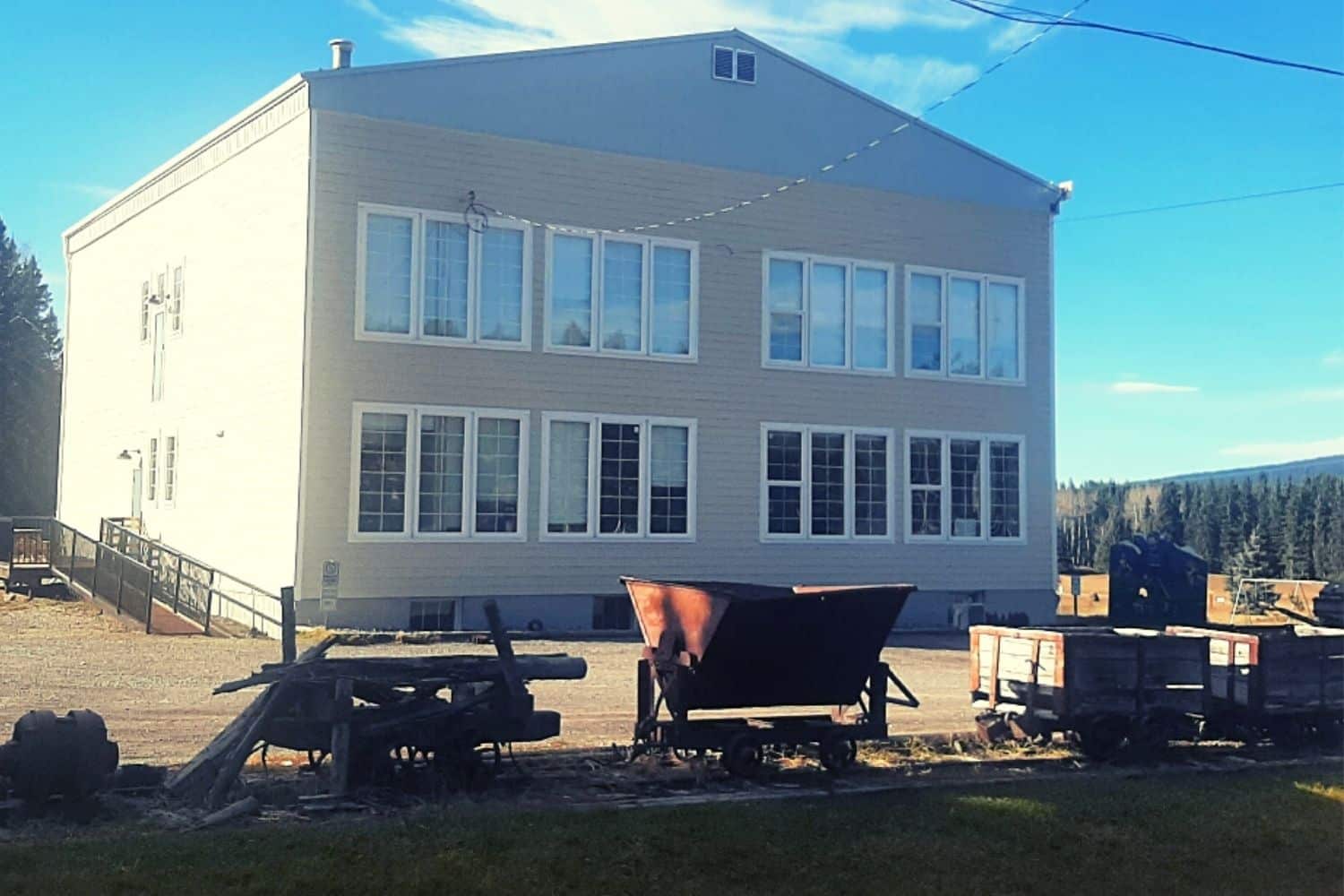 Housed in an old school building, Nordegg Museum is a must-visit attraction for anyone who wants to learn more about the area's history and heritage. The small museum has a variety of artifacts, photos, and documents related to the town's past. There's a lot of information related to Nordegg's mining days.
The building also houses a visitor information kiosk, where you can get insider tips for your visit. Browse in the on-site gift shop for artisan goods, crafts, and local souvenirs. If you've worked up an appetite, call into Miners Café for a bite to eat—the menu offers hearty, homemade comfort food, and the pies are especially popular.
---
6. Discover the Geological Formations of Hoodoo Creek
Hoodoo Creek is a scenic spot with a number of easy-to-moderate hiking trails and great photo opportunities. Naturally, as the name implies, the area is home to hoodoos.
Also sometimes known as earth pyramids or fairy chimneys, hoodoos are tall, thin rock formations. Rocks erode over many, many years and become weathered, with the result being intriguing spire-like pinnacles. Wander around Hoodoo Creek to be in awe of Mother Nature's handiwork.
---
7. Go Fishing at Fish Lake Provincial Recreation Area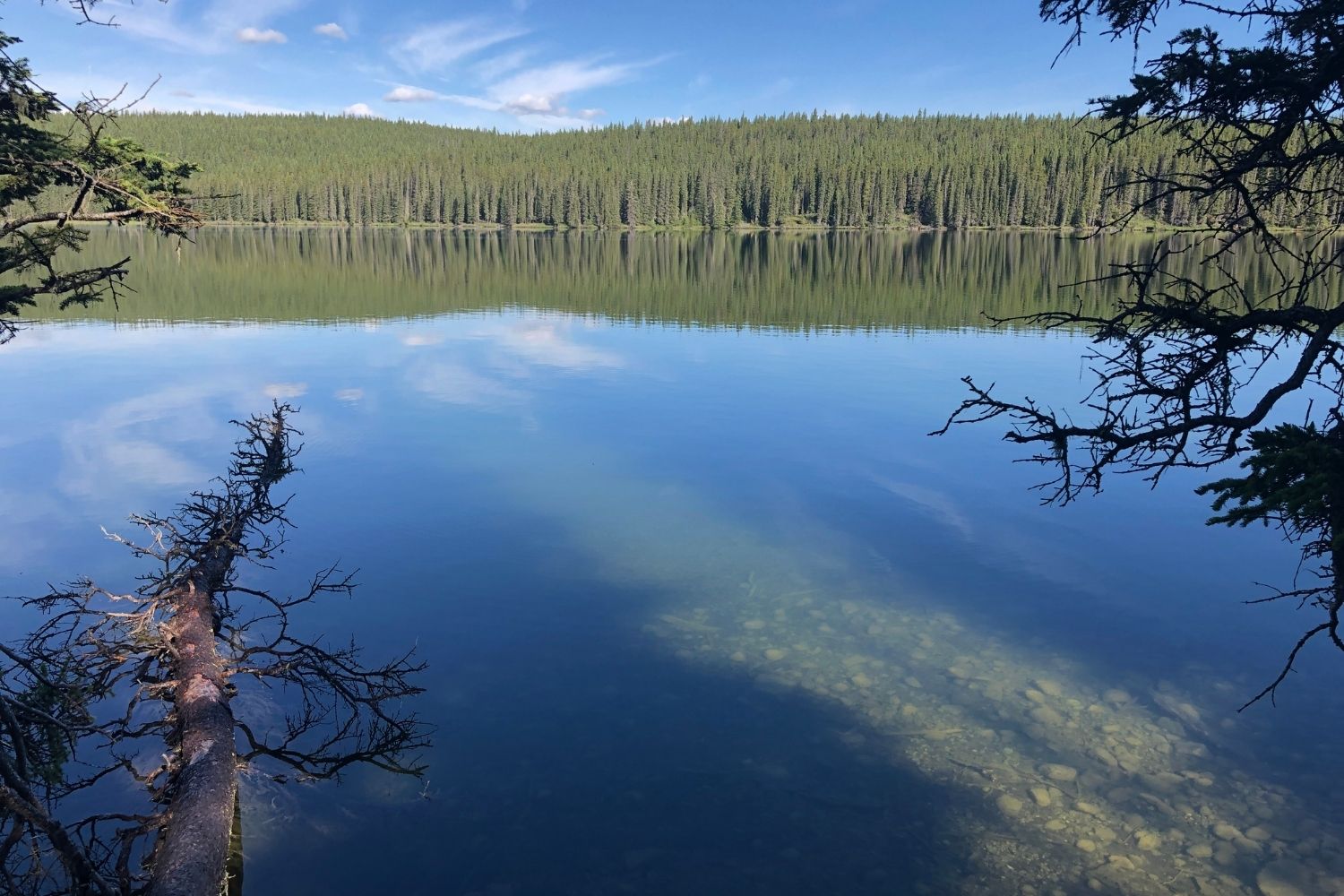 The dazzling waters of Fish Lake (also known as Shunda Lake) are teeming with rainbow trout. An excellent place for keen anglers, you can enjoy a relaxing day of fishing. Don't fancy fishing from the sidelines? If you want fun on the water, the park also has a boat launch. The recreation area has fish cleaning stations and fire pits/cooking areas so you can enjoy the fruits of your labor and cook up your fresh catch.
The lake also offers great opportunities for swimming and canoeing, and you can enjoy mountain biking and hiking in the surrounds. There's a comfortable camping area where you can spend the night in a peaceful setting. Most pitches are surrounded by trees, affording you greater privacy.
---
8. Soak Up the Views from Nordegg Viewing Platform
Sitting at the side of the David Thompson Highway, Nordegg Viewing Platform is a convenient spot close to the center of town where you can enjoy terrific vistas. The sweeping views reach all the way to the distant mountains and there's a good chance of spotting local wildlife as you sit quietly.
---
9. Witness an Unusual Winter Phenomenon at the Picturesque Abraham Lake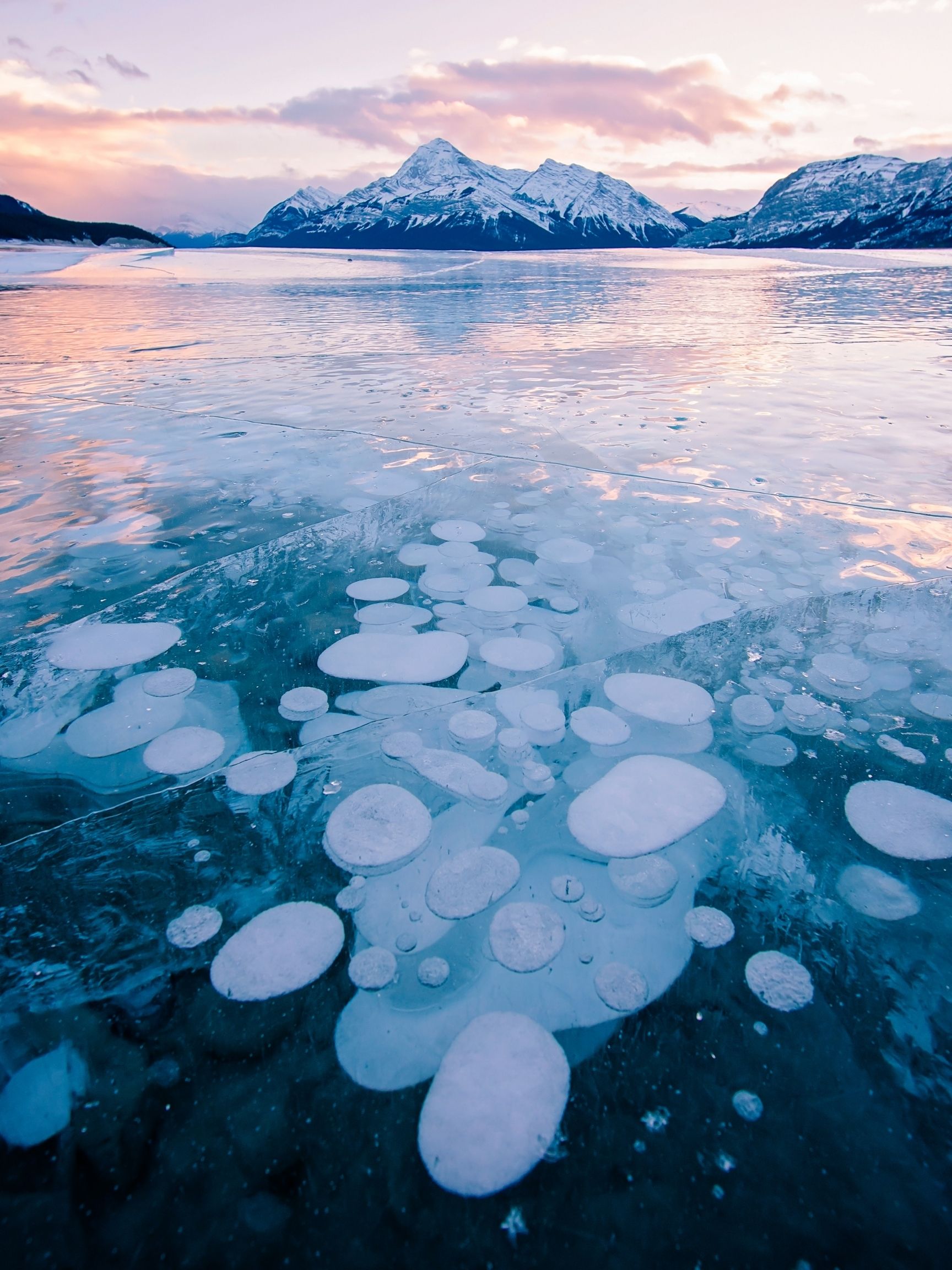 Easily one of the best things to do in Nordegg is see Abraham Lake. The glistening Abraham Lake is located just a short distance from the heart of Nordegg. A terrific place to spend a few hours (or longer!), it's the biggest artificial lake in the area. Covering 20 square miles, the lake shimmers in blue-green shades of aquamarine, teal, and turquoise. The mountain views enhance the beauty further.
In the summer months you can enjoy hikes around the lake, visit different viewing points, and spend nights under the stars in one of the lakeside campgrounds.
The winter offers more splendid views along with something pretty unusual—parts of the frozen lake have bubbles! Methane gas gets trapped beneath the upper sheet of ice and the bubbles become frozen, creating a really striking sight. The water freezes solid enough for you to walk out a little way for the best close-up views. Between December and February is generally the best time to see the ethereal ice bubbles.
---
10. Trek to the Beautiful Siffleur Falls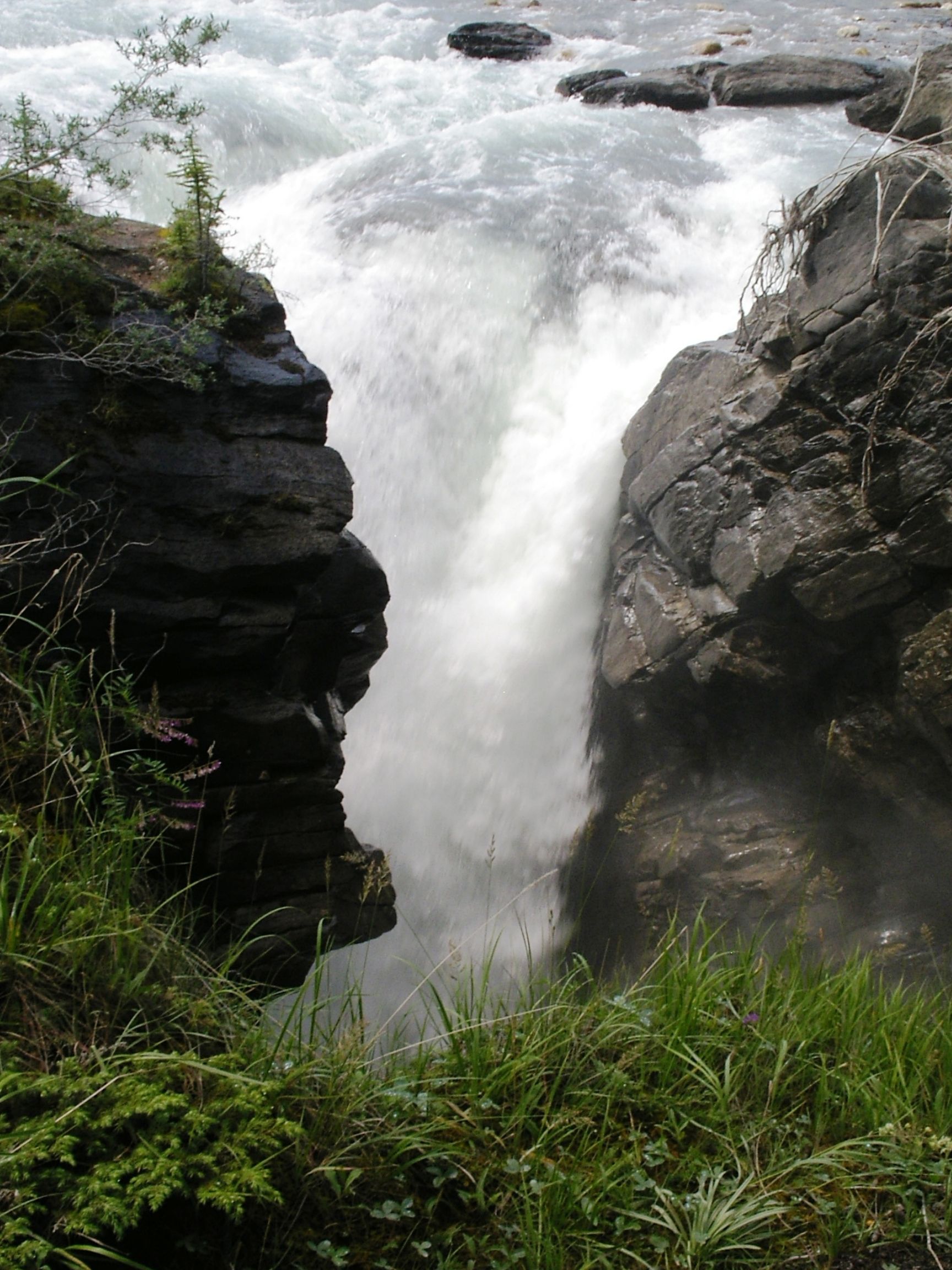 The three thundering cascades at Siffleur Falls lie just 40 miles south of Nordegg. You must follow a moderate 7 km return hiking trail (80 m gain) to reach the falls, and the drive to the trailhead is brimming with scenic wonders.
The walk is pretty flat and has various features to add to the natural splendor. The trail has two river crossings, as well as a handsome suspension bridge. Part of the route is along a boardwalk, while other sections wind through wildlife-rich forested terrain. The back-country hike takes you along a gravel path and past a picture-perfect canyon too.
When you reach the first viewpoint you are sure to be blown away! Don't stop yet, though; there are a further two falls to admire if you walk just a little farther. The total hike, there and back, takes around two and a half hours.
---
11. Uncover Local Heritage at Brazeau Collieries Mine Site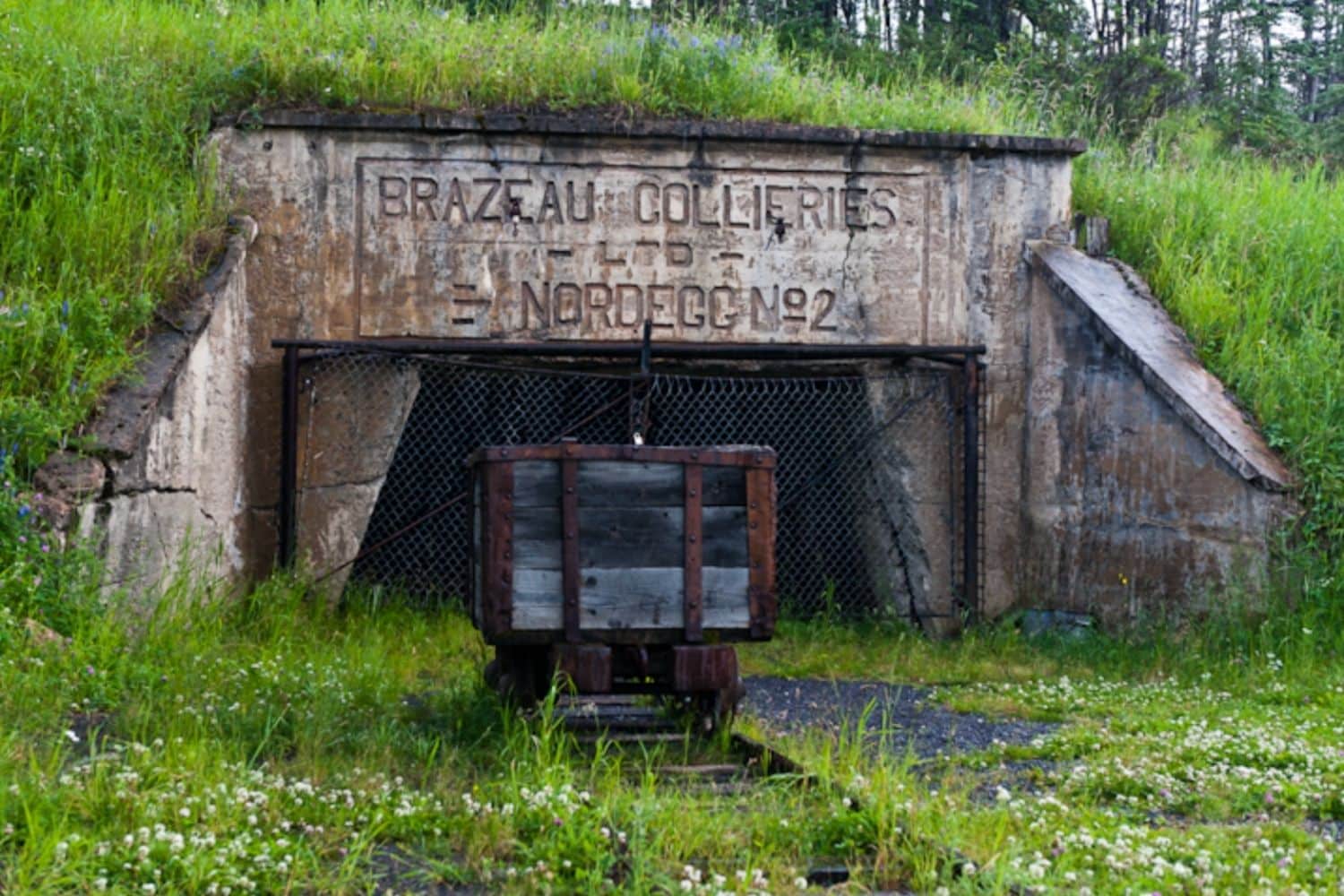 Seasonal tours take visitors around the Brazeau Collieries Mine Site, letting you delve deeper into Nordegg's mining and industrial past. Tours include several historic buildings and you can enjoy great views across the valley.
Brazeau Collieries Mine Site is one of the biggest industrial heritage sites in all of Canada. Once a thriving hub of industry, the site was abandoned in the 1950s. Left like a ghost town for a period, parts of the site are now open to people who want to discover more. It is a National Historic Site.
Learn how Nordegg came into existence because of the local mining industry, and gain a deeper appreciation for the role that coal played in the development of British Columbia.
Tackle many hills and stairs to explore the old briquette plant, or descend into the entrance of the old mine shaft and visit derelict mining homes and workshops. Visiting Brazeau Collieries Mine Site is certainly rather a unique experience.
---
12. Explore the Landscapes by Horseback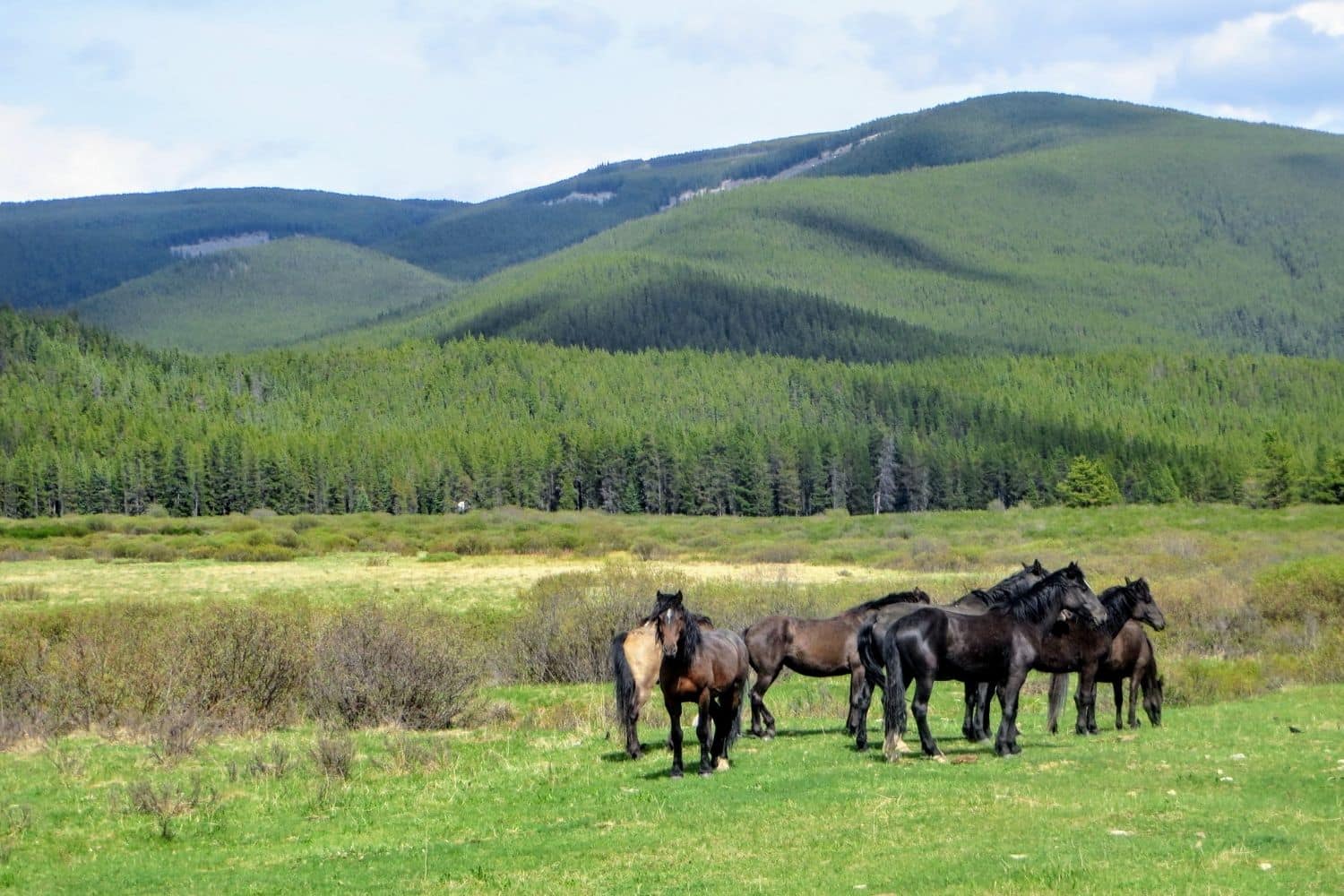 Several companies offer horseback excursions through the beautiful backcountry around Nordegg. Jump in the saddle, get a tight grip on the reins, and head out into the gorgeous, untamed countryside.
Often popular with younger members of the family, taster tours are available for less than an hour. Or, seasoned riders can join multi-day tours to really venture into the wilderness. Check our Ram Rides or Mckenzies's Trails West for details.
---
13. Visit the Quaint Nordegg Community Church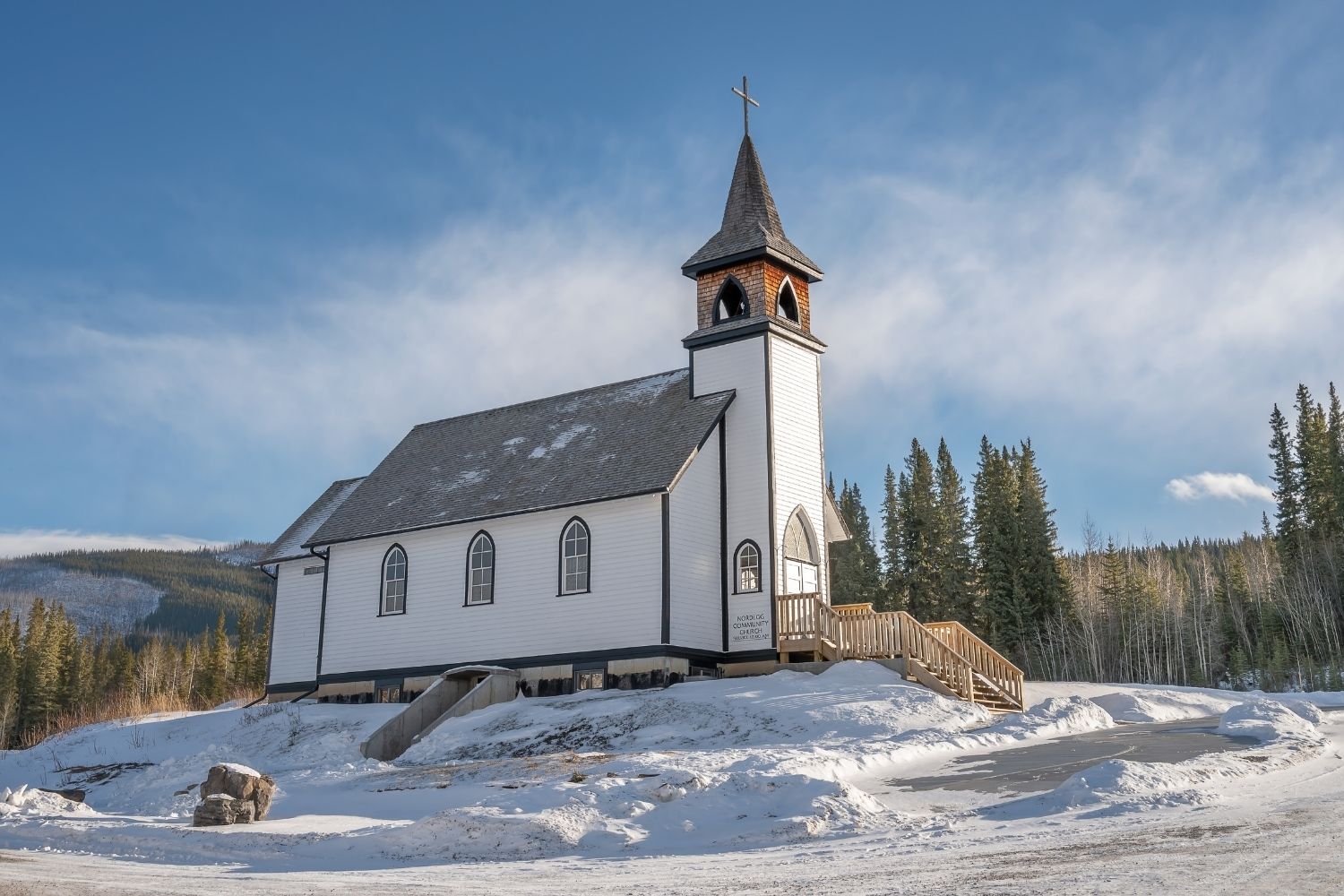 The idyllic Nordegg Community Church is well worth a quick photo stop when in town. The small historic church is predominantly black and white outside. It contrasts with the verdant surroundings in the summer months yet seamlessly blends in with its environment during the snowy winters. A cross-topped bell tower rises above the main entrance.
Inside, you can take a seat on the heavy wooden pews for a moment's thought and meditation. There are religious artefacts and stained-glass windows to admire too. Religious services are held here each Sunday morning.
---
14. Tackle a Thrilling Via Ferrata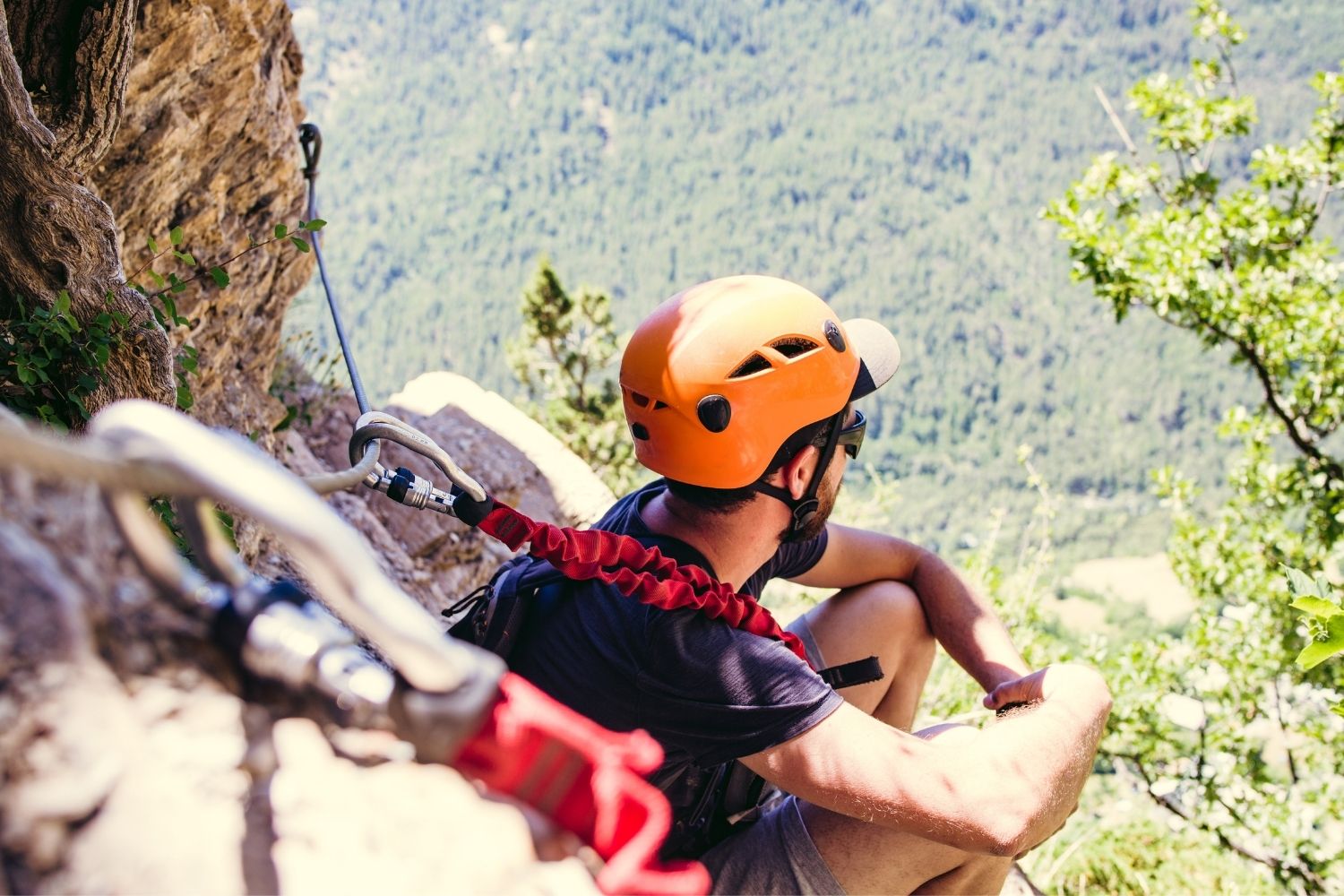 A must for avid climbing enthusiasts, the Via Ferrata at Mount Stelfox was created in 2008 and was one of the first such climbs in both the Rocky Mountains and in North America. It is often referred to as The Fox.
More than 300 iron handles are attached to the craggy vertical rocks, allowing you to haul yourself up the 500-foot-tall rock face for thrills and awesome views. You are fully secured and harnessed for your safety during the climb. Although exciting and adventurous, it is suitable for anyone over the age of ten. It takes approximately four hours to scale the mountain and prices start at $125.
At the top, you'll be rewarded with incredible views of Mount Elliot and Abraham Lake. Plus, you'll have a great sense of achievement!
---
15. Hike to the Cline River Canyon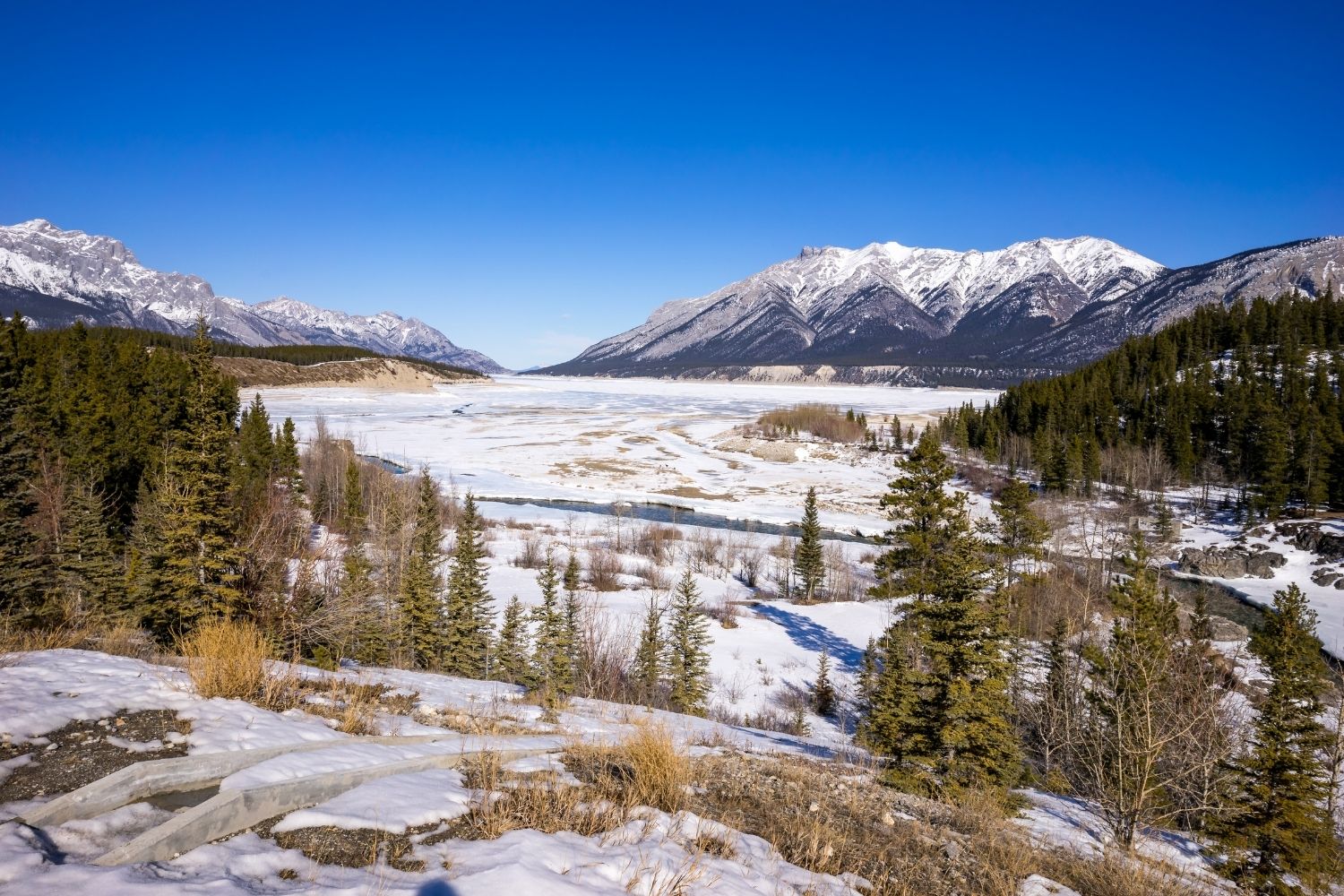 Accessible in both the summer and the winter, the Cline River Canyon is yet another gorgeous natural treasure close to Nordegg. The trail is two miles, there and back, and it takes around 30 minutes to reach the canyon.
The hike is fairly short, but the views along the route and of the canyon itself are marvelous. You'll spot an array of flora and fauna along the hike too. Dogs and horses are allowed on the trail.
---
16. Camp at Goldeye Lake Provincial Recreation Area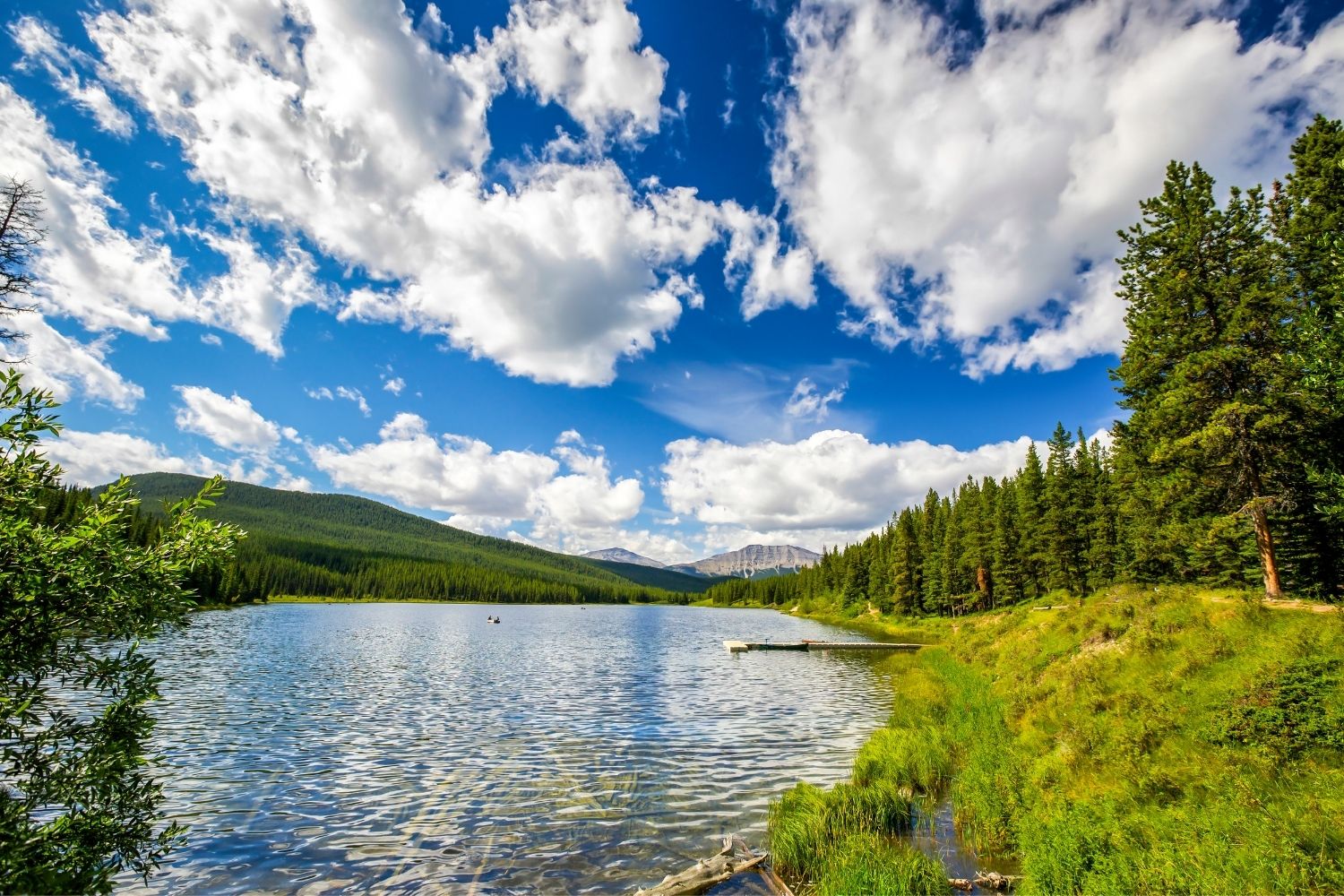 The campground at Goldeye Lake Provincial Recreation Area has some 40 sites. Facilities include toilets, a water pump, and fire pits. If you're into fishing you'll be pleased to know that there are fish-cleaning stations too.
Spruce and aspen trees cover the lakeside site, and there's a looped trail that's perfect for leisurely walks around the lake. The lake is kept well stocked with fish, and the refreshing waters might entice you in for a dip on a warm summer's day. You can go boating and canoeing on the waters too. In the winter, how about a spot of ice fishing? The surroundings are also great for cross-country skiing.
Alternatively, book a stay at the nearby Goldeye Centre to sleep in a rustic cabin and take part in fun activities, like archery, ziplining, baseball, and basketball. The center has a fantastic high ropes course, giant swing, and climbing wall, too.
---
17. Conquer Coliseum Mountain
Coliseum Mountain offers one of the most popular mountain hikes near Nordegg. Spend a day walking up the mountain to be rewarded with brilliant views from the summit.
The colorful wildflowers that line the route add even more visual appeal. The trail is about 14.5 km long with 815 meters of gain, and takes around five hours (return) to complete.
---
18. Enjoy a Bird's Eye View from a Helicopter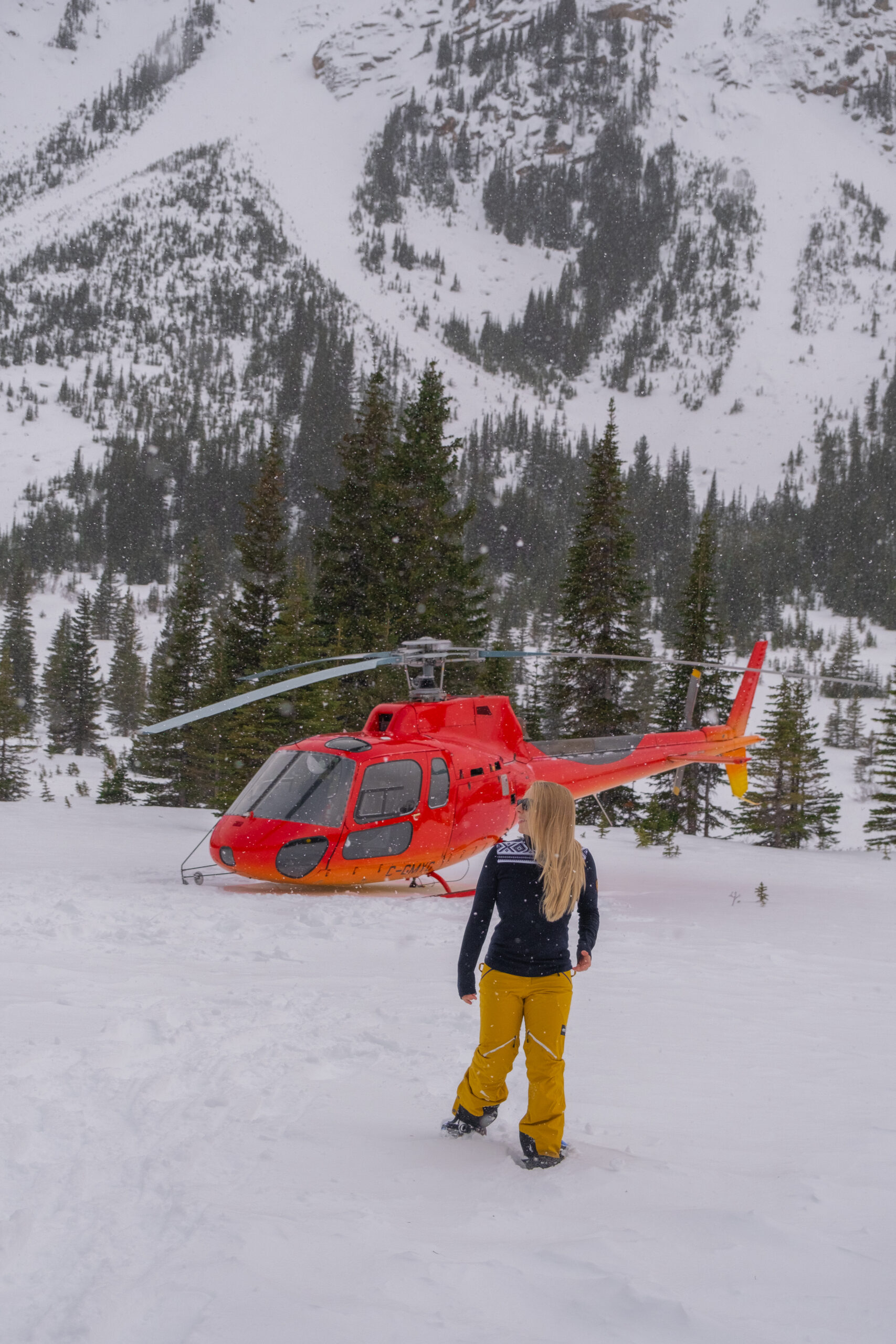 Board a helicopter on the edge of Abraham Lake to take to the skies for a completely different perspective of the area. We went with Rockies Heli and Ralph took us up in the winter, which was great as we got to land in the mountains and snowshoe.
Flights are available throughout the year, and allow you to see the landscapes in their full glory. You're sure to be in awe as you soar across mountains, valleys, forests, and glaciers.
---
19. Get Hiking!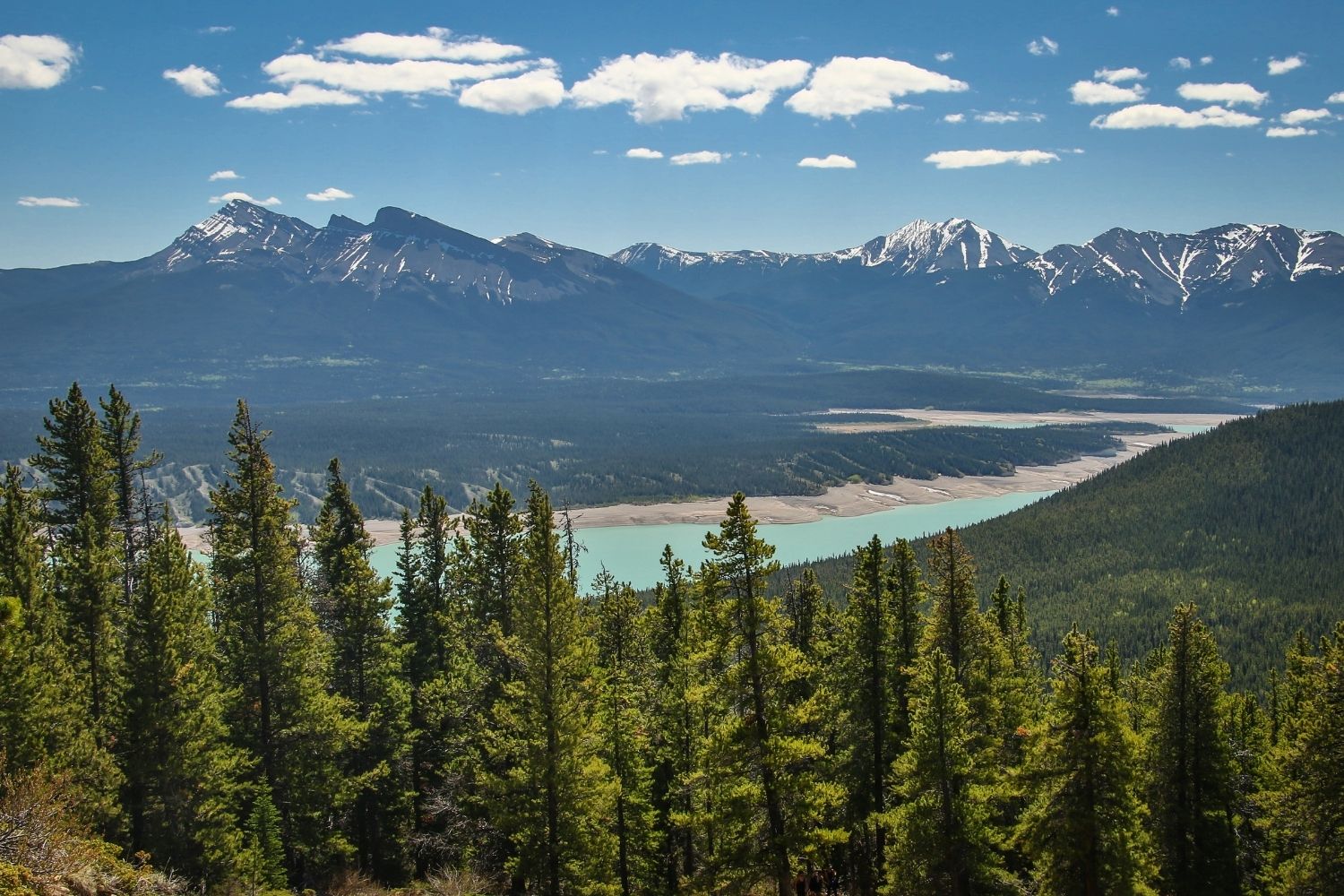 There are some awesome hikes around Nordegg that are great for those looking to get out and stretch their legs. Two of my favorite Nordegg hikes are the Allstones Lake Trail and Vision Quest.
Allstones Lake Trail is a 10 km and back trail that has hikers follow Allstone Ridge, with amazing views over Abraham Lake. Vision Quest is a popular hike, that is moderately difficult and has some scrambling. However, the views over Abraham Lake are the best you'll ever get. It's steep but well worth it!
---
Where to Eat in Nordegg?
Quite honestly there aren't many places to eat in Nordegg. It's a very small hamlet with just a handful of places. You won't have very many options here so it's best to bring your own food from elsewhere. These restaurants have limited hours and can be seasonal.
Miner's Cafe: Cute cafe well known for their delicious pie!
The Nordegg Cantine: A small foodtruck that operates in the summer – well worth a stop with the kids!
---
Nordegg Hotels and Nordegg Cabins
---
See Our Other Mountain Town Guides