So you're planning your trip to the Canadian Rockies and debating between spending your time in Jasper or Banff? It's a tough decision considering both of Alberta's most famous parks are amazing.
From the location, hiking, and atmosphere, there are a few things to consider between Jasper vs Banff. Is Jasper National Park worth seeing and including in your trip? Is Jasper just as impressive as Banff? We break down the specifics here.
---
Jasper National Park vs Banff National Park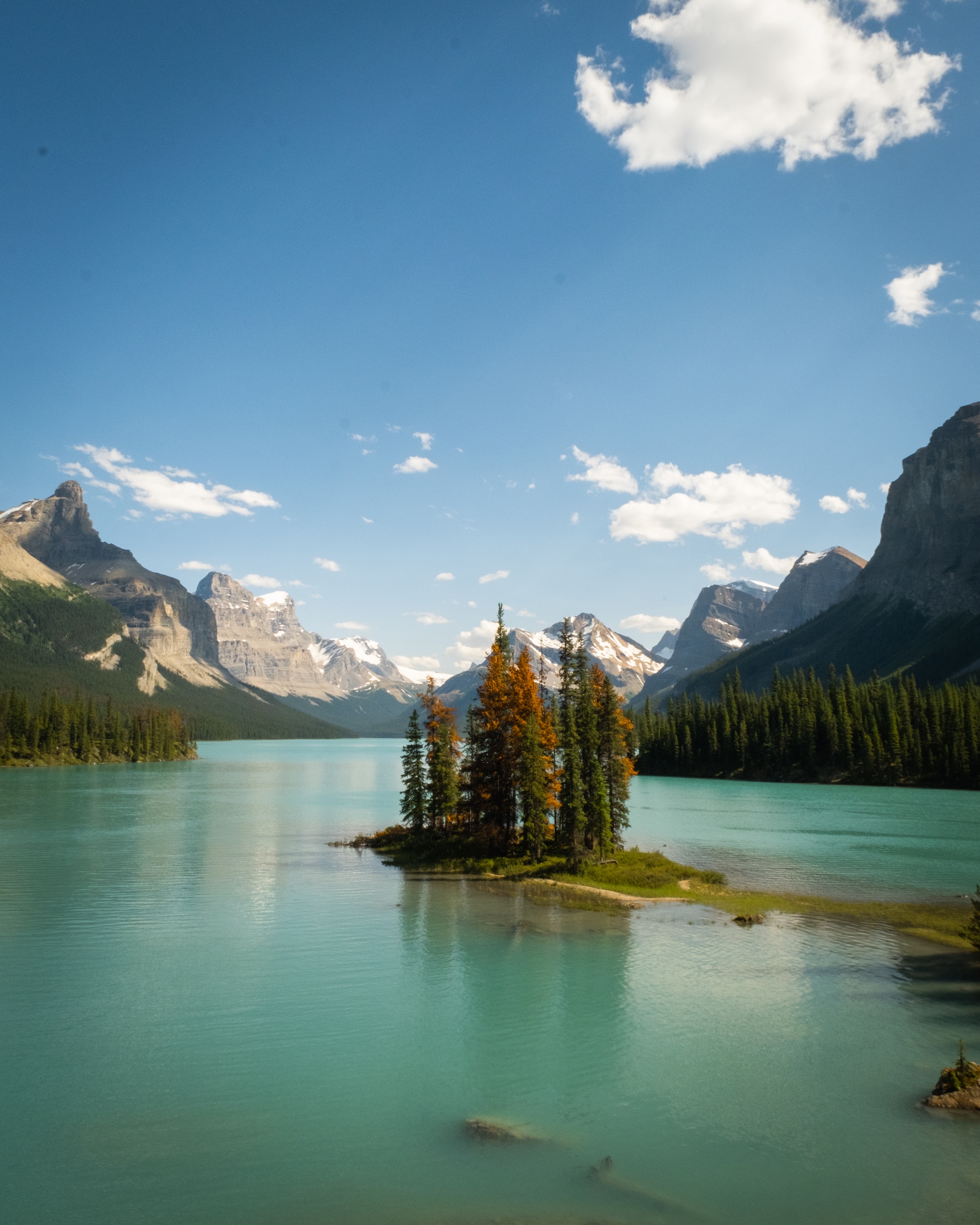 The first thing we're gonna look at when comparing Jasper National Park to Banff National Park is the actual park. Banff National Park is Canada's first national park and is easily the most popular.
At 6,641 square kilometers of mountains, lakes, and valleys, it's one big park. However, Jasper is much bigger than Banff extending over 11,000 square kilometers. It's the largest national park in the Canadian Rockies.
The terrain in both parks is very similar; however Banff has more of that international name to it and overall stays much busier. There is a core Downtown area in both Banff and Jasper. There are almost 9000 people residing in Banff, with most living in Downtown Banff. While Jasper has under 5000 people living in town.
---
Jasper Vs Banff – Location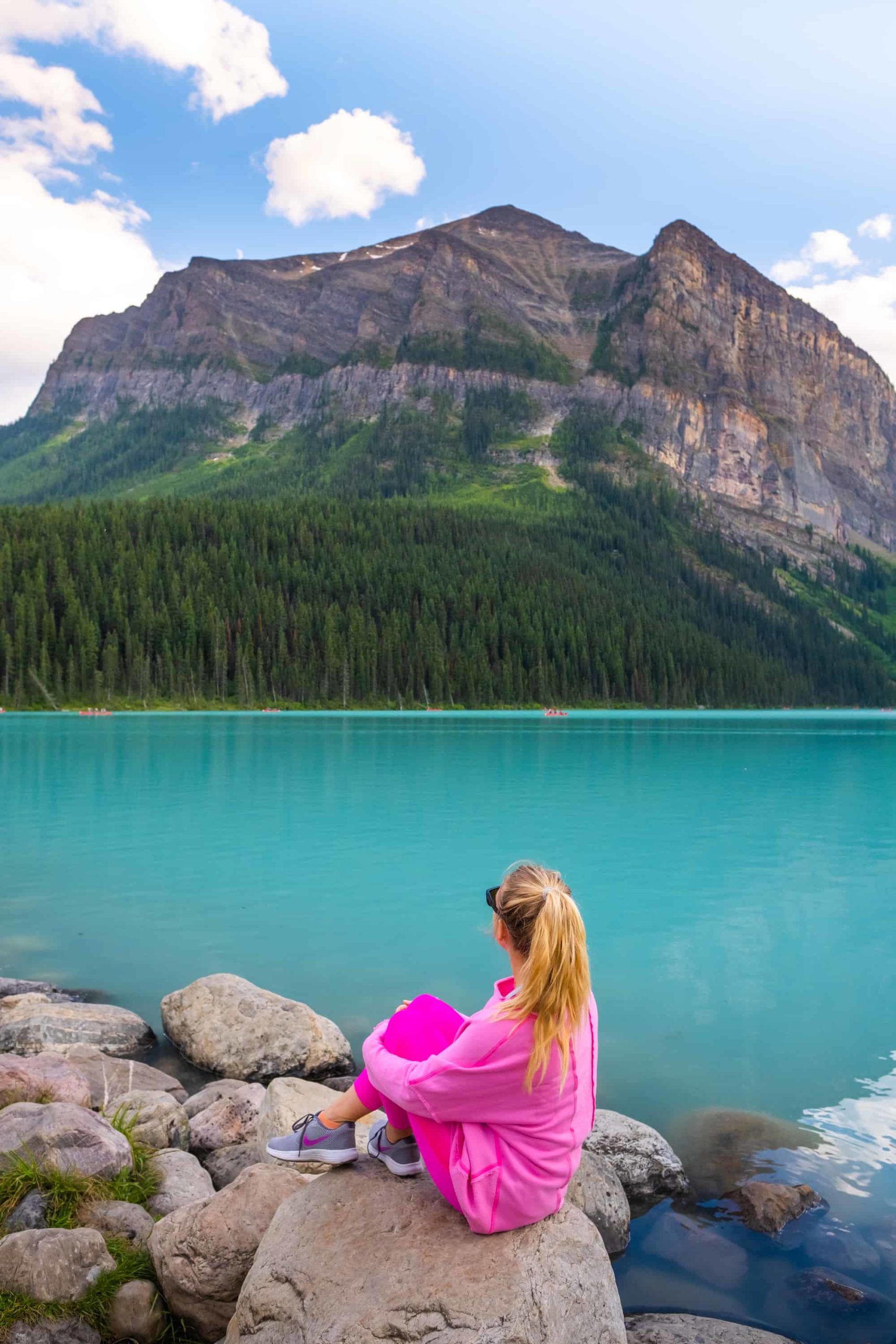 Banff is conveniently located close to one of Canada's major cities. At just about 1.5 hours' drive away, Banff is very accessible from Calgary, and one can easily get from Calgary to Banff in under 1.5 hours. It's bordered by other protected areas like Yoho National Park and Kananaskis Country, including Peter Lougheed Provincial Park and Spray Valley Provincial Park.
Jasper, while further away from Calgary, is closer to Edmonton, the capital of Alberta. However, it would still take almost four hours of driving from Edmonton to Jasper. Jasper is also closer to Mount Robson National Park in British Columbia.
Banff, without a doubt, has the better location in terms of ease and access to the mountains. Jasper is much more of a haul to get to, and if driving from Calgary to Jasper, you'll have to pass through Banff and drive the Icefields Parkway to reach Jasper.
Banff's location means you have more day trips to make from Banff. Like nearby Canmore, or Golden, or venture into Kananaskis Country. While Jasper is more tucked away from nearby excursions.
---
Jasper vs Banff – The Atmosphere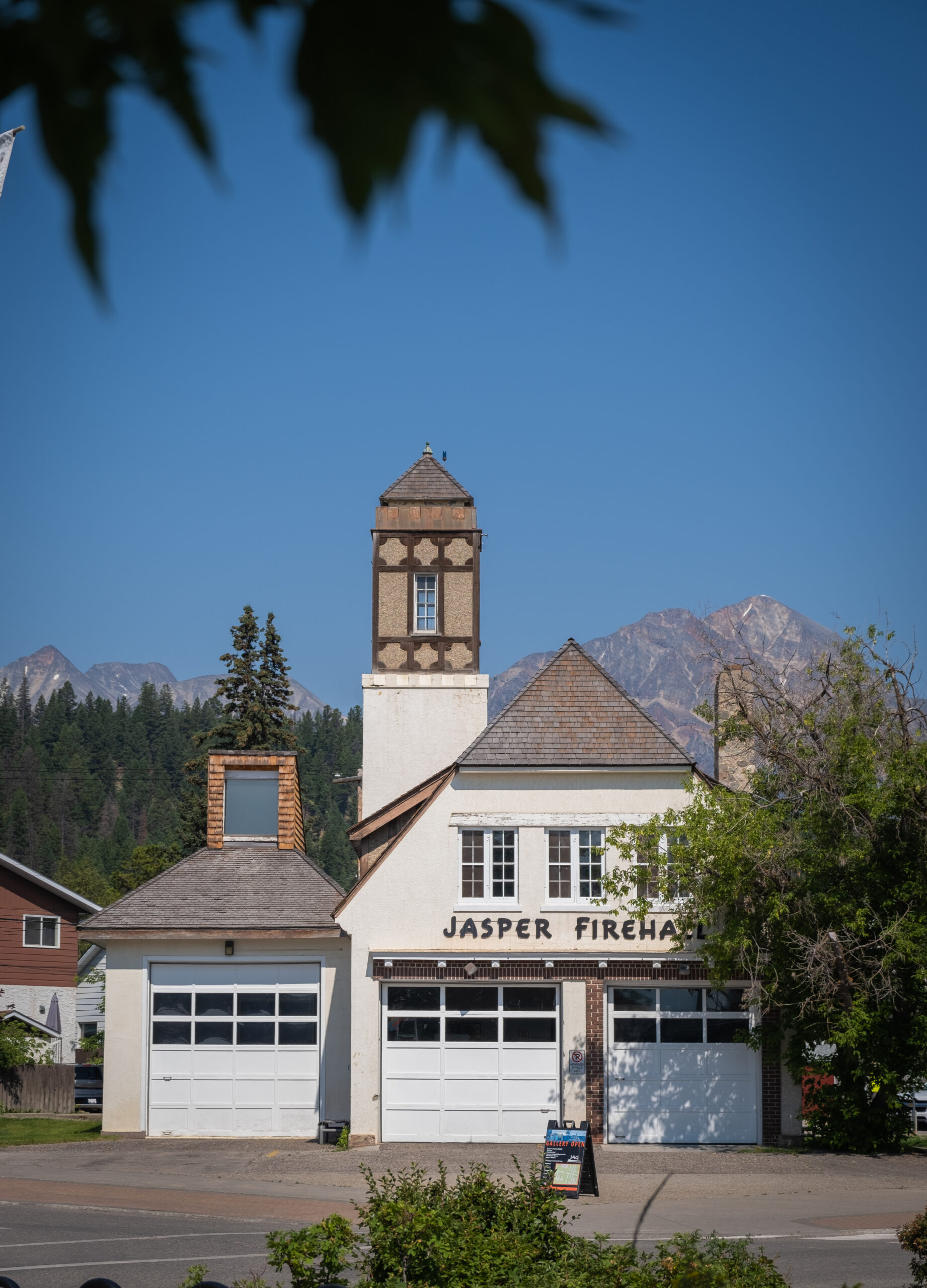 Jasper is the more laid-back town between the two with far fewer people and visitors. Banff has a higher-end feel, with expensive outdoor shops like Helly Hansen, Canada Goose Down, and Fjallraven around Banff Ave.
There are plenty of restaurants catering to every type of cuisine in Banff. There are late-night Banff bars and breweries, and there's even a bit of a party scene with seasonal young workers roaming the streets.
As soon as you arrive in Jasper, everything immediately felt more relaxed. There are no major developments, very few chain businesses, and the whole vibe is more laid back.
Jasper feels like what a mountain town should feel like in a sense, and the whole town does not revolve around tourism. That means more local businesses, older buildings, and a rustic charm that you have to search harder for in Banff.
---
Jasper vs Banff – Restaurants, Accommodation, Public Transport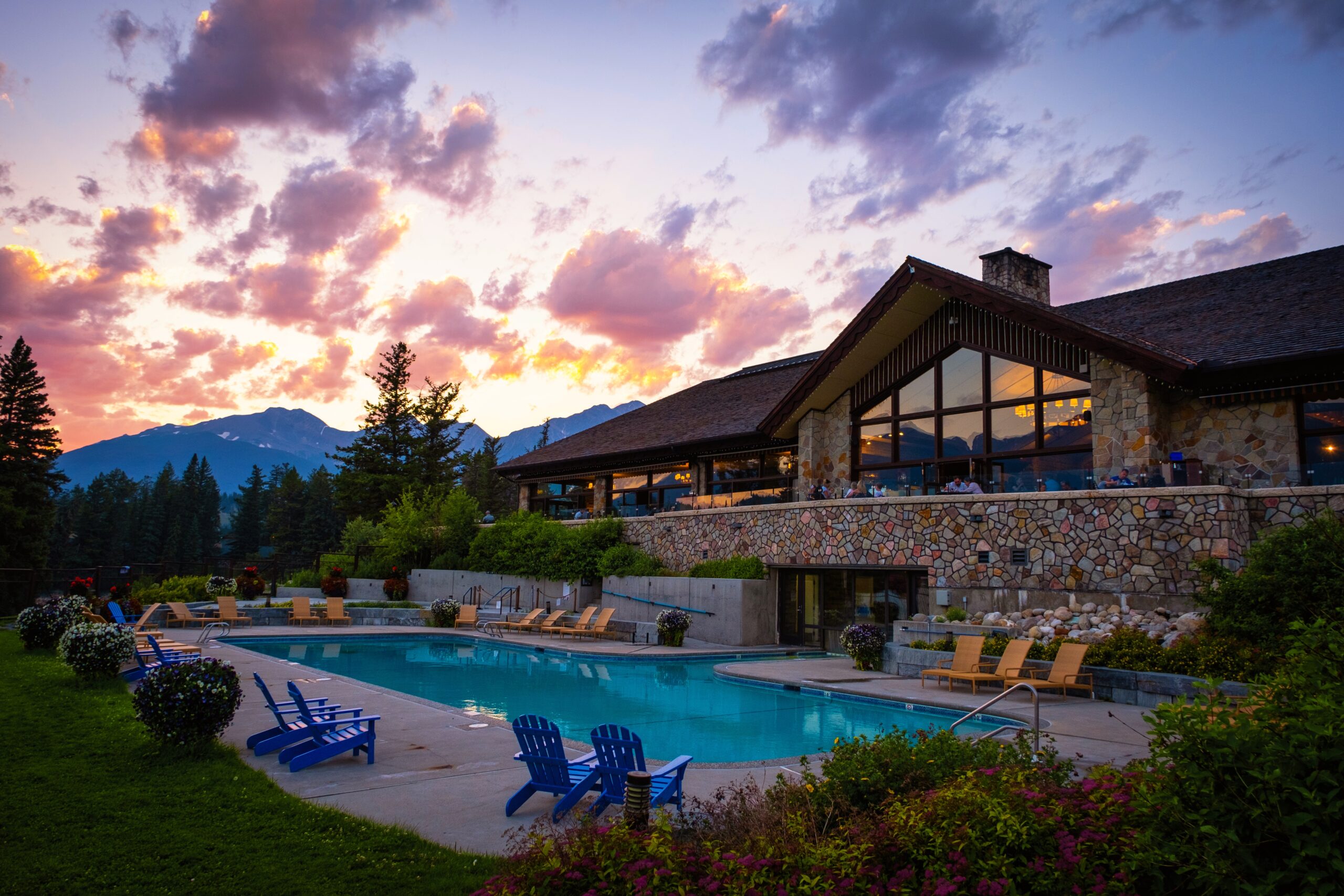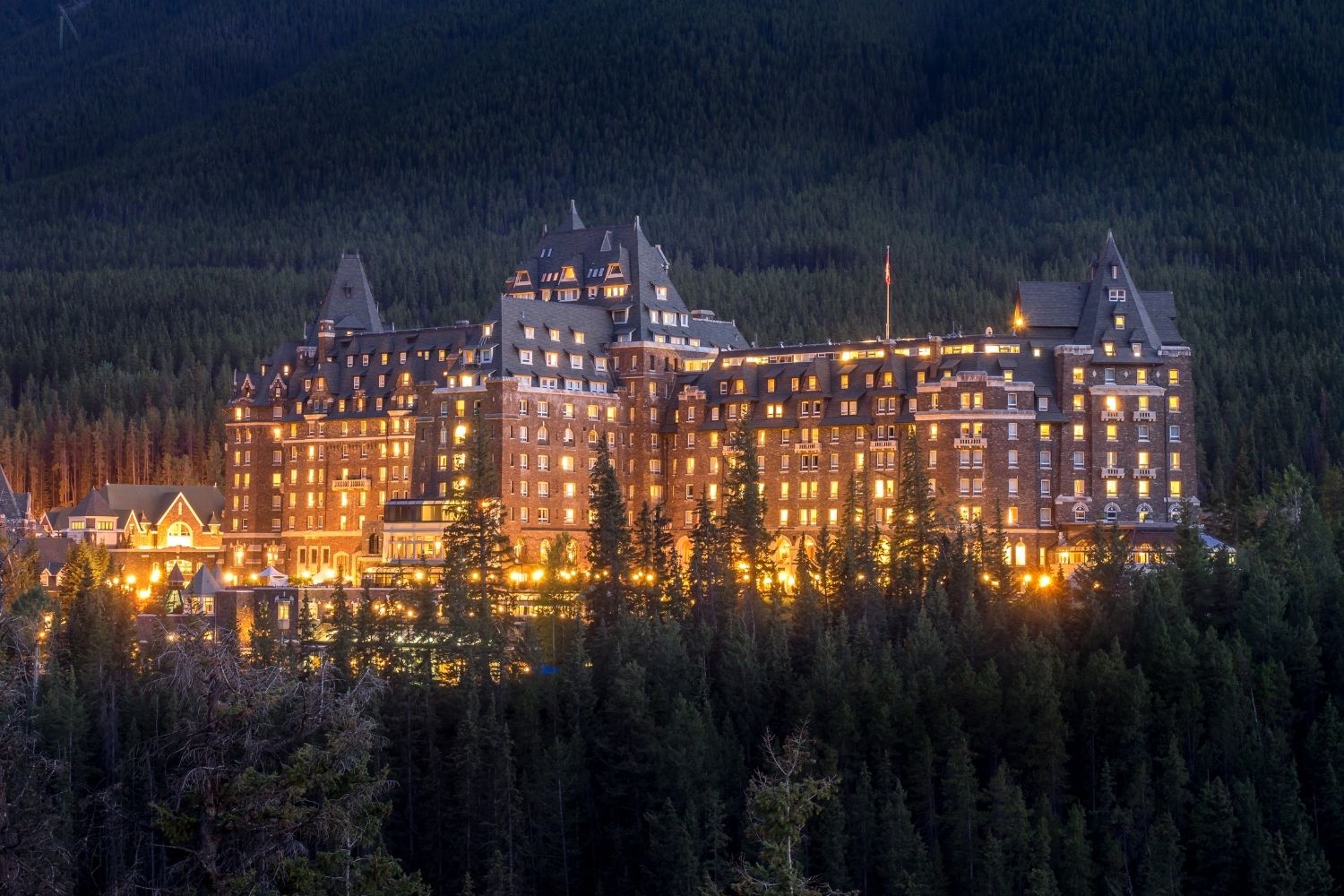 While Jasper is the larger national park, Banff has a much larger town and overall a more accommodating visitor experience. There are plenty of restaurants in Banff to enjoy from upscale dining, to a sushi conveyor belt restaurant.
If you're in the mood for Vietnamese, pizza, Balkan cuisine, or a fancy steakhouse, you can find it in Banff. While Jasper has some good restaurants, they are far fewer and less varied.
Neither Banff nor Jasper have many accommodation options, but there are many more options in Banff than in Jasper (for both Airbnbs and hotels). Because Jasper has fewer options, I find the pricing even higher for more subpar places.
Especially when we're talking about Airbnbs. Sometimes it's hard to find an even decent Airbnb in Jasper for under $300 – especially in the summer. That being said, both Banff and Jasper have magical luxury Fairmont properties to stay at (with the Jasper Park Lodge being my favorite out of all of the Western Canada properties).
Banff has a public transport bus, the ROAM Transit, which gets visitors between Banff and Canmore, and some hot spots like Moraine Lake and Lake Louise. On the other hand, Jasper has no public transport, making it much harder to visit without your own rental vehicle. Banff can be visited without a rental vehicle (though it can be a good idea to get one anyway).
That being said, VIA Rail, Canada's national train carrier runs right through and stops in the town of Jasper. It does not stop in Banff. Meaning if you are traveling Canada overland, Jasper may be the better option for you!
---
Jasper vs Banff – The Crowds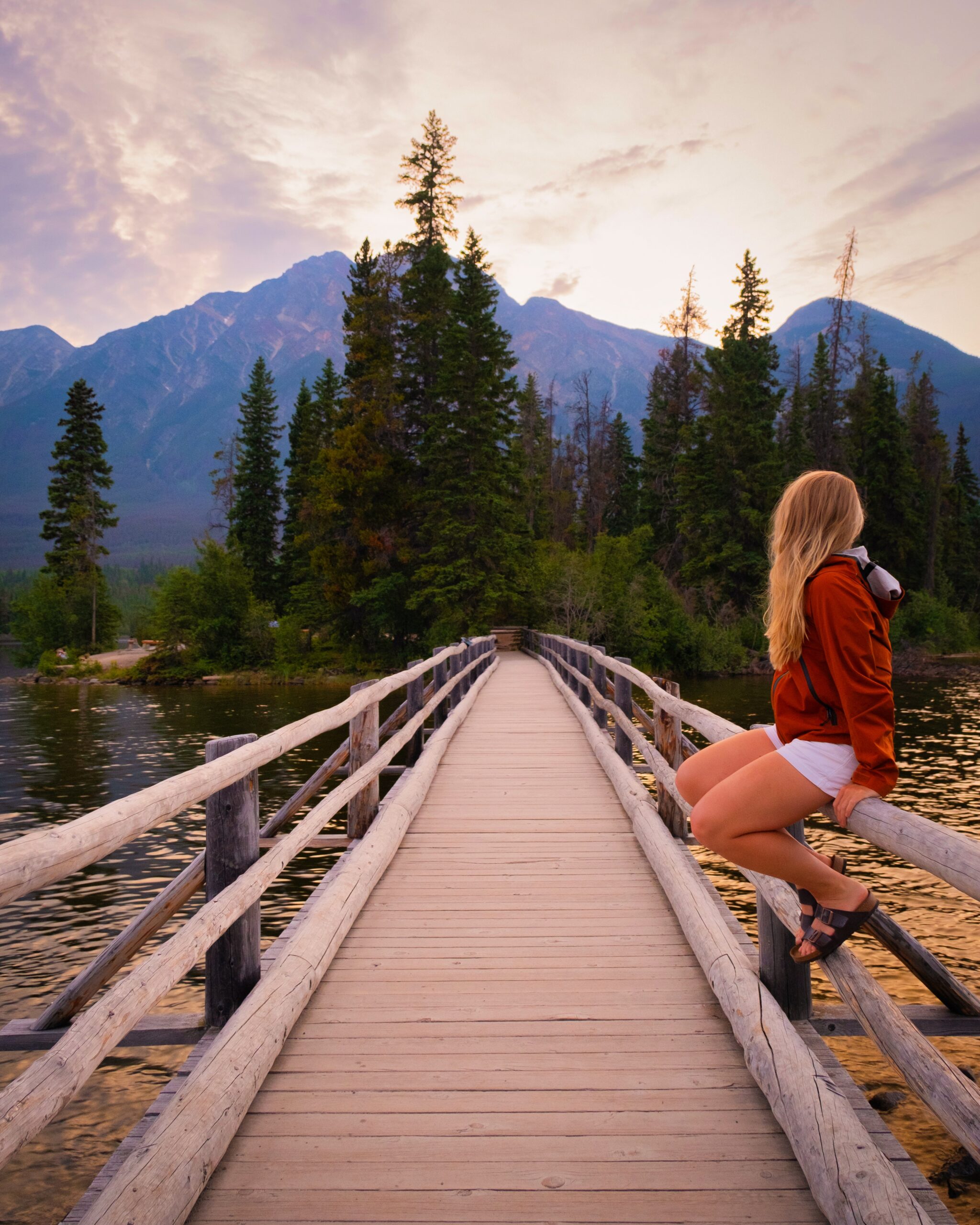 I can't compare Banff and Jasper without mentioning crowds. Banff is the most visited national park in all of Canada, with well over 4 million visitors a year. Jasper comes in second, but with about half the numbers that Banff sees.
Banff is a crazy town in the summer; there is no denying it. Especially Downtown where it can be a shoulder-to-shoulder experience when walking Banff Ave. Thankfully Banff Ave is pedestrian-only during the summer months.
Sights like Moraine Lake, Peyto Lake, and Lake Louise are overwhelmingly busy to the point where you'll have to work hard to get a parking spot.
As residents of the Bow Valley, this can become increasingly frustrating in the summer. So when we got sick of the crowds last summer, we actually escaped to Jasper in mid-August. What we were met with was a breath of fresh air. Although busy in the summer, Jasper is not insanely busy like Banff.
There are no sights that are overrun, and we were finally able to enjoy some beautiful Alberta lakes without the crowds. If you are looking for a quiet, less crowded experience, I would say Jasper may be the park for you. Although if you try a little you can easily get off the crowded tourist path in Banff and find yourself alone, even on weekends in the summer.
---
Jasper vs Banff – The Hiking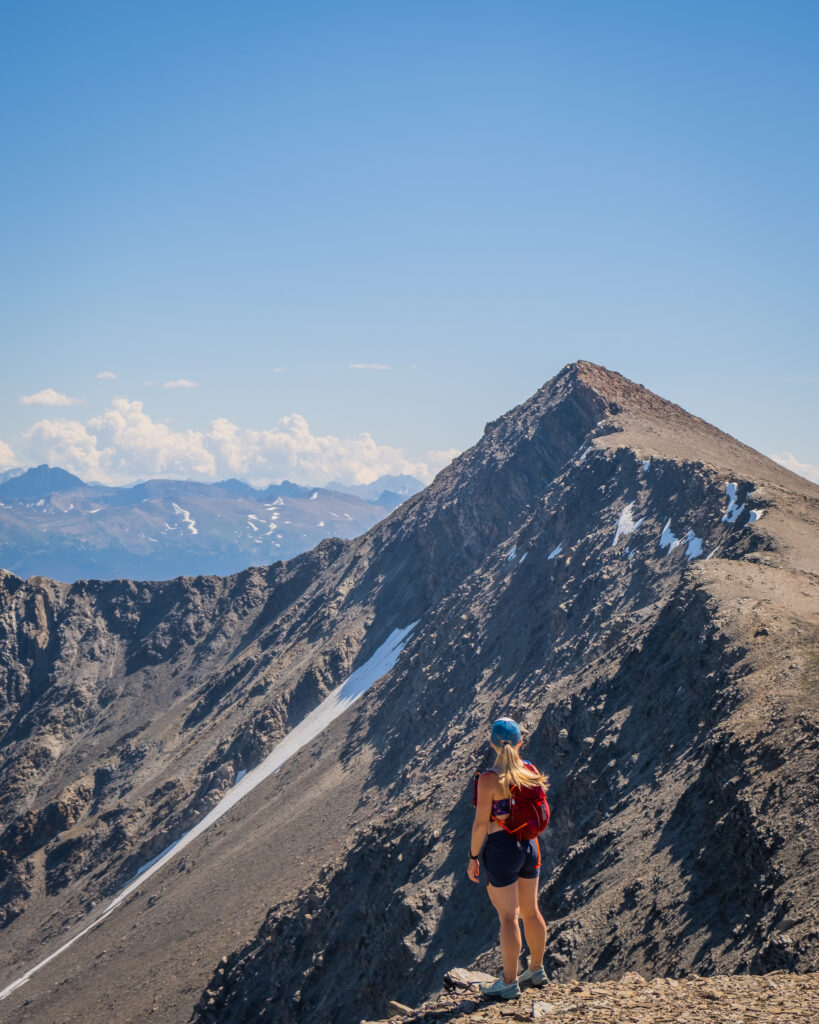 Both Banff and Jasper have wonderful hiking opportunities. However, there are a lot more options for hikes and scrambles in Banff. A lot more money flows into Banff, meaning that Parks Canada can hire more employees to maintain and cut trails. There are over 1,600 kilometers of maintained hiking trails in Banff, and then you have the unmaintained scrambles to enjoy.
Jasper has hiking trails, but they are fewer, and you'll have to research harder to find ones to suit you. Most of the hikes and scrambles in Jasper are extremely long days, while Banff has plenty of easy hikes the whole family can enjoy in under a few hours.
Jasper has a few multi-day trip options that are quite popular, like the Tonquin Valley or the Berg Lake Trail (not technically in Jasper, but bordering).
---
Jasper vs Banff – The Wildlife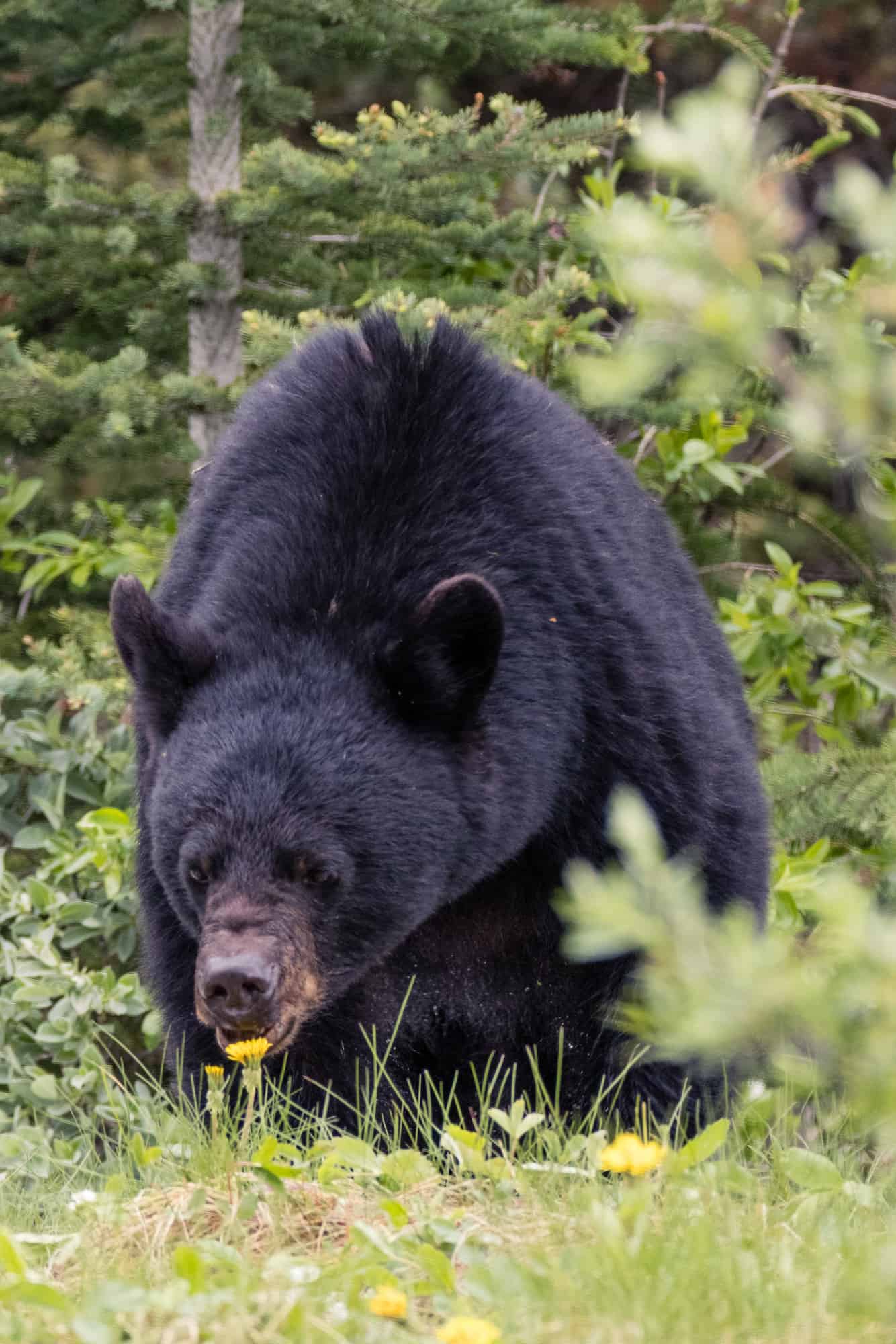 Many argue that wildlife viewing is better in Jasper. And while both parks have the same species like elk, bear, deer, coyotes, and wolves, you probably stand a better chance of seeing a bear in Jasper.
Although you really can see any of these animals at any time, it's all a matter of where you are at the right time. Banff being more crowded scares wildlife off in some of the more popular spots.
---
Jasper vs Banff – Winter Activities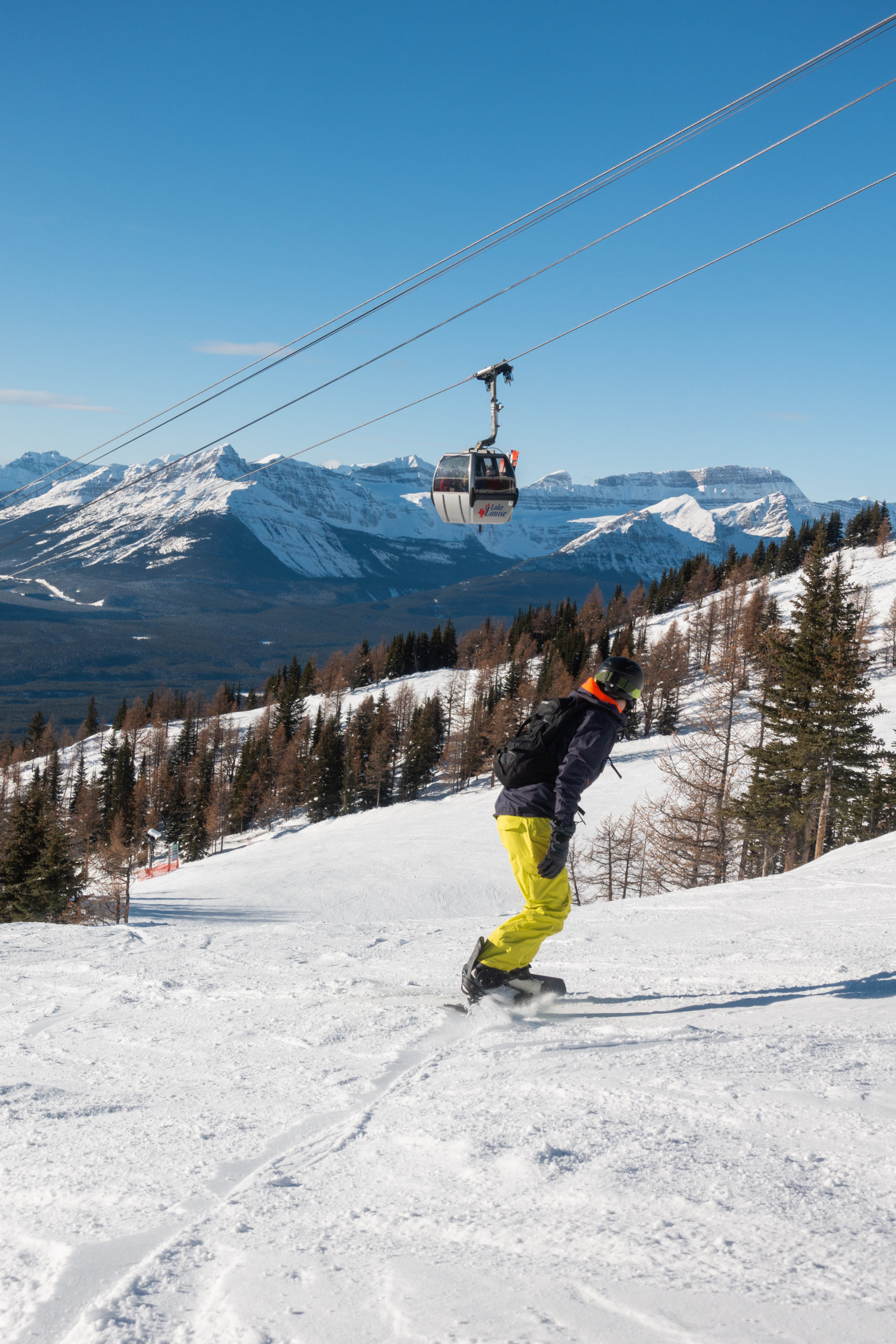 Both Banff and Jasper are winter destinations, though, with more marketing and three ski resorts, Banff easily has the name to it. Plenty of snow falls in both parks in the Canadian Rockies.
Jasper is much less of a town centered around ski than Banff. Their main ski resort is Marmot Basin, which receives around 300 cm of snowfall per year. Banff Sunshine, alternatively, receives double that.
Asides from Banff Sunshine, Banff has two other ski resorts – Lake Louise Ski Resort and Mt. Norquay as well as nearby resorts like Nakiska and Kicking Horse in Golden.
Aside from resort skiing, there is plenty of snowshoeing, cross country skiing, ice skating, and ski touring in both parks. More international visitors travel to Banff in the winter than Jasper. Around the holidays, you can expect Banff to get busy (not summer levels, but busy).
---
My Favorite Things to do in Banff National Park
Moraine Lake
Lake Louise
Peyto Lake
Waterfowl Lakes
My Favorite Things to do in Jasper National Park
Whistlers Summit
Indian Ridge
Lake Annette
Lake Patricia
Pyramid Mountain
Spirit Island
Athabasca Falls
Maligne Canyon
Sunwapta Falls
Berg Lake Trail
Dark Sky Festival
Jasper Park Lodge
---
The Final Verdict Between Jasper and Banff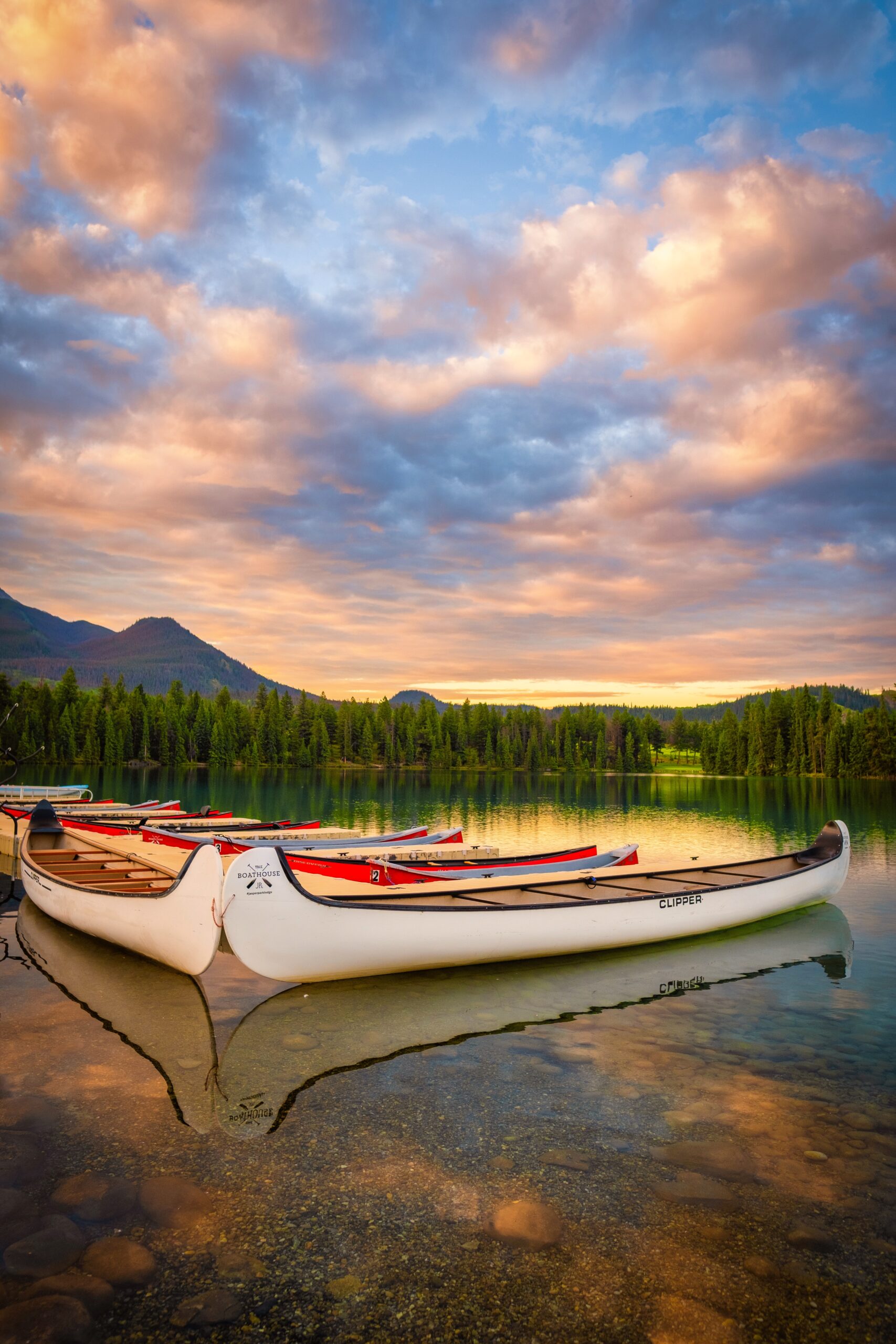 So where should you go? Banff vs Jasper? It depends on you! My top recommendation would be to visit both. The best way to visit Banff and Jasper is to fly into Calgary, rent a car at YYC, drive into Banff and stay for a few days using our Banff itinerary, then drive up the Icefields Parkway and spend three days exploring Jasper for a total of (at least) a week or more in the Canadian Rockies.
If you are short on time and can only choose one you'll have to read through the points and decide. Again, Banff has more accessible and easy hiking trails, more well-known destinations, better restaurants, and a town built on tourism.
However, Jasper is much quieter than Banff and may give you a more back-to-basic mountain town feel that Banff has lost over the years. Either way, you're not going to make a bad choice between Banff or Jasper!
Banff to Jasper (or Jasper to Banff) Driving Tips!
---
Our Top Recommended Banff Hotels
---
Our Top Recommended Jasper Hotels
---
Hopefully, this helped you determine if Jasper or Banff is right for you.
If you have any other questions leave a comment or see our Canadian Rockies travel guide for more articles about photography spots, lakes, hikes, and everything else.
---
Plan Your Trip to the Canadian Rockies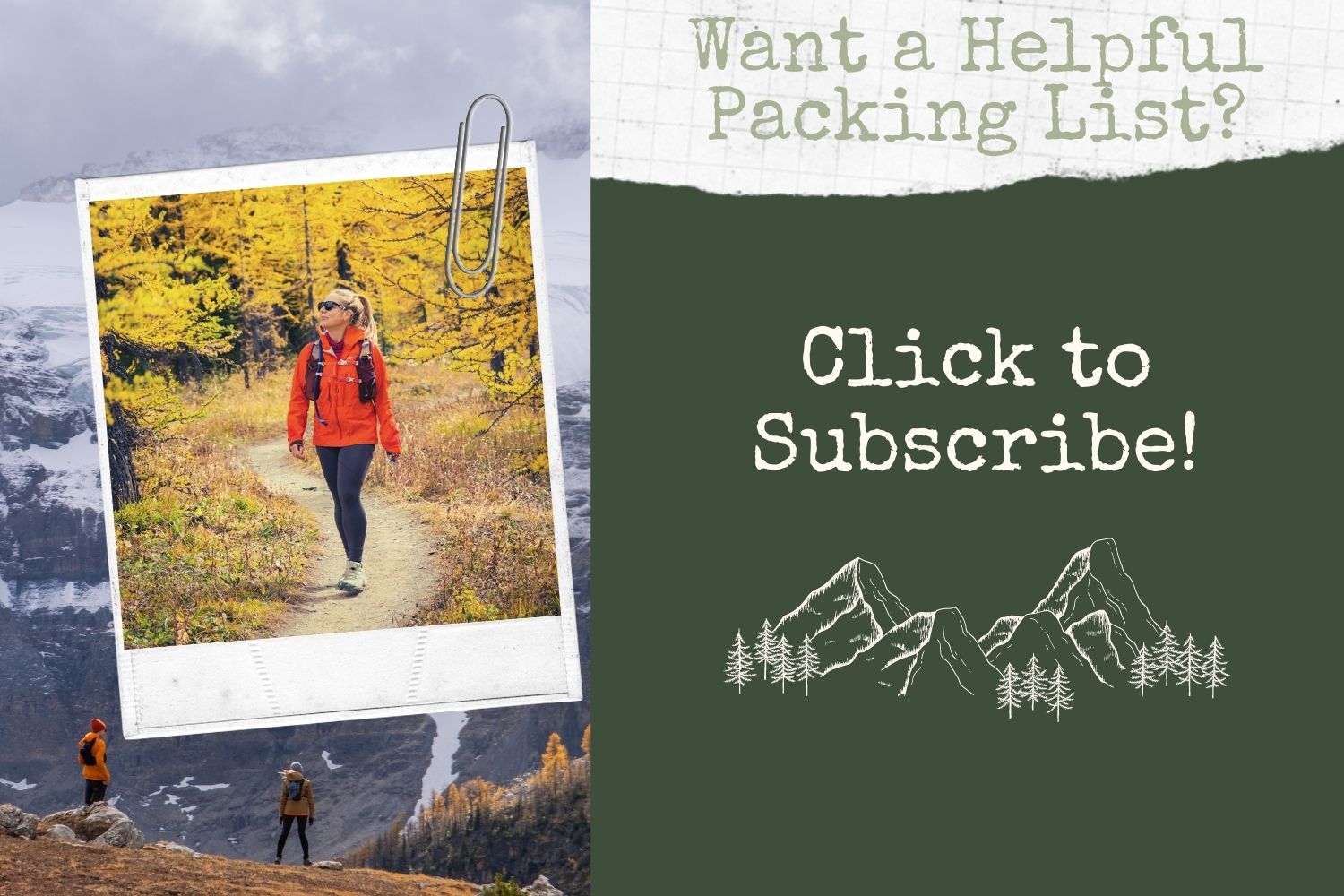 ↓ Join the community ↓
The Banff Blog Facebook Group is your headquarters for the Canadian Rockies' travel advice and information. Including hike info and off-season travel information. This is also where you can meet one another when you need adventure buddies.