The Tunnel Mountain hike in Banff is arguably one of the best Banff hikes, and it's a classic! It's beloved by locals for its accessibility, and you can hike it year-round. It may be one of the smallest mountains in Banff National Park, but it still offers tremendous views of the surrounding valleys and the town of Banff.
The hike moves slowly up the mountain through several switchbacks and offers various viewpoints out into the Bow and Spray Valleys. It's great for sunrise or sunset, and it rarely disappoints. It's just one of those things you need to do in Banff.
---
Tunnel Mountain Hike
---
Key Points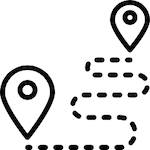 Length
4.5 km. (2.8 miles)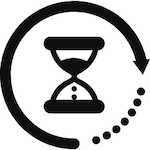 Duration
1 – 2.5 hours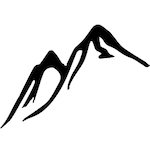 Elevation
266 meters (872 feet)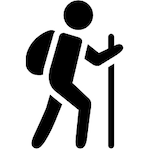 Difficulty
Easy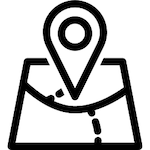 Trailhead
Tunnel Parking Lot
---
Tunnel Mountain Route Description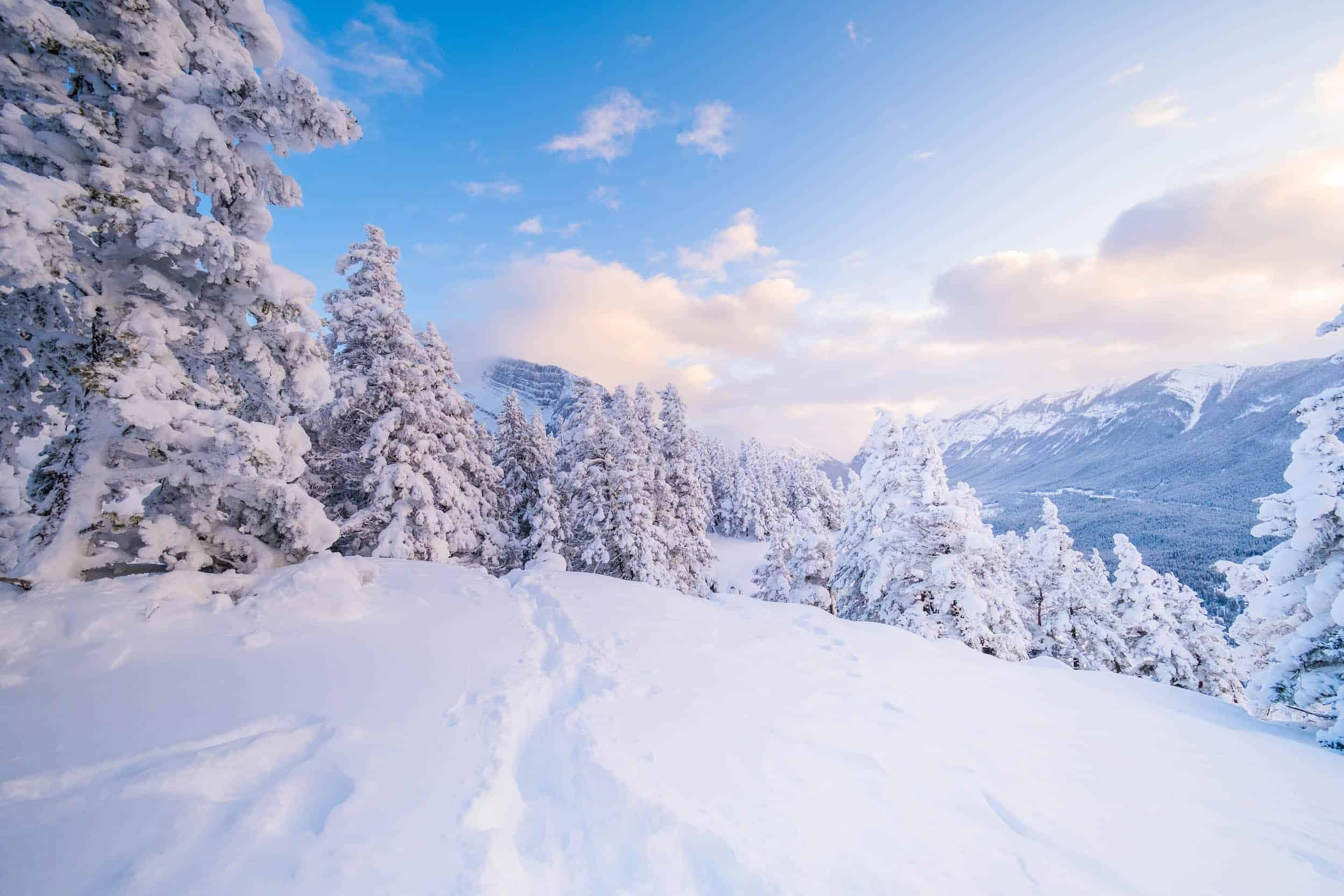 There are many start points for the hike up Tunnel Mountain, including from the center of town. Other start points begin from three separate parking lots designated for the hike. It's a pretty simple route that follows a series of well-graded switchbacks.
It's pretty easy for anyone of reasonable fitness and makes for a great morning or evening hike from the town. Most of the trail moves through the forest and provides several viewpoints over the Bow River, Banff Springs Hotel, Banff Town, Banff Springs Golf Course, Mount Rundle, and the Bow Valley.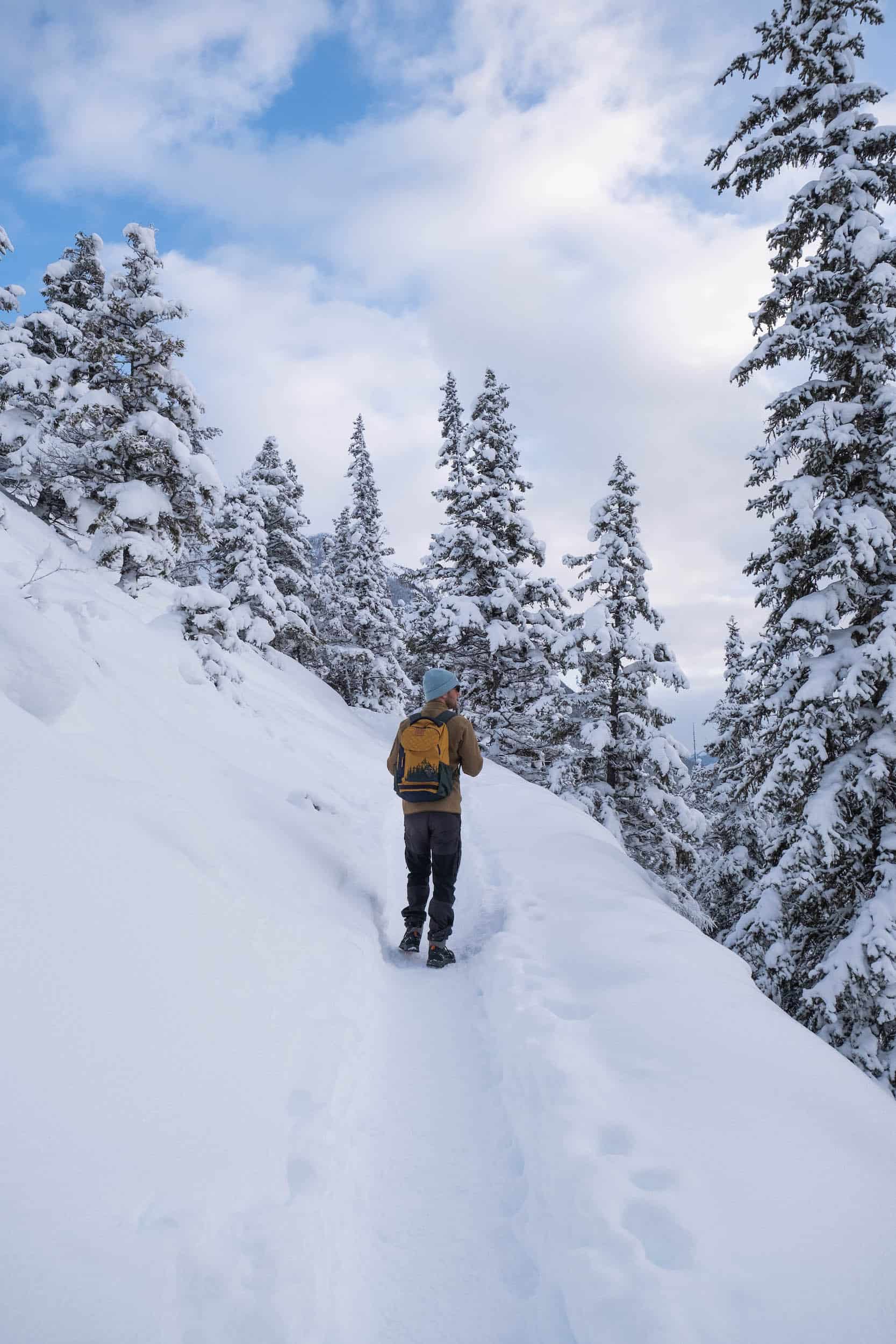 It may be the smallest mountain in Banff, but it's still a mountain and has a few steep sections to climb on the way to the summit. The trail starts uphill on long switchbacks with the occasional glimpse of the town. As it climbs in elevation, the trail does narrow but remains easy to walk along.
Towards the summit, many large viewpoints overlook several limestone cliffs famous for rock climbers in the park. Do take care not to knock anything from the top on unsuspecting climbers down below. From these viewpoints, you get some tremendous views of Mount Rundle. Viewpoints make for a great spot for photographers looking for early morning or evening light as it's a safe trail to climb in the dark with a headlamp.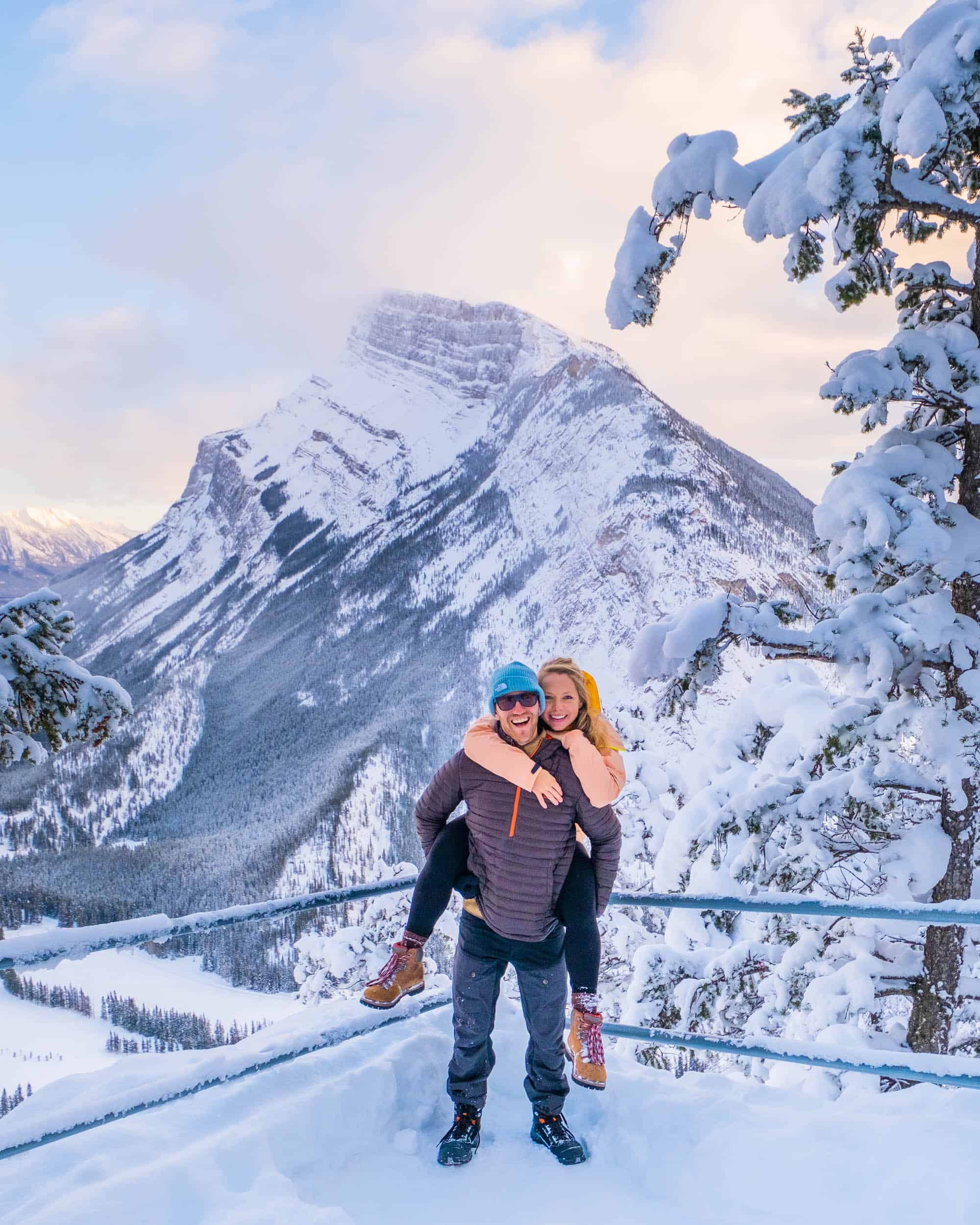 Tunnel Mountain's summit is only a few hundred meters past these viewpoints, where you can find several small meadows and more viewpoints back towards town. In the distance, you can Vermilion Lakes, Sulphur Mountain, Mount Bourgeau, and the ever-present Cascade Mountain to the North of town.
---
Gear We Recommend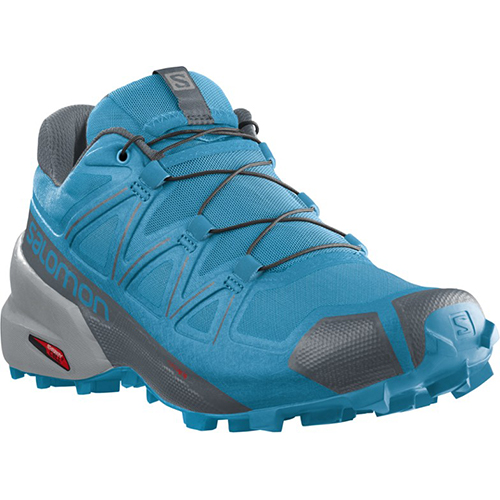 The vast majority of hikes and easy scrambles in the Rockies, you'll find us in our trusty Salomon Speedcross.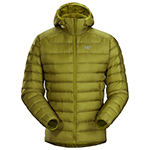 Arc'teryx Cerium is our pick for the best down jacket. It's incredibly light, and we bring it on almost every hike in the Rockies.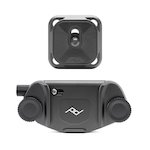 This nifty clip from Peak Design secures a camera to my backpack strap for easy reach. No more digging in the backpack!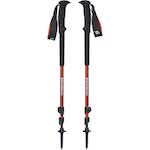 A pair of durable and lightweight hiking poles are a great asset on the hiking trail.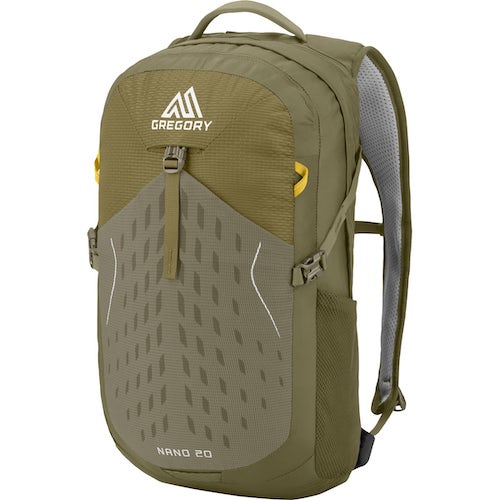 20L feels like the ideal size for quick hikes and scrambles. We love the Nano from Gregory with a hydration reservoir.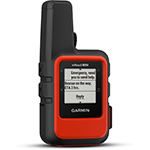 There is not much cell service in the Canadian Rockies. In case of emergencies, we carry an emergency beacon with GPS.
---
Tunnel Mountain Has No Tunnel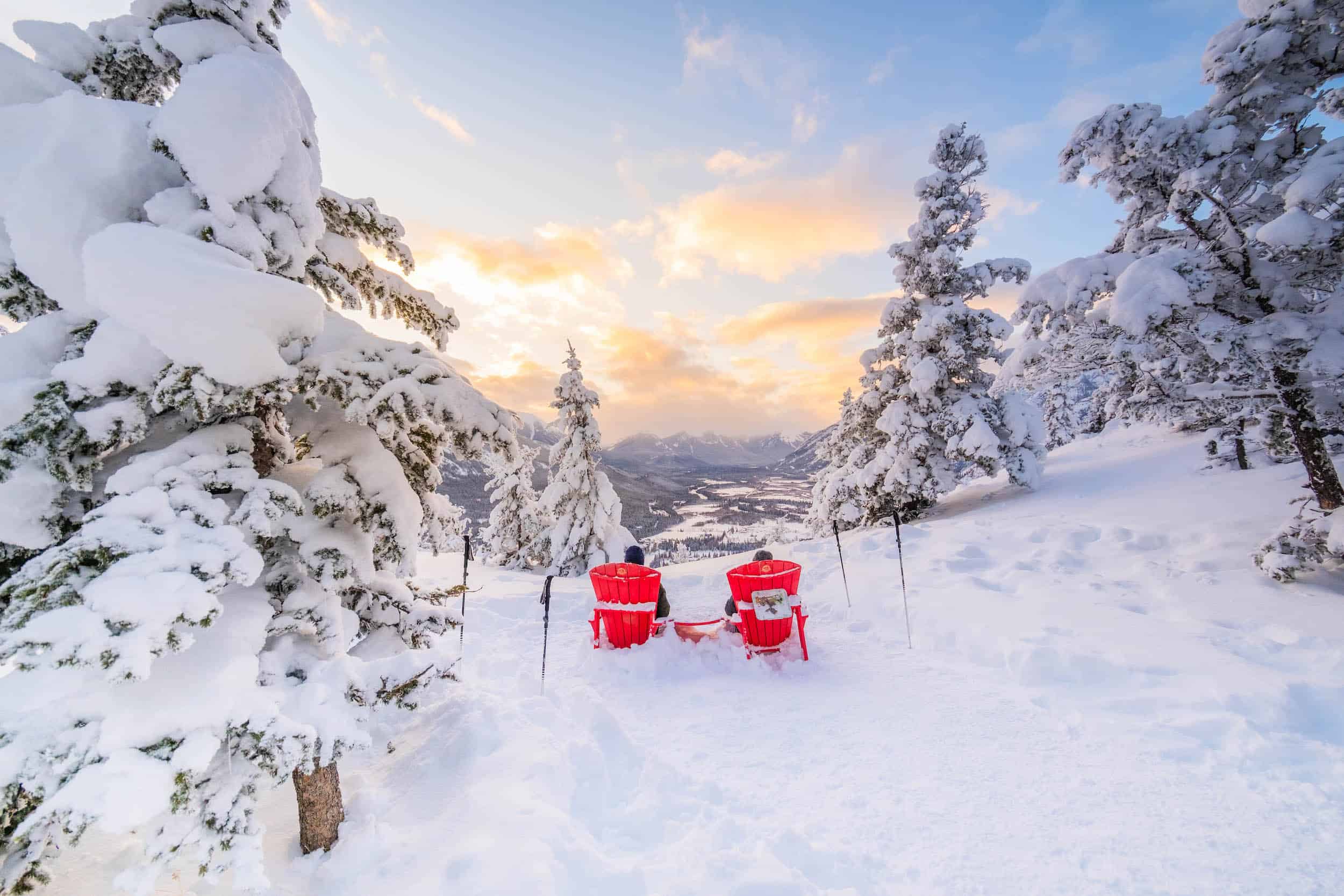 The mountain's original name was Sleeping Buffalo, given by the natives as it has a similar appearance from a distance. However, the name Tunnel Mountain was given in 1882 when the Canadian Pacific Railway put forward plans to blast a tunnel through the mountain. However, the plans were never set, and they choose the more cost-effective route around the mountain.
---
When Can You Hike Tunnel Mountain?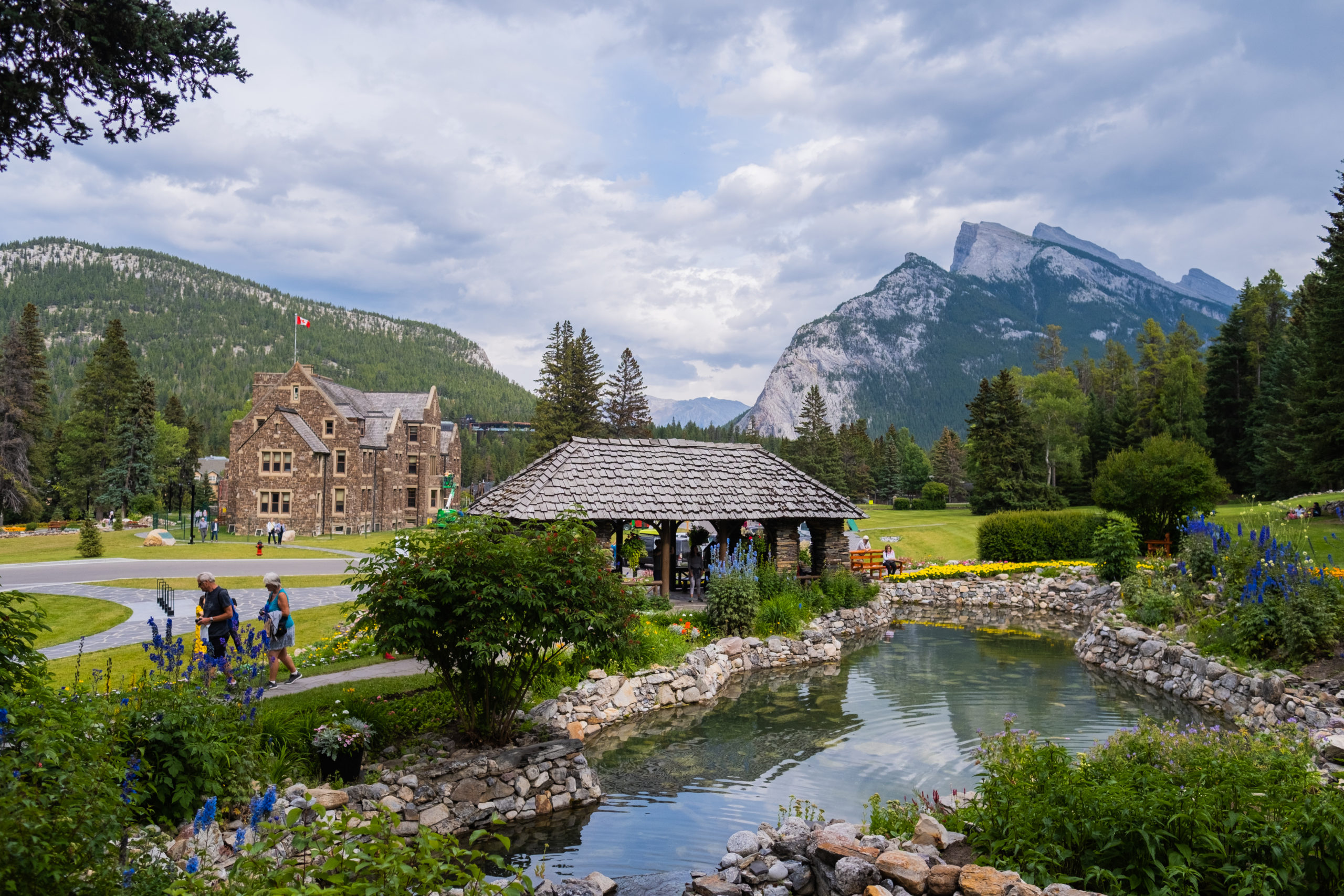 The Tunnel Mountain trail is good all year round, and we've made the hike in both the winter and the summer. We actually prefer the trail in the winter months as it's very popular in the summer months. Unless it's a very fresh snowfall, the trail has enough traffic to keep the snow compacted and easy to walk on.
Keep in mind that the trail can get icy in the early mornings during springtime as the snow melts and refreezes, so it helps to have microspikes. You can even rent microspikes at several shops in town, and it can really help on other trails around Banff during this time.
---
How Long Does Take To Hike Tunnel Mountain Banff?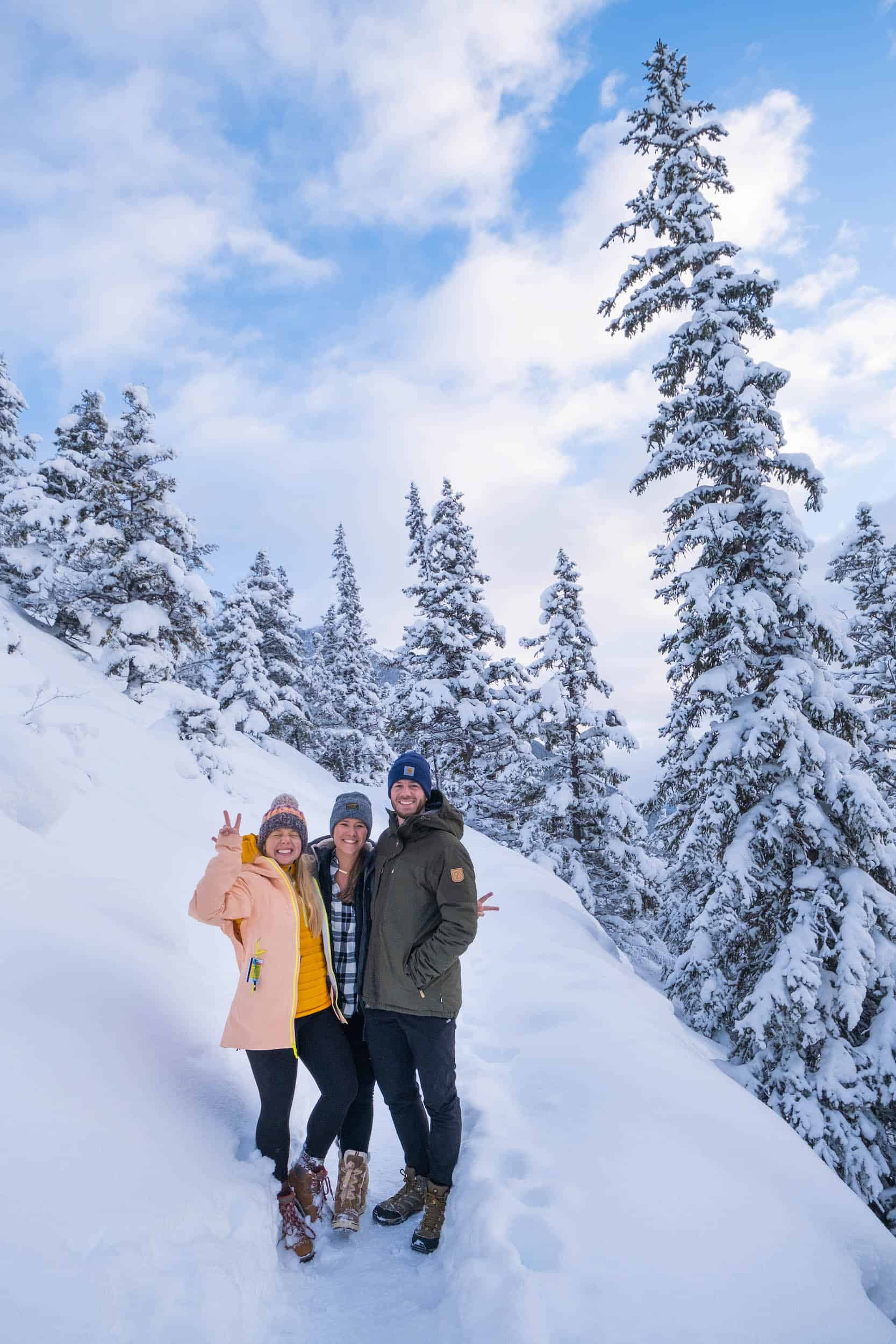 The trail length is pretty subjective due to its accessibility to a wide range of fitness levels. In general, I'd say between one to three hours to complete the hike. However, the hike is great for a jog in the early morning or late evening and can be completed in around thirty minutes or less. On our last hike, we completed it in 45 minutes at an easy constant pace.
---
How Hard is the Tunnel Mountain Hike?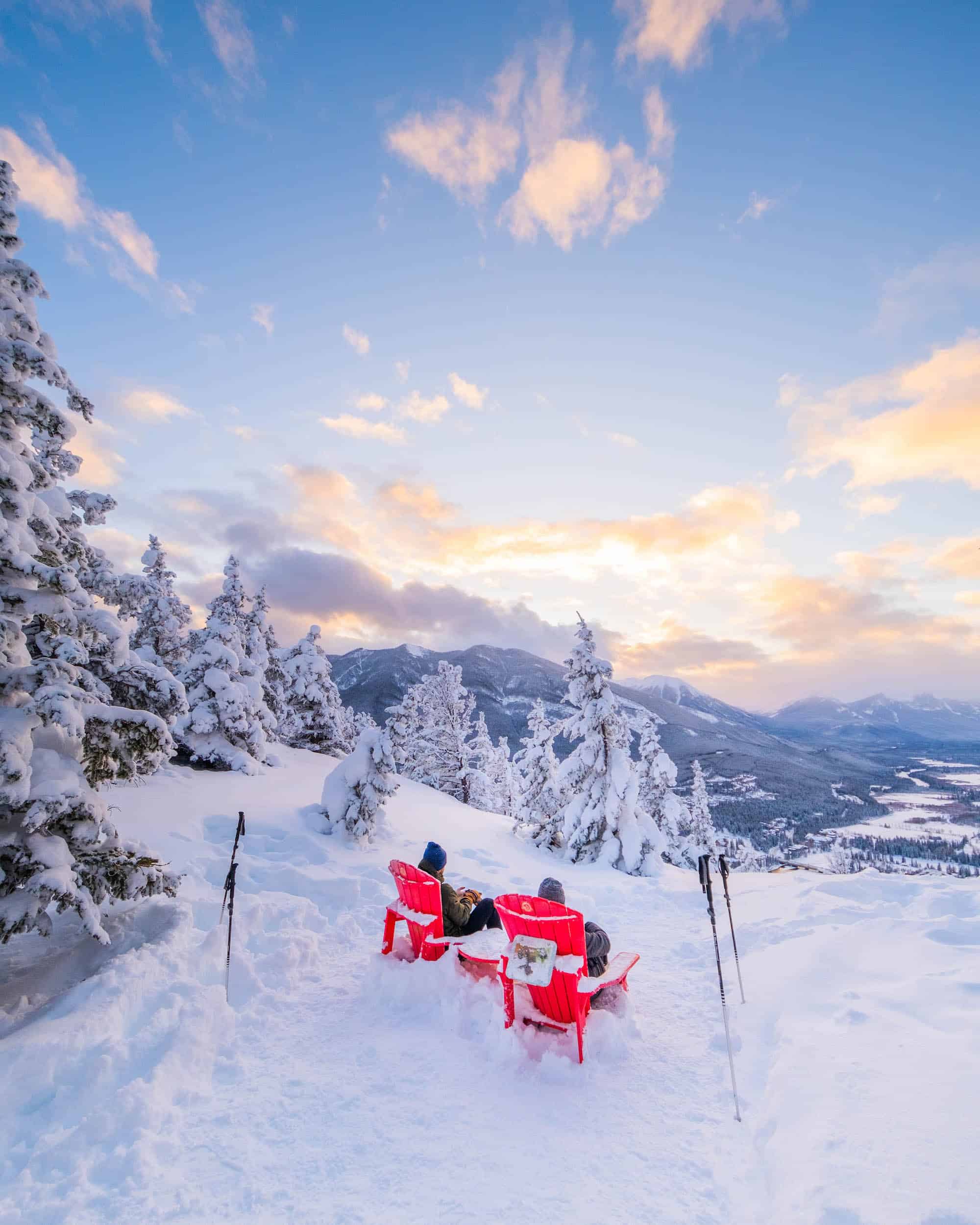 It's an easy hike but not the easiest in Banff as it does have 266m in elevation gain. If you're seeking something more simple, try the trails around one of the lakes, such as Lake Louise, Moraine Lake, or Lake Minnewanka. Other simple hikes include Johnston Canyon, Grassi Lakes, and the Bow River loop in town.
---
How Busy is the Tunnel Mountain Hike?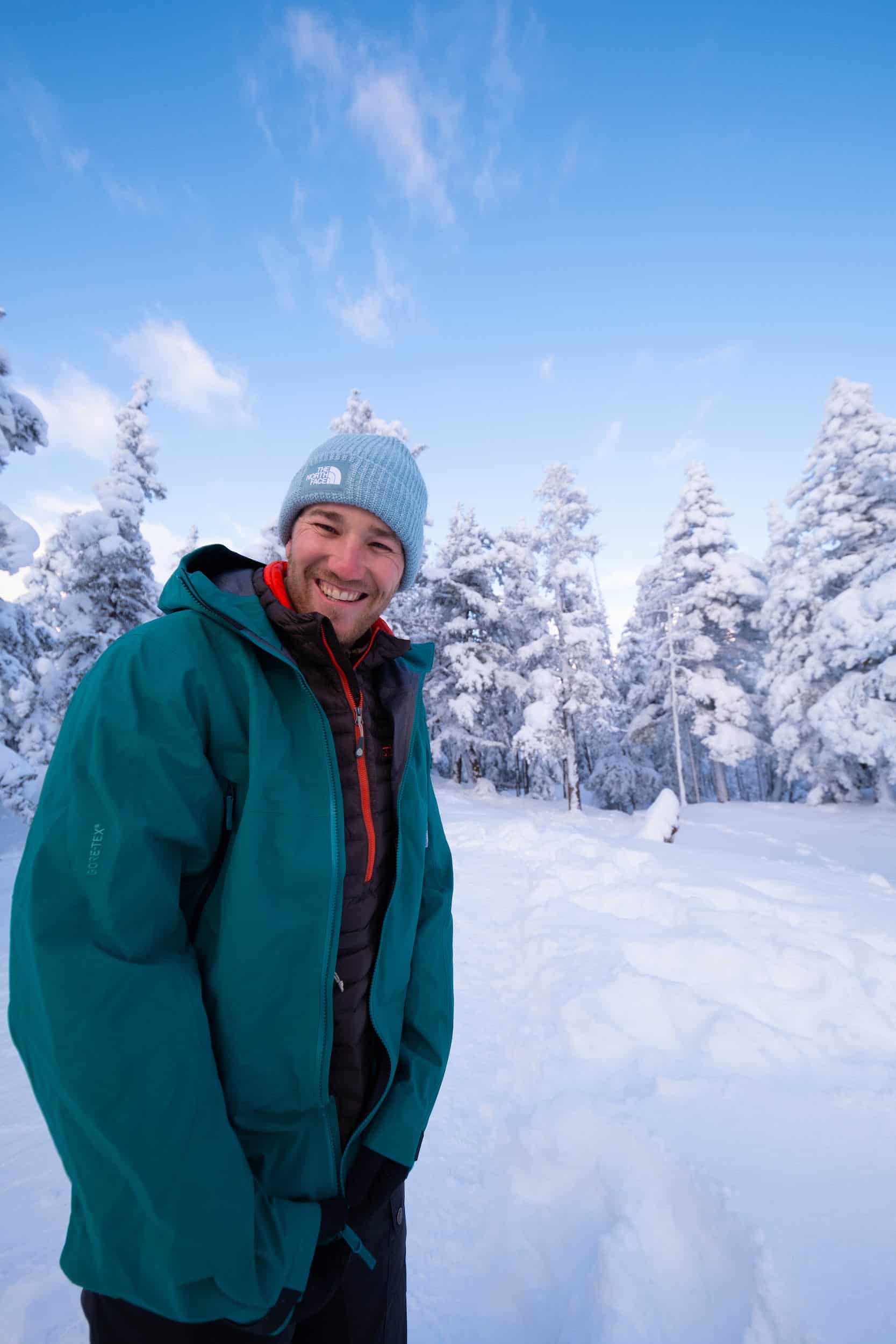 AllTrails rates this as a heavily trafficked trail, and it is very popular. The Tunnel Mountain trail is considered one of the easier Banff hikes, and you'll pass people frequently on the trail.
Don't come here expecting to be alone. Your best bet at having a crowd-free experience is coming mid-week at either sunrise or sunset. Our last climb up Tunnel Mountain was on Christmas Eve, and we still passed a few people on the trail.
---
Should I Bring Dogs or Kids on Tunnel Mountain?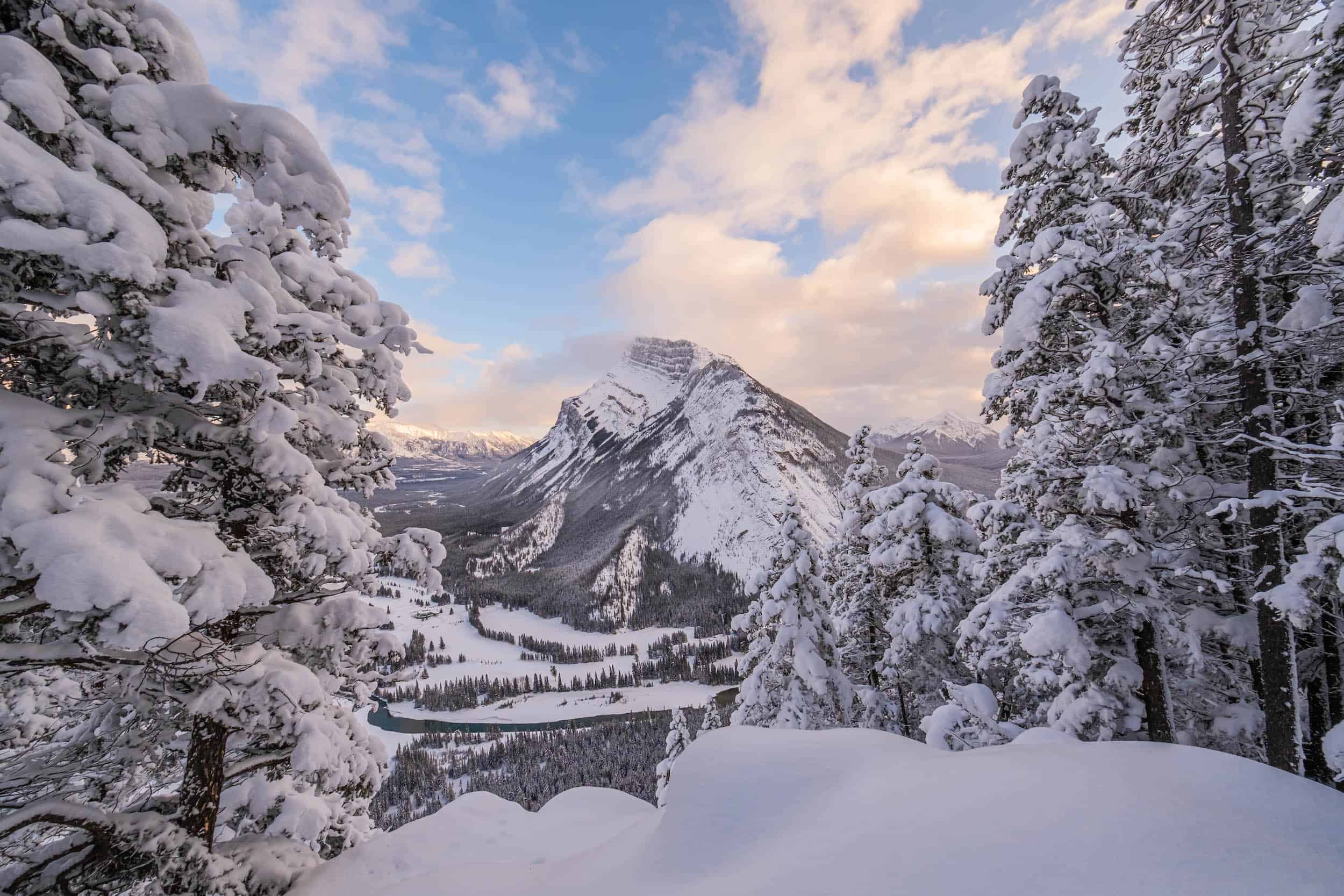 The Tunnel Mountain hike is totally appropriate for dogs. In fact, it may be one of the best in the park. That being said, although you're just outside of town, it's still bear country, so keep your dog on a leash and carry bear spray. The Bow Valley wolf pack and cougars have even been spotted around Tunnel Mountain.
We'd say all kids should be okay for the hike up to Tunnel Mountain. Of course, every kid is different. It's an hour of sustained walking uphill, so if you think they're up for it, there shouldn't be any issues.
---
Wildlife Awareness on Tunnel Mountain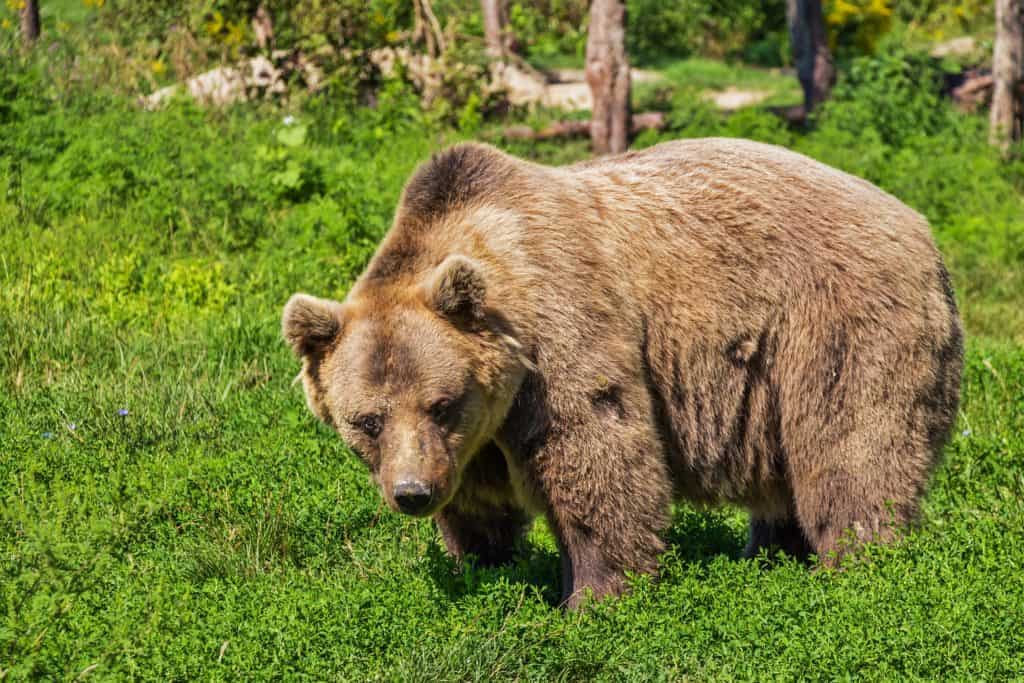 If you're on any hikes in Banff National Park, you should practice proper wildlife awareness. There are frequent sightings of black bears, grizzly bears, moose, coyotes, and cougars in the region. They are all a potential threat to humans, and we should reduce our impact on their natural lives.
Before any hike or walk-in Banff, you need to have bear spray. Remember that the bear spray is worthless if it's in your pack, you'll need to be able to grab this in two seconds or less in an emergency. We wear our bear sprays on our hips.
The likeliness of seeing wildlife on this trail is high. It is a heavily trafficked trail, but bear sightings have occurred. The meadow and valley is prime grizzly habitat, and the trail has been closed in the past due to bear activity.
Always check the park websites for wildlife information (Parks Canada) and then check again for notices at the trailhead.
When you're on the trail, make noise by banging hiking poles, talking, whistling, clapping, or singing. This is particularly important around blind bends and corners. You're through the deep woods during these times, and it's prime time to sneak up on a bear. Once you're at the summit, you're safer as you can see wildlife from afar, but still, don't let your guard down and keep the bear spray on you just in case.
As always, while hiking, you need to stay alert, travel in a group, mind children and pets, and finally carrying bear spray and knowing how to use it. If you've come to the park without bear spray, Valhalla Pure Outfitters in town sells spray and holders with employees who will demonstrate how to use them properly.
Besides bears, it's common to see hoary marmots and pika near the rock wall behind Helen Lake. We asked a marmot for directions, but they only gave us a whistle.
---
Advice on Hikes in Banff
If this is your first time hiking in the Rockies take a conservative approach. Pick an adequate hike for your fitness, plan for plenty of time, pack water and food, and don't be afraid to turn around.
For long hikes, set a turn around time at the departure. Any time we set out for an objective I determine a time at which we need to turn around in order to arrive at the parking lot or campsite by dark. I would recommend not hiking in the dark as it's easy to get lost and it's not fun in bear country.
On that note, always carry bear spray if you plan to hike in the park. We carry ours in the neighborhood and bears have been known to stroll through town and busy parking lots. Always practice wildlife awareness when you're on a trail, and please give animals space.
In regards to times keep in mind your mountain fitness — it's different than gym fitness. The low end of the times in this post is a constant fast pace uphill with little to no breaks and a brisk pace downhill. Most hikers should plan for a middle of the road time with the estimated duration.
---
What to Wear on a Hike?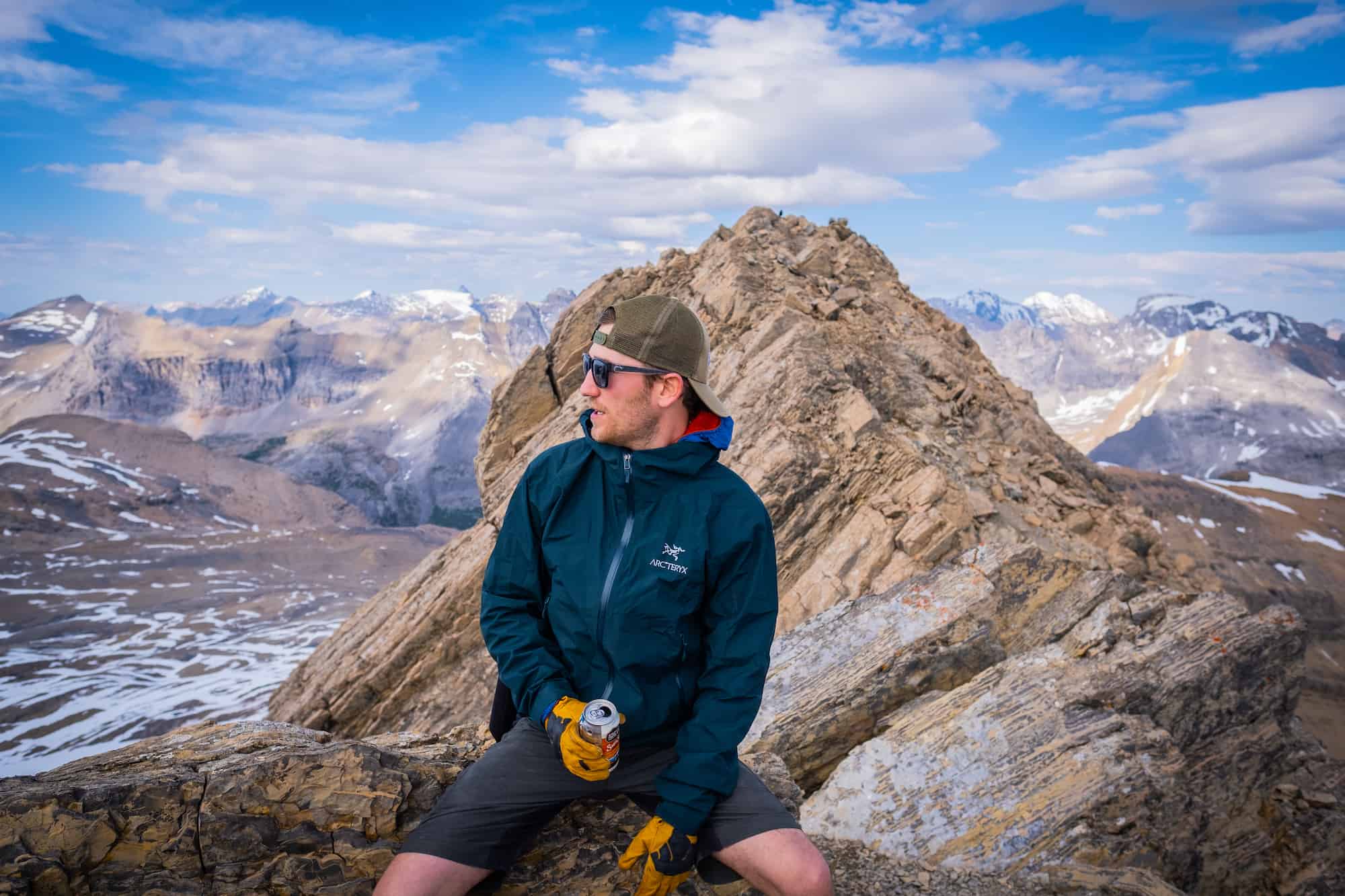 The most basic principle of what to wear hiking is layering. Anyone that has spent time in the wilderness or mountains can speak to the fact your temperature can fluctuate a lot on a hike. You can easily start off cool at the mountain base and get hot as soon as you begin moving.
The goal of hiking clothing is to help regulate your body temperature, element protection, and moisture management. Temperature management is best done through a layering system. If you want to learn more about what to pack for a day hike or what to wear on a hike, you can see our full post!
↓ Join the community ↓
The Banff Blog Facebook Group is your headquarters for the Canadian Rockies travel advice and information. Including hike info and off-season travel information. This is also a place where you can meet one another when you need adventure buddies.