Canmore, Alberta is easily one of the most beautiful places in the world. It's so stunning, that out of everywhere around the globe we chose to settle down in this small mountain town.
Nestled in the Canadian Rockies Canmore is any outdoor fanatics dream. There are just so many things to do in Canmore and the surrounding region that it's hard to ever get bored. It also has managed to retain some down to earth charm that Banff lost years ago as it sees millions of tourists a year. If you're heading to the area then read on for our list of favorite things to do in Canmore.
---
Fun Things to do in Canmore
---
Take in the Three Sisters Mountains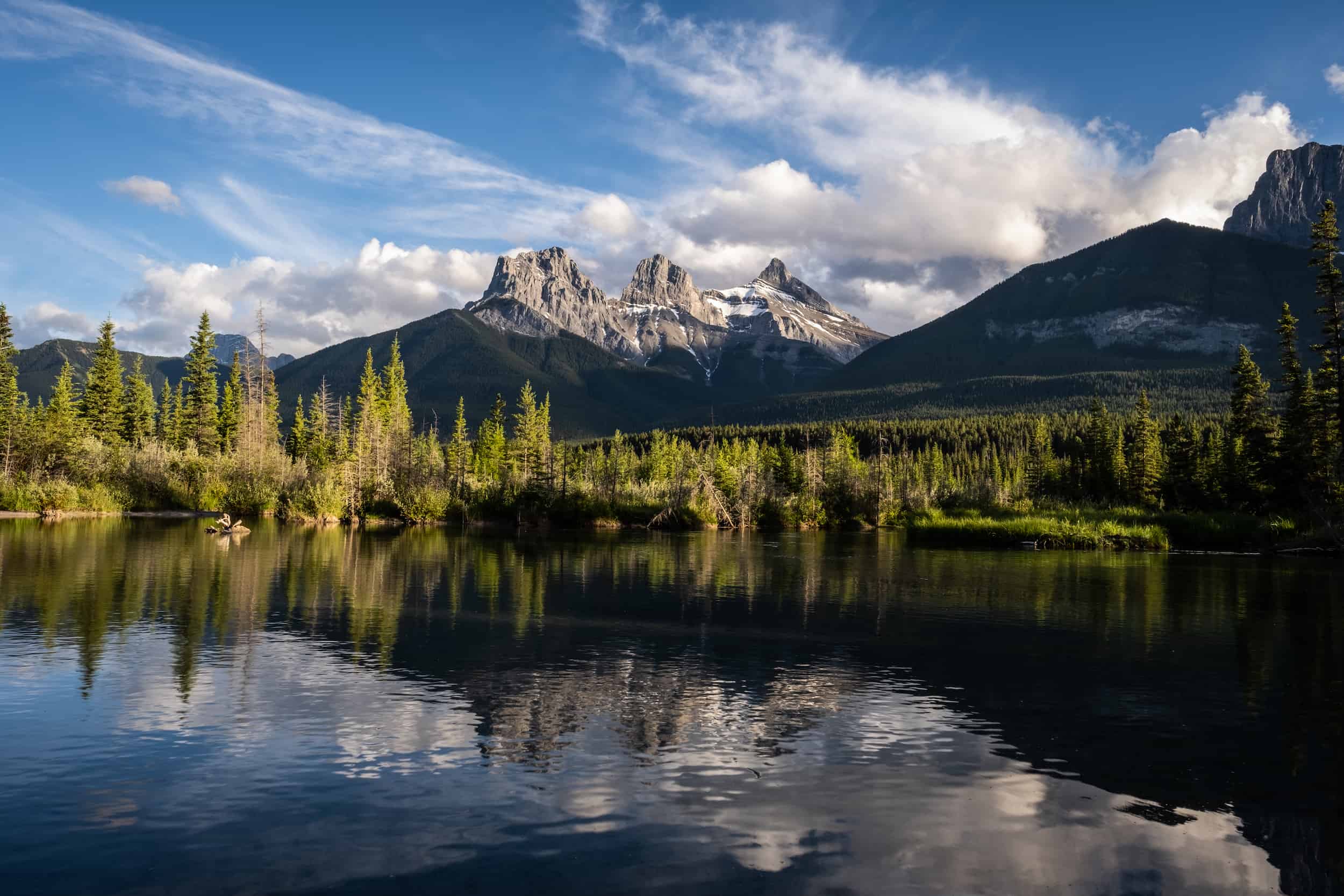 Faith, Hope, and Charity, the individual mountains that make up the three Sisters Mountain are majestic and easily recognizable icons of Canmore. At nearly 10,000 feet, they're hard to miss, and that's a good thing because experiencing these stalwart giants is one of the best things to do in Canmore, Alberta that you won't want to pass up. The mountain's bare, rocky peaks make a dramatic contrast with the lush, green pine forests that envelope them at lower elevations.
How you experience the mountains all depends on the season, your physical ability and skill set. My opinion is as a visitor to give a skip the majority of the approach is a slog through a valley until a difficult scramble. These mountains are for locals to sit down with a beer to look up and say yea I climbed that. A great alternative for the adventurous scramblers or hiker is to tackle Windtower the mountain behind the Three Sisters.
If you want to get up close to the mountains you can attempt to summit or ride in a helicopter, which – not surprisingly – is the most expensive but it will give you a unique view that most will never get to appreciate. Or you can always do what people do, snap plenty of photos and enjoy the view. We consider ourselves lucky and we see them every day since we live at their base.
---
Hike in Kananaskis Country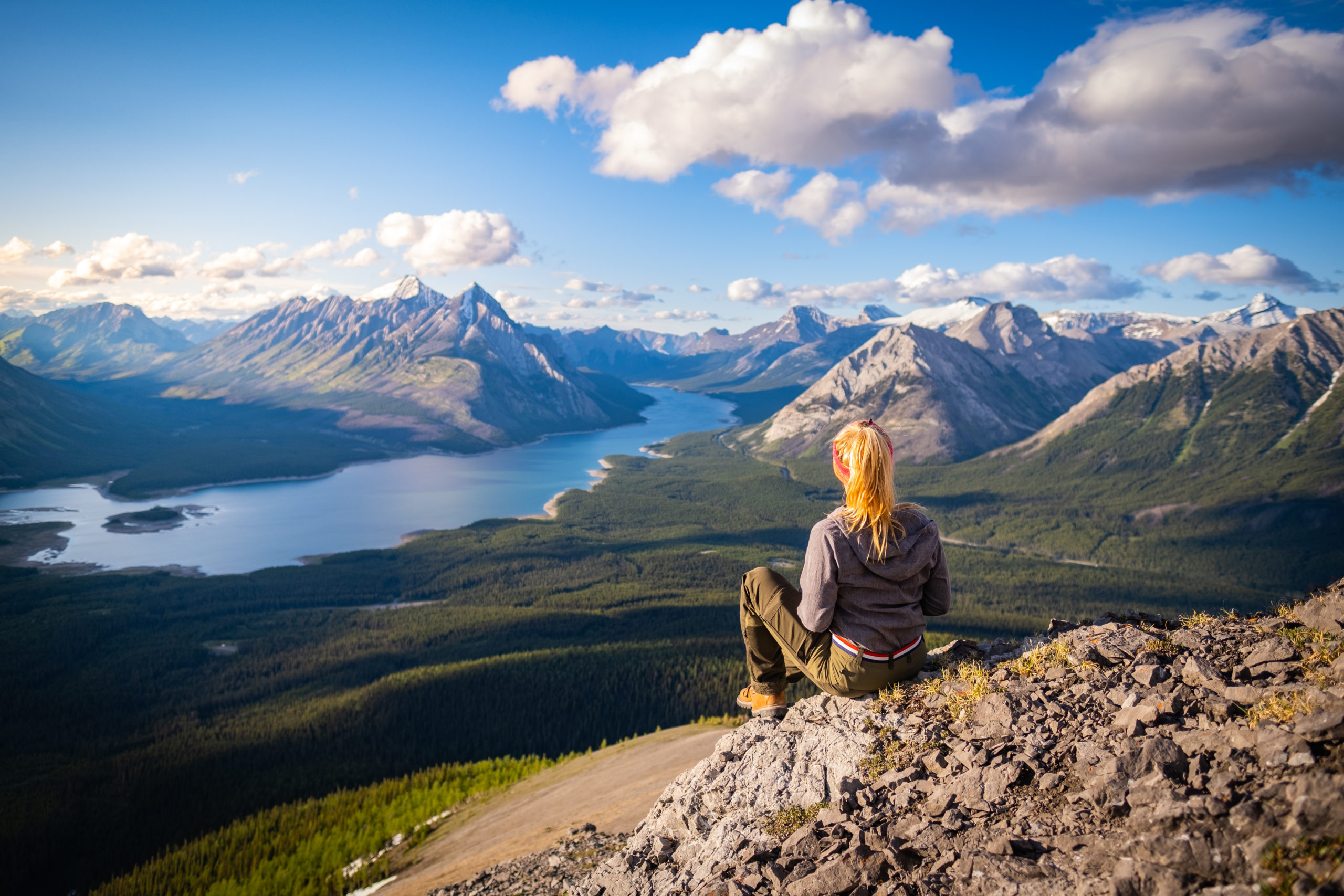 Not everything takes place in Banff National Park. Canmore is situated between Banff and the Alberta Park Kananaskis Country. Kananaskis is often thought of as the foothills to the Rockies, but there are some tremendous hikes to be had here. Don't make the mistake and underestimate them as there are some very big mountains and hikes in the park.
It's also great for fewer crowds on the weekdays and finding wildlife. On the weekend it is very popular with Calgarians having fun in the mountains, still far from the madding crowds of Banff and Jasper. If you're looking for two of our favorite hikes check out Tent Ridge or Wasootch Ridge. You can also check out Sarrail Ridge, Burstall Pass, East End of Rundle – There's too many to name!
---
Scramble Up East End of Rundle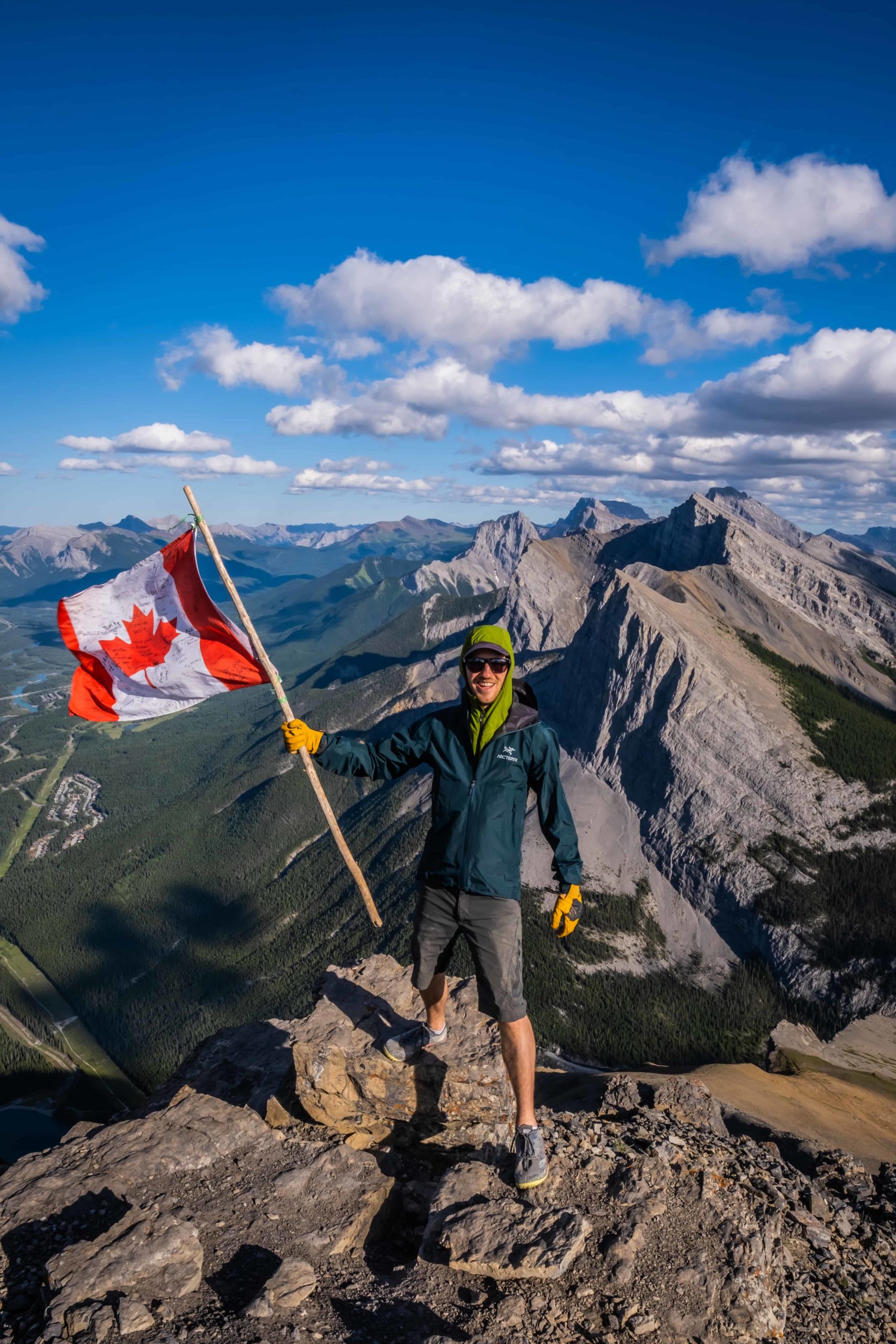 East End of Rundle (EEOR) mentioned above is one of the most popular hikes in Canmore. It's a beautiful hike up that provides visitors with astonishing views over Canmore, the Bow Valley, and Ha Ling Peak. Although, just because East End of Rundle (or EEOR, or "Eeyore" as locals like to call it) is close to town doesn't mean it's an easy climb up to the summit.
EEOR trail is a 5.8 kilometer out and back trail. It's certainly a steep and strenuous uphill battle for almost the entire hike. There are hardly any flat parts and the climb starts right from the car park. There are moderate exposure and some scrambling required, but nothing too scary or difficult for the average to the advanced hiker. We are reasonably fast hikers and completed the trail in four hours with a 45-minute summit beer stop at the top and about 15 extra minutes for sunset photos. If we were really moving with no long stops we could have done EEOR in under three hours.
The average hiker will probably be able to summit in two hours and descend in 1.5 hours. If you are slower five hours round trip is probably a safe time to estimate.
---
Canmore Highland Games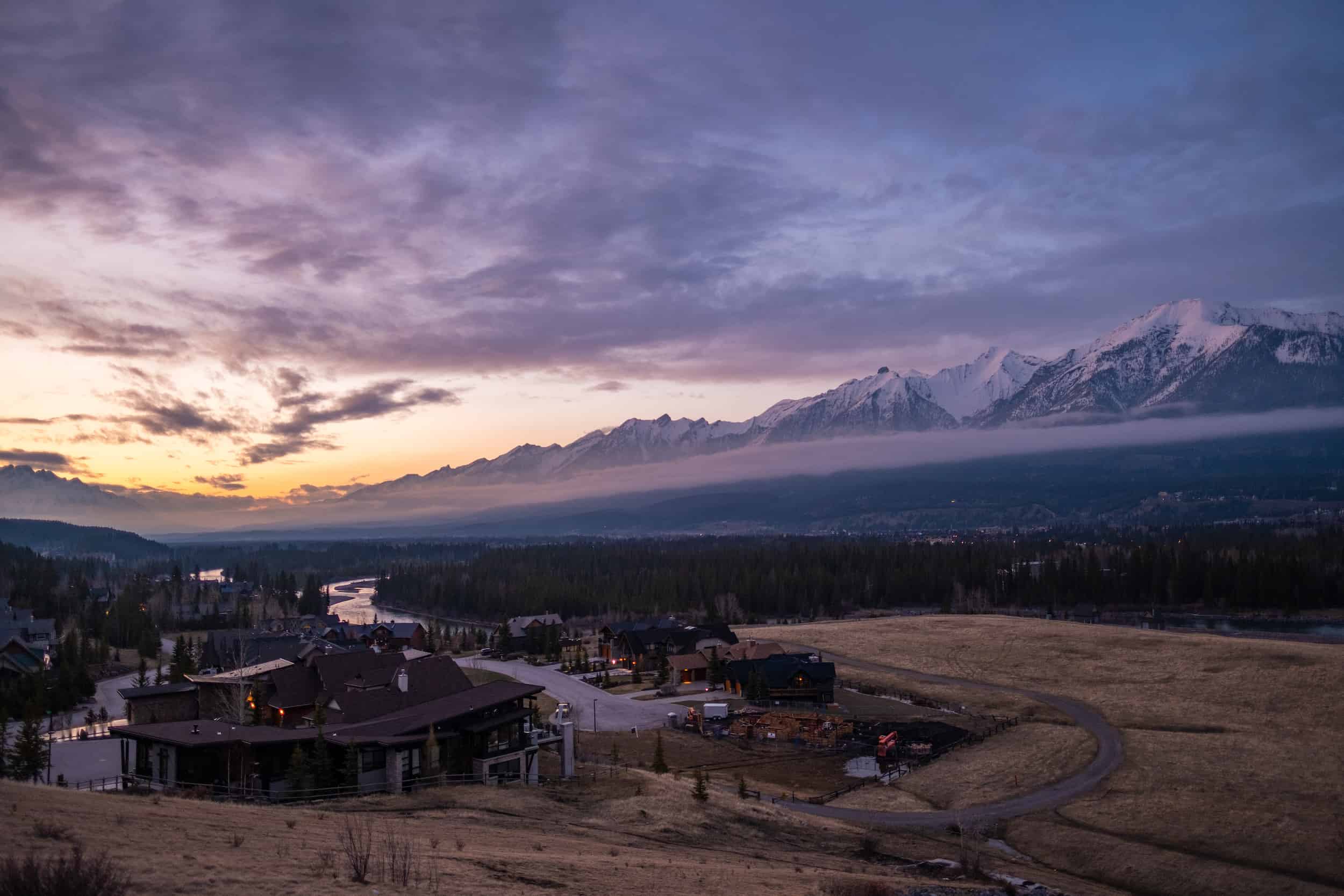 The first Highland Games were held in Scotland in the 11th Century, and it's no small coincidence that they were the brainchild of King Malcolm III, whose nickname was 'Canmore.' The games' strenuous events were used to test the physical prowess of local men to determine which of them would make the fittest and suitable royal mail carriers.
Drawing visitors from around the world each year, the event has been held since 1991 and takes place during the first weekend of September. With a mandate to promote Scottish ancestry and heritage, the event includes lots of kilts, bagpipes, and a caber toss too. You can purchase tickets in advance online, sign up to volunteer, and even apply for a vendor spot if you're so inclined. Don't worry if you're skinny white legs don't cut the mustard in a kilt, traditional Scottish garb is optional.
---
Stretch At Wildheart Yoga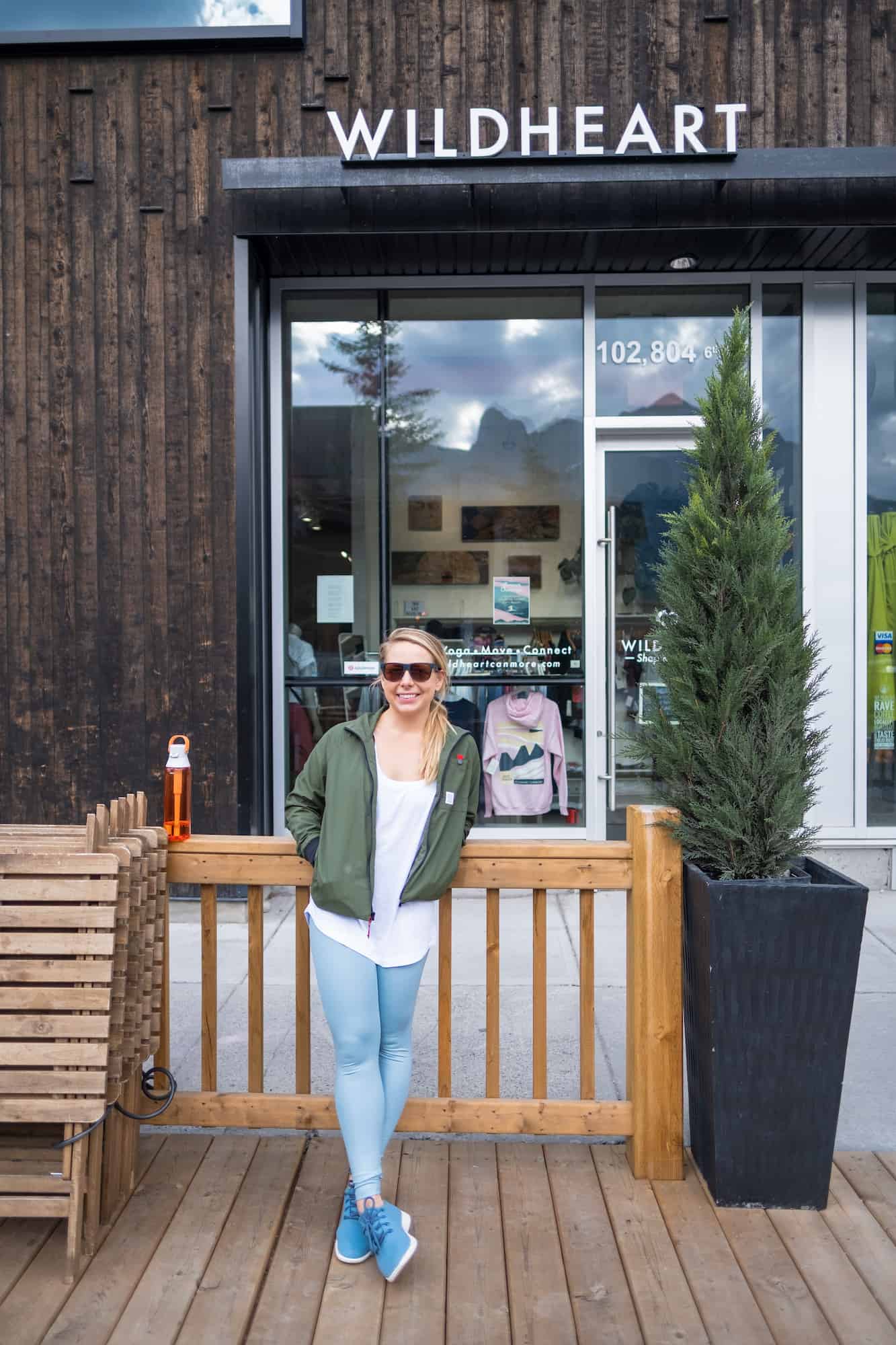 Natasha loves to take yoga classes when we travel and has taken lessons in at least two dozen countries. Naturally, when we're at home she tries to get in as much yoga as possible in between hikes. Her favorite yoga studio in Canmore is Wildheart Yoga.
They have a beautiful modern studio and wonderful instructors with a variety of classes and times. You can find more information along with a schedule on their website.
---
Grab a Beer at Grizzly Paw Brewing Pub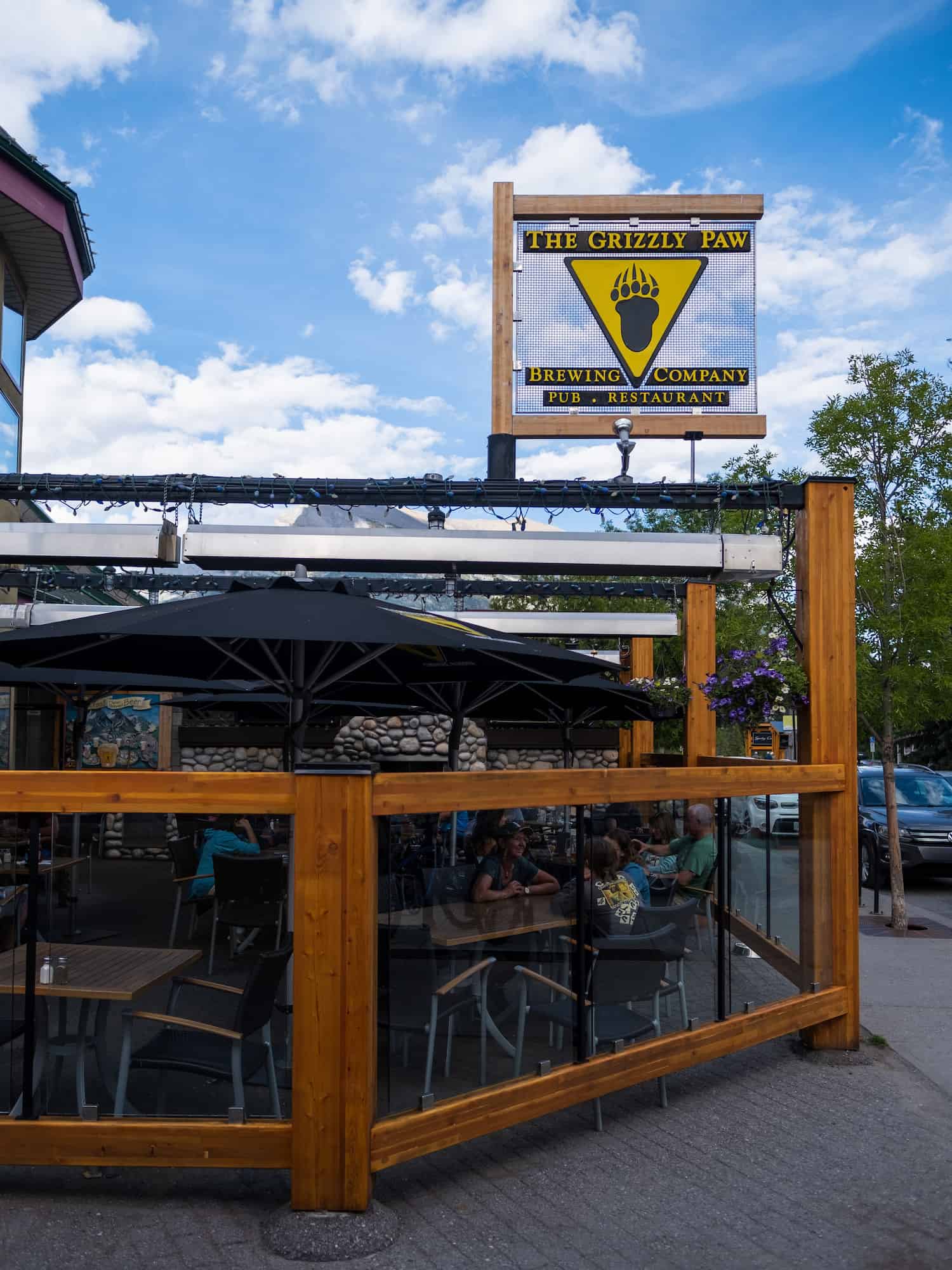 Our favorite apres ski ritual is to check out the local brewery, something you can only find in North America. It doesn't matter the season, but to end any day with a local beer in the stunning Rockies is the perfect day.
The drink and food here are great and we loved their Grumpy Bear Honey Wheat and Rundlestone IPA. There are also seasonal draughts on offers, like gose, wheat, specialty IPA, and other guest brewers.
---
Catch Some Fresh River Trout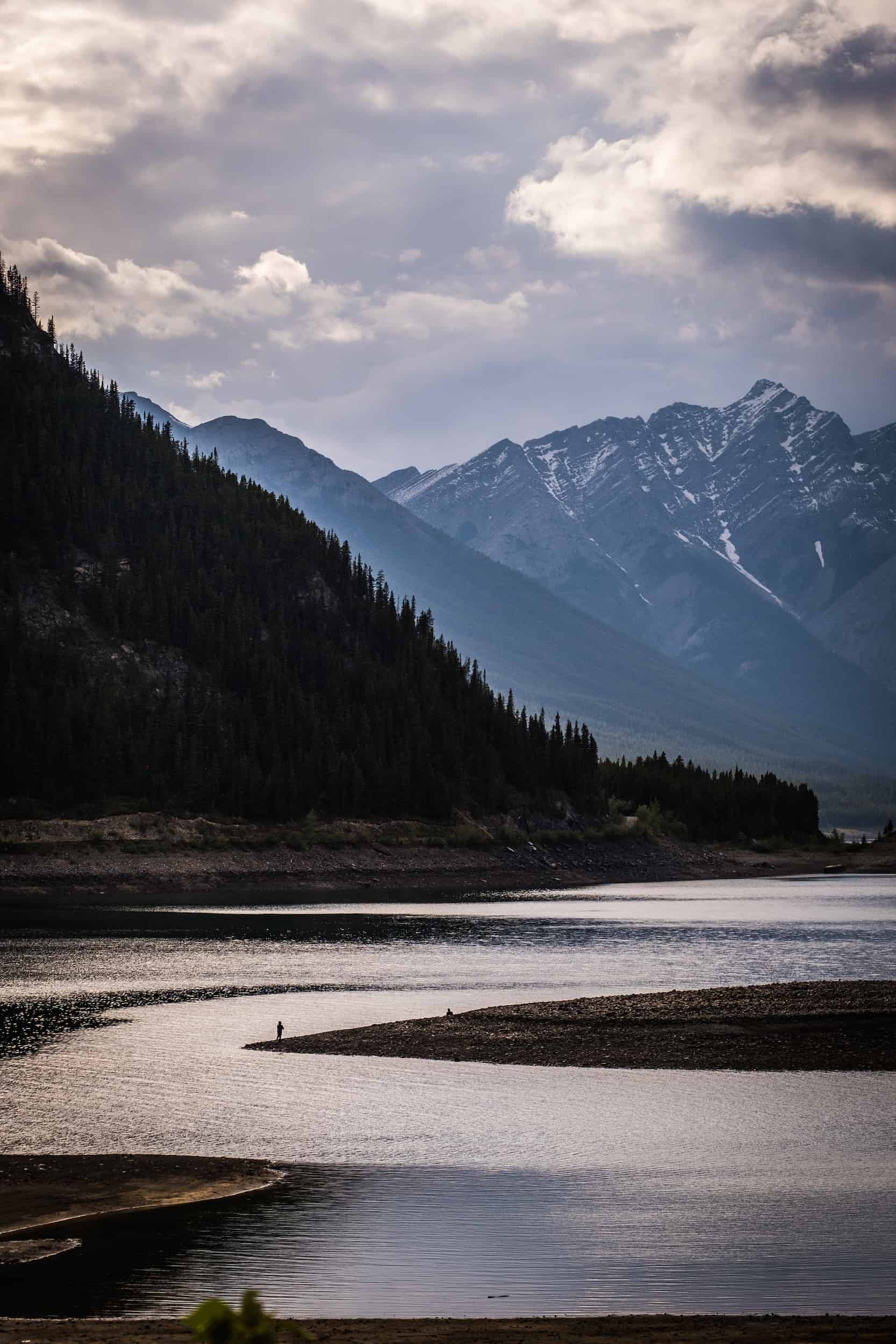 The amazing Canadian Rockies are home to an abundance of streams and rivers. All of this means some of the best fishing you can find in North America. It's one of the best ways to spend some time in the great outdoors. Some of the most popular spots that are easy to visit are Spray Lake, Bow River, Grotto Mountain, Quarry Lake, and Lake Minnewanka. It's best to verify the local regulations in effect as it changes by season. The upper Bow River in the park is catch and release.
You don't need to know the area because there are two fishing guide companies to take you to all the best spots and get you outfitted. You can check out Wapiti Sports & Outfitters and Banff Fishing Unlimited both based in Canmore for more information. They also offer ice fishing on Spray Lakes in the winter.
---
SUP Paddle Board on the Canmore Reservoir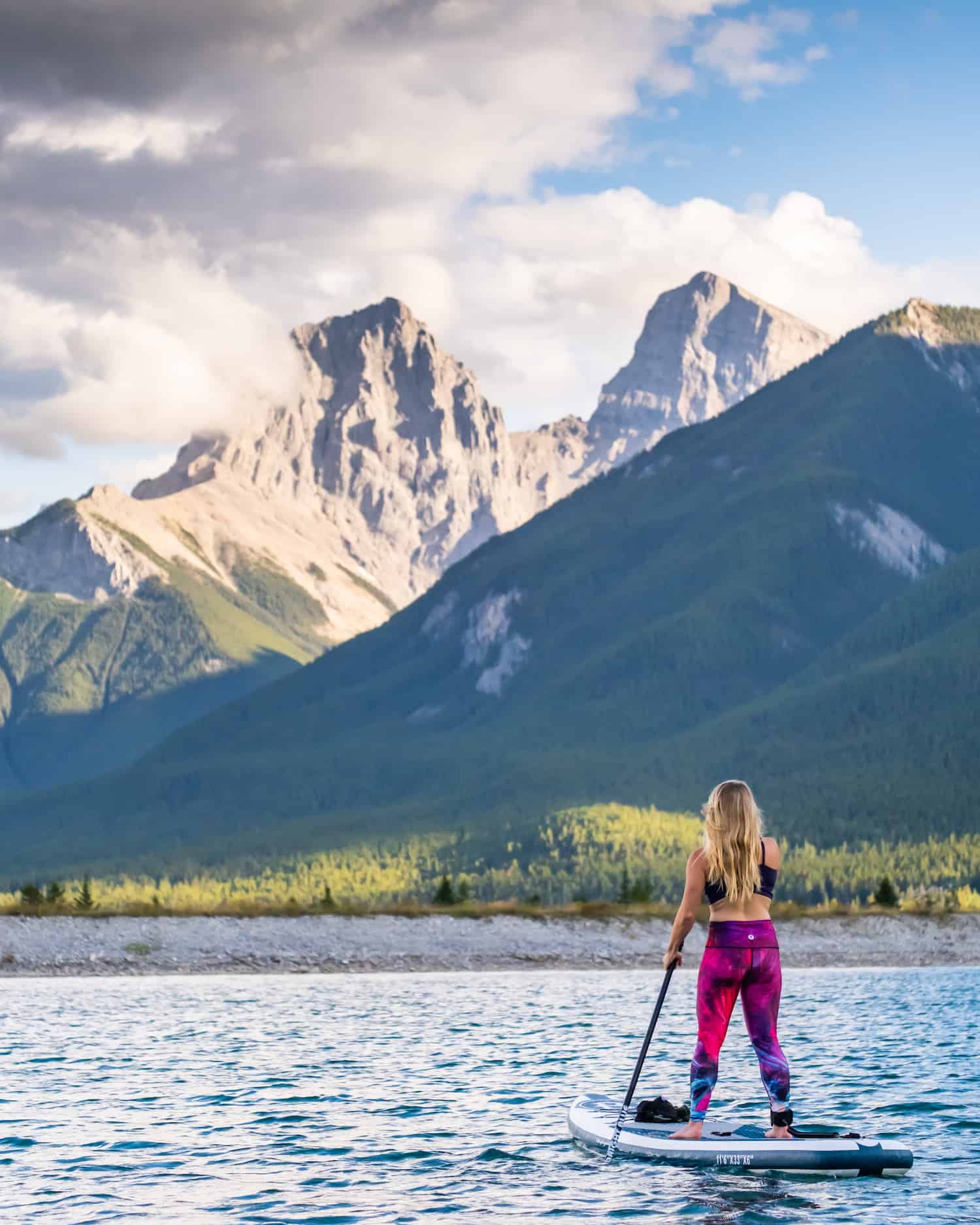 There is no secret that Canada has some stunning lakes, more than any country in the world. Canmore has a wide selection of waterways itself and there are so many water activities that visitors can do in the area.
One of those things that have made their way from the coast is stand up paddleboarding. Bow Valley Stand Up Paddleboarding has been operating in Canmore for the past five years and offers rentals, lessons, and sales.
It's an amazing way to take in the stunning waterways around Canmore and one of the best things to do in Canmore in the summer. Of course, if you don't want to risk a very brisk swim in the water you can opt for a traditional canoe from Banff Canoe Club.
---
Canoe at the Canmore Reservoir or Goat Pond
One of the best things to do in Canmore is paddle on a canoe in one of the nearby ponds. I particularly like to bring our canoe to either the Canmore Reservoir or to Goat Pond off of Spray Lakes Road. Both aren't very wind affected and make for a great place to have a serene paddle.
---
Morning Coffee At Eclipse Coffee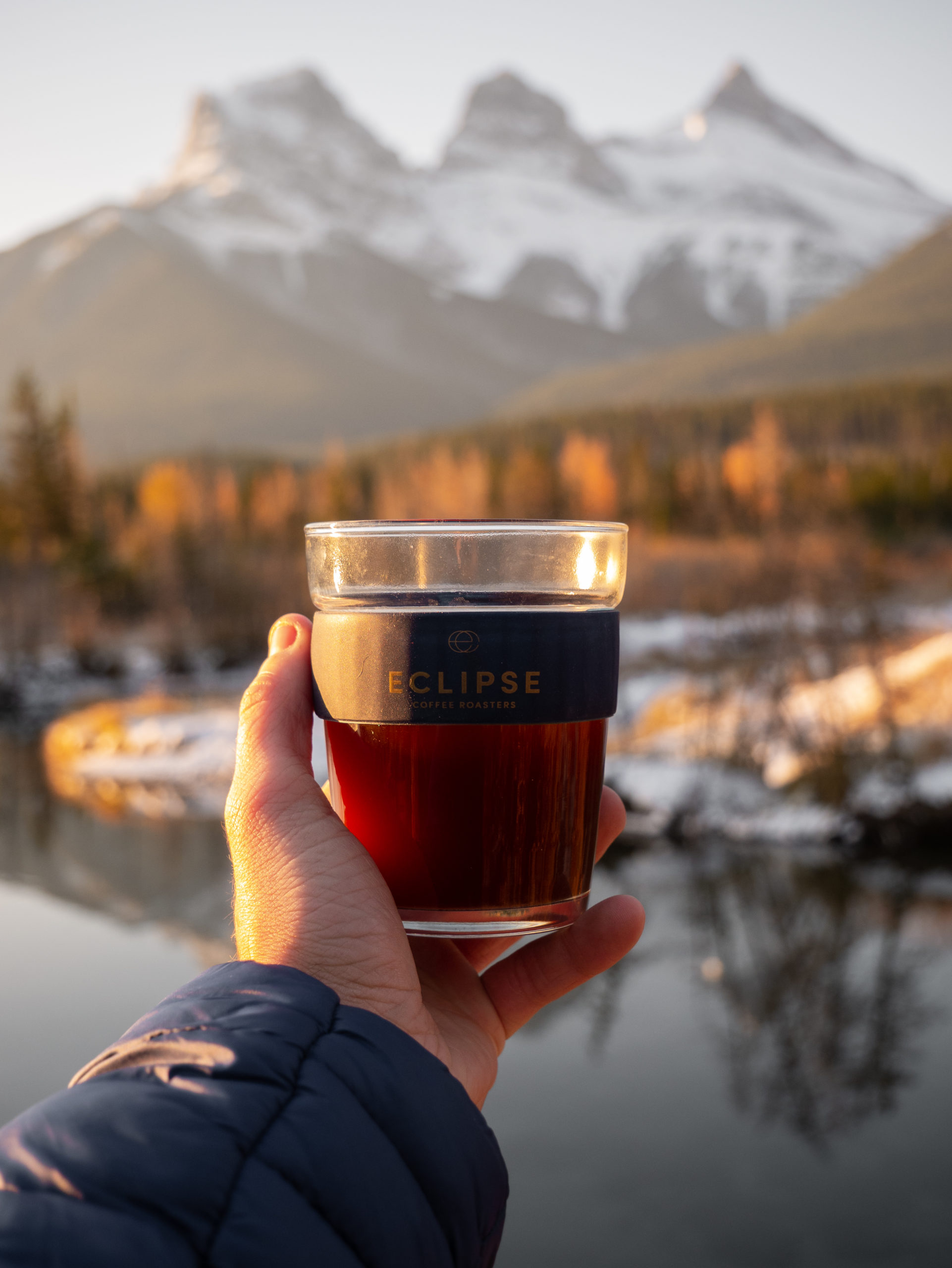 If you're looking for the best coffee around Banf then you need to head to Canmore and visit the Eclipse Coffee Roasters. They now have two locations one downtown and the original at the main intersection off Bow Valley Trail.
At the shop, you can find artisan roasts made in house or order a range of specialty coffees. Expect to find the usual ranging from a flat white to a latte and even a nice pour over for true coffee aficionados. This is our favorite spot and where we like to pick our coffee roast for home.
It's also a great place to pick up a local roast for camping or a coffee before tackling a hike in Kananaskis off Smith Dorrien Trail or on your way to Banff.
---
Walk Through Grotto Canyon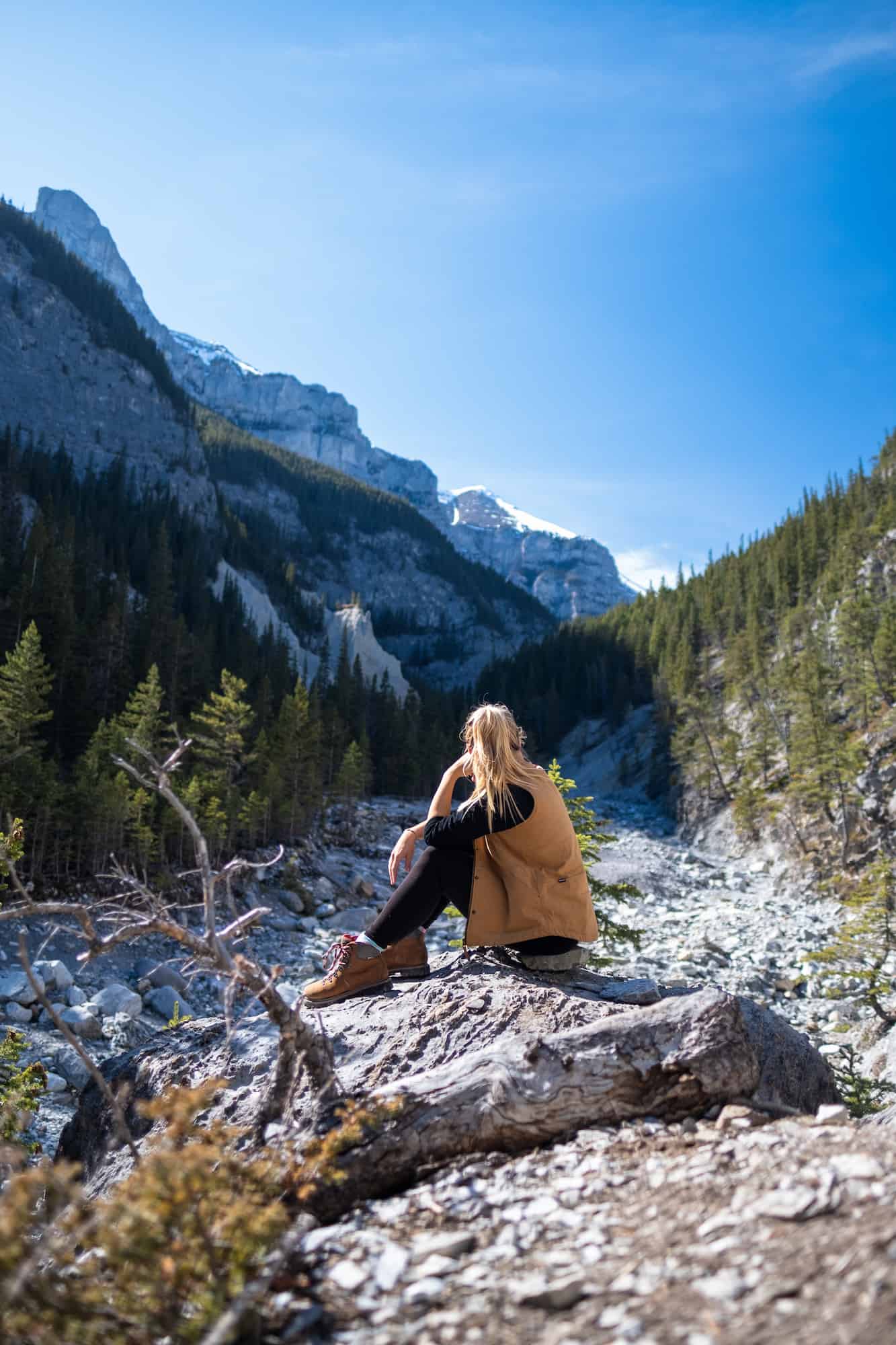 An easy hike in Canmore that's good year-round is Grotto Canyon. Even in the winter, this famous canyon with rock art is possible to walk along the frozen creek. In the summertime, it's popular for families seeking to enjoy the narrow slot canyon and climbers looking to scale its walls. At only 4km in length, you can check this one off the list in an hour or two.
---
Canmore Museum and Geoscience Center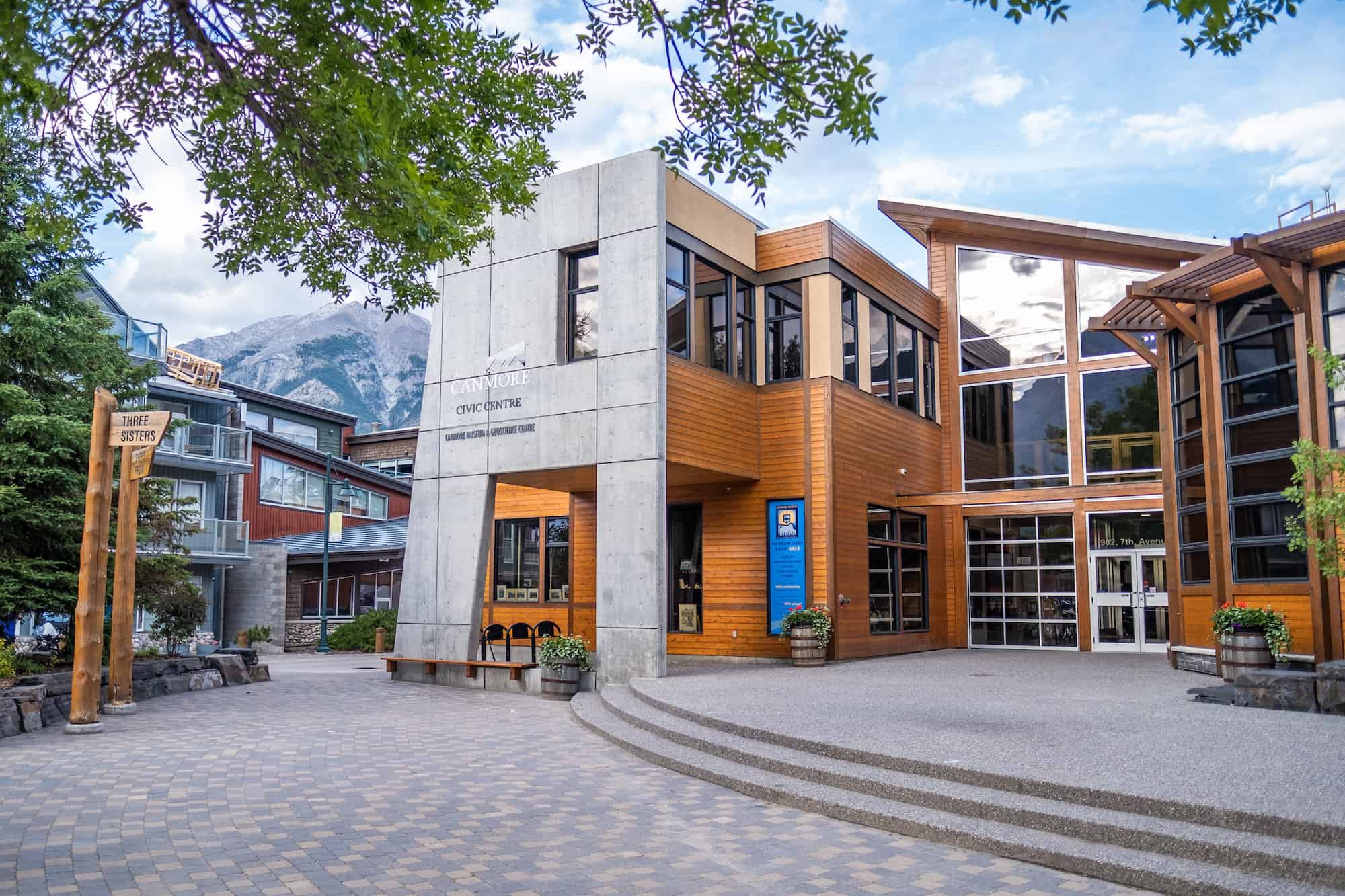 One of the best things to do in Canmore on a rainy day is to visit the Canmore Museum and Geoscience Center. With many fascinating exhibits about Canmore's historical and geologic past, the Canmore Museum and Geoscience Center is a place you should plan to visit. The museum's most popular exhibit, 'From Coal to Community,' will give you an interesting insight into the area's native people, the expansion of the railway system, and the overall importance of coal to the region.
If you're game for more after you've seen the museum, guided tours of two of the area's most productive mines are given by a local historian. Approximately four hours in duration, the tours are very popular, so if it sounds like something you'd like to do, book in advance so you don't miss out. It's great if you're a family and looking for things to do in Canmore if it's raining.
---
Hit the Trails on a Mountain Bike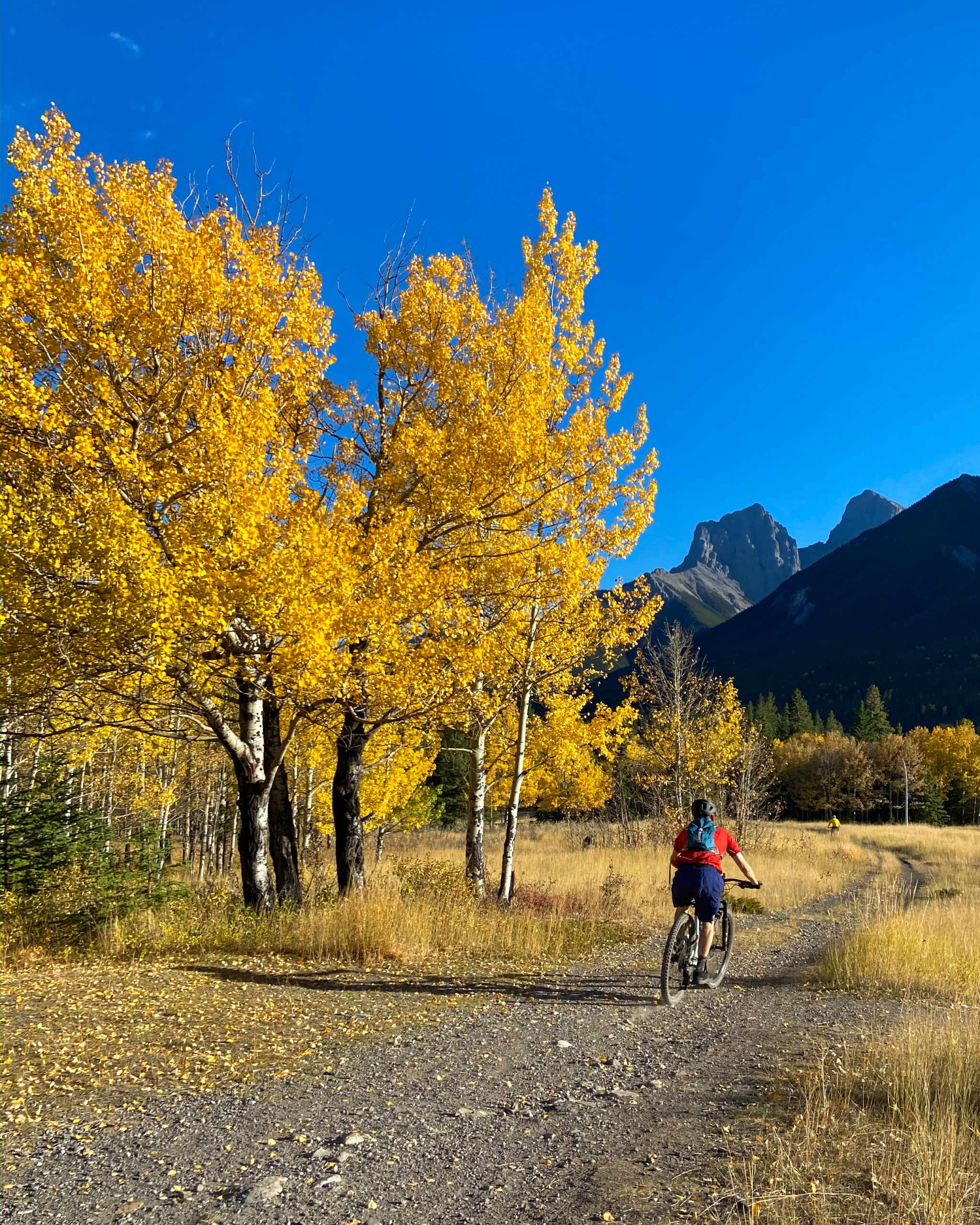 Once the snow melts so do the trails and there are myriad trails for mountain biking that cater to any skill set. That could mean a nice mellow bike ride through a field with gorgeous views or screaming down a ridgeline on a white-knuckle ride. The Canmore Nordic Center transitions in the summertime to a network of trail for mountain bikers with a wide range of difficulties.
Mountain biking has caught on all over North America and the opportunities and trails continue to grow every season. For the most current information on trails in the area stop in a local shop or check out the tourism board's website.
---
Climb Ha Ling Peak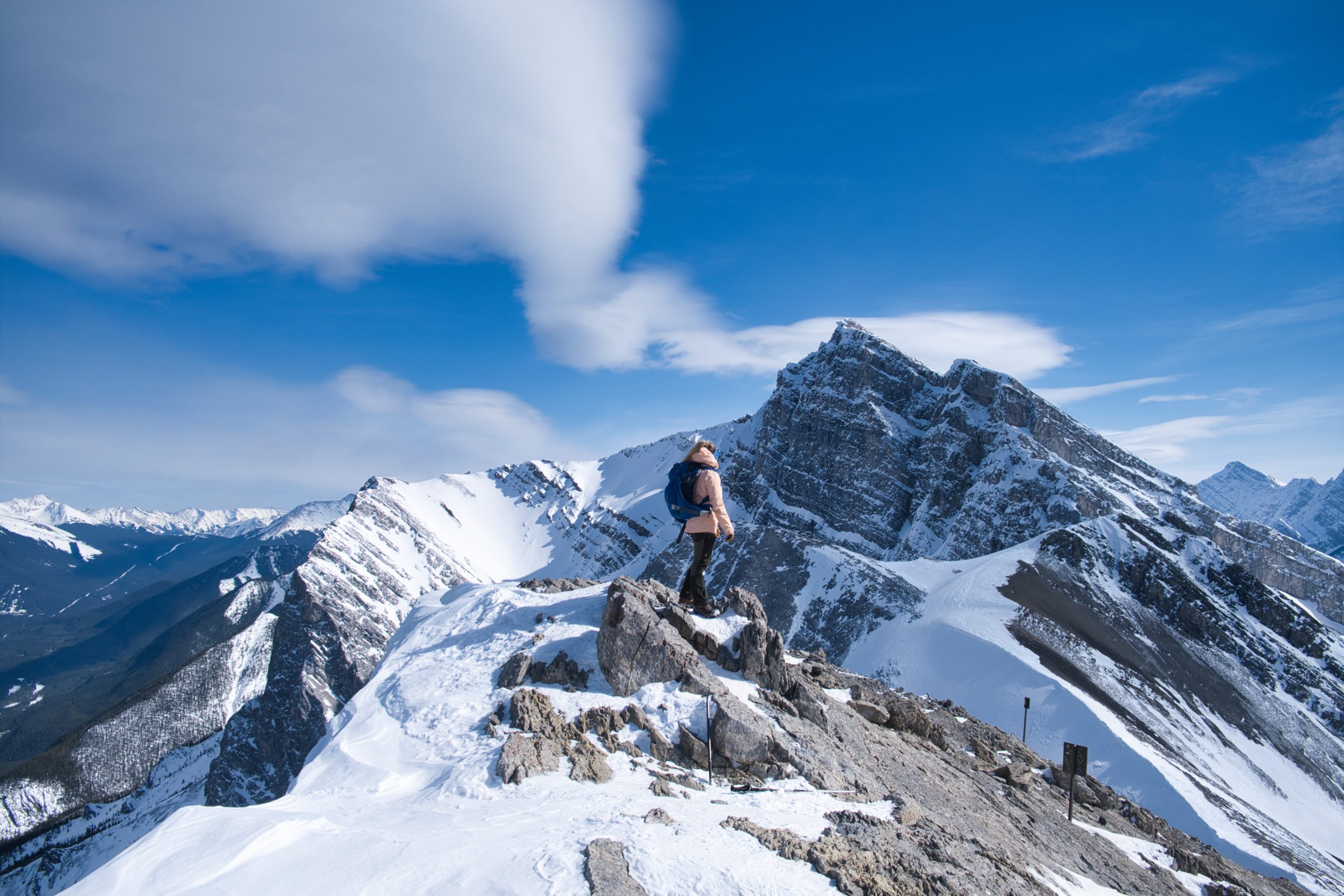 Head to the top of the most notable mountain in Canmore, Ha Ling Peak. It also happens to be the most approachable mountain in the region with a recently revamped trail that includes steps, informational signs, viewpoints, and a clear trail.
The downside of HaLing is its popularity on a nice summer weekend the parking lot and trail are packed with thousands climbing the short trail to the peak. It's still a pretty difficult hike as you gain over 800m in just under 4km.
---
Canmore Uncorked Festival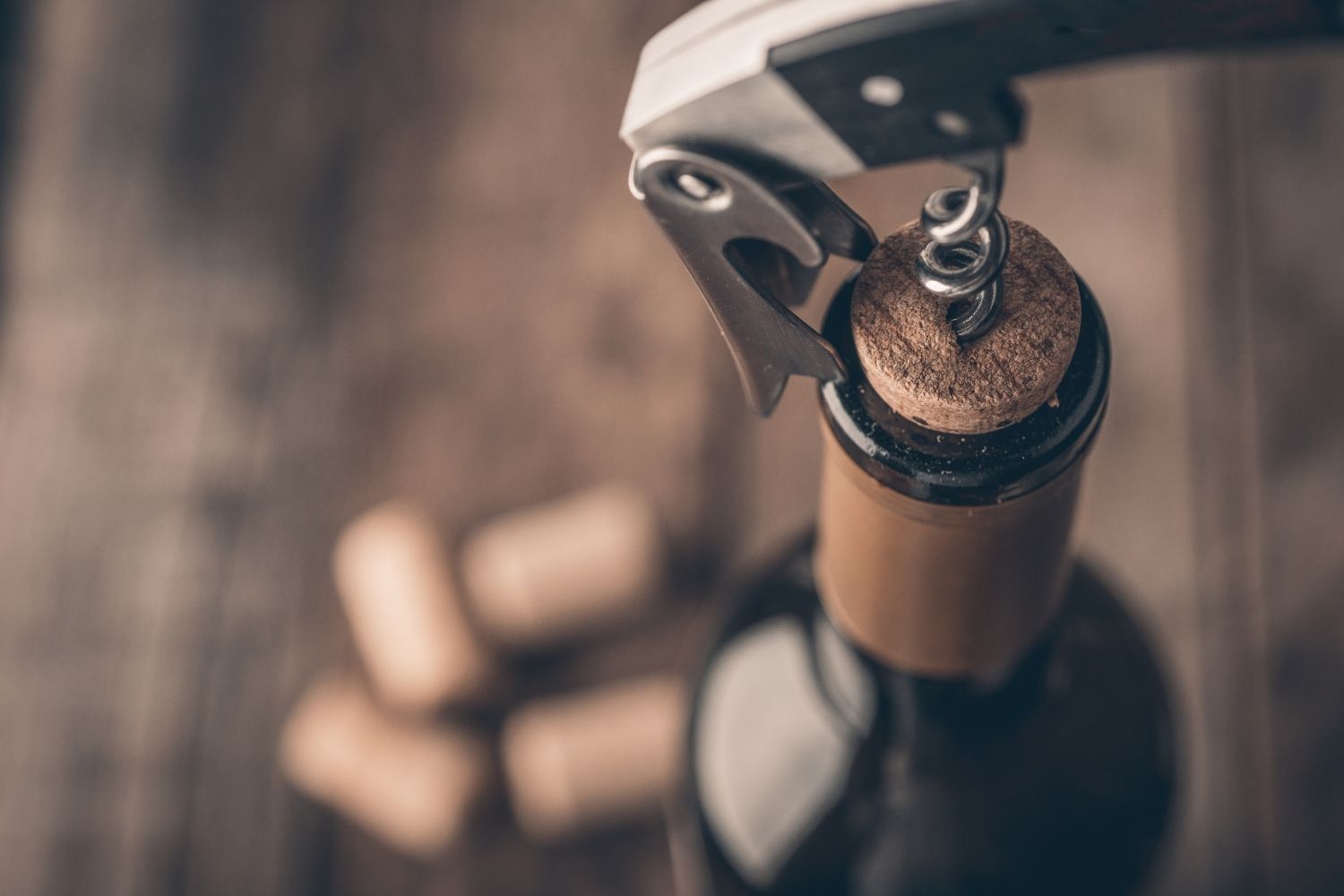 The Canmore Uncorked Festival runs for more than a week and draws food and drink enthusiasts from all over the world. There are individual mini-festivals too, which are great for those who are specifically interested in a particular type of cuisine, wine, beer, and whiskey – some of which is made right in Canmore.
In addition, local restaurant tours, cooking classes, and over 40 specialized events at local restaurants are held, so it won't be difficult to fill up your schedule. The festival's key event is the Long Table Dinner, which features eight courses, eight chefs and 150 guests. What better way to fill your stomach with wonderful food and drink and meet other likeminded epicureans.
Head over to their website for more details and the future dates once they're announced.
---
Drive Down Smith Dorrien Trail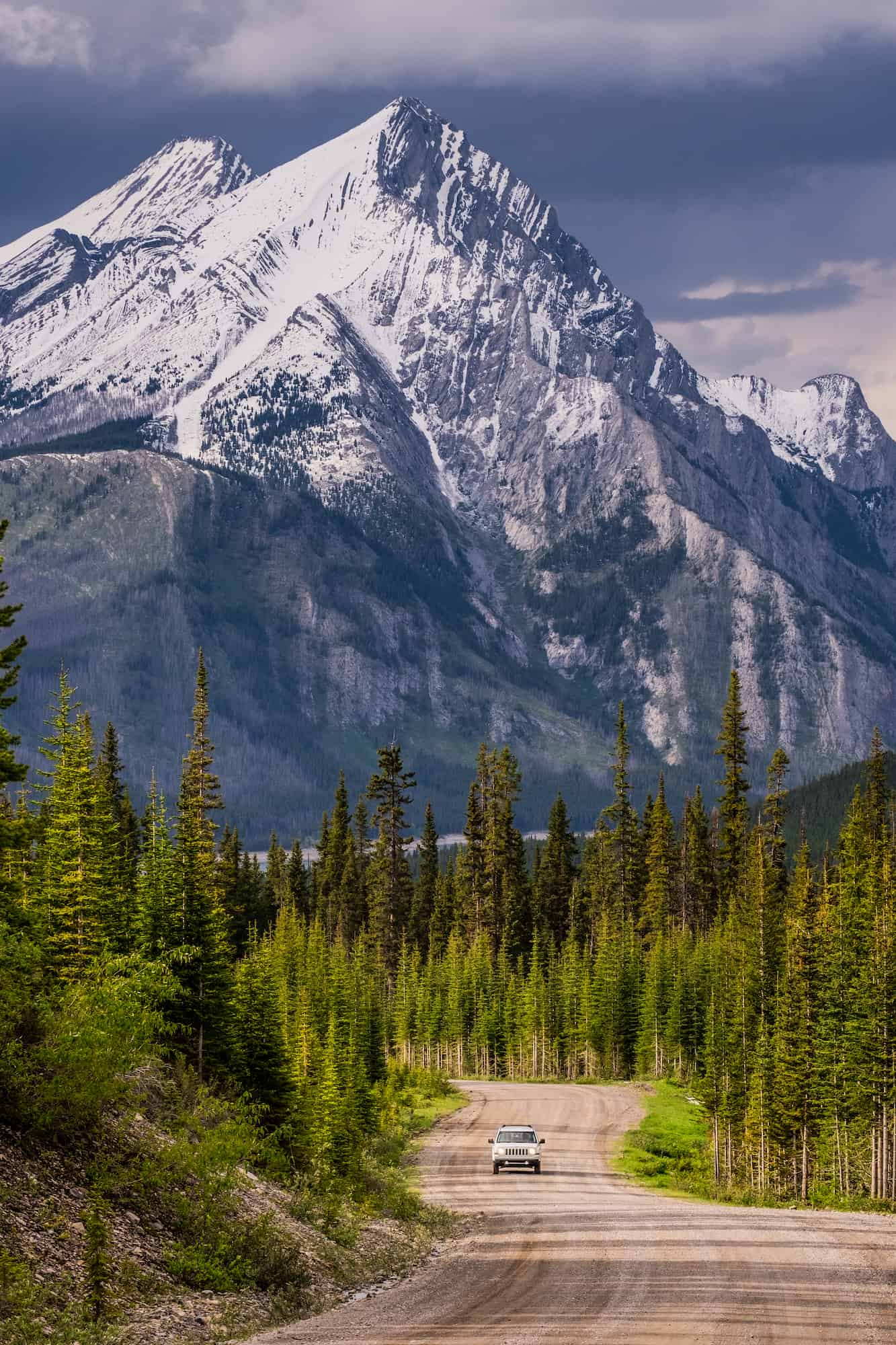 The dirt road that leads up past Grassi Lakes and the Canmore Nordic Center is Smith Dorrien Trail. It's an unpaved road that is open year-round, avalanche conditions withstanding. As you make your way up the pass between Mount Lawrence Grassi and Rundle you'll find some impressive views. You can even stop for high tea at Mount Engadine.
Once through the pass, you'll enter Kananaskis Country an Alberta Provincial Park. Along the drive, you pass some superb lakes and impressive mountain vistas. Keep your eyes peeled as you'll likely spot some wildlife too, we've seen just about everything such as bears, moose, elk, deer, goats, bighorn sheep, and coyotes.
---
Grab a Burger at the Tavern 1883
If you're looking for the best burger in the Canadian Rockies you can find it at Tavern 1883. It's our go-to spot for some beers in a relaxed atmosphere along with great pub food. They also host a ton of entertaining events such as a Jam Night, Trivia, and Bingo. Check out their social channels for the latest times and dates.
---
Take a Helicopter Flight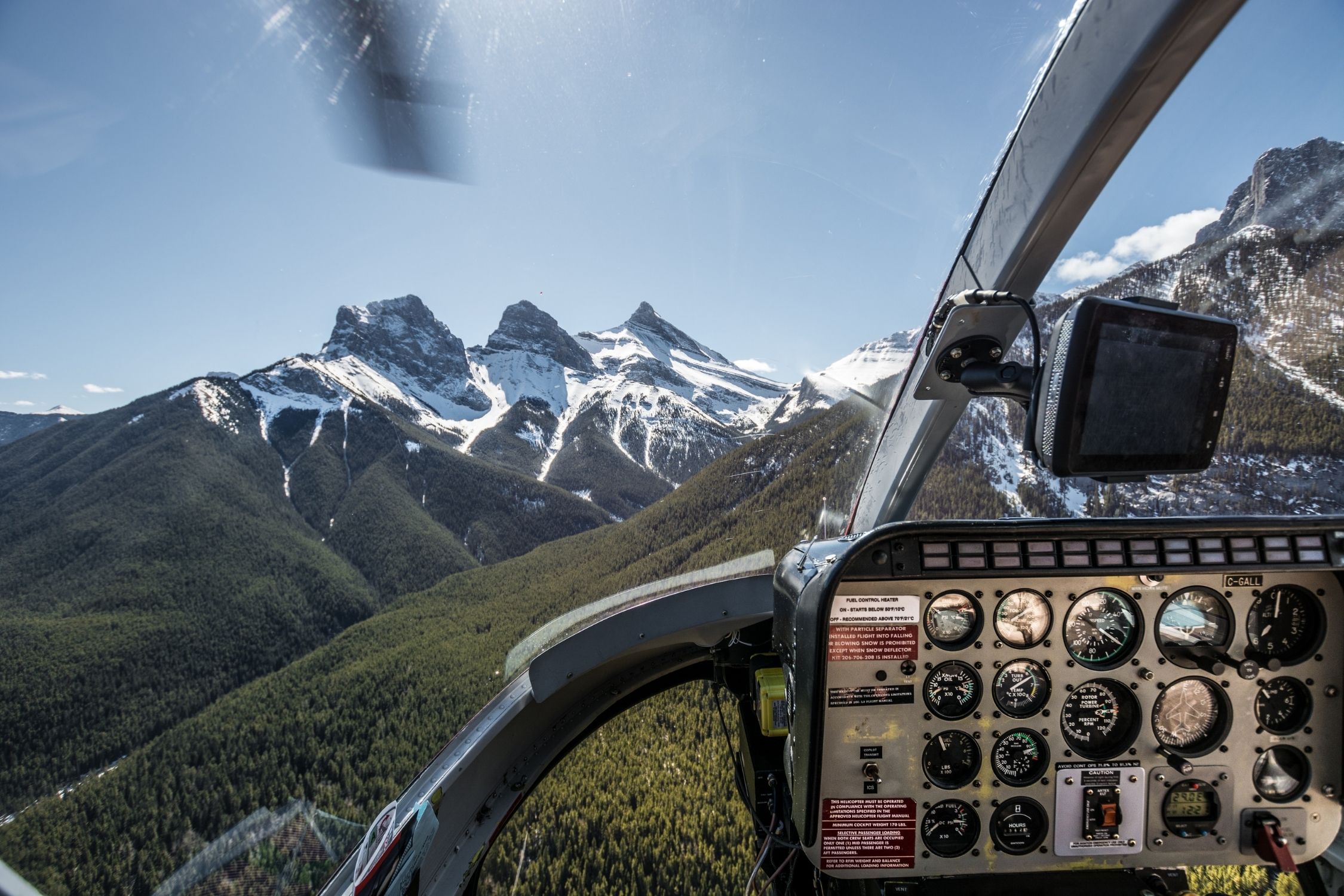 Alpine Helicopters is based in Canmore and offers helicopter tours that provide a spectacular bird's eye view of the surrounding mountains. While it's certainly not a cheap thing to do in Canmore it is undoubtedly an unforgettable one. Tours begin at $150 per person and can reach as high as $600 for a 45-minute tour.
You're pretty much guaranteed some of the jaw-dropping views as you circle around some of the region's most notable peaks such as the Three Sister or Mount Assiniboine.
---
Hike to the Lady Mac Teahouse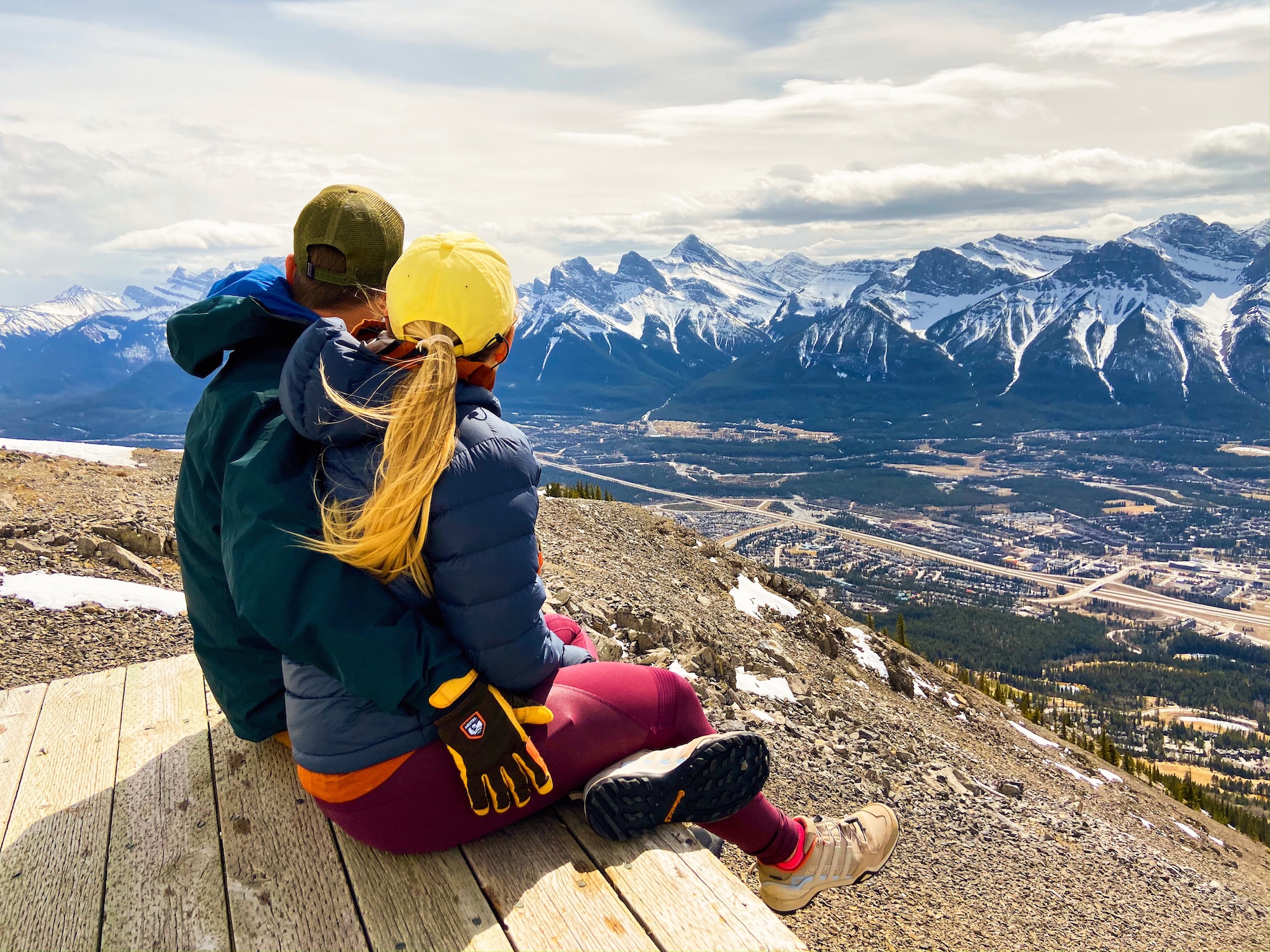 There are a number of famous peaks around Canmore that are well known for locals to summit. Lady Mac is a wild challenger for scramblers as the ridge walk to the true summit that will make your hairs stand. However any average hiker can make it to the Lady Mac Teahouse point, which gives you the most spectacular views of Canmore.
---
Indoor Rock Climbing at Elevation Place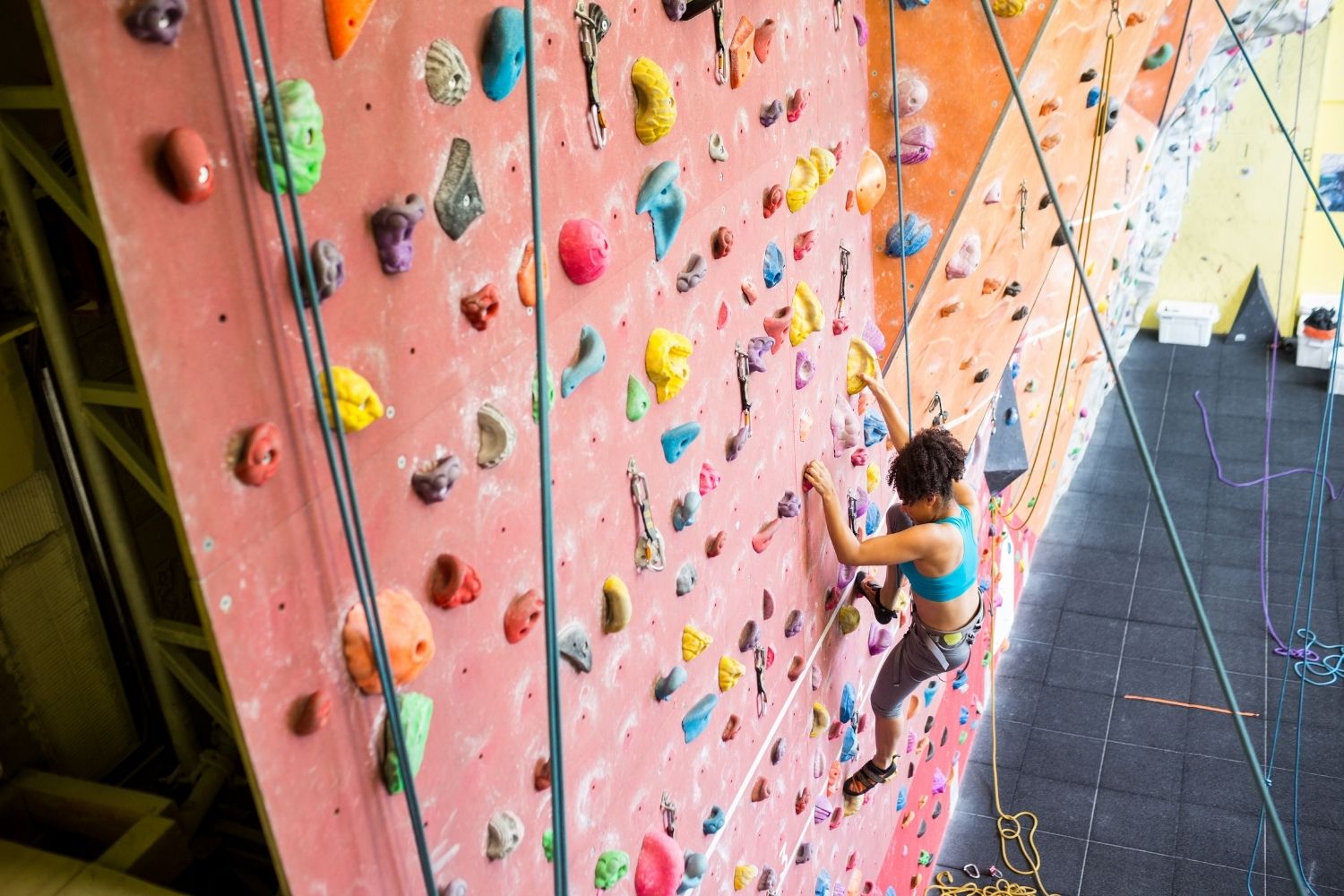 Though rock climbing isn't for the faint of heart, you don't have to put your life at risk clinging to a sheer rock face thousands of feet up to experience it. That's just what they had in mind when they created Elevation Place – the place to go in Canmore to see what the climbing hype is all about. It's also a great place for expert level climbers to practice their moves.
There are climbing areas suitable for nearly every age and physical ability; for those who have little or no experience, lessons are available.
If you're still not game for being strapped into a harness and grasping for an artificial wall while amused onlookers laugh at the terrified look on your quivering face, fear not, because there is a swimming pool and water slide too.
Professional daycare, staffed by fully qualified and experienced employees, is available on site as well. Head to their website to find out their prices and hours of operation.
---
Have A Sunset Picnic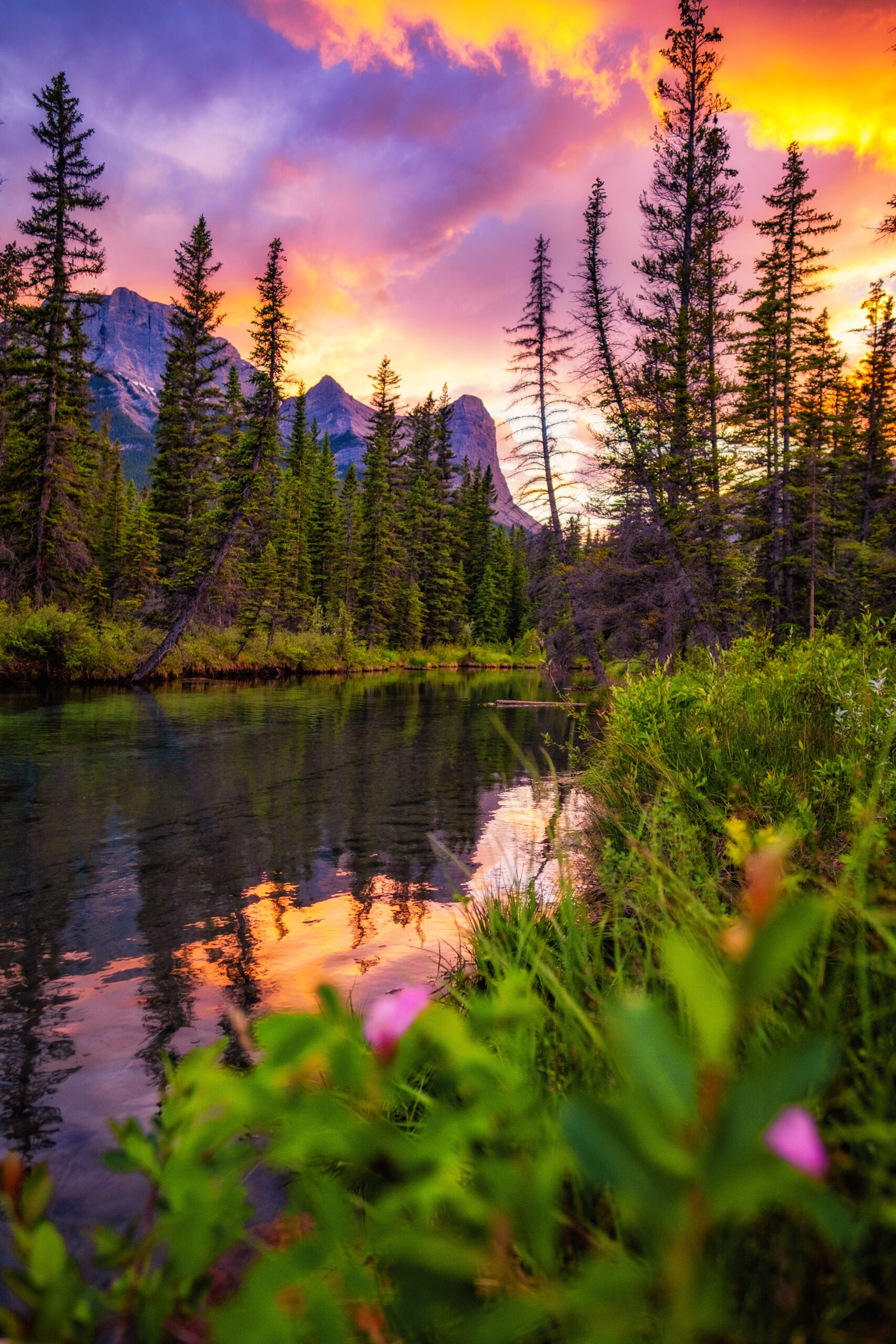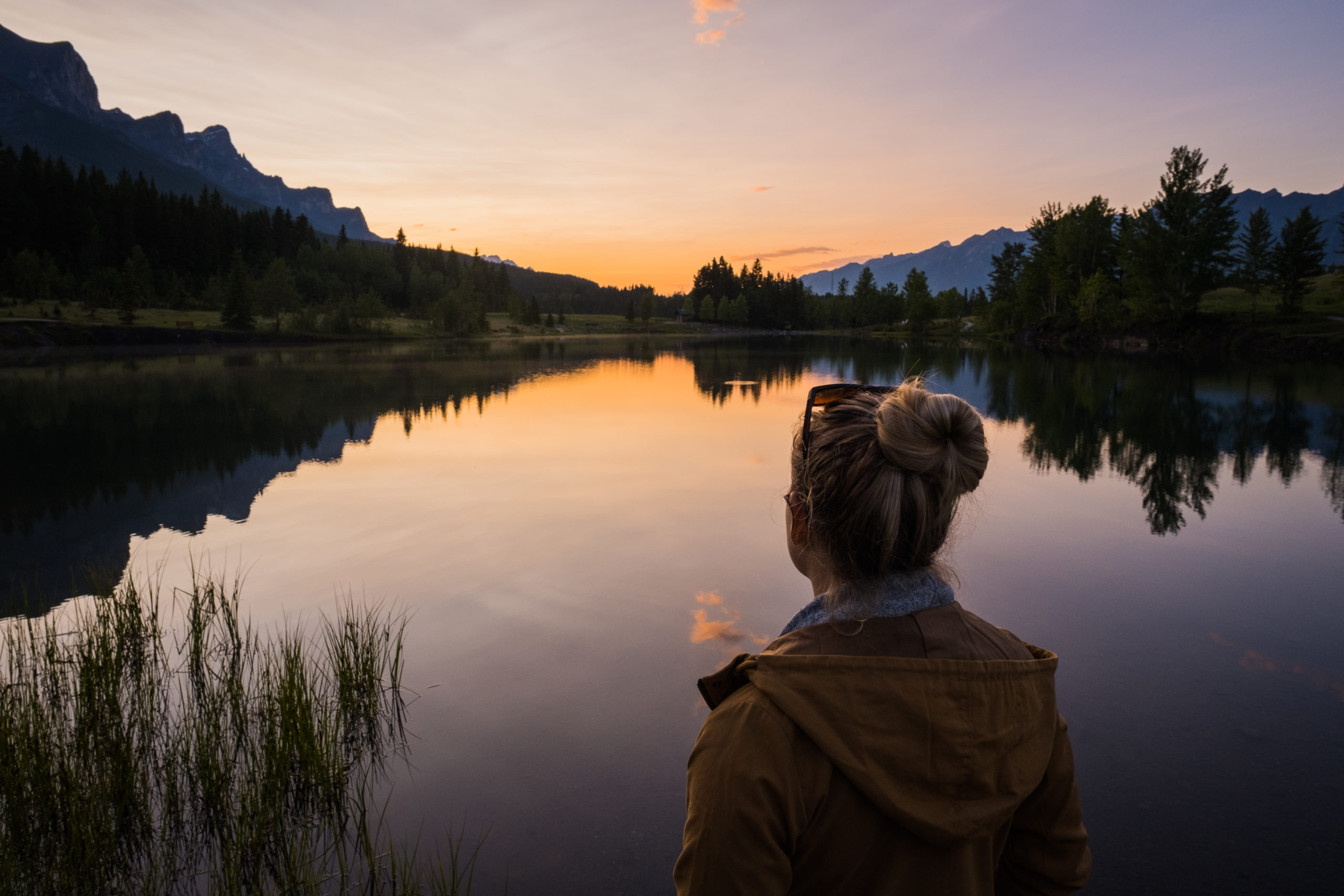 This is one of our favorite things to do in the evening. After a full day of work or hiking, it's tough to find a better way to end our day than by one of the many lakes for sunset. We rarely get a great sunset because of the mountains, but it's tough to complain about sitting alongside a gorgeous lake. Some of our favorite Canmore sunset spots are Quarry Lake and along the Bow River.
---
Walk the Historic Railway Bridge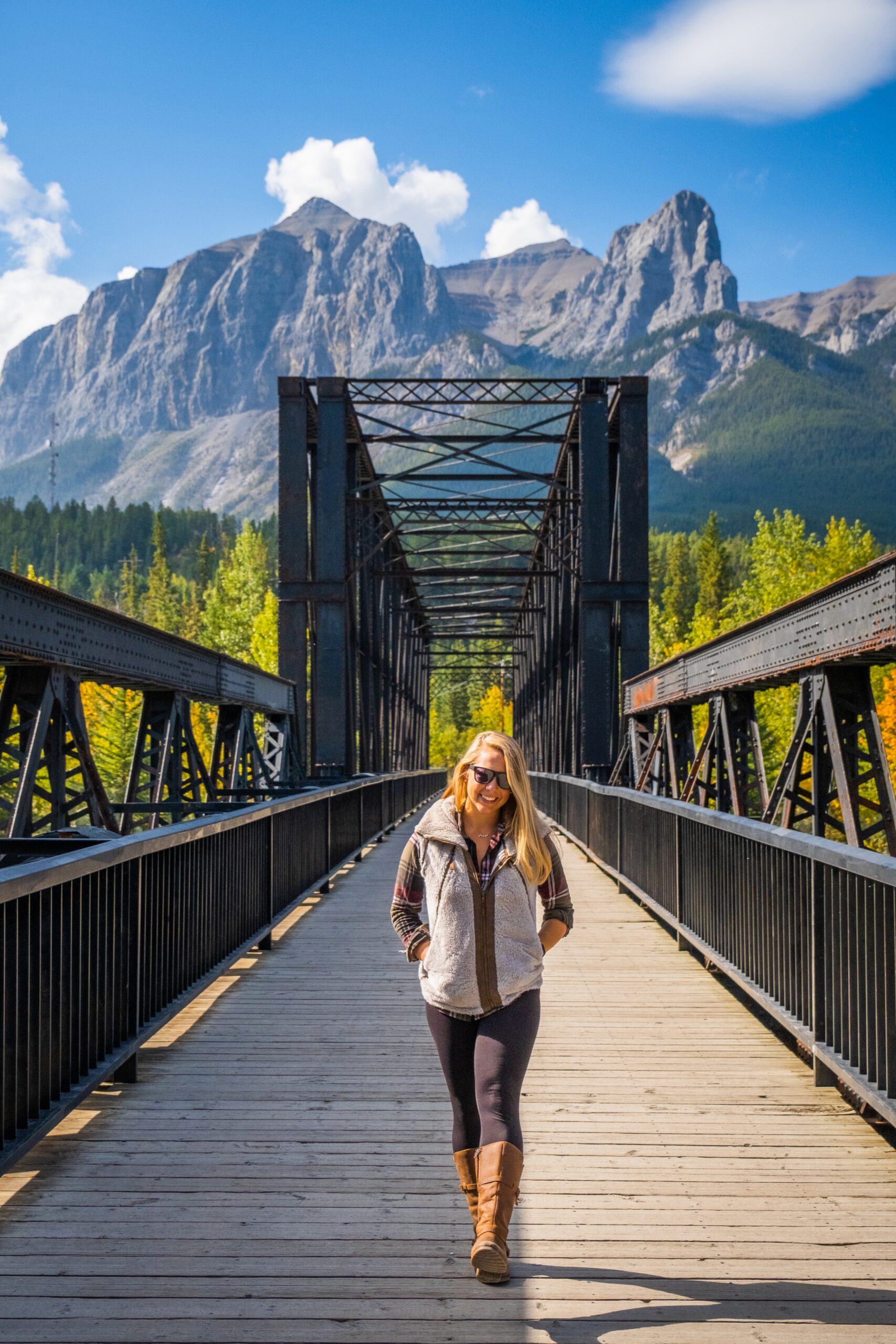 The Railway Bridge is one of the most iconic sights in Canmore. I love to walk across it and take in the views. Sometimes if you get lucky they'll be some resident elk hanging out below on the Bow River.
---
Walk Along the Policeman's Creek Boardwalk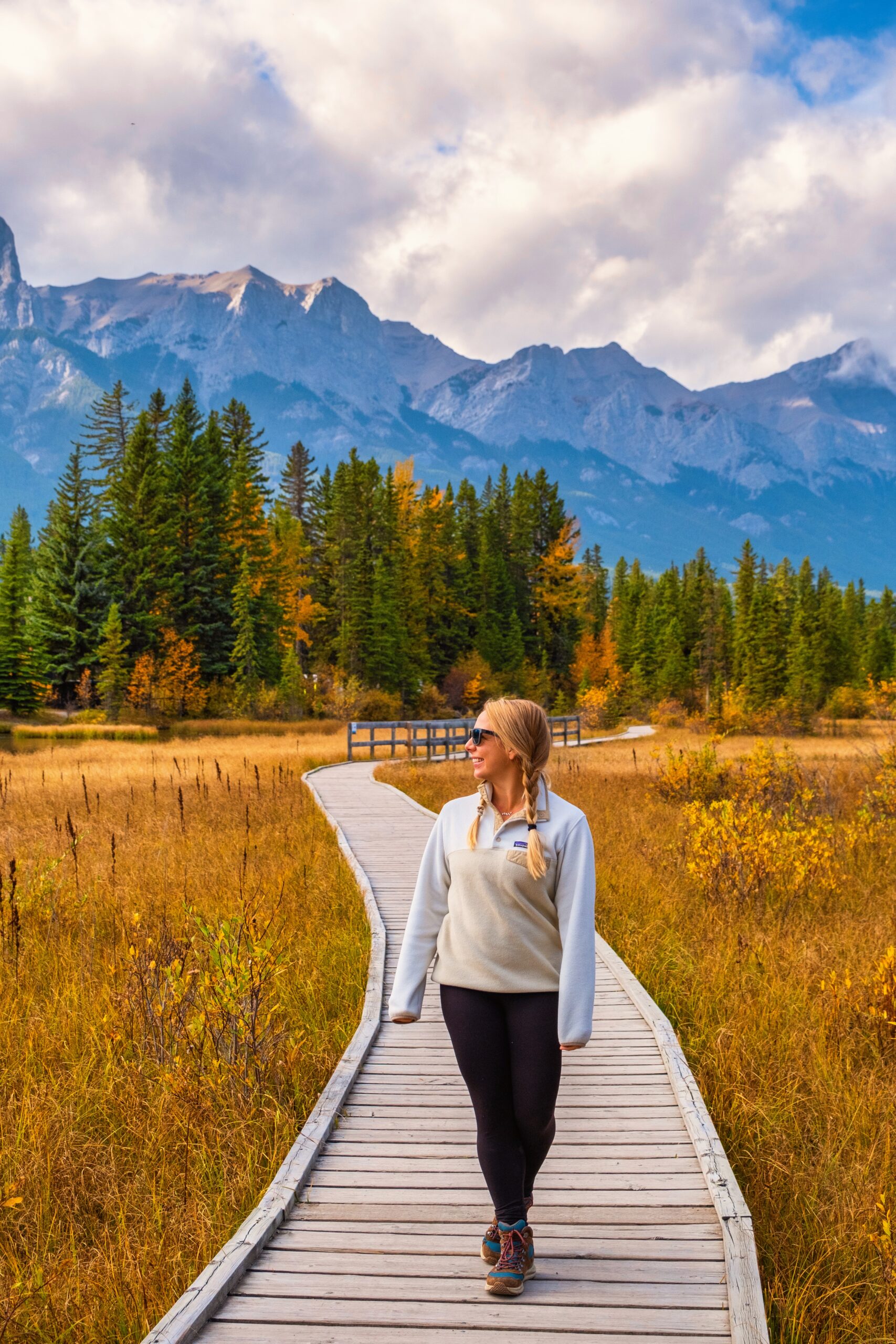 If you want to spend a quiet morning or afternoon strolling through nature head to the boardwalk. The elevated walkway presents year-round opportunities without a need for waders, boots, or snowshoes. It's accessible from downtown and the trailhead is near the intersection of Main Street and Spring Creek Drive.
The four-kilometer trail is well marked, easy to follow, and will bring you right back to your starting point, so you won't have to drop bread crumbs or call for an embarrassing helicopter rescue. The boardwalk's pleasant mix of town and country is the best of both worlds, and you'll think you're much farther away from civilization than you really are.
---
Walk To Grassi Lakes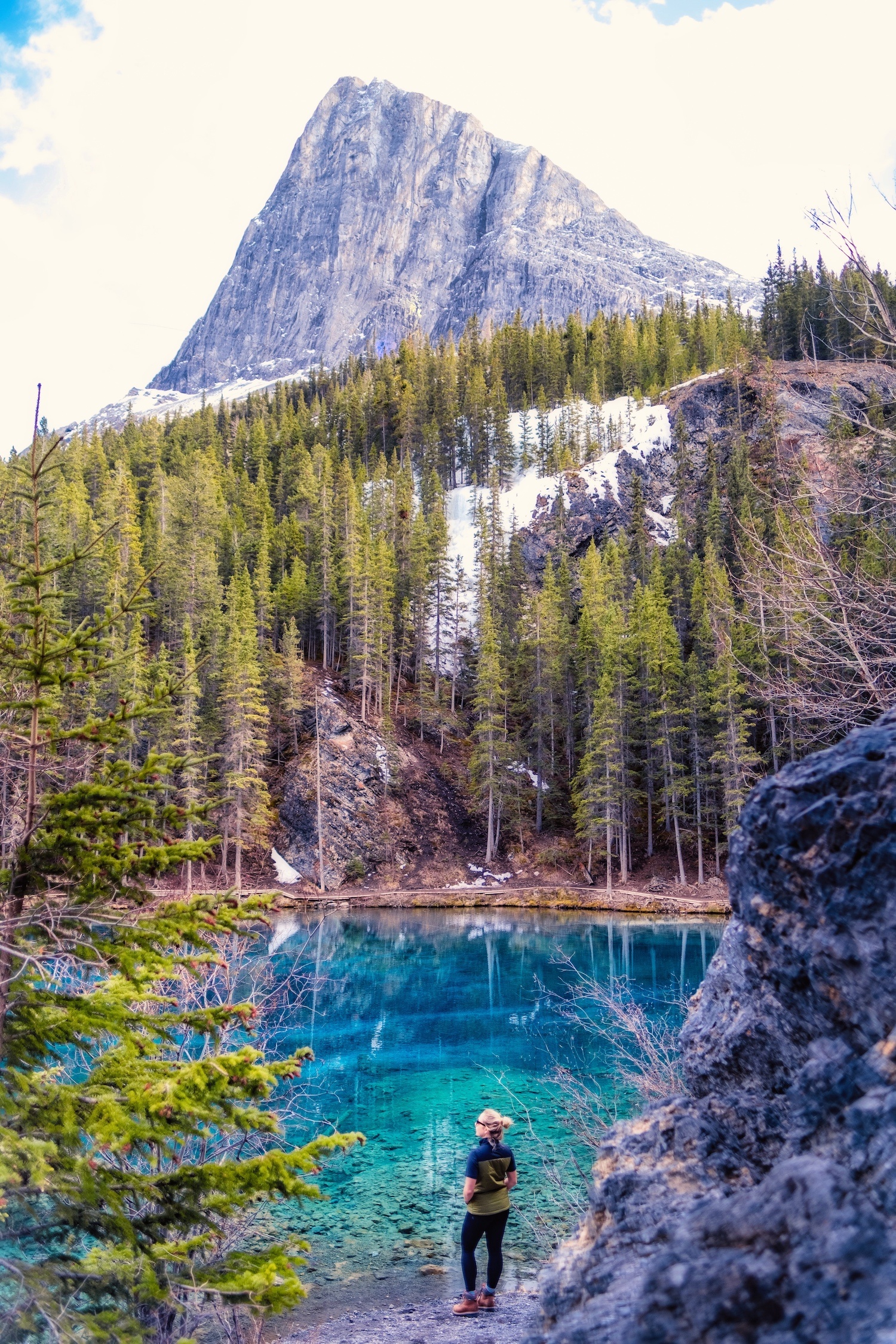 With water clear and mesmerizingly blue Grassi Lakes is remarkable and easy to reach on a short hike. Though there are other trails in the area, they're clearly marked, and you'll know to turn around when you've reached the impassably steep part.
About five kilometers south of town, the lakes are easy to get to and you may want to consider packing a few some food for a picnic, as it's one of the most picturesque places around Canmore. Stunning views of a nearby waterfall and the town of Canmore below present plenty of photo opportunities so grab your favorite travel camera.
---
Rat's Nest Cave Tour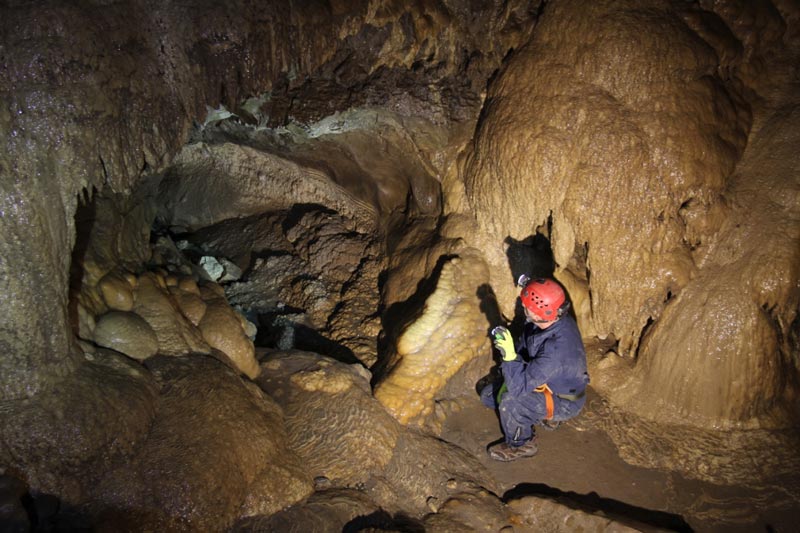 If spending a few hours of your vacation groping around in a dank, subterranean cave named after rats, then a Rat's Nest Cave tour may be just what you've been seeking.
The nice people at Canmore Cave Tours will gladly guide you through the pristinely natural and undeveloped cave regardless of the season or weather, and your knowledgeable and enthusiastic guide will give you a fascinating glimpse into Canmore's geology.
---
Head into Banff National Park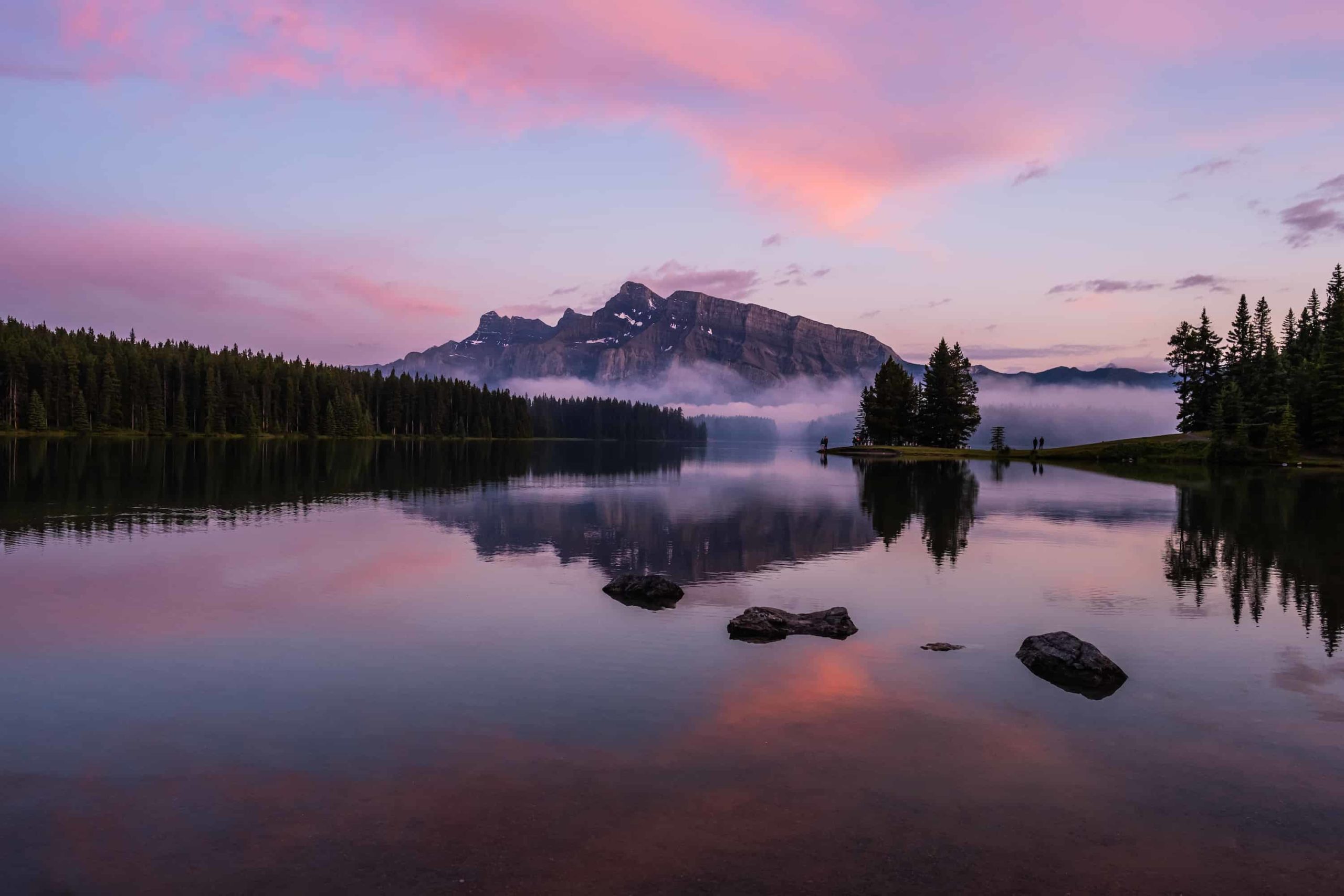 Though not technically in Canmore, Banff National Park is a must for anyone in the region. The park is world famed and easily considered one of the most beautiful places on earth. It's one of the most majestic parks you're likely to set foot in your lifetime.
With more activities to occupy your time than could possibly be listed, Banff is a natural wonderland that will take your breath away, regardless of the season in which you visit. The town is noted for its gourmet cuisine, world-class golf, fishing, hiking, and even a hot spring that will soothe your soul when you ease your weary bones into the balmy, therapeutic water after a long, activity-filled day.
---
Spot the Bunnies of Canmore
Ask any resident of Canmore and they'll likely have an opinion on the town's most controversial residents, bunny rabbits. For the last four decades, a population of feral pet rabbits has hopped around town.
Many speculate the rabbit is easy prey and draw predators such as cougars, coyotes, and bears into town. In recent years the town council and mayor have waged an expensive war on the rabbits at a cost of $300 per rabbit. Judging by the number of young rabbits we've seen this year it's having mixed success.
---
Check out Canmore's Art Galleries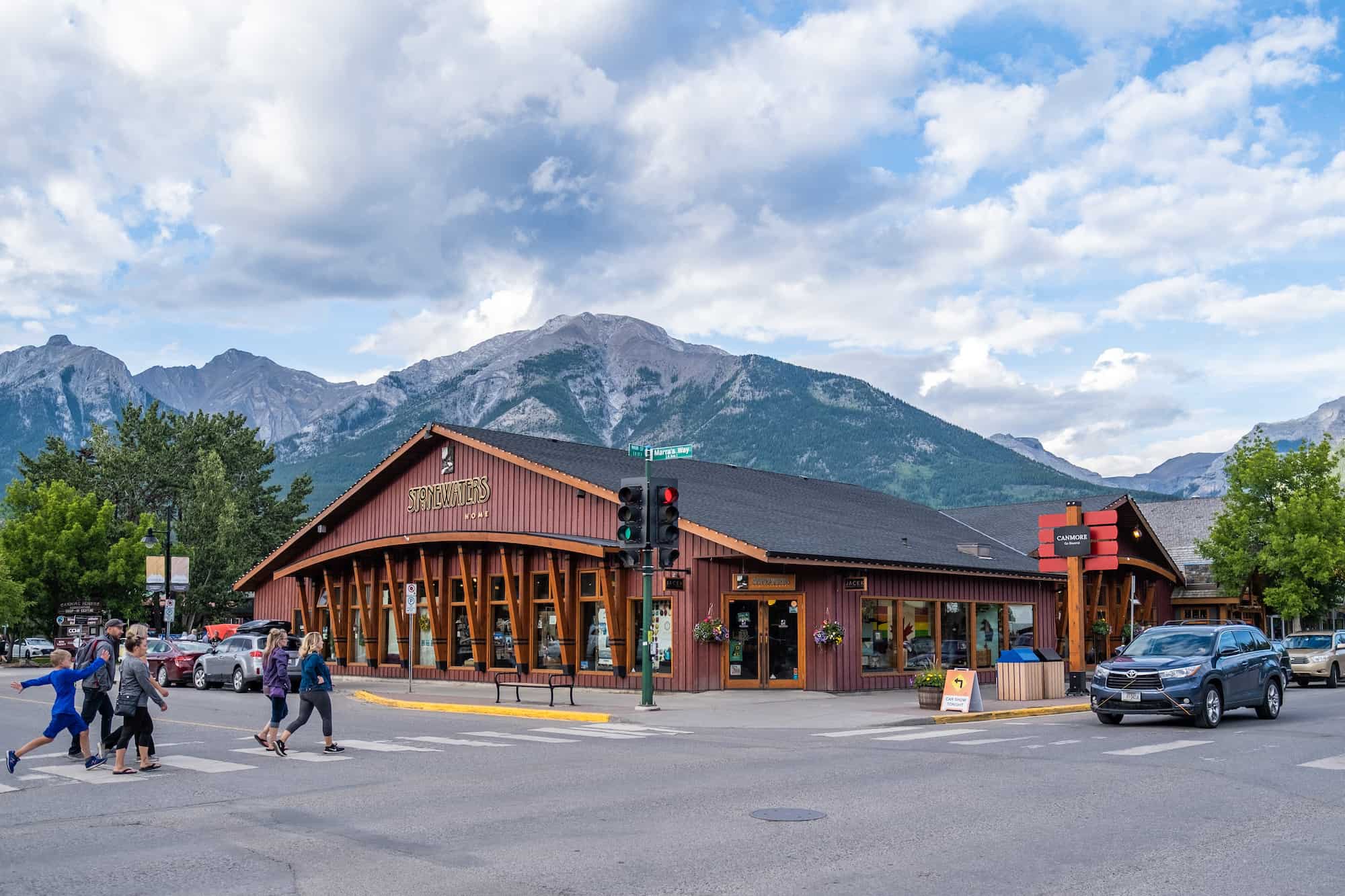 For some strange reason, beautiful and quaint towns nestled into breathtaking mountains attract artists. Perhaps it's the natural majesty that inspires them to dig deep and create works more memorable. Whatever the case may be, you'll get the point when you stroll through the many galleries located within Canmore's town limits.
Though not a place to pick up works on the cheap, you'll be amazed at the things human hands are capable of creating. If you're an artist yourself, struggling with motivation or inspiration, then a trip to where successful artists display their work will work wonders.
---
North West Mounted Police Barracks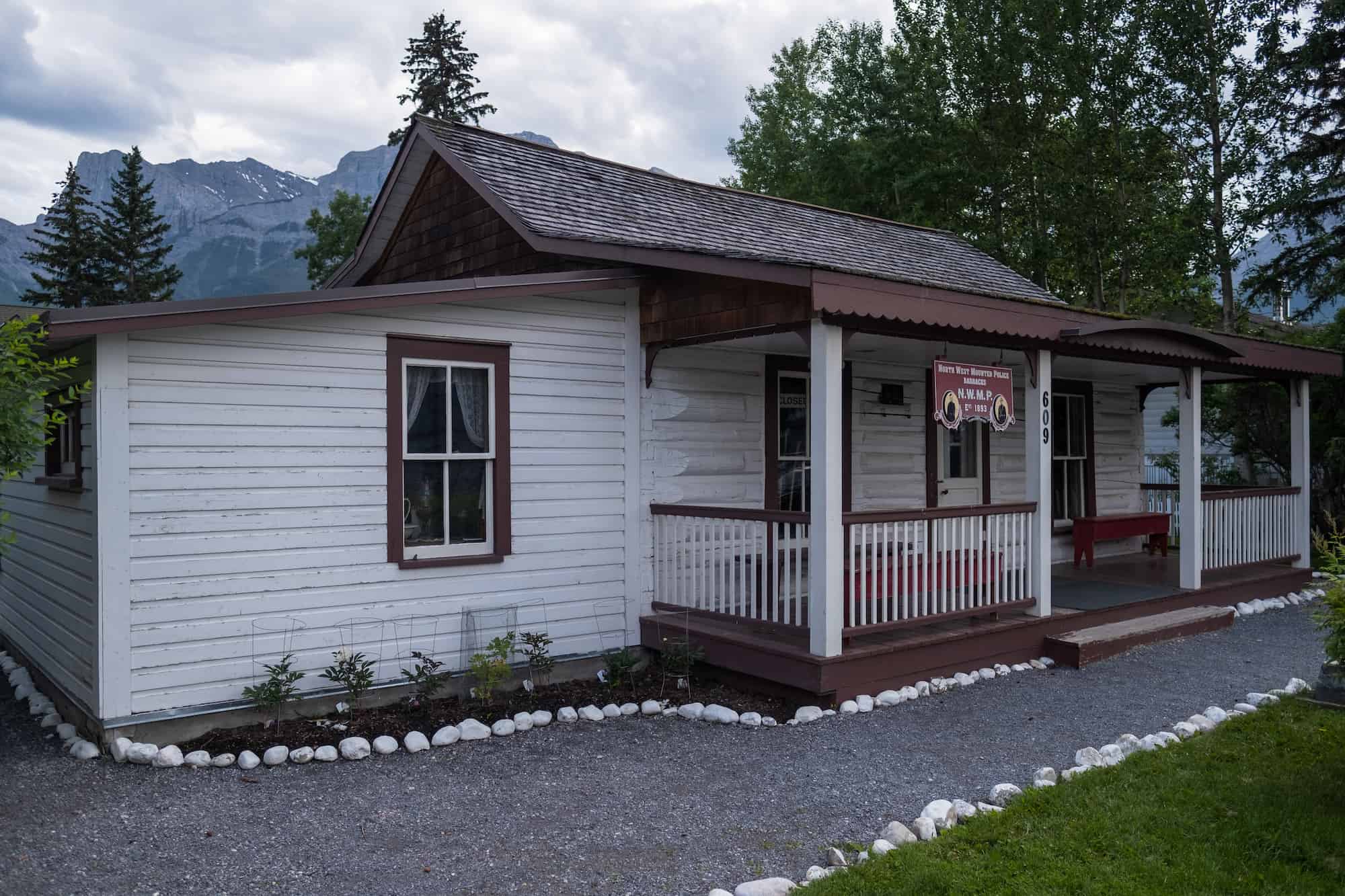 One of the best ways to get an idea of what makes the town you're visiting tick is to put your itinerary away, put on your walking shoes, and head out and see where you end up.
If you try that in Canmore, one of the gems you may run into is the Northwest Mounted Police Barracks, located on Main Street in downtown Canmore. The barracks were constructed in the 19th Century from logs, mud, and straw.
One of the oldest and best-preserved buildings of its kind, it originally housed the brave men whose job it was to keep law and order in a rough and tumble town full of tired and inebriated roughnecks who worked the local mines.
---
Enjoy the Canmore Nordic Center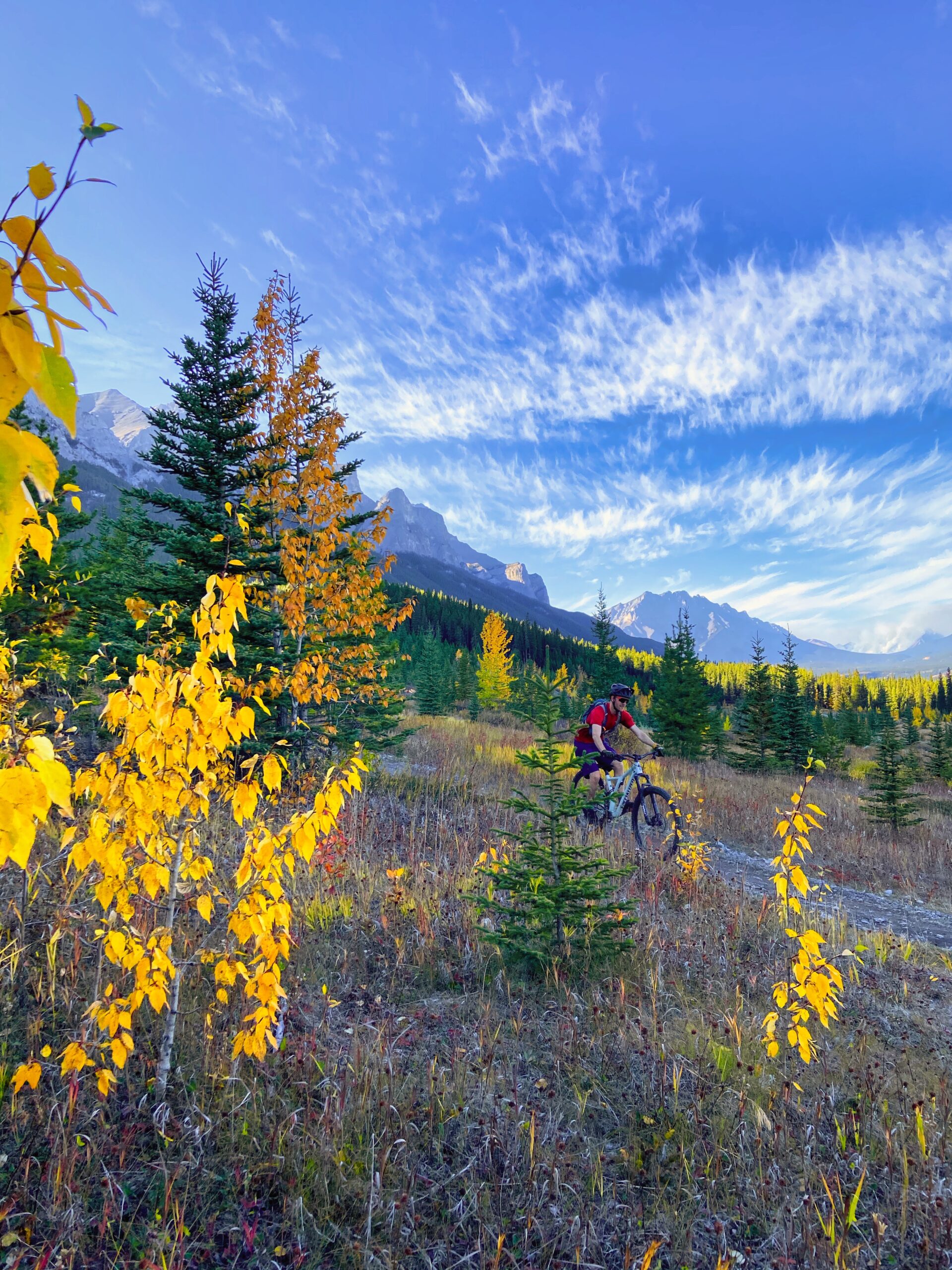 The Canmore Nordic center is what put Canmore on the map for tourism. For the 1988 Calgary Winter Olympics, the center was constructed and brought in international visitors from around the world.
The center still operates today with trails for cross country skiing, mountain biking, and hiking. The trail system for cross country skiing is world class ready to hold international events with 60km of trails and 6km that have lights for night time skiing. They offer rentals in both the summer and winter for whatever sport you'd like to try.
---
---
Complete The Triple Crown / The Quad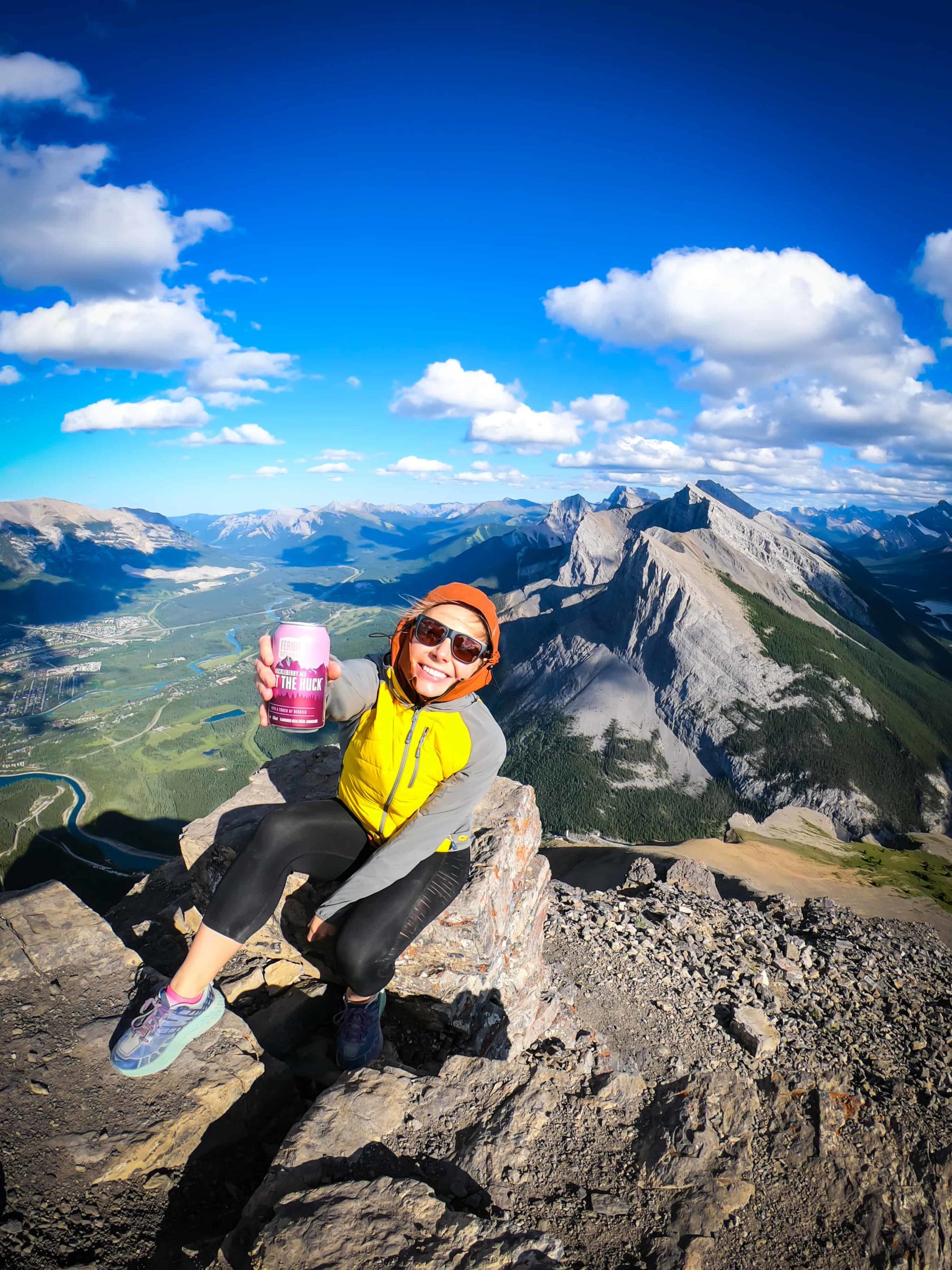 A right of passage for locals, trail runners, or anyone who likes physical suffering. The challenge leaves from the Georgetown Inn climbs Lady Mac, Ha Ling Peak, and the East End of Rundle all in one day! No cars allowed so you have to climb to the base of Ha Ling Peak and Rundle then across town to Lady Mac. The Quad an even more daunting task throws Grotto Mountain into the mix. It's an incredibly difficult challenge.
---
Enjoy the Tranquility of Quarry Lake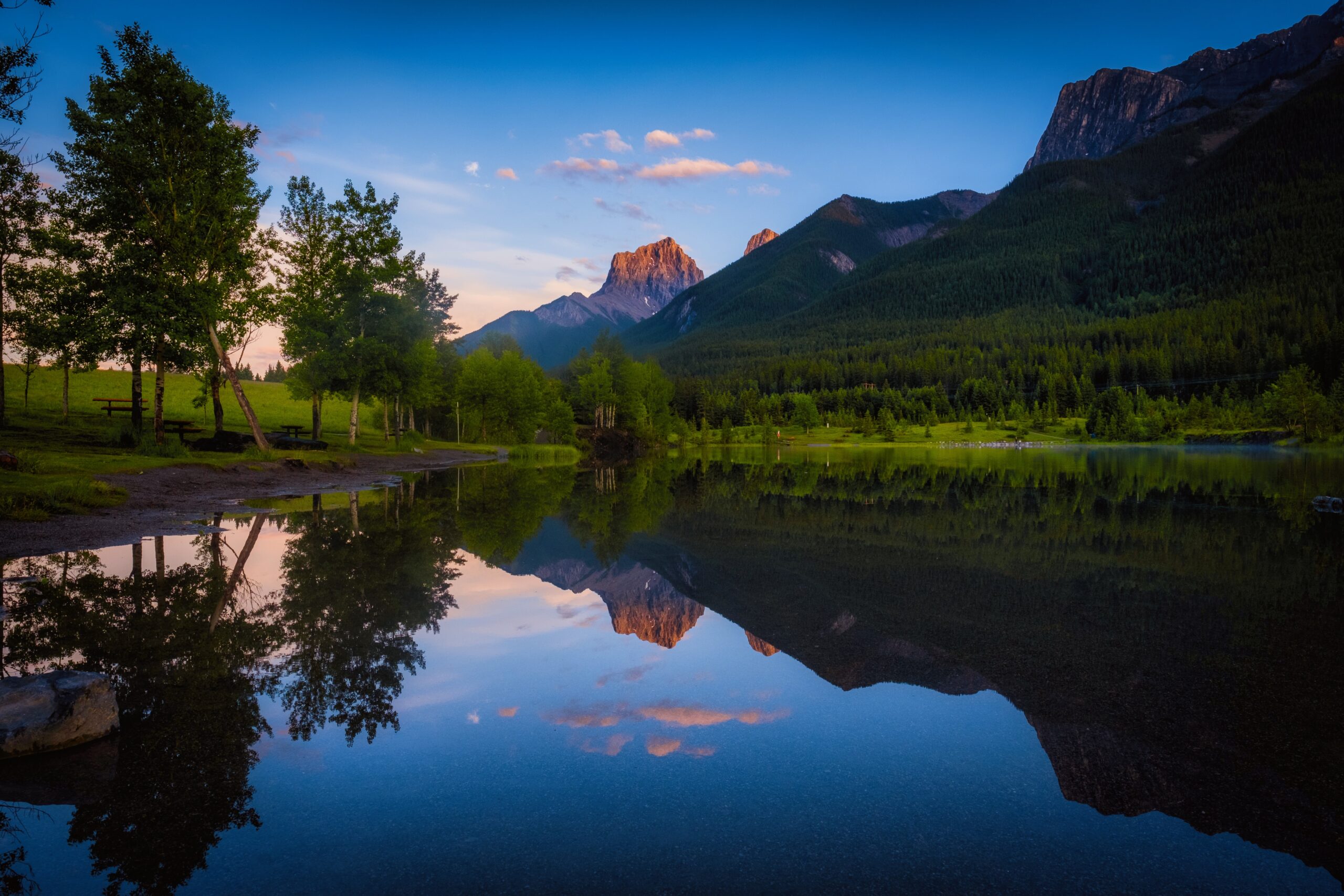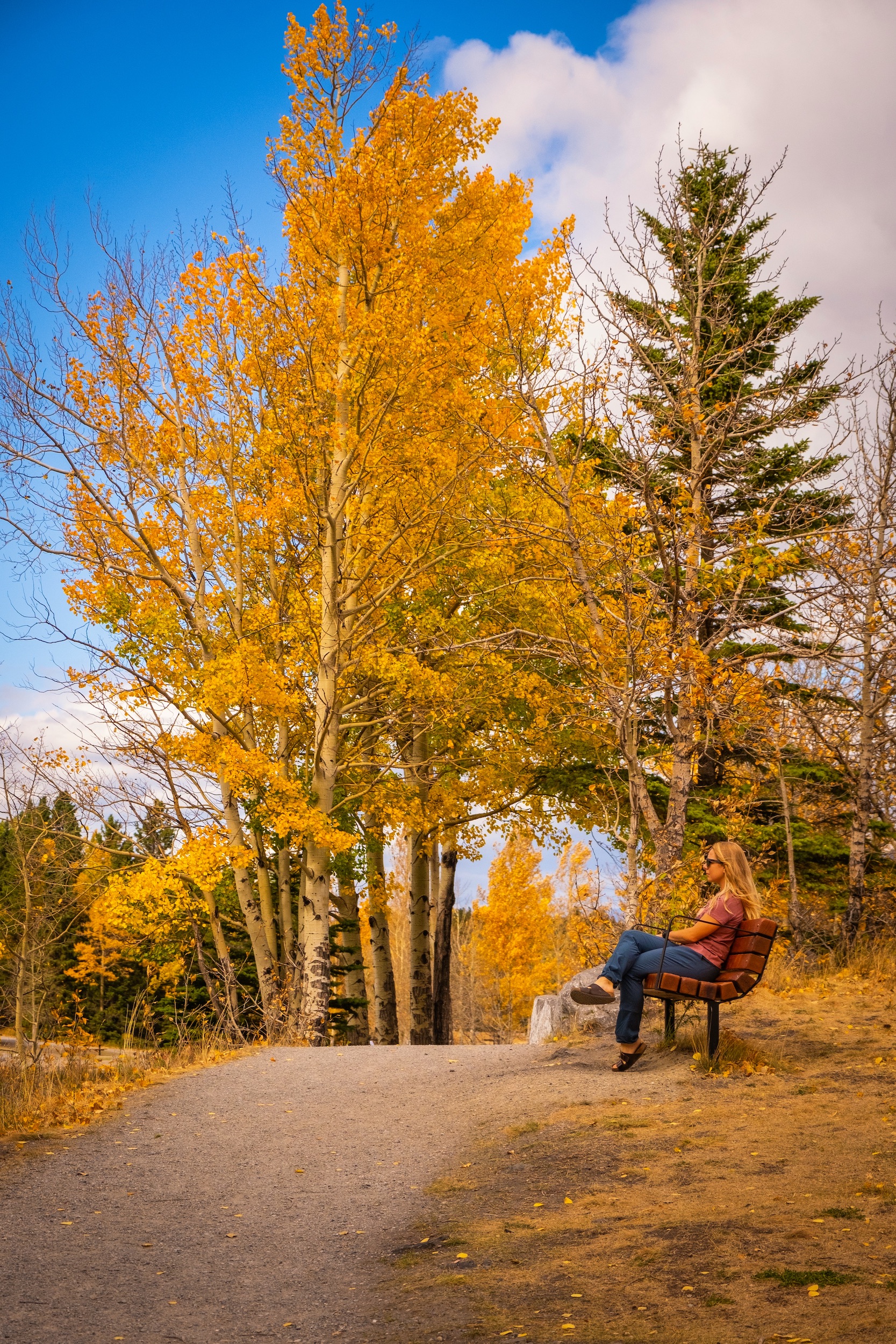 Quarry Lake is another one of those locals lakes in the Canadian Rockies. It's where you'll find people walking their dog and just enjoying the scenery. There are picnic benches and park benches to sit and look up at Ha Ling Mountain.
---
Enjoy the Shops of Main Street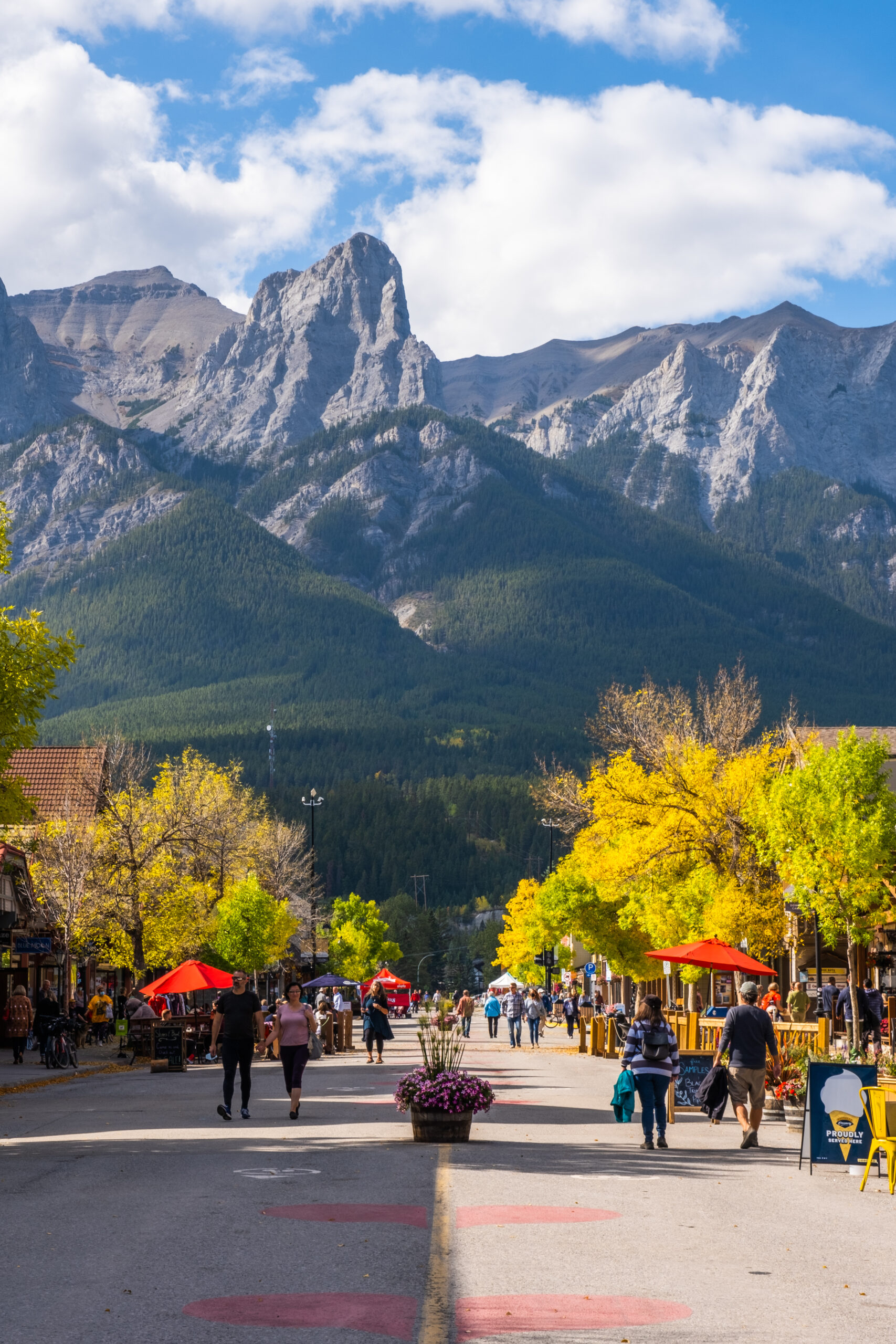 Main Street, or 8th Street, is well…the main street of Canmore. It's where you'll find many of the boutique shops, cafes, and restaurants that make up the town. I love walking up and down the main street in both the winter and summer. It's much quieter than nearby Banff.
---
Enjoy the Views of Ha Ling From Below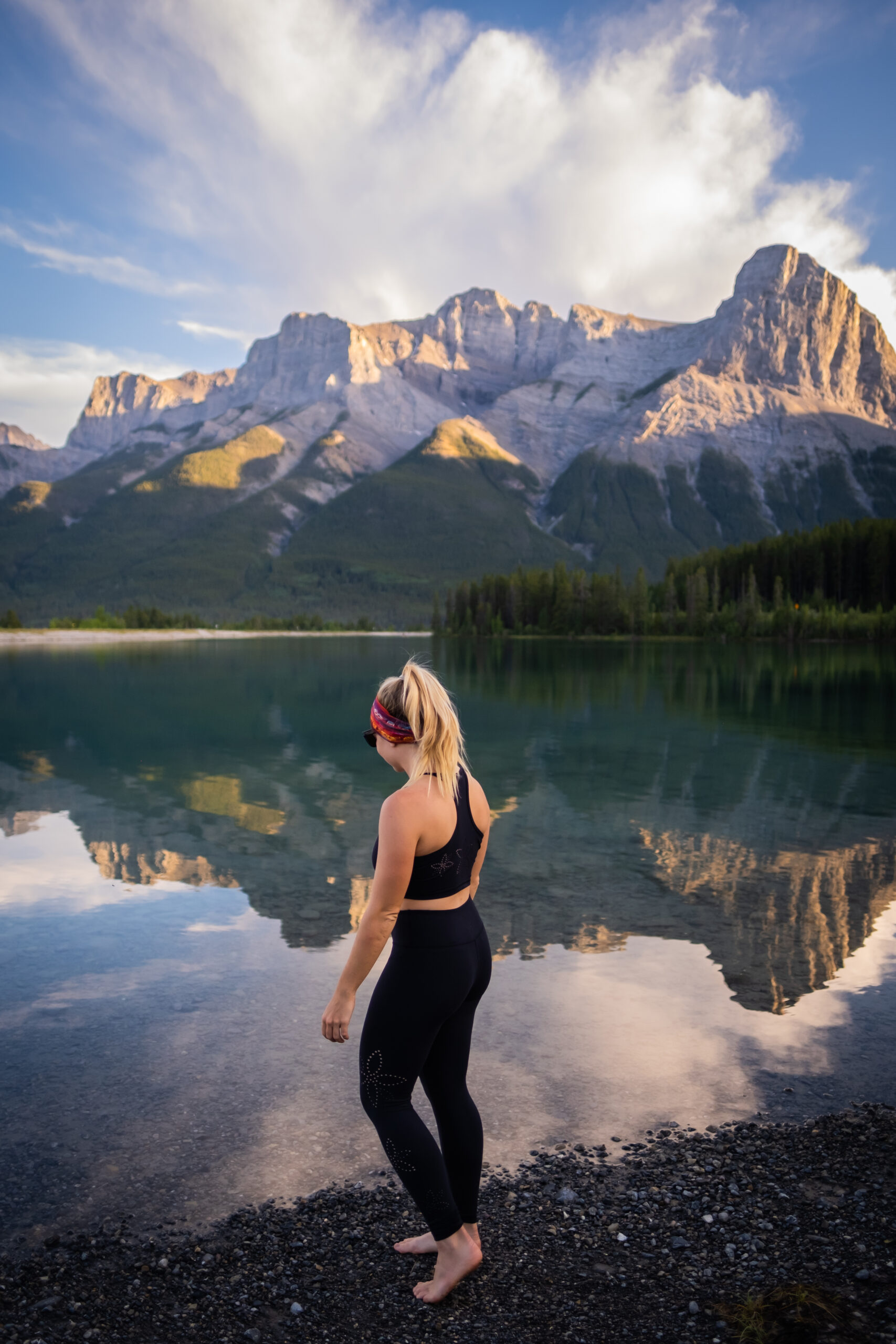 Ha Ling is one of the most iconic mountains in Canmore. Its peak stands out among all the others. One of my favorite places ot sit and enjoy the views is the Canmore Reservoir, Grassi Lakes, and Whiteman's pond.
---
Things to do in Canmore in the Winter
---
Canmore Christmas Artisan's Market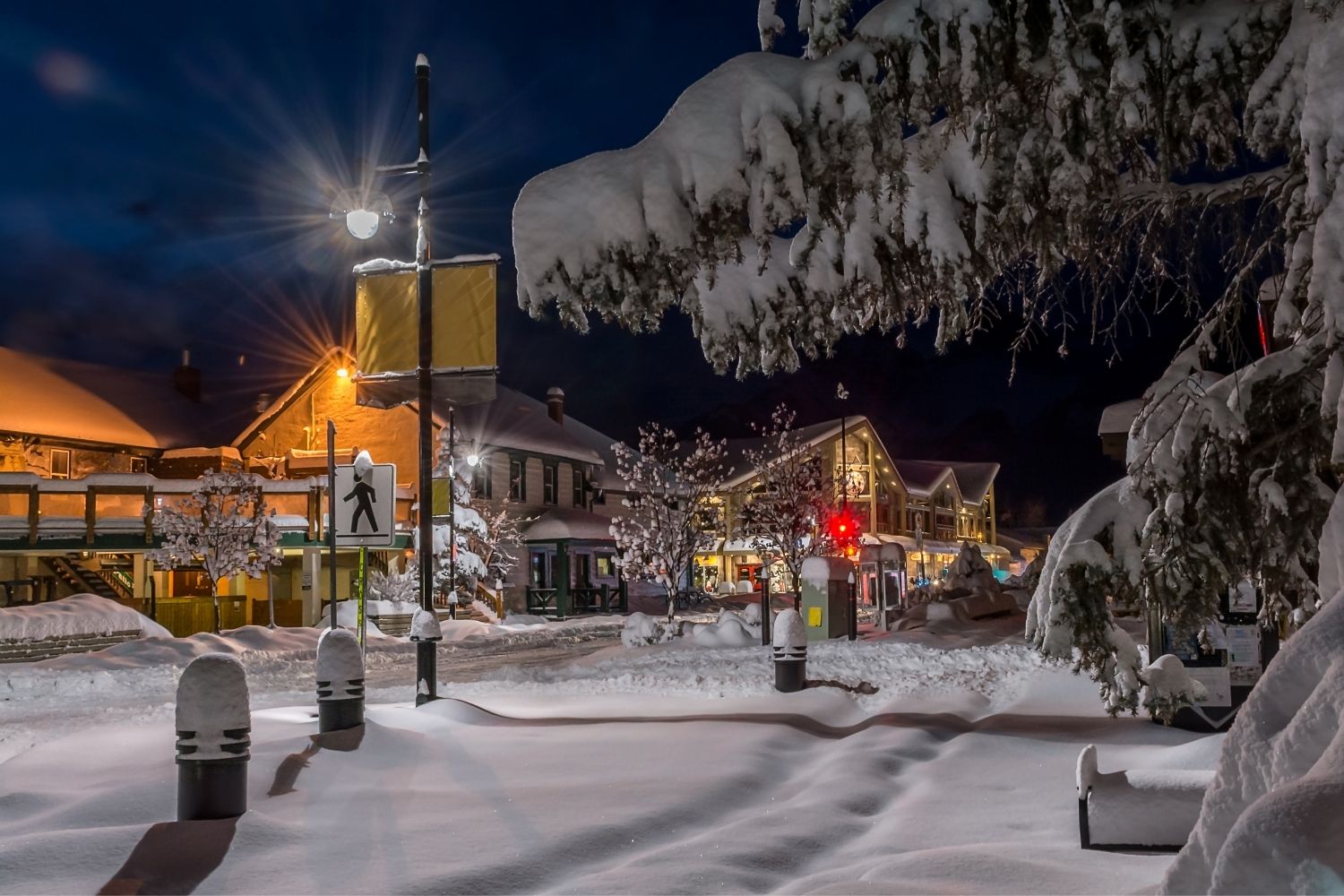 As you'll find out, this town takes its festivals seriously, and they're one of the most prevalent things to do in Canmore. Occurring at different times throughout the year, you'll need to time your visit, depending on which you'd like to experience. To many, Christmas is the undisputed king of holidays, imagine how it would feel experiencing it in a quaint town nestled in the scenic Canadian Rockies.
If I've piqued your interest, get your calendar out and tell the in-laws they're on their own this year. For 23 years, Canmore has hosted the Christmas Artisan's Market, which features nearly 100 artists and artisans who specialize in clothes, paintings and natural body products to name just a few. Plenty of food and drinks will be on hand, and the small admission fee benefits the Canmore Preschool Society.
---
Ice Skate on the Canmore Town Pond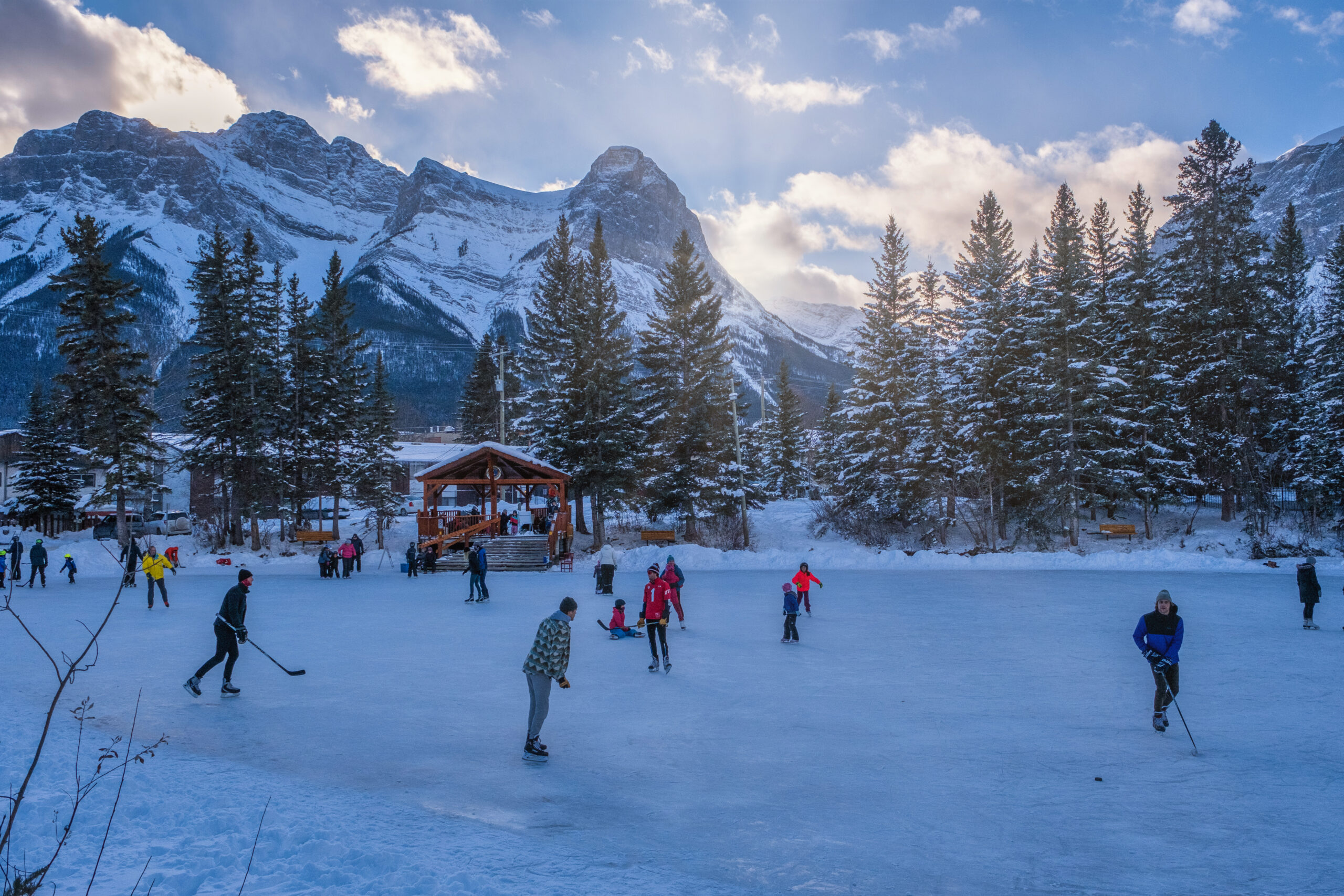 The town of Canmore maintains a nice natural ice skating pond just outside of downtown. It's serviced daily and resurfaces three-five times a week so you have a reliable surface and it's great for vacations who choose Canmore as their base.
It's even lit at night so if you feel like enjoying some night time skating it's a great place to head. The only downside is there are no views as the pond is surrounded by trees and in a neighborhood. There are several frozen ponds around the town of Canmore you can find those on the site here.
---
Ice Skate on One of the Many Frozen Lakes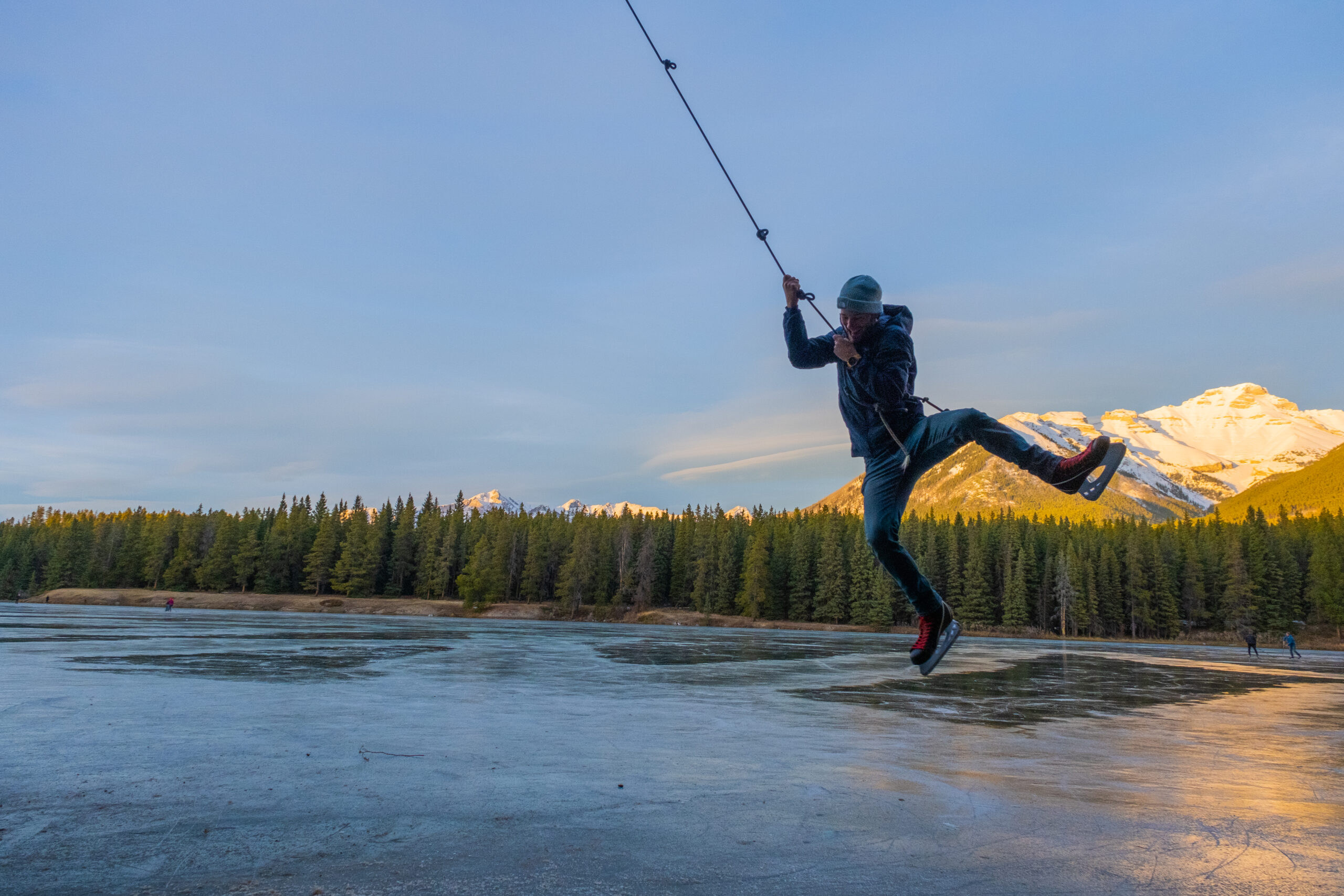 There are plenty of lakes to ice skate on in the Canadian Rockies. The trick is to catching them just at the right time. That's when it's gotten cold enough for them to freeze over enough to allow safe skating (over 4 inches) and before the first big snowfall. My favorite places to ice skate around Canmore are Gap Lake, Spray Lakes, and Goat Pond.
---
Canmore Winter Carnival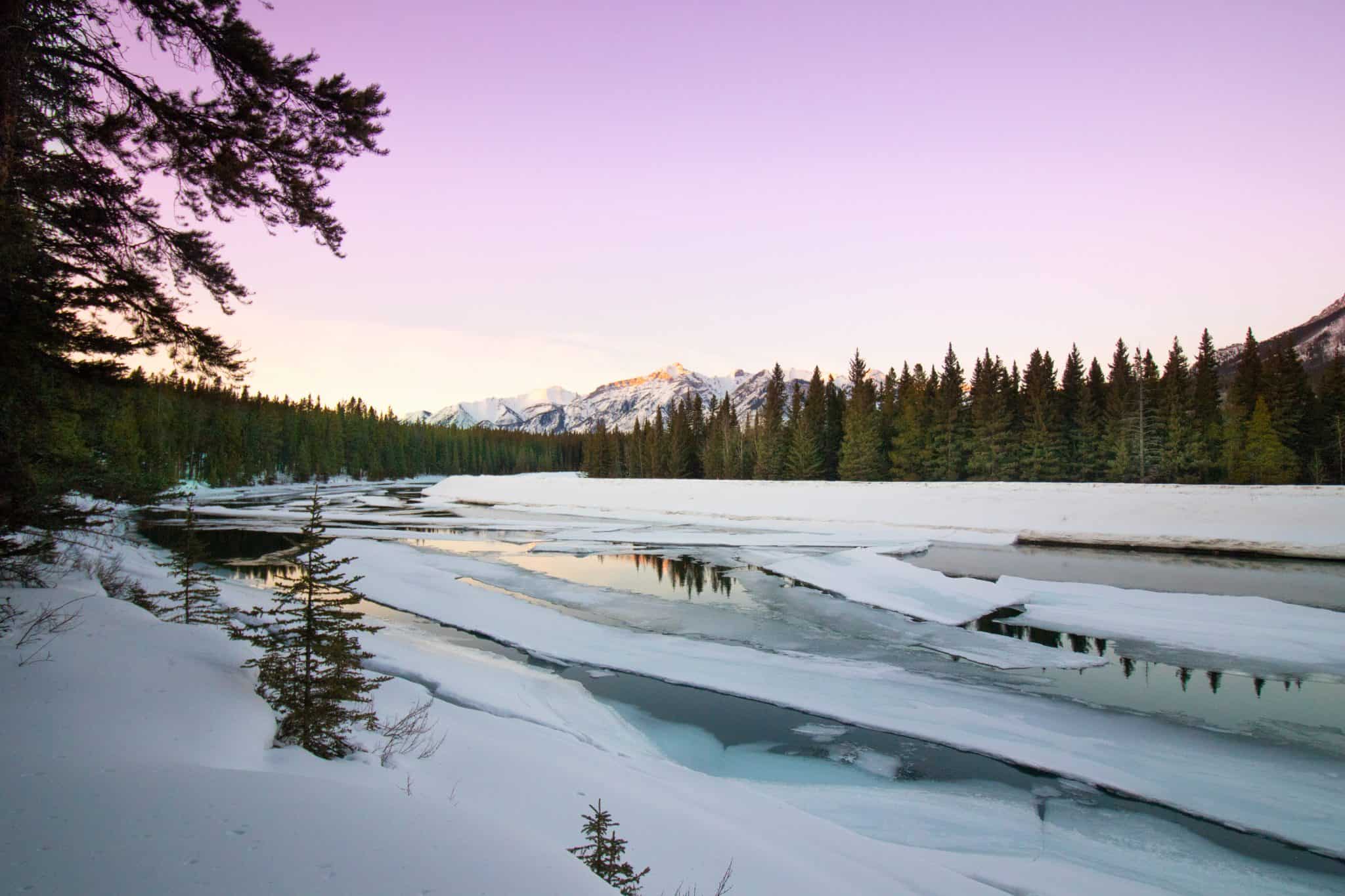 Every winter in Canmore a carnival takes place in the first two weeks of February in celebration of the coldest months. The carnival is a wonderful and quirky mix of events, games, races, and activities, all of which are somehow associated with winter.
There are lots of activities to participate in. If you're not in the mood, you can take a casual stroll, eat and drink to your heart's content, people watch, and take in events like hockey, ice carving, the lumberjack competition, and even the dog parade.
---
Dog Sled Tour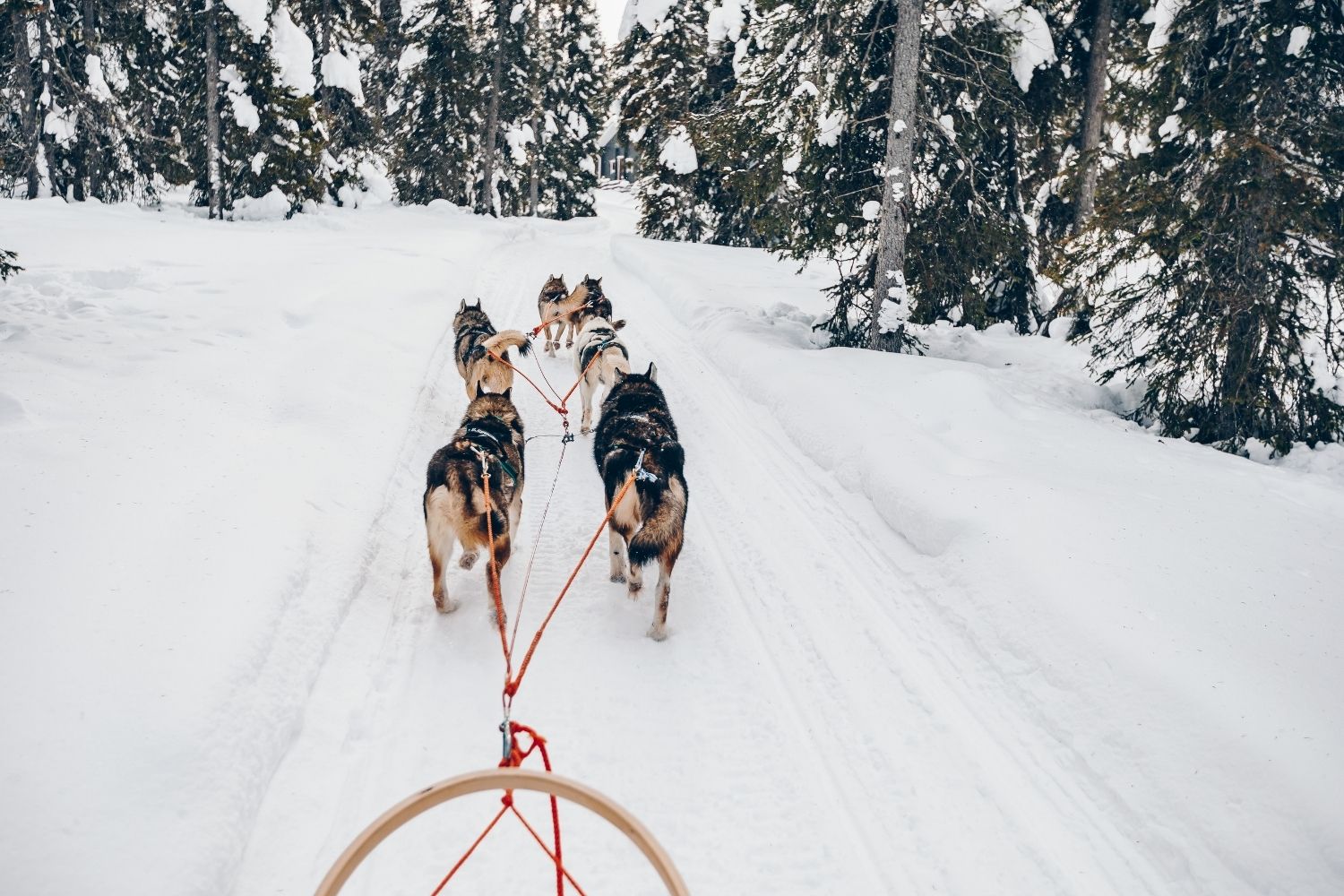 Dog sledding is a quintessential winter experience and will easily be a highlight of any vacation. It's been a highlight of our winter. Bundling up in a sled as a team of dogs rushes through the woods is sensational.
Or if you feel like doing it yourself, you can even be a musher! Snowy Owl Sled Dog Tours is an experienced and small family operation that's been in operation since 1983. If you want to book a dog sled tour, you definitely should, head over to their website for their contact details.
---
Nakiska Ski Area
This was our first introduction to the Canadian Rockies and we are happy we made the stop. Many people skip over Nakiska for its bigger and more intimidating counterparts of Lake Louise and Banff Sunshine. While the surrounding region of Kananaskis may not be as world-renowned as Banff, it is every bit as stunning and with far less tourism.
To get to Nakiska you will most likely start in Calgary, only an hours drive away. The drive into Kananaskis Country instantly makes you feel small as the Canadian Rockies making you even forget you were just in a major city.
---
Ski At Banff Sunshine
Ski or Snowboard should be at the top of your list of things to do in Canmore in the winter. Of all the ski resorts within driving distance of Canmore, Banff Sunshine is our favorite. If you want more variety you can read our post here. We've been to Nakiska, Lake Louise, Kicking Horse, Panorama, and Kimberley all located around the area. We're pretty big on snowboarding if you didn't know, so check out ski and snowboard guide to learn more.
It all hit me when I was stood in the middle of a massive chute watching Natasha's snow rain down on me from the slope above. The run below me looked like a straight cliff and while standing I could touch the mountain, at least it felt that way. Banff Sunshine is a mountain that truly offers something to everyone from professionals right down to beginners. You can easily find yourself smack dab in freeride terrain that would be considered a strict out-of-bounds in other resorts.
If you want to find a mountain with some seriously humbling terrain in-bounds then Banff Sunshine is the place to head. Jagged peaks loom high above alpine trees and the views are unparalleled.
---
Ski/Snowboard at Lake Louise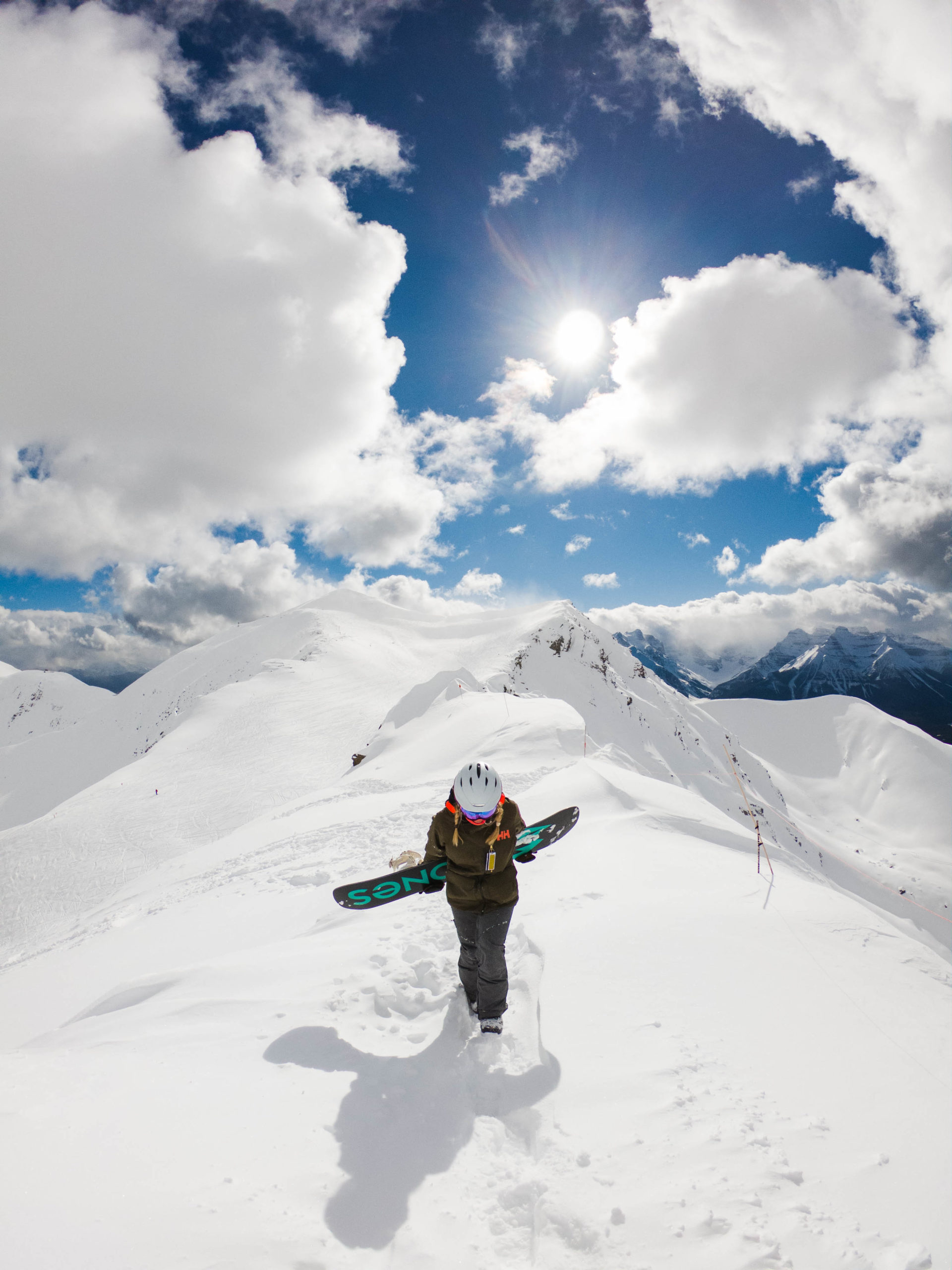 There is arguably no ski resort in the world with a better view than the Lake Louise Ski Resort. If you want an alternative to Sunshine make sure to hit up Lake Louise Ski Resort. In my opinion, it's a much better mountain and is where we choose to get our season passes every year. While they receive less snow than Sunshine the terrain is far superior and will keep advanced and expert skiers entertained for years.
---
Visiting Canmore vs. Banff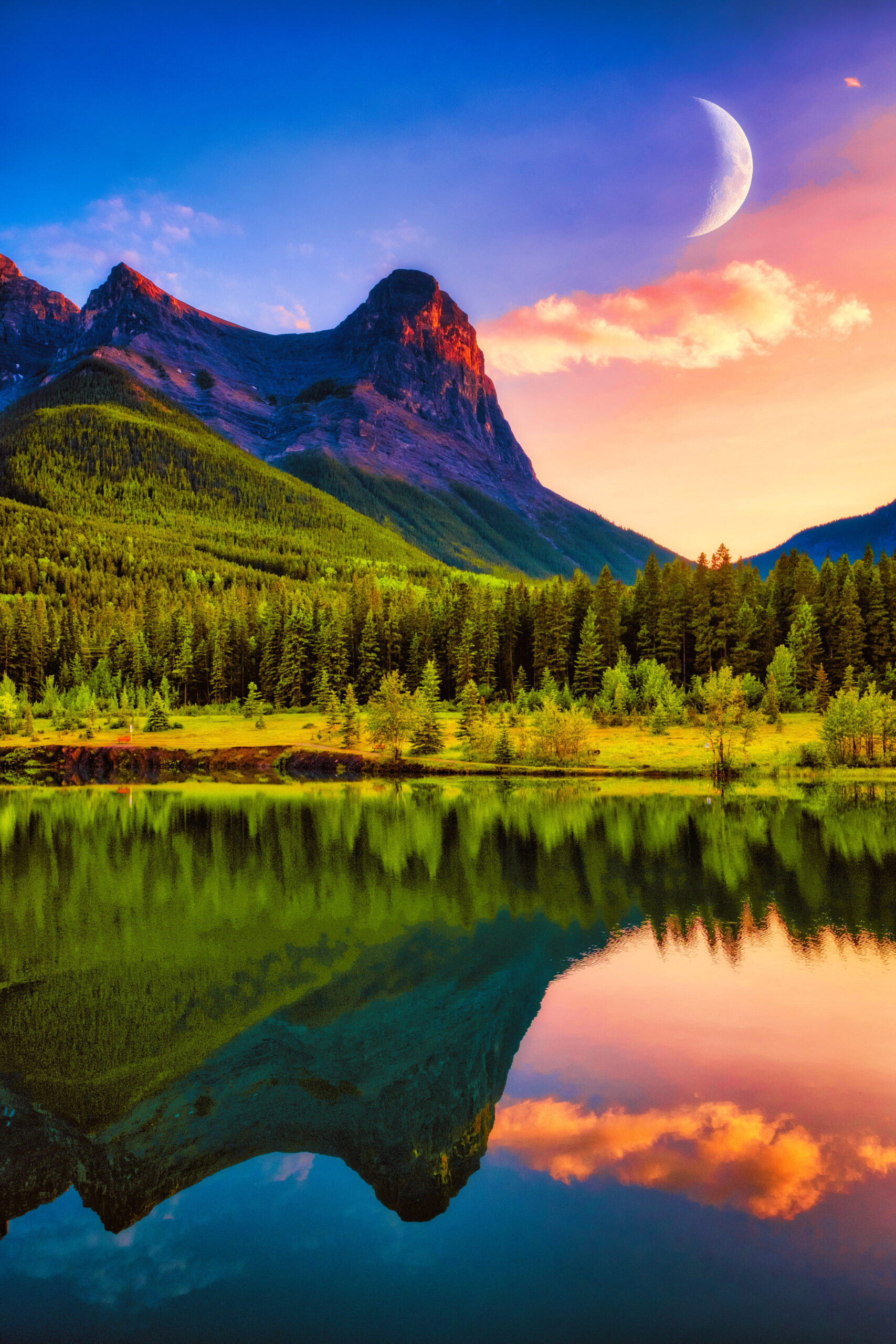 Canmore and Banff are both popular tourist towns but have very different vibes and things to offer. Canmore is a town of nearly 15,000 while Banff is around 8,000. Banff is located in Banff National Park and thus has more building and development regulations.
Banff is geared more towards tourism with more shops, hotels, activities, and sights. The town is surrounded by the National Park and provides amazing access to outdoor activities. Of course, all of this draws in a massive crowd and there are a number of kitschy things like Starbucks, cheap souvenir shops, McDonald's, Ruby Tuesdays, Chilis, and candy shops. There are also some great independent retailers, restaurants, and they have some big brand name outdoor shops hard to find like FjallRaven, Patagonia, The North Face, and Helly Hansen.
Canmore is the more liveable town with two large grocery stores, drug store, Canadian Tire, and more independent retailers. Many also prefer the food scene in Canmore as it geared towards locals and Calgarians. Downtown Canmore is popular on summer weekends, but it's much more manageable with far fewer crowds. If you want a low key vibe than Canmore is a great choice. Also if you like to self cater Canmore is where you can find a number of apartment rentals on Airbnb.
---
Where to Stay in Canmore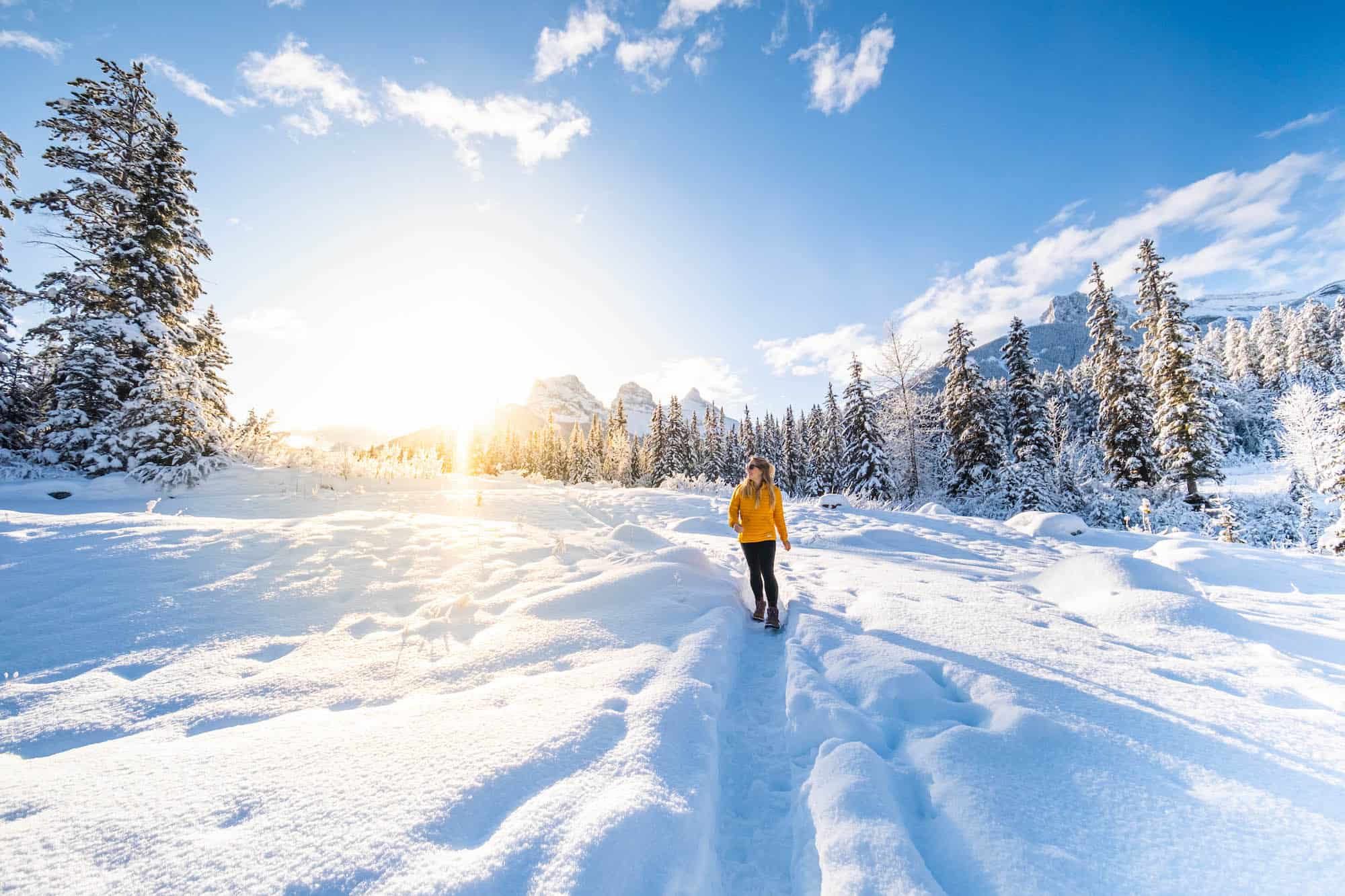 While you're enjoying all these things to do in Canmore you'll need a great base to stay at. Here are a few of our favorites.
Basecamp Resorts: One of the best places to stay in Canmore is Basecamp Resorts in Downtown Canmore. There are multiple apartment styles to stay in, many can accommodate larger groups of people. Complete with a hot tub to be enjoyed in the winter or summer. Book here.
The Malcolm: The Malcolm Hotel is the nicest hotel in Canmore and sits right along Policemen's boardwalk just far enough away from the hustle of Downtown. It's a fantastic place to stay and have a unique experience in Canmore. Book here.
Solara: Solara is a resort community that offers small apartments to visitors. It's well located right next to the Trans Canada and Downtown Canmore. Book here. Book here.
Travel Planning Resources
Packing Guide — Check out our Banff packing list to help pack your bags and ensure you don't leave anything at home.
↓ Join the community ↓
The Banff Blog Facebook Group is your headquarters for the Canadian Rockies travel advice and information. Including hike info and off-season travel information. This is also a place where you can meet one another when you're in need of adventure buddies.