Ha Ling Peak is impossible to miss from downtown Canmore, and it is the most popular peak in the area to hike. Nearly every local in town has likely clambered up to its peak, and over the years, it has grown to be one of the most popular hikes in the Canadian Rockies.
While Ha Ling Peak may look daunting from Canmore, the hike up the backside is not much more than a physical challenge. The peak is likely the most popular in all of the Canadian Rockies, which may detract some, but if you're not comfortable in a wilderness setting on your own, there is some assurance in numbers.
The Ha Ling Trail is currently open.
See More:
---
Ha Ling Hike Guide
---
Key Points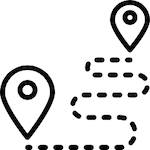 Length
7.9 km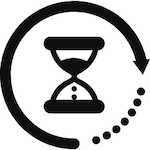 Duration
2- 5 hours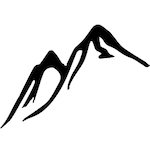 Elevation
745 meters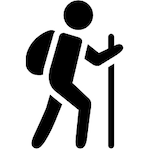 Difficulty
Moderate – Difficult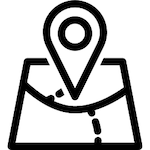 Trailhead
Goat Creek Day Area
---
When is the Best Time To Hike Ha Ling Peak?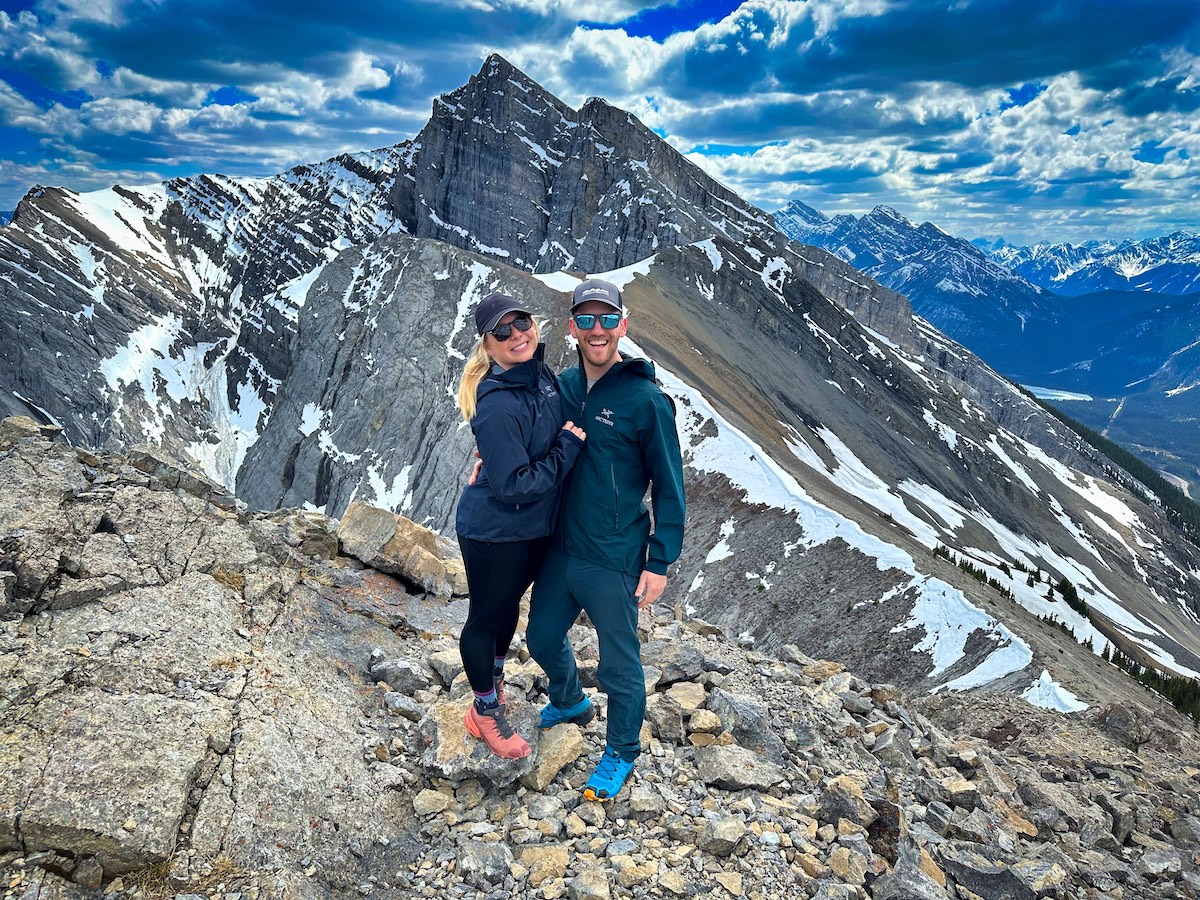 Ha Ling is possible year-round, but attention must be paid to avalanche cycles in winter/spring. We've hiked Ha Ling a few times, most recently in early April and again in early May, so there are photos in this article from both times which are noted
A Kananaskis Conservation Pass is Needed to Hike in Kananaskis
Visitors are required to hold a Kananaskis Conservation Pass. The area covered in the pass includes Kananaskis and the Bow Valley corridor. Passes may be purchased online and are attached to a license plate number. Requirements are around vehicles and parking, not the individual. This includes parking at the Canmore Nordic Center or Grassi Lakes.
Kananaskis Conservation Pass Prices
Daily Pass: $15 (registers one vehicle)
Annual Pass: $90 (registers two vehicles)
---
Ha Ling Peak Description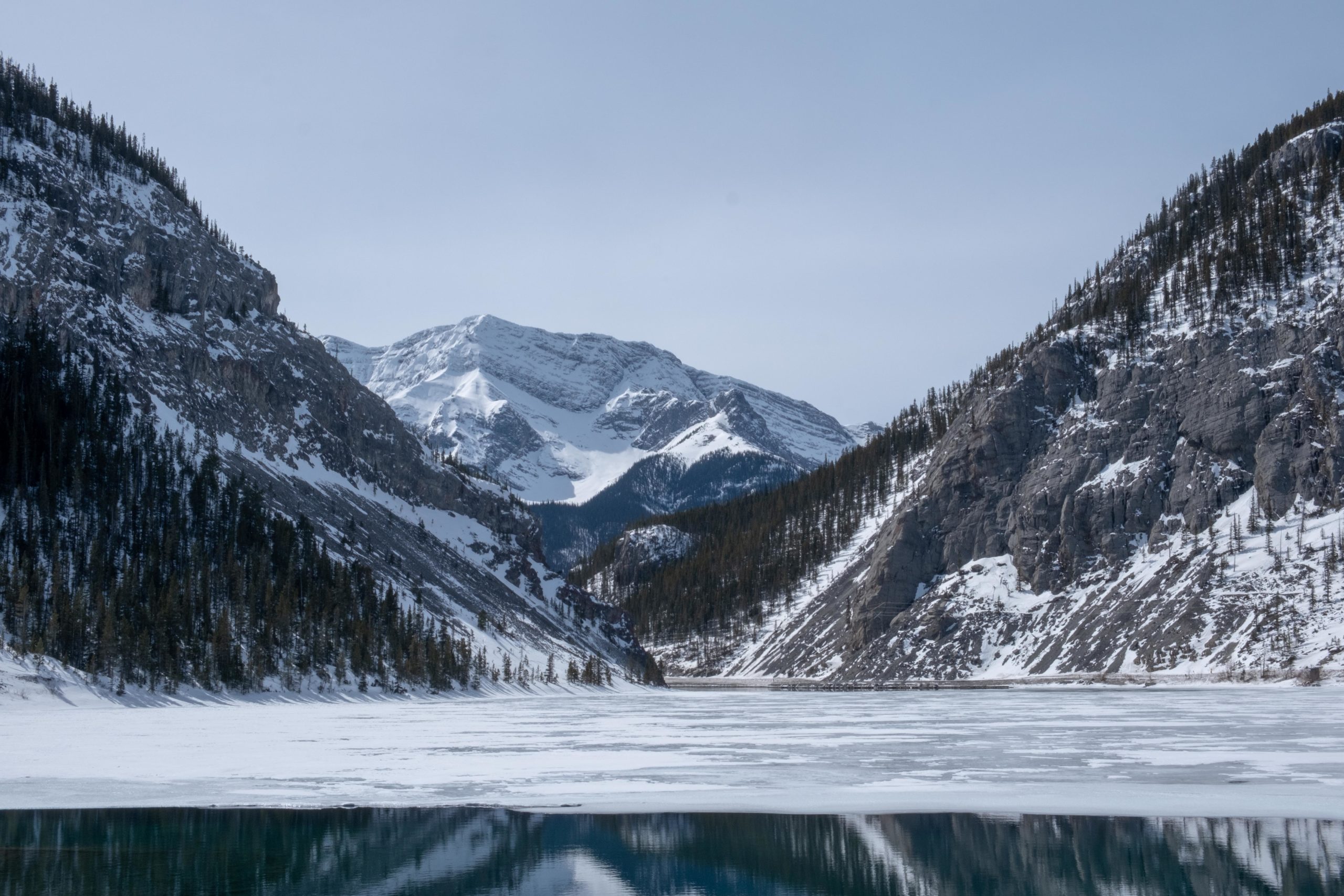 Due to the closure of Alberta Parks in 2020, we could not start from the usual parking lot off the Smith Dorrien Highway. Instead, our journey began from our home in Canmore, which added an extra 450 meters and 16km onto the hike, a proper day.
It's a nice challenge and provides a small taste of the Canmore Triple Crown or Quad. Plus, it felt like the rare opportunity to have the trail and summit to ourselves.
Though now that we are passed pandemic times, this is not necessary and hikers can begin their trek directly from the Goat Creek Parking list which is across the street from the Ha Ling Trailhead.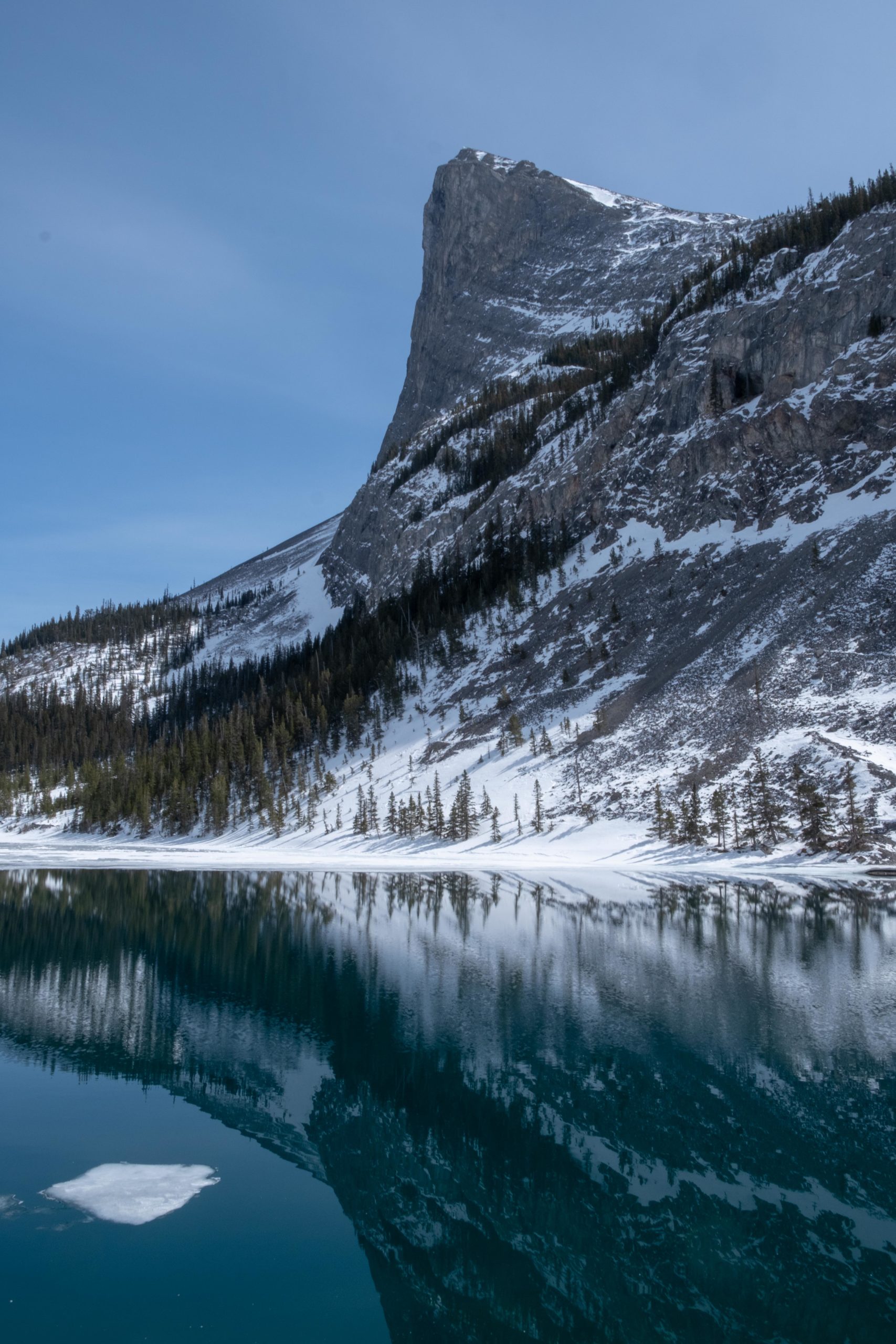 In 2020, we made our way up the Highline for the approach before connecting to the Riders of Rohan on our way to Smith Dorrien. It definitely beat the dusty long highway or the well-trodden path of Grassi Lakes.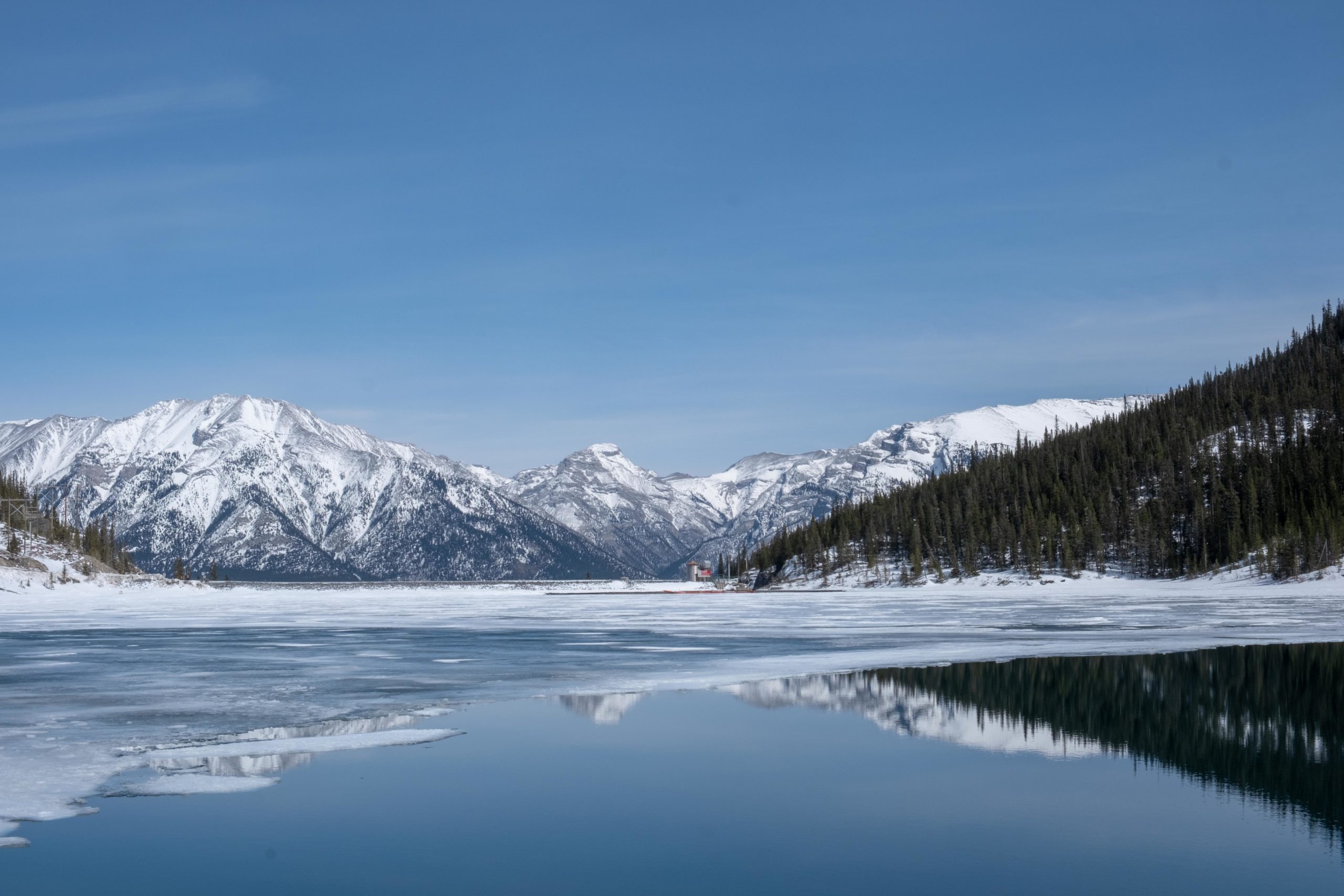 As you make your way around Whiteman's Pond, whether on foot or by car, you get a spectacular view of the profile of Ha Ling. A view that made the East End of Rundle hike a classic and popular on social media platforms.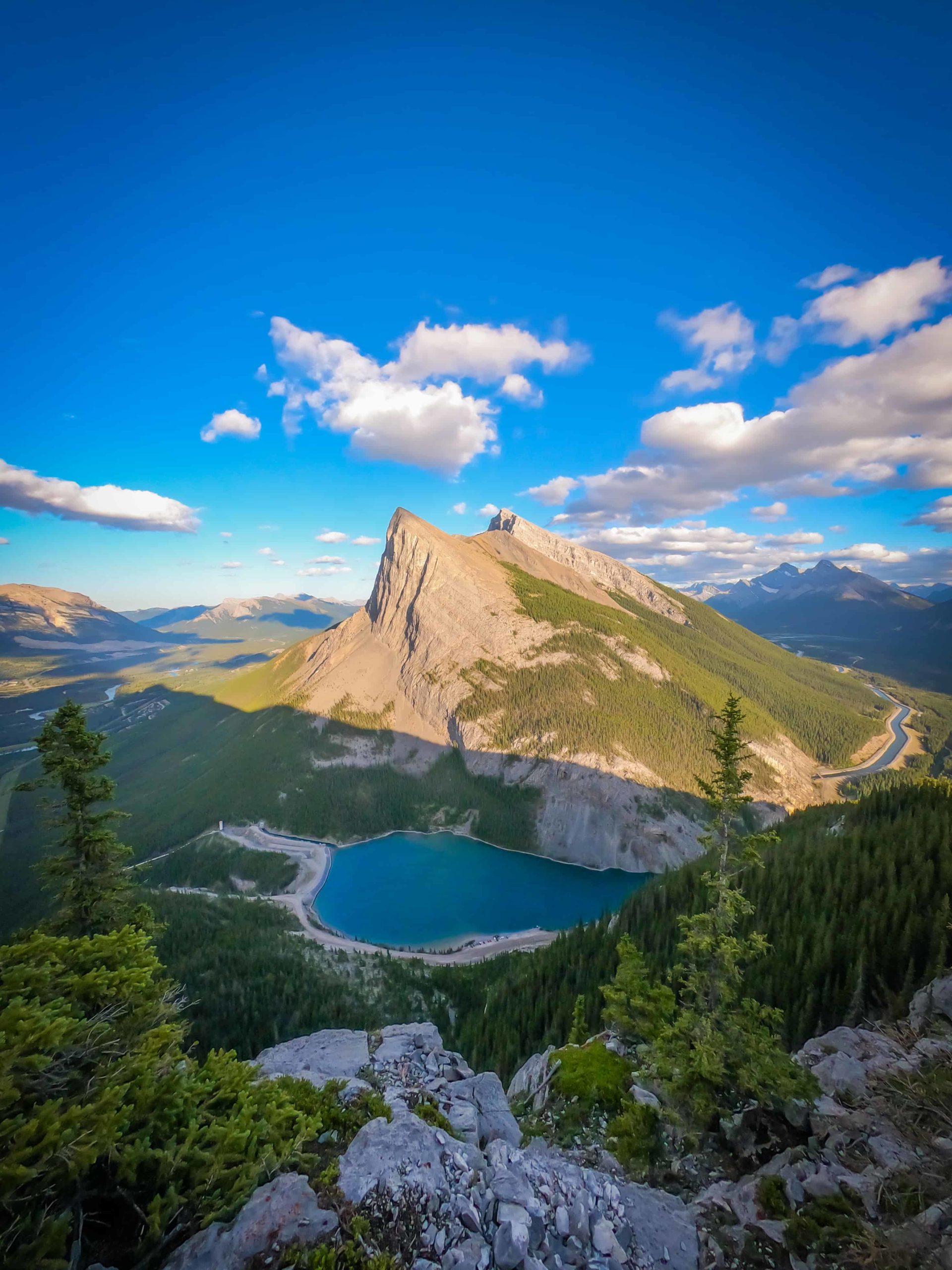 Once past Whiteman's Pond, parking takes place at the Goat Creek day-use area, which is now a large paved parking lot to accommodate all the visitors accessing the area.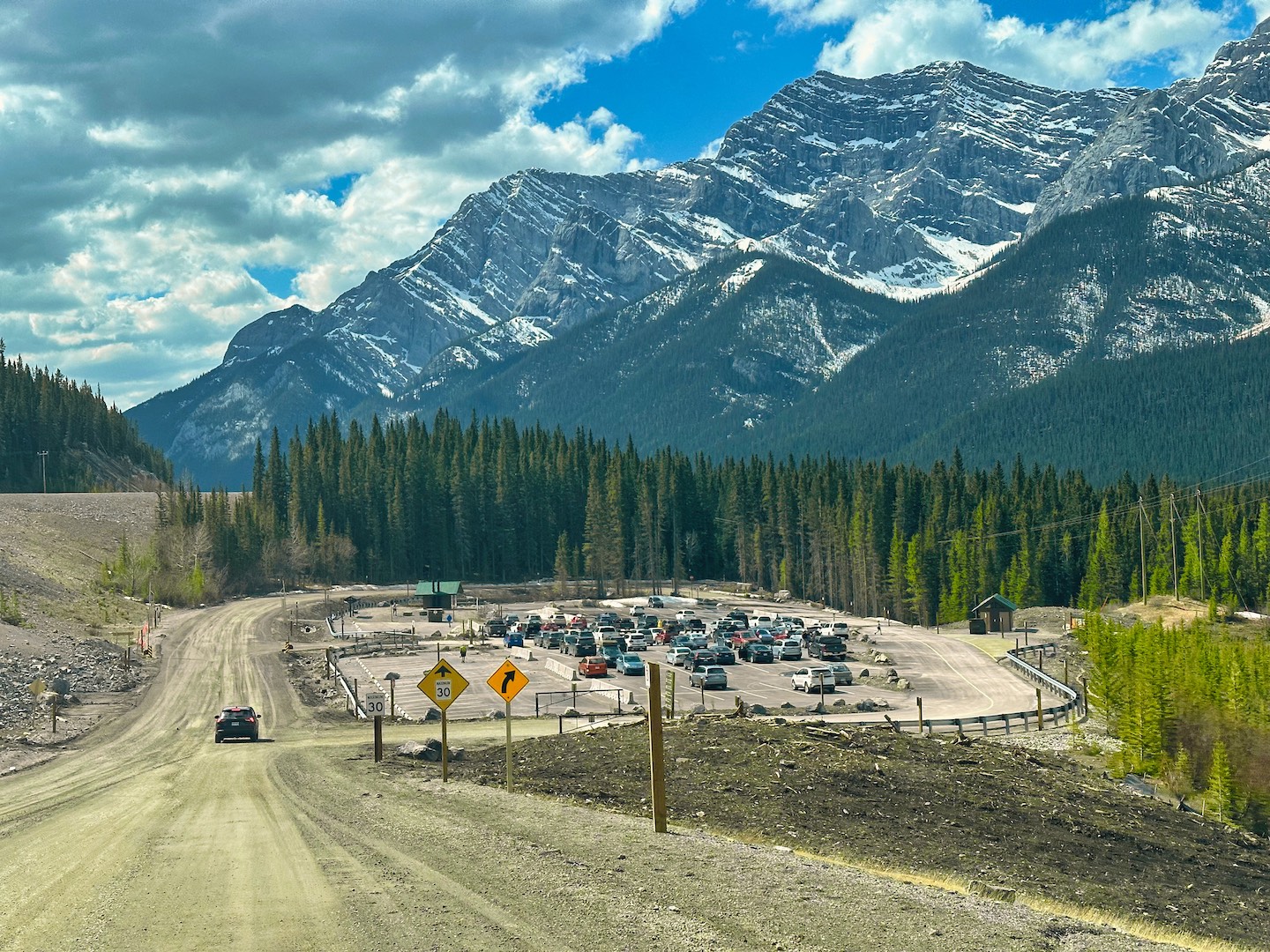 The trailhead begins across the road from the parking lot across the dam bridge at the end of Whiteman's Pond. It's an easy one to find, along with several signs.
The old trail up to the top of Ha Ling was a bit of a mess through the woods due to erosion from foot traffic. However, at the end of 2019, Alberta Parks unveiled a new trail that was significantly upgraded with even grading, switchbacks, steps, and handrails in certain locations. They have continued upgrading it through a few more closures in 2022 and early 2023.
Not only was it meant for a better user experience, but its more important goal was to control soil erosion and protect the endangered Whitebark Pine.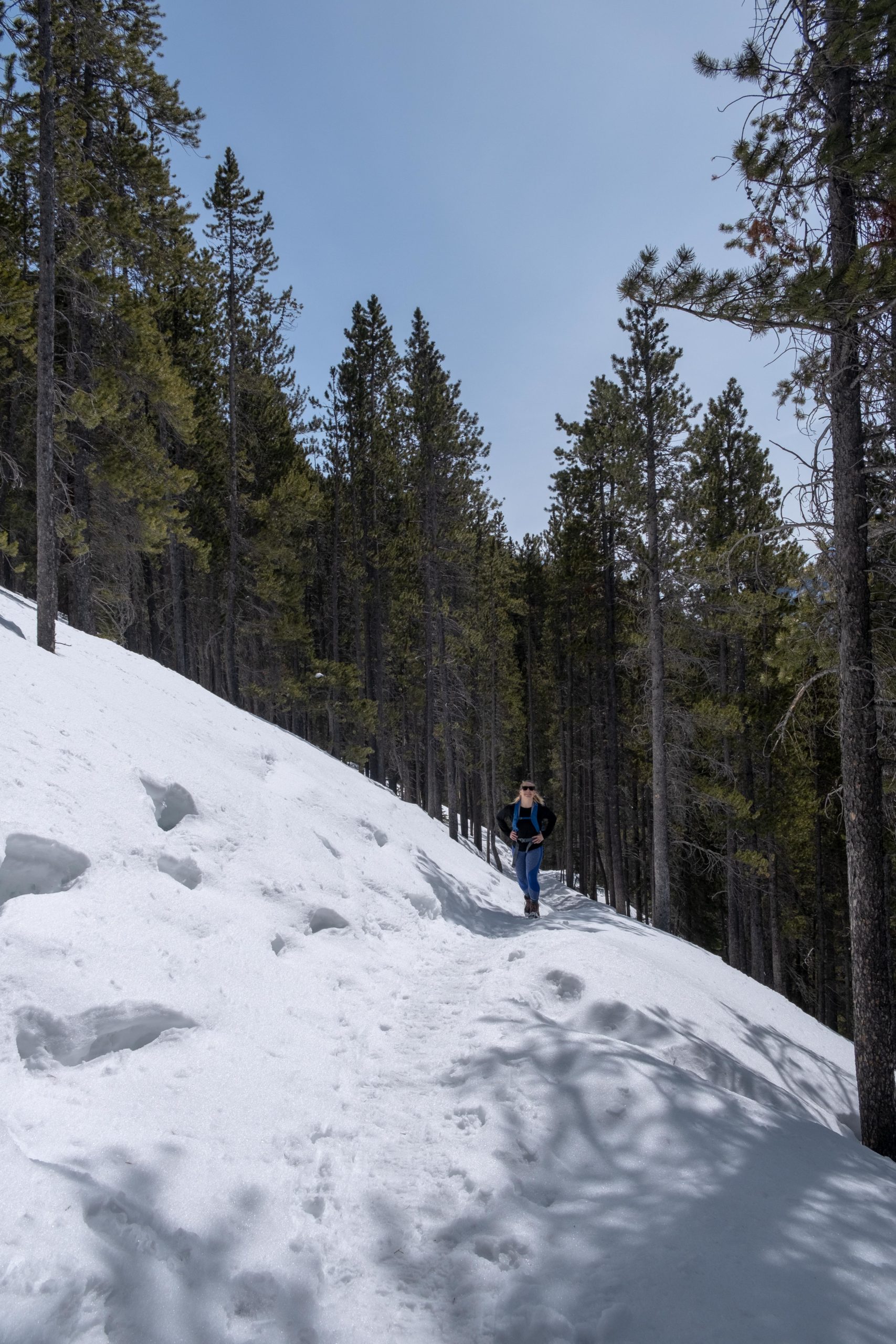 The improvement has increased the safety of the trail, but make no mistake, it's still a tough physical challenge for many. Once you enter the trailhead and make your way through the forest, it's a constant uphill climb to the summit. It's probably best to pace yourself on the entirety of the hike.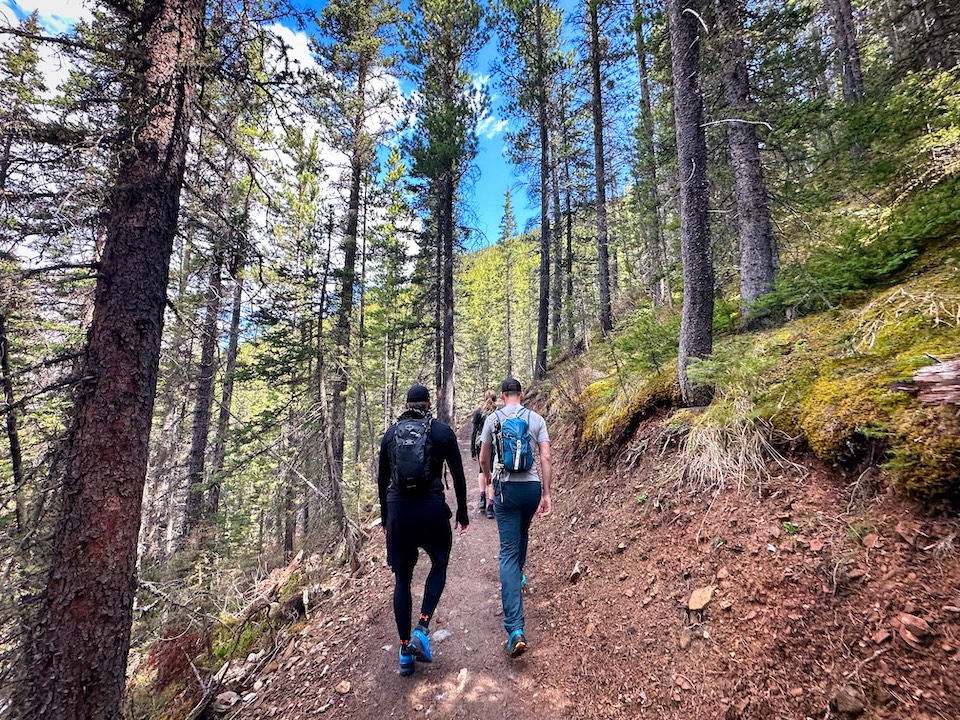 The outset through the forest will be largely uneventful as there are no views until a couple kilometers up when the forest starts to break apart. You'll first be greeted with glimpses of the Spray Valley and the Goat View Peak. The view is only a small taste of what lies further up the mountain.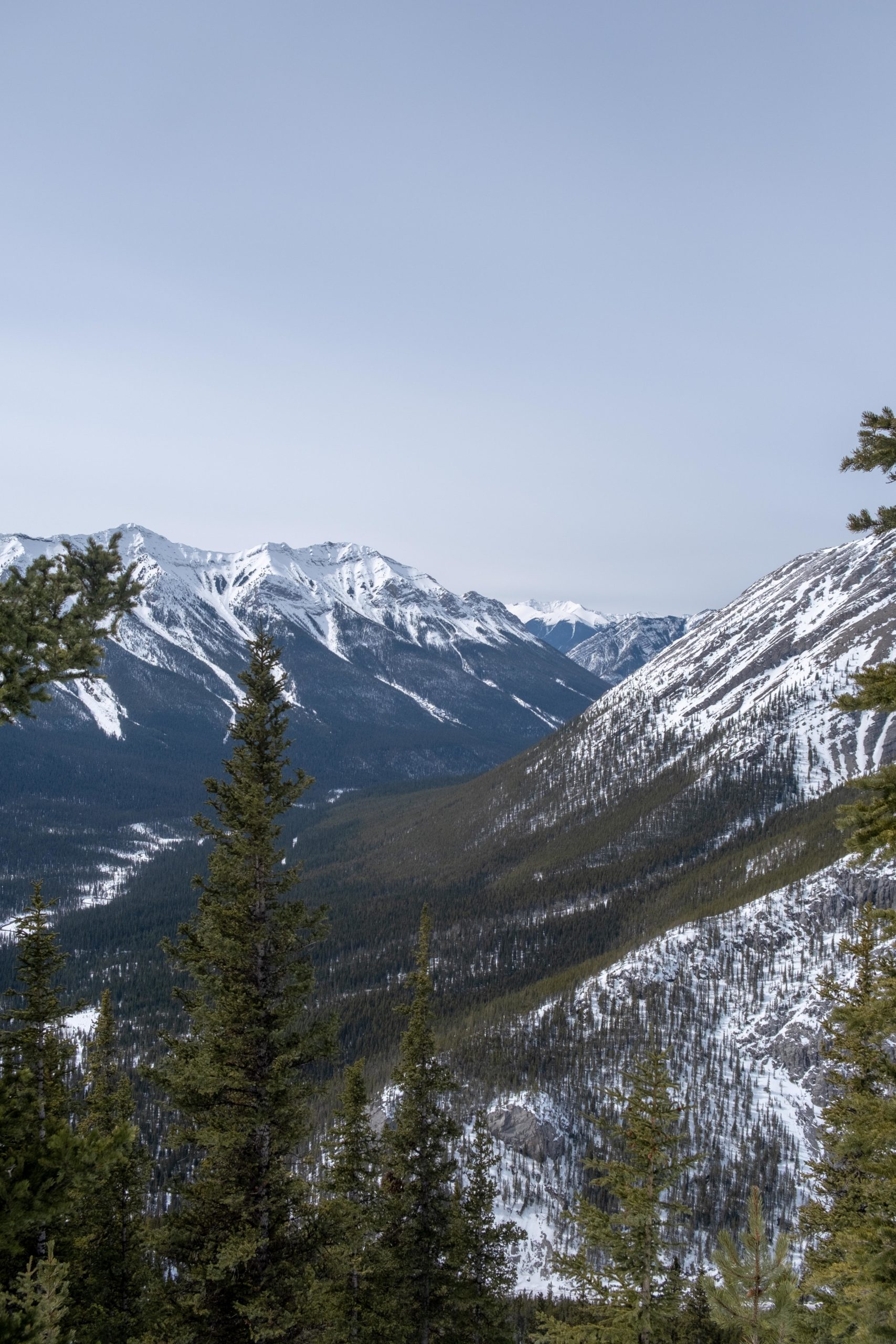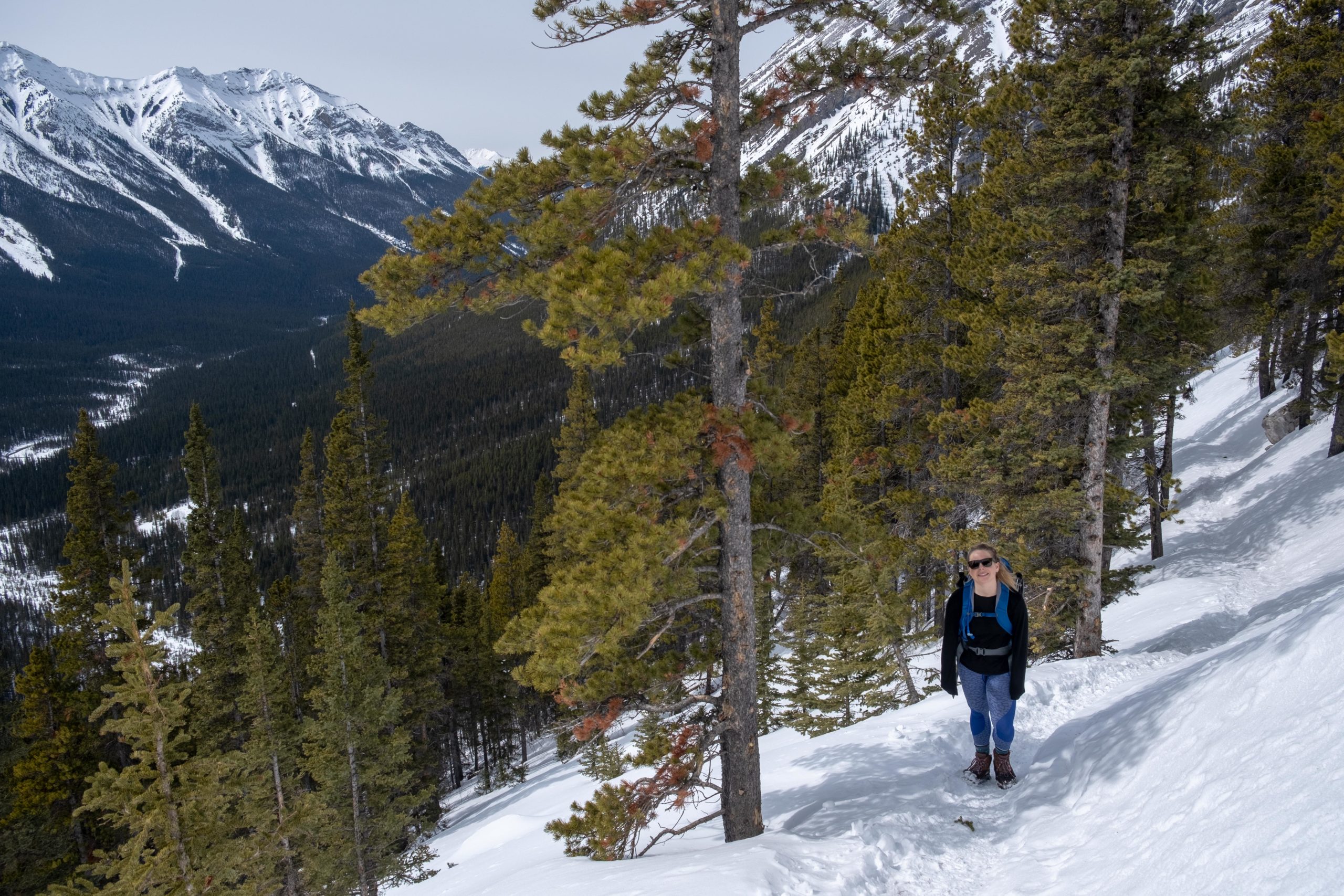 The switchbacks and climb through the forest continue until it reaches a viewpoint that has a viewing platform with chains and steps. Views from here are great of Rundle, the Bow Valley, and Spray Valley.
It's a good point to turn around if the hike is proving too difficult, but we suggest you continue to the top for 360 views.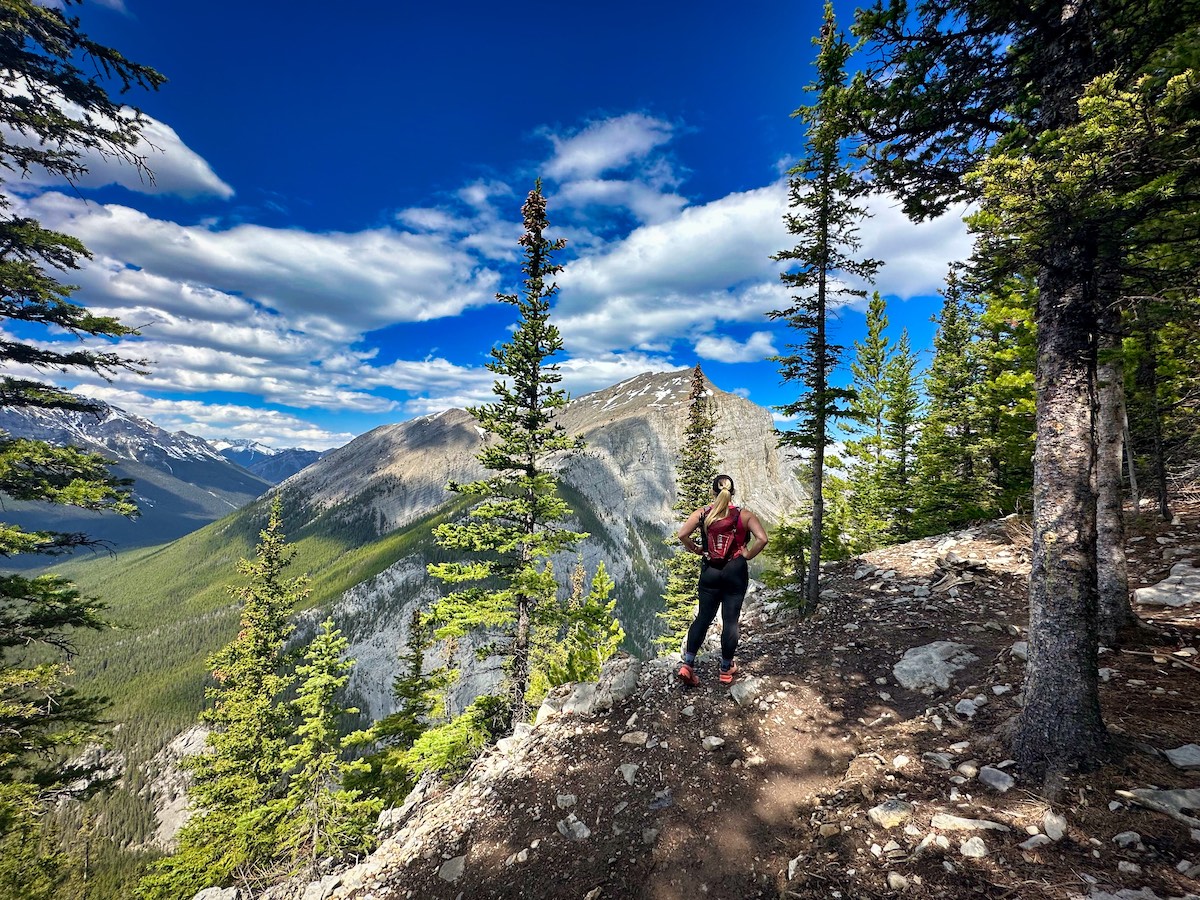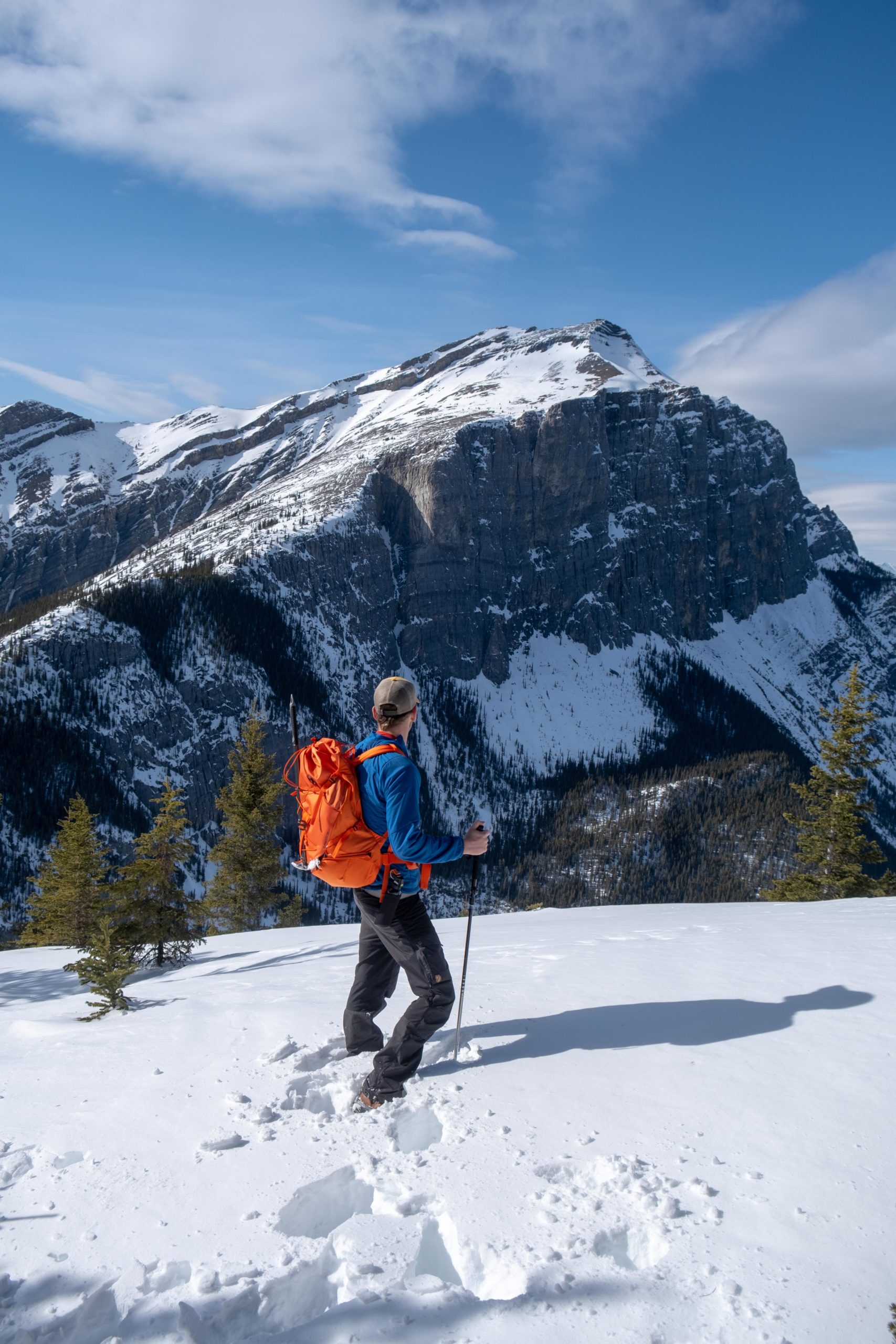 The final push moves through an increasingly thin forest that allows Miner's Peak and Lawrence Grassi views. It's a relatively easy uphill grade from the viewpoint until the final climb up the steep track to the saddle and summit.
Trail improvements include a few areas to hold onto a chain for balance, and two sets of steps over loose scree, not that we got to take advantage of them in winter conditions during the spring, though they are very helpful when trail conditions dry out and the seasons change.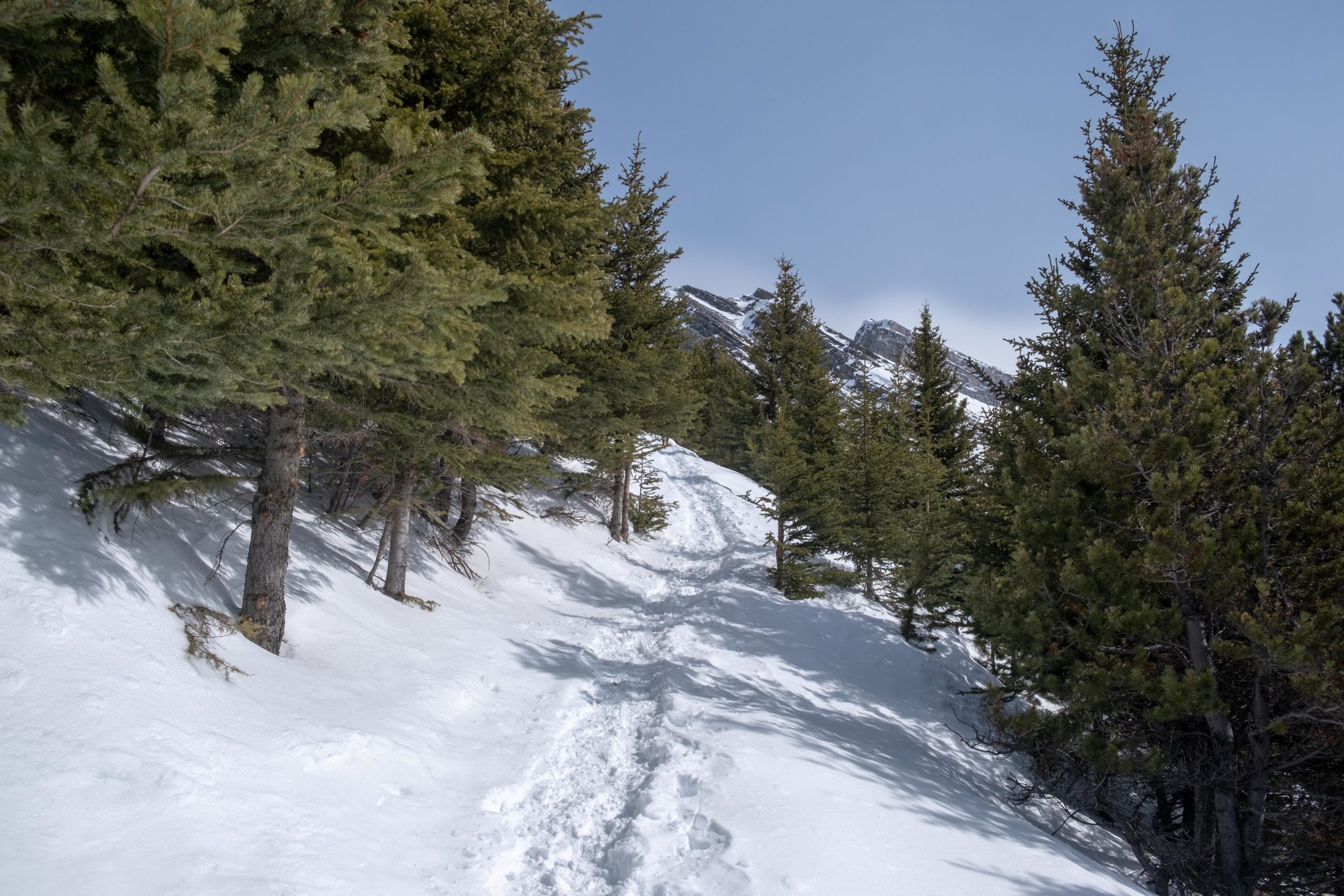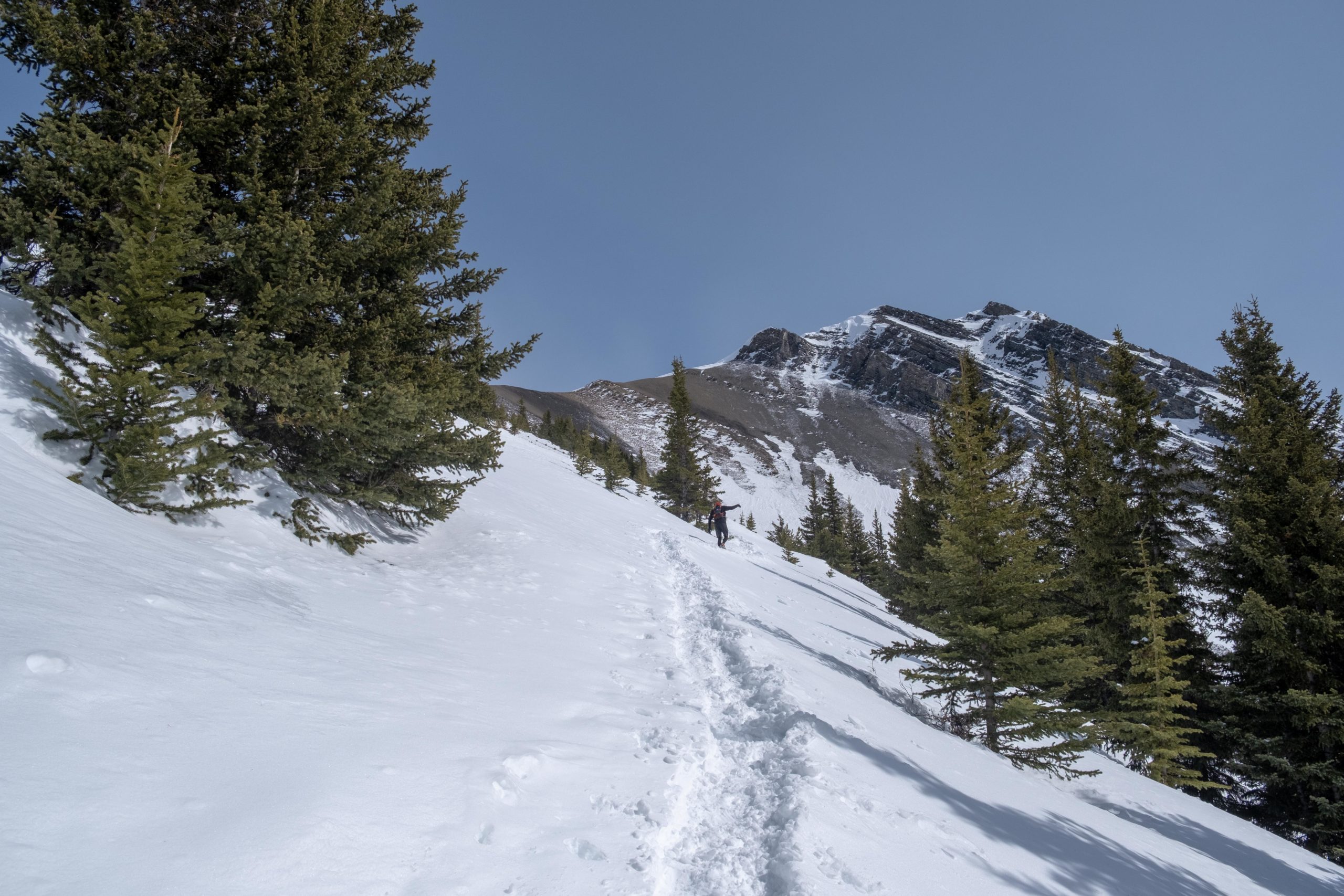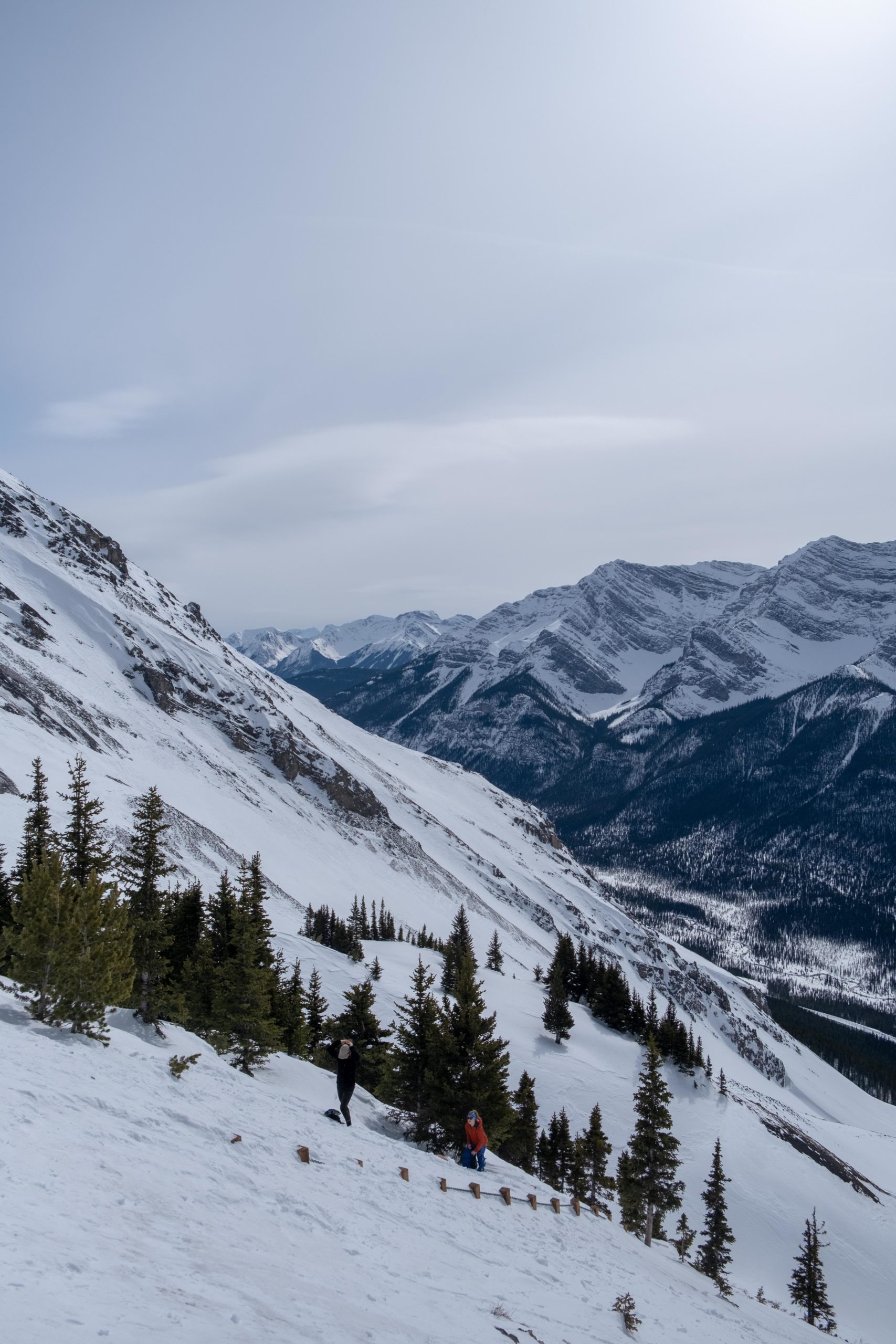 You leave the forest behind from the last of the steps, and the summit is in clear view to the hiker's left. The last bit is almost an easy scramble as there is no clearly defined trail to the summit across the scree and rock saddle. You definitely don't have to use your hands, making Ha Ling a hike, and not a scramble. However, there may be sections where you find using your hands beneficial, depending on your hiking style.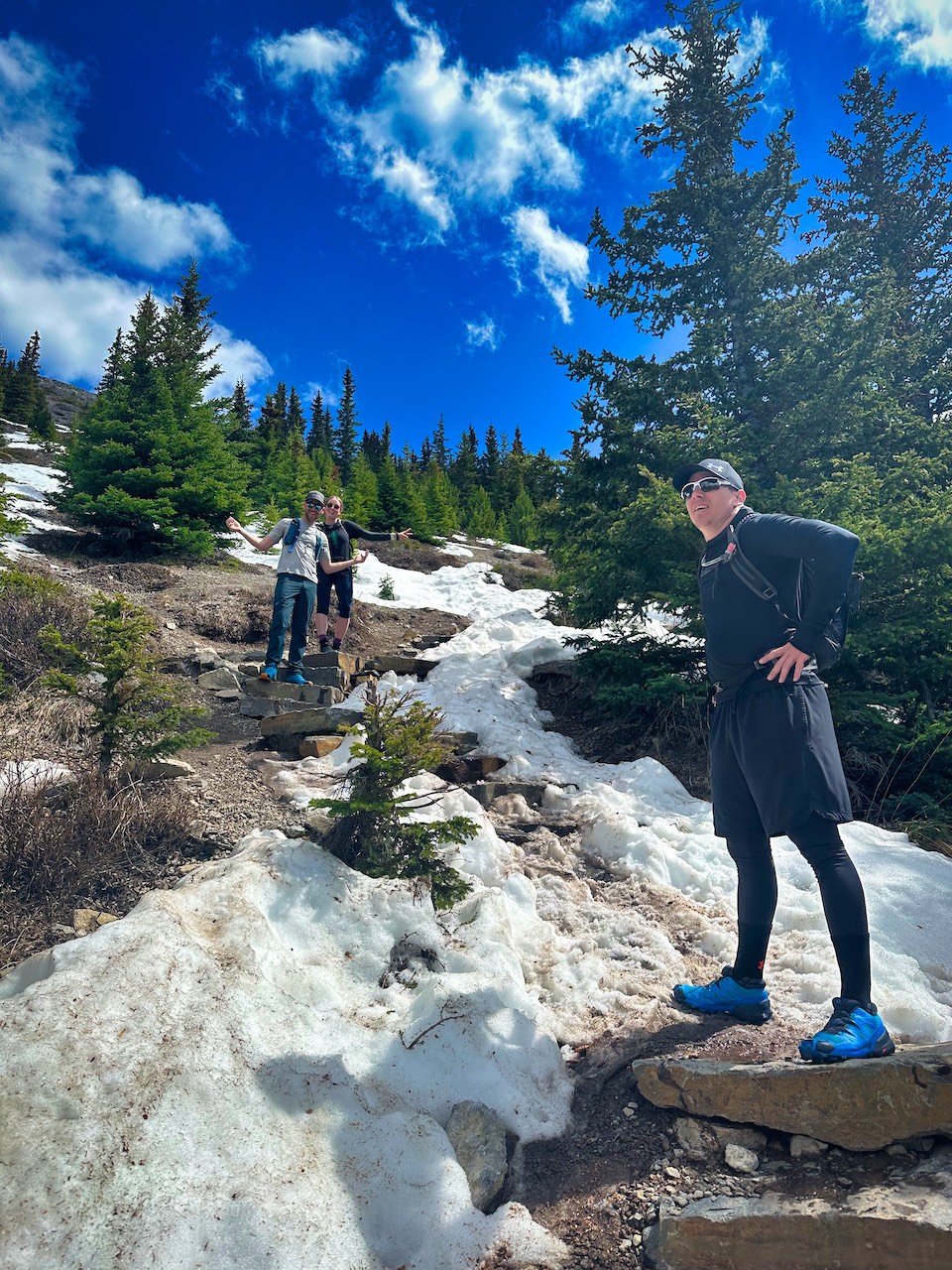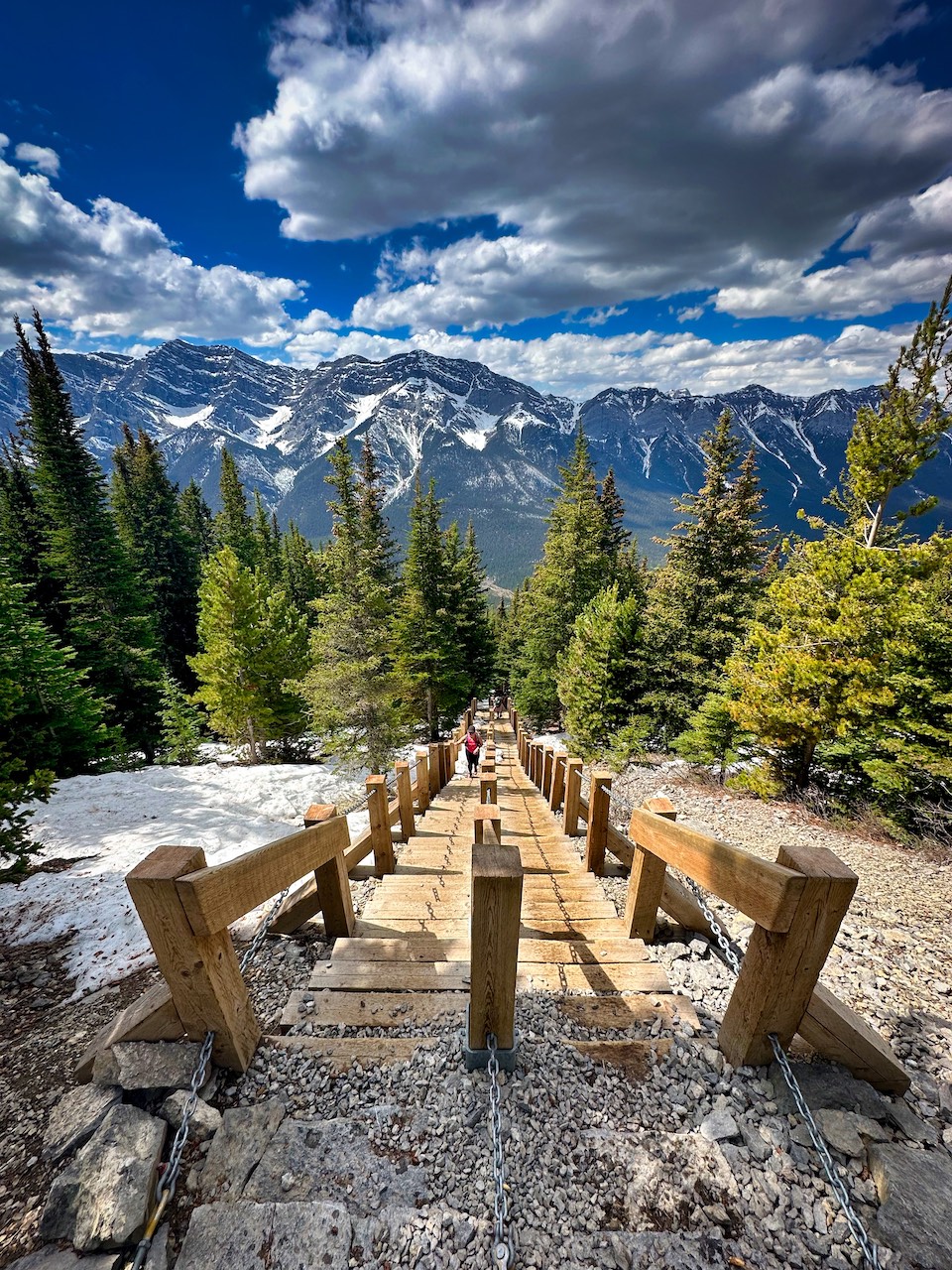 It takes maybe 10-15 minutes to make your way across the rocks, but do take care and watch your step over the rocks. Despite all of the improved safety measures, a hiker still managed to break their ankle the first day of the trail's opening in 2019 and required search and rescue.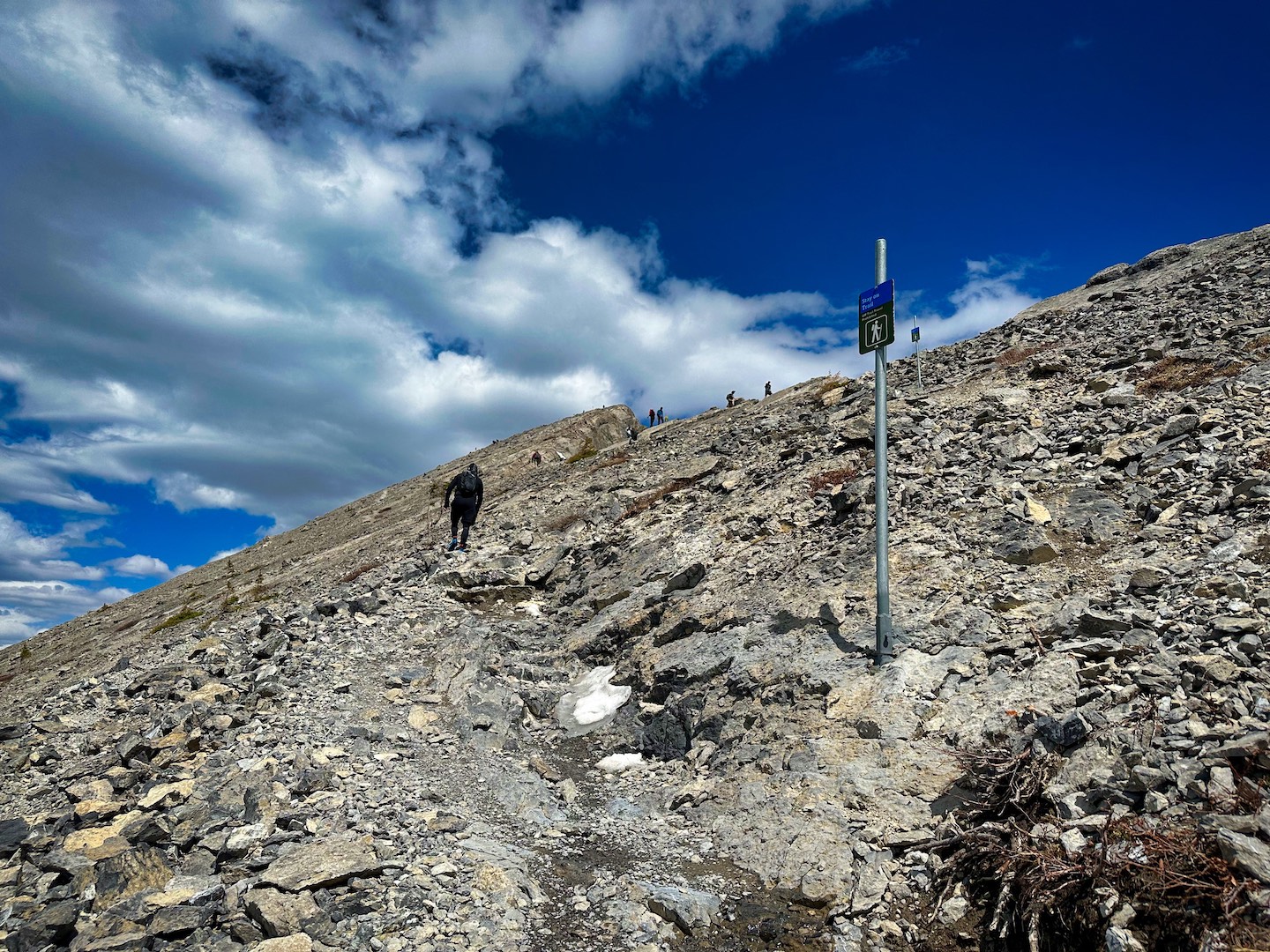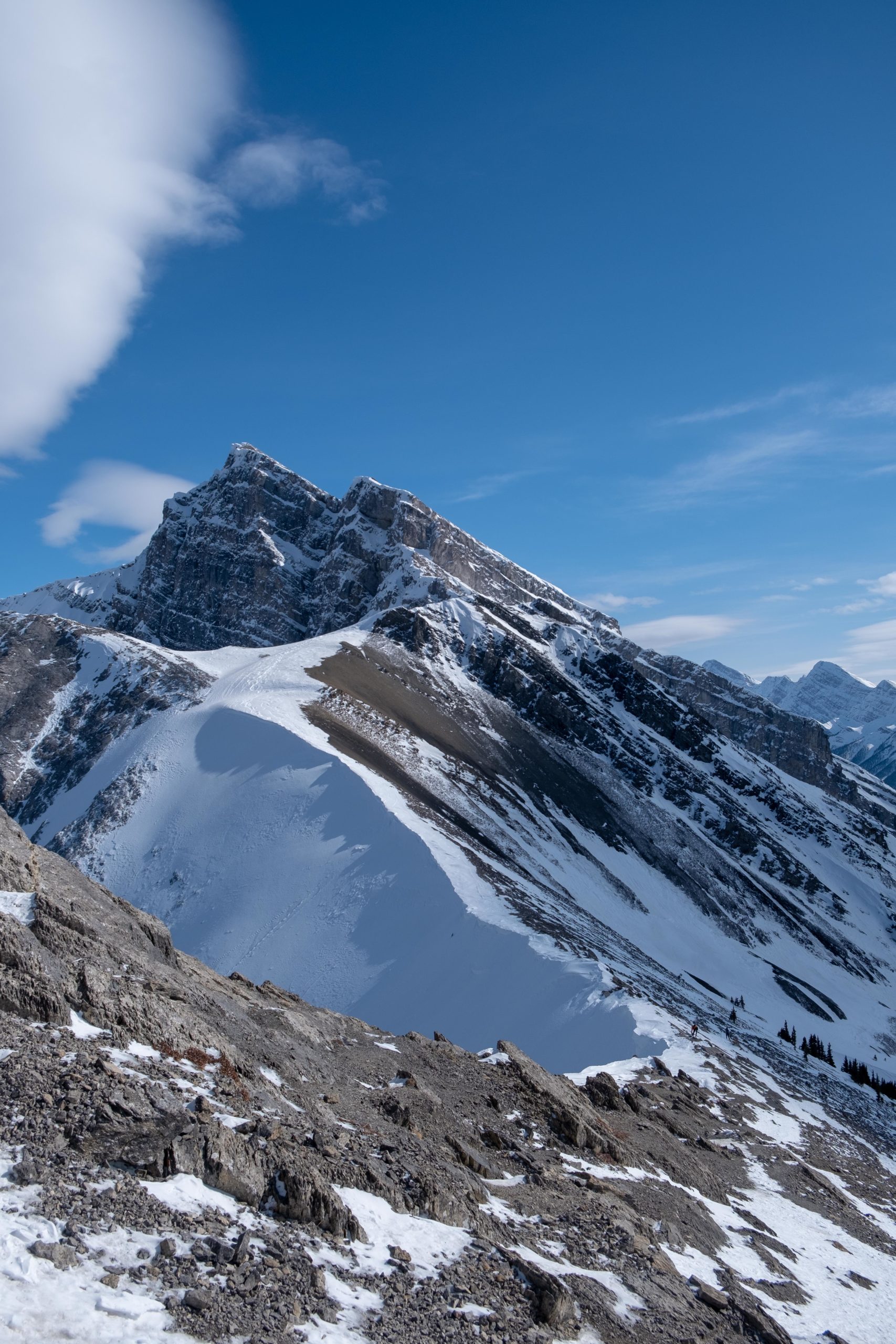 Once on the summit, the views are expansive of the region as you can see up the length of the Bow Valley to the distant Cascade Mountain. The jagged peaks of the Rockies feel innumerable and forested valleys are a sight to be seen.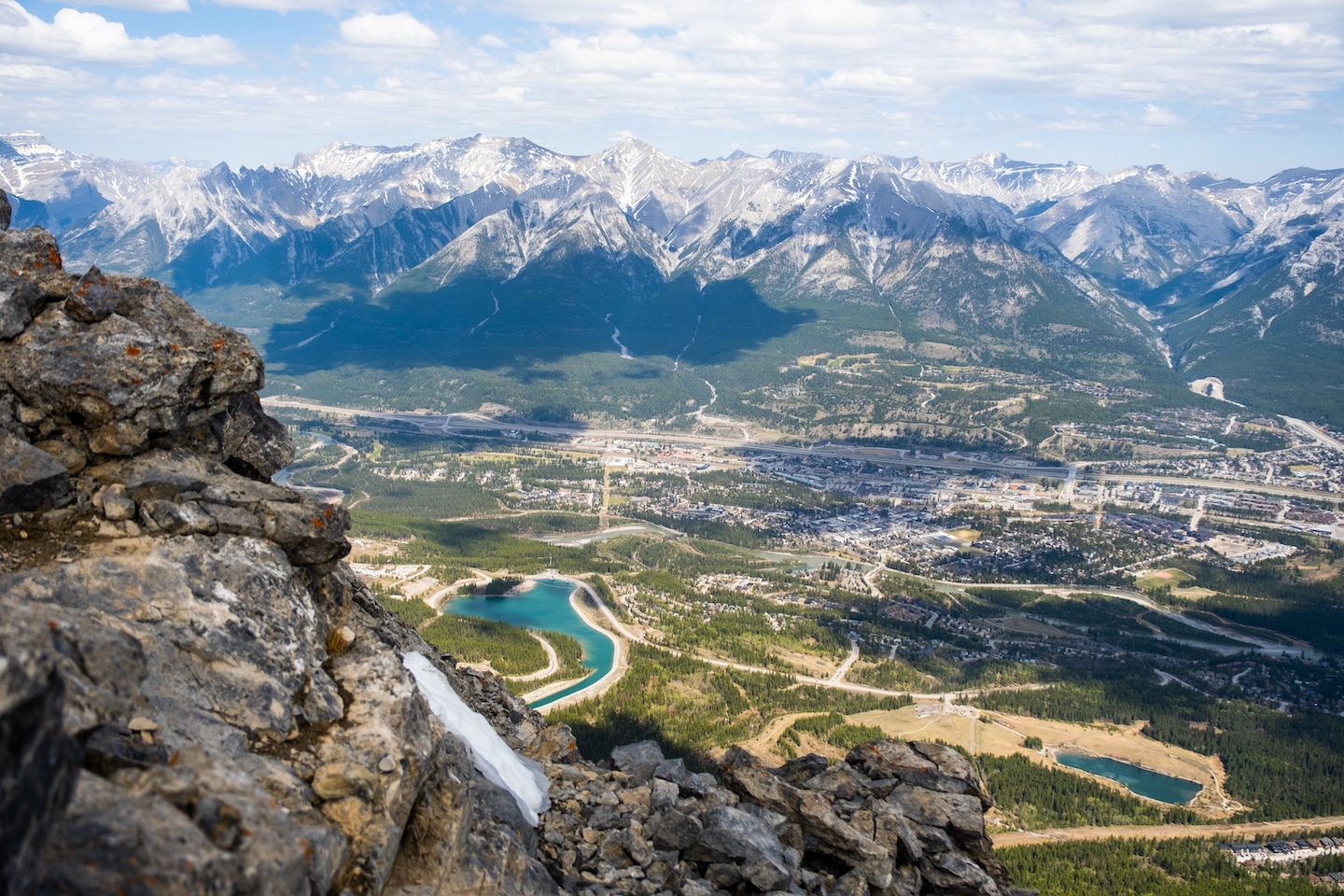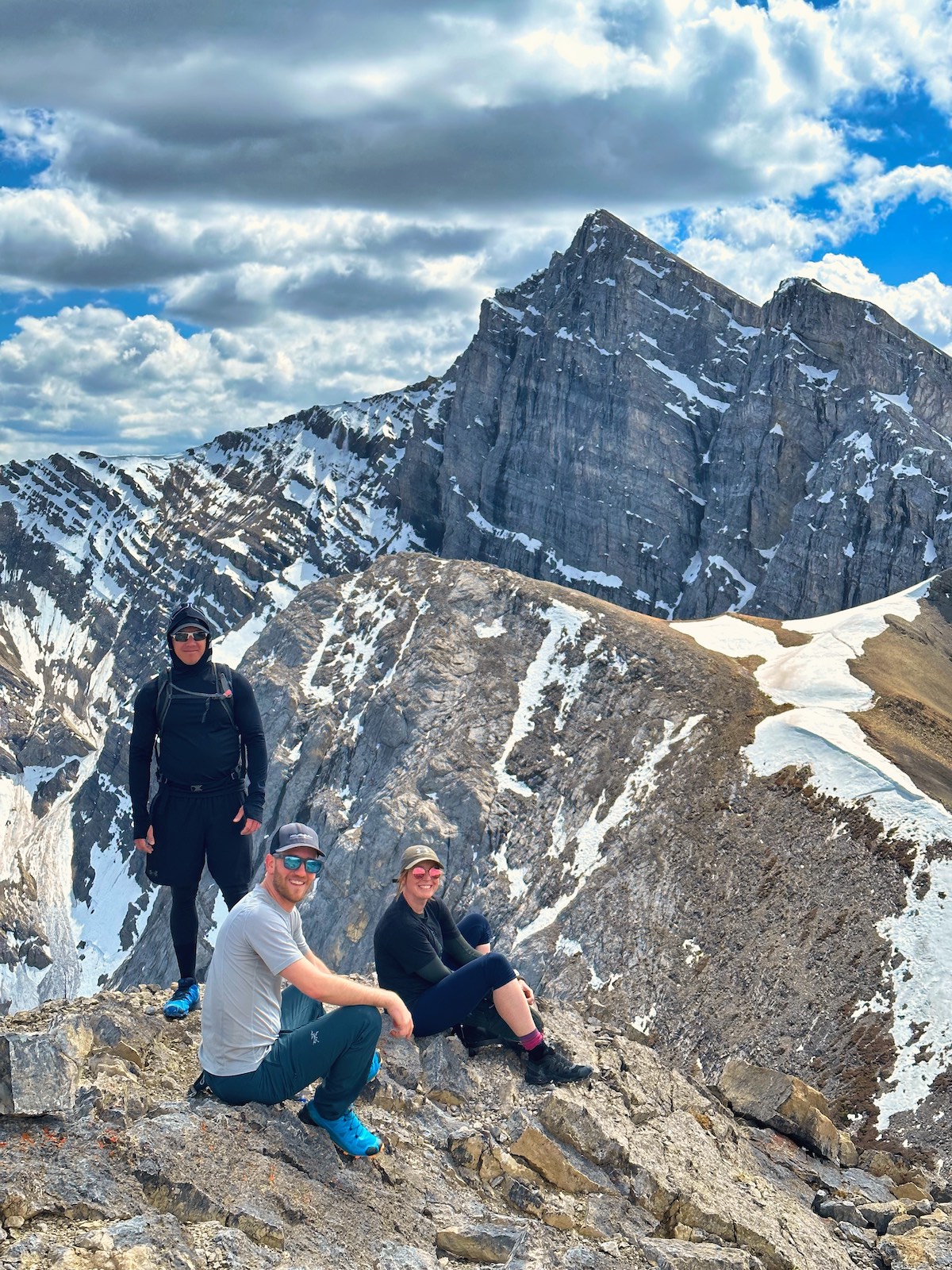 If it's your first peak in the Canadian Rockies, it will take your breath away. Many declare it the best sight they have ever seen. In our opinion, it's just the tip of the iceberg for great Canadian Rockies summits and a great way to become acquainted with hiking/scrambling/mountaineering in this spectacular part of the world.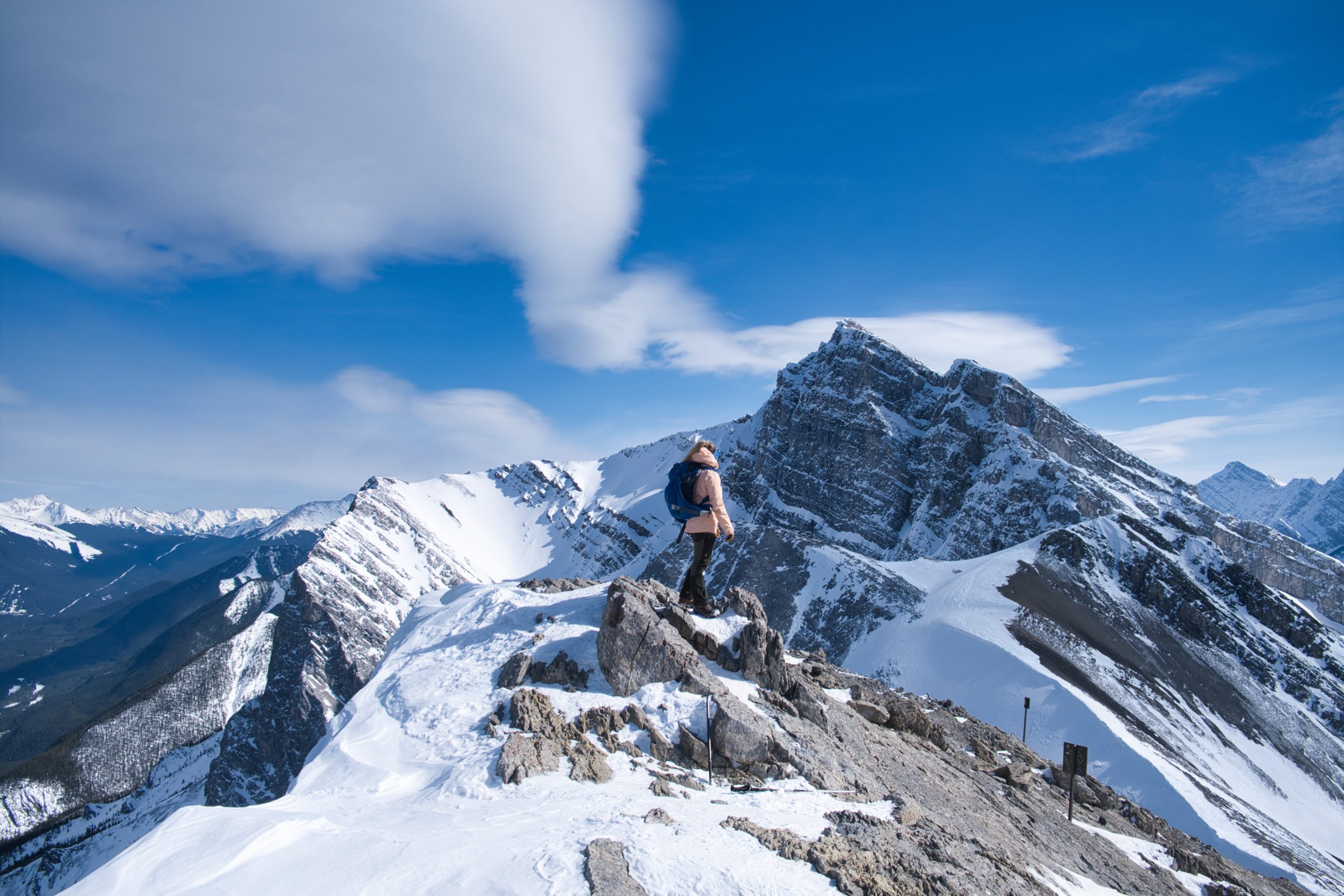 It's often windy on the summit, so be prepared with an extra layer if you plan to spend much time on the top of the summit to enjoy the views.
Also, the hike is an out and back, so you'll need to descend the same way you ascended unless you feel like adding on nearby Miner's Peak for an extra half hour!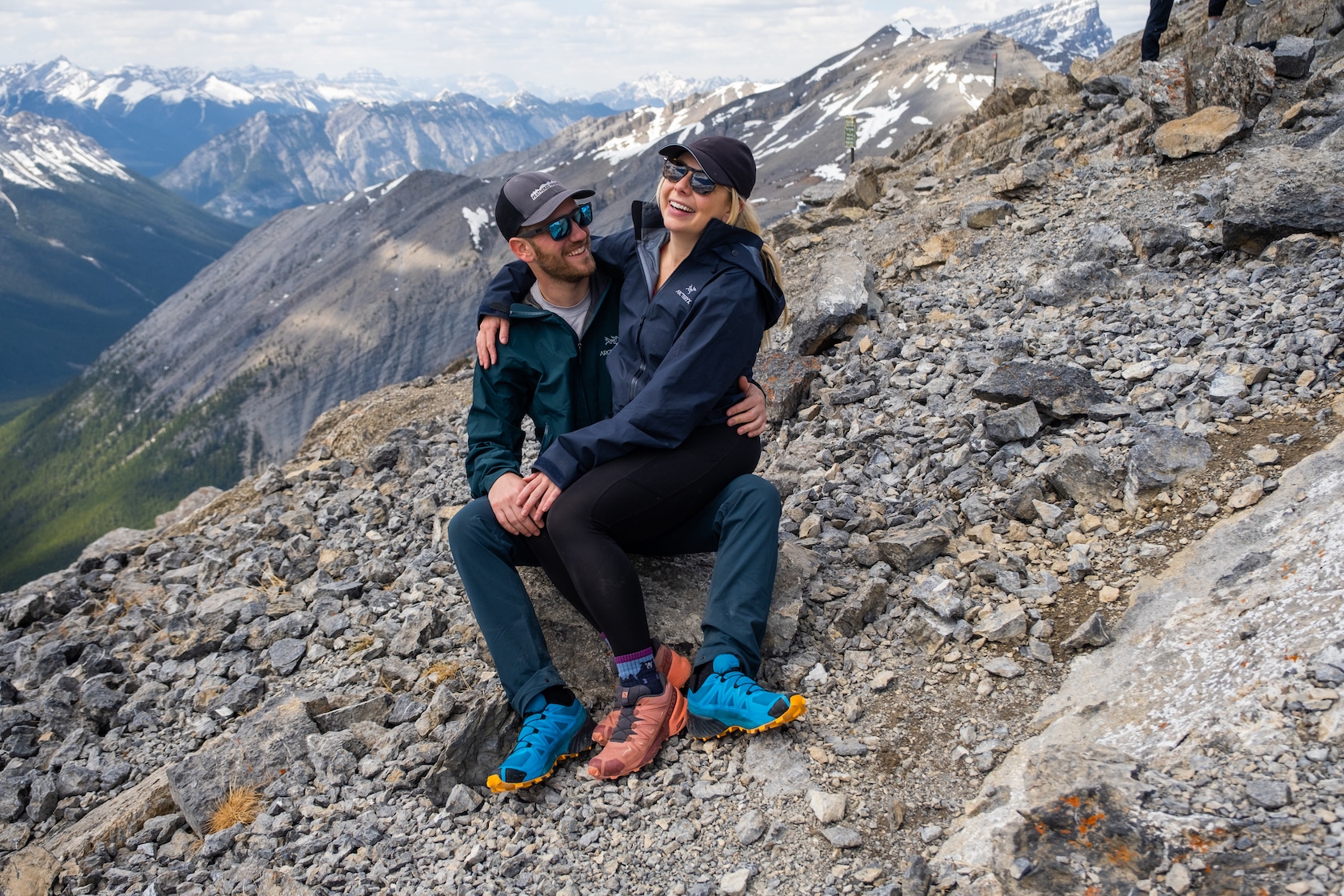 Head back the same way you came, and watch your footing on the way down from the summit as it's steep and there is loose rock. Once past the stairs the descent is easy peasy. We descended from the summit in 45 minutes at a leisurely pace.
---
Tips To Hike Ha Ling Peak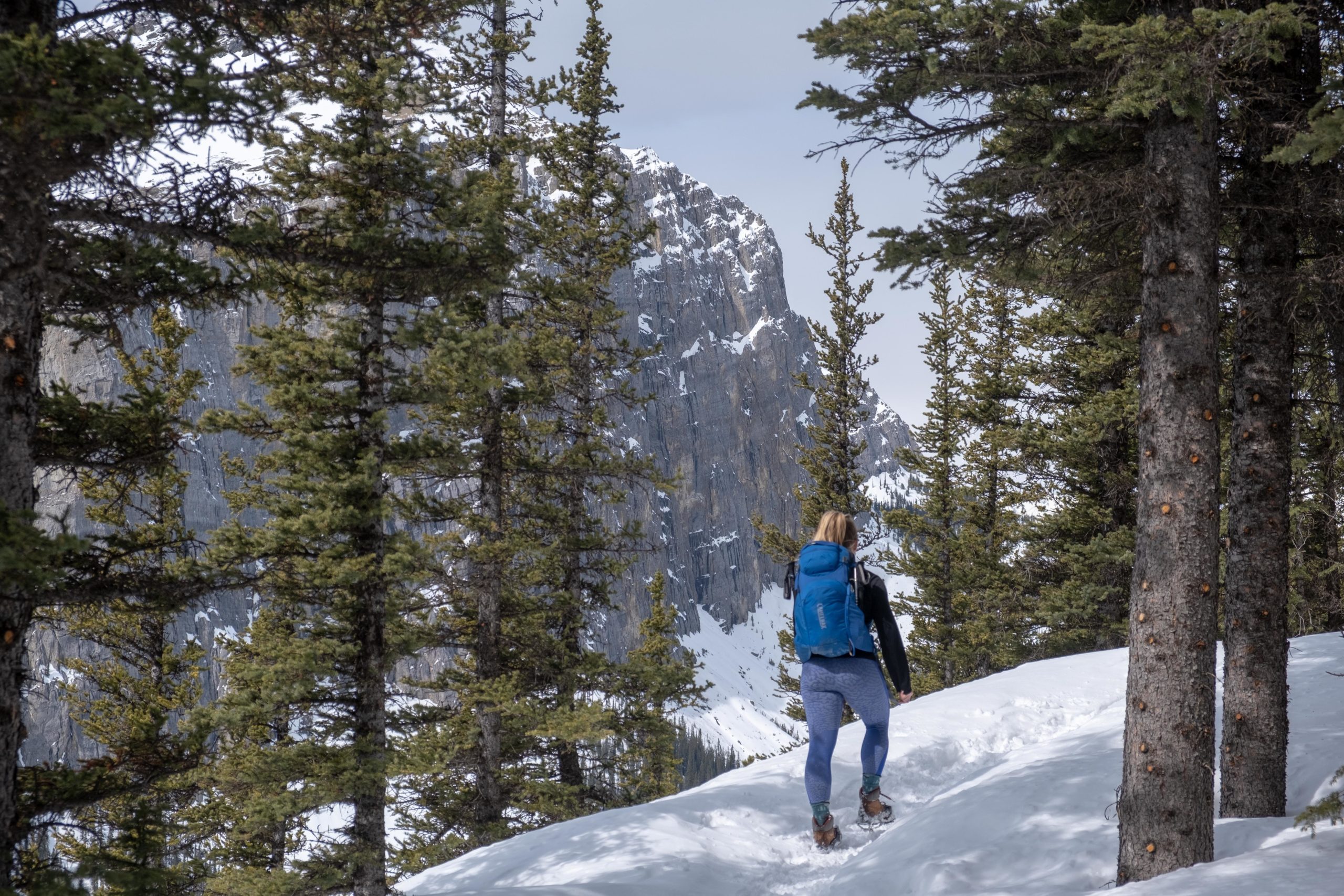 Head to Alberta Parks for the latest notices and trail conditions.
You are in bear country! Be sure to carry bear spray and be bear aware. We have some tips down below about wildlife awareness.
The Goat Creek parking lot is one of the most popular in Kananaskis Country. Arrive early or late on weekends to ensure a parking spot.
If you're climbing Ha Ling Peak in the spring or winter it's a good idea to be aware of avalanche conditions. You can view the report on Avalanche Canada. There are several avalanche paths on that cross the trail up to the summit.
When you're moving in the mountains it is NEVER a good idea to send rocks down the mountain. There are several climbing routes up the rock face of Ha Ling so be mindful to not send a rock down either side.
Dog are allowed on the trail and must be kept on leash at all times.
Bikes are not allowed on the trail. If you'd like to bike in the area the High Rockies Trail and Goat Creek are both very popular and wonderful rides.
There are bathrooms at the Goat Creek parking lot. Since the Ha Ling Peak trail can be very busy it may be difficult to use the bathroom on the trail during busy periods.
Since you're directly over Canmore, the hike has cell phone service for the majority of the hike.
Even in the summer it can be very cold and windy. We recommend you pack layers for any hike. It also never hurts to have a toque and gloves as they're lightweight and add a ton of warmth.
A summit beer or treat is never a bad idea as a reward for when you reach the top!
---
Gear We Recommend for Hiking in the Canadian Rockies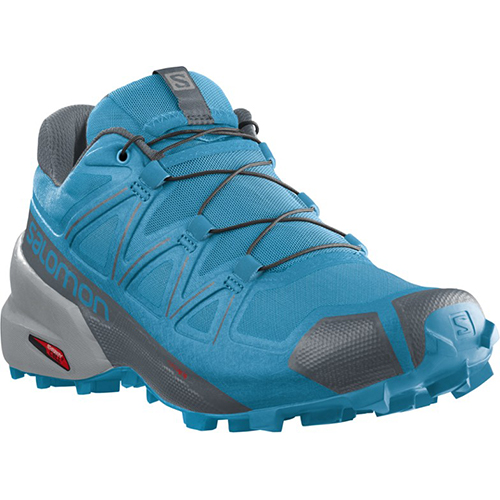 The vast majority of hikes and easy scrambles in the Rockies, you'll find us in our trusty Salomon Speedcross.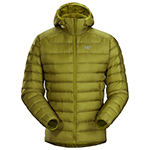 Arc'teryx Cerium is our pick for the best down jacket. It's incredibly light, and we bring it on almost every hike in the Rockies.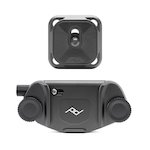 This nifty clip from Peak Design secures a camera to my backpack strap for easy reach. No more digging in the backpack!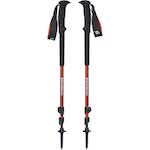 A pair of durable and lightweight hiking poles are a great asset on the hiking trail.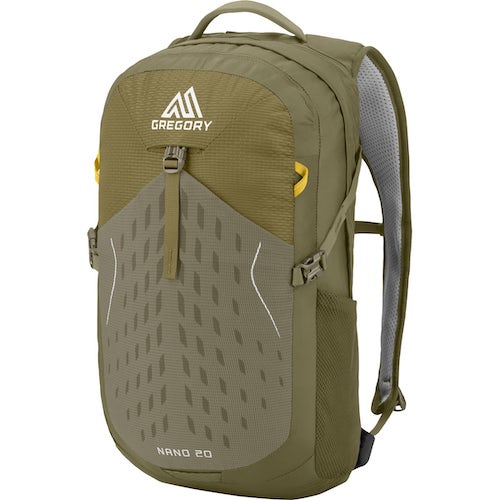 20L feels like the ideal size for quick hikes and scrambles. We love the Nano from Gregory with a hydration reservoir.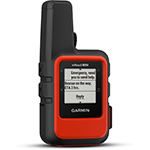 There is not much cell service in the Canadian Rockies. In case of emergencies, we carry an emergency beacon with GPS.
---
Parking For Ha Ling Peak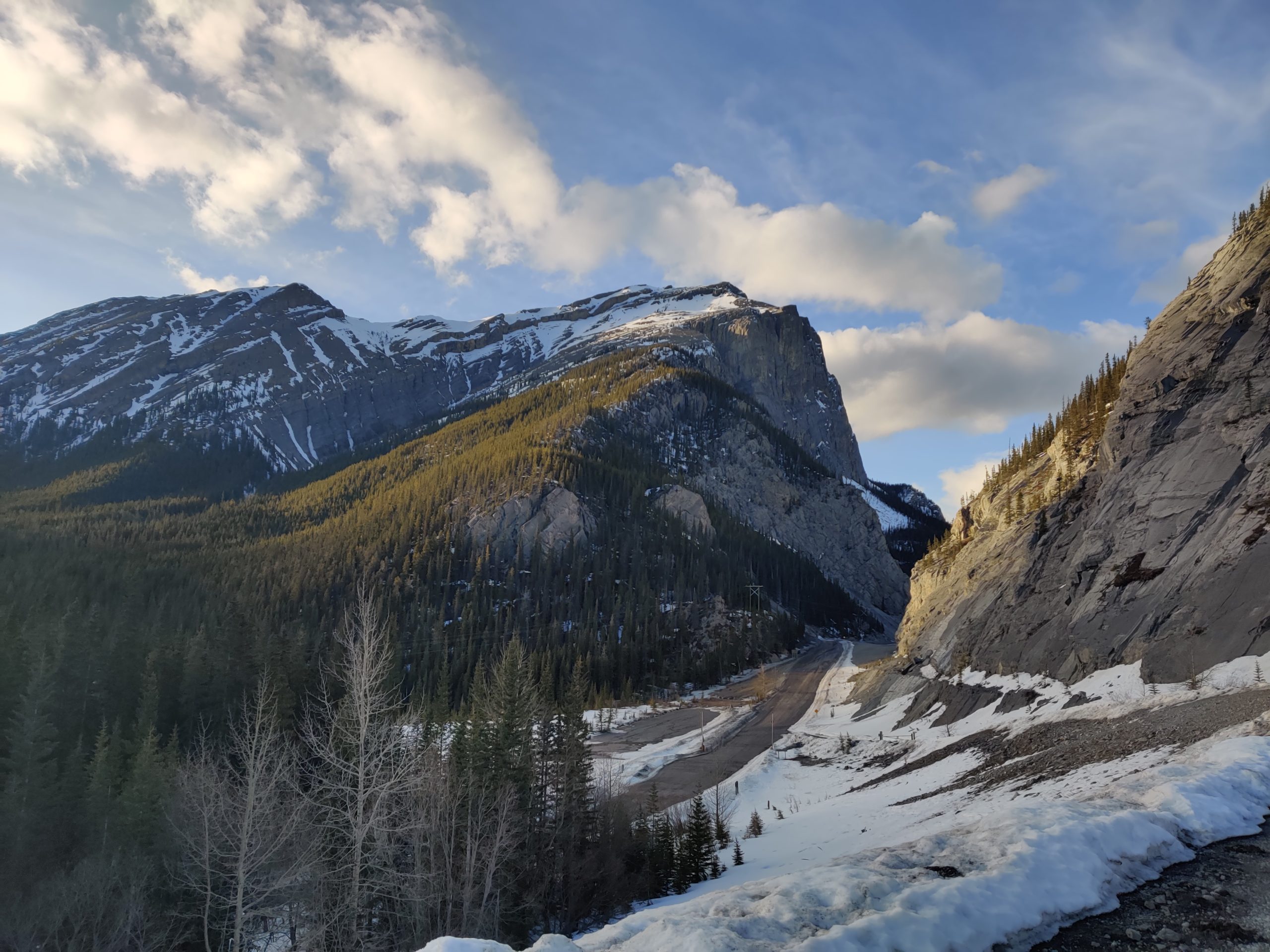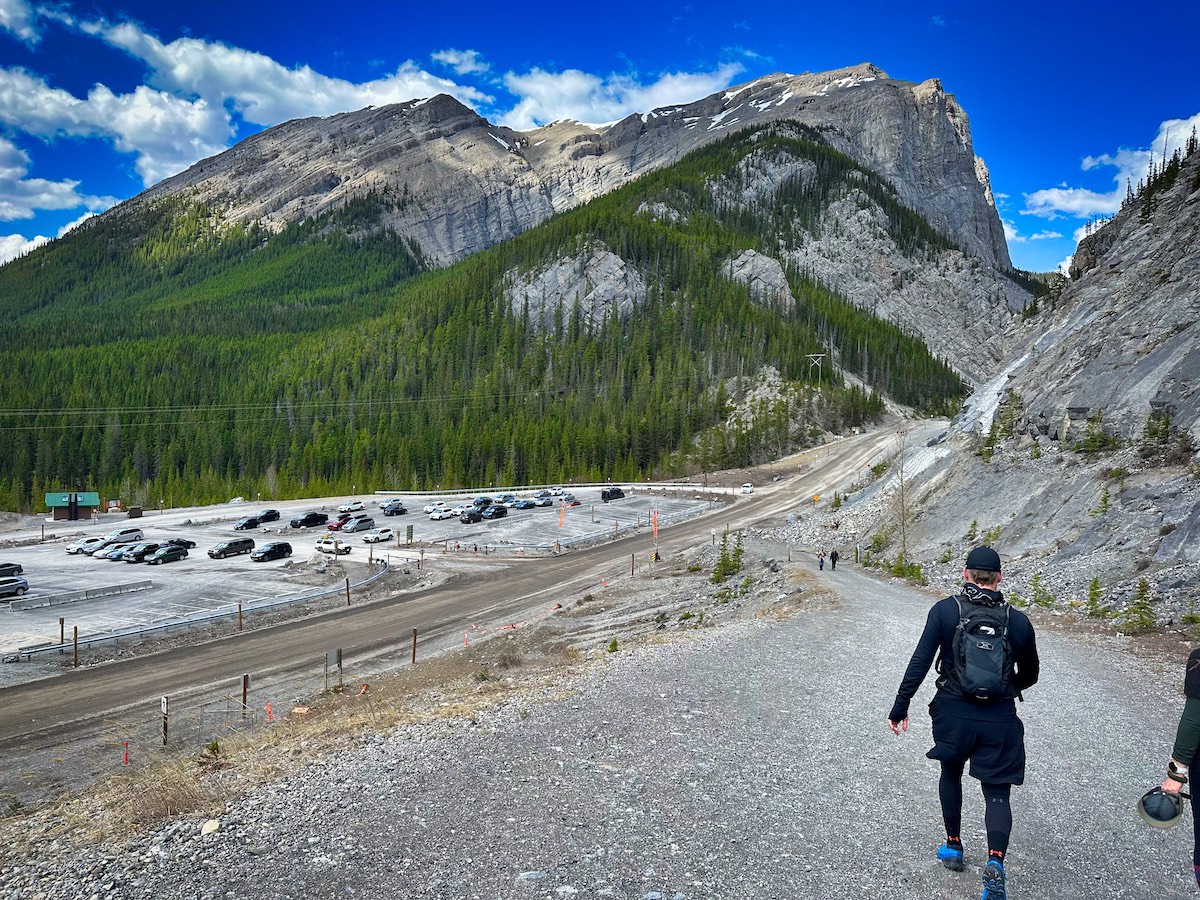 Parking for Ha Ling Peak is at the Goat Creek Day Area. It's pretty common for the parking lot to fill up as it's a very popular hike.
If that is the case, you can park further down along the road near Whiteman's Pond if there are spaces, or just go for another hike in Kananaskis Country. For hikers, our personal favorite is Tent Ridge.
---
When Can You Hike Ha Ling Peak?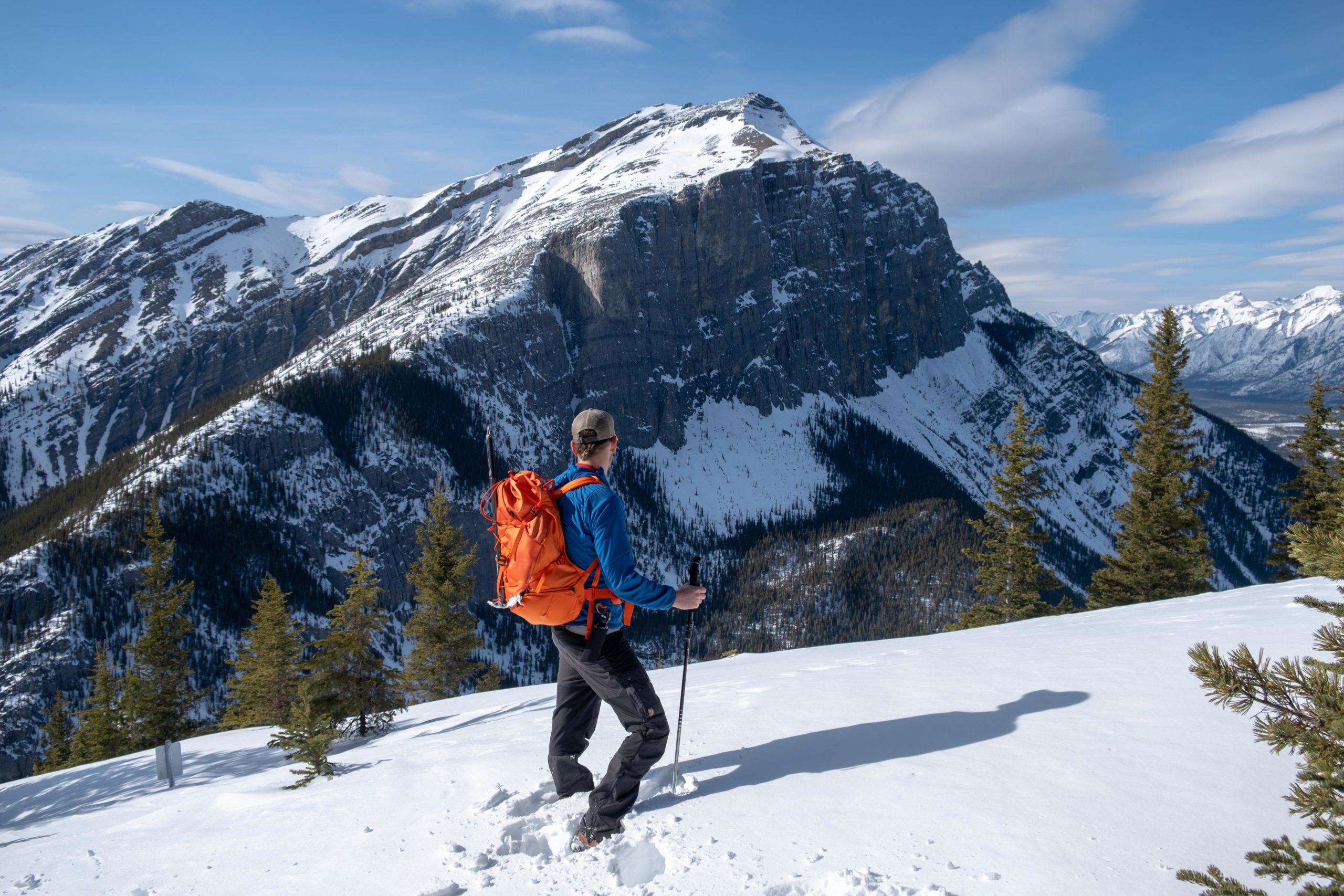 In some ways, Ha Ling Peak is a year-round objective. Just about every week of the year, someone or some group clambers up to the top of the peak. That being said, it does cross a couple avalanche paths.
So if you choose to hike/snowshoe it in winter/spring conditions, you should be aware of avalanche conditions and the forecast.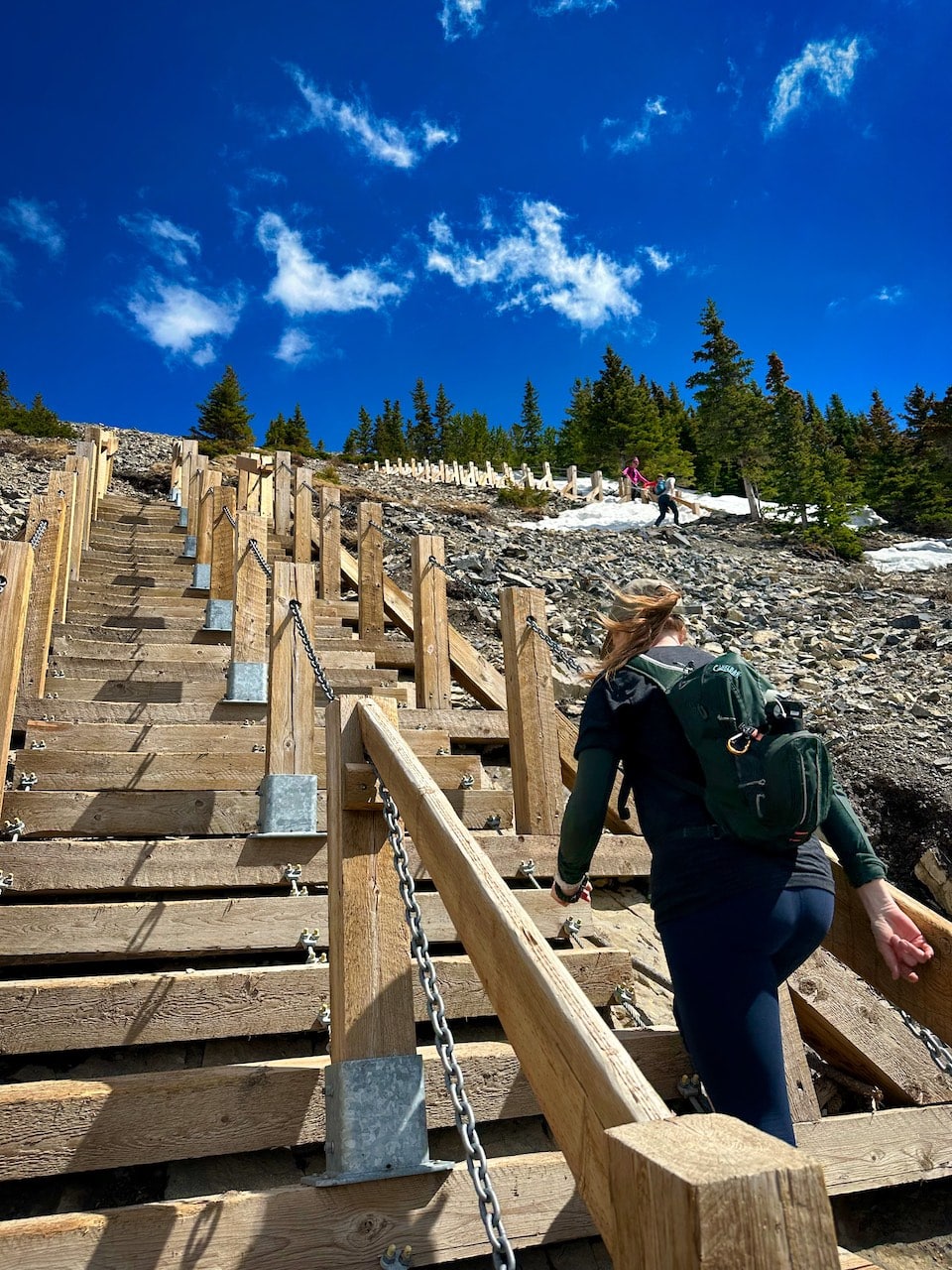 The good news is the elevation and sun exposure melt the snow much faster on Ha Ling than many other trails. It's typically a good early season objective, but be prepared to deal with a little ice, snow, or mud. If you have them, microspikes are a huge help. I even found my ice ax to be useful for the top section in the winter. However, it's not needed.
Summer is the ideal time to hike up Ha Ling Peak; however, you'll find a hectic trail so we recommend an Alpine start or a late afternoon start. The typical summer day sees over a thousand hikers! Making it one of the most frequented trails in all the Alberta Parks.
---
Ha Ling Peak Map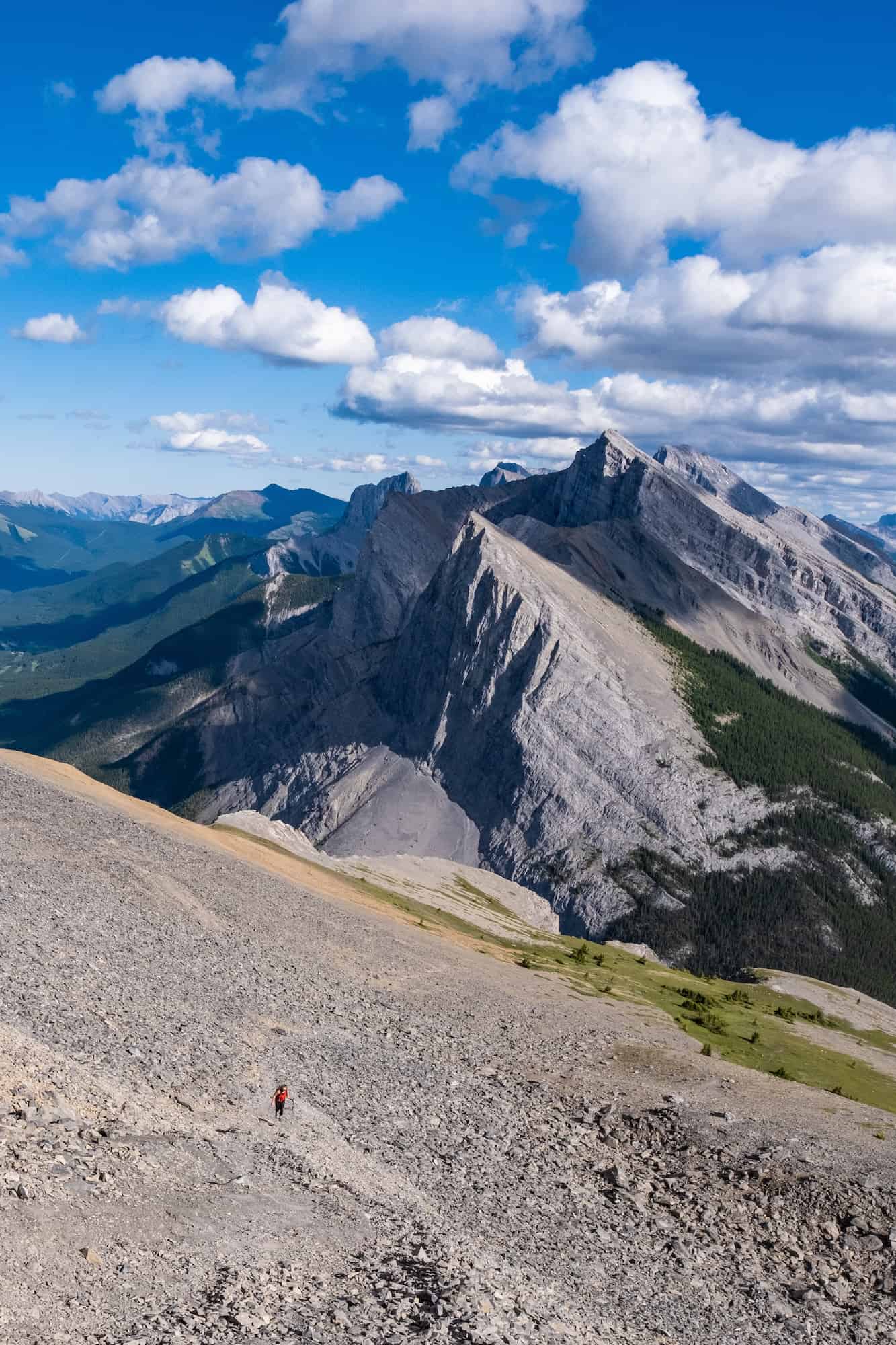 If you'd like a paper map of Ha Ling Peak and the surrounding area, you can check out these maps: "Canmore and Kananaskis Village" and "Banff & Mount Assiniboine."
Alternatively, you can use the Alltrails app to download a map of the route up to Ha Ling Peak. If you want to learn more about scambles in the Rockies and Ha Ling Peak, check out the bible of scambles, Alan Kane's Scrambles in the Canadian Rockies.
---
How Long Does it Take To Hike Ha Ling Peak?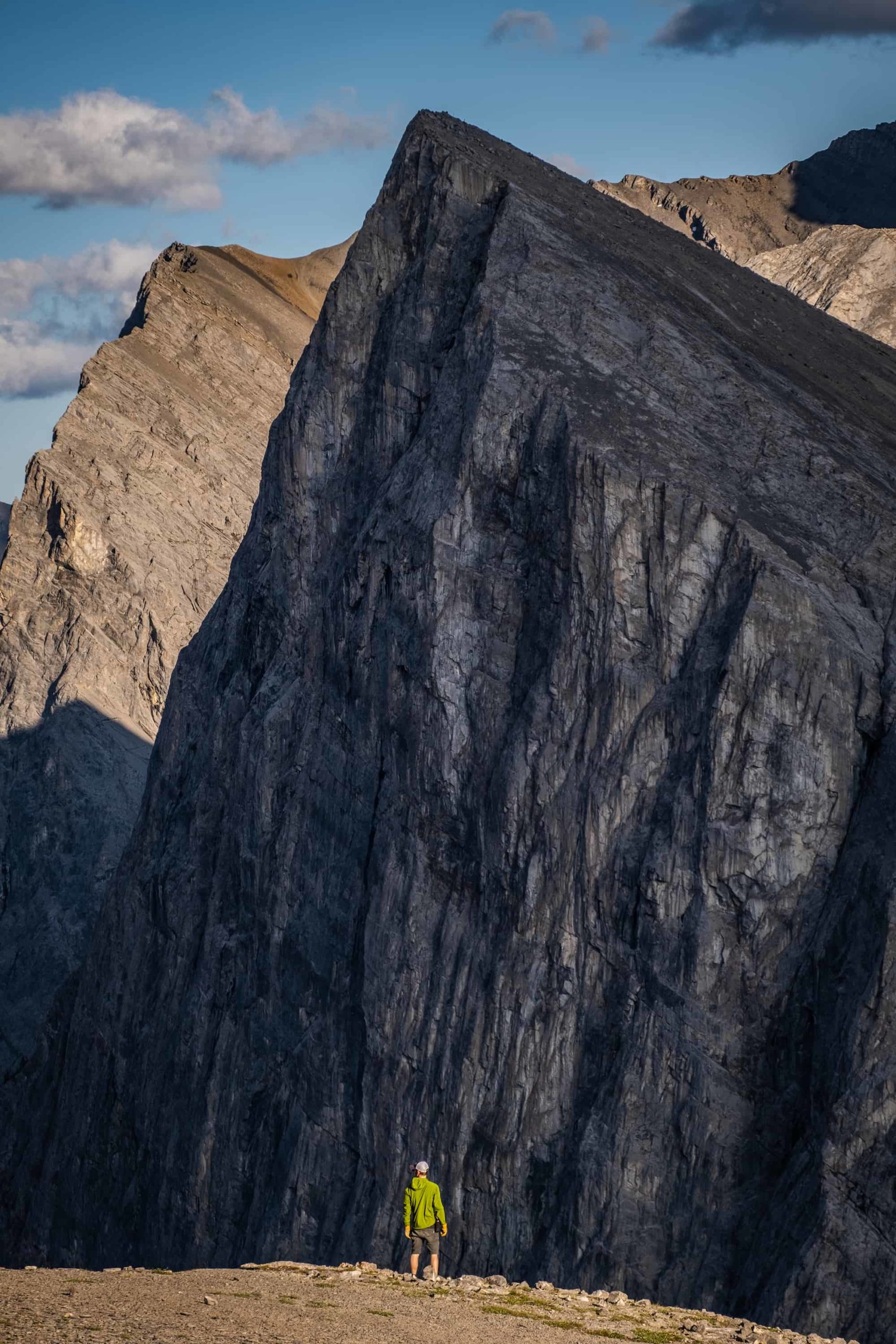 Ha Ling Peak is a short and sweet summit that won't take up the whole day on a hike. This makes it ideal for visitors to the area who don't want to spend their whole day on the trail.
Average times on the hike are between 3 and 5 hours. Of course, it's entirely possible to spend longer on the trail, while anything shorter requires some trail running.
We've hiked Ha Ling a number of times. On our most recent journey we were motoring along on the way up and made it to the summit in 1.5 hours, and it took our group 55 minutes to descend, in addition we had a 30 minute summit stop.
---
How Hard is it to Hike Ha Ling Peak?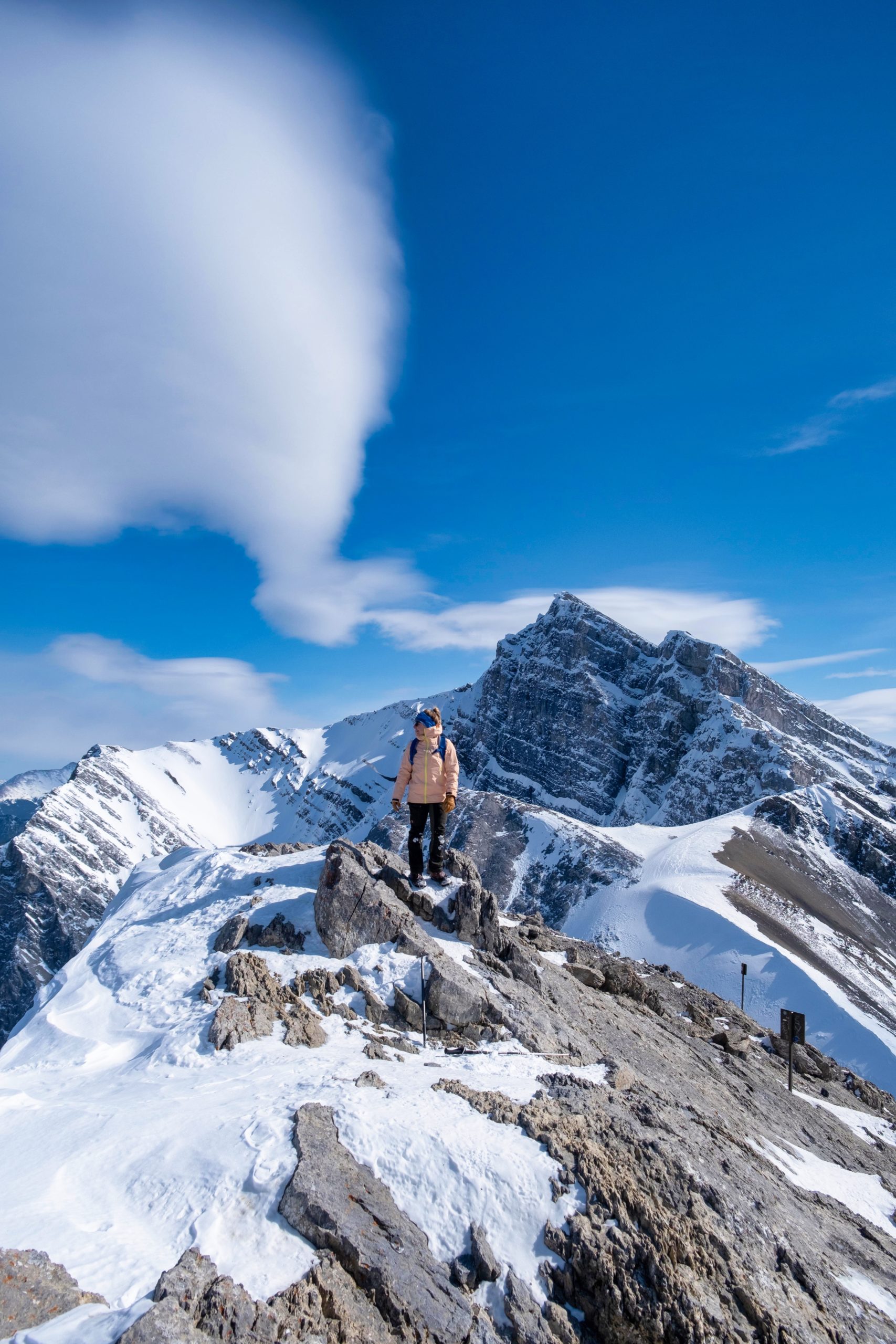 The hike is steep and constant, so be prepared for a workout on your way to the peak. From the parking lot, you gain about 750 meters in 3.6 km. The trail is physically difficult, but it contains no technical difficulties. It's tough to be considered a scramble to the summit, and with the recent trail improvements, the hike is much easier.
Make no mistake, it is steep as the trail starts at 1,660 meters and climbs to the summit of Ha Ling Peak at 2,408 meters. On average, you'll gain more than 200 meters every kilometer.
---
Should Dogs & Kids Hike Ha Ling Peak?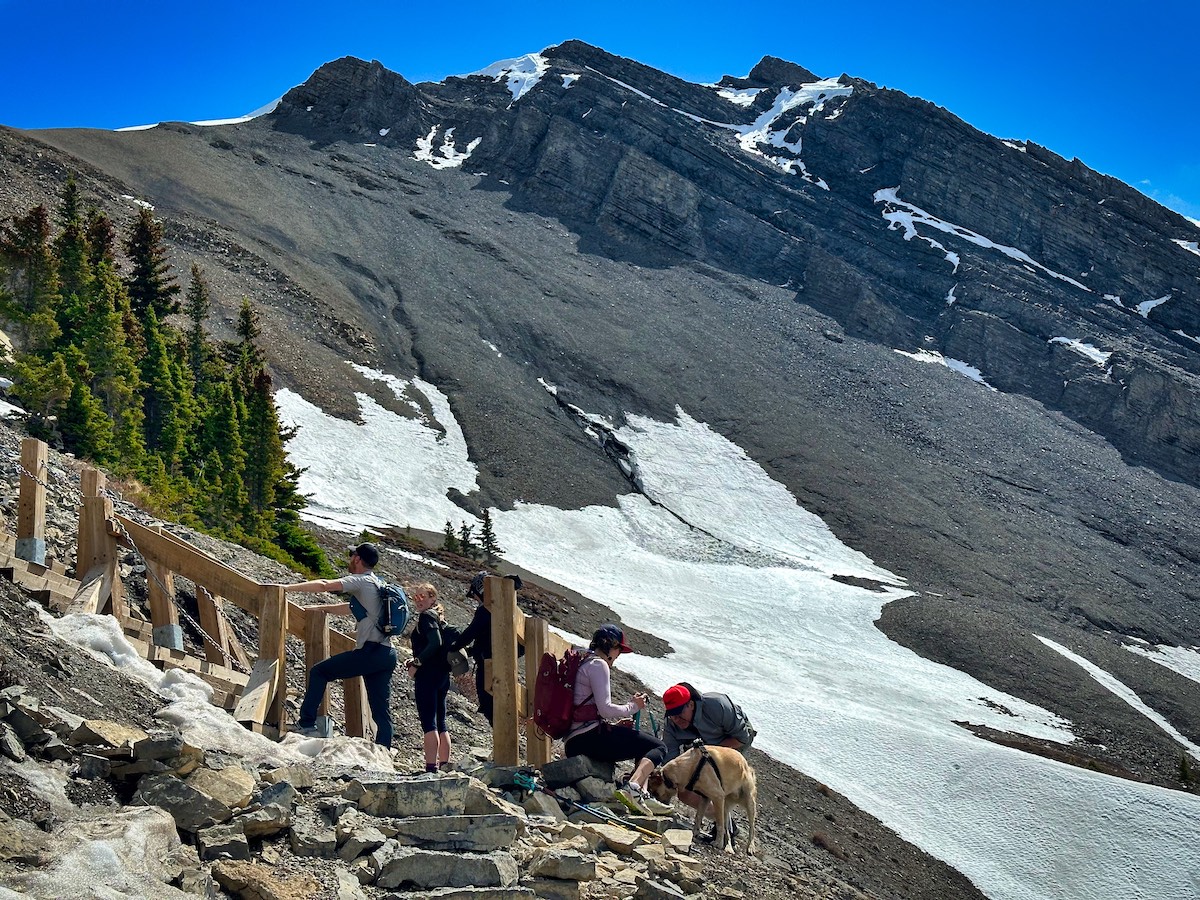 Both dogs and experienced kids should be able to handle Ha Ling Peak. Every child and dog is different, so you should assess their physical capability. The hike gains 200 meters every kilometer, so it is a physical challenge, though we saw plenty of doggos on the trail and even a few young children.
Additionally, the saddle and summit are exposed to large cliffs, so they need to be well-behaved and obedient.
Please keep your dog on a leash as there are bears and even cougars around. It's the law and can be detrimental to other hikers, the dog, and wildlife. Two years ago, a negligent hiker let their dog off-leash, which resulted in their animal being eaten by a cougar. Alberta Parks was then forced to euthanize the cougar due to predatory behavior displayed to dogs which the animal then viewed as prey. Don't be that person.
---
History of Ha Ling (Chinaman's Peak)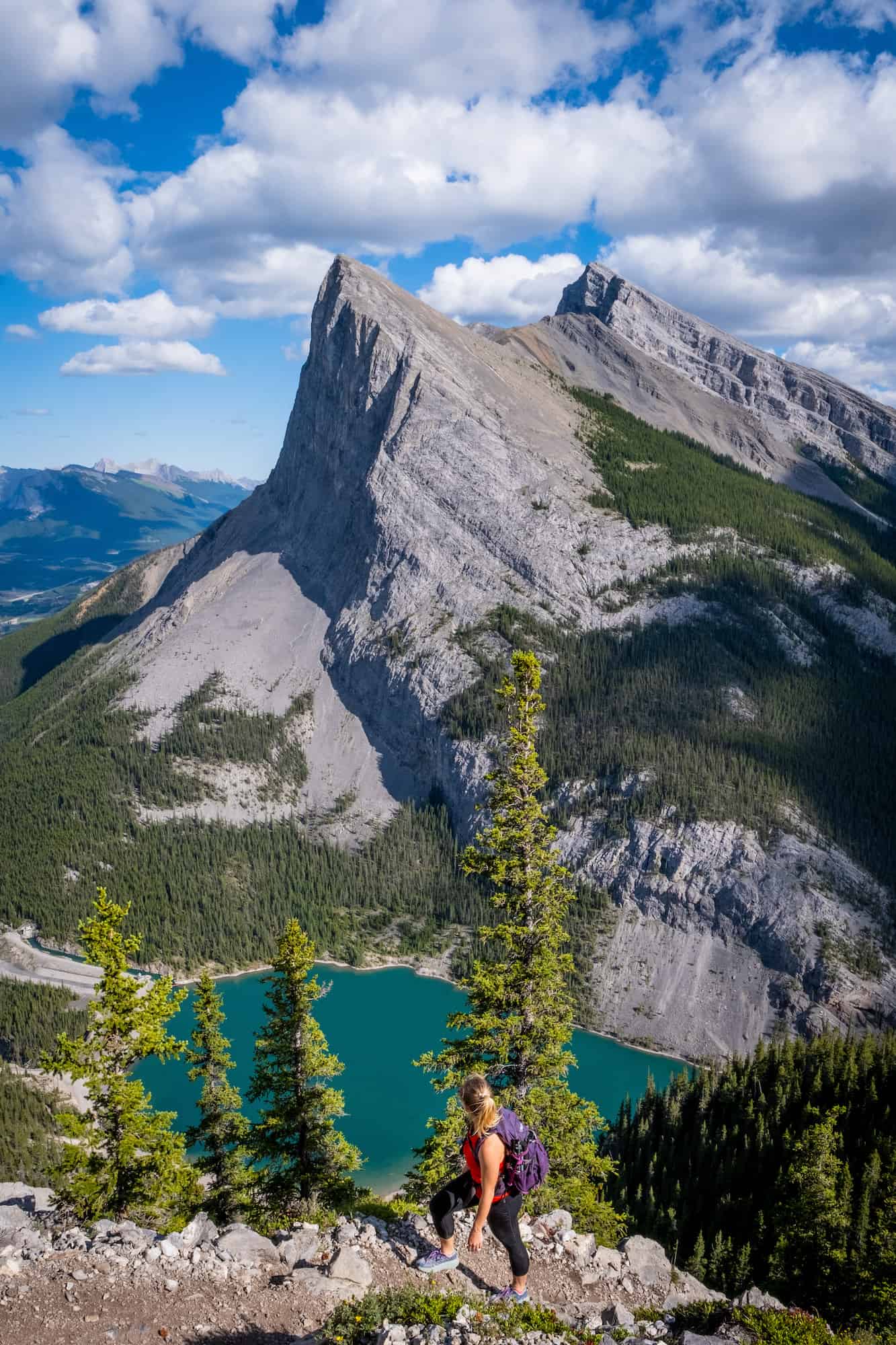 The name Ha Ling Peak certainly stands out in the Canadian Rockies. Naturally, with a name like that, there is a story to the origin. Back in 1896, a Chinese cook working for the Canadian Pacific Railroad Company was bet $50 he could make it to the summit of the nearby mountain in under 10 hours.
To everyone's surprise, he not only succeeded but, after setting out in the morning, was back in time for lunch. After the feat, the peak was referred to as Chinaman's Peak until 1980, when it officially received the name. Chinaman's Peak did not last long as in 1997, the name was changed to Ha Ling Peak to be less derogatory.
---
Wildlife Awareness on The Hike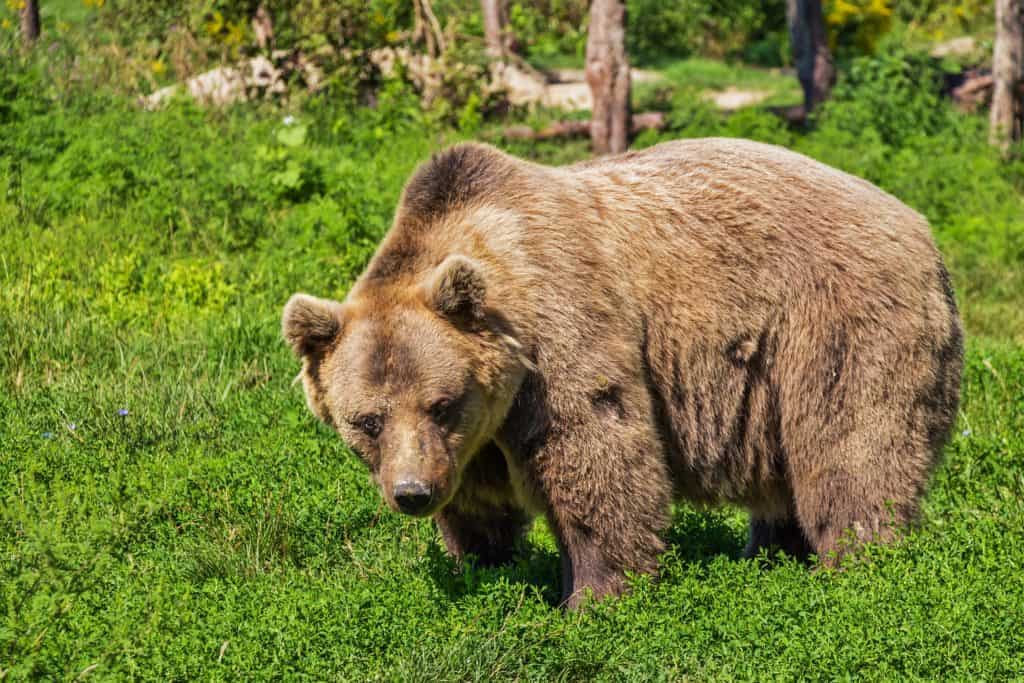 If you're on any hikes in Kananaskis, you should practice proper wildlife awareness. There are frequent sightings of black bears, grizzly bears, moose, coyotes, and cougars in the region. They are all a potential threat to humans, and we should reduce our impact on their natural lives.
Before any hike or walk-in the Canadian Rockies, you need to have bear spray. Remember that the bear spray is worthless if it's in your pack, you'll need to be able to grab this in two seconds or less in an emergency. We wear our bear sprays on our hips.
The likeliness of seeing wildlife on this trail is high, though it is very busy, so that deters wildlife a bit. It is a heavily trafficked trail, but bear sightings have occurred. The meadow and valley is prime grizzly habitat, and the trail has been closed in the past due to bear activity.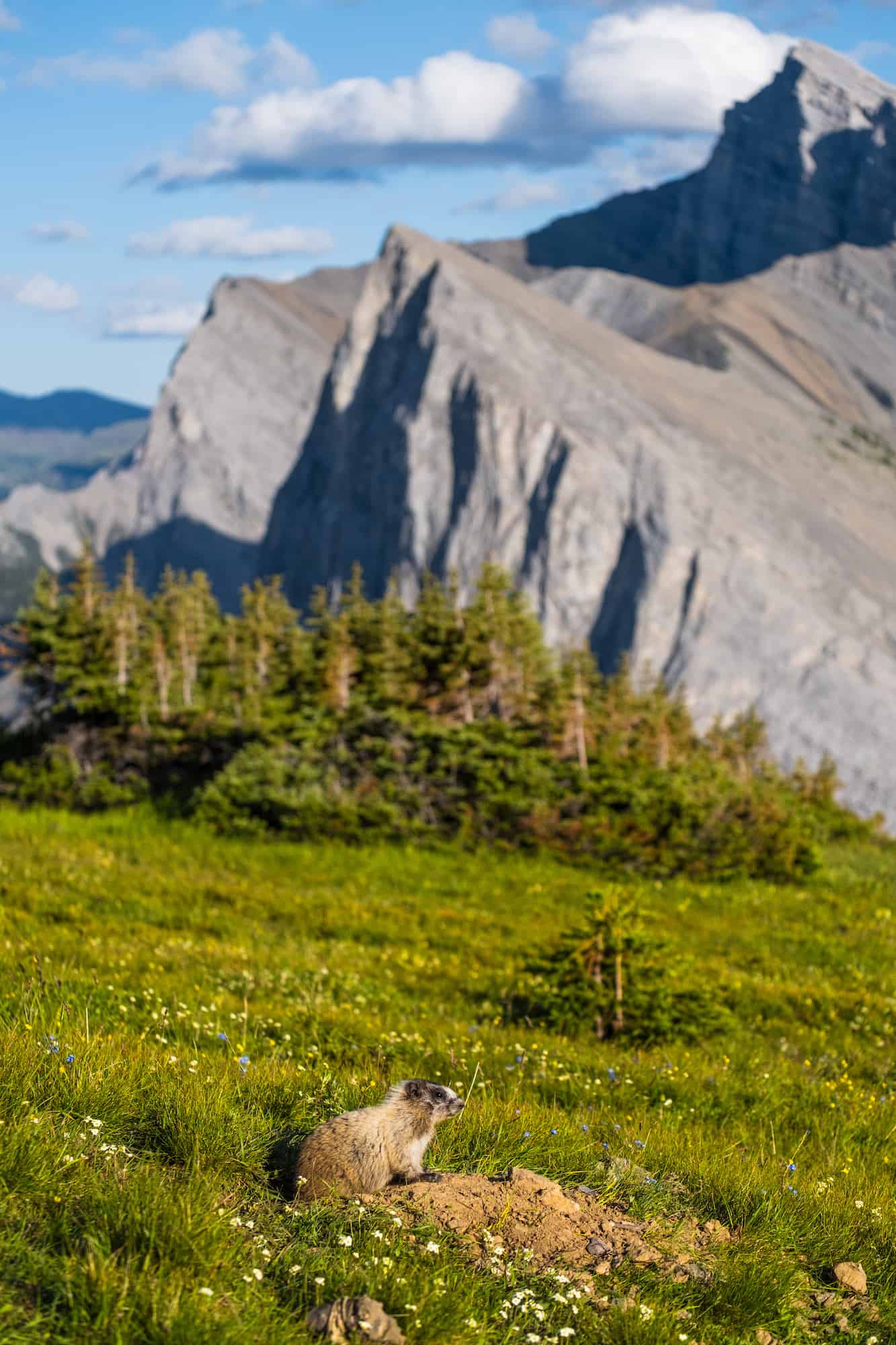 When you're on the trail, make noise by banging hiking poles, talking, whistling, clapping, or singing. This is particularly important around blind bends and corners. You're through the deep woods during these times, and it's prime time to sneak up on a bear. Once you're at the summit, you're safer as you can see wildlife from afar, but still, don't let your guard down and keep the bear spray on you just in case.
As always, while hiking, you need to stay alert, travel in a group, mind children and pets, and finally carrying bear spray and knowing how to use it. If you've come to the park without bear spray, Valhalla Pure Outfitters in town sells spray and holders with employees who will demonstrate how to use them properly.
Besides bears, it's common to see hoary marmots and pika. We asked a marmot for directions, but they only gave us a whistle.
12 Bear Safety Tips • How To Hike In Bear Country
---
Advice on Hikes in the Canadian Rockies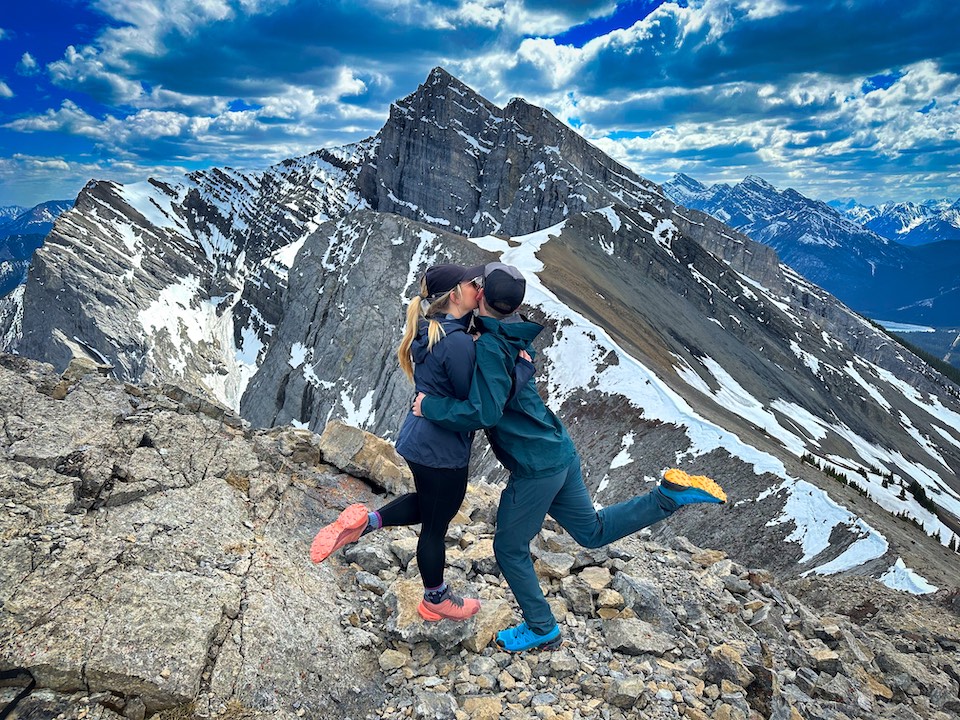 If this is your first time hiking in the Rockies take a conservative approach. Pick an adequate hike for your fitness, plan for plenty of time, pack water and food, and don't be afraid to turn around. If you want to learn more about what to wear hiking we have a great post.
For long hikes, set a turn around time at the departure. Any time we set out for an objective I determine a time at which we need to turn around in order to arrive at the parking lot or campsite by dark. I would recommend not hiking in the dark as it's easy to get lost and it's not fun in bear country.
Always carry bear spray if you plan to hike in the park. We carry ours in the neighborhood and bears have been known to stroll through town and busy parking lots. Always practice wildlife awareness when you're on a trail, and please give animals space.
A GPS tracker could save your life – it's one of those backpacking essentials I like to have on me just in case I need to hit SOS. We carry the Garmin Inreach Explorer+, but the high cost may not be worth it for the average recreationalist.
Alltrails is our favorite app to have on a hike. It shows the correct trail way, elevation, and other hiker reviews. We paid the subscription fee so that we could download all the data we need to our phones. It's certainly not perfect, but it does a great job in the digital space. Best $3 (per month) ever spent!
---
What to Wear On a Hike?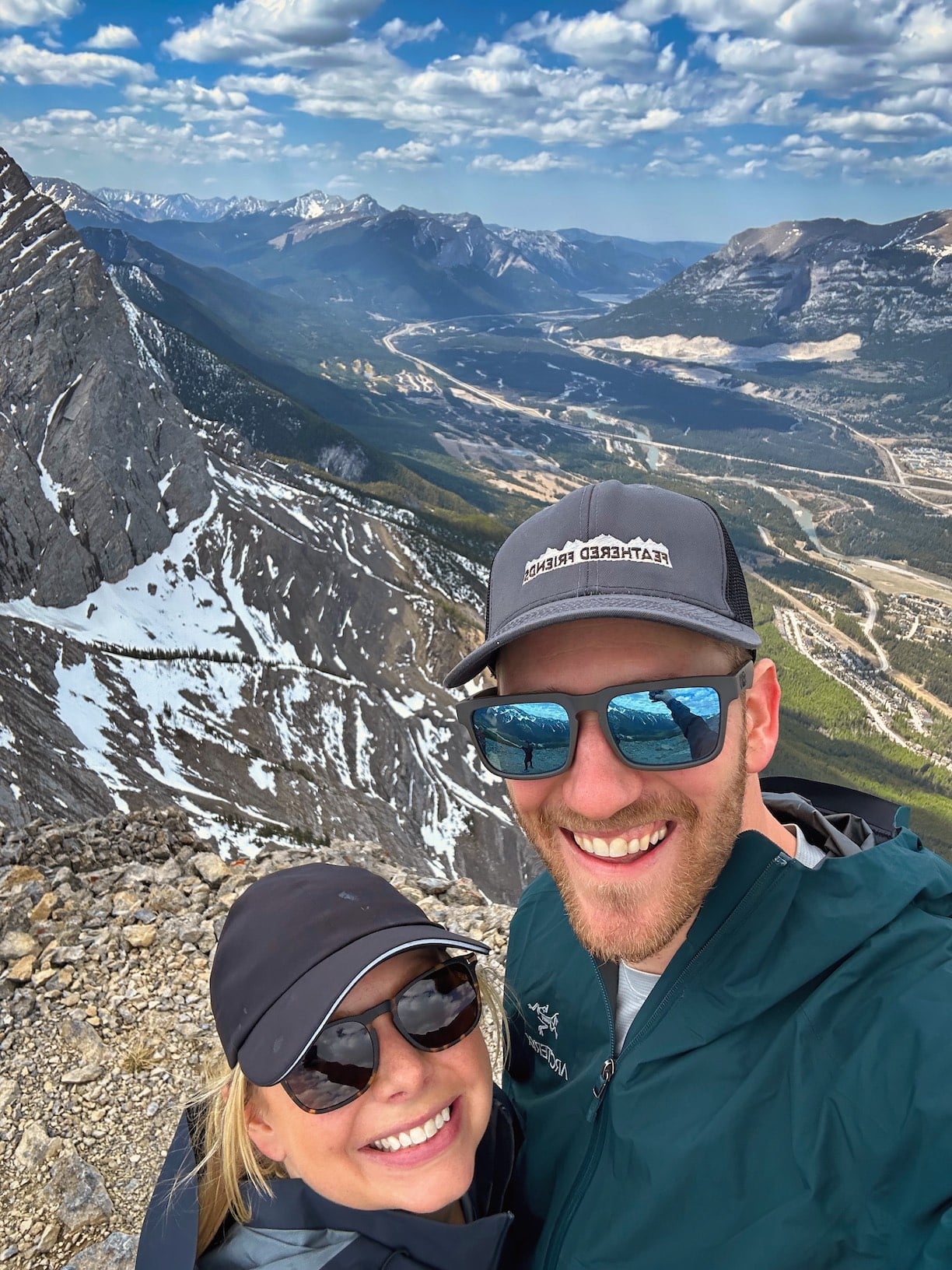 The most basic principle of what to wear hiking is layering. Anyone that has spent time in the wilderness or mountains can speak to the fact your temperature can fluctuate a lot on a hike. You can easily start off cool at the mountain base and get hot as soon as you begin moving.
The goal of hiking clothing is to help regulate your body temperature, element protection, and moisture management. Temperature management is best done through a layering system. If you want to learn more about what to pack for a day hike or what to wear on a hike, you can see our full post! Here are the best hiking clothes for men and the best hiking clothes for women.
---
Other Kananaskis Country Hikes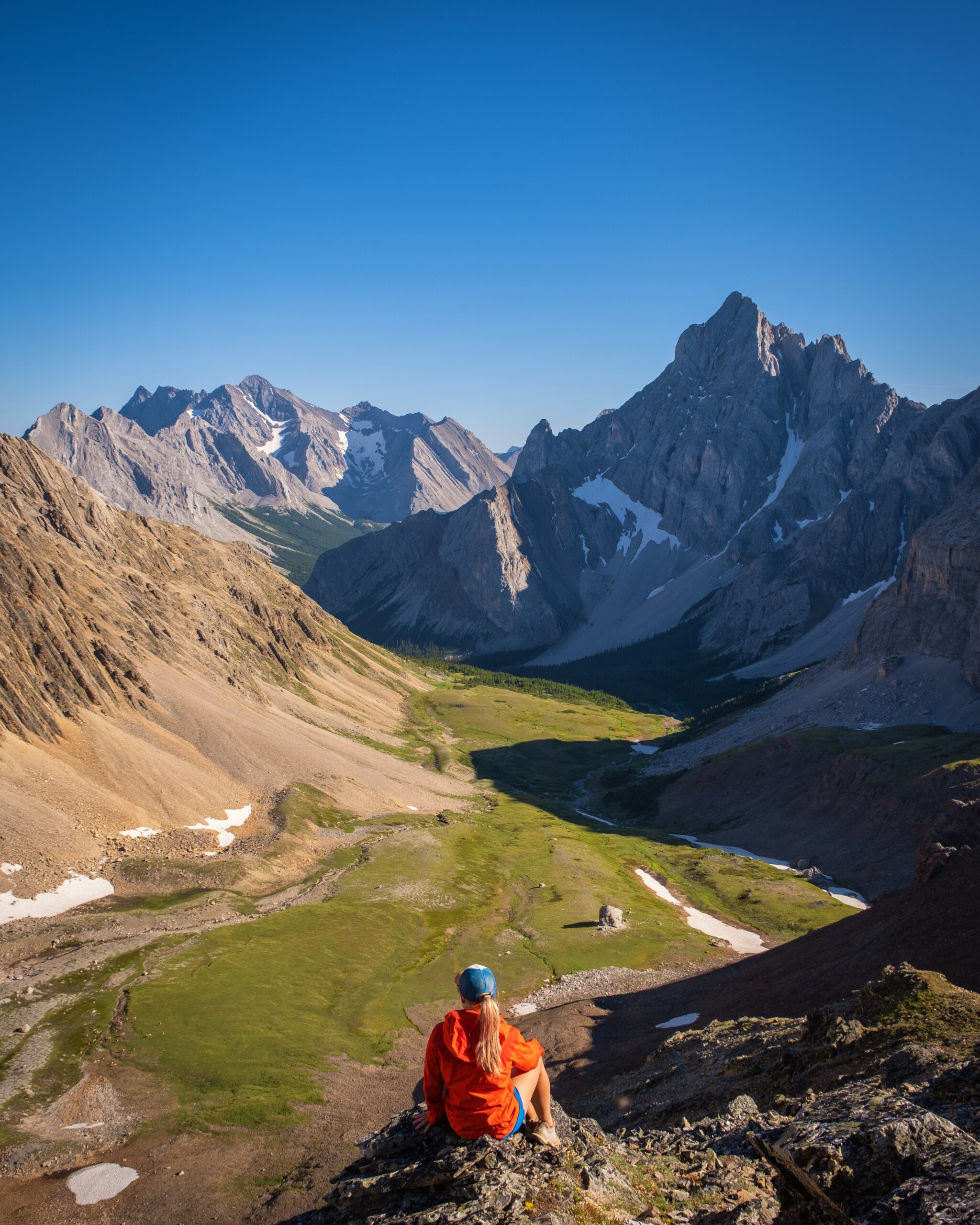 There are many more great hikes in the Kananaskis Country Provincial Park, or you can check out some awesome Banff hikes.
Both are home to some of our all-time favorite hikes and scrambles in the region. To learn more, we've got a post on our favorite hikes in Kananaskis Country.
---
Plan Your Trip to the Canadian Rockies