Jasper National Park is one of the most beautiful places to visit in Canada, with amazing things to do all year round. The small alpine town of Jasper is home to 5,000 people and serves as a tremendous base to explore the encompassing national park.
Days are spent adventuring amongst the mountains, evenings enjoying the delicious Jasper restaurants, and nights in cozy cabins. The season doesn't matter either, as every month of the year has plenty of ways to stay entertained.
You can rent a canoe in the summertime and paddle your way around one of the many mountain lakes after driving the stunning Icefields parkway. In the winter in Jasper, you can enjoy a ski at Marmot Basin followed by hot cocoa by the fire. If you're wondering what to do in Jasper, we have you covered.
---
The Best Things to do in Jasper
---
Drive Down The Icefields Parkway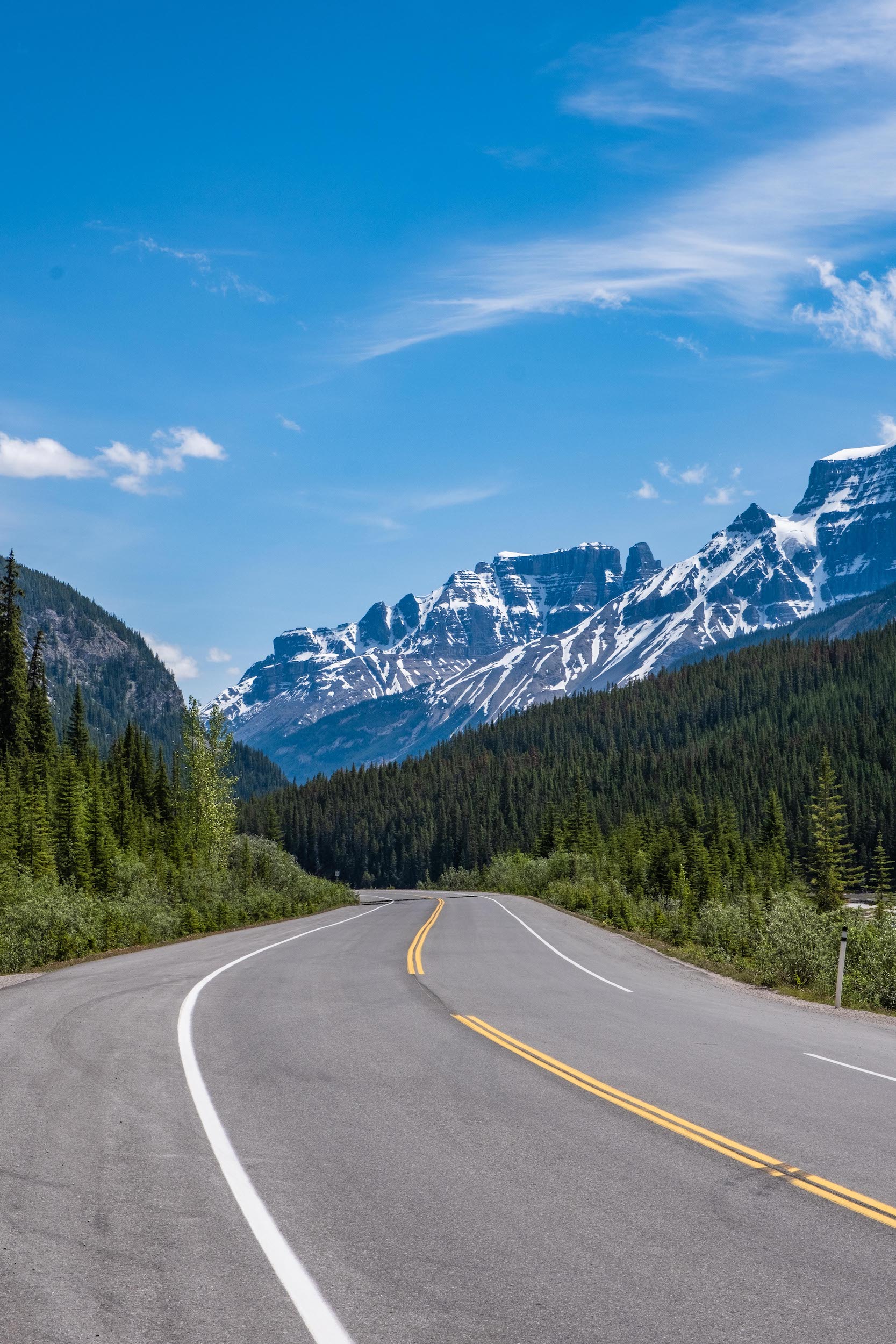 It's tough to think of a more iconic activity to do in Jasper than a drive or tour down the Icefields Parkway. The famed motorway is widely regarded as one of the most scenic roads globally, and it has no shortage of jaw-dropping vistas, interesting stops, activities, and hikes.
Several of the activities and spots on the list below all occur off the Icefields Parkway. It would be a good idea to familiarize yourself with the Icefields Parkway before you arrive.
The road connects Jasper with Lake Louise and has many hikes, waterfalls, and stunning vistas. Along the route are the Columbia Icefields Discovery Center and Athabasca Glacier, which is possibly the most accessible glacier in North America.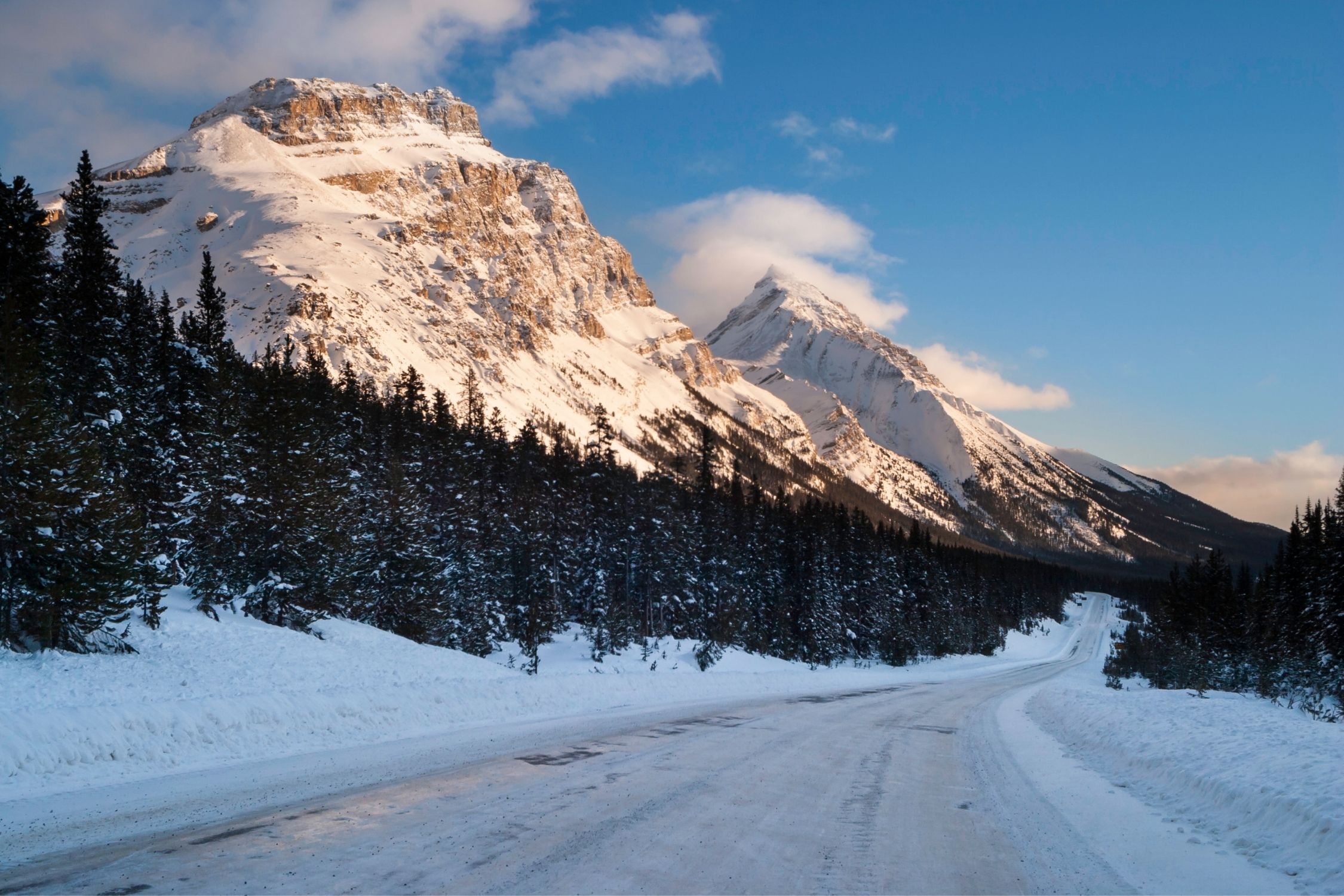 It is open all year round, except in cases of extreme weather that will cause avalanche closures. In the winter months, come prepared for winter driving as the road can be arduous and is often covered in ice. With that said it may be our favorite time to drive along the Parkway as the mountains look far more dramatic and the road is much quieter.
---
Columbia Icefield Skywalk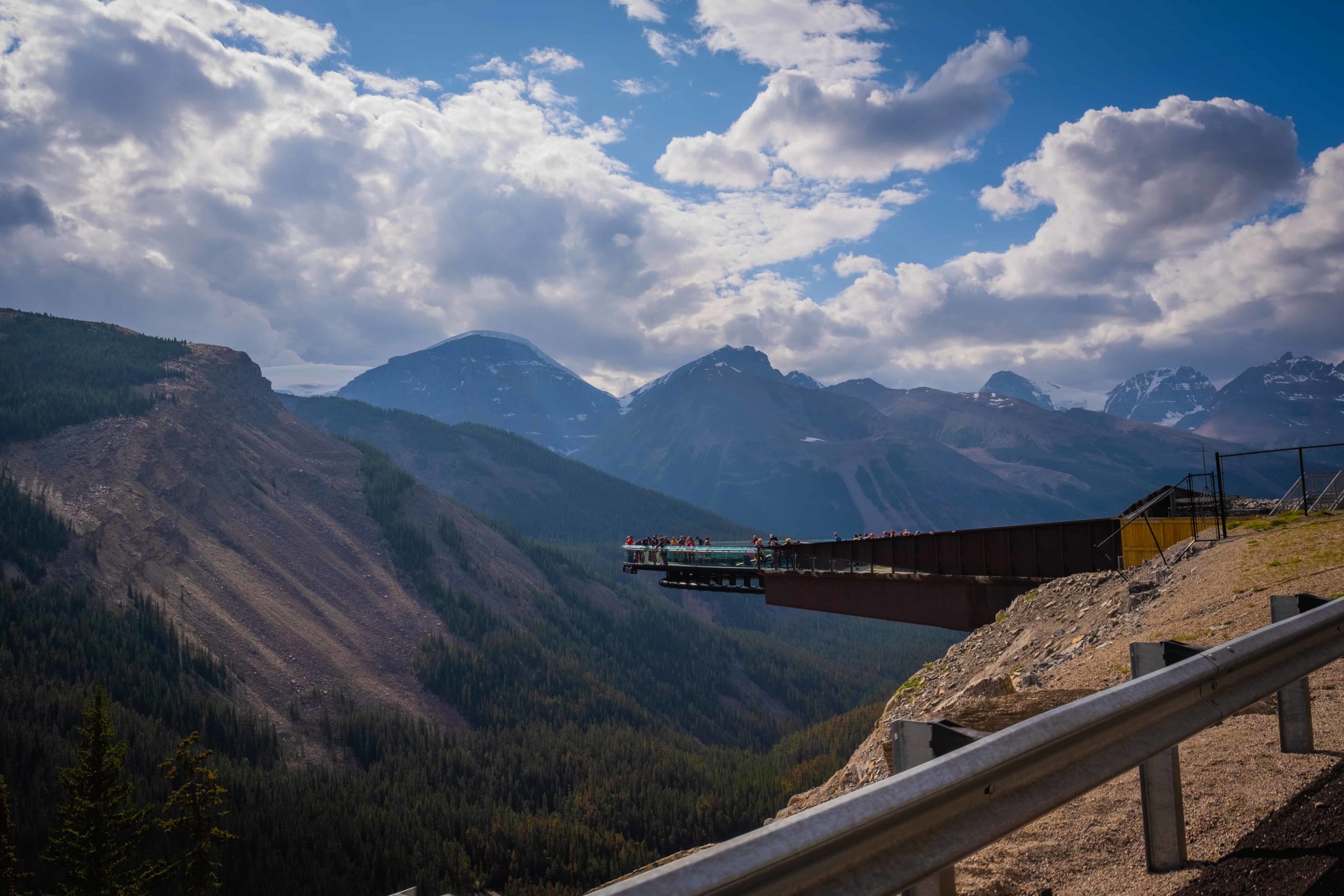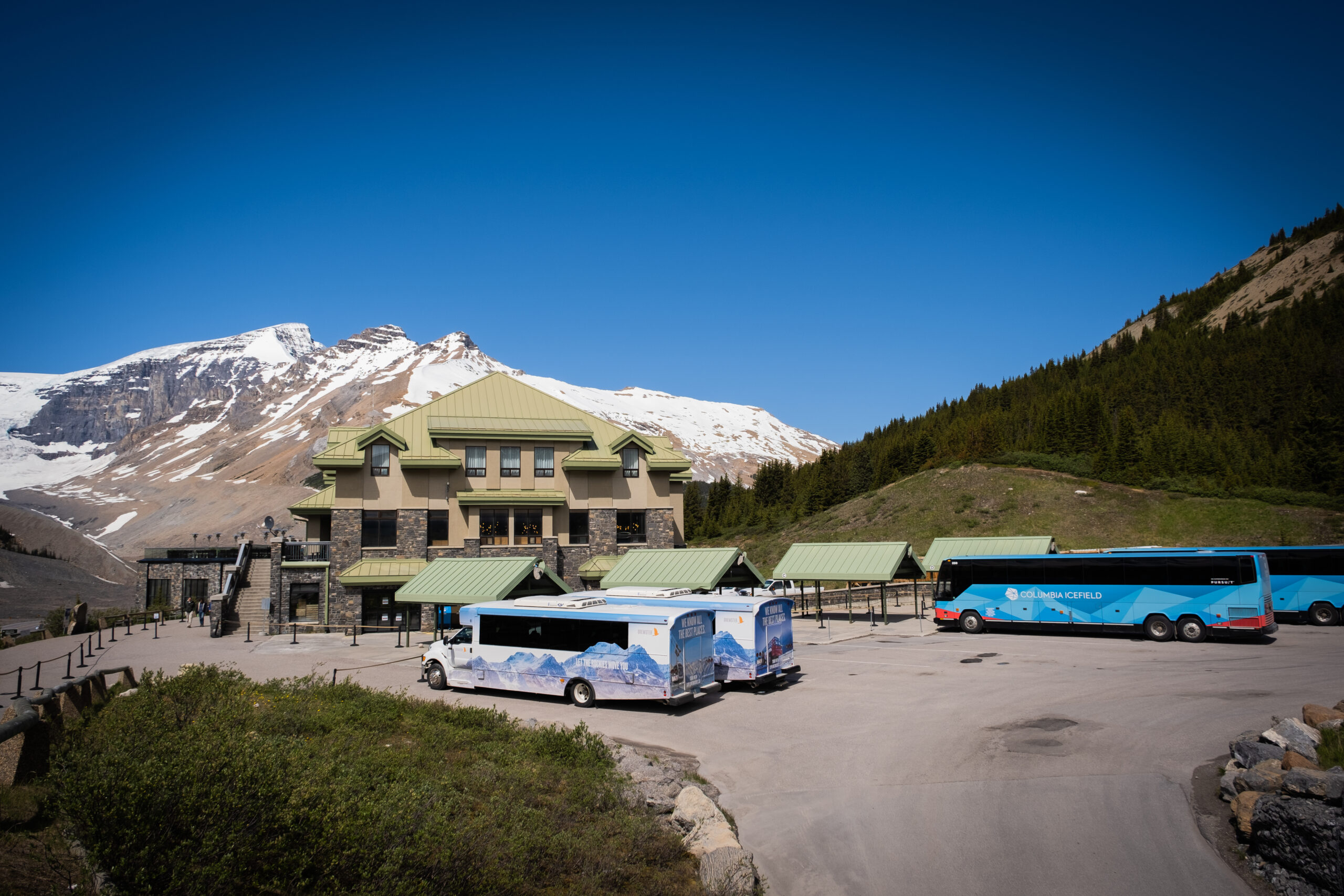 The Columbia Discovery Center offers several activities from its base, which includes the Icefield Skywalk. The Skywalk is a massive glass-floored walkway that sits 1,000 feet above the valley floor down below.
The view straight down through the walk's glass floor to the Sunwapta River valley below will make you wish you'd brought your parachute, but you probably won't need it.
Once you've bought your ticket, head to Glacier Discovery Center and hop on the shuttle bus, which will take you right to the Skywalk. It's open from May to October and other day tours to nearby towns and attractions are available, so check online or ask an attendant.
We're a bit mixed on whether it's worth the price of a ticket as it's pretty easy to achieve the same views on a simple hike (try Parker Ridge nearby!). However, if you have the larger Ultimate Explorer Pass. That being said, the only experience we truly feel is worth paying for is the Lake Minnewanka cruise in Banff.
---
Jasper Sky Tram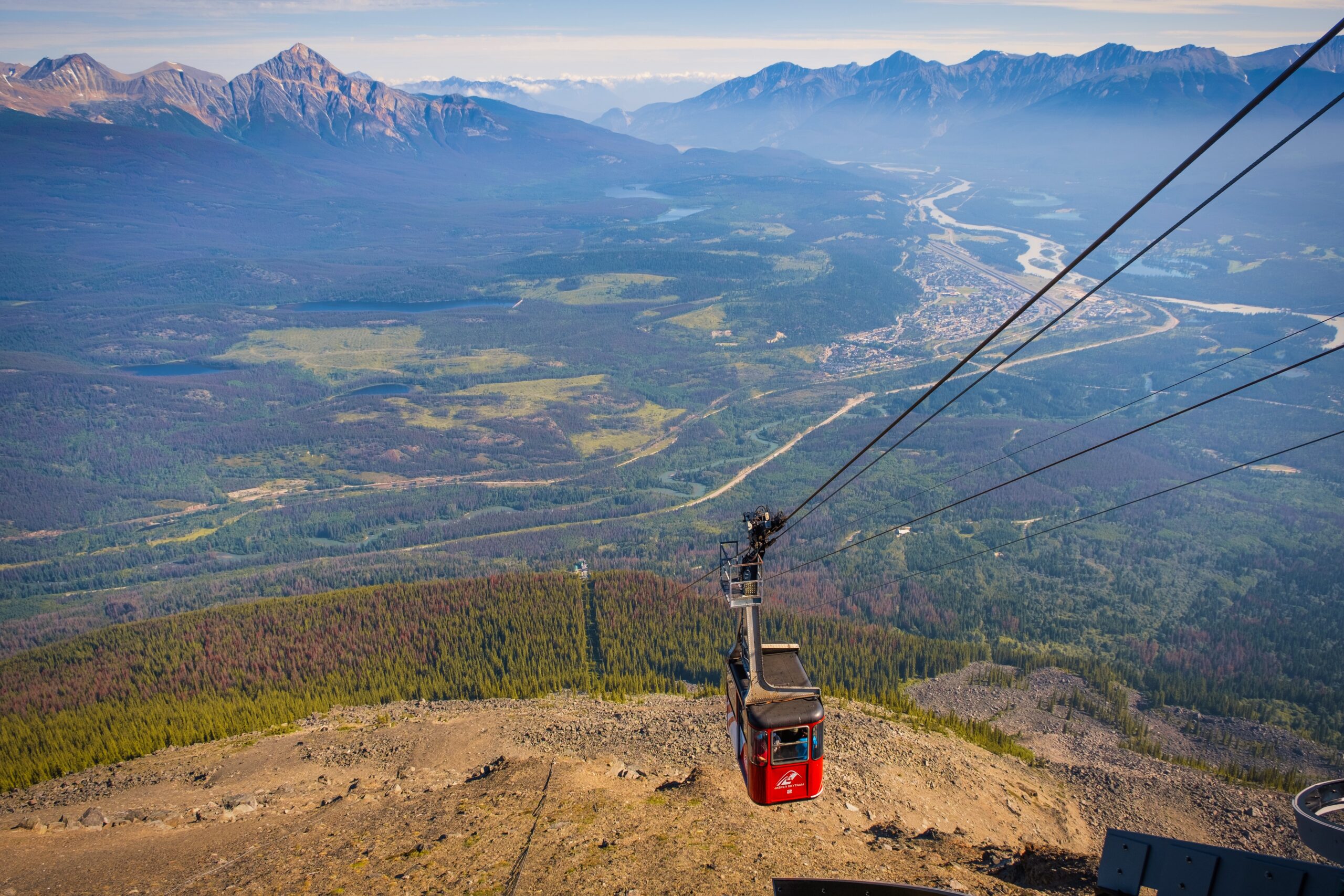 Built-in 1964, the Jasper Skytram is the highest and longest tram in Canada. With a starting elevation of over 4,000 feet, the 10-minute trip to the top in the enclosed gondola will take you to over 7,500 feet, where you'll be surrounded by magnificent views of the largely undisturbed Canadian Rockies, the town of Jasper, and the Athabasca River.
Starting at $32 for adults and $16 for children, the fees won't break the bank, and your tram conducter will point out landmarks and teach you about the area's geology, history, and wildlife. Open from April until October, remember to dress accordingly, and bring a hat and mittens as the weather here can change quickly.
Book Tickets For The Jasper Skytram
---
Hike to Whistlers Summit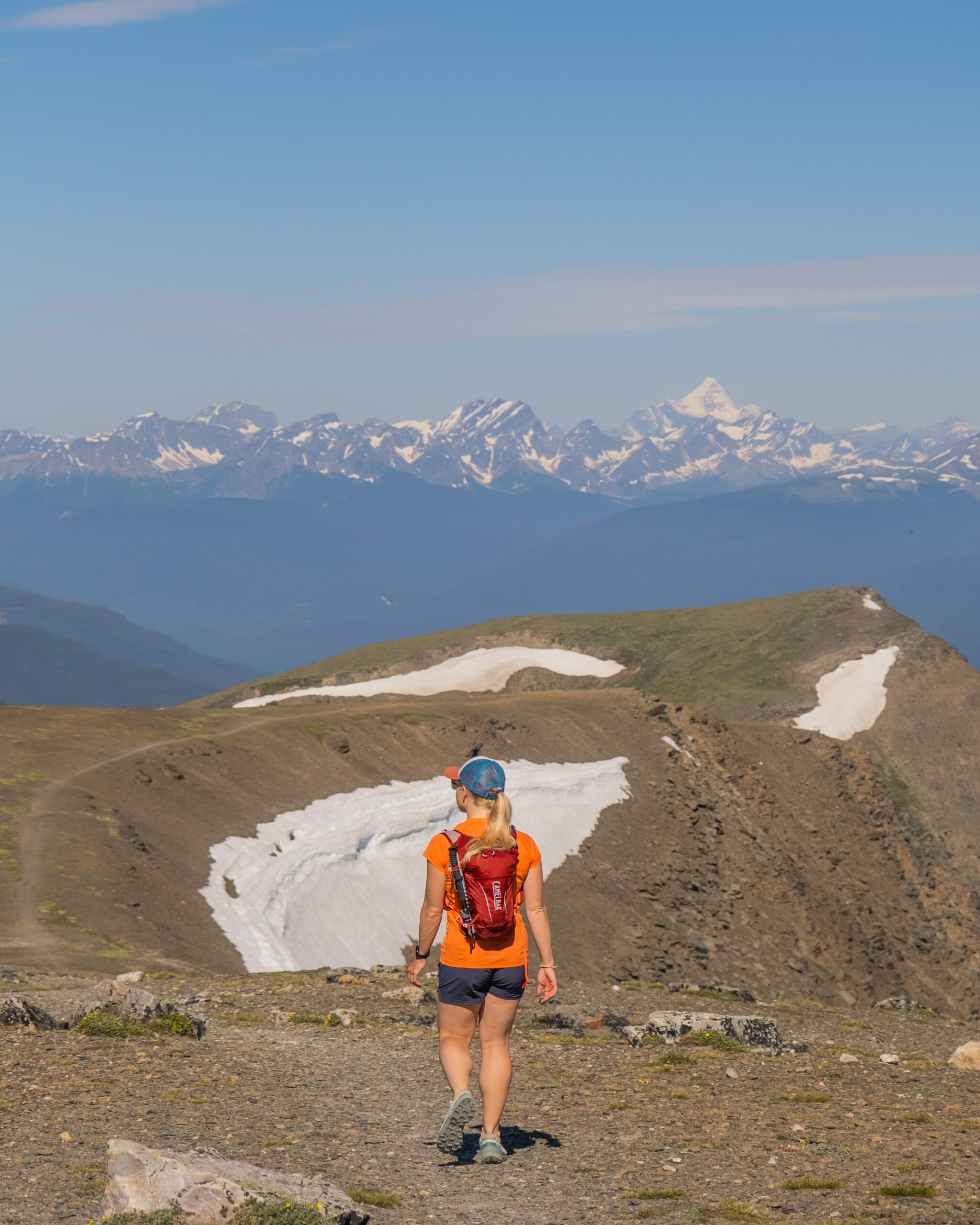 From the top of the Skytram, you can enjoy the views and restaurant, but you can also continue to summit Whistler's Mountain.
The Jasper Skytram assists you for most of the way, but a 20-30 minute hike further will get you to the summit. On a clear day, you can even see Mount Robson – the highest mountain in the Canadian Rockies!
---
Scramble Indian Ridge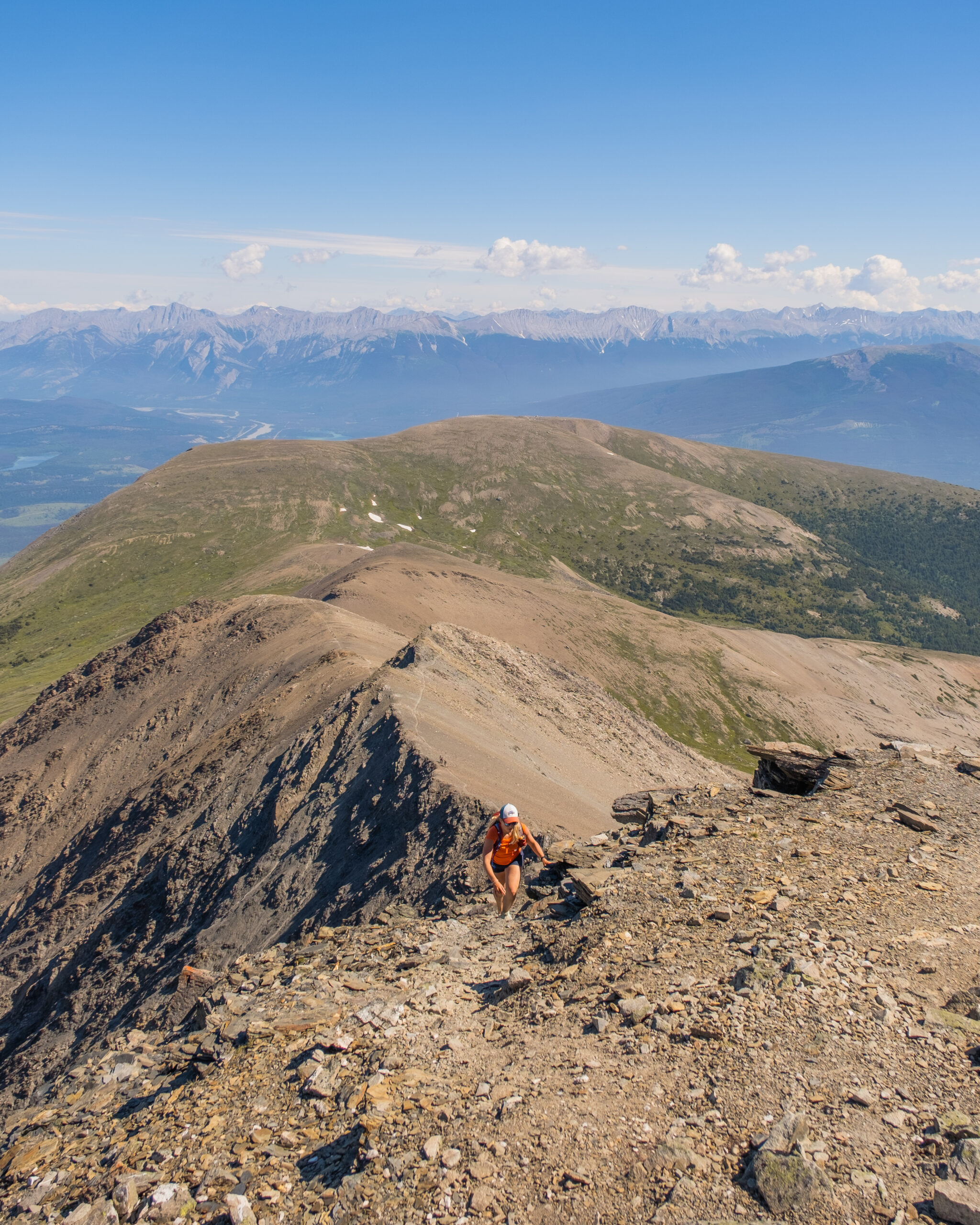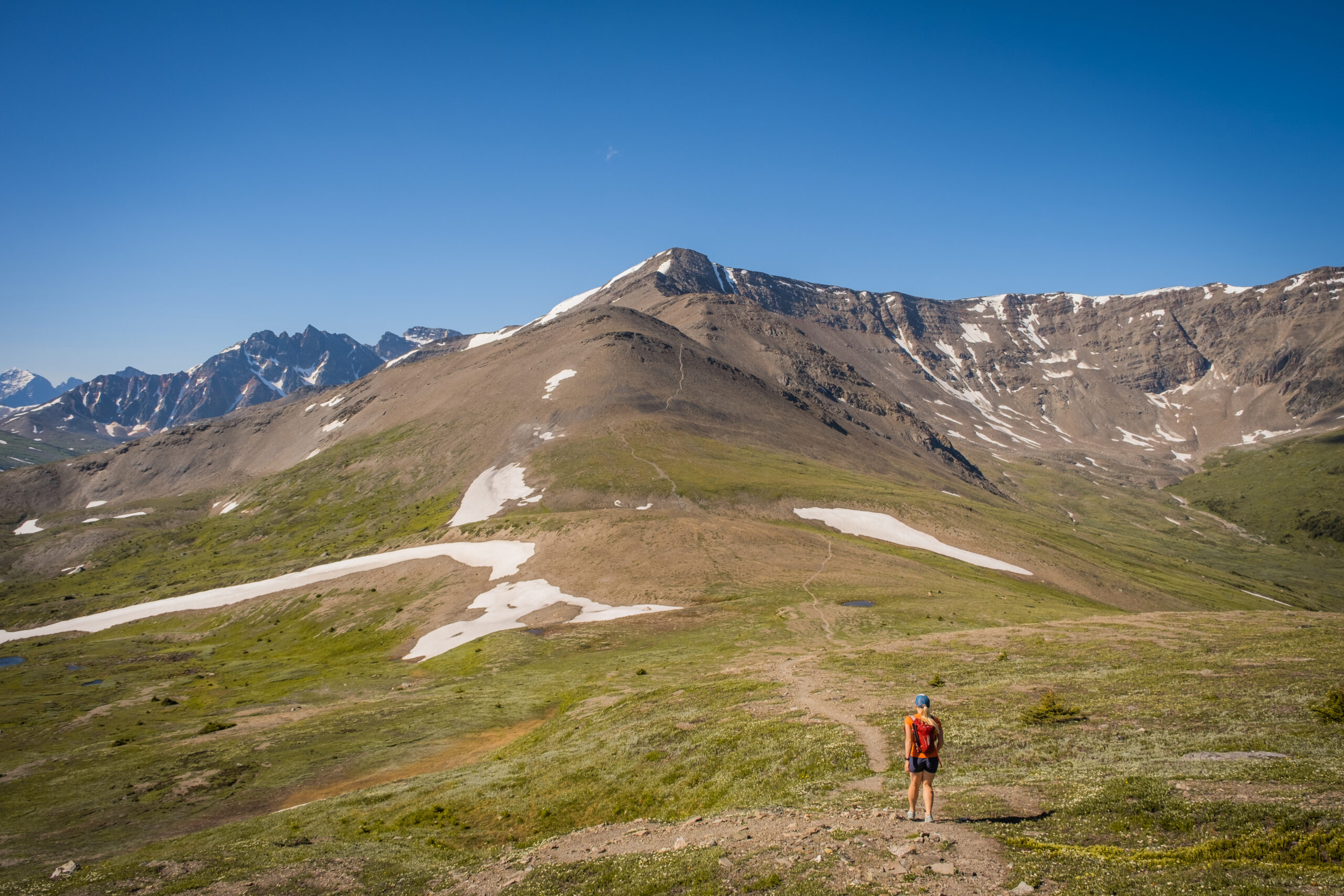 If Whistler's Summit isn't enough of a workout for you, then continue on to Indian Ridge. It's one of our favorite Jasper hikes! The Skytram Indian Ridge is another 12.7 km and 950+ meters of elevation gain, but it's a beautiful hike with mild scrambling to reach the ridge.
If you have a few scrambles in the Rockies under your belt, it should be no problem! The views of Mount Robson get even better from the ridge!
---
Take a Motorcycle Tour
When a company is endorsed by the Canadian Tourism Commission, you know that they've been doing something right. Such is the case with Jasper Motorcycle Tours, who provide a unique experience unlike any other you'll probably ever experience. If you've only ever driven vehicles with four wheels, don't worry because you won't be the one doing the driving.
The cost of your motorcycle tour covers a safe, experienced, and professional driver, and you'll get to enjoy the stiff Canadian wind and breathtaking scenery from the relative safety of the sidecar or rear seat.
The tour will take you on nearly 100 kilometers of the Icefields Parkway, which was named one of the world's 10 best drives by National Geographic. Check out the company's website for pricing and booking information.
---
Jasper Planetarium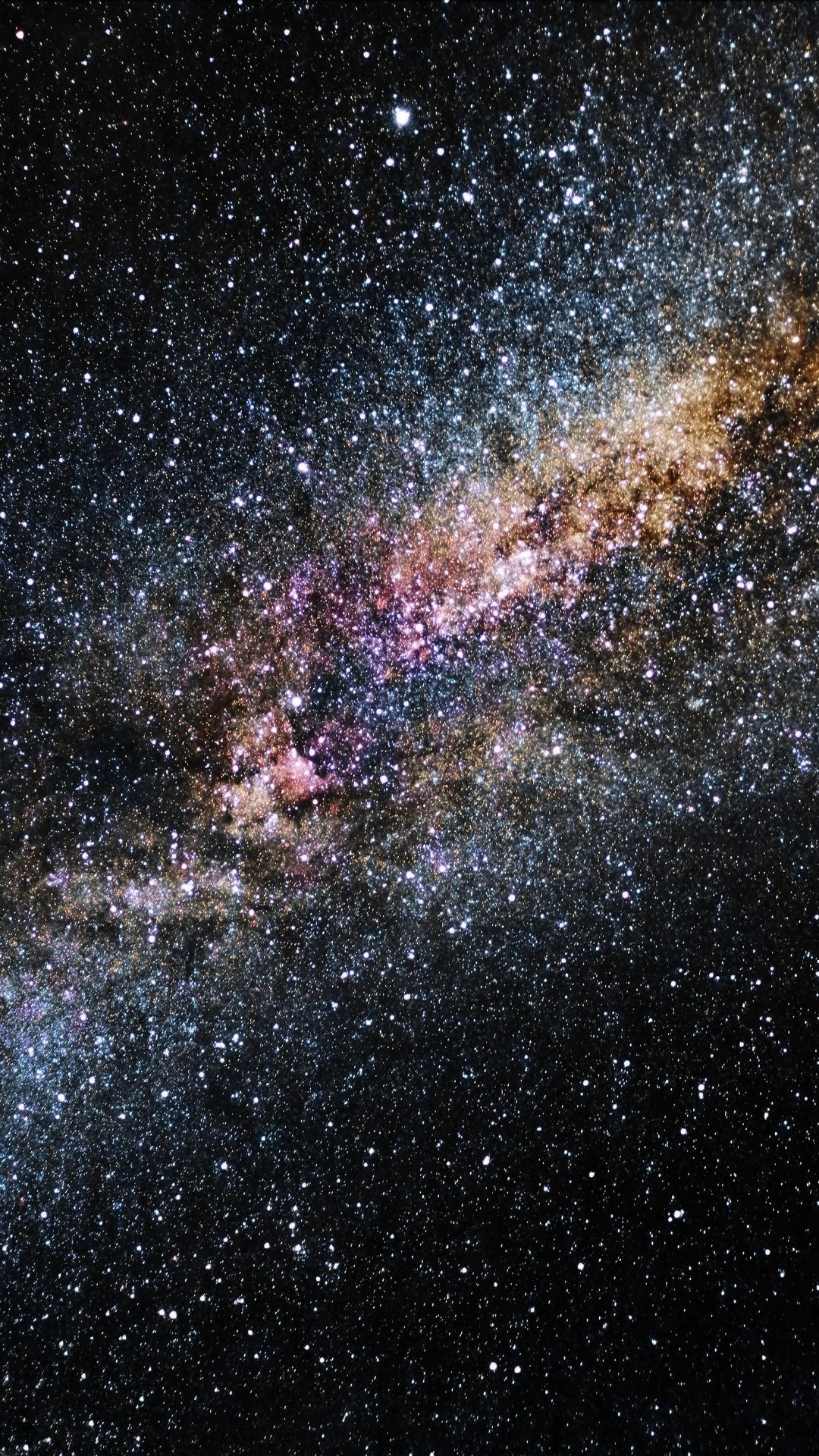 Due to its remoteness and overall lack of development, Jasper boasts amazing views of the stars, galaxies, and constellations often difficult to see in more urban areas.
If you're an amateur stargazer or just prefer comfortable reclining seats to craning your neck or laying on the cold ground, then the Jasper Planetarium is one of the best things to do in Jasper that you won't want to miss.
Located in Jasper National Park, the planetarium's trained guides will lead you on a virtual tour of the galaxy and explain a few of those mysteries of modern science, like the aurora borealis – or northern lights.
Boasting one of the largest telescopes in North America, after the planetarium show, you'll get to peer through its massive lenses and gaze into impossibly distant worlds.
---
Tour Mount Robson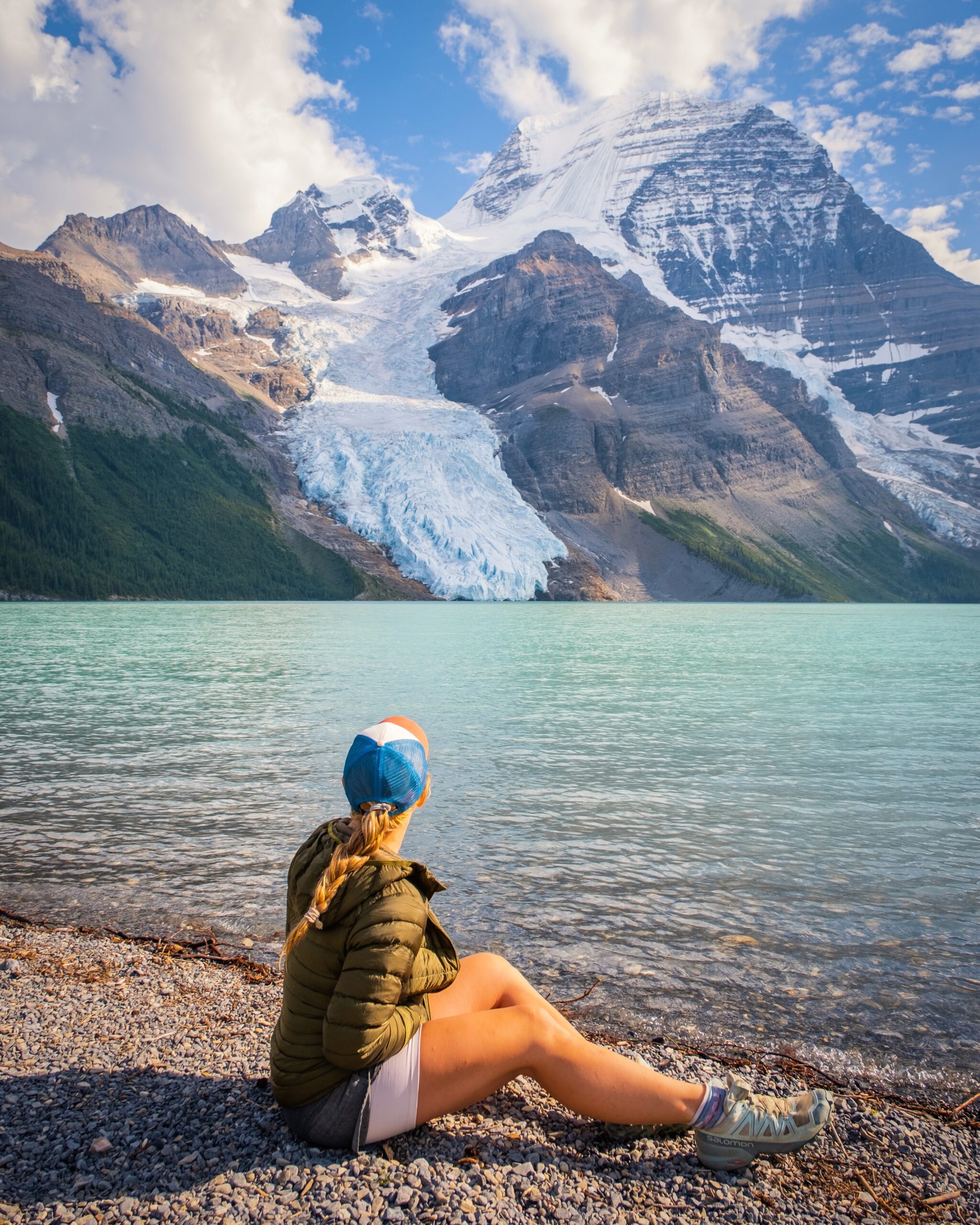 Although not technically in Jasper, it's pretty darn close! If mountains had resumes, you'd swear that Mount Robson's was embellished. One of the best things to do in the summer is a hike around Mount Robson. Towering to just a tick shy of 13,000 feet, it's the tallest mountain in the Canadian Rockies, a UNESCO World Heritage Site, and resides in one of Canada's oldest parks – Mount Robson Provincial Park.
Paired with those statistics and its natural majesty, it's impossible to miss the icon of Jasper that finds its way onto photographs and artists' canvas more than the average mountain.
For experienced, fearless, and properly equipped mountaineers, Emperor Face is the most challenging way to reach the summit on the mountain's north side. Robson is well known in the mountaineering community here as a proving ground.
It's also open to multi-day campers in the summer who want to hike around Berg Lake. Consisting of nearly 600 stunning, wildlife-packed acres, the park isn't open all year, so check out their website for specifics.
---
Take a Soak in Miette Hot Springs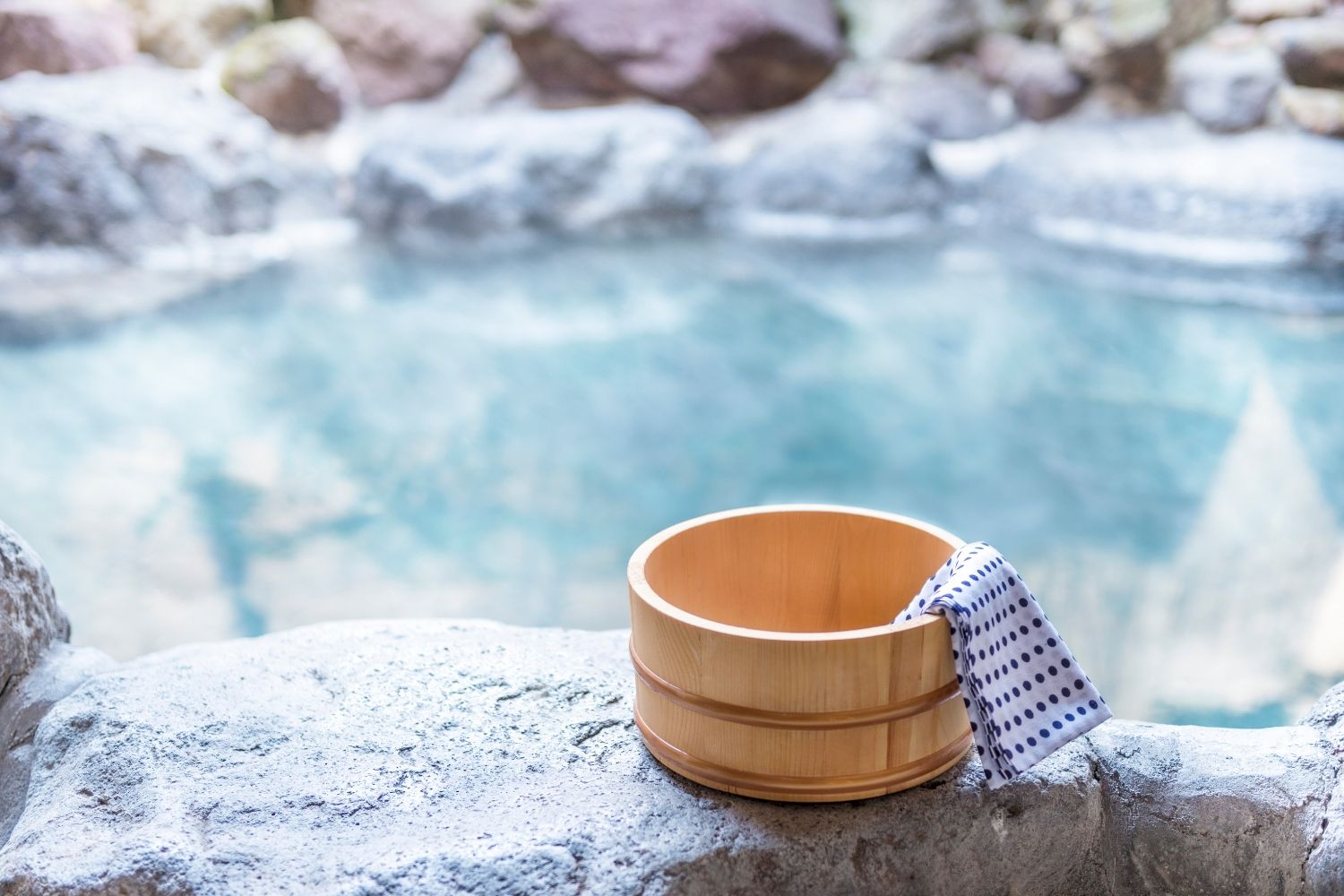 About 40 miles east of Jasper, Miette Hot Springs may not be the most accessible of all Jasper's attractions. Still, if properly timed to coincide with other nearby activities, it'll be the perfect place to soothe those bones weary from a long day of exercise and fresh air.
Bubbling from the earth at a piping 130 degrees Fahrenheit, the water cools to about 100 degrees before making its way into the pool.
Not only will the water relax you, but the dissolved minerals within have long been thought to have curative powers for those with skin, bone, and muscle ailments. Though originally built in the '30s, the facilities have been upgraded, and there's a swimming pool and restaurant on-site if you'd like to make a day of it.
Open from May to October – depending on the weather – the entrance fee is less than $10 for adults, making it a relatively cheap way to pamper yourself.
---
Sunwapta Falls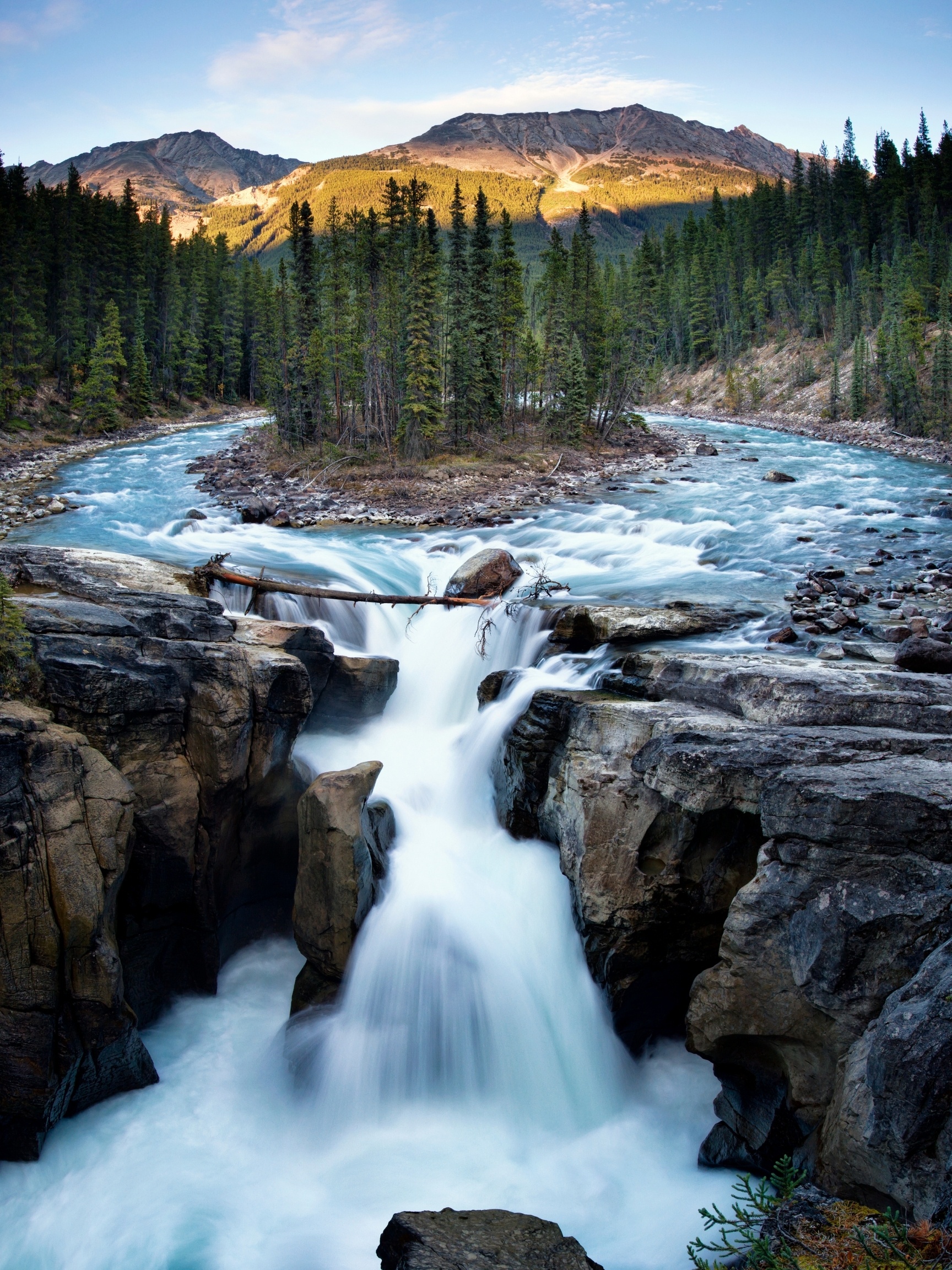 If you like getting two for the price of one, then visiting Jasper's Sunwapta Falls is one of those things to do in Jasper that should be on your itinerary because it's not just one, but a pair of waterfalls. Located inside Jasper National Park, you can reach them by an access road leading from the Icefields Parkway.
Due to the massive ice melt-off that occurs in spring, this is when the falls are at their most dramatic. But no matter when you go, you'll be impressed by the falls, which drop over 60 feet. Of the two falls, the upper one is the more easily accessible of the two.
---
Maligne Canyon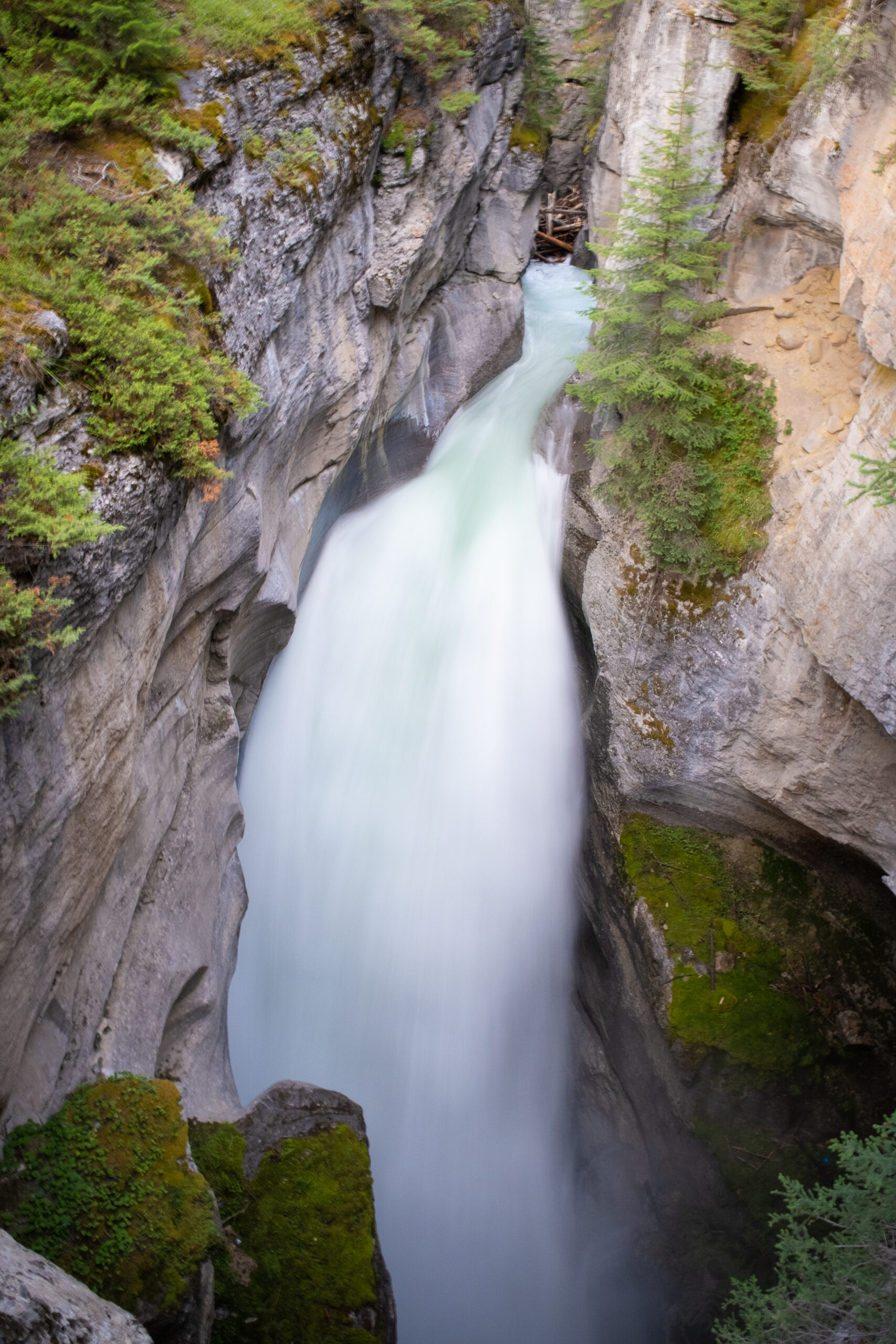 Maligne Canyon is another one of the things to do in Jasper that will keep you occupied and fulfilled, regardless of the season you visit. Carved slowly out of limestone over the years by the rushing waters within, the deep canyon walls reach nearly 200 feet in places, making it one of the most dramatic sights in Jasper National Park.
Though it freezes solid in winter, it provides recreation for brave ice climbers; there are guided tours of the area's frozen waterfalls and ice caves.
When the ice thaws in late spring and summer, the canyon area is a hot hiking spot due to its natural beauty and the sheer number of amazing and unique geological features you'll find.
Guided tours are available, but you can also visit on your own, though visiting in the winter without a guide isn't recommended for those not equipped for Canadian winters, as you'll need special cleated or spiked boots to walk on the ice safely.
---
Yellowhead Pass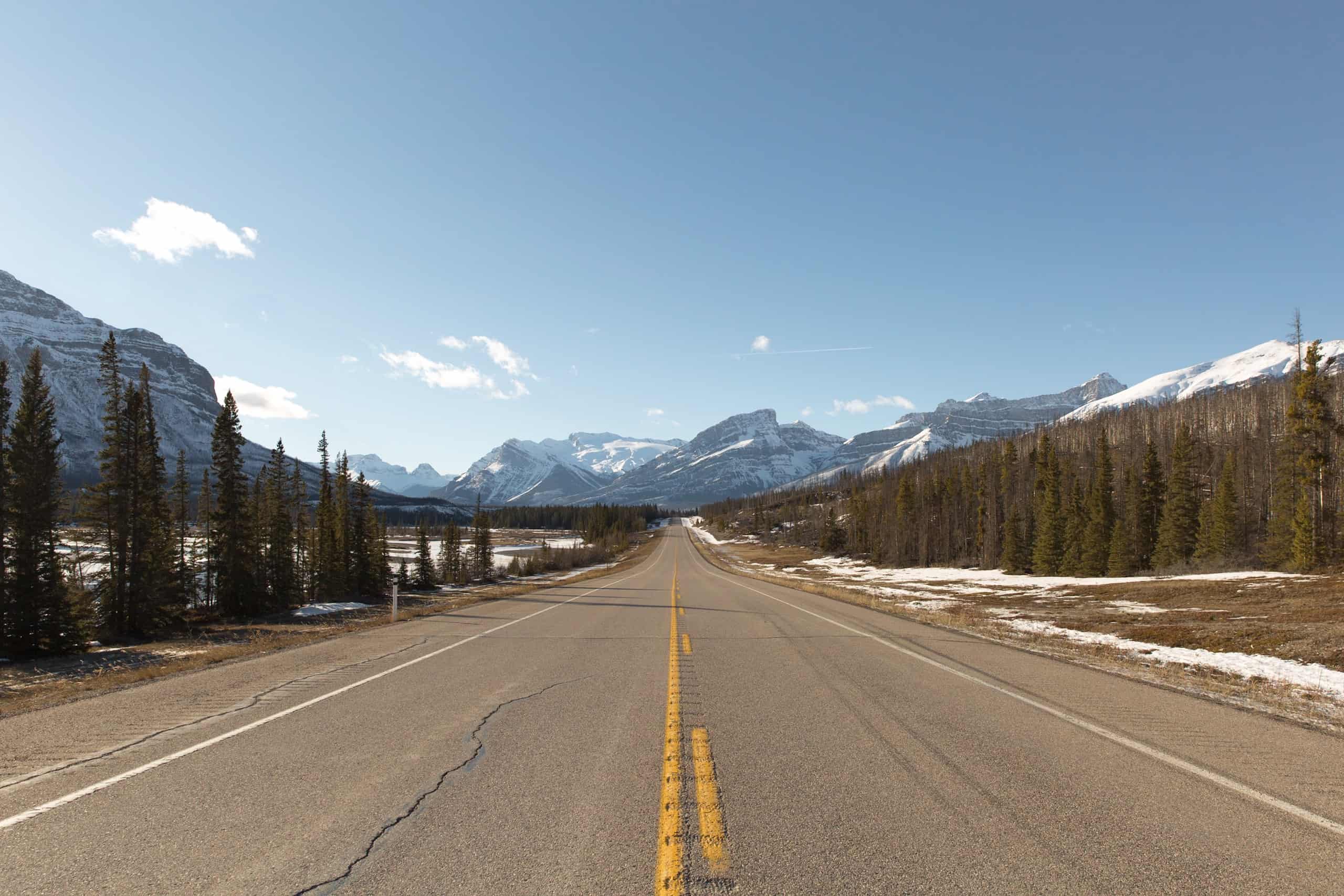 As one of the lowest – and therefore most easily crossed – passes in the Canadian Rockies, Yellowhead Pass has been taking travelers of all sorts across the Continental Divide for ages untold.
At 3,700 feet above sea level and located in Jasper National Park and Mount Robson Provincial Park, this national historic site is one you should plan on checking out – especially since you'll be in the two parks listed above visiting other sites anyway.
According to legend, the pass was named after a golden-haired trapper who first crossed the pass in the early 19th Century, though the First Nation people were surely using it long before that. Though the pass's traffic has steadily increased over the years, you'll still get a glimpse of its original splendor, so check it out.
---
Athabasca Falls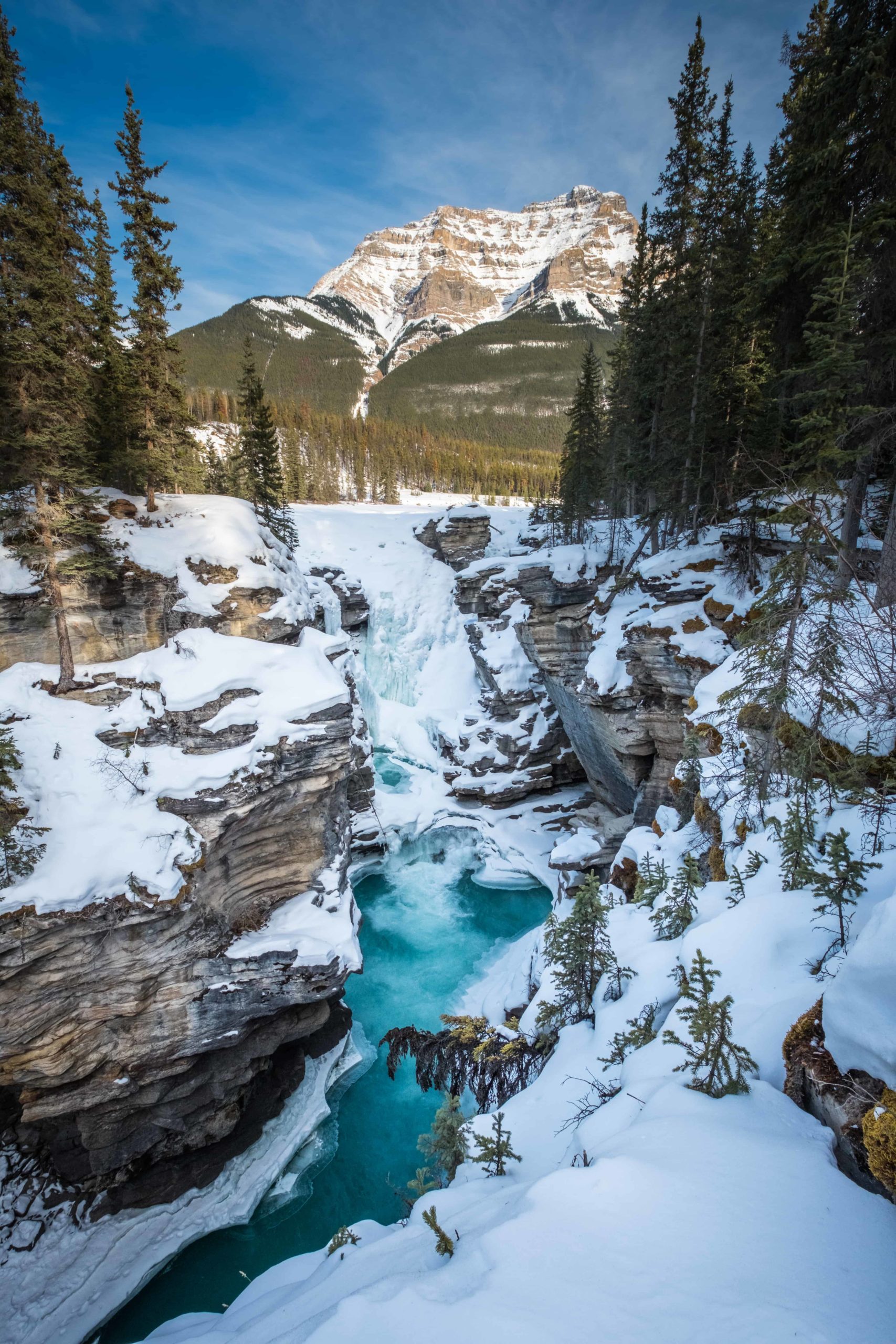 A great thing to do in Jasper in the winter is to check out Athabasca Falls. Located about 20 miles south of Jasper town – with a drop of about 75 feet – Athabasca Falls isn't a giant by waterfall standards, but that doesn't mean it isn't dramatic and majestic in its own right.
The volume of water that rushes over the edge is very high, making the upper Athabasca River positively roar – especially during the height of the thaw in late spring. Like so many other visitor sites in the area, it's conveniently located in Jasper National Park, which will make filling up your day with enough scenery to satisfy even the most finicky nature lover pretty easy.
There are ample hiking trails to get you to viewing areas, allowing you to ogle the river and fall in all its glory. Don't try to get closer to take a good picture. The ground and rocks are treacherous and slippery, and a fall into the frigid water and rocky canyon wouldn't end well.
---
Climb Mount Athabasca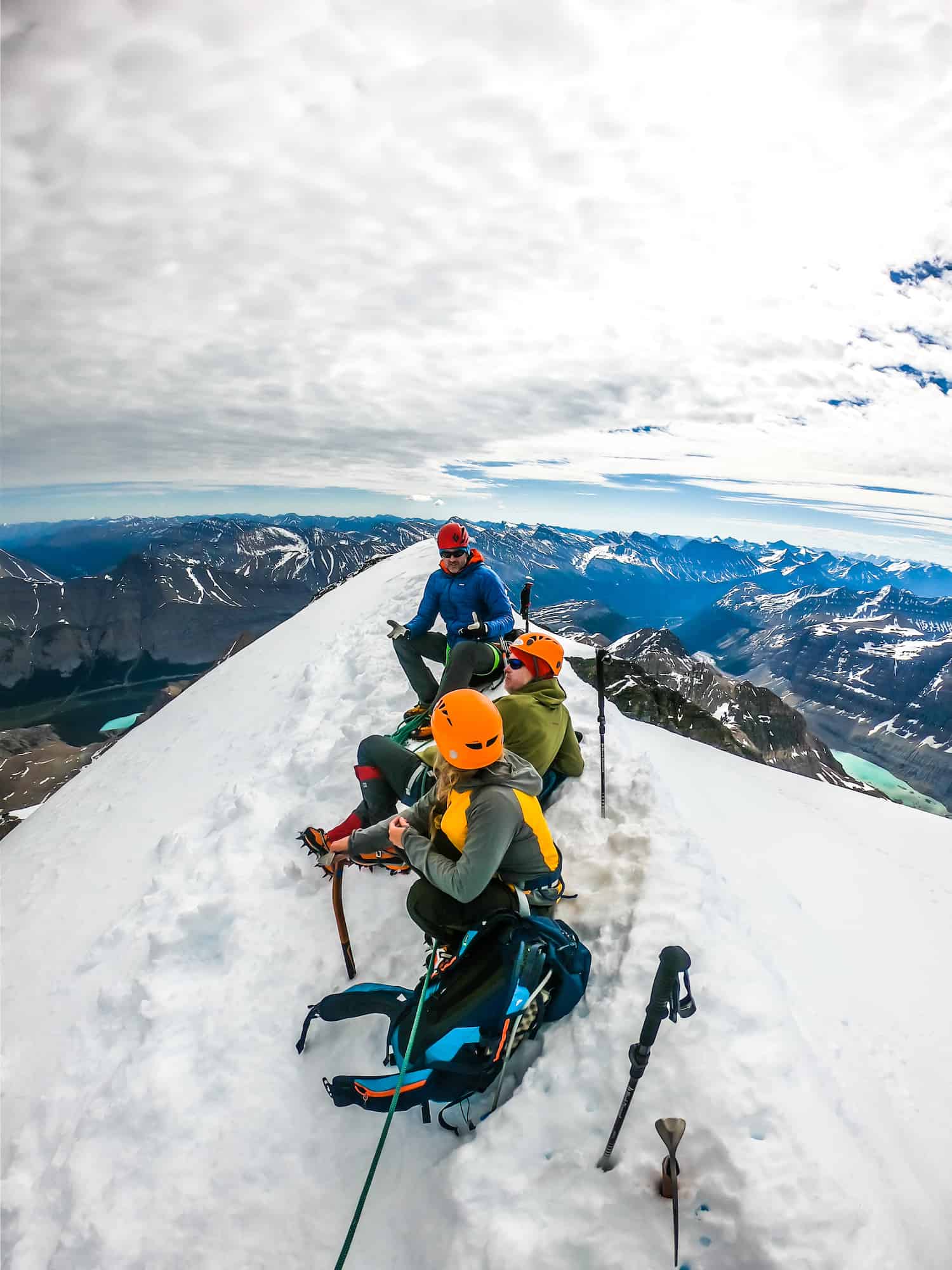 Mount Athabasca looms over one of the most popular attractions on the famed Icefields Parkway, but only a few get to see the view from the top. To reach the summit requires a long hike to a technical glacier crossing and then up an exposed face or couloir. The views are breathtaking in more ways than one. You can spot countless glaciers, icefields, and many of Alberta's highest peaks from the top.
The peak is one of many in the Canadian Rockies, famous for reaching 11,000 feet. Many climbers in the Rockies have the lifetime goal of summiting all 54 (58) of the peaks, and they are considered classic mountaineering objectives. At 11,453 feet in elevation with a massive glacier and convenient location, Athabasca proves to be a tremendous first "11,000er."
You cannot attempt this on your own without mountaineering experience. It is a serious mountain. We did a three-day mountaineering course with Yamnuska and summited on the third day – the experience was epic. This is probably not for everyone, but definitely one of the more adventurous things to do in the Canadian Rockies.
---
Columbia Icefield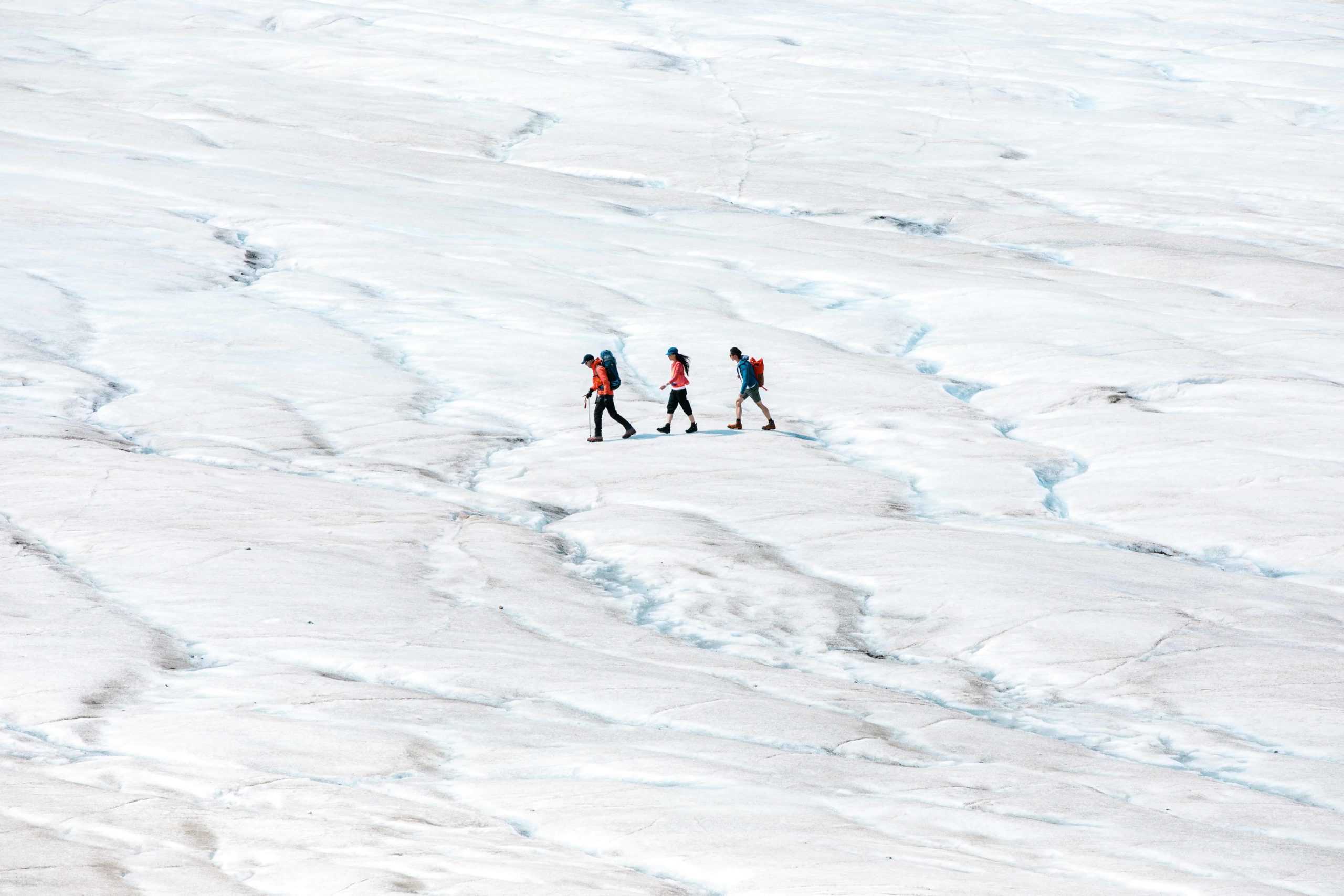 Located in the Canadian Rockies – straddling the Continental Divide and border between British Columbia and Alberta – Columbia Icefield is the largest in the Rocky Mountains. Part of the ice field resides in the southernmost portion of Jasper National Park. Its base is continually replenished each year with nearly 300 inches of snow, which turns into rock-hard ice through the thawing and compression processes.
The ice field covers nearly 125 square miles and can reach a depth of 1,000 feet in places. As you can imagine, it's a treacherous place, but tours are offered – some of which are given in massive, six-wheel-drive behemoths that look like they're out of a James Bond movie.
This is the best way for most visitors to experience a glacier and be arranged at the Glacier Discovery Center. It all takes place on the terminal end of the Athabasca Glacier, but to reach its true center requires mountaineering experience or a helicopter tour. The Glacier Discovery Center has a restaurant and cafeteria, gift shop, exhibits, and lodging, too, if you're inclined to spend the night.
---
Evening Wildlife Tour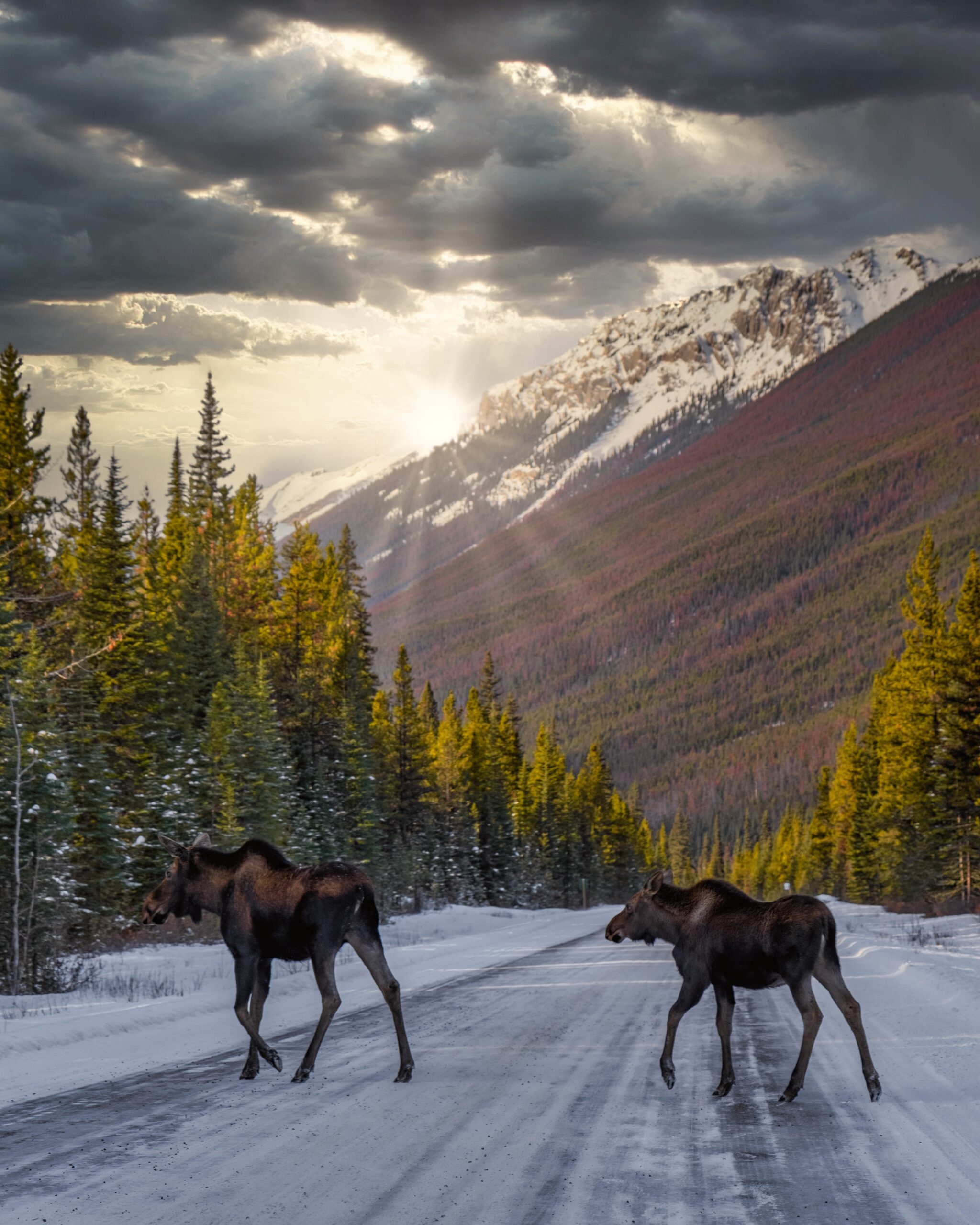 A great Jasper activity is a wildlife tour! Like animals everywhere, many of Jasper's non-human residents prefer to come out at night to hunt and forage. What could be better than watching them and all the interesting things they do on a guided, moonlit tour.
Like the SS Minnow on Gilligan's Island, it's a three-hour tour, but instead of a skipper, this one will be guided by a local expert who knows pretty much all there is to know about the local fauna.
Though it's not guaranteed, you may see grizzly bears, mountain goats, foxes, moose, and bobcats, to name a few. Tours are limited to 15 people, and as long as you're staying in Jasper, they'll even pick you up and drop you off after it's done. The start times vary slightly depending on the season but are usually 4:30 or 5:30 PM.
---
Enjoy Maligne Lake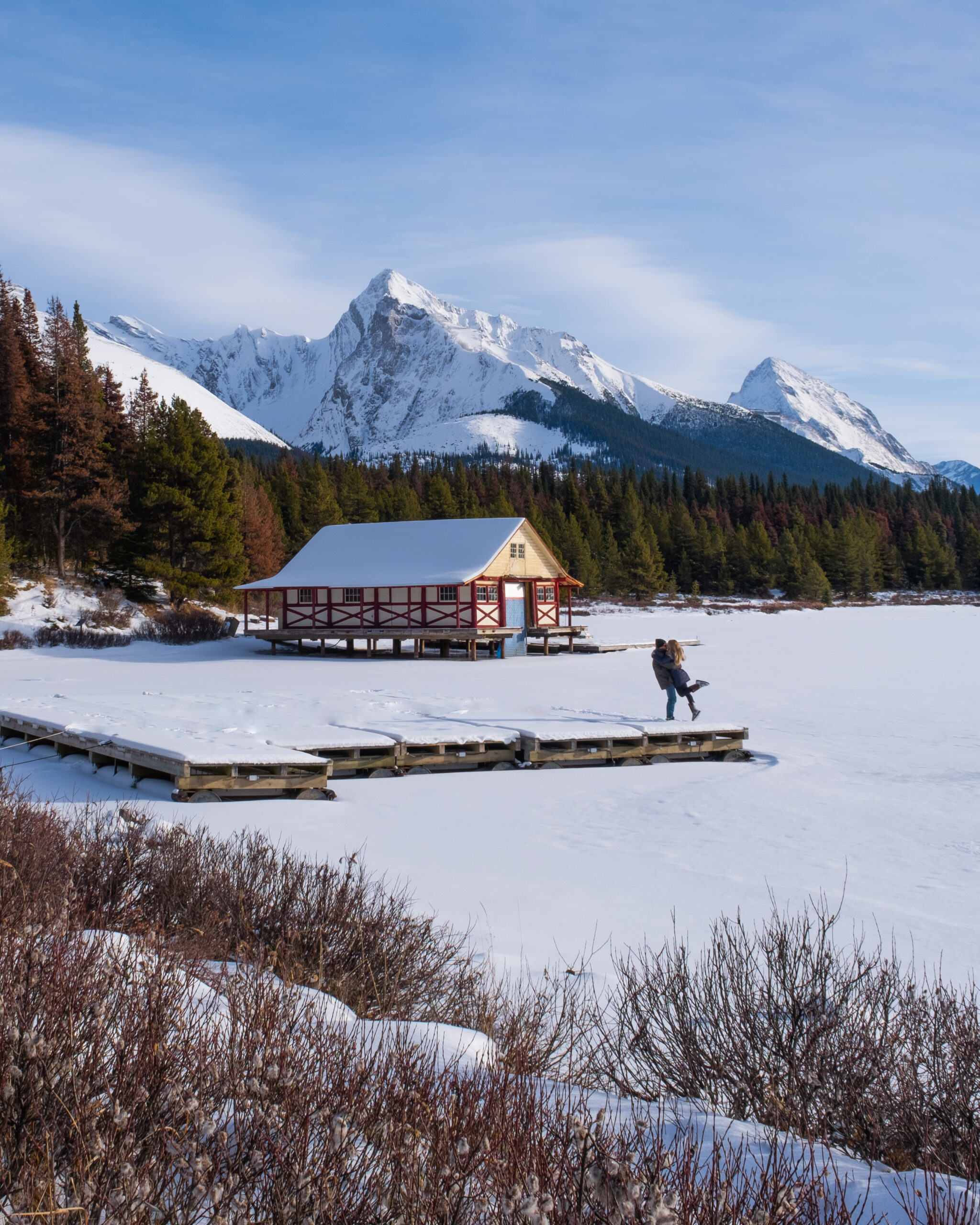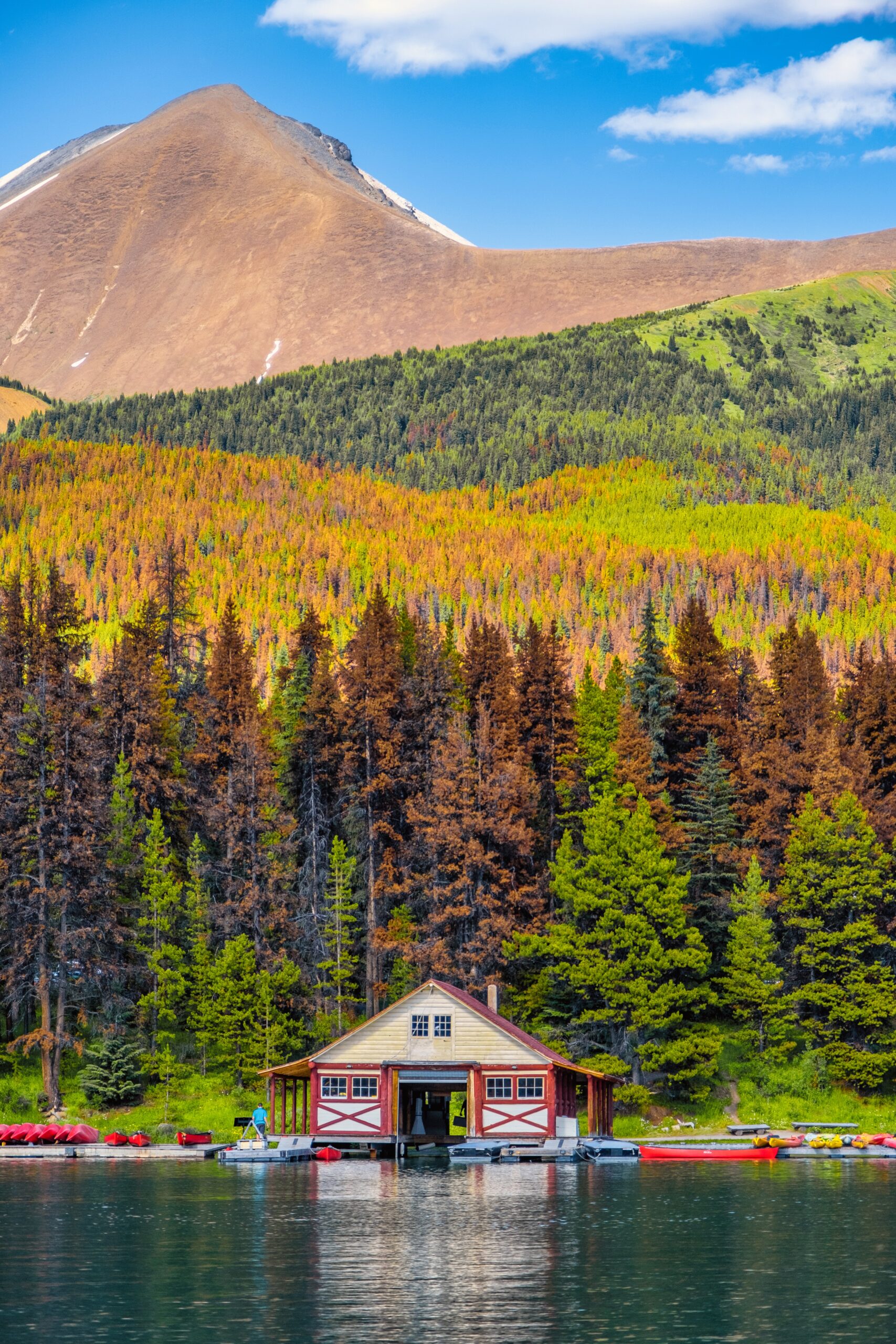 Maligne Lake is a glacial lake that is just a 45-minute drive from the town of Jasper. It's easily one of the best places to visit in Jasper any time of year! It is one of the most serene lakes in all Canadian Rockies and prized for astounding natural splendor.
It's well worth a visit for anyone visiting the Canadian Rockies and is a must-stop if you're in Jasper for a few days. You canoe, paddleboard, kayak, or even take a motorboat out on it in the summer. Of course, you can also camp overnight near the beautiful Spirit Island mentioned below.
---
Canoe to Spirit Island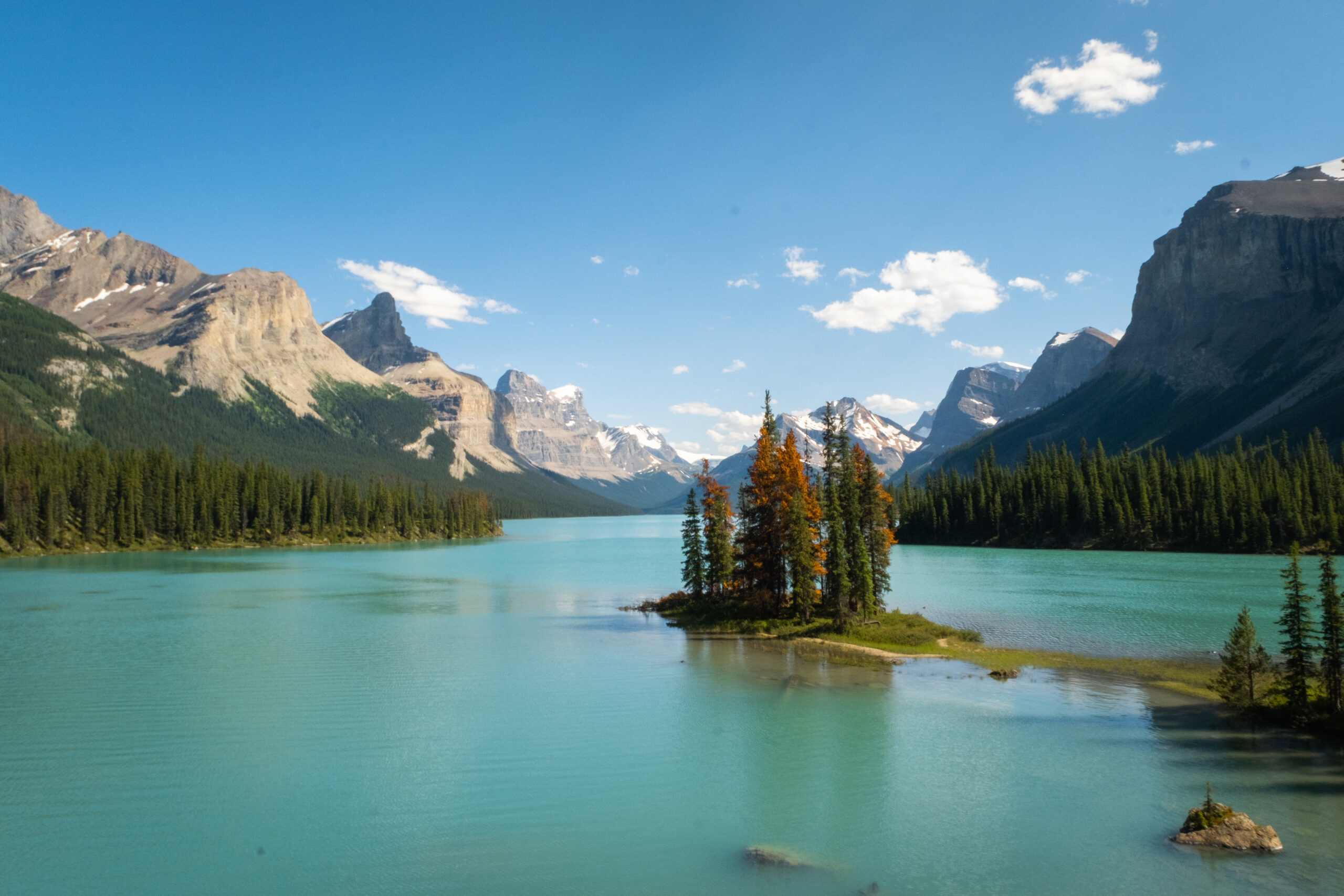 A great place to visit in Jasper is Spirit Island. As you may have guessed by its name, Spirit Island is a serene and revered place, especially to the area's indigenous people. Due to its sacredness, the island is off-limits, but boat tours are available, which will take you close enough to appreciate its splendor.
For those who need a little more exertion and adventure to view the island by kayak or canoe, this option is only for the physically fit because the roundtrip is difficult to complete in a day. Jasper campsites nearby where you can book an overnight spot, breaking the trip into a day and a half and giving you a wonderful night in the wilderness.
---
Play a Round at Fairmont Jasper Park Golf Course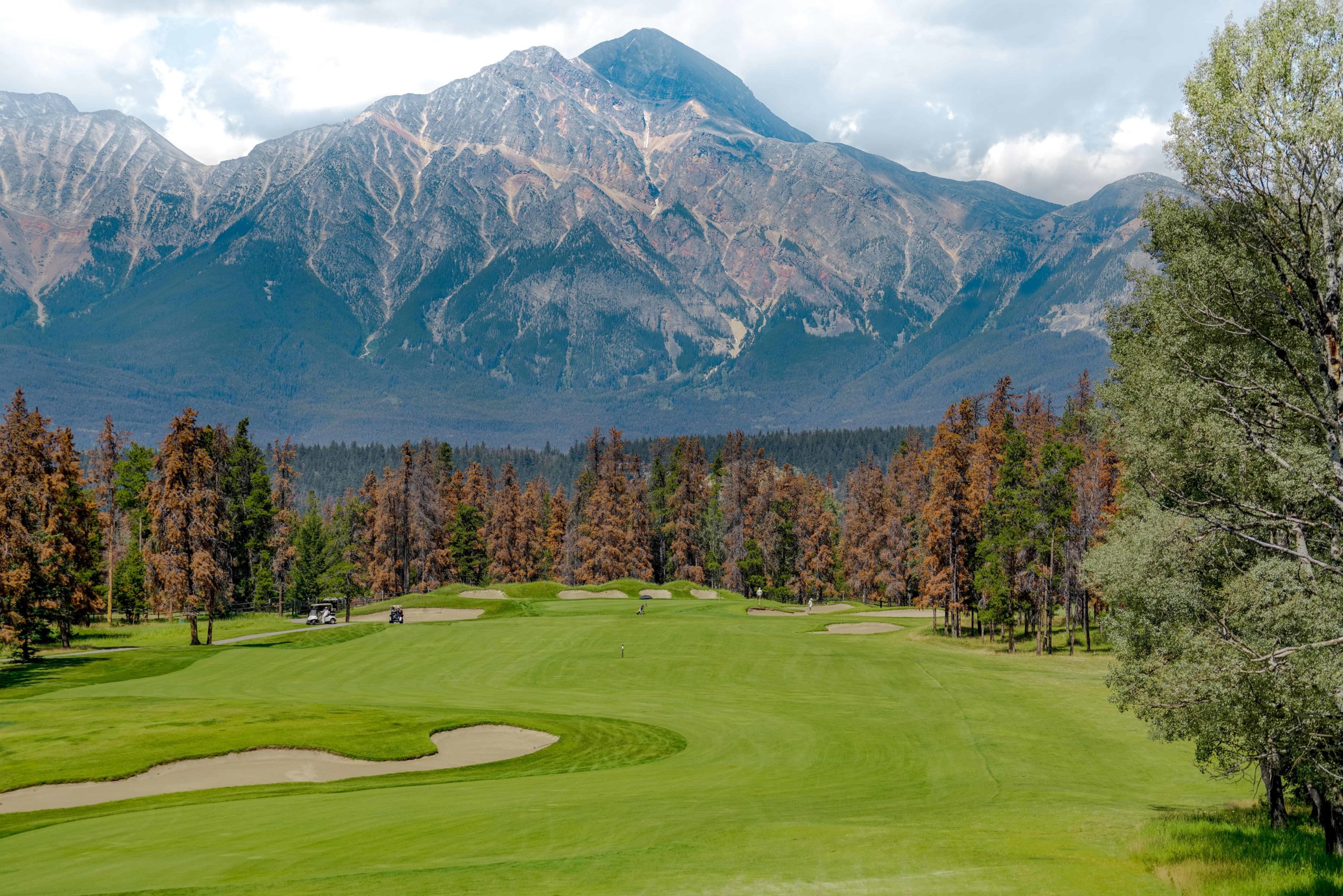 Conceived by a famous Canadian golf course designer, the renowned 18-hole course at Fairmont Jasper Park Golf Course incorporates all the twists, turns, vistas, and changes in elevation that diehard golfers have come to expect from world-class courses. On the Jasper to-do list of golf enthusiasts from all over, it's been rated the #1 golf resort in Canada in past years.
Not surprisingly, the course isn't open all year round; the greens fees also vary by season, day of the week, and whether or not you're a Canadian or pesky tourist. It's not particularly expensive by exclusive course standards either, so check out their website for a visual tour, booking, fees, and tee-time information. It's one of the things to do in Jasper that golfers should take advantage of.
---
Marvel at Medicine Lake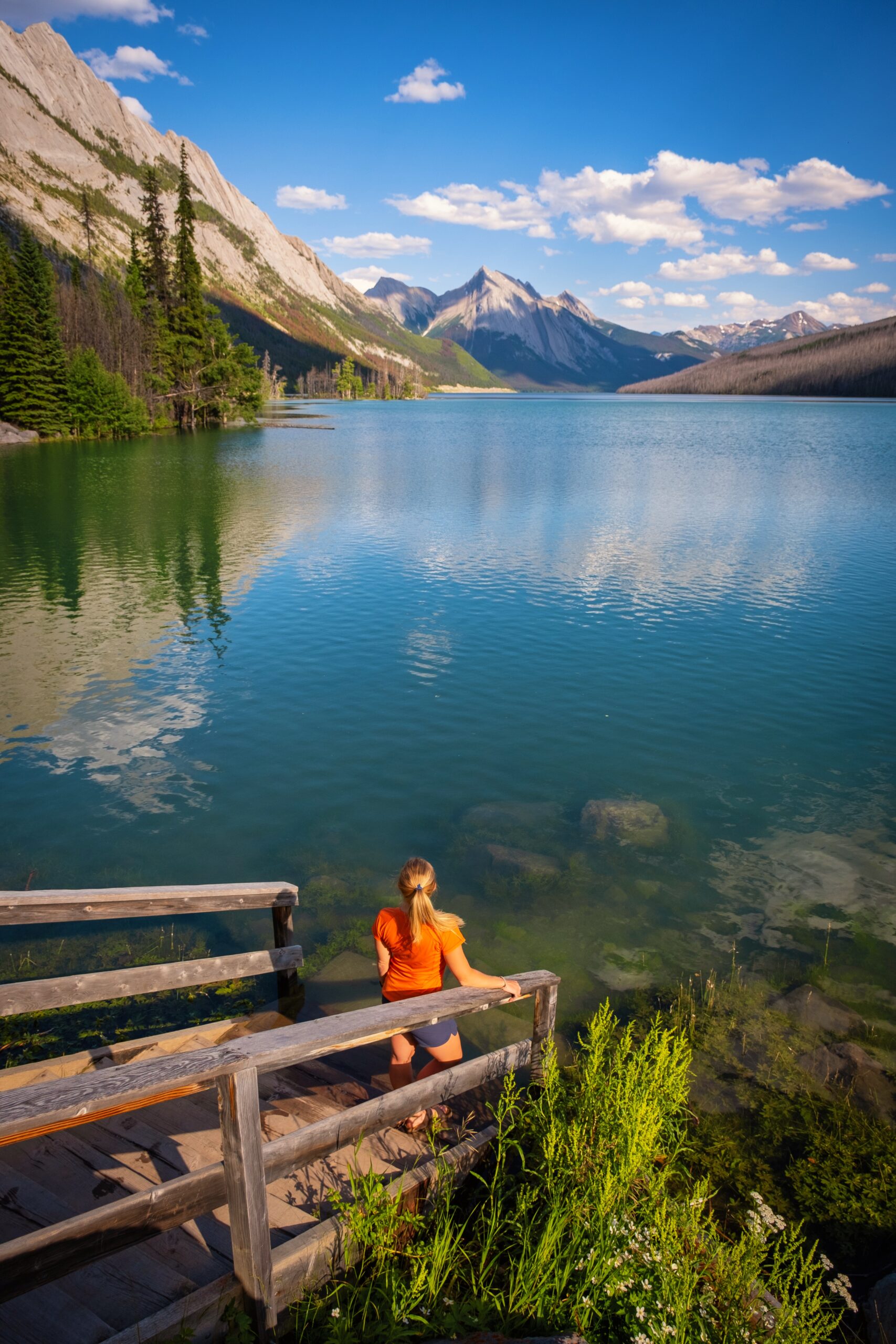 Medicine Lake is a fantastic thing to see in Jasper. Located about 12 miles southeast of Jasper, Medicine Lake is in the Jasper National Park. Though technically part of the Maligne River, to the untrained eye, it looks like a lake, especially when it swells with water from the big thaw, which takes place in late spring and summer.
At less than $10, admission to the park is cheap; once inside, you'll be stymied by all the things there are to do and see. The area abounds with wildlife and is a favorite spot for hikers, bird watchers, and fishermen. Many roads become inaccessible in winter, and much of the lake disappears below mud and ice.
---
Ski at Marmot Basin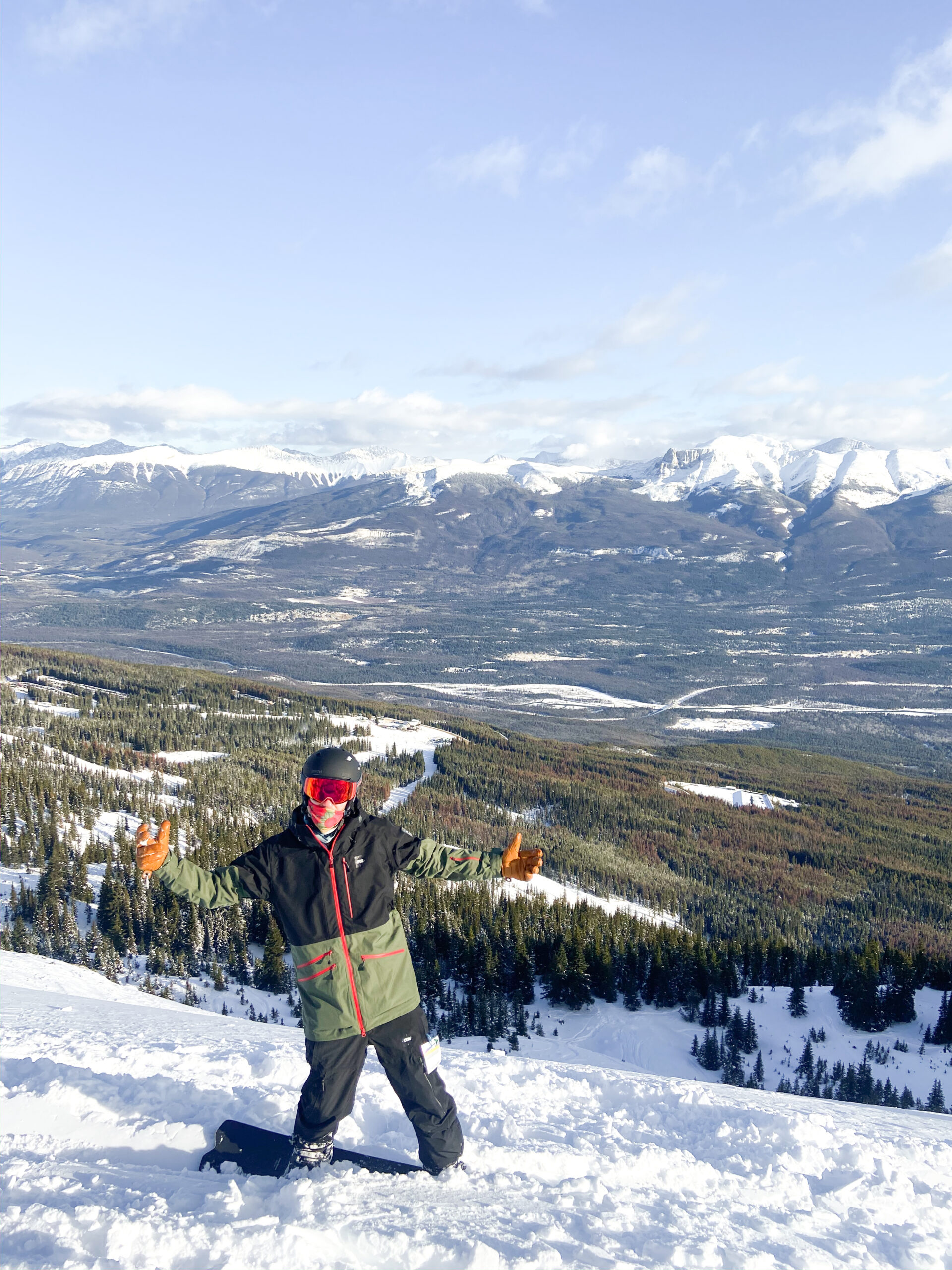 One of the best things to do in Jasper in the winter is ski at Marmot Basin! Marmot Basin is an alpine ski area less than 30 minutes drive away from Jasper. With 91 named runs on four mountain faces and 3,000 vertical feet of drop, it's definitely one of the best ski resorts in all of Western Canada!
---
Paddle on Lake Edith, Annette, and Beauvert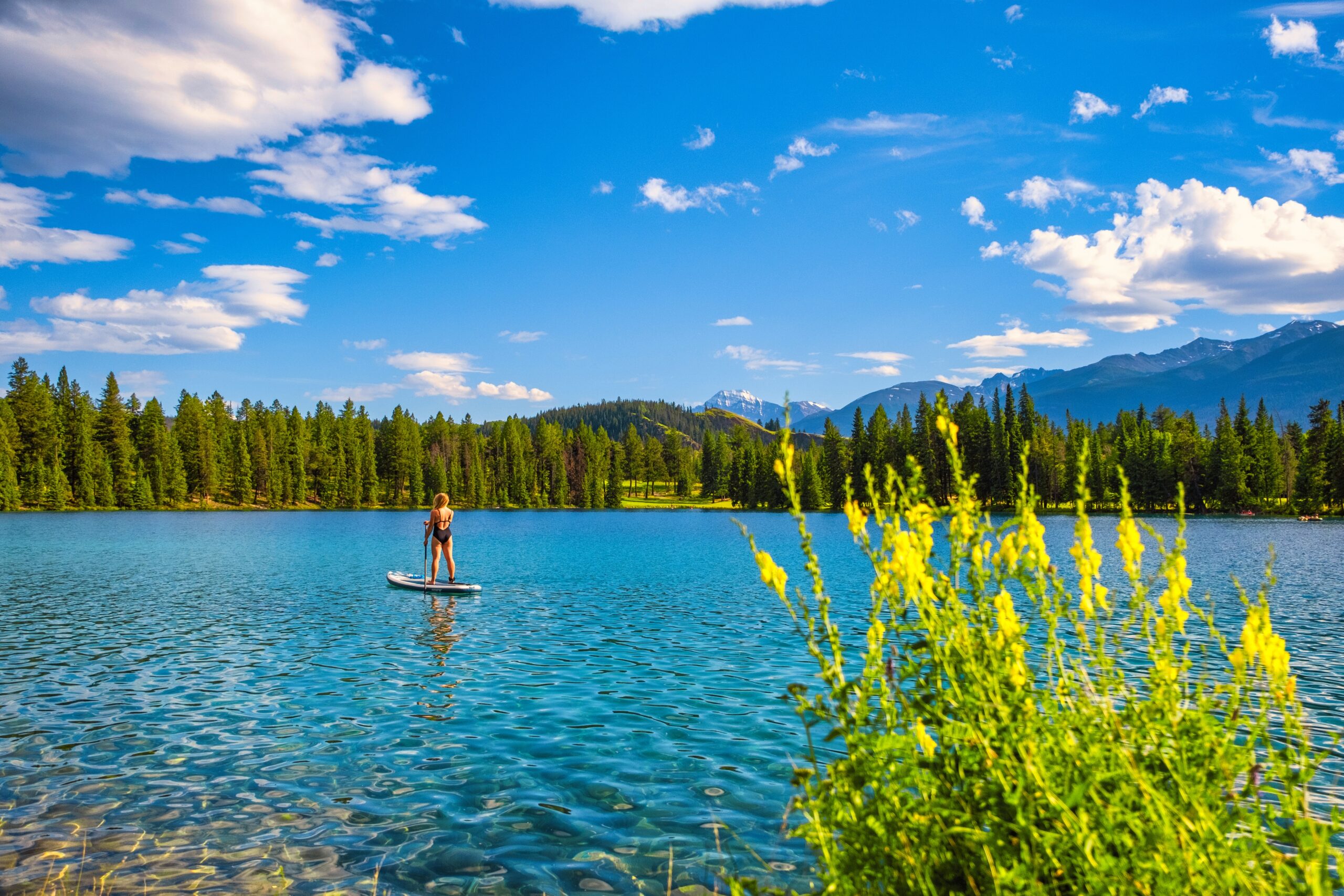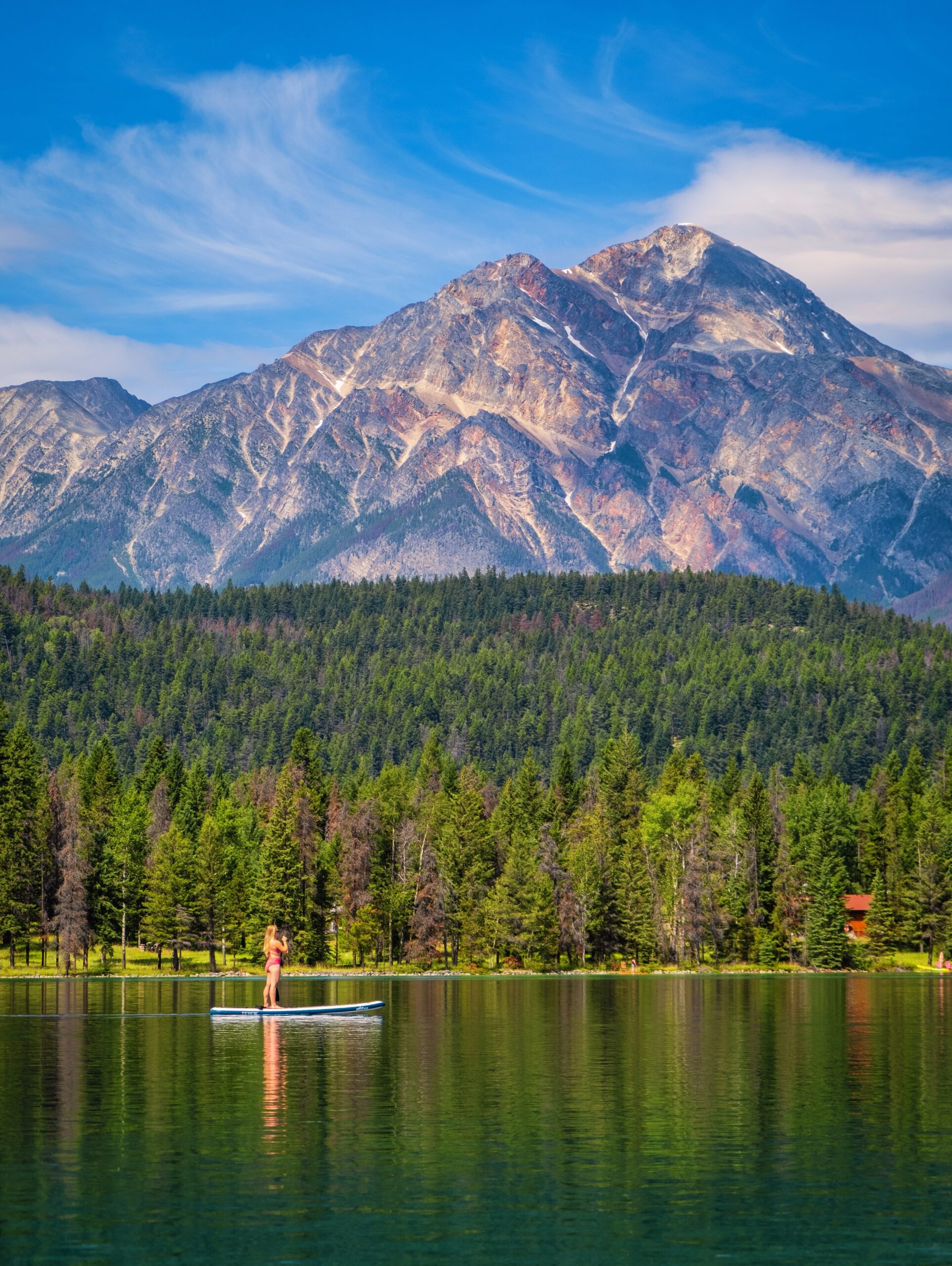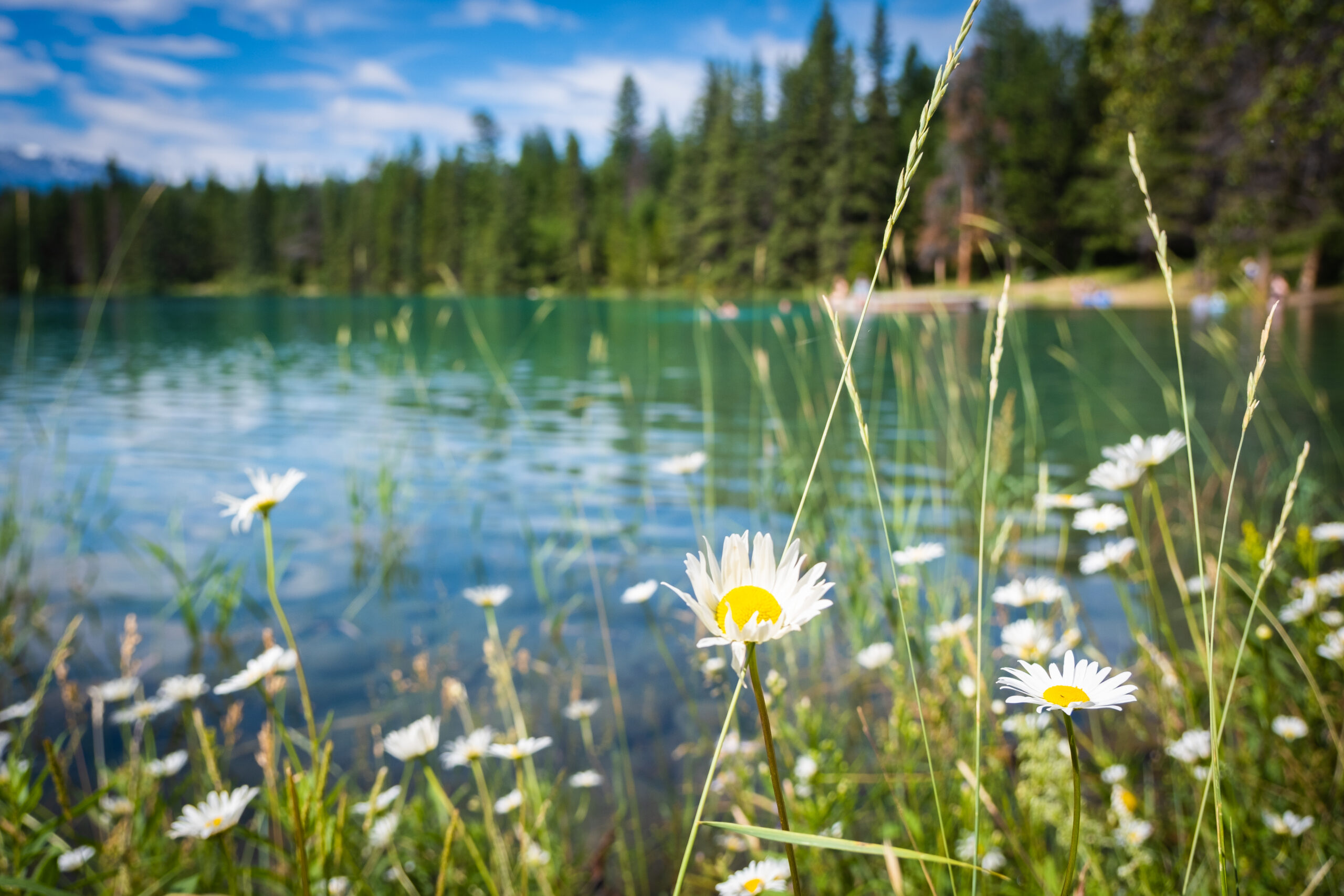 We spent many days in Jasper enjoying these three lakes. I would highly recommend bringing your own or renting a canoe, kayak, or stand-up paddleboard to enjoy these lakes because they are amazing!
Edith, Annette, and Beauvert are all very close together, and you can easily enjoy all three in one day. My absolute favorite lake in Jasper is Lake Beauvert. It has some of the clearest water I've ever seen and insanely blue.
---
Pyramid Lake and Island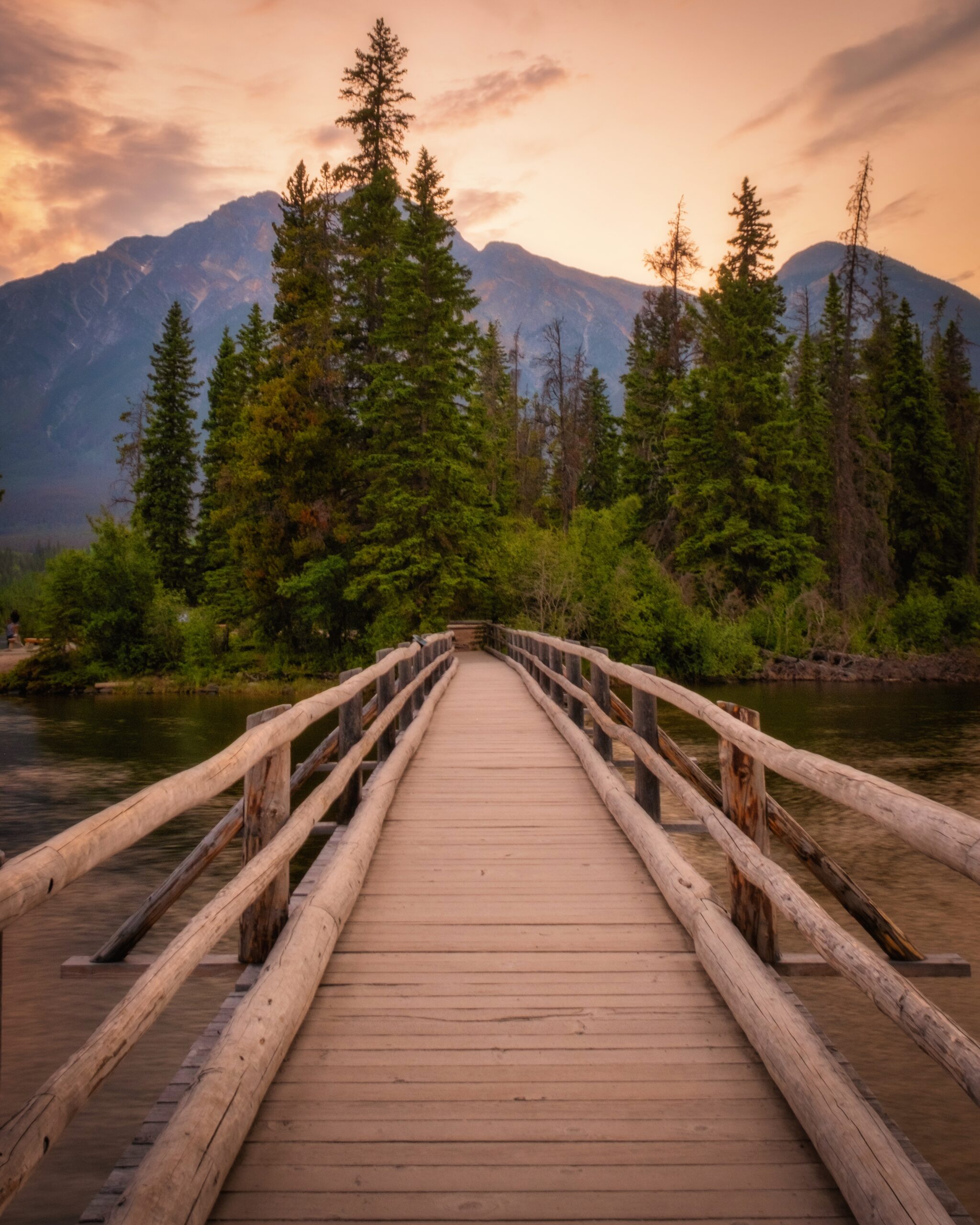 Heading to Pyramid Lake is another fantastic thing to do in Jasper. Pyramid Lake is close to the town of Jasper and is another great lake to enjoy. Bring the paddleboard, canoe, and kayak here and even take a jump in! I actually found this lake much warmer than the others.
Don't miss Pyramid Island either. It's a small island with a bridge to it. Try and catch it at sunrise or sunset for a wicked view.
---
Catch Sunset at Patricia Lake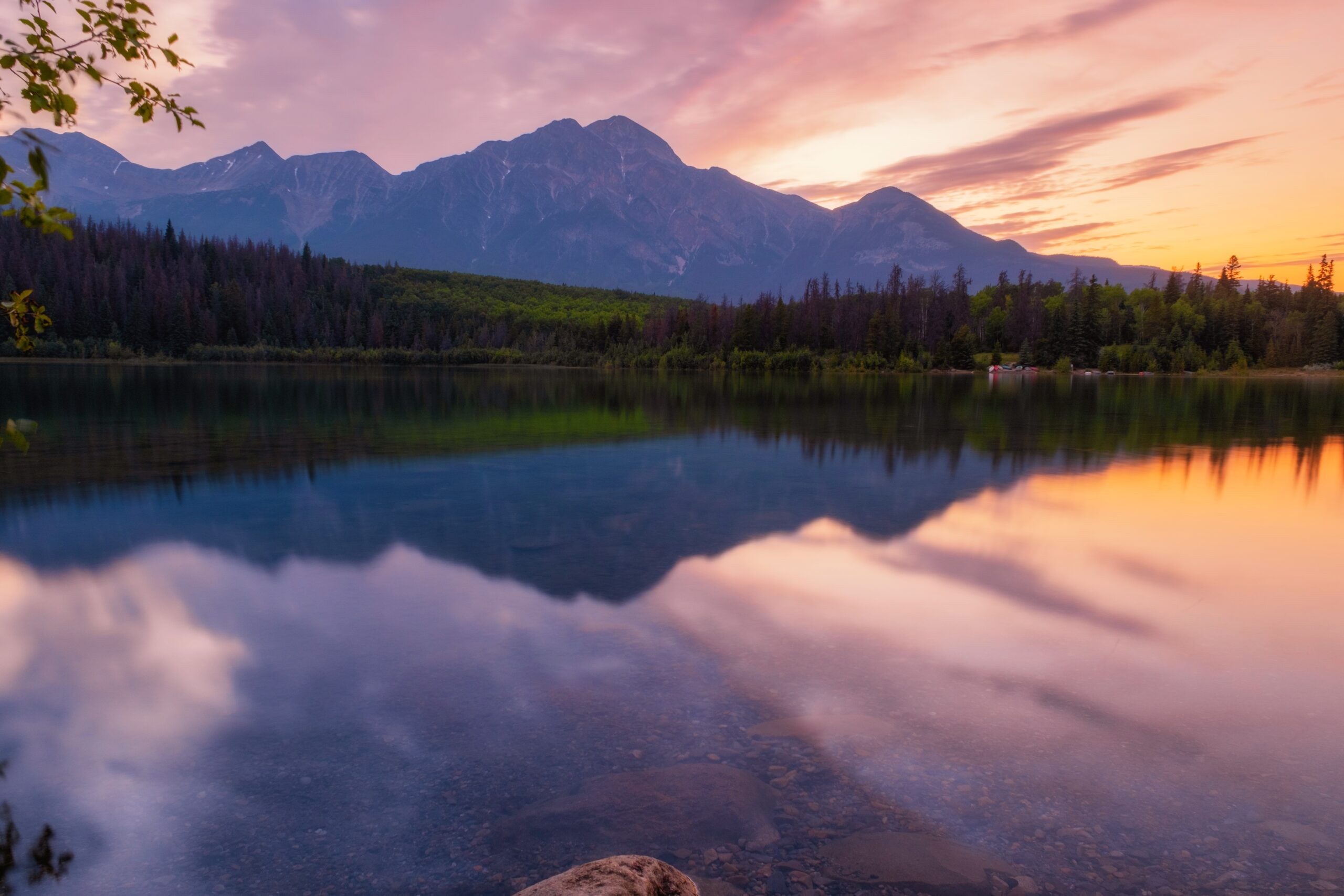 Yup, another lake on this list of things to do in Jasper! This one is right next to Pyramid Lake and is another good one to head for your summer needs. Come here to enjoy the backdrop of Pyramid mountain, or go for a swim! With a national park license, you can even go fishing here!
---
Go on a Jasper Food Tour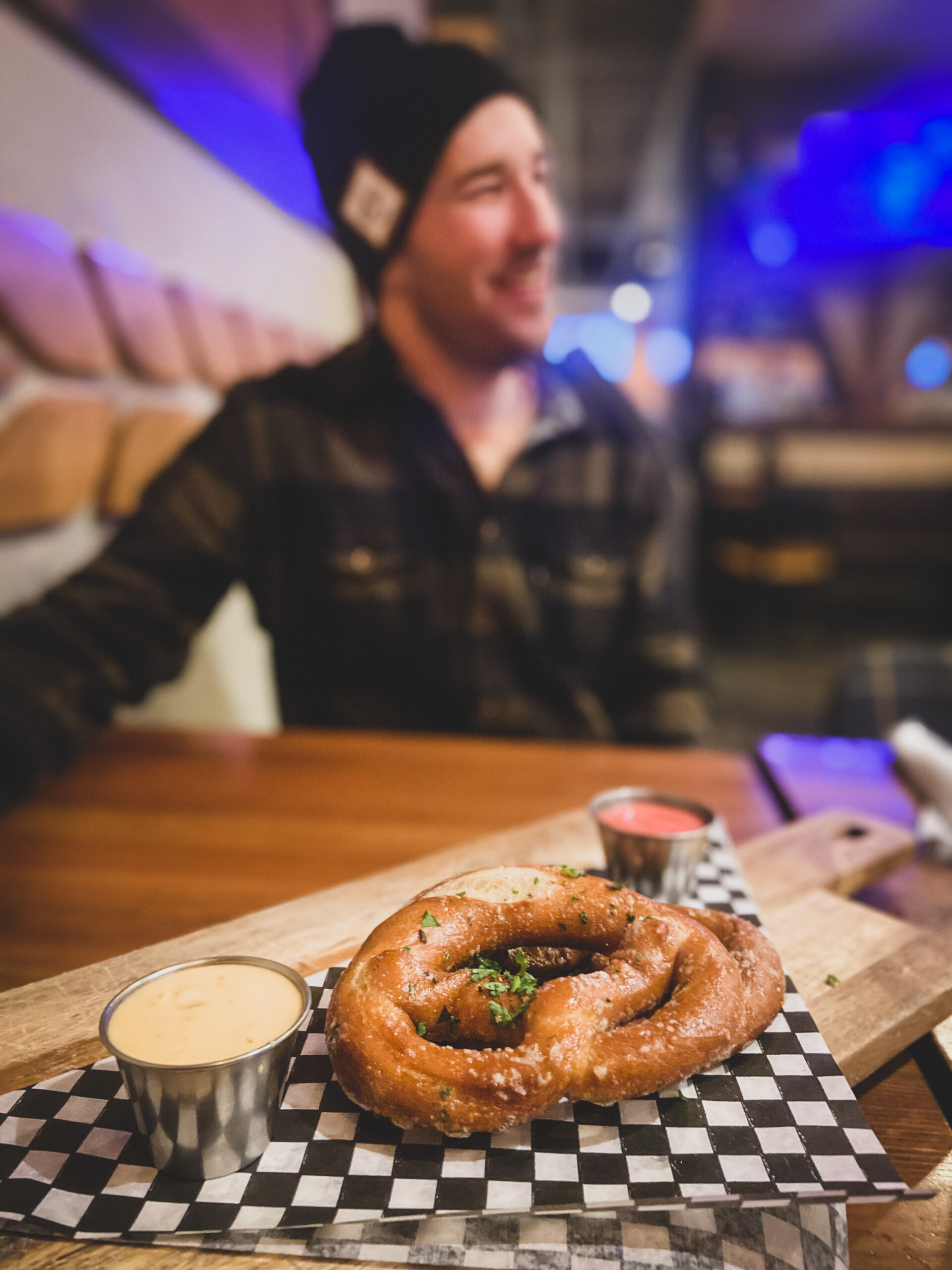 One of the best things to do in Jasper is cozy up at one of the many restaurants and bars in town in the winter. You could venture into them all independently, but I would highly recommend joining Estelle with Jasper Food Tours instead. You'll have a much more local experience, complete with a walking history tour of Jasper as well.
I love doing food tours as you can get a sampling of many different restaurants in just a few short hours instead of having dinner at just one. The samplings with Jasper Food Tours are all paired with beer, wine, or a cocktail to make it even more fun. Come hungry – there is a lot of food on this one!
---
Enjoy a Drink at the Fairmont Jasper Park Lodge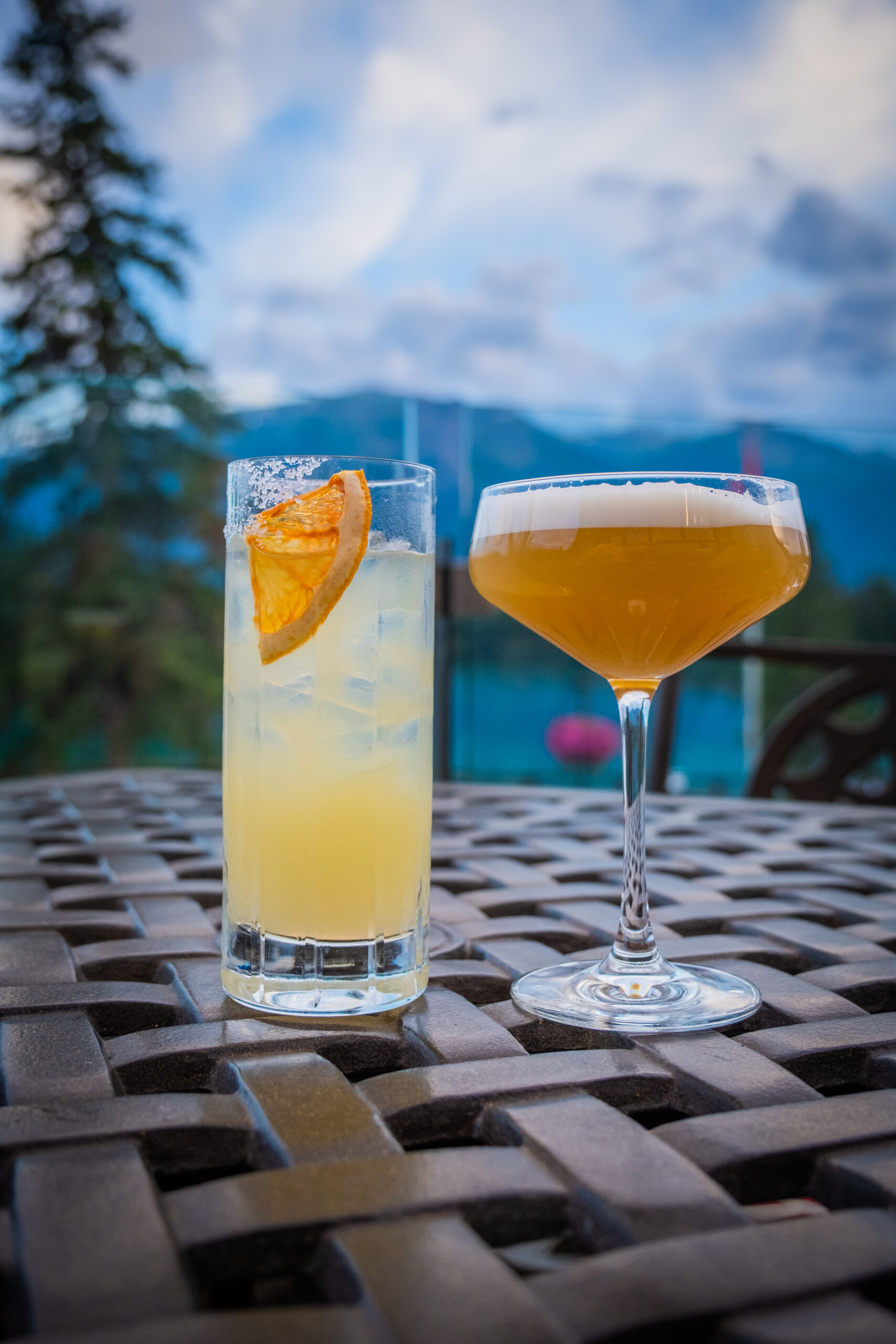 The famous Fairmont Jasper sits right on Lake Beauvert and is ideal for enjoying a drink at sunset. It's calming, quiet, and not crowded, and even if you're not staying at the hotel, you should definitely stop for a drink!
---
Climb Pyramid Mountain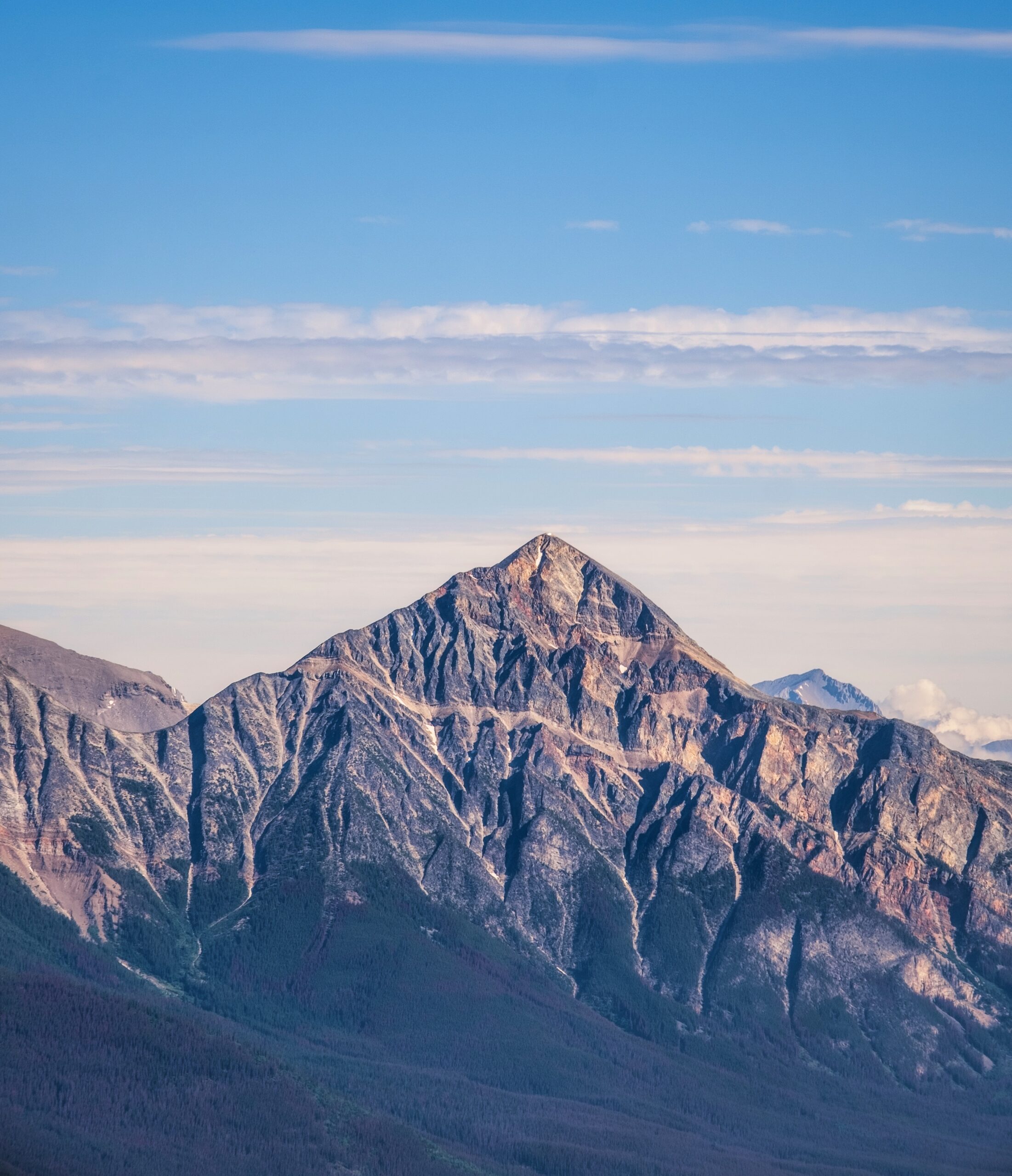 Pyramid mountain towers over Jasper and is a beautiful sight to behold. If you're up for a long day hiking, consider putting it on your list of things to do in Jasper! It's a 31 km trail and over 1,580 meters of elevation gain – so it's not for the faint of heart!
You should be experienced with long day hikes if you attempt this one. The good news is you can bike the first 11km cutting out a significant portion of time there and back.
---
Have a Beer at Jasper Brewing Company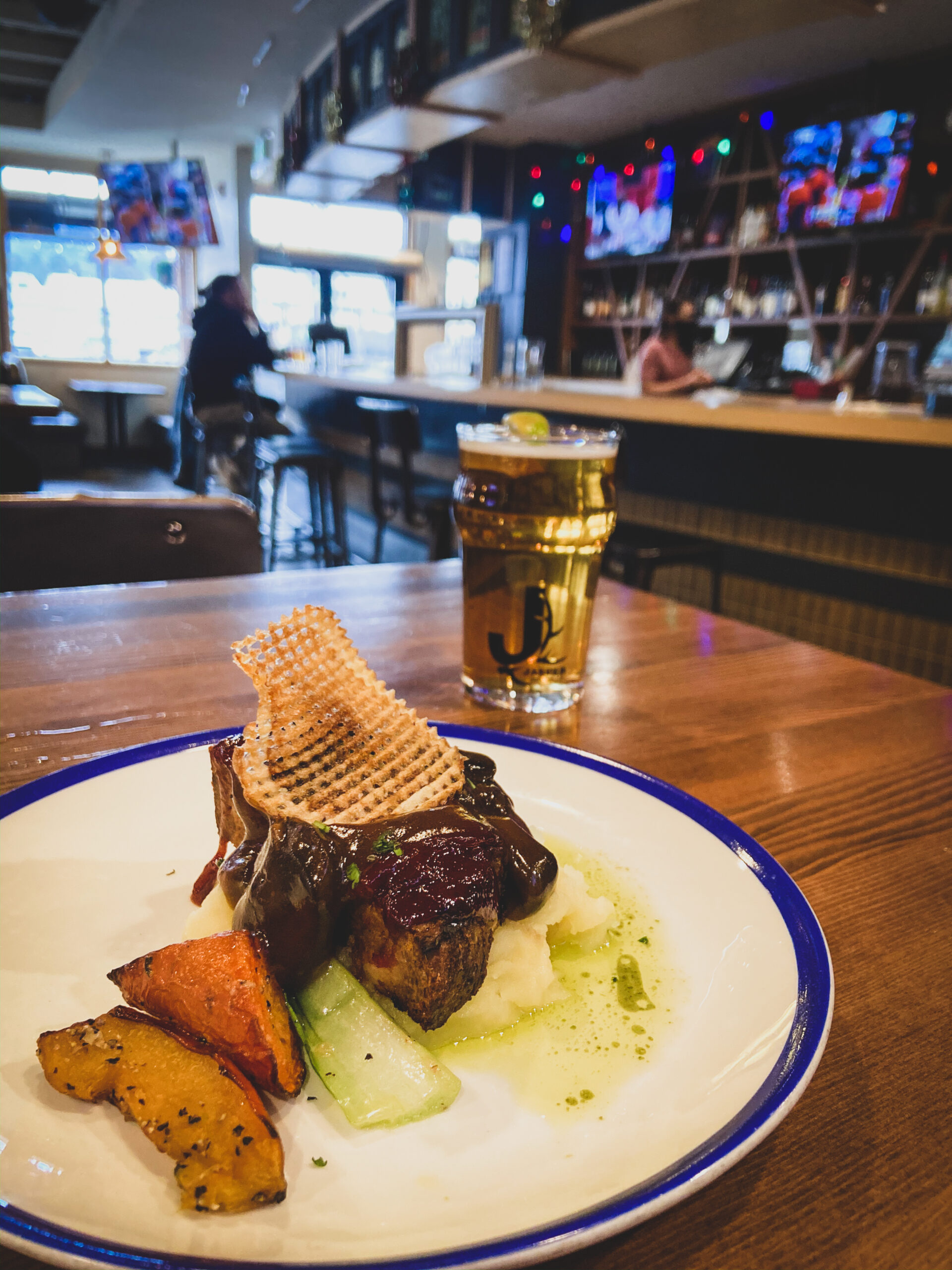 Hands down, our favorite place to eat when in Jasper is the Jasper Brewing Company. Jasper Brewing Company was the first National Park Brewery in Canada. It opened in 2005, and after they are responsible for opening Banff Ave Brewing in Downtown Banff.
Three founders here are born and raised Jasper locals and created the space as a great community hub. Their beers are delicious, but I love their food! Everything here has been delicious. I highly recommend trying their Halloumi Bowl!
---
Enjoy Downtown Jasper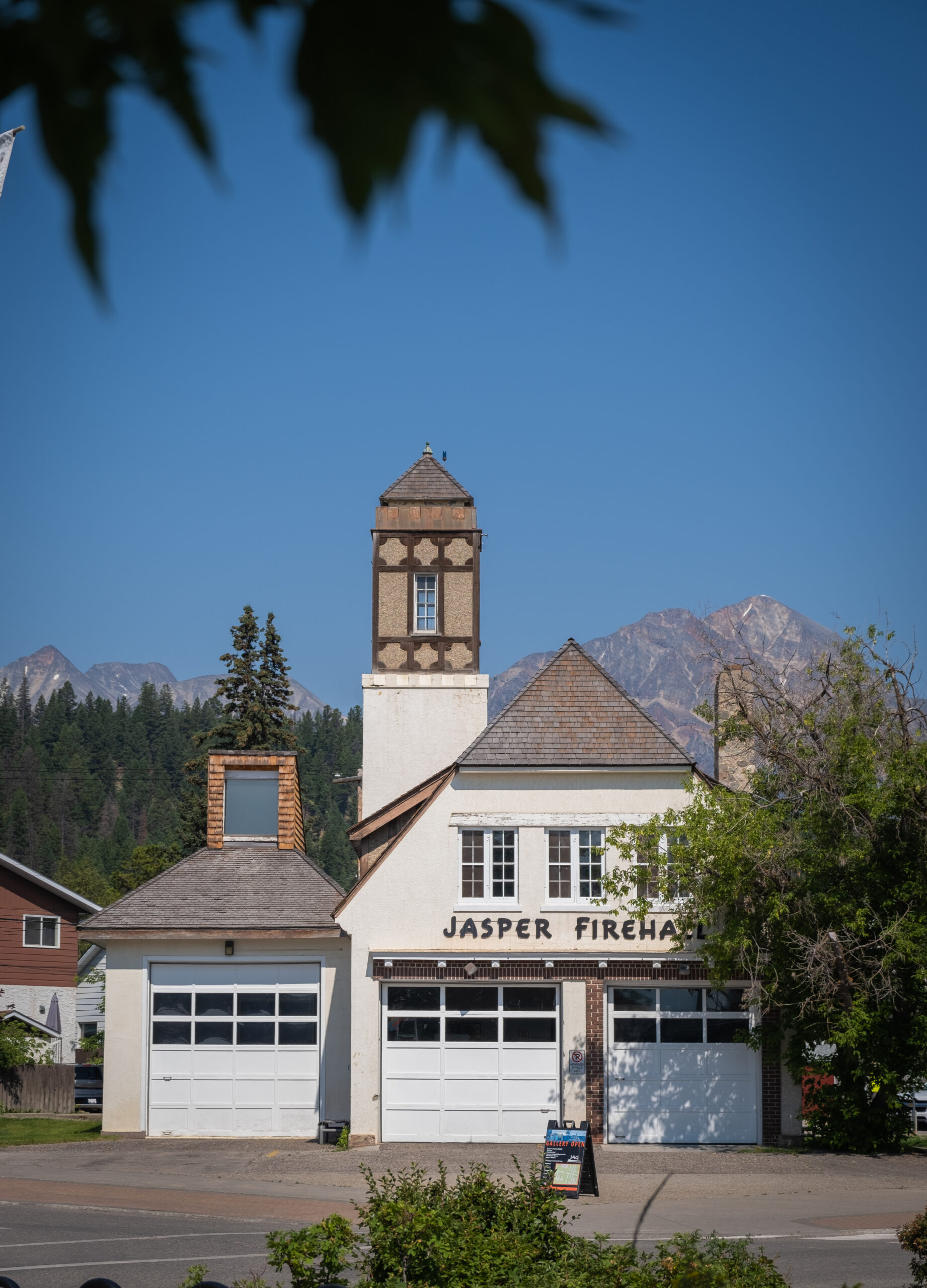 Honestly, one of my favorite things to do in Jasper is just to walk around town. The town of Jasper is charming and small, even smaller than nearby Banff! There are plenty of restaurants, shops, and coffee shops to venture into and out of. I love the vibe of the town and enjoyed coming here in the evening.
---
Map of Things to Do in Jasper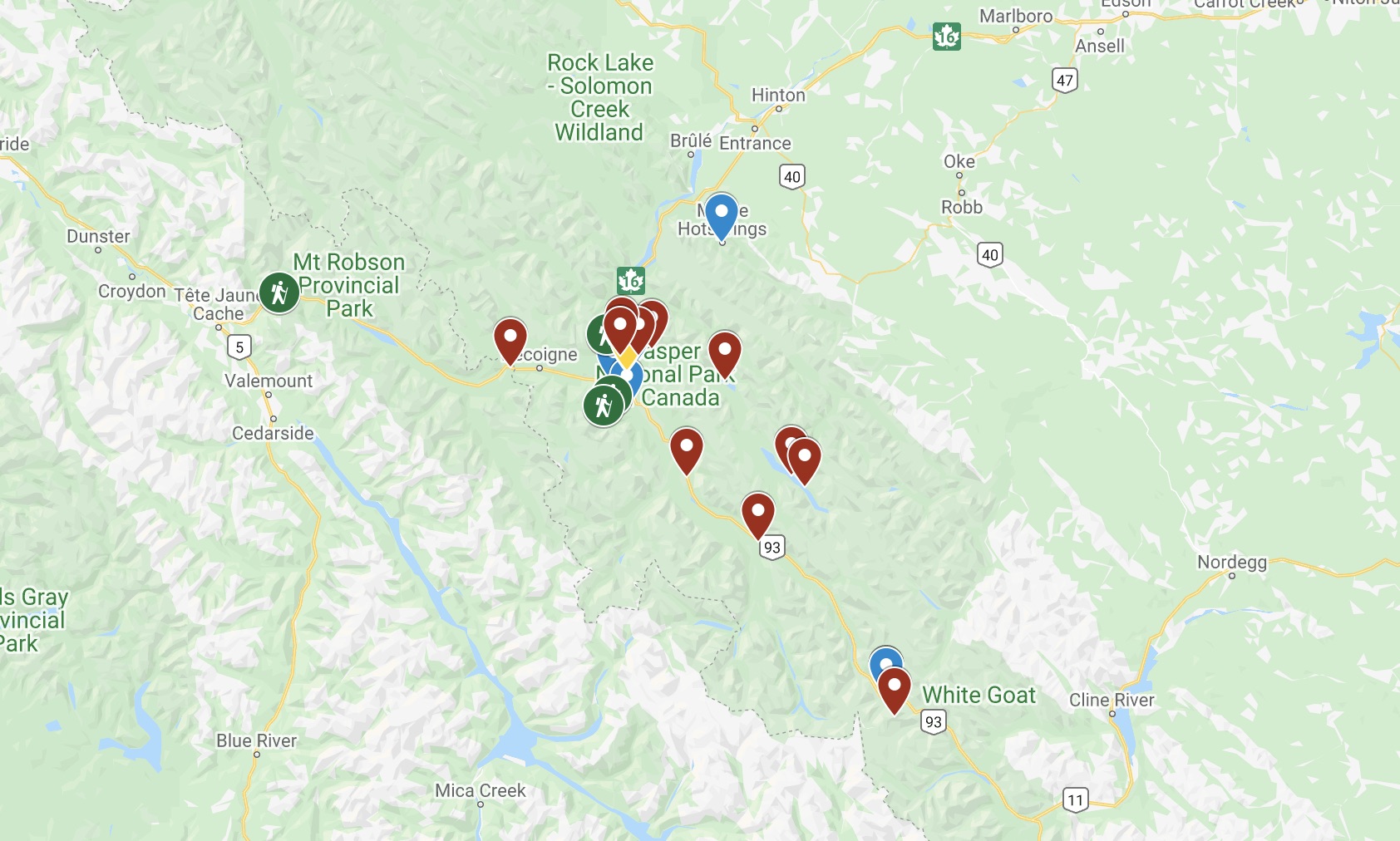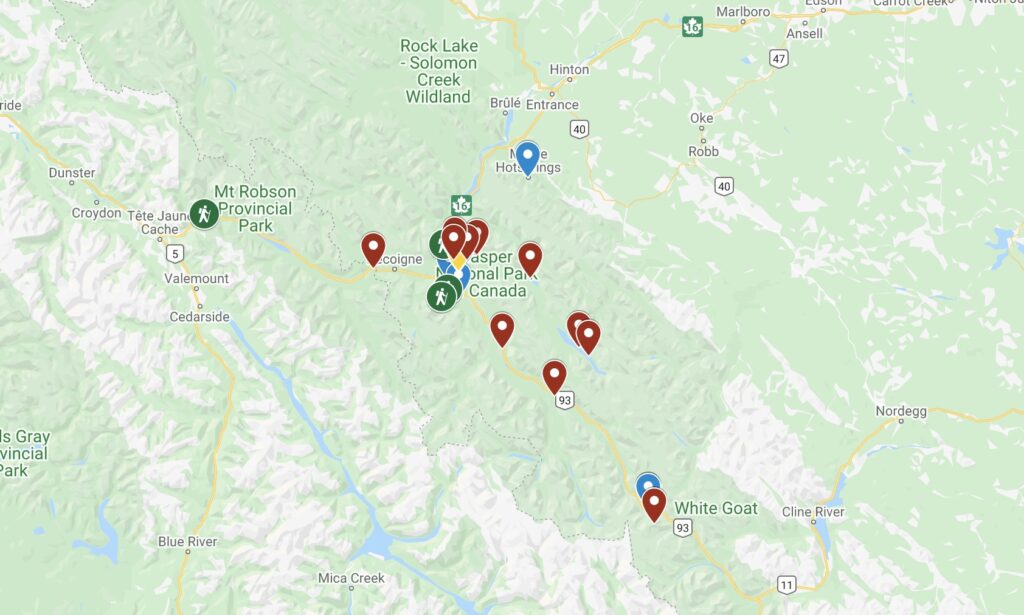 ---
The Best Places to Eat in Jasper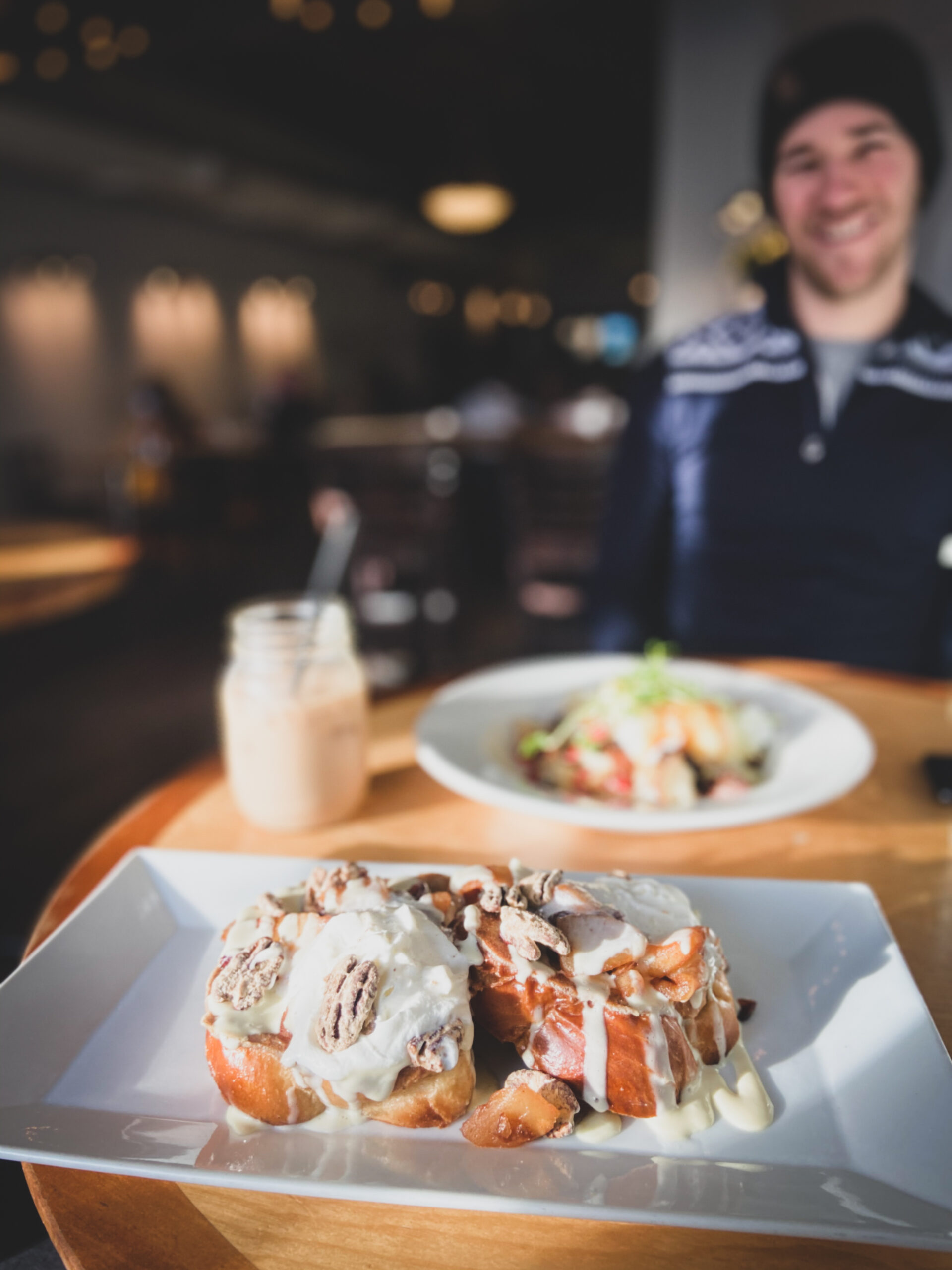 For Breakfast in Jasper Try These Restaurants:
Coco's Cafe: They've got all of the classics of a relaxed cafe such as bagels, oatmeal cinnamon waffles, breakfast burritos, breakfast bowls, and huevos rancheros.
Harvest: Harvest Food & Drink serves breakfast, brunch, lunch, dinner. It's one of the newer restaurants in Jasper with a healthy menu.
Bear's Paw Bakery: Bear's Paw Bakery is an institution in Jasper and just about every visitor to Jasper should pay the bakery a visit in the morning.
Sunhouse Cafe: The bright and airy cafe with modern decor serves some mouth-watering coffee and food.
Dinnner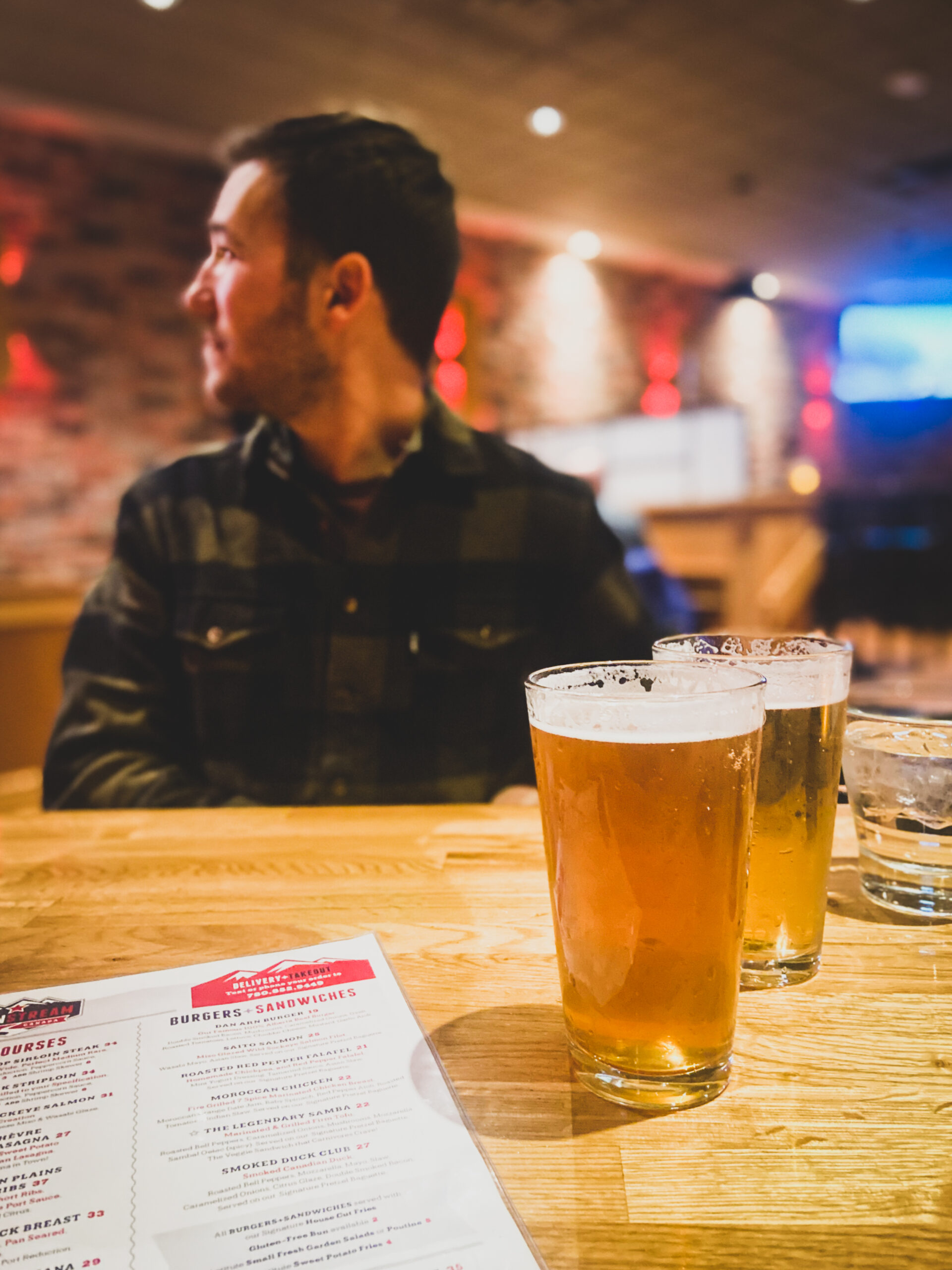 Jasper Brewing Company: As mentioned before they have fantastic craft beers and dinners that pair well with those beers. One of the best restaurants in Jasper
Downstream: A downstairs bar with varying sandwiches, steaks, and chicken meals on the menu.
The Raven: A small and intimate bistro perfect for special dinners from around the world.
The Dead Dog: Fun and quirky bar and a locals favorite bar.
---
Where to Stay in Jasper National Park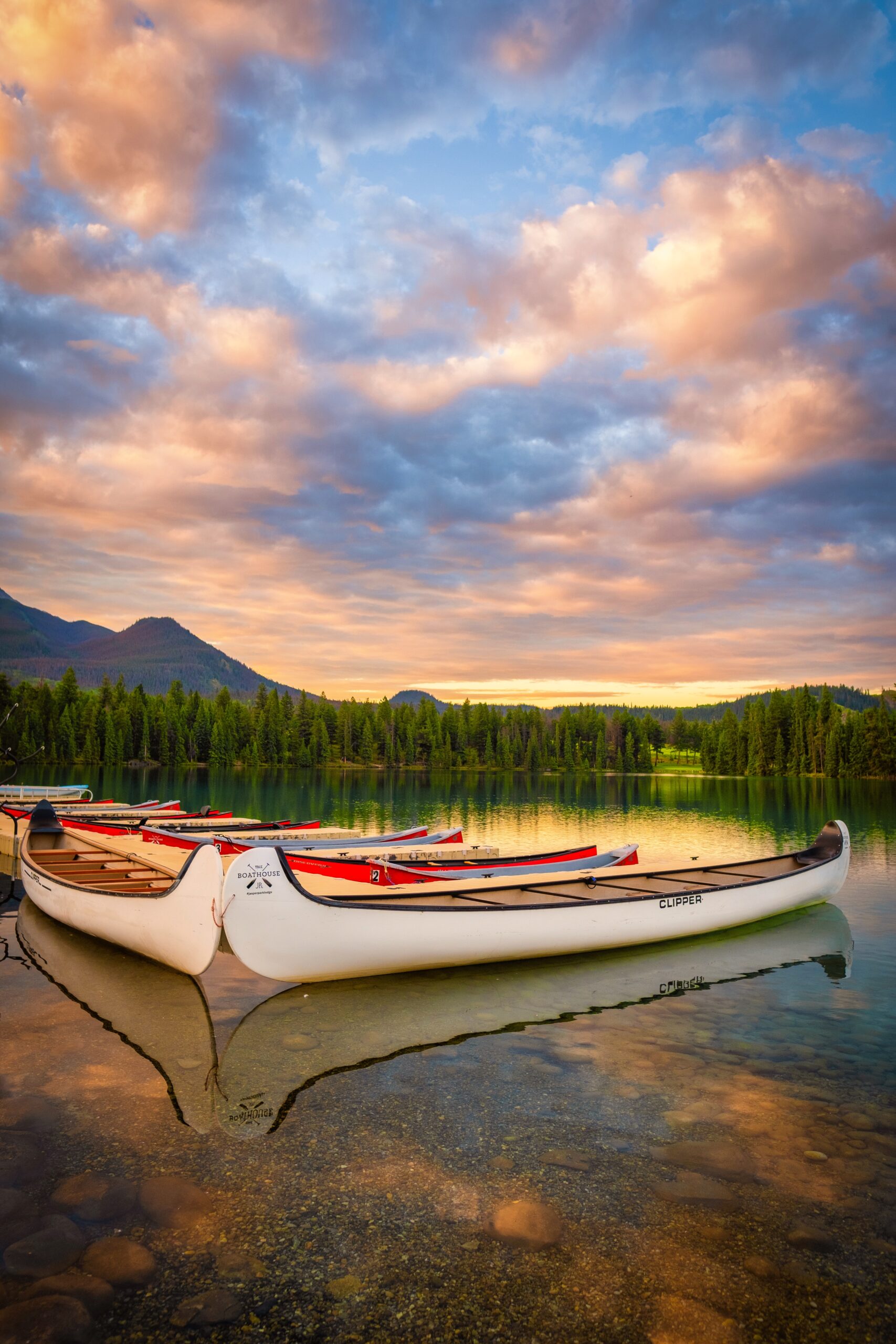 One of the best places to stay in Jasper is the Fairmont Park Lodge. We enjoyed one of their Lakeview rooms for three nights and had a fantastic time. The Fairmont sits right on Lake Beauvert, which in my opinion, is one of the most stunning lakes I saw in Jasper.
The Fairmont is comfortable and spread out. It's not your standard hotel, but instead, there are plenty of individual cabins, so you can easily keep your distance from other guests. There's a heated pool to enjoy in the winter and summer. They also have a boathouse where you can rent kayaks, canoes, and paddleboards.
There are a few restaurants on-site, which are all delicious! Make sure to try Orso Trattoria for a nice night out.
Other Fantastic Places to Stay in Jasper
---
When is the Best Time to Visit Jasper?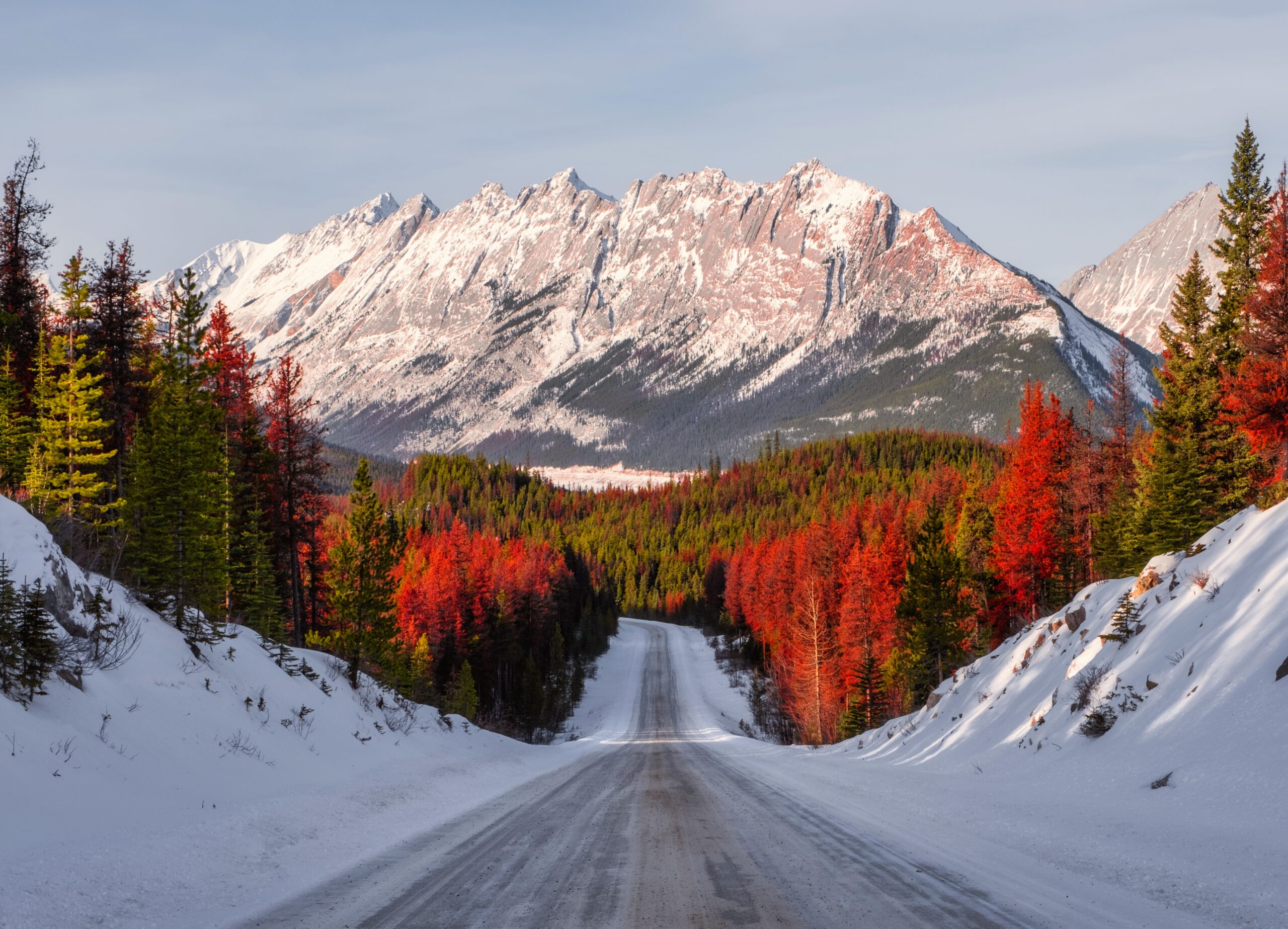 If you're looking for beautiful summer weather, the best time to visit Jasper is in July and August. However, this is also the busiest time of the year (though nowhere near as busy as Banff), and you may have to deal with mosquitos.
If crowds and high prices are not your things, consider visiting in the shoulder seasons. Early June and Late September are great times to visit. If you want to go skiing at Marmot Basin, enjoy the snow, and go snowshoeing, the best time to visit Jasper is between December and February!
No matter what Jasper is a great place to visit and filled with a plethora of things to do any season.
---
---
↓ Join the community ↓
The Banff Blog Facebook Group is your headquarters for the Canadian Rockies travel advice and information. Including hike info and off-season travel information. This is also a place where you can meet one another when you need adventure buddies.

Plan Your Trip to the Canadian Rockies