Looking for the Best Banff Accommodation?
If you're planning a trip to the Canadian Rockies you're going to need to eventually sort out a place to stay. There are many Banff accommodation options for a small mountain town in Alberta. There is a hotel, lodge, cabin, hostel, or campsite that likely suits any traveler's needs.
Banff sure has quite a few amazing places to stay. However it's not just Banff, but all the other mountain towns in Alberta too. From Jasper to Canmore we'll help you sort through the best hotels, cabins, and guesthouses in the Rockies. You can use this page as a guide to help you with the booking process in order to secure a great Banff accommodation option.
---
Banff Accommodation and Lodging Options
There are a few different Banff accommodation options you can choose from on your trip to the Canadian Rockies. Below we break down the different options you can choose from for your trip.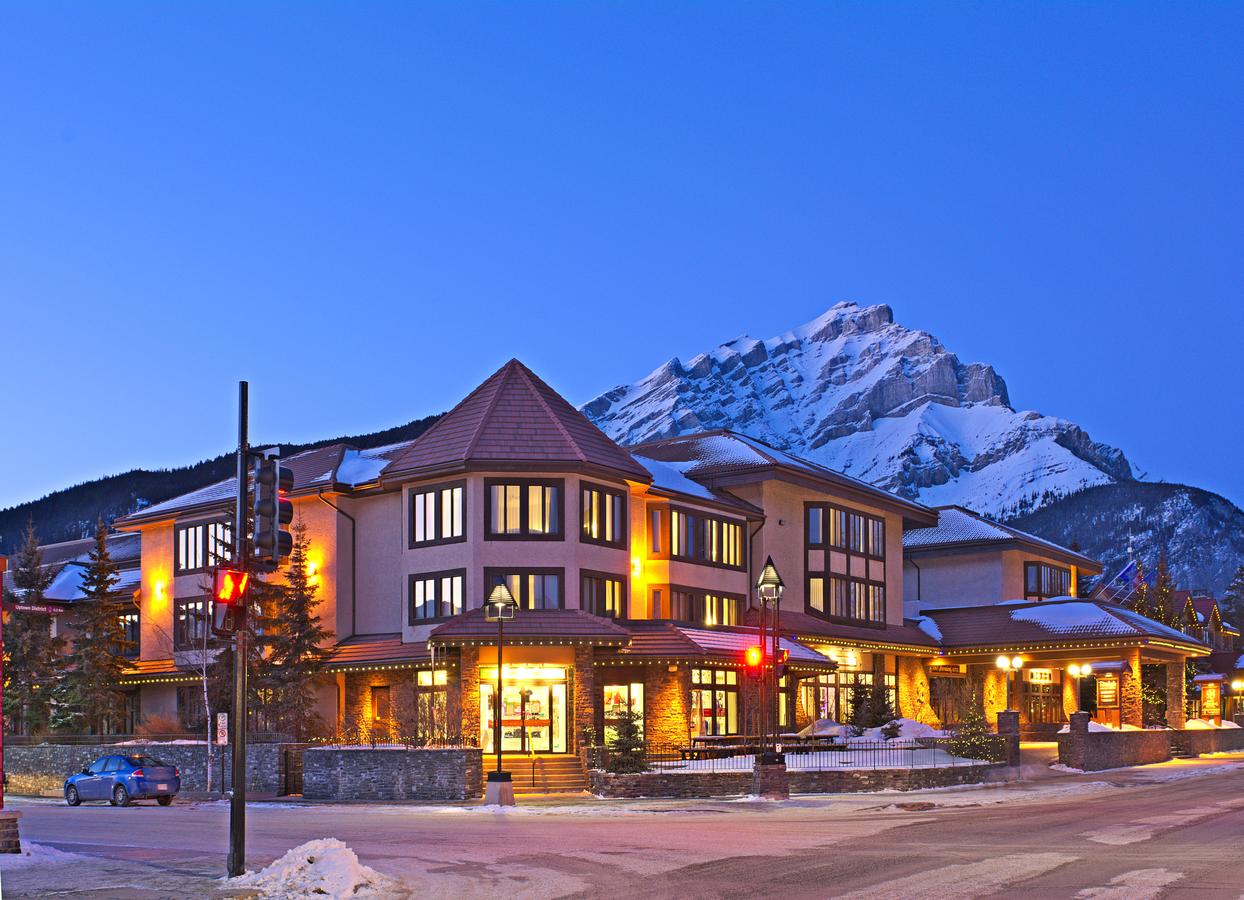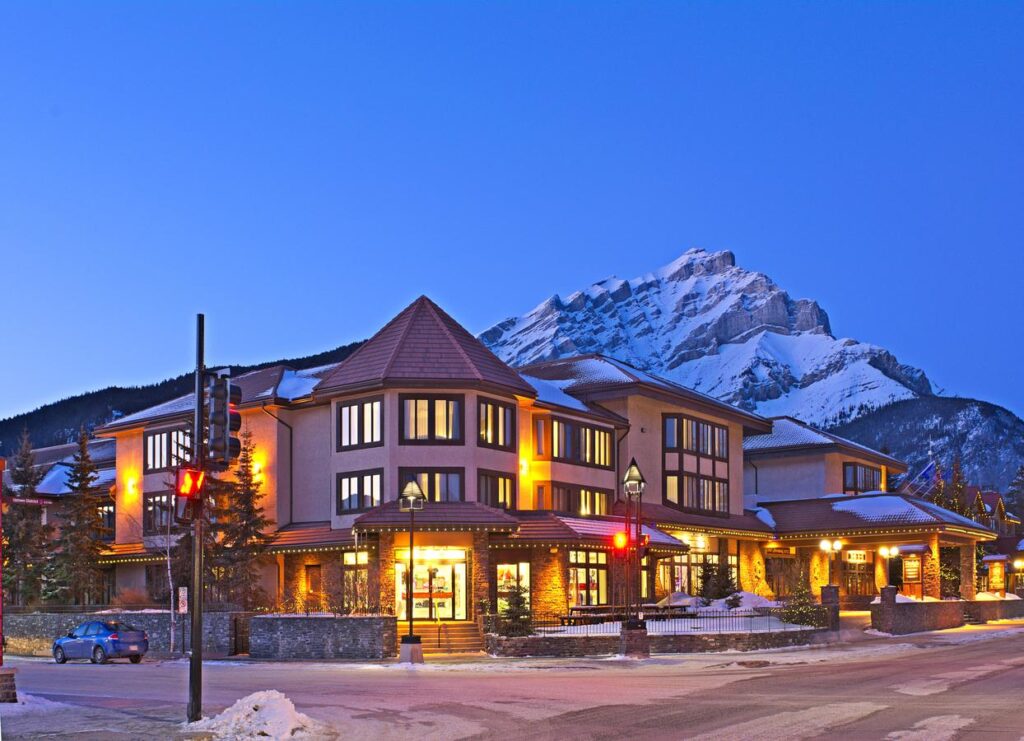 Banff Hotels
---
The first you'll be familiar with is obviously Banff hotels. Most Banff hotels are located in the town centers themselves as there are strict operating laws in Canadian National Parks.
However, there are a few spread out across Banff National Park, Jasper National Park, in the Lake Louise Area, and beyond. The Banff hotels that are not found right in the town center are often the more luxurious, unique, and sought-after properties meaning they'll fetch a higher price tag.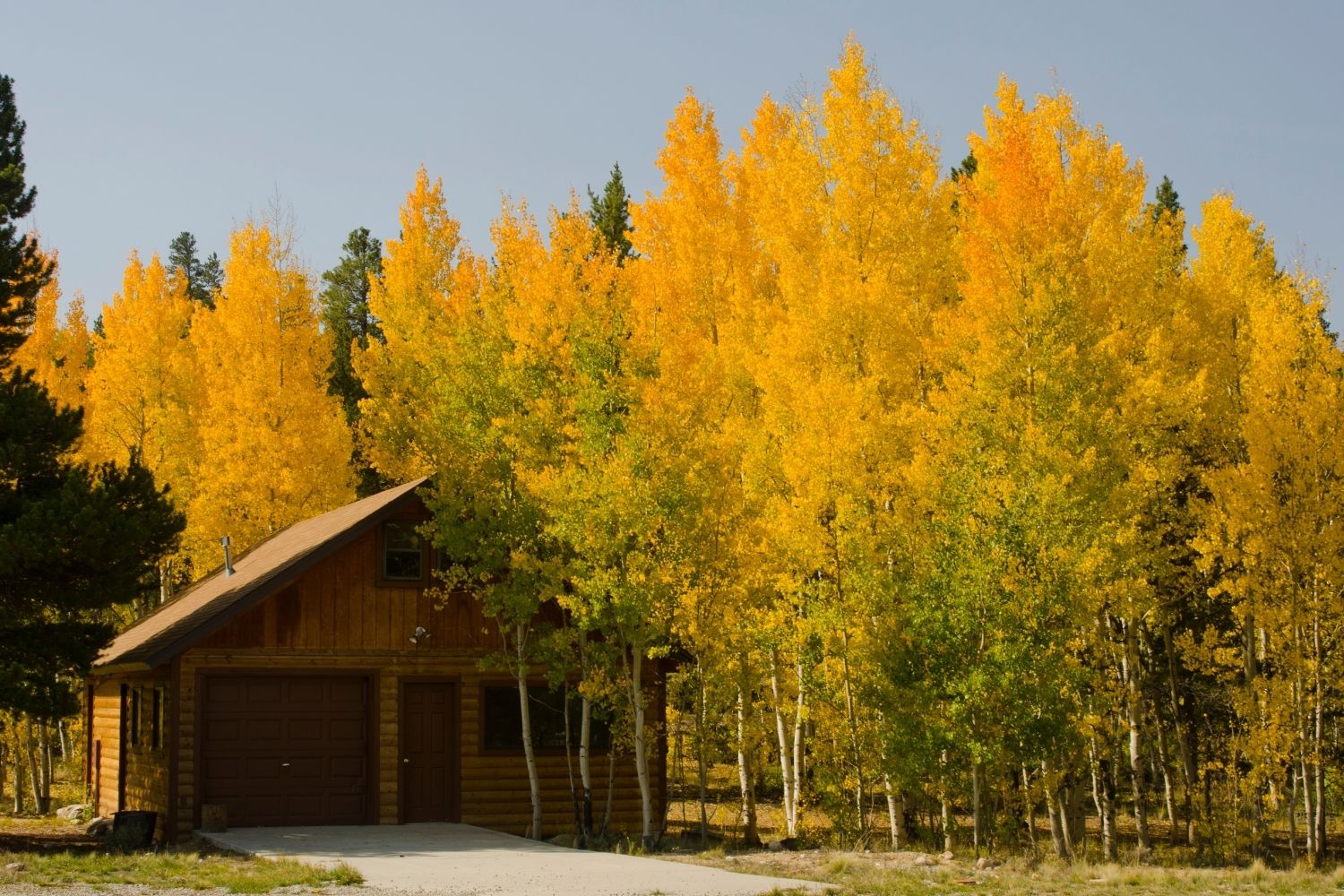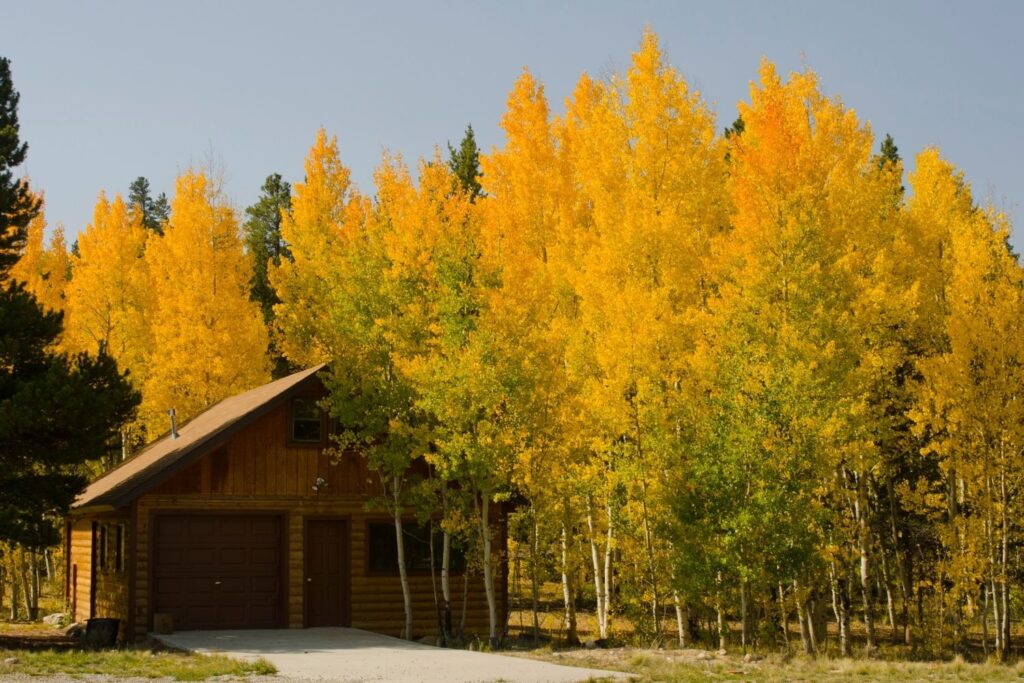 Cabins/Cottages/Chalets
You would think in an awesome mountain town like Banff there would be a ton of cozy unique cabins to huddle by the fire in. Unfortunately, there aren't a plethora of log cabin rentals to choose from for your Banff accommodation, but there are a few you can score if you book early enough!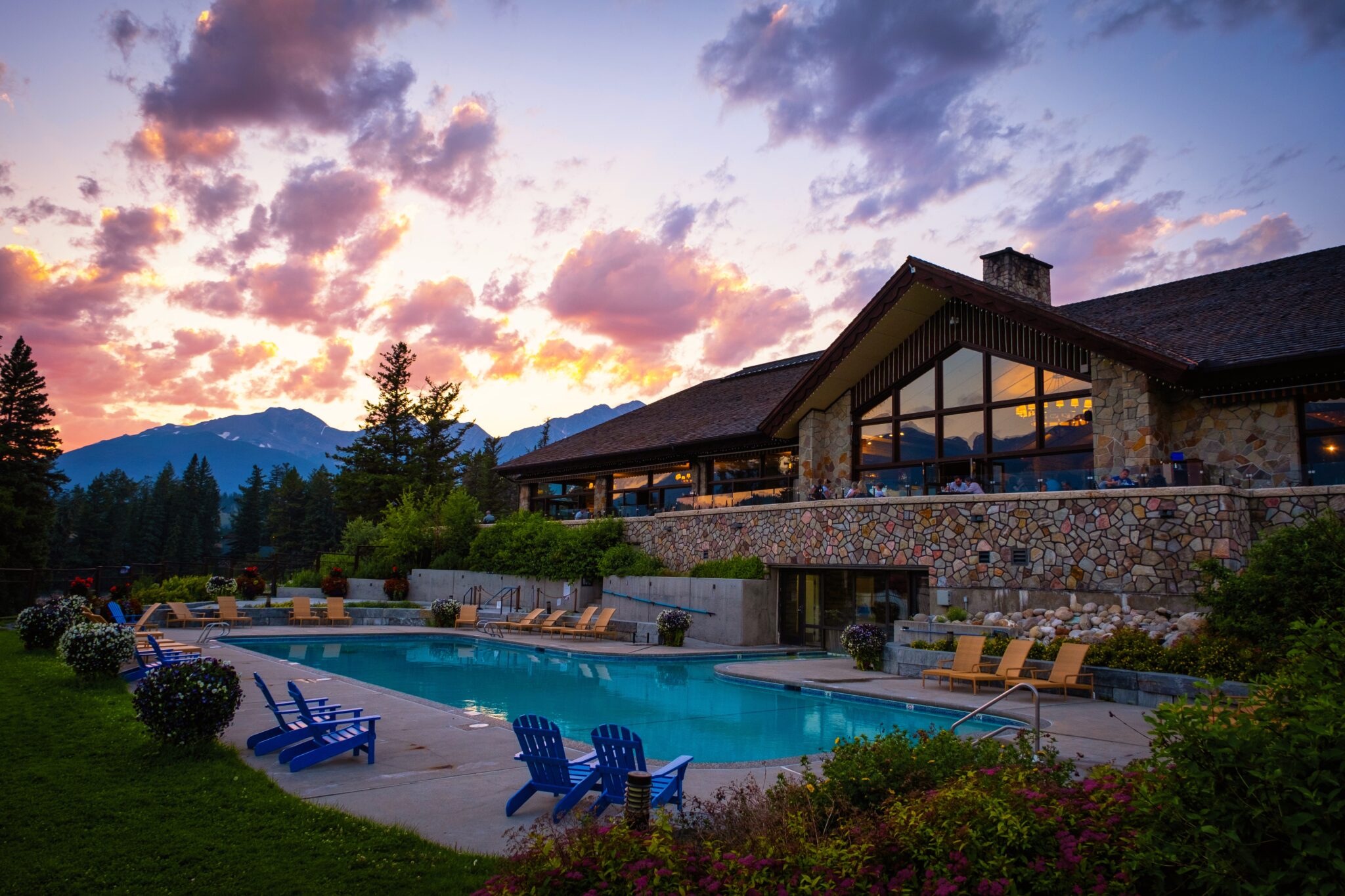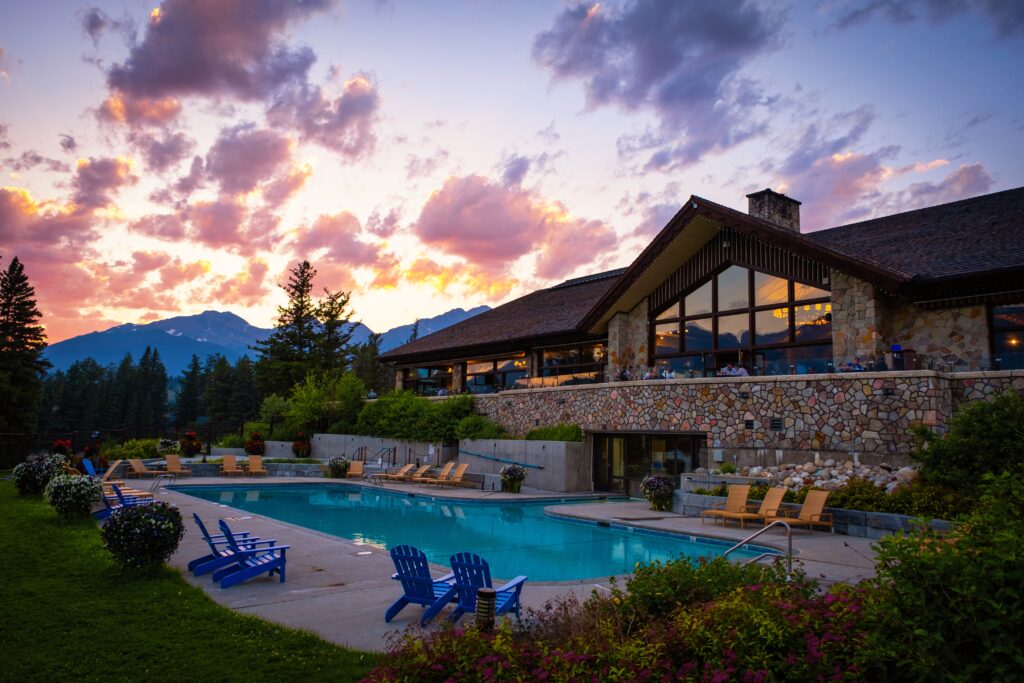 Luxury Stays
---
These are technically hotels, but offer much more than your typical standard rooms and the nightly rate reflects that. There aren't many of these around Banff, and just three notable ones, all Fairmont Properties. One even being a castle.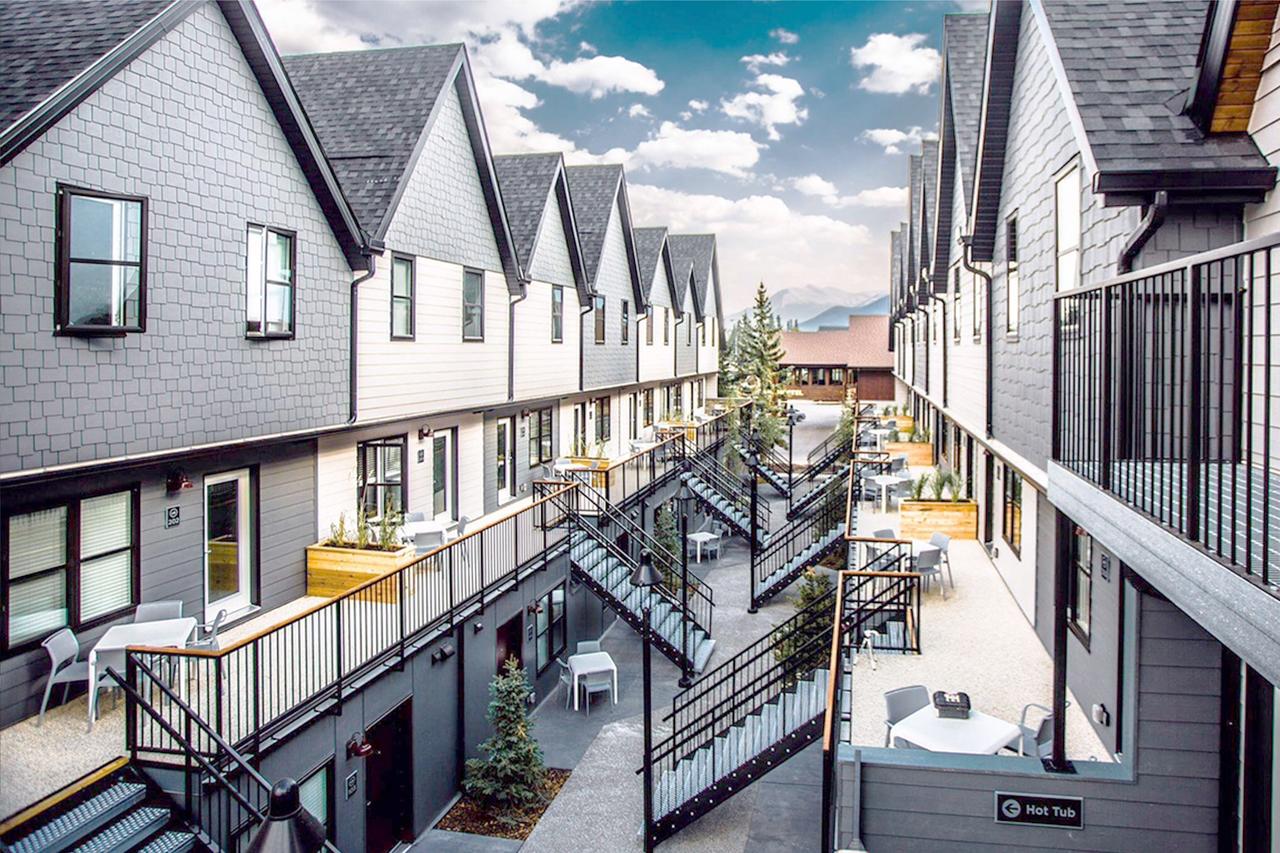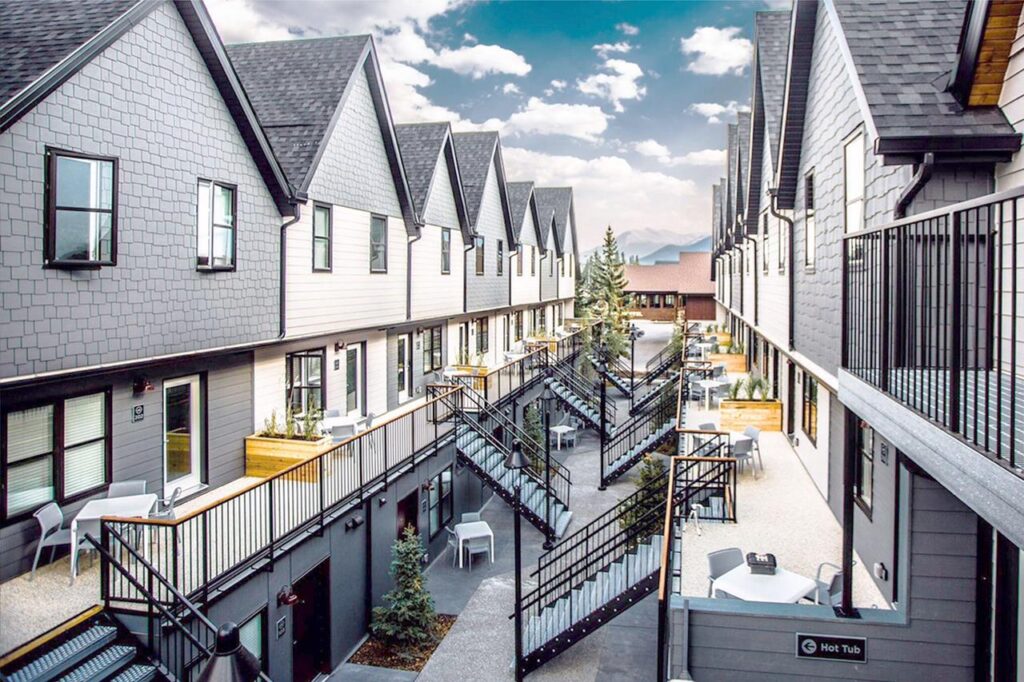 Guesthouses
---
Airbnbs, VRBOS, and privately owned properties in the Rockies. In all the mountain towns there are strict zoning laws that limit short-term rentals. Unlike larger cities, you'll likely have a hard time finding your ideal vacation rental in Banff, Jasper, or Canmore – especially if you book last minute.
In Canmore and Banff, short-term rentals are relegated to certain areas, while in Jasper most short-term rentals can only operate out of the basement suites. Don't worry though there are options if you are traveling with bigger groups are yearn for a kitchen.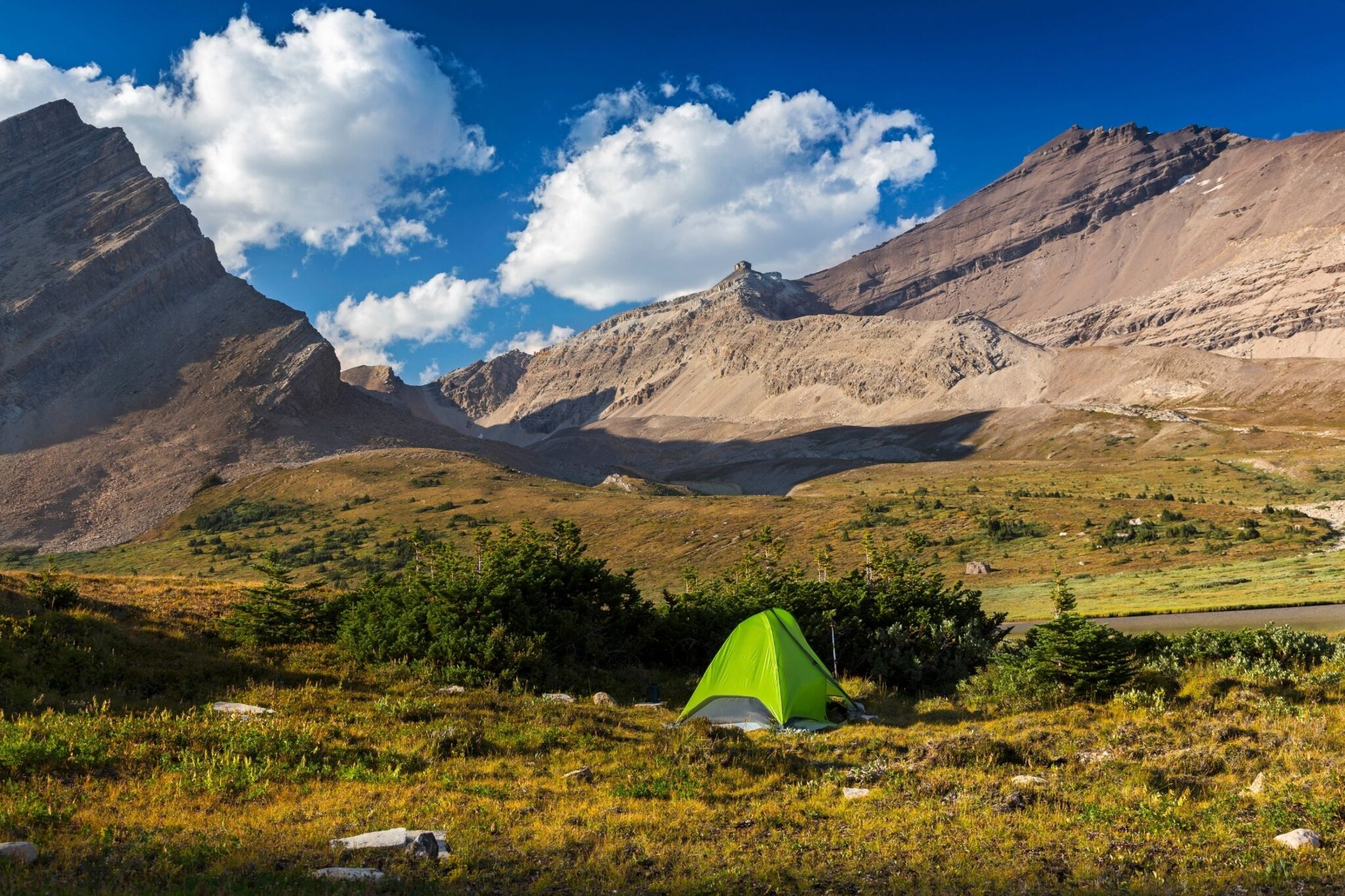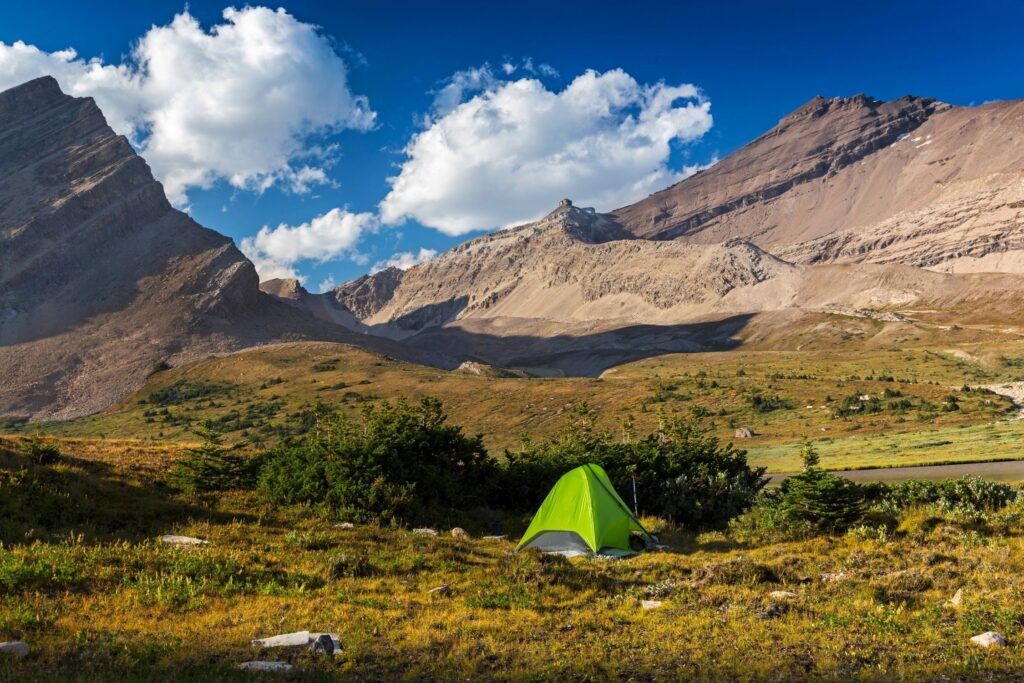 Camping
---
Of course, you're visiting the best outdoor region in the world. There are plenty of campsites in Alberta to enjoy in the summer in all the parks. The most popular ones, however, book up the day campsites are released so planning a camping trip will require some planning and research.
---
Banff Accommodations
Most hotels in Banff are located in Downtown Banff, with the prime location being on Banff Ave. There are a few other cabin options and Banff chalets on the Bow Valley Parkway. We recommend most first time visitors book their accommodation in Banff
---
Canmore Accommodations
Canmore is the town right next to Banff and offers direct access to the mountains and is just as beautiful as Banff. Because it doesn't have quite the same name as Banff, it is slightly more affordable to stay in Canmore.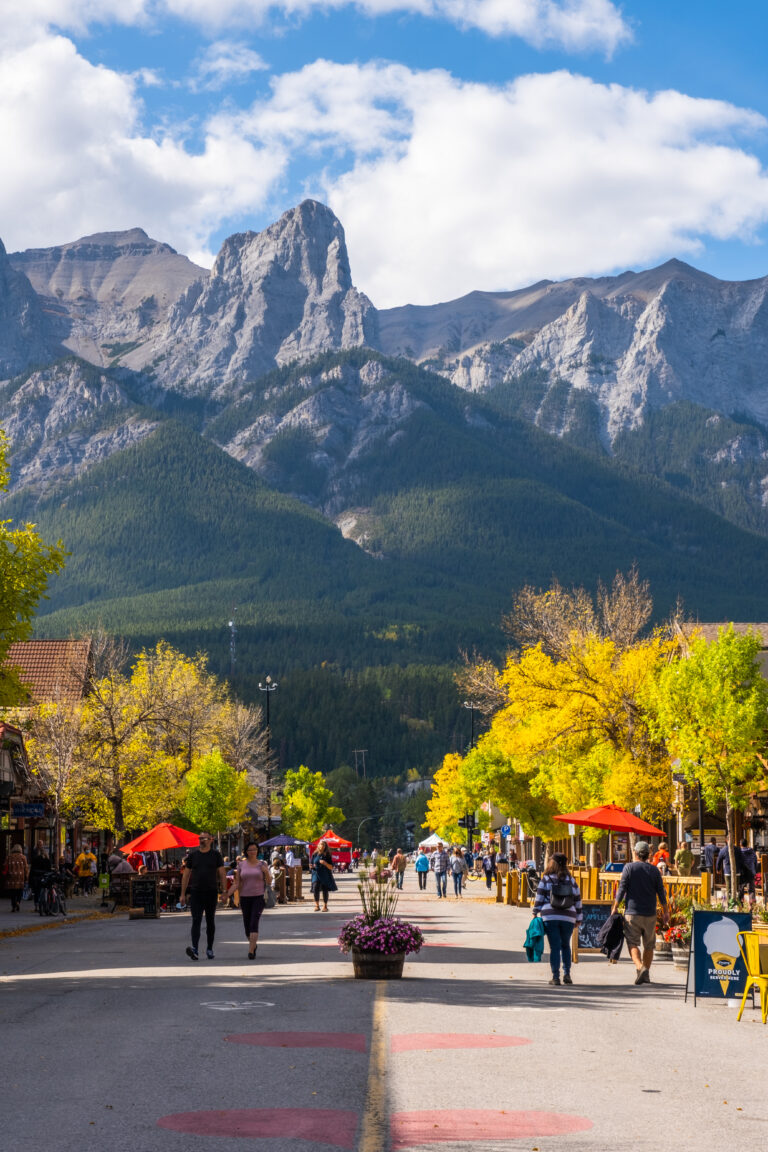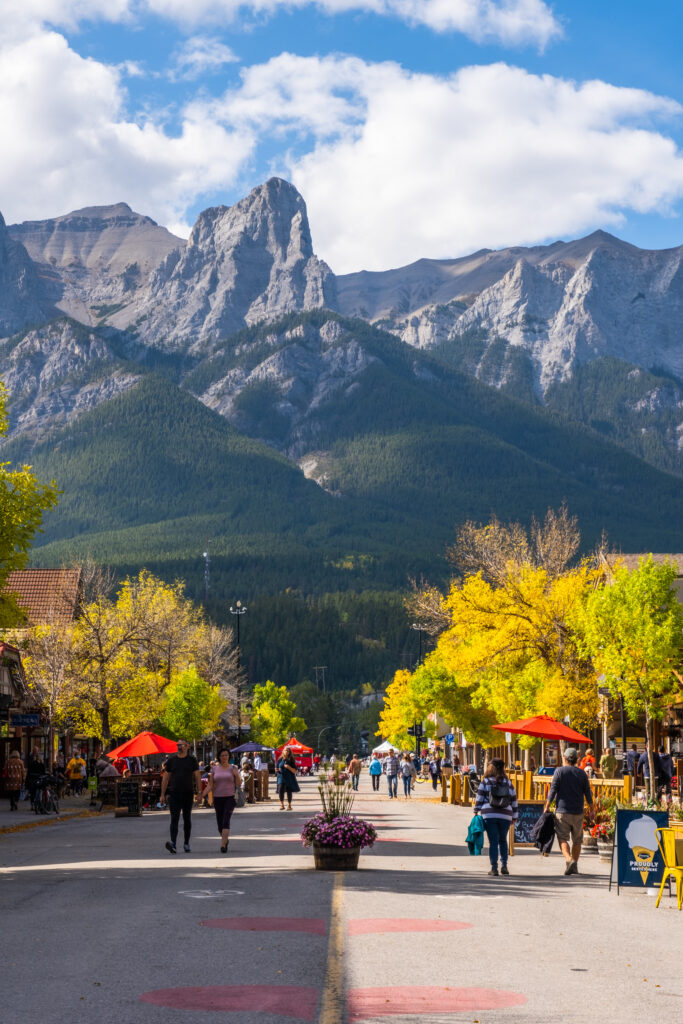 Hotels in Canmore
Cabins in Canmore
Airbnbs in Canmore
Camping in Canmore
---
Jasper National Park Accommodations
Jasper National Park is larger than Banff in size, but there are fewer accommodation options in Jasper than in Banff. There are some charming cabins in Jasper, as well as a few Airbnbs, but most of the guesthouses are basement-level suites due to regulations.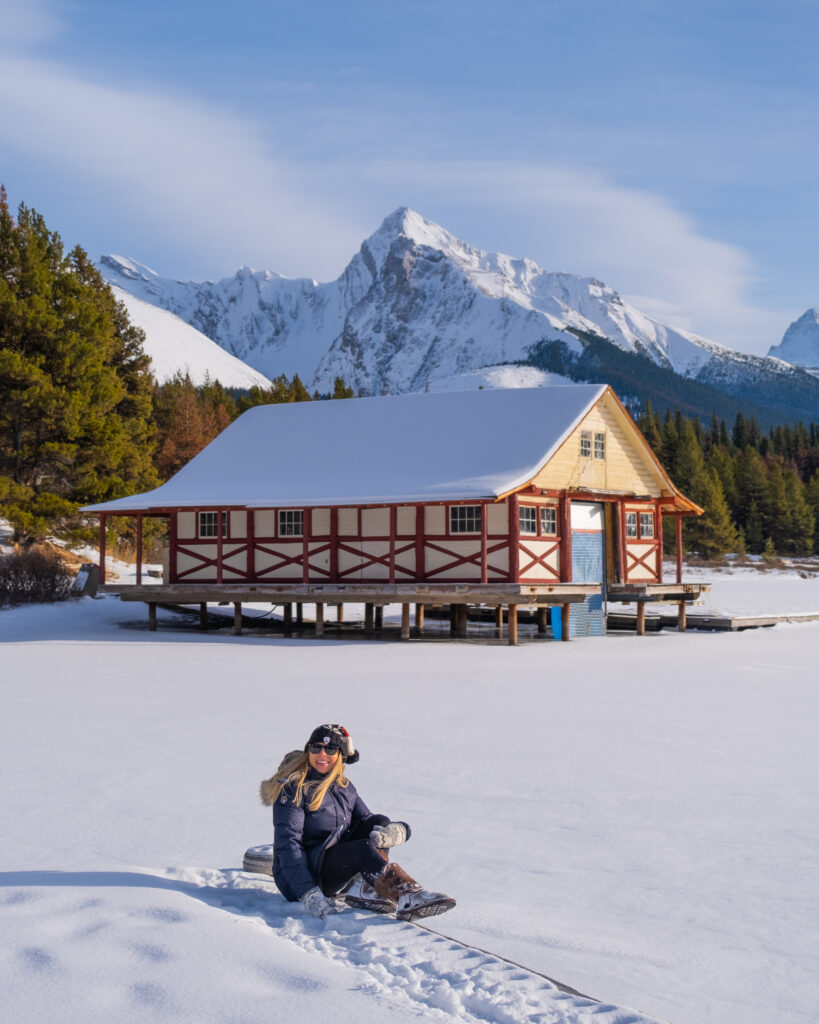 Hotels in Jasper
Cabins in Jasper
Airbnbs in Jasper
Camping in Jasper
---
Lake Louise Accommodations
Lake Louise is still in Banff National Park, but it's the only other area of the park beside the Town of Banff that has a number of accommodation options. Hotels in Lake Louise are mainly centered around the lake area itself. Also noted in this section is Yoho National Park, as it is nearby.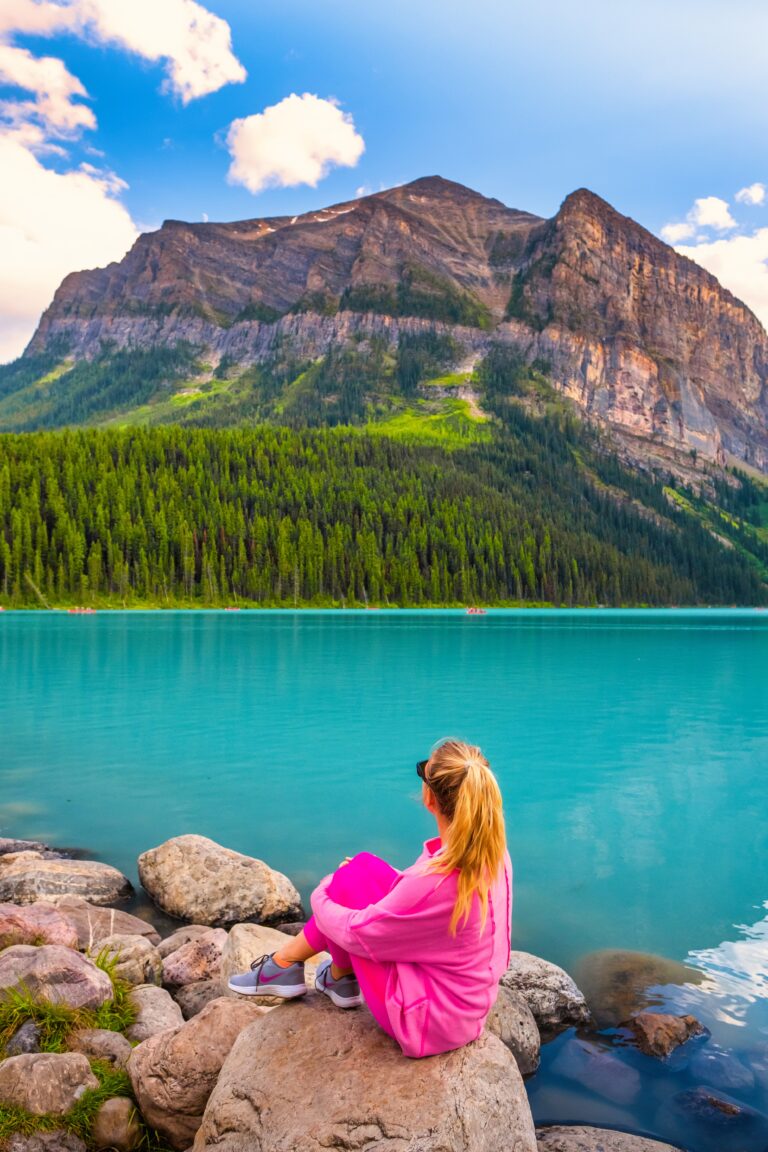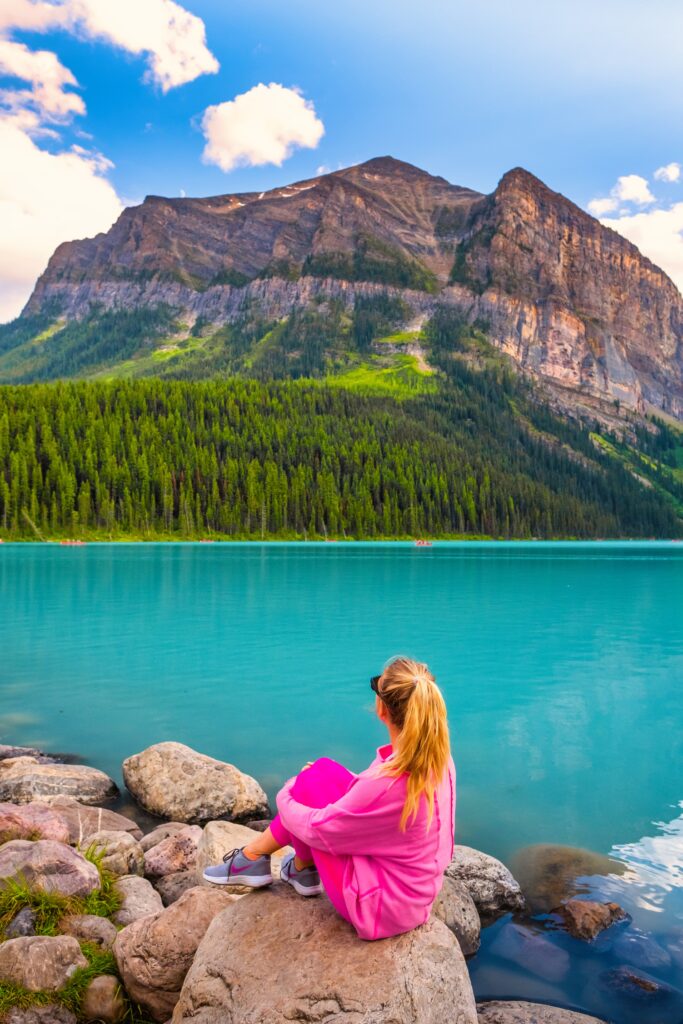 Hotels in Lake Louise
Cabins in Lake Louise
Camping Near Lake Louise
---
Waterton National Park Accommodations
Waterton is located in Southern Alberta near the USA border. Waterton National Park is a few hours from Banff, but I highly recommend adding this part of the Rockies to your trip. Especially if you'd like to explore more of the Rockies in Montana at Glacier National Park.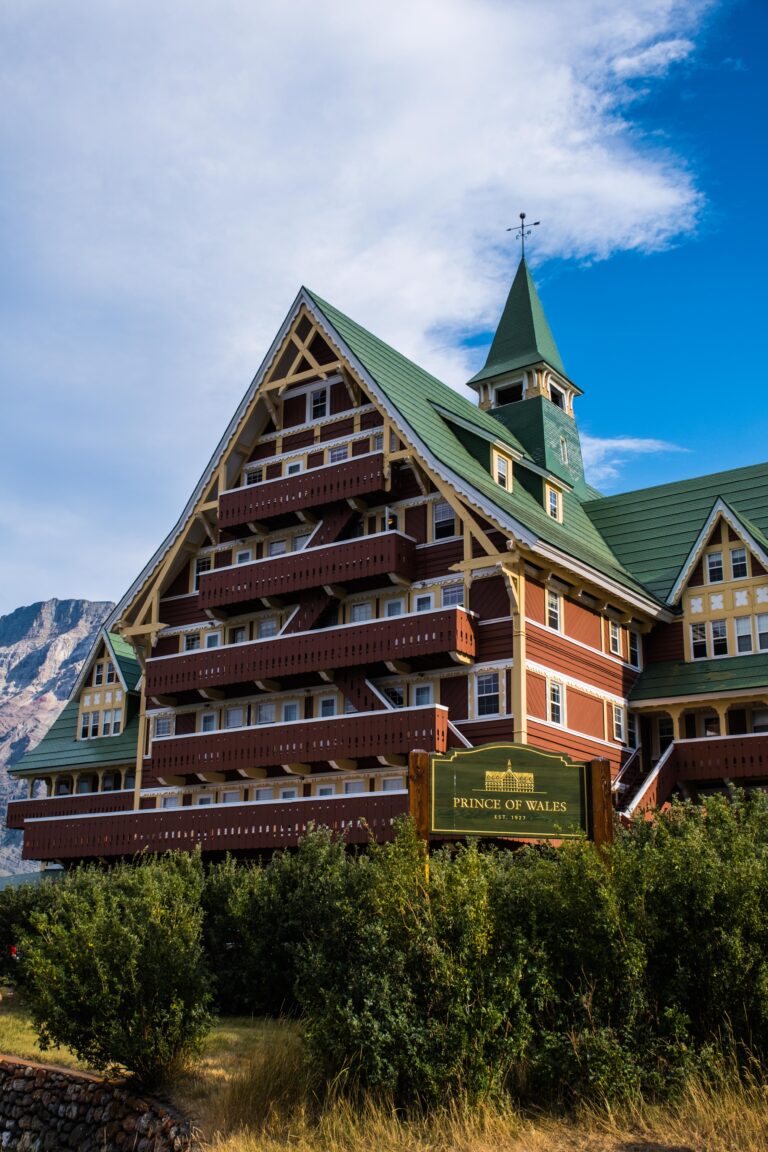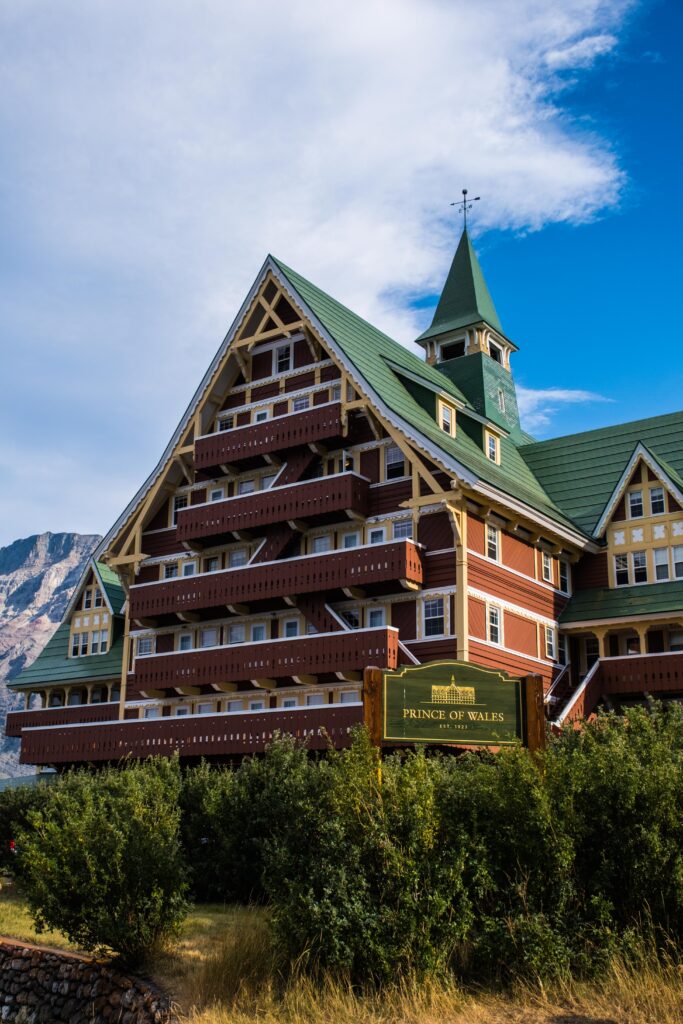 Hotels in Waterton