If you're seeking the best Kananaskis cabin rentals, don't be surprised to not see very many. There are only a few cabins that are actually in Kananaskis country – but they do exist.
A cabin in Kananaskis is perfect for those looking to get away from the hustle and bustle of Downtown Banff and Canmore and stay a bit closer to natural sights like Kananaskis Lakes. Though during the summer, you'll pay a premium for staying in such a desired area of the Rockies, it's all worth it to wake up to views of the glorious Kananaskis peaks.
---
Awesome Kananaskis Cabin Rentals
---
Mount Engadine Lodge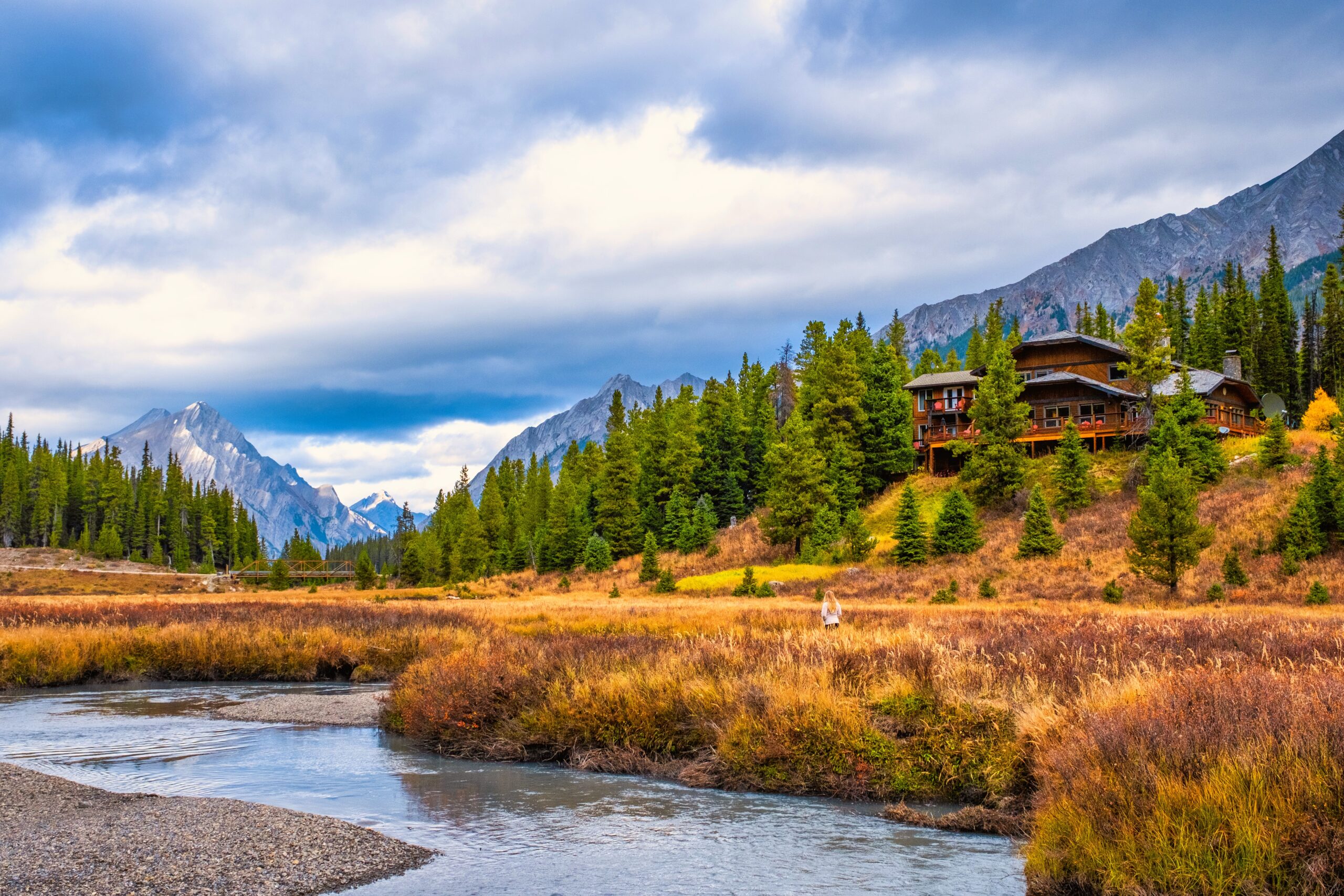 Mount Engadine is the best cabin rental in Kananaskis and easily one of Alberta's best cabins. Mount Engadine Lodge is located along the Smith Dorrian Road/Spray Lakes Road, about one hour away from Canmore. There isn't much else around besides mountains, valleys, trees, and some moose in the wilderness.
There is no cell service, WiFi, and no televisions. It's back to wilderness here – precisely like what you may be after with a trip to the Canadian Rockies. It's quite literally cabin camping at its finest.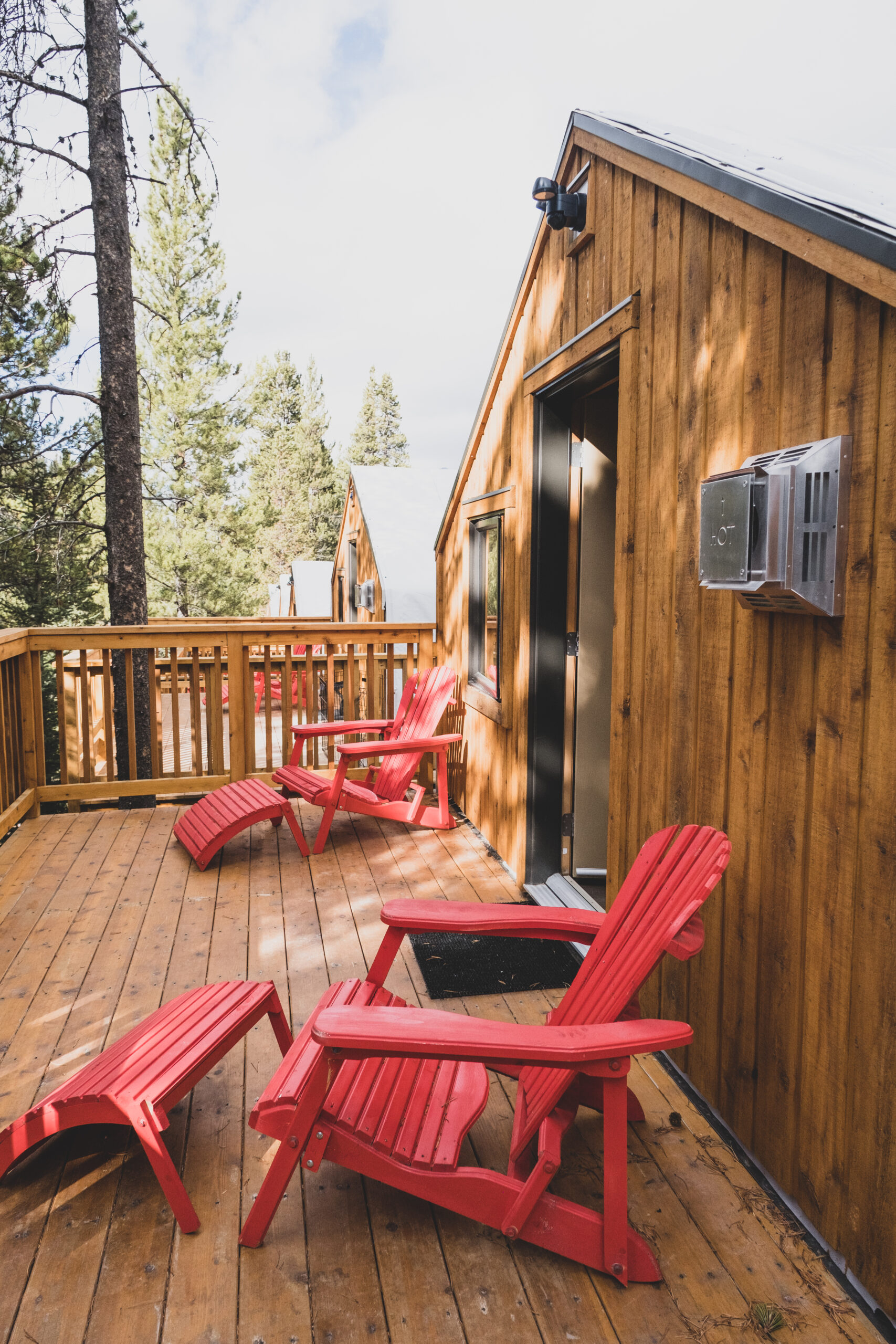 It's like camping, but with a booking here, you get a comfortable king-size bed, fireplace, and a delicious restaurant serving you all local food. So let's call it glamping.
Mount Engadine has various room types, including cabins of course, but also traditional hotel rooms and yurts! Bookings include breakfast, a packed lunch, afternoon tea, and dinner. Mount Engadine has impressive views of Commonwealth Peak and is just a 5-minute drive away from the trailhead to Smutwood Peak and Tent Ridge.
---
Sundance Lodges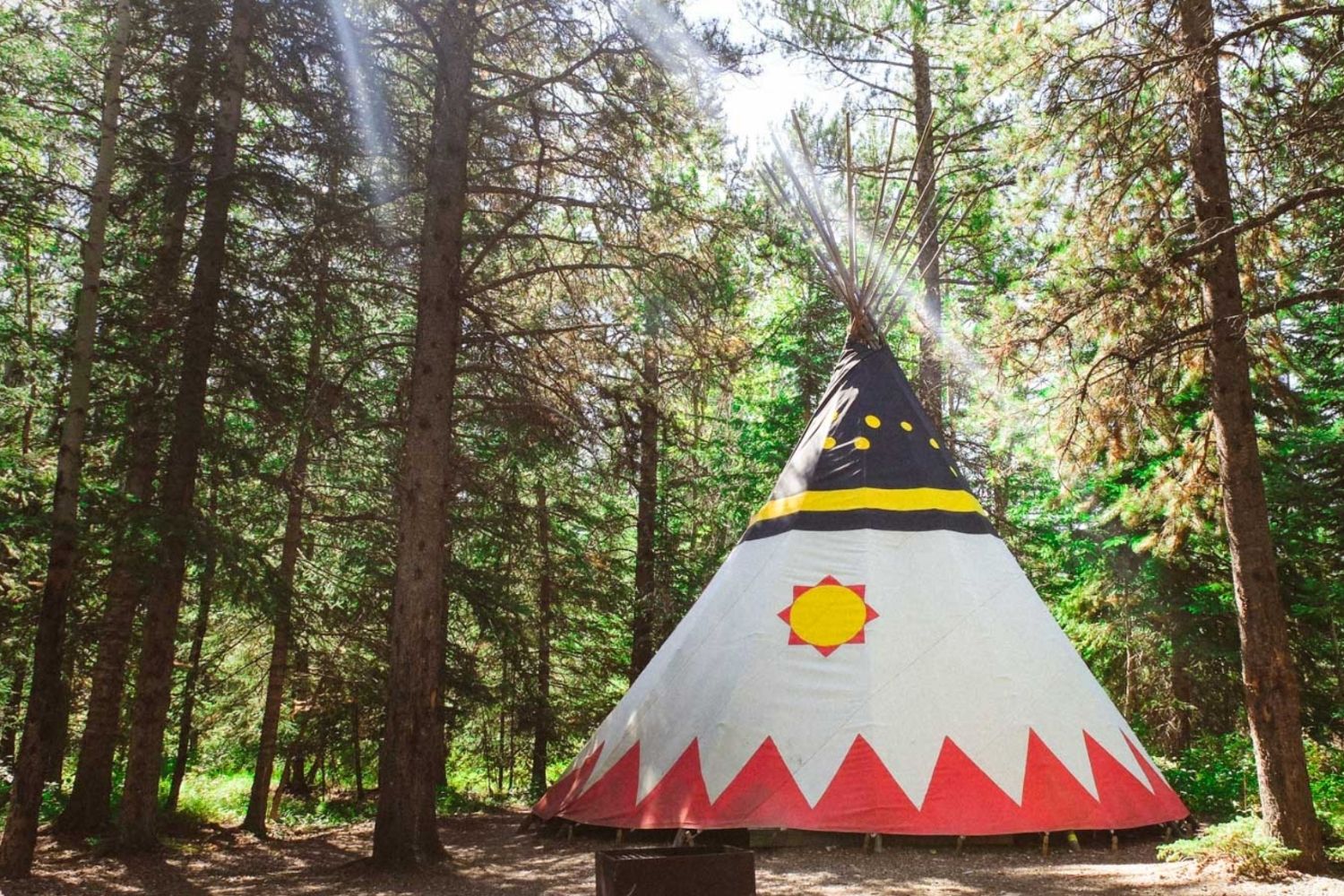 Located near the Wasootch Ridge Trailhead and Nakiska Ski Resort is this awesome accommodation option in Kananaskis. Sundance Lodges offers accommodation in the form of canvas tipis and trappers tents.
It's an excellent choice for those that wish to have more of a camping adventure as each site is unserviced. The Kananaskis campground is down a forested and quiet road, perfect for basing yourself around some incredible Kananaskis hikes or for stargazing at night.
You aren't completely camping here though, as there are hot showers and flush toilets. The staff even serve hot coffee in the morning!
Sundance Lodge is one of the most unique accommodation options in the Rockies, but they only have a limited number of sites, so you'll want to book in advance in the summer (they are closed in the winter).
Keep in mind that Sundance Lodges are for those looking for a comfortable adventure. Guests will have to bring their own bedding (beds are provided) and be prepared with warm clothes as these are canvas tents and the Rockies are cold at night.
---
Kananaskis Mountain Lodge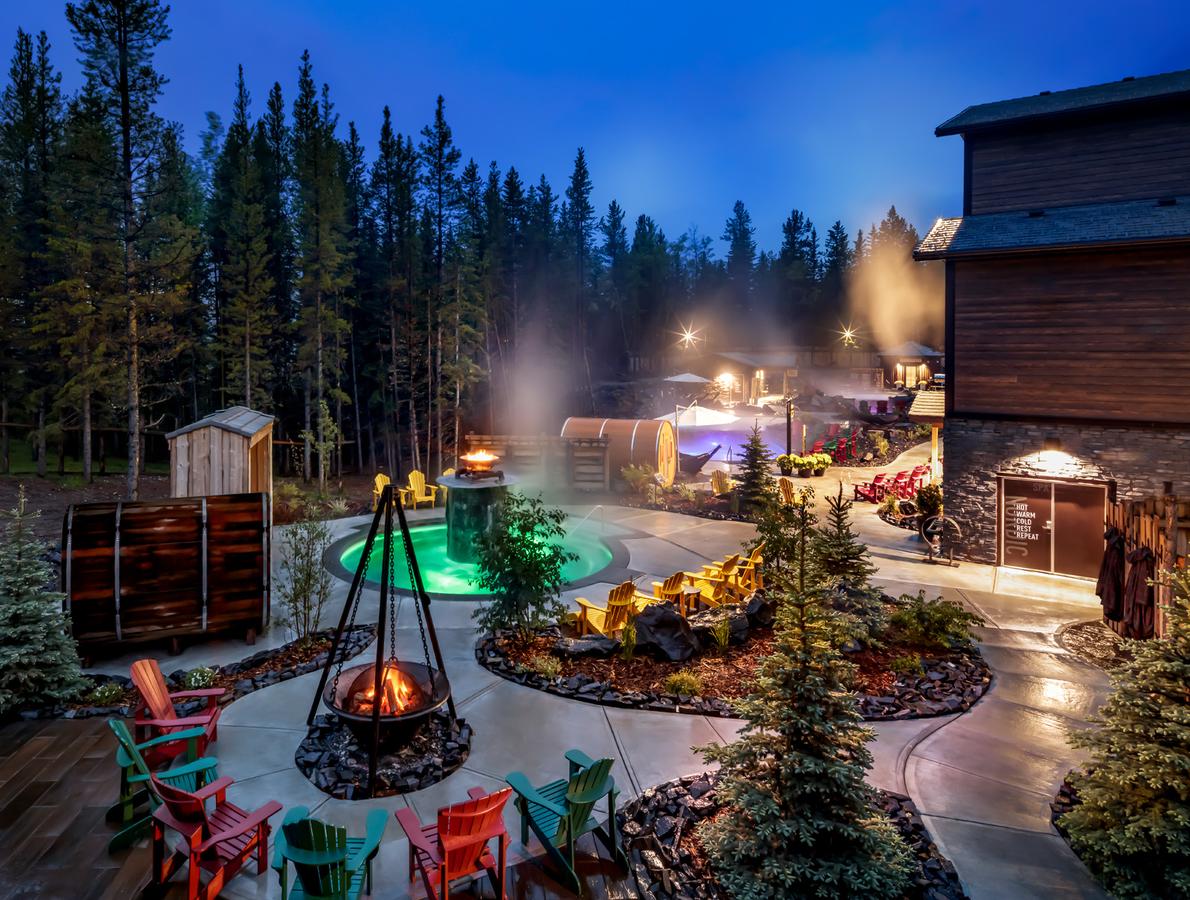 This Kananaskis cabin rental is less of a "cabin" and more of a mountain resort retreat but remember what I mentioned initially – there aren't many actual cabins "in Kananaskis."
Nevertheless, Kananaskis Mountain Lodge is an excellent option if you want to stay in the area. It's one of the nicest hotels in all of the Rockies, situated right next to Nakiska Ski Resort.
Kananaskis Mountain Lodge will give you upscale mountain vibes as soon as you walk in. They get kudos for always having activities for the kids and families, especially around the holidays.
What they are most known for is their Nordic Spa. This is a great place to relax for the whole day.
Enjoy the day outside with your spouse or friends enjoying the steam rooms, relaxation rooms, and saunas. If you're having a romantic holiday in the Rockies, you'll want to book a couples spa and treatment!
---
William Watson Lodge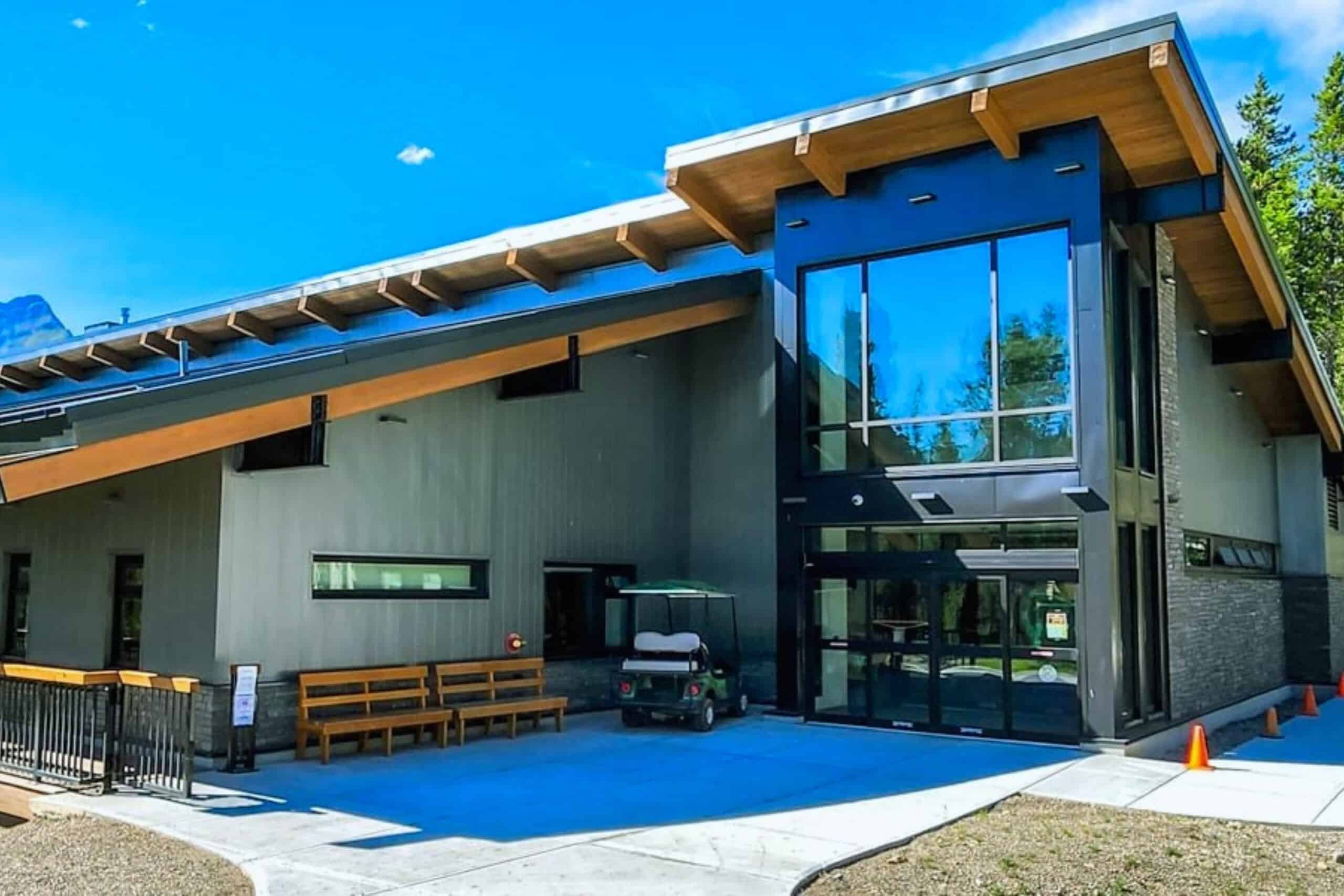 The William Watson Lodge was built in 1981 and overlooks Lower Kananaskis Lodge, one of the most beautiful lakes in Alberta.
There is a day-use lodge here, as well as 22 Kananaskis cabins and 11 RV campsites. William Watson Lodge is great lodging specifically for Albertans with disabilities and seniors and their families. The first priority is given to Albertans who are severely disabled. Guests wishing to book can call up to four months in advance to book their reservation.
Alberta Parks has recently renovated William Watson Lodge and we are happy to say that it is now open to the public.
---
Folk Tree Lodge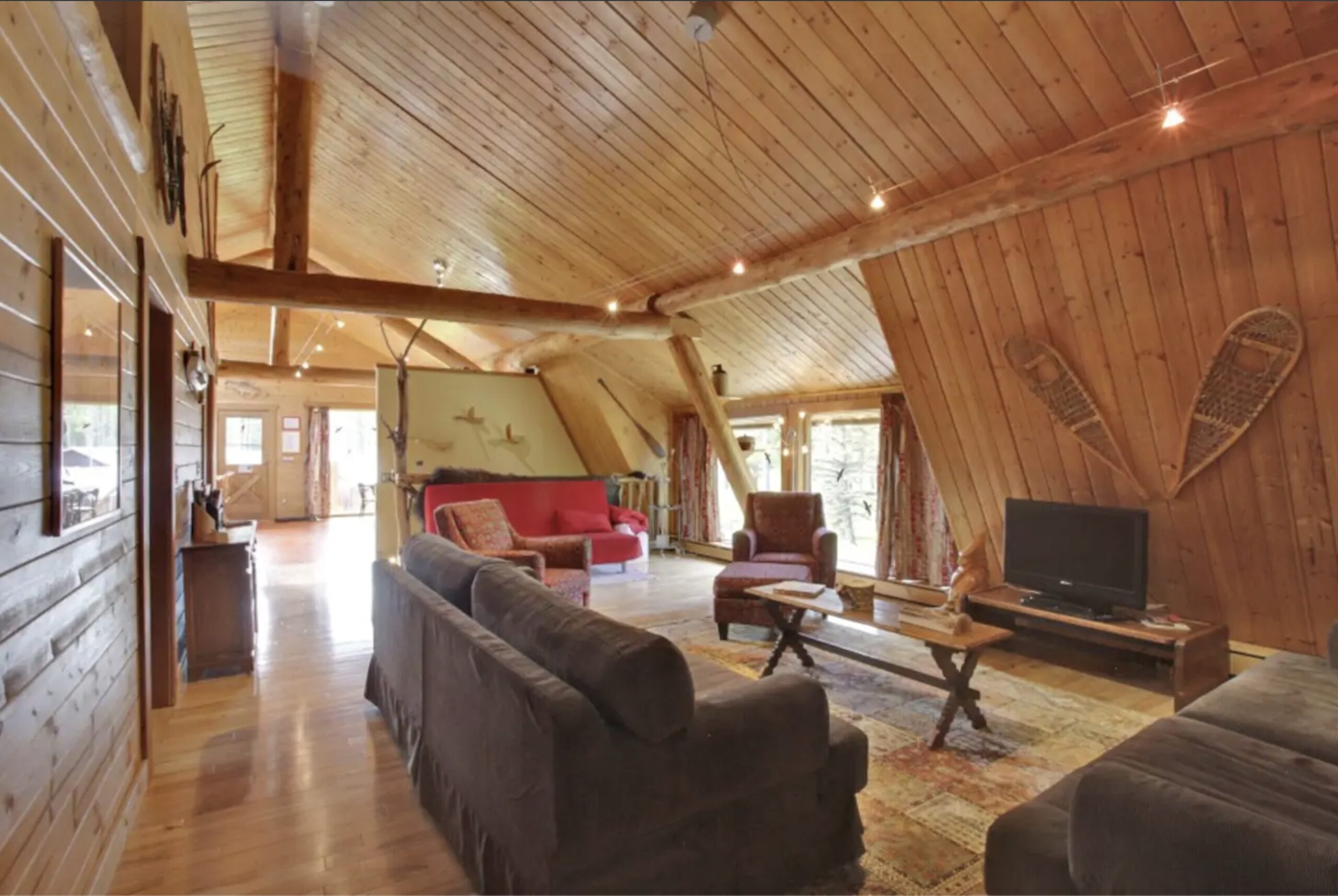 If you are looking for a Kananaskis cabin close to Calgary, consider Folk Tree Lodge in Bragg Creek. They are open year-round, so even in the dead of winter, you can enjoy the scenery here.
Set on 30 acres of pristine wilderness, these are traditional log cabins with modern amenities. They are close to numerous hiking trails and host gatherings and family celebrations on their beautiful grounds.
---
---
Baker Creek Mountain Lodge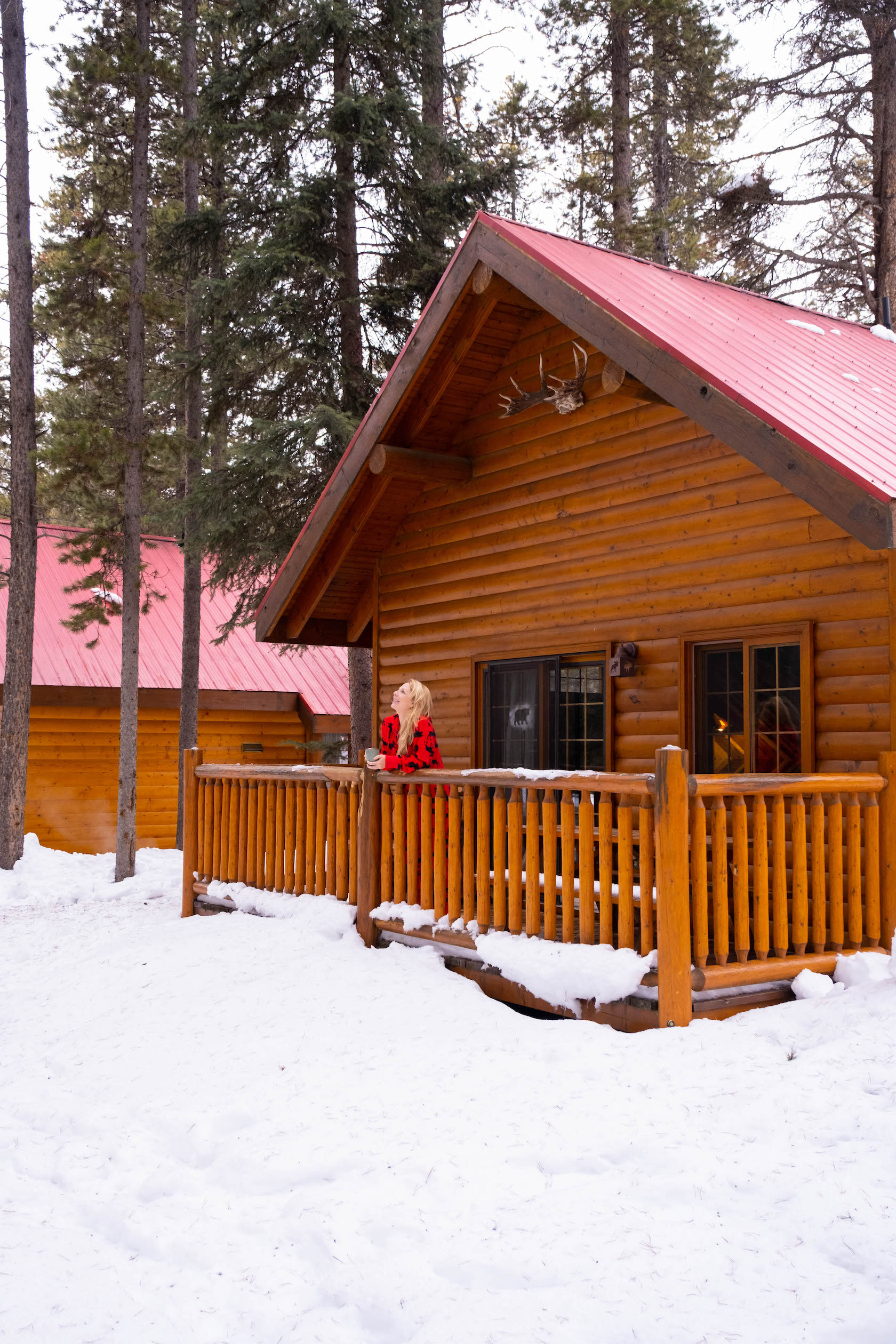 Baker Creek is my all-time favorite cabin in the Rockies. These are charming and intimate and provide just what you think of when you think of a mountain cabin. A fireplace, cozy robes, delicious food, and even an ice rink in the winter. They are also located on the Bow Valley Parkway, close to Morant's Curve and Lake Louise Ski Resort.
---
Storm Mountain Lodge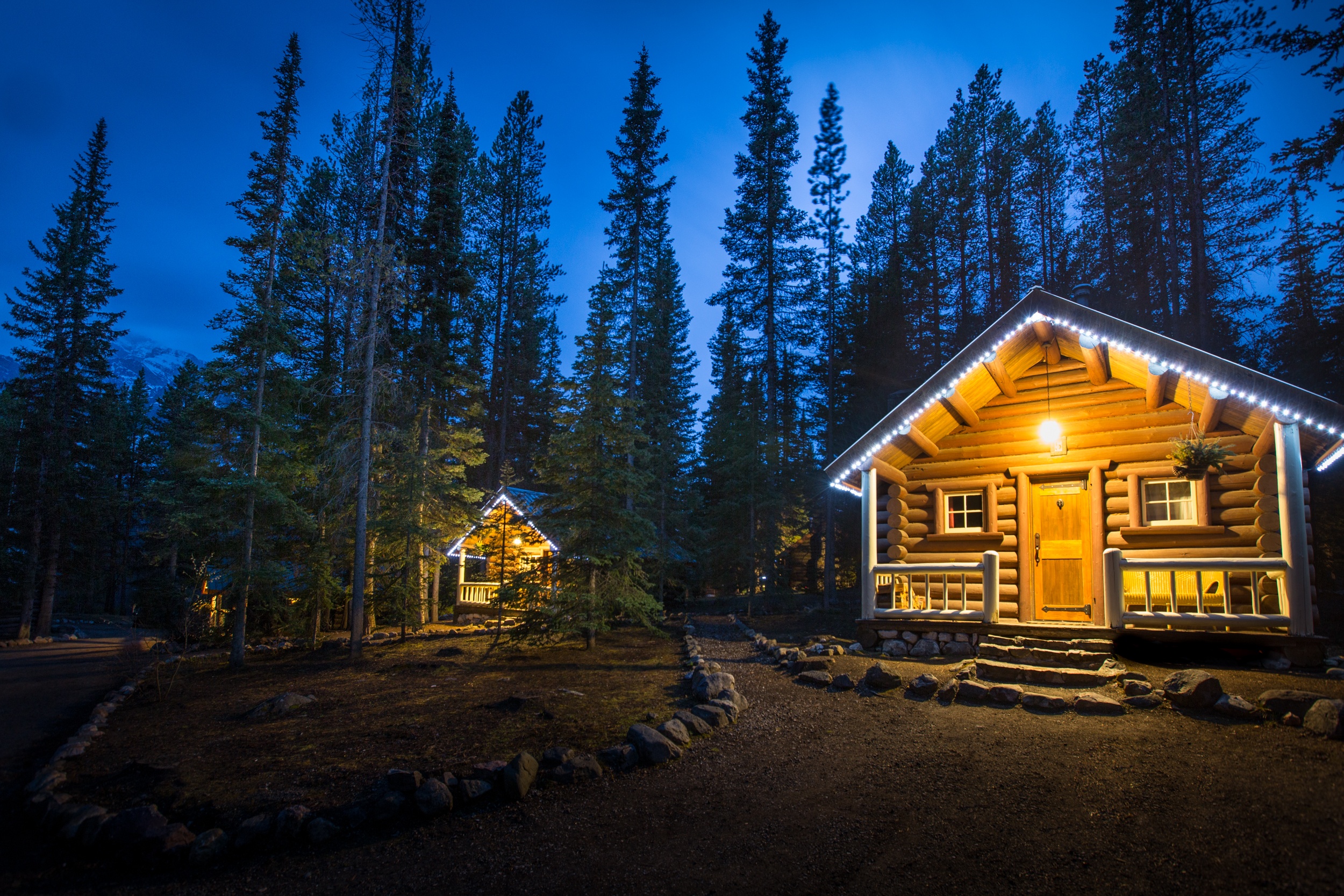 Located off of Highway 93, near Vista Lake and Boom Lake, are Storm Mountain Cabins. They are one of the nicest places to stay in Banff and make for a great base in the park.
---
Castle Mountain Chalets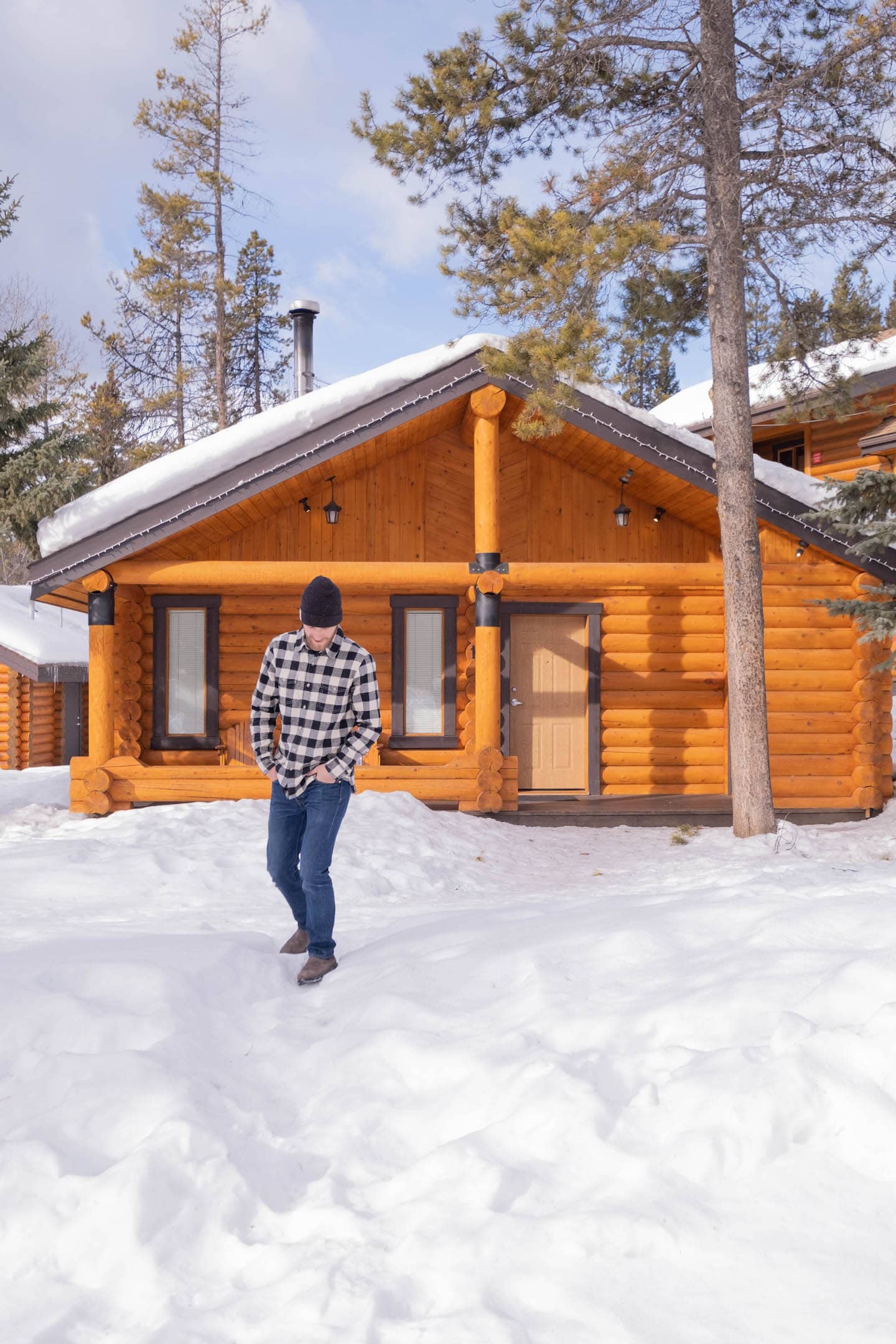 These cabins are located at Castle Junction, which is on the Bow Valley Parkway just near Castle Mountain. They are a plethora of cabins that are perfect for the whole family to enjoy. They aren't super close to Kananaskis, but instead more conveniently located to Lake Louise. Still, they are a fantastic Banff cabin to stay at!
---
Hopefully, this helped you determine which Kananaskis cabin is right for you.
If you have any other questions leave a comment or see our Canadian Rockies travel guide for more articles about photography spots, lakes, hikes, and everything else.
---
Plan Your Trip to the Canadian Rockies
↓ Join the community ↓
The Banff Blog Facebook Group is your headquarters for the Canadian Rockies' travel advice and information. Including hike info and off-season travel information. You can also meet new adventure buddies.