Barrier Lake is one of the most popular lakes in all of Kananaskis and the Barrier Lake hike is a fantastic Kananaskis trail to enjoy. It's beautiful for one, but you can also reach it in less than an hour from Calgary, as it's located right after the Kananaskis entrance.
Visitors can choose to either enjoy the Barrier Lake lakeshore, or go for a moderate hike to the Prairie View lookout point, head up Jewell Pass via the Prairie View trail, or continue up to Yates Mountain and check out the Barrier Lake Fire Lookout. There are a lot of options here for a great day out in the mountains here.
Whatever you want to do, the Barrier Lake hike offers fun for the entire family and for all types of hikers.
---
Jewell Pass and Barrier Lake Lookout via Prairie View Trail
---
Key stats to the Barrier Lake Hike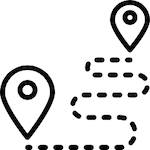 Length
13.8 km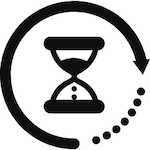 Duration
2 – 4 hours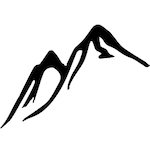 Elevation
451 m (+185 m Yates Mountain)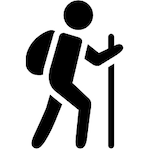 Difficulty
Moderate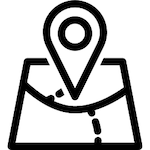 Trailhead
Barrier Lake
---
Barrier Lake Hike Route Description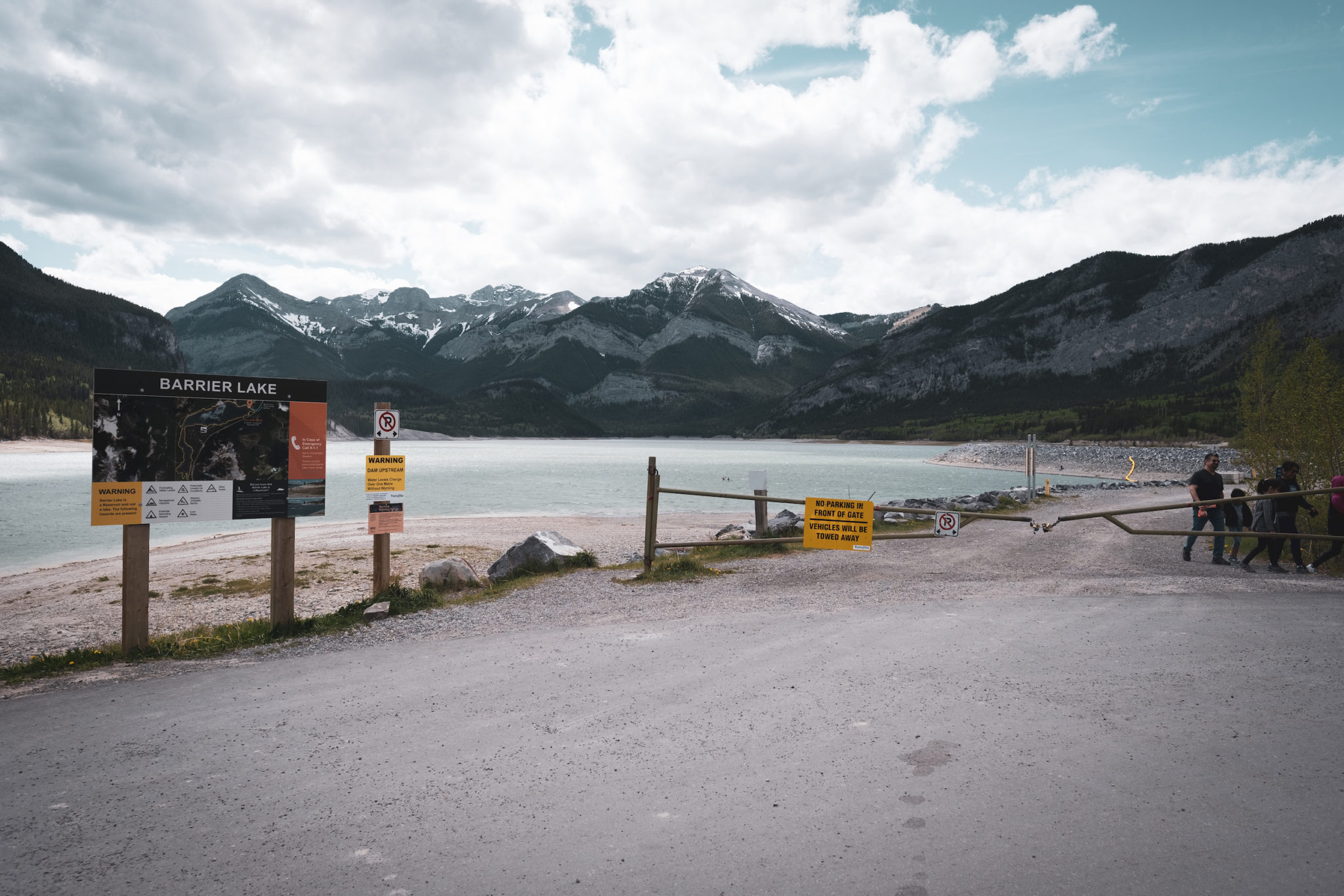 Hiking up the Prairie View Trail to the lookout point over Barrier Lake was one of the most visually rewarding hikes relative to the effort I've done in the Canadian Rockies.
It's a smooth well-maintained trail the entire way, with stunning views over Barrier Lake. At just under an hour up, it can quickly be done at sunrise or sunset as well. If you choose to do a sunset or sunrise hike you can rest assured knowing there is no scrambling involved or scary cliffs to fall off of on the trail.
We rate the Barrier Lake Trail as a great winter hike in Kananaskis as it's not located in avalanche terrain. With a pair of microspikes and poles you'll have an enjoyable time here between November and April.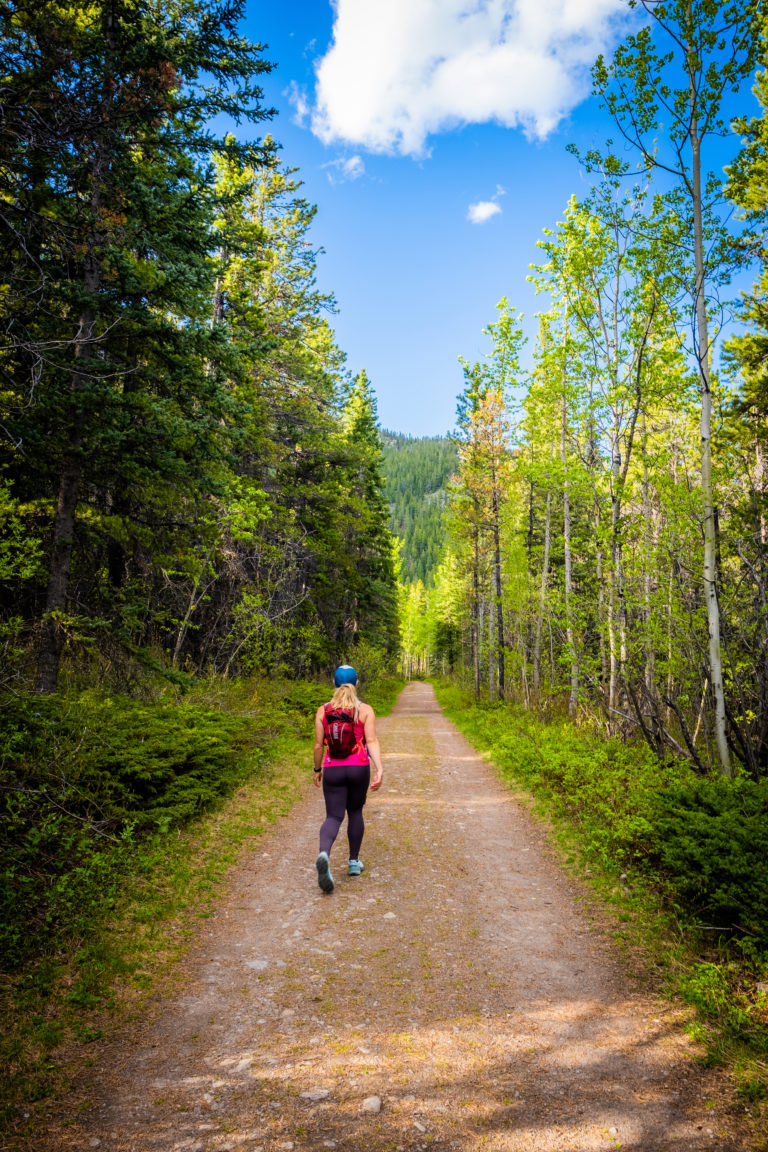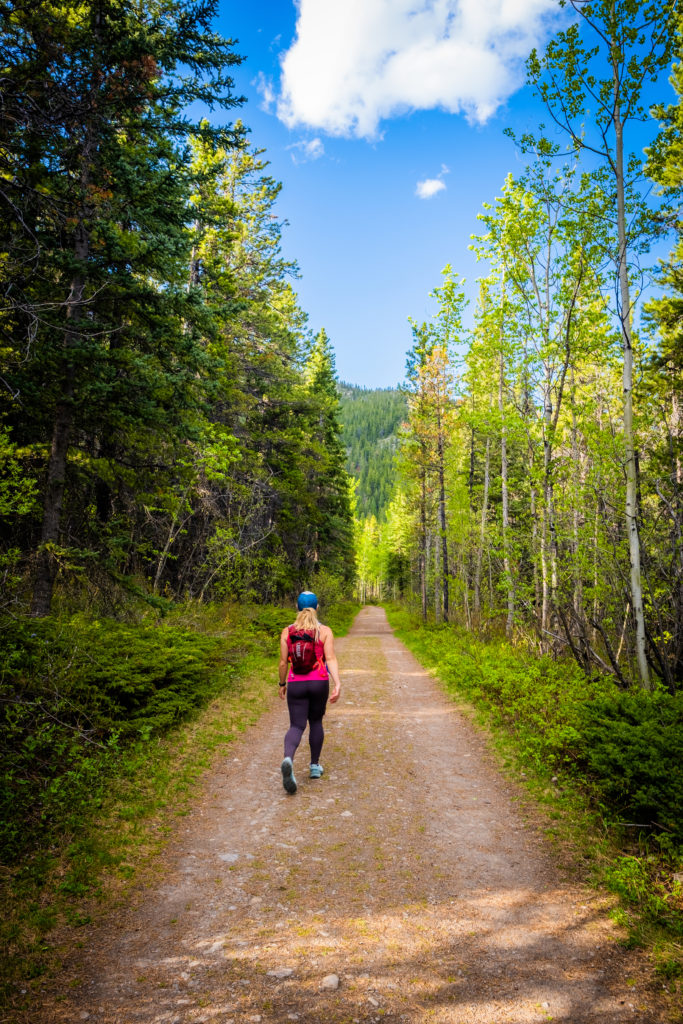 After parking near Barrier Lake, follow the trail past the sign for Barrier Lake. Barrier Lake will be on your left as you continue along the closed-off road. After .8 km, you'll head into the trees, and at about 1.3 km, you'll start gaining gradual elevation.
I'm sorry to say that the trail up to the lookout point is pretty dull, but once you reach the lookout you will be rewarded for your efforts.
There aren't many viewpoints along the trail, but it's fast and easy, so it goes by quickly. At about 4 km, you'll find yourself in the clearing and start getting views. Take some photos and keep moving – you're almost to the main viewpoint over Barrier Lake, which is about 5 km into your hike. The trail will break left or right, with a sign saying it is not maintained any further if you take a right.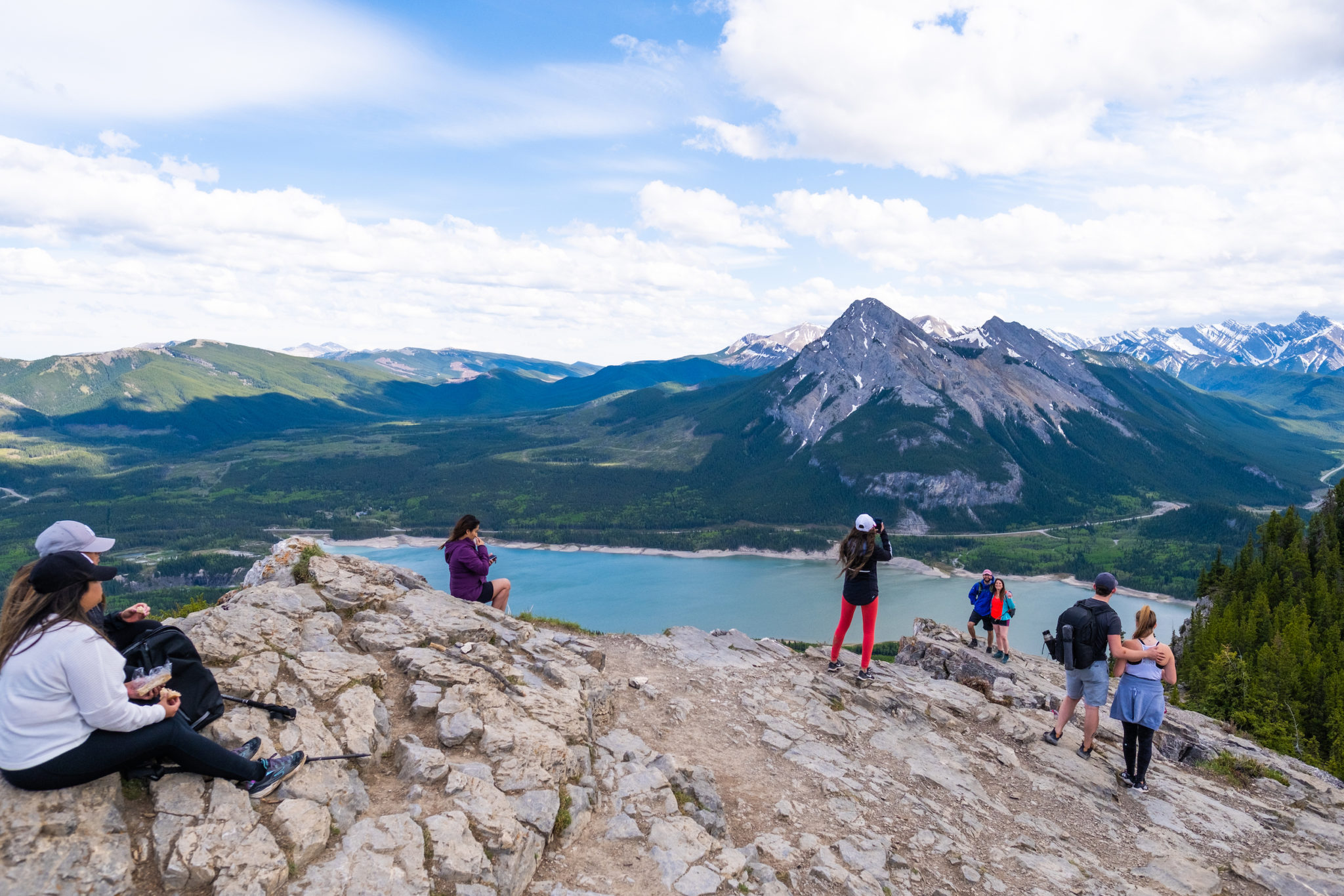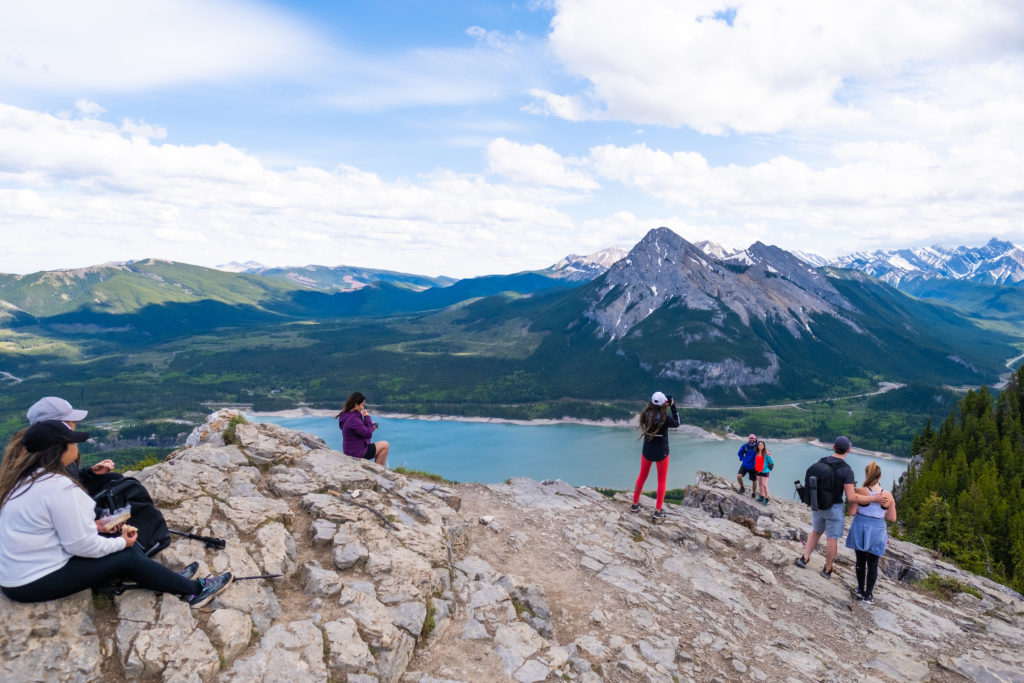 Take a left for the viewpoint. You'll find a large slab, likely with some other hikers on it as this is one of the most popular trails in Kananaskis. Enjoy for a bit – the view is terrific, and you didn't have to work too hard to get it!
If you want to summit a mountain today (and you should!), backtrack to the trail divide and go past the sign that says it's not maintained.
The trail technically isn't maintained – but don't worry, it's still easy, slightly steeper, and rockier and will take you to the summit of Yates Mountain and the Barrier Lake Fire Lookout.
You have about 15 more minutes until you hit the peak. So it's well worth the add on to say you bagged a peak for the day.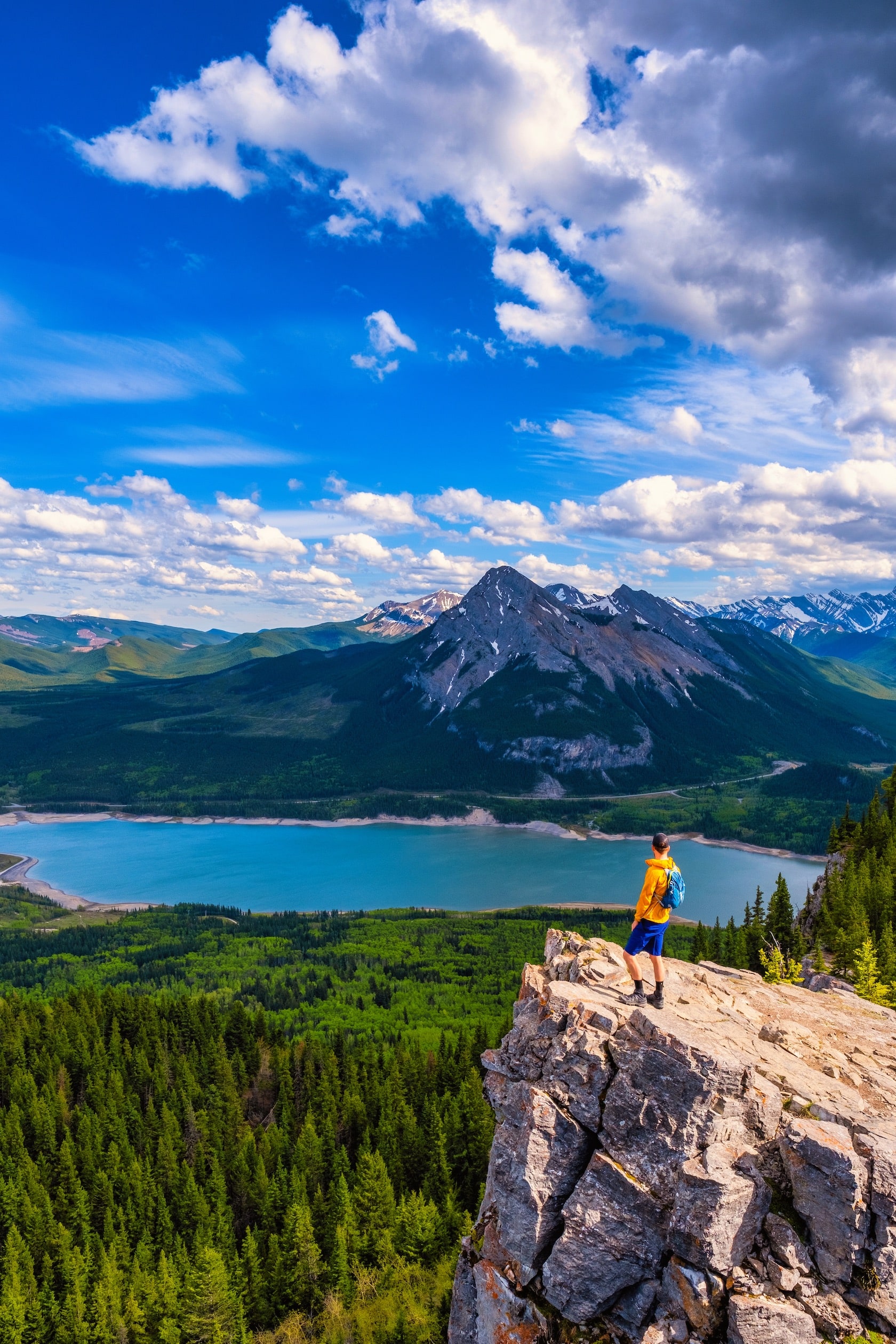 Enjoy the views from the top of Yates Mountain, although they are much better at the lower lookout point. Admire the fire lookout house, but don't get too close. Someone actually lives there and can see if you take a nosy peek into his windows. Make sure to admire the views over Mt. Baldy.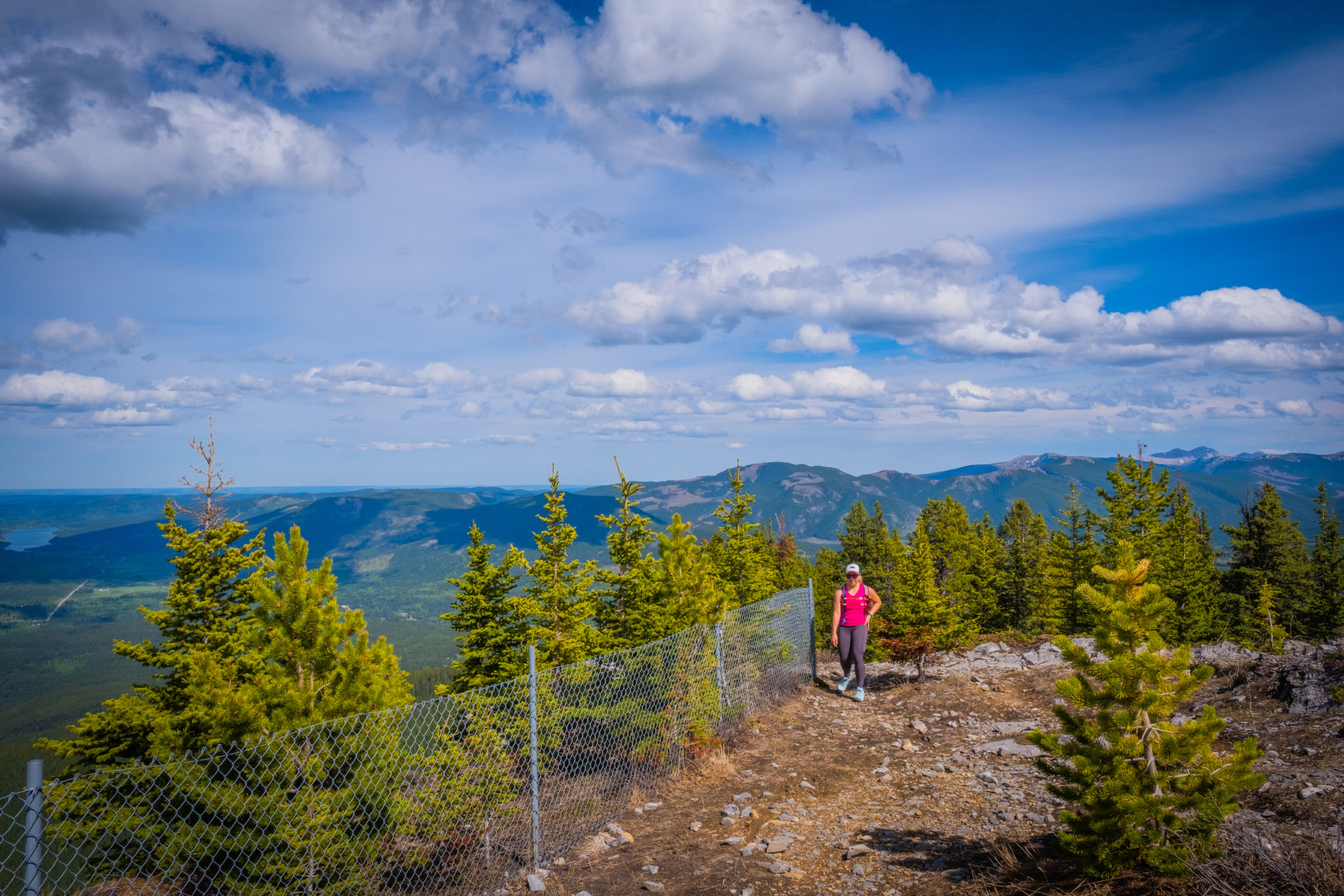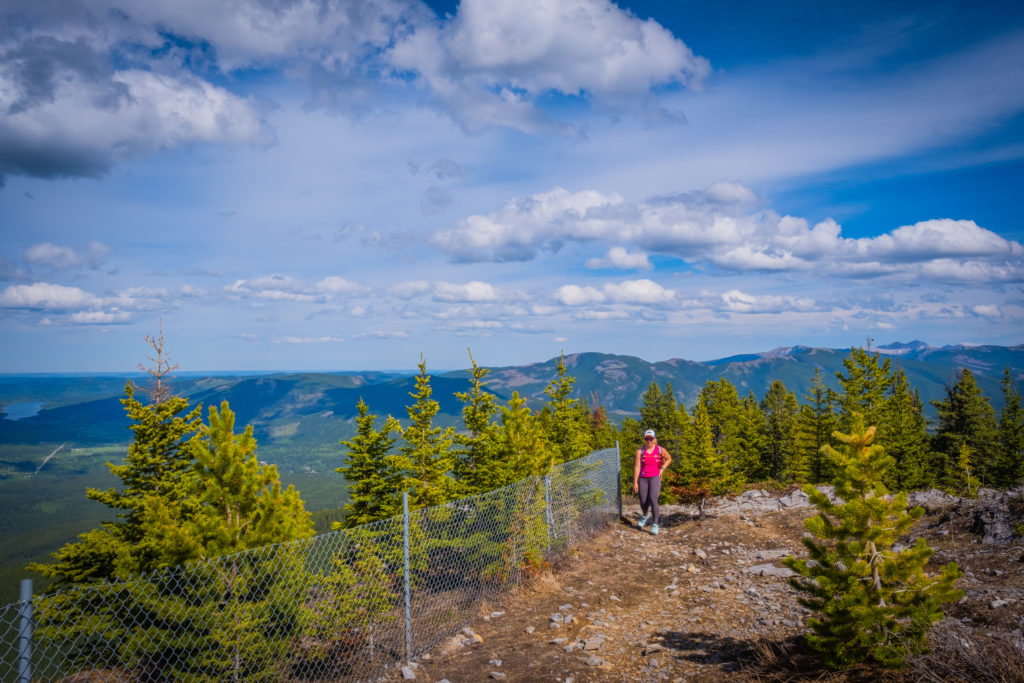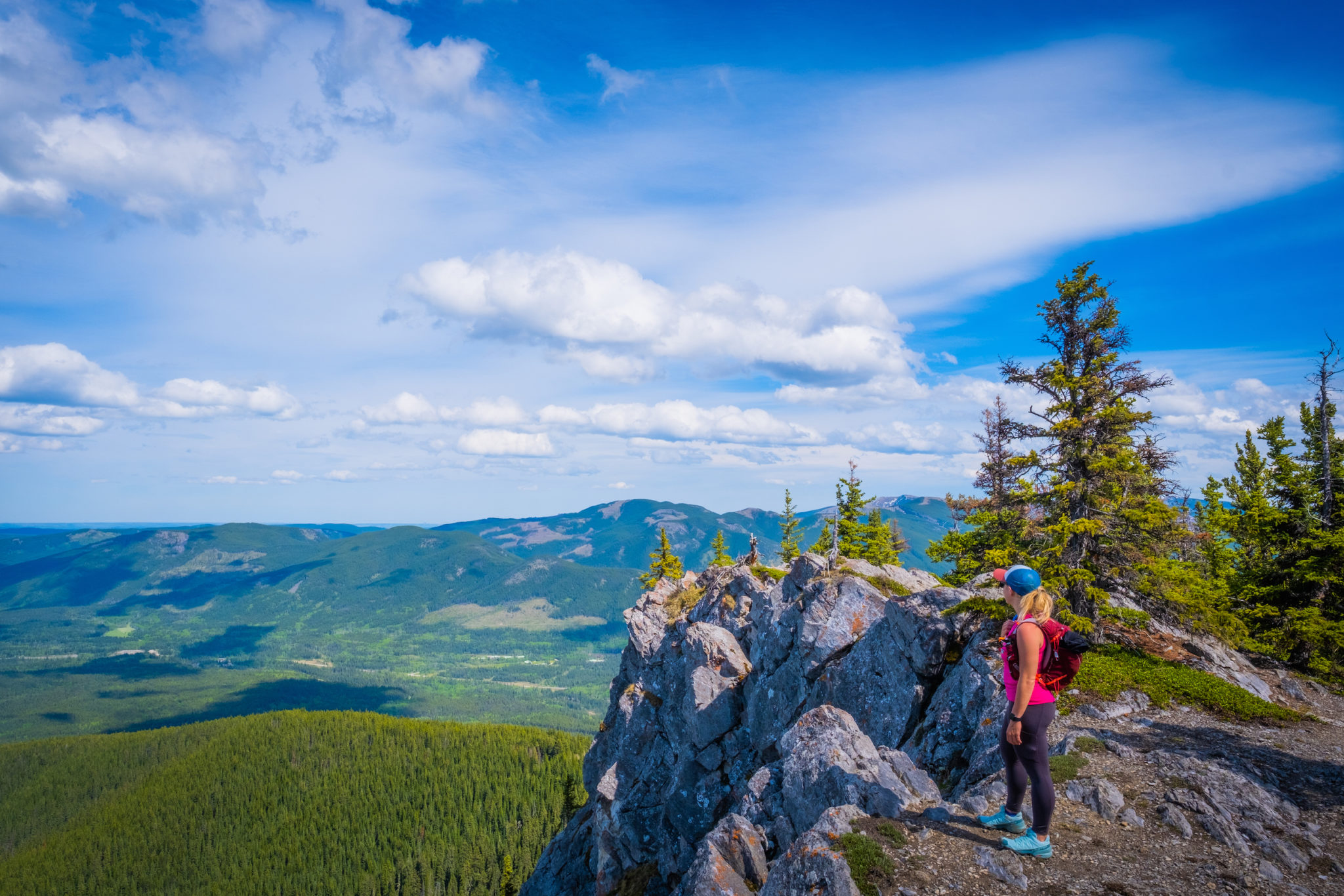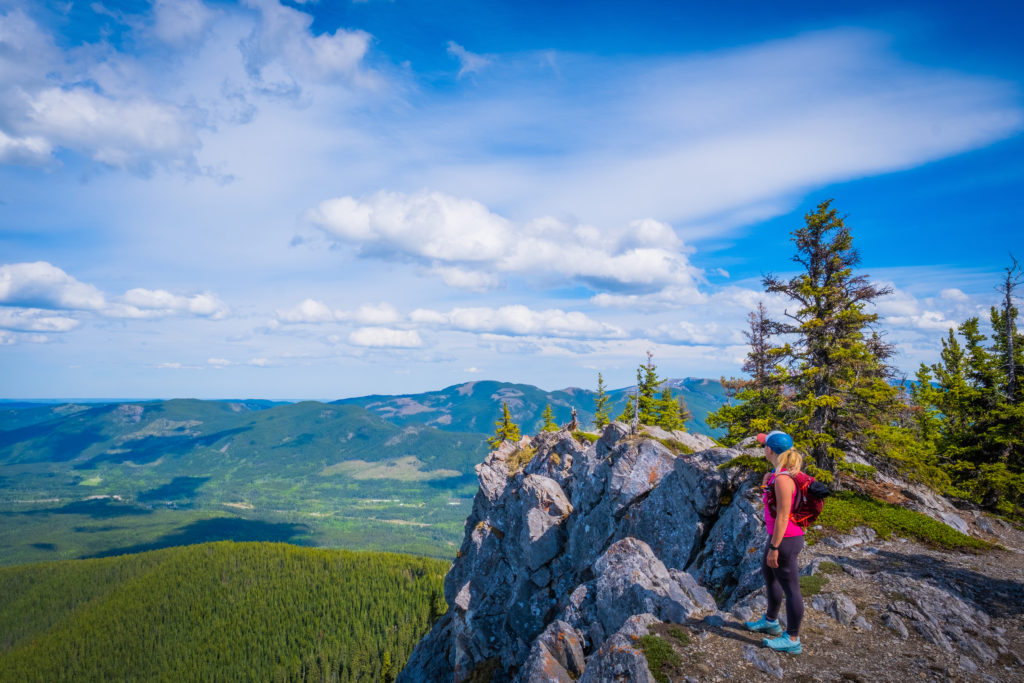 ---
Praire View Lookout Trail Descent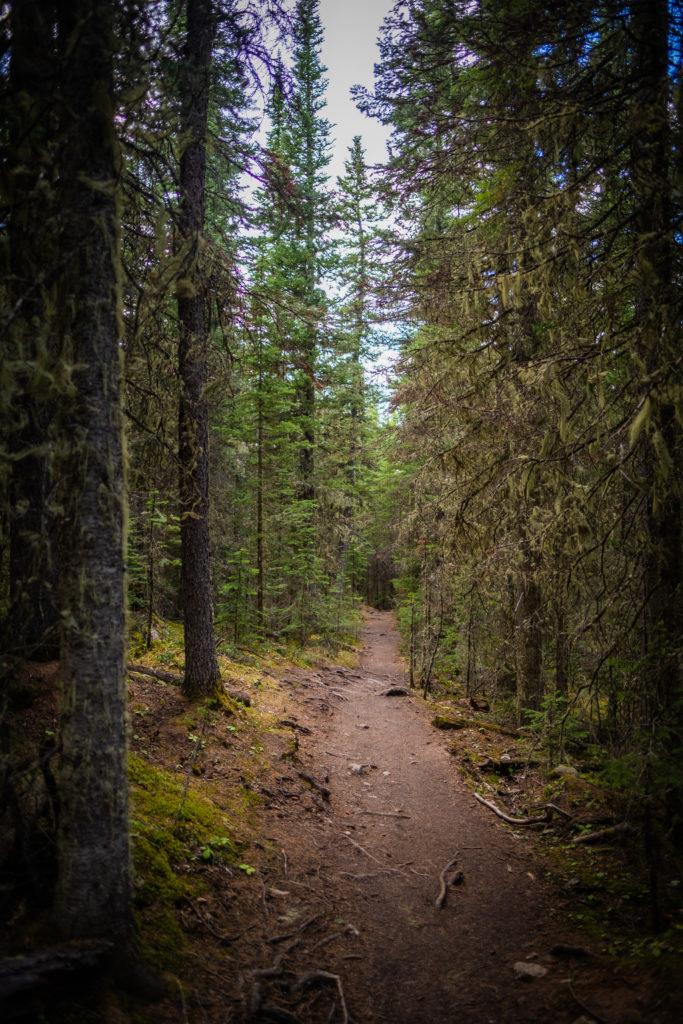 Head back down the Barrier Lake lookout point. You have two options to descend here. One is to take the way you came from, not making it loop. Most people take this option as it is shorter and the much surer way to head.
The other is to continue down past the Barrier Lake lookout (to your right if you're looking at the lake) and take Jewell Pass to make the whole day a loop hike.
We chose this way to get new views, and I can't recommend it enough. Not only is it the path much less traveled, but it is much more beautiful than the Prairie View Trail up, there's even a waterfall on it!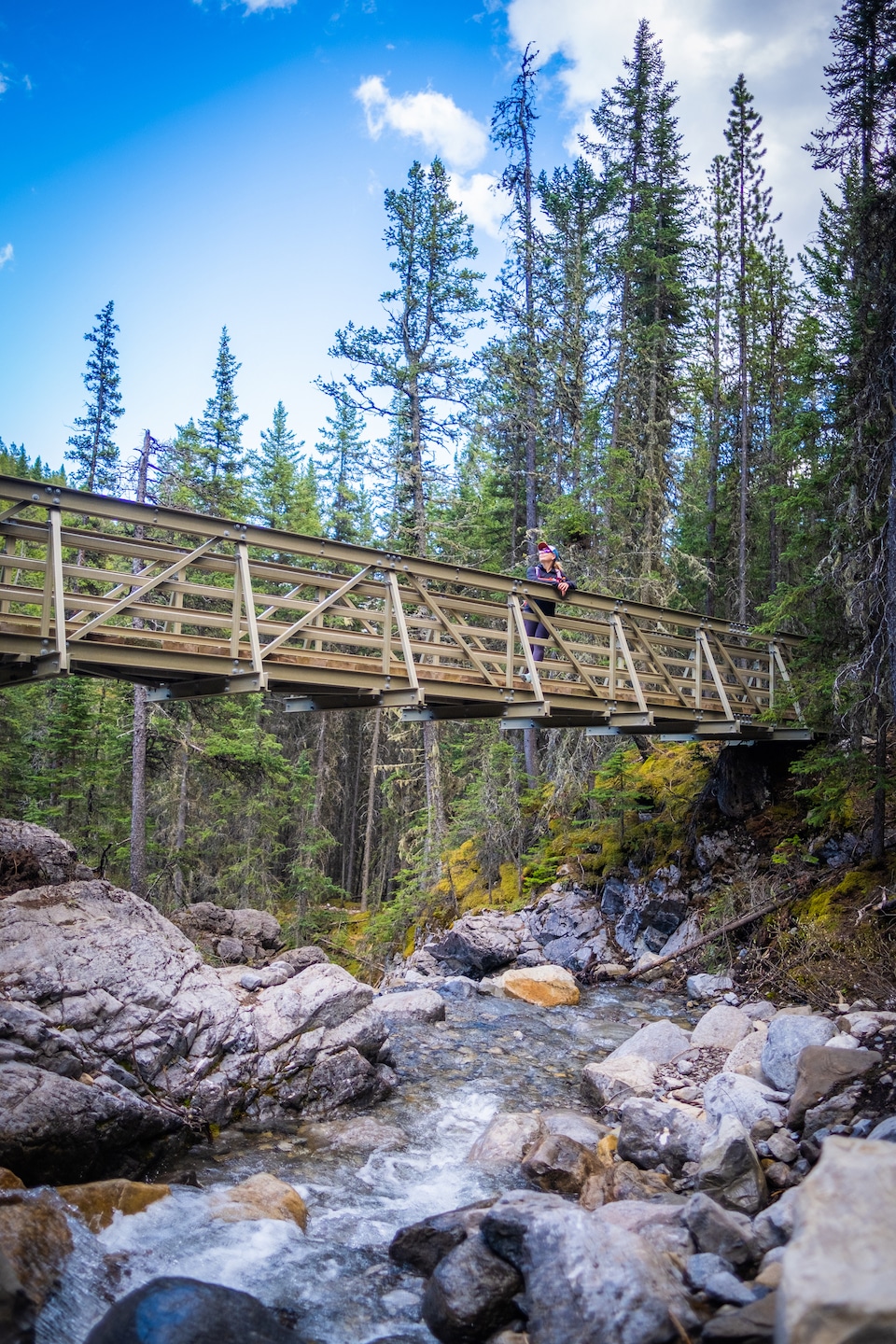 The Jewell Pass trail is a much narrower dirt path, feeling much wilder. It provides more views over Kananaskis and features Jewell Falls. It's an easy trail run down as well.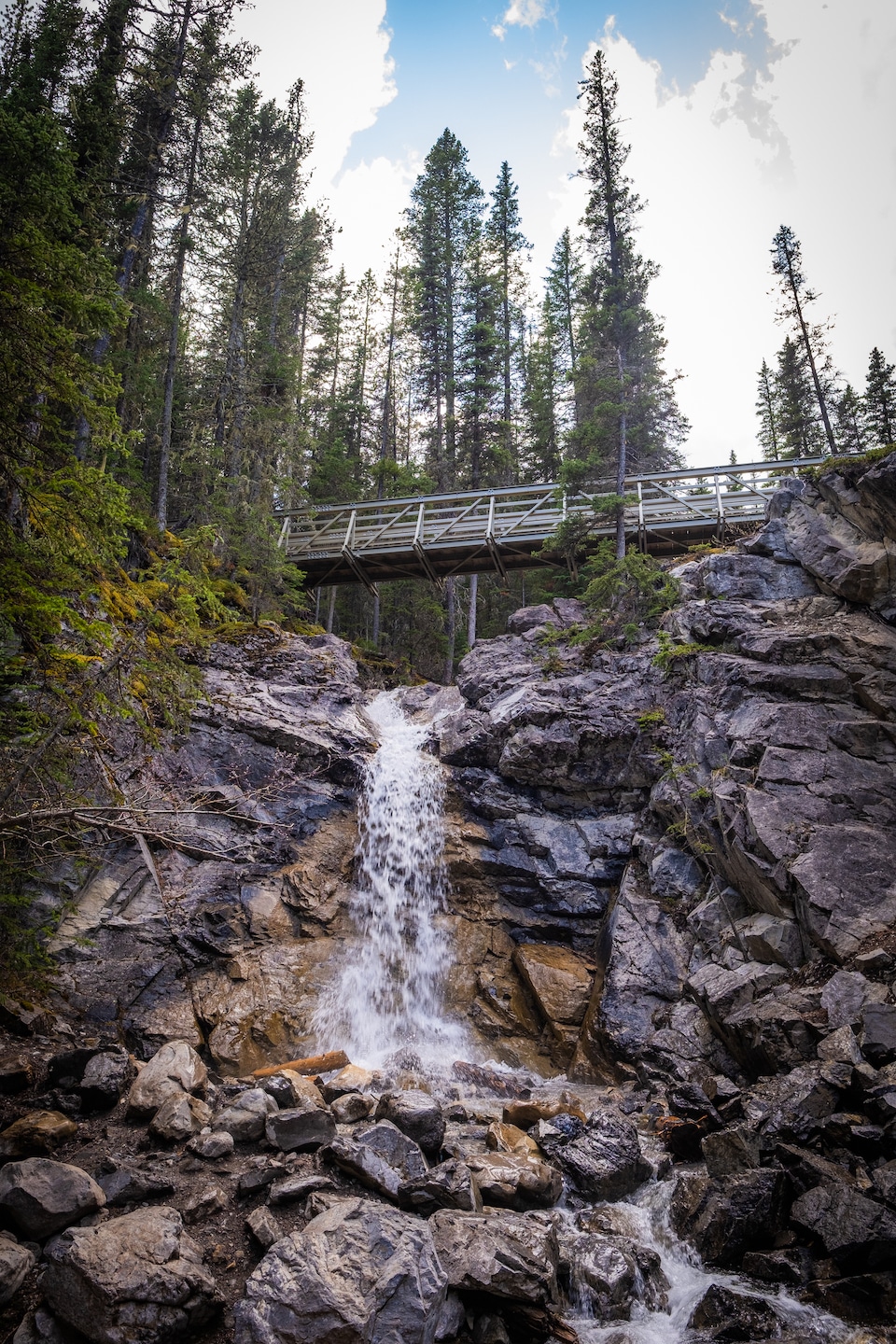 When you reach the bottom, you'll be at Stoney Trail. You can either take the trail back to the car park or walk along the Barrier Lakeshore for better views. Don't forget to enjoy the views of Mount Baldy straight ahead of you.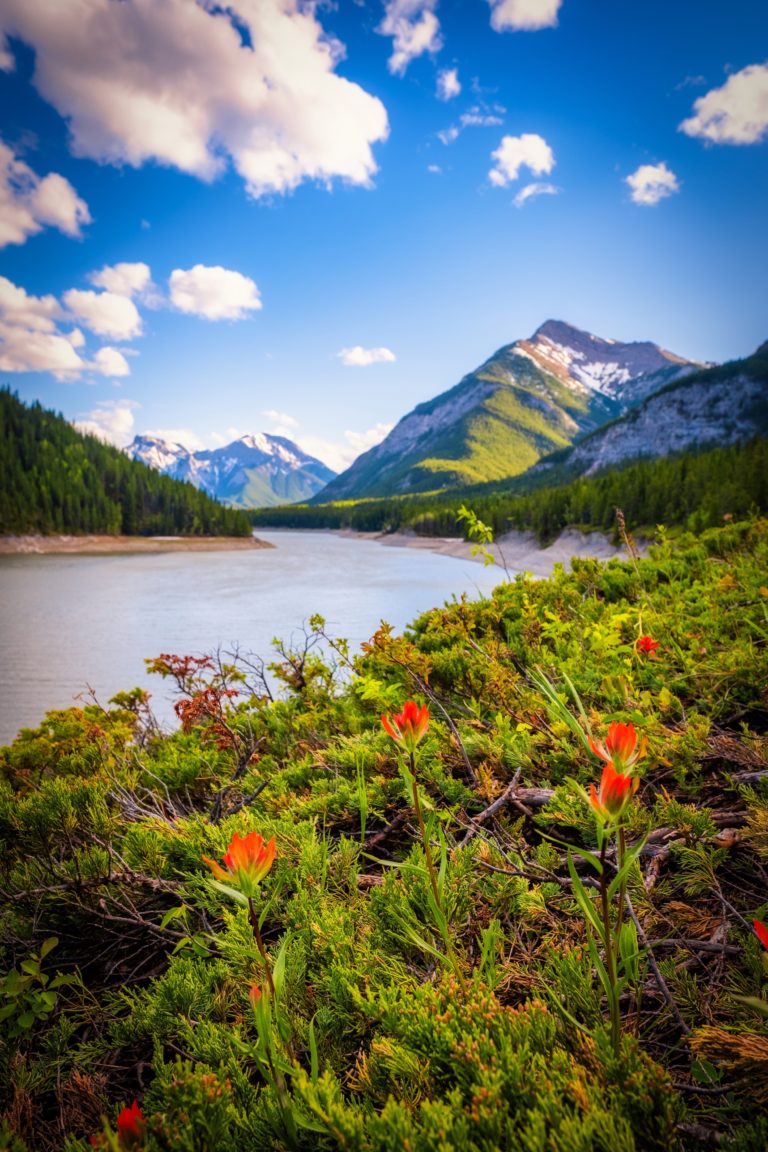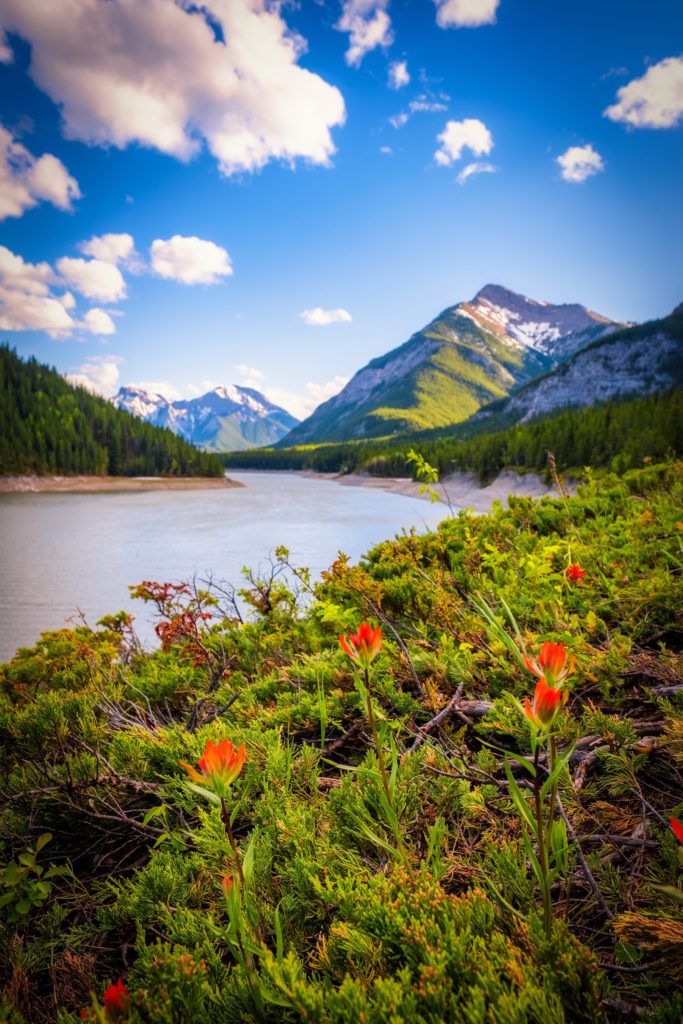 ---
Gear We Recommend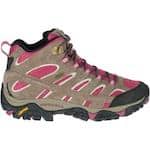 Many hikers will enjoy the security, comfort, and value in the Merrell Moab II. It's a great beginner hiking boot.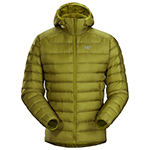 Arc'teryx Cerium is our pick for the best down jacket. It's incredibly light, and we bring it on almost every hike in the Rockies.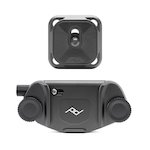 This nifty clip from Peak Design secures a camera to my backpack strap for easy reach. No more digging in the backpack!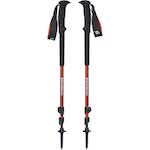 A pair of durable and lightweight hiking poles are a great asset on the hiking trail.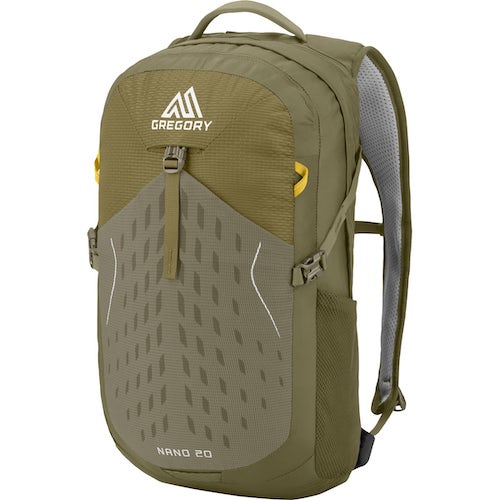 20L feels like the ideal size for quick hikes and scrambles. We love the Nano from Gregory with a hydration reservoir.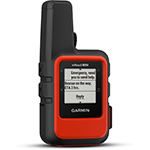 There is not much cell service in the Canadian Rockies. In case of emergencies, we carry an emergency beacon with GPS.
---
Parking at Barrier Lake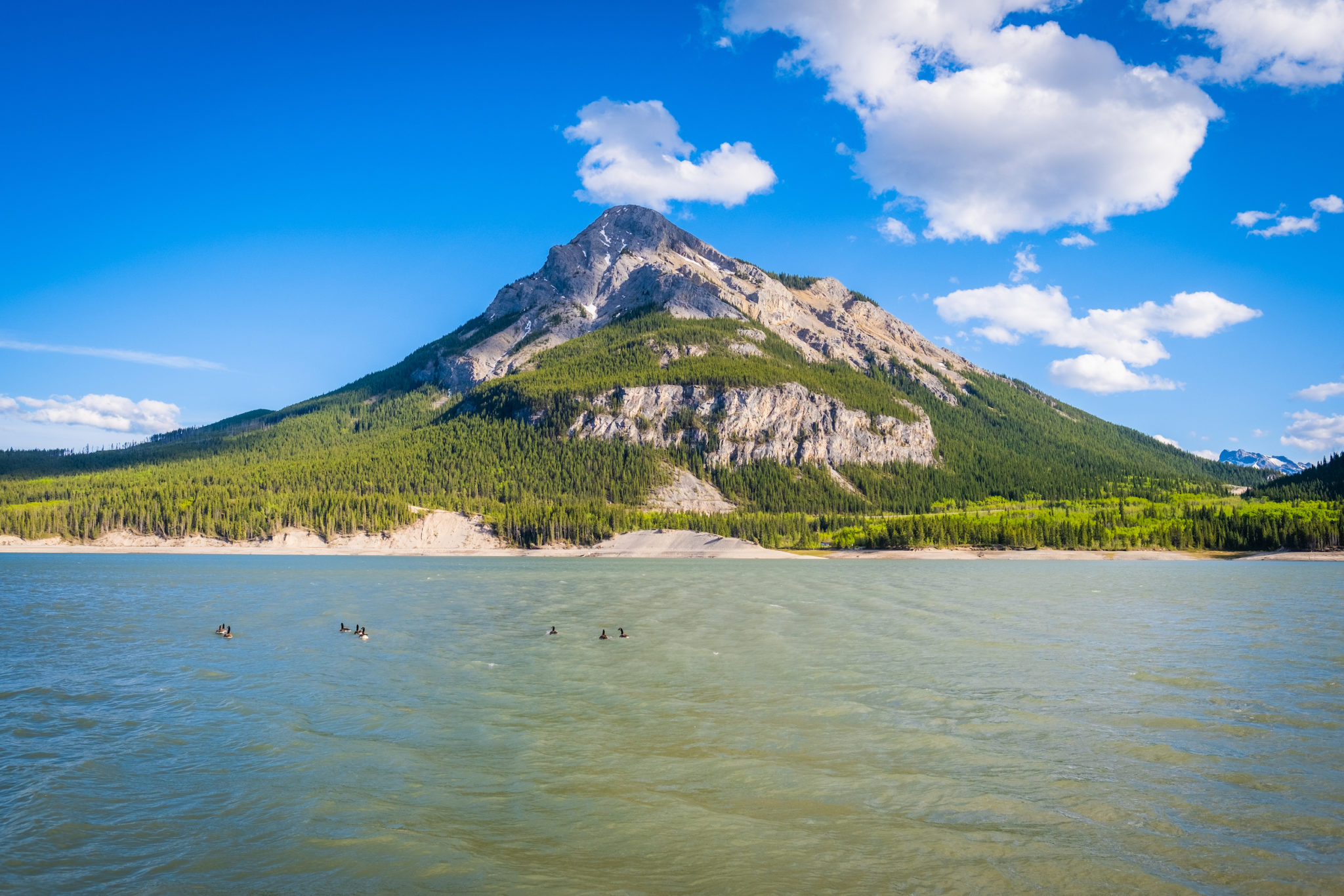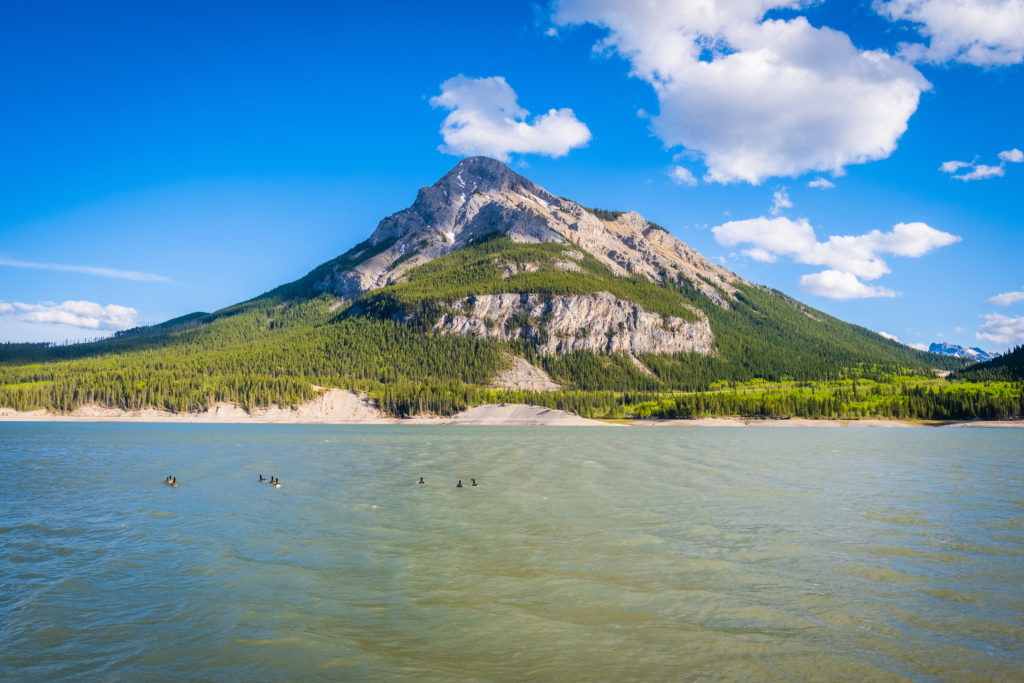 You won't be able to miss Barrier Lake on the right-hand side of the road when coming from Calgary. After turning from the Stony Nakoda Casino and heading into Kananaskis, you won't drive for more than 5 minutes before arriving at Barrier Lake.
There is a small parking area at the lake and along the Barrier Dam day-use area. When that is full, cars will start to park along Highway 40, which is not recommended. On weekends parking here can get particularly crowded. Try to visit on a weekday if you can.
---
When Can You Hike up to the Barrier Lake Lookout Point?
The Prairie Lake View trail is a great year-round trail. However, you can expect ice and snow in the winter, so pack accordingly (microspikes and poles). The best time to hike up to the Prairie View Lookout and continue up to Yates Mountain is between May and October.
In April and early May, you can expect the trail to be muddy. June through September should provide you with the best weather and optimal viewing at the top. The Barrier Lake hike is a fantastic sunrise hike in Kananaskis, as it will give beautiful views as the sun rises over the horizon.
When is the Best Time to Visit the Canadian Rockies?
---
How Long Does it Take to do the Loop Trail (Prairie View Trail+Jewell Pass)?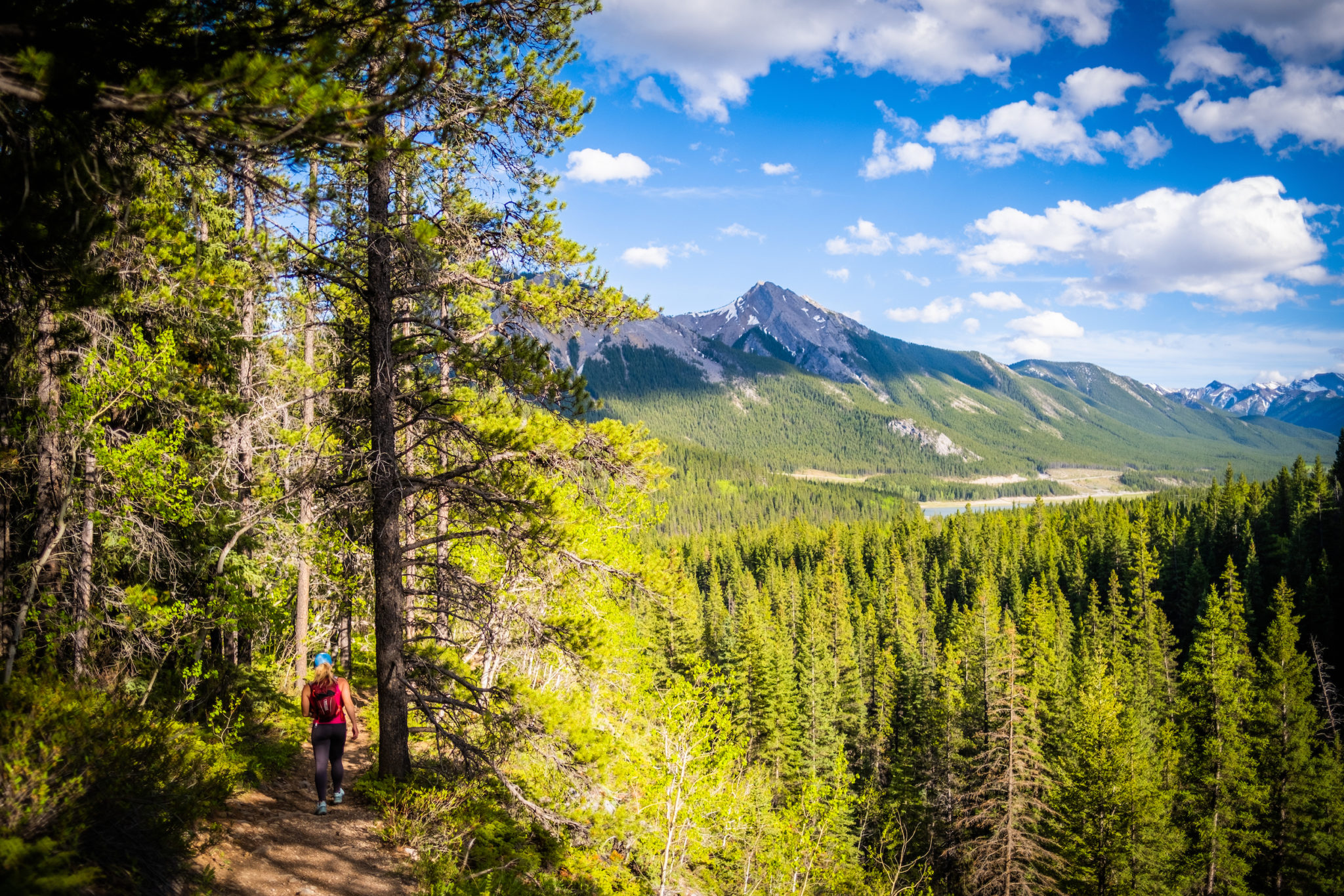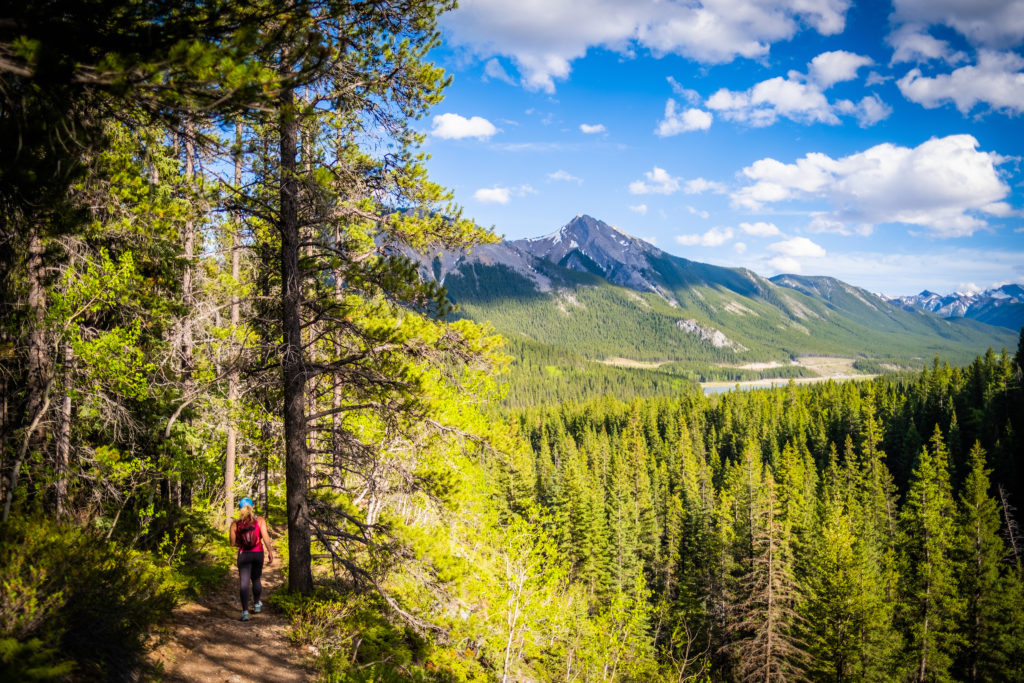 We are moderately fast hikers and made it up to the Barrier Lake lookout point in about 45 minutes and to Barrier Lake Fire Lookout (Yates Mountain) in an hour from the Barrier Lake lakeshore.
We decided to hike the loop trail (Jewell Pass), which took about 1 hour and 15 minutes down, mainly due to the long walk along Barrier Lake at the bottom. Depending on what kind of hiker you are, I would allow 3-4 hours for the entire hike at an enjoyable pace.
---
How Hard is the Prairie View Trail?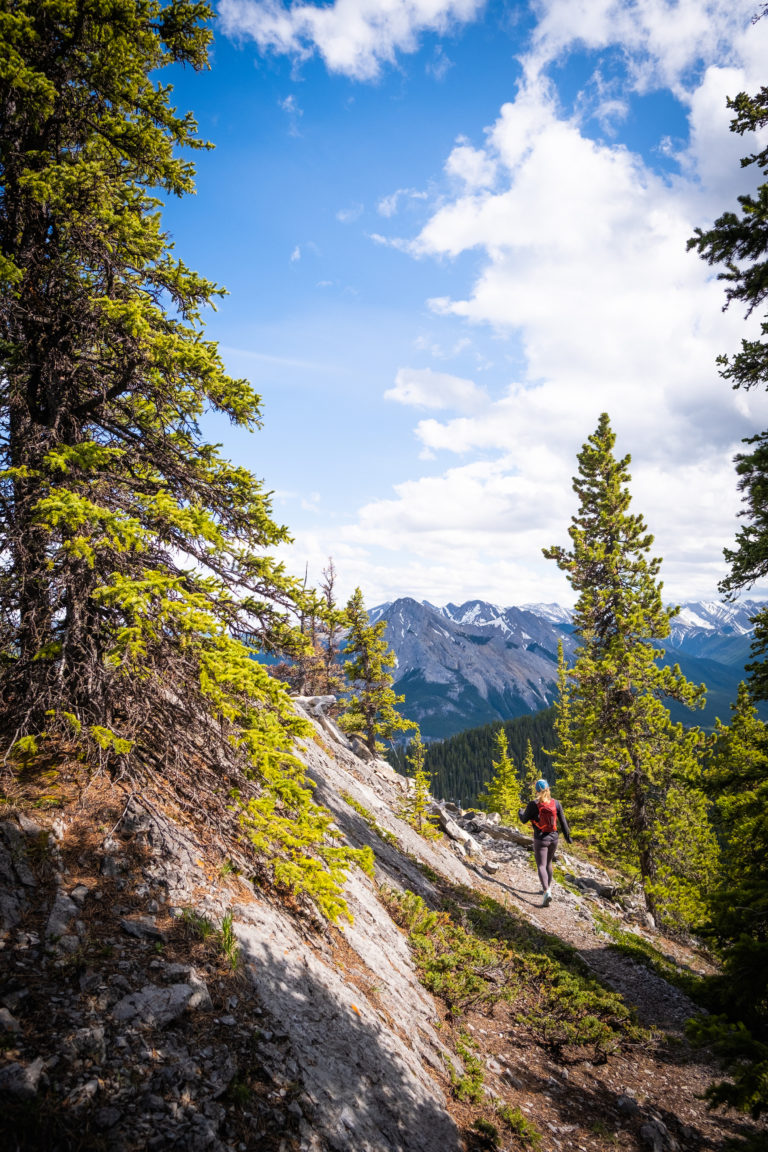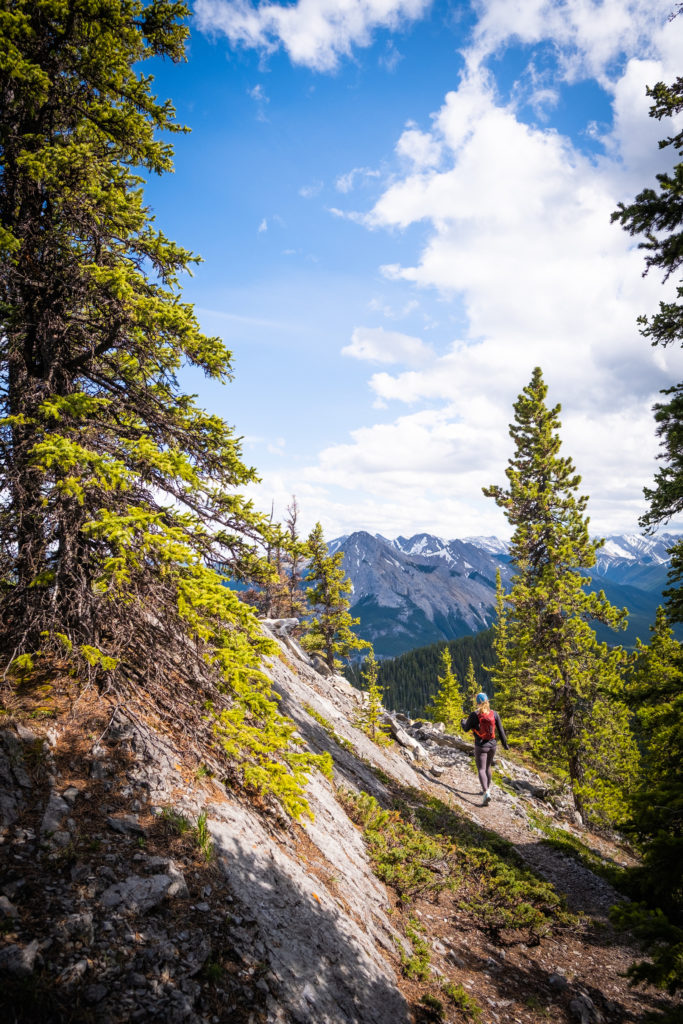 AllTrails rates this hike as moderate, and I would have to agree. There is nothing technical about the Barrier Lake hike and Prairie View trail and absolutely no scrambling involved.
Getting to the lookout point requires a gradual uphill climb to the top, and it will certainly increase your heart rate as you gain nearly 500 meters of elevation. In our opinion, it's well worth it to continue onto summit Yates Mountain. It's only 15 minutes and an easy climb, though we didn't see anyone else doing this while we were there.
Any beginner hiker in Kananaskis will be able to see the epic views from the lookout point. It's a tremendous easy effort to view ratio. Easy effort = great views.
---
Should You Take Dogs and Kids on Prairie View Trail?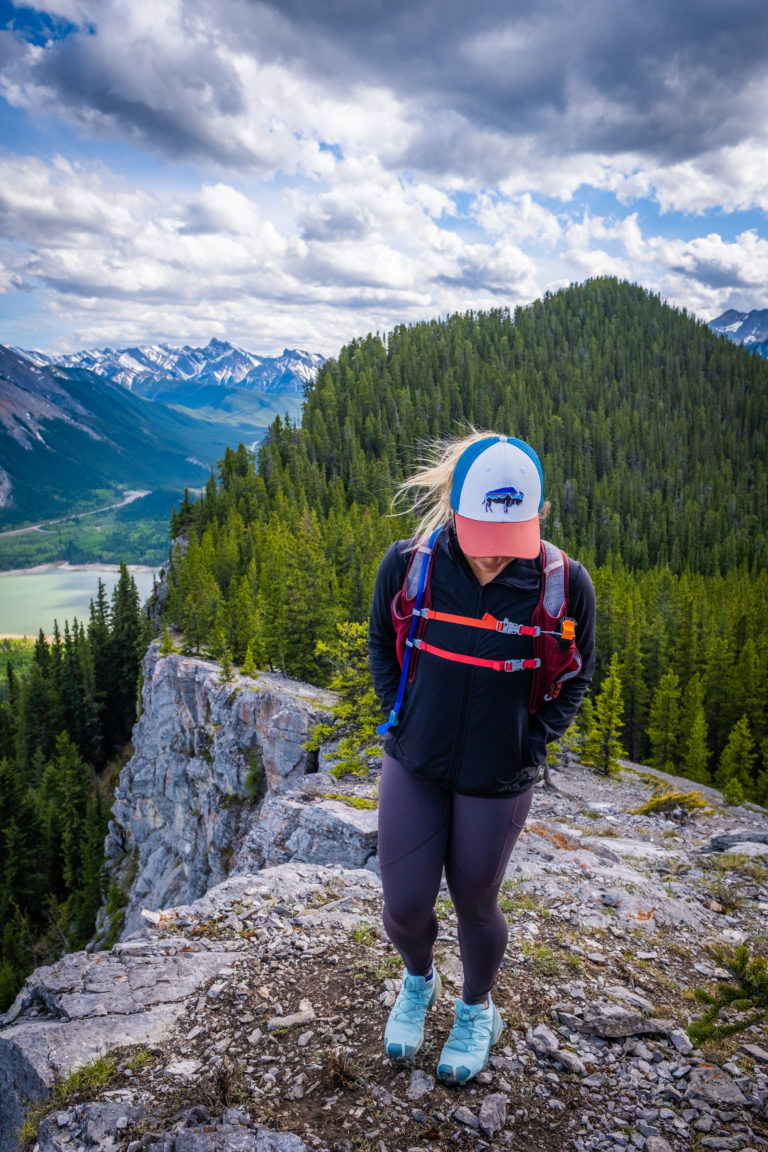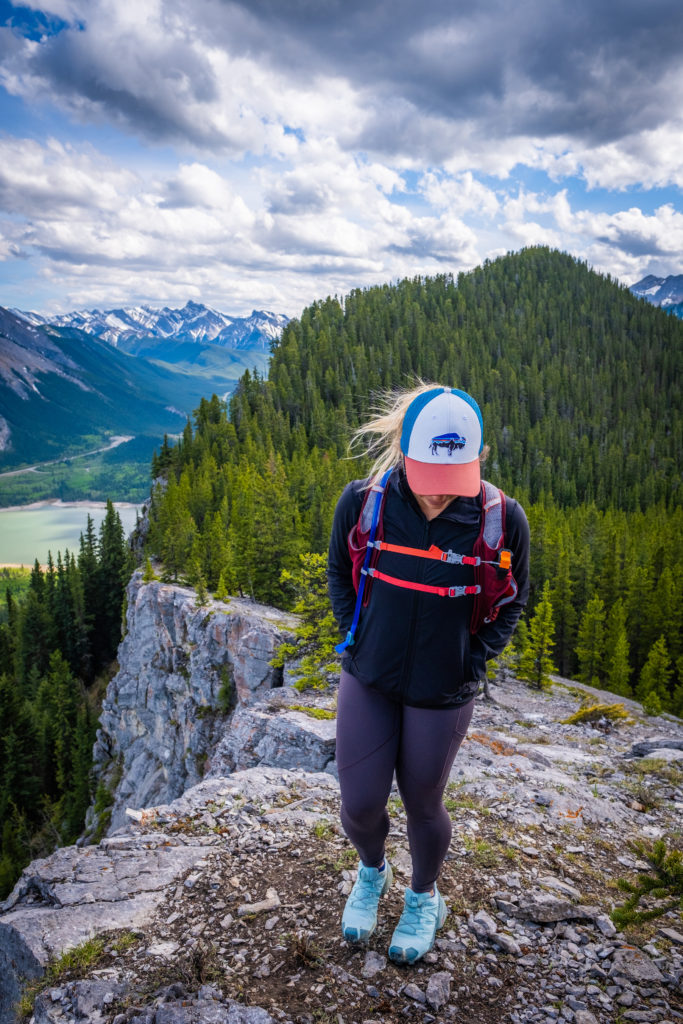 Yes! Prairie View Trail, Jewell Pass, and even Yates Mountain are all suitable for dogs and children and is one of the best things to do in Kananaskis. It's a well-maintained trail great for ages. Even active grandparents will enjoy it!
---
Advice on Hikes in the Canadian Rockies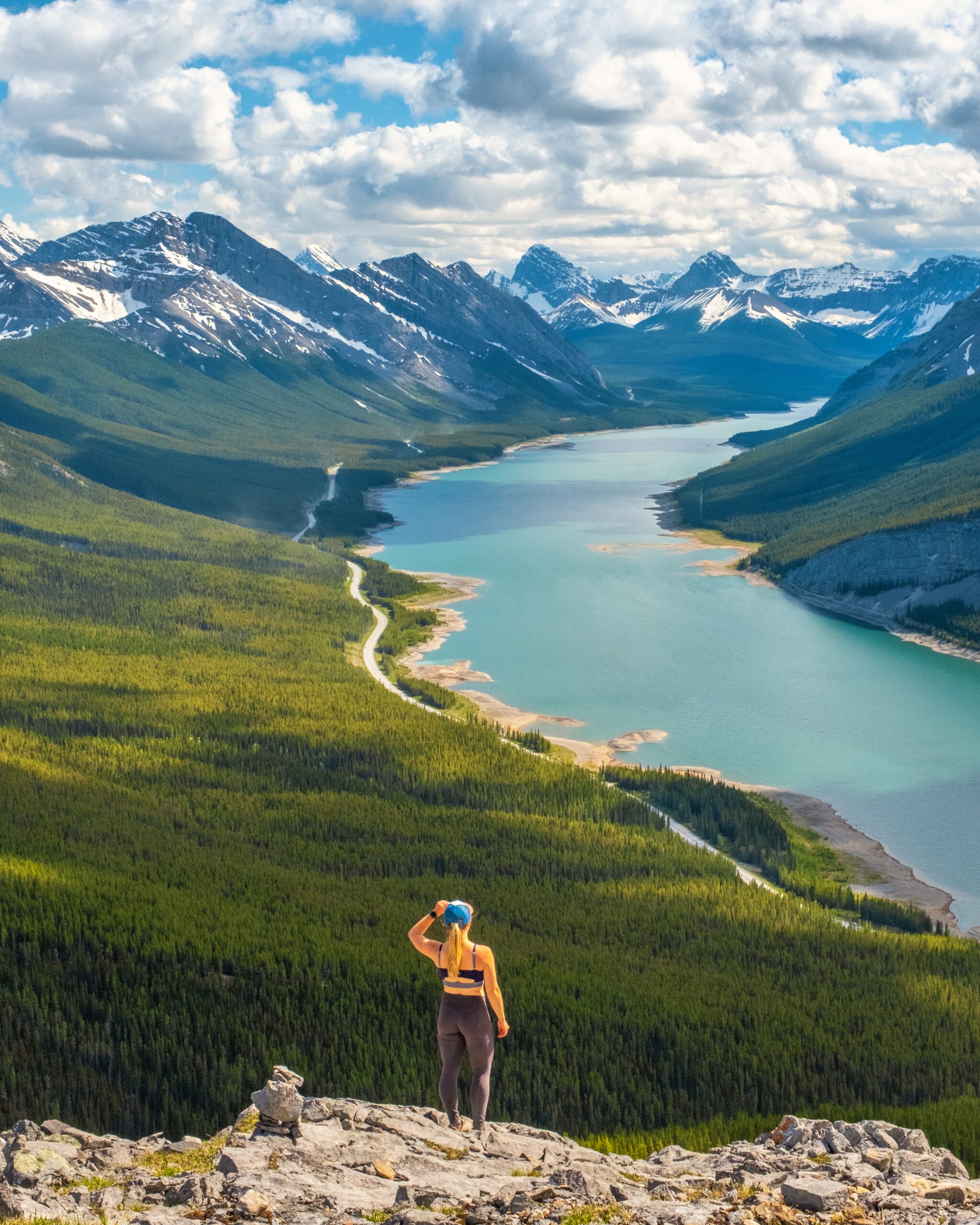 If this is your first time hiking in the Rockies take a conservative approach. Pick an adequate hike for your fitness, plan for plenty of time, pack water and food, and don't be afraid to turn around. If you want to learn more about what to wear hiking we have a great post.
For long hikes, set a turn around time at the departure. Any time we set out for an objective I determine a time at which we need to turn around in order to arrive at the parking lot or campsite by dark. I would recommend not hiking in the dark as it's easy to get lost and it's not fun in bear country.
On that note, always carry bear spray if you plan to hike in the park. We carry ours in the neighborhood and bears have been known to stroll through town and busy parking lots. Always practice wildlife awareness when you're on a trail, and please give animals space.
In regards to times keep in mind your mountain fitness — it is different than the gym. The low end of the times in this post is a constant fast pace uphill with little to no breaks and a brisk pace downhill. Most hikers should plan for a middle of the road time with the estimated duration.
Alltrails is one of our favorite apps to have on a hike. It shows the correct trail way, elevation, and other hiker reviews. We paid the subscription fee so that we could download all the data we need to our phones. Best $2.50 (per month) ever spent!
Lastly, a GPS tracker could save your life – it's one of those backpacking essentials I like to have on me just in case I need to hit SOS. We carry the Garmin Inreach Explorer+, but the high cost may not be worth it for the average recreationalist.
A Kananaskis Conservation Pass is Needed to Hike in Kananaskis
Visitors are required to hold a Kananaskis Conservation Pass. The area covered in the pass includes Kananaskis and the Bow Valley corridor. Passes may be purchased online and are attached to a license plate number. Requirements are around vehicles and parking, not the individual. This includes parking at the Canmore Nordic Center or Grassi Lakes.
Kananaskis Conservation Pass Prices
Daily Pass: $15 (registers one vehicle)
Annual Pass: $90 (registers two vehicles)
---
Other Kananaskis Country Hikes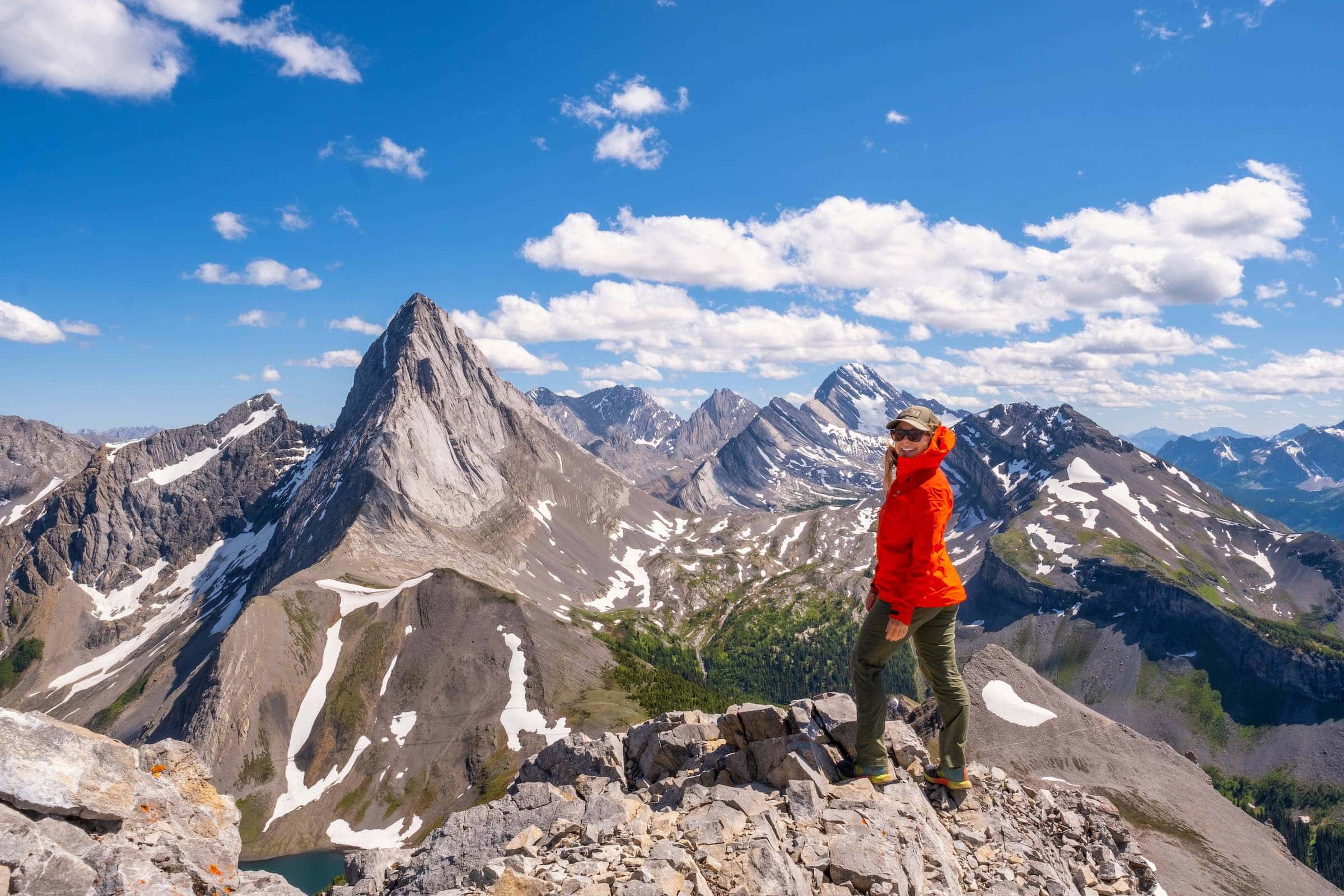 There are many more great hikes in the Kananaskis Country Provincial Park, or you can check out some awesome Banff hikes. Both are home to some of our all-time favorite hikes and scrambles in the region. We've got a post on our favorite hikes in Kananaskis Country to learn more.
---
Hopefully, this will help you get out and enjoy the Barrier Lake Trail via Jewell Pass and the Prairie View trail!
If you have any other questions leave a comment or see our Canadian Rockies travel guide for more articles about photography spots, lakes, hikes, and everything else.
---
Plan Your Trip to the Canadian Rockies
↓ Join the community ↓
The Banff Blog Facebook Group is your headquarters for the Canadian Rockies' travel advice and information. Including hike info and off-season travel information. This is also where you can meet one another when you need adventure buddies.