You've come to the right spot if you're wondering what to put on your Banff packing list. There's no need to stress over what to bring with these tips. In this post, we make some recommendations on what you'll need and what you should leave at home.
We've put together our favorite packing list items for the Canadian Rockies. This list is meant to be good in any season for many different levels of activities. Whether hiking or just wandering around exploring the town of Banff and its surroundings, here is what to pack for Banff.
---
A Word About the Mountains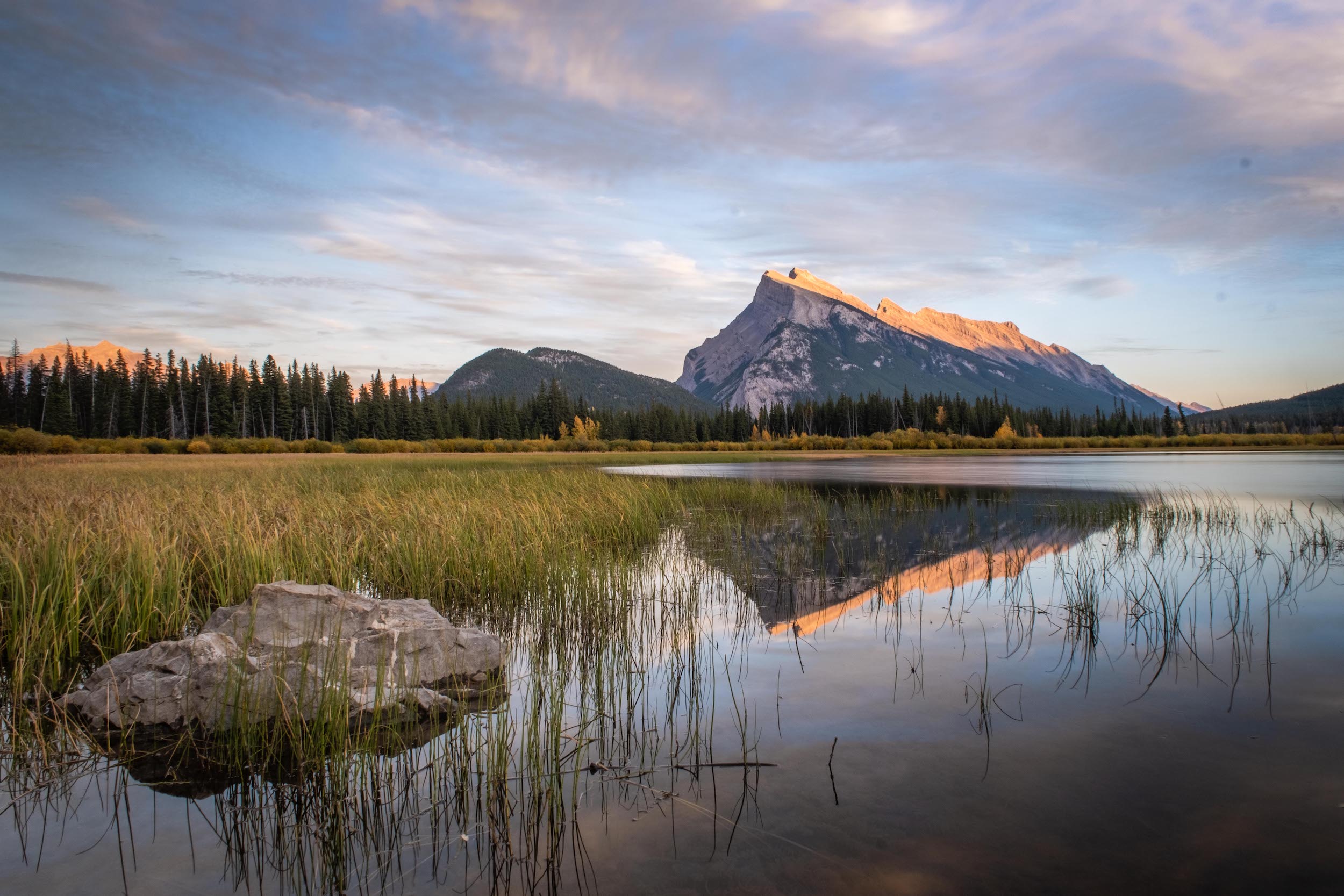 The Canadian Rockies are notorious for rapid weather shifts and frigid temperatures. Even the summer months can see cold weather and snow at high elevations. We have seen it snow here every month of the year, even in August! With rapid weather shifts, the secret to comfort is layers. We recommend you pack something warm no matter the time of year.
However, most days in the summer are perfect weather for shorts and a T-shirt. Especially with the occasional heatwaves, we get these days. We regularly take dips in the frigid lakes and enjoy paddleboarding in a bathing suit. The best summer weather in Banff is in July and August. Yup, there are only two months of true summer.
Seasons vary a lot here, so you'll want to consider what time of year you plan to visit. If you visit in the winter (mid-November to mid-May), you should prepare for cold weather and snow. Temperatures in January drop to -30C and sometimes even -40C (the same in Fahrenheit).
There are also a ton of sports to enjoy, so make sure to pack your gear too! Our place is full of biking, snowboarding, trail-running, hiking, climbing, and mountaineering gear. Whatever you plan to do while in Banff, make sure not to forget your sports equipment — you can also rent a lot here if it's too much struggle to bring your own gear.
Learn more about the best time to visit Banff in this article here!
---
Banff Packing List: The Clothing
Rain/Shell Jacket
Down Jacket
Pants
Shorts
Shorts
Bathing Suit
Shirts
Mid-Layer/Sweater
Vest
Flannel
Hat
Wool Hiking Socks
Underwear
Parka

Thermals

Athletic Shoes
Casual Shoes
Boots
Sandals
Daypack
---
Rain/Shell Jacket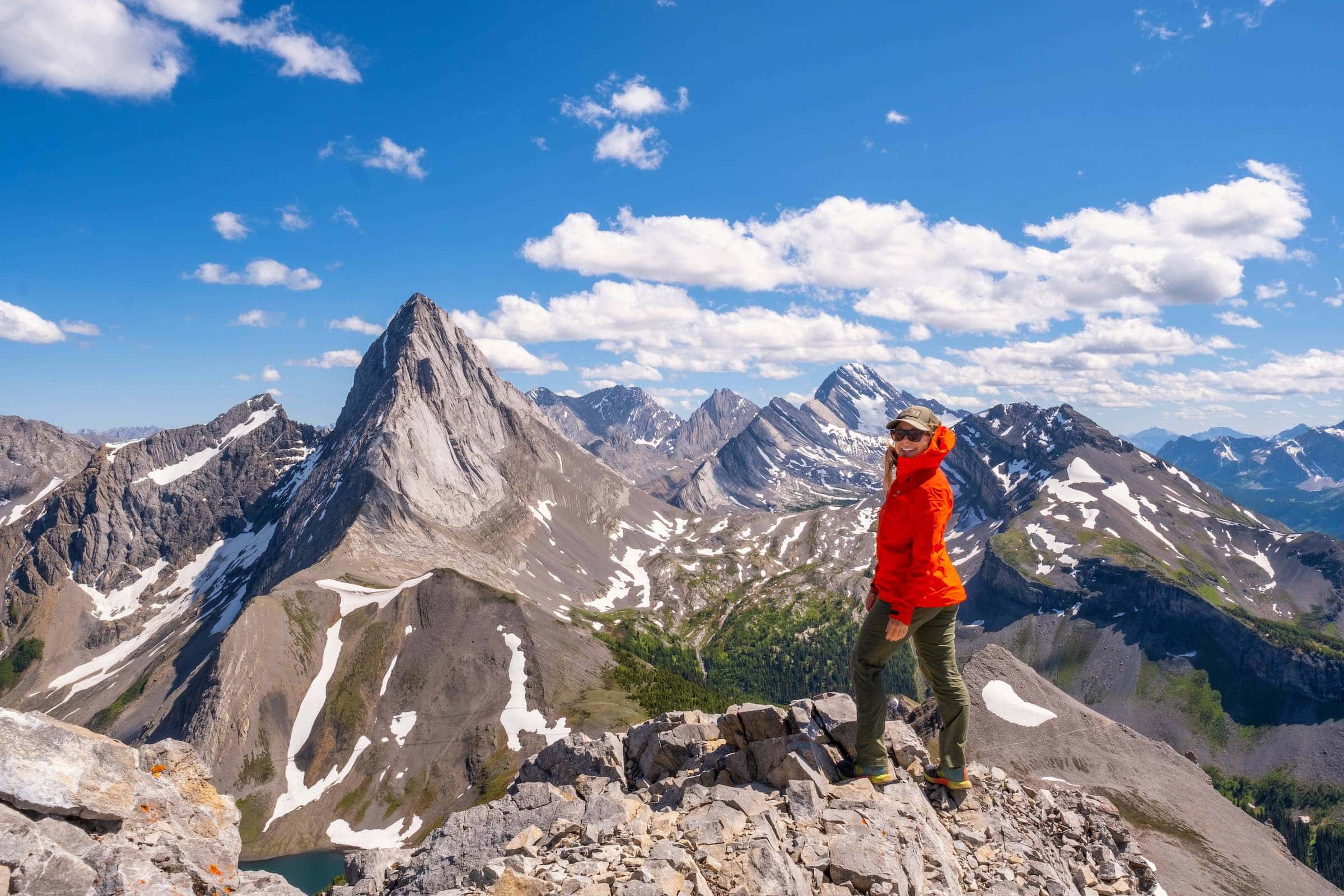 We always recommend you hike and travel with a shell jacket. They do an exceptional job at protecting from the elements in the mountains. That could be everything from wind to rain or snow. We suggest a packable rain jacket for the outdoors/hiking.
Any rain jacket will do, but the top-dollar ones designed for the outdoors will hold up and help in inclement weather. They are lightweight, durable, packable, waterproof, and windproof — the wind may be the most important as it can be unrelenting.
If you're hesitant to invest in a shell jacket, you can always opt for an affordable poncho. We wouldn't want to hike in one as they're terrible at ventilation, but they're adequate if you only have sightseeing plans. Plus, they can save you when the weather takes a turn for the worst.
---
Down Jacket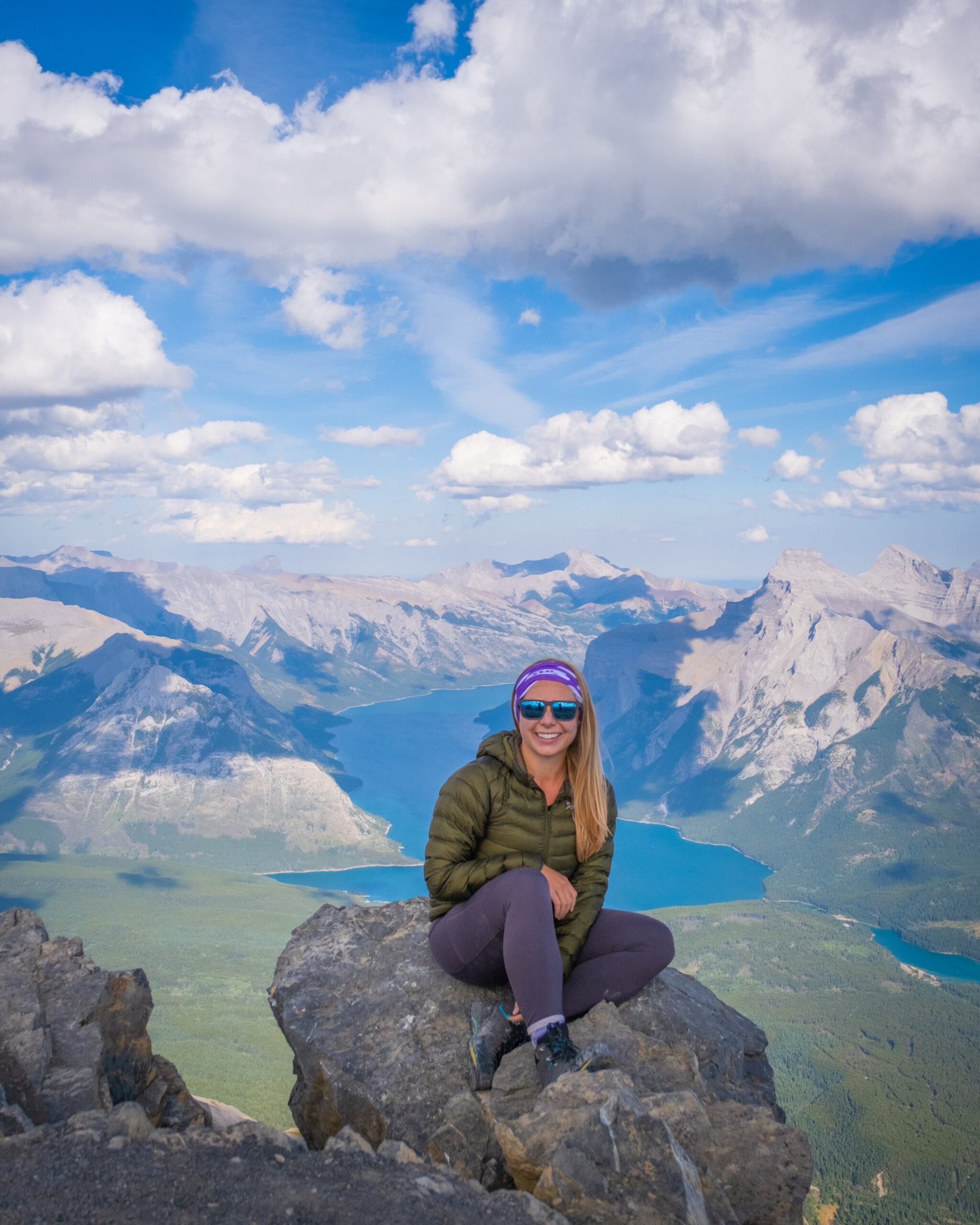 A packable down jacket is an outdoor staple and perfect for any trip to Canada. They're warm and provide decent protection against wind. Although down jackets were created for outdoor sports, their comfort and practicality have made them perfect for daily life. They pack down and fit easily in a backpack.
We always recommend bringing a down jacket on almost any hiking trip. It's a great way to keep warm without eating up too much space in your hiking backpack when dealing with the mountains and vast temperature shifts.
My favorite down jacket is the Arc'teryx Cerium, as it manages to blend the perfect balance between lightweight, performance, style, and fit. No matter the month or season, it's always down jacket season in Banff! (Psst – a down jacket also makes a great gift for hikers.)
Down Jacket Recommendations
---
Pants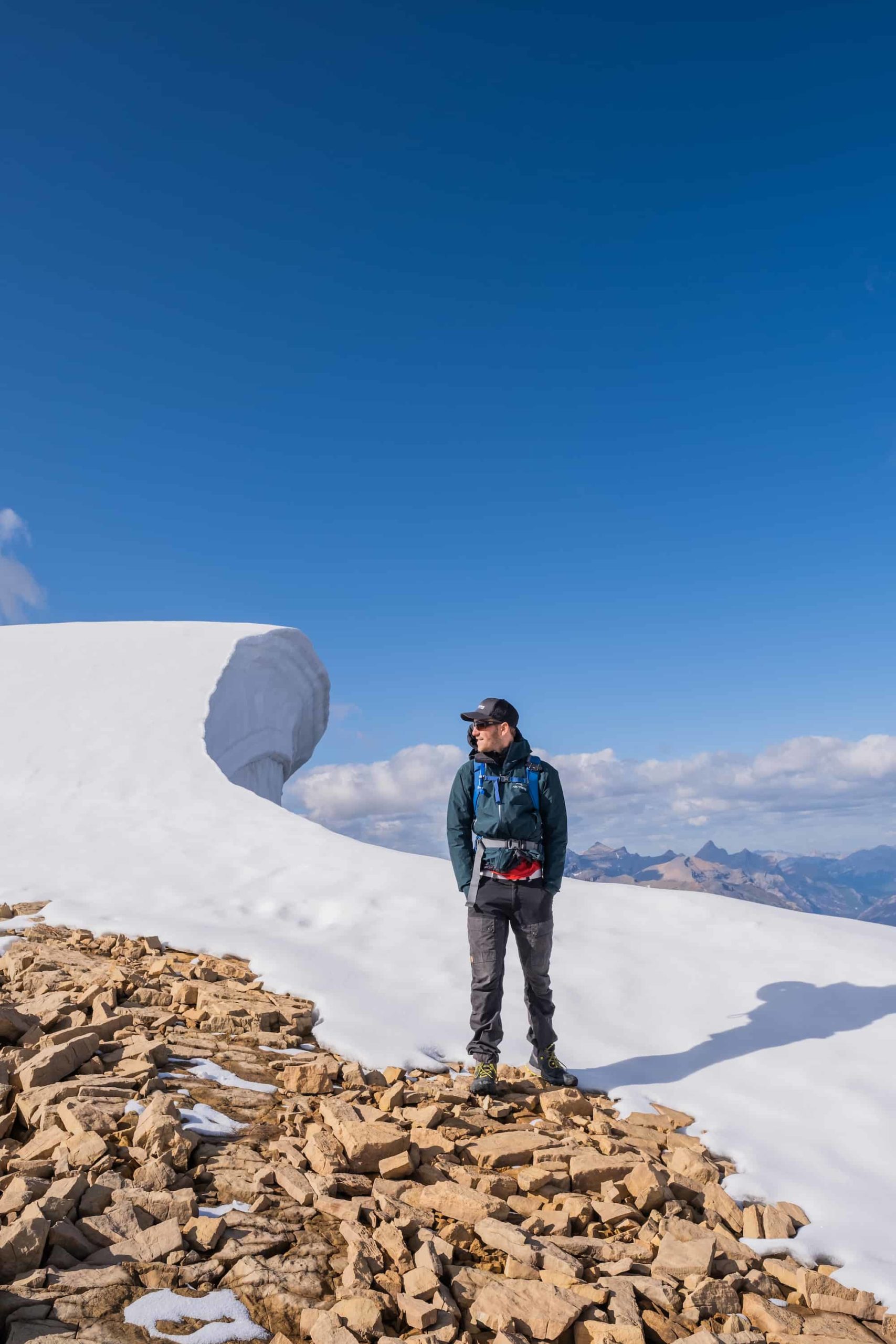 One of the best things to do in Banff is to tackle the plethora of hiking trails and mountain scrambles. Almost everyone comes to Banff to enjoy the wonderful hiking, so you'll want to pack a pair of hiking pants or shorts.
We swear by Fjallraven's well-known Keb Trousers, which are rugged, comfortable, and awesome. However, they're a bit too warm for the summer months and expensive. For most, we suggest some technical pants made from synthetic material.
We love a lot of the new hiking pants that have a casual style appropriate for an evening out and the hiking trail. The Men's Kuhl Renegade and Women's Kuhl Freeflex pants are both exceptional pants for travel and hiking.
We recommend a pair of jeans for walks around town, dinner, or drinks at the bar. Banff is very casual, and there aren't a plethora of fine dining restaurants and no clubs to wear nice clothes.
Our Recommendations For Hiking Pants
---
Mid-Layer / Sweater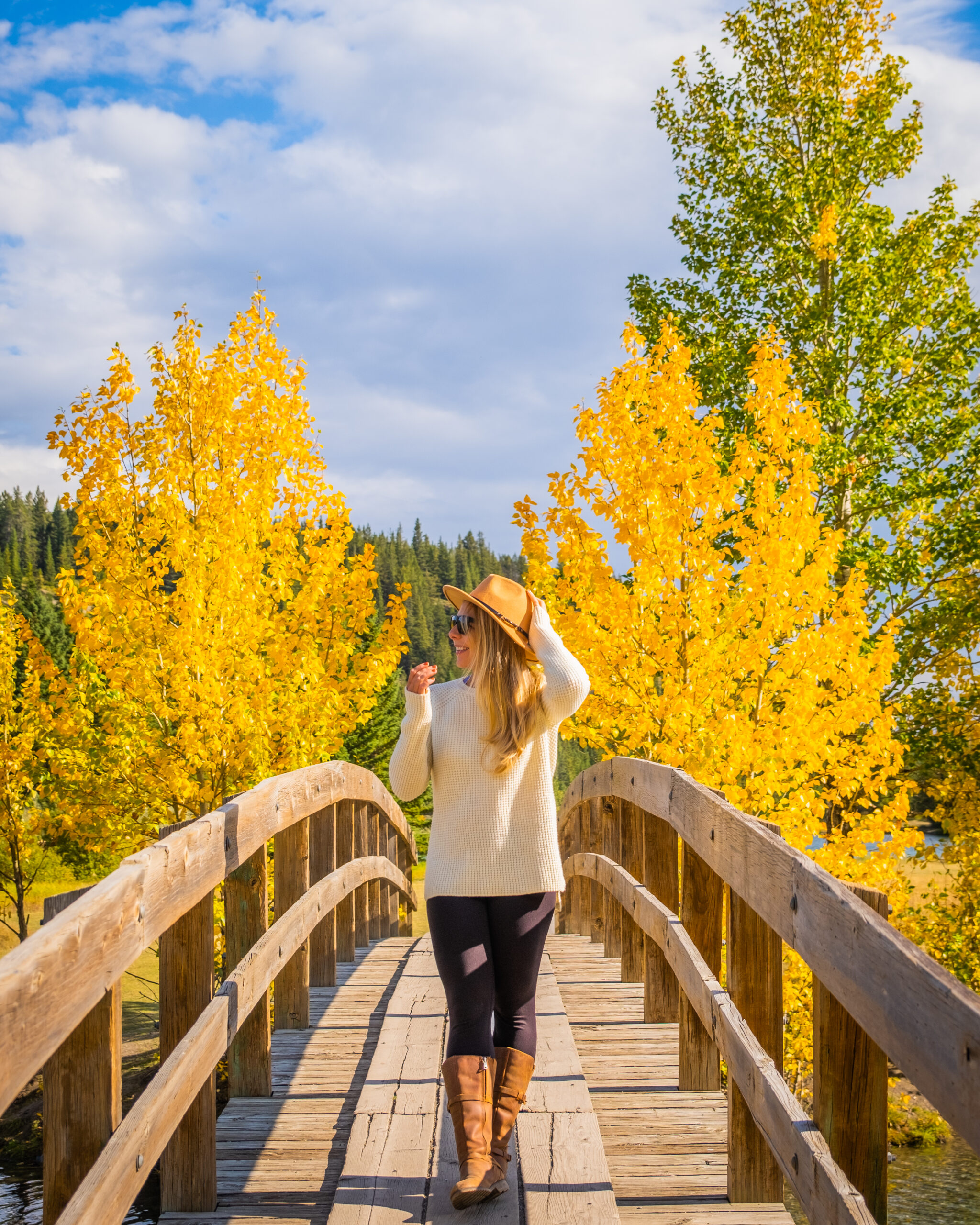 On the trails, you often come across cold temperatures in the mountains. A comfortable sweater is a great way to remain warm in the mornings and evenings. There are a couple of options for hiking mid-layers. You can choose from a fleece, thermal, down jacket, or softshell jacket. It depends on what you find comfortable and the weather on the trail.
A versatile sweater like the Patagonia Better Sweaters is perfect. It's a slim-cut fleece with a soft lining that moves well with your body, while the outer material feels tough and shows little to no wear. However, there is a plethora of options and rarely a wrong choice.
Along with a mid-layer for the hiking trail, pack a cute sweater to wear around town. A nice sweater is comfortable in the evenings almost any time of year in the Rockies. They feel perfectly appropriate for an evening meal and walk.
---
Flannel Shirt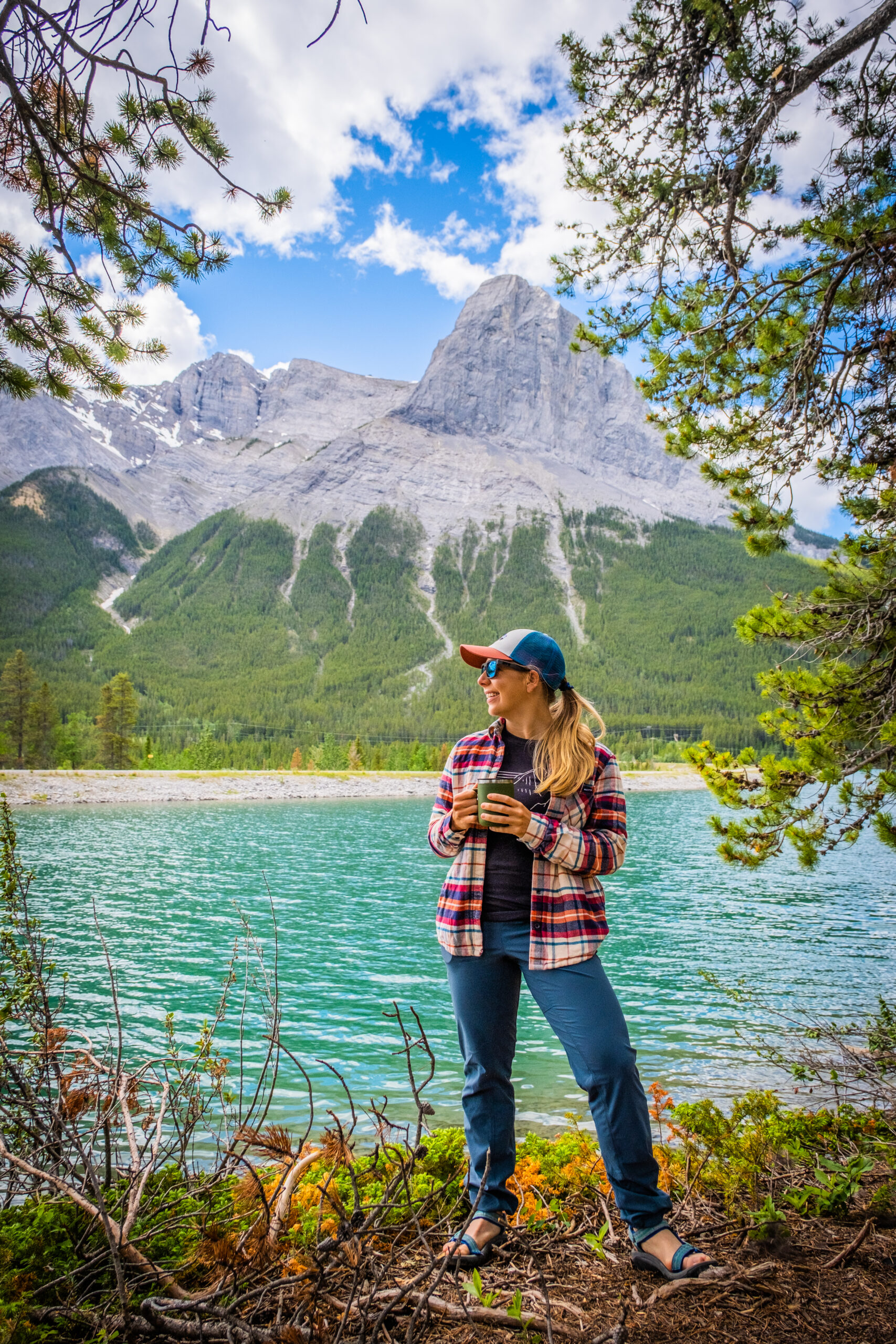 You'll never feel out of place in Canada wearing a flannel. The super comfy top keeps you warm and works as a fabulous mid-layer. It's a great item to pack for Banff in the shoulder and winter months.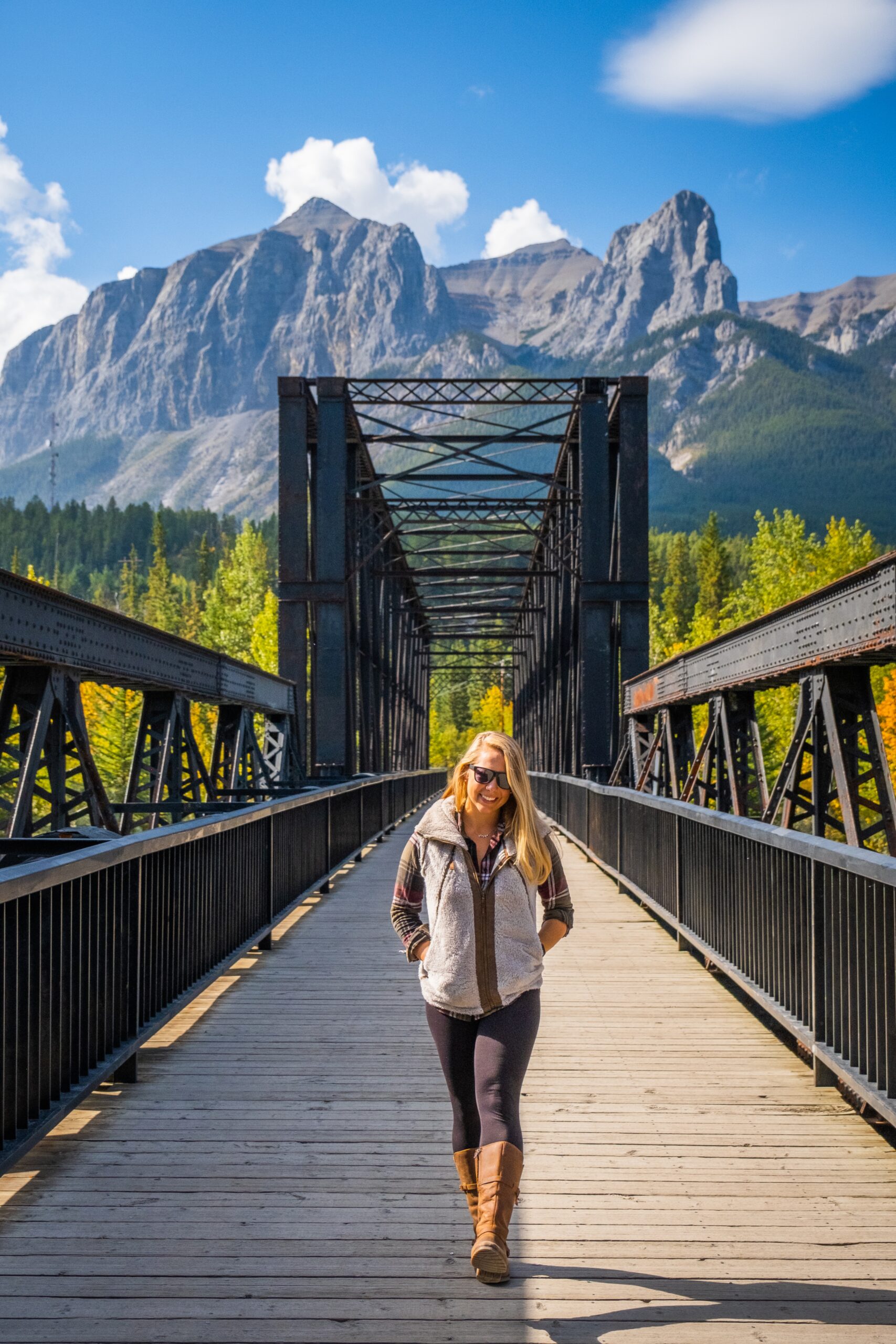 They're super easy to style for a relaxed outdoor look, and we often spend our evenings or days lounging around in a flannel. When the temperature drops, pairing a flannel with a nice vest is a good look and adds warmth. We have many vests that range from technical down vests to comfy fleece vests like the Kuhl Flight Vest, pictured above.
---
Travel Shirts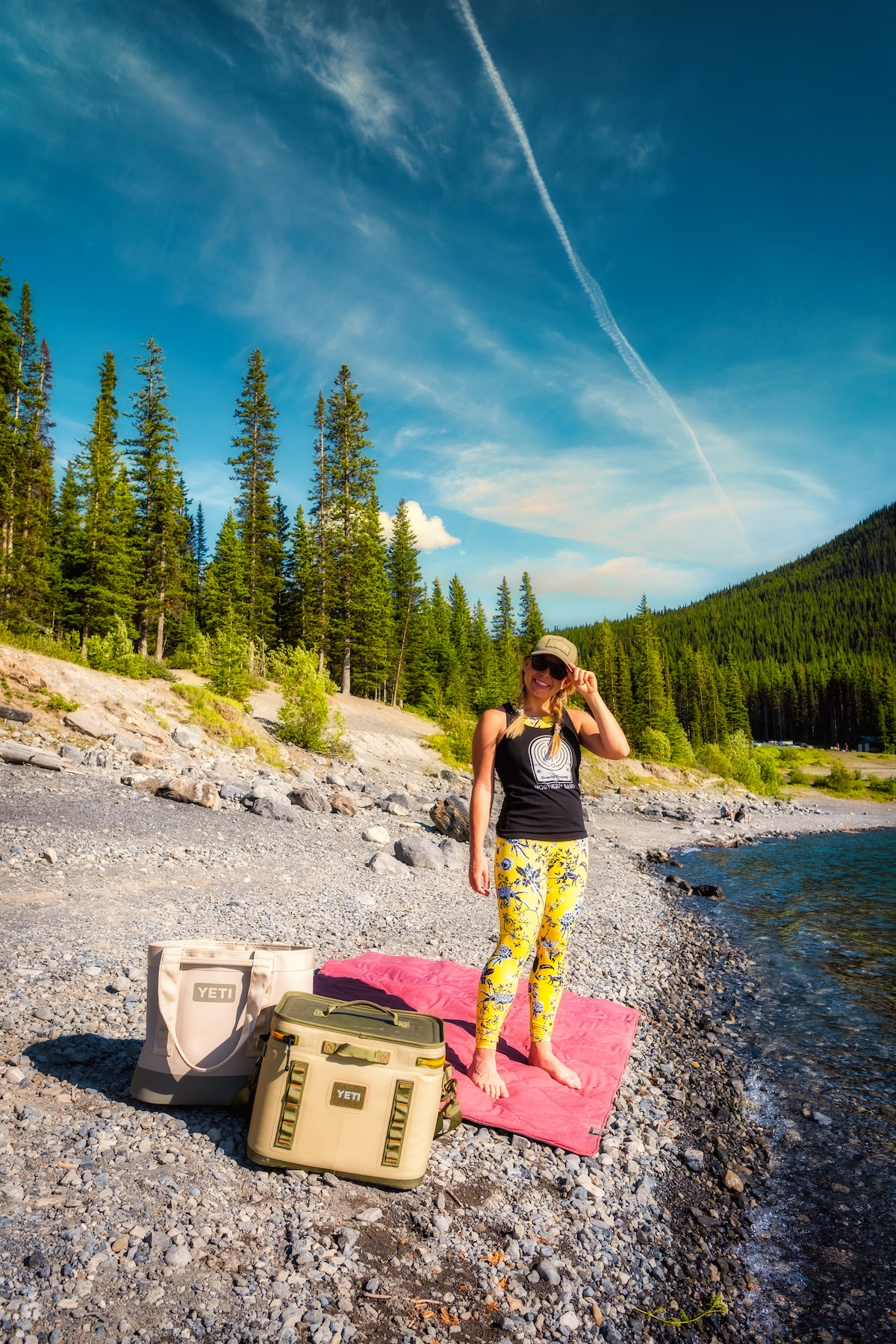 A couple of t-shirts are an easy, no-brainer to pack for your trip to the Canadian Rockies. As you spend the majority of your trip in hiking gear, there is no need for fancy tops or dresses. We love to wear wool travel shirts as they do a better job at moisture management, temperature regulation, and odor resistance.
We love them for all the same reasons as wool hiking shirts. However, many shirts have an athletic fit that doesn't always look the best for daily wear. That's why we have fallen in love with Unbound Merino. They make wool clothes with casual styles for travel. Wool shirts are super soft, and the heavier fabric is more attractive than cotton shirts.
Shop For Wool Travel Shirt
---
Hiking Shorts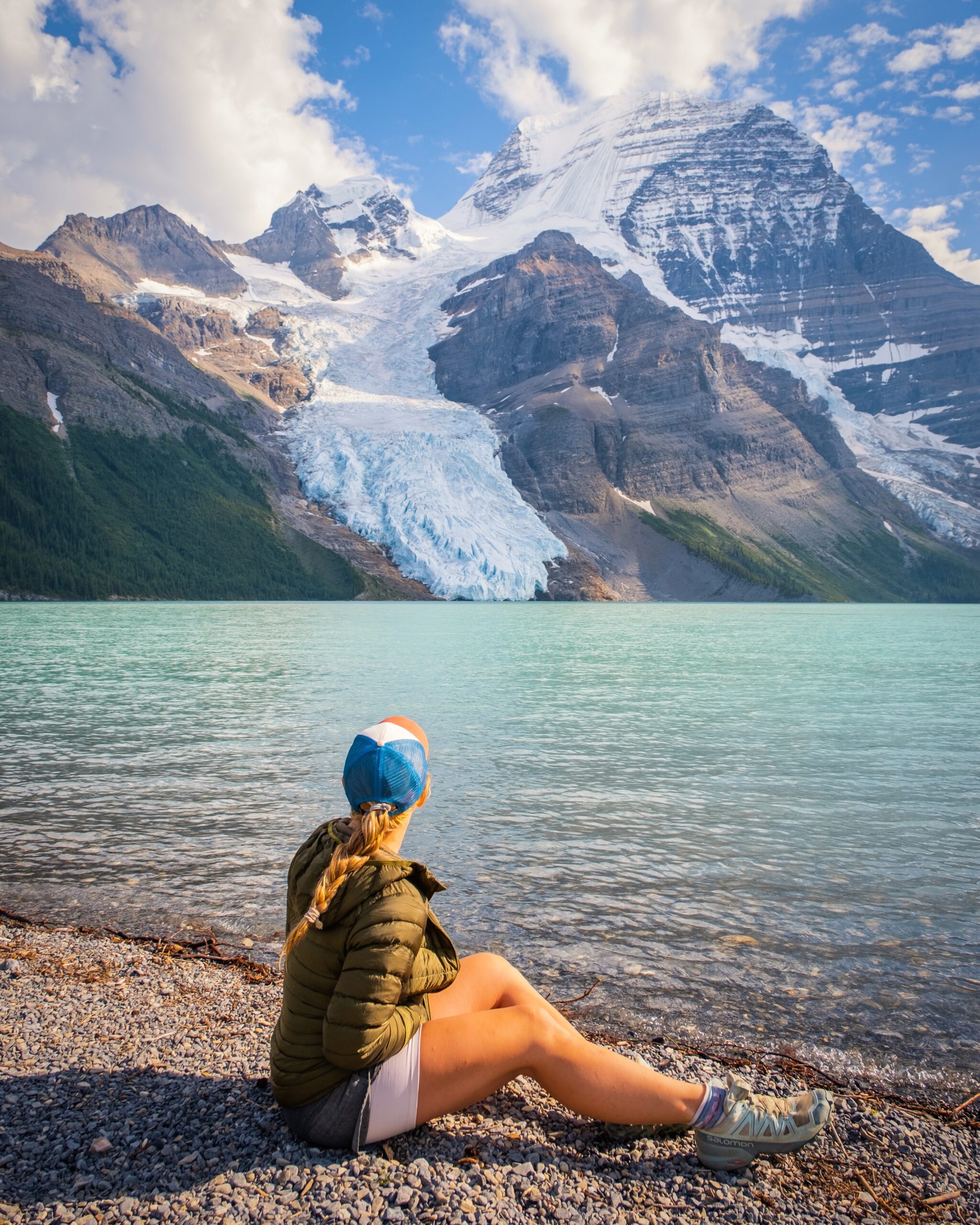 Hiking shorts are great in the summer when it finally arrives. You'll likely regret not packing a pair if you visit Banff in the peak summer months. We love shorts for low-elevation hikes, walking around town, or relaxing by the lake.
If you plan to tackle more challenging hikes or scrambles, wear pants. On warm days hikes at high elevations can still be frigid. That being said, every hiker knows their body best and should be able to assess their clothing needs.
We love the Women's prAna Halle II and the Men's Patagonia Quandry for hiking shorts! I recommend everyone pack a pair of shorts for the summer, but you'll rarely pull them out at any other time of year as it remains cool year-round.
Our Recommendations For Hiking Shorts
---
Swimsuit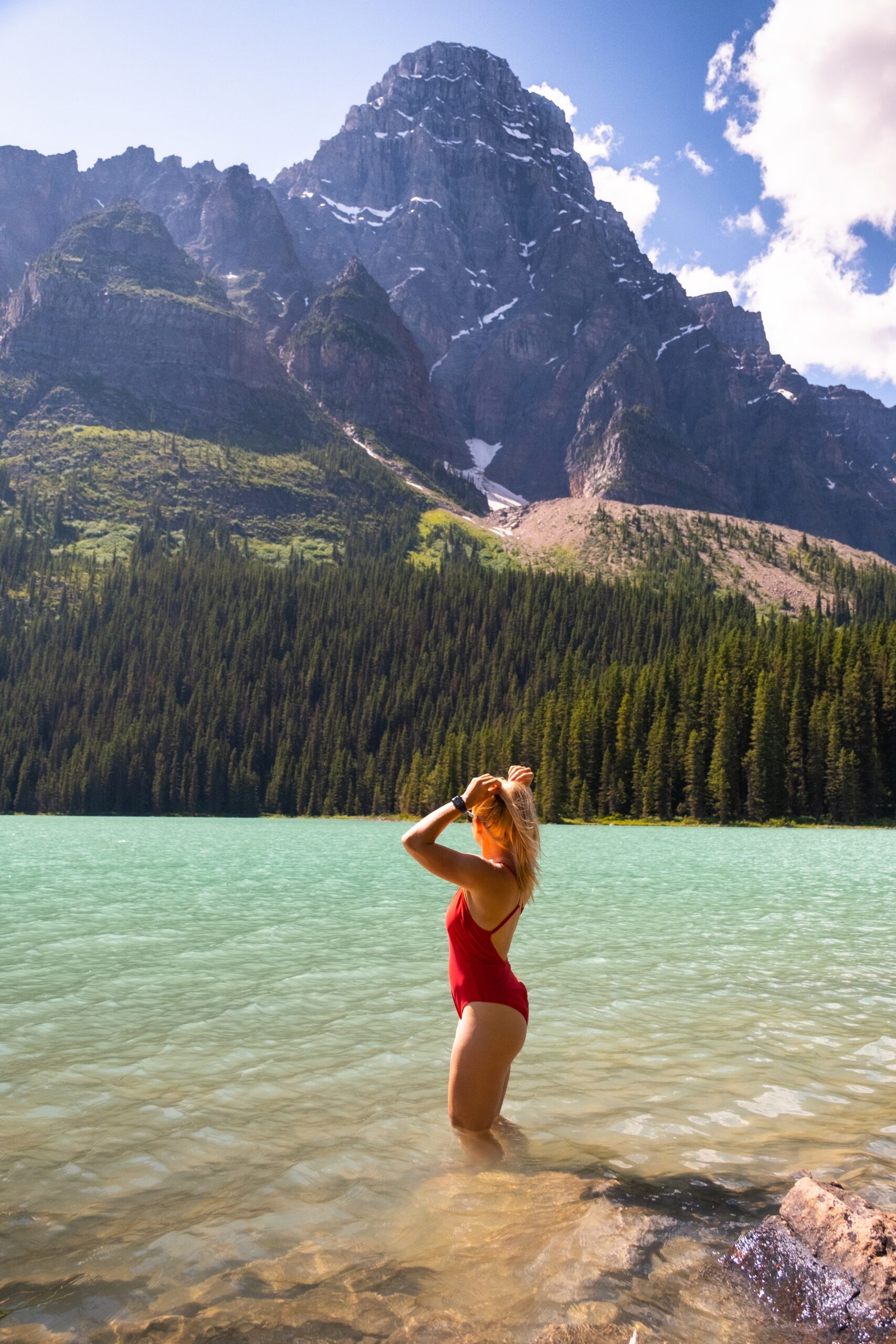 Think about packing a bathing suit no matter the season! The Canadian Rockies may be just about the furthest thing from a beach destination, but there are plenty of places to use a swimsuit. You can hang out with the locals at Johnson Lake or Quarry Lake on a summer day.
However, most likely, you'll want to take advantage of your accommodation's pool or hot tub. Consider checking out the Banff Hot Springs or driving out to the Radium Hot Springs if you don't have access to a pool. Either way, you'd likely regret not having a swimsuit in your luggage.
For a fantastic women's swimsuit brand, we recommend Londre. They make high-quality swimsuits for women. Many of their pieces are stylish yet supportive. Vuori makes fantastic lightweight Cruise Board Shorts in various prints and colors. They're super comfortable, quickly dry, and the cut is perfect. We don't like board shorts that are too long or loose, as they look sloppy.
---
Athletic Shirts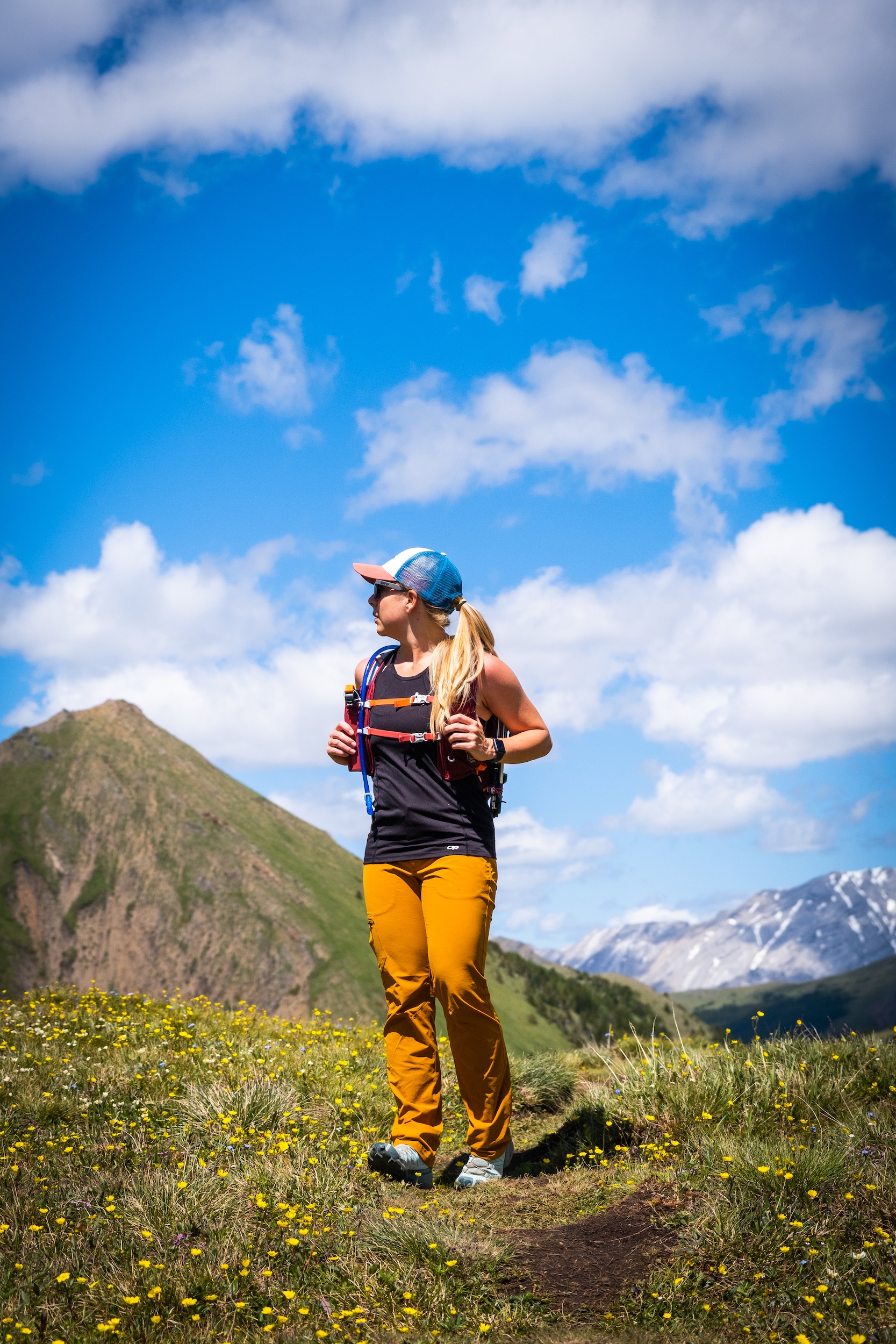 At least one hiking shirt that is quick, dry, and anti-microbial should be on your Iceland packing list. This can be either a synthetic blend or a wool shirt. Staying dry is essential when hiking in cold temperatures, as moisture will remove the heat from your body. Plus, if your clothes get soaked, the shirt will dry overnight.
Synthetics are a bit cheaper and lighter, but they are made from plastic and contain chemicals. That being said, they offer exceptional performance. Our favorite synthetic hiking shirts are the Outdoor Research Echo Series. They make a hooded version that is light enough to be worn in the heat with full sun protection!
Wool shirts are another exceptional option and the more sustainable option. We love wool shirts and wear them in addition to our synthetic shirts. Wool shirts are super comfortable and do an incredible job at temperature regulation. Most importantly, as a travel shirt, wool does a much better job of resisting odors. We regularly wear our wool shirts multiple times between washes.
Our Recommended Hiking Shirts
---
Wool Socks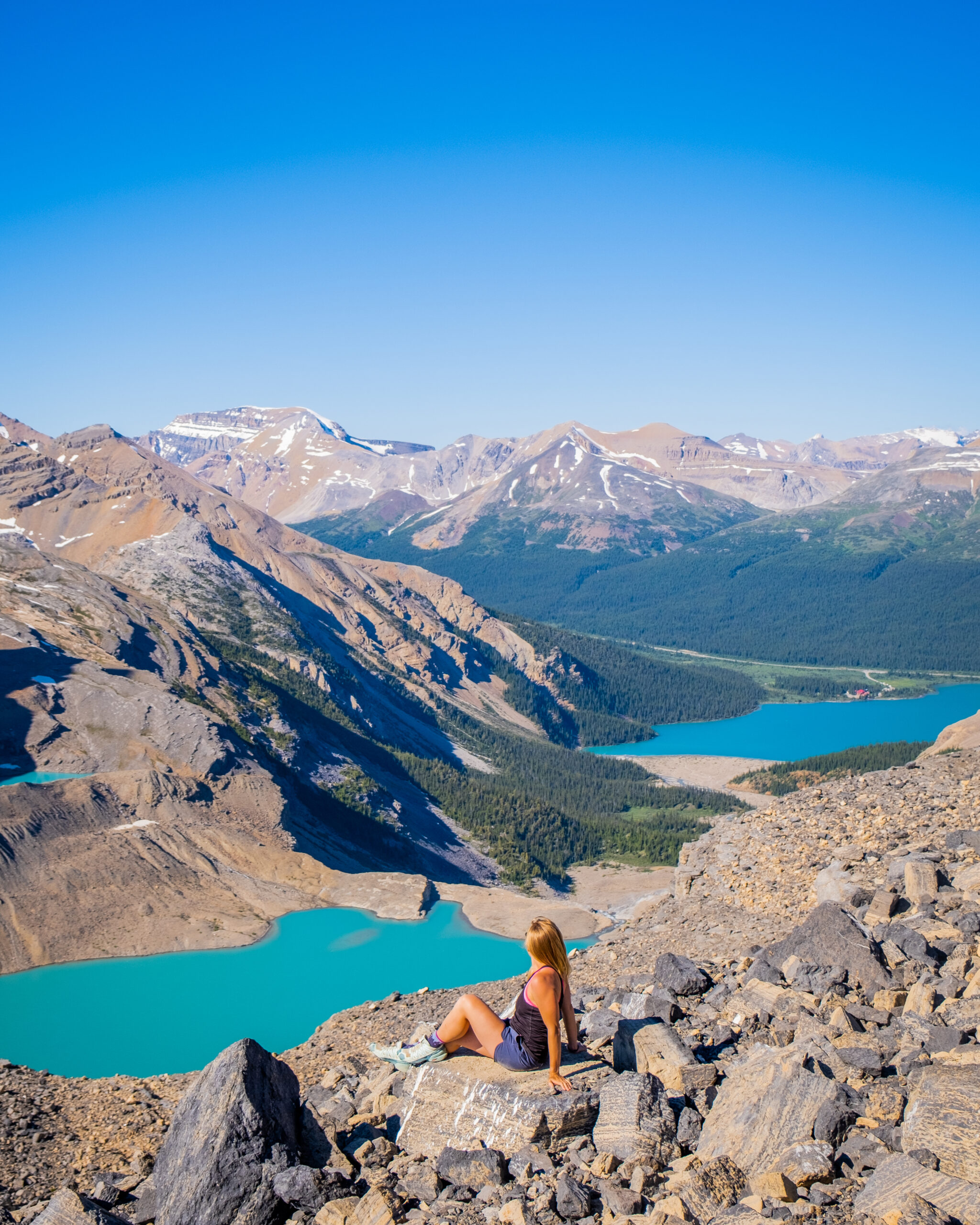 We've learned to love our feet with a good pair of socks. You will want to keep your feet dry with all the wet weather in Iceland. Most importantly, wool socks stay fresh for several days as they have natural antimicrobial properties.
Avoid cotton socks, as they cause blisters since they slip, rub, and hold moisture. My favorites are Darn Tough Merino socks; my feet have never felt cold or wet. As a bonus, they're produced in Vermont! We also love Smartwool and Farm To Feet!
---
Underwear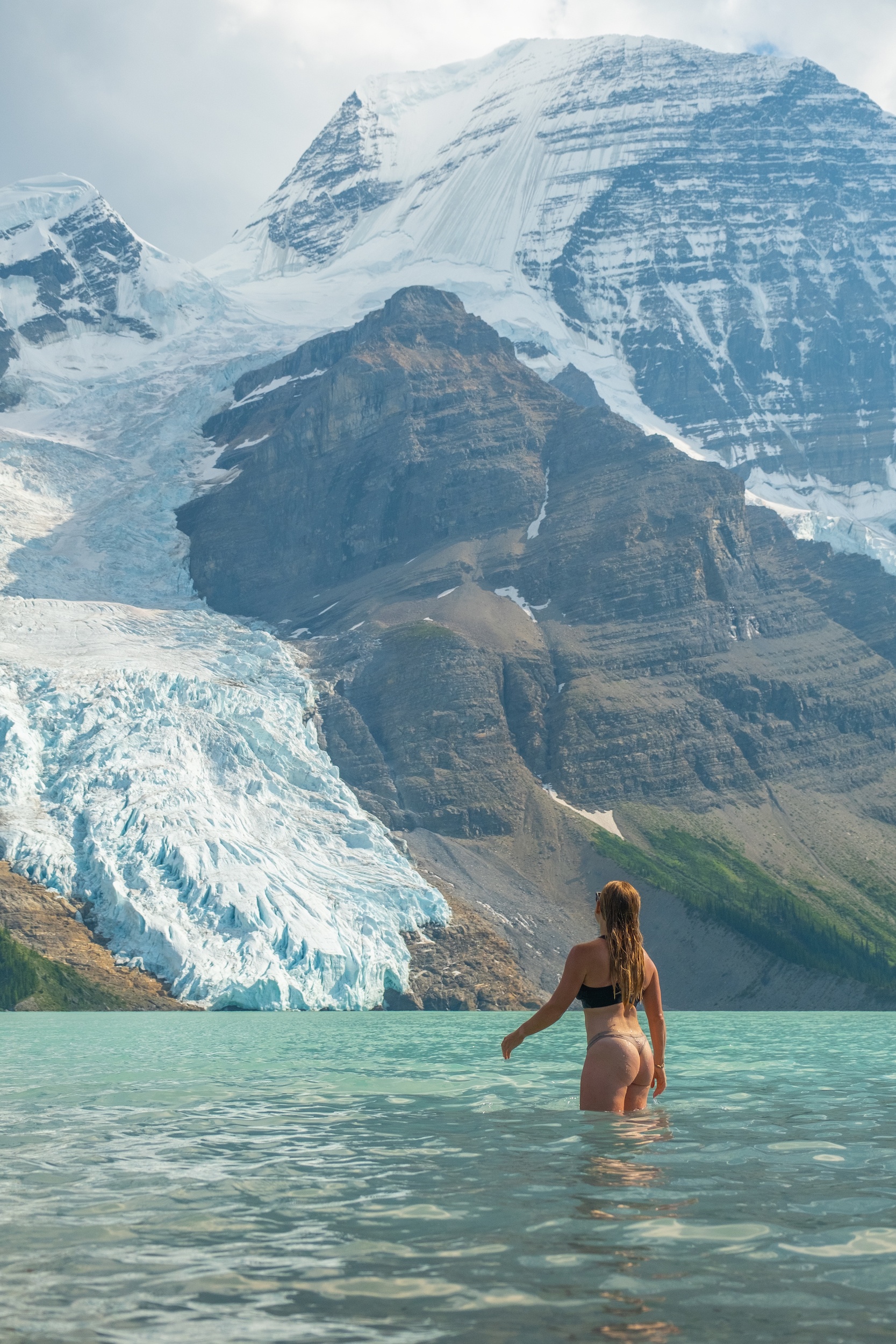 Underwear isn't the most exciting thing to talk about in packing for your trip to the Canadian Rockies. However, they're an essential part of your wardrobe, and a poor pair of underwear can ruin a hike, especially a multiday trek. We don't just use this for hiking around Banff but also for traveling in general since I don't always have access to a washer.
It's best to wear underwear that wicks away moisture from your body for multiple reasons. The first is that moisture pulls away heat from your body when you're in cold temperatures. However, more importantly, it keeps you dry in hot weather and reduces the risk of chafing or discomfort. Chafing might sound a little comical, but it's a real risk when the distance starts to add up — just ask any endurance athlete.
After a lot of testing, our favorites are from Icebreaker. They make several versions and cuts for men and women to match personal tastes. What's best about wool underwear is that they can be washed in a bathroom sink at night only to dry by morning the next day, so you could feasibly travel with only one or two pairs of underwear.
They are pricey, so we can't don't recommend everyone replace every pair. We still travel around with several regular cotton undies, but a couple of pairs of these for dirty clothes emergencies come in handy.
---
Hat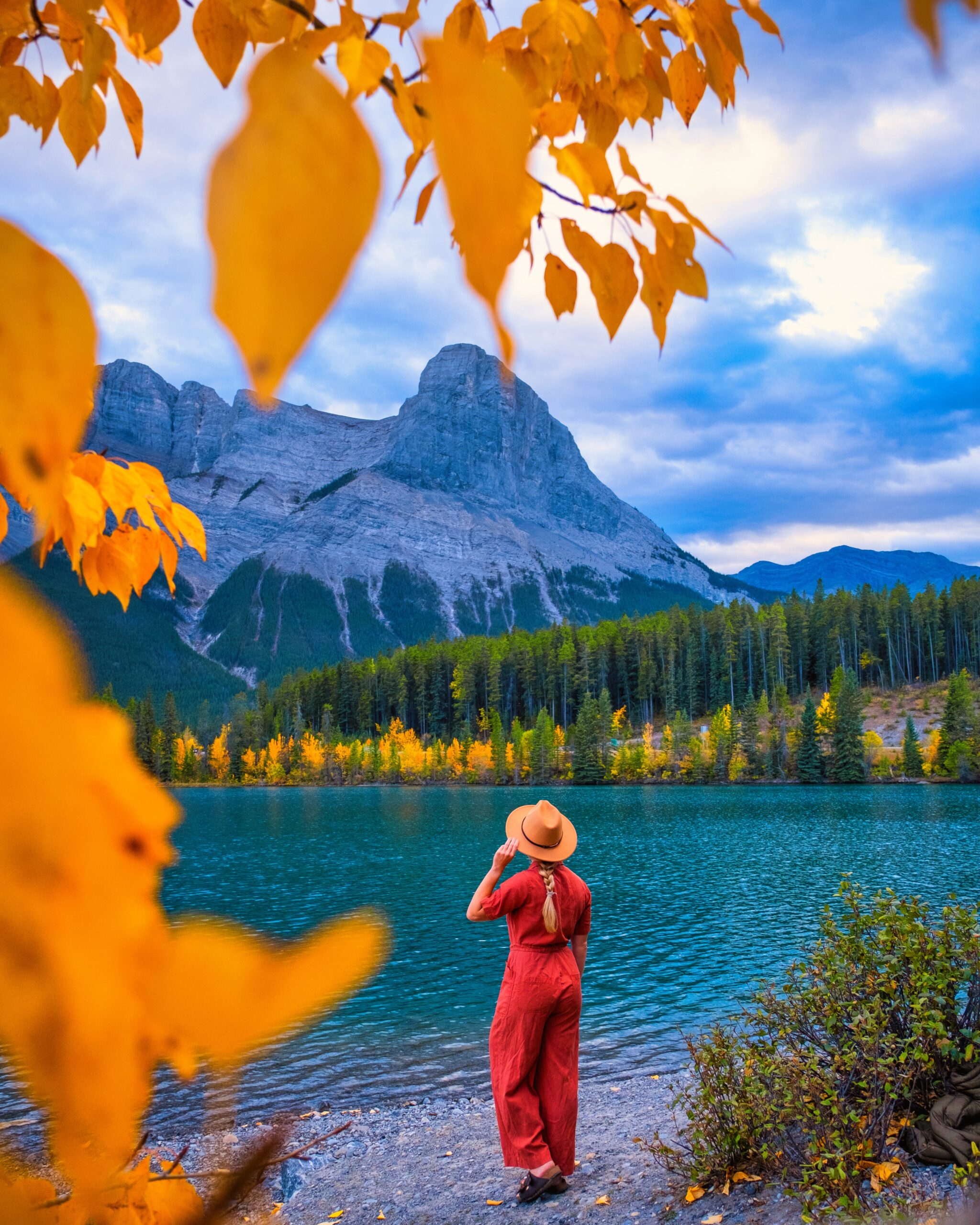 A cute hat is great for photos and for wearing around town. They are by no means practical when it comes to outdoor sports in the area. We recommend packing a hat for hiking as it gives an added layer of sun protection.
I'm often in a ball cap, so I most commonly use it, but a well-designed sunhat with a wide brim is more effective. It's all a matter of personal preference. On a sunny day, you'll see a lot of sun on the trail, so it's essential to protect yourself. My favorite hats are the LoPro Trucker hats from Patagonia.
---
Scarf, Hat, Gloves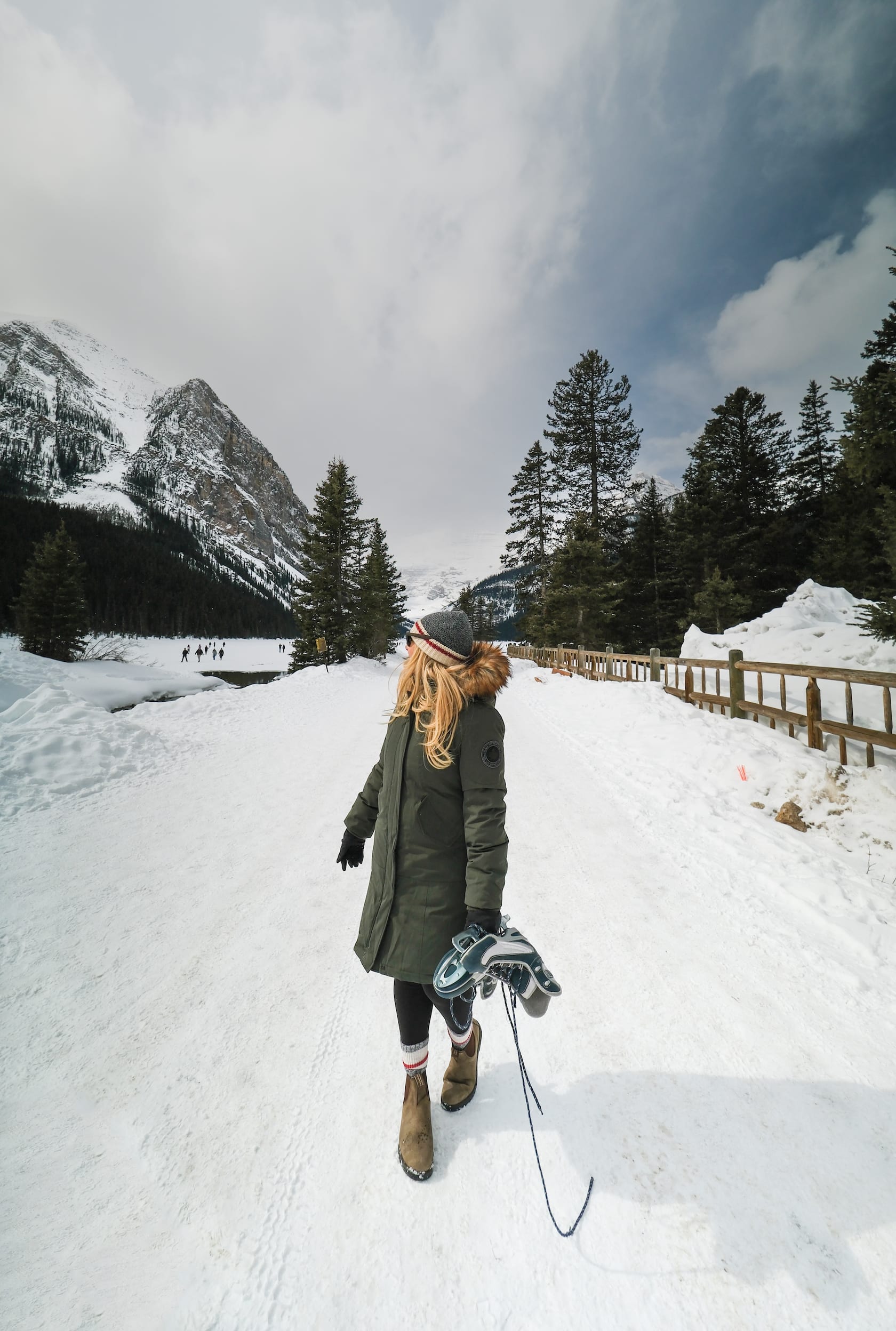 Scarves are a travel staple and a great wardrobe choice for traveling in Canada. They act as an accessory to your outfit and are super comfortable for an added layer of warmth. Top that off with a good toque and appropriate gloves for the season. It's three simple things that can make you so much warmer.
They're all wonderful to have readily available on those wintery days. Our favorite part about these three items is they take up little to no room in your luggage. We always recommend these items for cool weather destinations.
---
Parka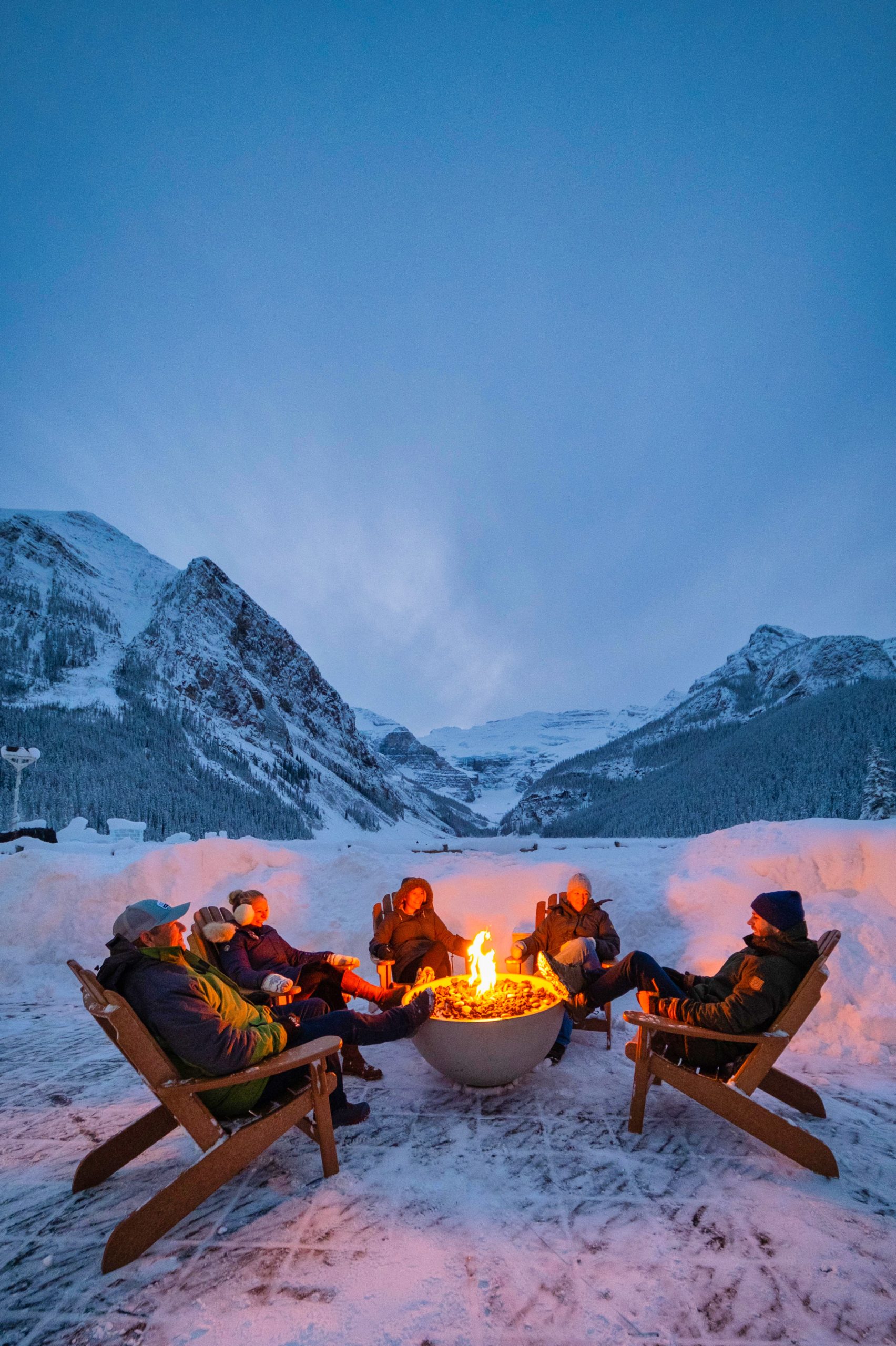 On those freezing days, we reach for our large down parka jackets. If you're visiting Banff in the winter, a warm jacket is the one thing you do not want to forget. They're bulky and tough to pack, so we always wear ours on the plane.
You'll freeze your ass off in the winter months if you don't have the right gear. In general, you will be able to get by with a lightweight down jacket or a great fleece jacket, as they are warm and lightweight.
However, January and February in the Canadian Rockies and Alberta can be frigid. We swear, for some reason, Lake Louise always has the ability to put a chill in your body, unlike any destination. We've always appreciated a good parka when seeing the sights in the winter months.
As much as you may want to bring a few different winter jackets for options, it's best to settle on just one since winter jackets are cumbersome. We have many winter jackets, but our warmest are Triple Fat Goose down parkas.
Shop For A Goose Down Parka
---
Thermals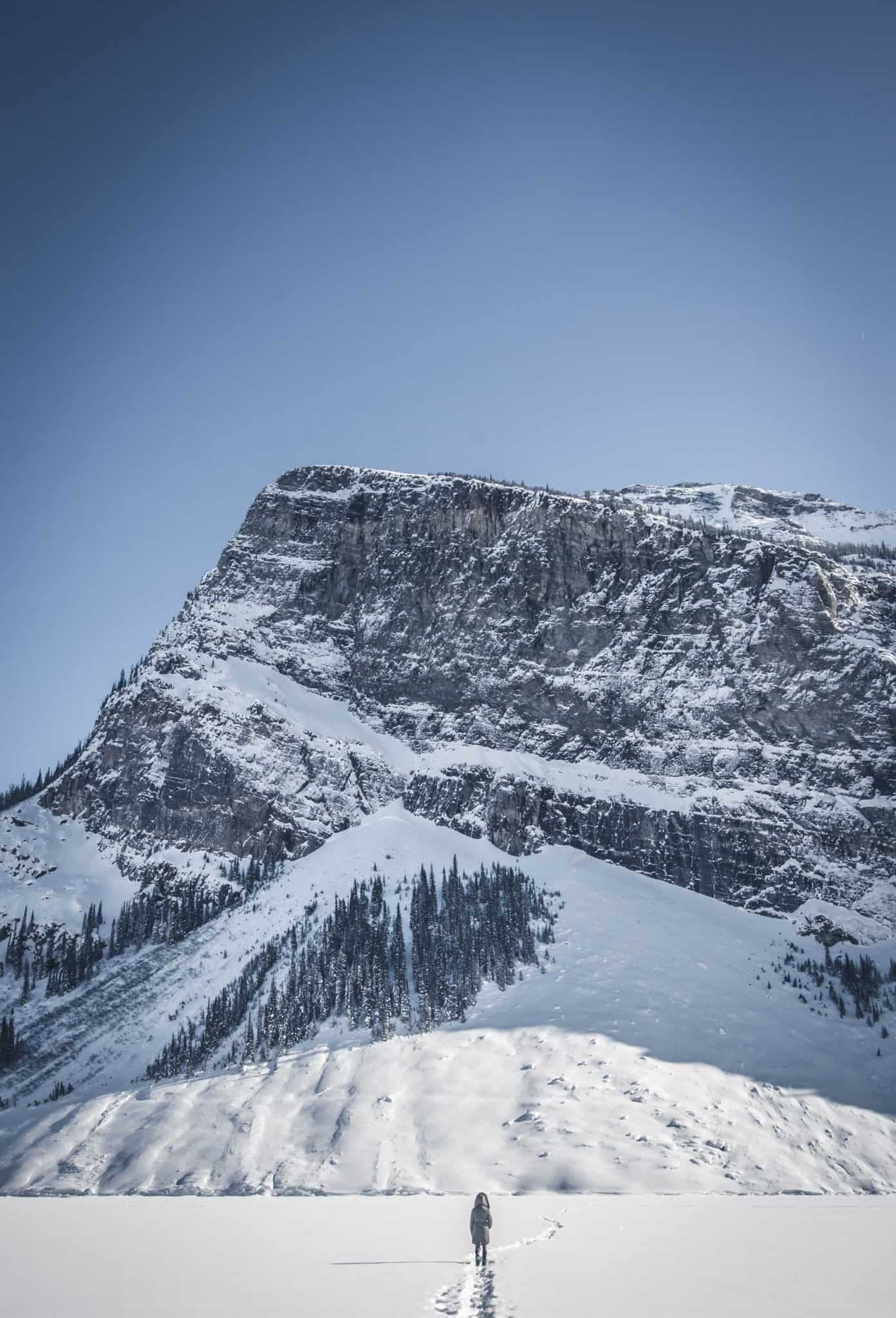 A pair of thermals is one of the secrets to staying warm in the winter. It's pretty cold here in the winter, so we'll even slip on a pair of thermals underneath jeans or regular pants to walk around town. We're not as tough as you might think when you need to slip on "snow pants."
Thermal underwear is essential to remain warm and dry. Your base layer is the first key to wicking away moisture and keeping your body heat from escaping. We always wear quality base layers when active in cold temperatures like hiking, snowboarding, scrambling, or camping.
For the base layer, we recommend they fit snugly and are made from a noncotton material like nylon or wool. We wear wool thermals from Helly Hansen and Smartwool. You won't need thermal layers in Iceland during the summer, but it's a great item to pack for the Fall and Winter. Fall temperatures don't always warrant thermals; however, it is Northern Lights season, so they're a welcome layer of warmth on those cold nights.
---
Footwear In The Canadian Rockies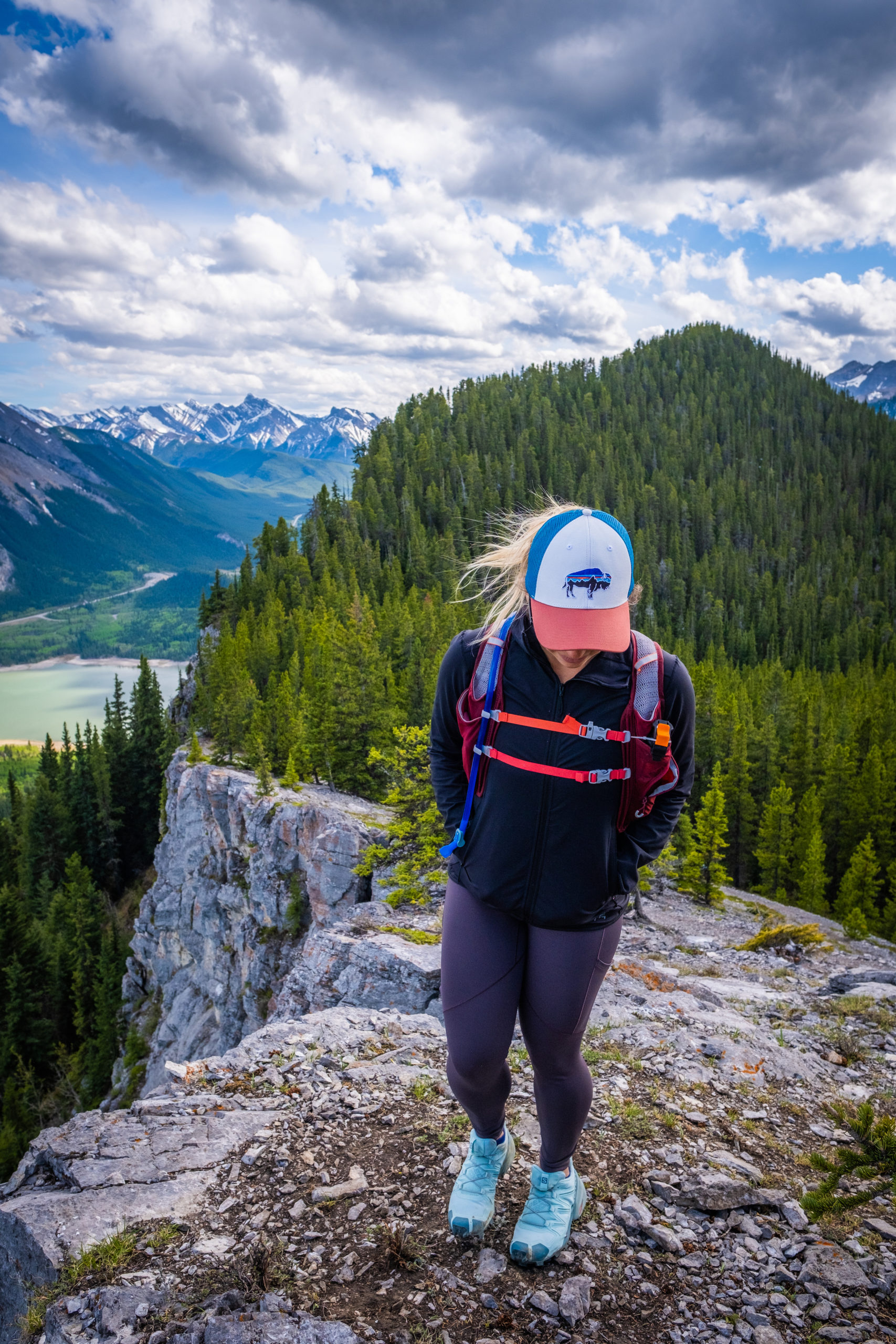 I could write dozens of articles on the best shoes for hiking. Truthfully there are a ton of variables when it comes to footwear. Things to consider are terrain, fit, style, and intended use. I have several different options for footwear when it comes to the trail, and I choose based on the day.
Choose a shoe that best fits your everyday needs. A trail running shoe is perfect for most hikers as it is capable both on and off the trail. That way, you get plenty of use out of your investment. Low elevation and easy hikes in Banff are on well-maintained trails, so a good pair of hiking or tennis shoes is more than adequate.
You should also be cognizant of your body's health. Do you have previous injuries, or are you prone to ankle rolls? If you need extra support, do not hesitate to choose the best option for yourself. For most, these will be high-ankle boots.
There has been a long debate on whether you need high-top boots or low-cut shoes to protect your ankles. Truthfully we own both types and like to wear high tops on muddy trails or areas with thick vegetation and shoes in warm and dry destinations. A still sole in boots helps carry weight on multi-day camping trips.
---
Trail Running Shoes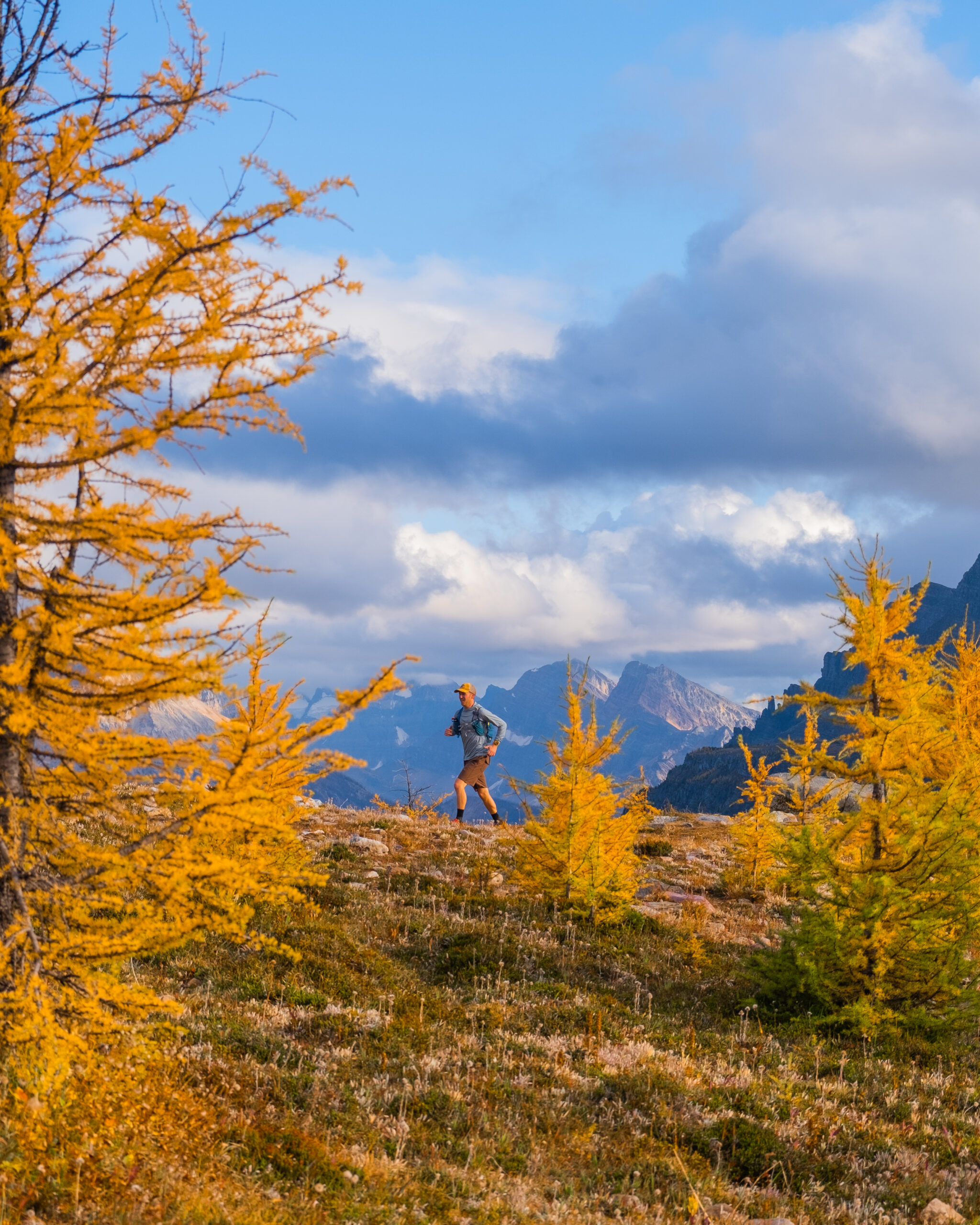 We both have the Hoka One One's Speedgoat 5, and they're great on the trails. They're pretty heavily cushioned, so they protect your feet from uneven or rough surfaces. The tread pattern is not too aggressive, so they feel comfortable with gravel surfaces or the gym.
However, if you're big on trail running, beating the Salomon Speedcross 5 is pretty tough. They have a diehard following and food, good reason. The lightweight shoe is high on comfort, and the aggressive tread pattern ensures you always have a grip. We'll burn through a pair of these each summer. Of course, you're not a local trail runner until you've owned a pair of Speedcross.
As I stated earlier, Banff's low elevation and easy hikes are on well-maintained trails, so a good pair of hiking or tennis shoes are more than adequate. We mix it up, but if you plan to take big mountain hikes/scrambles, PLEASE wear hiking-specific shoes or boots. Too often, people get in trouble with the wrong footwear on a trail where a slip could mean serious injury or death.
---
Casual Shoes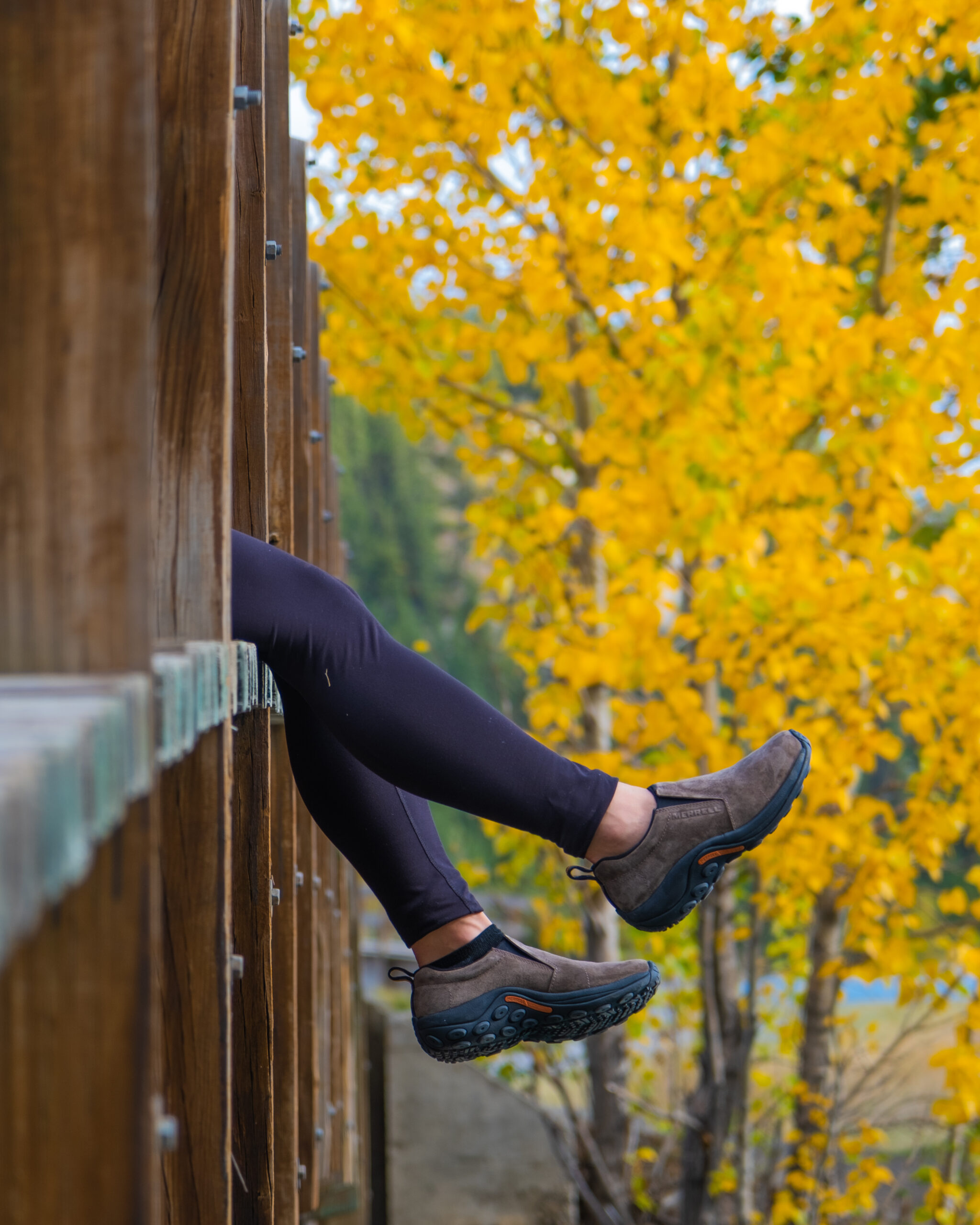 You don't need to pack all athletic shoes for your time in Banff. We love wearing more comfortable shoes around town, but that does not mean we'll wear dress shoes or heels. Instead, we go with a more relaxed boot or shoes like a pair of Blundstones or Jungle Mocs from Merrell.
---
Hiking Boots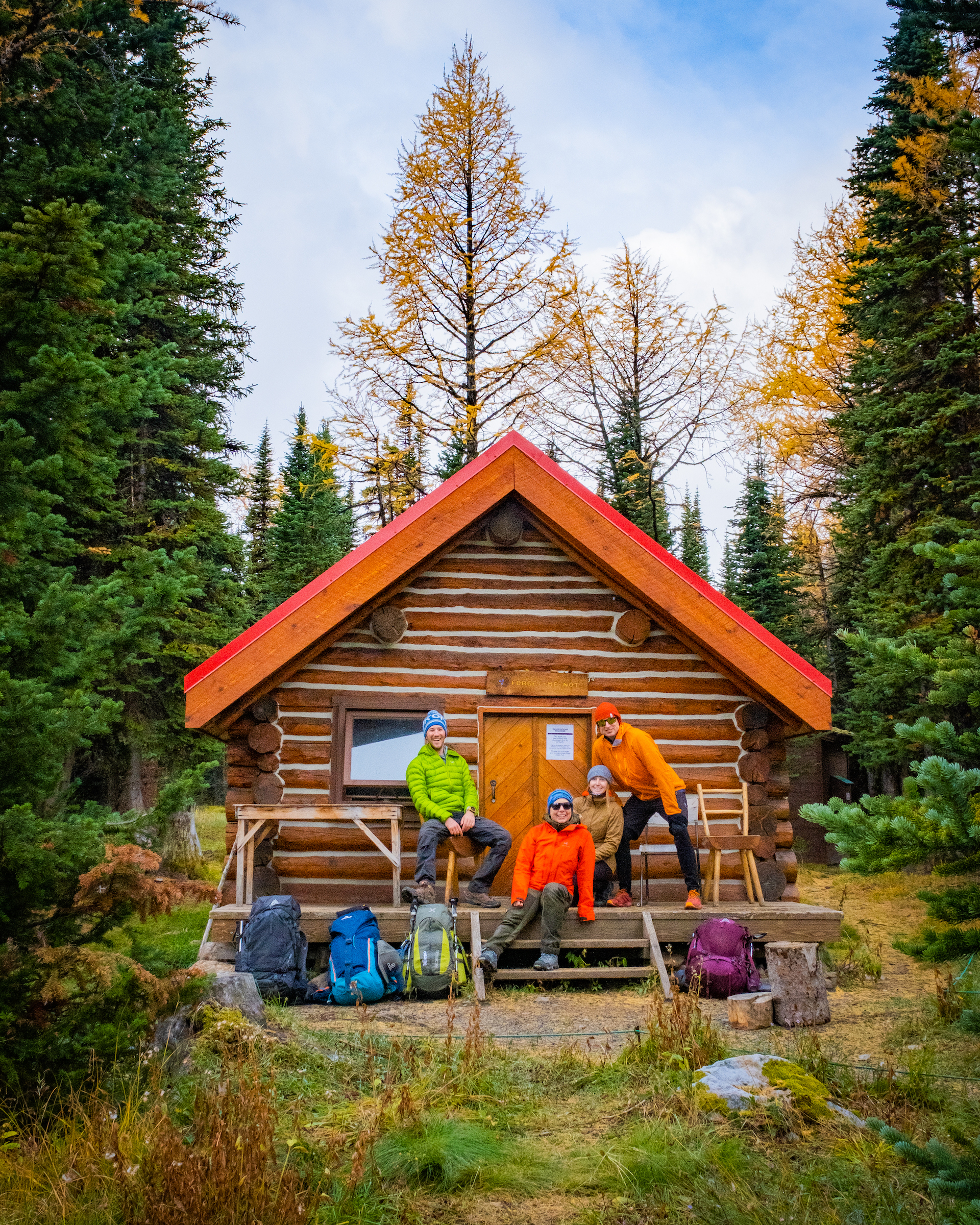 When hiking, it's tough to beat purpose-built synthetic boots as they are lightweight, breathable, quick-drying, and often waterproof. While hiking in the mountains, loose rocks are a real threat on the trails, and it's a good idea to wear decent hiking boots or shoes.
I'd say wear what you're comfortable with, but if you have plans to head to the wet areas, it would be good to bring a pair of high-ankle boots. Ankle-high boots are for protection against thick brush, bugs, and loose rocks.
So owning a good pair of hiking boots will come in handy if you plan to explore different climates. We love the Merrell Moab II, which comes in both women's and men's versions and high and low-cut versions. They are not the most technical boot, but they are always reliable and never give you a blister. I took a brand new pair on a backpacking trip and hiked 30 kilometers a day in them with no threat of blisters. Most importantly, they're the best value for hiking boots!
---
Sandals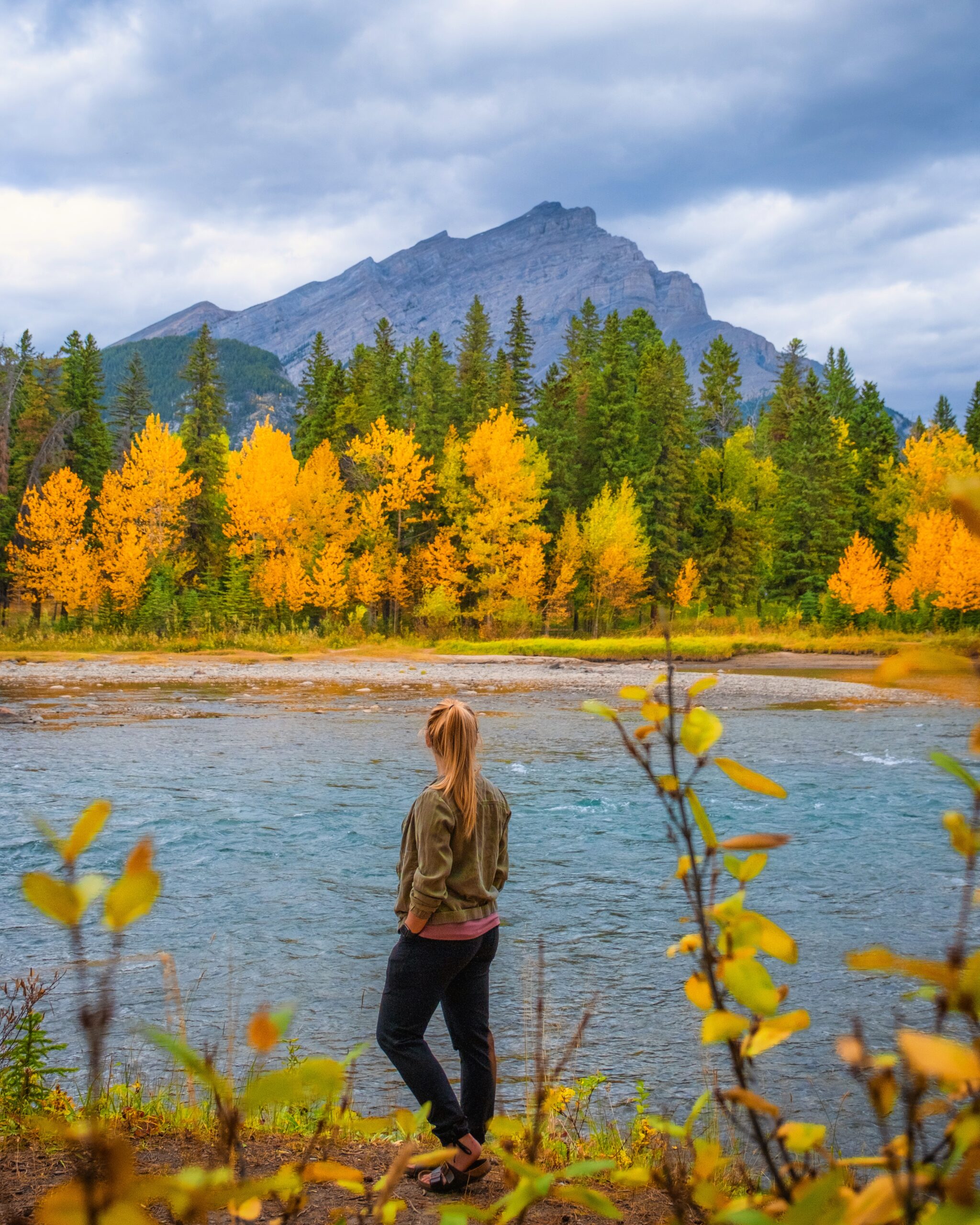 Sandals can be incredibly nice for freeing your feet in the summer. Whether it's an easy hike or just walking around camp, walking around in a pair of Teva's or Chacos is great. We love them for long hikes where we may cross a stream or river.
They're also great if you want to go for a canoe, kayak, or SUP on one of the great lakes in Banff. Good hiking sandals are on every one of the summer Canadian packing lists. Lately, I've joined the masses and fallen in love with Birkenstocks.
---
Daypack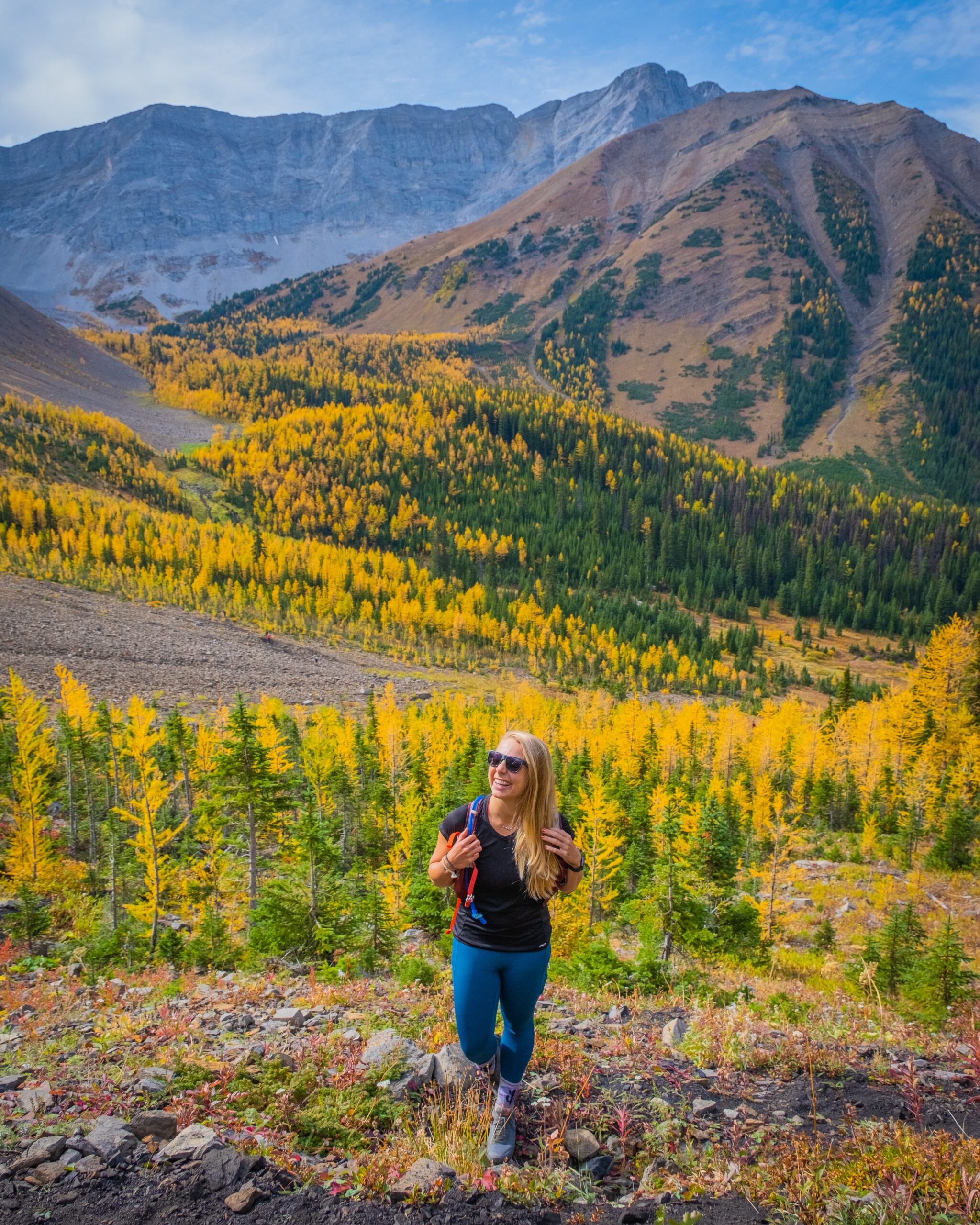 A daypack should be enough to hold your belongings if you're not going on an overnight backpacking adventure. No matter what you do in Banff, you will want a daypack to store your belongings. A daypack should be enough to hold your belongings if you're not going on an overnight backpacking adventure.
No matter the hike, you will want a daypack to store your belongings. My daypack usually consists of a shell jacket, down jacket, hiking poles, snacks, water, gloves, chapstick, a buff, a camera, a first aid kit, navigation, and an emergency blanket.
While not everyone needs an alpine pack, the key to take away is to opt for the correct size pack. I love a versatile size around the 30L mark if you only have one pack. The size gives enough room for gear-heavy days, but it's light enough for light short treks or walking around town.
Of course, any backpack will do the job if you don't have plans for extensive hikes. I can get around on almost any size day hike with a small 10L multi-sport vest.
---
---
What You Don't Need to Bring to Banff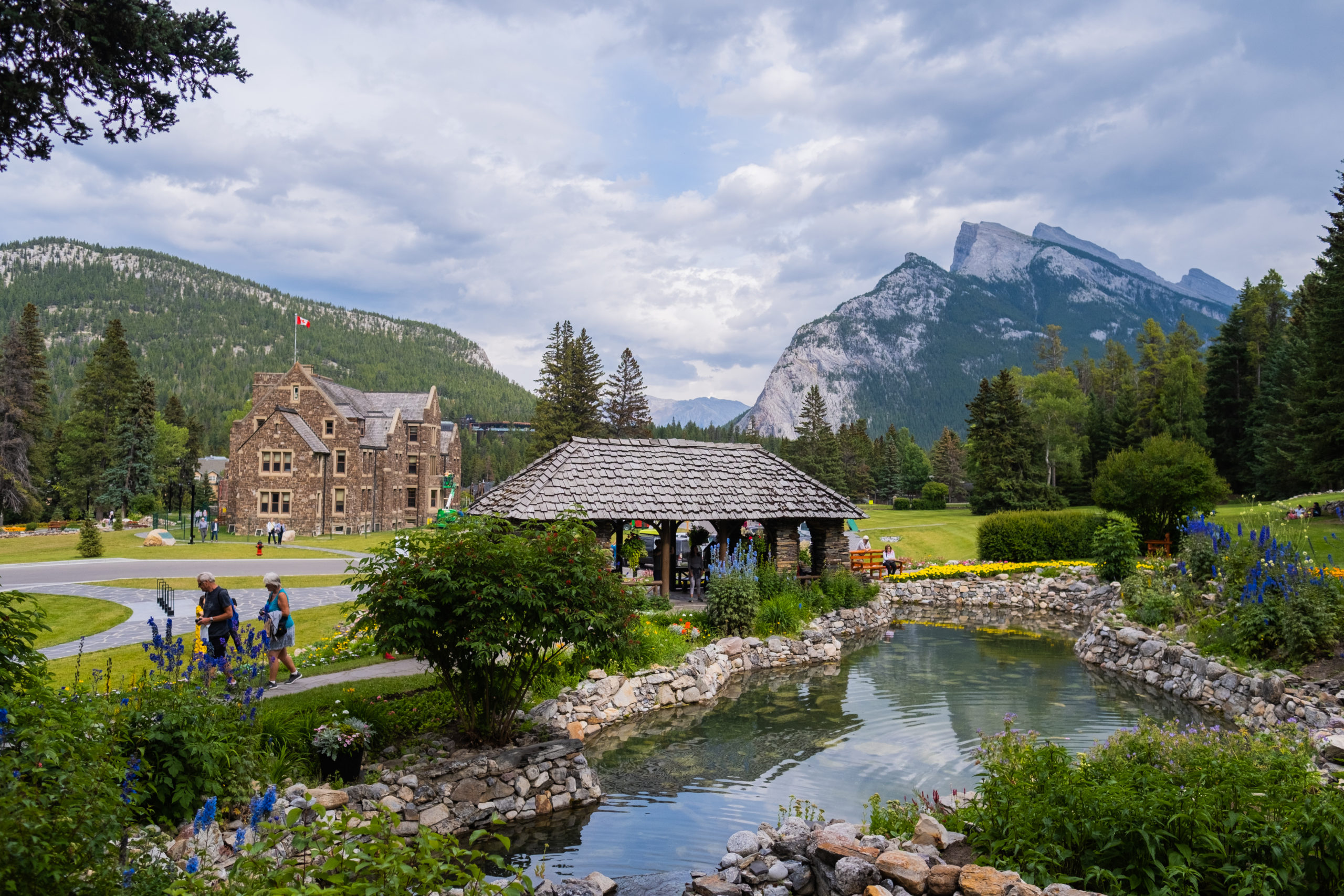 Club Dresses: There are no clubs in Banff or Canmore. There is no need for a short clubbing dress. The best thing you'll find here is a brewery or distillery where you would instantly feel out of place in a short dress.
Heels: There's no scenario in the Canadian Rockies where you will need heels. Oh yeah, and don't go hiking in them – that's a bad idea.
Dress Clothes in General: Both men and women don't need to worry about getting super fancy here unless you want to. If you're going to an event, a sweater, and black pants work just fine.
Bottled Water: The one thing that drives me nuts every summer is the grocery stores that sell cases of bottled water and the visitors that think they need to buy them. Not only is this a waste of plastic, but it's unnecessary. You do not need to worry about the tap water here. It's SO good, and the towns need minimal water treatment.
---
↓ Join the community ↓
The Banff Blog Facebook Group is your headquarters for the Canadian Rockies travel advice and information. Including hike info and off-season travel information. This is also a place where you can meet one another when you're in need of adventure buddies.