If you're planning on visiting Banff in May you have picked a great off-season month to visit. Banff in May isn't your typical time to visit Banff, it's far from warm in the Canadian Rockies, and you'll definitely still be dealing with snow. Heck, the ski resorts are still running. It's not quite the best time to visit Banff, but it's getting there!
It's not summer, and it's not the white winter everyone loves. Out of all 12 months, I would say that May ranks 10 behind all the great summer, fall, and winter months. Only November and April are worse in my mind (just being an honest local!)
That being said, the park is very quiet compared to the summer months and you'll be able to explore many areas without the hassle of the crowds. You'll get some sunny days, and heck you may even feel ballsy enough for shorts. I distinctly remember wearing shorts last year on Cinco De Mayo! (But then the next day I was bundled up). As long as you're prepared for varying weather you'll have a great time.
---
Things to Know Before Visiting Banff in May
---
What's the Weather Like in Banff in May
---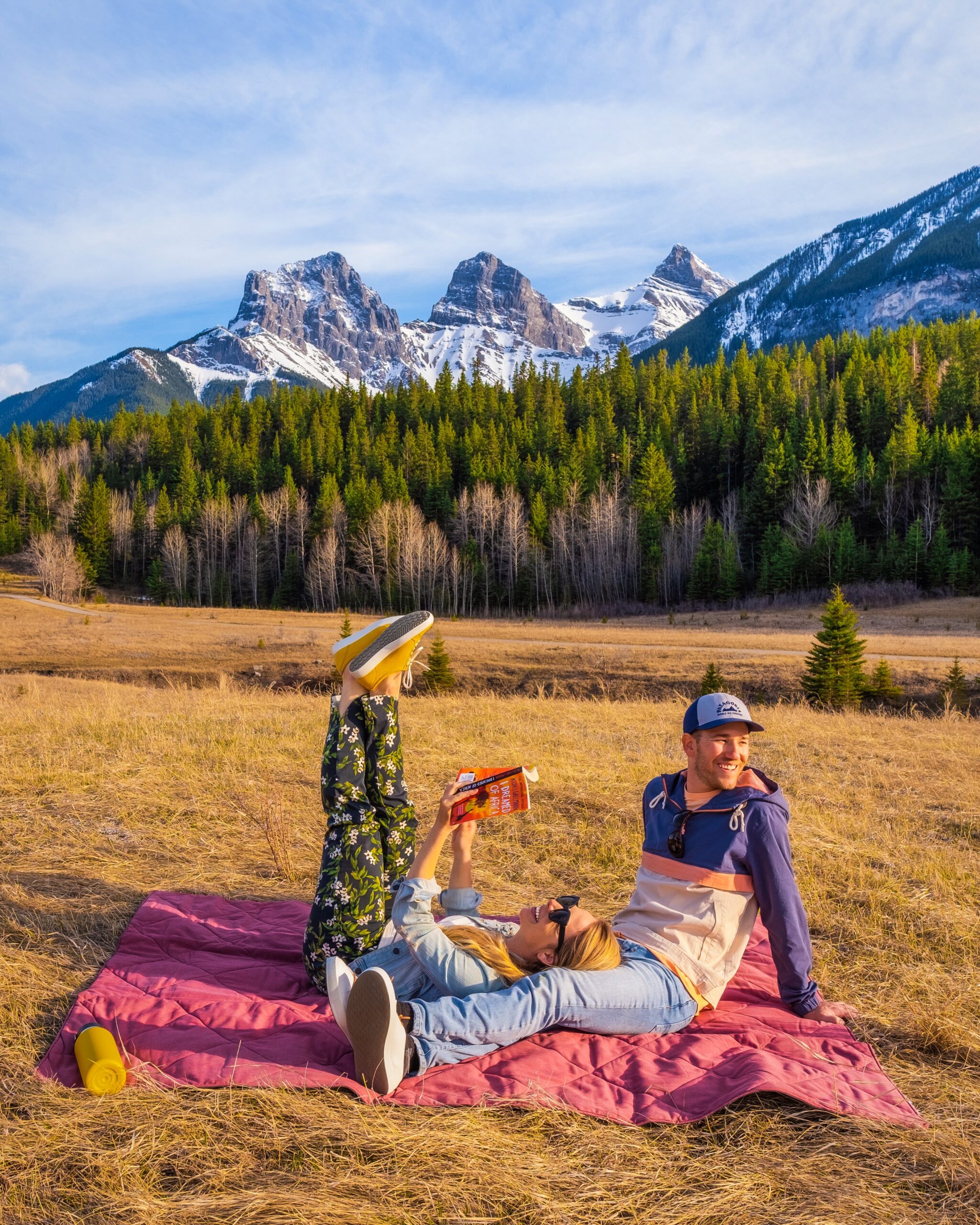 Things start to get pretty lovely in Banff in May. Temperatures are increasing and the sun shines over the land. There can still be a dusting of rainfall in May, especially in higher altitudes (which is then snow), but generally, this is what you'd call pleasant weather for the Rockies. The high for the month floats around 15°C.
So is there snow in Banff in May? Absolutely, but it's melting at lower elevation. Banff Sunshine and Lake Louise Ski Resort are still open until mid-May, among the longest-running ski seasons in North America. You might get the very odd powder day too, but in general, expect spring riding conditions.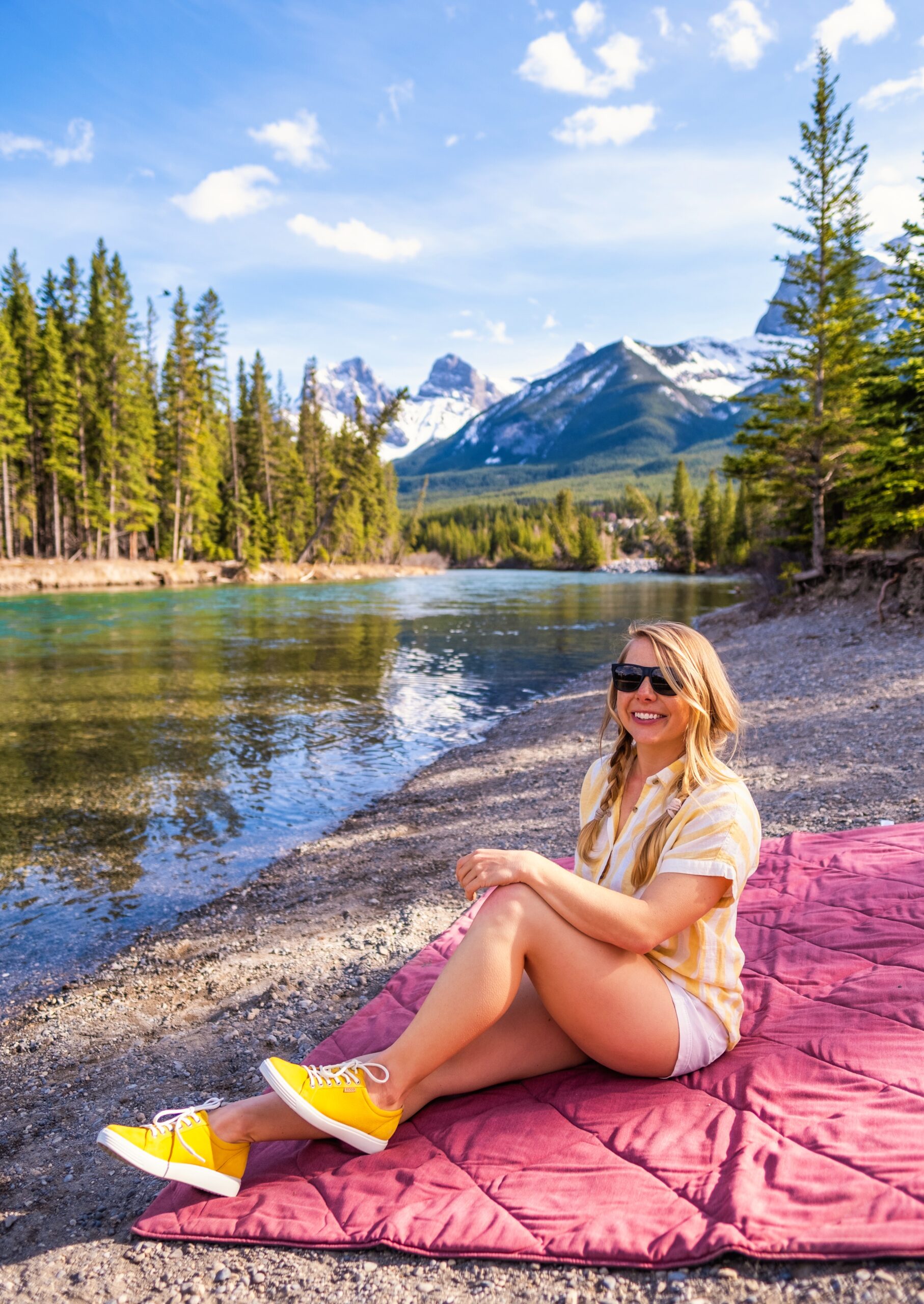 The glacier lakes will not be thawed yet, so if you're coming to Banff expecting to see the amazing blue lakes you should wait another month. It's not the best time to visit Lake Louise. The access road to the iconic Lake Moraine is not open yet, so you'll have to return in June to see her in all her glory.
As mentioned rainfall in May increases to about 50mm – still not that much. At high elevation, this means snow-capped mountains. At lower elevation, you'll be reaching for a rain jacket.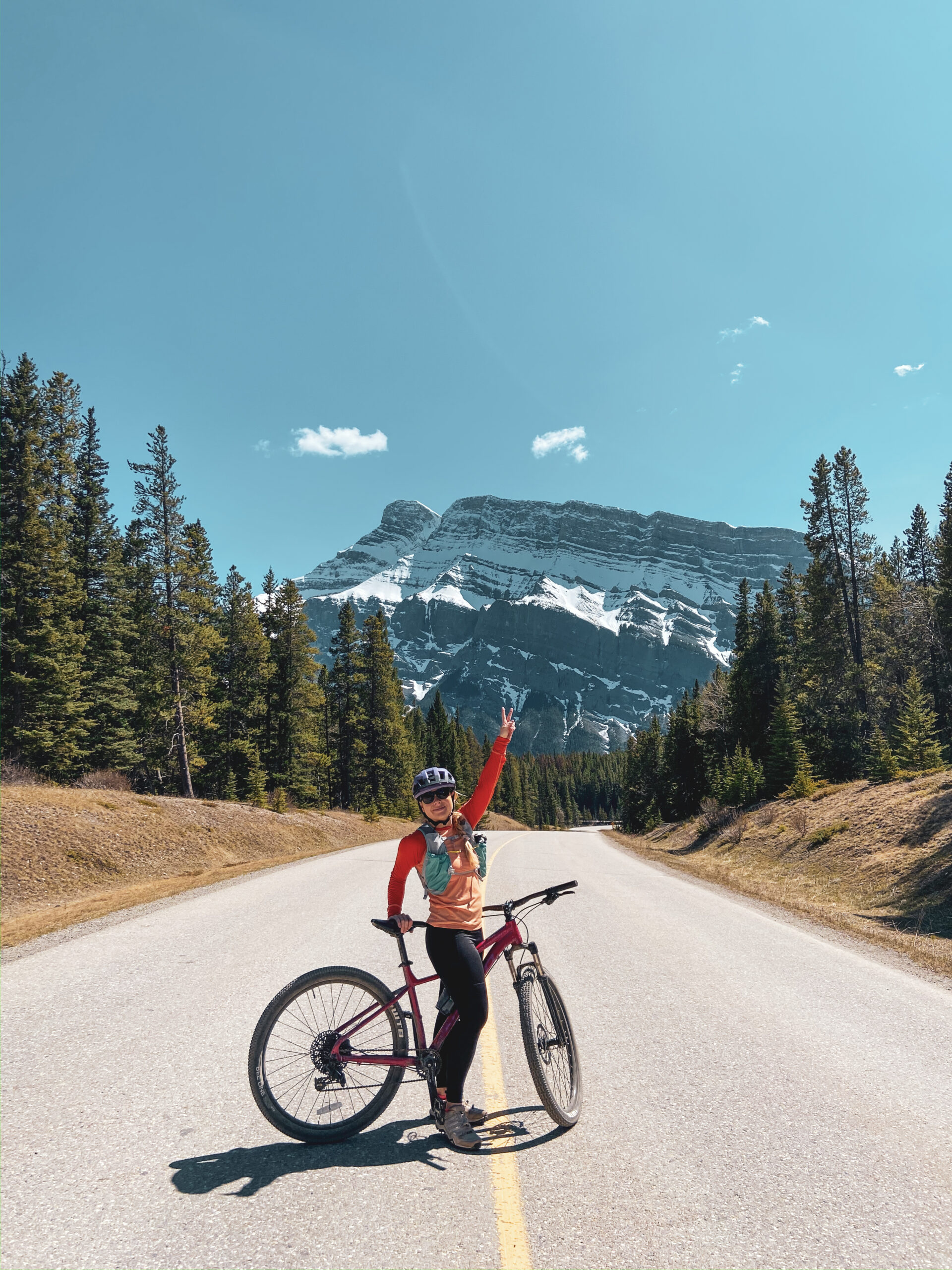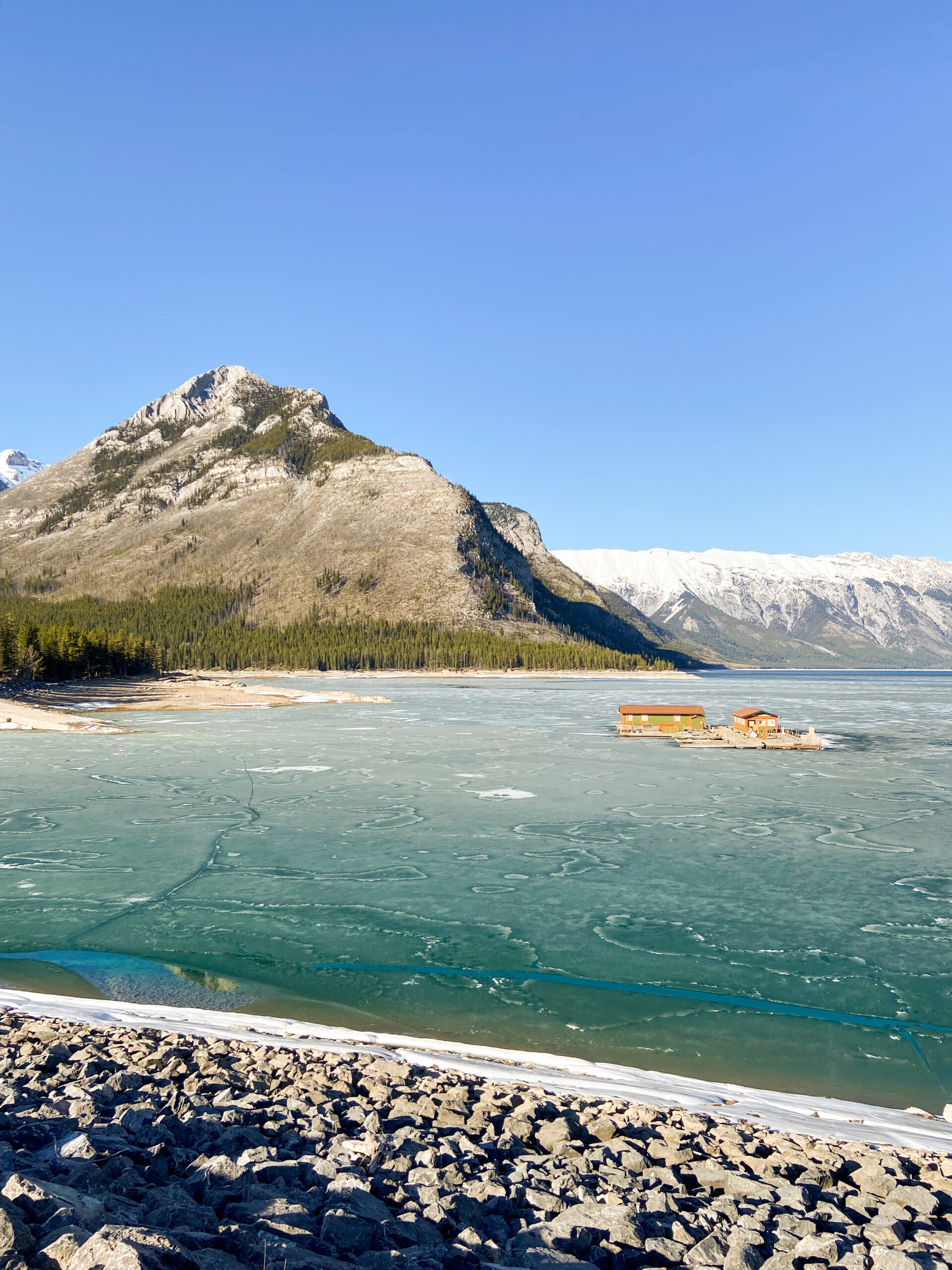 The wildlife is waking up from its winter slumber, so you'll want bear spray with you while hiking. A few mountain hikes are doable now, but make sure you're equipped for wintery weather before heading out, just in case.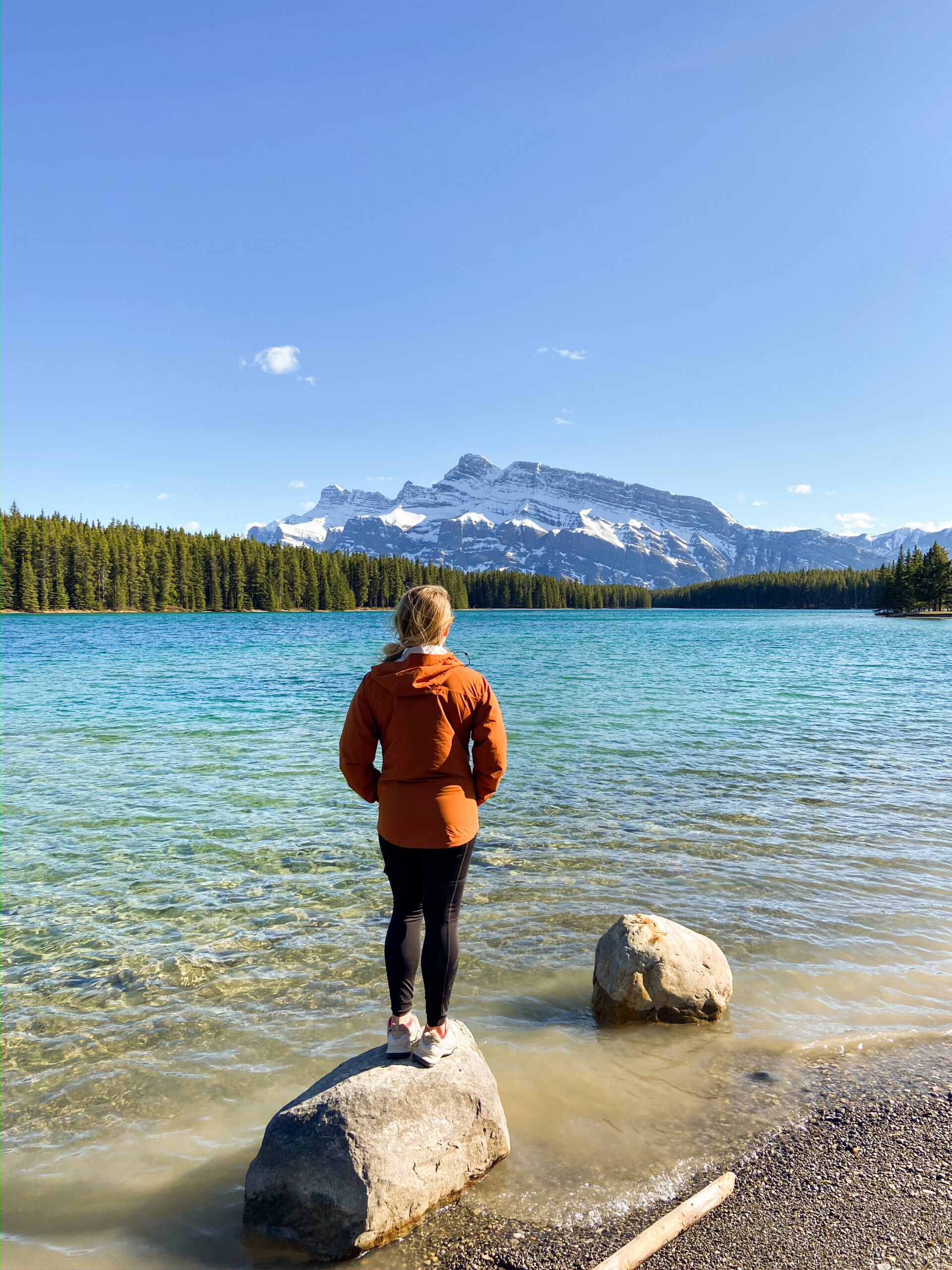 We hiked Sulphur Mountain last year in May and it was still very snowy and the low elevation hikes are very muddy from melting snow. We also hiked Ha Ling in April and it was a beautiful day.
May in Banff is low season/shoulder season. It's not camping weather yet, though some are open if you want to get an early start to the season. Just make sure to bring equipment rated for freezing temperatures at night.
---
What to Pack for Banff in May
---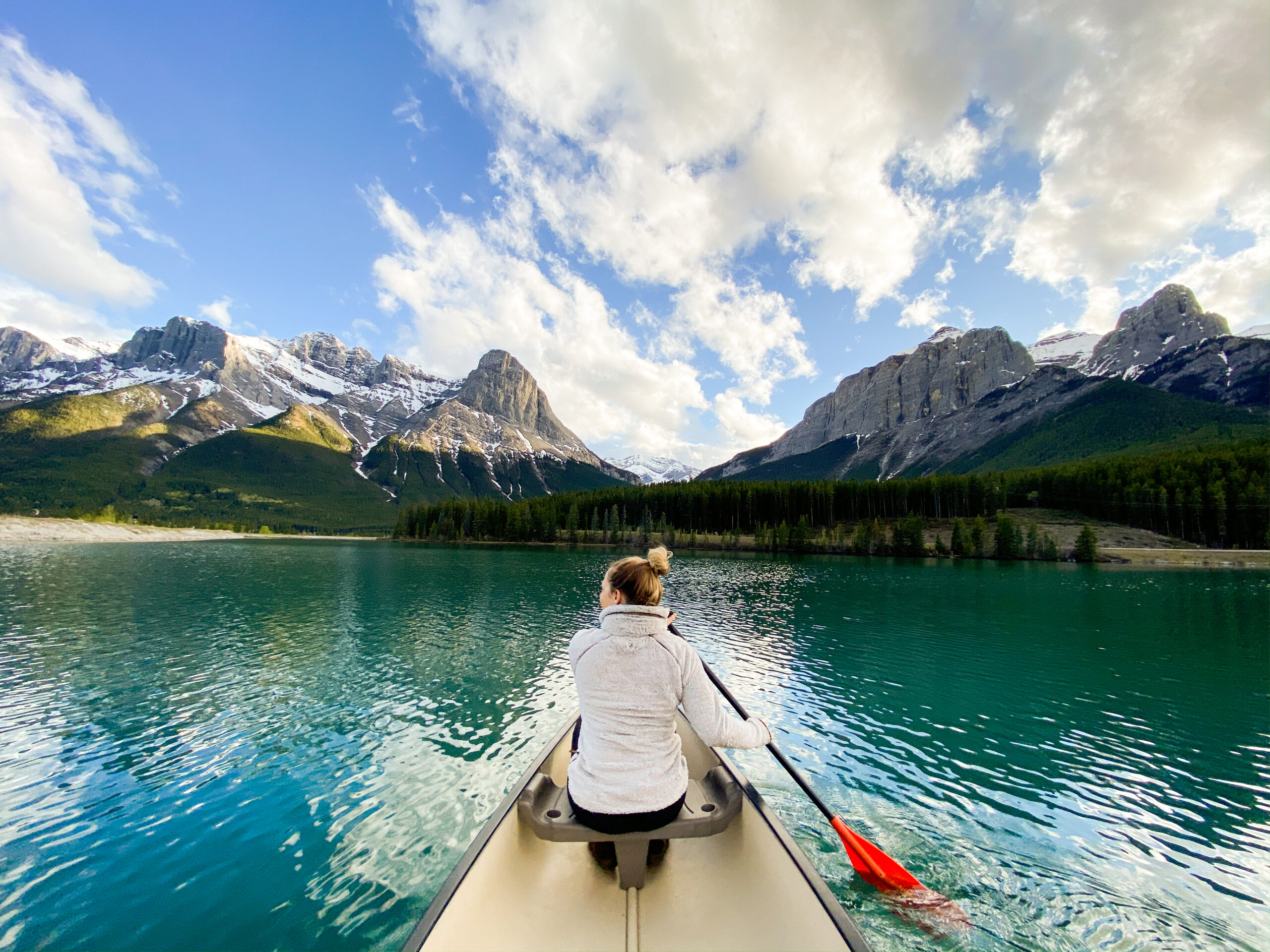 Boots, a hat, gloves, and warm clothing. Especially if you're visiting in early May. The later it gets in the month, the warmer, but you will still want a fleece jacket and long pants. I wouldn't count on wearing shorts, unless you get super lucky. May is a varying month, but in general, I would say it's going to be on the colder side rather than the warmer side – this is the Rockies after all.
---
Can You Visit Lake Louise in May?
---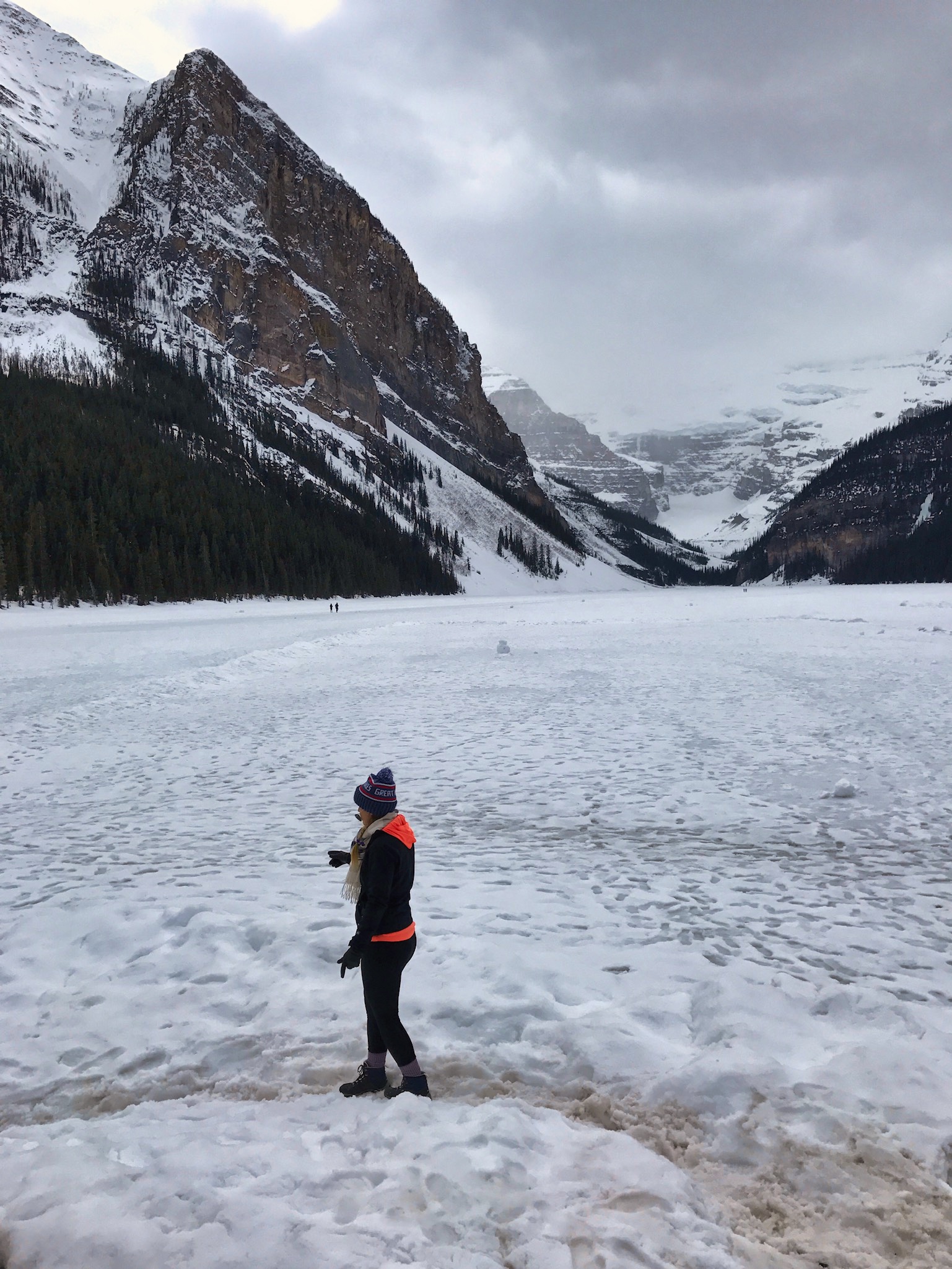 Lake Louise, at the earliest, will be completely thawed by the last week of May. So if you're wondering if Lake Louise is still frozen in May, the answer is probably yes.
However it really all depends on the year. In 2020, Lake Louise was not thawed until June. If you're visiting Lake Louise in early May you can still expect the lake to be frozen and lots of snow in the surroundings. It's also the last month of the season for the ski resorts, so if you want some great spring conditions head to Lake Louise Ski Resort the first week of May.
Hiking up to the Lake Agnes Teahouse or the Little Beehive won't be ready until the last week of May, but you might have to possibly wait until June depending on the year. I've gone the first week of June and it's been a glorious hike and also gone the second week of June and had to battle snow.
---
Can You Visit Moraine Lake in May?
---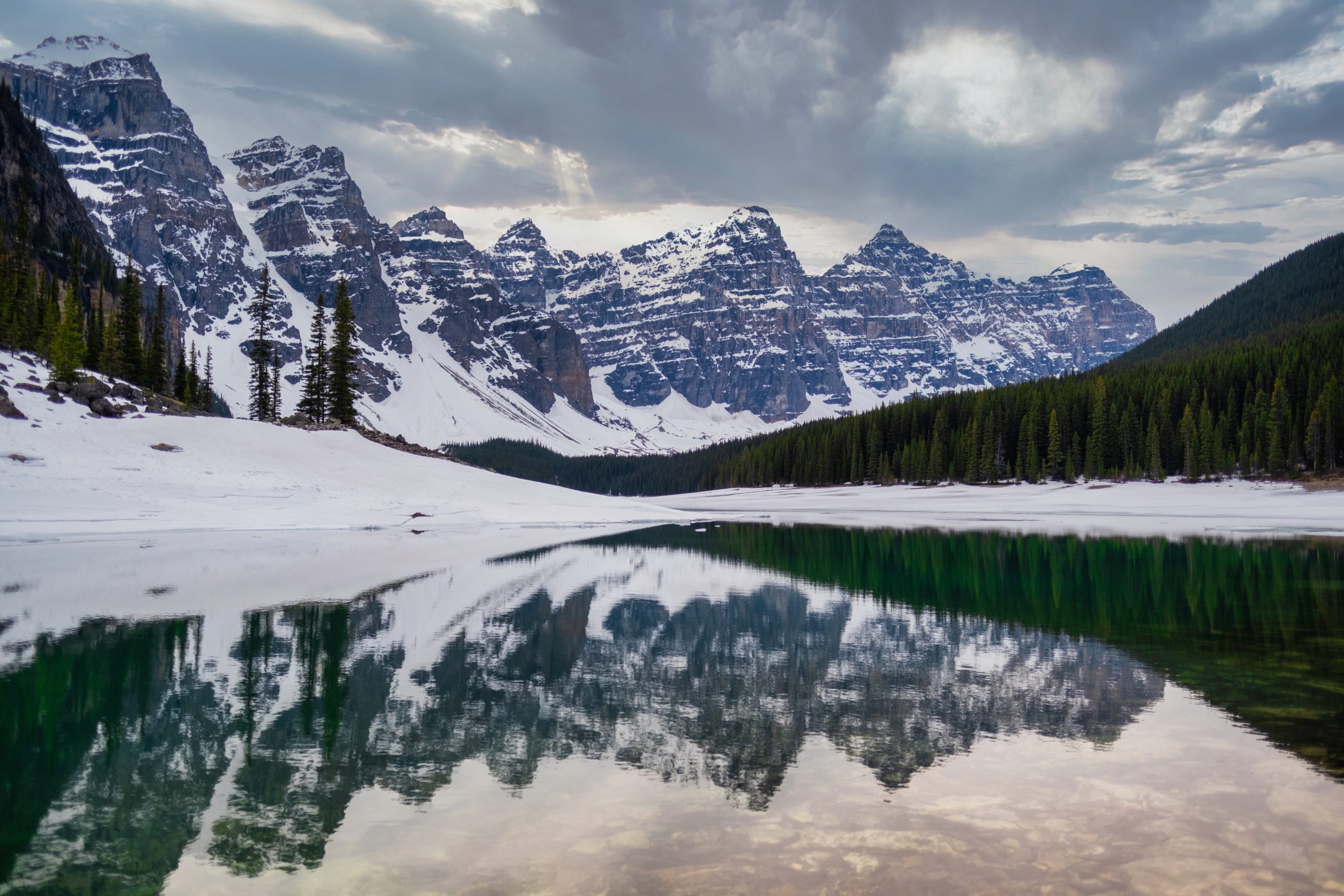 Moraine Lake usually opens around late May and closes the Tuesday after Canadian Thanksgiving Holiday (second Monday in October). But there are no guarantees with anything in the Rockies – it all depends on the snowfall. If you happen to be in Banff at the end of May you might have access to Moraine Lake road and be able to drive up to see the iconic lake.
Although she's never ugly, she likely won't be as complete as what you've seen on social media. If you visit Moraine in May expect there to still be lots of snow on the peaks, and the lake to possibly still be frozen. It certainly, won't be it's full blue color yet, but admire it now while it's relatively quiet. It turns into a crazy town come June and stays that way until October.
If you visit Banff in May and the road to Moraine Lake has not opened yet, you have the option to bike in. It's 14km uphill, and I promise you it's not that bad. Plus the way down is super fun and cruisy! That's the only way we've ever seen Lake Moraine in May.
---
The Best Things to do in Banff in May
---
Bike the Bow Valley Parkway
---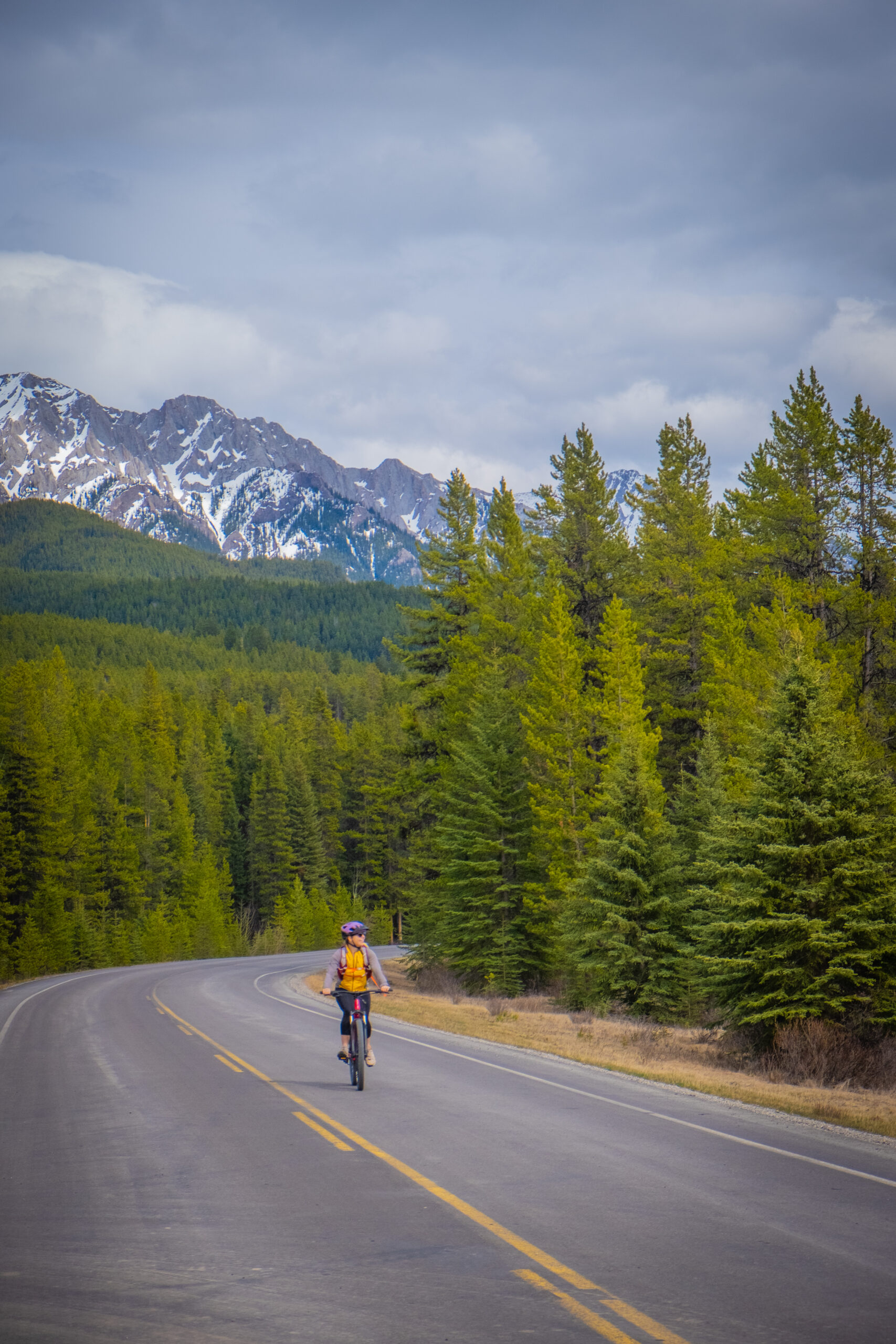 Since hiking really isn't in full swing yet I consider May in Banff to be the perfect bike month. Most paths are clear of snow by now and are fantastic for cyclists and even mountain biking. My favorite road to cycle on is the Bow Valley Parkway, followed by the Legacy Trail from Banff to Canmore.
---
Enjoy the Sunshine Slush Cup
---
Sunshine Ski Village actually holds a fun festival to signal the end of the winter. The annual Banff Sunshine slush cup takes place on May Long Weekend every year and is where skiers and snowboarders alike celebrate a fantastic winter. It's recognized as one of the best events of the year and you can expect a lively party with a DJ and tricksters battling it out on the slush.
---
Read a Book on the Bow River
---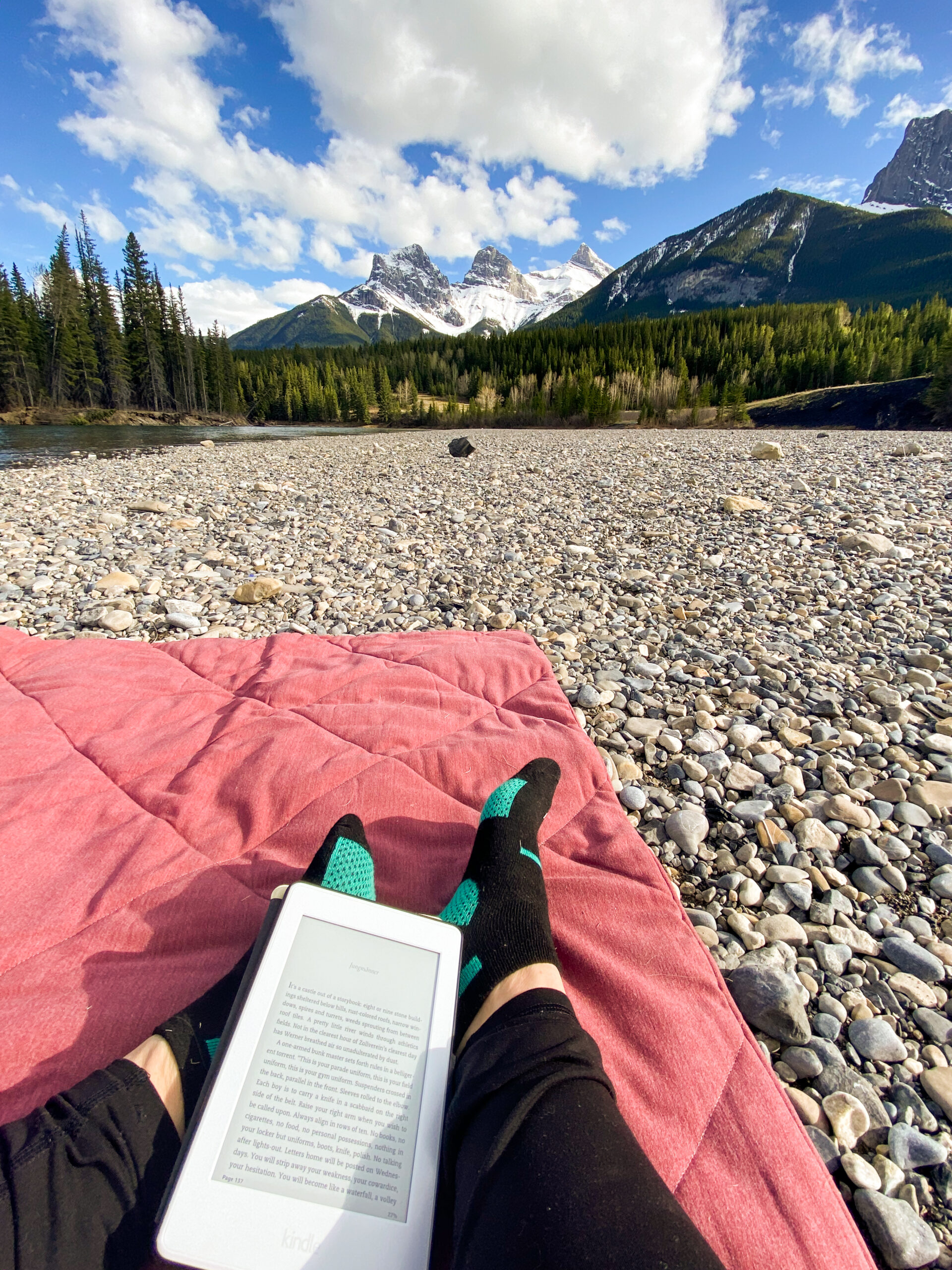 One of the best things to do in Banff in May is head down to the Bow River which flows through Banff and Canmore and enjoy the flowing water with the mountain scenery. I love bringing a book down to the river and think about what a long beautiful summer we are about to have in the Canadian Rockies.
---
White Water Raft Down the Many Rivers of the Canadian Rockies
---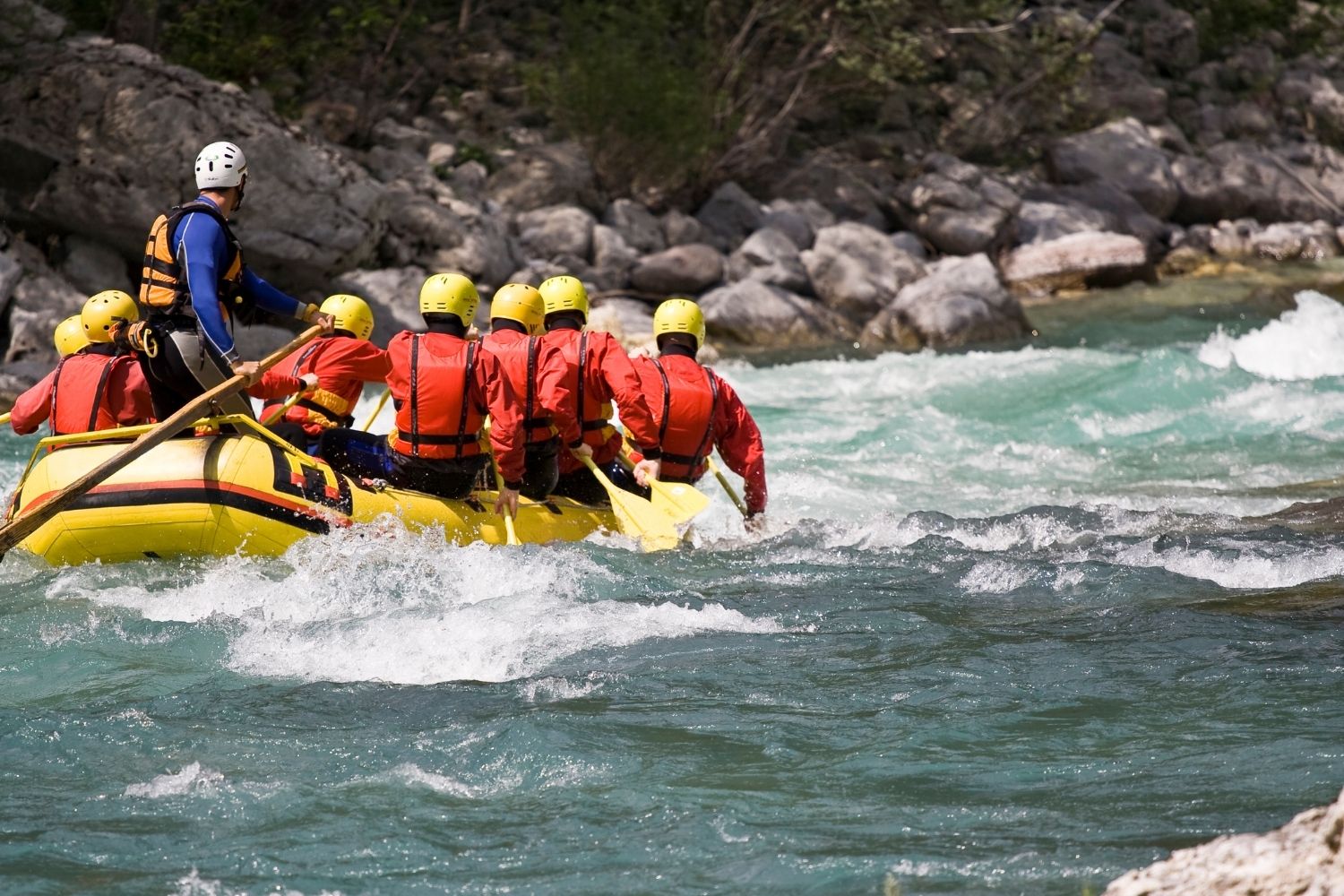 May marks the beginning of the Whitewater rafting season in the Bow Valley. There are a few operators that will safely take you down the river on class 2-3 rapids. You also will have the option to swim, but we forewarned it's freezing.
---
Hike Sulphur Mountain
---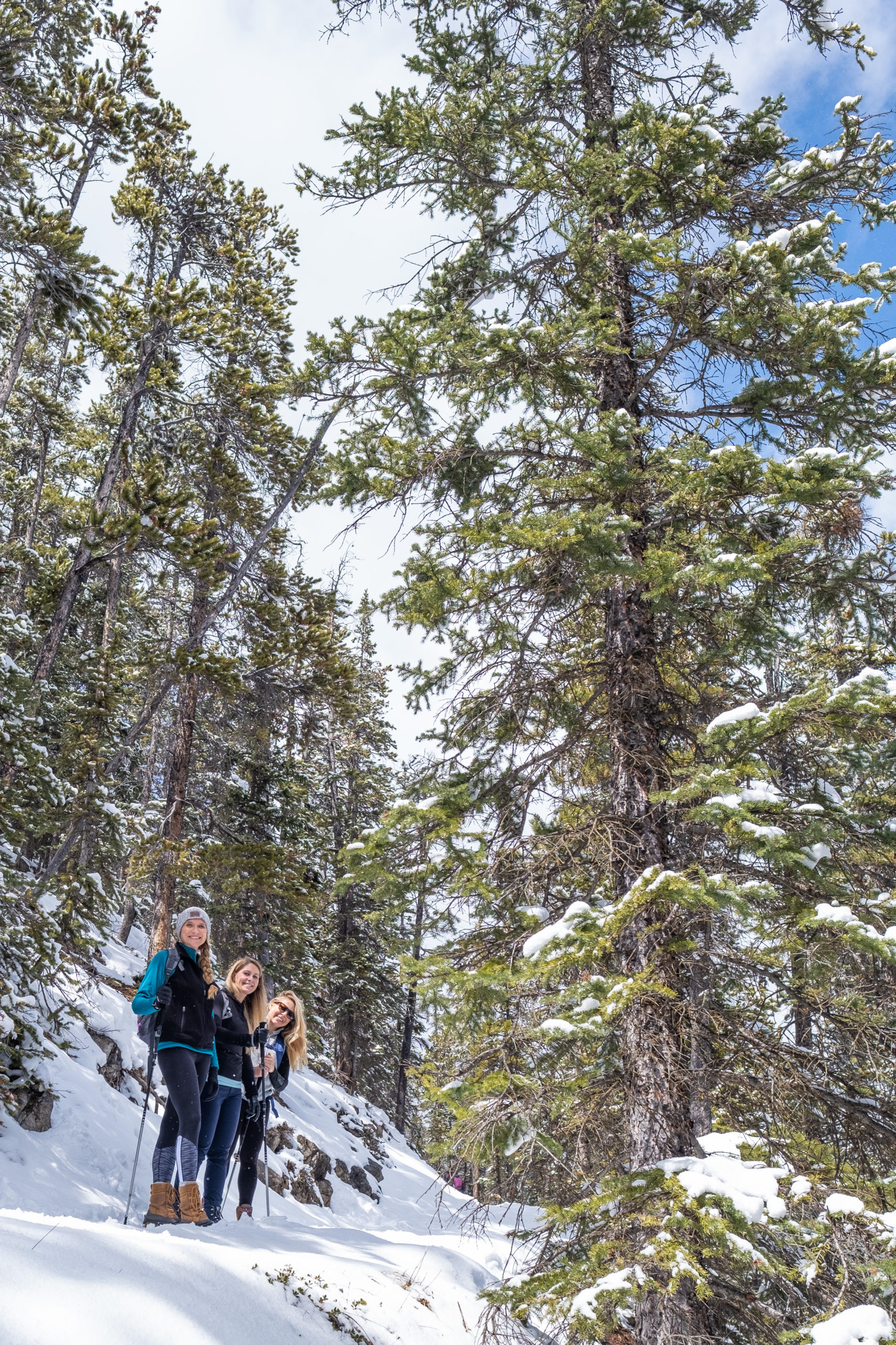 Sulphur Mountain is easily one of the most popular hikes in Banff National Park. It's a beautiful hike up that provides visitors with astonishing views over the Bow Valley and Spray Valley. The trail leaves from the Banff Gondola or Hot Springs parking lots and follows a series of switchbacks up Sulphur Mountain until reaching the Gondola Station. Follow the boardwalk along the ridge to the peak and stunning views out across the valley and Banff.
In May it's free to take the Gondola back down so it's a great way to get some exercise without having to walk back out. It's a classic hike in Banff that is good to go year-round. Expect some snow on it still in May! If you don't' feel like hiking up you can always take the Banff Gondola up and enjoy a mountain summit without all the sweat and work!
---
Take in the Canadian Rockies from the Sky
---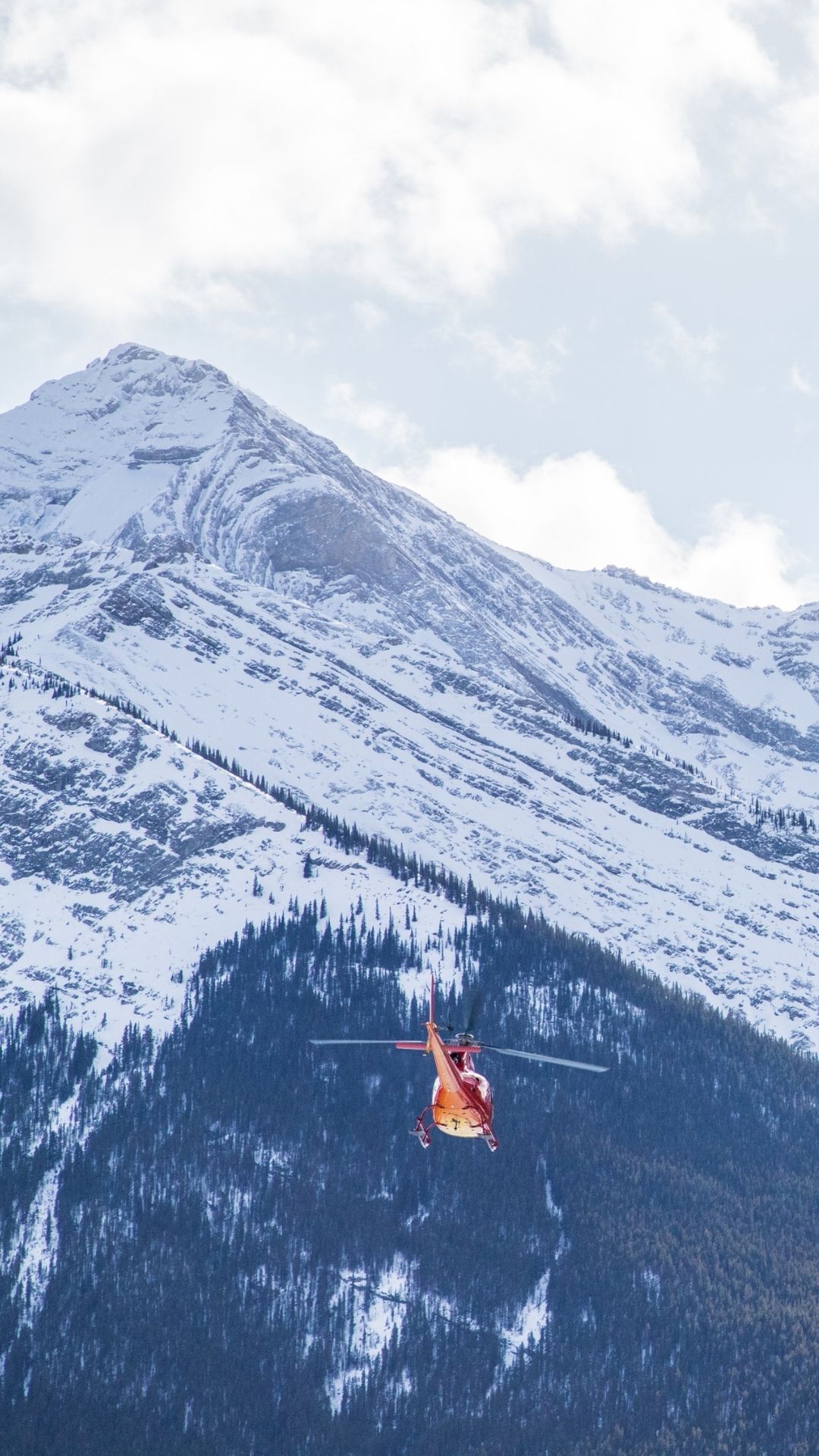 A Canadian Rockies helicopter tour is one of the best things you can do in Banff in May. If you thought the mountains were beautiful from the ground just wait until you see them from a helicopter. There are plenty of different routes, check some of them out here.