Banff in November isn't the most exciting for most visitors and not exactly the best time to visit Banff. November in Banff is about as off-season as it gets in the Canadian Rockies, however that's not to deter you from visiting Banff in November, as there is never a bad time to visit the Rockies. It may just not be the best time.
Many visitors may want to avoid November in Banff as it's cold, dreary, and not as scenic as almost any other month. That being said, Banff is never ugly, and it's snowing by November, the ski resorts also open in the middle of the month, so skiers and snowboarders can finally shred it up without the crowds. Prices are about as low as the crowds, and it can be an excellent time to visit Banff on a budget. The other good news is by the end of the month, Christmas cheer is in the air, and it's full-on hot chocolate season!
So is it worth it to visit Banff in November and what can you expect? We'll break down everything you need to know!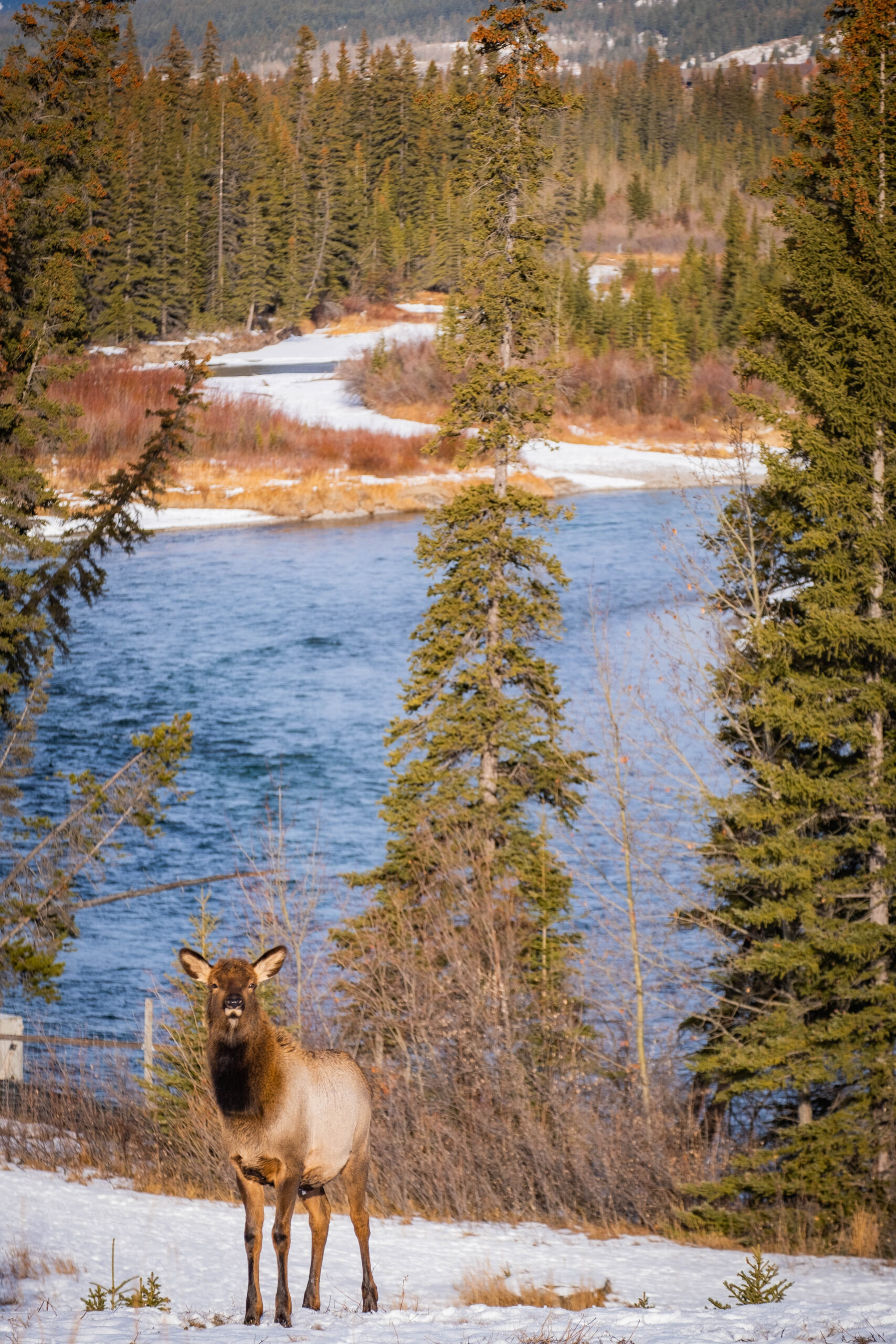 ---
Things to Know Before Visiting Banff in November
---
What's the Weather Like in Banff in November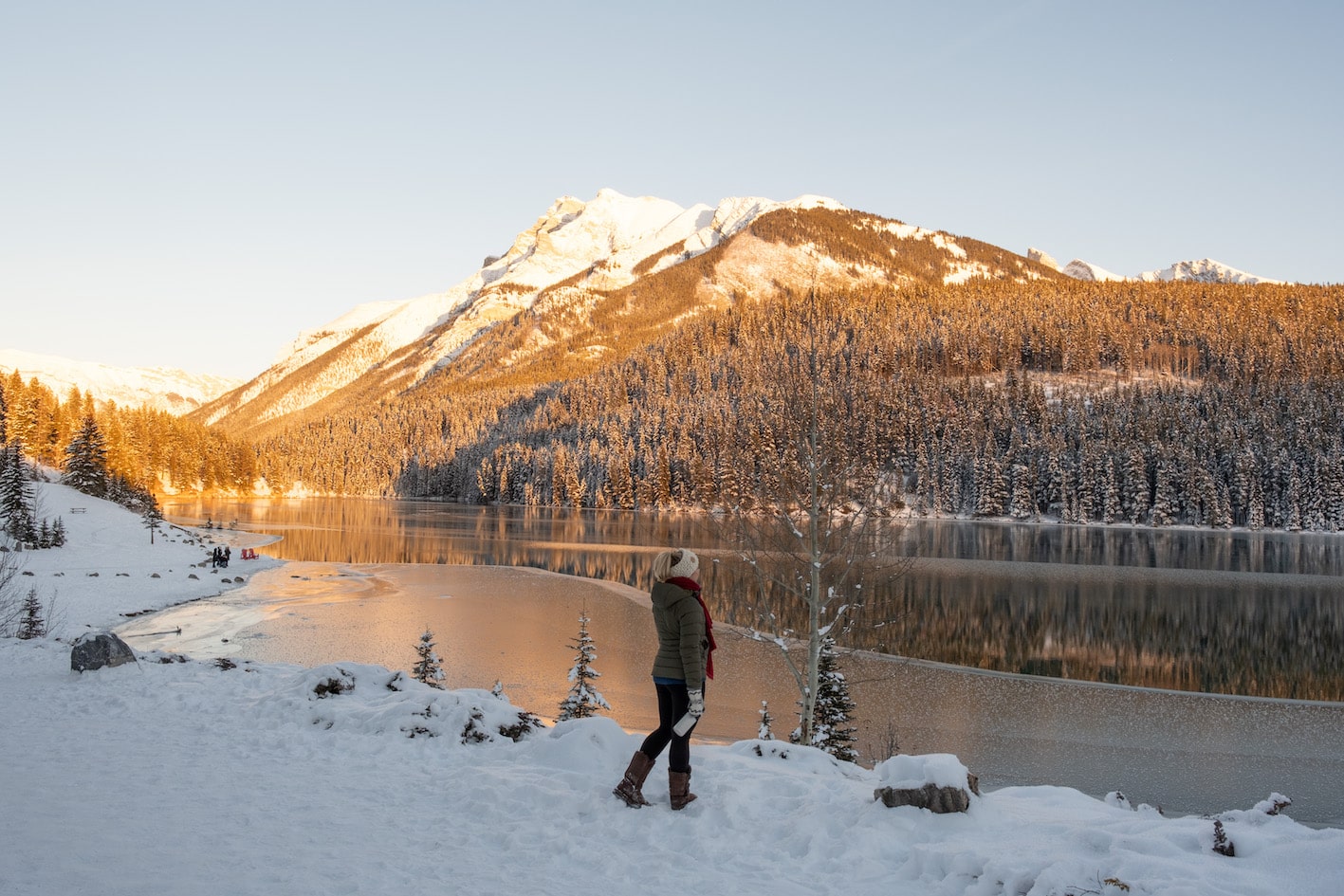 November is a changeable month with a mix of sunshine and snow, but generally, the temperatures are much cooler than they have been. Temps plummet to an average of 1-2°C, and fall most definitely becomes winter in November. Snow should be everywhere by mid to late November, which makes the mountain peaks much more beautiful.
Sometimes, the average temperatures can drop to -9°C, so bundle up and don't forget a jacket or boots. The most exciting part about November in Banff for me is that it marks the start of the ski season in Banff. You'll find SkiBig3 resorts open, and the runs will be visited by mostly locals. Few tourists are here in November, meaning no crowds and low prices.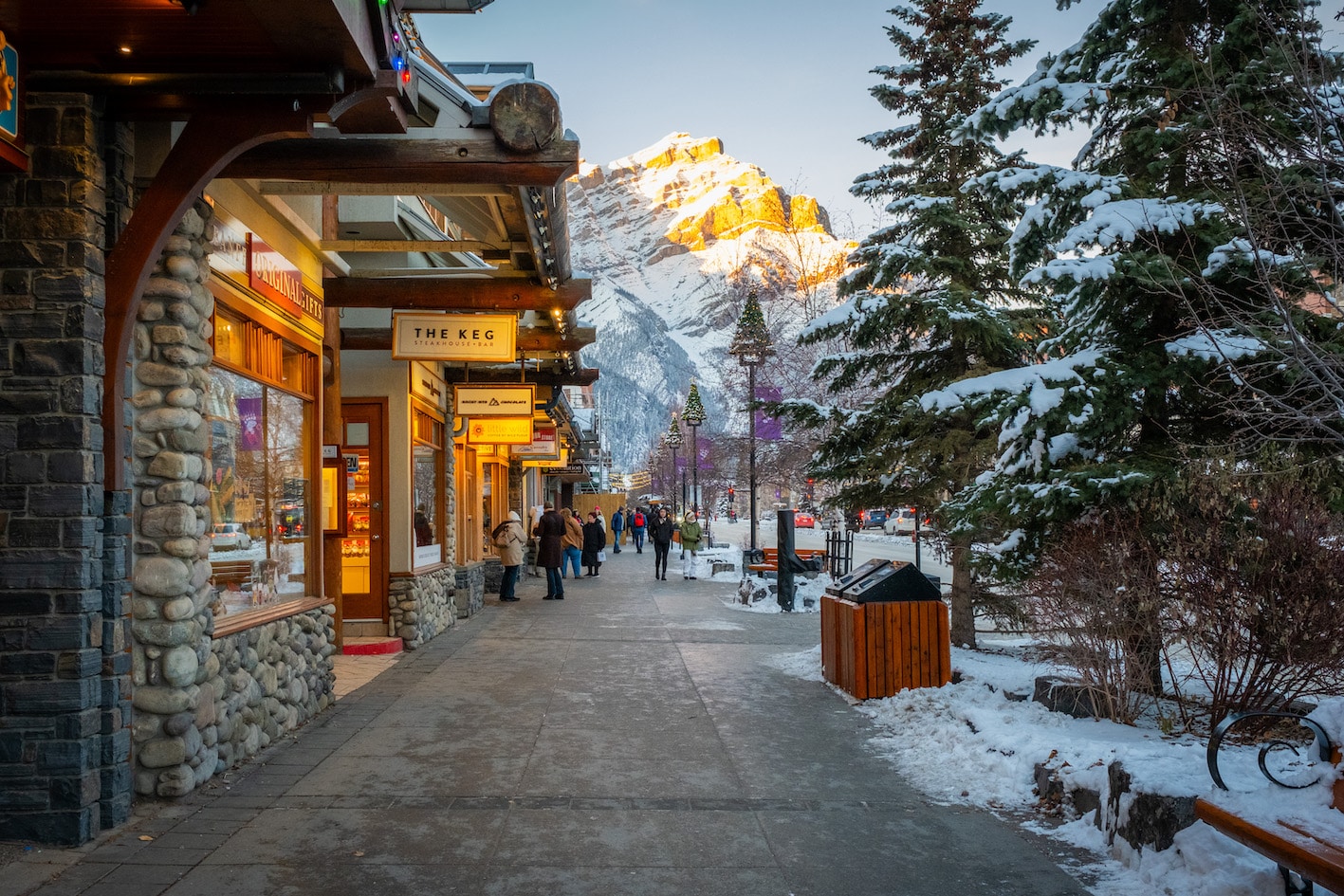 If you planned on seeing the beautiful blue lakes of Emerald Lake, Moraine Lake, and Lake Louise in their splendor, you'll be disappointed. They are pretty much completely frozen by mid November. Though the lakes closer to Downtown Banff (Lake Minnewanka and Two Jack Lake) and in Canmore generally take longer to freeze as they are lower in elevation.
It truly all depends on the year though! In 2020, we were ice skating by November 1st, in 2021 it was warmer than usual, with some lakes not freezing until December.
If lady luck is on your side and you time your visit just right, you'll be able to ice skate on the freshly frozen Canadian Rockies lakes in November. The key to skating on these lakes is to hit them right after the freeze, but before the first snowfall comes and covers the lake. For us, that date came on November 1st at Johnson Lake in 2020, but again – every year is completely different!
---
What to Pack for Banff in November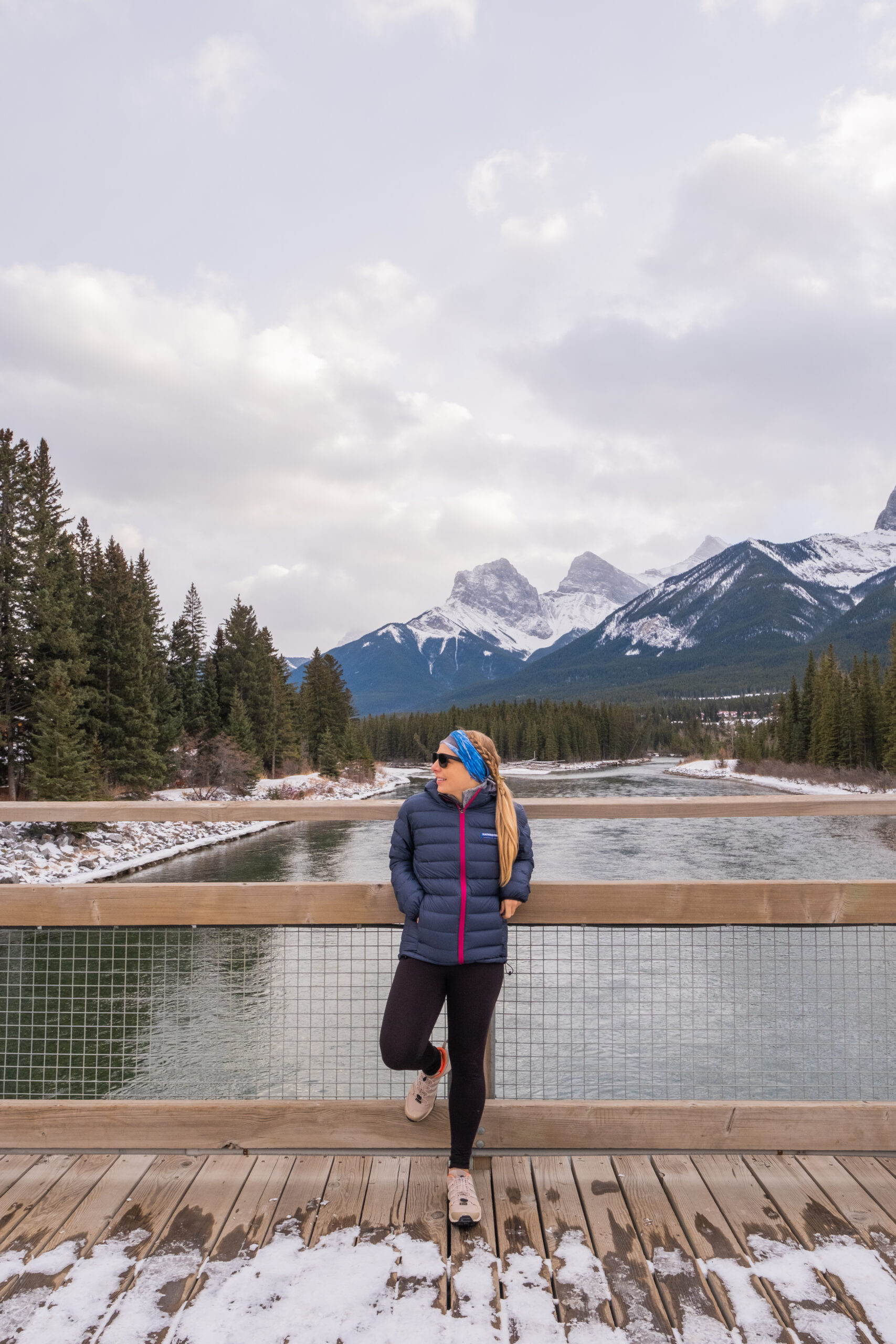 In October, I mentioned to put away the sandals and shorts. Now that it's November in Banff, I need to say to put away the sneakers and bundle up. It's pretty cold in Banff, and you'll want a good jacket, boots, hats, thermals, and mittens to stay warm outside. Bring your best sweaters and savor your time warming up in a Banff restaurant.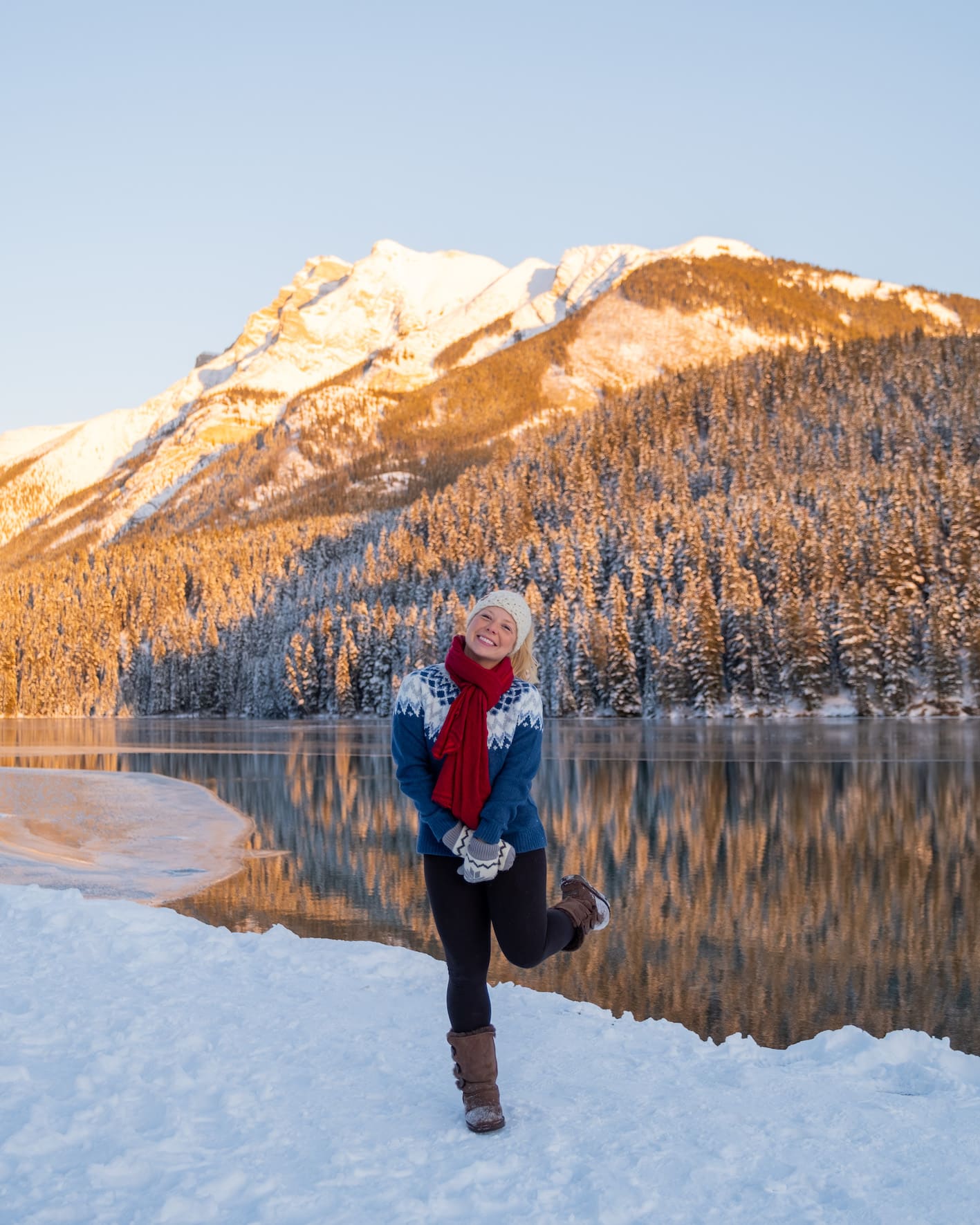 Don't forget your snow pants and ski jacket if you plan to do early-season skiing or snowboarding. Some basic items that you'll want to pack are:
Down Jacket
Sweater
Flannel
Casual Pants
Long sleeve shirts
2-3 x Wool Ski Socks
Mittens
Warm Hat
Waterproof Boots
Buff
ULTIMATE Banff Packing List (Covering Winter and Summer)
---
Can You Visit Lake Louise in November?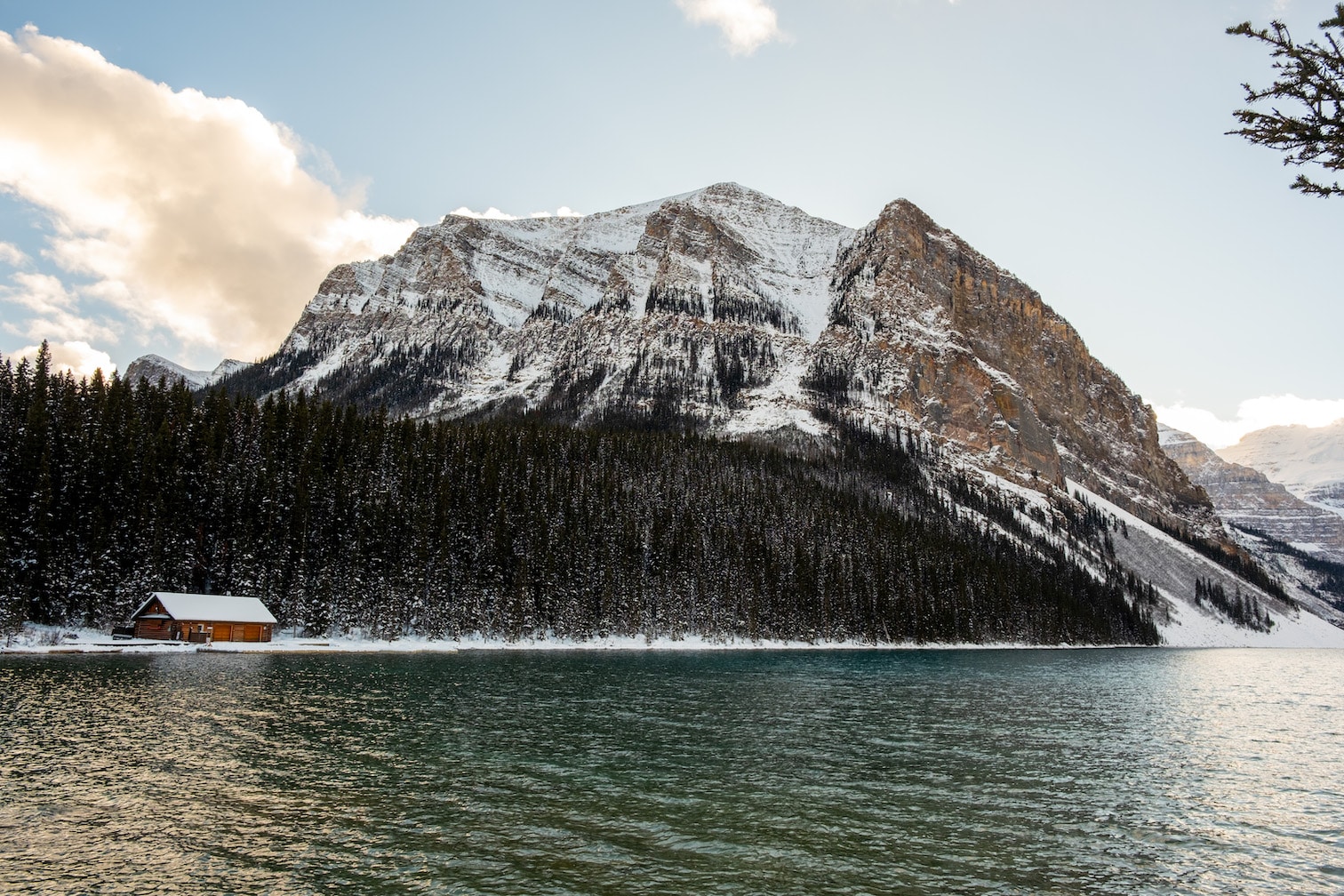 November at Lake Louise means it's winter again, and you can expect to find Lake Louise frozen by mid to late November.
If you're lucky, and I mean really lucky, you might be able to ice skate on Lake Louise before the snow falls onto the frozen lake; it happens every few years. Meaning you'll be skating on frozen blue Kool-Aid.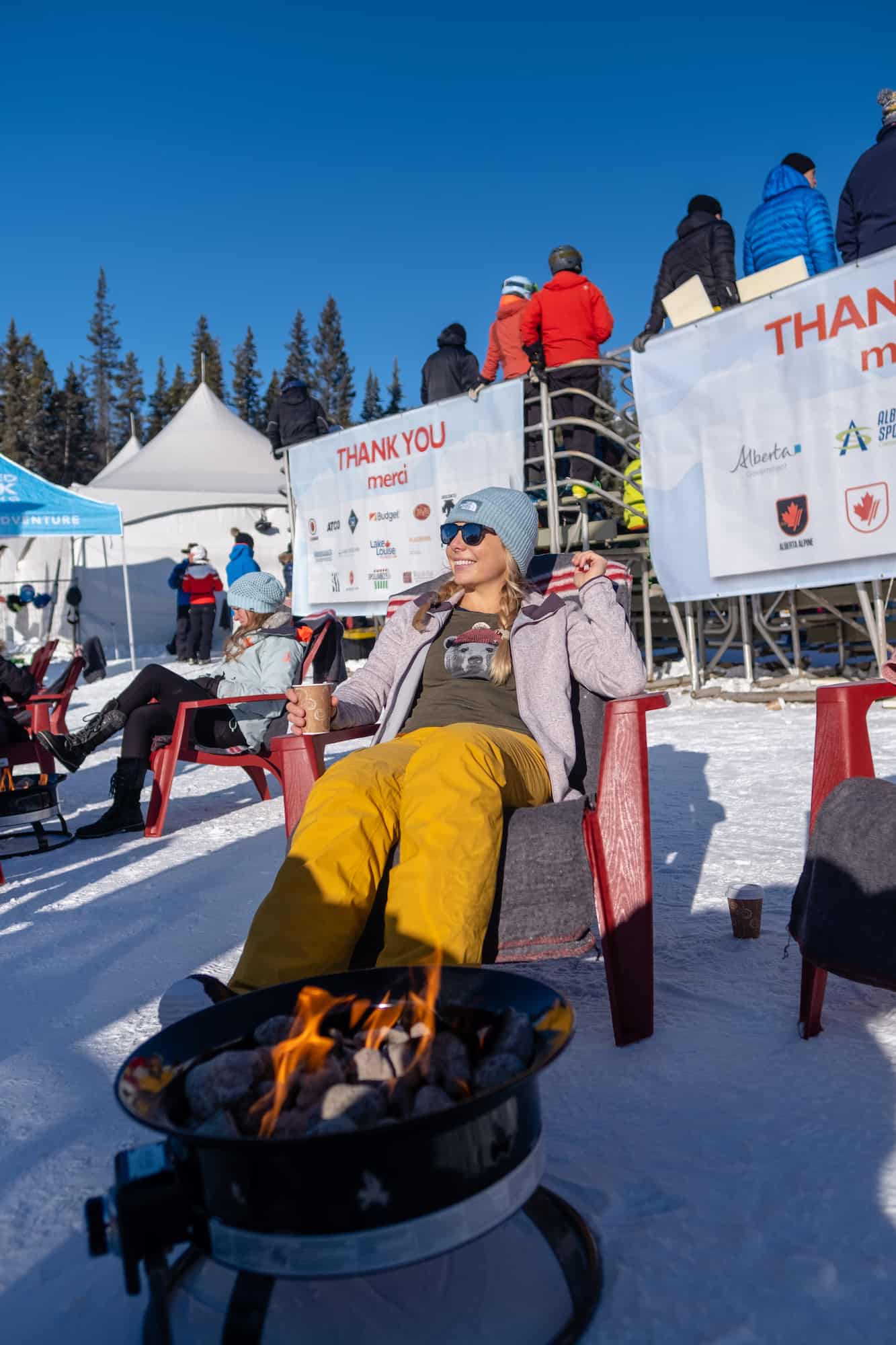 Lake Louise Ski Resort opens up in November, and there is plenty of early-season skiing fun to be had. The other good news? It's the local season in Banff National Park. The summer tourists are long gone, and the holiday tourists have yet to arrive, so it's a tranquil time to visit Lake Louise or Emerald Lake and go skiing at the resort.
---
Can You Visit Moraine Lake in November?
Moraine Lake Road closes in mid-October, so if you want to visit Moraine Lake in November, you'll either have to bike yourself up the 14 km road if there is no snow on the road (or use a fat bike) or walk, snowshoe, or ski in.
This is best reserved for those comfortable and confident in the Canadian Rockies, as it can be dangerous.
If you decide to make the trek, you need to take precautions as Moraine Lake Road crosses a few avalanche chutes that can become dangerous in the winter. Having an avalanche course under your belt, knowing how to assess avalanches, and being geared up with the right equipment (beacon, probe, shovel) is important for going back into the Lake Moraine area during November.
There is a track set on Moraine Lake Road for those who wish to cross-country ski in, the tracks stop at the viewpoint, a few km before Moraine Lake and before the avalanche territory.
---
Things to do in Banff in November
---
Climb Sulphur Mountain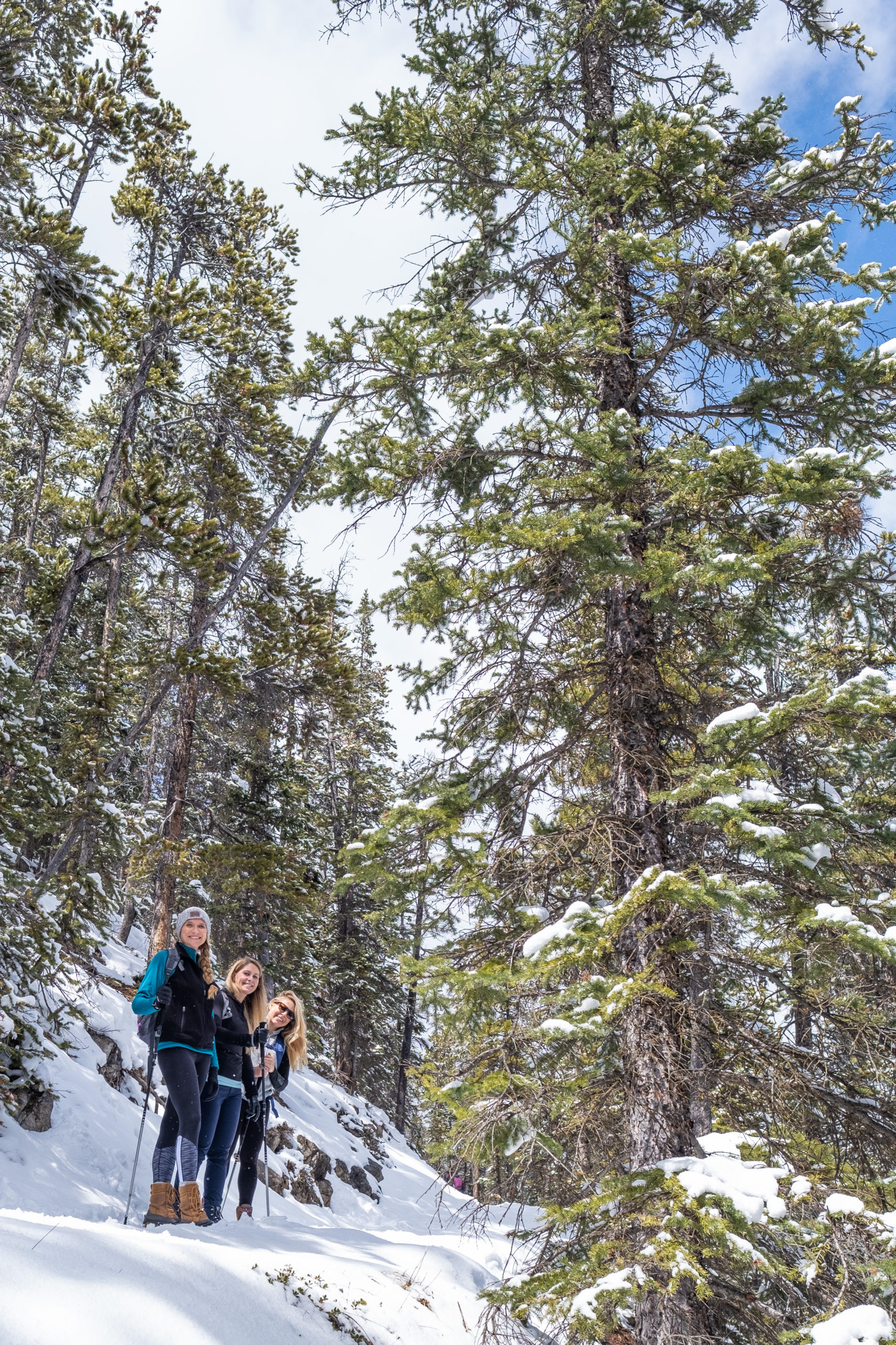 One of the best things to do in Banff in November is hike Sulphur Mountain. Sulphur Mountain is easily one of the most popular hikes in Banff National Park. It's a beautiful hike up that offers visitors astonishing views over the Bow Valley.
Due to its proximity to Banff town and the fact that you can take the Banff Gondola up to the peak instead of sweating it out on the trail means that Sulphur mountain becomes very busy in the summer! However, in November, you'll have it pretty much empty, and you'll get to enjoy the boardwalk at the top without crowds. A pair of microspikes and some hiking poles will help you tackle the trail up in no time in November.
---
Banff Nightrise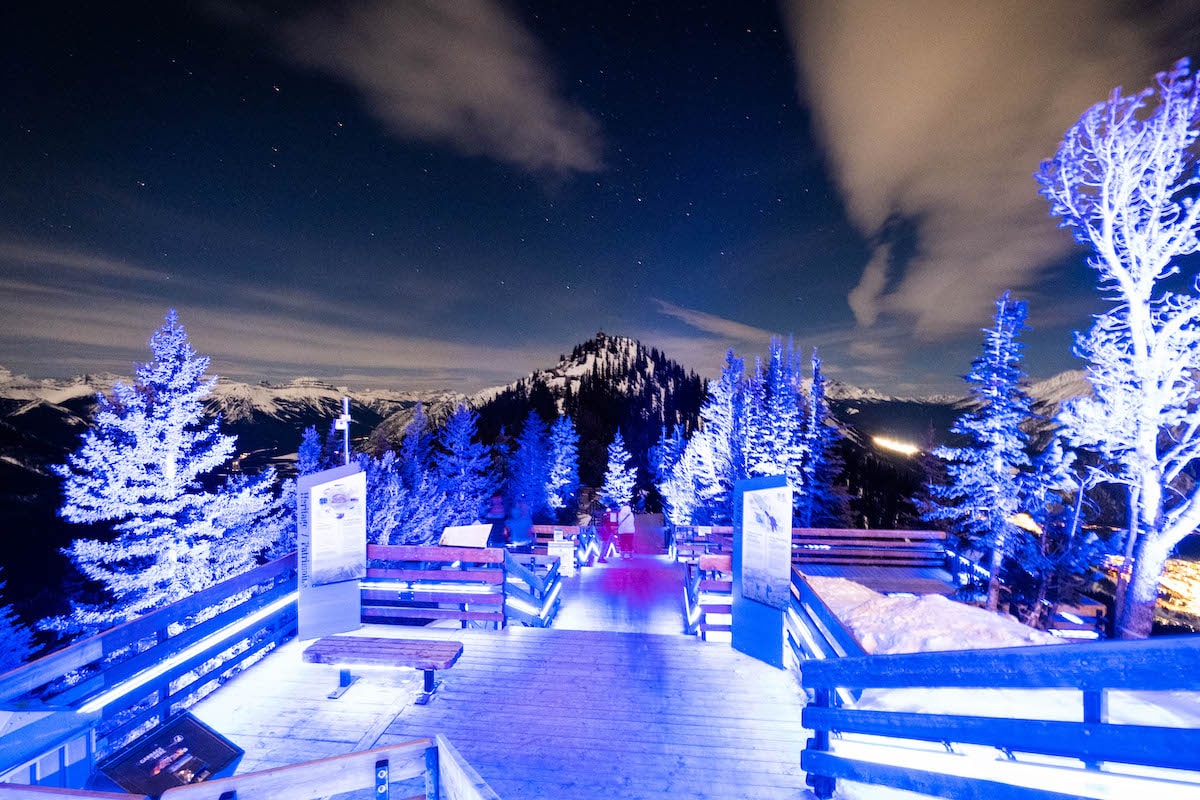 New in 2021 is the Banff Nightrise Experience, which is included in the price of a Banff Gondola ticket. The Banff Nightrise is an interactive experience created by multimedia studio Moment Factory and is in partnership with the Stoney Nakoda Nation. Nightrise is an immersive and interactive journey that transforms Sulphur Mountain after dark with lights, projections, and riveting soundscapes.
It allows visitors to "listen to the view," and each level of the complex is transformed, with the viewing deck allowing visitors to view Banff in a new way. Nightrise is a beautiful and unique experience, especially since it is partnered with the Indigenous peoples who contribute music, words, and stories. In 2023, the Nightrise Experience is set to start on November 18th!
Book Your Tickets For the Banff Gondola
---
Head to Emerald Lake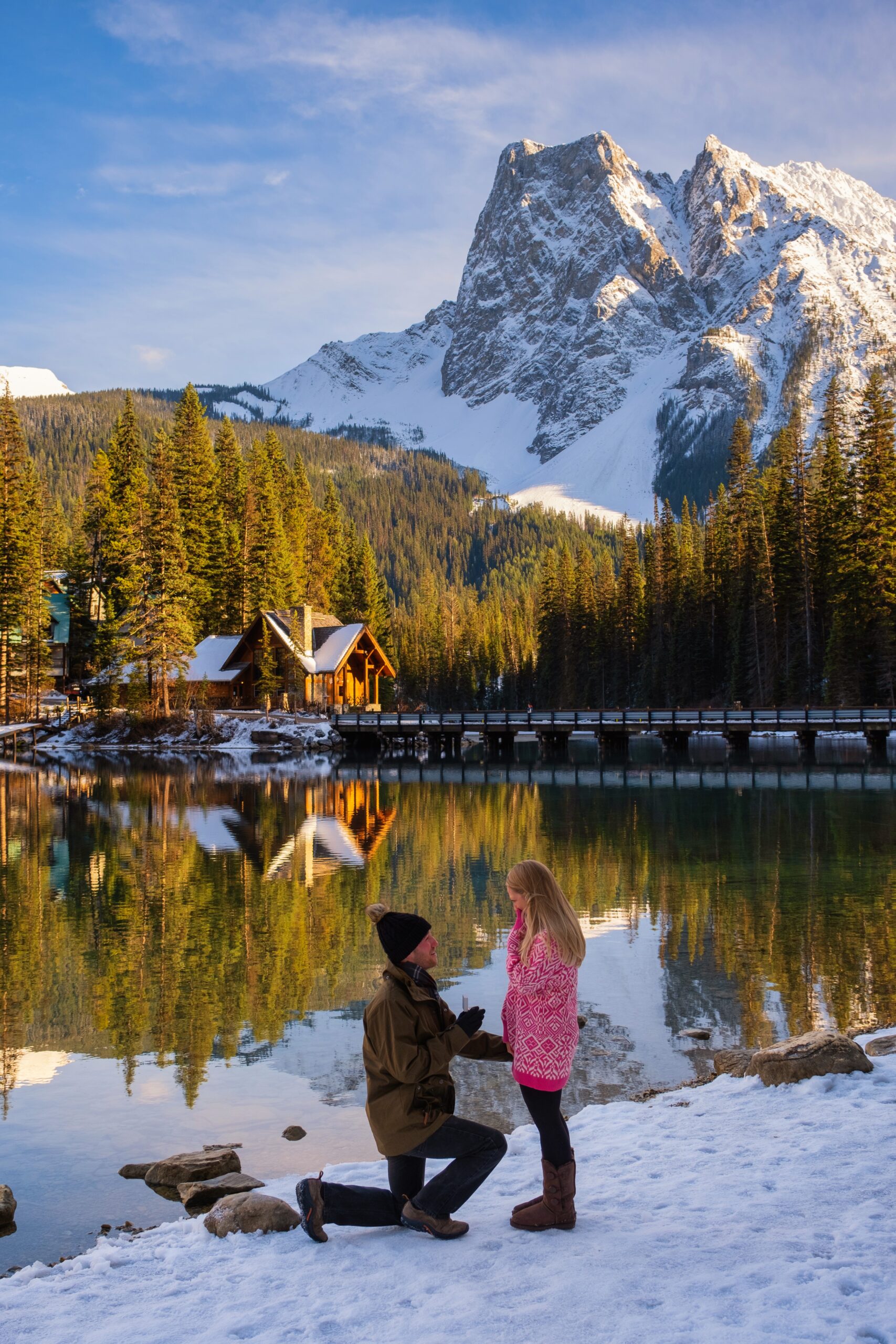 Emerald Lake in Yoho is just over an hour's drive away from the Town of Banff and is a magical place to head in November. Emerald Lake is one of the most popular lakes to visit in the Rockies, but come November and the lake is dead quiet, easily one of the most peaceful times of the year.
Seeing Wapta Mountain covered in snow is lovely, and November is a fantastic time to take a walk all around the lake. If you have always wanted to stay at Emerald Lake Lodge, November would be a good time to catch a deal on room rates.
---
Catch the Northern Lights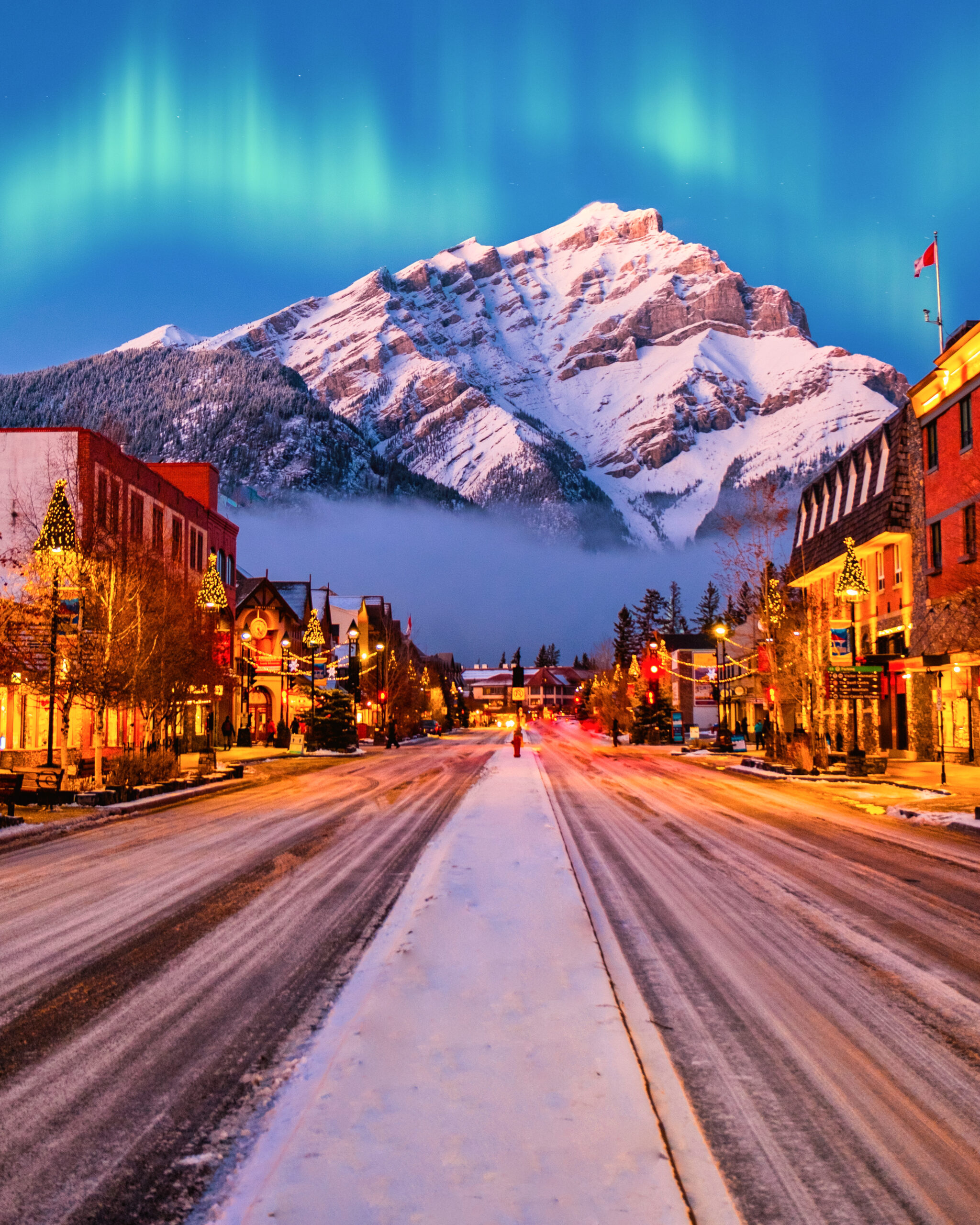 Visitors have the best chance to spot the beautiful Northern Lights during the winter months from October to May. November is an excellent time as the sky is dark for an extended period of time, and the nighttime temperatures won't make you feel like you're at the North Pole (yet). Although the aurora is never guaranteed, and Banff isn't as far north as say…Alaska, catching them does happen in November. See our best tips for spotting the Northern Lights in Banff.
---
Stroll Around Cascade Ponds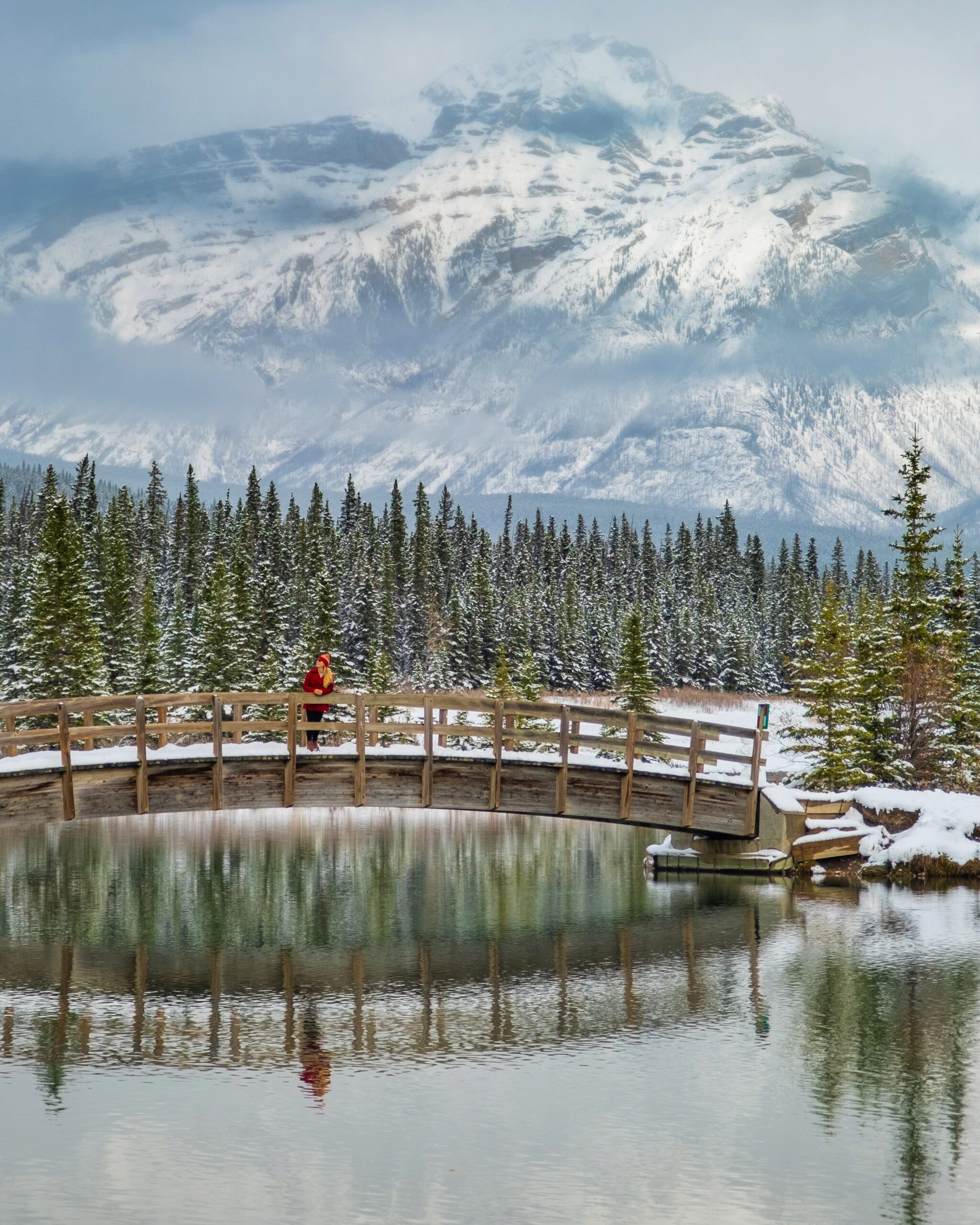 Cascade Ponds are an excellent place to head for a stroll, and is just a 5-minute drive from Downtown Banff. There are some great pathways and a beautiful pedestrian bridge to take in the views.
---
Ice Skate on a Wild Frozen Lake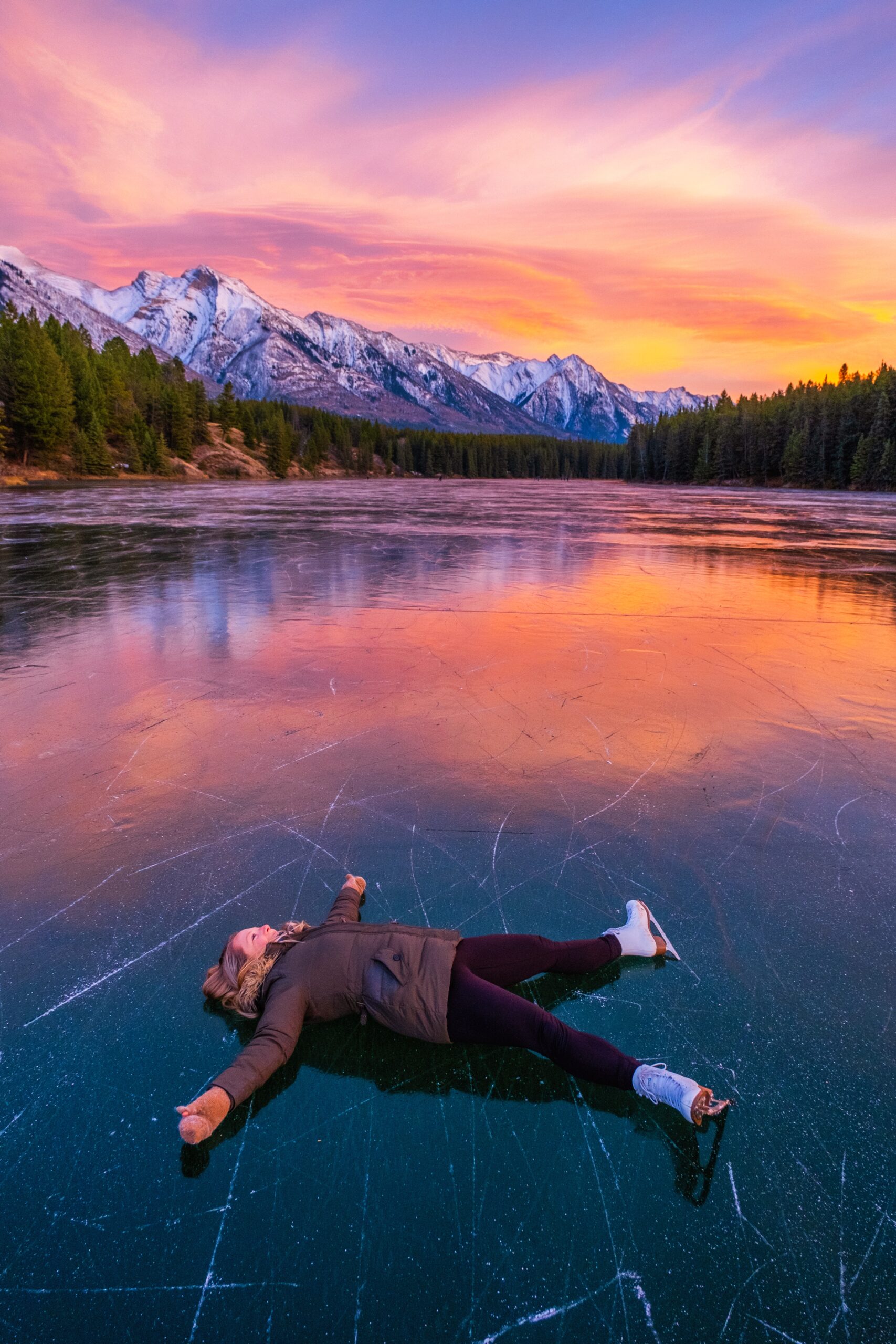 November is one of the best times to wild skate in the Canadian Rockies. Wild skating refers to skating on natural bodies of water (not maintained ice rinks). Ice skating on these lakes can happen during any time in the winter, but the best season is typically in November and December.
This is when the lakes have frozen over enough for the weight, but the snow has yet to cover them. The result is something like ice skating on the smoothest ice cube ever!
Keep in mind there is risk involved with wild ice skating, and you should always check the thickness of the ice before skating (ice should be more than 15 cm thick). You can do this with an ice screw. You can see our Banff ice skating safety tips and destinations here.
---
Drive the Bow Valley Parkway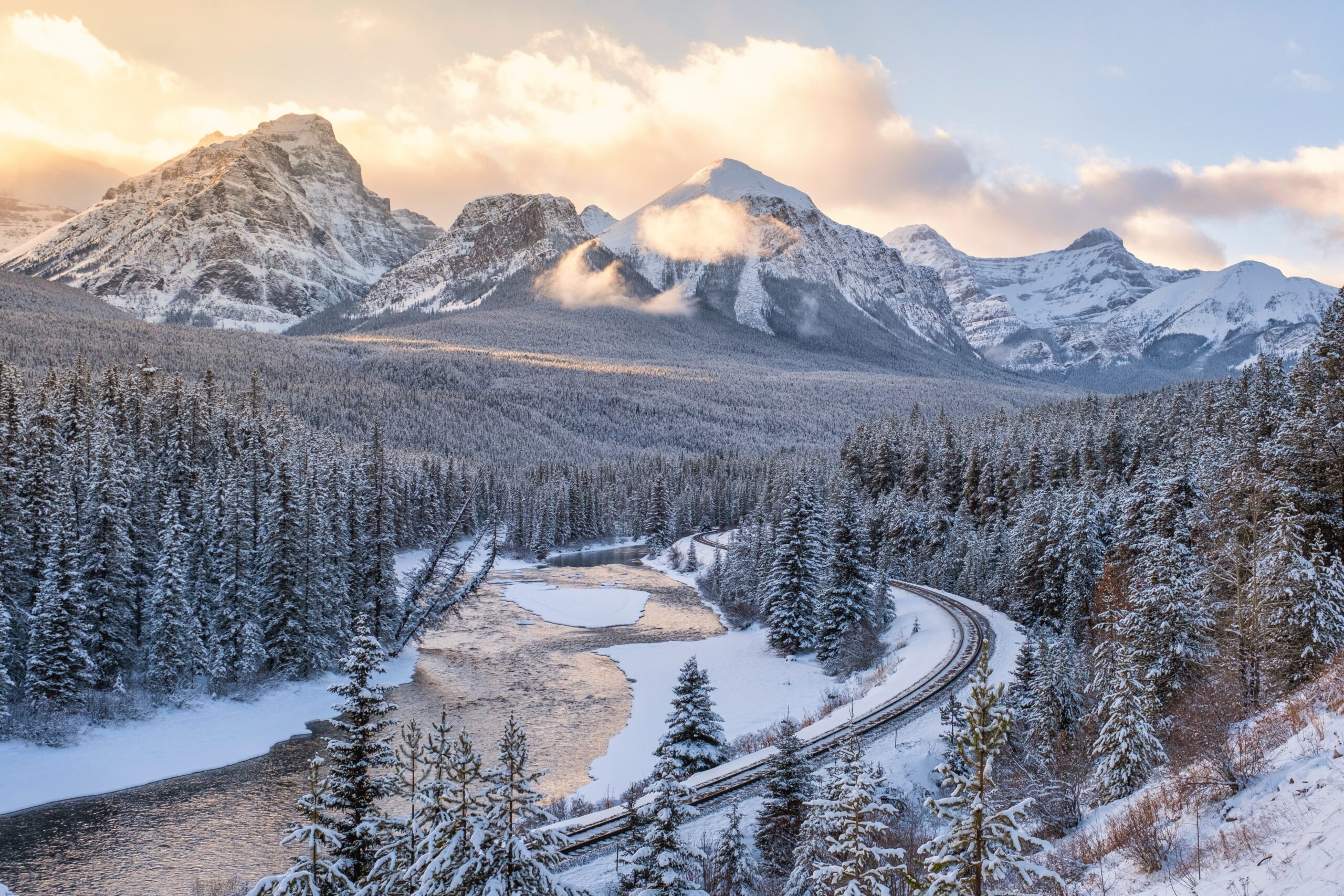 The Bow Valley Parkway (or the 1A) is a road that every visitor to Banff National Park should drive on at least once. It's a great alternative to the Trans-Canada when connecting Banff to Lake Louise.
It's excellent to drive year-round, but I love it after a fresh snowfall in the winter. There are plenty of stops to make, and it's one of the best places in Banff to spot some wildlife. Make sure to stop off at Morant's Curve and wait for a train to pass with a hot cocoa in hand! If you get lucky, or have enough patience to wait, a train may pass by, creating the perfect Banff photo!
---
Johnston Canyon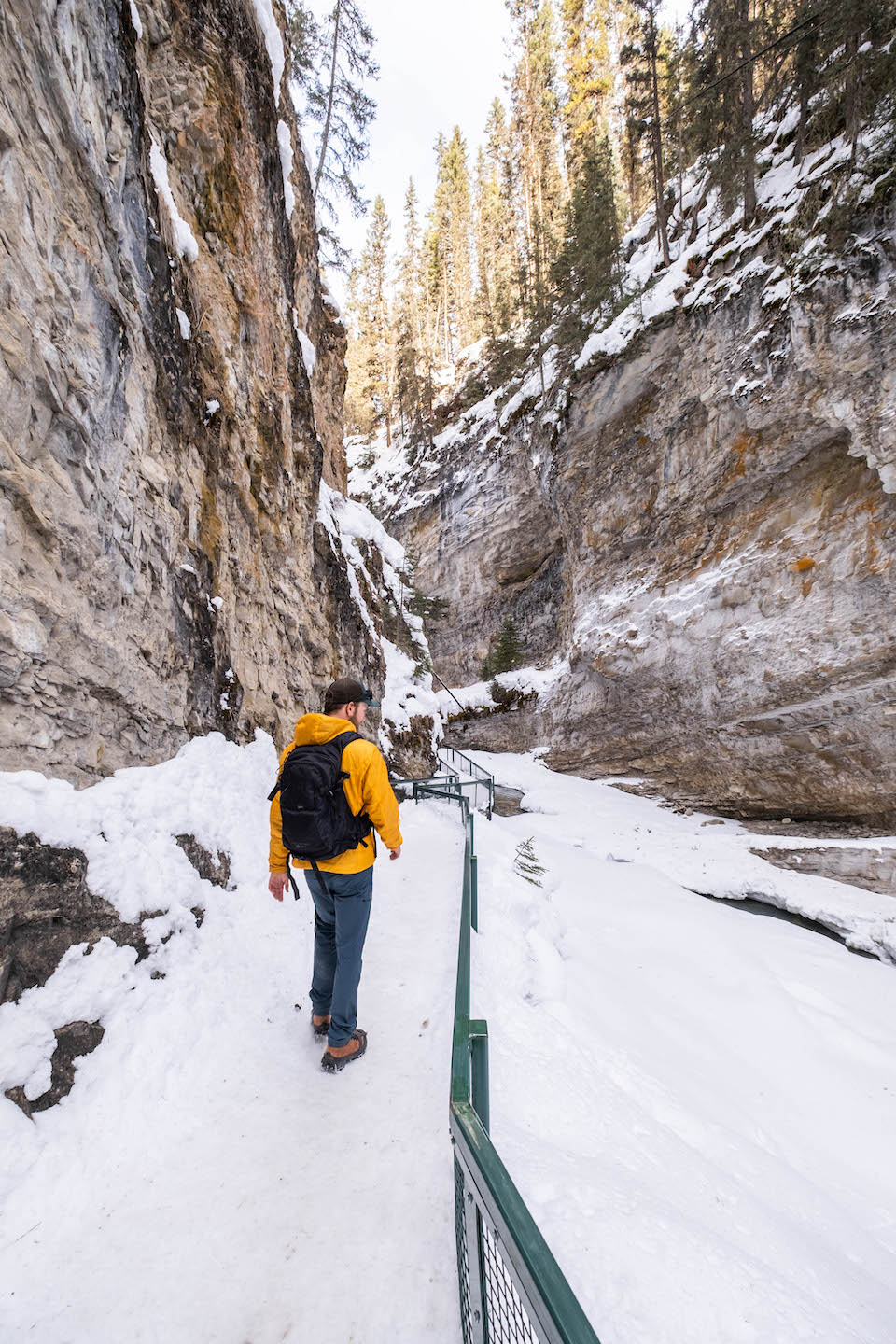 Johnston Canyon is one of the most accessible hikes in Banff, and because of this, it can really attract a crowd, however not in November. If you're allergic to crowds, one of the best times to enjoy this stunning waterfall hike is this month. Want to meet some friends? Consider booking a Johnston Canyon ice walk tour.
---
Marvel at Bow Lake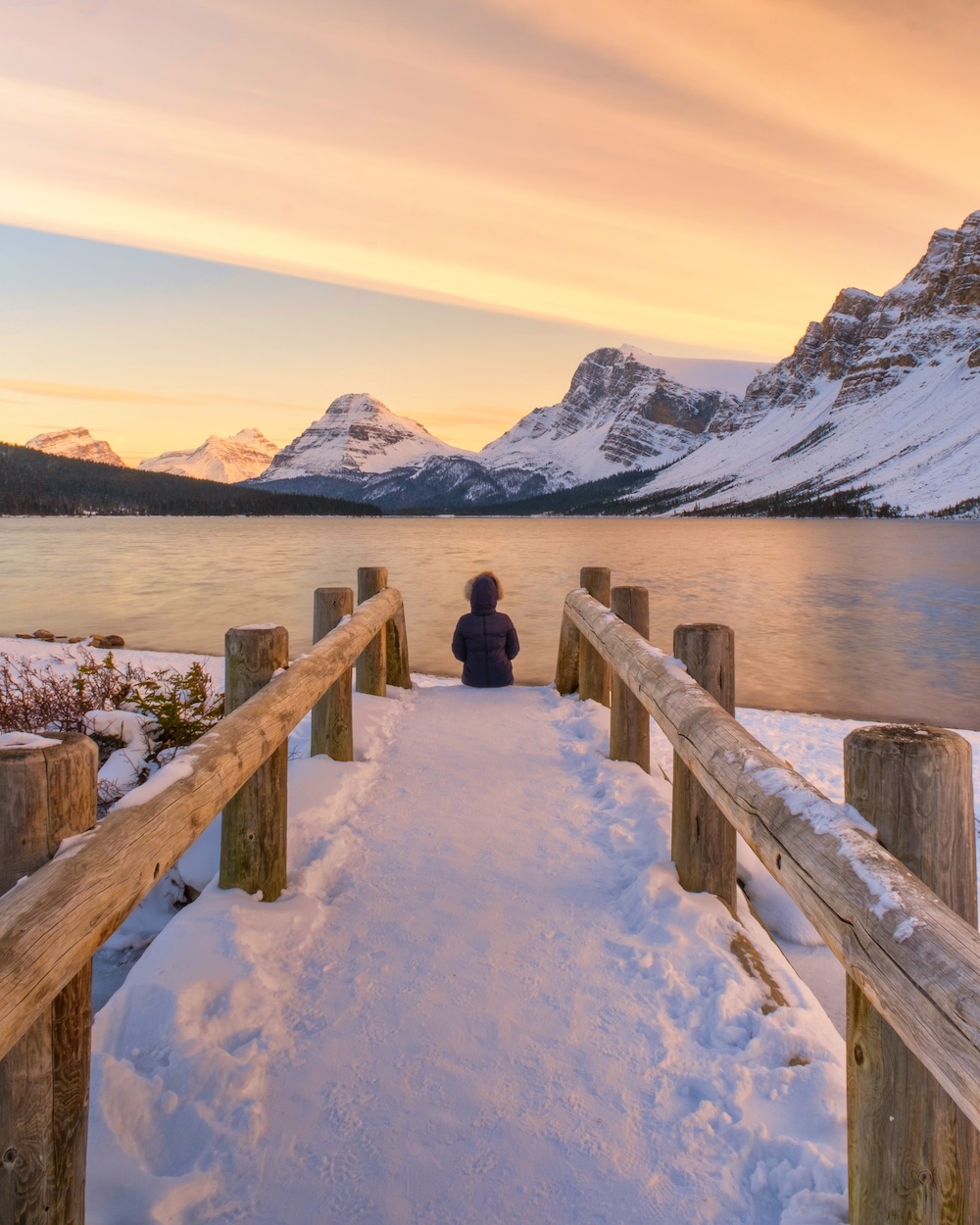 Drive a little bit of the Icefields Parkway and stop at Bow Lake, which is a busy stop in the summer, but absolutely serene in the winter. Bow Lake is a beautiful glacial-fed lake that radiates blue in the summer. It's covered in snow in the winter, and you stand a good chance of getting a glorious winter sunset from here. Keep in mind you need winter tires to drive the Icefields Parkway in November, which we'll touch on more below.
---
Warm Up in a Brewery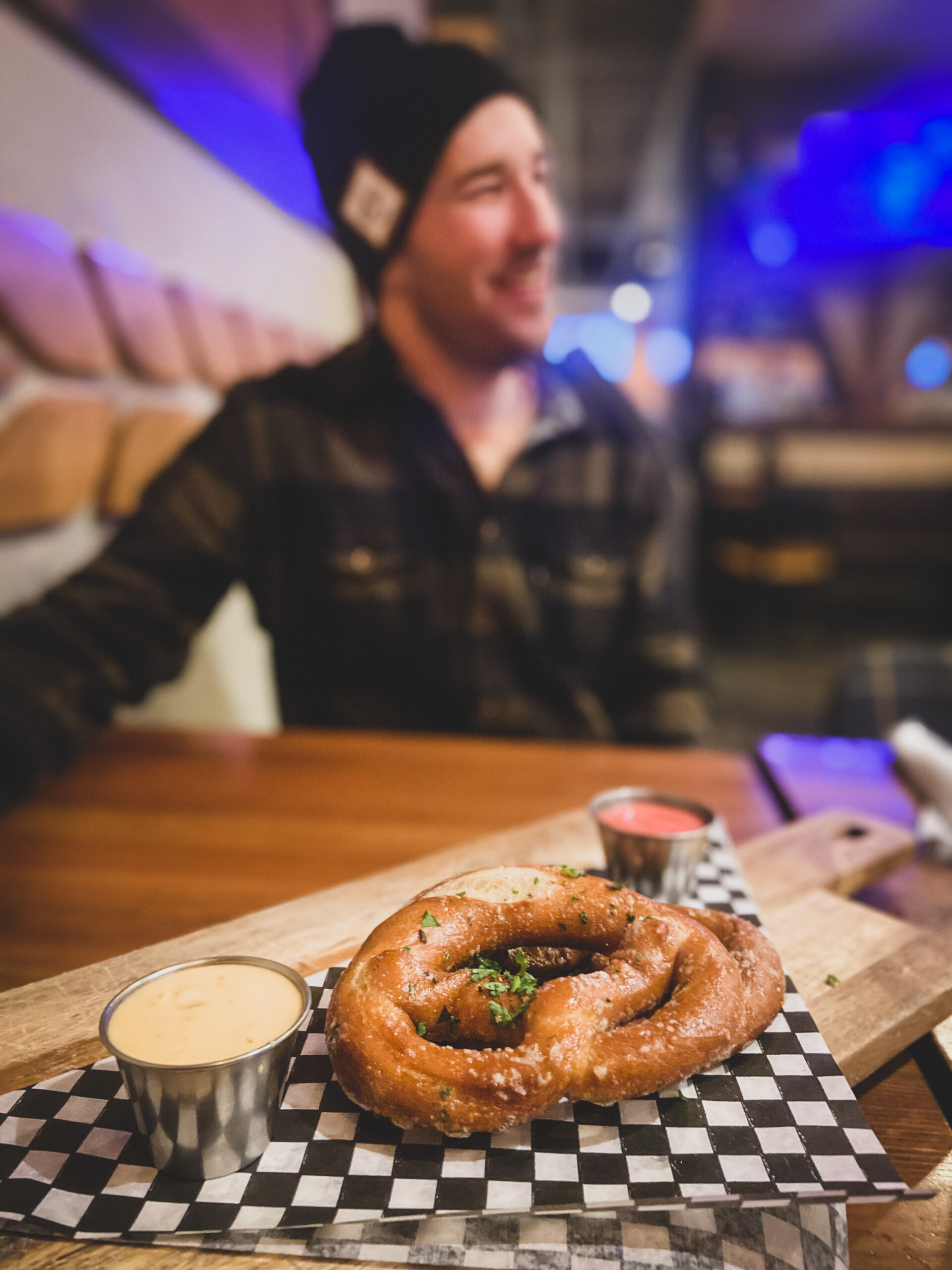 The Canadian Rockies boast some amazing mountain breweries. In Canmore, there are multiple breweries to check out. Grizzly Paw is a familiar favorite with tourists as it's located on Main Street, while Canmore Brewing and Sheepdog Brewing are a bit more of a local gem.
Our favorite brewery in Banff is the Three Bears Brewery on Bear Street, although Banff Ave Brewing is the OG and located right off Banff Avenue. If you're in Jasper in November, you have to visit Jasper Brewing after a day out in the cold.
All of the above have cozy atmospheres perfect for warming up with friends and family.
---
Keep Your Eye Out for Wildlife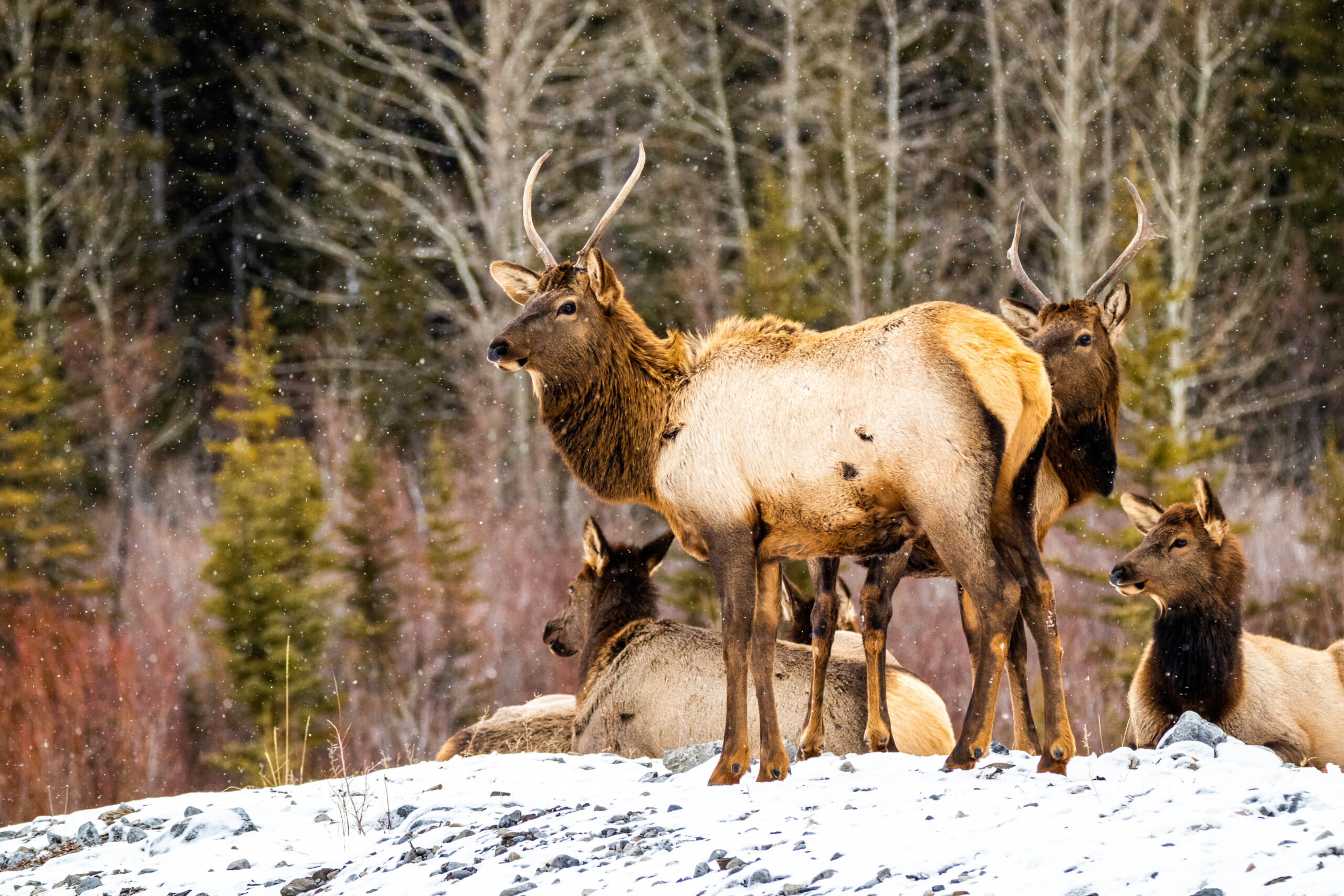 November is a great time to spot some wildlife in the Rockies. The crowds have departed, and the wildlife are back without all the human disturbances. We see elk daily, as well as frequent spotting of sheep driving along Spray Lakes Road and near Two Jack Lake. If you are lucky, you can also spot coyotes, mountain goats, and perhaps even a lynx (super rare!) We recommend booking a wildlife tour if you want to try your chances with the professionals.
---
Ski/Snowboard Big Mountain Terrain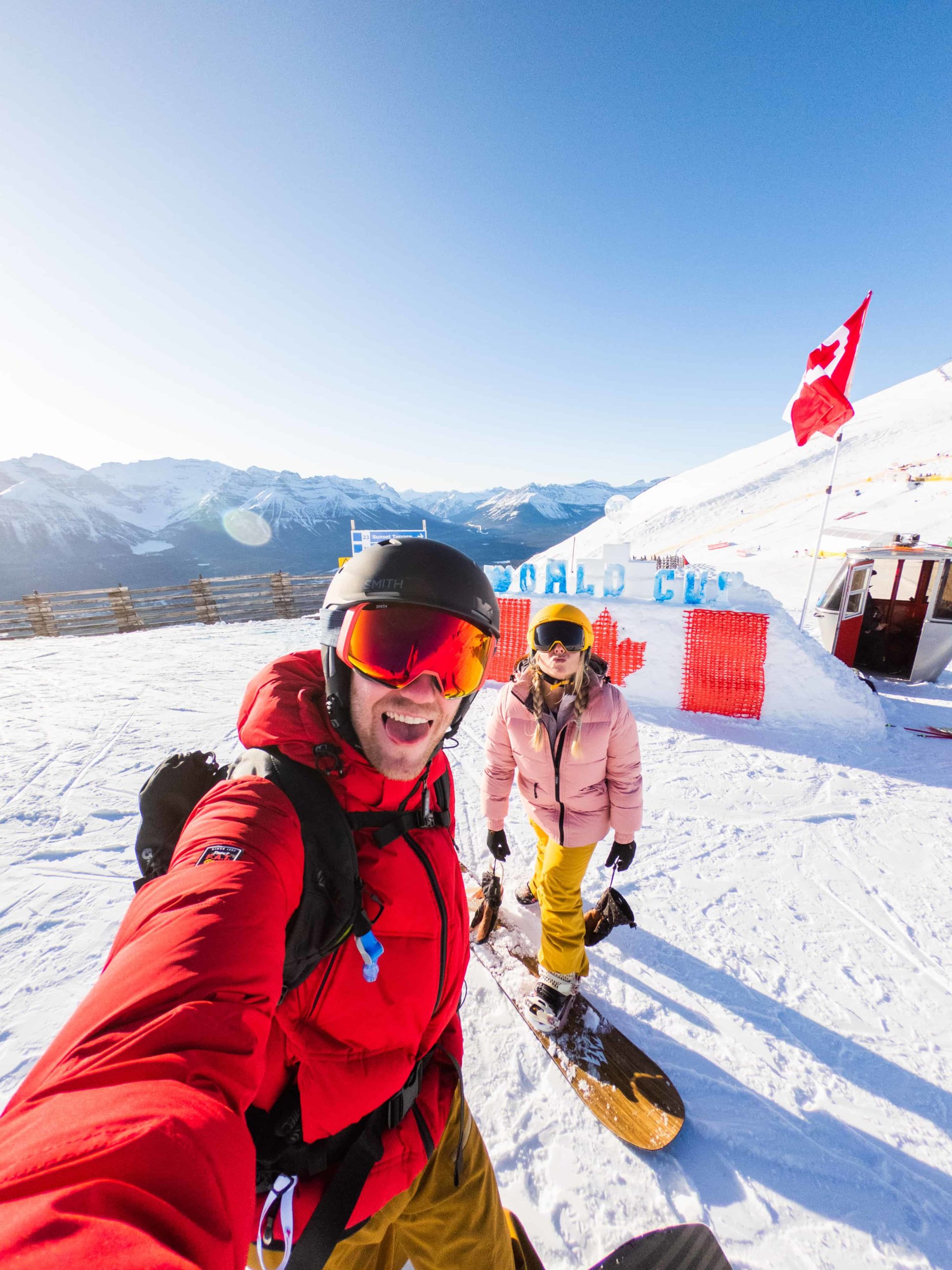 The ski culture in North America has its roots in the Canadian Rockies, with Skoki Lodge – the first ski hut in North America located here. Now, there are three ski resorts in the Banff National Park and one in the neighboring Provincial Park, Kananaskis, along with a bunch of other great mountains within a couple hours drive. The region has it all in terms of ski, whether that's groomer, big mountain resorts, backcountry, and even heli-skiing.
The resorts within Banff comprise a group called the SkiBig3. In that you have Lake Louise, Banff Sunshine Village, and Mt. Norquay, all fantastic and unique ski resorts. Skiing or snowboarding here is one of the best things to do in Banff in the winter, and they are open up by mid-November!
Lake Louise Open Date: November 10, 2023 (Tentative)
Banff Sunshine Open Date: November 9, 2023 (Tentative)
Mt Norquay Opening Date: November 3, 2023 (Tentative)
All About Banff Skiing: Ultimate Guide to the SkiBig3 Resorts
---
Hike Tunnel Mountain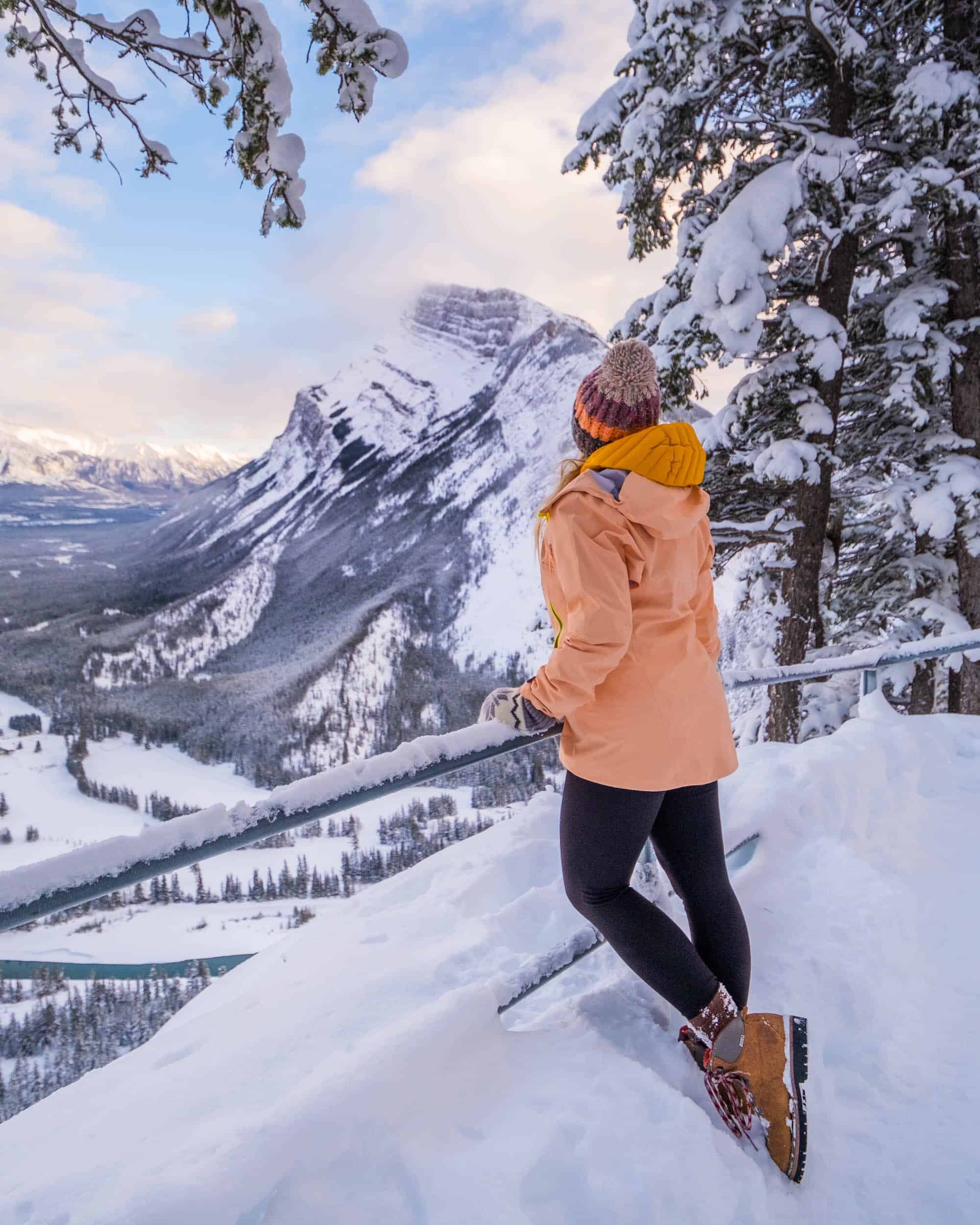 Tunnel Mountain is right in the heart of Banff, and one of the best winter hikes in the park. It's beloved by locals for its accessibility, and you can hike it year-round. Tunnel may be one of the smallest mountains in Banff National Park, but it still offers tremendous views of the surrounding valleys and Mount Rundle.
The hike moves slowly up the mountain through several switchbacks and offers various viewpoints out into the Bow and Spray Valleys. It's great for sunrise or sunset, and it rarely disappoints.
The best part is it's only a 4.5 km round trip hike and shouldn't take more than one hour up. It's one of the most accessible winter hikes you can do with only 266 meters of elevation gain, perfect for November!
---
Snowshoe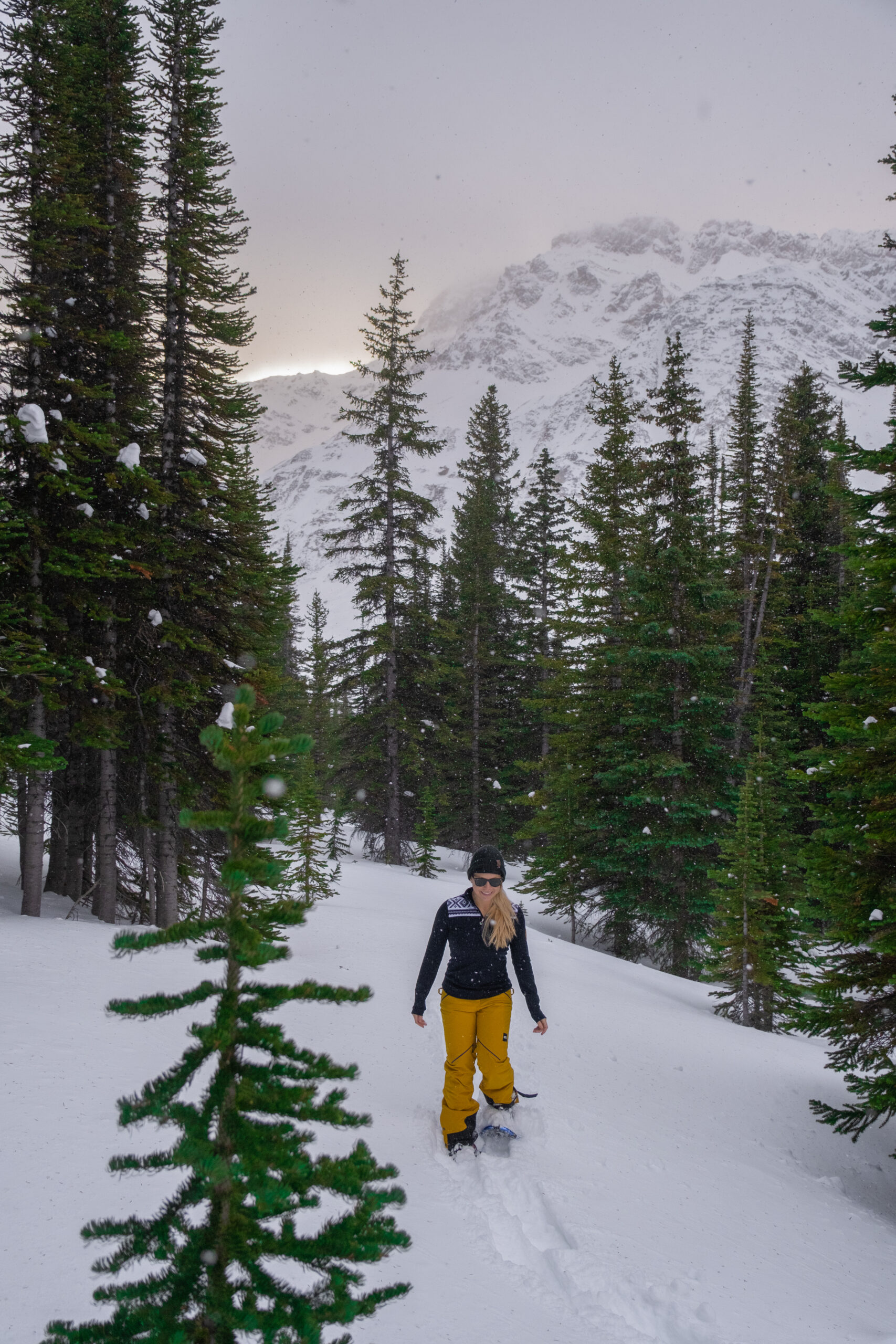 A great thing to do for families visiting Banff in the winter is snowshoe! Just because there is snow on the ground doesn't mean you can't leave the well-trodden path. You might not be able to walk through the snow on foot, but a quality pair of snowshoes allow you to float across the snow.
They're super easy to get the hang of, and you'll be moving along in no time. Two popular snowshoe hikes are to the Paint Pots or Marble Canyon in Kootenay National Park, but you're free to explore the wilderness on your own if you rent a pair from Snowtips Backtrax in Downtown Banff.
Never been snowshoeing? Consider booking a snowshoe tour in the Rockies!
---
Banff Christmas Market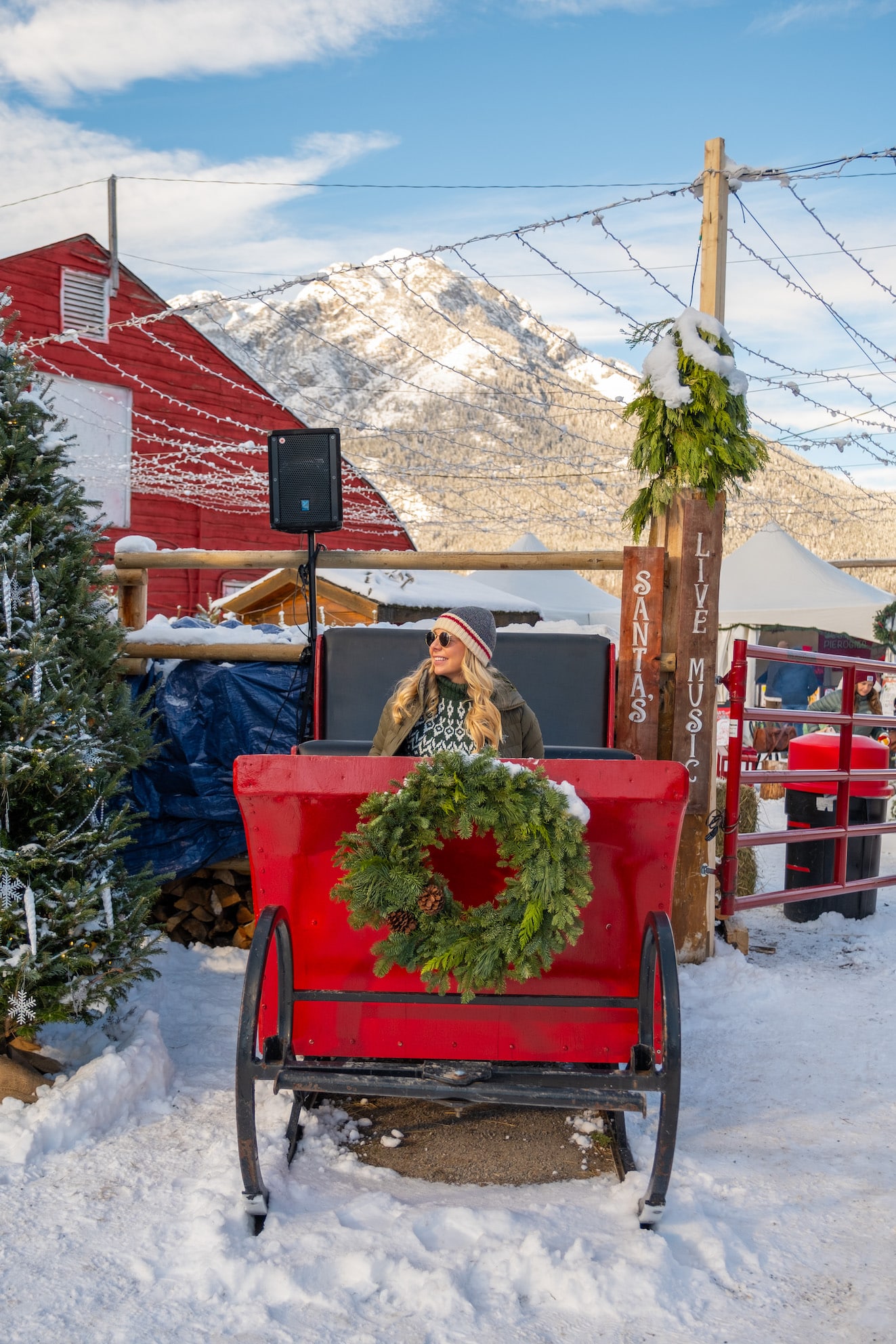 If you are visiting Banff in November and are sad you'll miss out on the Banff Christmas fun, don't worry! The Banff Christmas Market is a super fun event held the last two weeks of November before the holiday craze really starts. It's located at Warner Stables, the headquarters for Banff Trail Riders.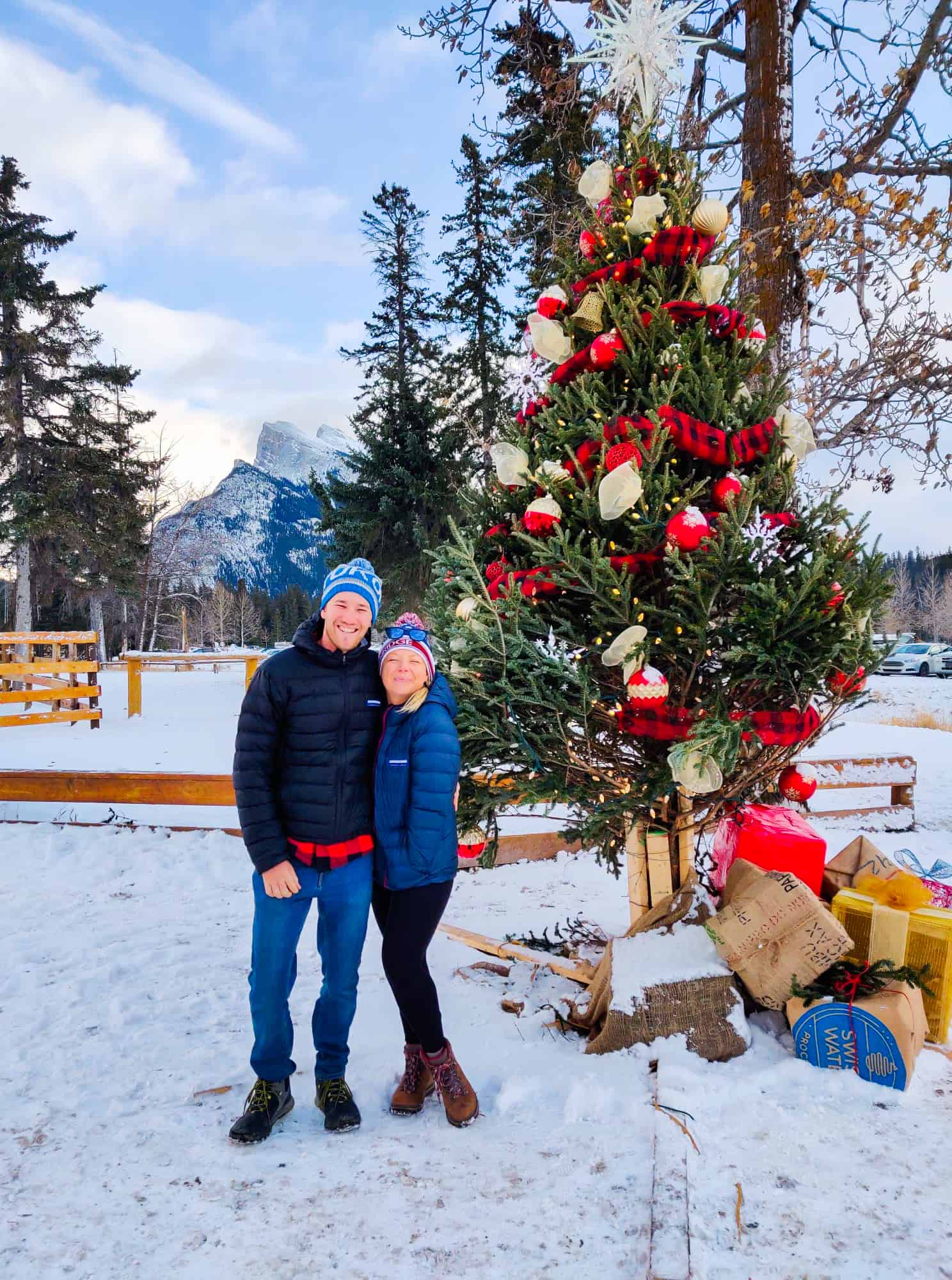 Yes, you read that right. The Banff Christmas Market takes place in late November instead of in December, as the town of Banff and the beautiful horses get too busy to hold the market during the peak holiday season. Because of the timing, the event has a much more "local" feel. So if you are in town, make sure to stop by!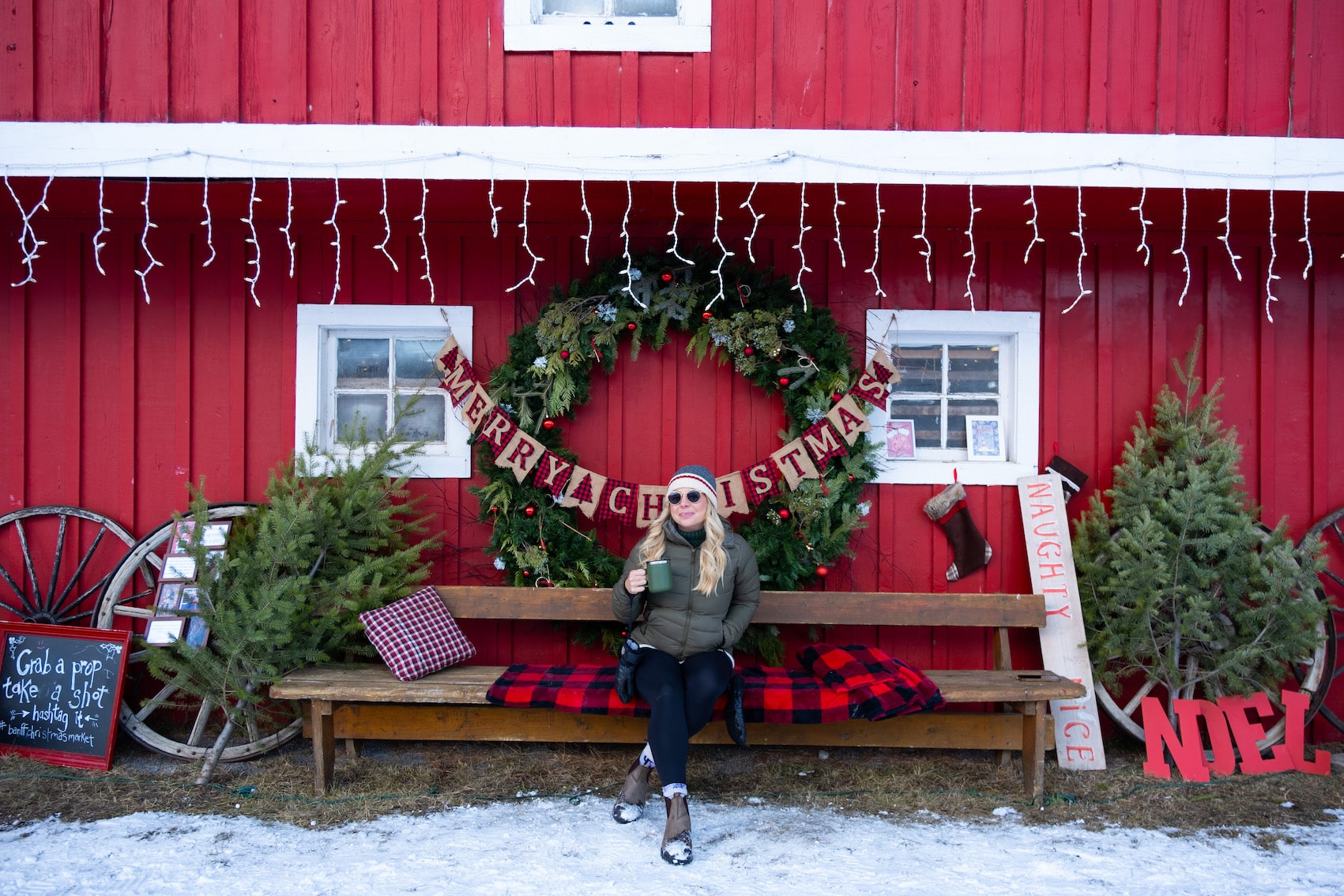 Expect Santa, his reindeer, plenty of horses to take photos with, food vendors, drink vendors, and boutique artisan pop-up shops.
Entry is $15 a person, with events taking place on November 17-19, 24-26, and December 1-3. at 100 Sundance Rd. Tickets must be pre purchased. 
---
---
November Festivals in Banff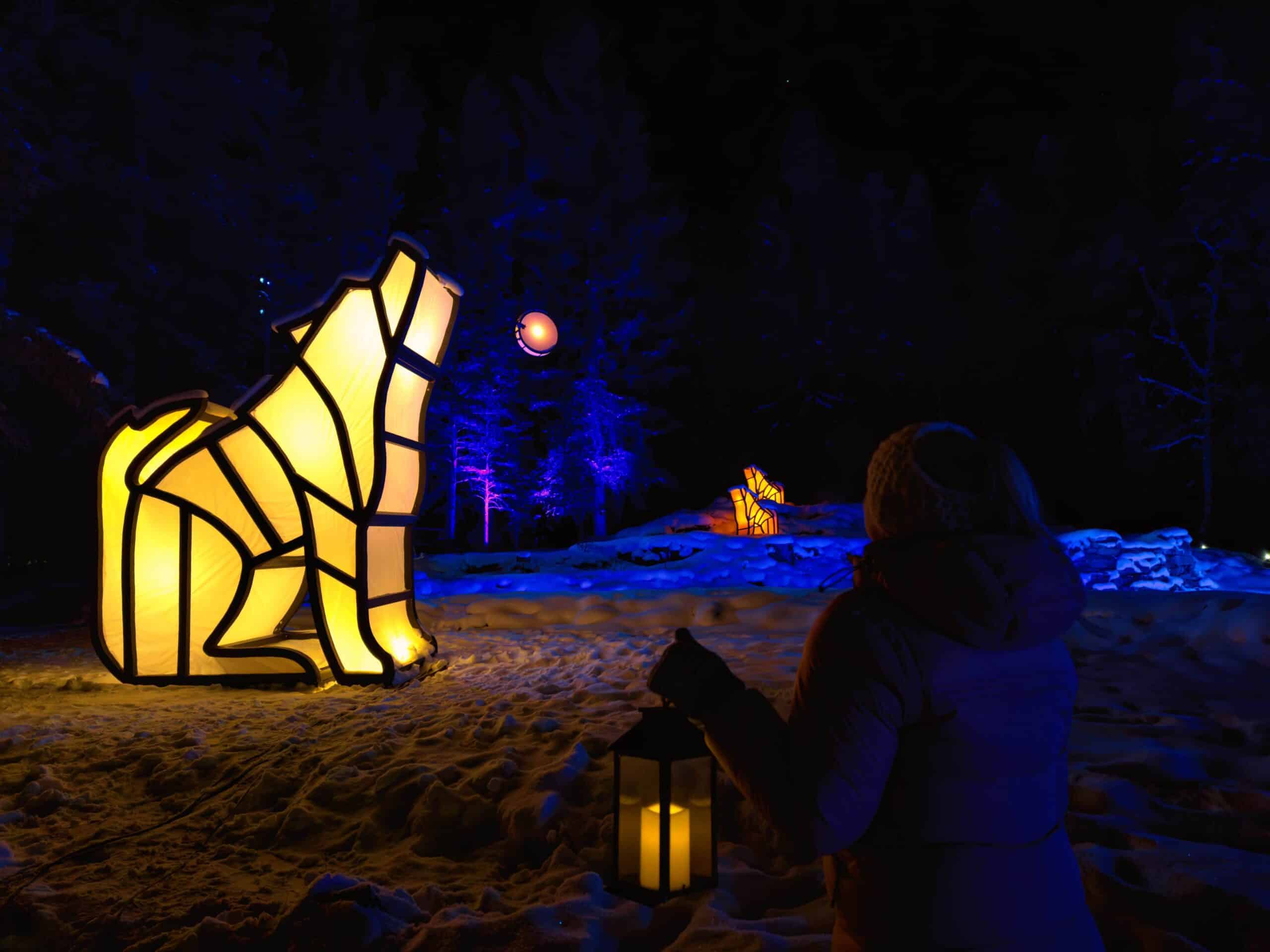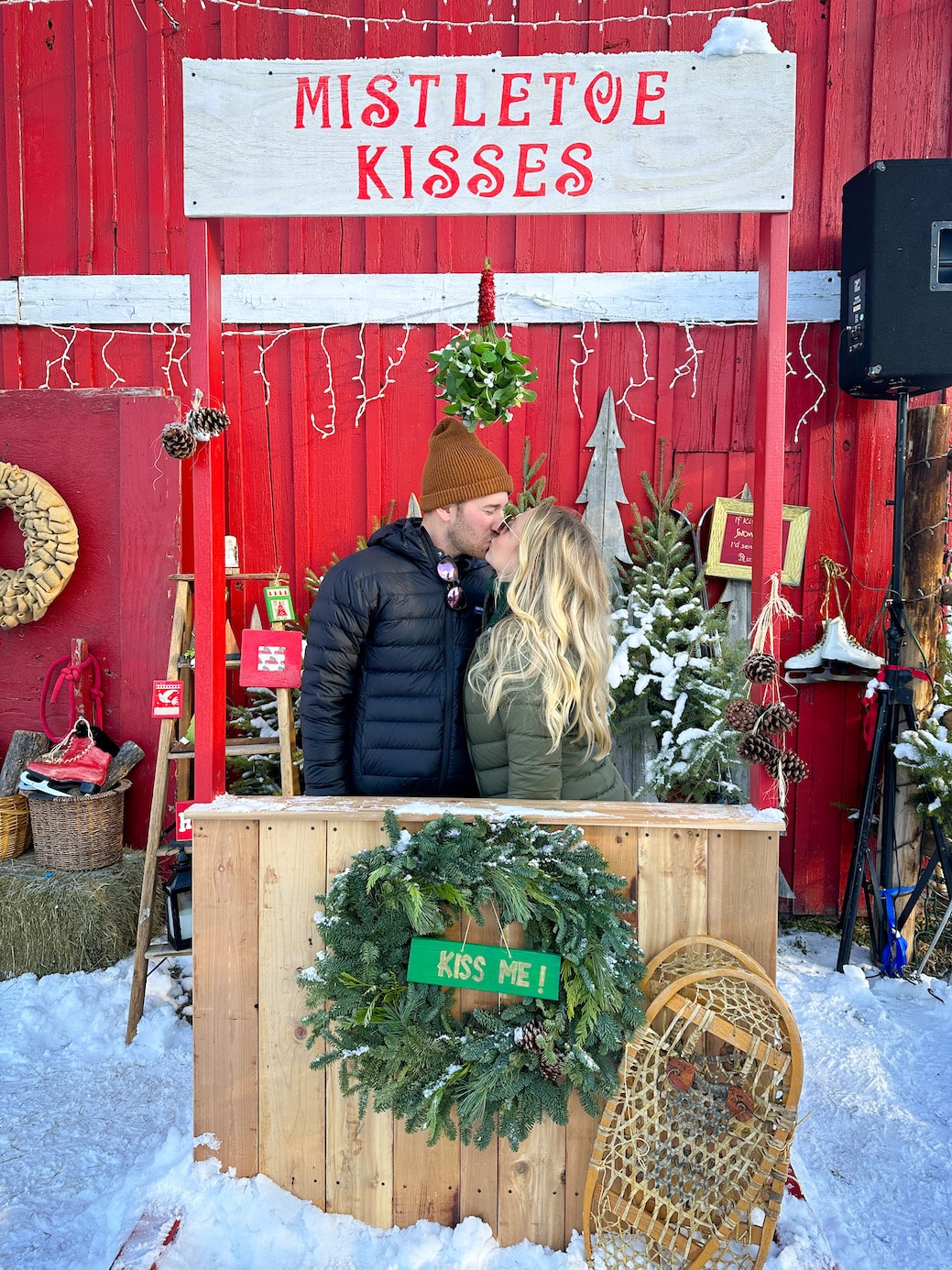 Taste for Adventure (October 26-November 9th, 2023): Try all the different restaurants in Banff as they create a special menu for the off season, and offer steep discounts on food,
Banff Mountain Film and Book Festival (28 Oct –  Nov 5th, 2023): Featuring films and stories of adventure from around the world.
Banff Christmas Market (November 17-19, 24-26, and December 1-3): Christmas comes early in Banff! Head to Warner Stables and enjoy the cheer!
In Search of Christmas Spirit (Nov 17 – Dec 31, 2023): Stroll through Cascade Gardens and listen to a special tale about the true Spirit of Christmas in Banff.
Santa Claus Celebration of Lights (Nov 18, 2023): Watch Downtown Banff come alive with a day of festive holiday activities and entertainment for the first time since 2019. There's no parade this year, but instead a full day of celebrations all along Banff Avenue.
Banff Craft Beer Festival (November 23-25th): Dubbed "The most beautiful beer festival in the world," the Craft Beer Fest is a yearly event where you can try all of Alberta's unique craft beers. Tickets start at $25 at Alberta Beer Festivals.
---
Is There Snow in Banff in November?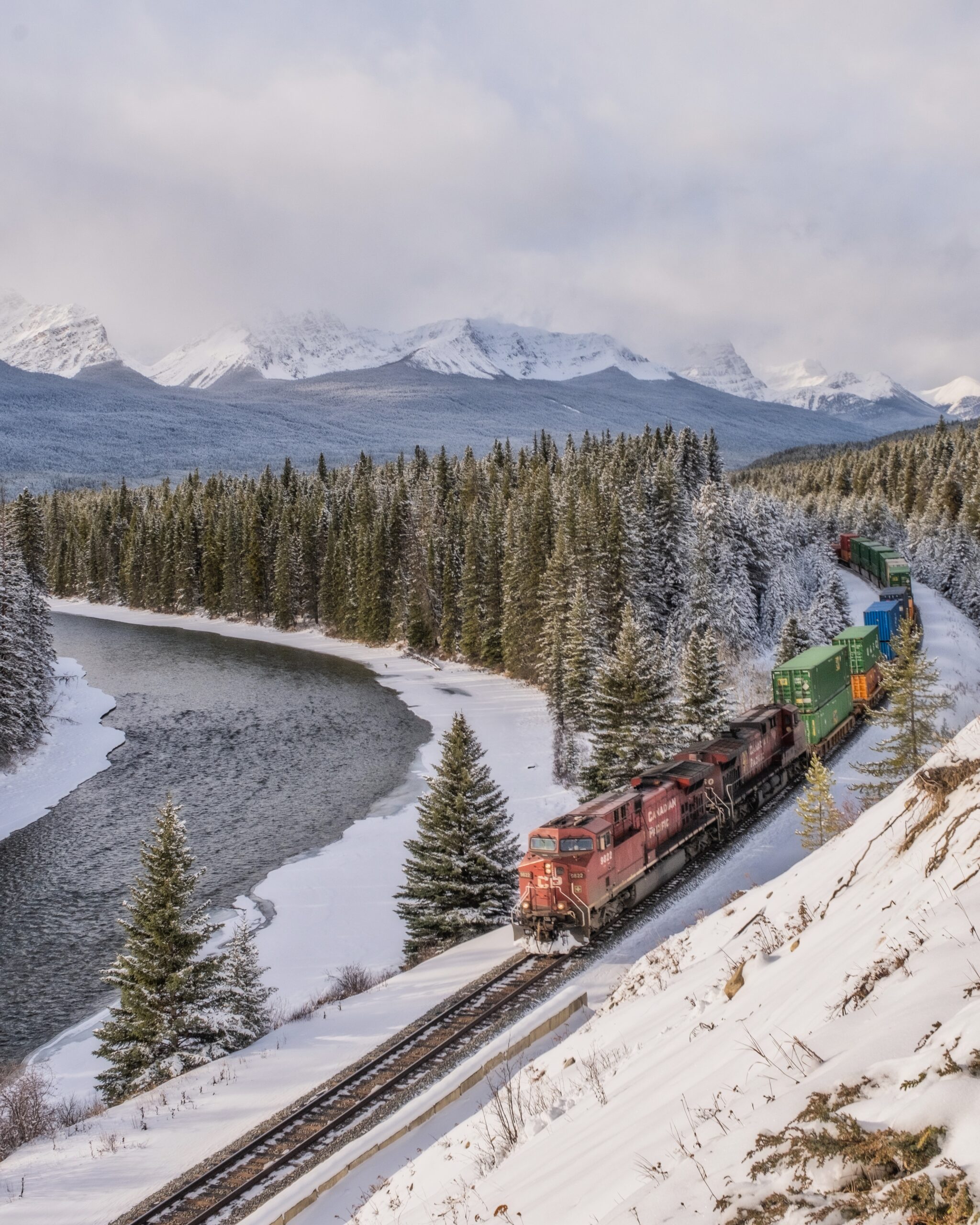 Yes, you should definitely plan for snow in the Rockies in November, and the later in the month, the more snow will fall. Come prepared with a winter jacket, a hat, gloves, and shoes with good tread to handle snowy and icy conditions.
---
Can You Ski/Snowboard in Banff in November?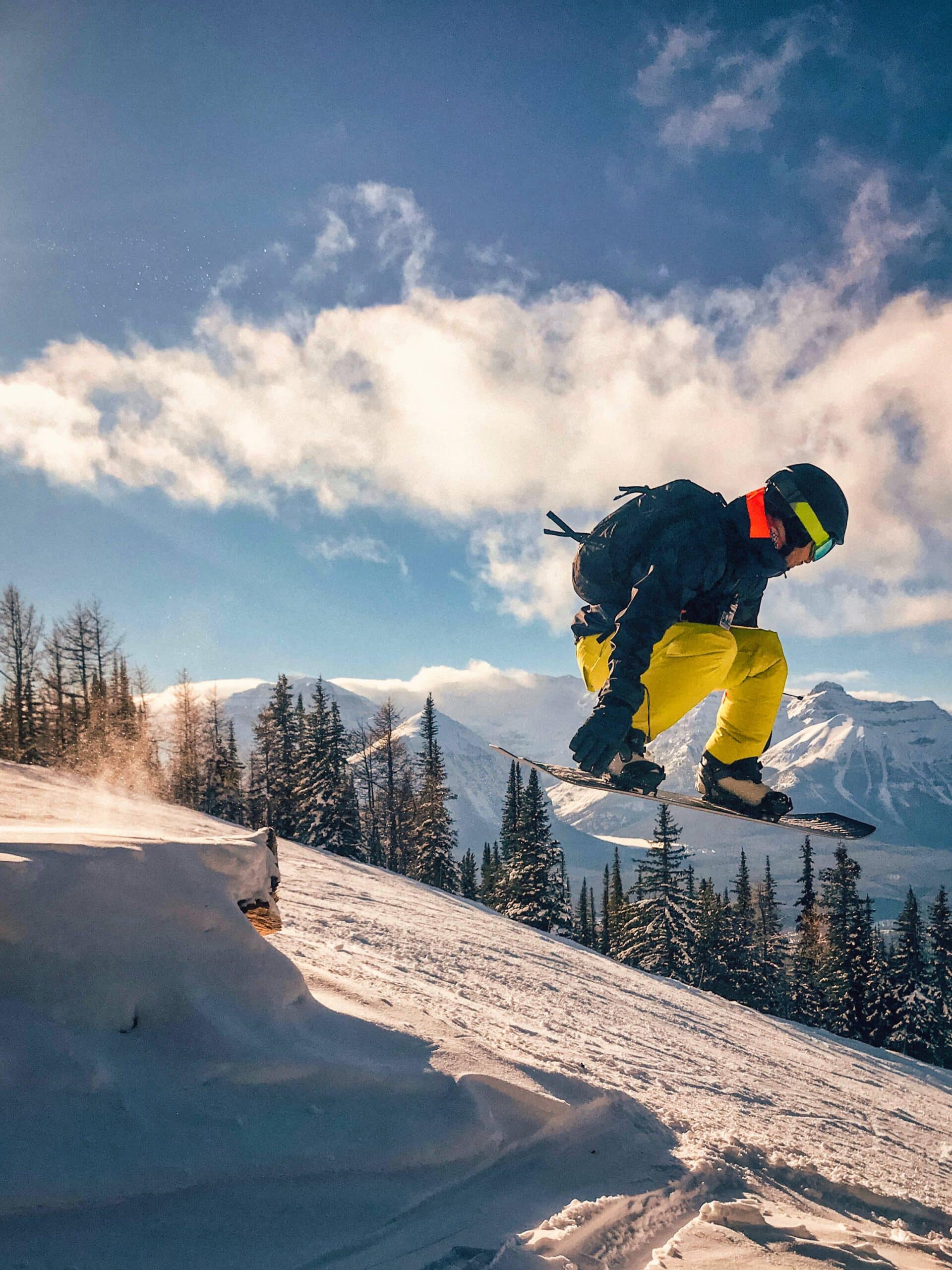 Yes, you can ski in November in Banff, and although the resorts are just gearing up for the ski season, there is still good riding to be had. Mt Norquay is typically the first Banff ski resort to open for the season followed by Lake Louise and Banff Sunshine, which both open towards the middle of the month (weather dependent).
While you'll probably want your rock skis, and you likely won't be going off a groomer until December, November is still a fantastic time to get some turns in. It's also a quiet time at the ski resorts, and the only other people around will be locals. Don't like lift lines? Now is your time!
---
Are There Any Fall Colors in Banff in October?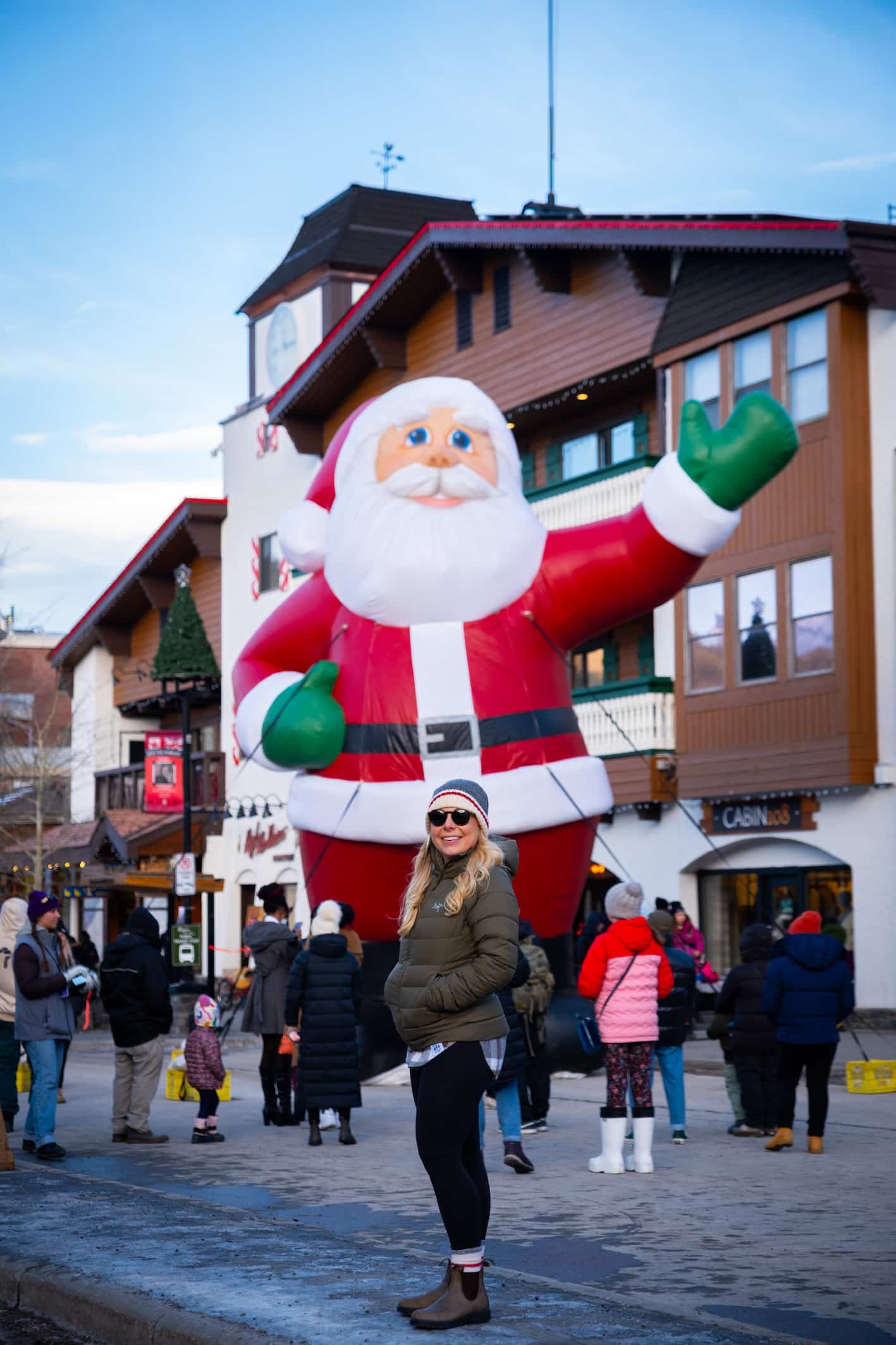 Some places out east and further south in the US still have great fall colors in November. This is not the case in Banff. Don't arrive in November expecting any fall colors. The golden larch tree needles fell to the ground before October 15th, and while the last remaining fall colors may have hung on until the end of October, they will most certainly be gone by November 1st.
---
Are the Mountain Lakes Frozen in November?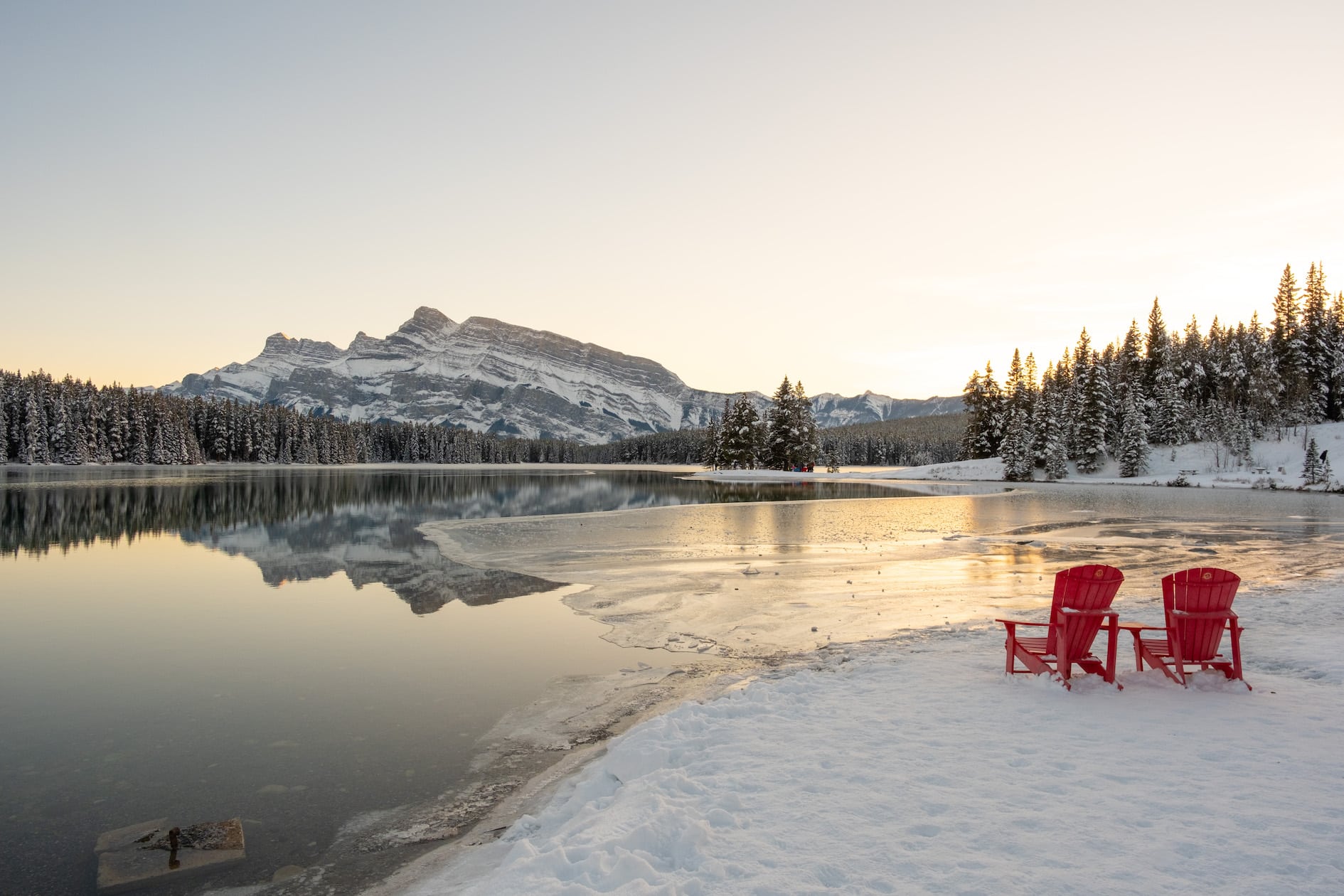 Almost all the lakes in the Rockies are on their way to freezing over come November. Higher elevation lakes like Peyto Lake, Lake Louise, Moraine Lake, and Emerald Lake are frozen or nearly frozen by early November. While lower-elevation lakes like Johnson Lake, Two Jack, Lake Minnewanka, and Vermilion take a bit longer to freeze.
By December 1st, most of them are a hard sheet of ice. As mentioned above, we were ice skating on Johnson Lake on November 1st a few years ago, but it all just depends on the year and conditions. One thing is for sure though, don't arrive to the Rockies in November expecting to see the brilliantly blue water that Banff is famous for, or you will be disappointed.
---
Can I See the Northern Lights in Banff in November?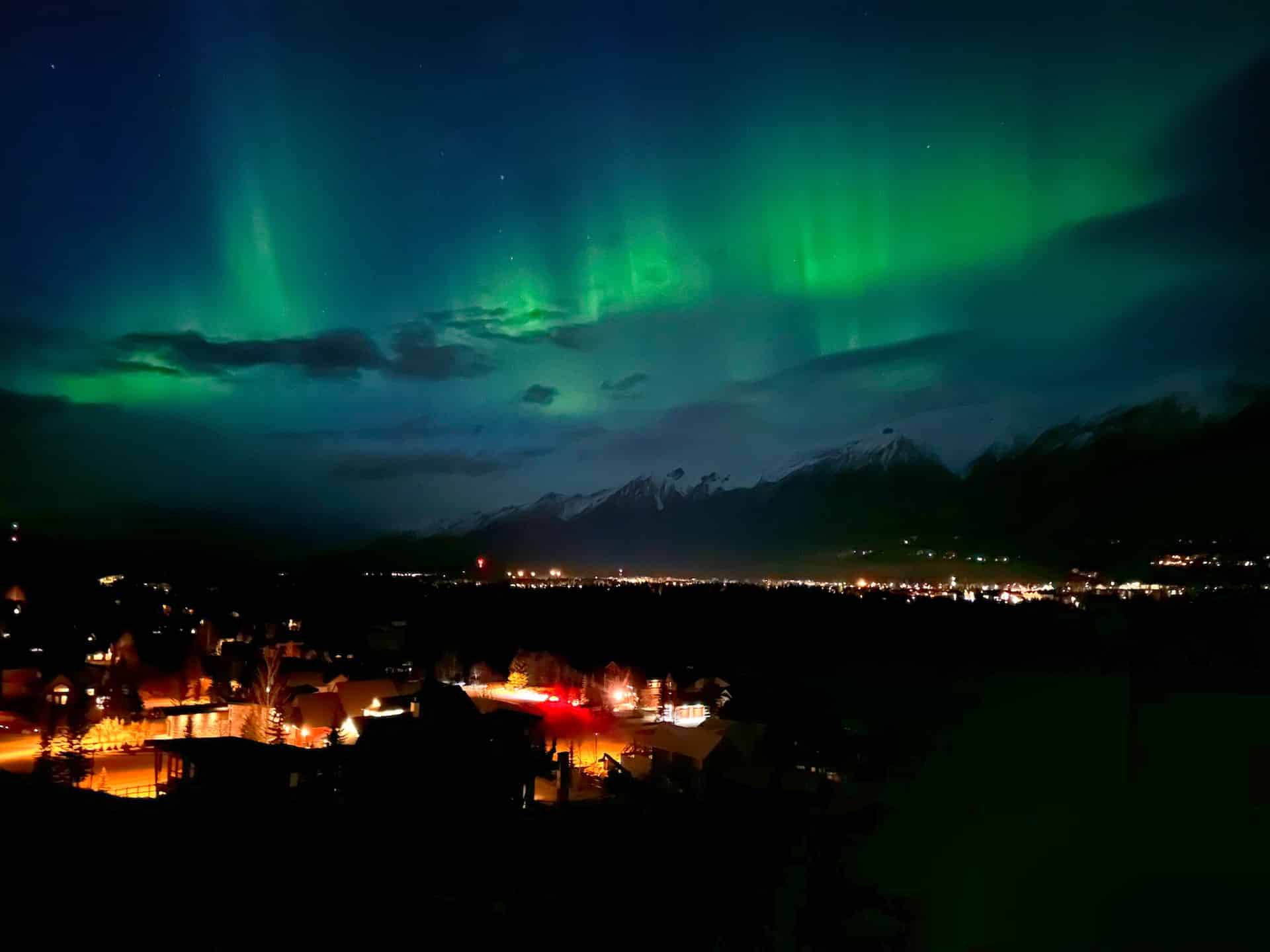 While it's possible to see the aurora in Banff throughout the year, your best chance at spotting them is during the winter months. This is when we get the most amount of darkness. The average sunrise time is around 8-8:30 a.m. in November, and the sun sets between 4:30-6:00 p.m. depending on the time of the month. We are getting into very short days here in the Rockies, with the shortest days on their way in December.
That means there is a lot of nighttime, and nighttime mixed with clear skies and a strong aurora forecast means you could be in luck. Though we would never plan a trip to Banff just to see the northern lights, it is a perk of visiting in the winter.
---
Is it Safe to Drive in Banff in November?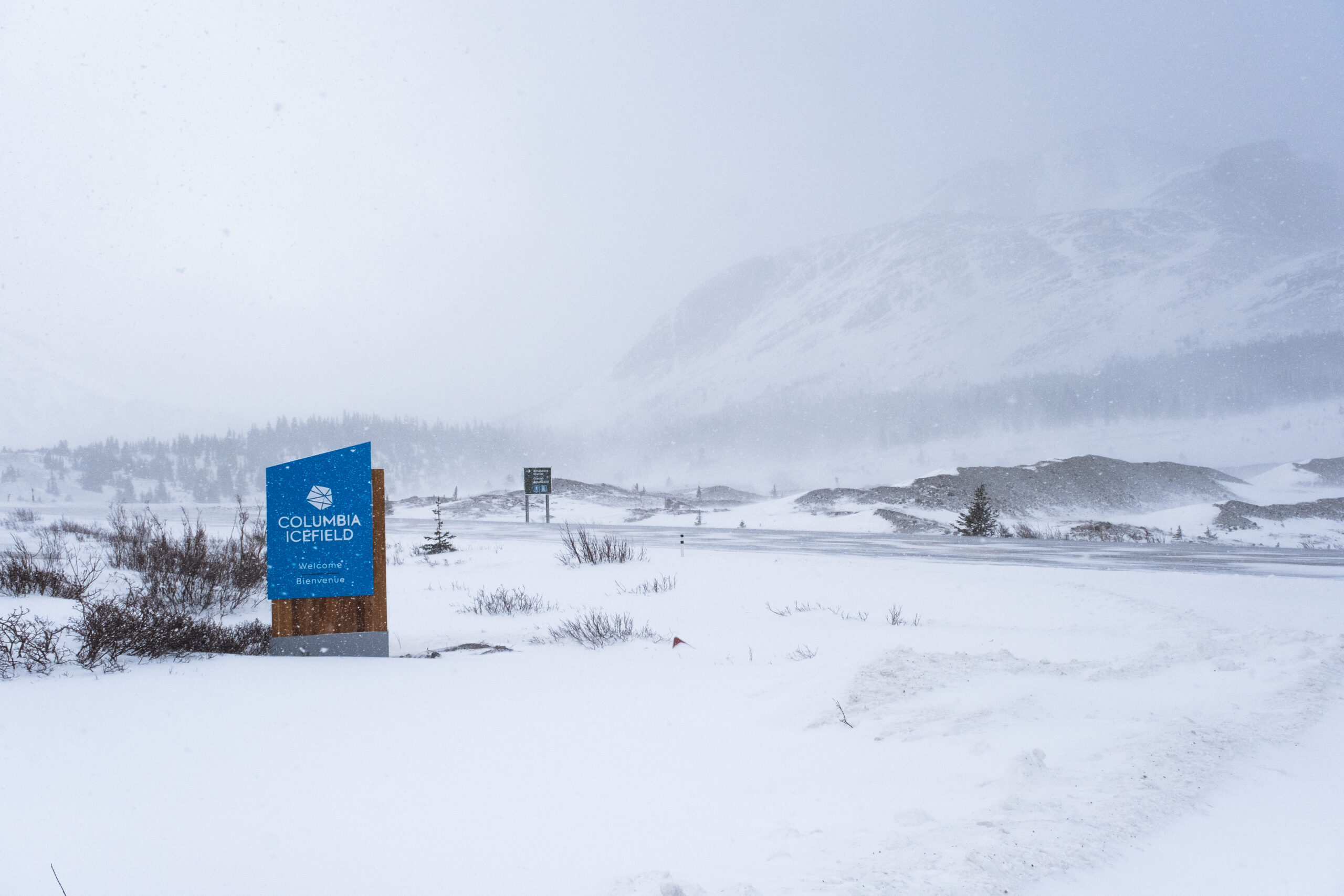 Anyone visiting Banff between November and April needs to be prepared for winter road conditions. This is especially true when driving the TransCanada, the Bow Valley Parkway, and the Icefields Parkway.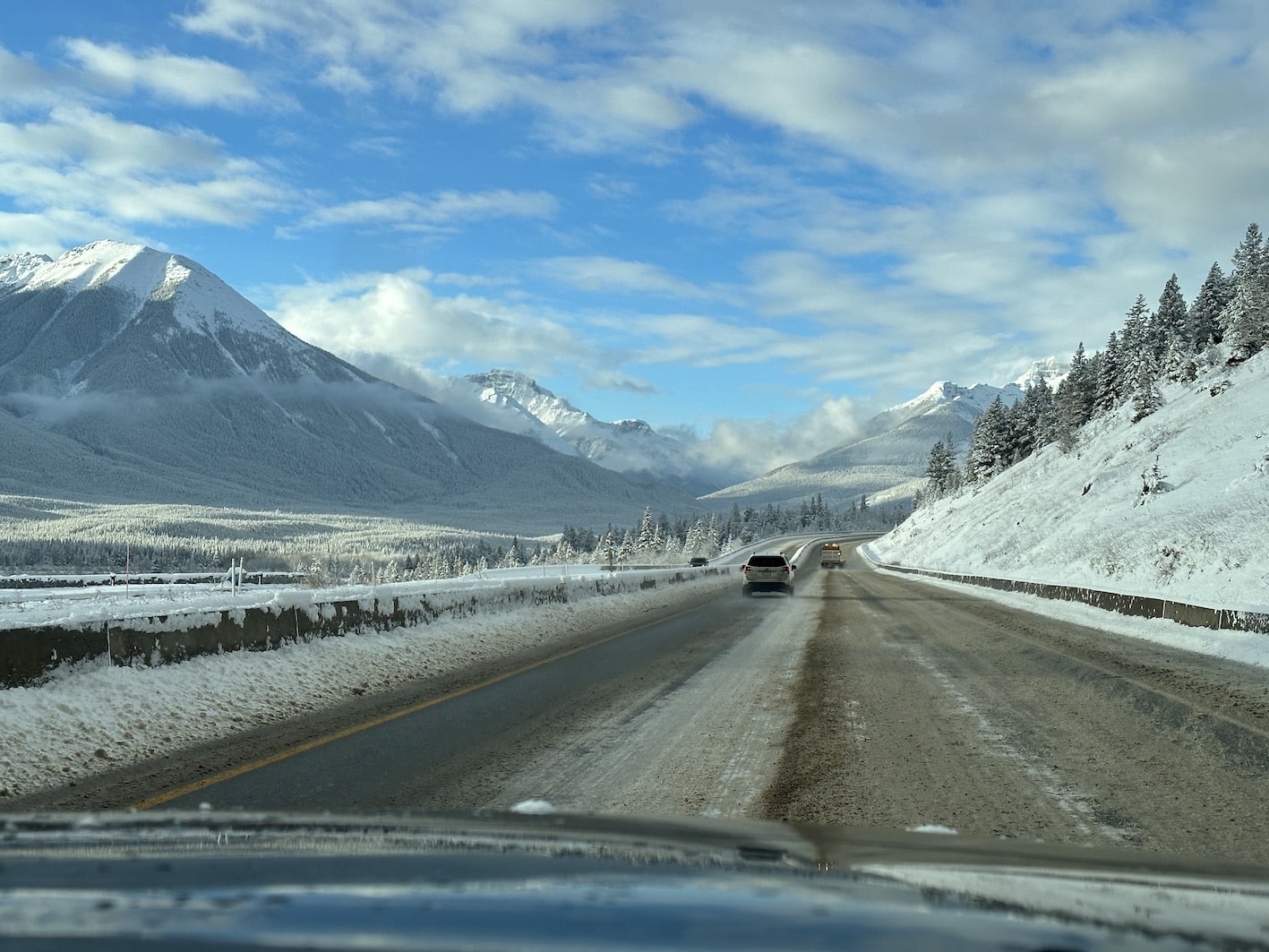 Alberta roads can become treacherous in the winter, and at the very least, you need to have winter tires on your car. If you rent a car for your trip to Banff, ensure that the vehicle is equipped with winter tires. Just because you rent a car in Calgary in the winter, does not mean it automatically comes with the proper tires. Make sure to check with your rental agency if you have them.
Experience driving in snow is a huge plus if you are going to rent a car. Snowstorms and blizzards are common during this time, so it's essential to pay attention to the weather and stay off the road if there are snowfall warnings. You can check 5.11 Alberta for road conditions.
Snow tires or chains are required by law for travel on Hwy #93N / Icefields Parkway and Hwy #93S / Banff-Windermere Highway (Banff National Park) between November 1 and March 31, as well as if you plan to drive into British Columbia.
---
Pros and Cons of Visiting Banff in November
Pros
The cheapest prices of the entire year.
Low crowds, more local feel.
It's beginning to feel a lot like CHRISTMAS.
Ski Resorts open
Taste of Adventure Menu at the best Banff restaurants early in November.
Potential ice skating on lakes
It's winter, but not as cold as December through March.
Cons
Unpredictable and changeable weather.
It's cold – bundle up!
It's most definitely winter.
No more bright blue lakes
Shorter Days
Less hiking opportunities.
Summer attractions are not open, and some winter attractions (like dog sledding and sleigh rides) aren't operating yet either.
---
Is November a Good Time to Visit Banff?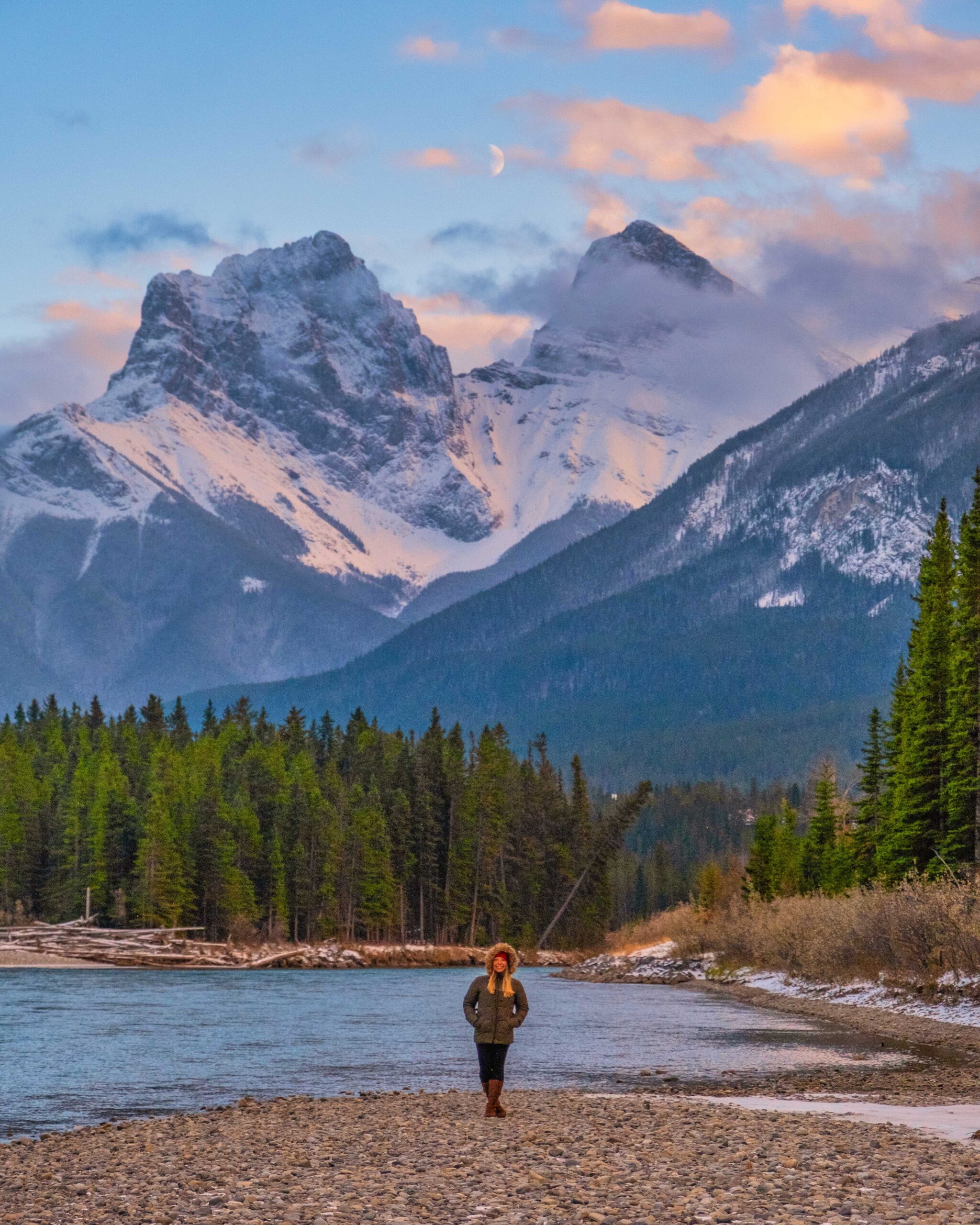 I would never encourage anyone who doesn't like the cold to visit Banff in November, because, without a doubt, it will feel more like winter than you might think at this time. That being said, if you:
Are looking to visit Banff on a budget.
Don't care for large crowds strolling Banff Avenue next to you.
Don't plan on hiking much.
Want to be one of the first of your friends to ski or snowboard for the winter.
Want to enjoy Christmas festivities a month early.
Don't mind the cold weather and are looking for an excuse to get cozy.
Just want to stare at pretty mountains all day long with a hot cocoa in hand.
Then you should consider visiting Banff in November!
---
Canadian Rockies Travel Tips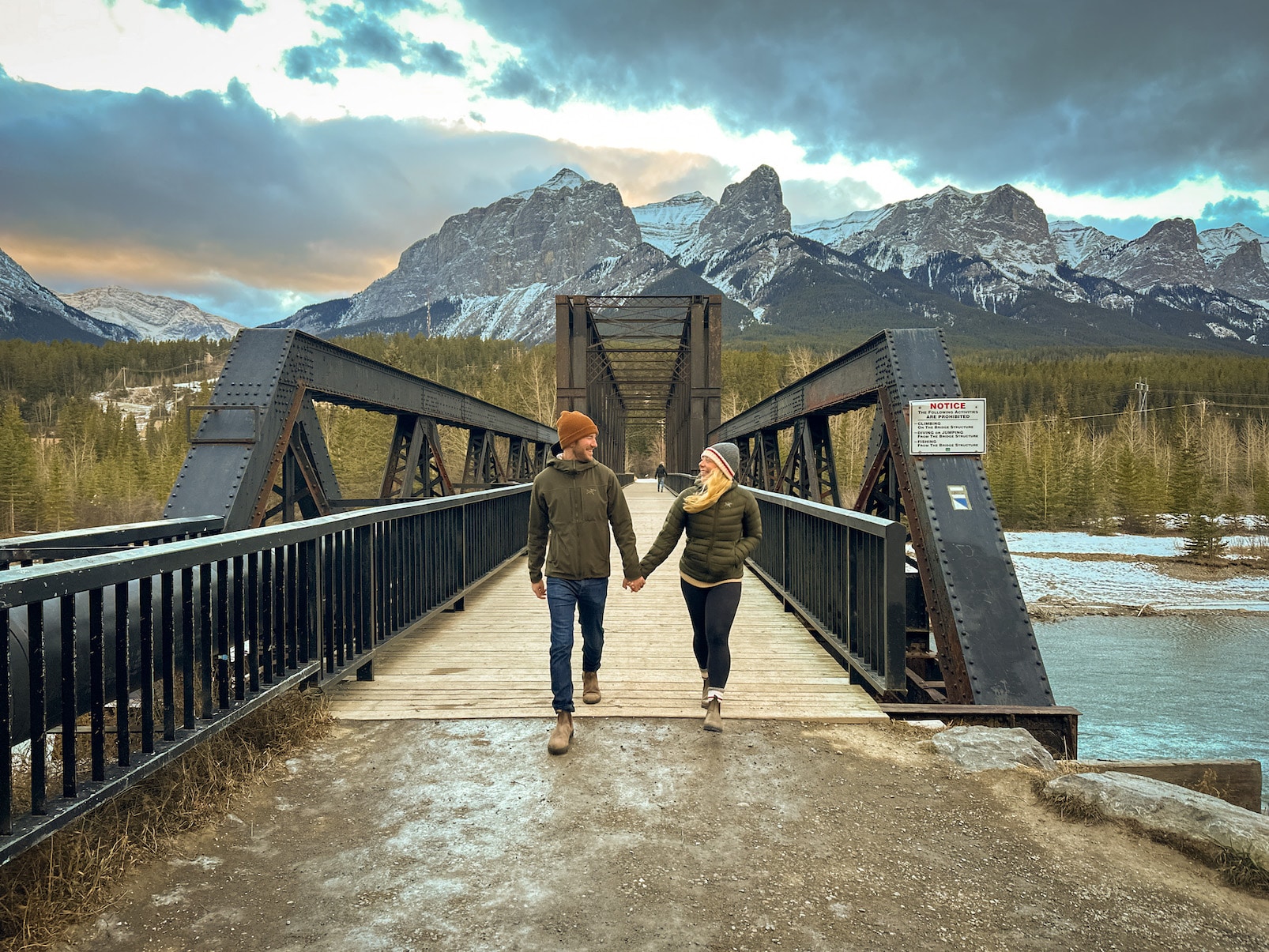 ---
Consider Renting a Car
Being in North America, your options for transport are limited. Most visitors to Banff will rent a car in Calgary, which is the easiest way to get around. Renting a car in Canada ensures that you can get to where you want to go on your own schedule.
Depending on the season of your travel, car rentals in Calgary can be pretty affordable. We've rented with Enterprise for less than 20 CAD a day in the winter, and November will yield super low prices.
In the winter, you need a car with winter tires, so make sure to check with your car rental agency. If you do decide to drive from Alberta into BC these winter tires are mandatory! You can see road conditions here, which are super helpful between November and late April.
---
Other Transport Options
You may not feel comfortable driving in Canada, and that's okay! There are other options to get to and from Banff and around the town. However, they are limited, so keep that in mind.To get from YYC to Banff, the Banff Airporter is a good option and costs $146 (CAD) round trip.
Once in Banff, there is the Roam bus system to get around town, and in the summer, it runs to Lake Louise while in the winter it will easily get you to Lake Louise Ski Resort and Banff Sunshine Ski Resort.
How to Visit Banff Without a Car
---
Dress for the Mountains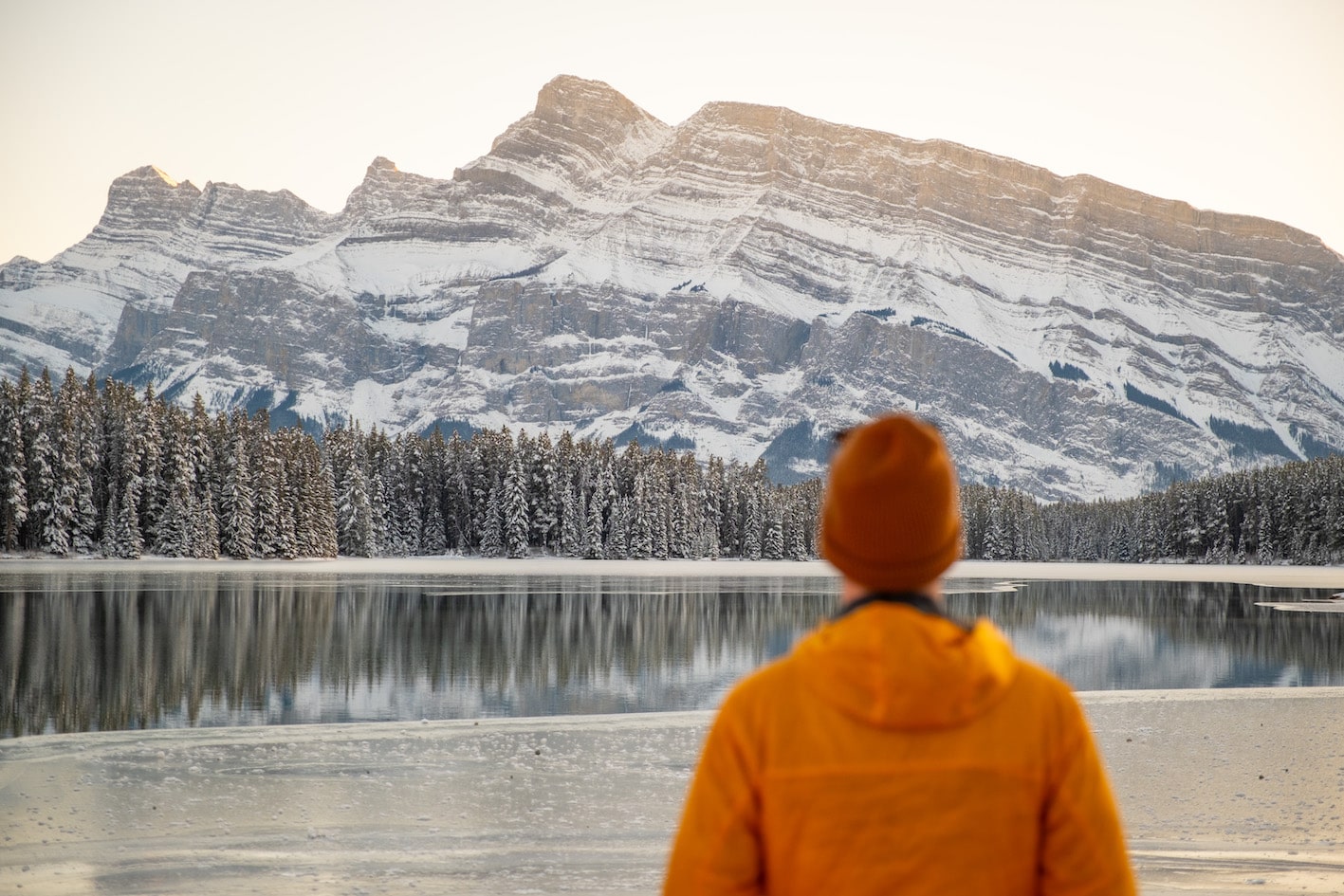 If I had a dollar for every time I saw a visitor wearing skimpy mountain clothes, I would have, like, $500. Come to Banff in November dressed for mountain weather. That means packable down jackets, boots, and hats, especially in Banff in November. It gets colder than you think it will!
The weather here can change at a moment's notice and you don't want to be underdressed. It's essential to pack layers, thermals, and good boots.
---
Where to Stay in Banff in November
For a small mountain town, Banff has a plethora of accommodation options. Some of our favorites are: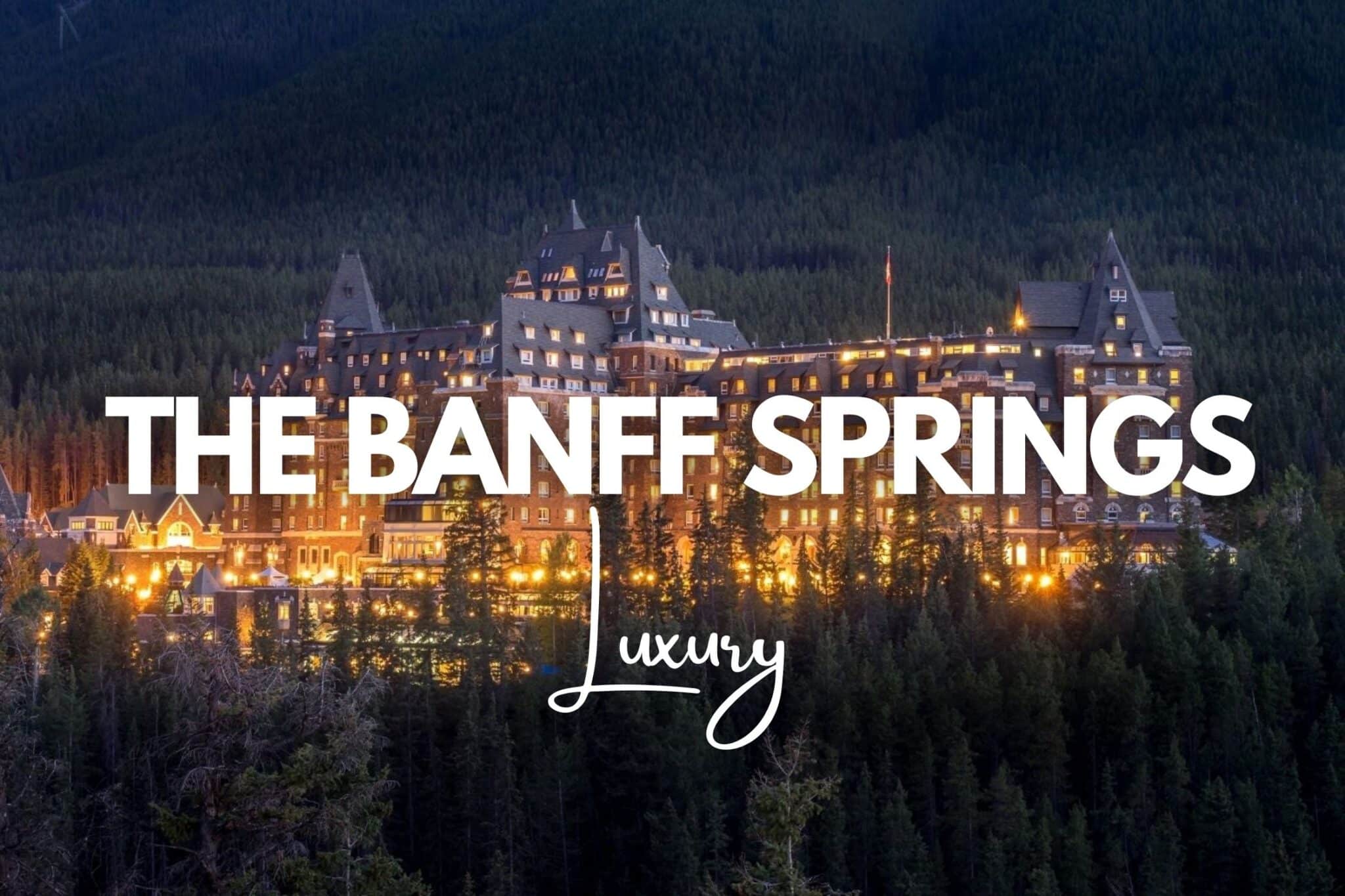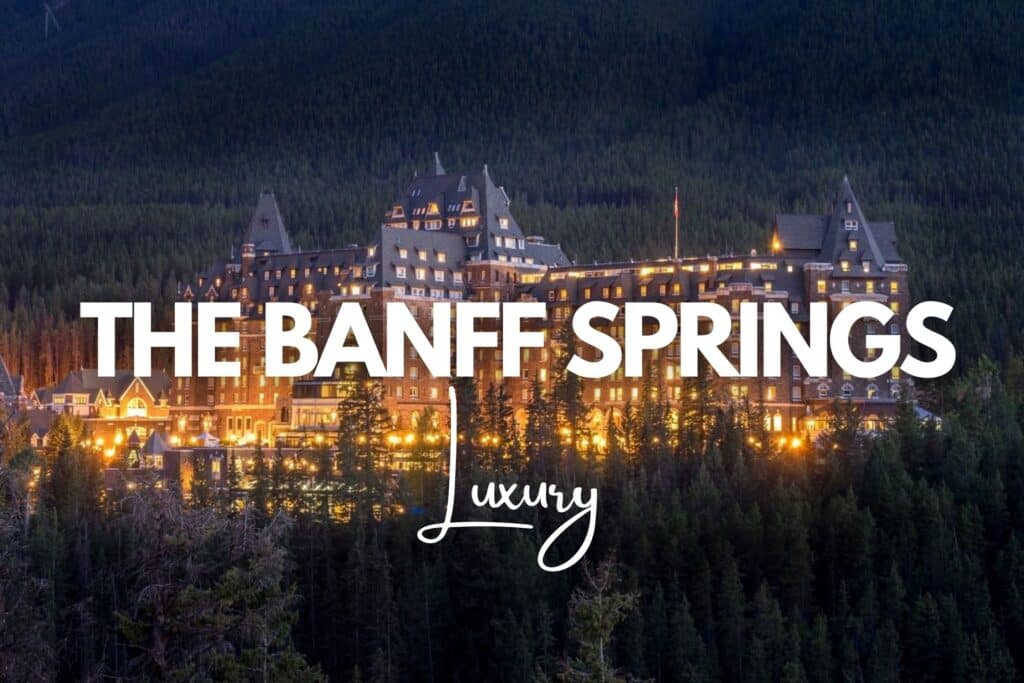 The most luxurious place to stay in Banff. Definitely a splurge, but worthwhile if you are celebrating a special occasion.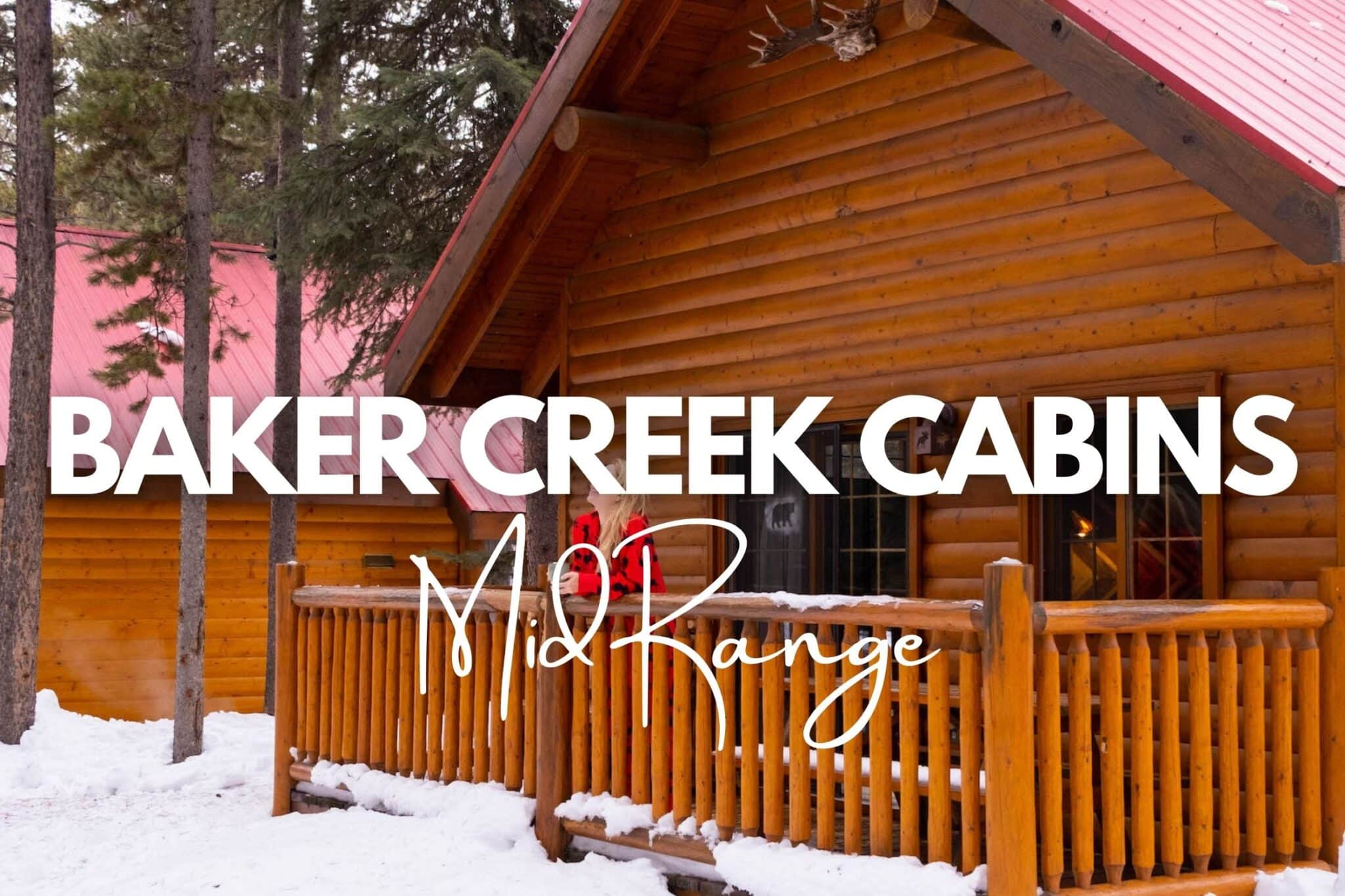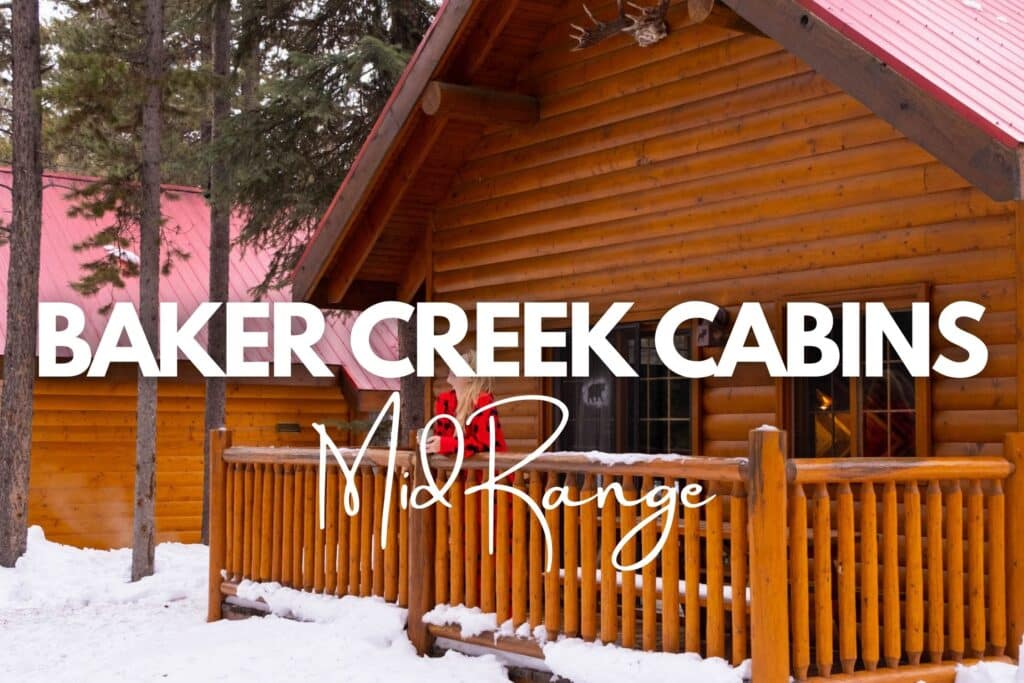 Cabins in the wilderness of Banff. If you are looking for somewhere away from the hustle and bustle of downtown this is for you.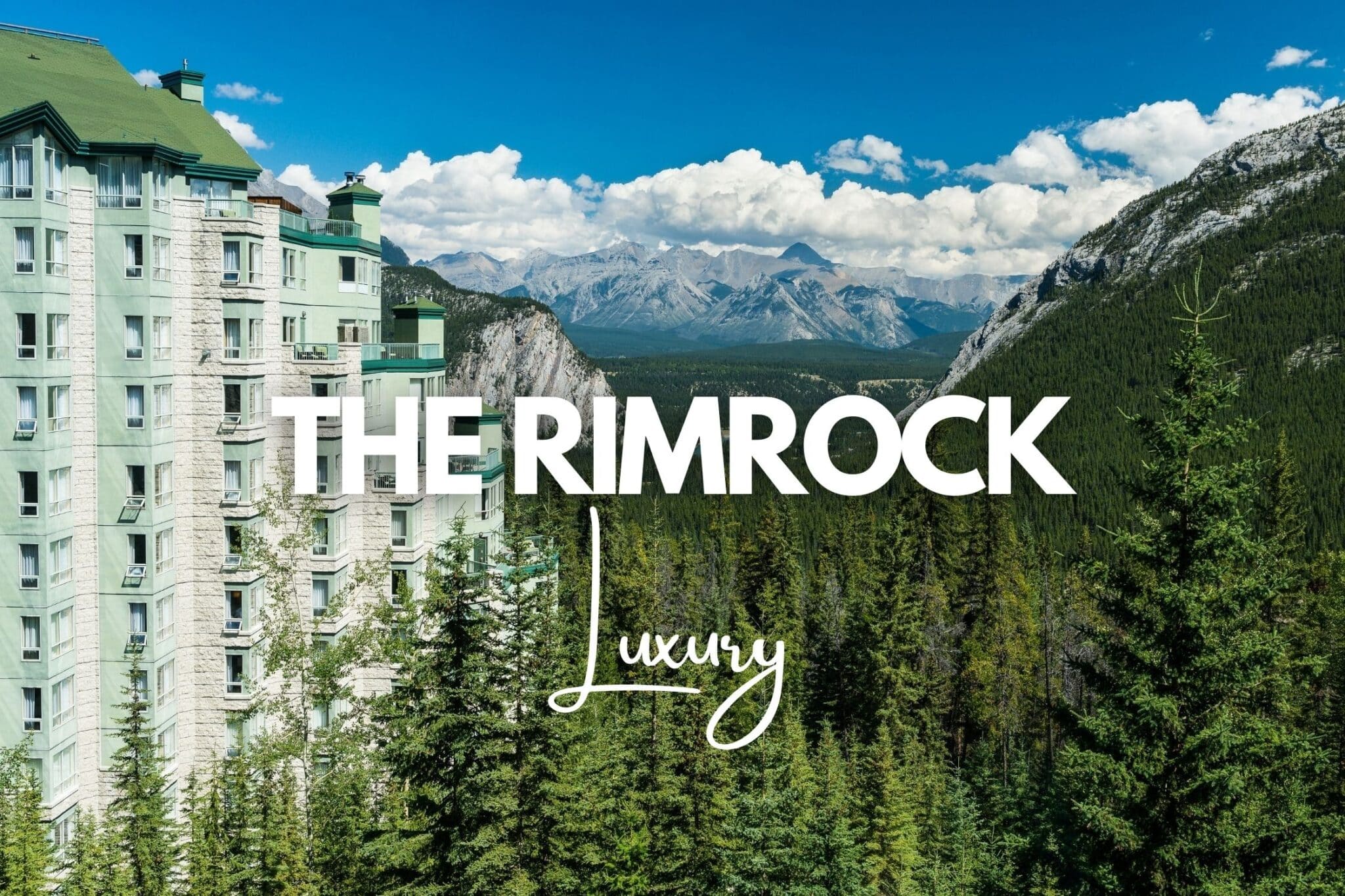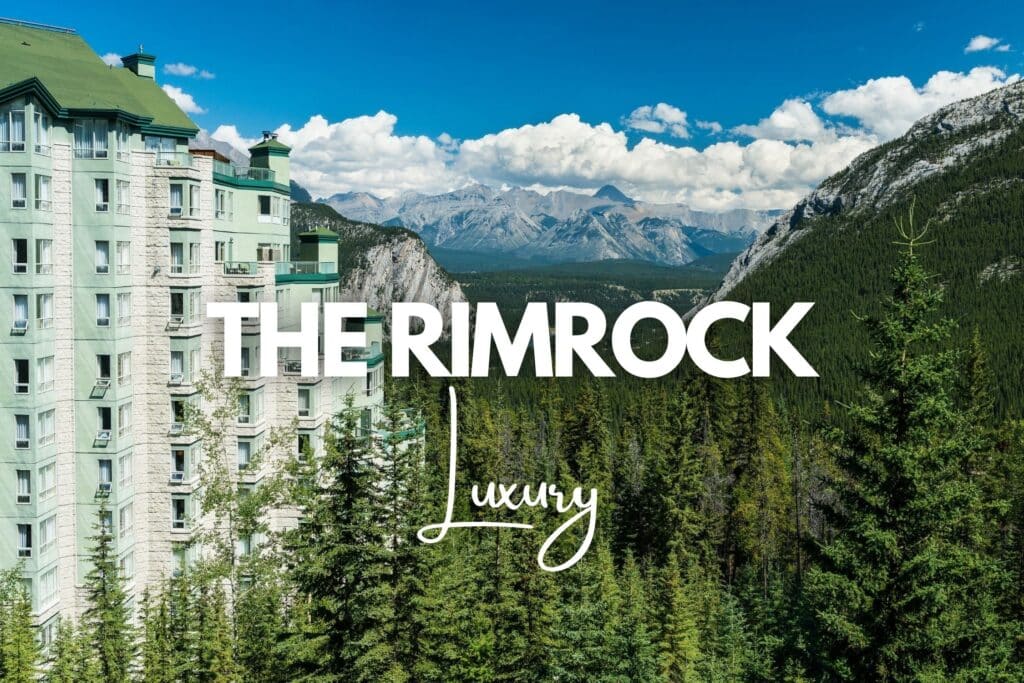 Is a super great pet friendly option in Banff. It's close to Sulphur Mountain and the Banff Hot Springs.
---
Hopefully, this helped you determine what to do in Banff in November!
If you have any other questions leave a comment or see our Canadian Rockies travel guide for more articles about photography spots, lakes, hikes, and everything else.
---
↓ Join the community ↓
The Banff Blog Facebook Group is your headquarters for the Canadian Rockies' travel advice and information. Including hike info and off-season travel information. You can also meet new adventure buddies.

Plan Your Trip to the Canadian Rockies