Johnson Lake is one of our favorites because it's often overlooked by the more popular Two Jack Lake and Lake Minnewanka. It's known as a local's favorite for various reasons, but in general it is one of my favorite lakes in Banff.
Heading to Johnson Lake is one of the best things to do in Banff on a sunny summer day. There's great swimming, hiking, and paddling at this stunning lake.
---
All About Johnson Lake
---
It's Not As Wind Affected as Other Lakes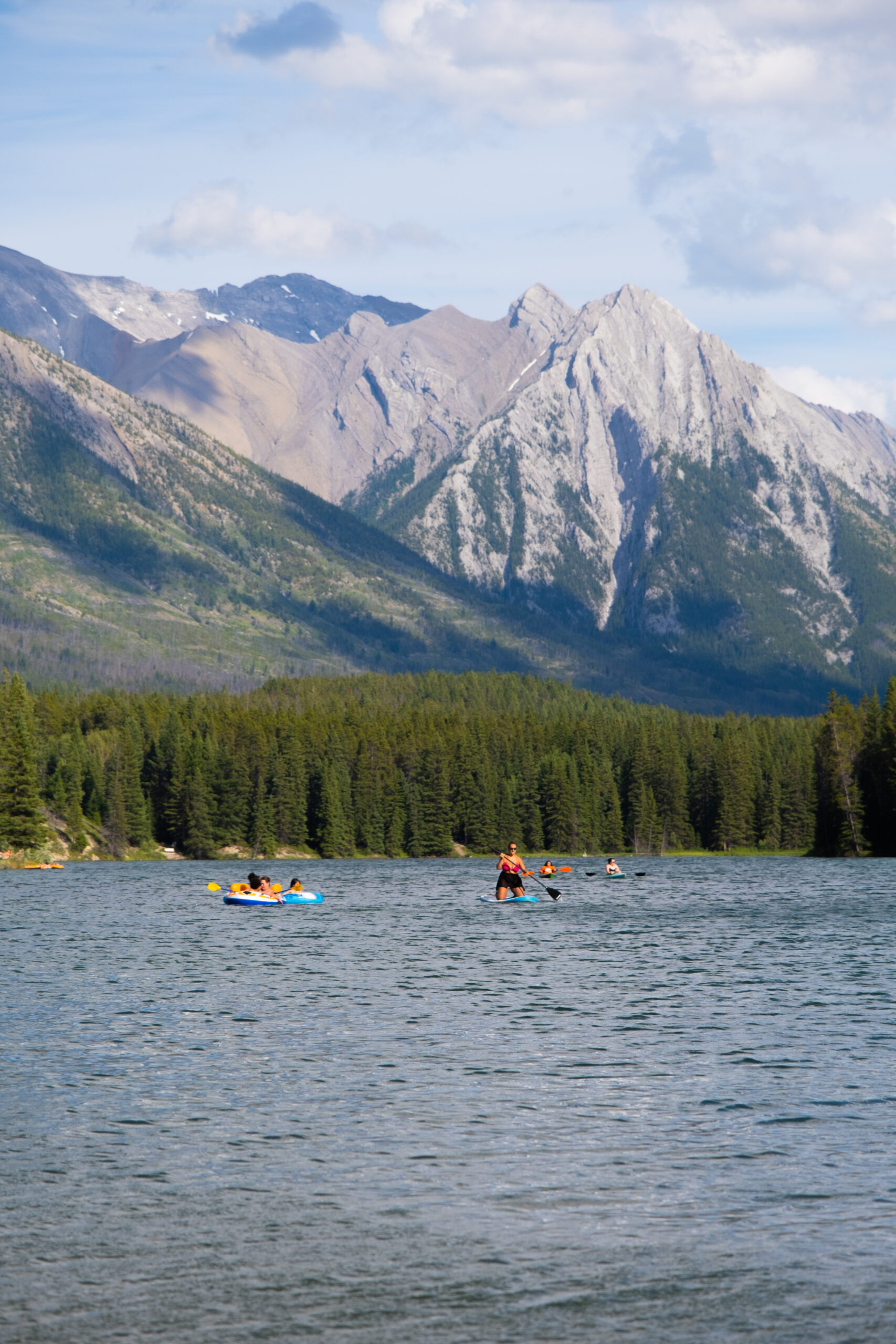 The first thing I love to mention about Johnson Lake (not to be confused with Johnston Lake or Canyon) is that it's well protected from the wind. Much more protected than nearby Vermilion Lakes or Lake Minnewanka. You may think this doesn't sound like a big deal, but once you are out on the water and experience the wind the Canadian Rockies have in store you may think differently.
Unless it's a near-perfect day, there is almost always heavy wind in Banff National Park. This makes paddling on a canoe, kayak, or stand up paddleboard tough. So when you get a smooth and calm lake like Johnson Lake you enjoy it to the fullest!
---
You Can Swim in Johnson Lake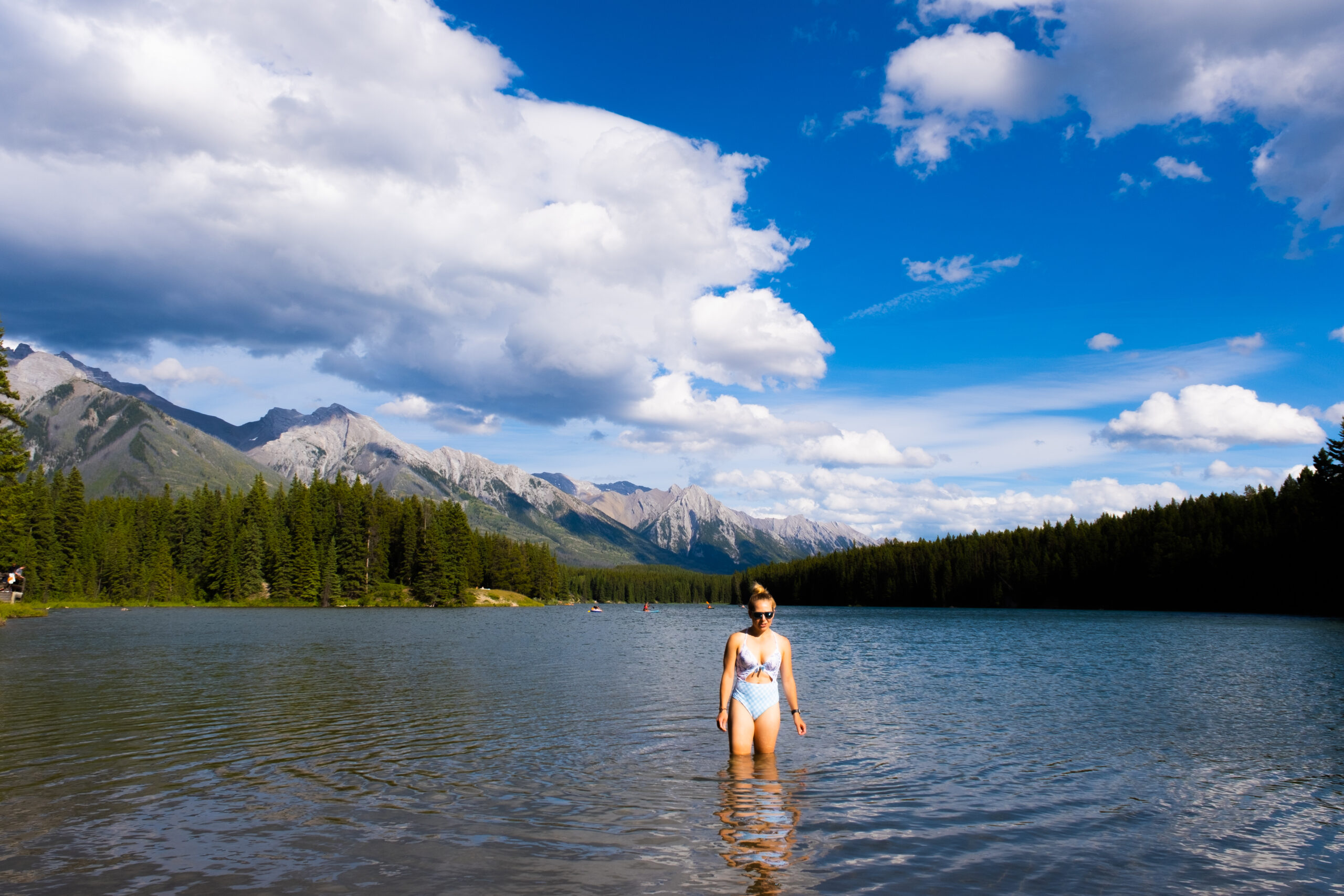 With all that talk about the wind, I guess I should also mention that Johnson Lake is one of the few lakes in Banff National Park that you can comfortably swim in. Sure, you can swim in any of the lakes – technically, but they won't be enjoyable for more than 10 seconds.
Johnson Lake is typically much warmer than the other big lakes in Banff, including nearby Two Jack Lake and Lake Minnewanka. So don't forget your swimsuit when you head to Johnson Lake.
There's also a big open area for sunbathing and picnic benches to enjoy a lunch at.
---
You Can Also Ice Skate on Johnson Lake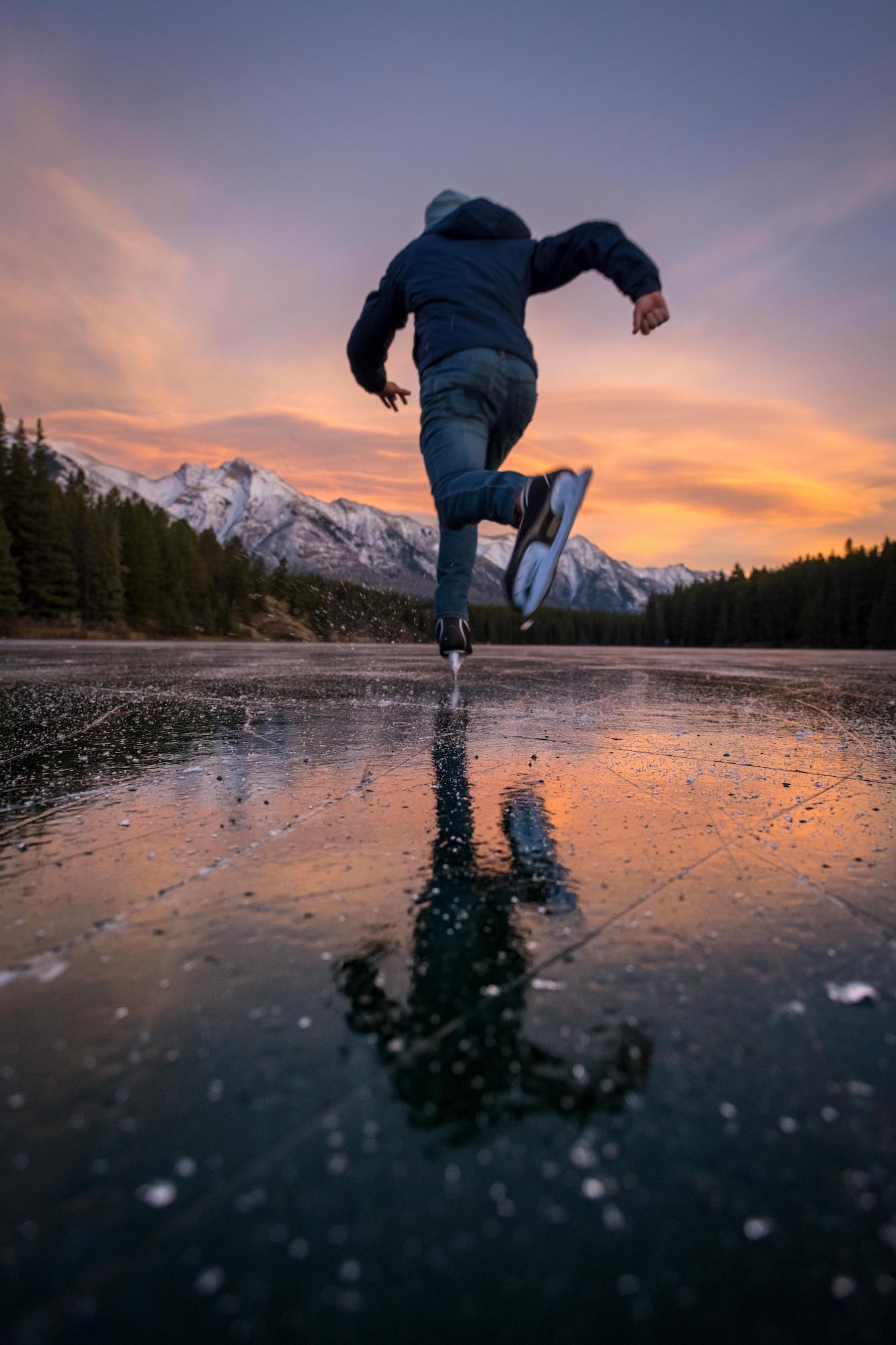 Johnson Lake just isn't good for swimming in the summer, but you can also enjoy it in the winter. If you time it just right Johnson Lake is one of the best places in Banff to ice skate. The key to ideal conditions on Johnson Lake is to hit the lake right after it fully freezes, but before it snows again and the snow sits on the lake.
Like most of the lakes in Banff, the ice skating window is small, but if you catch it it will be an amazing day. Just make sure to check the ice and make sure it's safe to skate on first.
---
Johnson Lake is a Local's Favorite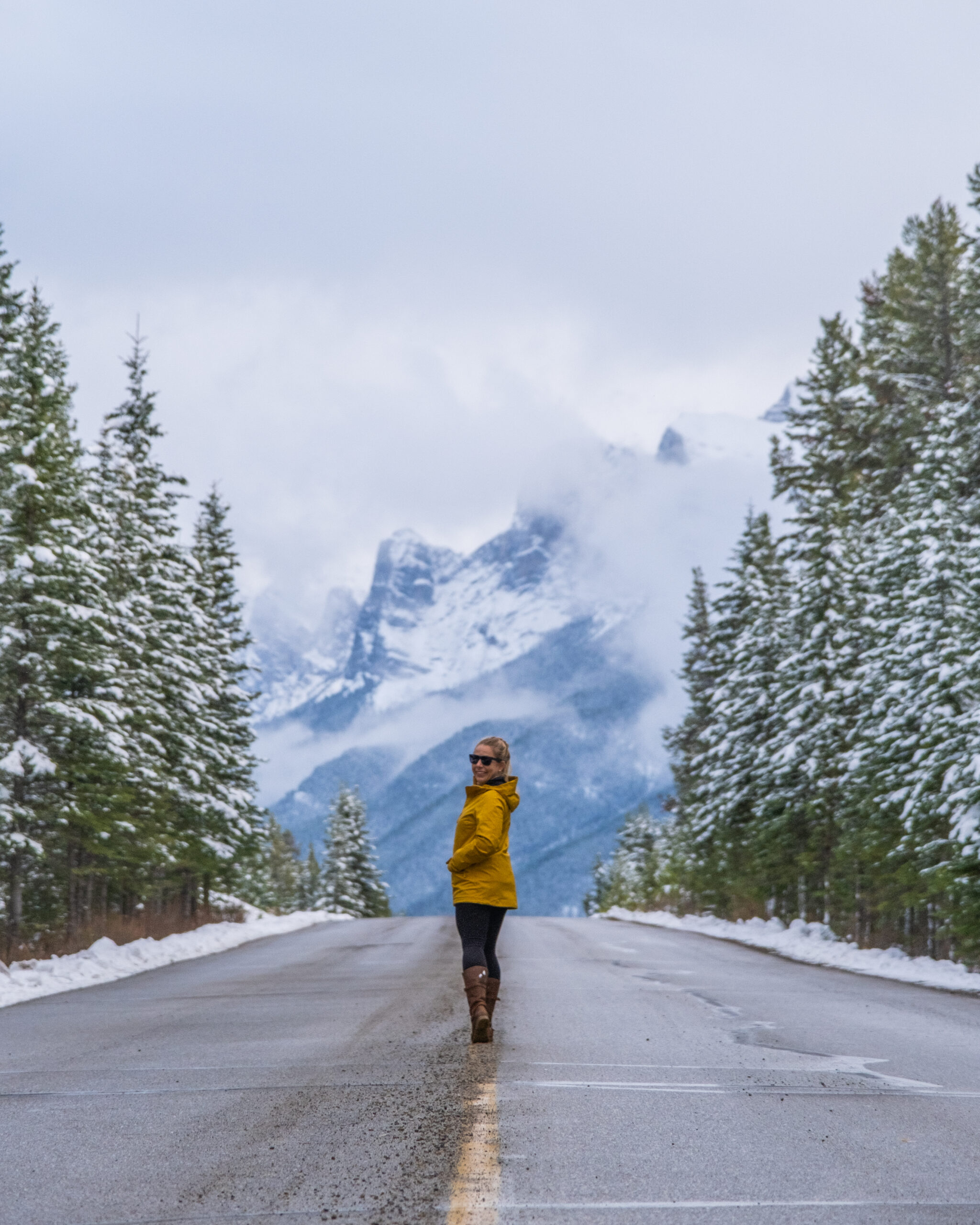 Most of the lakes in Banff are well frequented by tourists and for good reason! Moraine Lake, Lake Louise, and Emerald Lake are all stunning and everyone knows it. Johnson Lake, while beautiful, is not as well known as the other famous lakes in Banff and therefore is much quieter than other lakes.
Even though it's right next to Lake Minnewanka and Two Jack Lake few visitors venture to it. It's known as a local's lake and the one place locals can head to right from town and soak in the sun and go for a leisurely dip or walk.
---
Johnson Lake is Close to Lake Minnewanka and Two Jack Lake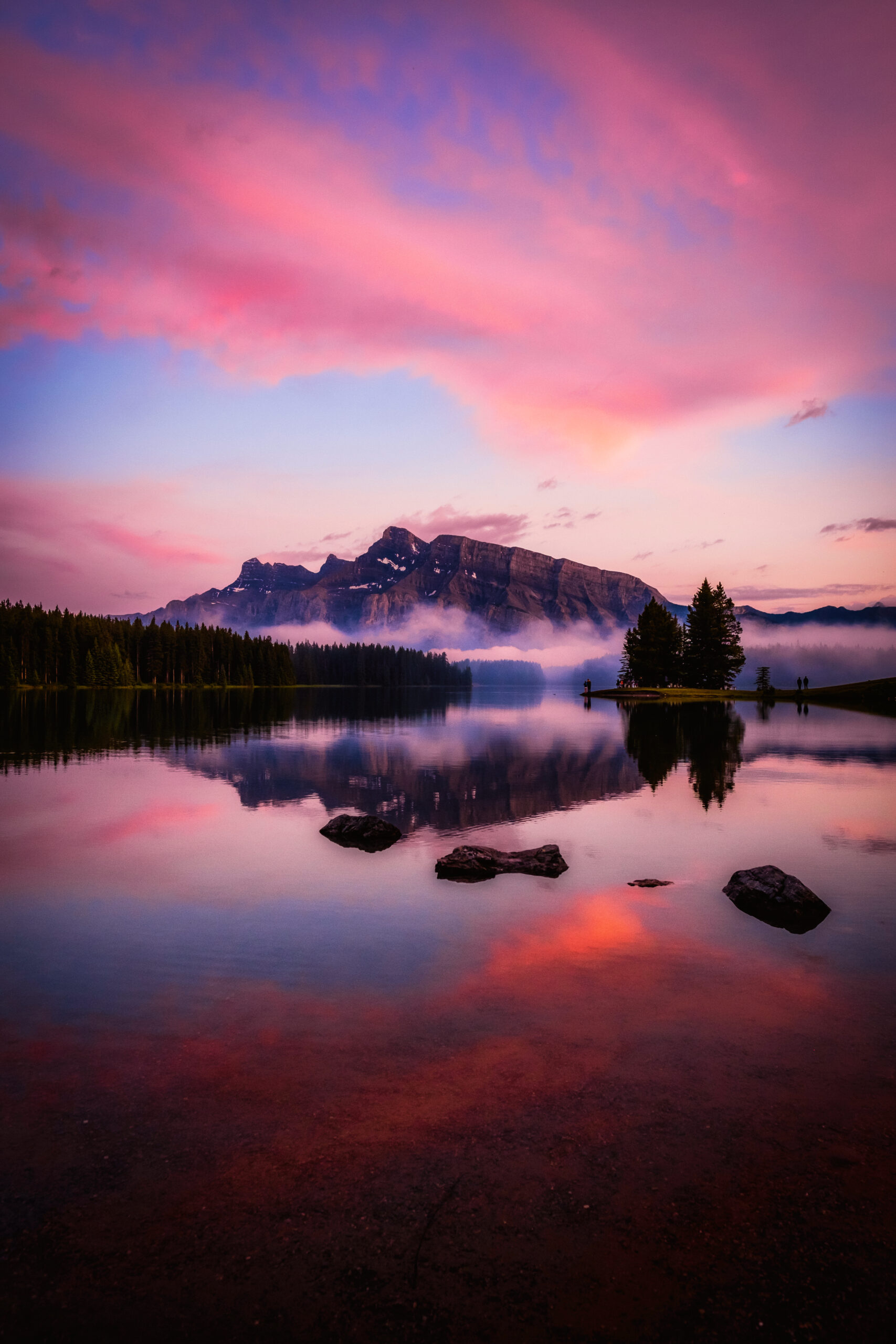 Johnson Lake is located at the end of Johnson Lake Road, which is right off of Lake Minnewanka Loop Road. The turn off to Johnson Lake is right before Two Jack Lake and Lake Minnewanka, meaning you should definitely make a stop if you're heading to either of these two lakes.
One of the best "water" days you can have out in Banff is along Lake Minnewanka Loop Road. First stop at Cascade Ponds, followed by Johnson, Two Jack, and then Minnewanka. They are accessible in both the winter and summer and the drive is stunning!
---
Johnson Lake is Great for Relaxation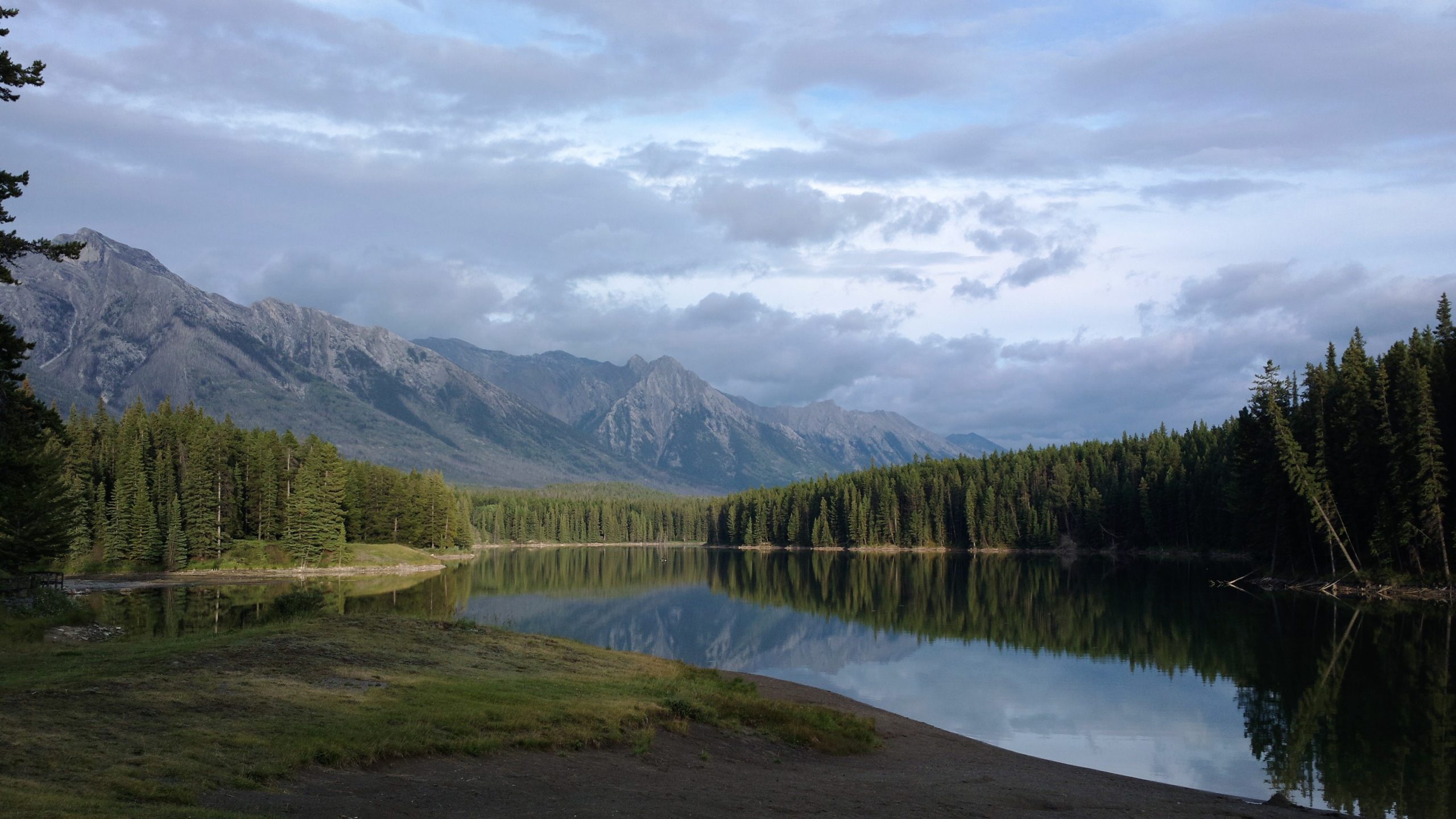 One of the main reasons Iove Johnson Lake is it's just great relaxation. As mentioned it's the perfect spot to sunbathe on a warm summer day. There's ample space to spread out a towel with friends, and plenty of picnic tables to enjoy lunch at.
Johnson Lake is a relaxing spot for any type of paddle, and there is a walking trail around the entire lake. It's where many Banff locals come for a morning walk with their coffee or an afternoon dog walk around the lake. The loop is a very easy Banff hike that is an even elevation and makes for a great evening or morning walk as it's not too far from Banff town and very close to Two Jack Lake campsite.
The trail works its way through the forest and offers some astounding views out over the lake back to Cascade Mountain looming high above.
---
There's a Rope Swing!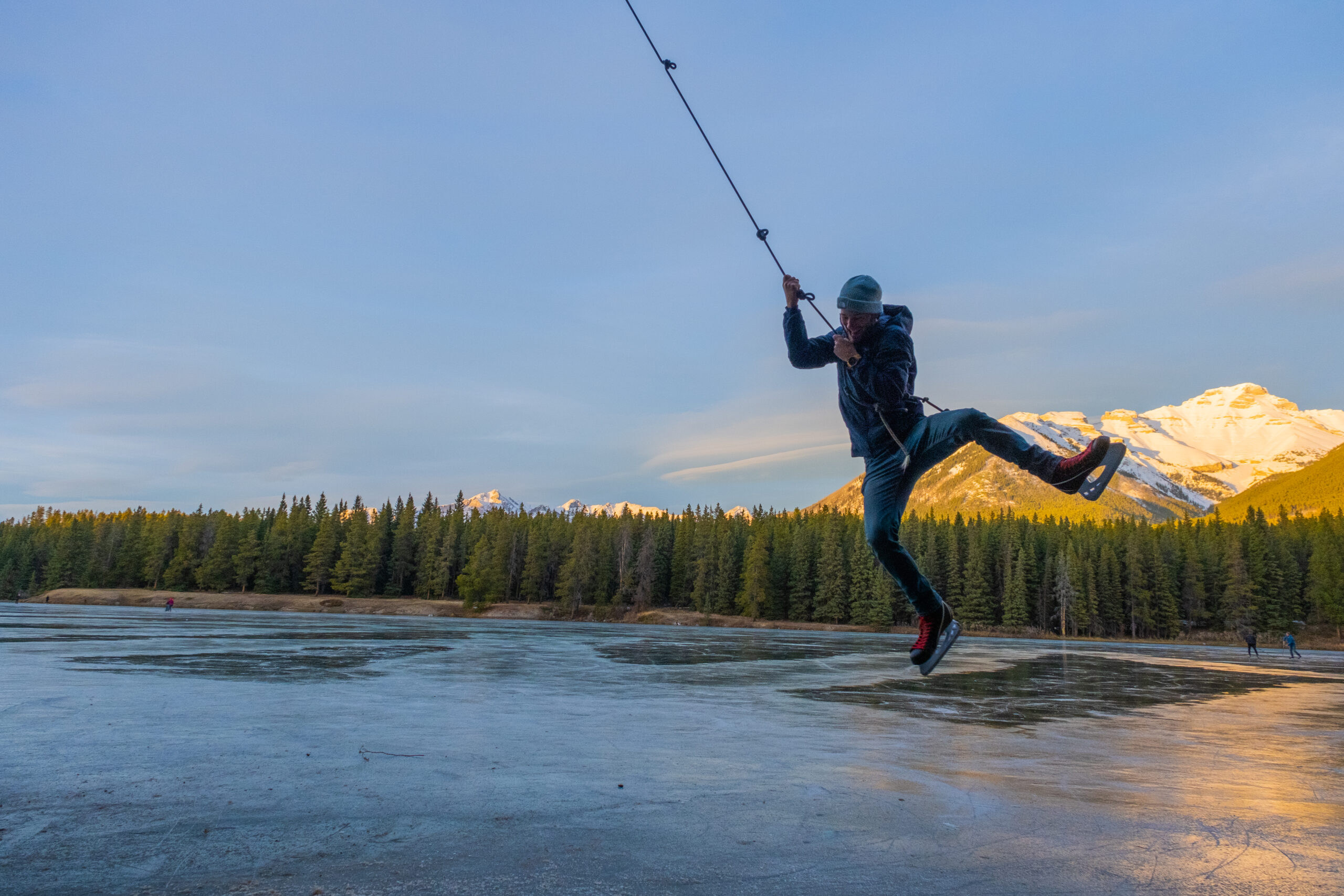 I won't say much more than this, because you'll have to do a little exploration to find it, but there is a rope swing on Johnson Lake and it is incredibly fun!
---
---
Travel Planning Resources
Packing Guide — Check out our Banff packing list to help pack your bags and ensure you don't leave anything at home.