Nakiska Ski Resort is a family-friendly ski hill located in the beautiful Kananaskis Country. With a rich history, a convenient location, and terrain for everyone to enjoy, this is the perfect ski resort for beginners to try out skiing or for families to spend a day shredding together in the Canadian Rockies.
---
1. Nakiska Has a Rich and Exciting History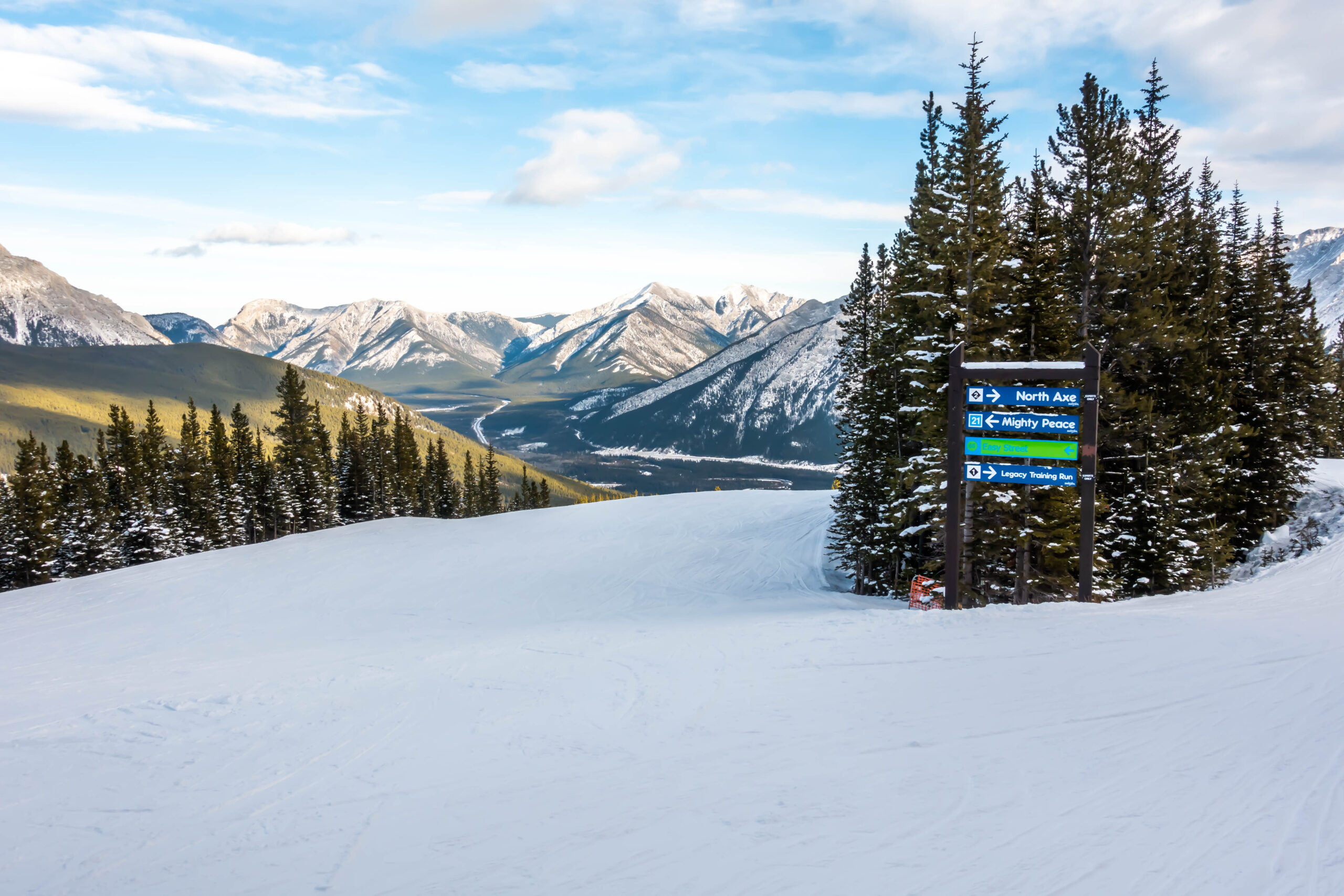 Nakiska Ski Resort is located on the traditional territory of the Tsuut'ina, Stoney, and Ktunaxa First Nations. The ski resort was named to recognize the Indigenous peoples to whom the land belongs. Nakiska is Cree, translating to "meeting place." Nakiska was the meeting place of 57 different countries in the 1988 Winter Olympics.
Nakiska Ski Resort was built specifically to host the Alpine Events of the 1988 Calgary Olympic Games. With the Olympics as its starting point, the groomed runs are Olympic-sized, and the infrastructure and mountain layout cater exceptionally well to its many visitors. Nakiska Ski Resort is a family favorite for locals, Calgarians, and visiting families.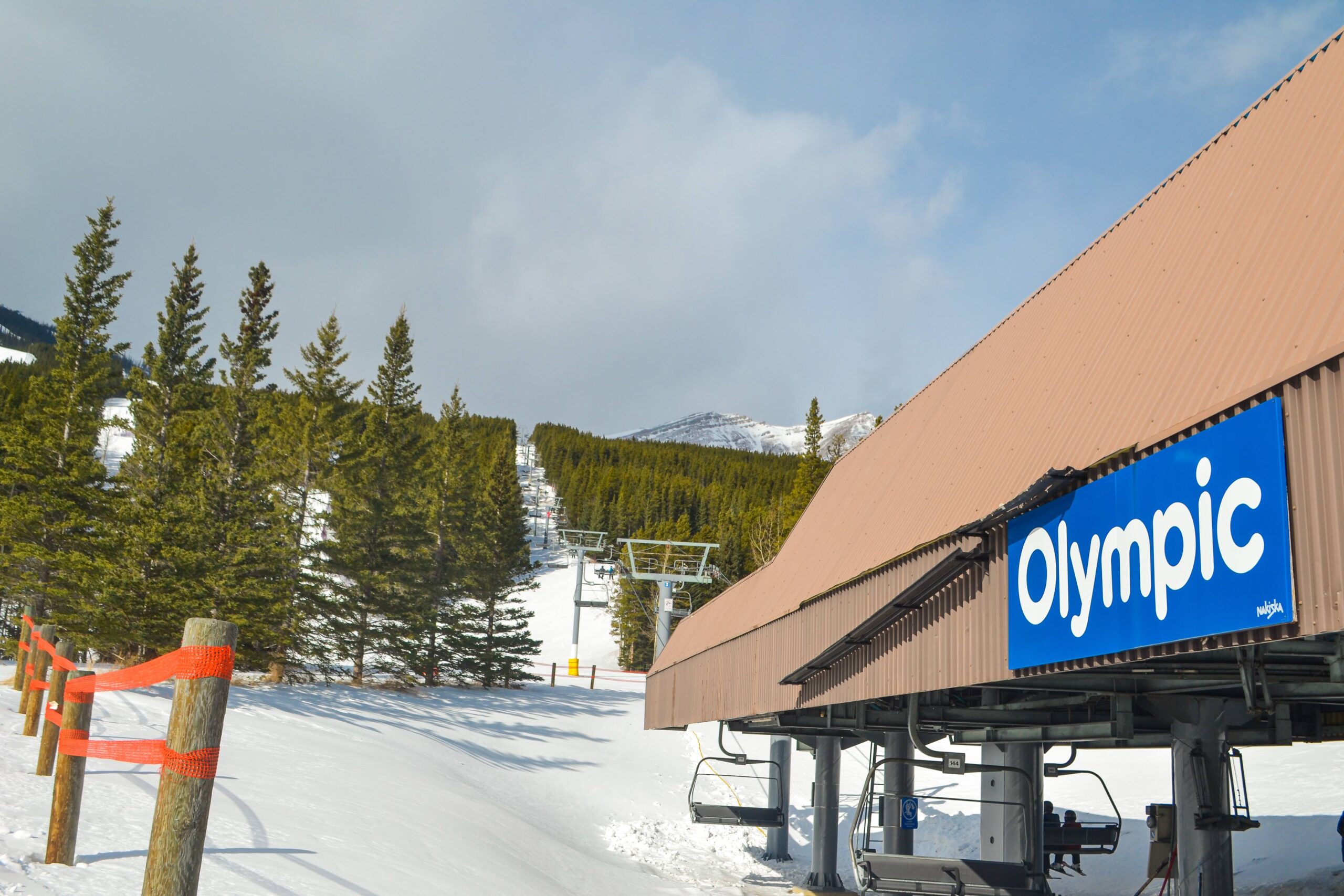 Be sure to keep an eye out for the many oaths the resort makes to the 1988 Olympic Games. From the chairlift names (Bronze, Silver, Gold, and Olympic), the day lodges, and some of the runs, Nakiska Ski Resort was clever with the naming scheme!
Nakiska has also done a great job recognizing the history of the land that has brought us to use the land, with most of the runs being named after Indigenous tribes, ceremonies, and traditions.
You can really embrace some of the area's history, all while shredding down the mountainside or soaking up the stunning views!
---
2. Nakiska is in a Convenient and Stunning Location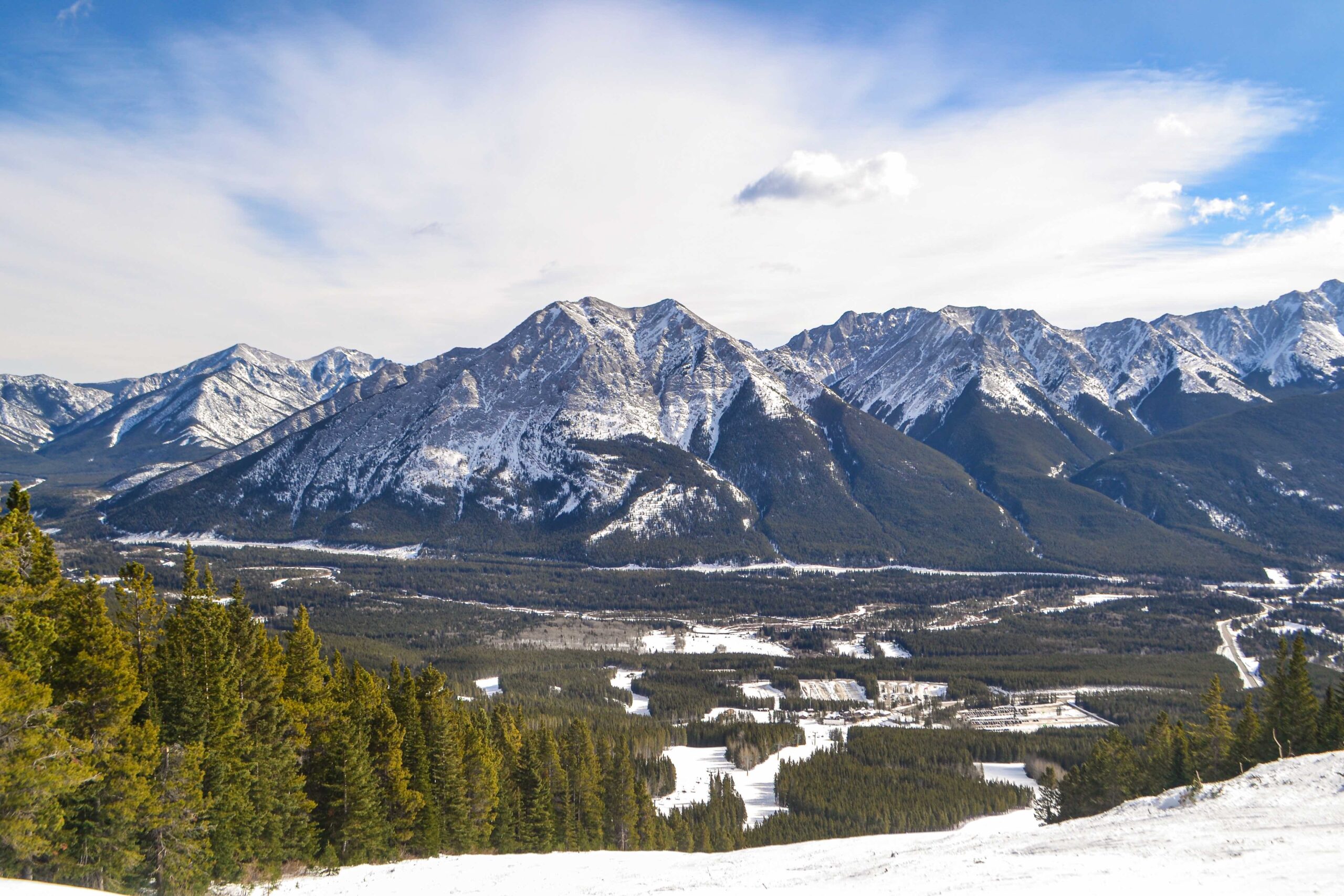 The location of the Nakiska Ski Resort was chosen thanks to its convenient proximity to Calgary – Nakiska is the first "real mountain" ski resort you come across after leaving the city (besides WinSport), making it the perfect location for the Calgary Olympic Games.
Long after the Olympics, this location still makes Nakiska the ideal ski resort for Calgarians. Being only a 45-minute drive from the city, it is easy to visit Nakiska, even if you only have a few hours to spare.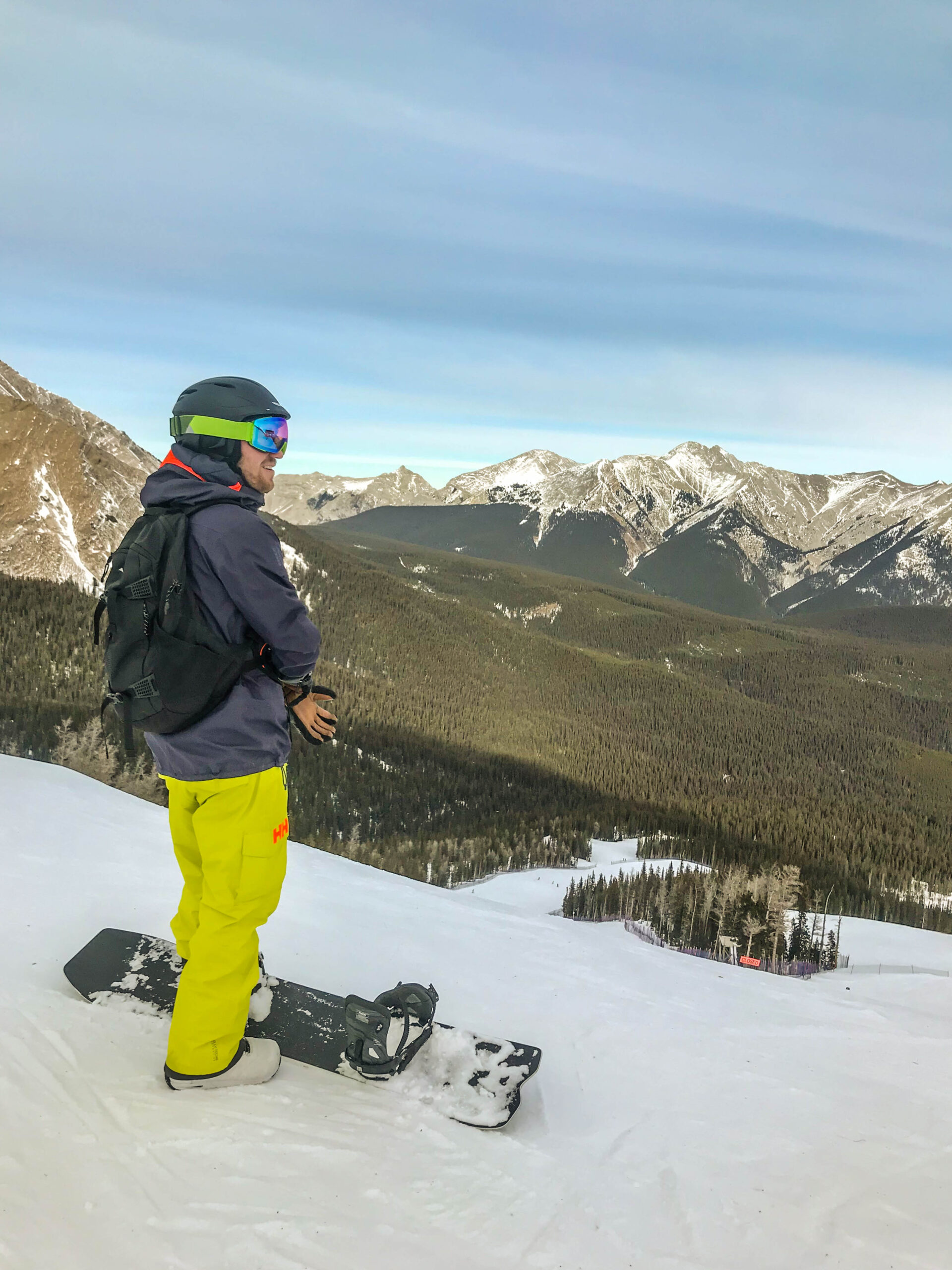 Though it is tough to compete with some of the other Canada ski resorts like Lake Louise and Banff Sunshine, Nakiska is also only a 50-minute drive from the town of Banff and 35-minutes from Canmore.
With Nakiska being so close to the main city and towns of the area, this ski resort definitely provides a comforting local feel. Considering the larger mountains tend to attract most tourists and hardcore skiers, Nakiska Ski Resort is filled with families and friends who have a long relationship with both the resort and each other. It was fun to see kids and teens ripping around with friends, toddlers learning from their parents, and families shredding together.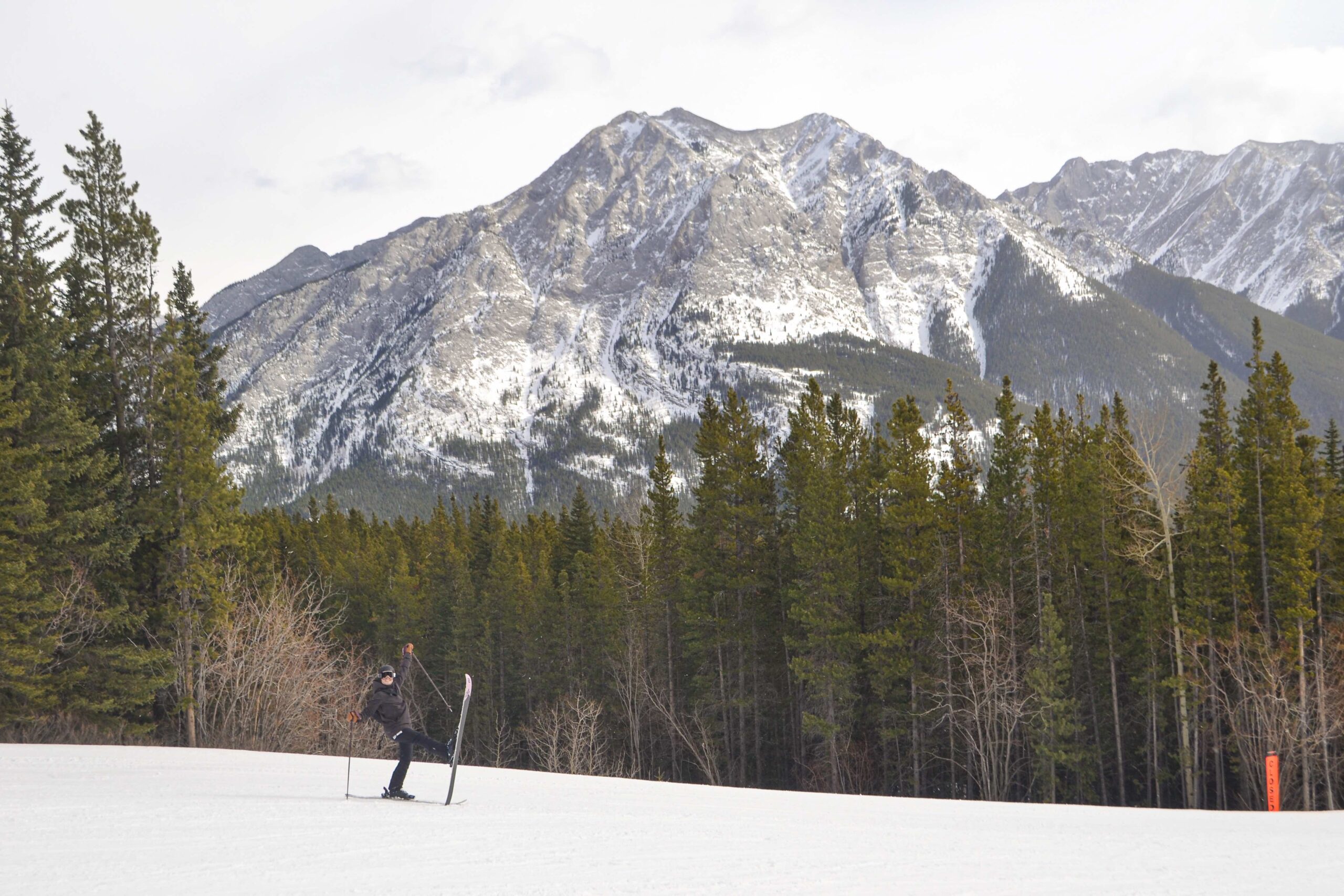 The geographic location makes this the perfect ski resort for locals, but new visitors should also not miss the remarkable views! Wherever you are on the ski hill, impressive mountains are all around you.
Nakiska is the ideal spot for beginners to learn to ski on a smaller, more manageable hill without missing out on the mountain environment that the Canadian Rockies ski resorts are known for.
---
3. Nakiska is the Most Beginner Friendly Ski Hill in the Rockies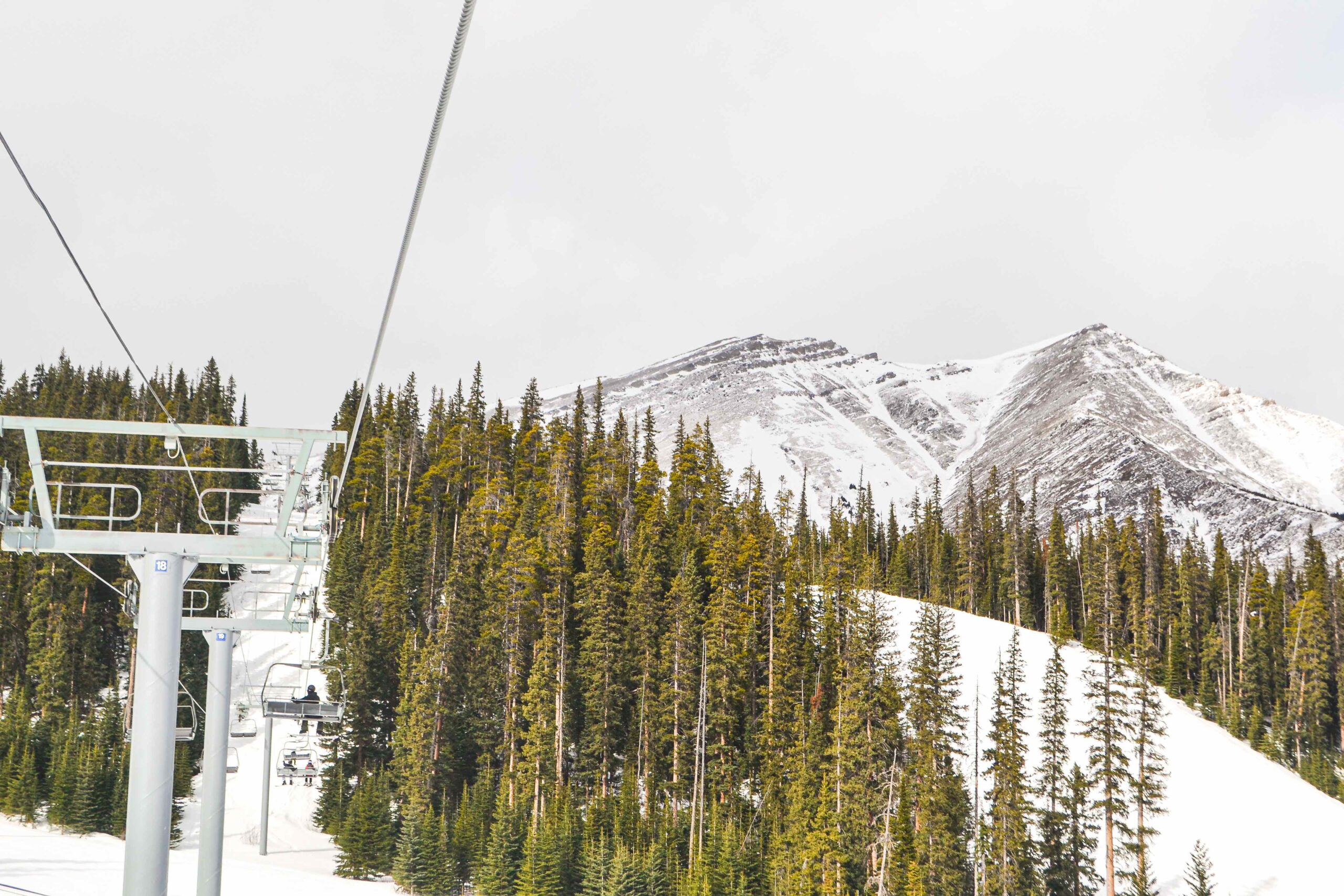 Nakiska Ski Resort is the ideal place for anyone to try out skiing or snowboarding for the first time and for beginners and intermediate riders to master their skills in the Rockies. Most of the runs at Nakiska are Green Circles (Beginner) and Blue Squares (Intermediate), making it easy to learn anywhere on the mountain. Even most of the blacks here are harder blues elsewhere.
Unlike larger resorts that limit beginners to a small section of their mountain, most of Nakiska is suitable for all ability levels. The Bronze, Silver, and Olympic chairs are ideal for beginners as they offer primarily Green runs. The Gold chair is best for intermediate to advanced riders, offering only Blue and Black runs. No matter what lift you take, the "easiest way down" is always marked with signs to help you choose the most suitable run for you.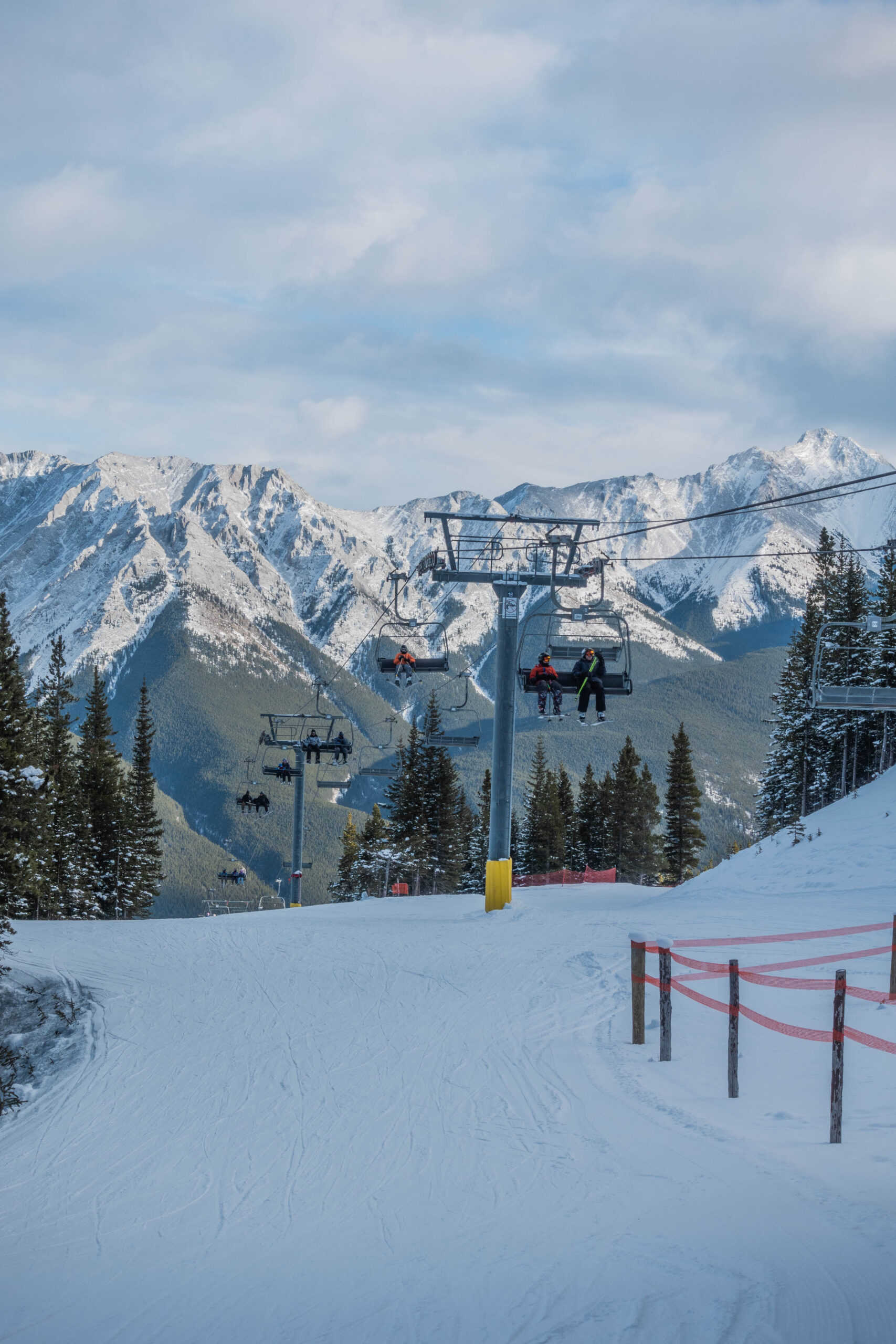 There are no extensive cliff features at Nakiska, and as a parent, you could potentially let your kids ski parent-free for the day without worrying they'll fly off a cliff and seriously harm themselves.
If you are trying out skiing or snowboarding for the first time, Nakiska is where you will want to be. The Nakiska Ski Resort offers a "Beginner Zone Only" lift ticket for just $10!
This is the cheapest place to learn to ride, allowing you to get a feel for the sport before spending a fortune on lift tickets. Even from the Beginner Zone, you still experience stellar views and the benefits of skiing in the Rockies.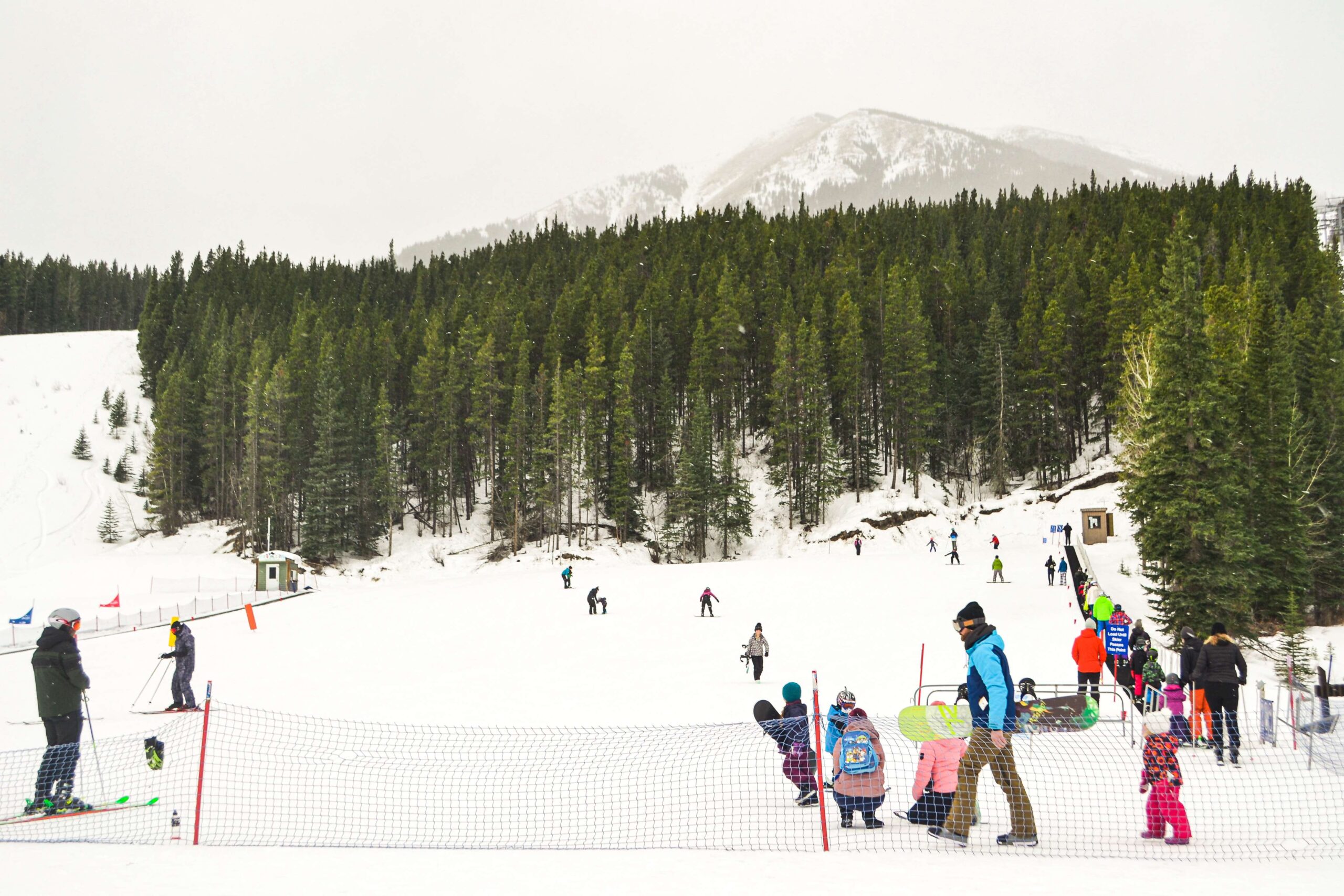 Nakiska is not only a great place to learn to ski, but it is also an excellent mountain for more advanced riders to master their carving. The Nakiska Ski Resort is home to the Nakiska Alpine Ski Associate, and you can find ski racing athletes practicing here any day of the week. The perfectly groomed runs are great for carving and working on your technique.
---
4. Nakiska Provides Fun for the Whole Family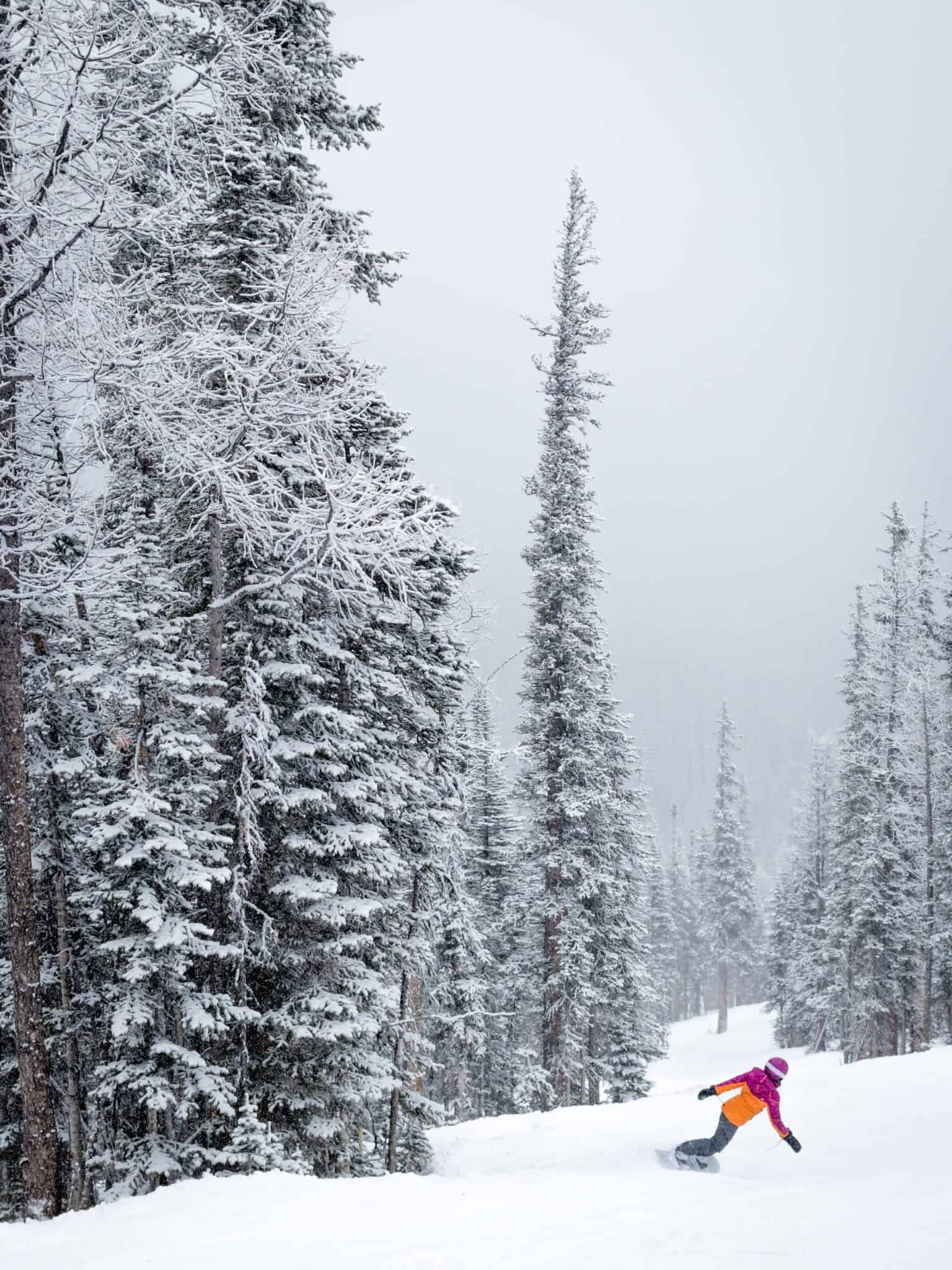 As mentioned earlier, the location of the Nakiska Ski Resort makes it a magnet for locals and Calgarians. When you pair this convenient location with a beginner-friendly hill, this is the ideal spot for any family.
Whether you are looking for a new family activity or spend every weekend skiing, Nakiska has always been the local stomping grounds of families from Calgary, Canmore, and everywhere in between.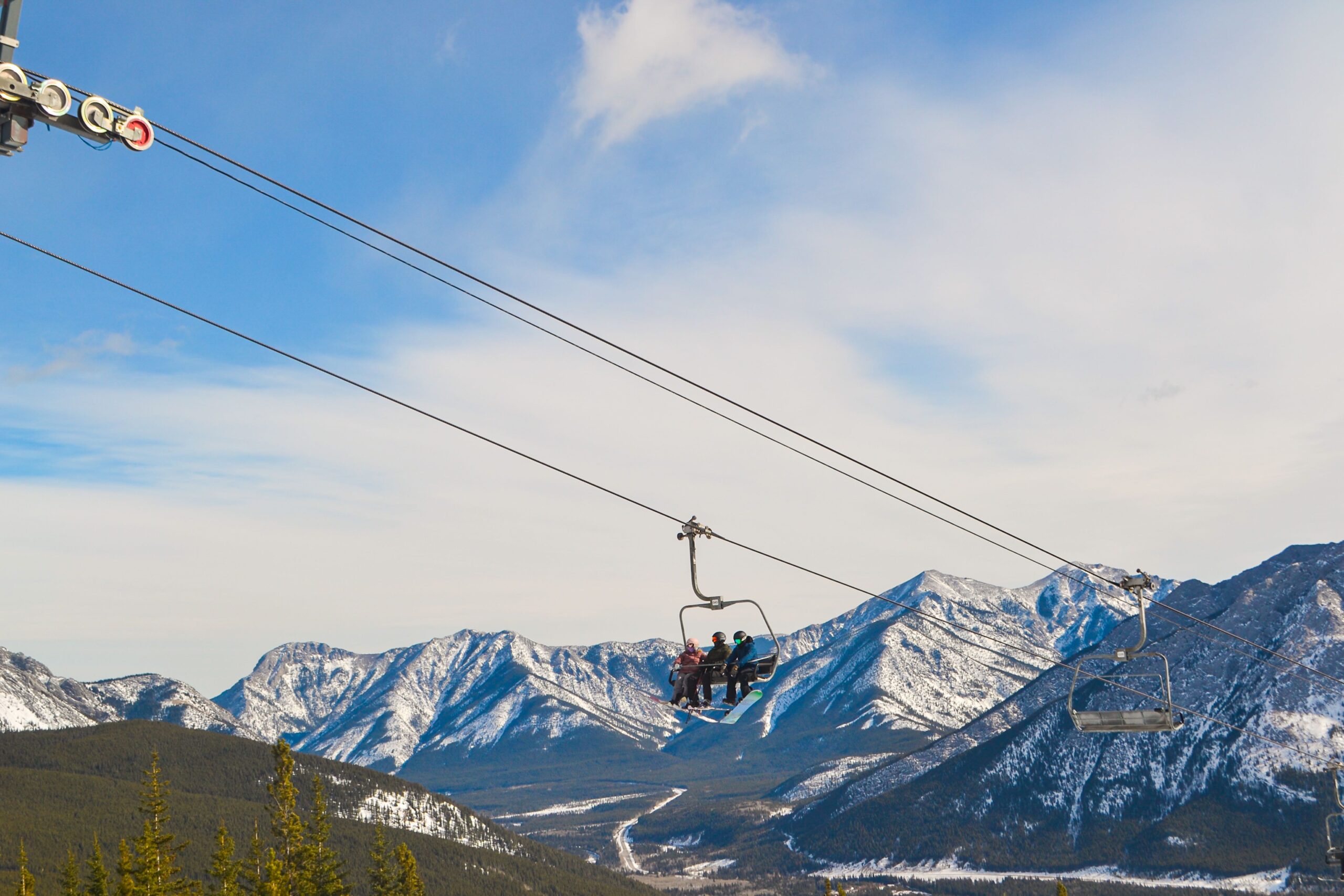 The size of Nakiska makes it easy for families to ski here. After visiting just a few times, you can navigate the mountain with ease. This makes it easy for families to find terrain for everyone to enjoy or to safely split up for a run or two without the scare of getting lost.
We saw tons of kids skiing around with friends only to meet up with their parents for lunch or a ride home when I was here. Nakiska makes it easy for families with kids of all ages to get out and enjoy the mountains.
---
5. Cost-Efficient in Comparison to Other Hills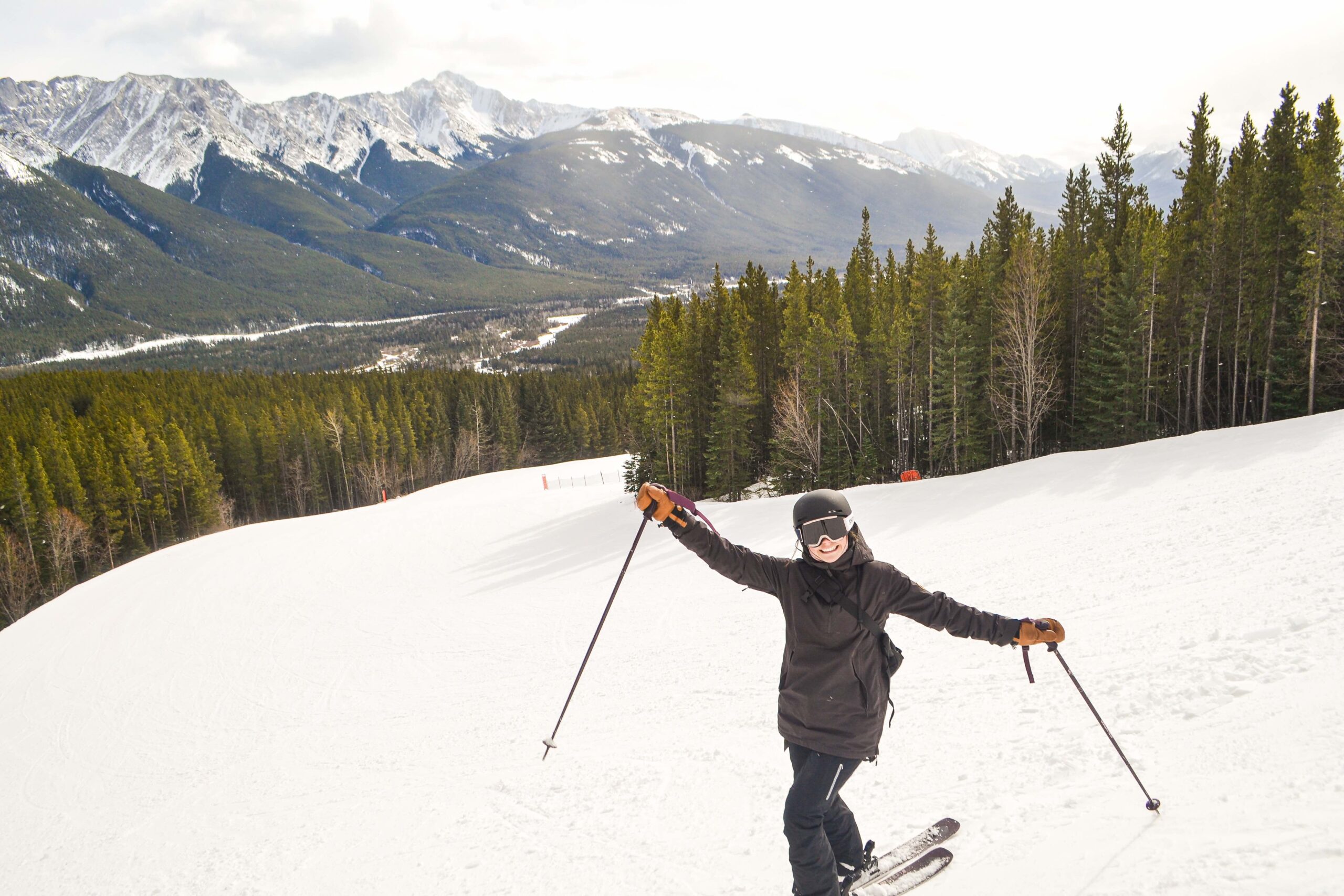 It is not a secret that skiing is a pricey sport, especially when trying to get the whole family involved. Nakiska Ski Resort is one of the most financially friendly ski hills to visit in the Canadian Rockies! By skiing at Nakiska, you are saving up to $30 per day lift ticket compared to competing ski hills.
If you are trying skiing or boarding for the first time, don't bother spending $100+ to spend your day on the bunny hill at Lake Louise. Instead, simply spend $10 at Nakiska to enjoy their beginner zone and get a feel for riding before making the investment. Don't forget that you will still need gear; whether you are renting or buying your own, this is a pretty standard cost across ski hills.
Though Nakiska is the ideal hill for beginners and families, advanced riders will understand the price difference between here and other resorts. Nakiska offers a cheaper experience but at the cost of sacrificing the big, bold terrain that the Rocky Mountains are known for.
If you are an experienced skier or boarder looking for that deep pow or gnarly terrain, it is worth spending the extra ~$30 for a lift ticket at alternative resorts like Sunshine Village or Lake Louise in Banff.
---
6. There are Activities Beyond Skiing Nearby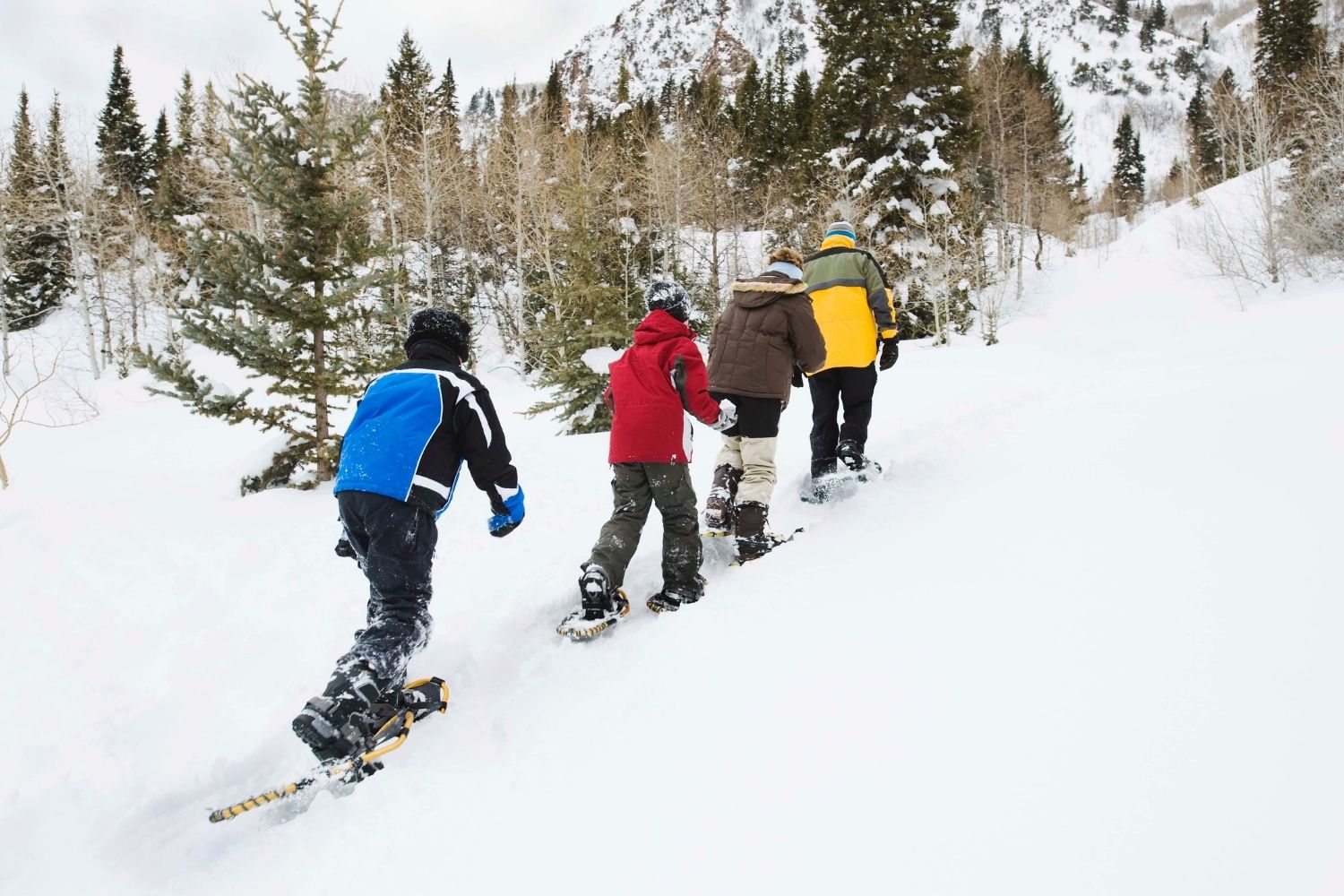 Make the most out of your visit to the Nakiska Ski Resort! This mountain not only offers great family-friendly skiing in Alberta, but it has activities to keep you entertained off skis too. With a snow tubing hill and snowshoeing trails, it is hard to get bored here.
The Wanidu Tube Park at Nakiska provides a whole new sensation of sliding. You don't have to bring anything with you other than some warm clothes and a thrill-seeking attitude, as they provide the tubes and your push down the hill. This is a fun way to take a break from the skis while still enjoying the mountain air with your friends and family.
If skiing and snow tubing still isn't enough, Nakiska also offers stunning snowshoeing trails. You can book a guided tour through their website and pick up rentals when you reach the resort. Their trails include beginner, intermediate, and advanced options, all of which offer remarkable views of the surrounding mountain landscape! Be sure to book your tour in advance as they can fill up quickly.
---
7. Nakiska is Incredibly Quiet (on Weekdays)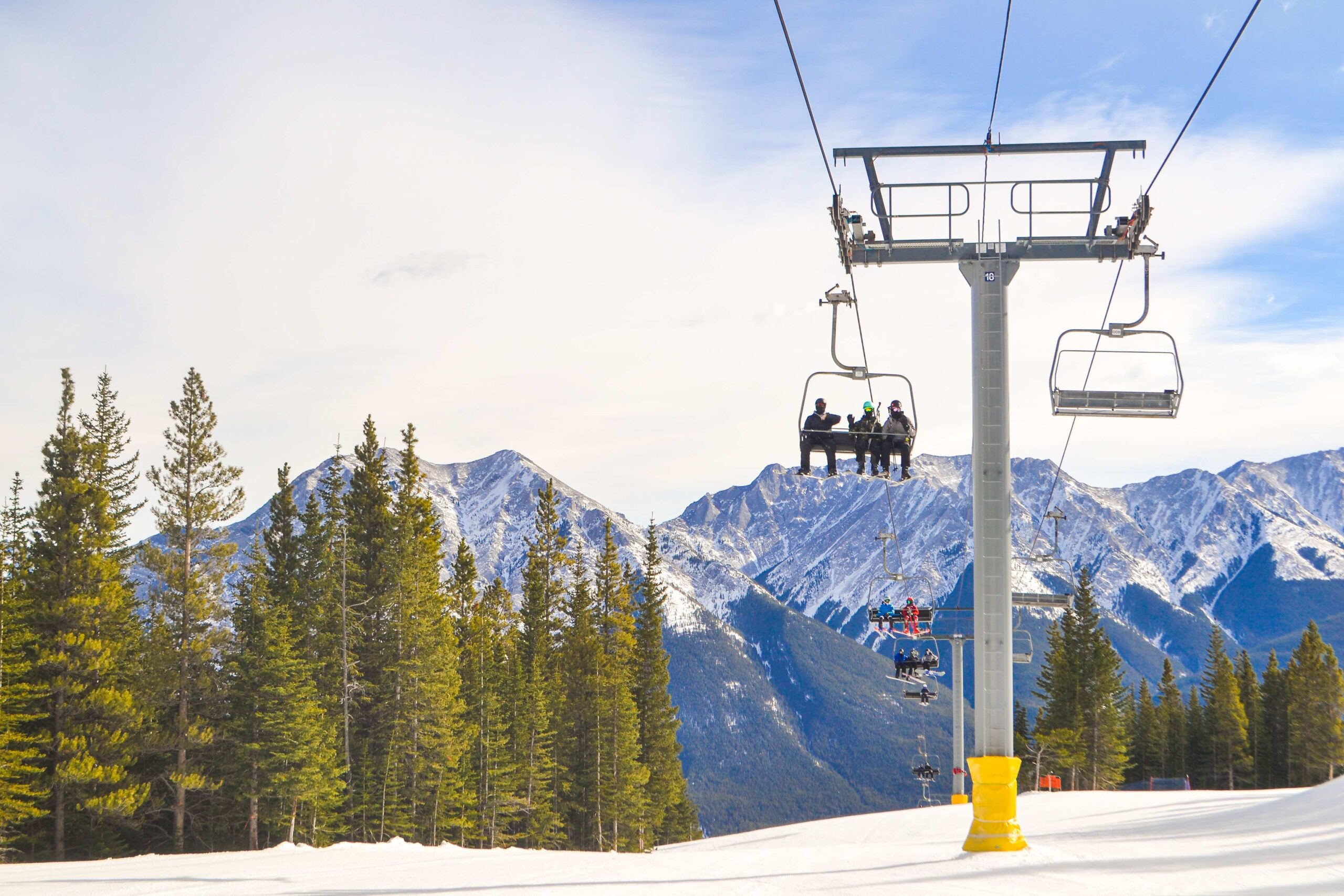 Given its proximity to Calgary, weekends at Nakiska can really draw a crowd. However on weekdays, it's possible to be the only person on a run! If your schedule allows plan to visit Nakiska on a weekday.
---
8. Nakiska Offers Convenient Dining Options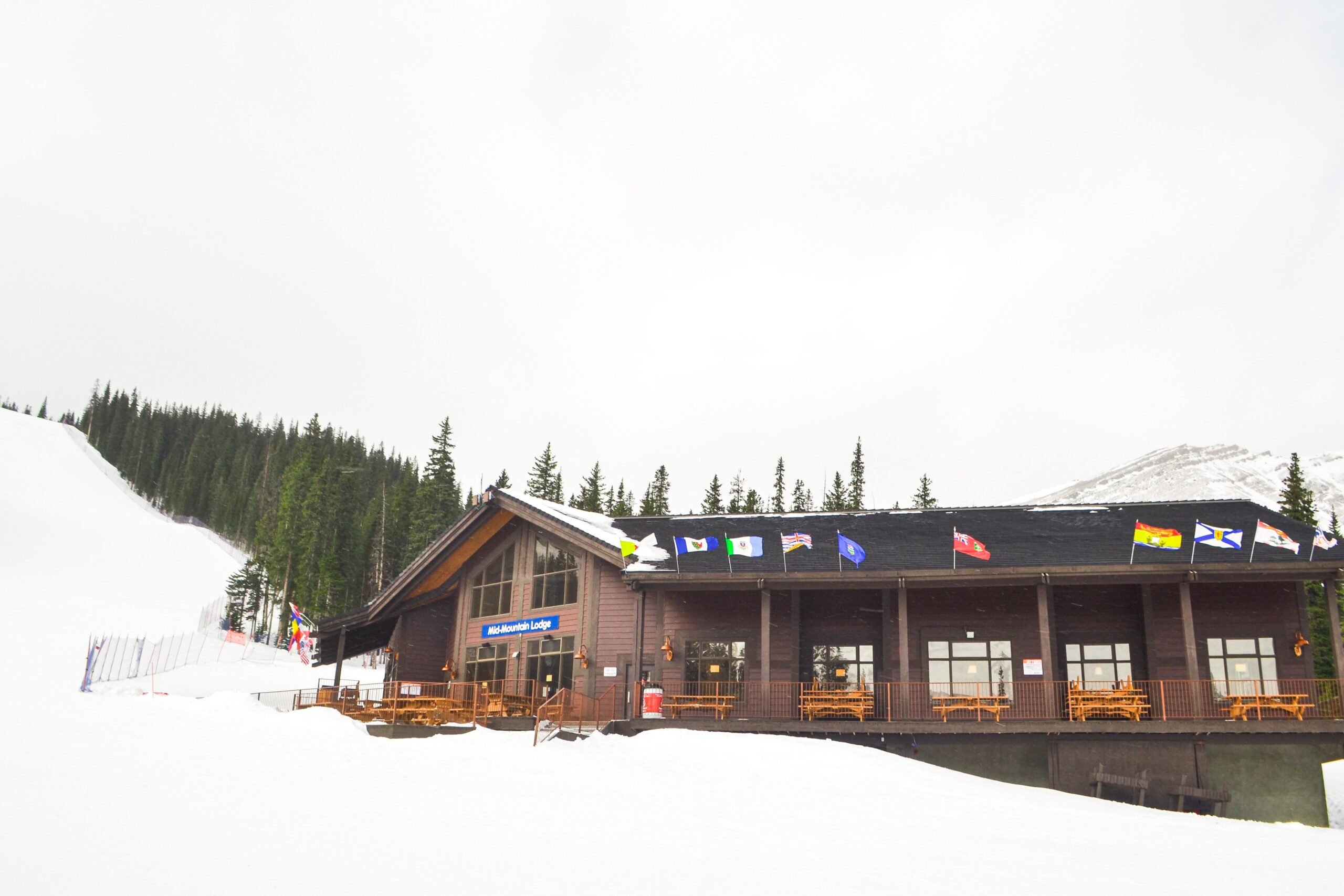 Some days, breaking for lunch with your friends is the best part of the ski day! Other days, lunch is just a quick stop to refuel for more fun in the mountains, especially on a pow day when you don't want to stop long and miss the fresh snow. Nakiska Ski Resort has dining options for everyone, no matter the type of day you're having.
Dining options at Nakiska Ski Resort include one main restaurant, two cafeteria-style eateries, a café, a "BBQ Pit," and areas to eat your packed lunch. When we visited, we ate at the Finish Line Lounge. Their menu offers all the comfort foods needed to refuel you on a chilly day. I was thrilled with my meal here! On a nice day, be sure to soak up the sunshine and the views while enjoying lunch on their balcony.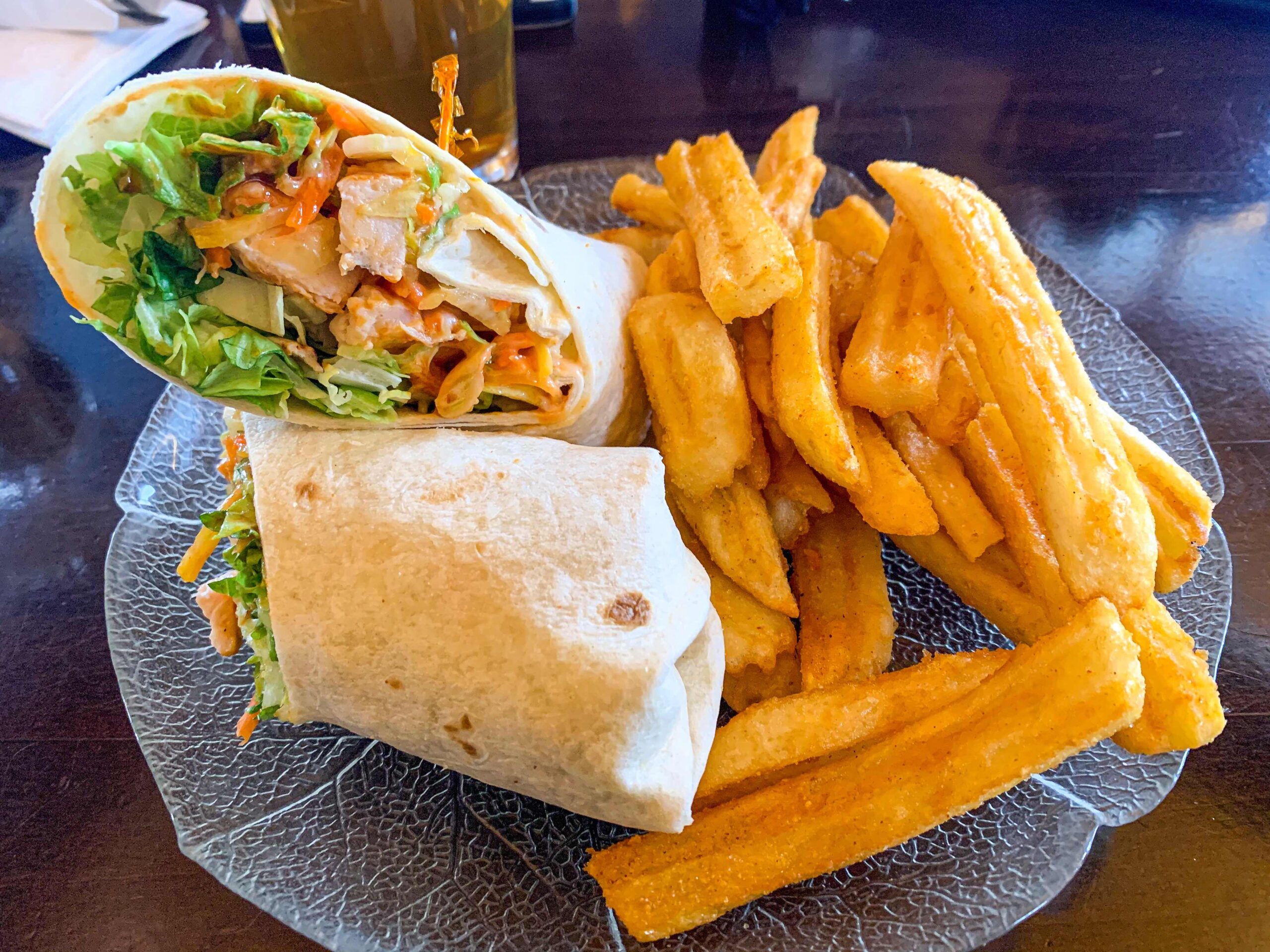 No matter where you ski, ski resort food prices can be a bit outrageous. However, I think the Nakiska food items were priced reasonably in comparison to other resorts.
For example, the menu items at the Finish Line Lounge ranged from about $17-25 for full meals. See a complete list of the Nakiska Ski Resort dining options below!
A Full List of Dining Options at Nakiska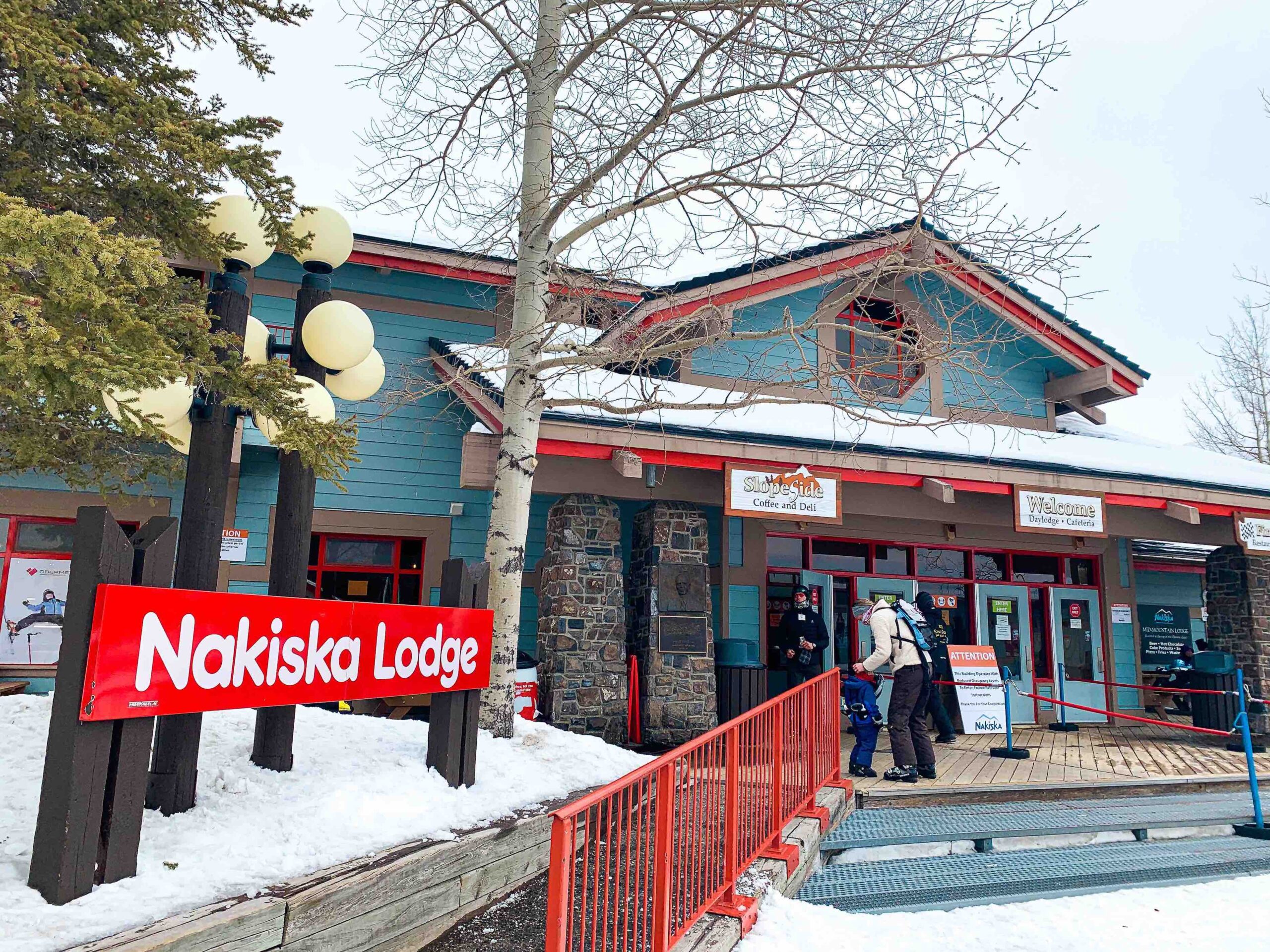 Nakiska Day Lodge Cafeteria

Cafeteria style: snacks, breakfast, lunch
Also offers made to go sandwiches

Finish Line Lounge

Restaurant located on the second floor of the Day Lodge
Has a balcony with a great view of the resort!
You can reserve a table online ahead of time to avoid wait times

Mid-mountain Lodge

A beautiful lounge located at the top of Olympic chair
Cafeteria style: hot lunches and drinks

BBQ Pit

Outdoor covered BBQ Pit located at the base of the resort
Only open during holidays and special events

Slope side coffee and deli

Café style drinks and baked goods
Made to go sandwiches and fresh wraps
---
9. You Can Stay in Luxury Nearby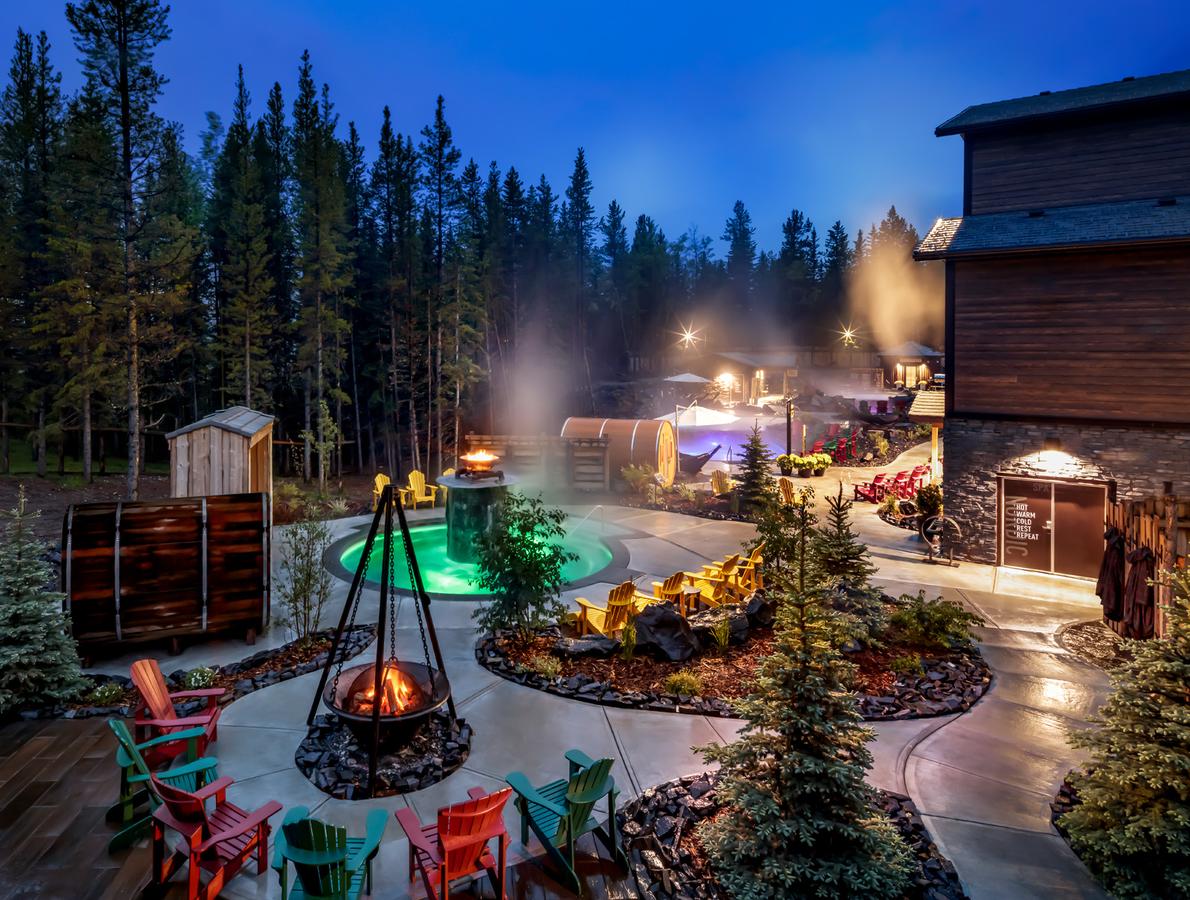 The Kananaskis Mountain Lodge is an excellent Kananaskis hotel, and one of the nicest hotels in all of Kananaskis. It's situated right next to Nakiska Ski Resort, so if you are planning to ski at Nakiska for a few days consider staying here – you won't regret it!
Kananaskis Mountain Lodge gives upscale mountain vibes as soon as you walk in. They get kudos for always having activities for the kids and families, especially around the holidays.
They are most known for their Nordic Spa, which is a fantastic place to relax after a day out riding. Even locals will book a stay at Kananaskis Mountain Lodge just so they can have a relaxing weekend in the Nordic Spa. Staying here means you are under a 5 minute drive to the base of Nakiska. So if you get lucky with a powder day at Nakiska you can easily be first in line!
---
10. Other Must-Knows Before Visiting Nakiska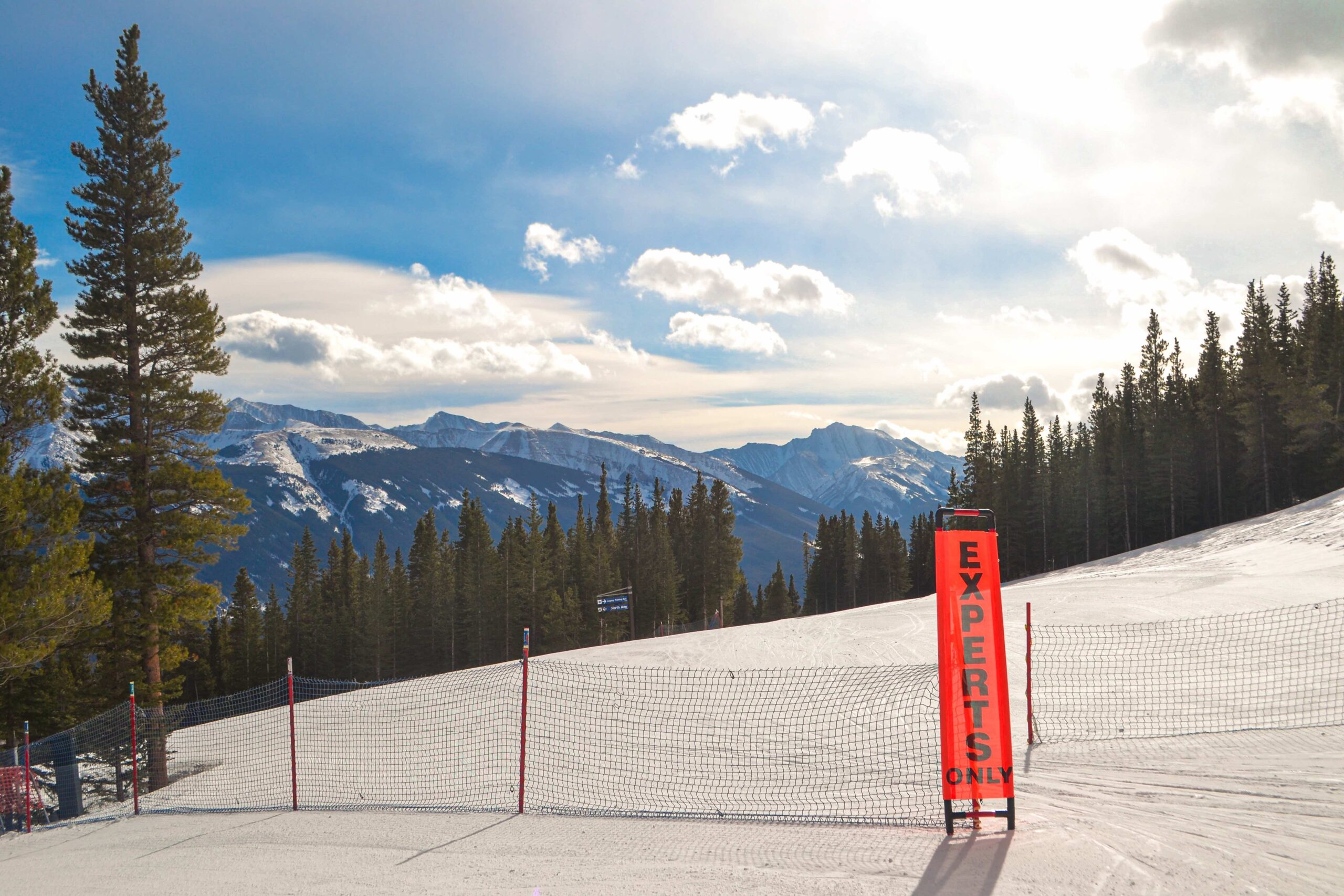 Powderhounds Beware: If you're seeking the epic pow days that other Western Canada resorts are known for Nakiska is not the resort for you. Though this hill is great for ski racing and carving down groomers, it doesn't receive the same snow as competing Rockies resorts or resorts in BC. Nakiska doesn't have much opportunity for freestyle riding and doesn't offer very gnarly terrain, so if powder, cliffs, and chutes are your vice, head to some of the other Canadian Ski Resorts.
Accessing the terrain park has an additional fee: The terrain park and snowcross course require a special pass to access. This terrain park pass is only $5 in additional to the regular lift pass but be sure to grab this before heading up the mountain. This is the same for other RCR Resorts like Kimberely. *The terrain park is closed for the 2020-2021 season
Purchase the RCR Savings Card for maximum savings: The RCR savings card is valid for all RCR Resorts – Nakiska, Fernie, Kimberly and Kicking Horse. This savings card only costs $40.00 and supposedly has up to $500 of savings. If you plan on visiting any of these resorts, be sure to purchase an RCR card.
Make the most out of your Kananaskis Country visit: The Kananaskis Mountain Lodge is one of the other hotels to stay at in Kananaskis Country. If you want to stay close to Nakiska make sure to book a room here. There is also nothing better than relaxing after a big day of skiing – what better way to relax than at the Kananaskis Nordic Spa? By staying at the Kananaskis Mountain Lodge you get access to the Nordic Spa.
---
Other Ski Resorts to Visit in the Canadian Rockies
---
Check Out Beautiful Kananaskis Country in the Summer
---
↓ Join the community ↓
The Banff Blog Facebook Group is your headquarters for the Canadian Rockies' travel advice and information. Including hike info and off-season travel information. You can also meet new adventure buddies.

Plan Your Trip to the Canadian Rockies