Planning A Trip To Banff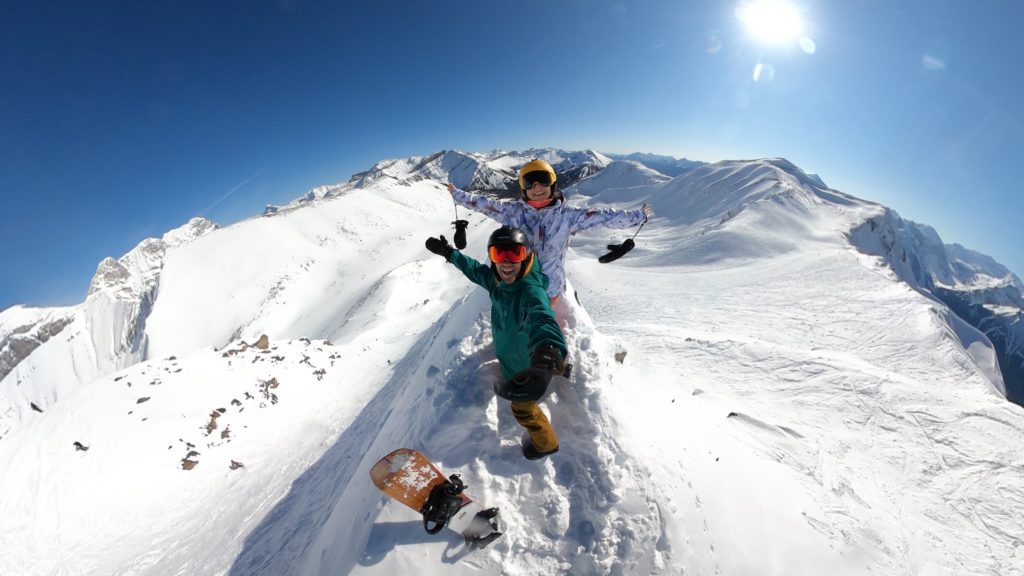 If you're looking for help planning a trip to Banff or the Canadian Rockies, you've come to the right place. Natasha and I have been writing about travel for the last decade, and we were nomadic for five of those years, living out of a suitcase. In 2018, we felt we had enough of the non stop nomadic lifestyle and decided to settle in one of the most beautiful places on earth, The Canadian Rockies.
Now we have a home in Canmore and spend as much time exploring the mountains surrounding us as possible. We believe this is one of the most beautiful regions in the world and a perfect place for an outdoor vacation. We aim to help you get the most out of your Banff trip and the surrounding areas.
---
How To Get To Banff?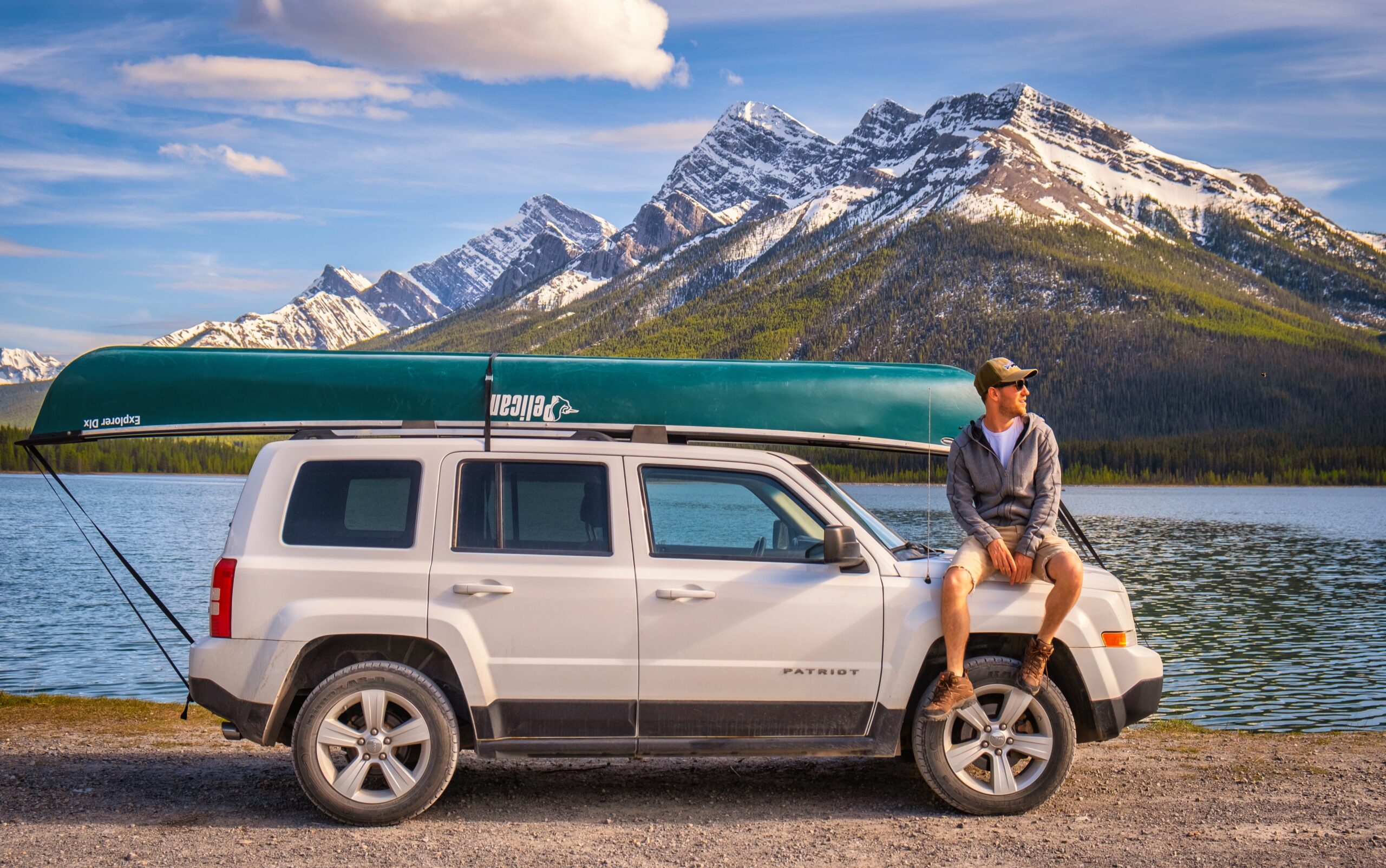 The first step to planning a trip to Banff is to determine how you'll arrive. Calgary International Airport (YYC) serves as a great gateway to the Canadian Rockies. For most, this is where their Banff trip begins.
It's a journey that starts in the prairies of Calgary before taking off for the Bow Valley and the high soaring peaks of the Canadian Rockies. With Calgary's close proximity to the Rockies, it may be the easiest part to plan for a trip to Banff.
If you're not coming from Calgary here are some other points of reference.
Driving from Jasper to Banff: Banff is 288.3 km south of Jasper and will take about 3.5 hours of driving along the stunning Icefields Parkway. Though it will probably take longer because there are so many wonderful stops along the route.
Driving from Edmonton to Banff: Besides Calgary, Edmonton Airport is the other main airport that services Banff. Flights here are more limited than in Calgary and can often be more expensive. Banff is 389km from the Edmonton International Airport along the AB-2 S and Trans-Canada Hwy/AB-1 W and will take drivers about four hours to complete.
Driving from Vancouver to Banff: If you're on the west coast of Canada and want to get to Banff, it can easily be done. Just know it will be a long day or two in the car. From Vancouver, it is about 850 km and will take about nine hours with no stops, but realistically you should plan on the drive to take at least 11 hours. Kamloops makes a great halfway stop-off point, but we've also stopped in Revelstoke before to break up the drive.
---
Pick The Right Season For You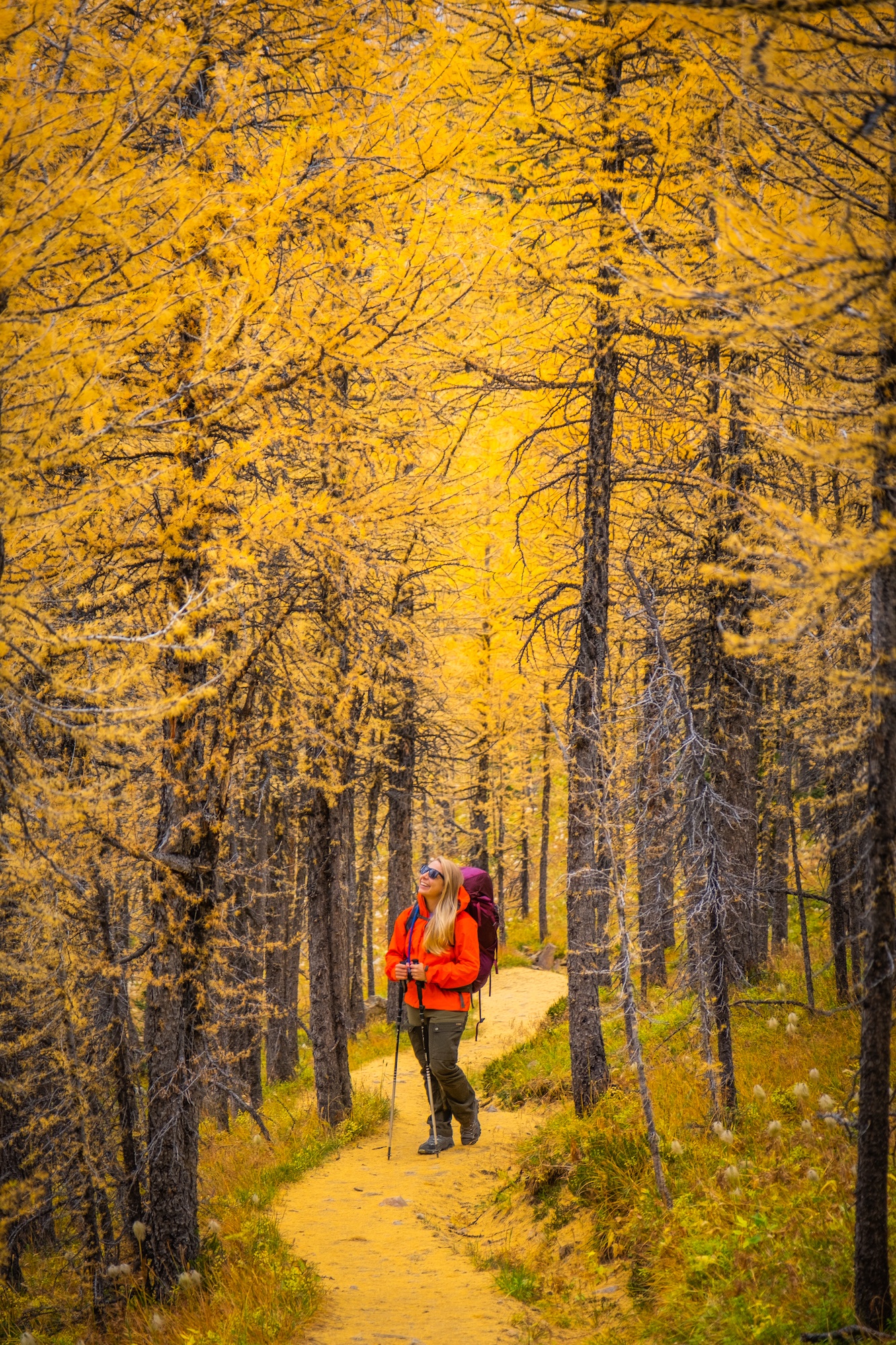 The first thing you need to do when planning your trip to Banff is to decide when you want to visit. Banff is wonderful all year round, but the two high seasons are between December-February for Christmas in Banff and skiing in the Rockies, and the summertime between June and September.
Banff's shoulder seasons are May and October. You'll find slightly discounted prices on everything.
March, April, and November are Banffs low seasons. That doesn't mean they are a bad time to travel – they just might be less than ideal for you. March sees cold winter weather still, but the skiing is still great. While April is chilly, things start to warm up by the end of the month. It's also spring skiing at its finest.
Things are what you might expect during November. Cold, dreary, and there's probably gonna be some snowfall. The beautiful Banff lakes are frozen, but at least the ski resorts are opening up! It's probably the least enjoyable month to visit the Canadian Rockies, but sometimes the early ski season is fantastic, and locals love skating on frozen mountain lakes!
Summertime is the Crème de la crème in Banff, but it's also the busiest and most expensive time. If you don't mind cooler temps, perhaps September is the best time to visit. Here is a month-by-month breakdown of the weather in Banff, accompanied by some photos of that month so you can get a picture of what it's like to visit during that season.
---
Tips For A Banff Budget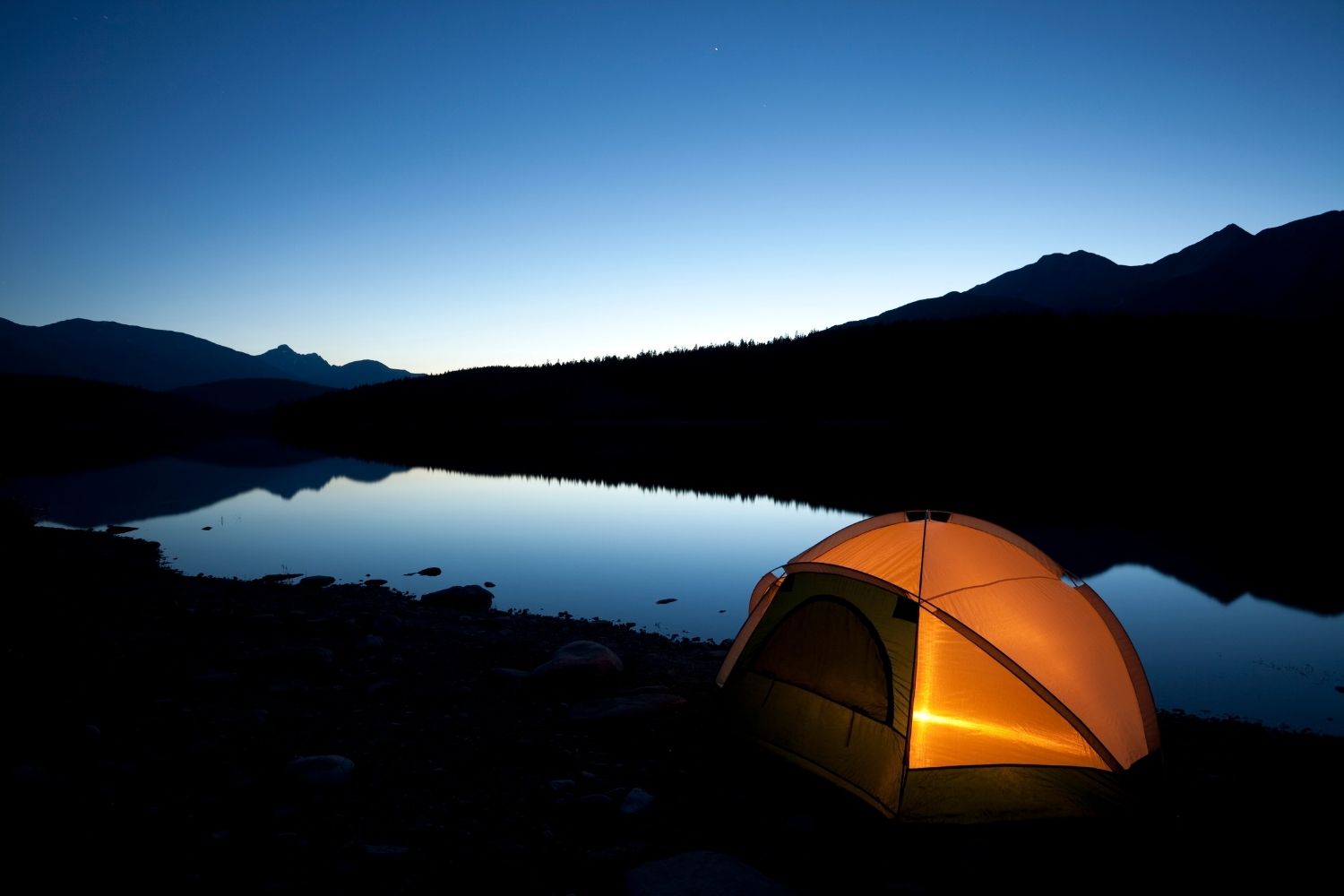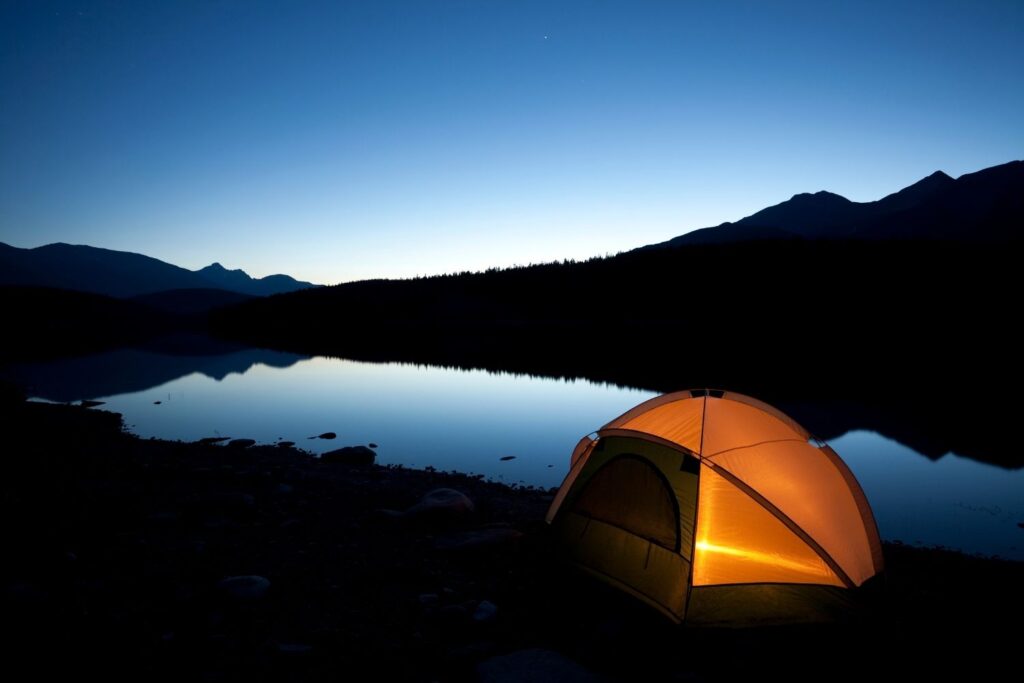 Banff is far from the cheapest place to visit, but it's also not crazy expensive like Switzerland either. A trip to Banff can honestly be as cheap or expensive as you want it to be. It's definitely possible to have an awesome trip to Banff for under $100 a day. Keep in mind at the time of writing, the Canadian Dollar is much lower than the USD, GBP, or EUR, so travelers from those countries will enjoy the exchange rate. Sorry, Canucks!
The best ways to keep your budget down is to plan your trip to Banff outside the high season months, split car rental prices, purchase a Parks Canada Discovery Pass if you are here for more than three days, cook your own food, camp or stay in hostels, and do more hiking and free things in Banff – and less touristy attractions.
What do I mean by more hiking – less touristy attractions? Well, Banff is smack dab in the mountains. That means if you want to enjoy them to their fullest, you can either hike among them or you can go to a few of the paid attractions like the Banff Gondola, Glacier Skywalk, or Mt Norquay Via Ferrata. These types of Banff attractions give you easy access to the mountains, but they are expensive and will add to your cost.
If you are fit and able, I highly recommend skipping these types of things and hike for free. For instance, you can either pay over $60 for the Banff Gondola or hike 1.5 hours up Sulphur Mountain instead. I'm not knocking on these attractions. They are great in making the mountains available to ALL, but they are not cheap.
---
Activities in Banff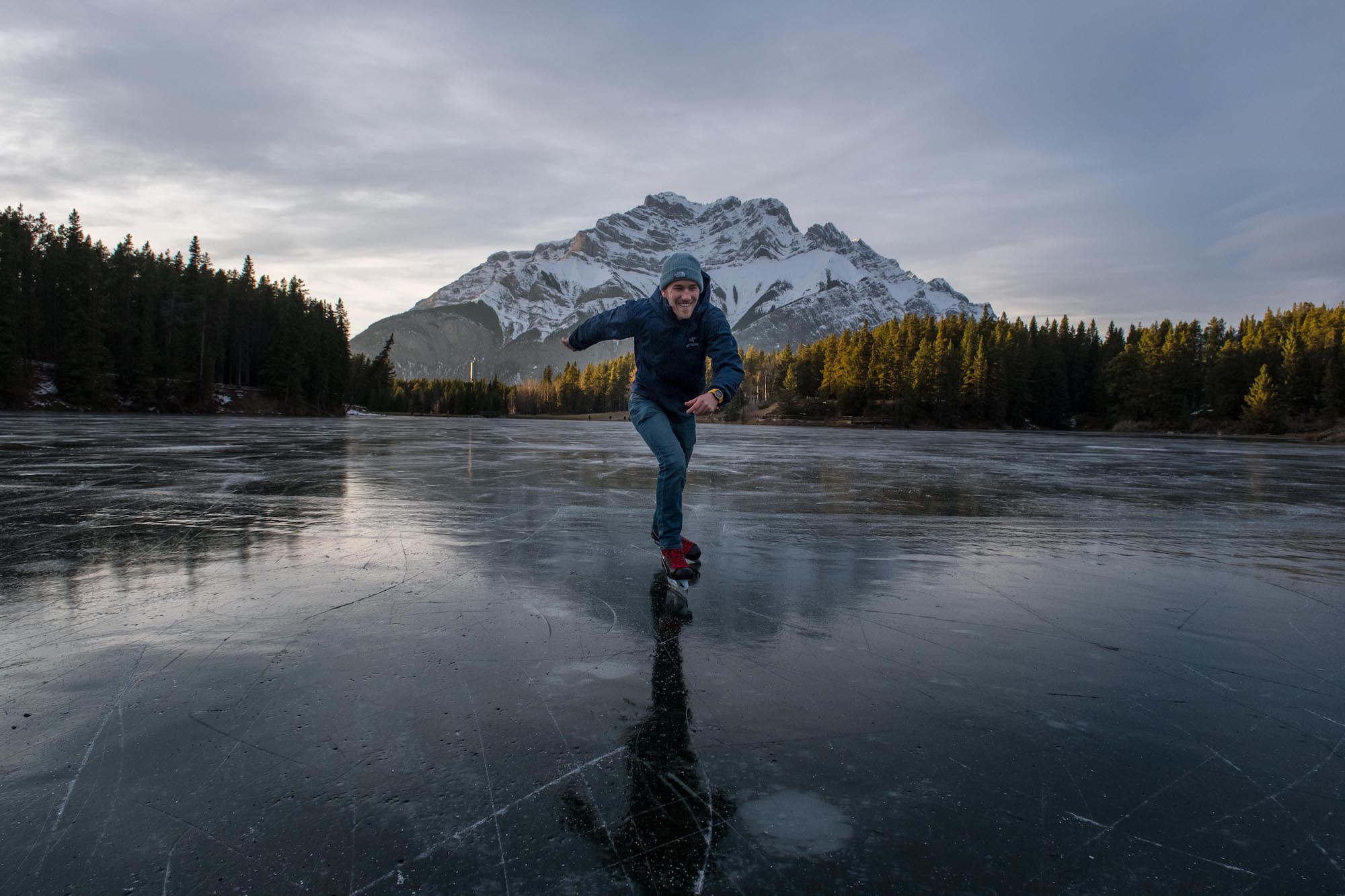 When planning a trip to Banff, there is by no means a shortage of activities, and there are many places to visit in Banff. Anyone who has spent time here knows it would take a lifetime to explore all the Canadian Rockies offer. This does not include all the things we would willingly do again.
Of course, what you do and can do largely depends on the season and weather. See the best things to do in Banff here, and continue reading for more details between winter and summer.
Here are a few examples of things you can do:
Spend a morning at Moraine Lake
Dinner at The Fairmont
Drive the Icefields Parkway
Take in the Views at Peyto Lake
---
Summer in Banff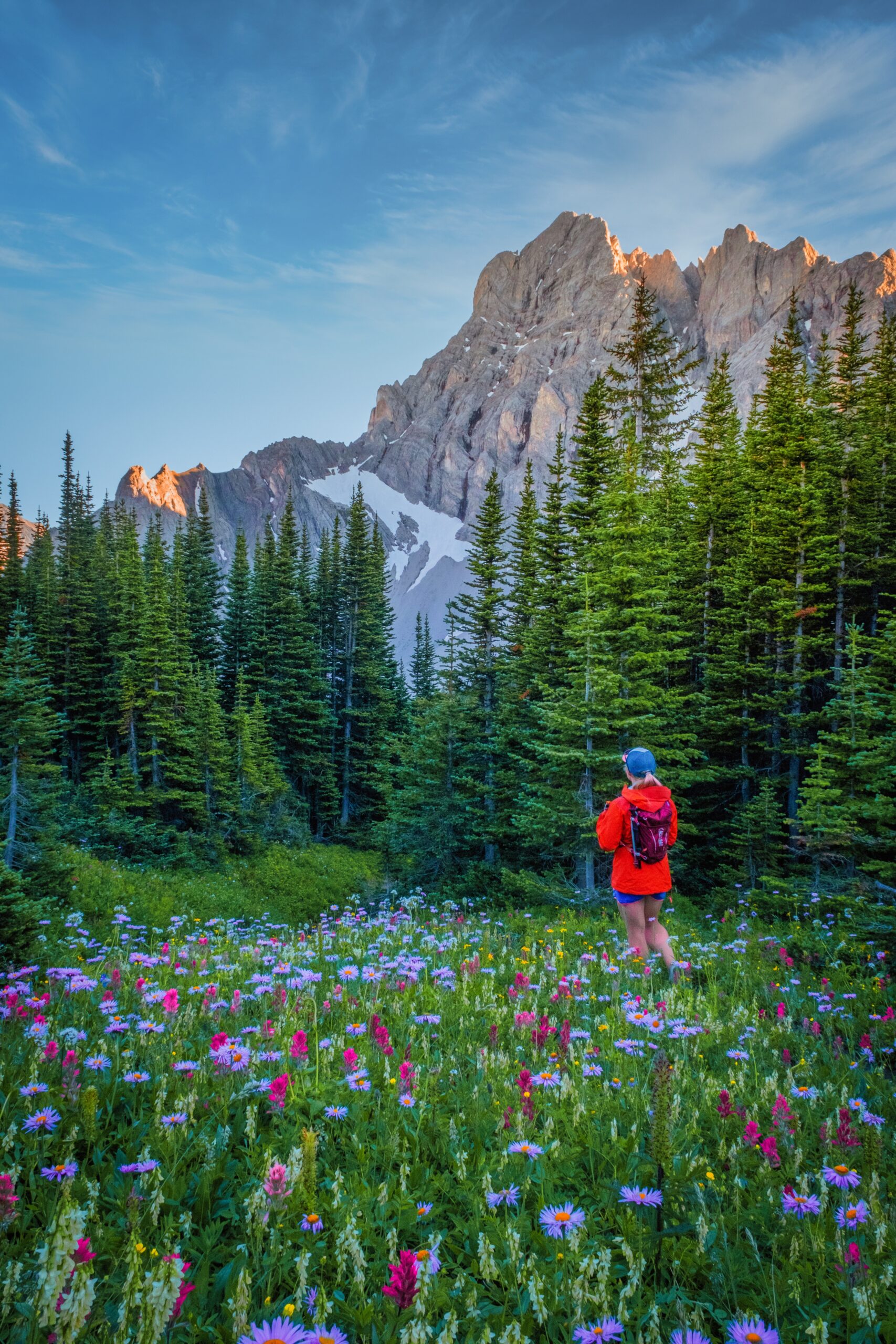 It's tough to think of a more spectacular place on earth than Banff in peak summer. A wide swath of hiking trails provides visitors with expansive glaciated icefields, forested valleys, towering peaks, sparkling emerald lakes, and close encounters with wildlife. The towns of Banff, Canmore, Lake Louise, Field, and Jasper sit within the Canadian Rockies and serve as amazing bases that will astound visitors with mountain views.
If you're keen to hike or want to see the lakes, you have a narrow window of summer as the lakes and peaks are locked away in snow and ice for the majority of the year. The peak summer months also see waves of tourists, and when the vast majority of Banff's four million visitors plan a trip to Banff.
---
Hiking in Banff
There is no better way to enjoy nature than on foot. Once the summer rolls around, the snow melts, and the trails dry out, it's time to explore some gorgeous nature. There is nothing more quintessential to a Banff trip than a hike!
Summer Activities in Banff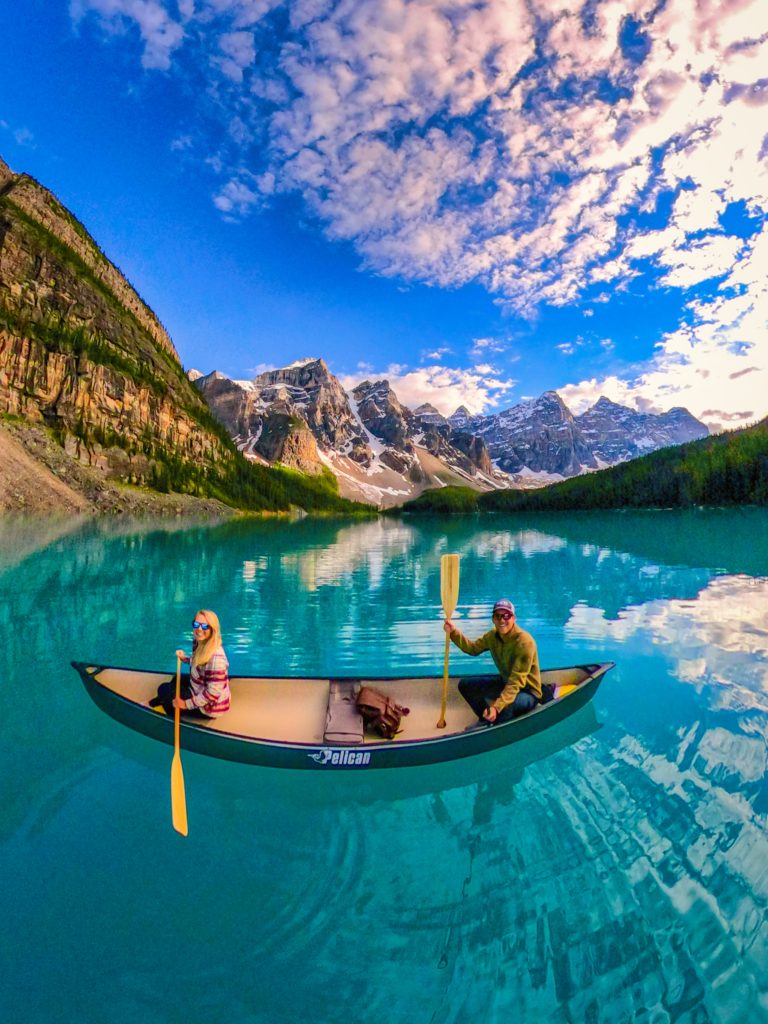 ---
Winter in Banff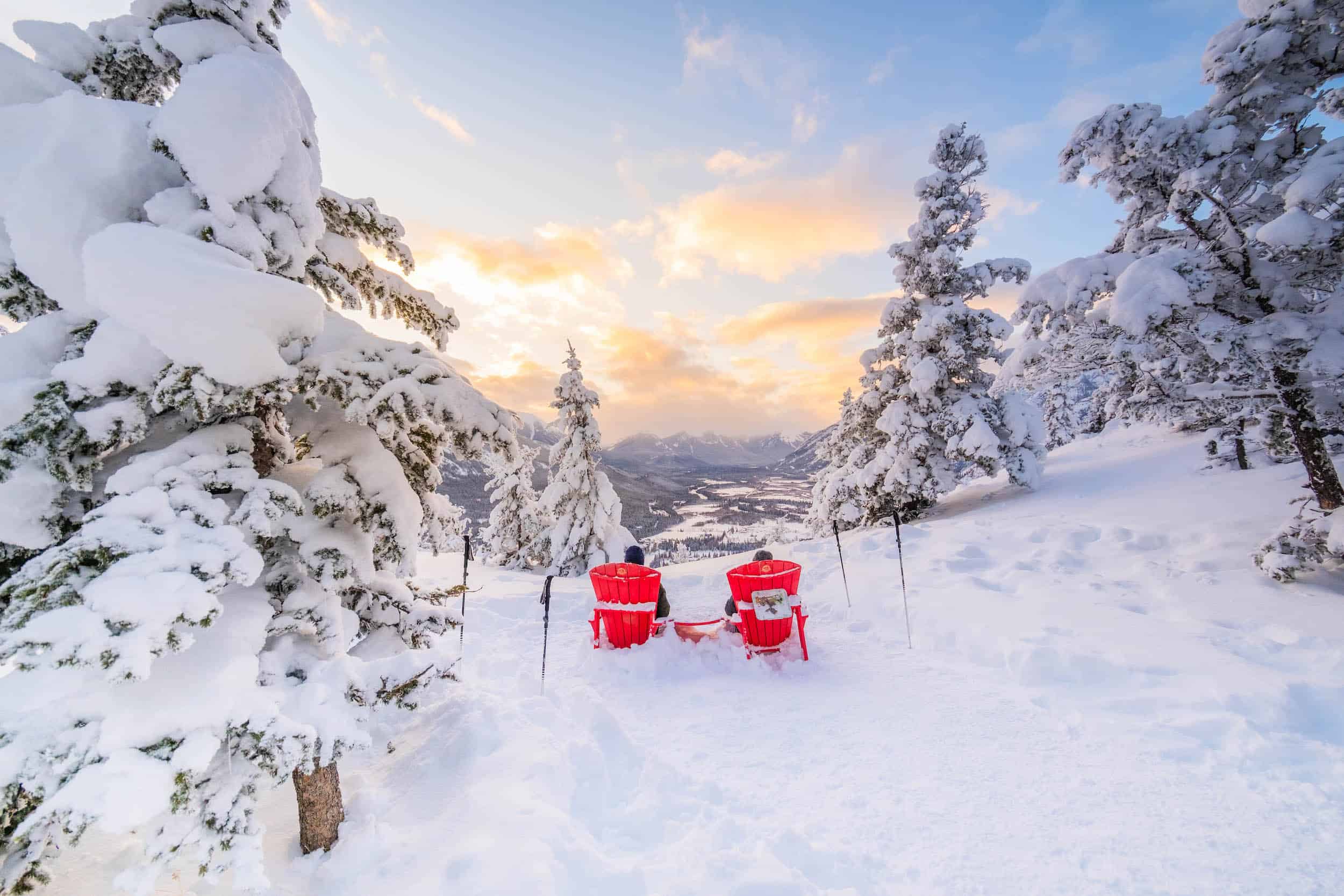 Winter sees a fraction of the visitors during the summer months, but it is an amazing time for a Banff trip. You won't be able to see the famed turquoise blue lakes, but instead, the park and town turn into a winter wonderland. If there is a winter activity, you love the region has it in abundance. You're spoilt for choice when planning a trip to Banff in the winter!
Visitors can enjoy skiing, snowboarding, ice skating, sleigh riding, cross country skiing, snowshoeing, snowmobiling, dog sledding, tobogganing, tubing, backcountry ski, ice-climbing, and heli-skiing. Over the years, we've been spoiled by the ski in Western Canada and couldn't imagine skiing anywhere else. It certainly favors the active, but it's tough to resist the charm of a cozy fireplace and some fondue on a snowy winter night.
---
Where to Stay in Banff?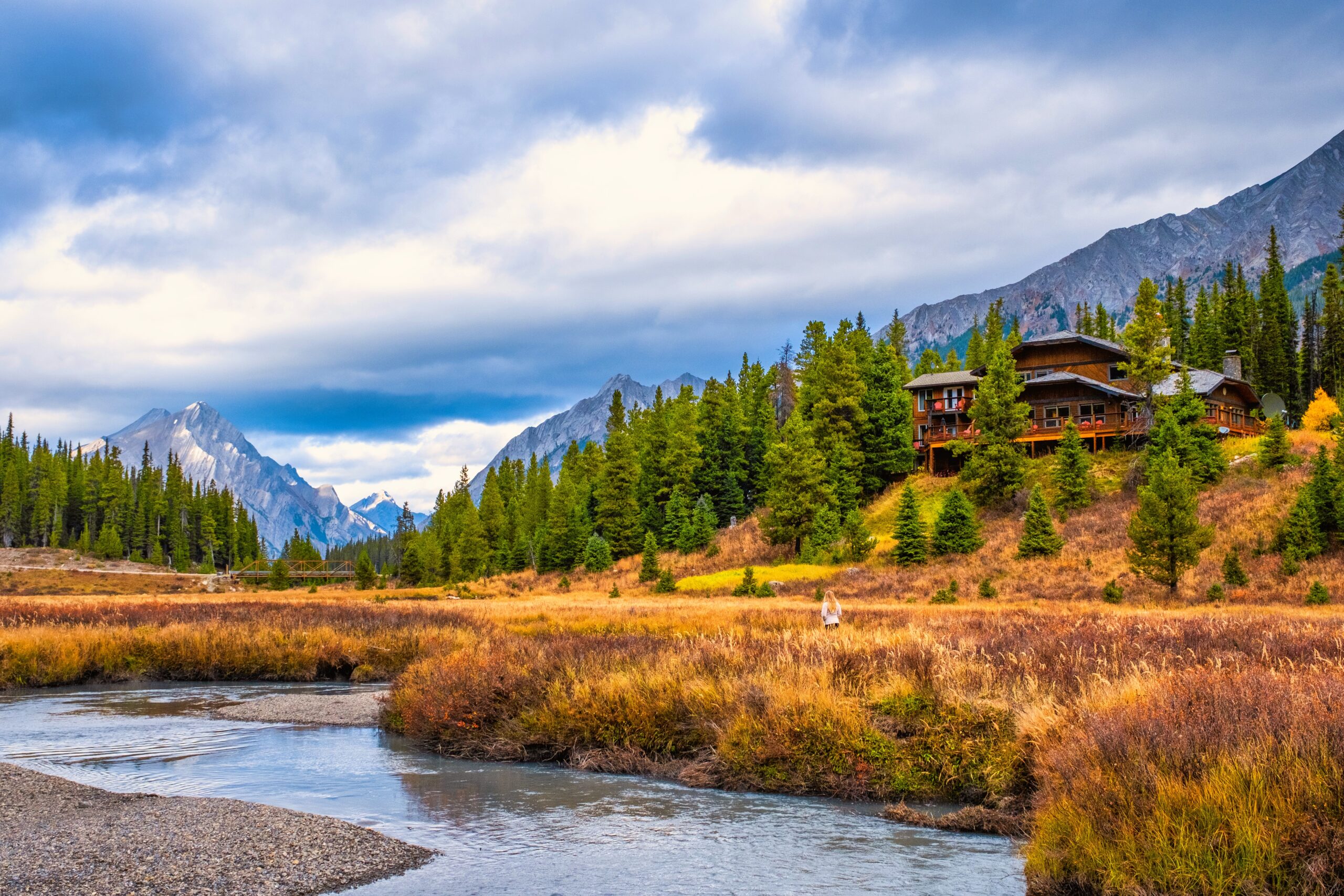 Make sure to book accommodation in advance when planning a trip to Banff! Hotels often have no vacancies in the summer months. For some great help, check out our round-up of the best hotels in Banff. All of these hotels will ensure you have a great time during your Banff trip. If you're seeking a more specific place to stay, check out the hotels, Airbnbs, hostels, and cabins below.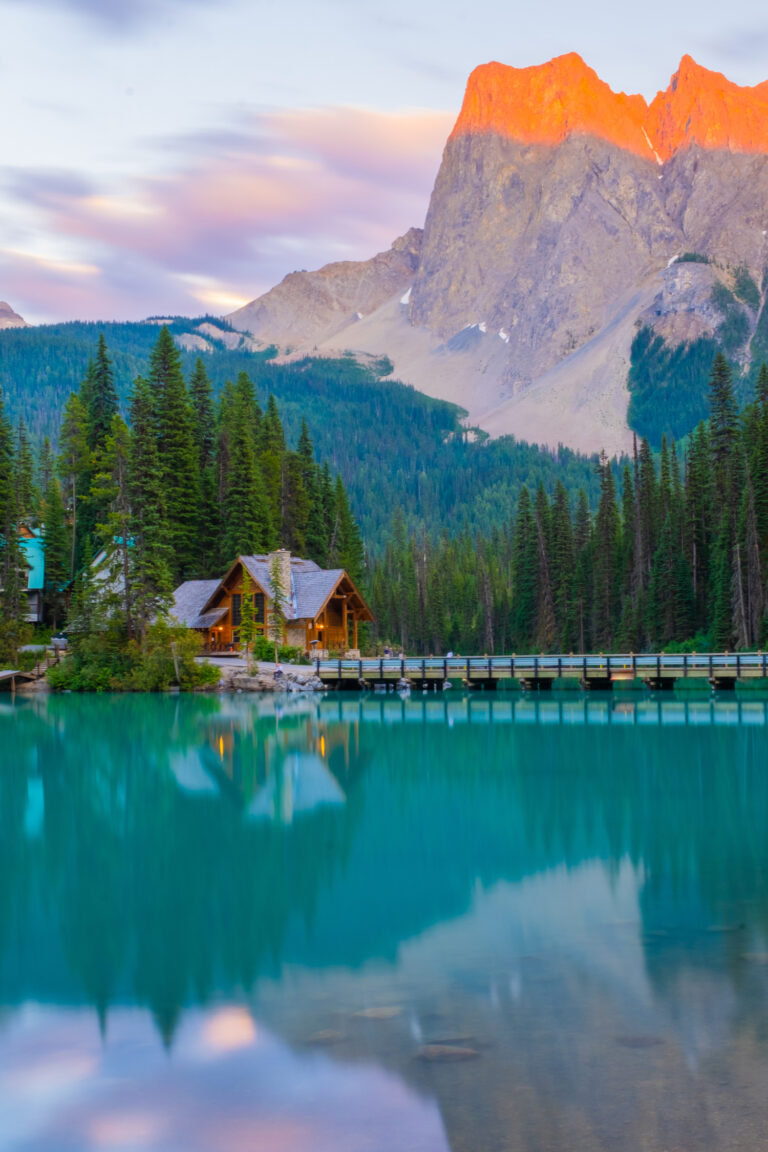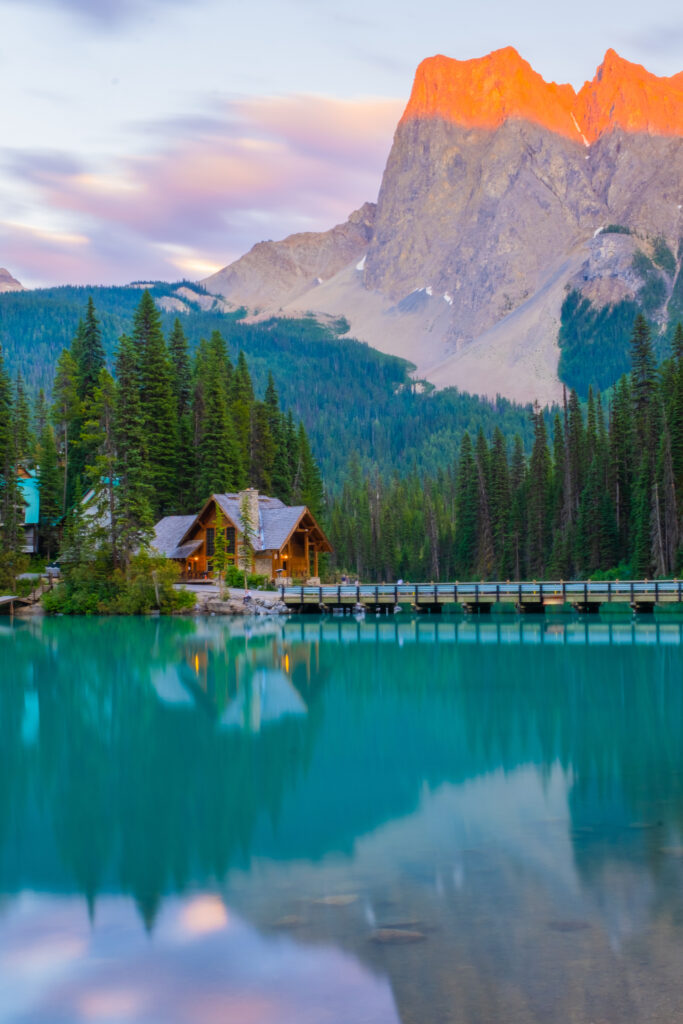 ---
Camping in Banff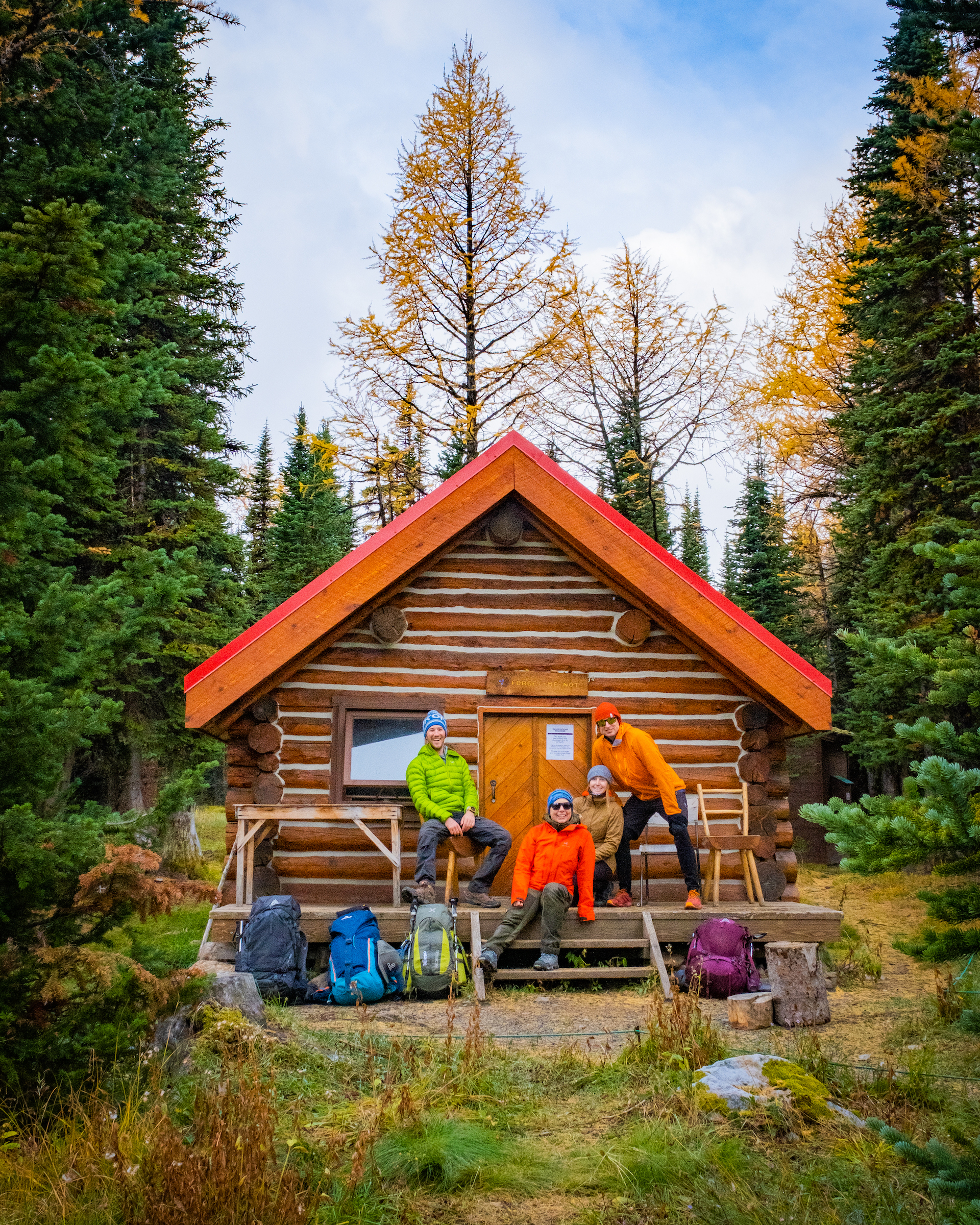 Camping in Banff National Park is a splendid and affordable way to explore the Canadian Rockies. From the campgrounds spread throughout the park, you can access some of the best trails and endless amounts of natural beauty.
All campgrounds are managed by Parks Canada or the provinces of Alberta and British Columbia in the neighboring provincial parks. There are no private campgrounds inside the parks. In addition to the wonderful front-country campgrounds, there are some world-renowned multiday hikes in the backcountry around the Canadian Rockies.
---
Where to Eat in Banff?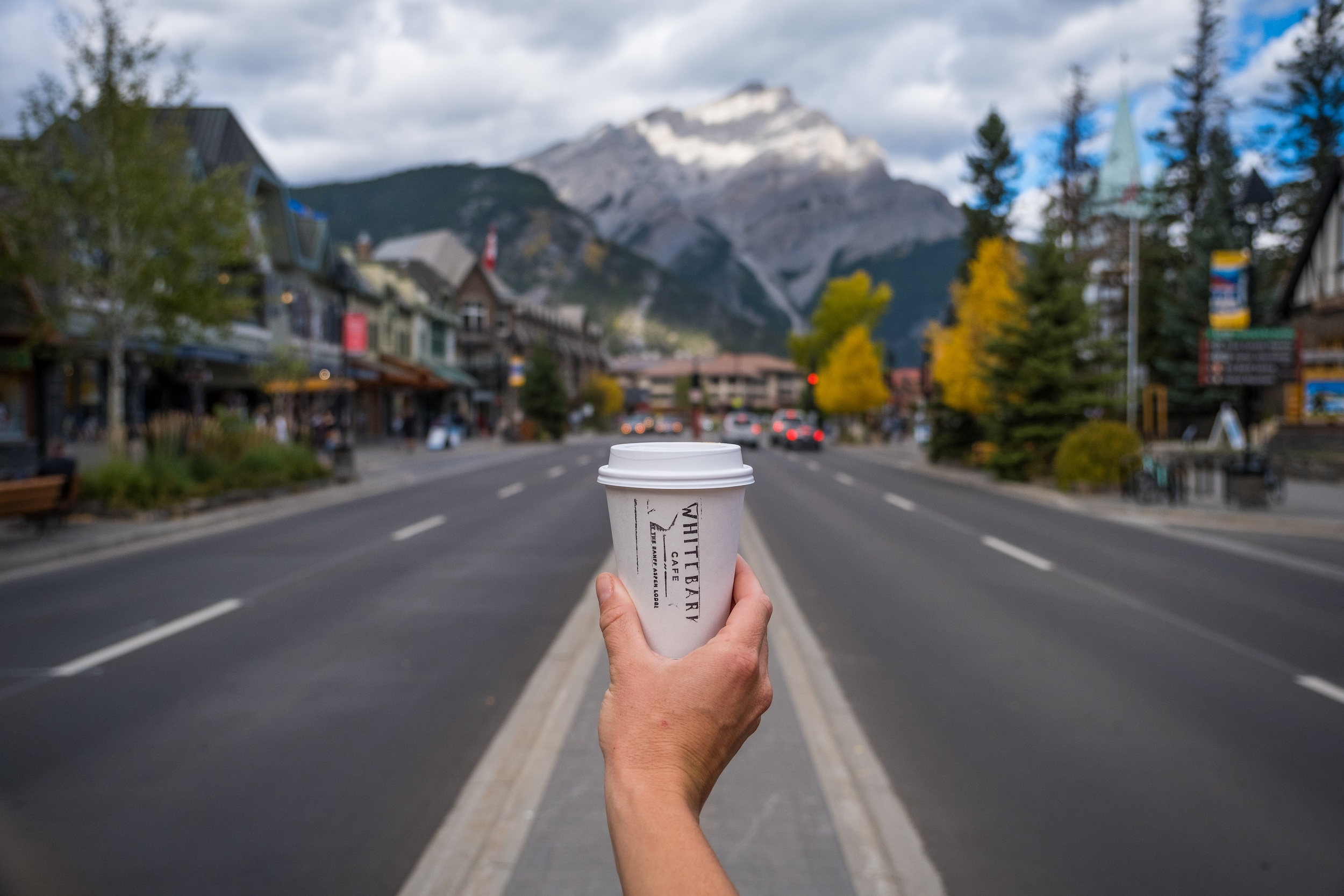 Seeking out the best restaurants in Banff or wondering where you should eat in Banff? We share our favorite spots in the picturesque mountain town.
While most mountain towns might struggle to supply visitors with a wide selection of restaurants that is certainly not the case in Banff. Some of the best restaurants in Western Canada are located here and visitors are spoilt for choice.
---
What To Pack for the Canadian Rockies?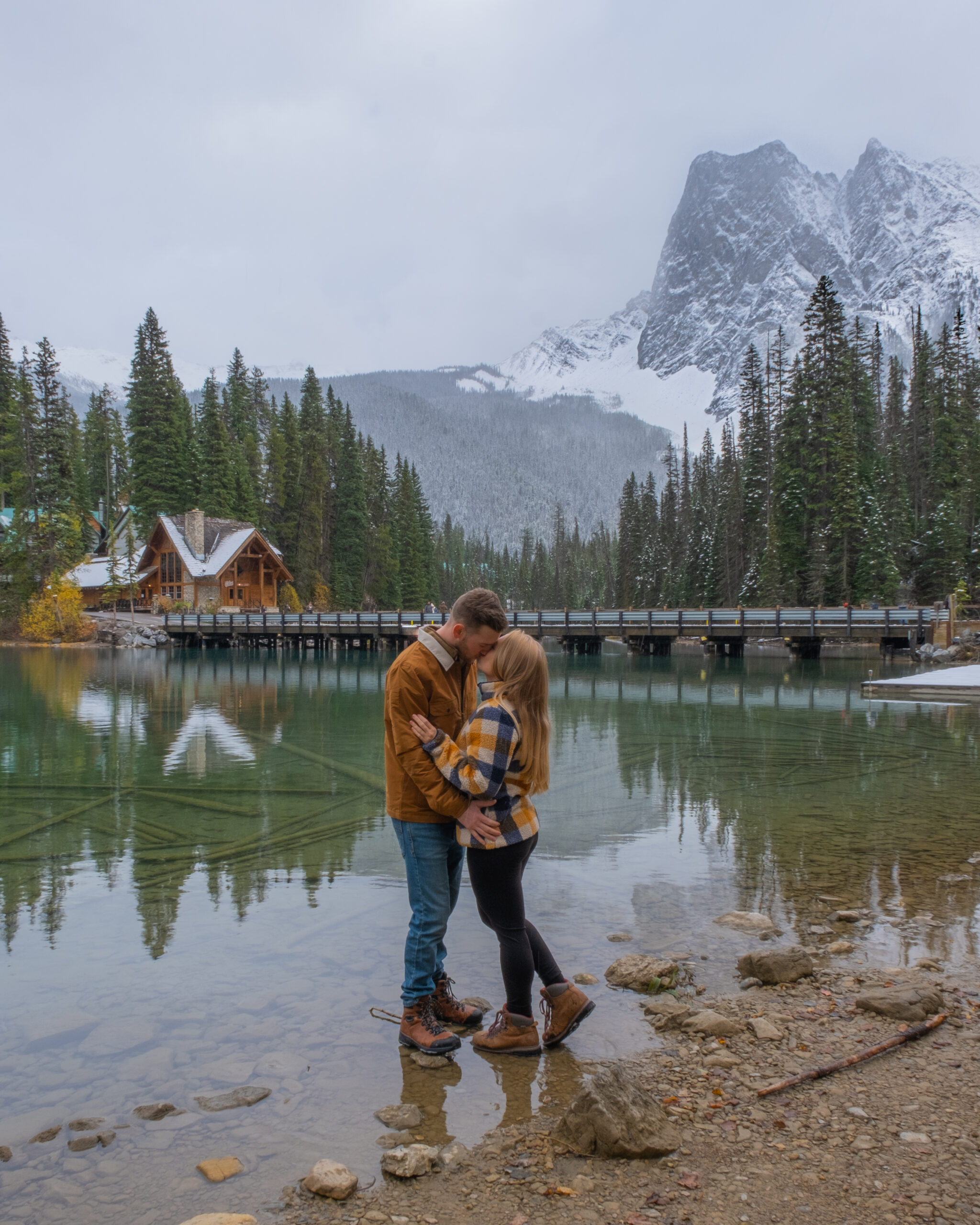 Theoretically, you can come to Banff National Park in whatever you want, but keep in mind this is an outdoor destination, and it's best to be prepared for the wilderness.
I'm not saying you need to know how to start a fire from scratch and survive in the woods for three days and spear yourown fish, but things like a hat, gloves, and jacket will come in handy – even in the summer.
Yes, it's Canada, and yes, it gets freezing here. Even in the middle of August, we wear down jackets. You can see my full Banff packing list here. Leave the high heels and short dresses at home. Seriously there is nowhere to wear them here — unless you're attending a wedding or event!
In general some items you definitely need for a trip to Banff National Park are:
Fleece Jacket
Hiking Boots or Trail Runners
Good Hiking Backpack
Gloves and Toque
Camera
Some Helpful Posts:
---
Take Memories Leave Only Footprints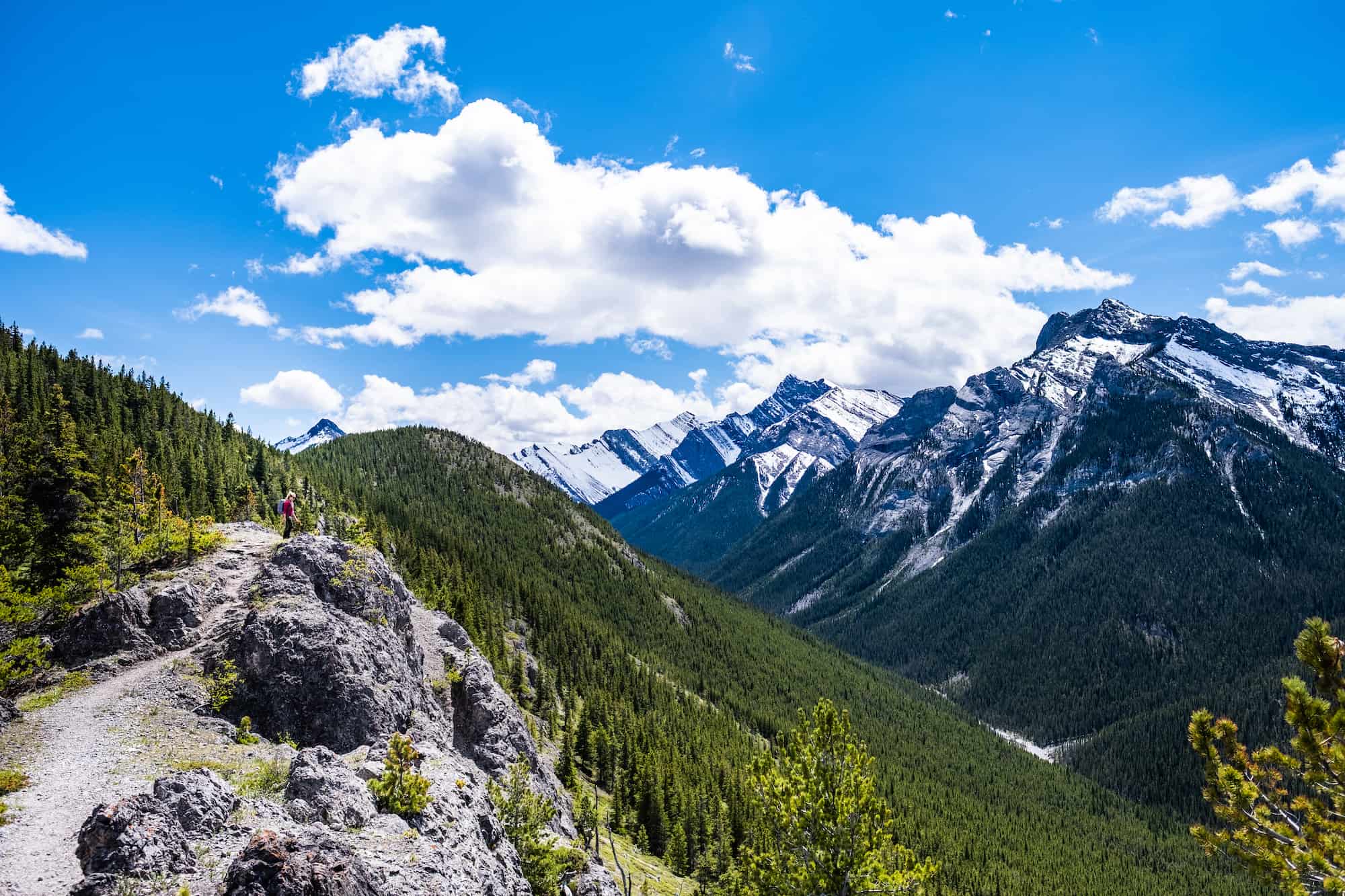 I know I don't have to say this as many of you respect nature, but just a gentle reminder that the Canadian Rockies are a special place. Please keep the mountains as clean or cleaner than you found them, and leave the wildlife alone!
I've seen a huge difference here in the summer months with trash and disrespect in the park. In major hot spots like Lake Minnewanka and Two Jack Lake, there are garbage bins literally everywhere, but trash is left out carelessly. Make sure to use the bins and don't leave garbage behind. This includes orange peels, banana peels, and apple cores, too – do not just throw them on the ground. They take forever to decompose and can attract animals which results in human/wildlife conflicts.
If there is no trash can around, carry everything out with you until you can access one. If you have a pet, pick up after it, and don't put the poop in a plastic bag and leave the plastic bag on the trail to "pick up later," seriously I see this on almost every hike, and it's pretty infuriating. Don't throw coins into lakes or natural bodies of water, nature is not a wishing well. Please leave everything just as you've found it.
And yes, please don't harass any wildlife. If you're lucky enough to see a bear, elk, mountain goat, or moose while visiting Banff, stop briefly, snap a photo, and move on. And don't get out of your car for selfies. This is called a "bear jam," which happens a lot more than you would think here. It's not only harmful to you, but it habituates and disturbs the animals.
---
↓ Join the community ↓
The Banff Blog Facebook Group is your headquarters for the Canadian Rockies' travel advice and information. Including hike info and off-season travel information. You can also meet new adventure buddies.