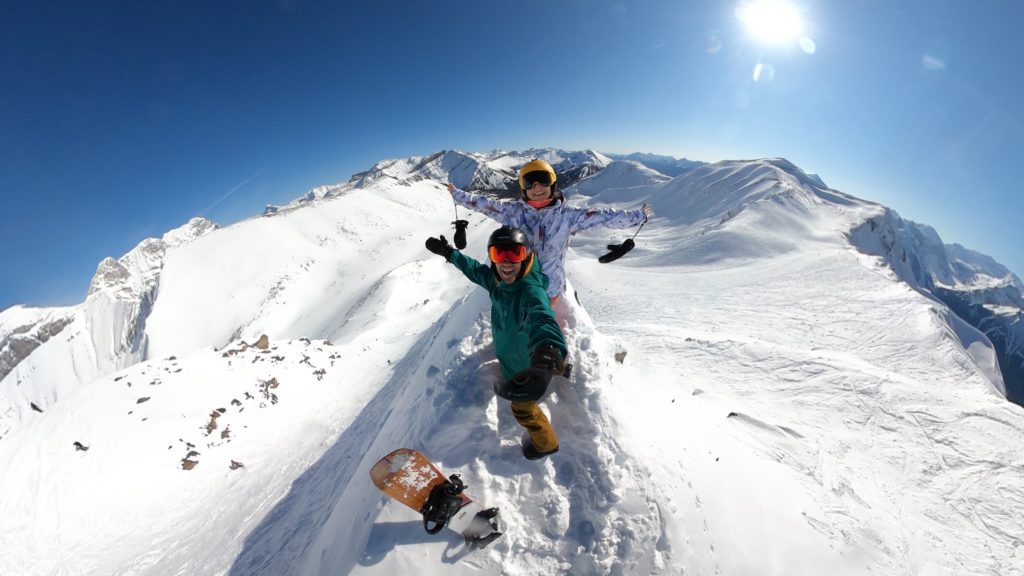 If you're looking for some help to plan your trip to Banff you've come to the right place. Natasha and I have been writing about travel for the last decade and we were nomadic for five of those years living out of a suitcase. In 2018, we felt we had enough and decided to settle down in one of the most beautiful places on earth, The Canadian Rockies.
Now we live in Canmore and spend as much time as possible exploring the mountains surrounding us. We truly think this is one of the prettiest areas in the world and a perfect place for an outdoor vacation. Our aim is to help you get the most out of your trip to Banff National Park and the surrounding areas.
Plan A Trip To Banff
---
How To Get To Banff?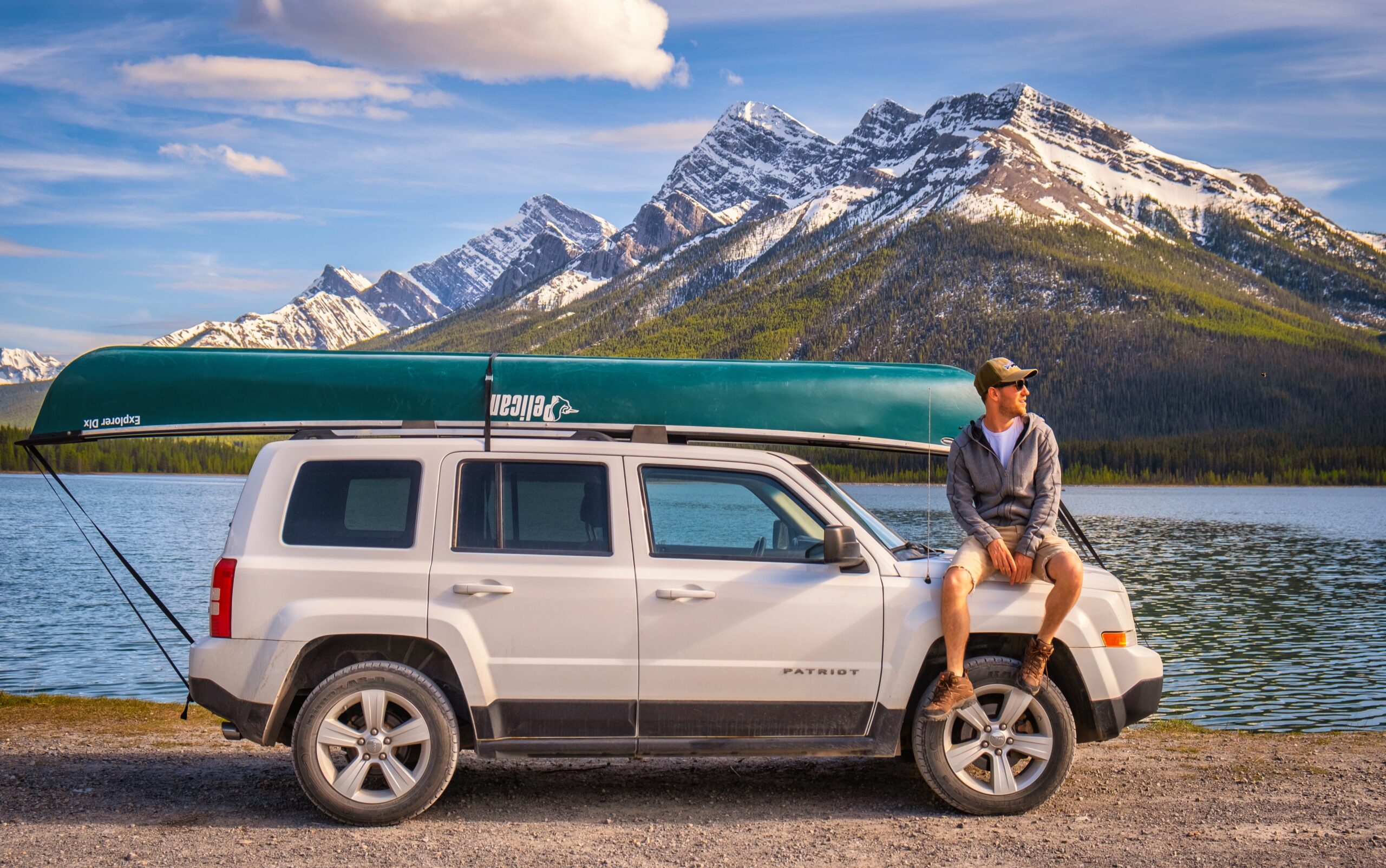 How to get from Calgary to Banff? The international airport of Calgary serves as a great gateway to the Canadian Rockies so many find this is where their trip to the region starts. It's a journey that starts in the prairies of Calgary before taking off for the Bow Valley and the high soaring peaks of the Canadian Rockies. With its close proximity this might be the easiest part to plan for a trip to Banff.
---
Pick The Season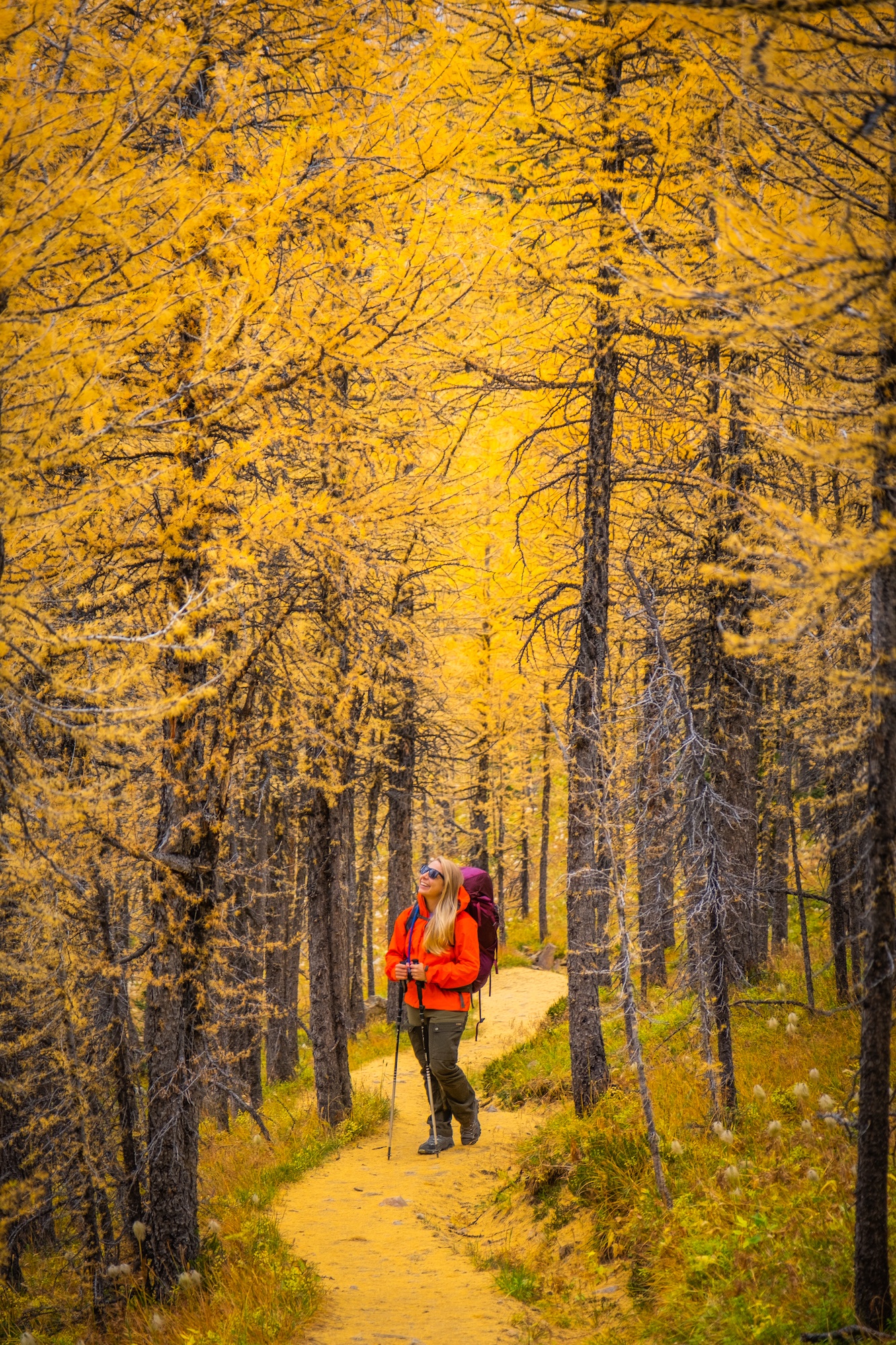 If you were wondering when's the best time to visit Banff, you need wonder no more. We've got it all figured out for you: that means everything from temperatures and snowfall to the best events and festivals that Banff has to offer. Here is a month by month breakdown of the weather in Banff, accompanied by some photos of that month so you can get a picture of what it's like.
---
Activities in Banff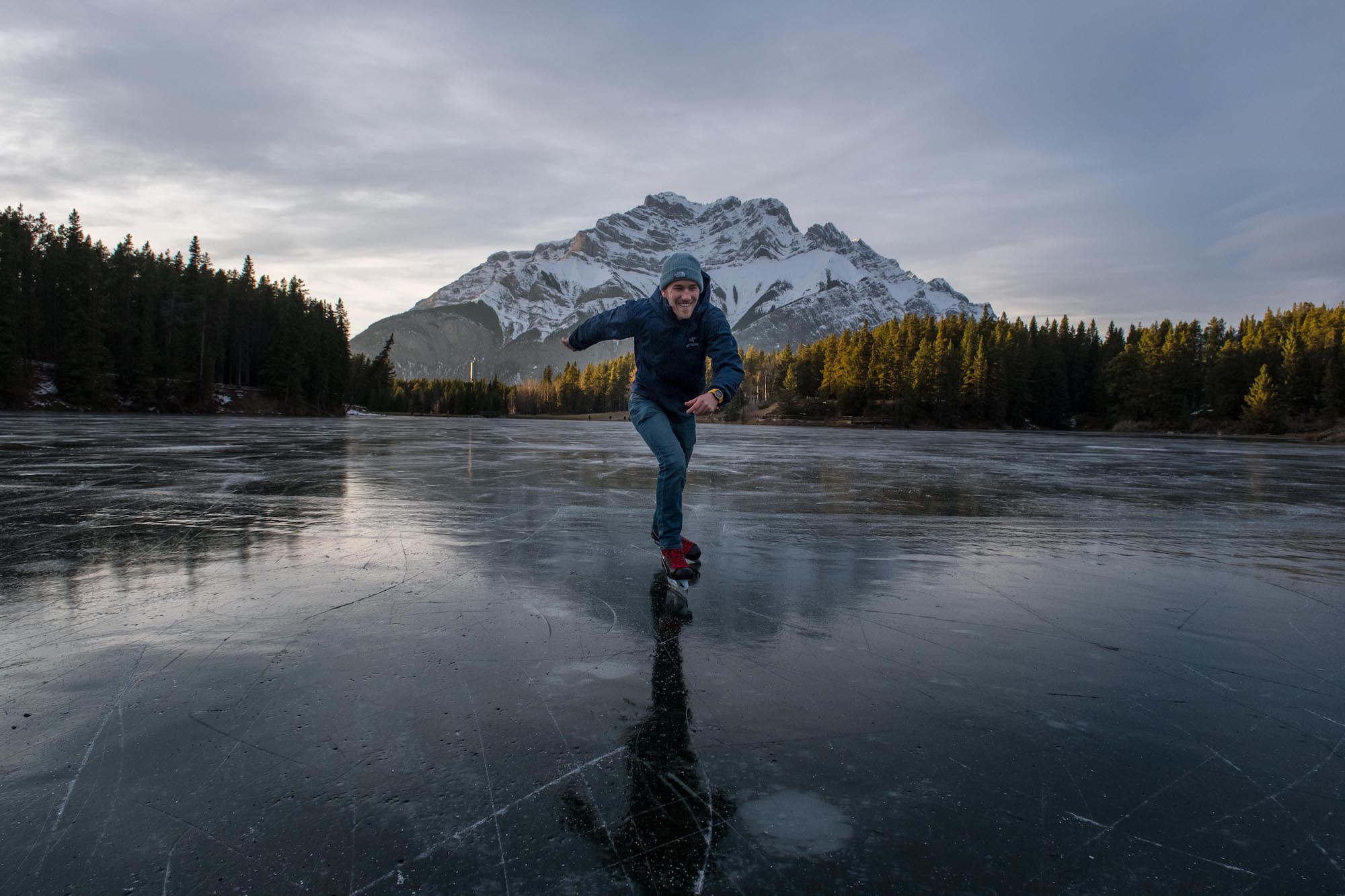 There is by no means a shortage of activities and things to do in Banff. Anyone that has spent some time here knows it would take a lifetime to explore all the that the Canadian Rockies have to offer. This does not include all of the things we would willing do again and again. Of course, what you do and what you can do largely depends on the season and weather.
---
Summer in Banff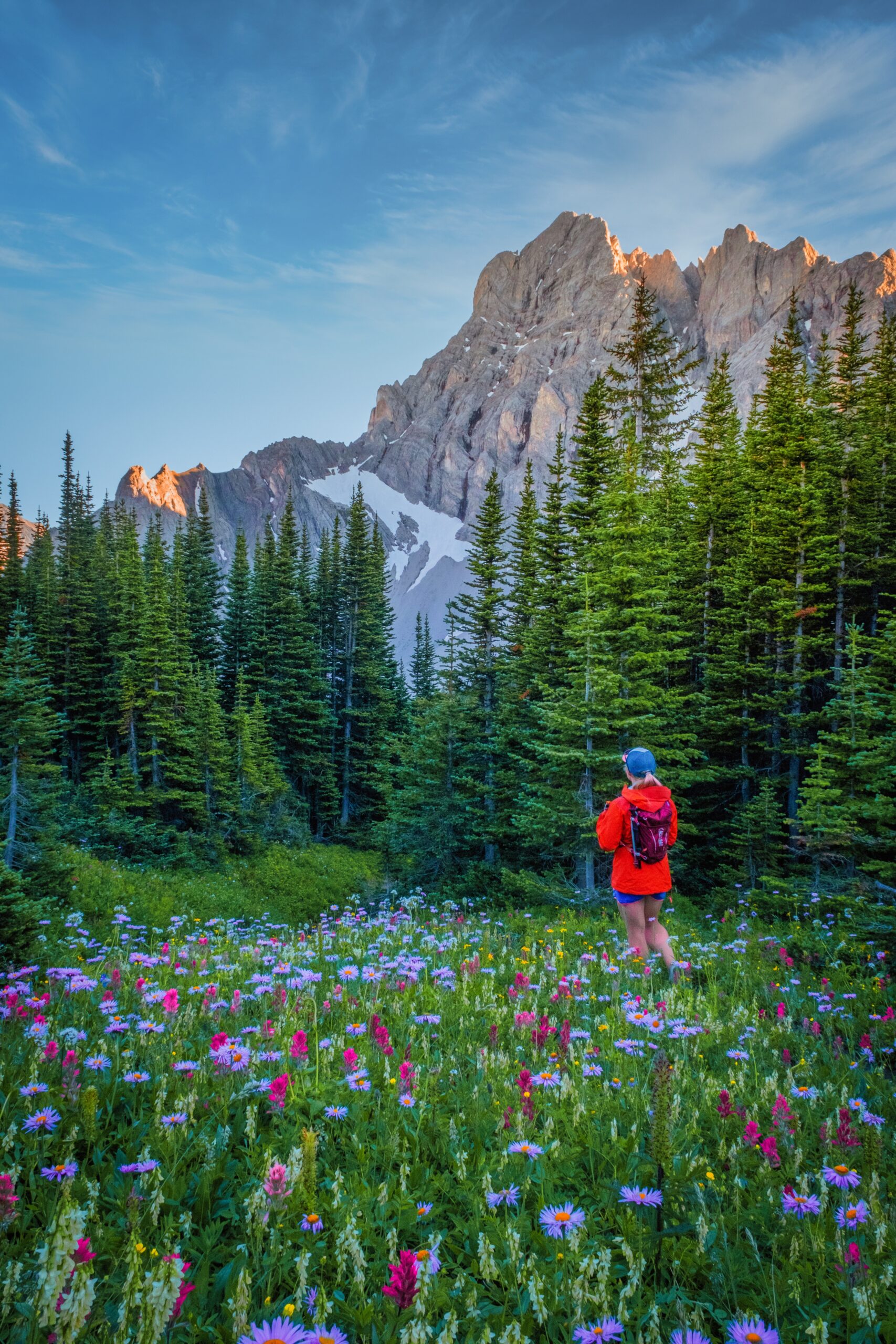 It's tough to think of a more spectacular place on earth than Banff in peak summer. A wide swath of hiking trails provides visitors views of expansive glaciated icefields, forested valleys, towering peaks, sparkling emerald lakes, and close encounters with wildlife. The towns of Banff, Canmore, Field, and Jasper sit within the Canadian Rockies and serve as amazing bases that will astound visitors with mountain views.
If you're keen to hike or want to see the lakes you have a narrow window of summer as the lakes and peaks are locked away in snow and ice for the majority of the year. The peak summer months also see waves of tourists and when the vast majority of Banff's four million visitors plan a trip to Banff.
---
Hiking in Banff
There is no better way to enjoy nature than on foot. Once the summer rolls around the snow melts and the trails dry out it's time to explore some gorgeous nature.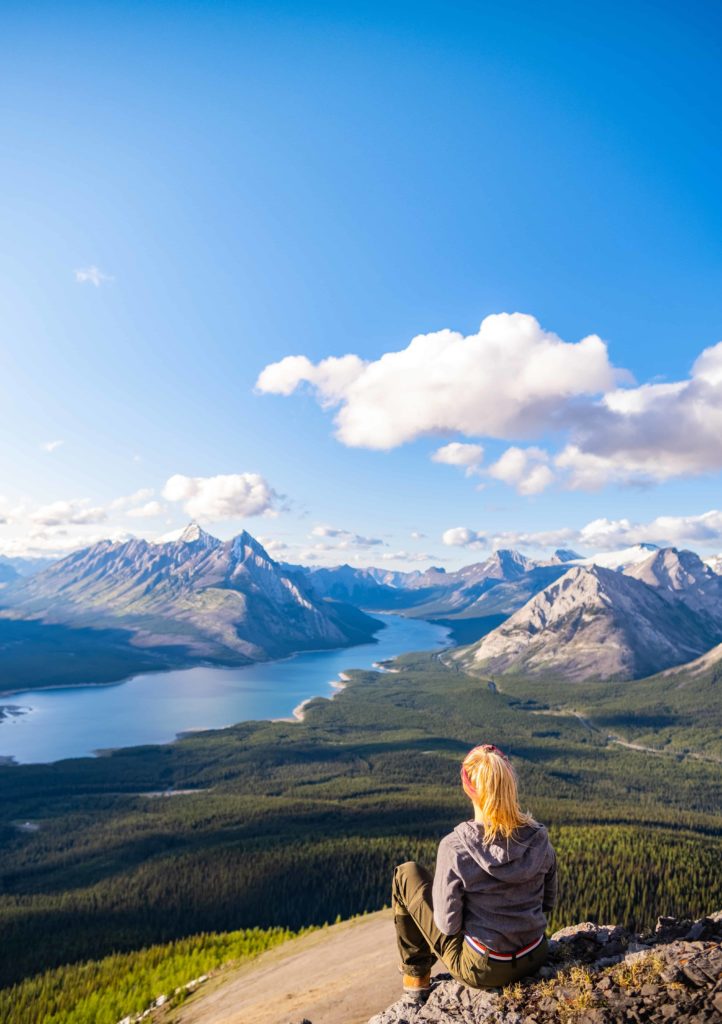 Hiking Guides For Banff
Specific Hike Guides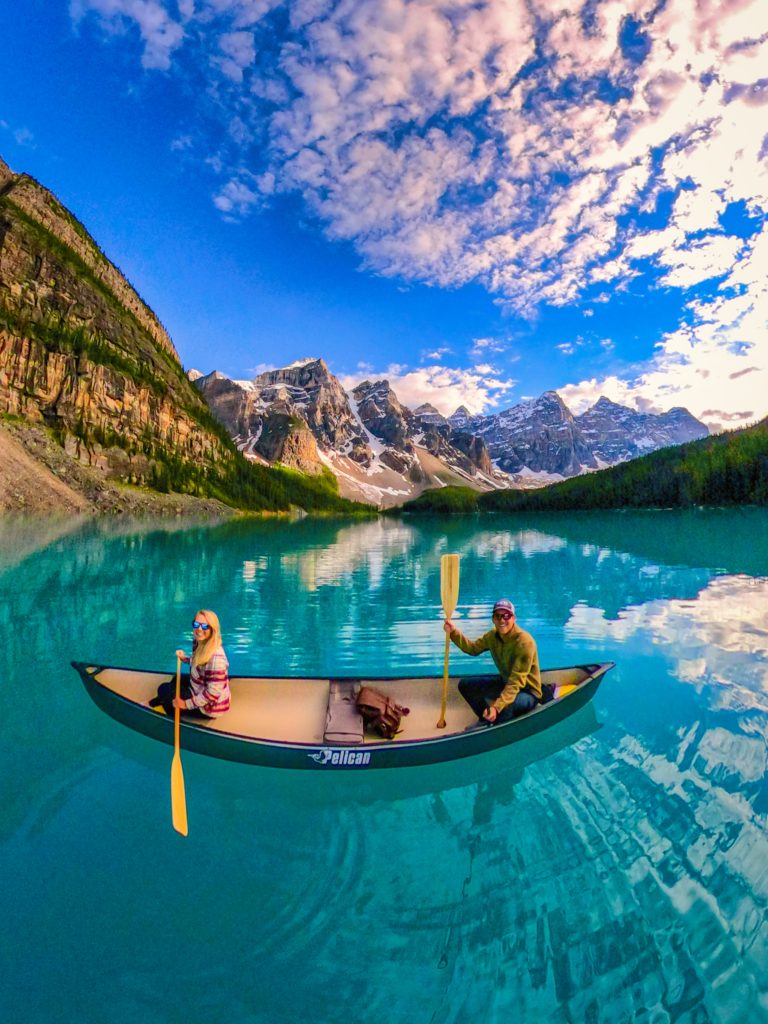 Summer Activities in Banff
---
Winter in Banff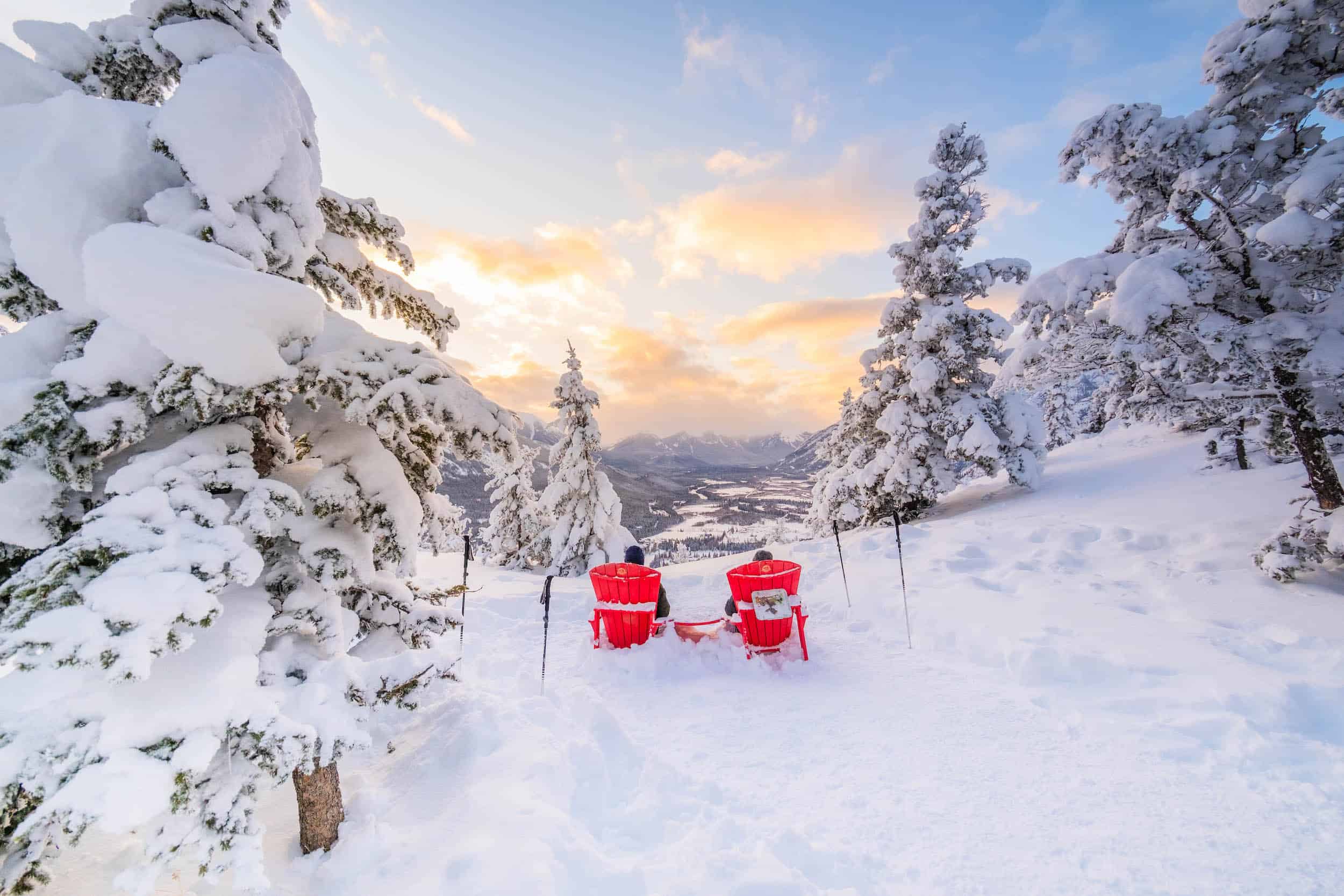 Winter sees a fraction of the visitors during the summer months, but it is an amazing time to visit Banff. You won't be able to see the famed turquoise blue lakes, but instead, the park and town turn into a winter wonderland. If there is a winter activity you love the region has it in abundance.
Visitors can enjoy skiing, snowboarding, ice skating, sleigh riding, cross country skiing, snowshoeing, snowmobiling, dog sledding, tobogganing, tubing, backcountry ski, ice-climbing, and heli-skiing. Over the years we've been spoiled by the ski in Western Canada and couldn't imagine skiing anywhere else. It certainly favors the active, but it's tough to resist the charm of a cozy fireplace and some fondue on a snowy winter night.
---
Where to Stay?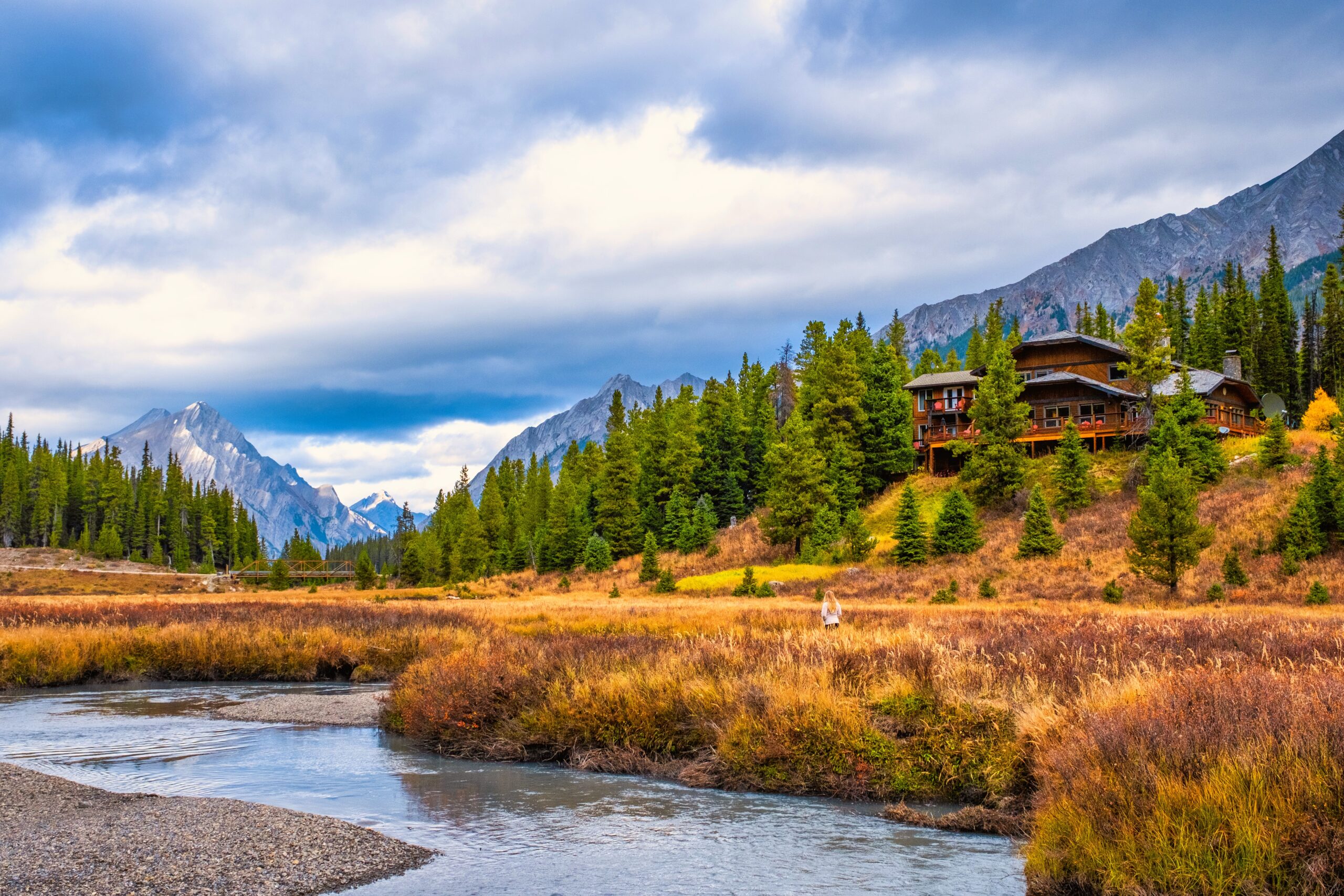 Here's our round-up of the best hotels in Banff. This is where you can plan to stay on your first trip to the Canadian Rockies. All of these hotels will ensure you have a great time during your trip. If you're seeking a more specific place to stay check out the hotels, Airbnbs, hostels, and cabins below.
---
Camping in Banff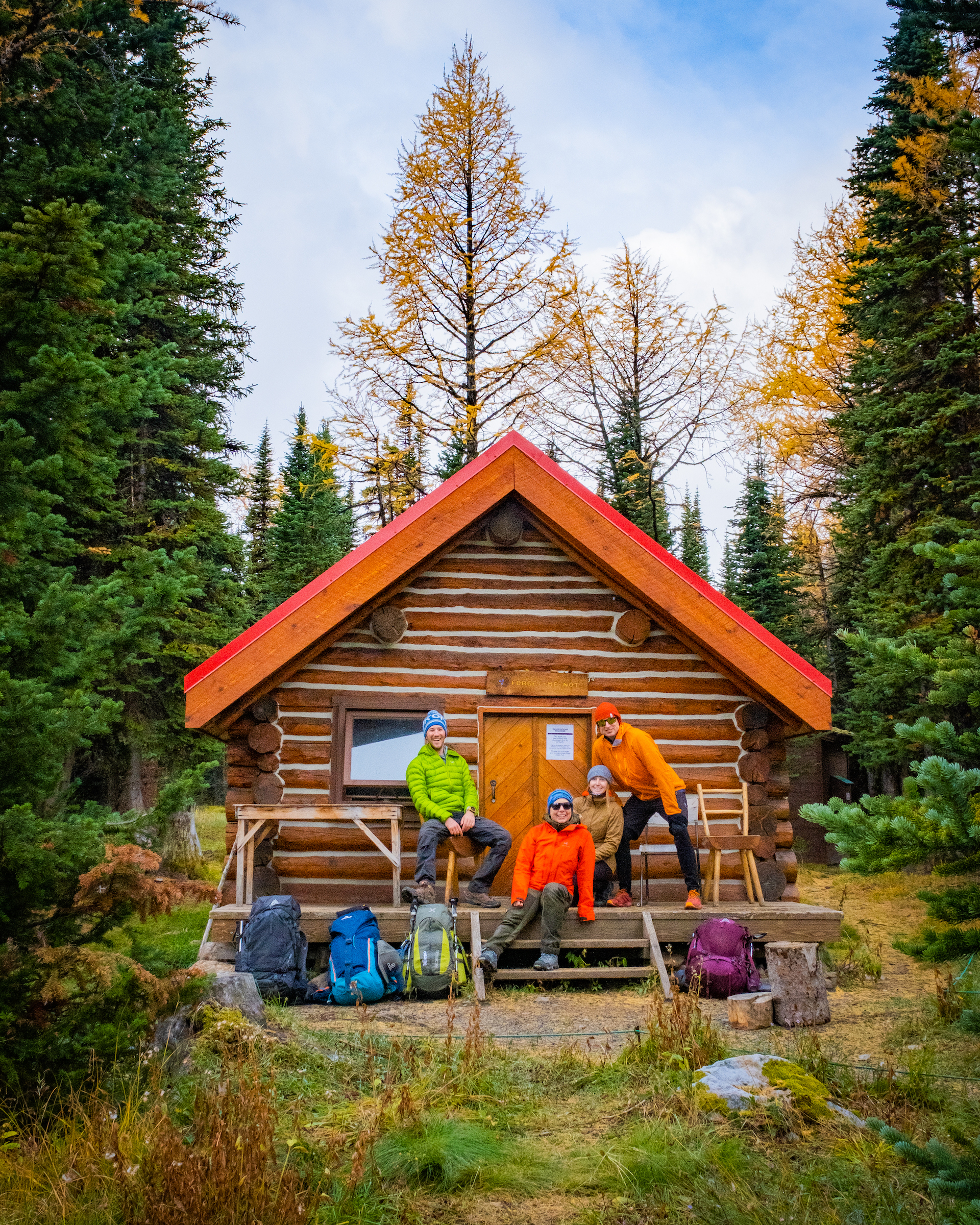 Camping in Banff National Park is a splendid and affordable way to explore the Canadian Rockies. From the campgrounds spread throughout the park, you have access to some of the best trails and endless amounts of natural beauty. All campgrounds are managed by Parks Canada or the provinces of Alberta and British Columbia in the neighboring provincial parks. There are no private campgrounds inside the parks. In addition to the wonderful front-country campgrounds there are some world-renowned multiday hikes in the backcountry around the Canadian Rockies.
---
Where to Eat?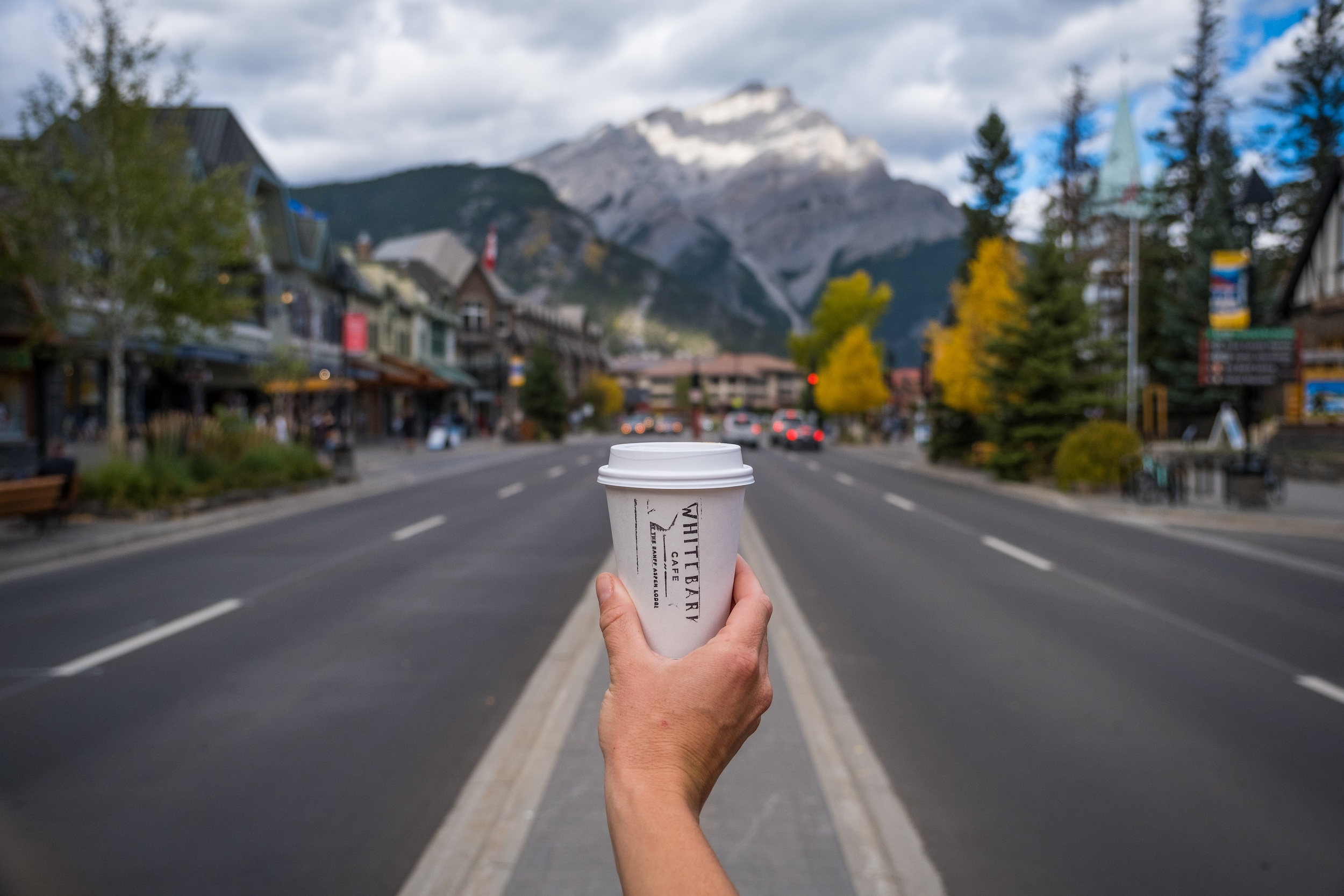 Seeking out the best restaurants in Banff or wondering where you should eat in Banff? We share our favorite spots in the picturesque mountain town. While most mountain towns might struggle to supply visitors with a wide selection of restaurants that is certainly not the case in Banff. Some of the best restaurants in Western Canada are located here and visitors are spoilt for choice.
---
What To Pack?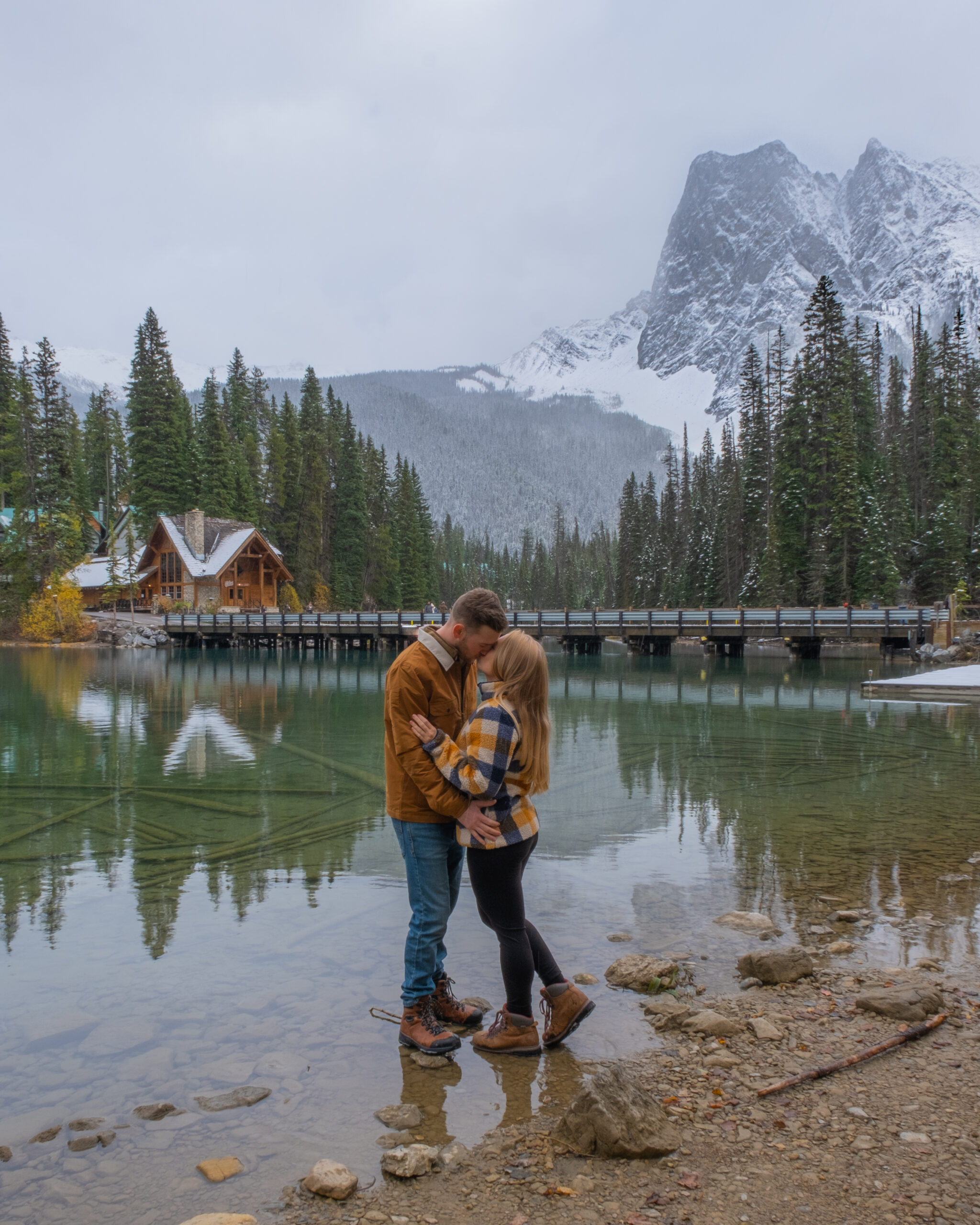 If you're wondering what to put on your Banff packing list you've come to the right spot. There's no need to stress over what to bring with these tips. We have some recommendations on what you'll need and what you should leave at home.
---
Travel Planning Resources
Packing Guide — Check out our Banff packing list to help pack your bags and ensure you don't leave anything at home.
↓ Join the community ↓
The Banff Blog Facebook Group is your headquarters for the Canadian Rockies travel advice and information. Including hike info and off-season travel information. This is also a place where you can meet one another when you're in need of adventure buddies.