Johnston Canyon is a highlight for many on their trip to Banff, and it's an easy Banff hike that's great for families. We'll dig into all the basics you should know before setting out to complete the Johnston Canyon hike.
It's possibly the busiest trail in all of Banff, still it's on most visitors' bucket lists, so in peak season, you'll need to arrive early if you want to avoid the crowds. That being said, Johnston Canyon offers some splendid natural features, and its accessibility to everyone makes it stand out.
---
Johnston Canyon Hike Guide
---
Key Stats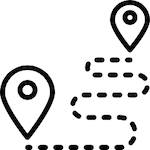 Length
5.0 km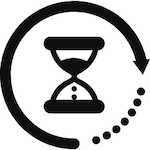 Duration
2 – 3 hours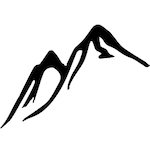 Elevation
215 meters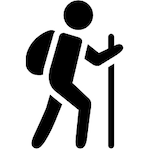 Difficulty
Easy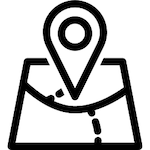 Trailhead
Johnston Canyon Parking Lot
---
Is Johnston Canyon Open in 2023?
In 2020 and 2021 there were many restrictions limiting access to Johnston Canyon, but things have almost returned to normal and Johnston Canyon is fully open. However, there are some closures that affect the Bow Valley Parkway throughout the year, and this can affect getting to Johnston Canyon.
Seasonal Road Closures on the Bow Valley Parkway
From March 1st to June 25th, travel is not permitted between 8 p.m. and 8 a.m. from the Johnston Canyon Campground to the Fireside Picnic Area (17km). This restriction applies to all forms of travel (vehicle, walking, and biking). The restriction is to ensure a high quality home remains in place for the wildlife. All businesses remain open during this time and can be accessed via Castle Junction.
Parks Canada has also approved a three-year pilot that restricts vehicles every day from 8am to 8pm from May 1 to June 25, 2023, and from September 1-October 1, 2023 only along the eastern 17-kilometer section of the parkway to allow for vehicle-free cycling. This closure is between the Fireside Day-use Area and Johnston Canyon. So if you would like to go to Johnston Canyon during this time it's recommended to cycle in (make sure to bring a bike lock!). Your other alternative is to access Johnston Canyon via the Castle Junction exit off the Trans Canana highway. This is the only way you can drive to the Johnston Canyon parking area during the closure. The Castle Johnston exit is about 32 km from Downtown Banff.
For more information, you can see our entire article about the Bow Valley Parkway here.
---
All About the Johnston Canyon Hike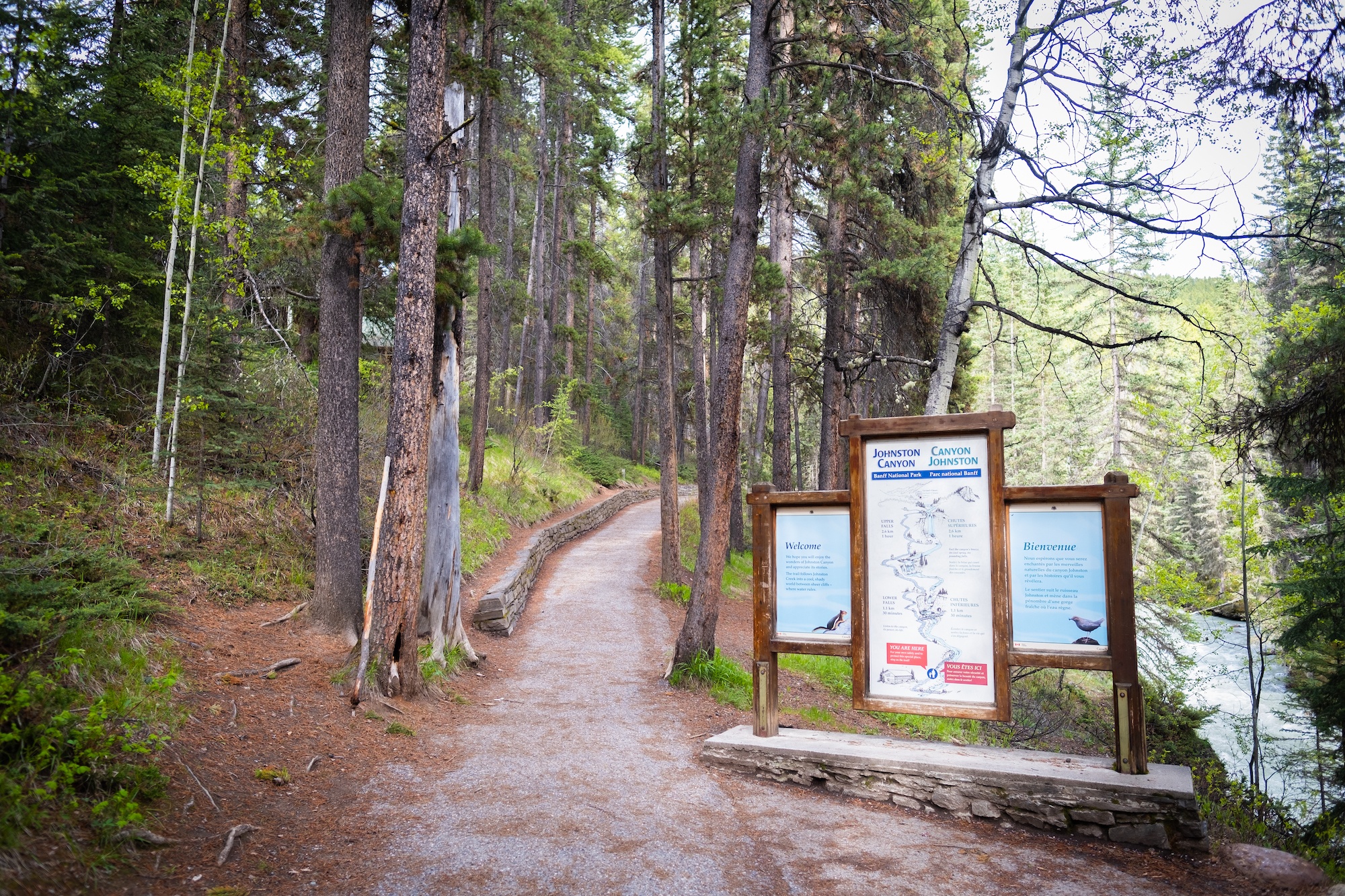 Johnston Canyon is the most popular hike in all of Banff. It's also accessible year-round as it's possible to trek in the winter to see the frozen waterfalls at the end.
To have an enjoyable time during the summer, you should plan to arrive by 9:00 am and even earlier on the weekends. Due to the crowds in peak summer, it often means you can be stuck in a long procession of people moving slowly in both directions on the trail.
After you leave the parking lot, you'll pass the Johnston Canyon Lodge, which is one of the best Banff cabins, before entering the forest alongside Johnston Creek. As you work your way to the Lower Johnston Canyon Falls, you'll have minimal elevation gain moving through the forest. Eventually, you enter Johnston Canyon, where a series of catwalks over Johnston Creek lead you to the waterfalls.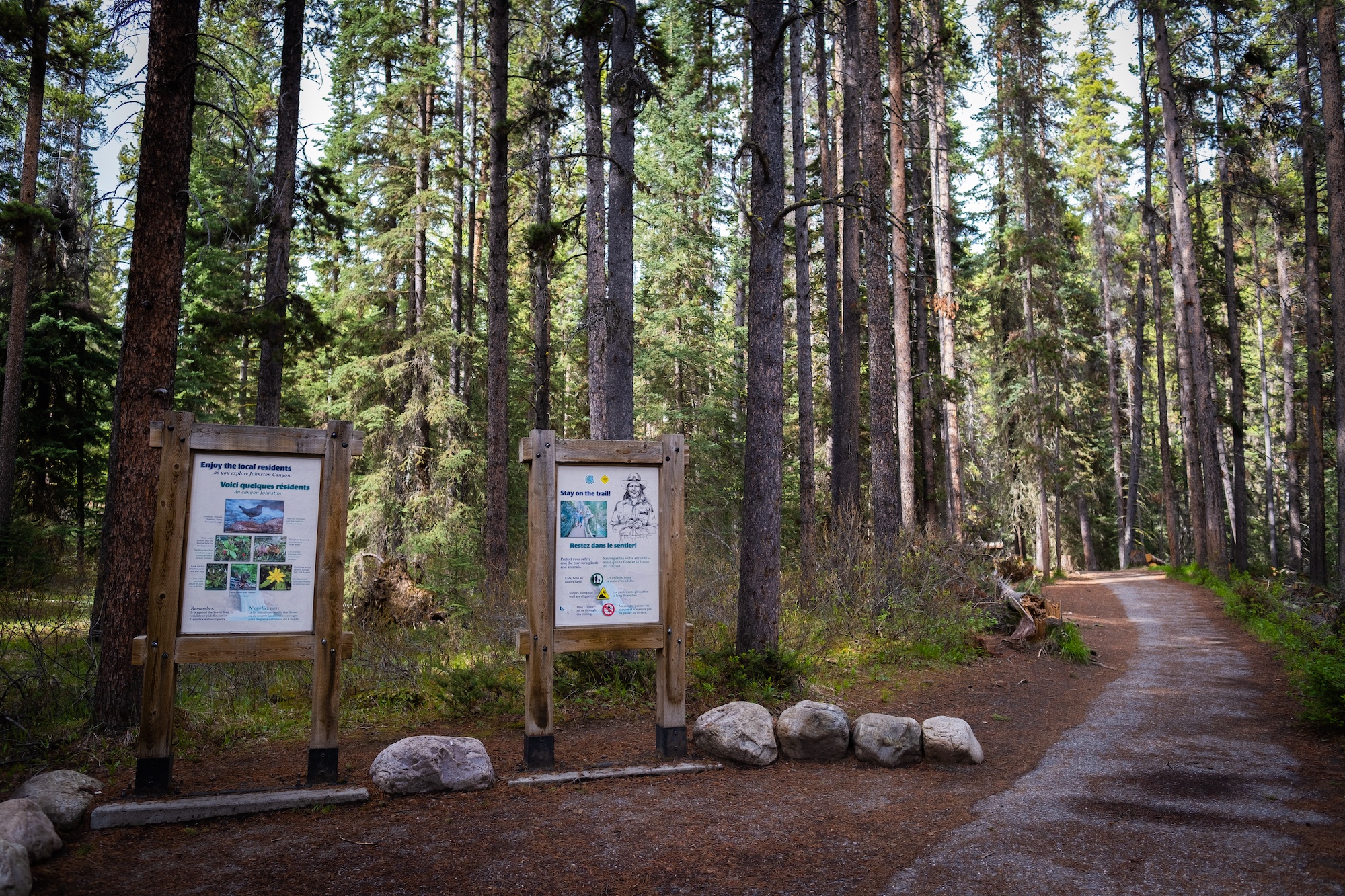 You reach the lower falls at around 1.1 km into the hike. A bridge over Johnston Creek serves as a great viewpoint of the rushing cataract, and further along, you can enter a short tunnel for a closer vantage point. Be prepared to get wet if you continue through the short tunnel.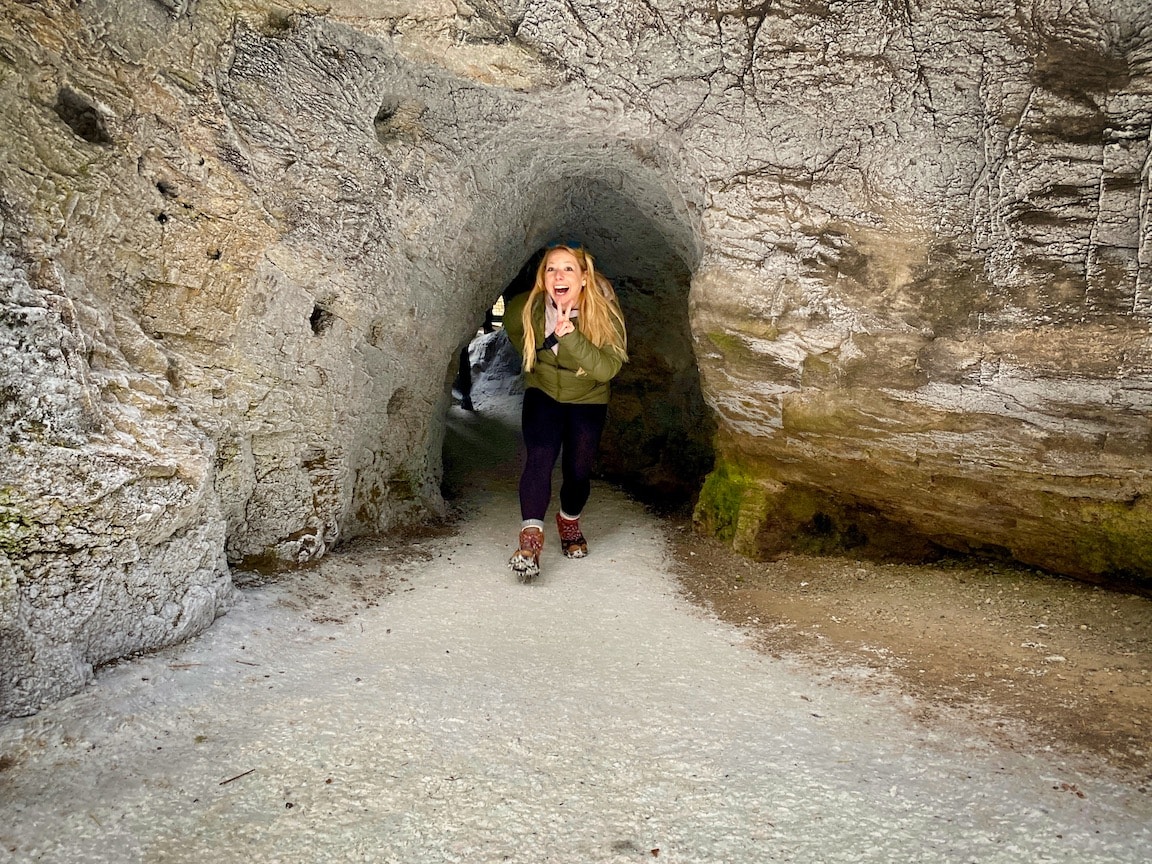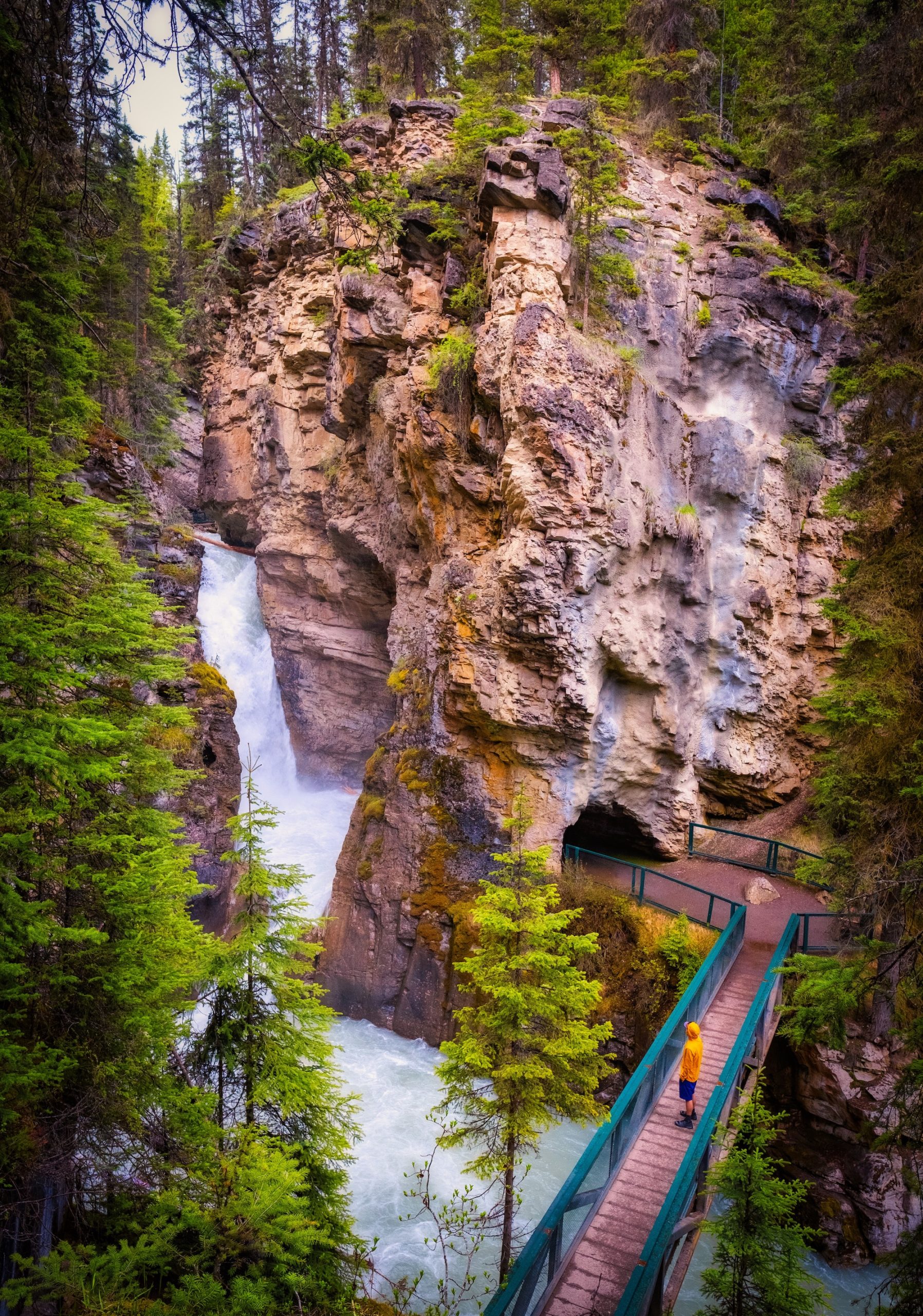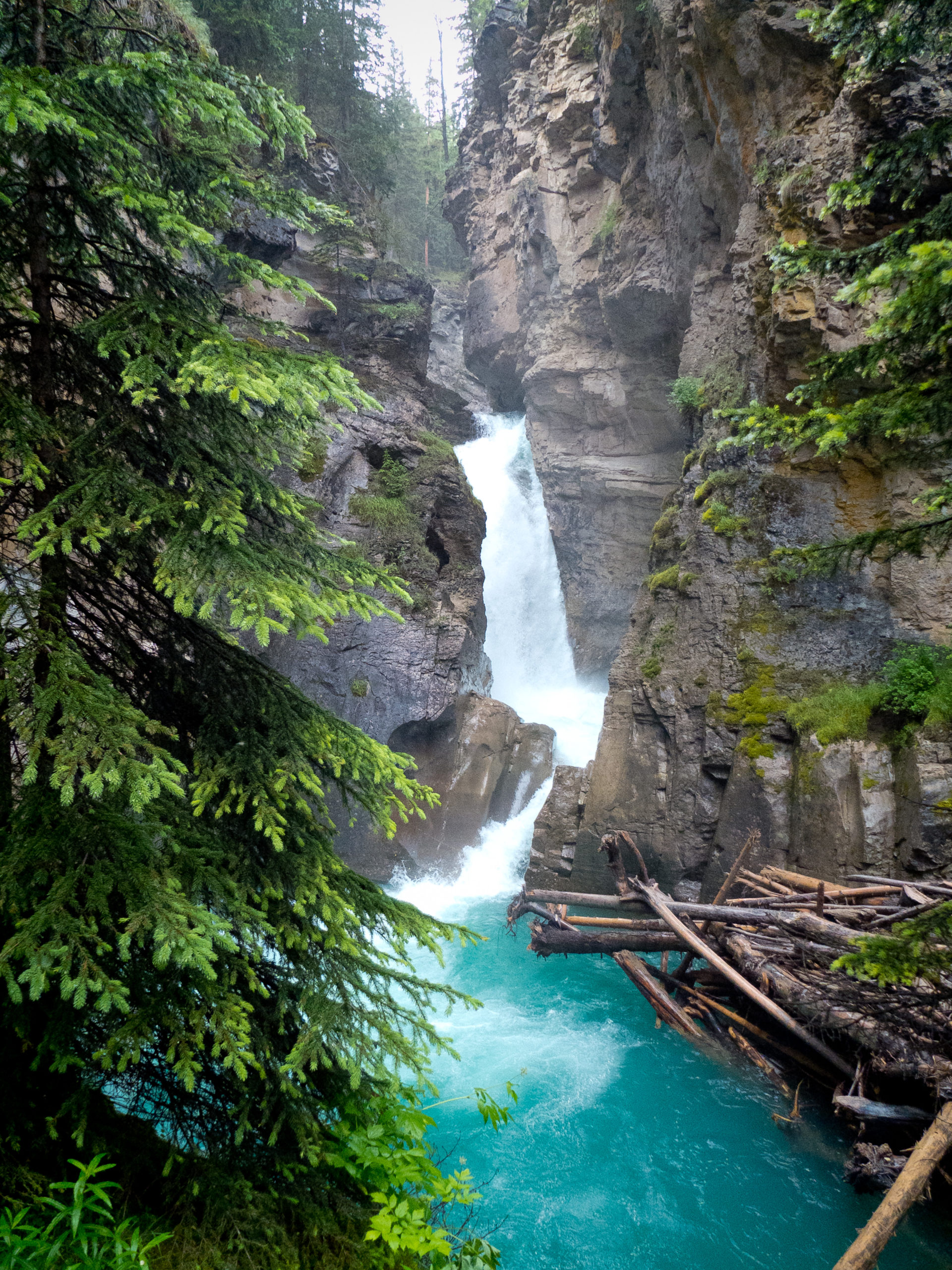 From the Lower Falls, you continue up the canyon with a bit more elevation gain. You'll walk alongside the canyon and Johnston Creek, and there are several maintained viewpoints to look down in the canyon.
This section of the trail continues for another 1.7 km until it reaches the Upper Johnston Canyon Falls. The falls are 30 meters high and can be seen from two separate viewpoints.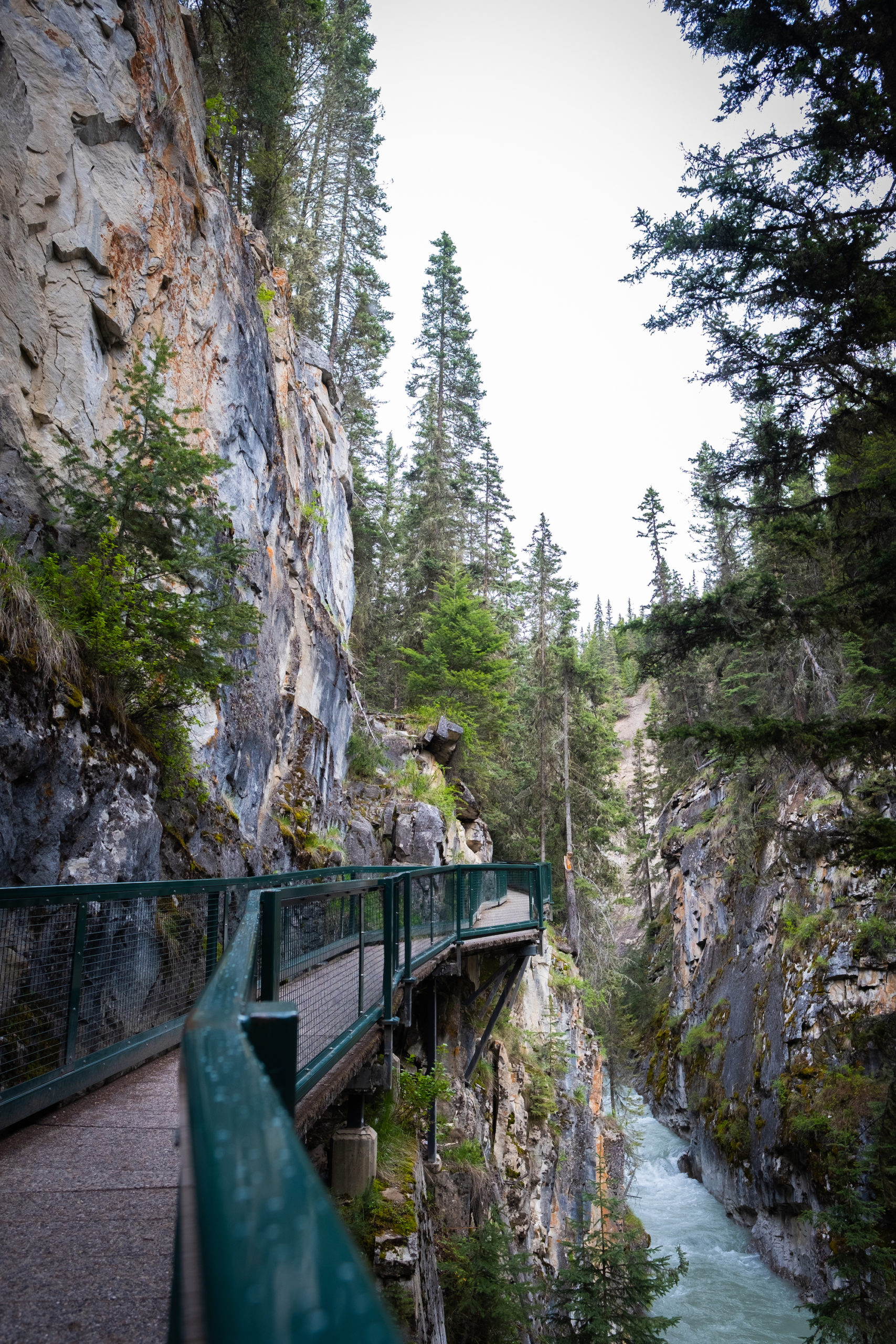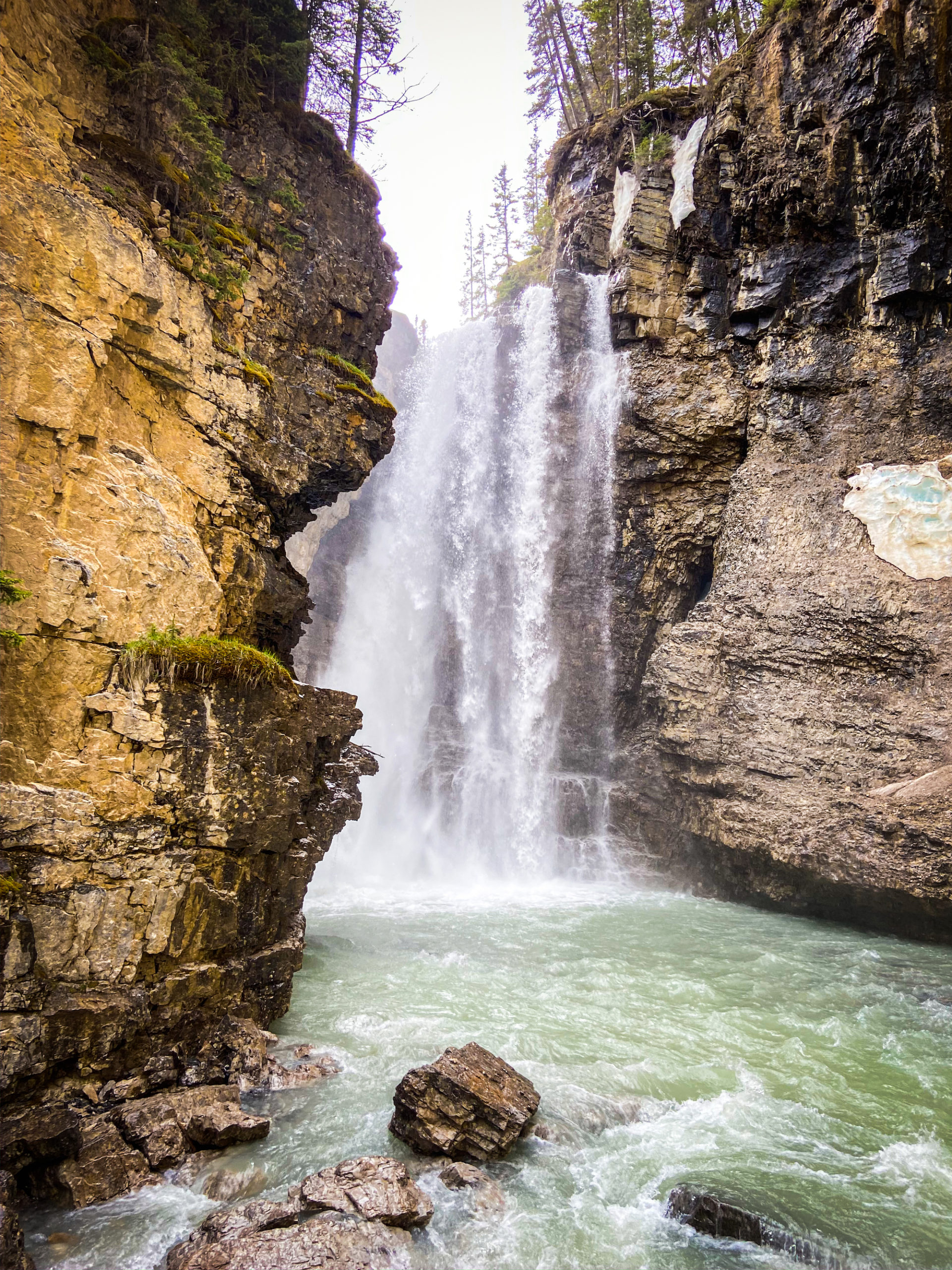 The first viewpoint is accessed by a platform that leads to a viewing area that looks across to the bottom of the falls. In the winter, ice climbers use the area as a base to climb the waterfall. It's an awesome experience and a lot of fun, so if that sounds like something right up your alley consider booking the ice climb tour with Yamnuska Mountain Adventures.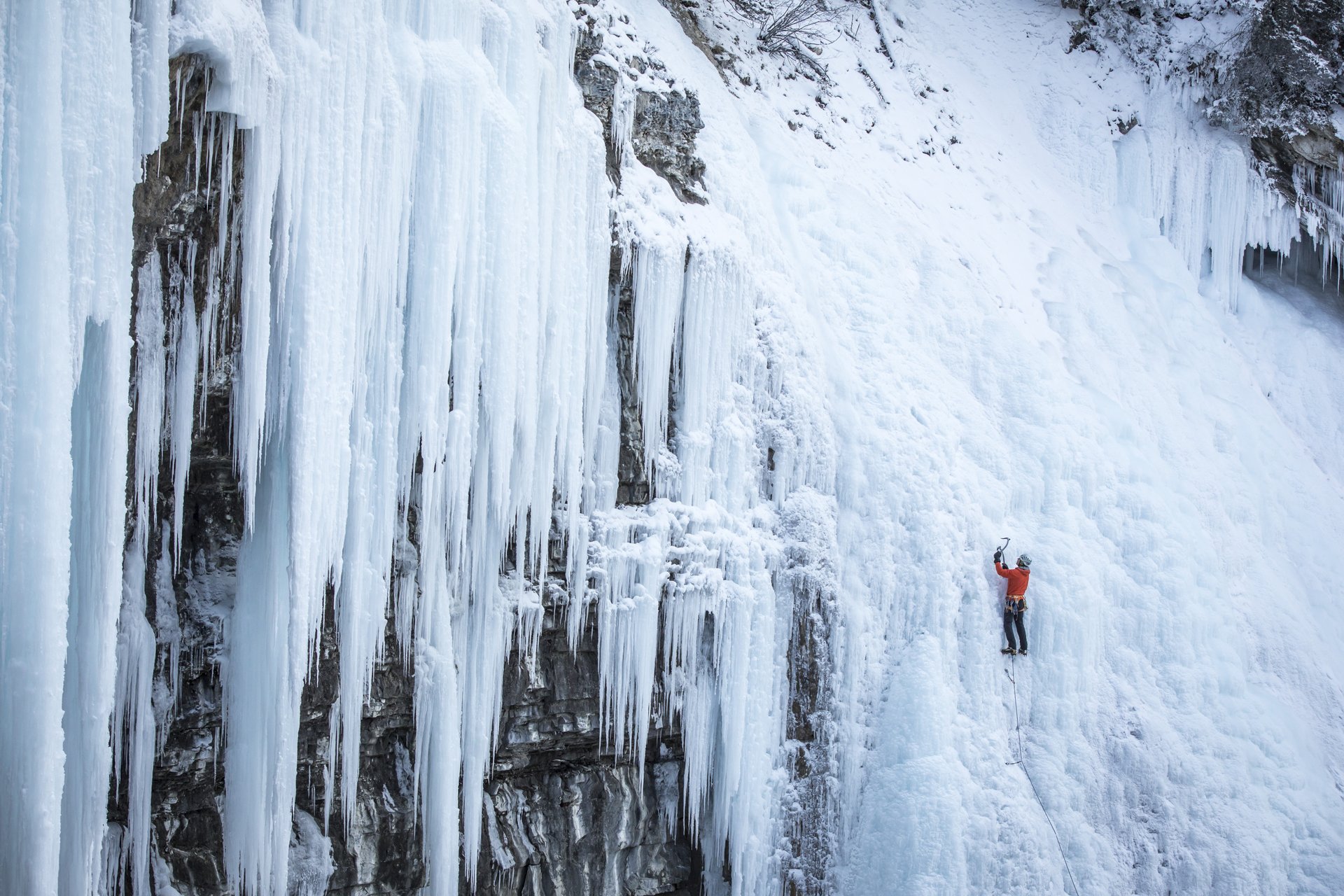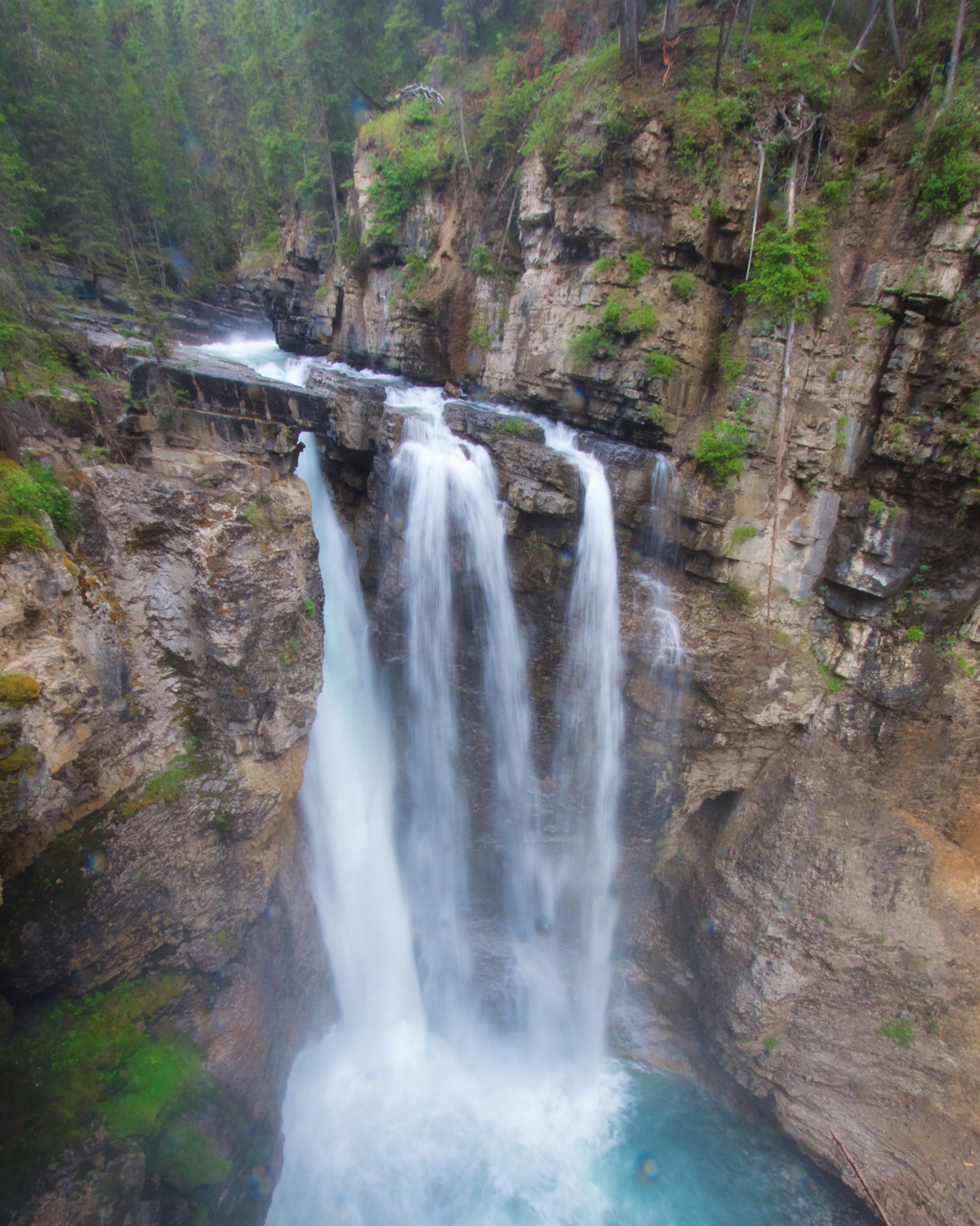 The second viewing platform can be reached by a steeper trail to the platform that hangs over the gorge. It's an impressive view, as you can see over the top of the falls and down to the bottom 40 meters below.
From the top of Upper Falls, you can continue the hike for another 3km to the Ink Pots. The Ink Pots are several colorful cold mineral springs that bubble to the surface in an open meadow. The springs are located in a lovely alpine meadow that often is filled with wildflowers. The springs are a unique feature in Banff; however, for most seasoned Banff hikers, it's a bit of a disappointment and an extra 4km kilometers of hiking.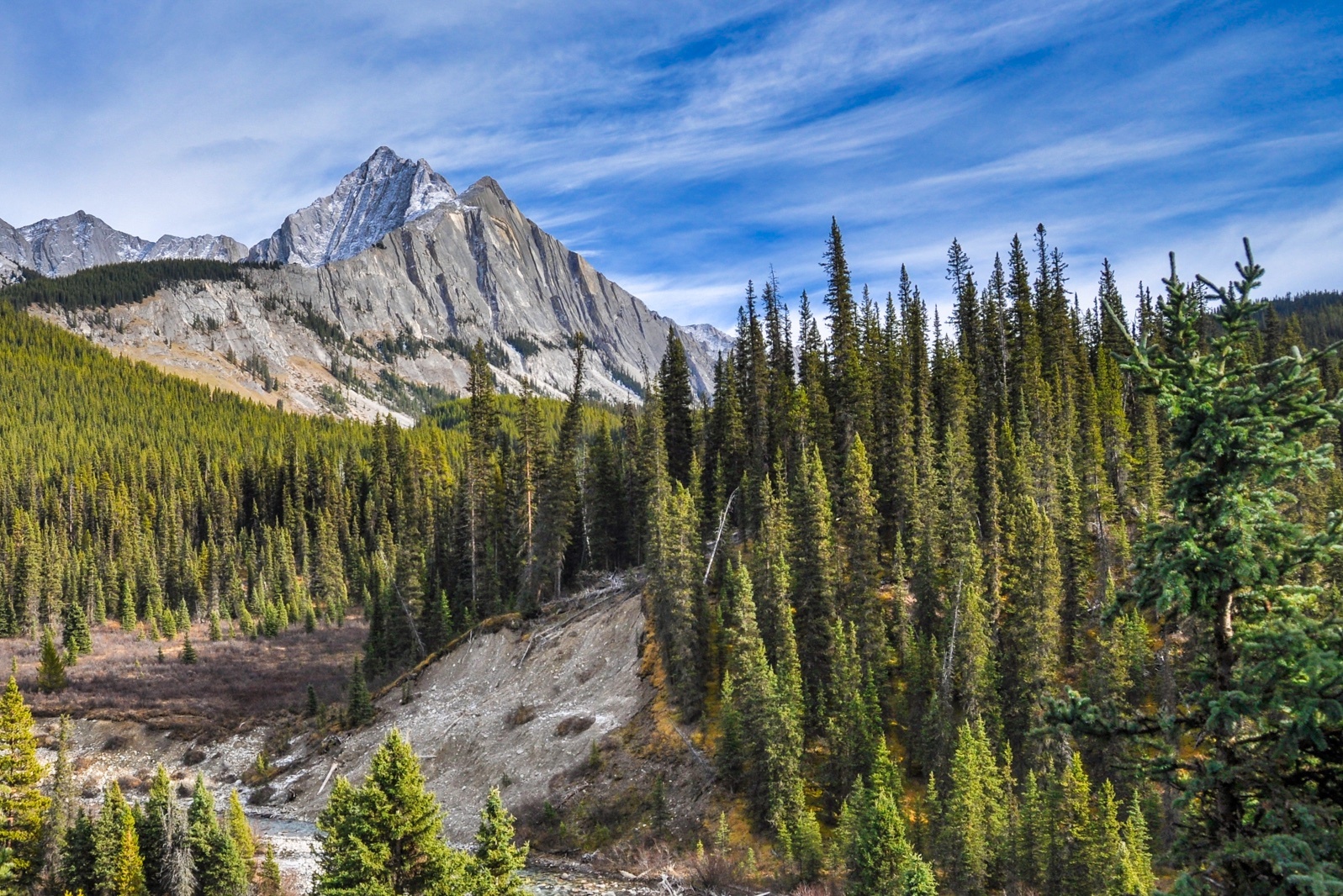 ---
Gear We Recommend for Hiking Often in the Rockies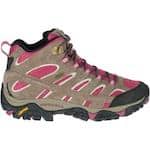 Many hikers will enjoy the security, comfort, and value in the Merrell Moab II. It's a great beginner hiking boot.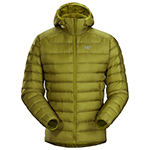 Arc'teryx Cerium is our pick for the best down jacket. It's incredibly light, and we bring it on almost every hike in the Rockies.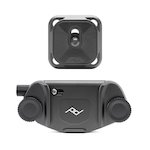 This nifty clip from Peak Design secures a camera to my backpack strap for easy reach. No more digging in the backpack!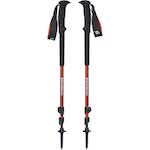 A pair of durable and lightweight hiking poles are a great asset on the hiking trail.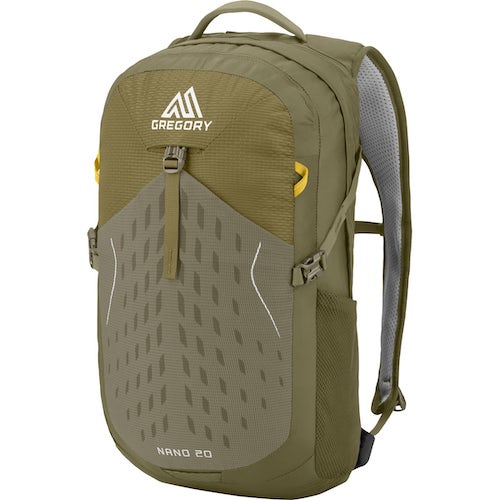 20L feels like the ideal size for quick hikes and scrambles. We love the Nano from Gregory with a hydration reservoir.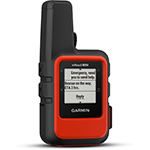 There is not much cell service in the Canadian Rockies. In case of emergencies, we carry an emergency beacon with GPS.
Banff Packing List – Covering Winter and Summer
---
How Hard is the Johnston Canyon Hike?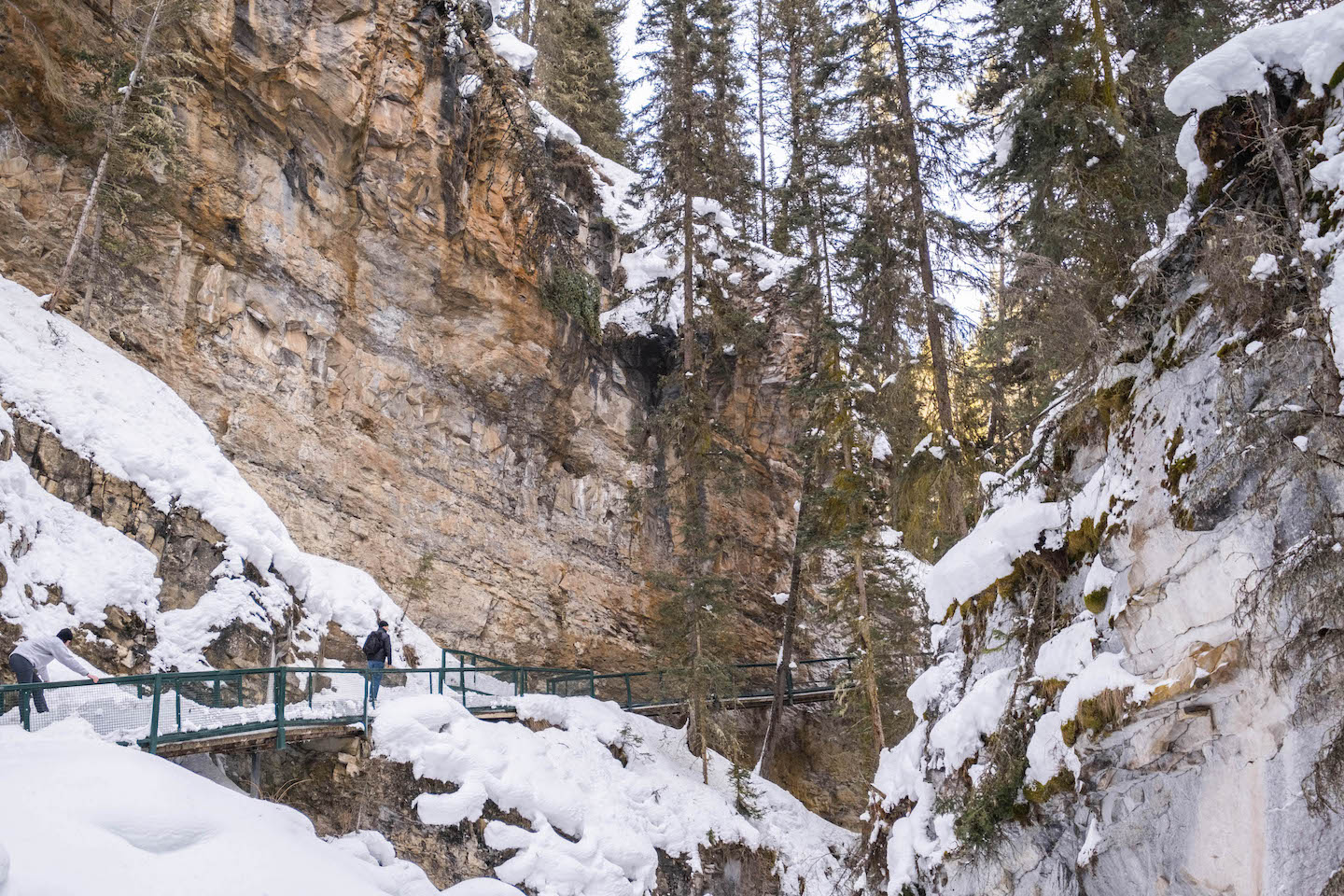 The Johnston Canyon Hike to the Lower Falls is 2.3 km (round trip) and has about 105 meters of elevation gain. The Johnston Canyon Hike to the Upper Falls is 5.1 km and 262 meters (round trip). Both hikes are easy and follow a well-maintained trail suitable for all.
---
How Long Should the Johnston Canyon Hike Take?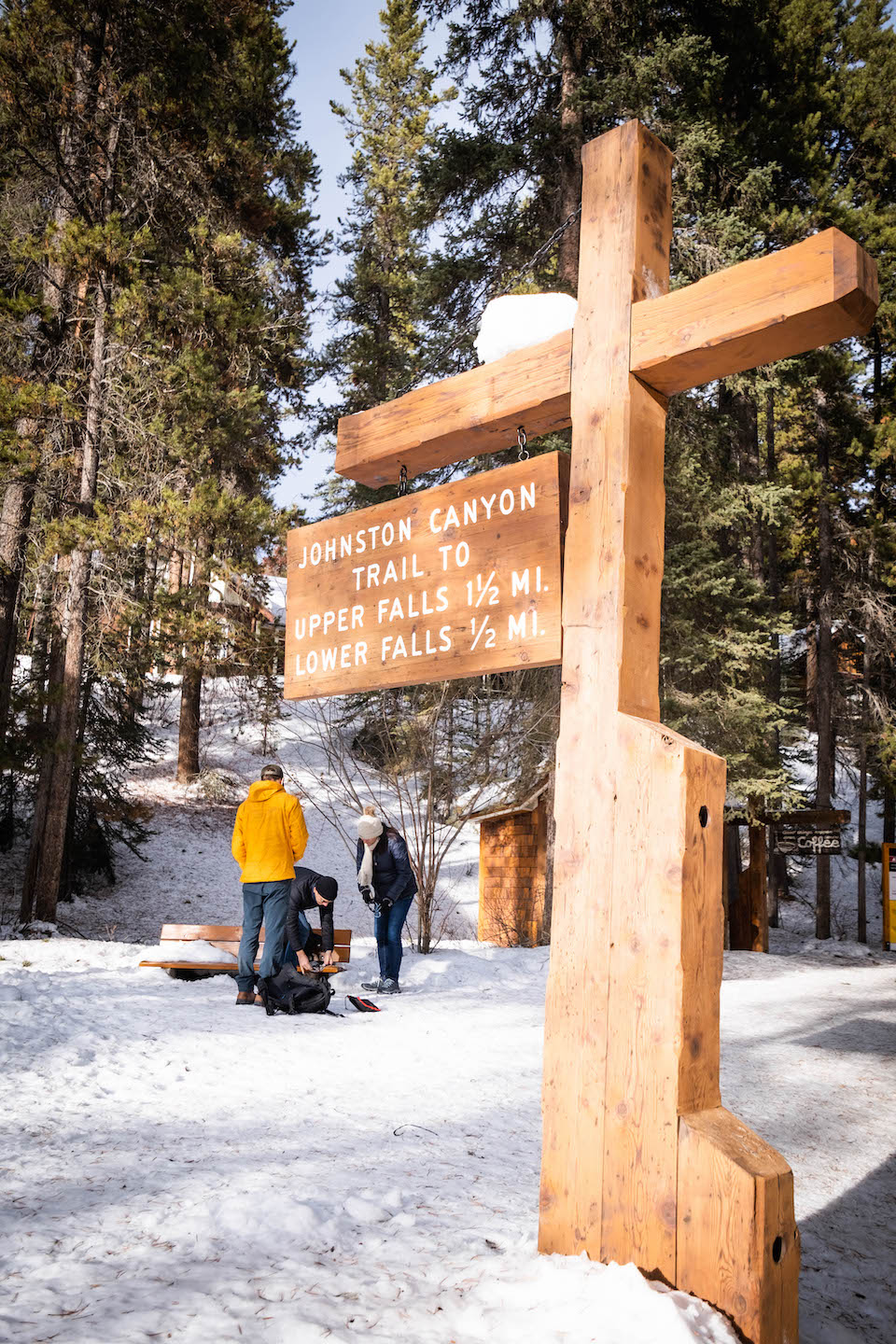 If you decide to hike to the Upper Falls, expect the hike to Johnston Canyon to take you between 2-3 hours. If you are hiking Johnston Canyon in the winter, it may take you a bit longer as the trail is icy and slippery, microspikes are highly recommended in the winter months.
40 EPIC Banff Winter Activities to Enjoy
---
What Season Should You Hike to Johnston Canyon?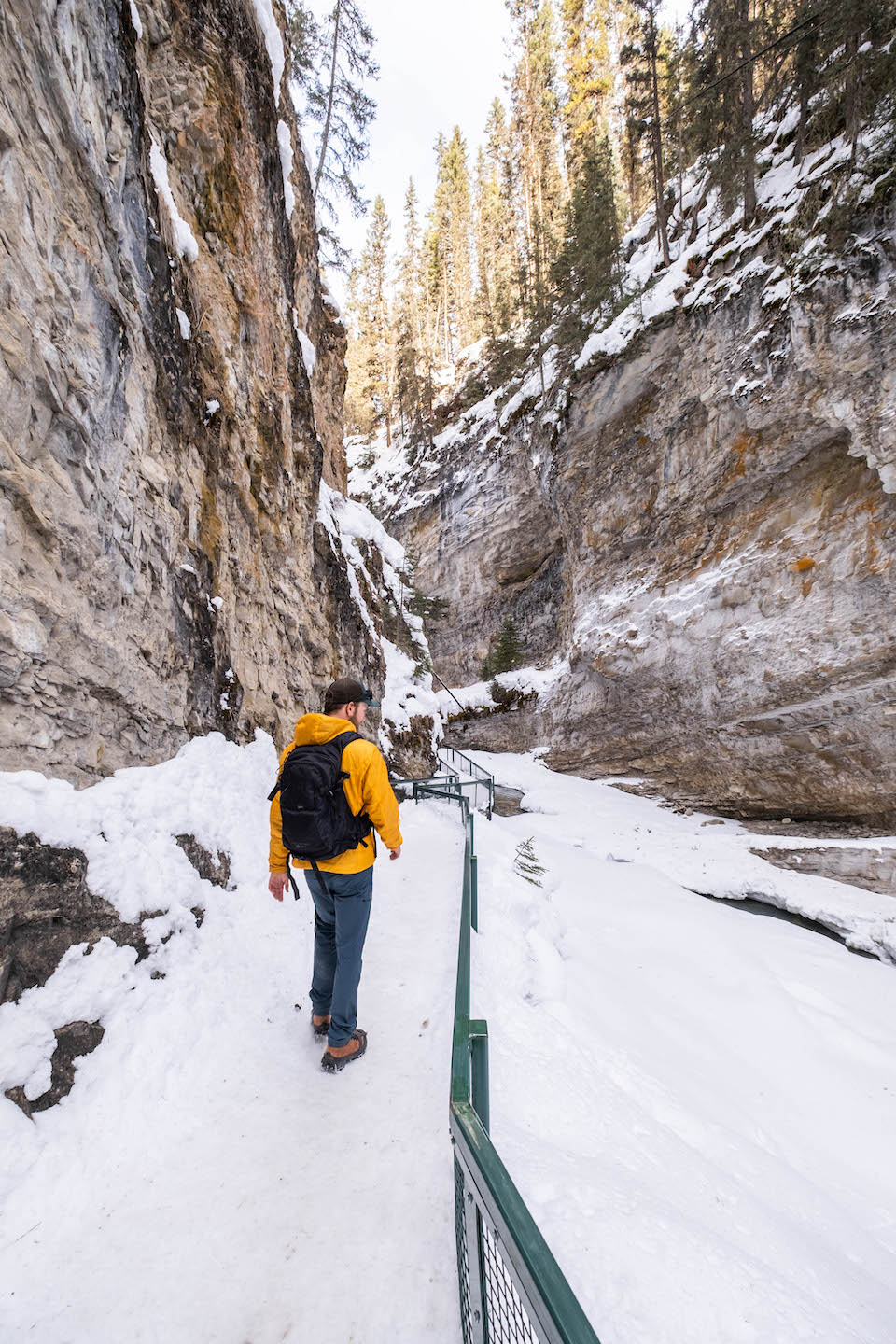 Johnston Canyon is a popular trail all year round, and you won't ever leave disappointed. My favorite time to hike to Johnston Canyon is in May, when the snowmelt is high, creating heavy water flow from the waterfalls.
May in Banff also means the trail will be less crowded than in the summer. I also like hiking Johnston Canyon in the winter when the Banff waterfalls are frozen over, creating a dramatic scene.
The Best Banff Photography & Picture Spots (and How to Get To Them)
---
Is Johnston Canyon Busy?
Johnston Canyon is the most popular trail in Banff. If you come between June and September, expect the trail to be extremely crowded. For a more crowd-free experience, it's best to arrive before 8am or after 7pm in the summer. Weekends are busier than weekdays.
That being said, we have hiked Johnston Canyon probably seven or eight times now and always have a relatively crowd free experience. The trick is to hike Johnston Canyon in the off-season, at "off times," which is when most of these photos were taken.
If you are looking for a quieter canyon hike experience, we recommend you look into Marble Canyon in Kootenay National Park.
---
Is Johnston Canyon Kid Friendly, Stroller Friendly, or Pet Friendly?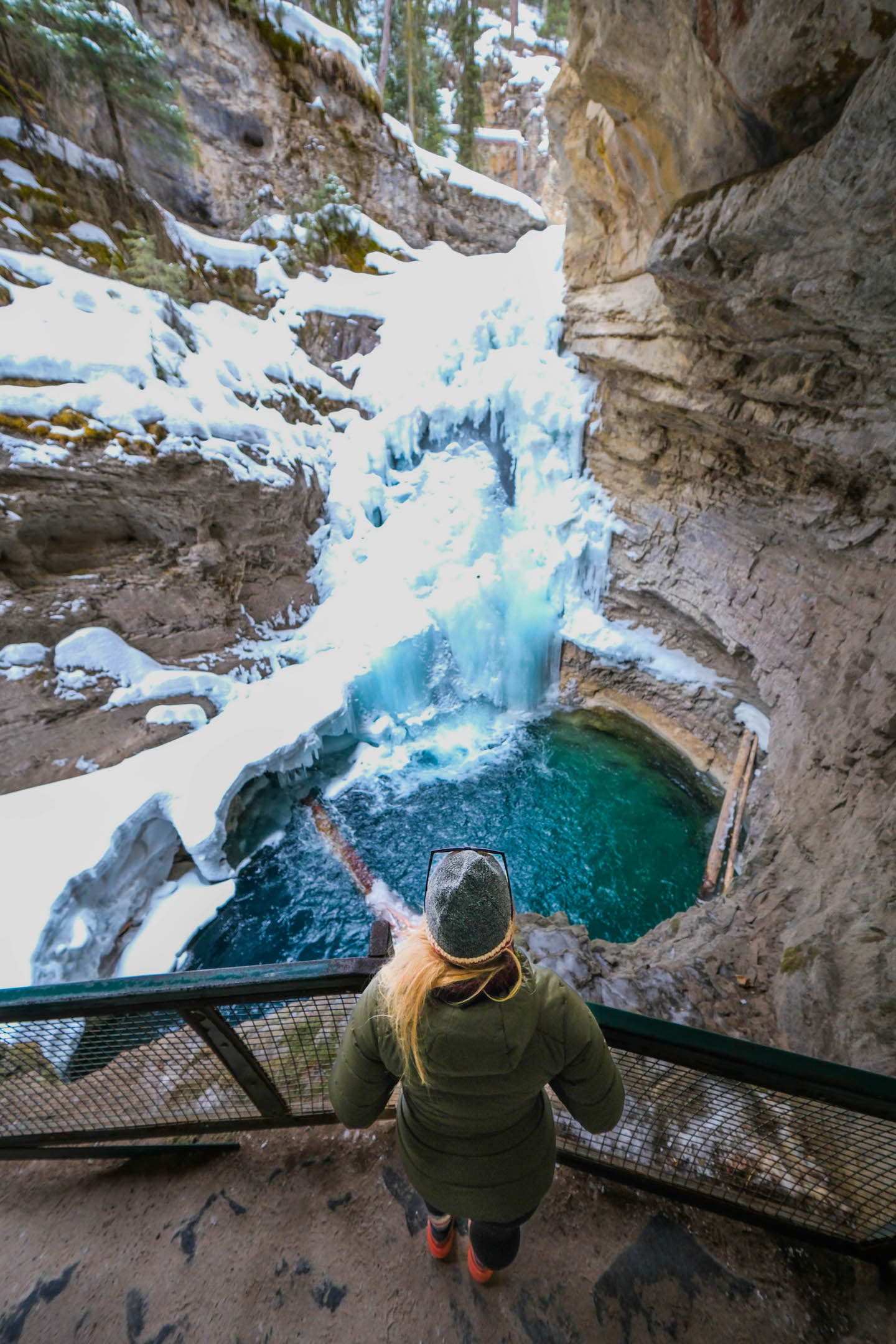 Stroller Friendly: While you may be able to get by with a stroller on Johnston Canyon, it certainly won't be enjoyable. Some parts of the trail are narrow and many sections are uneven. It's best to leave the stroller at home and consider a baby backpack instead.
Kid Friendly: Johnston Canyon is suitable for all kiddos. In the winter, make sure to bundle them up well!
Pet Friendly: Johnston Canyon is a pet friendly trail, even for little dogs. It's a mild climb to the waterfalls that even the smallest of dogs will be happy to walk. In the winter, make sure to bring them doggy mittens as it gets very cold. Please remember pets must be kept on a leash at all times in Banff.
15 Easy Hikes in Banff for the Whole Family
---
Johnston Canyon Hike in the Winter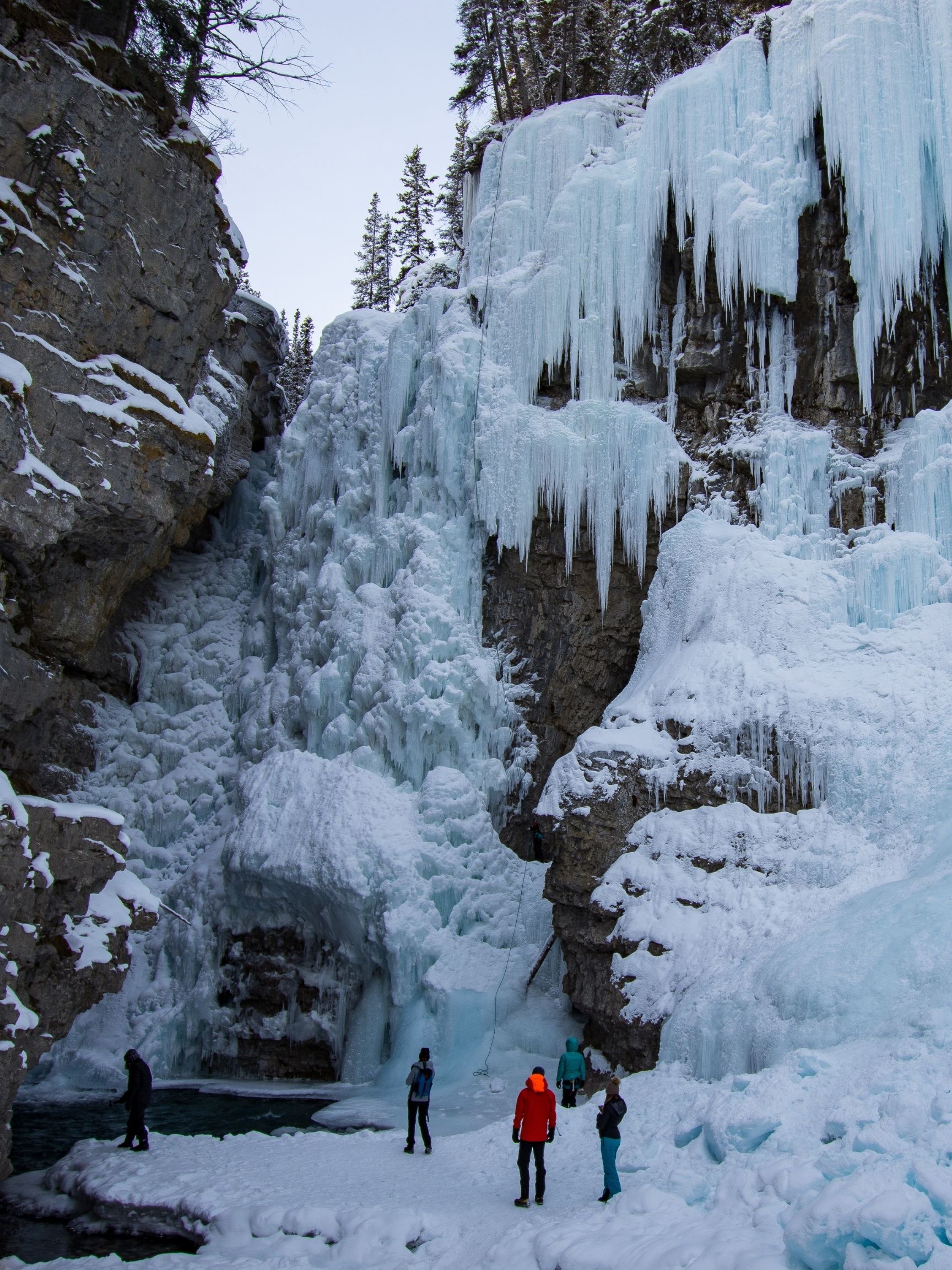 One of the best times to experience Johnston Canyon is in the winter! It may be cold, but you'll get to see the stunning frozen lower and upper falls! If you visit Johnston Canyon in the winter, it's best to bring a pair of microspikes as the trail is very slick and slippery. I've hiked this trail now four or five times in the winter, and I'm always thankful to have microspikes on my feet.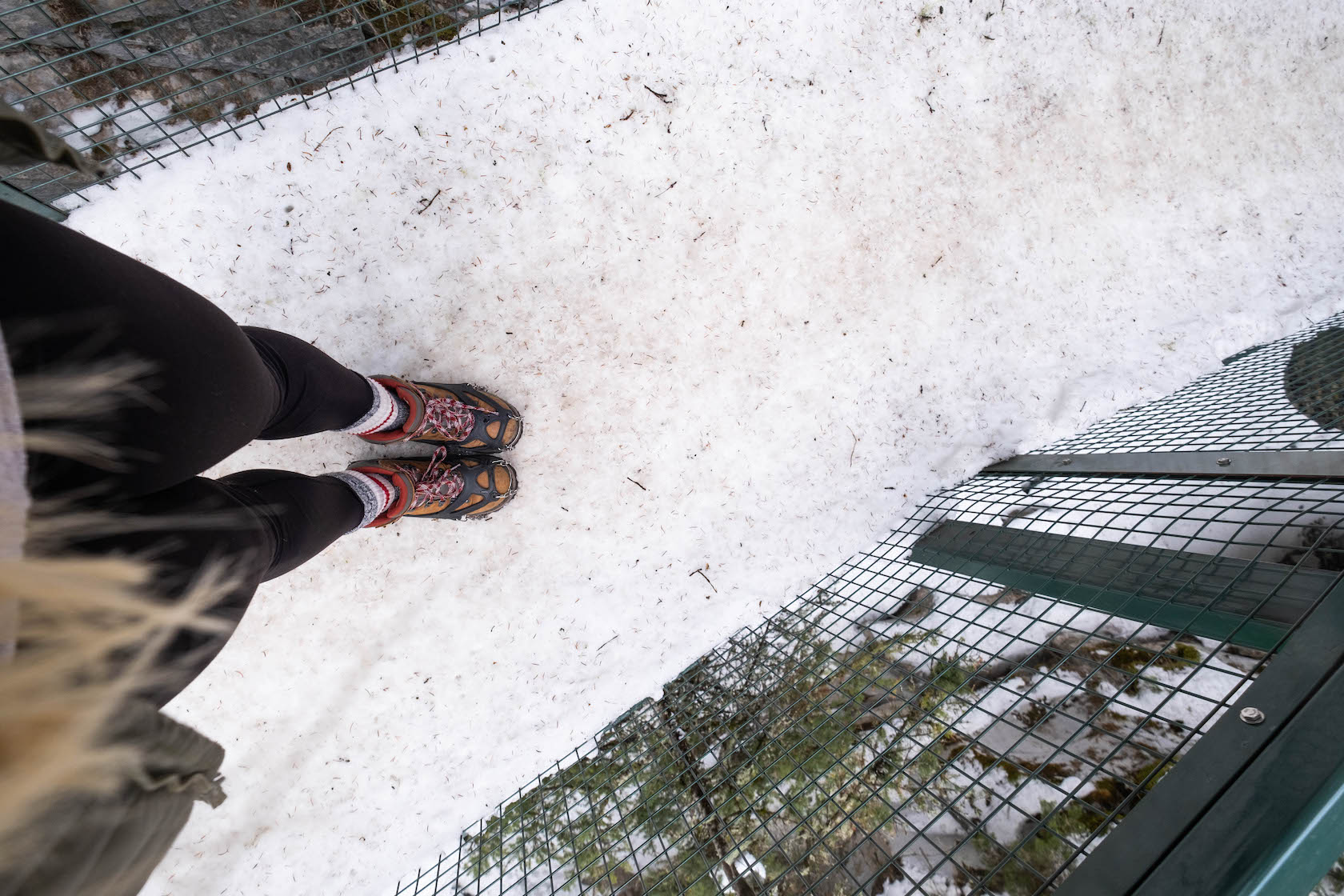 These can be purchased on Amazon at Canadian Tire, or you can rent them at Snowtips-Bactrax on Bear Street in Downtown Banff, or at Wilson Sports in the Lake Louise Village.
---
Tips For the Johnston Canyon Hike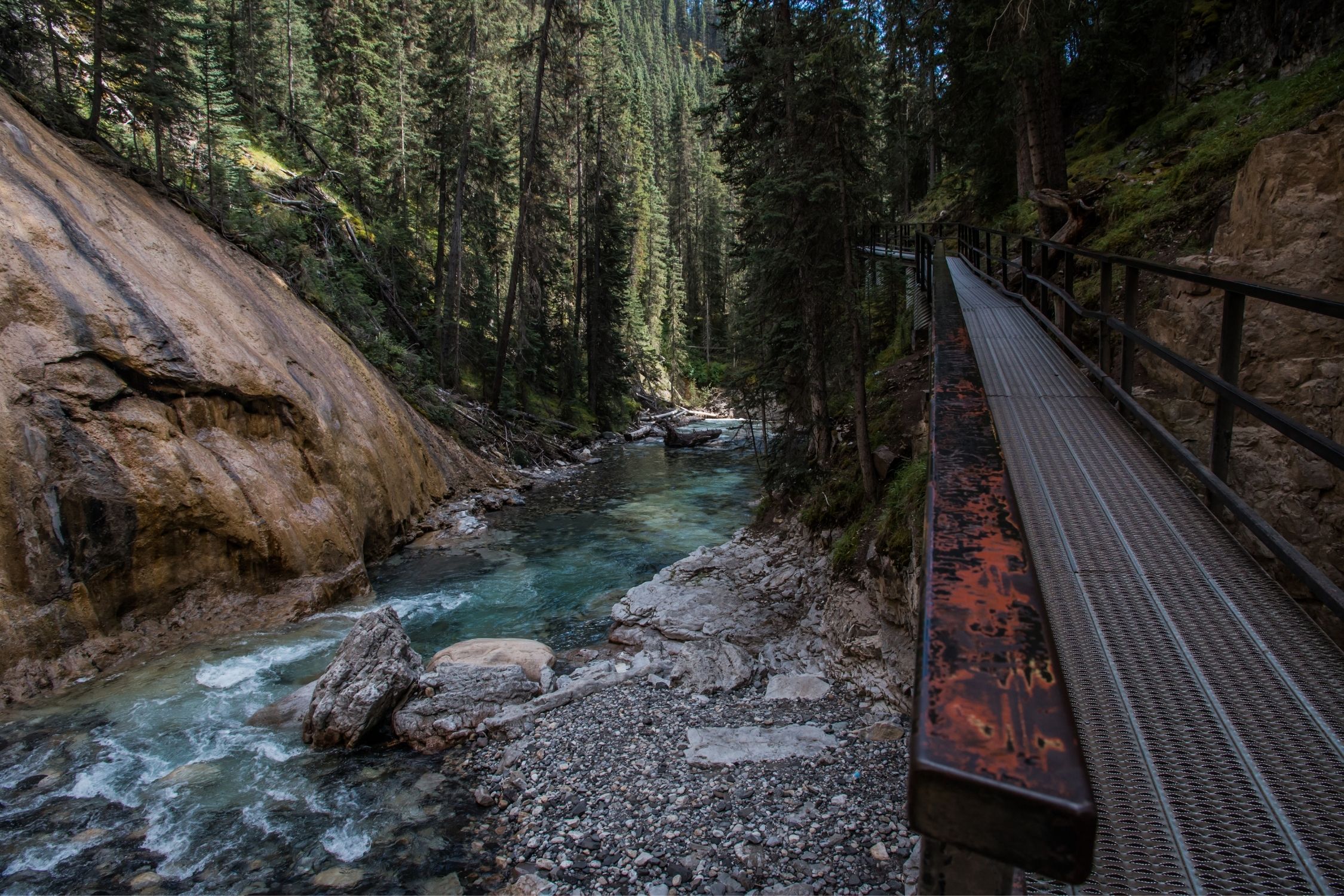 The majority of the Johnston Canyon hike takes place in the shaded forest and canyon so it can be cool even in the summer months. Our advice for any hike in the Rockies applies here too, be sure to pack layers.
In the winter, spring, and fall months the trail often has ice and snow. Microspikes and hiking poles are all super helpful to have. You can rent them in town, or buy them.
Arrive early in the morning or late in the evening if you want to avoid crowds on the Johnston Canyon Hike.
It never hurts to pack water and a snack for hikes in Banff. If you have plans for the Ink Pots consider packing lunch and picnicking in the meadows. Make sure to always pack out what you bring in and dispose of any trash in the bear safe bins you'll see at a few points on the trail.
You should always carry bear spray in our opinion, but you'll likely be fine without it on this particular trail as it's so well-trafficked. However, if you hike up to Moose Meadow it's definitely a good idea to pack bear spray.
Boots are ideal for this hike as it can be muddy, but truthfully any athletic footwear feels appropriate.
Dogs are allowed on the trail, but they must be on a leash at all times in the Banff National Park.
A baby stroller would be difficult on the trail, but with large wheels, it would be possible to reach the Lower Falls. However, if you're visiting the park and plan on doing lots of short hikes with the baby it's best to bring a baby backpack.
Do not throw coins into the water. This past year is the first time I've seen coins thrown into the natural settings of Johnston Canyon, and I was quite sad to see it. The bodies of water around Banff are not wishing wells that you find in a mall, they are serene natural landscapes and should remain untouched. Please do not throw coins into the water here.
---
How to Get to Johnston Canyon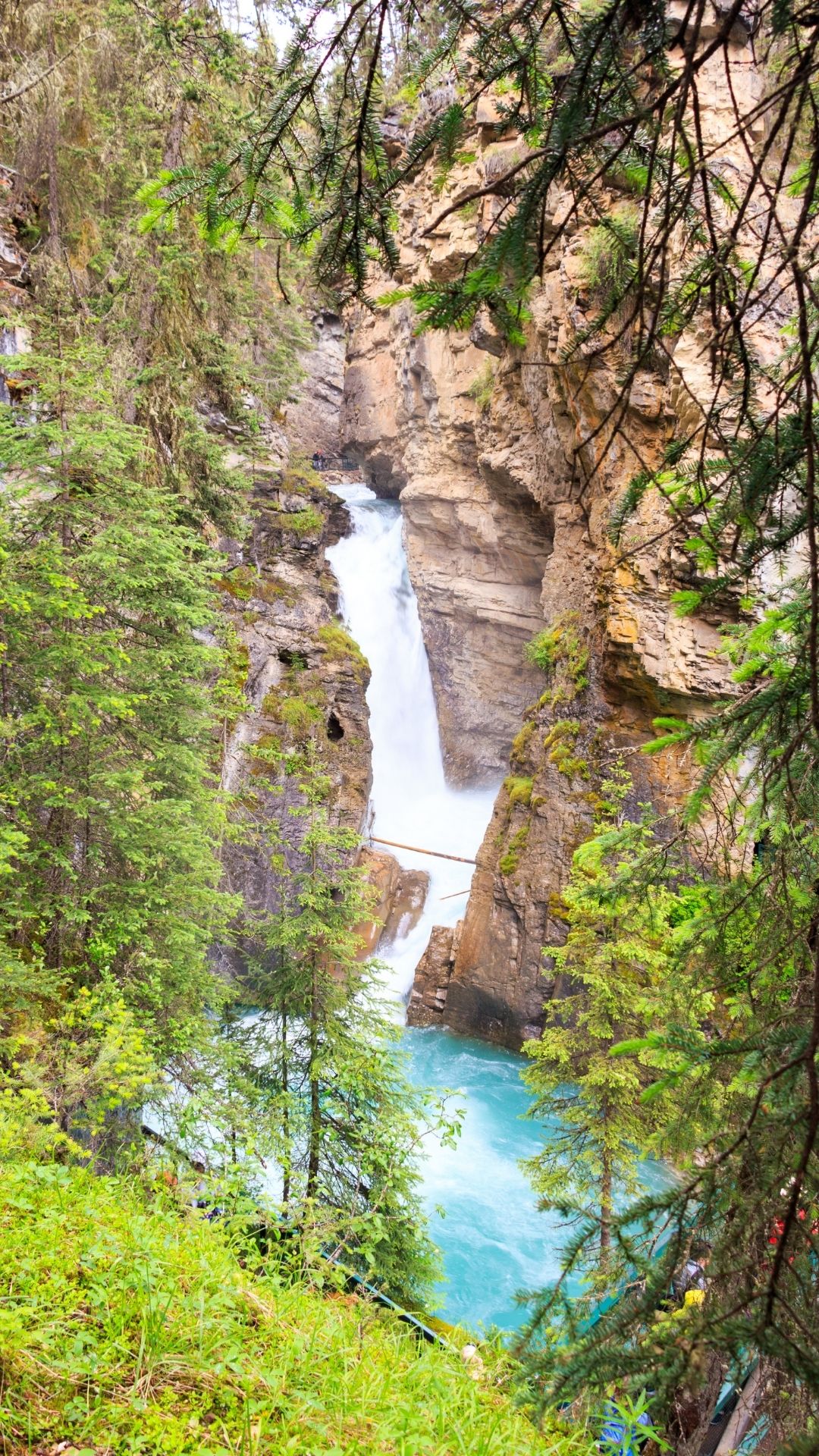 You can find the locations with Google Maps. The Johnston Canyon is around 25 km from Banff town and 33 km from Lake Louise on the Bow Valley Parkway. The fastest way to reach Johnston Canyon is to use the TransCanada highway to exit AB-93N (Castle Junction) and then turn right onto the Bow Valley Parkway.
The Johnston Canyon parking lot is another 6.2 km down the road from Castle Junction. However, we much prefer taking the Bow Valley Parkway in its entirety from Banff to Lake Louise with a stop at Johnston Canyon, as it's one of the most scenic roads in Banff.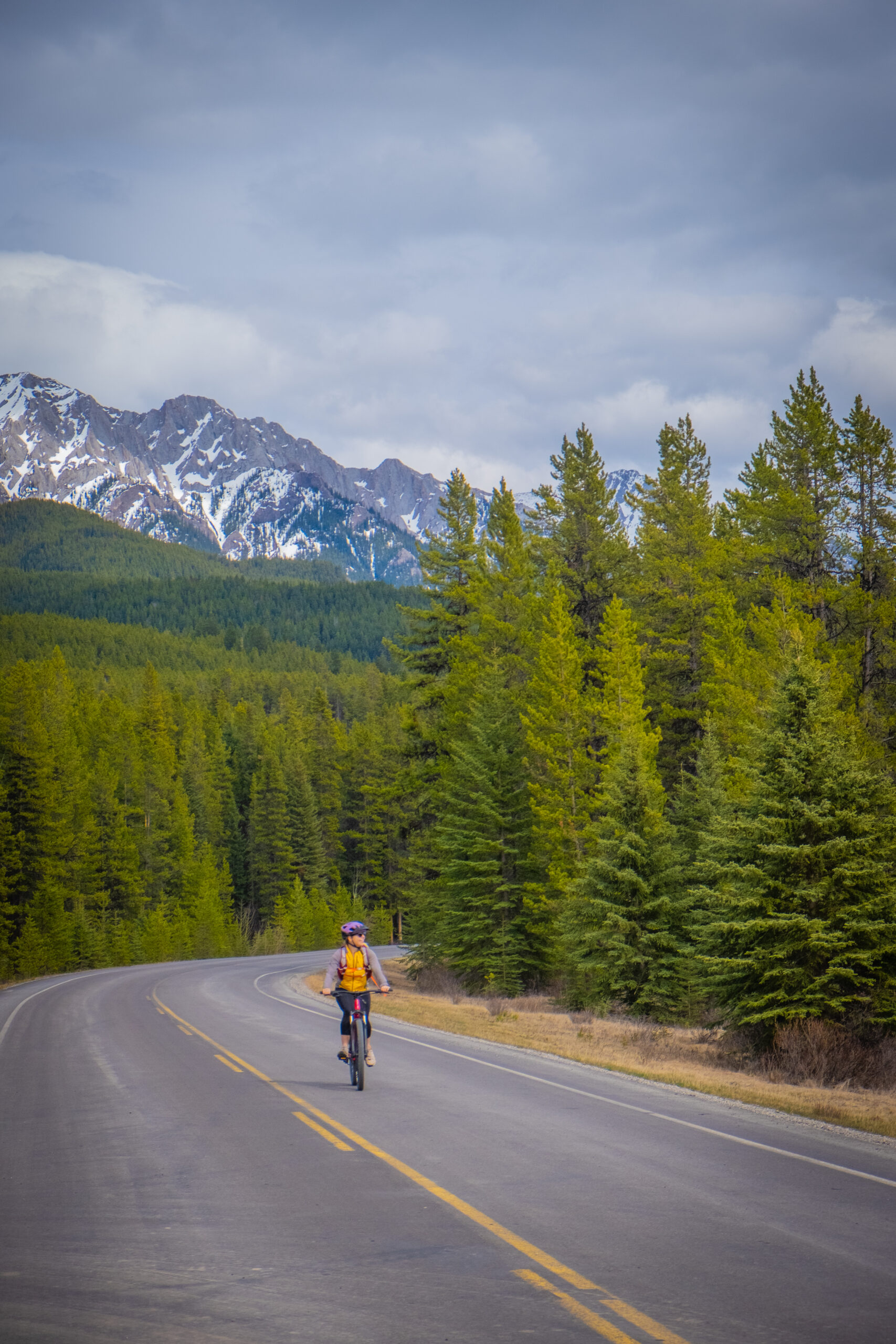 ---
Public Transportation To Johnston Canyon
If you come to Banff without a car rental, that's okay as it is possible to take public transport to Johnston Canyon. Roam Transit operates a bus daily to the Canyon in the summer. Route 9 to Johnston Canyon will launch in mid-May and runs until October. The route departs the downtown Banff High School Transit Hub and costs $5 one way. From here, the bus travels directly to Johnston Canyon via Highway 1 and Castle Junction.
This bus service will run 7 days a week in the summer and will run from 9AM to 6PM.
Johnston Canyon bus fares for 2023 are $5 for adults and $2.50 for Seniors/Youth & Children under 12 travel free.
Outside of the summer season the bus route to Johnston Canyon is more limited. The Route 9 bus operates throughout the Fall, Winter and Spring seasons on Saturday-Sunday and statutory holidays, with the exception of Christmas Day. It's best to check their website for more detail.
During summer in Banff, you can also get tickets on the Lake Louise Scenic Route 8S which makes a stop at Johnston Canyon.
How to Visit Banff Without a Car
---
Tours to Johnston Canyon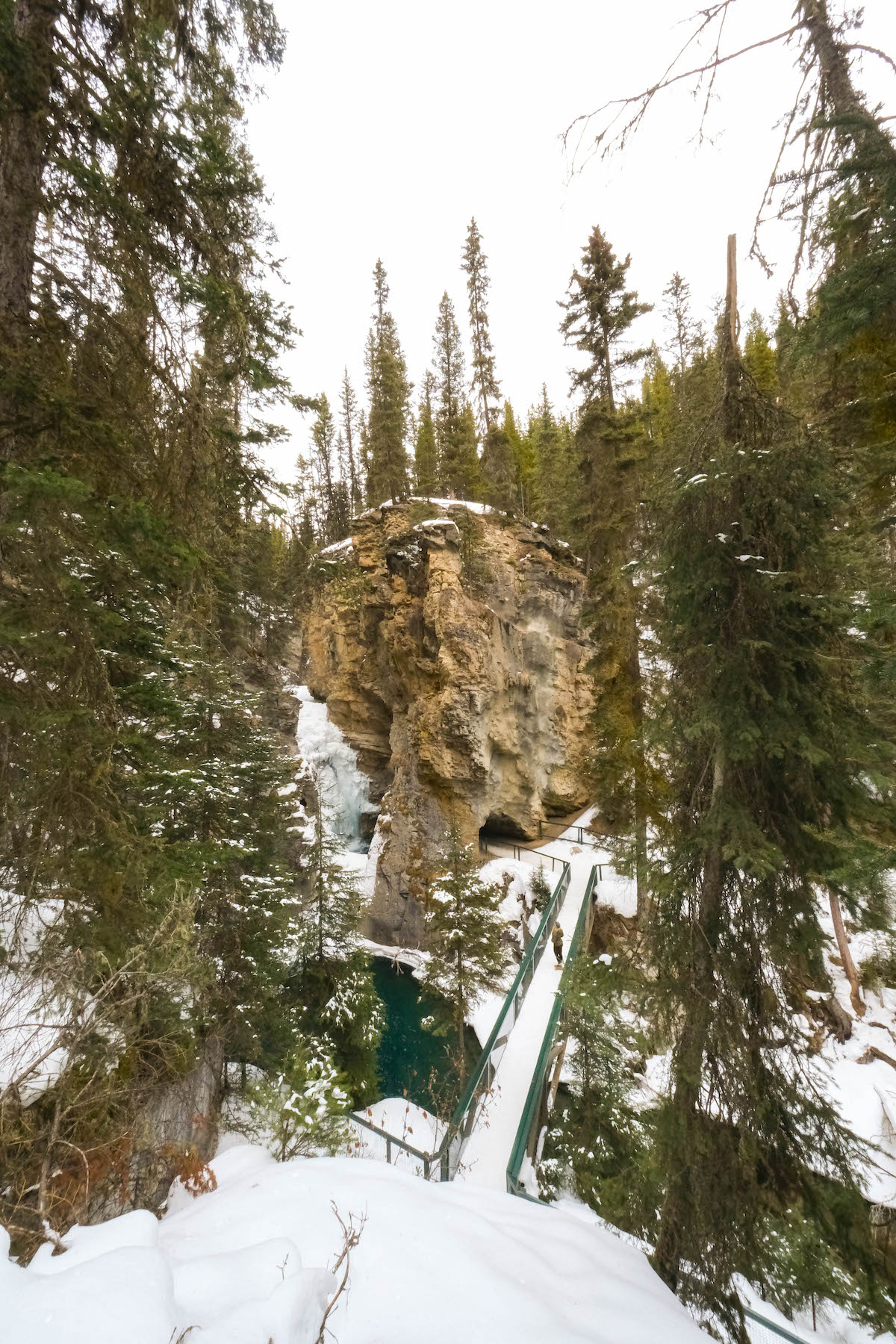 If you are visiting Johnston Canyon outside the summer months you can always book a tour!
Book a Tour
Discover Banff Tours, GetYourGuide, and Radventures both run shuttle services and tours to Johnston Canyon in the winter and off-season. There is also a Hop On Hop Off Tour that will take you to many of the main destinations like Lake Louise and Moraine Lake in Banff!
---
Cycle to Johnston Canyon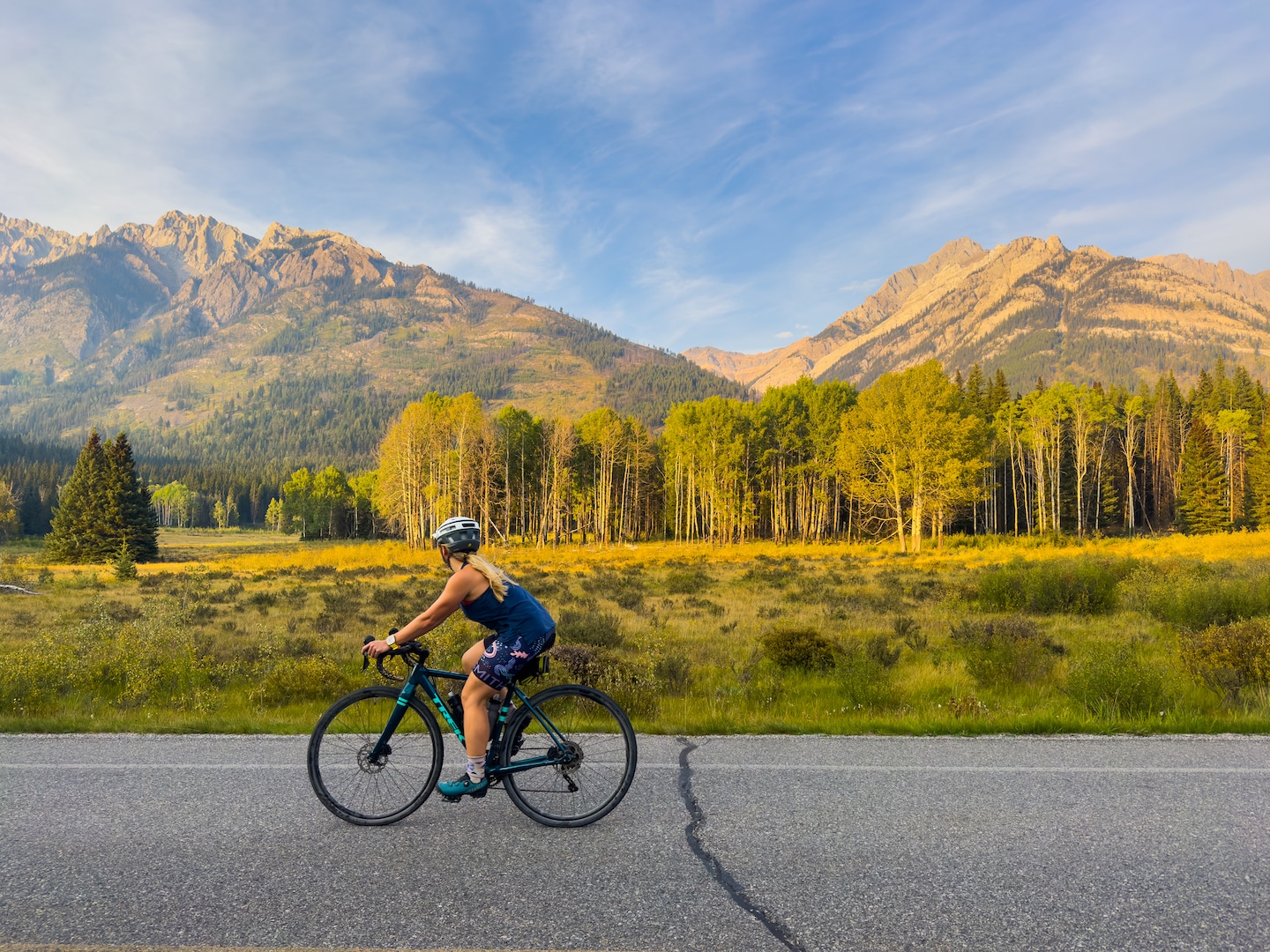 The Bow Valley Parkway is a fantastic road to bike along. If you are up for an adventure we recommend renting a bike (or bringing your own if you have one) and cycling to Johnston Canyon.
You can easily bike from Downtown Banff, along the Legacy Trail, to access the start of the Bow Valley Parkway. Remember to bring a lock so that you can lock your bike up while you hike to Johnston Canyon!
Parks Canada has approved a three-year pilot that restricts vehicles from May 1 to June 25 and from September 1-October 1 only along the eastern 17-kilometer section of the parkway to allow for vehicle-free cycling, it's the perfect time to get on the bike!
**E-bikes are permitted on the Bow Valley Parkway, as well as the Banff Legacy Trail, which can be used to access the Bow Valley Parkway from the Town of Banff.
Book a Tour! Bike and Hike Banff to Johnston Canyon small group guided program
---
Johnston Canyon Secret Cave Photo Spot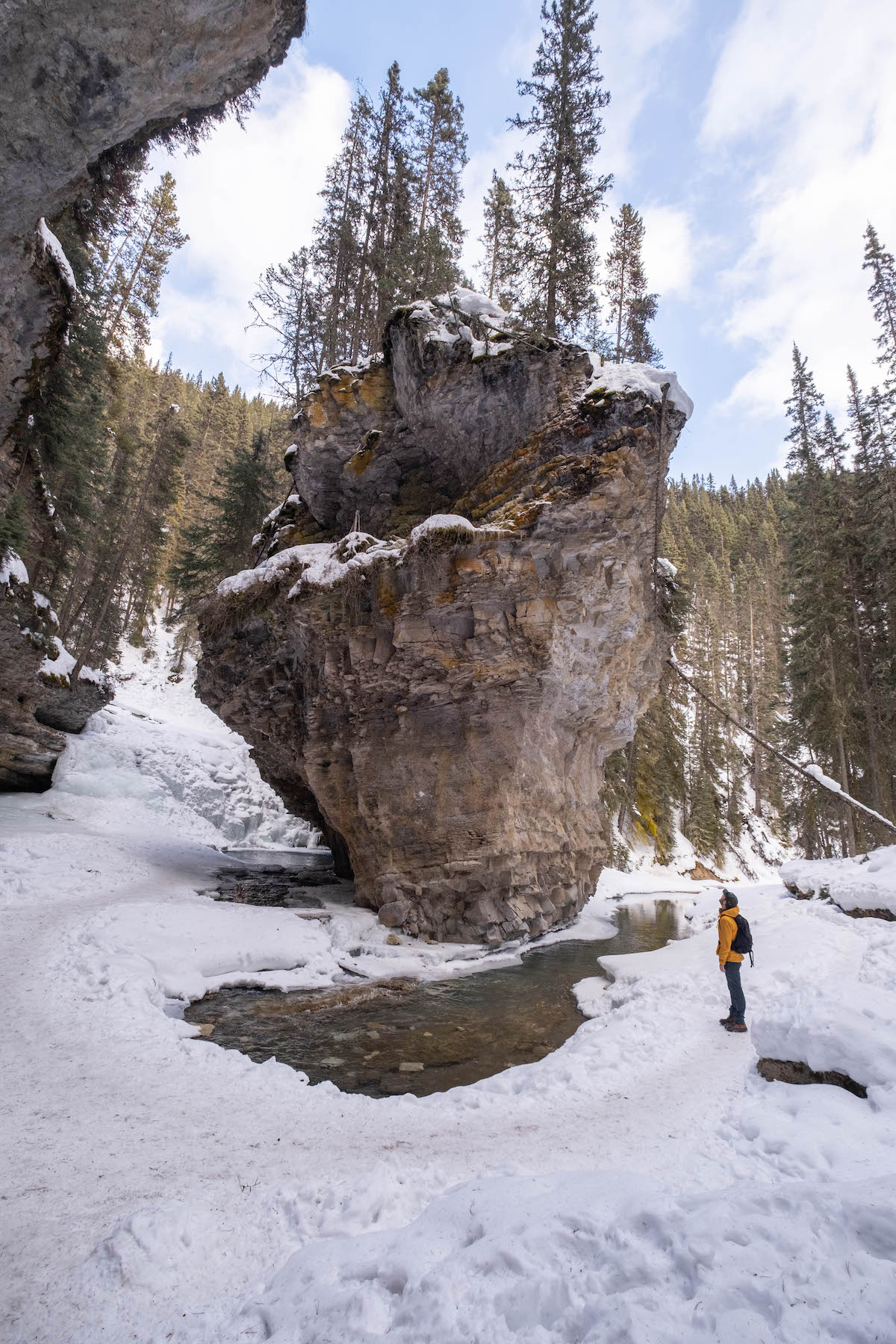 You've probably seen this photo location on the internet or social media. However, it is now closed to the public except in the winter months, and you will be fined up to $25,000 if you attempt to reach the cave between May 1 – November 15.
The location is closed to the public due to trail degradation and the fact that endangered black swifts use the canyon walls for breeding.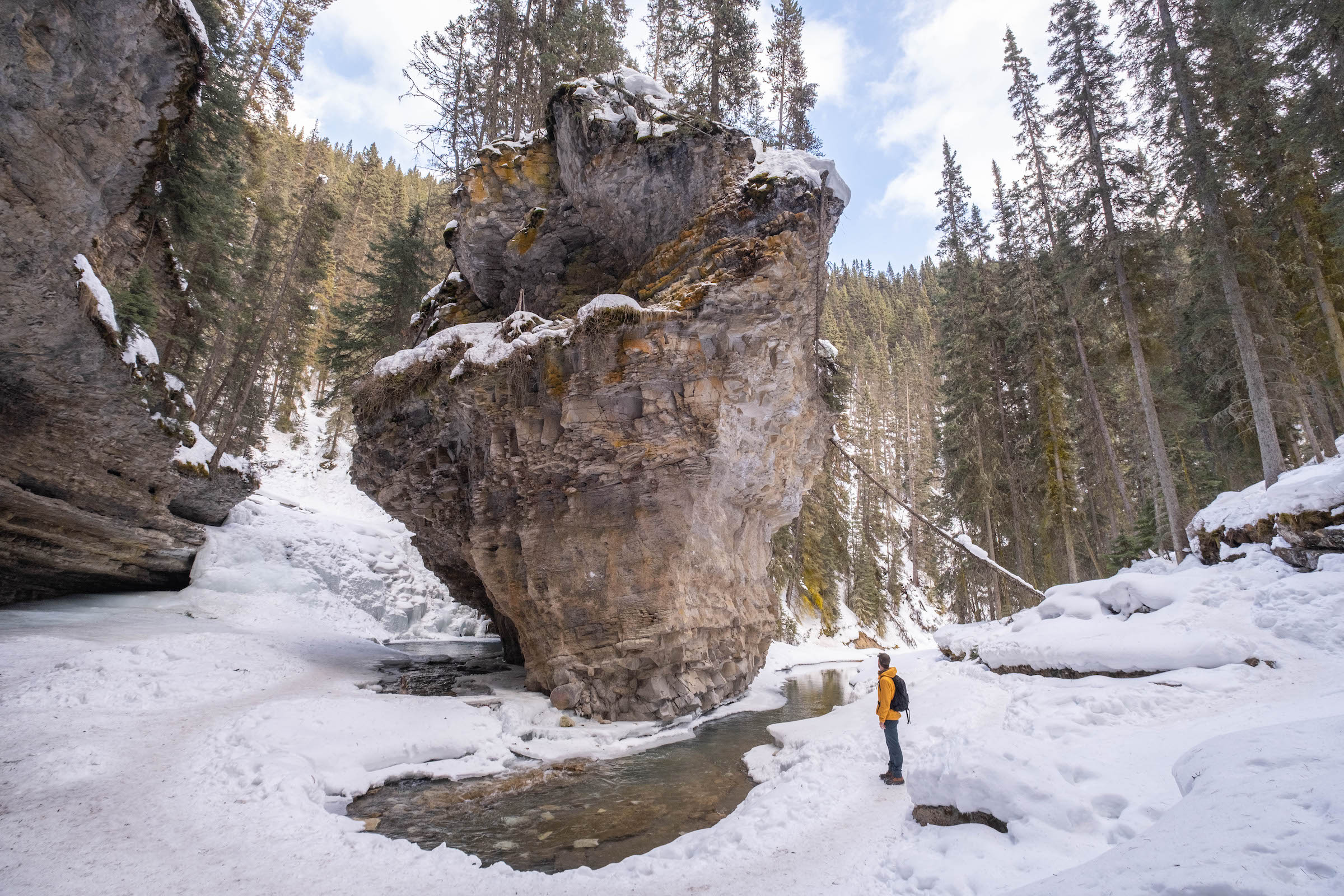 Parks Canada has now banned all off-trail movement until you reach the Ink Pots above the Upper Canyon Falls from May 1 to November 15. Please respect this closure and do not venture off-trail. Also, always respect trail closure signs.
---
Thoughts on the Johnston Canyon Hike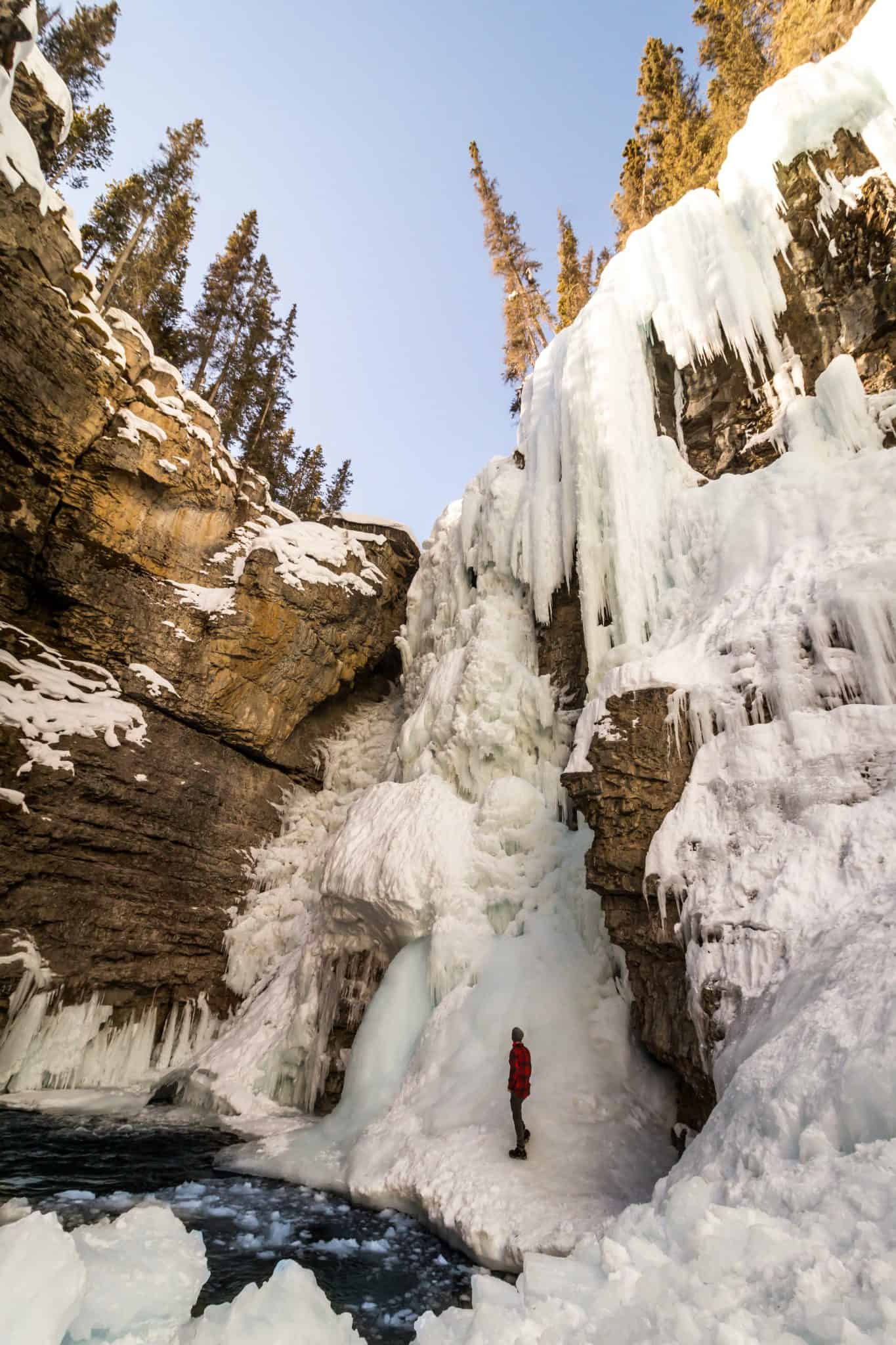 Visiting Johnston Canyon is a great thing to do in the winter in Banff, and we love to bring visitors here during that time. The frozen waterfalls, easy walking paths, and fewer crowds make the winter a wonderful time to enjoy the Johnston Canyon.
If you do plan on taking the hike on in the winter, a pair of microspikes will be a big help as the path can get very icy. You can rent them at Wilson Sports in Lake Louise, or in Banff and Canmore.
While in the summer we feel a bit more mixed about the Johnston Canyon experience. You should come prepared for crowds – lots of them – and a crowded parking situation.
Johnston Canyon does not offer the same dizzying views or spectacular vistas as Lake Louise or Moraine Lake, where it's tough to say anything negative, but it is still sure to impress any visitor.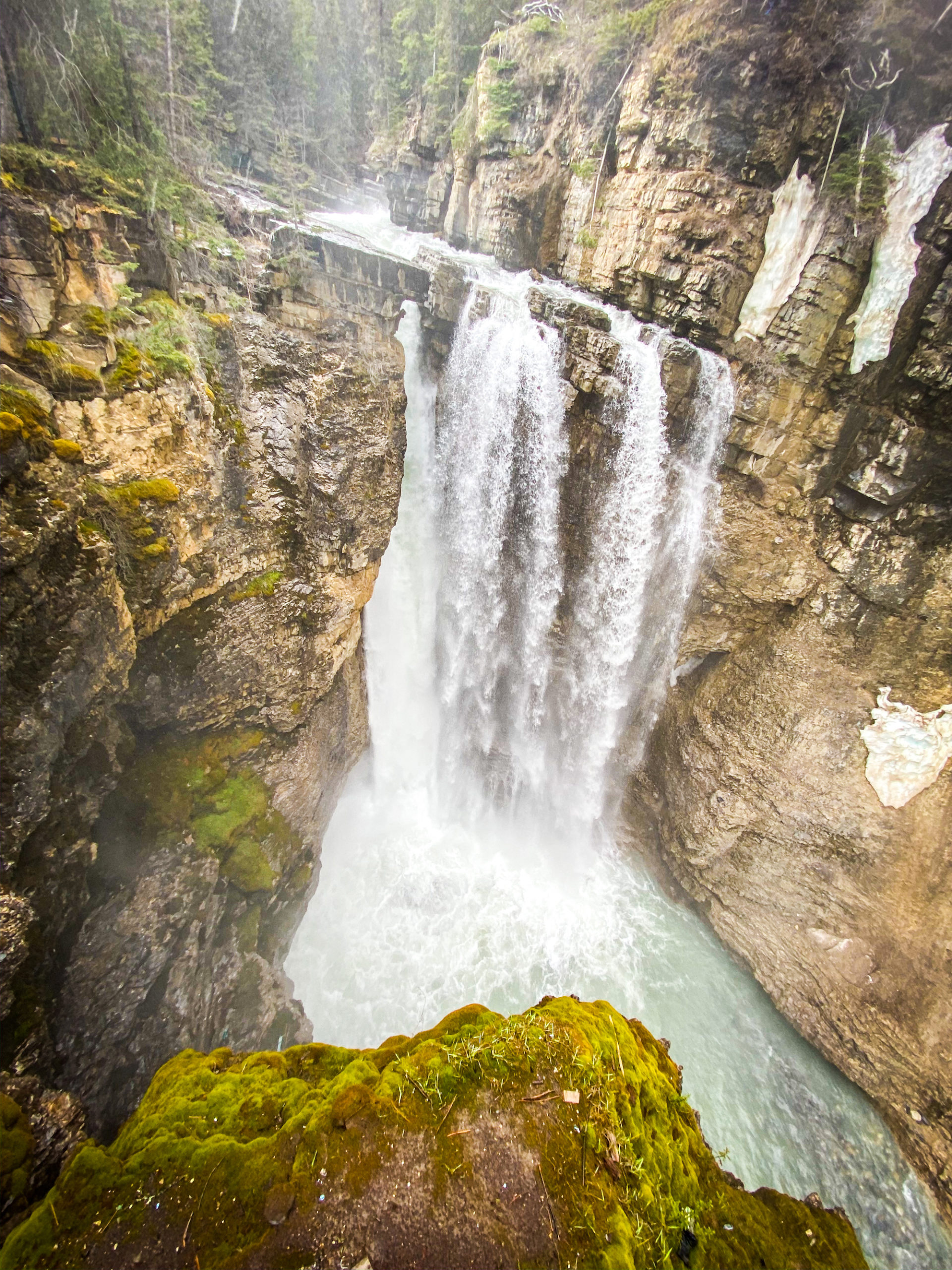 However, we are fans of the safety and ease that Johnston Canyon offers families and people with limited mobility. If you're a beginner hiker or family with very young children, give the hike a go. If you fall into the moderate experience of hiking or fitness, there are many hikes in Banff where you'll have a more enjoyable and less crowded time.
Of course, Banff National Park is a wonderful place, and it's very easy to find immense beauty in Johnston Canyon, and the Banff waterfalls are sure to be impressive.
---
Stay at the Johnston Canyon Cabins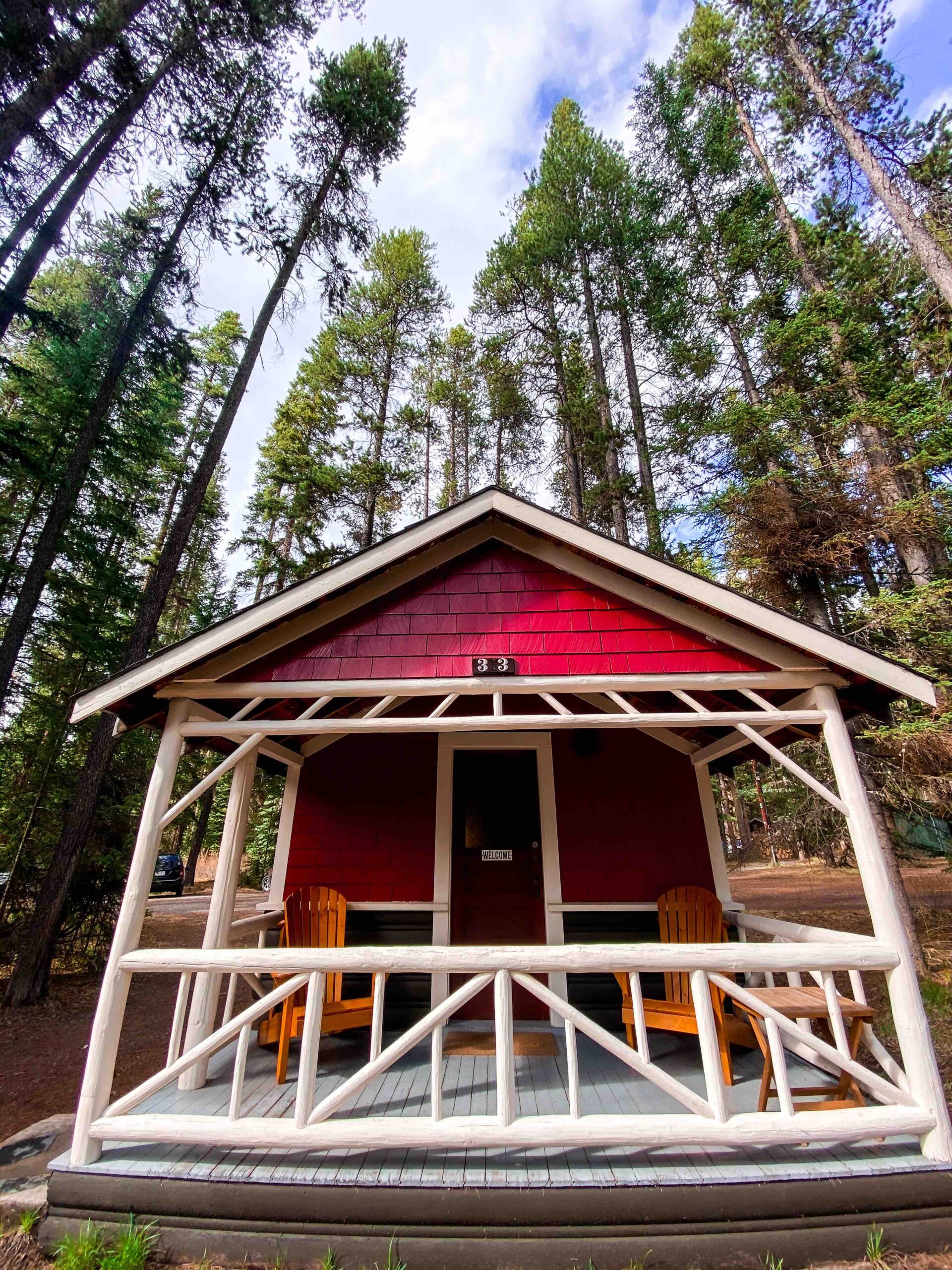 If you want to stay at Johnston Canyon on your visit to Banff, there is only one place to stay. The Johnston Canyon Cabins are among some of the best cabins in Alberta.
Johnston Canyon Bungalows are a family-owned establishment conveniently located right at the start of the Johnston Canyon hike. They have 42 cabin-style accommodations that vary in size and room amenities. Most of the bungalows have a large open bedroom, porch area, wood-burning fireplace, as well as luxury amenities like a flat-screen tv, bridge, and bathrobes.
The Johnston Canyon cabins also operate the Black Swift Bistro and the Market Cafe, which is the only food you'll find along the whole Bow Valley Parkway!
Other nearby options are Castle Mountain Chalets and Baker Creek Mountain cabins (my favorite).
Book on Booking.com: Johnston Canyon Bungalows
---
Camping at Johnston Canyon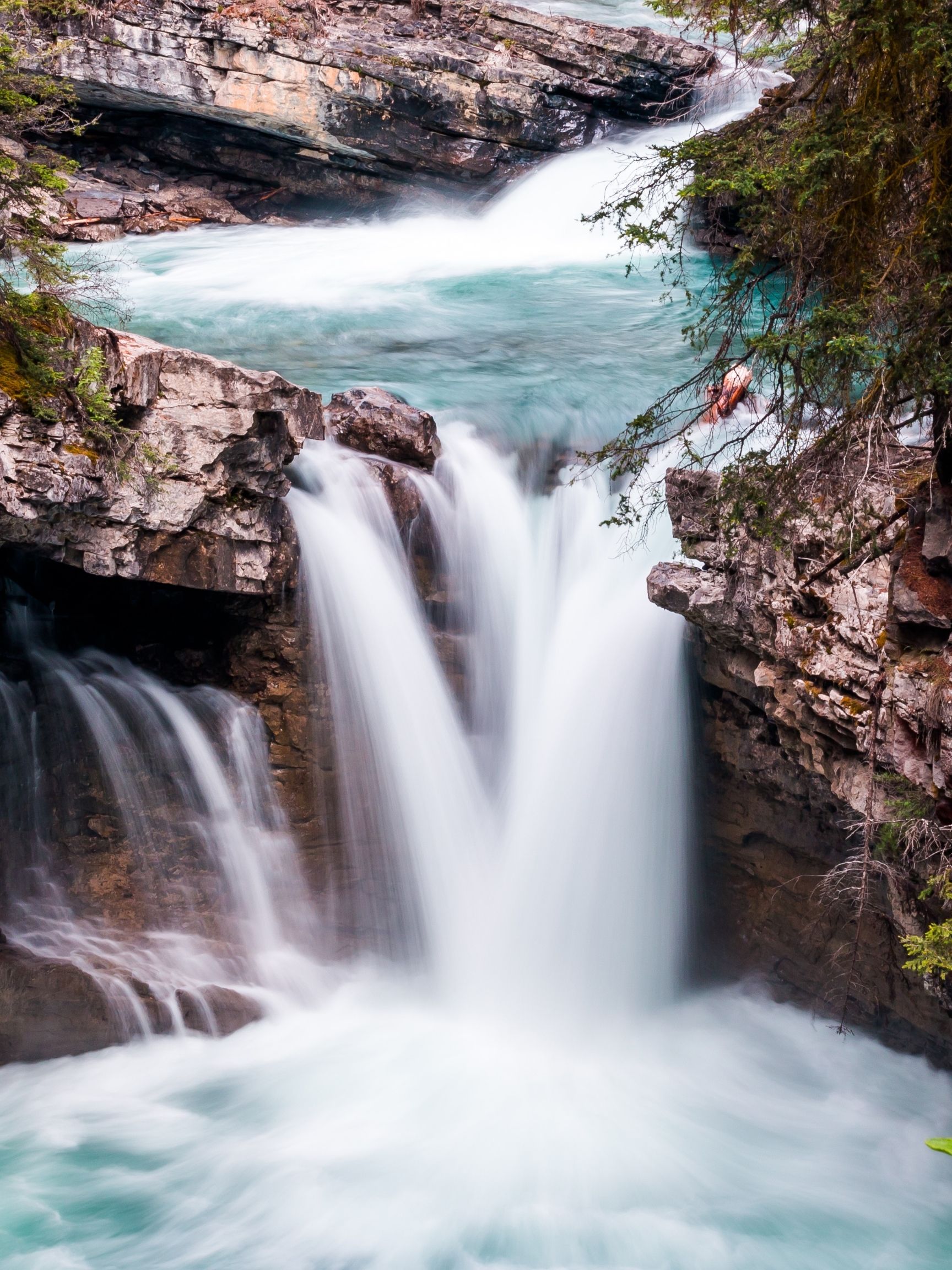 It is possible to camp near Johnston Canyon. The Johnston Canyon Campground is right off the Bow Valley Parkway, just across from the Johnston Canyon trailhead.
The campsite has some great facilities with showers, flush toilets, and fire pits that include firewood with your fire permit. There are three prime campsites right along Johnston Creek if you want to fall asleep to the sounds of rushing water. If you do camp here, take advantage of the location and go for an early morning hike through Johnston Canyon.
Operating dates: May 25 to September 24
Reservations: Required
Amenities: Hot showers, flush toilet, sanitation dump, disabled access, fire pits, food lockers, potable water, sheltered camp kitchens
Fees: $29.25
Number of sites: 132
Banff Camping Tips to Know + Best Banff Campgrounds
---
Johnston Canyon Parking Facilities
There is a heated washroom facility at the Johnston Canyon parking area. There are also flush toilets here. It's best to utilize them as there is nowhere to step off the trail and take a quick pee in the bushes on the Johnston Canyon trail, as it is very busy with few points for privacy.
There is also a nice cafe and bistro with a gift shop at the start of the trailhead with toilets, but you should only use these facilities if you are a patron of the business.
For those who choose to ride a bike to Johnston Canyon, it's important to note that there are bike racks at the main entrance to Johnston Canyon and in the P1 parking lot. Make sure to bring a bike lock for your bike.
---
Other Easy Hikes Around Banff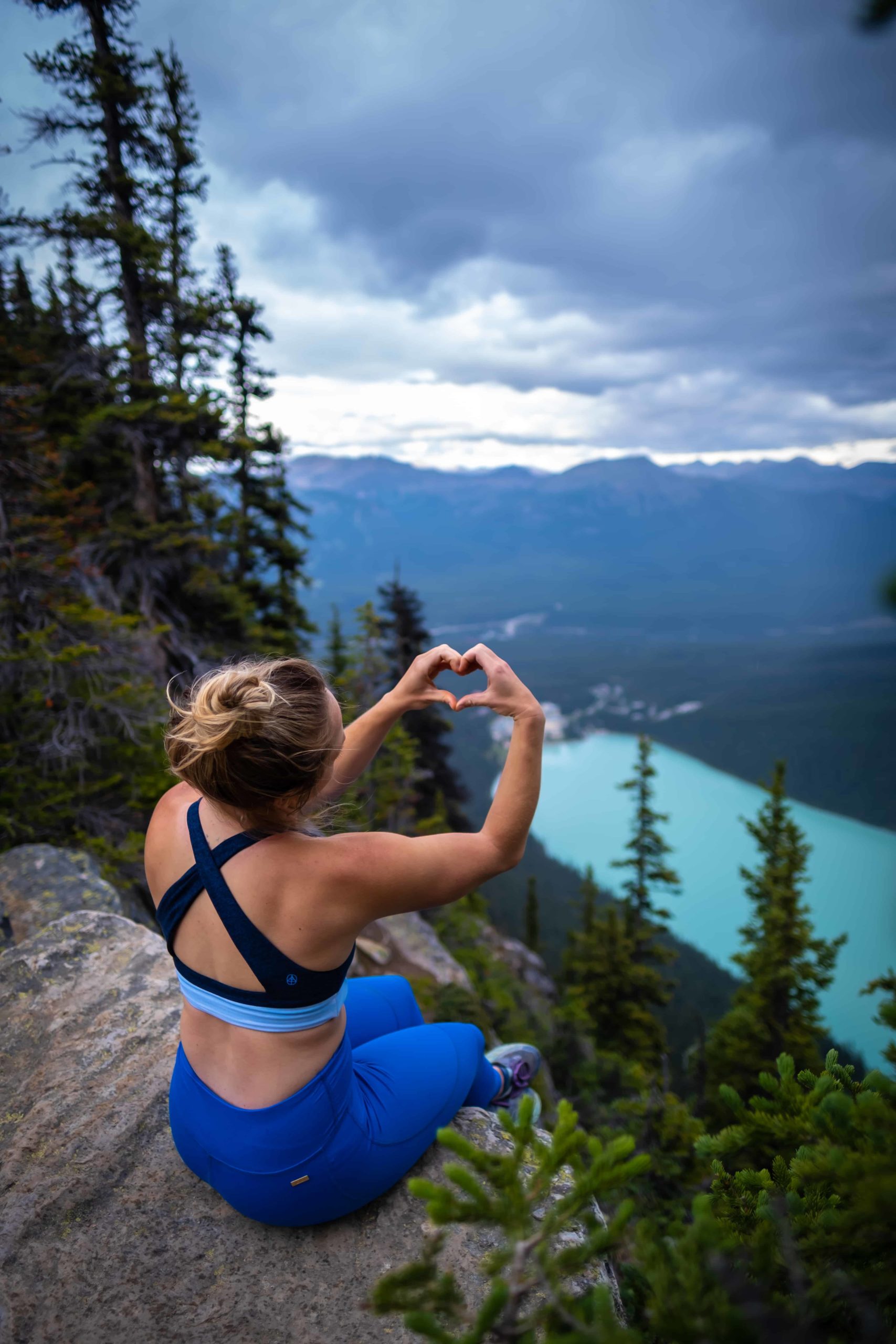 You don't have to be an experienced mountaineer to enjoy the Canadian Rockies. It's very easy to find a number of great trails that should be appropriate for all visitors.
We've compiled a few of the most popular easy Banff hikes that everyone can enjoy. A number of these, in our opinion, are more exhilarating than Johnston Canyon.
---
Hopefully these Johnston Canyon hike tips will help you plan your trip to Banff.
If you have any other questions leave a comment or see our Canadian Rockies travel guide for more articles about photography spots, lakes, hikes, and everything else.
---
Plan Your Trip to the Canadian Rockies
↓ Join the community ↓
The Banff Blog Facebook Group is your headquarters for the Canadian Rockies' travel advice and information. Including hike info and off-season travel information. You can also meet new adventure buddies.