Embarking on a journey to the best small towns in Alberta promises a truly wonderful experience. From Sylvan Lake to Grande Cache, there are plenty of charming destinations that offer an authentic immersion into local culture.
Nestled amidst breathtaking natural landscapes, many Alberta towns unveil their beauty against the majestic mountains, rolling prairies, and serene lakes the province showcases. Escape the hustle and bustle of city life and find solace in the tranquility and relaxed atmosphere that permeates these towns.
Beyond their scenic allure, each town boasts unique attractions, from quirky museums to historic landmarks, offering a tapestry of experiences that can only be found here.
Support local businesses, experience hospitality, and take your foot off the pedal in these charming small towns in Alberta!
---
Amazing Small Towns in Alberta
---
Smoky Lake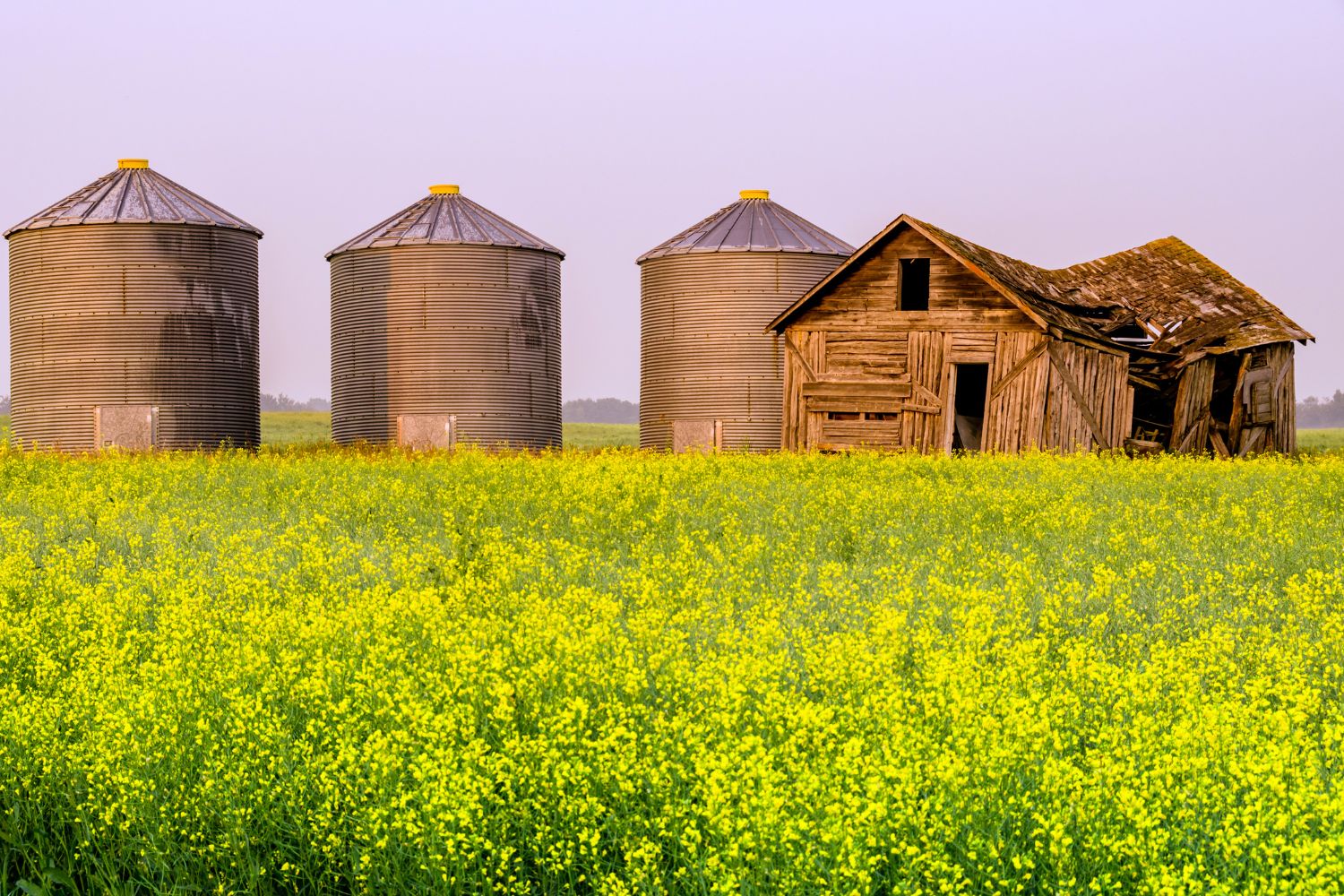 Located about 60 miles (100 km) from Edmonton, this quaint little town, with a population of just 1000 residents, is most renowned for its annual Great White North Pumpkin Fair, held in October. 
Other attractions include a Pumpkin Park that you can visit all year round and several historic and picturesque churches. The town also has a golf course, a Spray Park for kids, a Curling Rink, two museums, and a Victoria Settlement that takes you on a journey through Alberta's rich history and heritage.
---
Banff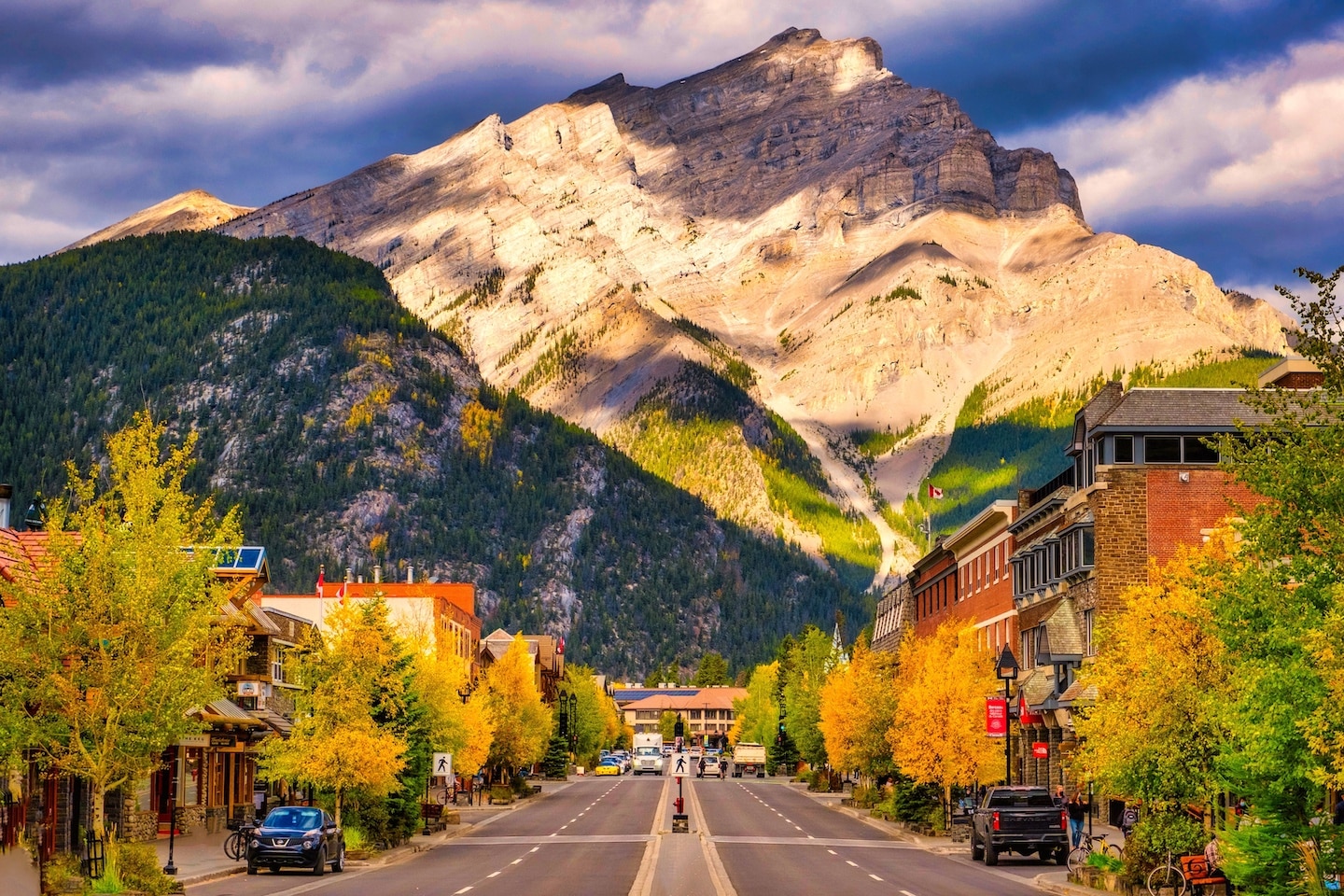 Banff National Park stands out as an unparalleled destination and is the most popular Alberta town on this list. Regardless of the season, whether it's the serene winter or vibrant summer, Banff offers an array of activities that ensure monotony remains at bay.
The mountains themselves present an unending playground, which is why millions of visitors are drawn to this remarkable place annually. This guide aims to equip you with the knowledge to select the most fitting activities in Banff for both you and your fellow travelers. Notably, Banff National Park holds the distinction of being Canada's inaugural national park and one of North America's pioneering protected areas.
Its origins trace back to 1883, when railway workers chanced upon a natural hot spring nestled at the foot of Sulphur Mountain. Prime Minister Macdonald took action in 1885, designating a preserve spanning 26 square kilometers around the Banff Hot Springs.
Encompassing a substantial portion of the Canadian Rocky Mountains, Banff National Park boasts an immense expanse. Positioned approximately 126 km west of Calgary, the Town of Banff is easily accessible via the Trans Canada Highway, offering a scenic route to this enchanting locale.
Sitting at an elevation of nearly 1400 meters, the Town of Banff proudly claims the title of Canada's highest town!
---
Jasper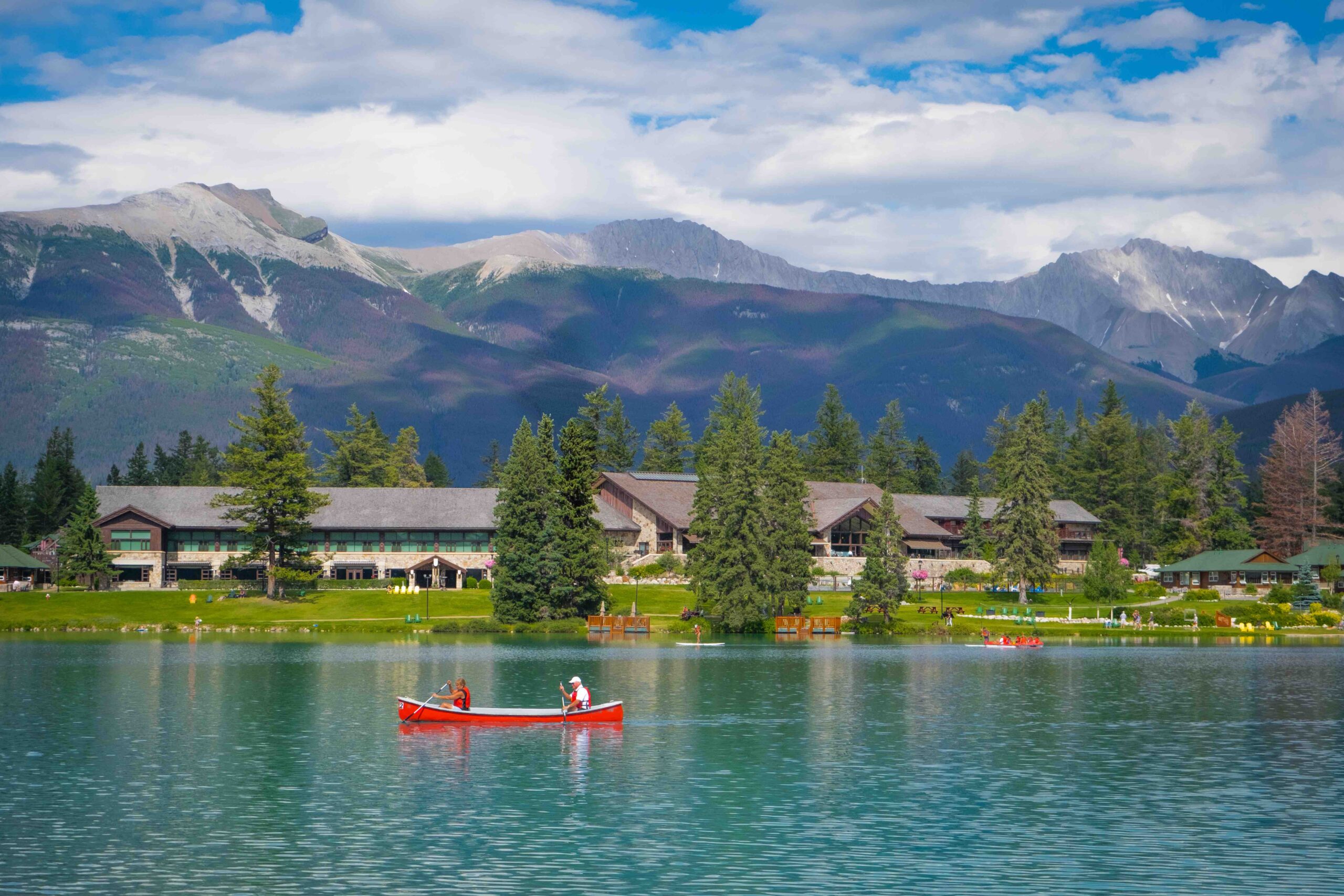 Jasper National Park stands out as one of the country's most captivating destinations. Throughout all four seasons, there is a multitude of impressive activities to partake in within the park's boundaries. Nestled within this natural wonderland is the charming alpine town of Jasper, where approximately 5,000 residents reside. This town serves as an excellent launching point for explorations into the great outdoors.
Days in Jasper are dedicated to embarking on mountain adventures like going up the Jasper Skytram, canoeing on Maligne Lake, and rafting down the Athabasca, while evenings offer the delight of savoring delectable meals in its down-to-earth restaurants. The nights provide comfort in snug cabins, creating a perfect retreat.
When winter blankets Jasper, the experience transforms into enjoying exhilarating skiing at Marmot Basin, followed by the warmth of hot cocoa by a crackling fire.
---
Canmore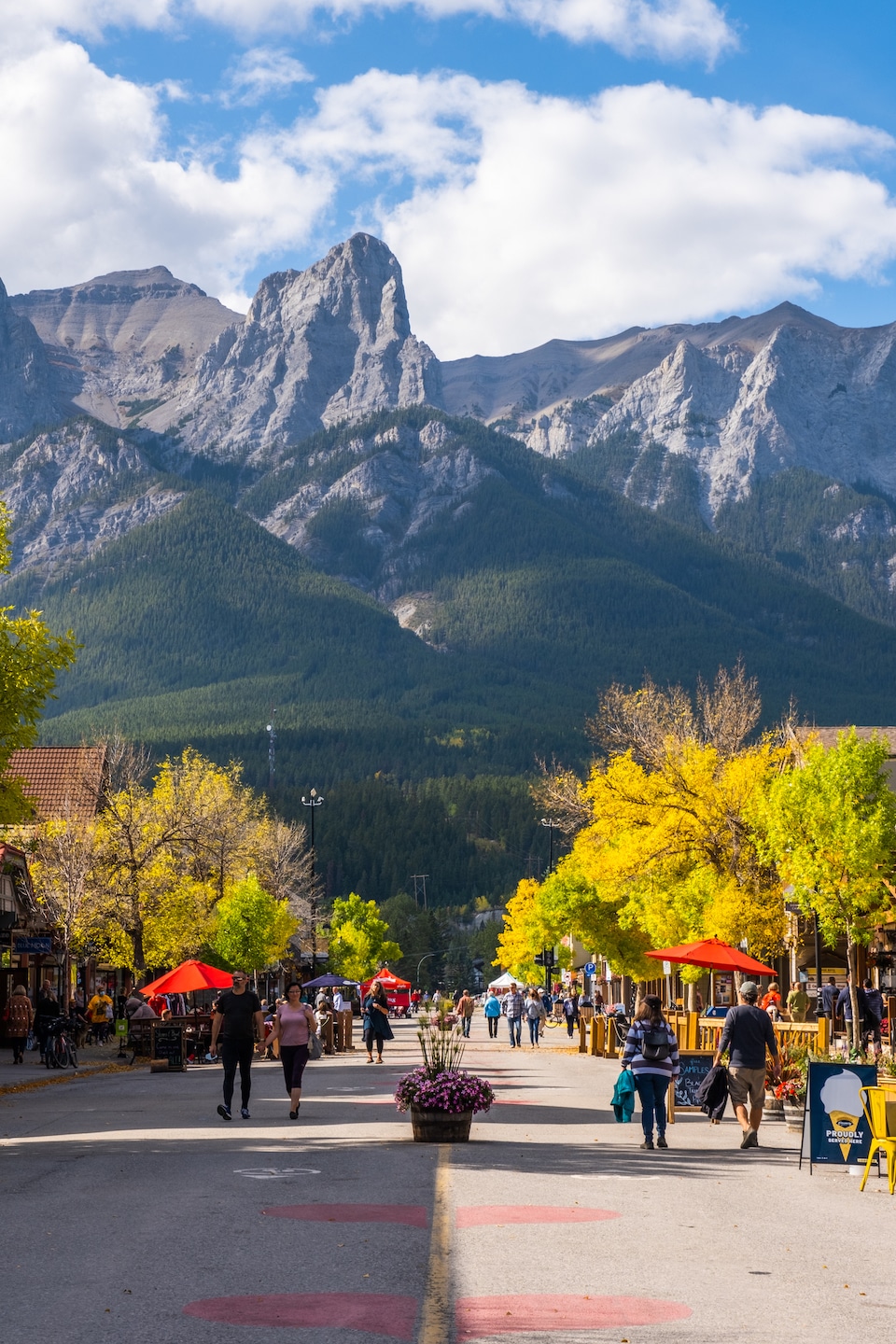 Out of all the small towns in Alberta, Canmore is easily our favorite. But we're a little biased as we call this mountain town home. Regardless, we are sure you will love it just as much as we do!
During the 1880s, Canmore earned its reputation as a mining town, an identity it maintained for the majority of the 20th century. However, it's only in more recent times that the town underwent a transformation, evolving into a sought-after tourist destination.
With Banff becoming more and more popular, visitors escape the crowds in Canmore and now many include Canmore on their epic Banff itinerary.
It's well worth many days of exploration. Go for a paddle on the Canmore Reservoir, have lunch at Quarry Lake, or if you really want to gain some altitude, hike up to Ha Ling Peak – one of the best Canmore hikes! There are plenty of things to do in Canmore for all!
---
Cochrane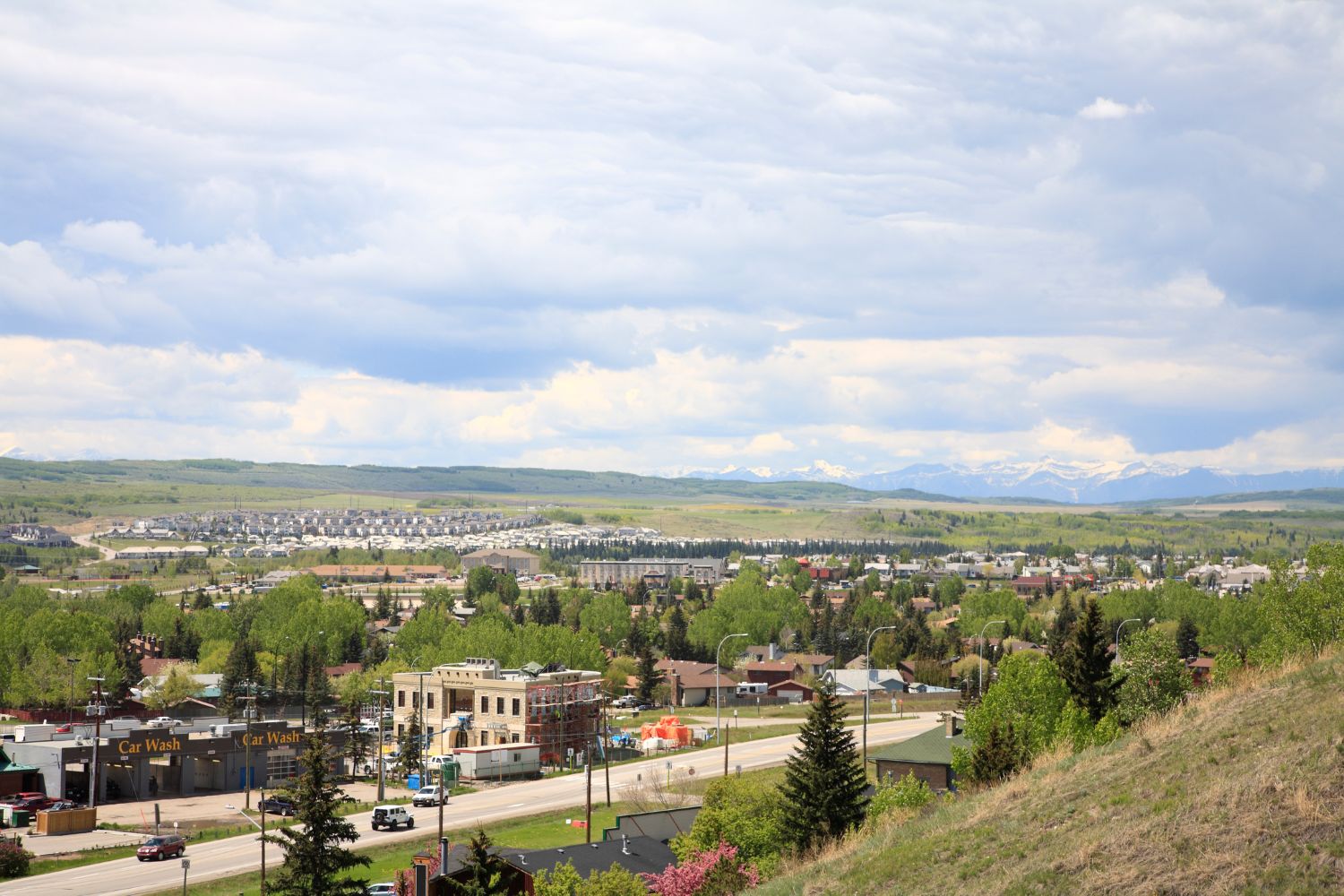 Located about 45 minutes away from Calgary, on the foothills of the Rocky Mountains, Cochrane is one of the largest towns (many would say it's a city) featured on this list.
With a population of close to 30,000, it offers spectacular natural beauty, as well as, modern amenities and convenience, all wrapped in one, making it a popular place to live in. 
While Cochrane is one of the bigger towns along the Edmonton-Calgary corridor it still has that small-town feel and vibe. With the views of the Rockies in the distance, camping and picnicking at Glenbow Ranch Provincial Park, or Big Hills Springs Provincial Park, is highly recommended.  Cochrane is also not too far from beautiful Kananaskis Country either!
---
Lake Louise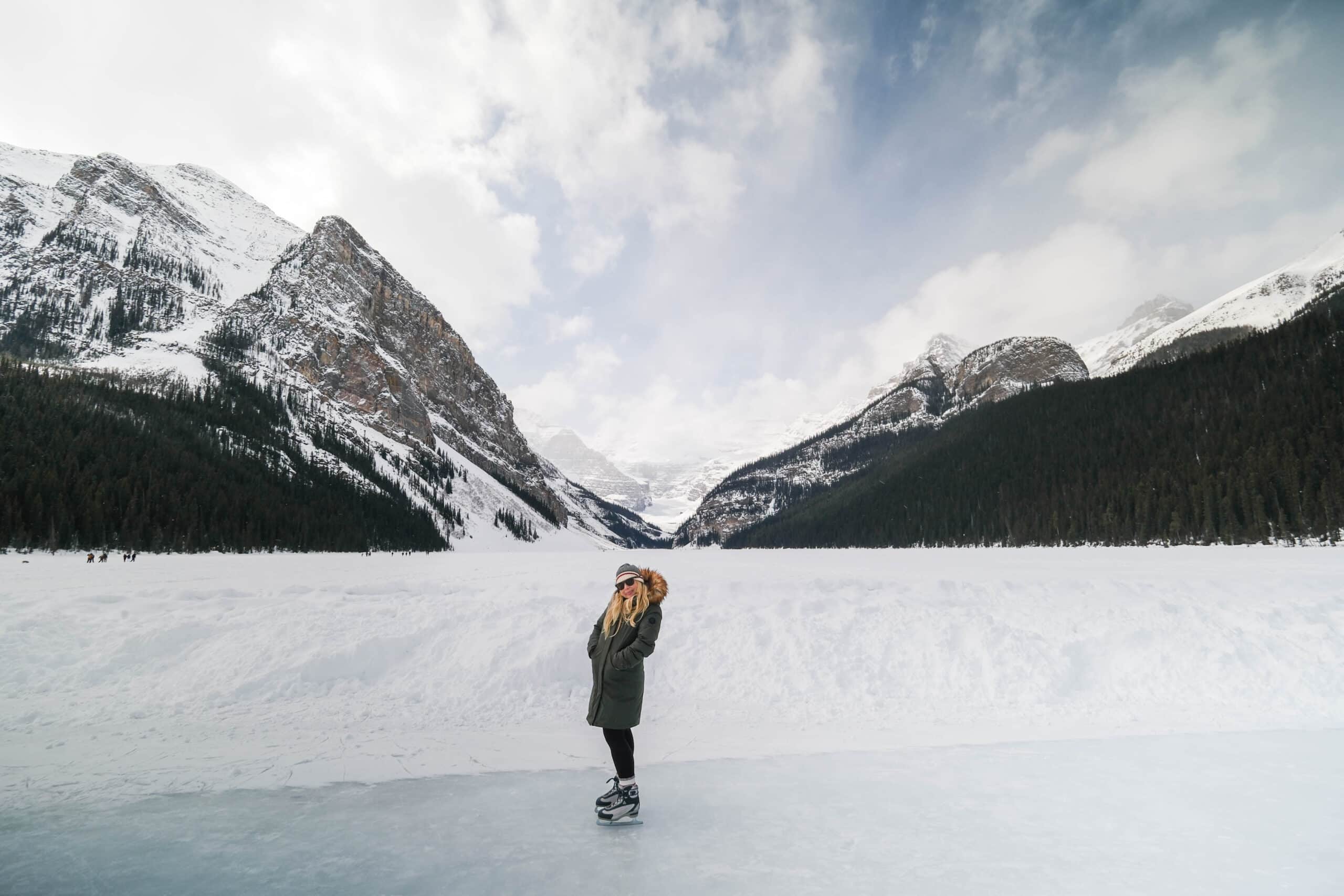 Many people visit Lake Louise but don't realize that in the northeast corner of the lake lies a charming hamlet with the same name. With a population of close to 1000 residents, the hamlet of Lake Louise resides within the boundaries of Banff National Park, in the Canadian Rockies. 
The lake itself is renowned for its spectacular natural beauty. Glacier-fed turquoise blue waters reflect the surrounding snow-capped peaks and are a sight to behold during the summer.
Lake Louise is also home to one of the largest ski resorts in North America, and is one of the best places to visit in Banff in the winter.
---
Pincher Creek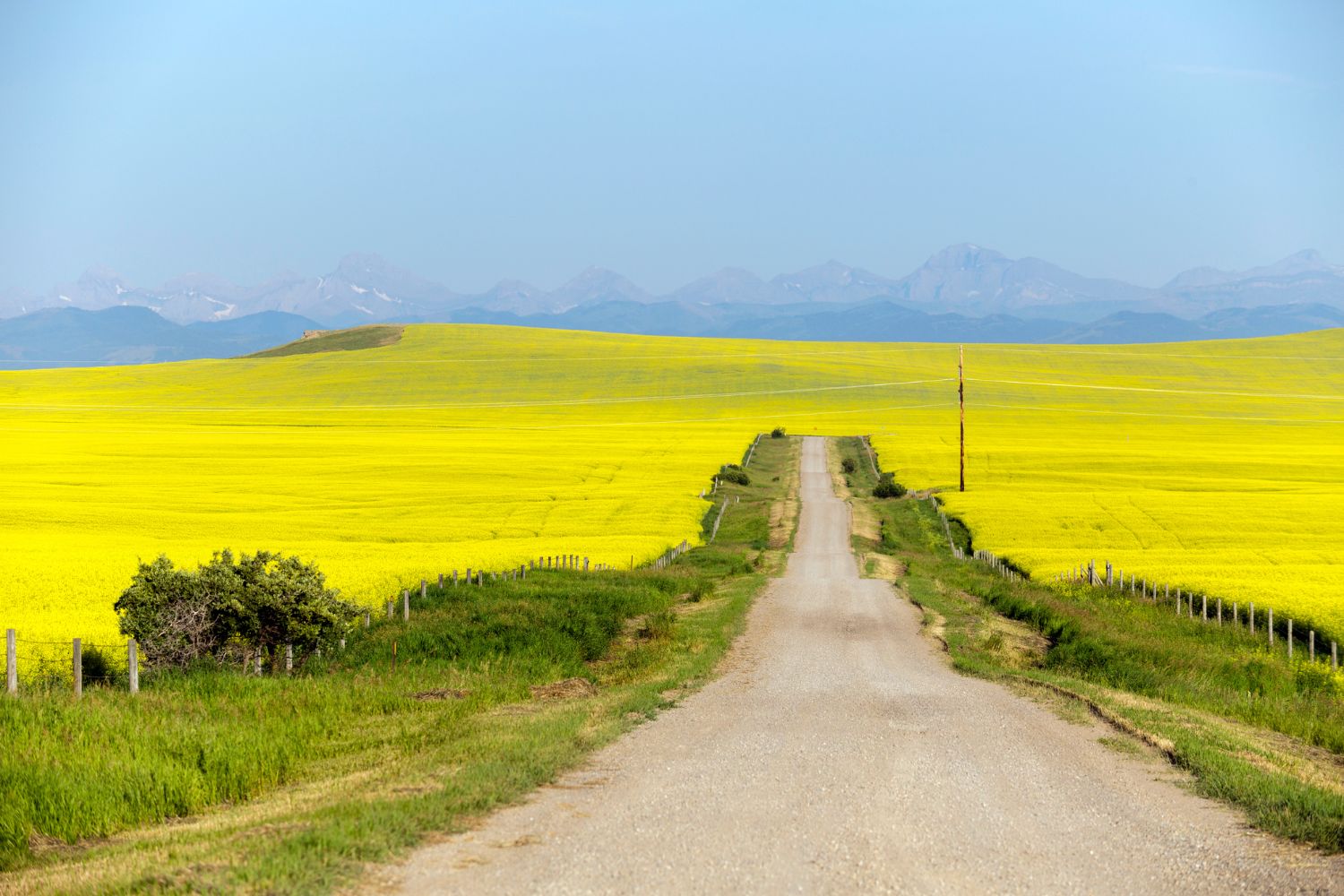 Pincher Creek is another remote small town situated along the foothills of the Canadian Rockies, some 100 km (60 miles) west of Lethbridge.
Referred to by many as the Jewel of the Rockies, this small Alberta town offers spectacular scenic views of mountains, rivers, rolling hills, and open prairies. 
Apart from the natural beauty, the town also has plenty of attractions such as the Kootenai Brown Pioneer Village, a heritage museum featuring over 30 buildings packed full of historic artifacts, and the Lebel Mansion, a historic landmark with incredible architecture and rich history.
---
Waterton Lake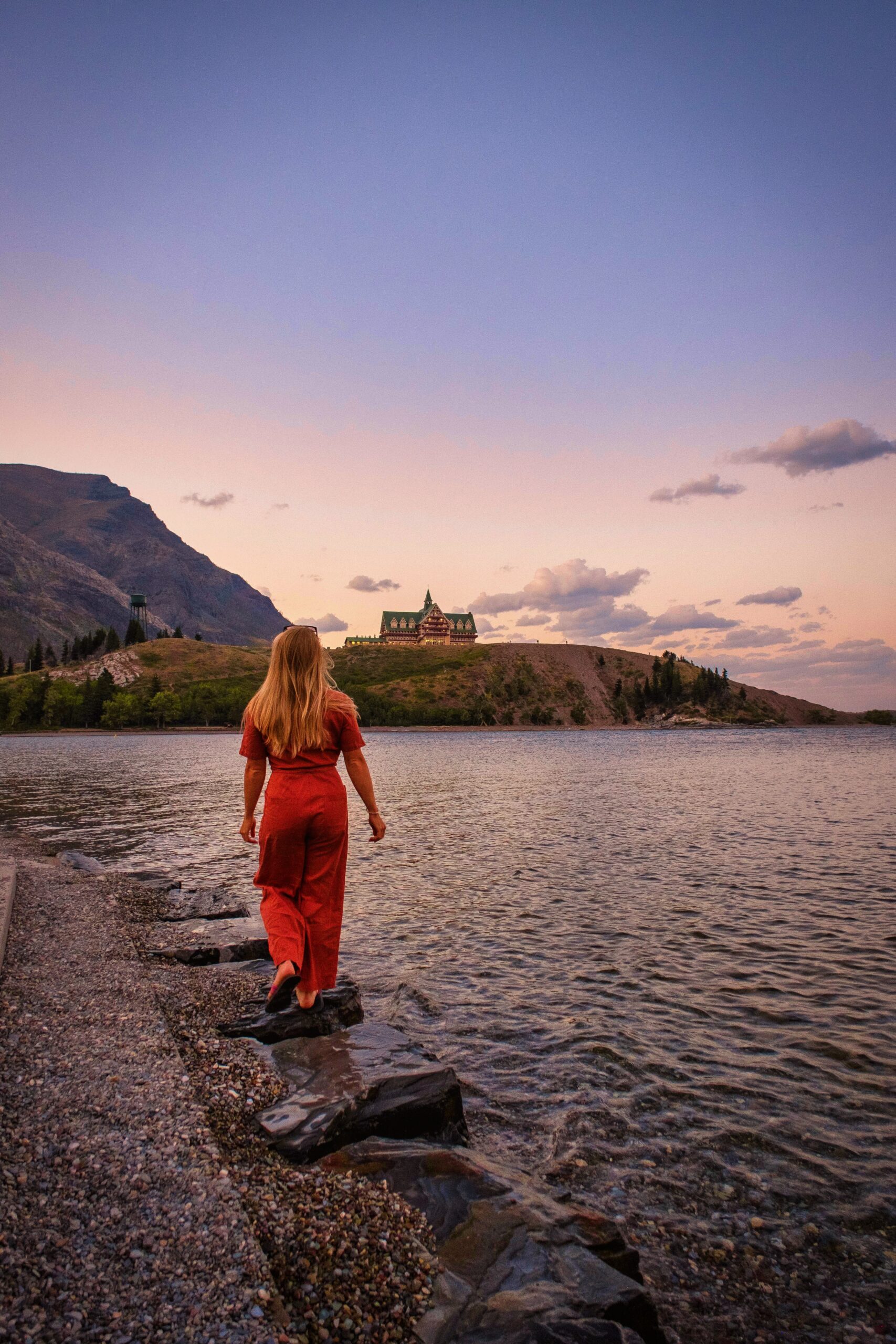 Another small town or hamlet nestled amidst the Canadian Rockies, Waterton is a quiet town with a population of just 100 permanent residents. The hamlet lies within the boundaries of Waterton National Park, which is a popular tourist spot for camping, hiking, biking, paddling, and spotting wildlife.
The park is also home to the majestic Cameron Falls and other notable attractions such as the Crypt Lake hiking trail and the Red Rock Canyon biking trail. Even though the town is tiny, its downtown region also offers plenty to do. 
There are several tiny cafes, art galleries, gift shops, and restaurants to explore and dine in along with a couple of inns where you can spend the night.  The iconic Prince of Wales Hotel is our favorite place to stay in Waterton.
---
Fort Macleod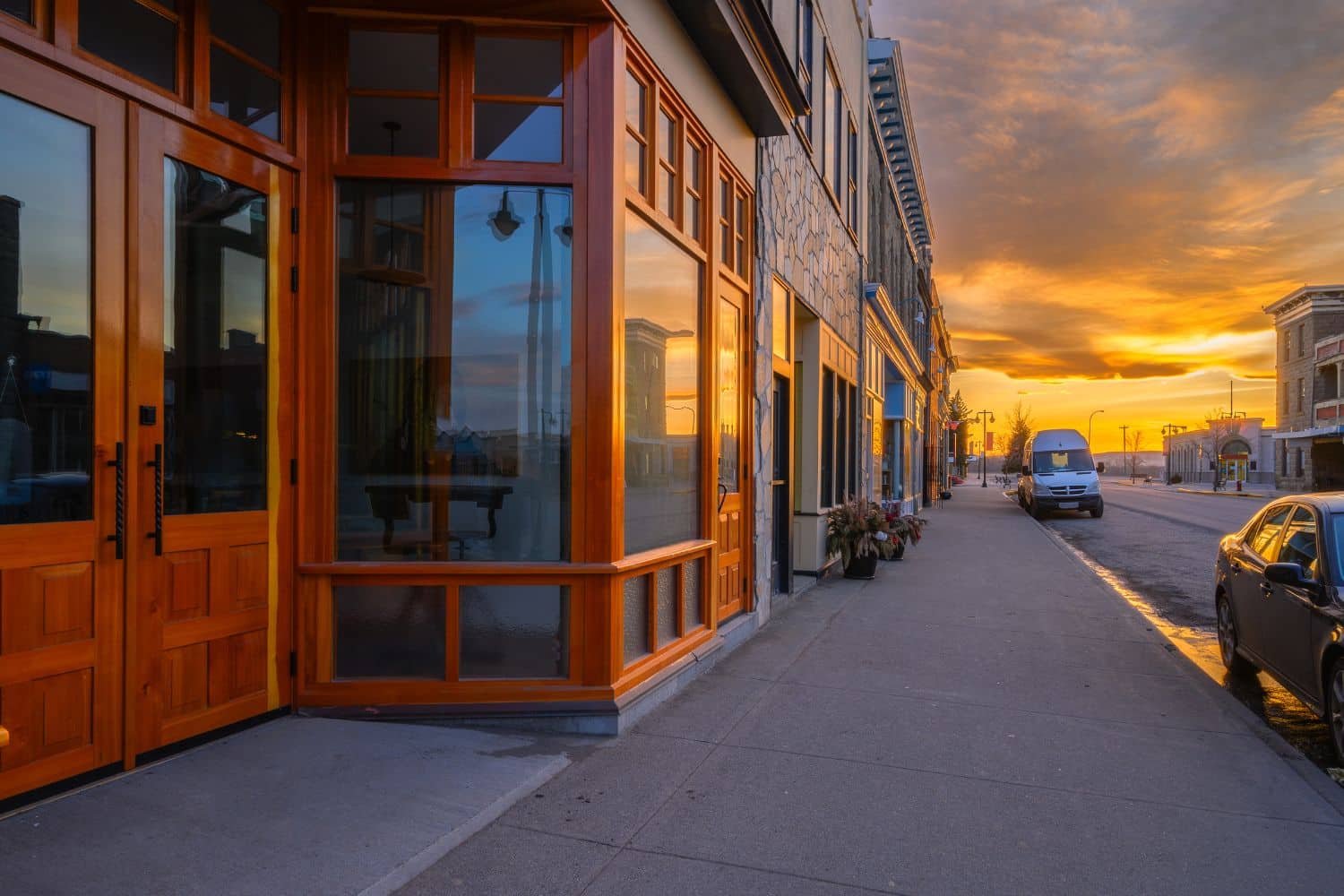 One of Canada's 61 National Historic Sites, Fort Macleod was named after North West Mounted Police (N.W.M.P.) Colonel, James Macleod.
The original fort served as the N.W.M.P. headquarters between 1874 and 1878, and today the fort has been renovated into a Museum that has strong ties to N.W.M.P. heritage and houses thousands of historic displays and artifacts of that period.
Apart from the fort, the town of Macleod also has plenty of other attractions such as the Empress Theatre, plenty of historic buildings, and the nearby Head-Smashed-In Buffalo Jump, a UNESCO World Heritage Site.
---
Sylvan Lake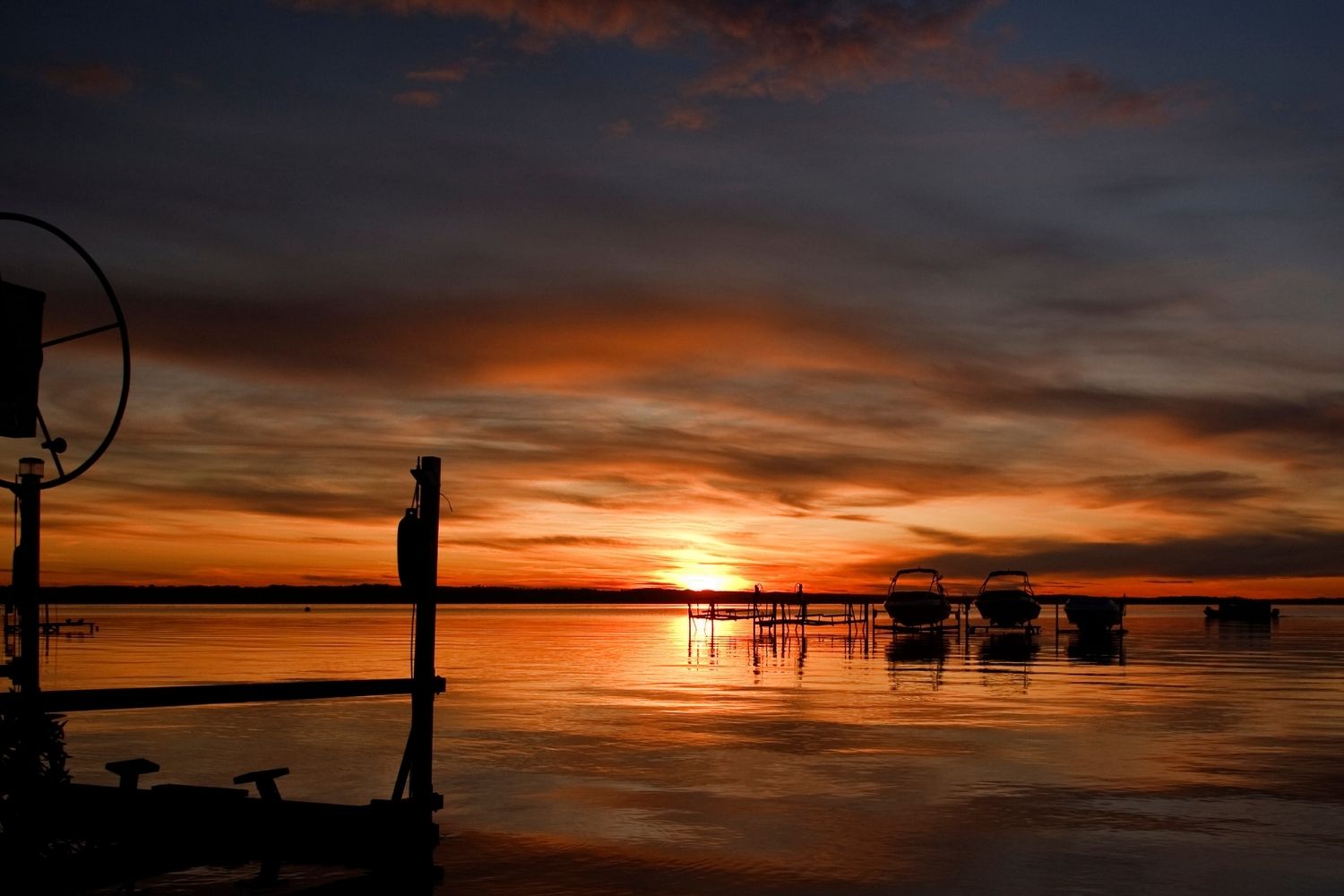 Arguably, one of Alberta's prettiest lakeside towns, Sylvan Lake is ideally located between Alberta's two major cities, Calgary and Edmonton. 
The highlight of the town is its picturesque lighthouse that stands inside the Rotary Club Park. If you happen to be Nova Scotian, you will be instantly reminded of the lighthouse in Peggy's Cove, Halifax, as this lighthouse is a replica of one of Nova Scotia's most prized historic landmarks.
Other attractions in Sylvan Lake include watching the sunset while picnicking in Centennial Park, Flyboarding and other water-based activities on the lake, and golfing at the Sylvan Lake Golf and Country Club.
---
Hinton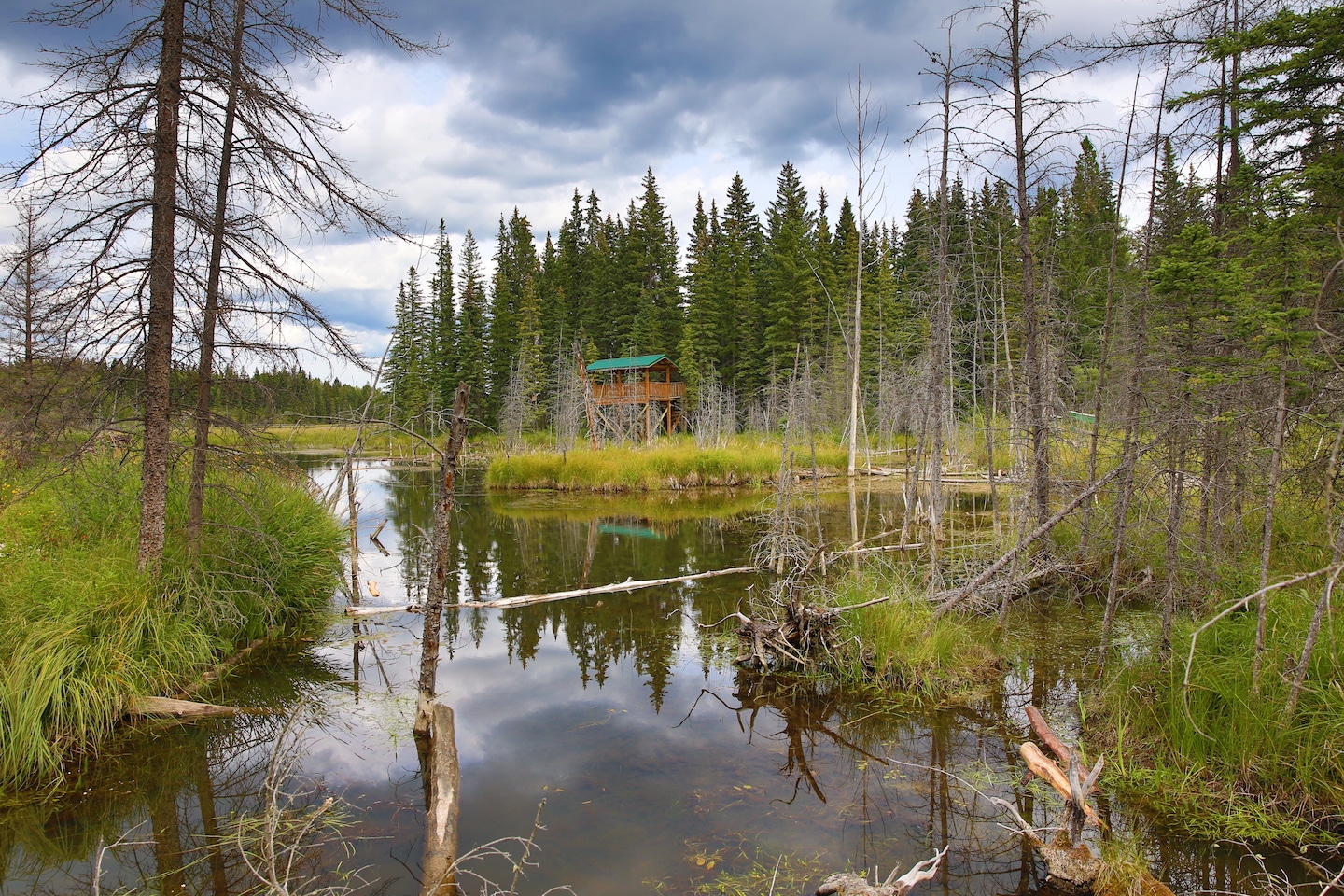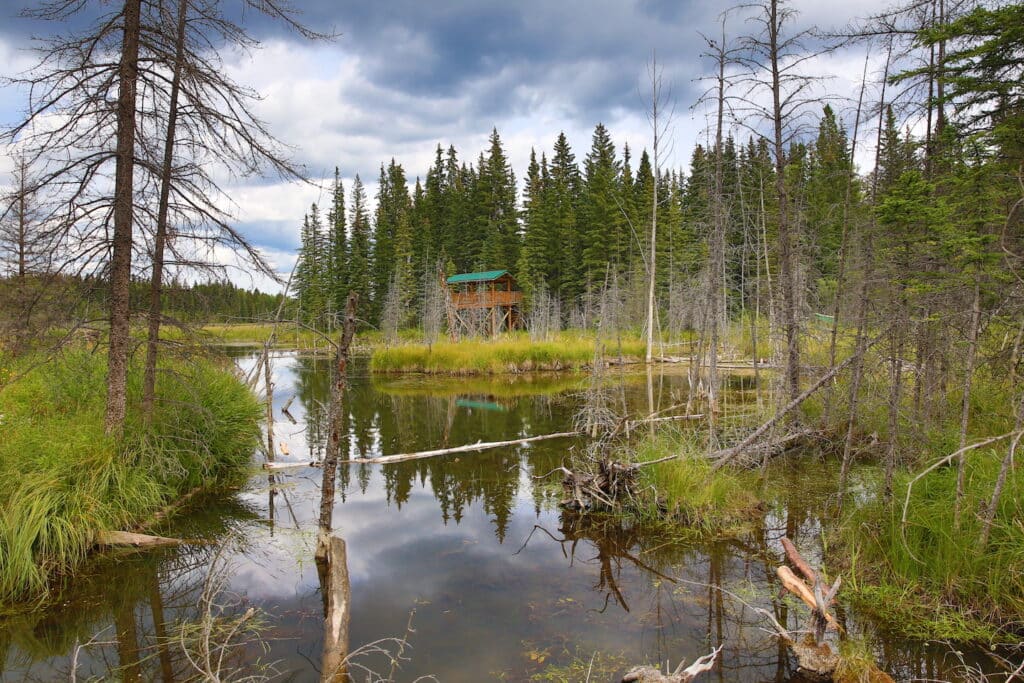 Located in Yellowhead County, about an hour's drive from Jasper, Hinton isn't the most well-known town in Alberta, but it is one of the largest. With a population of close to 10,000 permanent residents, this beautiful town is a nature lover's dream destination.
The town offers plenty of outdoor recreational activities such as fishing, hiking, mountain biking, cross-country skiing, archery, and much more! Hinton also has several parks that make for perfect picnicking and barbequing spots when visiting with friends and family.
The Forestry Service Museum, Northern Rockies Museum, and the Hinton Coal Branch Archives are also must-visits, especially for history buffs.
---
Black Diamond
This small town, located about a 40 minutes drive from Calgary, gets its name from the "black diamonds" aka coal reserves that were once abundant in the region in the 1800s.
Coal was as valuable as diamonds at the time and even though the reserves of coal, oil, and gas are all but gone, today, the town remains and so does the rich history of its coal mining era.
Black Diamond is a charming destination with a very different vibe and feel from the other tourist towns in the Rockies. Instead of mountains and lakes, you have rolling hills and ranchland and a small downtown area with unique stores, art galleries, and boutiques. 
---
Devon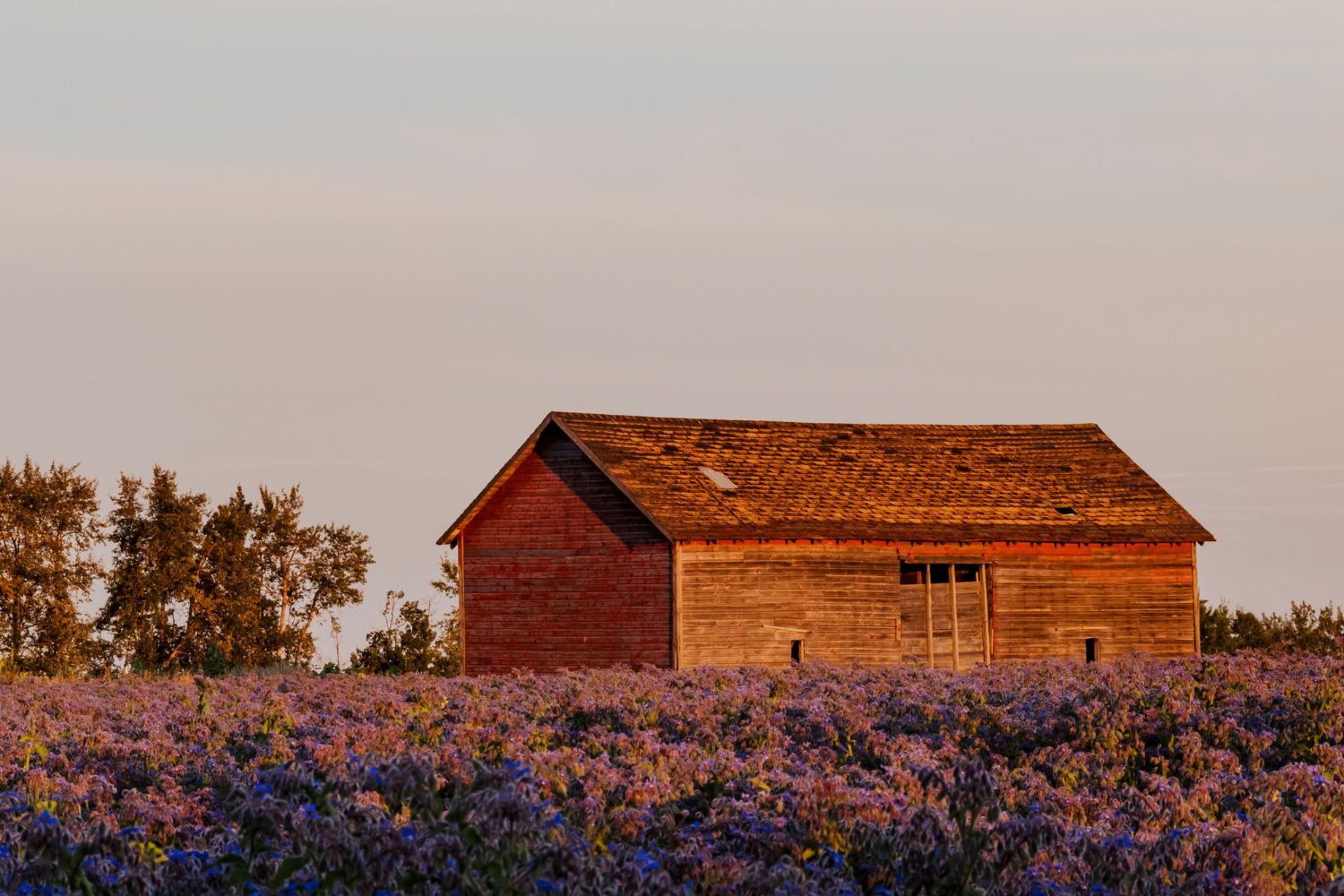 Devon is just a short distance away from Edmonton and is named after the Devonian rock formation that dates back to the Paleozoic era.
With a population of close to 7,000 permanent residents, Devon is one of the larger towns on this list that came into existence in the 20th century, after a large oil discovery was found in the region. 
Popular attractions in Devon include spending a romantic picnic in the Devonian Gardens, taking a stroll through Devon Voyageur Park, and visiting the Bunchberry Meadows Conservation Area.
---
Okotoks
About a 15-min drive from downtown Calgary, lies the riverside town of Okotoks. Even though it is considered Alberta's largest town, Okotoks offers plenty of that small-town charm and country feel. Sheep River National Park is a stunning place to visit for a spot of camping and picnicking.
There are also hiking trails here that lead to Sheep river falls and other scenic spots with views of the Rockies. The Okotoks Erratic or The Big Rock – a series of massive quartzite rocks left behind after the ice age is another popular attraction.
Okotoks' downtown area also features art galleries, boutiques, Museums, gift shops, and much more to keep visitors entertained.
---
Peace River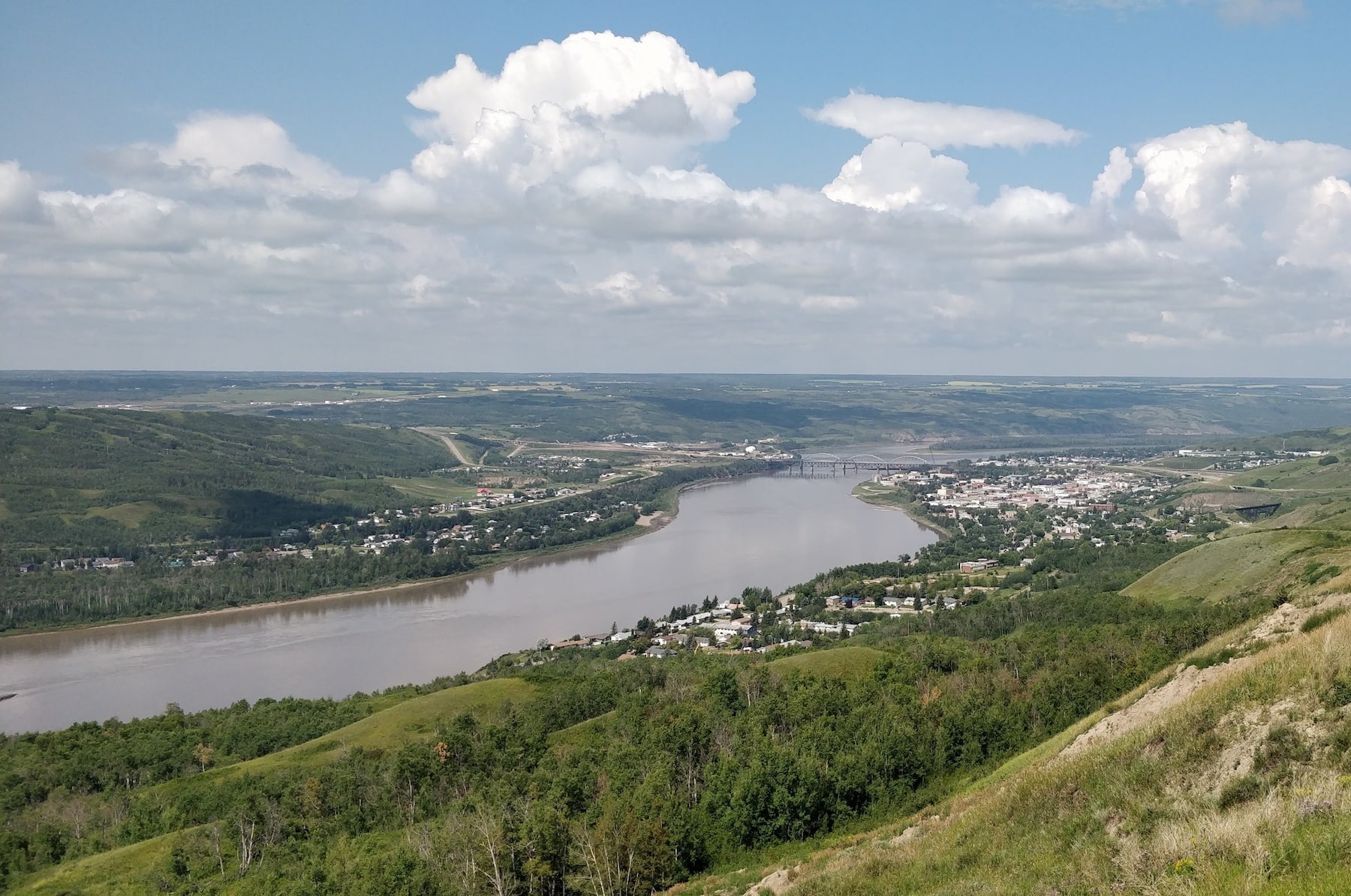 The northernmost small town on this list, Peace River, is the ideal destination for those of you that want a place that is beautiful, serene, and well away from any populated city.
Located on the banks of Peace River, at a point where it merges with Smoky River, Heart River, and Pat's Creek, the town is home to First Nation and French-Canadian communities. Historic and heritage sites around Peace River include The Catholic St. Augustine Mission and the NAR Railway Station.
Popular things to do here include picnicking along the banks of Peace River, hiking the Shaftesbury Trail, and visiting the Twelve-Foot Davis Statue.
---
Slave Lake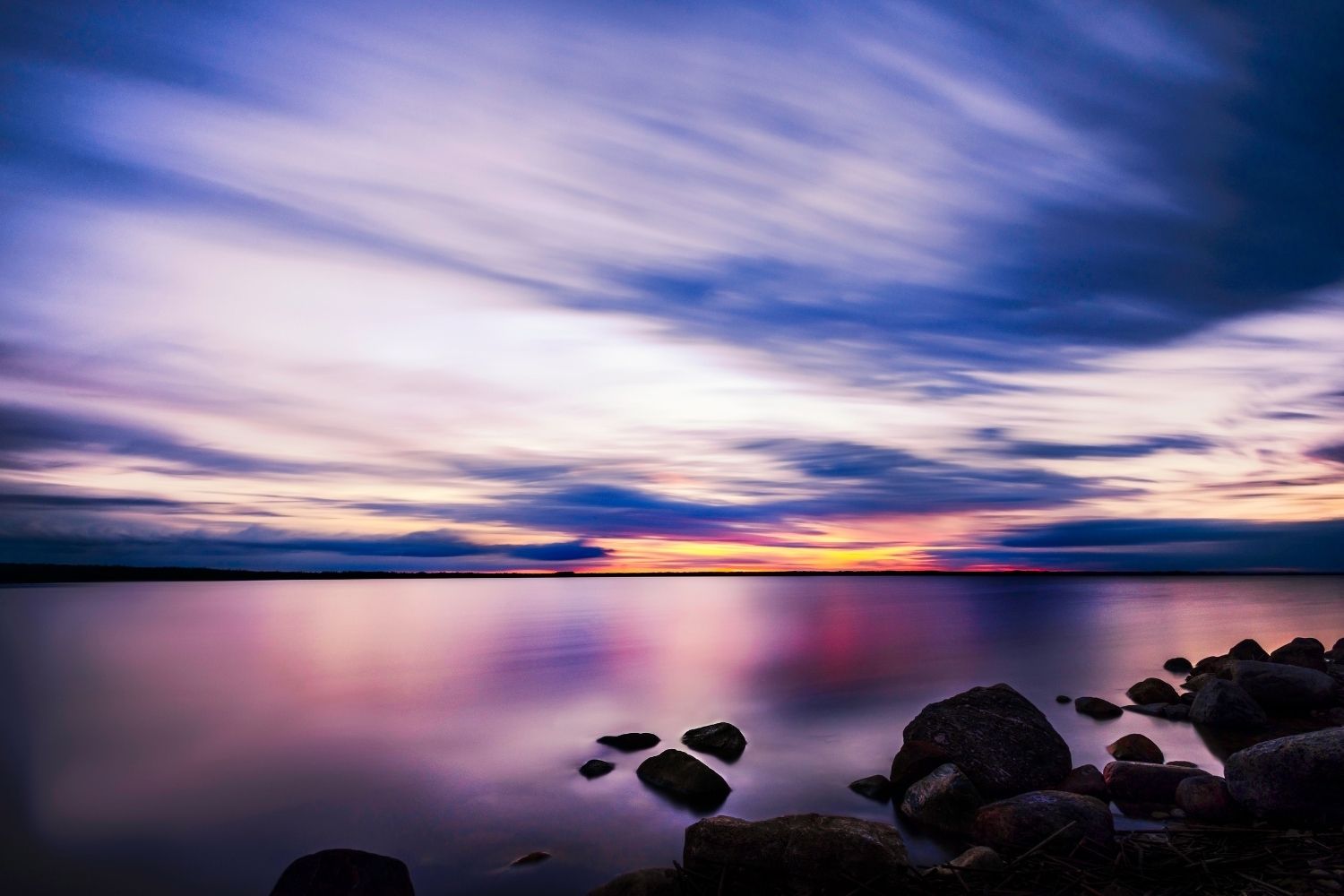 Located on the shores of Lesser Slave Lake, this lesser-known destination in Alberta lies far from any major city. The quaint lakeside town is home to one of Alberta's finest natural lakes and beaches, Devonshire Beach, where the soft sand and cool lake waters are perfect for fishing, swimming, kayaking, paddleboarding, and sunbathing. 
Hiking enthusiasts will also love taking on the Marten Mountain Viewpoint to Lily Lake trail which offers spectacular views of Lesser Slave Lake and the boreal forest landscape.
The Boreal Centre for Bird Conservation is also a must-visit for birdwatching enthusiasts and nature lovers.
---
Bon Accord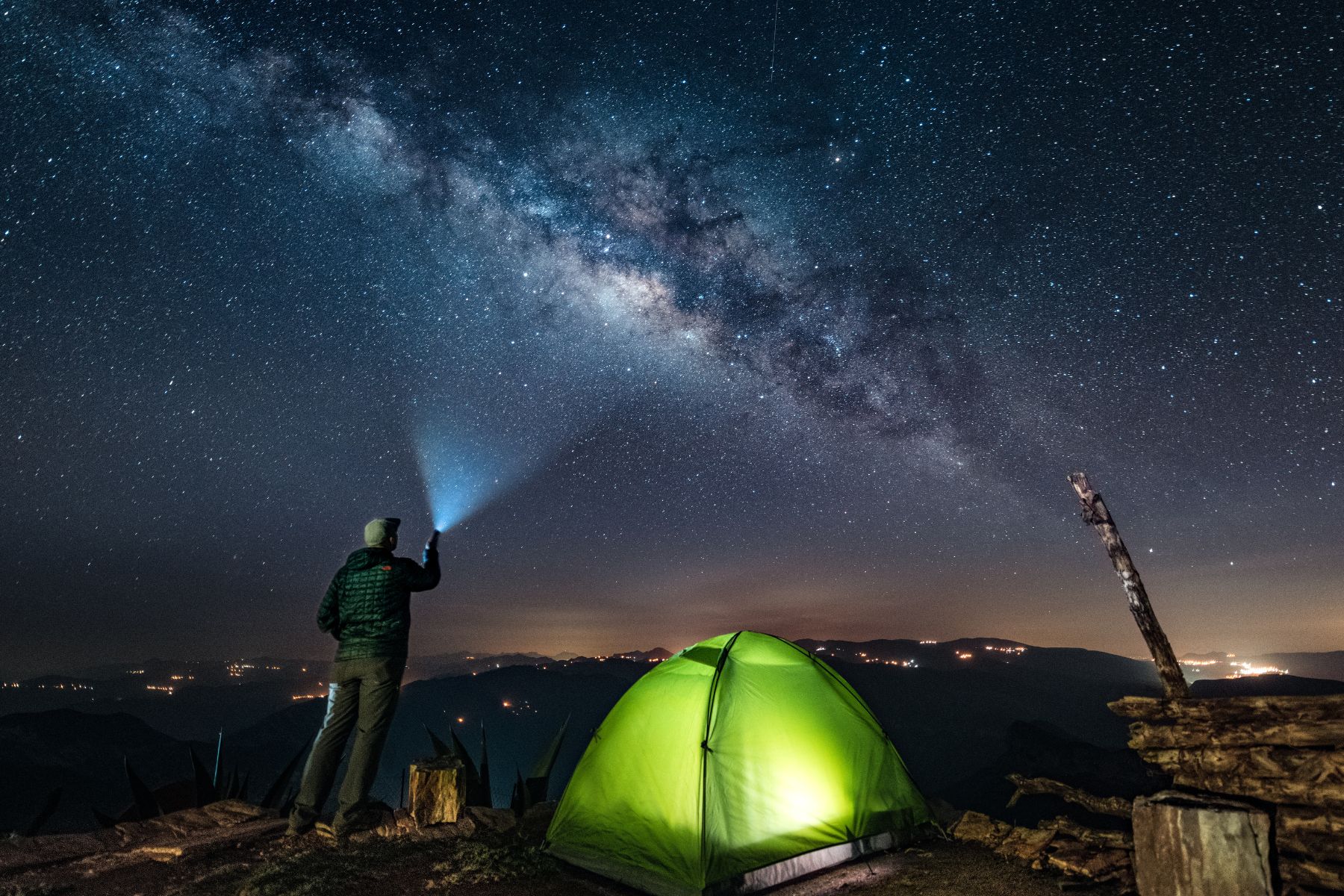 Located just north of Edmonton, Bon Accord is best known for being one of the five dark-sky preserves in Alberta, making it an extremely popular spot for stargazing and chasing the Northern Lights.
Bon Accord recently became the first community in Canada to be officially recognized as an International Dark Sky Community. The town is dedicated to ensuring little to no light pollution.
With a population of just 1,500 residents, this peaceful rural community also offers other attractions such as the Heritage Rose Garden at Springbrook Park, the Prairie Gardens, and several eateries and diners serving up delicious local cuisines.
---
Grande Cache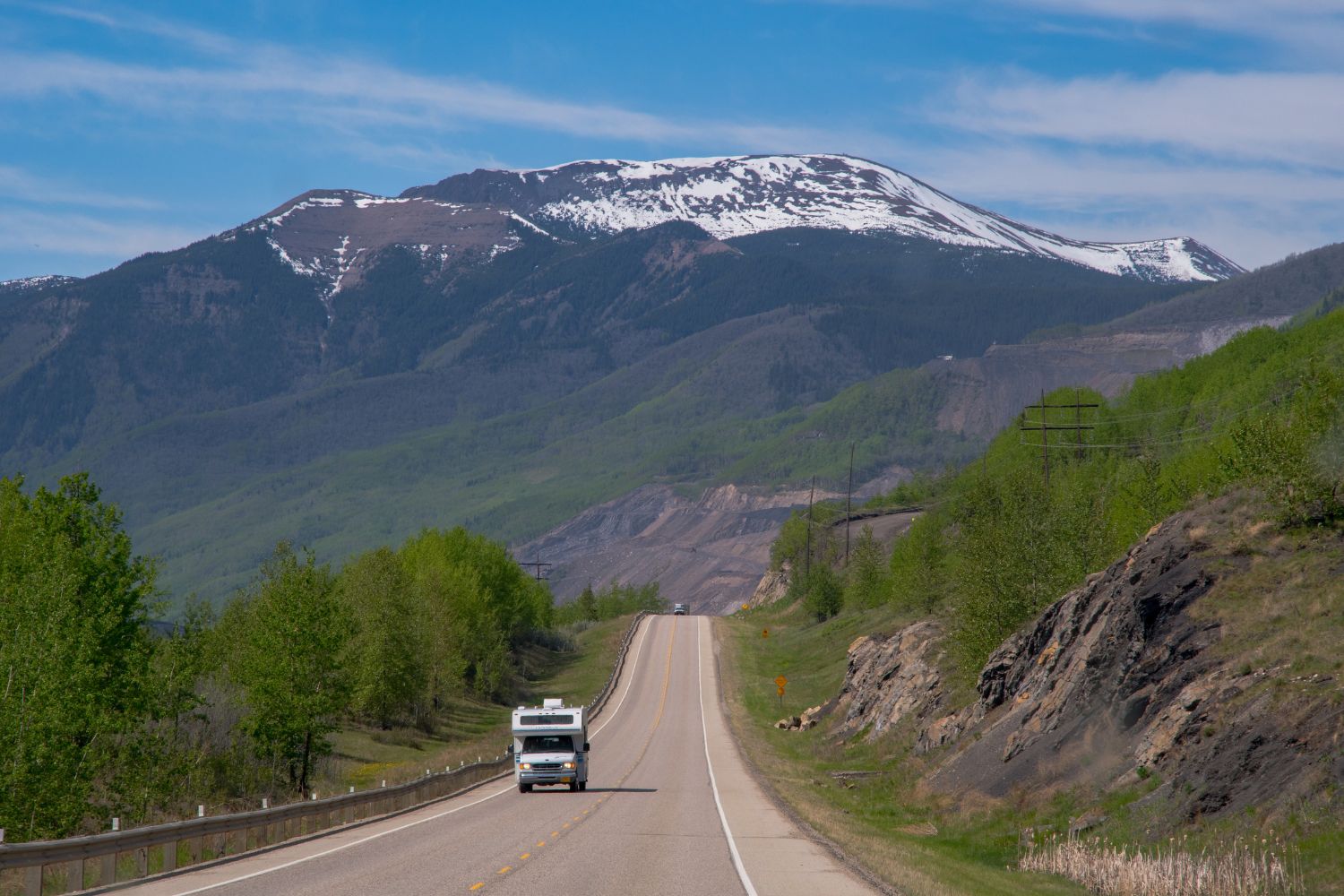 Located on the fringes of the northern edge of Alberta's Rockies, this isolated mountain hamlet is as "small town" as you can get. With a population of around 3,000 residents, Grand Cache is located along the most scenic route to Alaska from the United States along Highway 40 also known as Bighorn Highway.
The town's spectacular natural beauty consists of mountain views, beaches, and several national parks containing hardwood forests, waterfalls, lakes, river valleys, and plenty of wildlife.
Grande Cache is a top weekend destination for Albertans that like to travel off-the-beaten-path.
---
Bragg Creek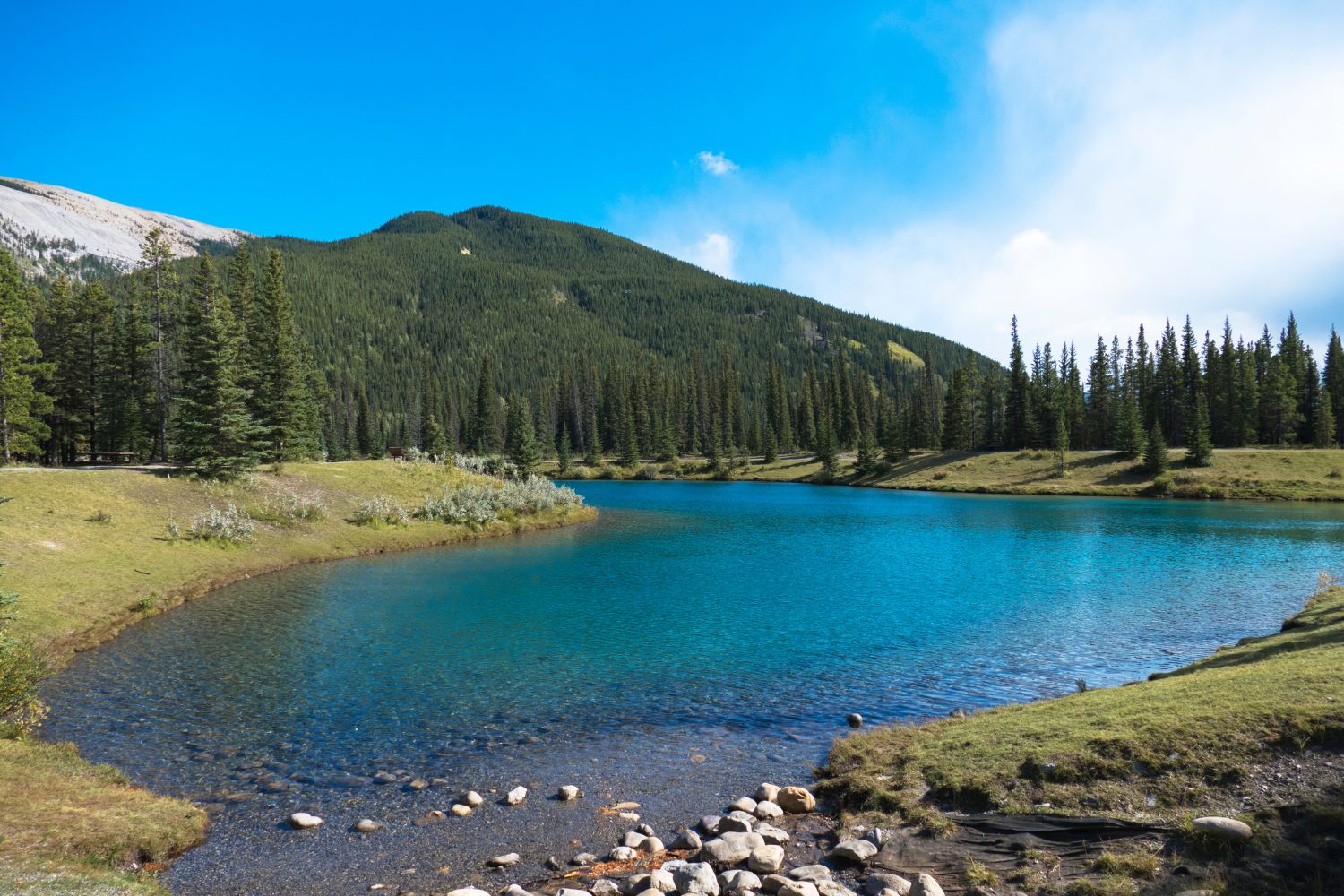 Alberta's small towns are blessed when it comes to natural beauty; none more so than Bragg Creek. This tiny town, with a population of just 500 permanent residents lies within the boundaries of Bragg Creek Provincial Park. 
The park offers a ton of activities for nature lovers and outdoor enthusiasts including hiking, biking, cross-country skiing, and wildlife spotting. The park's trails also lead to scenic spots like Elbow Falls and the Forget Me Not Pond.
While Bragg Creek may be tiny, its downtown area is teeming with life with coffee shops, ice cream parlors, gift shops, fine dining restaurants, and pubs to keep visitors entertained.
---
Turner Valley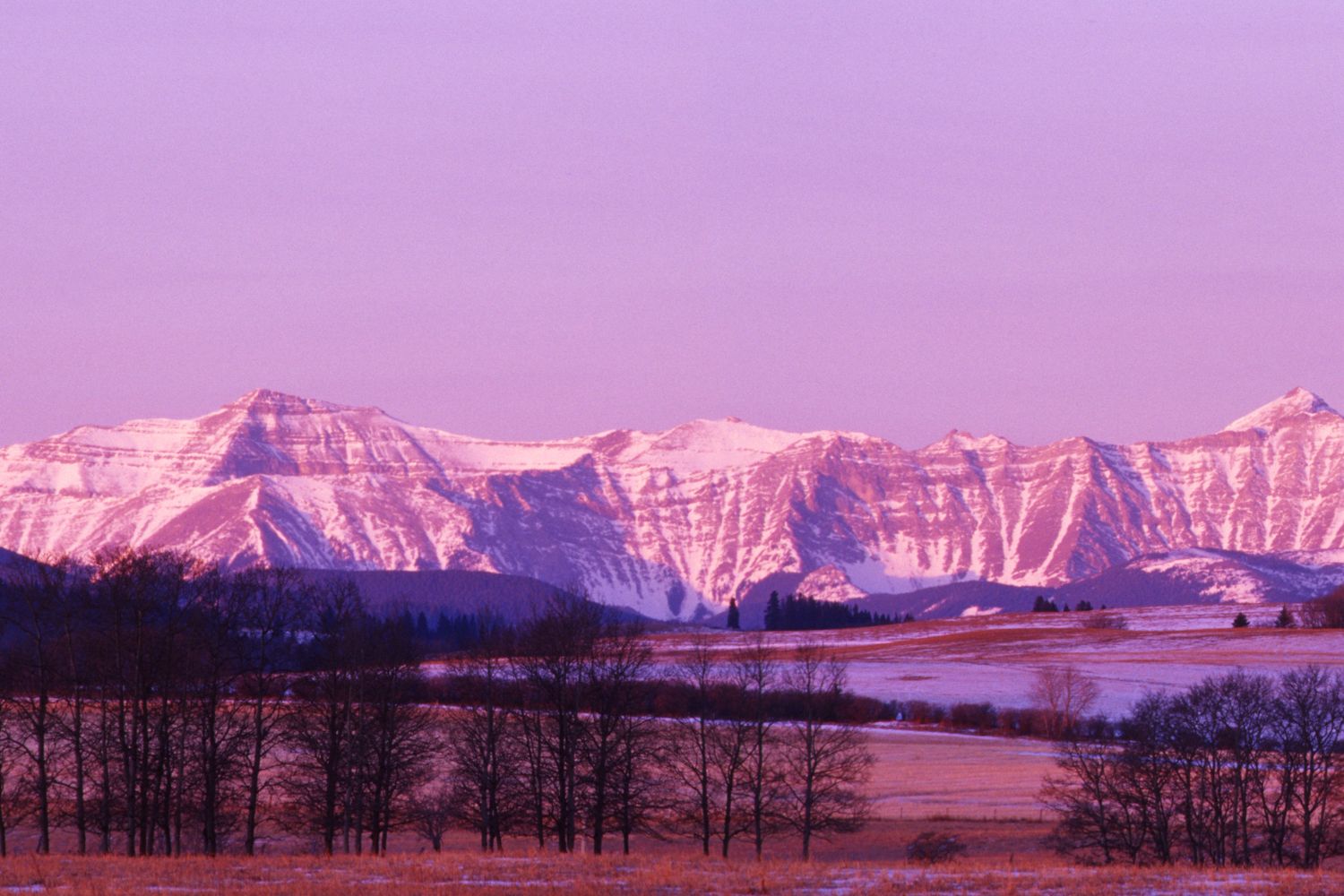 If you plan on visiting Black Diamond, you should also take the time to visit Turner Valley. This small town is just 4 km away from Black Diamond and just as charming and inviting.
The town has plenty of hiking trails to explore and the nearby Sheep River Falls is one of the prettiest waterfalls in Alberta. With a population of just over 2,500 residents, Turner Valley is also regarded as the birthplace of Alberta's petroleum industry.
While here, visit the popular Eau Claire Distillery to taste handcrafted liquors and cocktails. You can also enjoy an all-day breakfast at the highly-rated Chuckwagon Cafe.
---
Drumheller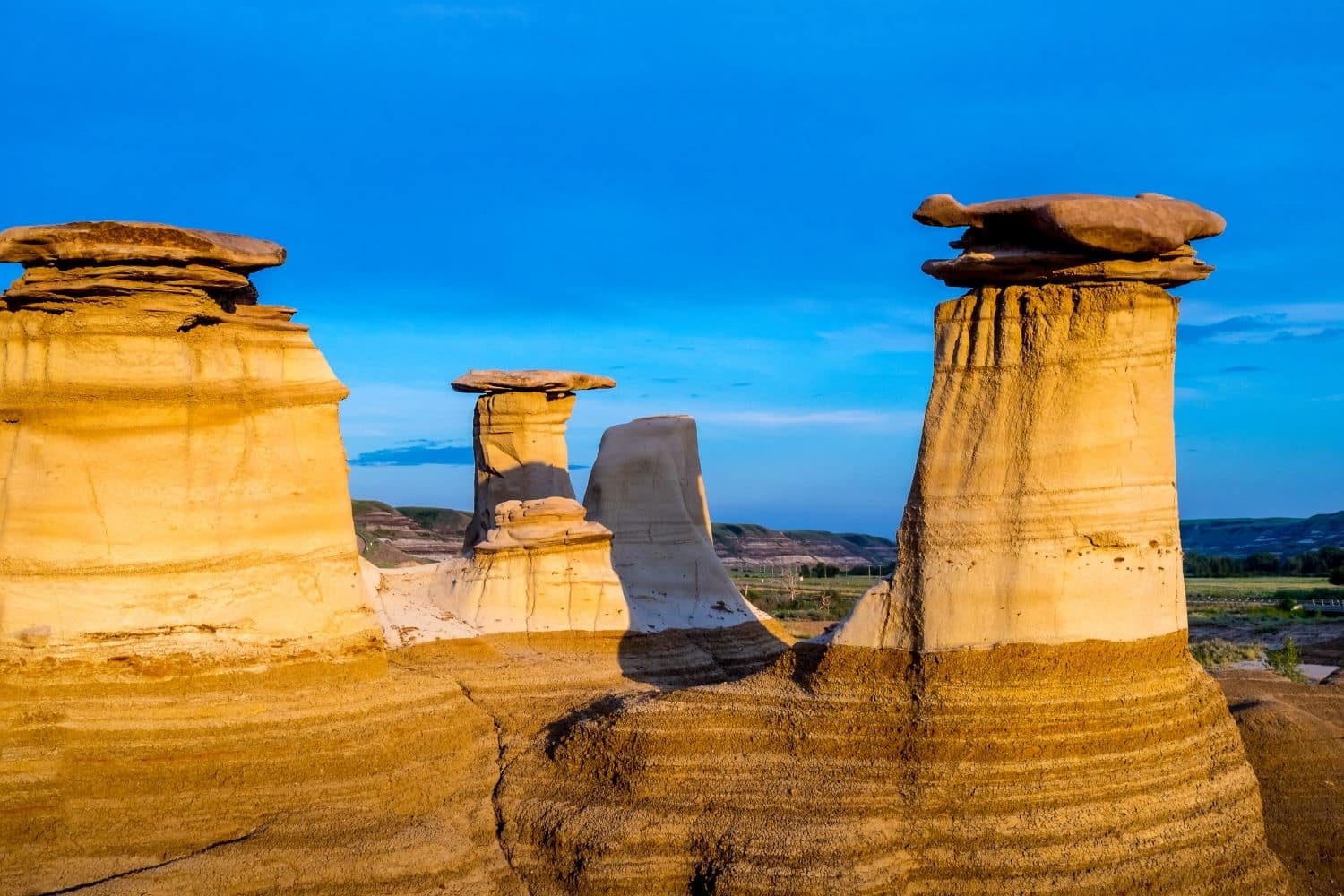 One of the few small towns located in Alberta's badlands, Drumheller is a town famous for its dinosaurs. Its most notable attraction the Royal Tyrrell Museum hosts one of the largest collections of dinosaur fossils, displays, and exhibits in the world and if you are a dinosaur nerd there is no way you can miss the opportunity to not visit this place. 
Apart from being the mecca of all things dinosaurs, Drumheller is also nearby Horseshoe Canyon, an area of unique badland geological formations and hoodoos (tall mushroom-shaped sandstone pillars).
Drumheller is also home to the world's largest dinosaur, a 25-meter tall T-rex that is just one of thirty other dinosaur statues!
---
Olds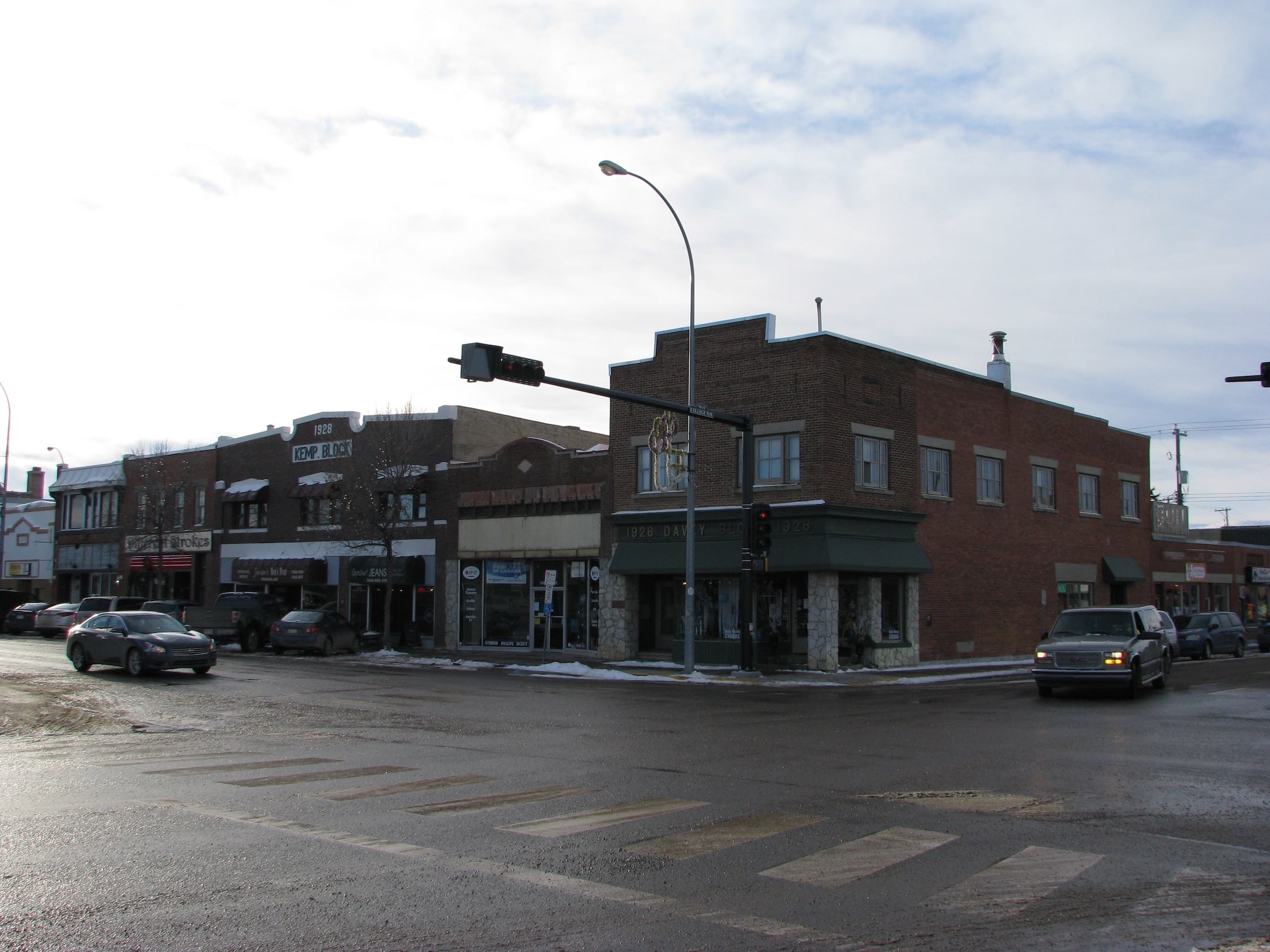 One of the larger towns on this list, Olds is located on the prairie lands of central Alberta about 80 km or so from Calgary and the city of Red Deer. With a population of close to 10,000 residents, Olds offers a rural feel and plenty of amenities to enjoy a comfortable stay.
Popular attractions include visiting the Olds College Botanic Gardens & Constructed Woodlands, a picturesque spot that features a variety of garden landscapes, and the Different Strokes Gallery for perusing local artwork.
---
Vegreville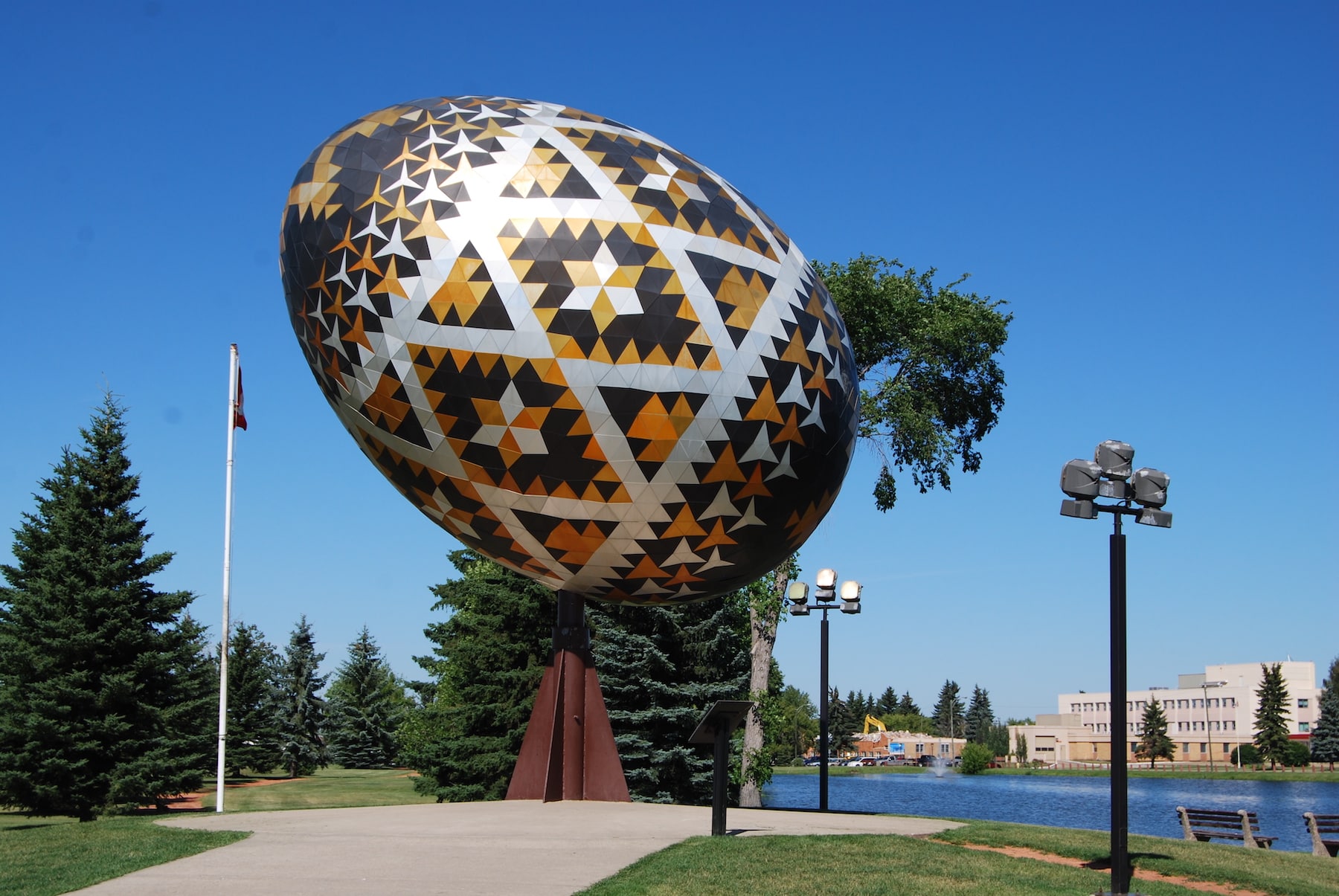 Home to the largest Pysanka in the world, Vegreville is a quirky Alberta town with a predominantly Ukrainian population. A pysanka, in case you were wondering, is a Ukrainian Easter egg that is often artfully decorated with traditional designs and patterns. 
The one in Vegreville is no different, except it is 31 ft. tall and can be spotted from miles away! To learn more about the history of this place make sure you pay a visit to the Vegreville National Museum which features plenty of historic artifacts and exhibits dating back to the 1800s.
This small town is also a must-stop if you are traveling along the Yellowhead Highway.
---
Best Small Towns in Alberta FAQ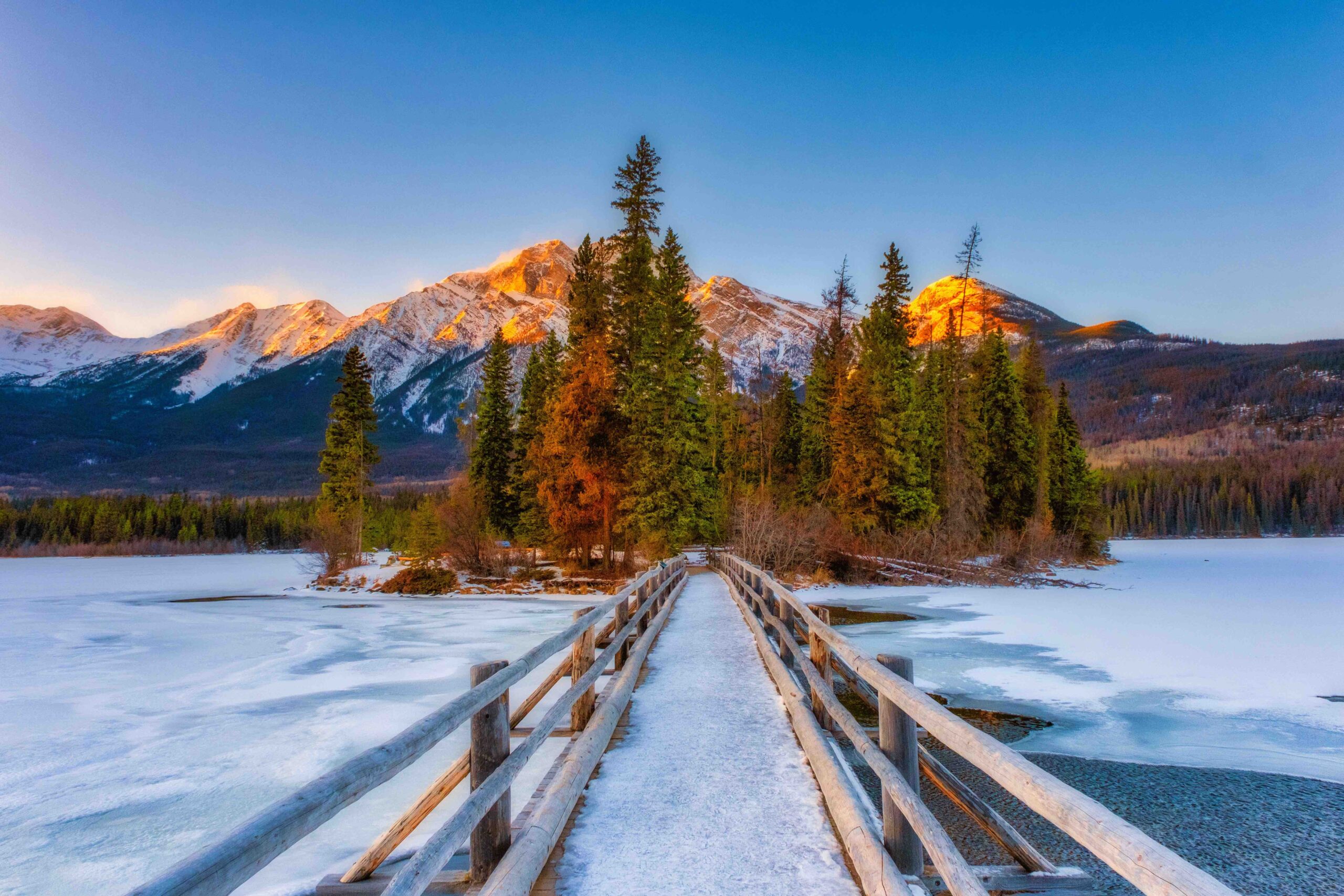 What constitutes a town?
In Alberta, the criteria for what constitutes a town is generally determined by its population size and the decision of the provincial government. Typically, a community needs to have a population of at least 1,000 people to be eligible for town status.
Anything smaller than this is typically defined as a hamlet, which is a type of unincorporated community that is smaller in size and population compared to towns or villages. Hamlets are considered administrative divisions within rural municipalities and are subject to their jurisdiction. They often serve as local service points for rural residents in the surrounding area. We have included hamlets on this list.
How many towns are in Alberta?
There are a total of 107 towns in Alberta and 86 villages.
What small towns are near Calgary?
Several small towns are located near Calgary, Alberta, including Okotoks to the south, Cochrane to the northwest, and Airdrie to the north
What is the darkest town in Alberta?
The term "darkest town" can refer to a place with minimal light pollution, making it an ideal spot for stargazing and observing celestial events. Jasper and Bon Accord are both designated as Dark Sky Preserves, which means efforts are made to minimize artificial light and preserve the natural darkness of the night sky. This allows for exceptional stargazing opportunities and appreciation of the stars, planets, and other astronomical phenomena.
What is the smallest town in Alberta Canada?
Okotoks and Stavely hold the positions of the largest and smallest towns in Alberta, boasting populations of 28,881 and 541 respectively.
Plan Your Trip to the Canadian Rockies