Drumheller is a hidden gem of Alberta and a delightful destination for all that is weird and wonderful. It's also known as the dinosaur capital of the world, a nickname you need to experience firsthand to fully understand, which is perfect as there are so many things to do in Drumheller for all. Drumheller's kitschy character is surpassed only by its natural beauty.
The nearby badlands are iconic for their spectacular scenery and for being one of the foremost fossil-bearing regions. For outdoor adventures and charming curiosities, Drumheller is a small city of surprises guaranteed to blow you away. Below are all the best things to do in Drumheller, featuring dinosaurs and more!
---
Where is Drumheller?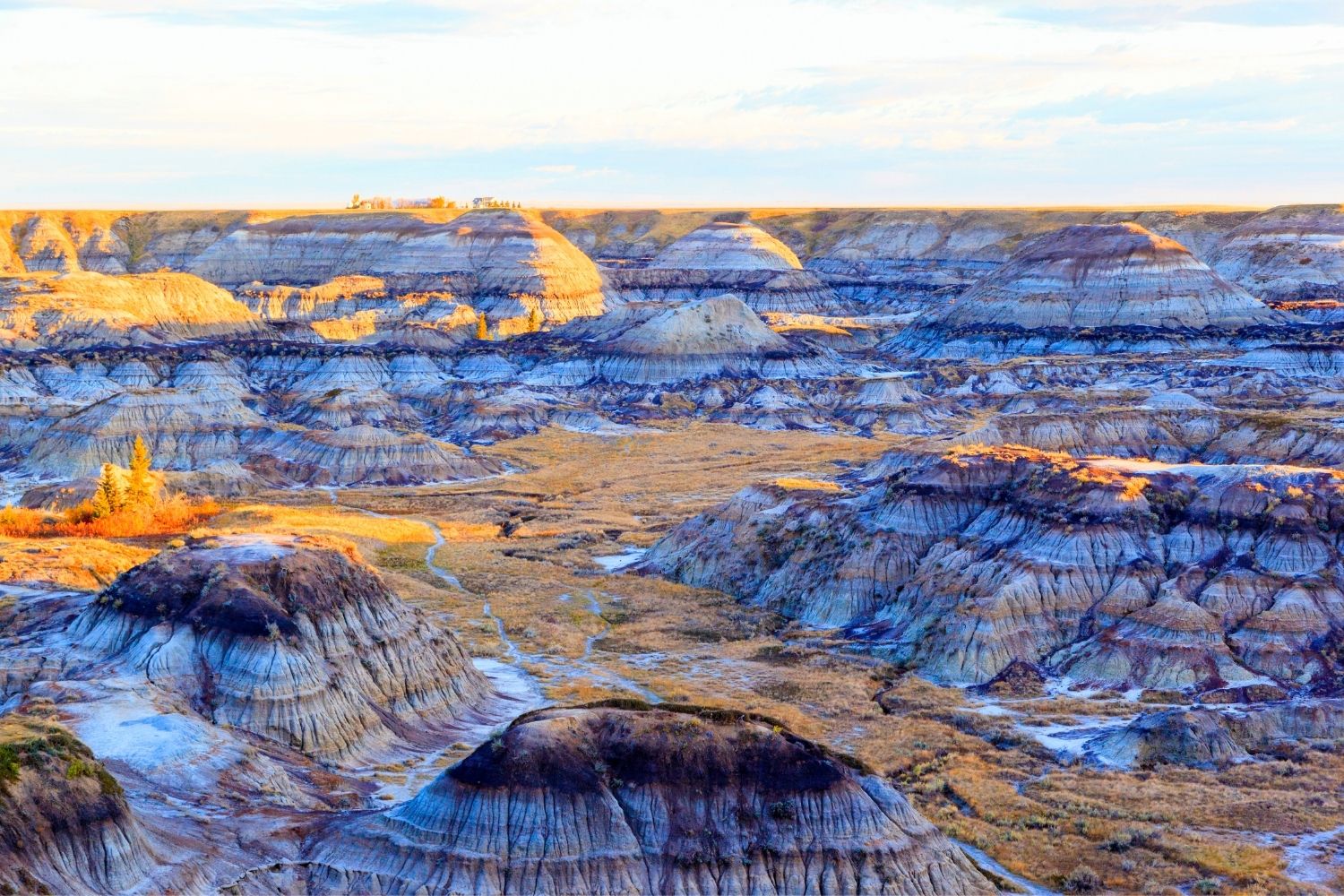 The small town of Drumheller northeast of Calgary on the Red Deer River in the Canadian Badlands. Established in 1911, there are less than 10,000 people living in Drumheller. It's particularly famous for being the "dinosaur capital of the world," as hundreds of dinosaur skeletons have been found in the area. These fossils come from 60 different species dating back to the Cretaceous period.
How to get from Calgary to Drumheller: This drive is short and will only take about 1.5 hours (135.2 km) via AB-9 E
How to get from Banff to Drumheller: It will take just under 3 hours (250 km) on the Trans Canada to reach Drumheller.
How to get from Red Deer to Drumheller: Drive for about 164 km via AB-21 S.
---
The Best Things to do in Drumheller
---
Check Out the Royal Tyrrell Museum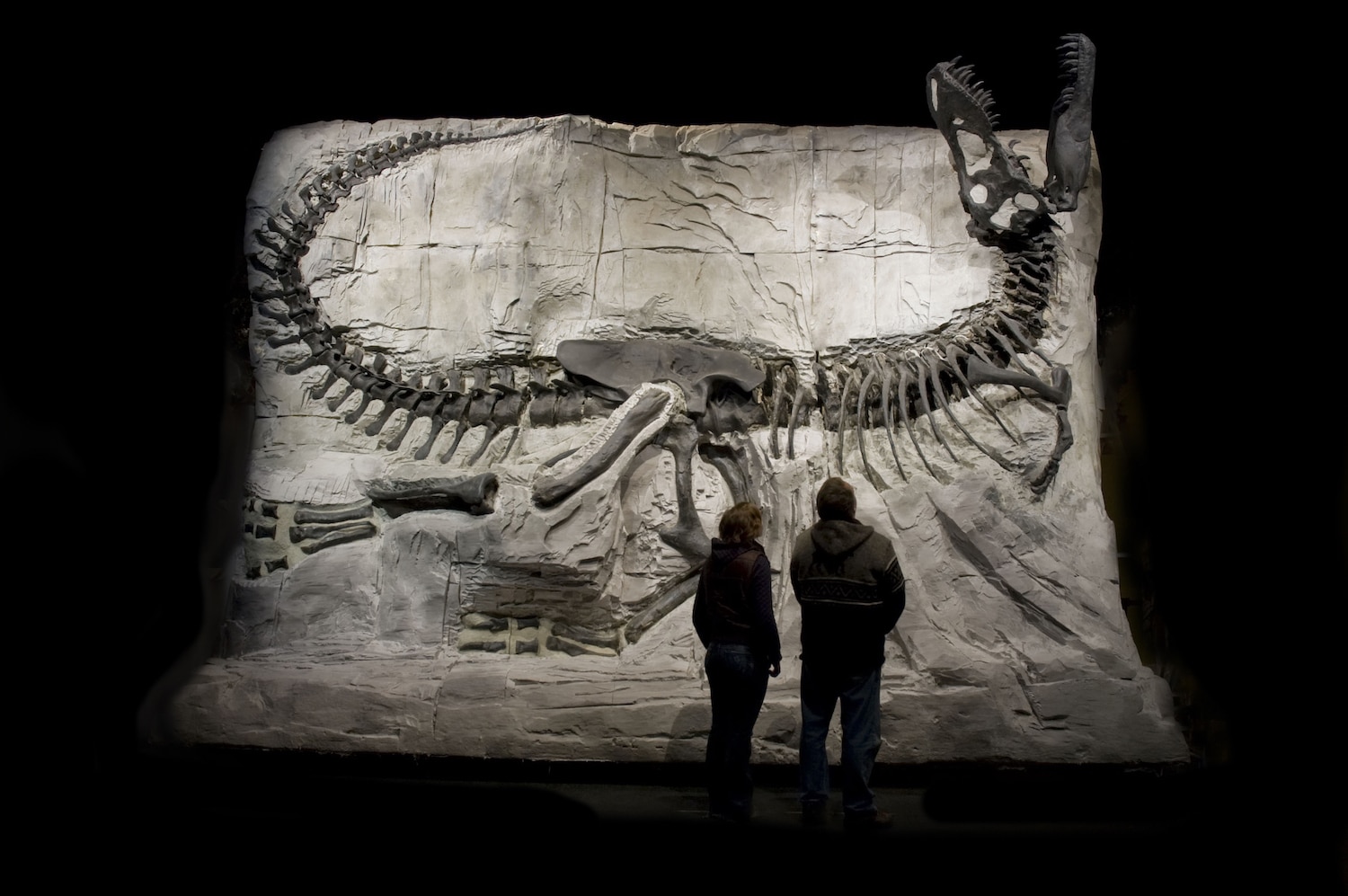 One of the top Drumheller attractions is the Royal Tyrrell Museum. The Royal Tyrrell Museum is the only paleontology museum in all of Canada, and it's heralded as a world-class institution and national treasure. It houses the largest display of dinosaurs in the world. Here you will have the opportunity to view hundreds of thousands of fossils found right in the badlands of Canada.
Check out in-depth displays such as the Cretaceous Garden, Cenozoic Gallery, and Triassic Giant. Be sure to see the observation window which gives you a behind-the-scene peek into the labs doing the painstaking work of uncovering new specimens. Gain a unique insight into the evolution of life on earth through examining the prehistoric past of Alberta.
---
Wander Among the Hoodoos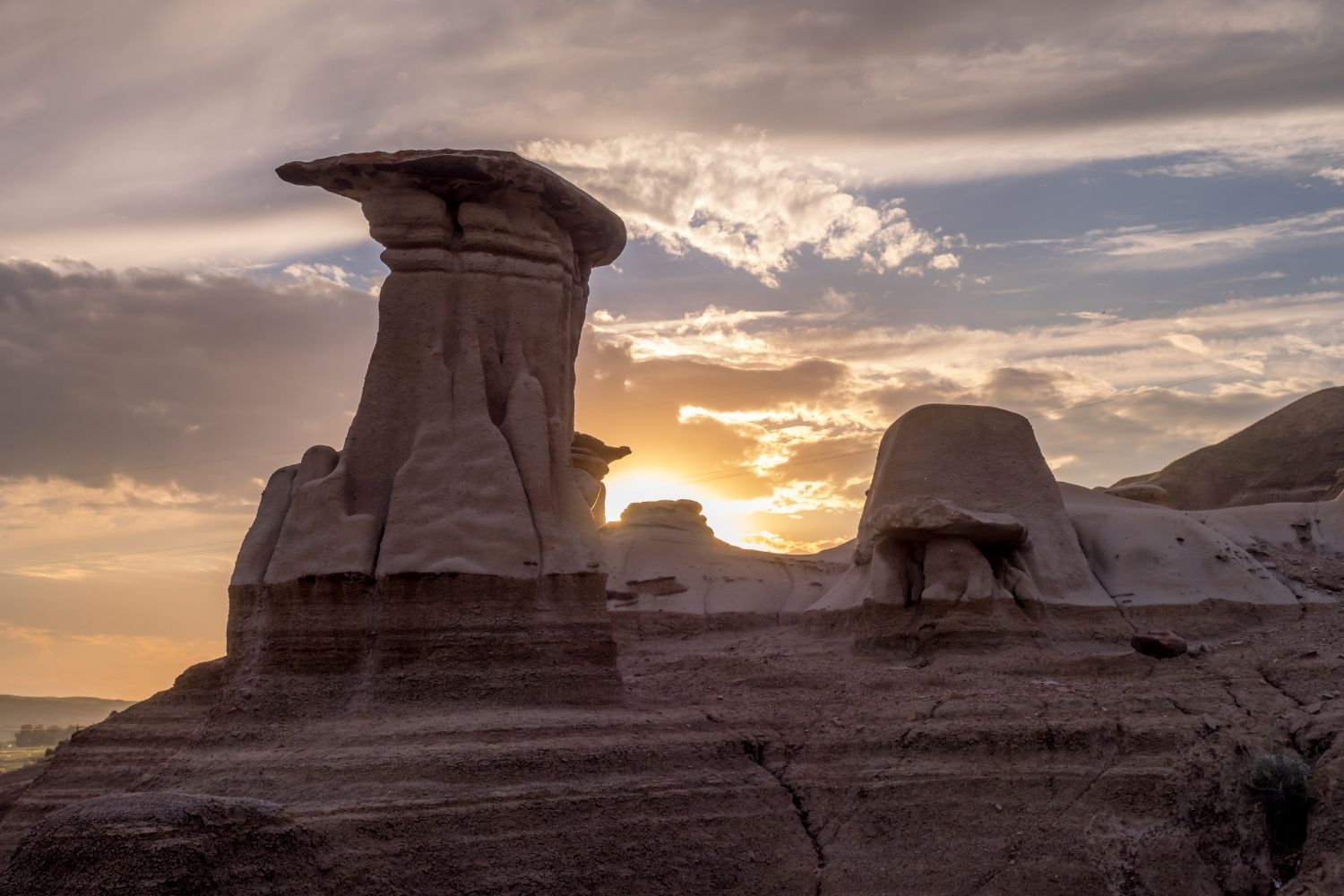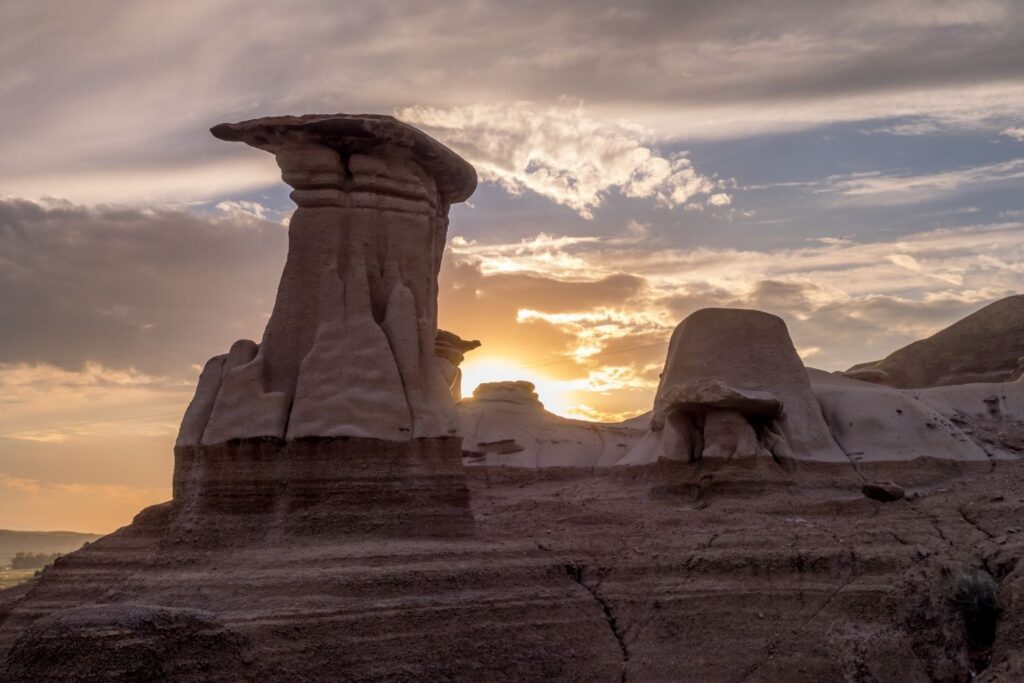 While many visitors flock to Banff to go hiking, there are actually some fabulous hiking opportunities near Drumheller. Many of these Drumheller hikes involve seeing the hoodoos! Hoodoos are natural structures made out of sandstone which appear to be otherworldly.
They are geological formations of craggy columns carefully sculpted by the feats of nature and certainly a sight to behold. These tall, thin, rock pillars are created by wind erosion, giving them the unique shape of a wide, flat top and stunning striation.
The column is often made of softer stone which is shaped by the elements over millions of years, topped with the much harder stone which keeps the structure intact. Also referred to as fairy chimneys or earth pyramids, they have been compared to giant stone mushrooms or mars monuments made by aliens.
The best place to see the hoodoos up close is on the 'Hoodoos Trail" which is an easy 1.4 kilometer loop trail near Drumheller! This is one of the most strange, surreal, and stunning things to do in Drumheller.
---
See Horseshoe and Horsethief Canyons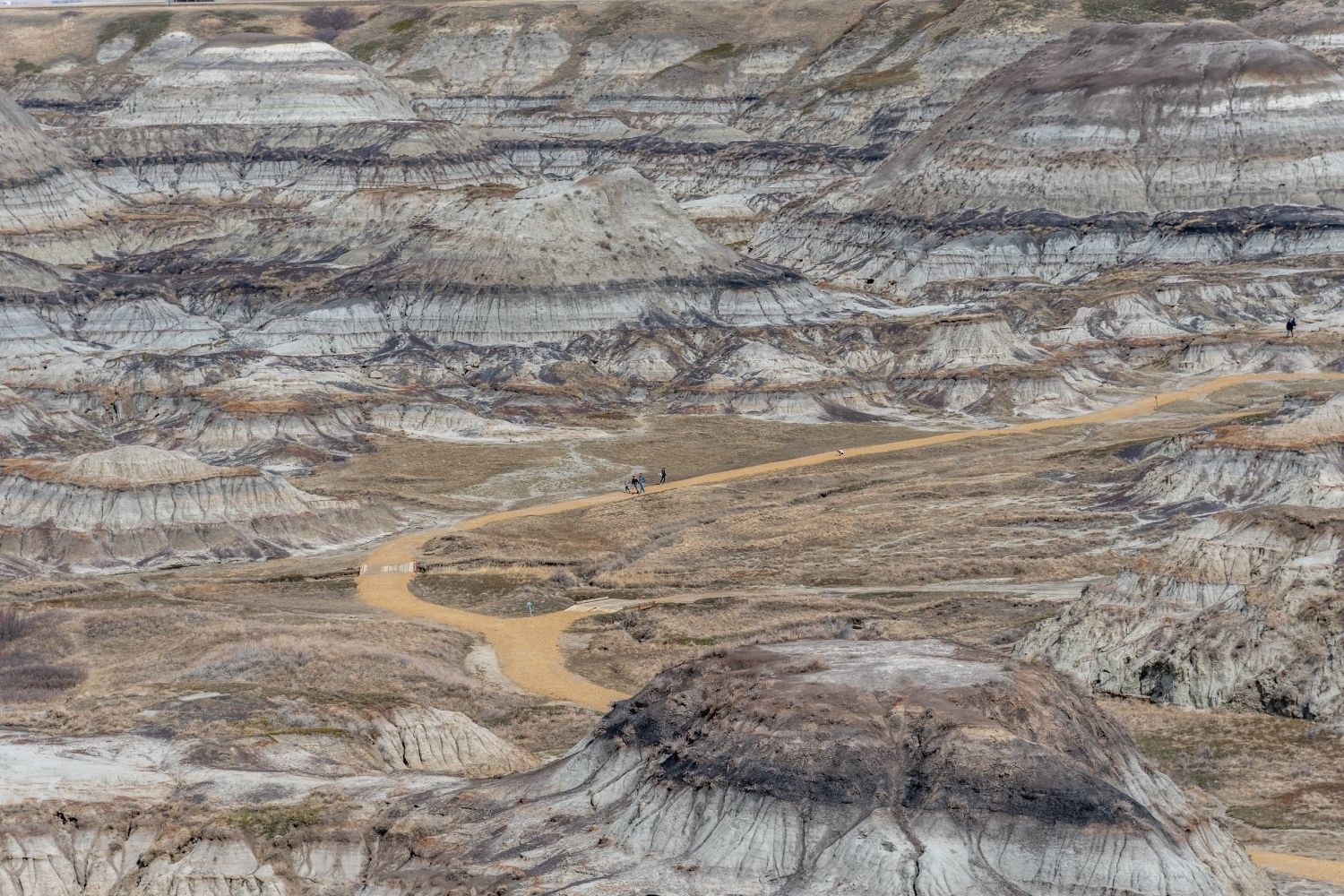 These canyons of Drumheller offer sweeping and picturesque views of the beautiful Canadian badlands landscape of the region. At Horseshoe, the majestic river that once snaked through these walls of rock and sandstone has since dried up, leaving in its wake an epic crater. Hike down into the immense u-shaped valley which extends three miles in each direction.
Horsethief is actually named for the thieves who once tucked away their stolen livestock here. Get up close and personal with the colorful layers of the formations and enjoy both desert and prairie terrains full of native flora such as wildflowers and cacti.
The trails are not difficult, and we recommend going early for the sunrise views, as it's the best way to beat the intense heat and strong sun of the later hours. Be sure to prepare for these treks accordingly, wear good shoes, bring food and water, check the weather forecast, and don't get lost!
Loop Trail
3.9 km
113 meter gain
Moderate Hike
Out and Back
.8 km
22 meter gain
Easy Hike
---
Check Out the World's Largest Dinosaur
The "World's Largest Dinosaur" of the most popular roadside attractions ever and a centerpiece of the dinosaur capital of the world, this symbolic T-rex statue , named "Tyra" offers a roaring good time. It stands tall at 86 feet high and stretches out to 151 feet long.
You can climb up exactly 106 stairs straight into the mouth of the beast and bask in stellar views of downtown Drumheller from what is certainly the most unique viewpoint in the country. It's actually about four times larger than an actual T-rex was thought to be. It's been around for over 20 years, providing locals and visitors alike with a one-of-a-kind experience.
---
Relax at the Orkney Viewpoint
The Orkney Viewpoint is a seemingly simple lookout provides some of the most jaw dropping vantage points for panoramic vistas. Settled on top of red rock cliffs, gaze out over the impressive Red Deer Valley for sweeping scenic landscapes as far as the eye can see. Watch as the Red Deer River winds dreamily through the valley.
Be sure to stop in front of the signs explaining the history of the area and the road which was originally built to connect the Scottish farming community of Orkney to Kirkpatrick. It's a private viewpoint which provides a peaceful place to contemplate the breathtaking natural terrains of Drumheller. The colors of the sunset reflecting onto the already vibrantly layered rock formations is quite a spectacular show.
---
Take the Kids on a Dino Walk
Scattered around downtown Drumheller is the dinosaur scavenger hunt you never knew you were dreaming of. There are over 20 statues of dinosaurs whose fossils were discovered in the area. Each one features informational signs that explore the prehistoric heritage of that particular finding.
Every sculpture is a special work of art funded by the Drumheller DinoArts Association. It's also a great way to get to know the town. This is simultaneously one of the coolest and quirkiest things to do in Drumheller for families. Find the route here!
---
Rosedale Suspension Bridge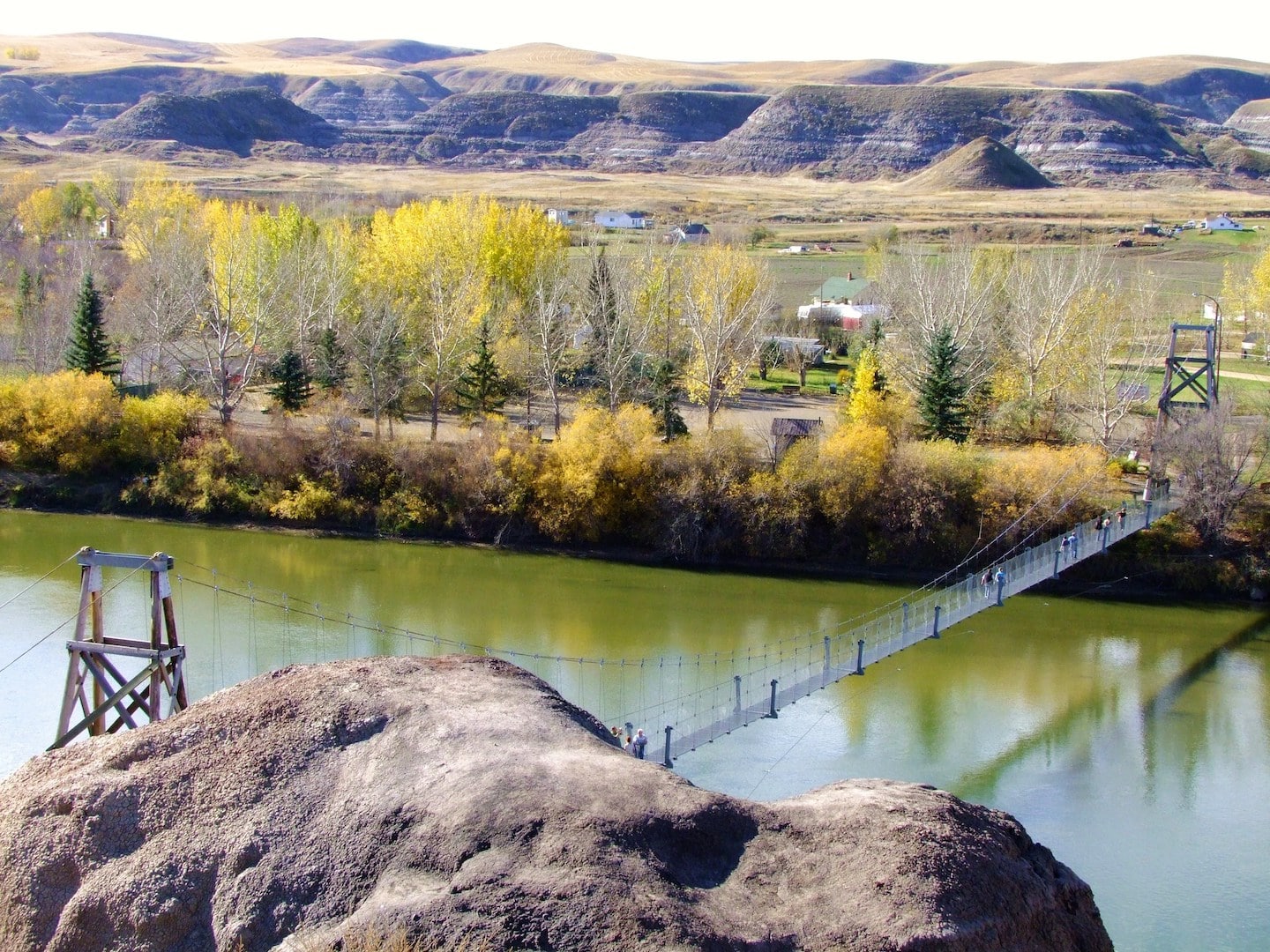 The Rosedale Suspension Bridge is historic and iconic in the culture of Drumheller. It was built in 1939 and is also known as the Star Mine Suspension Bridge. Once used for miners to get back and forth between the caves, it has since become a popular fishing spot for locals. In addition, it's the quintessential spot for a picture-perfect photo op, as it has become quite the symbol of the city.
Walk across the thin, swinging connective structure that takes you over the sparkling Red Deer River and into the beautiful badlands. It spans 384 feet and is made mostly of a metal mesh. It's a great way to begin the adventure that awaits in Drumheller. 2021 Note: This bridge is temporarily closed to those who wish to walk across due to structural damage.
---
Go Underground on the Atlas Coal Mine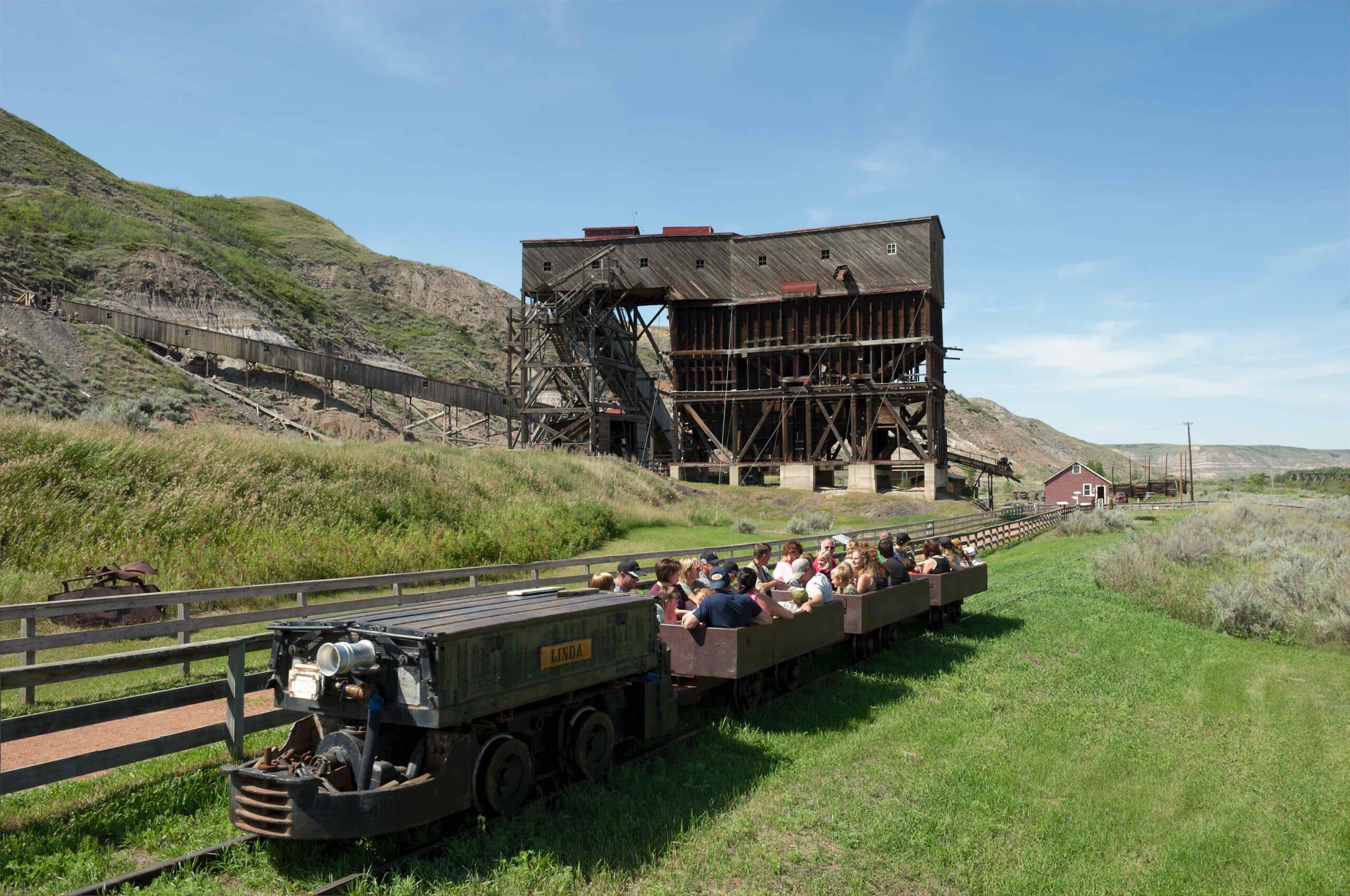 This site feels like a step back in time to when coal was king in Alberta. It's the last one of 139 mines around the area and is one of the biggest, though now inactive. You can take an underground tour of the tunnels, to get a sense of the conditions of the time. Ride a narrow-gauge train through the ghost town that was created after the closing of the mine in 1979.
There is plenty of authentic antique equipment to investigate, including a huge wooden tippel. Some sections are self-guided, and others require a tour. This industrial institution is a national historic site exploring the significance of a cultural shift in Canada and the gritty past that came before it.
---
Fossil World Dinosaur Discovery Center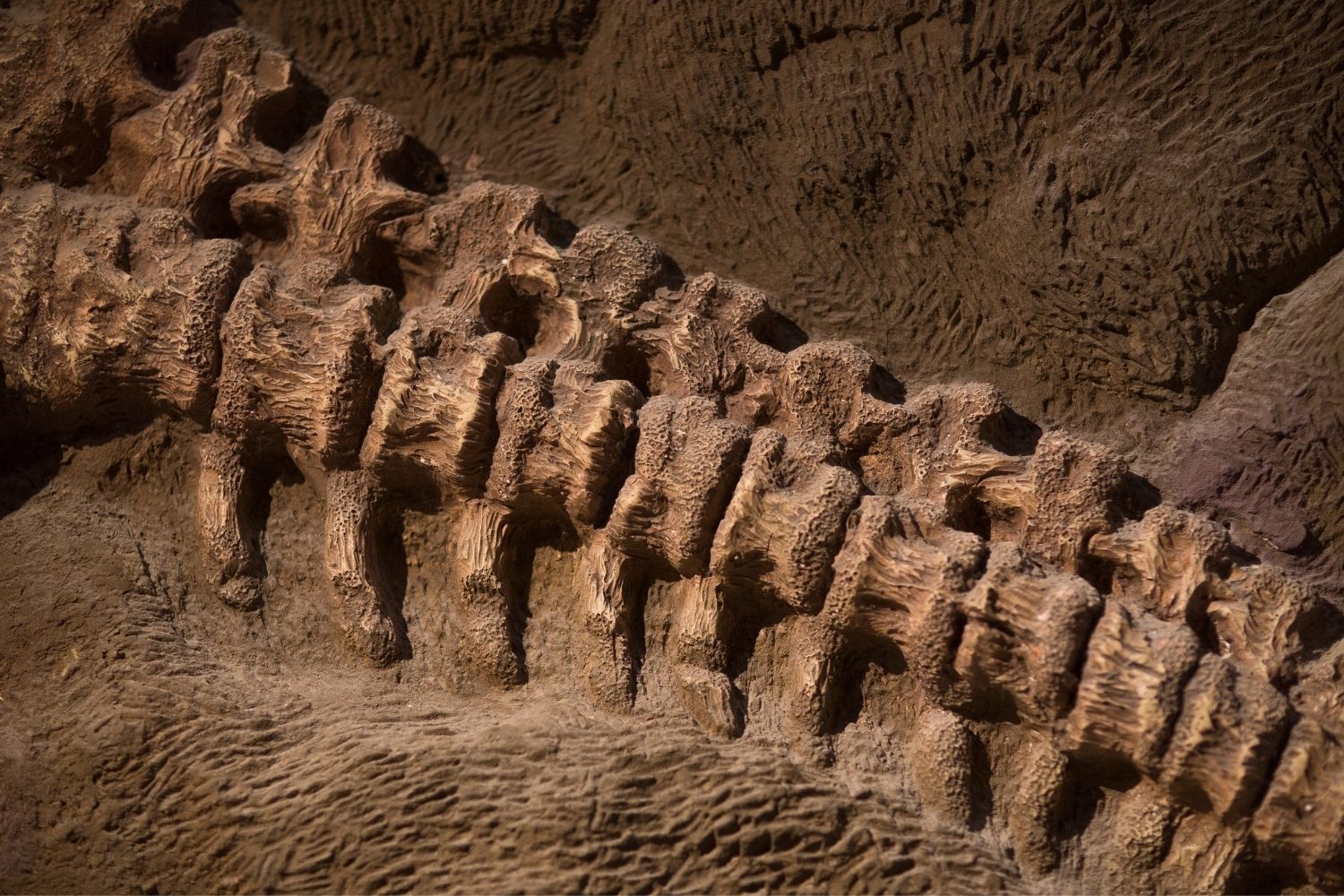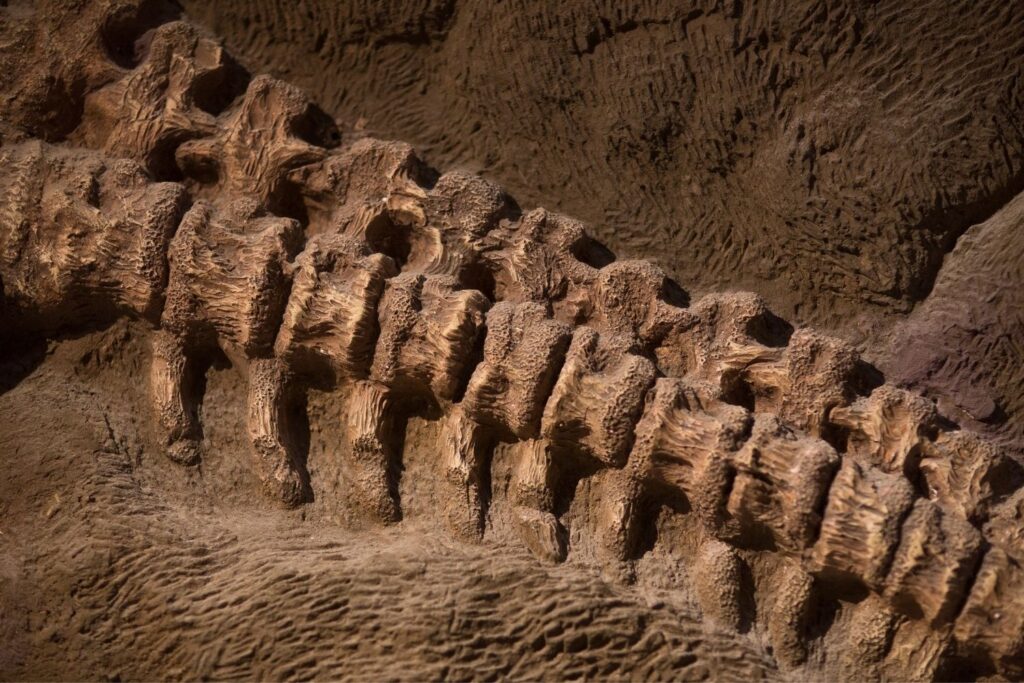 The Fossil World Dinosaur Discovery Center is an immersive and interactive experience like no other. Get your hands dirty by digging up dinosaur skeletons. Learn to identify different minerals and specimens.
Shop away at the largest fossil and souvenir gift store around. The moving models of many dinosaurs will make you feel as close as possible to the real thing – don't miss the amazing animatronic T-rex.
It's a natural history museum focused on educational playing for fun for everyone. There are over 1,000 real fossils on display, including an epic Megladon jaw, trilobites, dinosaur eggs, meteorites, teeth, claws, skulls, and Alberta ammolite ammonites.
---
Indulge in the Quirky Drumheller Restaurants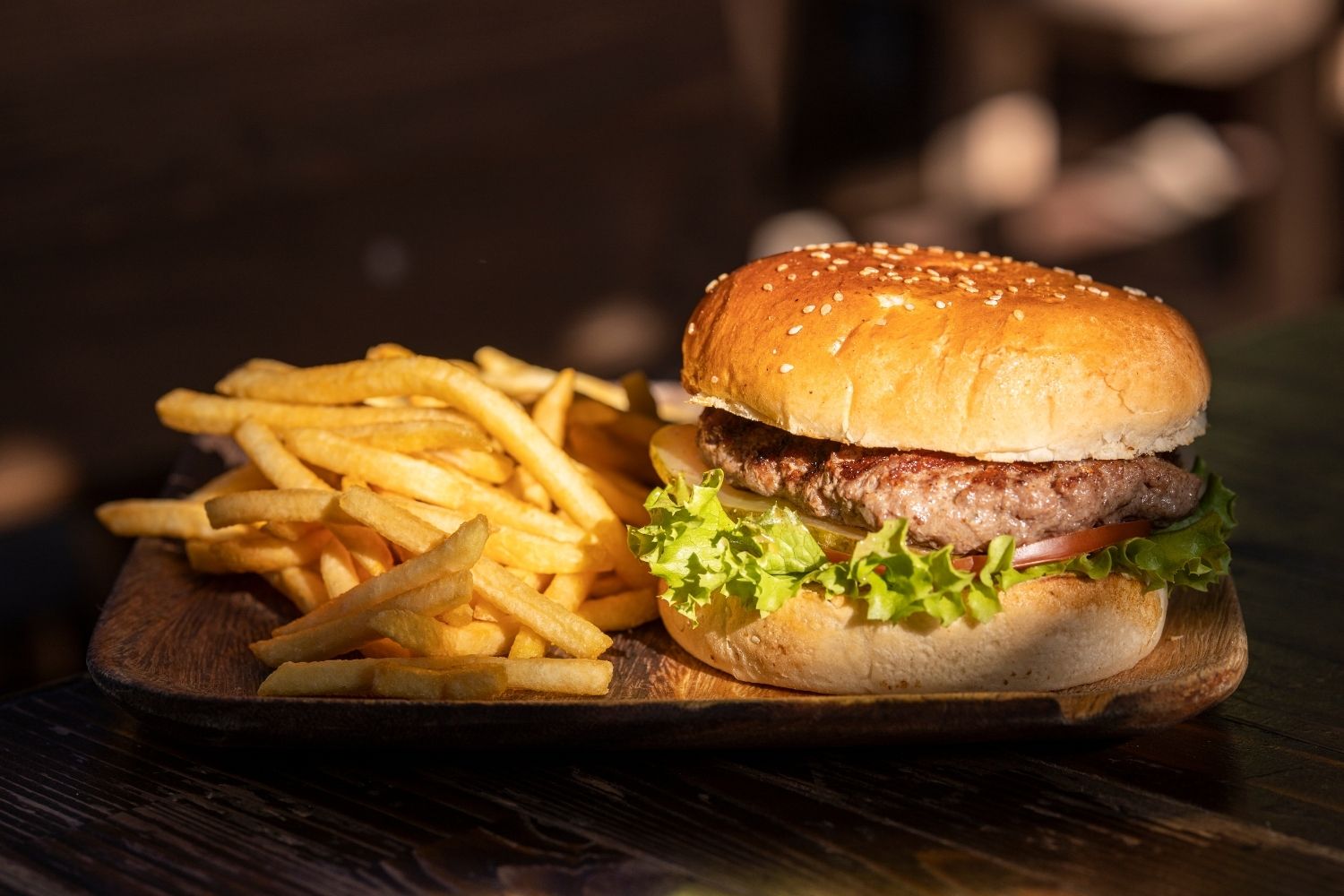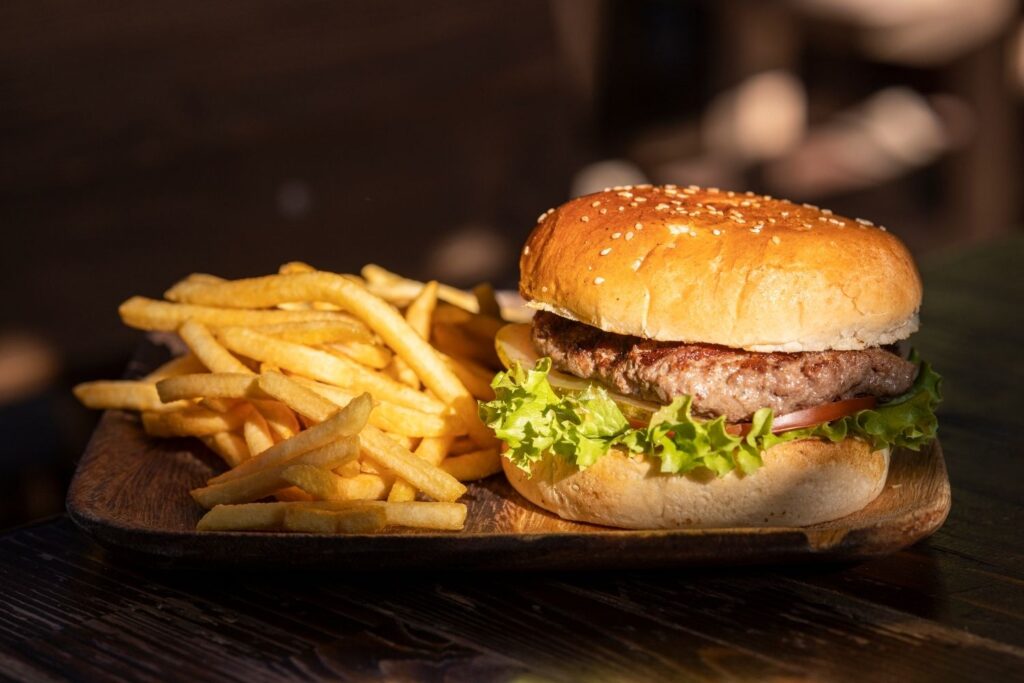 Bernie and the Boys Bistro has been serving up beloved burgers for many years and is considered one of the best Drumheller restaurants. The Mammoth Burger is a local legend, with a 24-ounce patty and an eight inch bun. They use 100% natural Alberta beef. The menu is full of comfort food favorites like grilled cheese, chicken wings, and pizza. They also offer 75 different flavors of handcrafted milkshakes. It's the ideal place to indulge in Drumheller.
Last Chance Saloon opened in 1913 for the coal miners of the area. It has retained much of its original rustic charm, and even hosts a mini museum on-site to learn about its past. It's decked out with memorabilia and antiques from a bygone era, making for a unique dining experience. They are always cooking up no-frills Canadian classics and pouring ice cold pints.
Other Great Drumheller Restaurants Include
WHIFS Flapjack House: Ideal breakfast spot for what else? Flapjacks!
Athens Greek Restaurant: Who knew you would be able to find Greek food in this small town?
DAMOA SUSHI: If you're in the mood for sushi this is the best place you'll find for miles!
---
Explore Dinosaur Provincial Park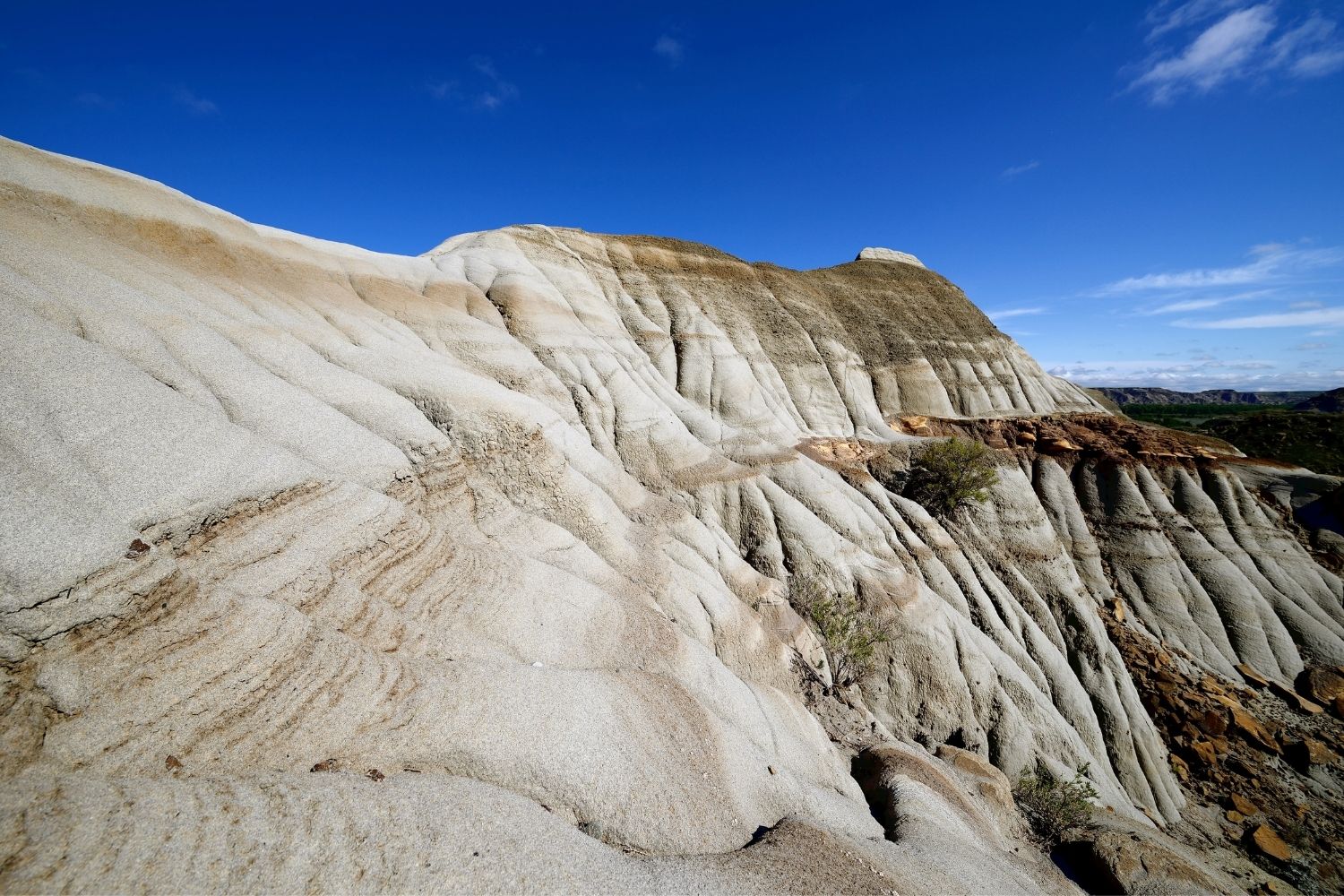 Dinosaur Provincial Park is a highlight of any trip to Drumheller, and you without a doubt explore when you visit as the park is less than two hours away. This is the legendary landscape where many of the fossils displayed at Royal Tyrrell were found.
It's a UNESCO World Heritage Site for the rich deposits of bones recovered from its soils. There are many ways to explore these historical grounds, from guided hikes to bus tours to hands-on excavations. The scenery itself is worth a visit, as much as walking the same ground that such majestic creatures did millions of years ago.
There is an interactive and informative visitors' center to learn all about every aspect of the area. Field studies have been conducted here by paleontologists, biologists, archaeologists, and geologists from around the world, all beginning with Joseph B. Tyrrell in 1884. There are five trails to traverse that are open all year round, and camping is available as well. The Cottonwood Flats trail is our favorite!
---
Have a Beer at Valley Brewing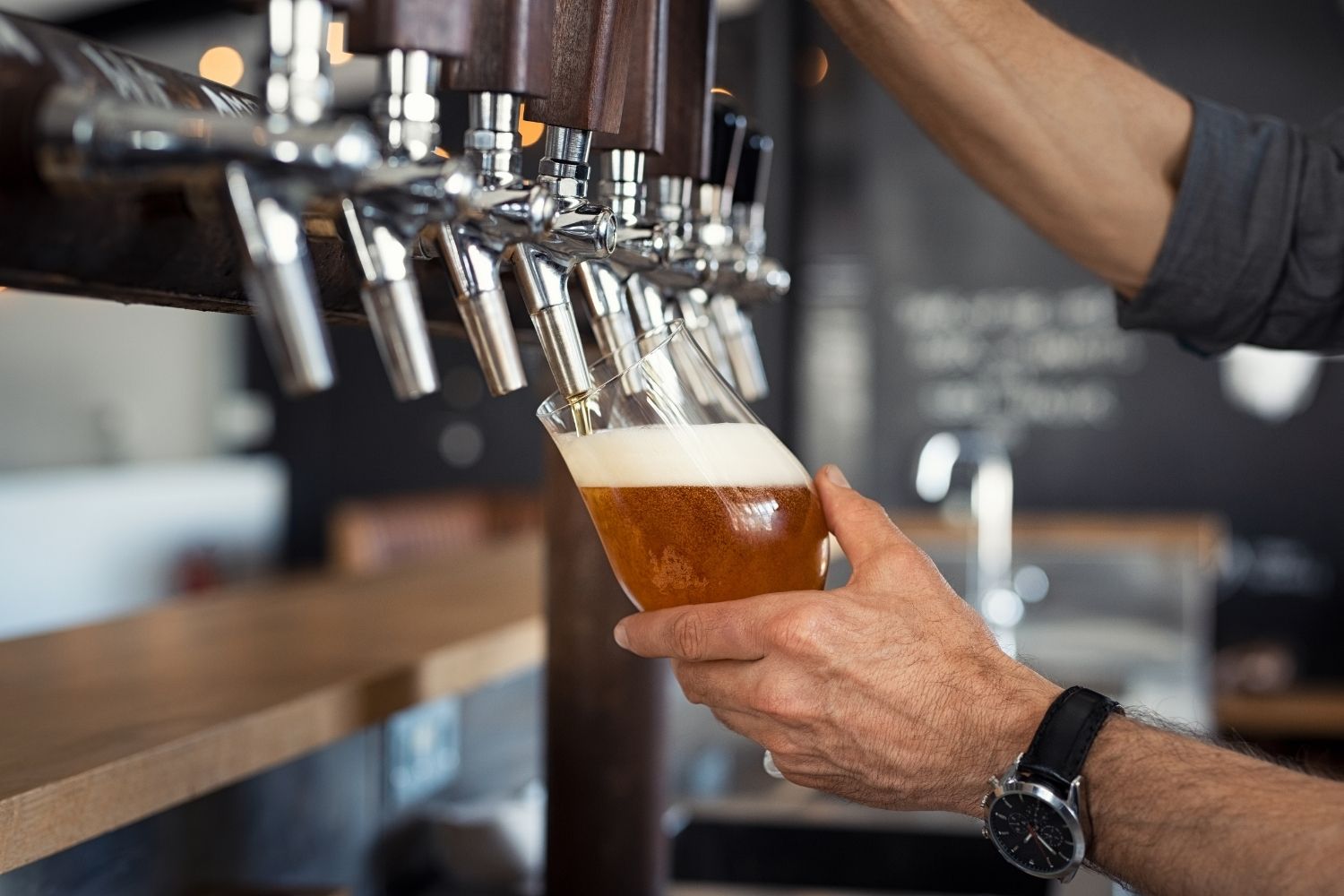 This Badlands Brewery captures the spirit of the area in each perfect pint. Valley Brewing pride themselves on using all locally grown and sustainable products, such as Alberta barley and a reverse osmosis water system.
Without additives or filters and using only a combination of water, malt, hops, and yeast, they are able to concoct a unique variety of craft creations. They have a draft for every palette, brewing beers of all styles and flavor profiles.
The taproom is simple – bright and clean with a welcoming patio as well for enjoying some brews in the sunshine. On tap, you will find their core beers like the Namesake Hazy IPA or Capstone Pilsner and a few rotating small batch seasonal selections including the Mayday Kettle Sour Series.
---
Dry Island Buffalo Jump Provincial Park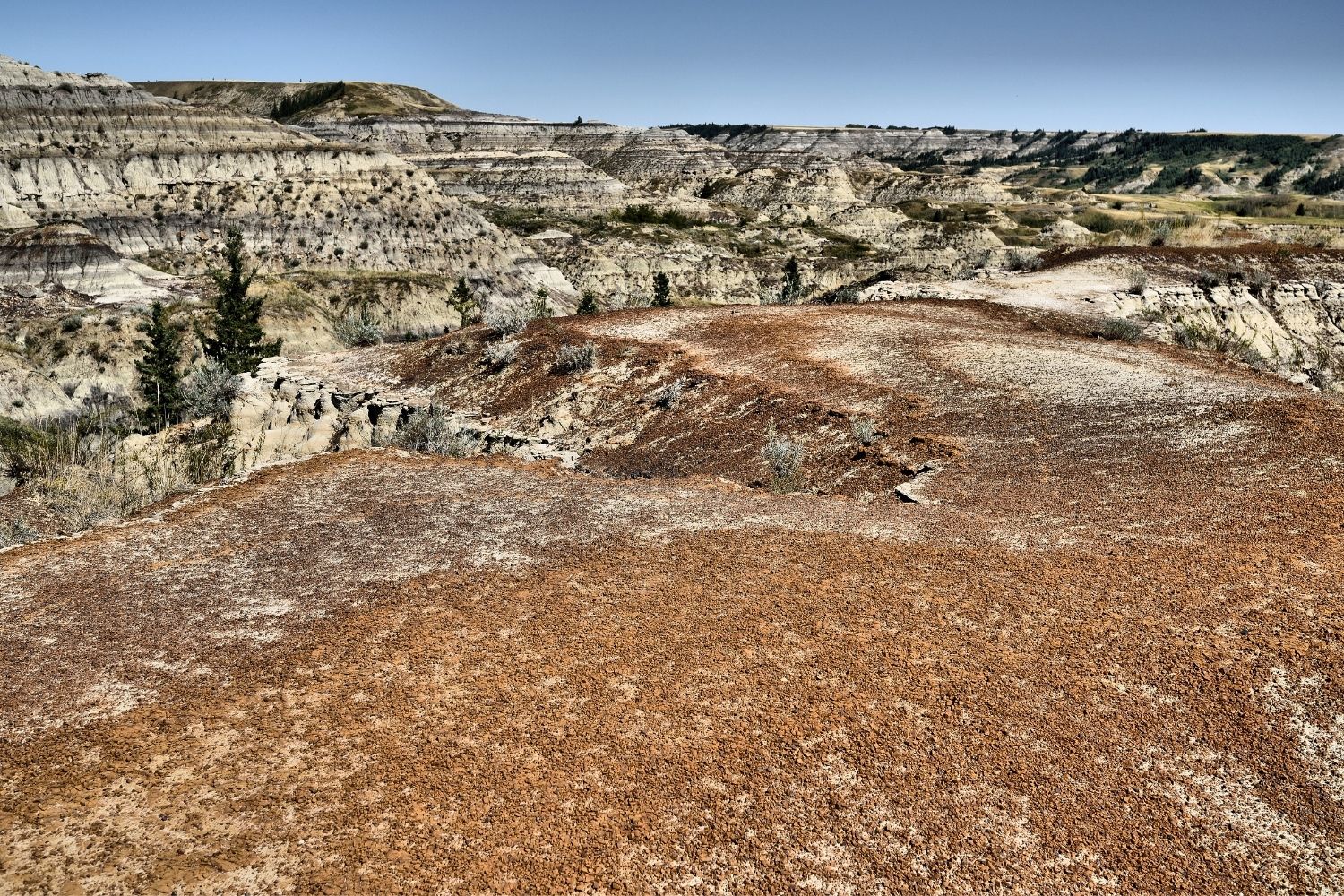 One of the many picturesque parks of the region, this is a special space to meet all your outdoor enthusiast needs. It's a lesser-known Alberta gem, meaning you will feel like you have the expansive natural wonderland all to yourself. It was once a sacred hunting ground for the Plains Cree peoples.
Dry Island Buffalo Jump is now one of the best destinations for birdwatchers, as it boasts over 150 species native to the area, including warblers and turkey vultures. It's also a great way to get out on the water with a hand boat launch point providing access to all kinds of paddlers. Hike through coulees and grasslands to discover rare local flora and formations.
---
See "The Little Church"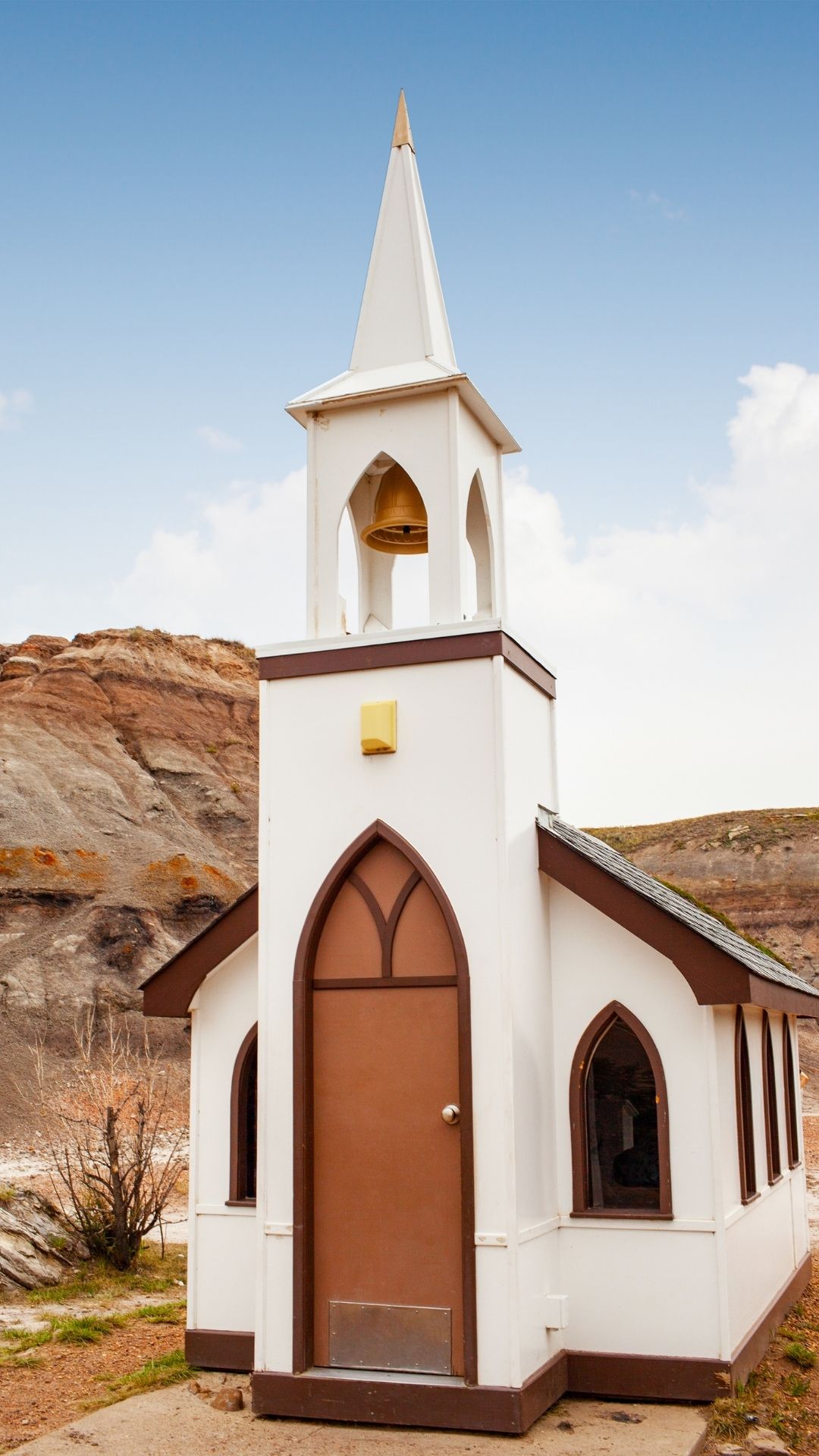 Inside this tiny sanctuary built for worship and peace, you will find a pulpit and six individual pews. The Little Church was originally constructed in 1968 and rebuilt in 1991 by inmates at a local penitentiary. It's a functioning chapel to this day and holds regular services. Undoubtedly the smallest religious refuge you've ever seen, it's open for the public to visit and peek inside.
It's located in Midland Provincial Park, and over the course of its little lifespan, it has sat over 10,000 people. An odd and obscure attraction, it's too miniature to be missed.
---
See the Homestead Antique Museum
Calling all antique aficionados, this is the attraction for you. There are over 10,000 artifacts on display to discover from the Victorian and Edwardian eras. You will find a wide range of wares from furniture, vehicles, instruments, and home decor. As you browse, be on the lookout for the remarkable two-headed cow or the entire house purchased through a 1919 issue of Eaton's catalogue.
The space serves to celebrate the lives and times of the settlers of Western Canada who came to the country in the late 1800s. You can simply peruse to learn about each item or feel free to pull out the big bucks and make a one-of-a-kind purchase. There is also a tea room which serves sweet and savory summertime treats. This is a quaint way to spend a day in Drumheller.
---
Take a Stroll Through the Valley Doll Museum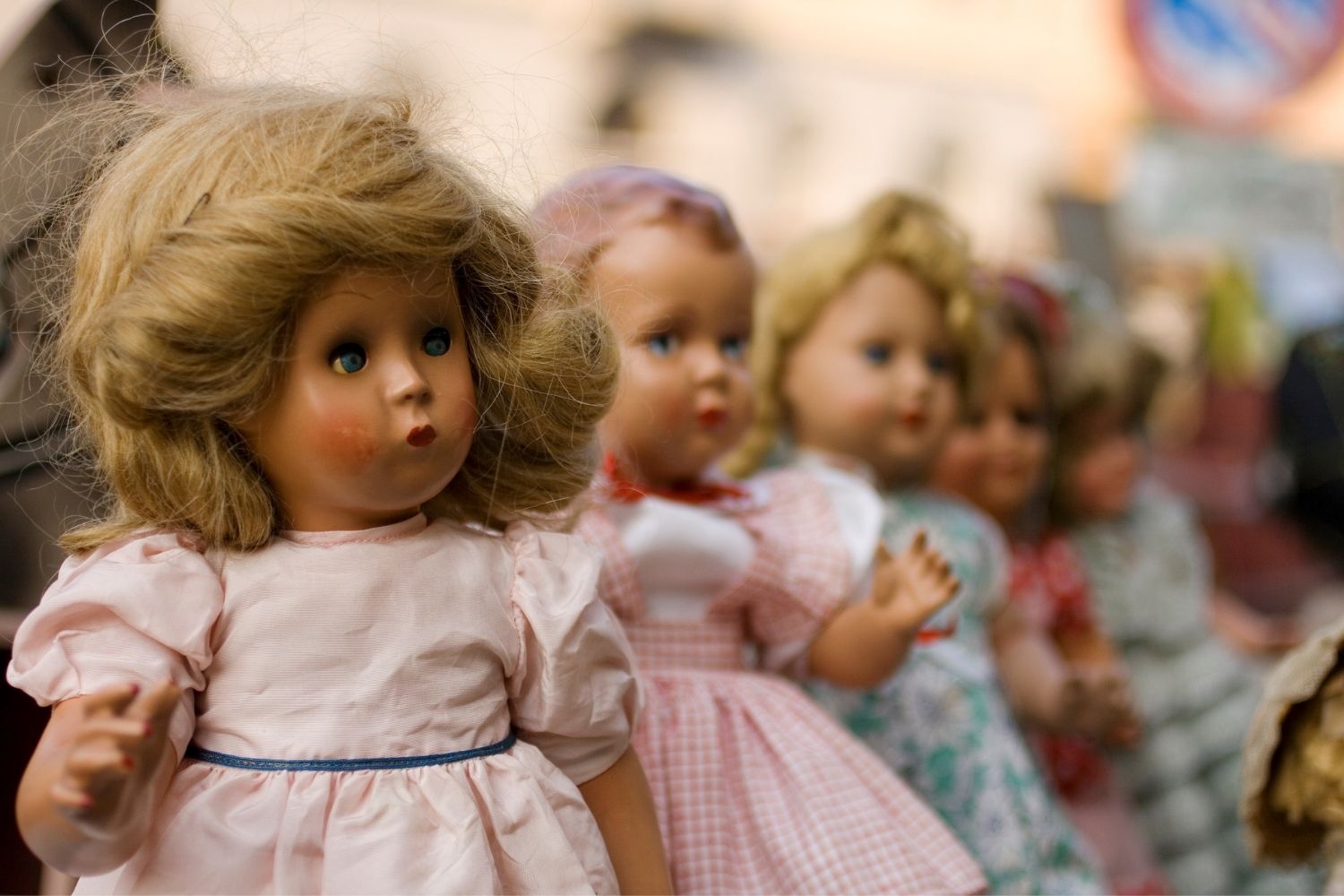 The Valley Doll Museum is a strange stop can be classified as quirky or creepy, depending on how you feel about dolls. Either way, it's unlike anywhere else in the world. There are over 700 dolls displayed here, many are antiques dating as far back as the 1830s. From all different areas and eras, they are made of porcelain, wax, felt, coal, cloth, and tin.
You can find many rare and remarkable makes, such as one doll which features three faces. There are dolls dawning the likeness of celebrities and royals. See if you can spot the Scarlett O'Hara, Elvis Presley, or King Henry VII.
Each doll has its own story to tell, and they are often displayed with small sized furnishings to complete the dramatic context. There is a doll-themed gift shop as well, so you can take home a treasure to remember your time here.
---
Where to Stay in Drumheller?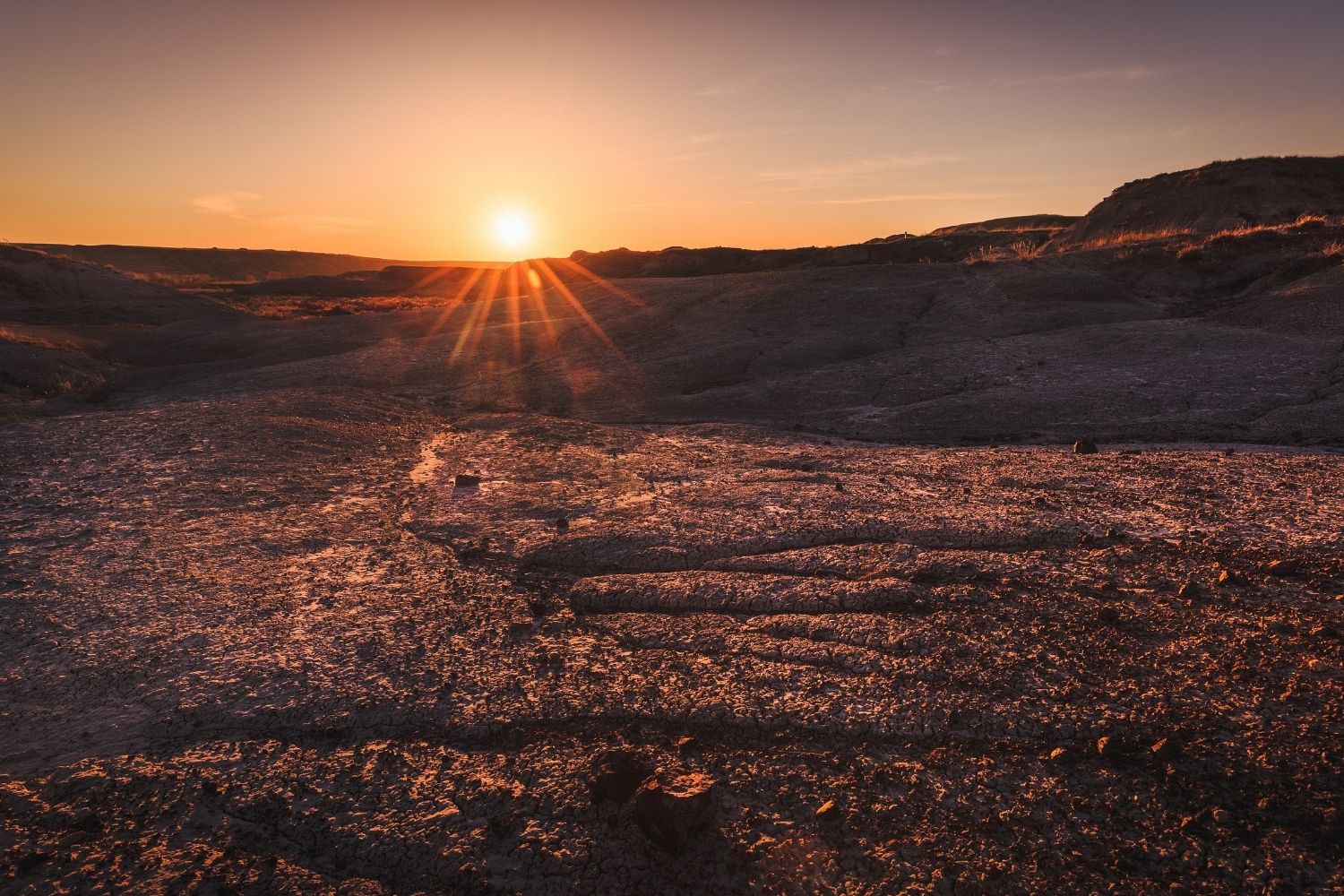 In between enjoying all the things to do in Drumheller and Drumheller attractions you will want somewhere comfortable to rest your head. Here are a few of our favorites.
---
---
See Our Other Mountain Town Guides