Looking for the best things to do in Calgary? Canada's fourth-largest metropolitan area packs a whole lotta punch for visitors. Whether it's winter or summer there's always something going on in Alberta's largest city.
Calgary also provides access to world-renowned parks like Banff and Jasper – sure to ignite any nature lover. Read on to find the best things to do in Calgary!
---
Best Things to do in Calgary
---
1. Calgary Tower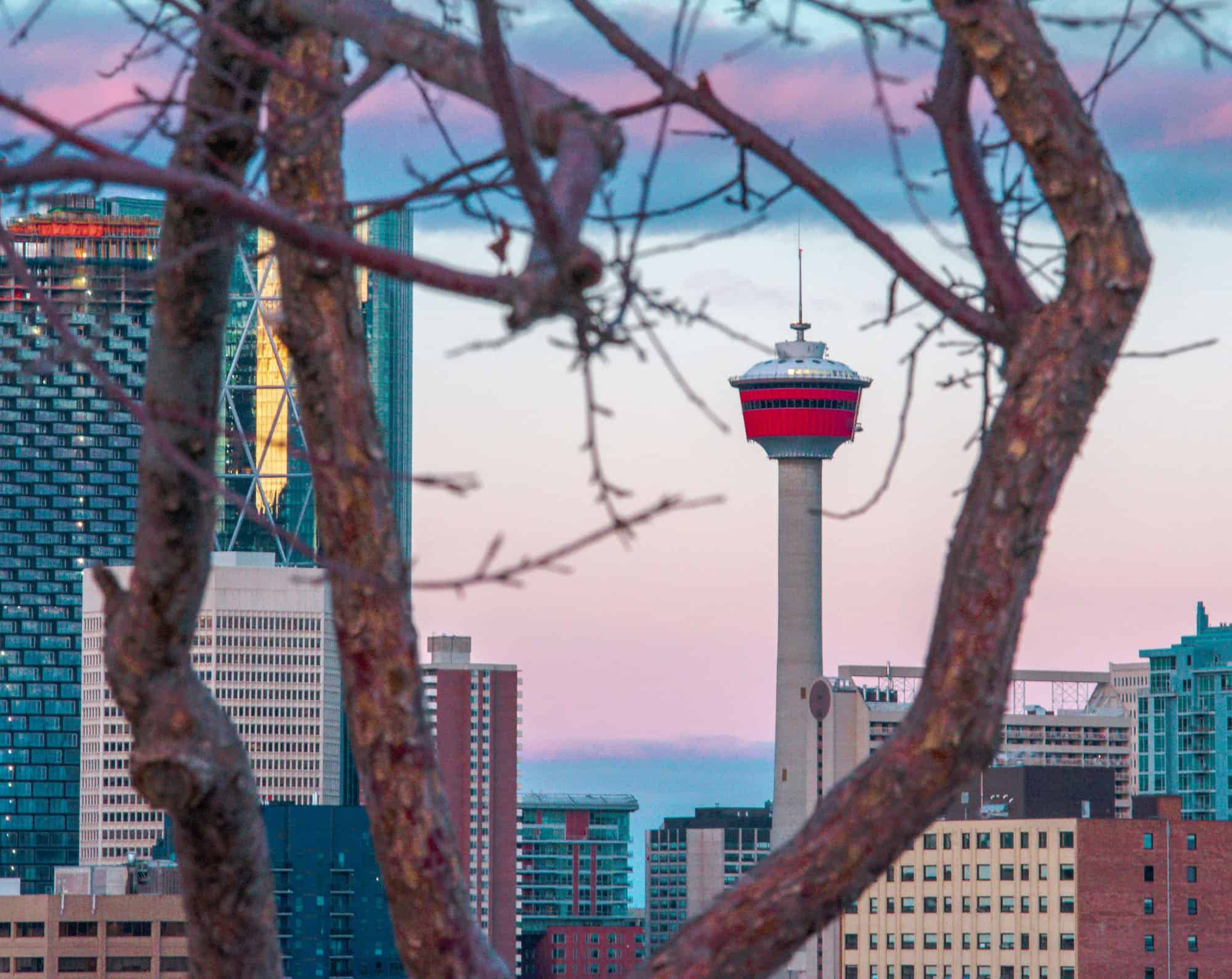 Calgary Tower has a lot to offer, so it was a natural addition to the list of best things to do in Calgary. The tower itself provides the best views of any building in the city, and once inside the tower, the multimedia tour includes a virtual presentation that delves into Calgary's location – from its skyscrapers to its Rocky Mountain range, and everything in between.
The virtual windows show the (actual) views of the city, but as a touchscreen where certain points can be opened for more information. See something cool on your viewfinder? You can tap it for details on the venue, its history, and any hot tips.
Location: 101 9 Ave SW
Cost: Tours for $4
Insider Tip: If you're not afraid of heights, don't miss the glass floor exhibit!
---
2. Heritage Park Historical Village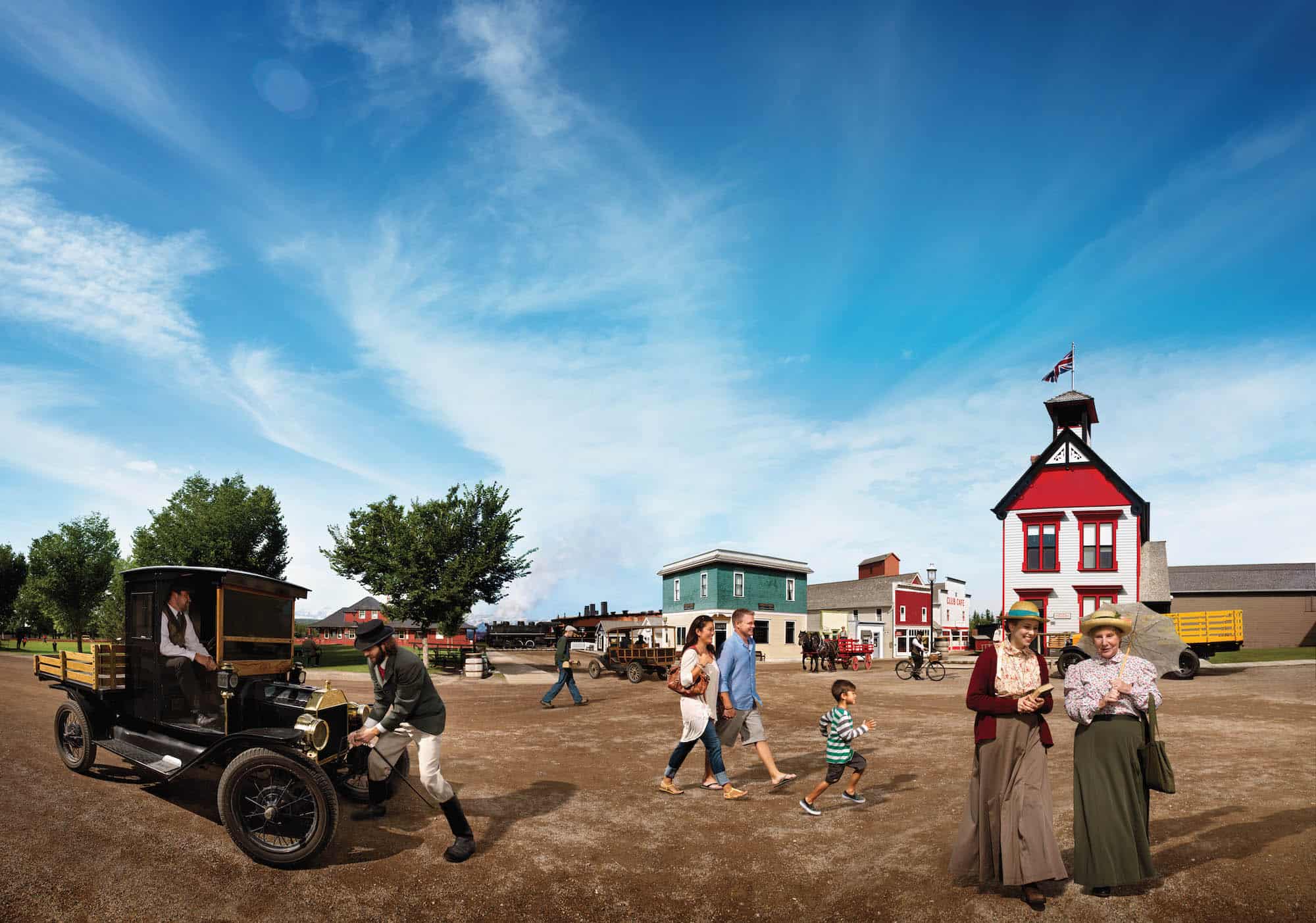 We have to admit; the Heritage Park Historical Village tagline was what got us: "How The West Was Once." That pretty much sums it up: a comprehensive and in-depth look at the earliest days of when Calgary was a settlement before it developed into the bustling metropolis that it is today.
This is your opportunity to step back in time and see the raw beauty of western Canada in its earliest stages. The park covers nearly 130 acres and examines centuries of history across 200 attractions, including a recreated historical village with a functioning steam train, printing press, and blacksmith, and fun attractions like a bakery and ice cream shop.
Don't miss the Fur Trading & First Nations Encampment, a recreated meeting place for explorers, original peoples, fur traders, and all those who passed through this part of Canada in the country's earliest decades.
Location: 1900 Heritage Dr SW
Cost: $26.50 admission fee
Insider Tip: Only open on the weekends, so be prepared for crowds. Calgary gets extremely cold in the winter, so many amenities run only from May until October; be sure to check in advance.
---
3. Telus Spark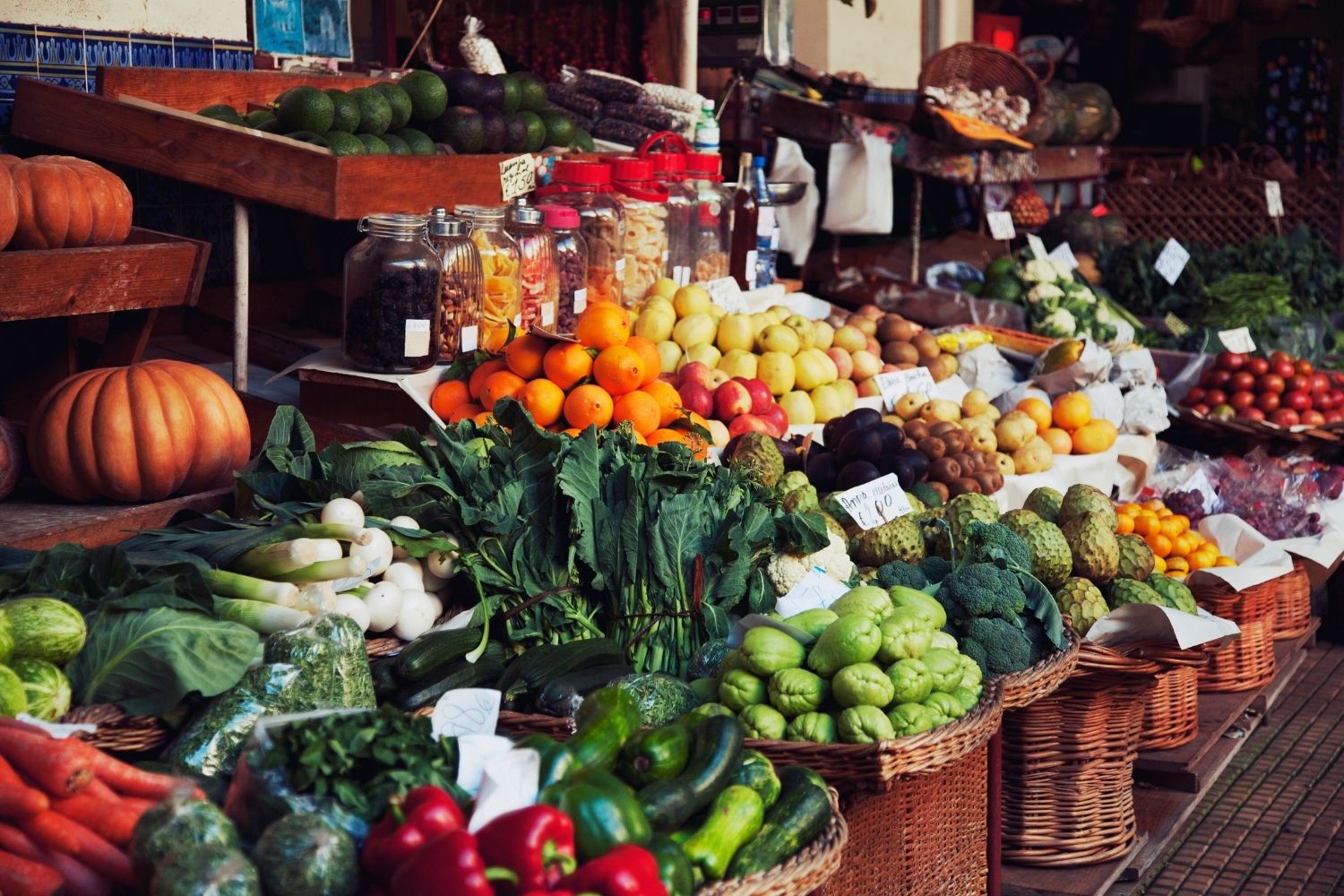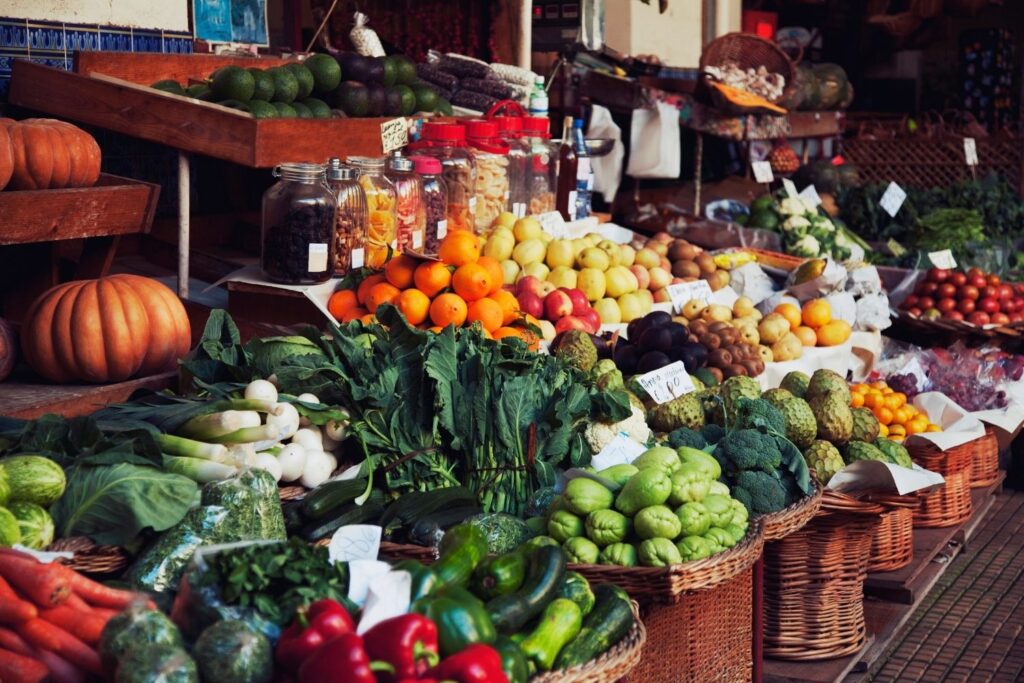 Since the weather in Calgary can be unpleasantly cold (particularly in the dead of winter), there are a lot of indoor things to do in Calgary that will make you feel like you've made the most of your day without needing to suffer in subfreezing temperatures.
The Telus Spark is an indoor science museum with exhibits, interactive displays, and a dome theatre showing planetarium shows and educational movies. This is a great all-ages option and an ideal way to spend your day, whether you're traveling with kids or in a group of adults. This is one of the best things to do in Calgary in the winter.
Location: 220 St Georges Dr NE
Cost: $26 entrance
Insider Tip: Don't miss the upstairs exhibits on the human body.
---
4. Fort Calgary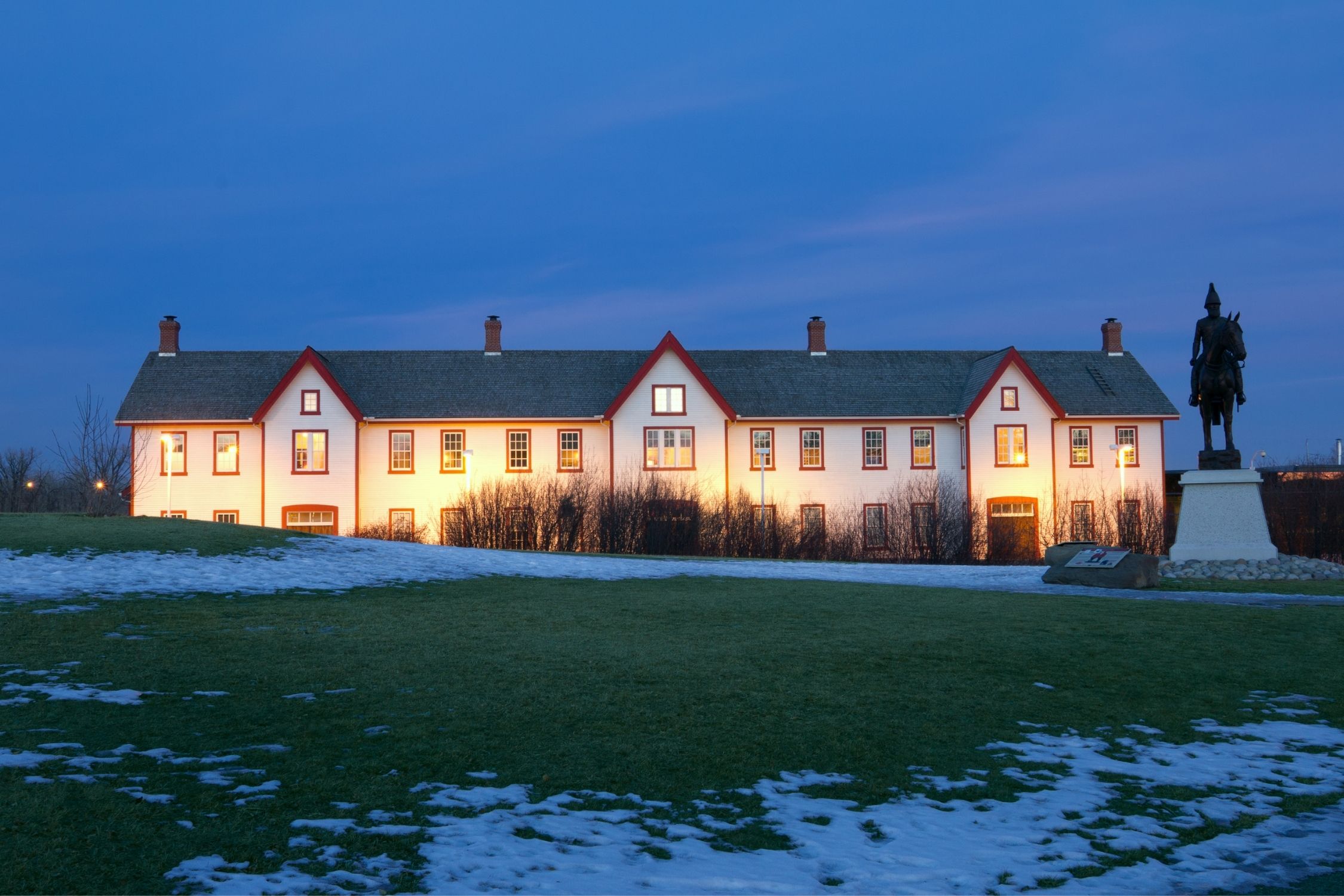 It seems there's no shortage of history in Alberta, because here's another historical attraction that ranks pretty high on our list of things to do in Calgary. Fort Calgary was initially constructed to control the highly illegal U.S. whiskey trade and to clear the way for the incoming Canadian Pacific Railway.
Today, you can walk through recreated houses (including a Métis hunting cabin) and immerse yourself in the visions of the past, and a protective structure that set the foundation for communities to grow and thrive in Western Canada.
Location: 750 9 Ave SE
Cost: $12
Insider Tip: The Sunday brunch at 10 am is a huge hit—don't miss it!
---
5. Devonian Gardens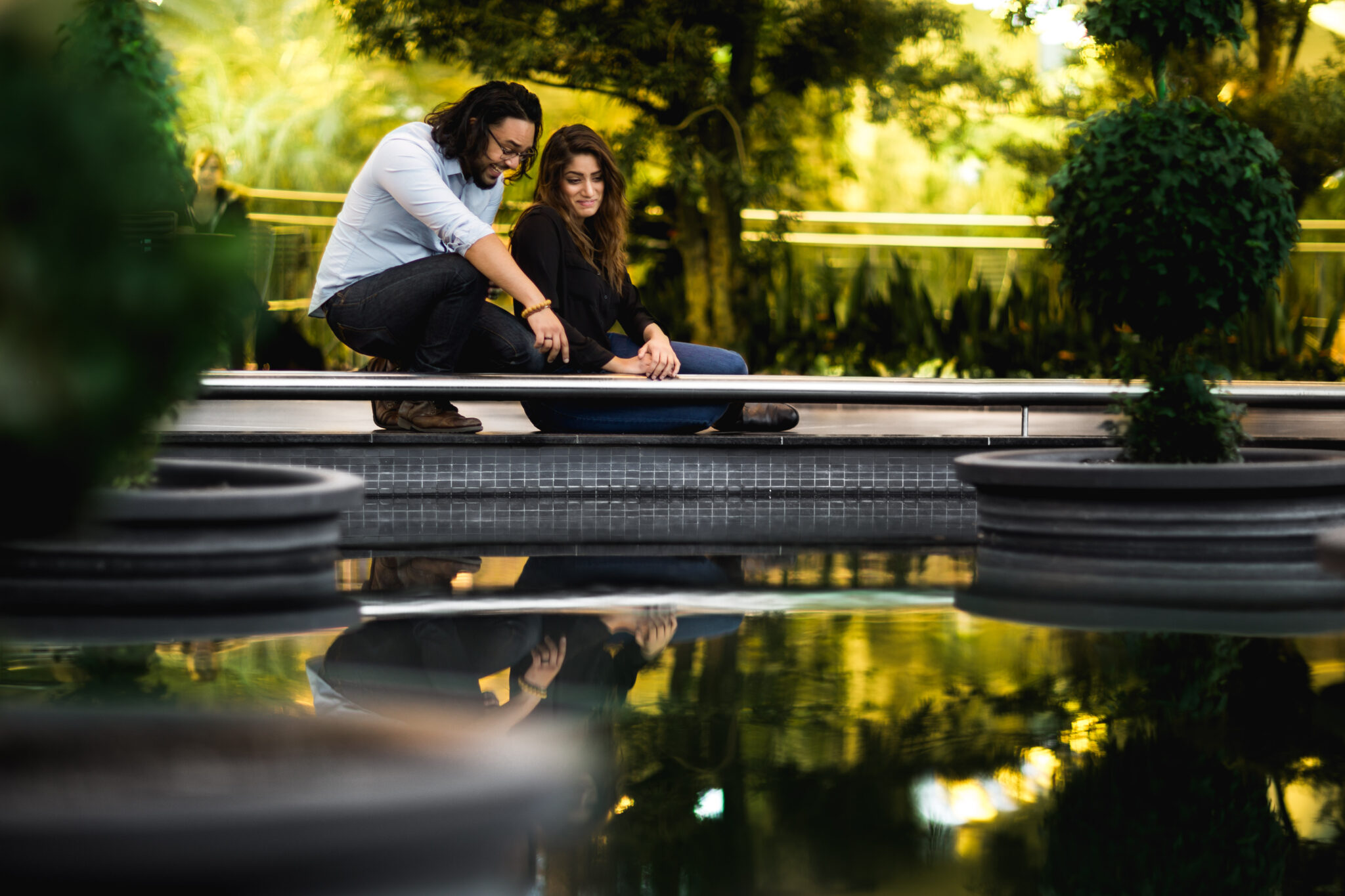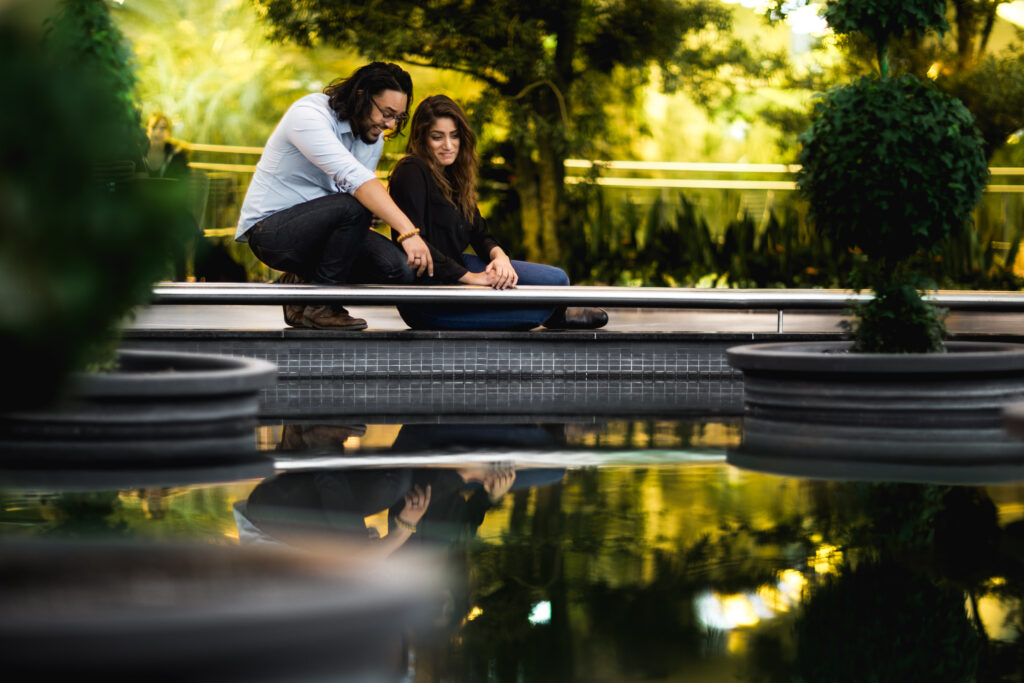 You'd never know you were inside a shopping mall; instead, you might think you're in an enormous exotic greenhouse. It is completely encased in glass and features a koi pond, a living wall, and several fountains.
There are sprawling tropical plants and a distinct sense of being in an exotic greenhouse abroad, while actually in a Western metropolis. It's even kid-friendly, with a children's play area + climbing playground to keep rambunctious kids busy for a while.
This is a great spot to relax in the afternoon between other sightseeing activities; there's even a full-service restaurant if you need a little fuel for the rest of your day.
Location: CORE Shopping Centre, 333 7 Avenue SW, 4th floor
Cost: free
Insider Tip: There are sometimes yoga classes happening here, so check in with the mall schedule to find out if there's a class on soon.
---
6. Nose Hill Park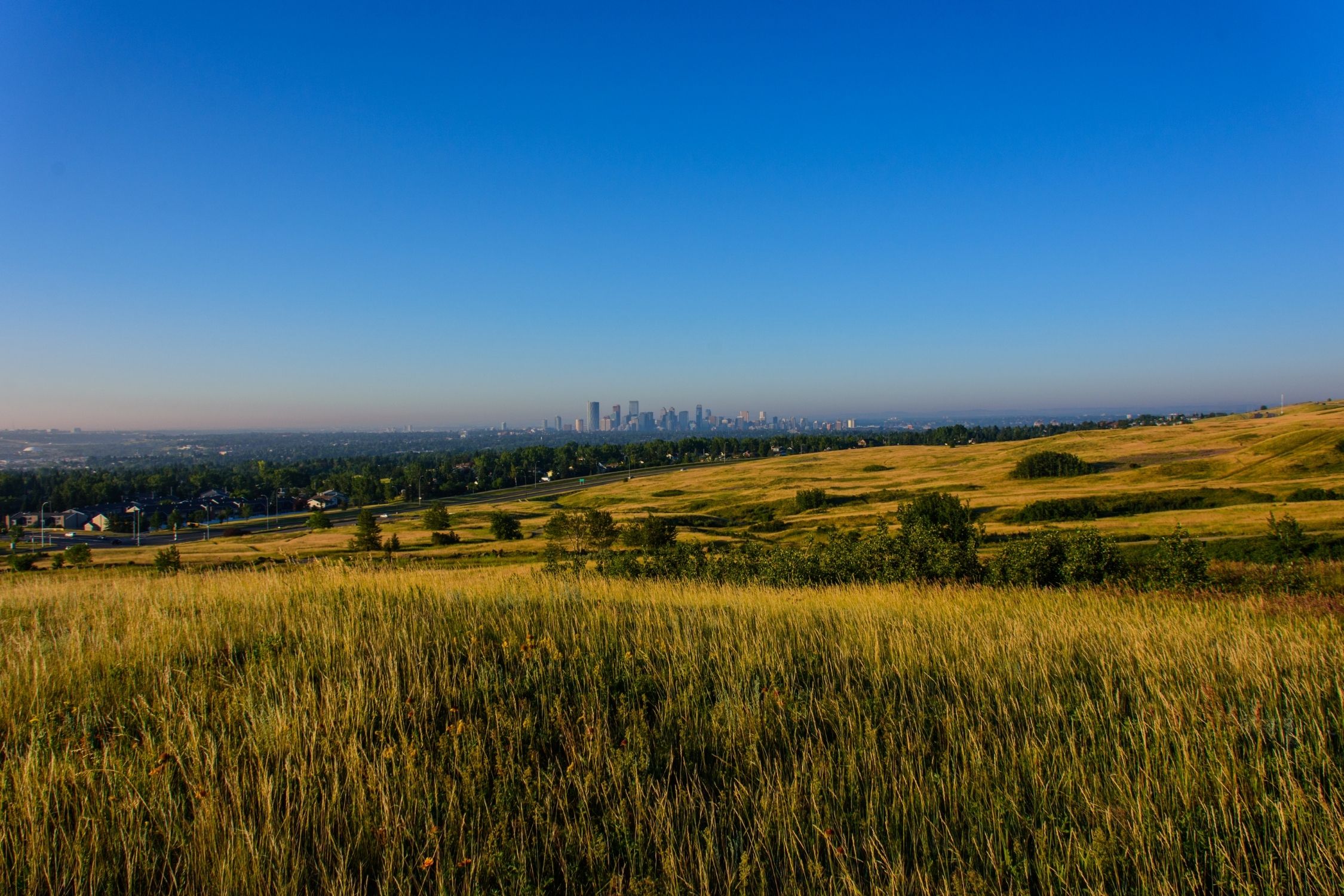 Just northwest of the city of Calgary is a beautiful expanse of grassland. Nose Hill Park covers 11 kilometers of ground, with several hiking trails for the outdoor adventurer in us all. While the park is relatively flat (Calgary is technically in the Canadian prairies even though it is a more westerly city), there is still a massive abundance of wildlife and flora to observe.
Look out for small rodents like voles, ground squirrels, gophers, porcupines, and hawks that prey on them from above. There are a lot of deer in the area as well, so you may make a few friends on your daytime hike!
Location: 5620 14 St NW
Insider Tip: Steer clear of coyotes; while they are generally not aggressive, they are also not timid and should not be encouraged, challenged, or engaged in any way.
---
7. Bowness Park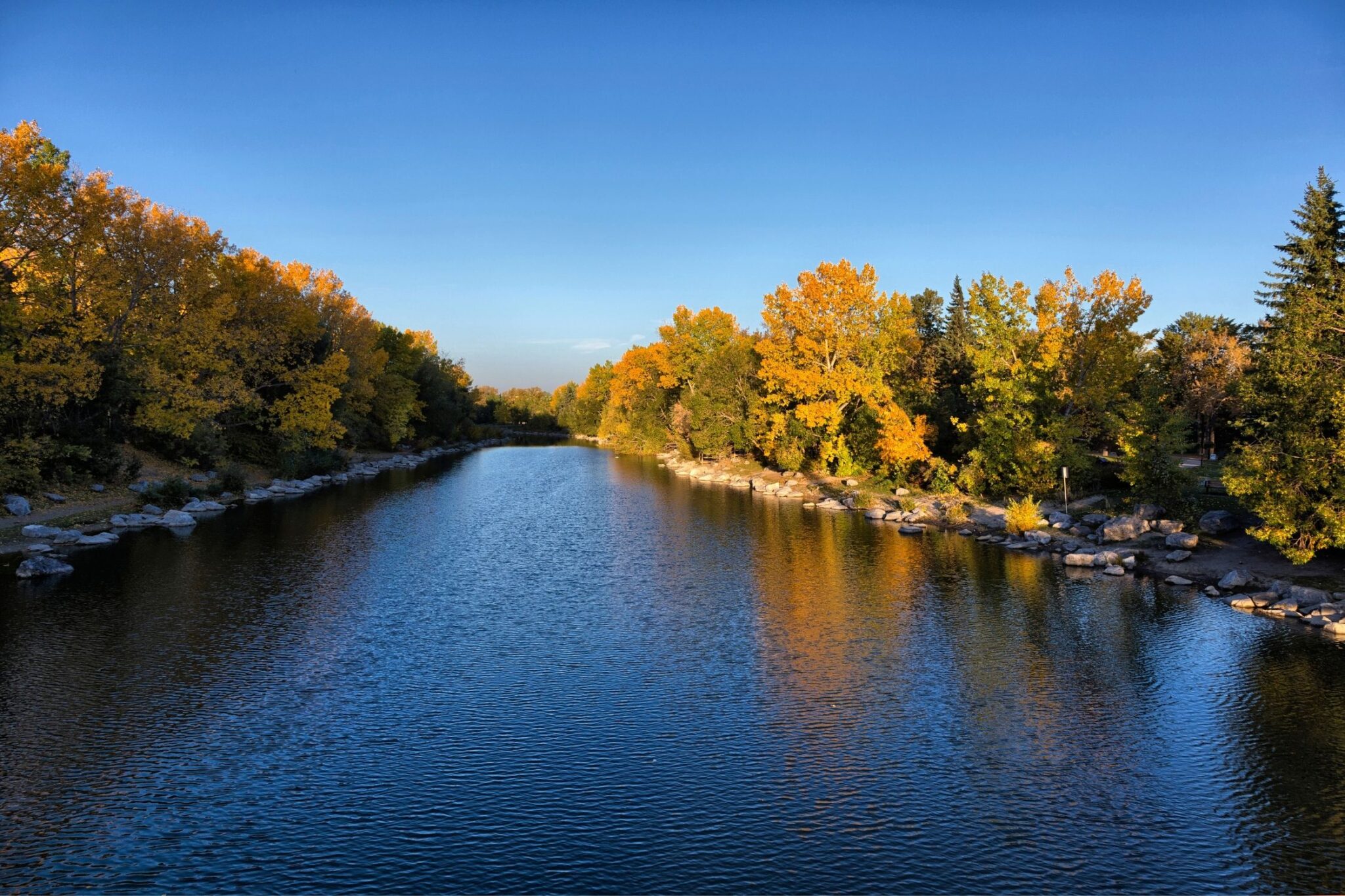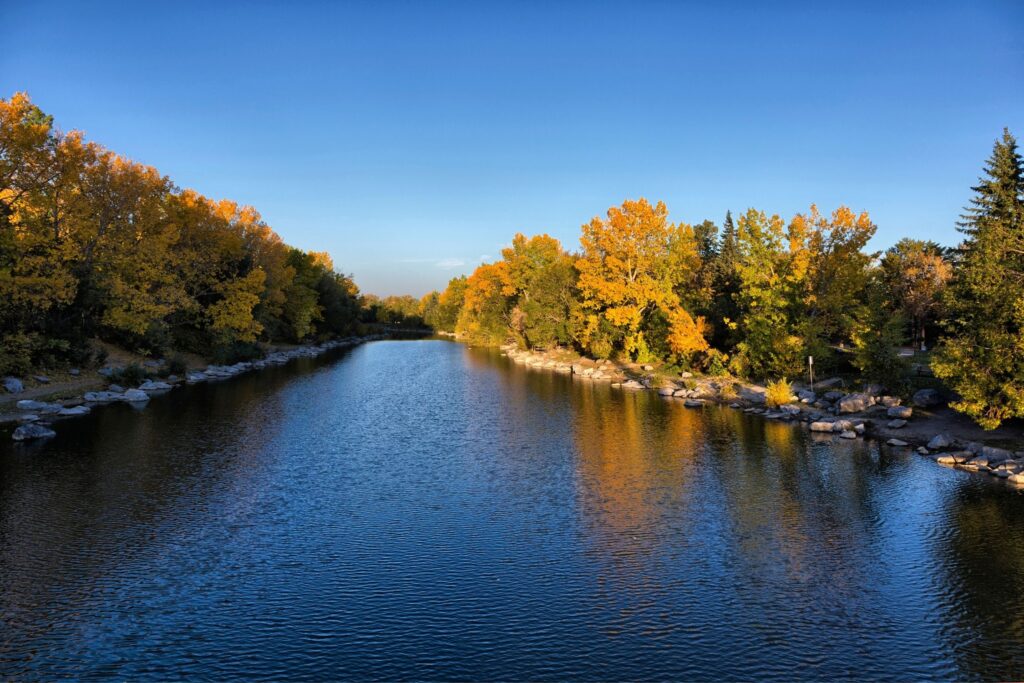 Being in Canada, it's no surprise that there are many national parks & outdoor activities on the list of things to do in Calgary. Bowness Park is one of these, located in the northwest corner of the city and sprawling across 30 hectares.
This is also a perfect year-round place to be for the different activities available no matter the weather. In the summer, it's a popular place for swimming, boating, and picnicking on the banks. In the winter, the lagoon & canal freeze over and are open for ice skating.
There is also a miniature railway that runs seasonally through the park, in case you want to breeze through and see all the sights at once.
Location: 8900 48 Ave NW
Insider Tip: Rent paddle boats in the summer, or go cross country skiing in the winter!
---
8. Inglewood Bird Sanctuary & Nature Centre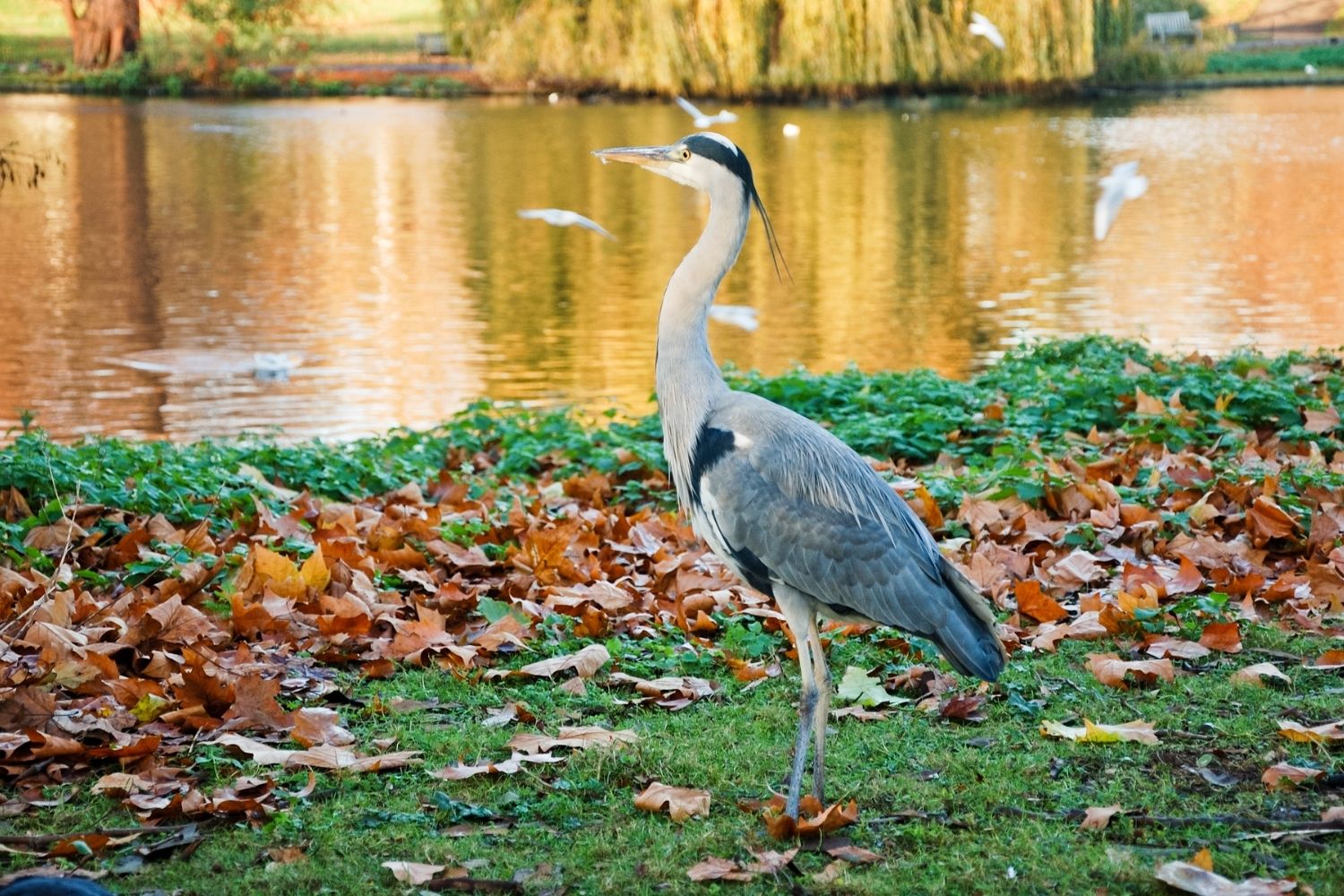 The Inglewood Bird Sanctuary is a great way to spend a day, particularly if you time it right. The sanctuary is a spot for migratory birds to rest their wings awhile before setting off on the next leg of their journey (so certain times of the year are better for sightings of specific species). Over 270 species have been reported here since the sanctuary's inception in the 50 years the land has been open to the public.
Located along the Bow River, you're likely to see much more than just feathery friends: deer, beavers, marmots, and other kinds of land mammals are often seen too. In particular, watch out for Canadian geese—they may be beautiful to look at, but they have a reputation as some seriously mean birds, and their tongues have teeth, so the bite is painful. Keep a safe distance from these critters!
Location: 2425 9 Ave SE
Cost: free
Insider Tip: The sanctuary and park are open, but the Nature Centre will be closed until September 2020 for renovations.
---
9. Crossroads Market
Think of Crossroads Market as a farmers flea market. Housed inside a huge warehouse that seems to go on forever, the market focuses on produce, meats, and freshly baked goods from both Alberta and neighboring British Columbia. There are a wide array of merchants to create an experience that is immersive, diverse, and inclusive—and many of the merchants have been selling their wares at Crossroads since 1987, the market's first year in operation.
Location: 1235 26 Ave SE
Insider Tip: Hit up The Perogy Guy for some of the tastiest pierogies you'll ever have.
---
10. Have a Browse in Inglewood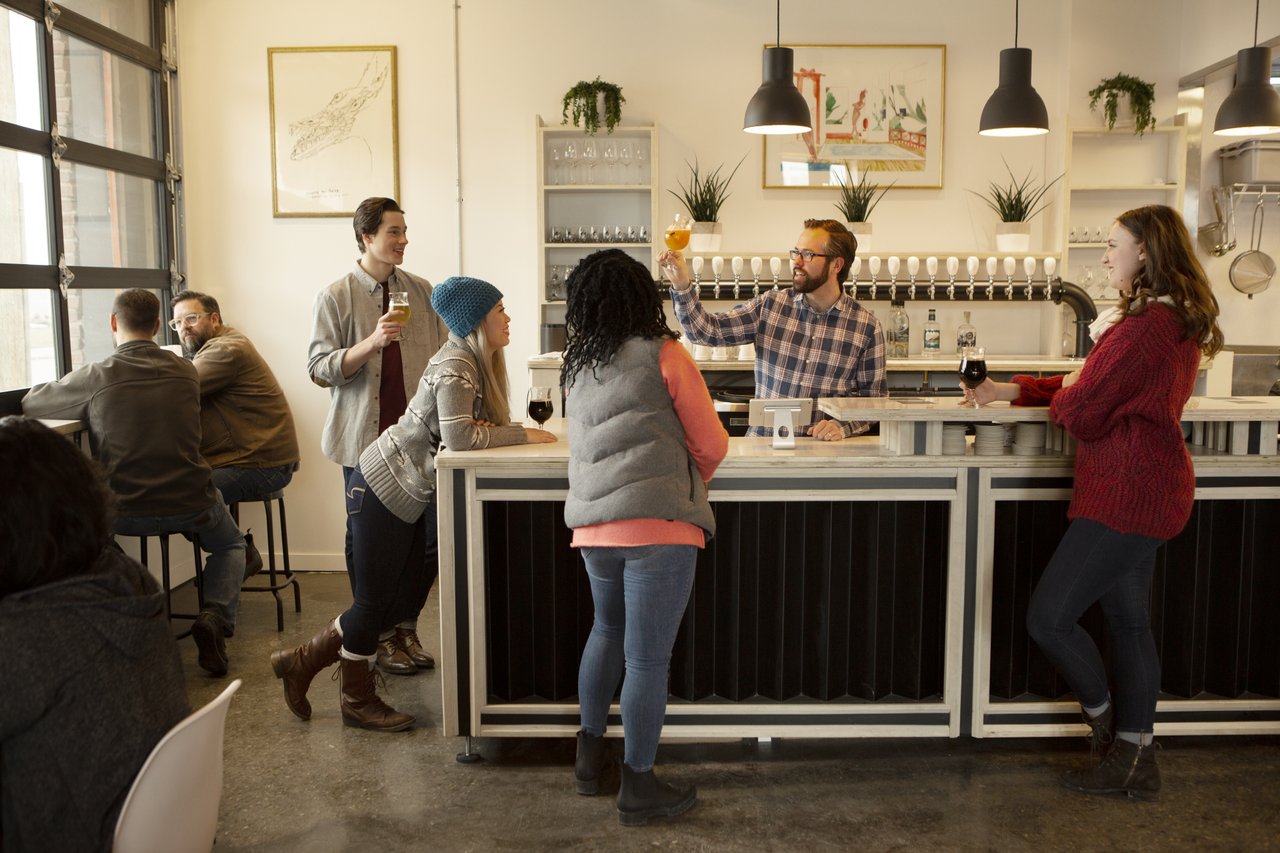 If you're in the mood for a little shopping, Inglewood has you covered. From edgy and contemporary women's fashion to top-quality consignment, menswear, and even bridal attire, this is a fashion and style hotspot in the city in one of the city's coolest neighborhoods. There's even a gift shop located inside an old refurbished barn, where all goods sold are made locally by independent artisans.
There's a healthy array of amazing Calgary restaurants and cafés, too, to give you a snack break between shopping sprees. Inglewood also is home to plenty of great Airbnbs in Calgary.
Location: Inglewood
Insider Tip: Mondays are a dead day when almost all stores are closed, so make other plans for this day.
---
11. Catch an NHL game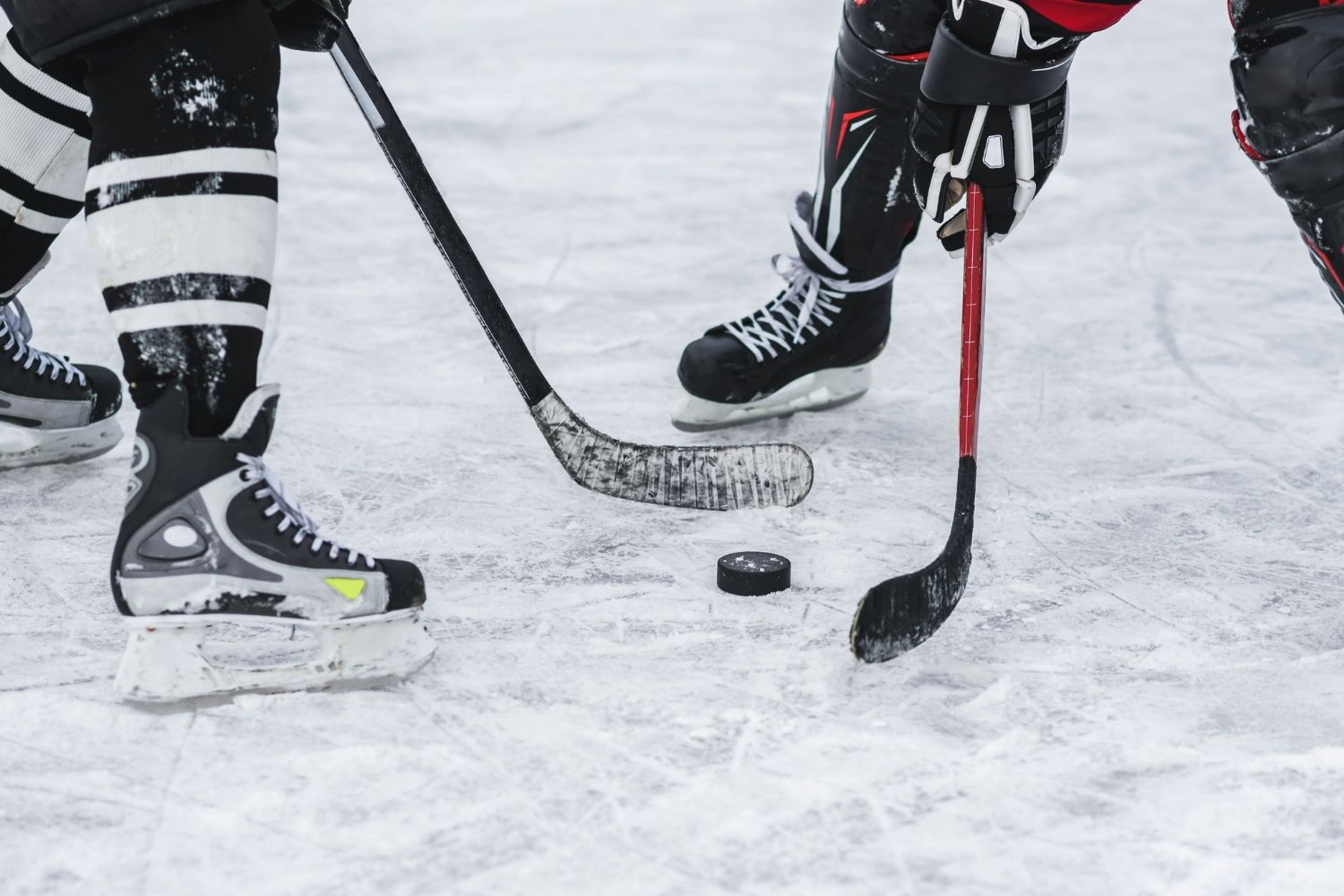 If there's one thing Canada takes seriously, it's hockey. Between seven teams in the National Hockey League and a fierce sense of pride and competition, there's no better Canadian experience than going to an NHL game.
Calgary is home to the Calgary Flames; if you're fortunate, you'll get to see a game against another Canadian team—where the lighthearted rivalry really comes out.
Location: 555 Saddledome Rise SE
Cost: range from $30 to over $100
Insider Tip: The Flames will soon be getting a new stadium, so these could be the final days of the Saddledome Flames games.
---
12. Glenbow Museum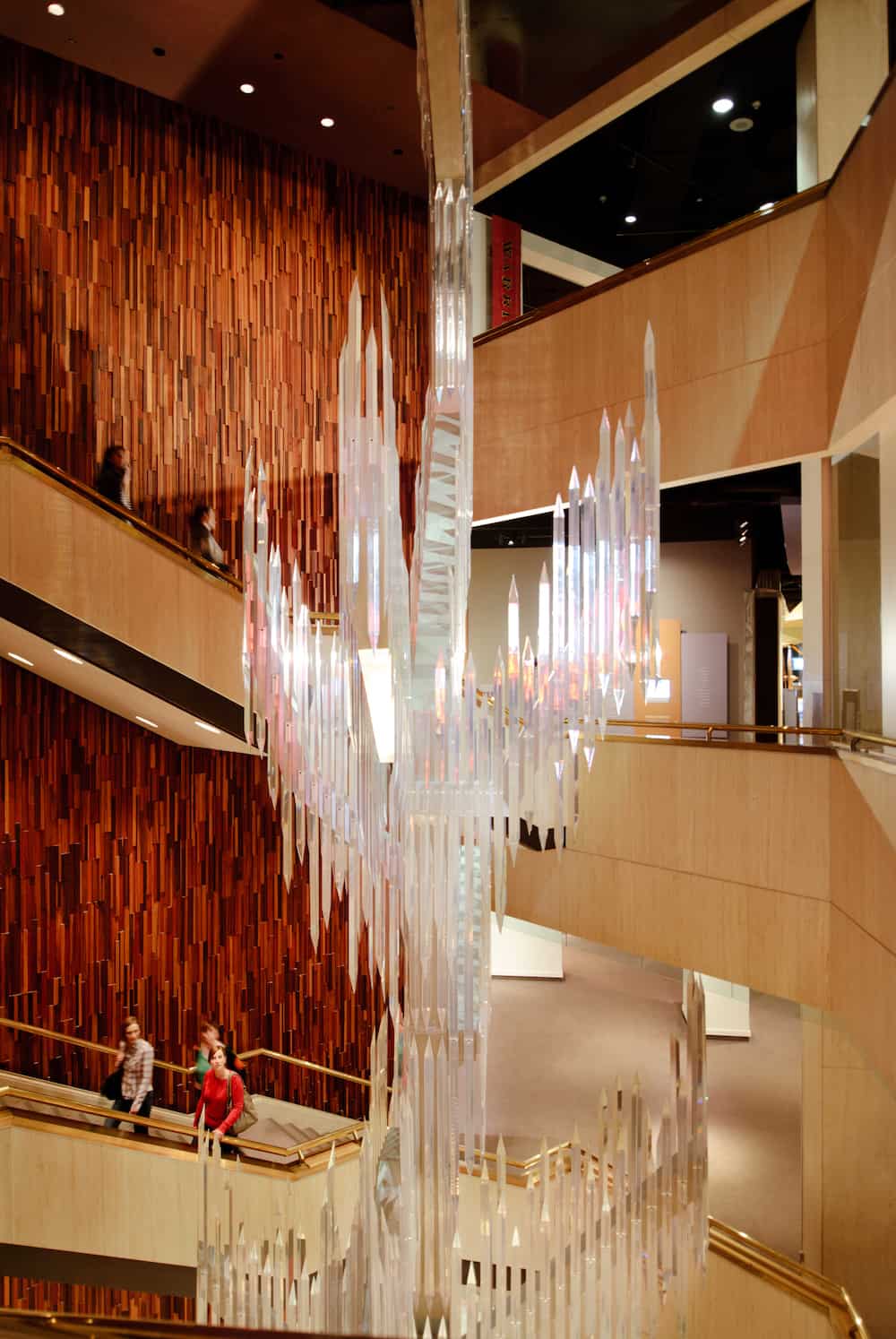 The Glenbow Museum is the resident art & history museum in Calgary and is particularly noted for its extensive archival collection. Think comprehensive factual information on people, families, organizations, and businesses in Western Canada, and hundreds of hours of film archives and sound bytes.
The museum constantly has several exhibits taking place at any given time, with many of them running for a full calendar year. The Miners & Minerals exhibit is currently among the most popular, examining geology not just from Western Canada, but worldwide – including some interactive usage of a blacklight to view substance composition.
Location: 130 9 Ave SE
Cost: $18
Insider Tip: Go on a Thursday evening for free admission!
---
13. St Patrick's Island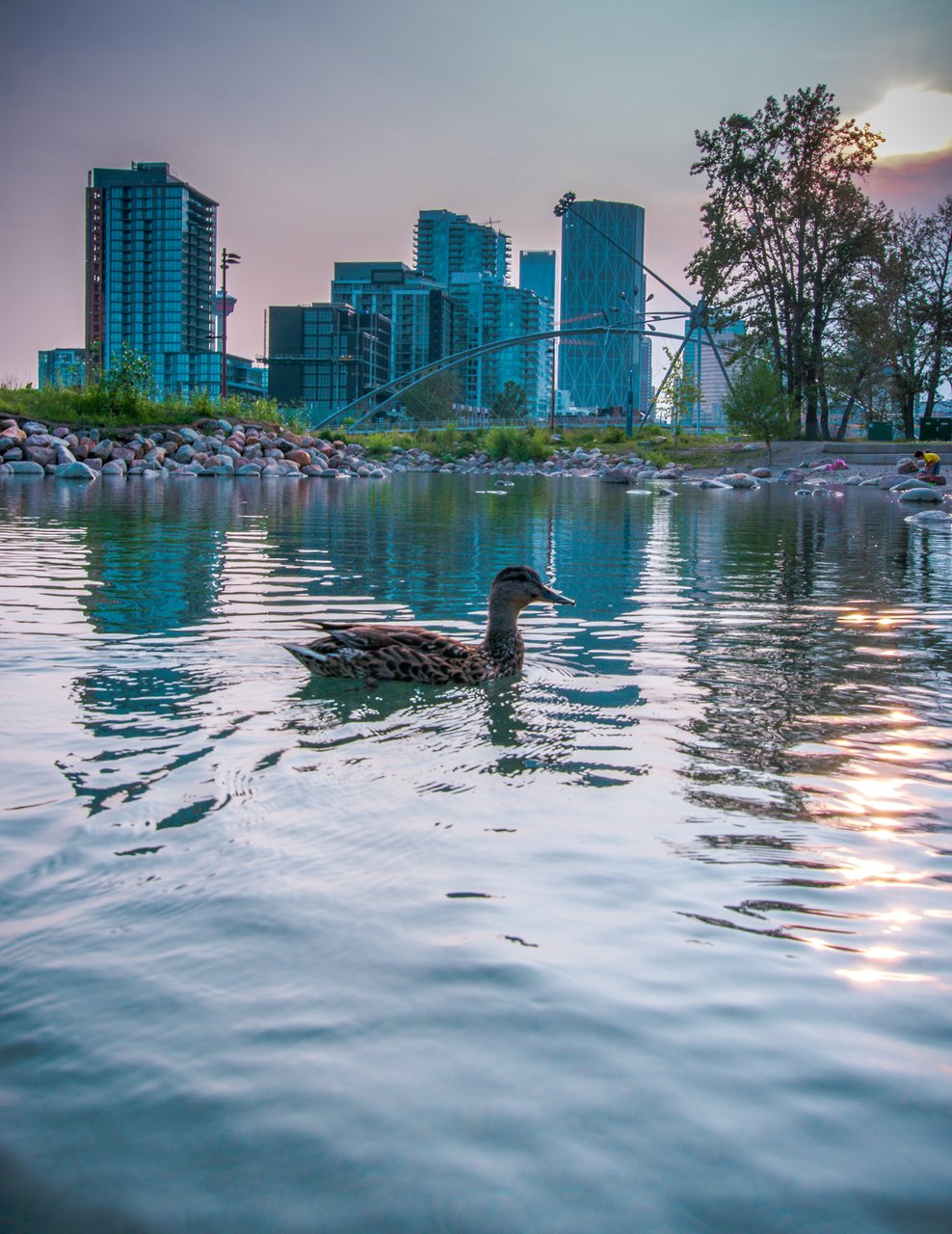 You can think of St Patrick's Island as a massive public backyard, but more so than just your average public park. Spanning 31 acres, St Patrick's Island is a perfect middle ground between urbanism and nature, where different elements come together to form something unifying, fun, and community-driven.
Things like public art, playgrounds, a wetland sector with a boardwalk, a fishing cove, and wooded sections with winding pathways all make up a part of this enormous urbanized parkland.
Location: on the Bow River
Insider Tip: This is snow-friendly; don't let the cold temperatures sway you away from visiting.
---
14. Glow Downtown Winter Lights Festival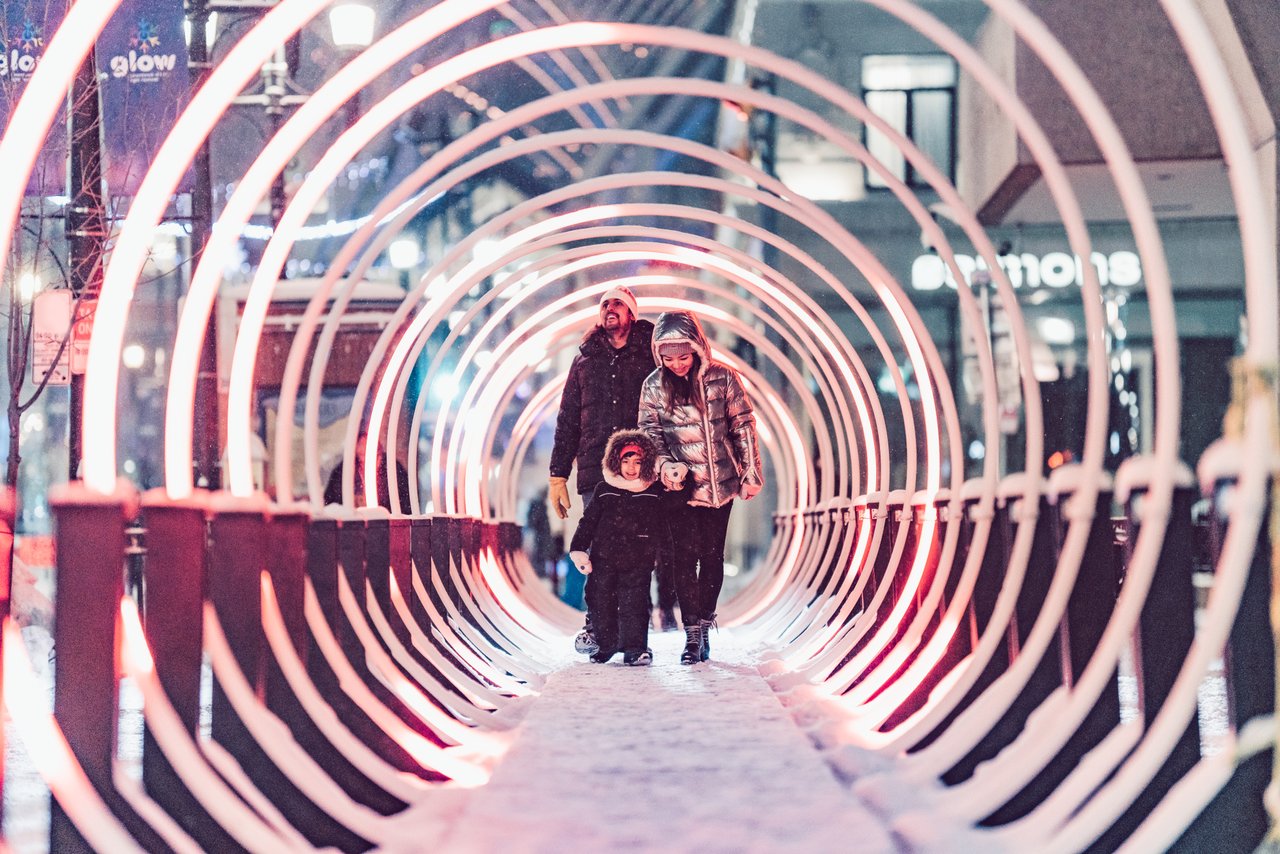 Since the weather can get pretty intensely cold, there's probably not much that would make it worthwhile being outside: except maybe this. The GLOW Downtown Winter Lights Festival is largely what it sounds like – a festival spanning several days dedicated entirely to lighting up the dark winter days with colorful lights & vibrant energy.
From art installations using light as part of the piece to an all-invited public dance party, this is definitely one of the more unique ways to see the city at night.
Location: several key points in the core of downtown
Insider Tip: Alcohol-free event, so don't expect drinks.

---
15. Granary Road Active Learning Center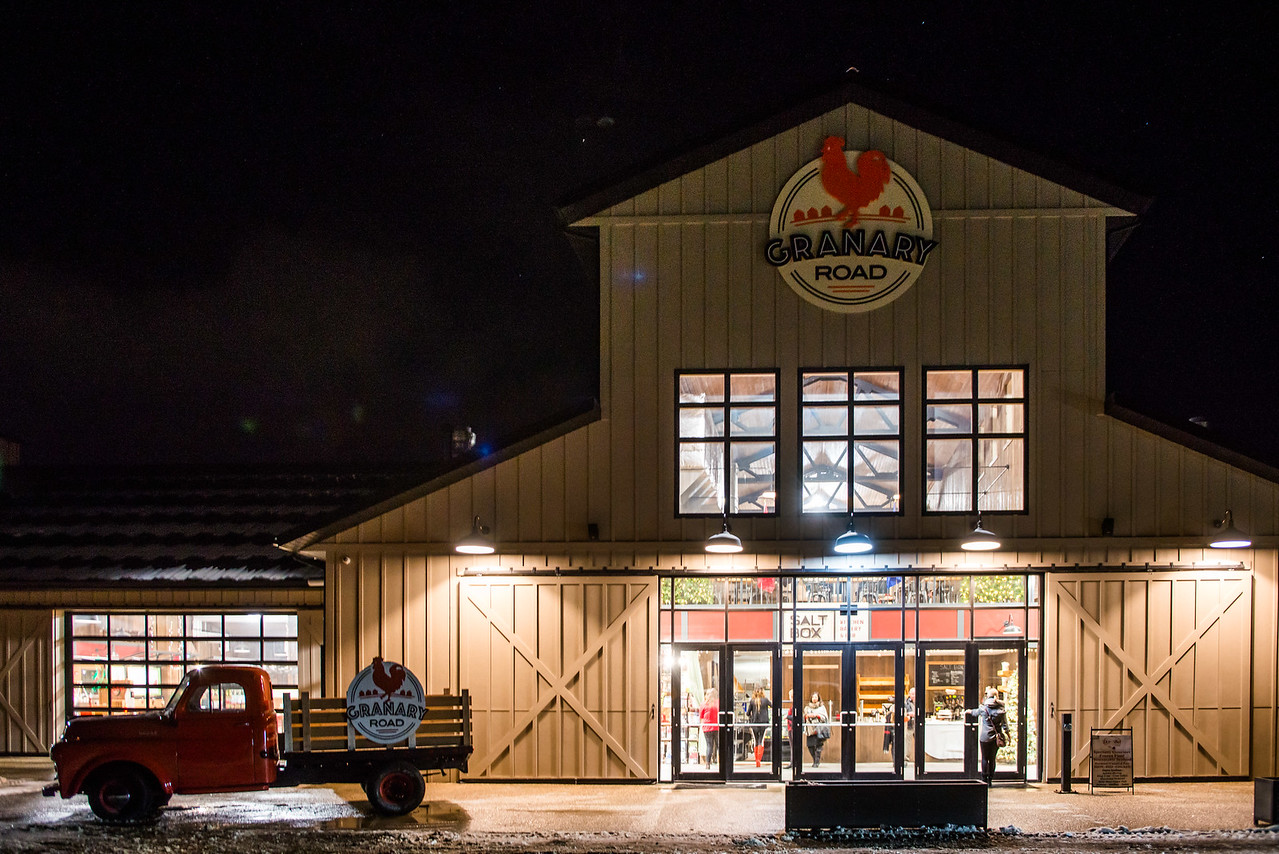 There's a lot going on at this park, but all of it is pretty cool. The Granary Road Active Learning Center might not have the most inviting name, but it's the kind of place that it's not possible to drive past it without stopping. Giant playgrounds with interactive trivia and brain game features are the core of this center, with each "area" providing informative information.
The chicken coop area delves into the anatomy of an egg and how they come to be, while the human-sized beehive area looks at bees, pollination, and their importance to the ecosystem (what better way to understand bees than to live like one for an hour or two?)
The other sections include orchards, lily ponds, a bat cave, a life-sized anthill that kids can crawl inside, and so much more. Each section provides an in-depth look at the science, anatomy, and ecological importance of these tiny nature systems, giving kids a glimpse into the role played by these seemingly inconsequential ecosystems.
Location: 226066 112 Street West, Foothills No. 31 (south of Calgary)
Cost: $15
Insider Tip: There's a kid-friendly zip line here, perfect for kids who want to try something a little more exhilarating in a safer, smaller-scale environment.
---
16. Attend the Calgary Stampede
One of the best things to do in Calgary is attend the world famous Calgary Stampede. Every two weeks in July visitors from all over the world come to enjoy a party in Calgary. Think rodeo events, concerts, amusement rides, fair food, local brews, and so much more.
We loved out first stampede and partied for two whole days this past summer. It gets busier and wilder on the weekends so if you want to experience the whole atmostphere it's best on Saturday and Sunday. But every day of the week packs a whole plethora of fun!
---
17. Studio Bell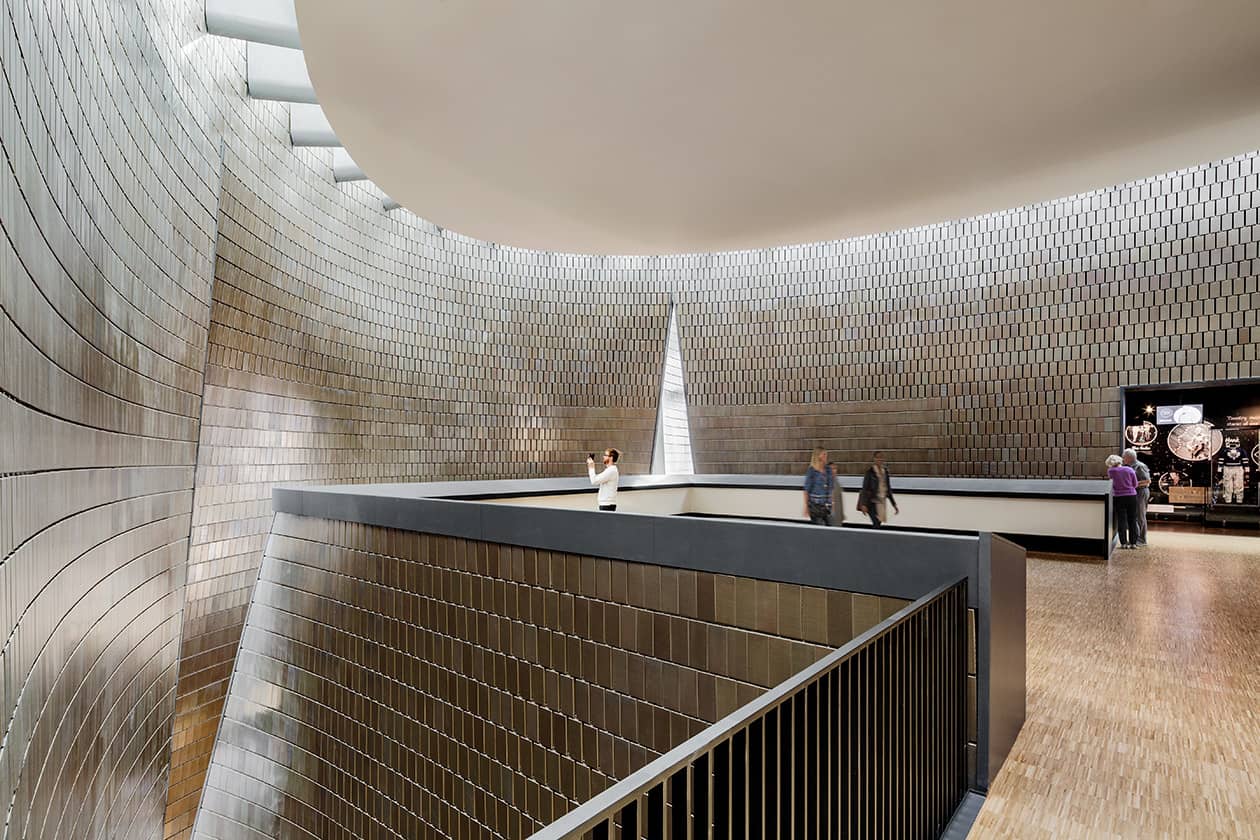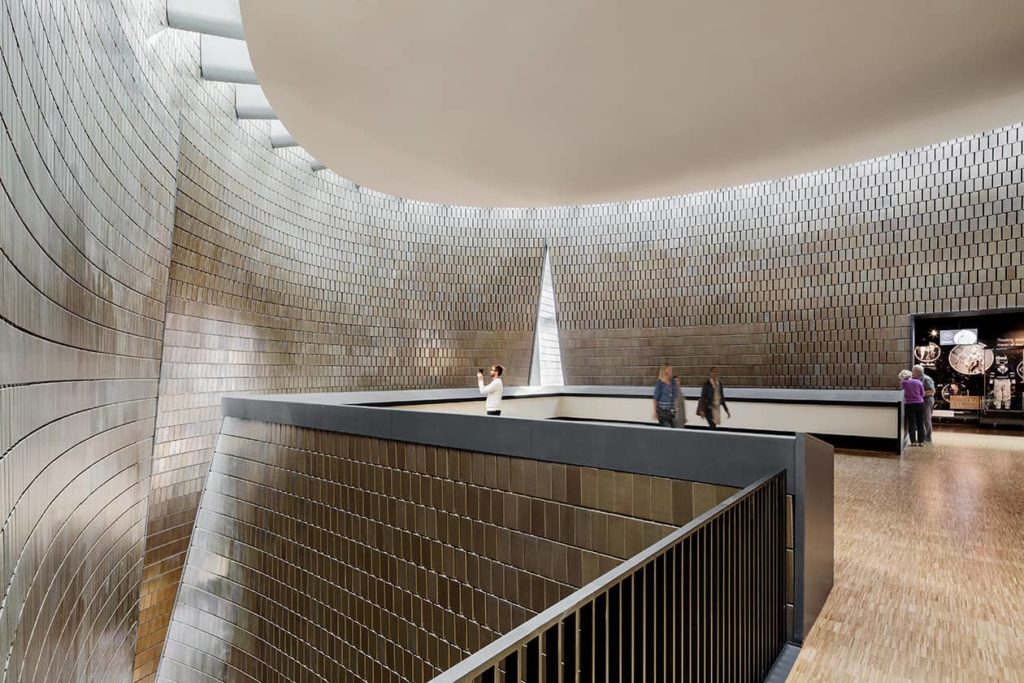 Studio Bell, home of the National Music Centre is a non-profit museum and performance venue. You can check their website to see what is going on, but it's also fun to go to Studio Bell and check out the impressive architecture!
---
18. Pedal Pub Tour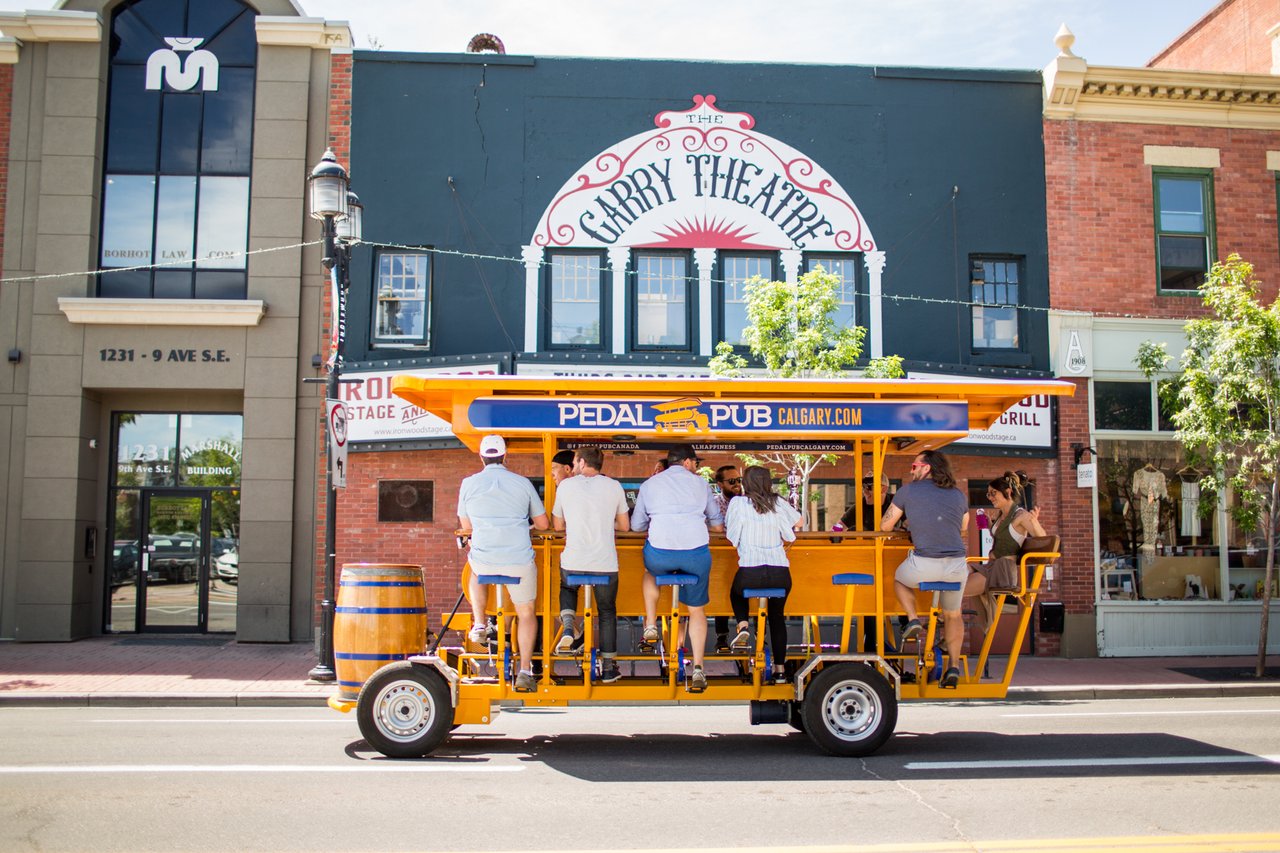 Ever wanted to ride a cycle around a major city with friends while drinking fresh cold beer? Us too! Well, the good news is you can do this on Calgary's Pedal Pub. Pedal Pub is a fun, safe, and eco friendly way to spend a day out on the town. It's one of the best things to do in Calgary in the summer months!
---
19. Day Trip to Canmore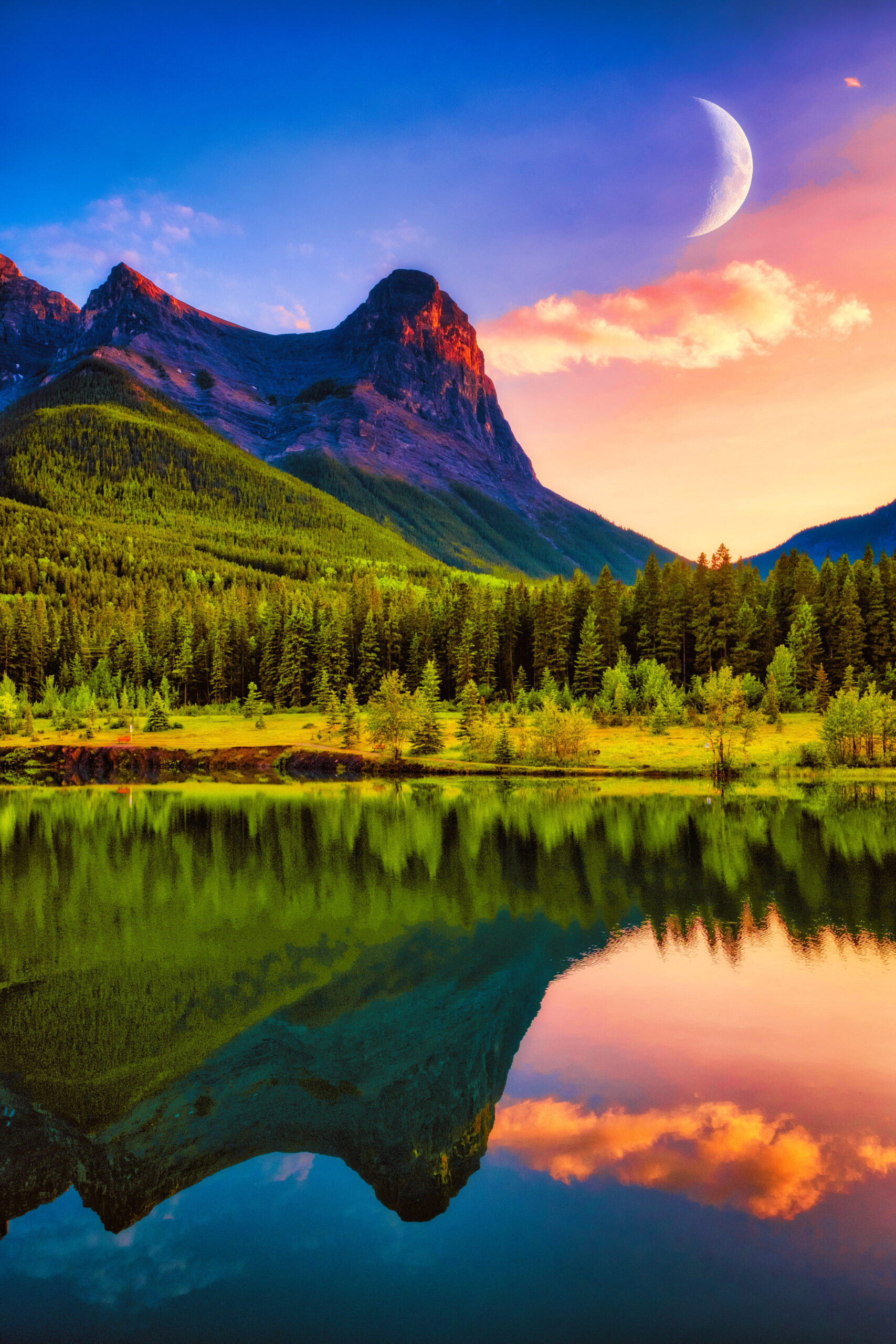 Maybe we're partial to our home, but we sure do love Canmore. Only an hour away from Calgary and anyone can find themselves in the middle of the Canadian Rockies. Most visitors bypass Canmore and head straight to Banff, but Canmore is well worth a visit.
With a great downtown and plenty of outdoor activities to enjoy you could easily spend a whole vacation here. Check out our favorite Kananaskis Hikes and things to do in Canmore!
---
20. Day Trip to Banff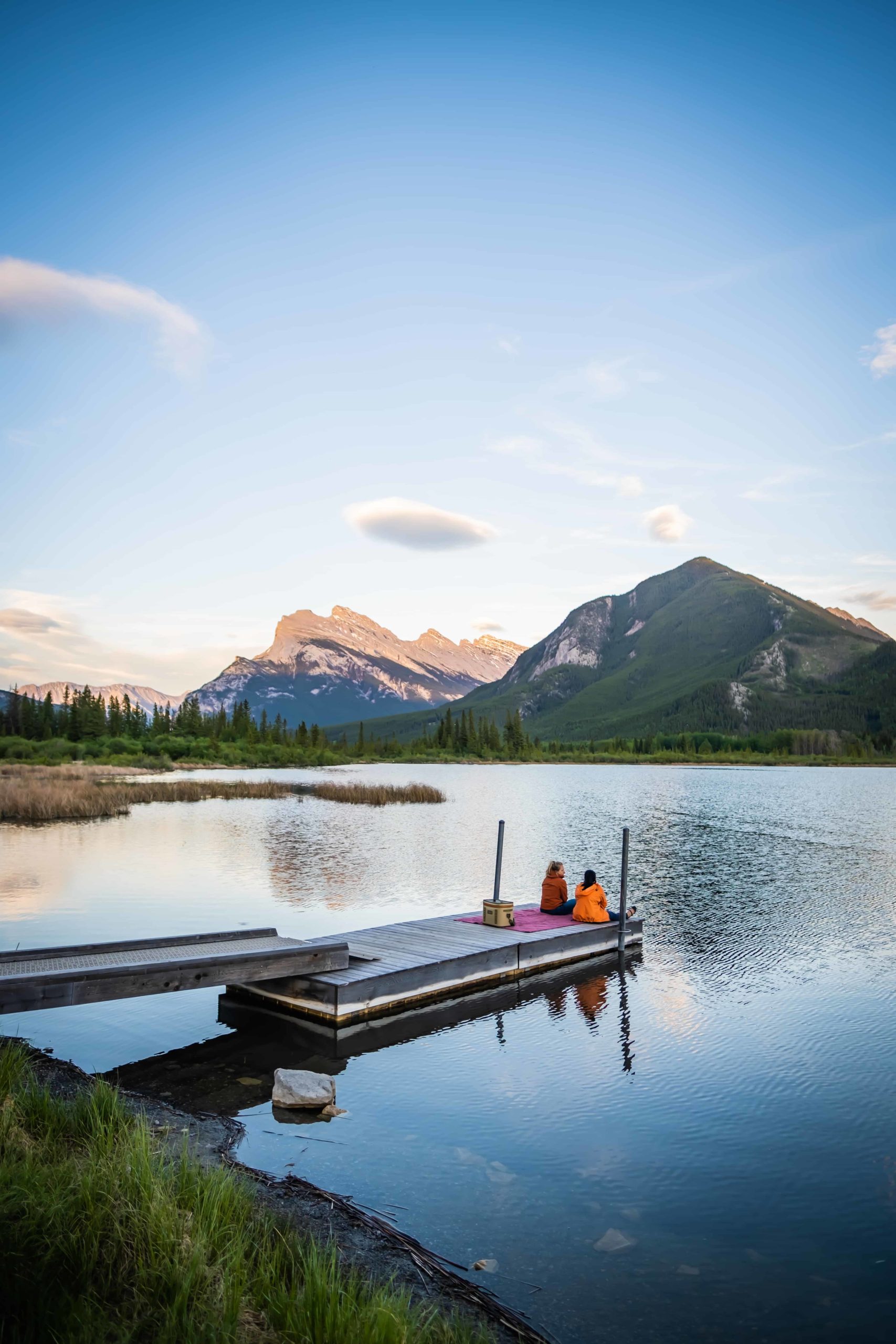 There are many things to do in Banff for outdoor lovers. Many people spend their entire vacation in Banff, but if you're short on time at least try and allocate a day to Banff National Park.
There are great hikes for all levels, beautiful blue lakes, and Banff town feels incredibly special in the winter.
↓ Join the community ↓
The Banff Blog Facebook Group is your headquarters for the Canadian Rockies travel advice and information. Including hike info and off-season travel information. This is also a place where you can meet one another when you need adventure buddies.