Carnarvon Lake has been on our list of hikes to check off for a long time, so when we had a free beautiful Monday, we decided it was time to check it off. I knew the end of the long hike would result in views of Caribbean blue water so stunning I would never want to leave.
After spending the afternoon hiking and biking to the lake, I was right; Carnarvon Lake is surely one of the best lakes in Kananaskis. Here's a detailed hiking guide, so you know what to expect on this trail.
See More:
---
Carnarvon Lake Details
---
Key Stats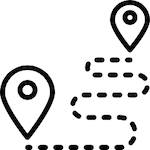 Length
20.4 km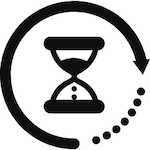 Duration
4 – 9 hours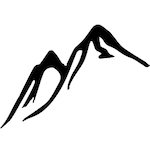 Elevation
857 meters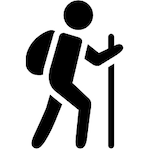 Difficulty
Difficult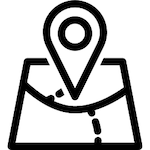 Trailhead
Cat Creek Day Use
---
Carnarvon Lake GPX Track
---
Carnarvon Lake Route Description
Park at the Cat Creek Parking area just outside of Kananaskis Provincial Park. If you are coming from Canmore, it will take you about 1.5 hours to drive here. From Calgary, it's about the same distance. It is here that you will start your journey up to Carnarvon Lake.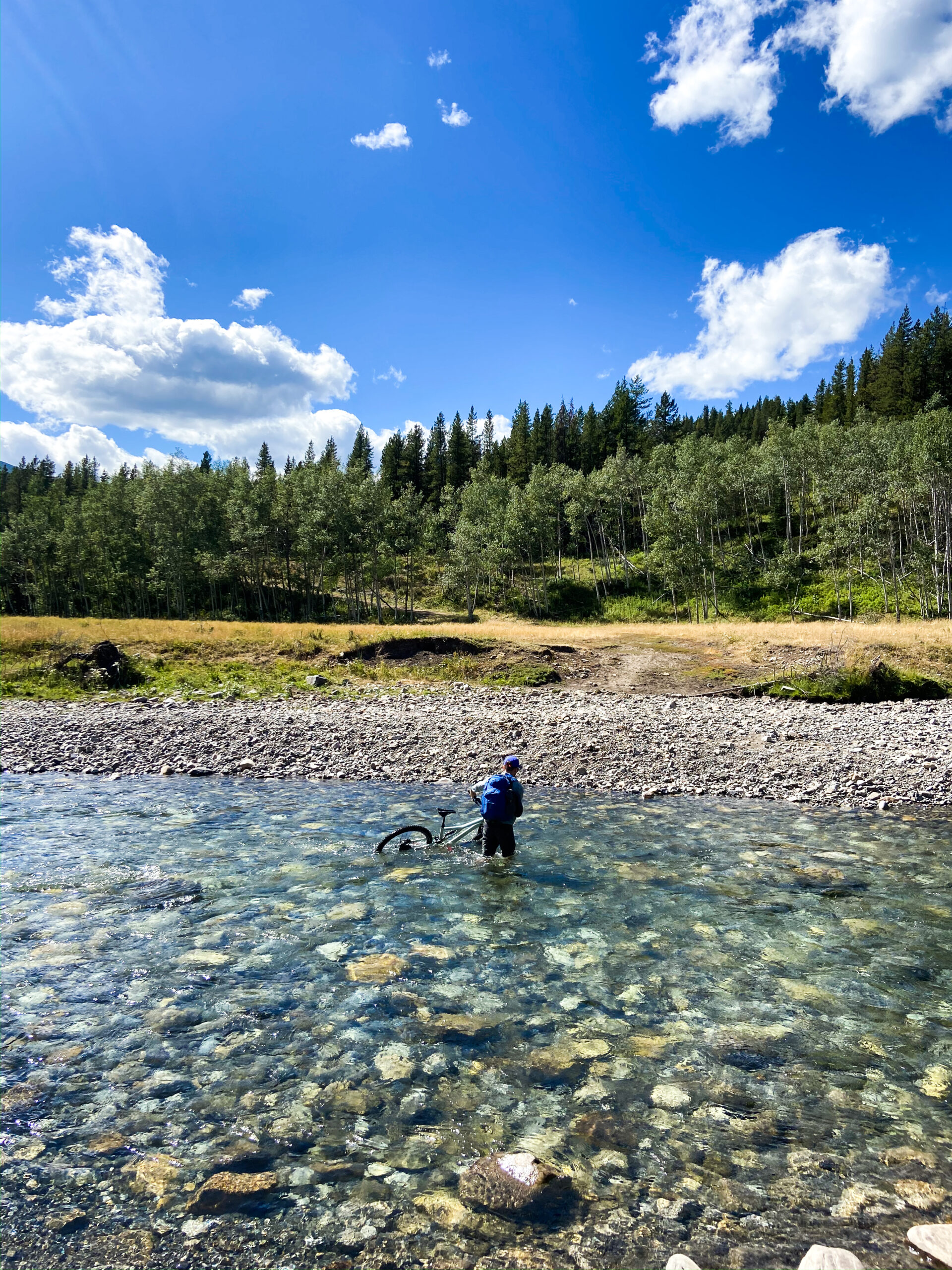 If you are on foot, you are in for a very long and tedious ascent. Being outside of Kananaskis, we knew we could take the bikes as far as we felt comfortable and stash them in the trees. If you are comfortable on a mountain bike, I would highly suggest bringing a bike as it will cut a large portion of time off, and the way down is actually enjoyable.
However, if you decide to tackle this hike on the weekend and bring a bike, you'll likely cross many other hikers. We started our hike on a Monday in August at 4pm, knowing we probably wouldn't see anyone else on the trail – and never did.
If you've read anything about Carnarvon Lake, you'll know there is a creek crossing. I'm 5'1″, so I wanted to wait until at least August to tackle this hike and let the water levels go down. The creek crossing was much sooner than I thought it was going to be. After only 10 minutes of riding on the bike, about 2.7 km, we came upon the creek crossing. I recommend bringing water shoes for the crossing as the rocks are sharp and slippery.
On August 10th, the water levels were up to just below my butt. Thankfully I had shorts on. Cameron, who is 5'10", had the water reach just above his knee. The current wasn't super strong, but we had to hold our bikes firmly to ensure the water wouldn't steal them.
Happy to have the creek crossing behind us, we continued biking up the trail until around the 8km mark. The bike up is strenuous, but if you have a mountain bike and are used to going up rocky trails, you'll be just fine. There were a few narrow sections we hopped off and pushed. As always, make lots of noise to reduce the risk of a bear encounter.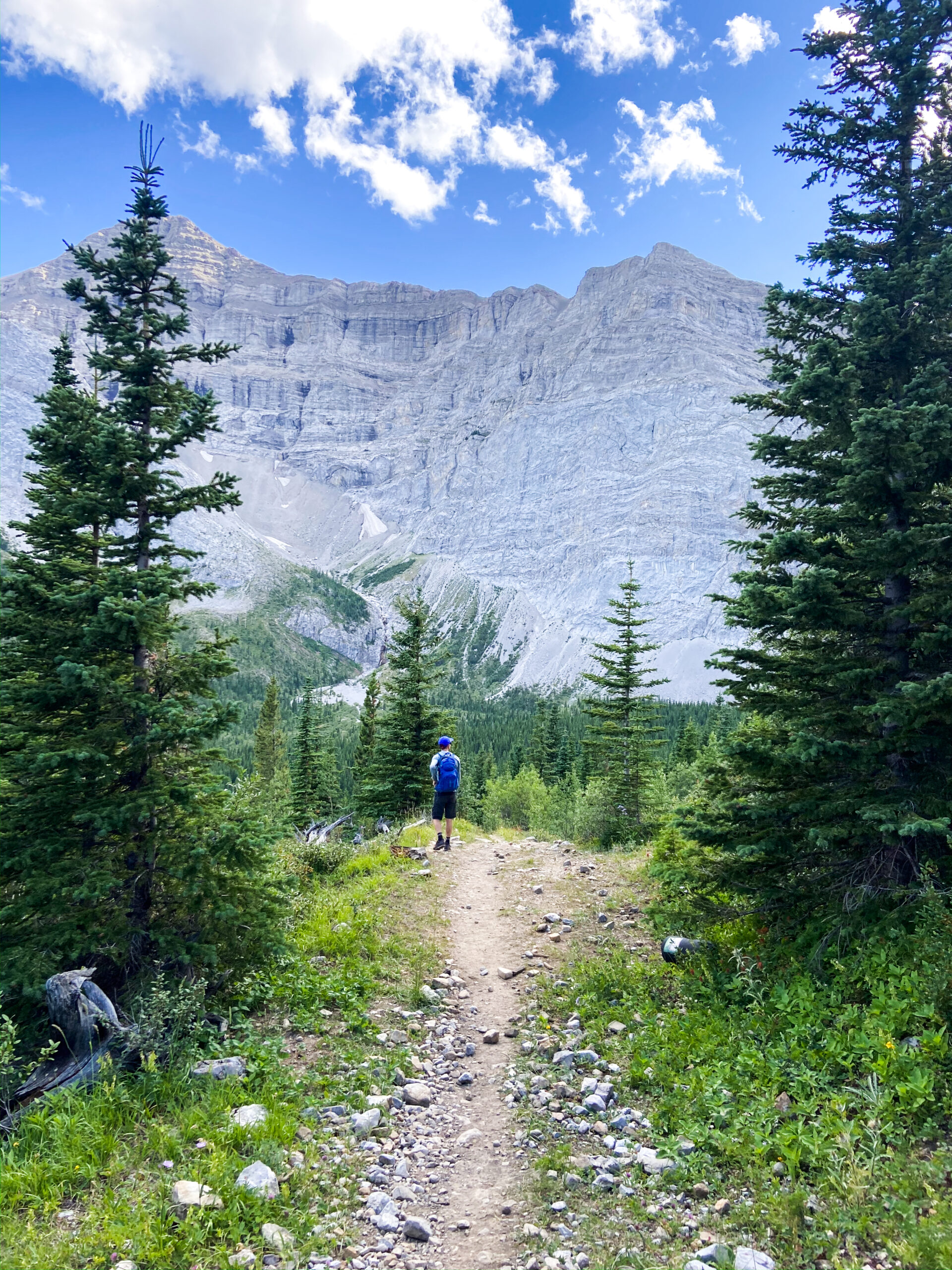 Before we left the treeline, we found a place to stash the bikes and lock them to the tree, though I was 99% sure no one was coming up after us, and no one would be descending this late. The bike up to this point took us one hour. Without the bikes, we would have probably been looking at least two hours of hiking on a very boring trail.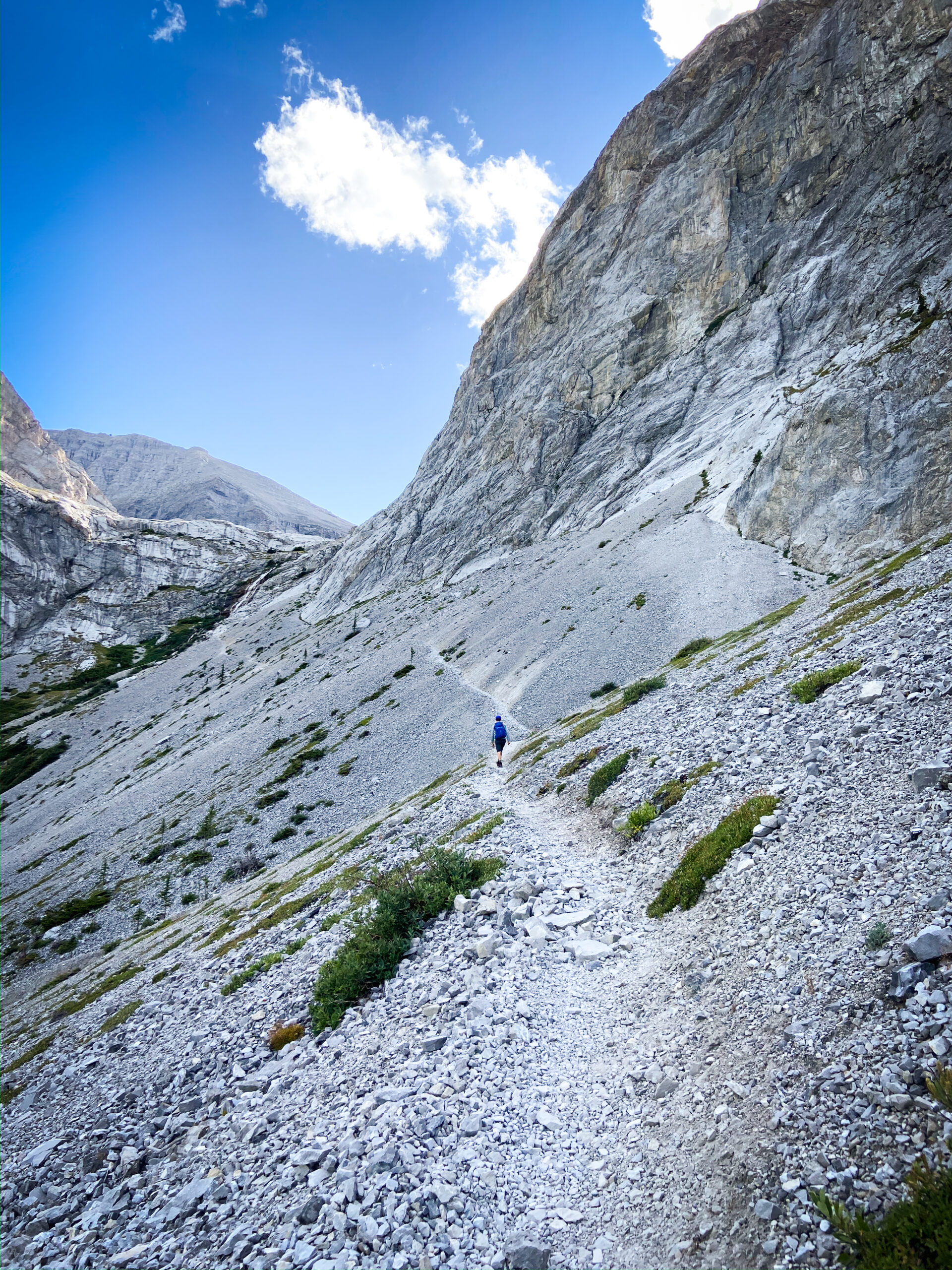 The next 1 km of hiking opens up beautiful views and is a pretty steady climb on a scree trail. Follow the trail until you reach the waterfall. This is where your scrambling begins. Thankfully there are chains to assist you, though if you are a confident scrambler, they aren't 100% needed. They were surely appreciated.
After a few large steps over large rocks, you'll notice a chain to the right of the waterfall. If you decide not to use the first chain section, you'll still need to use your hands to navigate you up. Cameron didn't use the chains on this section, but I did for extra assurance and a more adventurous photo.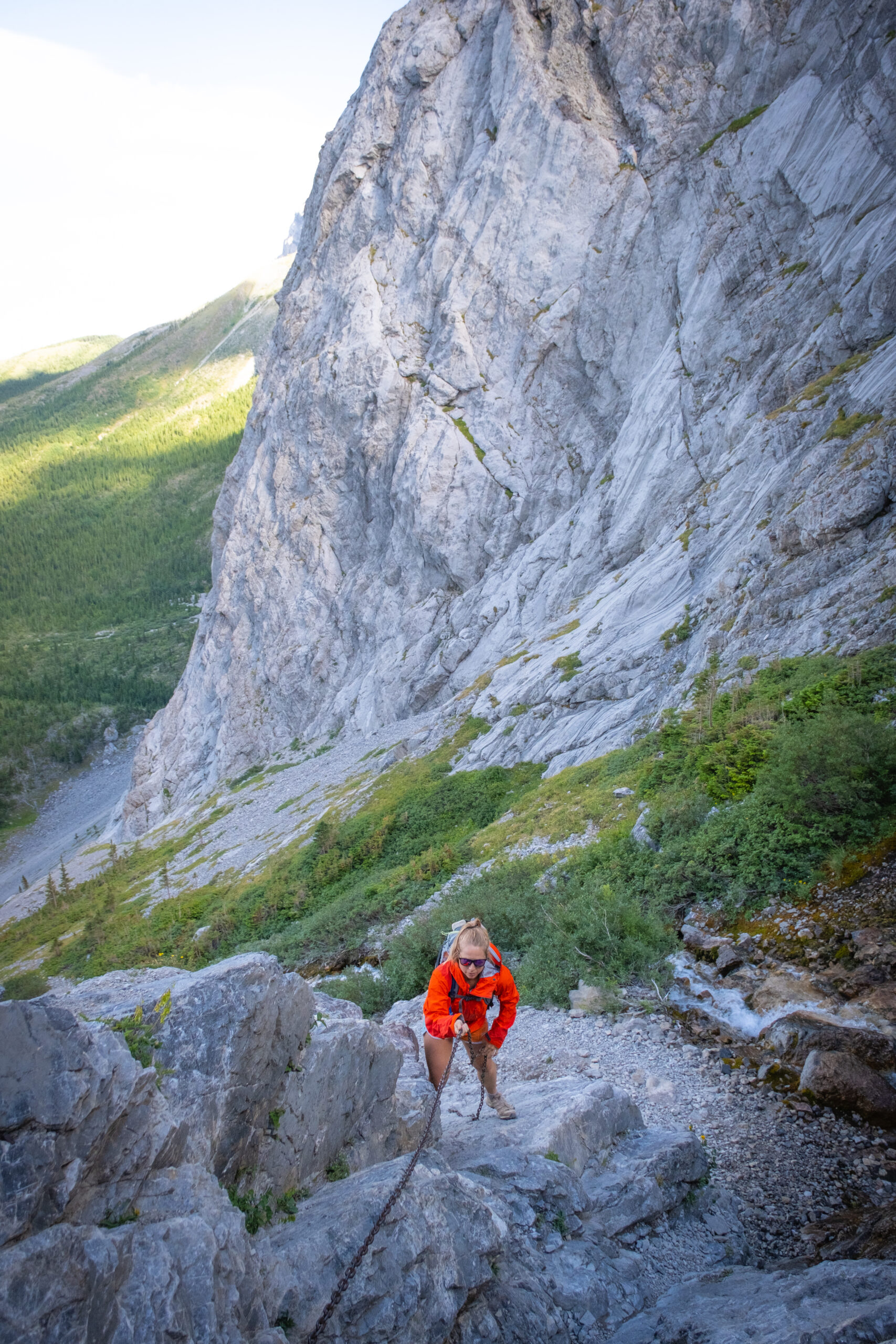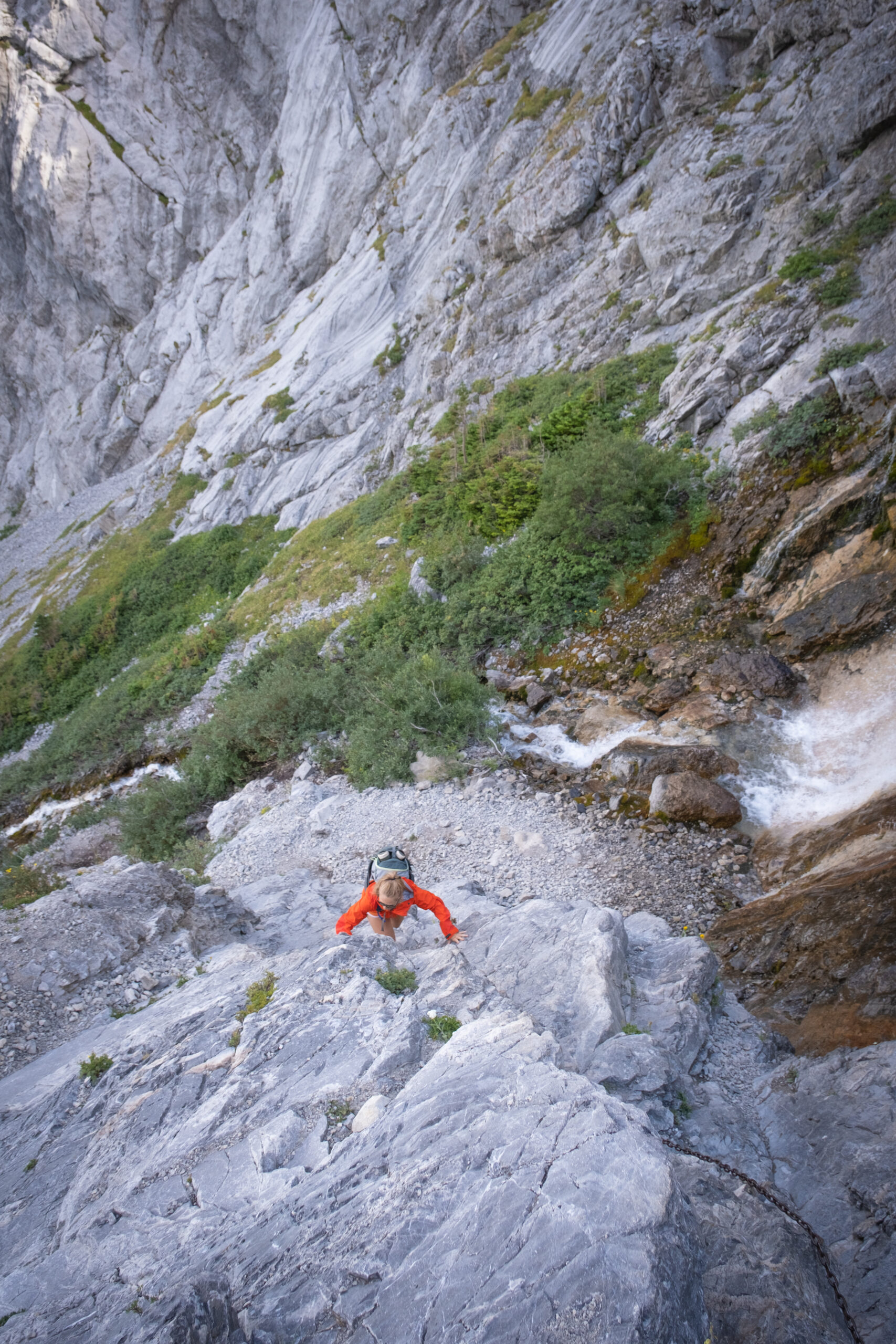 The next chain section is one I found almost a necessity as you'll have to navigate over a large slippery and steep rock slab for about three steps. Had the chain not been there, this section would have been very, very difficult.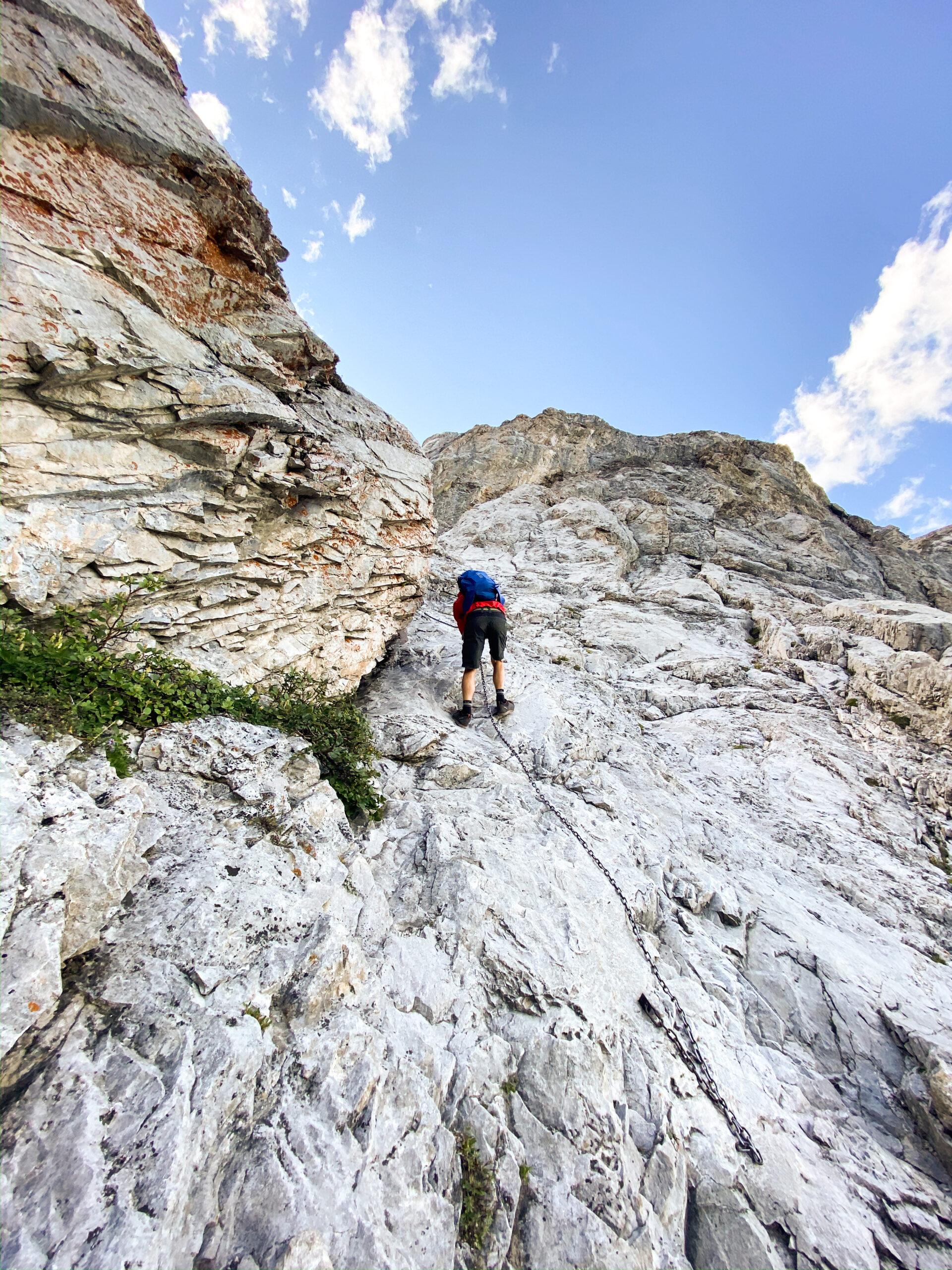 After this, you have one more chain section to go over a steady incline, but it's a straightforward section to cross. Overall, I had no expectations of how hard the chain sections would be, but I found them pretty easy going up. Going down over the slabby slippery rock was more intimidating, but nothing too scary. Just hold on tight, push your feet against the rock and lean back. Note that we didn't have large backpacks on because we did this as an out and back day hike.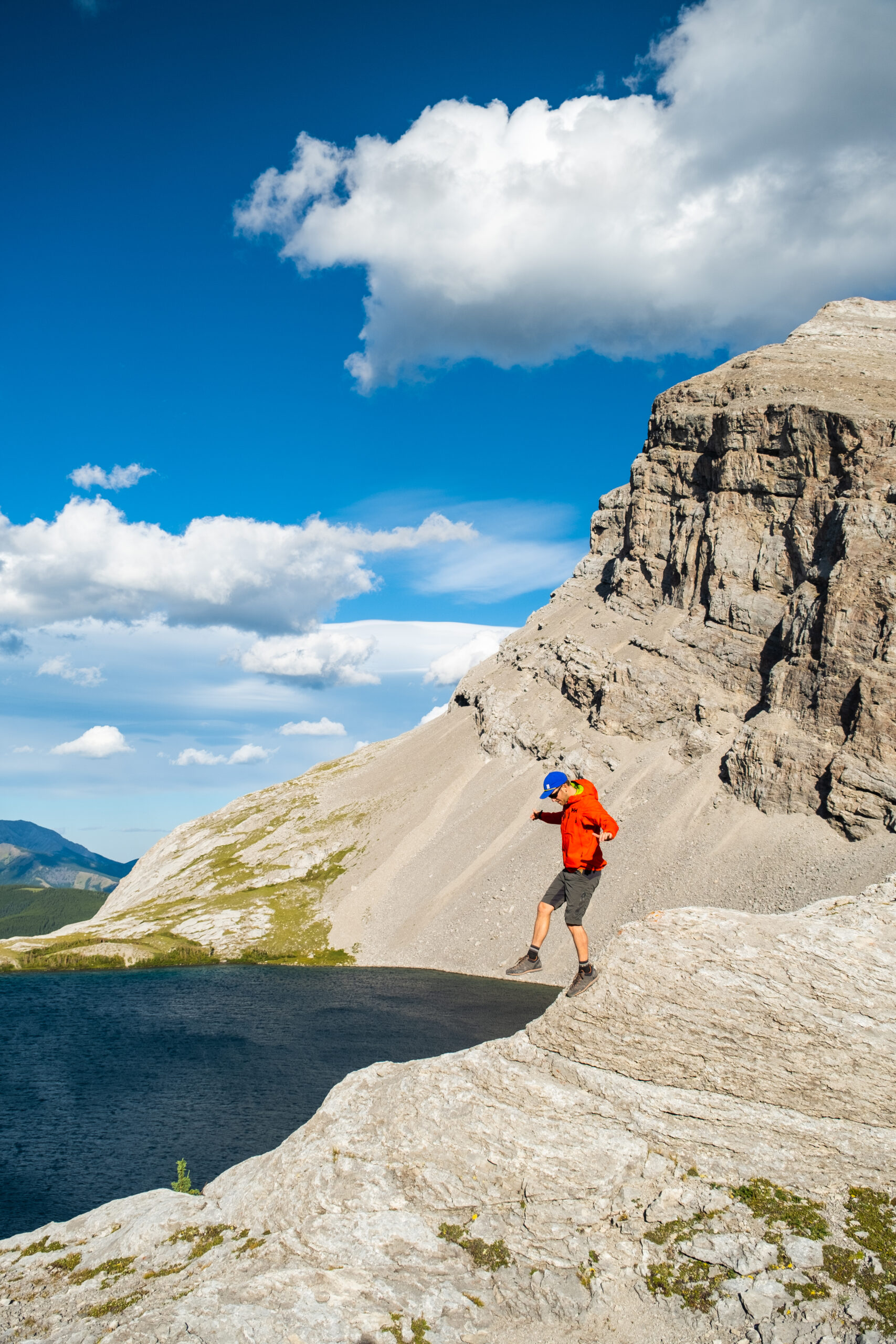 Once you are past the chains, you only have 50 meters or so until you lay your eyes on Carnarvon Lake for the first time. Once you reach it, try your best to stay calm as the views are even better when you reach the end of the lake. Continue along the shoreline for 400 meters until you reach the bright blue Caribbean water. It's here you can find a camping spot if you plan to camp. For amazing views, walk past the campers and up the trail about 50 more meters.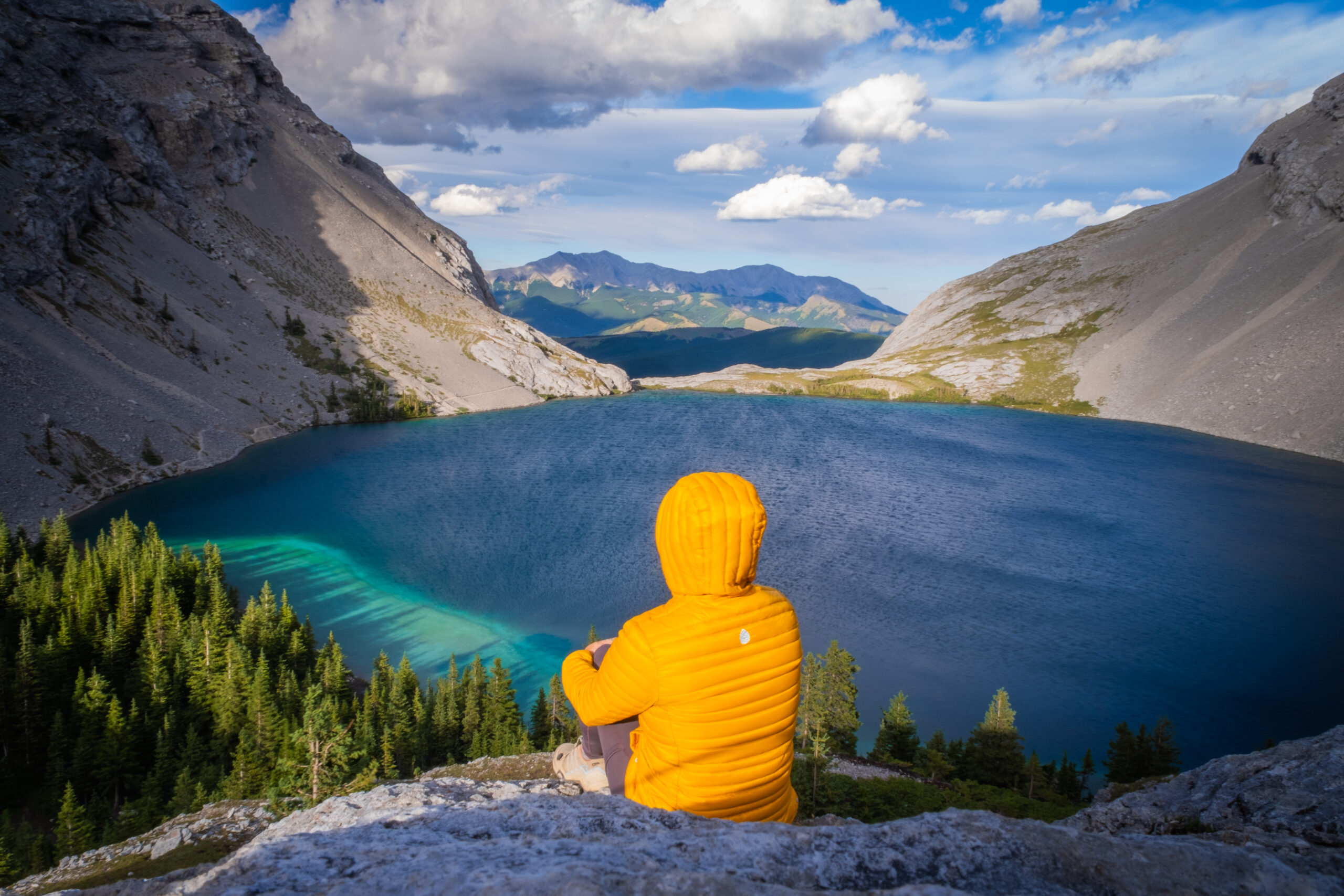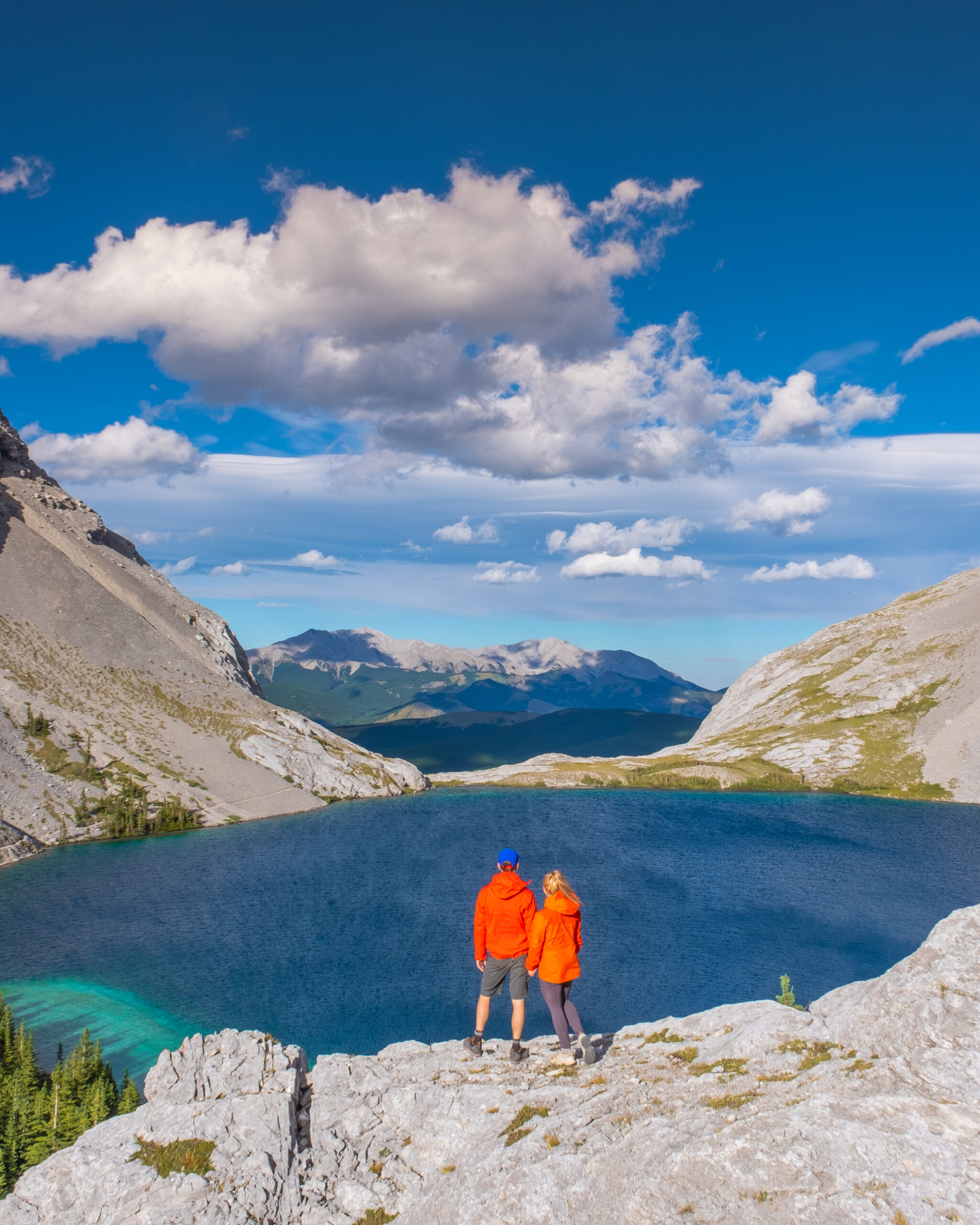 Snap your photos, enjoy a snack, and head back down the way you came. Take extra caution at the chain section. If you chose to bring a bike, you are in for an enjoyable and quick ride down, especially if you are a mountain bike lover.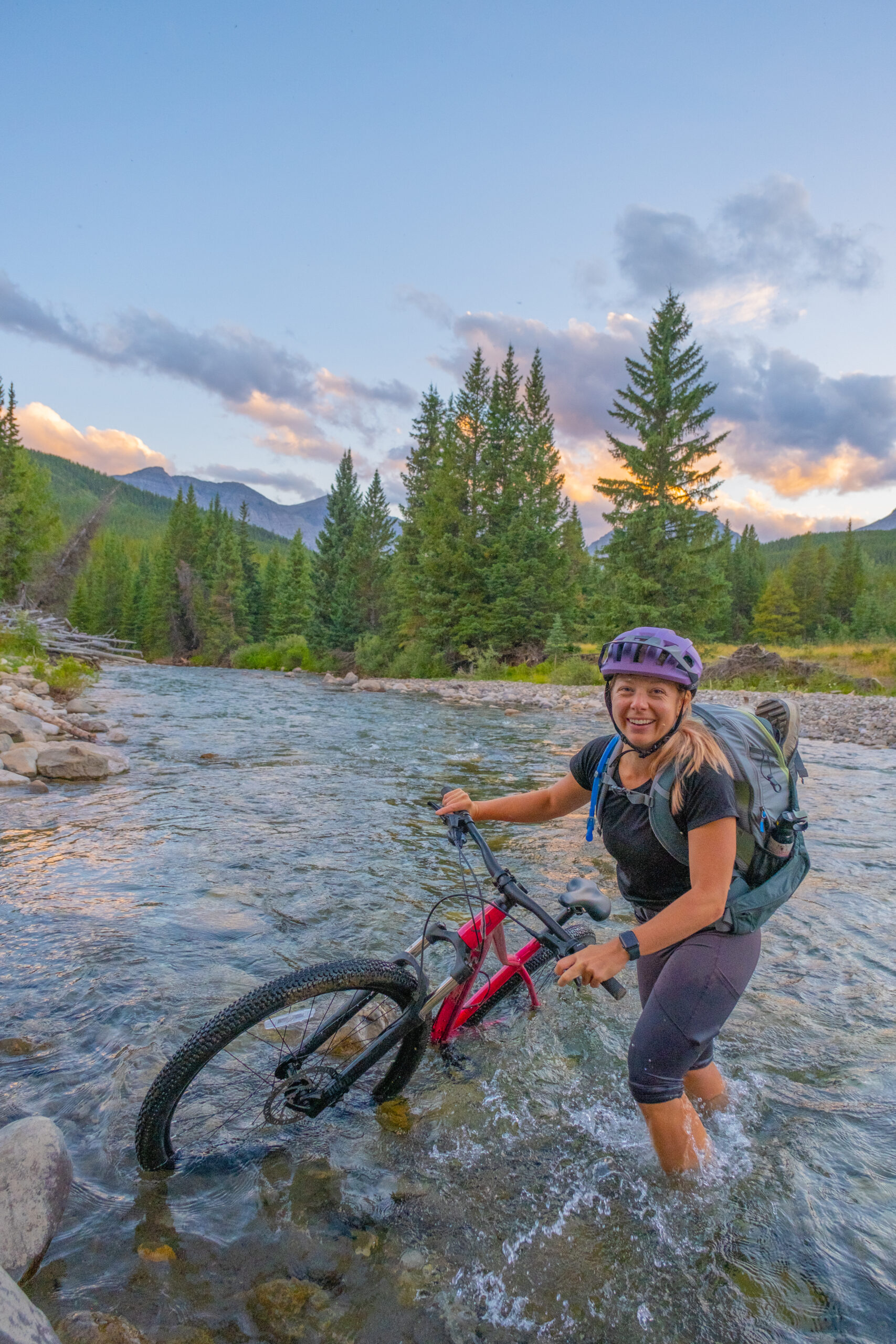 This 20 km trail took us about 3.5 hours of moving time with a 50-minute summit stop (round trip) with the bikes. 1.2 hours of biking up to 8km with the creek crossing, 1.5 hours of hiking, and 50 minutes down on the bikes with the creek crossing. Had we hiked the entire journey, I would estimate the Carnarvon Lake hike to take us around six hours. If we were solely trail running, I estimate we could have checked this off the list in 4 hours. The bikes effectively cut out two hours of hiking.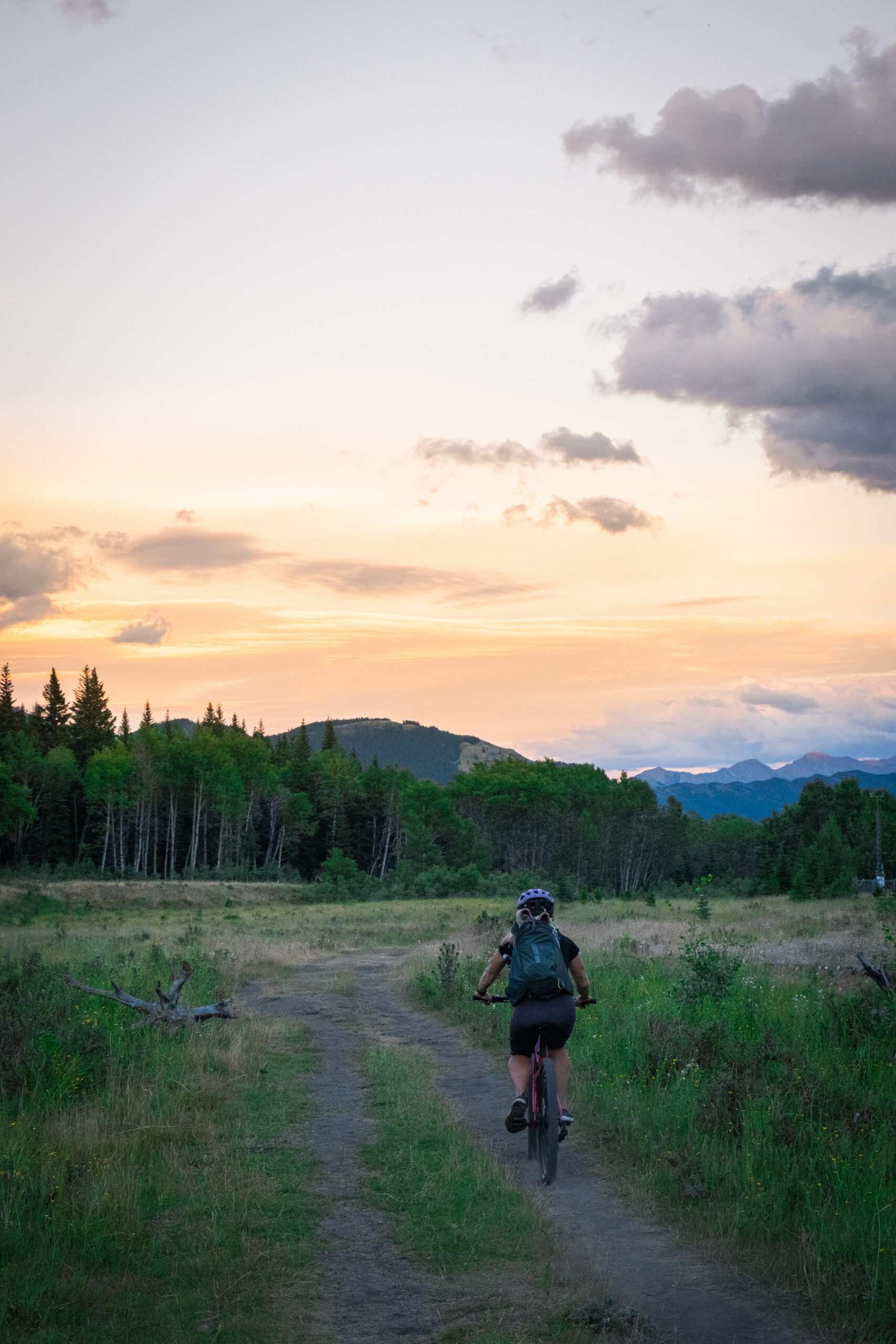 ---
Gear We Recommend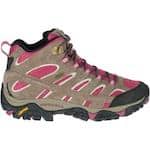 Many hikers will enjoy the security, comfort, and value in the Merrell Moab II. It's a great beginner hiking boot.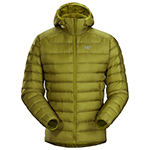 Arc'teryx Cerium is our pick for the best down jacket. It's incredibly light, and we bring it on almost every hike in the Rockies.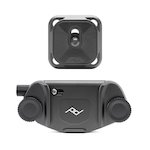 This nifty clip from Peak Design secures a camera to my backpack strap for easy reach. No more digging in the backpack!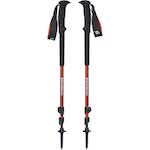 A pair of durable and lightweight hiking poles are a great asset on the hiking trail.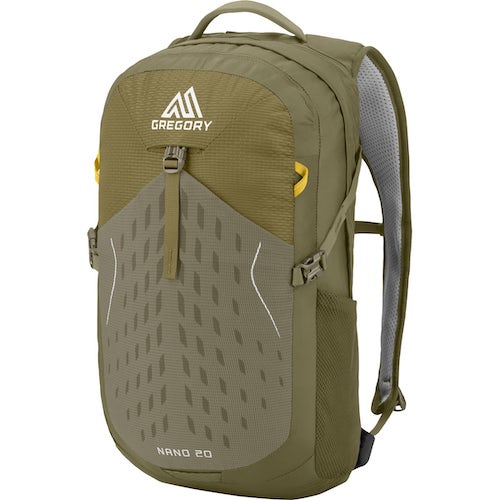 20L feels like the ideal size for quick hikes and scrambles. We love the Nano from Gregory with a hydration reservoir.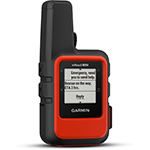 There is not much cell service in the Canadian Rockies. In case of emergencies, we carry an emergency beacon with GPS.
---
How Hard is the Carnarvon Lake Hike?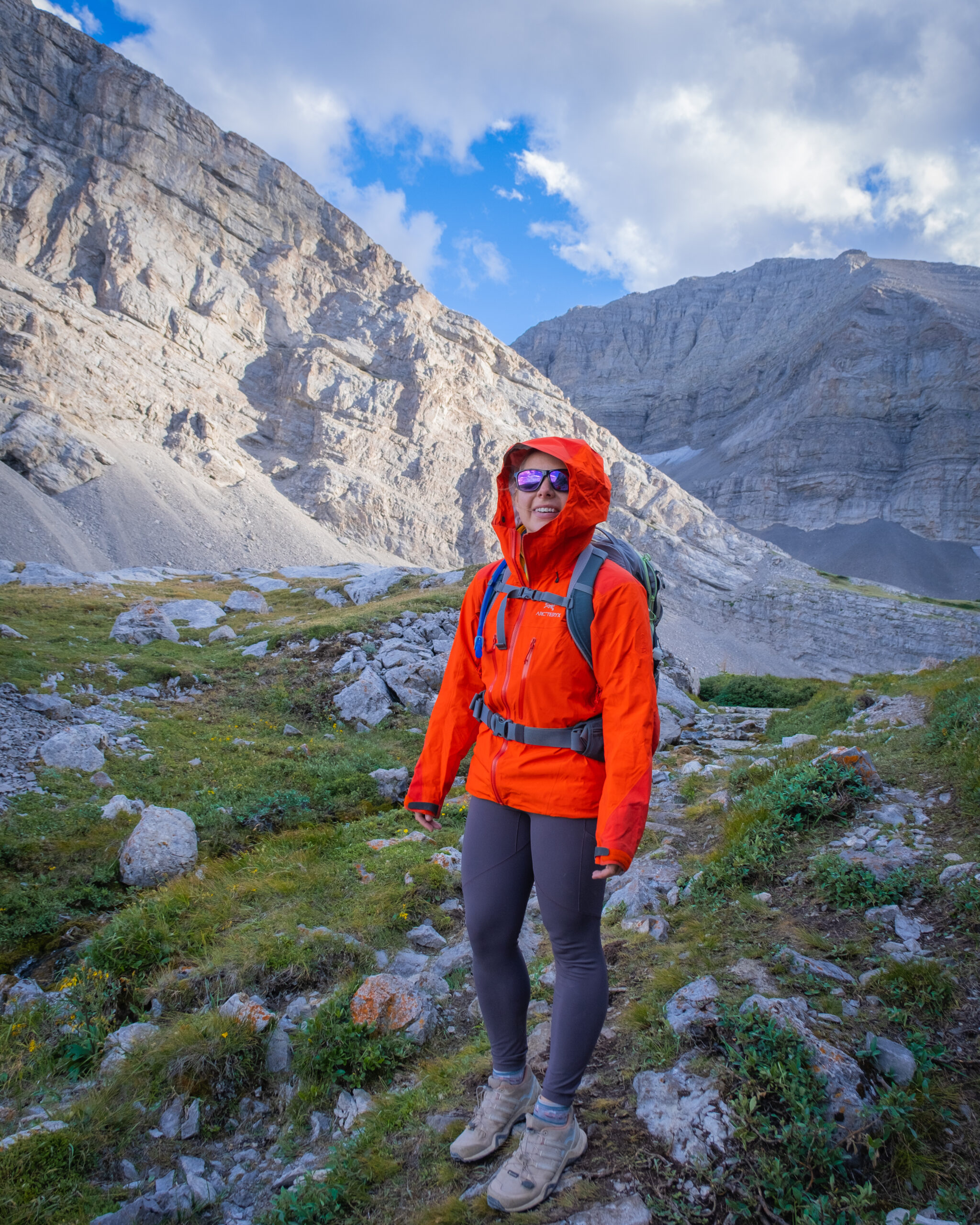 As capable hikers, and with the assistance of bikes, we found Carnarvon Lake to be easy. However, it's a long hike, and the creek crossing and chain section should be approached with caution. We purposely waited until August for the crossing so that water levels would go down, and it was still almost up to my butt. Having a pair of water shoes helped with the grip and helped my toes not freeze (you'll be in the water for a good 30 seconds). It's the widest creek crossing we've encountered on a hike. But if you go upstream a little, you'll be able to find some shallower points; a hiking pole will also prove useful for stability.
The chain section, while not technically difficult is enough to intimidate newer hikers. If you have no prior scrambling experience, you may also feel more nervous. For the most part, I found them fun and an exciting part of the hike. Going down them was more nerve-wracking than going up. A large pack would have made this section harder. Not including the chain section, waterfall, or creek crossing, this hike is pretty long and boring, but the views of Carnarvon Lake make it all worth it. Read up on my best new hiking tips for the Canadian Rockies here.
---
Carnarvon Lake Hike Duration
---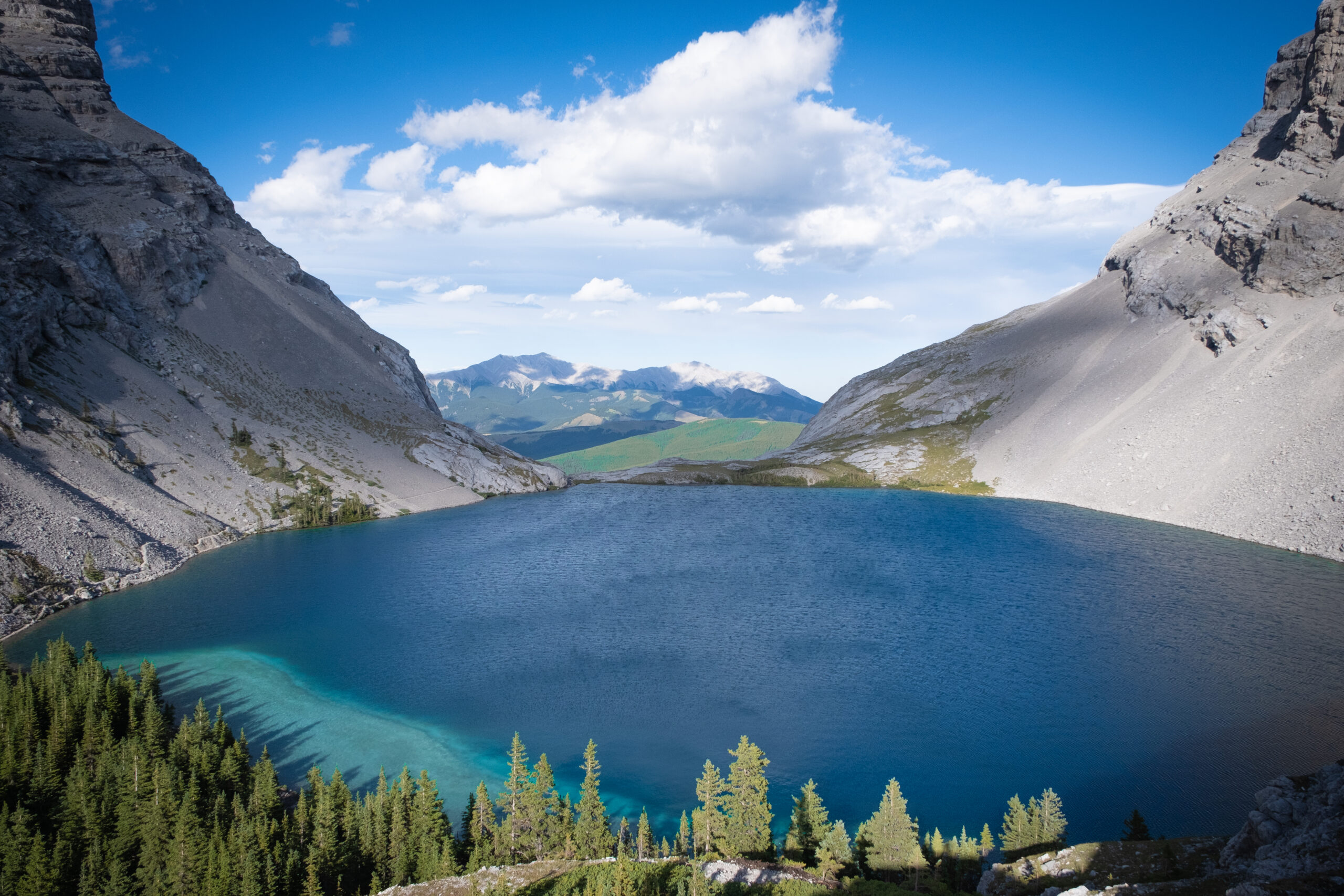 The duration of the Carnarvon Lake can vary greatly depending on your experience, pace, and of course, if you bring a bike. As mentioned, we completed the hike in under 4 hours with the assistance of bikes. A fast hiker could get it done in 6, while the average hiker seems to be completing the trip in 7-8 hours.
---
When Can You Hike to Carnarvon Lake?
---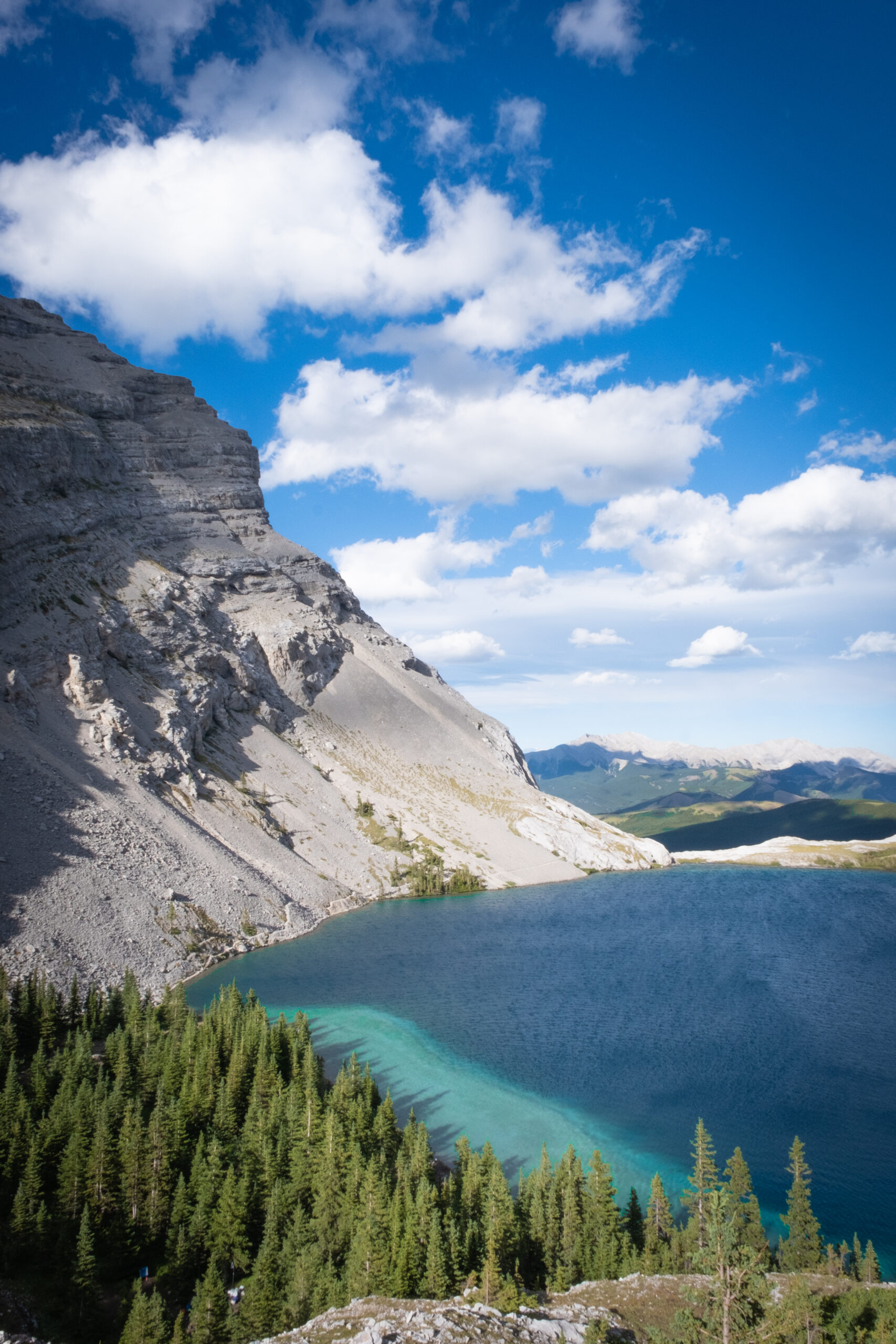 Carnarvon Lake is good to go starting in June, though if you want to cross the creek at its lowest point, it's best to wait until August or September. If you head up here early season, make sure you are familiar with how to safely cross creeks and rivers.
---
Should You Bring Dogs & Kids to Carnarvon Lake?
---
Dogs and kids would be fine on this trail if it were not for the creek crossing and the chains. You'll have to carry children and dogs across the water, which I'm sure many people do. I think the chain section would be difficult for dogs, but it could be done with a capable canine with a boost and assistance – the same goes for children!
---
Can You Camp at Carnarvon Lake?
---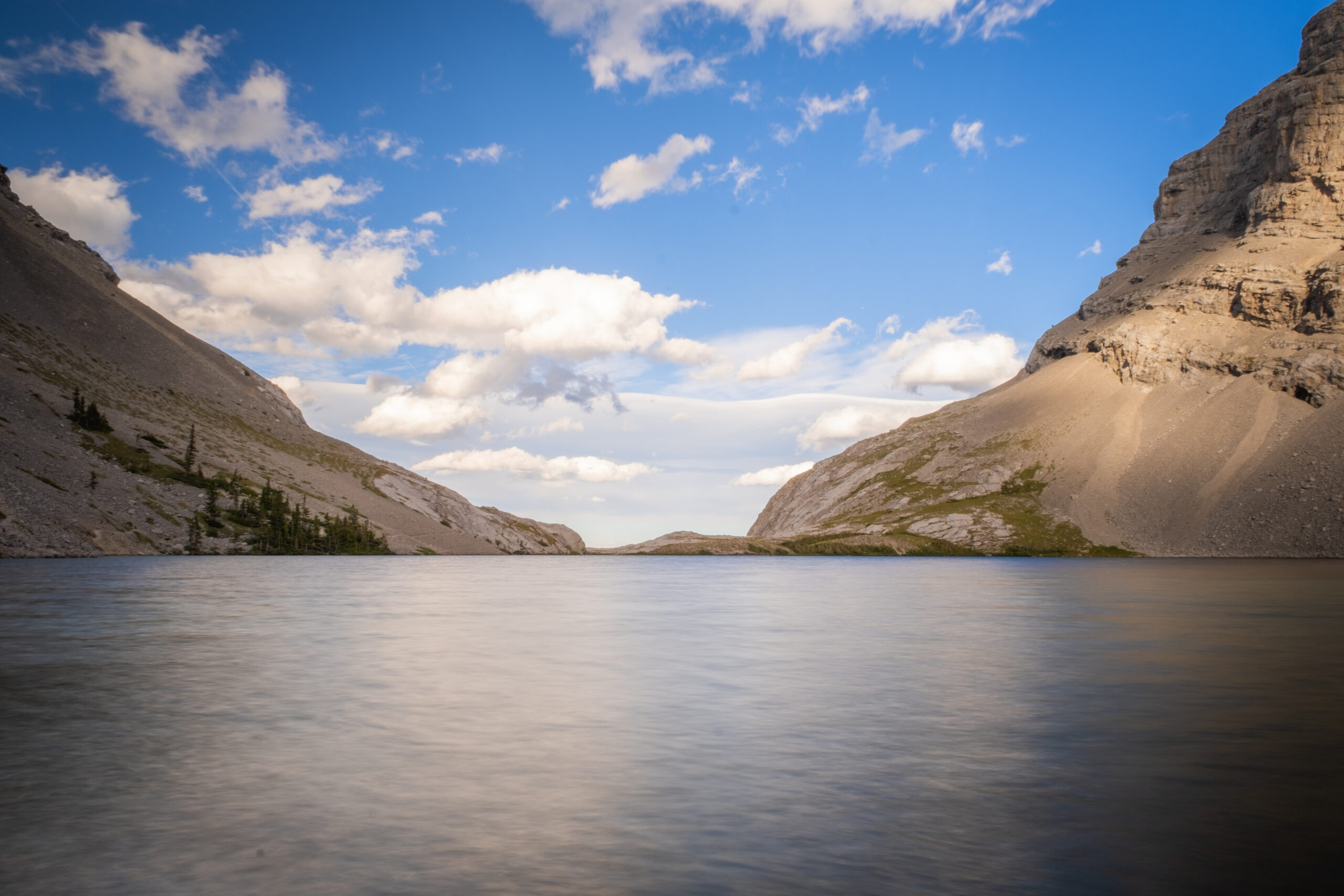 Yes, you can! Carnarvon Lake is located just outside of the park meaning wild camping is permitted. There are a few amazing campsites right next to the lake, so if you get there at the right time, you'll be able to snag one and get up for an amazing lakeside sunrise in the Rockies. I would have liked to spend one night camping in the area, but it was just as beautiful as a day hike as well!
Other Kananaskis Country Hikes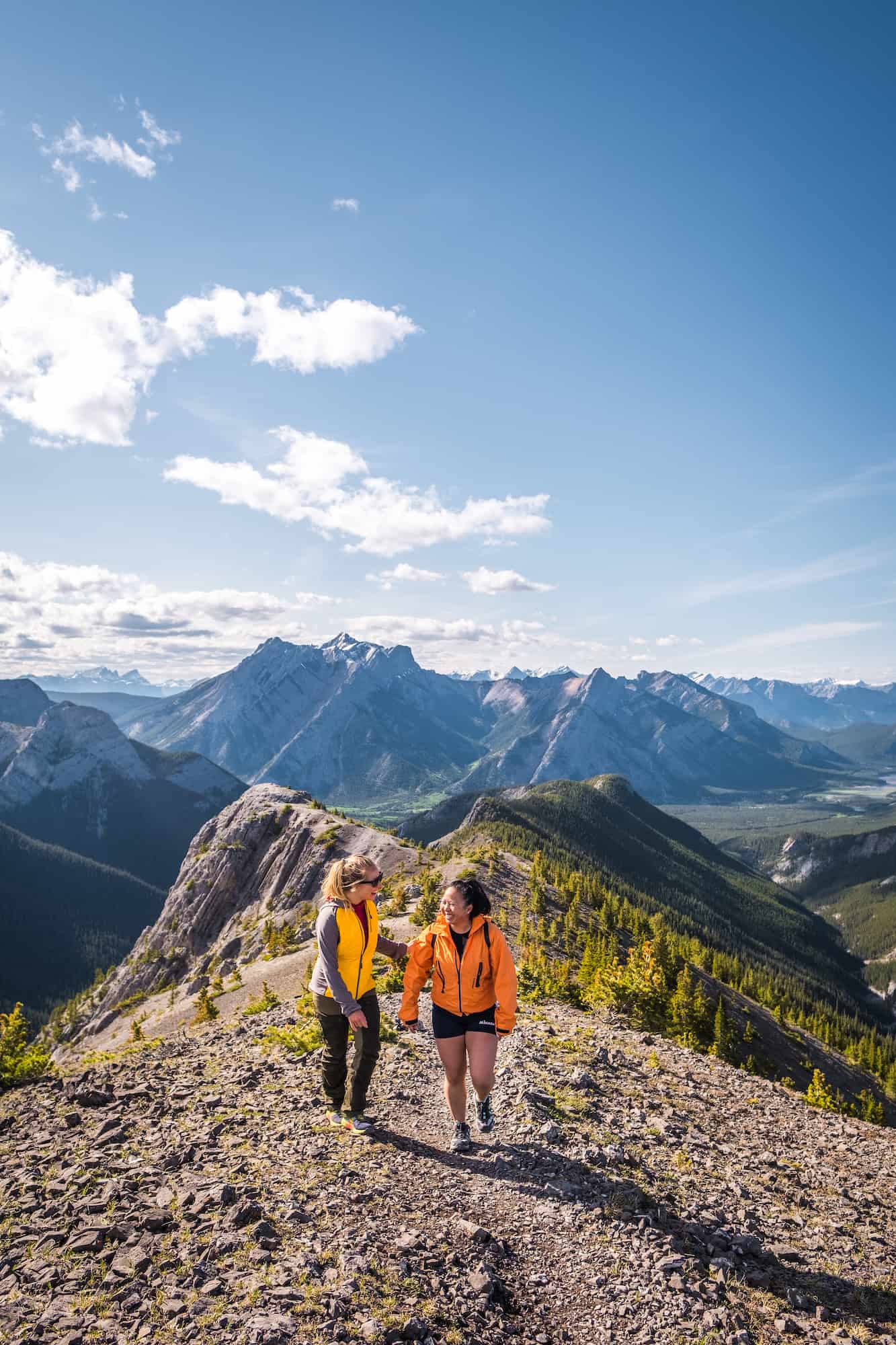 There are many more great hikes in the Kananaskis Country Provincial Park, or you can check out some awesome Banff hikes. Both are home to some of our all-time favorite hikes and scrambles in the region. To learn more, we've got a post on our favorite hikes in Kananaskis Country.
---
Advice on Hikes in the Canadian Rockies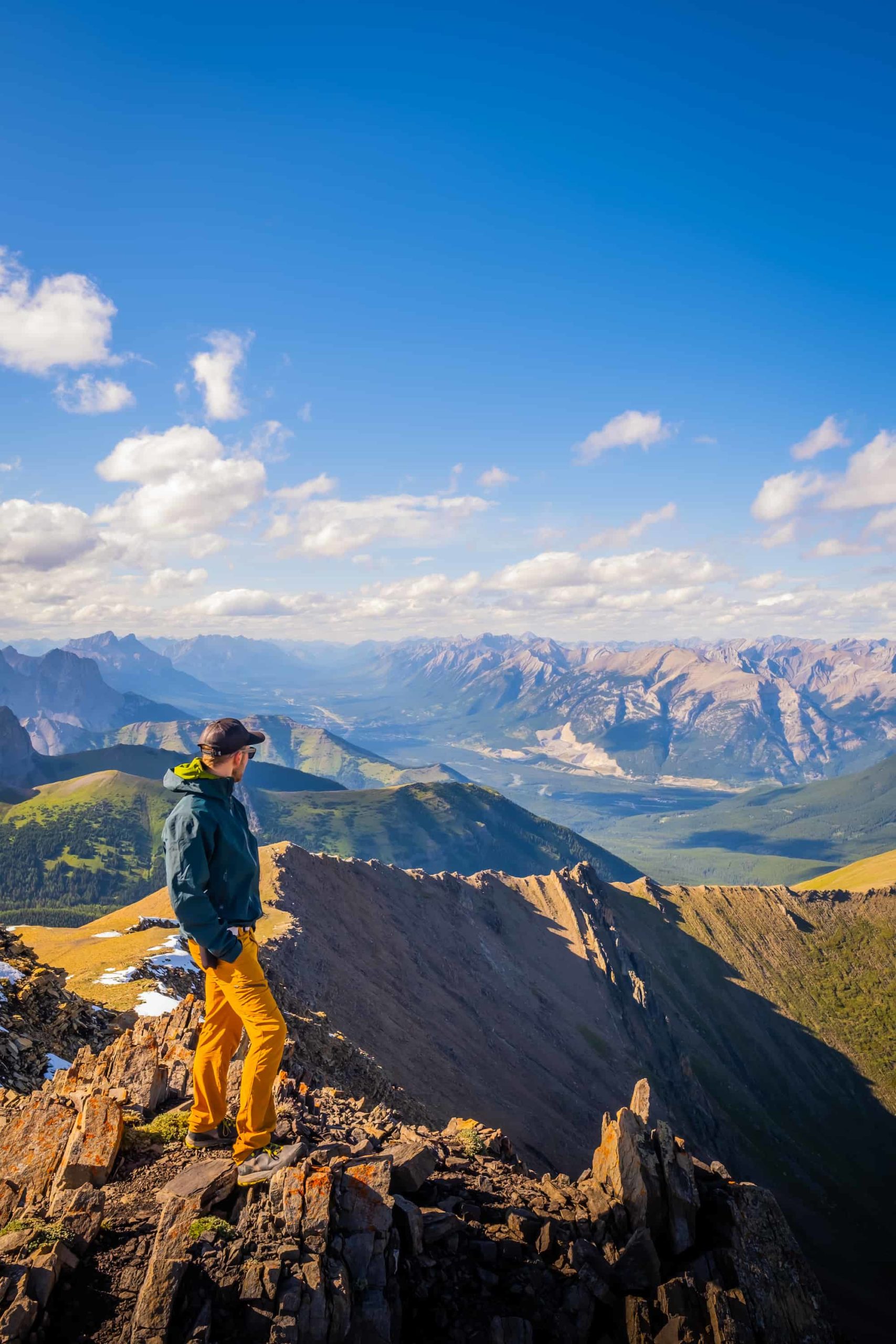 If this is your first time hiking in the Rockies take a conservative approach. Pick an adequate hike for your fitness, plan for plenty of time, pack water and food, and don't be afraid to turn around. If you want to learn more about what to wear hiking we have a great post. We also have an excellent post on tips for new hikers.
For long hikes, set a turn around time at the departure. Any time we set out for an objective I determine a time at which we need to turn around in order to arrive at the parking lot or campsite by dark. I would recommend not hiking in the dark as it's easy to get lost and it's not fun in bear country.
Always carry bear spray if you plan to hike in the park. We carry ours in the neighborhood and bears have been known to stroll through town and busy parking lots. Always practice wildlife awareness when you're on a trail, and please give animals space.
In regards to times keep in mind your mountain fitness as it's different than the gym. The low end of the times in this post is a constant fast pace uphill with little to no breaks and a brisk pace downhill. Most hikers should plan for a middle of the road time with the estimated duration.
Lastly, a GPS tracker could save your life – it's one of those backpacking essentials I like to have on me just in case I need to hit SOS. Alltrails is our favorite app to have on a hike. It shows the correct trail way, elevation, and other hiker reviews. We paid the subscription fee so that we could download all the data we need to our phones. Best $3 (per month) ever spent!
---
What to Wear On a Hike?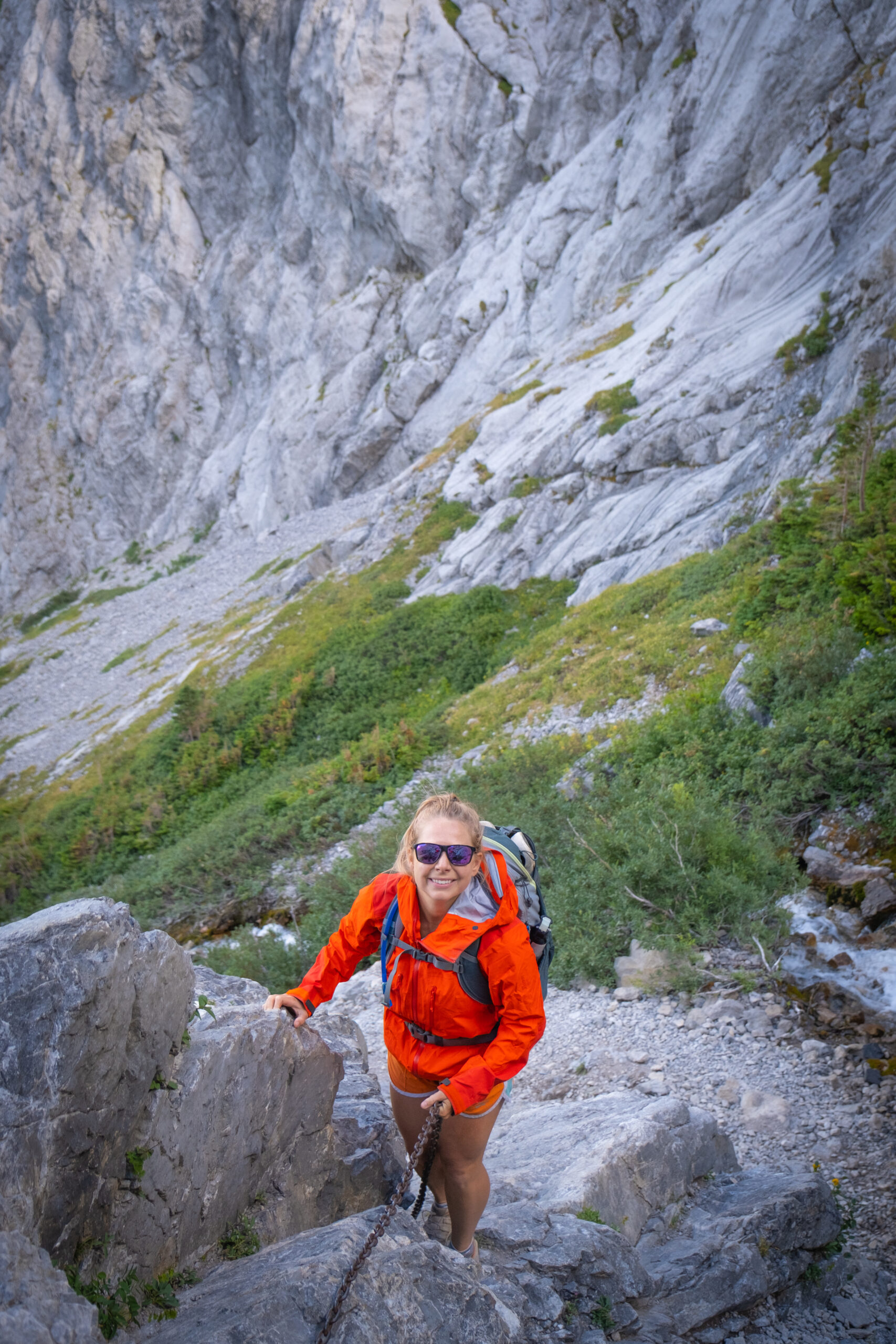 The most basic principle of what to wear hiking is layering. Anyone that has spent time in the wilderness or mountains can speak to the fact your temperature can fluctuate a lot on a hike. You can easily start off cool at the mountain base and get hot as soon as you begin moving.
The goal of hiking clothing is to help regulate your body temperature, element protection, and moisture management. Temperature management is best done through a layering system. If you want to learn more about what to pack for a day hike or what to wear on a hike, you can see our full post! Here are the best hiking clothes for men and the best hiking clothes for women.