Waterton National Park is one of the most beautiful in Canada and well worth a trip. There aren't a crazy number of Waterton hotels in the park, but out of the ones there, these next six are solid gems. Here's where you should consider staying on your trip to Southern Alberta.
See Also:
---
The Best Waterton Hotels
---
Prince of Wales Hotel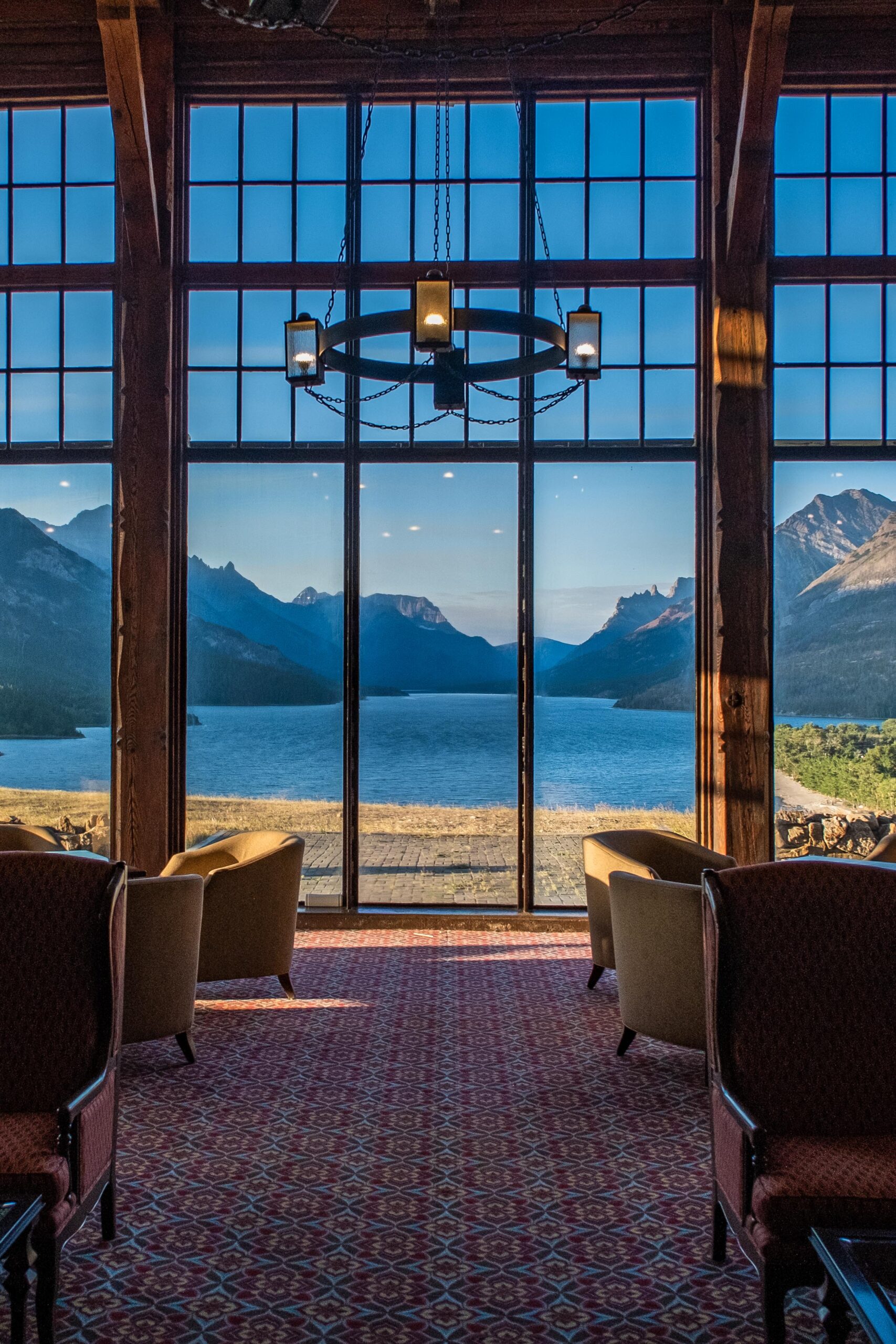 The Prince of Wales Hotel is easily the most famous place to stay in Waterton, if not all of the Canadian Rockies. It's at the top of this list of Waterton hotels as it's truly a special place to stay. If you're able to get a room here without booking months in advance, consider yourself lucky!
This National Historic Site of Canada has 86 rooms and is a great place to base yourself as you explore Waterton National Park. With a great location right about Upper Waterton Lakes looking over the town of Waterton and a two-minute walk away from the start of the Bears Hump hike, this property is gold.
By staying here, you are actually staying in a piece of history; read all about that here.
Here, rooms and interiors take you back to the early 1900s with modern amenities and comforts like fast WiFi and comfortable beds. They have a great restaurant and bar attached, and every night share some spooky ghost stories from the early days of the hotel.
Booking.com: Prince Of Wales Hotel
Hotels.com: Prince of Wales Hotel 
---
Rocky Ridge Country Lodge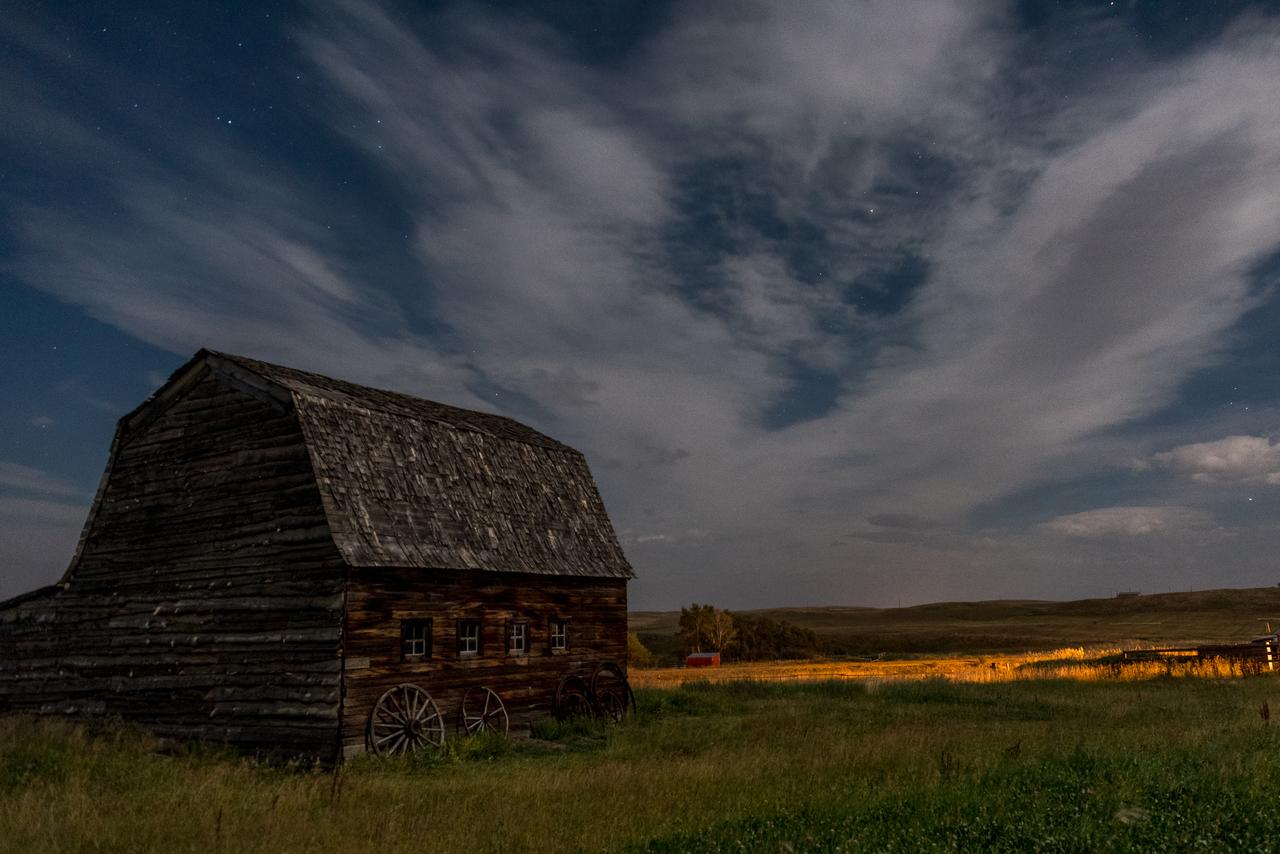 Rocky Ridge is a charming B&B that is a 15-minute drive away from Waterton. So if you don't have a need to be directly in the park and prefer a quiet setup where you watch the stars at night, this country-style lodge may be for you.
The cabins here are immaculate, with all the amenities you could need, including free WiFi in every unit. There's an outdoor hot tub, as well as a sitting area with most rooms and cottages.
Guests remark on how friendly the owners are and that they absolutely fantastic hosts. If you really want an authentic experience at one of the few still family-run places, don't hesitate to book this B&B.
Booking.com: Rocky Ridge Country Lodge
---
Waterton Glacier Suites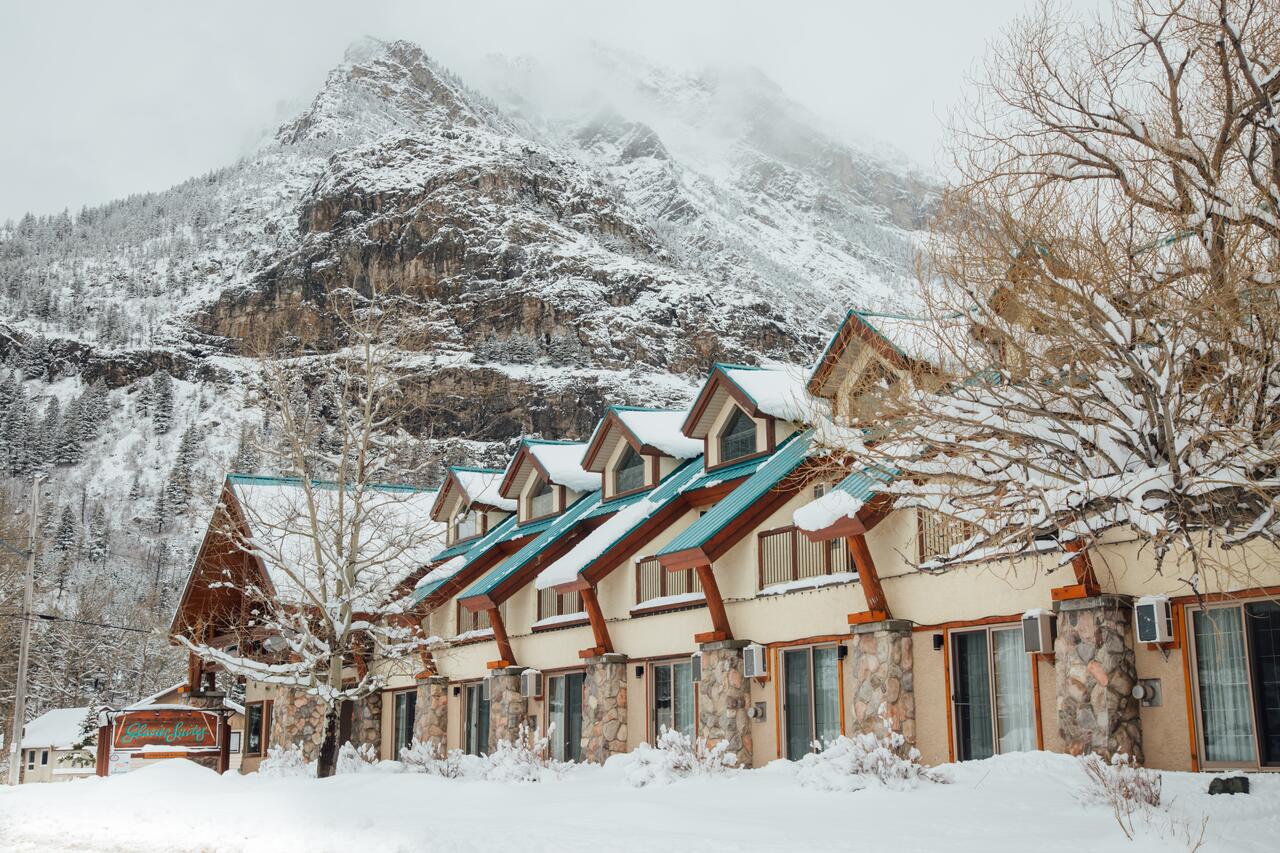 Located right in the heart of Downtown is one of the best hotels in Waterton. Waterton Glacier Suites is right next to the Waterton Lakes Golf Course and next to the Shoreline Cruise departure center, making it one of the best Waterton hotels if you hope to tackle the Crypt Lake Trail.
All the suites here have a fireplace and balcony, perfect if you spend some winter time in Waterton. There are three different room types here, perfect for couples, up to larger groups and families.
Since this Waterton Hotel is so centrally located, you are just minutes away from some of the best things to do in Waterton. Cameron Falls, for instance, is just a 10-minute walk from the hotel.
Booking.com: Waterton Glacier Suites 
Hotels.com: Waterton Glacier Suites 
---
Bayshore Inn & Spa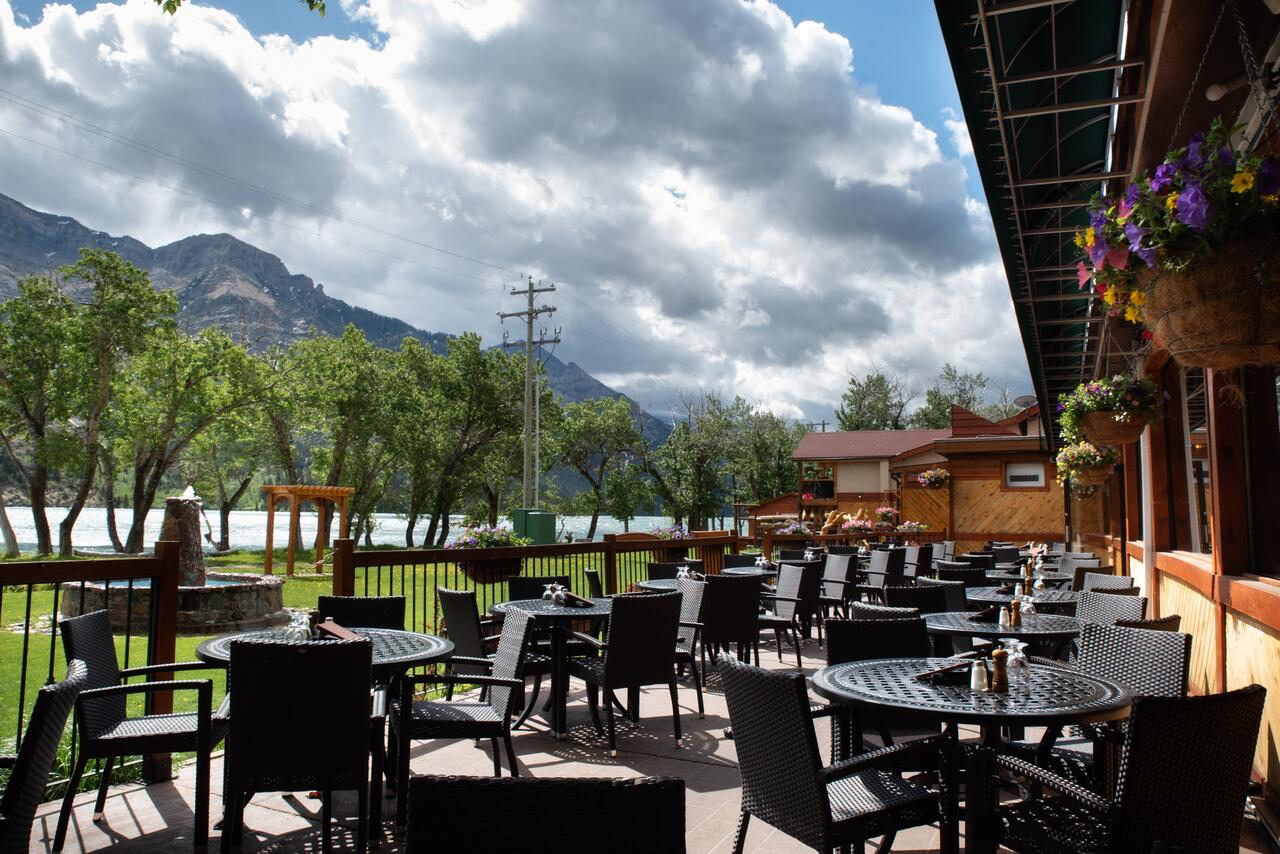 The Bayshore Inn is the sister property to Glacier Suites; however, what sets this Waterton hotel apart from the others is that it is beachfront and provides direct access to Upper Waterton Lake.
Attached to the property is a Starbucks, Serenity spa, and one of the best restaurants in Waterton – The Lakeside Chophouse.
The Bayshore Inn is one of the only pet-friendly hotels in Waterton, which is great so you can explore hikes like Bear's Hump with your furry friend.
Booking.com: Bayshore Inn 
Hotels.com: Bayshore Inn 
---
Northland Lodge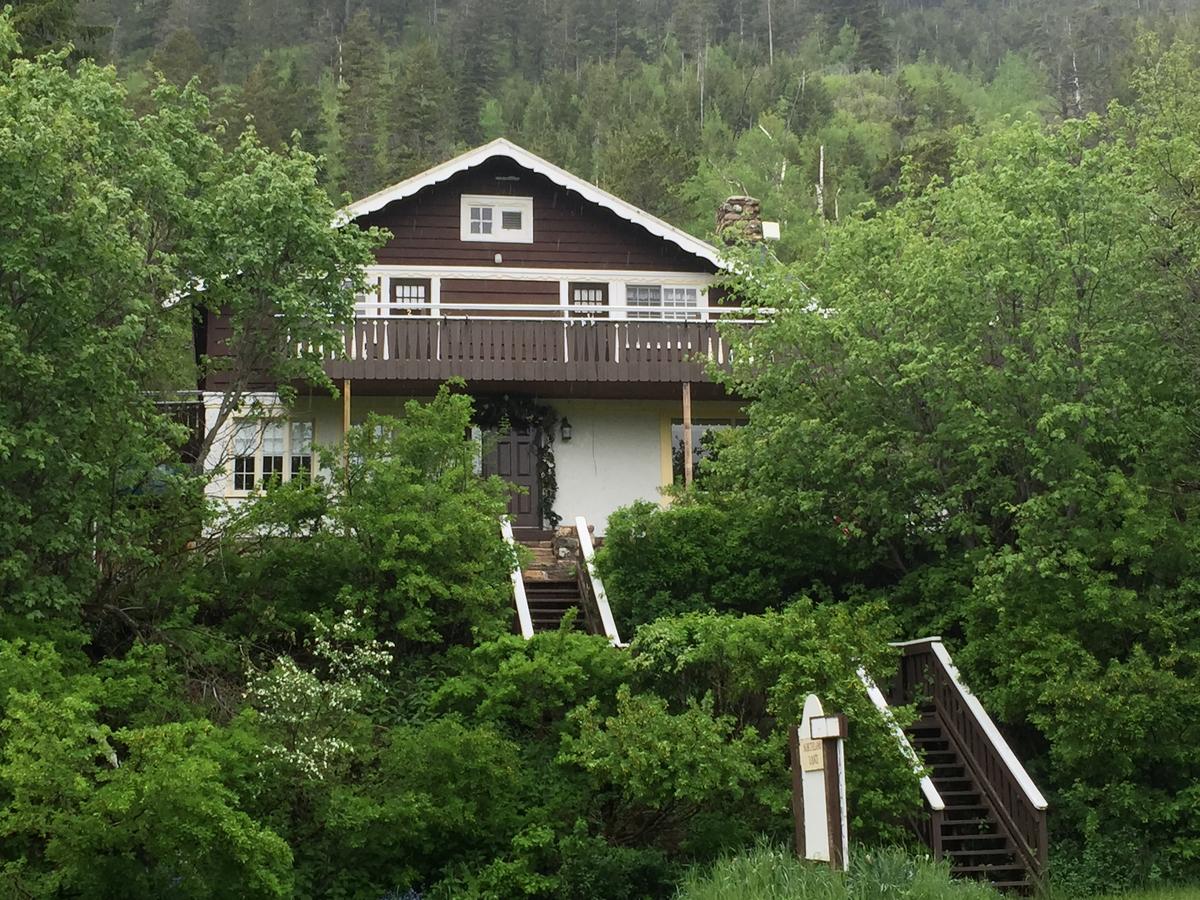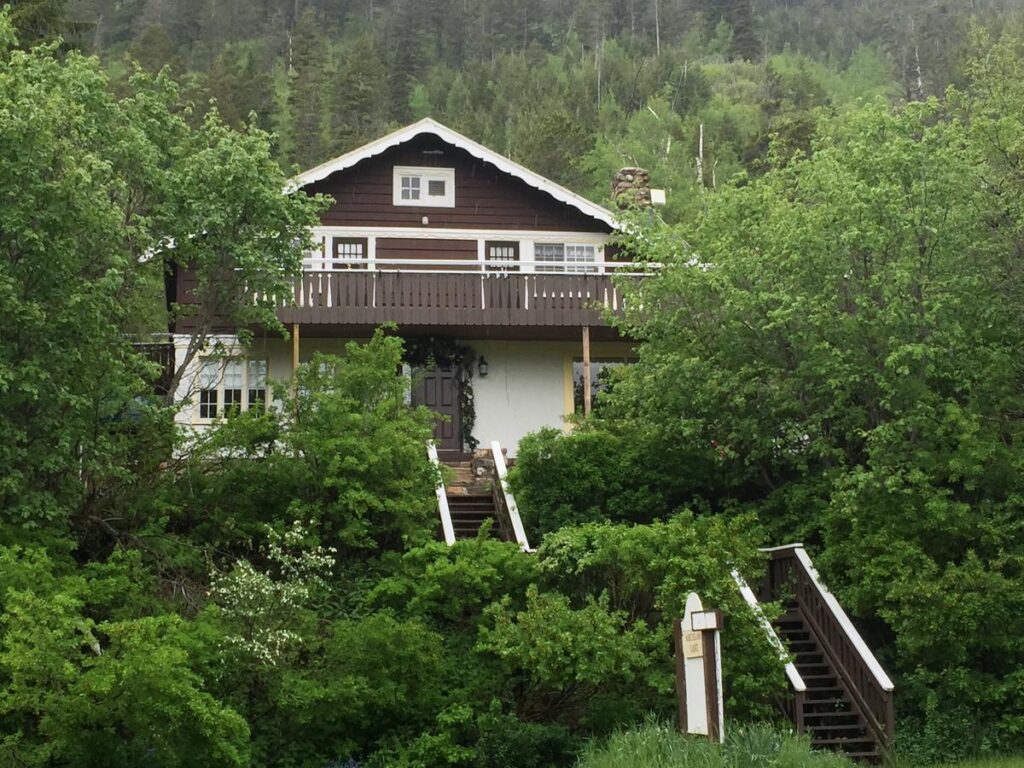 Located a bit outside of downtown Waterton is this lovely lodge. This quaint B&B is locally run and has several different rooms to suit everyone.
Set back in the forest, guests are treated to amazing views of the natural setting.
Local berries and jam are served up in the morning before guests head out to tackle trails like the Crypt Lake Trail. There is also a common lodge to chat with others and recant the day exploring the park.
Waterton Lakefront is just a 15 minute away, just step outside and take a romantic stroll into town whenever you feel like it!
Booking.com: Northland Lodge
Hotels.com: Northland Lodge
---
Waterton Lakes Lodge Resort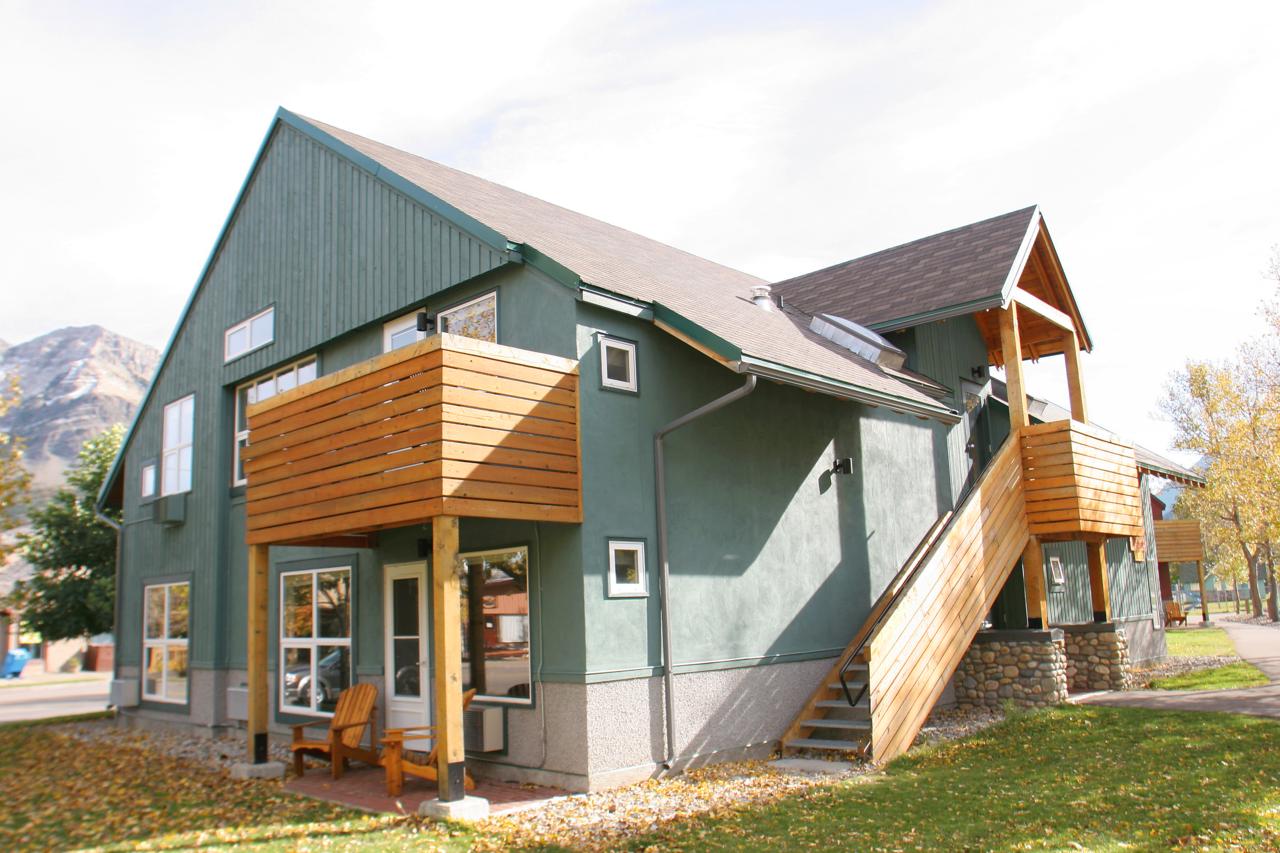 If you want a Waterton Park hotel that gives you access to a kitchen so you can cook your own meals, consider looking at Waterton Lakes Lodge Resort. This is a small property right to some of the best dining in Waterton – including Weiners of Waterton – which despite its name, is a must-visit!
Waterton Lakes Lodge Resort is well suited for groups and is pet-friendly and wheelchair accessible.
Vimy's Lounge & Grill is a lively bar nearby with flat-screen TVs if you want to watch a sporting event after a day out. There is also an indoor heated pool and hot tub to enjoy. During the winter in Waterton, you can rent snowshoes and cross-country skis directly from the property.
Booking.com: Waterton Lakes Lodge Resort
Hotels.com: Waterton Lakes Lodge Resort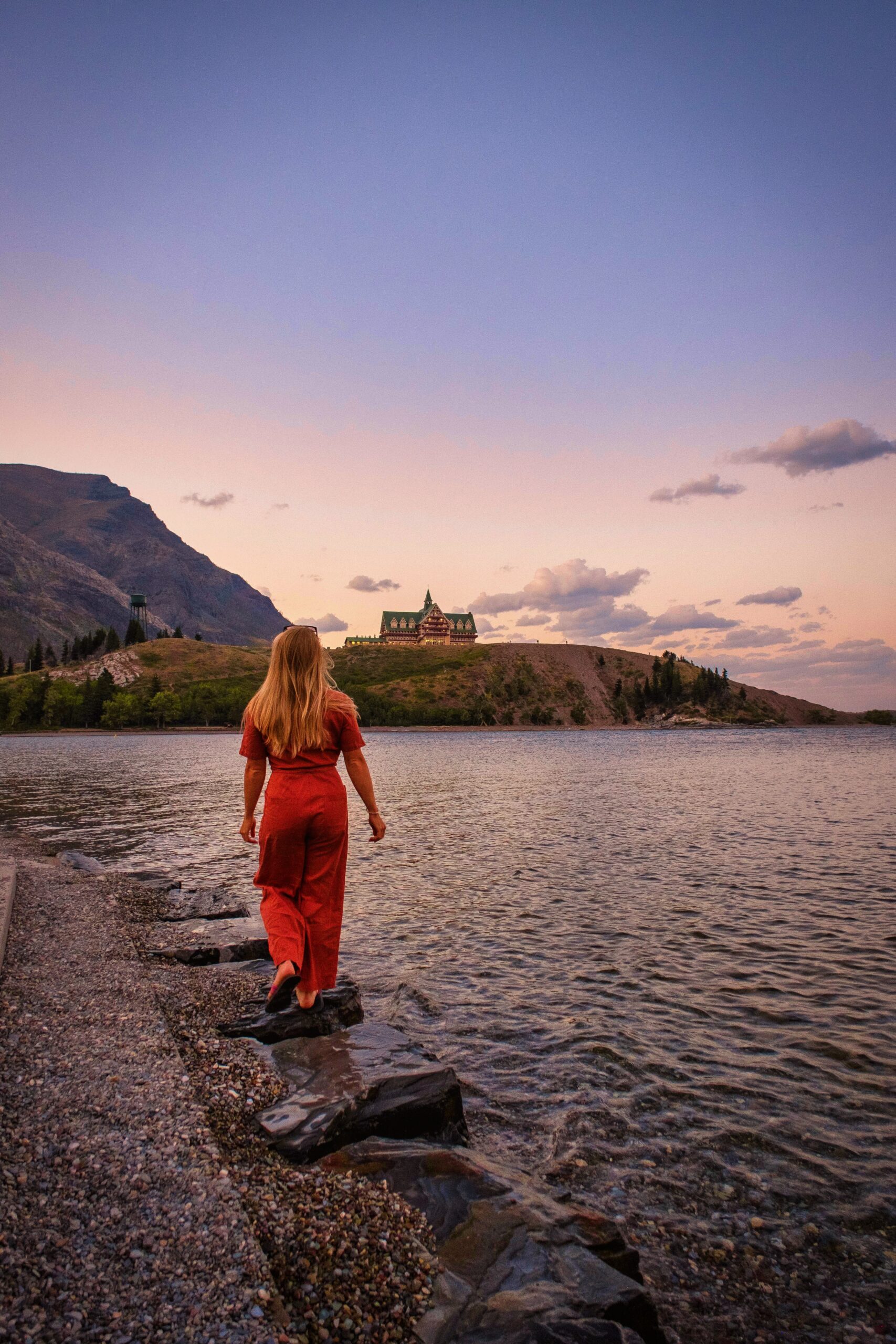 Truth be told, the Town of Waterton is rather small and there aren't a ton of Waterton National Park hotels, but out of all them, these are the best. Enjoy your stay in Waterton!
↓ Join the community ↓
The Banff Blog Facebook Group is your headquarters for the Canadian Rockies travel advice and information. Including hike info and off-season travel information. This is also a place where you can meet one another when you need adventure buddies.