Looking for the best hostels in Banff? For a small town in the middle of a national park, there are actually some great places to stay in Banff including some amazing Banff hostels. So if you're wondering where to stay in Banff National Park for cheap we have you covered.
Flanked by dramatic mountains and surrounded by no shortage of things to do, Banff has a lot to offer visitors. All of these Banff hostels will ensure you have a great vacation at an affordable price.
To make sure you pick the right Banff hostel for you, make sure you check out where to stay in Banff, which breaks down each neighborhood.
See Also:
---
Click on the hotel name or the Booking.com links to check the latest rates. For the best rates on your hotel reservation, we recommend booking 6-8 months in advance. Please note that we have no control over Banff hostel rates. Rates will rise during periods of high demand.
---
The Best Banff Hostels
---
Samesun Hostel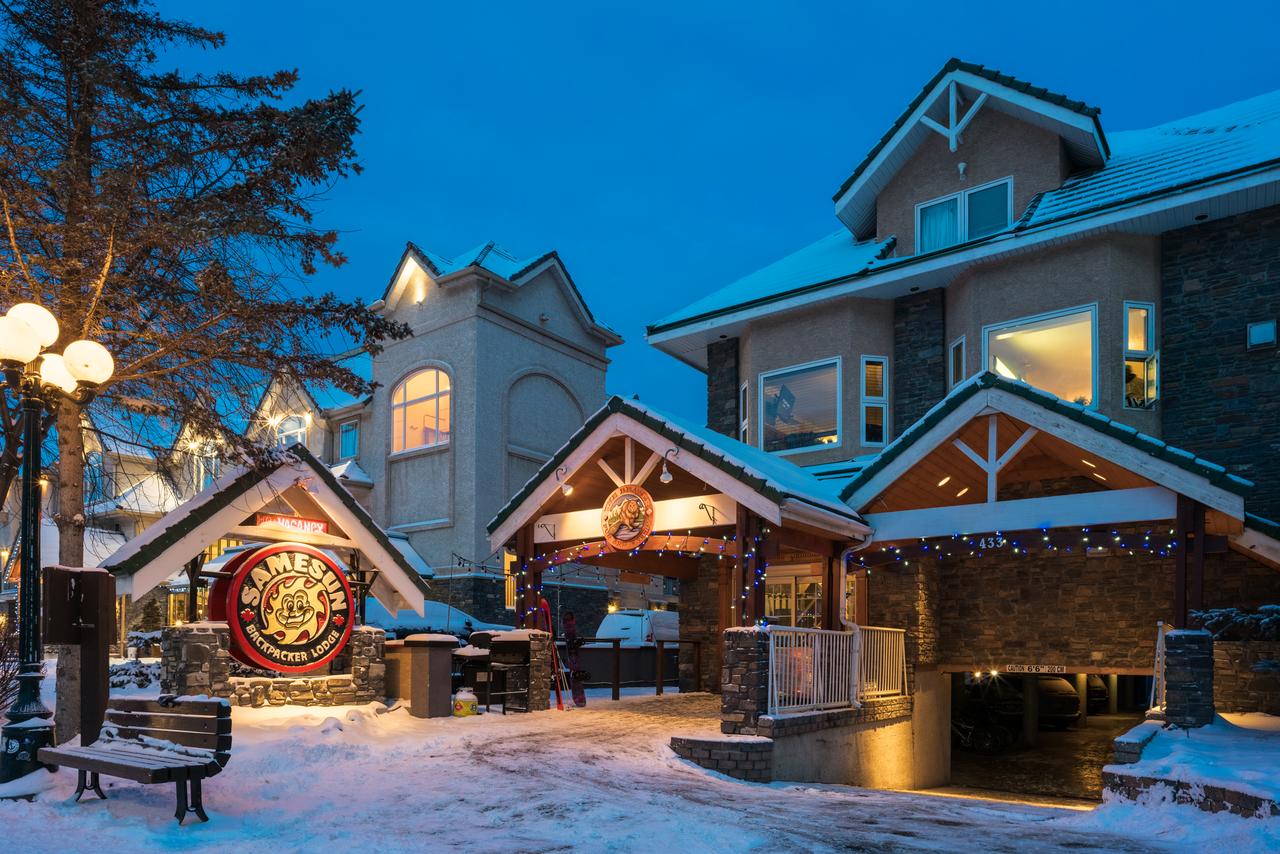 To be clear there are no extremely cheap hostels in Banff, but they do offer some value, comfort, and friendly service. That being said, room rates in the winter are nearly half what they fetch in the peak summer months.
The Samesun Hostel is in a central part of town so it's convenient for those without a vehicle. It's a cozy little hostel with a small lounge and bar that hosts social events throughout the year. This extends into the day when they organize group activities for the day time.
Rooms at the hostel are ensuite and have fireplaces for a comfortable stay. The communal kitchen makes it easy to cook meals to save money. There's also an underground garage, laundry room, and barbecue facilities that make for a comfortable stay. Great service, a cozy setting, and a group atmosphere make Samesun a standout hostel in Banff.
---
HI Banff Alpine Center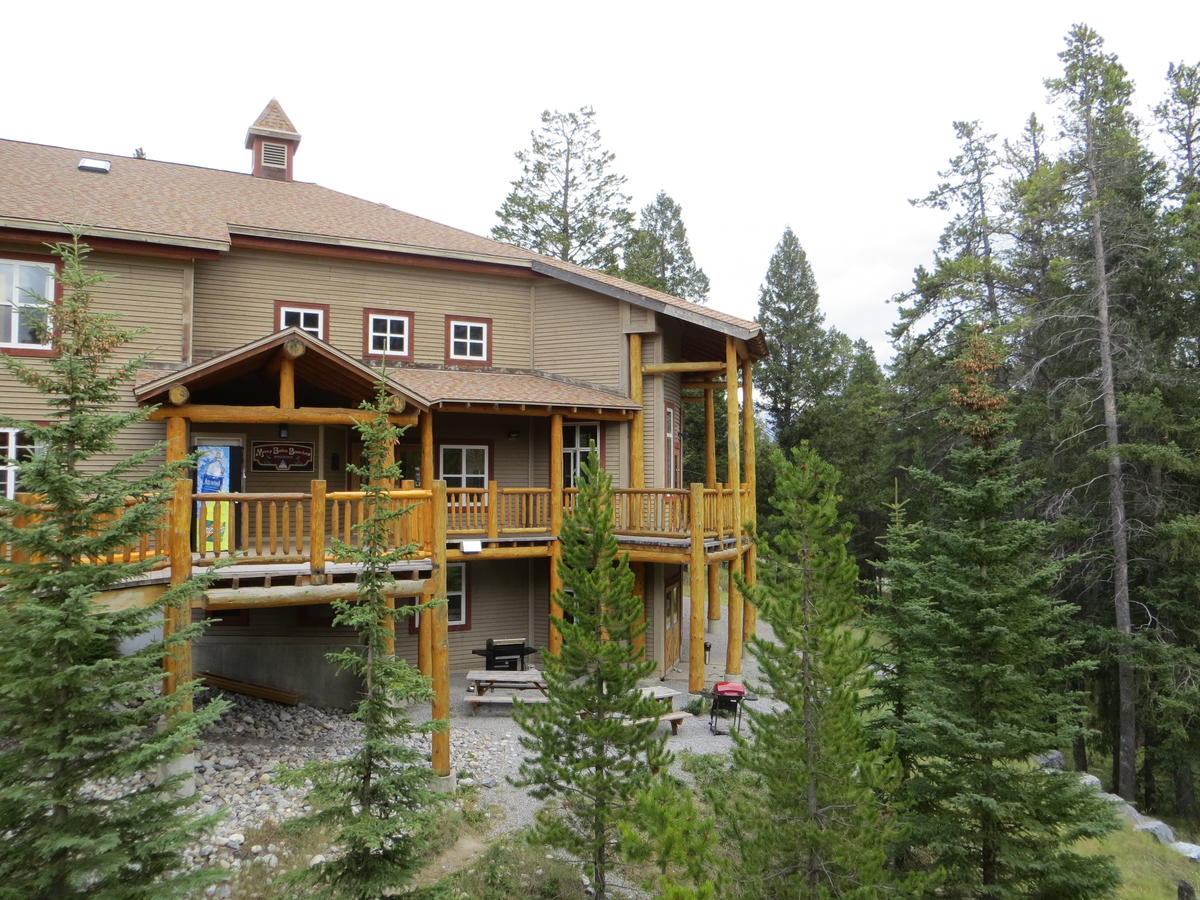 HI Banff Alpine Center is a large hostel located just outside of the Banff town center. It's a rustic Banff hostel that's been offering
g lodging to travelers for decades who come to enjoy the natural wonders of the park. As it's a pretty large hostel there are a number of facilities that help with a comfortable stay. There are several self-catering kitchens, BBQ grills, laundry, ski storage, a full-service restaurant, and a bar with darts, billiards, and foosball.
Similar to Samesun they host a number of activities that will be appreciated by groups or solo travelers, such as karaoke nights. While it's a little far to walk to and from town, the hostel does include a free ROAM transit bus pass. Rooms range from mixed and female dorm rooms to private rooms and cabins.
---
Banff International Hostel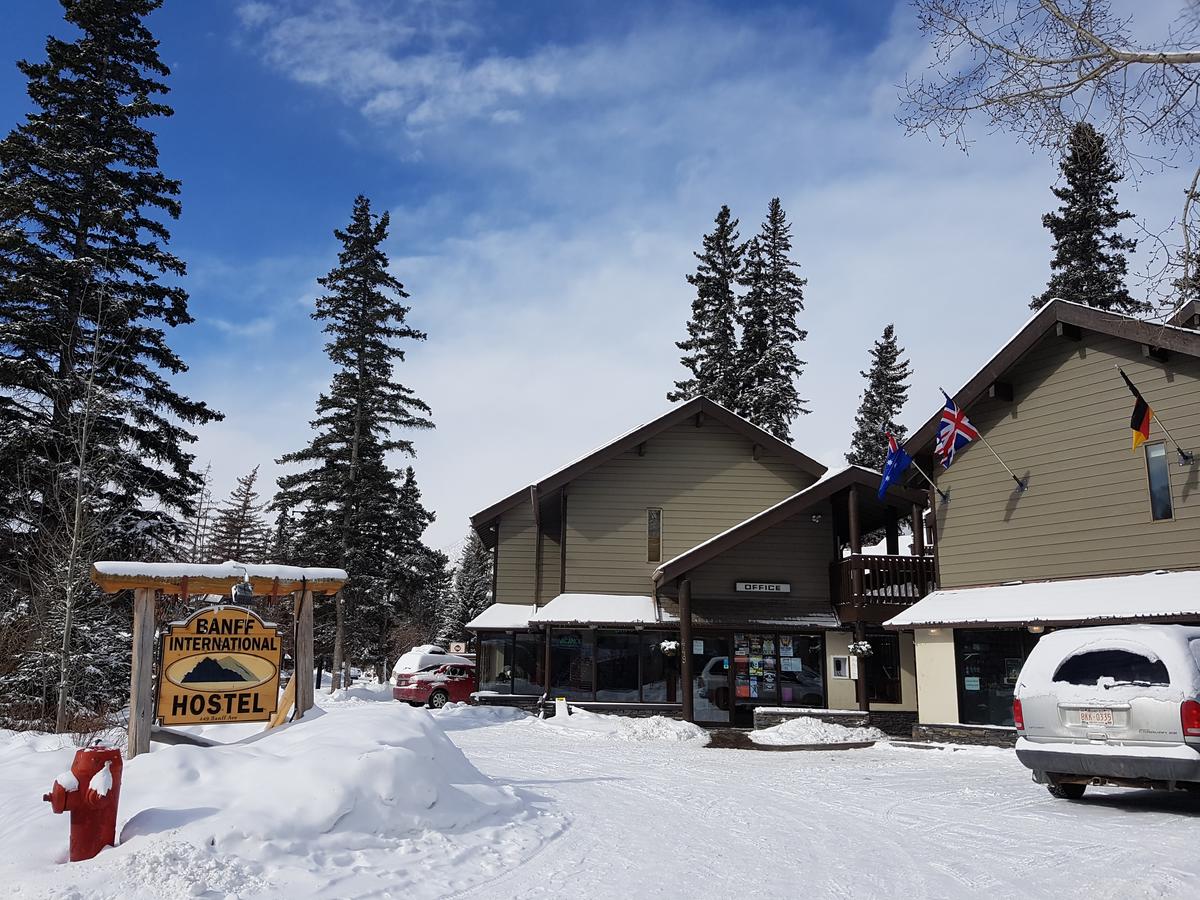 Banff International Hostel is not associated with the Hostel International brand of HI run hostels like many of the other hostels around the park.
It's right across from Samesun Hostel so the location and access to the town core are great as it's only a couple minutes walk. It's a little less charming than Samesun, but it's much larger and the rooms are more spacious.
Rooms are spacious with comfortable beds, linens, privacy curtains, lockers, charging points, and reading lights. Facilities onsite include a communal kitchen, grill, lounge, picnic tables, laundry facilities, and a 24 hours front desk. There's free parking onsite, but it is not underground so if you're here in the winter it might matter. Staff is super helpful and happy to recommend a hike in Banff, activity, or help with travel planning.
---
YWCA Banff Hotel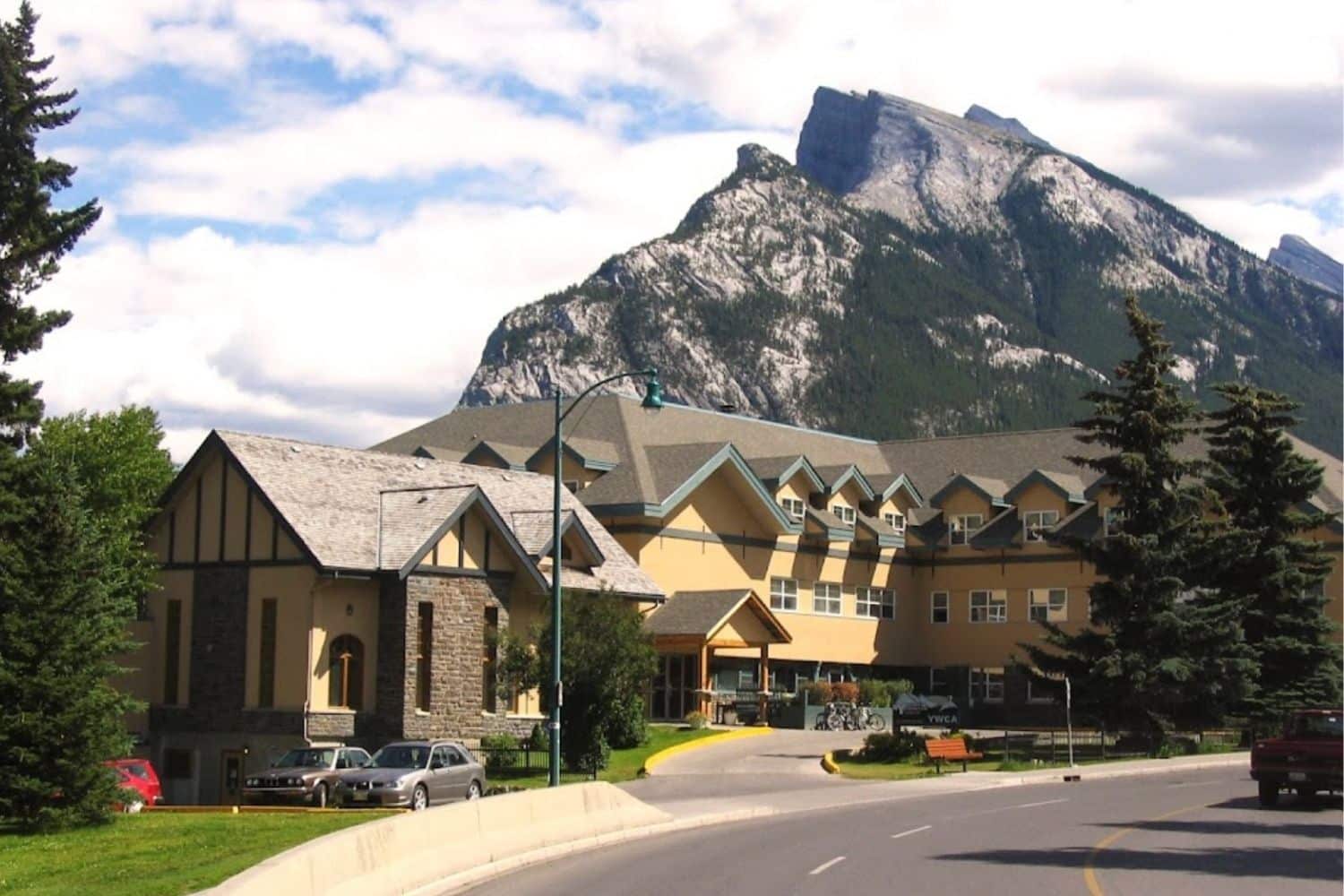 The YWCA is a social enterprise that is inclusive of all travelers, not just women. Rooms are separated by sex which can be problematic for couples, but they do have private rooms available for booking. It's situated along the Bow River Trail just outside of the core of Banff town.
So guests have easy access to the Bow River Falls, Bow River Trail, and the Banff Gondola. It's probably the most basic hostel in Banff and the facilities are dated. However, it is one of the better values in town as it's a pretty cheap hostel in Banff.
---
HI Lake Louise Alpine Center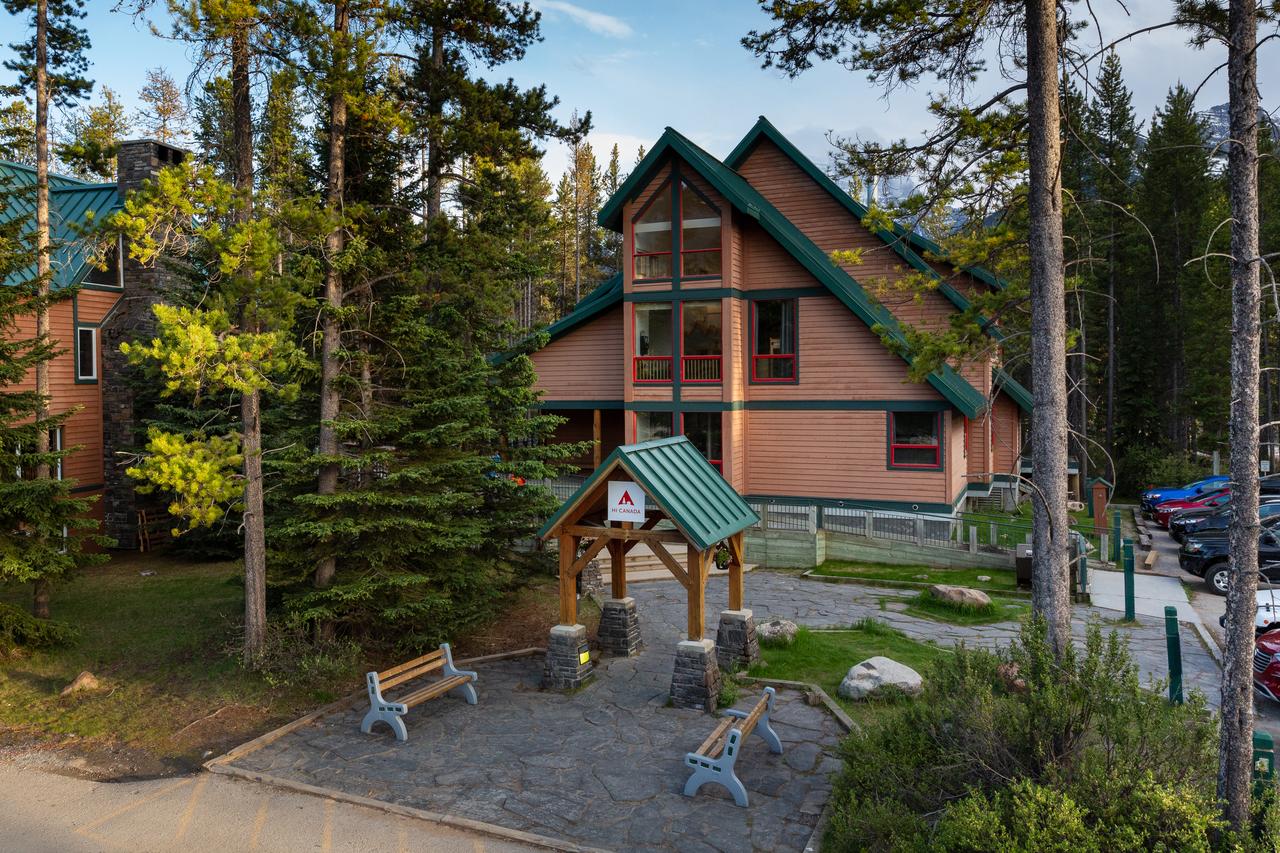 The HI Lake Louise Alpine Center is a classic mountain Banff hostel that provides access to some tremendous ski, climb, hike, and mountaineering objectives. It's a hostel with a mixture of dorm and private accommodation options. The Lake Louise hostel features an onsite cafe and two large communal kitchens.
Amenities on-site include an indoor pool, hot tub, fitness area, lounge with fireplace, library, and outdoor fireplace. The location is in Lake Louise village, a couple minutes' drive to Lake Louise and the ski resort. There is not much in terms of frills here, but it's clean and has plenty to offer for a comfortable stay. Given its location rates are still not cheap, but affordable for Lake Louise.
---
HI Mosquito Creek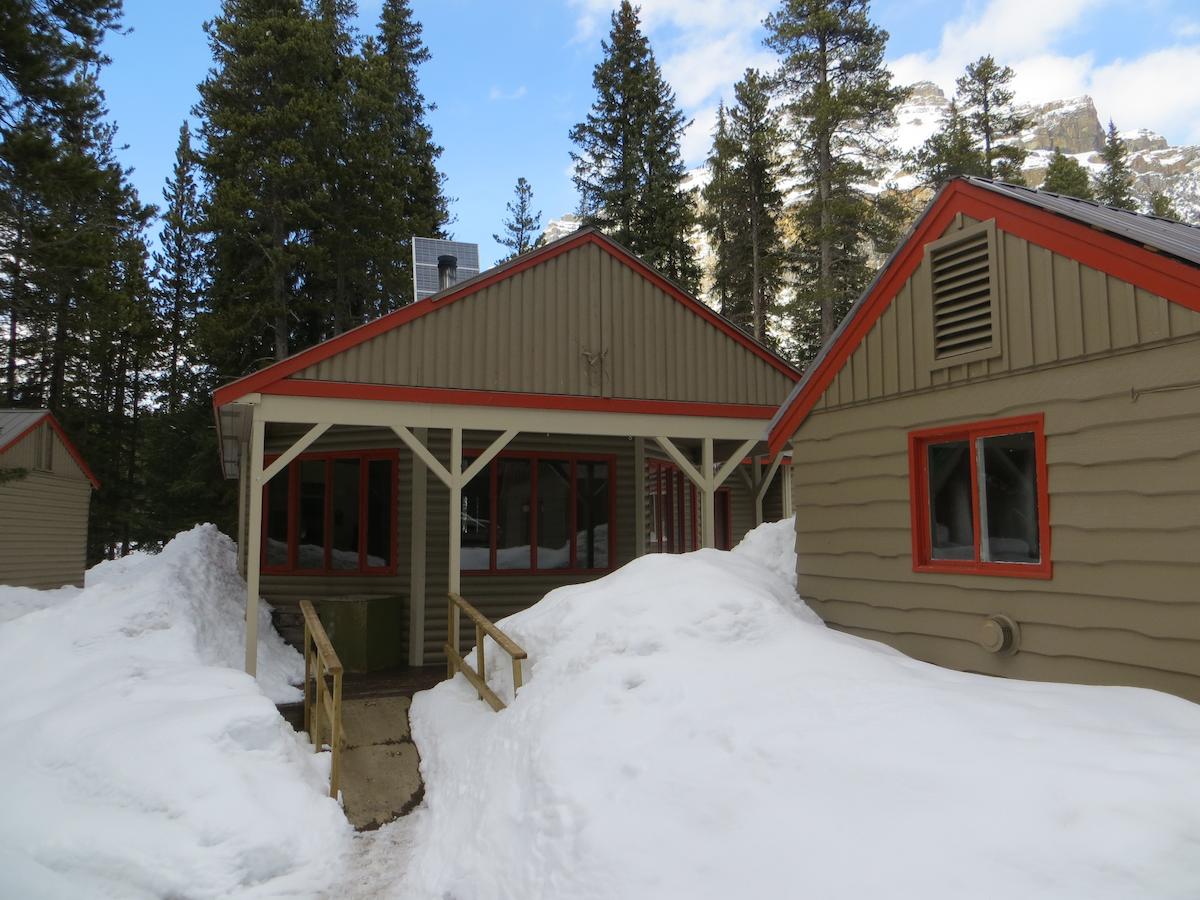 This Banff hostel is more similar to an alpine hut run by the ACC or other outdoor clubs around the world. It is a very basic hostel that's in a wilderness setting along the Icefields Parkway.
A stay here requires guests to be self-sufficient as there are only basic facilities such as potable water, beds, drop toilets, and a communal kitchen area. WiFi and a cell phone signal are non-existent Rooms feature bunk beds and include linens for a comfortable stay.
It's primarily used in the winter months as it provides warm refuge for those who look to ski tours in the area. However, it does serve as a nice jumping-off point for those who don't have their own tent or are traveling along the parkway in the cold shoulder months. It's well-noted for its cleanliness and helpful staff.
---
HI Rampart Creek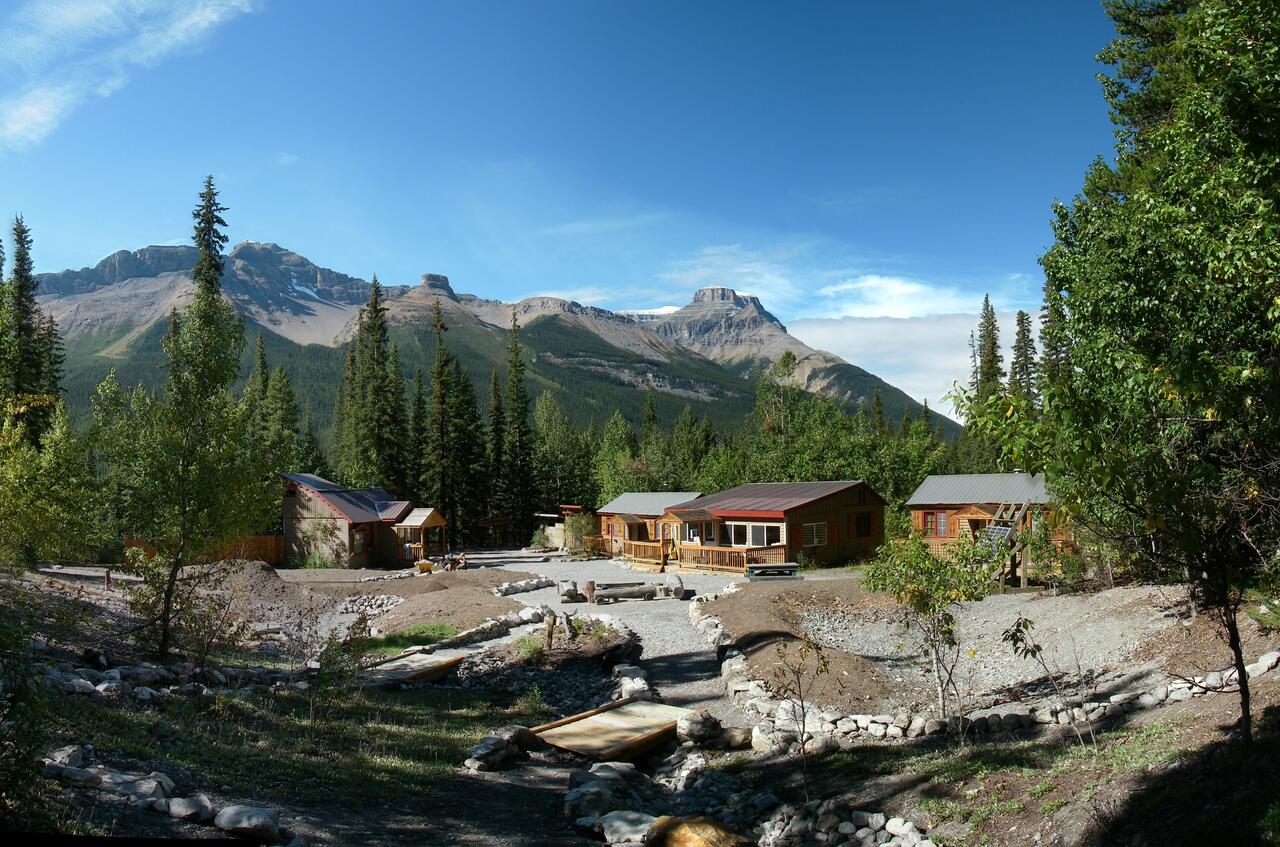 HI Rampart Creek Hostel is another wilderness hostel in Banff, but further up the Icefields Parkway than Mosquito Creek. A stay here requires guests to be self-sufficient as there are only basic facilities such as potable water, beds, drop toilets, and a communal kitchen area.
WiFi and a cell phone signal are non-existent Rooms feature bunk beds and include linens for a comfortable stay. This one features a rustic sauna along the river!
---
Camp in Banff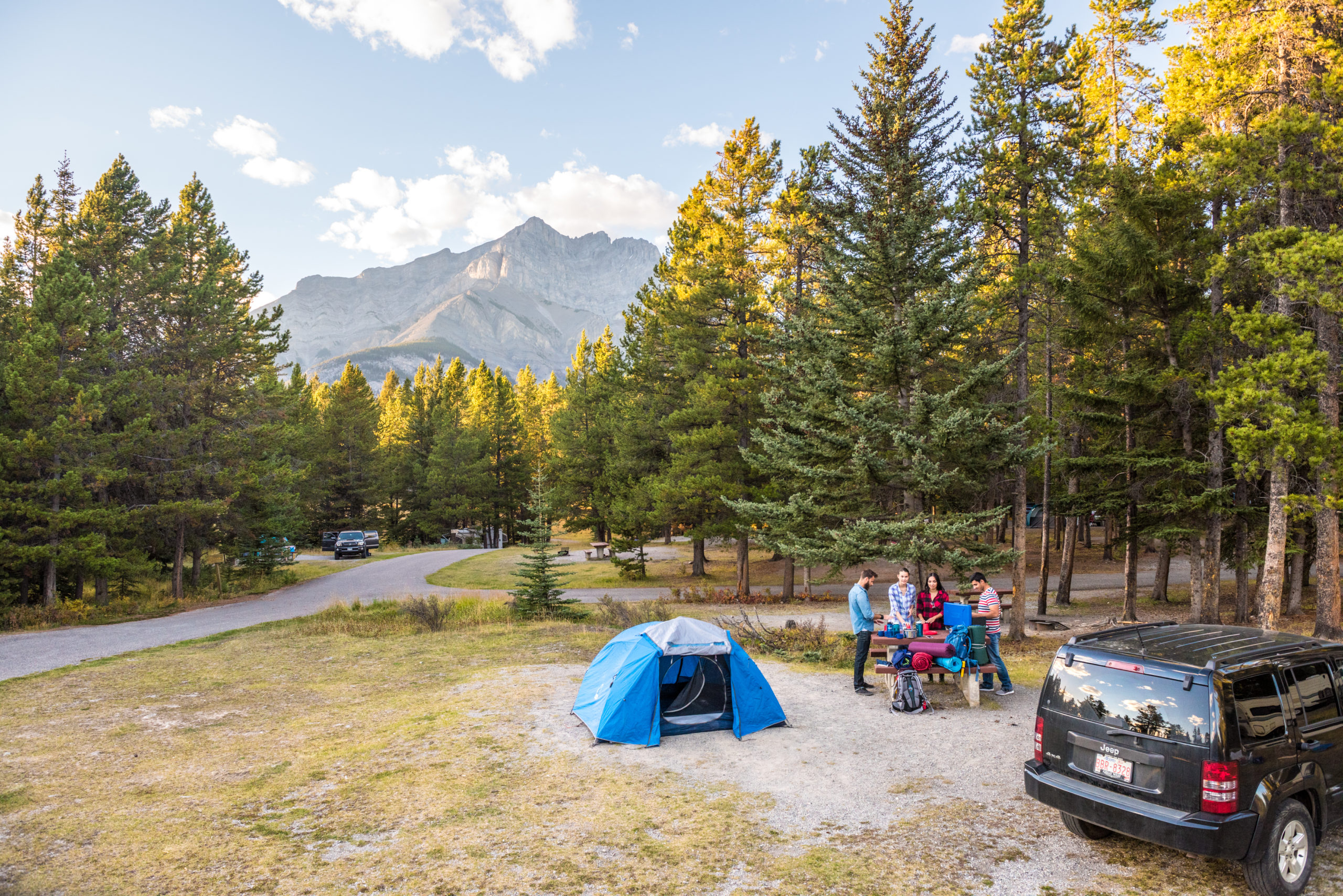 Not exactly a Banff hostel, but if your goal is to save money then your cheapest option for accommodation actually isn't a Banff hostel. Instead, in the summer months is to camp in Banff.
Campsites are managed by Parks Canada and have set prices. However, most of the campsites only operate in the winter months and the year-round campsites are largely limited to RVs and campervans. The more popular campsites like Two Jack Lake, will book up months in advance, so make sure to plan your camping trip to ensure you book your desired campsite.
---
↓ Join the community ↓
The Banff Blog Facebook Group is your headquarters for the Canadian Rockies' travel advice and information. Including hike info and off-season travel information. You can also meet new adventure buddies.

Plan Your Trip to the Canadian Rockies