About The Banff Blog
Welcome to The Banff Blog! We're excited to have you join us in our little internet section. By now, you probably know we run this website called "The Banff Blog."
We're Cameron Seagle and Natasha Alden, and on this site, you'll find our experiences, photography, and informative travel guides from around the Canadian Rockies. We consider Canmore, Alberta, the most beautiful place that one can call home.
We were fully nomadic for over three years, traveling across six continents and visiting 80 countries while running our world travel blog called The World Pursuit. It took us over 600 blog posts, thousands of nights in different beds, more than our fair share of lumpy pillows, living on North Carolina beaches, enjoying amazing African safaris, eating a few horrible meals, and tons of amazing ones until we set up another base in the most stunning place we had ever traveled – the Canadian Rockies.
We've spent thousands of hours working on this website to help make your trip to the Rockies easier! There are easily 10+ in-depth good, old-fashioned Rick Steves-type guidebooks listed on this website. Everything on this site, we have personally researched till the end of time, and spent years of our life exploring and exploring. It is the best job in the world! All this information is provided absolutely free; if you'd like to support our work, we're always accepted coffees, or you can support the site directly here.
---
---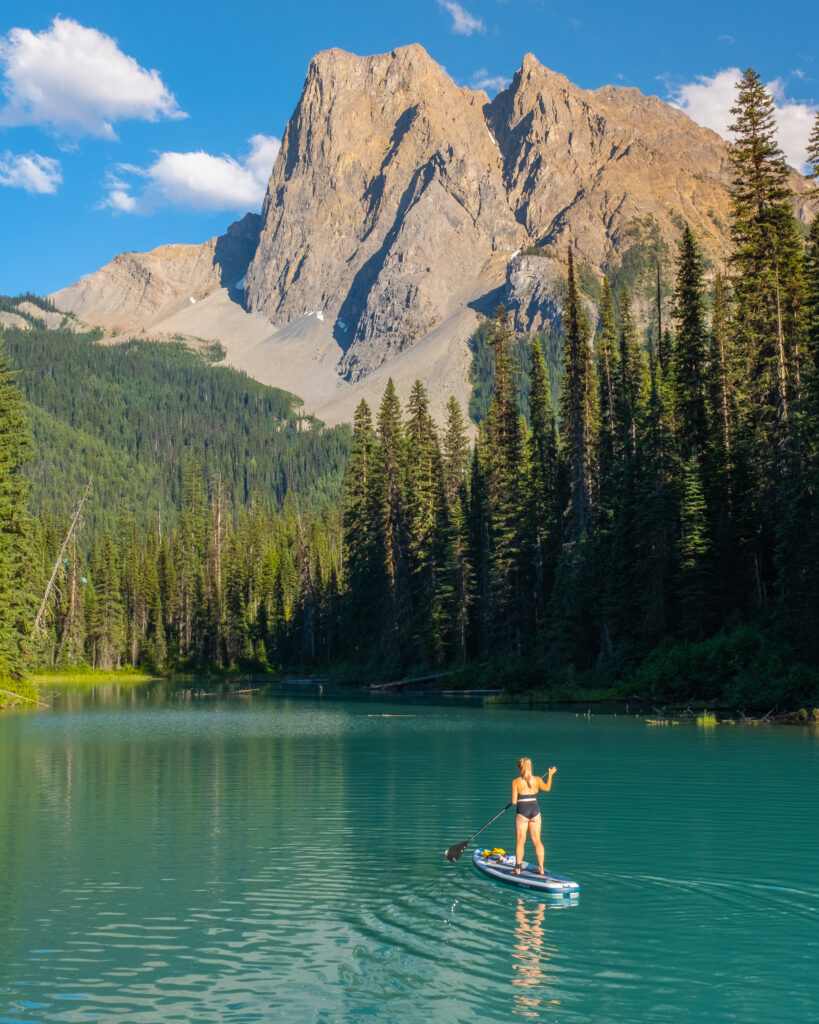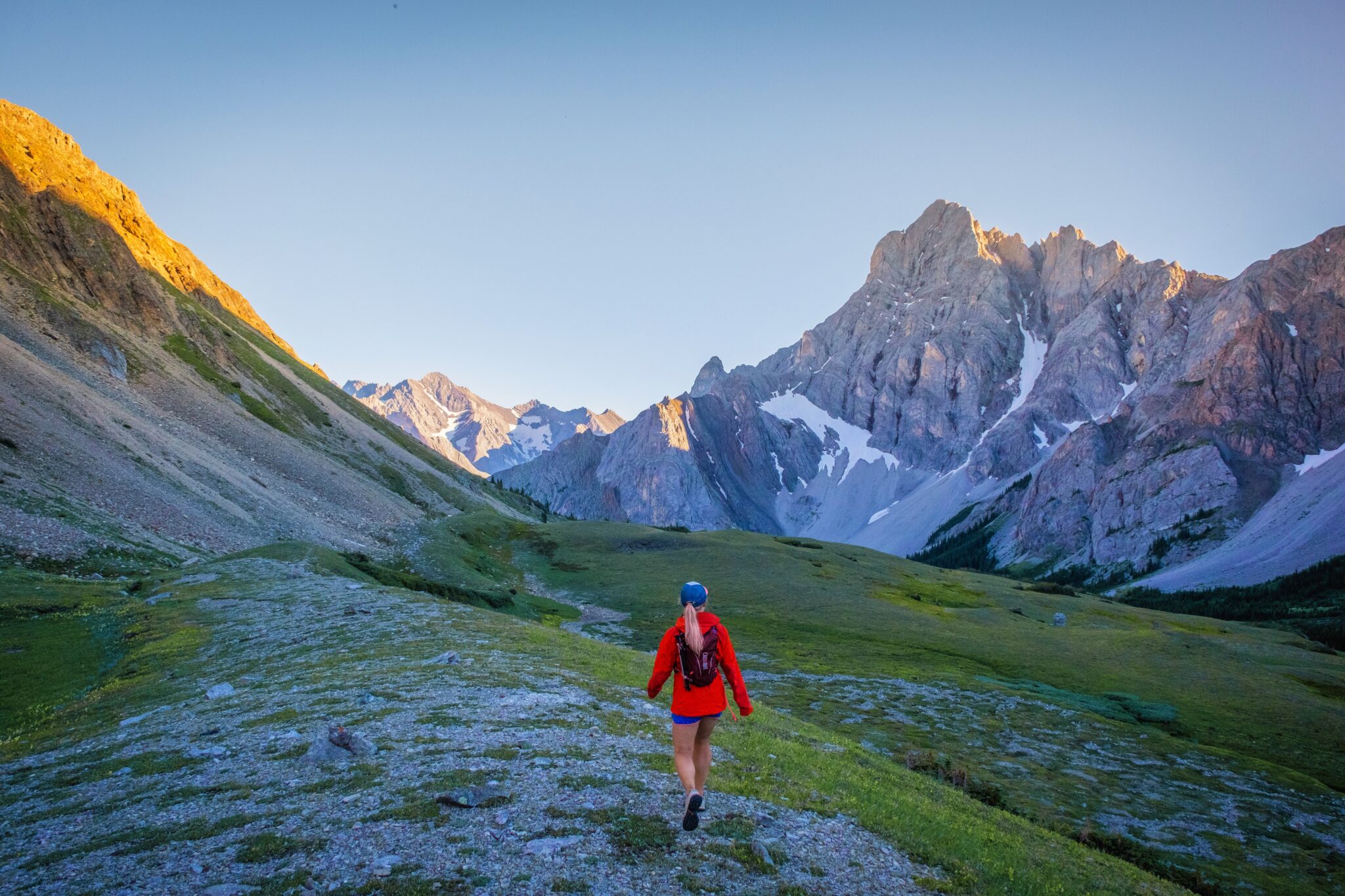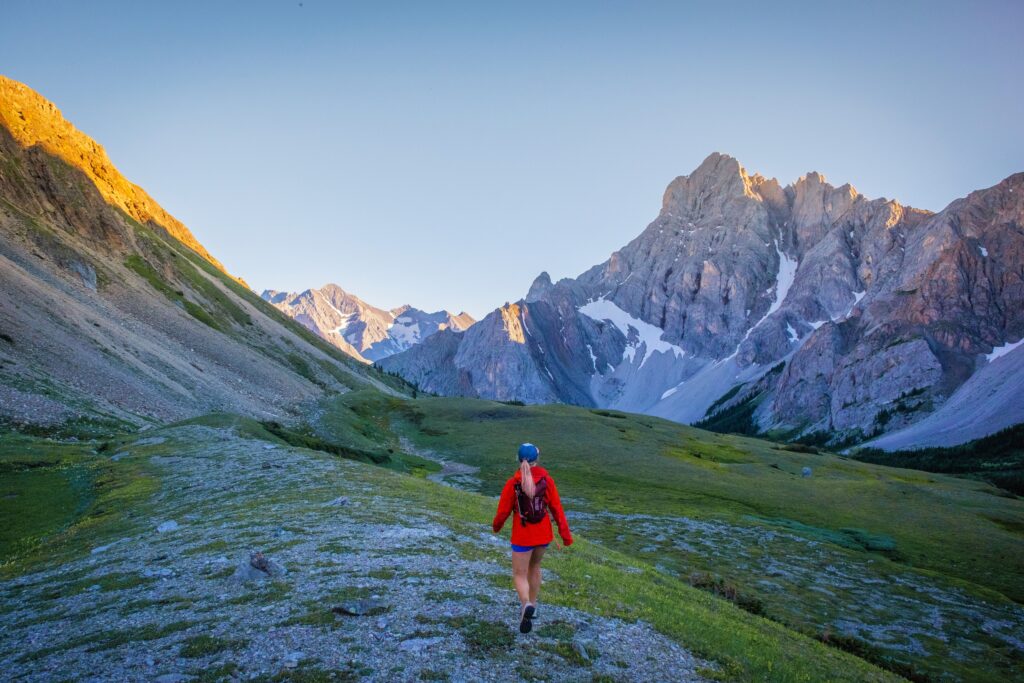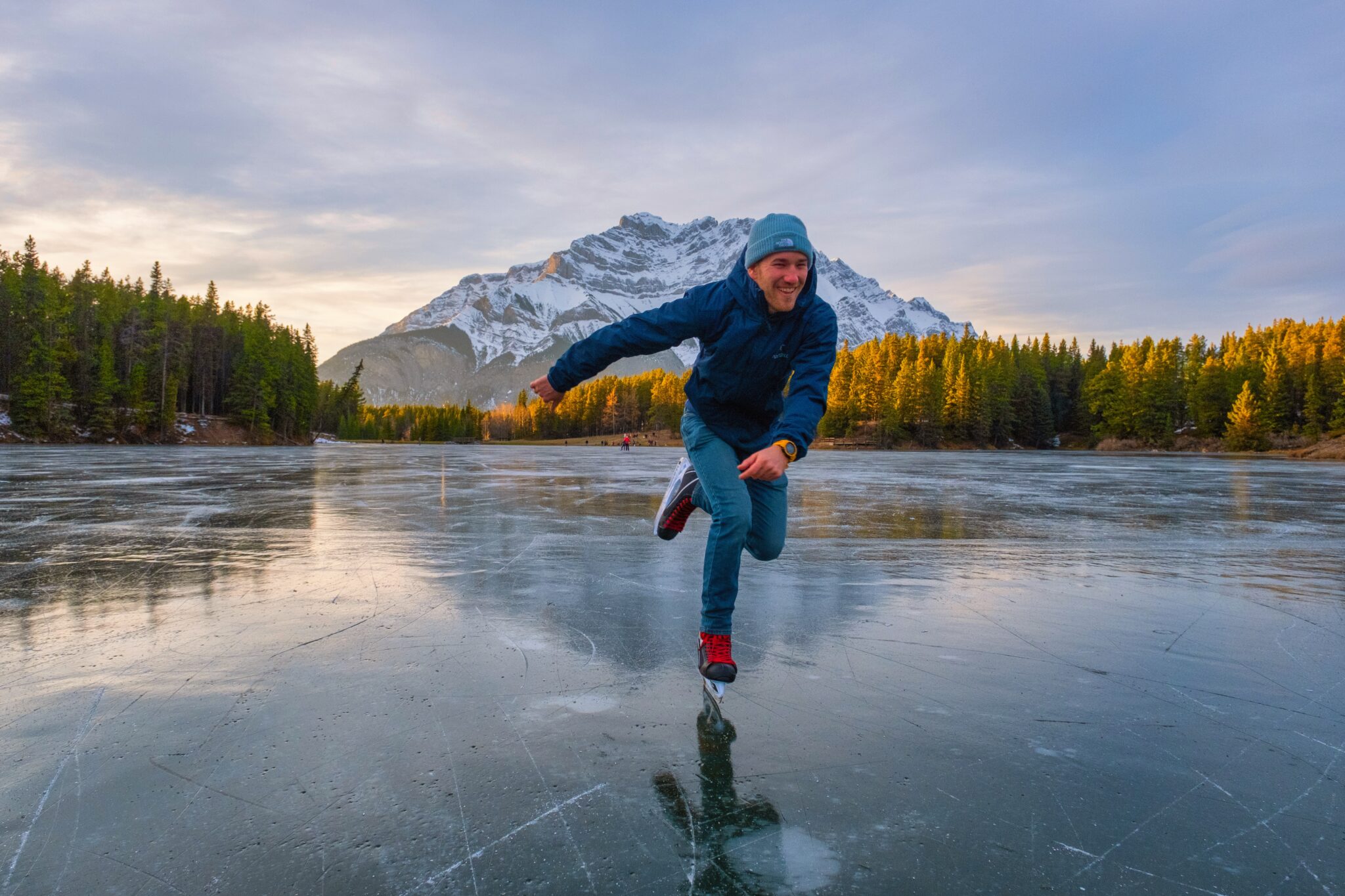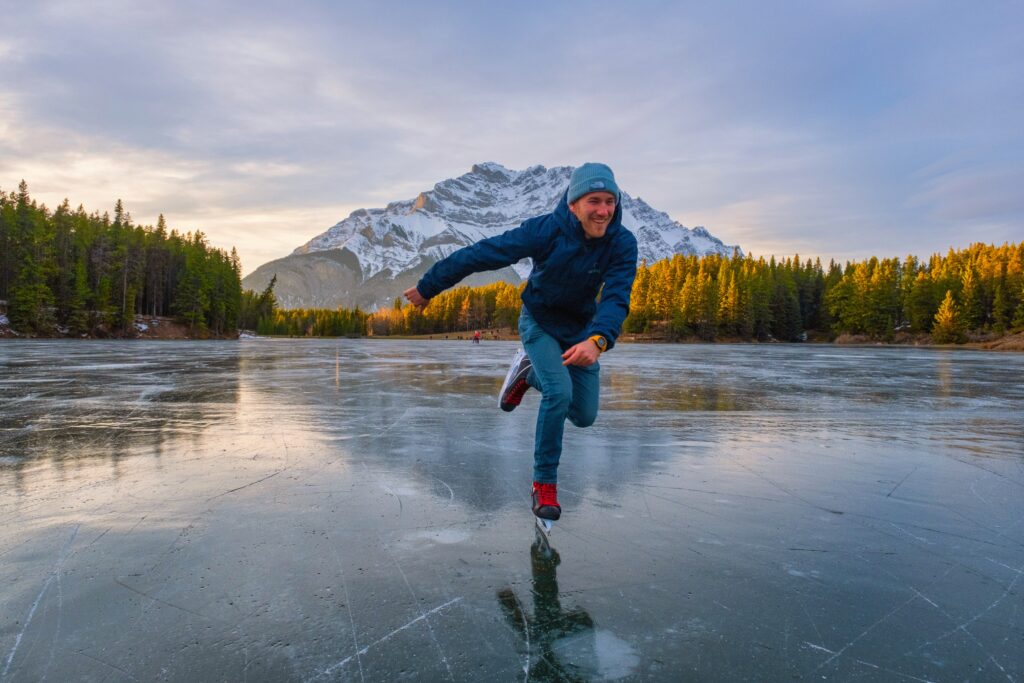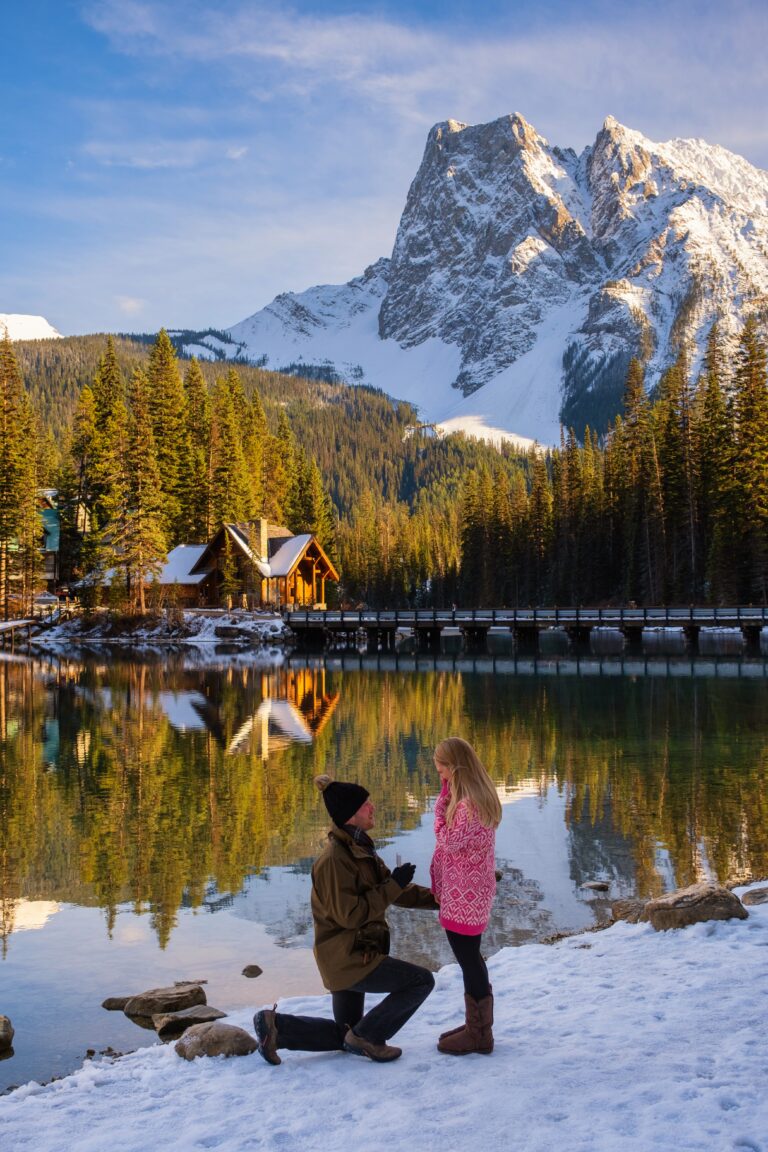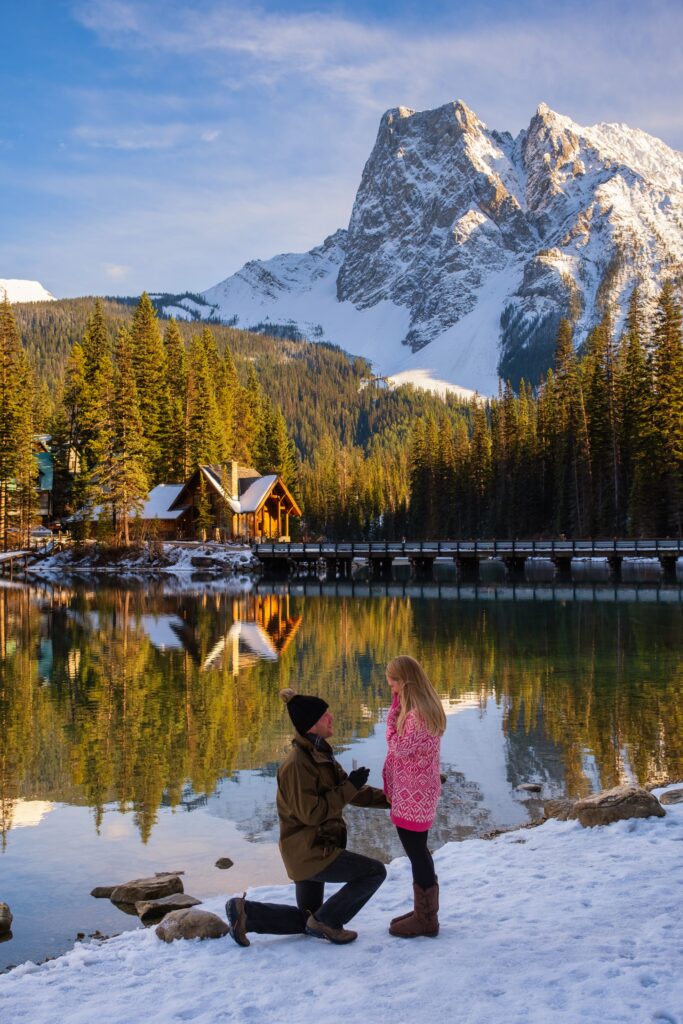 We Provide Information And Helpful Advice.
On this website, you'll find helpful travel tips, hotel reviews, restaurant suggestions, itineraries, and trail reports for the Canadian Rockies and surrounding areas. The Banff Blog is where you can find up-to-date information and helpful guides.
We aim to ensure you make the most of your time in one of the most magnificent parts of the world. Unless otherwise noted, every blog post on this website is written by us or a few of our local writers and comes from our personal experiences. 
We haven't explored every nook and cranny of the Rockies yet! However, we'll do our best to bring you the best information, even if it takes us a lifetime to explore the region.
This website results from millions of photos taken, thousands of km trekked, hundreds of mountains summited, plenty of busted hiking shoes, and only a few days of freezing our butts off (and getting mild frostbite), so we hope you enjoy!
Thank you for stopping by. We look forward to connecting more! If you want to learn more, head to our parent blog, The World Pursuit FAQ page. If you want to contact us to partner for business ventures, please see our Work With Us page and shoot us an email at [email protected]. If you have questions about your trip to the Canadian Rockies, we try to respond to questions posted in our private Facebook group. Please understand that we cannot answer direct social media messages or accept personal Facebook friend requests to help you map out your trip to the Rockies. As much as we would like to, we simply don't have that kind of time or manpower, and we almost guarantee your question is answered somewhere on this blog, so we encourage you to click around and use the search bar function at the top right! 🙂
-Natasha and Cameron
---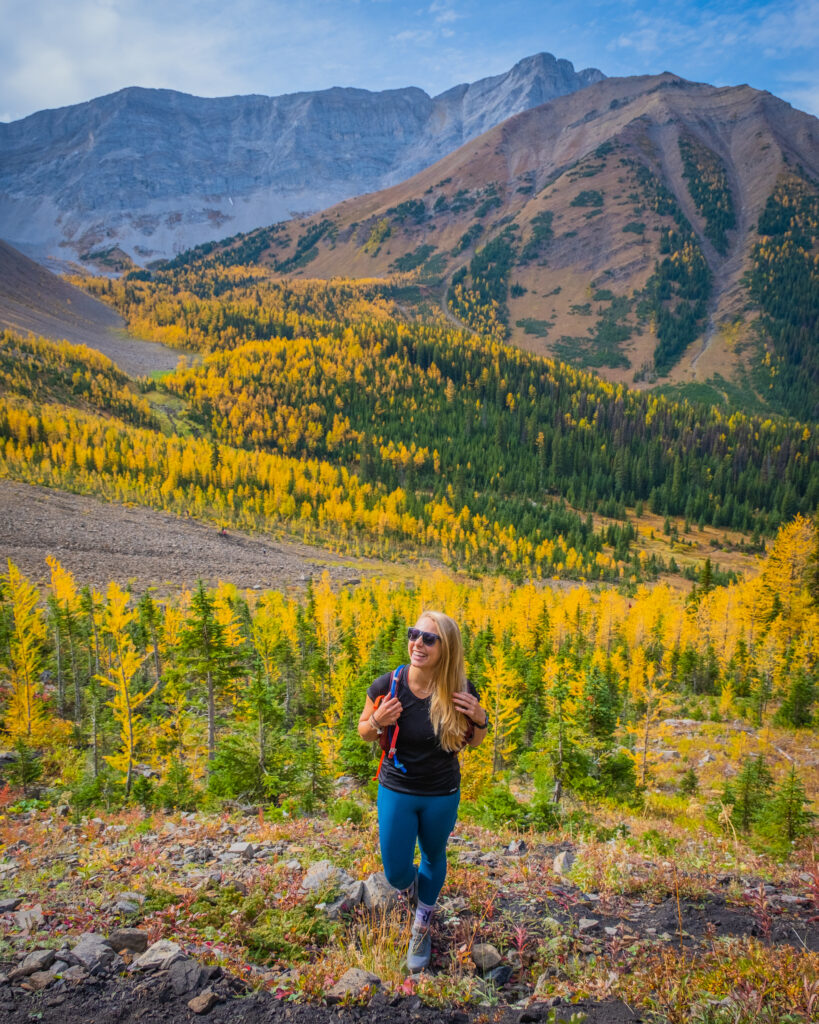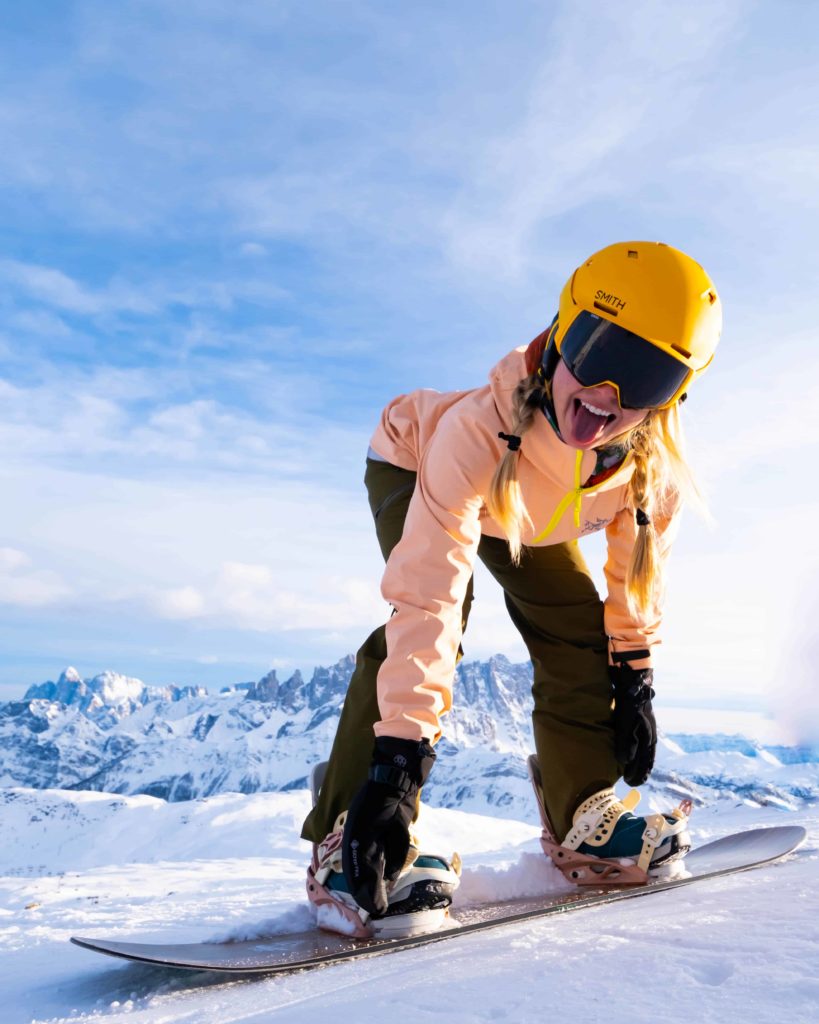 Meet the Founder
Natasha Alden
The blonde in all these photos? It's me! I love yoga pants, movies, snowboarding, animals, hiking, traveling to far-off places…and sushi – okay, I love many things. Now that we are a little better acquainted, let me tell you where this whole travel thing started. I grew up in the center of the mitten state. If you don't know what I am talking about, just take your left hand and put it in front of your face.
That is Michigan. As a child, I went on many family vacations but never truly left the country. Wanderlust started when I studied abroad in Australia, and after I graduated college I met Cameron, and we traveled around the world. Now to 85 countries and counting! When we got tired of constantly living out of a suitcase we settled down in the most beautiful (and quite possibly the coldest) place we had ever been – the Canadian Rockies! After helping others travel internationally on our main website, The World Pursuit, we wanted to help people travel around Banff and the Canadian Rockies too!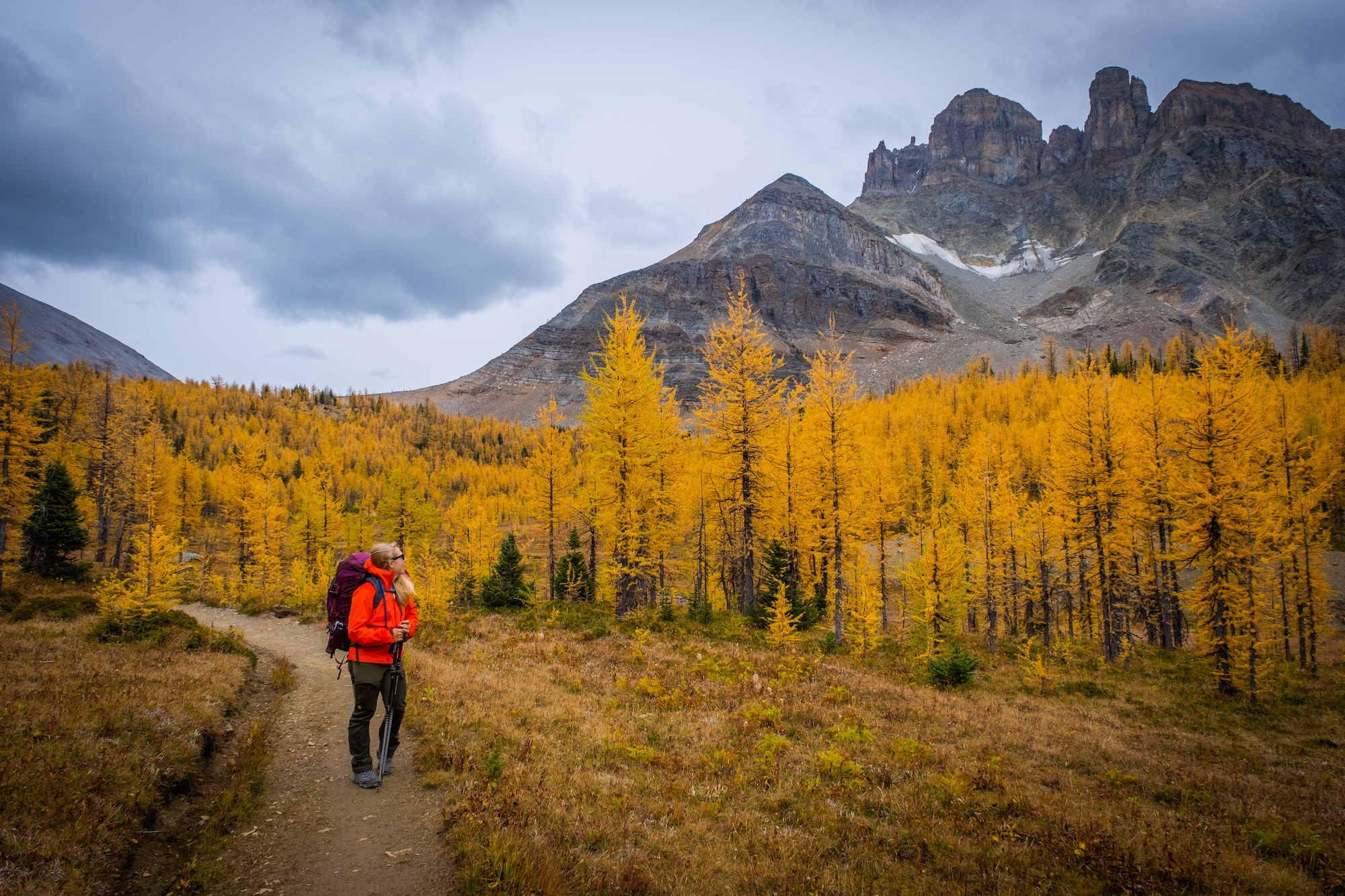 ---
Meet The Founder
Cameron Seagle
Hello, I'm Cameron, and I make up one-half of this blog. I'm a big music fan, and I don't discriminate. I could write a list of my favorite artists, but it would likely get out of hand!
I love to cook, and Natasha does the dishes, so I'm always trying out new recipes — not sure who gets the better deal. My passions currently bounce around between mountaineering, snowboarding, mountain biking, and diving. But quite honestly every year brings some new endeavor I want to try out!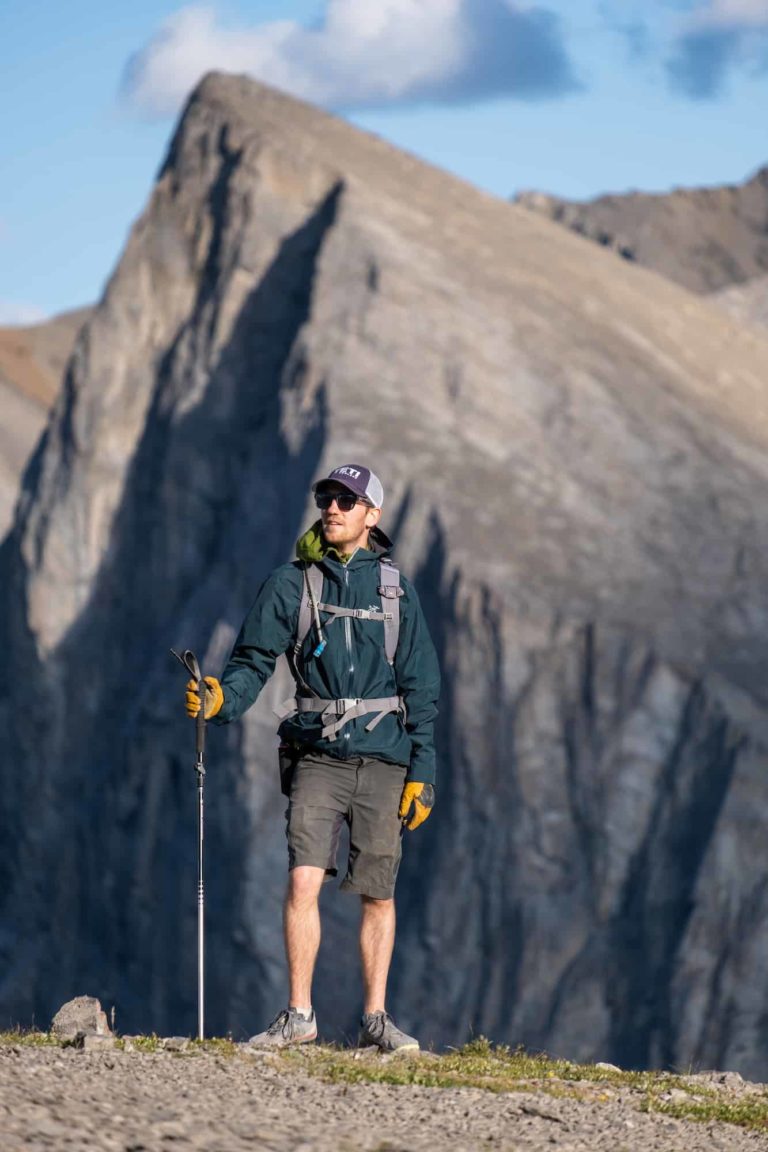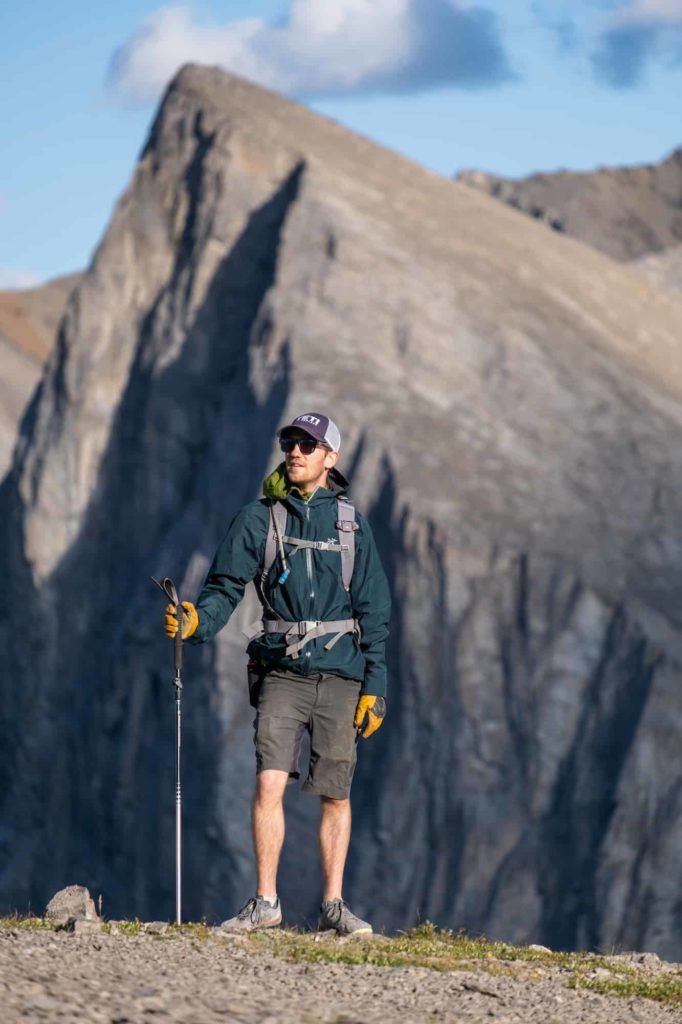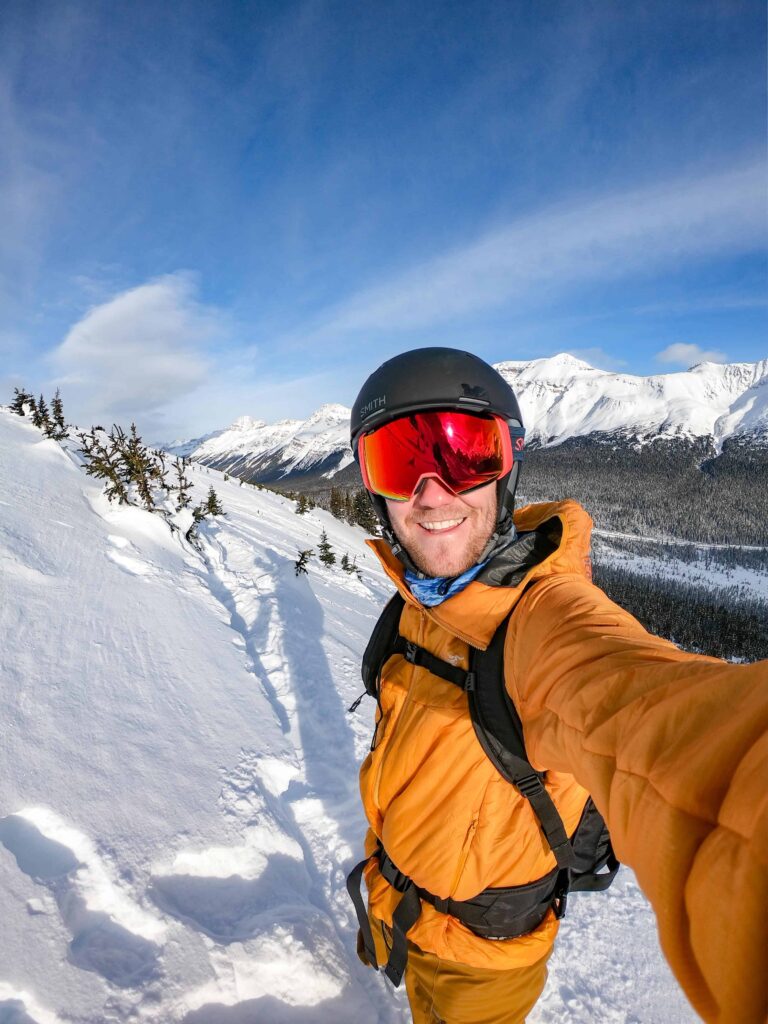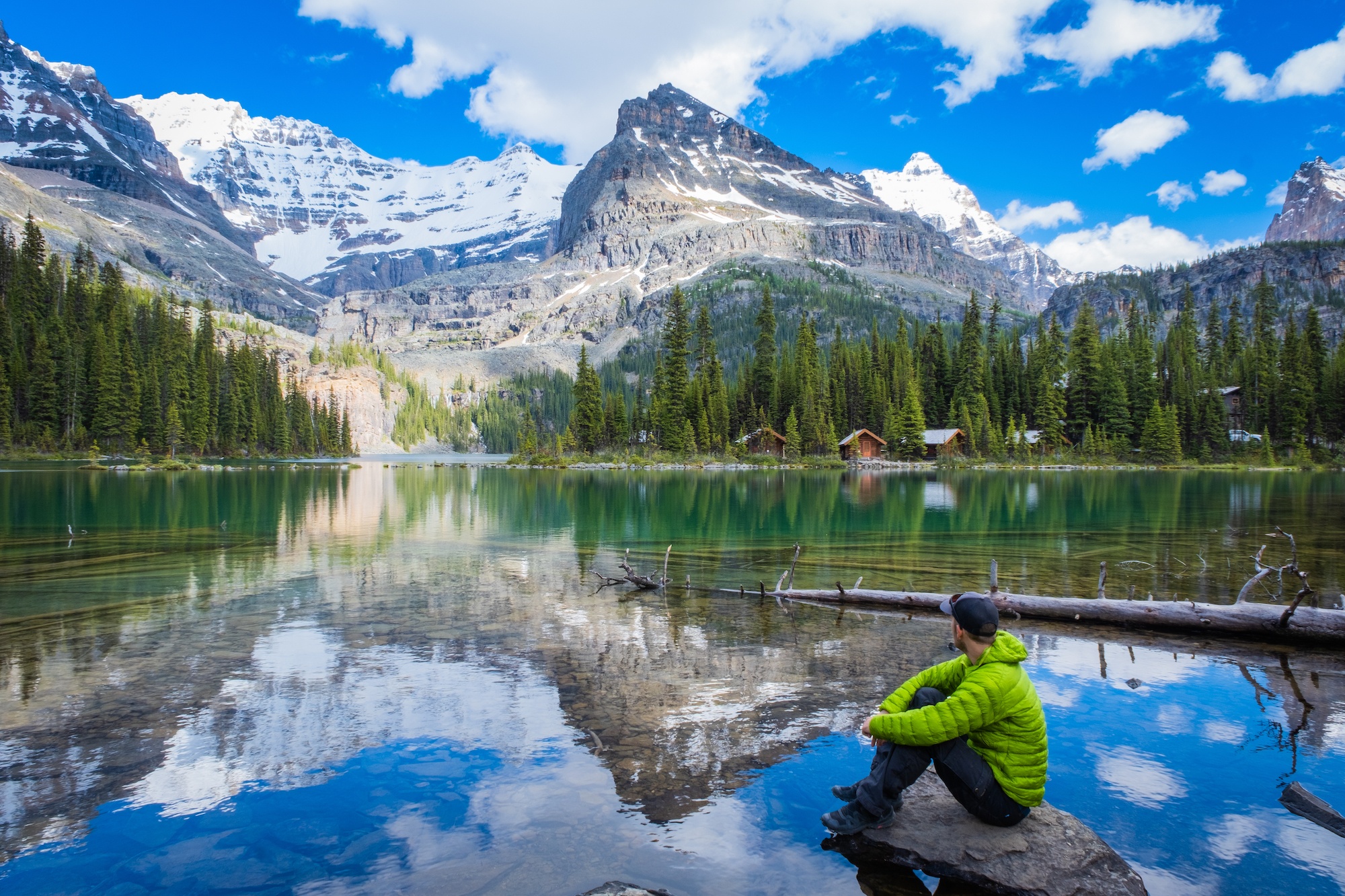 ---
---
Questions About Our Photography Kit?
---
Check out the link below!