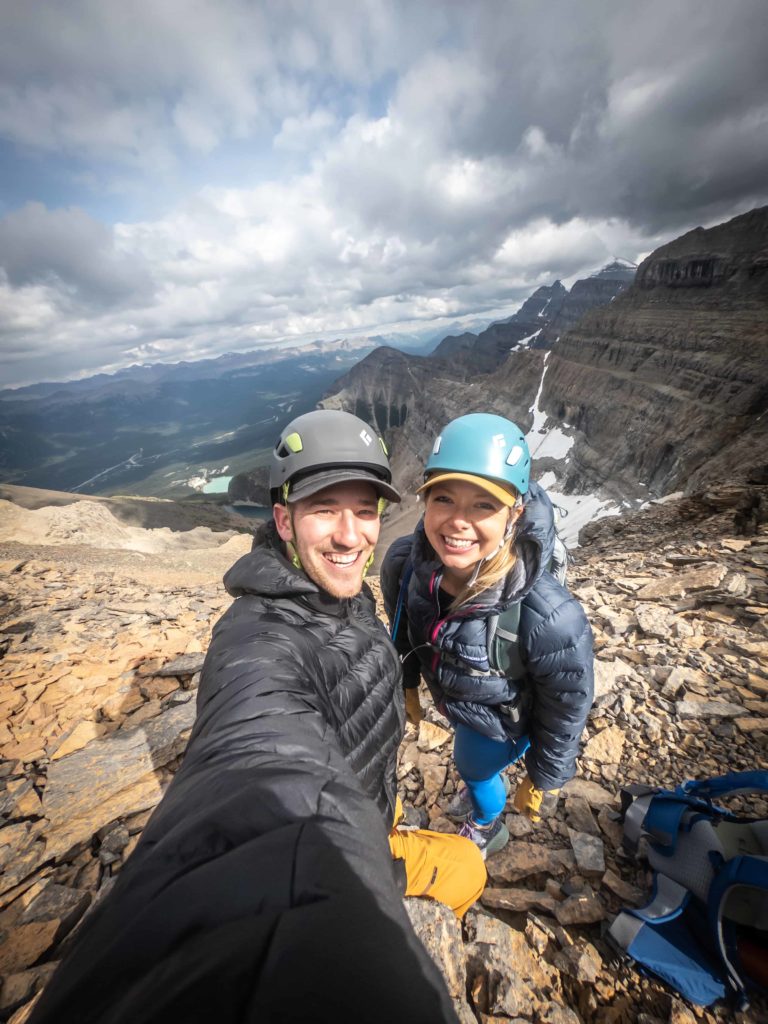 Welcome to The Banff Blog! We're excited to have you join us in our little section of the internet. By now, you probably know we run this website called "The Banff Blog."
We're Cameron Seagle and Natasha Alden and on this site, you'll find our experiences, photography, and informative travel guides from around the Canadian Rockies. We currently live in Canmore, Alberta, and love to explore our home.
We were nomadic for over three years traveling across six continents and visiting 80 countries while running our world travel blog called The World Pursuit. It took us 500 blog posts, thousands of nights in different beds, amazing African safaris, a few horrible meals, and tons of amazing ones until we chose to base ourselves in the Canadian Rockies. Now we travel for half the year and explore the mountains for the other half. We think our lives are rad and want to help our readers live an awesome life too!
On this website, you'll find useful travel tips, itineraries, travel videos, and stories from our adventures around the Canadian Rockies. The Banff Blog is a place you can find up to date information and inspiration about traveling in the region. Our goal is to bring the Canadian Rockies to you and give you the resources to get out there and fall in love with the mountains like we did. Unless otherwise noted, every single blog post on this website is written by us and comes from our own experiences in and around Banff. We are frequently outside catching images and updating hiking guides to give you the most accurate information possible and to help you enjoy a trip to Banff even more!
Thank you for stopping by, we look forward to connecting more! If you want to learn more you can head over The World Pursuit, FAQ.
-Natasha and Cameron
---
Question about our photography kit?