Calgary is Alberta's biggest borough. It offers a cosmopolitan culture that locals and visitors alike love. The craft beer scene here has been rapidly expanding throughout the city in recent years and now there are so many amazing Calgary breweries to choose from.
Trendy taprooms and industrial spaces have taken over the streets of neighborhood hotspots like Inglewood and Manchester. There are over 40 breweries to explore in Calgary. It's a mecca for small-batch breweries making mouth-watering microbrews.
From wacky and weird, to classic and approachable, there is such a wide range of beers for any preference possible. These are all the Calgary Breweries for enjoying the very best of craft beer.
---
The Best Calgary Breweries
---
Annex Ale Project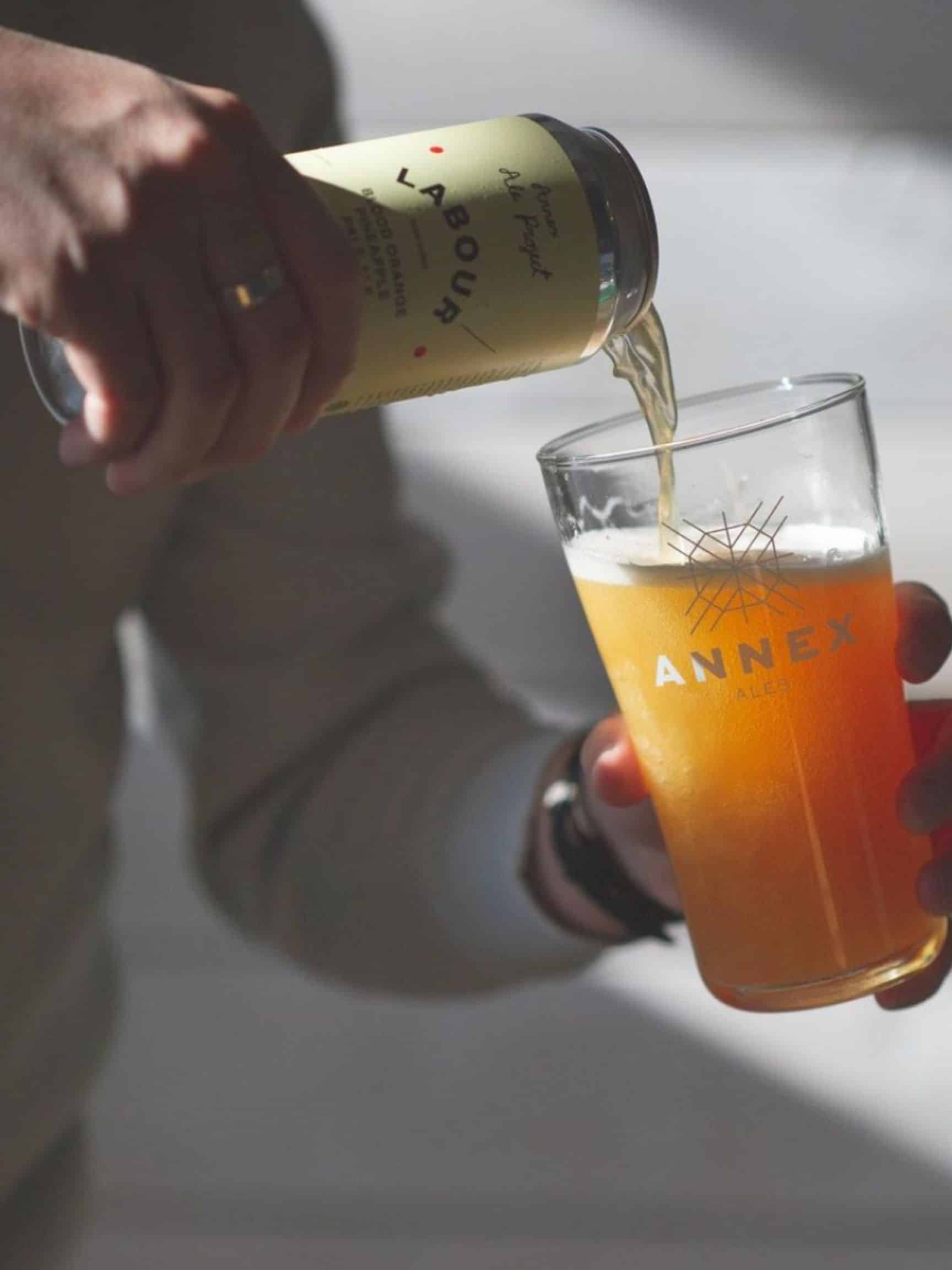 This small Calgary brewery packs a big personality. The Annex Ale Project is not your average brewery with a strong focus on innovative concoctions that appeal to big thinkers and beer drinkers. Every brew made here is the result of curiosity and experimentation. It's set in the Manchester area, and something about the Alberta barley and mountain-fed water really makes for some special craft creations.
There are only four flagships, including the Idle Hands Italian Pilsner, and a vast variety of seasonal and specialty taps at any given time. They love to foster a strong sense of community, working to have as positive of a sustainable and social impact as possible.
The Genus Prunus Stone Fruit Sour was a recent favorite here, though it's rare they go even a fortnight without putting something new out.
---
Cabin Brewing Company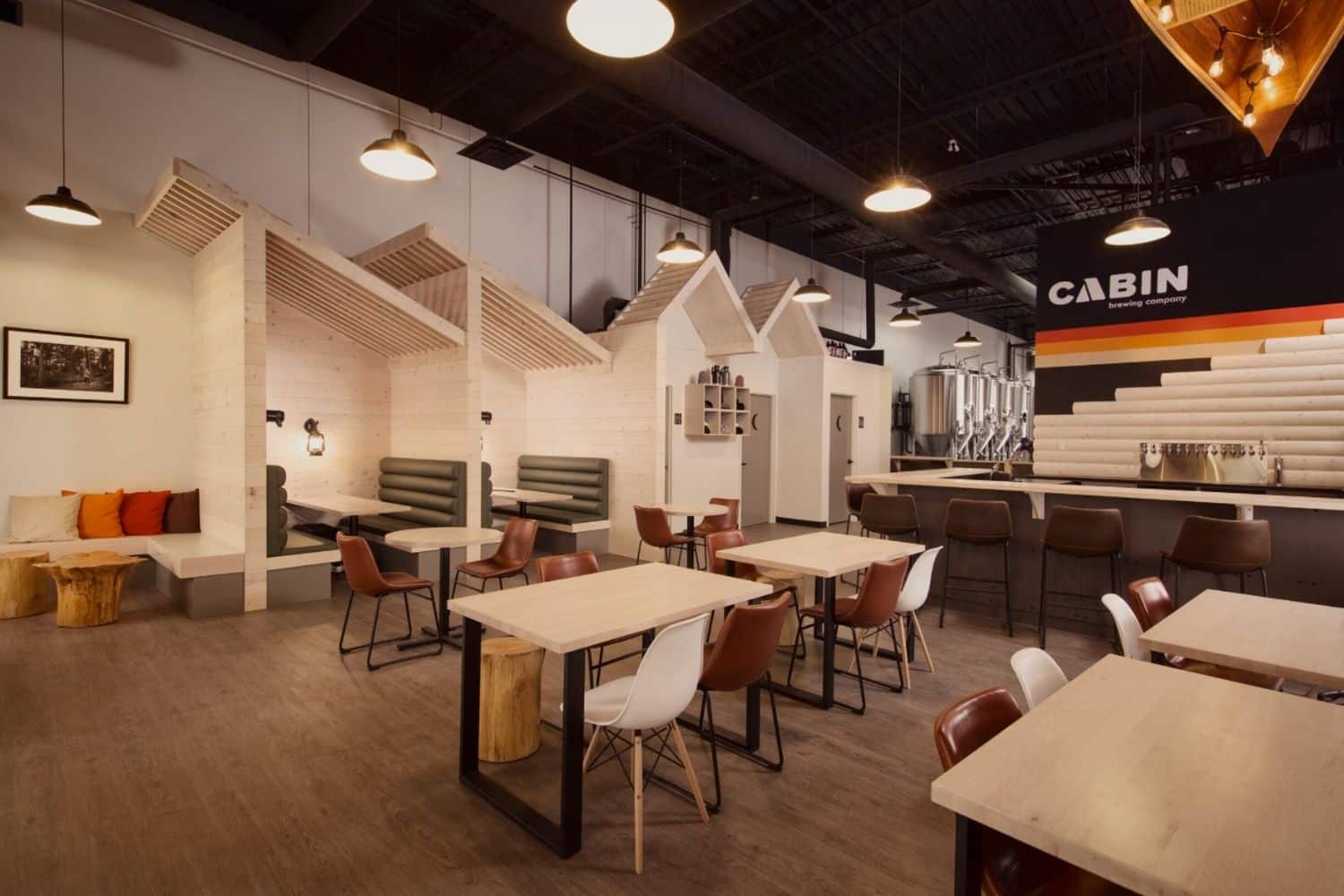 Cabin Brewing Company is a coveted Calgary classic and one of the best places to head after dinner at a great Calgary restaurant. With a serene sunny patio and super cozy taproom, it feels like a dream getaway right in the Manchester neighborhood, only filled with lots of lovely libations.
The brews here are bold and flavorful, and the space is modern and warm. If you can't decide on only one – and who can blame you – try a tasting flight and pick up to four pints.
There are three core beers, including the divine draft Sunshine Rain IPA. There are so many special options more out of the norm as well, like the Vines and Bines Pinot Noir Stout. If you drink up an appetite, don't stress, the snack menu here is scrumptious, with funky takes on bar food favorites like the pretzel-wrapped hot dogs.
---
Zero Issue Brewing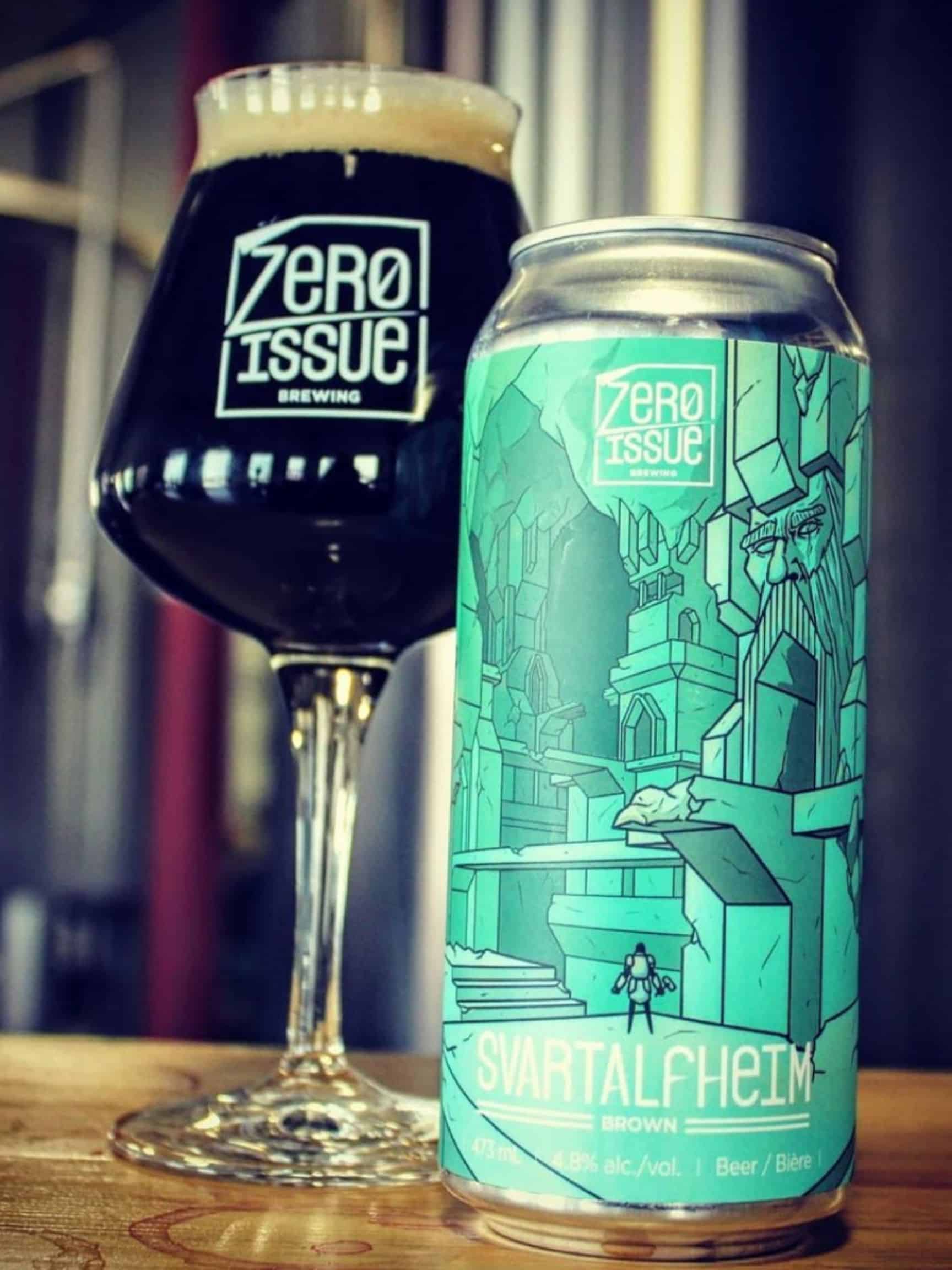 Zero Issue Brewing flies their nerd flag proud and high, and we love to see it. Two brothers combined their childhood passion for comic books with their adult passion for beer and made a space where all dorky draft lovers are welcome. There's a lovely outdoor space that often hosts a local food truck as well, making it one of the best Calgary breweries with food!
The Nemesis IPA, Innsmouth Sour, and Clone Coffee Stout are just a few of the standouts on the solid roaster of brews here. There's at least one pint for every palette and preference, usually complete with a science fiction inspired title and artwork.
It's such a bright and fun space, especially with fixtures like the Donkey Kong themed wall and of course plenty of games on deck to play with friends over a few pints.
---
The Establishment Brewing Company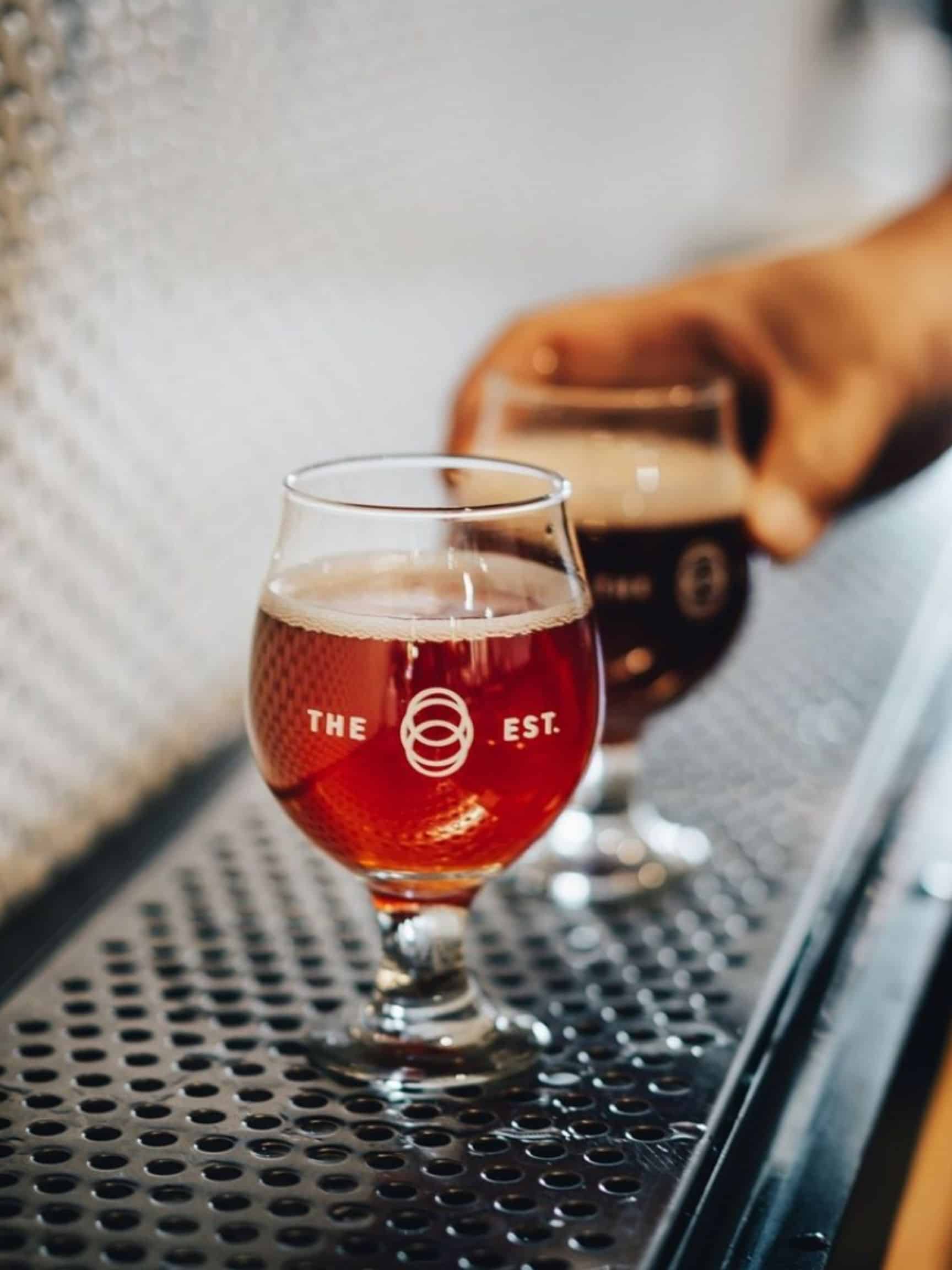 The Establishment Brewing Company has earned quite a reputation around Calgary, and it's easy to see why the second you step through the door. The chic space oozes coolness, clad in a modern minimalism that feels timelessly trendy. Rows of wooden barrels filled with fermenting wild and sour creations line the back wall as part of their state-of-the-art aging program.
They have a few standard brews and a rotating roster of a more inventive ilk, though they try to highlight drinkable drafts as much as possible. They even have their own yeast lab on-site, really creating concoctions from start to finish.
It's a great place to branch out and try something a bit more offbeat, like the This Spud's For You Potato Lager or the Avant Gardener, a Belgian table beer brewed with rose hips and smoked malt.
---
Citizen Brewing Company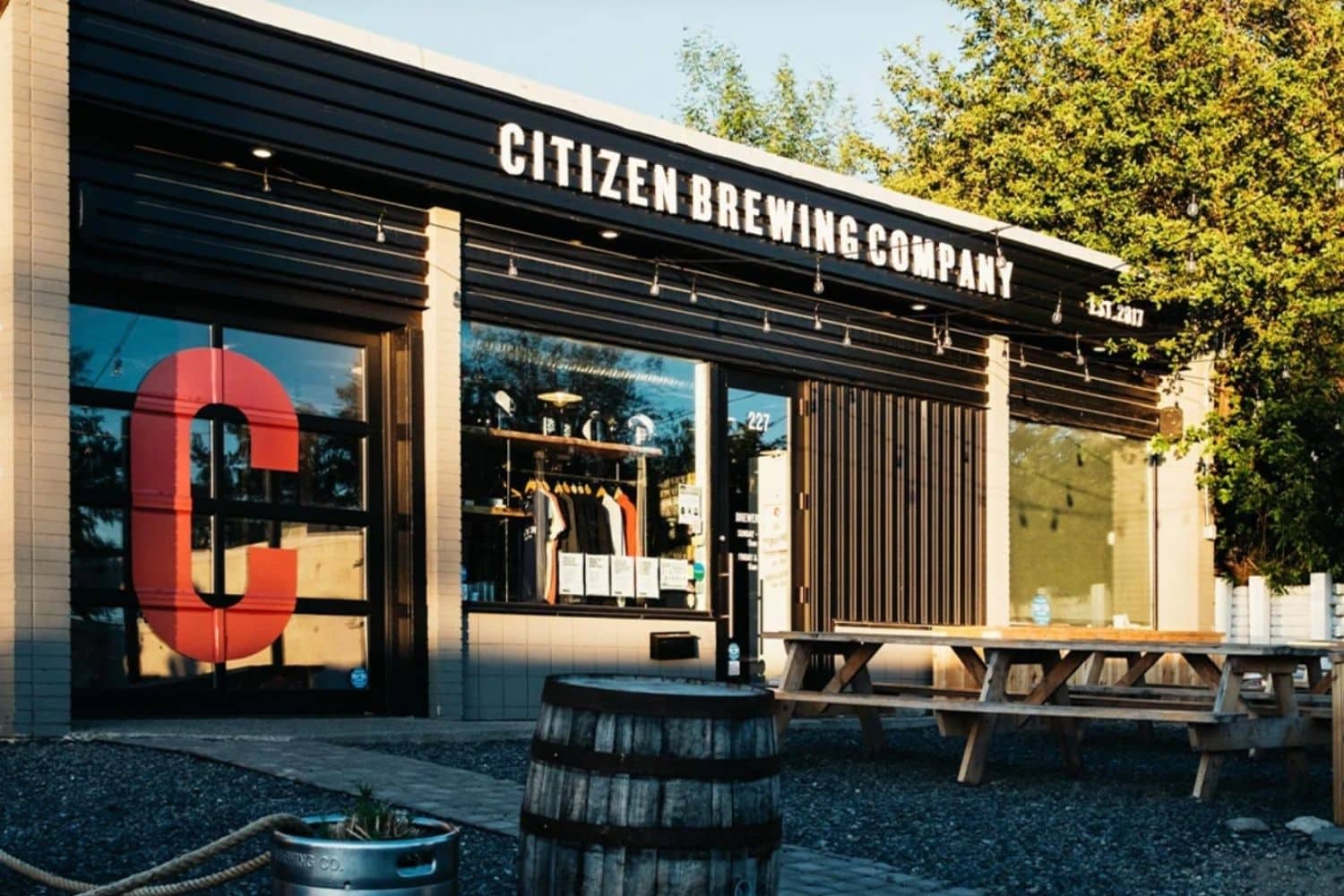 Having a drink here is one of the best things to do in Calgary. Citizen Brewing Company is a spacious staple on the Calgary craft beer scene. There are two cute and comfortable patios, with sprawling hop and vegetable gardens as well as a 50 seat taproom. It's an inclusive space that makes sure to support many community efforts and that happens to be kid and pup friendly as well.
The fares served up here are mainly elevated takes on pub grub, with burgers, sandwiches, and assorted snacks, including some vegetarian picks. The Senior Citizen Dark Mexican Lager is any malt lover's dream and the Cherry Soda IPA is light and crisp and looks just as pretty as it tastes.
---
Inner City Brewing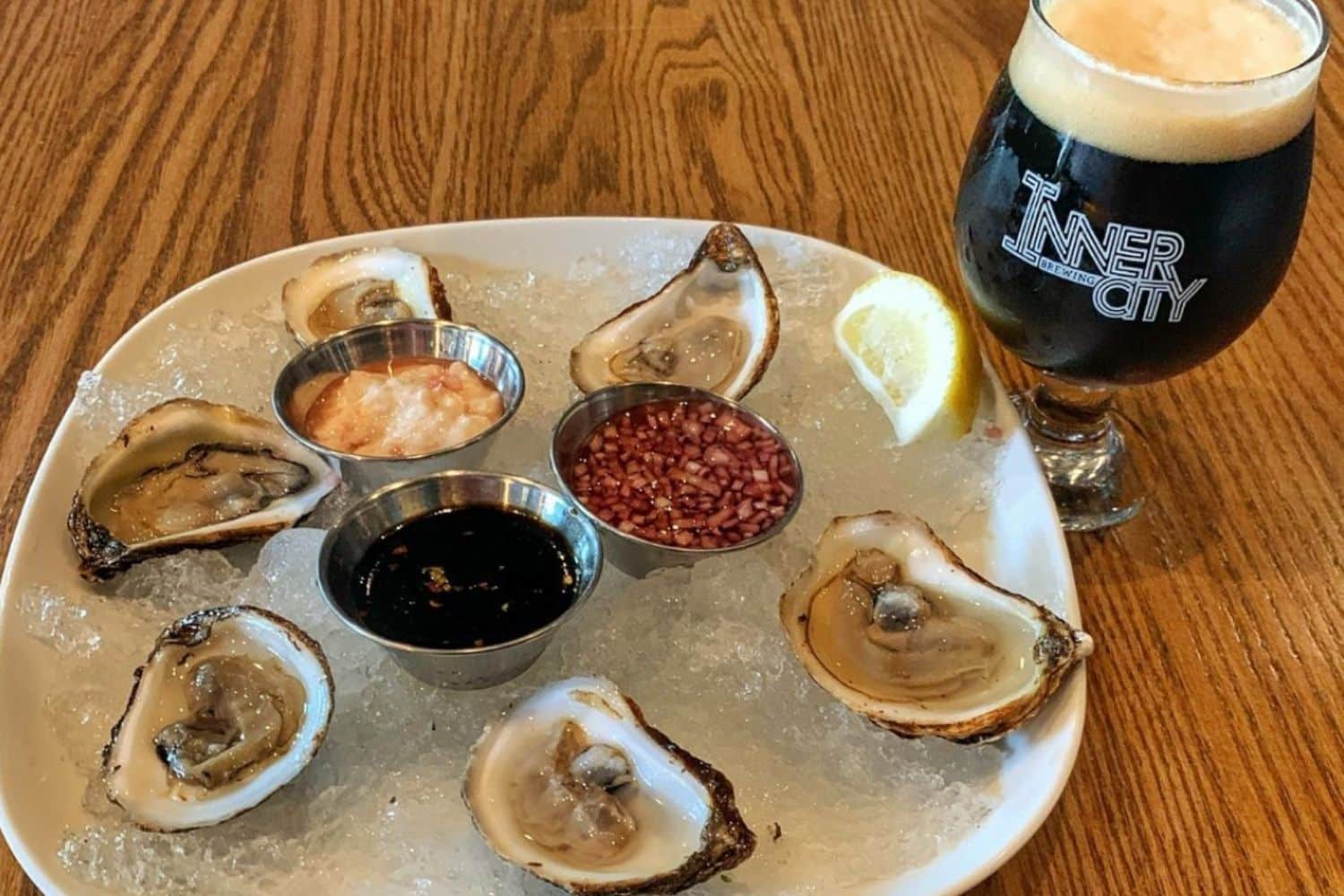 Set right in the heart of downtown Calgary, Inner City Brewing is a haven for authentic style brews. They aim to make a wide range of beer styles, honoring each of their honest origins through methods, ingredients, and even names. They partner with a lot of cool community programs as well, which just makes it even easier to want to support them.
They have four core beers, including the Hub and Spoke Vienna Lager and the Bridgelandia Modern Blonde Ale. You'll find 20 on tap at any given time, in a warm and modern taproom outfitted with exposed brick, dark woods, and funky lighting.
There are even two infusion taps, the only ones of their kind in all of Canada, and they come out with some seriously surprising and scrumptious flavors with them.
---
Cold Garden Beverage Brewing Company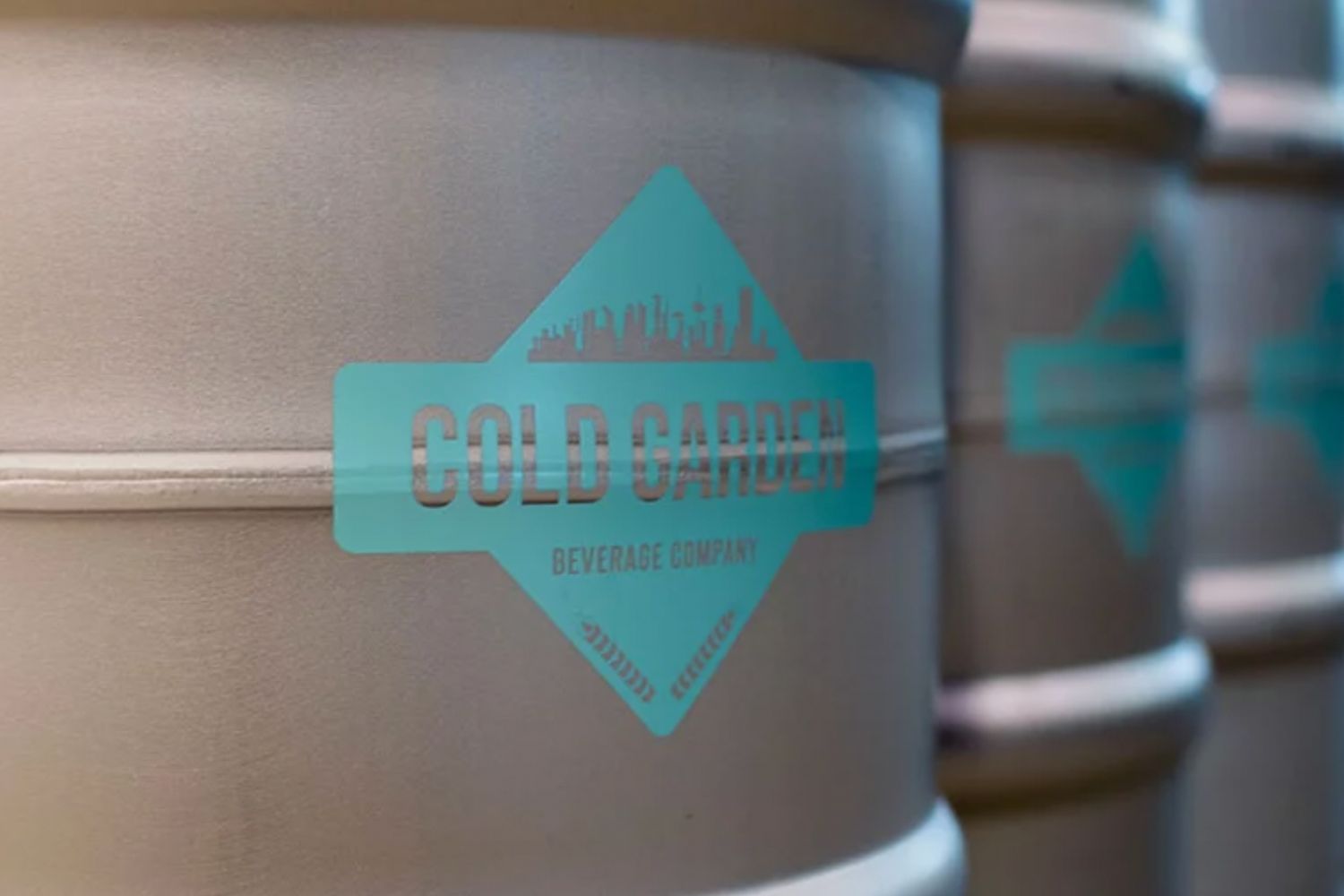 This industrial style brewhouse is located in the vibrant community of Inglewood. Their brews really run the gambit, from traditional to eccentric and everything in between. It's such a funky and laidback space that it's hard not to have a good time here.
They are committed to an inclusive and safe environment for everyone, which feels so welcoming and friendly. Our favorite was the One Summer in Saskatoon, a farmhouse style Saison brewed with berries that's super refreshing and flavorful, perfect for kicking back with a pint and soaking up some warm Calgary sunshine.
---
Evil Corporation Brewing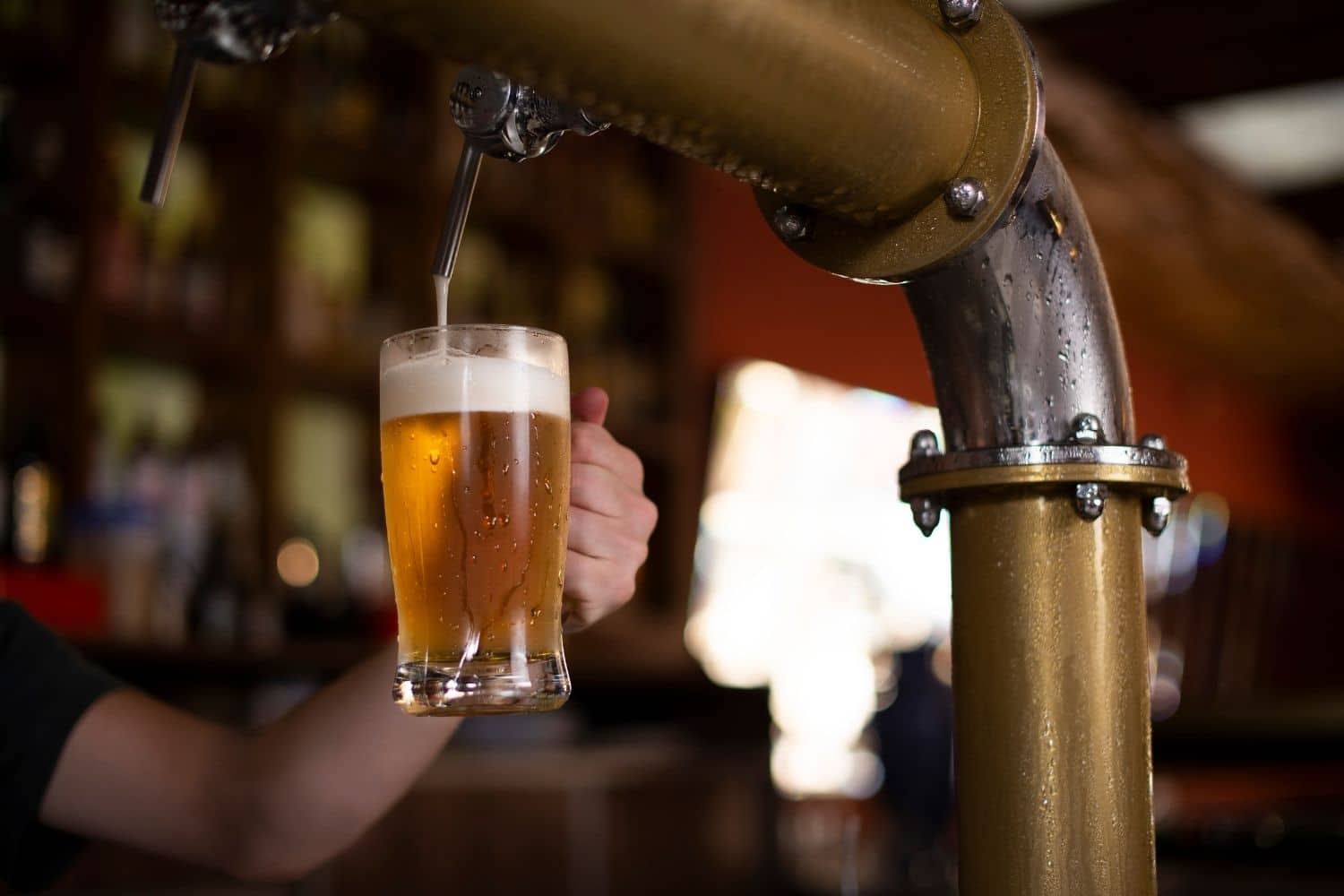 As the new kid on the beer block, Evil Corporation Brewing has already exceeded expectations. They're making some of the finest small-batch brews in all of Calgary, and they are always contributing positively to social efforts in the area.
The White Collar Crime White IPA is a creamy and cloudy take on the classic hoppy ale. The Ponzi Porter is full of delicious chocolate and caramel notes, with a spicy and bitter finish. We love the satirical wink there is in everything they do.
---
Wild Rose Brewery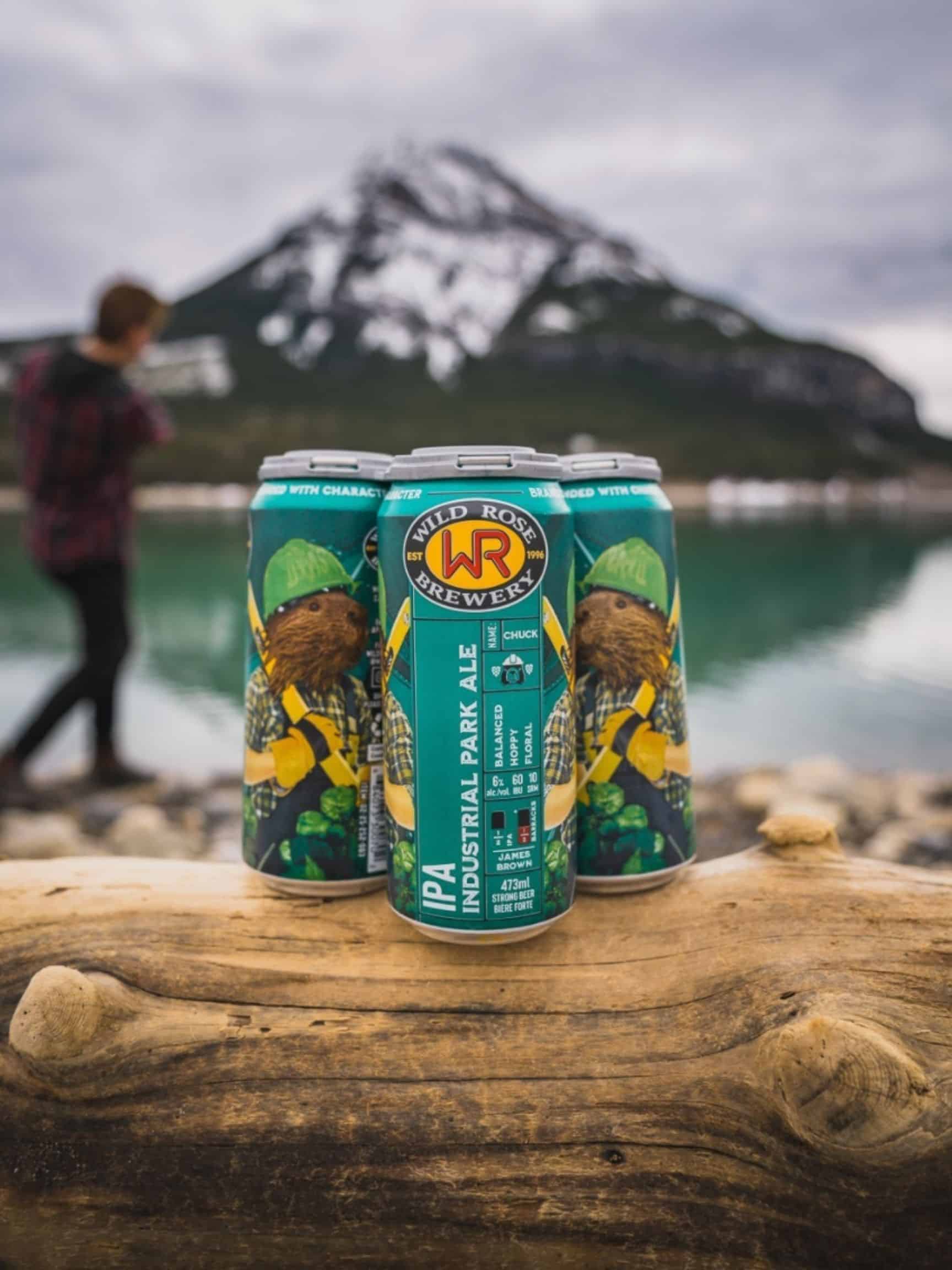 Maybe the mecca of microbreweries in Calgary, the Wild Rose is like a wonderland for craft aficionados. It's set inside of a former airplane hangar. They started off with a single dream, to free Alberta from boring brews, and boy did they succeed. You can even take a taste and tour to learn all about the magic happening behind the scenes.
Everything is made with high quality and local ingredients, plus no preservatives, and community initiatives are at the forefront of their efforts. The High Harvest is a hemp strong pale ale, made with velvety hemp flour for a tropical hop flavor. The SOB, Special Old Bitter, is one of the best bets for a session beer, as a classic and gentle English ale.
---
Village Brewery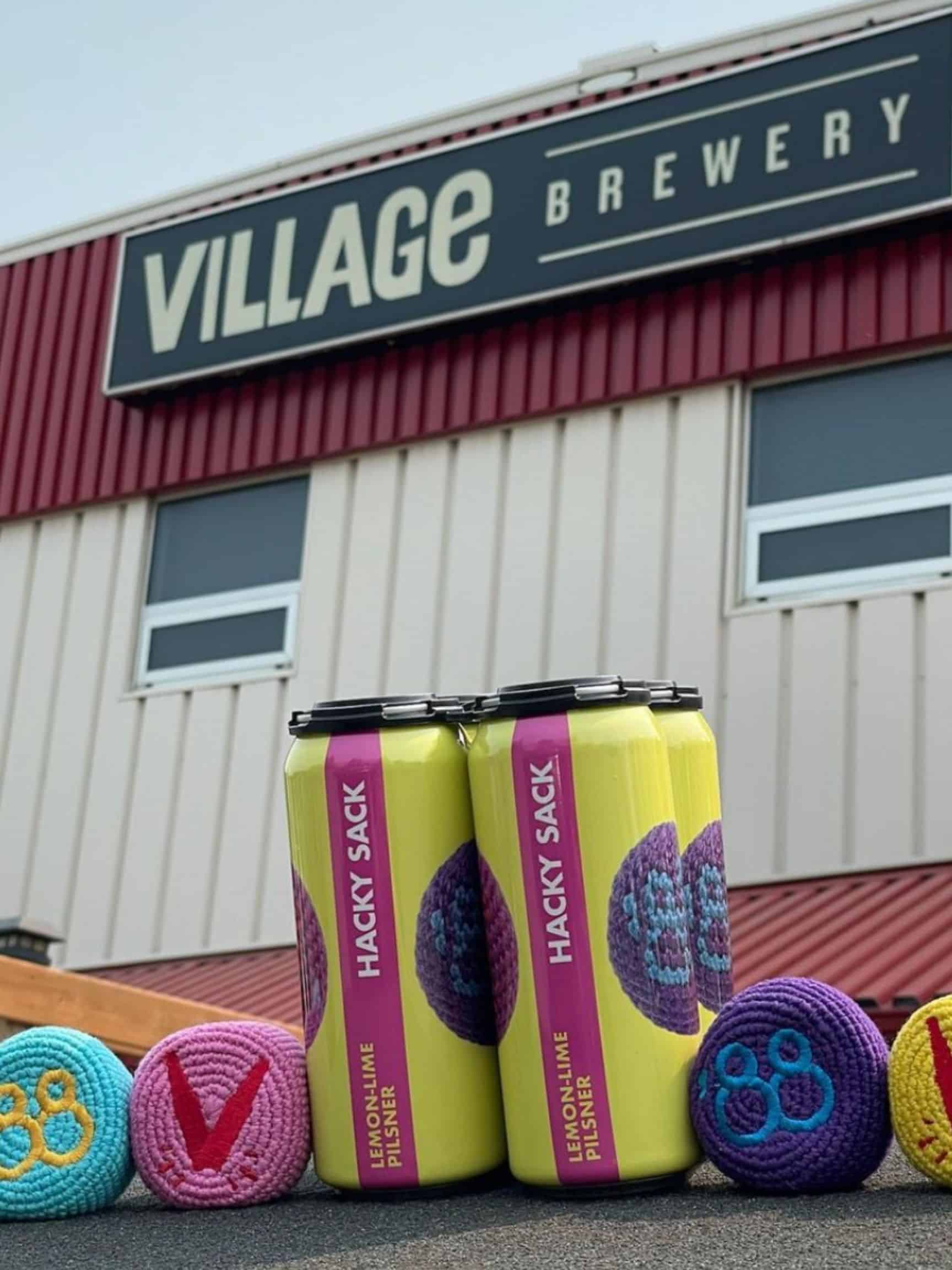 This is the brewery that cares. As they say, "Brew good and do good." They make sure to maintain a strong focus on the arts and wellness at all times, and they even put 10% of their bottom line back into the community. They love to support local creators and believe in the power of mutual benefit.
They offer pints, flights, and growlers to get your fill of delicious craft beer any way you want it. They often host events and the space feels laid back and cool. It's also part art gallery, and there's a charming deck out front. The Village Neighbor Canadian Pale Ale is classic and crisp and the Village Squeeze Lemon Berry Helles is full of fun, flavorful surprises.
---
Tool Shed Brewing Company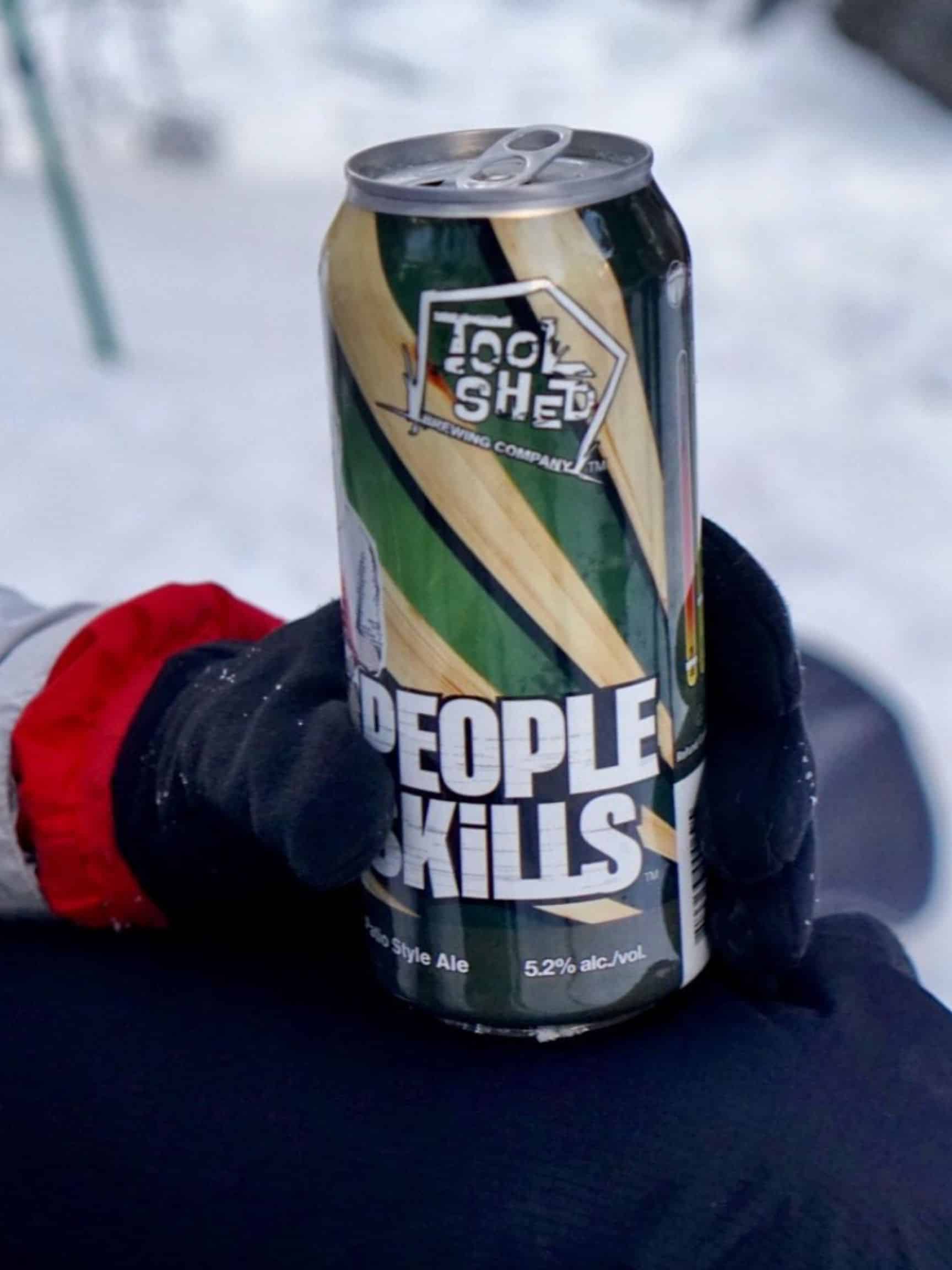 Few things go together better than barbecue and beer, and the Tool Shed Brewery knows how to do both right. Its inception began in an actual tool shed, and today the impressive operation brings in folks from all over. If you really want to eat some good food while tasting different taps, this is one of the best Calgary breweries to fit that bill. The full menu is mouthwatering.
Everything from the Smoked Brisket Sandwich to the BBQ Pork Tostadas is delicious. It's a spacious and comfortable setting, with light woods covering every surface and a big sunny deck perfect for sipping pints.
The People Skills Patio Ale was made just for this, and it's both crisp and refreshing. For something on the stranger side, try the S.M.A.S.H. The Curve Harder, a Kveik Ale fermented with a traditional Norwegian yeast that accentuates a tangy mandarin orange kick.
---
Heathen's Brewing Inc.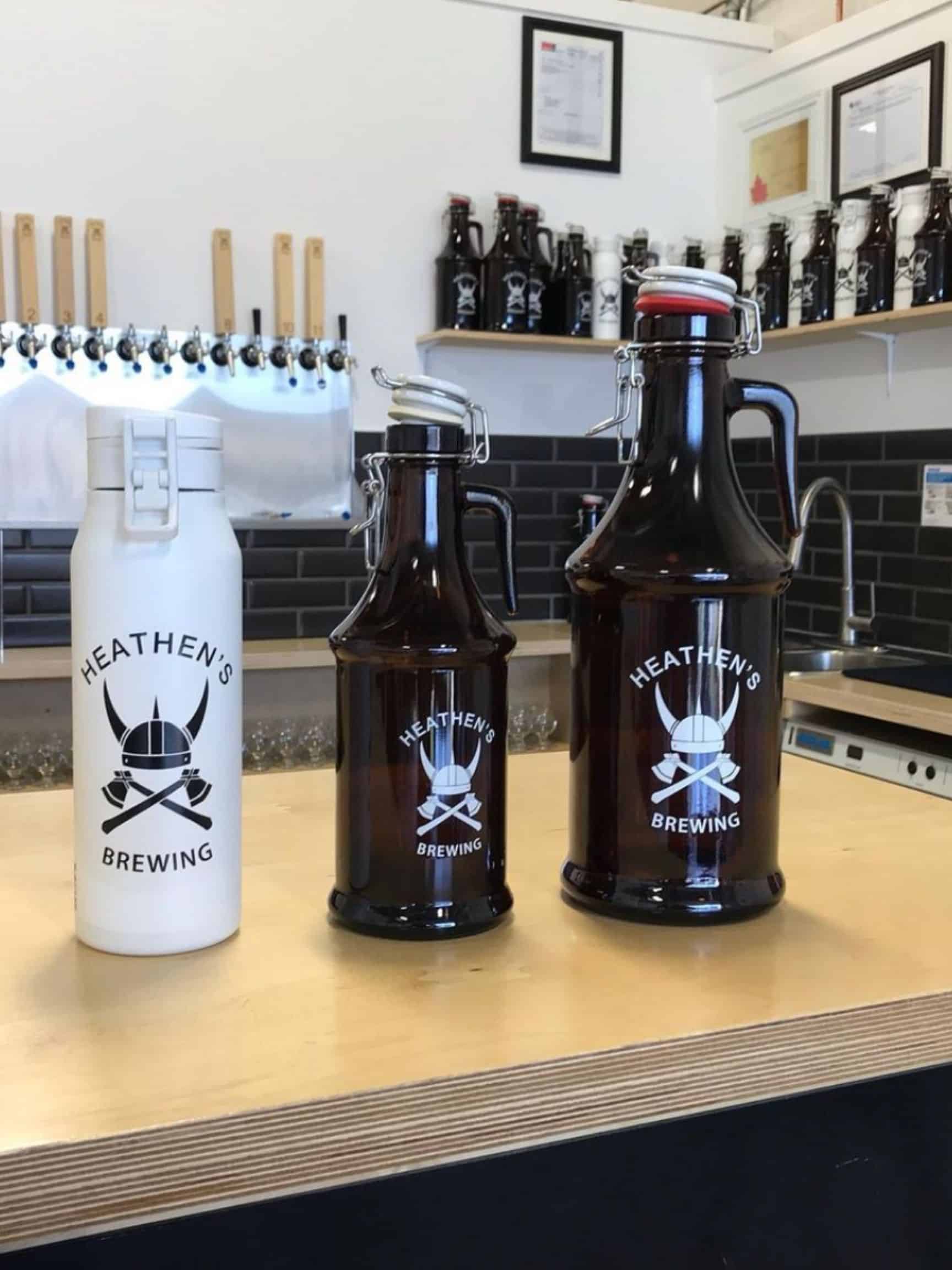 Heathen's Brewing Inc. is the only dedicated gluten-free craft brewery in all of Western Canada. They brew specifically to make great gluten-free beers without having to sacrifice any taste. Even fans of gluten will love these craft drafts. It's such a rarity to be able to find flavorful beers with a zero percent chance of gluten contamination.
It's a bright and modern space that's clean, minimal, and ultra-cool. The Tropical Haze NEIPA is a hoppy, hazy dream and the Land of Njord Milk Stout is a dark and delicious drink with hints of roasted cocoa. There are always some experimental brews to try on tap here as well. Heathens is truly a haven for beer lovers, both with celiacs and without.
---
The Dandy Brewing Company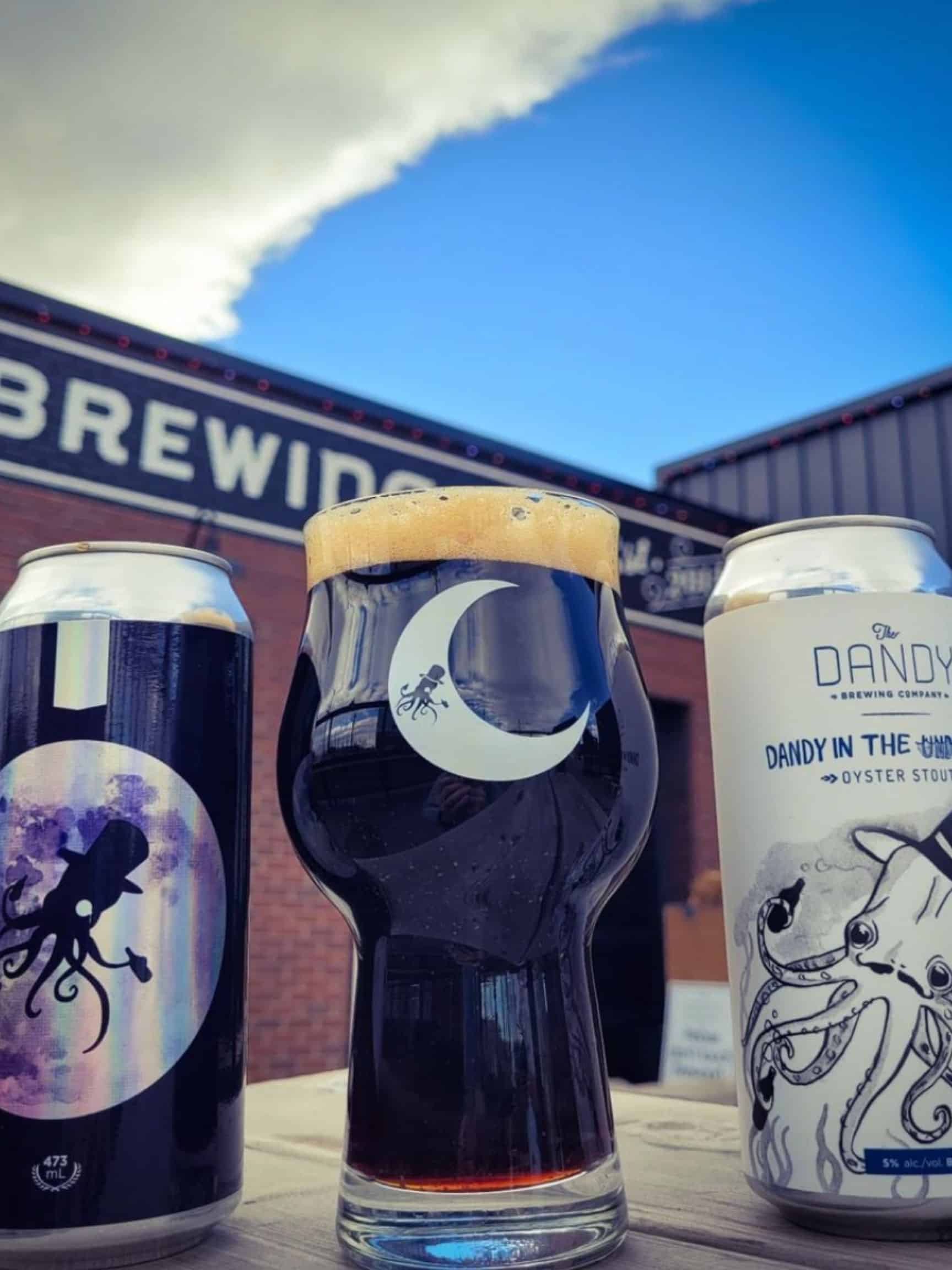 The Dandy Brewing Company is Calgary's original little brewery. It's a celebration of all things related to being a dandy, meaning those who walk their own path in life and fully embrace what they love. They make some seriously inspired and inventive beers all in small batches.
The adorable tasting room features a full service restaurant as well. They have a carefully curated cocktail program and an array of fine dining fares to pair with any of their pints.
There are small plates for snacking and sharing, like the Mezze Plate, and mains for full meals, such as the Cubano. The atmosphere is chic and airy, a simple space with a touch of whimsy that is super enjoyable for everyone.
The most popular pick here is the Dandy in the Underworld, a traditional oyster stout with notes of coffee and chocolate. The Dandy Wild Sour Ale is a bold and malty libation that's easy to love as well.
---
Ol' Beautiful Brewing Company
Set in the heart of Inglewood, Ol' Beautiful is a homage to the traditional way of doing things and the beauty of imperfection. Their flawless design is reason enough to go here, from the art on the cans to the adorably trendy furnishings. The menu offers classic Mexican meals, including some super craveable Birria.
The Okami Kasu is a Japanese ale that's super drinkable while still being totally unique. The Melody is a West Coast IPA boasting a potent and fresh flavor. Always ask about their One and Dun as well, a small batch series that's ever changing and never repeating.
---
Eighty-Eight Brewing Company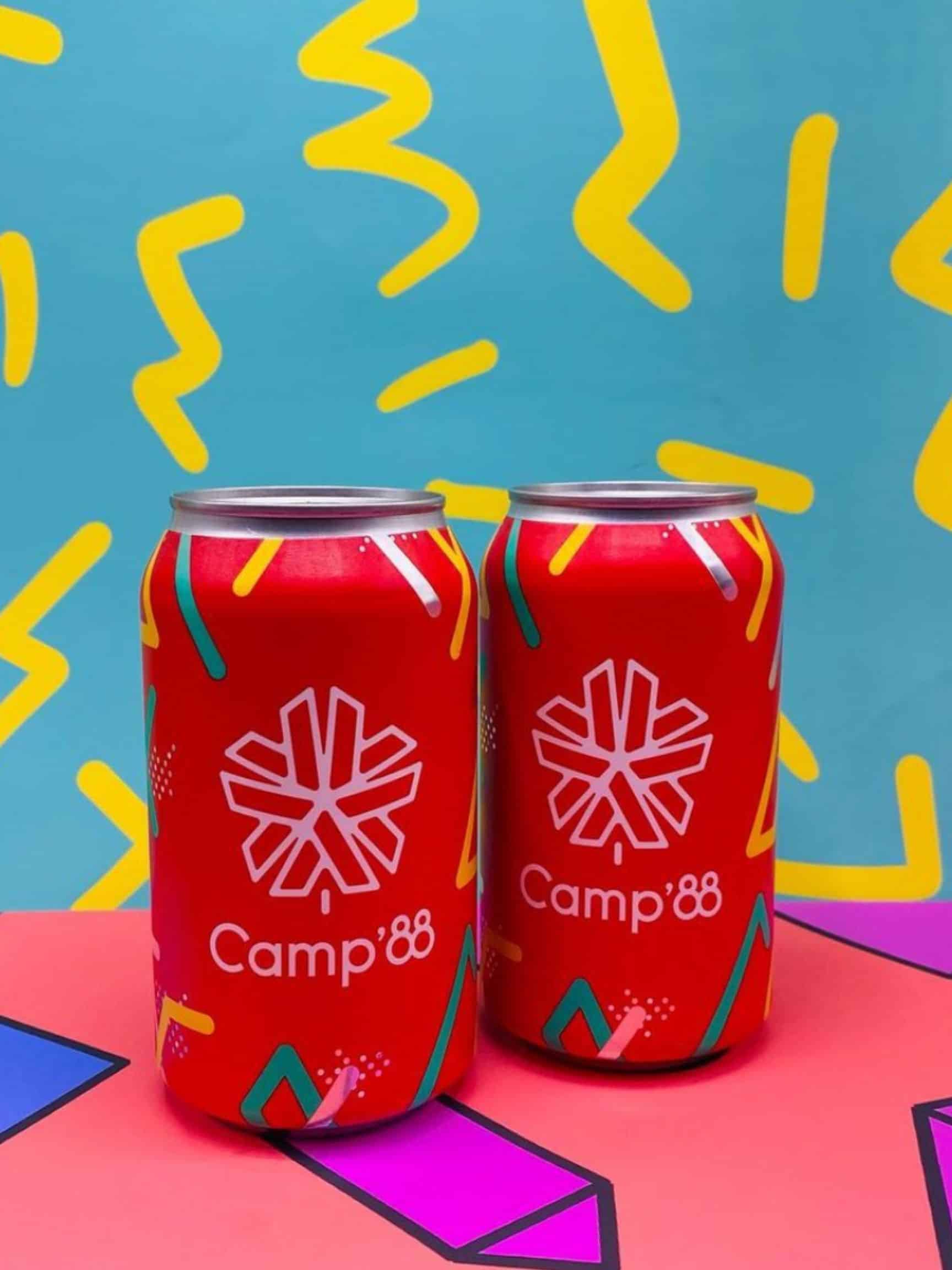 Eighty-Eight Brewing Company is one of the coolest spots in Calgary. With brightly colored walls, neon lights, and funky fixtures like the cassette tape art, the atmosphere makes it easily one of the most instagrammable Calgary breweries around. The Tiffany Rose Saison and the Warp Whistle Honey Hazy IPA are two of the tastiest tap picks in the city.
There are so many fun pints to try for every palate, so it's a great place to get a flight. There are always some snacks to order and when the kitchen is open they're slinging gourmet sandwiches and giant pizzas. If it's closed, you can even order in from a local eatery.
---
Awesome Calgary Breweries Map