Calgary is known as a charming cultural hub and the international gateway to the Canadian Rockies. Often affectionately referred to as Cowtown, they've since graduated to far surpass their Alberta beef origins. This city has become the finest dining destination in Alberta for diverse and delicious dishes, and there are plenty of restaurants to Calgary to try!
The foodie scene in Calgary is always evolving, with new creative and innovative culinary creations vying for the savory spotlight. Whatever meal you find on your table, your taste buds are in for a treat.
Eating at one of the best restaurants in Calgary is a top thing to do in the city! From local fine dining fares to global gourmet grub, these delicious Calgary restaurants have got it all.
Top Restaurants in Calgary – Quick Answers
Best Indian Food in Calgary: Calcutta Cricket Club
Best Korean Restaurant in Calgary: Moon Korean BBQ
Best Chinese Restaurant in Calgary: Eastern Fortune Restaurant
Best Sushi Restaurant in Calgary: Shibuya Izakaya & Big Catch Sushi Bar
Best Pizza Restaurant in Calgary: Una Pizza
Best Steakhouse in Calgary: Vintage Chophouse and Tavern
Best Restaurant Views in Calgary: Sky 360
Best Takeaway Restaurant in Calgary: Taj Kabob – Afghan Street Food
---
The Best Restaurants in Calgary
---
Calcutta Cricket Club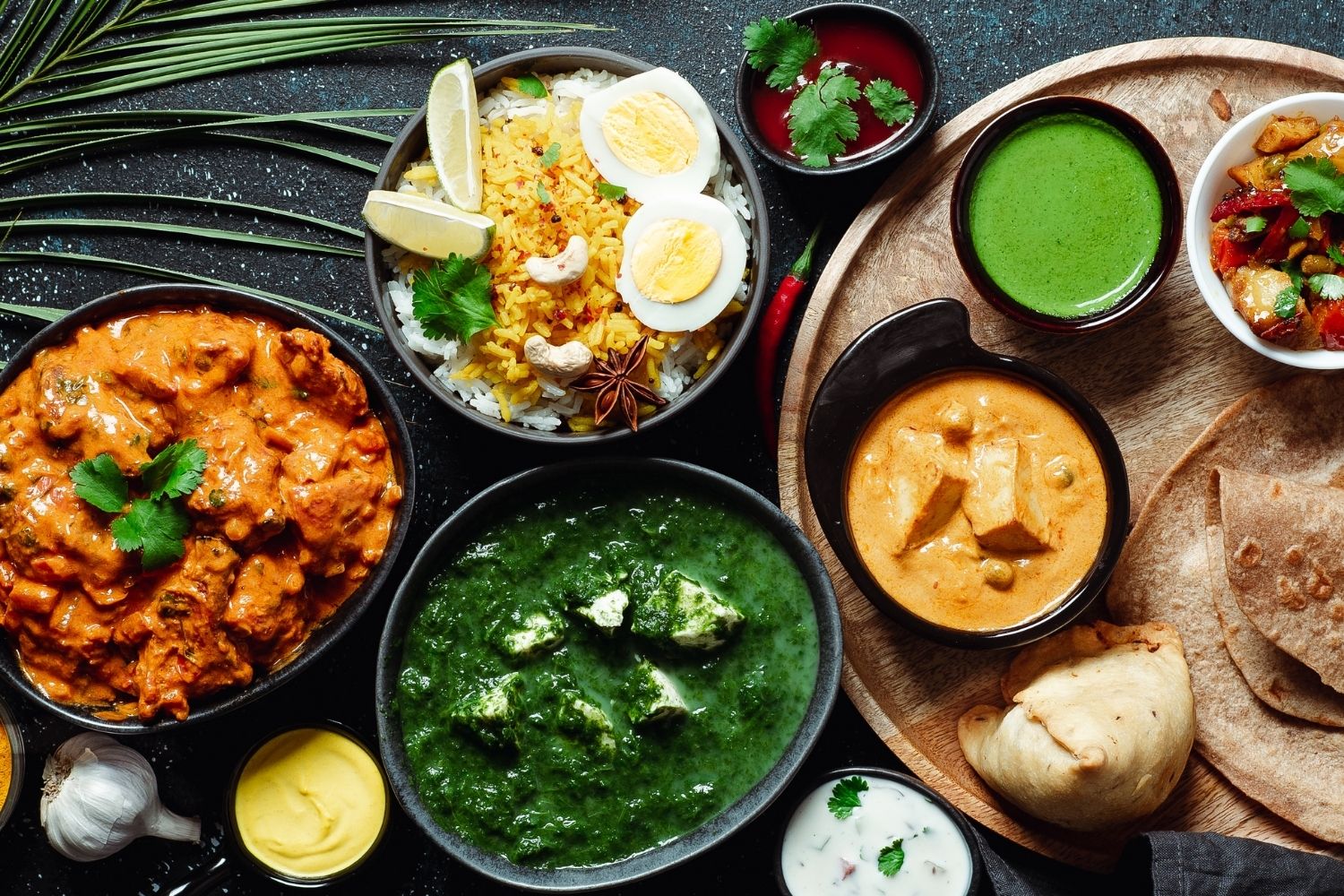 Cuisine: Modern Indian
Price: $$
Address: 340 17 Ave SW
The vibe at Calcutta Cricket Club is chic and tropical, sure to fill you with all those ideal vacation feels and make you wish you were in India.
The fares are a modern take on classic Indian dishes from the region. Fusion at its finest, you'll find plenty of Indo-Chinese and Hakka flavors mixed in beloved and elevated street foods here.
From Kati Rolls to Curries, the three-course tasting menu is the best way to enjoy all this trendy eatery has to offer. The Kerlan Black Pepper Mushroom dish is in a league all its own. There are plenty of craft brews and cocktails to wash it all down with as well, we highly recommend the Mango Lassi Gin Fizz.
---
Shibuya Izakaya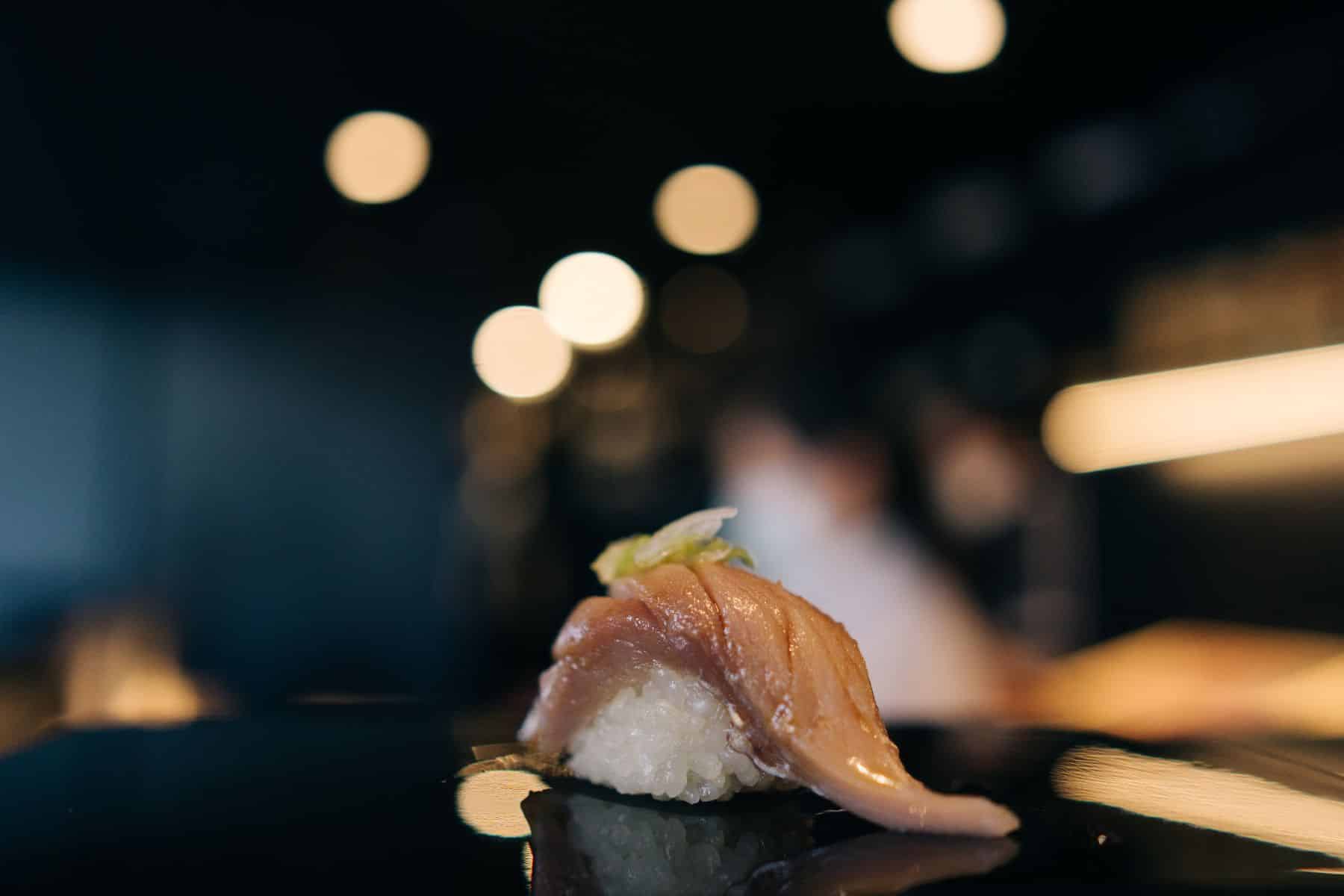 Cuisine: Japanese, Sushi, Izakaya
Price: $$
Address: 449 16 Ave NE
Looking for an authentic taste of Japan? Look no further than Shibuya Izakaya, consistently ranked as one of the best Japanese restaurants in Calgary! Since 2007, they have been serving up Japanese meals in a relaxing atmosphere inspired by the popular district of Shibuya station in Japan. Their menu features a mouth-watering array of tapas-style dishes, sushi, sashimi, and an impressive selection of sake.
When visiting do yourself a favor and check out our diverse menu of colorful Izakaya creations and sushi dinners. They are also available for take out on Skip the Dishes.
---
Big Catch Sushi Bar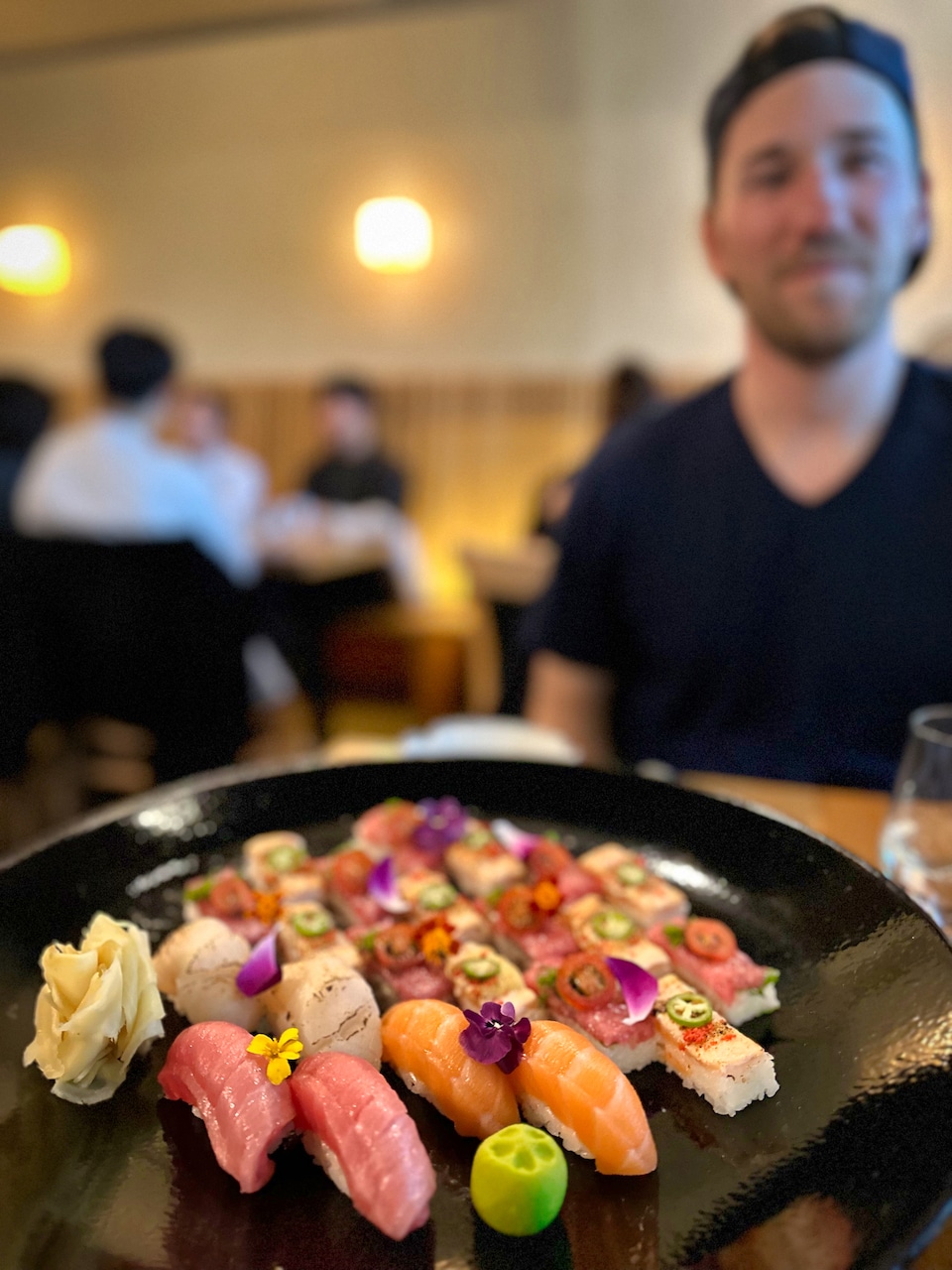 One of the best sushi restaurants is easily Big Catch Sushi Bar. Here you walk into a dining area that exudes an intimate and inviting ambiance. The menu boasts numerous delectable options, each dish masterfully presented.
Our order consisted of sashimi, nigiri, and pressed sushi, all crafted with impeccably fresh and well-prepared fish. The flavors are exceptional, and pair nicely with a choice from their extensive sake collection.
We recommend making reservations in advance, especially on weekends as it is a very small setting with just enough room for 10 or so tables.
---
Bridgette Bar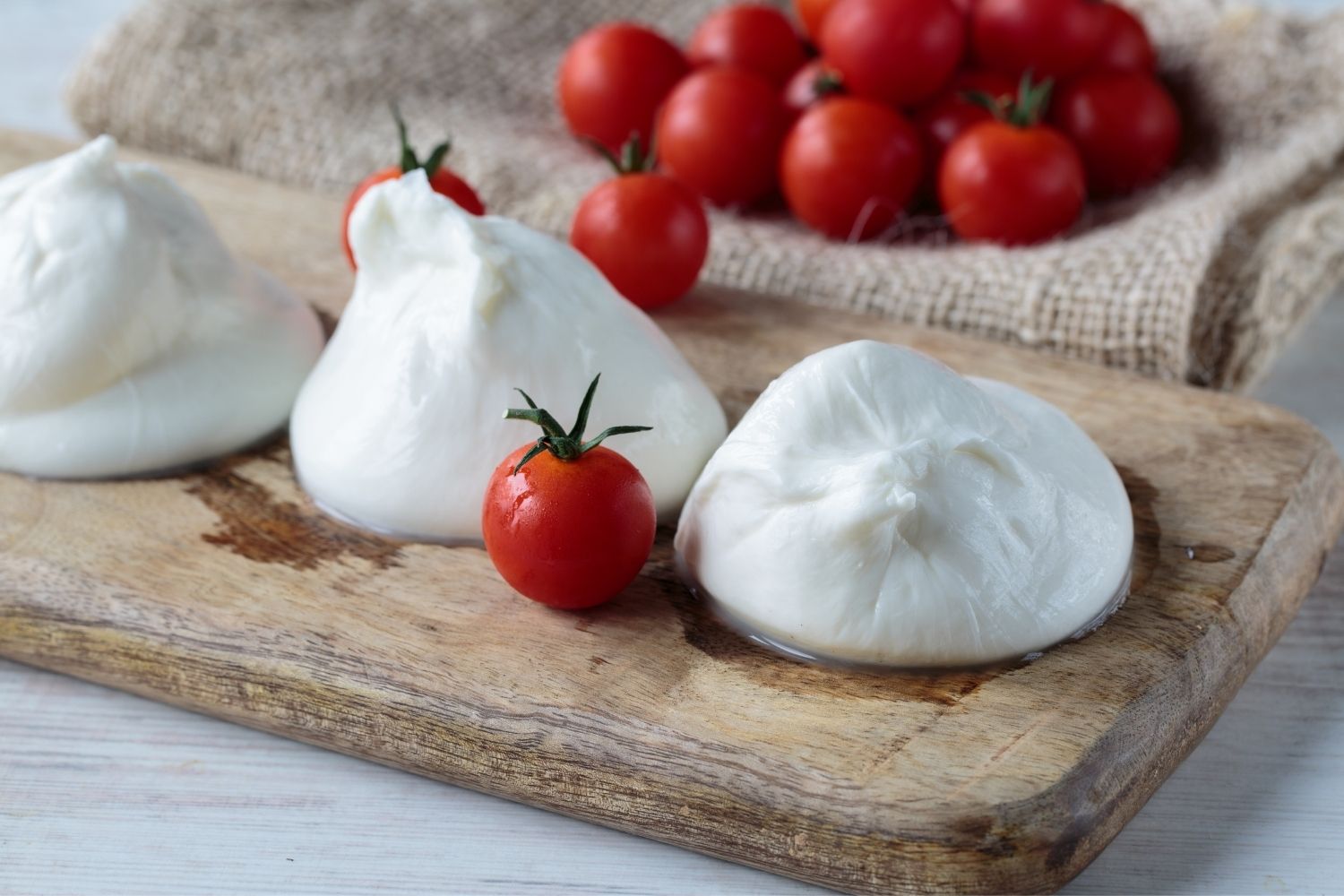 Cuisine: Modern American
Price: $$$
Address: 739 10 Ave SW
Though billed as a bar, this is a chef-driven space with shareable plates that offer appetizing allure all on their own. Brigette Bar is right at home in the heart of Calgary's Design District, with one of the coolest decors in the city. The ambiance is mid-century modern and a veritable haven of hip furnishings.
There are plenty of options for portions, including sections for snacks, veggies, kinds of pasta, pizzas, and large plates. Try a bit of everything here to pair with a beverage from the extensive array of their taps, world-class wine cellar, and the ever-changing cocktail creations.
---
Foreign Concept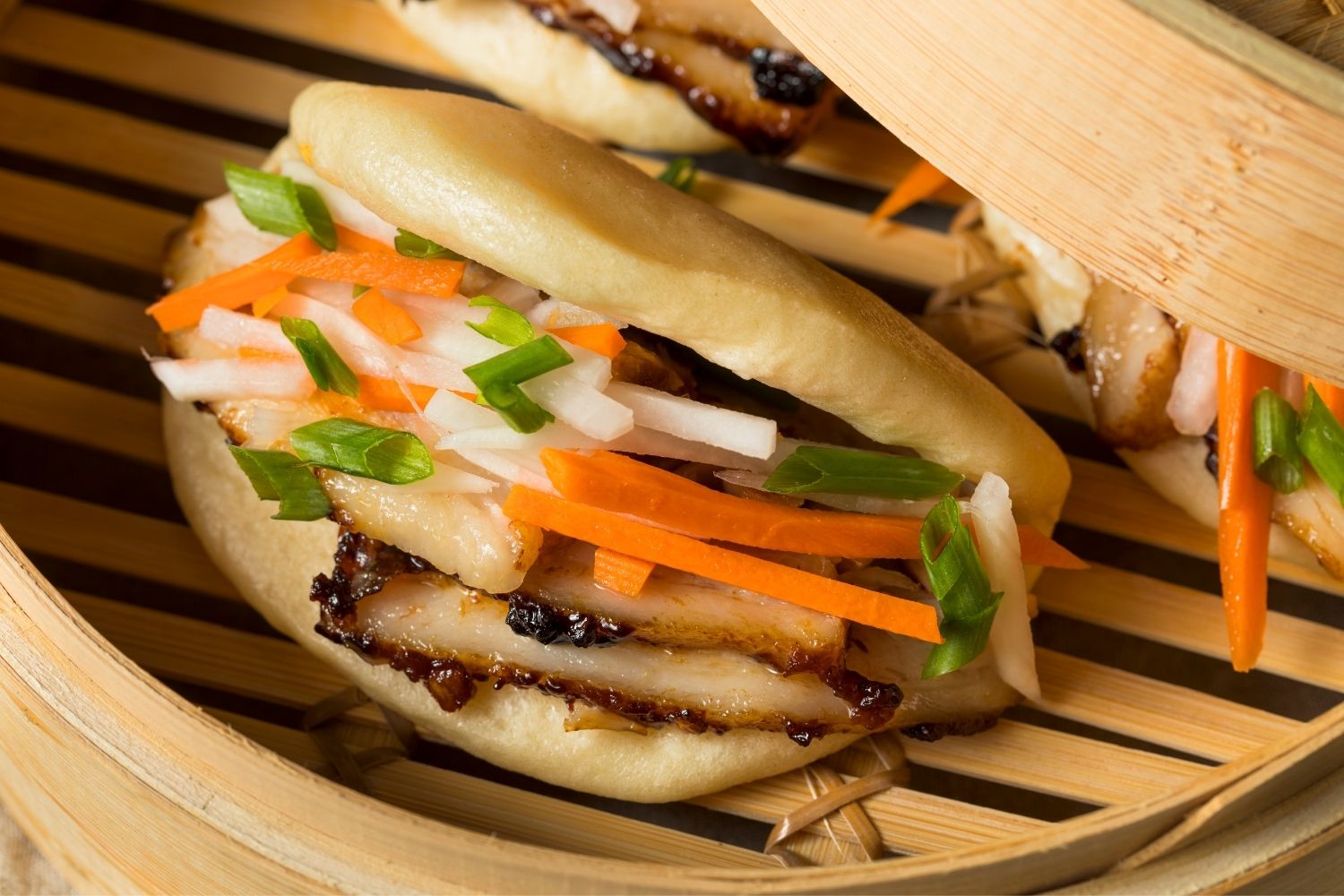 Cuisine: Asian fusion restaurant
Price: $$$
Address: 1011 1 St SW
Foreign Concept offers a unique dining experience in Calgary. The Pan Asian plates are always innovative, drawing on Vietnamese and Chinese flavors, French cooking techniques, Korean culture, and fresh local ingredients.
The Pork Belly Foie Gras Steamed Buns are out of this world. The atmosphere is cozy and romantic, perfect for an intimate meal of mouthwatering masterpieces. The space is elegant and airy, and each plate is truly a work of art.
---
Sky 360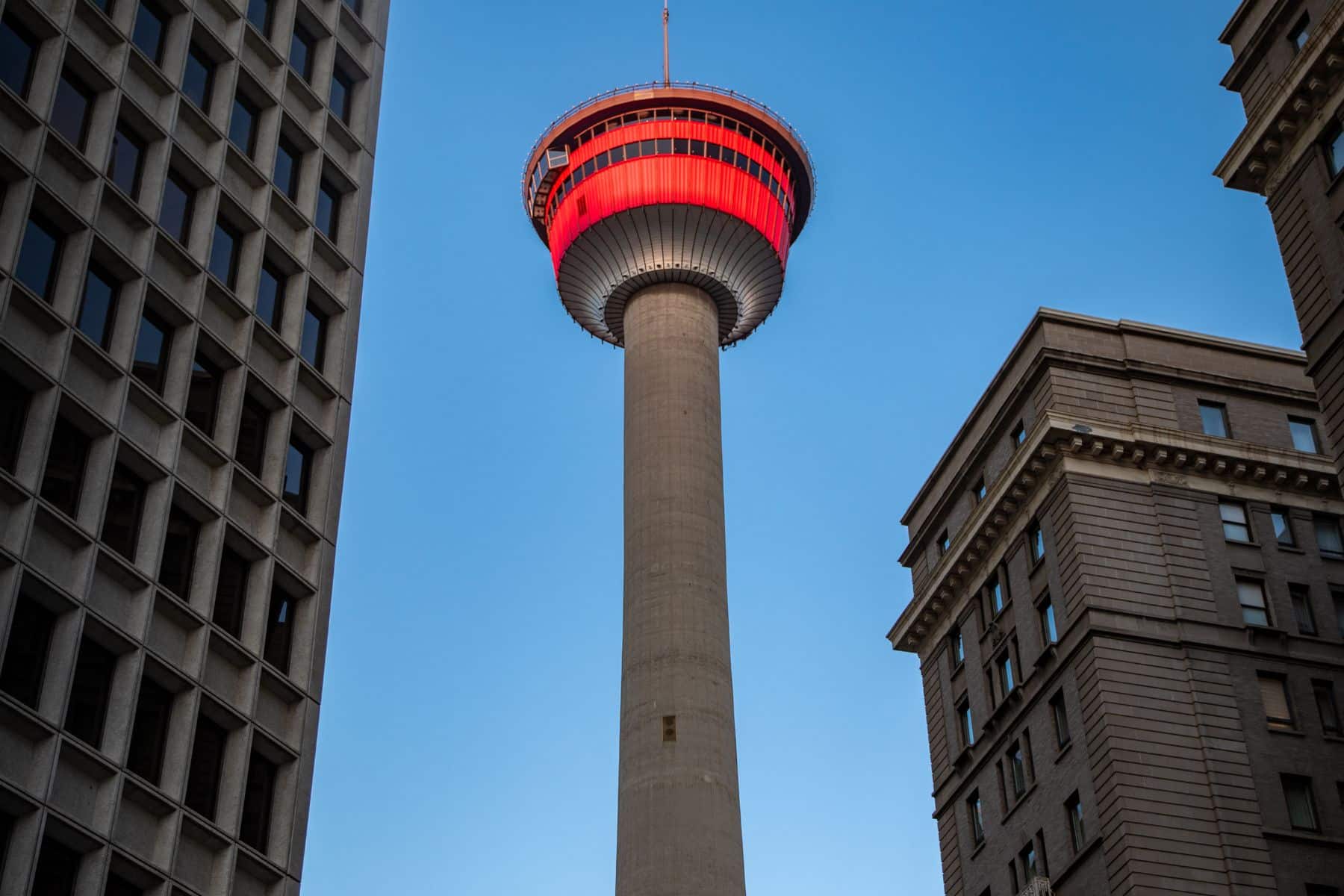 Cuisine: International
Price: $$$
Address: 101 9 Ave SW
Sky360 is a revolving restaurant located in Calgary where tourist visit more for the novelty and view rather than the actual food itself. That's not to say the food isn't great, just that there are better restaurants in Calgary for the price. Here you are paying for the experience. Sky360 is situated at the top of the Calgary Tower, an iconic observation tower and one of the city's most recognizable landmarks.
The restaurant revolves 360 degrees every hour, giving guests a constantly changing view of the city below. The menu at Sky360 features a range of dishes, including seafood, steak, and vegetarian options. Do yourself a favor and try the crispy brussel sprouts!
---
Taj Kabob – Afghan Street Food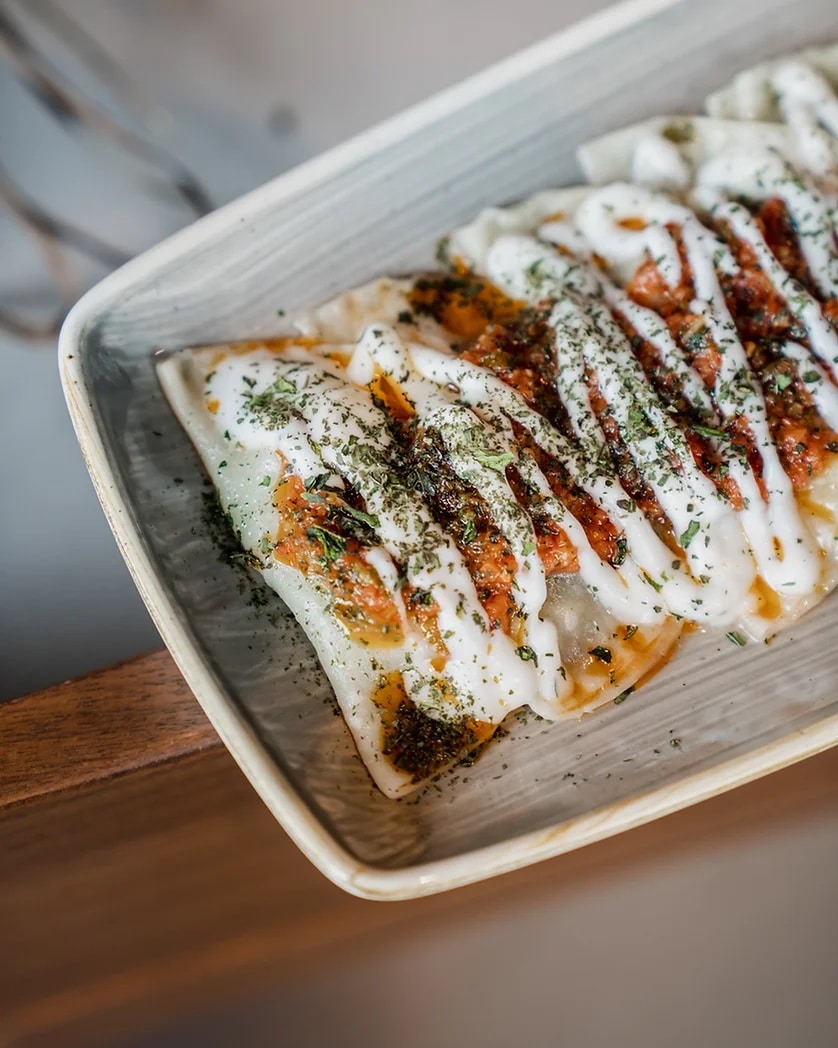 Right from the corners of Kabul is this delicious family eatery. During rei Taliban reign 20 years ago, Taj Jamil departed from his home in Afghanistan, and has not returned since. Instead he brought the joys of Afghan food to Calgary through authentic Aghan dishes like Lamb Shank Kabuli Palaw and Beef Watani Kabob plate.
We just recently sat down for a quick meal here and were impressed with the flavors that jumped out through each dish. It's perfect for takeaway, a quick lunch, or for a full meal with the family. We recommend finishing the meal with a Organic mango smoothie or a Classic Fernie (classic Afghan style pudding).
---
Flores and Pine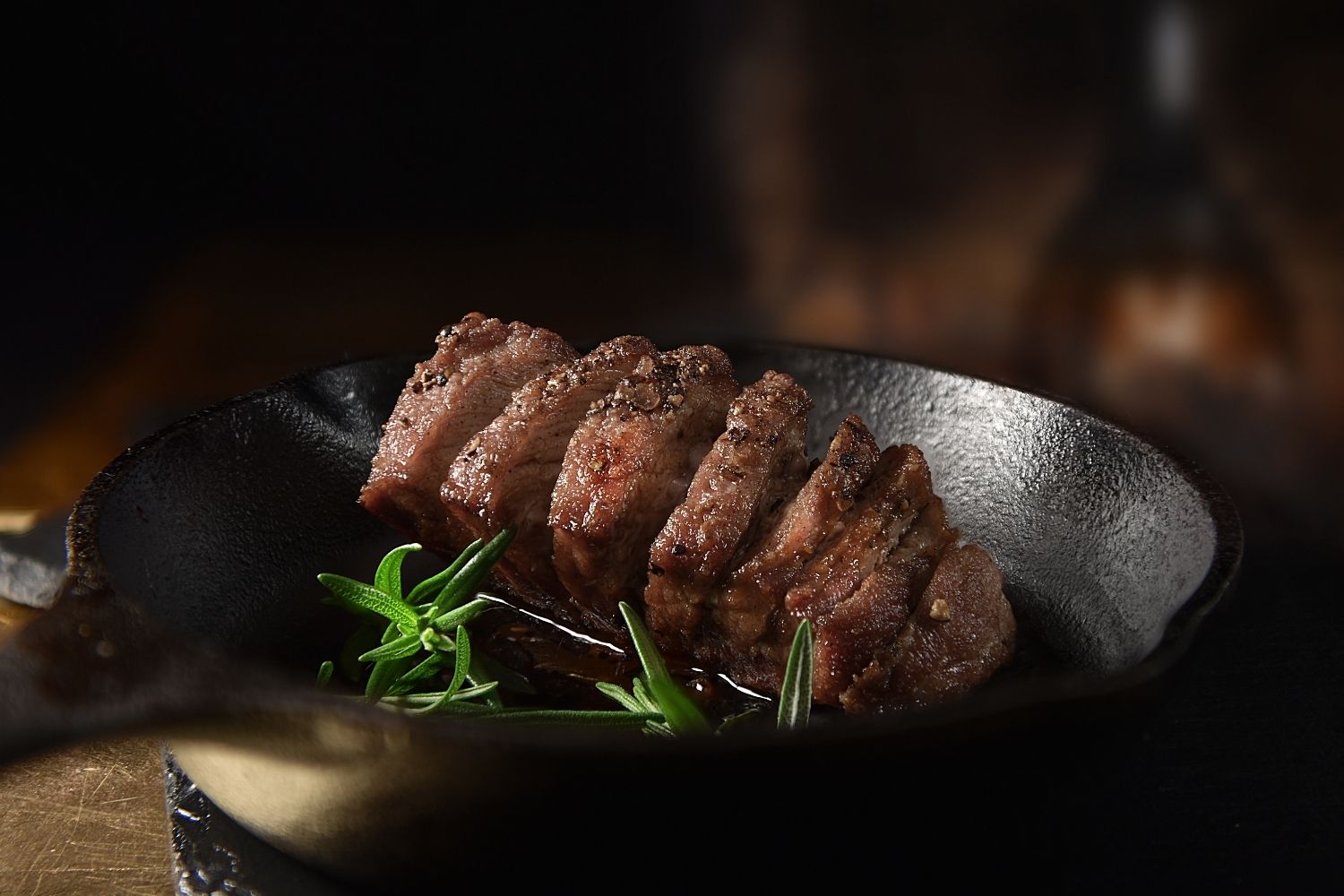 Cuisine: Elevated Dining
Price: $$-$$$
Address: 254028 Bearspaw Rd
Flores and Pine is a grillroom and gathering space that cooks up elevated comfort foods and modern classics in Calgary. The menu is seasonal and always inspired by sustainably sourced and fresh ingredients. They host a stunning multi purpose event venue, as well, for any larger parties or celebrations you may have.
The spacious restaurant is cool and casual, creating a really fun and friendly vibe. The dishes are simple and delicious, such as the Meatballs & Perogies or the Wild Boar Chop. We love anything cooked to perfection on a wood fired grill, from meats to veggies, and were so happy to discover this secret spot.
---
Belmont Diner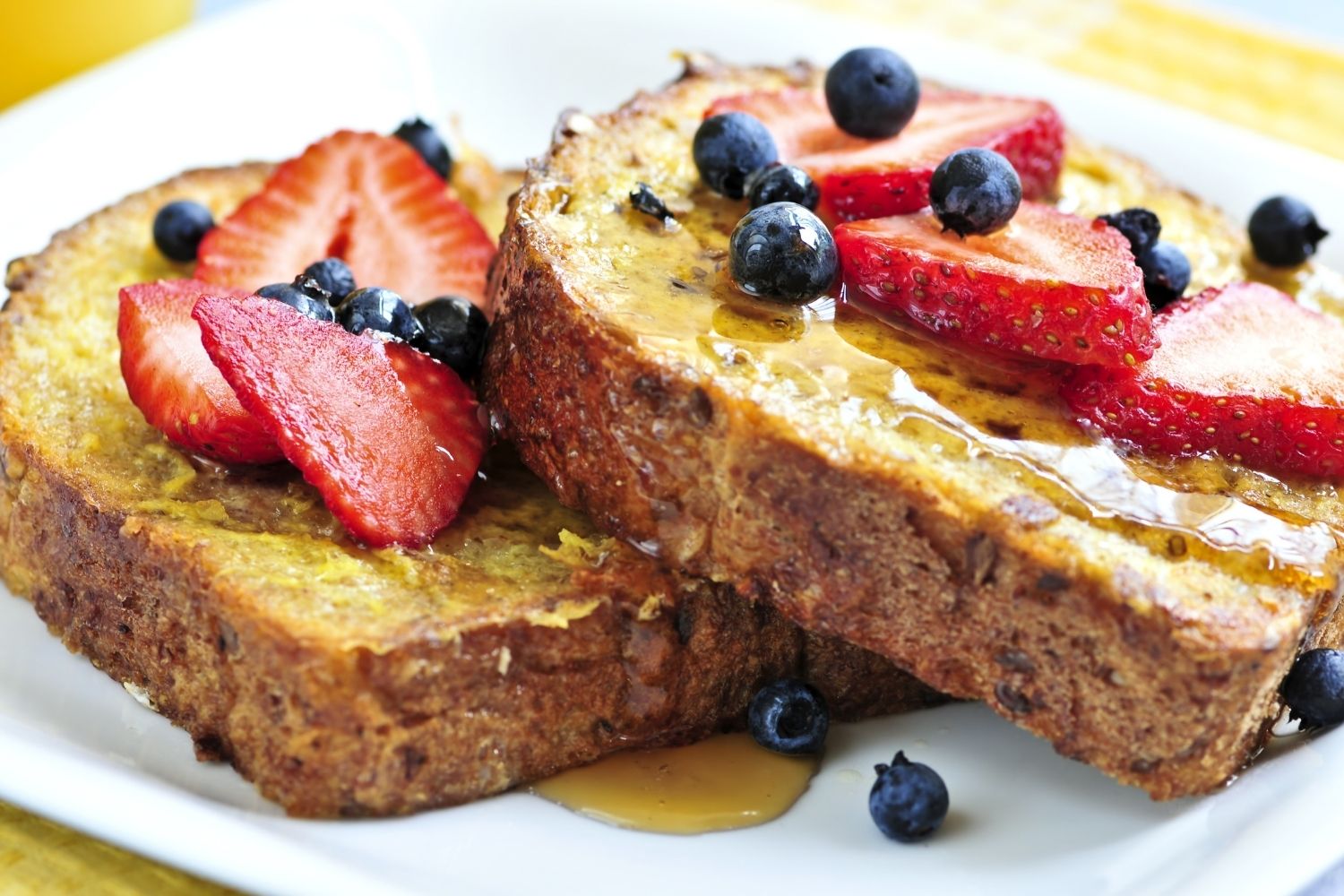 Cuisine: Classic Diner
Price: $$
Address: 2008 33 Ave SW #19
Belmont Diner is a favorite fixture on the culinary scene set in the trendy Marda Loop area of Calgary. It's often packed with locals congregating to partake in a beloved breakfast pastime of the area.
The ambiance is charmingly retro with vintage art adorning the walls. What could be better than bottomless hashbrowns and coffee in the morning?
If you need an extra pick me up the libations here are delightful, as are the famous milkshakes and iconic pancake art – you can even make a special request. They have all the Canadian classics for breakfast and lunch, from the Montreal Smoked Meats Omelette to the Barnyard Benny. Relax in one of their hundred year old booths or cute counter stools and dig in to start the day off right in Calgary.
---
Sidewalk Citizen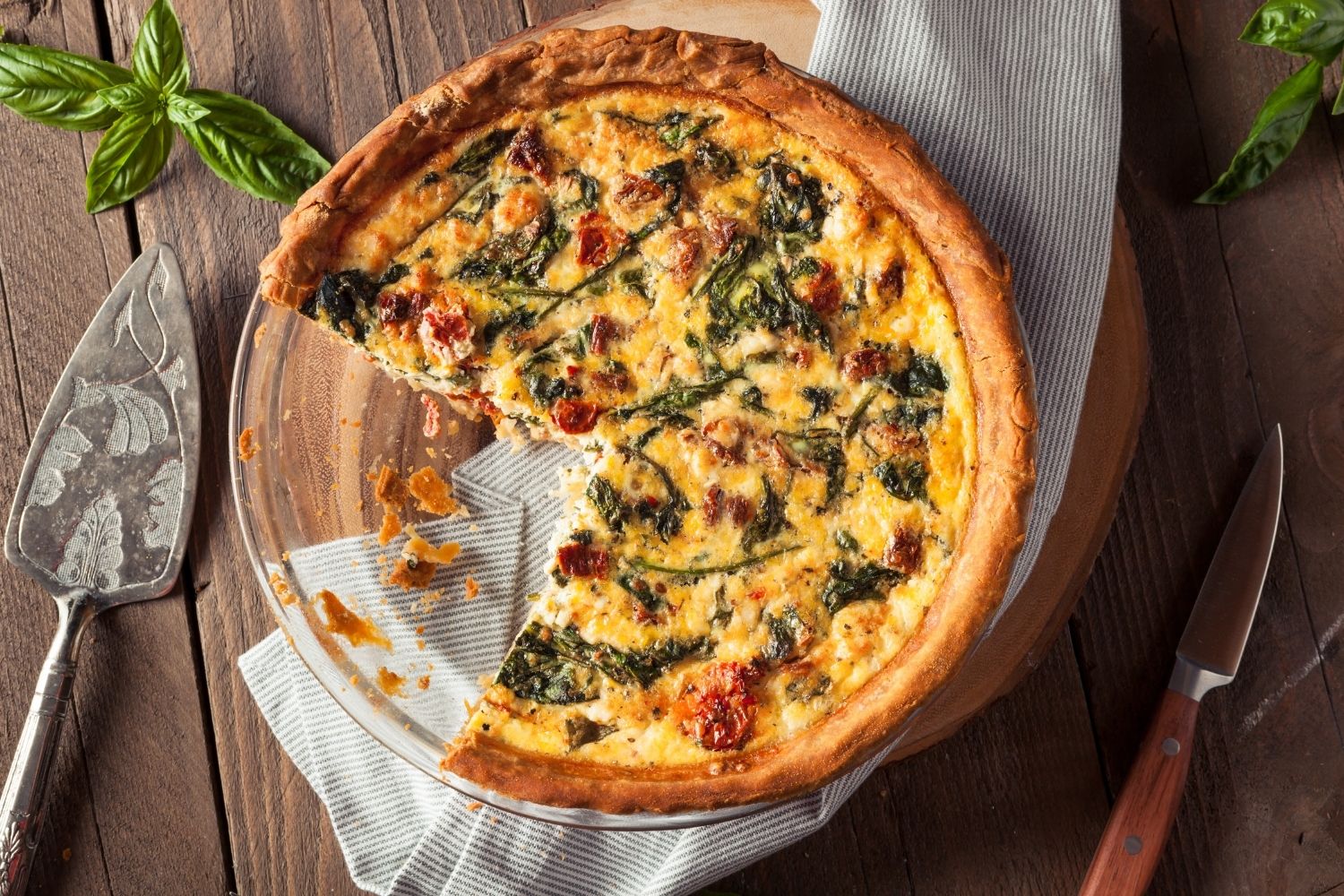 Cuisine: Bakery and Breakfast / Lunch Calgary
Price: $$
Address: Multiple Locations
Every city worth its salt has that one essential sandwich shop, and Sidewalk Citizen is Calgary's answer to curing that lunchtime craving. The menu is stacked with farm fresh foods, and highlights seasonal and handmade offerings.
Every loaf of bread is baked daily in-house and the menu changes frequently so it's best to see what the meat eater and vegetarian specials are each day. There are three locations around town so keep your eyes out for one when that hunger starts to creep in.
---
Moon Korean BBQ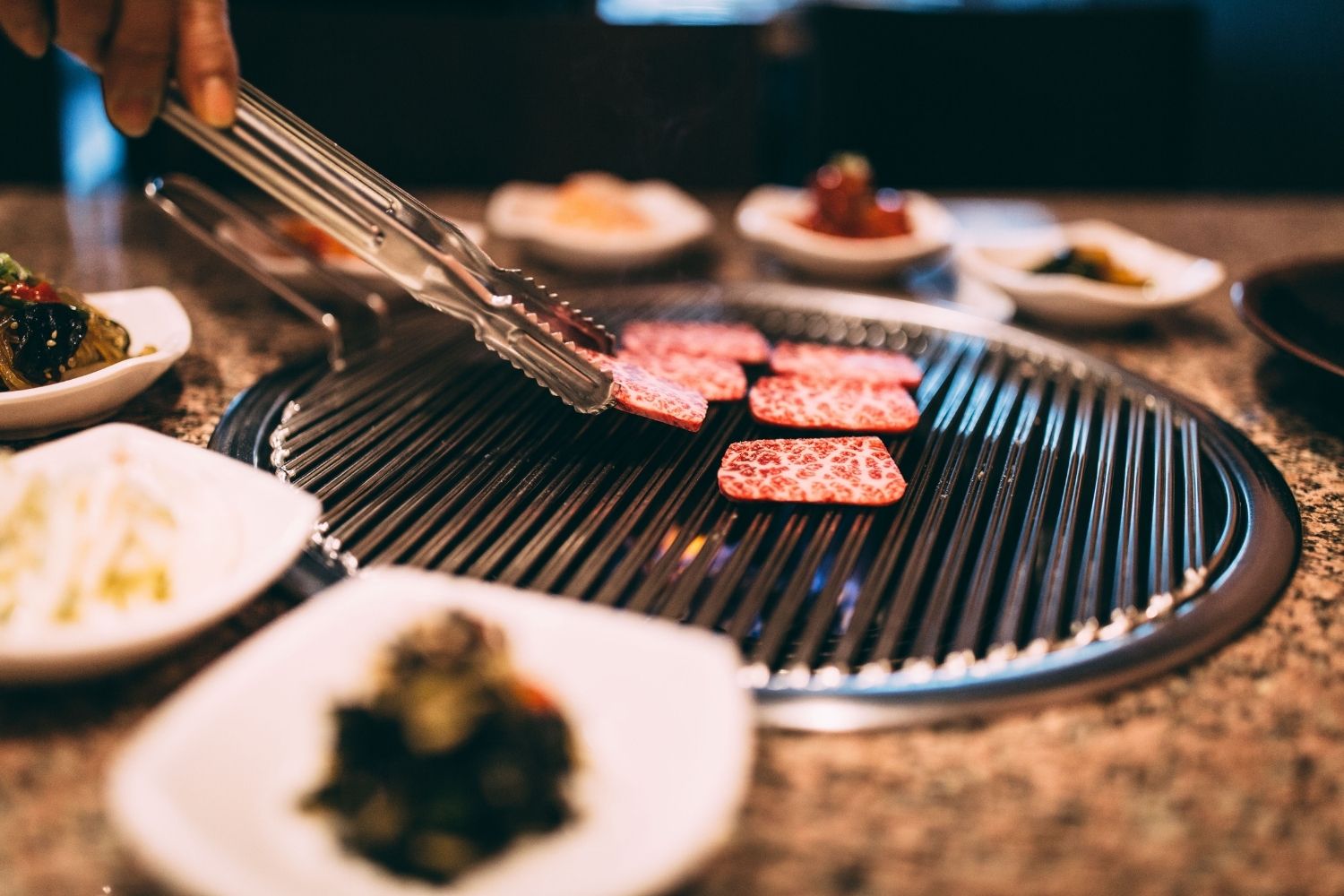 Cuisine: Korean
Price: $$
Address: 138 3 Ave SE
We ate here on our last visit to Calgary and absolutely loved it! We felt like we were in Korea eating amazing BBQ without hopping on a flight all the way to Seoul.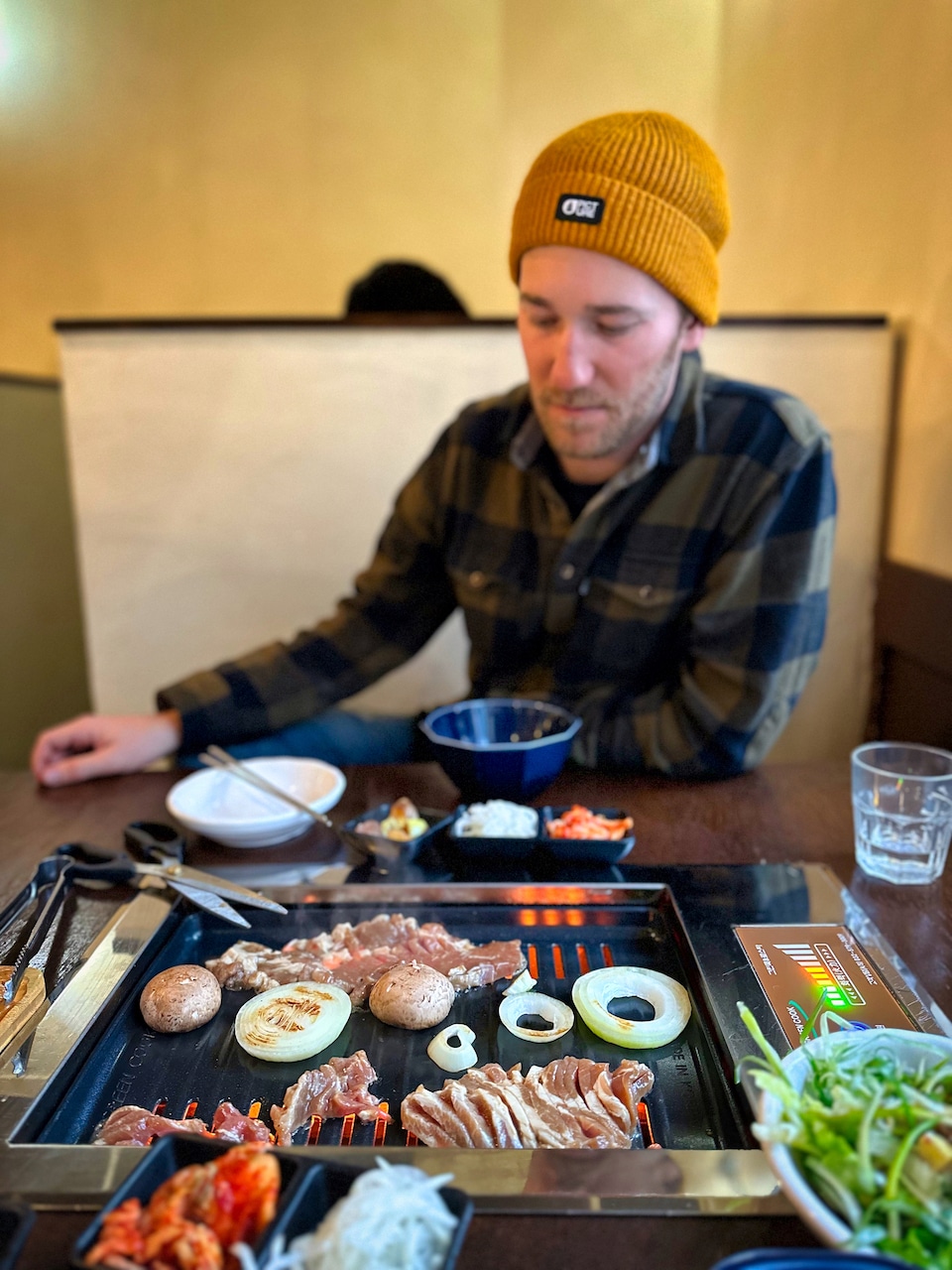 This unassuming restaurant is in Chinatown and is open for lunch and dinner. It's a fun restaurant in Downtown Calgary to come with friends so you can all enjoy grilling your own meats. Besides BBQ they also have hot pot, Bimbimbop and a few other Korean staples!
---
Donna Mac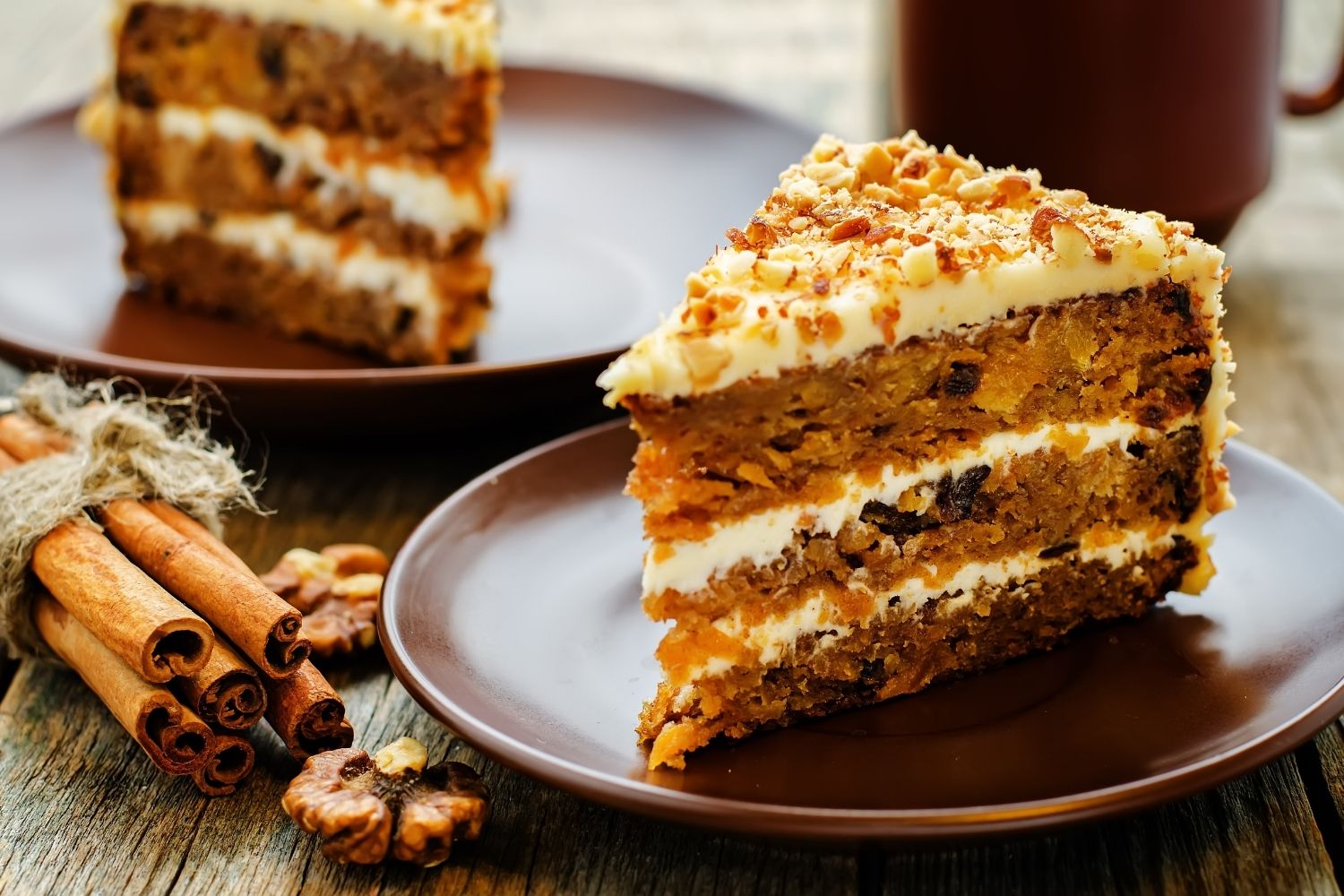 Cuisine: Canadian Inspired
Price: $$$
Address: 1002 9 St SW
This neighborhood joint is both adorable and indulgent. The sundrenched patio is perfect for enjoying al fresco fares while soaking up some rays. The signature cocktails are carefully crafted and the happy hour here is always a great call.
It's the go-to for locals living in the Beltline area, and the weekend brunch is a special event with choices like the Vietnamese Crepes and Tuna Crudo. It's a modern space with a seasonal menu featuring standouts selections like the Six Layer Schnitzel and Mint and Pea Tagaloni.
When you can take a dish just called Tomatoes and make it a timeless treat for the masses, you know it's worth a spot on your culinary Calgary itinerary. If you're staying at one of the nearby Calgary Airbnb or VRBO rental you have to check this place out.
---
River Cafe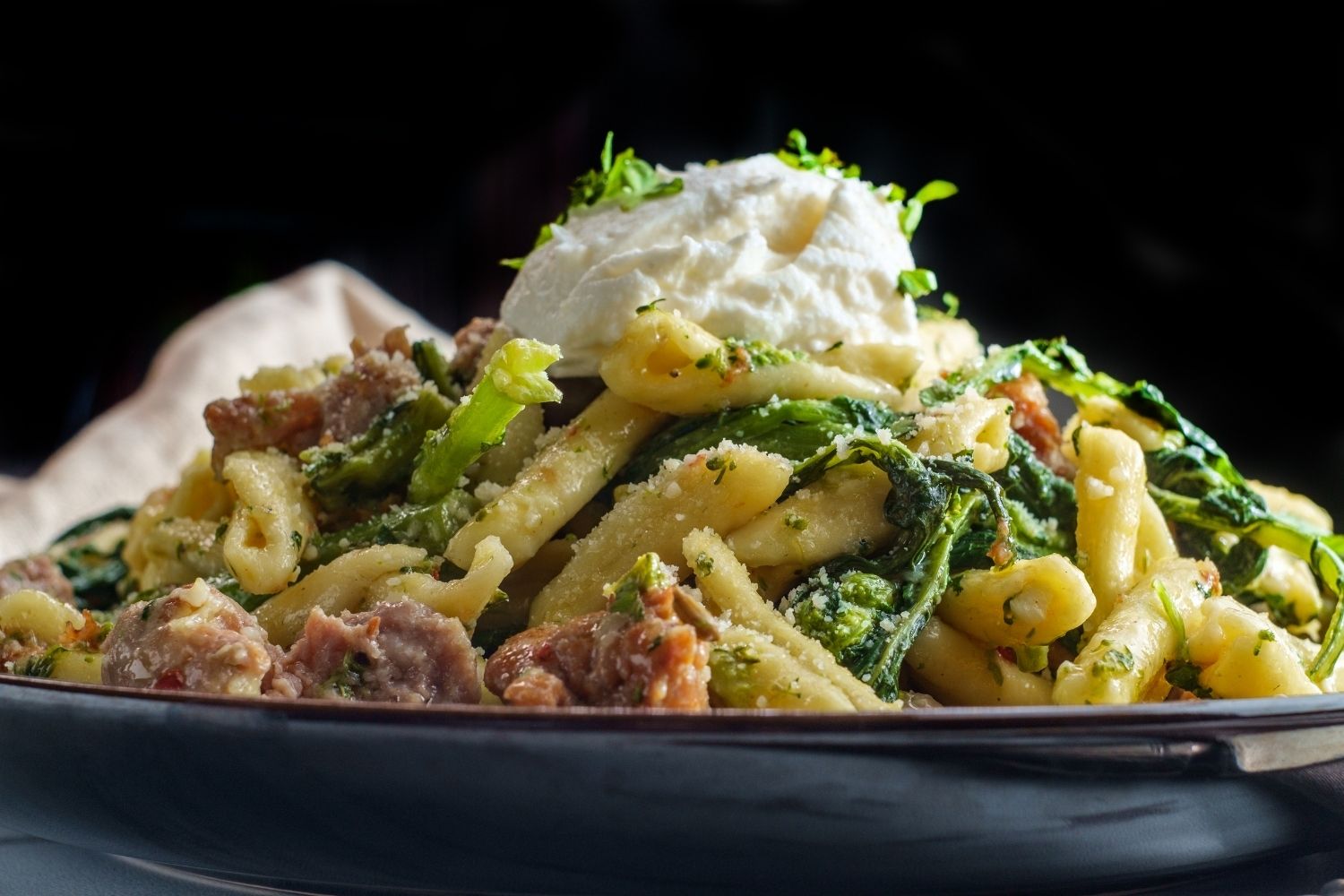 Cuisine: Canadian Seasonal
Price: $$$
Address: 25 Prince's Island
River Cafe is a staple of Calgary cuisine, cooking up casual Canadian eats. It's set in the picturesque Prince Island Park, and the atmosphere is bright and airy with a natural feel creating a real urban oasis in the city.
They're dedicated to sourcing the finest regional and seasonal ingredients directly from local ranches and farms.
The menu is always changing to ensure peak freshness, and consists of simple dishes made with artful innovation. Treat yourself to their signature tasting menu that includes six courses with optimal wine pairings.
We will support any place that provides an entire picnic menu, perfect for preparing any idyllic outdoor adventure in the area.
---
Alloy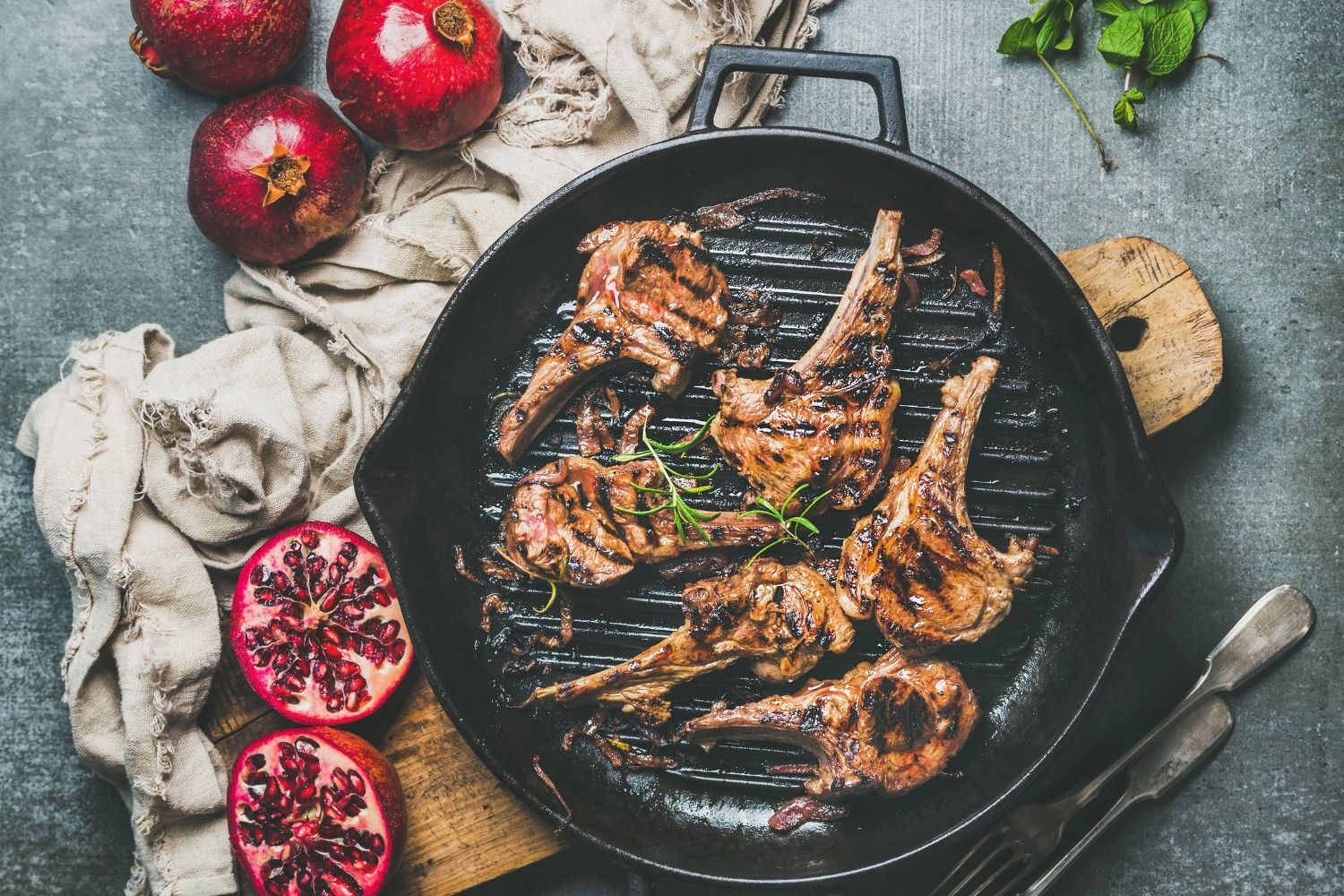 Cuisine: Fine Dining Calgary
Price: $$$$
Address: 220 42 Ave SE
For fine dining in Calgary, Alloy is a front runner for sure. The dishes are imaginative and modern with Latin, Asian, and Mediterranean influences. They offer a mealshare program, meaning for every plate ordered one is donated to someone in need.
The decor is contemporary and inspired by Japanese design. The menu is small but scrumptious. The Truffle Gnocchi and Organic Salmon are always crowd pleasers here. Be sure to ask about the best wine pairings for any plate you order.
---
Vero Bistro
Cuisine: Bistro
Price: $$$
Address: 209 10 St NW
This modern bistro serves up delectable French, Spanish, and Italian dishes. Every meal is all natural and organic and packed with flavors that are sure to delight any diner. Their slogan is "welcome to my heart" and this really comes across in every passionately and thoughtfully created offering.
The Carnaroli Risotto with Fresh Atlantic Lobster is a ravishing representation of their commitment to fresh, healthy, and local foods. Order small plates for sharing or a hearty main course, either way it's an elegant example of eclectic eats.
For a unique European experience, Vero has been vetted as one of the best Calgary restaurants.
---
Roy's Korean Kitchen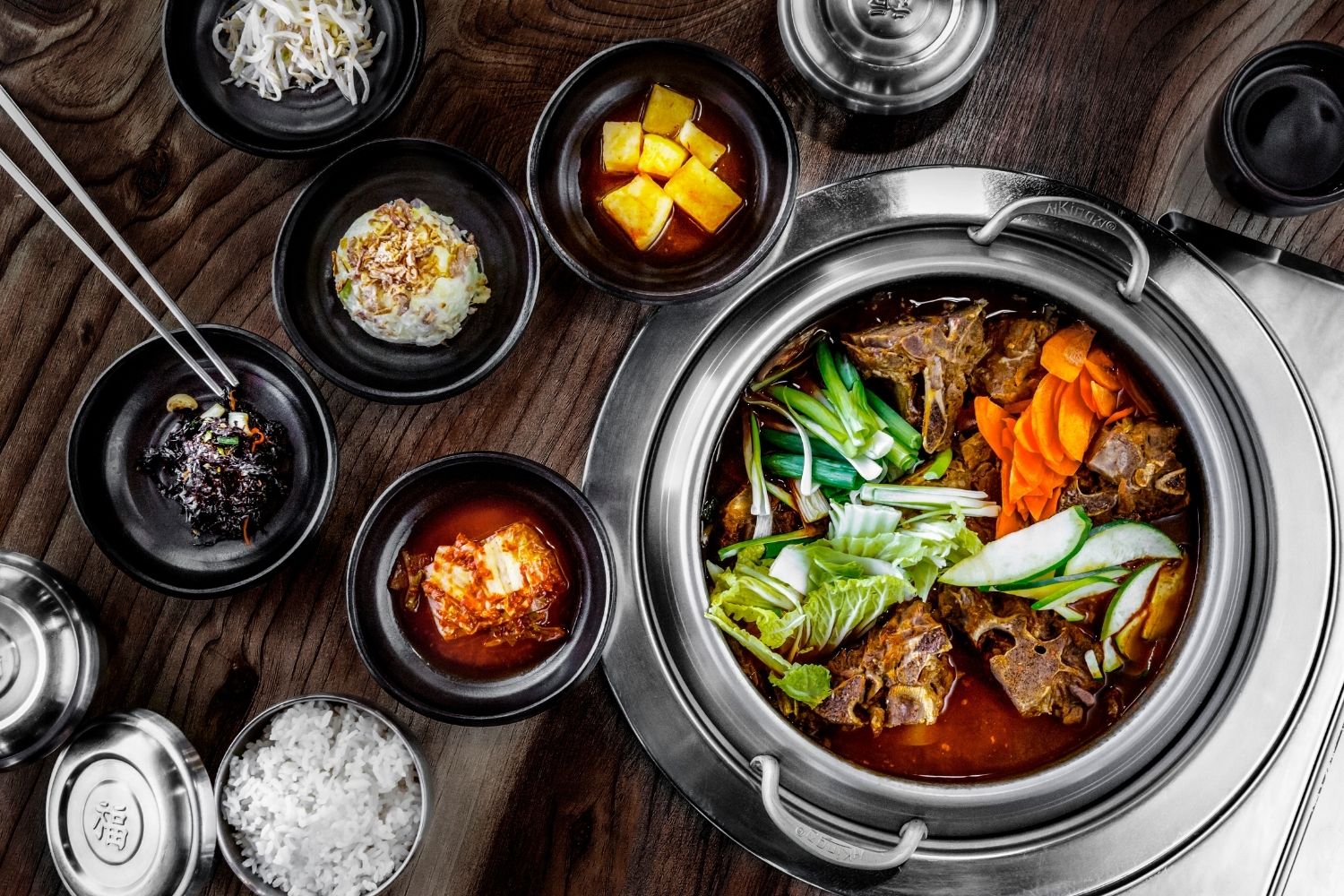 Cuisine: Korean
Price: $$
Address: 2024 4 St SW
Roy's features traditional Korean fares and Korean style tapas for a well rounded feast. The name translates to "food you eat with alcohol" and while it's not required, we do recommend imbibing any of their poetically named cocktails.
It's fun, fine dining without all the fuss, and the menu offers unique dishes with a touch of Canadian influence and modern cooking techniques. Authentic rice and noodle dishes are popular picks here, along with the raw bar options.
The Seafood Curry Ramen Nest, Spicy Pork Shoulder, and Kimchi Stew are just a few of the many mouthwatering meals awaiting you at Roy's Korean Kitchen.
---
Vegan Street Kitchen & Lounge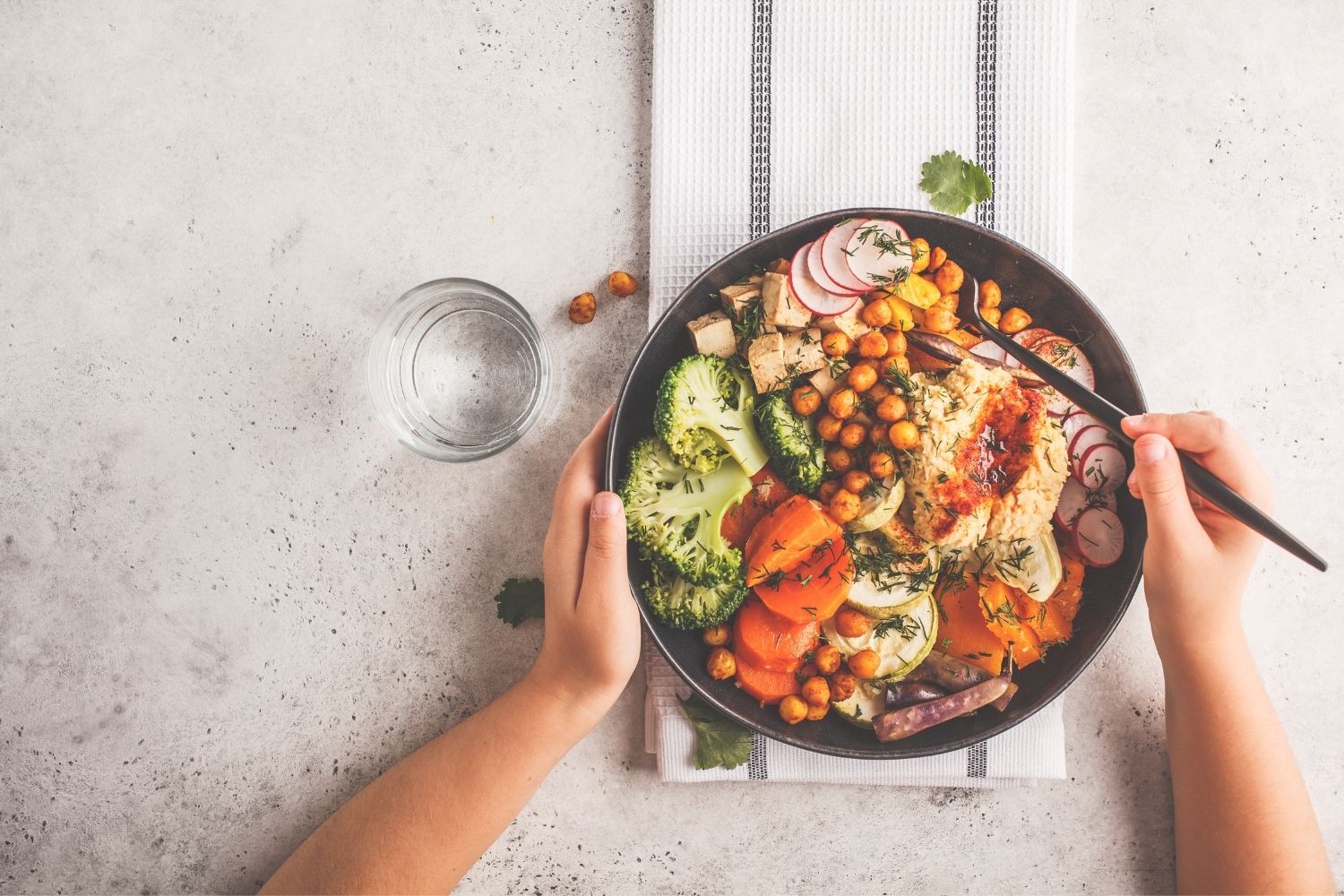 Cuisine: Vegan/Vegetarian
Price: $$
Address: 1111 7 St SW
If you're craving the best vegan restaurant in Calgary check out the Vegan Street Kitchen. It's set in Calgary's design district and is a great place to grab take out or sit down for a lunch.
It's the perfect spot for people watching while enjoying an all organic meal.
---
Native Tongues Taqueria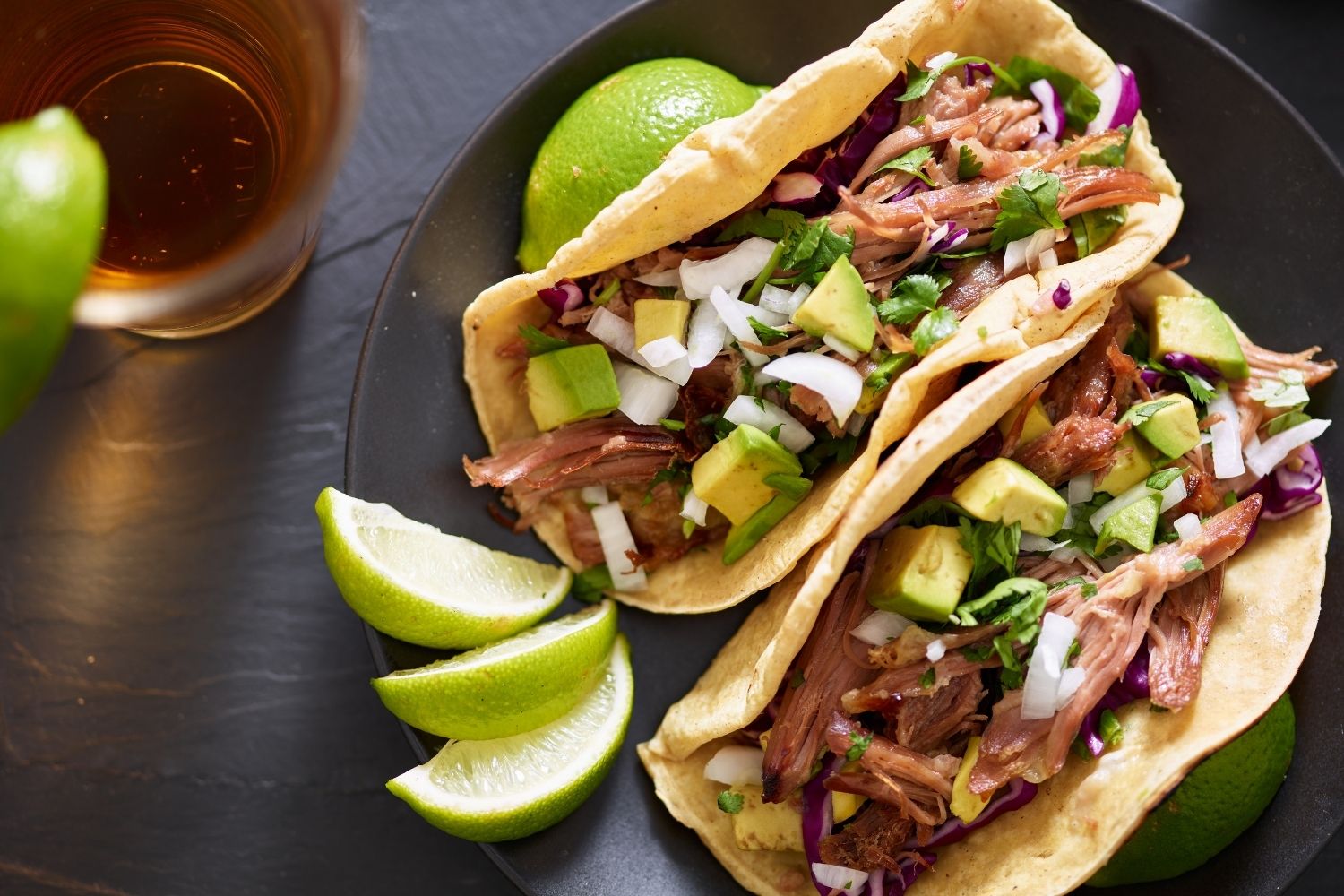 Cuisine: Mexican
Price: $$
Address: 235 12 Ave SW
If you're in the mood for Mexican, Native Tongues is a top notch choice in Cowtown. The tortillas are made in-house daily for both tacos guisados and tacos al carbon.
The street style eats are as authentic as it gets. With all the favorites cooked up to perfection it can be hard to decide what to order. From birria to carnitas to pollo adobado, everything is exquisite.
For seafood lovers the octopus pastor is delicious, and fear not vegetarians, the mushroom tacos are a revelation of their own. There's a wide range of drinks to indulge in, from local craft beers from Calgary and authentic imports to creative Disney-named cocktails and Mexican classics, like an insanely extensive Mezcal menu.
---
Charcut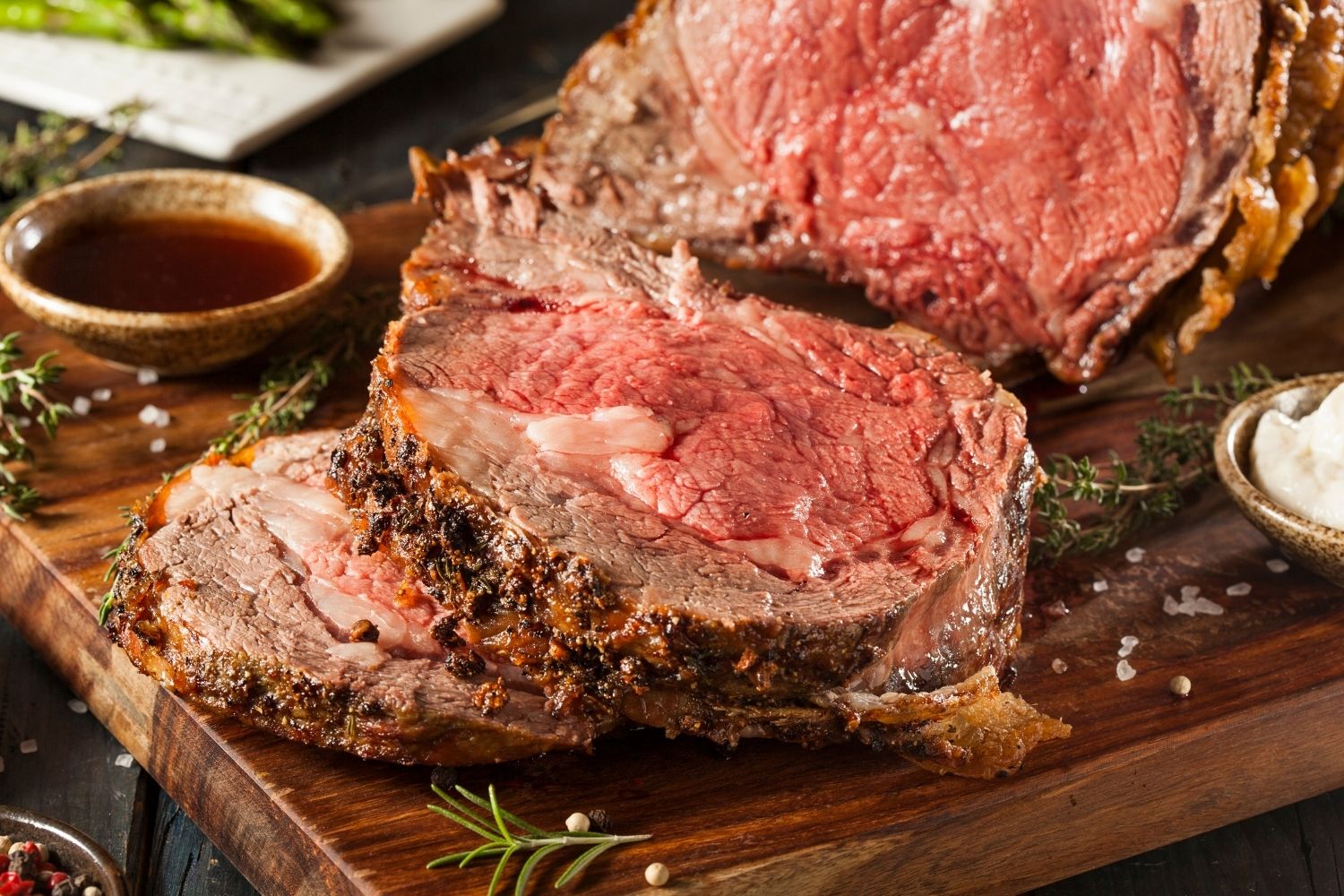 Cuisine: Steak House
Price: $$$
Address: 899 Centre St S
The self proclaimed purveyors of urban rustic cuisine in the city, Charcut is loved by locals and visitors alike. It's easily one of the best restaurants in Downtown Calgary.
They create artisan unpretentious dishes from scratch using all locally sourced ingredients. Whether you pop in for a duck fat poutine snack or a multi-course feast of flavorful Canadian favorites, you're in for a tasty time.
Simple farm to plate fares come alive here, and you can watch it all happen in the lively open kitchen. The ambiance is warm with a high energy buzz. Classic cocktails and extensive selections of craft beer and wine mean there's something for everyone to wet their whistle with. For any carnivore in Calgary, Charcut is a must.
---
Model Milk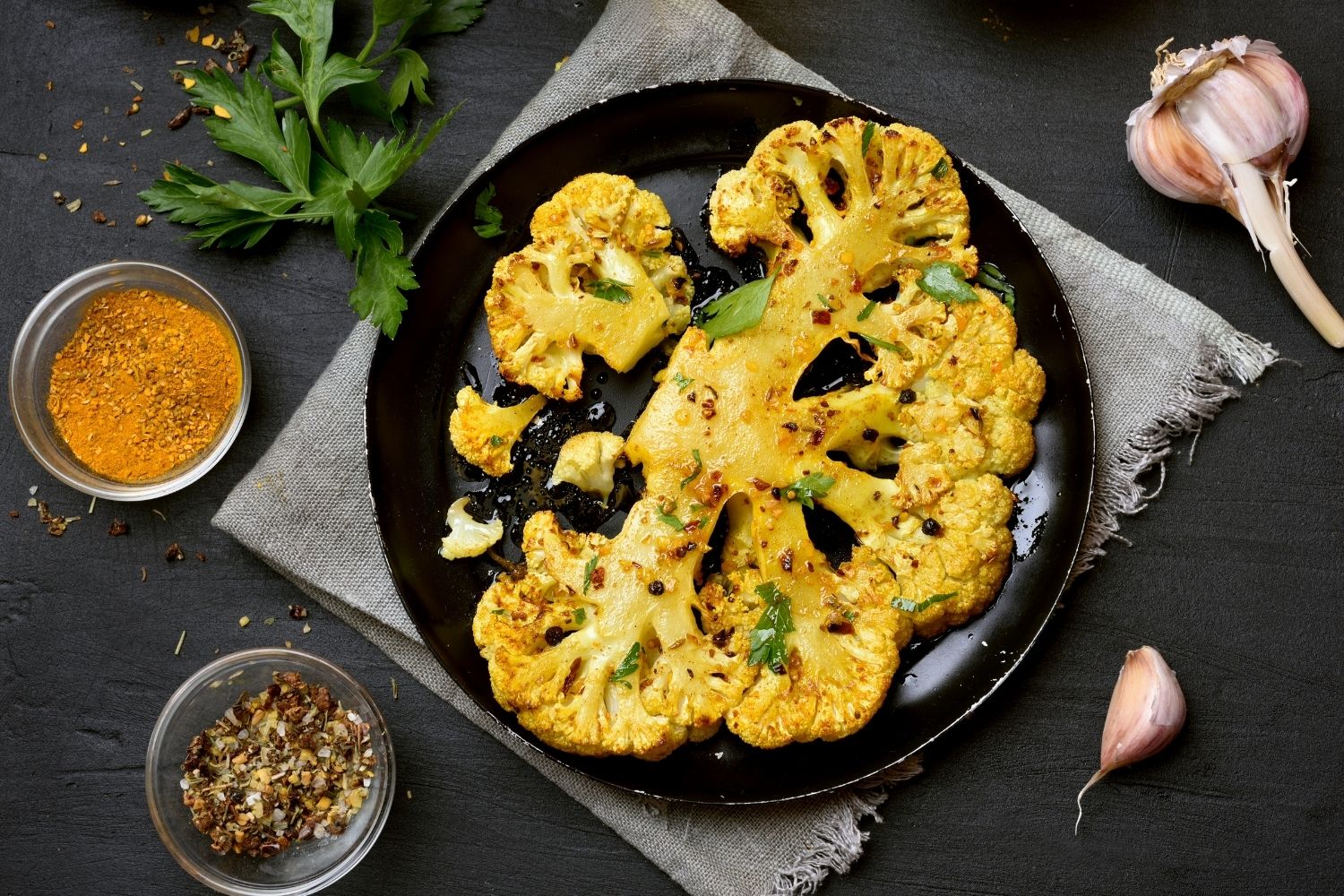 Cuisine: Locally Sourced
Price: $$-$$$
Address: 308 17 Ave SW
The menu at Model Milk is focused around showcasing local and seasonal ingredients at their finest through simple and refined dishes. Whole animals are brought in and butchered on-site, using every single part to create exciting plates.
Regional farms and fisheries use sustainable practices to provide impeccable ingredients as well. Be sure to stop next door at Model Citizen for a pre- or post-feast libation.
Both innovative and comforting, both classic and original, this restaurant offers all the best parts of Canadian cuisine in one place. It's set in a converted dairy and is the epitome of rustic chic decor. The BBQ Wagyu Brisket is a stellar staple on their rotating roster of delicious meals. For an ethical and eco-friendly eatery, Model Milk is one of the best Calgary restaurants around.
---
Cluck N Cleaver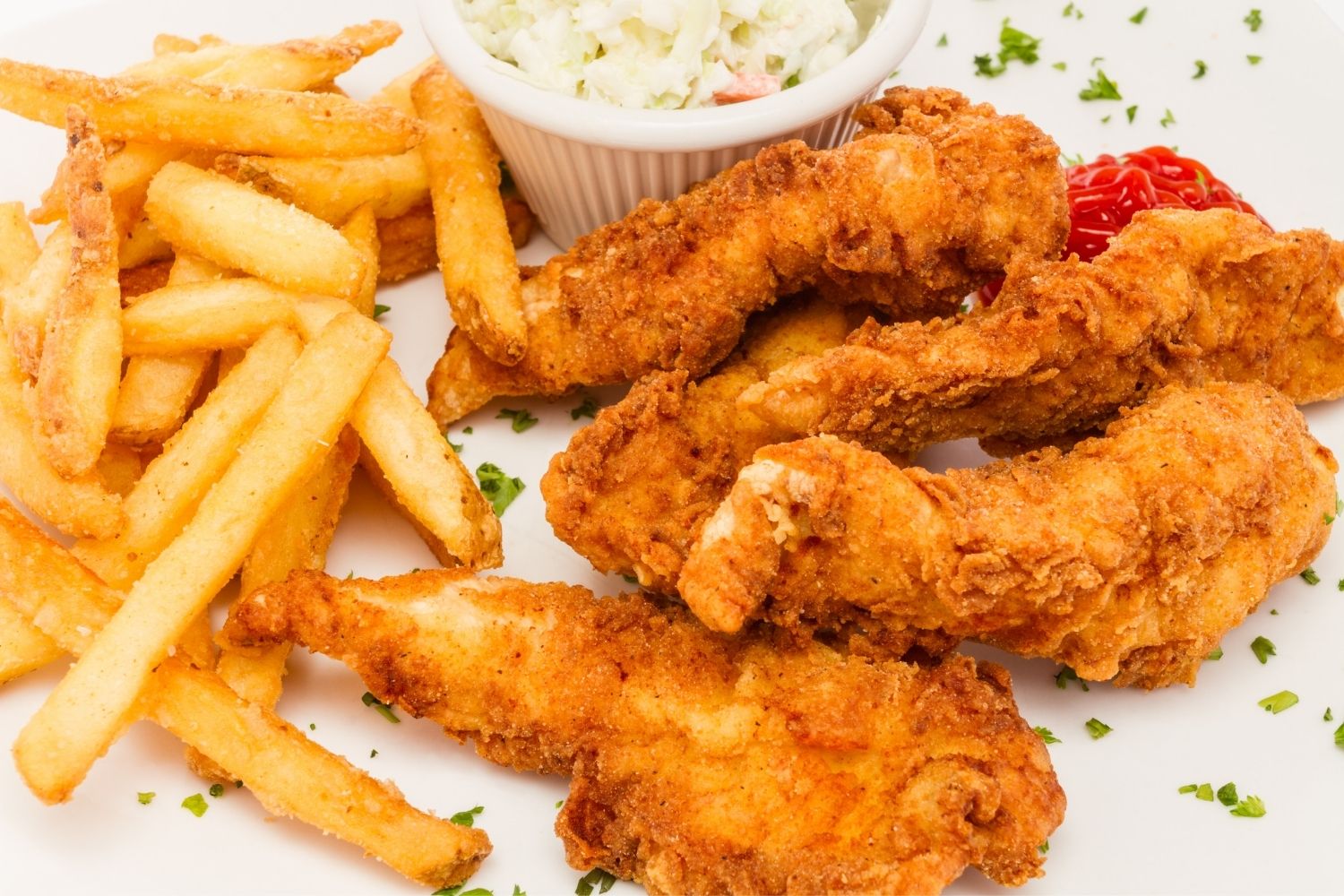 Cuisine: Chicken
Price: $
Address: 1511 14 St SW
This down home hole in the wall joint may not seem like one of the best restaurants in Calgary, but trust us, this is a hidden gem in the city. You won't find any fancy frills around, but you'll find the best chicken and biscuits Canada has to offer. It's family owned and offers counter service that is quick, easy, and truly tasty.
Everything is made in-house from scratch and there's plenty to pick from. Get your chicken crispy and fried between two buttery biscuits or straight off the rotisserie, and don't forget all the fixings like poutine or coleslaw. For casual eats in Calgary, the Cluck N Cleaver is the clear choice.
---
Ten Foot Henry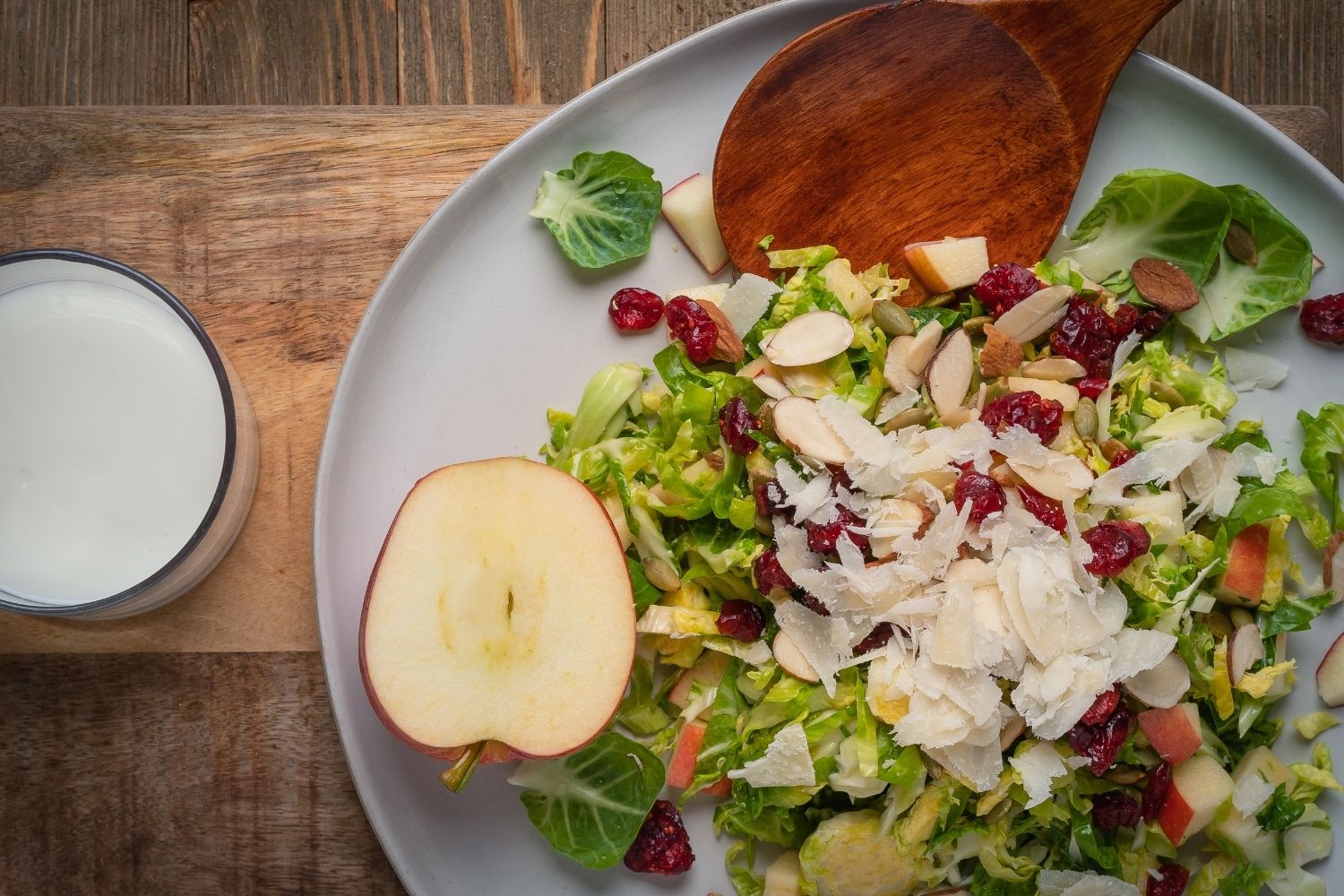 Cuisine: Veggie Inspired
Price: $$
Address: 1209 1 St SW
Ten Foot Henry is named after an iconic comic book character from the 1930s. The giant wooden figure of Henry himself has lived all around art venues in Calgary for decades before finally landing at his ultimate homage right outside this very restaurant.
The cuisine here is eclectic, with influences from Asia and the Middle East finding their way onto the vegetable heavy plates. The ambiance is warm and inviting with hanging ivy plants everywhere you look.
The menu has vegetable, fish and meat, and pasta sections, each item comes as an expertly cooked and shareable plate to mix and match.
---
Deane House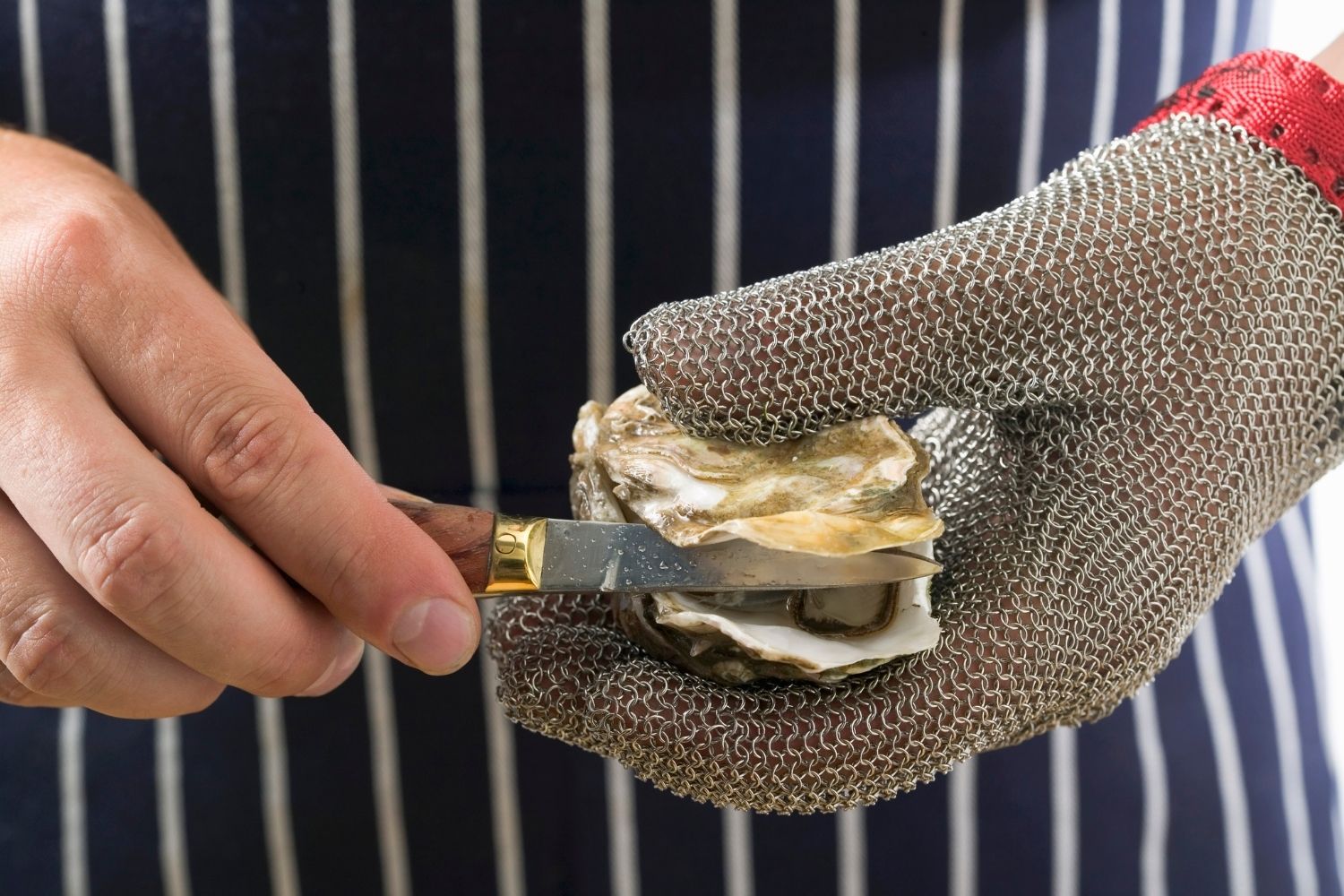 Cuisine: Upscale Canadian cuisine
Price: $$
Address: 806 9 Ave SE
Deane House serves upscale Canadian comfort food set in Calgary's Inglewood community. It's a fancy Calgary restaurant located on a significant historical site as well, adding some extra allure.
The old home was built in 1908 and there's even some local folklore about ghost hauntings. It's the only building left from the original Fort Calgary site.
The grounds are covered in beautifully manicured gardens and the two rivers flow serenely nearby. They even grow a lot of herbs and produce on-site. The Pancetta Wrapped Halibut and Gruger Farm Oyster Mushroom and Chickpea Ragu and fantastic examples of fine dining. Come here for a refined high tea service if you're feeling fancy.
---
Una Pizza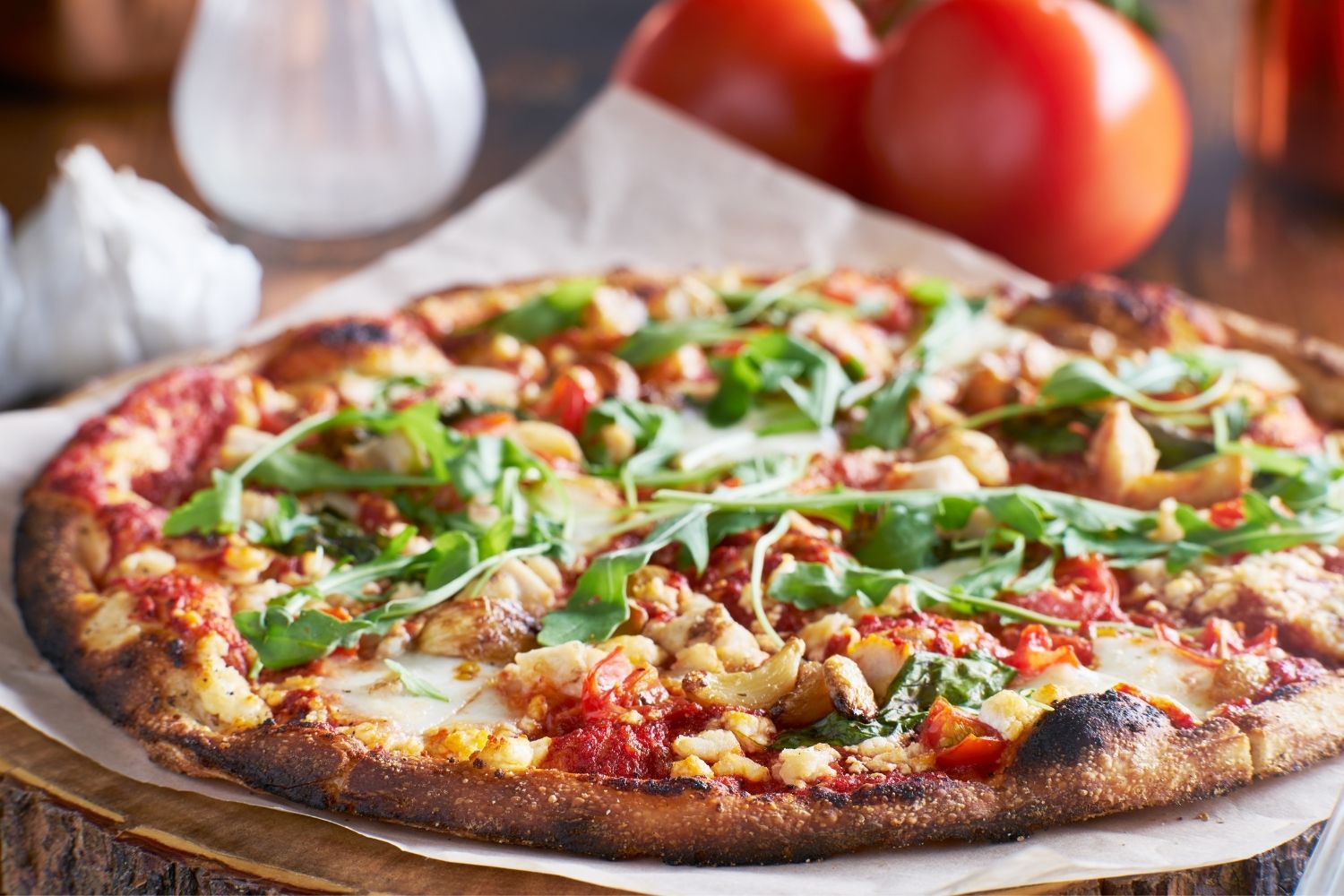 Cuisine: Pizza
Price: $
Address: Una Pizza
For California style thin crust artisan pies, Una Pizza is a fan favorite of the area. The flavors are Mediterranean-influenced, and the toppings are fresh and exciting. Try the 4 Maggi Pizza, which comes covered with their own special truffle honey.
They use stone deck ovens and everything is made in-house, from the dough to the sauce to the meatballs. The atmosphere is trendy and intimate for an all around enjoyable experience. Their carefully curated wine list showcases small producers who focus on high quality varietals.
---
NOtaBLE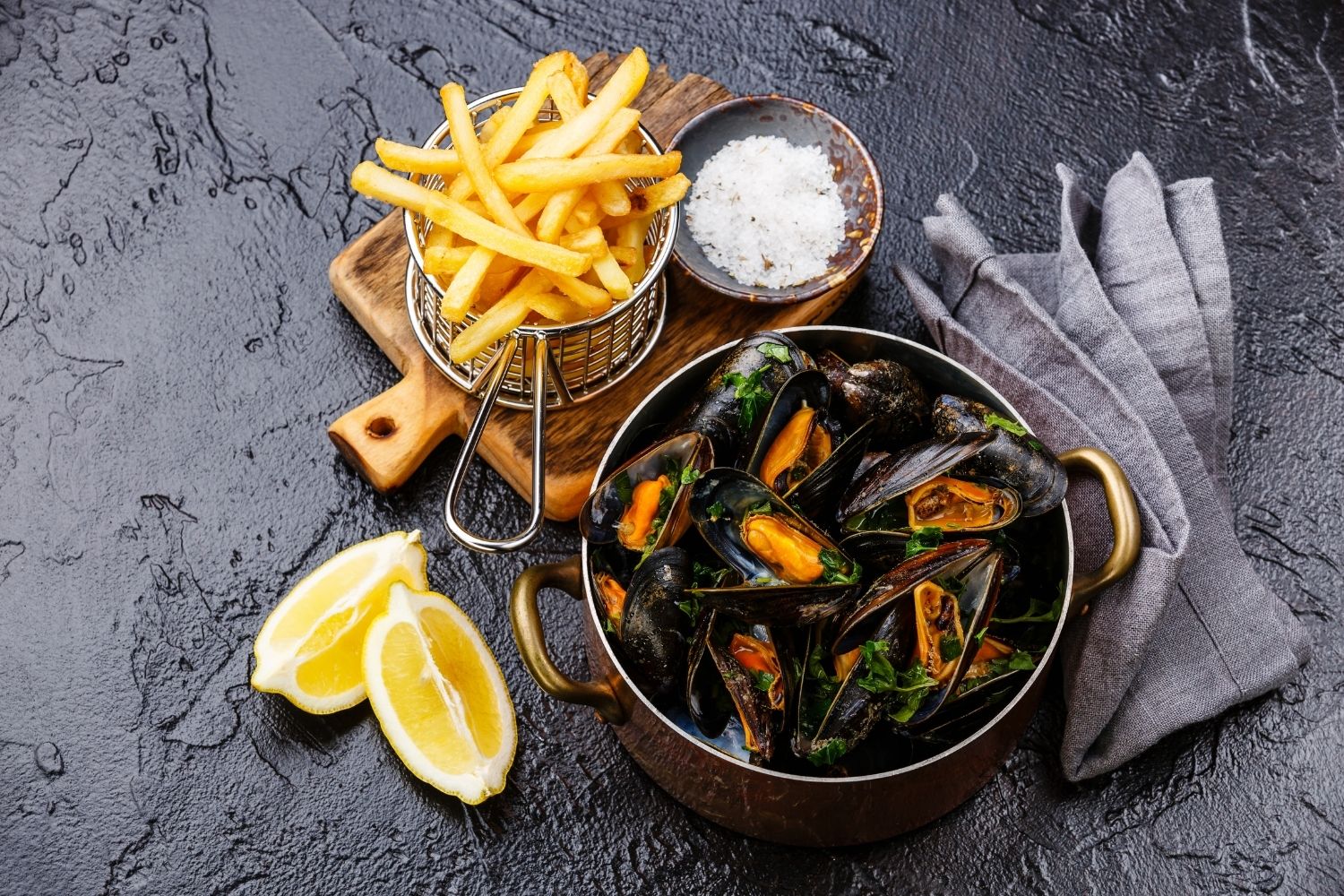 Cuisine: Canadian Inspired
Price: $$$
Address: 4611 Bowness Rd NW #133
NOtaBLE focuses on providing the hungry humans in Calgary with the best creative Canadian cuisine possible. Everything here is made from scratch carefully and with love using local and sustainable ingredients.
It's a modern and progressive space that makes anyone feel right at home as soon as they walk through the door.
The Seafood Risotto, Beef Brisket Burger, and Eggplant Curry are all dishes sure to bring a smile to your face with the first bite. Be sure to save room for something sweet here as well. Hearty and nourishing is the name of the game at NOtaBLE.
---
Shokunin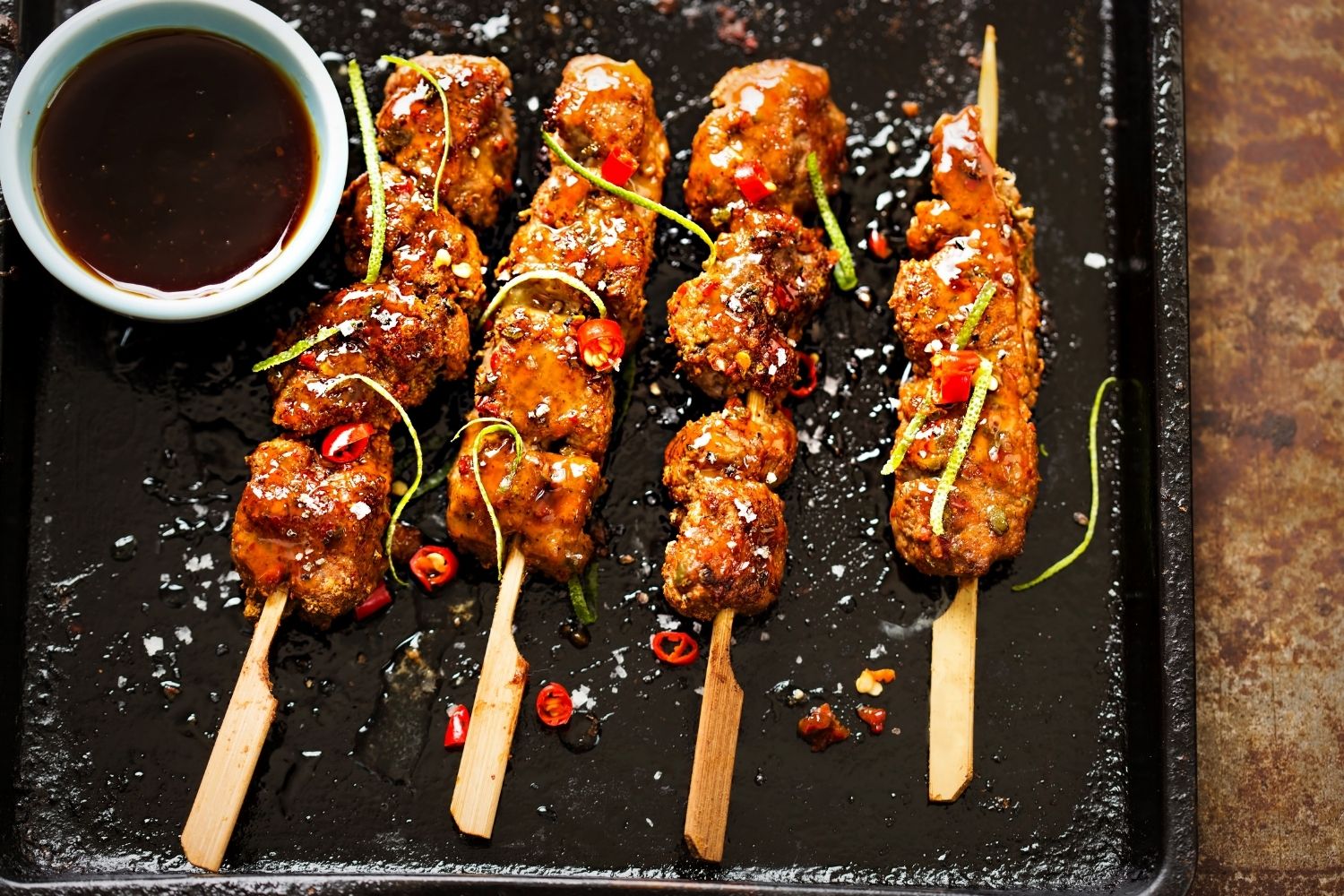 Cuisine: Japanese
Price: $$$
Address: 2016 4 St SW
If you are in the mood for hip sushi, miso, sake, and shitake mushrooms look no further than the best Japanese restaurant in Calgary! Shokunin is where you'll want to go as a friends night out!
It's interior is exactly like something you would see out of a movie set in New York City and the food is memorable to say the least. Sit down and start with yakitori or ramen, paired with a sake inspired cocktails.
This is place is known for being one of Calgary's finest restaurants and reservations are highly recommended!
---
Santorini Greek Taverna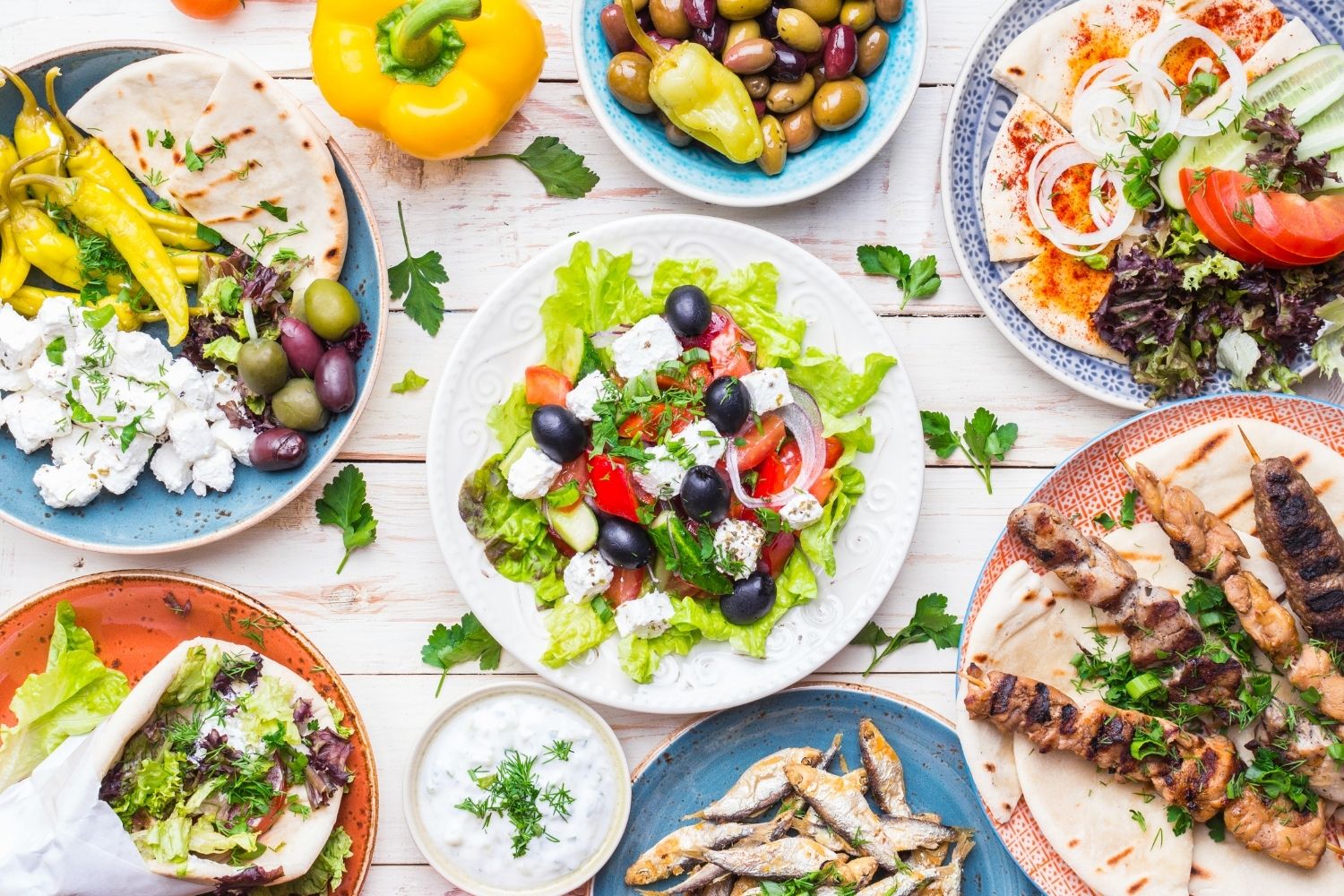 Cuisine: Greek
Price: $$
Address: 1502 Centre St N
In the mood for Greek but don't have the time to hop on a flight to Athens? Santorini is the best Greek restaurant in Calgary and dishes up fast and affordable Greek dishes.
Souvlaki, Moussaka, a delicious Greek salad with the freshest feta? You got it! Santorini is a family run business that started in 1986! Since then they have managed to capture those in the city craving authentic Mediterranean cuisine!
---
Vintage Chophouse and Tavern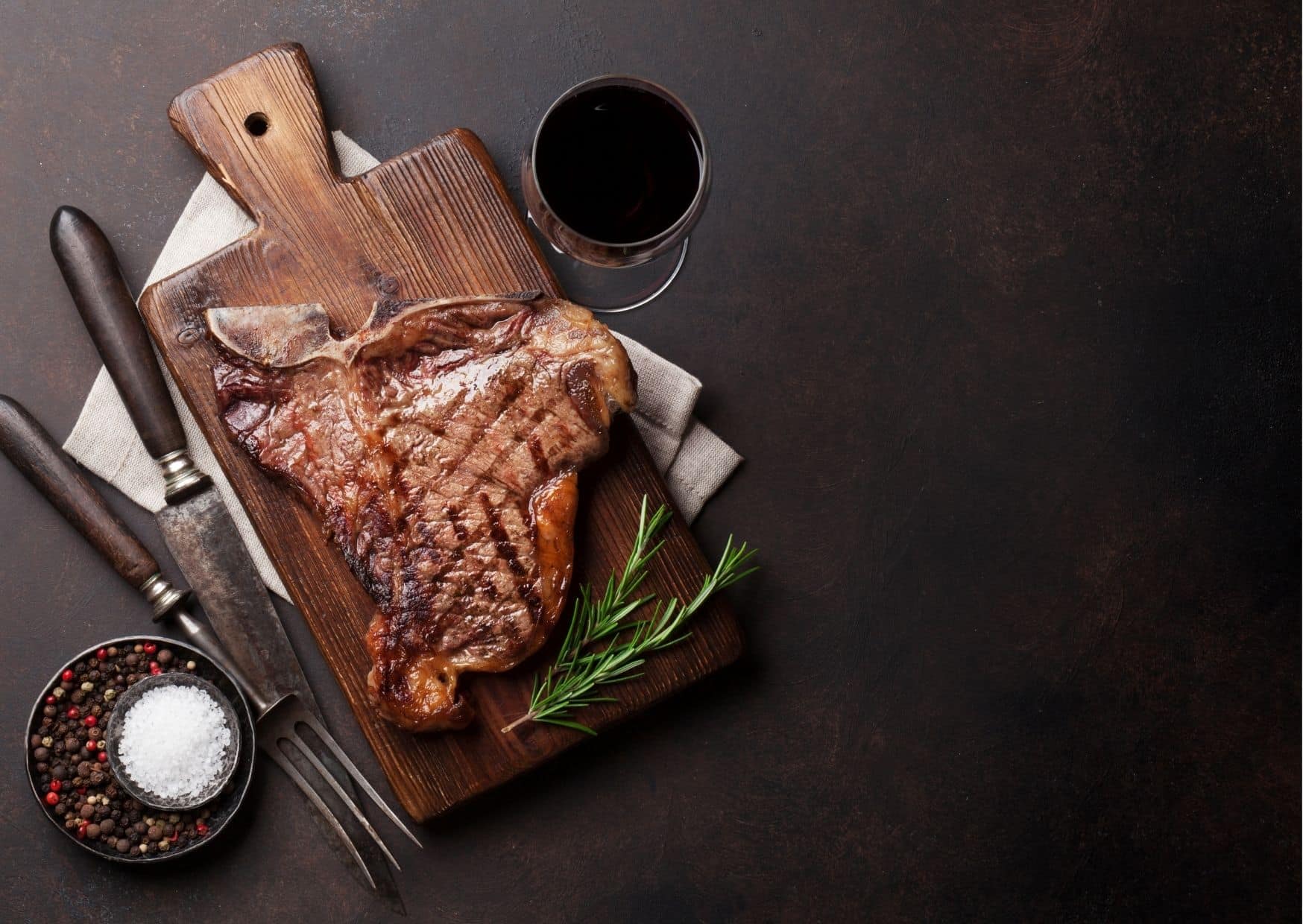 Cuisine: Steakhouse
Price: $$$$
Address: 320 11 Ave SW
In the heart of the beltline district is one of Calgary's finest restaurants. Vintage Chophouse has been rated one of the best steakhouses in Calgary for over 10 years. They have also been the recipient of multiple foodie awards including the Birks Silver Spoon award!
If you truly want a romantic night out in one of the finest restaurants in the city, make reservations here. At Vintage, there are over 600 wines from around the world on offer, and some of the finest Alberta meats.
Compliment your steak with unique salads and signature sides. As far as Calgary food goes, it's hard to get much better than this chophouse.
---
Eastern Fortune Restaurant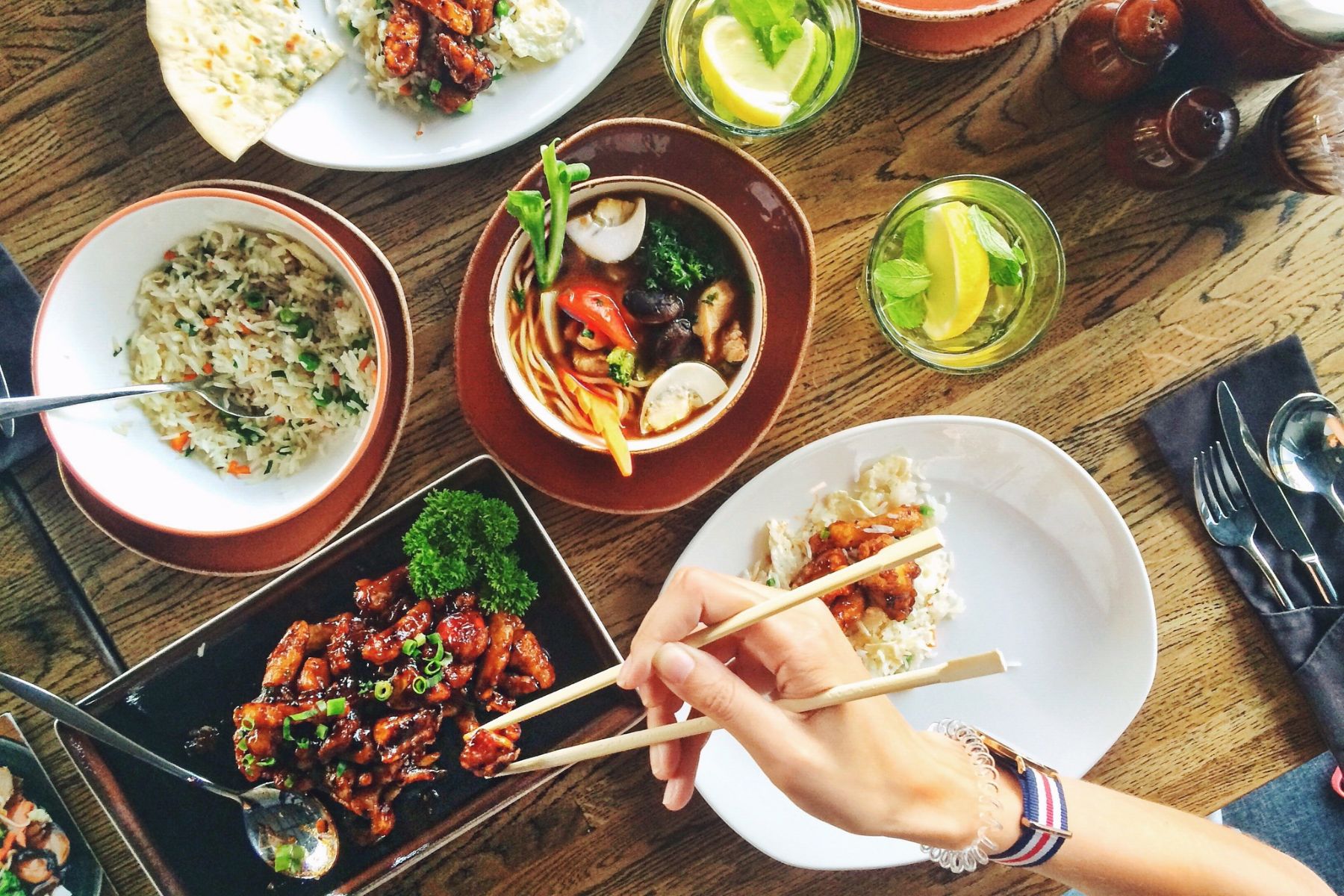 Cuisine: Chinese
Price: $$
Address: 416 16 Ave NE
It's easy to experience the flavors of China right here in Calgary. Come indulge in authentic Chinese cuisine at Eastern Fortune Restaurant, a locally owned family restaurant, that takes pride in serving up authentic delicious dishes. Conveniently located off Edmonton Trail, this unassuming restaurant packs a whole lot of flavor for anyone craving Chinese food!
Their menu features a wide variety of classic Chinese dishes, made with fresh ingredients and authentic recipes that are sure to transport your taste buds straight to China. From savory stir-fries to delectable noodle dishes, we have something to please every palate.
---
Bolsa Restaurant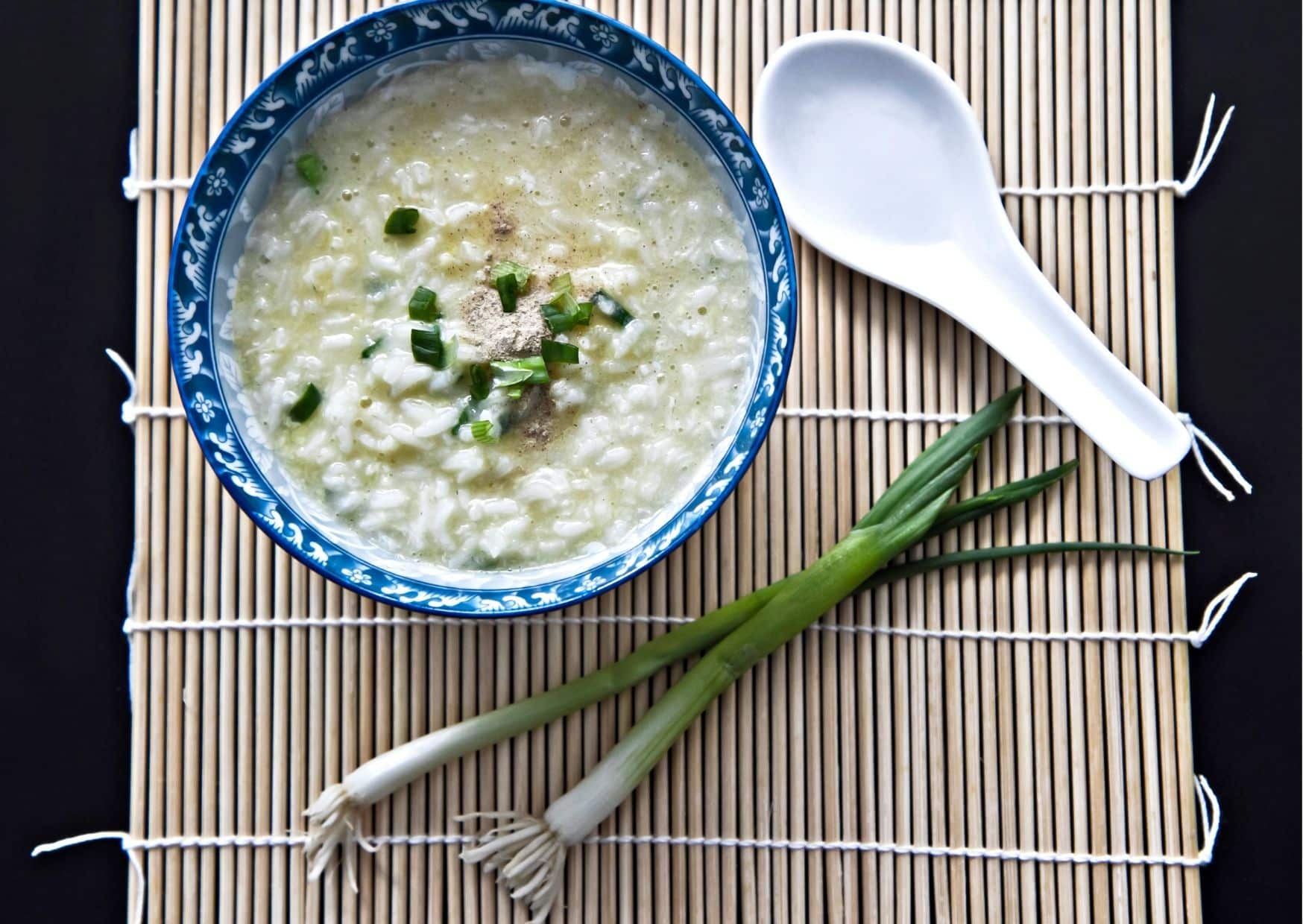 Cuisine: Vietnamese
Price: $
Address: 180 94 Ave SE
We're ending this list of top restaurants in Calgary with an affordably delicious one. Bolsa is a family-owned Vietnamese restaurant that has been serving the community since 2005.
They offer an extensive Vietnamese menu that ranges from traditional dishes to modern ones. Come here if you are craving rice vermicelli, a sizzling hot plate, seafood congee, or coconut rice. When you are looking for something affordable and easy, this is one of the best places to eat in Calgary.
---
Pio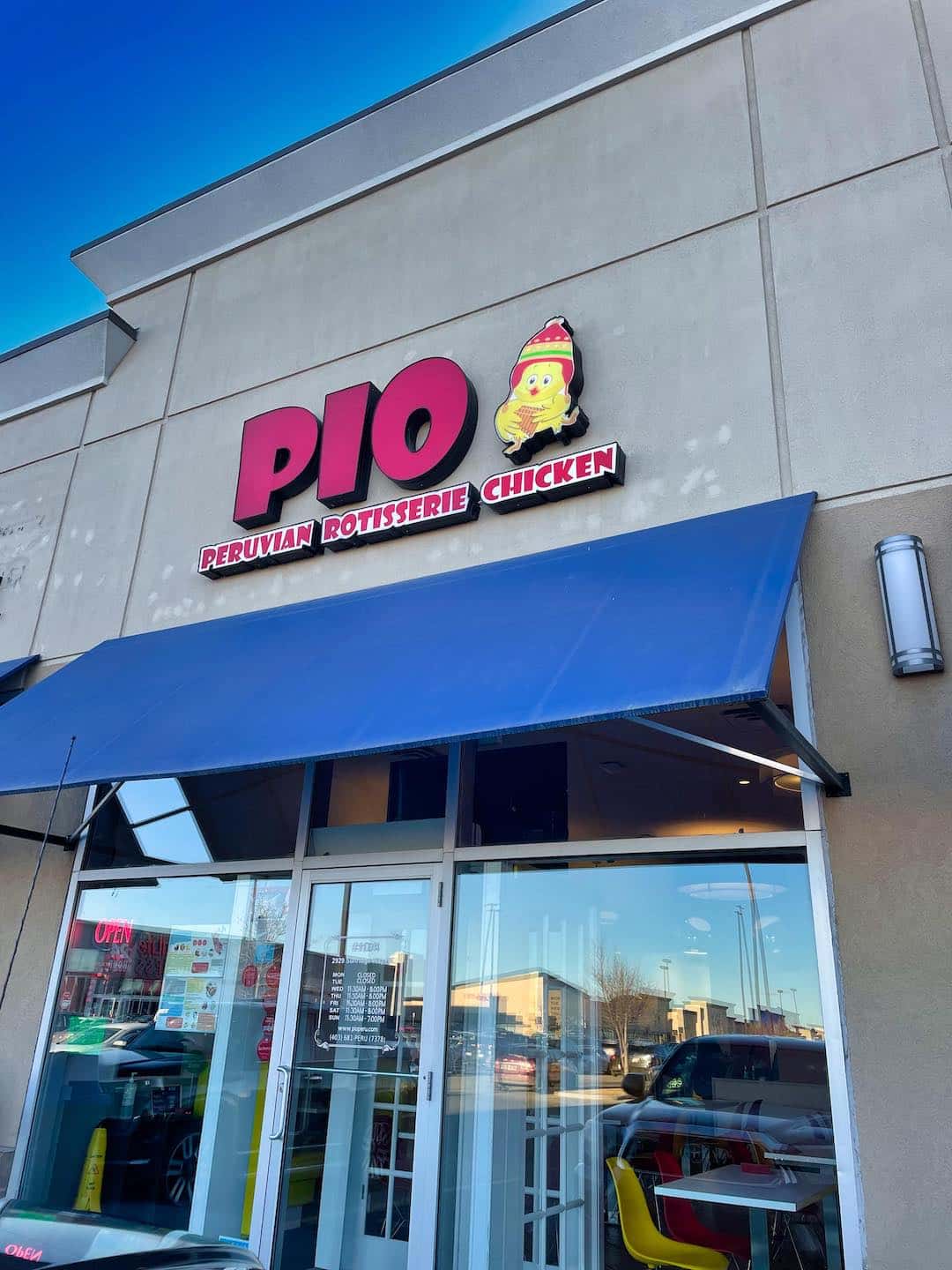 If you are looking for some affordable and delicious rottiseri chicken you have to try Pio Peruvian. This is a small family owned restaurant that serves up the famous and fabulous Pollo a la Brasa (Peruvian Rotisserie Chicken) and other Peruvian favourites such as Ceviche, Lomo Saltado, Anticuchos, and Picarones! It's a quick place to eat whether you are dining in or taking out!
---
Cabin Brewing Company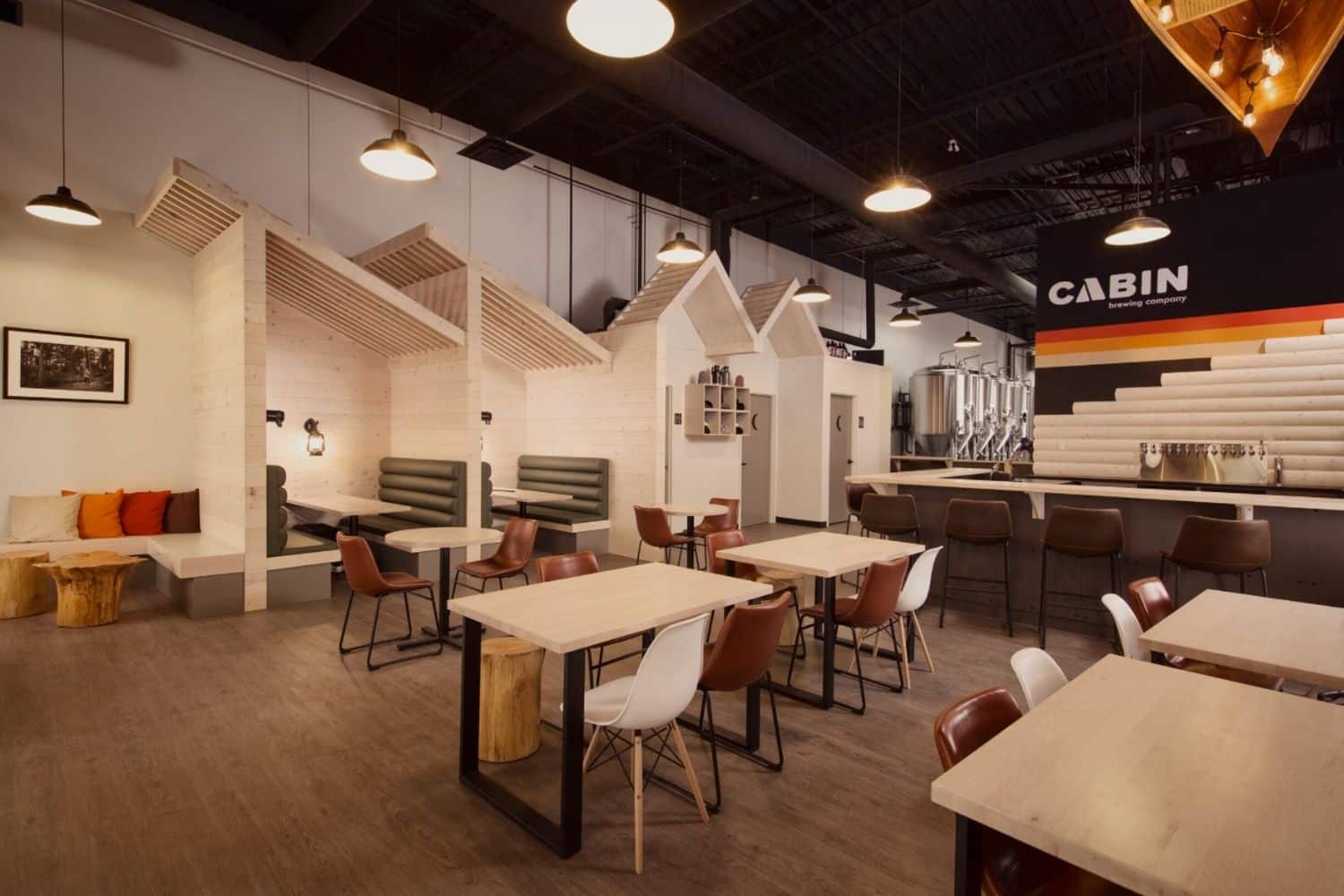 Cuisine: Brewery with bites
Price: $
Address: 505 36 Ave SE
Cabin Brewing Company is a coveted Calgary classic and one of the best places to head after dinner at a great Calgary restaurant for a beer. With a serene sunny patio and super cozy taproom, it feels like a dream getaway right in the Manchester neighborhood, only filled with lots of lovely libations.
The brews here are bold and flavorful, and the space is modern and warm. If you can't decide on only one – and who can blame you – try a tasting flight and pick up to four pints.
---
Zero Issue Brewing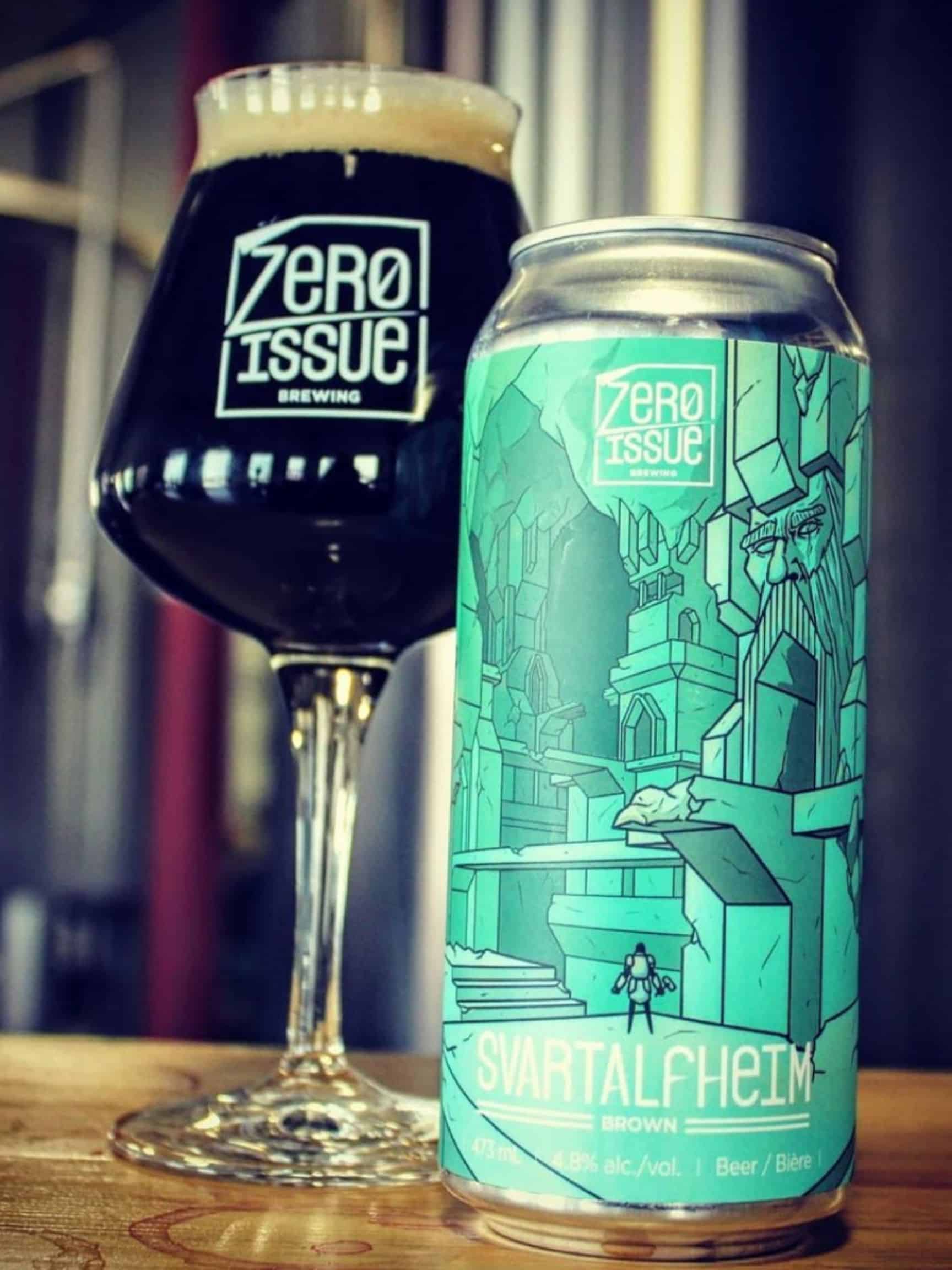 Cuisine: Brewery with bites
Price: $
Address: 4210 12 St NE
Zero Issue Brewing flies their nerd flag proud and high, and we love to see it. Two brothers combined their childhood passion for comic books with their adult passion for beer and made a space where all dorky draft lovers are welcome.
There's a lovely outdoor space that often hosts a local food truck as well, making it one of the best Calgary breweries with food!
---
Best Restaurants in Calgary Map
---
The Best Things to do in Calgary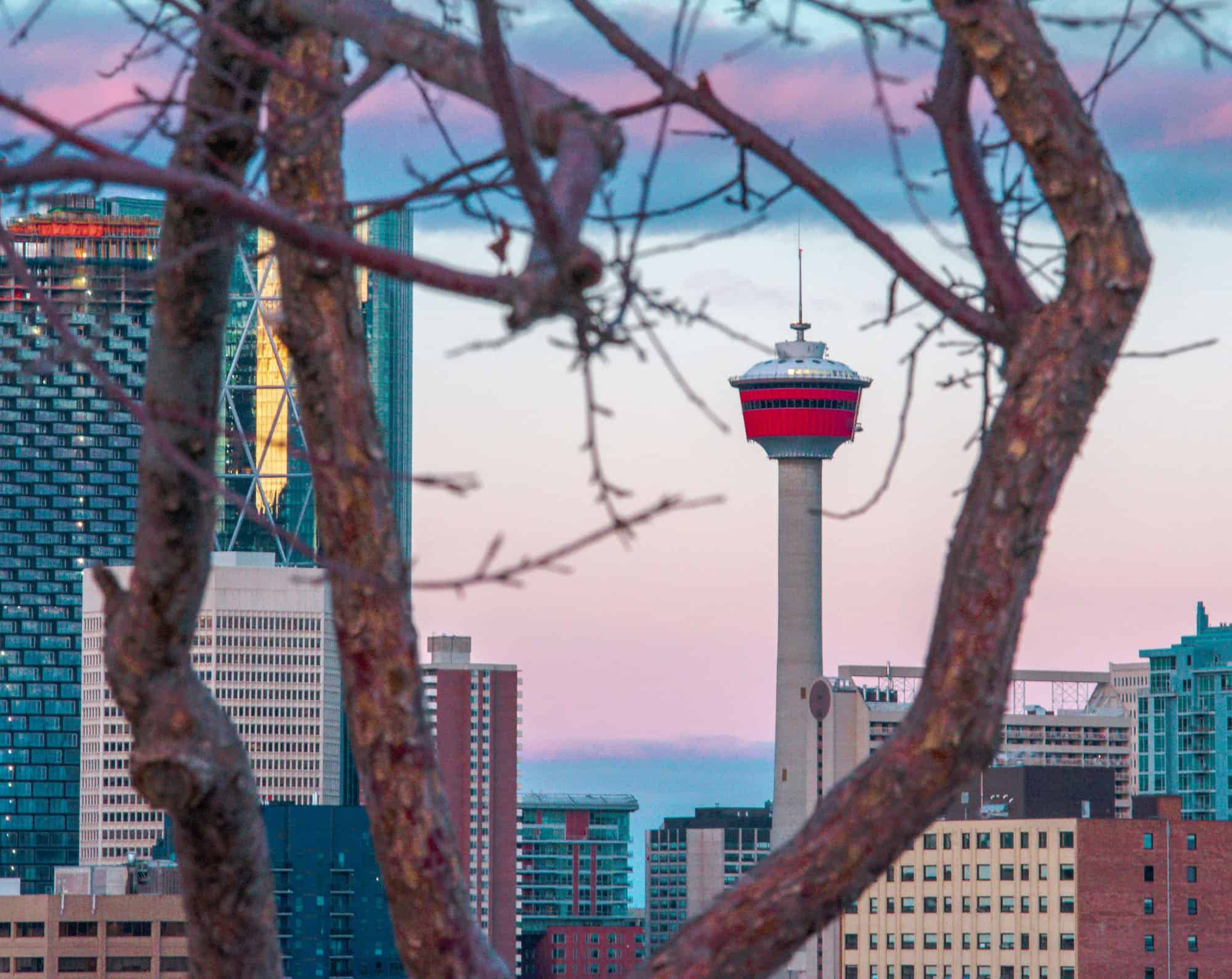 So you've found the best restaurants in Calgary to try, and now you must be looking for the best things to do in Calgary? The city was long known for its two industries cowboys and oil. Outside of the Calgary Stampede and steakhouses, there wasn't much to the city, but that has changed a lot over the years.
There's a lot of innovation in the city with a plethora of activities, shops, breweries, museums, and restaurants. Some of our favorite things to do in Calgary are:
Head To The Top Of The Calgary Tower
Travel Back In Time At The Heritage Park Historical Village
Wander Through Devonian Gardens
See the full list of things to do in Calgary!
---
↓ Join the community ↓
The Banff Blog Facebook Group is your headquarters for the Canadian Rockies' travel advice and information. Including hike info and off-season travel information. This is also where you can meet one another when you need adventure buddies.