With a variety of styles and ingredients, Canadian food is prized all over the world for its indigenous influences. Local dishes also showcase classic British and French dishes that date all the way back to colonial times, which is why you'll often see items like meatloaf or Ratatouille on the menu – all served with a Canadian twist, of course.
If you find yourself in Canada wanting to try a few of the national dishes of Canada, you have come to the right place.
Below are just some of the best Canadian dishes and Canadian food items to try when you visit the great white north.
---
Canadian Food to Try (at Least Once!)
---
Poutine
(Originated in Quebec)
Poutine is probably Canada's most well-known dish – that's a Canada fact! Poutine may be the Canadian dish by excellence, but most locals seem to have a love-hate relationship with it.
When it comes to us, however, we just can't seem to get enough of this sinfully decadent dish that consists of a rich, peppery gravy generously ladled on hot fries and topped with 'squeaky' cheese curds. Don't miss this Canadian National dish when visiting Canada for the first time.
---
Tourtiere
(Originated in Quebec)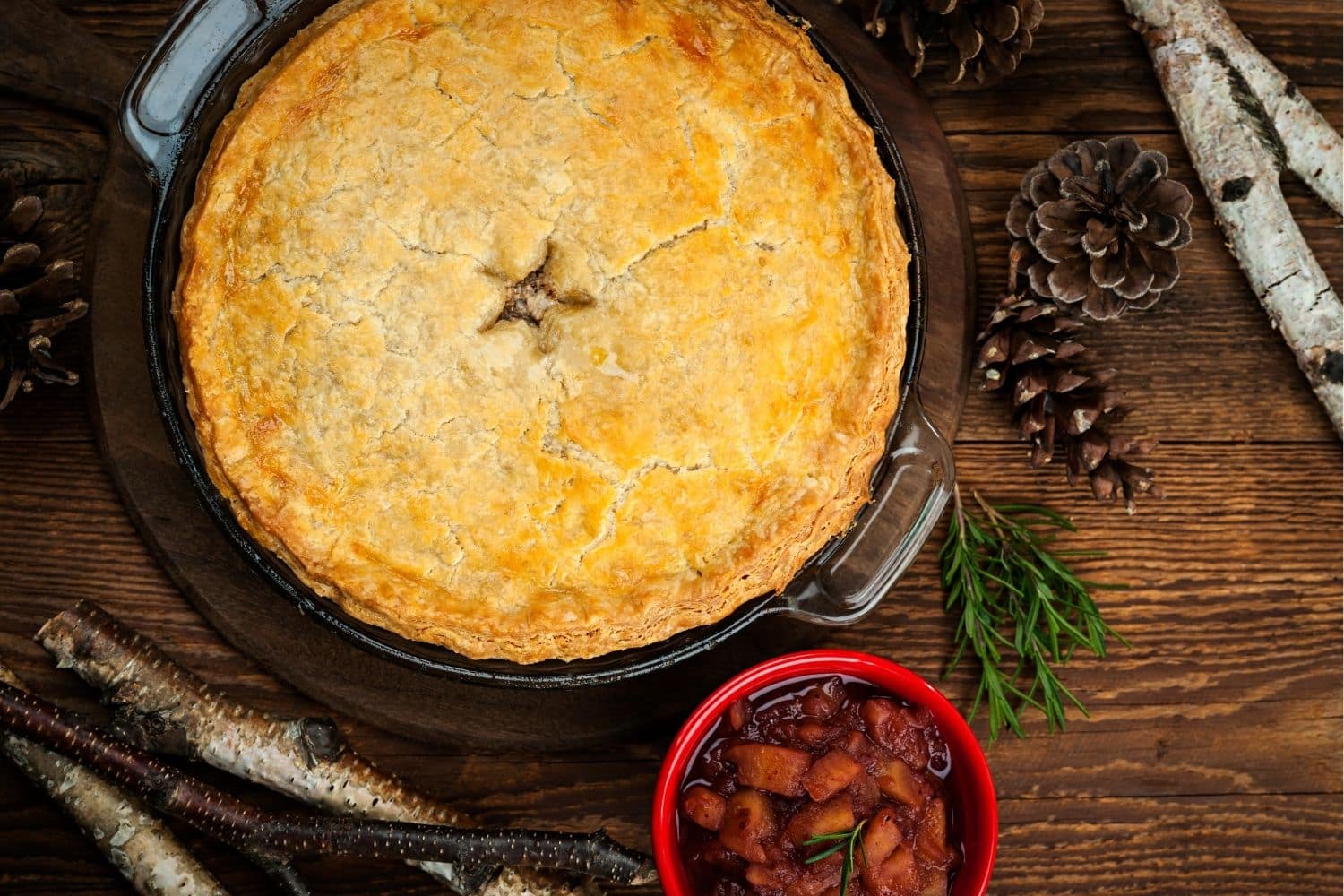 A hearty Canadian food dish that's bound to help anyone face those notorious Canadian winters, Tourtiere dates all the way back to the early 1600s.
This tart is stuffed to the brim with game meat, veal, beef, or pork, and sprinkled with earthy spices and herbs. On the coast, Tourtieres are more commonly filled with freshly ground fish.
---
Split Pea Soup
(Originated in Quebec)
While maybe not originated solely from Canada Split Pea Soup is steeped in Canadian history. Split Pea Soup is said to have been invented by the very first travelers who set foot in Canada, led by French explorer Samuel de Champlain. Not many people know this is a popular Canadian food!
Studded with chunky pieces of celery, carrots, and ham, and seasoned with thyme, this creamy soup is often served alongside a thick piece of bread for dipping.
---
Nanaimo Bars
Originated in British Columbia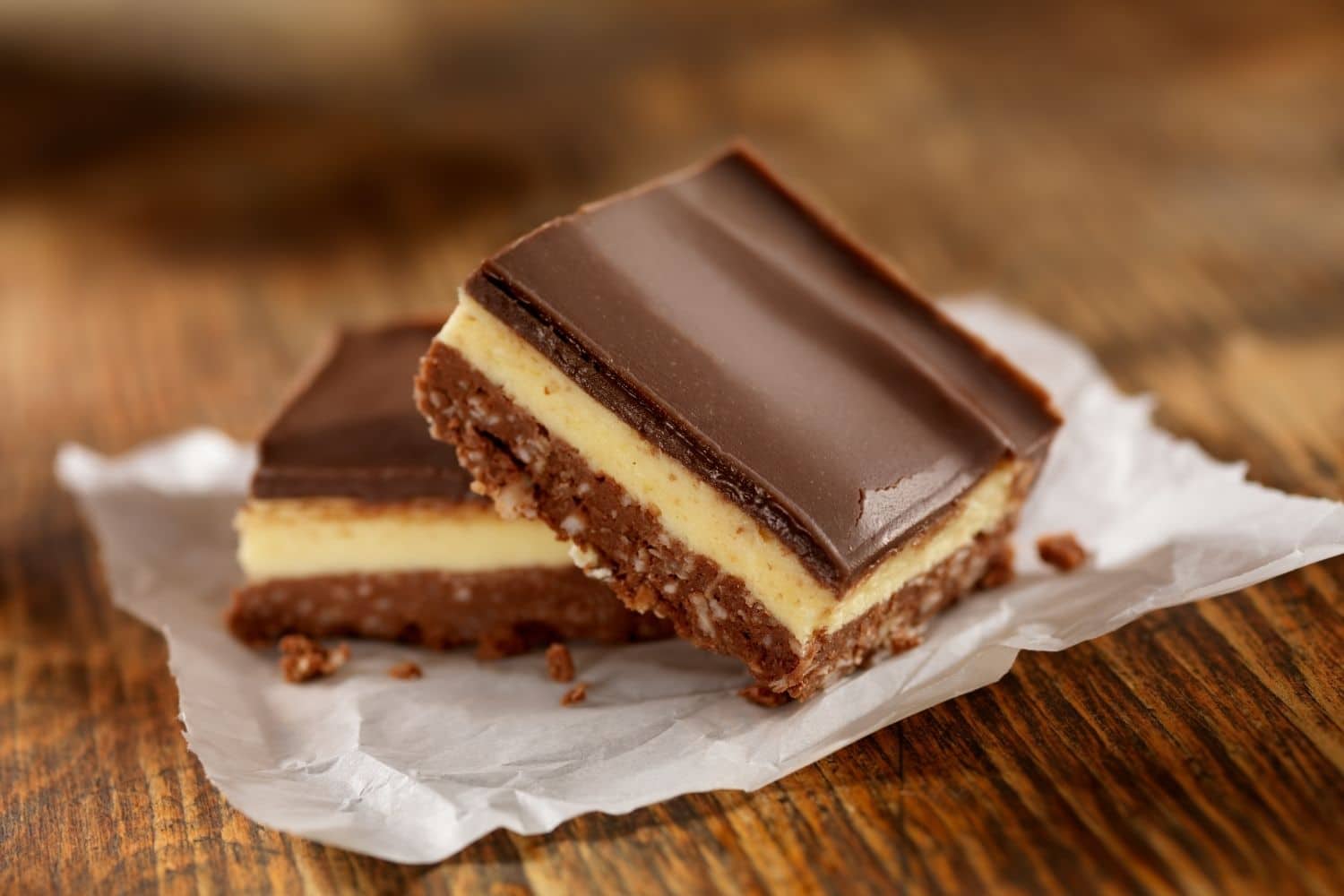 For Canadians, nothing spells nostalgia more than biting into one of those thick, tri-layered bars made of melted chocolate, butter icing, and crumbs mixture. These are one of those Canadian food items you have to try while visiting!
While its origins are unknown, the earliest known recipe for Nanaimo Bars can be found in The Ladies Auxiliary to the Nanaimo General Hospital, a book published in 1952. A popular variation is to substitute the butter icing for custard cream.
---
Butter Tarts
Originated in Ontario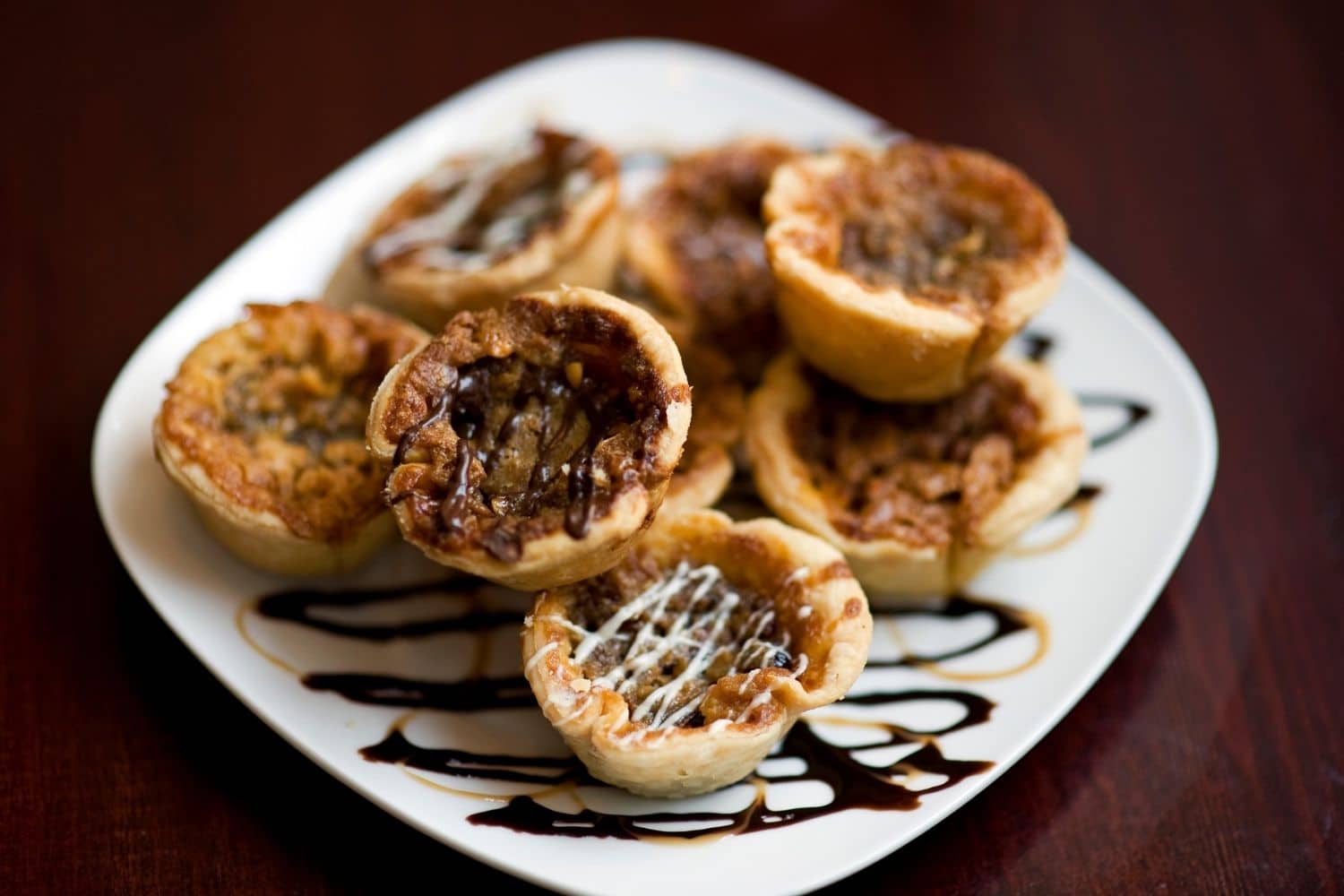 Dating all the way back to the 19th century, the Butter Tart consist of a crumbly, cheesecake-like crust filled with an egg, sugar, and butter mixture. Whether or not you should add raisins to the mixture is still fiercely debated to this day.
In Ontario, you'll even find the Butter Tart Trail, which is basically a group of 18 bakeries that specialize in these highly coveted pastries.
---
Beaver Tails
Originated in Ontario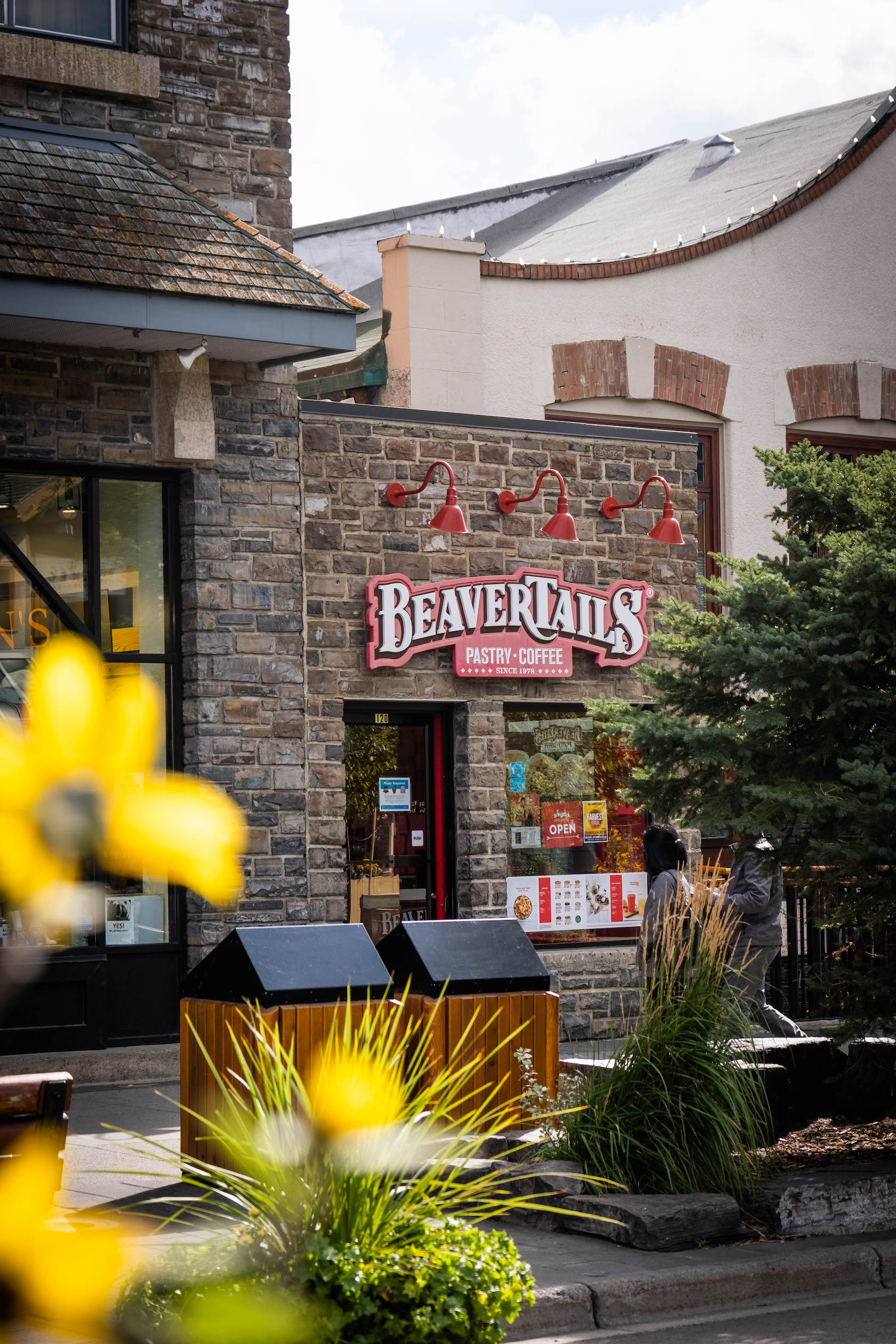 Essentially a flat donut but without the hole, Beaver Trails are said to originate from Graham Hooker's ancestors. It was commercialized in 1979 when Hooker opened the Beaver Trails outlet that offered those moreish delicacies topped with Nutella, sugar, caramel, or custard.
Nowadays, it can be found in popular landmarks such as the Waterfront at Halifax and on Banff Ave in Downtown Banff.
---
Wild Pacific Salmon
Originated in BC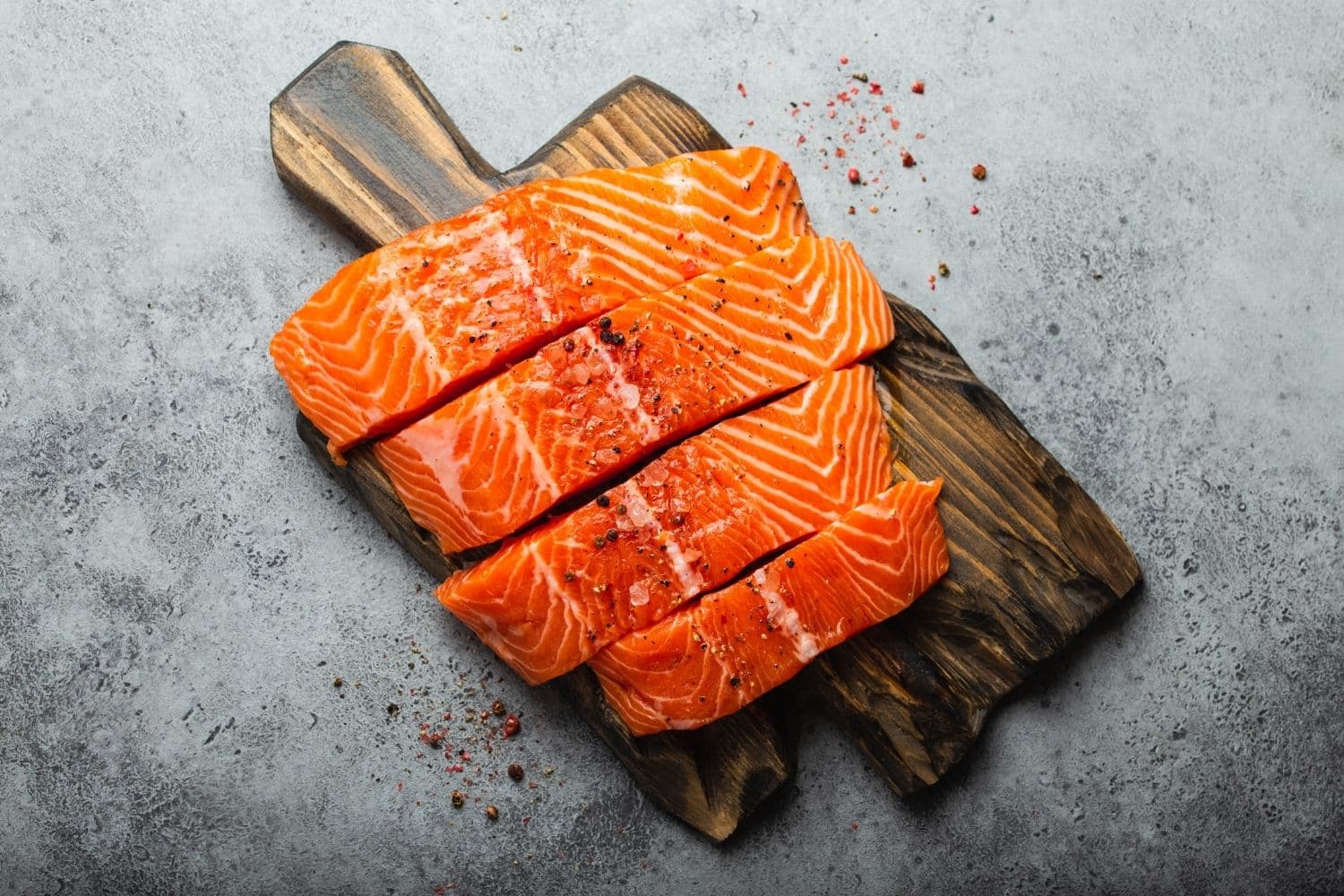 Sourced from the bountiful waters around British Columbia, the Wild Pacific Salmon is prized all over the world.
If you ask us, the best place to savor this gloriously fresh delicacy is in The Sandbar Restaurant in Vancouver which is known for their Cedar Plank Salmon served with creamy dill sauce.
---
Canadian Bacon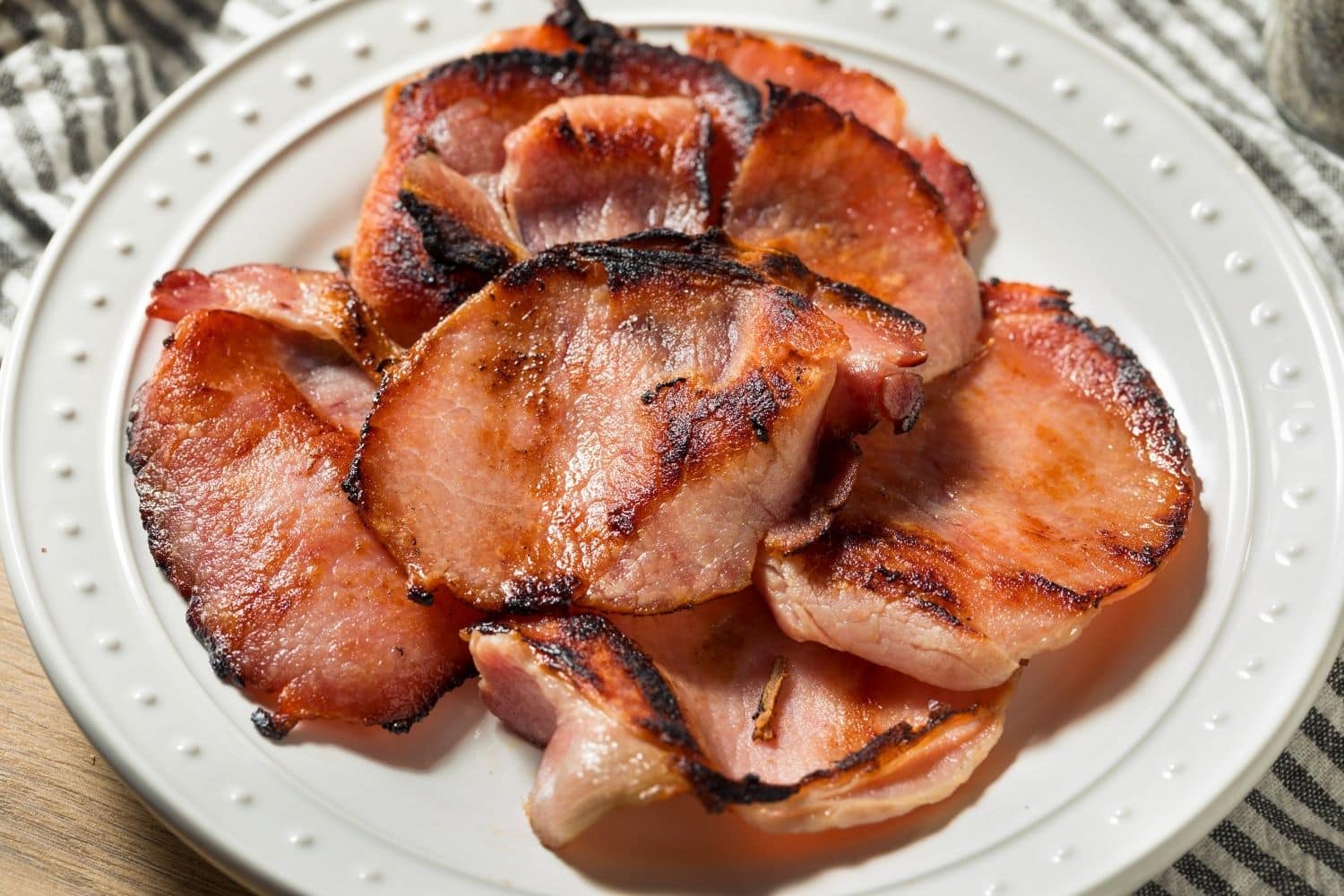 In Canada, we refer to it as 'Pealmeal Bacon' because it's rolled in cornmeal during the curing process. The Canadian variety is sourced from non-fatty pork loin instead of pig's belly unlike classic bacon.
The tradition of coating it originates from centuries ago when farmers would roll the meat in cornmeal or yellow peas for preservation before exporting it to Europe.
---
Alberta Beef
Originated in Alberta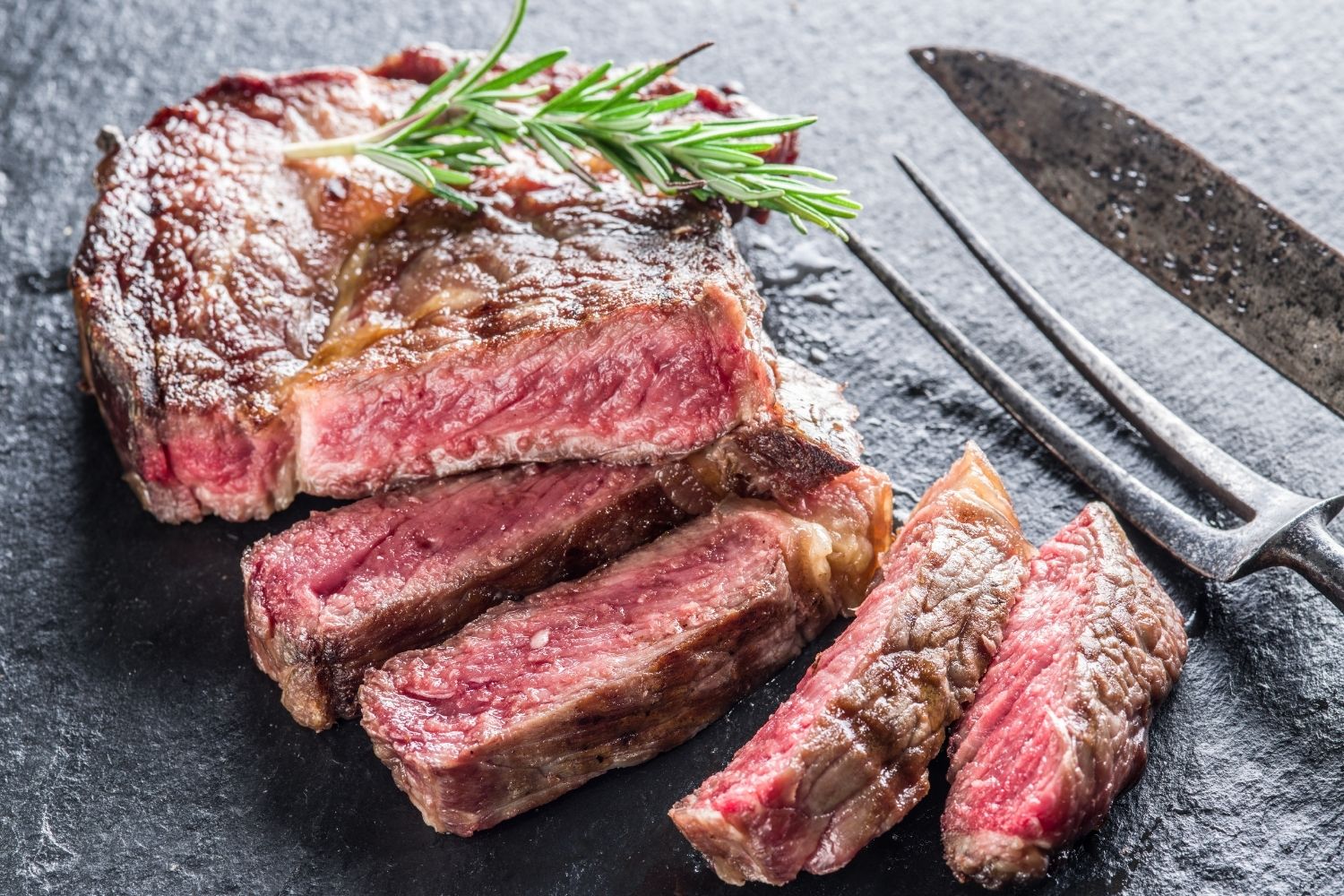 If there's one thing that never fails to make it to the table for Thanksgiving, Christmas, or New Year, it's Alberta Beef, served braised, roasted, or pan seared.
Alberta is known for raising over 40% of the country's cow herd and as such, it's home to numerous beef specialty restaurants such as The Cattle Bacon and Charbar.
---
Yukon Reindeer
Originated in the Yukon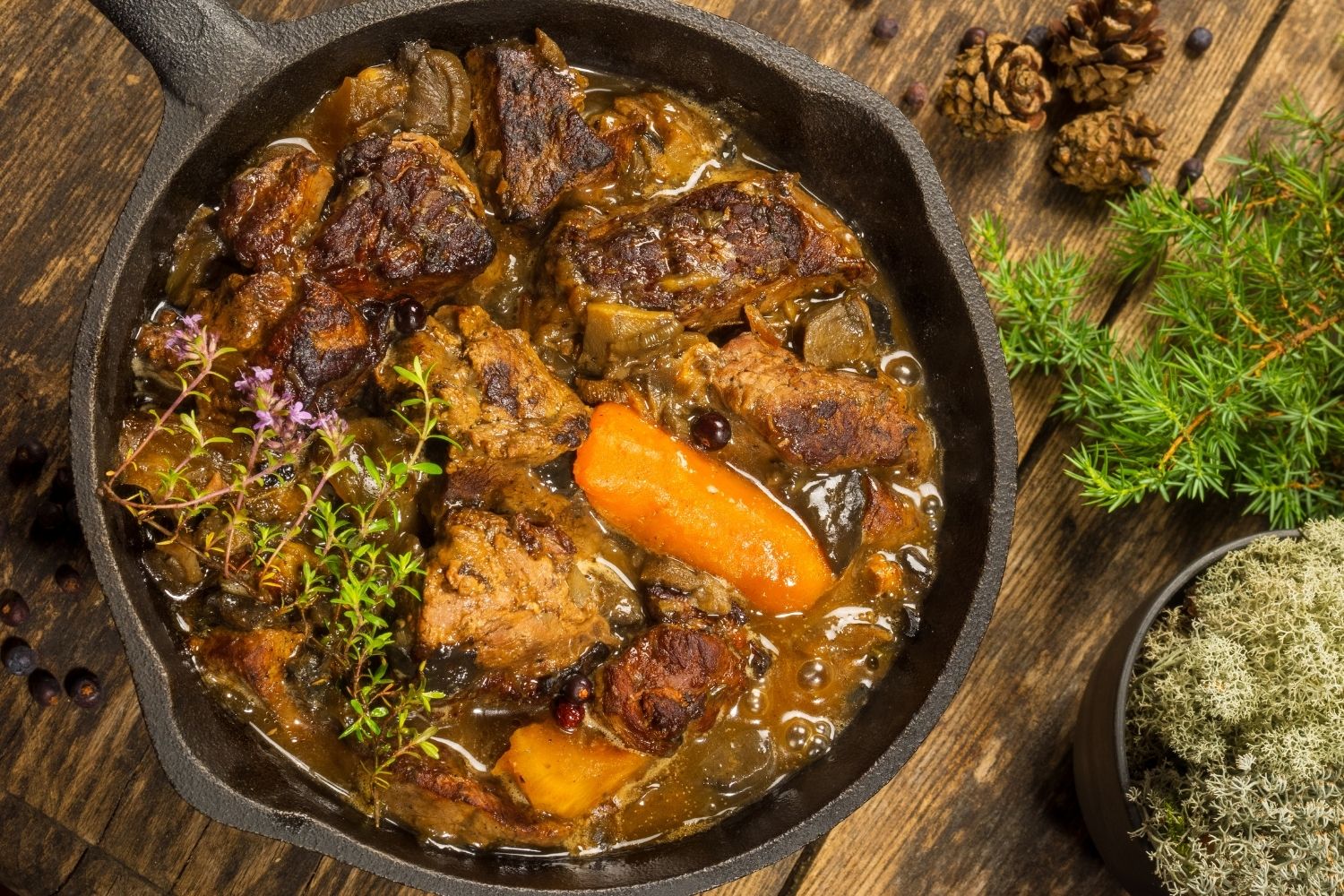 Yes, we know. This is basically like eating Rudolph. Once you get past the idea of chomping down on a holiday hero, however, you'll undoubtedly fall hard for this delightfully gamey meat that's often served in Yukon restaurants.
Lean yet surprisingly tender, reindeer pairs beautifully with sweet potatoes or baked beans.
---
Arctic Char
Found primarily in Nunavut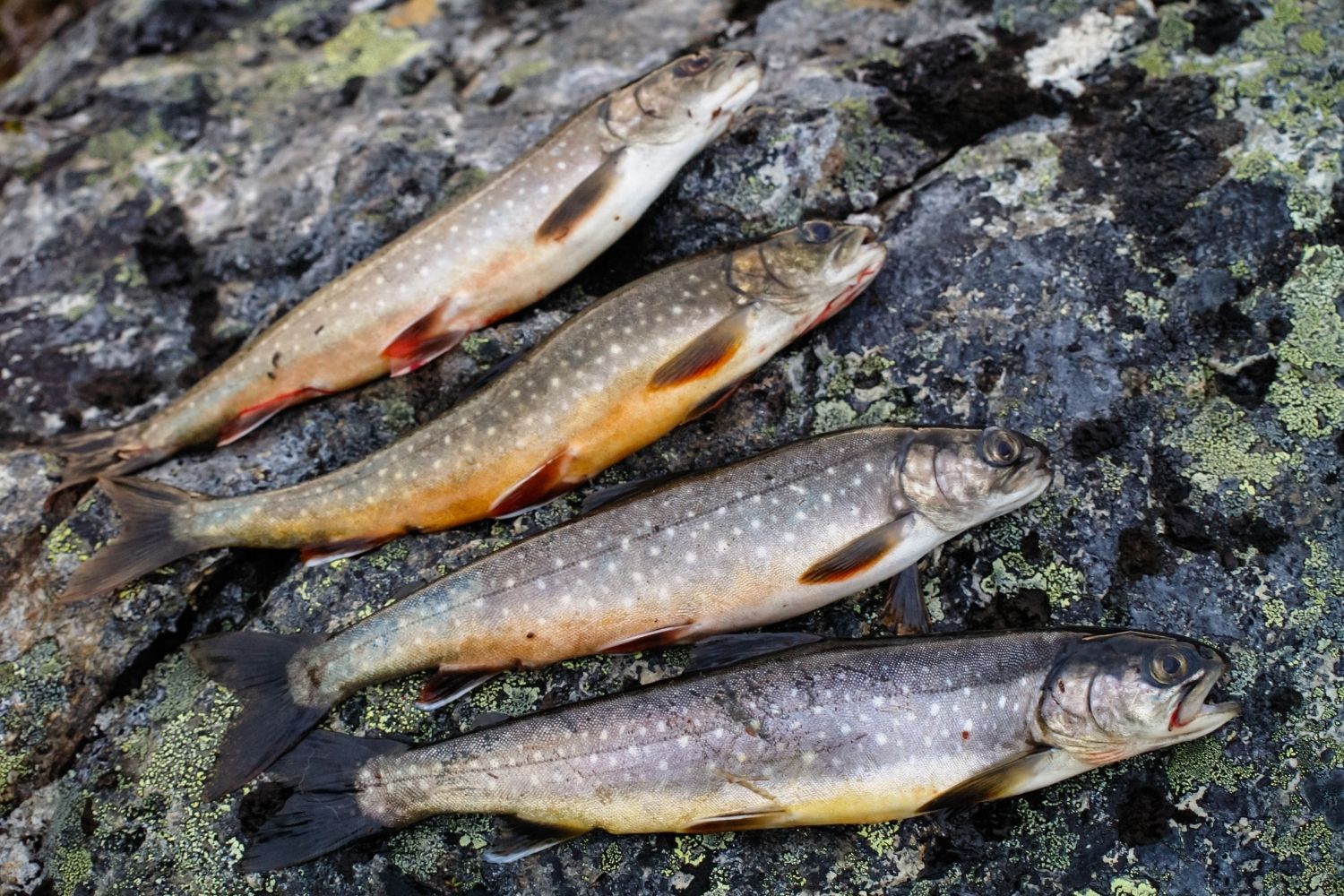 Very few freshwater fish elect their home in the far north, which is why Arctic Char is so prized throughout Canada. With a pink-hued flesh and paper-thin edible skin, this fish tastes like a delightful cross between trout and salmon.
If you're ever in Yellowknife, you can check out Bullock's Bistro which specializes in this exceptionally flavorful fish.
---
Caraquets
Originated in New Brunswick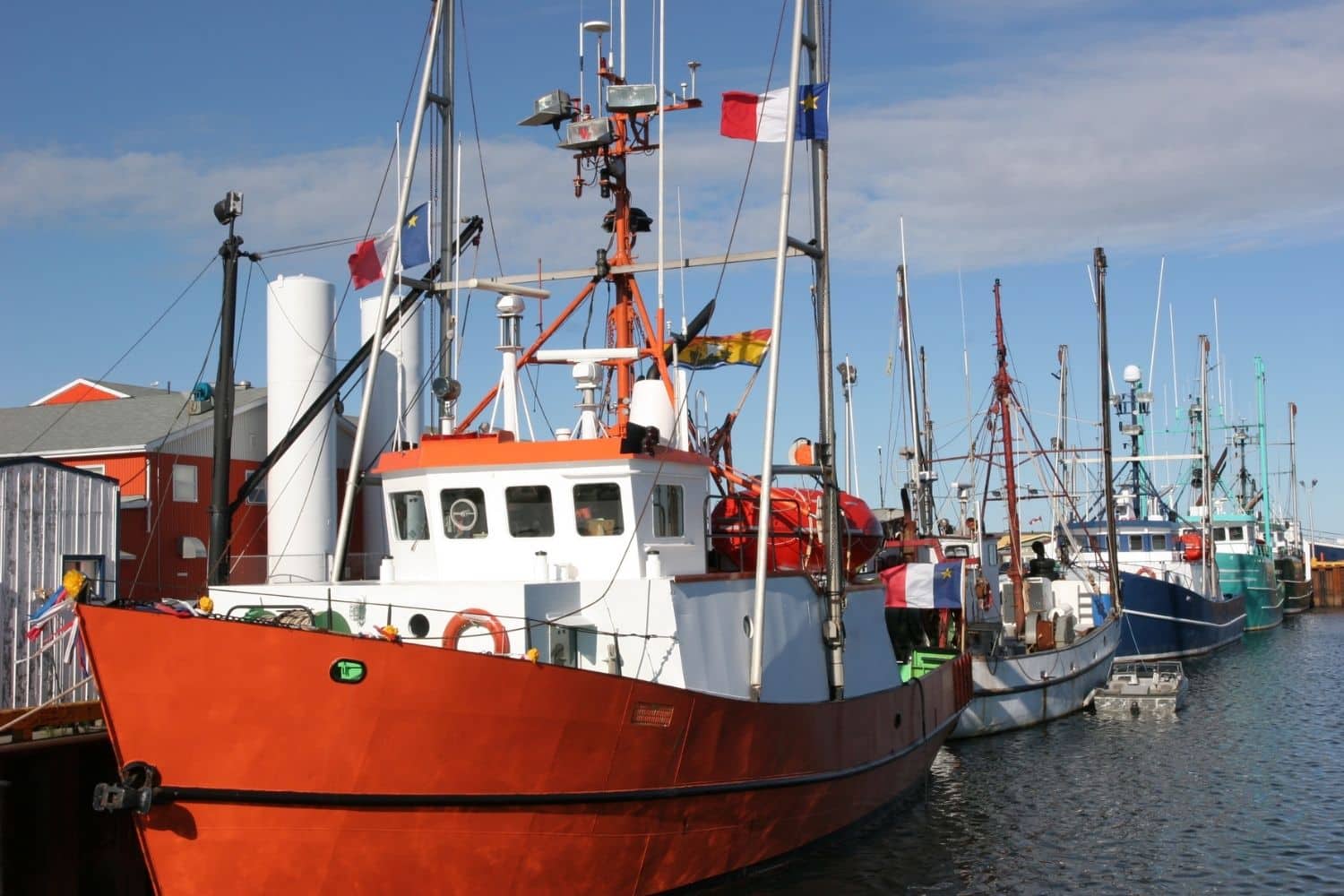 Don't be fooled by its fancy, French sounding name: Caraquets are well and truly Canadian. These New Brunswick oysters are known for being exceptionally rich in vitamins and proteins.
Unlike classic oysters, these have a very mild briny aftertaste. In Canada, they're often served fresh or broiled with panko breadcrumbs, parmesan, and garlic butter.
---
Nova Scotia Lobster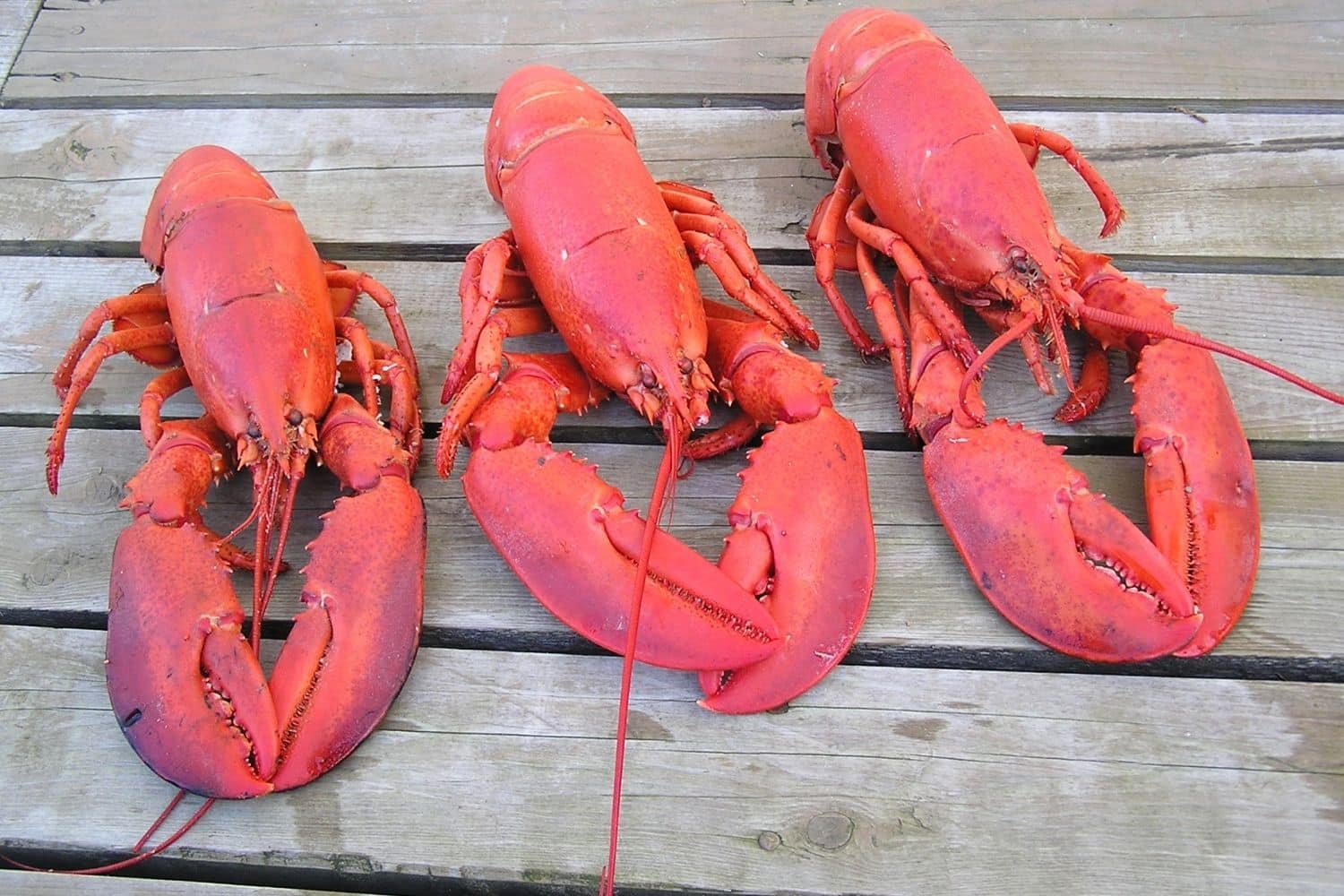 Commonly described as 'the lifeblood of Nova Scotia', this region's lobster has an exceptionally fresh taste that draws tourists from all around the world.
Most Halifax waterfront restaurants serve them right out of the tank or sometimes even straight out of the ocean. In our opinion, this is best enjoyed in a warm, buttered roll.
---
Cod Tongues
Originated in Newfoundland
Fret not: these are not actually tongues. Cod Tongues are sourced from the cod's neck, chopped into bite-sized pieces, fried and eaten piping hot alongside lemon wedges.
Cod Tongues are served old-school style in buckets in some parts of Canada. Since this delicacy lies at the very heart of Newfoundland Cuisine, there's no better place to try it- at least according to us.
---
Screech Rum
Originated in Newfoundland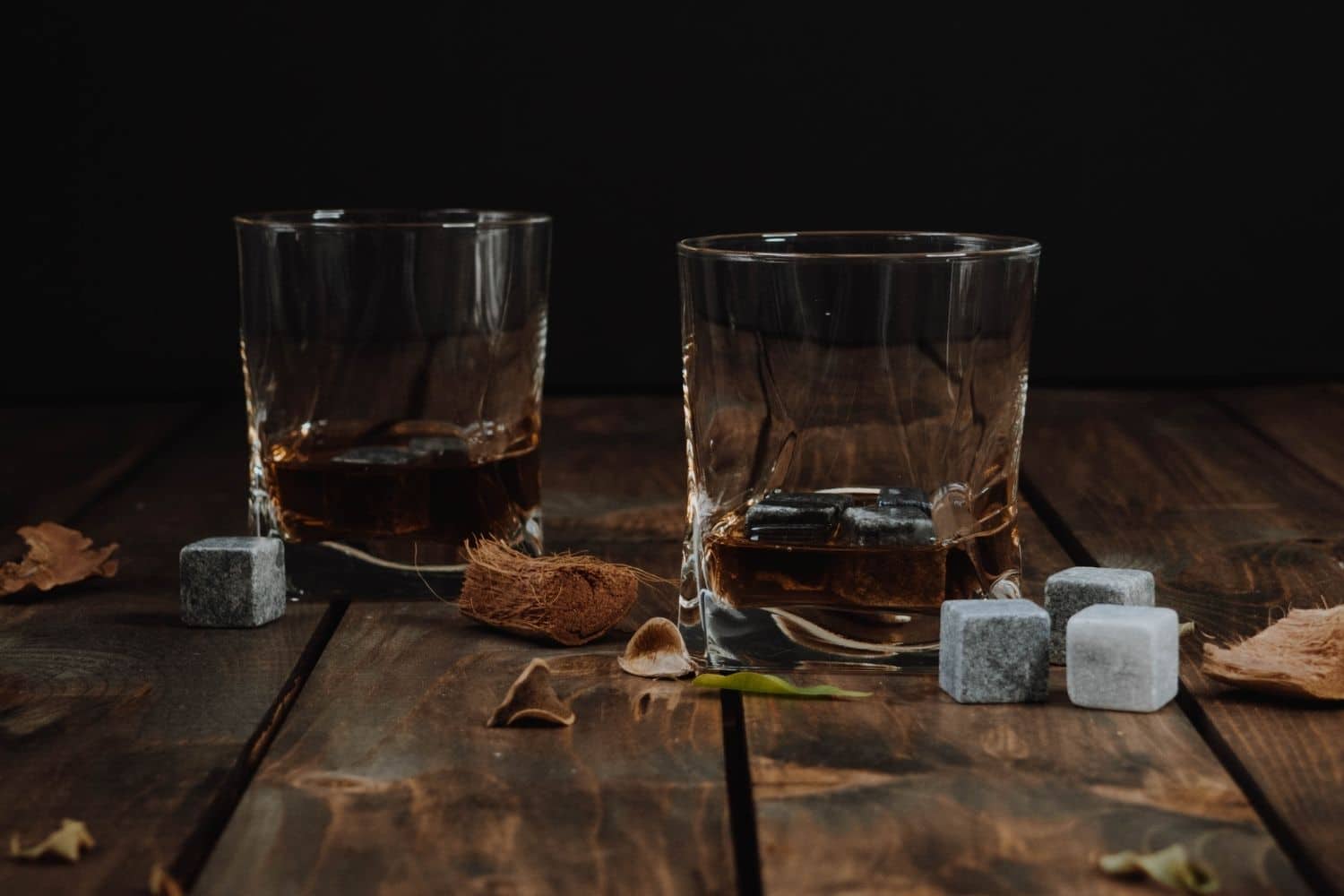 Originating in Newfoundland, Screech Rum is said to have gained its name from the loud screech made by an American soldier after he took his first drink of this exceptionally strong provincial liquor.
With 40% alcohol, this drink is commonly enjoyed during screech-in ceremonies whereby non-locals are initiated to Screech Rum.
---
Manitoba Pickerel
Originated in Manitoba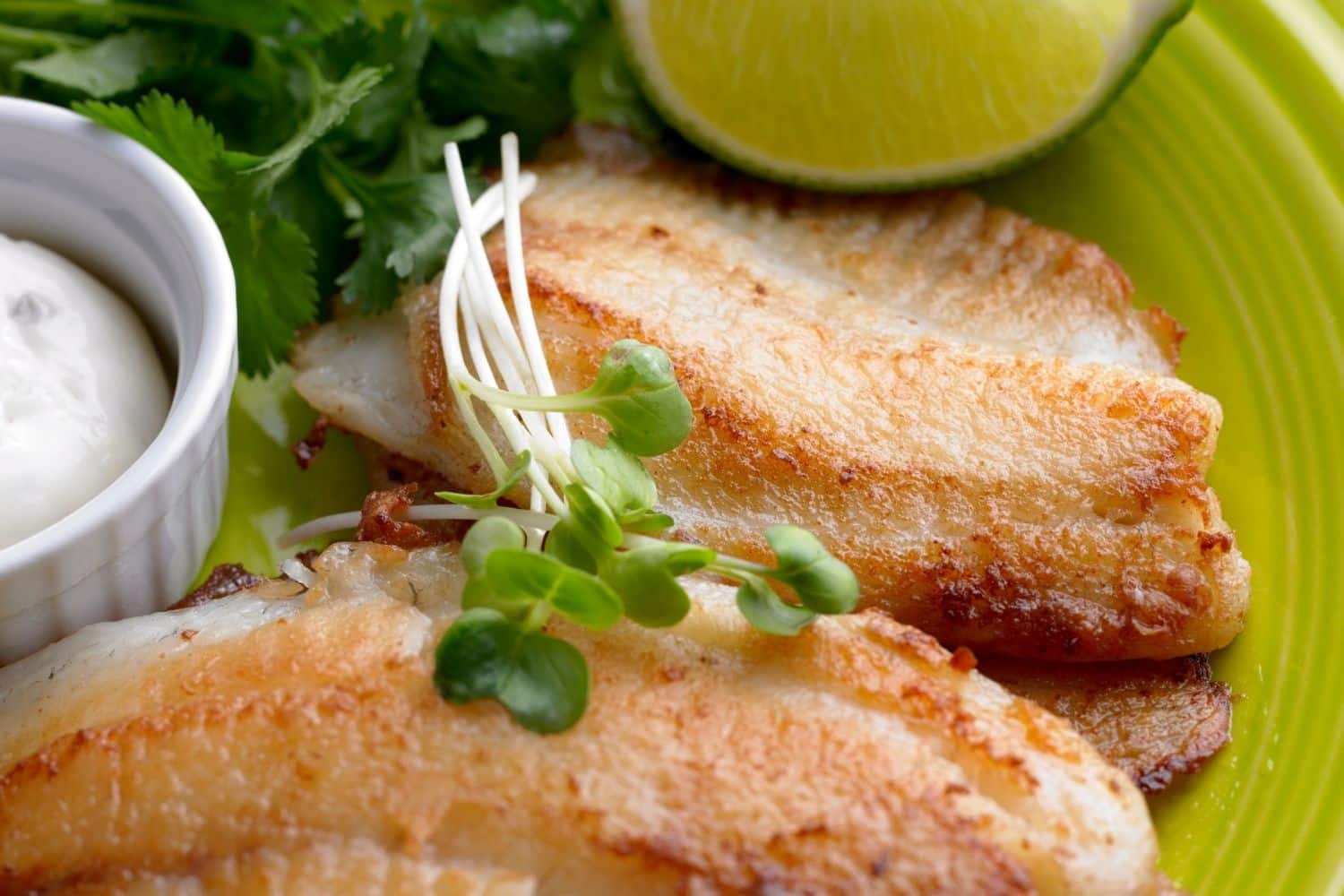 Ask any Winnipeg resident and they'll tell you that the Manitoba Pickerel is easily the most prized fish in the whole of Canada. Unlike Salmon or Mackerel, Pickerel fish is known for being quite low in fat.
With a mild taste and white, flaky flesh, this predator fish can be delicately pan fried, smoked, or even pickled.
---
Saskatoon Berries
Found in the Canadian Prairies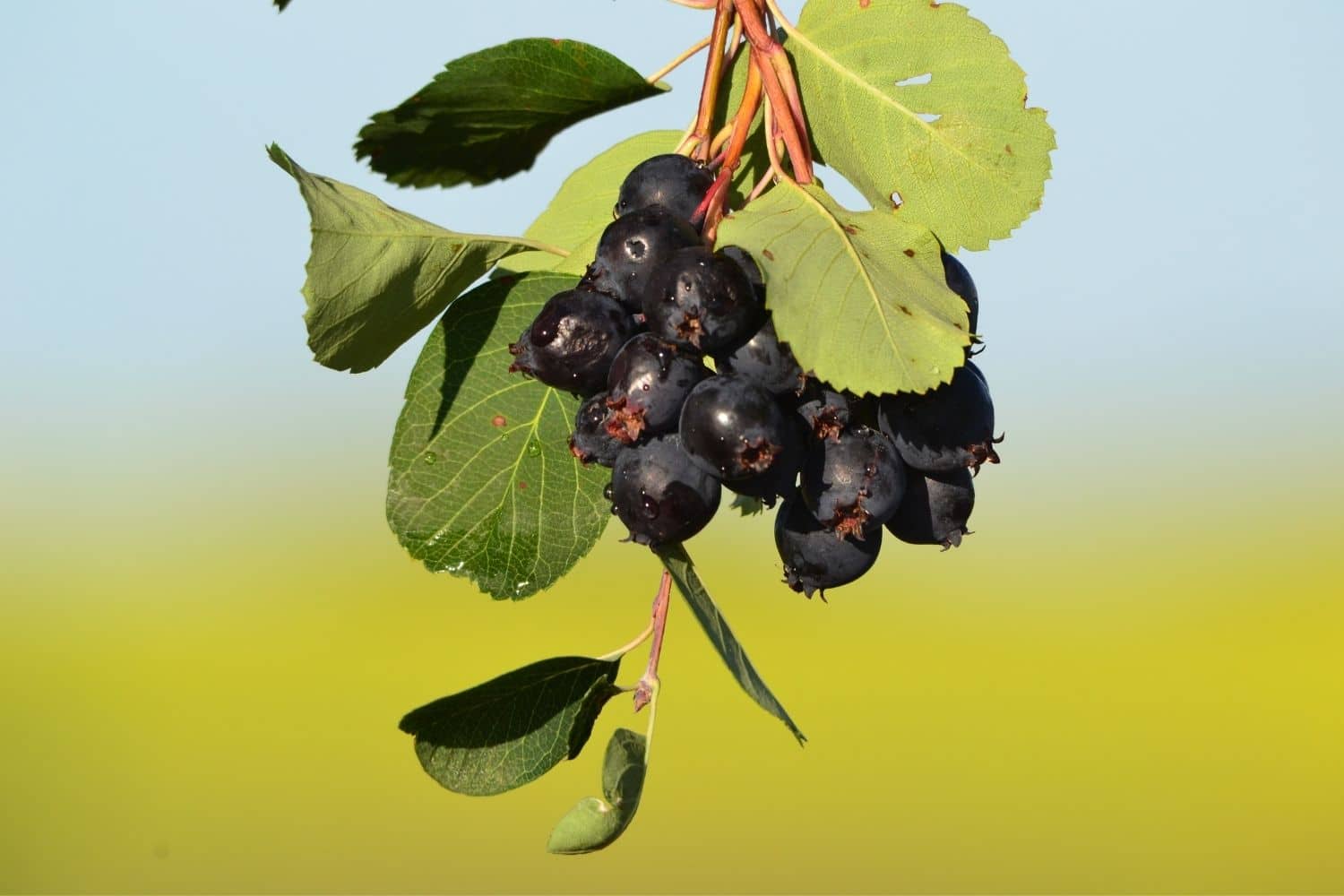 The sheer importance of Saskatoon Berries in Canada is best evidenced by the fact that an entire city is named after this fruit.
According to the local history, Saskatoon Berries have been around even before first European settlers landed in Canada. One of the best places to enjoy the berries is in Berry Barn, known for their Saskatoon Berry chicken wings.
---
Regina Style Pizza
Originated in Saskatchewan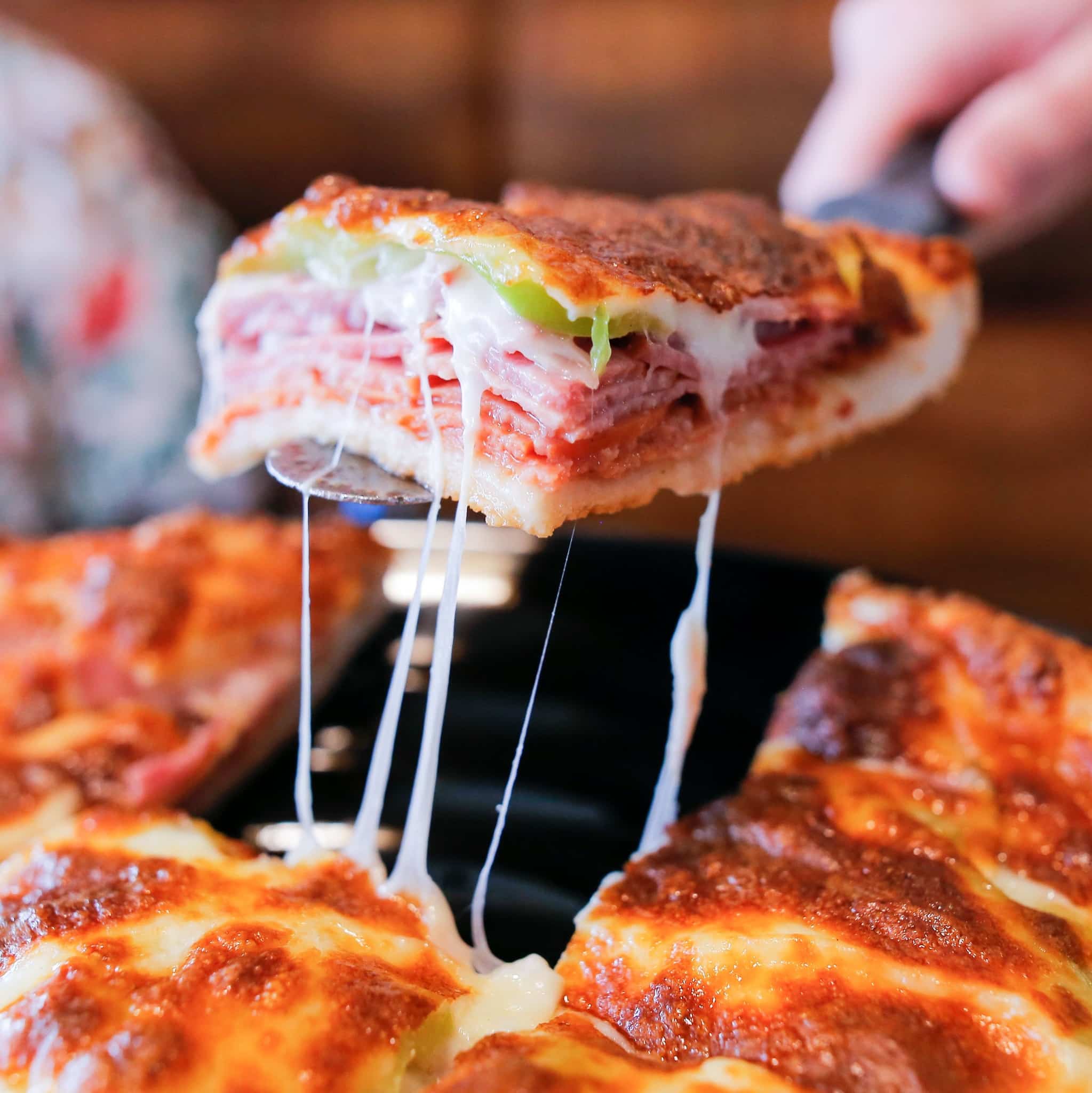 We haven't mentioned much Canadian Food that comes from Saskatchewan, until now. Regina Style Pizza resembles Chicago deep-dish pizza minus the deep-dish aspect. It boasts an abundance of toppings generously smothered in sauce, with a layer of cheese baked to a delightful crust on top. The dough, often described as sweet, is likely different than anything you have ever trie.
If you were to examine a slice (which is square) and conclude that there's nothing particularly Italian about it, you'd be absolutely correct. Regina Style Pizza originated in the 1970s, thanks to Jim Kolitsas, a Greek immigrant and proprietor of a Houston Pizza, now all over Saskatchewan.
Though it has evolved slightly over time, this pizza has steadfastly retained its lasagna-style toppings and signature square cut, remaining true to its roots.
---
Newfoundland Cold Plate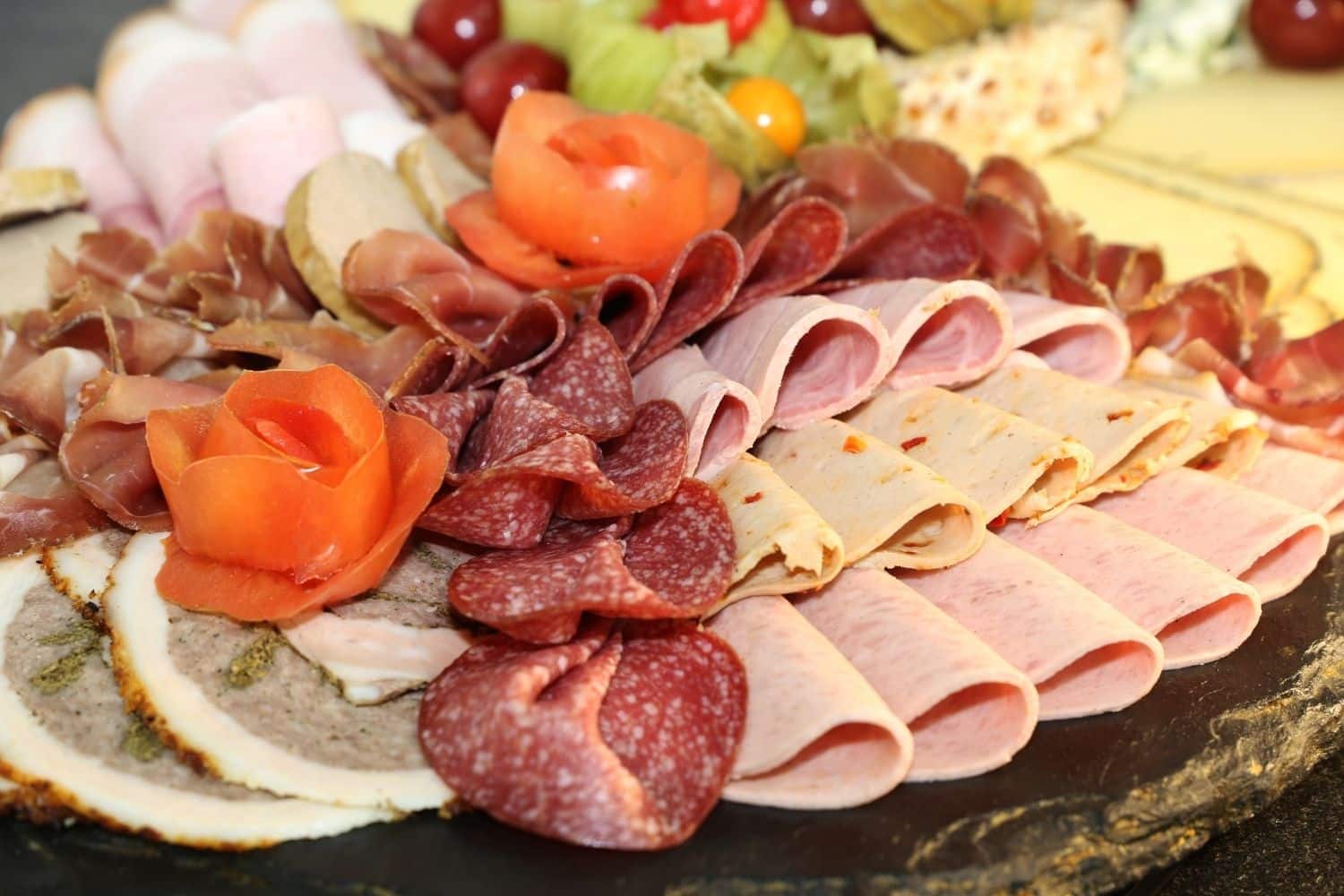 A staple in fundraisers, potluck lunches, picnics, and even weddings, the Newfoundland Cold Plate is a multilayered dish that usually consists of numerous components such as cranberry sauce, bread, lettuce, tomatoes, turkey breast, roast beef, ham, and mashed potatoes.
It's usually seasoned with classic Newfoundland poultry dressing which is made up of summer savory, onions, and breadcrumbs.
---
Fish and Brewis
Originated in Newfoundland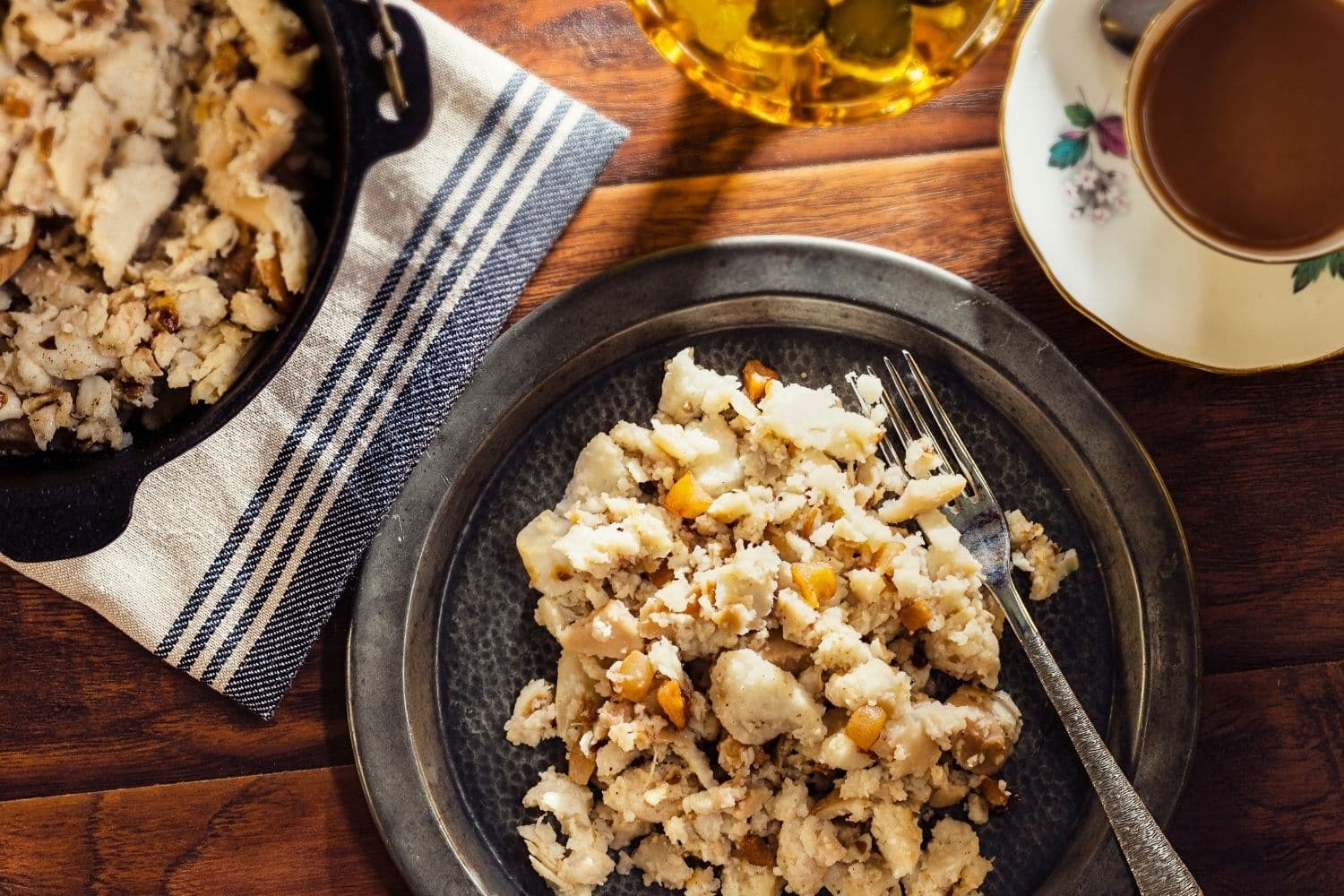 Another specialty to emerge from Newfoundland, Fish and Brewis is made up of dry, hard biscuits mixed with cod. This dish was first developed by fishermen to sustain them on longer fishing trips.
Older variations included salt pork, salt fish, and hard-track biscuits but modern versions are usually flavored with molasses and fried, salted pork rind.
---
Halifax Donair
Originated in Nova Scotia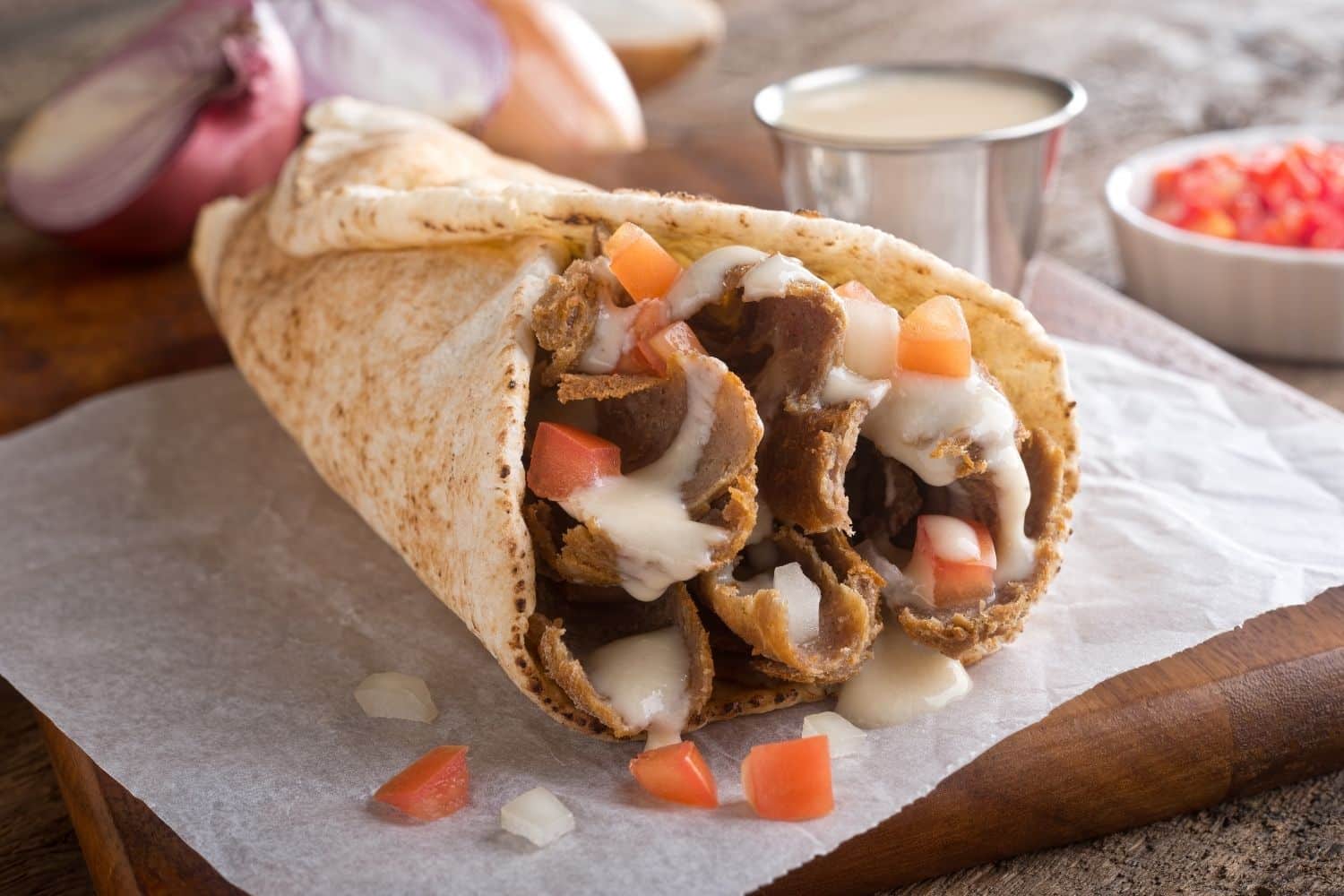 Nova Scotians will tell you that there's no better 'drunk food' than that. Perfect for after a wild night at the club, the Halifax Donair is made up of fluffy pita bread stuffed to the brim with shaved beef, tomatoes, and onions.
The Halifax twist is to generously dollop the local sweet Donair sauce which consists of condensed milk, sugar, vinegar, and garlic.
---
Jiggs Dinner
Originated in Newfoundland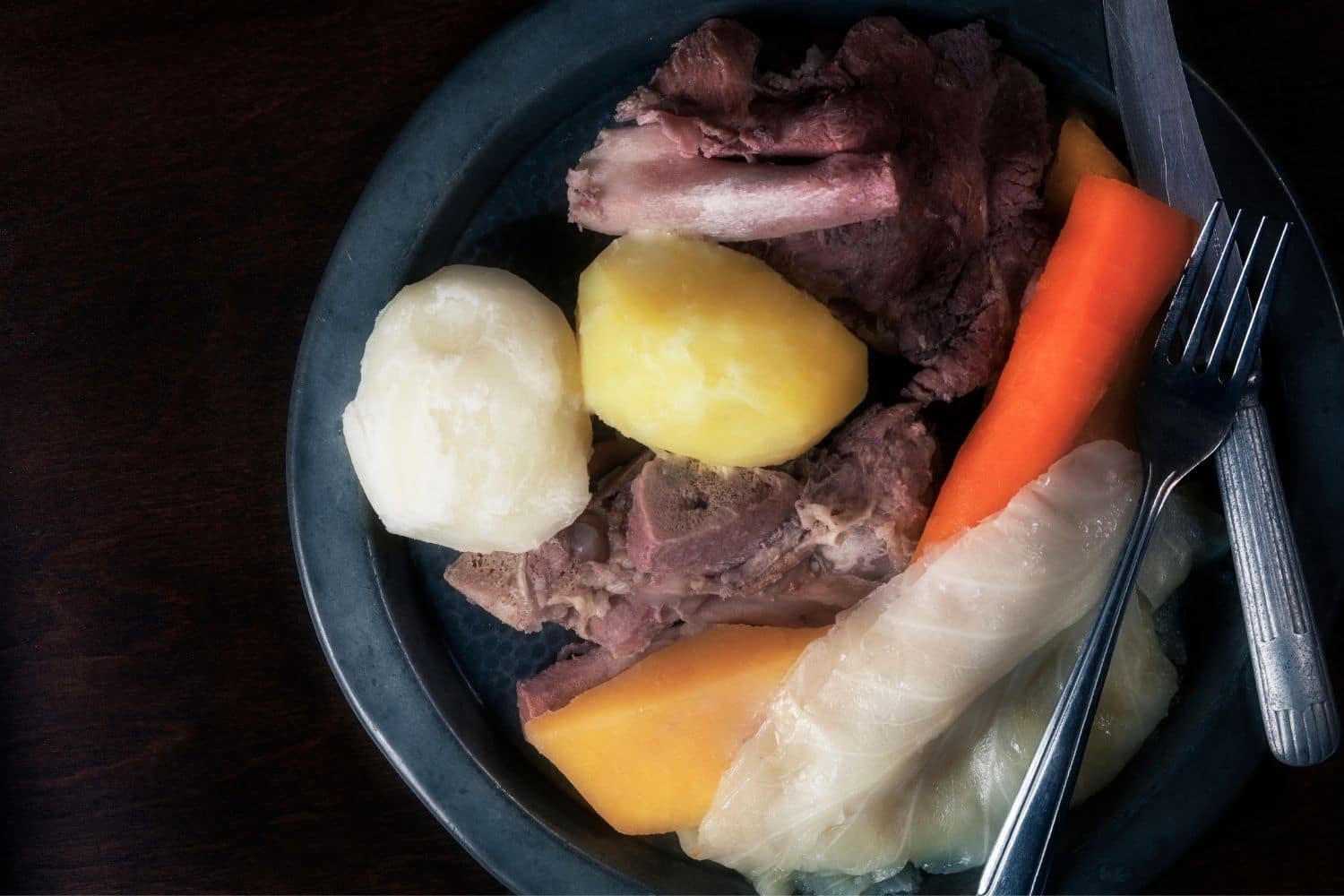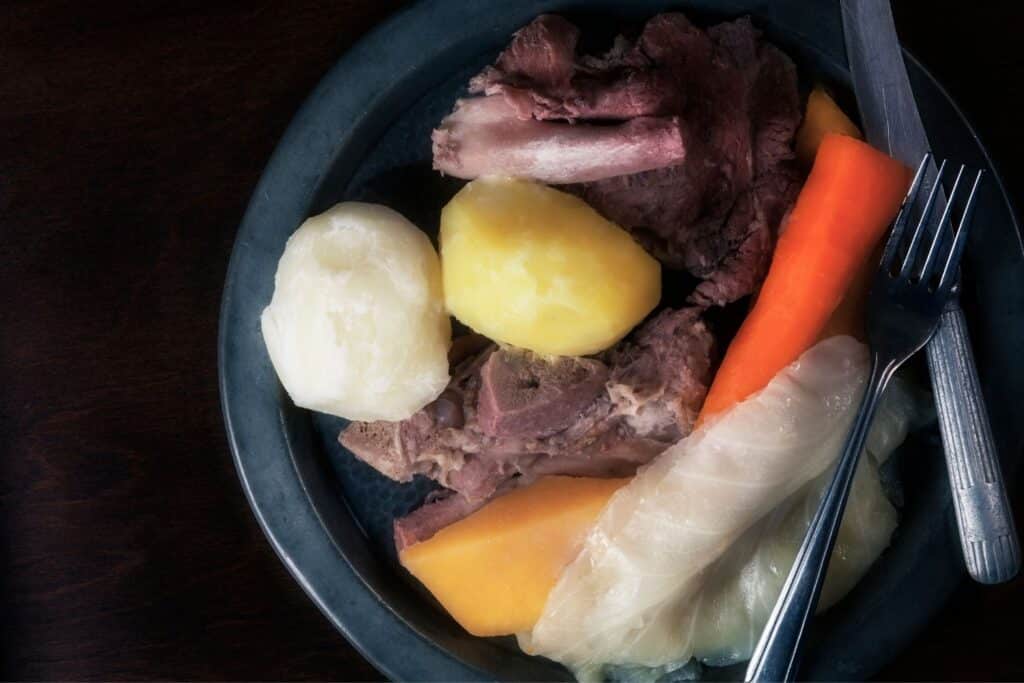 Very few meals embody the concept of comfort food quite like Jiggs Dinner does – think Sunday dinners at your grandma's house. It's basically made up of salted beef boiled with cabbage greens, turnip, carrots, yellow split pea pudding and Figgy Duff, a sweet, boiled pudding.
---
Nova Scotian Hodge-Podge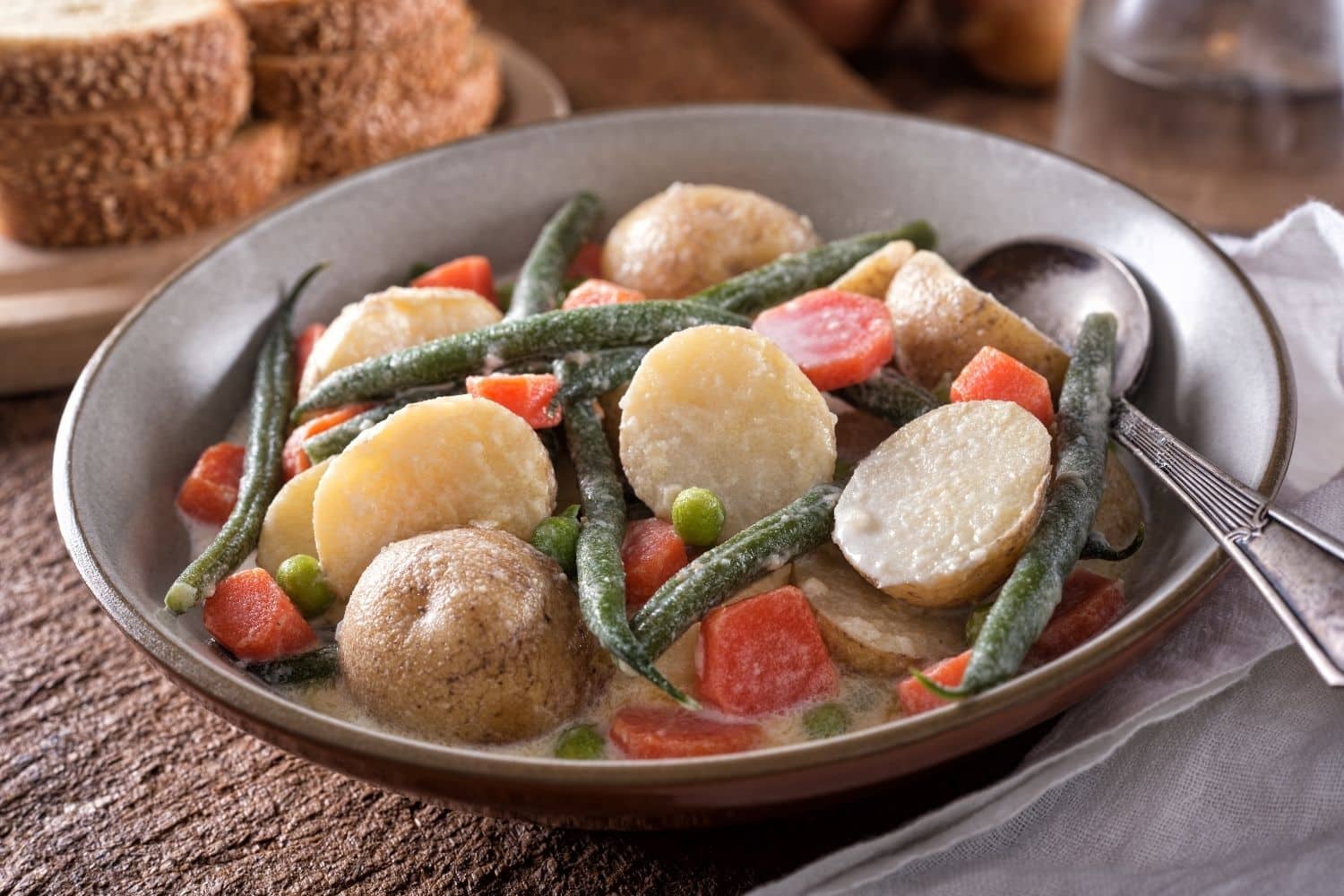 This thick and highly nutritious stew is usually served in Northern Canada in the winter. While there are plenty of variations throughout the country, most Hodge-Podges contain root vegetables such as potatoes and carrots as well as beans and cabbages. It's usually thickened with butter and heavy cream.
---
Cipaille
Quebecois Dish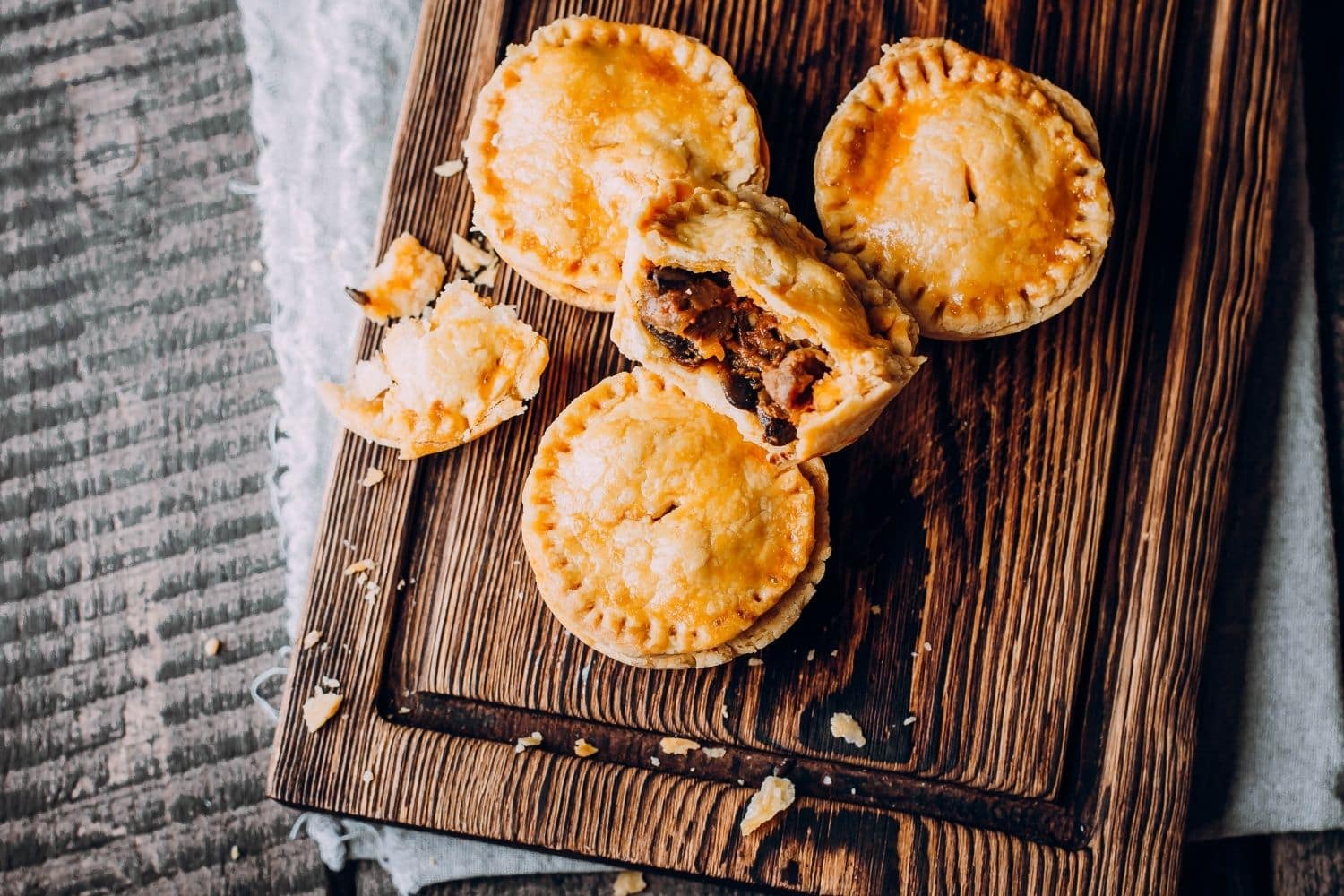 Cipaille basically refers to a thickly layered pie which is made up for hearty meats like veal, reindeer, partridges, hare, or even moose- although you'll certainly find variations with classic meats such as beef, lamb, and chicken. The pie dough is usually folded six times, which is why it's colloquially known as 'Six Pates'.
---
Oreilles de Crisses
Quebecois Dish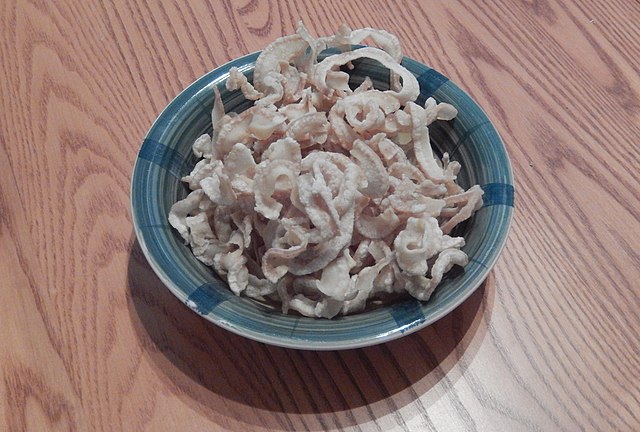 Very popular in Quebec, Oreilles de Crisses is made by either baking or deep-frying smoked pork rinds and drizzled with maple syrup. Offered by most Canadian sugar shacks, this sweet and salty dish is often paired with fried eggs, stews, and beans. It's sometimes used as a garnish as well.
---
Cretons
Quebecois Dish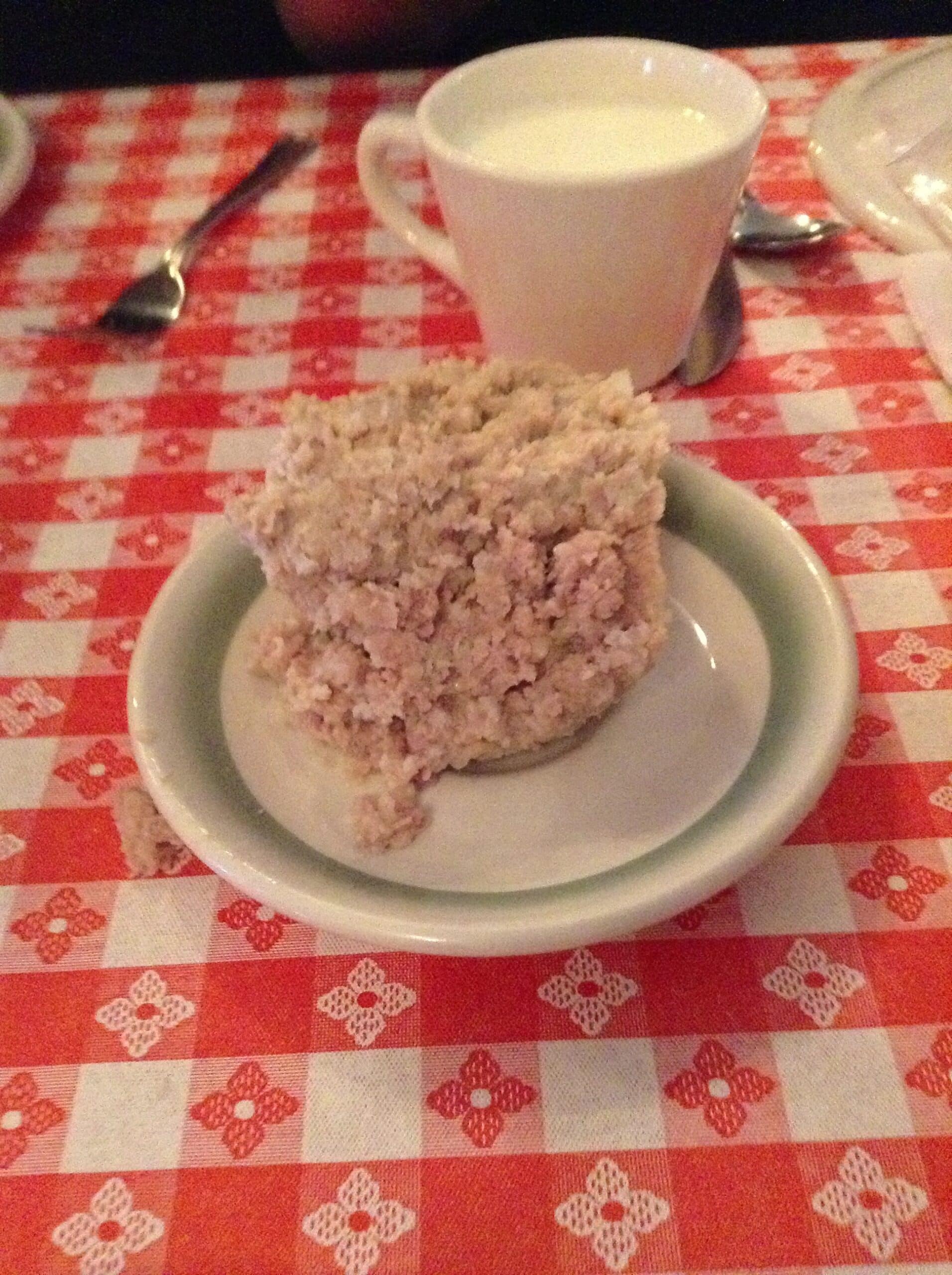 Cretons refer to a Canadian meat spread which is made up of milk, breadcrumb, lard, and ground pork. Produced in Quebec, this dish is flavored with allspice, onions, cinnamon, nutmeg, parsley, celery, ginger, cloves, and garlic. Its fatty and creamy texture is said to be the best hangover cure in the country.
---
Rappie Pie
From Nova Scotia, New Brunswick and Prince Edward Island.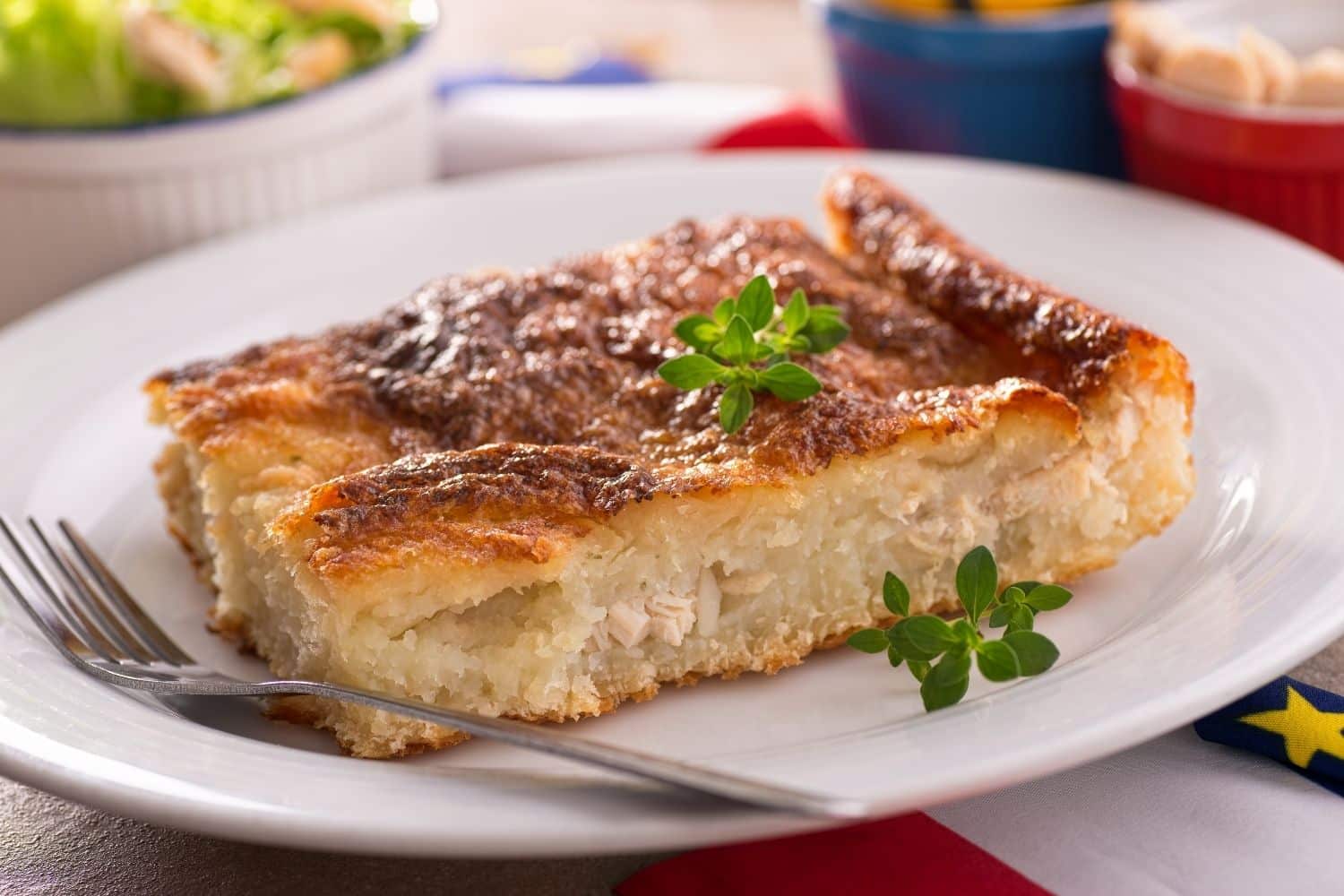 A layered casserole from Acadia, Rappie Pie can best be described as a meatier version of the French's Gratin Dauphinois. It's made up of grated potatoes layered with pork fat, seafood, and ground meat, all garnished with butter or cream. In some rural areas, it's even topped with molasses.
---
Pictou County Pizza
Nova Scotia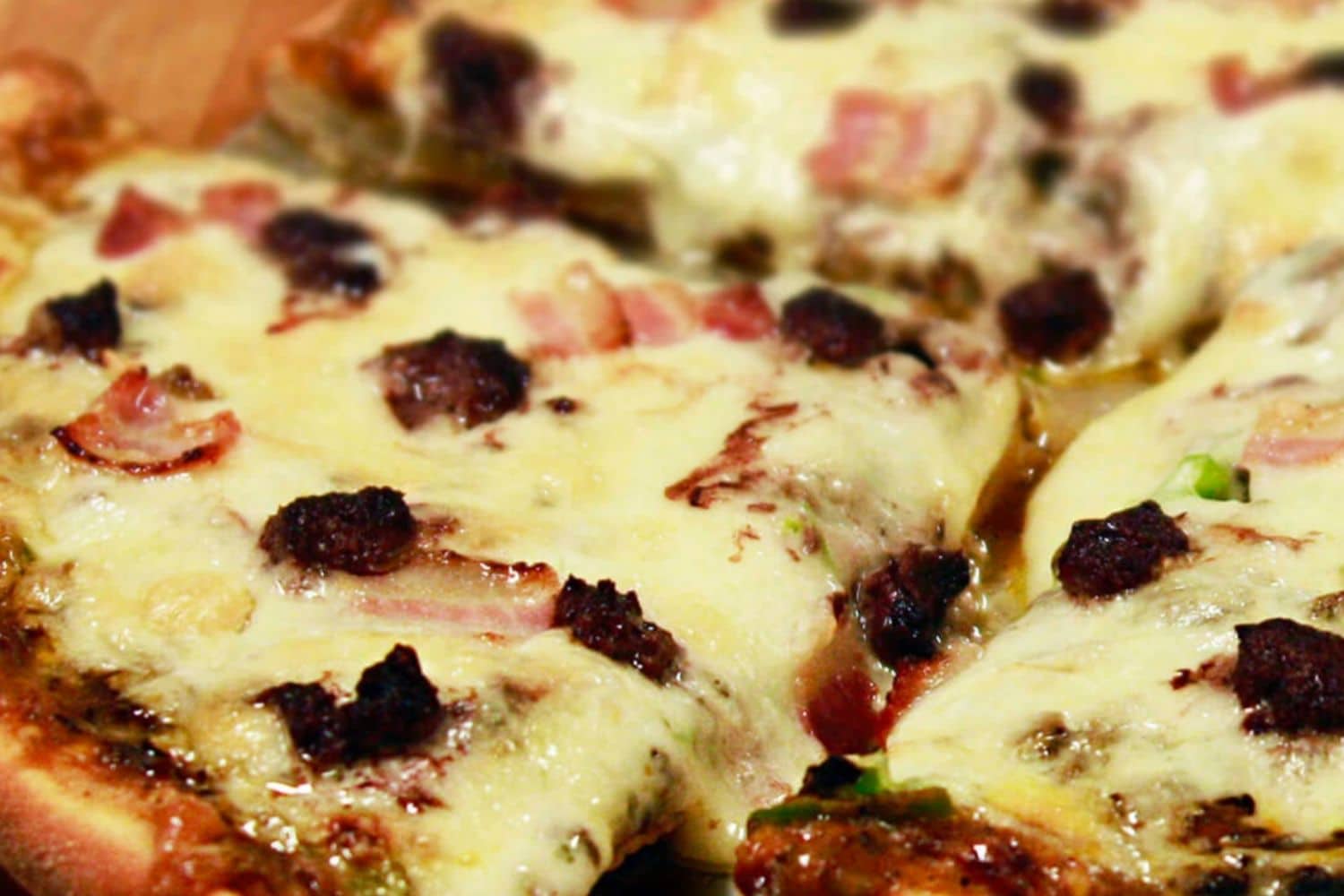 Originating from northern Canada, Pictou Country Pizza's thick, chewy dough, Halifax pepperoni, and spicy brown sauce makes it different from traditional pizza.
It's so popular that Canada even hosts an annual Pictou Country Pizza contest where Canadians can vote for the best pizza restaurant. Any local will tell you that only way to enjoy it is alongside a chilled Pale Ale.
---
Honey Dill Sauce
Originated in Manitoba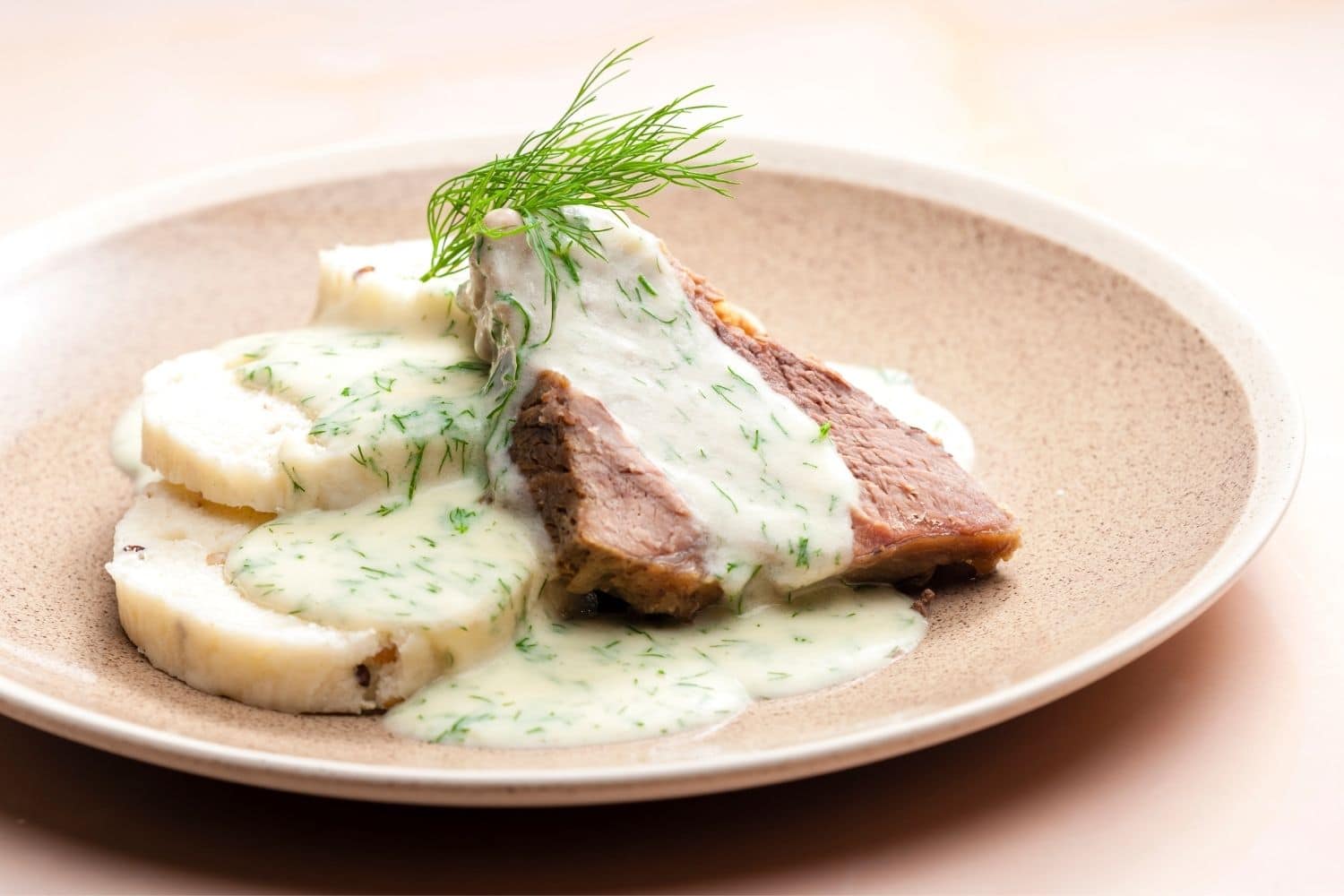 This Winnipeg staple consists of mayonnaise, honey, and dried dill which is unique to Manitoba. This Canadian sauce was apparently invented by mistake and is commonly served for dipping, especially alongside sweet potato fries and chicken fingers. Canadians also like to drizzle it over spaghetti, grilled salmon and roasted carrots.
---
Caesar Cocktail
Originated in Alberta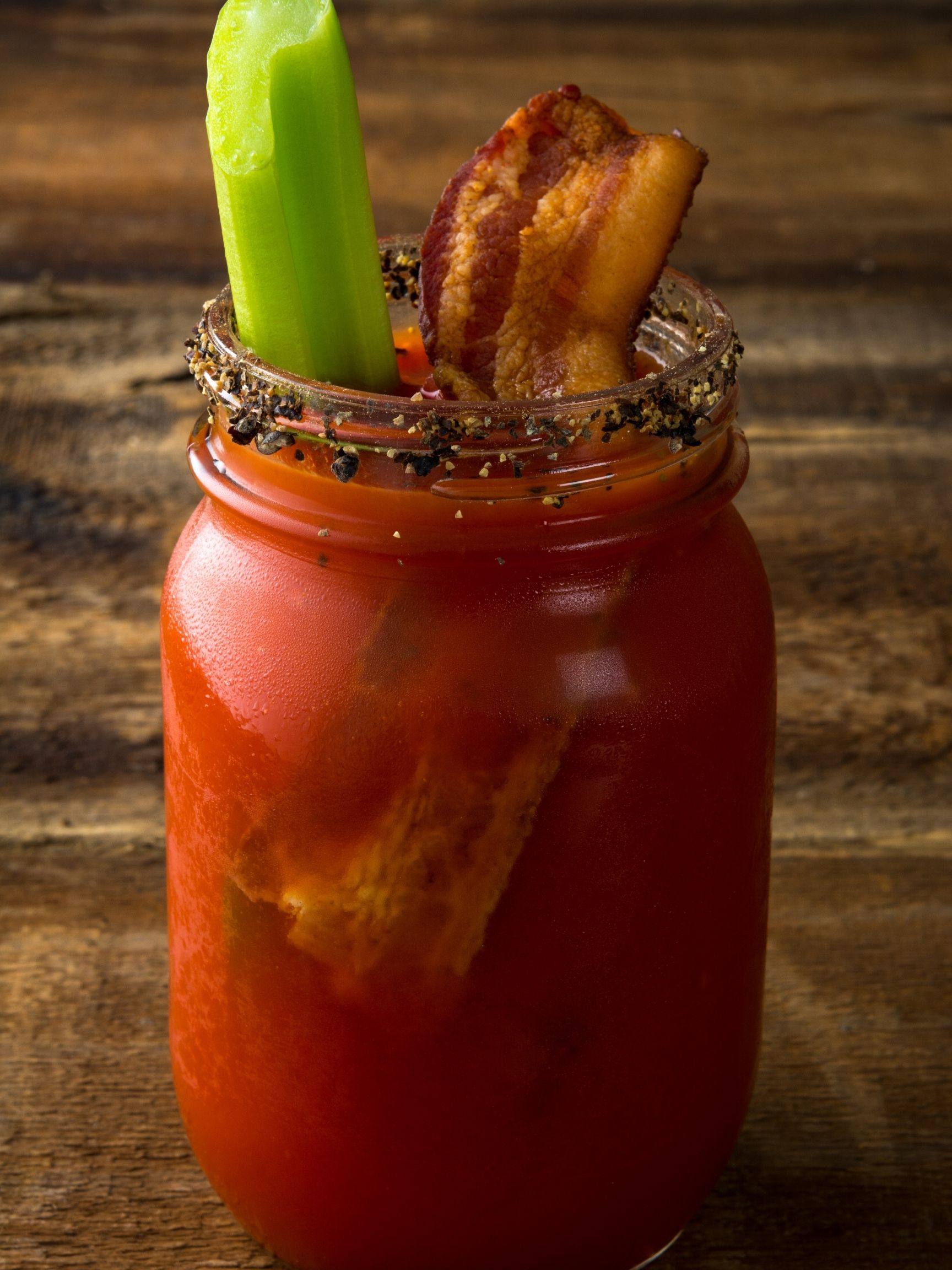 Okay, this is technically a drink and not a Canadian food item, but the truth is, the Caesar Cocktail has so many accompaniments that it's usually chugged down as a light lunch or dinner. No list of Canadian foods is complete without mentioning the Caesar.
This iconic, vodka-based cocktail is topped with Clamato juice, and garnished with generous servings of pickles, olives, celery, hardboiled eggs, bacon, onion rings, mini ribs, or hamburgers, and even seafood.
---
Maple Syrup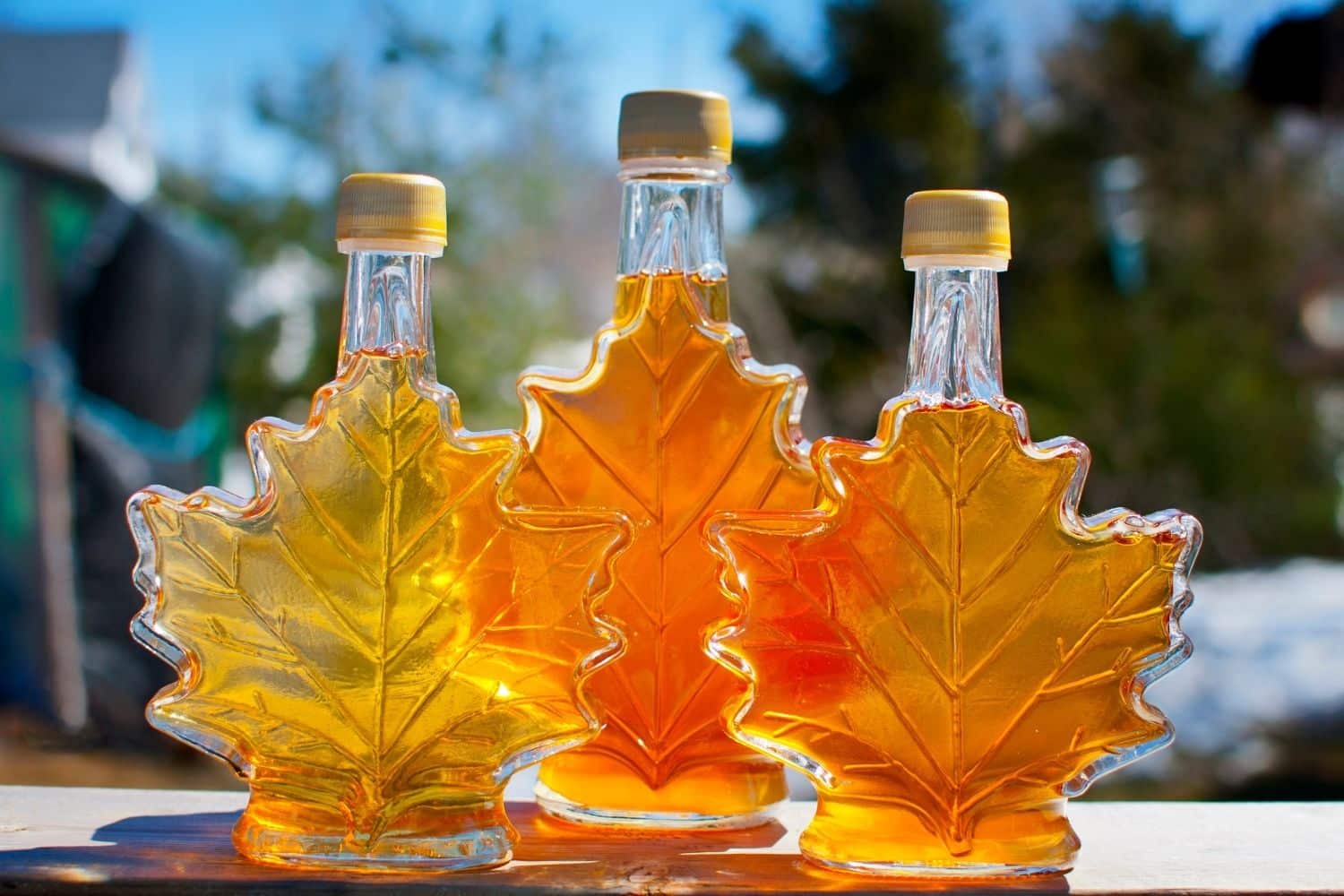 This is that traditional Canadian food that everyone knows about! Anyone who's ever had their palates anointed by this delightfully complex flavor will attest to the fact that there's nothing quite like authentic Canadian maple syrup.
The popularity of maple syrup should come as no surprise since Canada is home to millions of maple trees. Locals drizzle it over virtually everything they eat, including salmon, lobster rolls, and bacon.
---
B.C Roll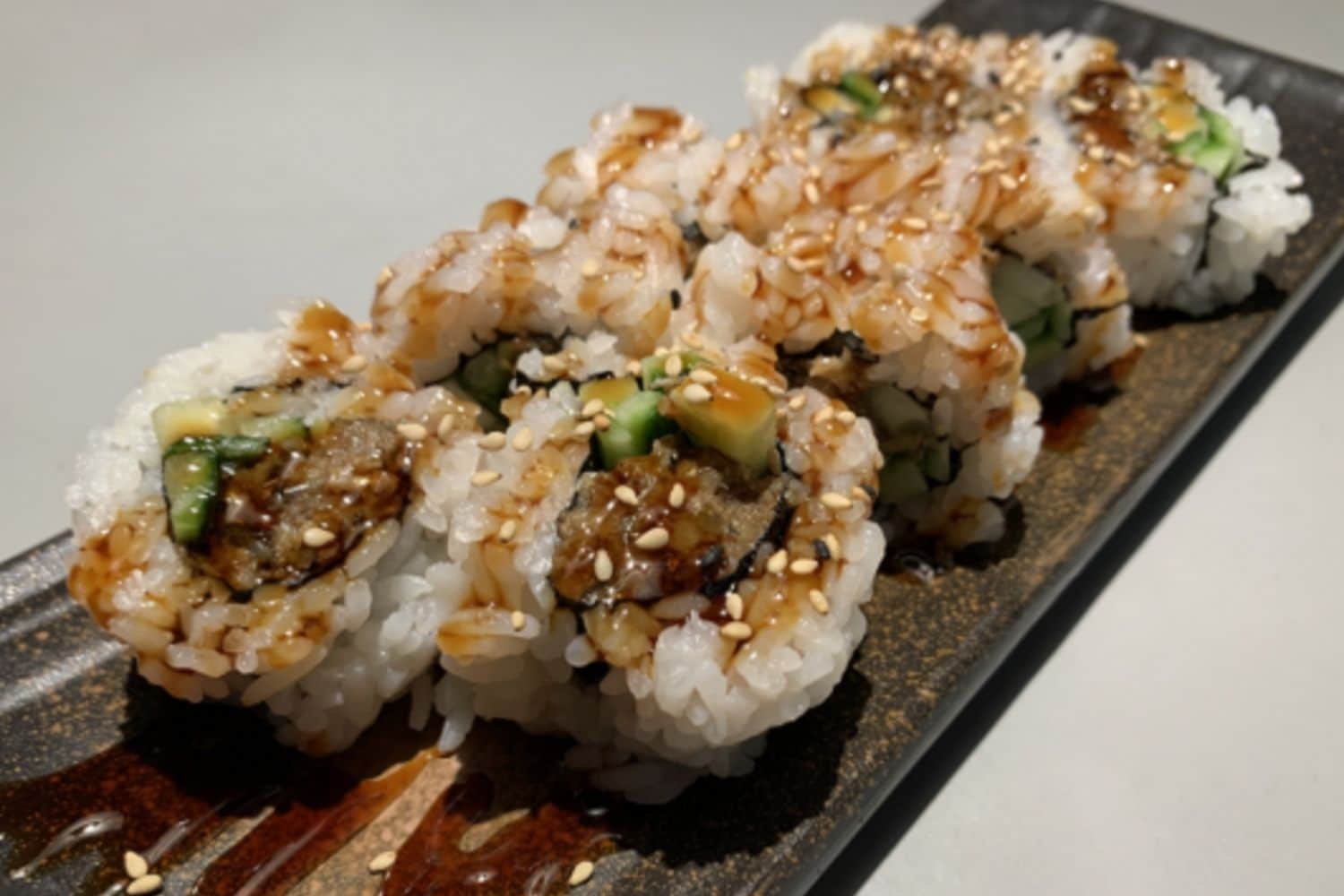 Named after British Columbia, the British Columbia Roll is made from barbecued salmon skin, cucumbers, and sushi rice. Some variations consist of barbecued wild Pacific salmon slices.
This Makizushi was apparently invented in 1974 in Vancouver by chef Hidekazu Tojo (who now owns Tojos in Vancouver!)
---
Wood Fired Montreal Bagel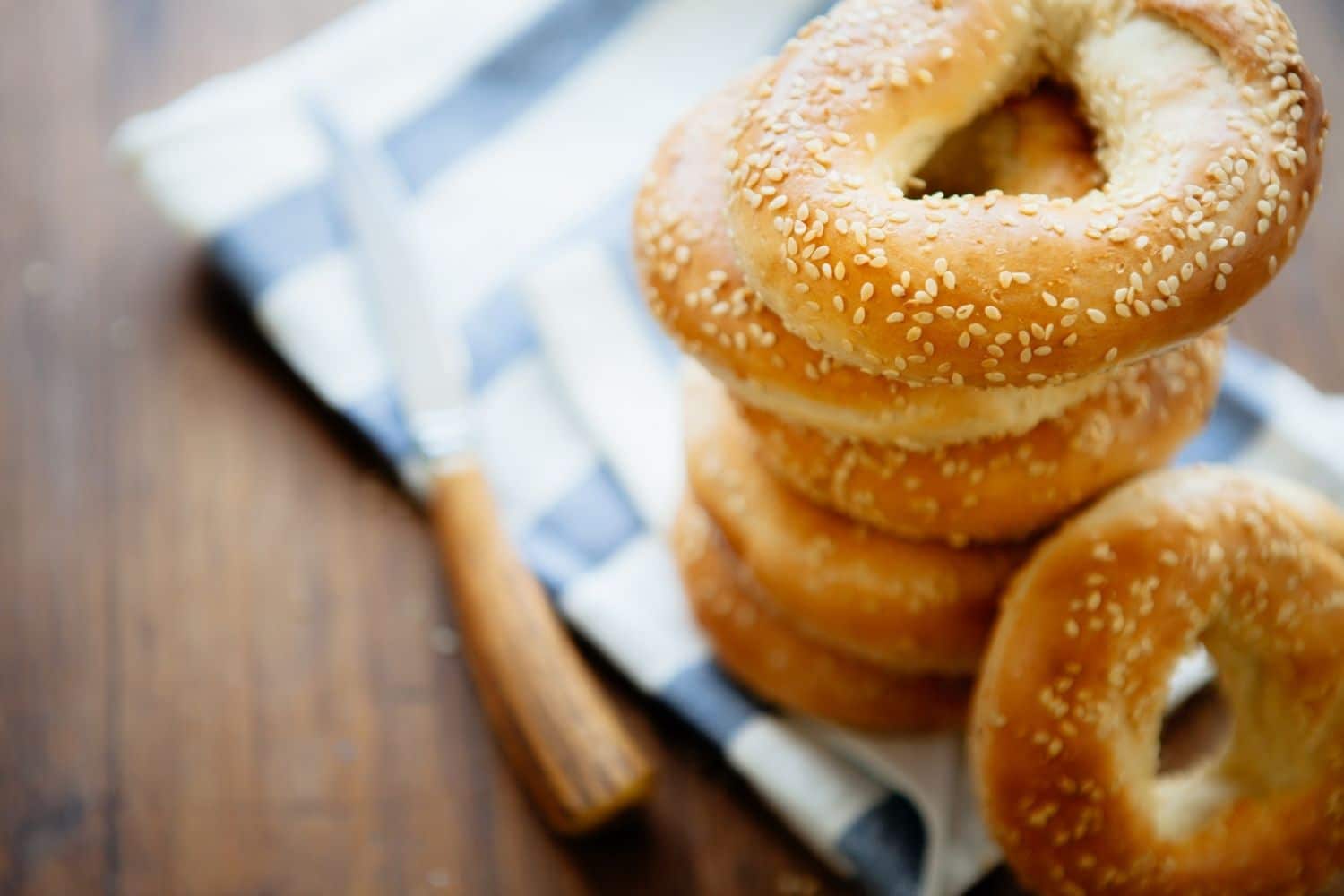 Brought to Canada by Eastern Jewish immigrants, the Wood Fired Montreal Bagel are boiled in honeyed water.
These bagels are far less dense and sweeter than their New York counterparts because they don't contain any salt. After boiling, the bagels are wood fired, resulting in a chewy interior.
---
Pouding Chomeur
Originated in Quebec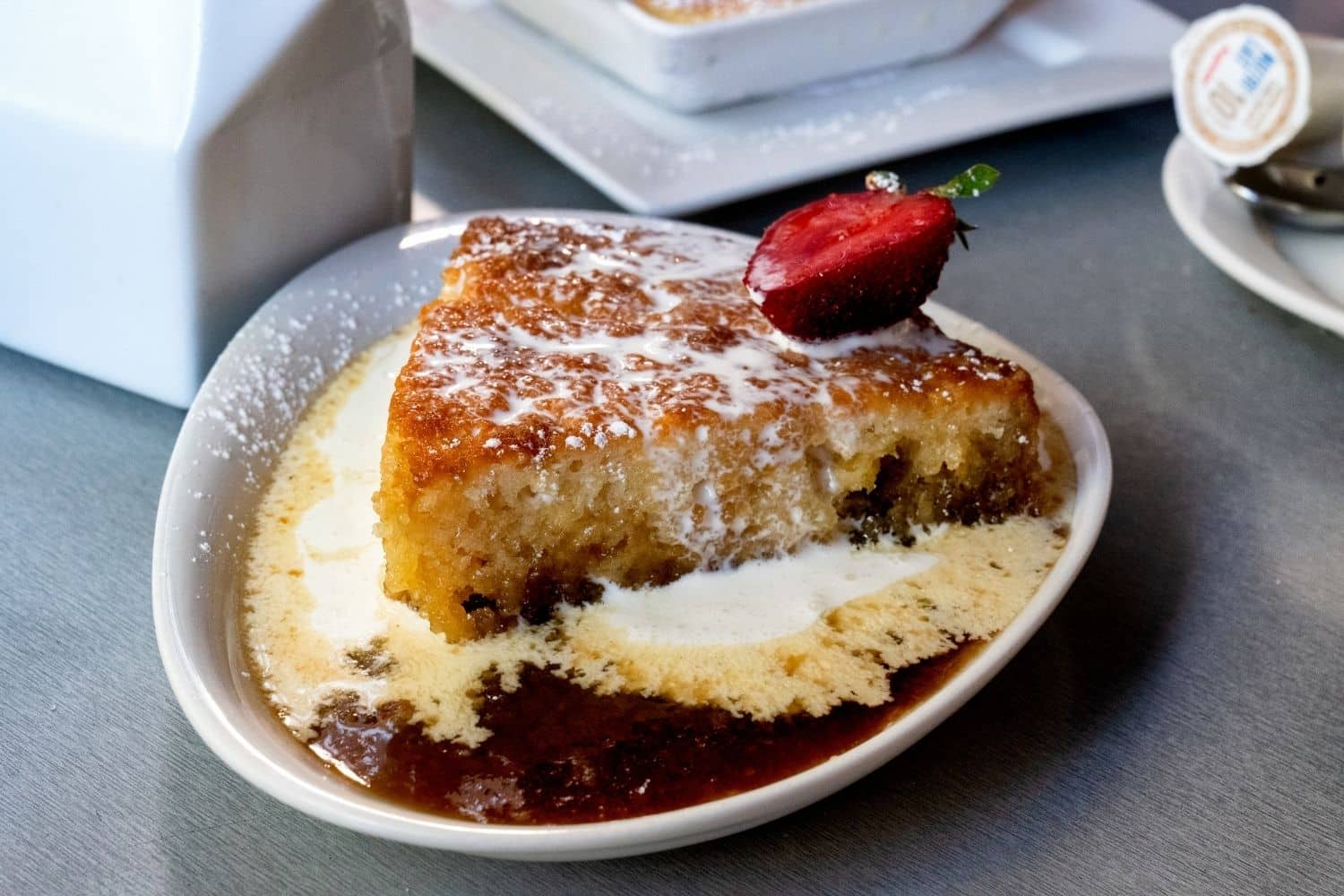 This popular dessert loosely translates as 'unemployment pudding'. First produced during the Great Depression in Quebec, the Pouding Chomeur used to consist of stale bread as well as caramel made from melting either brown or white sugar.
Modern variations, however, are made using sponge cake batter with Canadian maple syrup.
---
Turducken
Unknown Origins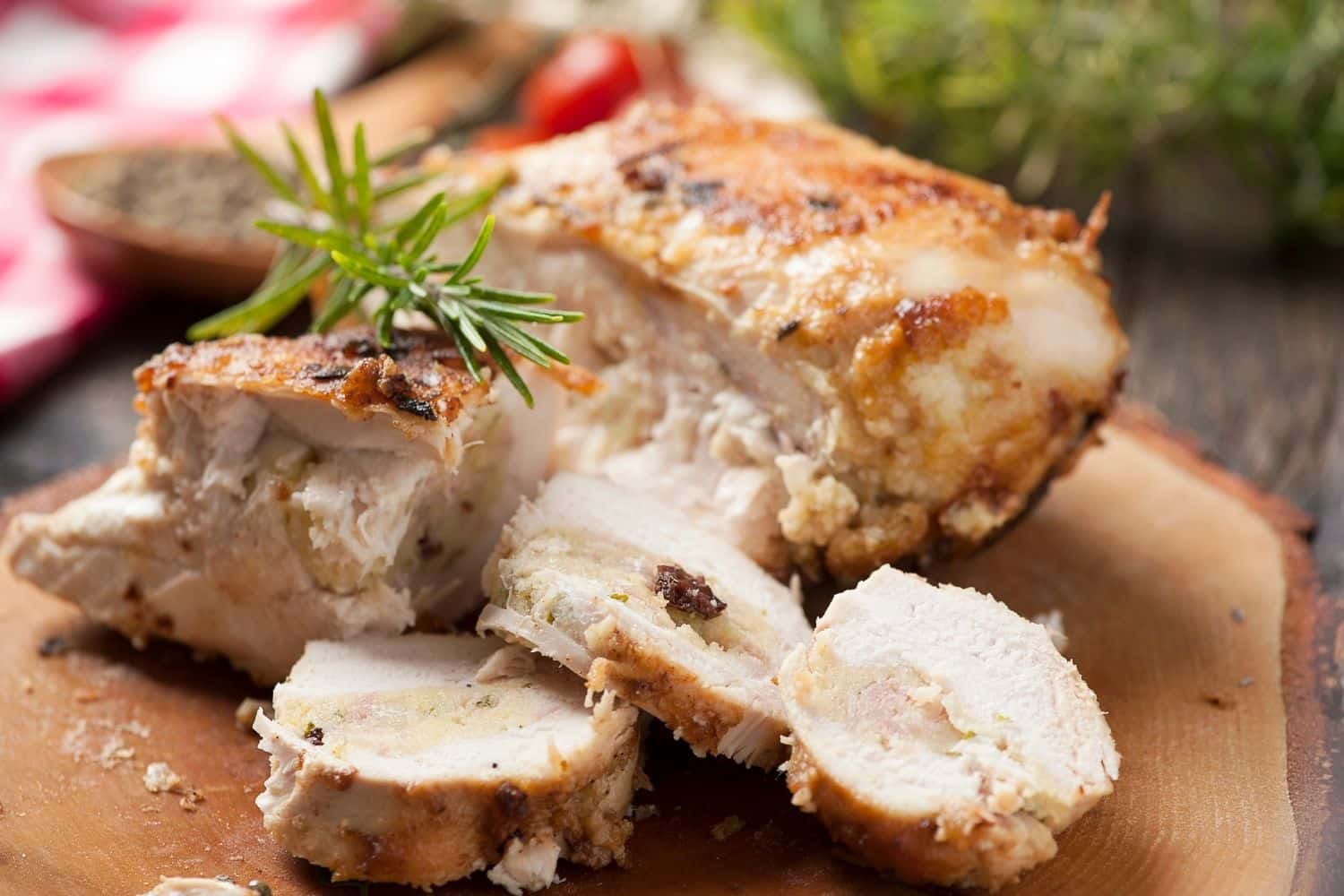 Turducken perfectly fuses the very best of Canadian and American dishes. This indulgent meal is made up of deboned chicken, deboned duck, and deboned turkey, all combined and stuffed with three different types of stuffing before baking. Afterwards, it's sliced crosswise so that each serving showcases all three meats and stuffing.
---
Pâté chinois
This Quebecois specialty translates as Chinese Pie because it's believed to have been invented by Chinese immigrants back in the 19th century. Often referred to as 'Sino-Canadian Lasagna,' this dish consists of a layer of ground beef followed by a layer of cream corn, and finally a layer of mashed potato.
In Quebec restaurants, it's commonly served with plain ketchup although some Canadian provinces serve it alongside a cup of tomato soup. 
---
Ketchup Chips
I know they are just potato chips and every country in the world has them, but Canada boasts an array of unique chip flavors you won't find anywhere else! Ruffles all-dressed chips have a dedicated fan base, combining a medley of flavors like tomato, onion, salt, vinegar, sour cream, and BBQ. However one item you'll find everywhere are Ketchup chips. Go to any grocery store and pick up a bag!
---
Ploye
First invented in Nova Scotia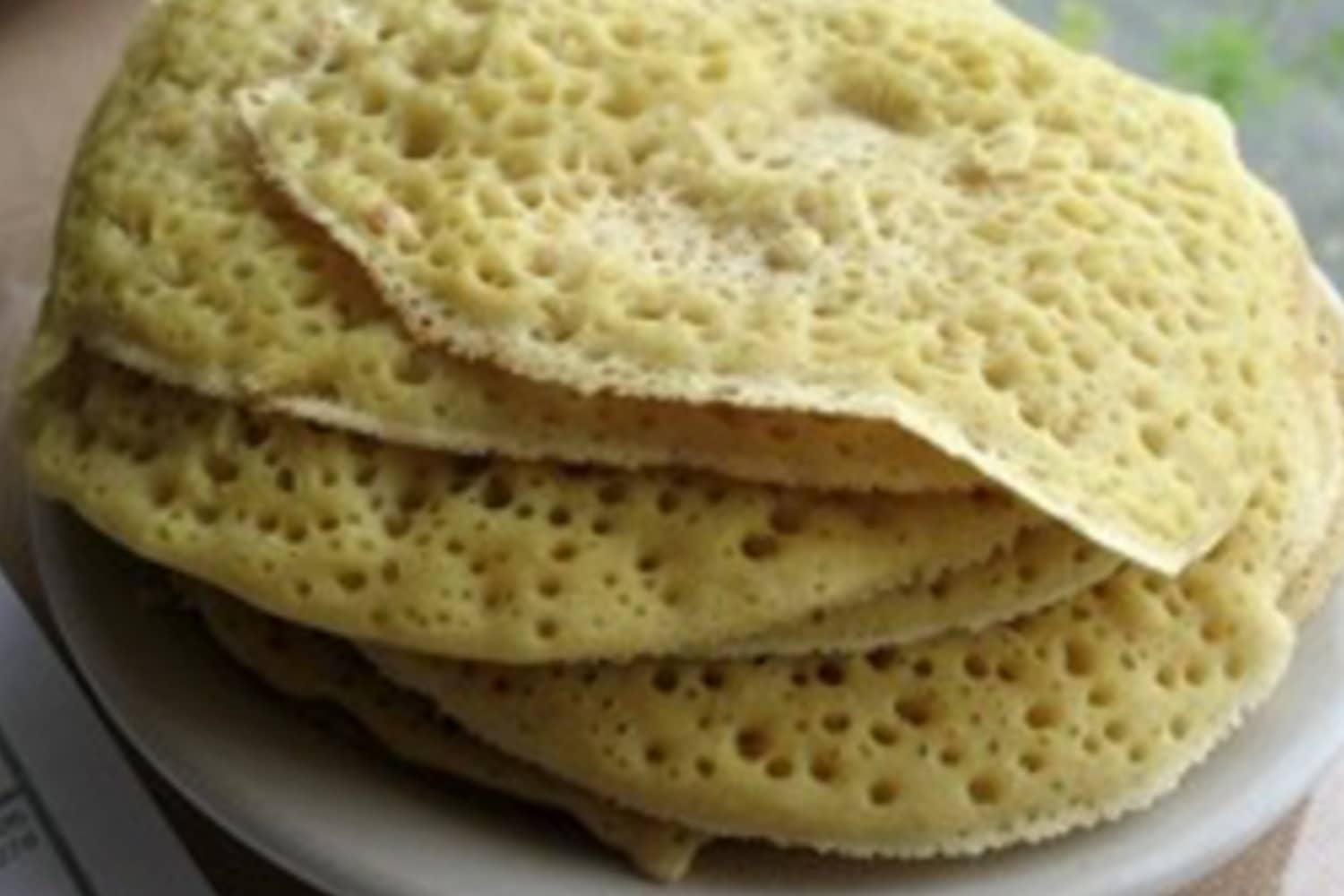 Ploye may look like a pancake, but it's actually an Acadian flatbread that's not flipped during the cooking process. It's made up of baking powder, water, wheat as well as buckwheat flour.
This flatbread is buttered before being generously drizzled with brown sugar, molasses, and maple syrup. It's normally accompanied by Fricot which is a thick chicken stew.
---
Persian
Originated in Ontario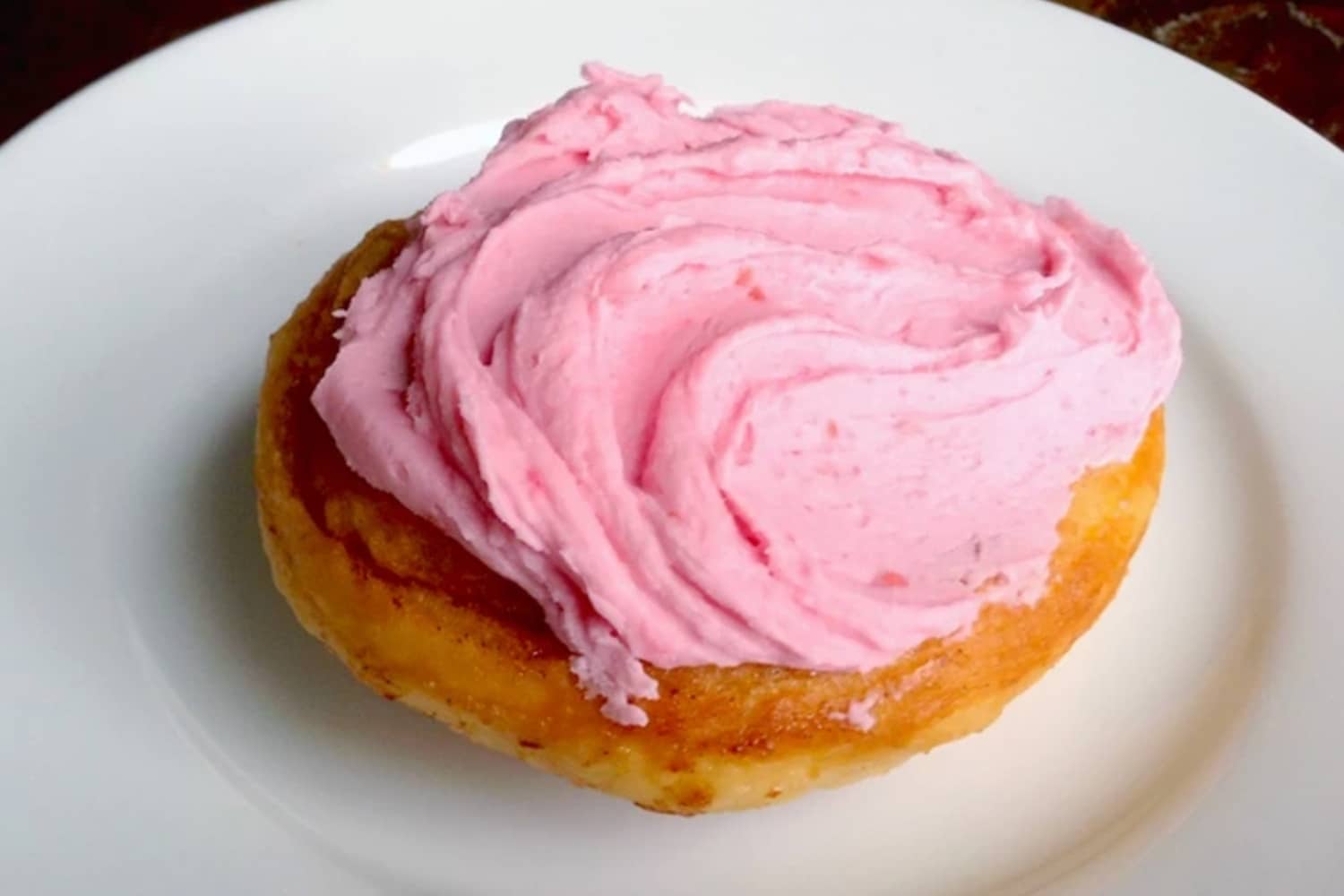 Don't be fooled by its name: it may be called a Persian, but this is a 100% Canadian dish named after general John Blackjack Pershing. This pastry roll is mainly characterized by its thick, pink icing and oval shape.
Made from raspberries or strawberries, Persians are usually served at school functions or fundraising events.
---
Touton
From Newfoundland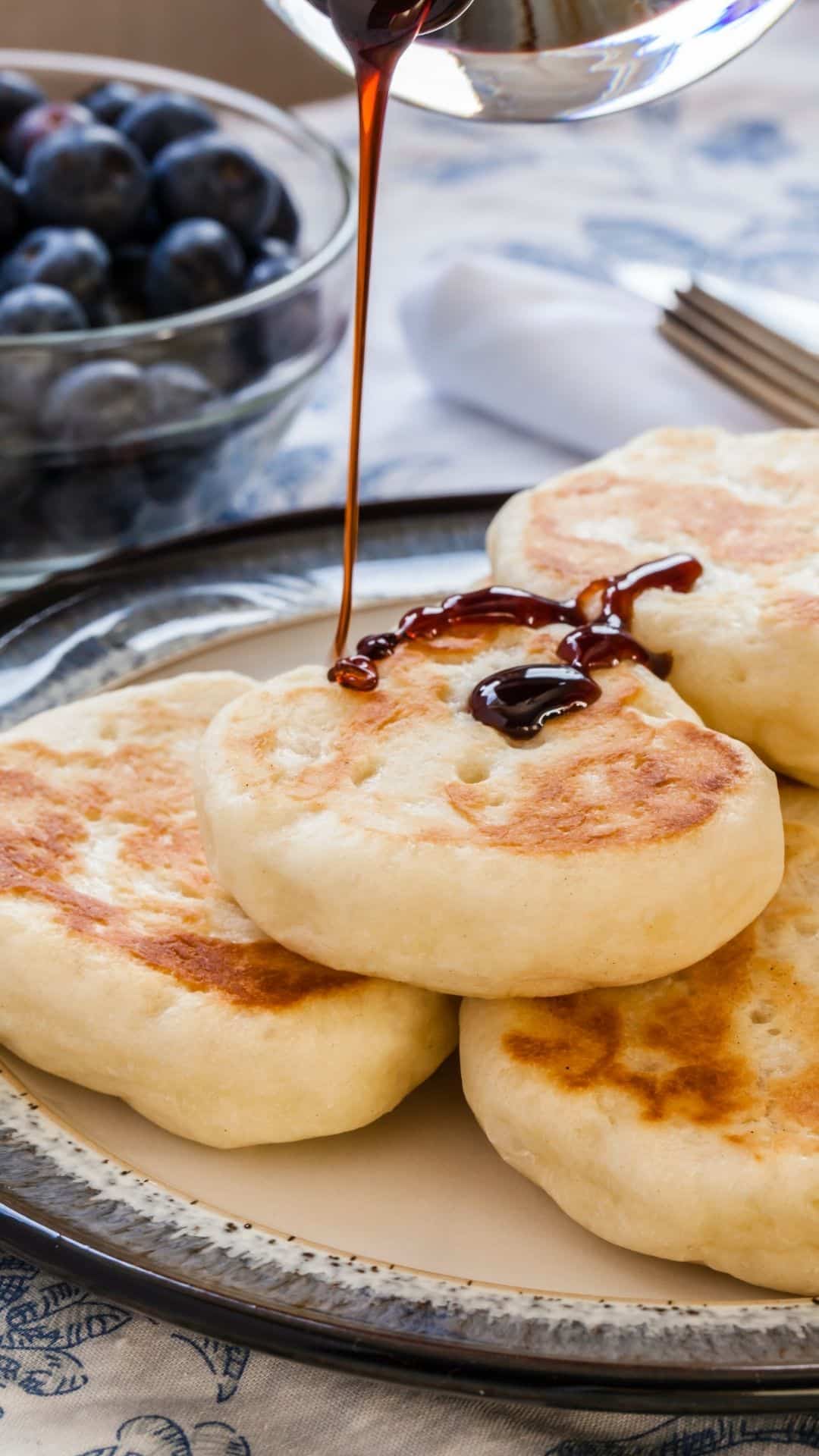 A delightfully decadent side dish, Touton is a small but thick pancake made of bread dough fried in both butter and pork fat. In Newfoundland and some rural areas, it's eaten at breakfast with molasses and fruit jam. In larger cities like Toronto, it's used as a sandwich base with savory ingredients.
---
Matrimonial Cake
Originated in Manitoba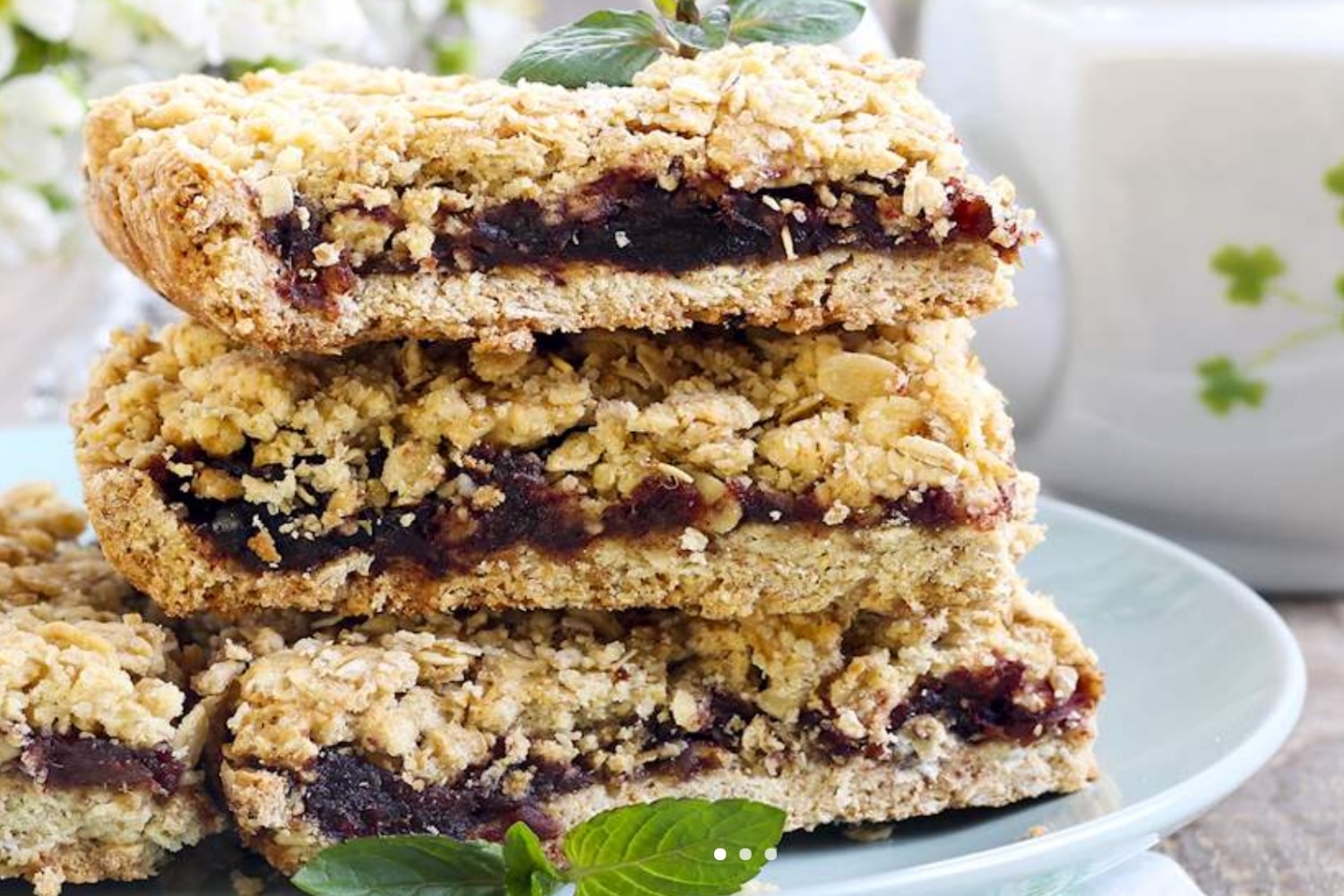 Matrimonial Cake gained its name from the centuries-old tradition of breaking a crumbly piece of cake over the head of newlyweds to wish them health and prosperity in their marriage. Made from ground oatmeal, this cake has a chewy date filling and is thought to originate from Manitoba.
---
Bouilli
(Originated in Quebec)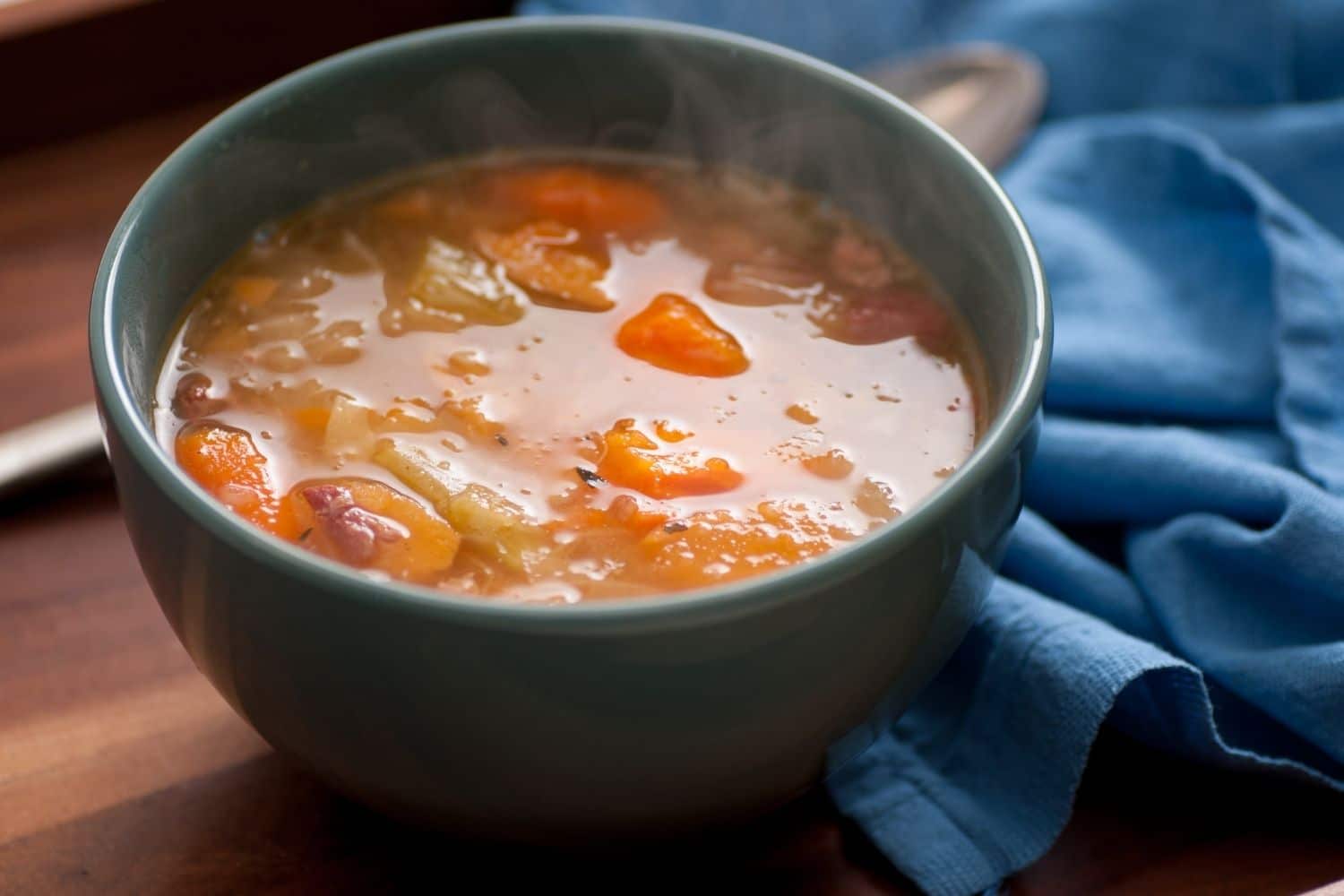 Not unlike the French's 'Pot-au-Feu', Bouilli was largely popularized during the Great Depression because of its affordable ingredients. This dish consists of inexpensive cuts of meats, potatoes, cabbage, turnips, and carrots. All the ingredients are simmered in a flavorful broth and served with a dollop of mustard.
Plan Your Trip to the Canadian Rockies