Along the beautiful Elk River is one of our favorite towns in British Columbia – Fernie, BC. There are so many things to do in Fernie in both the winter and summer we are positive you will love it too!
In the winter, it's one of the best places in British Columbia to head. With fluffy white powder and some seriously steep terrain, any powder hound will be lucky to ski here. While in the summer, visitors can spend their days relaxing on the many lakes or hiking through ancient black cottonwood trees. However much time you have to explore this town, here are the best things to do in Fernie.
---
Where is Fernie, BC?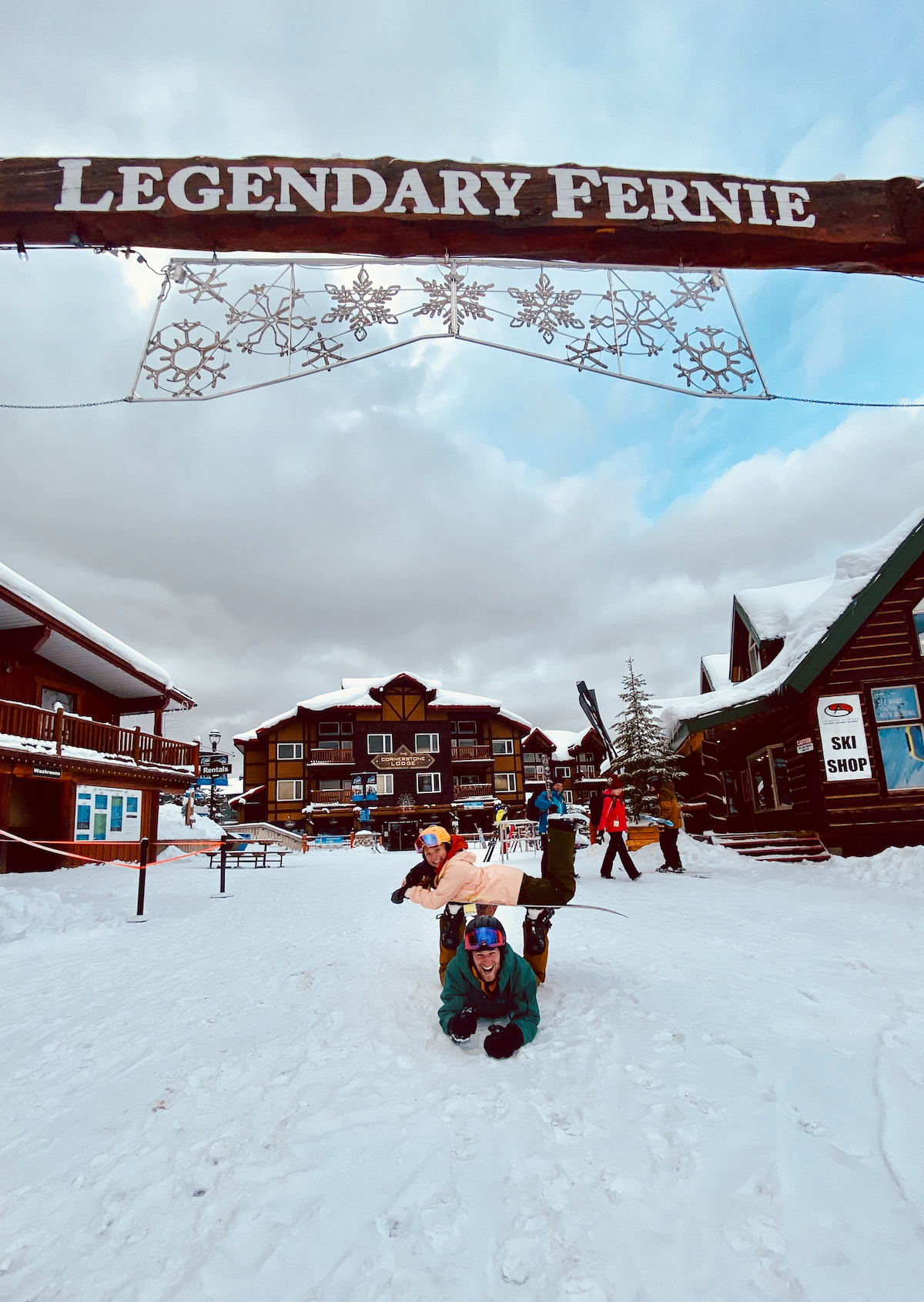 Fernie is a fantastic mountain town in southeast British Columbia. It's popular with both Albertans and British Columbians due to its convenient location from Calgary, Banff, Kalispell, and Cranbrook.
It's well known in the ski world for its epic powder dumps in the winter, while the summer sees plenty of mountain bikers and hikers.
---
How to Get to Fernie, BC?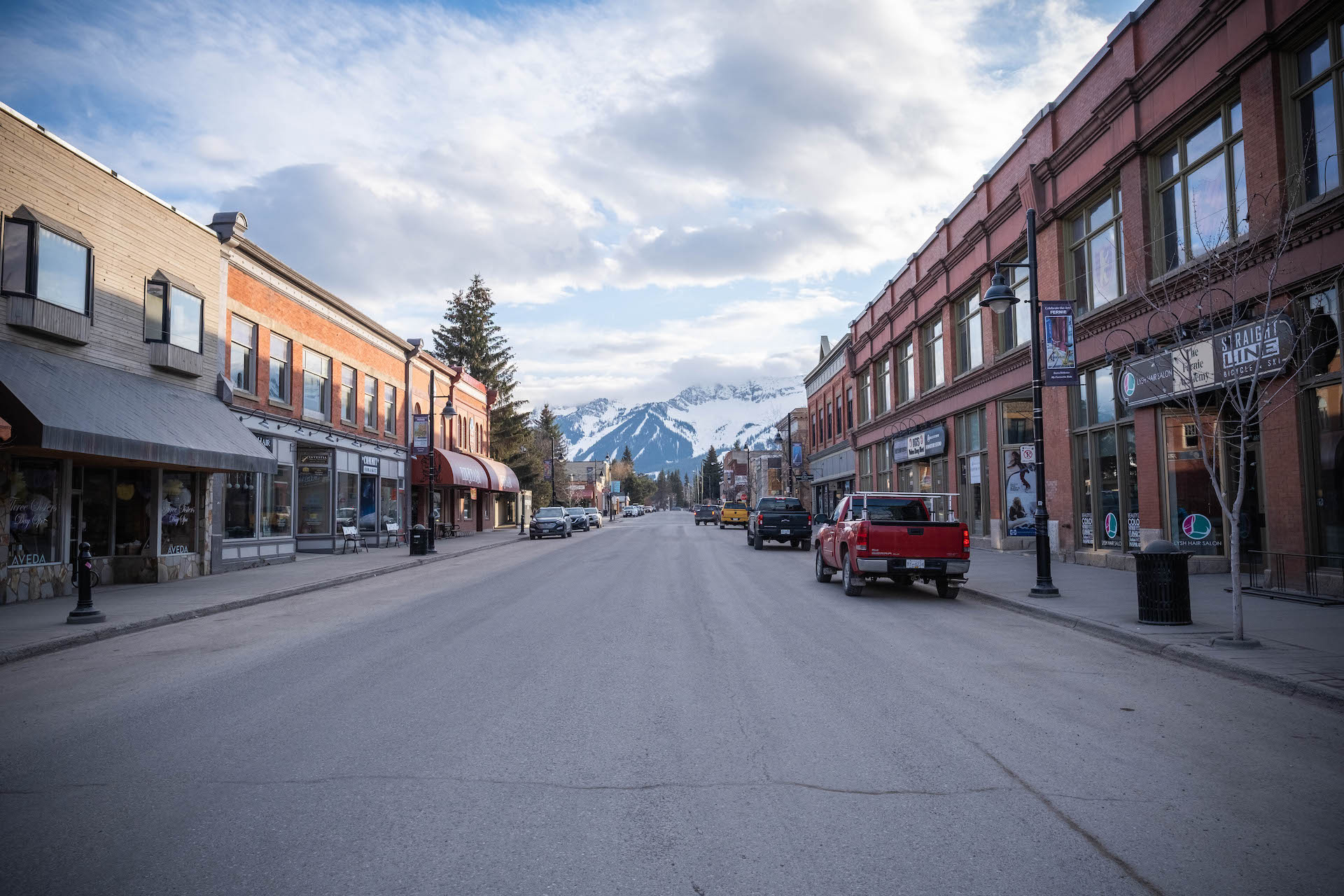 Fernie is located in the Elk Valley area of the East Kootenays. You'll find it if traveling BC Highway 3. Given its location to Calgary, it's a popular weekend destination.
Calgary to Fernie: 288.4 km via AB-2 S and Crowsnest Hwy. 3 hour drive.
Banff to Fernie: 356 km via BC-93 S and BC-93/BC-95. 4 hour drive.
Cranbrook to Fernie: 96.3 km via Crowsnest Hwy/BC-3 W. 1 hour drive.
Lethbridge to Fernie: 208.3 km via Crowsnest Hwy. 2.5 hour drive.
Golden to Fernie: 324 km via BC-95 S, BC-93/BC-95 and BC-3 E. 3.5 hours.
---
Best Things to Do in Fernie
---
1. Stroll around the Historic Downtown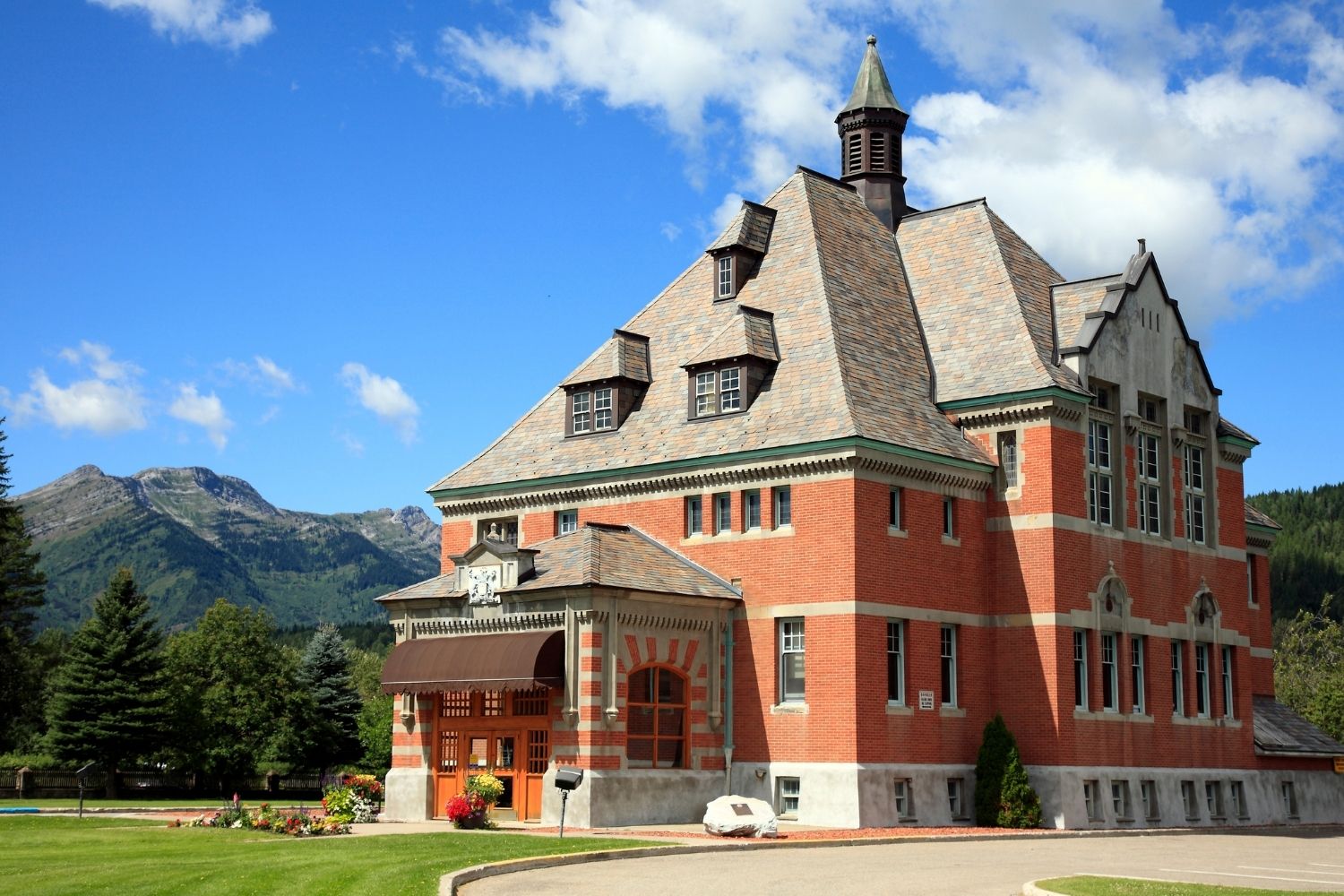 One of the best things to do in Fernie is stroll around the downtown area. Fernie's downtown has many old buildings that are more than a century old. Older buildings were destroyed in two tragic fires, but the brick buildings from the early 1900s have stood strong over the years. There are plenty of interesting sites crammed into a relatively small and walkable, area, and you'll find many great places to eat, drink, and shop too.
You might have a sense of déjà vu as you explore downtown – it has been used as a filming location for several movies and shows, including Hot Tub Time Machine (2010) and Cold Pursuit (2018).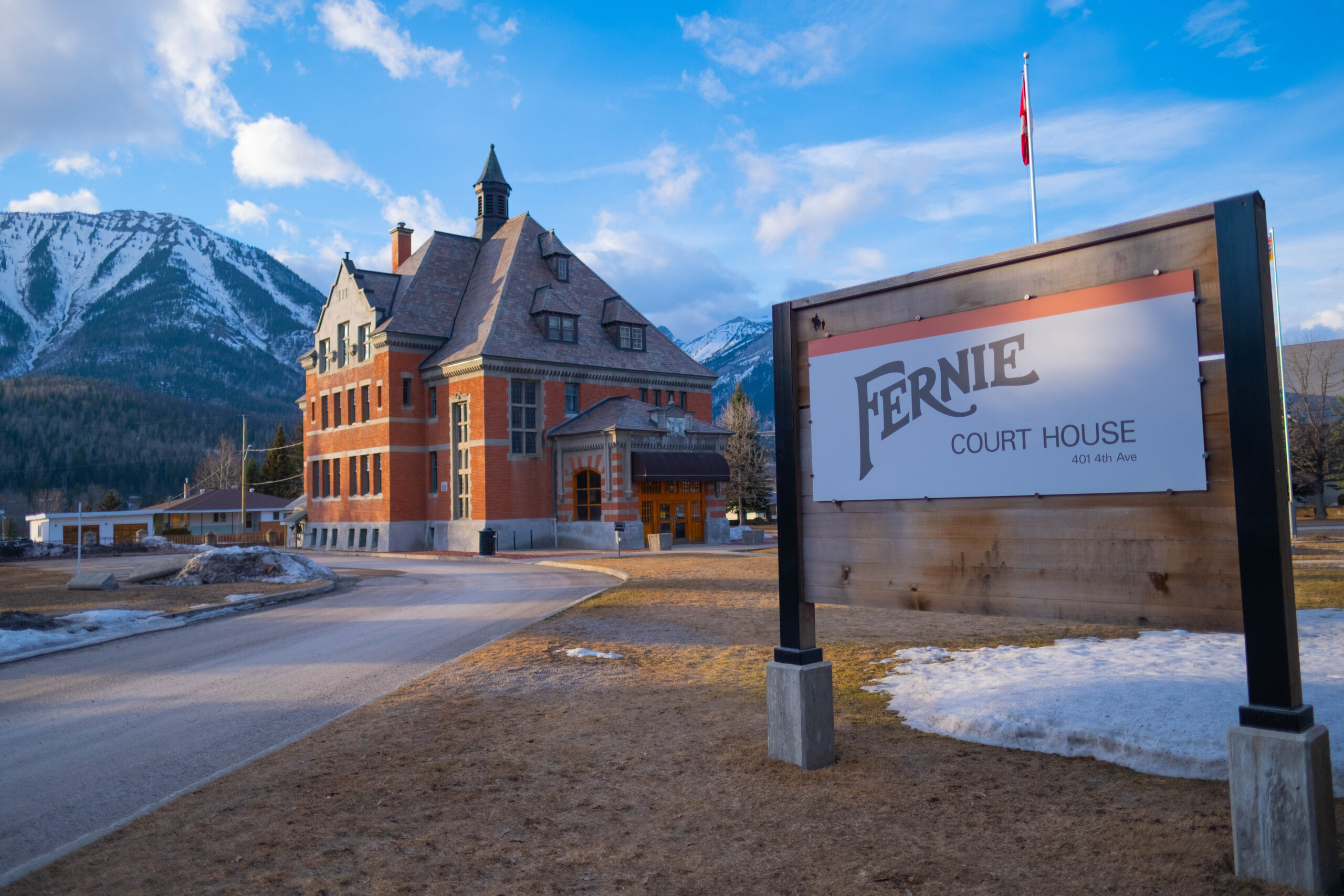 The 1911 Court House is an impressive sight, built from granite and designed to look somewhat like a chateau. The Holy Family Catholic Church, constructed in 1912, is another handsome piece of architecture.
Don't miss seeing the statues that pay homage to Fernie's mining heritage outside the 1905 City Hall. Once home to the Crow's Nest Pass Coal Company, it's a fitting location for the information Miners Walk.
Other interesting downtown buildings include the stone-built Fernie Heritage Library and the old Imperial Bank Building, both in the shadow of the surrounding mountains.
---
2. Watch Chocolate Get Made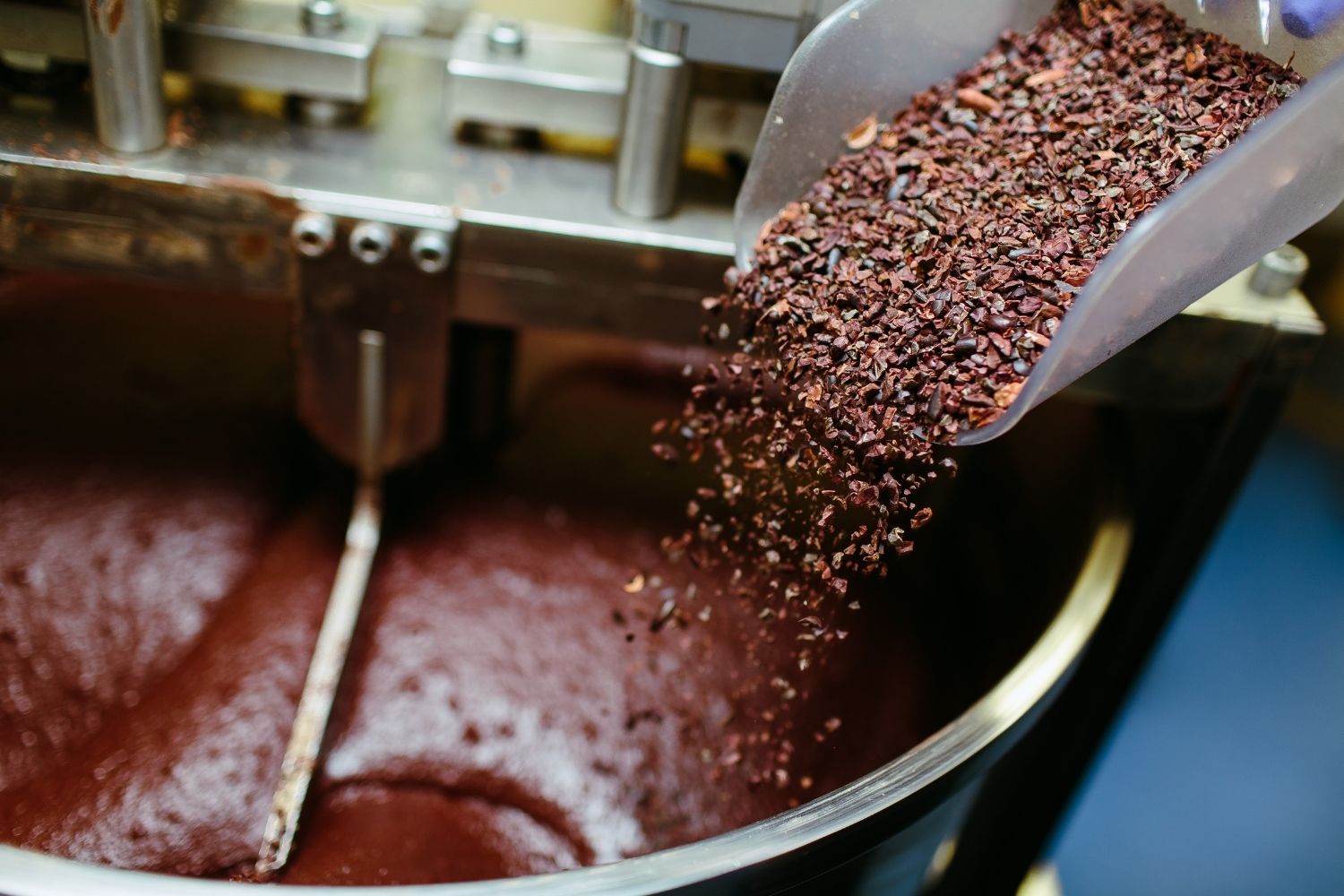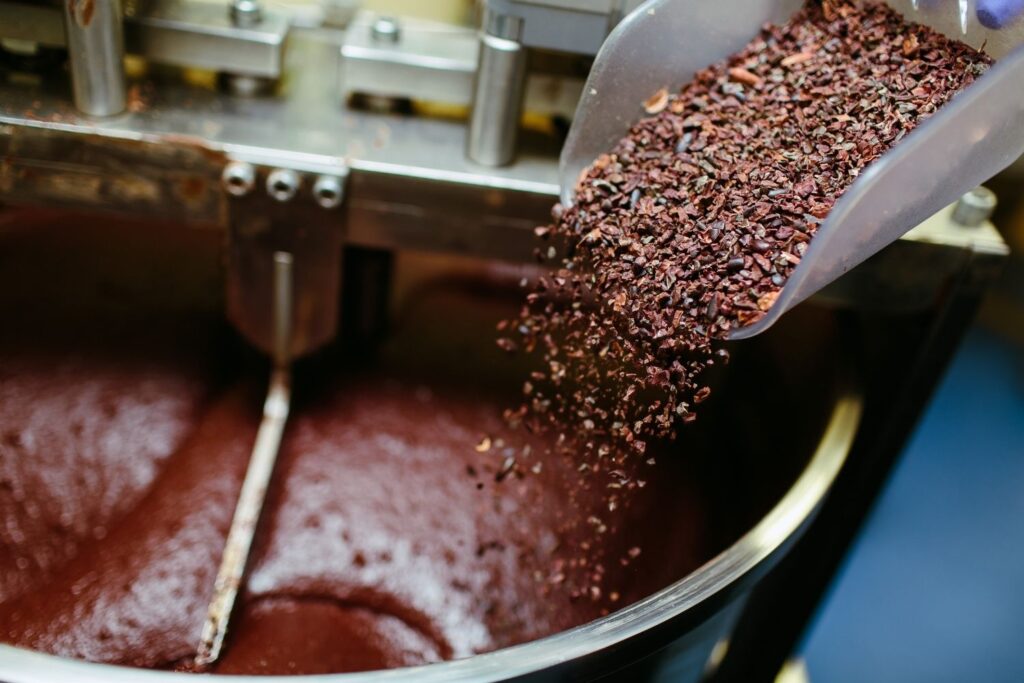 Beanpod Chocolate, Coffee, and Gelato is one of the only places in North America that produces chocolate the old fashion way. The store sources ethical cocoa beans from Ecuadorian farmers and then processes them on-site to produce sumptuous chocolate.
Peek through the viewing window to watch the machines in action – the chocolate-making process takes around five days from start to finish using vintage stone-grinding machines from Europe. Learn more about chocolate making and buy lots of tasty treats. There's definitely something for every sweet tooth with dark, white, and milk chocolates alongside many artisan chocolates.
---
3. Catch a Hockey Game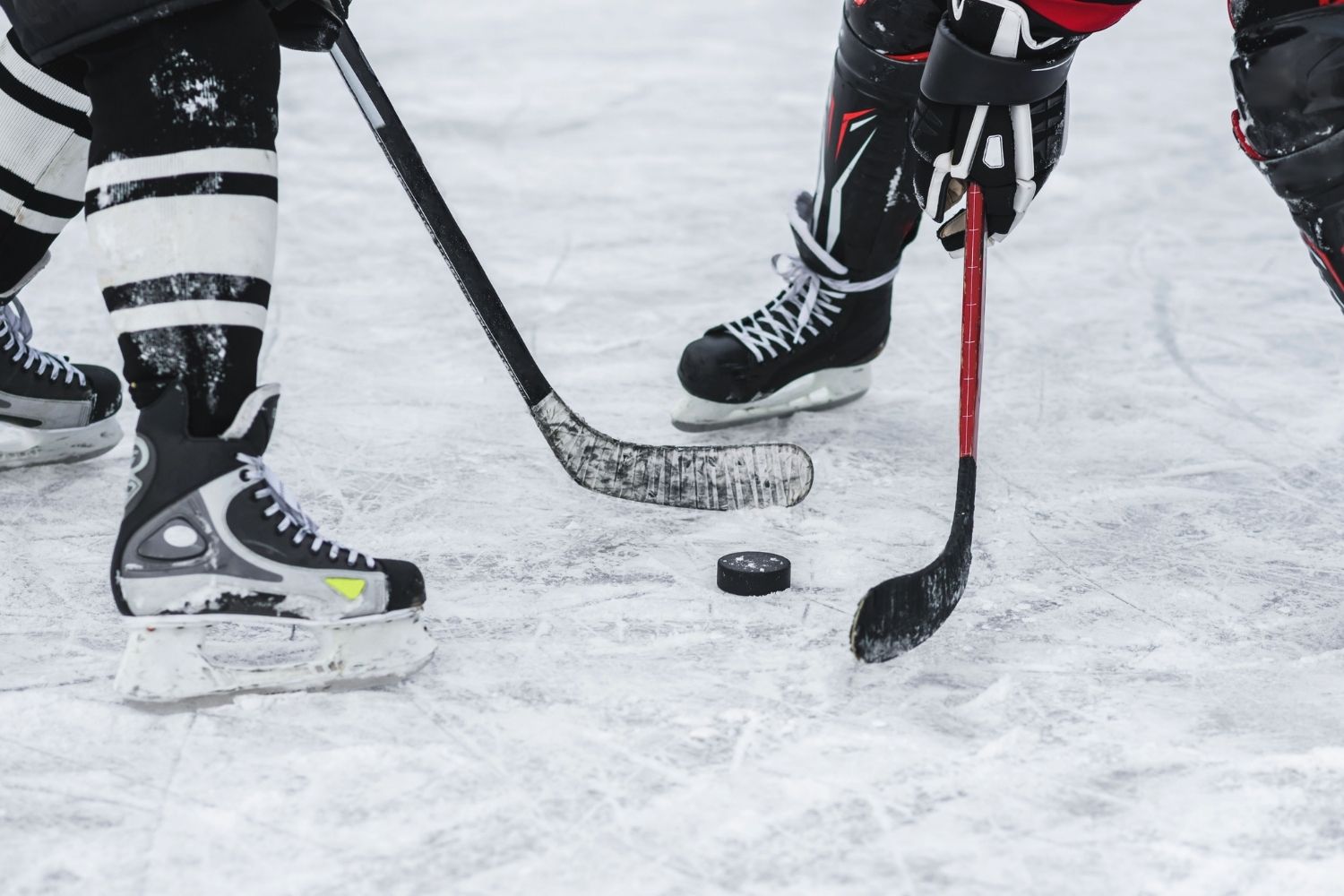 Hockey is huge in Canada, and Fernie is no exception. Locals enthusiastically turn out for games to support their team – the Fernie Ghostriders. Home games are played at Fernie Memorial Arena. If you fall in love with the team, pick up some great merchandise to wear proudly at home.
---
4. Fairy Creek Falls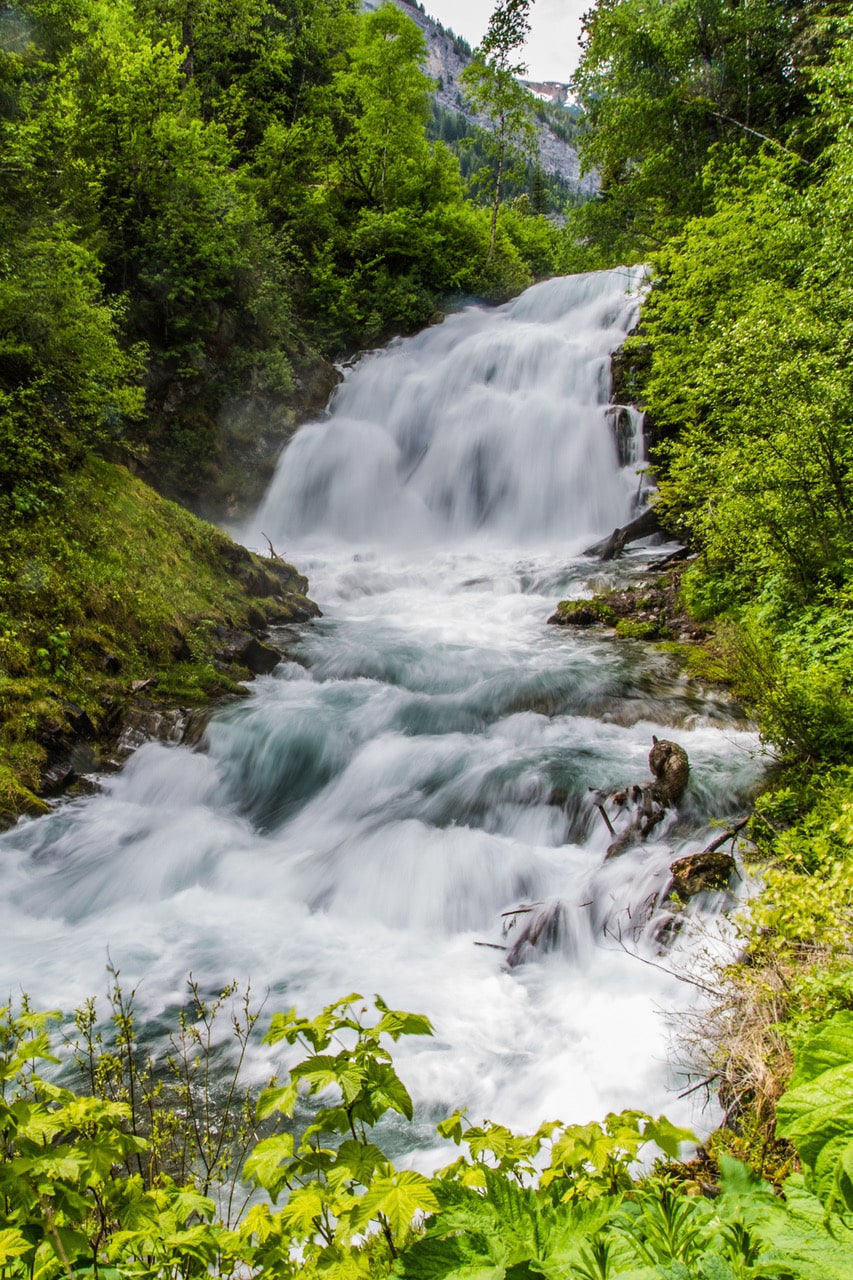 Fernie boasts stunning scenery, including two beautiful waterfalls. Fairy Creek Falls is a popular local attraction, reached by a gentle 2.8-mile hike (return) from Fernie Visitor Information.
Accessible year-round, the falls are exceptionally enchanting in the winter when the water is frozen solid. On warm summer days, you can take a refreshing dip in the cascades.
---
5. Refresh with Some TLC in a Spa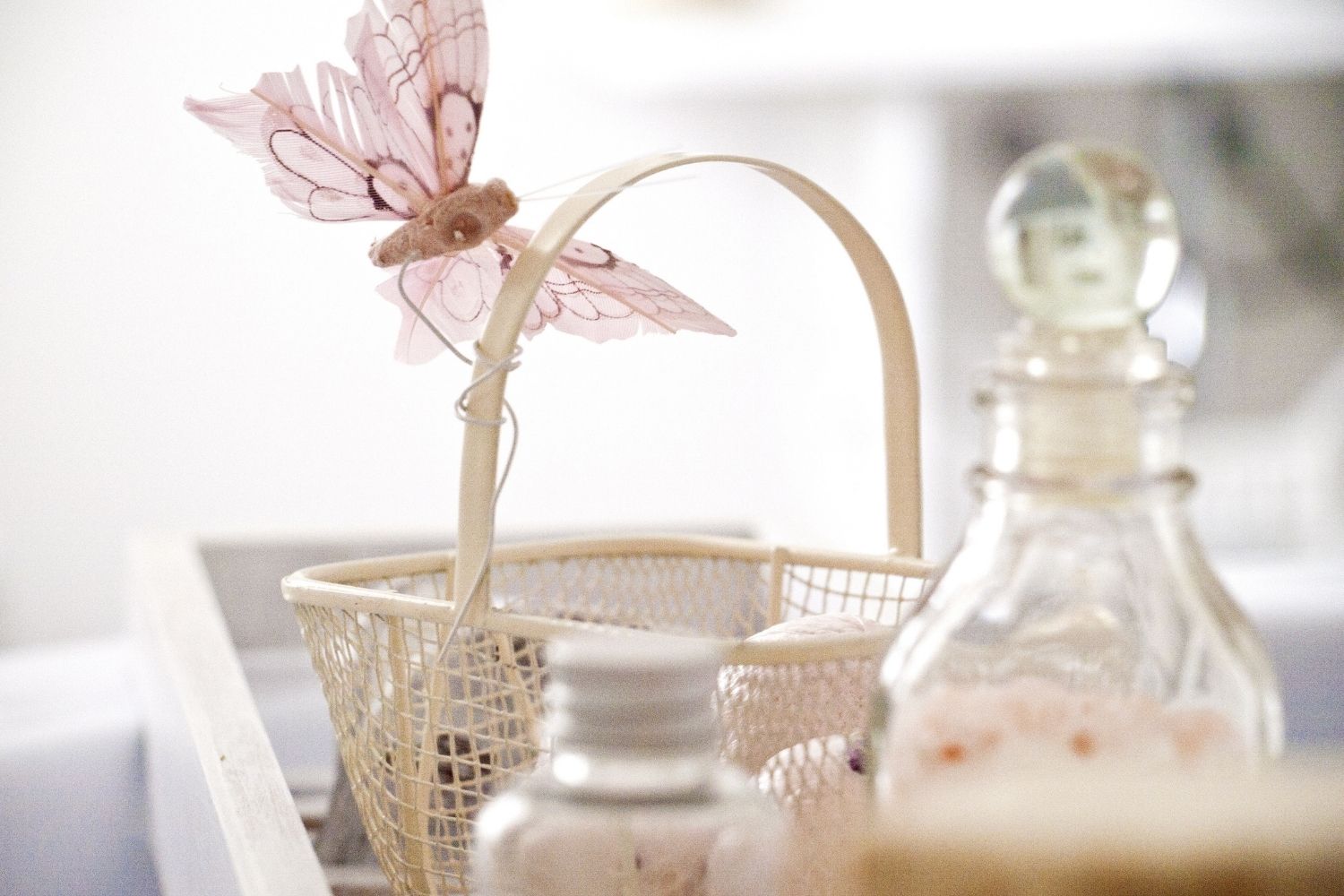 Three Sisters Day Spa can be found right in the heart of the city, offering various massages, skincare, and beauty treatments. The mountainside Neve Spa is a top place to unwind in the hot tubs or heated pool pre or post-massage. Or re-focus and limber up at Mantra Spirit Studio
Island Lake Lodge Day Spa has an extensive treatment menu in a scenic setting, and Spa 901 – housed in an old brick schoolhouse – is ideal for feeling truly pampered.
---
6. Travel Back in Time at Fernie Museum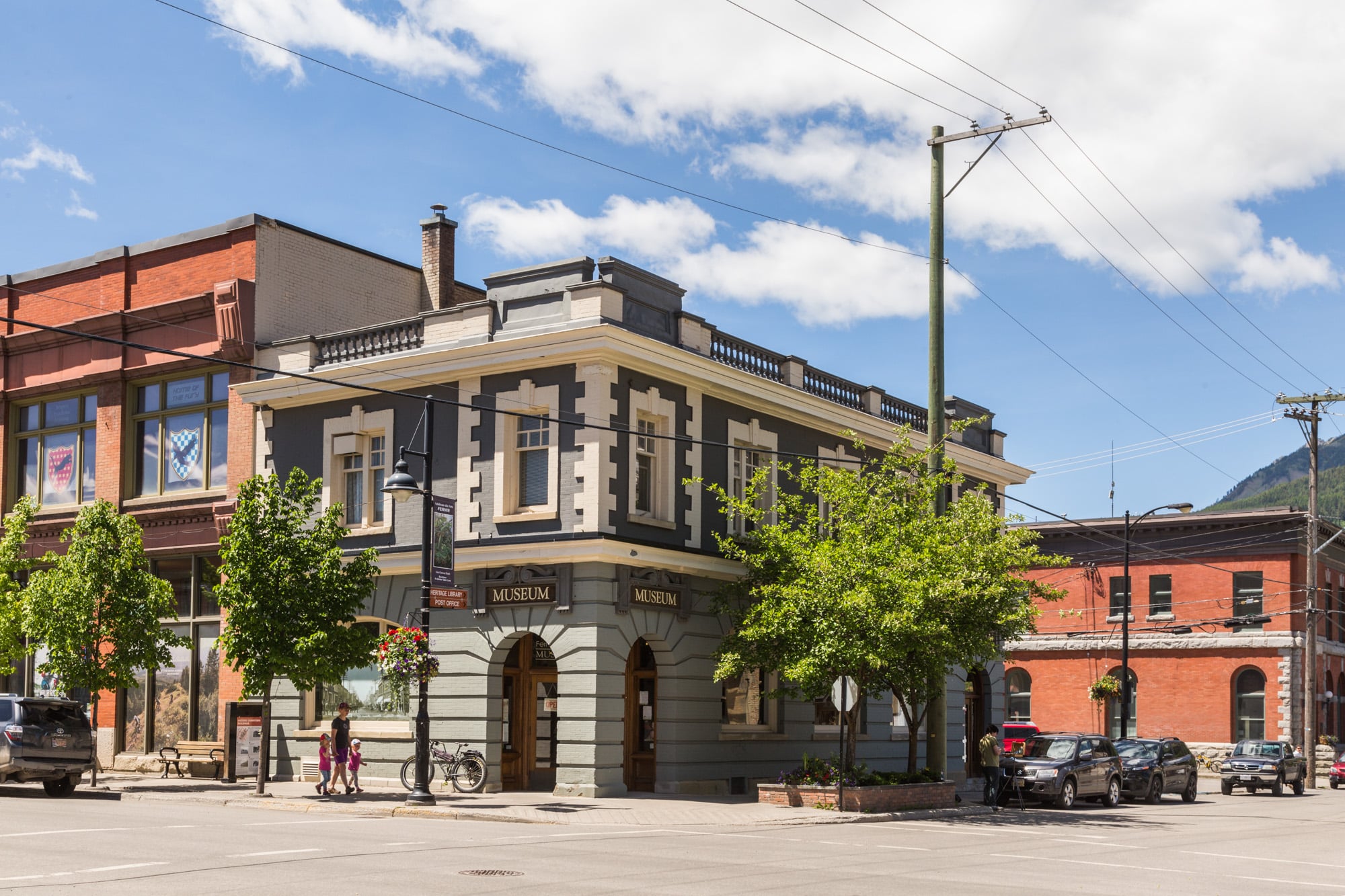 There's no better place to uncover Fernie's past than at Fernie Museum. Previously housed in the rectory of the Catholic church, it has been in its present location since 2013. The museum deals with various historic themes such as the local buildings, culture, art, people, and design. See what the Fernie of yesterday was like and discover the changes it has seen over the years.
The main exhibit, "This is Fernie," shows the struggles that early inhabitants faced and the challenges they endured to create a community in the area. Learn about curses that supposedly haunt the area, understand the effects of huge fires, and learn about tragic mining disasters. There are frequent temporary exhibitions too.
The museum contains some 9,000 artifacts, including artworks, old mining equipment, photographs, documents, and valuable silverware that was saved from the Methodist Church during a huge fire in the early 1900s.
---
7. Ski/Snowboard World Class Powder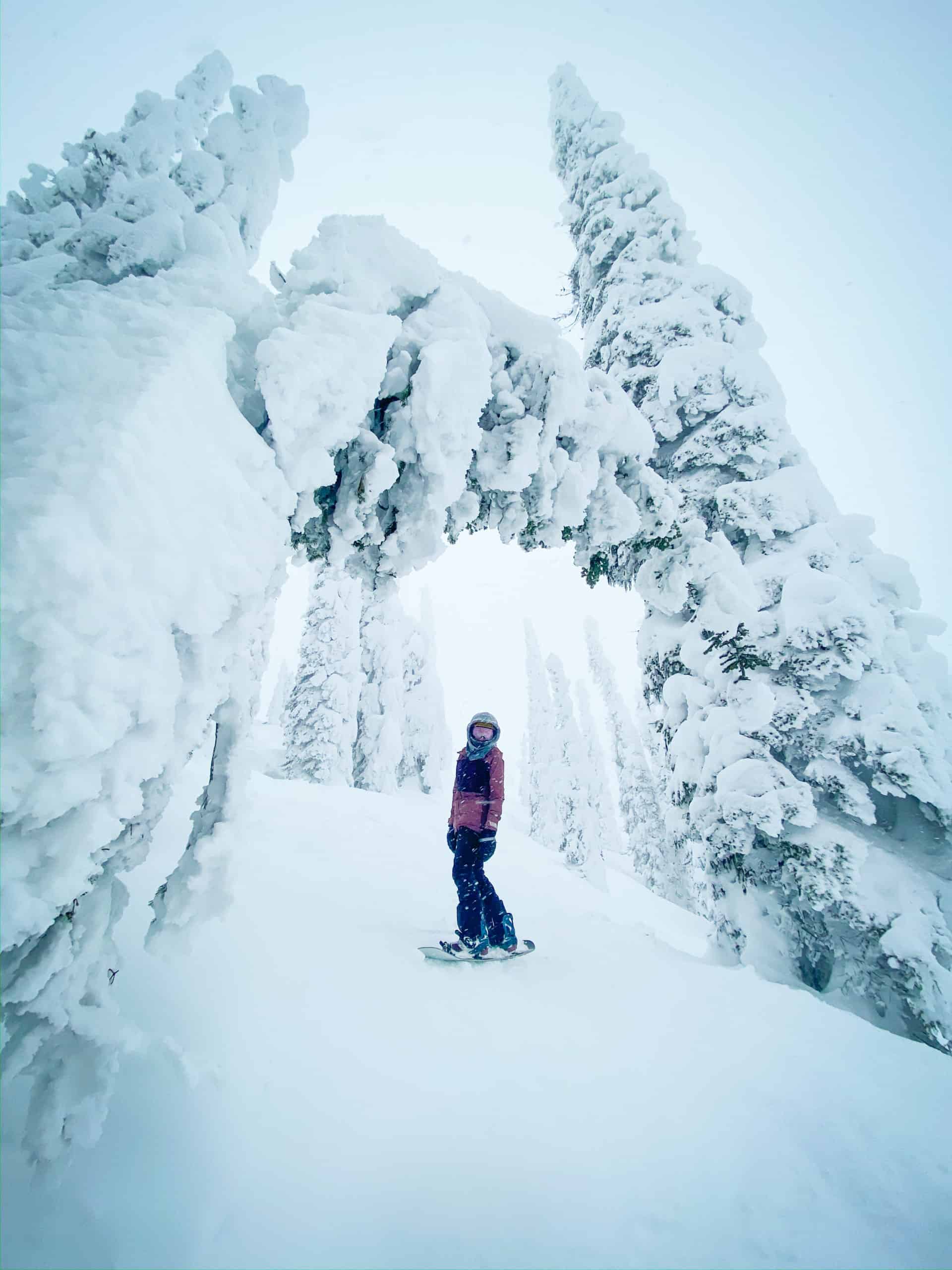 Each year, Fernie receives around 32 feet of snow. It's no wonder it's known as a powder paradise and located on the famous Powder Highway. Fernie Alpine Resort is any skier's (or snowboarder's) dream, it is one of the best ski resorts in Canada with more than 140 slopes and runs suitable for all levels.
There's an area dedicated to beginners and blue, black, and double back runs across the diverse terrain. It's one of our favorite resorts in all of Canada. Each year we go and are filled with endless powder days. Fernie is pretty quiet on a weekday, even if they get 30 cm overnight – I kid you not!
Fernie is known for being "steep and deep" and for its fantastic tree skiing. Although there are areas for beginners, the advanced and expert riders will rave about the pow and terrain here.
---
8. Enjoy Island Lake Lodge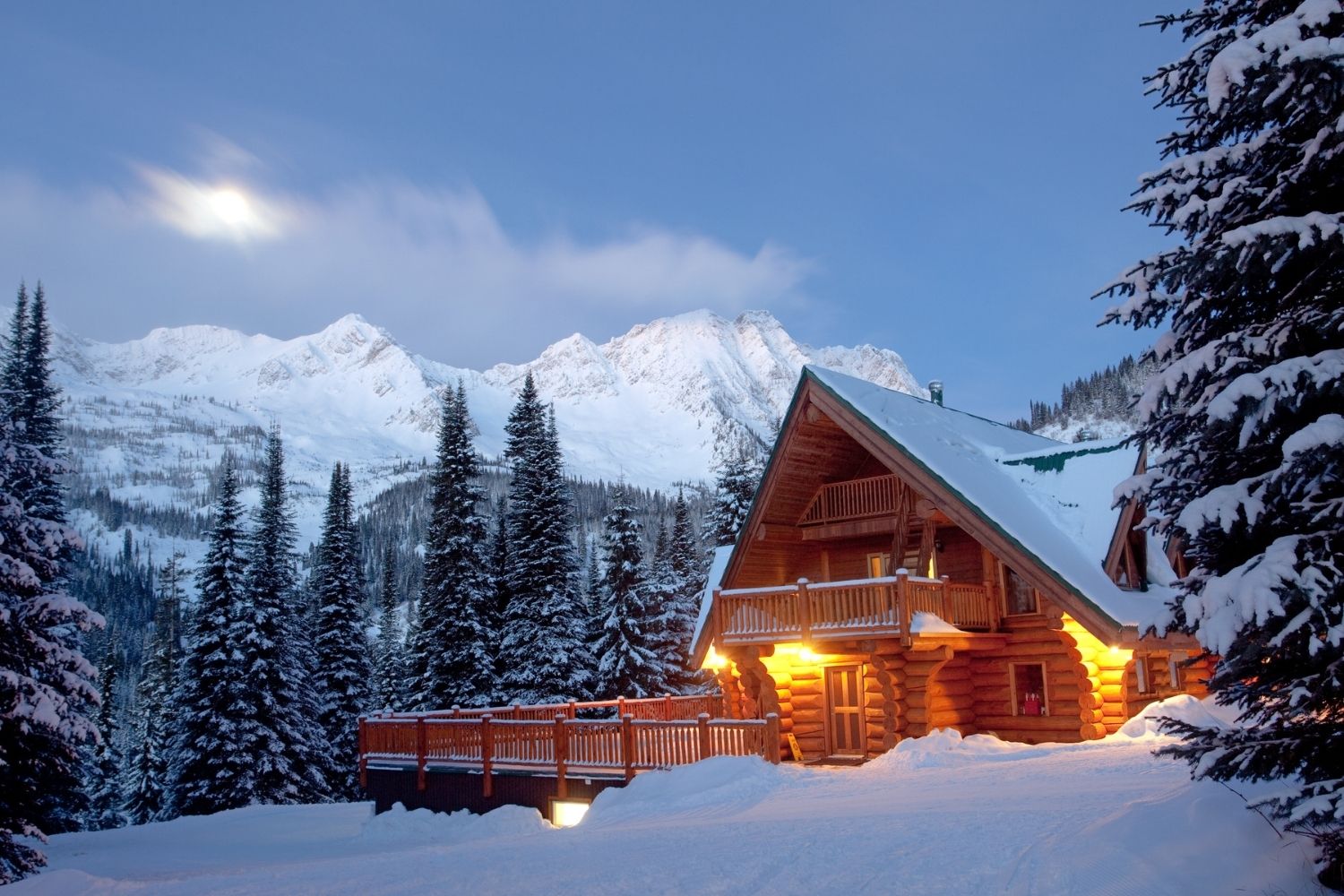 Want even more adventure? Go cat skiing on pure, untouched powdery slopes at Island Lake Lodge (It's what the pros do). The famous Island Lake Lodge is one of the top places in the world for cat skiing.
It's not only downhill skiing that's popular in Fernie – there's plenty of backcountry terrain ideal for snowshoeing and Nordic walking.
---
9. Splash around at Fernie Aquatic Centre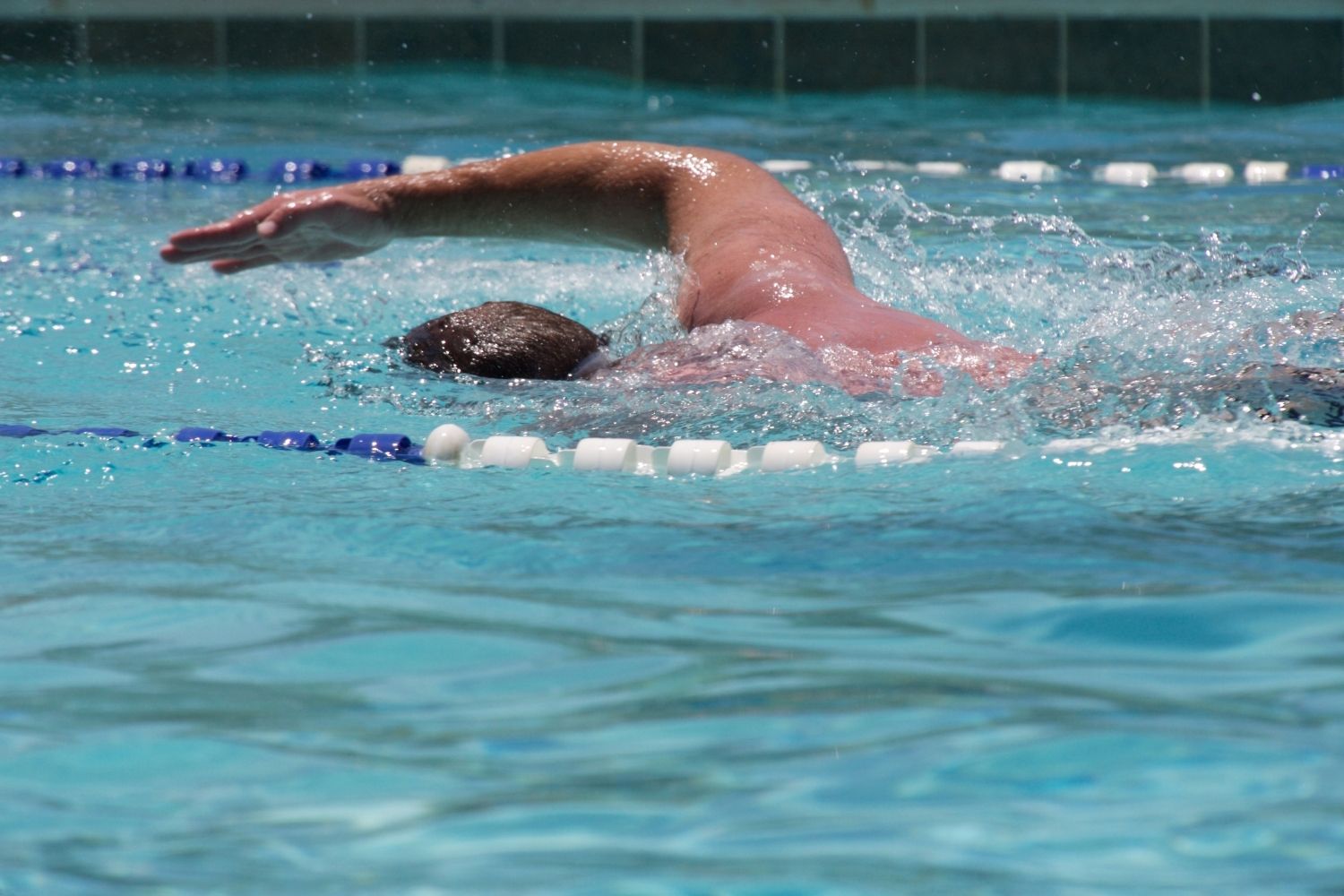 Great for indoor watery fun for the whole family, Fernie Aquatic Centre has a six-lane competitive pool where you can swim laps and practice your strokes, as well as a leisure pool where you can relax and splash about.
The large hot tub is ideal for soothing away any aches and pains, and the steam room will help you feel refreshed.
---
10. Follow the Fernie Art Walk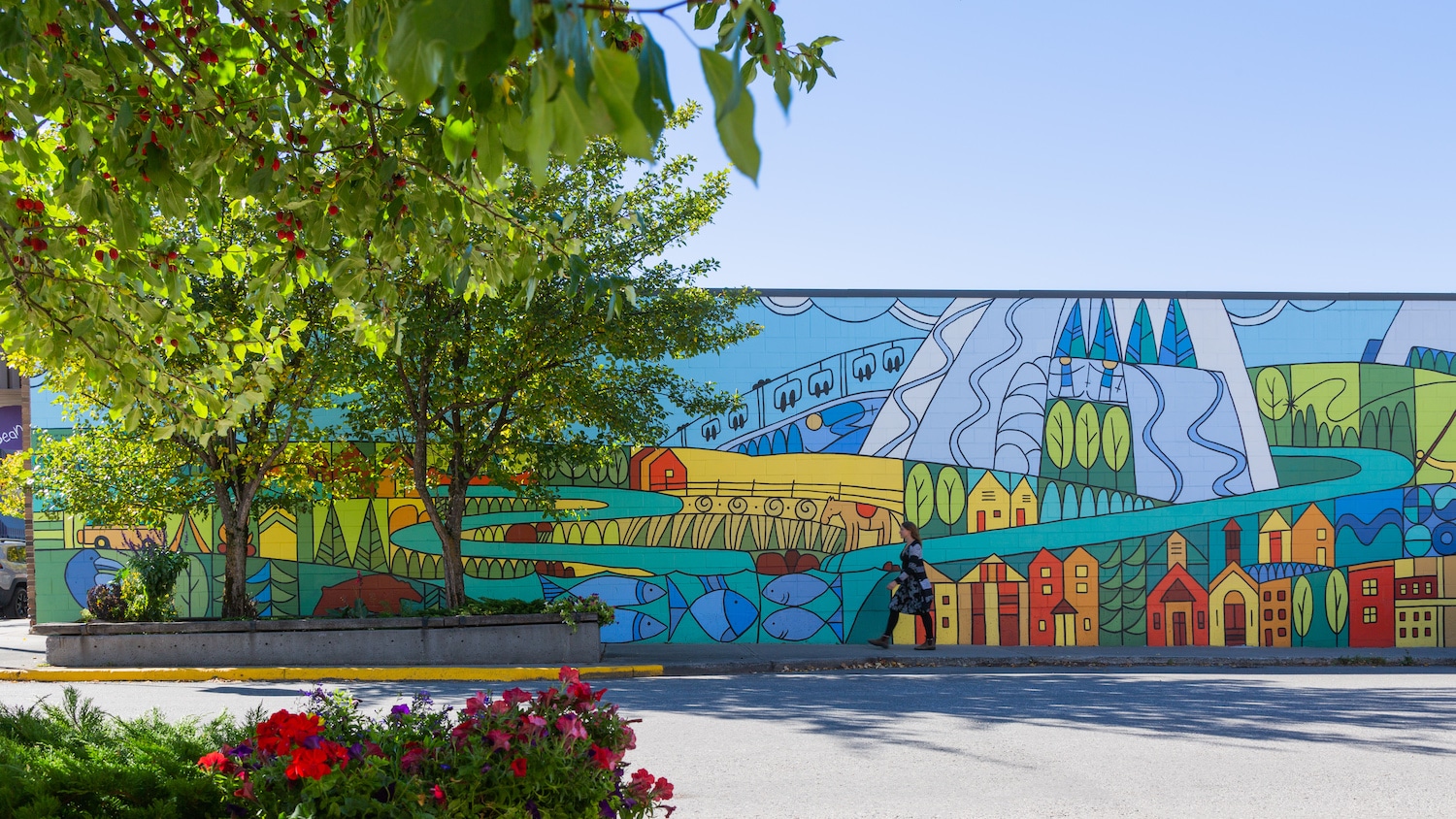 Take a self-guided walking tour around artistic hot spots on the Fernie Art Walk. You can download a route map or pick up a paper copy at the Visitor Centre. The route leads past beautiful architecture, art galleries, studios, murals, and public art installations.
See the Fernie Banner Project with colorful, patterned, and interesting banners hanging prominently in many places around the city. You'll also spot plenty of attractive rubbish bins on the walk—Fernie's dumpsters were given a new lease of life and are now an unusual and distinctive part of the local art scene.
---
11. Hangout at Fernie Dirt Jump Park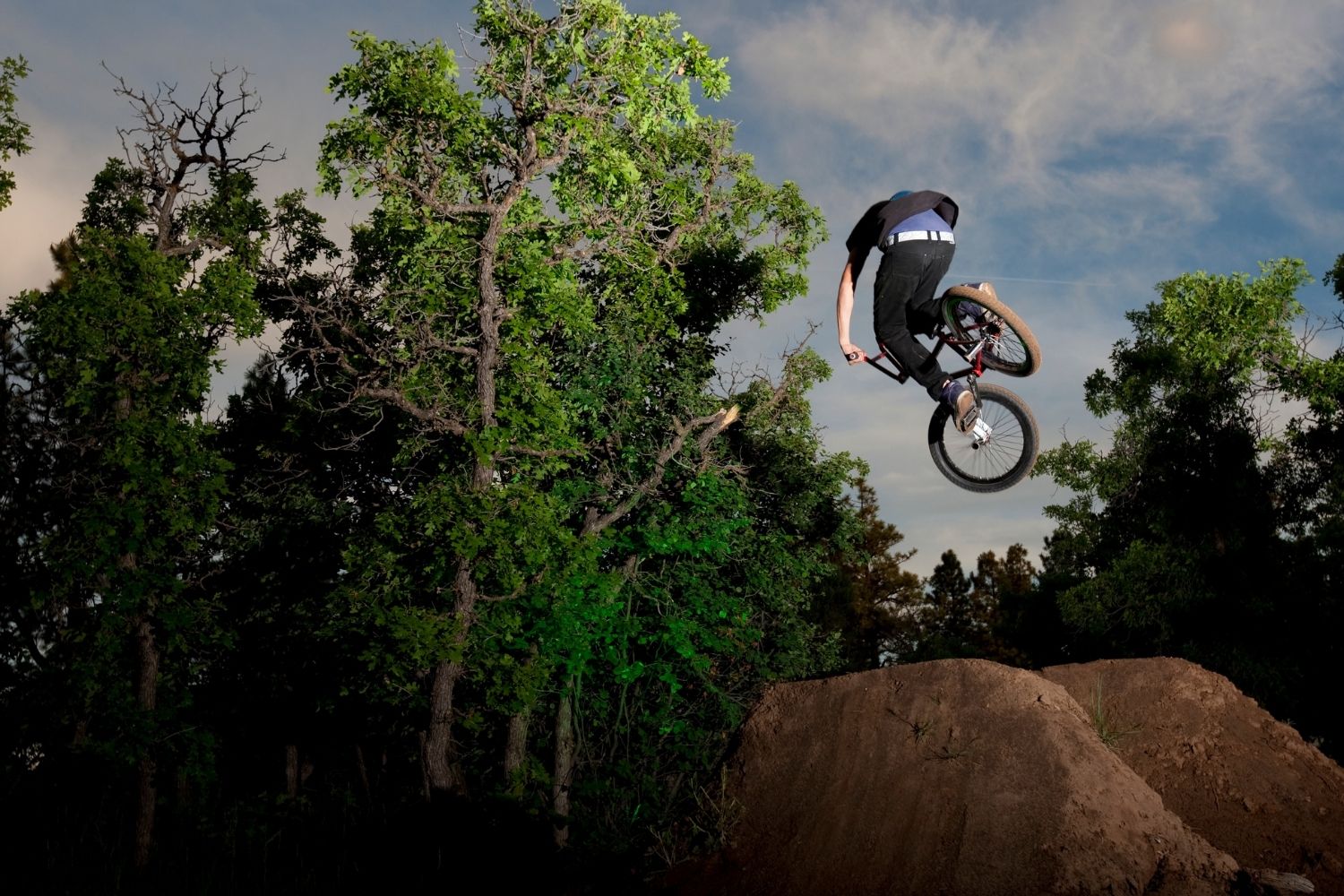 A fabulous park for BMX enthusiasts, there's no charge to practice and show off your skills at Fernie Dirt Jump Park. Tackle dirt jumps big and small, ride across wooden bridges, and conquer a variety of tremendous obstacles. Even if you don't ride yourself, this is a pretty cool spot to watch daredevils in action.
---
12. Tee Off at Fernie Golf Club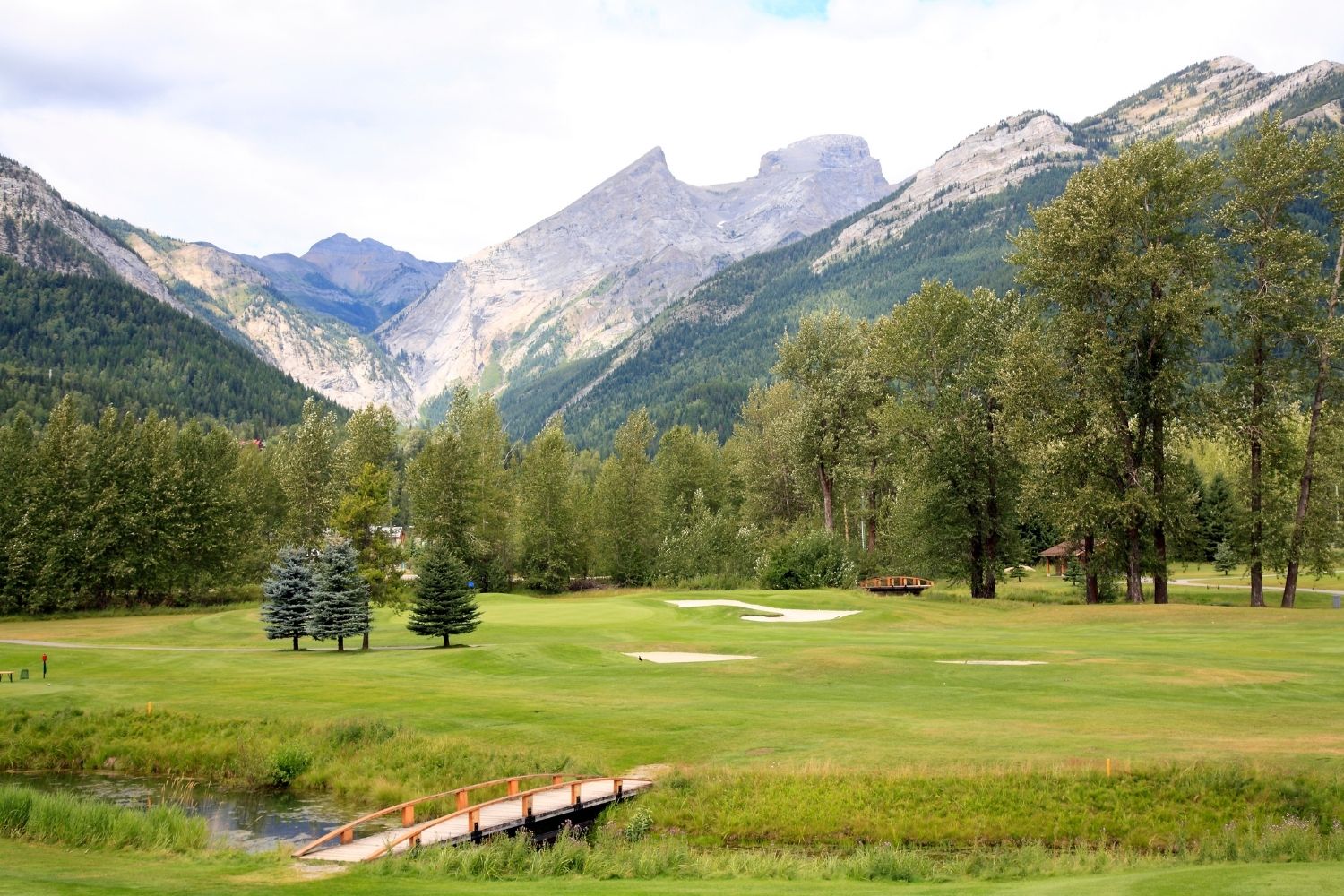 Set in magnificent scenery, the 18-hole Fernie Golf Club is a par 70 championship course that's suitable for all levels of golfers. Sweeping fairways are surrounded by verdant forests and towering mountain peaks, and each hole is simply stunning. The varied terrain includes bunkers, water features, woodlands, and diverse wildlife may be spotted nearby. Keep your eyes peeled for different types of birds, deer, elk, moose, and even bears.
The golf club has full practice facilities, including a driving range and practice green, as well as cart and club rentals and a pro shop. There's a top-class restaurant with incredible views where you can relax after your game.
---
13. Have Fun at the Picturesque Elk River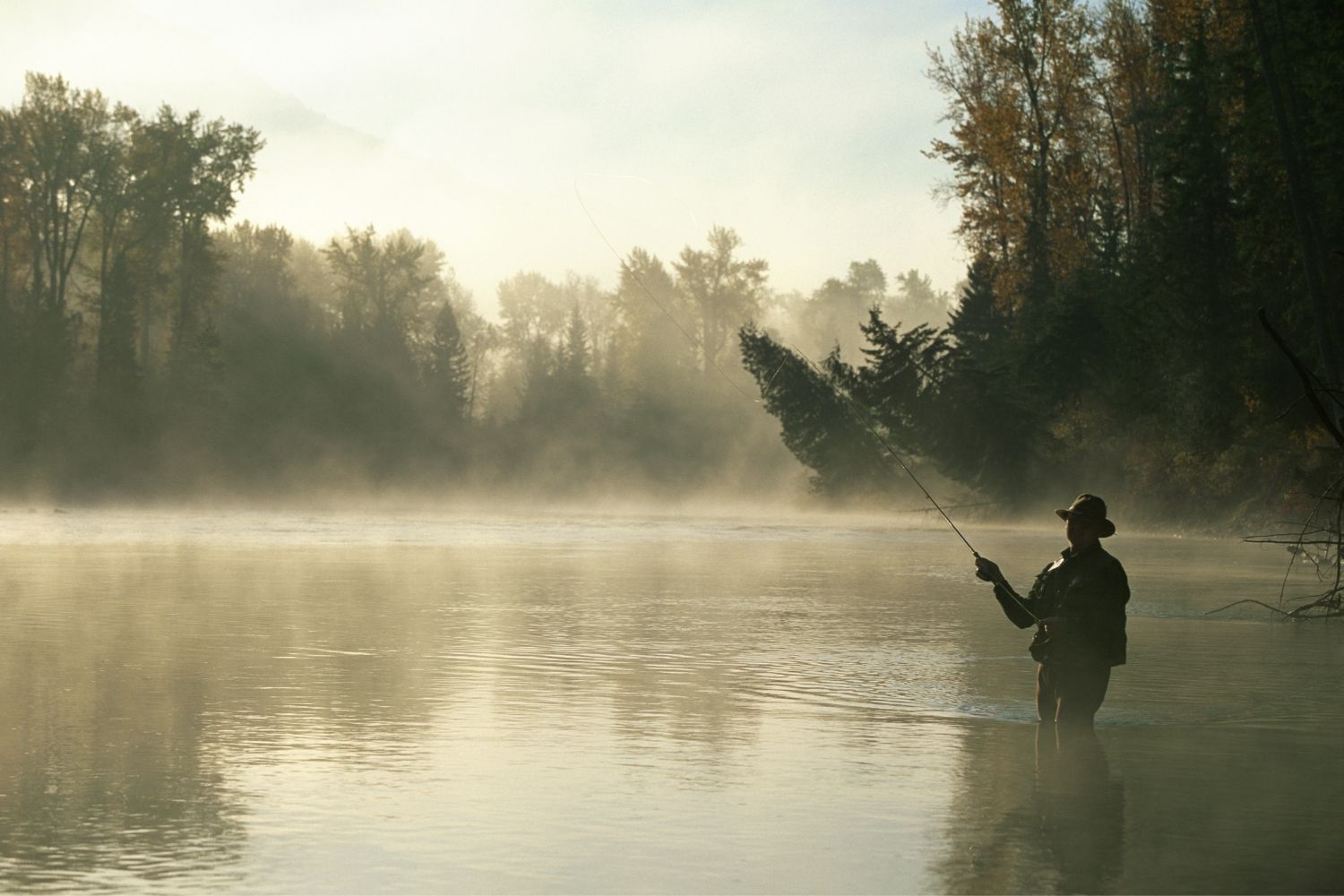 The scenic Elk River offers an assortment of activities. The cool waters are perfect for a refreshing dip on a hot summer's day, and you can enjoy a spot of leisurely kayaking and rafting.
Alternatively, if you want more of a thrill, there are faster stretches of water where you can discover the Elk River Canyon on an exciting white-water rafting trip. There's no need to get wet to appreciate the river – spot wildlife, picnic, and hike along the banks.
---
14. Explore the Cottonwood Trail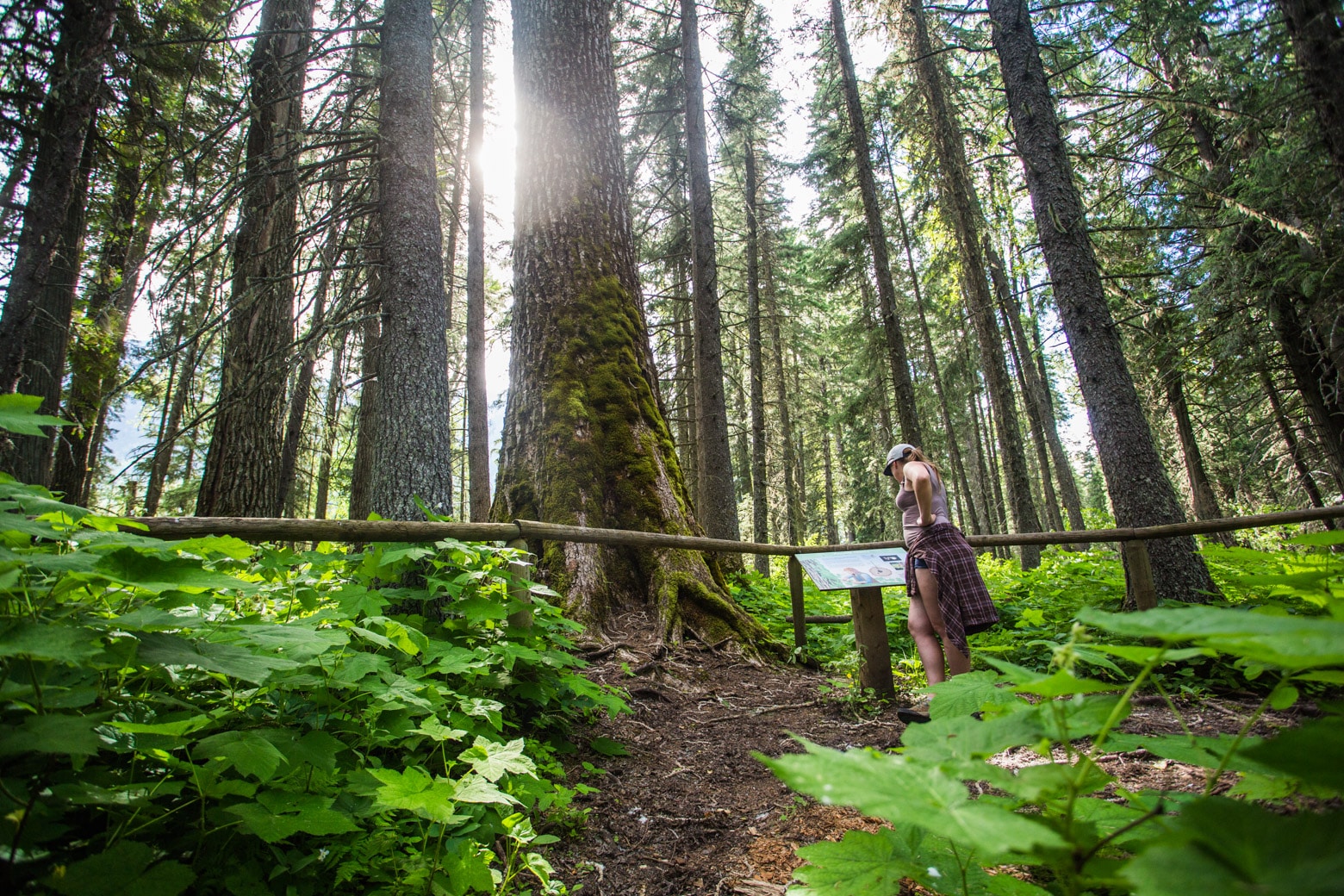 Fernie is a paradise for fans of the great outdoors. Hiking enthusiasts are sure to be pleased with the array of trails around the city. There are trails to suit all levels of hiker and of varying lengths. Hiking terrain varies too, with mountain treks, woodland rambles, and more.
Enter the woods and follow the short Cottonwood Trail. The route takes around 20 minutes and winds through ancient black cottonwood trees, some of which are more than four centuries old!
A little over four miles (there and back), the Spineback Trail is a moderate walk to Spineback Ridge. It takes you through marshes, forests, and meadows, each habitat with its own flora and fauna. Rest for a while at the ridge and continue a short distance along the relatively new Goldilocks Trail to find a finish in the middle of the Three Bears Peaks. Soak up the views before returning along the same paths.
---
15. Get Your Heart Pumping on Mount Fernie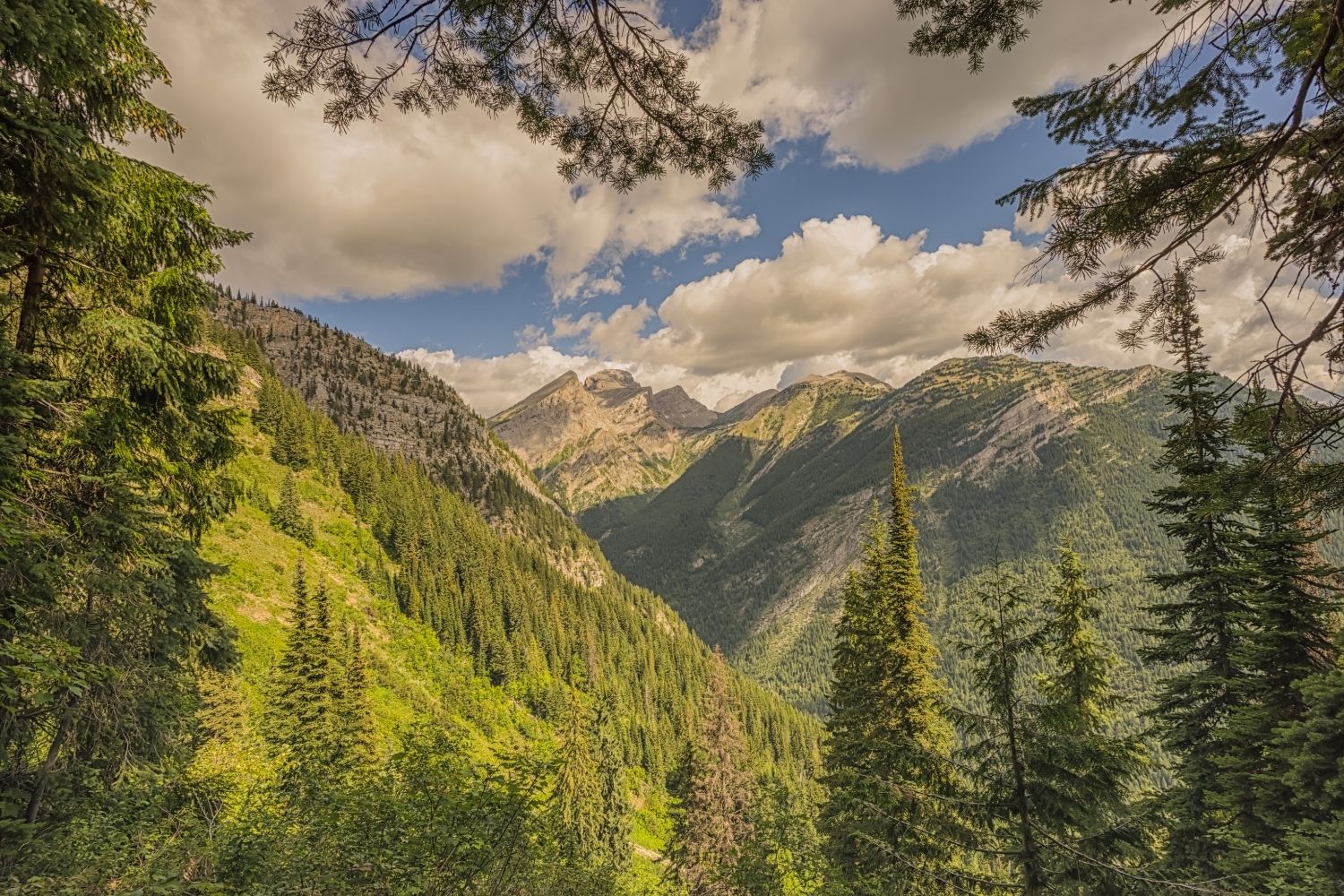 Enjoy the wonder of the Rockies with hikes up Mount Fernie and Mount Procter, or tackle the wild Three Sisters Trail (different than the Three Sisters in Canmore) to reach the top of Mount Trinity.
The middle of the Three Sisters Mountains, Mount Trinity, is the tallest mountain that you can see from the city. The hike is challenging, but the rewards are worth it! The Tamarack Trail and the Boom Trail are also popular.
---
16. Hike Heiko's Trail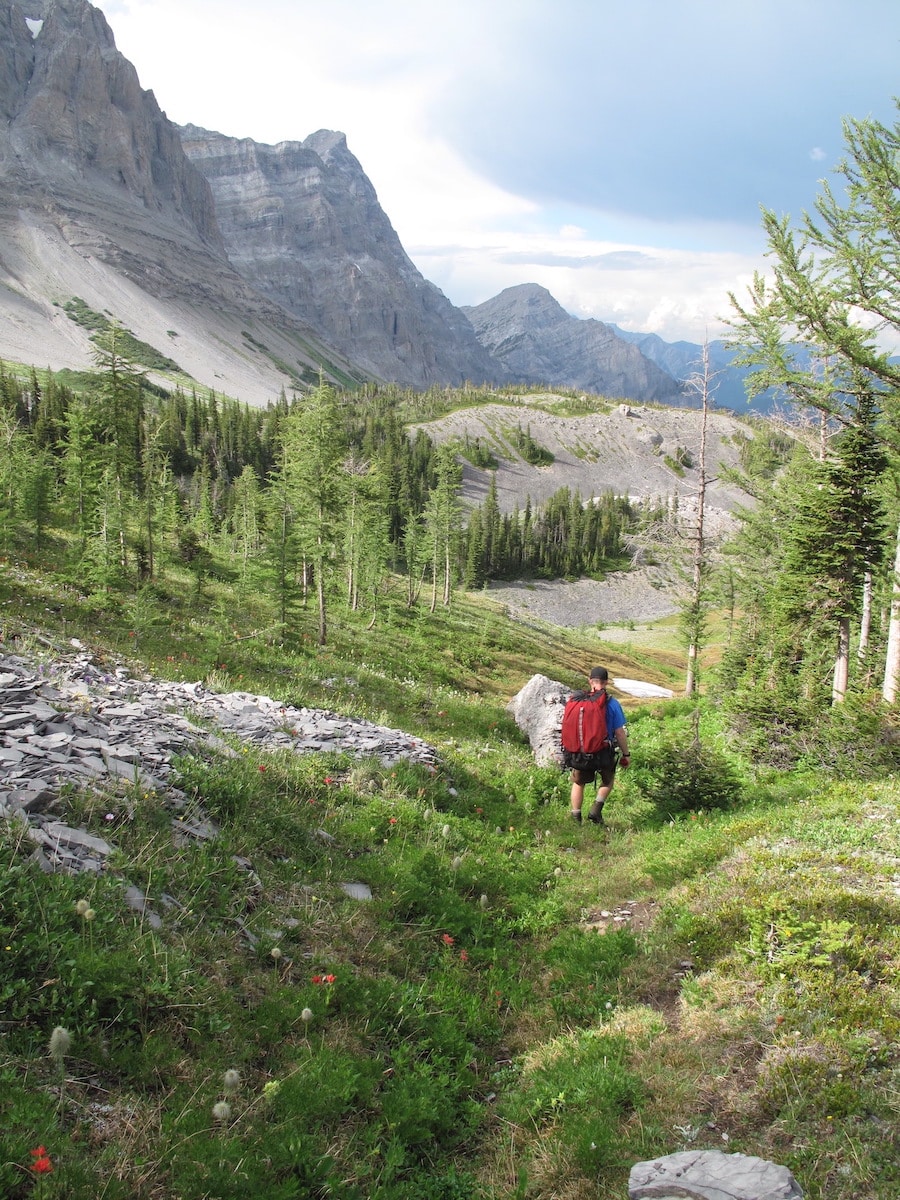 If you're planning to walk Heiko's Trail, which begins with a scramble up a waterfall, don't miss looking inside the large Bisaro Cave with yet another waterfall flowing down the back of the cavern. While this trail can be completed in a day, most people opt to break the hike and camp overnight along the way.
Note: Be prepared for snow on the top of mountain peaks when hiking in Fernie at any time of the year. Particularly late October-June.
---
17. Get a Bird's Eye View from the Chairlift at Fernie Alpine Resort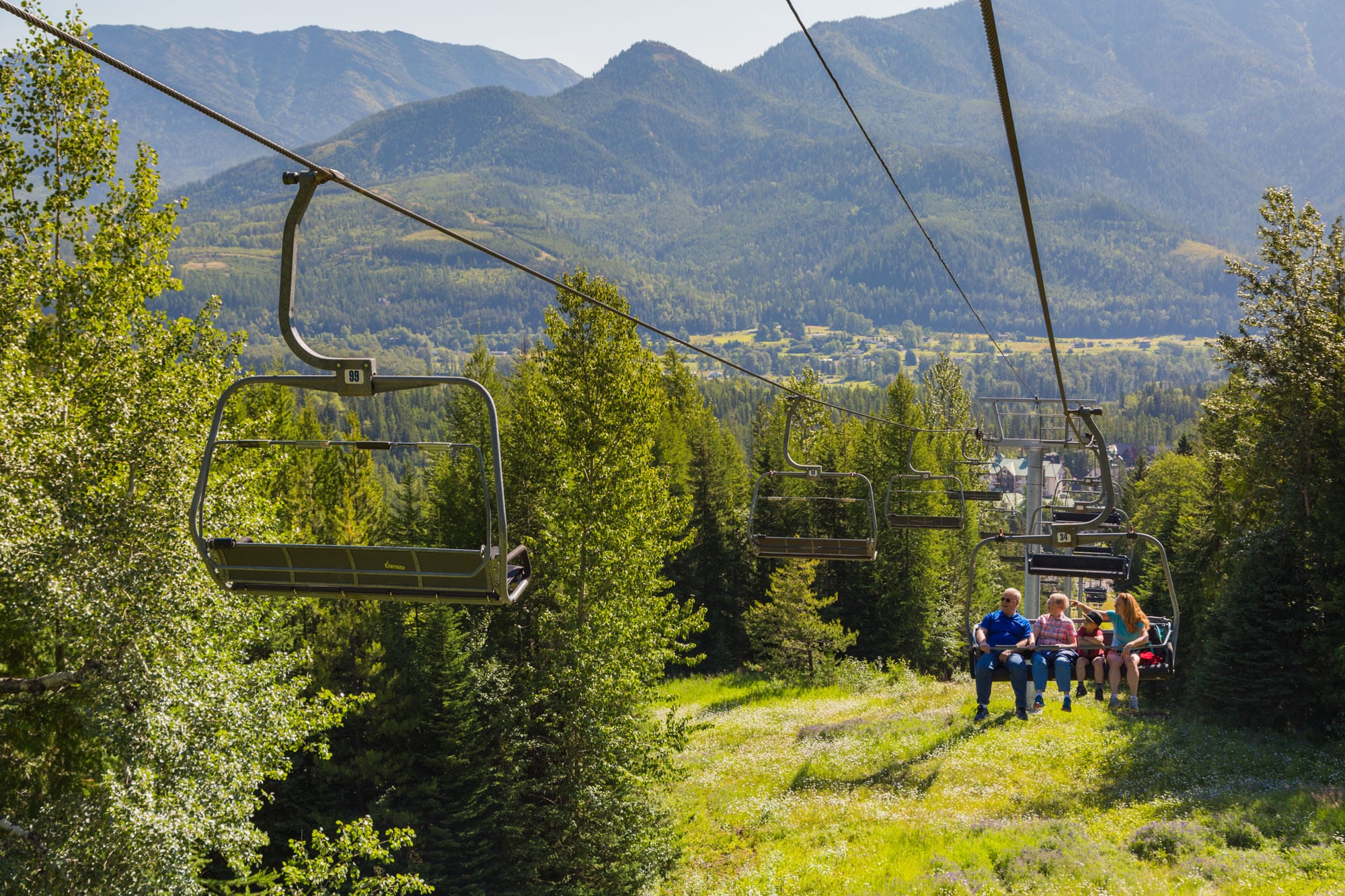 The Elk Chair chairlift at Fernie Alpine Resort isn't only for skiing – you can also take a magical ride in the summertime to marvel at the dazzling views all around. The alpine scenery is breathtaking, and you're sure to see plenty of nature too. Wildlife trees add bursts of color to the landscapes, and you may spot native creatures and birds.
Once at the top, enjoy more sublime vistas from the Lizard Bowl Observation Deck. You can return by chairlift or follow one of the meandering hiking trails back down.
---
18. Cycle on Fernie's Exciting Trails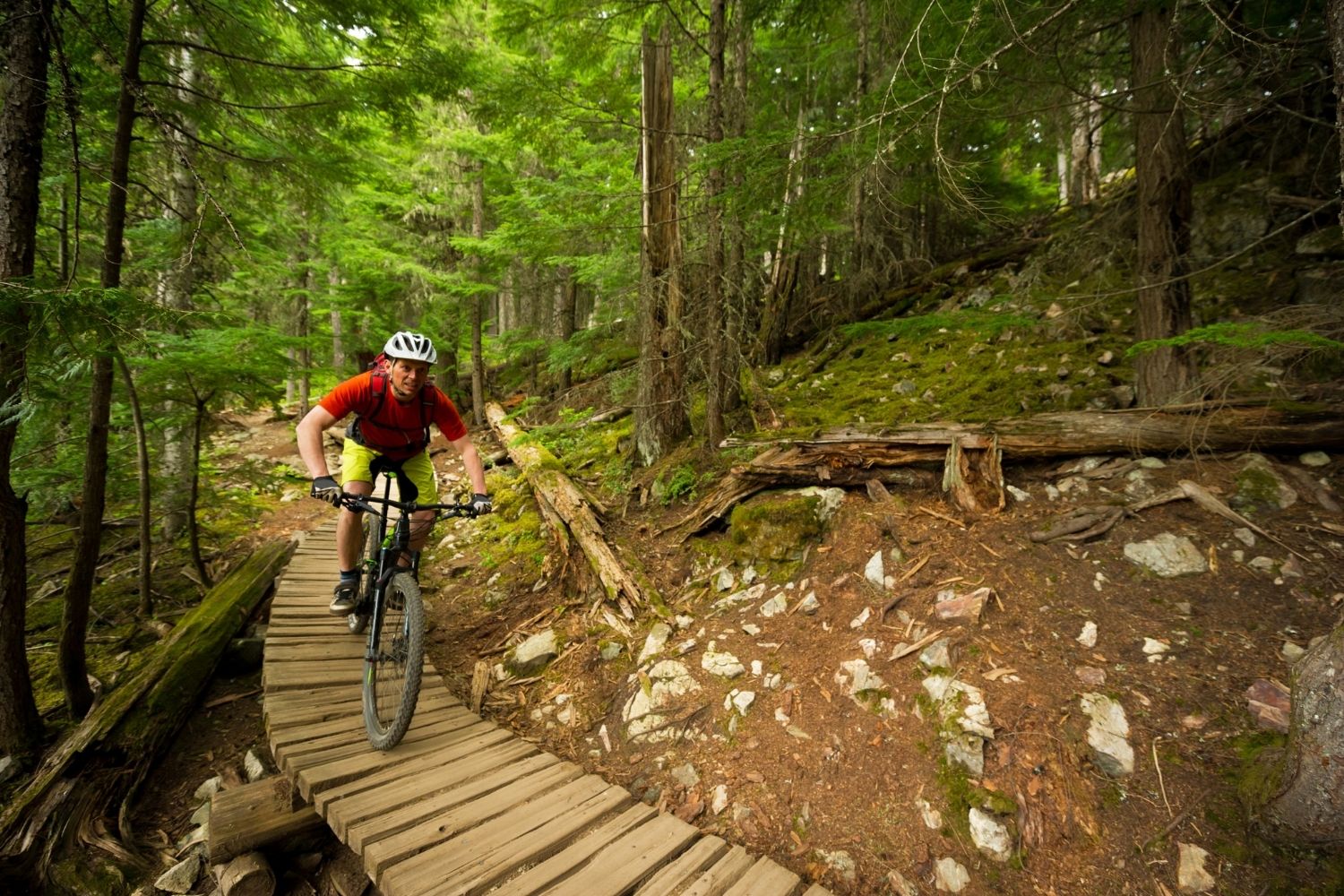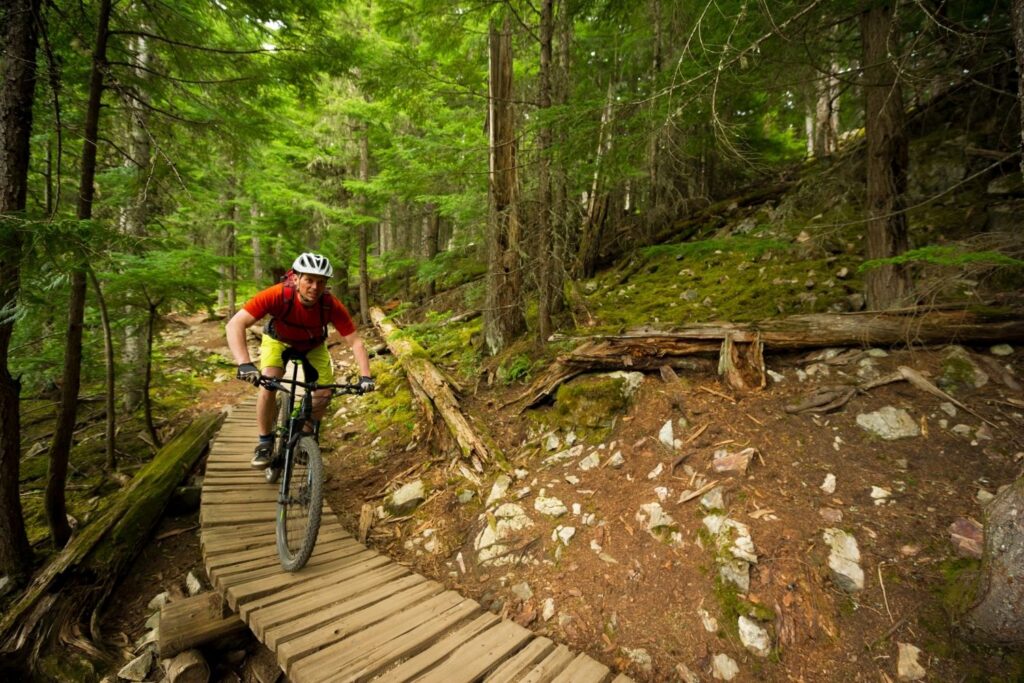 Cyclists are in for a treat with Fernie's diverse biking trails. There are trails for both summer and winter use, short trails, long trails, mountain trails, flat(ish) trails, and everything in between. In essence, with more than 100 biking trails, there's a route suitable for all levels of biking enthusiasts. You can enjoy independent cycling or join tours. If you don't have your own bike, no problem – bike rentals are available.
For some gentle cycling combined with city sightseeing, check out the Montane system, with Ruby's Way, Montane Blue, and For Evyr a few trails to choose between. The Castle Mountain system is also close to town, with Castle Rocks, Hyperextension, Uprooted, and more.
Mount Fernie's mountain biking trails include Black Forest, Brokeback Ridge, Dem Bones, Red Sonja, and Lazy Lizard, while Mount Proctor's popular biking routes include the bovine-named Swine Flu and Mad Cow. Fernie Alpine Resort Bike Park is another must for keen cyclists. Open over the summer and fall, it offers an exciting selection of green, blue, and black trails. See all the best bike trails on Trailforks.
---
19. Explore Fernie's Picturesque Lakes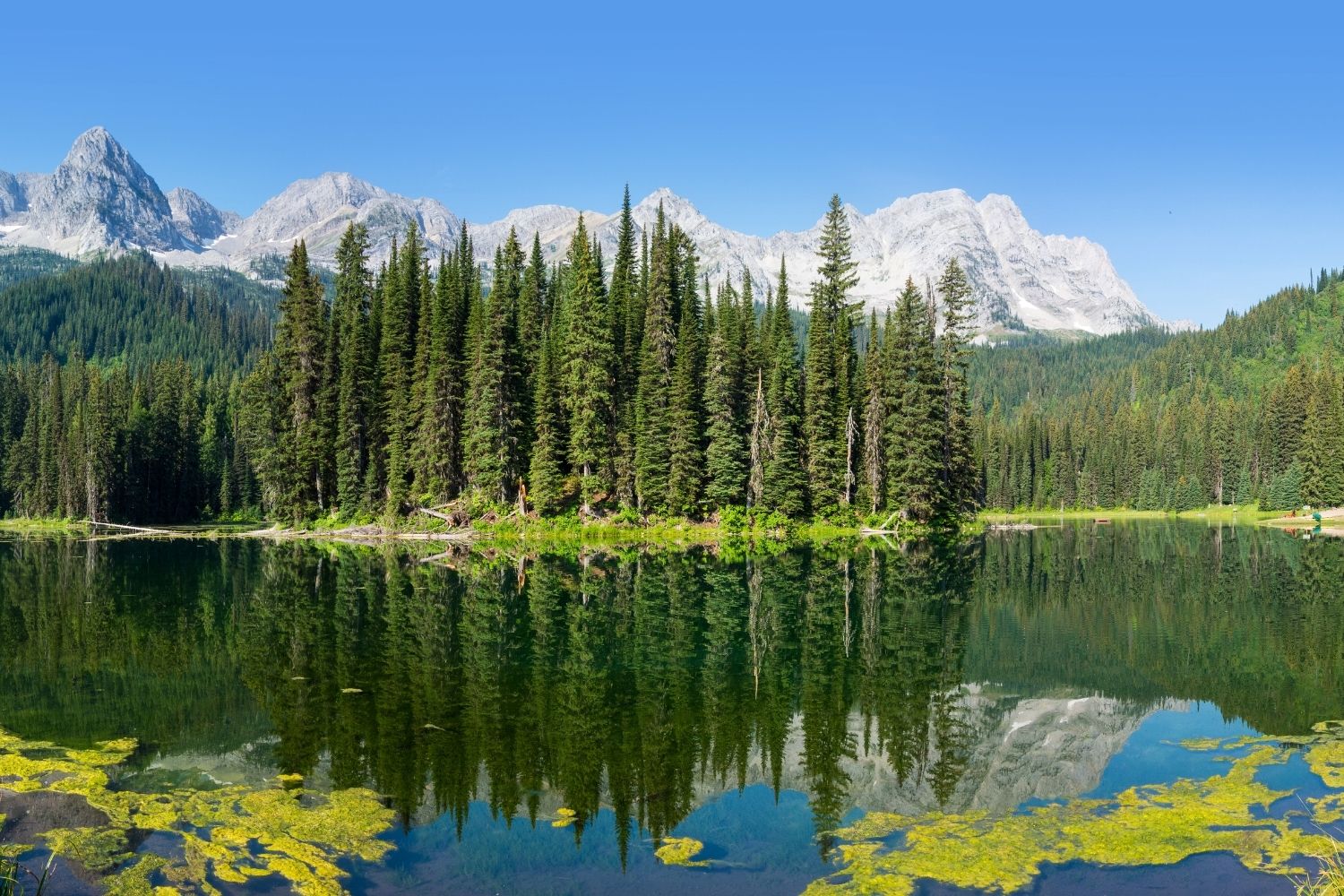 Fernie is blessed with several gorgeous lakes where you can enjoy the views, picnic, hike, swim, and do various water-based activities.
The area around Island Lake offers exceptional hiking, biking, and skiing. Look out for moose roaming through the landscapes.
---
20. Paddleboard at Maiden Lake and Surveyors Lake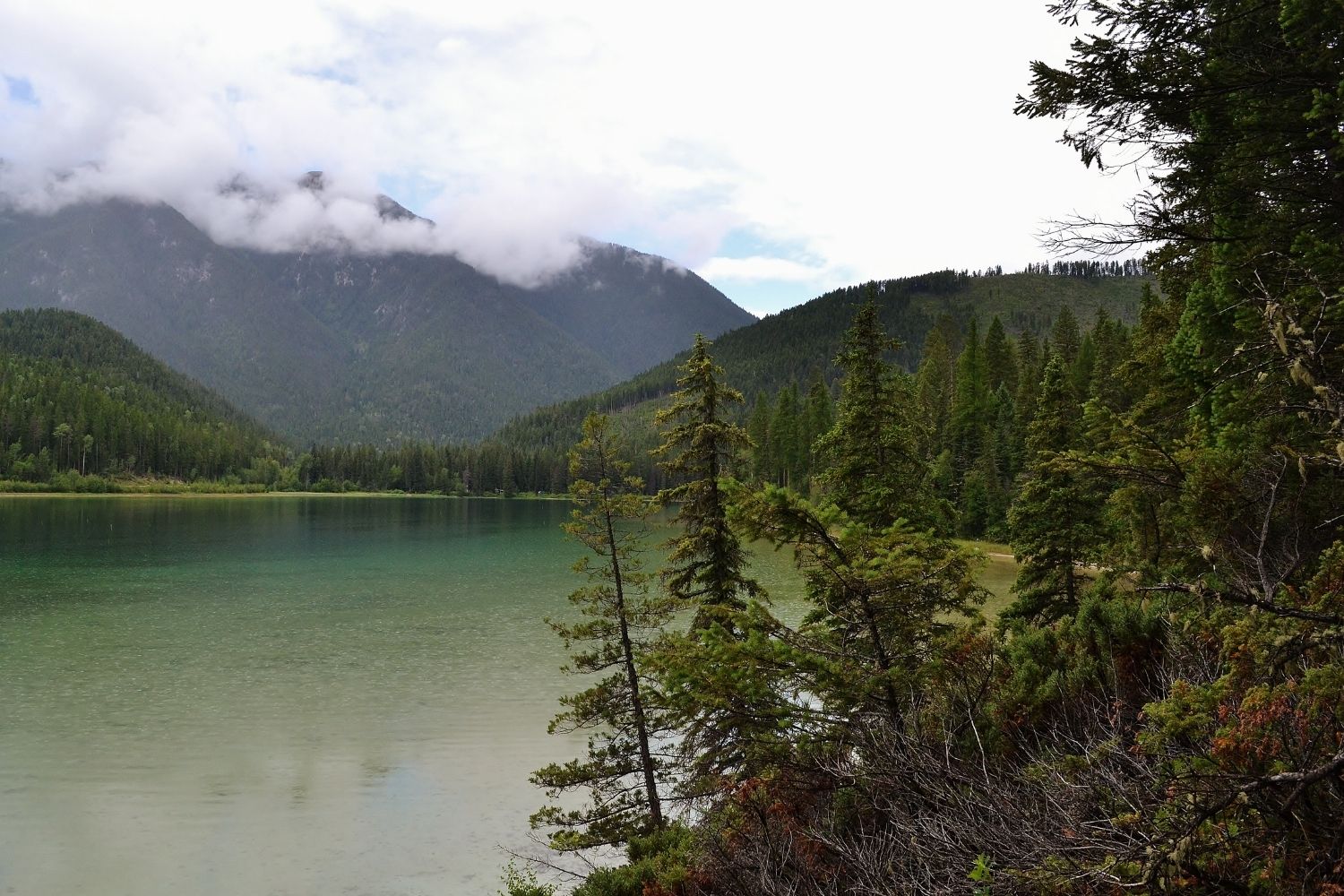 Maiden Lake is a scenic spot right in the city, and Surveyors Lake is a popular summer playground for kayaking and paddleboarding. Want an adrenaline rush? Take a deep breath and launch yourself off the cliffs to dive into the clear waters of Silver Springs Lake.
---
21. Grab a Beer at Fernie Brewing Company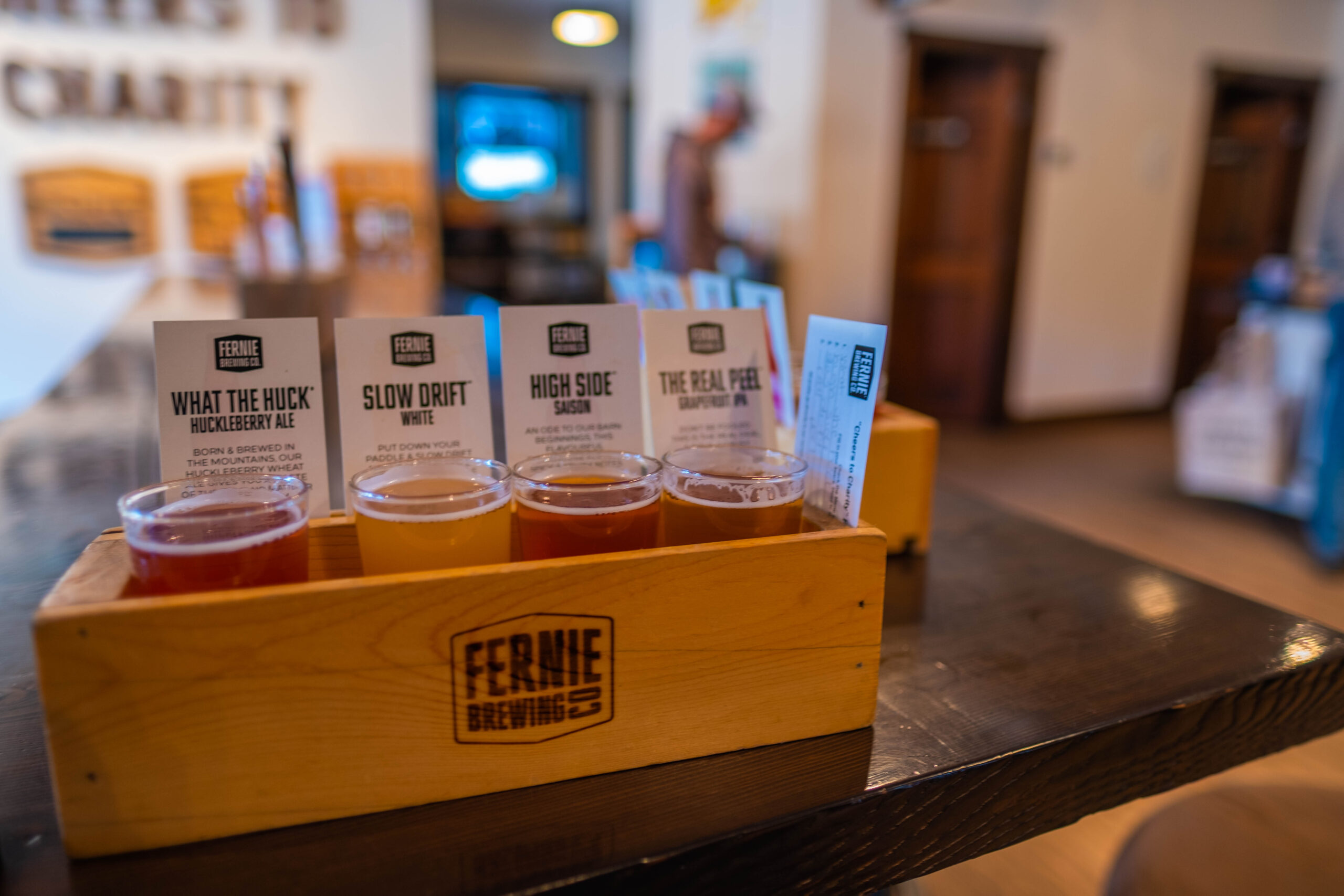 BC is well known for its craft beer; they even have something called the "BC Ale Trail! Beer from Fernie Brewing Company is shipped around Canada, and most beer lovers in the country have likely seen the craft brew before. One of the best things to do in Fernie is hit up the local brewery for a drink at the origins.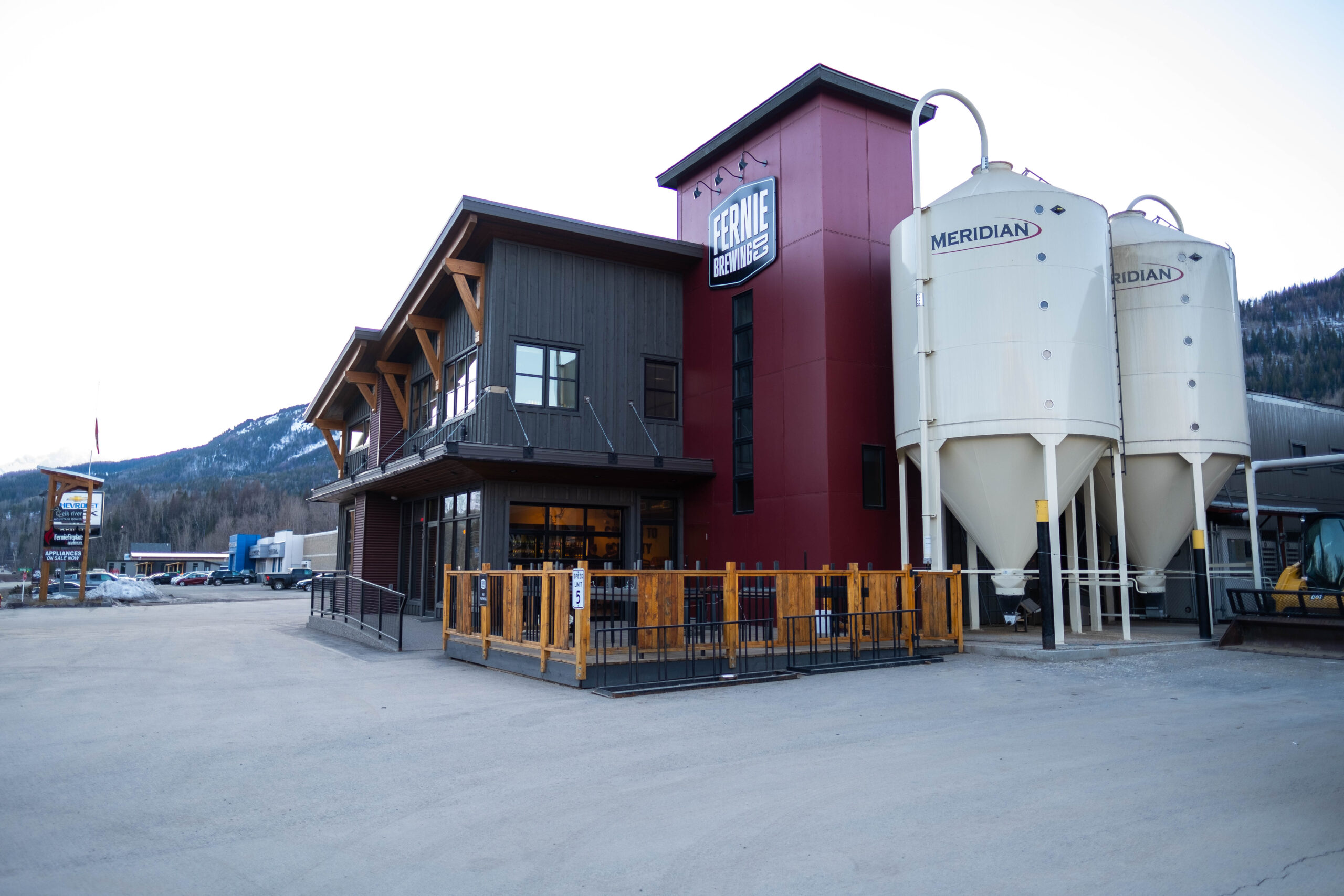 It's located two minutes away from downtown Fernie and is open every day for tastings. We loved heading here for a few snacks and some "What the Huck," our favorite beer by Fernie Brewing.
---
Best Restaurants in Fernie
Yamagoya Sushi: If you are going to get sushi in Fernie, make it happen at Yamagoya!
Big Bang Bagels: The best breakfast spot in Fernie. They've got a cool spot on Main Street and dish up an awesome bagel.
The Brickhouse: Awesome pub in downtown Fernie. Great for meeting up with friends for some beer and bar food.
Lunch Box: One of my favorite spots in Fernie. The Lunch Box is a great lunch box that has healthy dishes that are hip and delicious.
---
Where to Stay in Fernie
---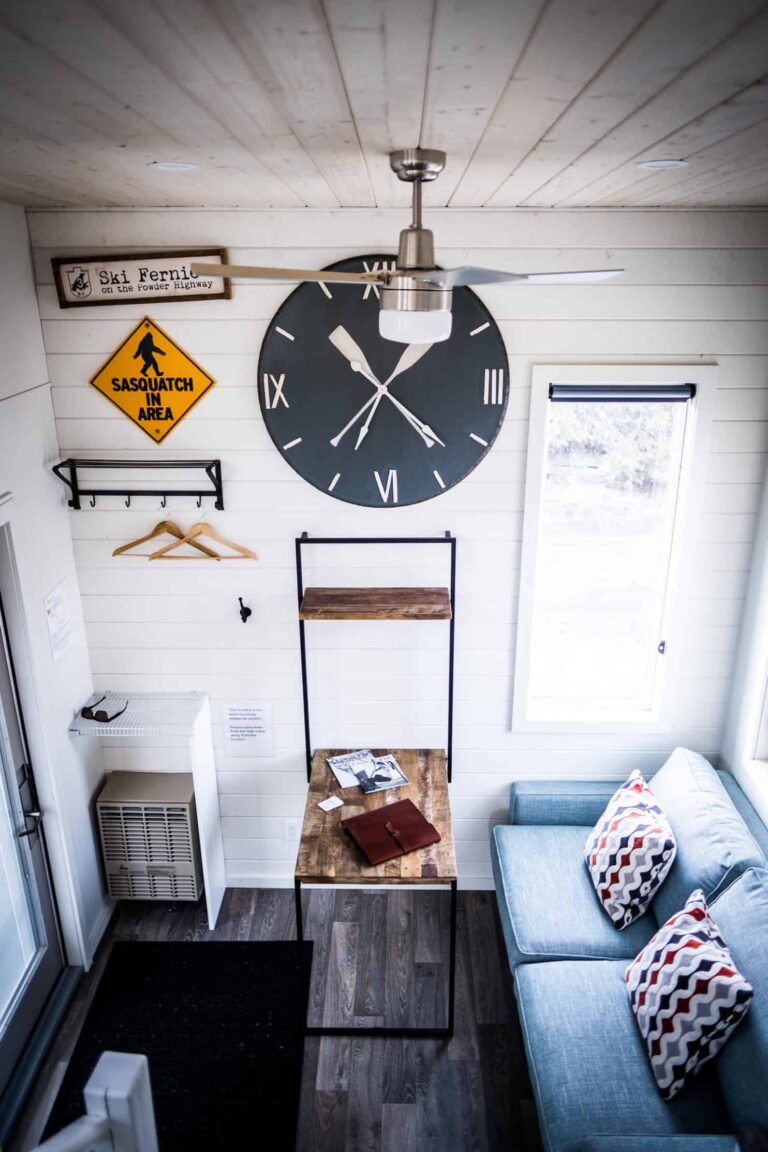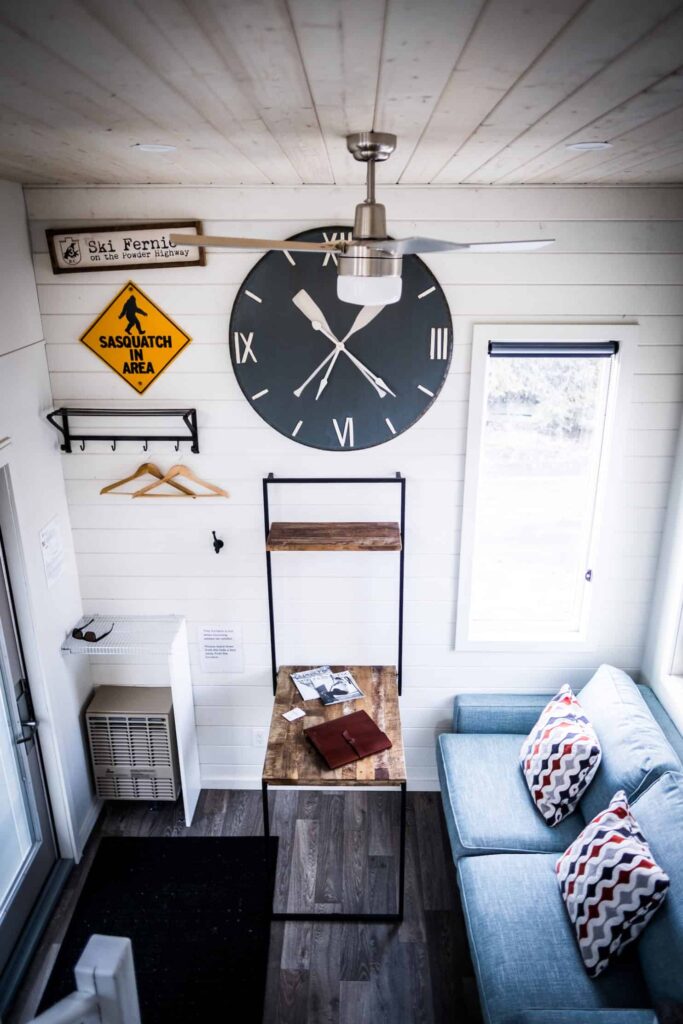 Snow Valley Lodging offers excellent accommodation within walking distance of downtown Fernie and one of the best Fernie cabins to book! You can easily get to all the best things to do in Fernie, BC from here!
They provide visitors with modern and comfortable rooms. We stayed in their new tiny homes, which are super cute and surprisingly spacious. They have a full kitchen, comfortable living area, soft mattress, and fast WiFi. They also have free bike rentals and a hot tub on site.
---
See Our Other Mountain Town Guides