Fernie is one of our favorite weekend getaways from Banff. We make an effort to visit every winter for an awesome ski trip and every summer for mountain biking. As one of the best ski resorts in Canada, Fernie is a fabulous place to head with the family or a group of friends to enjoy the fresh powder.
There are so many things to do in Fernie you will likely want to stay multiple days in a comfortable place to make the most out of your stay. We wanted to break down the best Fernie VRBOs, cabins, chalets, and Airbnbs to make your choice of where to stay just a little bit easier.
---
The Best Fernie VRBO Cabin and Ski Rentals
---
Tiny Homes by Snow Valley Lodgings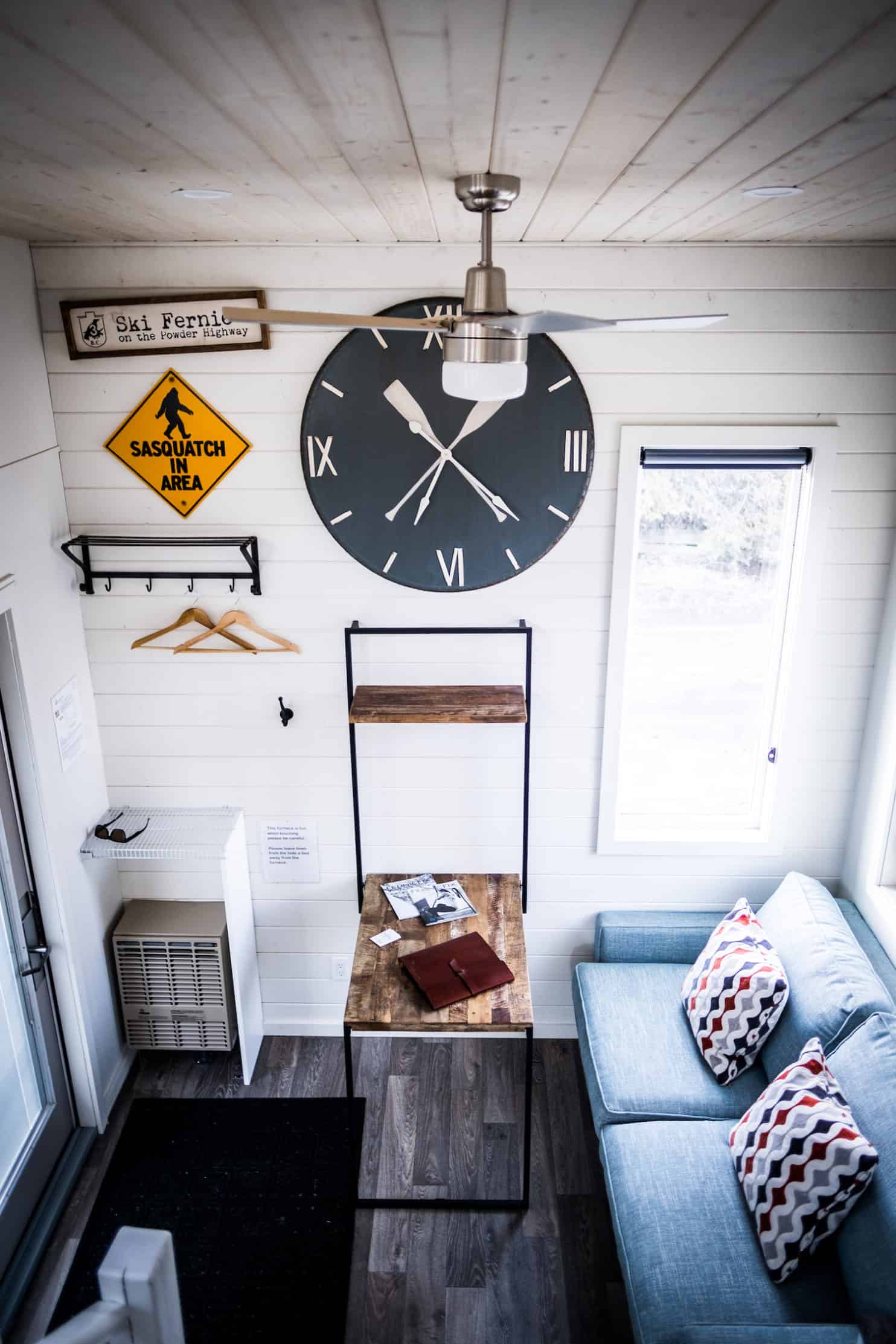 Beds: 1
Guests: 2
Price: $209 CAD/night
Notes: Not dog friendly
Ever stayed in a tiny home? If not, this little spot would make a great first experience as it's one of the best Fernie BC cabin rentals. This is a bright little one-bed, one-bath suite with all the amenities, including a full kitchen with a gas stove, oven, fridge, and coffee maker.
Start your morning with a steaming cup of coffee (or enjoy a glass of wine by starlight) on the communal terrace, which also features a fireplace.
Not only will staying here get you a delightfully well-designed tiny living space, but any guest of the site has access to free mountain or road bikes for exploring the areas nearby.
This tiny little getaway is a perfect escape for couples looking for a weekend escape amidst some of the country's most beautiful scenery. As far as Airbnbs in Fernie go, you can't go wrong with this tiny home.
---
Scandinavian Condo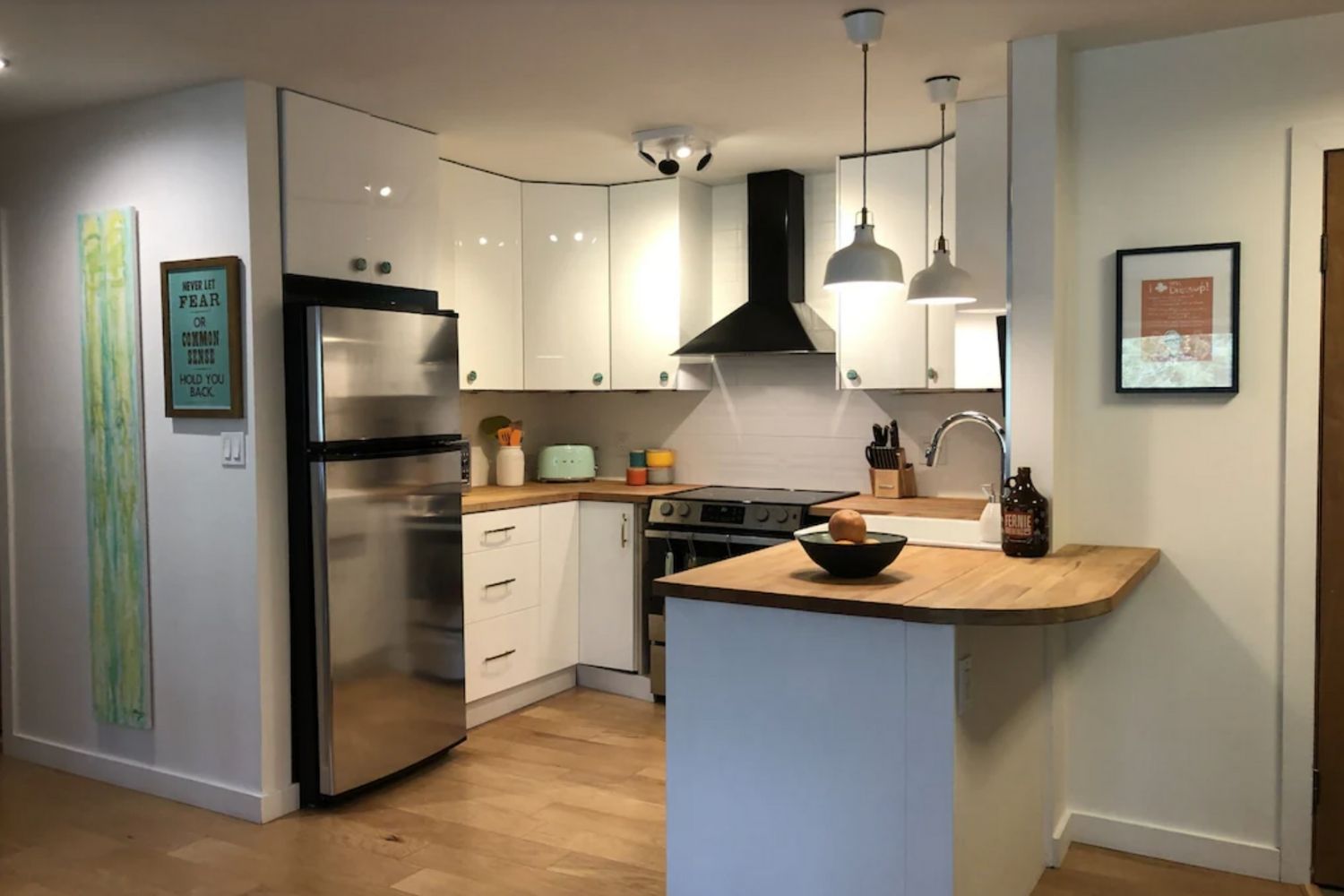 Beds: 3
Guests: 7
Price: $350/night
This condo for larger groups is nestled on a hilltop, with spectacular views of the ski hill and valley below. The condo is part of Fernie's Griz Inn and offers three beds for up to seven guests. The bright, modern interior makes this a comfortable stay for small families or couples. Backdropped by the mountains, the views are unbeatable.
Very close to Fernie restaurants, pubs, and boutiques, or the Elk River and ski lifts if you're a nature lover or skier. It's ideally located so that you won't have much need for a car. The suite is fully-equipped with kitchen and bathroom appliances to give you all the same comforts from home. The site also boasts a pool if you fancy taking a dip.
---
The Perch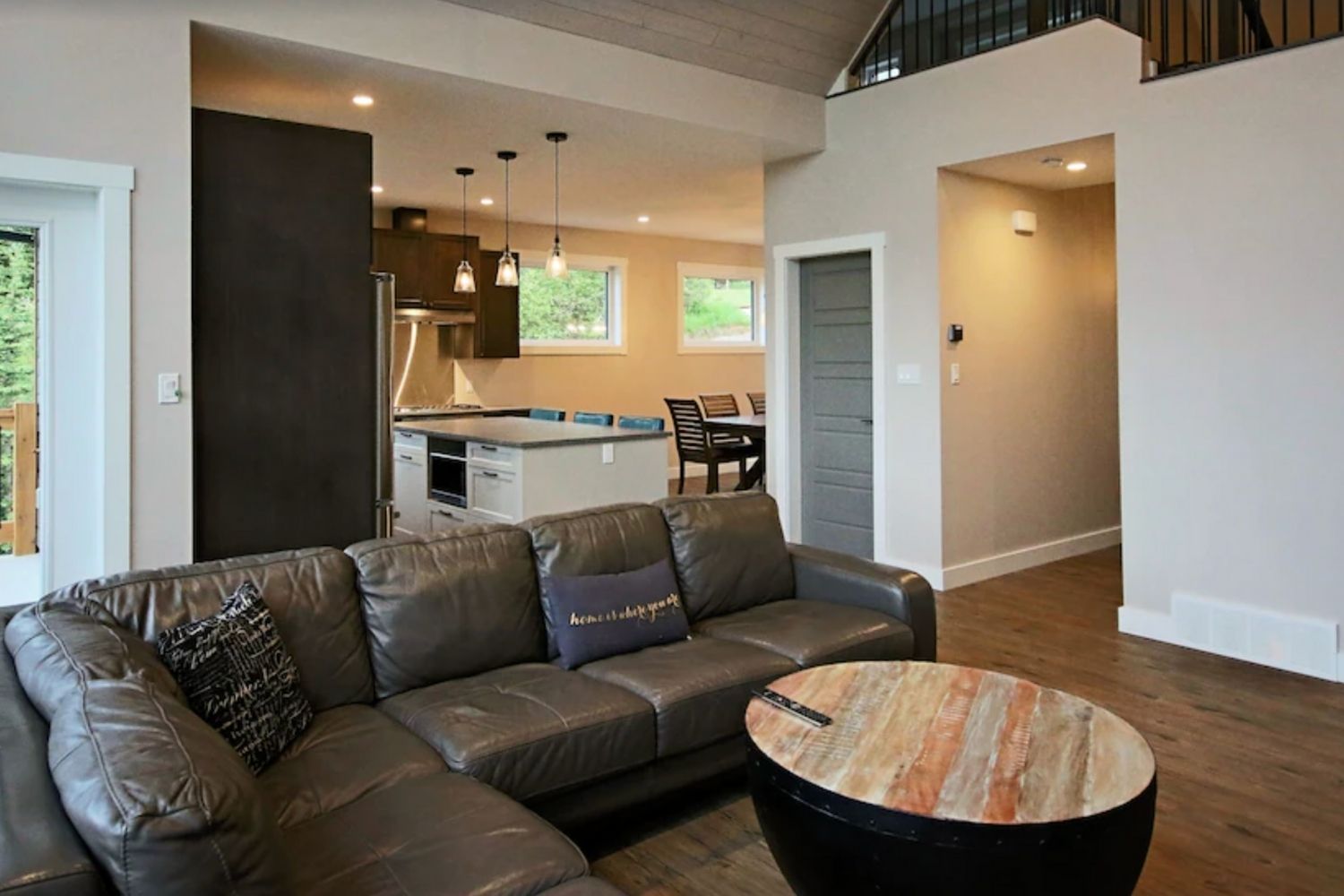 Beds: 6
Guests: 8
Price: $350 CAD/night
This is the ideal spot for larger families or groups of friends. Perfectly located, with the hiking trailheads of Fernie practically in the backyard, and only a five-minute walk to the area's best bars, restaurants, and shops.
Aside from location, the place itself is a comfortable and homey place to spend the evening. Features include a deck (with a barbeque), a welcoming open-plan kitchen/living room layout, and an outdoor fire pit where you can relax with views of Fernie. With three bedrooms it's a comfortable stay for larger groups.
---
Ski In/Out Luxury Location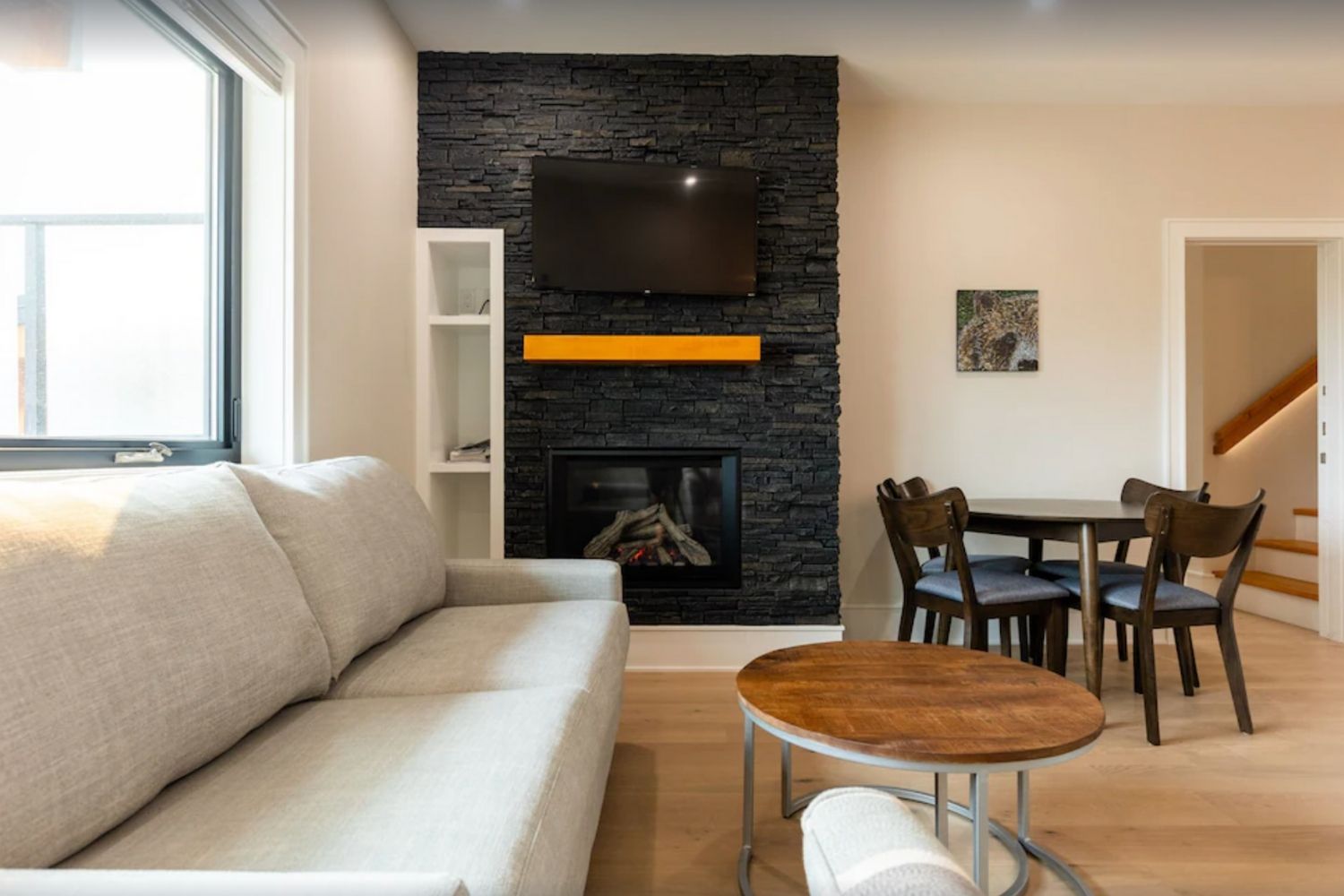 Beds: 3
Guests: 6
Price: $150 CAD/night
If you're looking for something that feels like home, only a little bit cooler, this is a great option whether you're a small family or a group of friends in town for a short getaway. Featuring two large bedrooms that each sleep two, an open concept kitchen and living room area where the whole crew can relax, and a theft-proof bike storage area.
The unit is located very close to two major bike trails and of course it's on Fernie Alpine Resort ensuring you always get first turns on a powder day.
---
Lakefront at Tie Lake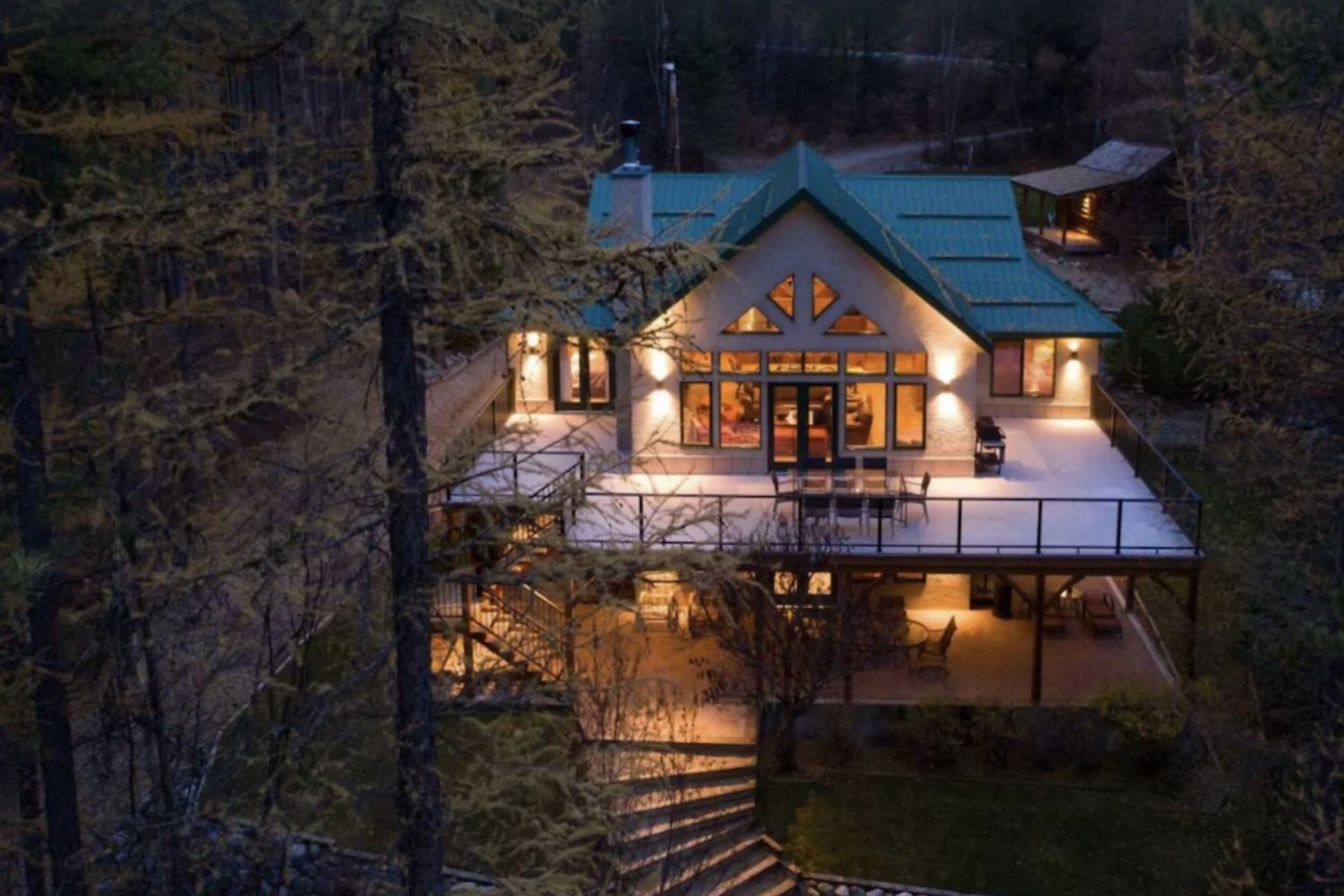 Beds: 9
Guests: 10
Price: $450 CAD/night
The perfect spot for large groups of 10. The house is surrounded by beautiful gardens, and tucked away in the forest.
Amenities include an outdoor fire pit, large living room, and property gardens. Right on Tie Lake this luxurious 3,500 square foot lakefront property is great for those who just want to relax on the water for a few days. This is a family location rather than a party location for large groups as there are noise restrictions in place.
---
Snow Creek Cabin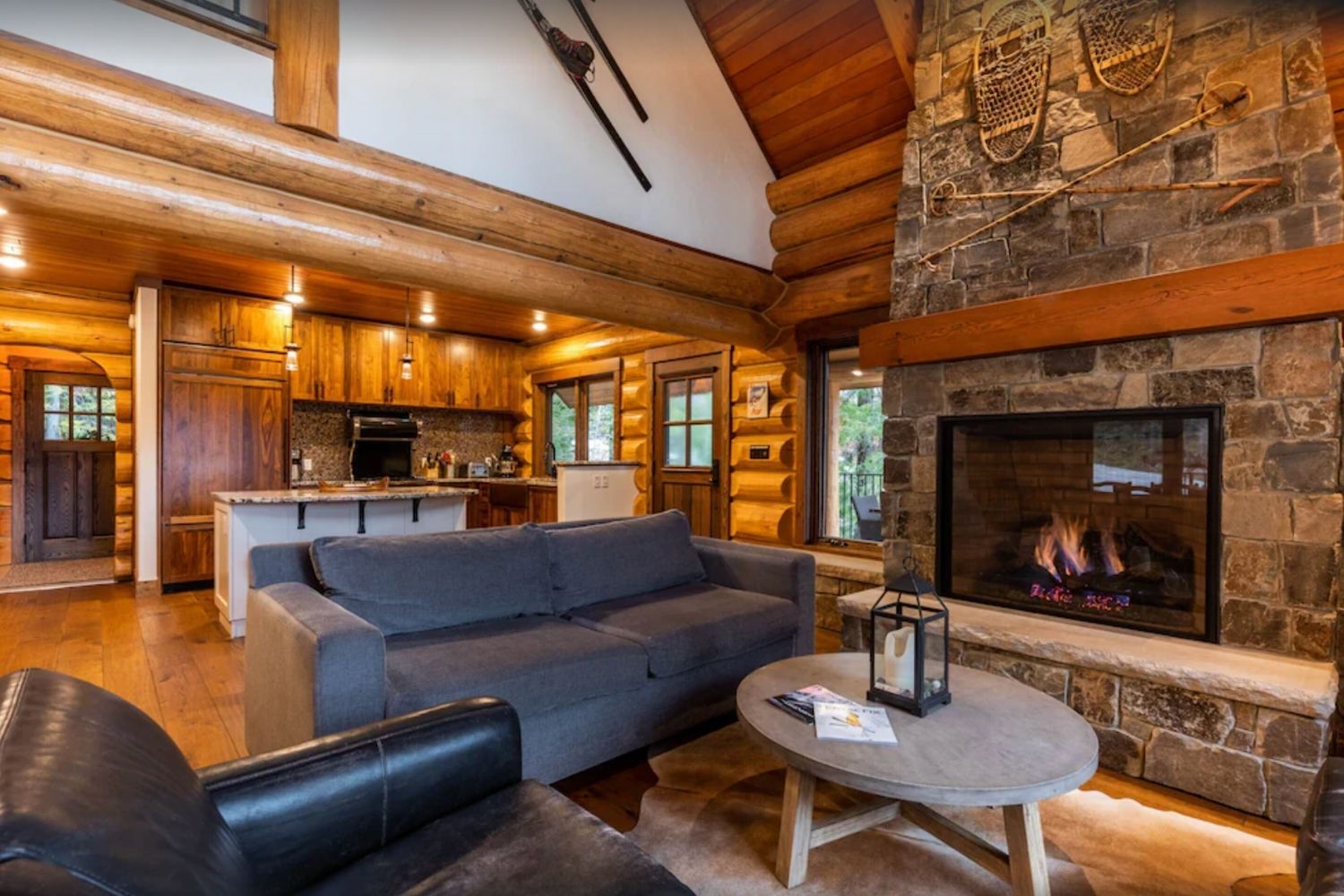 Beds: 6
Guests: 8
Price: $350 CAD/night
This unit has been newly renovated for maximum comfort and style. With its sleek interiors, desirable amenities (including a private entrance, indoor fireplace, washer/dryer, and hot tub), it offers great value for the price point and a number of people it can accommodate.
It's the perfect ski-in/ski-out location at Fernie Alpine Resort making it the best Fernie cabin to stay at in the winter. Unfortunately this cabin in British Columbia is not pet-friendly.
---
Silver Rock Studio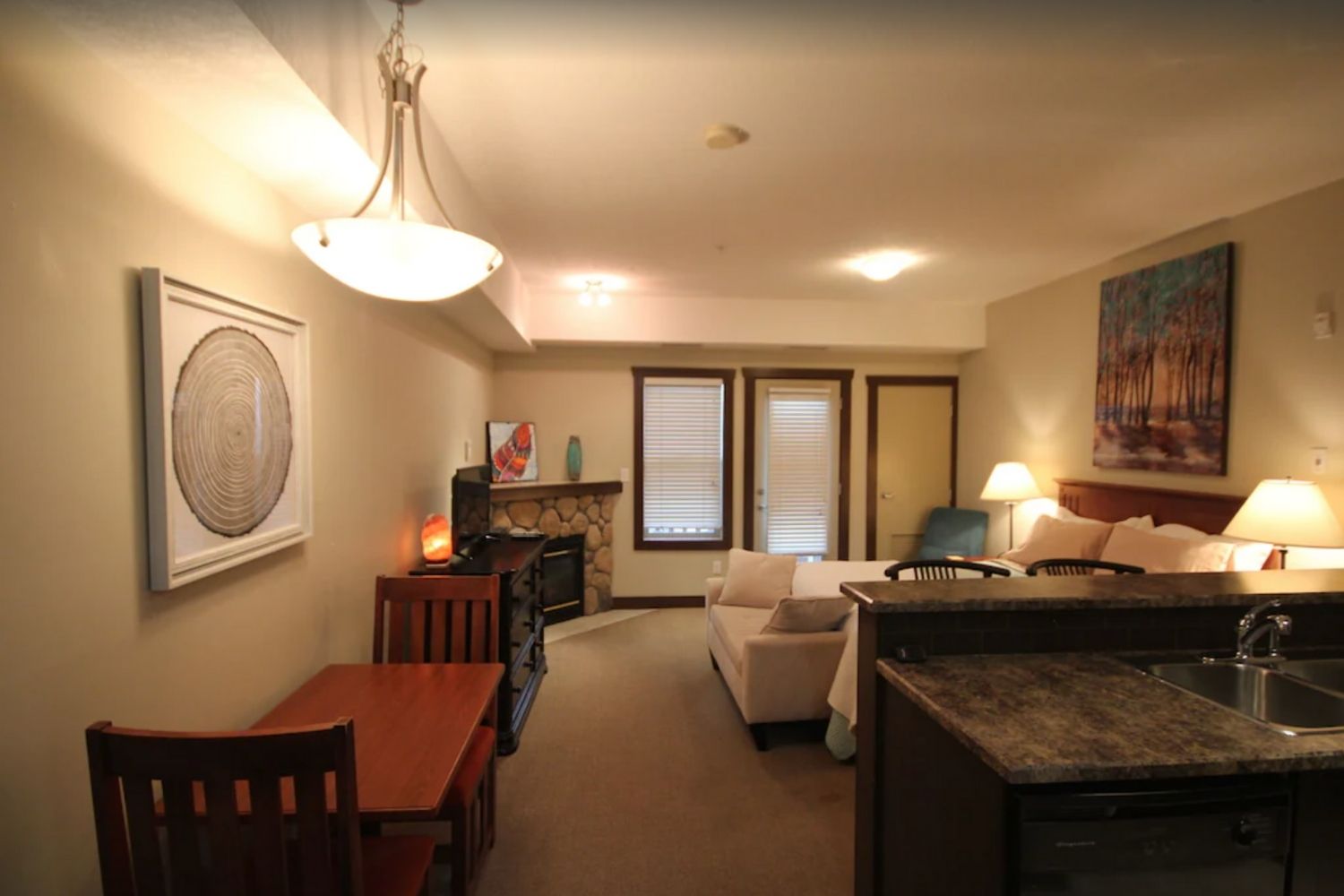 Beds: 1
Guests: 2
Price: $90 CAD/night
A large and comfortable studio suite in Silver Rock Condos. The bedroom offers a king-sized bed for two. The unit also has a collection of books and board games for those cozy evenings, particularly if you're looking to relax after coming home from a day on the slopes.
The suite is a five-minute drive to the ski hills and a two-minute drive from Fernie's historic downtown. Another few minutes past downtown is Fernie Brewing Co., a must-do for visitors to the area.
---
Timberline Condo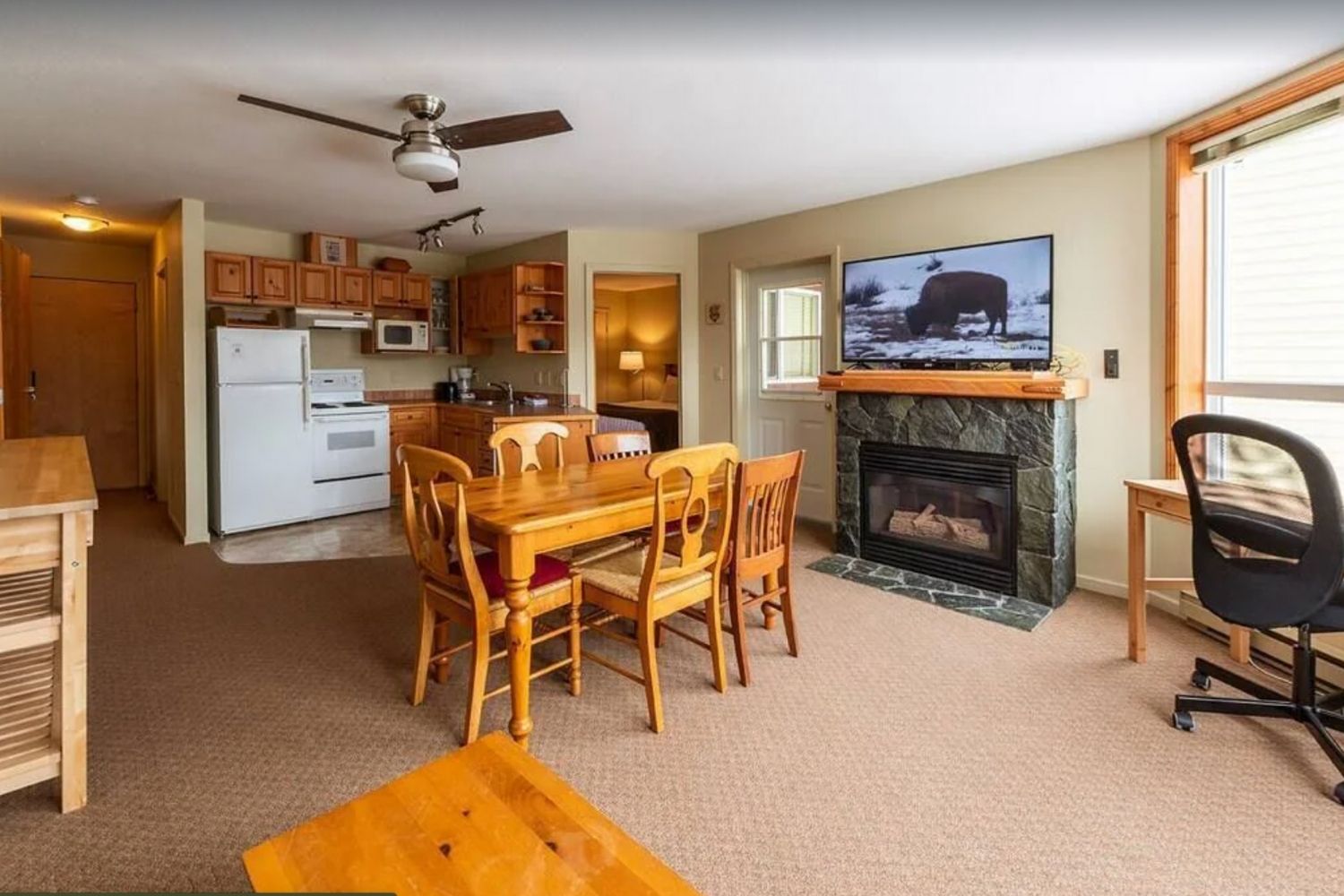 Beds: 2
Guests: 6
Price: $250 CAD/night
One of the best Fernie ski rentals! One of the most classic rustic Fernie cabins for rent, but with a modern spin at Timberline Lodges. This condo is a great place for small families or going away with your friends for the weekend. The condo is located at the Fernie Alpine Resort, as part of the Timberline Lodges complex.
If you're in town to hit the slopes, this is about as close as you can get, making it perfect for skiers and snowboarders who want to be first on the runs.
Amenities include a full kitchen, two bathrooms, and a large layout living room. Being part of the Lodges, guests at this condo have access to the King Fir Spa, saunas, hot tubs, and game room.
---
Modern Mountain Home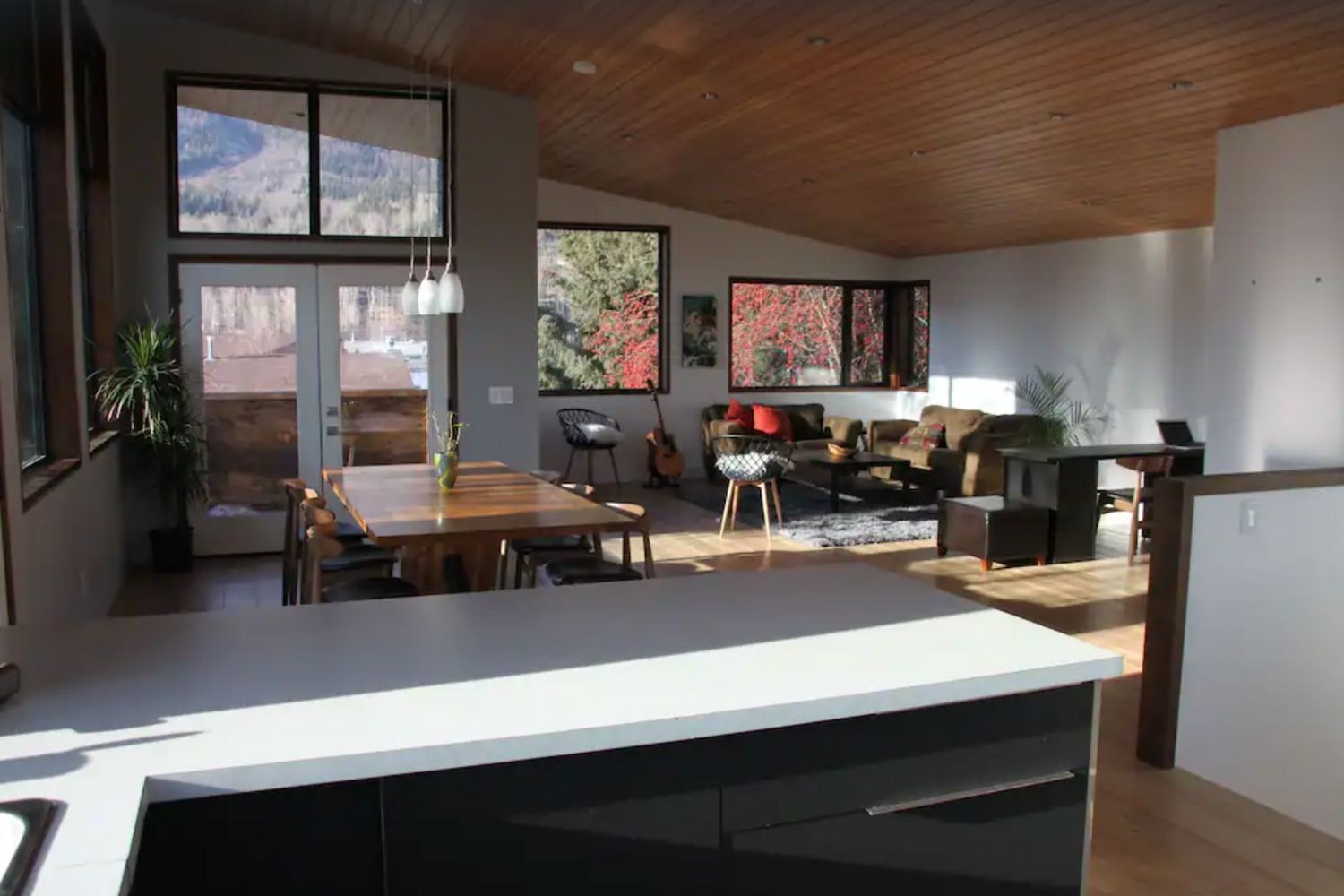 Beds: 3
Guests: 6
Price: $300 CAD/night
Whether you're a large family or a group of friends planning a vacation, if you're looking for luxury then this amazing home is perfect. Only seven years old, this three-bedroom, two and a half-bath is beautifully designed with sleek, modern interiors and wood accents.
Unlike most Fernie houses, the top floor is where you'll find common areas, like the living room and kitchen, to take full advantage of the stunning mountain views. Other amenities include a 700-square foot deck, rainfall showers, heated floors throughout and even complimentary snowshoes.
Location-wise, the house is a 10-minute walk from downtown and a 10-minute drive from the ski hills; close enough to the excitement not feel isolated, but far enough for a little privacy and peace. The best part; if you're planning on staying for over a month, the monthly rate discount is a great deal.
---
Stone Creek Chalets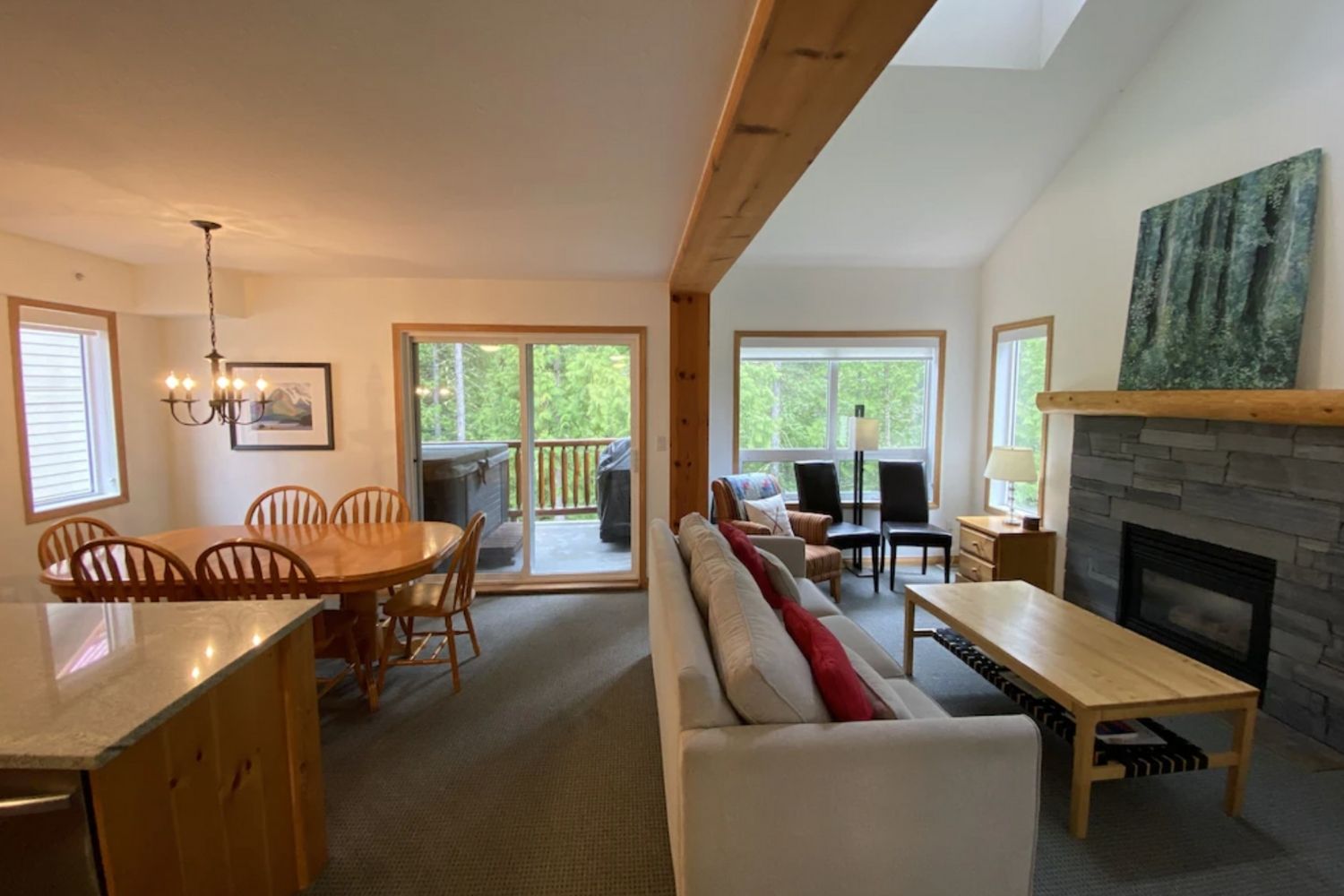 Beds: 5
Guests: 8
Price: $200 CAD/night
This unit is recently renovated. It features a private entrance, bright interior decor, and a fully equipped kitchen, bathroom, and laundry room. A ski-in chalet is located a short walk and an 8-minute drive to Downtown Fernie. The townhome is in Stone Creek Chalets, and has 3 bedrooms, 2 bathrooms and sleeps 7, plus a sofa bed, so ideal for family groups or a set of multiple couples!
After a day of exploring, trailblazing, or wandering around town, enjoy the property's shared hot tub to unwind. The best part? A Private hot tub and BBQ on the deck!
---
Luxury Chalet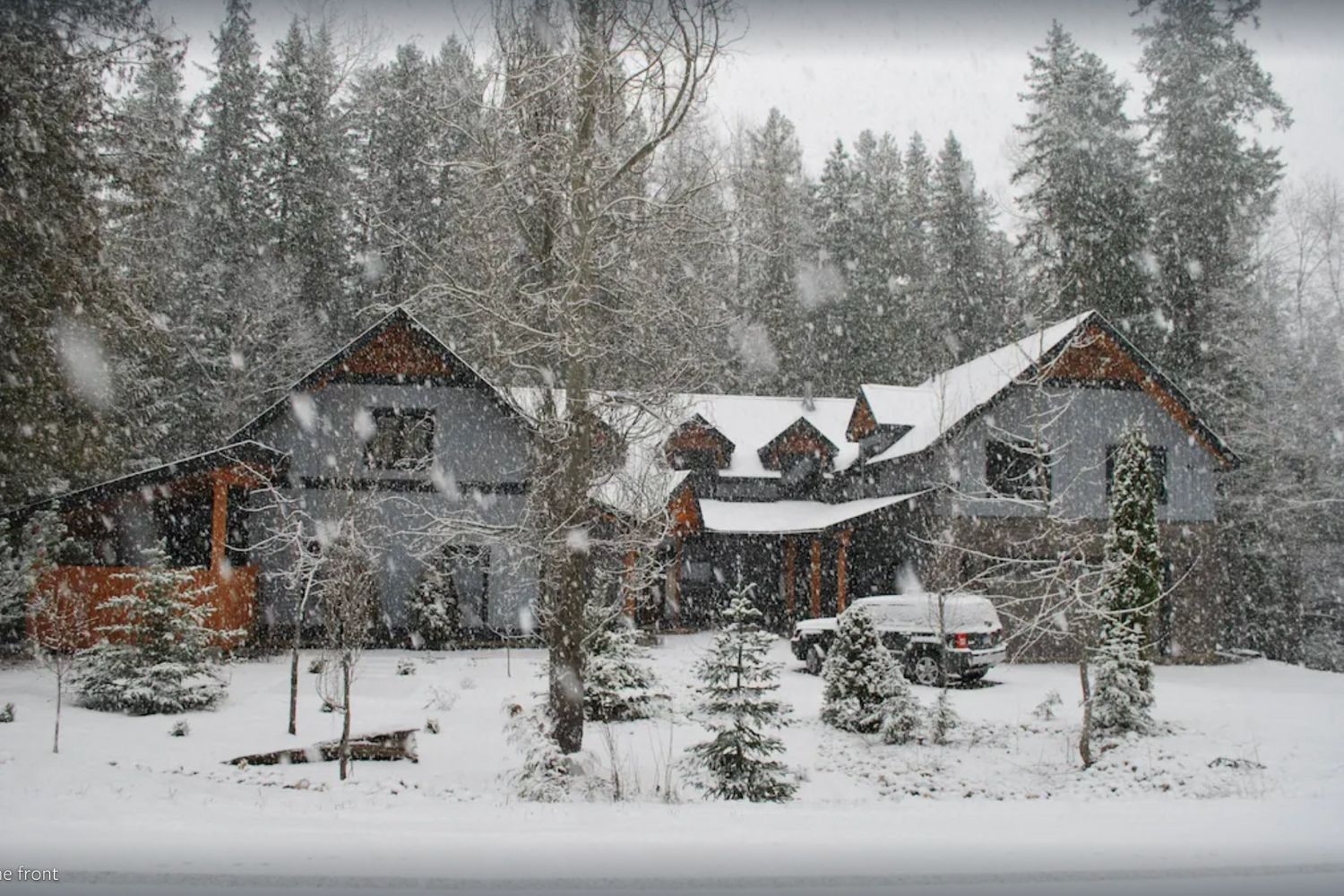 Beds: 9
Guests: 13
Price: $1000 CAD/night
This is the best place to stay in Fernie for large groups who want instant access to the ski hill. This large house with a pool, sauna, and hot tub is on the ski hill and still just a few minutes drive to Downtown Fernie. So you'll always be close to the restaurants and bars – though you don't have to be as you can cook all your own meals in this massive kitchen.
Amenities include a fully-equipped kitchen and plenty of beds for the whole family. On top of the hot tub there is a games room with pinball machines for the kids!
---
Elk River Meadows Guest House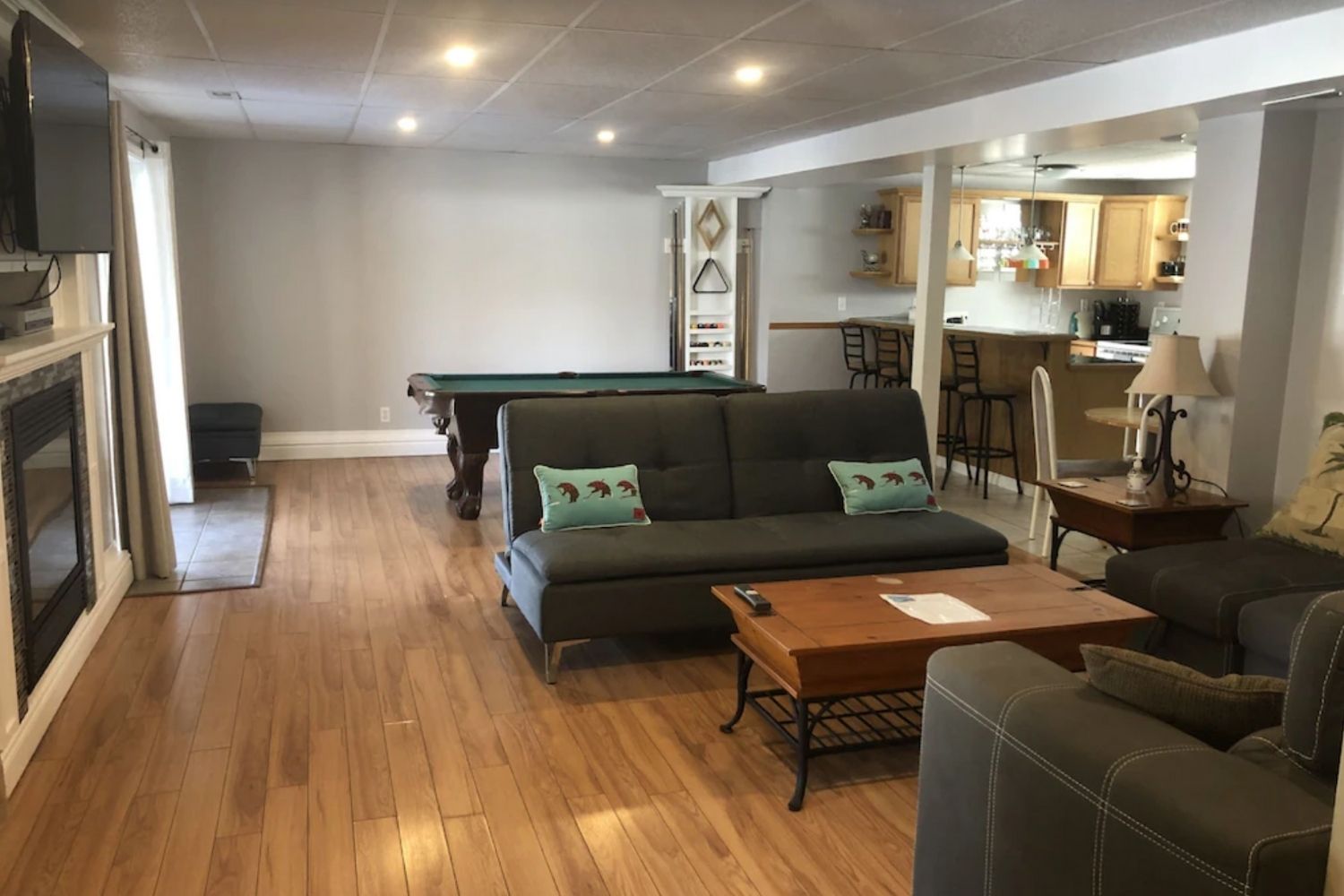 Beds: 3
Guests: 6
Price: $100 CAD/night
This one easily makes the list for best Airbnbs in Fernie. This riverfront guest house is halfway between the downtown core and the ski hills, a prime location for visitors who want to be centrally located to do and see it all while visiting Fernie. The interior of this beautiful guest house is bright (with tons of natural light), clean, and modern. You'll love coming back here after a day out on the town.
Property amenities include a pool table, outdoor fire pit, and grassy areas steps from the river (great for kids who love to run around). One of the bedrooms even features a bunk bed, which your kids will surely get excited about! Panoramic windows throughout the home offer unparalleled views of the mountain scenery and the property has five acres of private land to explore.
---
Polar Peak Mountain Side Ski-in Town Home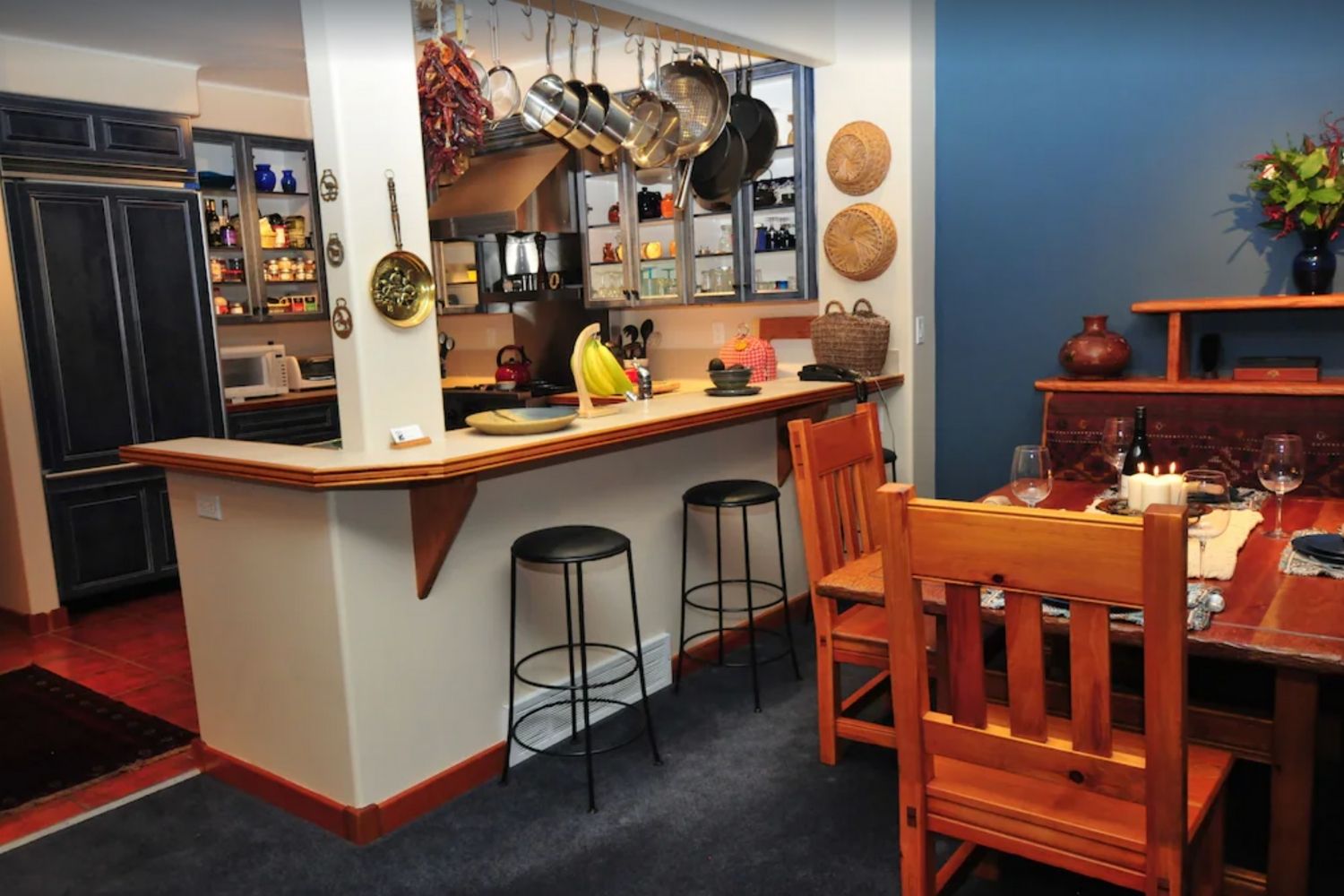 Beds: 4
Guests: 8
Price: $600 CAD/night
This bright and cheery VRBO in Polar Peaks Lodges is the perfect choice for a group of 8. A great combo of comfort and convenience, this apartment features comfortable beds, a hot tub, and a massive cooking space. You're always close to Fernie's Alpine Resort and historic downtown core are only five minutes away by car.
The unit has a private entrance and a small balcony with views of the mountains and surrounding forests, perfect for nature lovers.
---
Luxurious & Superbly Decorated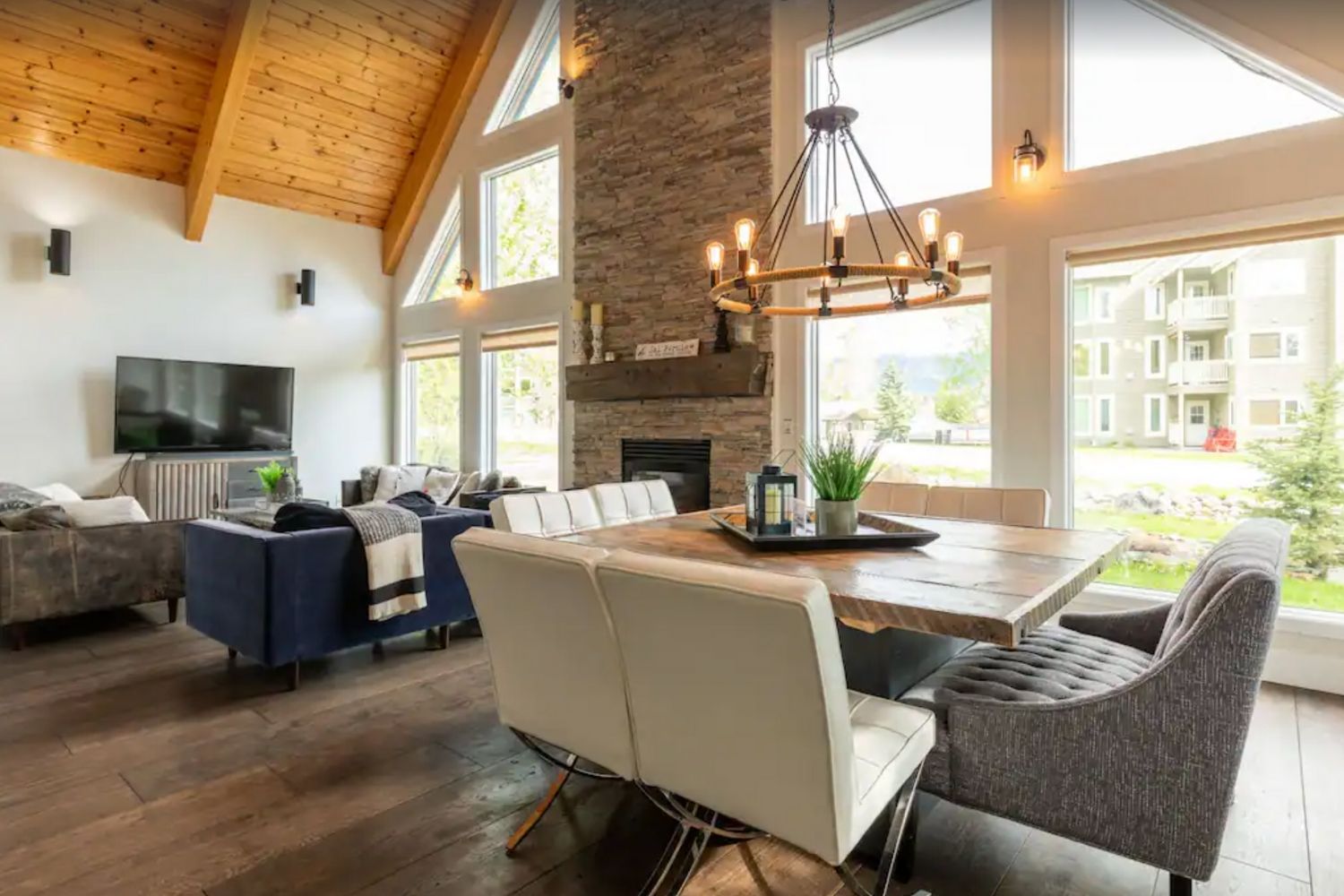 Beds: 4
Guests: 10
Price: $550 CAD/night
This Airbnb is the definition of beauty. This incredible home boasts four bedrooms and can sleep up to 10 people. Whether you are a couple, a family, a large group of friends, or business travelers from Calgary looking for a ski retreat, this is the place you'll never want to leave.
The home is located just a 10 minute walk to the village base, which makes morning coffees or late summer dinners all the more relaxing. Both downtown and the ski hills are incredibly close. This Chalet in Fernie is newly renovated and beautifully decorated, which I'm sure you can see just by looking at the photos!
---
Ferniehouse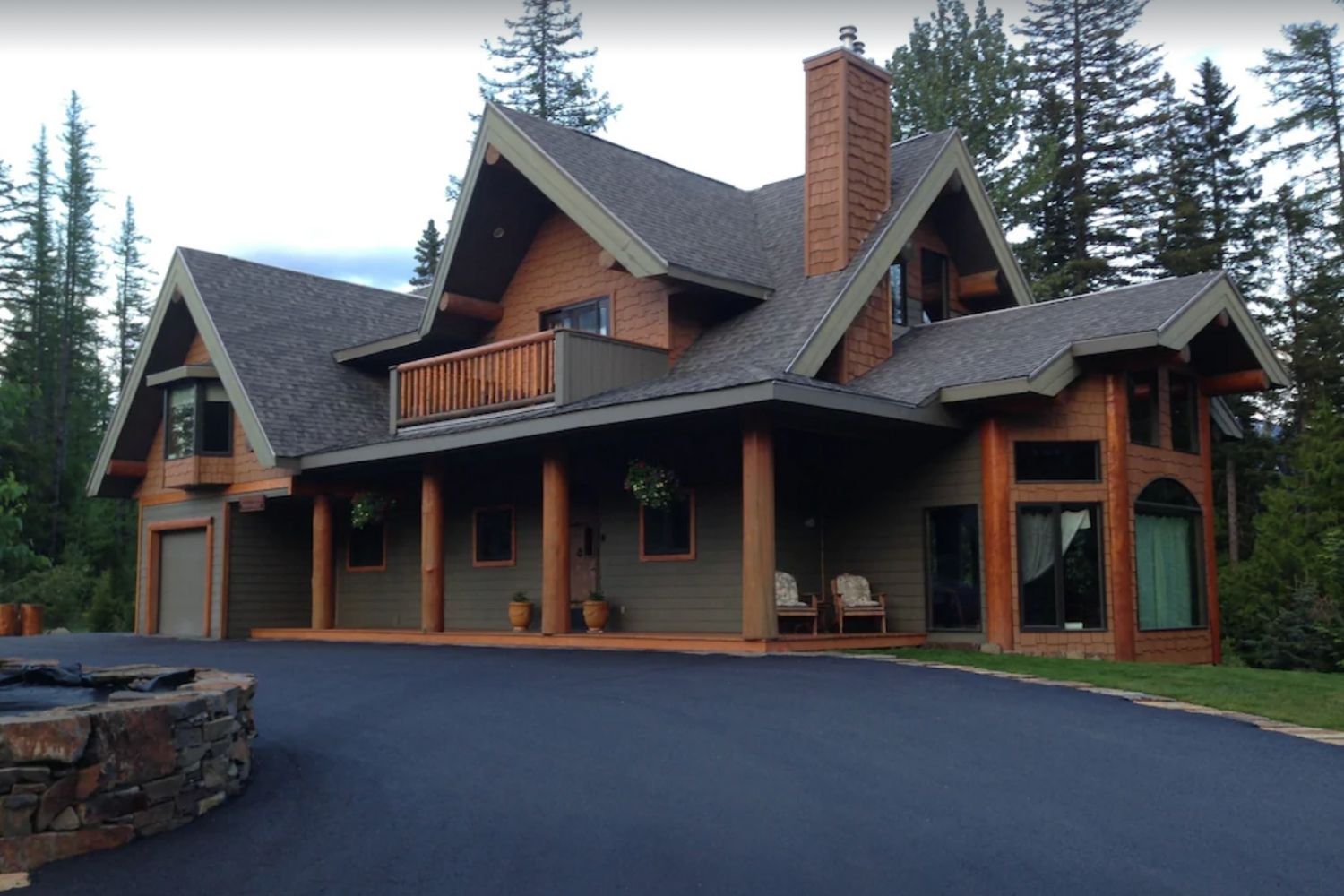 Beds: 3
Guests: 8
Price: $400 CAD/night
Fernie House is located at the base of Fernie Alpine Ski Resort beside the ski out trail, so you always just a hop away from shredding. Fernie House is a short and flat walk to the Elk Chair.
It's perfect for groups who want a place to relax together. I love the large space and communal area with a TV with Apple TV, cable, and Netflix. This Fernie VRBO is pet friendly – so the perfect place to come with your furry friend.