Everyone knows one of the best things to do in Fernie is rip down a deep and steep powder run, but when the day is done settling down in one of the best Fernie restaurants is a must.
For a small mountain town, Fernie has a lot to offer as far as restaurants go. Italian, Nepalese, sushi? It's all here! Here are some of our favorite restaurants in Fernie to try.
---
The Best Fernie Restaurants to Try
---
Himalayan Spice Bistro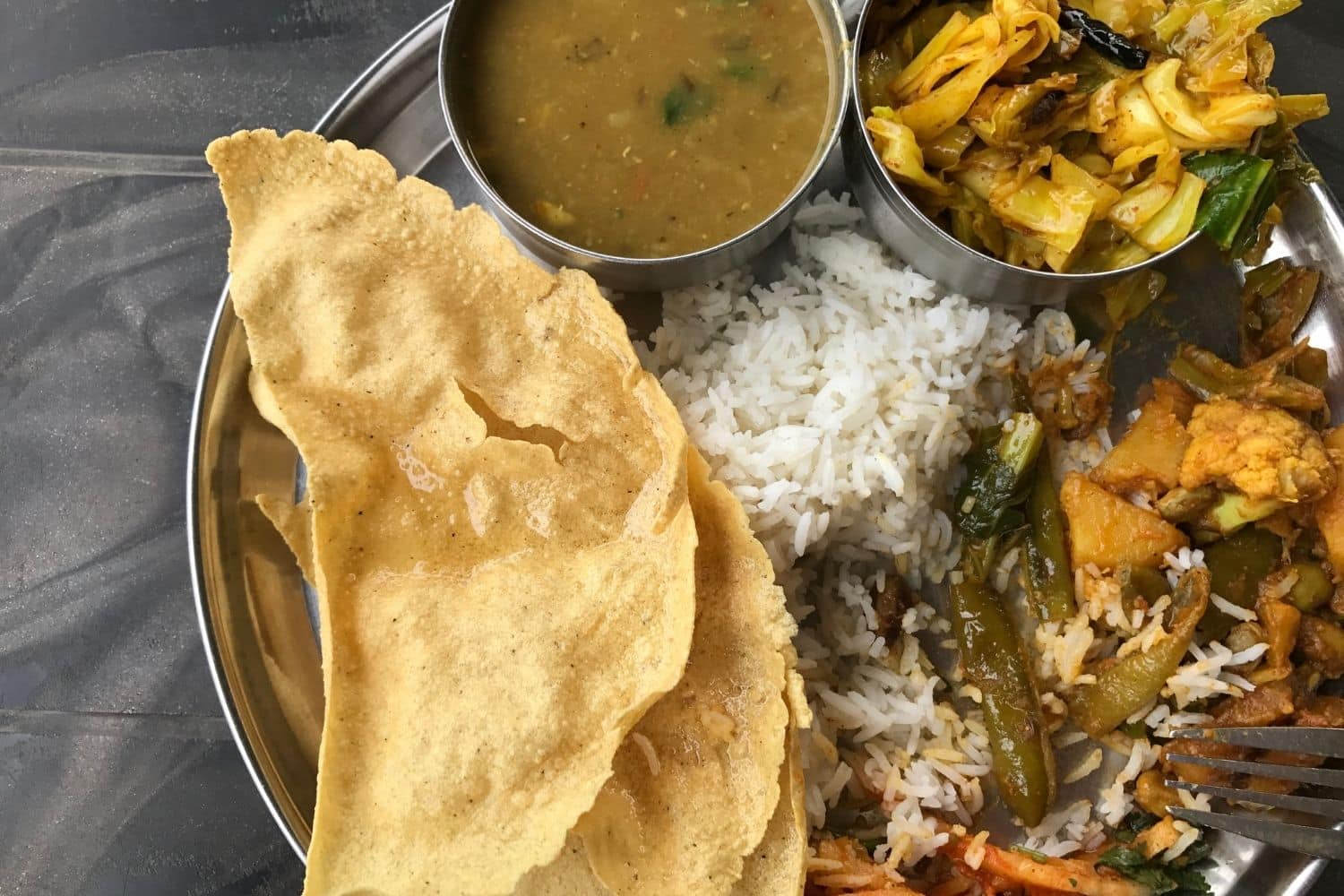 Himalayan Spice Bistro is a beloved institution for South Asian fares in Fernie. Everything is cooked up with authentic spices and ingredients from the region. It's a great place to go for any meat-free or gluten-free eaters. Each plate is created with love and attention to quality.
The alluring aromas are sure to draw you in, outdone only by the flavor-packed foods themselves. The sunny patio is spacious if you care to feast alfresco. The Tandoori Kebabs and Kadai Paneer are specialties here, though you can't really go wrong with any dish on this extensive menu. There's local beer on tap to pair with your plate as well.
Himalayan Spice Bistro offers takeaway for those that would rather eat in their cozy Fernie cabin.
---
The Bridge Bistro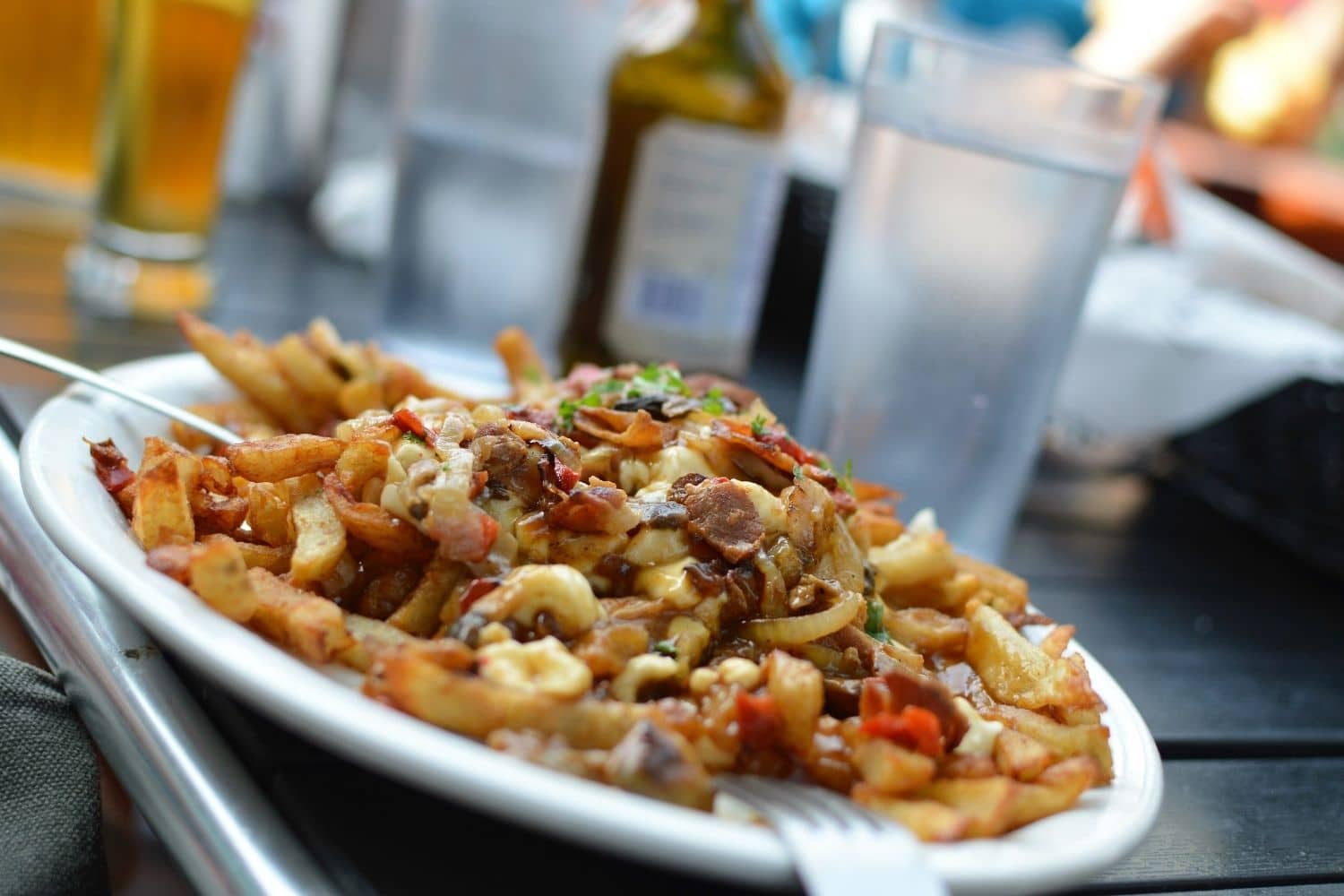 A modern European eatery, the Bridge Bistro is one of the best Fernie restaurants to try. It's casual and family-friendly, with a menu full of hearty staples and a full-service bar to boot. They are open for breakfast, lunch, and dinner and are a staple of the foodie scene in town.
The sharing plates make a strong argument for enjoying a tapas style feast, with Korean Pork Belly Tacos, Escargot Flatbread, and Oyster Mushroom Calamari. There are vegetarian and vegan options among the mains, alongside scrumptious selections like the Irish Lamb Stew or Steelhead Salmon.
The sunny patio is full of bright blooming flowers and offers picturesque panoramas of the scenic mountain landscape. The inside provides a chic cabin feel. There's a great selection of local craft beers and global wines.
---
The Loaf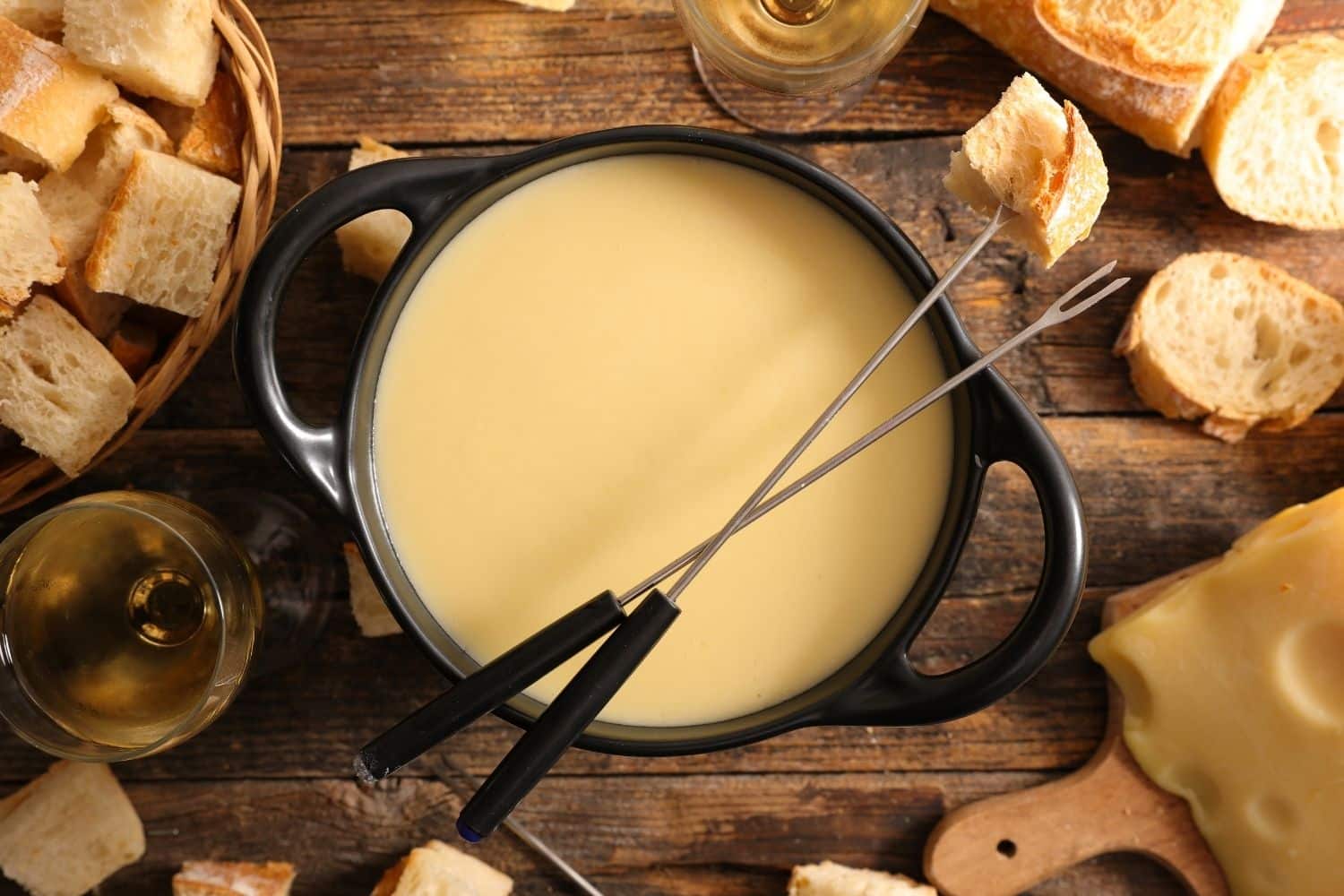 This lively eatery serves up the best traditional Italian eats around. The space itself is super cute, with exposed brick walls and warm wooden accents. From breakfast to dinner and everything in between, including a beautiful brunch, the Loaf features refined yet casual pizzas and pastas to be paired with an amazing assortment of wines and craft beers.
The Roquette and Ghostrider pies are among the most popular, but we also love the build your own option here. The hand-rolled meatball main, which comes as a vegan option as well, is delectable. Fondue is offered as a four-course set menu and is a super fun way to enjoy a mouthwatering meal.
---
Blue Toque Diner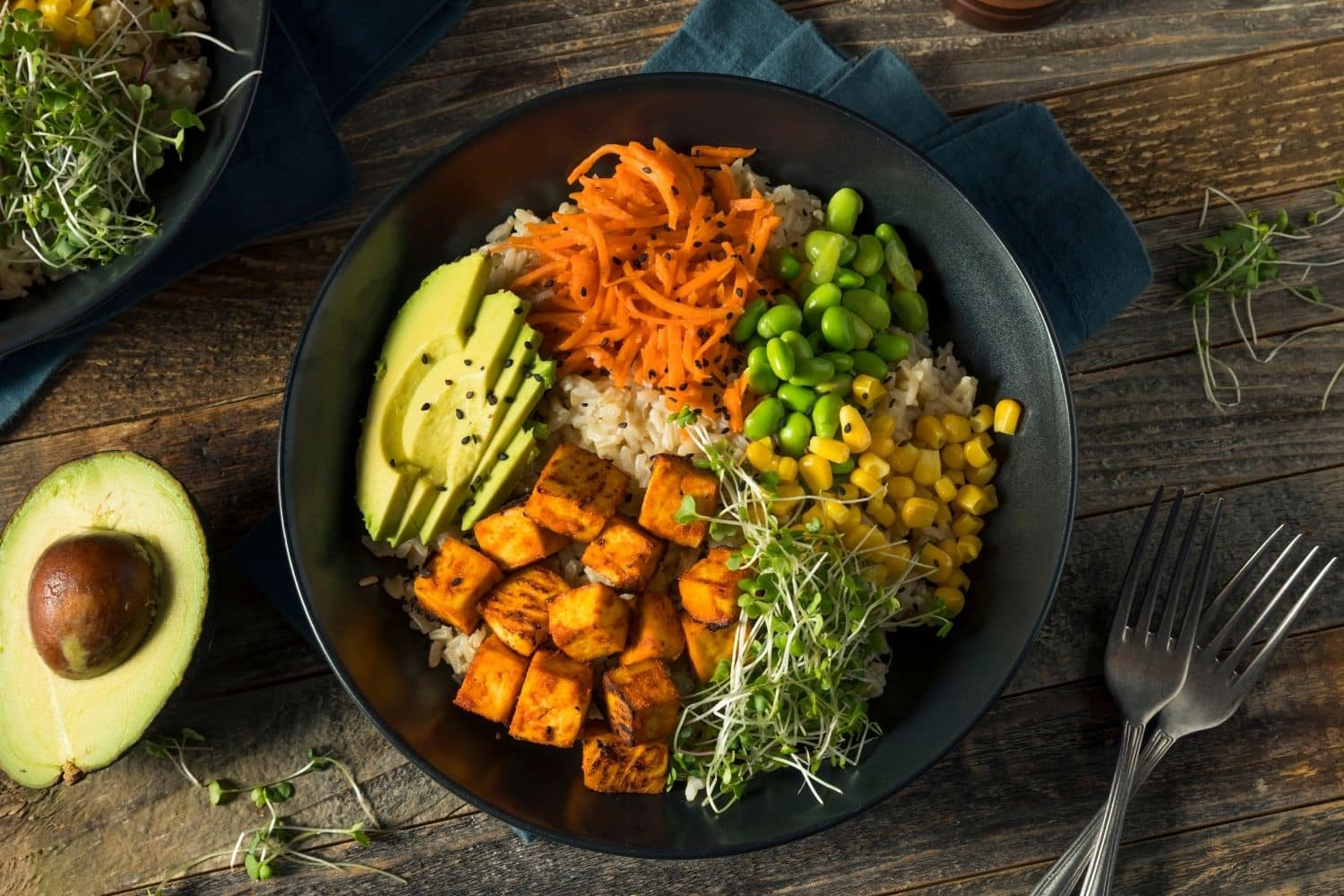 The Blue Toque Diner is known for reinvented favorites and globally inspired fares in a modern space. It's the top-notch brunch spot of Fernie. Go for the mimosa flights and stay for the Smash Up Hash and organic fair-trade coffee. For lunch, the Lotus Bowls are a must.
Tailor it to your specific tastes by choosing your own broth, protein, and noodle type. You can even build your own bao buns here! Their craft cocktail menu is chock full of inventive libations and house-infused syrups that we love to try, such as the I Don't Give a Flying Fig, with bourbon, fig jam, maple syrup, citrus, and a spiced tincture.
It's a trendy and tranquil environment, complete with cute patio space. The walls are adorned with work from local artists, turning it into a functional gallery space as well.
---
The Curry Bowl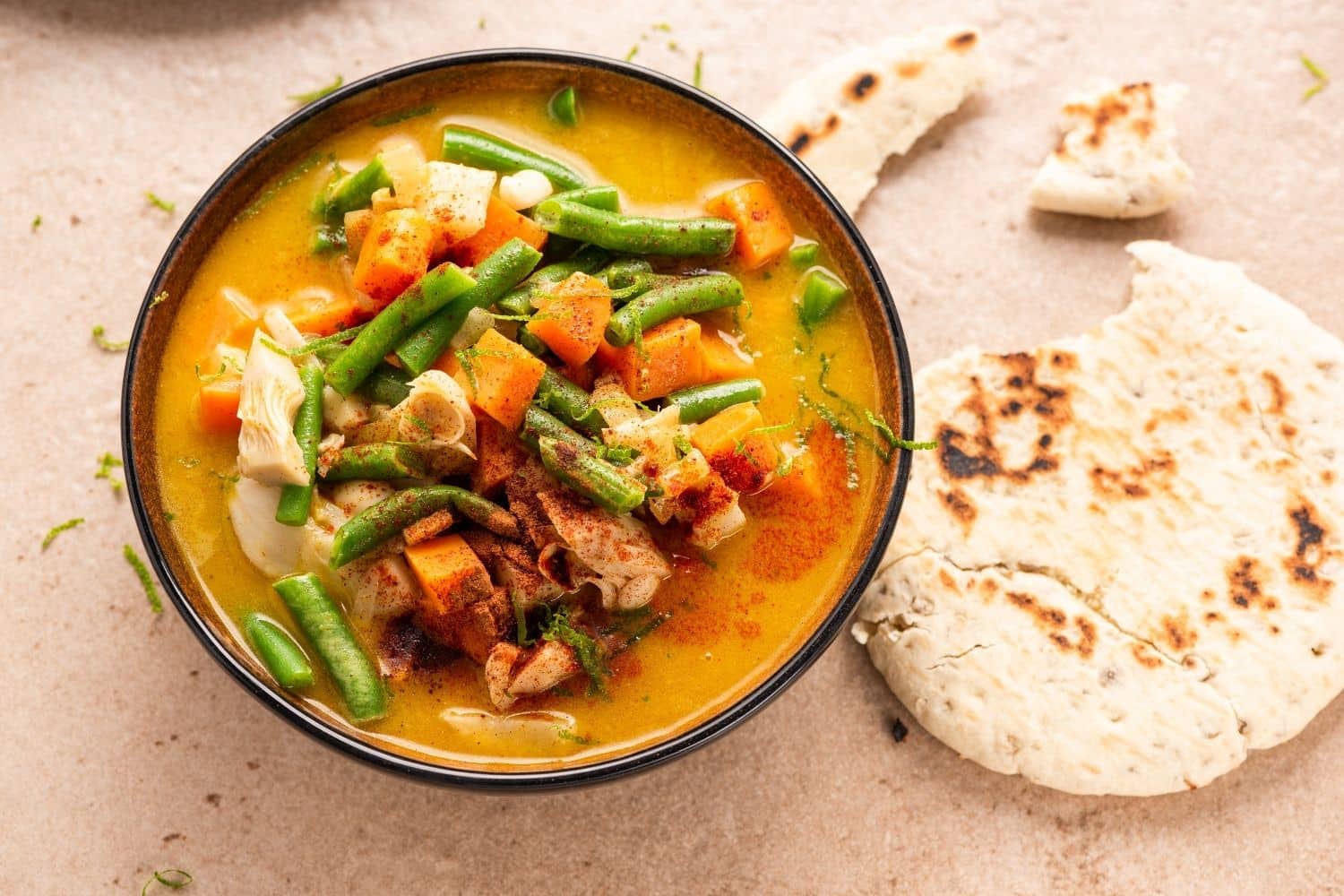 The Curry Bowl specializes in the delights of the Orient, creating classic Asian cuisines from across a number of countries. They offer a variety of sizzling stir-fry and enticing noodle dishes. Though the name seems to imply a promise of delicious curry concoctions, of which there are many, it's actually a play on the best powder bowl at the Fernie Ski Resort, the Currie Bowl.
The patio offers 360 views overlooking the Elk Valley. It's the perfect spot to kick back with one of their 50 beers from around the world and soak up the stunning surroundings in any season. There are plenty of vegetarian, vegan, and gluten-free plates to enjoy here as well.
---
Yamagoya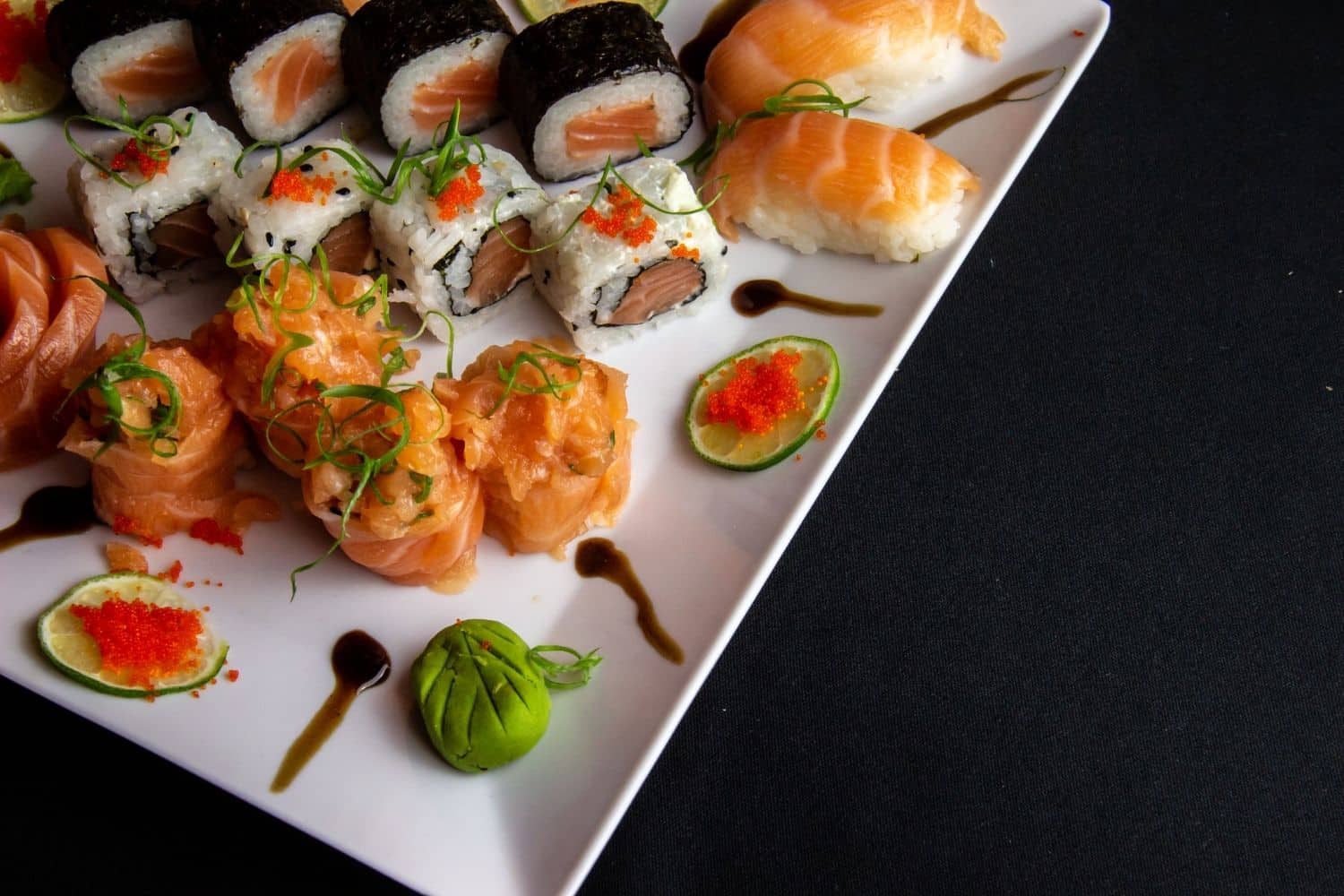 Known for authentic Japanese and Asian Fusion cuisine, Yamagoya is a popular Fernie eatery. It boasts a warm and welcoming atmosphere that everyone can enjoy, with a modern, minimalist feel and local artwork adorning the walls. All the fares are made fresh and presented with care.
The sushi bar offers made-to-order rolls and top-quality sashimi. There are classics, like the California Roll and famous Fernie Roll, as well as inventive combinations such as the Kryptonite Roll. The ramen here is also super craveable. The patio is picturesque, and the lounge is a lovely spot to kick back with an expertly crafted sake bar beverage.
---
Nevados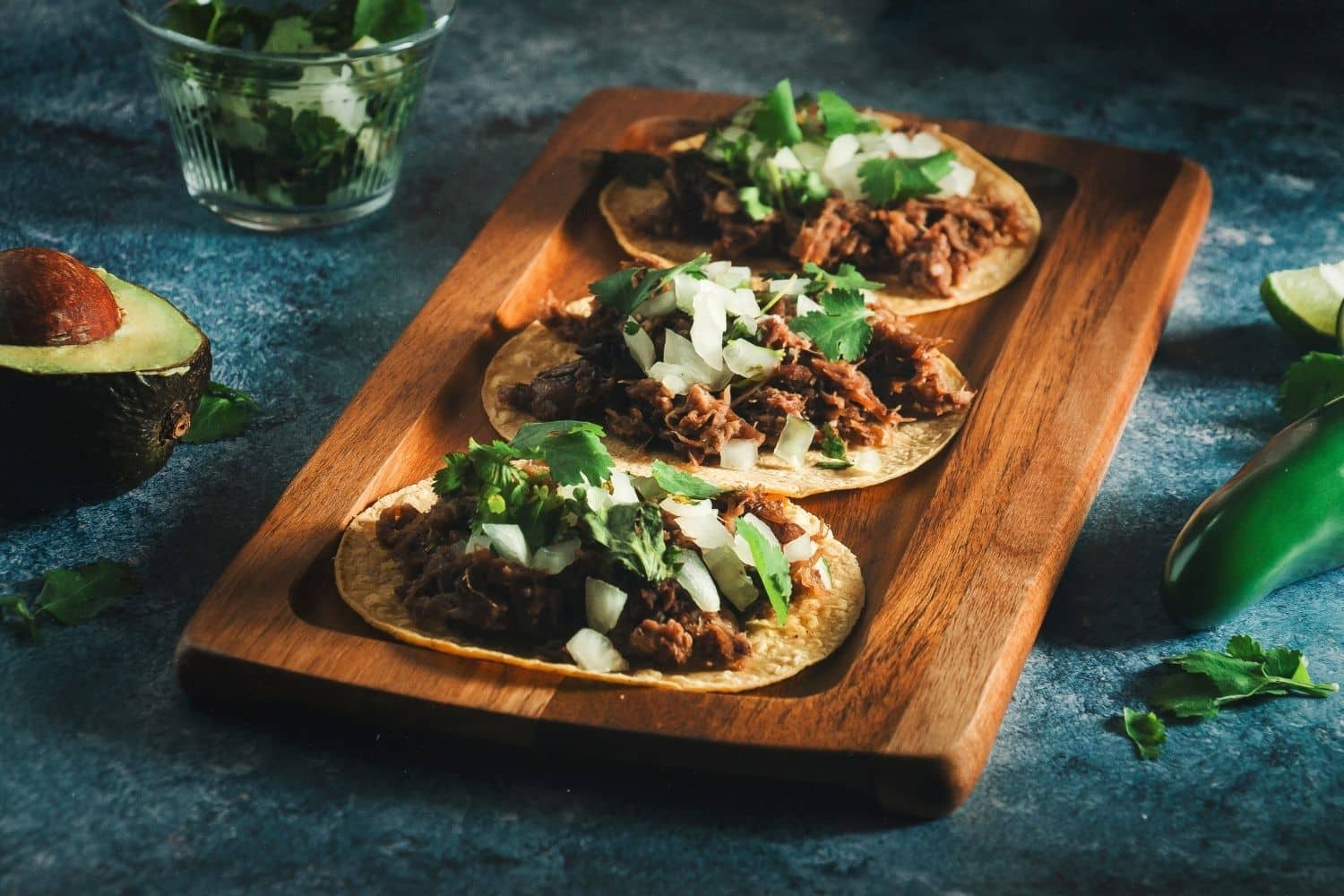 Nevados is a vibrant and colorful eatery focusing on tapas and tequila in the heart of downtown Fernie. It offers a little taste of Latin America through small plates created with passion and style. Everything is made in-house fresh and from scratch in this awesome Fernie restaurant. We love to try a bit of everything here, but the Tamarind Ribs, Ceviche, and Arepas are a few of the signature selections.
The craft cocktails are always shaken, not stirred, and never blended. The Pisco Sour and Coconut Ginger Margarita are triumphantly tasty. The verdant garden area is gorgeous, and the inside space is modern and convivial.
---
Lunchbox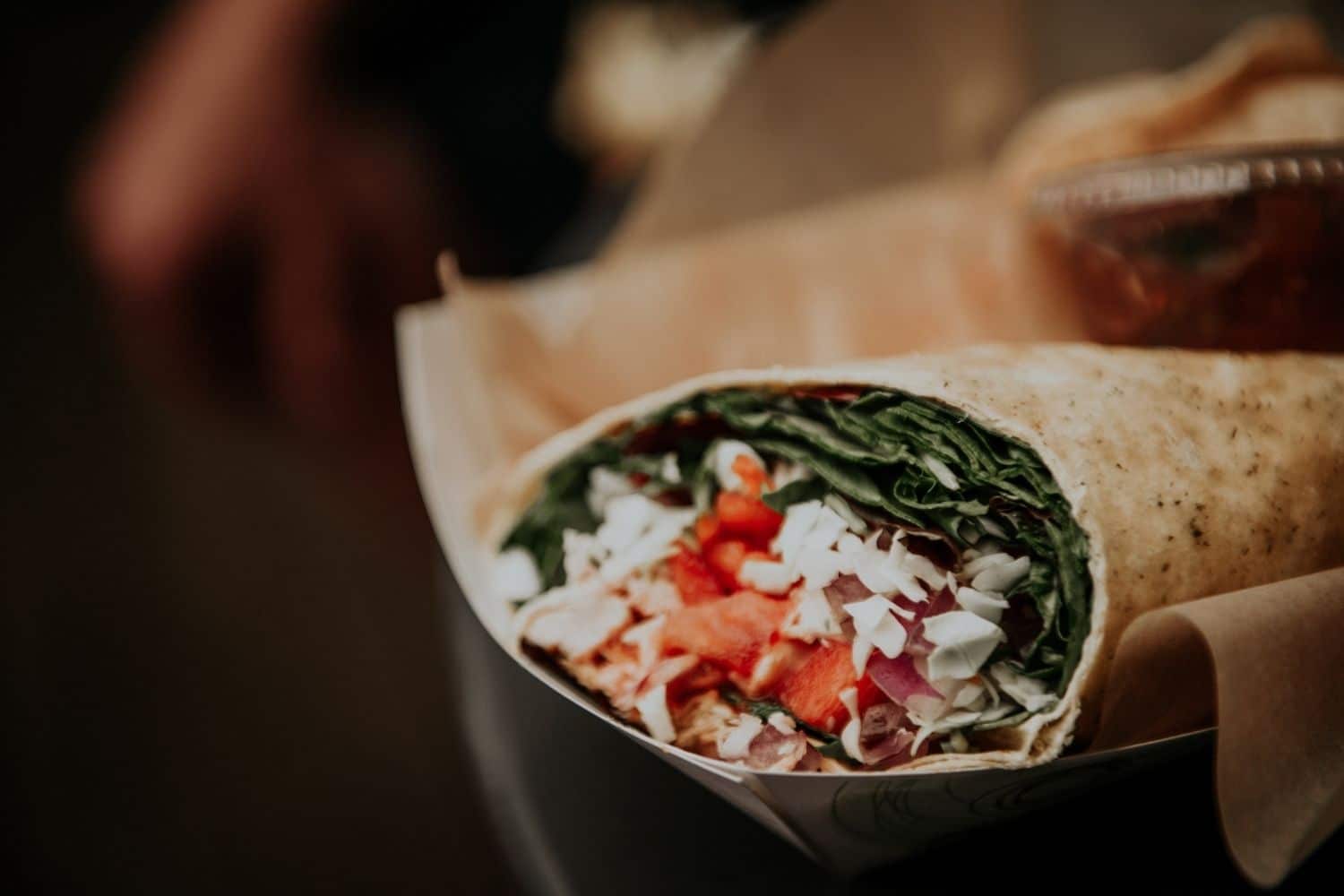 Lunchbox is a cafe-style establishment serving up healthy, homemade goodies that taste as good as they are for you. This is one of the best Fernie restaurants with a menu stacked with gluten-free, dairy-free, and vegan choices plus plenty of hearty meat-based fares as well. It's mostly fresh salads and wraps all packed with flavor and local ingredients.
Their smoothies are also superb, especially the Retro Ed, with pineapple, mango, banana, and coconut milk. The Cabin Bowl and Falafel Wrap are a few of our favorite foods to chow down on here.
---
Cirque Restaurant and Bar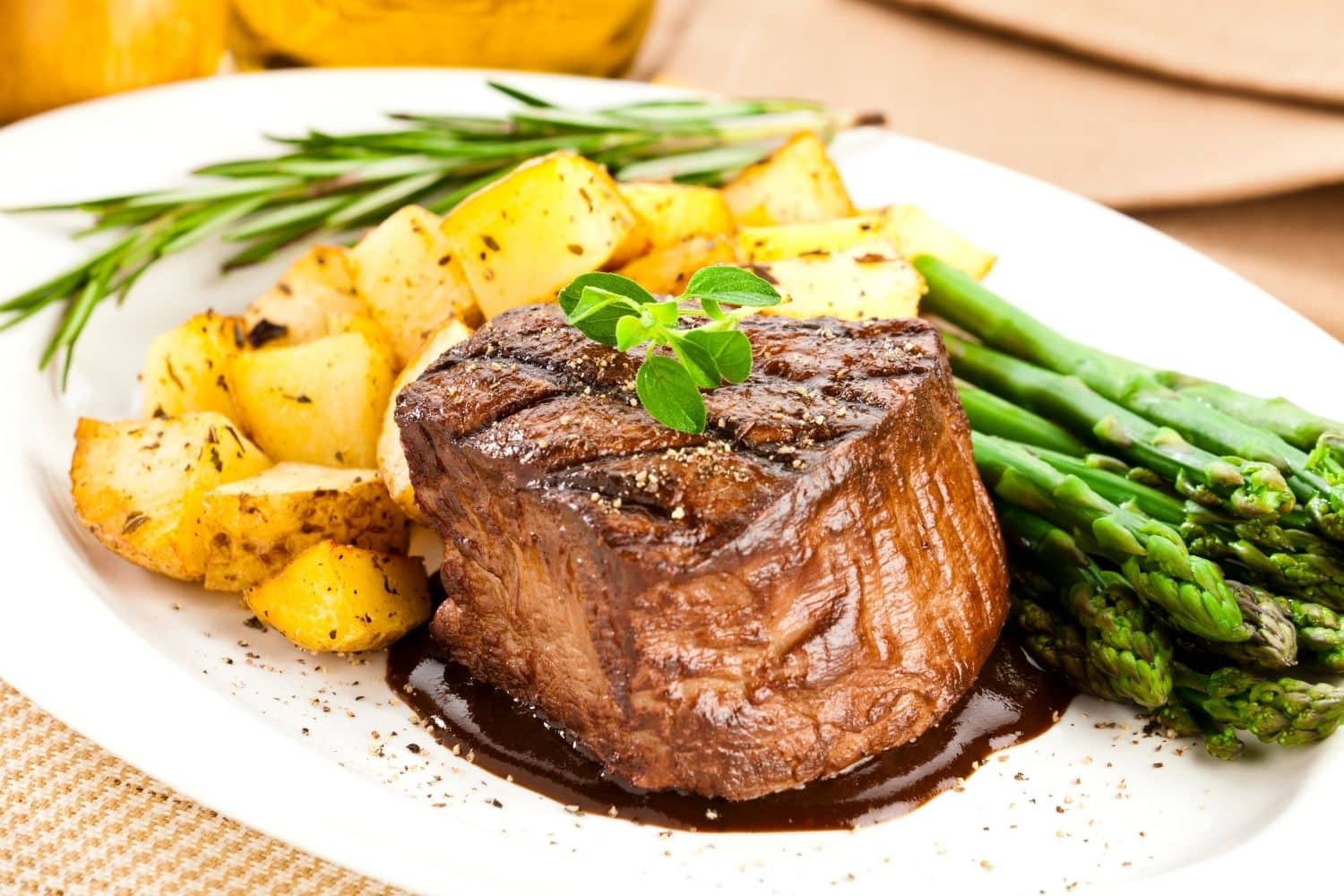 Set inside the Lizard Creek Lodge this is easily one of the best restaurants in Fernie. Cirque offers a memorable dining experience in Fernie for special occasions.
The atmosphere is sophisticated, and the patio is idyllic, for an all-around casual, modern, and inviting space. The river rock fireplace is a cozy centerpiece to the whole place, surrounded by stripped pine tables and a stylish oyster bar.
Fresh and healthy ingredients are prepared with care to make craveable Canadian and European fusion fares. They offer a few new twists on classic plates, like the Elk Bolognese. The apres-ski menu is also very enticing, with delicious dishes such as Bison Carpaccio and Mussels.
---
The Brickhouse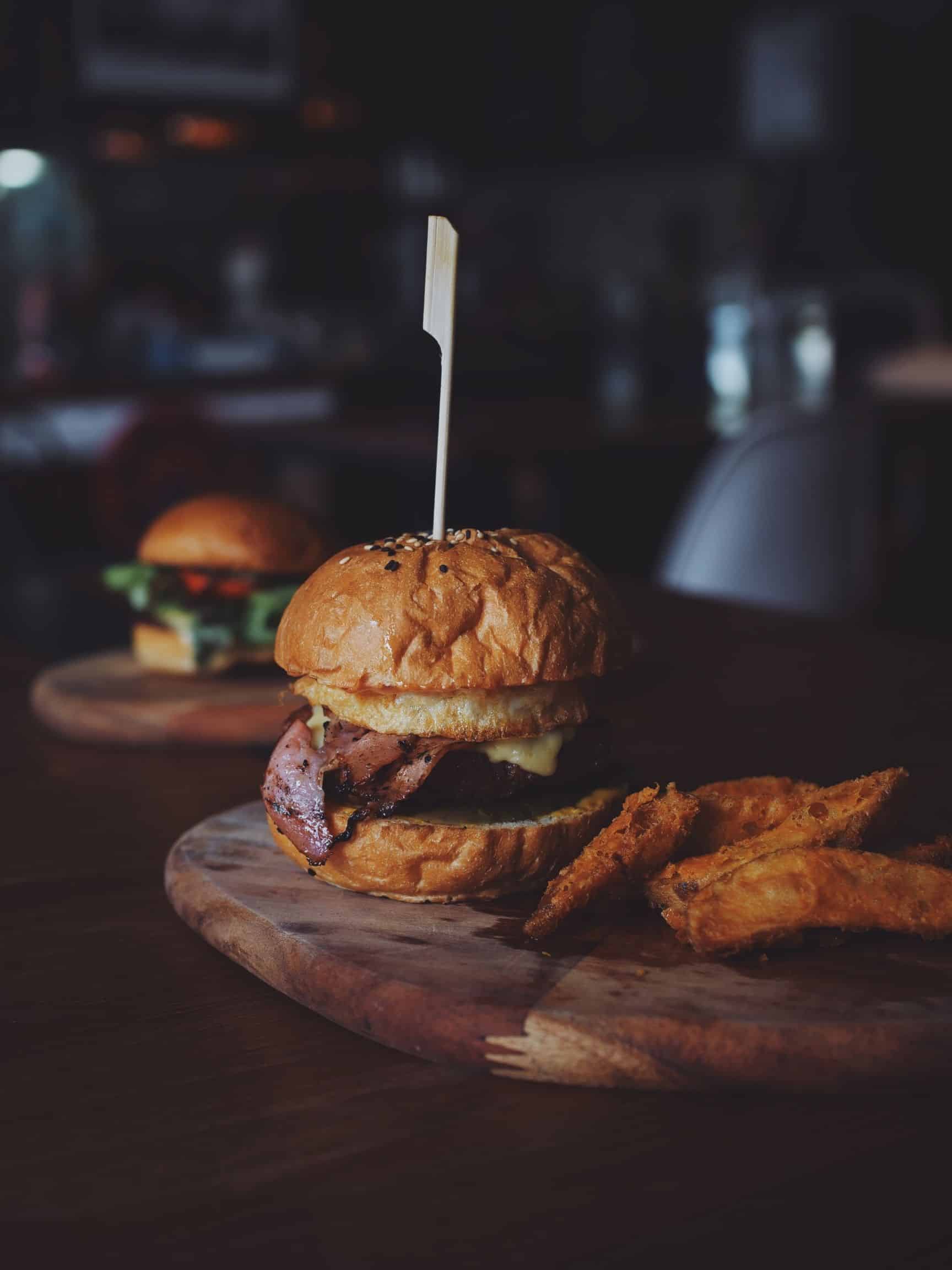 Set inside a restored historic bank building, the Brickhouse is the new kid on the block and came in with quite a splash. It boasts a spin on classic pub culture with Mediterranean-inspired eats. Overall, it offers an old feel with a new twist that's effortlessly charming.
It's become a happening hangout hot spot for locals and tourists alike, and it's easy to see why. In the basement vault space, there's a game room and lounge called the Underground that hosts live music, original art shows, and other community events and always promises a fun time in Fernie.
There are tasty small plates to share, such as a variety of Flatbreads, Sweet and Spicy Tuna Bites, and a Duck and Waffle dish. The entrees are equally enticing, with Chocolate and Chili Short Ribs, Basil Chicken, and a Grilled Tofu Steak.
---
↓ Join the community ↓
The Banff Blog Facebook Group is your headquarters for the Canadian Rockies' travel advice and information. Including hike info and off-season travel information. This is also where you can meet one another when you need adventure buddies. 

Plan Your Trip to the Canadian Rockies