Pocahontas Cabins, now called the Miette Mountain Cabins, are among the best places to stay in Jasper National Park. They offer visitors to the park a relaxing place to stay outside of the hustle of downtown Jasper.
As Pocahontas Cabins are located 30 minutes from the town of Jasper and are cute and quaint wooden cabins, they aren't for everyone.
However, if you are looking for a more secluded stay and to step back into nature, Pocahontas Cabins are among the nicest hotels to stay in Jasper.
See Also:
---
Pocahontas Cabins Jasper Quick Details
---
Why Should You Stay at Pocahontas Cabins?
---
Pocahontas Cabins are Some of the Cutest Jasper Cabins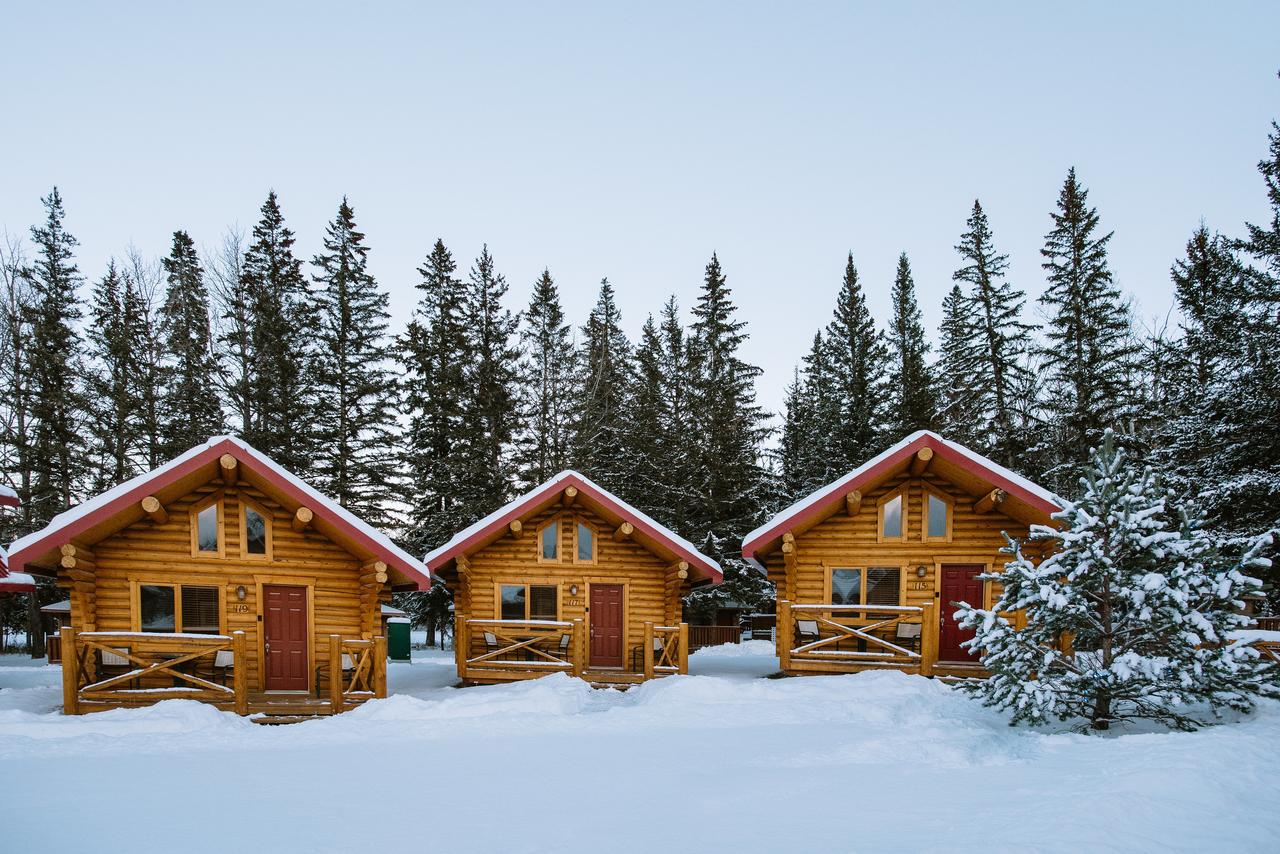 There aren't many cabins in Jasper, but Pocahontas Cabins are definitely some of the most desirable out of them. These log cabins are ones you would expect to see in the Canadian Rockies.
The cabin's exterior is photo-worthy and provides plenty of space to relax. While the insides are cozy and comfortable. Most cabins have a kitchenette, a couch with a TV, and a fireplace. While some of the larger cabins have things like a full kitchen and a full living area.
---
If You Enjoy Winter, You'll Love it Here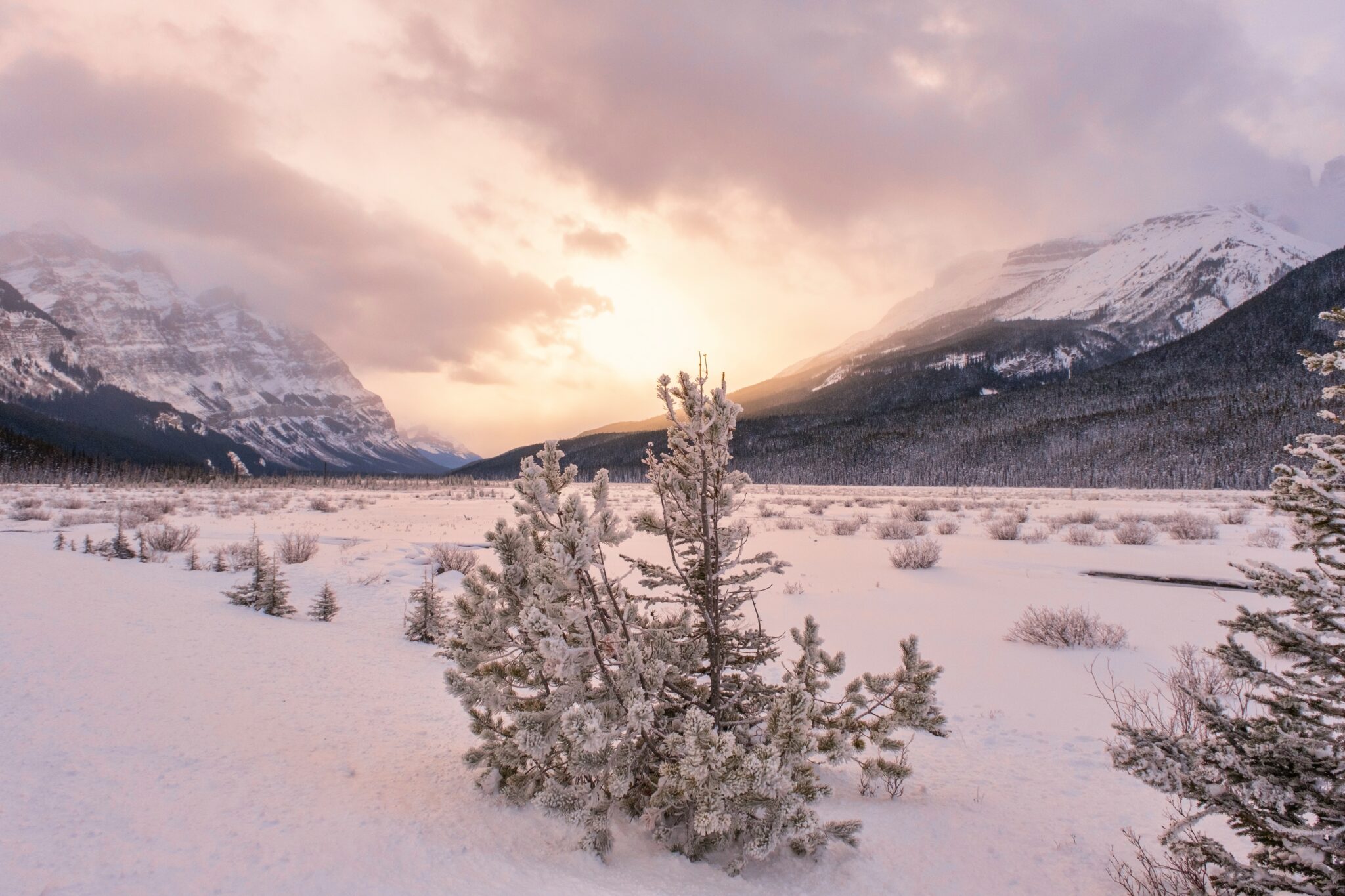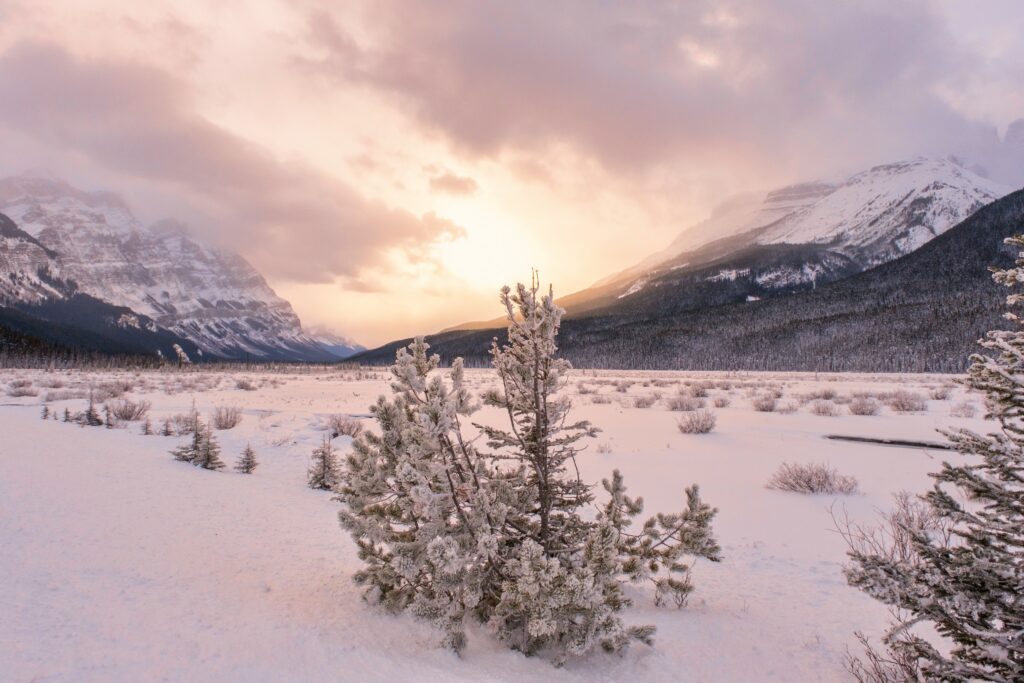 While Pocahontas Cabins are fantastic in the summer, they truly shine in the winter. Starting in November, the Canadian Rockies are going to get very cold. These cold temperatures will last well into April. It's a time when staying in a cozy log cabin with a fireplace sounds the most intriguing.
I love seeing these log cabins completely covered in snow with elk roaming nearby in the winter. The best part is Pocahontas Cabins lower their rates drastically during the winter months. So if you're looking for a deal, head here between late October and June.
23 Magical Things to do in Jasper in the Winter
---
Pocahontas Cabins are Pet Friendly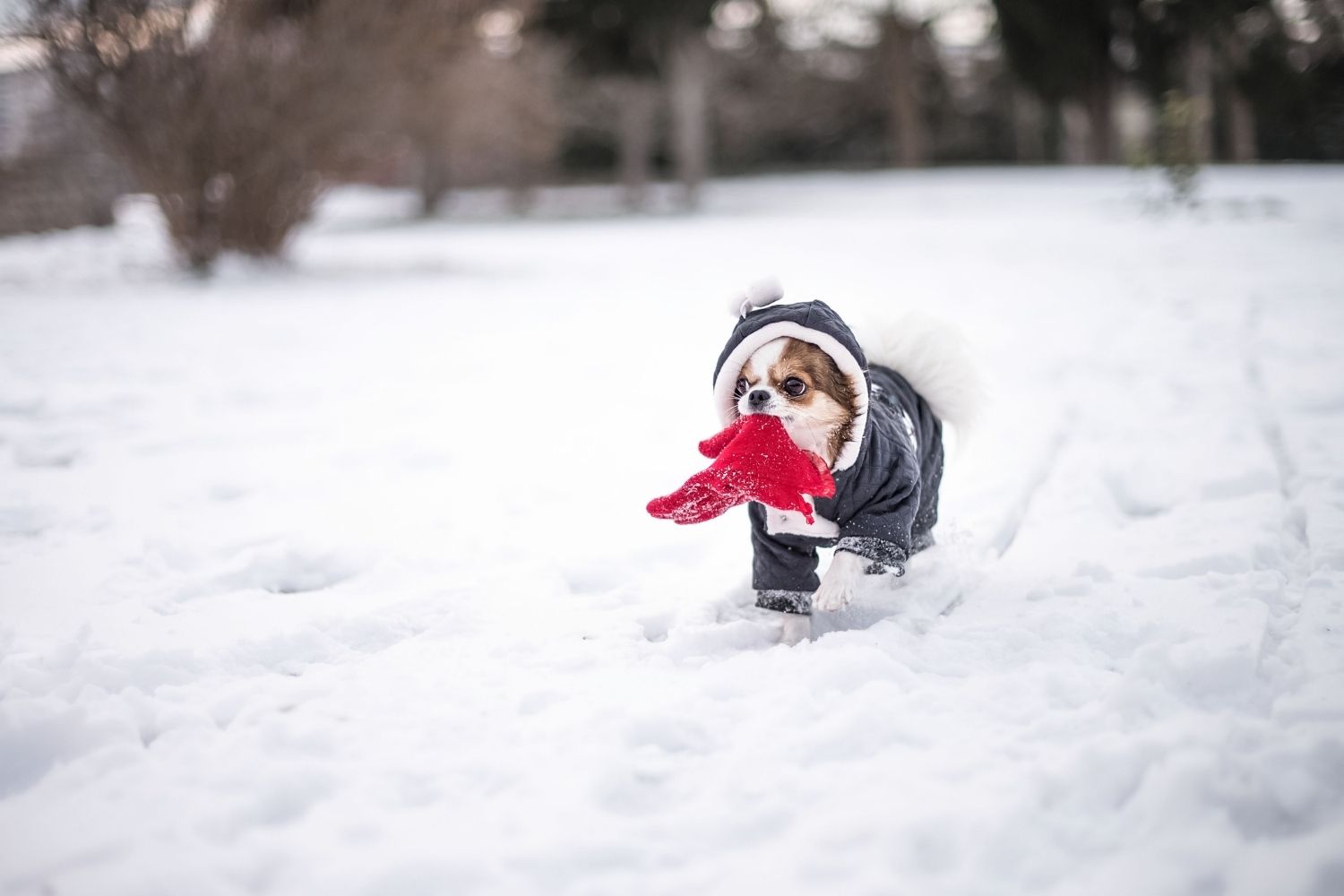 Pocahontas Cabins are some of the best pet-friendly hotels in Jasper. It's great to bring the pets here since each cabin is an individual building rather than a traditional hotel room. A pet fee of $25 fee per night applies.
---
Pocahontas Cabins are Close to Miette Hot Springs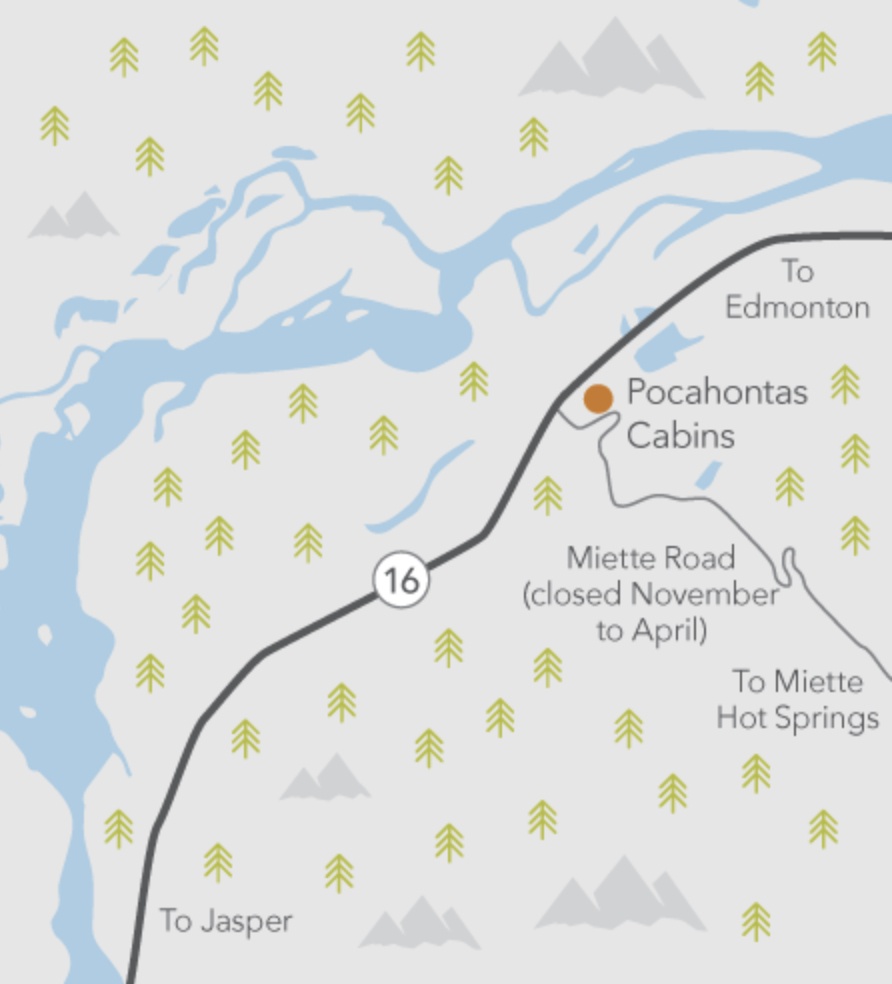 Pocahontas Cabins are located at the intersection of Miette Road and Highway 16, with Miette Hot Springs being only a 25-minute drive away. The town of Jasper is just a 30-minute drive away, perfect for getting more into nature.
While this location may not be perfect for everyone, it certainly has its upsides. Bring away from town is appealing to some visitors. If you want to walk outside your cabin with not many people around, this place is for you. Because of its remote location, you may even stand a chance at seeing more Canadian Rockies wildlife.
Miette Hot Springs take most people almost an hour to reach as most hotels are downtown; however, by staying at Pocahontas Cabins, you'll be some of the closest to the hot springs!
---
Yet are Just 30 Minutes from Downtown Jasper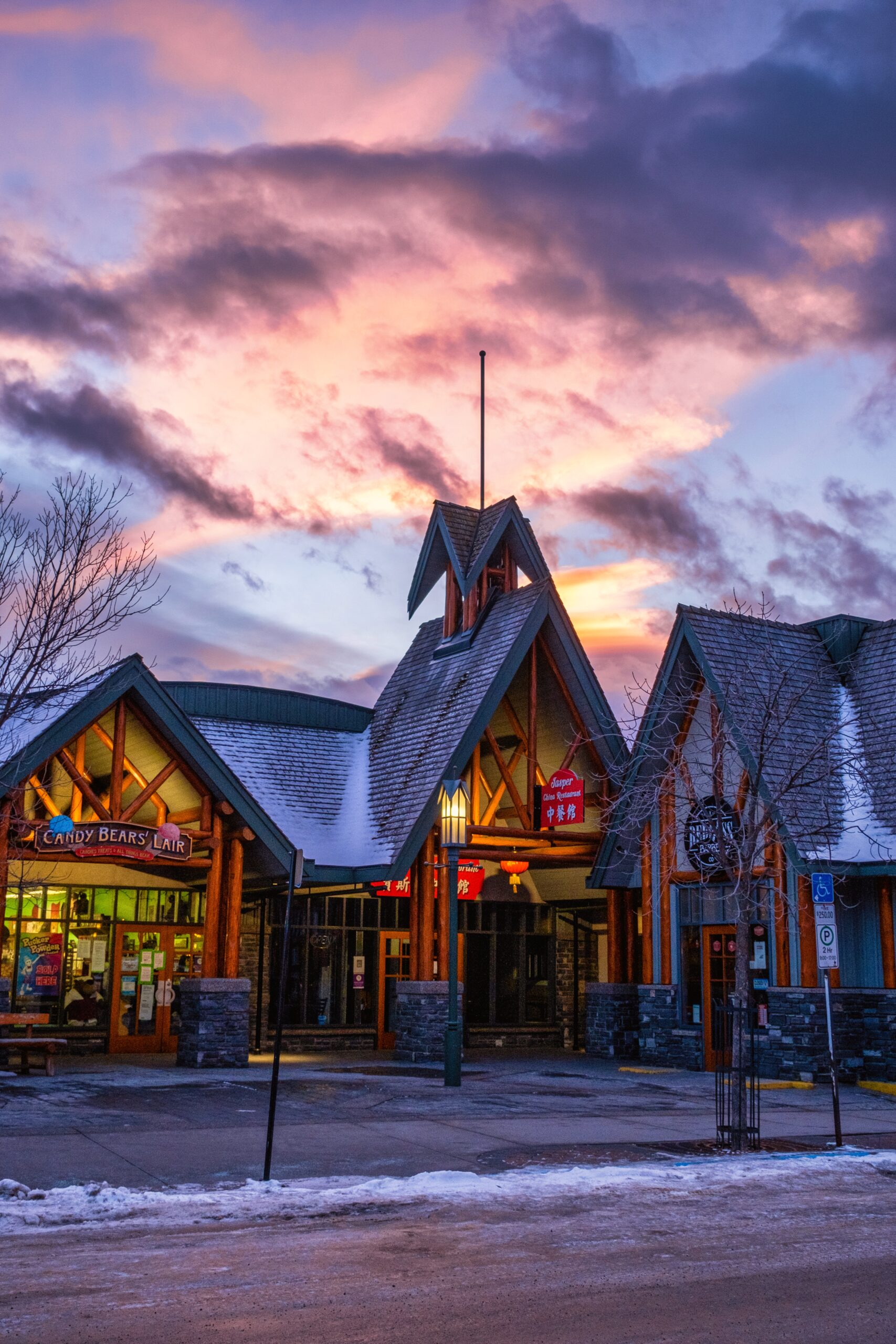 There are some negative reviews of Pocahontas Cabins noting that the location is far from the main sights in Jasper, and these are fair assessments. Compared to other cabins like Pyramid Lake Resort, these cabins are quite far from the Jasper Restaurants and many lakes.
However, at just 30 minutes, you are never too far away from anything, and I actually find the remoteness of the location a positive. If you are traveling to Jasper from Edmonton, staying at these cabins will cut your drive time by 30 minutes. When you're in the mood for a nice beer, don't fear – Folding Mountain Brewery is just a short drive away.
---
There are Many Different Jasper Cabin Types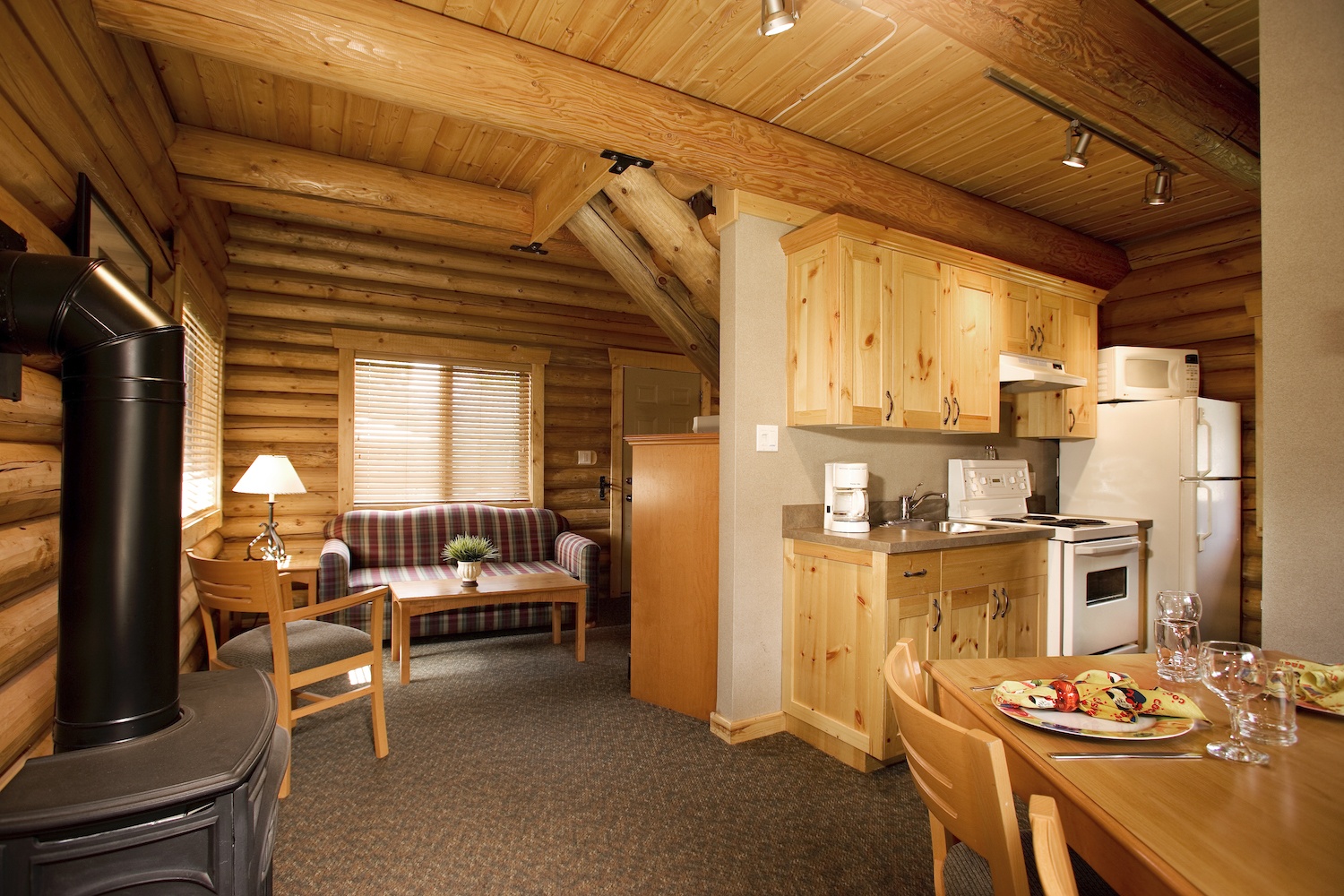 There are many cabin and room choices at Pocahontas Cabins ranging in size and price. Some of the cabin types are:
Settlers' Cabin: Summer cabin, sleeps 2 adults; most basic and most affordable.
Pioneer Cabin: Summer cabin, sofa bed and double bed, kitchenette
Miners' Cabin: Summer cabin, sleeps 4 adults and 2 kids, sofa bed, outdoor patio
Cedar Lodge One Bedroom Suite: Year round, queen bed with sofa bed, fireplace
Deluxe Log Cabin: Year round cabin with fireplace, private deck, full kitchen, living area
Cedar Lodge: Year round, sleeps 6 adults and 2 kids, living area, full kitchen, upper-level private balcony, stone fireplace
Executive Log Cabin: Large log cabin with fireplace, sleeps 4 people and 2 kids, full kitchen, and living area.
Miette Cabin: Most luxurious cabin, two upper level bedrooms with kid beds, full kitchen and fireplace, Sleeps 4 adults.
---
There are Many Amenities in Each Cabin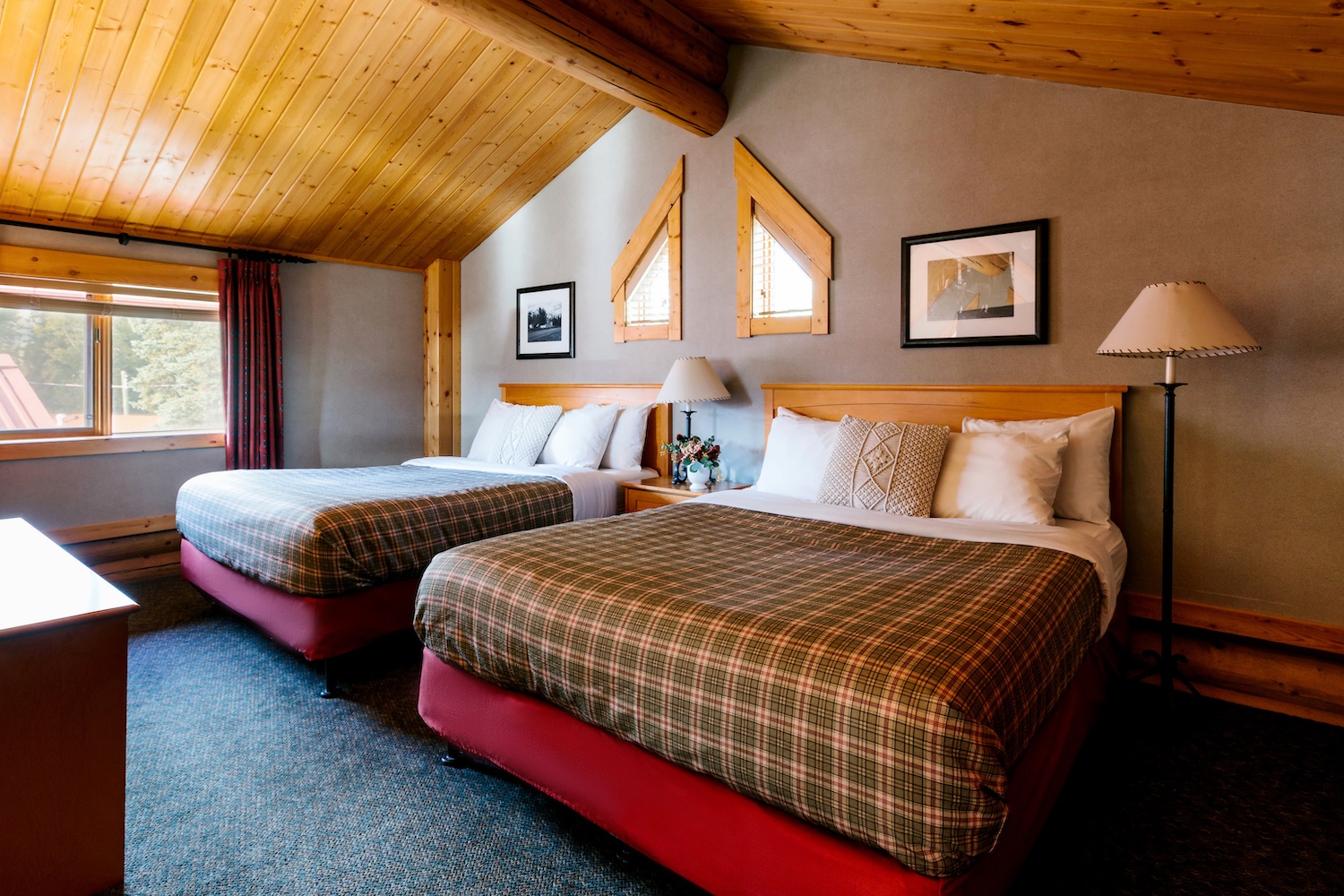 It's important to note the amenities in most of the cabins. Almost every unit also has a cozy sofa and a gas fireplace to enjoy at night – even in the summer if you wish.
Some of the higher-tier cabins have private decks with a seating area. If you are a group that prefers to cook most of your meals rather than eat out, make sure to book one of the cabins with a kitchen.
---
There Are Also Fantastic Exterior Amenities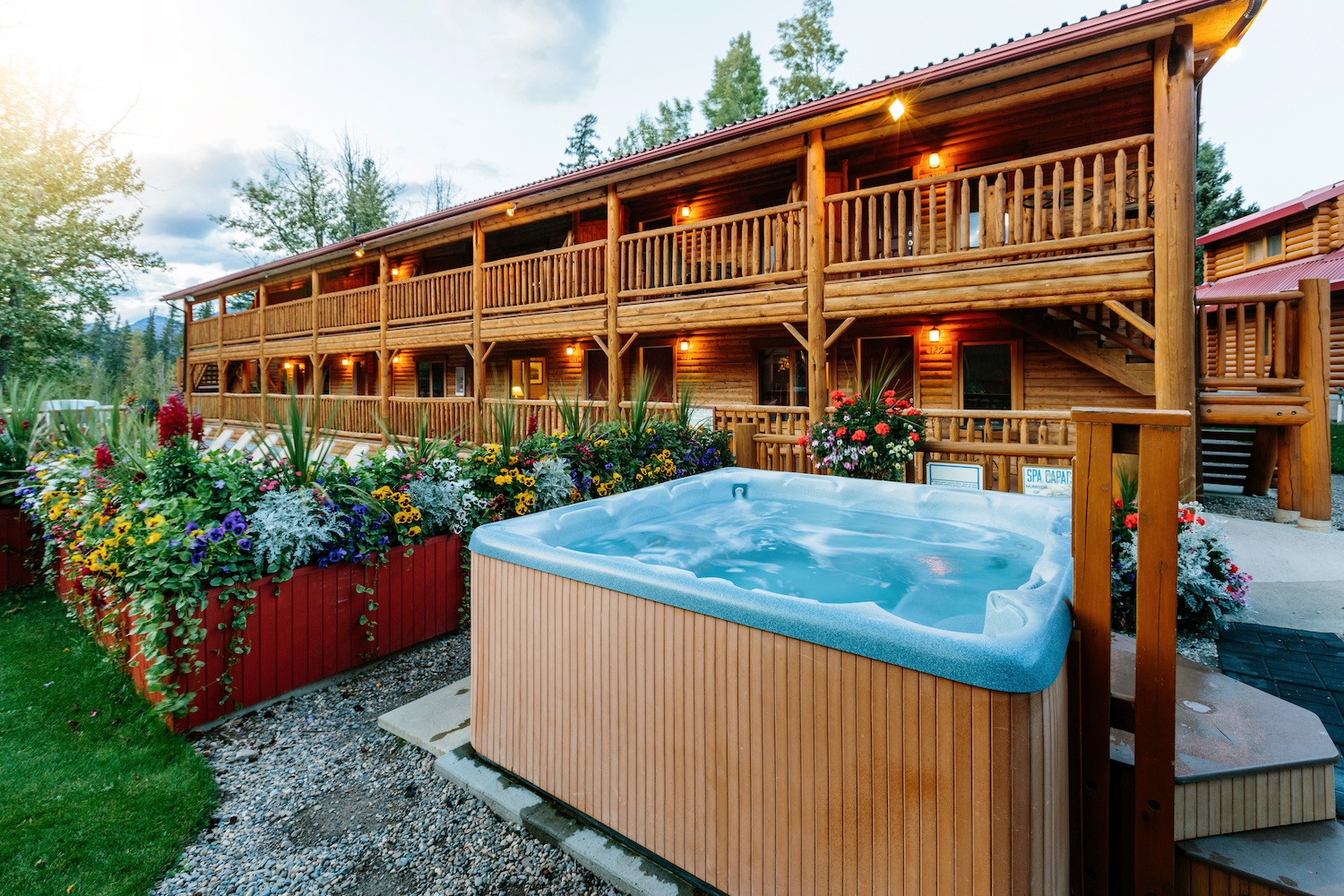 Pocahontas Cabins have many excellent common amenities and touches that provide a comfortable stay. There is a hot tub for one, which is exceptionally nice in Jasper in the winter.
Visitors can also enjoy a heated outdoor pool, Outdoor barbecues, playground, and mini-putt golf. Long-term visitors will enjoy self-service laundry as well.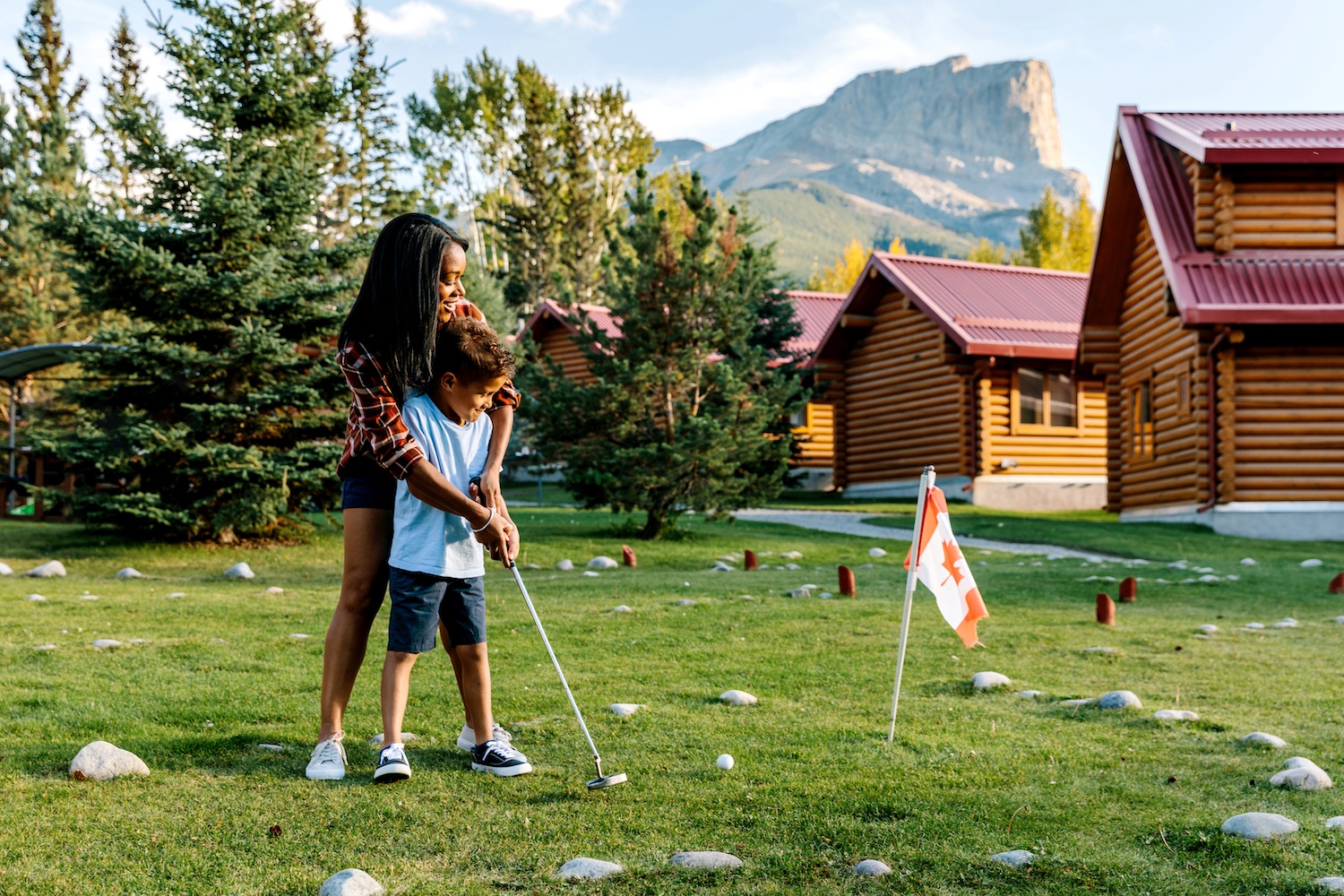 If you forget something in town, you don't have to worry either, as Pocahontas Cabins also offer an on-site mini-market with prepackaged meals. There's also free WiFi in the main lodge but don't expect it to work too well.
---
There's an Abundance of Wildlife Around Pocahontas Cabins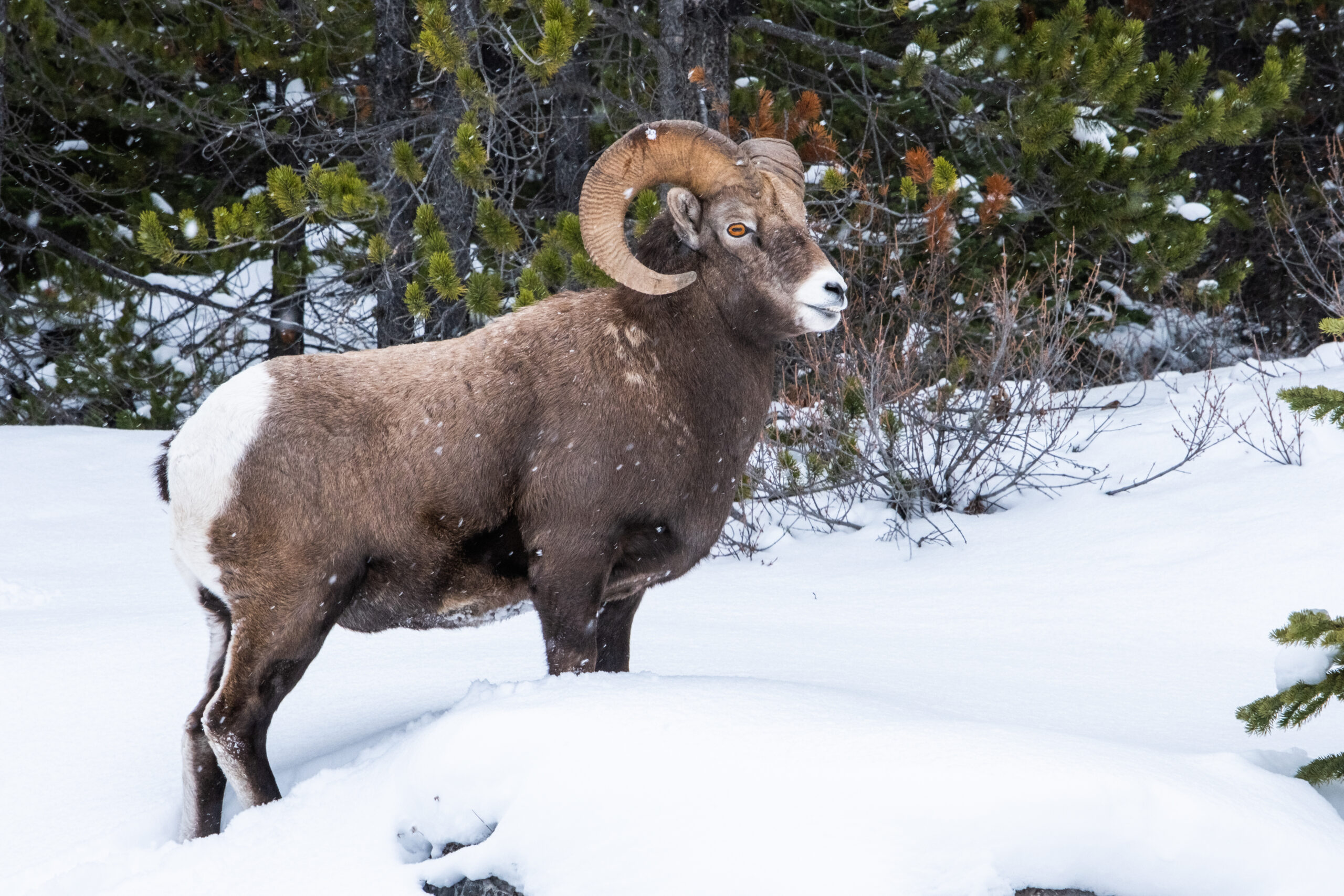 Because of its quiet location away from town, you stand a chance at seeing more wildlife around the cabins. Keep your eye out for wandering deer, elk, bighorn sheep, and moose.
In the summer, you might even see a grizzly, while in the winter, an elusive lynx may make its way through the property (if this happens, consider yourself extremely lucky).
12 Bear Safety Tips • How To Hike In Bear Country
---
Parking is Available Directly in Front of the Cabin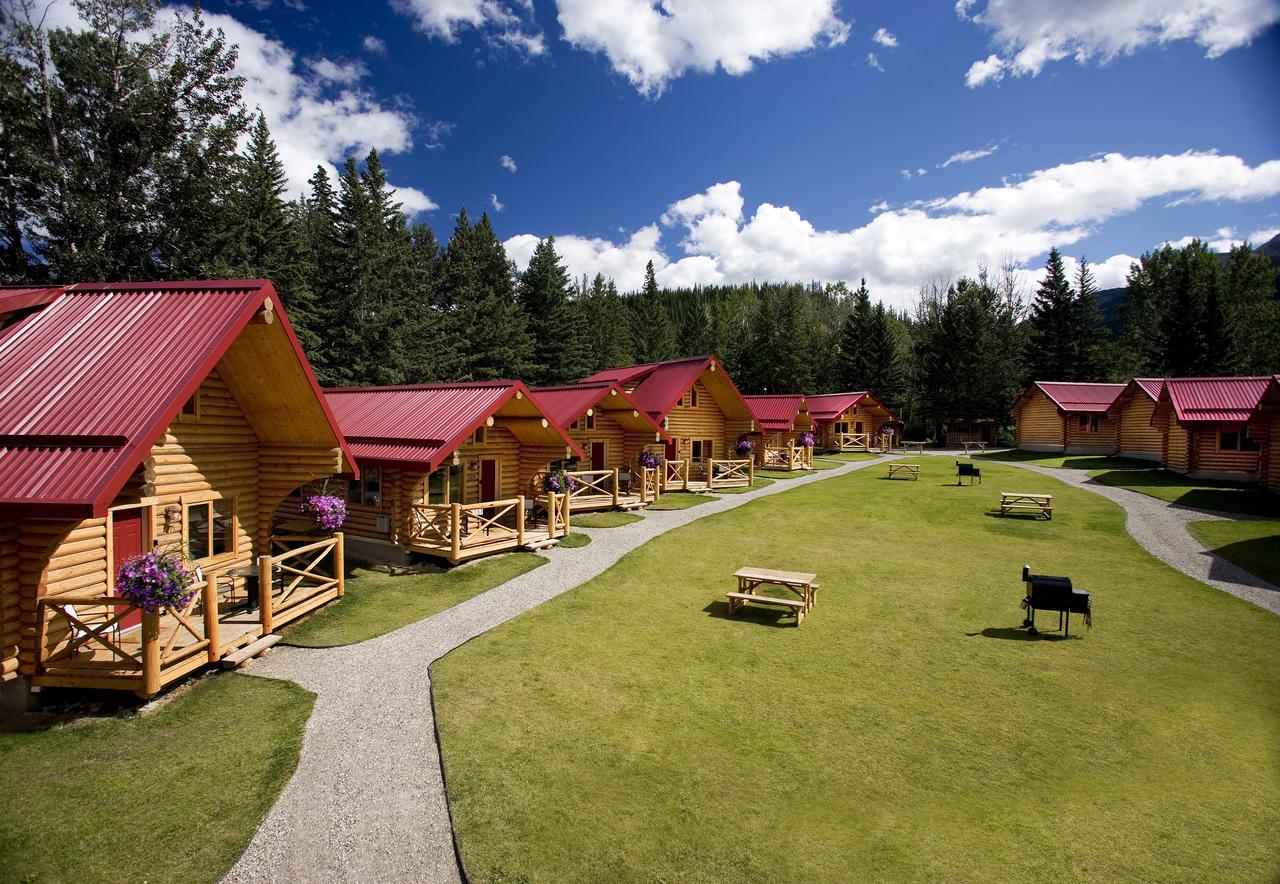 This may not seem like a huge deal, but anyone traveling with a lot of luggage will surely appreciate that you can park right in front of your cabin at all times.
Book a Stay at Pocahontas Cabins!
---
The Best Things to do in Jasper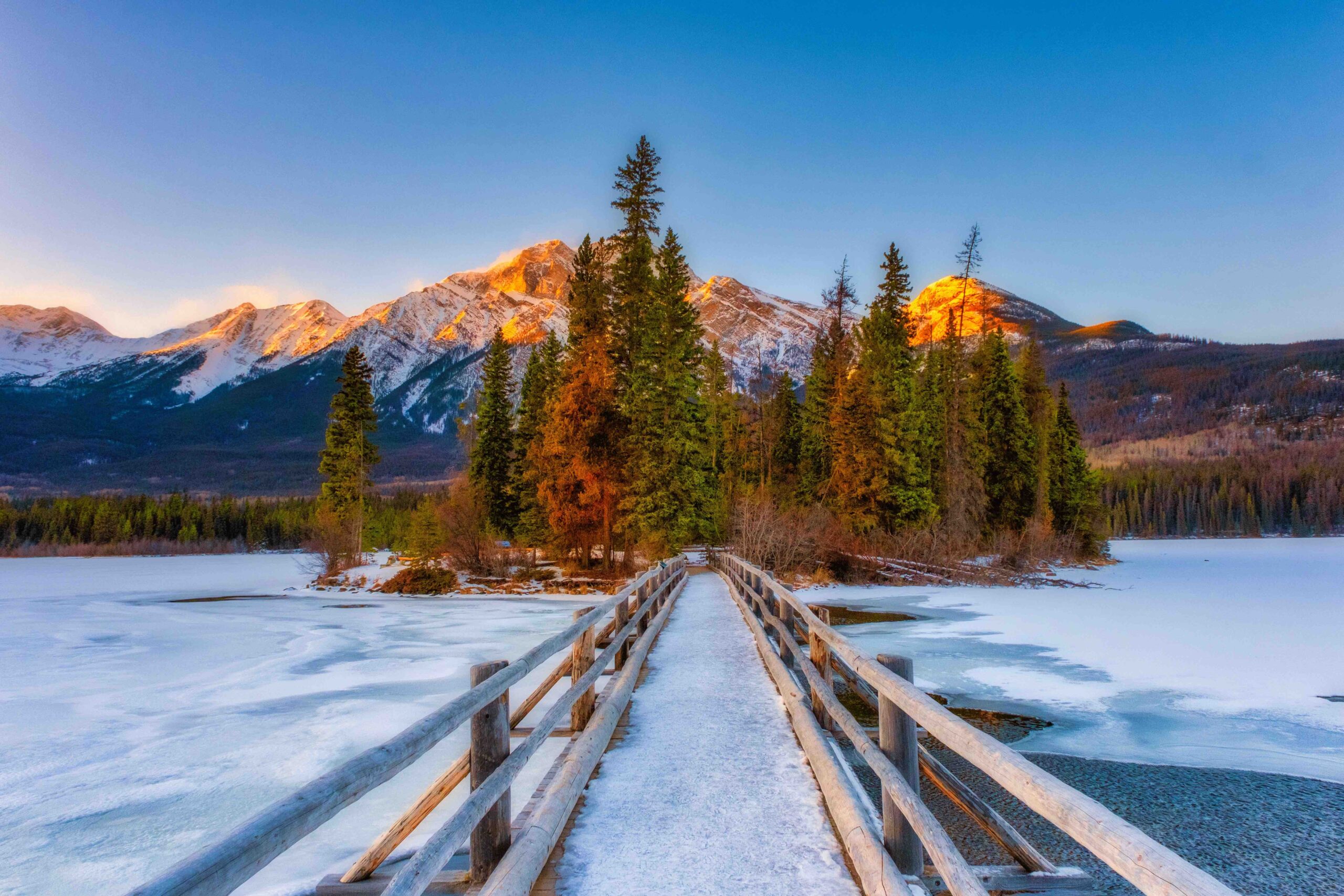 Whether you are visiting Jasper in the summer or winter, there are plenty of things to do in Jasper to keep you entertained for weeks. Here are some of my favorite Jasper attractions.
Jasper Planetarium: See the starry night sky at the Jasper Planetarium.
Hike the Berg Lake Trail: This was one of our favorite hikes in the Canadian Rockies. Taking views of lakes, streams, and glaciers.
Wander Around Maligne Canyon: One of the most exciting things to see in Jasper in both the winter and summer.
Maligne Lake and Spirit Island: One of the largest and most beautiful lakes in the Canadian Rockies is a sight to behold. Take the tour out to Spirit Island and enjoy the turquoise blue water.
Miette Hot Springs: If you're staying at Pocahontas Cabins, you have to soak in the Miette Hot Springs at least one of the days!
Plan Your Trip to the Canadian Rockies
↓ Join the community ↓
The Banff Blog Facebook Group is your headquarters for the Canadian Rockies' travel advice and information. Including hike info and off-season travel information. You can also meet new adventure buddies.