We recently spent a wonderful few nights at the Pyramid Lake Resort in Jasper. After visiting Pyramid Lake this past summer and paddling around the crystal clear waters, we knew one day we would have to stay at the Jasper cabins perched on the lake.
Staying at Pyramid Lake Resort blew us away. Not only were we only steps away from one of the best lakes in Jasper and Pyramid Island, but we were treated to a comfortable and cozy stay in the dead of a Canadian Rockies winter.
So why should you consider booking a stay at the Pyramid Lake Resort too? Read on.
---
Pyramid Lake Lodge – Quick Details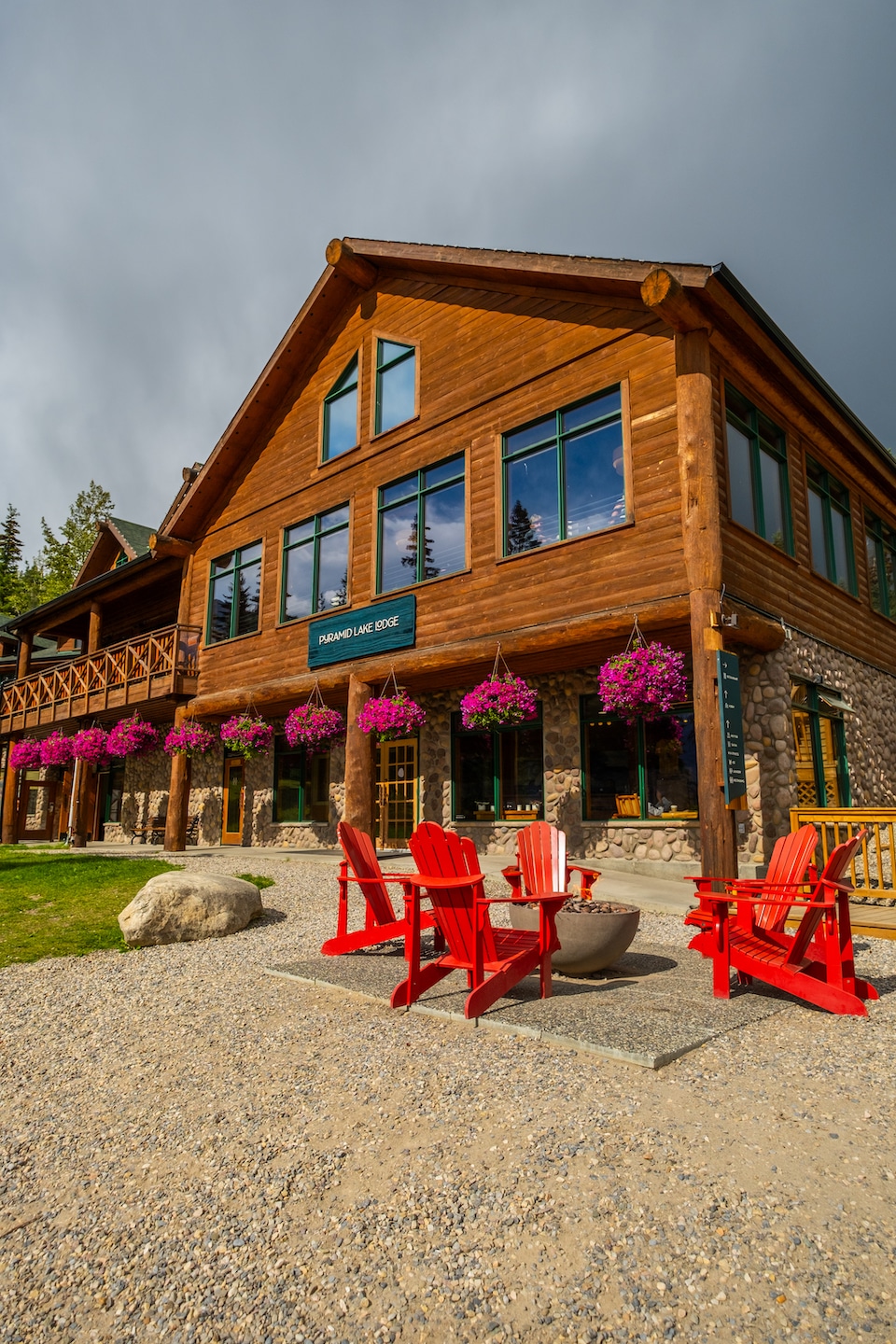 ---
All About the Pyramid Lake Resort in Jasper
---
The Pyramid Lake Resort Is the Only Hotel at Pyramid Lake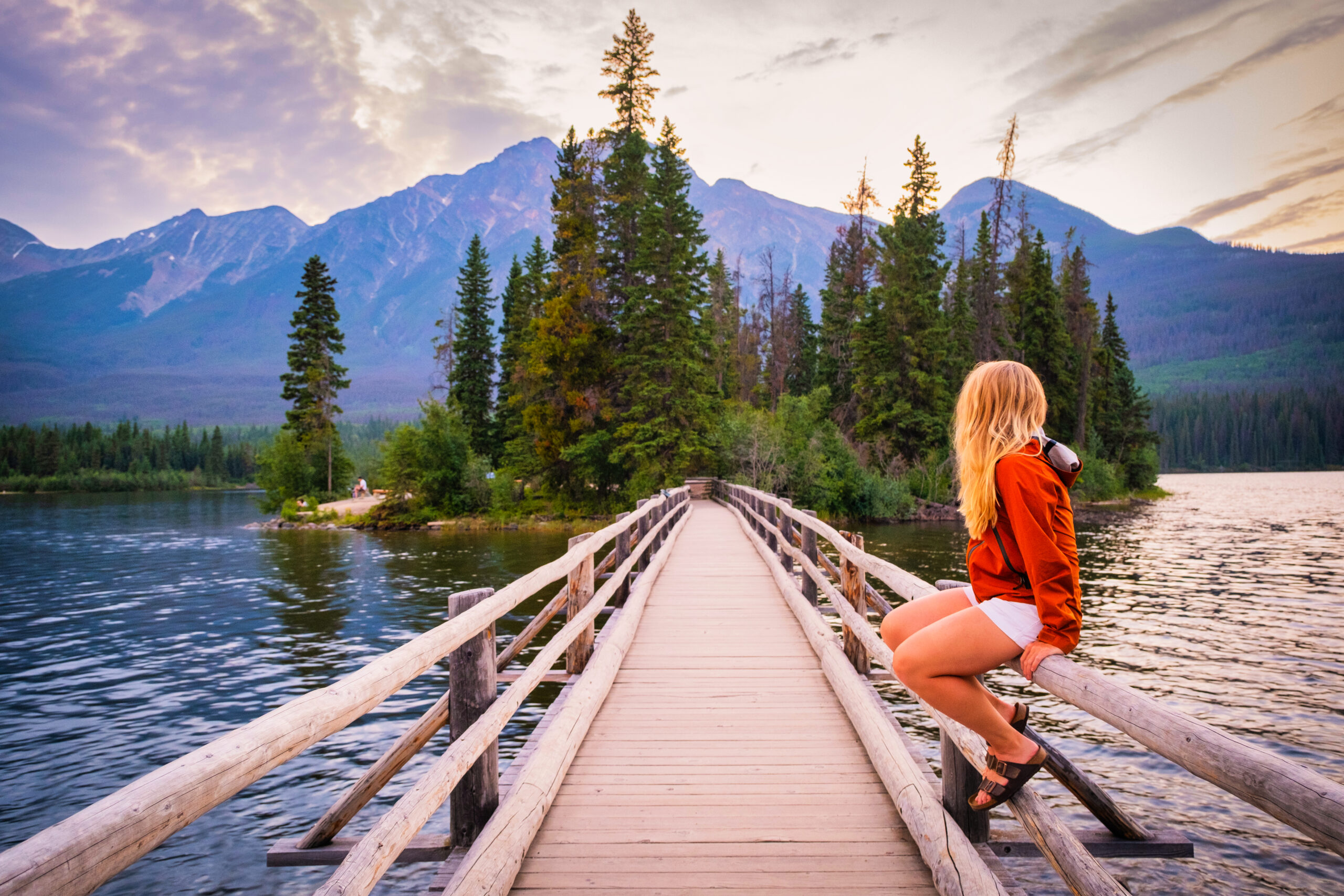 Pyramid Lake is one of the most beautiful lakes in all of Jasper. It sits away from the townsite in its own forested paradise in the Canadian Rockies. With views of Pyramid Mountain in all directions, it's no wonder Pyramid Lake is so beloved by locals.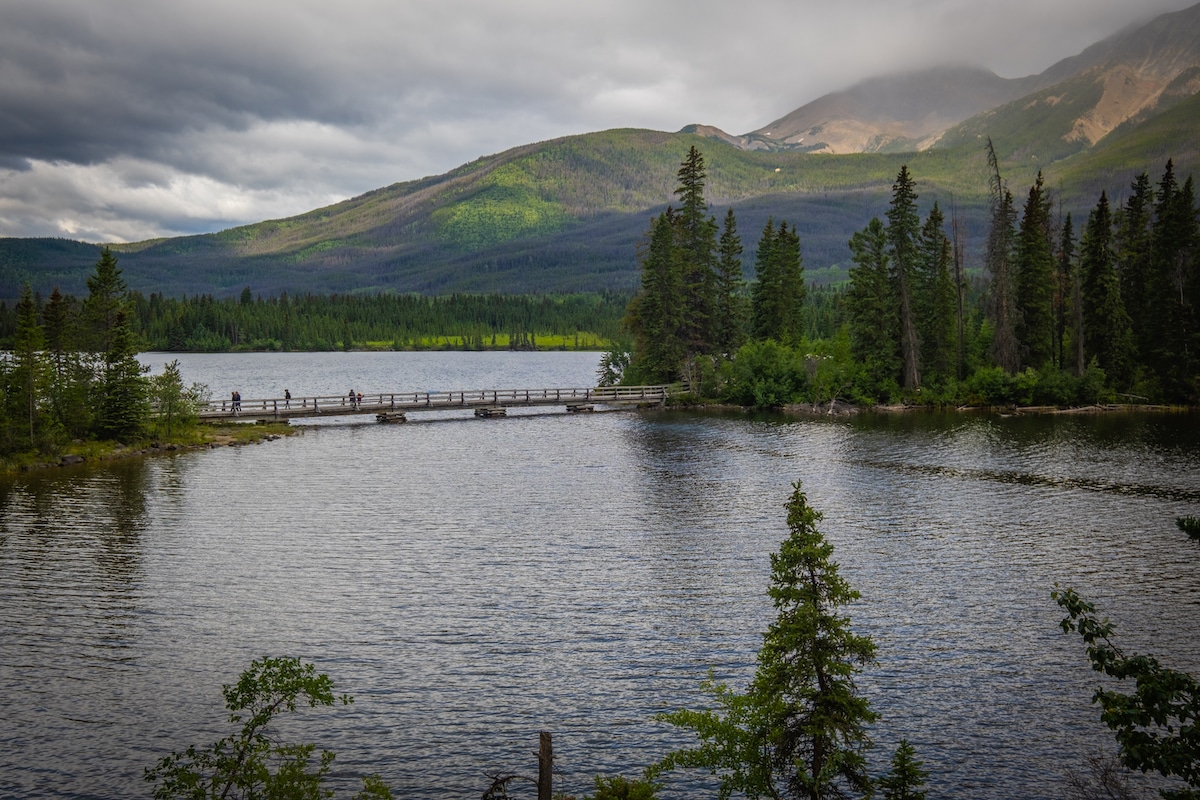 There's only one accommodation option at Pyramid Lake, and as you can guess, that is the Pyramid Lake Resort. Pyramid Lake Resort offers chalet-style Alpine rooms with 62 guest rooms in total, and all come with a cozy fireplace. It's open year-round and is just as stunning in the winter as it is in the summer.
---
Pyramid Lake Resort Offers a Quiet Retreat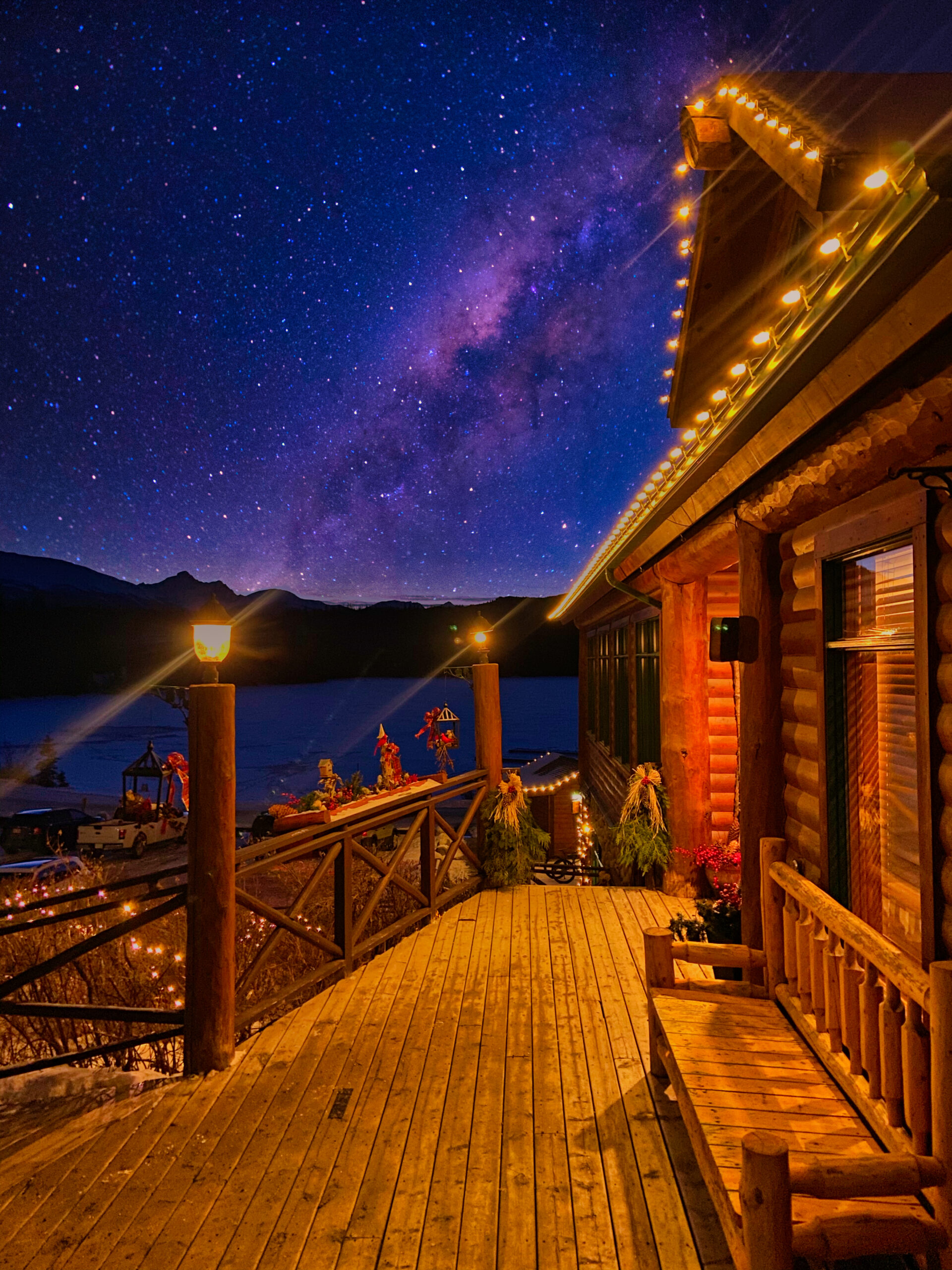 Since Pyramid Lake is away from the crowds that Downtown Jasper sees in the summer, it means you'll enjoy a quiet refuge at the resort. You'll be sharing the grounds with mainly resort guests. In the summer, travelers to Jasper will visit Pyramid Lake and enjoy the lake and all the amenities that the resort has to offer (more on that below), but at night the whole area is serene and quiet.
Even the Jasper Park Lodge, which sits away from town, stays much busier than the Pyramid Lake Resort due to its size, golf club, and location on Lac Beauvert.
If you're visiting Jasper in the winter, it's unlikely you'll see many crowds around Pyramid Lake at all.
---
Pyramid Lake Resort Offers Fantastic Experiences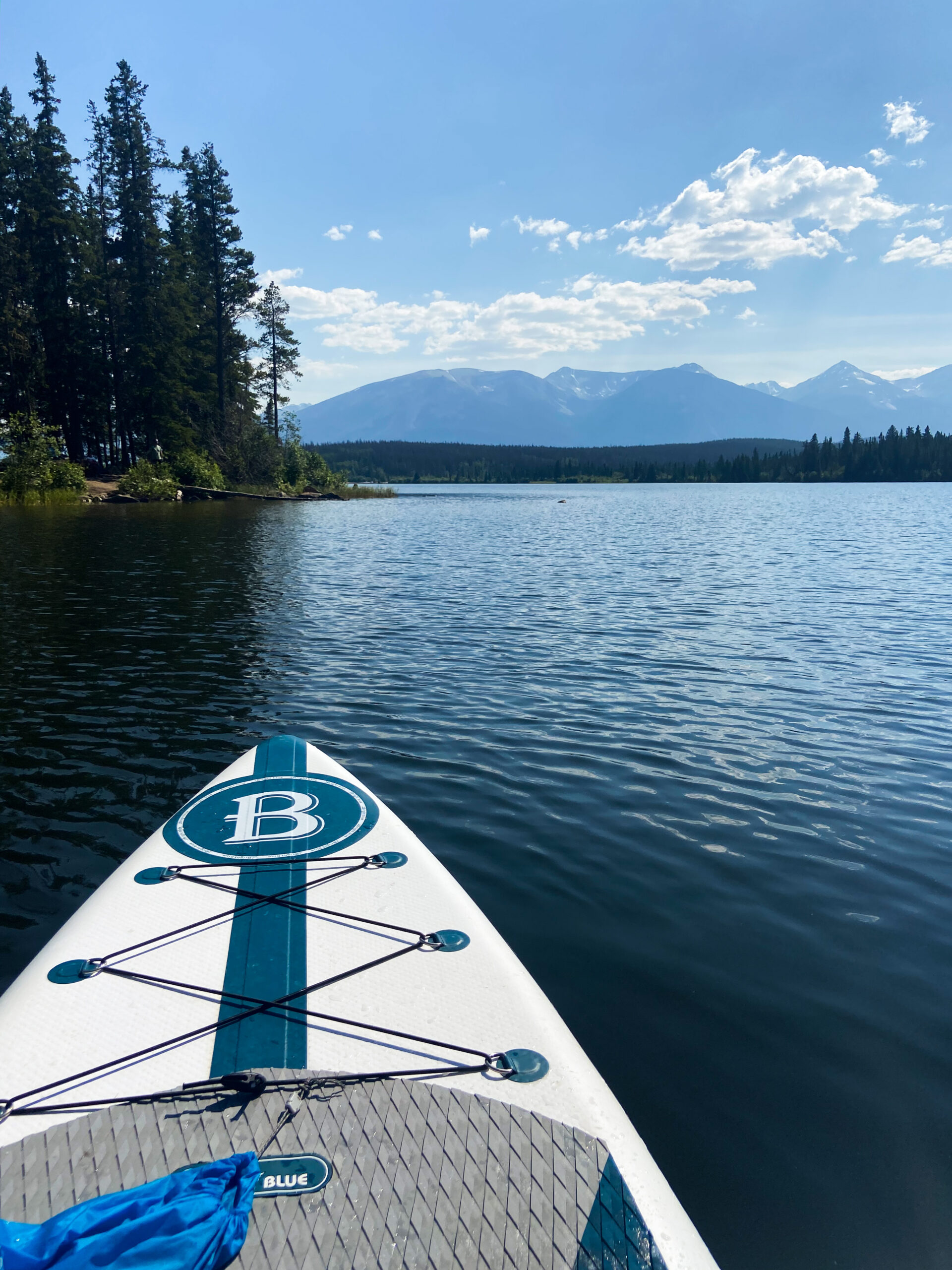 Expect fantastic amenities here, especially in the summer when canoe rentals are on offer. Pyramid Lake Resort is the only place on Pyramid Lake with a dock to jump from, canoe rentals, stand-up paddleboard rentals, and kayak rentals.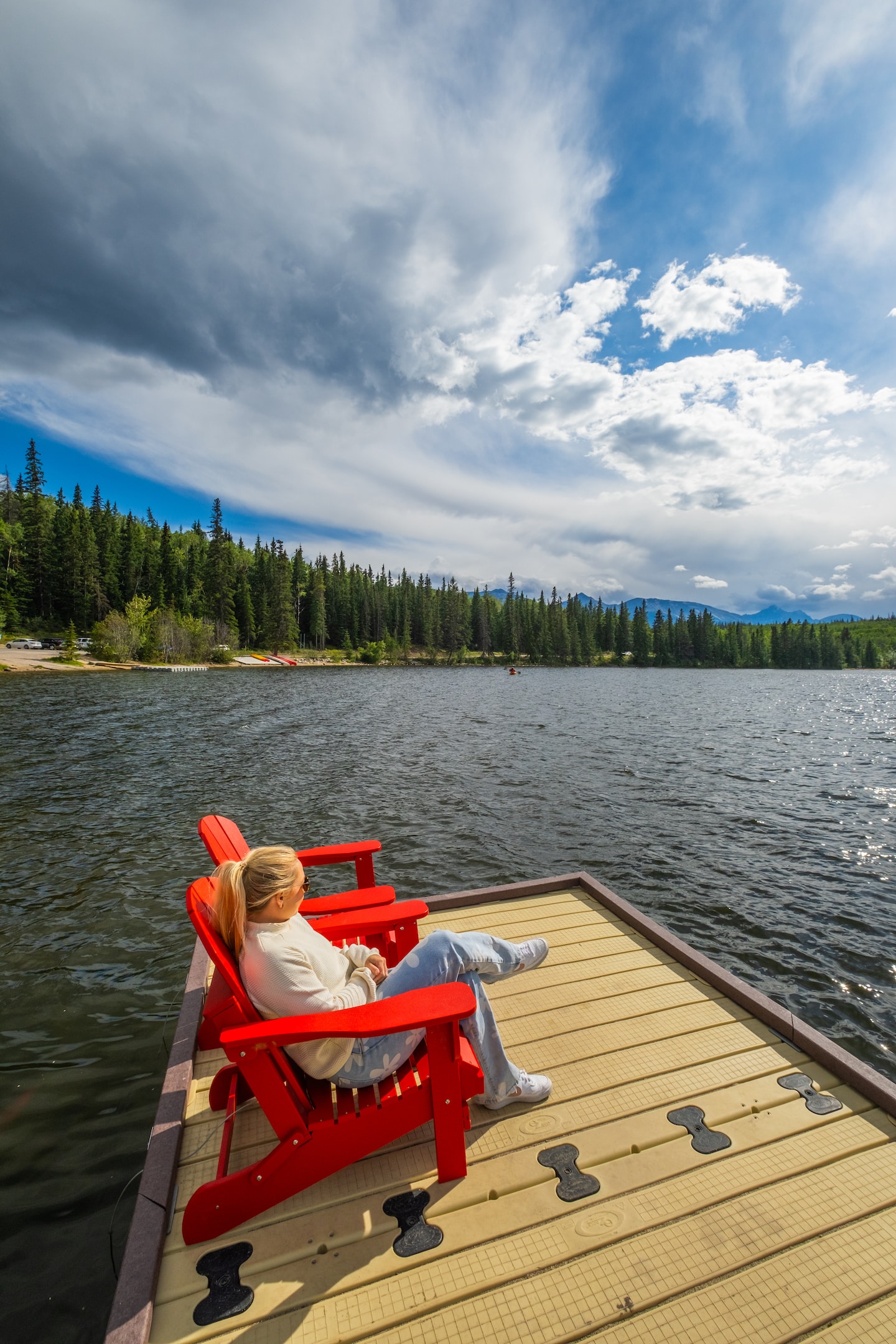 In the winter, Pyramid Lake Lodge offers ice skate rentals, fat bike rentals, snowshoe rentals, and carriage rides.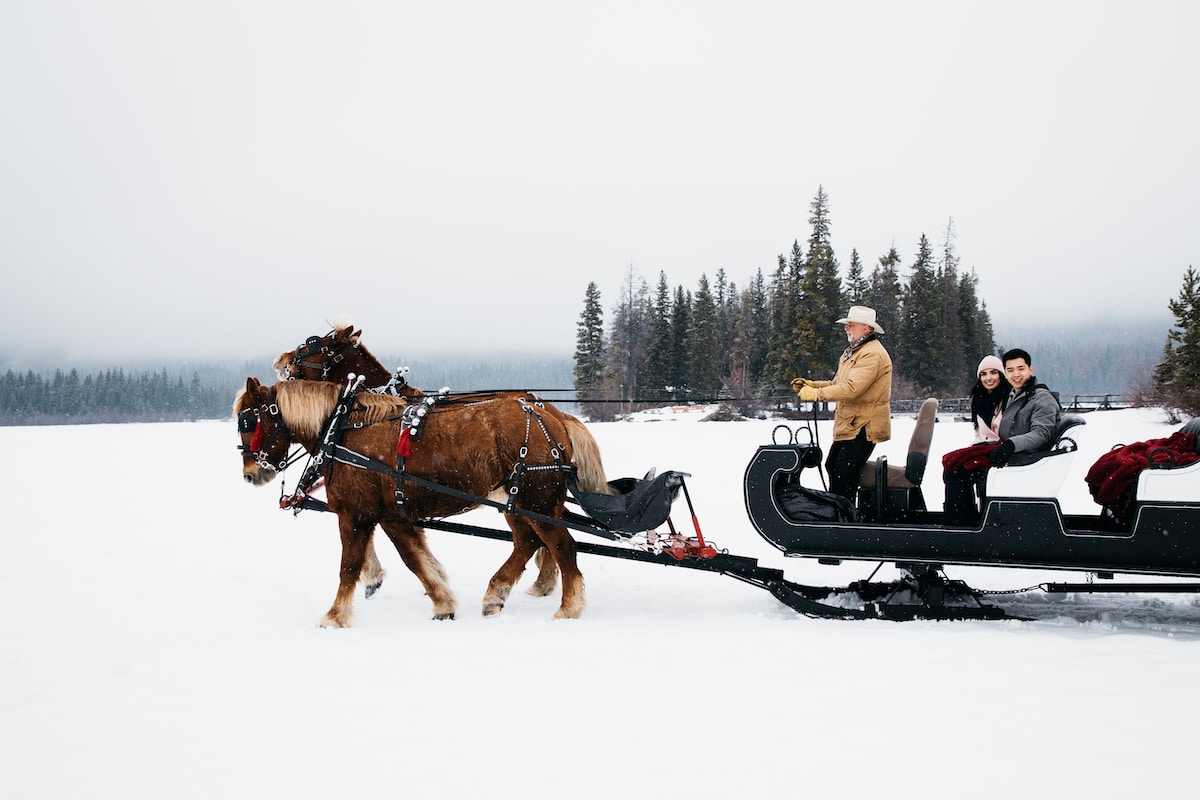 You'll be able to rent anything you need in the winter or summer from Pyramid Lake Resort. The prices are as follows.
Snowshoe Rental – $10/hour
Ice Skate Rental – $10/hour
Fat Bike Rental – $18/hour
Sleigh Rides – $30
Mountain Bike – $25/hour
Rowboat – $40/hour
Canoe – $80/hour
Kayak – $45/hour
Paddle Boat – $50/hour
Electric Family Cruiser Boat – $120/hour
---
The Rooms Are Like a Home Away From Home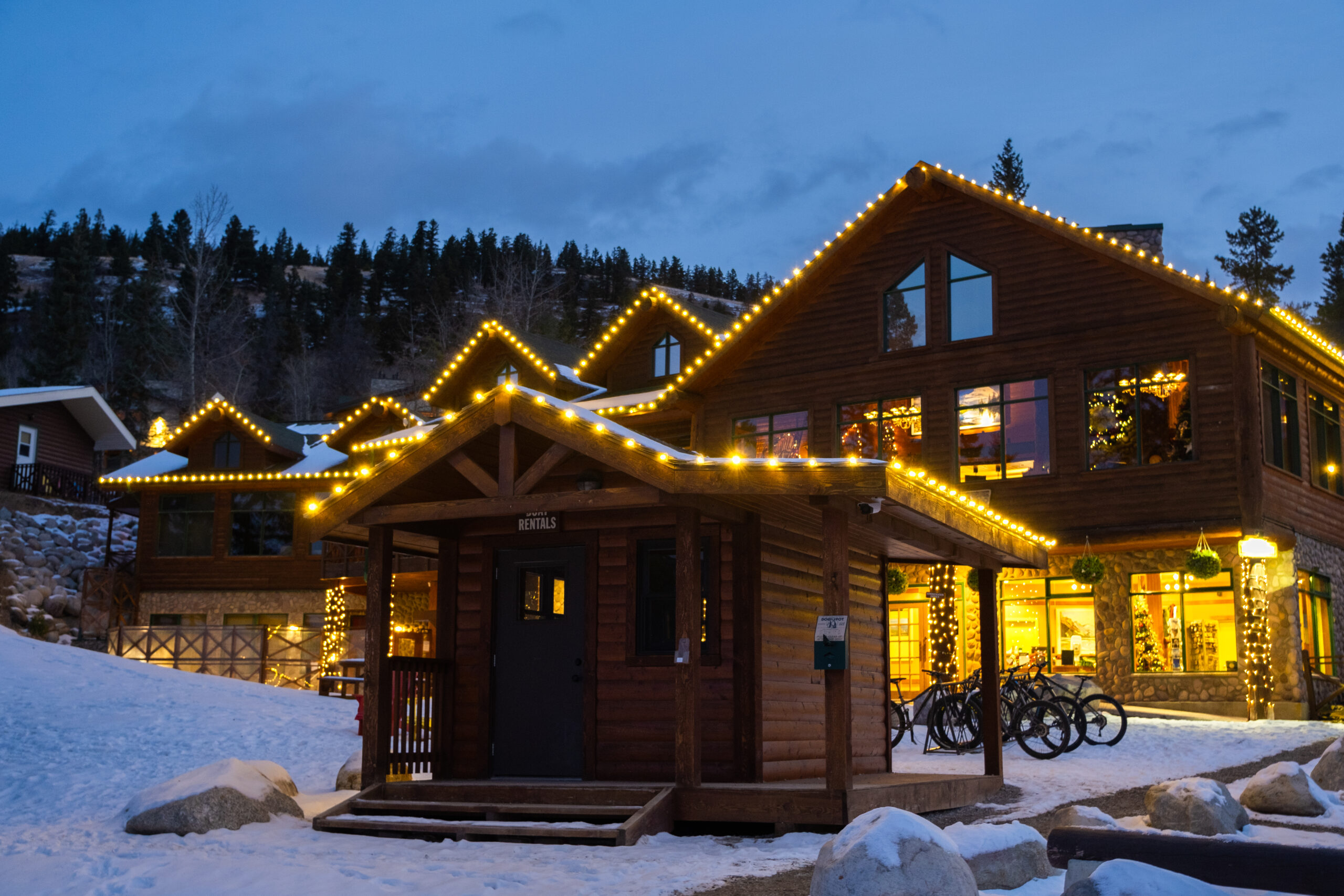 The rooms at Pyramid Lake Resort are nothing short of luxurious. This is one of the nicest hotels in Jasper, after all, and what you can expect is complete comfort. There are plenty of rooms to choose from, depending on your preference and party size.
Many of the rooms have kitchenettes and fireplaces as well. At Pyramid Lake Resort, there are six main rooms to choose from. We stayed in the Whistler Suite, which had a queen bed, kitchenette, fireplace, and sofa bed.
The only downside is the WiFi was rather slow, so not a place to come and work. Other rooms include the Cavell Room, Pyramid Room, Tekarra Suite, Executive Loft, and Founders Room.
---
Can You Say Affordable Luxury?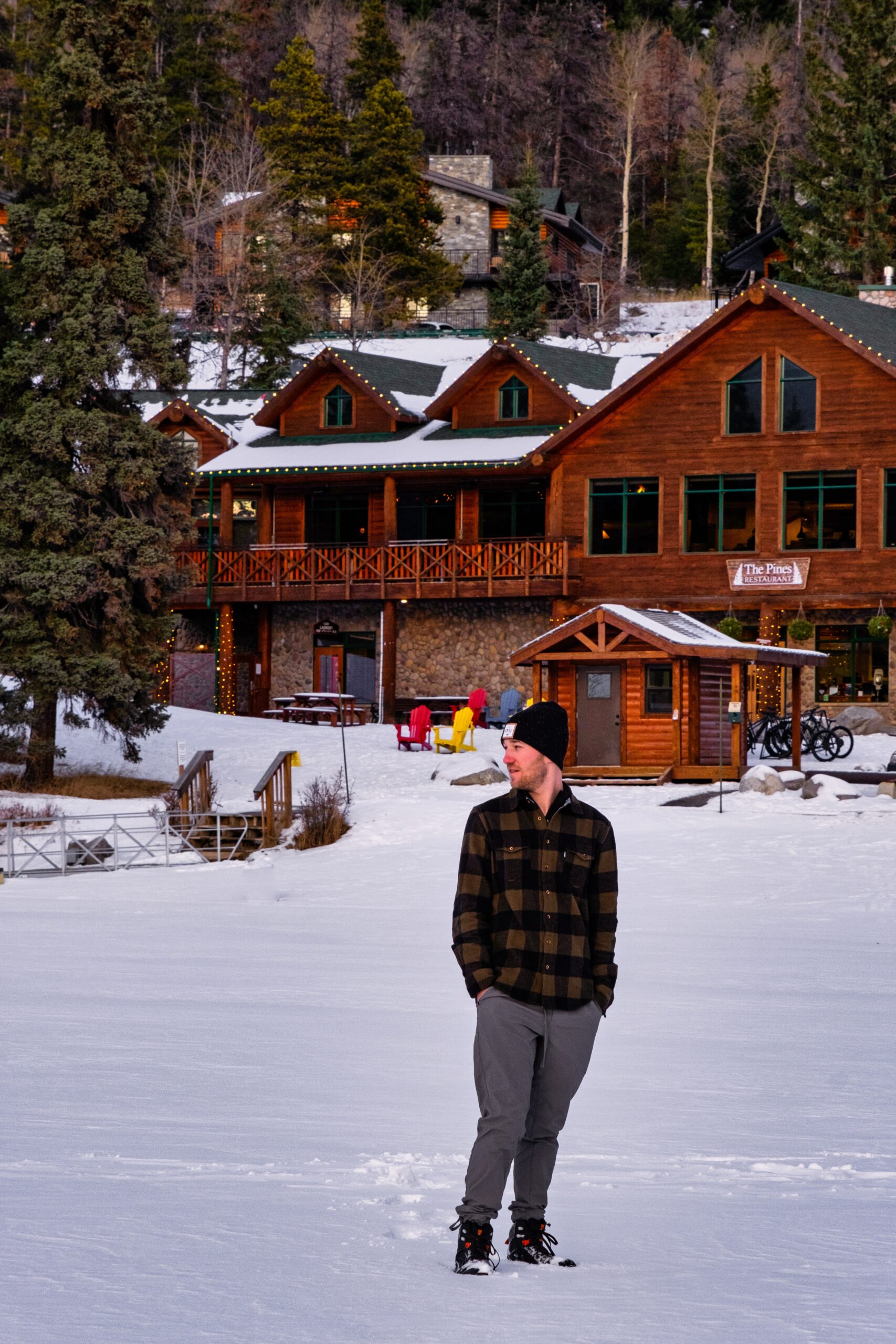 Jasper, and the Canadian Rockies in general, are not a cheap place to visit. Accommodation can get very expensive, especially in the peak summer season.
Pyramid Lake Resort offers rooms at $148 in the winter and $400 in the summer. Which, coming from someone who has struggled to find great Airbnbs in Jasper under $300, this is a great deal for the location! I know you're thinking "that's still expensive," and I agree (which is why I vacation in Thailand often 🤪) but for the Canadian Rockies, the price isn't mindblowing!
---
There's an On Site Restaurant and Hot Tub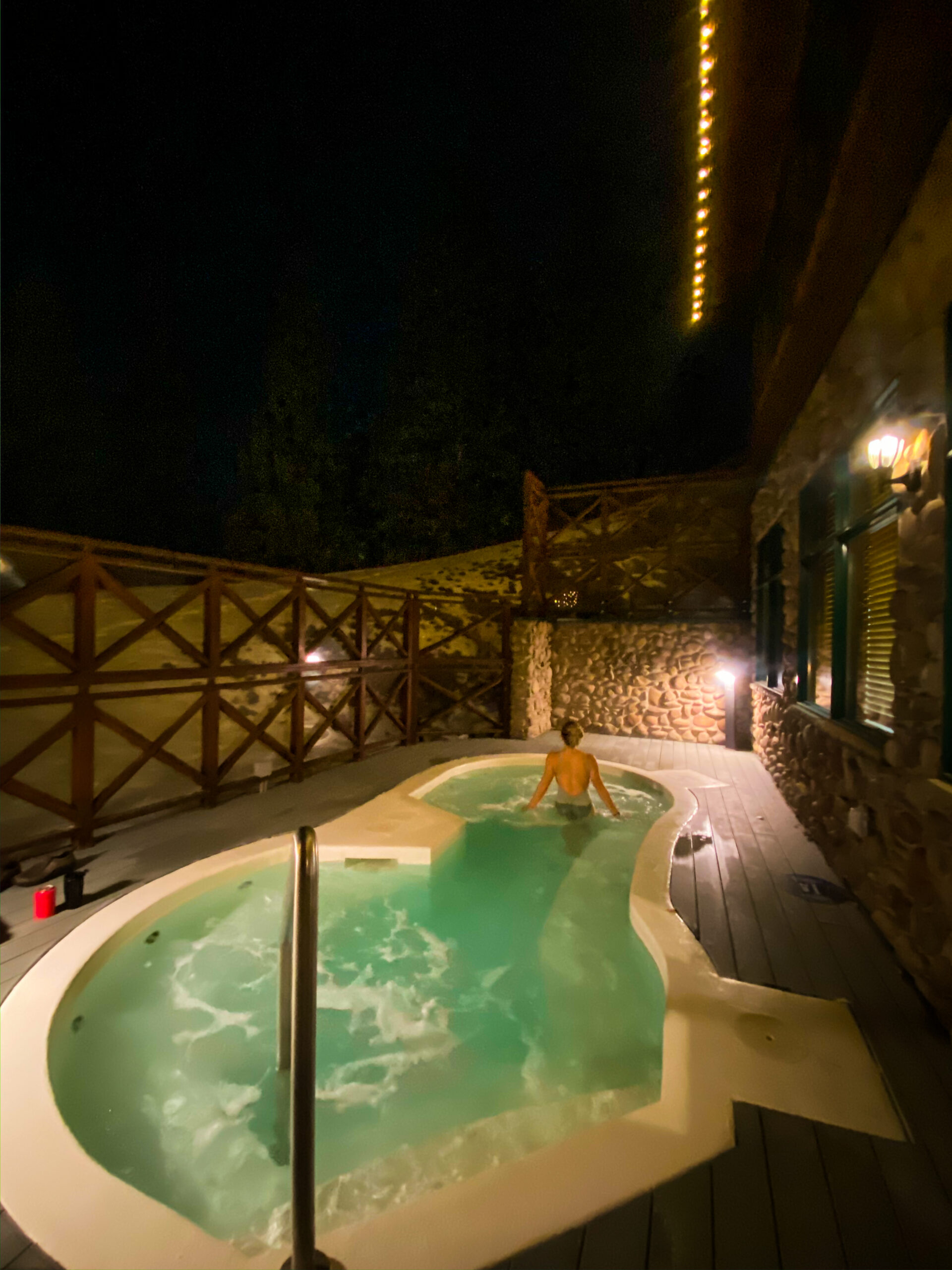 I'm going to end this Pyramid Lake Resort review with two important pieces of information. There's a wonderfully reviewed restaurant and an outdoor hot tub here.
Aalto is located at the resort and is one of the only Jasper restaurants not in downtown Jasper. Aalto is easily one of the most romantic places to eat in Jasper. Serving up breakfast, lunch (take away), and dinner, you can expect an intimate setting complete with dishes like Wilde Boar Pâté, Duck Confit, and Braised Alberta Venison.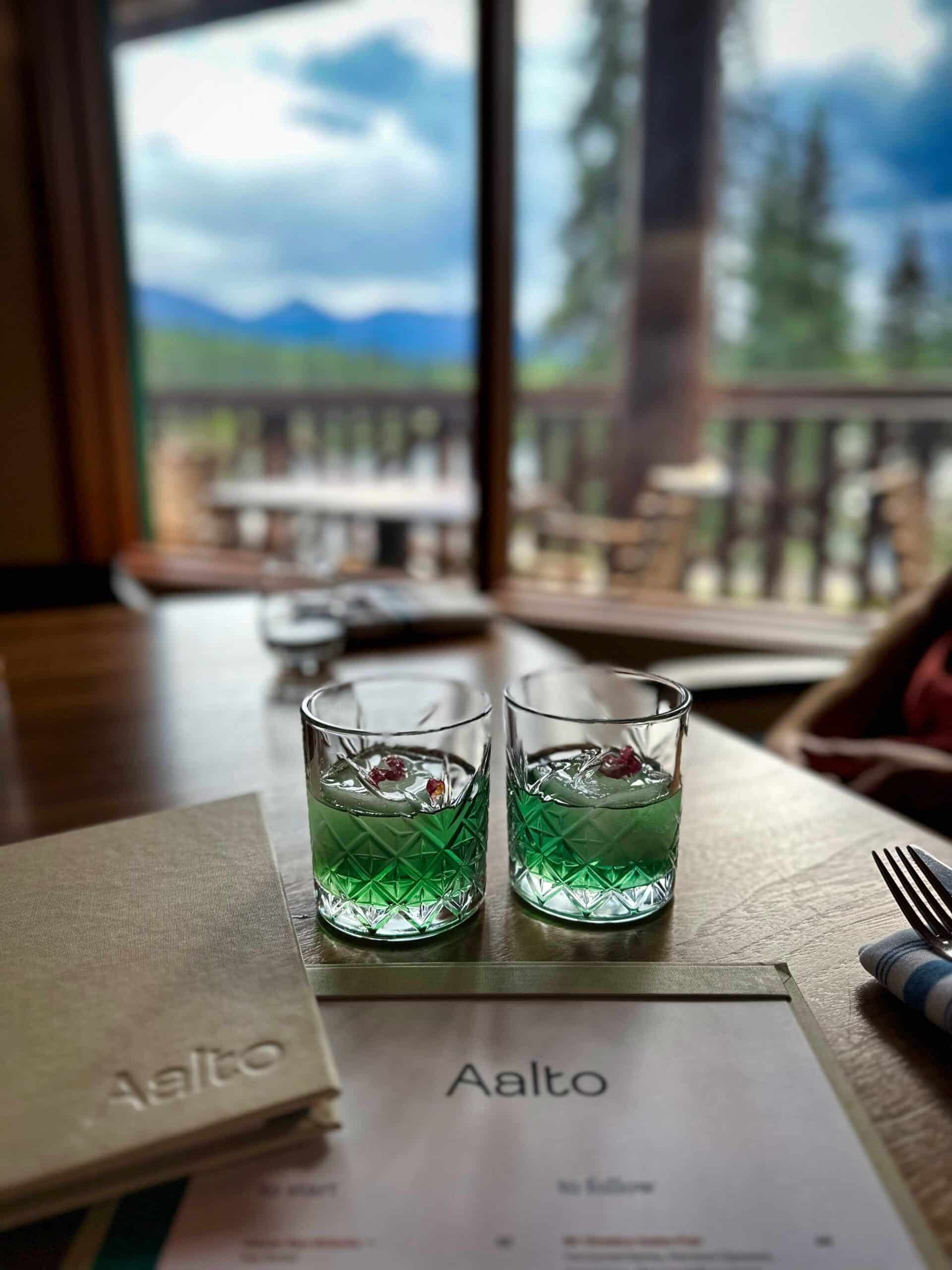 Reservations are recommended here! I loved that we could have dinner here without ever having to get in our car and could walk right from our room.
Lastly, the Pyramid Lake Resort has a huge hot tub to enjoy in both the summer and winter. Though I prefer winter soaks more when the air is cool, the snow is falling, and that cold drink tastes even better.
---
Our Top Recommended Jasper Tours
---
Hopefully, this helped you determine if you want to stay and enjoy the Pyramid Lake Resort in Jasper.
If you have any other questions leave a comment or see our Canadian Rockies travel guide for more articles about photography spots, lakes, hikes, and everything else.
---
Plan Your Trip to the Canadian Rockies
↓ Join the community ↓
The Banff Blog Facebook Group is your headquarters for the Canadian Rockies' travel advice and information. Including hike info and off-season travel information. You can also meet new adventure buddies.