Like nearby Banff, many Jasper lakes will make any visitor happy with delight. Thanks to the many glaciers in the Canadian Rockies, one can visit Jasper and enjoy the bright blue waters of glacial lakes, or sit back and relax on the canoe in a town favorite.
No matter where you are in Jasper, you'll be surrounded by mammoth mountains, clear turquoise water, and open skies. Whether you are in the mood for a quick dip, or a hike to a refreshing lake, or even an ice skate on a magical lake in the winter, we've narrowed down the most beautiful lakes in Jasper to check out.
See Also:
---
The Best Jasper Lakes to Visit
---
Maligne Lake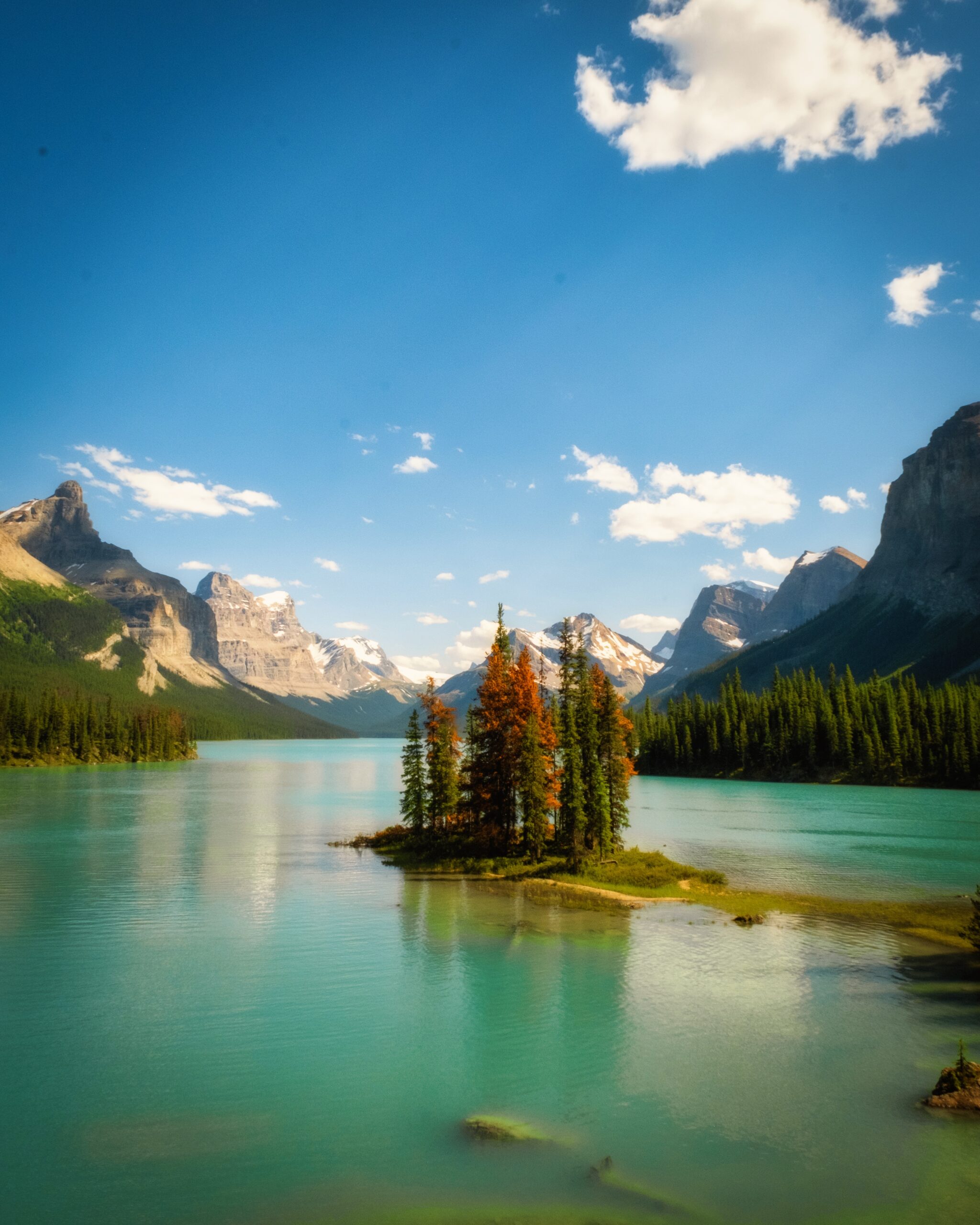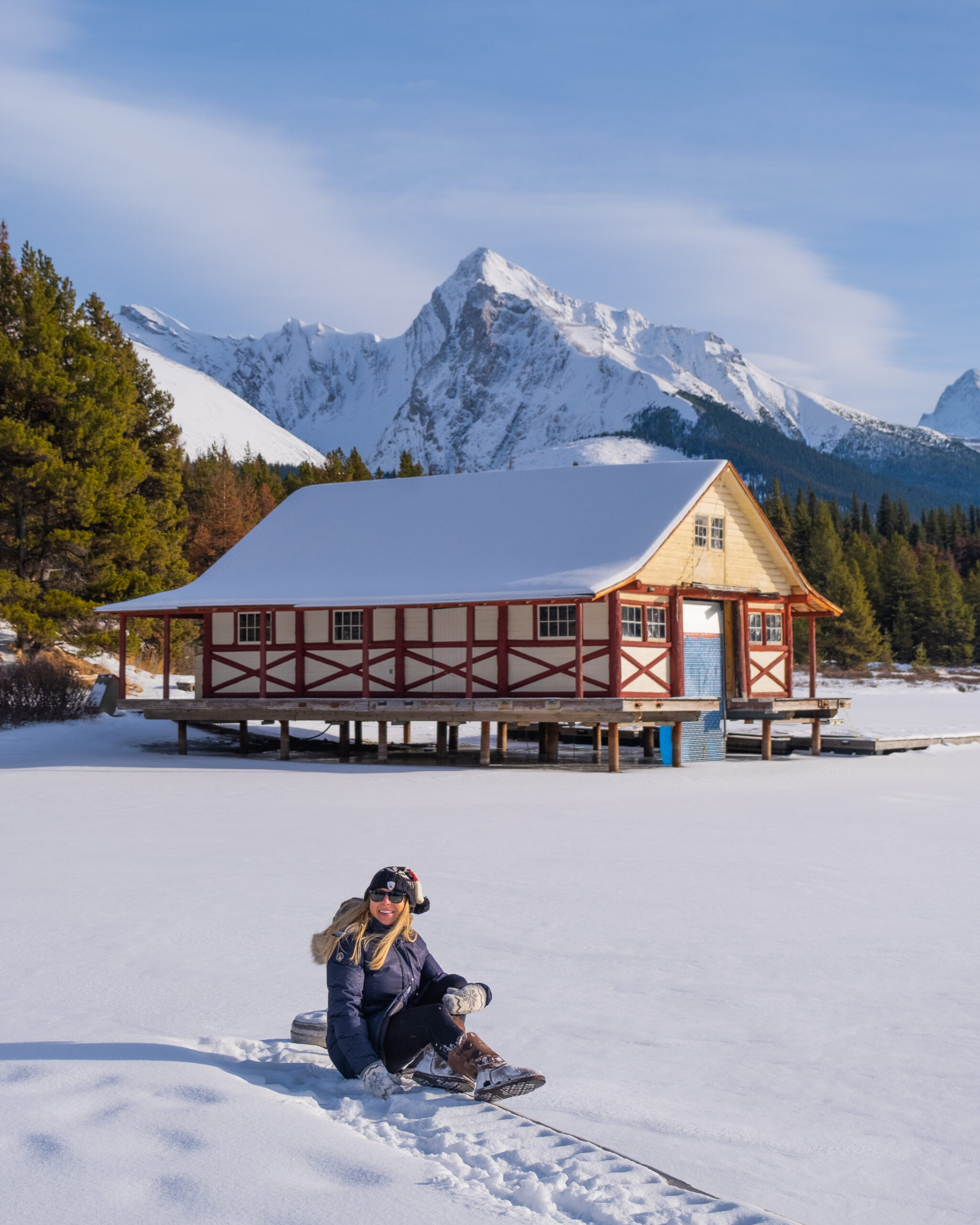 Maligne Lake is a glacial lake that is just a 45-minute drive from the town of Jasper. It is one of the most serene lakes in all the Canadian Rockies and prized for astounding natural splendor.
It's well worth a visit for anyone visiting the Canadian Rockies, and is a must-stop if you're in Jasper for a few days. In the summer, you can canoe, paddleboard, kayak, or even take a motorboat out on it. Of course, you can also camp overnight near the beautiful Spirit Island, which is a popular thing to do for adventurers in the area.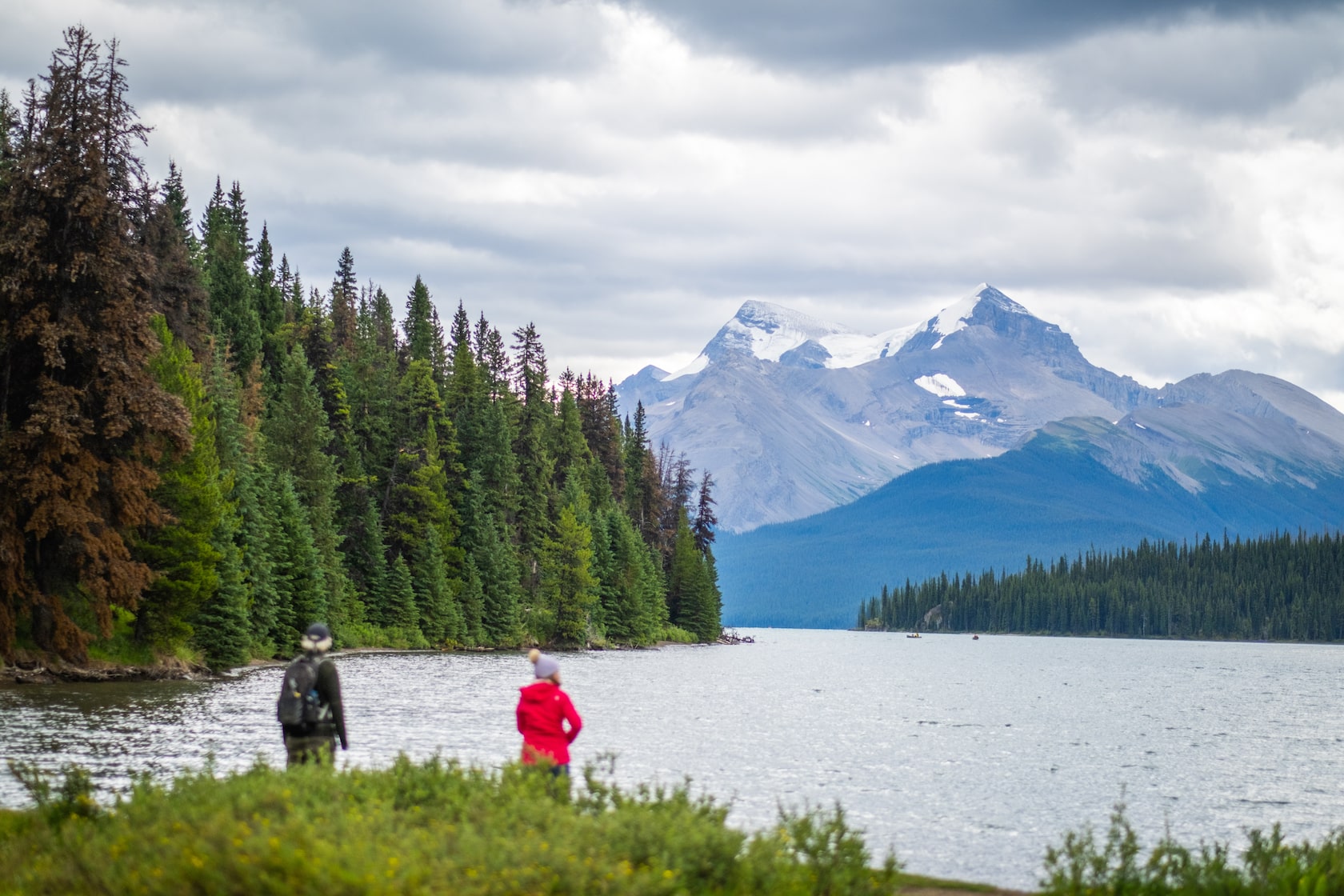 As you may have guessed by its name, Spirit Island is a serene and revered place, especially to the area's indigenous people. Due to its sacredness, the island is off-limits, but boat tours are available, which will take you close enough to appreciate its splendor.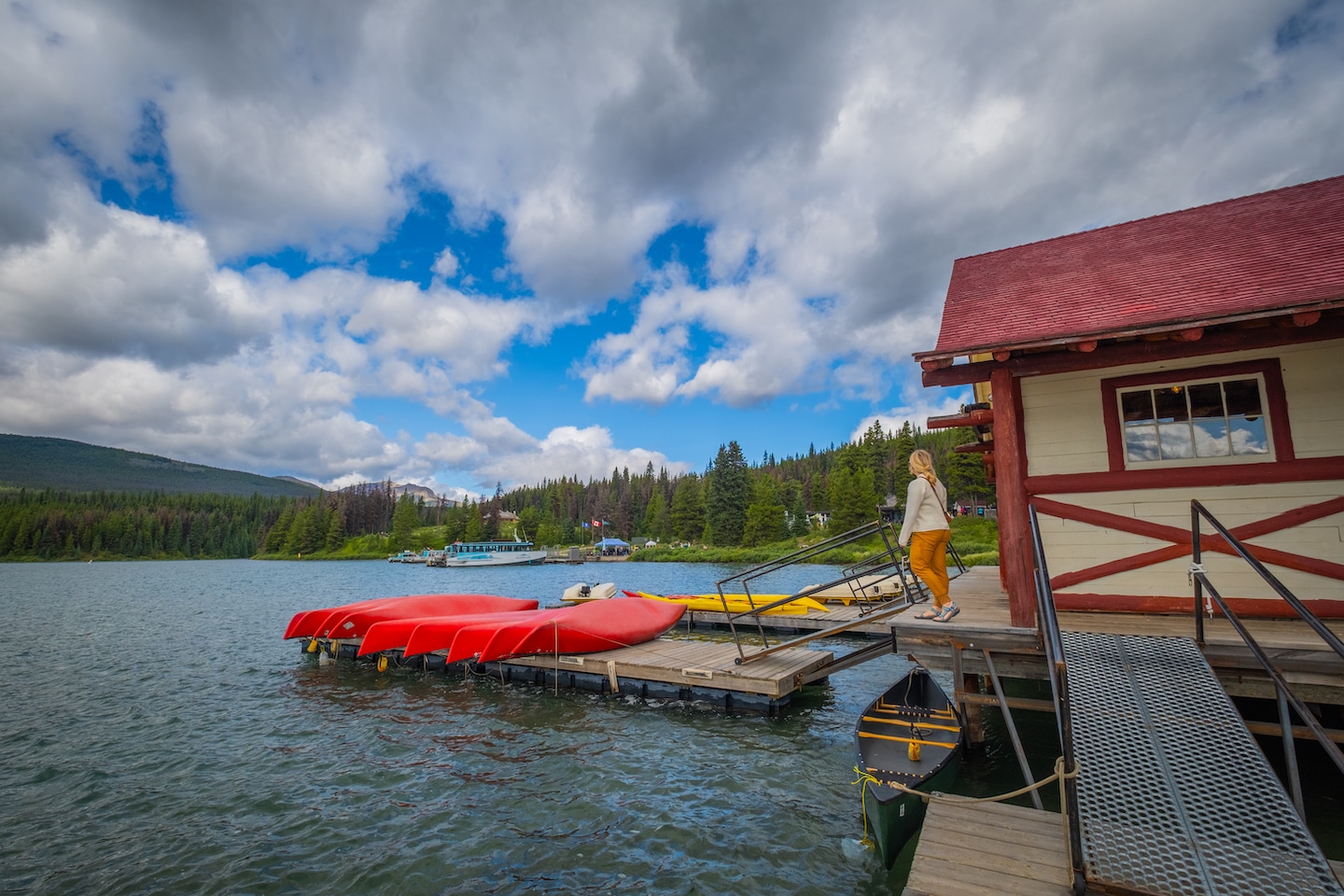 For those who need a little more exertion and adventure, it's possible to view the island by kayak or canoe; this option is only for the physically fit because the roundtrip is difficult to complete in a day. There are campsites nearby where you can book an overnight spot, breaking the trip into a day and a half and giving you a fantastic night in the wilderness.
If you don't want to make the journey out, not to worry, there's still plenty to see around the Maligne lakeshore. There's a boathouse here which rents out canoes and kayaks as well. It's also possible to book a tour with Pursuit to take a trip to Spirit Island on one of their motorized vehicles.
---
Medicine Lake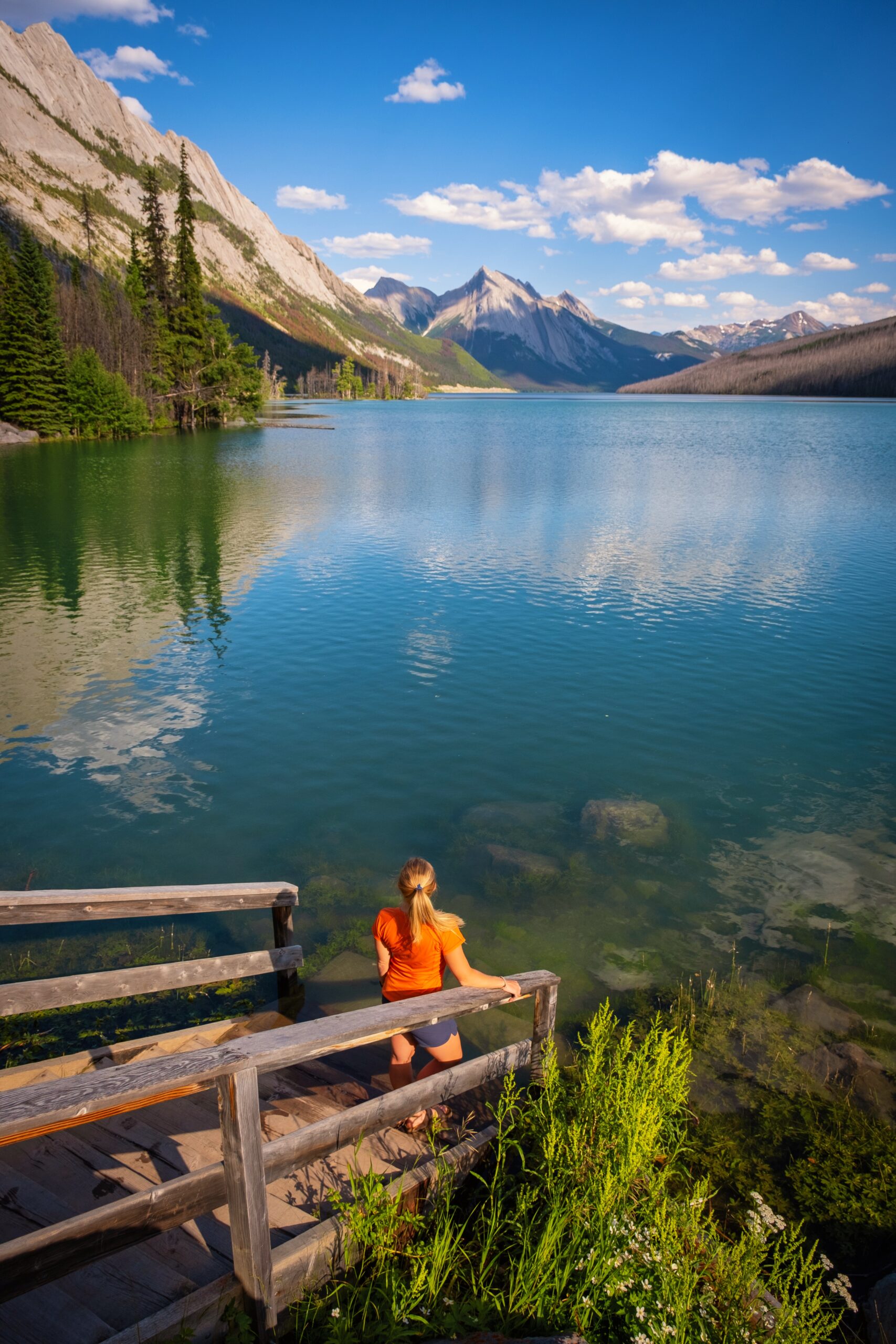 Medicine Lake is a fantastic thing to see in Jasper. Located about 12 miles southeast of Jasper, Medicine Lake is a wonderful place to see in Jasper's summer and winter. Though technically part of the Maligne River, it looks like a lake to the untrained eye, especially when it swells with water from the big thaw, which takes place in late spring and summer.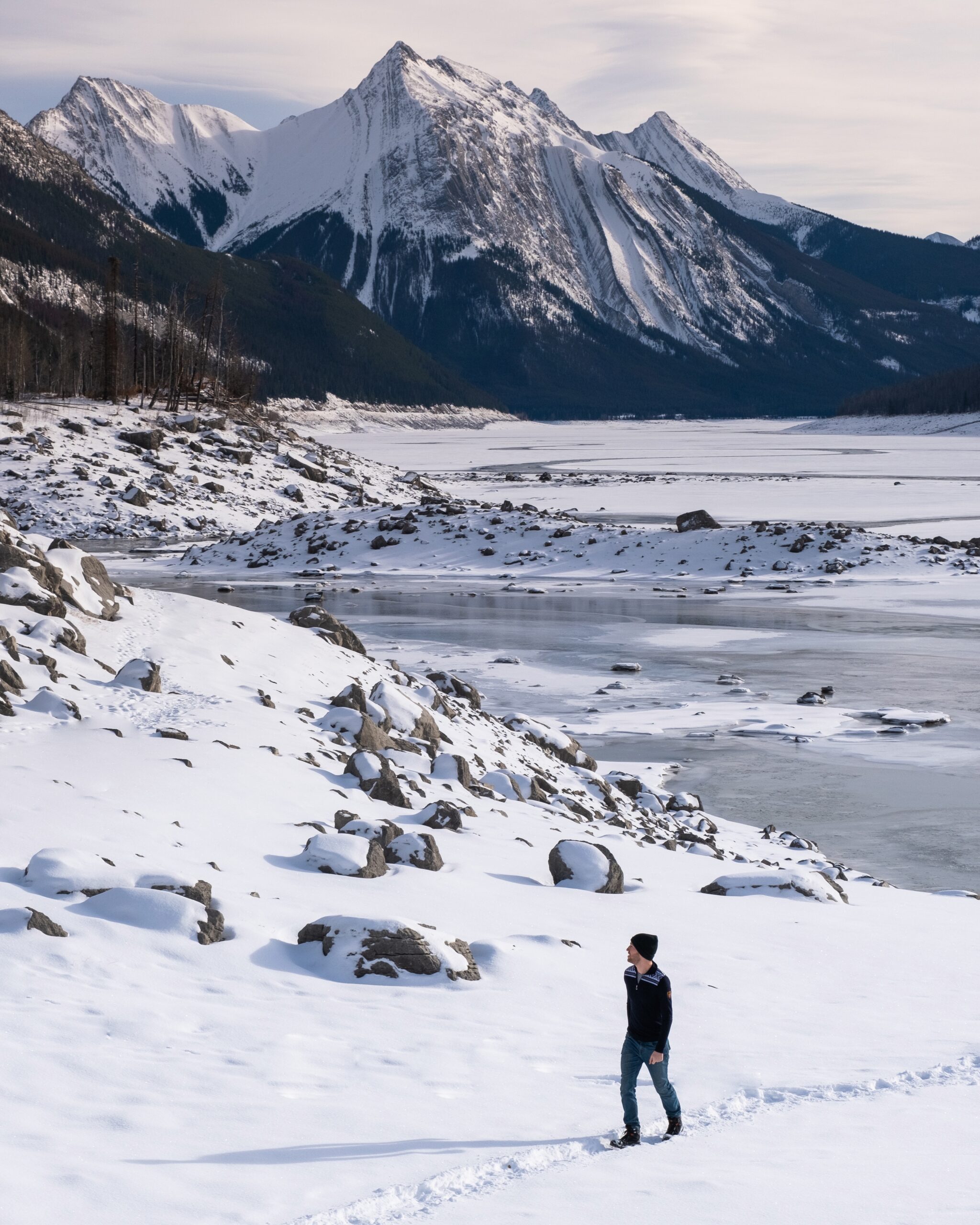 Medicine Lake is actually called the "disappearing lake" amongst many people as the water drains out through sinkholes in the bottom, traveling through a cave system and resurfacing downstream. We couldn't believe it when we saw it either! But it's truly a unique phenomenon.
---
Lake Edith and Lake Annette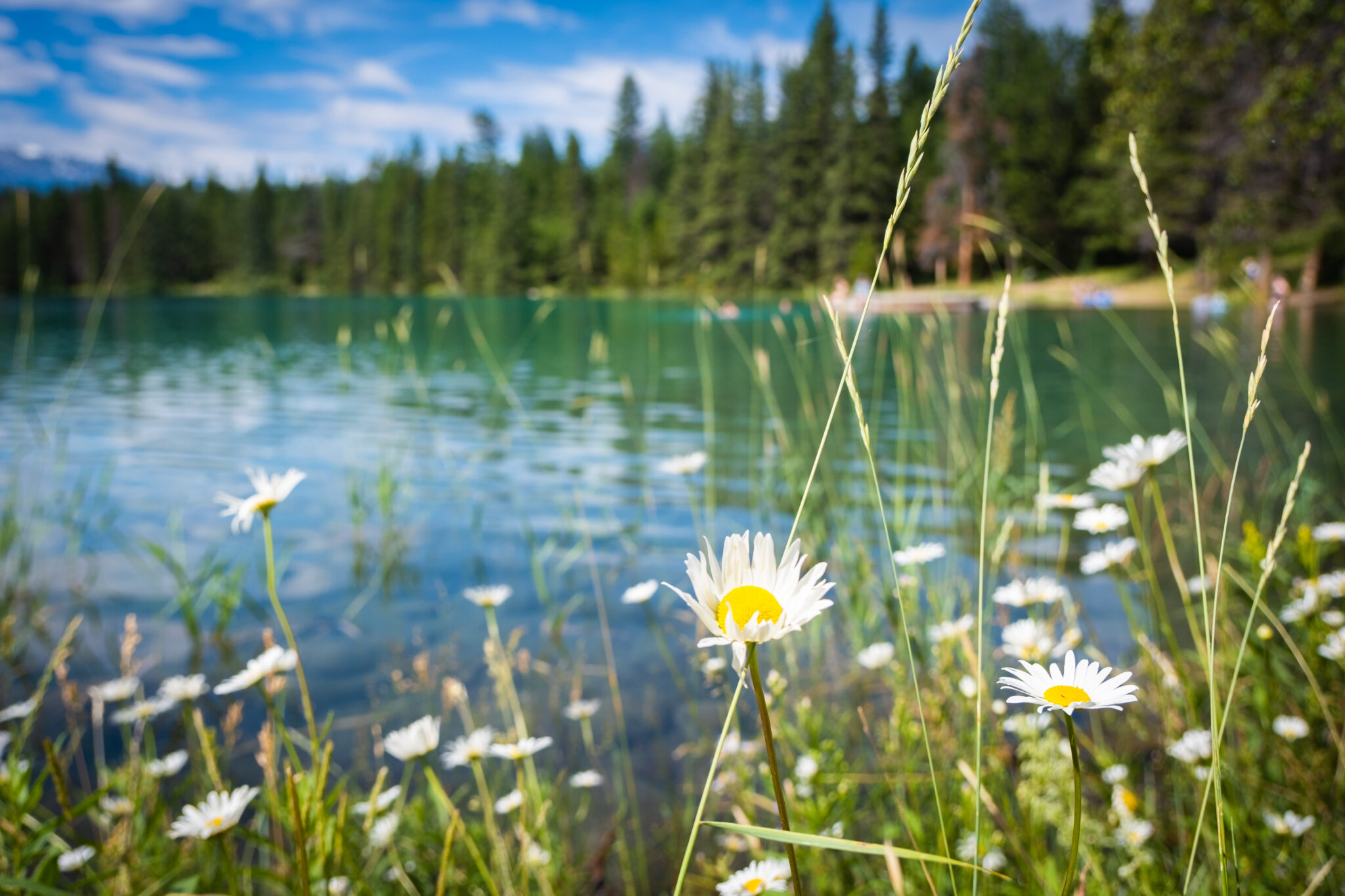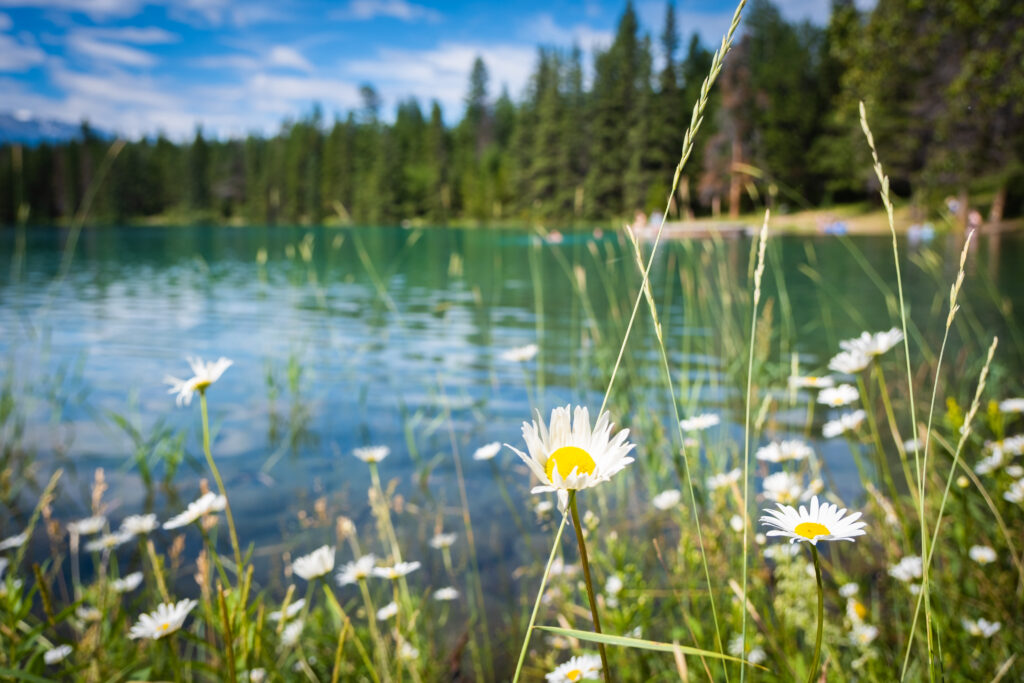 We spent many days in Jasper enjoying these two lakes, which are right next to each other and just a short drive away from the town of Jasper. I would highly recommend bringing your own or renting a canoe, kayak, or stand-up paddleboard to enjoy these lakes because they are amazing!
They are a bit of a local favorite as they are warm enough to swim in. There's even a dock to jump in from on Lake Annette and also places to rent paddleboards at Edith Lake.
---
Lac Beauvert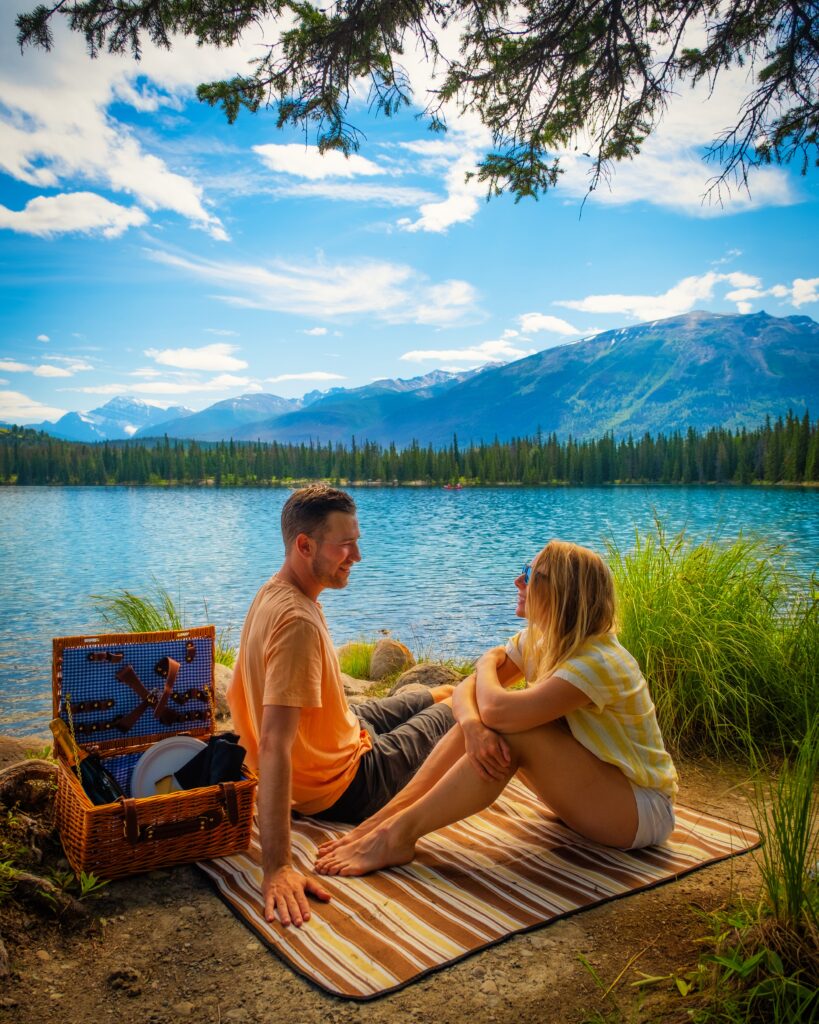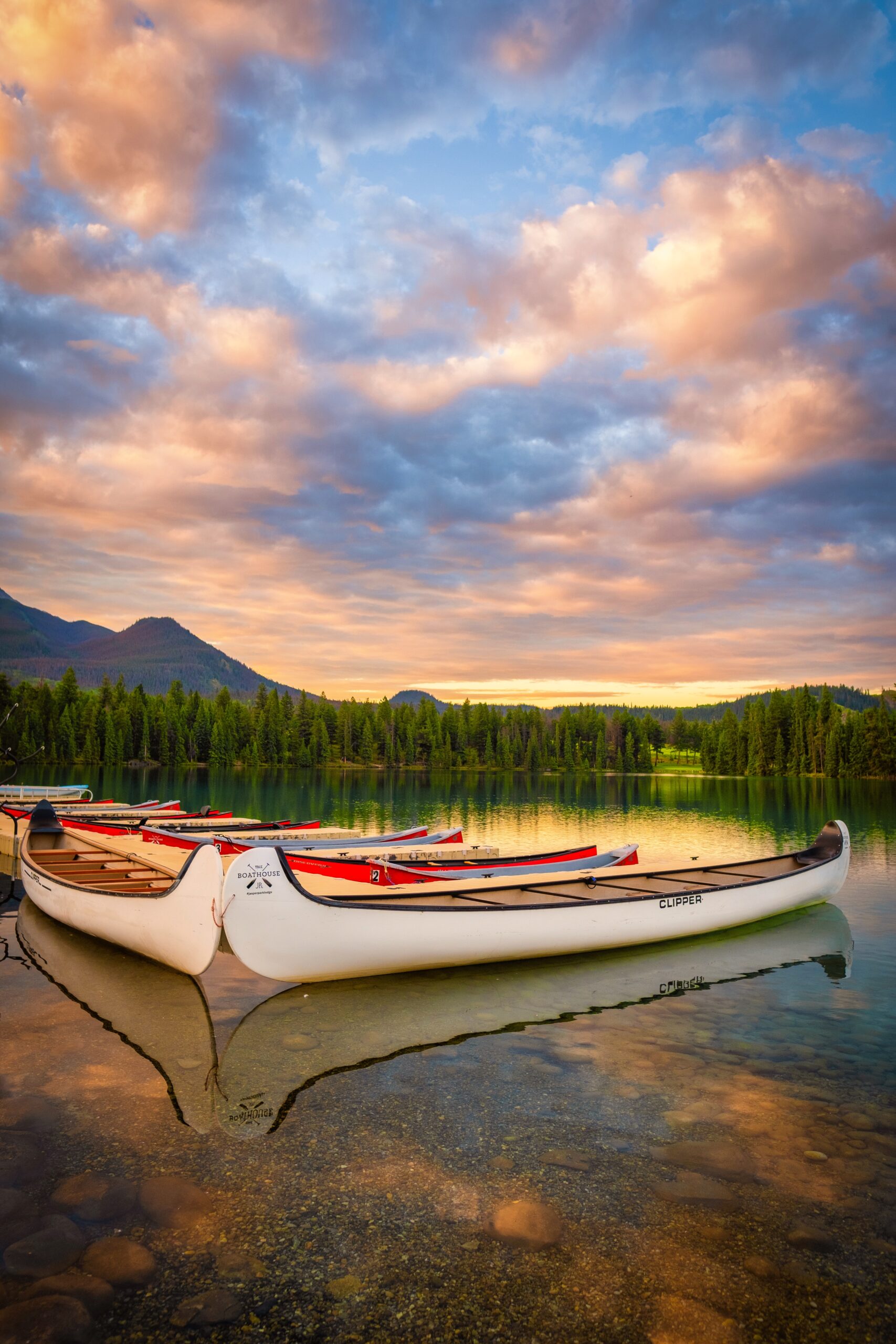 Out of all the best lakes in Jasper, Lac Beauvert is easily my favorite. It's freezing cold even on the warmest days in the summer, but it has some of the clearest water I've ever seen.
You'll be able to see straight to the bottom on any day. The Jasper Park Lodge surrounds a large portion of the lake, meaning if you can score a stay here, you'll have amazing access to Beauvert. The Jasper Park Lodge rents out all the fun toys to be able to enjoy the lake, and they also have champagne picnic lunches to take away and enjoy on the lakeshore.
You don't have to be a guest of the Park Lodge to enjoy the lake; anyone is welcome to bring their own paddleboards, canoes, and kayaks on this stunning lake in Jasper.
---
Mildred Lake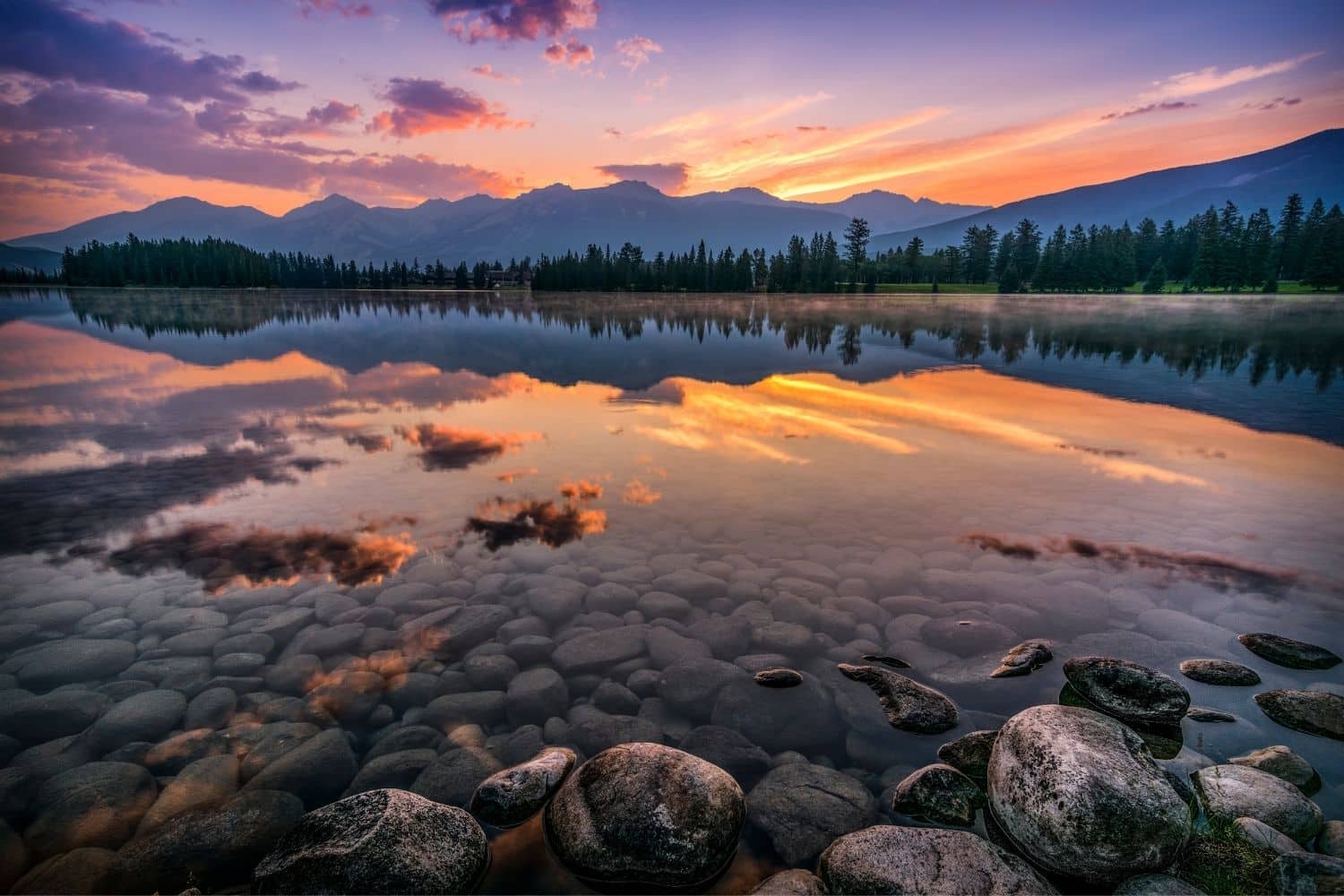 Mildred Lake is near Lac Beauvert on the Jasper Park Lodge property. This is a small lake that can be seen on your right-hand side as you approach the resort.
It's stunning in the summer, but it's actually one of the more popular Jasper lakes in the winter when the whole area turns into a winter wonderland. Come here in December for a groomed skating oval and outdoor firepits!
---
Jasper Lake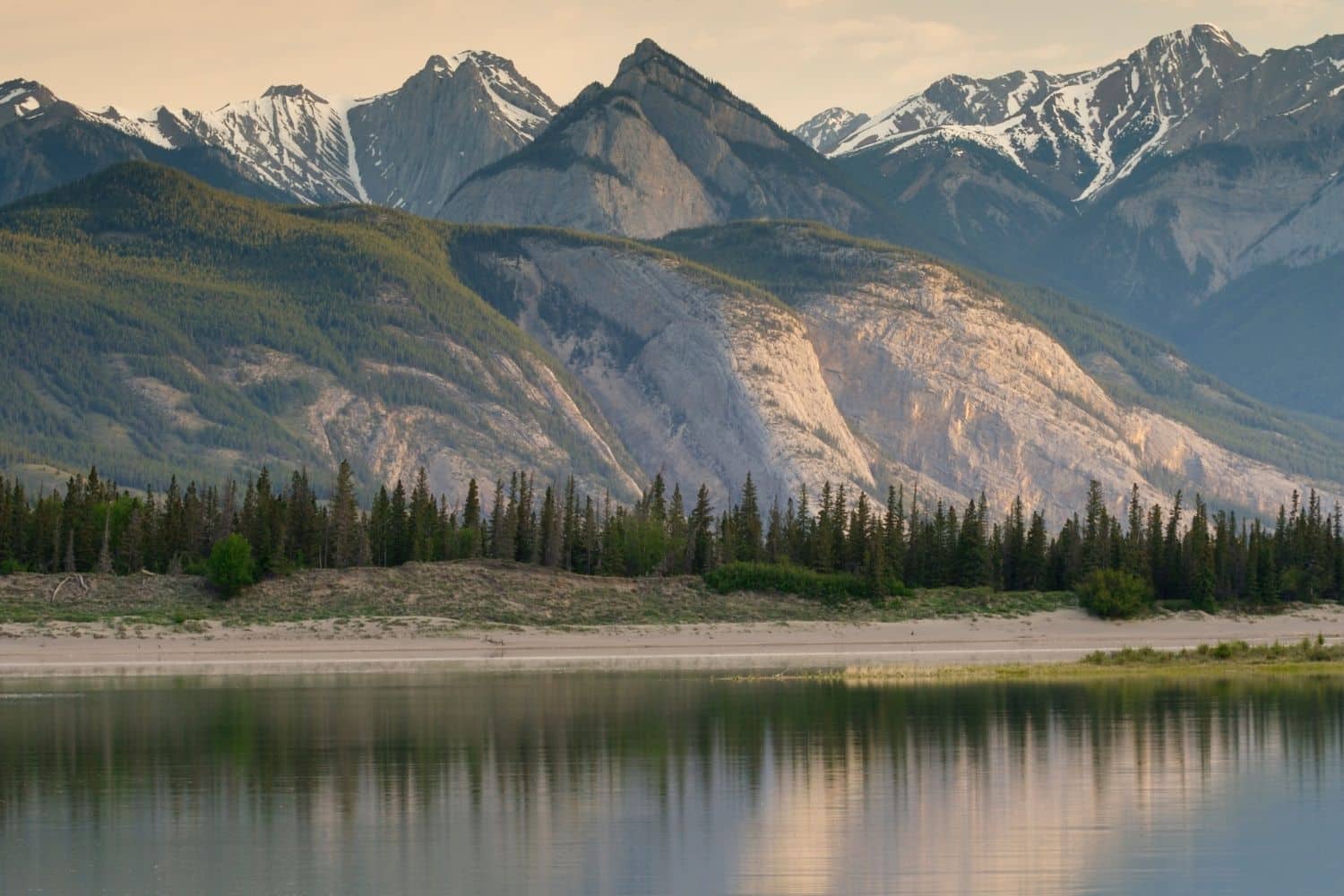 Jasper Lake is about 20 minutes away from Downtown Jasper. This is a shallow lake that is right next to the highway. It's not the most exciting lake to spend a day at in Jasper, but there is a nice parking area so you can get out and admire the views and reflection of Mount Greenock,
---
Pyramid Lake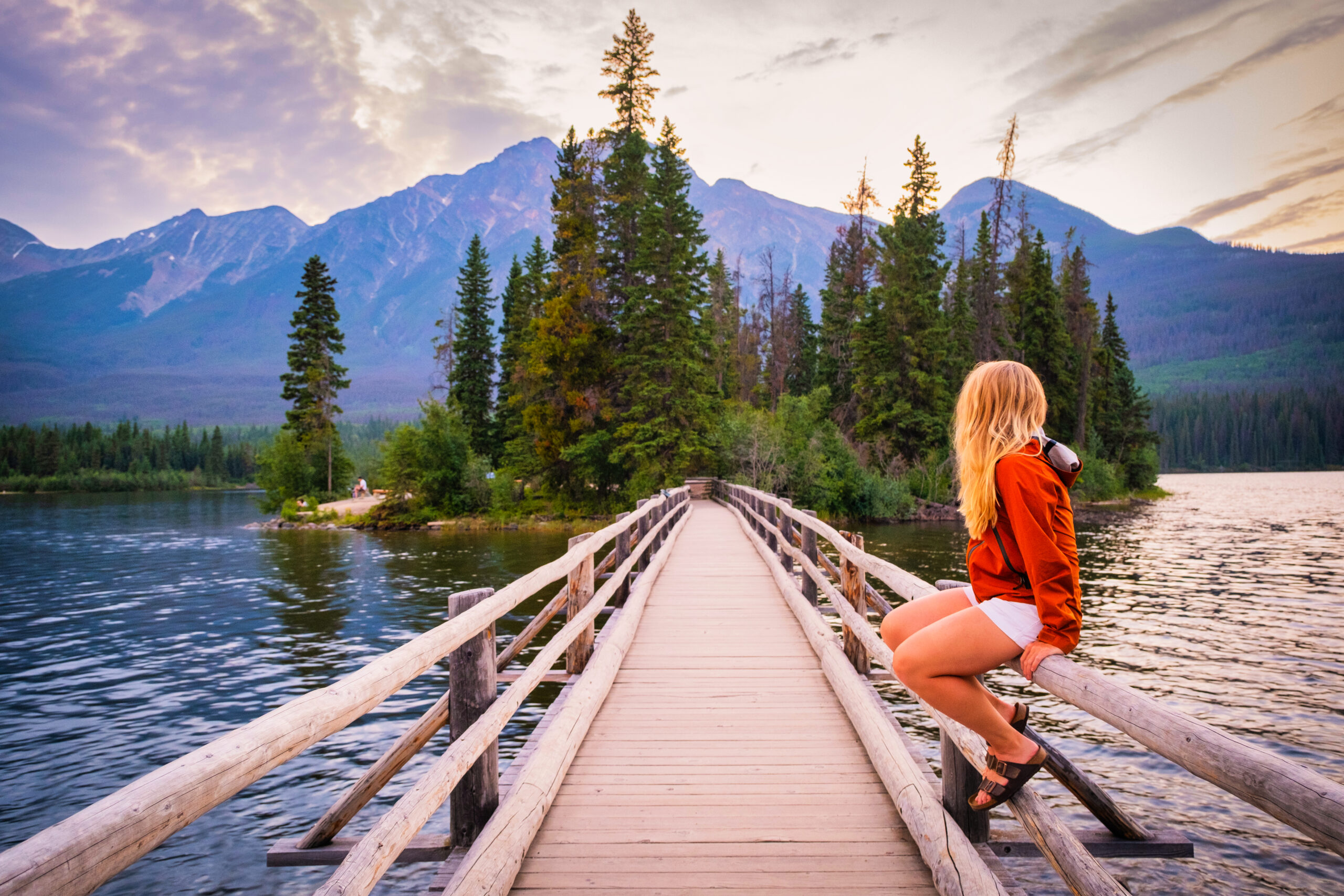 Pyramid Lake in Jasper National Park is one of the best places to visit in Jasper. This lake is a wonderful kidney-shaped lake right at the foot of the iconic Pyramid Mountain. It's a local favorite and also a sight to see for all visitors to Jasper.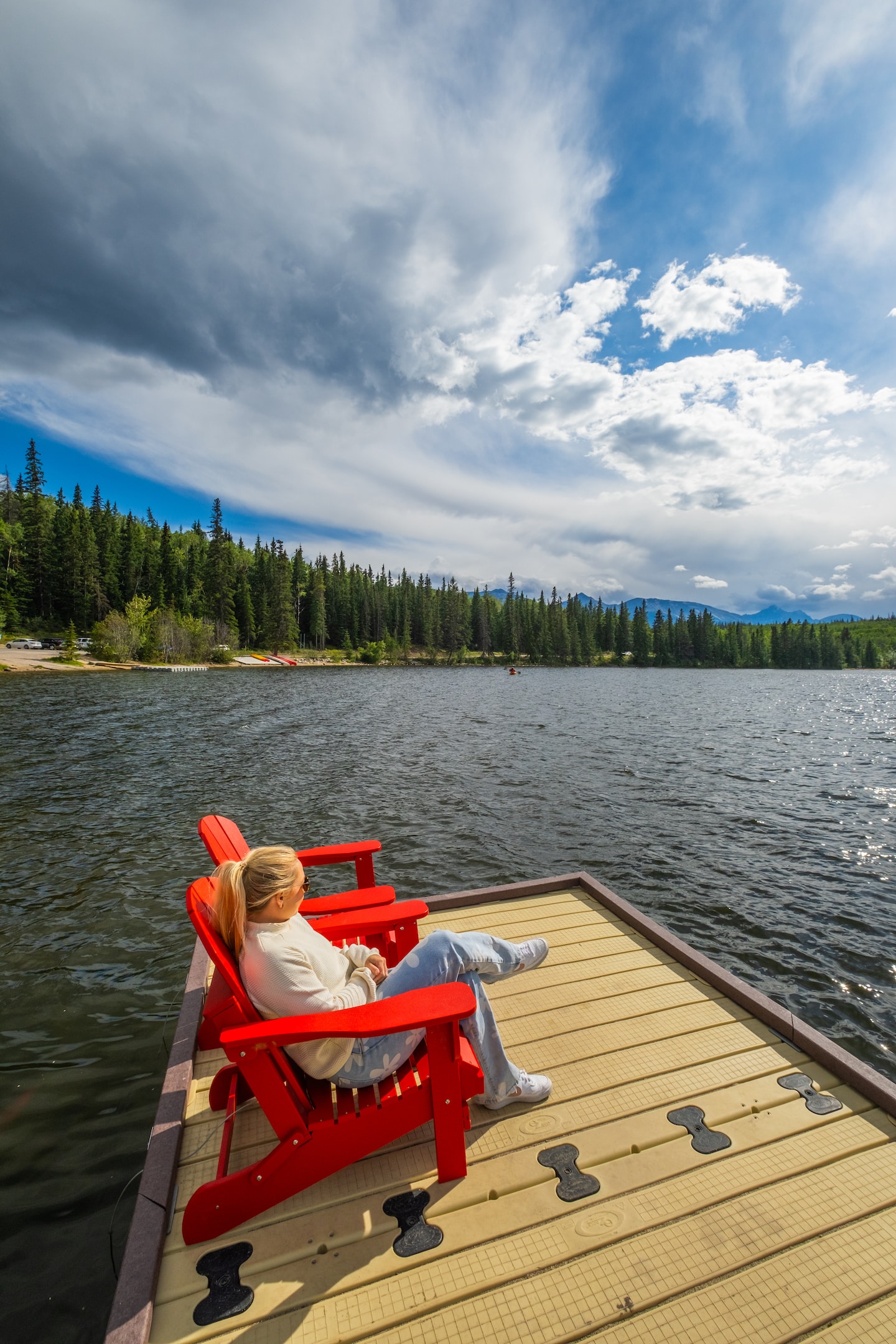 Pyramid Lake is fairly big with a size of 1.2 km2 and discharges right into the Athabasca River. It's the perfect place to hang out for the day, whether it's winter or summer. There's plenty of things to do in the area, and it will certainly be a highlight of your trip to Jasper. Don't forget to check out Pyramid Island while visiting!
---
Patricia Lake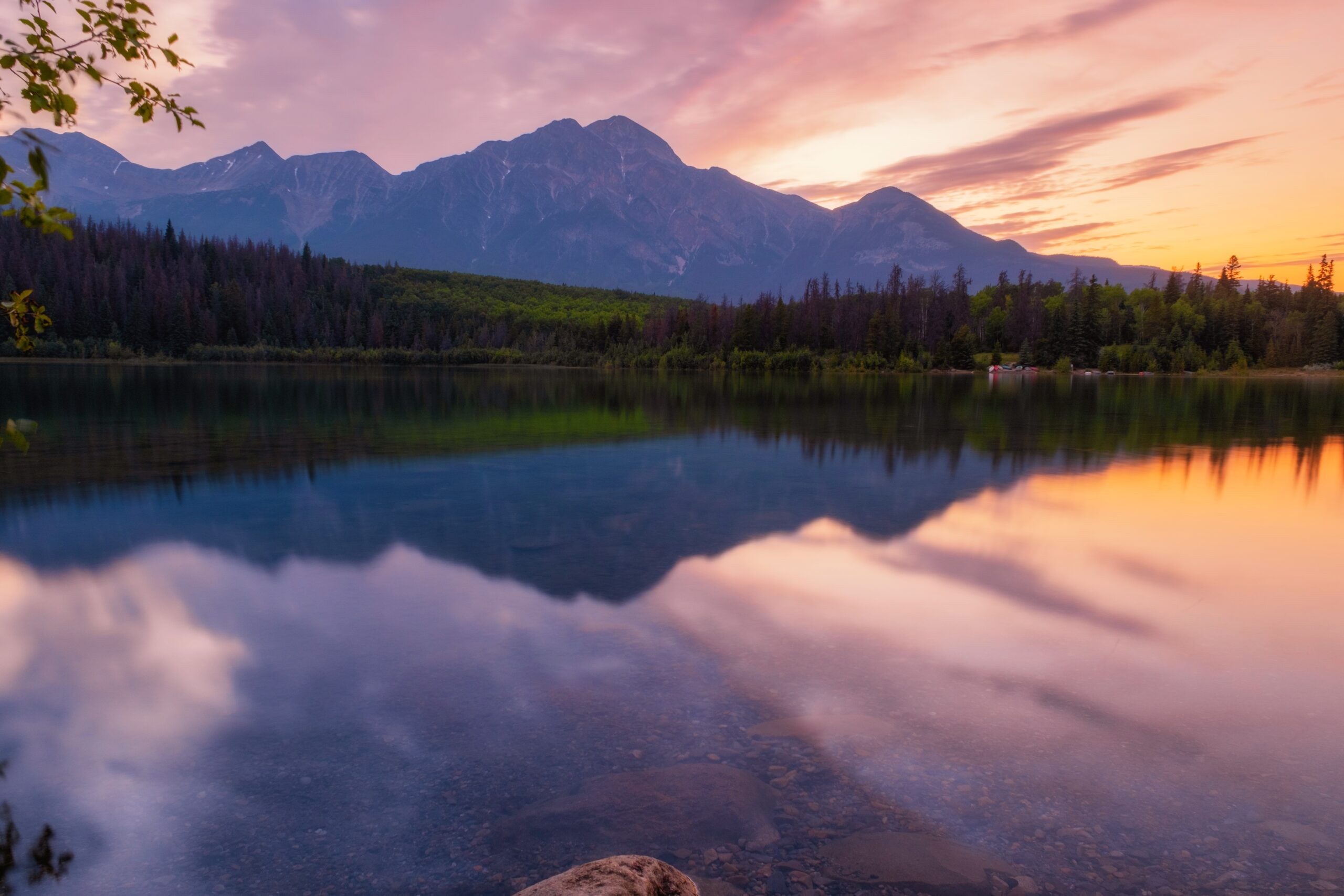 Patricia Lake is right next to Pyramid Lake, so close you could even walk! It's another popular lake in Jasper for locals to hang out at. There are plenty of places to chill out and firepits to have a bonfire. Patricia Lake was actually named after Princess Patricia of Connaught, a granddaughter of Queen Victoria.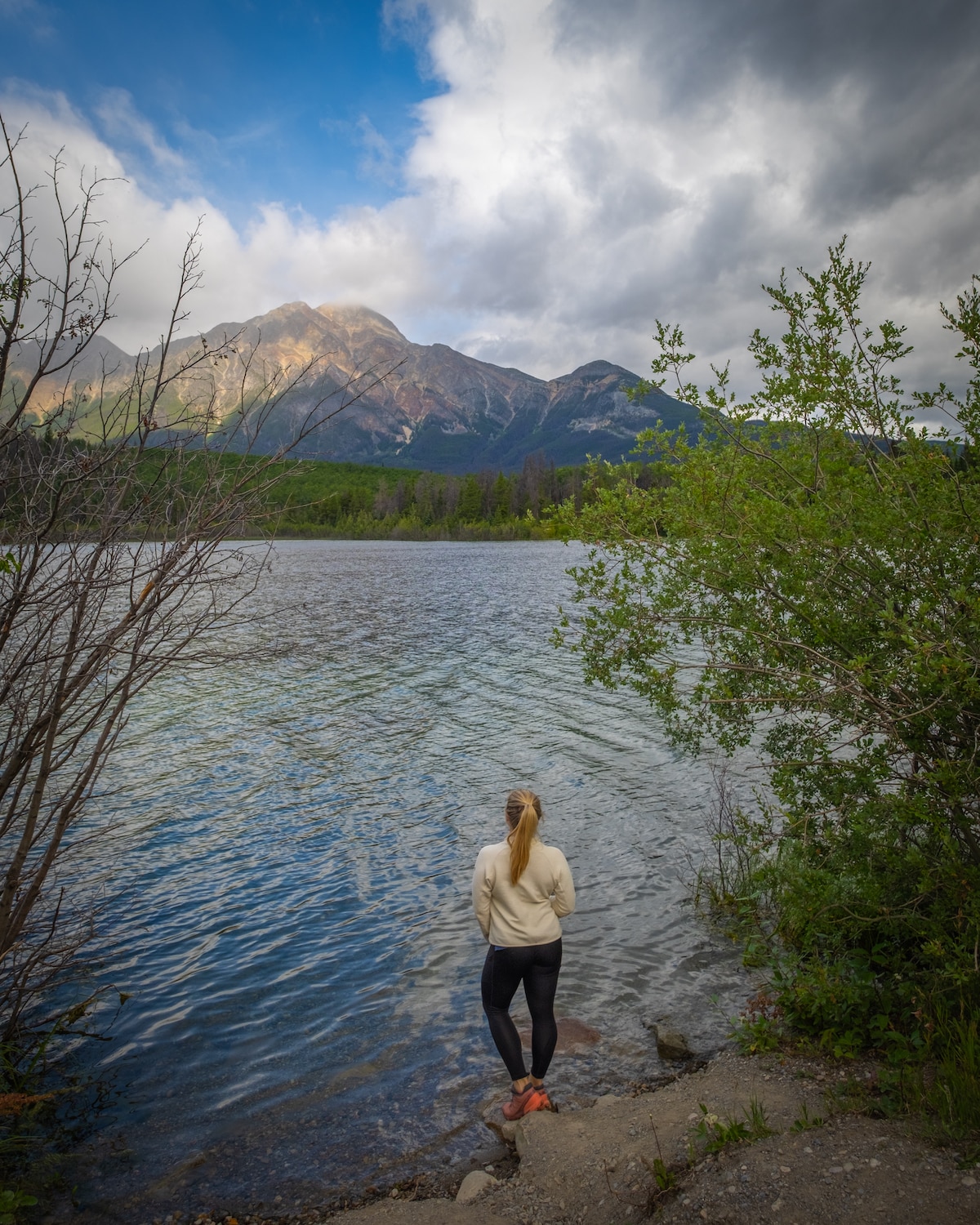 Patricia Lake is a notable lake in the Canadian Rockies for its involvement in WWII when the British devised a plan to build an unsinkable aircraft carrier as they needed natural lake ice to build a substance known as Pykrete. There are still remnants between 40-90 feet down of this project which recreational divers continue to dive. You can read more about its history here.
---
Cavell Lake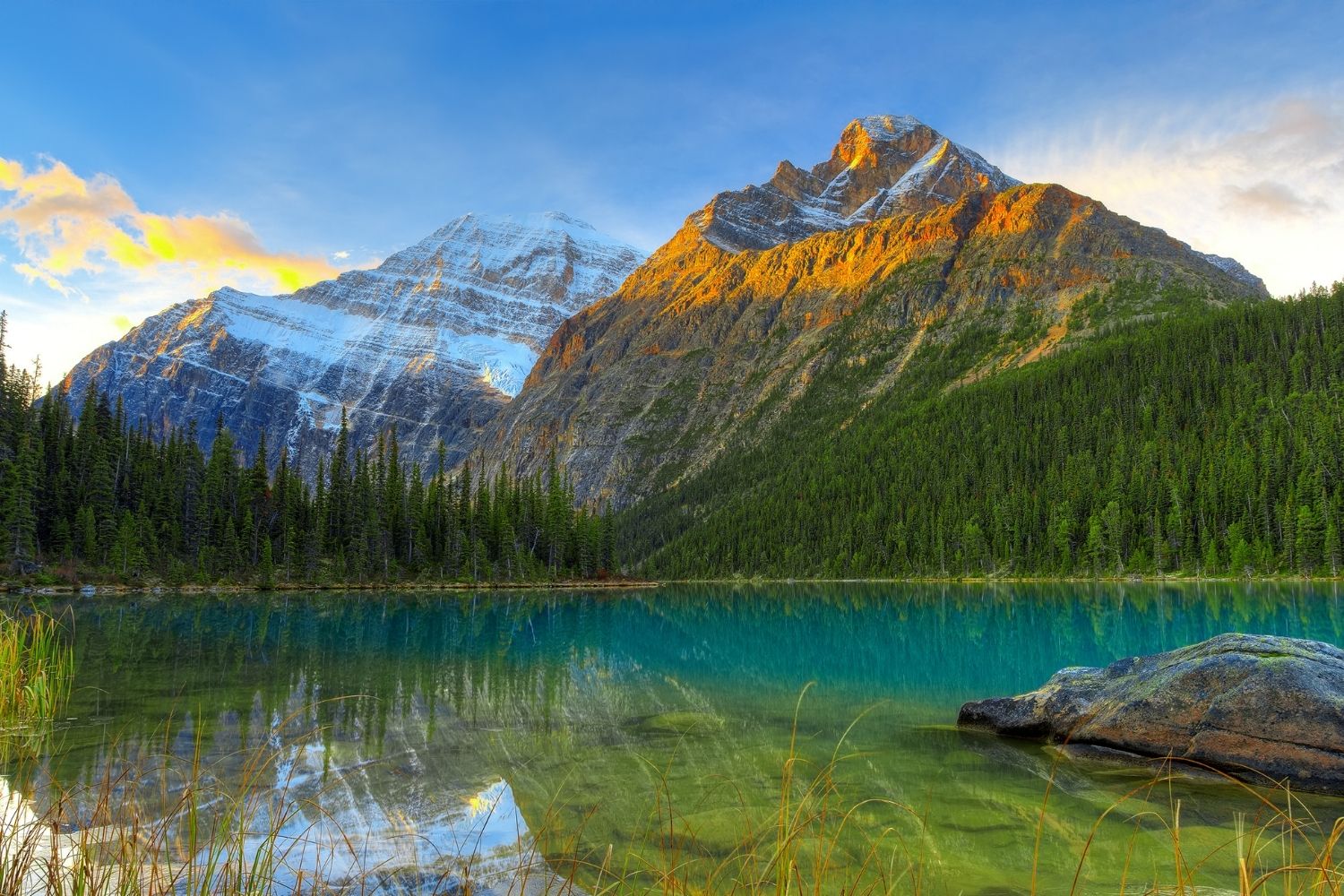 Cavell Lake is a stunning lake in Jasper that sits right under the iconic Mount Edith Cavell.
Getting here requires a quick and easy walk of less than 1 km round trip. The short walk is well rewarded with stunning views of a blue lake and spectacular scenery.
---
Horseshoe Lake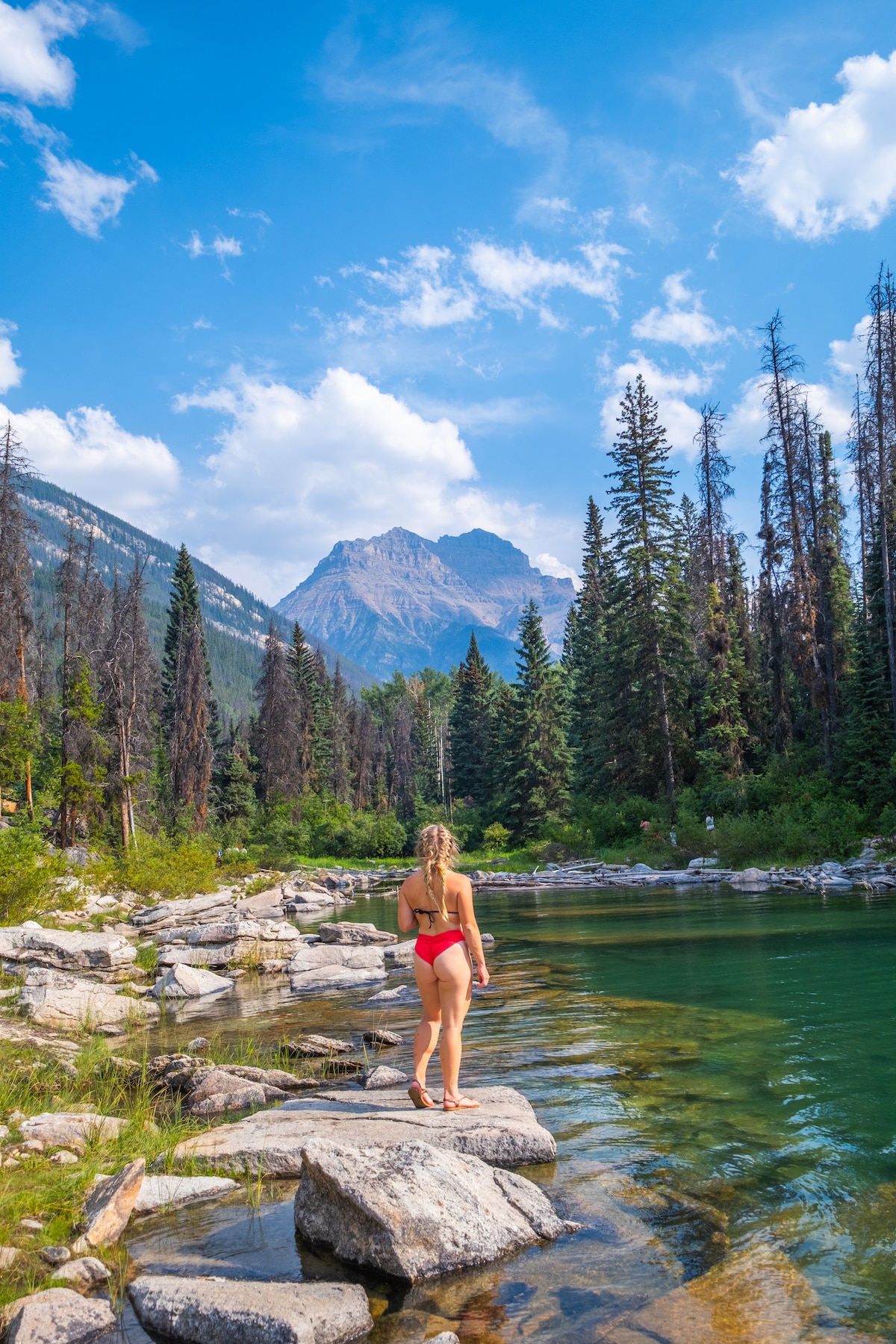 Horseshoe Lake is a popular lake in Jasper to visit. It's an easy place to visit right off the Icefields Parkway and a fun stop to make when driving between Banff and Jasper. It takes just a short hike from the road to get to the lake, and along the way, you'll see beautiful cliff formations.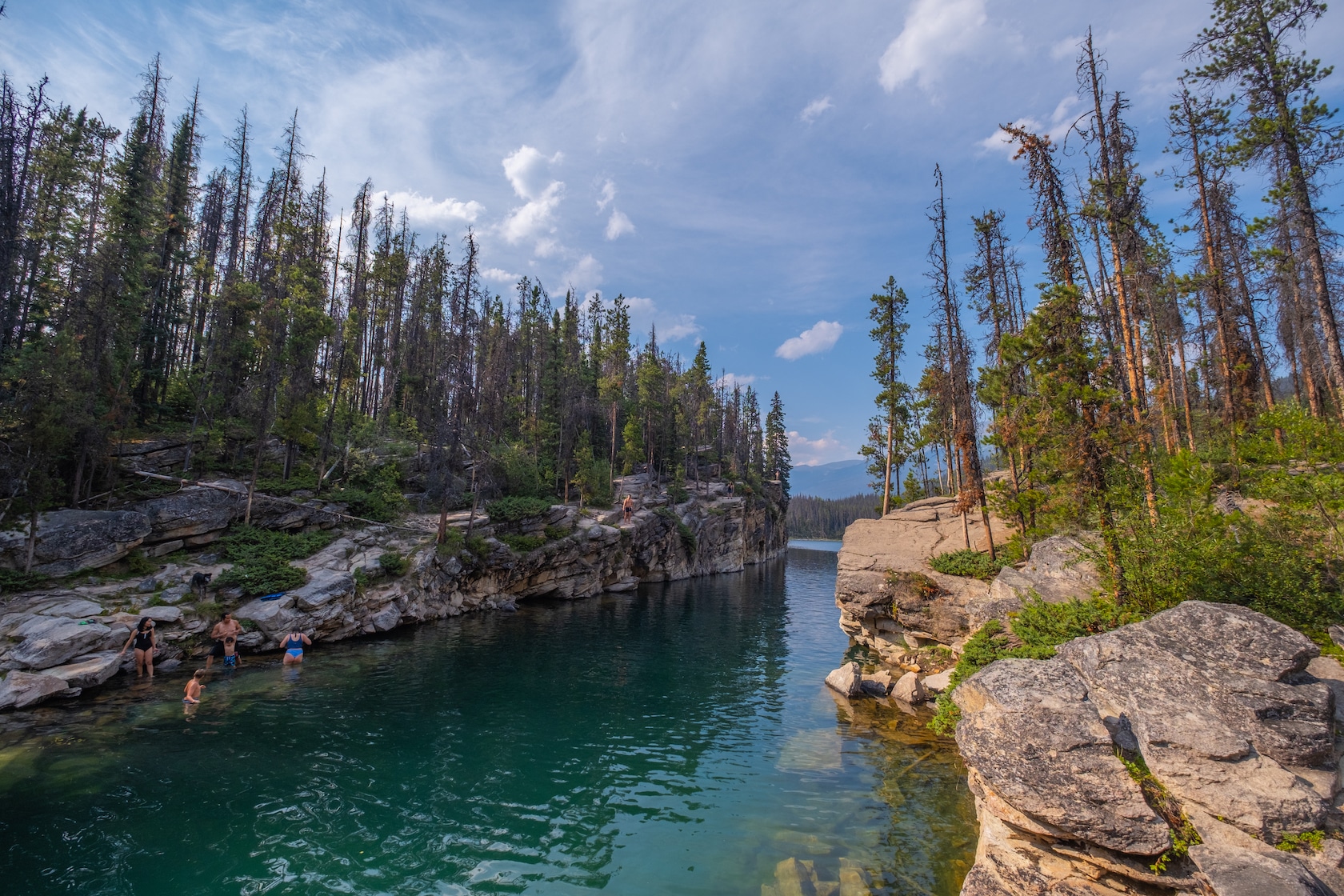 These cliffs actually mean Horseshoe Lake is the best place to cliff jump in in the summer! The highest jump point is said to be almost 80 feet high! If you don't want to jump, not to worry, there are plenty of places to enjoy the views from.
---
Jasper Lake and Talbot Lake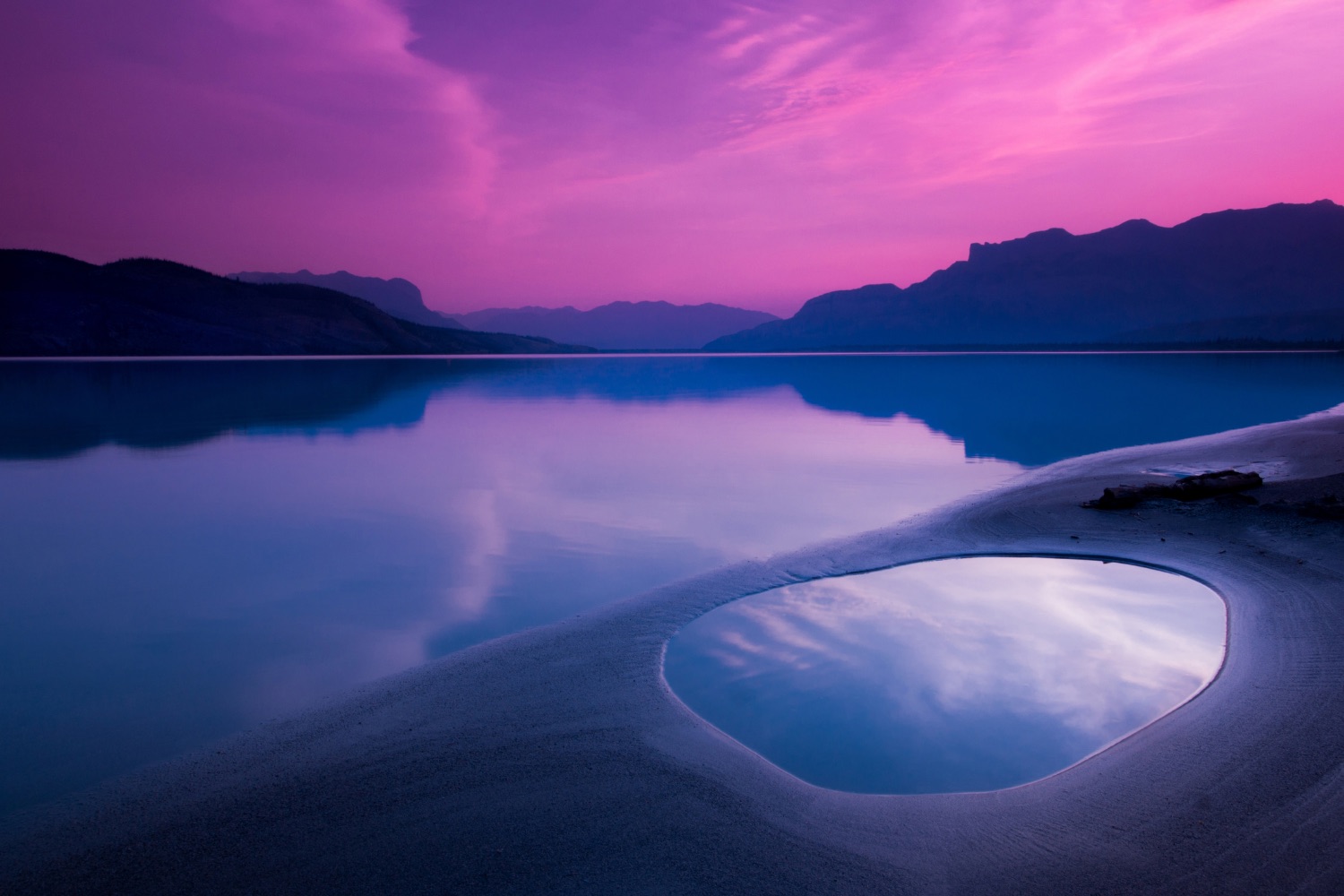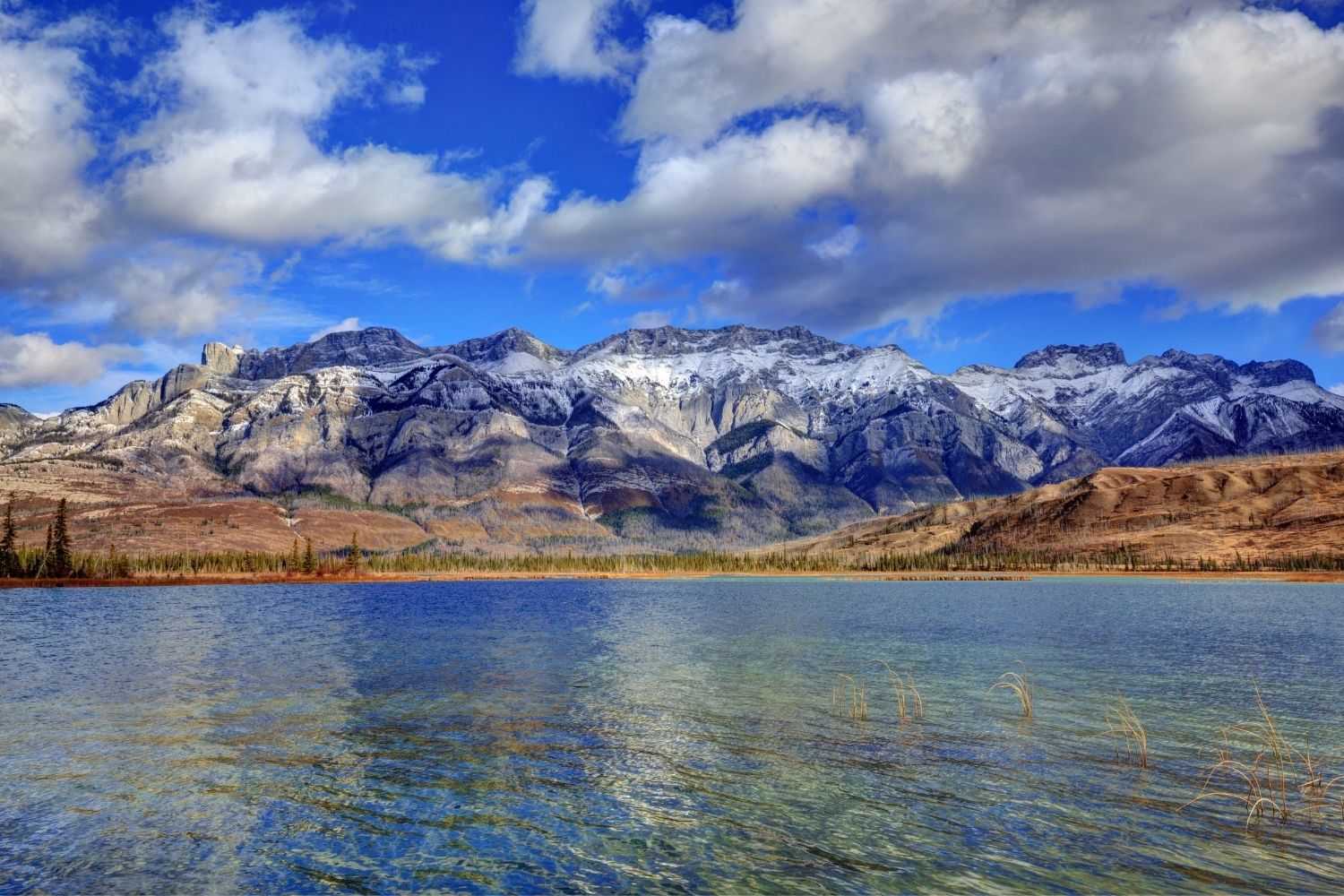 Both Jasper Lake and Talbot Lake are about 25 minutes north of Jasper along the Yellowhead Highway. On one side sits Jasper Lake and on the other side of the highway is Talbot Lake. Both are fantastic lakes to visit in the summer. These lakes are actually part of the Athabasca River, where the river broadens out.
Jasper Lake is well known for its awesome sand dunes, as it is the only sand dune ecosystem in all of the Canadian Rockies. It's well worth the journey from the town of Jasper to see these sand dunes. Talbot Lake is a great spot for taking out the kayak to go fishing for a bit! It's ultra-clear and full of pike and trout!
---
Valley of the Five Lakes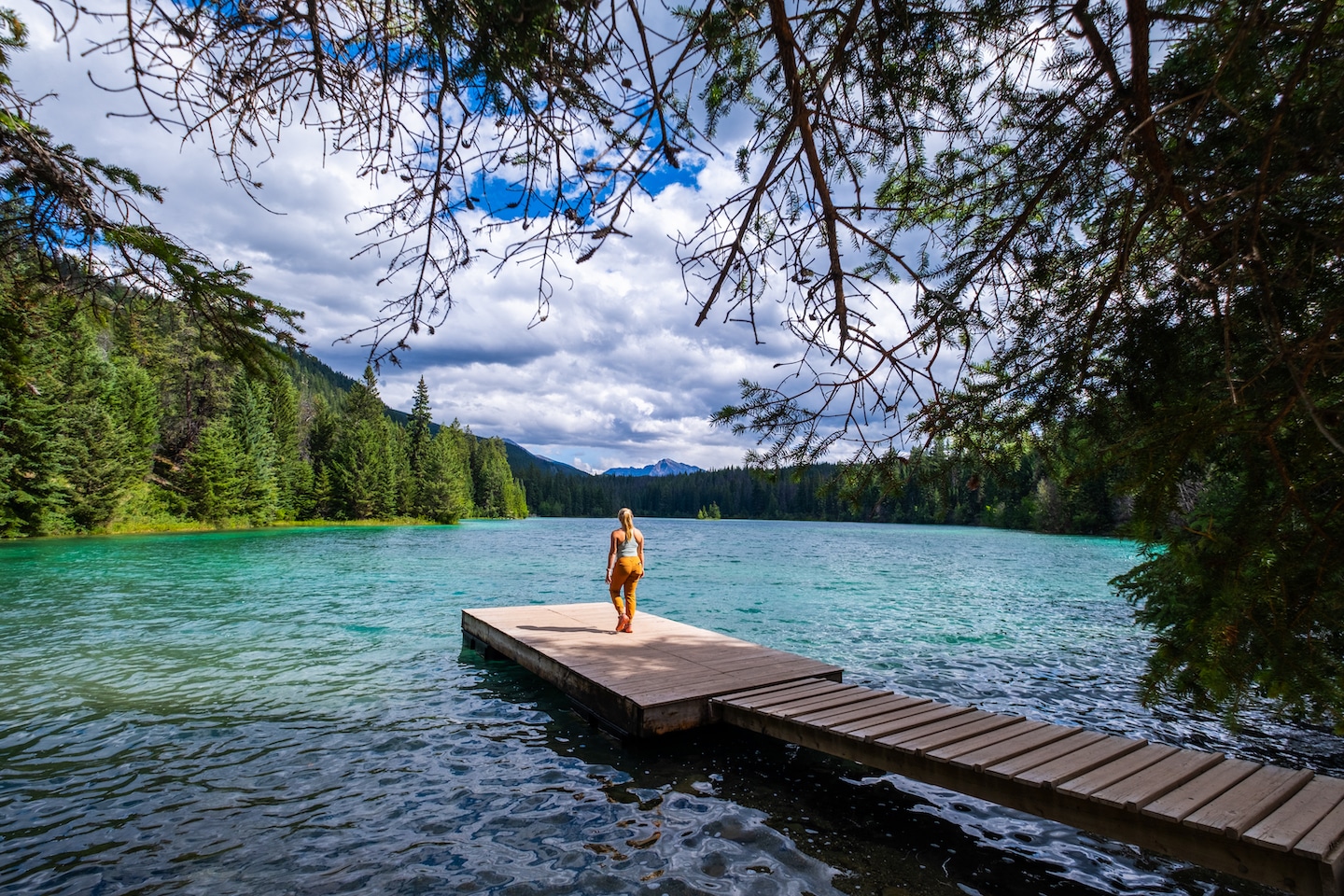 The Valley of the Five Lakes is a popular hike circuit that loops you through, as you might have guessed, five lakes! This is a 4.5 km easy circuit that the whole family can enjoy.
Along the way you'll pass dazzling bright blue lakes, with the fourth and fifth lakes being highlights of the entire trail. You can enjoy all five of the lakes in under two hours!
---
Honeymoon Lake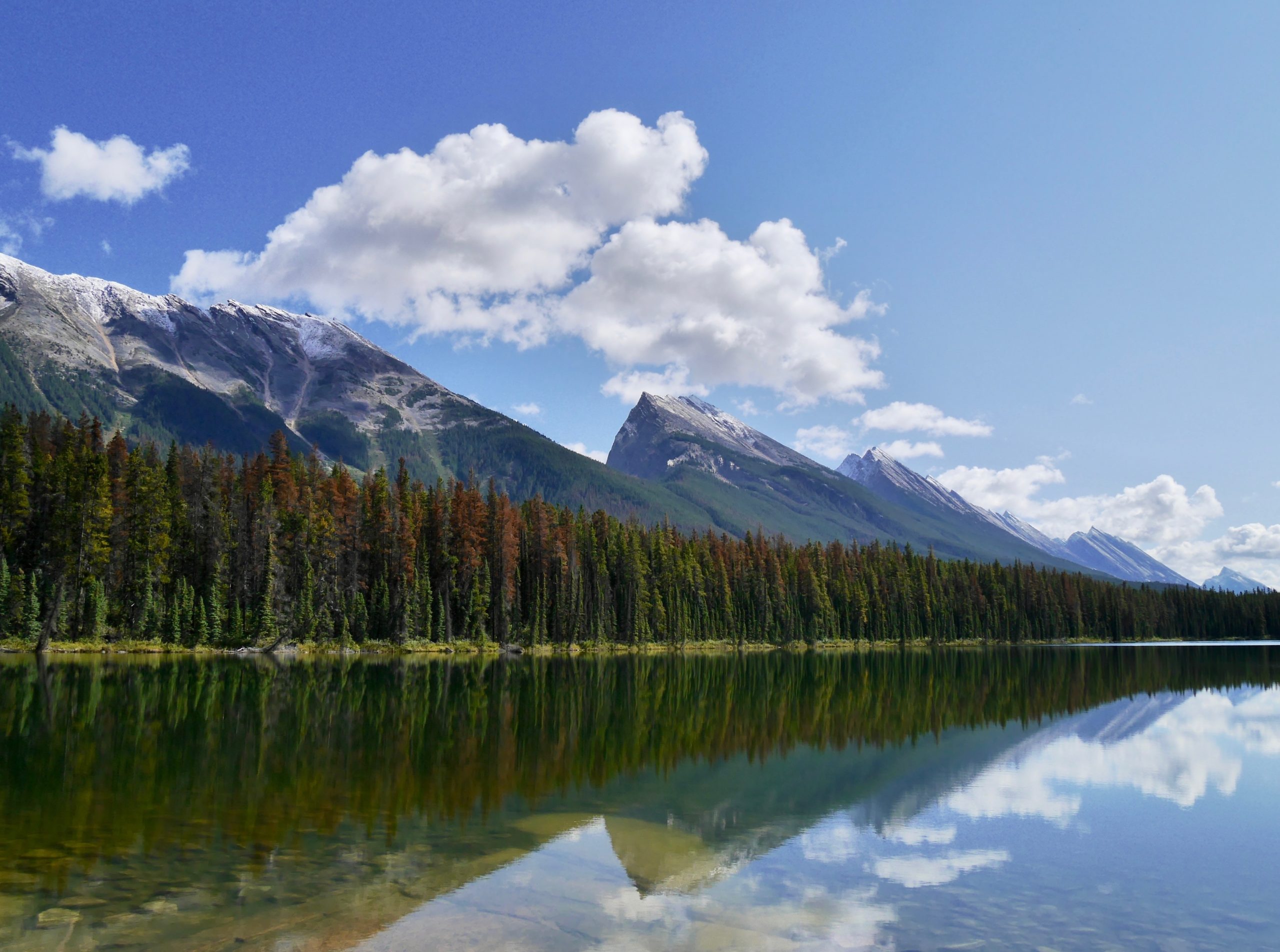 Out of all the Jasper Lakes, Honeymoon Lake is the only one with front country Jasper camping available. The campsites sit along the small lake, right off the Icefields Parkway next to Sunwapta Falls.
It's a lovely lake for kayaking or SUP, and the trails along the lake are a great way to enjoy the wilderness. Like many other first-come-first-serve campgrounds in Jasper, it has limited facilities. However, you will find dry toilets, potable water, and fire pits.
---
Can you Swim in the Jasper Lakes?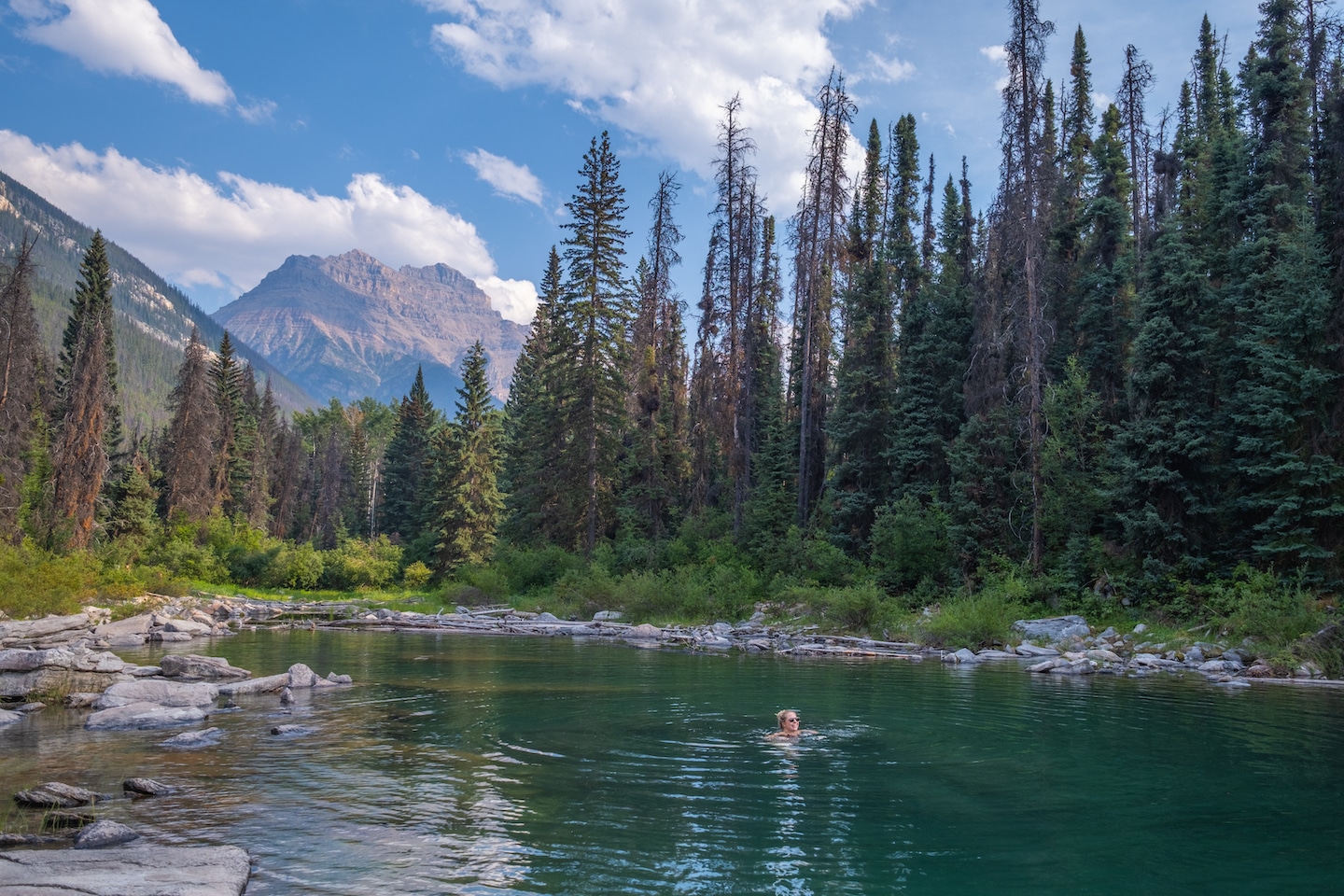 You can pretty much swim in any lake you want to in the Canadian Rockies – the question is, do you really want to? In many of these mountain lakes, the water temperature rarely gets about 4°C, so you only have 15 minutes or so until you start to become hypothermic.
Though it's unlikely you'll be swimming for even half that amount of time without a wetsuit on. We typically last for less than 30 seconds before we have to get out of these Alberta lakes.
---
What Jasper Lakes are the Most Accessible?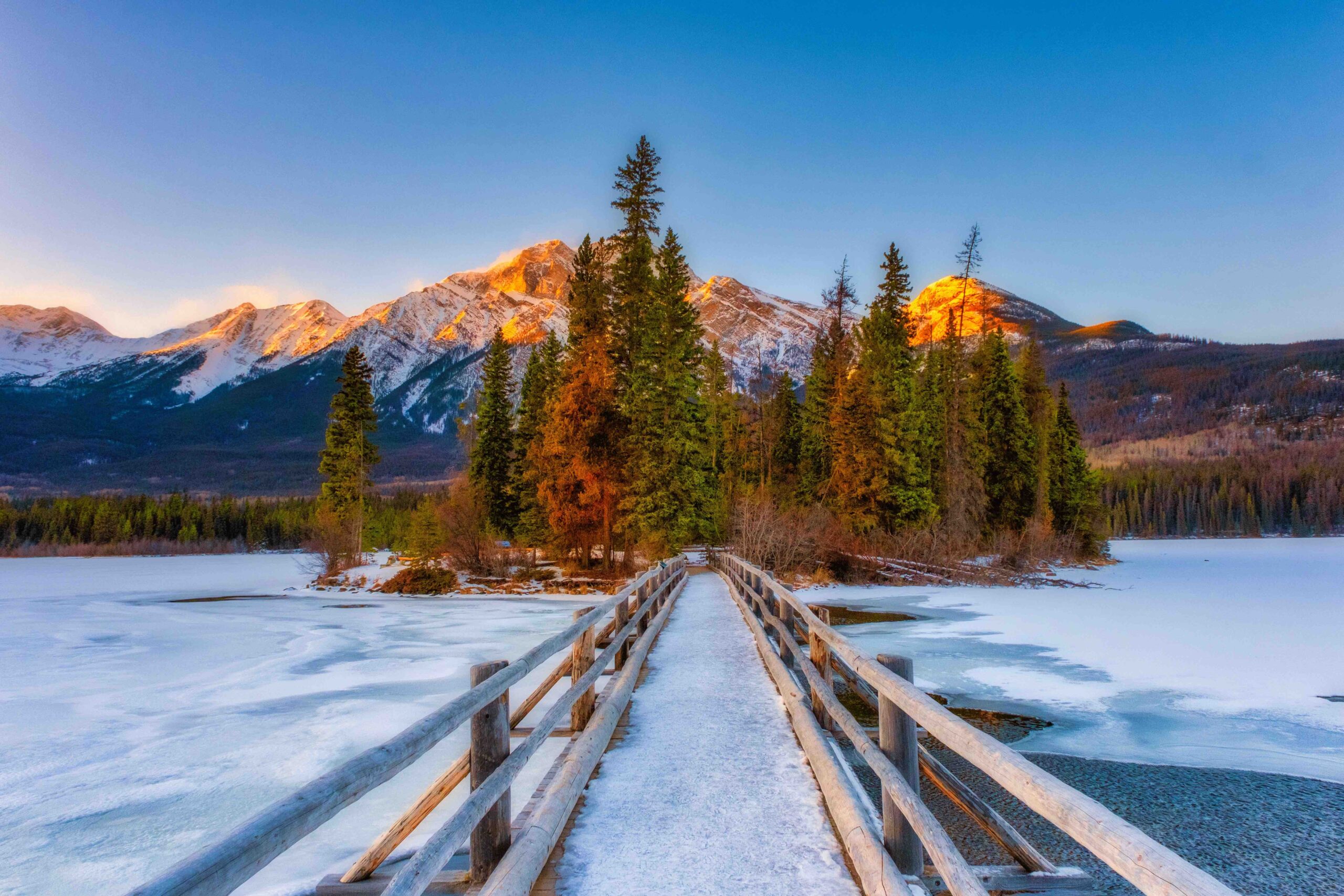 Most of the lakes on this list of easily accessible with a short walk. In some cases, you can see the lakes right from the car!
---
When do these Jasper Lakes Freeze?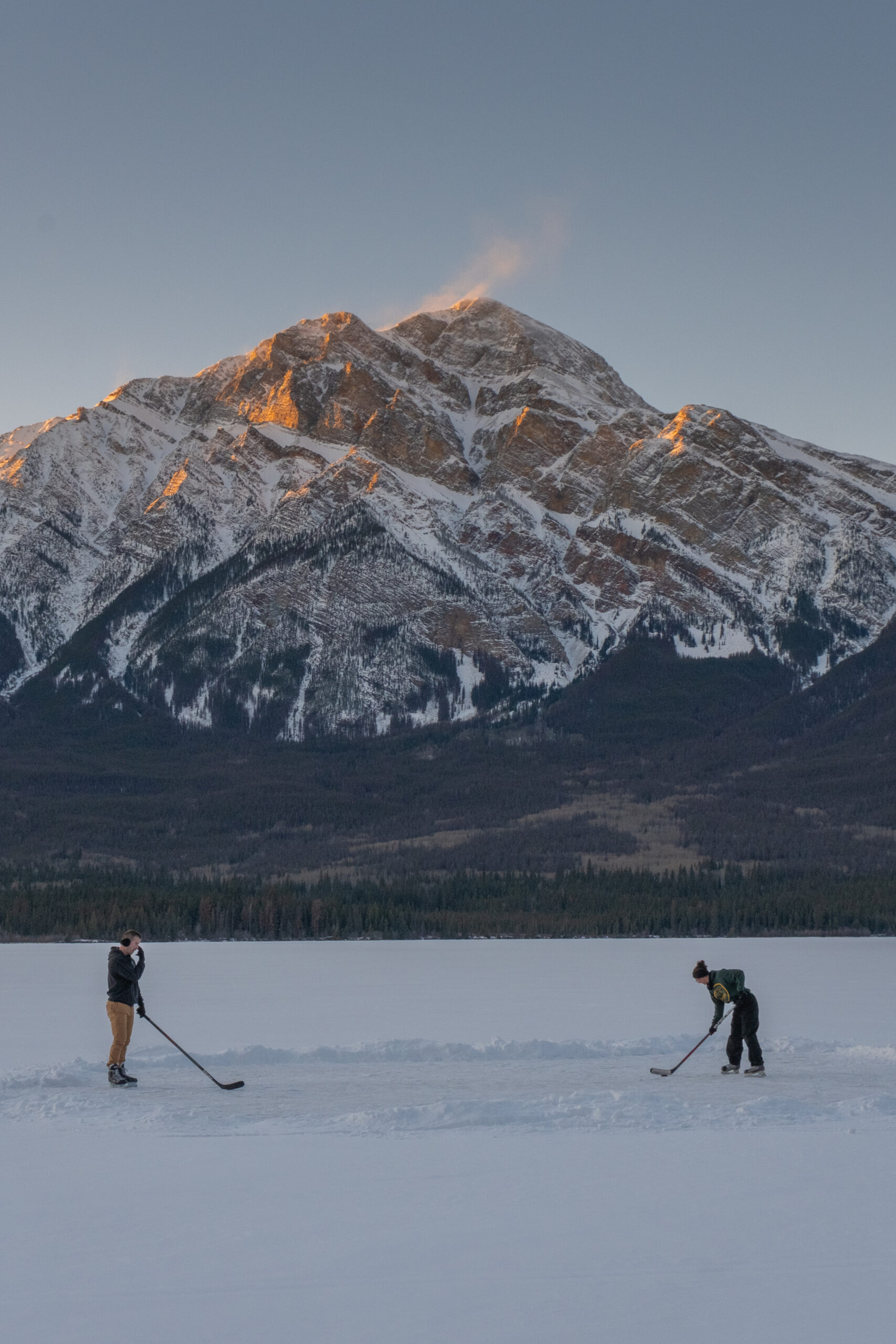 The lakes near Jasper will start to freeze come November, and by December, you can ice skate on many of them. The best lakes for ice skating are Pyramid Lake and Patricia Lake.
---
When do The Lakes in Jasper Thaw?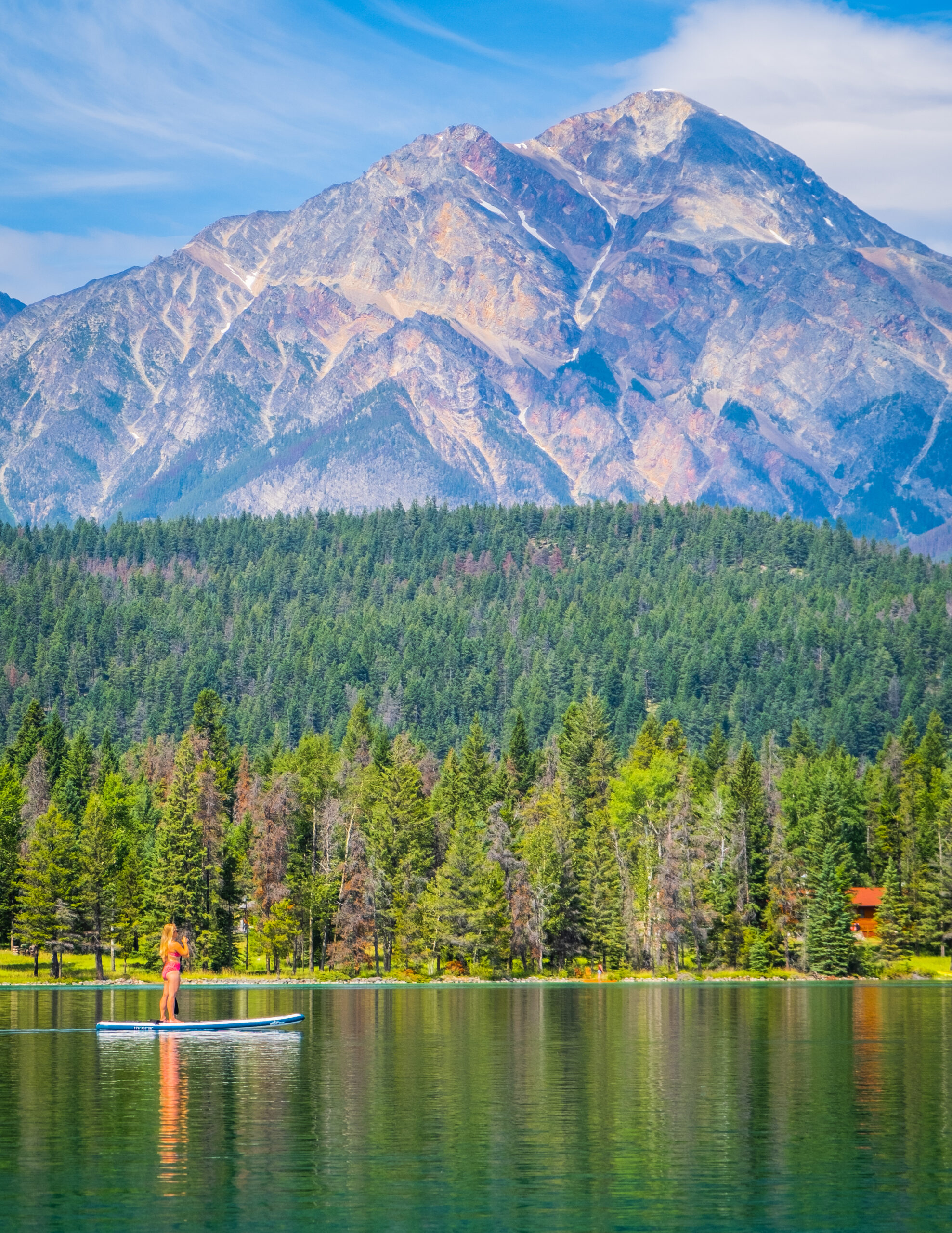 Winter in Jasper sometimes feels like it lasts forever. This is very evident with the Jasper lakes! In general, you can expect many of the mountain lakes to start their thawing process from mid-May to mid-June, with most of the Jasper lakes being completely thawed by July.
---
Can You Fish on These Jasper Lakes?
You can fish on most of the lakes in Jasper and lakes near Jasper. There is some excellent fishing to be had as Jasper National Park is prime trout-fishing territory.
Fishing in Jasper requires a special national park fishing permit. You can pick this up at info centers, campgrounds, and fishing businesses in Downtown Jasper. Brush up on the fishing rules here.
Our Top Recommended Jasper Tours
---
Is Watercraft Allowed on the Lakes in Jasper?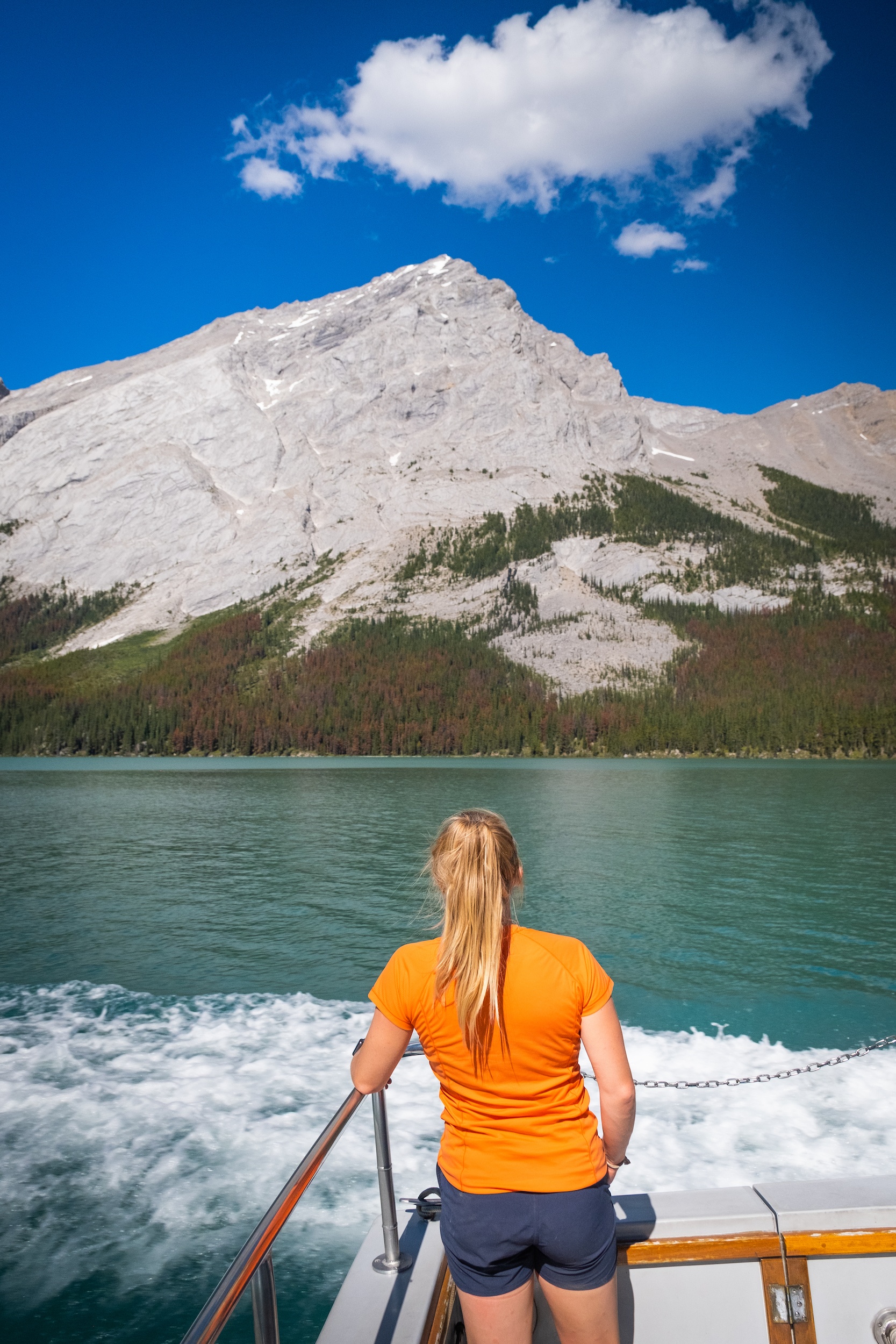 The use of gas motors on any waterbody in Jasper National Park is not allowed. However electric motors are permitted on Maligne, Medicine, Talbot, Pyramid, and Patricia lakes only.
Inflatable vessels like stand-up paddleboards, canoes, and kayaks are allowed on the lakes in Jasper.
---
Plan Your Trip to the Canadian Rockies
---
↓ Join the community ↓
The Banff Blog Facebook Group is your headquarters for the Canadian Rockies' travel advice and information. Including hike info and off-season travel information. You can also meet new adventure buddies.