If you're looking for a home away from home while on vacation in Jasper, look no further than Fairmont's Jasper Park Lodge. Easily my favorite lodge of all the Western Canada Fairmonts, the Fairmont Jasper is less of a traditional hotel, and more of a cabin-style lodge perched perfectly on one of the most beautiful lakes in Jasper National Park.
Even though we live in Canmore we had yet to make it to Jasper, so I figured it was the perfect time to finally check out Jasper National Park and see what the Jasper Park Lodge was all about.
We drove onto the Fairmont's grounds and were immediately impressed by the landscapes and views. Here's what you can expect by choosing to stay at the Jasper Park Lodge, easily the best place to stay in all of Jasper.
See Also:
---
Quick Details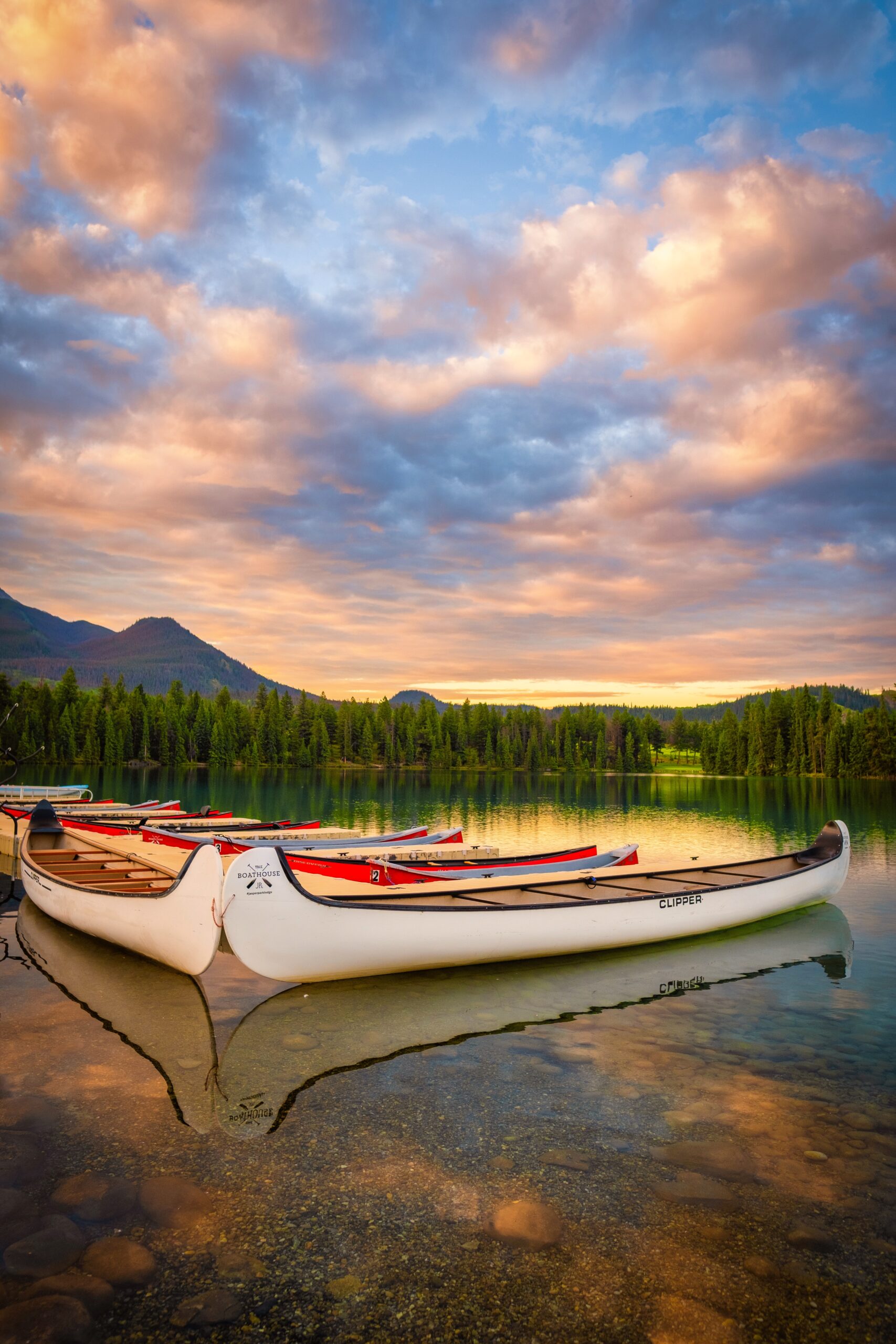 ---
Staying at the Fairmont Jasper Park Lodge
---
Jasper Park Lodge Location
---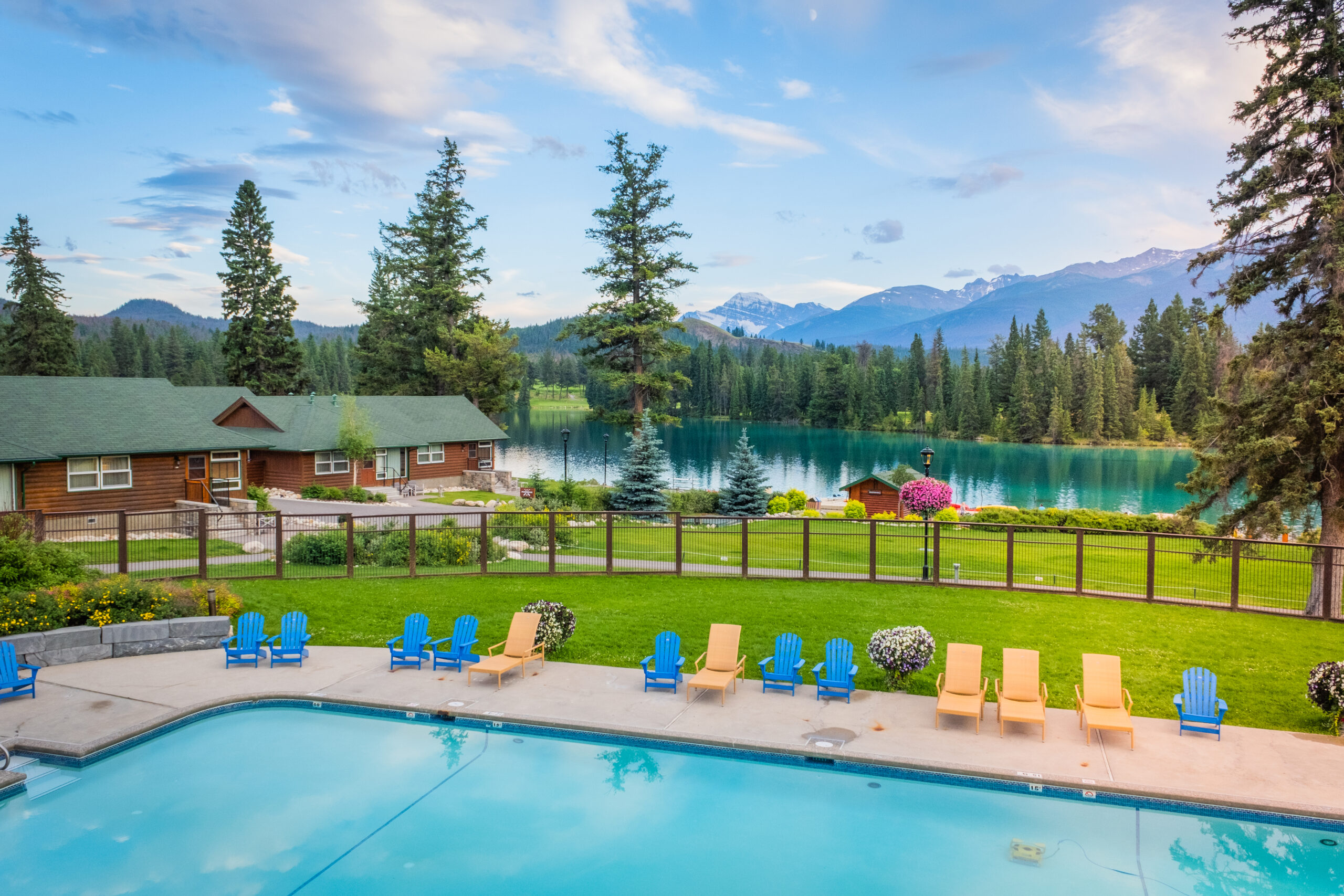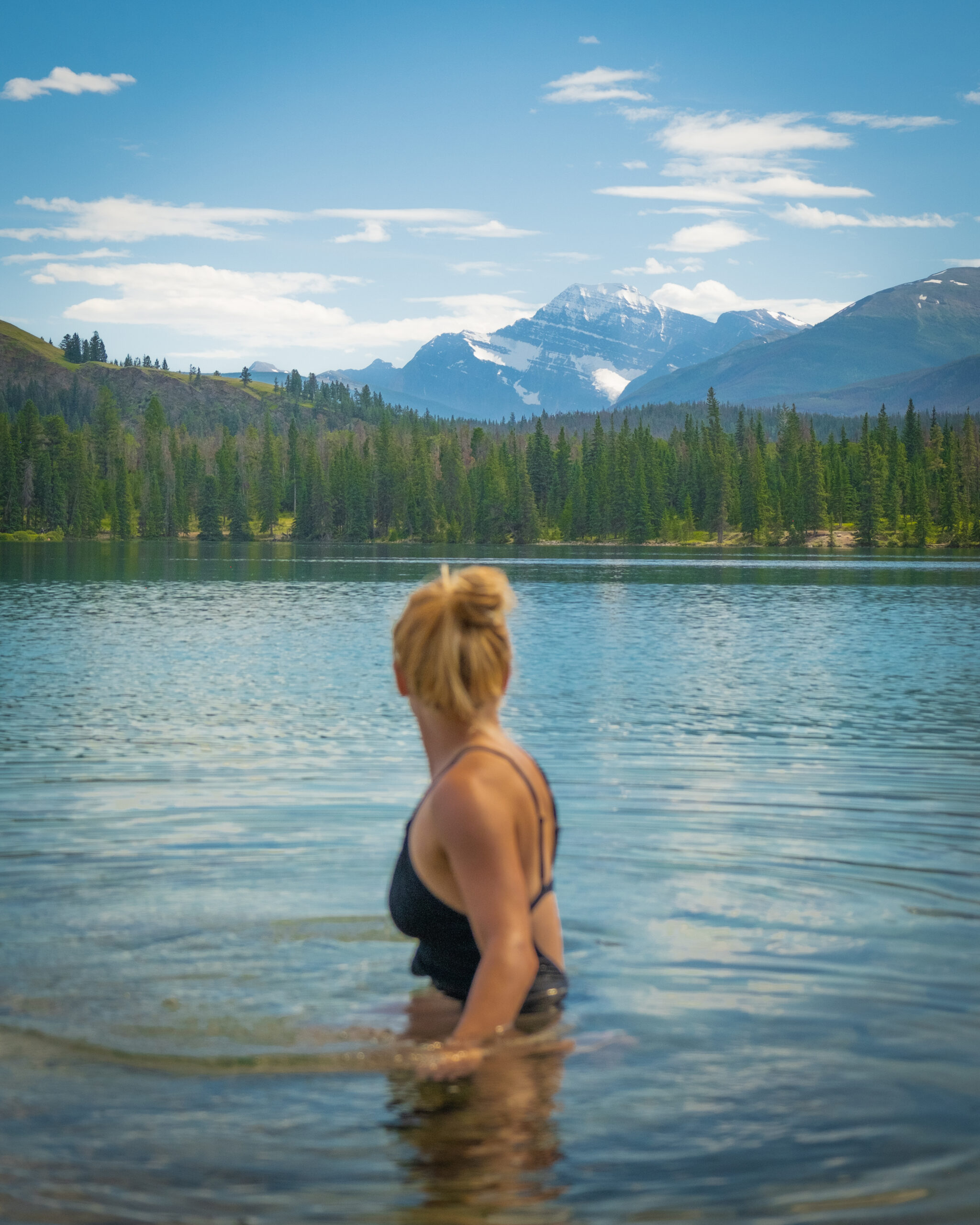 Perhaps the best part about staying at the Jasper Park Lodge is the location. The whole lodge is right next to Lake Beauvert, a large, bright blue, clear lake in Jasper. With views of Mount Edith Cavell in the background, there really is no better view in Jasper (we looked!)
Many of the cabins are lakefront with views over the lake. The ones that are further back are still only steps away from Lake Beauvert. The Jasper Park Lodge is still only a short drive away from so many other things to do in Jasper and is only five minutes away from Lake Edith and Lake Annette.
The location is secluded and away from the hustle and bustle of the town with most of the visitors being guests of the lodge.
---
Jasper Park Lodge Rooms
---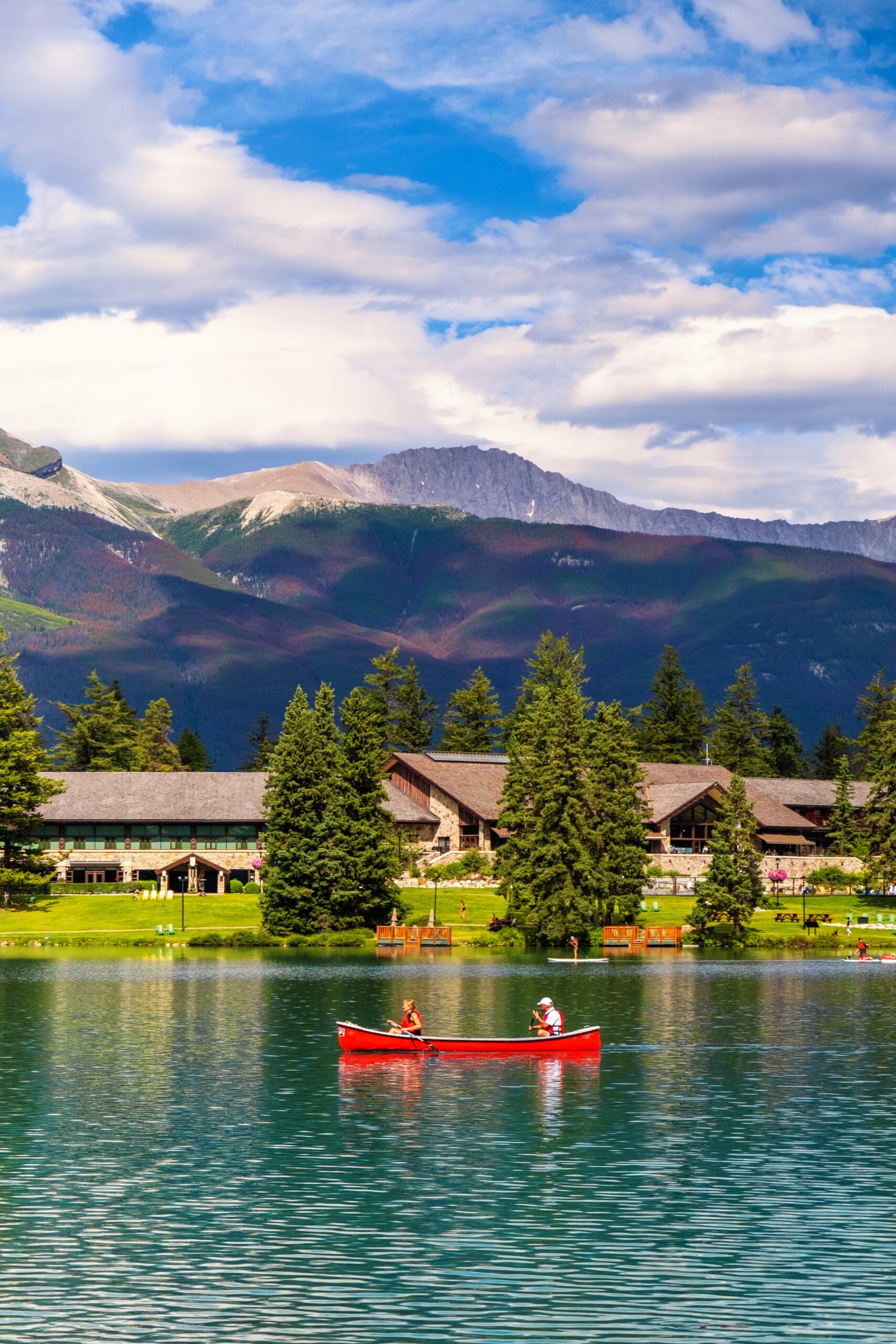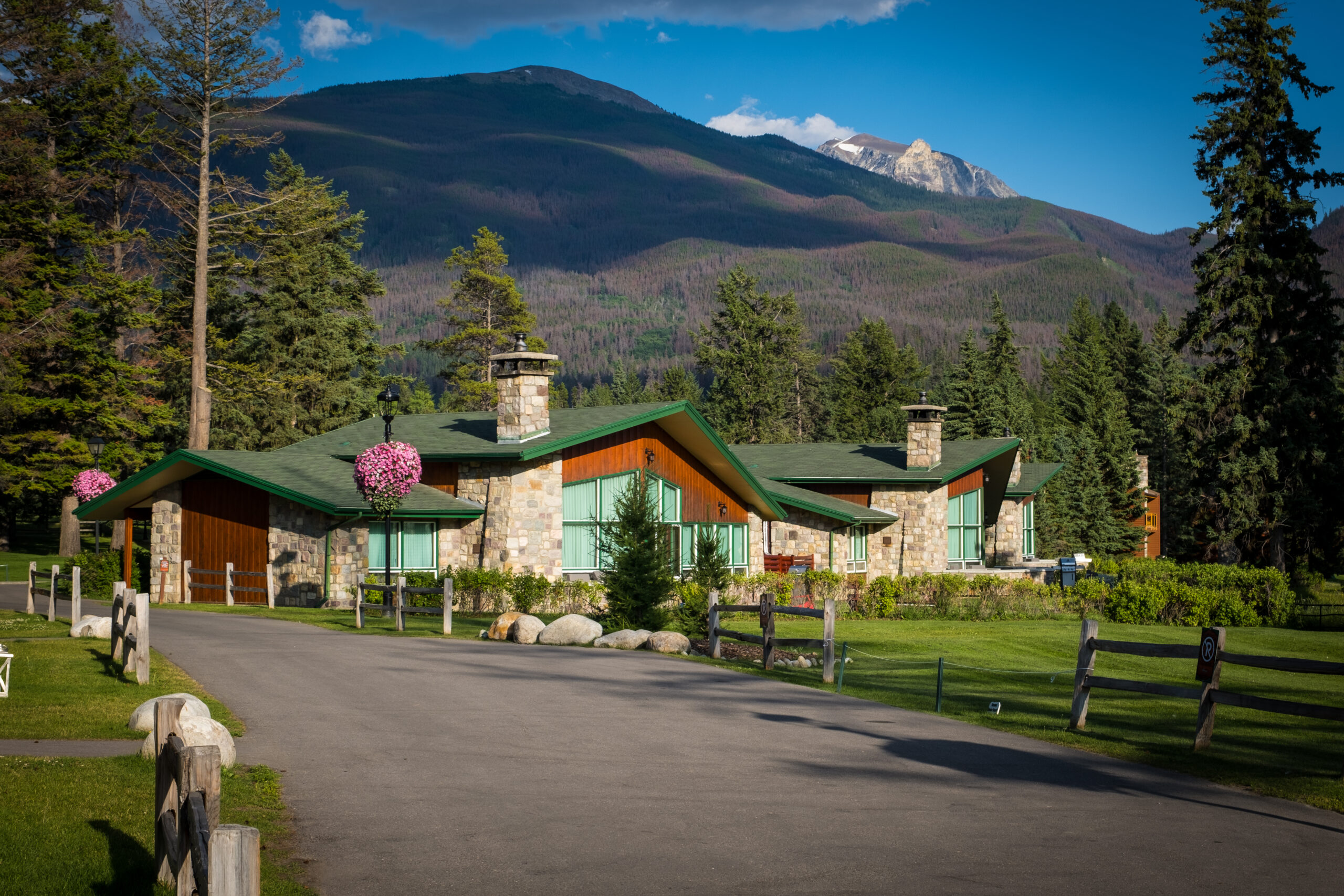 There are seven different kinds of rooms at the Jasper Park Lodge. The Lakeview rooms are the most popular because they obviously have lake view rooms. The rooms are spacious and extremely comfortable with a big plush bed and TV to watch at night. You probably won't be spending much time in the room though, a there is so much to do in Jasper instead!
---
Jasper Park Lodge Activities
---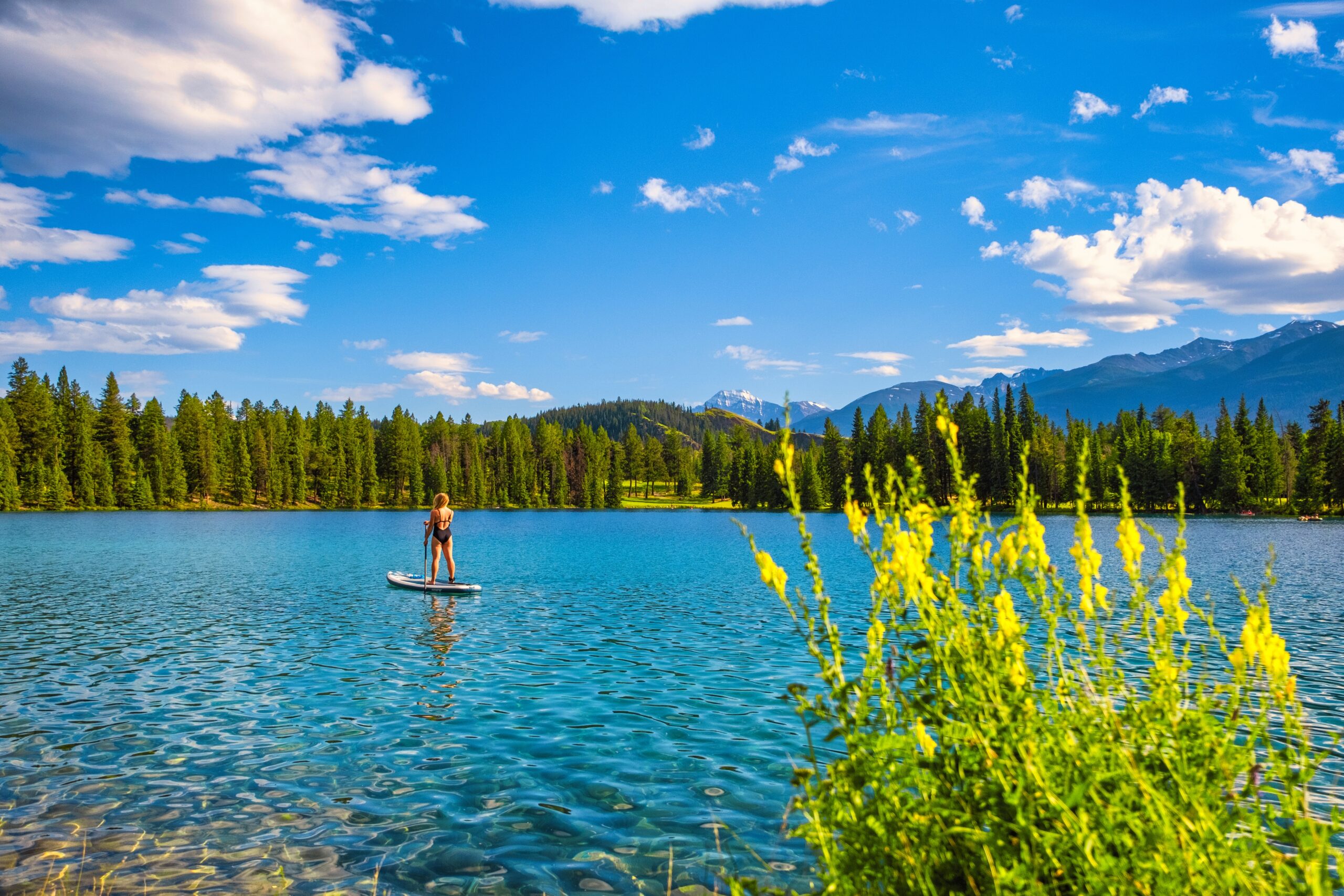 The park lodge offers a wide range of activities every day. From yoga to stargazing there is plenty to do actually on the property. With all the offerings we never even got in our car one of the days here.
Perhaps the most enticing activity is Lake Beauvert. If you're staying here, you will definitely want to get out on the lake at least once. You can bring your own paddleboard, canoe, or kayak or you can rent one from the boathouse. Seriously don't miss your chance of enjoying this lake; it's one of the clearest I've found in all of Alberta!
On-site is also the Jasper Planetarium. So after you've finished dinner I recommend heading here to get a good look at the starry sky. On a clear night there's no telling how much you'll be able to see! The guys here are super knowledgeable and they have some of the largest telescopes in Western Canada.
If you are a golfer, then the Park Lodge is the best place to stay in Jasper for you. Home to the only golf course in Jasper this is where you will want to come to tee off. There are not many places more beautiful to golf in the world than the Canadian Rockies.
---
Jasper Park Lodge Food
---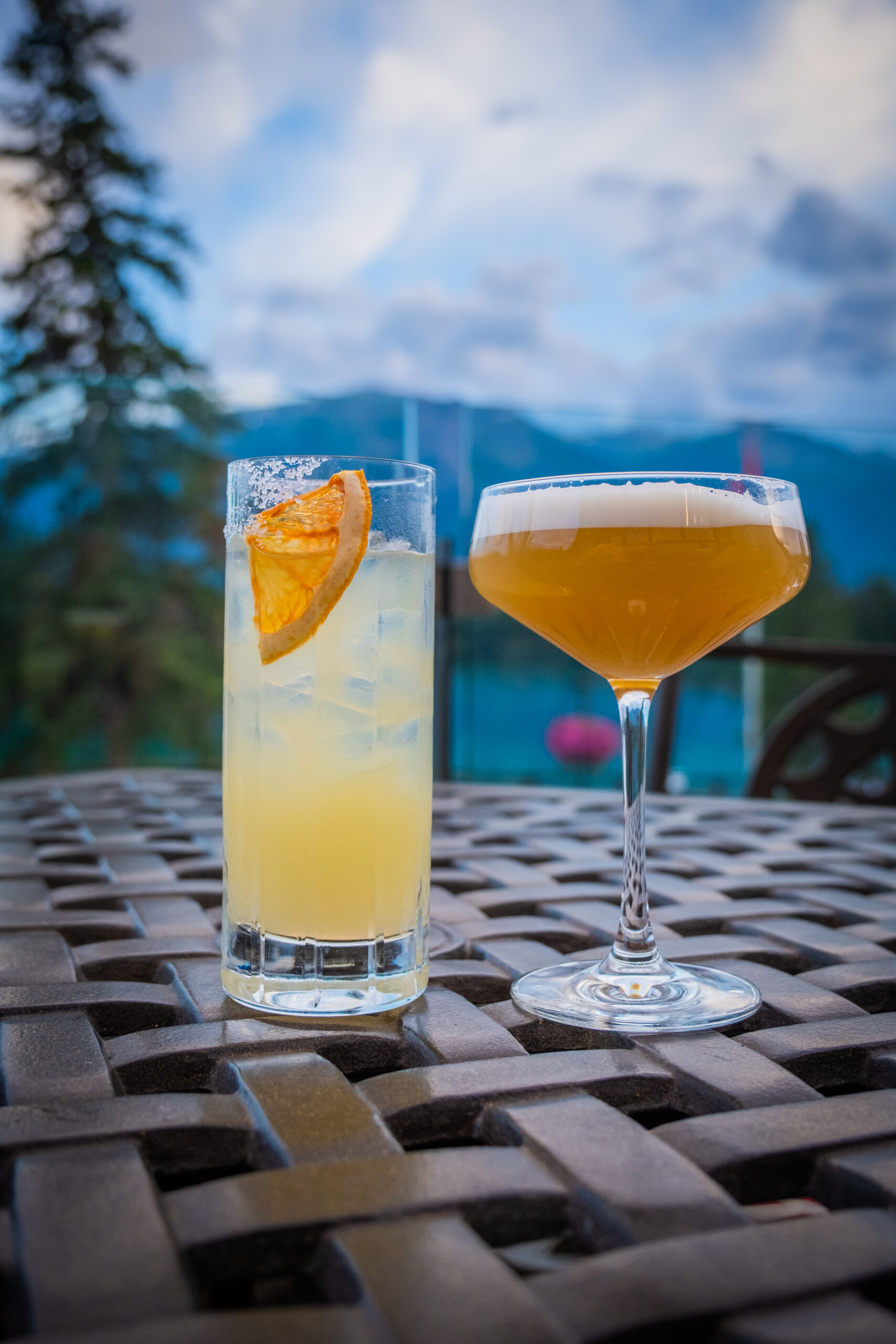 The Jasper Park Lodge has some amazing restaurants on offer. Even if you are not staying there you can still enjoy a nice evening out at one of their restaurants. My favorite meal was at Orso Trattoria, their signature Italian Restaurant with indoor and outdoor seating. It's one of the finest restaurants in Jasper.
It's here that you can have an amazing fine dining experience complete with a rotating menu and delicious wine. Afterward, just walk outside to spend a sunset on the lake.
---
Overall Impressions of Fairmont's Jasper Park Lodge
---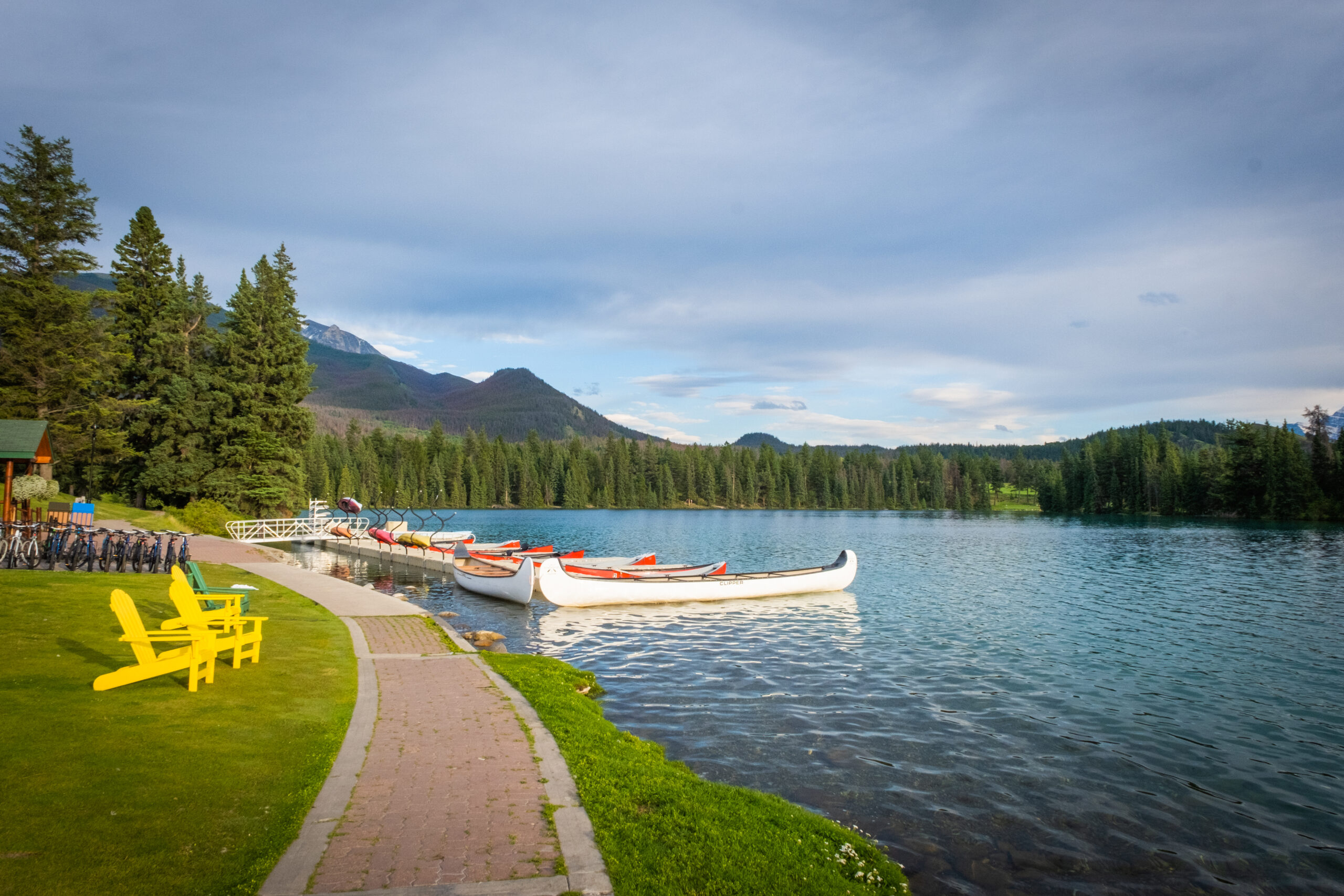 I loved every minute of our stay at the Jasper Park Lodge. It will forever be my premier place to stay while visiting Jasper and is definitely the best place to stay in Jasper. The park lodge is set in an absolutely beautiful setting that will really let you settle in and wind down in this stunning park.
Book a Room on Booking – Fairmont Jasper Park Lodge
Book a Room on Hotels.com – Fairmont Jasper Park Lodge