Wondering what to do in Revelstoke, British Columbia? Revelstoke is easily one of our favorite places to visit in all of Canada. It's a small town near the Selkirk Mountains and Glacier National Park that is famed worldwide for its epic powder.
Due to its location off the Trans Canada and near Rogers Pass, it's not the busy Canadian mountain town like Banff. Revelstoke has a lot to offer visitors in both the winter and summer. We've visited multiple times during both seasons and fell in love. If you've just arrived and looking for some of the best things to do in Revelstoke, we have you covered.
---
The Best Things to do in Revelstoke in the Winter
---
Ski/Snowboard at Revelstoke Mountain Resort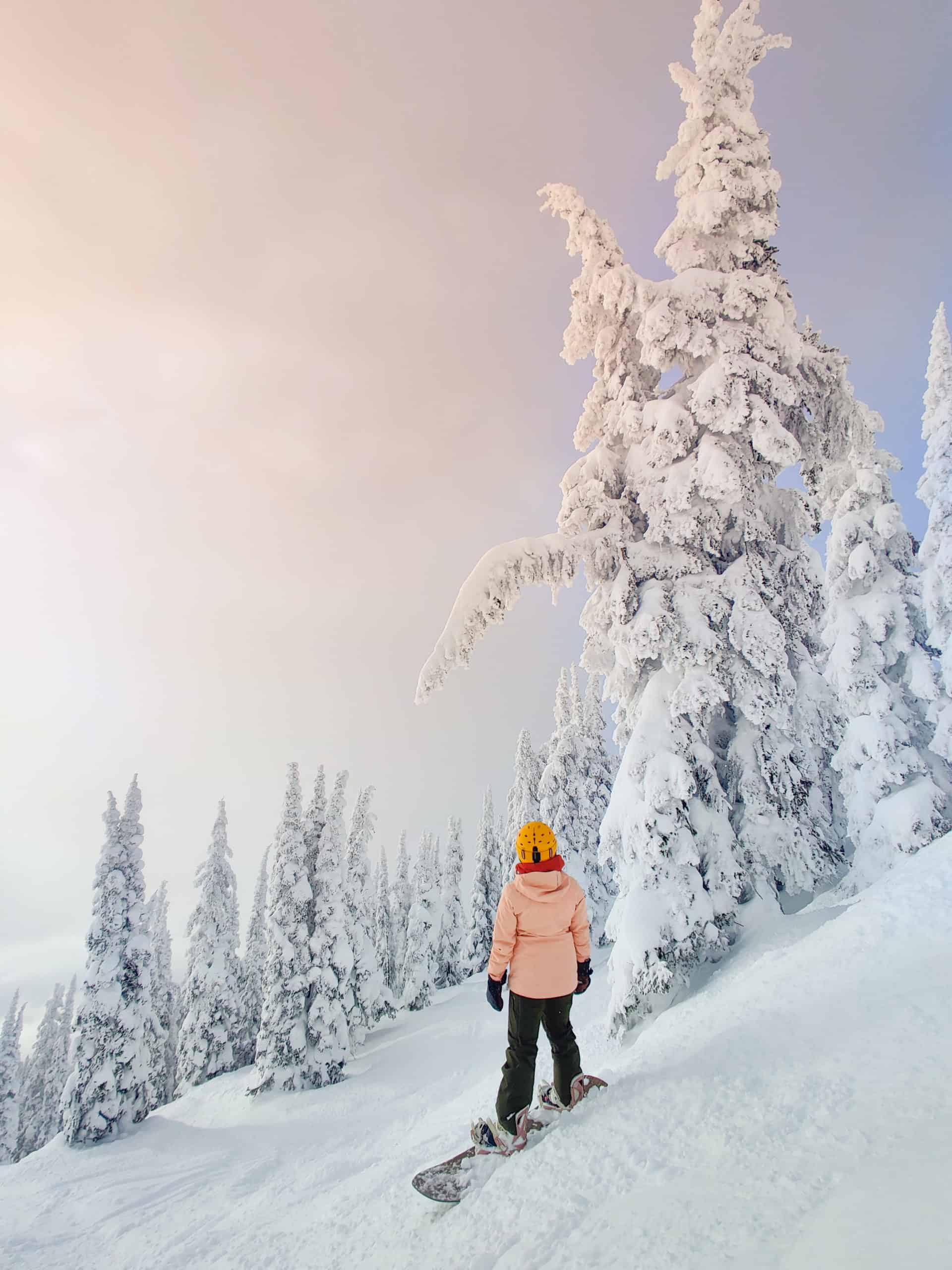 I can't write a post about the best things to do in Revelstoke without mentioning skiing and snowboarding at Revelstoke Mountain Resort. Hands down, Revelstoke is one of the best places to ski in Canada, if not the world. There aren't many resorts in North America you could describe as up and coming, but Revelstoke Mountain Resort is just that.
It has a reputation that proceeds itself for amazing freeride terrain, tree skiing, and legendary powder. A large portion of this resort was previously only accessible via cat skis until the 2007/2008 season when a gondola and two fast chairlifts were added.
All of this opened up a dizzying amount of terrain (3000 acres) and the biggest vertical in North America (1,713m). To top it all off, Revelstoke gets plenty of fresh powder at 12m a year on average. Most of the terrain is pretty gnarly and steep, but there are some mellow runs for beginners to enjoy. There are very few resorts in Canada I would rather be on an epic pow day than Revy.
---
Go Sledding (Snowmobiling)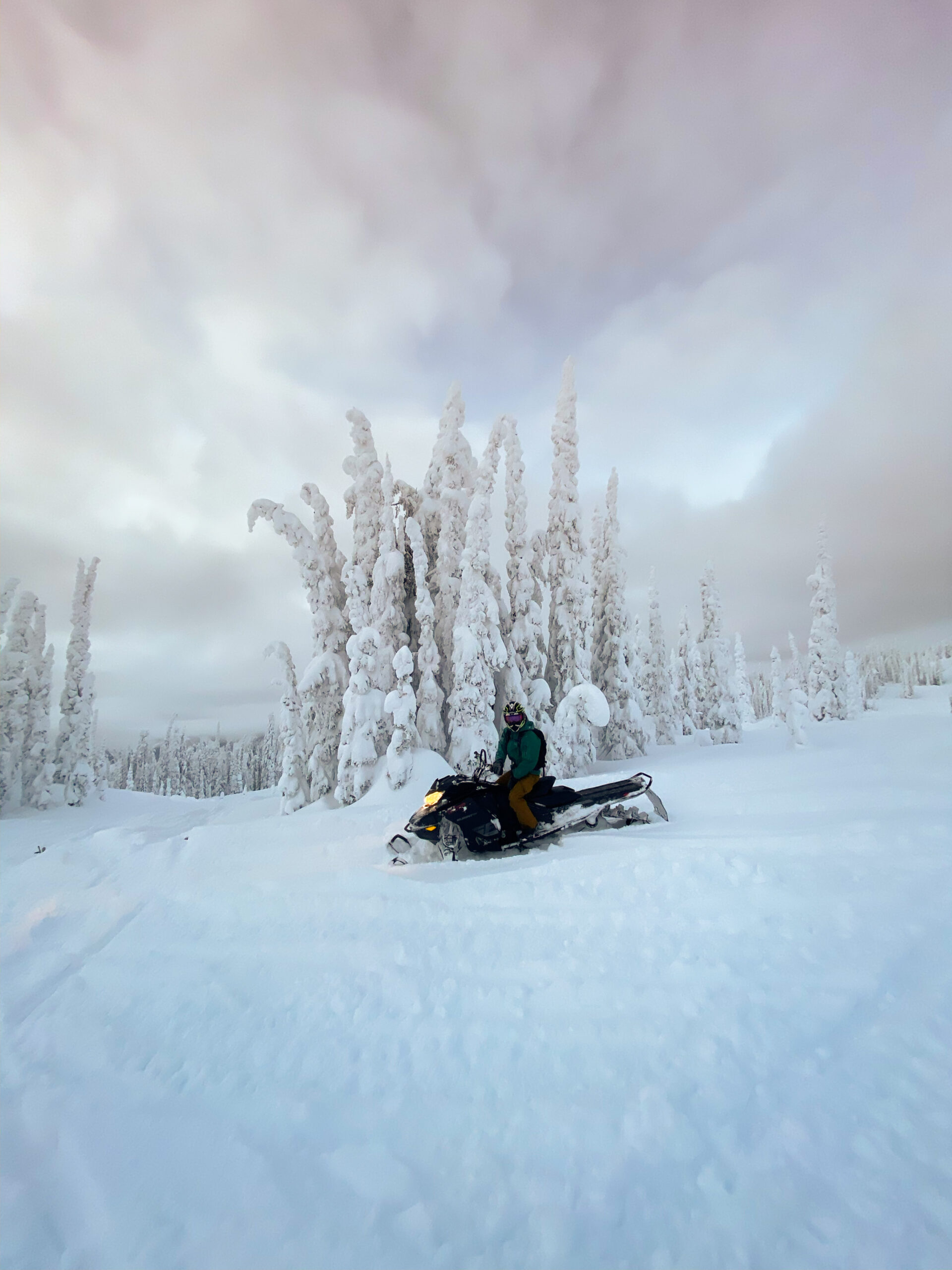 Snowmobiling or "sledding" is what it's nicknamed in Canada is one of the best things to do in Revelstoke in the winter. Revelstoke gets hammered with snow, which creates perfect conditions for sledding. Revy is actually often referred to as the "epicenter of mountain sledding."
Sledders travel from all over Canada to sled here. Some of the best riding areas from beginner to expert can be found here.
---
Enjoy Dog Sledding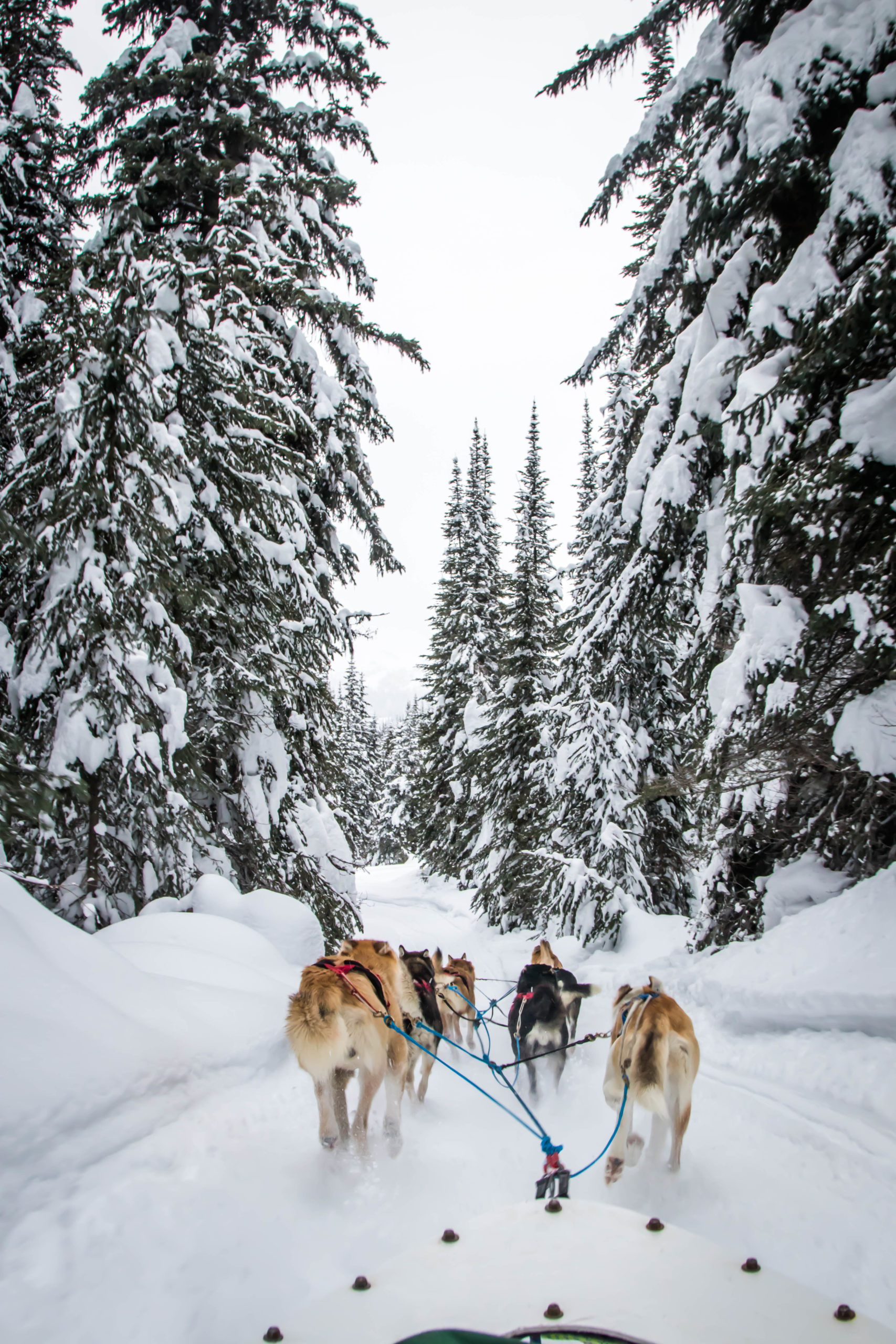 If snowmobiling doesn't sound like it's for you you can always try out dog sledding! Revelstoke Dogsled Adventures provides guided dogsled tours every day in the winter. Departures are typically every day at 9 am, 2 pm, and 5:30 pm. If you've never been dog sledding, it's definitely one of the best things to do in Canada (we've been twice!)
---
Go for a Cross Country Ski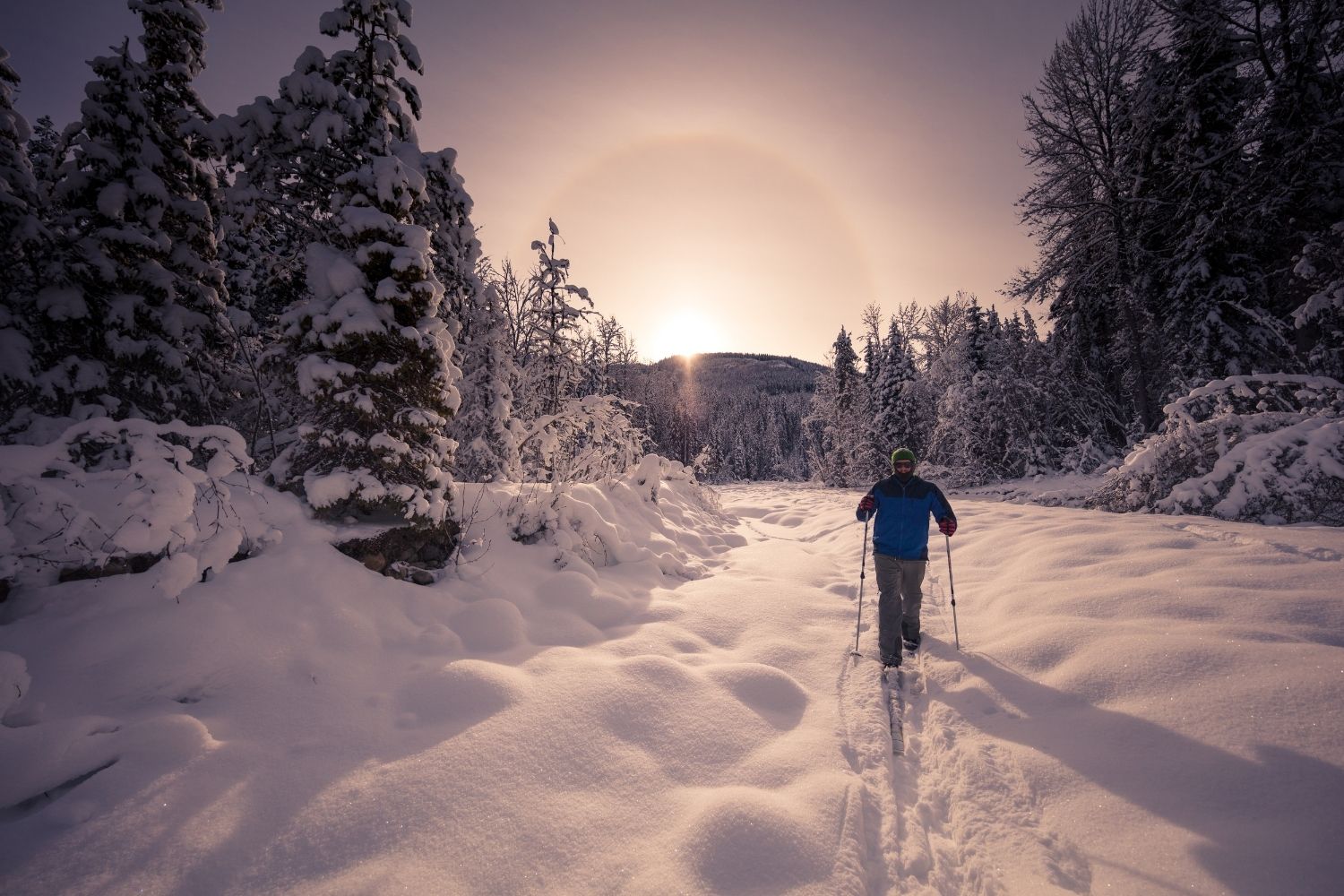 When you're not hitting the slopes at the resort, you can enjoy the beautiful mountains on your Nordic Skis! About seven kilometers south of Revy is the Revelstoke Nordic Day Lodge and Mount Machpheerson trailhead. From here, there are 26 whopping km of groomed trails to take to. See more info here.
---
Breathe in the Cool Air on a Fat Bike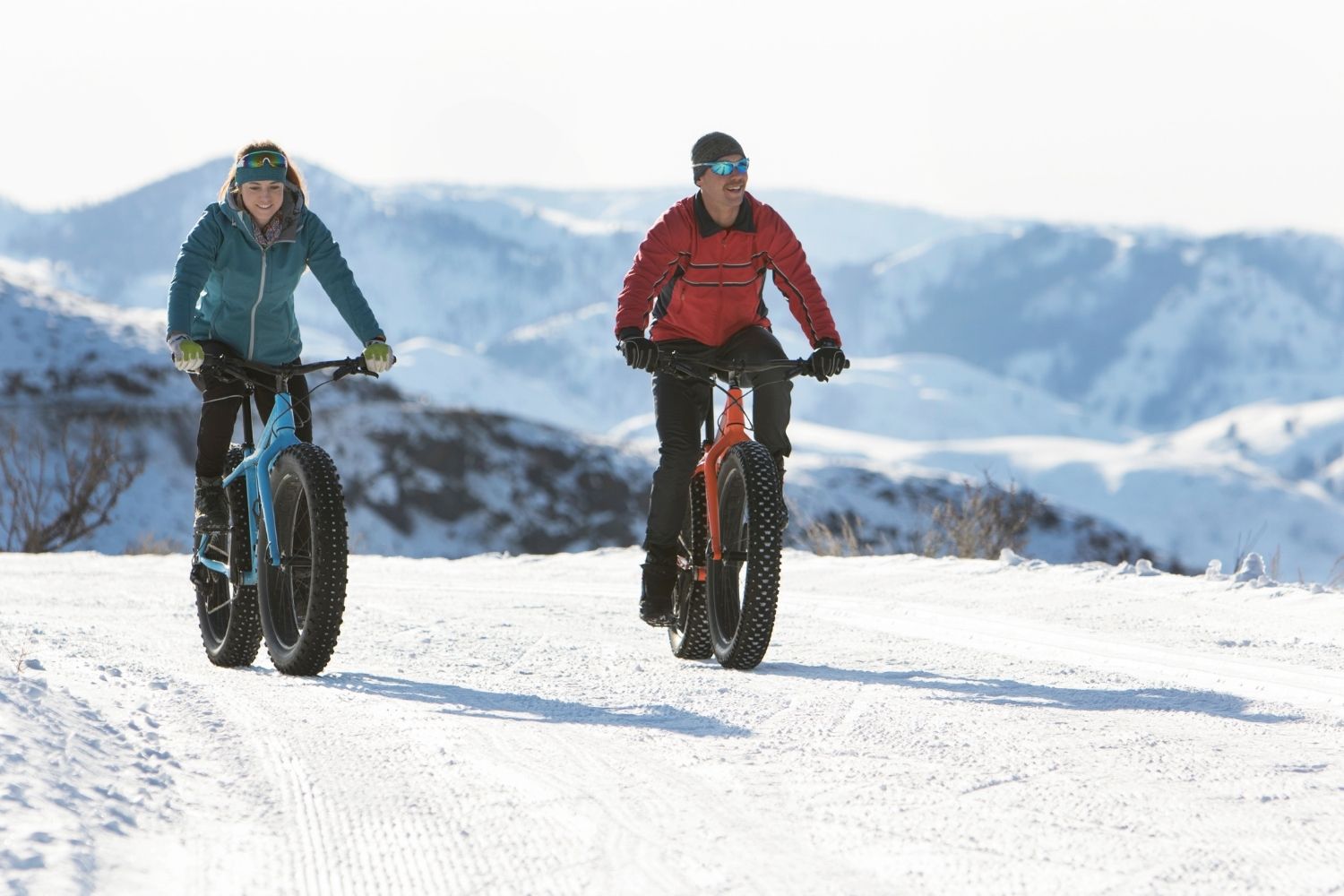 There are some fantastic fat bike trails in the Selkirks and Monashees. The best places to go are the Soren Sorensen 2 km and 5 km trails and on the Meadows in the Sky Parkway up to the Inspiration Woods trailhead.
You can rent fat bikes from Skookum Bike and Ski and Tantrum Ride Company (both downtown). If you're not familiar with the area or fat biking Wandering Wheels offers tours in the winter.
---
Grab a Coffee at Dose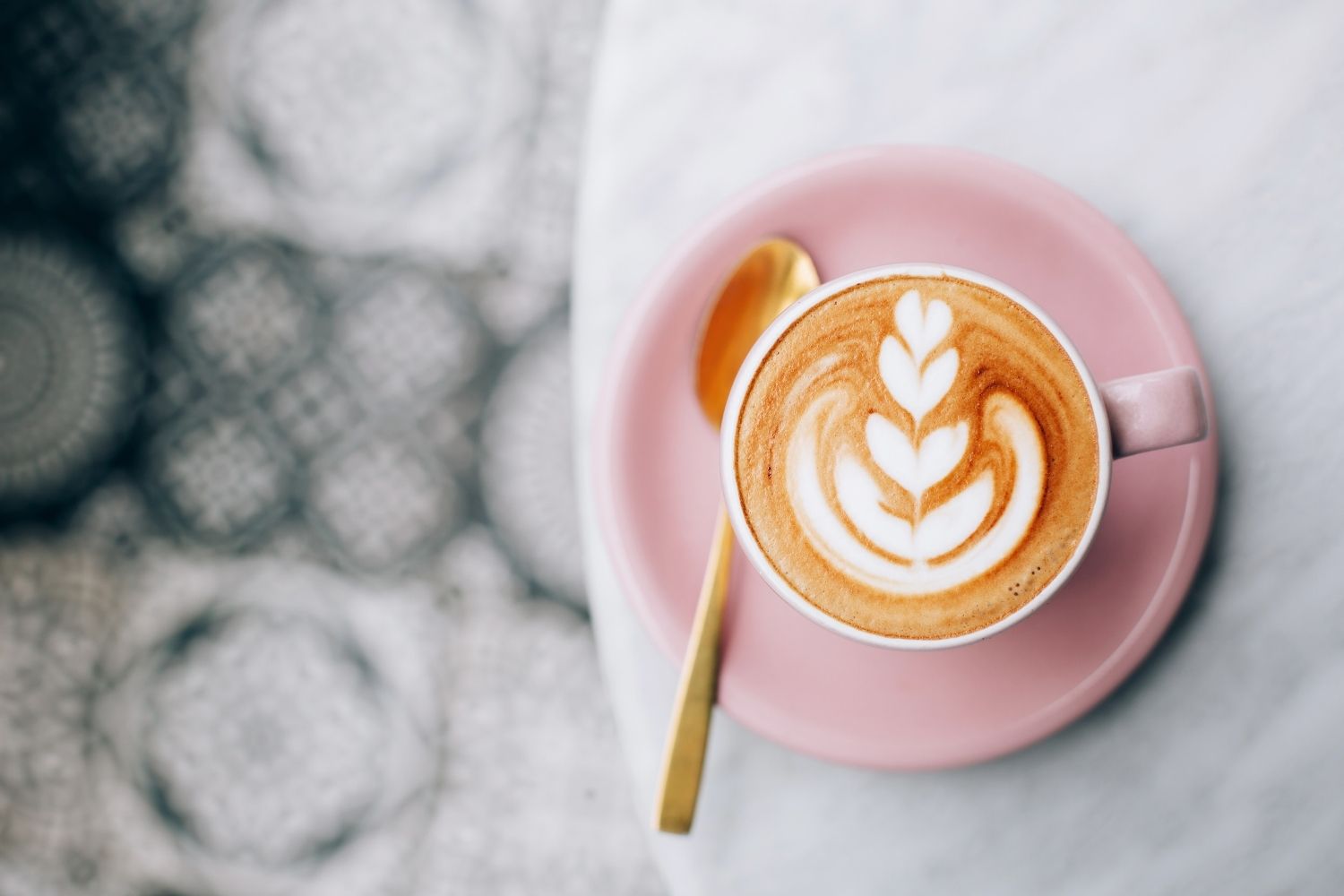 Before you head out for the day, you'll need to fuel up. My favorite place to grab a coffee and baked treat is at Dose. They also make great lunch dishes!
---
Have a Caesar at the Village Idiot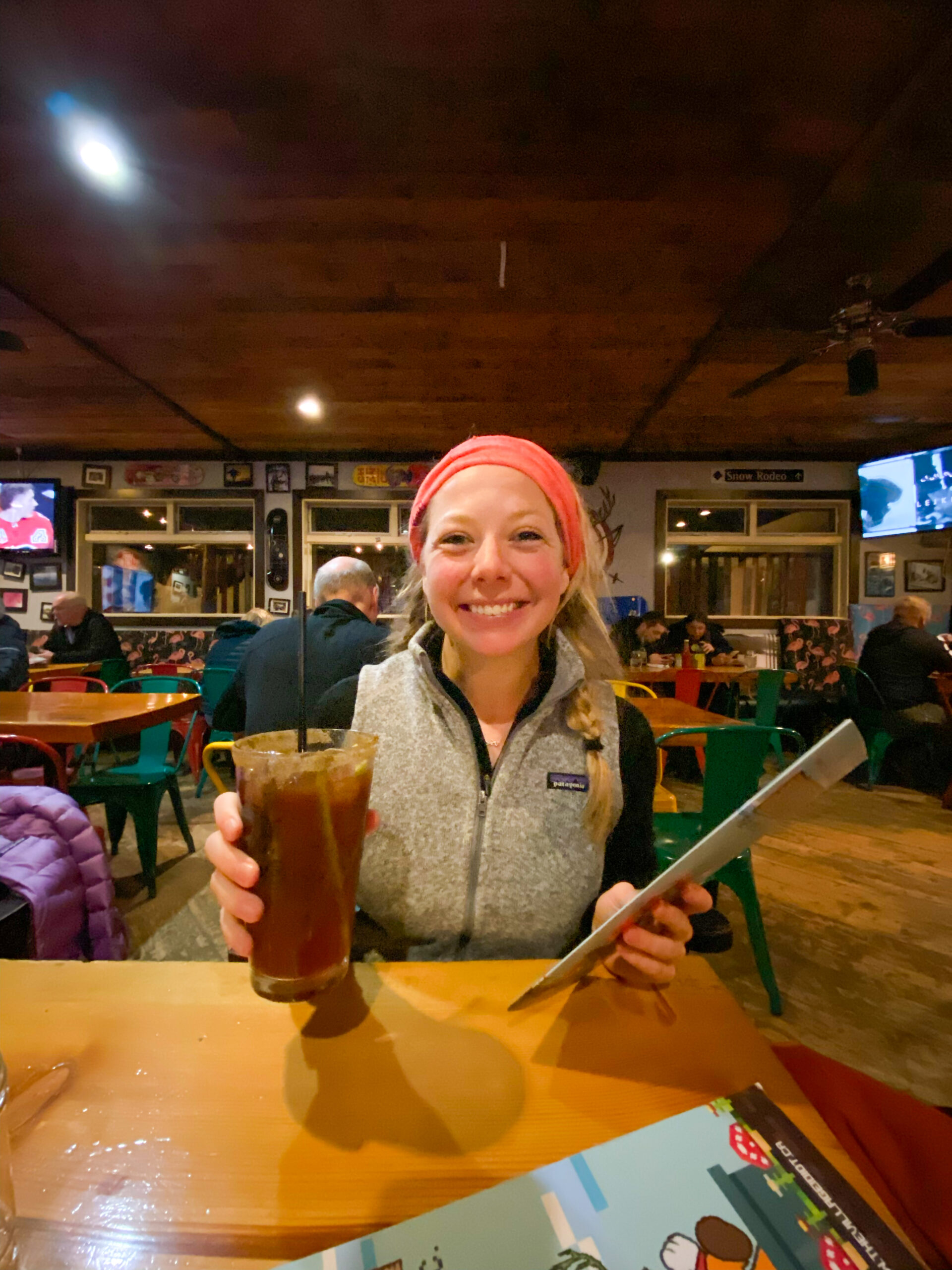 My absolute favorite thing to do in Revelstoke after a day out is to enjoy a Caesar at the Village Idiot downtown. The Village Idiot makes the most amazing Caesars, and I guarantee you will not be disappointed. It's a fabulous atmosphere with great bar food and drinks. Heading here really makes you feel like you're in a ski town.
---
Things to do in Revelstoke in the Summer
---
Paddleboard on Echo Lake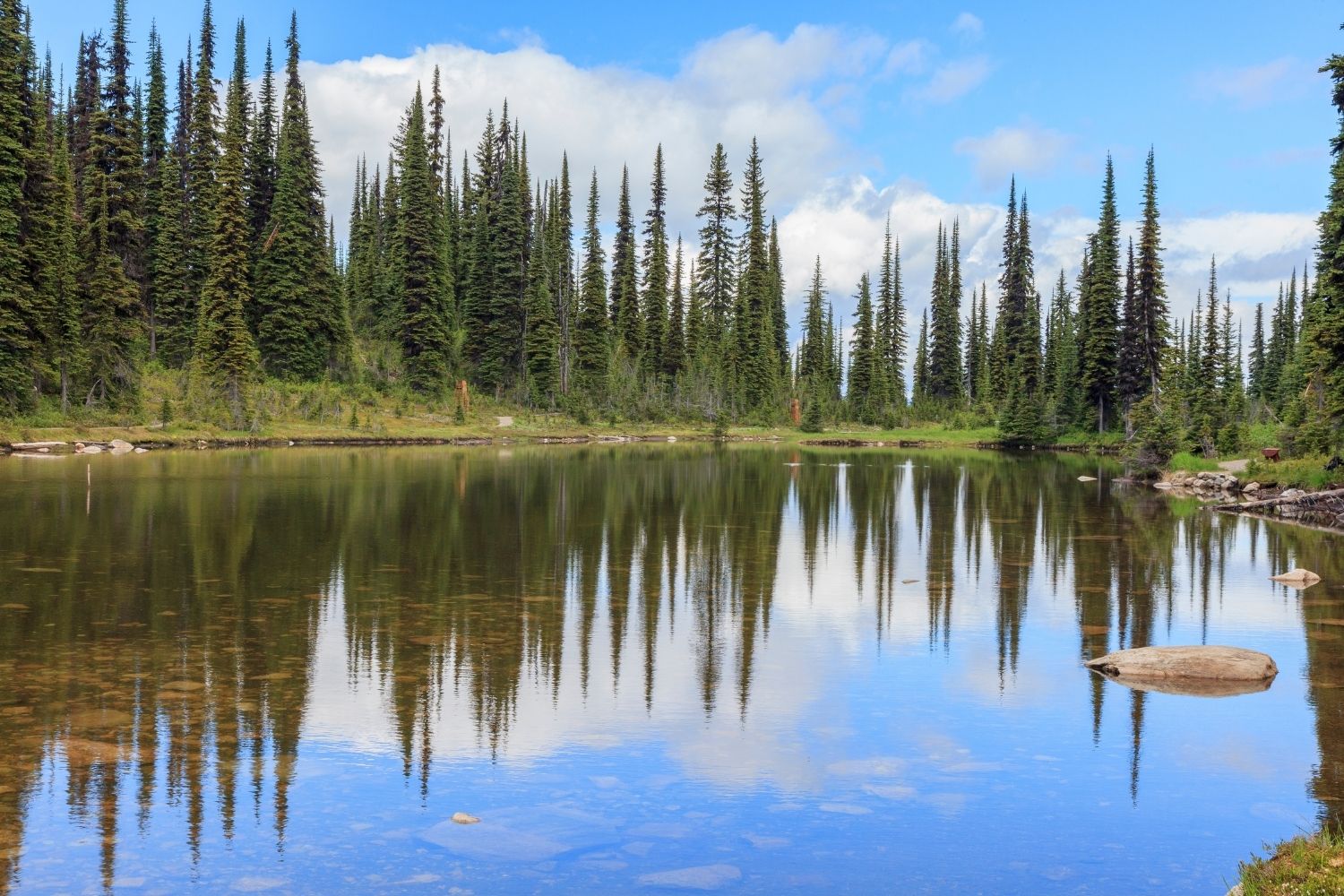 One of the best Revelstoke things to do is paddle on the lakes! One of our favorite afternoons in Revy this past summer was when we made it out to Echo Lake for a paddle. This is a tiny lake that is somewhat of a locals secret. It's warmer than other lakes in Canada and very nice for a swim! If you're itching to camp, there are a few places to pitch a tent here as well.
---
Go Mountain Biking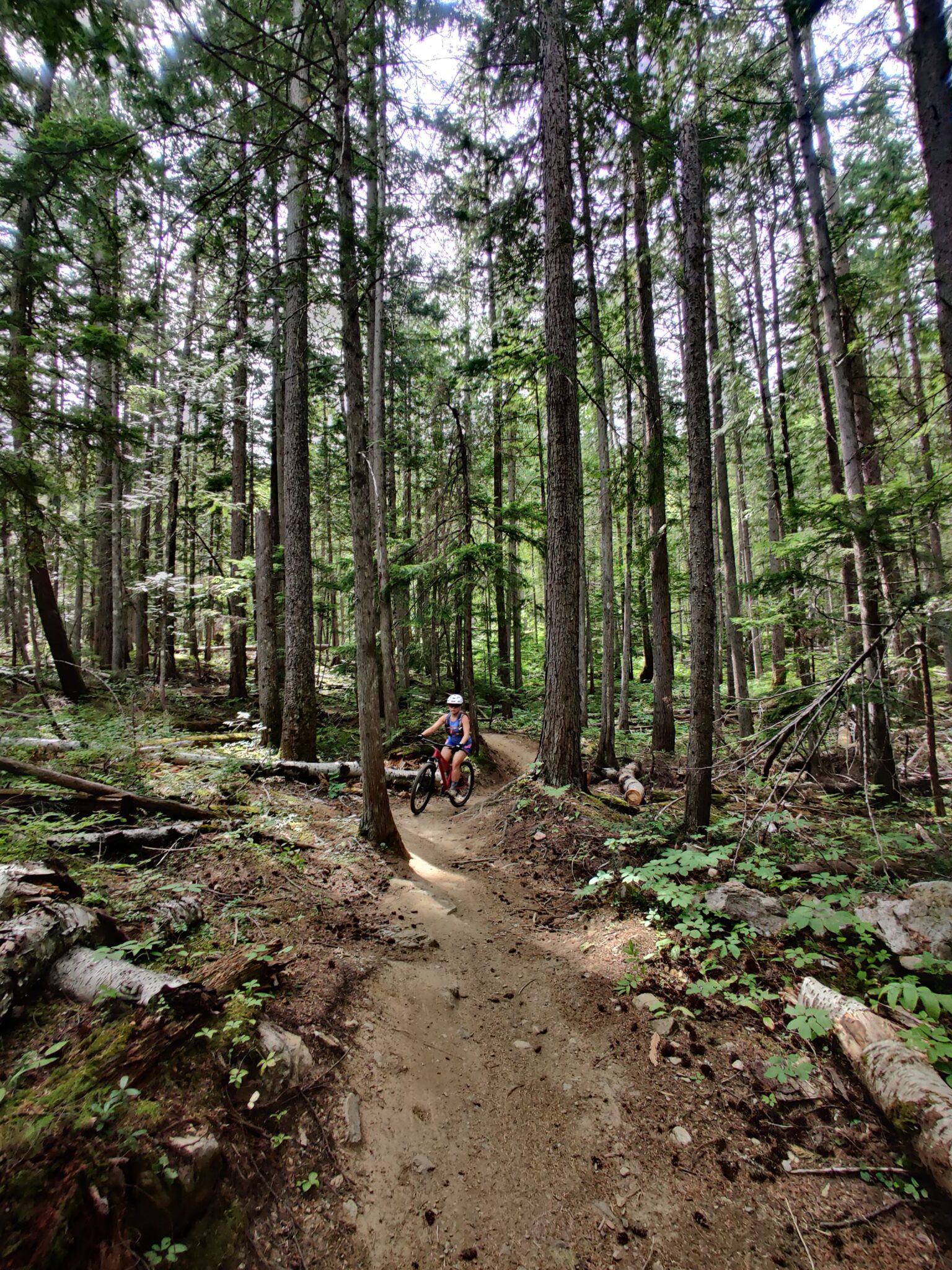 Revelstoke is one of the best places in British Columbia to go mountain biking in the summer. There are some fantastic mountain bike trails in Revelstoke. We enjoyed a full day exploring the area on our bikes and wish we could have ridden longer.
We usually mountain bike in Canmore, and there is just something so beautiful about riding in the lush forests of British Columbia. Some recommended trails are the Upper and Lower Mount Macpherson trails, Martha Creek, and Boulder Mountain.
---
Enjoy a Beer at Mt. Begbie Brewery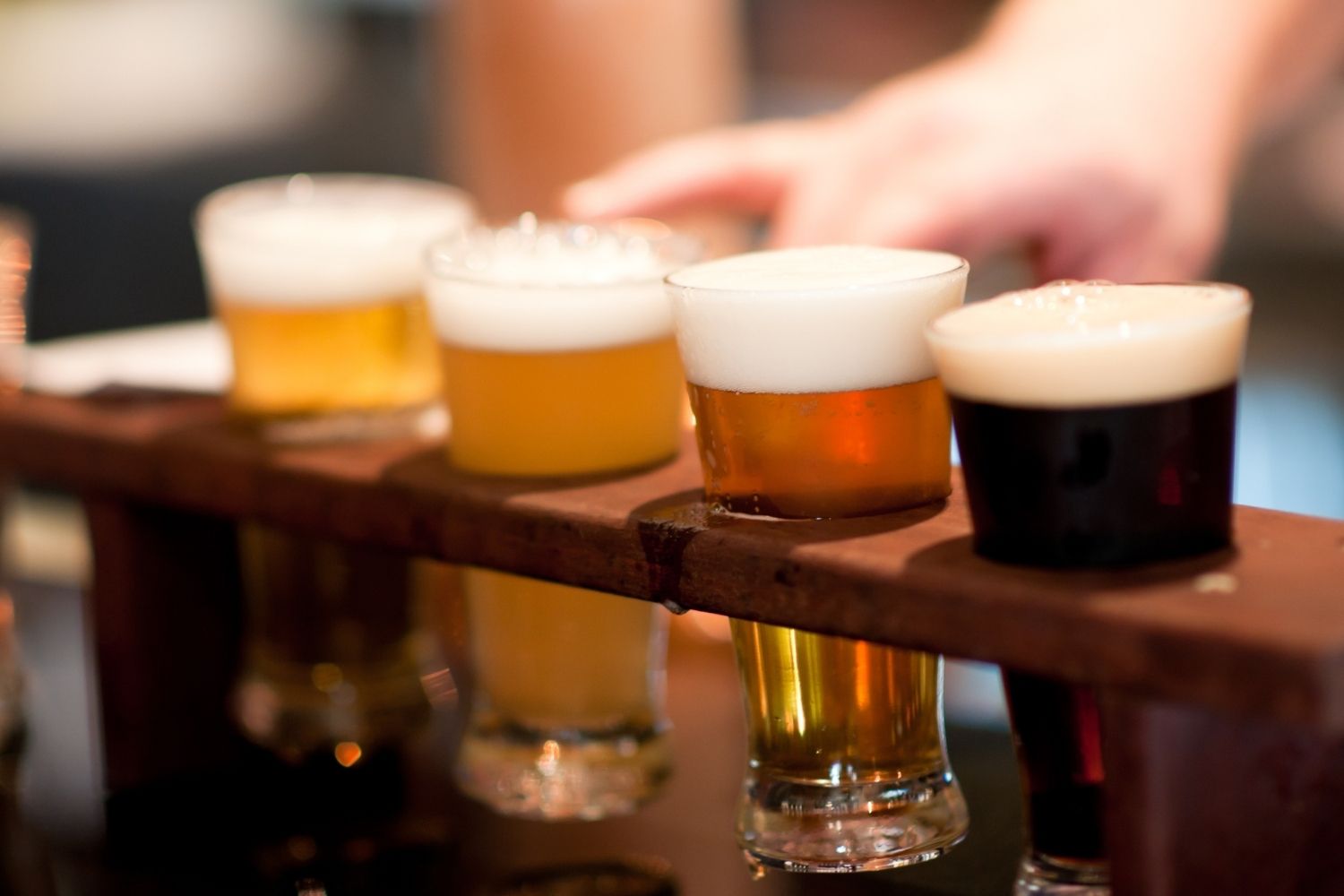 After a day out on the trails, one of the best things to do in Revelstoke is refresh with a cold one. Mt. Begbie Brewery is an amazing local brewery that has been brewing since 1996. Their beer is created from the surrounding mountain water. It's definitely worth trying their Stoked Winter Ale and Mt. Begbie Cream Ale.
---
Enjoy Arrow Lakes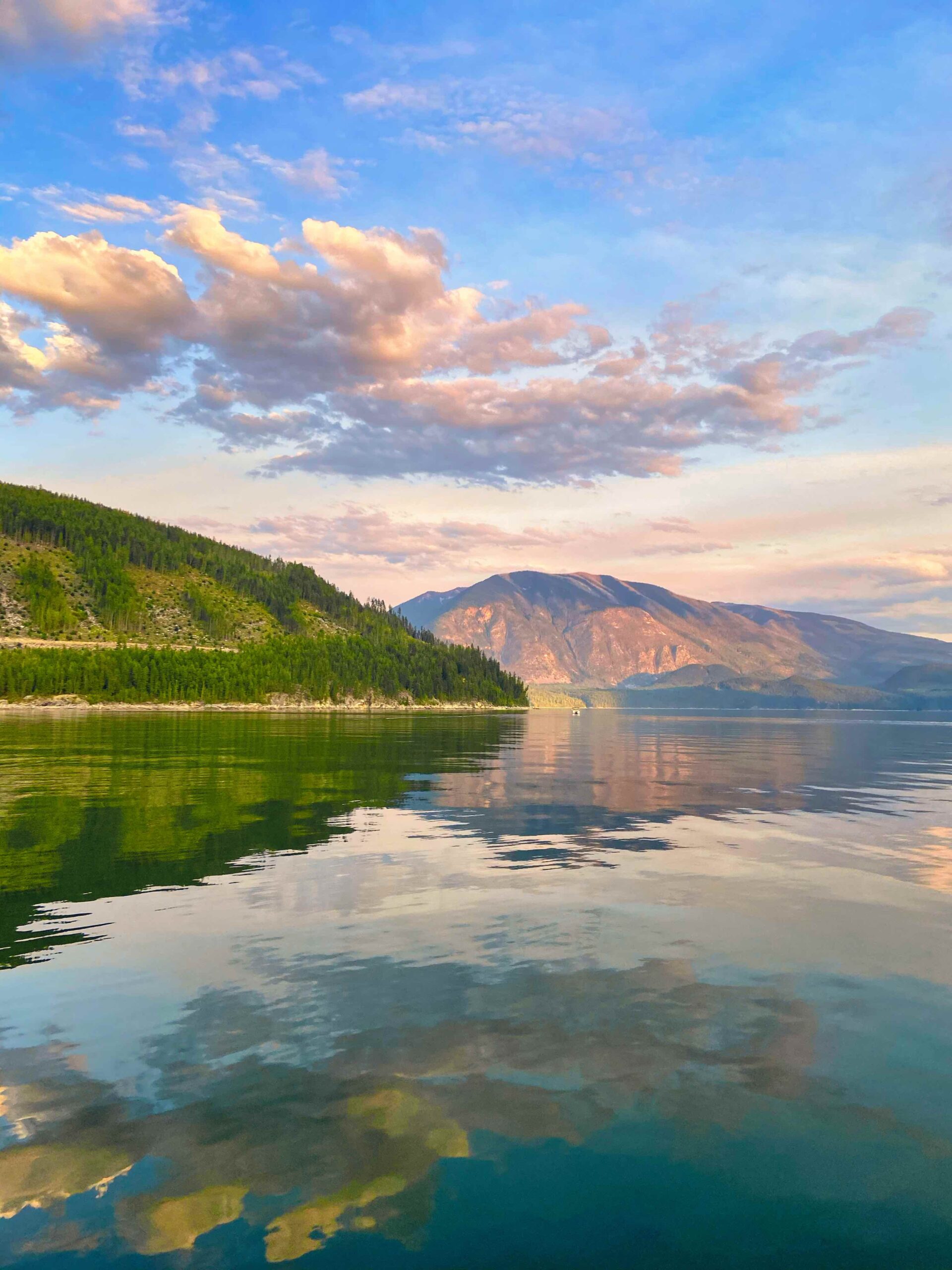 A great Revelstoke activity! Arrow Lakes run from Revelstoke to Castlegar and are split into two sections (Lower Arrow Lake and Upper Arrow Lake). To access the lakes, you just have to go right outside of Revelstoke.
They are a fantastic place to take a boat or jet ski out and enjoy the mountain views in the summer. Don't forget to grab some snacks from Revelstoke – there's not much in terms of food or drinks once you leave town.
---
Walk Around Downtown Revy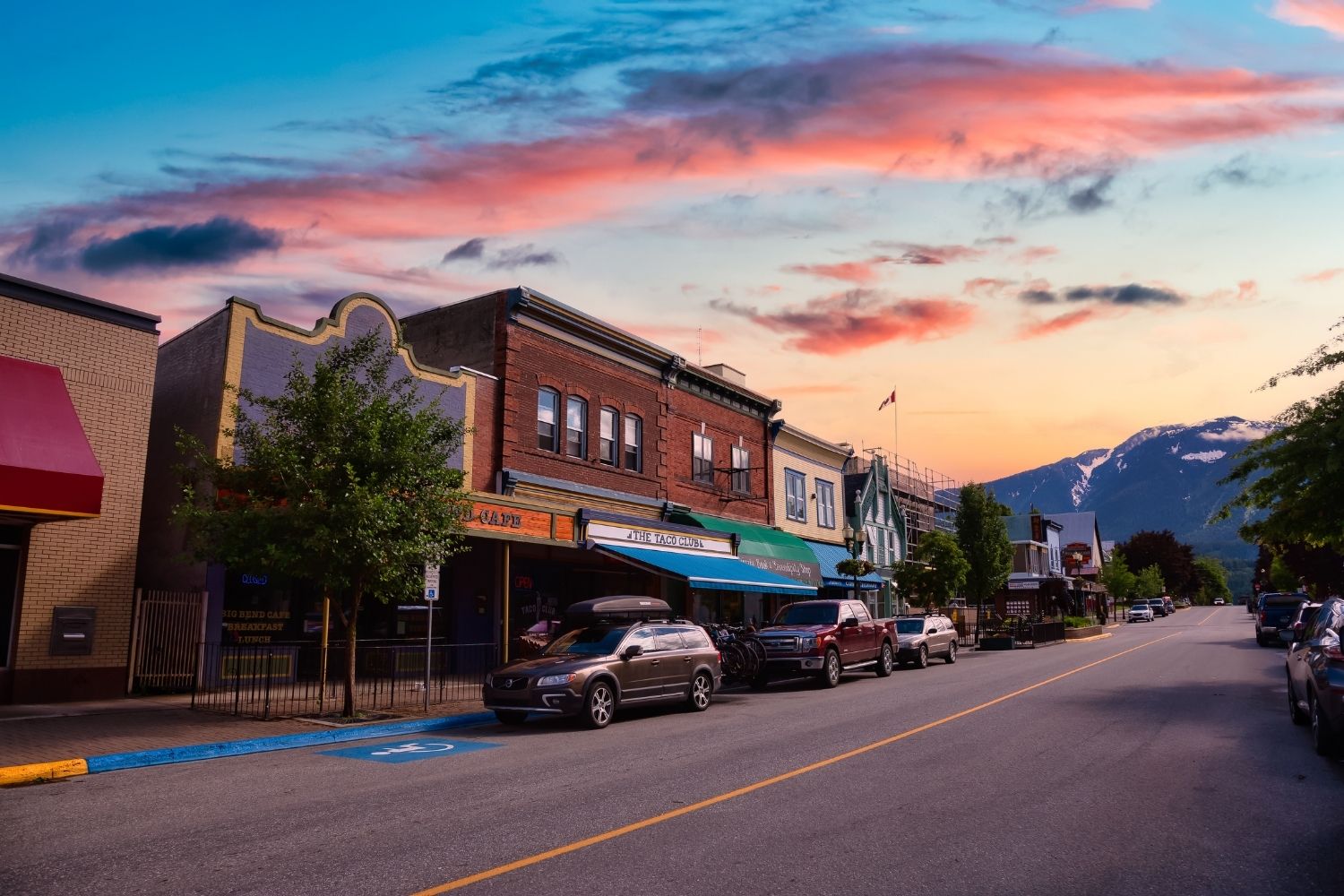 Downtown Revelstoke is a super cute, small, and charming town that doesn't see huge crowds like Whistler or Downtown Banff. One of the best things to do in Revelstoke is walk around Mackenzie Avenue and enjoy the sun and mountain views.
---
Road Bike on the Meadow in the Sky Parkway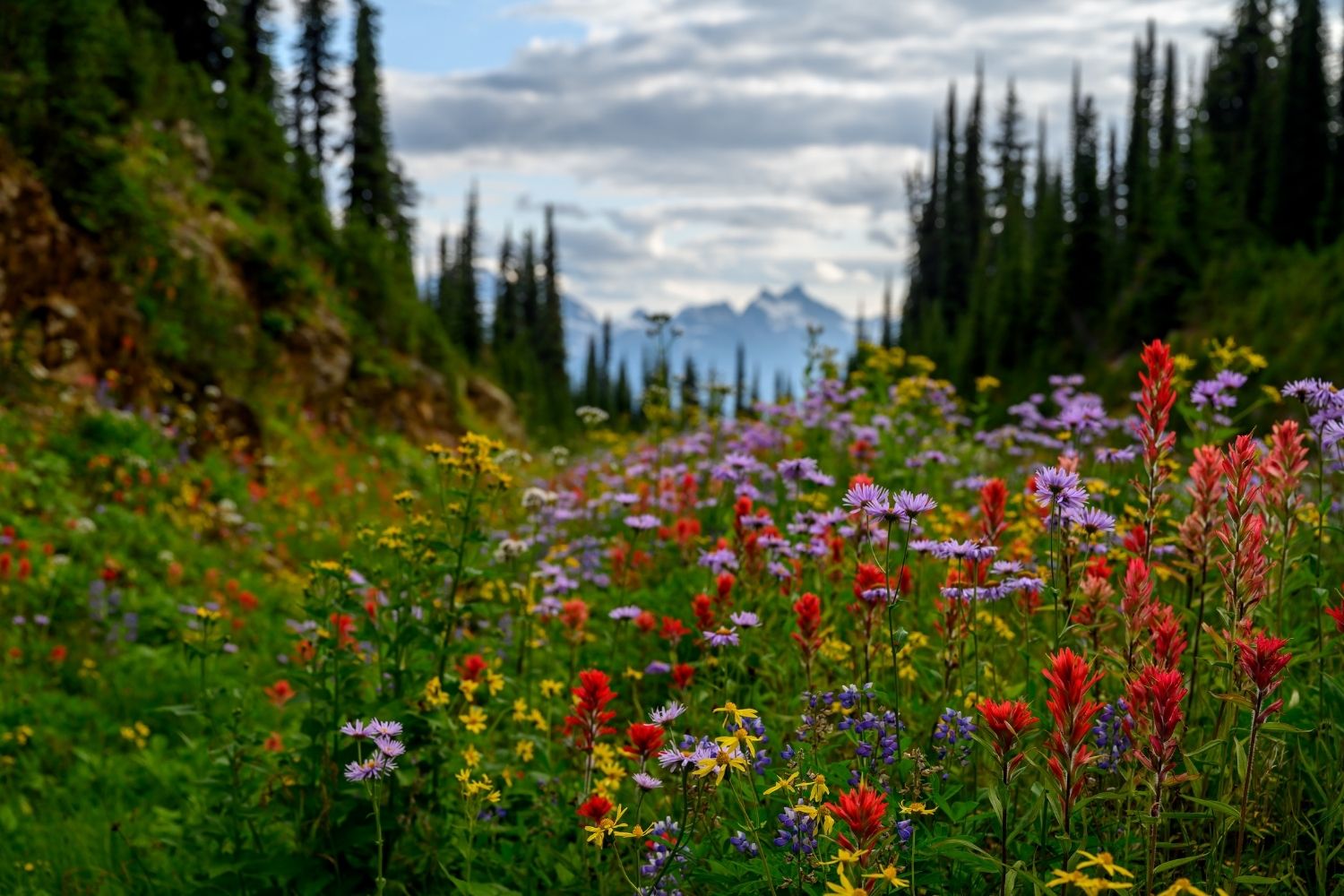 Visiting the Meadow in the Sky Parkway in Mount Revelstoke National Park is a must-do while visiting Revy.
The Meadow in the Sky Parkway travels uphill 26 kilometers through beautiful spruce and fir forest and wildflowers in the summer. It's a workout to cycle all the way up, but think about how fun the downhill will be! Or, if you have a car shuttle, you can always start at the top and ride down. Don't forget to stop and take in the viewpoints along the way.
---
The Pipe Mountain Coaster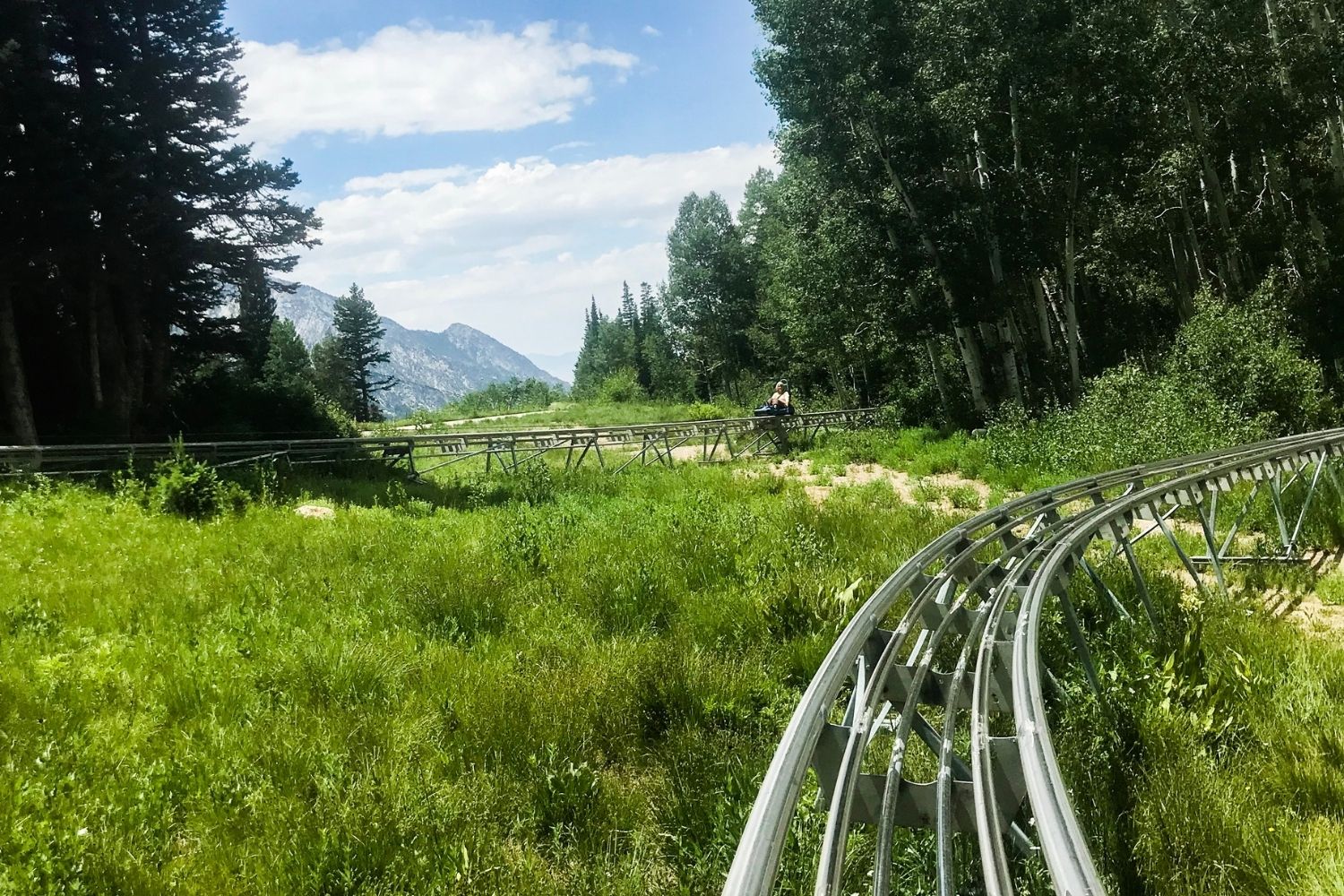 A fun thing to do in Revelstoke for families is to enjoy the Pipe Mountain Coaster at Mount Revelstoke. It's a 1.4 km ride across ski runs, glades, and even though a tunnel. The ride goes as fast as 42 kilometers per hour! (If you want it to). Buy tickets beforehand online for a lower rate (as low as $18!)
---
Wake Surf on Lake Revelstoke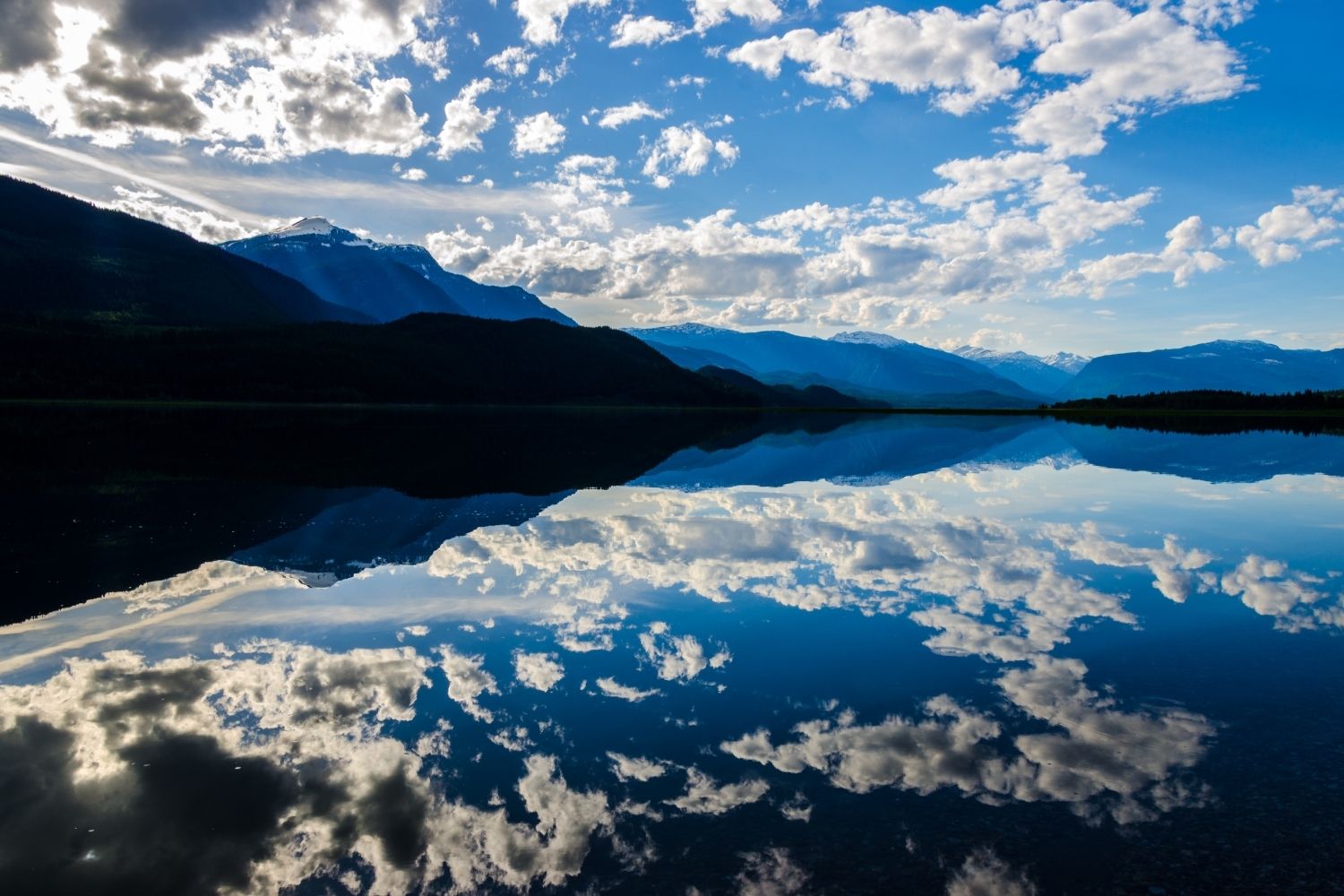 Lake Revelstoke is an artificial lake on the Columbia River and one of the top places to camp near Revelstoke in the summer. It's a great spot for locals and tourists alike. One of the best parts about Lake Revelstoke is that it's not in a park, so you can operate motorized boats on the lake.
This includes jet skis and boats. Or you can bring your paddleboard (just be careful it is big and gets windy). If you don't feel like getting out on the water, there's a large beach area to sunbathe on.
---
Hike Mount Begbie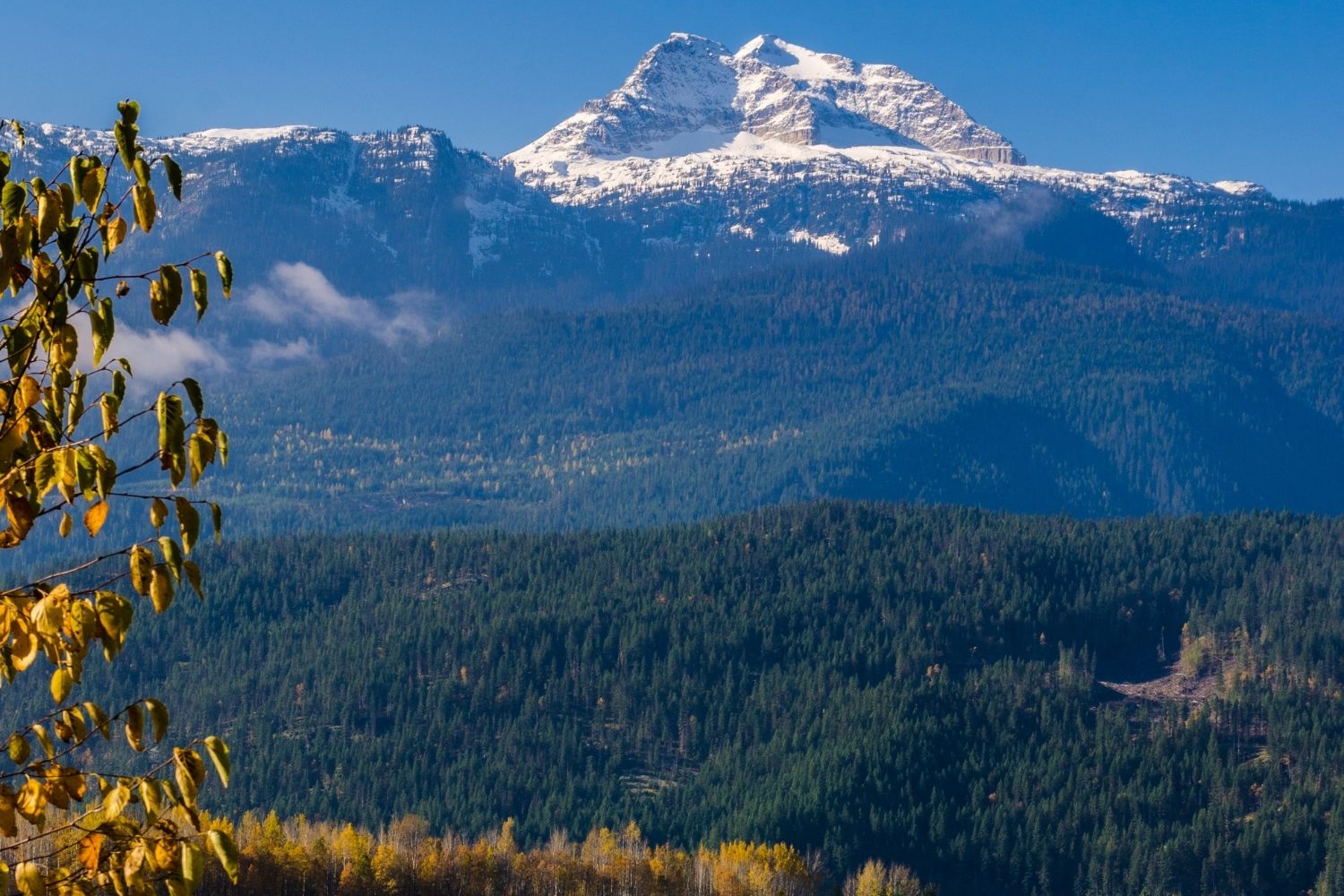 Hiking Mount Begbie is like a right of passage for locals in Revelstoke; it is the icon of Revelstoke, which is why there are some businesses named after it. Mount Begbie is 2733 meters high, requiring you to hike 12.4 km, and is rated as difficult. This gets you all the way to the glacier and back!
If you have mountaineering and glacier travel experience, you can continue on to the glacier, but this is not recommended without experience! Read more about hiking Mount Begbie here.
---
Downhill Biking at Revelstoke Mountain Resort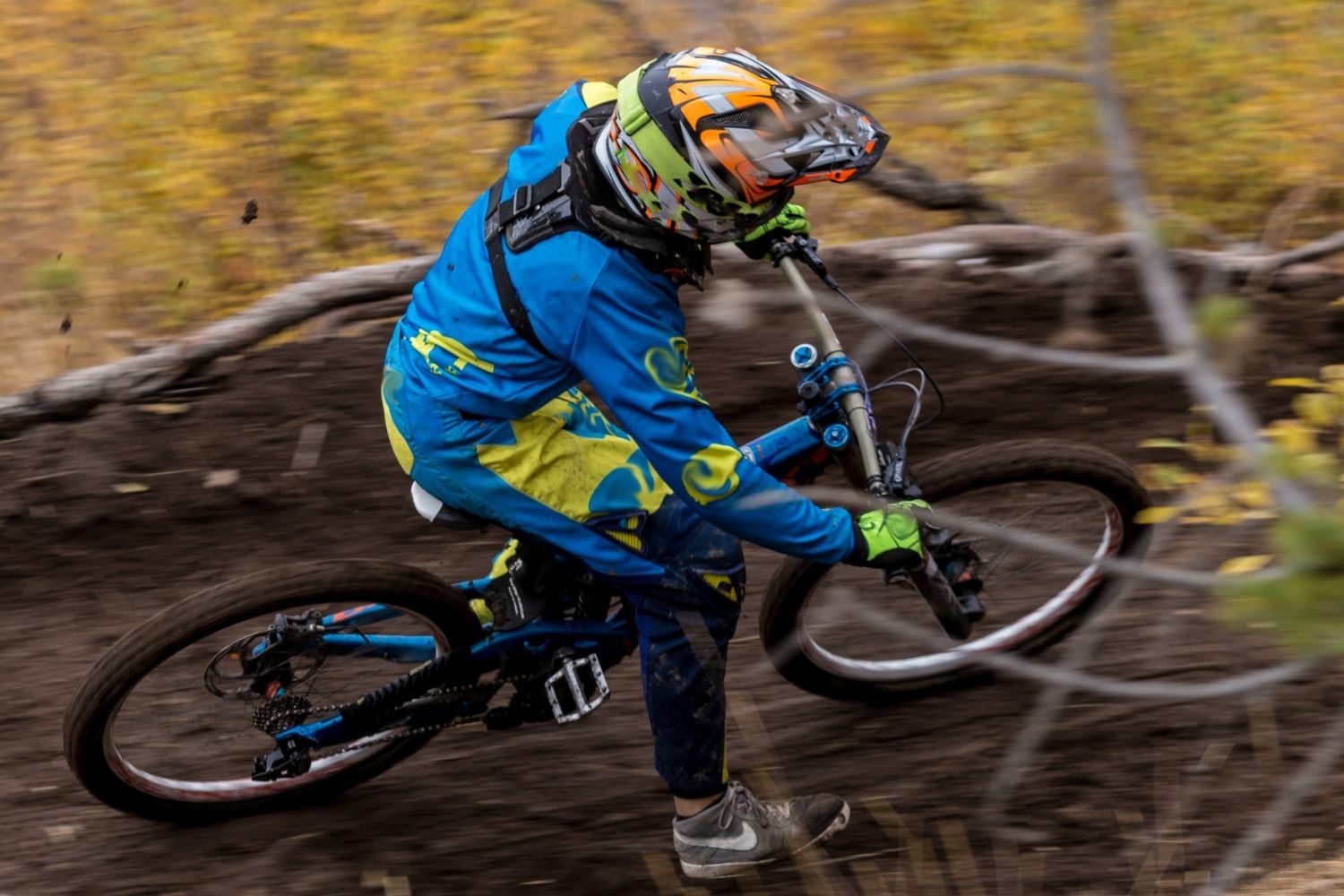 Revelstoke Mountain Resort provides a whole lot of activities in both the winter and summer. If you want to try downhill mountain biking Revelstoke Mountain Resort offers British Columbia's newest lift-accessed mountain bike trail network.
These are newly built trails that have both blues and extreme blacks. The Fifty Six Twenty Trail is said to be the longest flow trail ever built! You can purchase tickets in advance for a discounted price.
---
Explore Mount Revelstoke National Park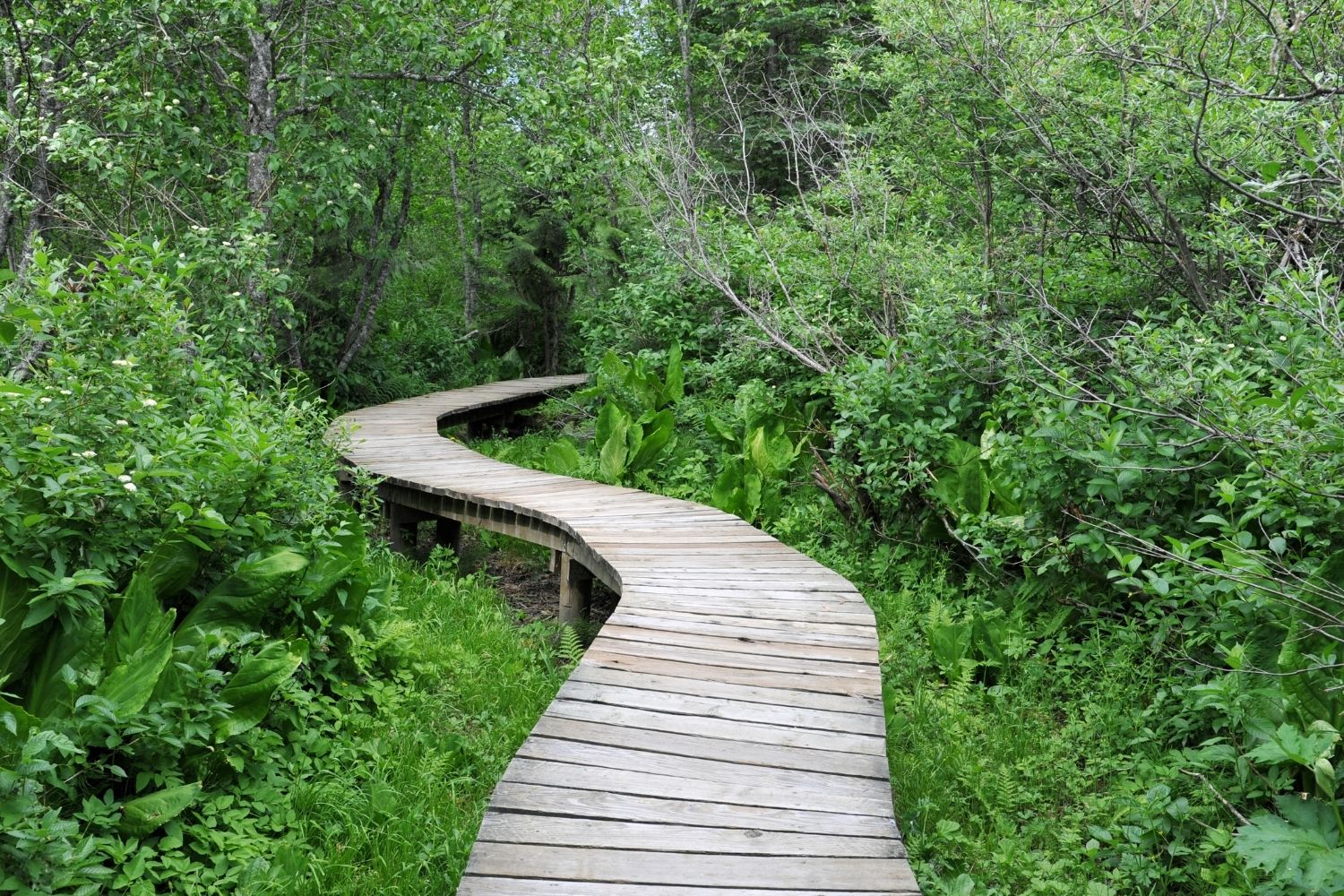 Mount Revelstoke National Park is a 260 square-kilometer park that offers so much for visitors and locals. Eva Lake Trail is a spectacular hike to a clear lake. Or try the Balsam Lake hike for another epic day. It's also fun to drive up the Meadows in the Sky parkway at night for stargazing.
---
Visit the Railway Museum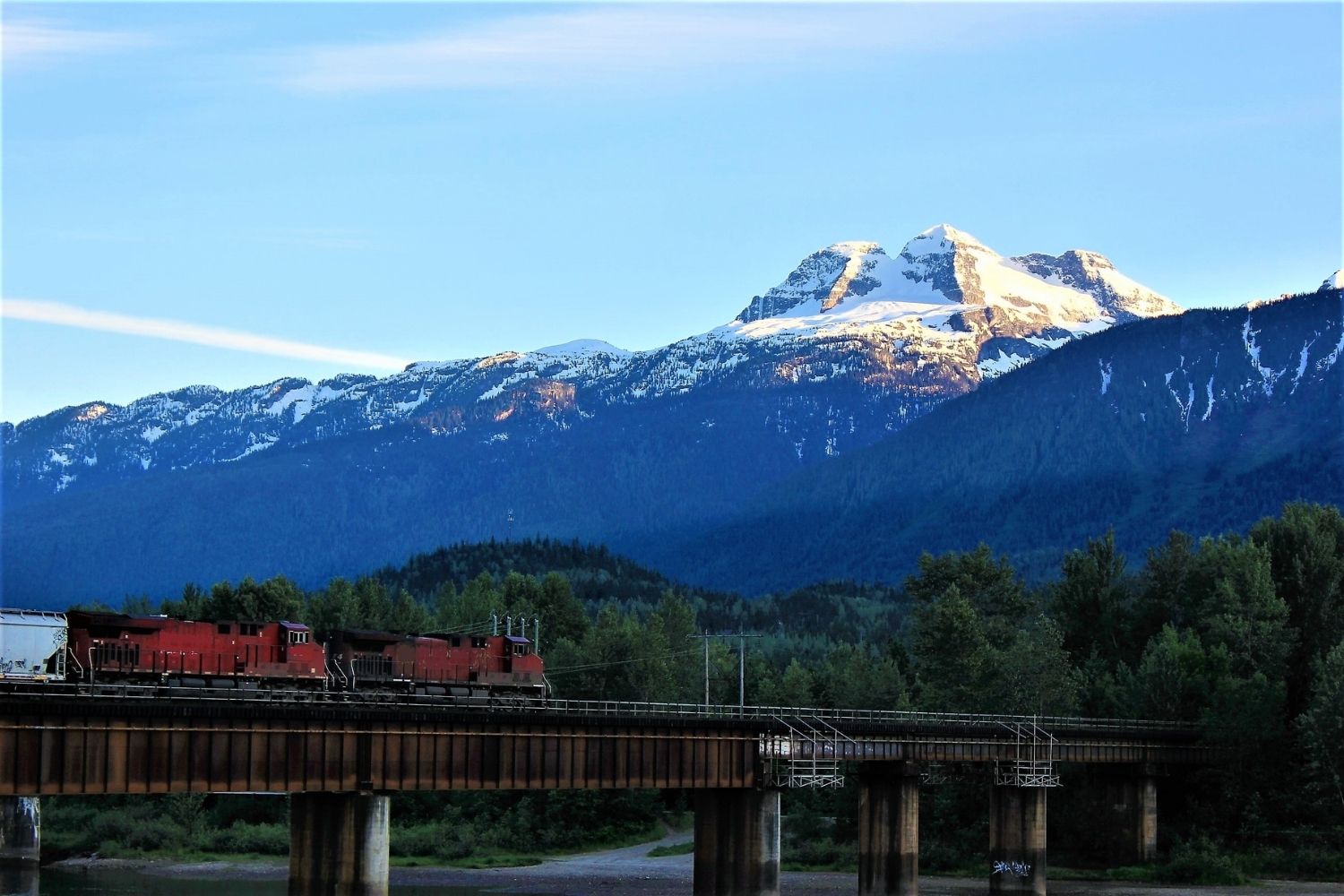 Revelstoke was actually founded in the 1880s when the Canadian Pacific Railway (CPR) was built through the area; to assist with the mining. Given this information, one of the best things to do in Revelstoke is to learn about their railway history.
A fun Revelstoke attraction for the whole family is the Railway Museum, which delves into the history of the Canadian Pacific Railway. It's the perfect place to come to learn about Canada's important railway heritage. Check their hours here.
---
Hike the Waterfall Trifecta (Begbie Falls, Sutherland Falls, Moses Falls)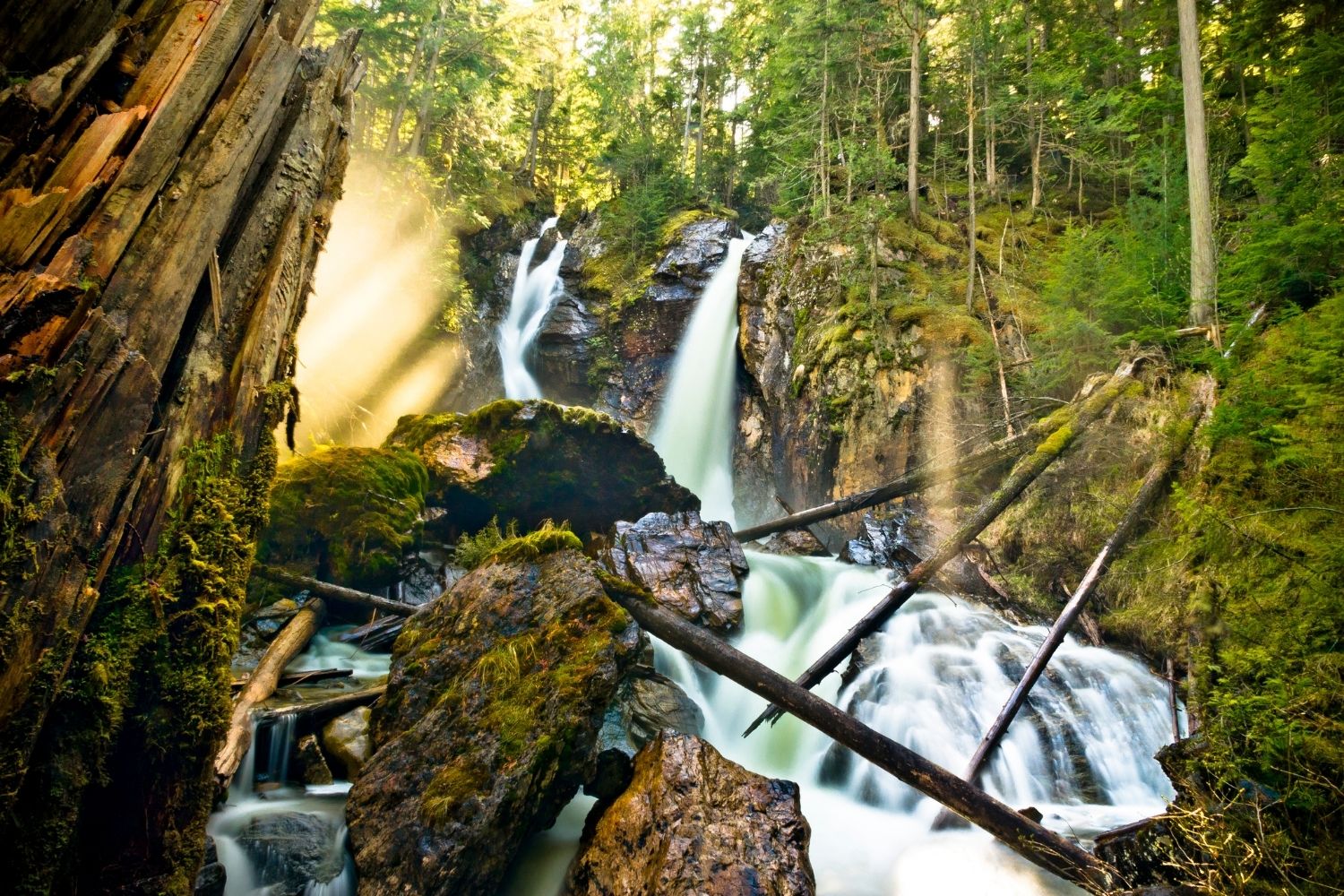 Revelstoke is actually situated in an inland rainforest meaning the forests and incredibly lush. There are some fantastic waterfalls to hike to and check out. If you want to hit a slam dunk in one day, it's easy to see the waterfall trifecta with just a couple of short Revelstoke hikes.
Sutherland Falls, Begbie Falls, and Moses Falls are all a short distance from Revy. Make sure to download a hiking app like Alltrails to find the trailhead!
---
Stay in Revelstoke
---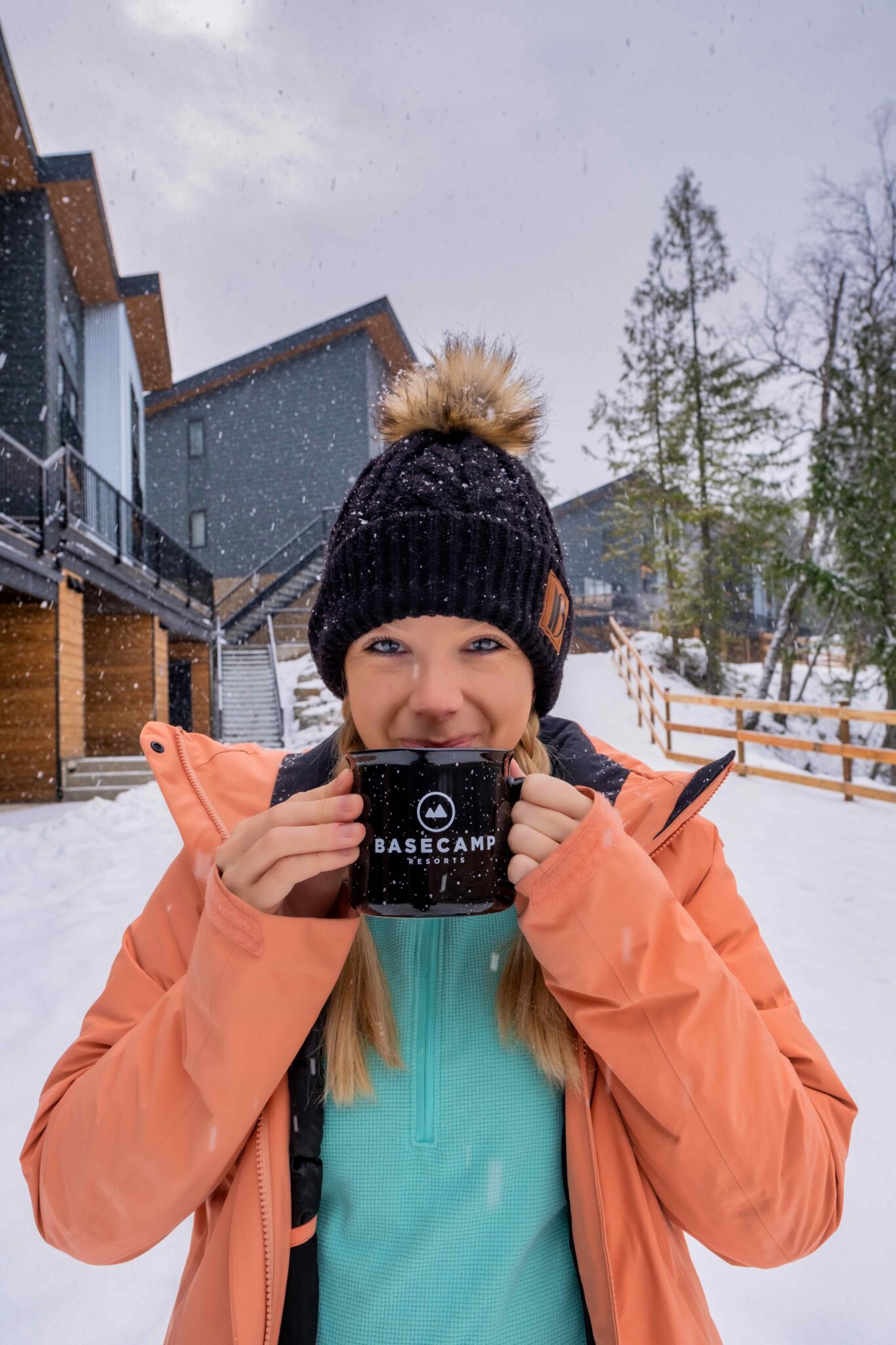 There aren't a plethora of places to stay in Revelstoke. It's a pretty small town! However, we did stay at one of the best properties on offer. The brand new Basecamp Revelstoke Resort is easily the best place to stay in Revelstoke.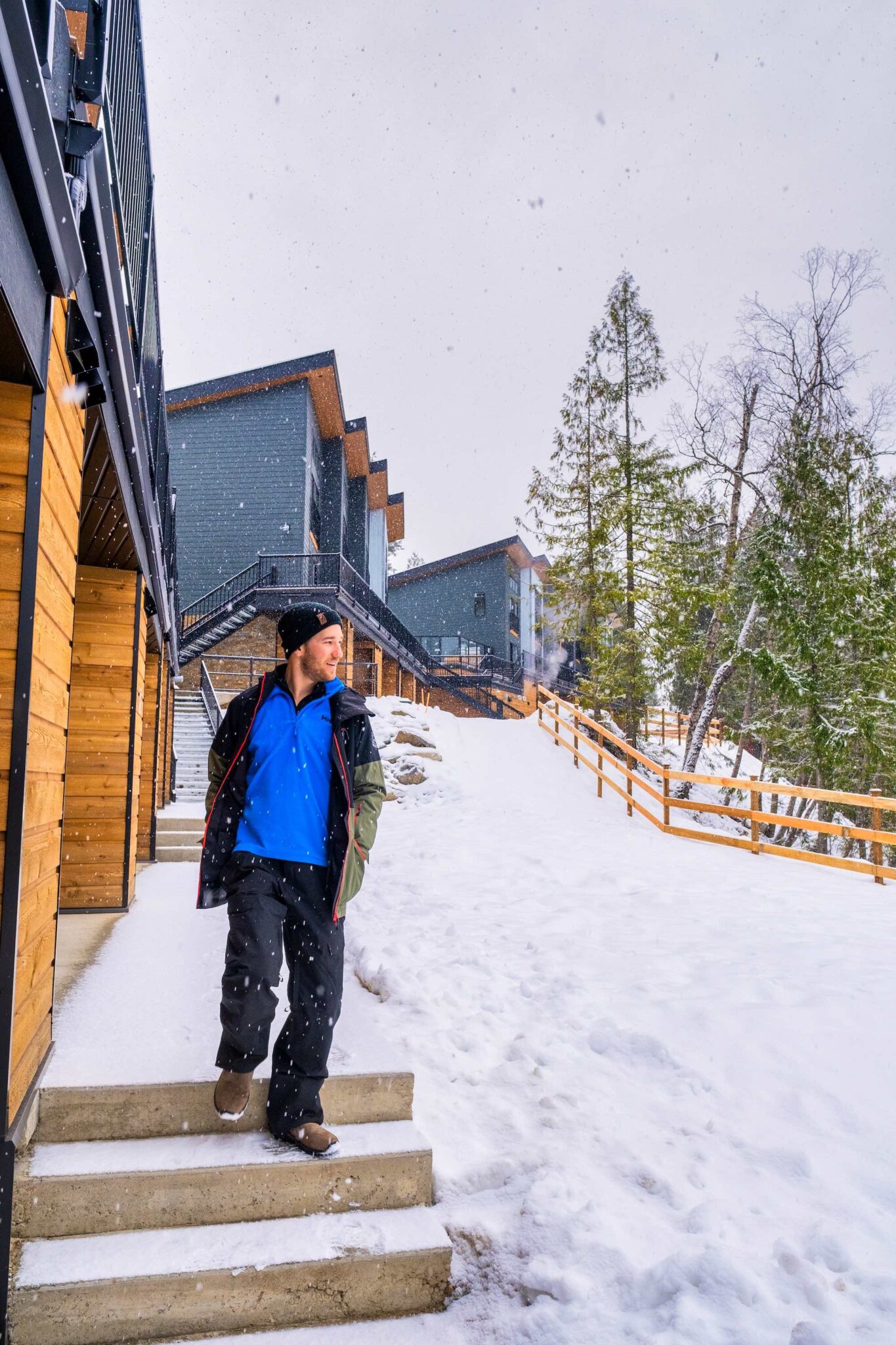 Just a short drive away from downtown Revy is this awesome property that literally overlooks the Columbia River.
It's great for friends, families, and couples as they have all different types of room types. Starting with a micro-studio and working all the way up to a six-bedroom apartment, Basecamp has something for everything. Rooms are clean and ultra-modern. They all come with a full kitchen that is well equipped to cook any meal in after a day out.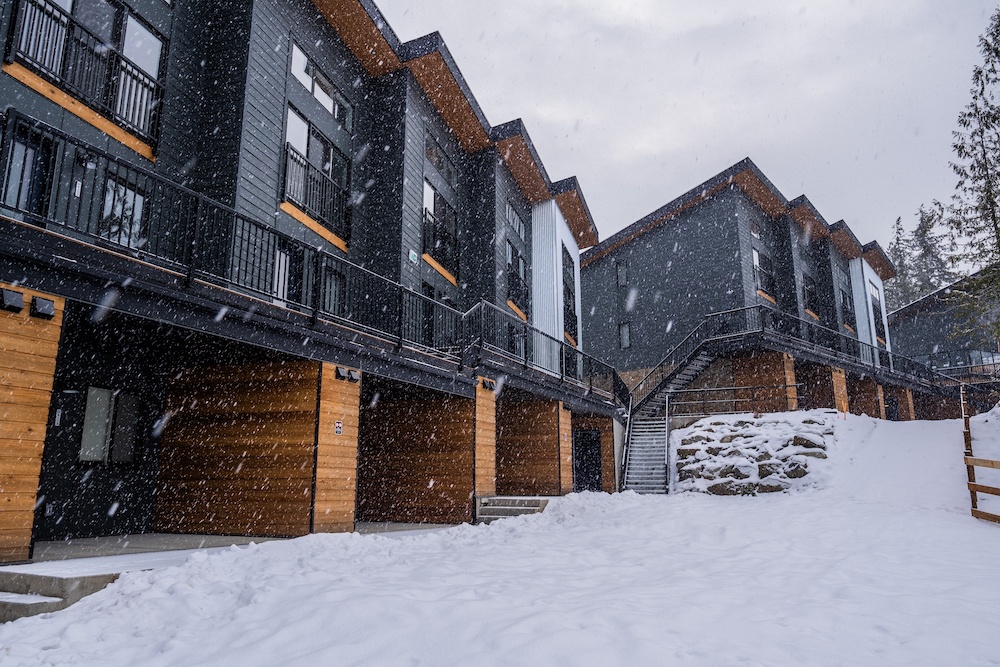 What I loved about Basecamps was the comfortable bed and big entertainment area. The WiFi was fast (Revelstoke has fiber internet -yay), which was perfect since we had to get some work done while there.
There's even a large hot tub to enjoy under the neverending snow in the winter. I was honestly blown away by this property and wouldn't hesitate to book it again next time we are in Revy. See our other favorite Revelstoke cabins and rentals.
---
The Best Places to Eat in Revelstoke
---
For such a small town Revelstoke surprisingly has some good places to eat. When wondering what to do in Revelstoke, you have to walk down main street and see all the great shops and eateries. The downtown area is super tiny, so it won't take long! I would recommend the following for a few great meals.
Dose: As mentioned they have fantastic coffee and great lunch items. Try the Bahn Mi.
The Village Idiot: Large and delicious caesars combined with wings and pizza makes for an amazingly good time.
Paramjit's Kitchen: Quick and tasty Indian dishes – great for takeaway!
The Taco Club: Good margaritas and tacos and one of the best restaurants in town, just be forewarned it's pretty expensive.
The Rockford: This is our favorite apres-ski spot that sits right at the base of Revelstoke Mountain Resort. Super tasty modern pub food and a decent selection of beer on tap along with specials.