It's one of Canada's largest cities, and a popular place to visit in BC, so there should be no surprise that there is an endless number of things to do in Vancouver. It's tough to comprehend the beauty that surrounds the city. It defies the notion of a city as it is surrounded by snow-capped mountains, rainforests, coastal islands, wildlife, sweeping forests, waterfalls, and a rugged coastline.
The city is the ultimate playground for people of all ages; there are just so many things you can do in Vancouver and so many beautiful places to see that making a list like this is nearly impossible!
With Vancouver's efforts in preserving the natural features of the city and its surroundings, it opens up a world of hiking, biking, skiing, and snowboarding, to food and micro-brewery goodness no matter where you find yourself in this lush city of British Columbia. There are many activities in Vancouver, and it's known for an active lifestyle, with sports a regular part of life.
Vancouver is one of the most beautiful cities on earth and one of the safest to visit, so here is a comprehensive list of the best things to do in Vancouver!
---
FAQs About Vancouver
---
What's the History of Vancouver?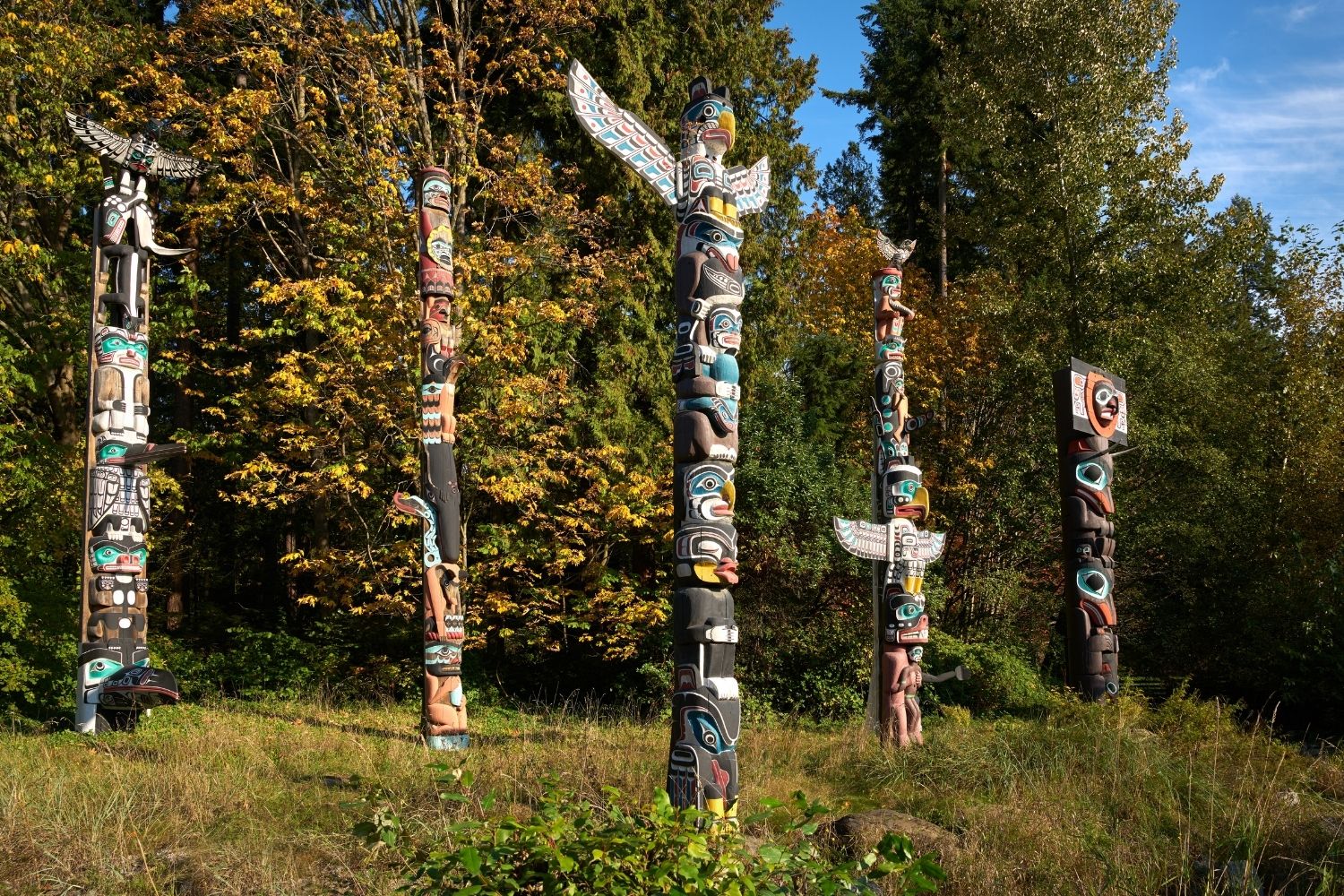 Before we dig into the fun things to do in Vancouver, let's discuss the history. Indigenous peoples have lived along the coast of British Columbia for millennia. The present city of Vancouver sits on the traditional territory of the xʷməθkʷəy̓əm (Musqueam), Sḵwx̱wú7mesh (Squamish) and səlil̓wətaʔɬ (Tsleil-Waututh) peoples. The treatment of the indigenous peoples across Canada has a long and dark history that occurred in very recent times.
However, there is some effort to preserve and acknowledge the traditions and people in Vancouver. Throughout the city, you can find several museums, galleries, shops, cultural centers, and totem poles. We highly recommend you explore more of the culture as it's more present than other regions of Canada.
Vancouver got its start as Granville a small lumber settlement in the 1870s. The city itself was not incorporated until 1886 in preparation for it to become the western terminus of the first trans-Canada railway. It was during this time it was renamed Vancouver after the famous English navigator George Vancouver, who surveyed the coast in 1792. Interestingly enough, Vancouver burned to the ground only two months after its incorporation.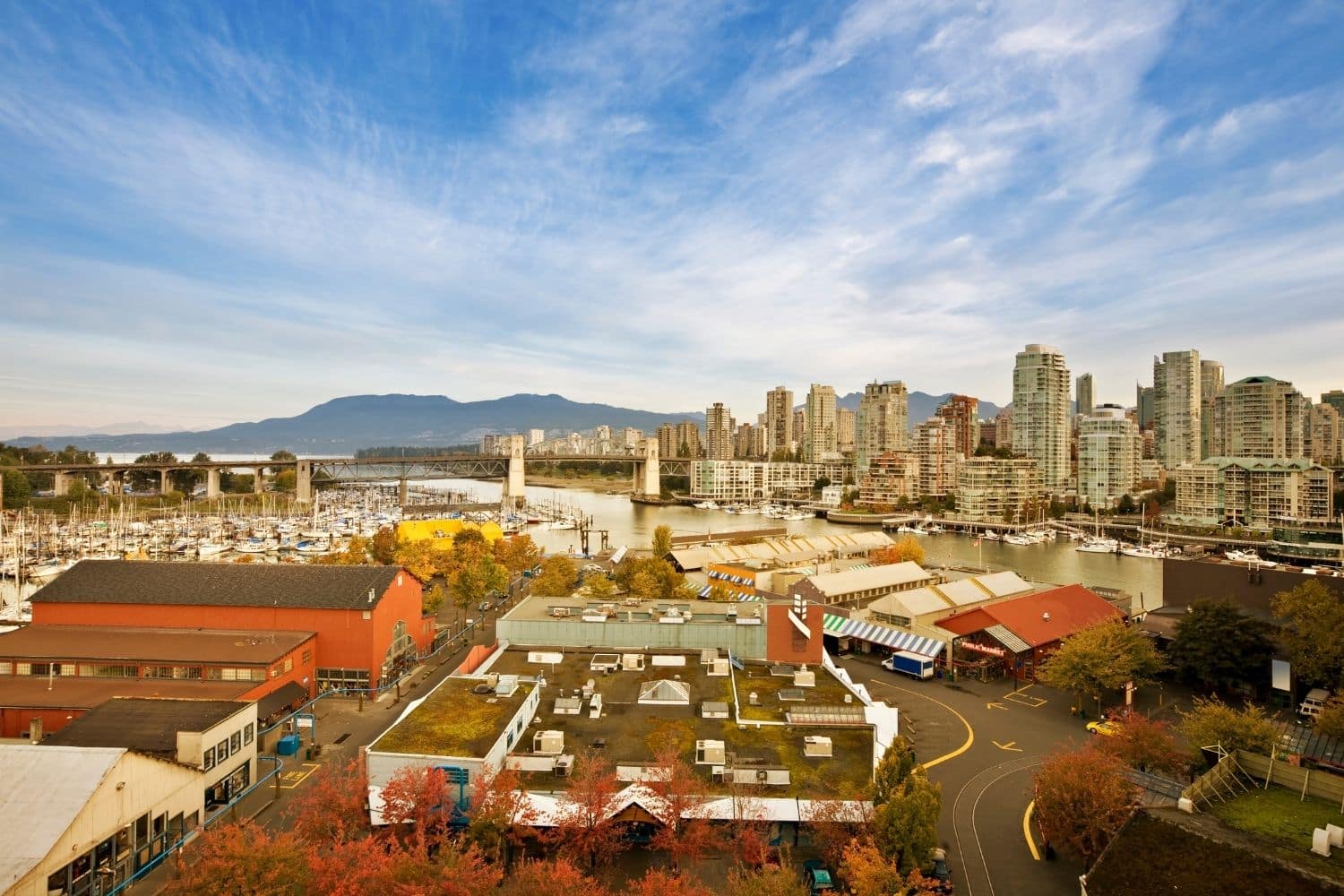 Over the next decades, Vancouver grew immensely thanks to its ability to export lumber and grain through the port to Europe and US via the Panama Canal. In 1929 Vancouver became the third-largest city in Canada as it became Canada's primary Pacific port.
This would only grow as the Asia and Pacific Rim markets opened up after WWII. Vancouver's ties to the Asian market have played a huge role in the cities culture with nearly half of its residents of Asian descent. Chinese is the largest minority and account for 20% of all residents.
---
Facts About Vancouver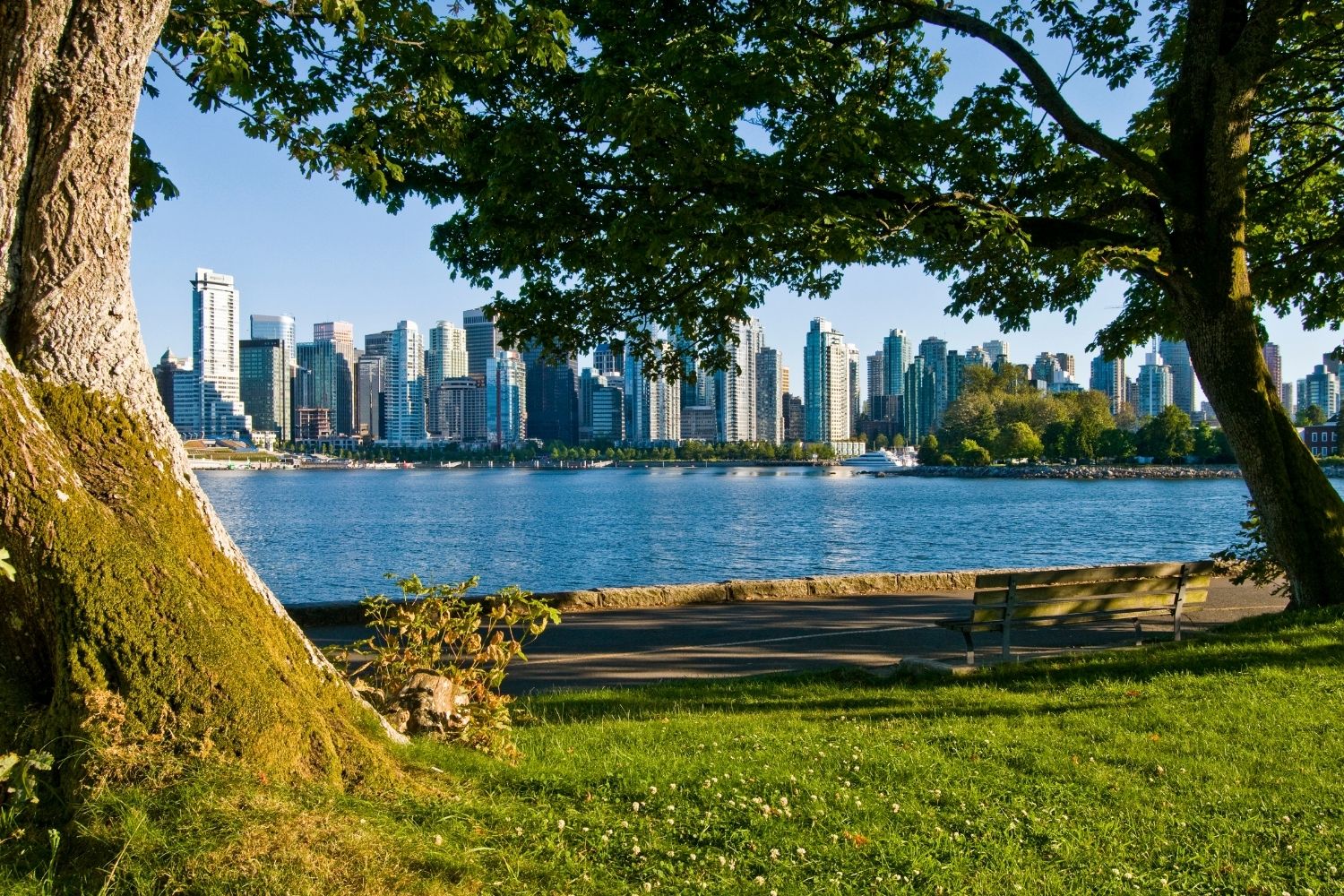 Vancouver is considered the "Hollywood of the North." The city is often used as a substitute for many other cities around the world. It ranks second in TV production and third in feature film production.
Vancouver is the 4th largest cruise port in the world. The majority of cruises that head to Alaska depart from the port.
Greenpeace was founded in Vancouver in 1971 and has grown to be one of the most well-known activity groups in the world.
Vancouver is one of the most expensive cities for real estate and ranked as one of the most liveable cities in the world. In recent years, the cost of living has caused the city to drop in the rankings as best places to live.
A Vancouver chef Hidekazu Tojo is credited with the creation of the popular sushi fusion dish the California roll. He also claims he is the innovator of the inside out sushi in which the rice is on the exterior of the roll.
---
When's The Best Time To Visit Vancouver?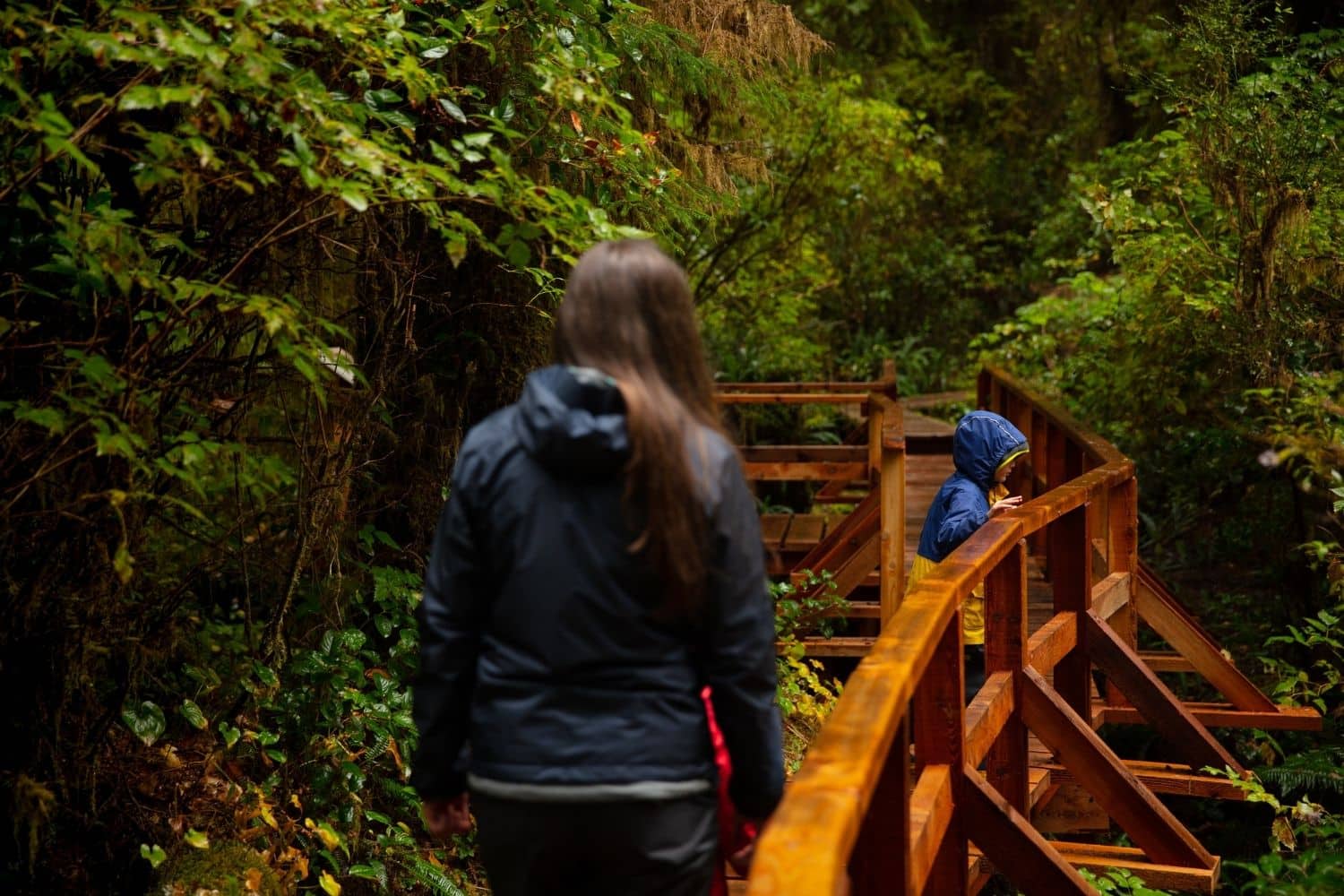 You can enjoy the city year-round, but it's best to visit in the summer months and is when you can truly enjoy all the fun things to do in Vancouver. Summer runs from June to August with perfect warm weather and plenty of sunny days. Summer is fantastic with long summer days that give plenty of time to enjoy the summer festivals and farmers markets.
This is the high season for tourism and better rates can be found from April to May and September to October. However, spring and fall can bring unreliable weather with lots of rainfall. If the rain will affect your trip it may be wise to pay the price for the high season.
Winter in Vancouver can be wet and cool thanks to the coastal climate. Along with Victoria, Vancouver is Canada's most mild climate, but it is also its most wet. It's still an amazing time to visit the city and it does have great access to some world-class skiing at Whistler-Blackcomb.
Vancouver has three seasons: snow season, sun season, and surf season. Snow season running from December through to March gives ample time to check out and shred Vancouver's surrounding ski fields. Sun season is when the adventures begin, and Vancouver gets busier. The sunny months run from the end of March to August.
Surf season is kind of like the rainy, cold months before winter well and truly kicks into gear. Expect higher than average rainfall and colder conditions from September through to October.
---
Where To Eat In Vancouver?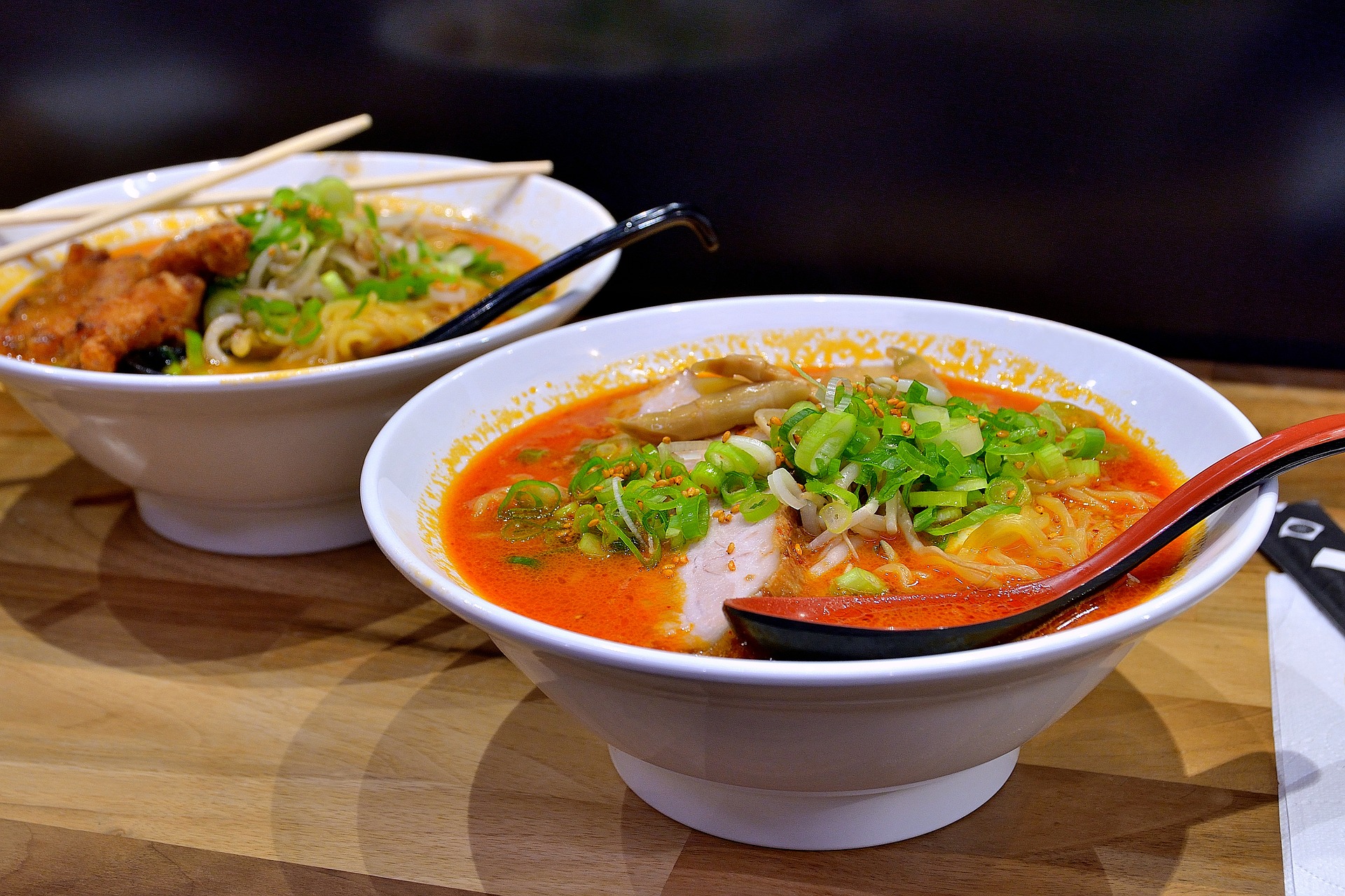 Miku Vancouver — Miku is one of the most well known restaurants in Vancouver. Thanks to its impeccable service and high quality food the restaurants has attracted a wealth of famous visitors and locals. The sushi here is superb and the setting romantic. They're well known for their aburi sushi which is a Vancouver specialty.
Cardero's Restaurant — If you'd like waterfront dining than it's tough to do much better than Cardero's. They have excellent food and service. Food here is American and Seafood, which includes local oysters.
Tacofino — Tacofino did not get its start in Vancouver, but Tofino. Regardless they serve some of the best fish tacos we've ever had. If you want a cool spot for lunch of a low key dinner this is the spot.
Marutama Ramen Westend — Vancouver has its fair share of Asian food, but ramen is probably my favorite Asian comfort food.
Forage — This sustainable restaurant serves up innovative dishes in a beautiful setting. The bistro utilizes energy efficient and zero waste practices to be as eco-friendly as possible. Along with their kitchen practices they dish out food like local food products like salmon, mushrooms, and bison.
Joe Fortes Seafood & Chop House — A classic restaurant in Vancouver for fresh seafood. Diners can expect white linen tables, great service, and staple seafood dishes.
Bao Bei — This isn't your classic Chinese restaurant with sharing plates served in a hip restaurant. However, the flavors and dishes are big on authentic Asian flavors and entrees.
Salmon n' Bannock — This modern bistro is one of the few in Vancouver that celebrates indigenous cuisine. The restaurant serves wild game, local seafood, and bannock (a flat bread).
---
Where To Stay In Vancouver?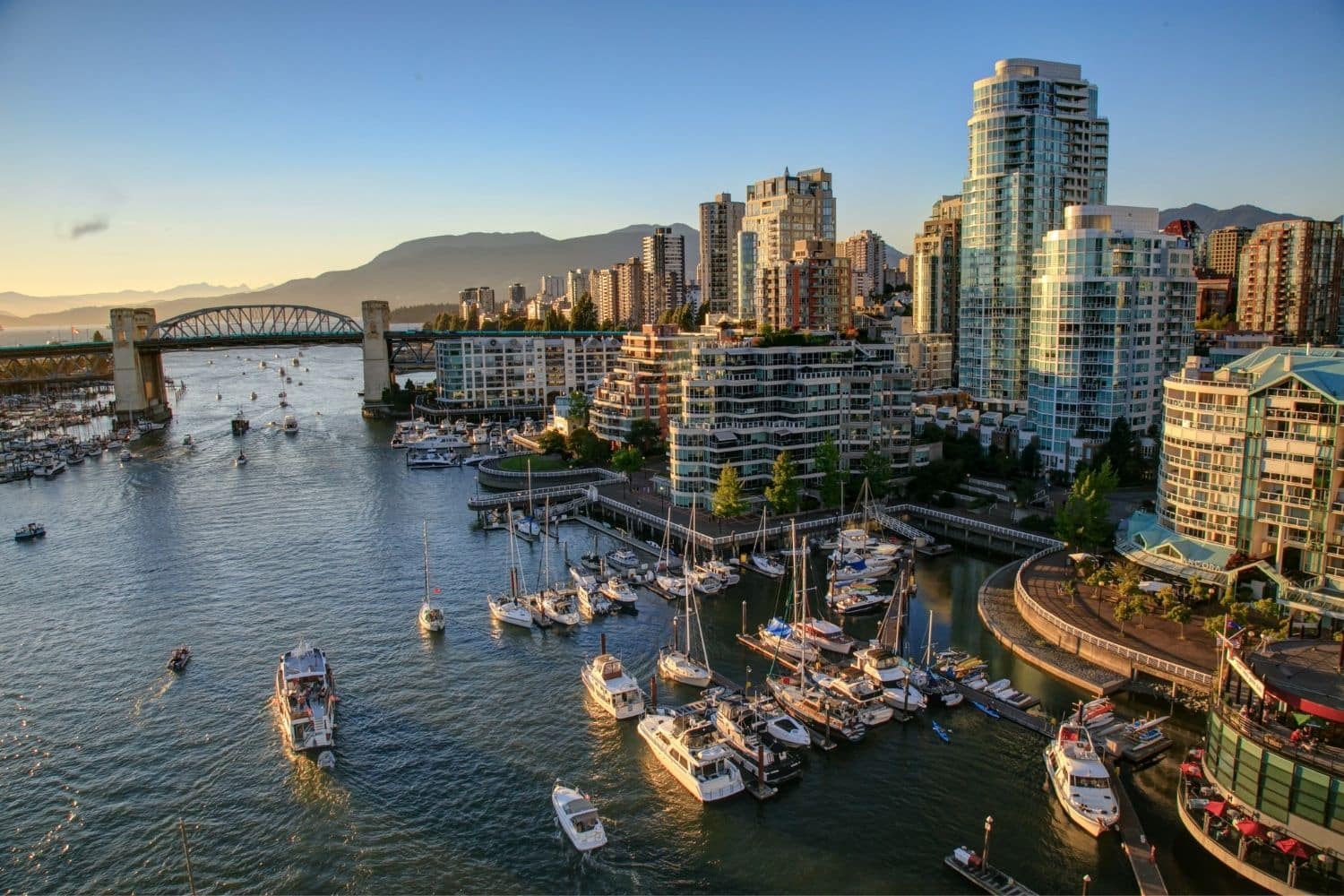 There is no shortage of dream-worthy stays and incredible hotels in Vancouver. It's a city that has no shortage of stuff to do or beautiful hotels to stay in for a holiday or staycation. For most hotels we recommend you book a stay in the downtown core. From there a plethora of sites are close and it's easy to explore the city on foot.
---
How to Get Around Vancouver?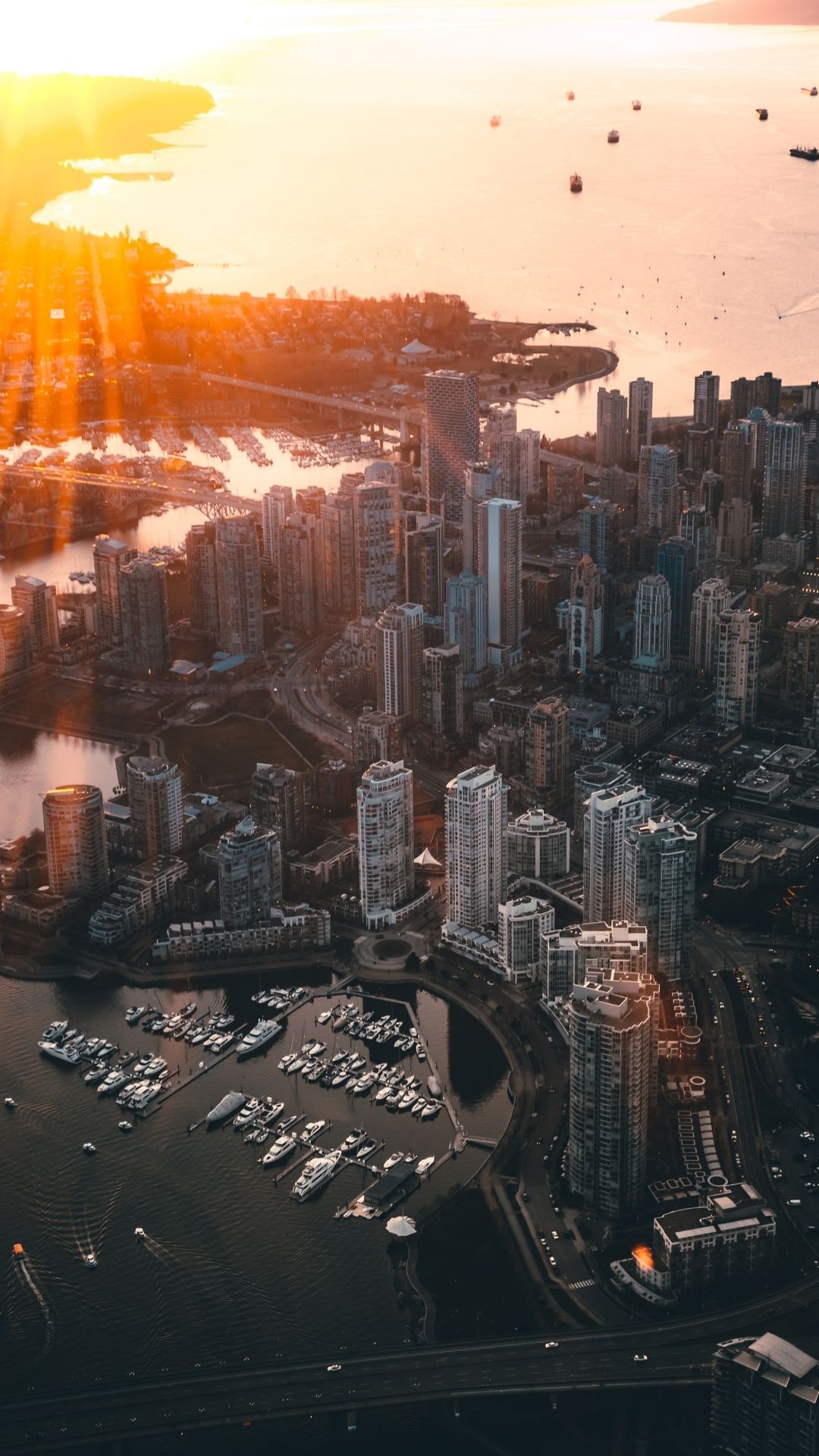 Driving a rental car in the city can be a very daunting experience, and the fact that you have to pay for most parking spots in Vancouver, you will be better off exploring this fascinating city by foot, ferry, or bicycle.
Hiring a bike is super easy, and if you plan to cross the water on a ferry, the local transport authority caters for bikes so you can take your bike on board! Vancouver has a series of trails and tracks where you can ride without the hassle of traffic, such as Stanley Park and the Pacific Spirit Regional Park near the University of British Columbia.
Buses frequently run throughout Vancouver, so if you want to get from downtown Vancouver to Gastown, jump on a bus! Ferries are an excellent alternative to buses and taxis and often give a better view of your surroundings. Ferries from Granville Island and Waterfront offer the best destinations for getting around and out of Vancouver.
---
The Best Things To Do In Vancouver
---
Climb To the Top of Grouse Mountain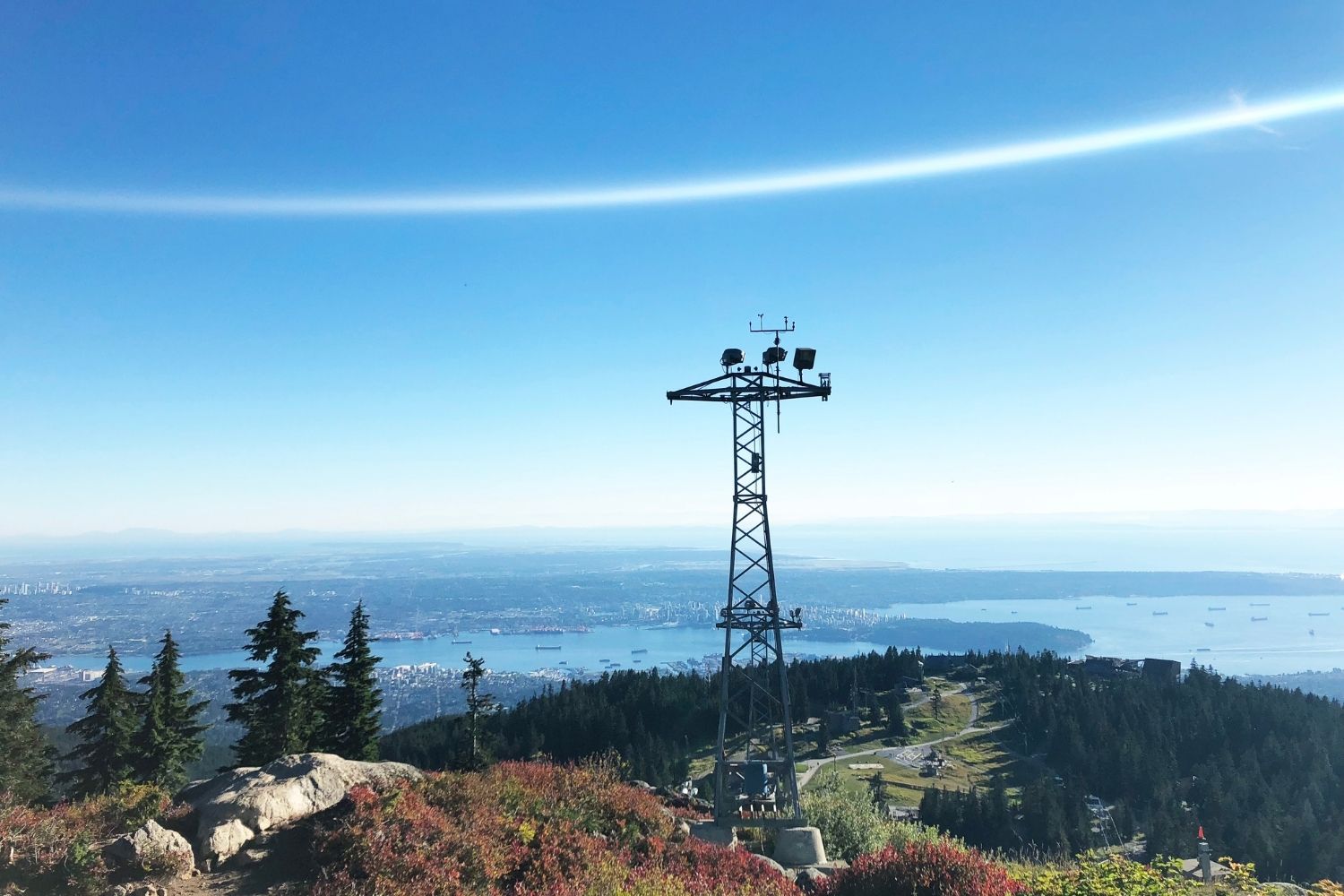 Without a doubt, one of the best things you can do in Vancouver, well, North Vancouver, is to head to the top of Grouse Mountain. Although it may seem like a very touristy attraction, it's well worth the slightly longer commute from Vancouver as the views you get from the top are some of the best you will see anywhere in Vancouver.
Grouse Mountain can be accessed a few ways, and it all depends on whether you like to relax and enjoy the views or earn your views. The climb to the top is great for those after some exercise! The Grouse Grind basically begins at the same point as the gondola and takes a bit longer to reach the top.
It's a pretty cruisy one-hour uphill climb along a verdant trail, that is worth the effort as the views are spectacular. It will also save a few bucks if you're looking to save money, Vancouver is expensive after all!
Grouse Mountain is also popular in the winter as it's a ski resort. It's nowhere near as big as its neighbors such as Cypress Moutain or the mega-resort Whistler-Blackcomb. However, it's a much more affordable and friendly mountain that's well known as a "local's" ski resort.
---
Walk the Capilano Suspension Bridge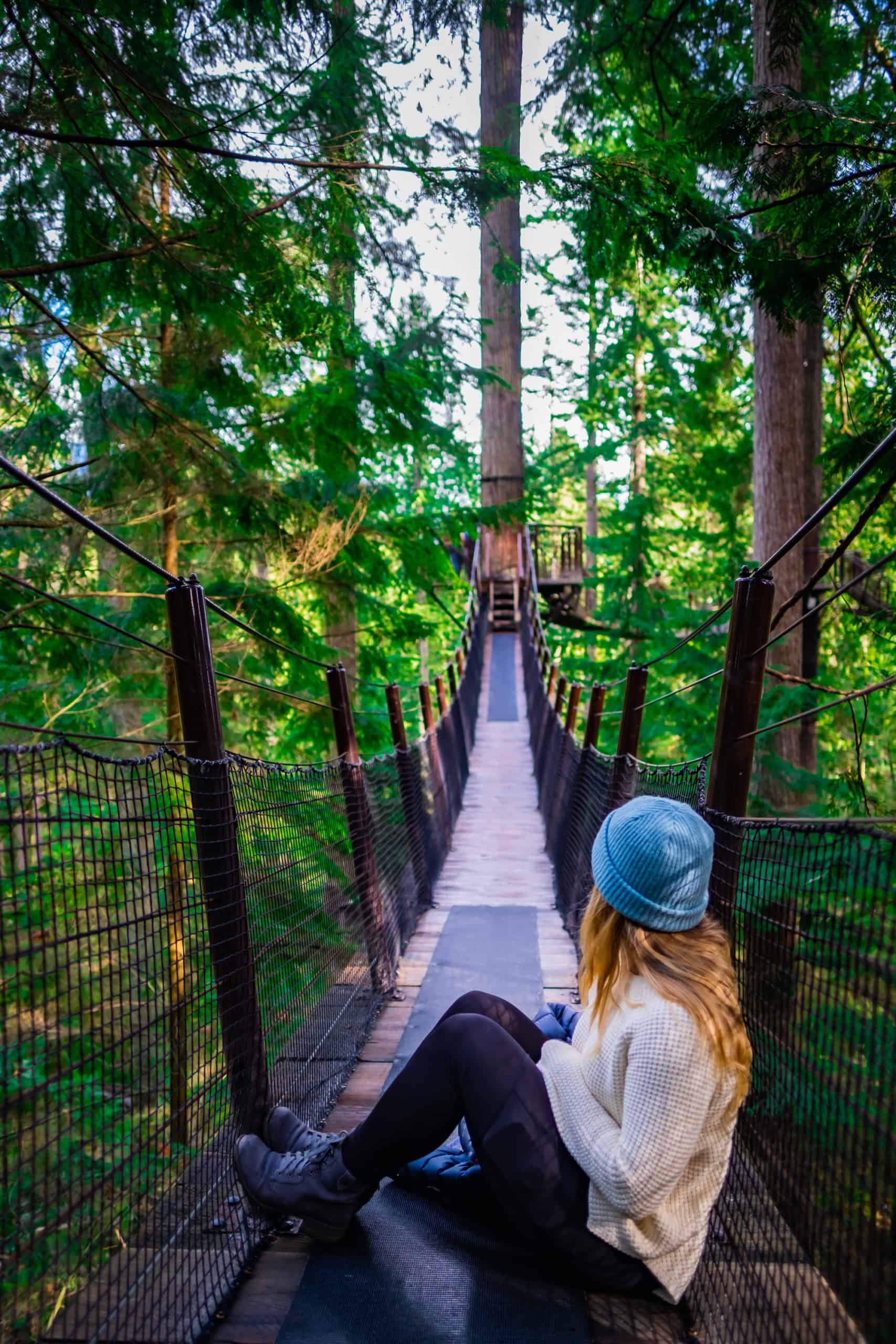 If you are not fond of heights, maybe the Capilano Suspension Bridge isn't for you, but don't let that put you off coming to this favorite spot in beautiful British Columbia. It's a series of forest paths, suspension bridges, and treetop walkways that allows visitors to get up close to a rainforest.
Despite the enormous amounts of visitors heading to the bridge, I think it is worth the visit. To avoid the crowds it's best to arrive as soon as the gates open, and you'll be able to capture some great images without anyone there.
Visiting the Capilano Suspension Bridge during winter as snowflakes trickle their way from the sky is visually stunning to see. There's nothing quite like experiencing a walk among the native pines of British Columbia some 70 meters above the gorge below.
If you're staying downtown the bridge and park offer a shuttle service from downtown. It requires advance reservations to ensure a seat. It's also possible to reach the bridge via public transportation. There is limited parking at $6 for three hours.
Capilano Suspension Bridge Details
Tickets — Adult: $59.95, Senior: $54.95, Student: $46.95, Youth: $31.95, Child: $21.95
Address: 3735 Capilano Rd, North Vancouver, BC V7R 4J1 (GPS)
---
Check out Granville Island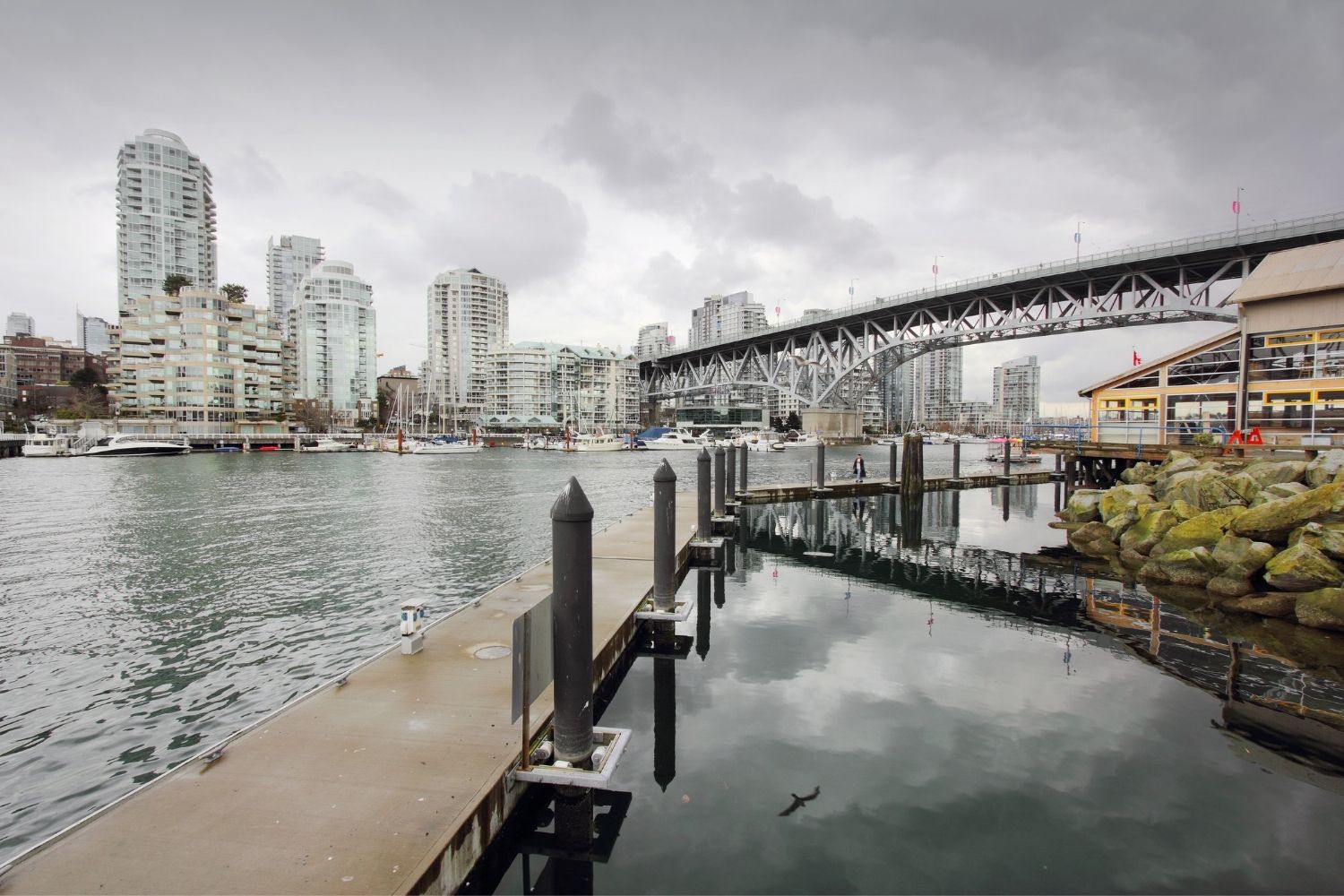 Granville Island is a place to come to chill, sit back with a beer and eat some excellent food. Heading here is one of our favorite things to do in Vancouver! It may seem to have an industrial feel to it as it used to be a place of many industrial activities, but now it's most things food and beverage.
A visit to Granville Island isn't complete until you have explored and tasted your way through Granville Island Public Market. Food markets are the perfect way to sample local produce, and Vancouver is known for its seafood, so you definitely won't go hungry here!
Some of our favorite spots to check out on Granville Island is Granville Island Brewing, V&J Plant Shop, Benton Brothers Fine Cheese, and Lee's Donuts. From Granville Island, it is super easy to get to downtown Vancouver, which can be achieved by ferry or a walk along the Granville Bridge.
---
Wander Around Queen Elizabeth Park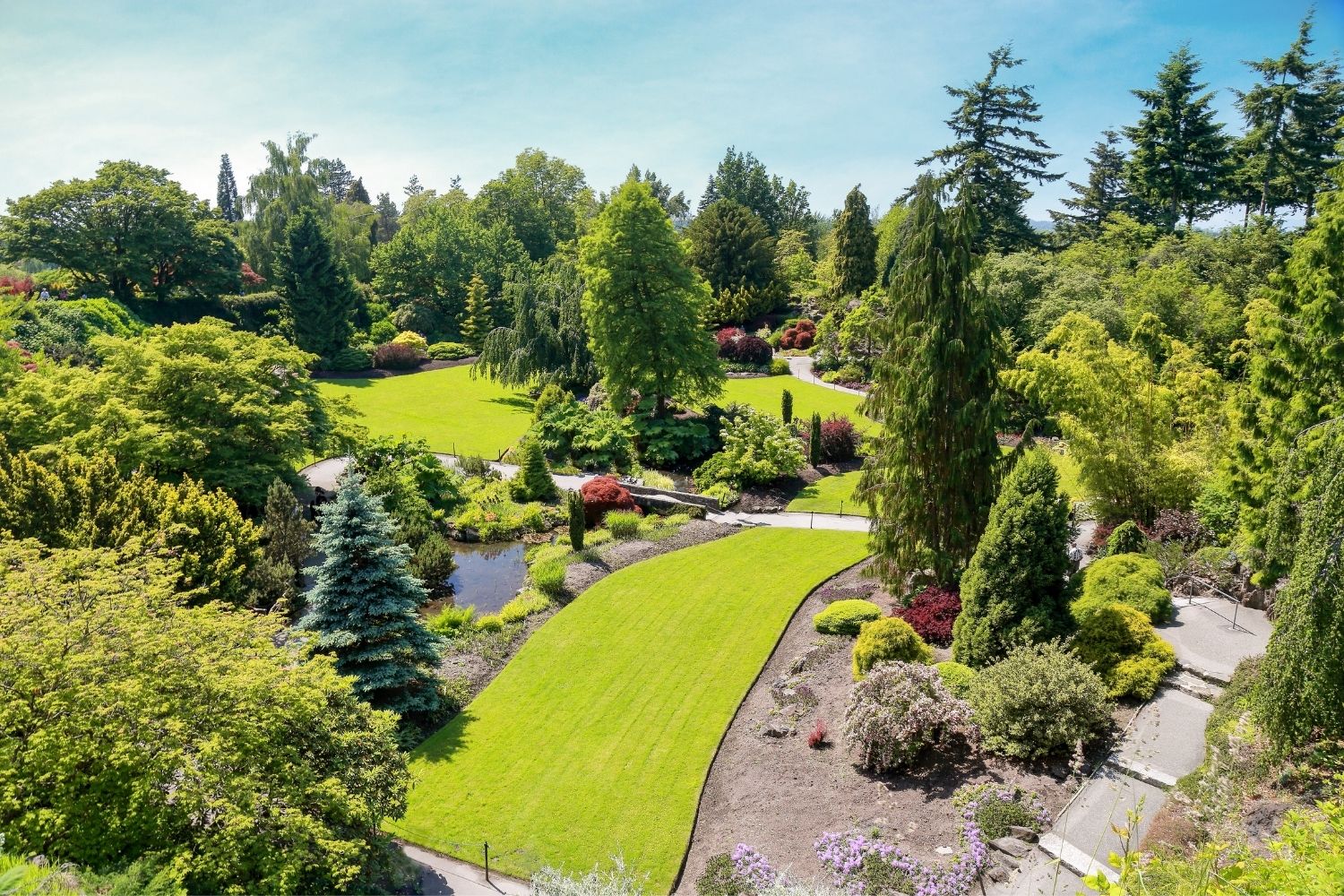 Despite Vancouver's hundreds of snow-capped peaks soaring high into the clouds in the distance, you probably didn't know that the highest point in Vancouver is only 167 meters above sea level?
Queen Elizabeth Park is the ultimate place right amongst the city's hustle to capture the last rays of light as the sun sets or if you are looking for somewhere to relax, you're in the perfect spot only a few blocks from Granville Street.
---
Go On A Whale Watching Tour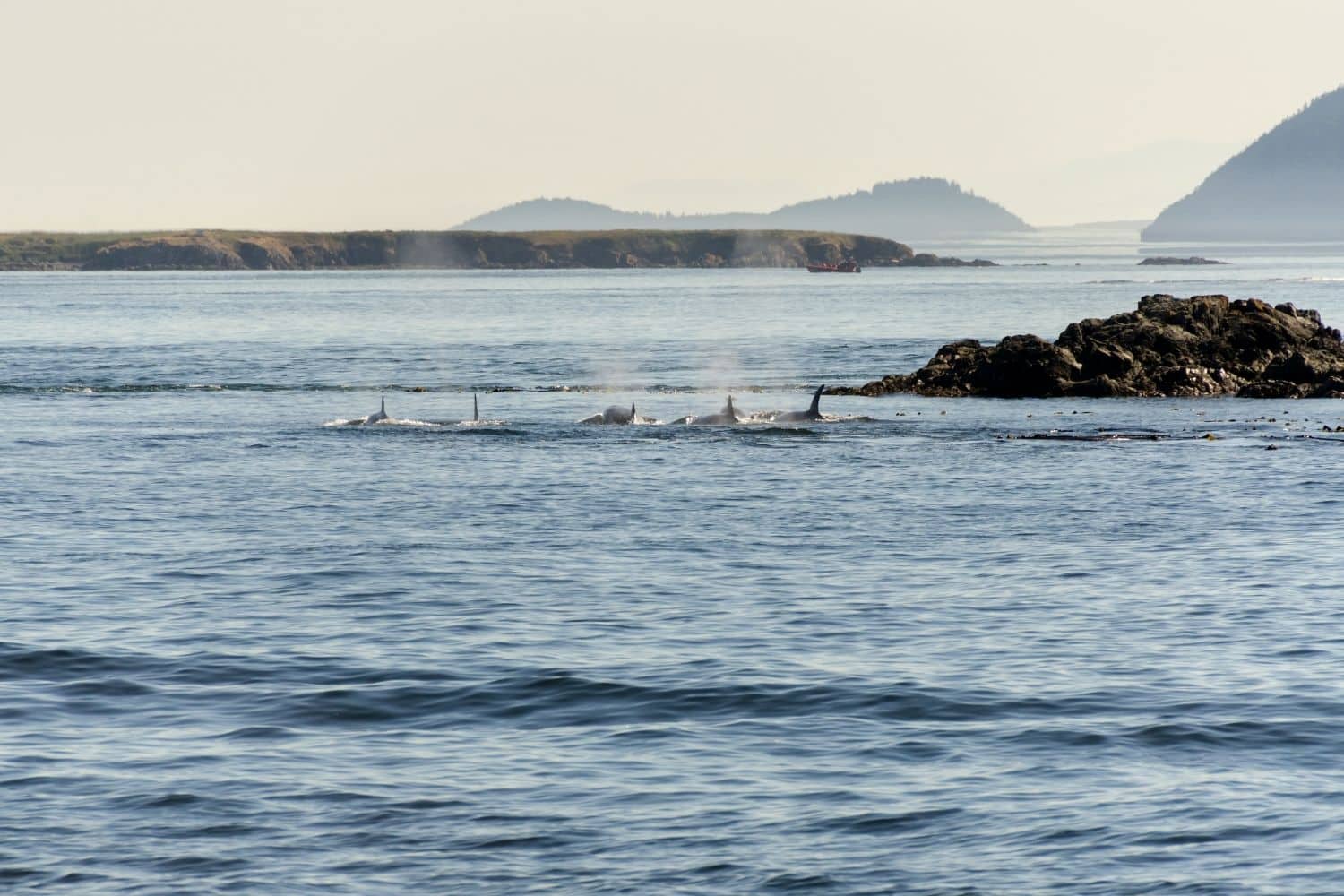 When visiting Vancouver whale watching is a must. The sea around Vancouver is home to large pods of orcas, as well as plenty of other types such as humpback whales, grey whales, and minke whales that pass through these waters.
After checking in and a safety briefing, you are off for a morning of whale watching adventure. If you're lucky you may spot a pod of orcas hunting as rush through the rich waters of the Salish Sea chasing salmon. The best season to spot orcas in the late summer months of August and September.
During the tour, you're not only searching for whales, but also other sea creatures like seals, sea lions, otters, and birds. Seeing these beautiful animals in their natural habitat is truly an extraordinary experience.
Whale Watching Tour Details
---
Visit the Vancouver Art Gallery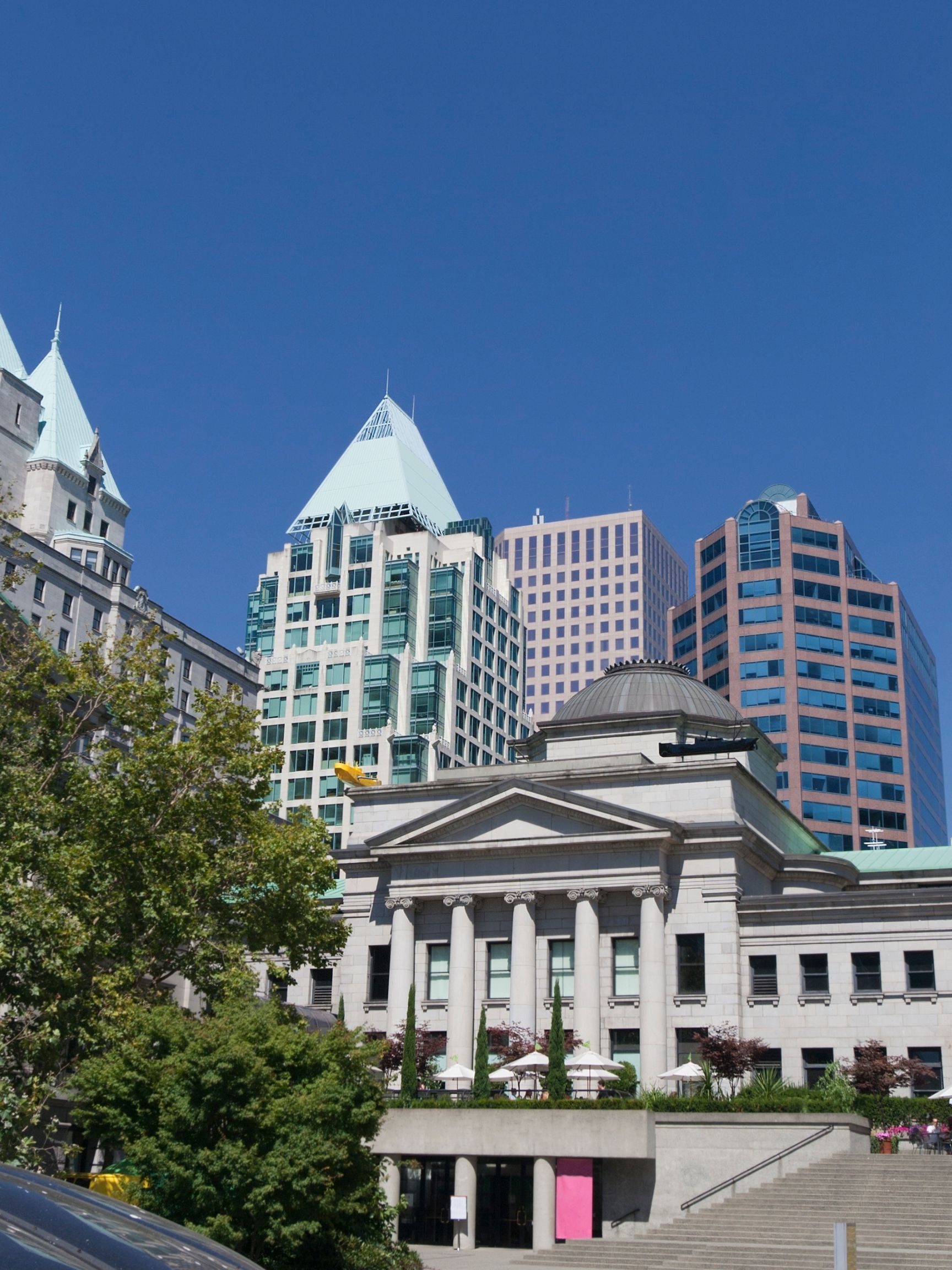 Canada has a rich history and culture, which remains vital to Canadians and those living in British Columbia. There are many historic buildings to note in Vancouver as it's such a young city, but the art gallery is one of the most prominent historic buildings in the city.
It houses a vast collection of nearly 12,000 pieces of art that showcases a wide range of local and international artists. It's easy to spend a day or a couple of hours in the museum.
Spending an hour or two at the Vancouver Art Gallery can fill you with so much information and visual concepts of culture not only in Vancouver but British Columbia as a whole. It's a great option on a rainy day if you don't feel like battling the inclement weather.
Details of Vancouver Art Gallery
Admission: Adult: $24
Hours: 10:00 a.m. – 5:00 p.m. (Closed Tuesdays)
Website: Link
---
Rip Down The Best Mountain Bike Trails in The World
It's an undeniable fact that some of the most extensive, difficult, and best mountain bike trails in the world lie around Vancouver. North Vancouver is home to a dizzying network of trails and is beloving referred to as the "North Shore" in the world of mountain biking.
It shouldn't be much of a surprise that the mountain biking community has gravitated to the region with a slew of professionals, bike brands, and demo stores basing themselves in the region. The networks and riders here make frequent appearances in videos and it's a bucket-list destination for any biker.
There is so much to be said for the trails here that we could publish hundreds of articles on all the best spots and trails. It's not just Vancouver that delivers, but the whole region with Squamish, Whistler, and the Sunshine Coast all delivering exceptional riding. Come for a week, two weeks, or forever if you love to ride.
Mountain Bike Details
If you want to learn more about the trail networks check out TrailForks, it's the go-to app for bikers in Western Canada. Grab an epic bike for the epic trails from the Specialized Squamish Experience Center where they demo and test the latest and greatest from the company.
---
Explore Vancouver From a Ferry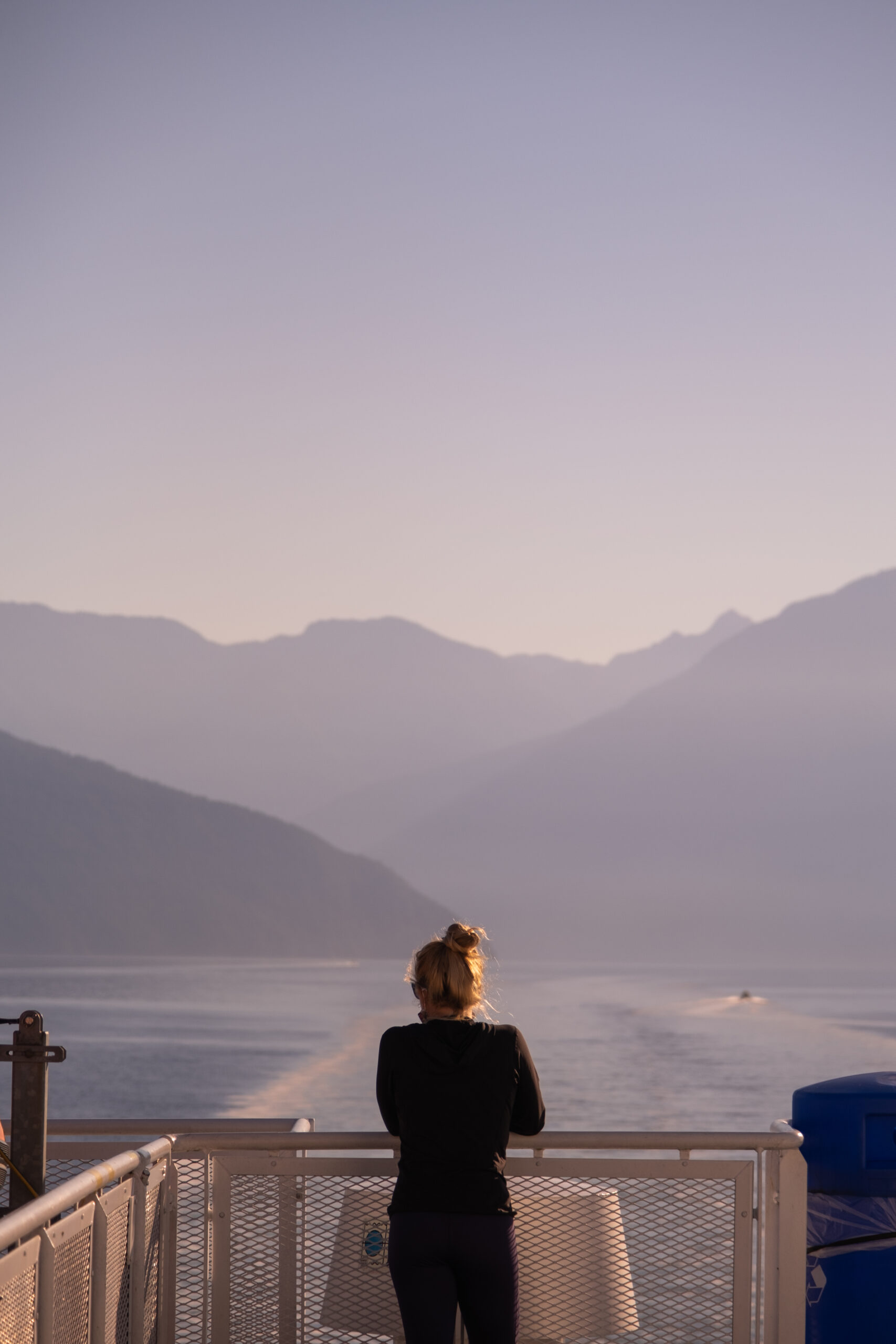 If you look at Vancouver from a map, you will notice that the sea surrounds the city, which means you can pretty much take a boat the whole way around Vancouver!
Your best bet is to get a ferry from Granville Island to Vancouver's south and go from there. Check out False Creek Ferries or Aquabus Ferries for more details!
---
Road Trip to Whistler Blackcomb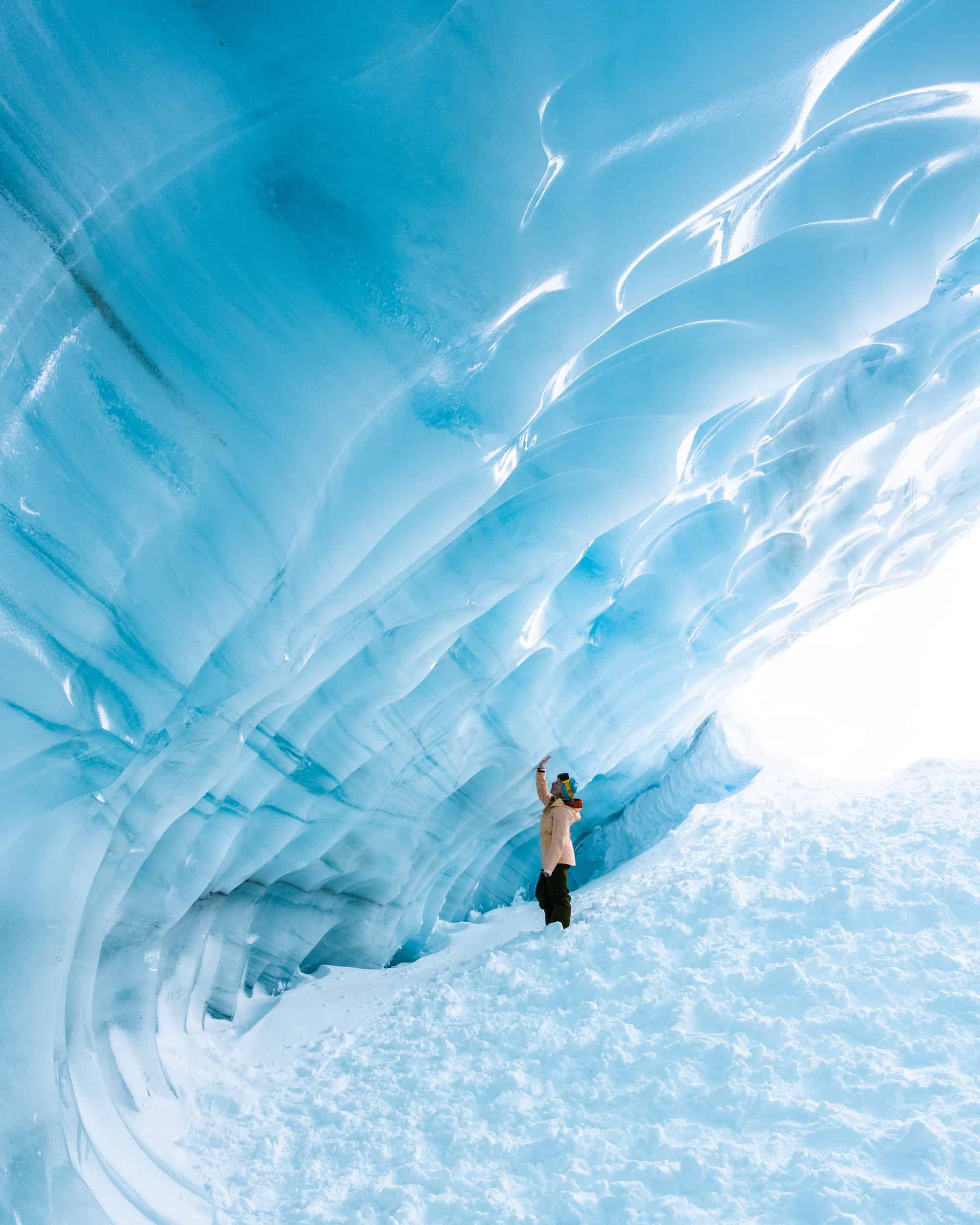 When in Vancouver, one must not leave British Columbia without going for a road trip along with one of the most majestic highways in Canada. If you're taking a Western Canada road trip from Vancouver to Calgary, you'll definitely drive the Sea to Sky Highway. This takes you into the heart of the pristine mountain peaks, waterfalls, natural wonders of B.C and ends in Whistler!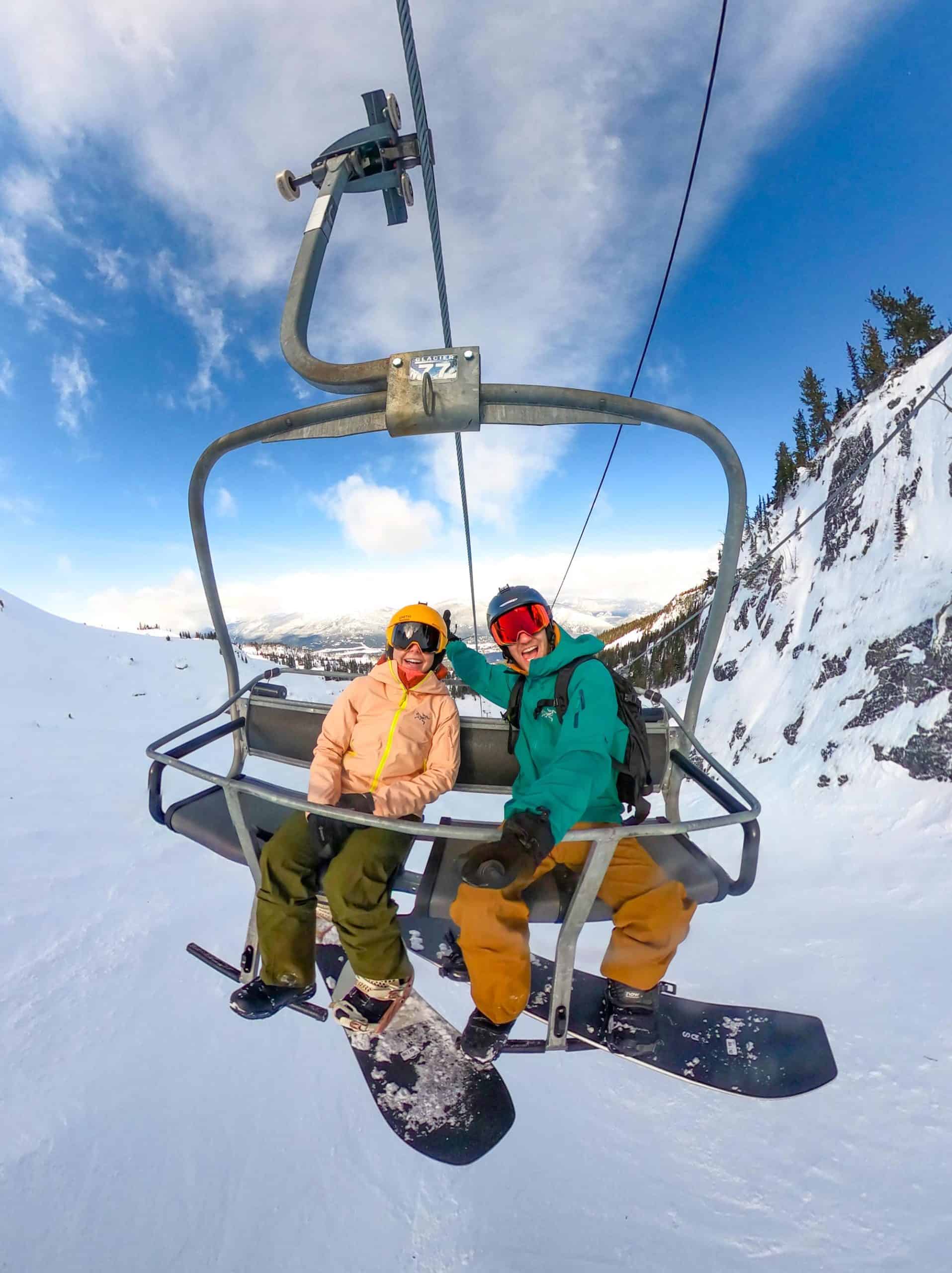 Only 1.5 hours north of Vancouver is a hotspot for all things snow and ski; however, there are plenty of things to do if you aren't a skier or snowboarder. With all the sights to see on the drive to Whistler Mountain, it's going to take 3-4 hours to drive one way, but it's worth it to see all the beauty.
The drive consists of a coastal cruise along Howe Sound, which is often fed by snow and ice melt from the peaks surrounding it, so expect to see a different selection of blues as Gambier Island and Anvil Island dominate the backdrop of the drive.
As you pass Squamish, it's all things mountains with the spectacular beauty of Mount Tantalus to the left and the right. You'll be driving straight towards Whistler but before you arrive, stop at Brandywine Falls.
Brandywine Falls is a spectacular 70-meter waterfall! Brandywine is the perfect place for a lunch break, a short hike to stretch the legs before hitting the road for a short drive to Whistler Mountain! Of course, we're partial to all of this because the most fun thing to do in Vancouver is snowboarding in Whistler.
---
Ride a Bike around Stanley Park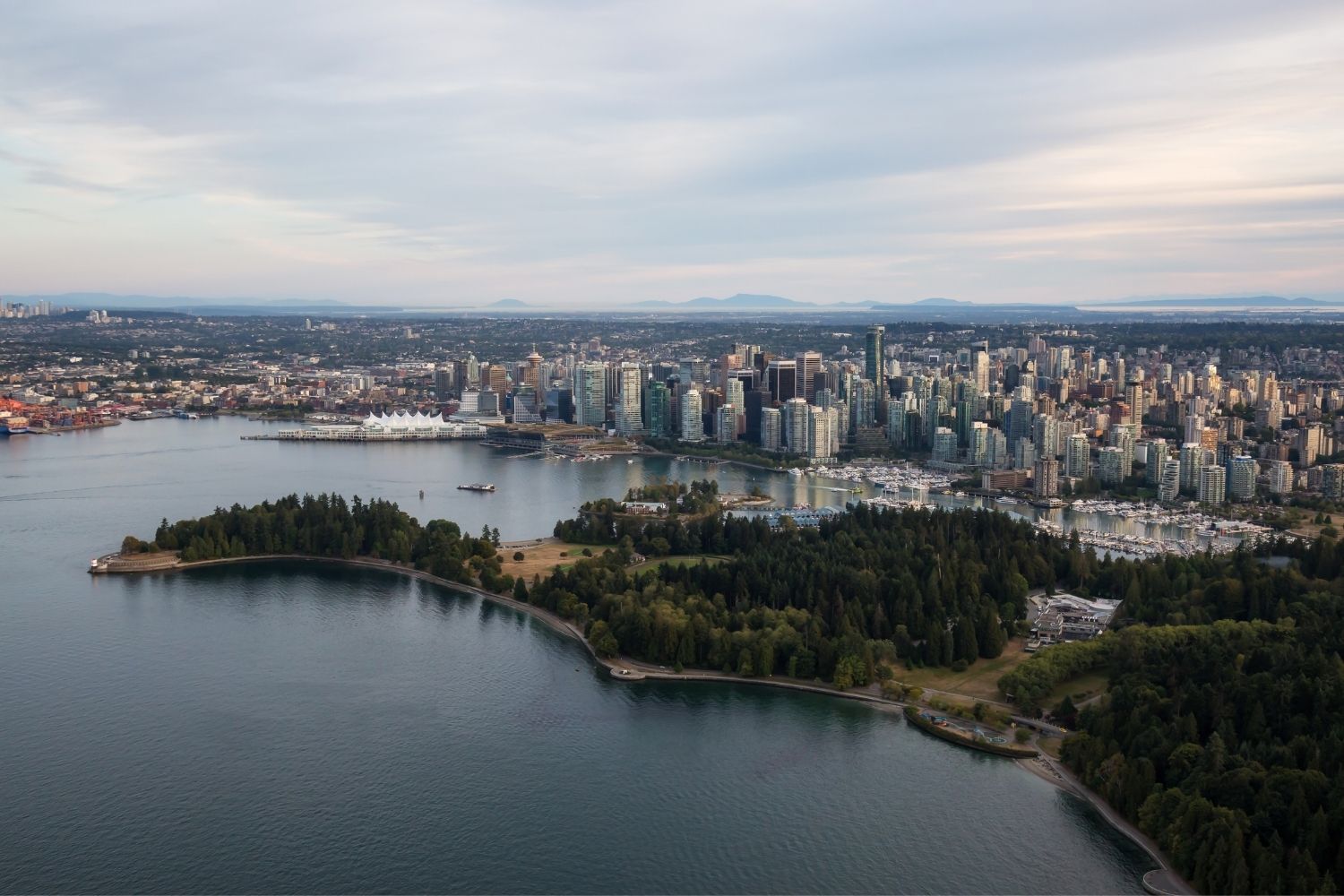 No one travels to Vancouver and doesn't go to Stanley Park – it's certainly one of the most popular things to do in Vancouver. If Vancouver gets a bit too hectic, head over to Stanley Park to stroll among its natural wonders or take a bike around Stanley Park.
Stanley Park also connects to West Vancouver, a gateway to British Columbia's mountains, forests, and natural wonders.
---
Lynn Canyon Park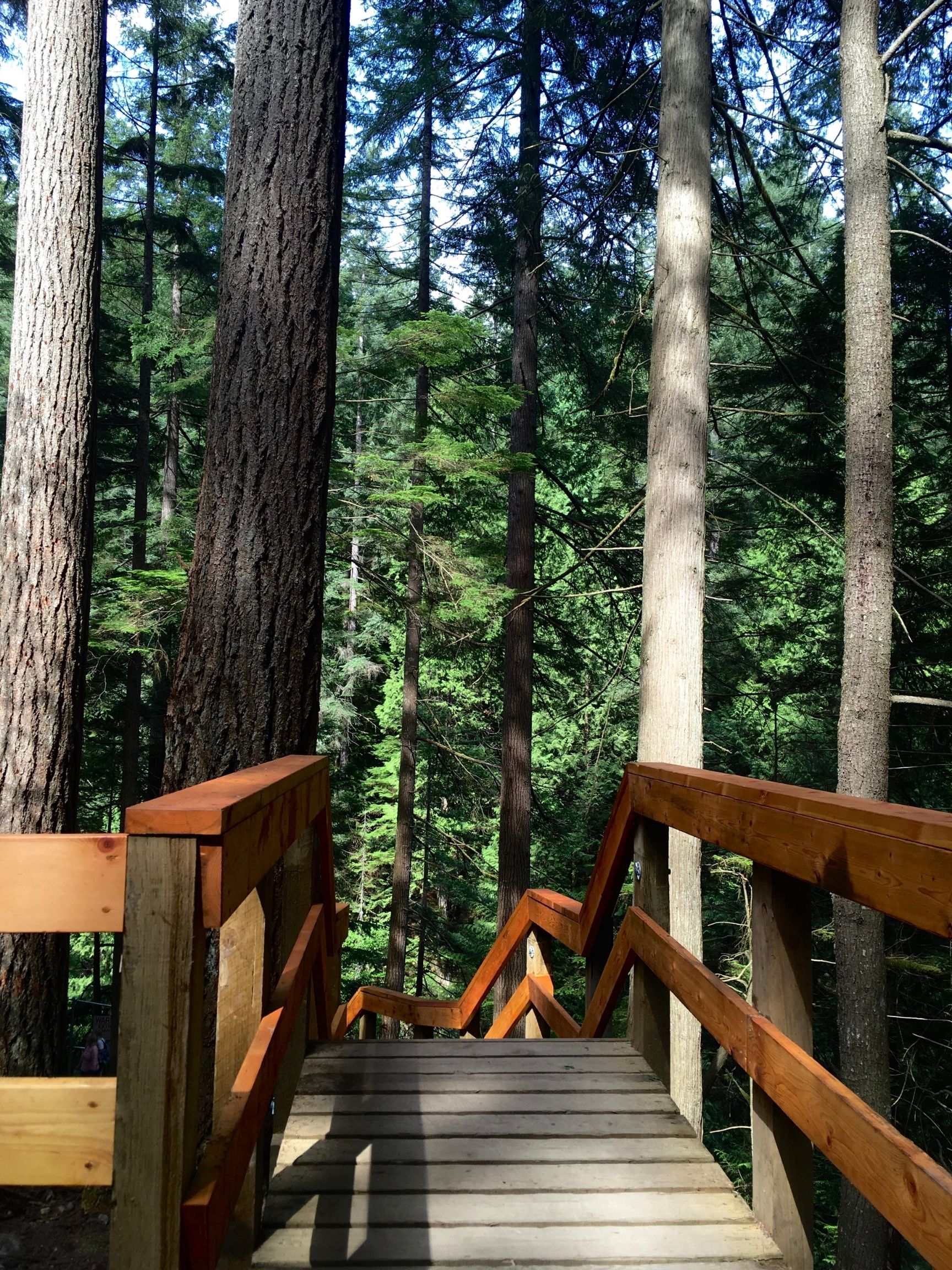 The Capilano Suspension Bridge can be jam-packed with people every day of the year, so having an alternative of places to go is always right.
Lynn Canyon Park is on the north side of downtown Vancouver, so you may need to take a ferry from Waterfront Station for a short walk after disembarking.
Lynn Canyon Park offers a swing bridge just as impressive as the Capilano Bridge, if not better. Swaying some 50 meters above the canyon below, you are bound to feel the scale of British Columbia's size.
Lynn Canyon Park is an excellent place to chill out in the warmer months, especially if you love swimming!
---
Watch a Game of Ice Hockey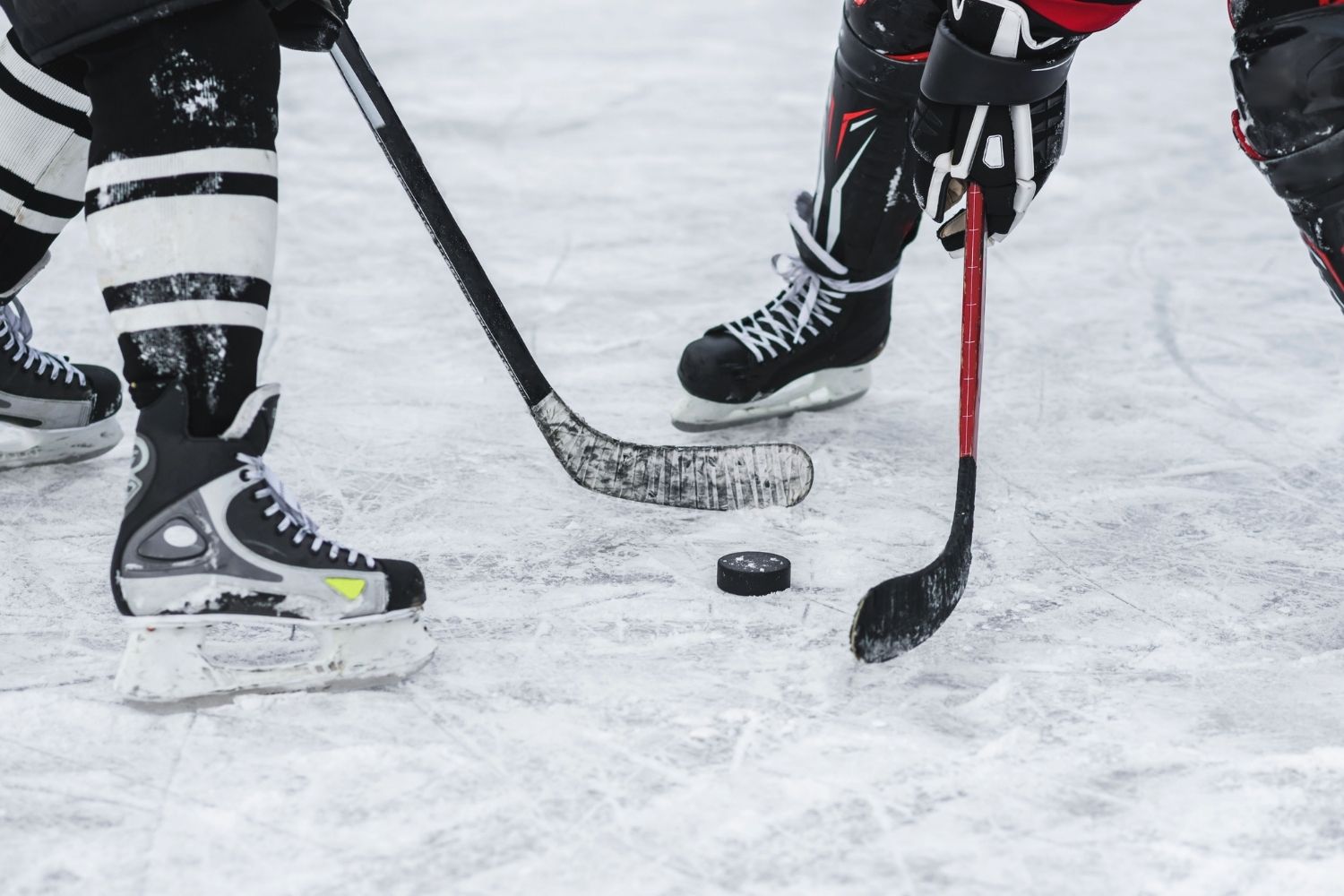 There is no better thing to do in Vancouver than to go and see a home game of the mighty Vancouver Canucks!
Ice hockey is an incredible game of speed and skill played on an ice rink to score a goal (keeping it simple).
Canadians are some of the best ice hockey players globally, and watching a game live can undoubtedly get the heart pumping.
If you are considering watching a game, make sure to book your tickets early, as stadiums sell out quickly on game day.
---
Enjoy Vancouver's Beaches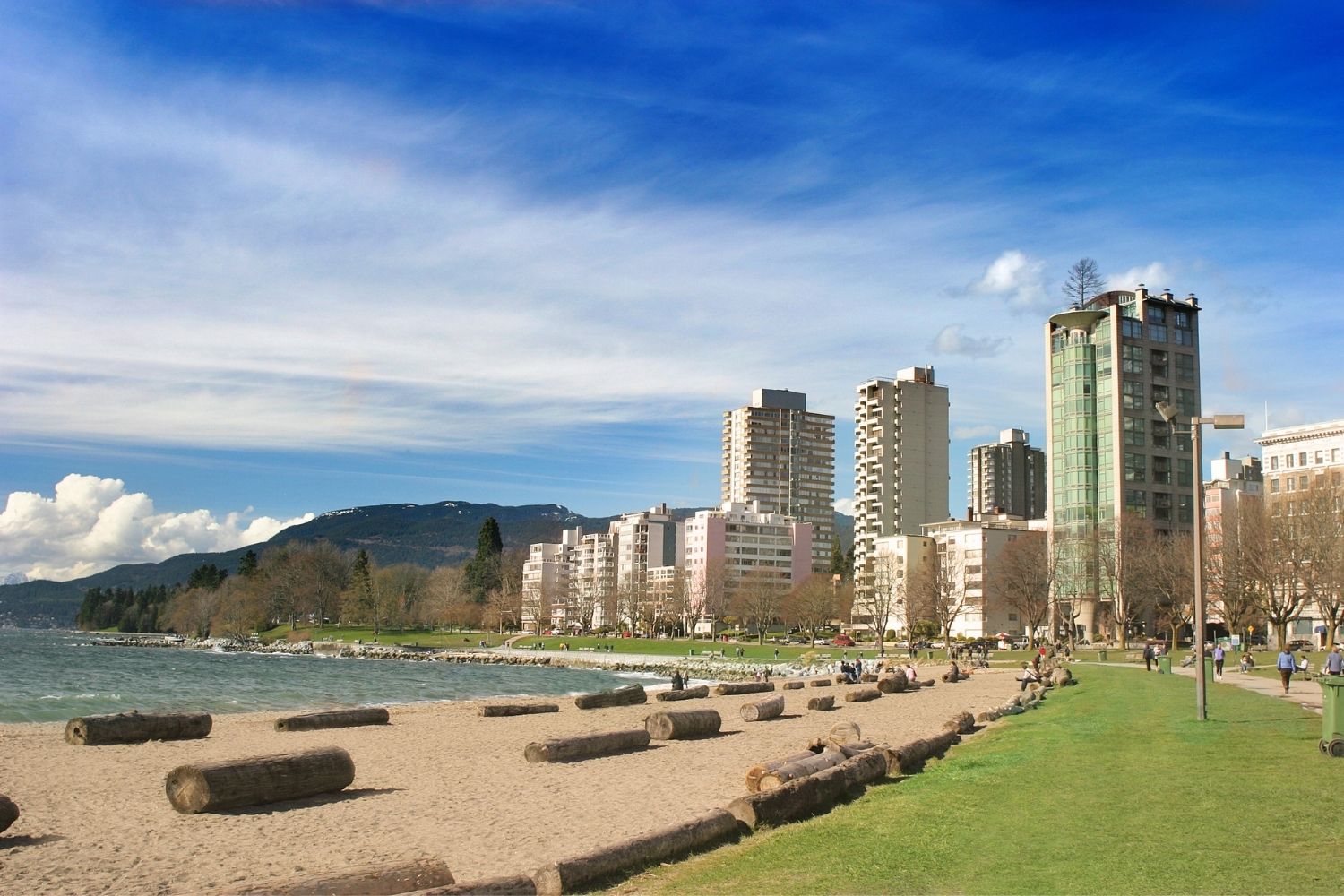 You may not think of beaches, gold sand, and waves when thinking of Canada, but you would be surprised! British Columbia's coast has a vast array of beaches and surf breaks to the more chilled out places, idyllic for laying out a towel and soaking in the warmth of the Canadian summer sun.
English Bay beach is one of those places perfect for relaxing and avoiding Vancouver's downtown rush.
English Bay has a series of 10-foot high bronze figures on either side. The statues feature funny faces as they participate in activities meant to maximize warmth for the city.
Kitsilano Beach has similar features to that of English Bay Beach, but a little better with the addition of a saltwater swimming pool the size of two and a half football fields. The saltwater pool is heated; for an excellent place to check out, make sure to bring your bathers.
Seven kilometers to Vancouver's north is the chilled out Bowen Island, which is one of the best spots not only to go swimming or kayaking in the warmer months but a place where you can sit back with a book or take a snooze underneath the trees of the island, sounds like paradise to me!
If this all seems to relax and you're in desperate need of adventure, Vancouver Island is a hotspot for surf breaks and beaches.
---
Exploring Historic Gastown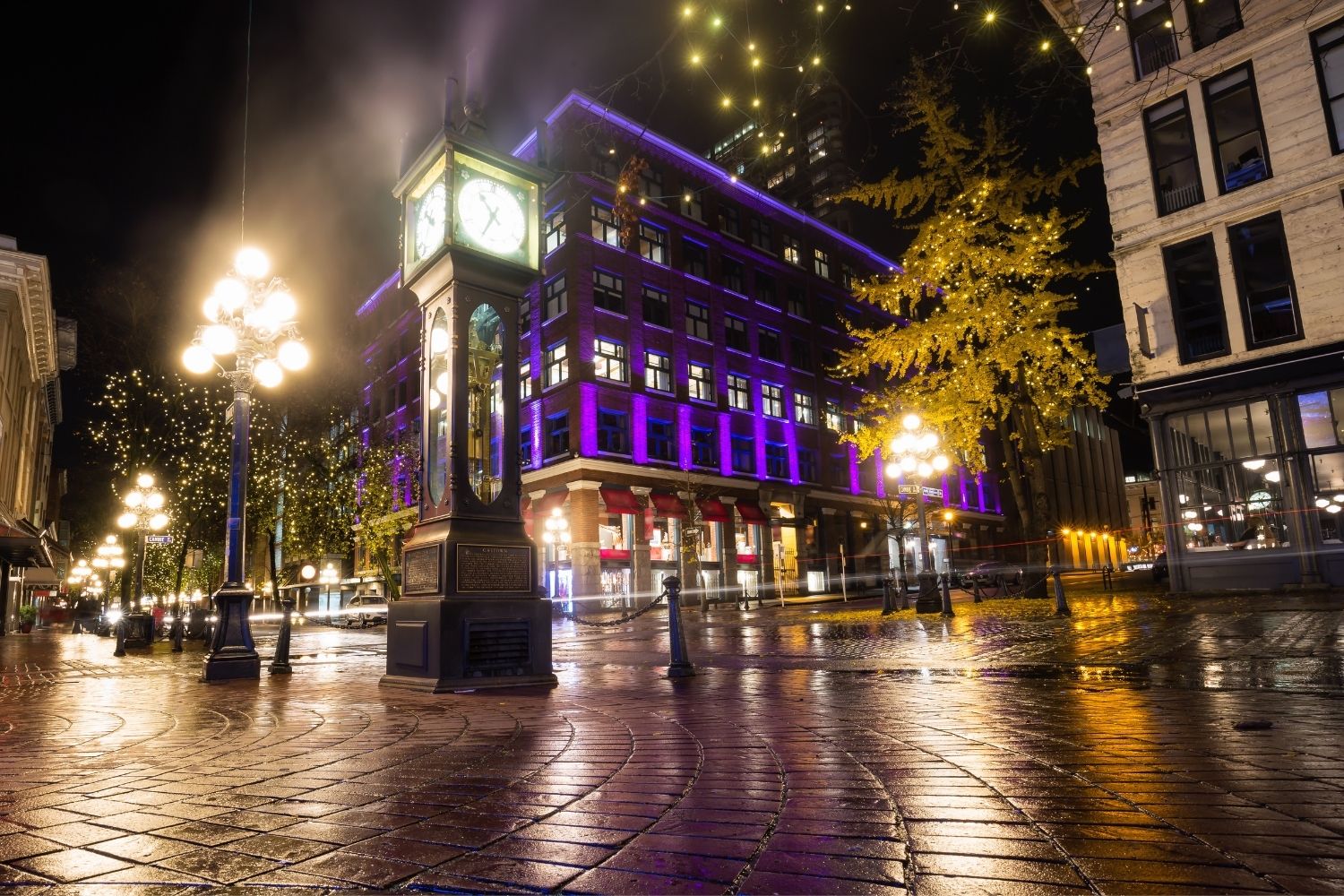 No matter where you go, every city has a place where everything begins, and today they are known as old towns.
Vancouver's old town is Gastown, a relatively untouched section of the city where it's a step back in time with traditional buildings, roads now mixed with a hint of 21st century Vancouver.
There aren't a significant amount of things to do in Gastown other than to marvel at what Vancouver used to look like, but it's still neat for any visitor to see.
---
Go on a Food Trail
Vancouver is known for its pop-up food stalls, local markets, and food trucks, so the chances of you getting hungry at any point during your stay in Vancouver is improbable.
Vancouver has this thing about food trucks, and oh my god, it's incredible! There are many spots that food trucks will pop up throughout the week, giving you access to some of the best eats in British Columbia. Whether it be Indian, Chinese, Japanese, or Mexican, there are so many food trucks buzzing around the city that you're sure to find something that makes you salivate!
If food trucks aren't your thing, Vancouver is sure to have you covered in an array of ways with an almost endless list of boutique beer bars to cafes and restaurants that give an optimal view of the stunning mountains that surround Vancouver.
If you are on the lookout for a drop of delicious, golden goodness and wherever you decide to have breakfast, there's a good chance maple syrup will be one of the items on the menu.
As a big fan of eating local when traveling, I cannot pass the opportunity to eat where food comes straight from the paddock and onto the plate.
Forage Vancouver operates on a seasonal menu, meaning whatever is in season and ready for picking or harvesting, it will most likely be on the menu.
---
Lighthouse Park
Exploring the city limits of Vancouver is a must, primarily when places like Lighthouse Park exist.
Situated at the mouth of Burrard Inlet, this is one of the last remaining natural wonders of Vancouver left completely untouched by development and logging.
Exploring Lighthouse Park is super easy, with an array of hiking trails weaving and winding through the ancient trees that stand before you. Lighthouse Park is also a great place to watch the sunset with the sun setting over Burrard Inlet and beyond.
---
Cypress Provincial Park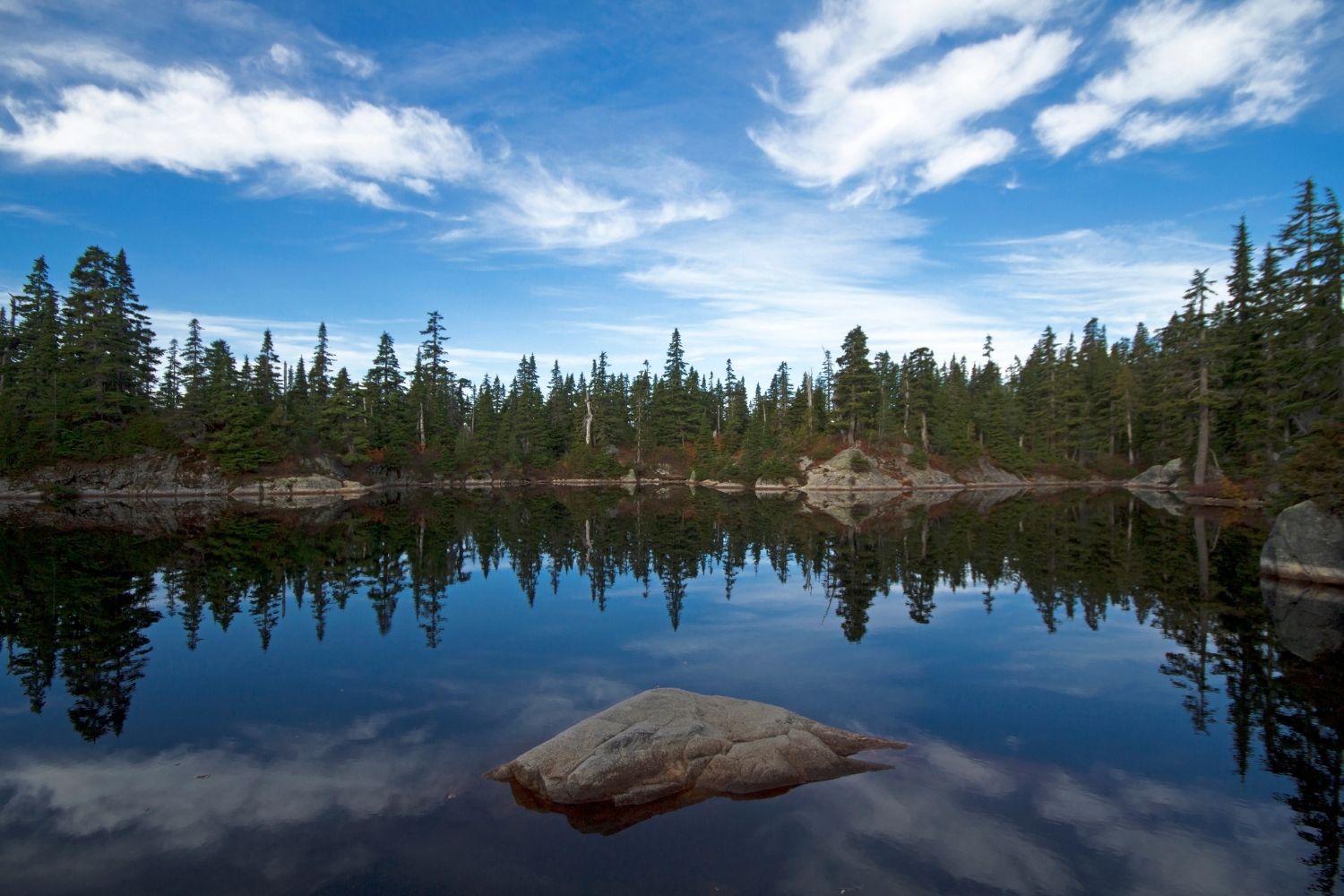 What makes Vancouver so appealing to pretty much anyone and everyone who visits is the fact that there are so many parks within a 10 to 30 minutes drive or ferry from downtown Vancouver.
Stanley Park might be the best place to relax in Vancouver, but Cyprus Provincial Park takes the win for the number of hiking trails and bike trails available for you to choose from.
---
University of British Columbia Botanical Gardens
Visiting a university anywhere in the world while on holiday can be a strange thing to do. You might be wondering why it's one of the best things to do in Vancouver, but to tell you the truth, it's seriously one of the most beautiful campuses on earth.
There are not too many universities in the world that can say they have their botanical gardens, and what makes this garden even more special is that now and then, you can catch a glimpse of Vancouver's surrounding mountains, often with ice and snow still latched on to the slopes.
While you are in the botanical gardens, why not stroll through the campus, which has its town center and beach.f
---
Hopefully, this helped you determine all the best things to do in Vancouver.
If you have any other questions leave a comment!