Wondering how to make the most of your trip to Kelowna, British Columbia? This city has an abundance of fun and diverse activities to choose from, and there are plenty of fun things to do in Kelowna for all.
I couldn't pick my favorite one if I tried! Instead, I've made a list of what I consider to be the best things to do in Kelowna.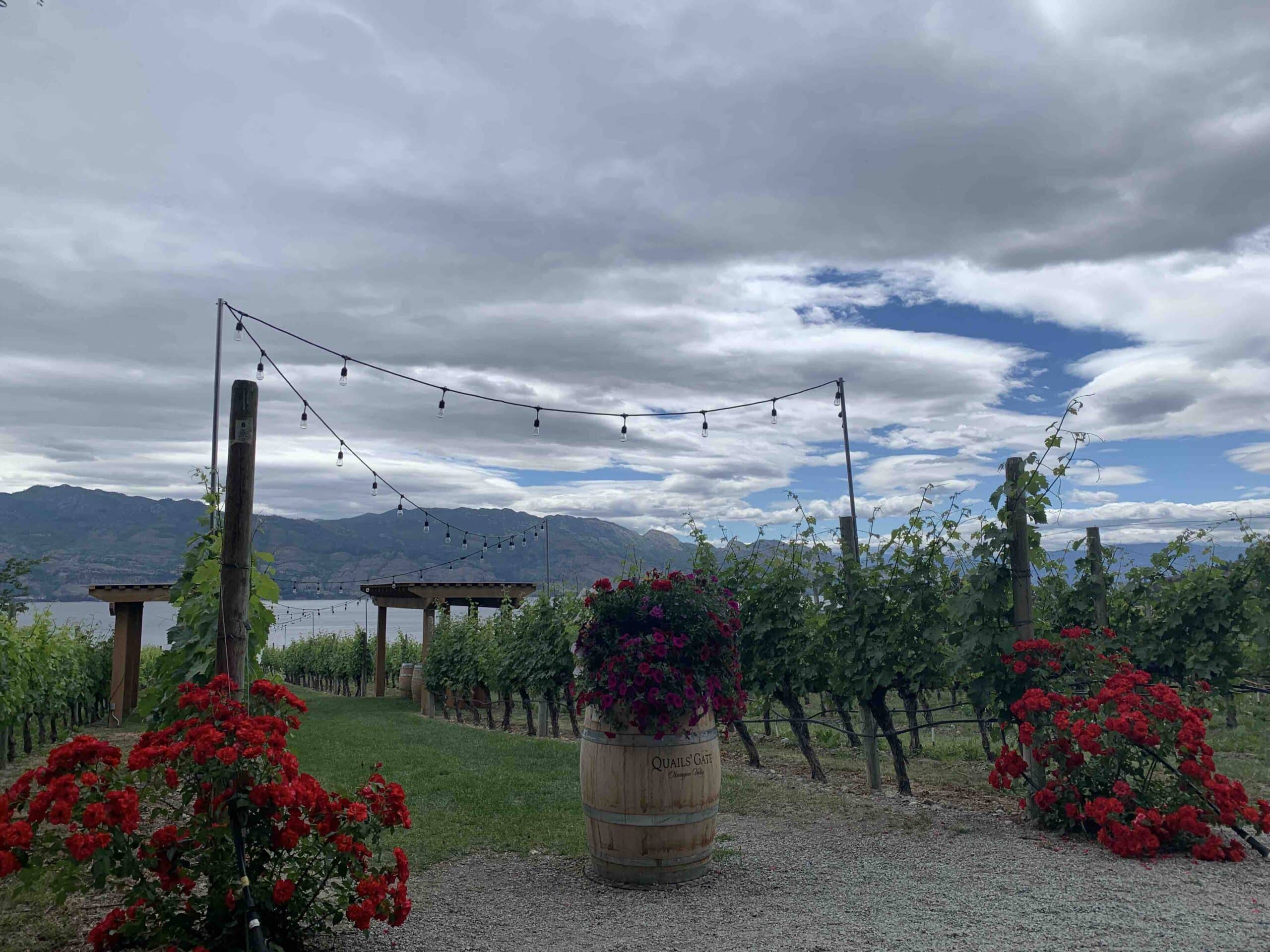 ---
About Kelowna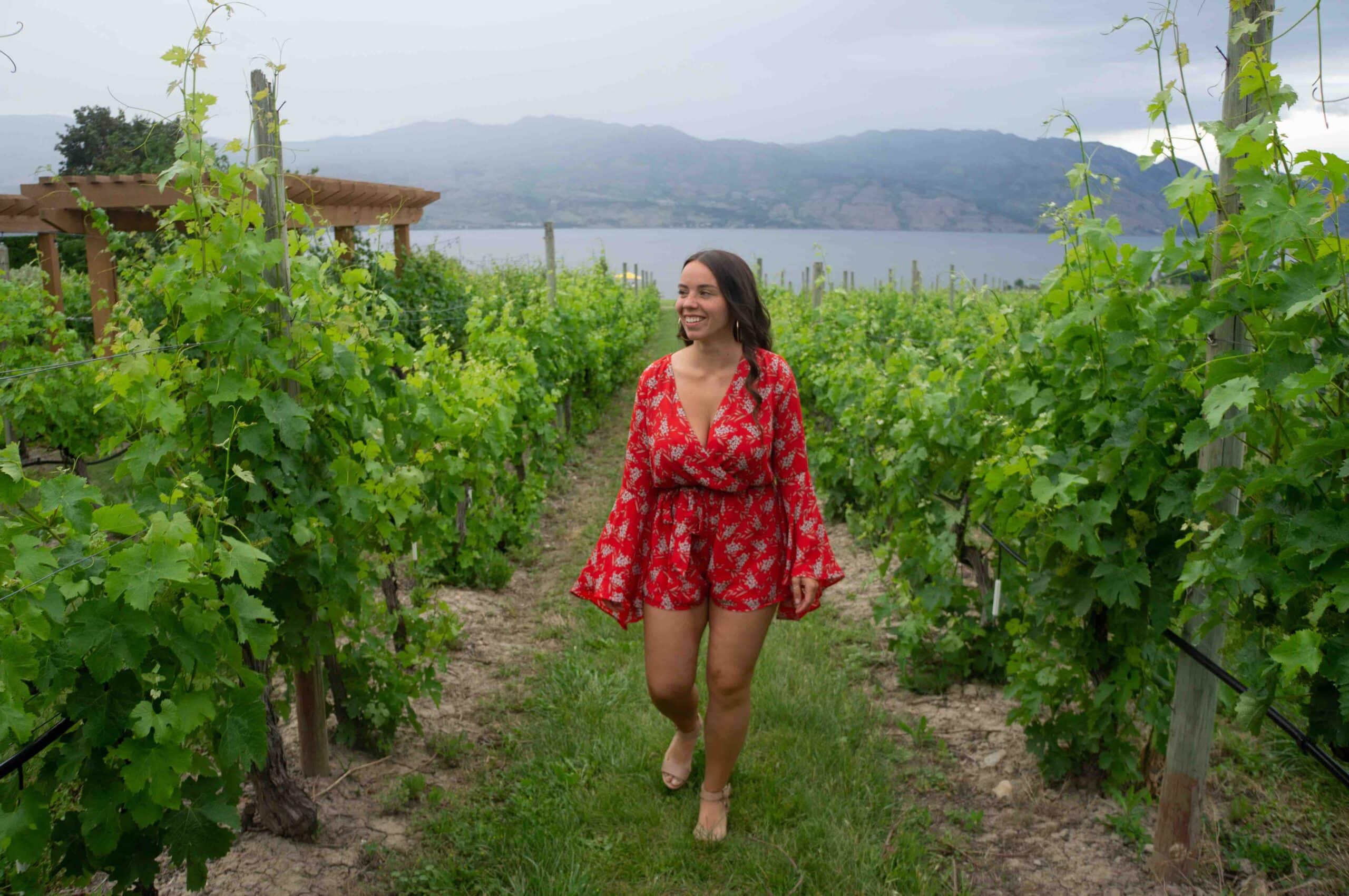 Kelowna is located in the Okanagan Valley and one of the best places to visit in British Columbia. This lively community is a must-see destination that does not lack activity options. Kelowna was founded in 1905 with a population of only 600. Today, Kelowna has grown to a population of approximately 132,000!
It has a wide assortment of activities to choose from, whether you're looking to relax and unwind, chase the thrill, spend time in the water, or immerse yourself in nature.
The name "Kelowna" originates from the Syilx First Nations word for a grizzly bear. In fact, Kelowna and surrounding areas are on the traditional land of the Syilx and Okanagan people and are located on Treaty 8 Territory.
---
The Best Things To Do In Kelowna
---
Explore the Various Wineries That Kelowna Has to Offer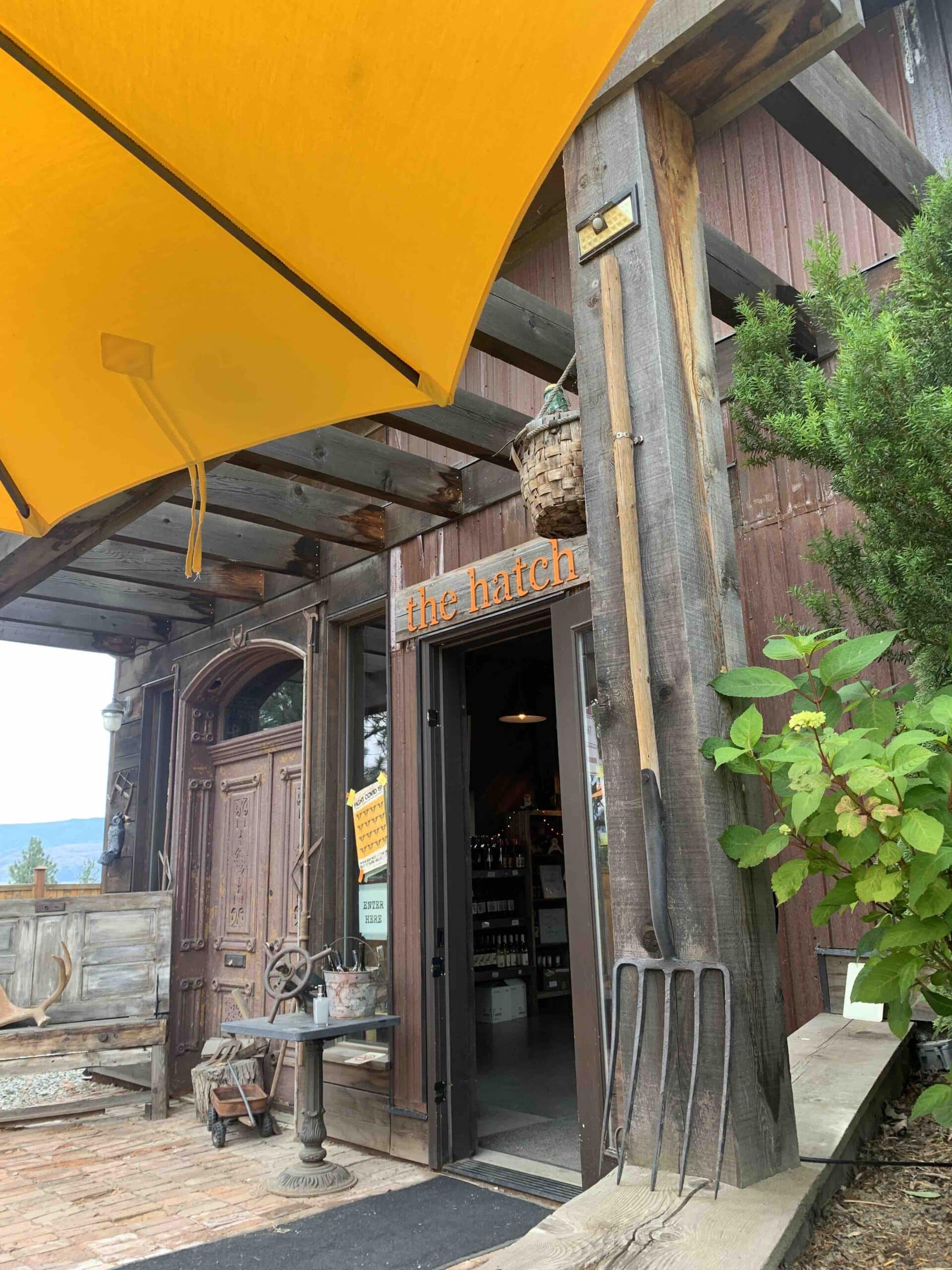 Kelowna is the place to go if you're an oenophile (lover or connoisseur of wine). There are over 40 different wineries in the Kelowna area, all offering their own unique approach.
Wineries are most popular throughout the warm months (June-August). During that time, wineries offer tasting, indoor and/or outdoor, depending on their facilities. Some also offer lunch and/or dinner, as well as guided tours of their facilities.
In the off-season (September-May), many of the Kelowna wineries are still open for tastings but might have modified hours as well as fewer offerings.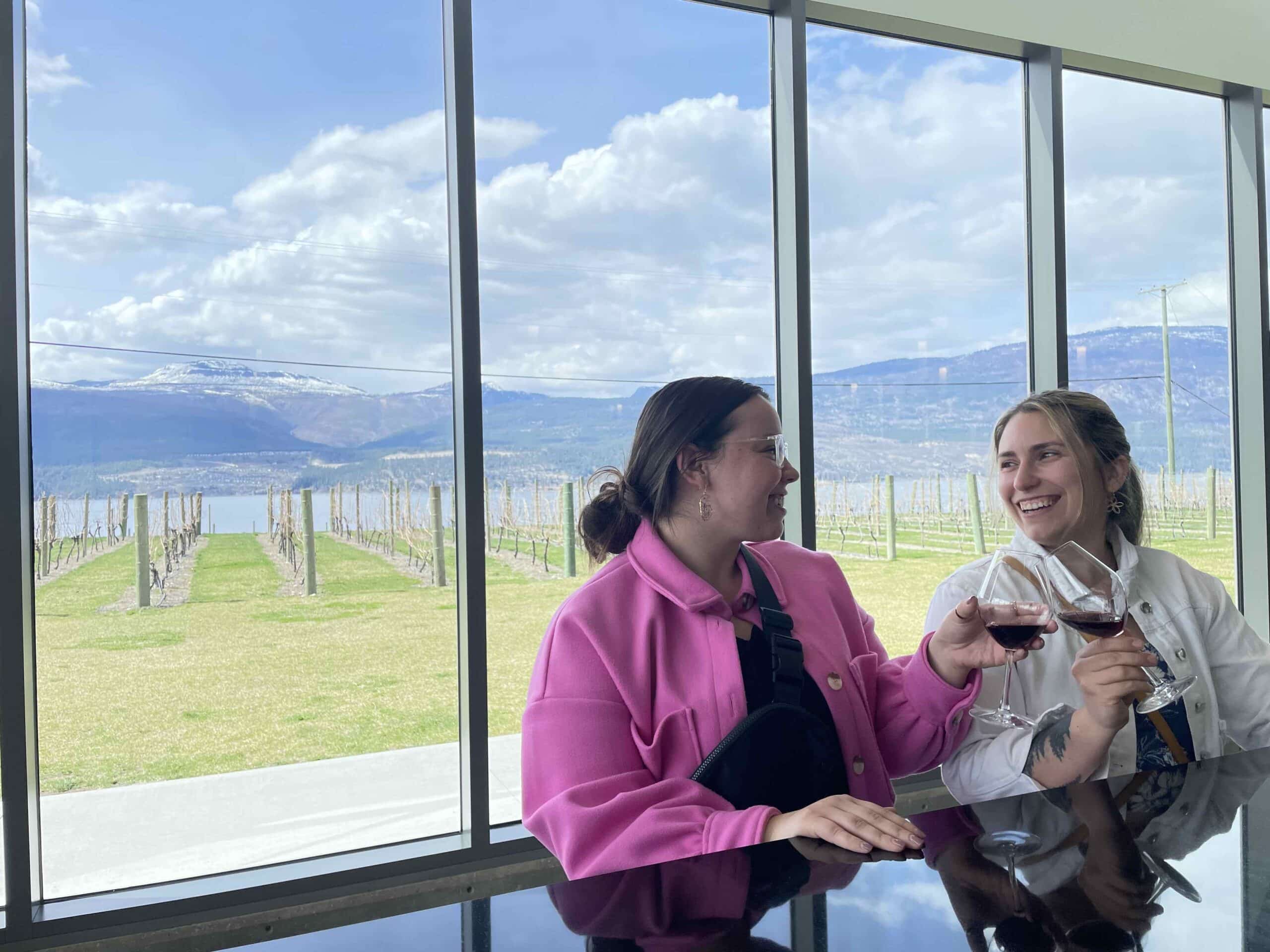 TOP TIP: Be sure to call ahead when planning to visit wineries in the off-season (September-May) to confirm their hours of operations. 
I love wine tasting, as it is a great opportunity to try out many wines and find my favorites. Wine tasting is a low-budget activity that could stretch out over the course of an afternoon or a day. Typically, wine tastings cost between $5 and $15, where you can choose roughly 4-5 different wines to sample from their tasting menu.
TOP TIP: Many wineries will comp the wine tasting fee when you buy a bottle of their wine at the end of your experience. Ask upon entering to ensure that you're getting the best bang for your buck!
There are various shuttle companies that offer winery tours. I highly suggest booking a shuttle in order to make the most of your experience and keep you safe. I recommend booking the shuttle in advance, especially in the summer months.
Kelowna Wine Tour Shuttle Options:
- Vivid Tours
- Distinctly Kelowna Tours
- Bare Wine Tours
- Sip Happens Wine Tour
- Let's Go! Wine Tours
- Upper End Tours
Here are some of my favorite wineries in Kelowna. They are in no particular order, and all offer their own unique experience.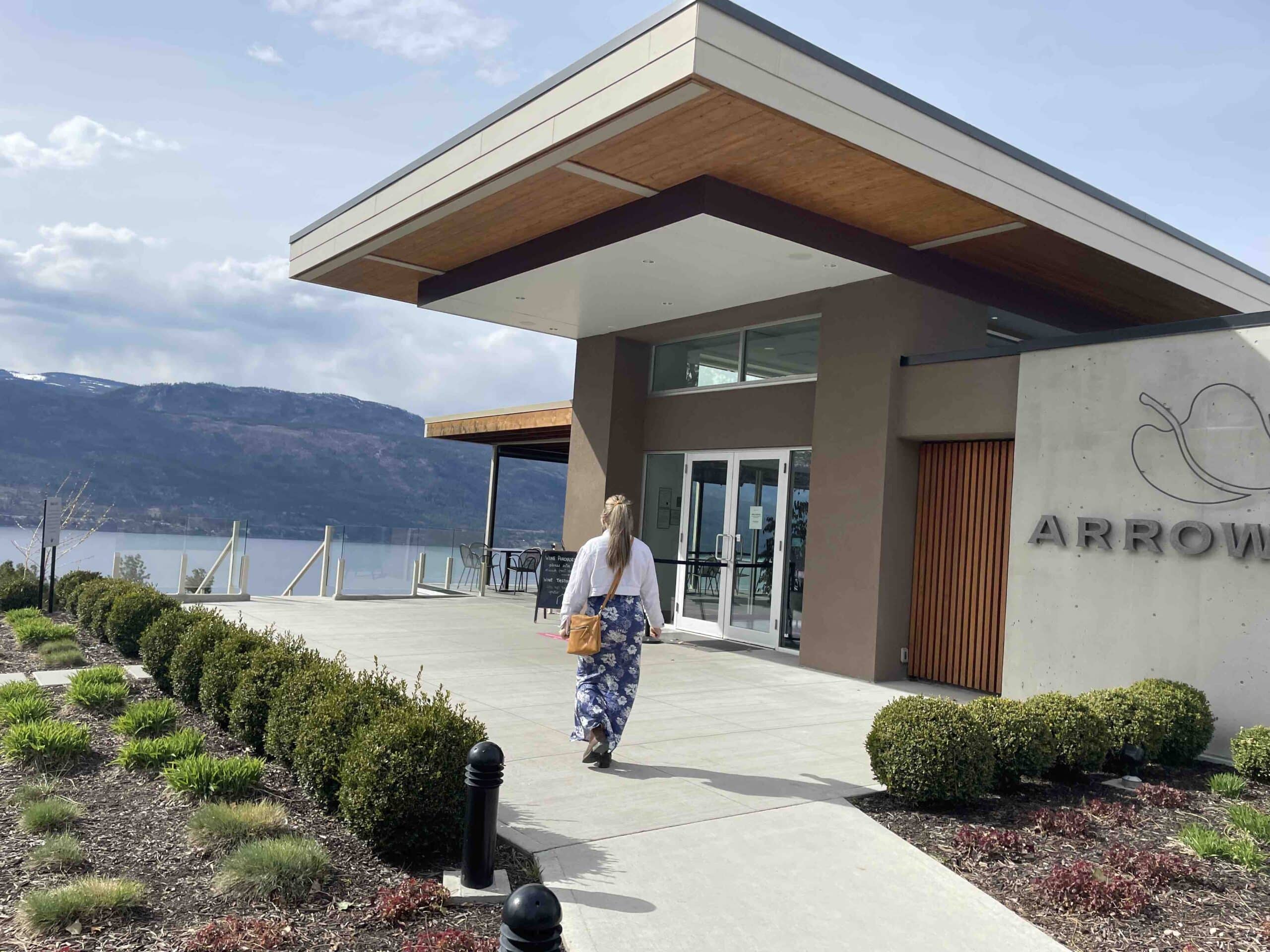 ---
Enjoy a Rooftop Patio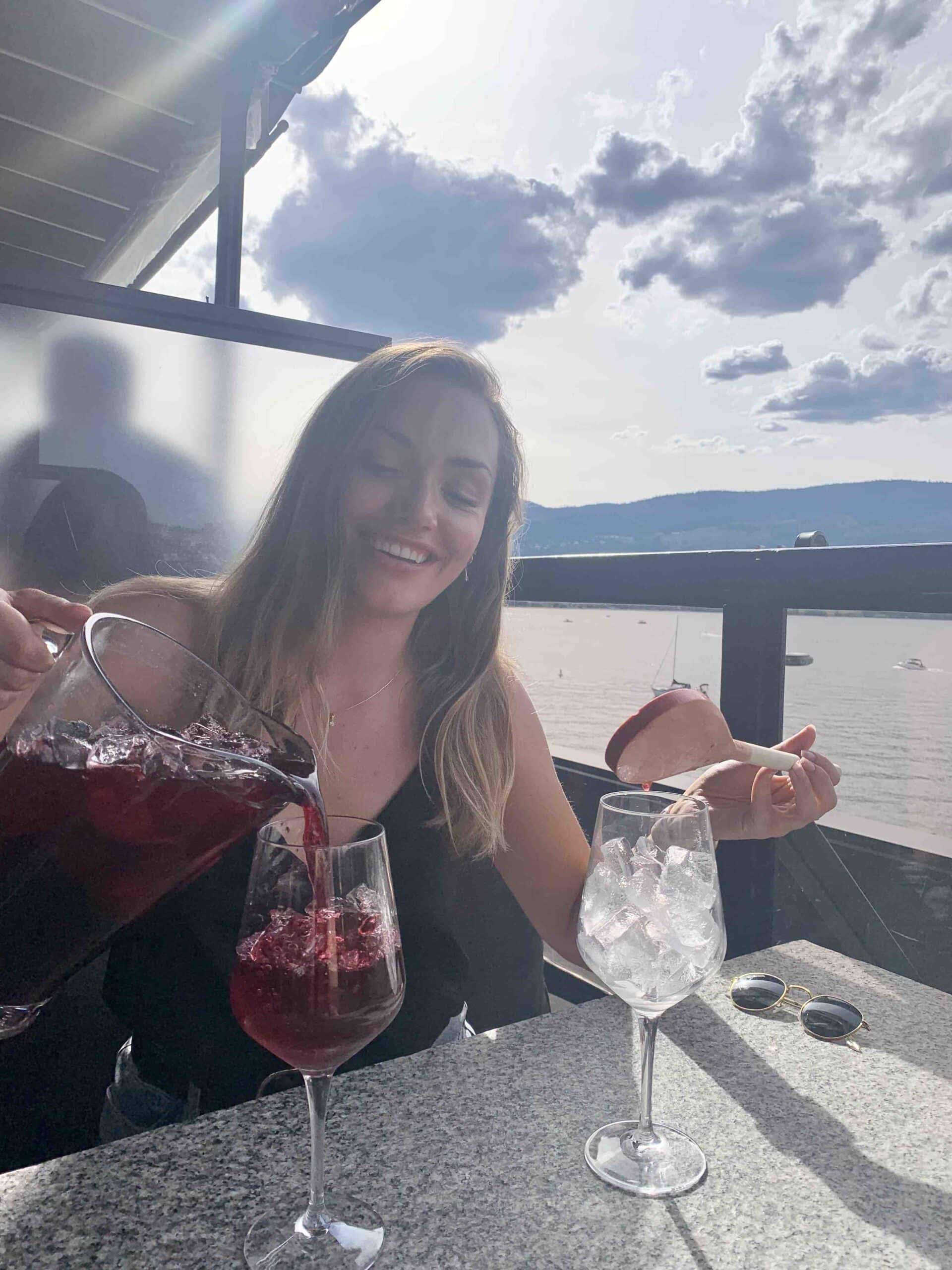 There's nothing better than heading to a rooftop patio on a sunny day, grabbing a drink and enjoying the views. Downtown Kelowna is the ideal spot to do just that!
I love setting some time aside in the late afternoon to choose from one of the rooftops, sit back and enjoy.
Earl's
One of my favorite rooftop patios in Kelowna is Earl's. Happy hour runs from 2pm-5pm and 9pm-close. My favorite drink on their happy hour menu is a raspberry mojito. It is tasty, refreshing, and has a great minty punch. As for the happy hour food menu, the dynamite roll can't be beaten!
Located on a corner, the patio offers incredible views of Okanagan Lake, the boats at the marina and downtown Kelowna.
Craft Beer Market
Another great rooftop patio is Craft Beer Market. I love the look of this patio, which is both aesthetically pleasing and offers a great layout. If you're visiting on a warm summer day, they have misters that will run intermittently to keep you cool.
From Monday to Thursday, their happy hour is offered from 2pm-5pm and 9pm-close. On Friday and Saturday, happy hour runs from 2pm-5pm.
TOP TIP: On Sundays, happy hour at Craft Beer Market runs all day long!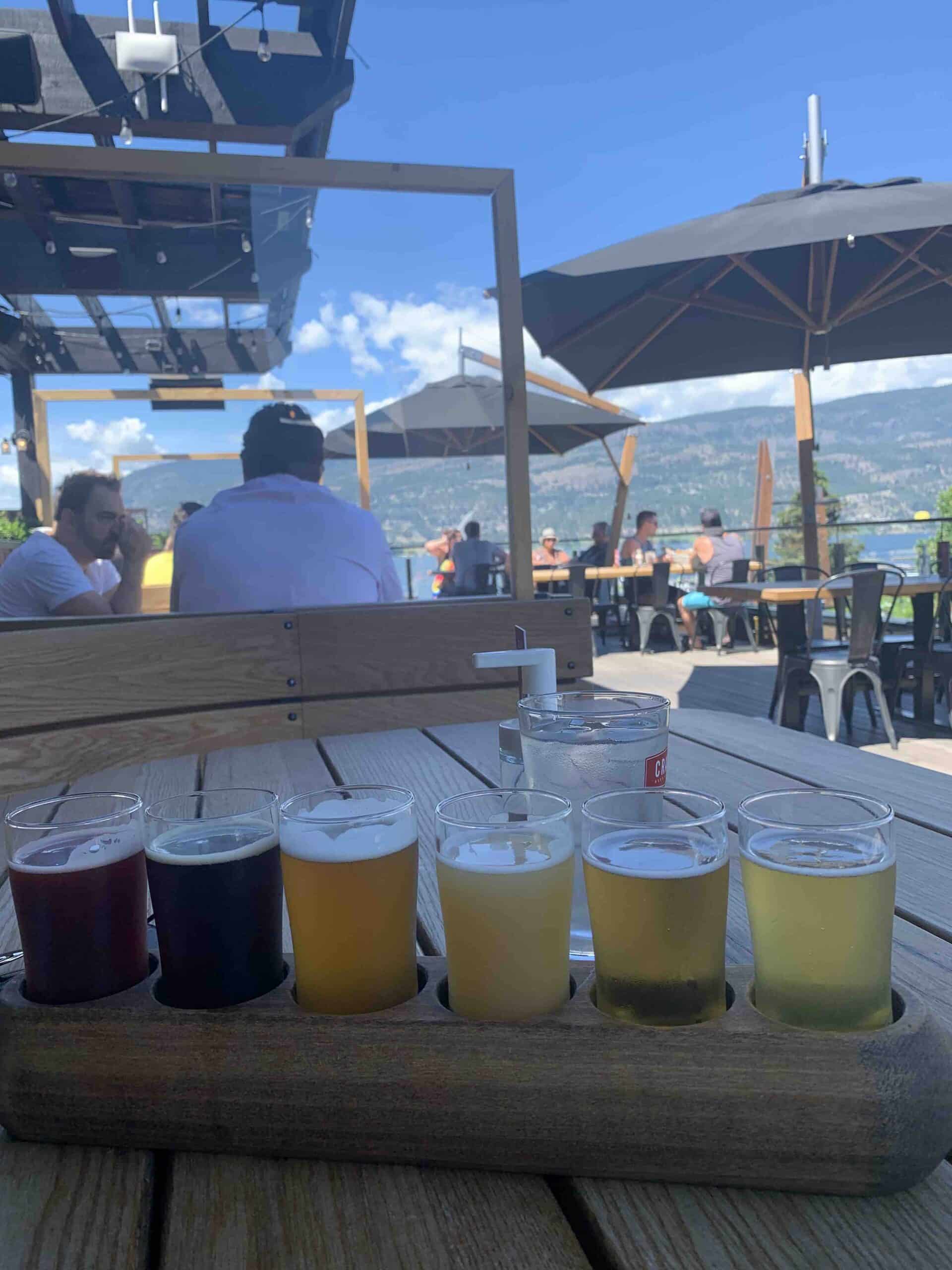 ---
Spend Time at the Beach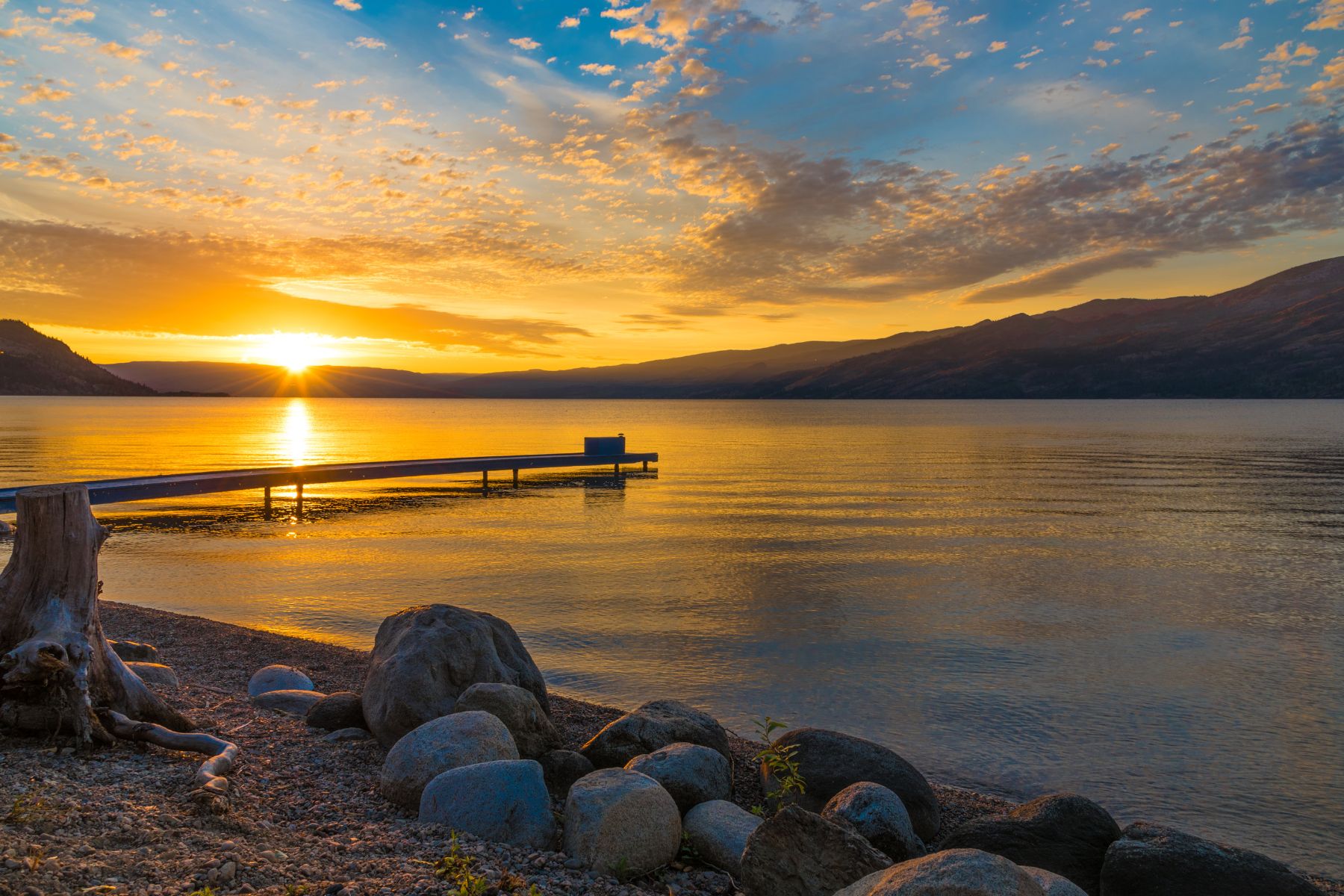 A key part of Kelowna culture is the warm weather and swimmable lake in the summer months.
One thing I absolutely love doing when I'm visiting Kelowna is spending time at the beach. They have many little pockets and areas where you can sunbathe and take a dip into Okanagan Lake.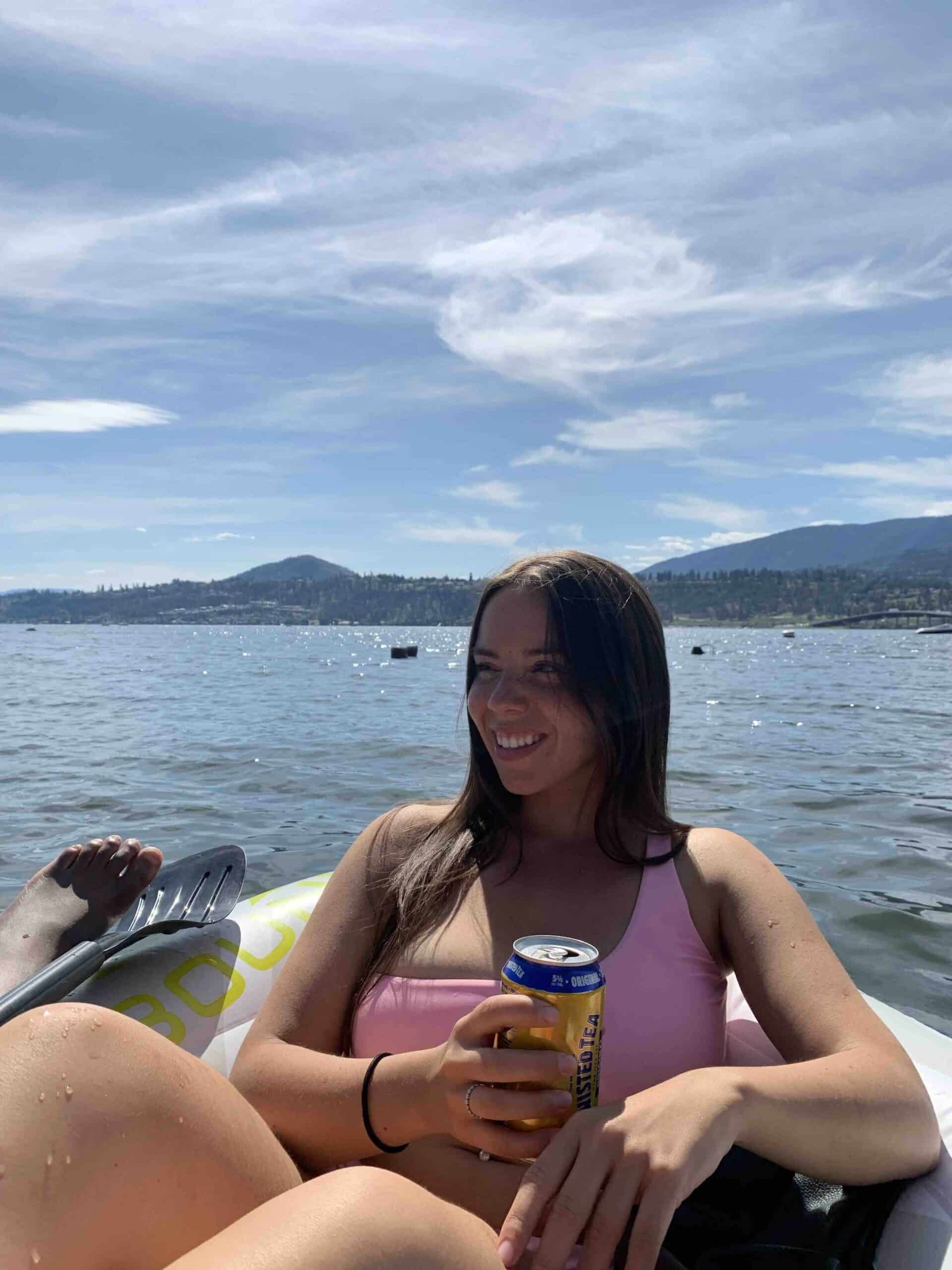 Rotary Beach Park
One of my favorites is spending time at Rotary Beach Park. It is at the top of my list because it is easily walkable from downtown Kelowna (3726 Lakeshore Drive), has a large sanded area and offers fantastic views of surrounding mountains, water, and passing boats.
The only downside to Rotary Beach Park is how busy it can get throughout the summer months. In my opinion, this adds ambiance, but for those looking for a quieter experience, there are other options for you!
If you take a stroll down Abbott Street just off of the downtown core, you will be greeted by a beautiful community with lovely greenery and stunning homes. Along the way, there will be little pockets at the end of the perpendicular roads which lead to smaller and quieter beaches.
TOP TIP: Along Abbott Street in Kelowna, there is an off leash dog beach. This is the perfect place to bring your furry friend in order to let them socialize with other dogs and people, cool off in the water and burn off some energy. Don't have a dog? No problem! If you're a dog lover, you can go and enjoy watching all of the adorable canines run around.
---
Go Paddleboarding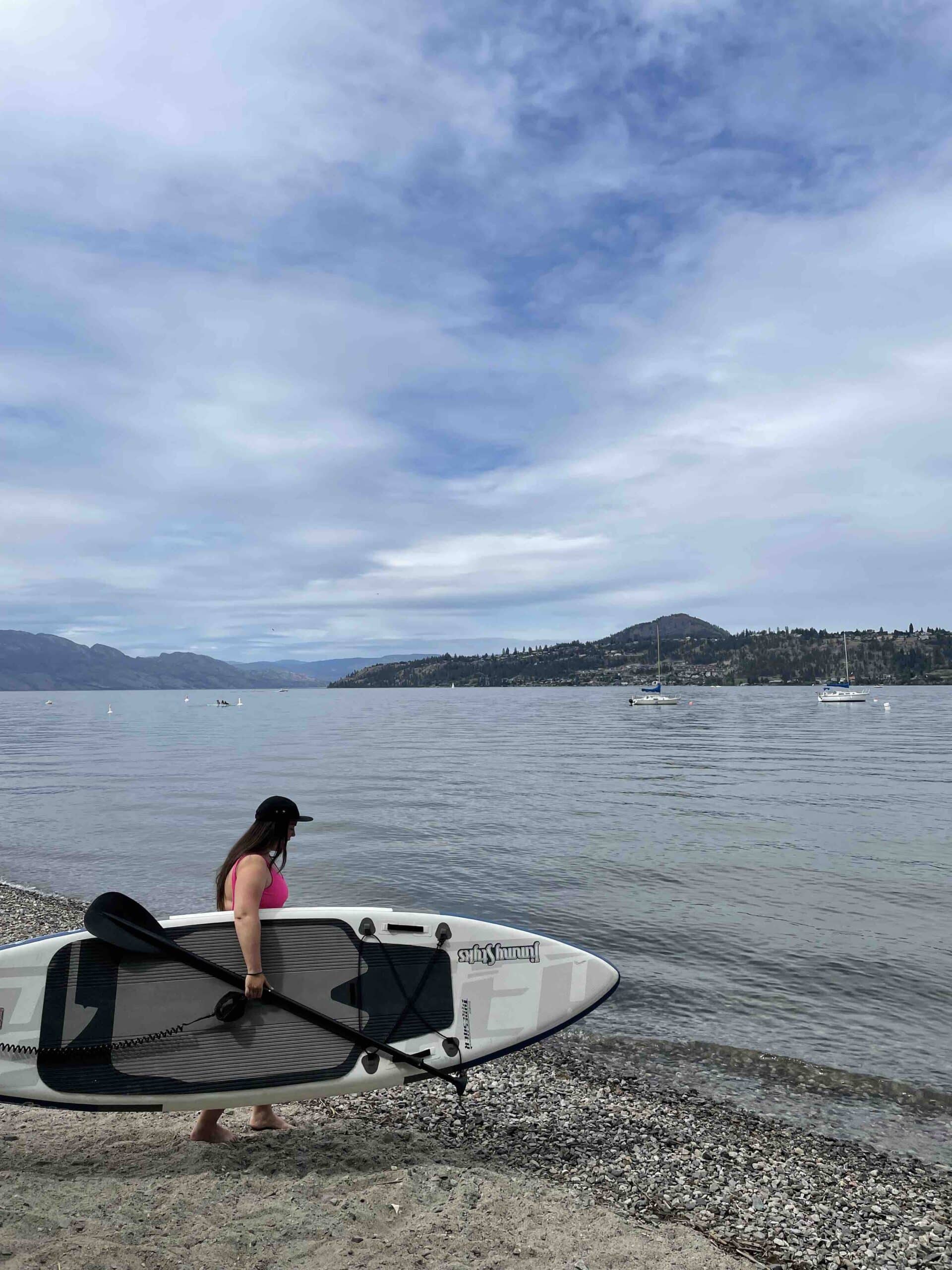 I love bringing my paddleboard wherever I go, and Kelowna is no exception. I especially enjoy paddleboarding in the early mornings when the water is calm. What is great about paddleboarding in Kelowna, is that the water is warm throughout the summer months.
I recommend paddleboarding in the morning, as the water picks up throughout the day, making it a more challenging experience. Also, the number of boats roaming around will increase by the late morning.
Bringing your own paddleboard isn't possible? No problem! You can rent one from one of these shops:
- LakeSUP Paddleboard Company
- Kelowna Paddle Centre
- Lake Surf Premium Rentals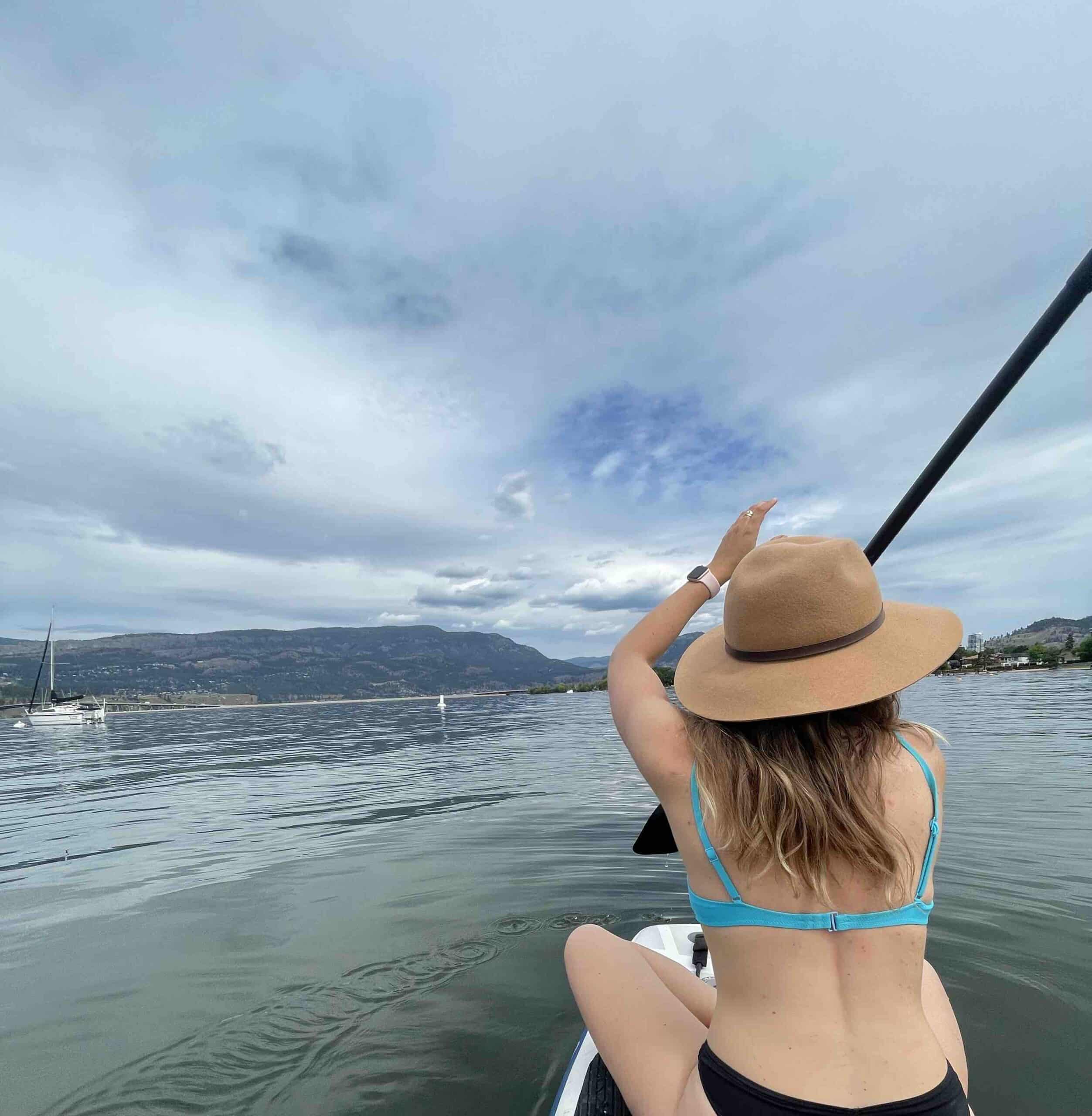 ---
Have Dinner at a Renown Winery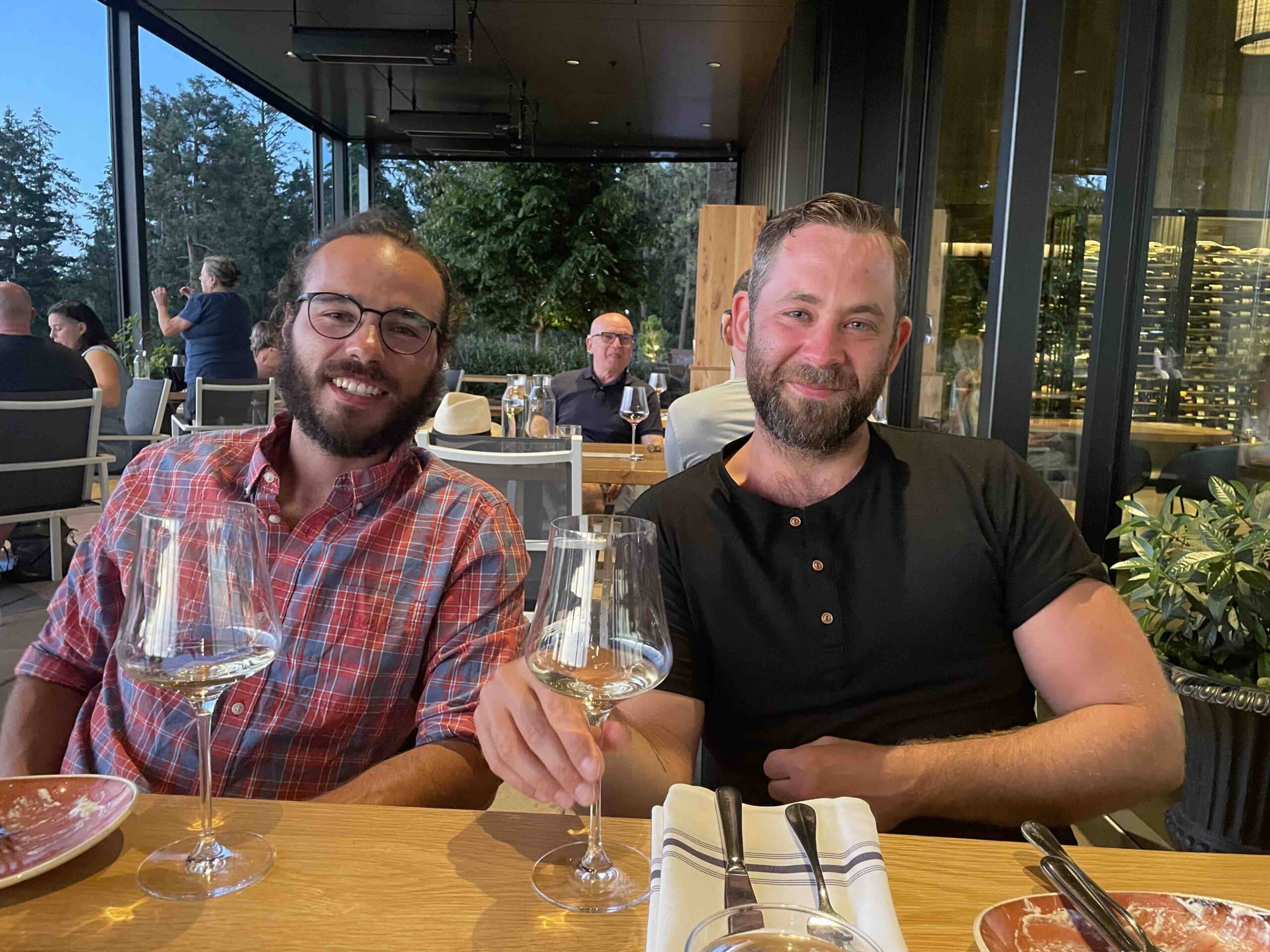 If you're looking to enjoy high-quality cuisine during your time in Kelowna, look no further than some of the more renowned wineries.
My favorite winery to head to when I'm looking for a note-worthy meal is Cedar Creek Estate Winery. Cedar Creek Estate Winery offers both 3-course and 5-course menus, each course paired with the perfect glass of wine.
I opted for the 5-course meal as a treat, and it turned out to be one of the biggest highlights of my summer! The staff is knowledgeable and kind, the food is exquisite and the wine is the perfect touch.
I highly recommend reserving a spot on the patio for sunset, overlooking the lake and the surrounding mountains.
TOP TIP: If you're looking to head to Cedar Creek Estate Winery for a delicious meal, be sure to reserve a table in advance.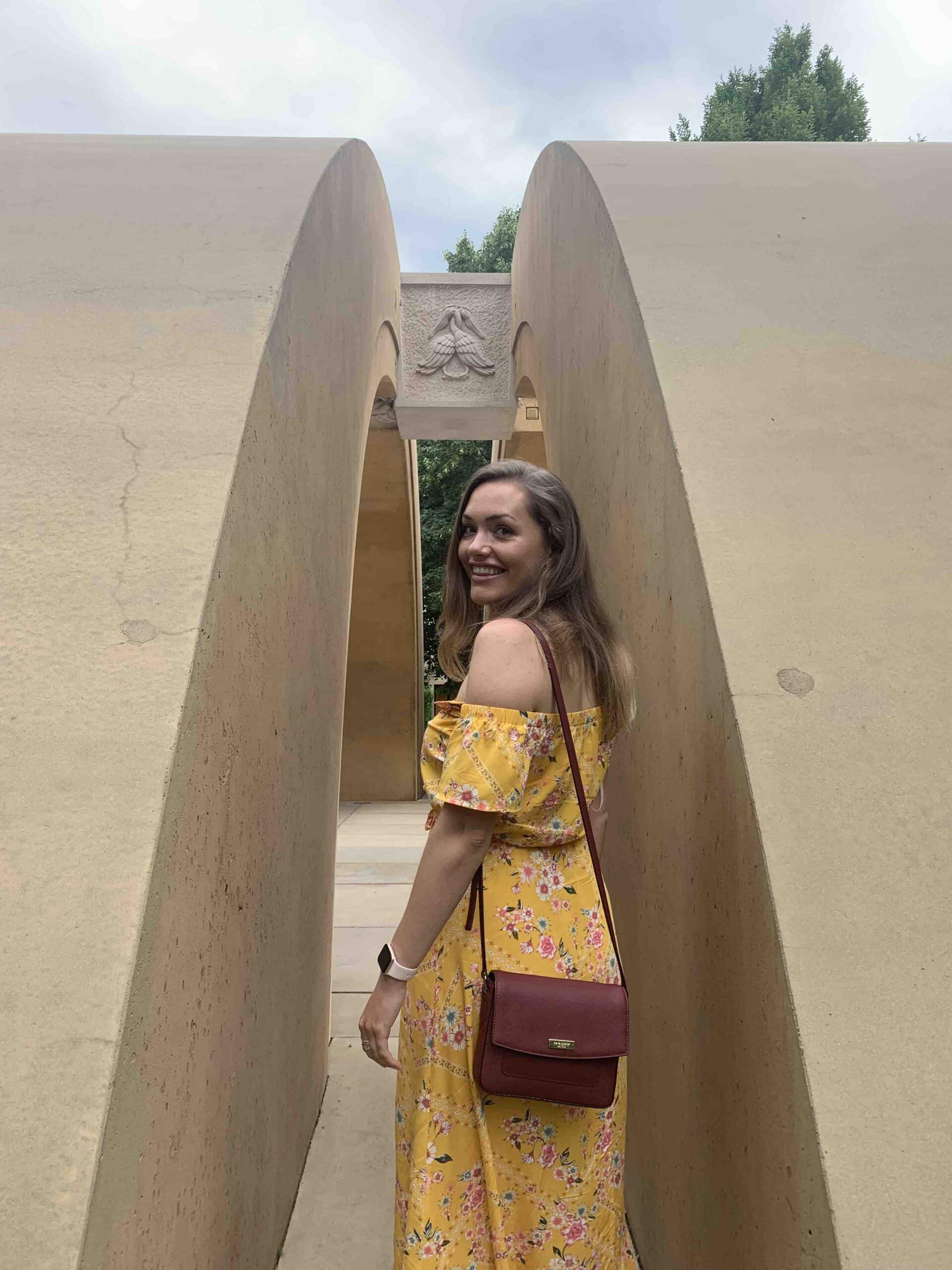 ---
Enjoy Some Shopping in the Downtown Core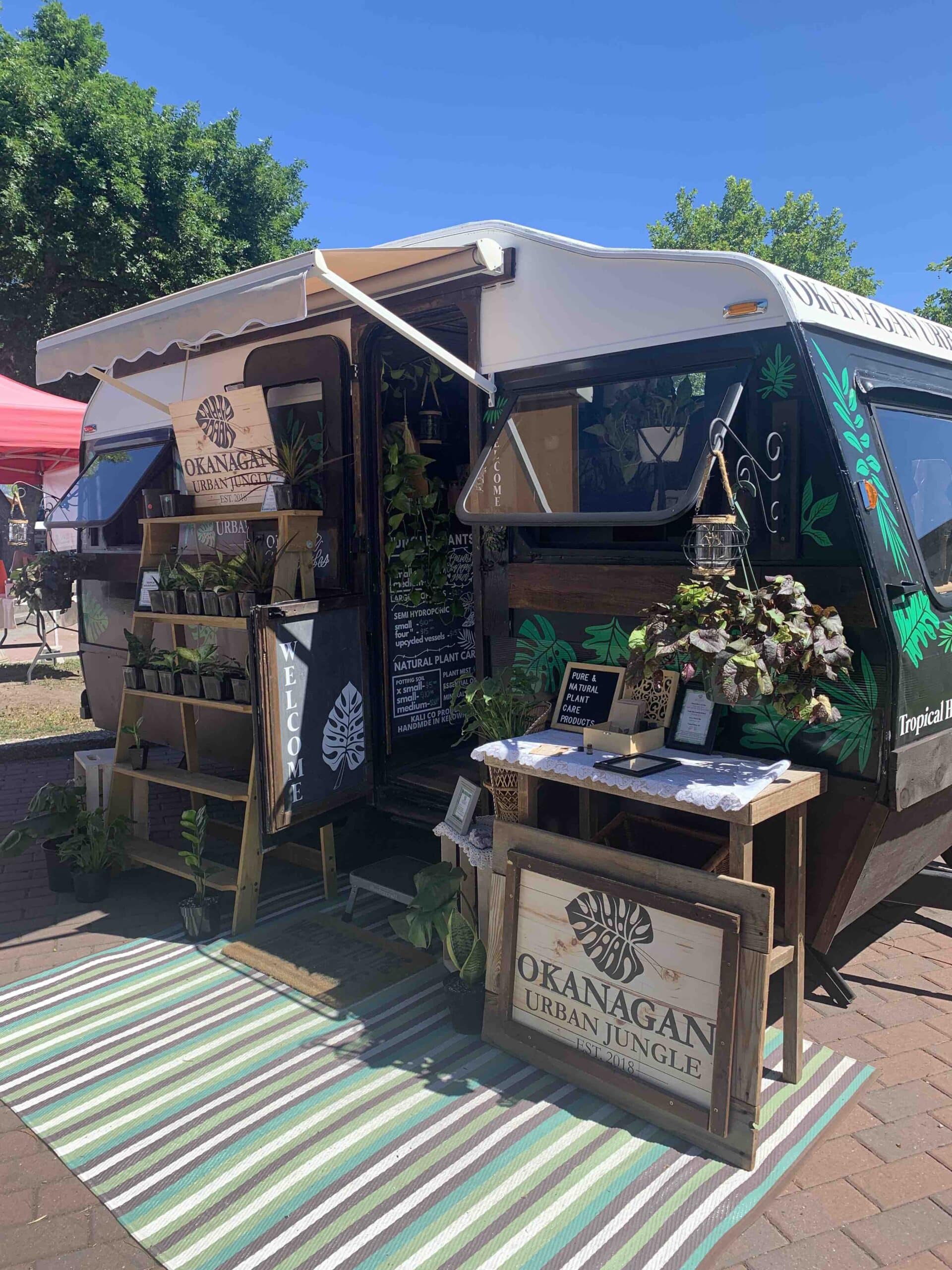 Are you a shopper? If yes, you will definitely get your fix in Kelowna's downtown core! Bernard Avenue is the place to be if you're looking to shop in some boutique, locally owned shops.
My all-time favorite shop is "Funktional", a curated collection gathered from small businesses, offering trendy, corky and fun finds throughout their store.
If you're looking to do even more shopping, Orchard Park Mall can be found at a 7-minute drive from downtown Kelowna.
---
Explore Kelowna's Rich History Through a Hike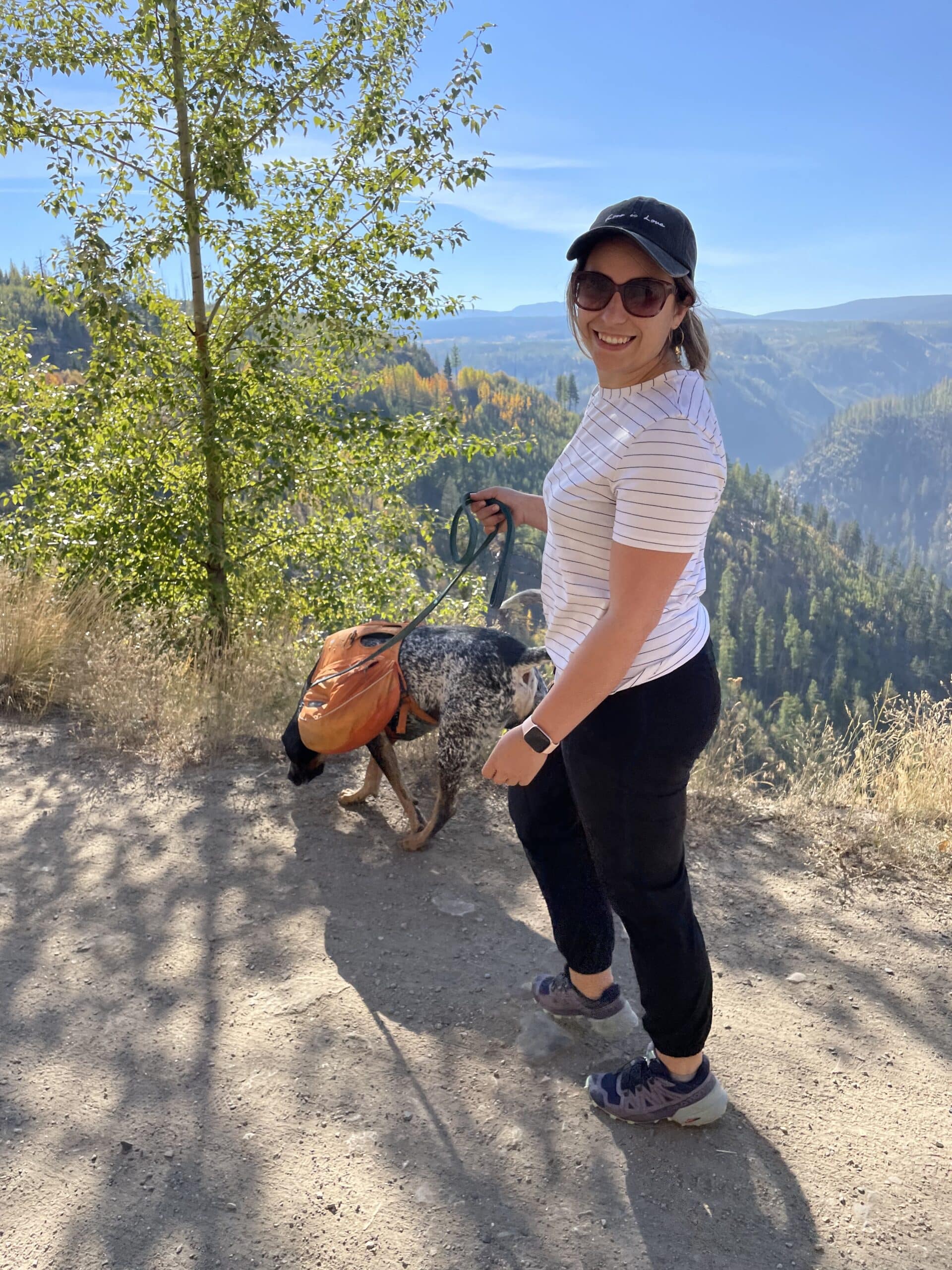 Myra Canyon is one of the best things to do in Kelowna. This hike is open year-round and offers stunning views, regardless of the season. One thing to note is that if you are planning to hike Myra Canyon in the winter months, you will need 4-wheel drive in order to get up the road to the trailhead.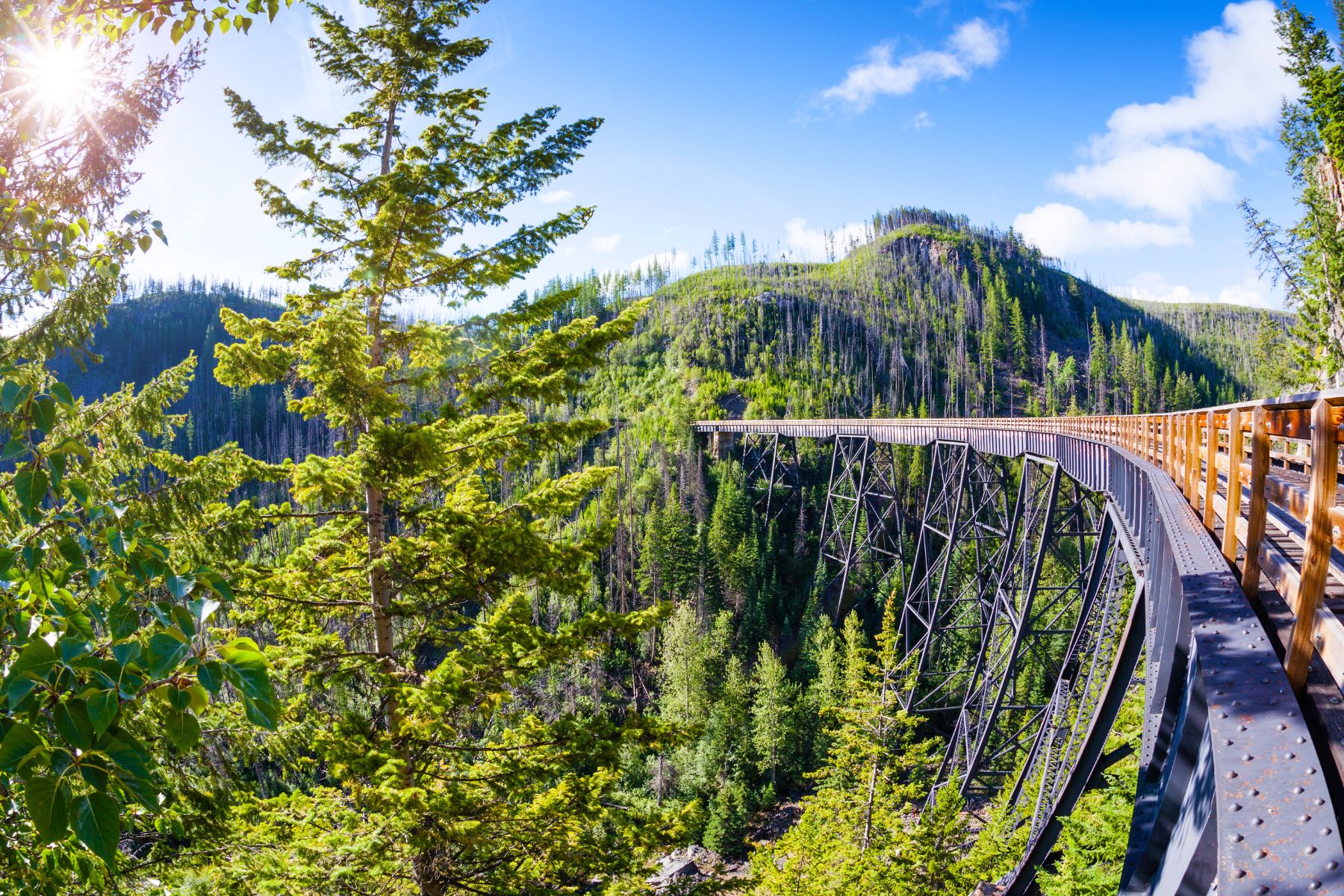 Myra Canyon is a 25.1 km out-and-back trail, which takes you along 18 trestle bridges and 2 tunnels. This hike is considered a beginner/ intermediate trail, which takes approximately 6 hours and 20 minutes to complete.
I love that this hike is fairly low effort, with high rewards in return. Seeing as the trail is an out-and-back, you can choose when to turn around, catering the hike to your needs and level of ability.
---
Choose From One of the Many Golf Courses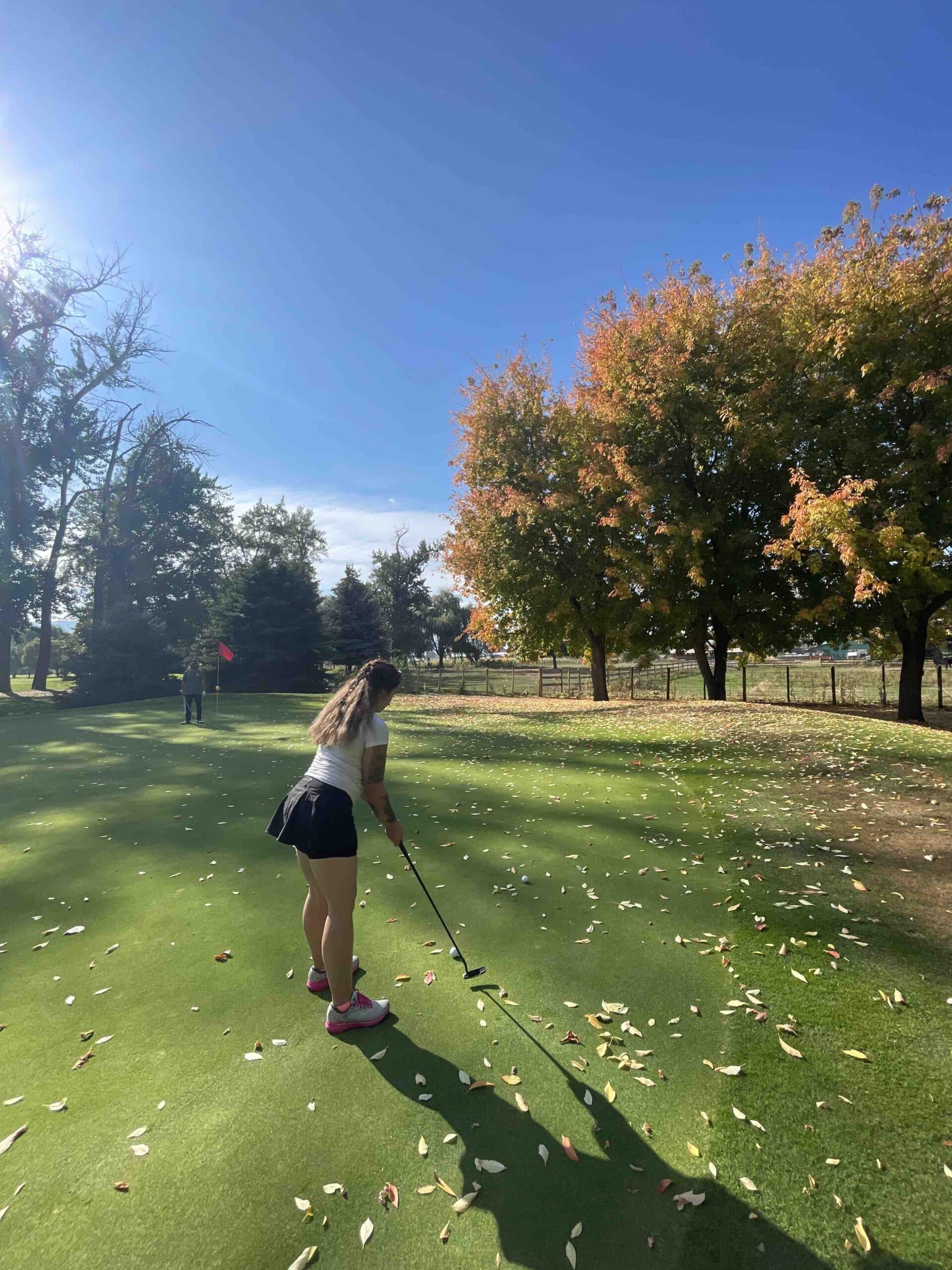 The Okanagan Valley is a golfer's paradise! There are countless golf courses to choose from in Kelowna and the surrounding areas. What I love most about golfing in Kelowna is the extended season which is made possible thanks to the warm weather in the area.
Being a beginner golfer, I prefer to choose a 9-hole course. Mission Creek Golf Course is an affordable and quaint course that is a great place to practice your short game.
Choosing to golf 9 holes leaves you will lots of time left in your day to explore some of the other incredible experiences that Kelowna has to offer.
If you're an experienced golfer looking to explore one of the more prestigious courses in the area, here are the most renowned courses:
Predator Ridge Golf Course: This is a dream course! Located outside of Kelowna in Vernon (47-minute drive), it is the most reputable course in that area.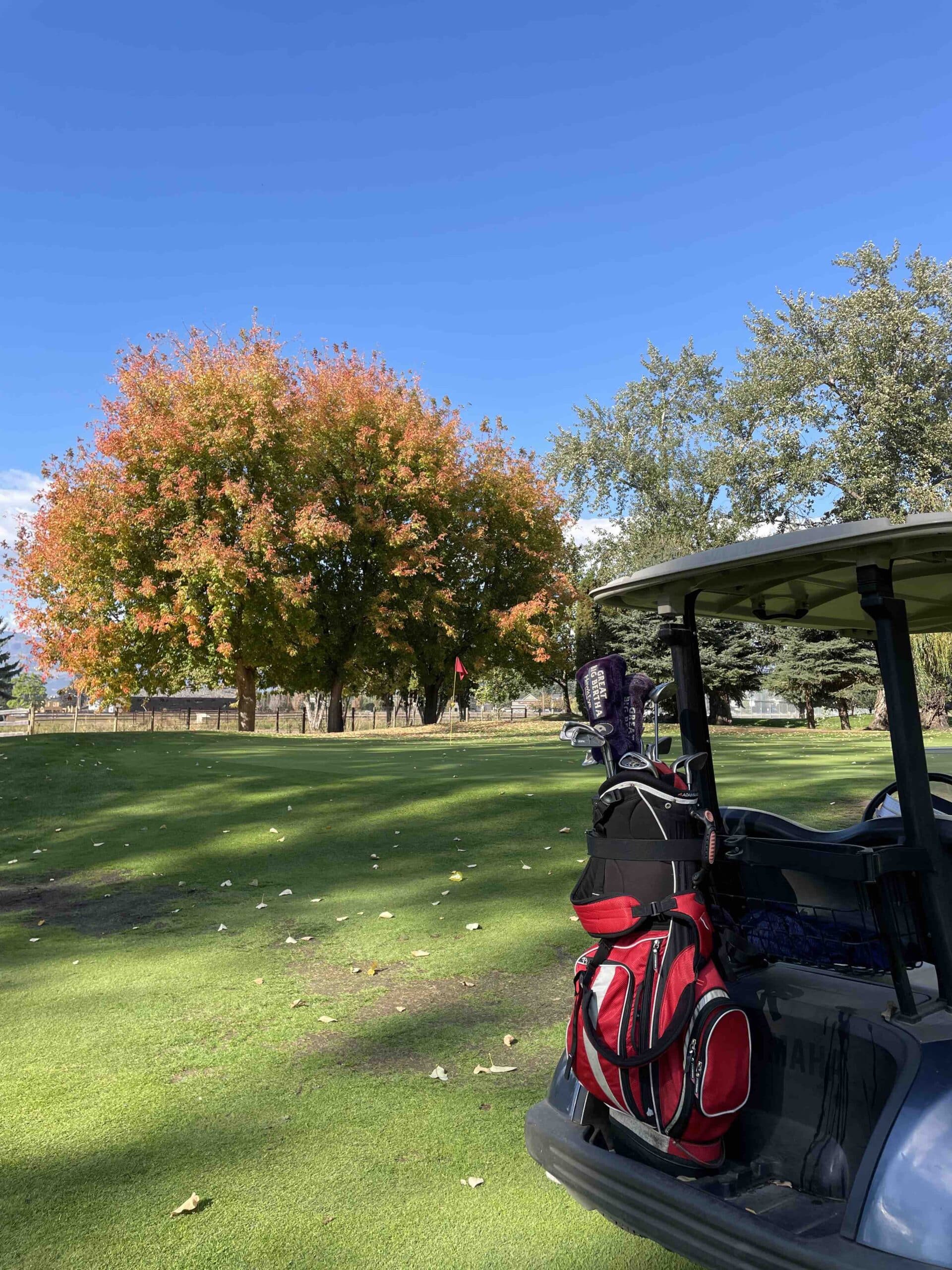 ---
Visit a Meadery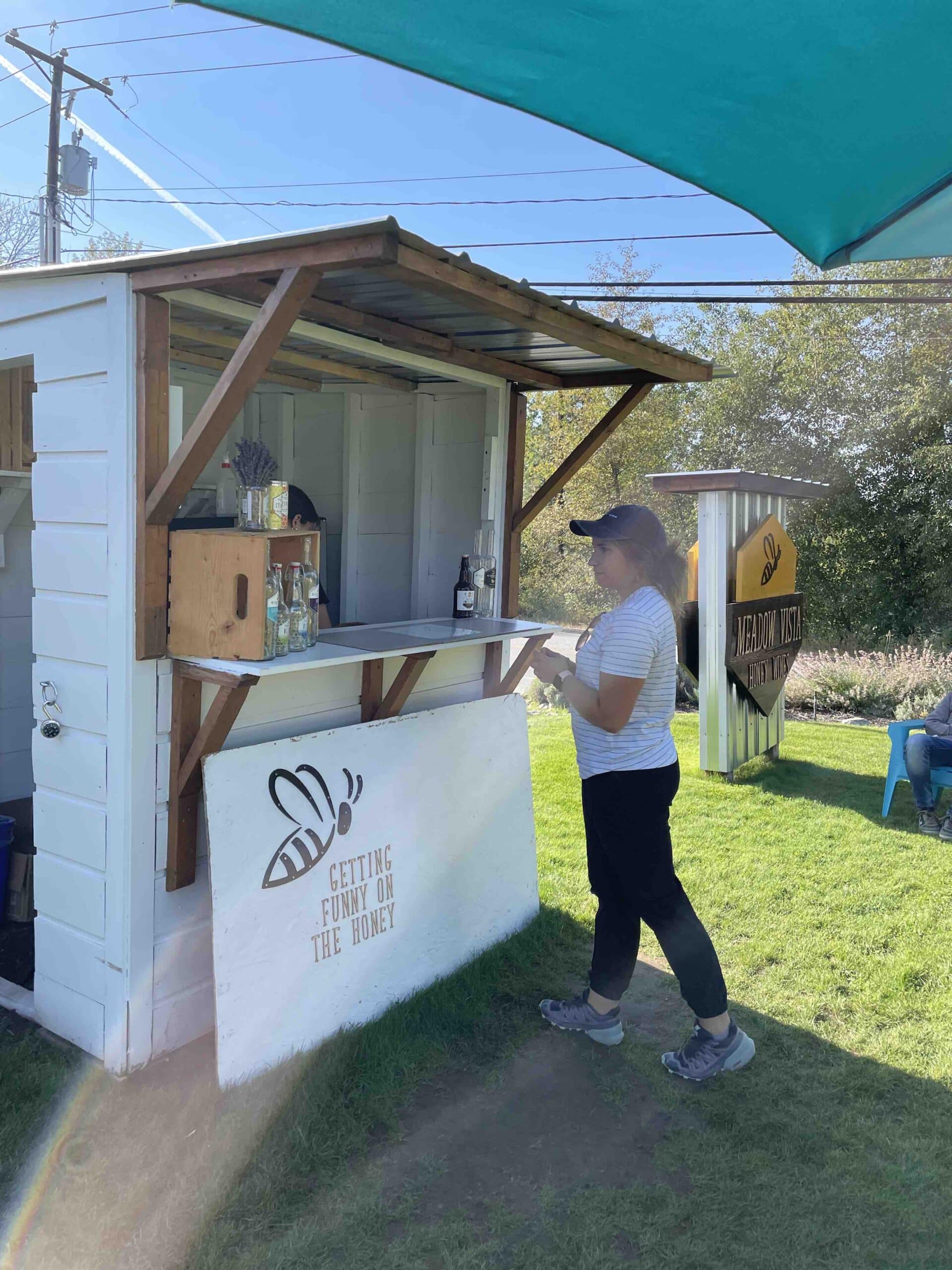 Not a huge fan of standard wine? Not to worry, Kelowna is still a great destination for you!
One fun and unique spot to visit is Meadow Vista Honey Wine. They make award-winning meads using local ingredients and innovative flavors. I love the Bliss Sparking Blueberry Hascap mead, which showcases the haskap berry, a local delicacy.
At this meadery, one of the best things to do is walk around the gift shop, which offers unique bee and honey products. Try ordering a charcuterie board and a "meadjito" (mead combined with a mojito) which I enjoy on the picnic tables on site. While you're there, be sure to take a walk around the gardens to admire the vegetation and the bee hives.
---
Enjoy Checking out a Cidery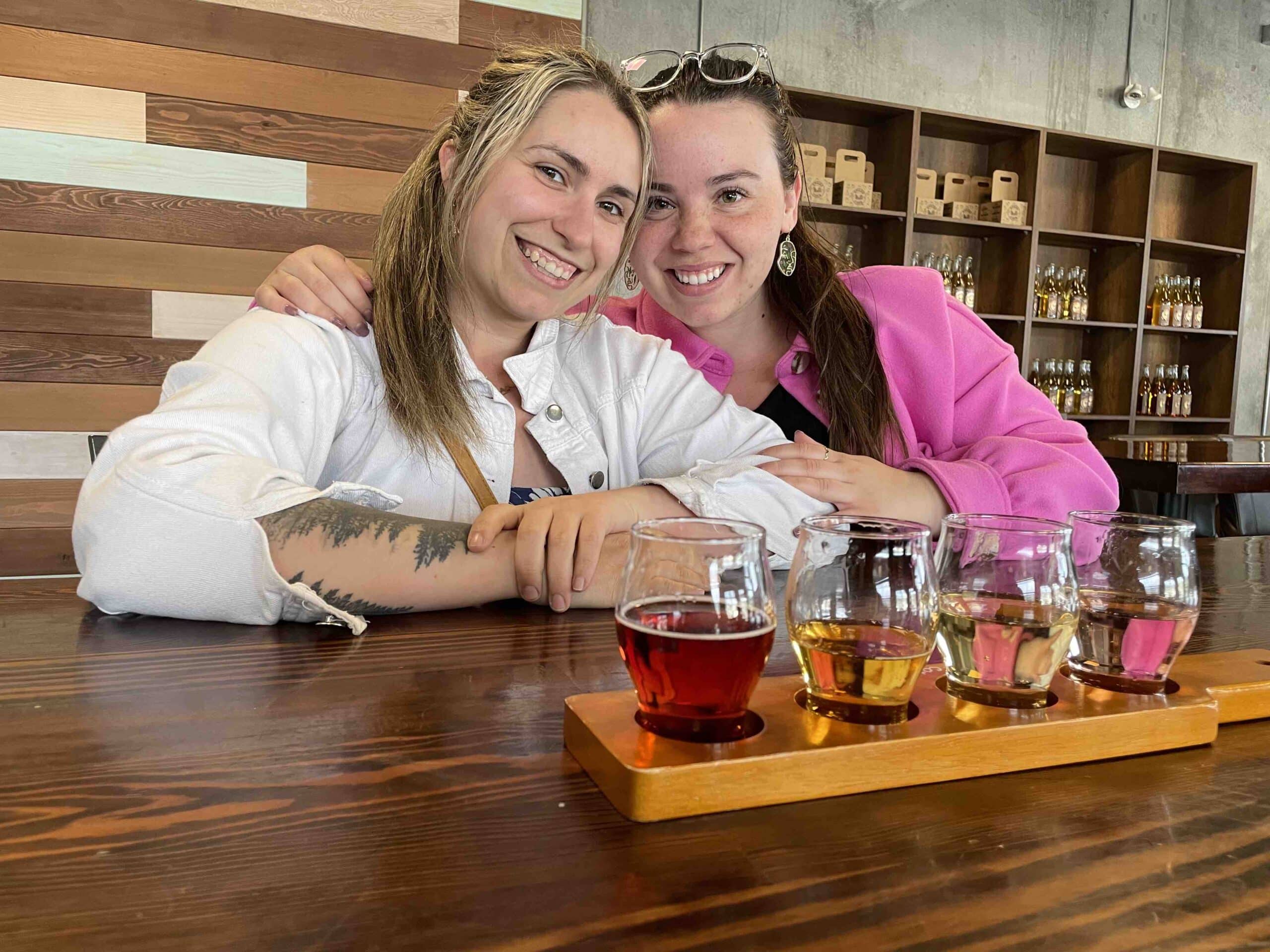 If you're looking to go beyond the wineries of Kelowna, consider stopping in at some cideries. Though Kelowna is known for being wine country, I was delighted to see the selection of cideries that are located in the area.
My favorite cidery is Truck 59 Ciderhouse, as it offers incredible views of the mountain landscapes and water. I love snagging a spot on one of their picnic tables to sip on my cold cider in the fresh air overlooking the lake.
Some other cideries that I enjoy heading to are:
---
Shop Local at a Farmer's Market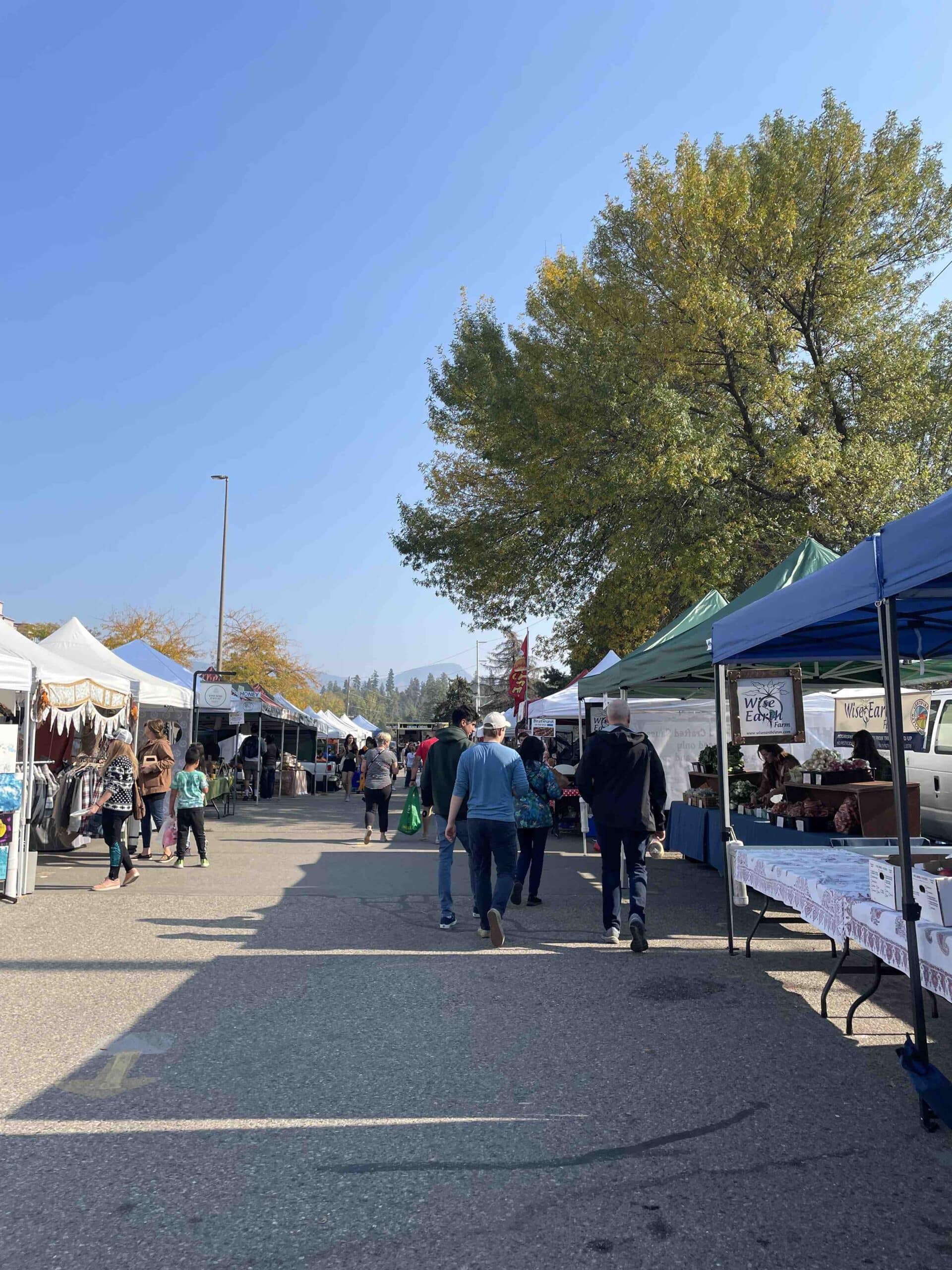 Kelowna is a farmer's market lover's dream! Kelowna has many smaller markets offered throughout the course of the year, but the biggest and most popular is the Kelowna Farmers' & Crafters' Market.
From April through October, it is located across from Orchard Park Shopping Centre (on the corner of Dilworth and Springfield), just a 7-minute drive from the downtown area. From November through March, the market can be found indoors at the Parkinson Rec Centre.
The market runs from 8am to 1pm and you could easily take up an hour of time, roaming from one booth to another. This is a great opportunity to purchase some fresh, local fruits and vegetables as well as support local vendors and artisans.
TOP TIP: Consider heading to the market in the early hours to get the first pick at fresh produce, baked goods and to beat the crowds.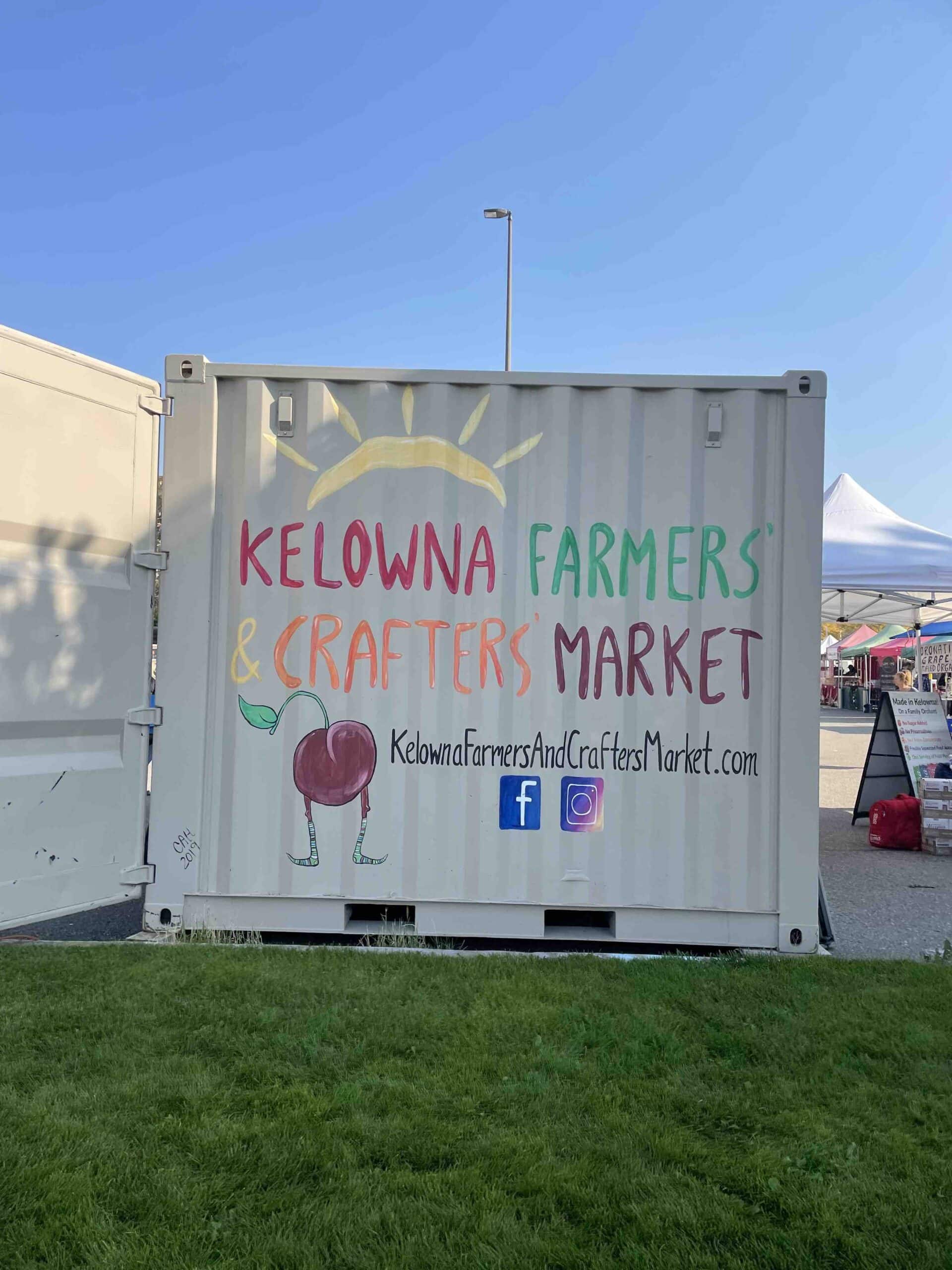 In the summer months, there is a smaller market that can be found on Bernard Avenue, conviniently located on the waterfront in the downtown core (near the marina). This market runs from 9:00am-2:00pm on Sundays (June-September).
---
Rent a Boat For the Day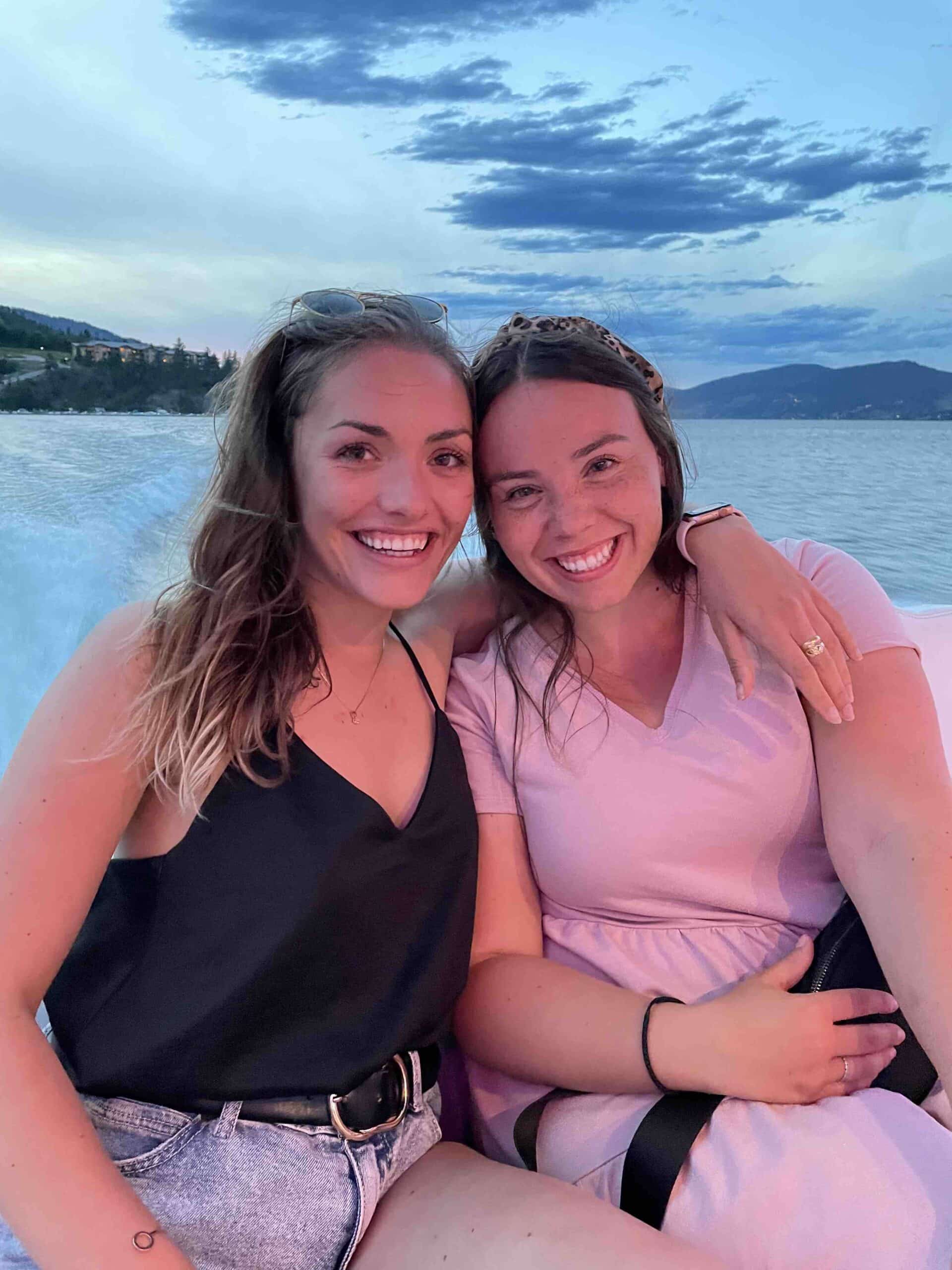 Kelowna is a boaters' dream location! What better way to soak up the summer than out on the water! Though this is a high-priced activity, I highly recommend doing it if it is within your budget and can share the costs with a group!
Pack your bathing suit, your sunglasses, a picnic, lots of water and enjoy your time out on the water.
There are some specifications and licensing that need to be followed to rent a boat. Be sure to inform yourself before taking the leap. There are many different options to choose from, such as self-lead rentals, hiring a captain, and different lengths of rental time.
Kelowna Boating Rental Companies
- Sunwave Boat Rentals
- Okanagan Luxary Boat Club & Valet
- Kickin' Back Boat Rentals
- Surf City Boat Rentals
---
Make the Most of the Fall Season in Kelowna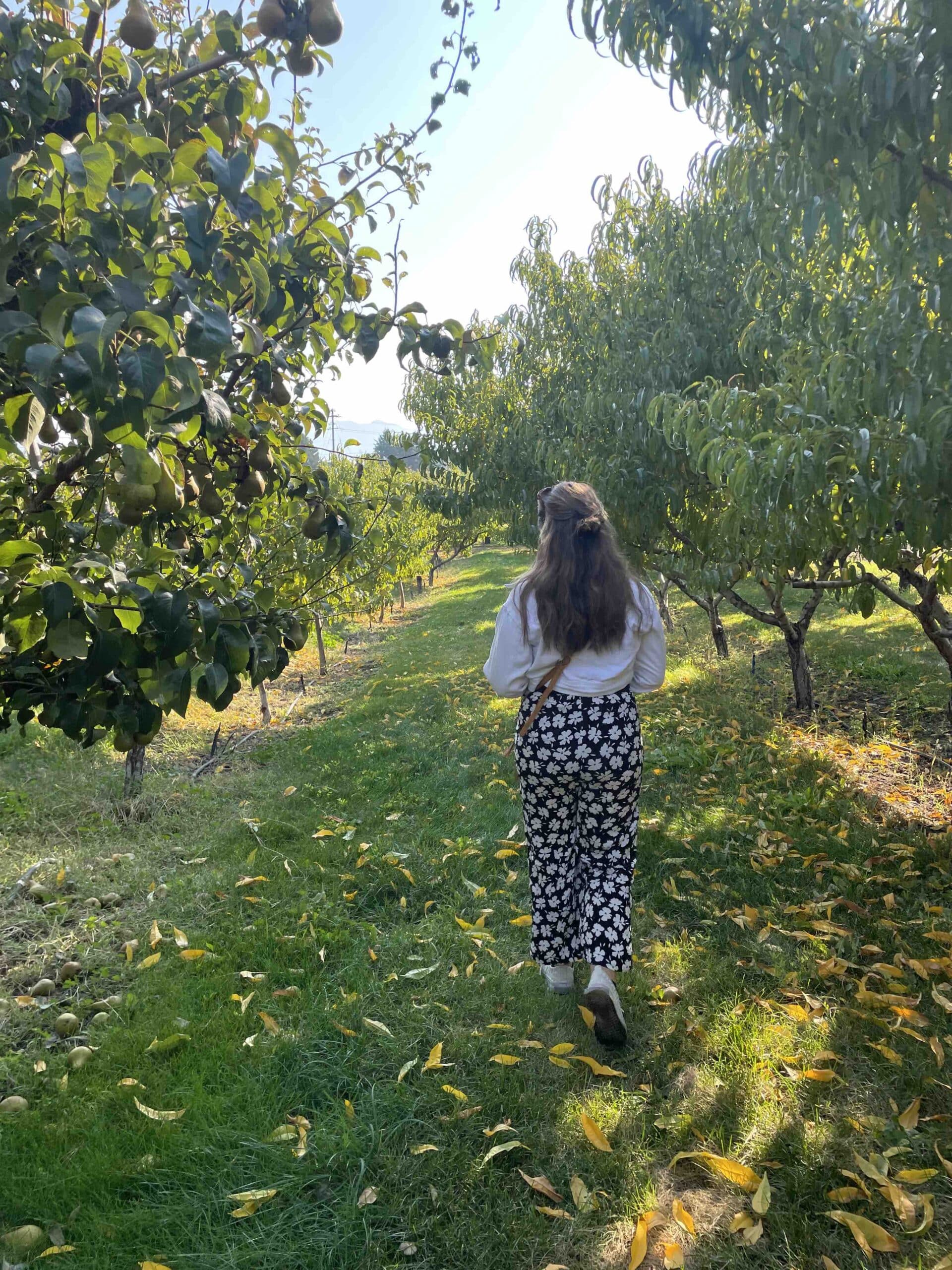 Although Kelowna is most popular in the summertime, I absolutely love spending time there in the fall season. Seeing as Kelowna is a fair-weather area, the sun and heat can oftentimes stay around into the fall.
Visiting Kelowna in the fall is a great opportunity to beat the crowds and get to enjoy some cozy activities!
Apple picking: I absolutely love walking through the orchards in Kelowna and picking some crisp and juicy apples. This makes for a great day outdoors as well as a fantastic photo opportunity.
Picking out pumpkins: Picking out pumpkins of different colors and sizes make for a great autumn activity. Small pumpkins are quite inexpensive, easy to pack and add a fun decorative addition to your space.
Picnic on the beach: Though the water may be a bit too cold to swim, it is still a fantastic spot to pack a picnic and enjoy it by the water. Bring a portable speaker, some warm clothes and a cup of tea to make for an enjoyable fall activity.
Myra Canyon: Myra Canyon is a fantastic spot to head to for an easy/moderate hike with low efforts and high rewards. This is a great trail to spot the changing colours of the leaves and enjoy some crisp fall air.
---
Stay at a Fun Hotel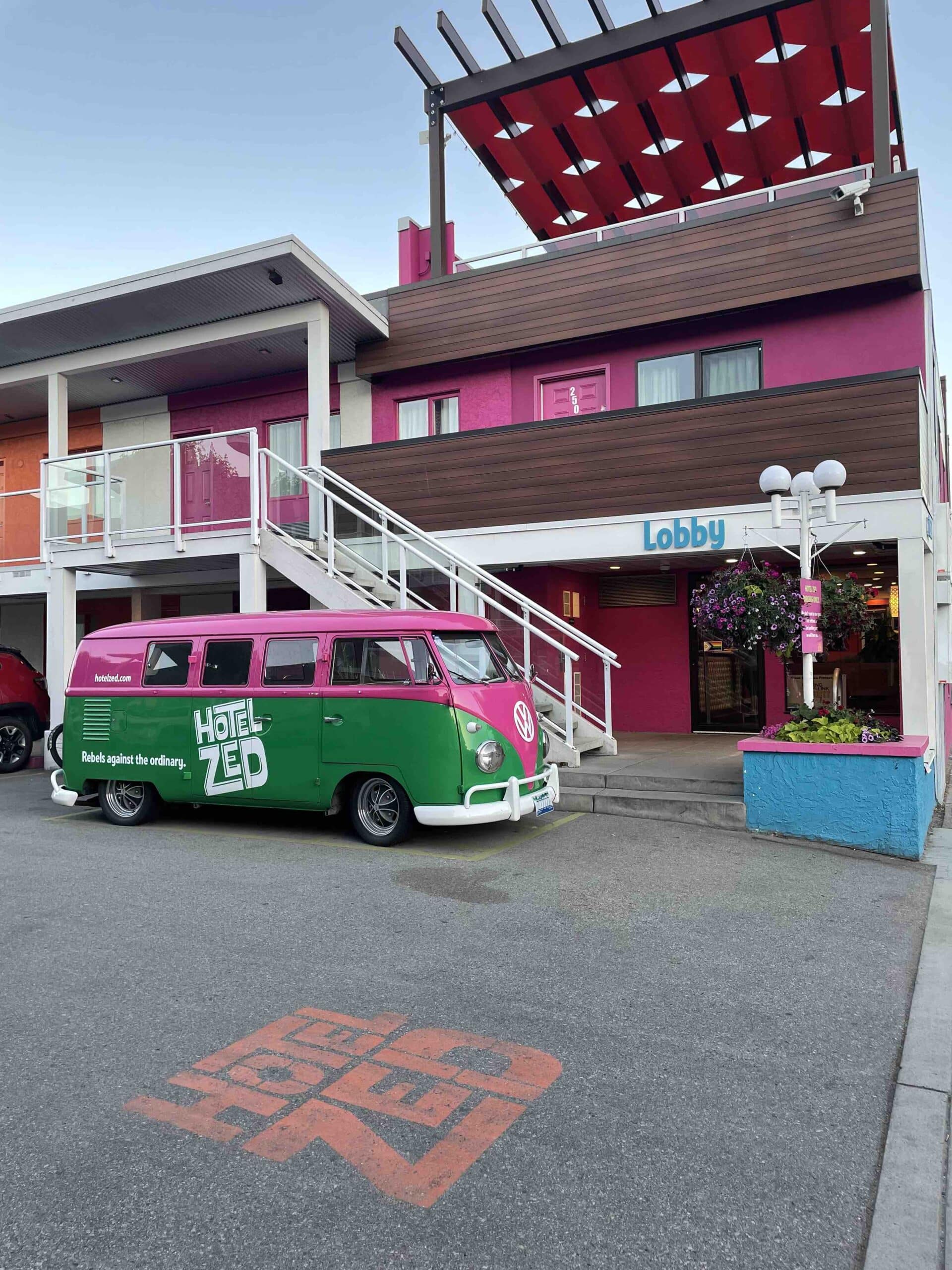 When I spend time in Kelowna, I love staying at Hotel Zed! It is conveniently located in the downtown core, an easy walk to restaurants, shops and beaches.
Hotel Zed takes an inclusive approach, making all feel welcomed and accepted.
While you're there, be sure to make the most of all of the facilities and activities that they have to offer.
Hotel Zed has a pool, which is a great spot to cool off on a hot summer day.
There is an incredible rooftop patio, which is the perfect area to bring a book or have a meal.
They have oval hanging chairs outside many of the rooms. This is the best spot to enjoy your morning coffee.
Hotel Zed has roller skates that you can borrow from the front desk to enjoy using to stroll around town.
They have a ping-pong lounge, where you can play Wii, board games and yes, you've guessed correctly, ping-pong!
Looking for the perfect photo opp? Hotel Zed's colourful spaces and aesthetically pleasing setups is a great spot to snag your next Instagram photos!
---
Go for Brunch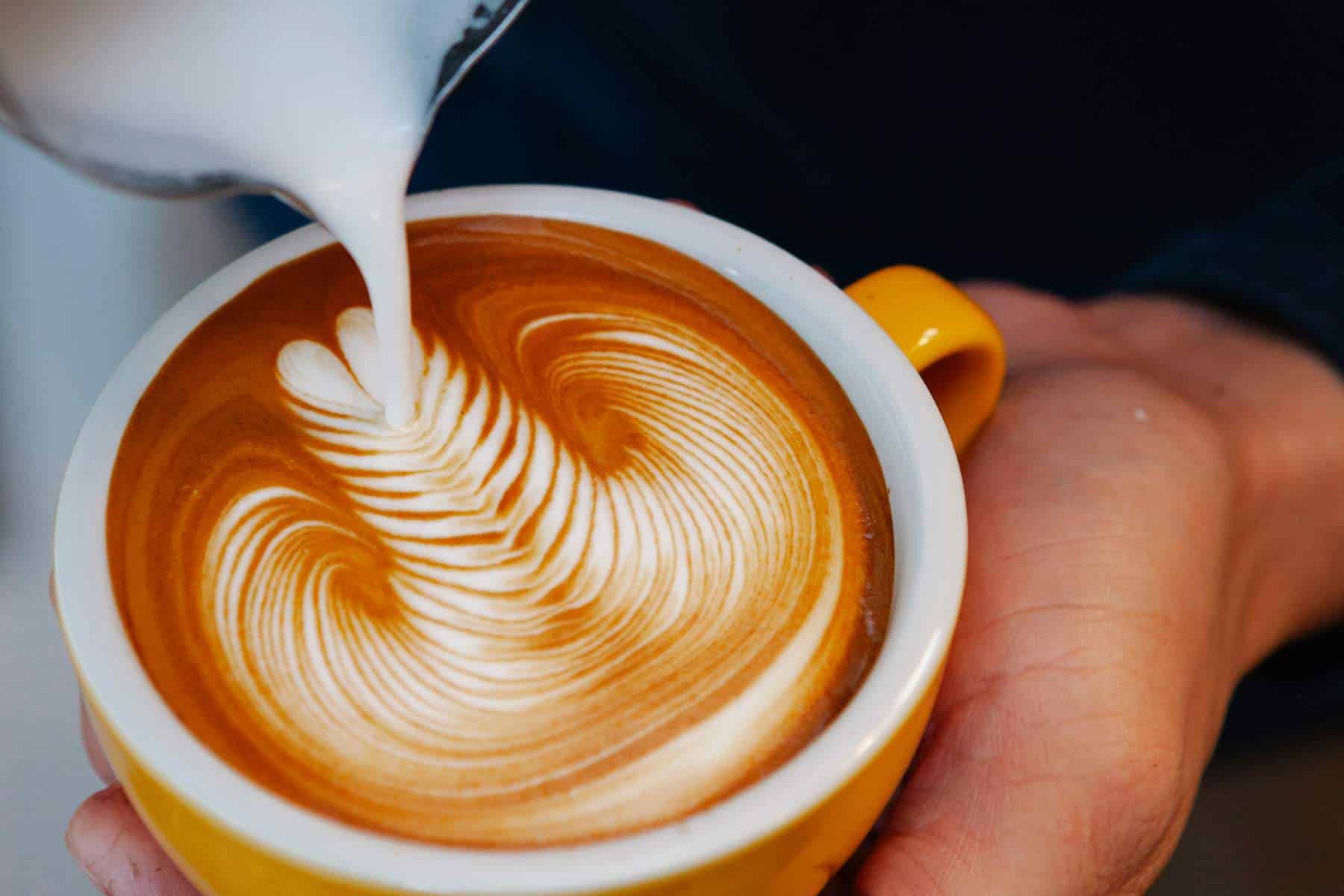 Trying local brunch spots is one of my top things to do when visiting a new place. Going out for brunch really feels like "vacay mode". There are many delicious options to choose from. Here are some of my favourites that I have tried when I visit Kelowna.
Krafty Kitchen + Cafe takes a casual farm-to-table approach. What I love most is the "Hip Hop Brunch" that they offer on Saturdays and Sundays from 9am until 2pm. My favourite brunch item on their menu is the "Truffle on my Mind" big bowl. Topped with cheese curds, this is a great opportunity to get to try a slice of a Canadian specialty.
Bohemian Cafe & Catering Co. offers a home-like atmosphere with many health-conscious choices. The staff is friendly and very accommodating.
OEB is a chain breakfast restaurant that never disappoints! I have never tried something on the menu that I didn't like. Be careful with what add-ons you agree to, as the bill can rack up quickly.
There are so many other brunch options to choose from. You really can't go wrong with the restaurants in Kelowna!
17 Best Kelowna Restaurants You Should Try 
---
Things To Do in Kelowna When it Rains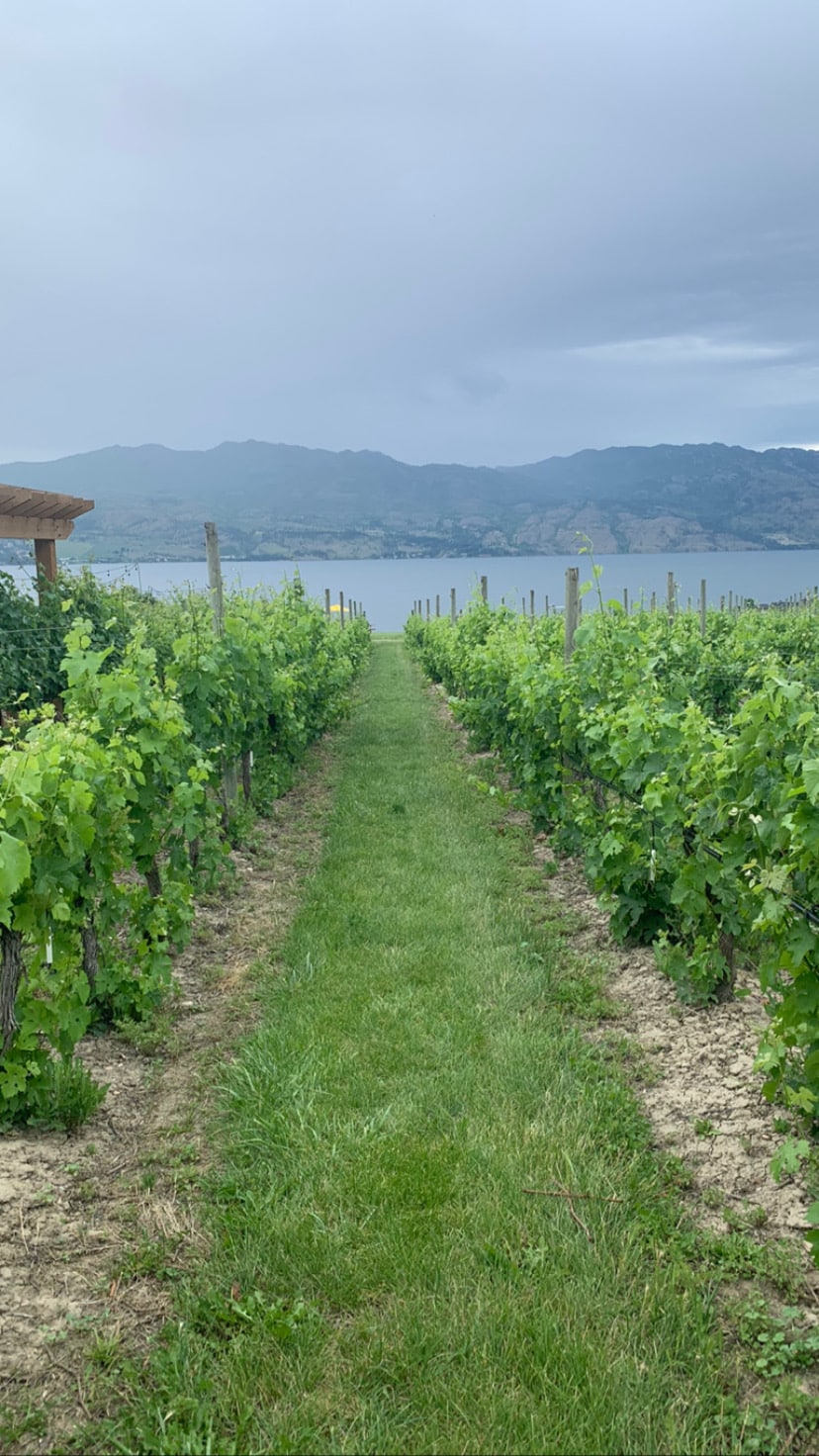 Have you come across a rainy day in Kelowna? Not to worry! Though many of the Kelowna area's activities rely on warm and sunny weather, there are still many things to do on a rainy day.
---
Is Kelowna Worth Visiting?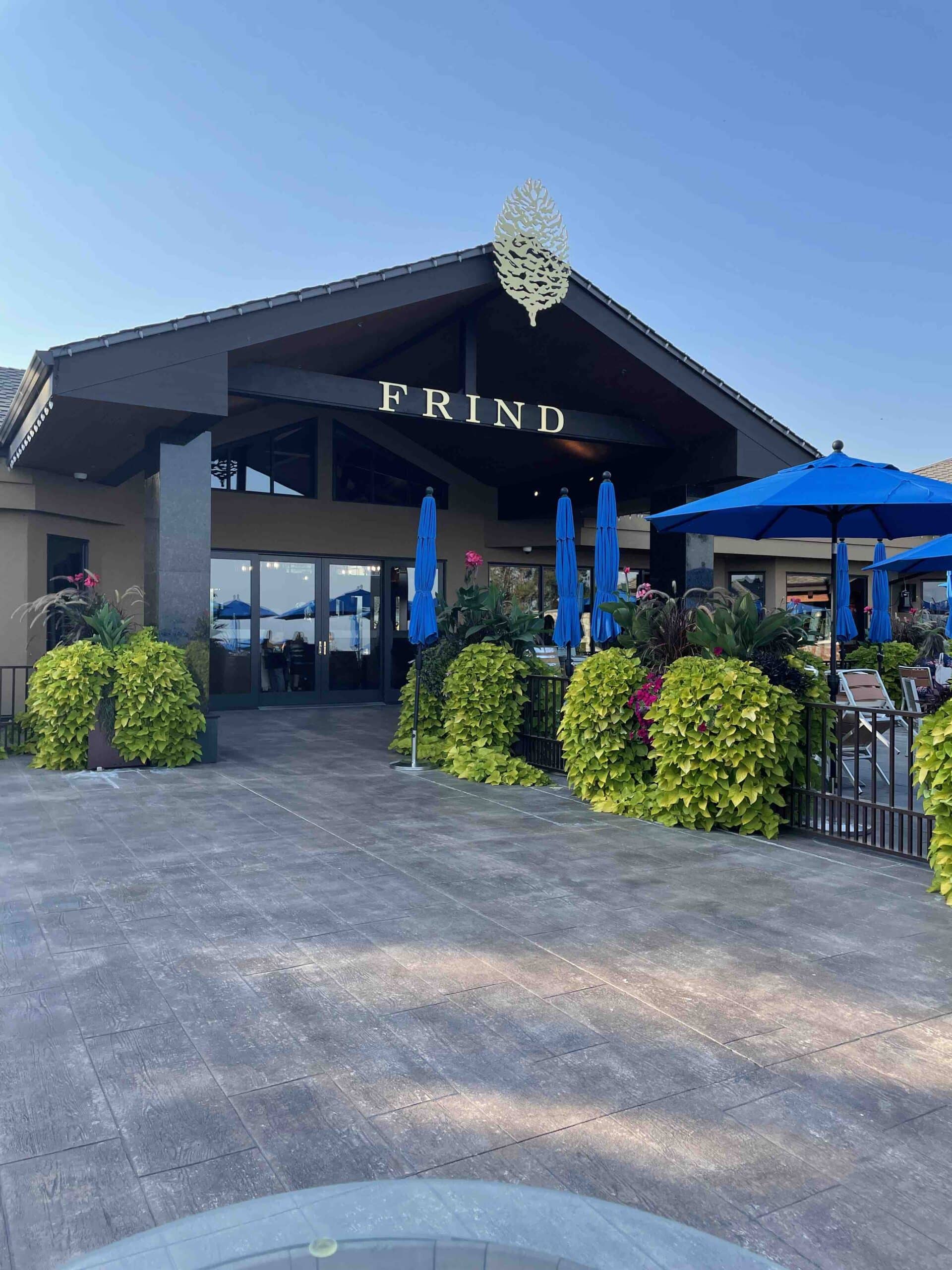 Kelowna is a must-see destination located in the Okanagan Valley. It is a dream location that has an option for everyone. If you're on a Western Canada road trip driving between Banff and Vancouver, or vice versa, make sure to factor in some time for Kelowna.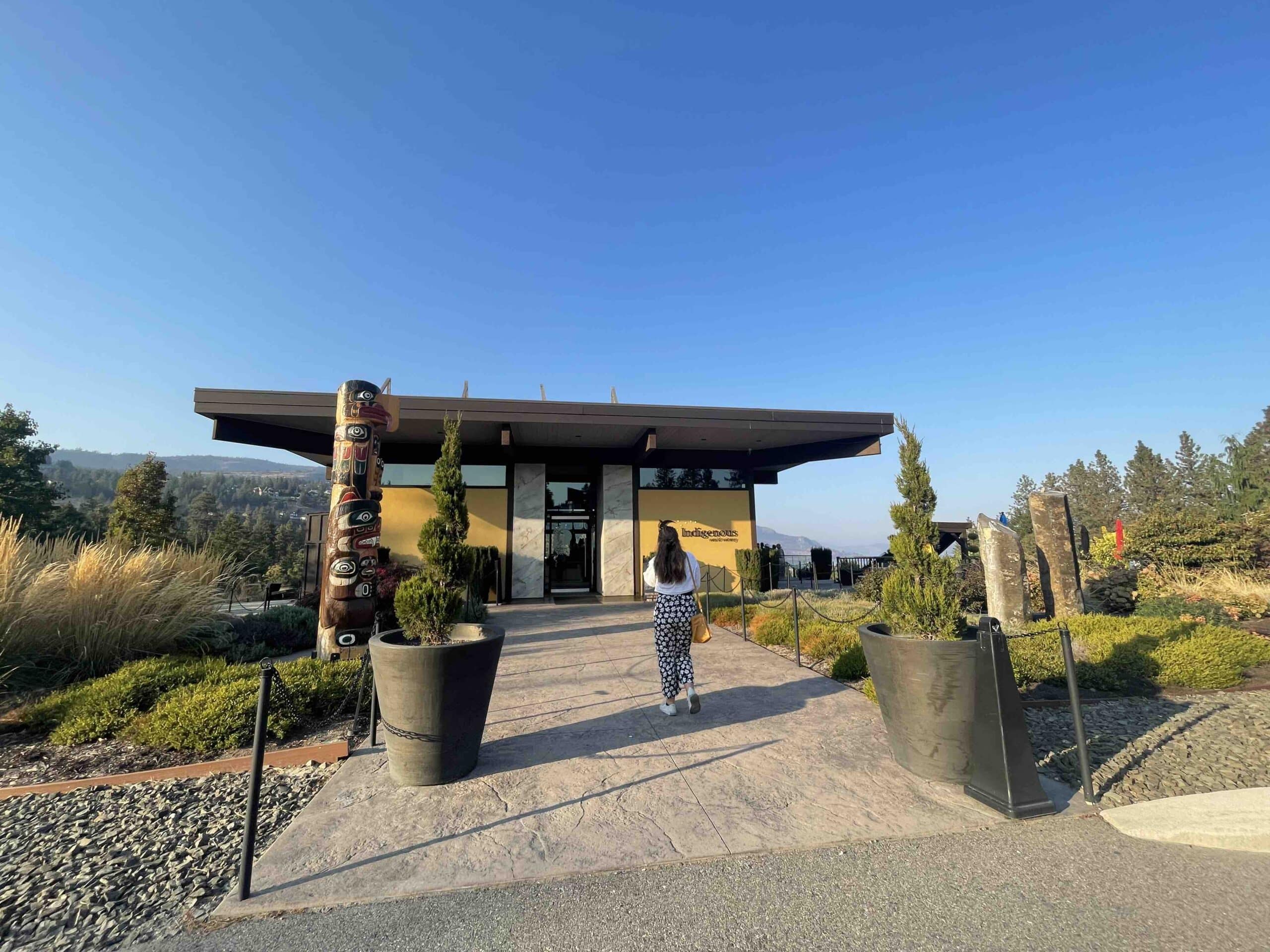 ---
How Long Should You Spend in Kelowna?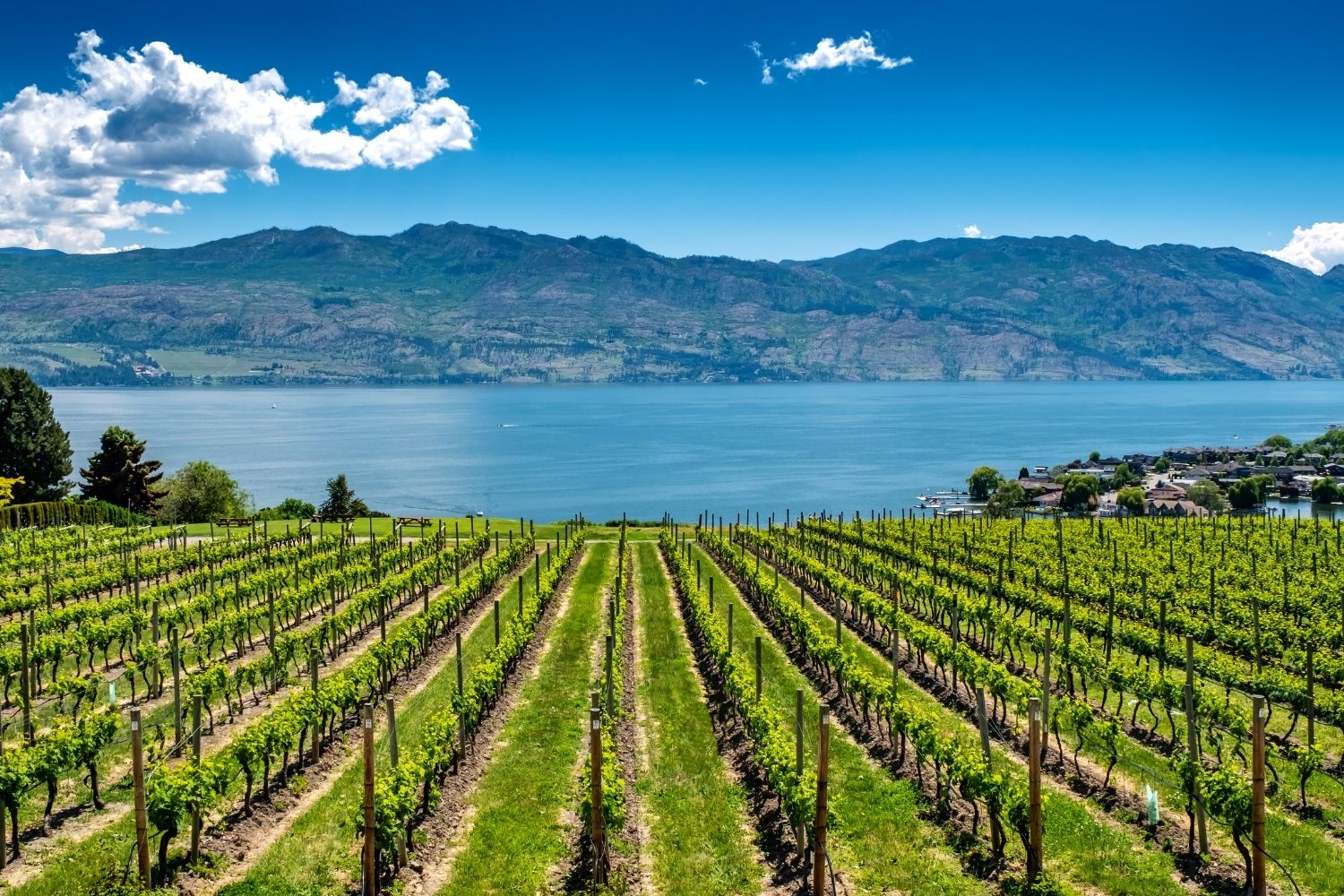 Kelowna has an endless list of awesome things to do! With its wine country, outdoor options, natural beauty and endless fun activities, you can really make this trip your own.
I recommend staying in Kelowna for at least three nights to get the opportunity to make the most of what the Okanagan Valley has to offer. I would stay a maximum of 5-7 nights, as the price of the activities and hotels can add up quickly in such a desirable area.