Are you looking for the best Kelowna restaurants to visit during your trip? We have hand-picked what we consider to be the best of the best. Being set in a large city, there is an array of cuisines to choose from.
Whether you're looking for fine dining, happy hour, Canadian cuisine or a budget-friendly option, the restaurants in Kelowna will not disappoint. The food scene in Kelowna is continuously growing and enjoying a meal out is one of the best things to do in Kelowna. What better way to explore the area than through the stomach?
Best Restaurants in Kelowna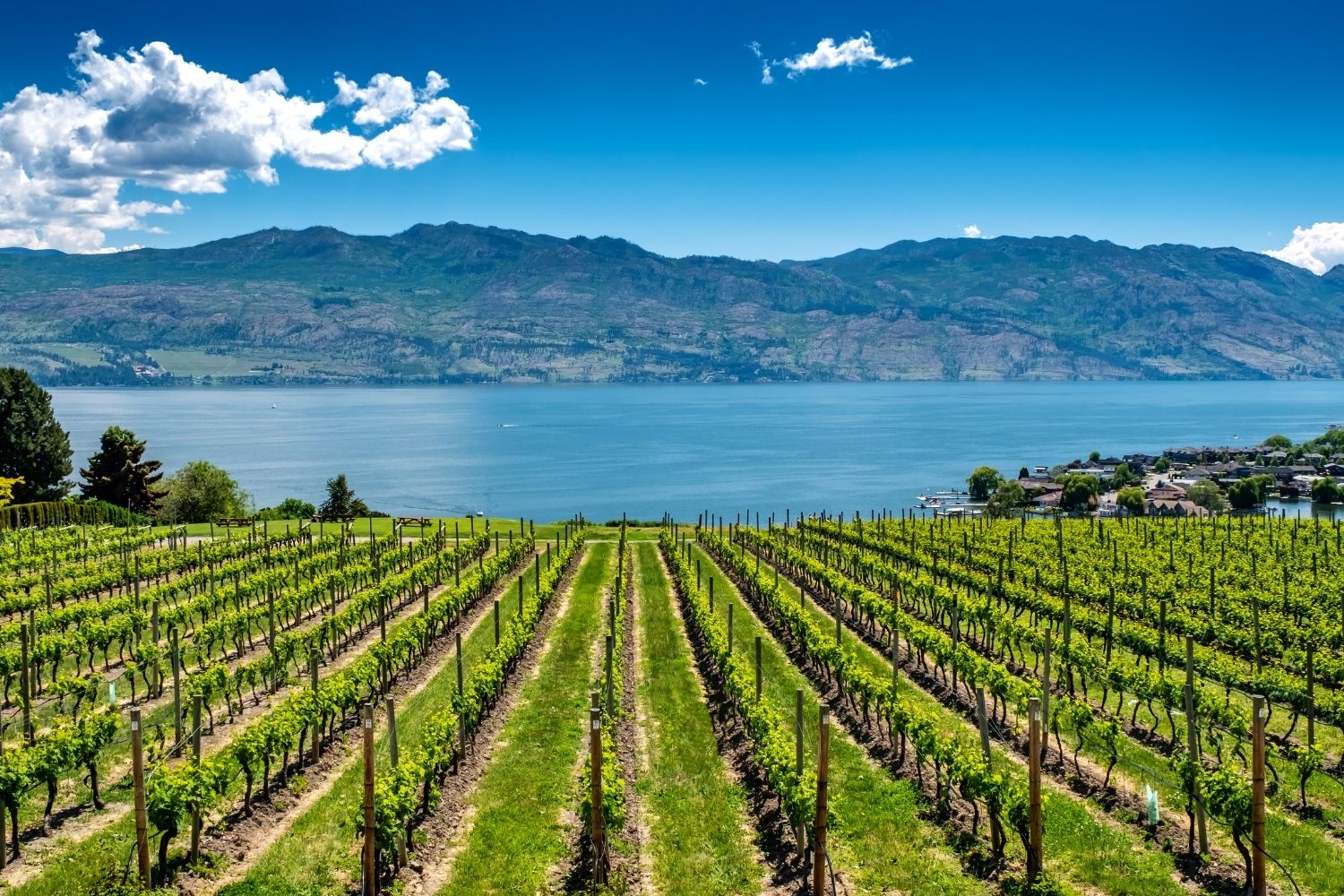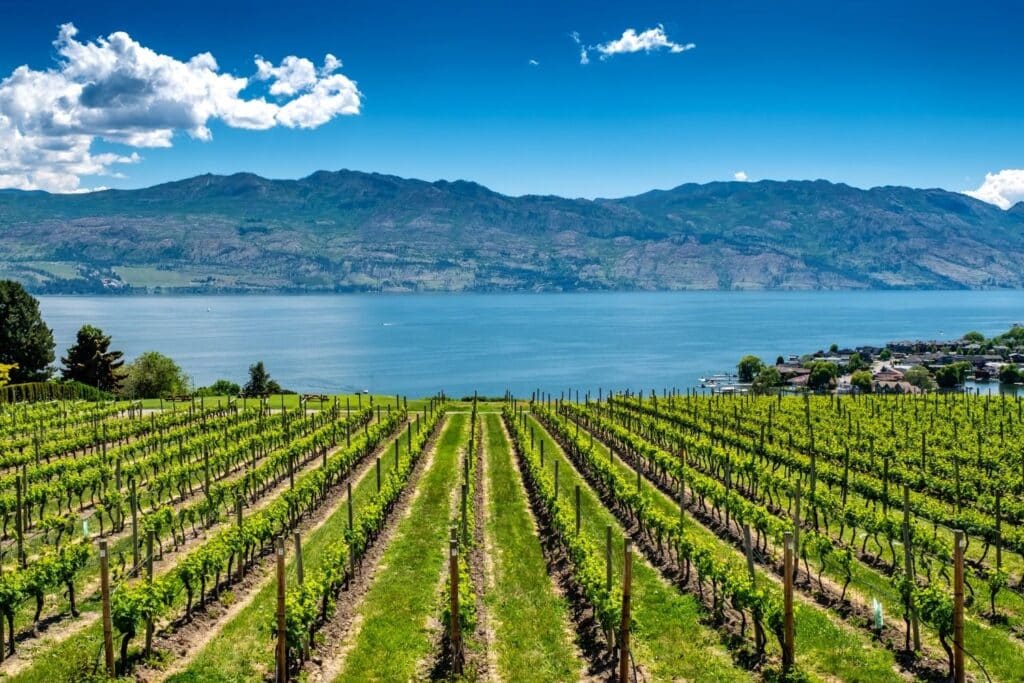 ---
Best Kelowna Restaurants At Wineries
---
The Home Block Restaurant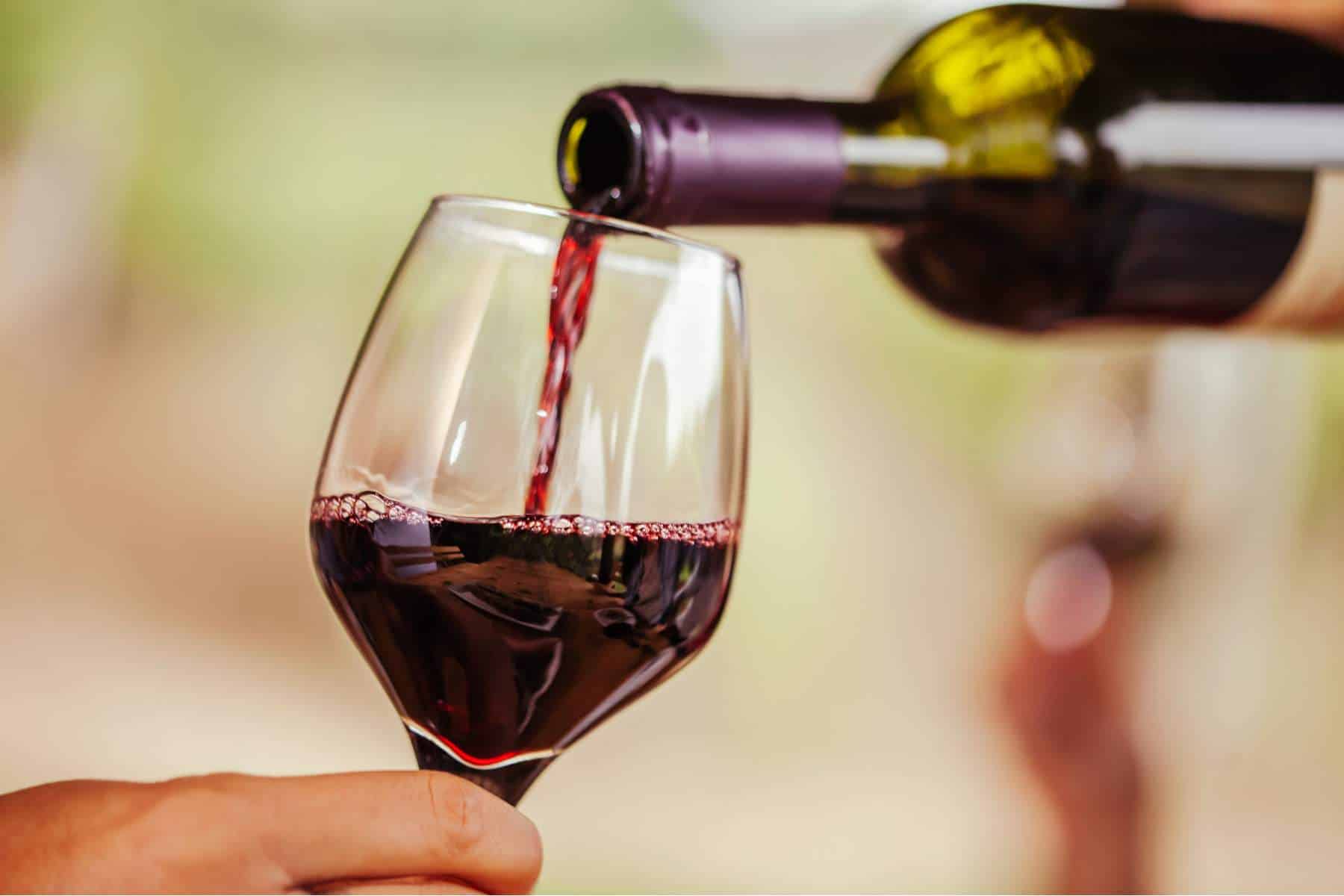 Cedar Creek Estate Winery has a beautiful and modern restaurant named the Home Block Restaurant. This fine-dining restaurant is led by chef Neil Taylor who uses various ingredients that were harvested on their land. When that isn't a possibility, they source their ingredients from local farmers, ranchers and foragers.
We highly recommend choosing the 3-course or 5-course menu options. The menu is inspired by their high-quality wine, which makes for the perfect pairing. This experience fills up quick in the summer months and the ingredients are sourced in small batches, be sure to book in advance.
This is by far the best dining experience in Kelowna! Between the high-quality dining, the perfect wine pairings, the knowledgeable staff and the beautiful ambiance, it is not to be missed.
---
Old Vines Restaurant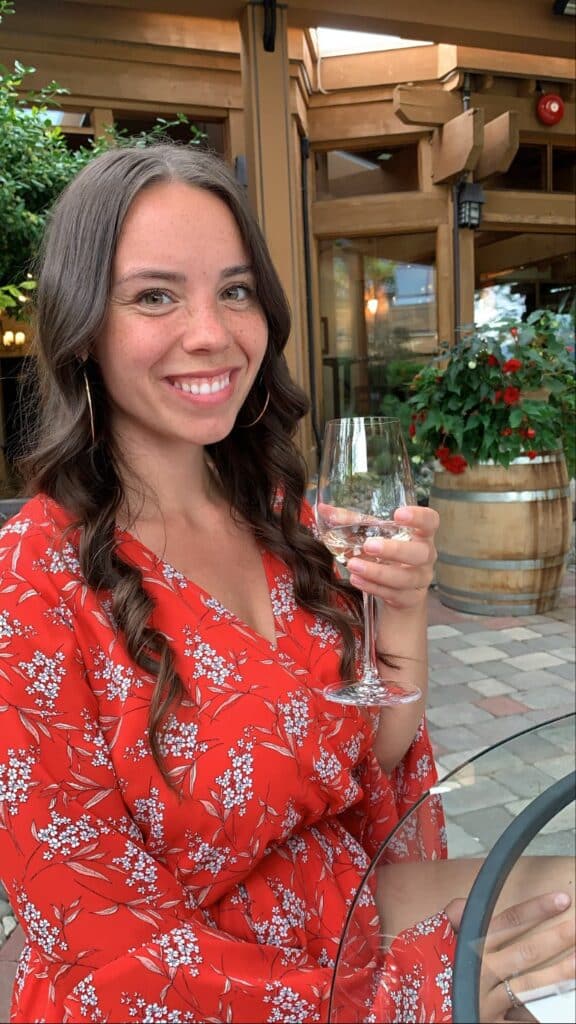 Old Vines Restaurant is located at Quail's Gate Winery, one of the best wineries in Kelowna. Found in West Kelowna, as you arrive at the front entrance of the winery, the restaurant can be found to the left of the main building.
As you walk in, you have the option to sit inside or on their patio. I highly recommend choosing a table on the patio when possible, as it offers breathtaking views of the vines as well as the lake. Not to mention, the patio itself is beautifully decorated with flowers.
I have been to Old Vines Restaurant multiple times over the years and it has offered consistently delicious food and notable wine. I highly recommend getting the Artisan Charcuterie from the lunch menu and asking for some of their homemade fruit compote and extra sourdough bread. It is a match made in heaven!
If you're heading to Old Vines Restaurant for dinner, it is essential to make reservations in advance, as it books up quickly in the summer months.
---
Best Happy Hour / Patios in Kelowna
---
Craft Beer Market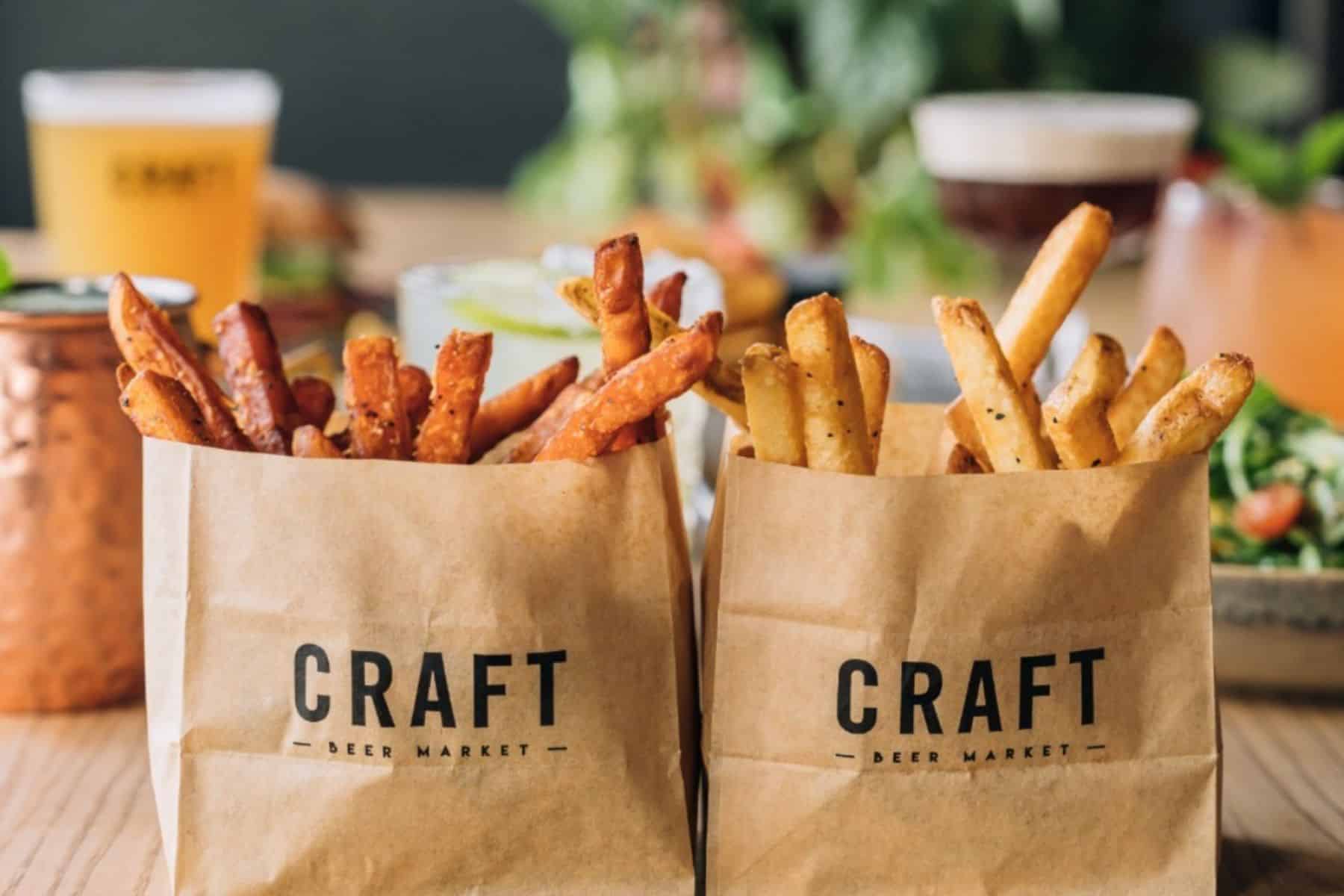 Craft Beer Market has the best happy hour in town as it runs all day on Sundays! The best time to head to Craft Beer Market is during the summer months as they have a notable rooftop patio. The patio itself is nicely designed, with occasional misters to keep you cool on those warm summer days.
Between the happy hour special and great views, this is my favorite spot to head on Sundays. Personally, I would head elsewhere for a meal if your timing doesn't line up with their specials.
| | |
| --- | --- |
| Monday-Thursday | 2pm-5pm and 9pm-close |
| Friday-Saturday | 2pm-5pm |
| Sunday | All day |
Happy Hour Craft Beer Market Kelowna
---
Earl's Kelowna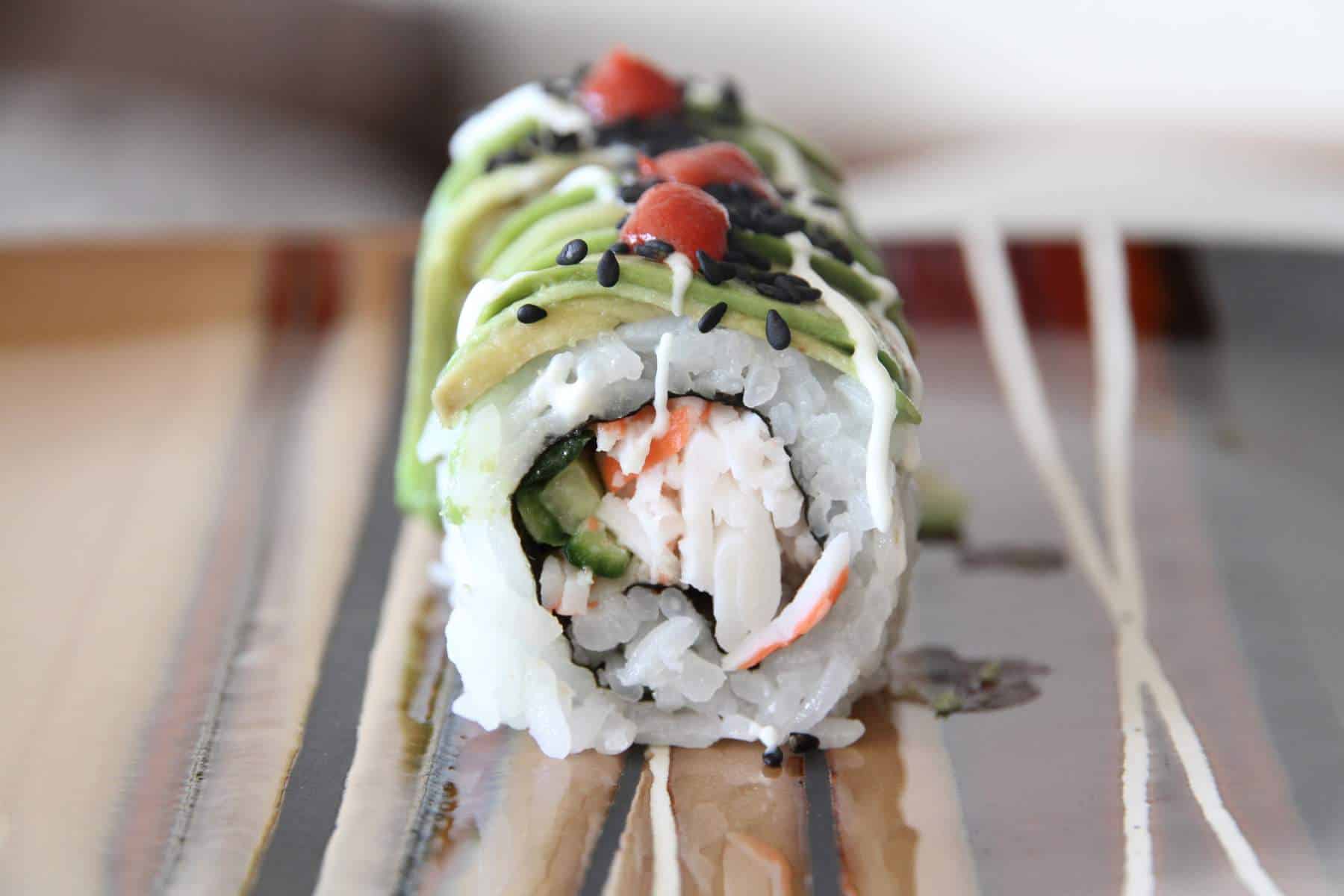 Earls has the best patio in town. Located on a corner, their rooftop patio stretches out, allowing for stunning views of the water, marina and downtown strip.
Their happy hour has the best prices, with drinks starting at $4.75 and snacks starting at $5.00. These deals are for dine-in only.
Earl's happy hour can get quite busy, so be prepared to join the waitlist and enjoy time by the water or grab a drink at a different location while you wait. They also have indoor dining options.
| | |
| --- | --- |
| 7 days a week | 2-5pm and 9pm-close |
Hours for happy hour at Earl's Kelowna
---
Cactus Club Cafe Kelowna Yacht Club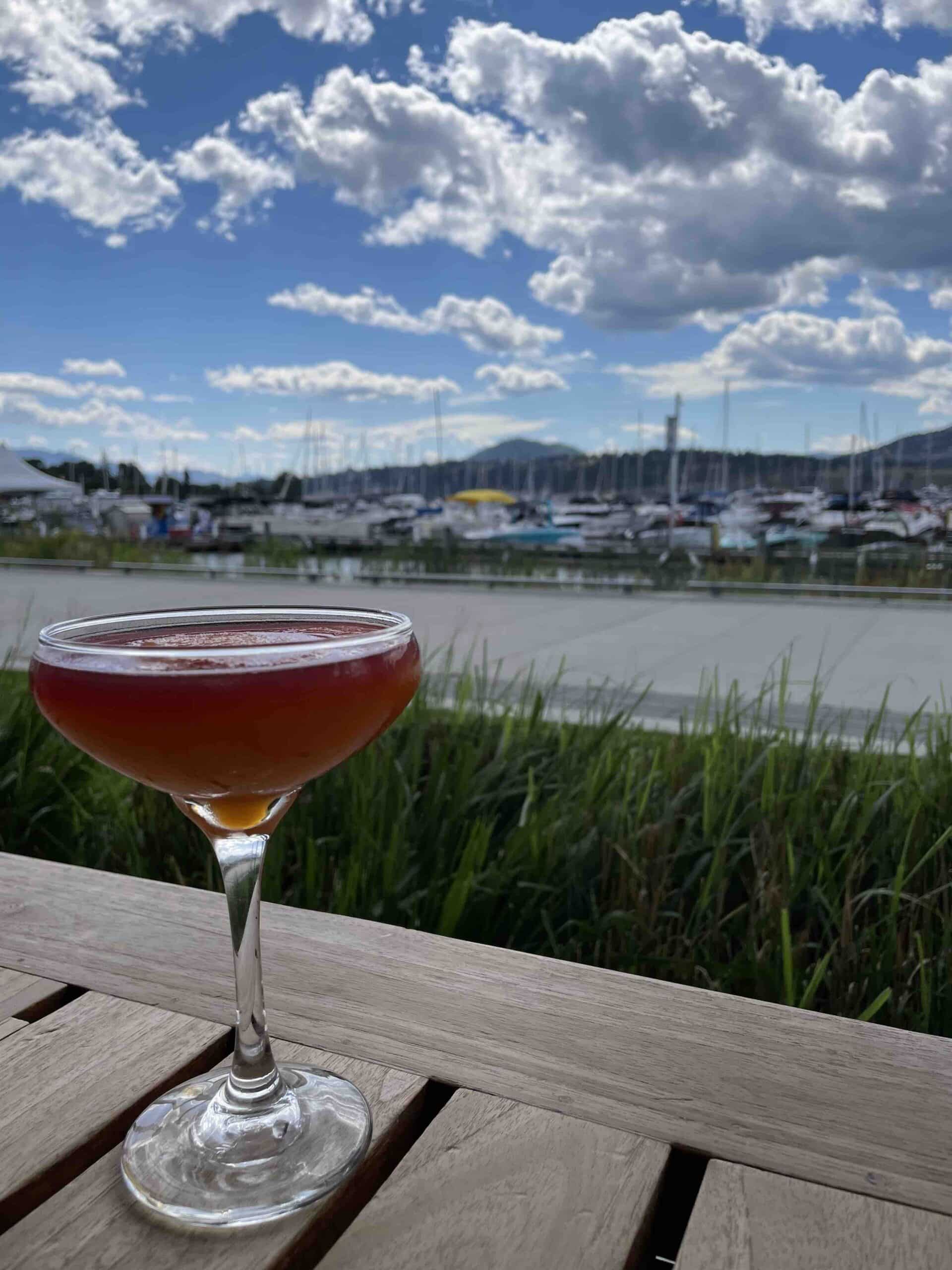 Cactus Club in Kelowna is one of my top spots to head to when I am in the area. This spot is less about the food and more about the views. As you enter the restaurant, you will notice that all water-facing walls are in the open air, allowing for an indoor/outdoor experience.
This open-concept restaurant makes for beautiful views of the marina, lake and surrounding mountains. They offer happy hour every day from 2pm-5pm and from 9pm-close. From their happy hour menu, the bellini is a fun drink to sip while watching the boats cruise by. As for food, you really can't go wrong with their spicy ahi roll.
In the peak of the summer months, Cactus Club will have a lineup out the door. Though you can be added to the waitlist, beat the line by making a reservation.
---
Best Brunch Restaurant in Kelowna
---
Krafty Kitchen + Bar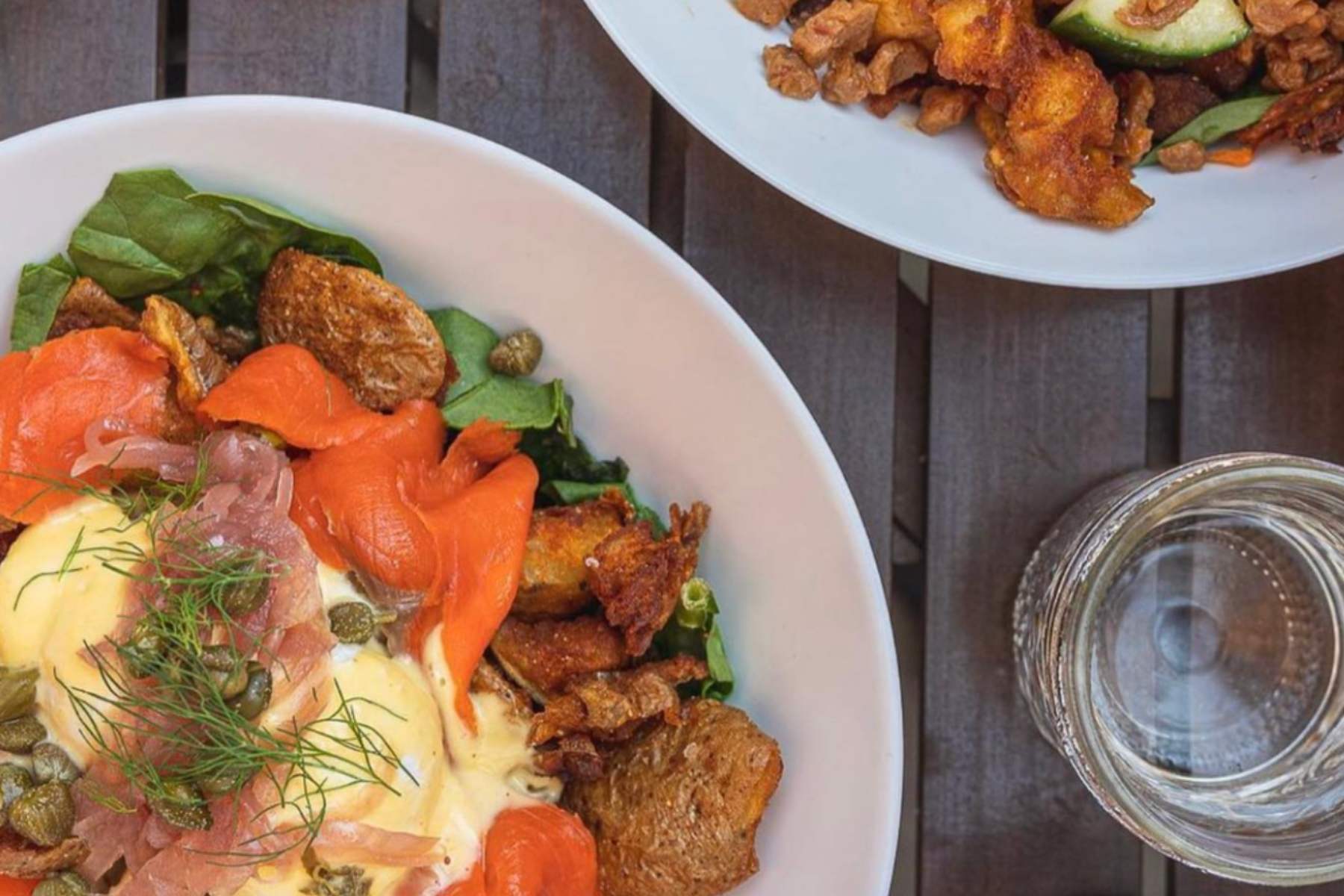 Krafty Kitchen + Bar is by far the best place to head for brunch in Kelowna. On Saturdays and Sundays, they offer what they call "Hip Hop Brunch". It runs from 9am to 2pm.
During that time, hop-hop music is playing, staff is dressed up in their favorite hip-hop attire and the brunch items are named after famous throwback hip-hop songs.
In our opinion, the best items on the menu are the bowls. We had so much trouble choosing which ones to try! We recommend making reservations in advance for the hip-hop brunch, as it can be hard to get in without one.
---
Best Cafes in Kelowna
---
Karat Chocolate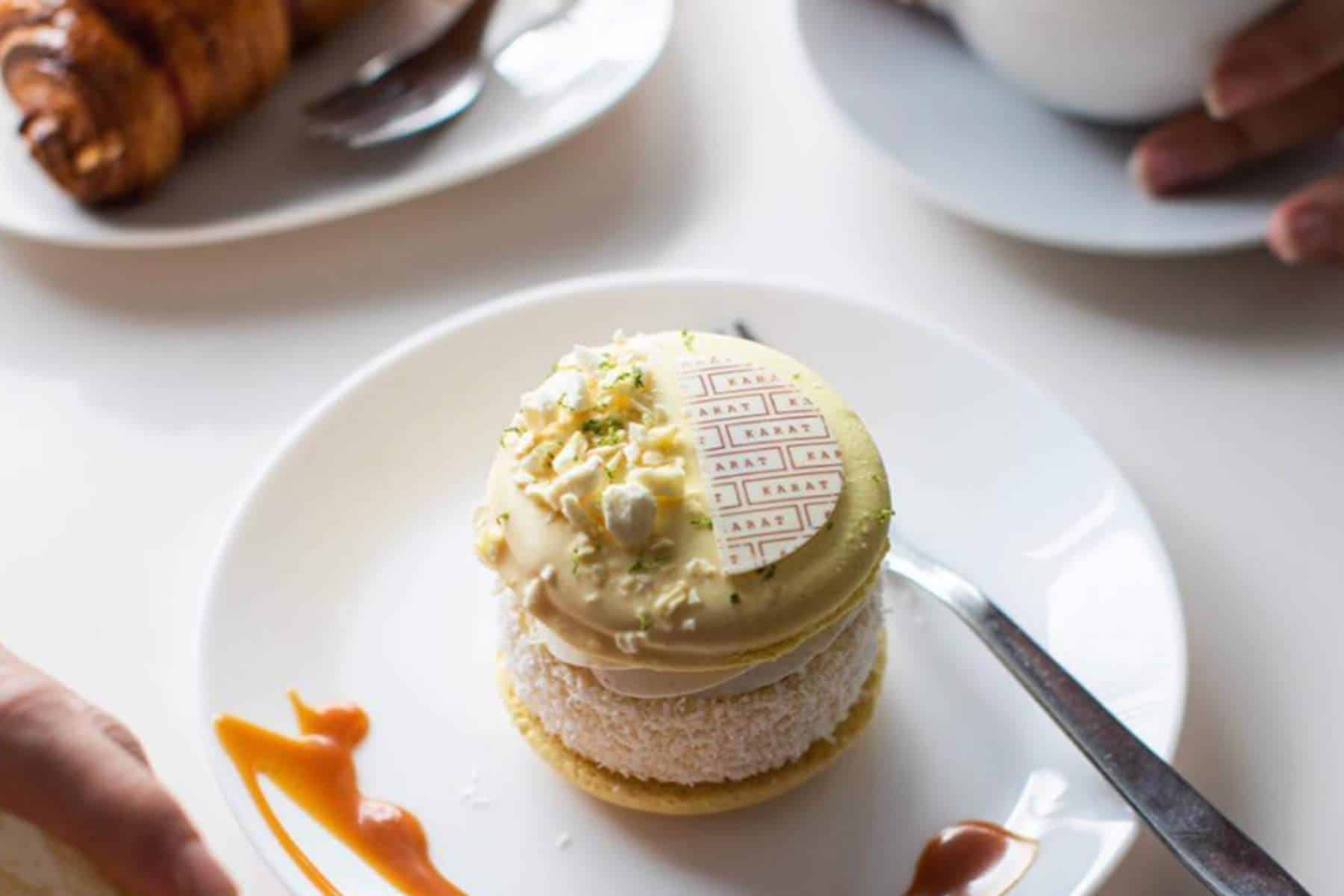 Karat Chocolate is a great spot to try out for an afternoon pick-me. As soon as you walk in, you are captivated by their showcase, displaying the unique and vibrant chocolates, desserts and pastries.
One of their main focus is to create fresh and handmade treats. They also pride in using ethically sourced and high-quality local ingredients.
This location offers custom cake orders. This is a great spot to consider if you're in Kelowna for a celebration. That said, be sure to call them in advance to give them enough time to bring your vision to life.
What I loved most about heading to Karat Chocolate was the chance to try new and innovative desserts that I had never been exposed to. Their handmade goodies are truly a piece of art!
---
Pulp Fiction Coffee House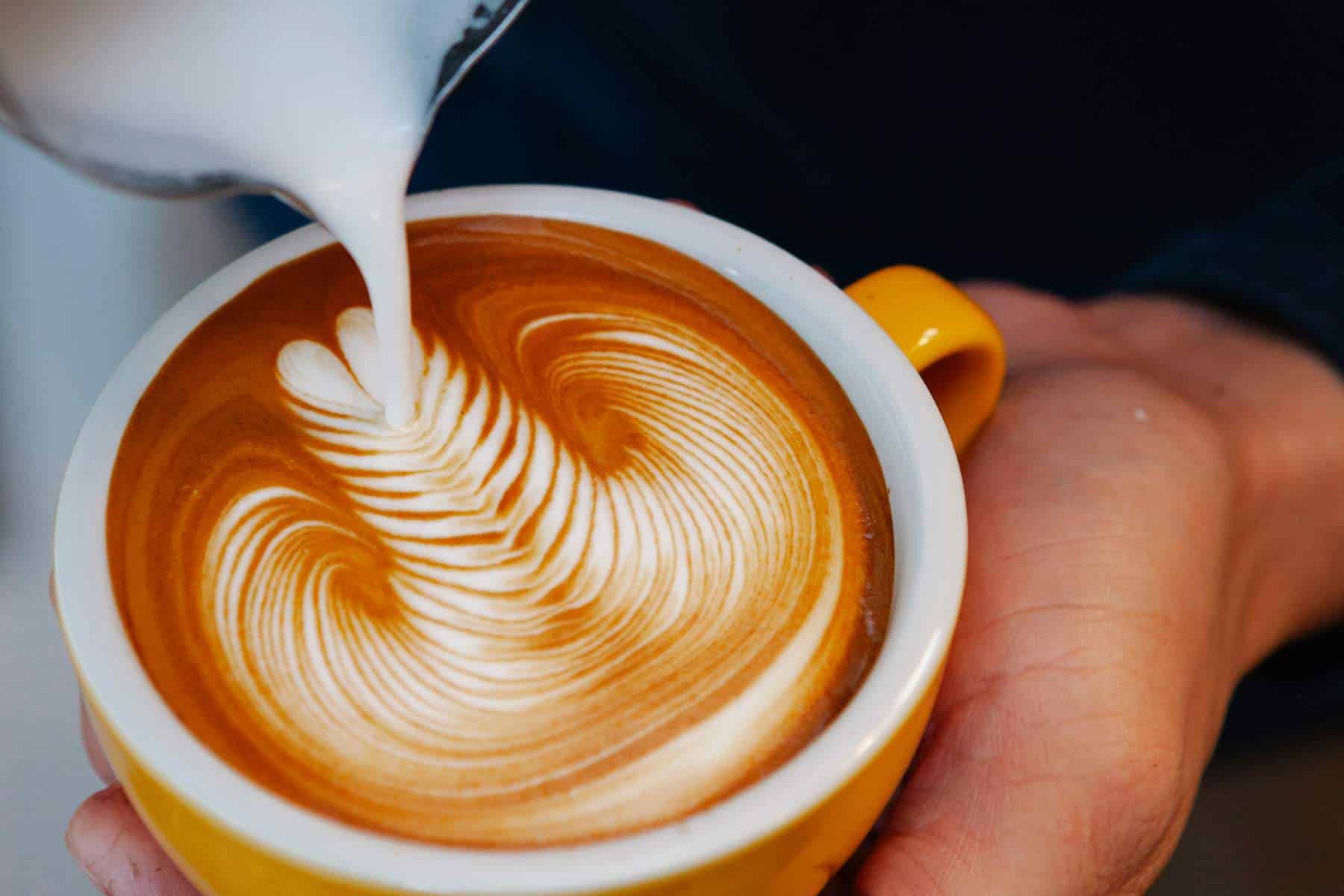 Pulp Fiction is a fun cafe inspired by this creative genre of writing. The walls are lined with rare and interesting books, clocks and book ends. There are antiques displayed throughout the cafe.
If you're a cappuccino fan, this is the place to be. This is a great place to come to do some work, catch up with friends or spend some time with yourself. One thing is for sure, you won't run out of things to look at!
---
Deville Coffee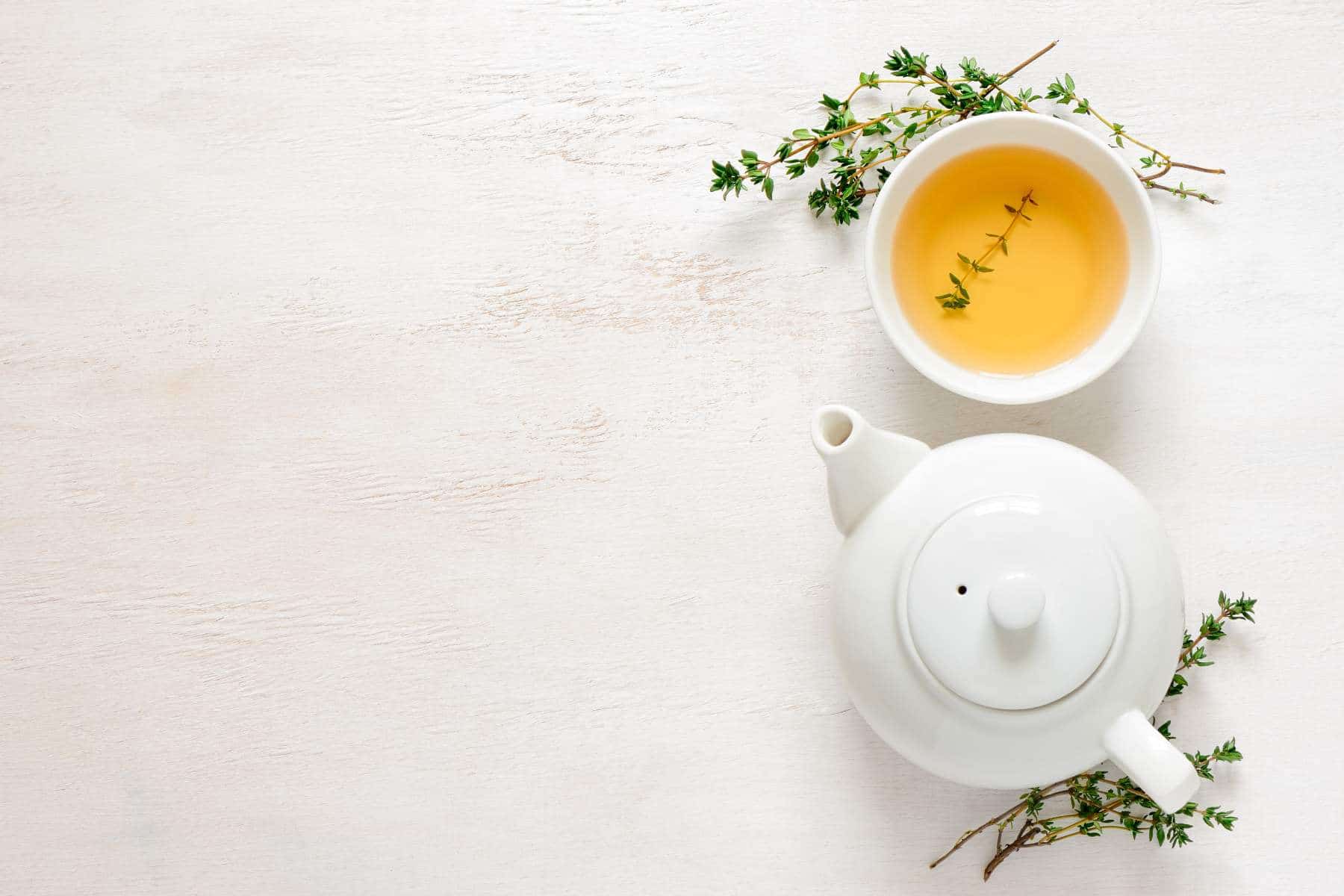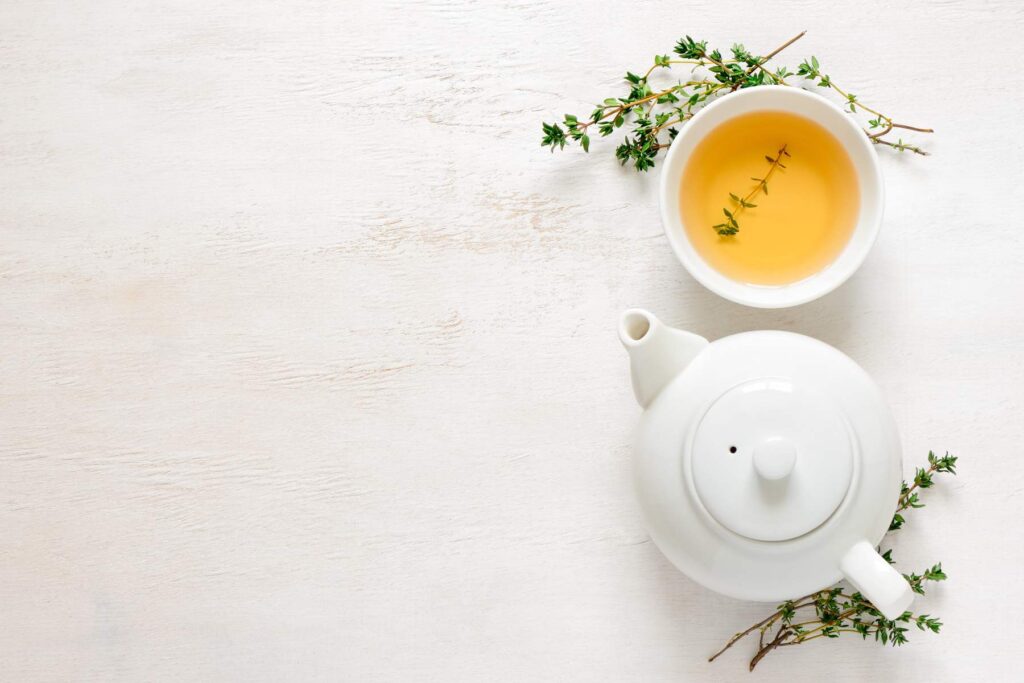 Deville Coffee is a stunning and modern place to grab a cup of coffee and get those social media photos. Conveniently located on the main street downtown (Bernard Ave), it is the perfect spot for an afternoon boost after some shopping.
Seeing as this cafe isn't overloaded with tables, it allows for a more relaxed and intimate experience. Personally, I love heading to Deville's in the morning to grab an iced latte and start my day on the right foot.
---
Best All Around Kelowna Restaurant
---
Diner Deluxe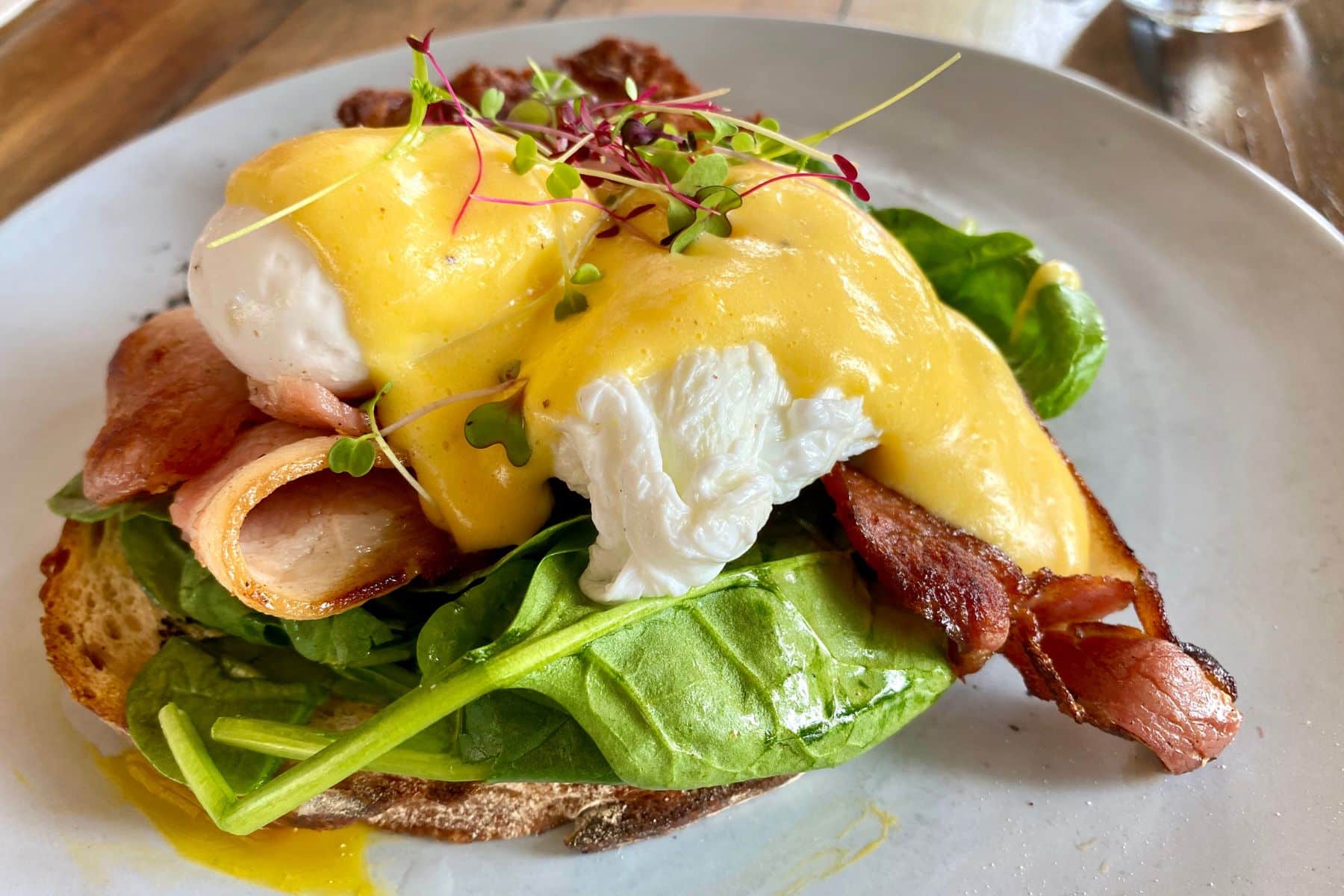 This is a great spot to head for any meal of the day. I love this spot as I have the option to head there for breakfast, lunch or dinner, allowing for flexibility in my day.
Diner Deluxe takes pride in using sustainable and local ingredients. They focus on offering a humble and simple service. This is a great option for anyone that is looking for gluten-free meals. They can prepare 90% of their menu gluten-free.
---
Allergy/ Intolerance Friendly Kelowna Restaurants
---
Bright Jenny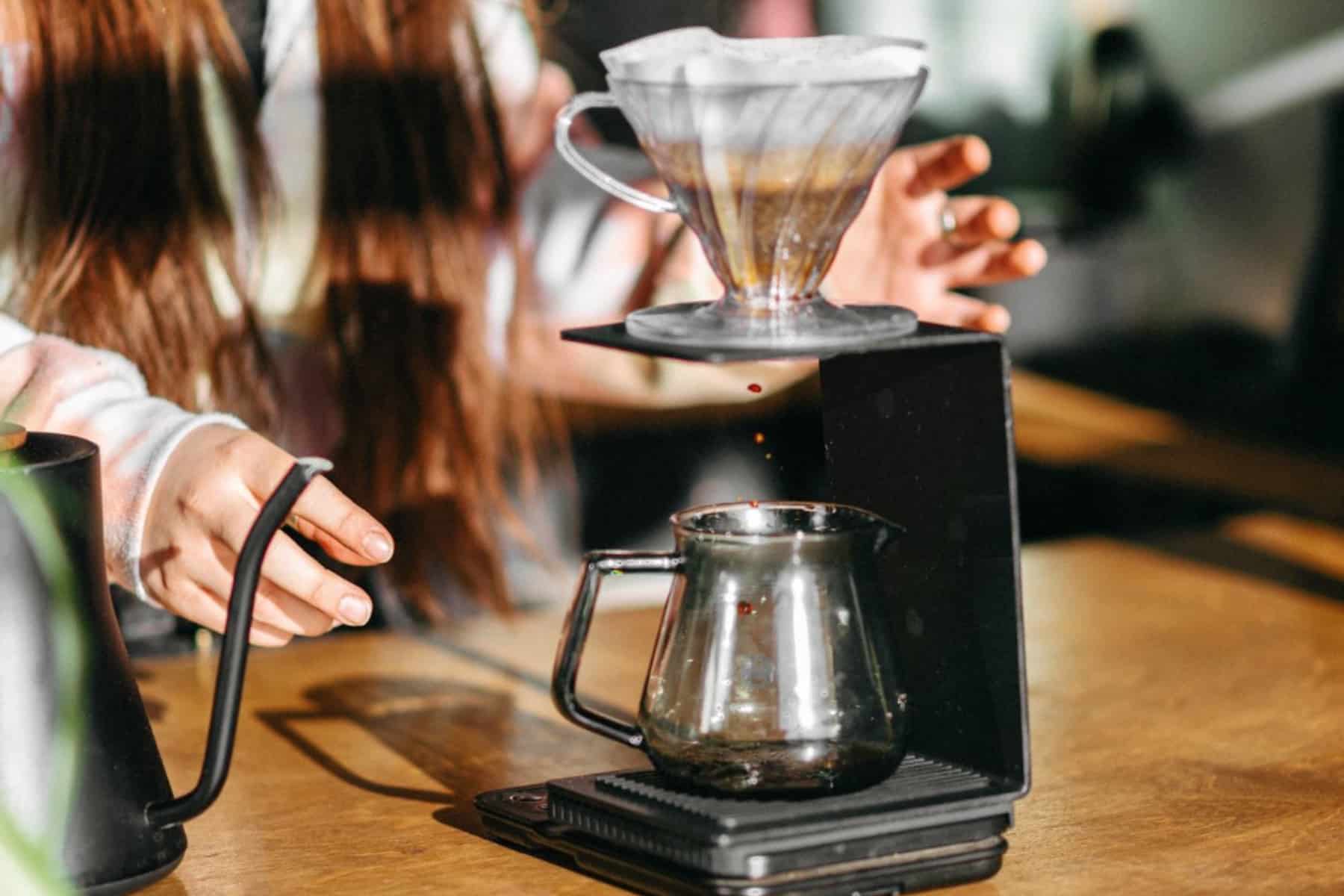 Bright Jenny's roots are quite interesting, starting when the owner realized that Kelowna was lacking specialty coffee options. From there, they put together a mobile coffee trailer that they would bring to markets. They grew in popularity and now have a brick-and-mortar roastery and cafe.
What I love most about Bright Jenny is that they're an inclusive space. From the moment you walk in, you feel welcomed and accepted just as you are. They do have some fantastic options for vegetarians, my favourite being the beet hummus sandwich.
---
BNA Brewing Co.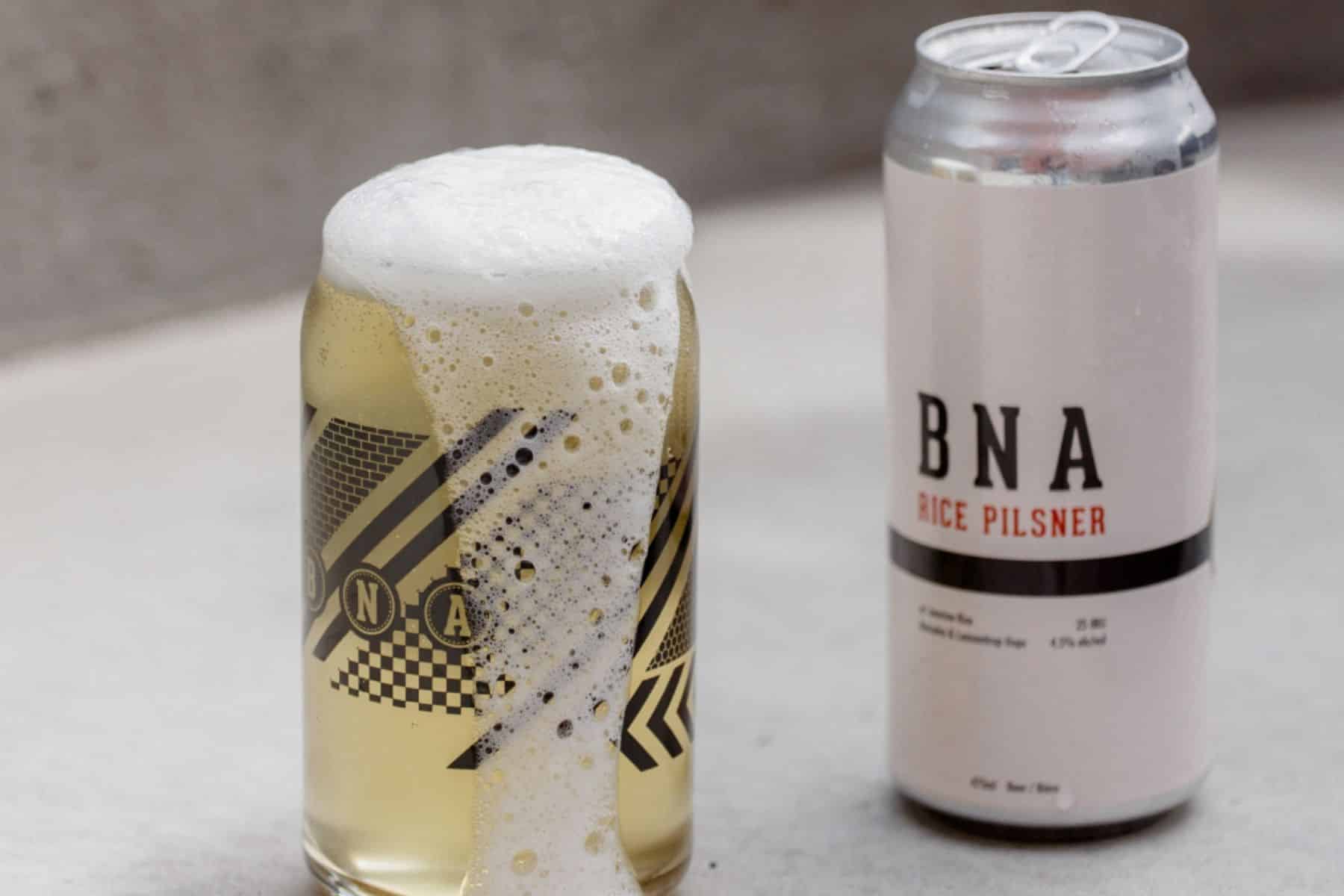 BNA Brewing Co. is an enjoyable place to head to for a pint and a bite (see what I did there?!) Their beer is brewed right on-site. In addition, you can bring your own wine to BNA for a $25 corkage fee. I love this location because they have a large food menu, considering they are a brewery.
They also have many gluten-free and vegetarian/vegan options. This brewery is conveniently located in downtown Kelowna. I love walking by the water after enjoying a bite to eat and a drink from BNA Brewing Co.
---
Most Innovative Restaurant in Kelowna
---
Erica Jane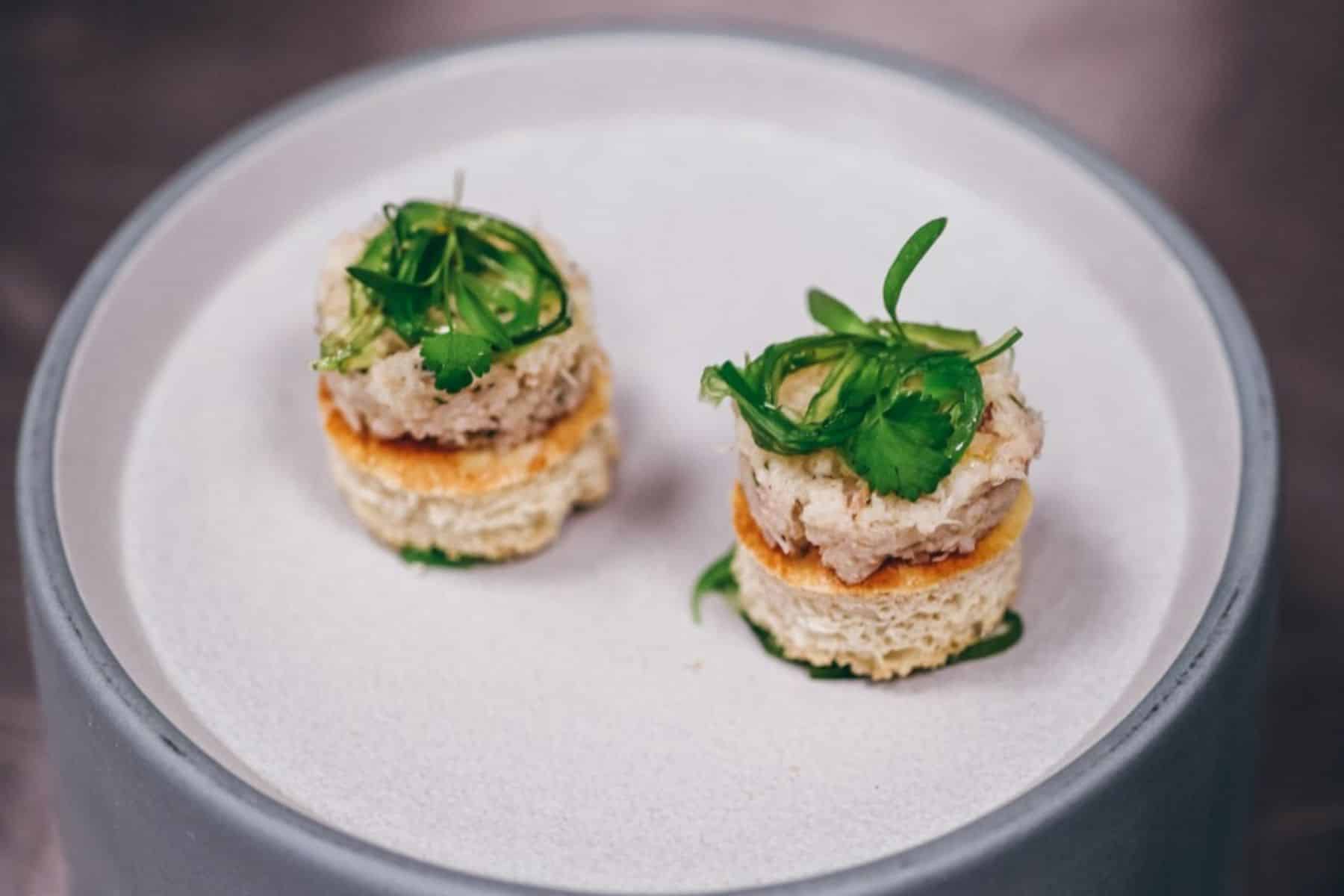 Erica Jane is known to be a unique and stand-out dining experience in Kelowna. The space offers a modern fine-dining experience. Chef Braun takes pride in putting forward farm-to-table dishes and is dedicated to offering long-term sustainability in his kitchen.
I can't possibly choose a single favourite dish at Erica Jane. A few must tries are the oysters, the beer tartare, the New Zealand Lamb Rack and the Hokkaido Scallops. This spot is not to be missed!
---
Takeout/Quick Dine Kelowna Restaurants
---
Bai Tong Thai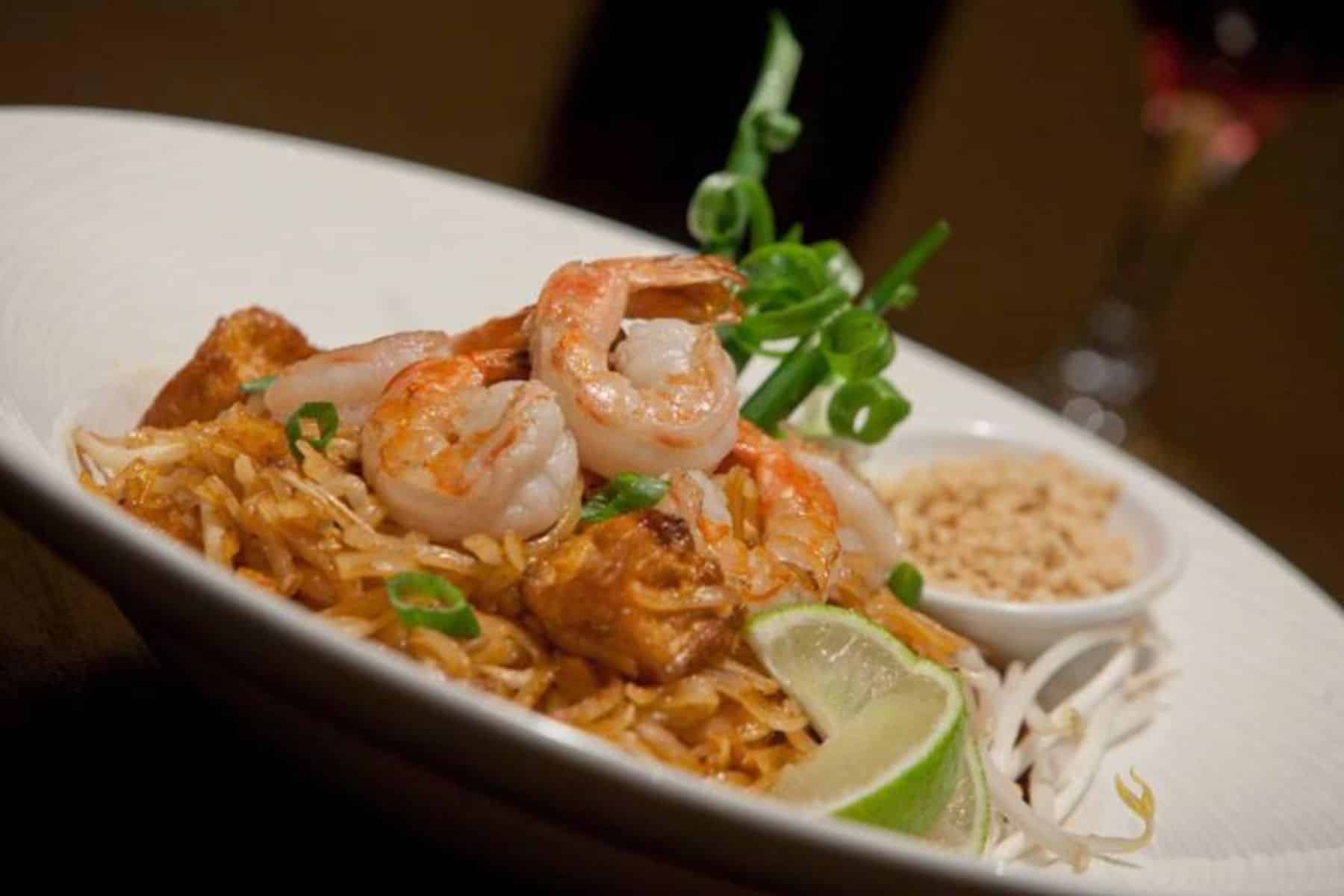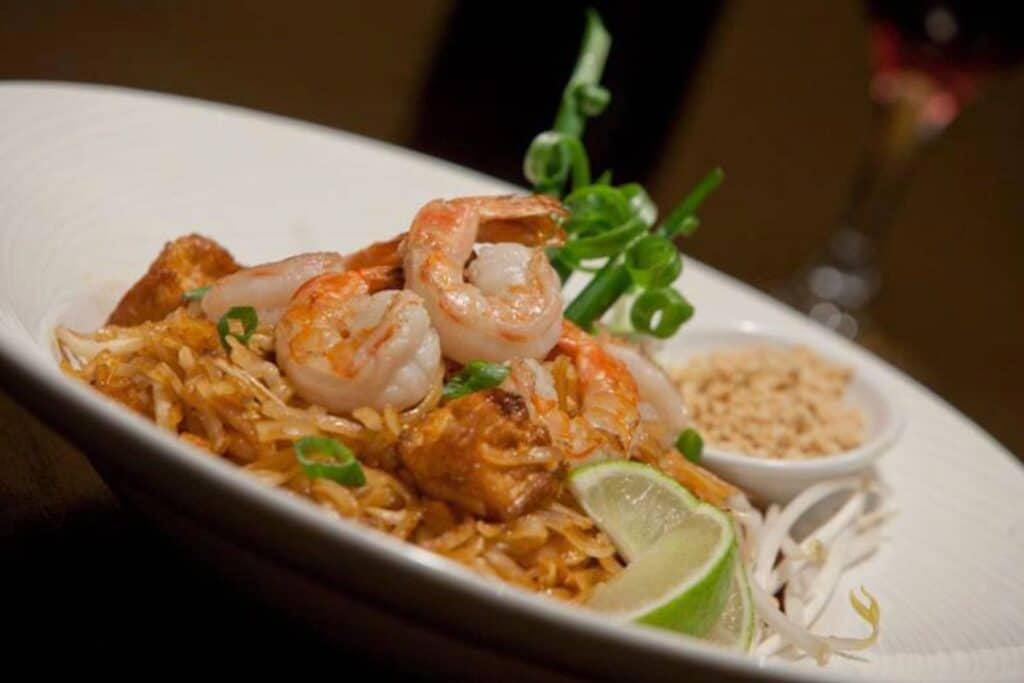 Bai Tong Thai is a casual, hole-in-the-wall style restaurant with incredibly flavourful and rich food. Walking by, it doesn't look like anything to ring home for, but the food is undeniably delicious. This is the best Thai restaurant in the Kelowna area.
What I like most is how big of a menu they have, allowing you to try a new option every time you are there. Overall, it is the perfect place to go when you want a casual, filling and flavourful meal.
---
Dawett Fine Indian Cuisine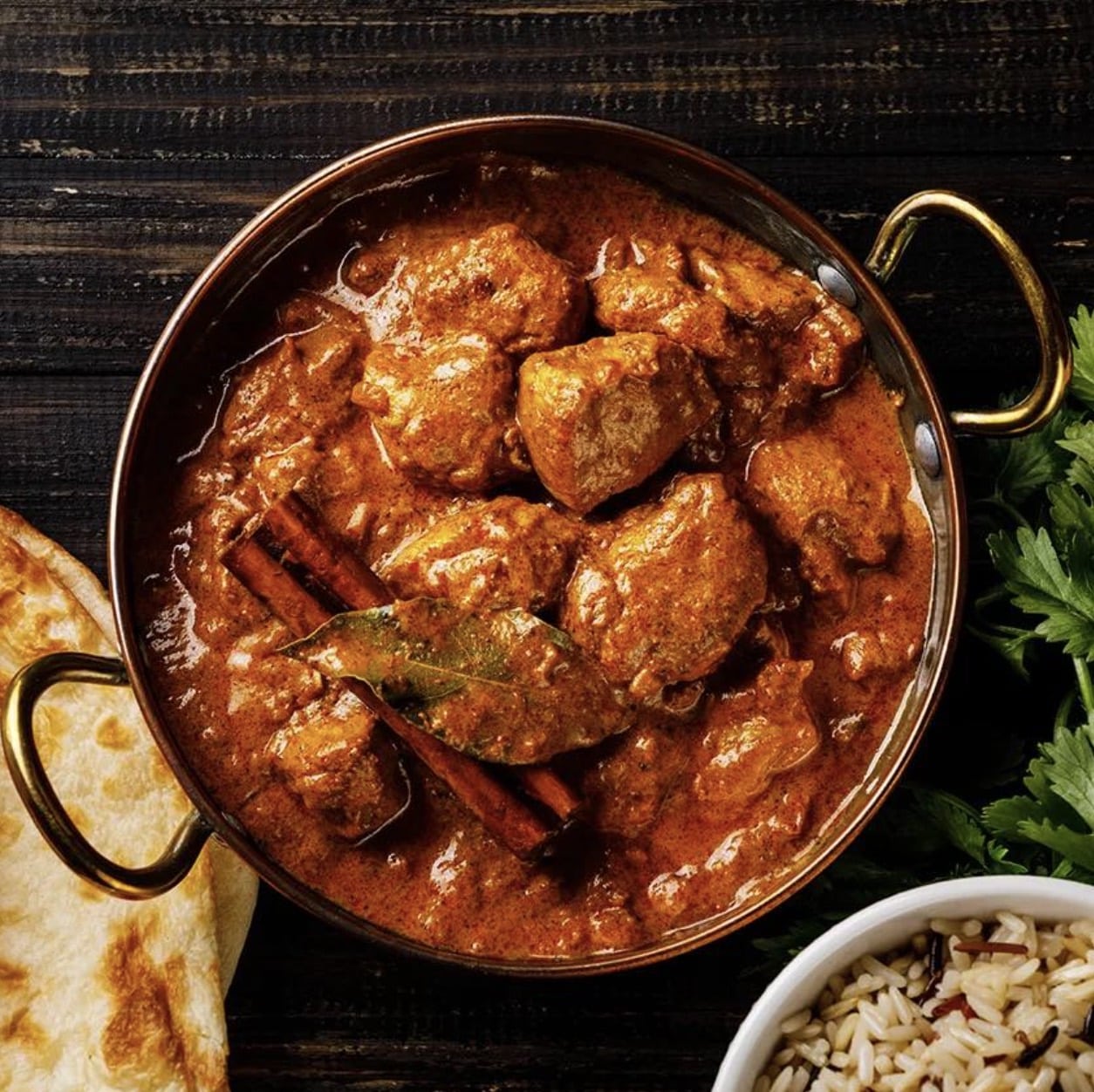 Are you craving authentic Indian food? If you answered yes, look no further! Dawett Fine Indian Cuisine focused on the classics, using traditional methods of cooking. The classic flavours and high-quality recipes are telling of their passion for authenticity.
When I tried out Dawett Fine Indian Cuisine, I had so much trouble choosing what to try, as everything looked delicious. I ended up ordering the Chicken Tikka with Naan and was definitely not disappointed.
Located just off of the main street in downtown Kelowna, it is well worth it when you're craving Indian food.
---
Yzakayo Ramen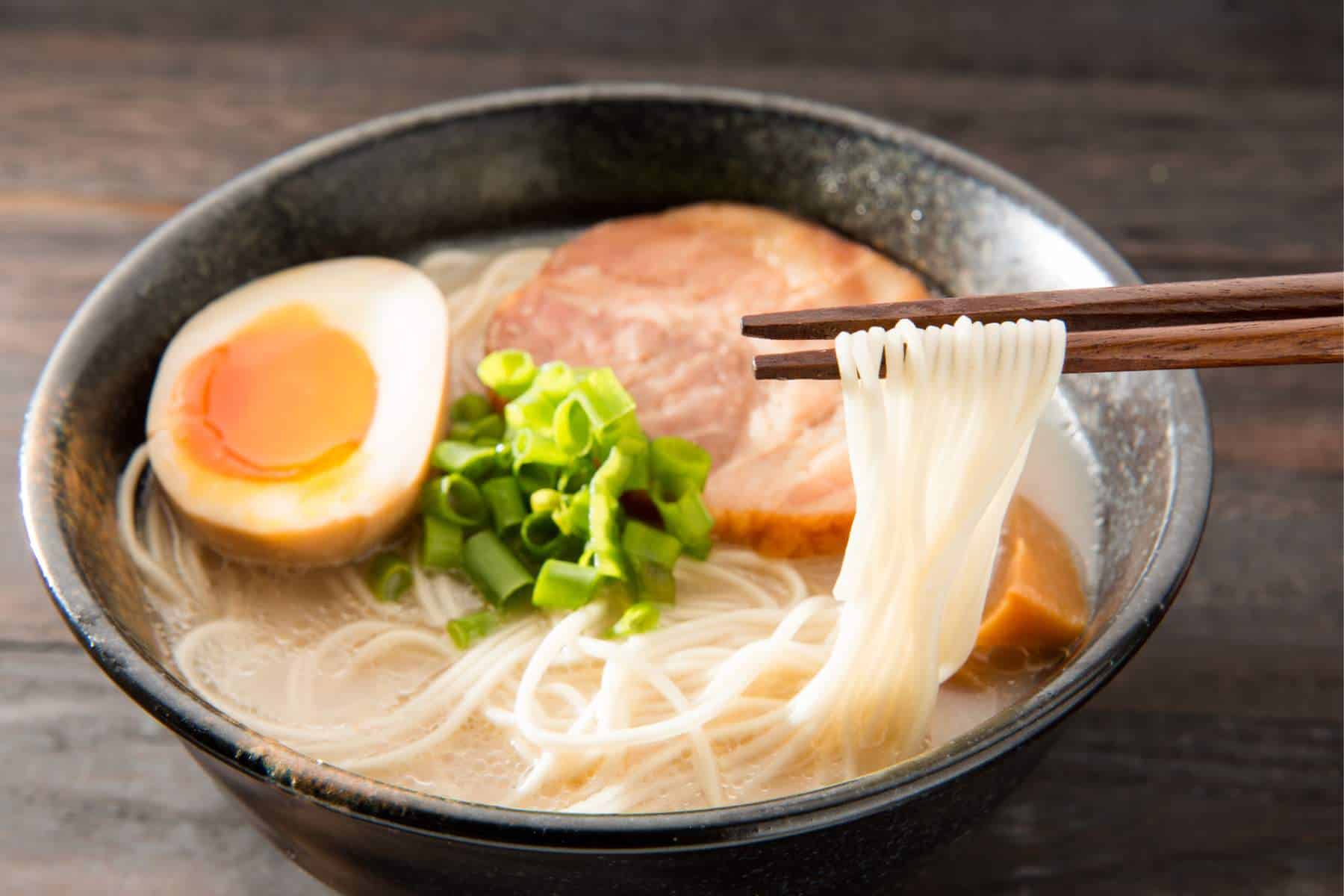 You really can't ever go wrong with a big bowl of ramen. What's even better? Yzakayo Ramen has six different broths to choose from! Their ramen is packed with flavor and stays true to its authentic roots.
This spot is conveniently located in the downtown Kelowna core, being the perfect place to head to after grabbing a happy-hour drink.
My favourite bowl to order is the AB (EBI) Wonton, as I feel that it has the best of all worlds! This is definitely one of their best-selling dishes, and with for good reason.
---
Where to Have a Unique Kelowna Dining Experience
---
Bernie's Supper Club & Cinema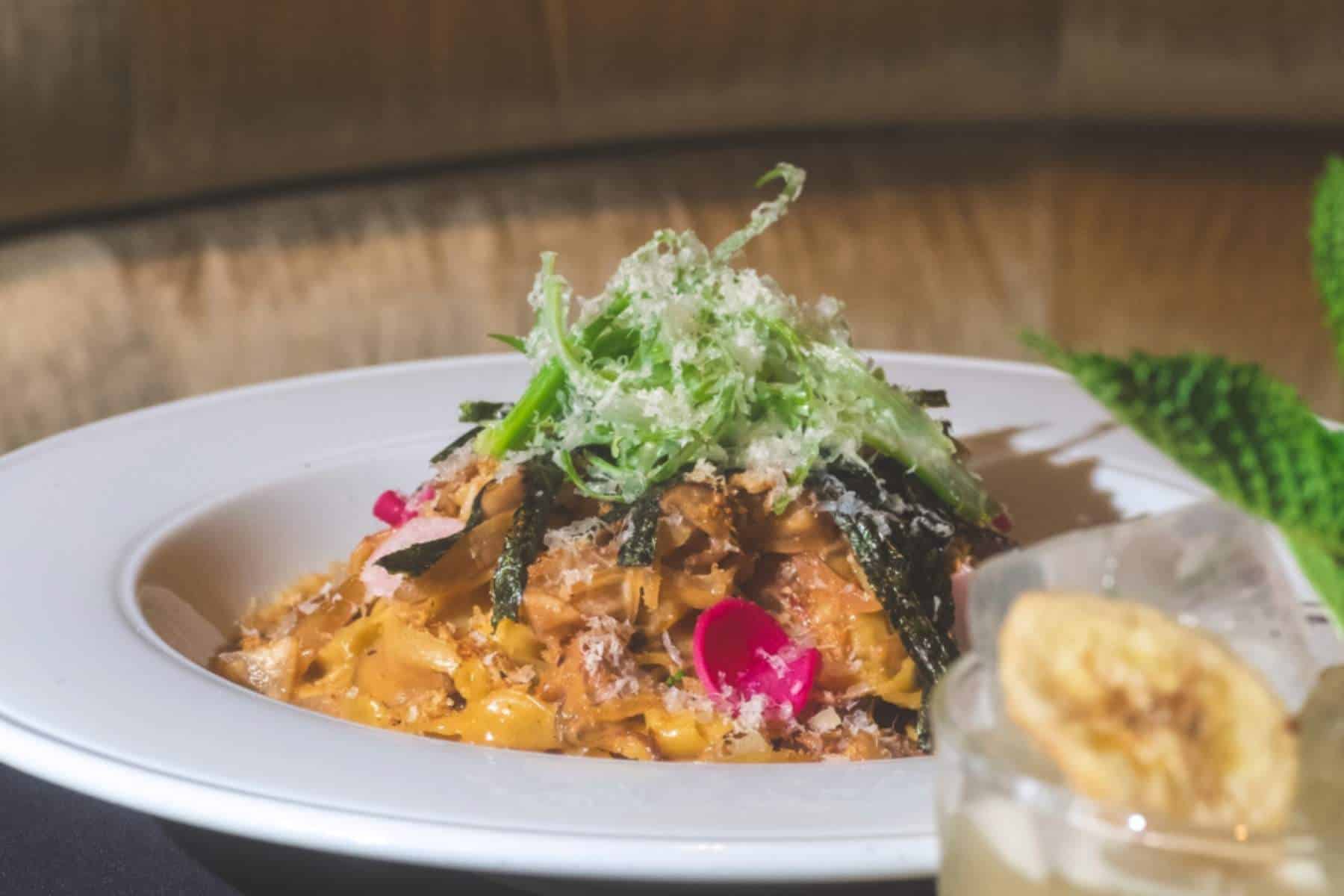 Bernie's Supper Club and Cinema is a unique Kelowna experience as it offers note-worthy dining experiences that can be enjoyed during one of their movie showings.
Bernie's is located in a 100-year-old building that is loaded with character. The cinema is like no other, with only 40 spots, comfortable and spacious seating, side tables and a unique and quaint atmosphere. They offer a mixture of old and new movies, ensuring an option that will please everyone.
TOP TIP: The cinema offers "Toonie Tuesdays" with two dollars off local craft beer, wine and movies. Their Tuesday night showings are at 6:00pm and 8:45pm.
If you were just looking to grab a bite to eat, it is still worth the visit. Their elegant dining room makes for a spot to bring a date. Their menu is quite broad, allowing you to choose between more upscale or casual options.
On top of being a cinema, they also offer live events, such as comedy nights.
---
The Best Things to Do in Kelowna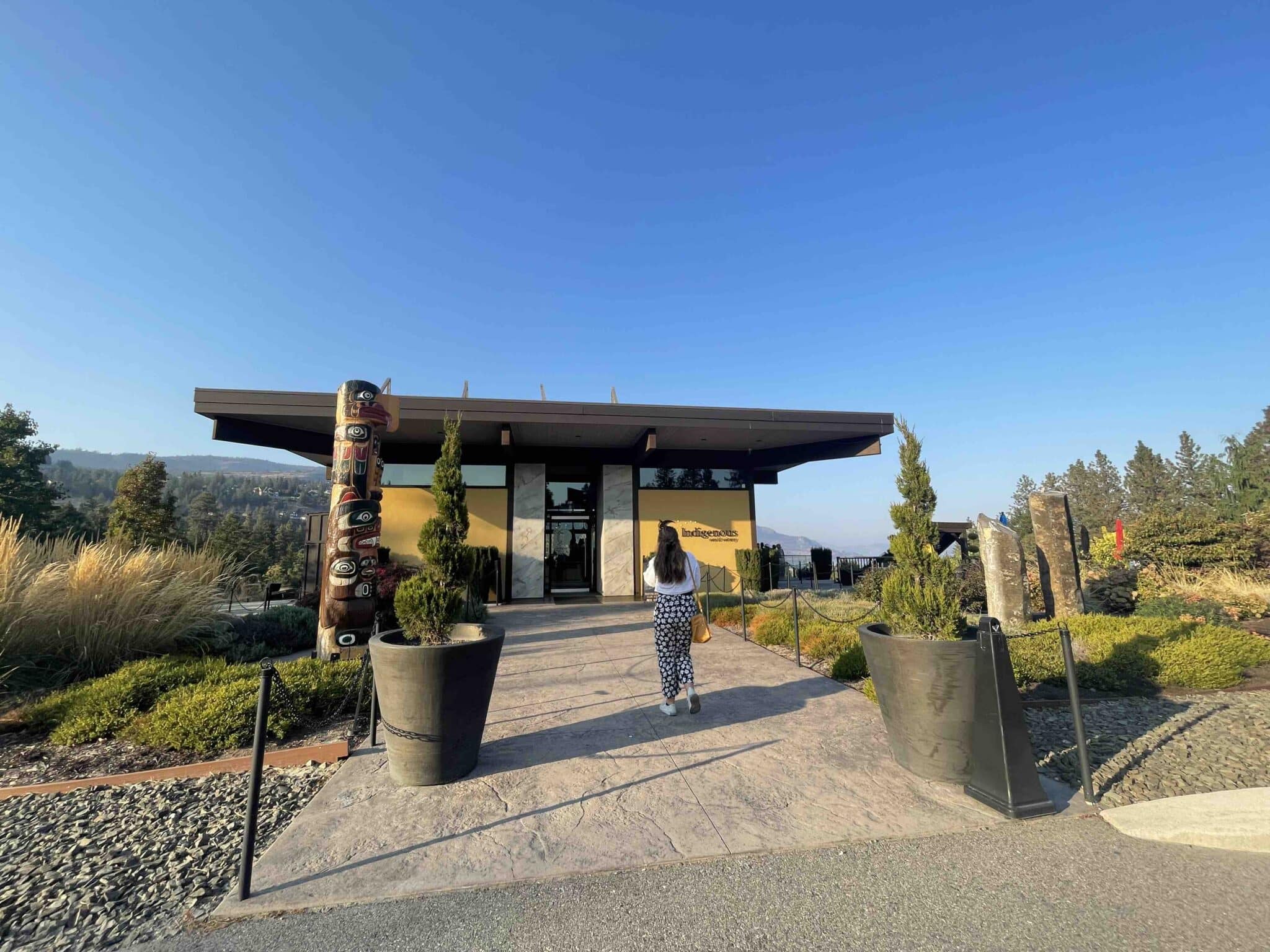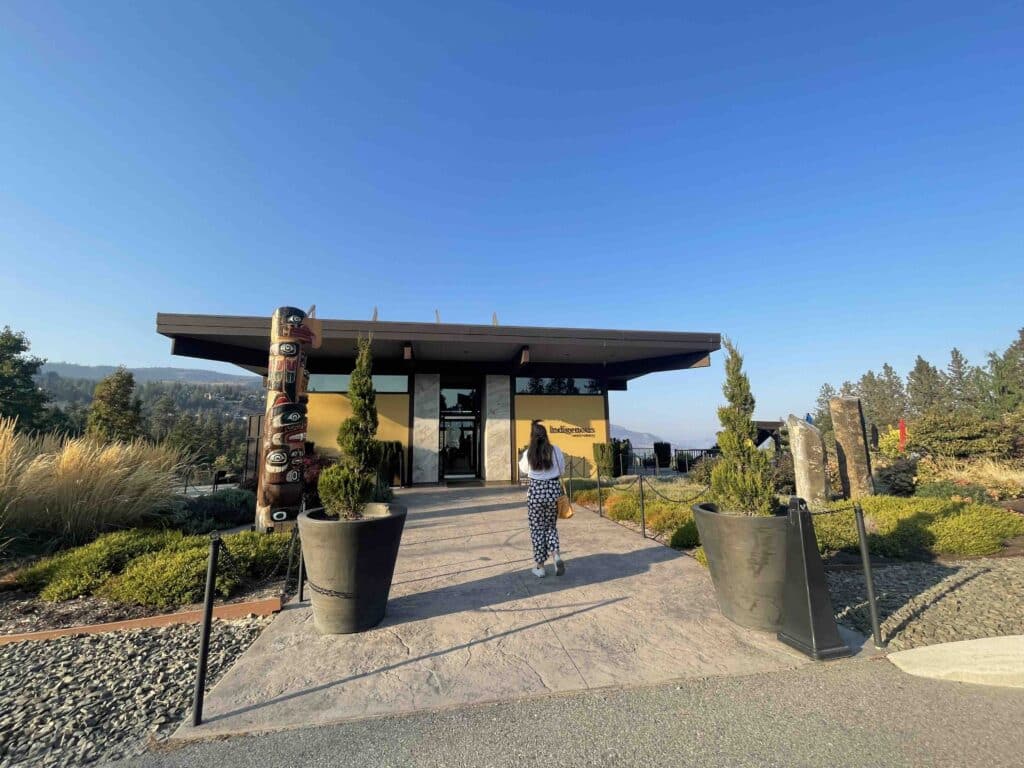 Now that you've made a game plan of which Kelowna restaurants to try out, it's time to decide what types of activities to do while you're in the area.
This city has so much to offer! Between water activities, endless wineries, arts and culture, there is no shortage of options.
Here are some of our favorite things to do while we're in Kelowna: