Jasper National Park is the largest park in the Canadian Rockies. And located in the heart of Jasper town, it is a fuss-free, moderate accommodation option that still delivers fantastic service.
Staying in the heart of Jasper at Marmot Lodge makes it easy to access various amenities inside of Jasper National Park. With free parking, a hot tub, and generous suites, these are only some of the reasons why you should book a stay at the Marmot Lodge.
See Also:
---
Quick Details
Address: 86 Connaught Dr, Jasper, AB T0E 1E0
Neighborhood: Edge of downtown Jasper, on Connaught Drive
Booking.com: Marmot Lodge
Hotels.com: Marmot Lodge
---
Why Stay at Marmot Lodge in Jasper?
---
Marmot Lodge Has an Amazing Downtown Location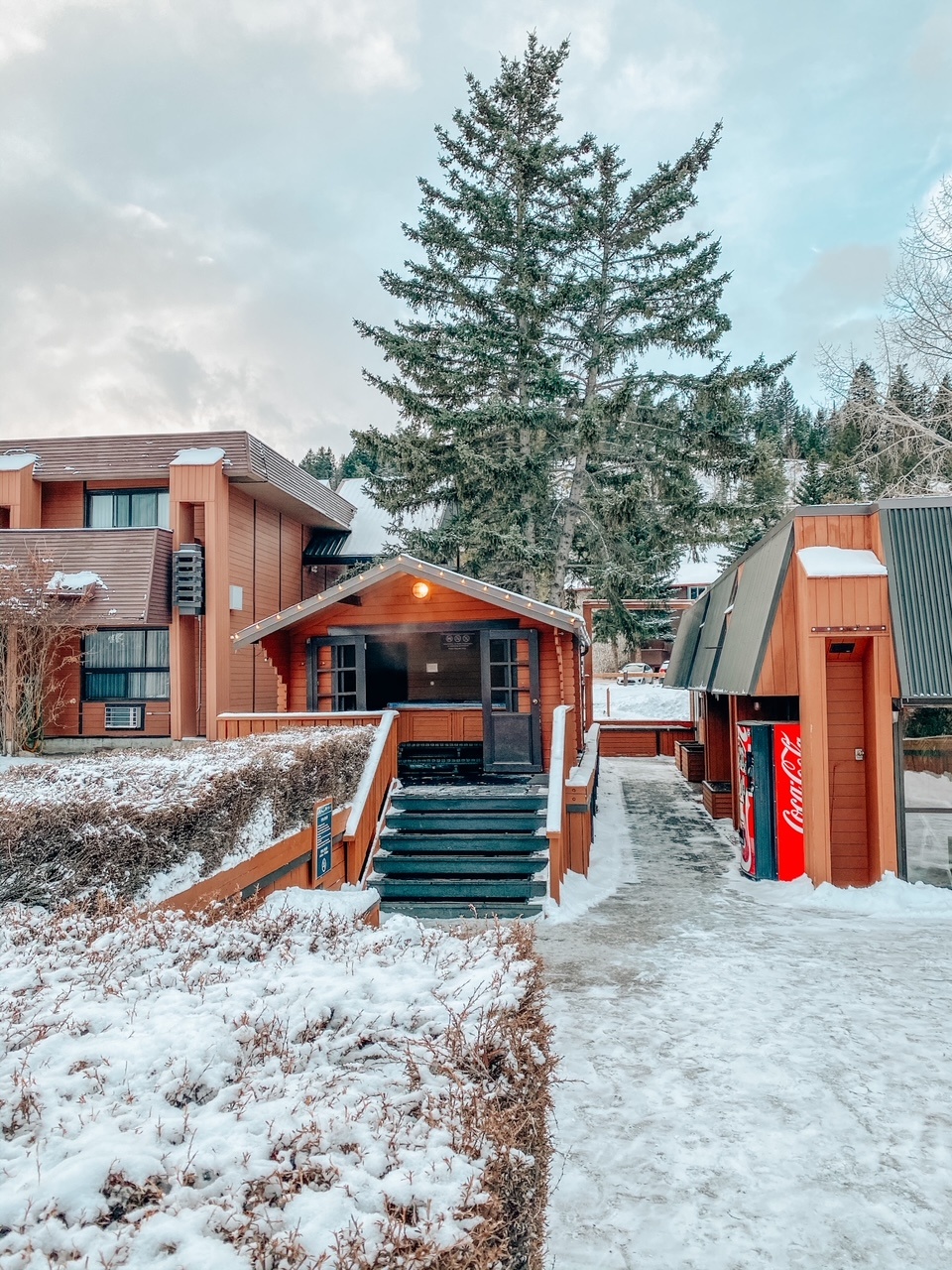 Marmot Lodge is located at the edge of the Jasper Downtown area, on Connaught Drive.
Connaught Drive is the main street in the town of Jasper. This is where you will find the tourist information center, Jasper restaurants, and bars, as well as the train station. So if you are arriving by train and don't have your own set of wheels to explore Jasper, this is a great accommodation option for you.
It is important to note that Jasper National Park has many accommodation options (from cabins, hotels, to motels) at the east and the west entrance of the park. Although they are beautiful in their own right, staying at the entrance gates adds 30-40 minutes of additional driving time to reach the heart of the town.
When you stay at the Marmot Lodge, you can walk to the town center within minutes. This is great in the summer when a beautiful evening brings out everyone to enjoy outdoor dining and drinking. It's also easy to hop on the Marmot Basin ski shuttle in the winter when you're this central.
Sightseeing attractions like Lake Annette, Pyramid Lake, and the Jasper Skytram are all within a short drive from Marmot Lodge.
Although the location is perfect for exploring and accessing amenities, Marmot Lodge is far from the most luxurious property in Jasper; we will cover more of it at the bottom of this post.
---
Interiors & Room Amenities at Marmot Lodge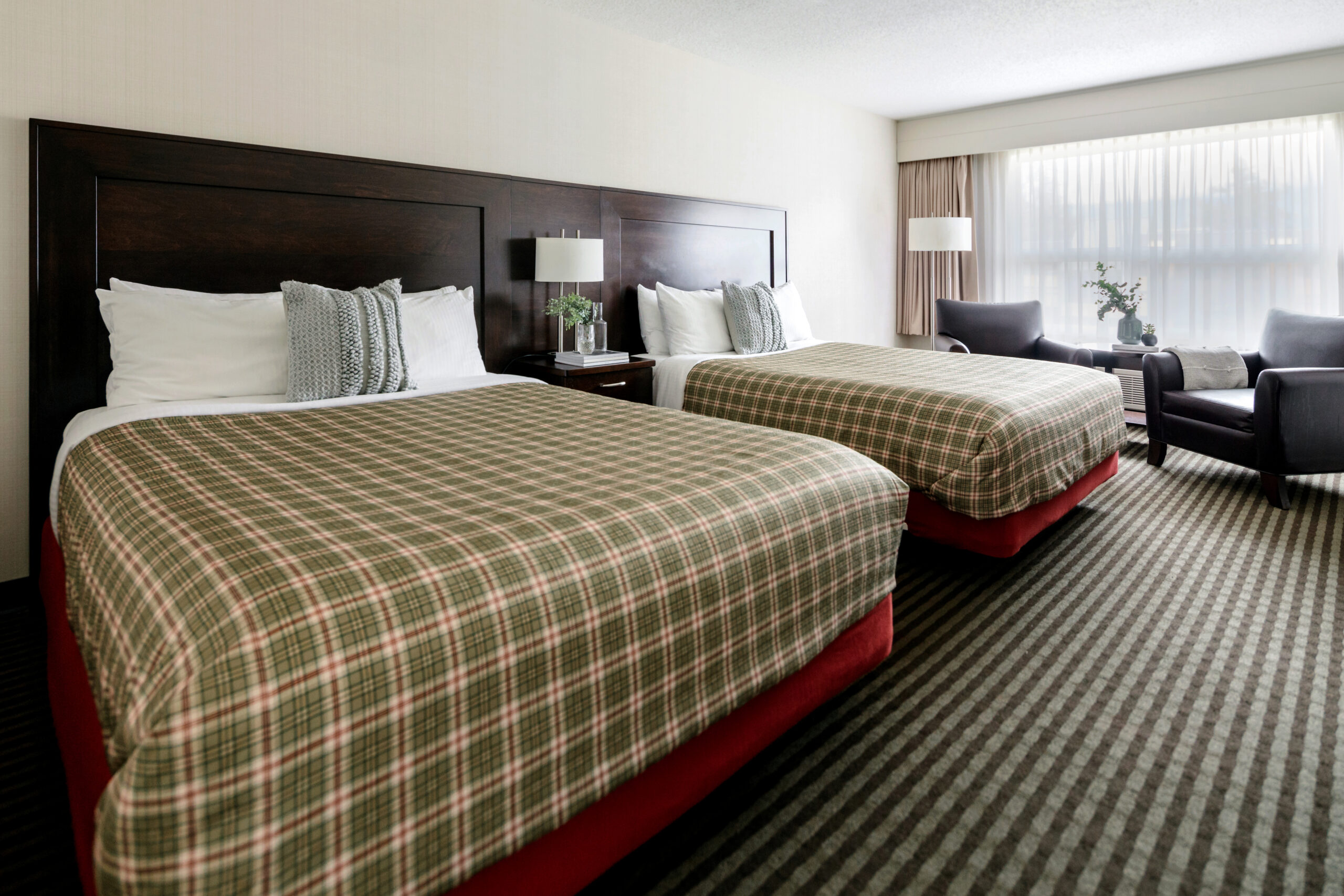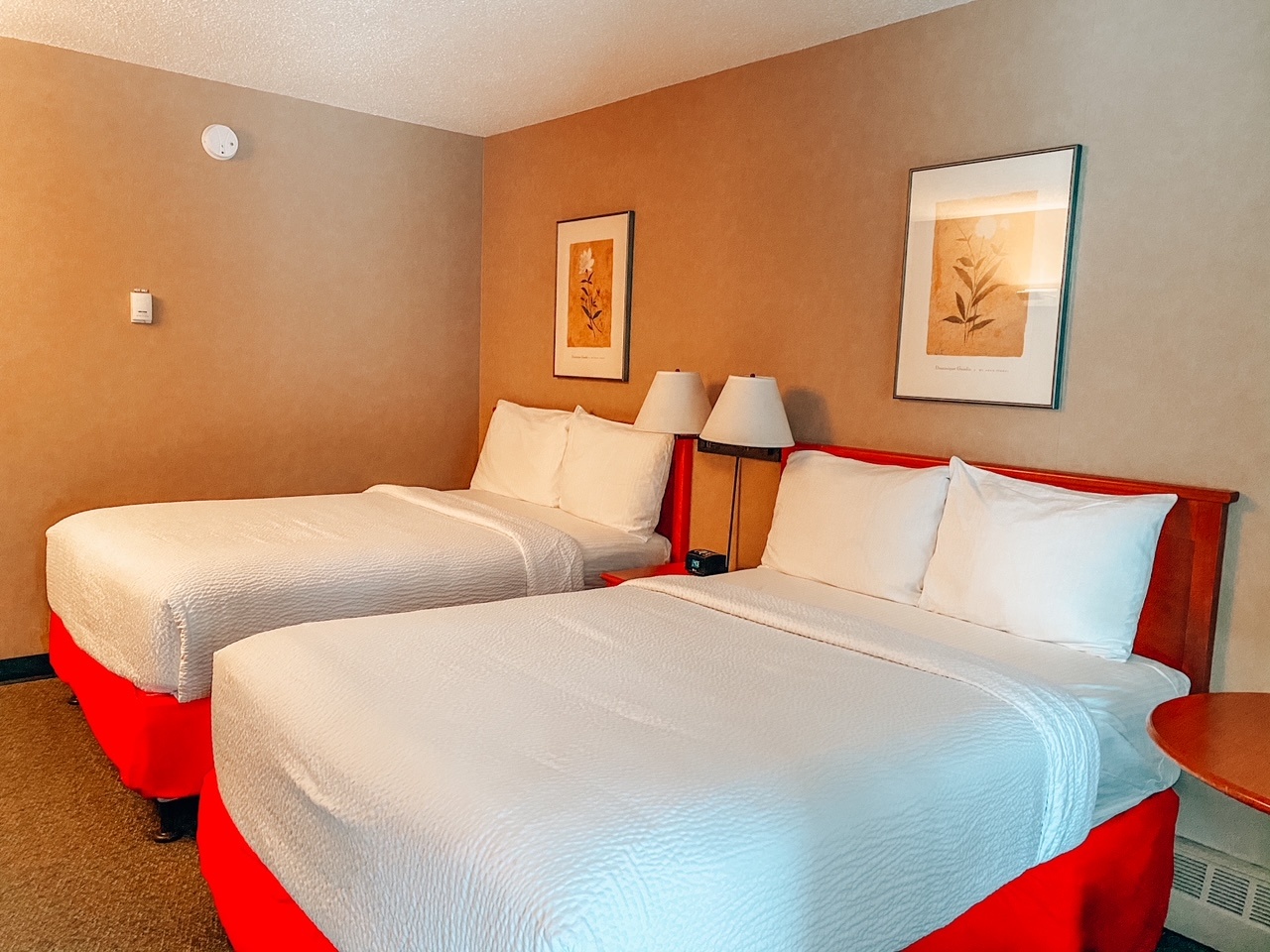 Marmot Lodge is a 3-star hotel. From the outside, it looks like a motel with spacious rooms and a parking area.
Parking at Marmot Lodge is entirely free, which is very helpful in the heart of downtown on a busy summer day. You can easily park your car right in front of your room, which is incredibly helpful during the frigid winter day in Jasper. Or to carry your luggage to your room upon check-in.
We stayed in a lovely suite during our visit. It was very comfortable and clean, with the room being spacious enough for our bags and winter ski gear.
The washroom was of a decent size and had a tub in it. Complimentary toiletries were provided as well. Rooms here have a TV, air conditioning/heating, coffee maker, a safe, and a small desk area for working.
---
Food and Dining at Marmot Lodge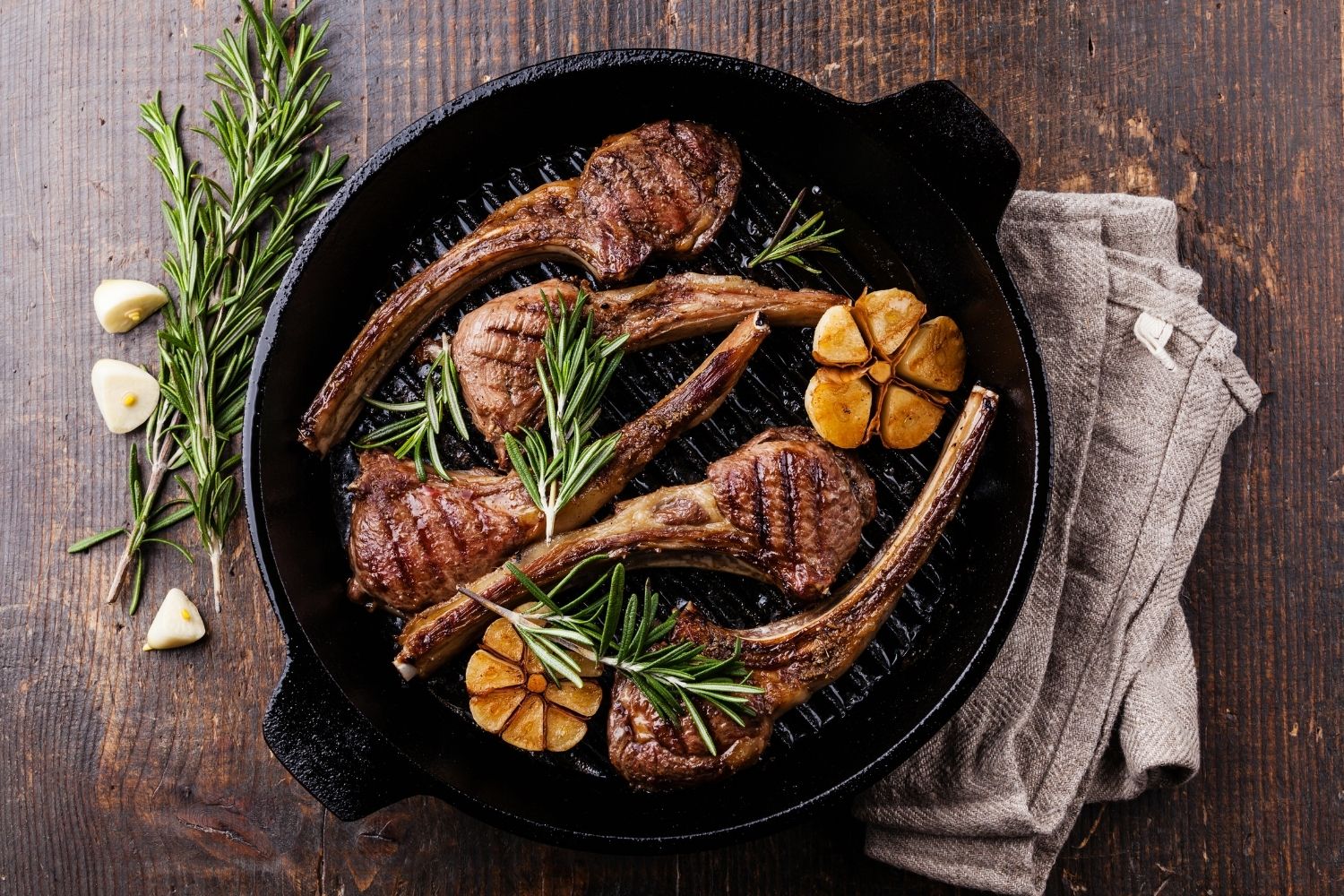 Marmot Lodge is home to two fantastic restaurants, the Fireside Lounge and the Embers Steakhouse. They also offer room service from the restaurants if you feel like having a cozy night in.
The Fireside Lounge is the perfect place for enjoying a cocktail or pint of Alberta craft beer. The lounge is decorated with rustic, woody vibes, and they have a focal grand wood-burning fireplace.
Embers Steakhouse, on the other hand, is the place to dine in the area. If you wish to try Alberta AAA beef, bison, or other game meats, you won't be disappointed to book a reservation here.
---
Apres Ski Hot Tub Soak!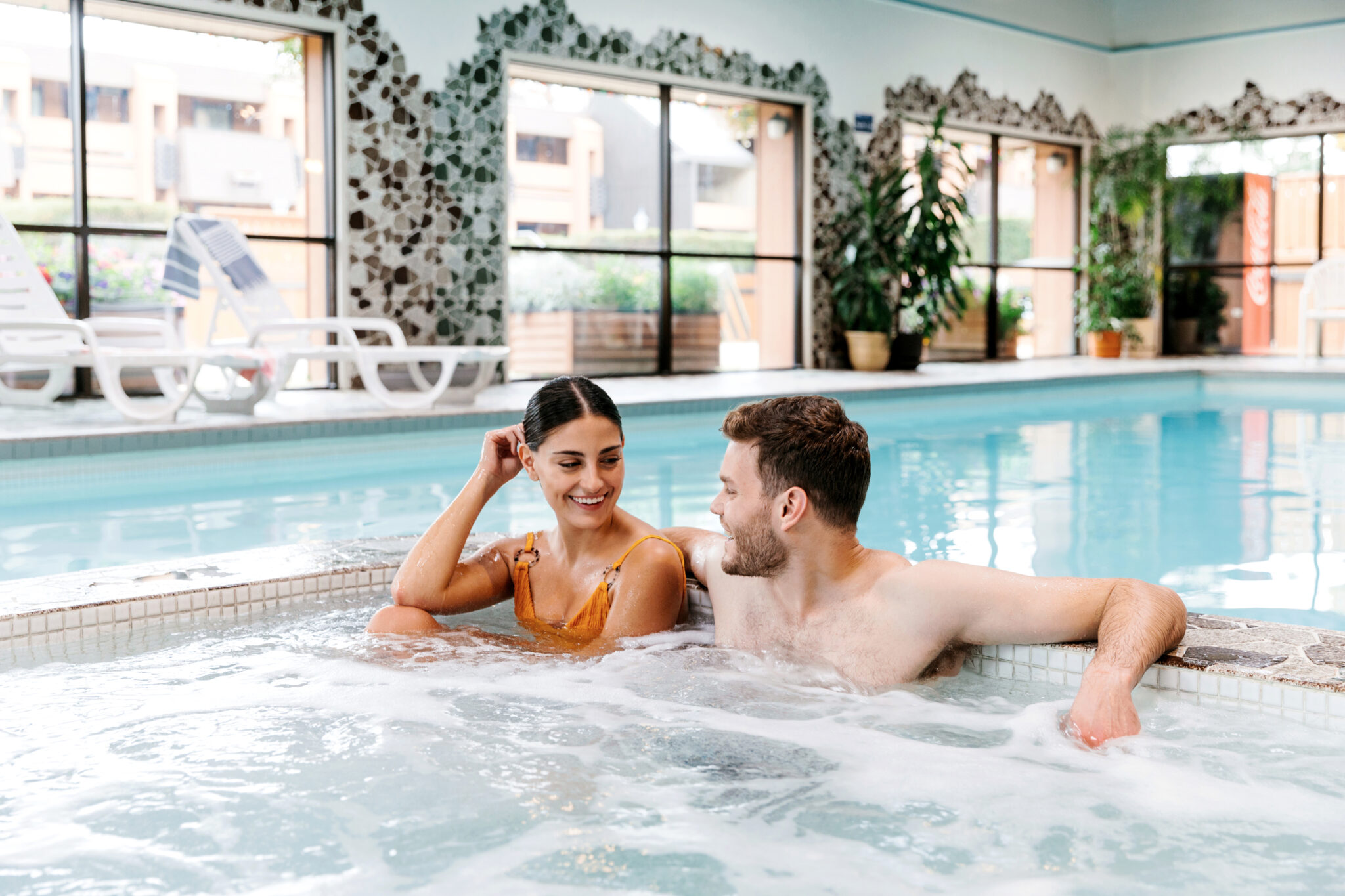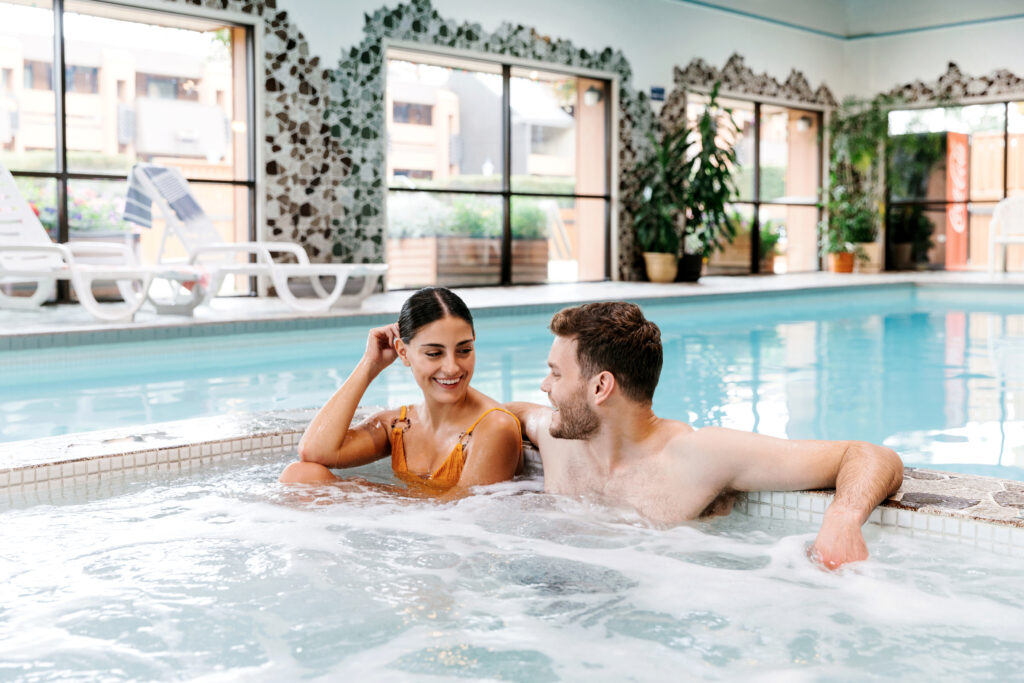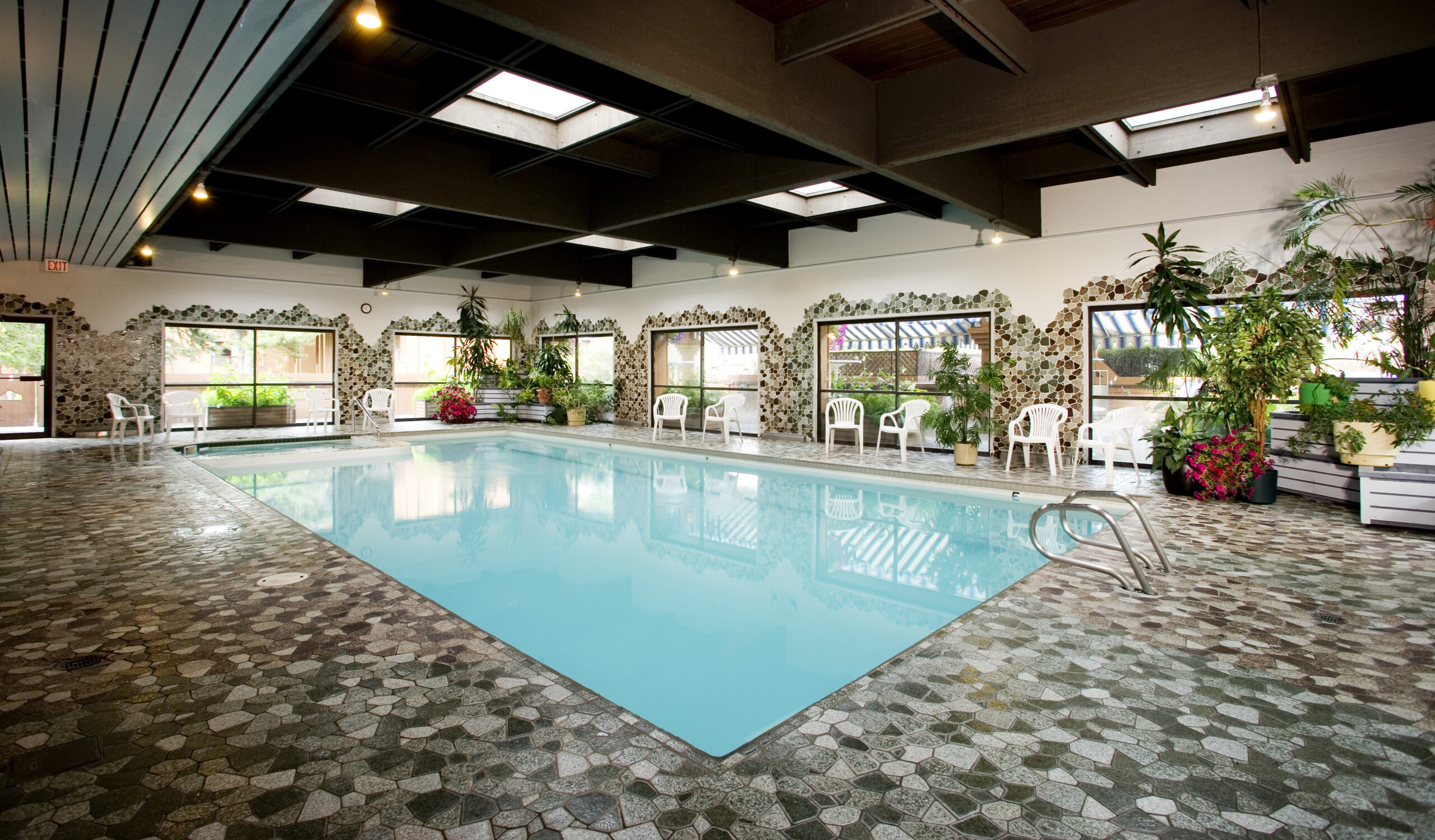 One of the reasons to stay at the Marmot Lodge is to enjoy their hot tub. After a full day of exploring in the winter or skiing at Marmot Basin, there is nothing better than enjoying a cold drink in a hot tub. There is also a heated indoor pool and an outdoor hot tub with a sauna. The hot tub is operational all year!
---
Marmot Lodge Jasper is Great for Families and Large Groups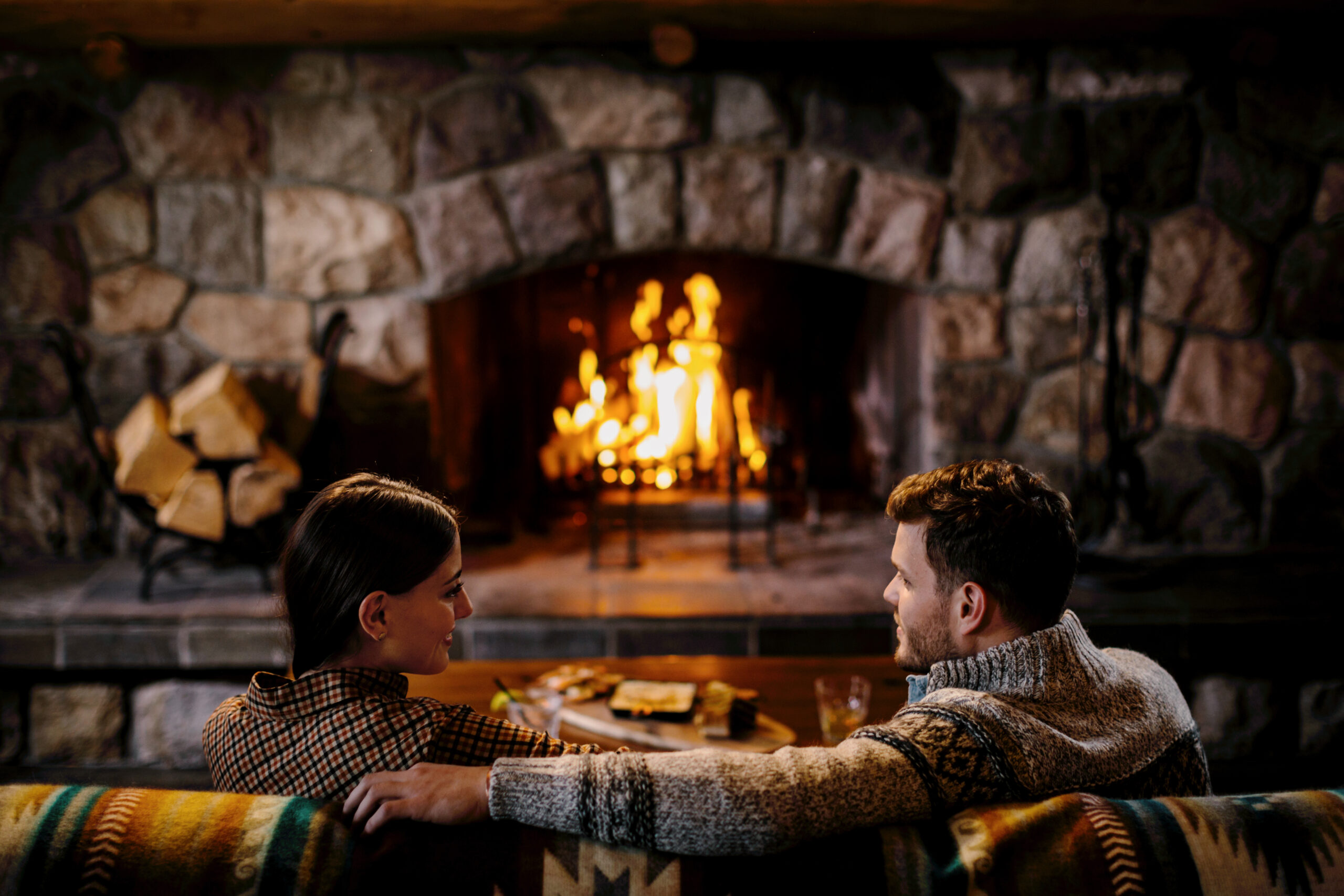 Due to the spacious rooms, Marmot Lodge Jasper makes for a great spot to stay with families and groups. There are many suites at the lodge which are perfect for large families and groups, and they are equipped with a kitchen. The Standard and Deluxe Rooms are the two basic style rooms, which offer guests the option to have two beds or one king.
While the Kitchen Deluxe rooms provide a fireplace and full kitchen to cook your own meals. This room option also has air conditioning, two HD televisions, and a private bathroom.
The top-tier room is the Pyramid Suite, the best option for large families and groups of up to six people. There is only one of these rooms at Marmot Lodge, so booking well in advance is recommended. This room features a large living area, dining table with 6 chairs, fireplace, 3 TVs, and two separate sleeping areas.
Marmot Lodge also has a coin laundry room on the property, which is perfect for long-term stays.
---
Marmot Lodge is Pet Friendly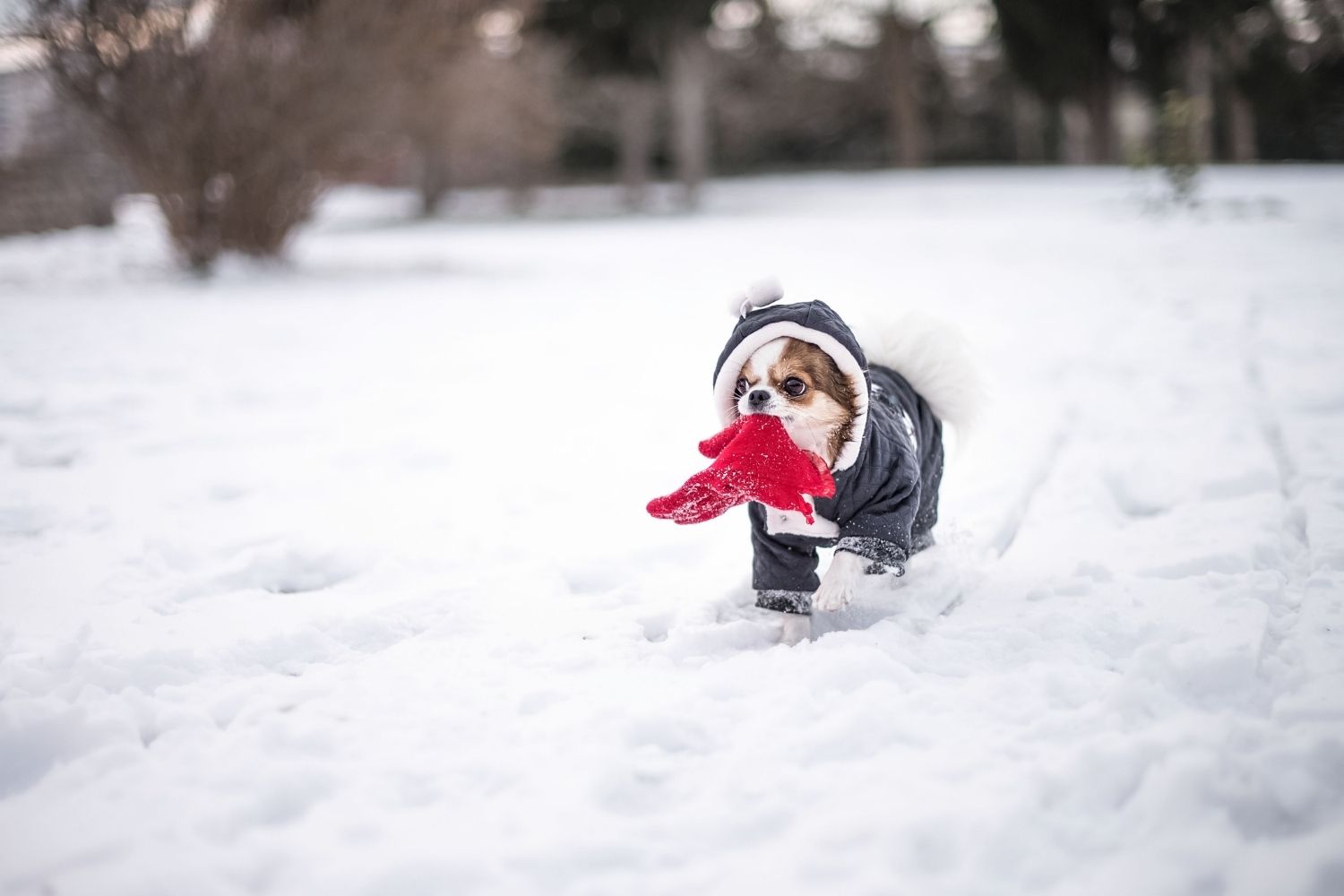 Fur babies are welcomed at the Marmot Lodge. You can book a pet-friendly room online as well. The Hotel Pet Policy is a $25 CAD fee per night (which is collected on-site). Each suite can accommodate a maximum of two pets per room.

---
Marmot Lodge Offers Special Prices in Winter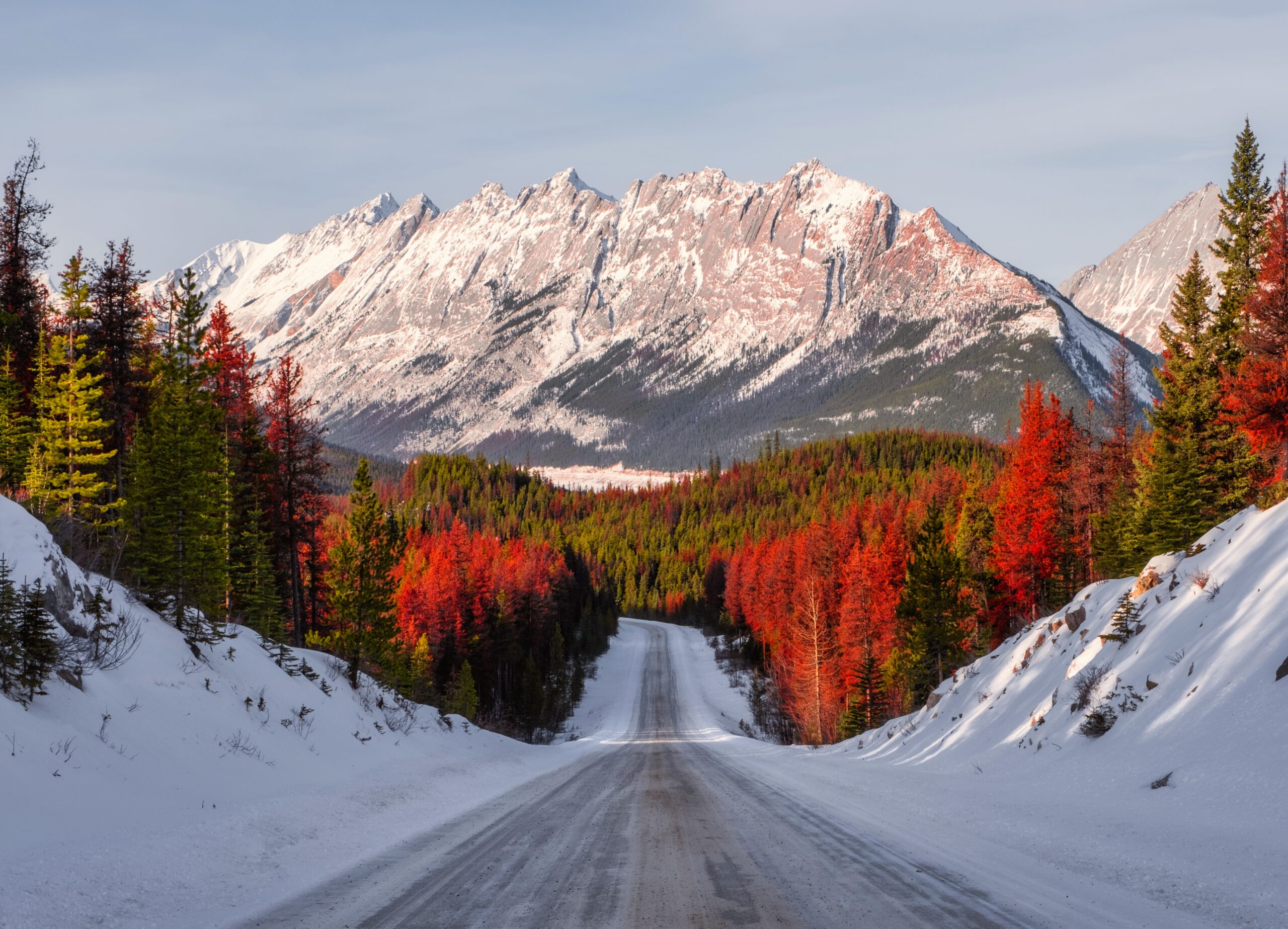 Marmot Lodge offers discounts during the winter season, which is another reason why you must visit Jasper in the winter. Winter packages are available that start at $99 CAD.
Summer packages start at $250 CAD, which for Jasper, isn't a terrible deal. Alberta residents can earn 20% off on their bookings and packages.
---
Take Advantage of the Ski shuttle service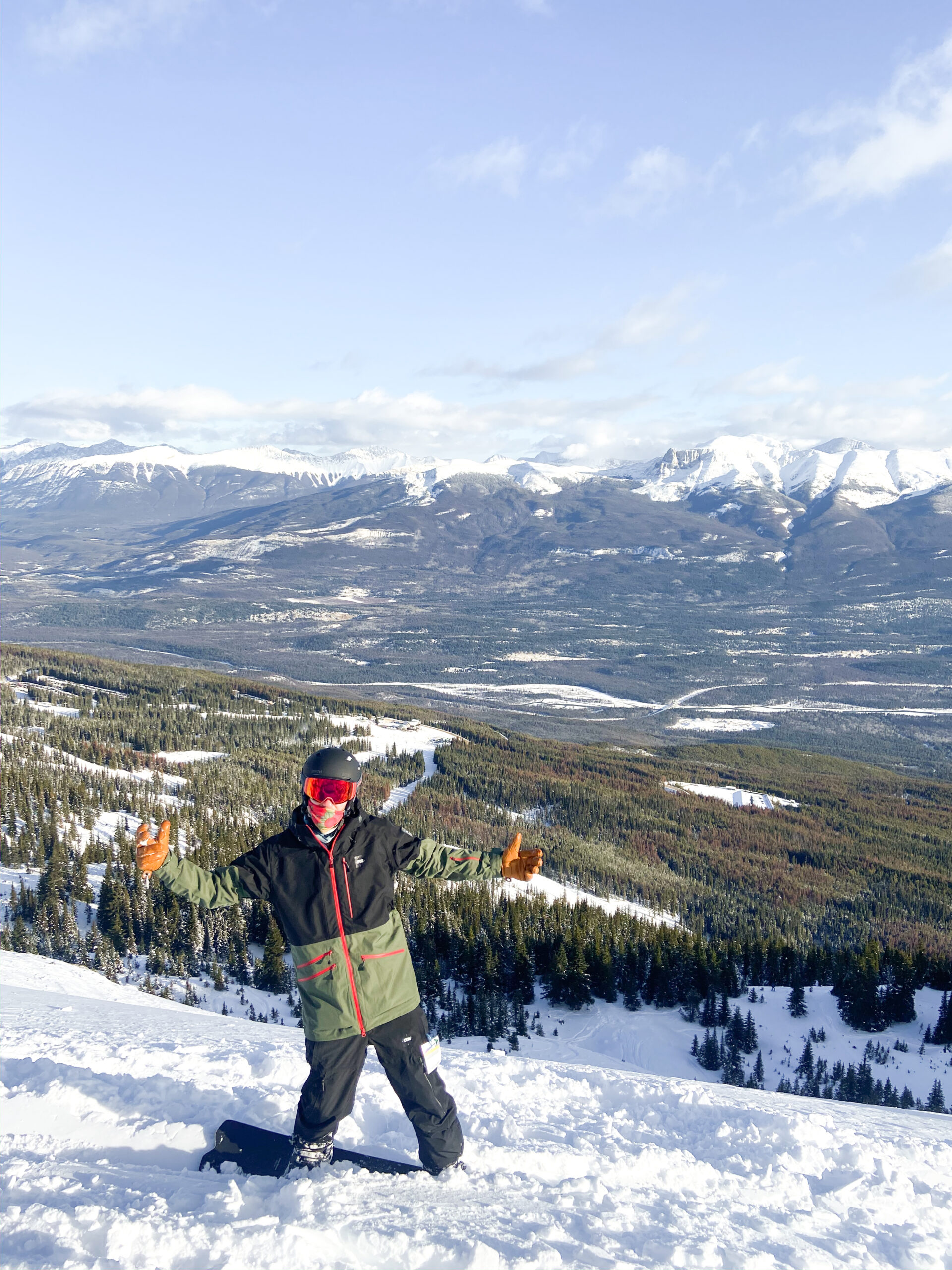 Marmot Lodge offers ski shuttle service from the property, making it easy to get to and from Marmot Basin in the winter.
---
Business Services are Available
Marmot Lodge Jasper also offers business services like event catering, computer stations, free Wi-Fi in public areas, and well-appointed conference rooms for those traveling to the Canadian Rockies on business. There is also currency exchange and dry cleaning/laundry service on-premises.
---
Things to do Near Marmot Lodge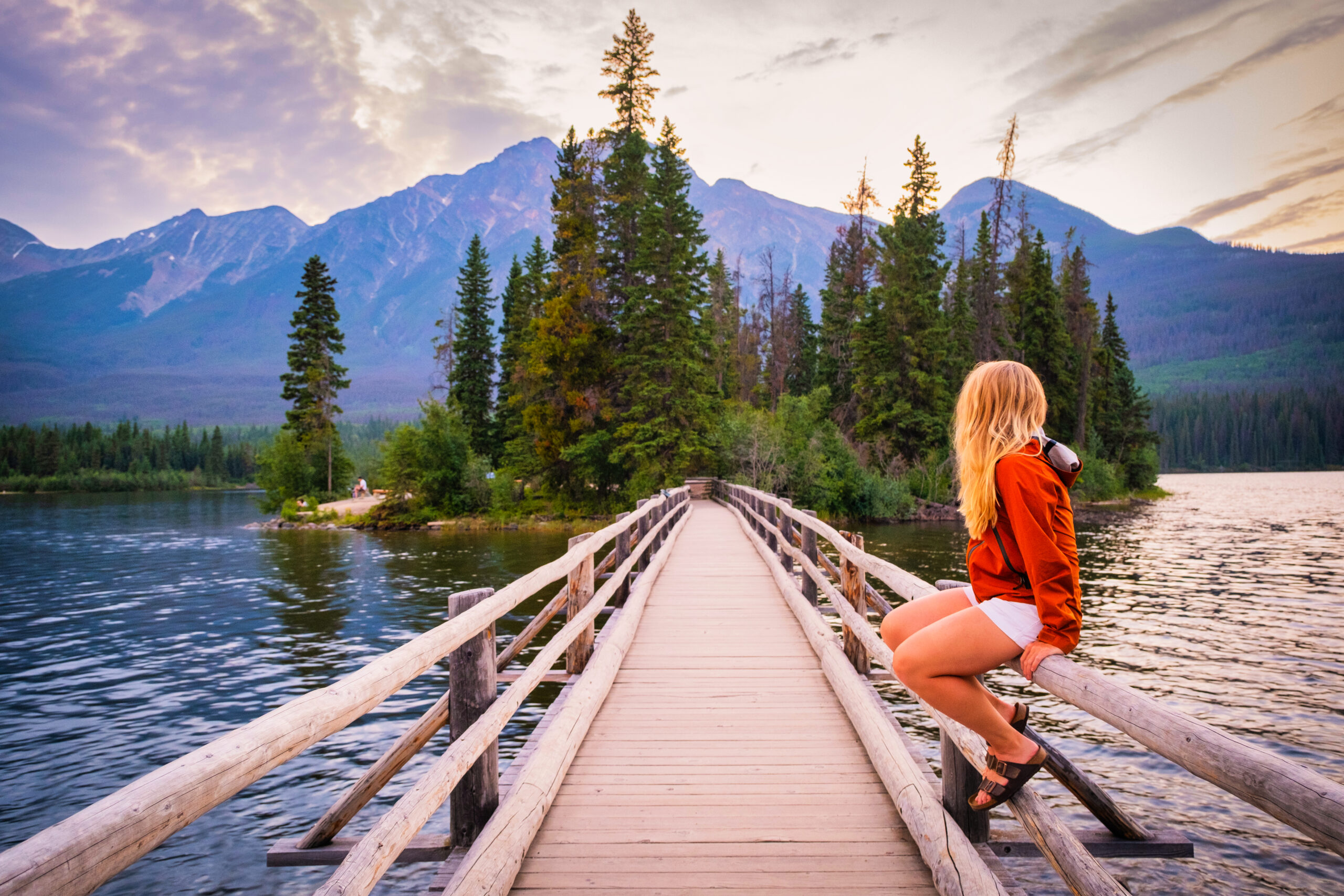 The Town of Jasper is a fantastic destination for hikers and outdoor lovers. Staying at Marmot Lodge means you can walk down to a local cafe for breakfast or head to the bars in the evening. Its location at the center of town allows you to get to Pyramid Lake and Patricia Lake in under 10 minutes. Though nowhere in the Town of Jasper is too far away.
Marmot Ski Basin, the prime ski resort in the region, is only a 20-minute drive away from the lodge.
Other attractions within walking distance from Marmot Lodge include:
Gallery at Jasper Park Lodge
Jasper Yellowhead Museum Archives
Artists Own Downstairs Gallery
The Den Jasper's Wildlife Museum
Grab a beer at Jasper Brewing Company
---
Things to Consider Before Booking a Stay at Marmot Lodge
Although there are many positives of staying at the Marmot Lodge, the property does have some areas they could improve upon.
Marmot Lodge is a 3 star accommodation. You get what you pay for. So if you are expecting fancy rooms, first class duvets and linens – that may not happen at a modest budget in the heart of Jasper. The most luxurious property in Jasper is the Jasper Park Lodge, though this is by far the most expensive place to stay in Jasper.
The hotel lobby, and the suite furnishings do need a little TLC. They look dated (although not dirty)
If you are visiting in the winter, the uncovered parking lot might be a concern for you. Temperatures in Jasper drop below -10°C in winter so expect to clear the snow yourself.
During peak seasons, the same hotel room rates inflate to 95%, mostly because accommodation is limited inside of Jasper town during the summer.
---
How to Get to Marmot Lodge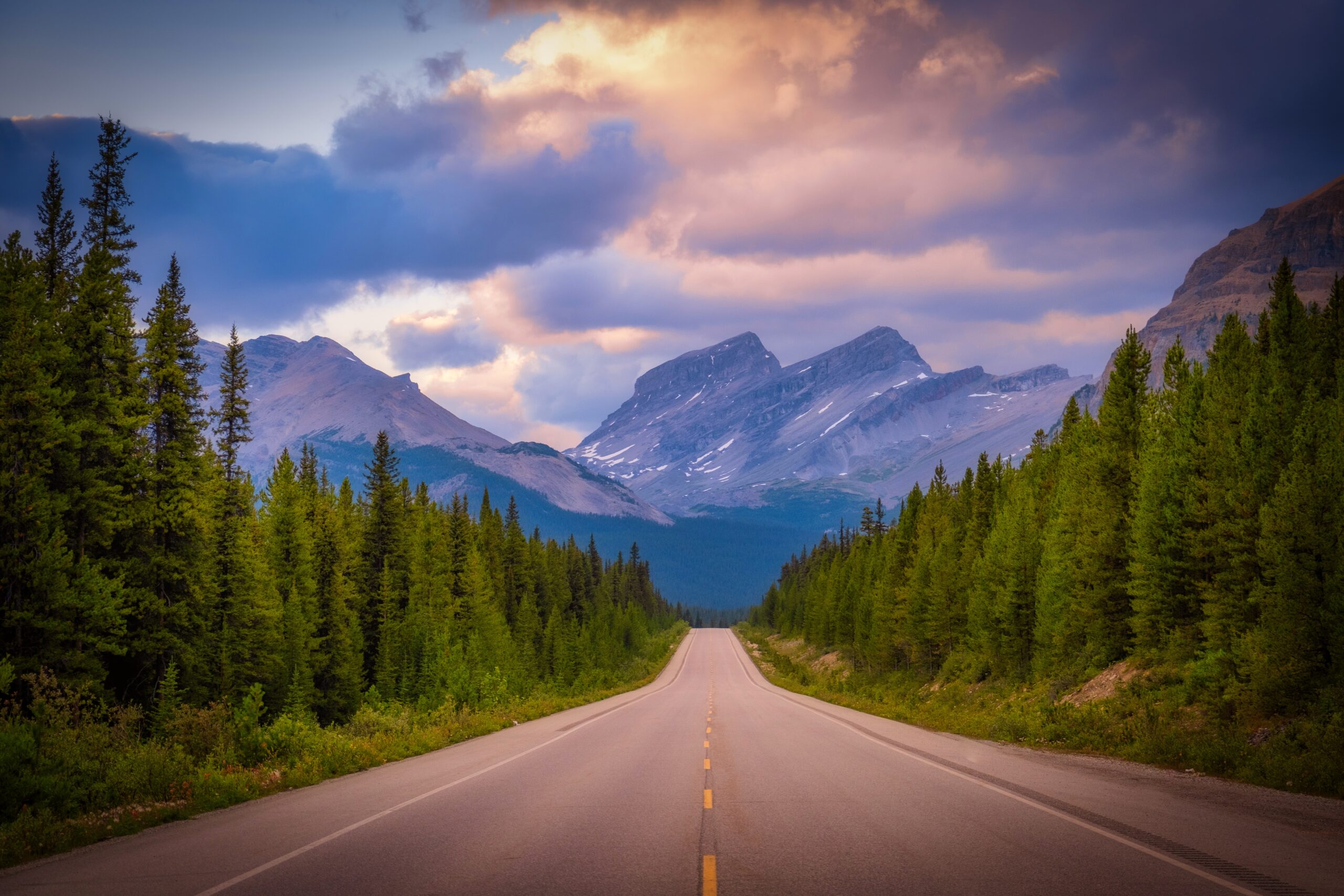 Marmot Lodge is located in the central part of Jasper town. From Edmonton, it will take you four hours to reach Jasper.
From Banff, it takes just over 3.5 hours, though it will likely take longer as there are plenty of beautiful places to stop on the Icefields Parkway.
Plan Your Trip to the Canadian Rockies