Canmore, Alberta is the quieter, less busy neighbour to Banff National Park, which offers a vibrant downtown community and exceptional mountain surroundings. By staying in a Canmore hotel, you can experience the Canadian Rockies and the beautiful Bow Valley the way that the locals do: with the finest dining and endless adventure options, all away from the hustle of Downtown Banff.
We just recently returned from an amazing stay at the newly renovated Coast Canmore Hotel & Conference Centre! The Coast Canmore Hotel is a centrally located hotel and conference centre in Canmore that provides the perfect home base for exploring the Canadian Rockies!
---
Quick Details
---
Why Stay at Coast Canmore Hotel?
---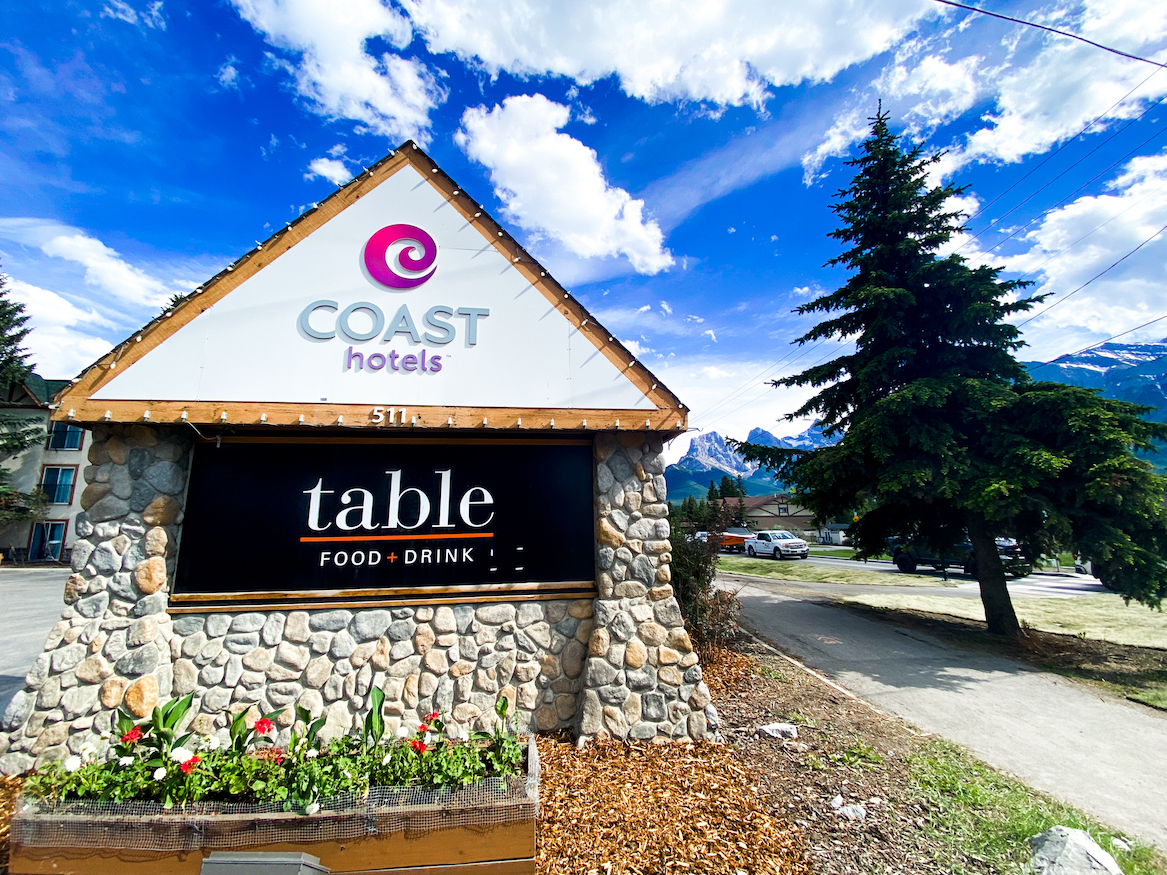 The Ultimate Stay & Play Package
The Coast Canmore Hotel and Conference Centre offers an unbeatable deal when booking your stay: the Stay & Play Package! The Coast Canmore Hotel's Stay & Play Package makes planning your vacation a breeze, all while saving big $$$!.
The Coast Canmore Hotel and Conference Centre's Stay & Play Package includes equipment rentals and dining credits:
$50 credit for Chateau Mountain Sports
$50 dining credit for their signature restaurant, Table Food + Drink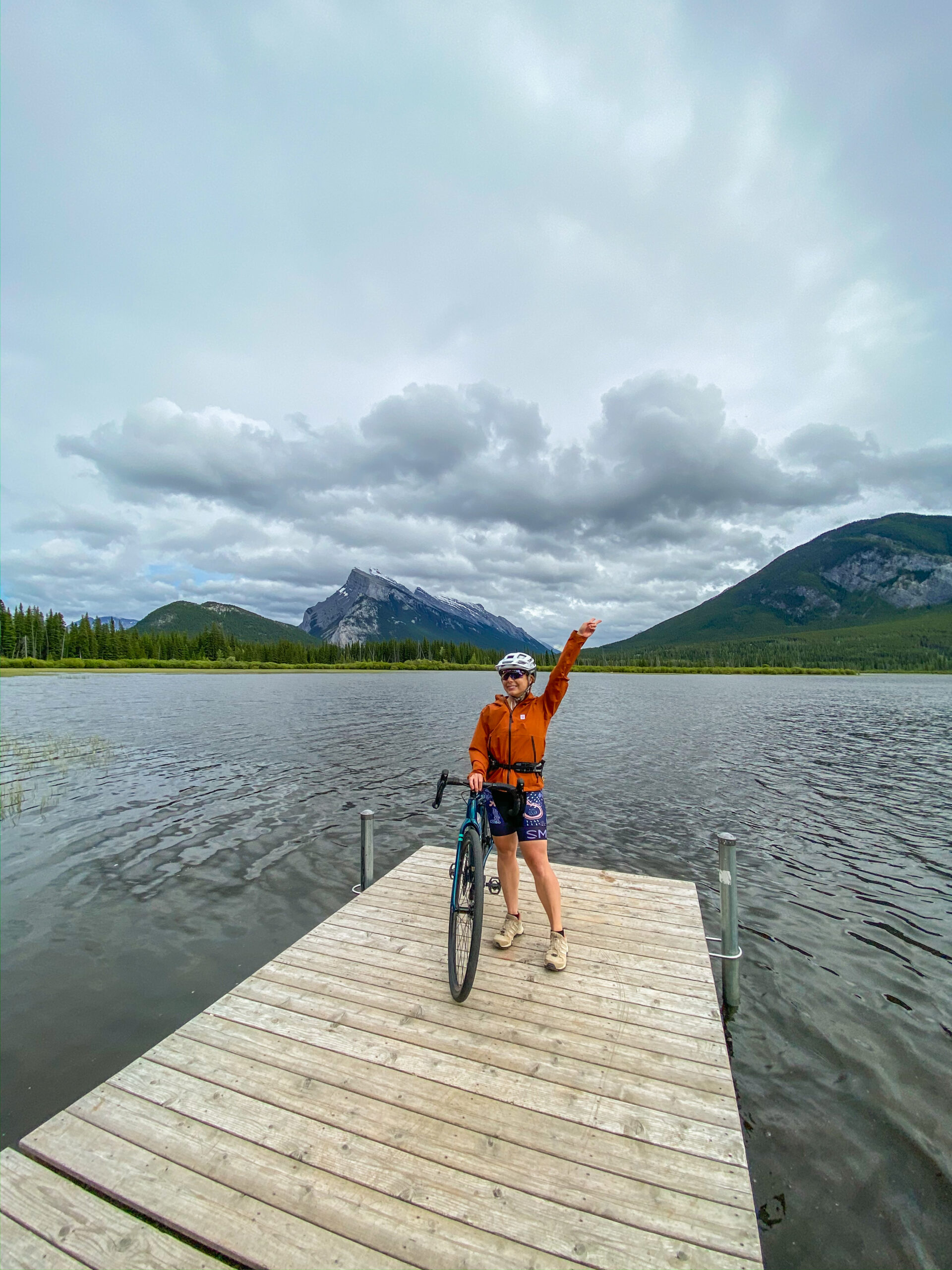 Chateau Mountain Sports on Old Canmore Road offers all of the best gear, no matter the season. In the warmer months, you can grab one of their various bike types: E-bikes, mountain bikes, road bikes, and hybrid bikes. Whether you want to enjoy the scenery, try out the Canmore Nordic Centre mountain biking trails, cruise to Banff on the Legacy Trail, or explore downtown on two wheels, there is a rental option for you!
We enjoyed the E-bike option! It was our first time trying out these epic pedal-assisted bikes, and I cannot recommend them enough. We explored far more of Canmore than we ever have, in half the time! Canmore is filled with well maintained, beautiful bike trails that wind you through incredible scenery and local communities.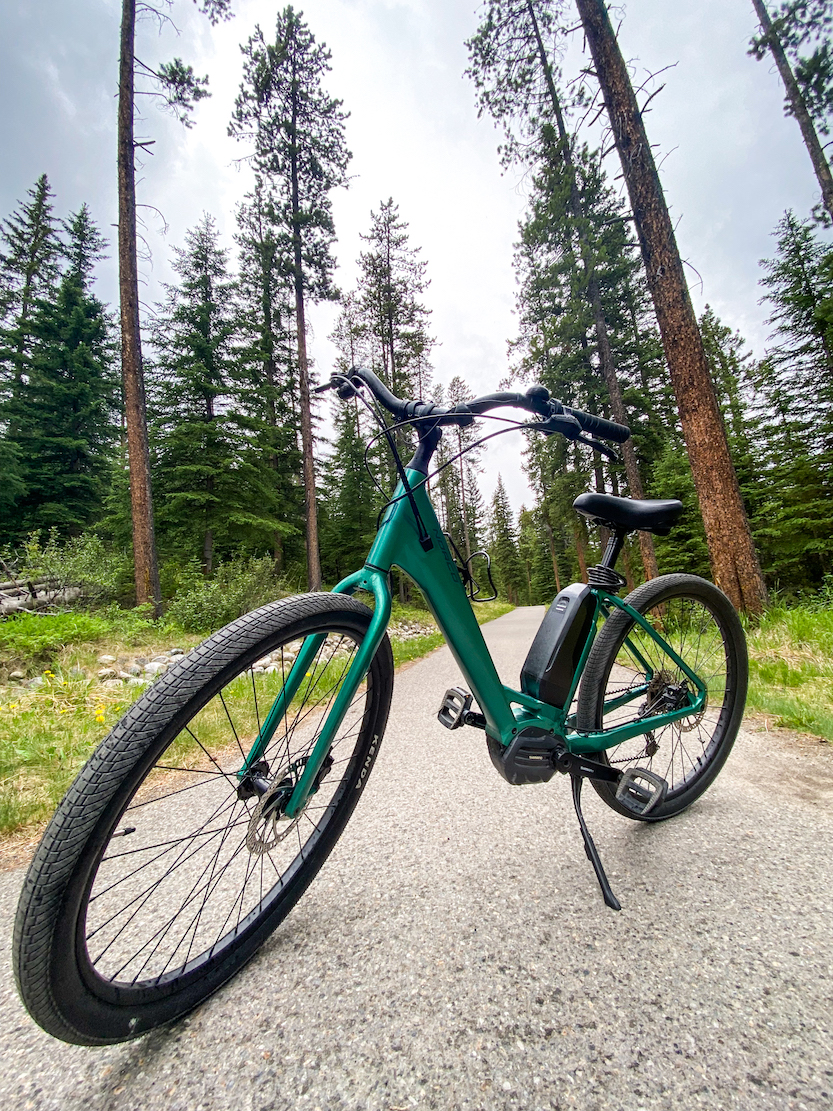 If you're visiting Canmore in the winter months, you can use your Chateau Mountain Sports credit to enjoy a plethora of winter activities.
You can use your credit for ski or snowboard equipment to check out one of the many local ski resorts. Or, try out some cross country rentals to explore the nearby trails! If skiing isn't for you, then grab a pair of ice skates. You can go ice-skating on one of the infamous frozen lakes nearby or check out the Banff skating rinks that will help you experience all of the magic of winter!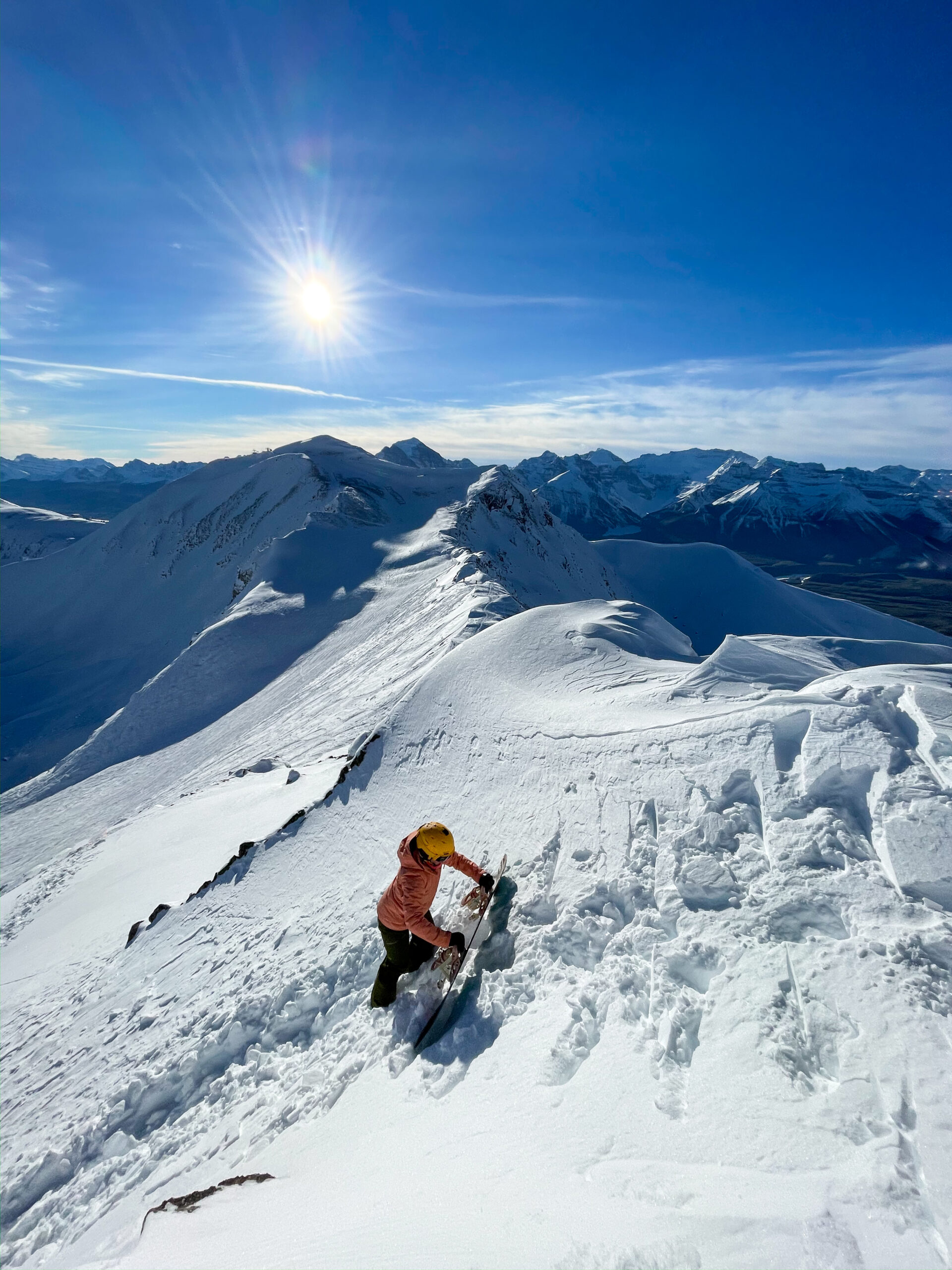 If you aren't feeling any of the above activity options, you can still make the most out of this Stay & Play Package! Simply use your credit to enjoy Chateau Mountain Sports' impressive retail shop. They have all the clothing, outerwear, and accessories needed for your Rocky Mountain visit.
After a big day of biking or skiing, you can use your dining credit to enjoy the tasty Table Food + Drink restaurant right at the hotel; it's one of the best restaurants in Canmore. This modern style restaurant offers an extensive, delicious food and drink menu, and you don't even need to leave the hotel to enjoy it. Whether you enjoy the patio and mountain views in the summer or the cosy lounge in the cooler months, the atmosphere is relaxed and lively.
To enjoy this unbeatable Stay and Play Package, be sure to book your stay at the Coast Canmore Hotel before March 30, 2022. Check out the hotel's website for more details and to book this epic package!
---
A Convenient Canmore Location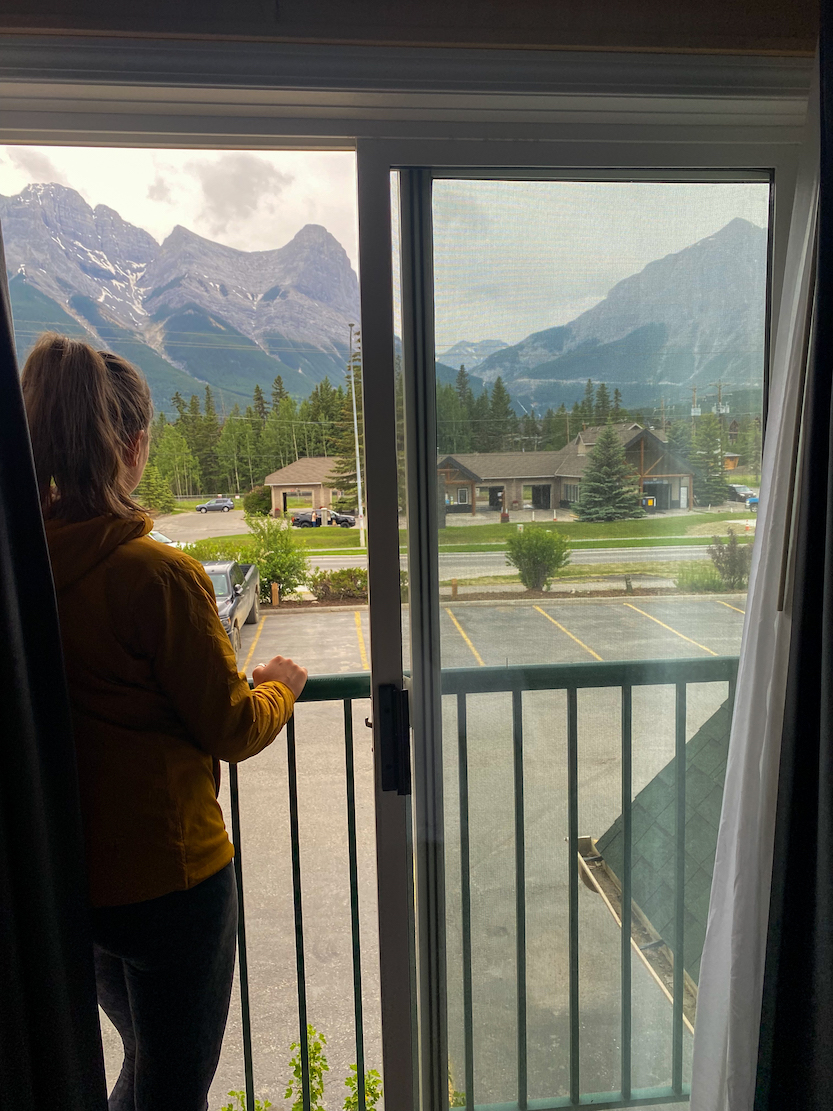 The Coast Canmore Hotel and Conference Centre is centrally located in Canmore, ensuring all of your time can be spent exploring, with no time wasted! With the Coast Canmore Hotel located just a single turn to the main highway, it's just over an hours drive to the Calgary airport and only 20 minutes to the heart of Banff!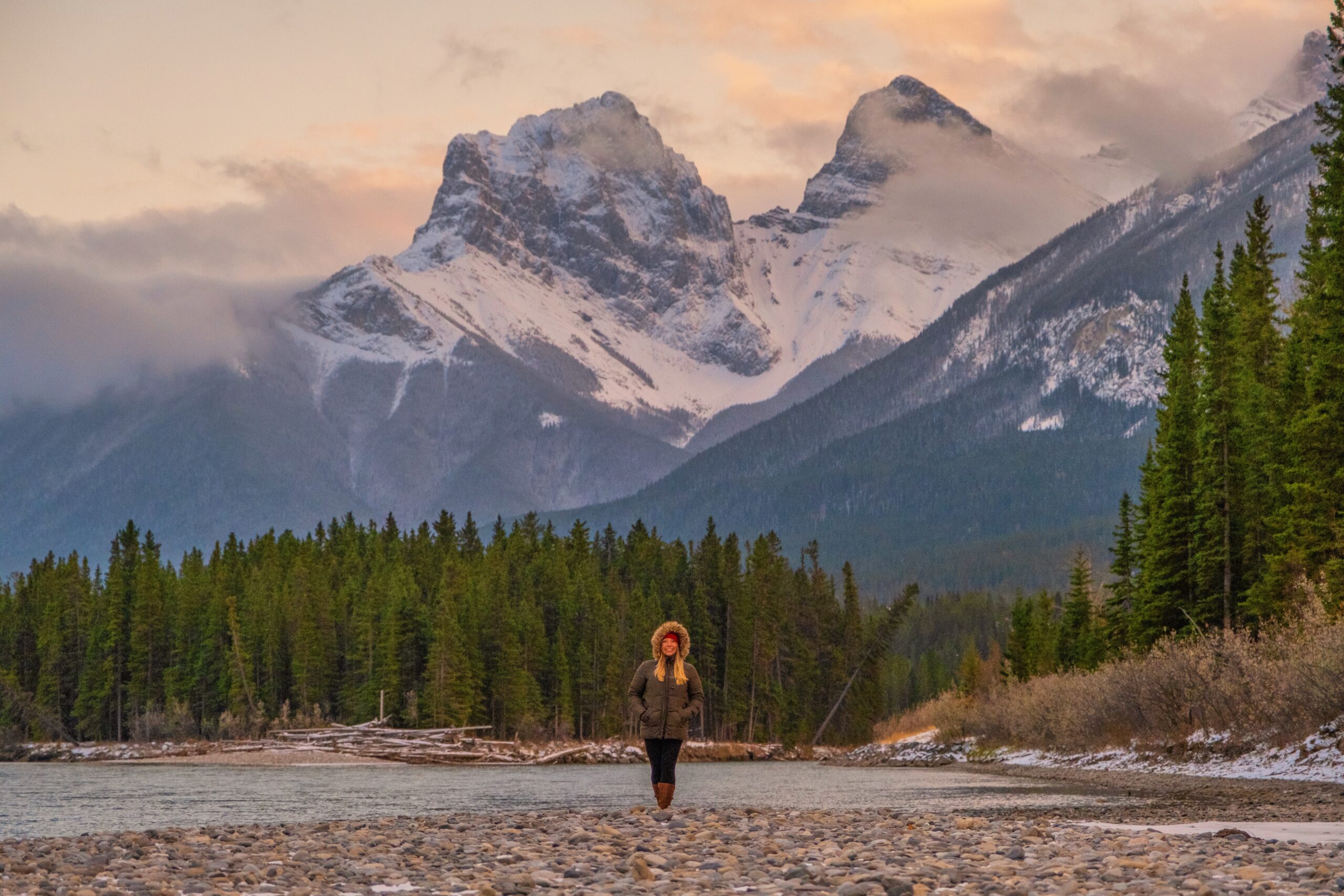 The Coast Canmore Hotel and Conference Centre is also an enjoyable 10-minute walk to Canmore's downtown core – and on your Chateau Mountain Sports rental bike, you can be downtown in just 3 minutes. Simply leave your rental car parked at the hotel while you explore the artisan shops and local restaurants of Canmore on foot!
We loved the convenience of walking and biking to everything – it is easy to get around town without the need to plan for parking or deal with the weekend traffic in these mountain towns.
---
The Coast Canmore Hotel Offers a Modern and Updated Interior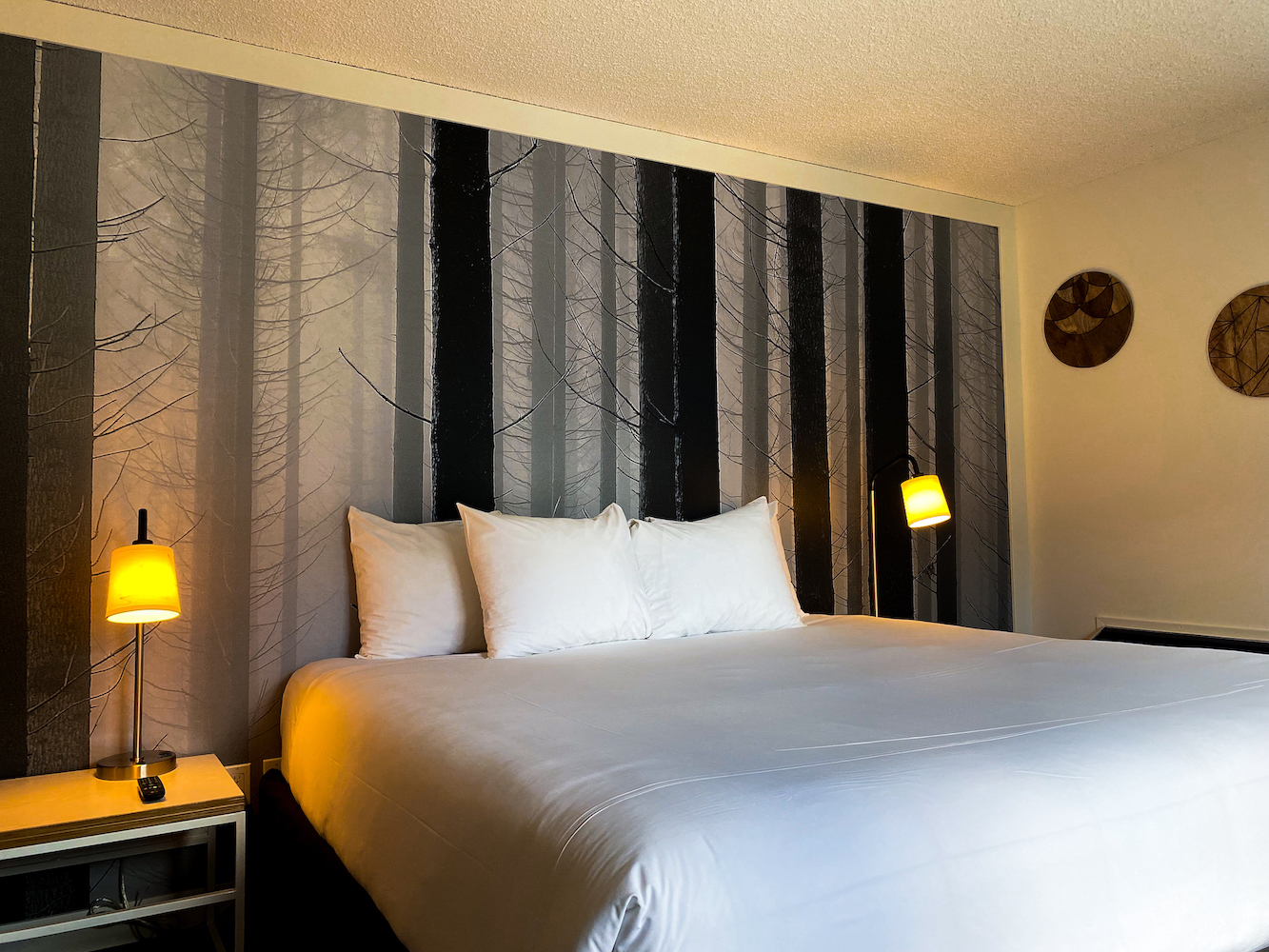 Though the Coast Canmore Hotel and Conference Centre appears pretty basic from the outside, its newly renovated interior is modern and sleek!
The rooms are bright and welcoming, with a funky wallpaper accent wall, unique light fixtures, and a large sliding door that lets in lots of natural light. It is obvious that the room interiors are not only newly updated but that a lot of thought went into maximizing the comfort and appeal of each one.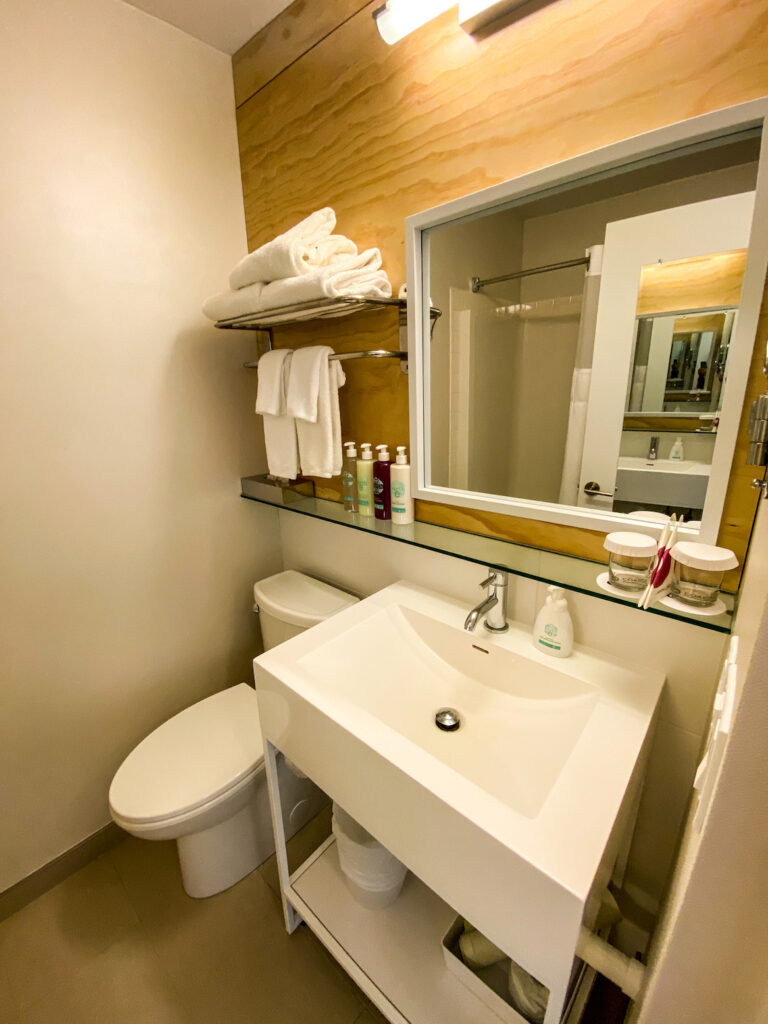 I also appreciated the room's layout, with a small table for working on the go or enjoying room service, a small kitchenette area with a fridge and coffee machine, and a newly updated washroom.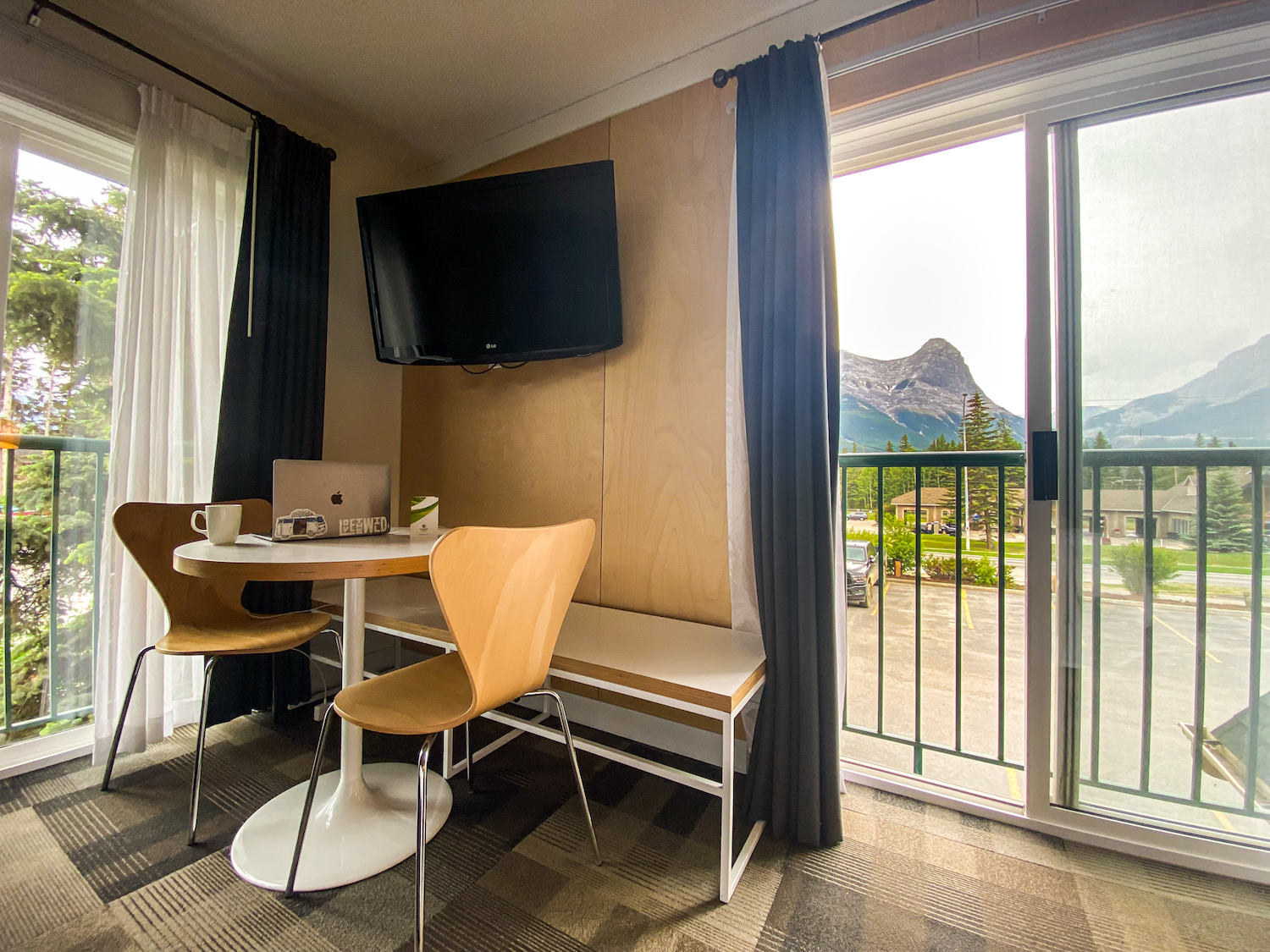 ---
Full Hotel & Conference Centre Amenities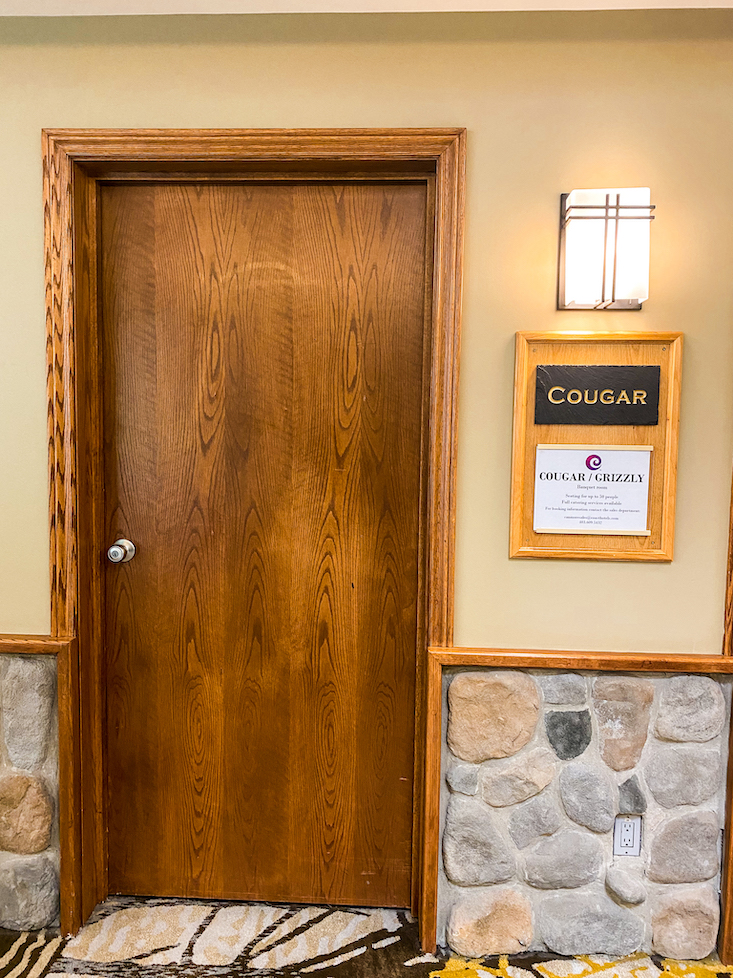 If you want to bring business to a top destination location, what better place to fuel creative juices and foster community than in the beautiful Canadian Rockies.
The Coast Canmore Hotel and Conference Centre offers the largest conference space in Canmore, with 10 venues and tons of space. The Coast Canmore will please every colleague, whether they wish to relax in the hotel and simply enjoy on-site dining after a long day or are eager to explore the town of Canmore.
Whether you're visiting the Coast Canmore Hotel and Conference Centre for work or play, you will want to check out their newly renovated indoor pool and fitness centre. The heated indoor pool and hot tub are the perfect way to end a busy day in the mountains, no matter the season.
In the winter months, be sure to enjoy the hotel's fire pits. You can pick up a s'mores kit from the front desk to ensure you get the most out of your evening spent fireside.
---
Great Dining at Coast Canmore Hotel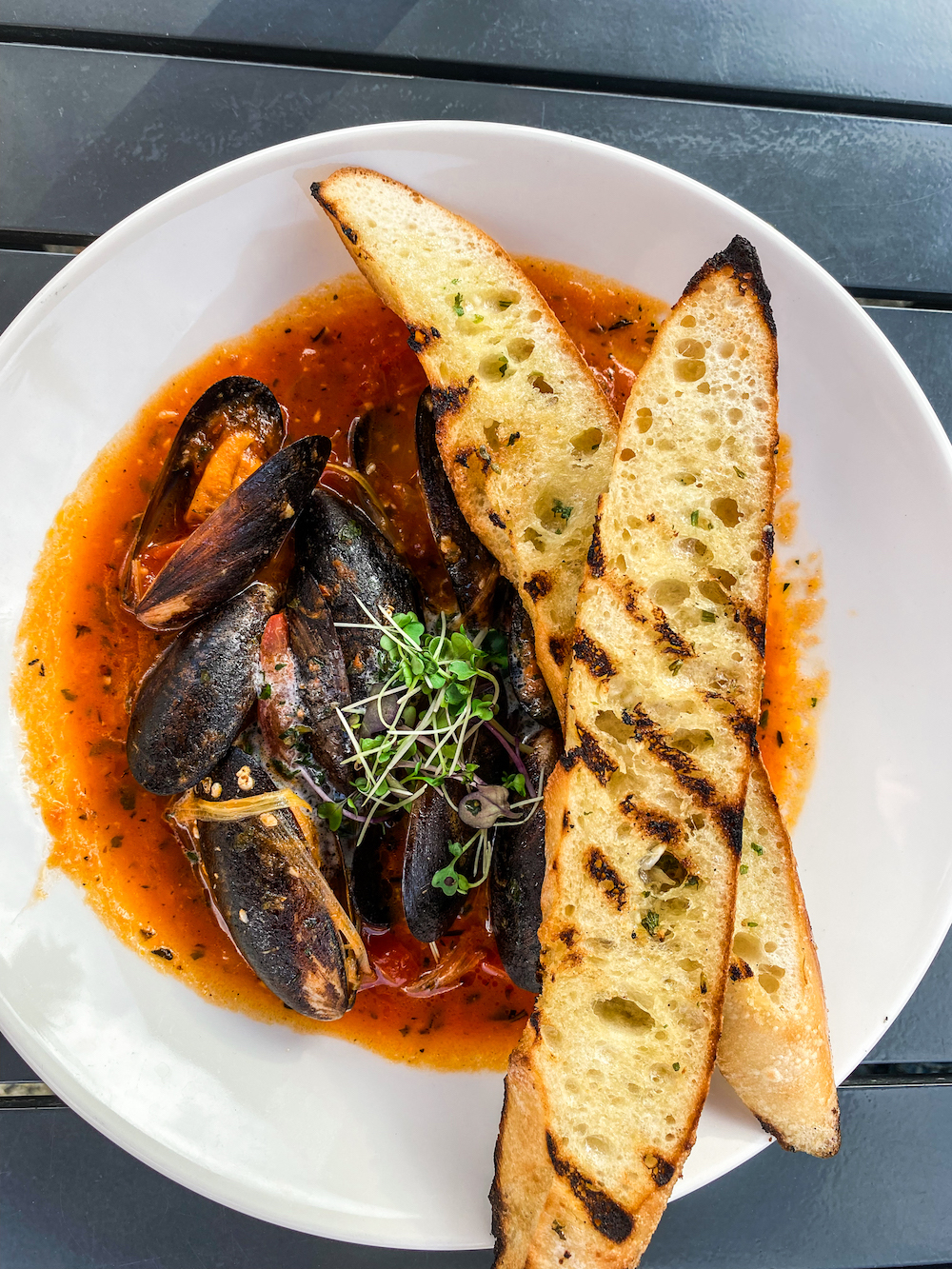 The Coast Canmore Hotel and Conference Centre offers an excellent restaurant right on site: Table Food + Drink. Located right beside the lobby, enjoying this restaurant is easy when you don't feel like venturing too far out for the night.
Table Food + Drink offers a plentiful dinner menu, with delicious appetizers, the option for multi-course meals, and an extensive drink menu. This would also be the perfect spot to enjoy a drink or two before heading into town for dinner.
If you are planning to spend a couple of meals out, be sure to check out these top Canmore restaurants.
---
You Can Bring Your Pet!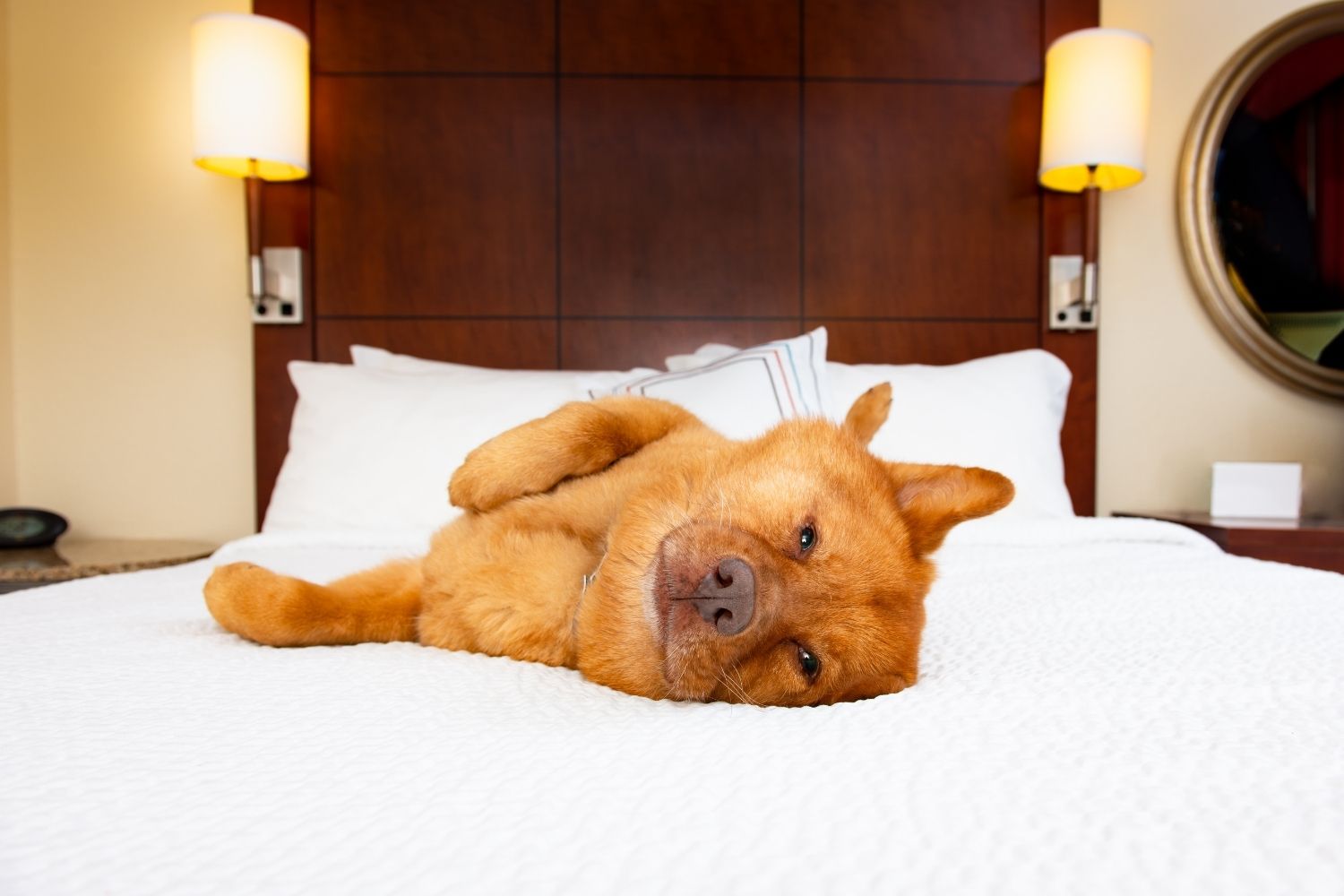 The Coast Canmore Hotel and Conference Centre is one of the best pet friendly hotels in Canmore. Bring your furry friend along with you to enjoy this spacious hotel and all of the outdoor adventures that Canmore has to offer.
---
Things to do in Canmore, Alberta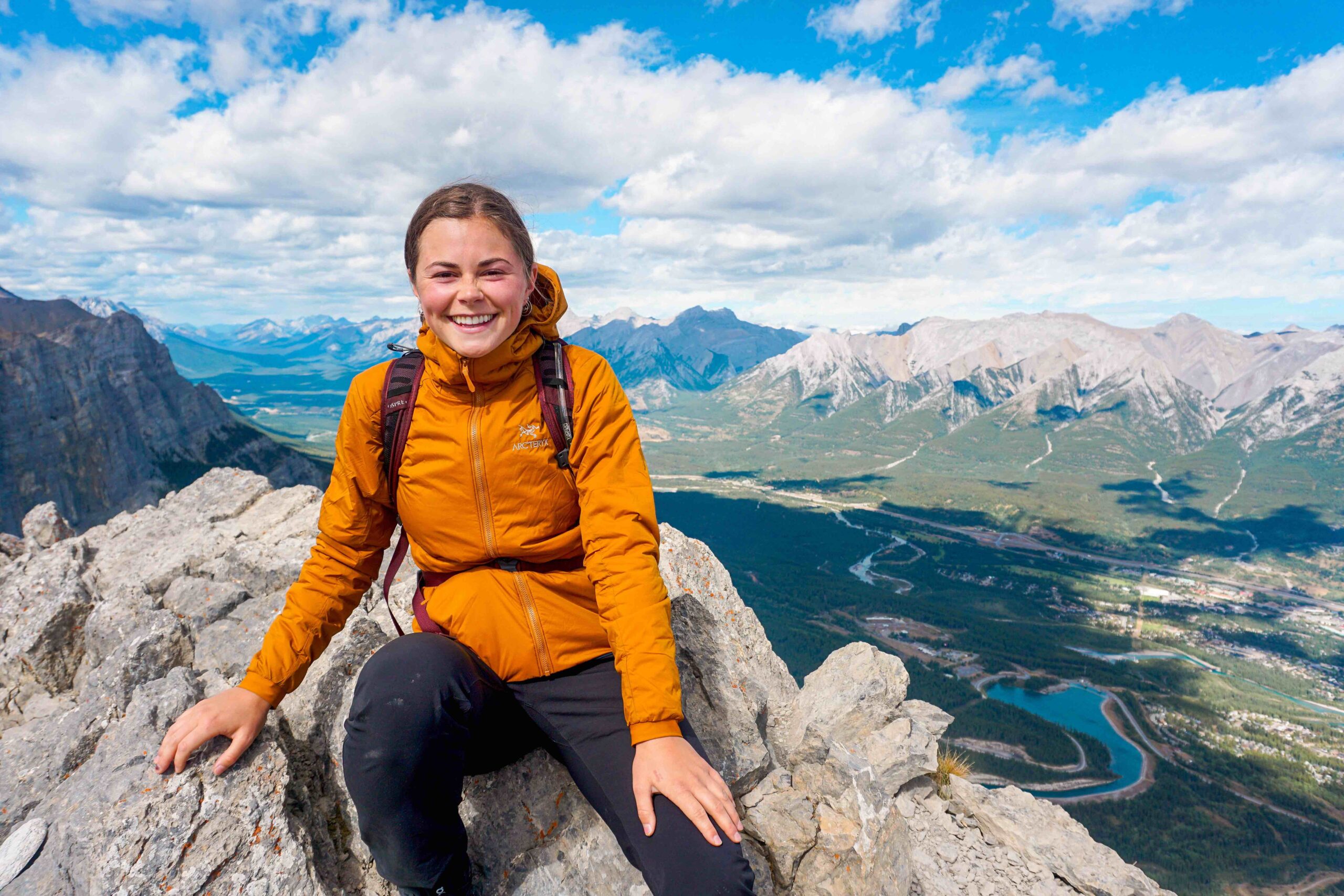 When staying at the Coast Canmore Hotel and Conference Centre, the endless options of nearby activities will have you planning your trip back before you even check out.
From walking and hiking trails to biking trails, to bright blue glacial lakes, you'll be eager to spend every minute exploring. Check out this detailed list of what to do nearby while enjoying your stay at the Coast Canmore Hotel and Conference Centre:
Summer Activities in Canmore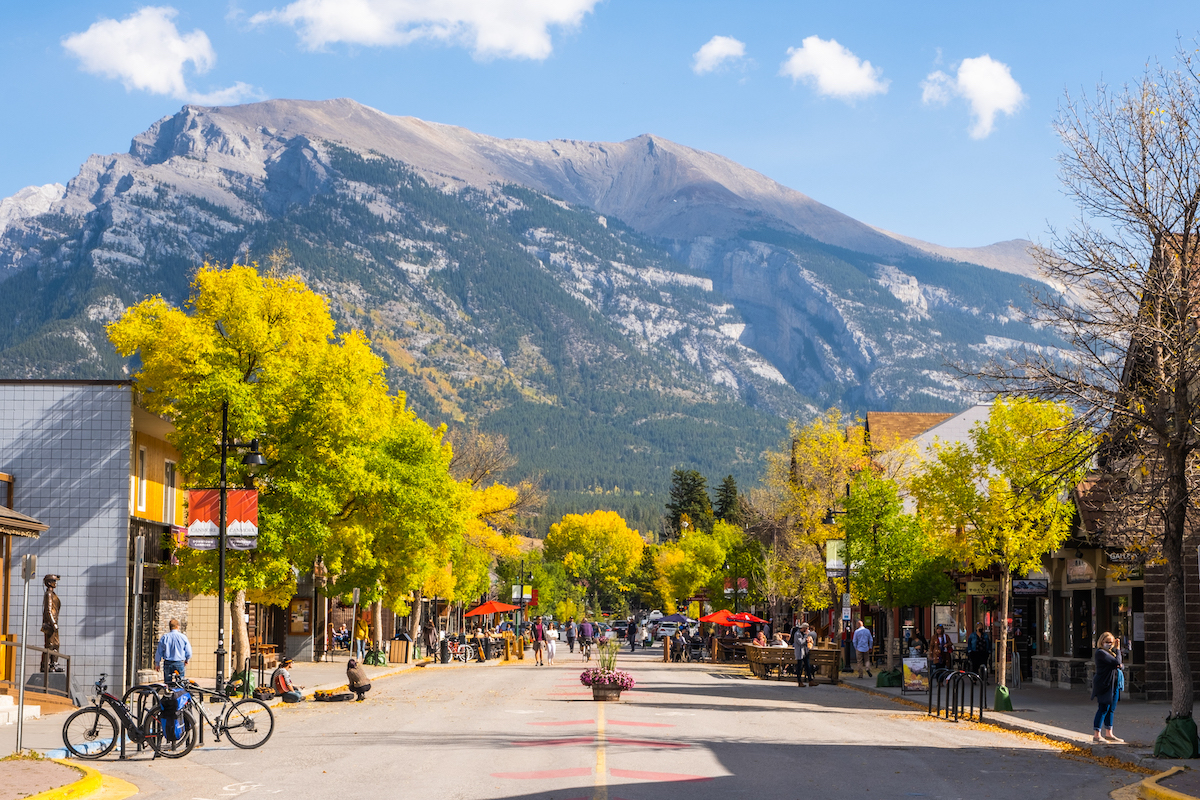 Best Canmore Hikes
Visit Nearby Lakes
Winter Activities in Canmore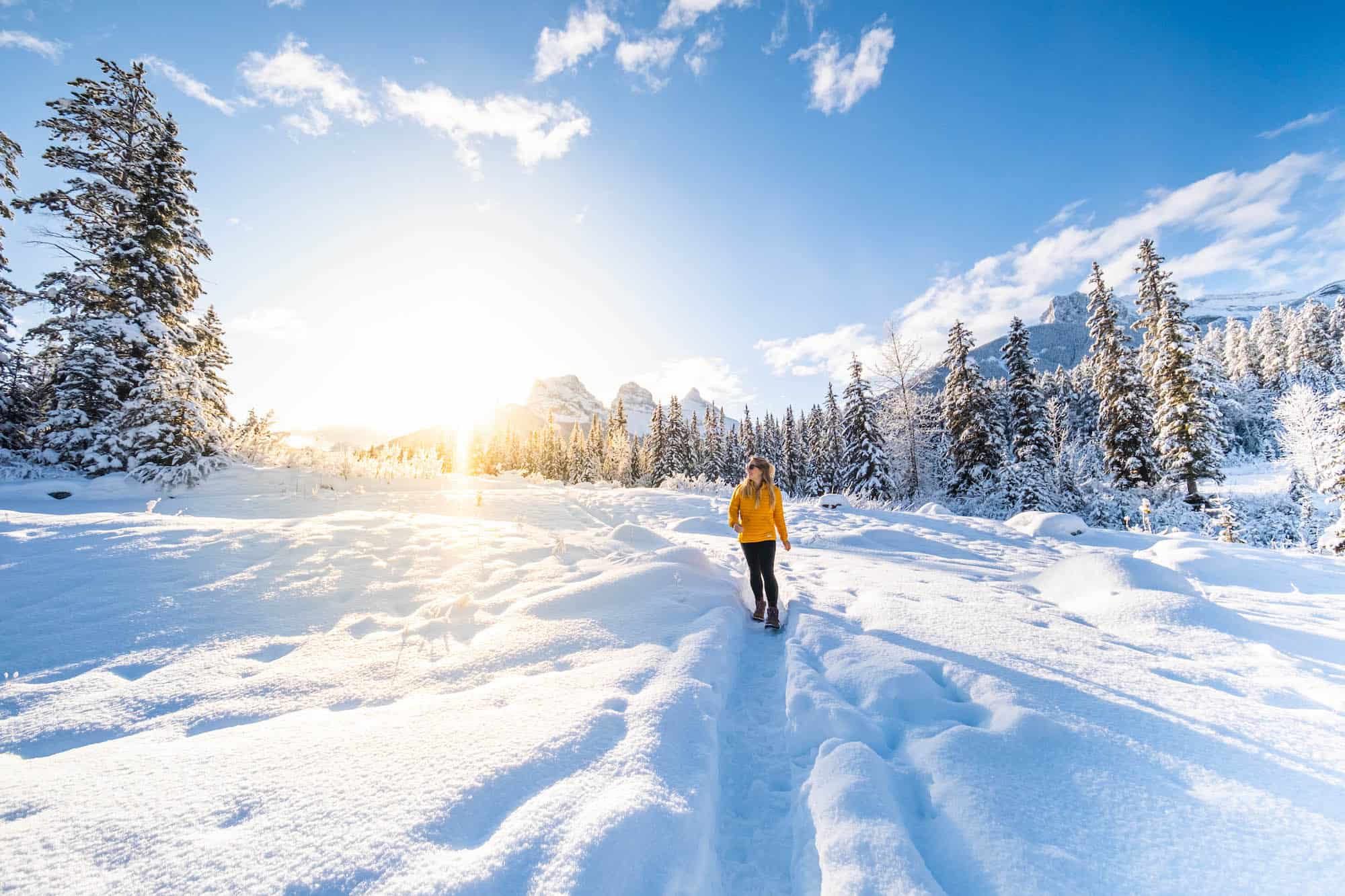 ---
Things to Consider Before Booking Your Stay at Coast Canmore Hotel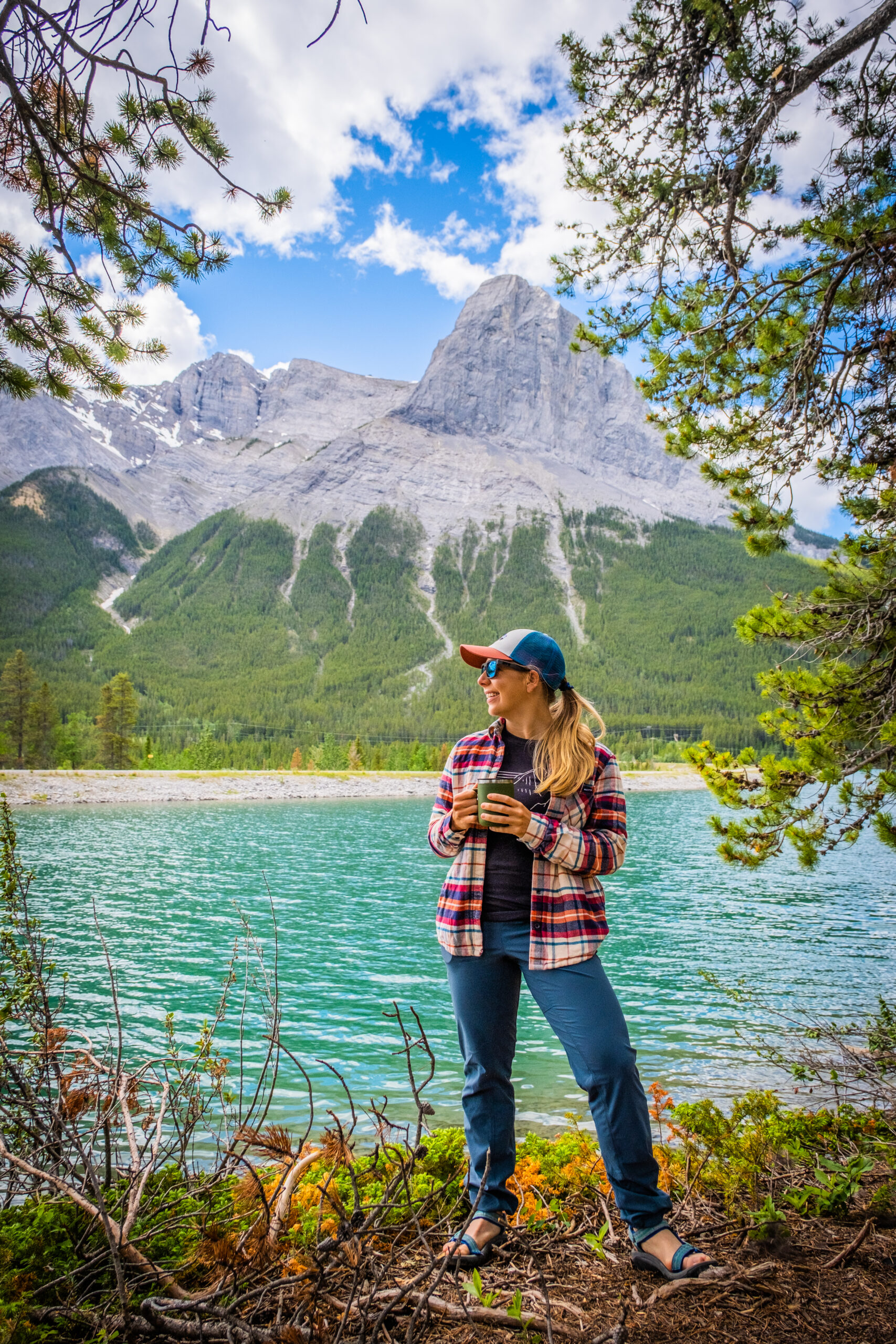 Though the location of the Coast Canmore Hotel and Conference Centre is convenient for accessing the highway and still within walking distance to downtown, it is not exactly in the heart of downtown Canmore.
You are separated from the downtown area by a busy road (with an easy pedestrian crosswalk) and a 10-minute walk that doesn't offer much to do or see along the way. That being said, plenty of accommodations in Canmore require the same walk or longer! The town has strict laws in place regarding Canmore cabins and Airbnbs that mean you'll have to do your research for that perfect place.
The newly renovated interior of the Canmore Coast Hotel is what takes this hotel from a basic stay to something a little more modern and sleek in the mountains.