Located right next to Banff National Park, Canmore is the more internationally unknown town when compared to the famed Banff. There are so many things to do in Canmore, we actually think it's a better place to stay than Banff many days.
You can hike, cross country ski, mountain bike, and take part in so many other activities. In between these activities you'll want somewhere nice and convenient to stay in Canmore. So we wanted to put together this list of awesome Airbnbs in Canmore.
Both Canmore and Banff have strict zoning laws when it comes to short term rentals. Meaning there aren't a lot of options on offer in Canmore. Because of the zoning, most Canmore Airbnbs are all in the same area and are very similar. However, if you check them all out closely you'll be able to pick out the perfect Canmore Bed and Breakfast for you!
---
Airbnbs in Canmore – Quick View
---
---
The Best Airbnbs in Canmore
---
Charming Airbnb in Canmore w/ Fireplace
---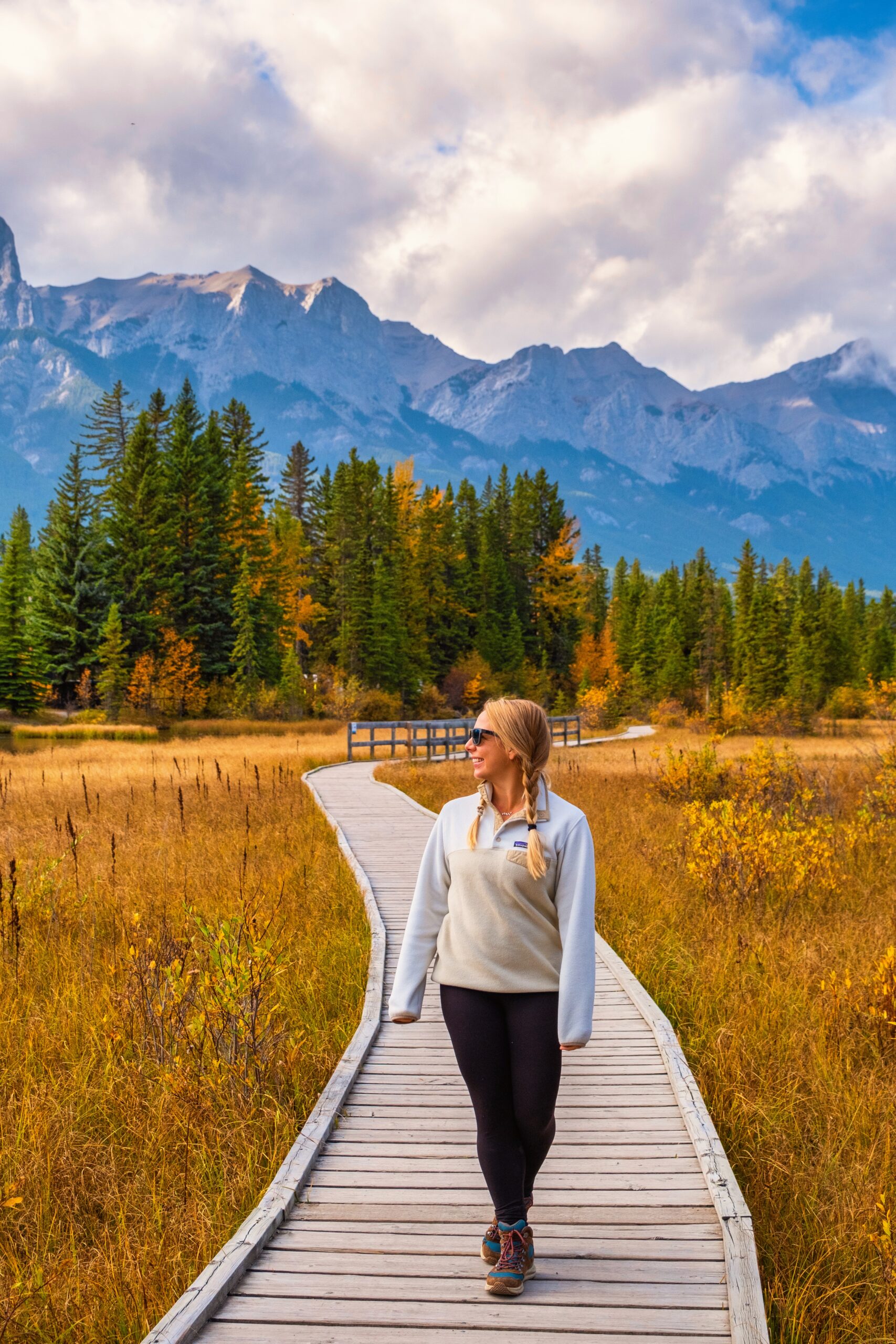 Location: Canmore
Superhost: Yes
Price: $150+
This is a beautiful one bedroom Airbnb in Canmore that has the capability to handle up to five guests. This is a modern apartment with a fully equipped kitchen, fireplace, in-suite laundry, and office space. However there is only one bedroom with one real bed, but the couch pulls out into a double bed, and there is space for a cot (provided by hosts).
The best part about this Airbnb is the location. Easily walkable to Downtown Canmore, perfect if you don't want to drive too much. You'll also have access to a waterslide, hot-tub, gum, and underground parking (needed in the winter in Alberta!).
---
Perfect Stay in Canmore – Close to Town
---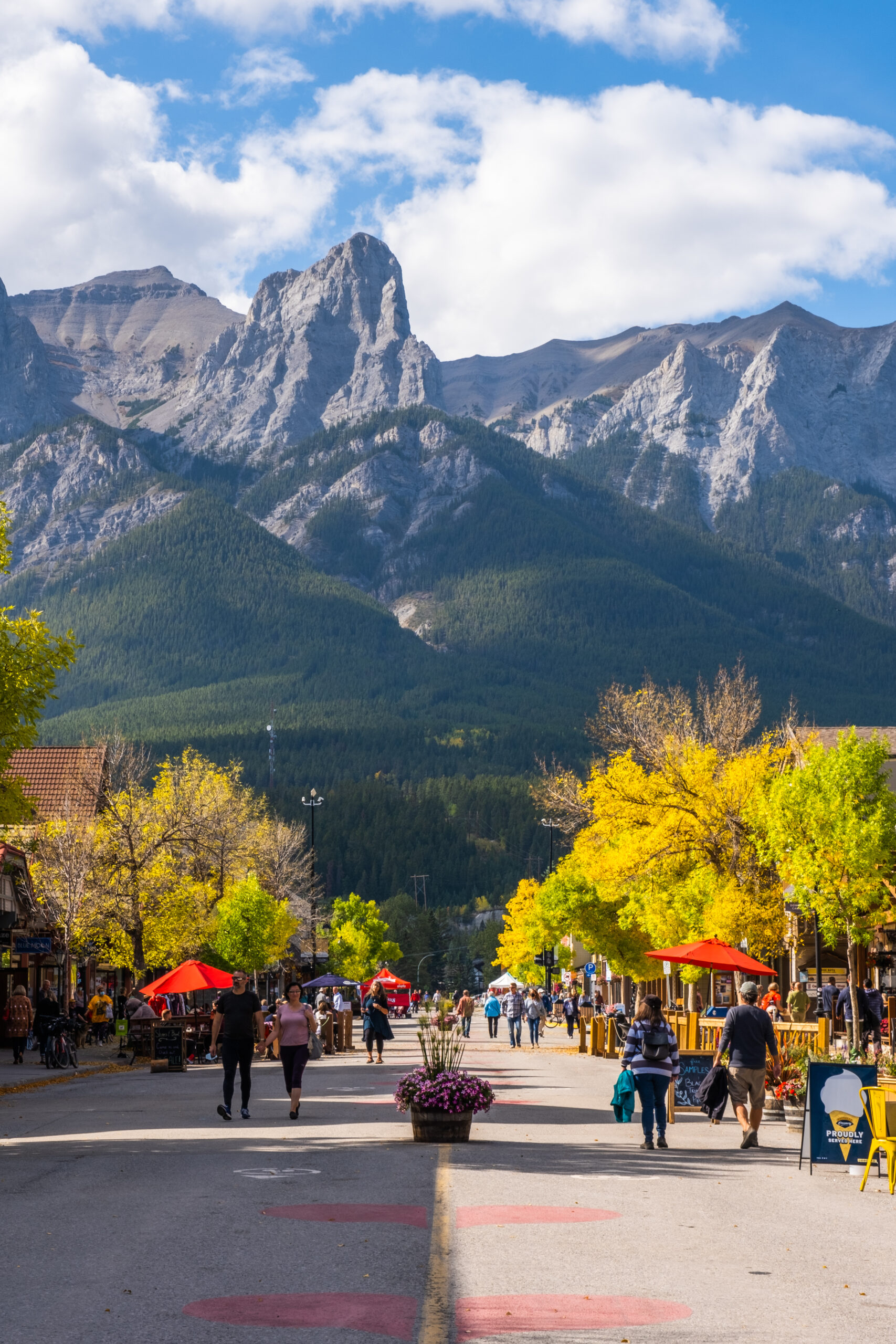 Location: Canmore
Superhost: No
Price: $200+
This is a studio Airbnb situated for up to three guests in Canmore. It has a boho mountain feel that is hard to find in Airbnbs in Canmore. With a queen bed and a sofa bed, this is comfortable for a couple with kids. Like most Airbnbs in Canmore, it is close to Main Street so you'll always have access to nice restaurants, bars, and shops.
This Airbnb in Canmore is pet friendly for an additional fee as well!
---
Modern Comfort Airbnb in Canmore
---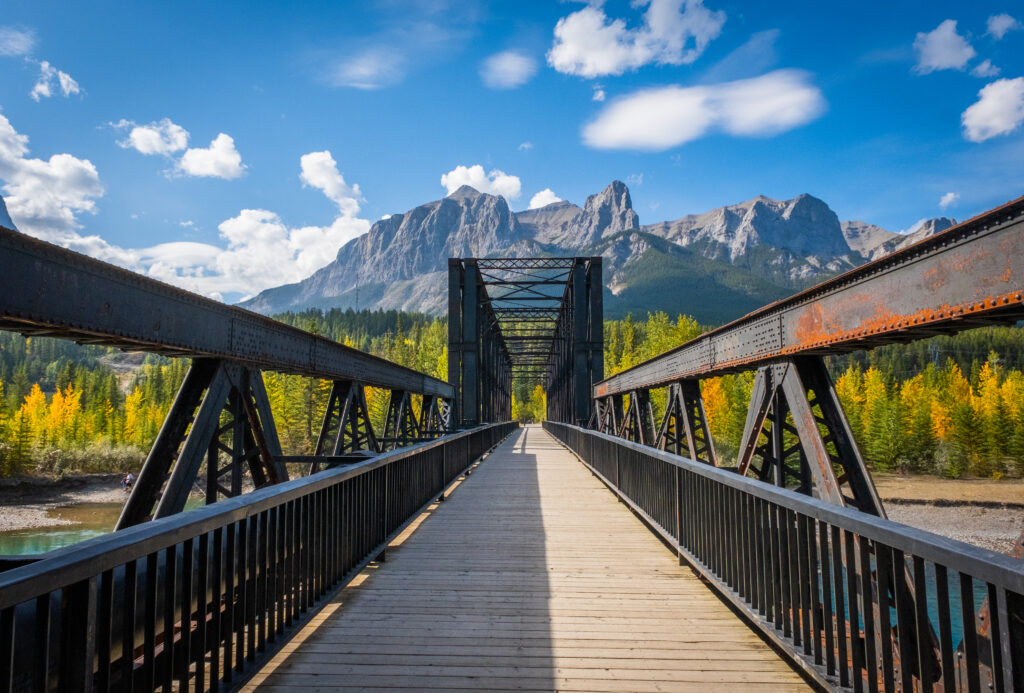 Location: Canmore
Superhost: Yes
Price: $120+
If you are looking for an extremely cozy Airbnb in Canmore set up for two people this one is for you. This one bedroom Canmore Airbnb is set up in a resort condo community with views of the Three Sisters, Ha Ling, and Mount Rundle. All the furnishings are modern, plush, and comfortable. There's in-suite laundry available with detergent as well as a completely stocked kitchen.
Go skiing at Lake Louise during the day and come back to relax with a Smart TV with Netflix and fast WiFi in the evening. There's also free access to heated underground parking and a Eucalyptus steam room and gym. This Airbnb is right off the Trans Canada making exploring the Rockies quick and easy.
---
Haven in Rockies
---
Location: Canmore
Superhost: Yes
Price: $100+
If Banff is proving to a bit above your budget or you want a change of scenery head to Canmore. Canmore is one of my favorite places in the world, and that's not just because I live there. There are a lot of amazing things to do in Canmore in the winter and summer. It makes a great base and is often a bit cheaper than Banff – and honestly, the views are just as good.
If you plan on venturing into Kananaskis a bit, then staying at Canmore might make more sense as it is a lot closer. This beautiful Airbnb is close to town, coffee shops, bars, restaurants, and art galleries. It also provides access to a waterslide, restaurant, gym, and pool area.
Guest Review: Cozy condo in a convenient location close to restaurants and shops. Loved staring at the fireplace with mountain view's in the background! The perfect place for my pre-wedding stay.
---
Mountain View Condo with Gym
---
Location: Canmore
Superhost: Yes
Price: $100+
If you have more than a few people in your party this is the Airbnb in Canmore for you! Set up for up to six people this Airbnb has two bedrooms, and a large table to enjoy communal dinners. There are two bathrooms so you're not fighting for space while getting ready for a hike in the morning, and there is a full kitchen set up.
---
Entire Townhouse in Harvey Heights
---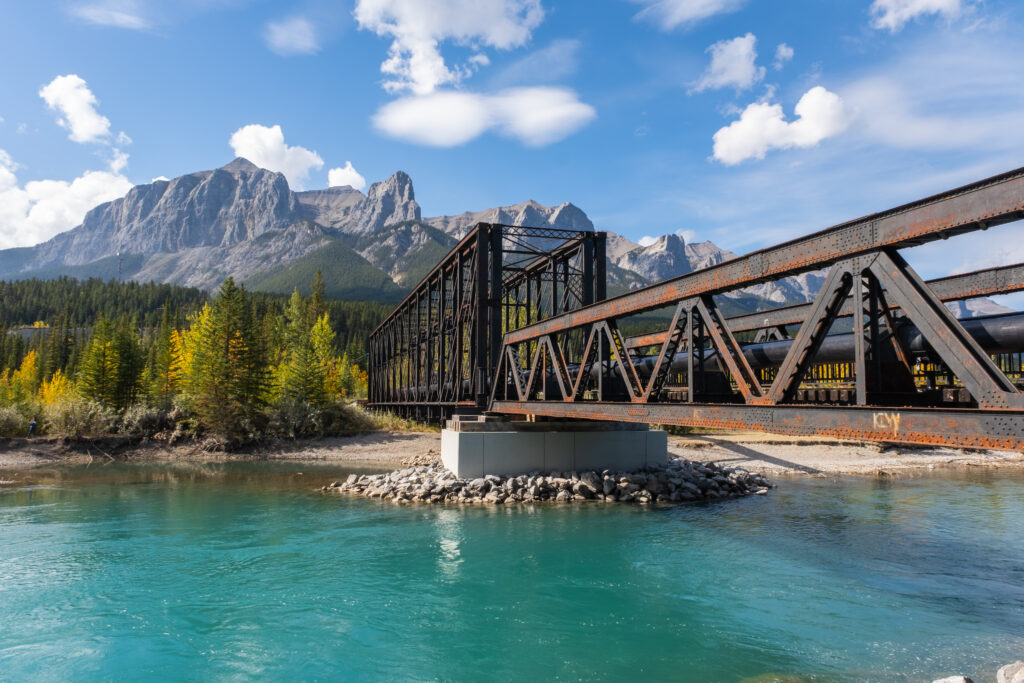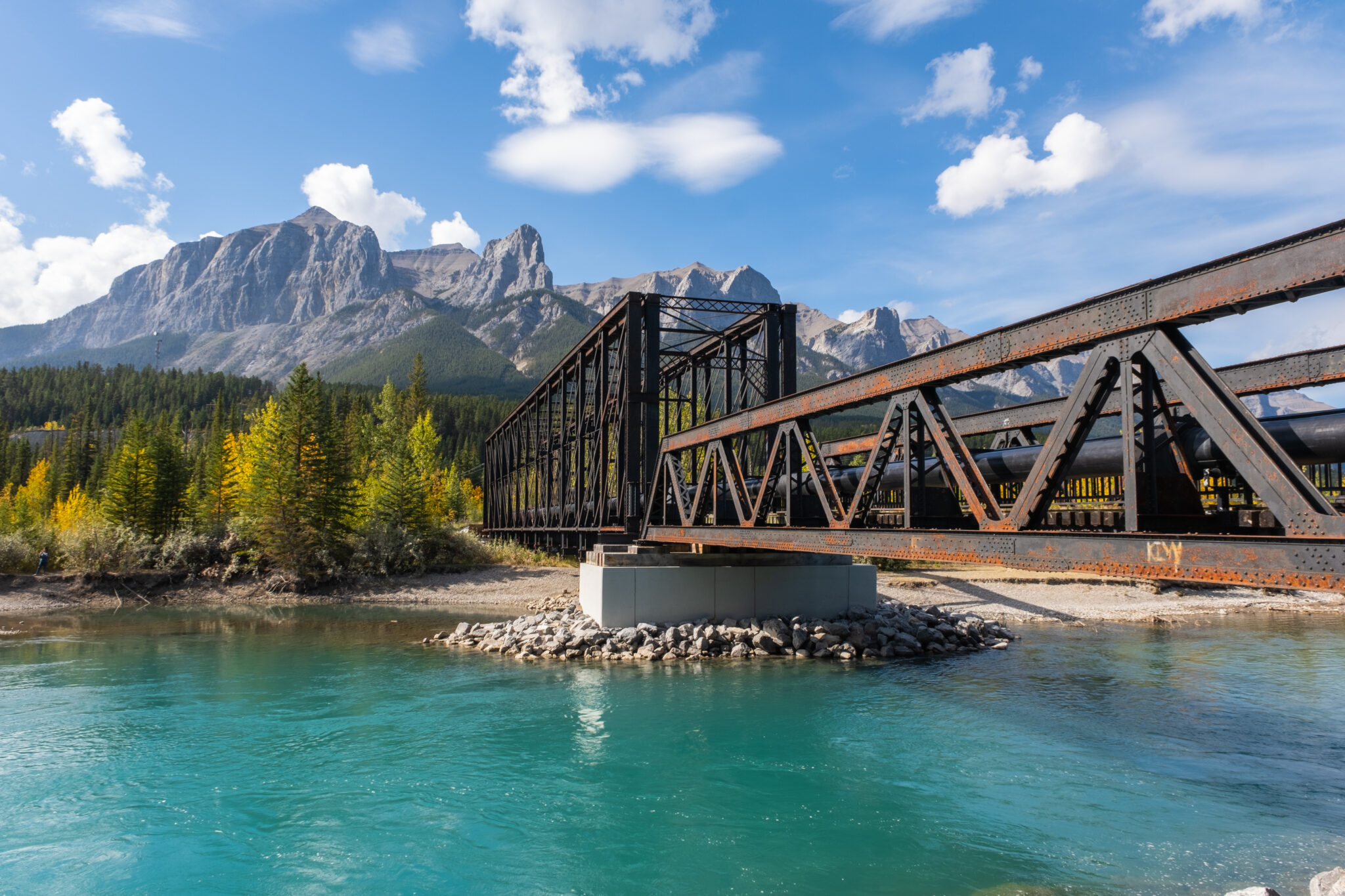 Location: Harvey Heights
Superhost: Yes
Price: $100+
For better value, I would suggest getting an Airbnb in Harvey Heights. Harvey Heights is a small community just five minutes away from Canmore and offers much better value, some nicer places, and the opportunity to house more people than most of the Airbnbs in Canmore.
I swear you still get amazing views in Harvey Heights, the only difference is it's not walking distance to Downtown Canmore like the other Airbnbs on this list. So you'll need a car or a bike to get to Main Street and all the restaurants, bars, and boutique shops that go with that.
This is a 2 bedroom townhome that is suitable for eight people and pets. It has a gas fireplace and all new furniture. There's also free parking, a public hot tub, bbq facilities, and a laundry room (coin-operated)
---
Active Canmore Airbnb Coupon Code
---
---
Things to do in Canmore
---
---
East End of Rundle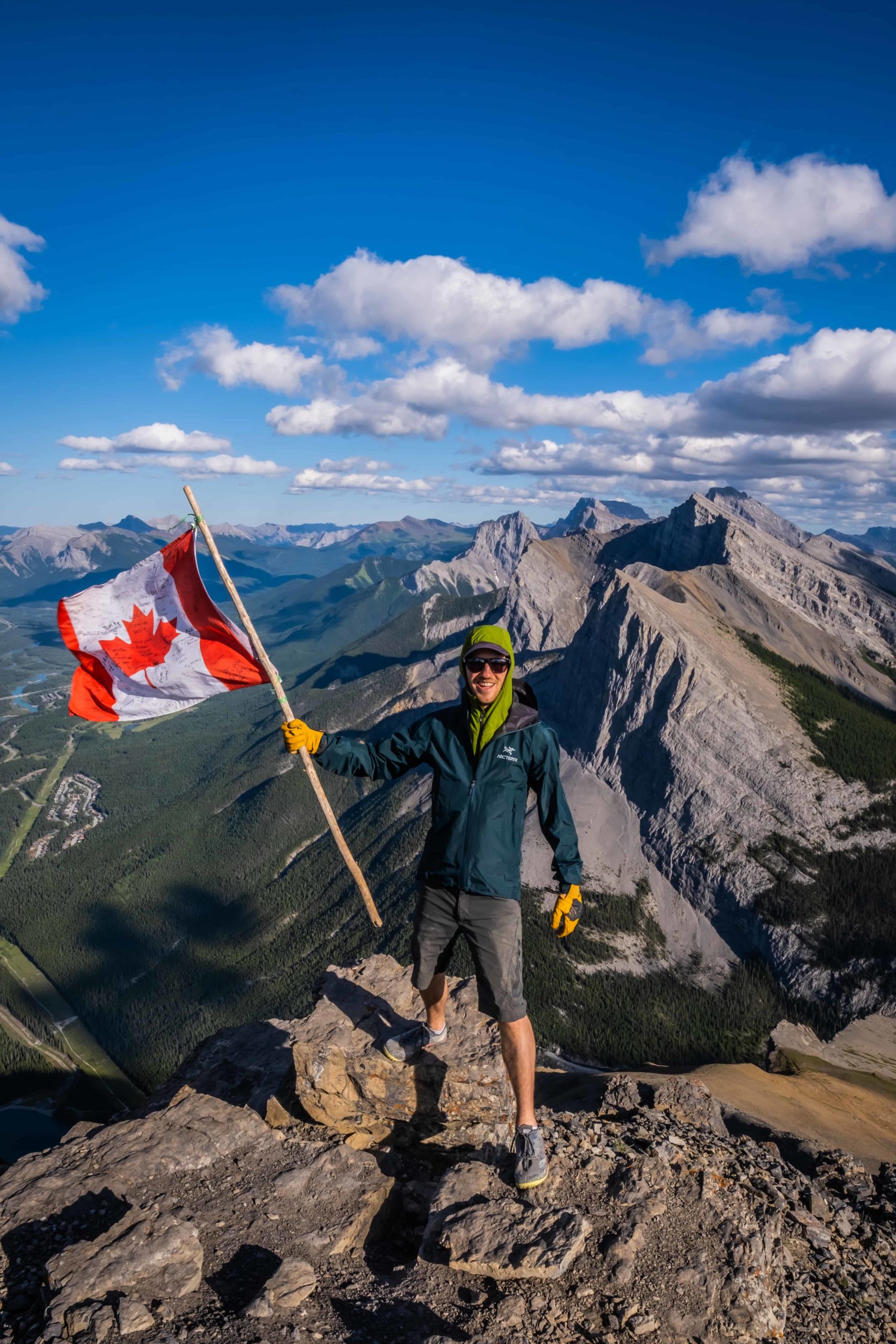 East End of Rundle (EEOR) mentioned above is one of the most popular hikes in Canmore. It's a beautiful hike up that provides visitors with astonishing views over Canmore, the Bow Valley, and Ha Ling Peak. Although, just because East End of Rundle (or EEOR, or "Eeyore" as locals like to call it) is close to town doesn't mean it's an easy climb up to the summit.
EEOR trail is a 5.8 kilometer out and back trail. It's certainly a steep and strenuous uphill battle for almost the entire hike. There are hardly any flat parts and the climb starts right from the car park. There are moderate exposure and some scrambling required, but nothing too scary or difficult for the average to the advanced hiker. We are reasonably fast hikers and completed the trail in four hours with a 45-minute summit beer stop at the top and about 15 extra minutes for sunset photos. If we were really moving with no long stops we could have done EEOR in under three hours.
The average hiker will probably be able to summit in two hours and descend in 1.5 hours. If you are slower five hours round trip is probably a safe time to estimate.
---
Grab a Beer at Grizzly Paw Brewing Pub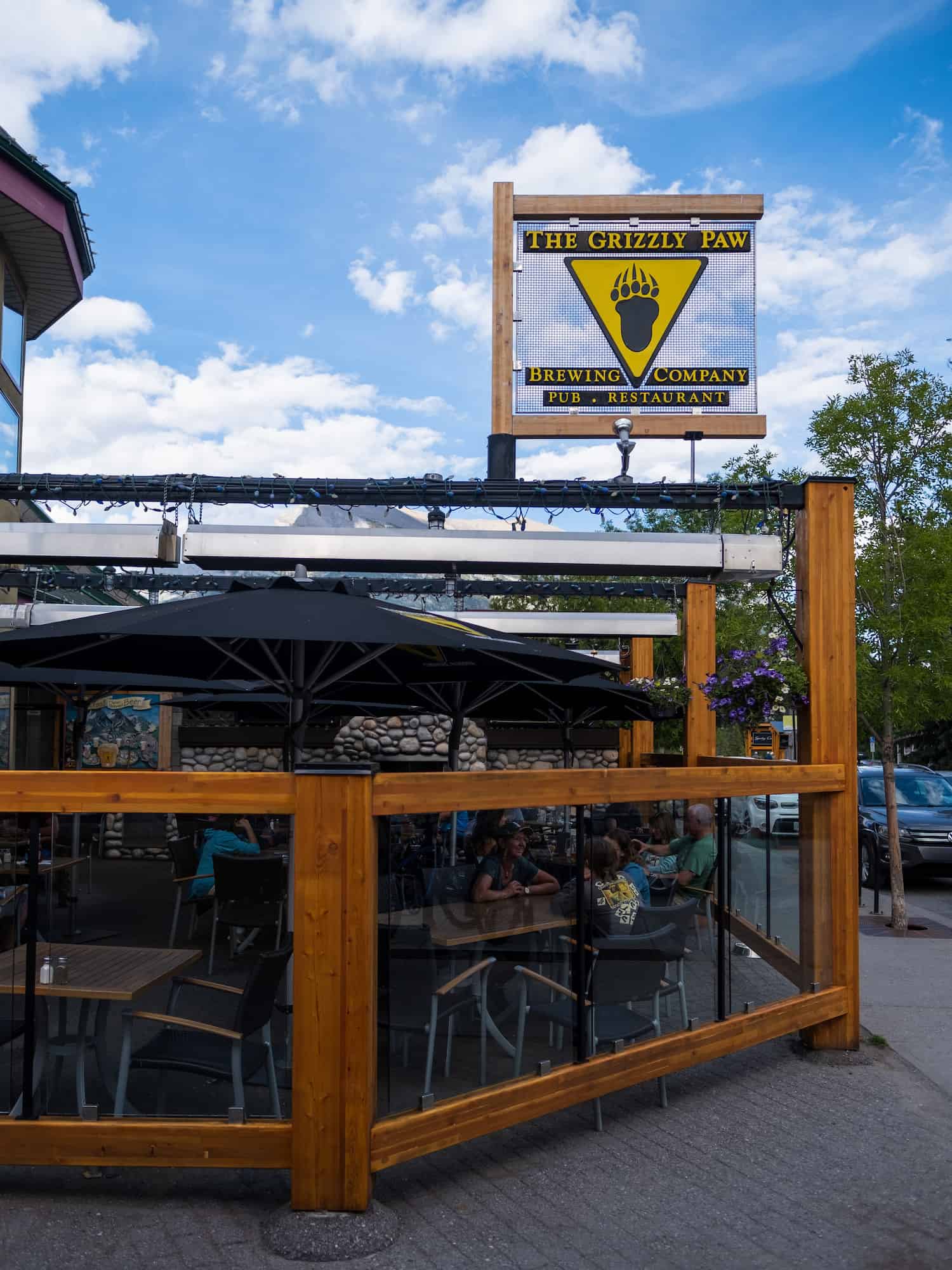 Our favorite apres ski rituals is to check out the local brewery, something you can only find in North America. It doesn't matter the season, but to end any day with a local beer in the stunning Rockies is the perfect day.
The drink and food here are great and we loved their Grumpy Bear Honey Wheat and Rundlestone IPA. There are also seasonal draughts on offers, like gose, wheat, specialty IPA, and other guest brewers.
---
---
Morning Coffee At Eclipse Coffee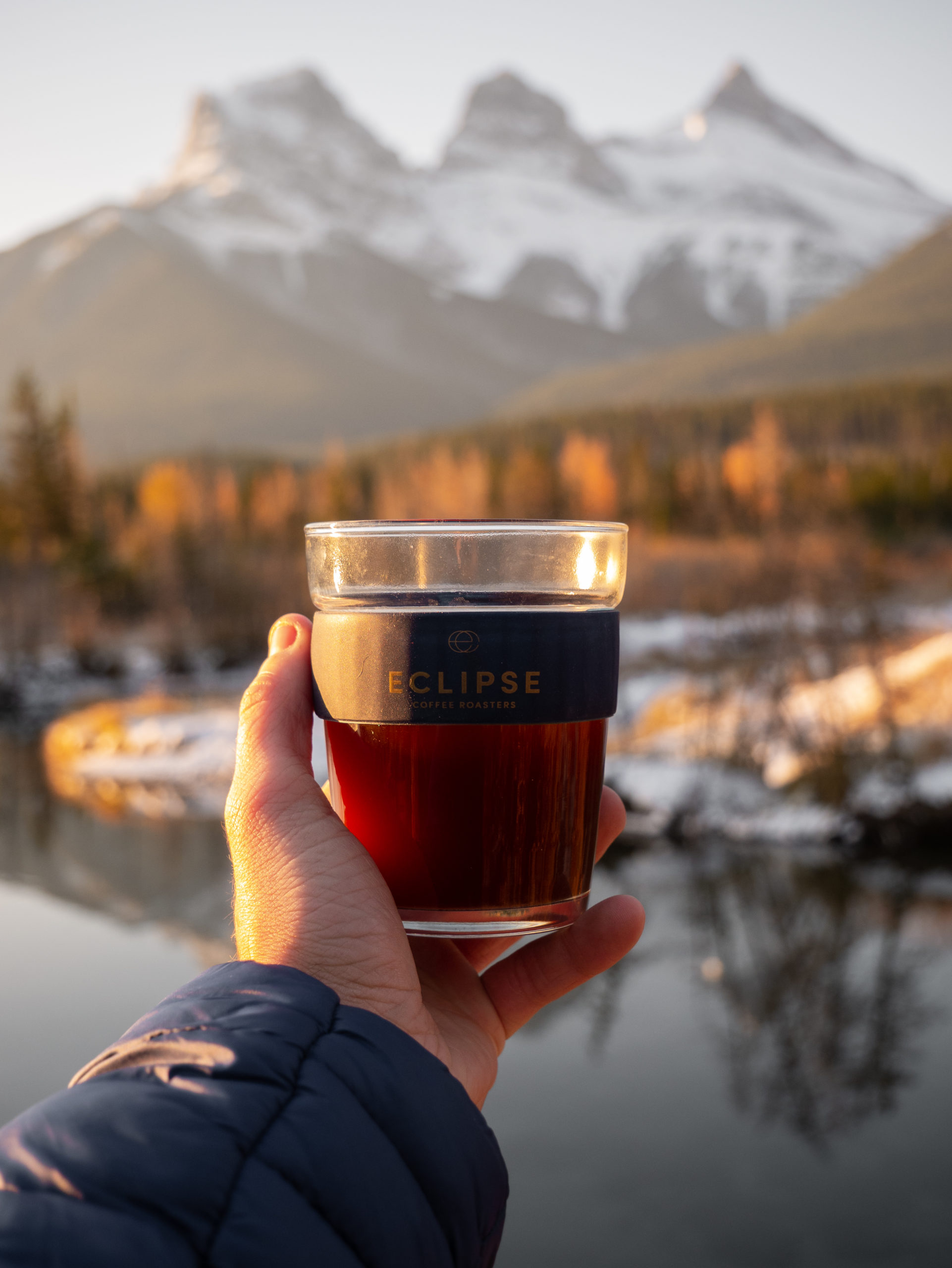 If you're looking for the best coffee around Banf then you need to head to Canmore and visit the Eclipse Coffee Roasters. They now have two locations one downtown and the original at the main intersection off Bow Valley Trail.
At the shop, you can find artisan roasts made in house or order a range of specialty coffees. Expect to find the usual ranging from a flat white to a latte and even a nice pour over for true coffee aficionados. This is our favorite spot and where we like to pick our coffee roast for home.
It's also a great place to pick up a local roast for camping or a coffee before tackling a hike in Kananaskis off Smith Dorrien Trail or on your way to Banff.
---
---
Hit The Trails on a Mountain Bike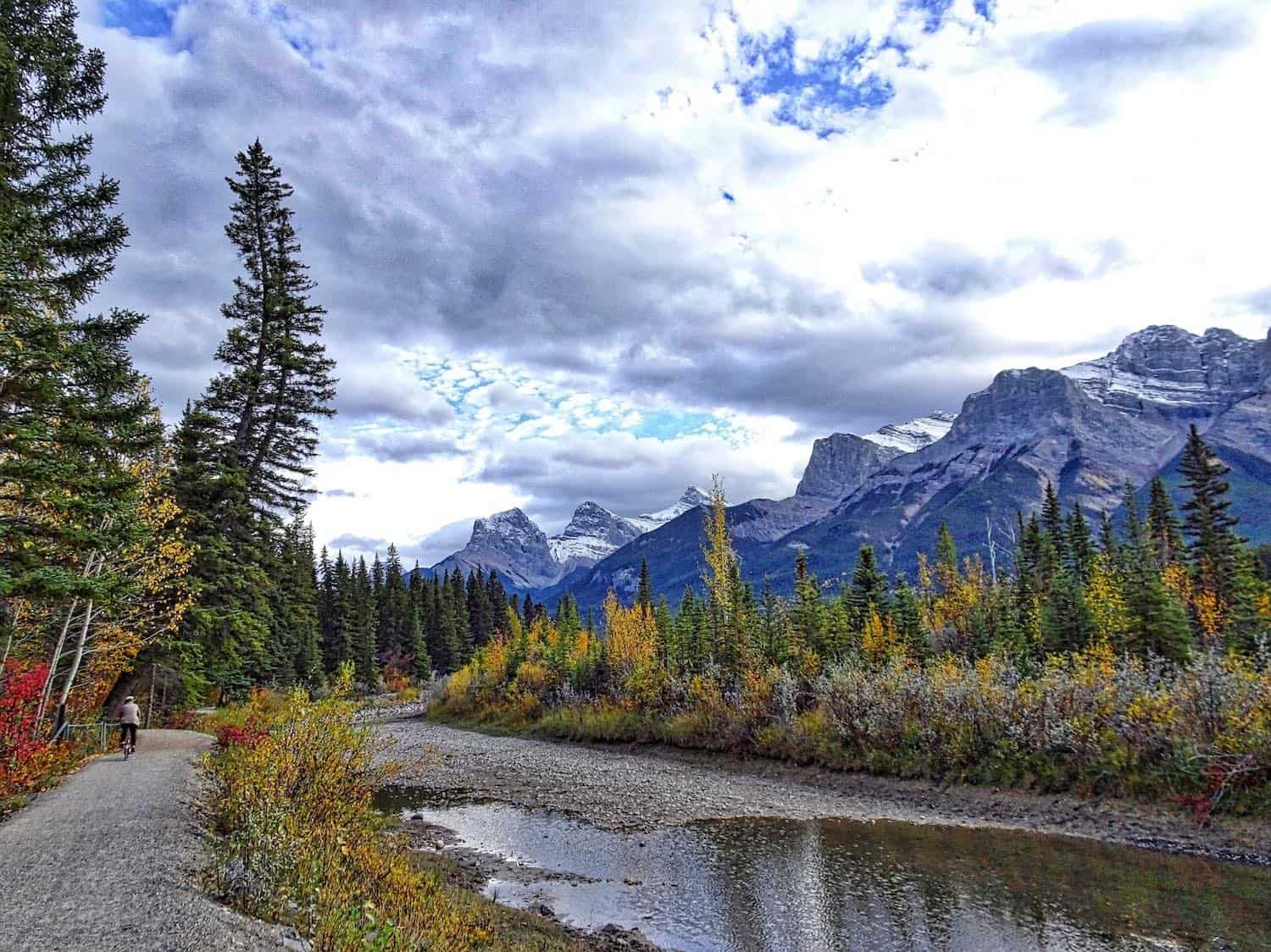 Once the snow melts so do the trails and there are myriad trails for mountain biking that cater to any skill set. That could mean a nice mellow bike ride through a field with gorgeous views or screaming down a ridgeline on a white-knuckle ride. The Canmore Nordic Center transitions in the summertime to a network of trail for mountain bikers with a wide range of difficulties.
Mountain biking has caught on all over North America and the opportunities and trails continue to grow every season. For the most current information on trails in the area stop in a local shop or check out the tourism board's website.
---
Climb Ha Ling Peak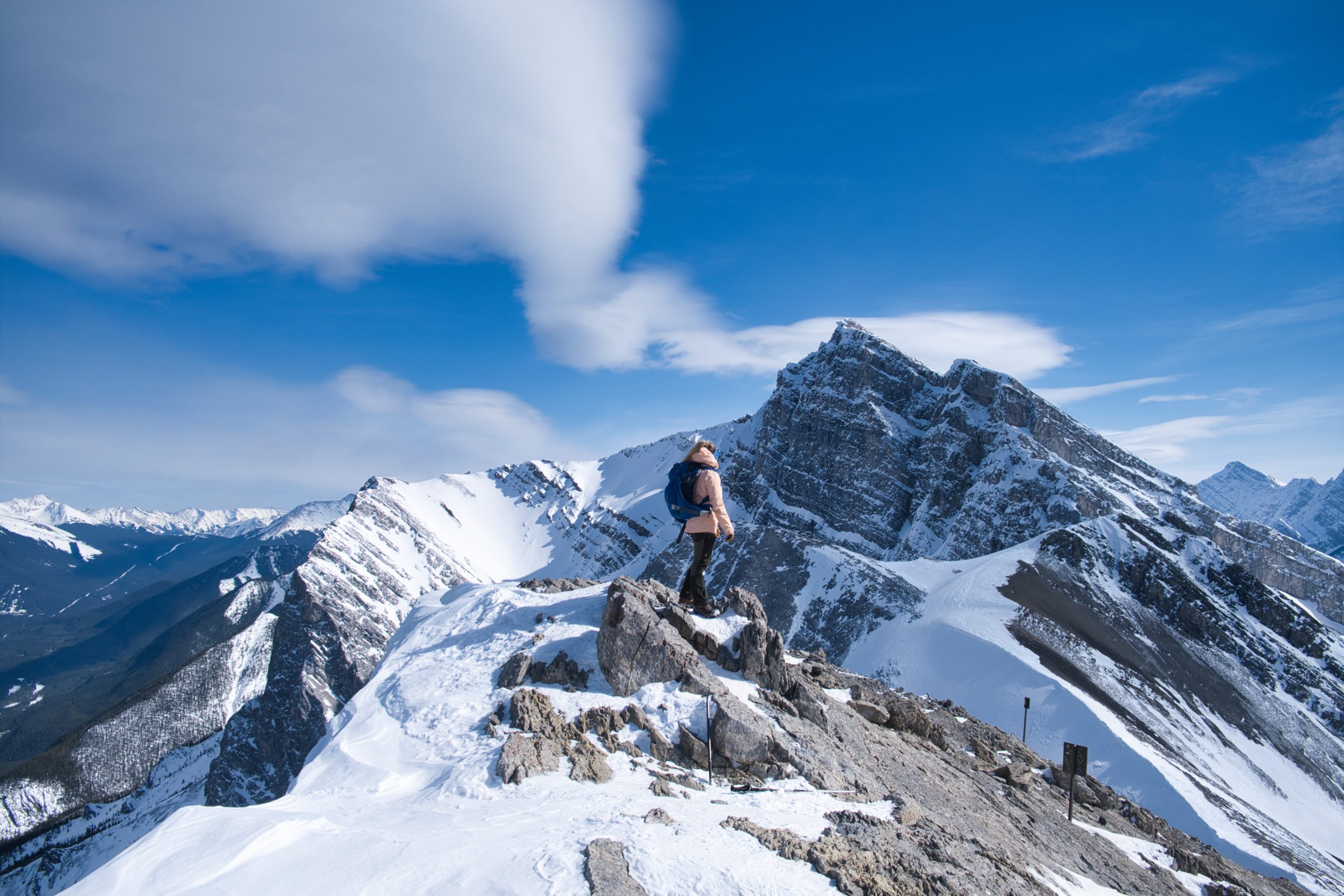 Head to the top of the most notable mountain in Canmore, Ha Ling Peak. It also happens to be the most approachable mountain in the region with a recently revamped trail that includes steps, informational signs, viewpoints, and a clear trail.
The downside of HaLing is its popularity on a nice summer weekend the parking lot and trail are packed with thousands climbing the short trail to the peak. It's still a pretty difficult hike as you gain over 800m in just under 4km.
---