Nestled in the middle of the Canadian Rockies, Banff National Park is a premier outdoor destination in Canada. There are so many great things to do and see in Banff. In between these activities, you'll want somewhere comfortable and cozy to stay, and there's no better way of staying in Banff than at one of these awesome Airbnbs in Banff!
That's why I narrowed down some of the best Banff Airbnbs on offer. Most are actually in the Town of Banff, but some are more tucked away in the park, in surrounded towns, or even in beautiful Kananaskis Country.
Banff in particular has strict zoning laws when it comes to short term rentals so there are not that many Airbnbs on offer. Choices get limited outside of the town as well. However, if you dig deep enough you'll be able to find a great Banff Airbnb for you and your travel companions!
---
Airbnbs in Banff – Quick View
---
---
The Best Airbnbs in Banff
---
Mountain View Suite
---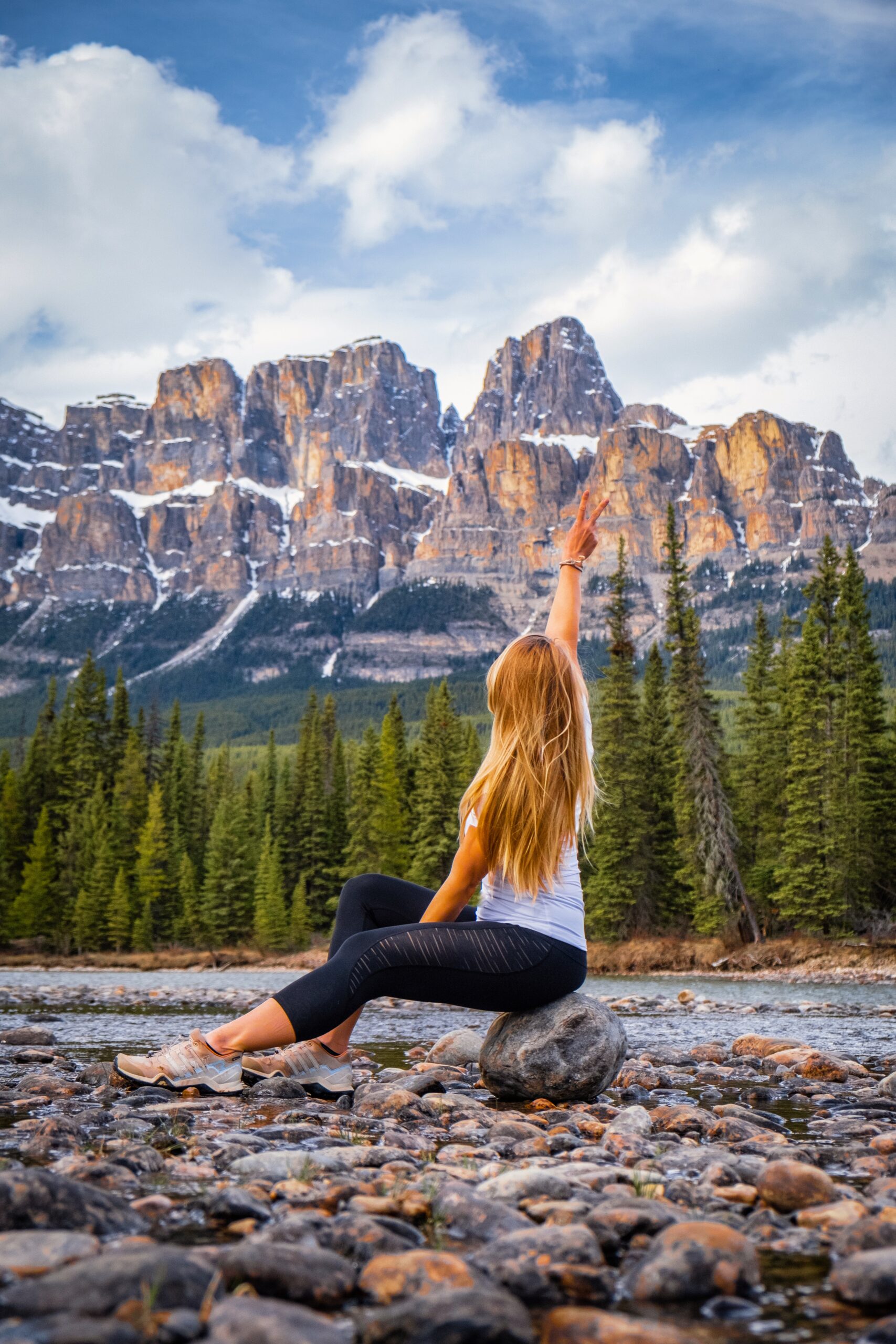 Location: Castle Junction
Superhost: Yes
Price: $250+
This Airbnb in Banff is an entire mountain apartment catering up to four guests. It's small with only one bedroom and one bathroom, so it's best for a family or group of friends that feel cozy together. This Airbnb in Banff is part of Castle Mountain Chalets near the beautiful Castle Mountain about a 20-minute drive away from Downtown Banff.
So if you want to get away from the crowds and town this Airbnb is the perfect place for you. It's closer to destinations like Lake Louise and Moraine Lake and offers incredible views of Castle Mountain. It's also very close to popular sites like Johnstons Canyon, so it's a great option if you want to drive the Bow Valley Parkway.
Their suites come with creature comforts like an electric stove, full size refrigerator dishwasher, kettle, coffee maker, and all cookware that you would need to make a meal. The living room has a pull out sofa bed near the gas fireplace and the bedroom has a queen bed. The living room has a dining table set for four or you can head outside to one of the many picnic areas for an evening cook out.
Guest Review: We had the BEST girls get-a-way to Castle Mountain Resort. The area is absolutely stunning, close to everything, and the perfect spot if you're looking to spend some cozy time in the outdoors. Adrian was quick and great to communicate with, check in and out was a breeze, and the place has everything you need. We're missing it already! Hoping to be back soon.
---
Banff Mountain Home
---
Location: Downtown Banff
Superhost: No
Price: $750+
This basement suite is one of the best Airbnbs in Banff and sleeps 11 guests across 4 bedrooms and 5 beds. Situated in the heart of Downtown this suite offers families a chance a place to stay in the heart of Banff. It's a comfortable place to head in the dead of winter or the heat of summer. With a cozy living area to relax in the winter and an outdoor deck for the summer group accommodation doesn't get much better than this.
This Banff Airbnb is well decorated and kitted out with everything you could need! Though it's one of the higher-priced accommodations on this list keep in mind the number of people it caters too. It's ideal for large families or groups of friends!
Guest Review: This house is great – the location is perfect (less than a block from Banff Avenue) and each bedroom has a huge, comfortable bed and its own bathroom. Great spot for large groups visiting Banff! Only thing to mention is that there is a tenant in the basement who you can sometimes hear from the kitchen.
---
Bampton Cabin
---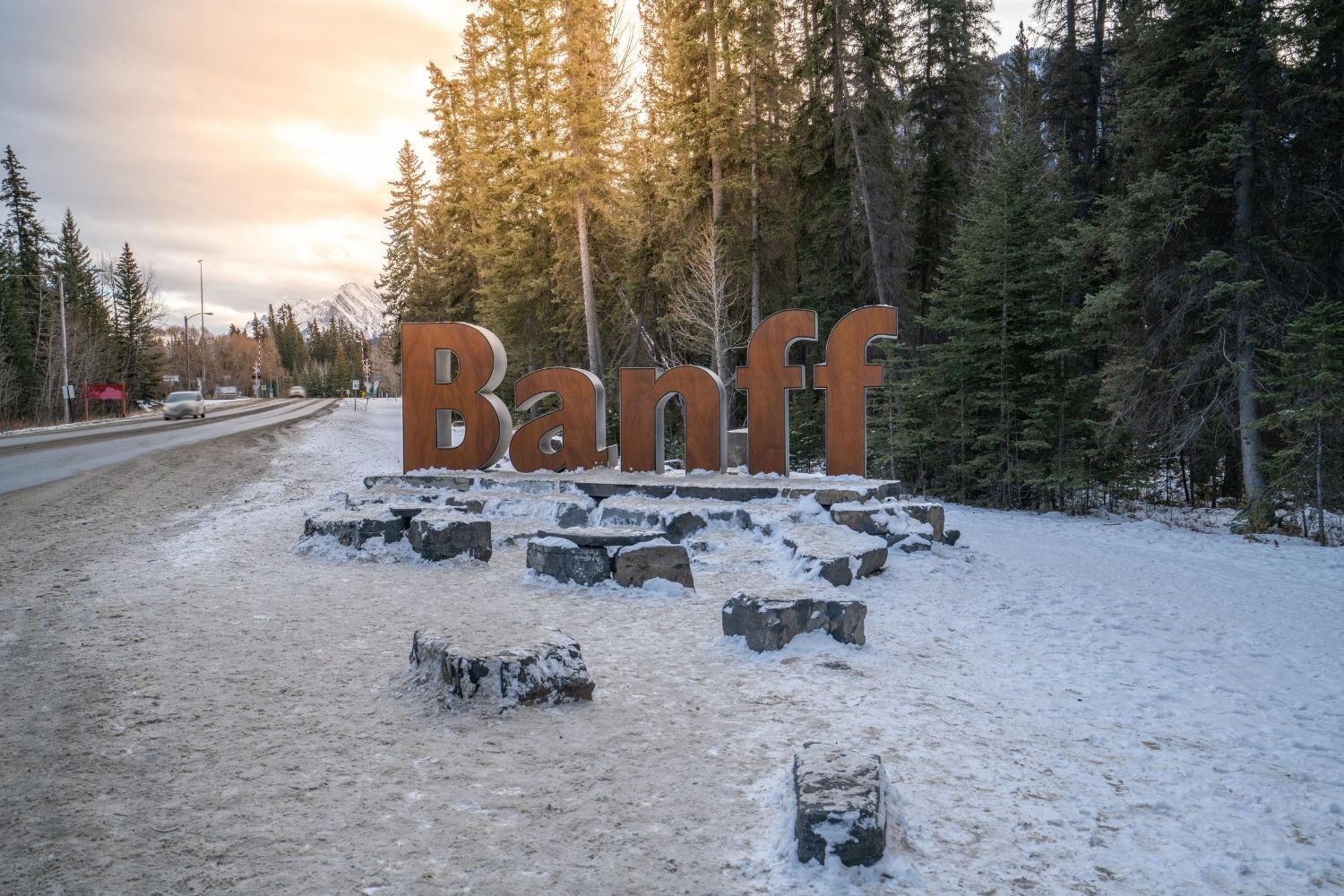 Location: Downtown Banff
Superhost: Yes
Price: $150+
Ideal for two guests Bampton Cabin is the perfect tiny home Airbnb in Banff. This is a brand new private loft cabin extremely close to Downtown (everywhere is walking distance).
Bampton Cabin was built by a local family in 2018 so is new and modern inside and out. It is loft-style and has a queen size bed that overlooks the kitchen and living space with a cozy area.
If you are looking for a Unique Airbnb in Banff this place is for you!
Guest Review: Airbnb exists to enhance a trip in a variety of ways. Staying at Satu and Ollie's cabin was the best experience we've had. The cabin is perfect: well thought out, great details, super clean, and the guidebook is put together so well. The location is great. Easy to drive to/from, the buses are 2-3 blocks away. Responses to queries are super fast and helpful. Our week went by way too quickly!
---
Feel at Home in the Rockies
---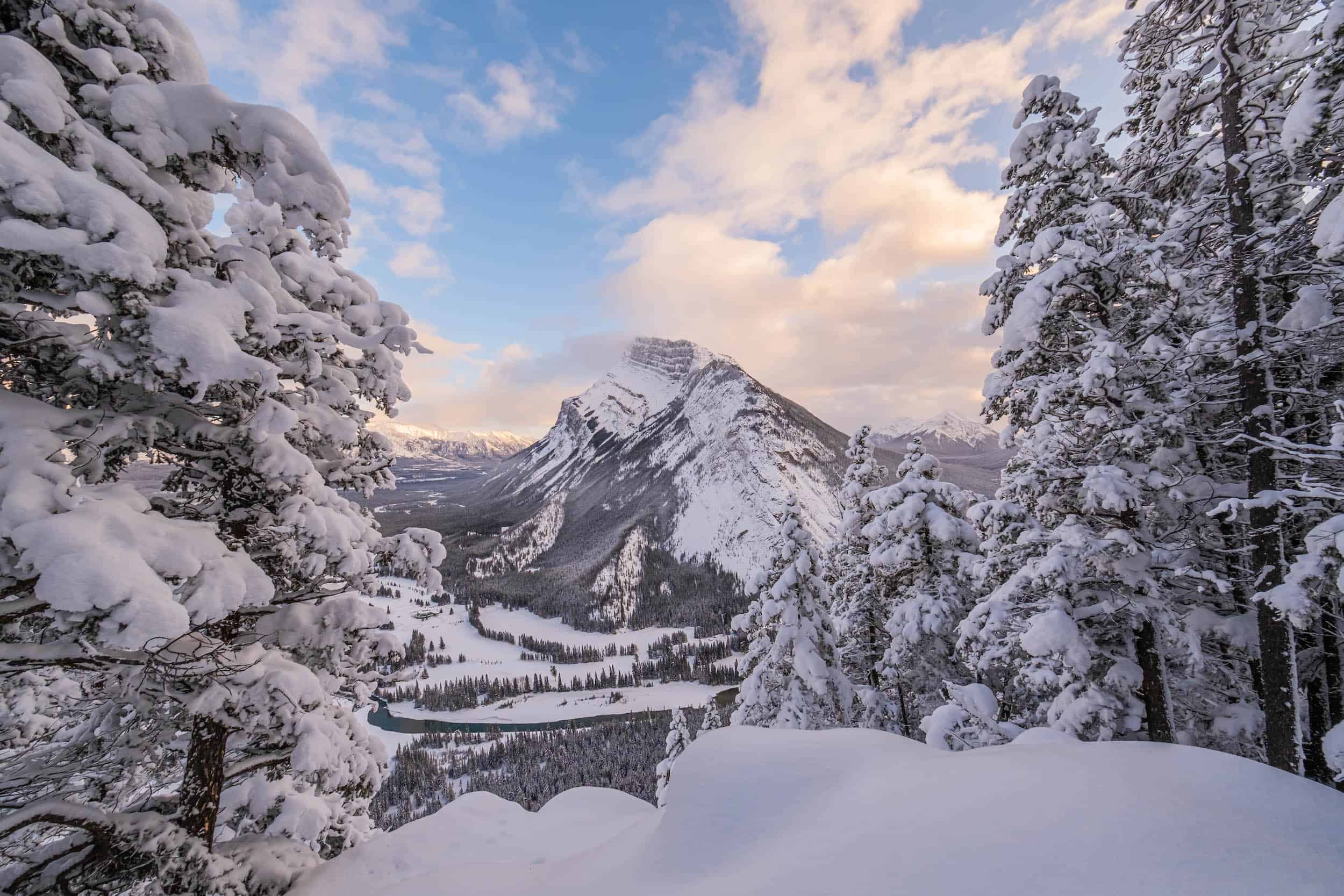 If you're looking for a comfortable, cozy, and classic cottage style in the Rockies you can't go wrong with this Airbnb. I love the location on this one – high on Tunnel Mountain.
This cottage is one bedroom but can sleep up to three with a sofa bed in the living room. There are NO cleaning fees which is hard to find on Airbnb nowadays and there is even concierge service available here. The big draw here though is honestly the hot tubs with mountain views and the wood-burning fireplace which you will LOVE in the winter. This Airbnb in Banff also has underground parking which is a huge plus if booking in the winter, and if you are skier there is ski storage here!
Guest Review: This place was incredibly comfortable to stay in and the views from the hot tub made the chilly temperatures outside something to enjoy!
---
Golden Nights- Luxury Tent
---
Location: Kananaskis
Superhost: No
Price: $120+
As this is a tent, and we are in the Canadian Rockies, Golden Nights is only available in the summertime. But if you are looking for alternative and unique accommodation in Banff you cannot miss a night out in Kananaskis Country with this one. Seriously there is nothing better than sleeping under the stars in the Rockies.
With this Banff Airbnb you get a furnished luxury tent, propane stove and propane, hammock, cooking set, flashlights, and charging station. The fee also includes your campsite reservation fee, fire permit, and campsite. It's like camping but without all the work involved!
Guest Review: everything was exactly as pictured, the bed and tent were beautiful!! bed was very comfy, we were very warm under the multiple fleece blankets and comforter.
---
Original Cowboy Bed and Breakfast
---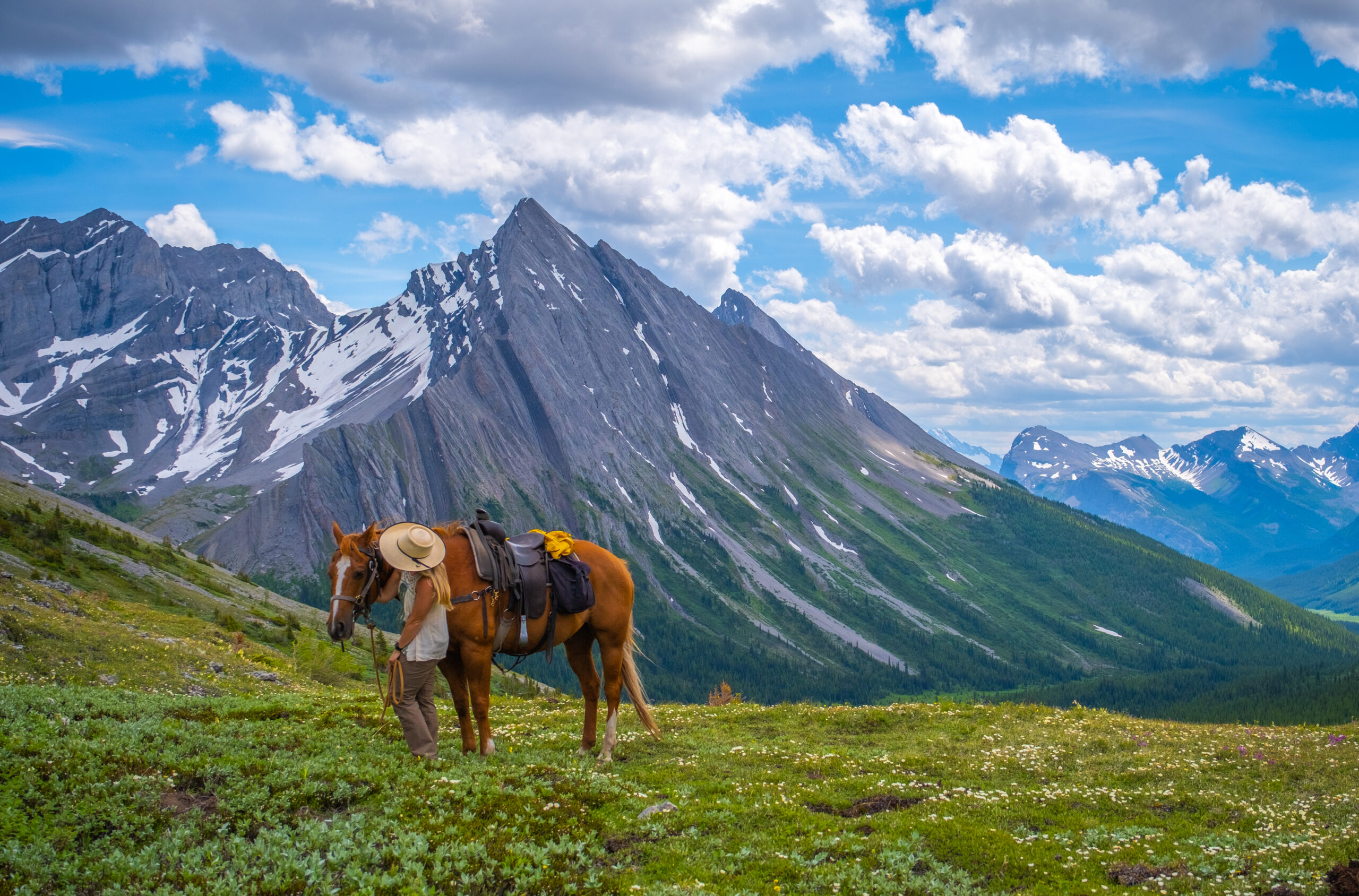 Location: Downtown Banff
Superhost: Yes
Price: $160+
This is a beautiful Banff Airbnb that will take you back to those Western Cowboy days. Situated close to downtown, this is a family-friendly apartment great for two guests. If you want to cook on your trip to Banff, this Airbnb has all the essentials. The lovely couple who runs this Banff Airbnb also serves up a delicious continental breakfast.
Around the apartment you have great views of Banff in all directions!
Guest Review: Definitely the most welcoming hosts I've had with a very good location. 10/10
---
Cascade Cabin
---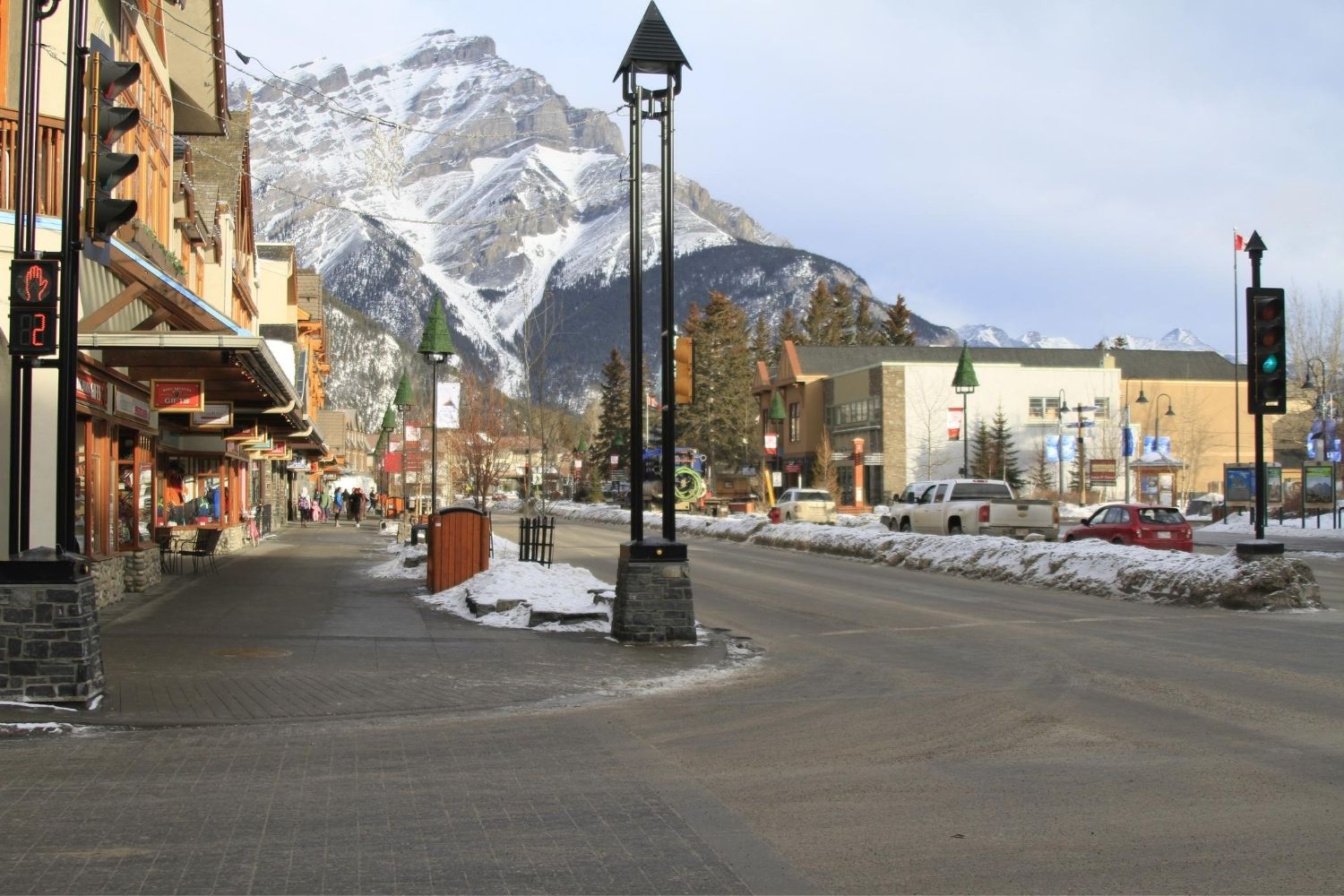 Location: Downtown Banff
Superhost: Yes
Price: $160+
This cute and cozy cabin is right in Downtown Banff, just steps away from the Bow River. Everyone loves their stay at Cascade Cabin as you can step right outside and get views of Cascade mountain. This cabin is ideal for four guests and has two bedrooms in a Trappeur style log cabin home. Rest assured with ski and bike storage and complimentary breakfast in the morning.
Guest Review: This place is perfect for a Banff getaway. Short walk to the town centre, great amenities and cleanliness, great space. Would absolutely recommend this to anyone planning a trip to Banff!
---
Haven in Rockies
---
Location: Canmore
Superhost: Yes
Price: $100+
If Banff is proving to a bit above your budget or you want a change of scenery head to Canmore. Canmore is one of my favorite places in the world, and that's not just because I live there. There are a lot of amazing things to do in Canmore in the winter and summer. It makes a great base and is often a bit cheaper than Banff – and honestly, the views are just as good.
If you plan on venturing into Kananaskis a bit, then staying at Canmore might make more sense as it is a lot closer. This beautiful Airbnb is close to town, coffee shops, bars, restaurants, and art galleries. It also provides access to a waterslide, restaurant, gym, and pool area.
Guest Review: Cozy condo in a convenient location close to restaurants and shops. Loved staring at the fireplace with mountain view's in the background! The perfect place for my pre-wedding stay.
---
Active Banff Airbnb Coupon Code
---