Mount Bourgeau is a 2,931-metre (9,616 ft) tall mountain in the heart of Banff National Park and promises some extraordinary views. Those extraordinary views make it one of the best hikes in Banff.
The trailhead is easily accessible from the town of Banff and Canmore, at a 10-15 minute drive to the parking area. This makes it a great hike for those staying in Banff town as you can see the colossal mountain from the center of town. While the terrain is not challenging, the sheer length and elevation gain requires strong legs.
To reach the peak, you climb over 1,700 meters or 5,600 feet and nearly 22km in a day. That being said, it's one of the easiest peaks to reach in the Rockies, as it requires no scrambling or climbing. However, you cross the lovely Bourgeau Lake on the way to the peak, witness stunning views from Harvey Pass, and then the whole park opens up from the summit. It's an expansive view that never disappoints.
You have a few options for the hike as you can choose to hike to Bourgeau Lake or Harvey Pass, each cutting a large chunk of the hike out. This makes it a great hike in Banff for all skill levels as it can be adjusted.
See Also:
---
Mount Bourgeau Hike and Lake
---
Key Stats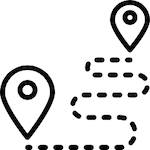 Length
21.7 km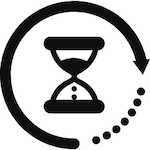 Duration
5 – 10 hours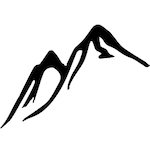 Elevation
1,731 meters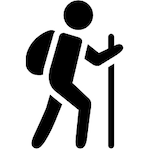 Difficulty
Difficult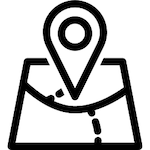 Trailhead
Bourgeau Lake Trailhead
---
Parking For The Bourgeau Hike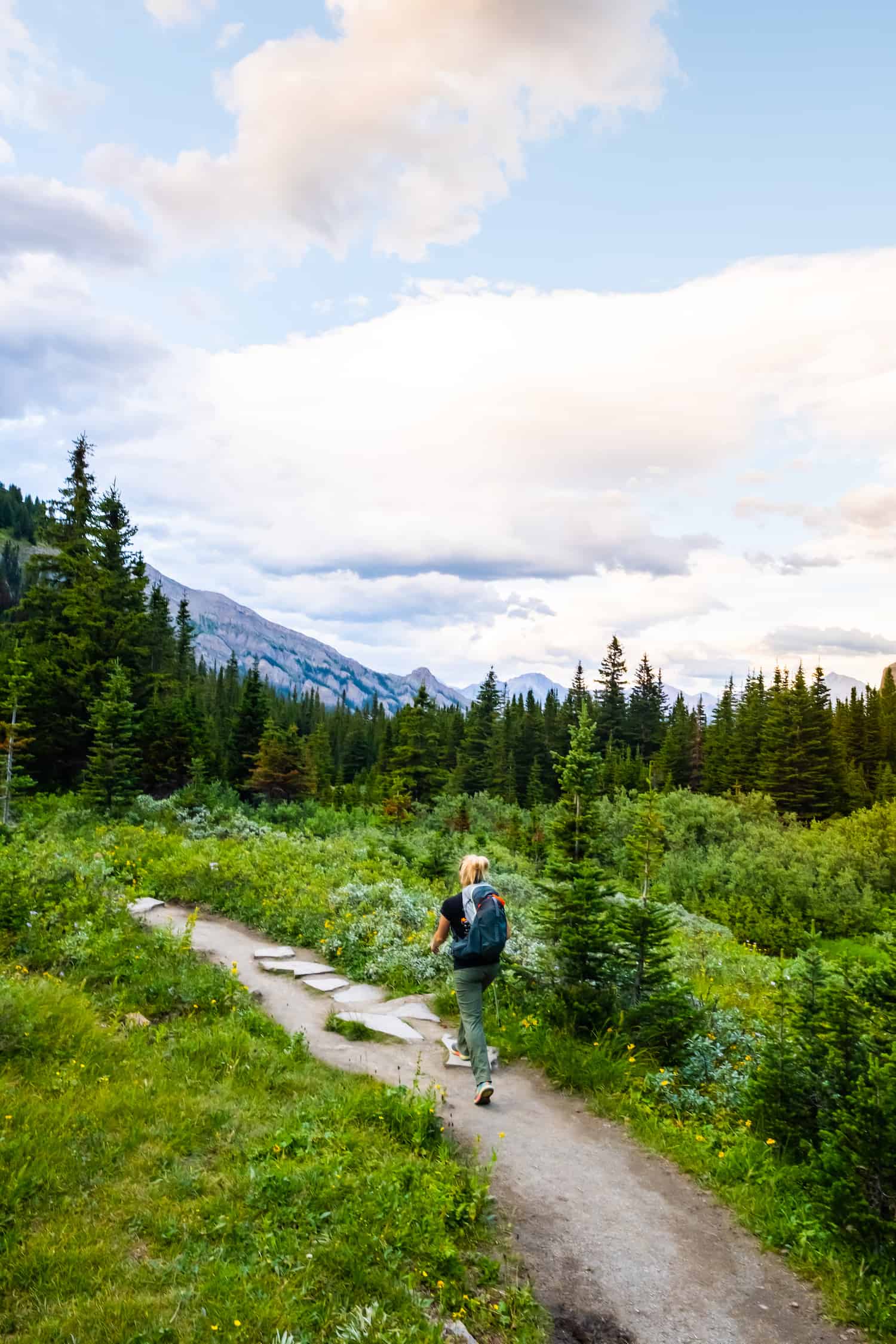 There is a nice parking area for this trailhead on the south side of Trans Canada. If you are traveling from Banff, there is a cross over the lane. Just make sure to keep your eyes out for it. If you miss a turn on Trans Canada, it may be a while until you have the option to turn around.
At the trailhead, there is a bathroom and a map. However, it might be hard to find a parking spot if it's a nice sunny summer day in Banff. The lot only has room for around 20.
---
Mount Bourgeau Trail Route Description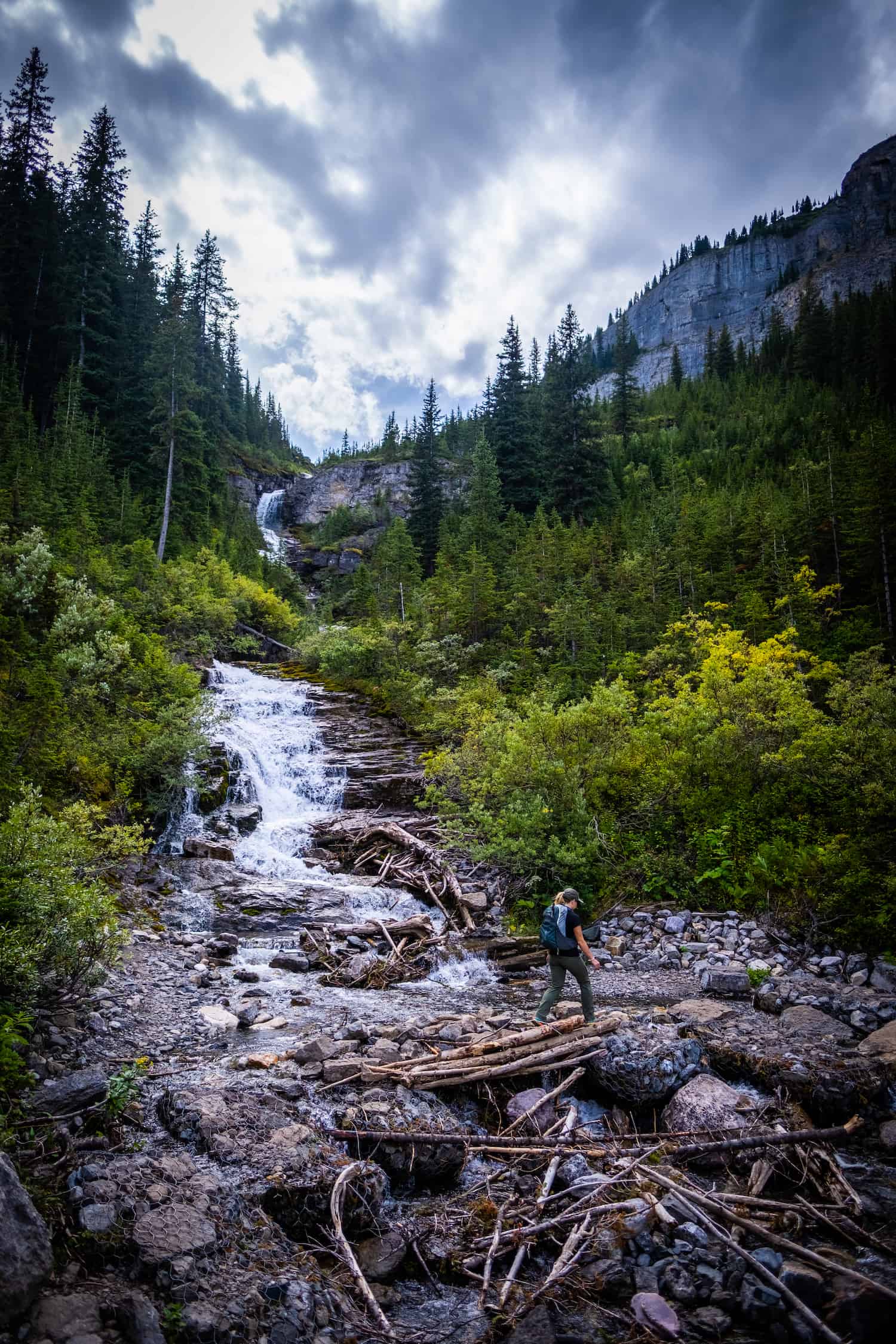 Mount Bourgeau is a great trail for hikers looking to have a full day out. The first section is straightforward to follow the well-maintained trail that is 7.4 km to Bourgeau Lake. You'll have to pass a few creeks along the way so pay attention not to slip and get your foot wet. There is a well-built bridge over Wolverine Creek, while the most difficult crossing is pictured above.
There is nothing abundantly difficult about this section, and it's all a gradual uphill climb to Bourgeau Lake. With an elevation of 750 meters, it's appropriate and short enough for a moderate hiker to enjoy. Whether Bourgeau Lake is your destination or Mount Bourgeau, it's a good place to stop and enjoy lunch.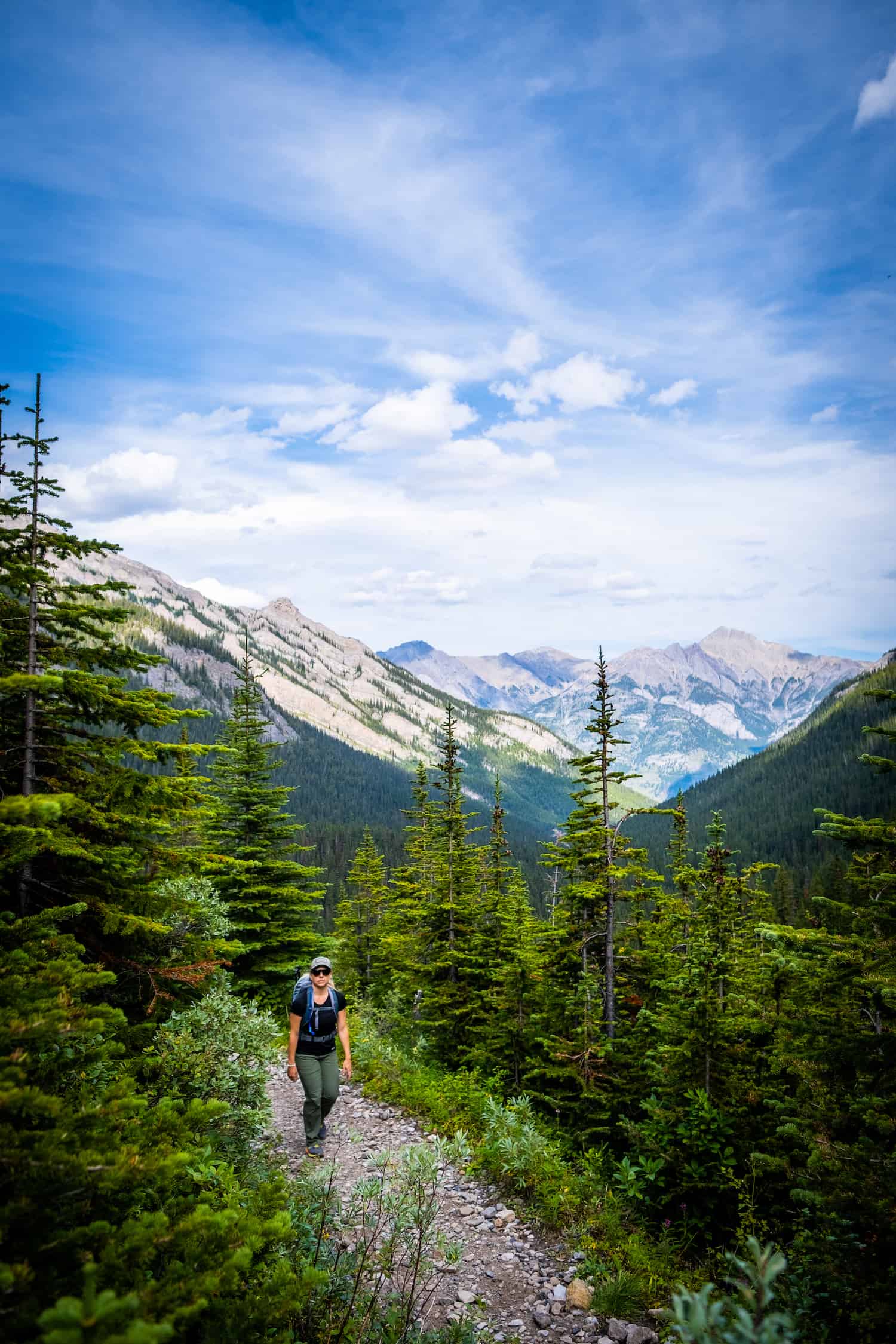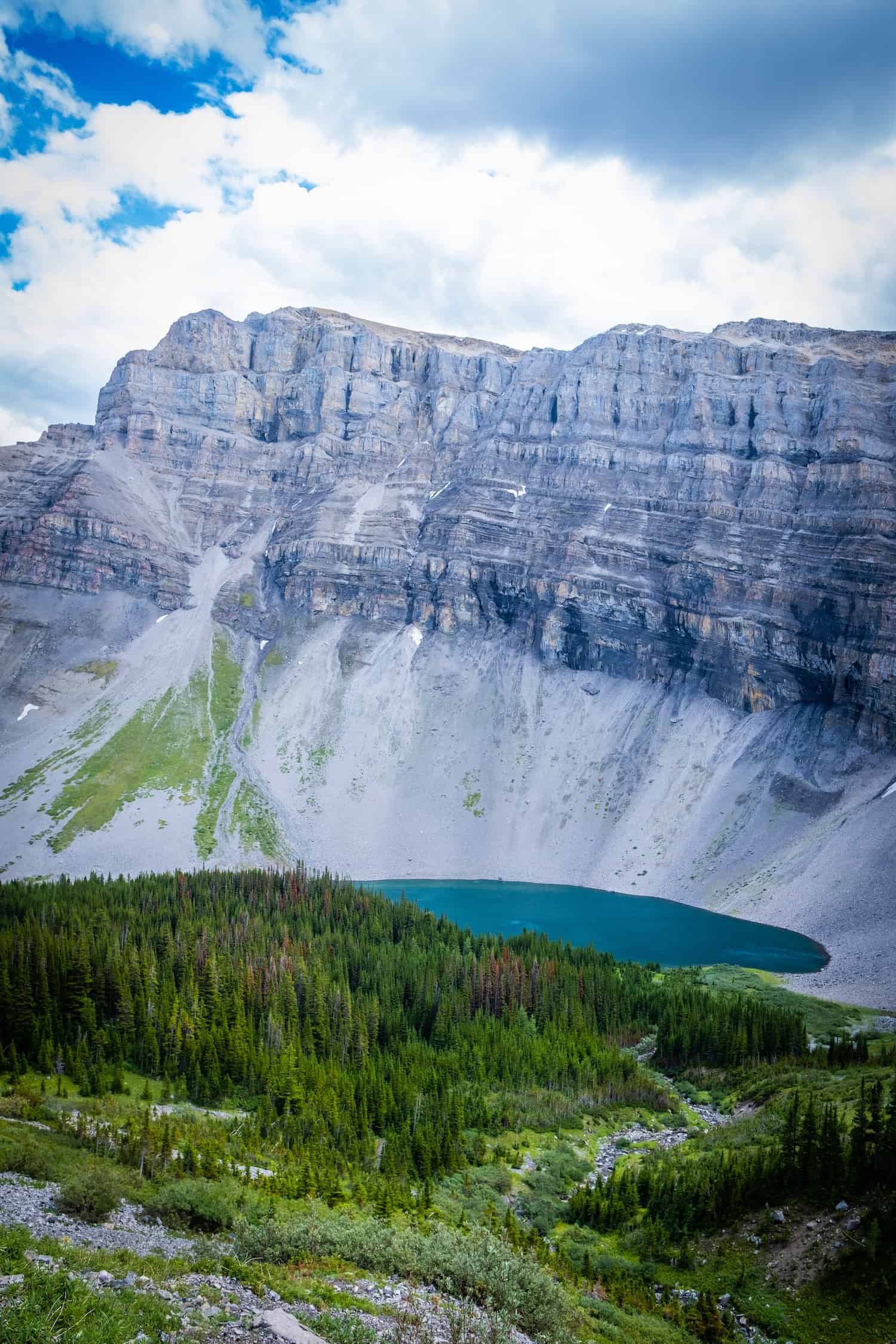 Continue on the switchback trails up scree, crossing avalanche paths. You'll pass two unnamed ponds, stop and admire them and keep going around the pond until you reach Harvey Pass, which is another 2.3 km further. It's here that you can see Sunshine Village.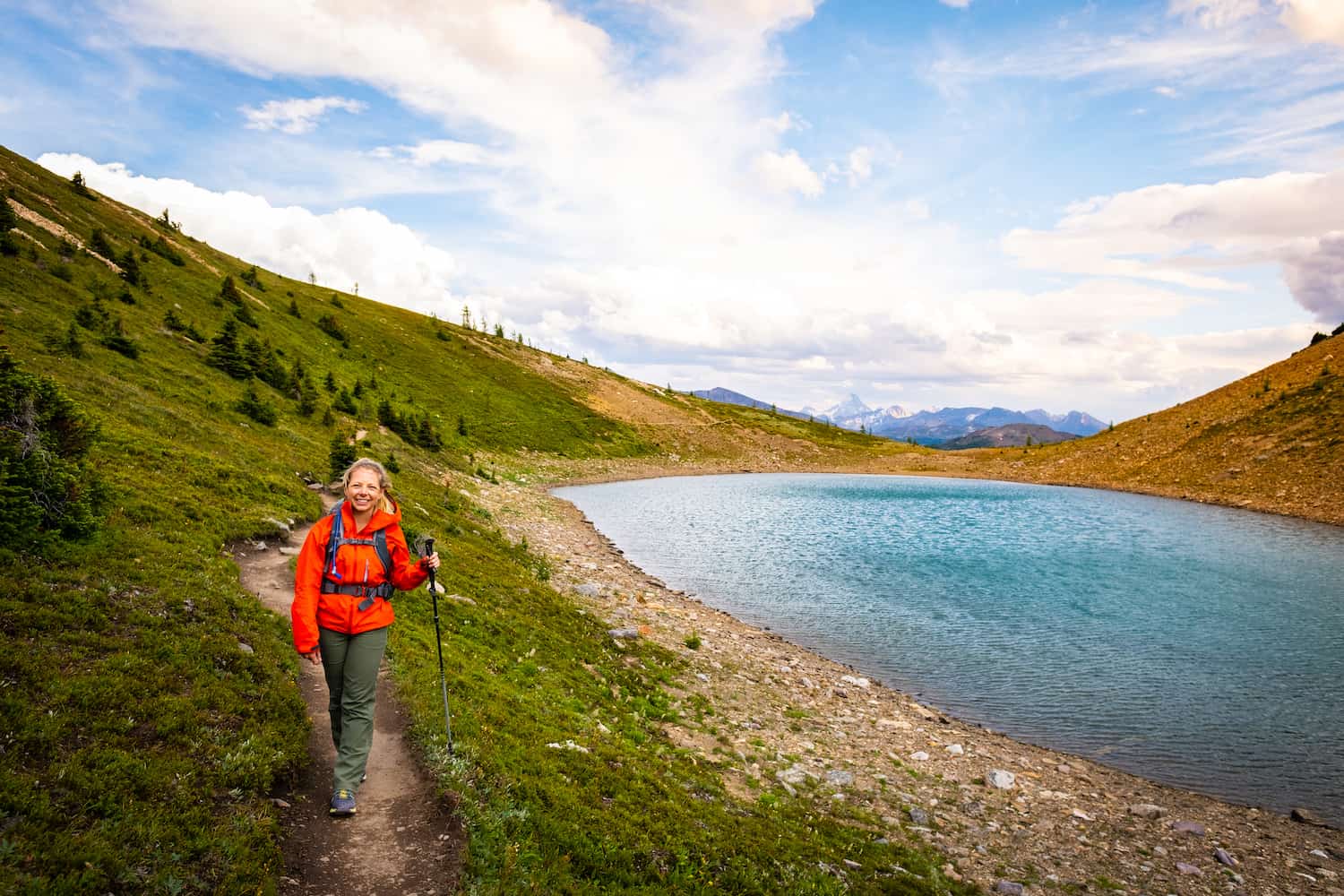 If you look to your left, you'll see Mt. Bourgeau. You have 2.7 km and 400 meters to go. This section took us roughly an hour, and since it was already a long day, we were definitely feeling it but pushed on. It might look tough, but there is no scrambling involved, and instead of loose scree, you'll find a lot of beautiful wildflowers.
Once you reach the summit, enjoy 360-degree views over Banff. It may be windy (as it was for us), and there is a Repeater Station on the summit to hide away by. You can easily see Mt. Assiniboine on the horizon on a clear day, which looks like the Matterhorn.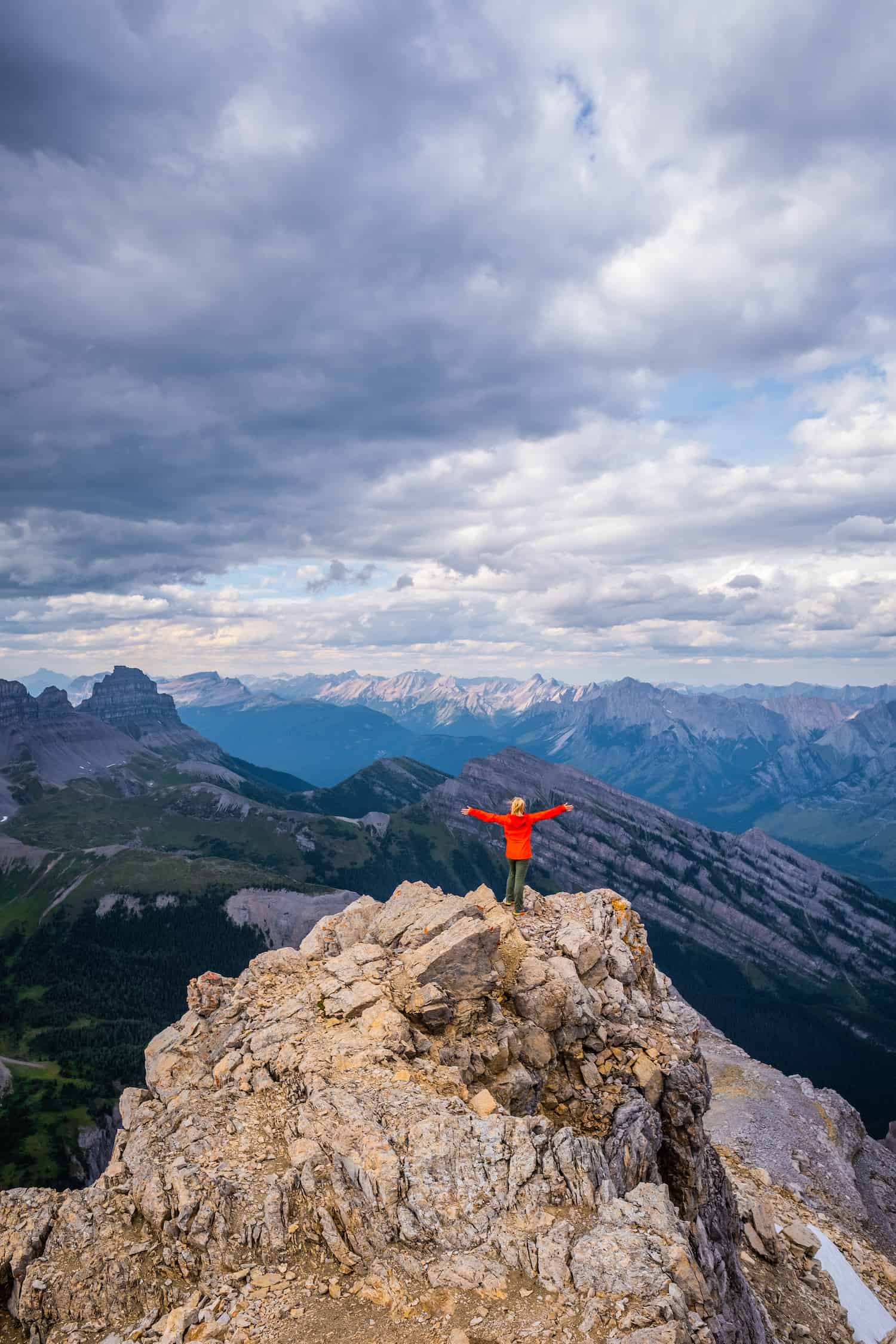 ---
Gear We Recommend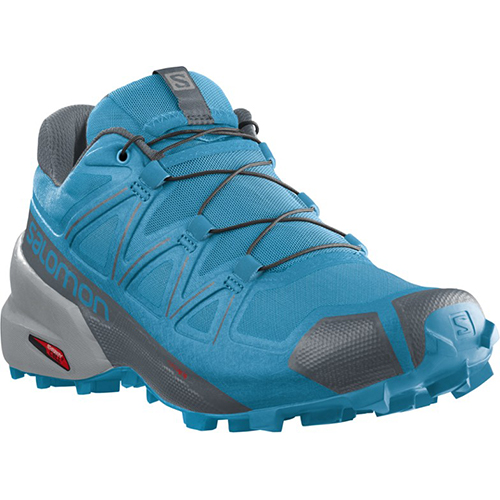 The vast majority of hikes and easy scrambles in the Rockies, you'll find us in our trusty Salomon Speedcross.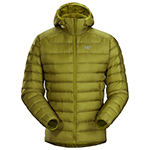 Arc'teryx Cerium is our pick for the best down jacket. It's incredibly light, and we bring it on almost every hike in the Rockies.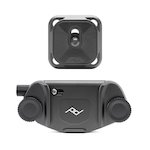 This nifty clip from Peak Design secures a camera to my backpack strap for easy reach. No more digging in the backpack!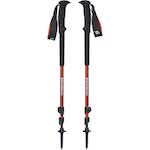 A pair of durable and lightweight hiking poles are a great asset on the hiking trail.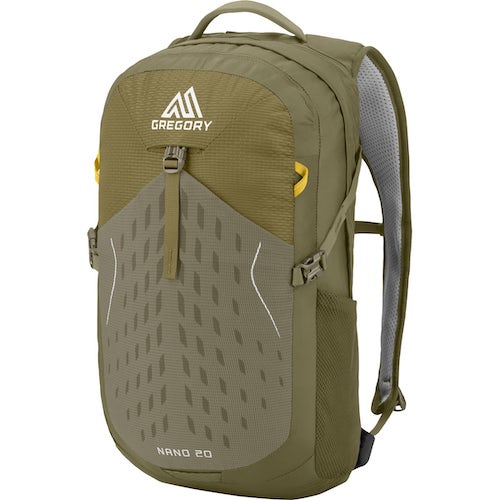 20L feels like the ideal size for quick hikes and scrambles. We love the Nano from Gregory with a hydration reservoir.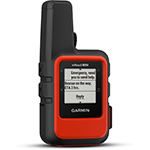 There is not much cell service in the Canadian Rockies. In case of emergencies, we carry an emergency beacon with GPS.
---
When Can You Hike to Bourgeau Lake and Mount Bourgeau?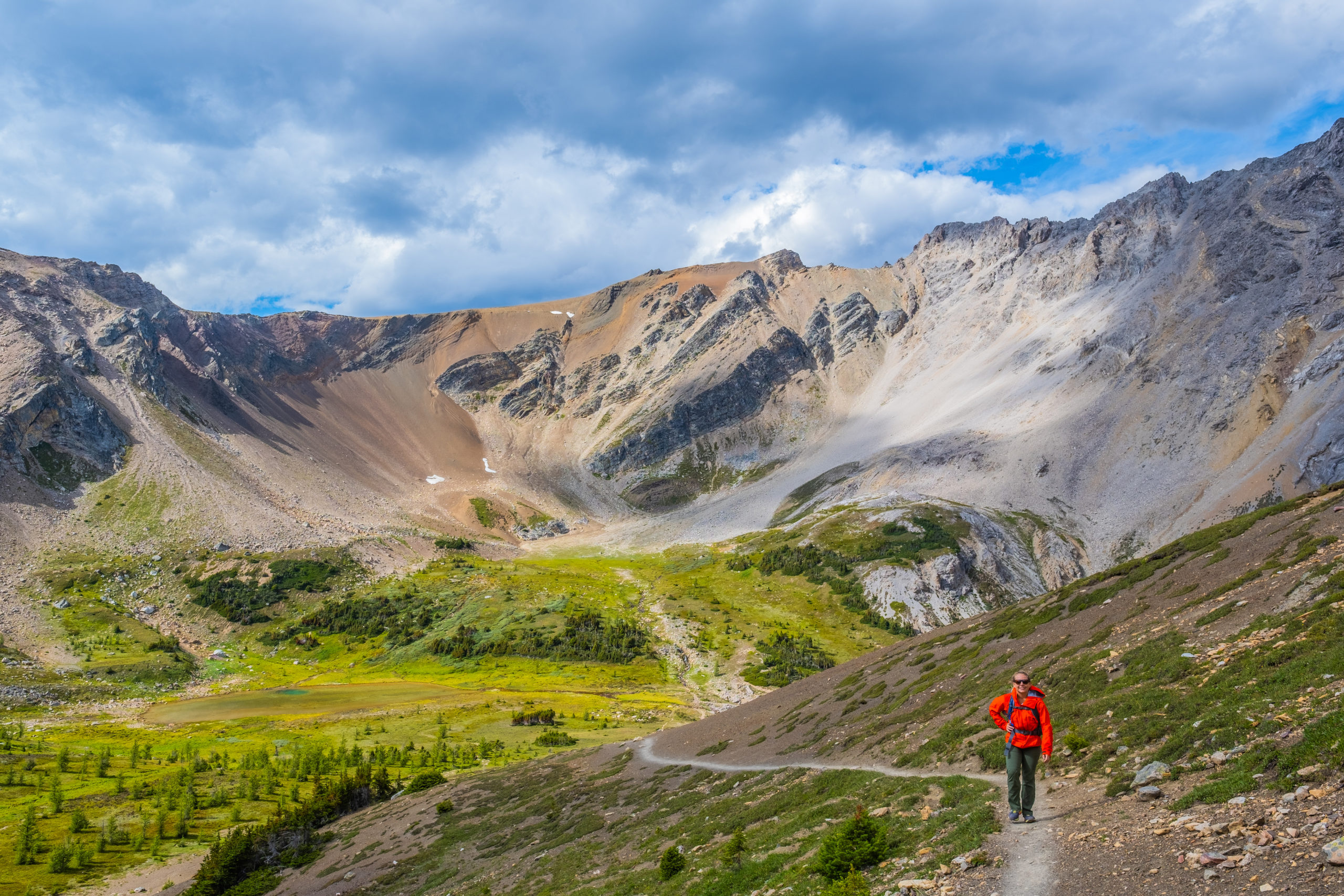 Mount Bourgeau is high in elevation and will have snow on it in early June and October. The best time to hike Mount Bourgeau is between mid-June and Mid September. It's a long one, so check the weather before heading out.
---
How Long Does Take To Hike to Mount Bourgeau?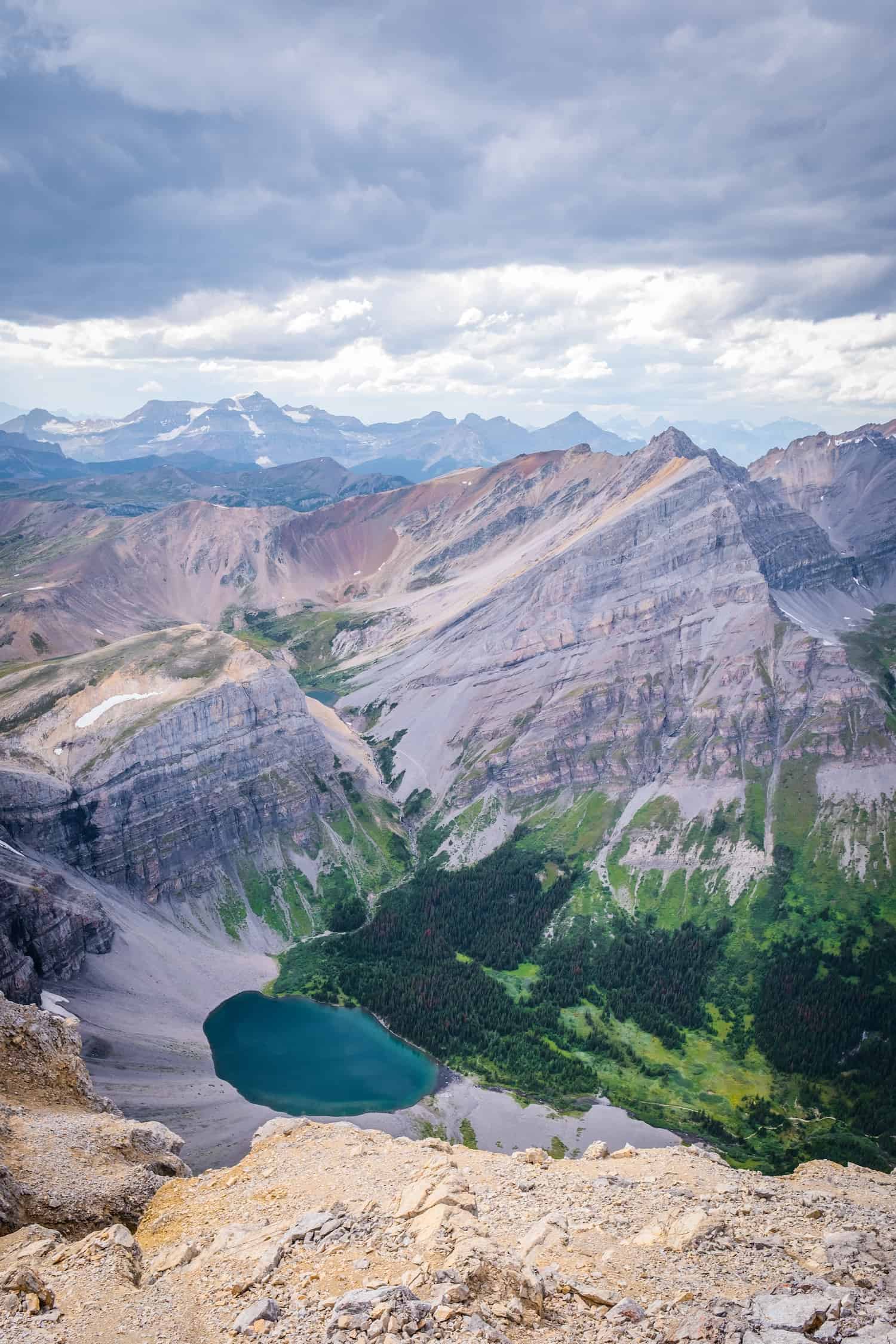 We were able to complete the trip in around six hours with over a half-hour at the summit. Unless you're trail-running, don't expect to complete it any sooner as the average time is around eight hours. This is a full-day hike, so come prepared.
---
How Hard is it to Hike Mount Bourgeau?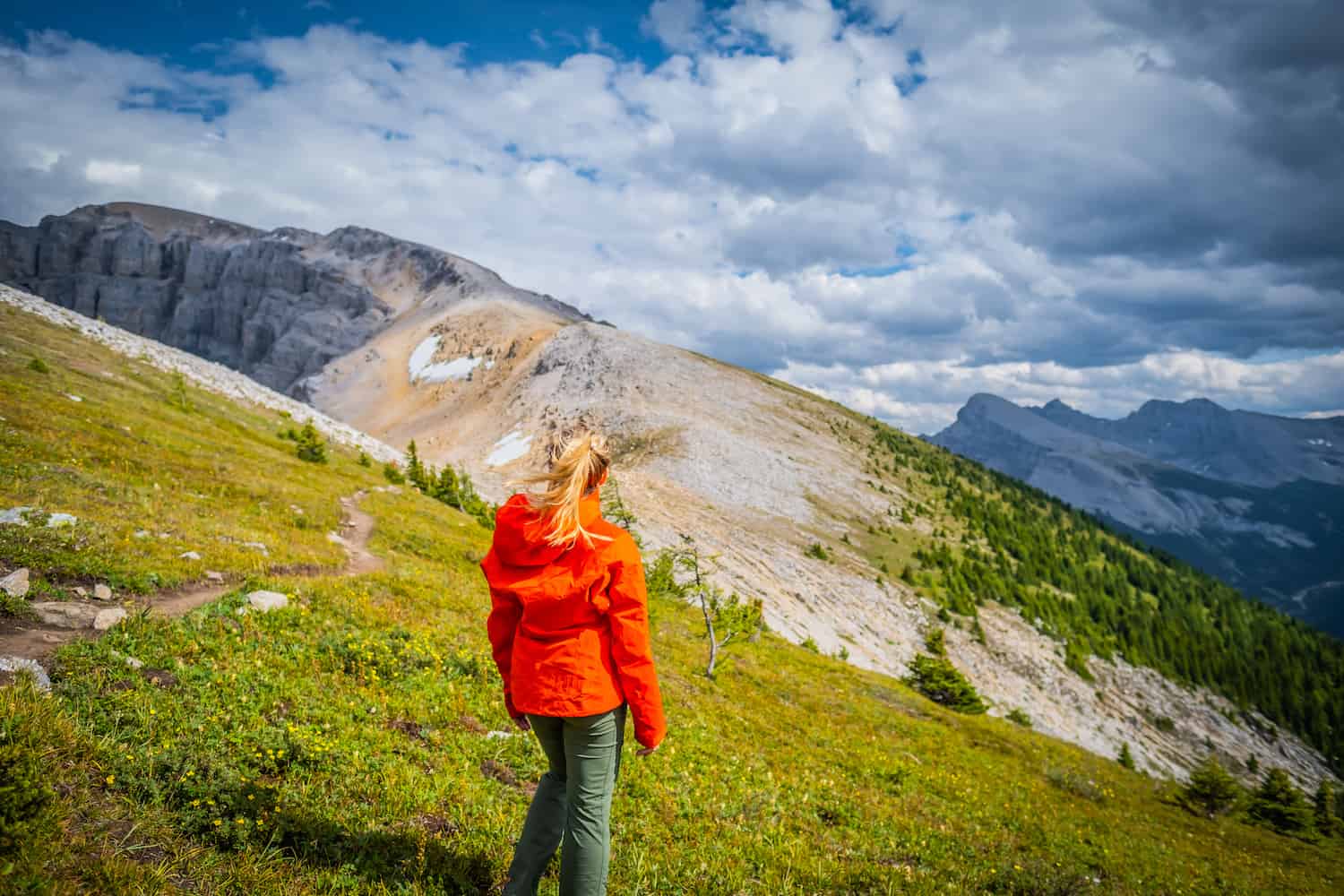 Mount Bourgeau is not a hard hike. It's a gradual incline pretty much the entire way, with nothing seriously steep. However, the hike is 21.7 km round trip and has an elevation gain of 1,731 meters, making it a very long day.
You must have the endurance to complete this hike, but the good news is you can always turn around when you reach the lakes and still have an awesome day! If you've done Mount Allan in Kananaskis, it's similar to that in difficulty.
---
Should You Bring the Dogs and Kids on Mount Bourgeau?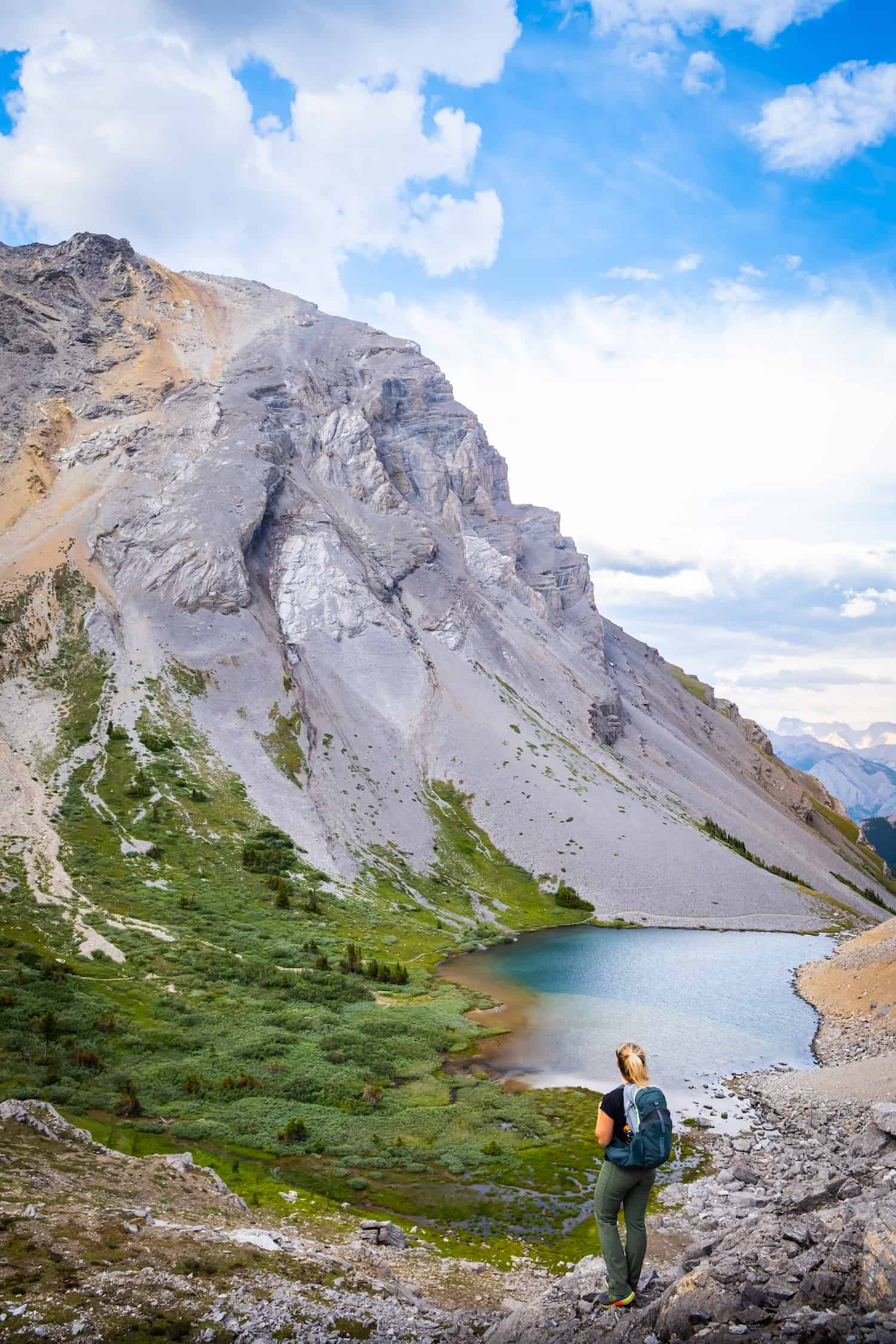 There is no scrambling or anything technical involved to summit Bourgeau, but it is a very long hike and day so if you bring the kids and pets, make sure they are cared for. You can always stop at Bourgeau Lake if any members of your party get fatigued.
---
How Busy is Mount Bourgeau Lake Hike?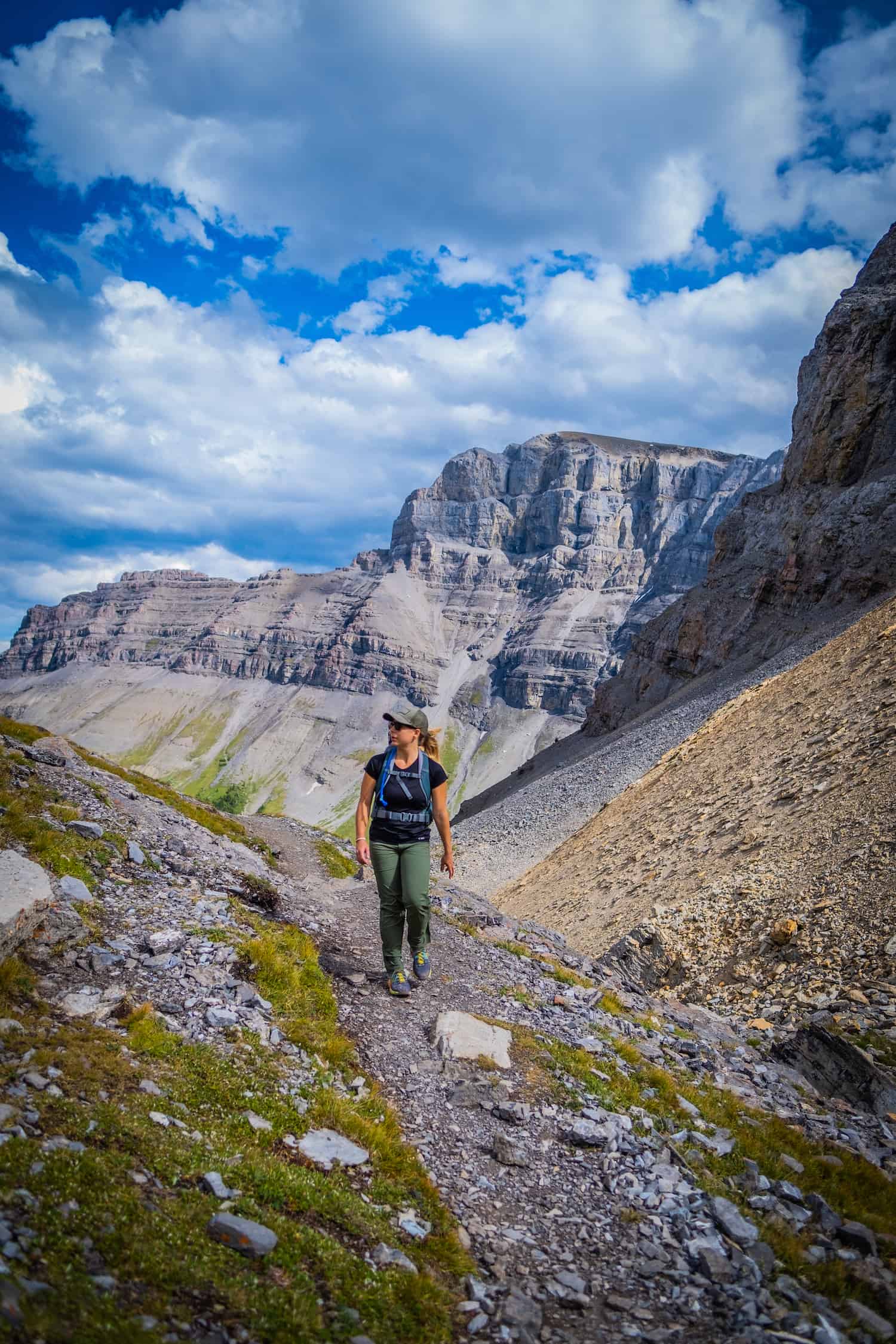 Mount Bourgeau is easily accessible from Banff, and it makes it one of the busier hikes in Banff National Park. The good news is the limited parking lot does keep numbers down, so if you get a parking spot, you'll still have an enjoyable time. We passed many groups enjoying this hike. However, most stopped at the lakes.
Only one other pair summited Mount Bourgeau with us. So if you keep going and push for the summit, it's unlikely you'll find others around.
---
Wildlife Awareness on Mount Bourgeau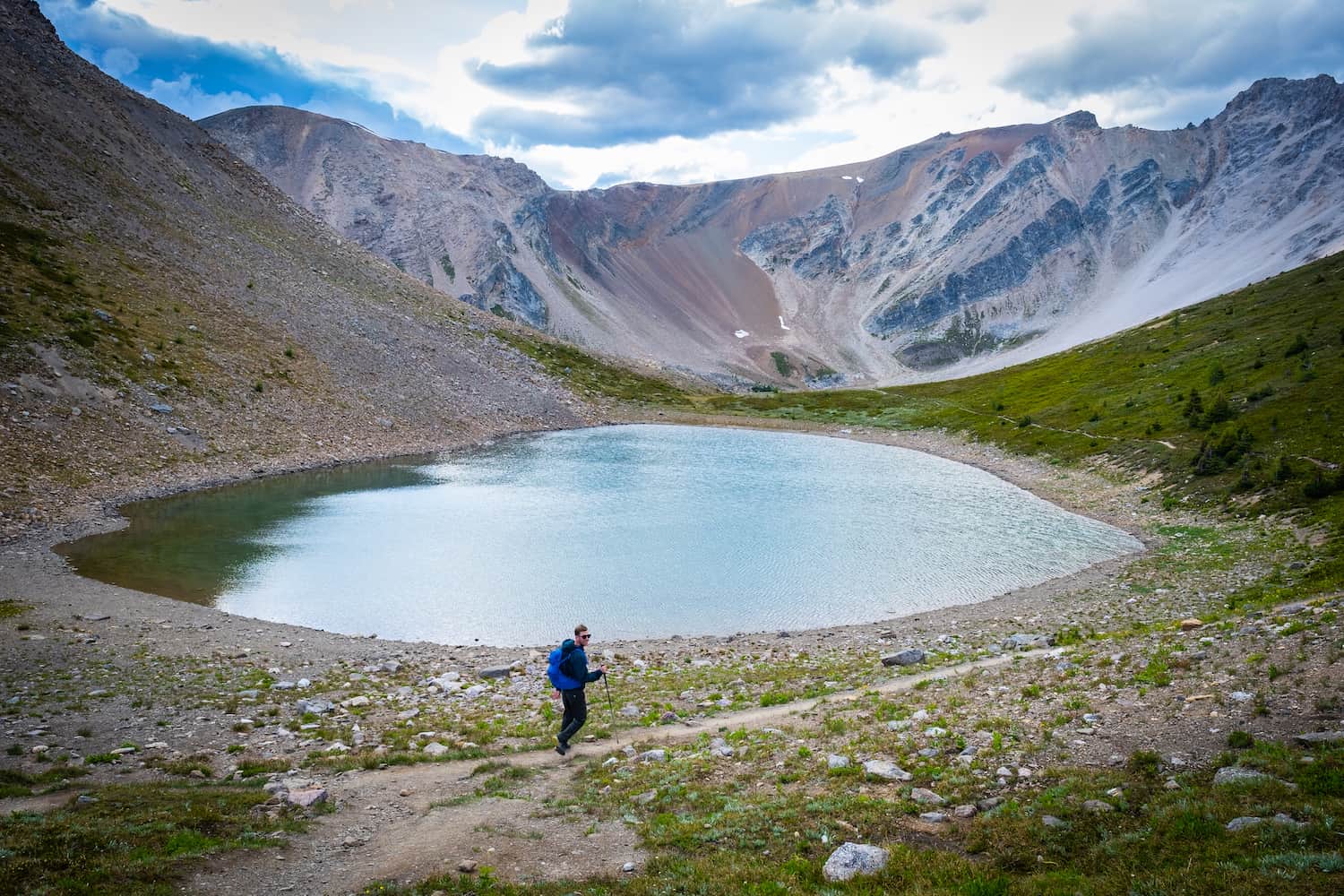 If you're on any hikes in the Canadian Rockies, you should practice proper wildlife awareness. There are frequent sightings of black bears, grizzly bears, moose, coyotes, and cougars in the region. They are all a potential threat to humans, and we should reduce our impact on their natural lives.
Before any hike or walk-in the Canadian Rockies, you need to have bear spray. Remember that the bear spray is worthless if it's in your pack, you'll need to be able to grab this in two seconds or less in an emergency. We wear our bear sprays on our hips.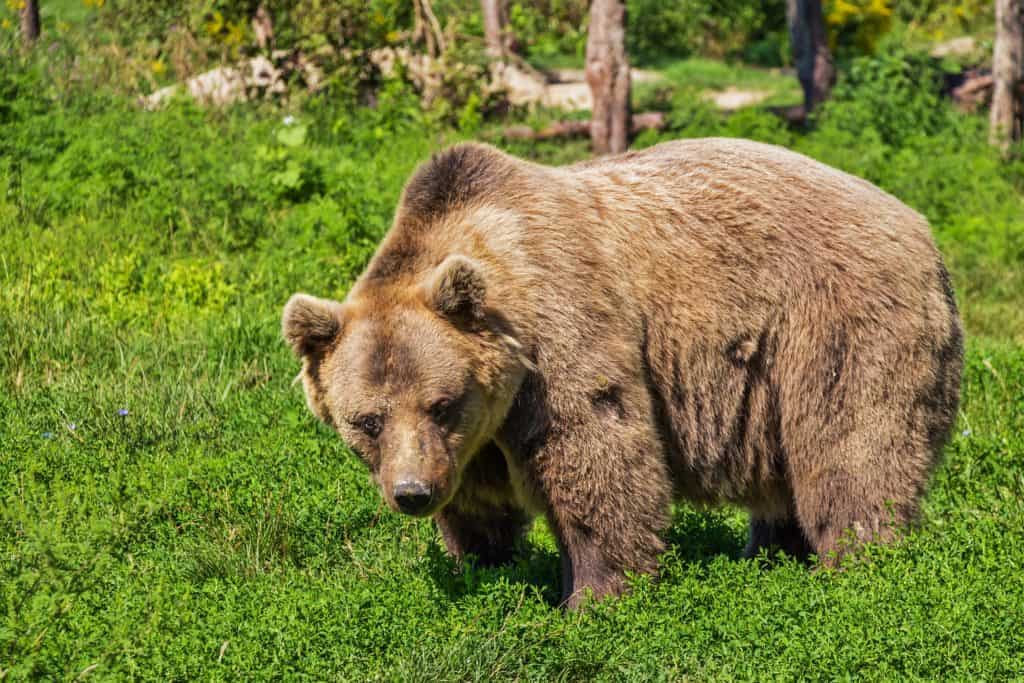 The likeliness of seeing wildlife on this trail is high. It is a moderately trafficked trail, but bear sightings have occurred. The meadow and valley is prime grizzly habitat, and the trail has been closed in the past due to bear activity. We saw a male grizzly near the saddle of this hike. Thankfully he was fairly far away, and we had a large group.
---
What to Wear On a Hike?
The most basic principle of what to wear hiking is layering. Anyone that has spent time in the wilderness or mountains can speak to the fact your temperature can fluctuate a lot on a hike. You can easily start off cool at the mountain base and get hot as soon as you begin moving.
---
Other Banff National Park Hikes
Of course, there are so many more hikes in Banff and tons of exploring. Looking for the best Banff hikes? We rank our favorite hikes around the park and share all of the details in this guide to experience the best in the park. You'll find on these hikes in Banff high alpine passes lined with wildflowers, jagged peaks topped by glaciers, and a healthy dose of turquoise blue lakes.