A cup of coffee is a great way to start your day when exploring Banff. Luckily there are a number of great coffee shops in Banff to give you the energy to tackle the Rockies.
Check out these locals coffee shops around Banff and neighboring Canmore for a tasty brew, snack, breakfast, or lunch. This all comes from two self-professed local coffee snobs.
---
Best Coffee Shops in Banff
---
Eclipse Coffee
If you're looking for the best coffee around Banff then you need to head to Canmore and visit the Eclipse Coffee Roasters. They now have two locations one downtown and the original at the main intersection off Bow Valley Trail.
At the shop, you can find artisan single-origin roasts made in house or order a range of specialty coffees. Expect to find the usual ranging from a flat white to a latte and even a nice pour over for true coffee aficionados. This is our favorite spot and where we like to pick our coffee roast for home.
It's also a great place to pick up a local roast for camping or a coffee before tackling a hike in Kananaskis off Smith Dorrien Trail or on your way to Banff.
Location:
702 Bow Valley Trail #113, Canmore, AB T1W 2H4, Canada (GPS)
Hours:
7:00 a.m. — 5:30 p.m.
---
Whitebark Coffee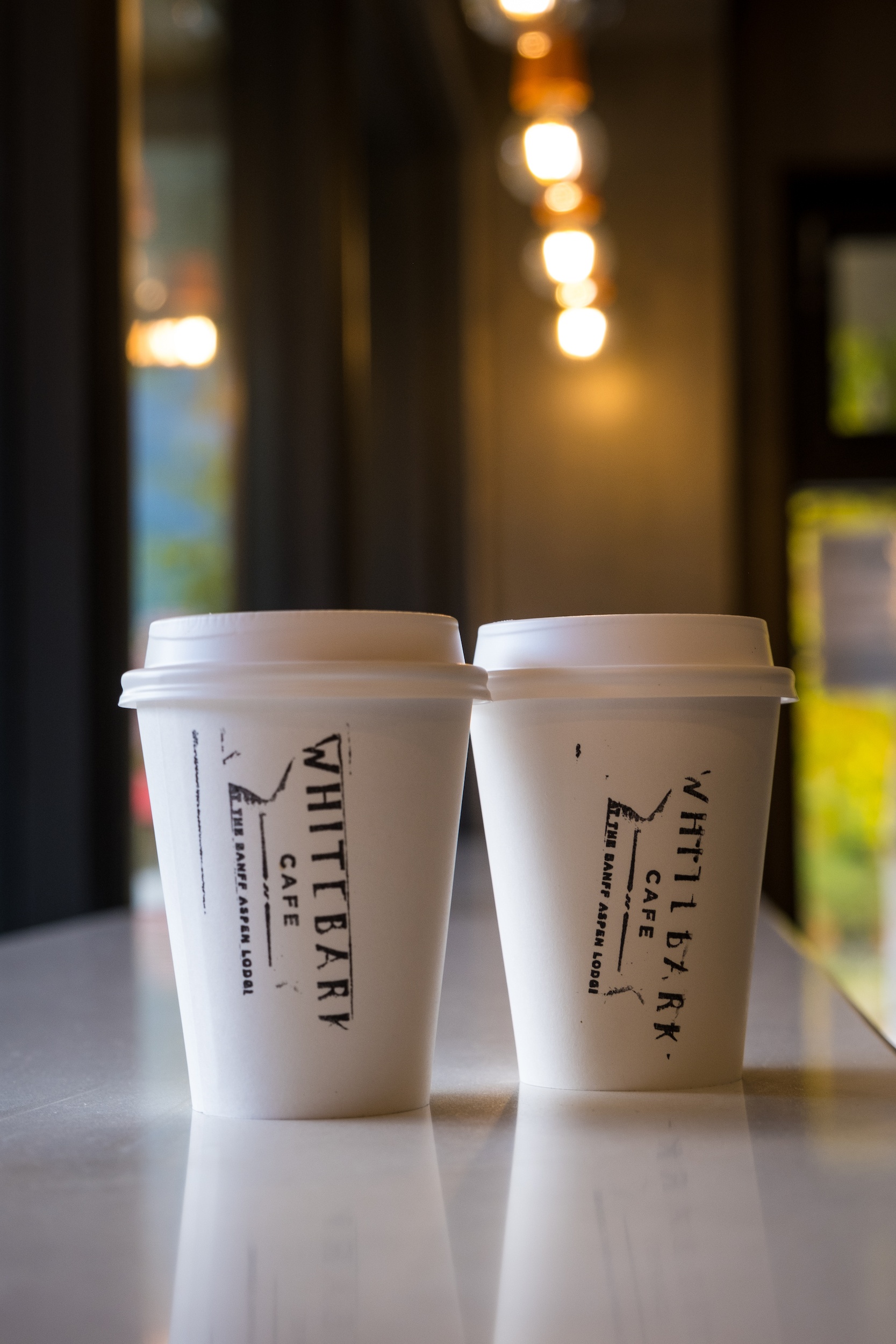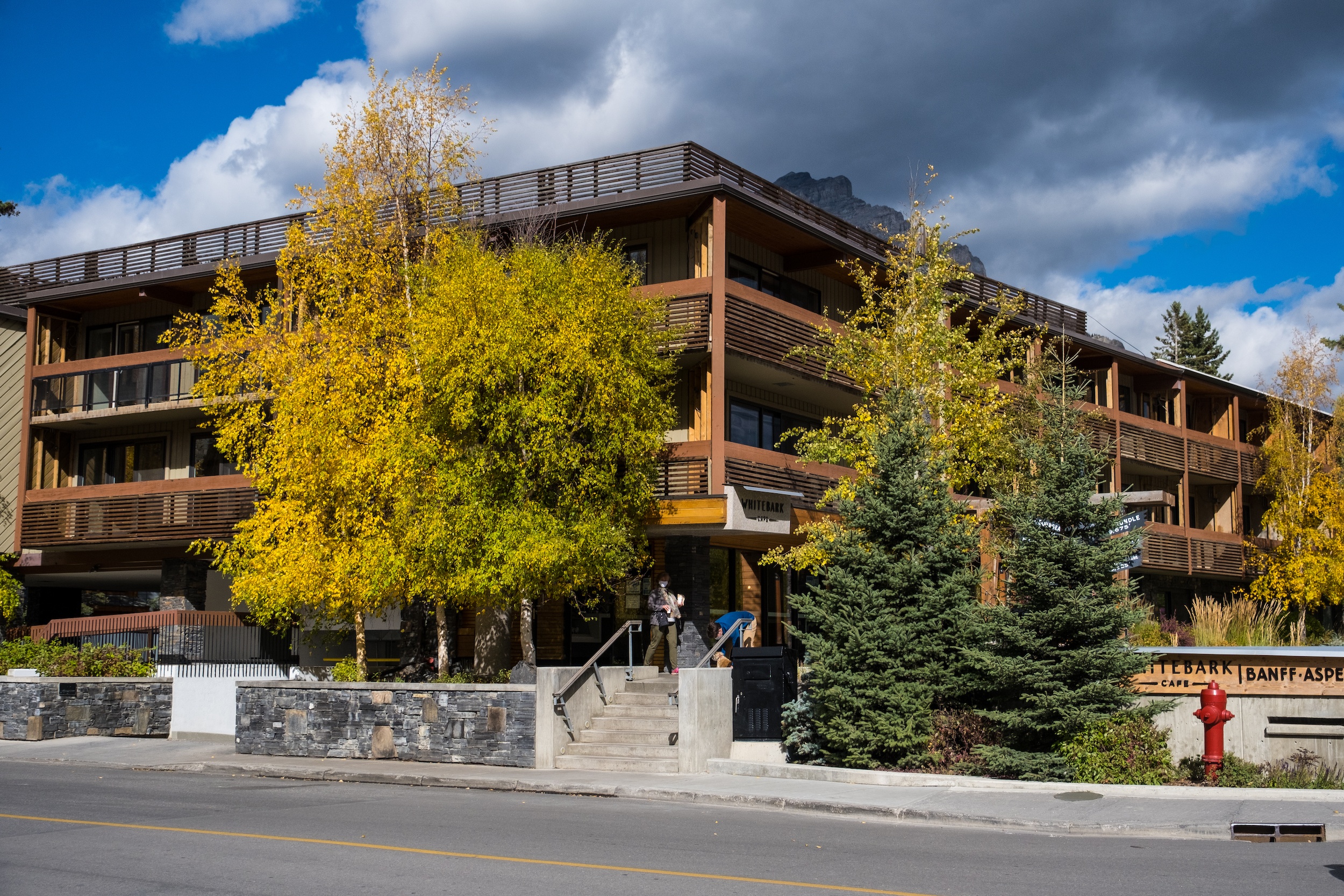 Whitebark has been known to deliver the best coffee in Banff for a while now. On our first trip to Banff before we made the move here, we stopped by for several top-ups. They serve fair-trade organic coffee from Mojo Coffee in North Vancouver and loose leaf teas from Banff Tea Co.
They serve a number of nice pastries that include the occasional vegan or gluten-free option. As far as espresso-based drinks like a cappuccino or flat white they definitely serve the best in the Banff. However, it's more a takeaway joint with only a small counter to sit and a few outdoor tables.
Location:
401 Banff Ave, Banff, AB T1L 1A9, Canada (GPS)
Hours:
6:30 a.m. — 6:00 p.m.
---
Trailhead Cafe
The Trailhead Cafe in Lake Louise Village is our favorite apres ski pick-me-up. A nice range of coffee drinks, tasty baked treats, soup, and sandwiches. The staff is always friendly and they serve some excellent coffee.
In addition to the usual hot drip coffee, they have espresso drinks and creative beverages like a peppermint latte or a "winter's night." We've yet to have something here we don't like!
Location:
101 Lake Louise Dr, Lake Louise, AB T0L 1E0, Canada (GPS)
Hours:
7:00 a.m. — 6:00 p.m.
---
Wild Flour Bakery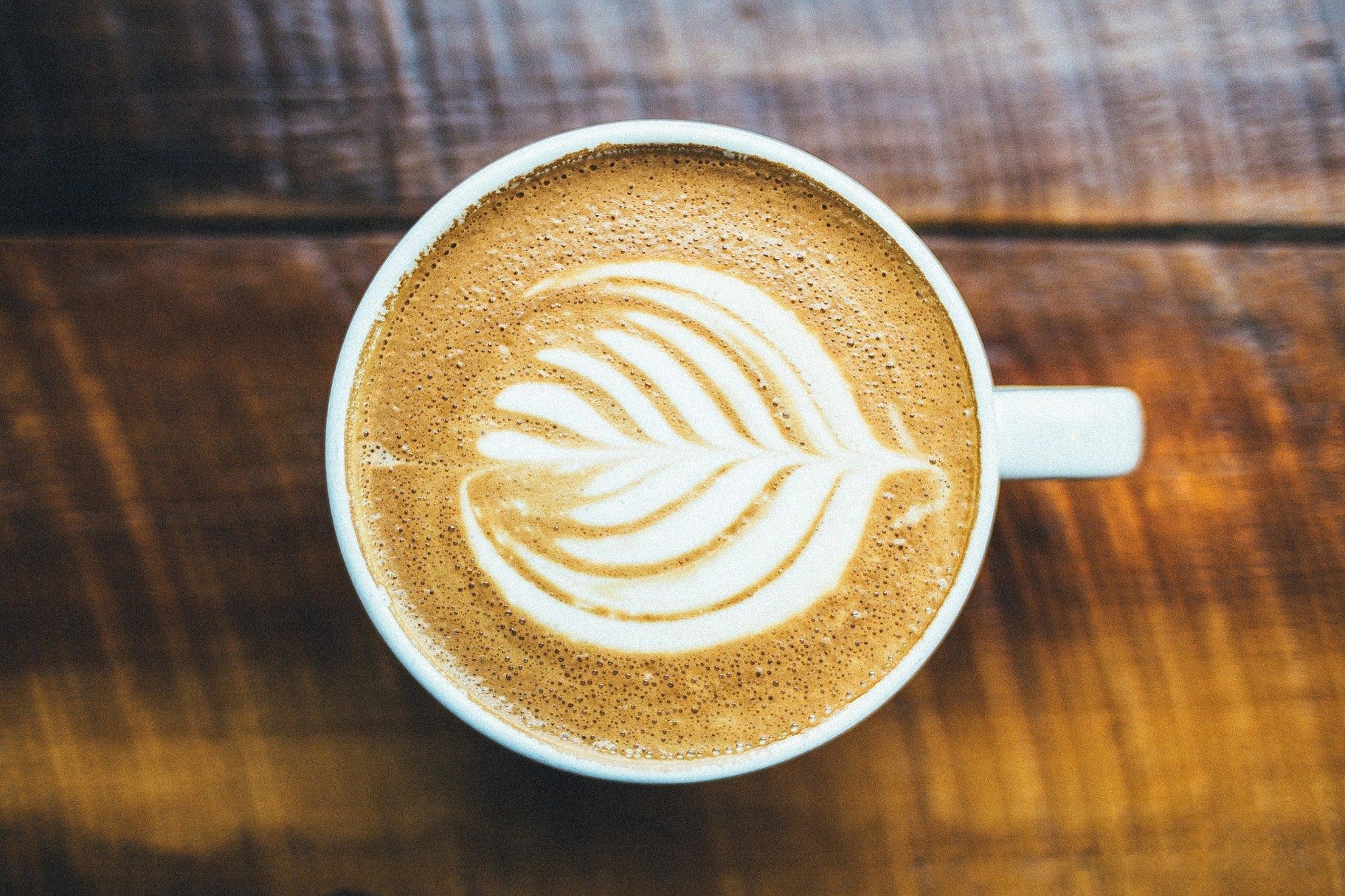 This cafe serves up some great coffee and tea along with fresh-baked bread, sandwiches, pastries, and baked treats. It's a great lunch spot as they have a great sandwich and soup/salad combo. You can also find some gluten-free, dairy-free, and vegan food and drink options. They have two locations the main bakery on Bear Street and a smaller cafe on Banff Ave called Little Wild.
Location:
211 Bear St #101, Banff, AB T0L 0A0, Canada (GPS)
Hours:
7:00 a.m. — 4:00 p.m.
---
Beamer's Coffee Bar
Beamer's has been a local establishment since 1994. They have some great drip coffee blends and delicious snacks for a quick morning. You can find all of the usual coffee drinks. As far as Canmore goes, it's a close second to Eclipse Coffee. In particular, we suggest trying one of their delicious muffins.
Location:
129 – 300 Old Canmore Rd, Canmore, AB T1W 0L5, Canada (GPS)
Hours:
6:00 a.m. — 7:00 p.m.
---
Blondies Cafe
This cozy little cafe is right off the highway as you come into Canmore downtown. It's a great little stopover and right across the road from Eclipse coffee. Hard to miss this one as it's in a blue building with a large garage door.
Location:
701 Bow Valley Trail, Canmore, AB T1W 4H2, Canada (GPS)
Hours:
7:00 a.m. — 5:30 p.m.
---
Evelyn's Coffee Bar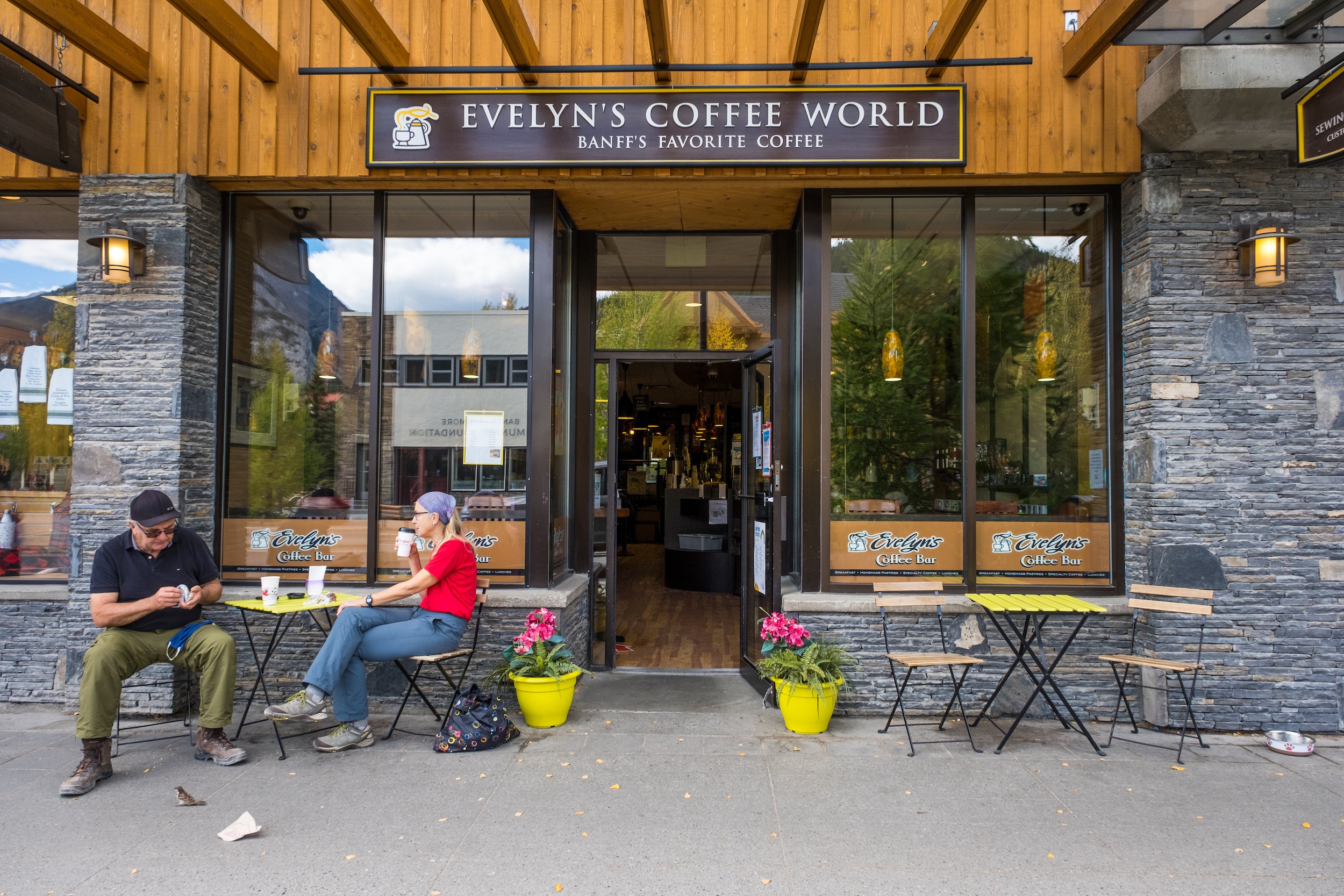 This coffee shop has been on Banff Ave for decades and has been serving coffee all this time. They have a nice seating area and serve a number of sandwiches, cakes, and wraps. It's not our favorite coffee in town, but its location is tough to beat.
Location:
215 Banff Ave, Banff, AB T1L 1A4, Canada (GPS)
Hours:
7:00 a.m. — 4:00 p.m.
---
Good Earth
This is a local chain that began in Calgary that has since expanded to all over Southern Alberta and Canada. You can find a location in both Banff, Canmore, and a bunch in Calgary. We love Good Earth as they're a reliable source of coffee. It's also conveniently off the highway on the way from the Calgary Airport to Banff.
Location:
Multiple
Hours:
7:00 a.m. — 8:00 p.m.
---
Starbuck's
I don't think a lot needs to be said about Starbuck's. It's pretty reliable and they always have a sweet seasonal "coffee" concoction. They're open late and early right in downtown Banff.
Also, they're "You Are Here" coffee mugs are pretty cute for Banff and Alberta. At least better than some of the cheap coffee mugs you'll find in some tourist shops.
Location:
Multiple
Hours:
6:00 a.m. — 10:00 p.m.
---
Tim Horton's
I feel obligated to add this one to the list because Tim Horton's is a Canadian Institution. I've had Tim Horton's coffee twice in my life and Tasha even worked at one for two months before we left to travel the world.
In my opinion, twice was enough for a lifetime. It's cheap coffee that is drinkable and can save you in a pinch on a road trip. They also have the longest hours of any coffee shop in Banff.
Location:
Multiple
Hours:
5:00 a.m. — 11:00 p.m.
---
Coffee in The Region
Analog Coffee – Calgary
Monogram Coffee – Calgary
Wicked Cup – Jasper
Purcell Coffee – Golden
Bluebird Cafe – Golden
Kicking Horse – Invermere
Rooftop Cofee Roasters – Fernie