Skiing in Banff can be an unforgettable experience and it has a rich history of ski in North America. Professionals even kick off the Ski World Cup at Lake Louise and the 1988 Olympics took place in Canmore and Nakiska Ski Resort.
Banff is home to some tremendous ski and definitely has some epic days in store for those who ski or ride regularly. With three ski resorts, a plethora of accommodation options, wildlife, consistent temperatures, a charming town, plenty of off-mountain activities, backcountry options, and tons of restaurants skiers are in for a good holiday.
Skiing in Banff and Canada provides visitors access to some of the best ski resorts in the world and a lot of value. Not only are lift tickets more affordable than comparable ski resorts in the United States the exchange rate only tips it more in visitors' favor.
A Guide to Skiing in Banff
---
How To Get To Banff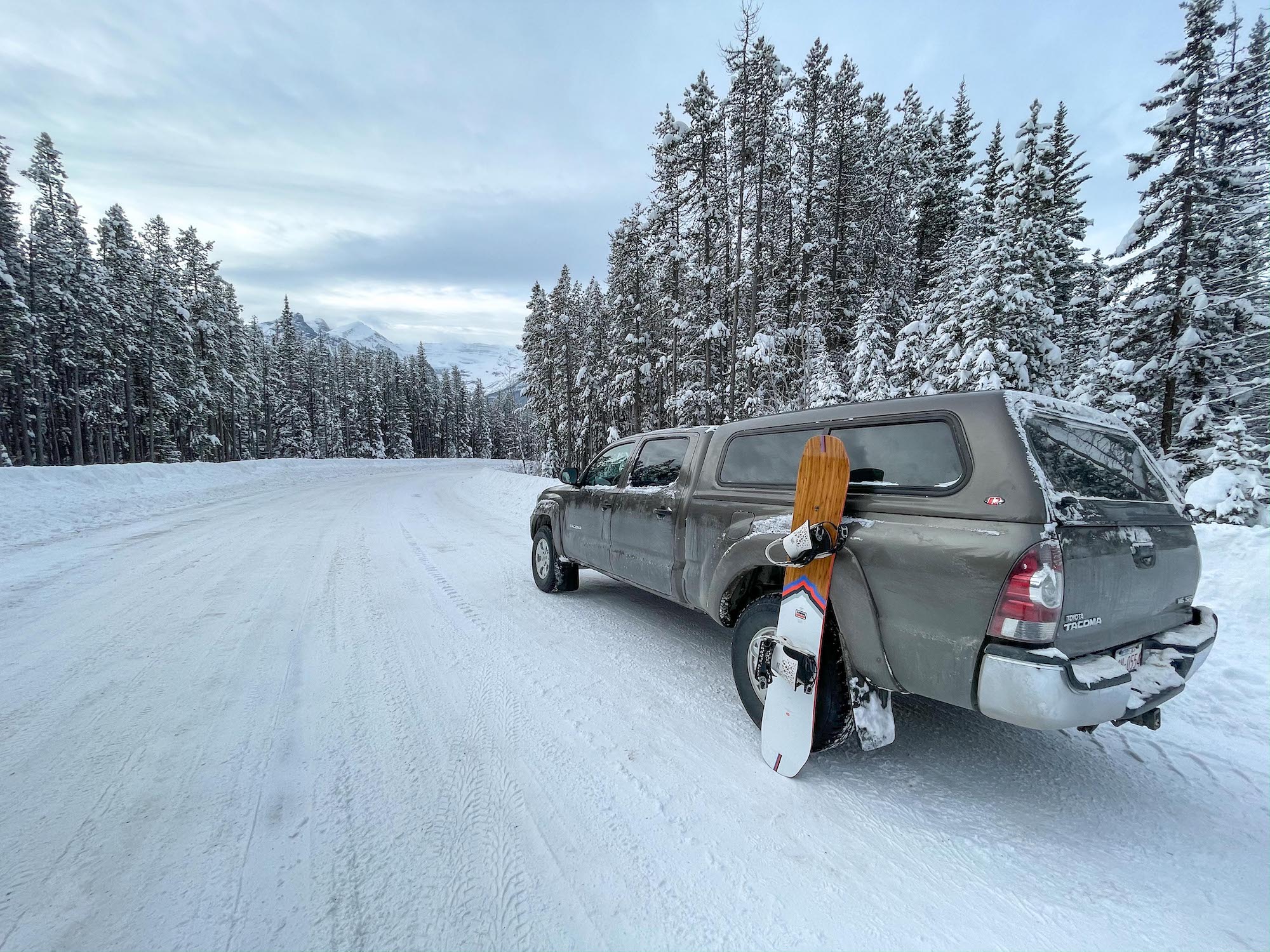 What's great about a ski holiday in Banff is the accessibility. It's pretty easy to reach Banff in comparison to the ski resorts of interior British Columbia. Calgary International Airport (YYC) serves as the main hub for visitors outside of the region and has a number of direct flights to all major Canadian airports, in addition to direct flights to the U.S. and a couple to Europe, notably London and Amsterdam.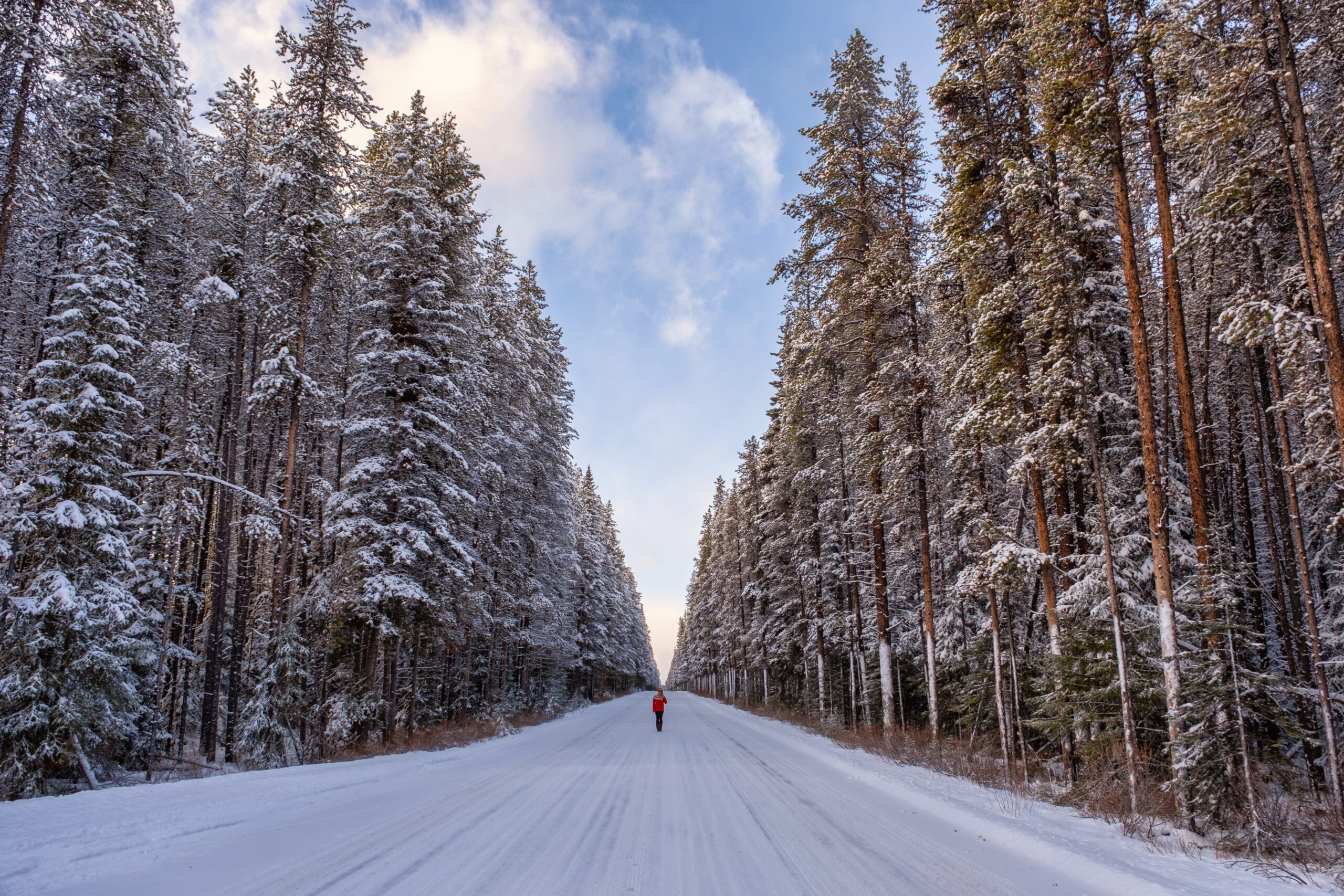 From Calgary, the drive to Banff takes around one and a half hours and is easy to complete in a rental car via the TransCanada. That being said winter driving conditions on the TransCanada as one reaches the mountains can be treacherous with high winds and snowbanks on the days a big storm rolls into the region.
That being said, those storms only come in a couple times a season. If you don't want to drive there are a couple of options for private transport to the town of Banff. Once you're based in Banff the ski resorts operate free shuttles to the base.
---
Ski Accommodation Options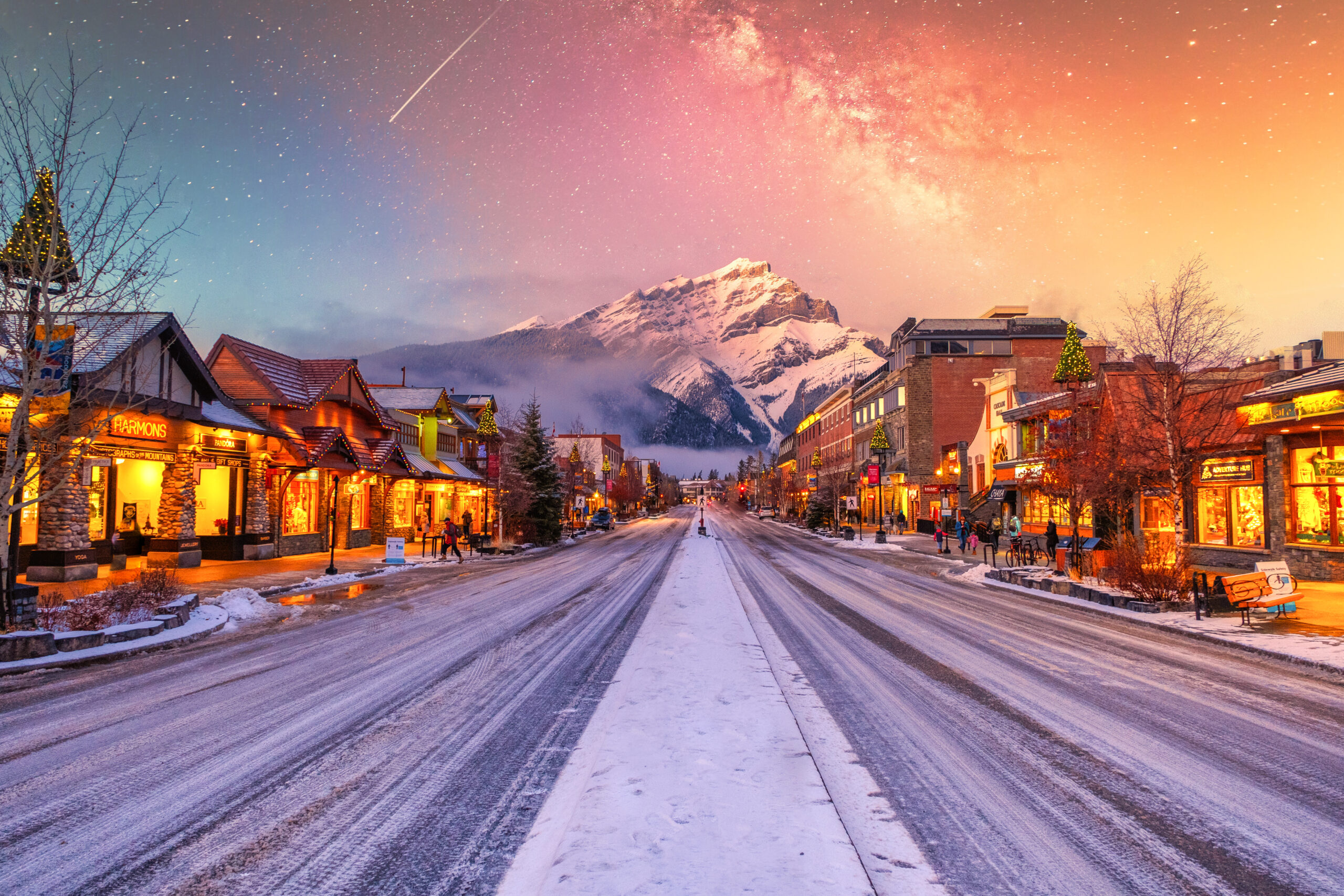 As the ski resorts in Banff are located in the national park they do not have the large villages or accommodation options at the base. Instead, most should choose to base themselves in the town of Banff or the village of Lake Louise.
There is one on-mountain accommodation option at Banff Sunshine Village, but it is expensive and limited. You're also "stuck" on the mountain once the lift shut down — could be good or bad. Additionally one could consider booking a cozy cabin in Banff that's based in the park such as Baker Creek Resort or Storm Mountain Lodge.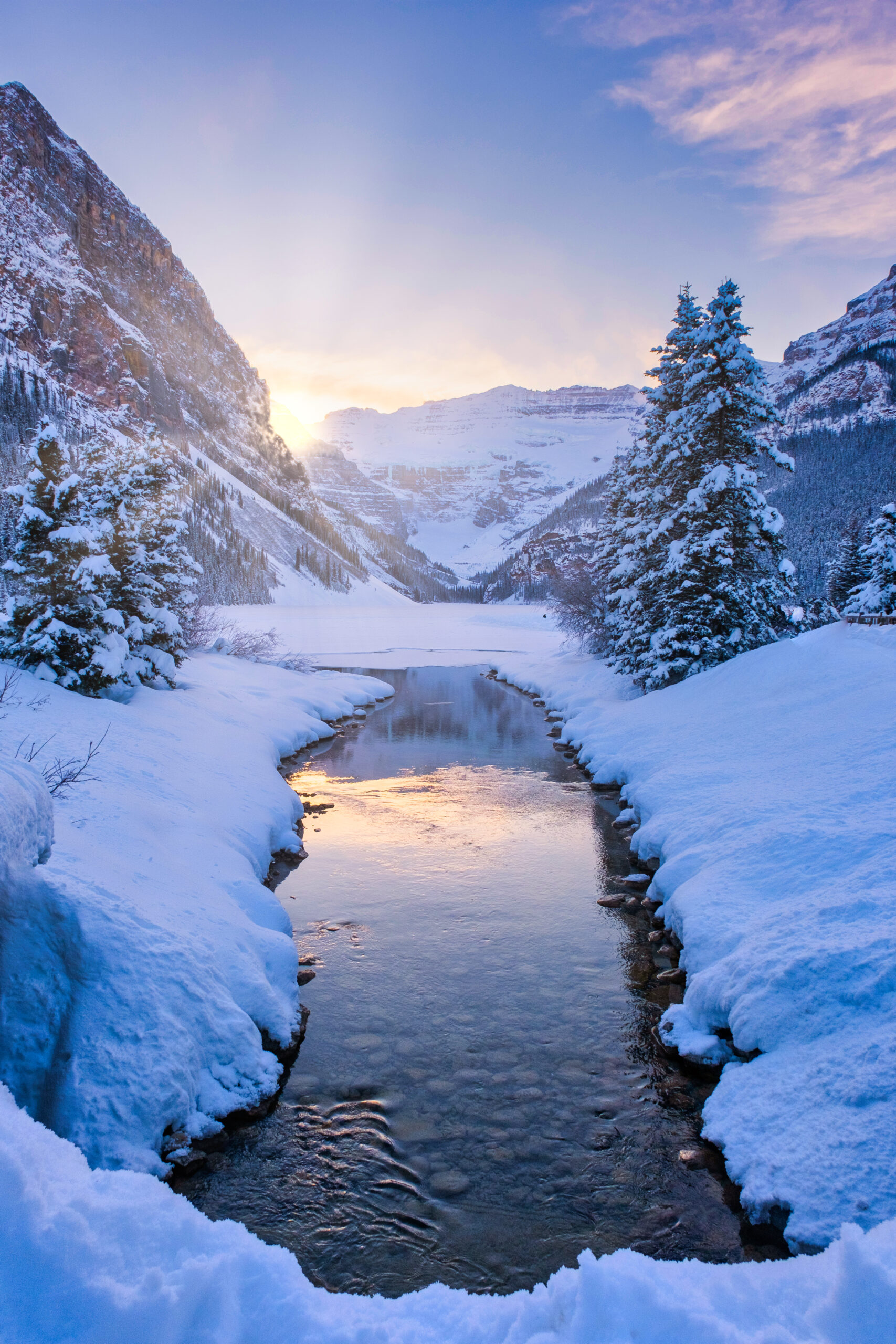 For most visitors, we'd recommend staying in the town of Banff as it is awesome at providing guests a good time. There are a plethora of restaurants, tour operators, bars, sights, and shops so you'll have plenty of things to do when you're not skiing. We have a post that shares all of our favorite hotels in Banff.
However, the short version would be the Mount Royal Hotel, Fairmont Banff Springs, and the Moose Hotel and Suites as great options. You can also consider basing yourself in Canmore, but it is a bit further from the ski resorts!
---
Ski Big 3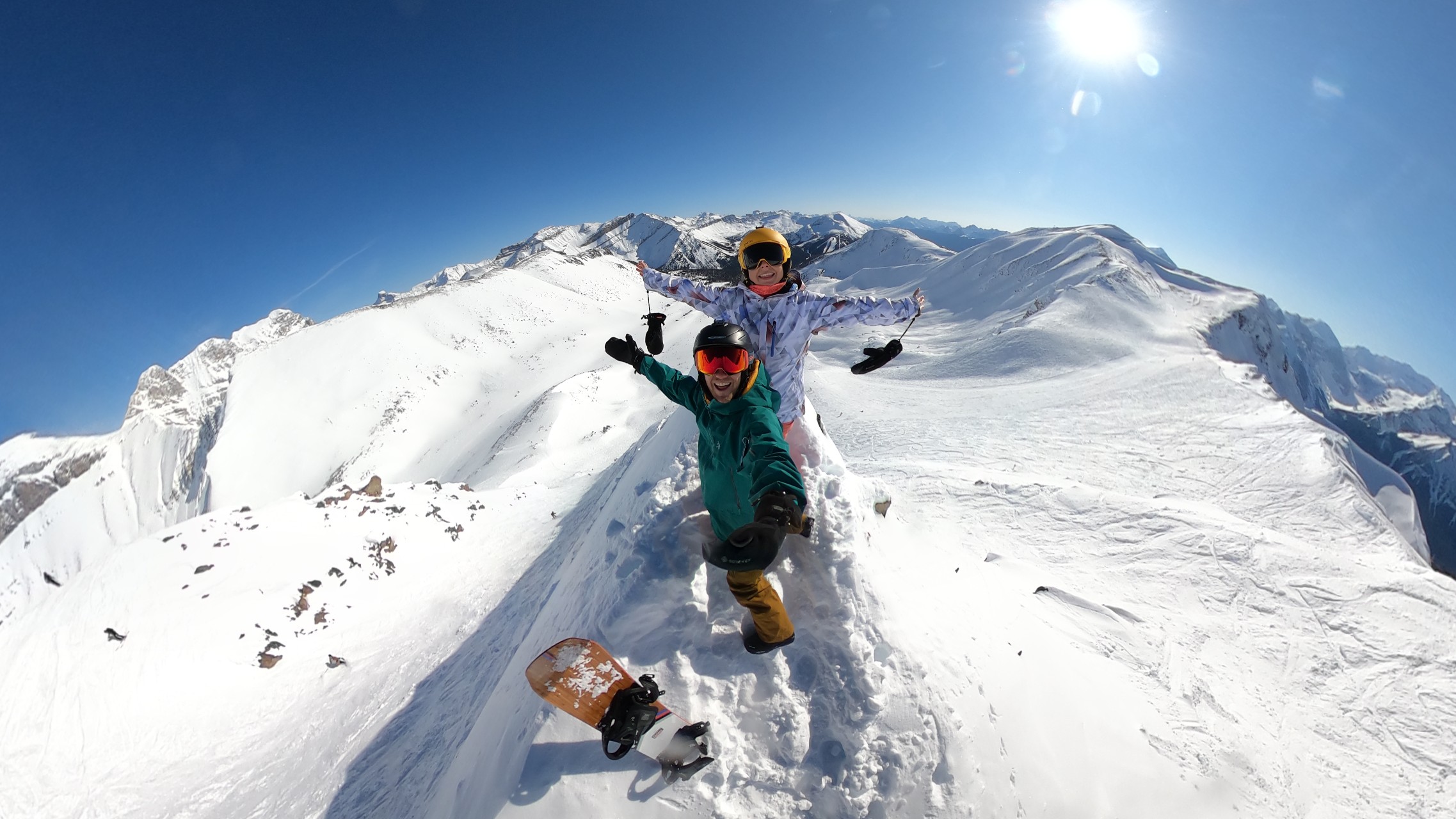 You can't think about skiing in Banff without mentioning SkiBig3. The collection of the three local ski resorts allow visitors to buy a lift ticket that works at all three mountains. This means one can ski at one in the morning and another in the afternoon. Although, the distance between the resorts and their size makes it better to stick to one resort for the day.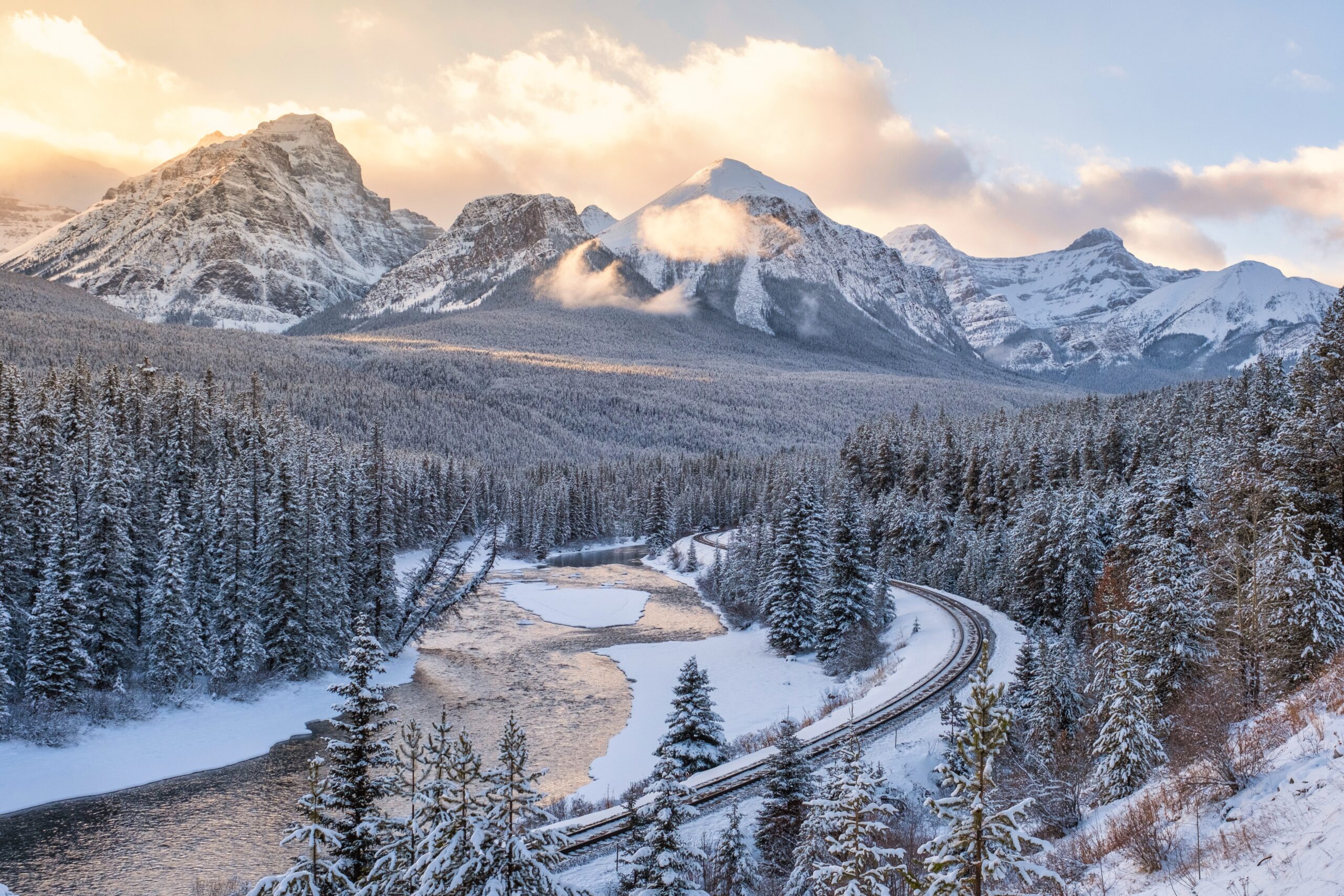 The pass is great for visitors as it offers a discount when multiple days are purchased and provides flexibility. The most common package is the three-day lift ticket pass which can be used over five days for around $350 CAD (275 USD). The best part about Ski Big 3 is all of the resorts are located in Banff National Park, one of the most beautiful places on earth.
Ikon Pass holders can also take advantage of seven days total at Ski Big 3 resorts. This means they get a combined total of seven days between the resorts, not seven at each. So if you hold an Ikon Pass it is well worth making a trip to ski in Banff and seriously add on a trip to Revelstoke which is also on the Ikon Pass.
---
Lake Louise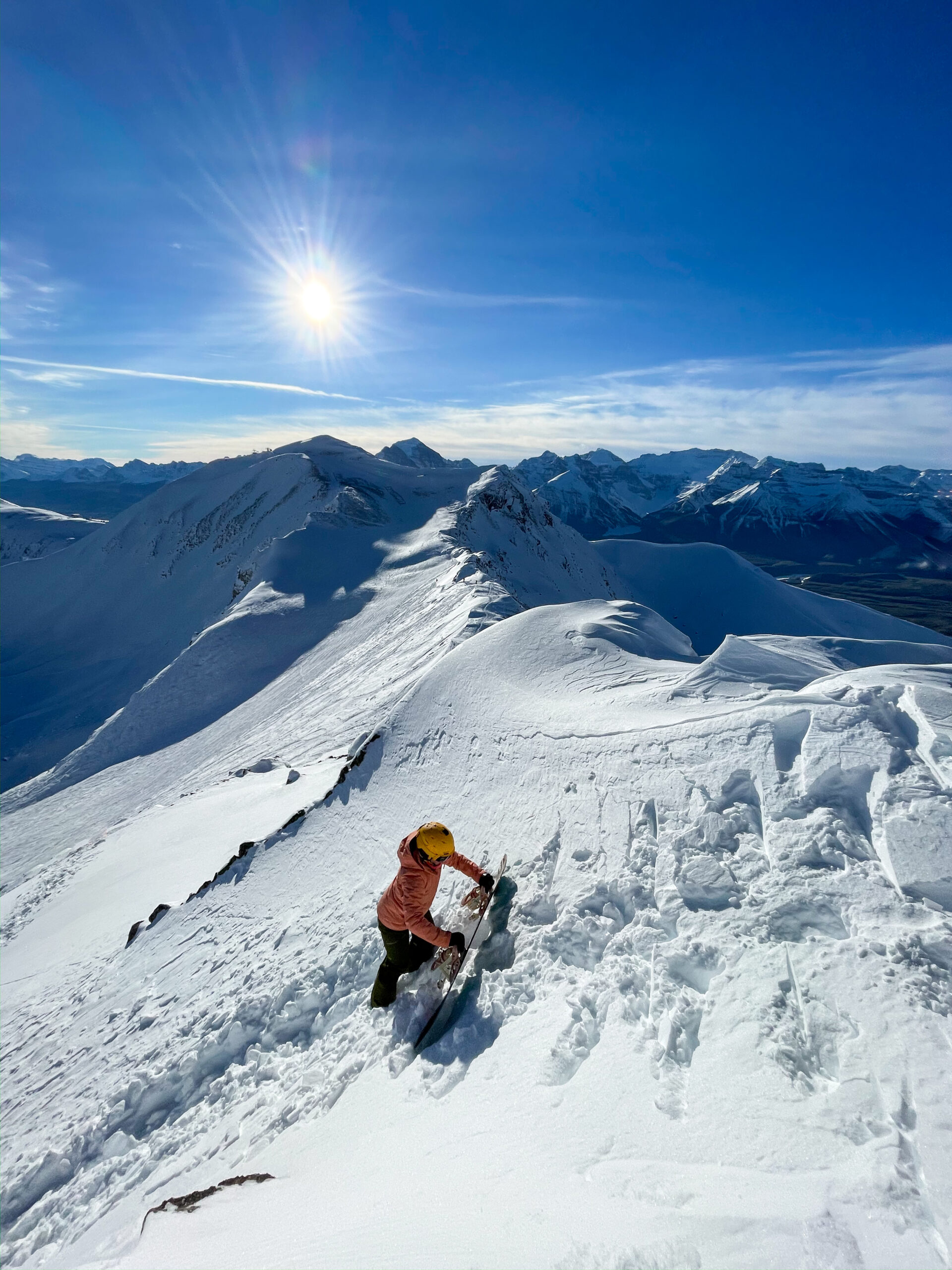 There is arguably no ski resort in the world with a better view than the Lake Louise Ski Resort. In between runs screaming down groomers, tackling a bowl, or defying death in a steep chute Banff National Park provides you some fresh air and stunning landscapes. Lake Louise deserves to be on every avid skier and snowboarder's list of resorts to cross off in their life.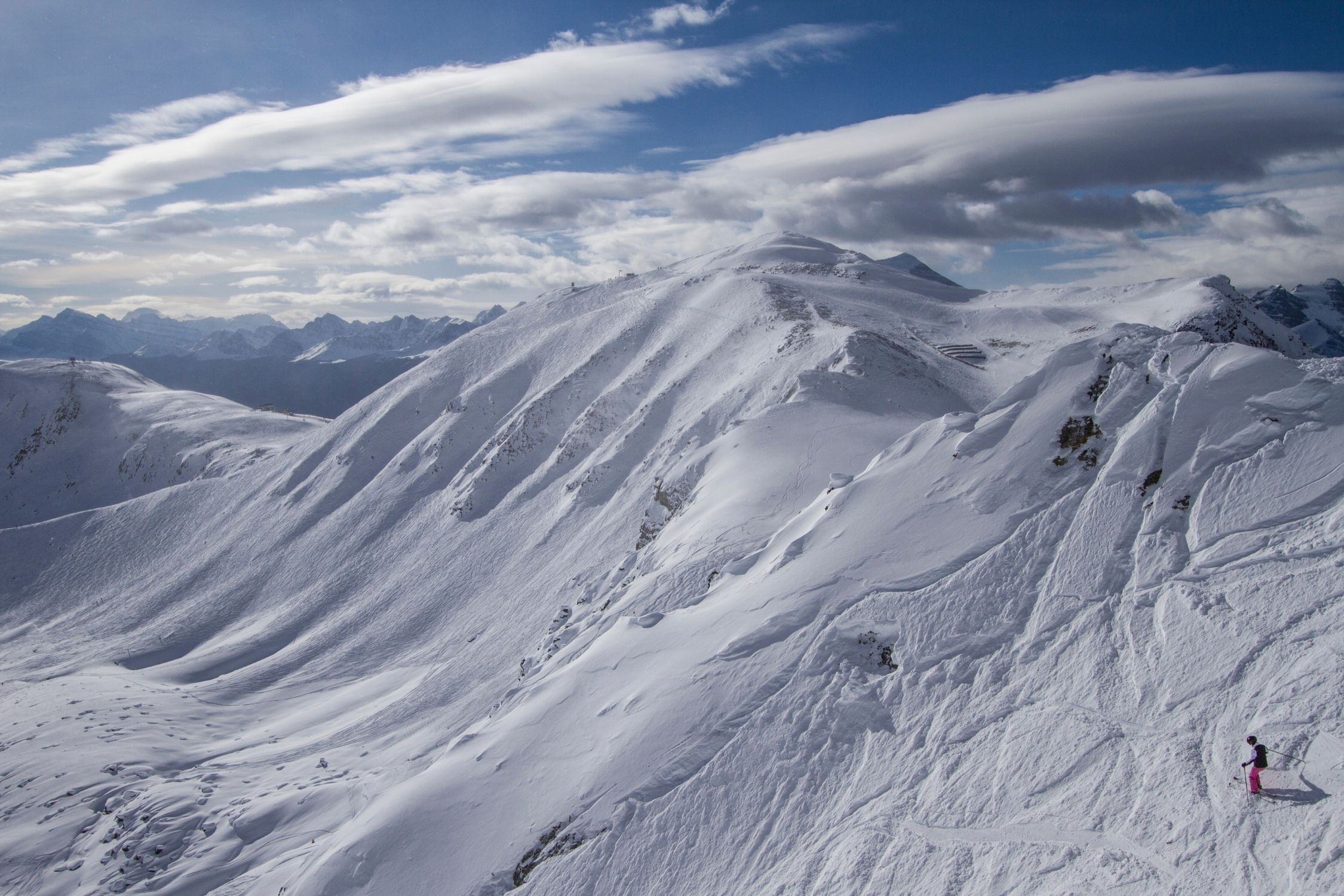 Lake Louise has something for everyone here with terrain that will thrill even expert skiers. The views in particular of Temple, Hector, Lake Louise, and Mt Victoria are eye-watering along with a seemingly endless forest that stretches across the valley. Highlights include the back bowls and the west bowl which offer some amazing steep chutes and alpine terrain. Due to the resort's location and winds, the bowls are often wind loaded with powder even days after a snowfall.
The downside to Lake Louise is its distance from the town of Banff and lack of on-mountain accommodation, granted there are several hotels in Lake Louise village. It also suffers from a lack of snowfall compared to most of the ski resorts in B.C..
That being said the cold temperatures in the park preserve the snow relatively well. Both Lake Lousie and Sunshine Village suffer from crowds on the weekend due to nearby Calgary. Lake Lousie tends to be a little less crowded due to the further drive that detracts Calgarians.
---
Banff Sunshine Village
Banff Sunshine is a mountain that offers something to everyone from professionals right down to beginners. You can easily find yourself smack dab in freeride terrain that would be considered out-of-bounds in other resorts or cruising down a mellow green to the Trappers Pub. Jagged peaks loom high above alpine trees and the views are unparalleled.
When you first arrive in the parking lot the mountain does not look like much as the base is simply a gondola station and one restaurant. In fact, to reach the true resort base guests must take a 15-minute gondola that delivers them into a sprawling resort that looks like it belongs in the Alps, not North America.
Sunshine Village has a central resort center with several restaurants, shops, and a hotel. It serves as a nice meeting point for groups of varying riding abilities. From the center, several lifts go out to the mountains and ridges in the area. Since the resort base is high in elevation most of the runs are fairly short. There is a ton of variety in the terrain and something for every level of skier.
Don't let the expert terrain detract you from visiting the resort as it also has a plethora of groomed beginner and intermediate runs. The resort has something for everyone and the base area makes for a perfect central point to meet after skiing the surrounding peaks.
The downside to Banff Sunshine Village are the shorter runs and lower visibility. Similar to Lake Louise it also suffers from a lack of snowfall compared to most of the ski resorts in B.C. That being said the cold temperatures in the park preserve the snow relatively well.
---
Mt. Norquay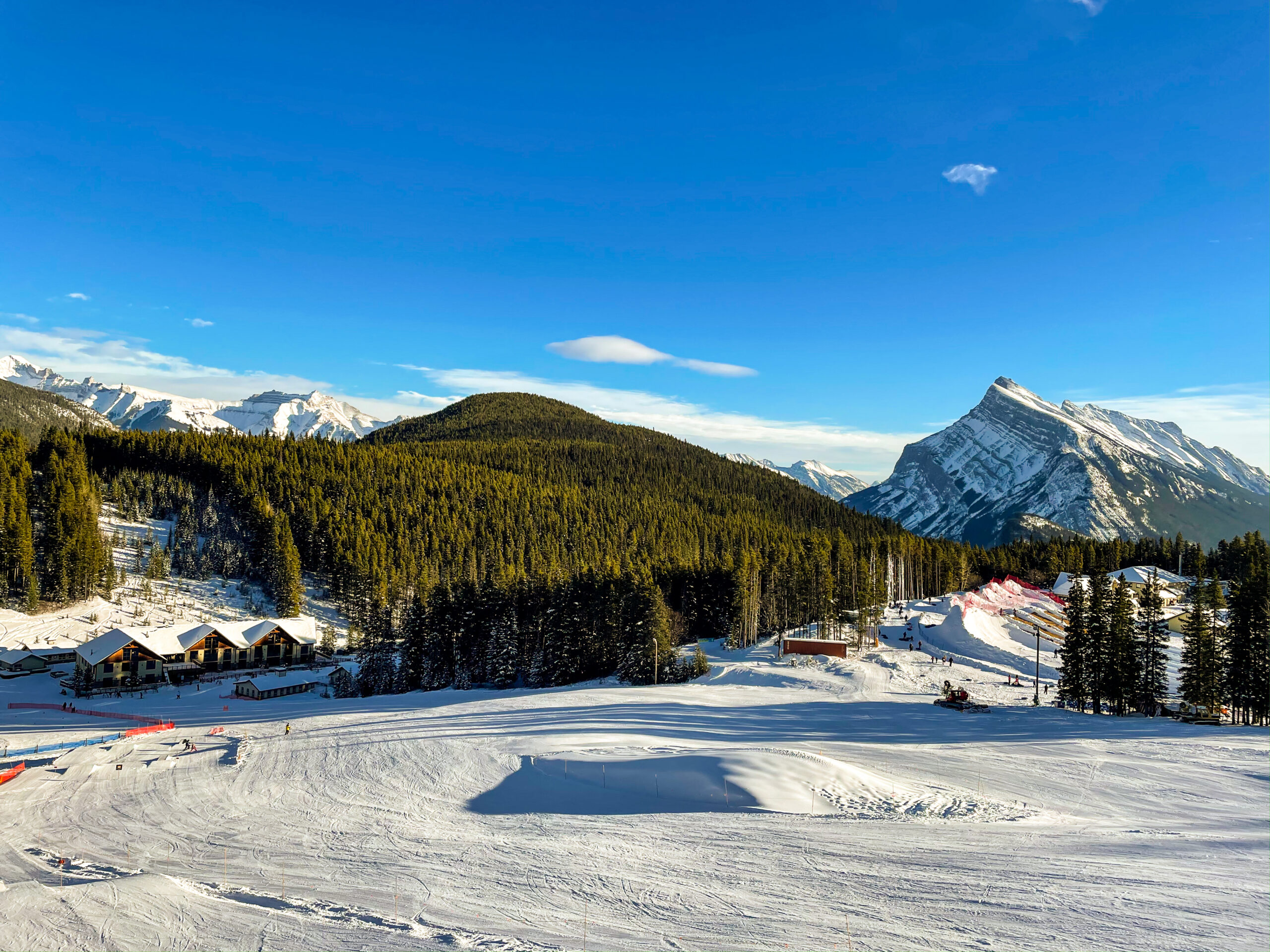 While the other two resorts offer world-class ski and something for every level of rider, Mt. Norquay is a bit of a bust. We like to refer to it as the ugly cousin of Lake Louise and Sunshine Village. That being said it is only five minutes from downtown Banff, they have an awesome tube park and night skiing.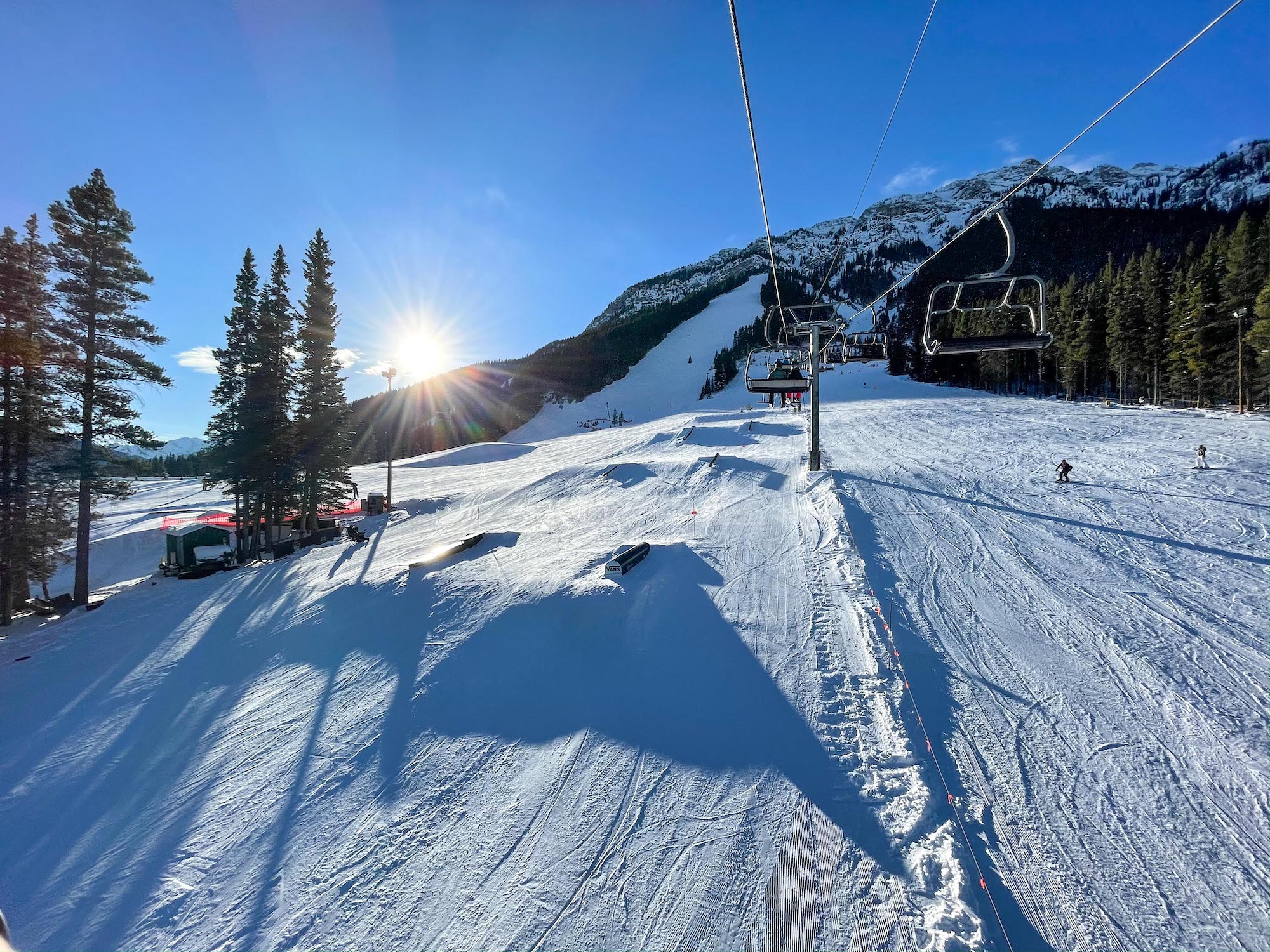 Its shortcomings lie in the lack of snowfall and the orientation of the resort which leads to poor snow conditions. If you plan to ski at Mt. Norquay come expecting ice and hard-packed snow. The steepest runs also develop some seriously big moguls that can get pretty firm — no fun on a snowboard.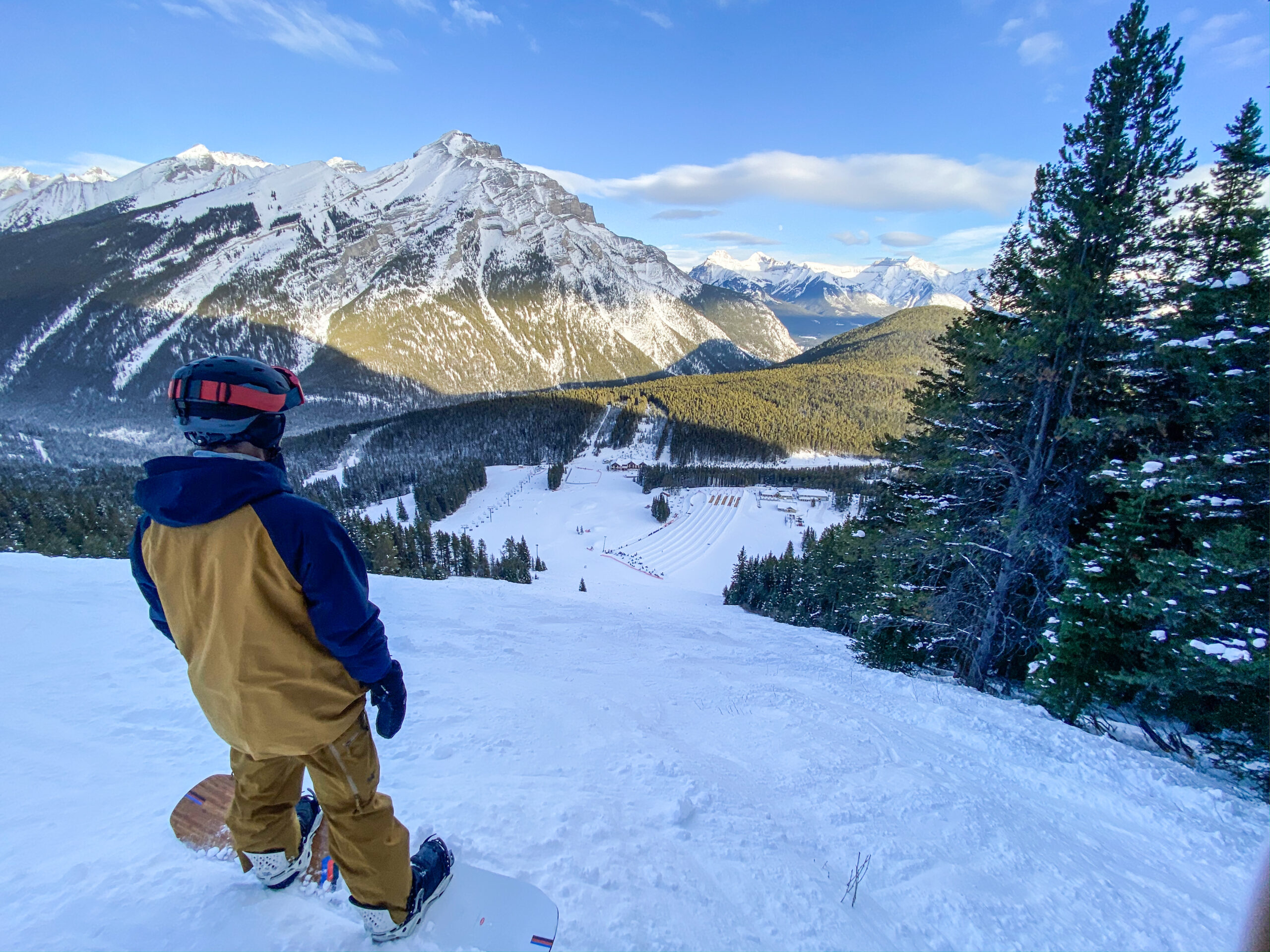 Of course, if you're used to skiing on the East Coast Mt. Norquay can seem pretty amazing. There are some steep black runs and nice groomers. They also have a pretty sweet little rail park, good for a nighttime park sesh. Norquay also has some excellent views over Banff, the Bow Valley, and Mt. Rundle. On a powder day, the resort is super close to town and you won't compete against powder hungry locals who head to Lake Louise and Sunshine Village—of course, you'll be missing out on the vastly superior resorts.
---
Lake Louise vs Banff Sunshine Village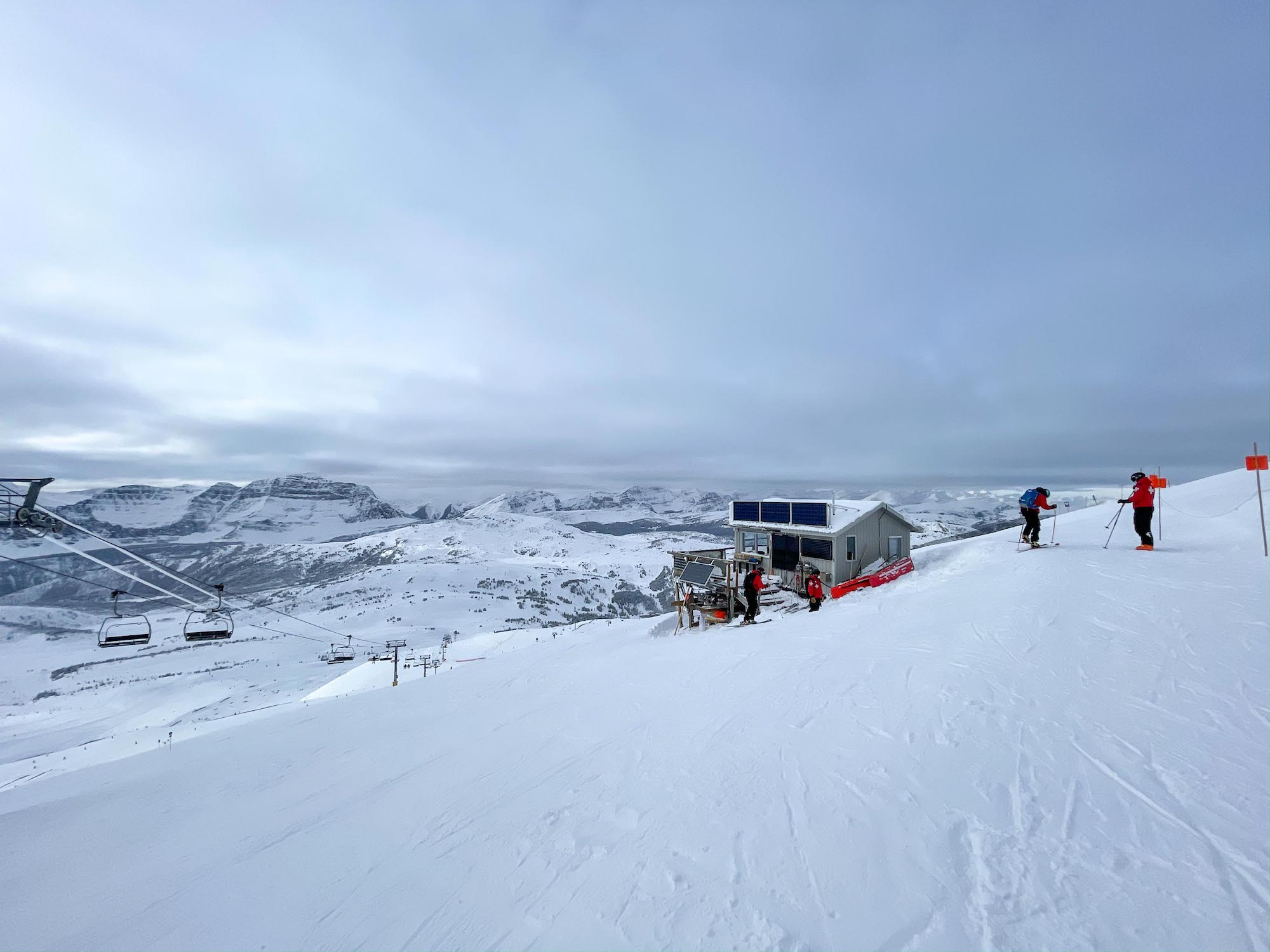 This is the classic debate amongst locals who hold a season pass at either ski resort or both. Lake Louise and Sunshine are both great ski resorts, but Lake Louise is the better resort for those who ski or ride regularly. This is largely due to the vastly superior terrain and layout of the Lake Louise ski resort.
Banff Sunshine Village has more lifts, a nicer resort center, on-mountain accommodation, and receives more snow on average. The resort center and lifts make the resort nice for a group with varying abilities as they can meet at the center. It's also a bit more beginner-friendly with more green runs that are short and sweet.
They also have the on-mountain lodge which is a pretty special experience. However, the runs at Sunshine Village are shorter, it's prone to very flat light, the terrain can be wind affected negatively, a crumby parking situation that often fills up, flat sections that require navigation to avoid, and owners who don't have the best reputation.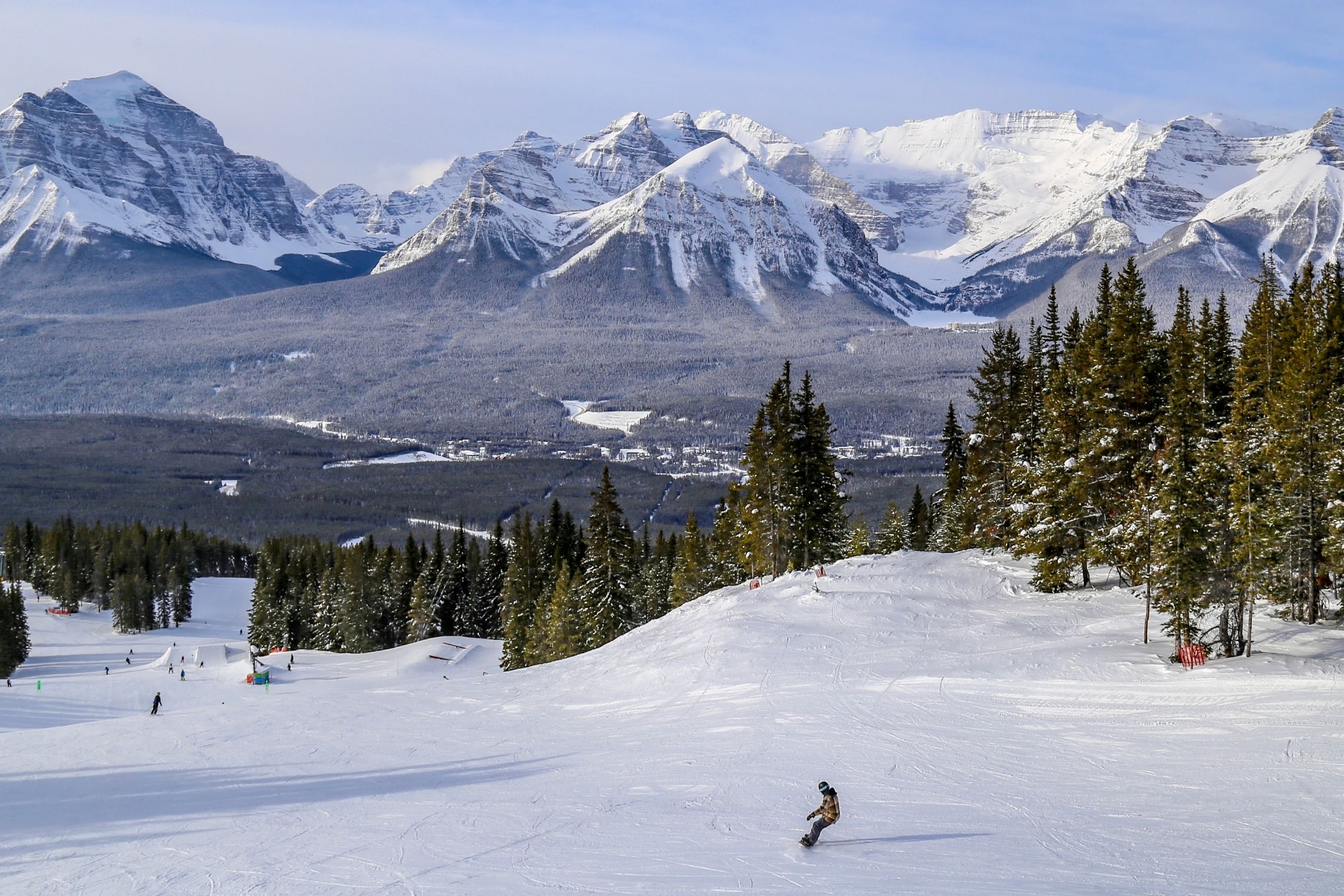 Lake Louise has far longer runs, better pistes, vastly superior terrain, sustained pitch, better visibility, ease of navigation, tree skiing, parking, better early season, and it sees fewer crowds. In short, it really comes down to the layout of the mountain and the general flow that is conducive to a great day on the mountain. Lake Louise receives less snowfall and the front runs can get a bit firm if it's been a while since the last snowfall.
Both resorts are comparable in terms of snow quality, grooming, on-mountain dining, and terrain parks. However, it is easier to do laps of Sunshine Village due to the resort's shorter runs/chairlifts. They can also both be bitterly cold, but it is a little easier to escape the wind/cold at Lake Louise. Also, if when we're talking about snowfall neither resort is breaking any records for annual snowfall.
---
Tips For Skiing in Banff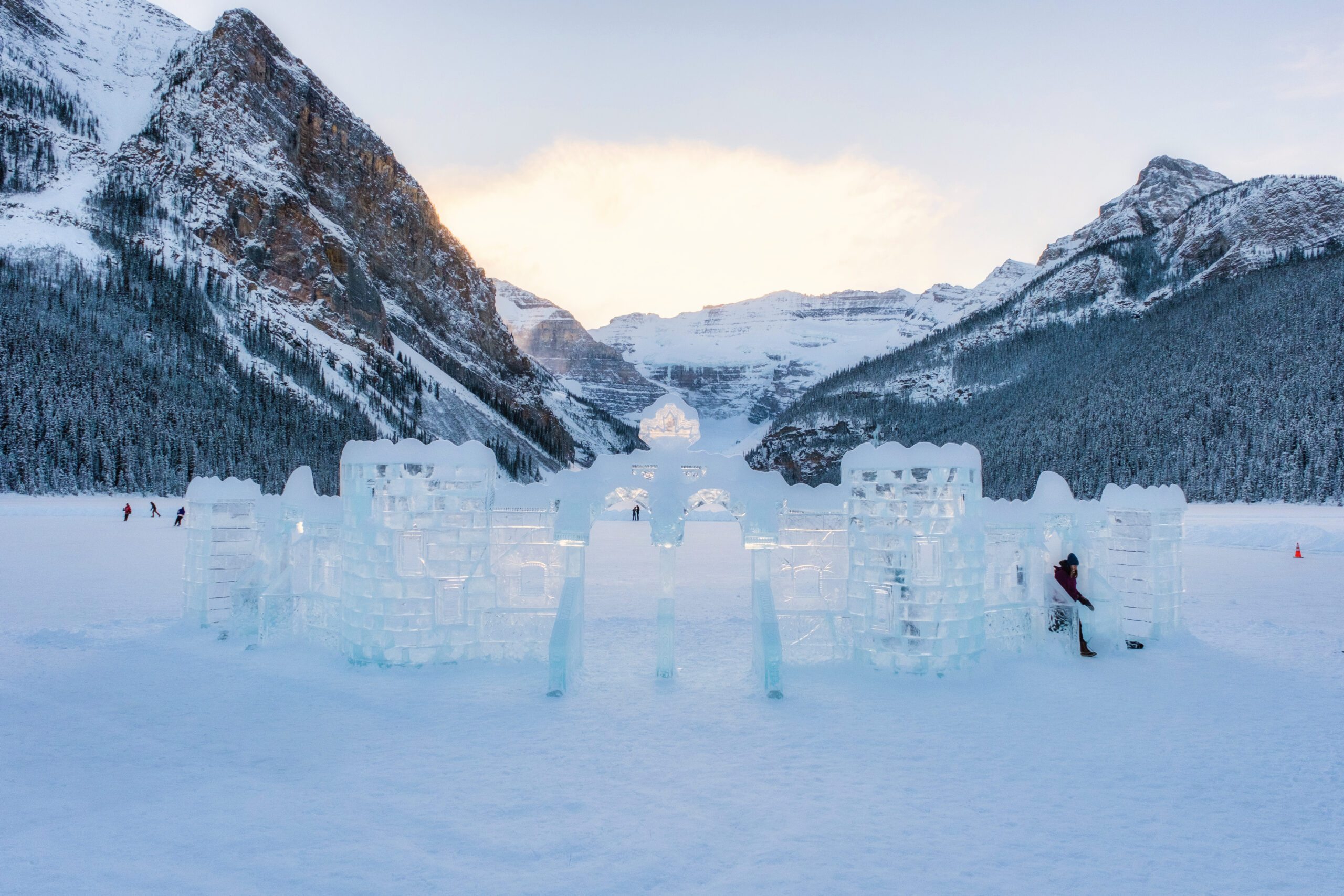 Make sure to dress warm! Temperatures in Banff are some of the coldest in North America and it's pretty regular to have a windchill of -20C. Layers are key here and allow you to drop a layer if you get too hot.
We like Banff as a base because it has a lot more for a group, but if you're a diehard Lake Louise is super nice as it's close to the best resort.
Pick up a SkiBig3 pass and wait to plan out your days until the forecast is a few days out. That way you can follow the snow forecast or avoid weekend crowds.
Don't miss out on all the other great winter activities in Banff. Even if you love to ski or snowboard there is a lot to enjoy if it's your first time visiting.
You may see tracks outside of resort boundaries, but DO NOT cross the boundary line without avalanche equipment and knowledge of the specific terrain.
If you plan far enough in advance consider getting a super card from Lake Louise or Sunshine as it costs $99 CAD. The card provides a discount on all tickets, on-mountain food, and you get a free lift ticket on your 1st, 4th, and 7th day.
If you're planning to visit over the holidays plan to avoid skiing on a busy weekend and save that time to enjoy other awesome activities around town and the park.
Shop for rentals around town if you need them! There are a lot of options between Banff, Canmore, and ski resorts.
Consider using private transport and the free shuttle buses to the ski resorts if you're not comfortable with winter driving. You do not have to drive, but it does give you great flexibility to visit the sites outside of the ski resorts.
Lake Louise and Banff Sunshine Village have some of the longest seasons in North America and good consistent ski. You don't have to visit in "peak" ski season around February to have an amazing time.
---
Things To Do In Banff in the Winter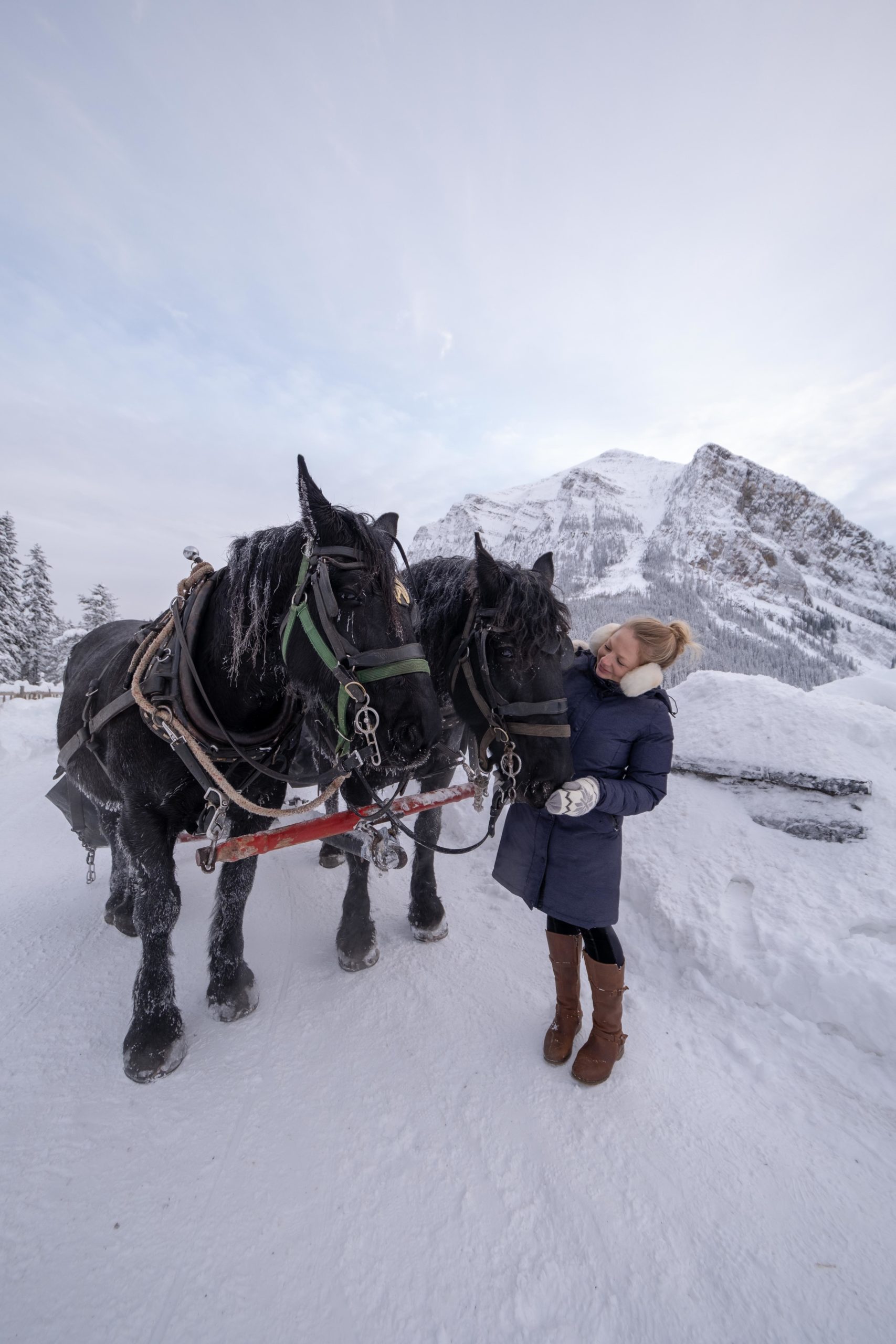 I love Banff all year round, but I particularly love Banff in winter. While most people think of the Canadian Rockies as a summer destination, I think that winter in Banff is what it's all about. There are so many amazing things to in Banff during the winter I actually got sad this past year when spring rolled around. It's not all about skiing in Banff either!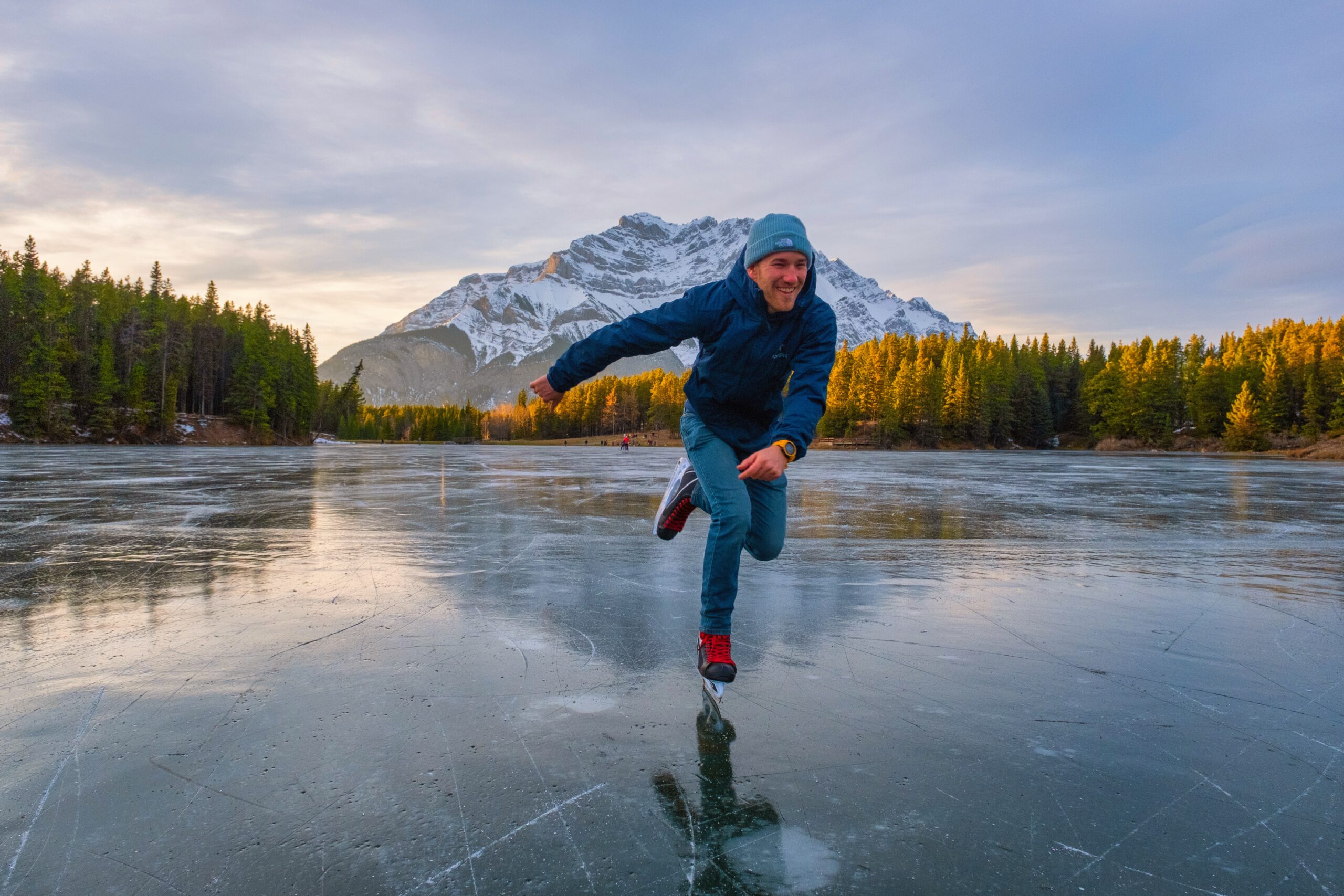 One could consider a nice winter hike along the frozen Johnston Canyon to try out ice climbing a frozen waterfall for the first time. Then there are the animal experiences like a horse-drawn sleigh around Lake Louise or a dog sled tour based in Canmore.
Or lace up a pair of skates as it is Canada and there are a plethora of natural lakes and maintained rinks for ice skating in Banff. If that's still not enough try snowshoeing or hit up the tube park at Mt. Norquay. And that's only the beginning of things do in Banff in the winter!
---
Regional Ski Resorts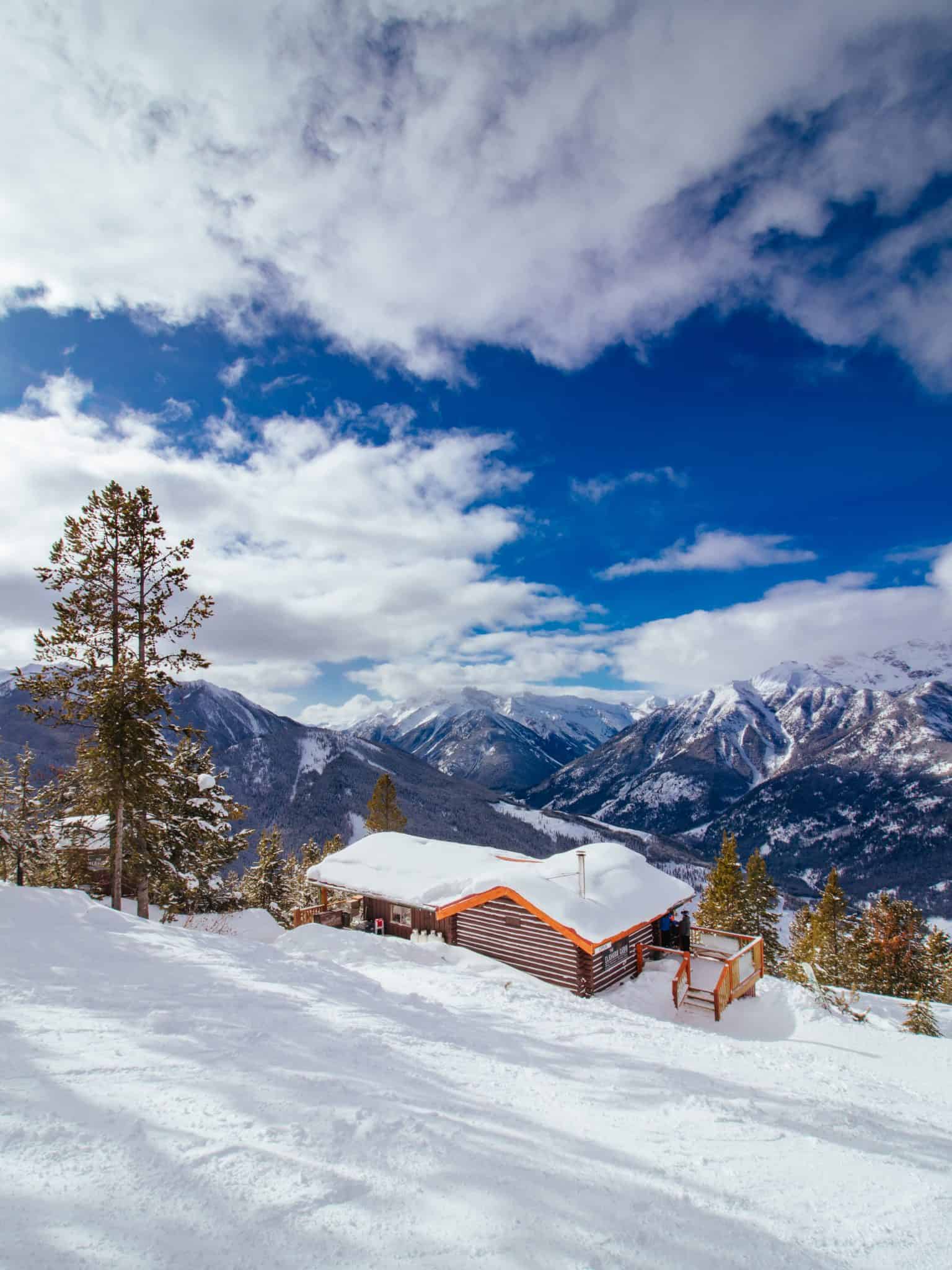 There is some tremendous skiing a half days drive from Banff to the Powder Highway. All of the resorts are a bit too far for a day trip, but there are the dedicated few that take a day trip to Kicking Horse in Golden or Panorama in Invermere in the Columbia Valley.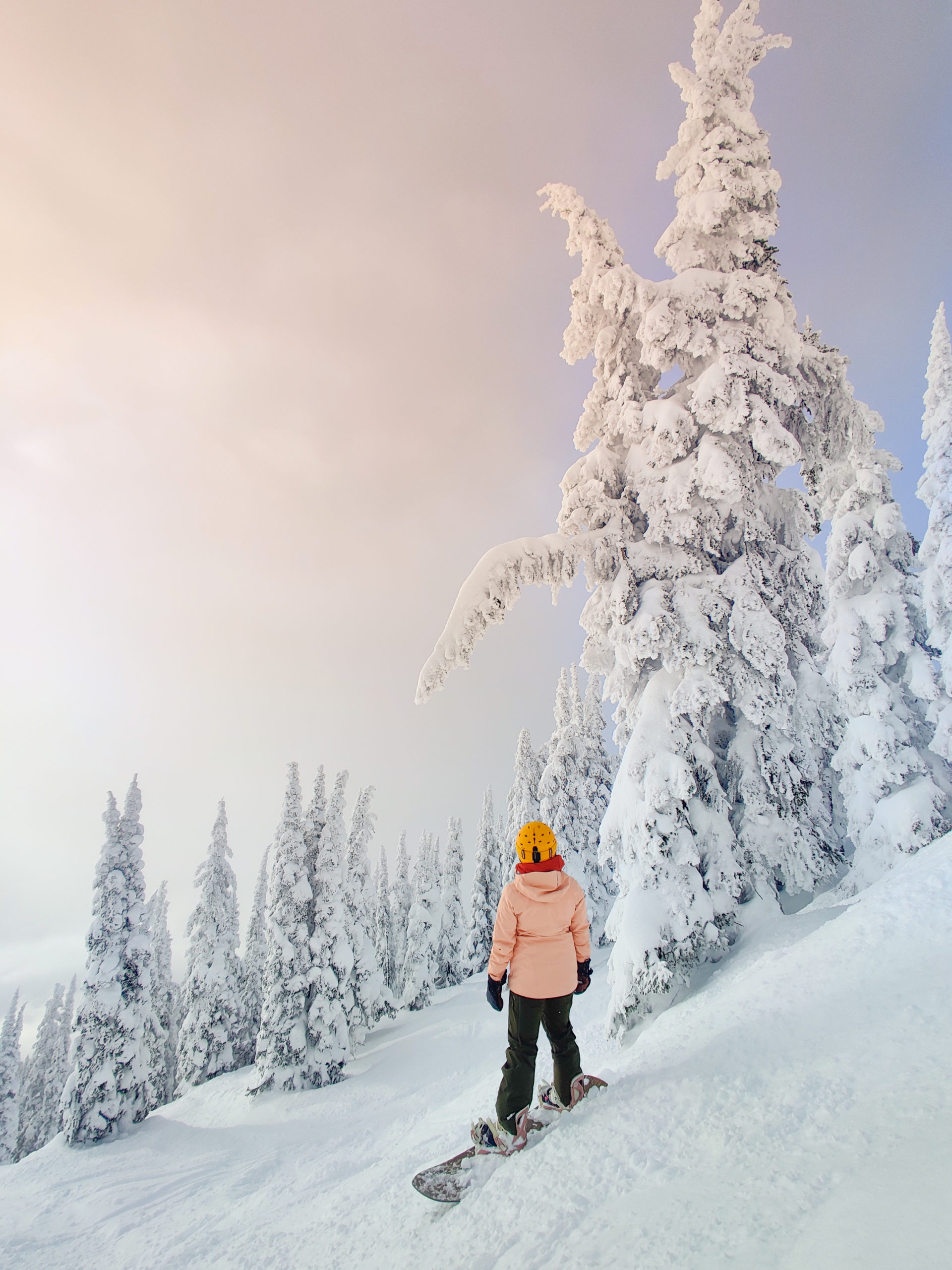 If you're a passionate skier or snowboarder these resorts are well worth visiting; however, they are not quite as suited to catering to the resort crowd. Personally, we love these ski resorts and visit almost all of them every season. It would be tough for us to pick a favorite resort in the world, but Fernie and Revelstoke would definitely make the list.
---
Cross Country Skiing in Banff
Banff is not all about downhill skiing. Cross country skiers will be hard-pressed to find a more beautiful place to enjoy the sport in North America than Banff and Canmore. There are several trails that are managed by Parks Canada around Lake Louise Village and Canmore Nordic Center has 60km of trails and hosted the 1988 Winter Olympics.
While the ski resorts do not manage cross-country ski trails there are a number of lodges such as Skoki Lodge, Lake O'Hara Lodge, Assiniboine Lodge, and Shadow Lake Lodge where you can ski into the backcountry and stay in comfort. All of the lodges are catered, super cozy, and nestled far away from the crowds of the ski resorts and town.
---
Backcountry Skiing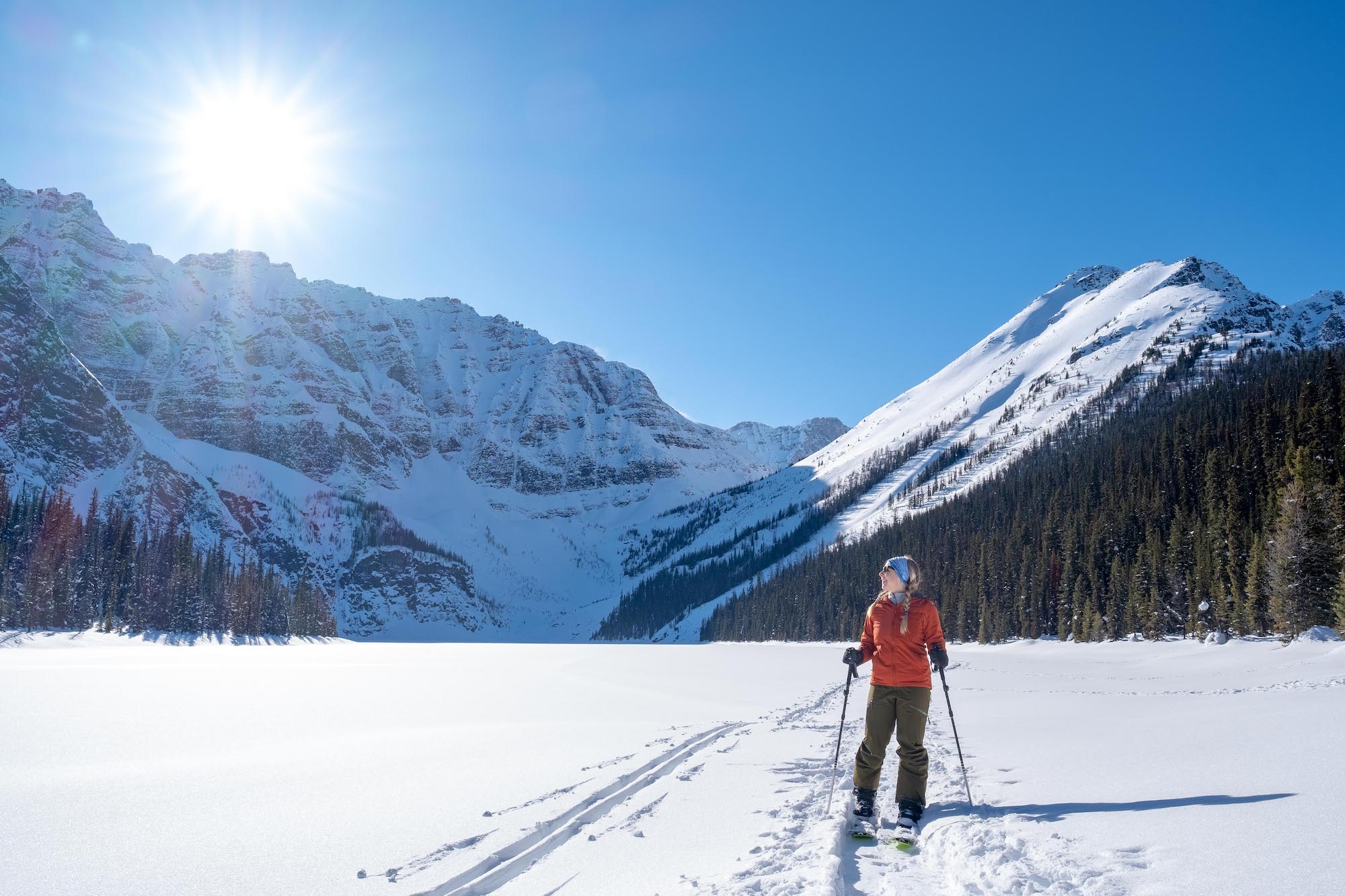 There is a big community of backcountry skiers that ski regularly in the Canadian Rockies. We took our first tours here and our AST 1 training in Canmore with Yamnuska Adventures. Backcountry skiing here can be tremendous with amazing powder, pristine wilderness, and a plethora of areas to explore.
However, the snowpack in the Canadian Rockies is notorious, and has tragically a number of community members have lost their lives to avalanches in the park. The terrain and consequences here are serious. We chose not to comment on where to go or how to go backcountry skiing as it requires solid education and experience.
↓ Join the community ↓
The Banff Blog Facebook Group is your headquarters for the Canadian Rockies travel advice and information. Including hike info and off-season travel information. This is also a place where you can meet one another when you need adventure buddies.